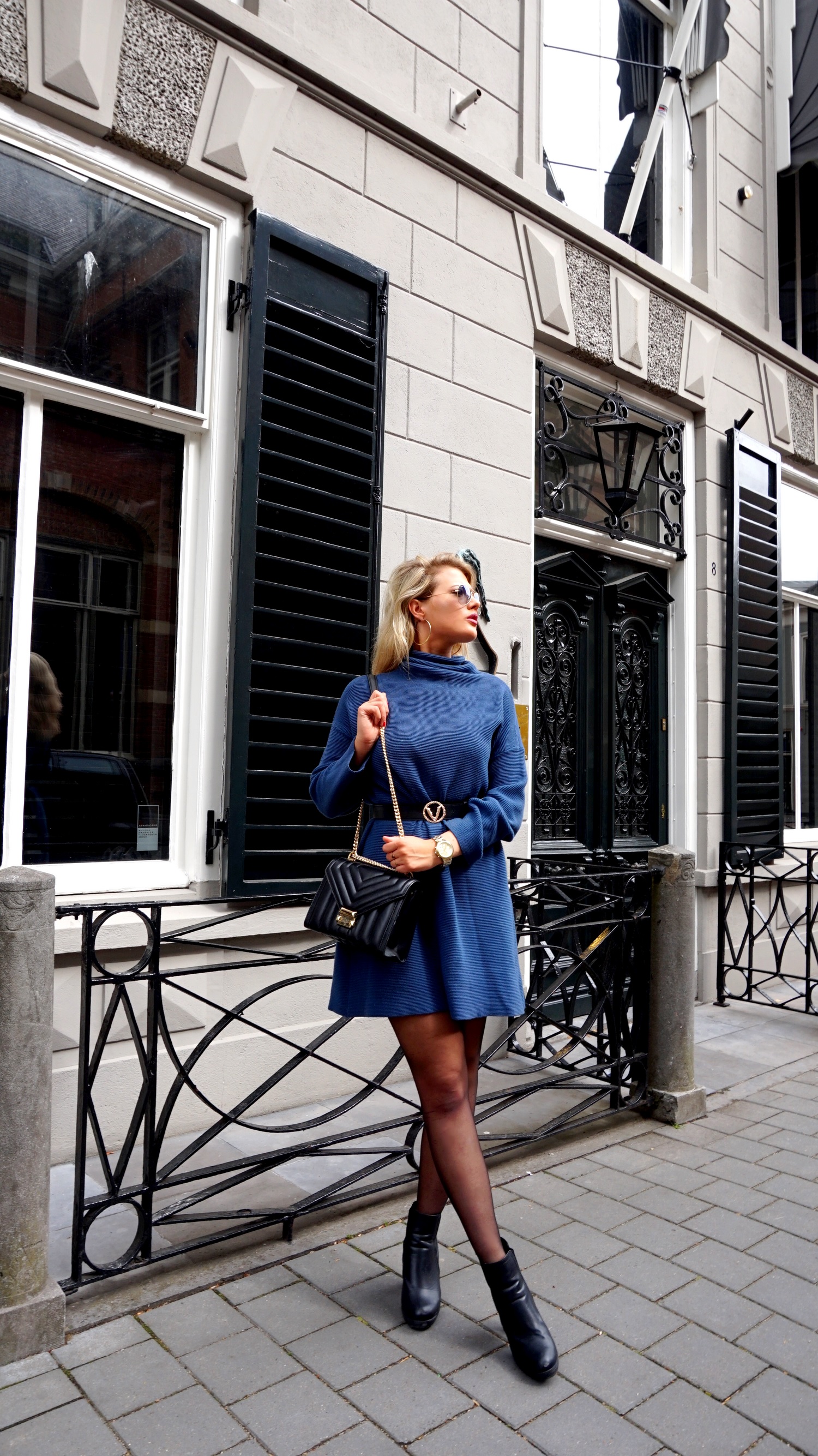 I bought this sweater dress at the start of this year, and I really enjoy combining it in different ways. I took these photos last week, when it was quite cold in the Netherlands for a day
.
The weather is very hot currently, so I really can't wear this for a while. This is one of my favorite looks for colder weather. At
Outfit | Blue
– I combined it with thigh high boots.
[Read more…]