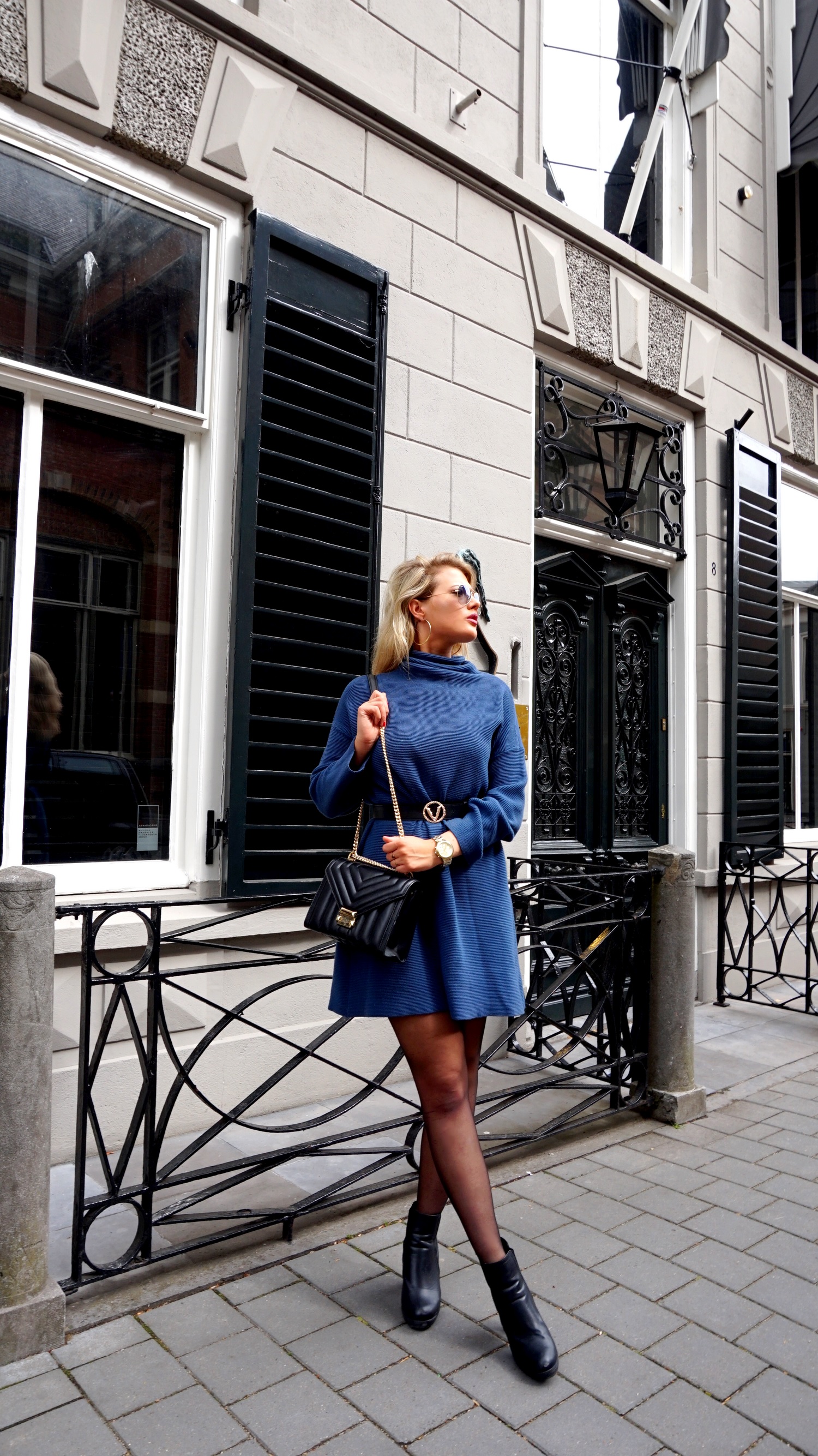 I bought this sweater dress at the start of this year, and I really enjoy combining it in different ways. I took these photos last week, when it was quite cold in the Netherlands for a day
.
The weather is very hot currently, so I really can't wear this for a while. This is one of my favorite looks for colder weather. At
Outfit | Blue
– I combined it with thigh high boots.
Last week has been a great week. I have had a lot of super nice flights and have done many nice things. Tomorrow I will book a second city trip to Valencia, take blog photos and will go to a nice cafe again! I have also booked Istanbul! That destination had been high on my wishlist for a long time. My parents also bought 2 dwarf dachshunds! How cute!
Deze sweaterjurk heb ik begin dit jaar gekocht, en vind ik ontzettend leuk om op verschillende manieren te combineren. Deze foto's heb ik afgelopen week gemaakt, toen het een dag vrij koud was in Nederland. Inmiddels is het weer ontzettend warm, dus kan ik dit echt niet meer aan. Dit is een van mijn favoriete looks voor kouder weer. Bij
Outfit | Blue
heb ik het gecombineerd met overknee boots.
Afgelopen week is een topweek geweest. Ik heb een hoop super leuke vluchten gehad en veel leuke dingen gedaan. Morgen ga ik een 2e citytrip Valencia boeken, blog foto's maken en weer naar een leuk café – Heerlijk! Ook heb ik inmiddels Istanbul geboekt! Die bestemming stond al heel lang hoog op mijn lijstje. Ook hebben mijn ouders 2 dwergteckels gekocht! Hoe leuk!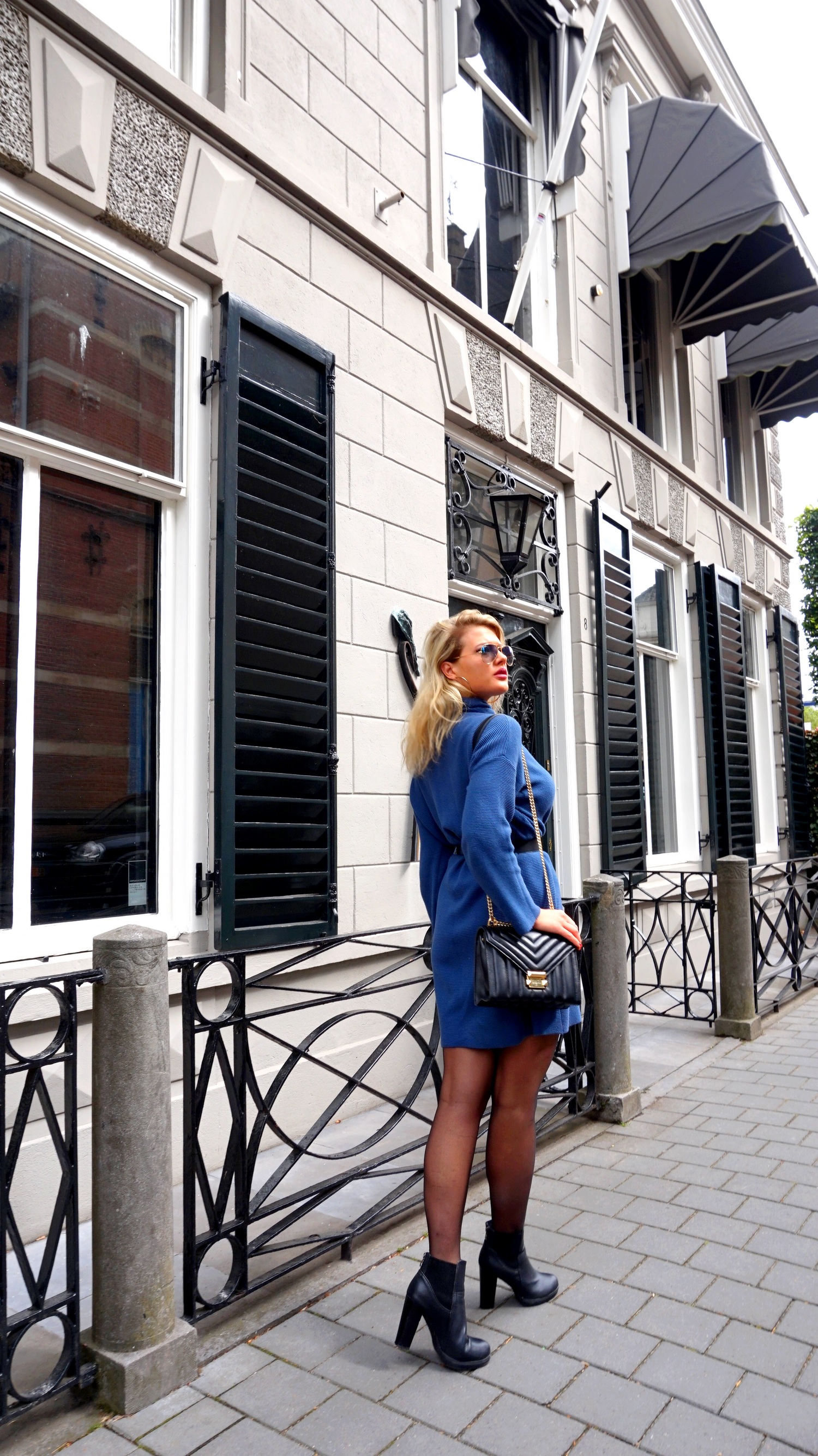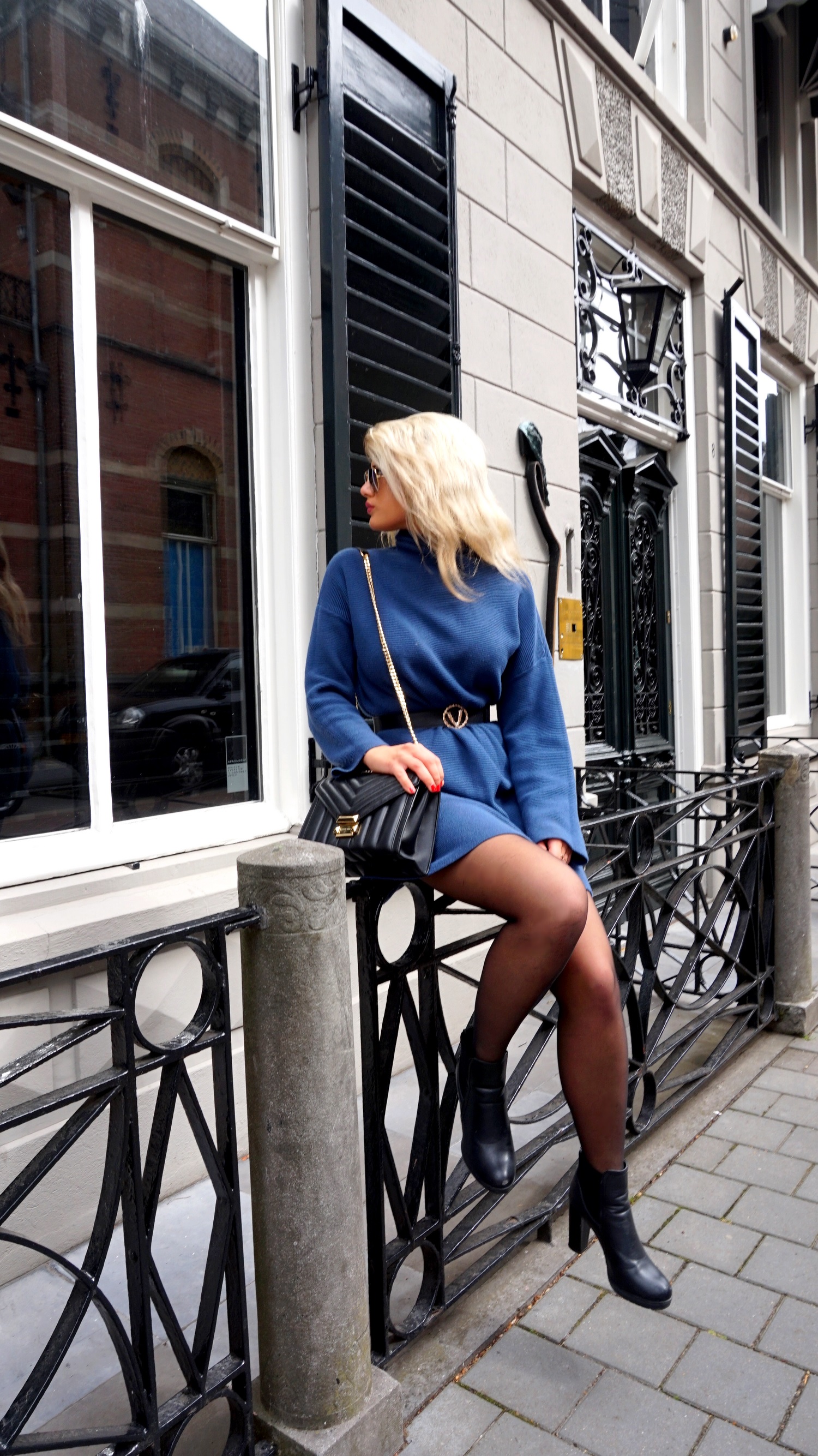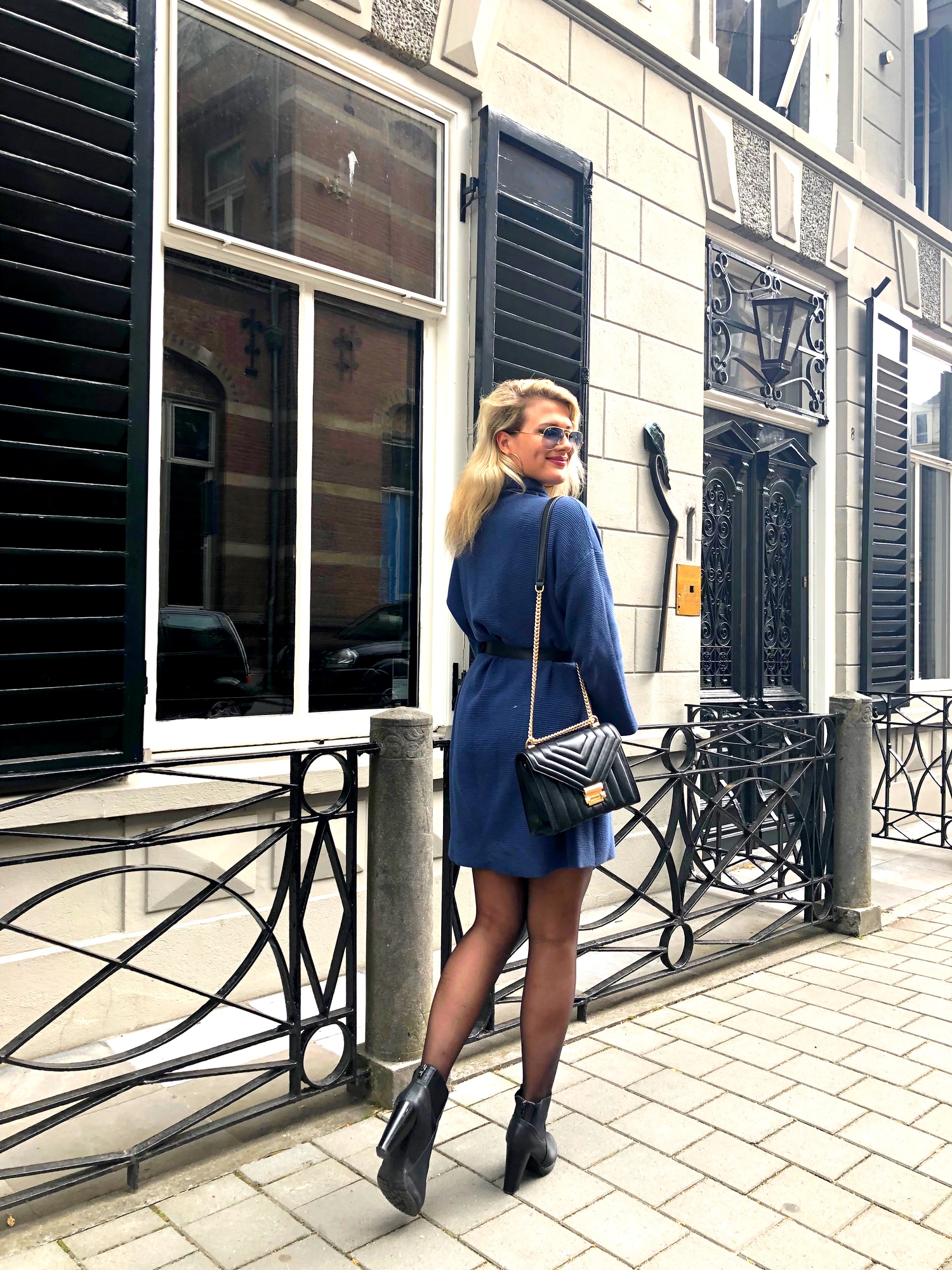 Outfit details


Sweater dress:
Jurkjes.com
Charlie belt:
Josh V
Chelsea city boots:
Elise store
Whitney chain bag:
Michael Kors
Sunglasses:
Ray Ban
Golden watch:
Michael Kors

Hoop earrings:
/ 
M ring:
My Jewellery
Name ring:
Rosefield
Tights:
Hema