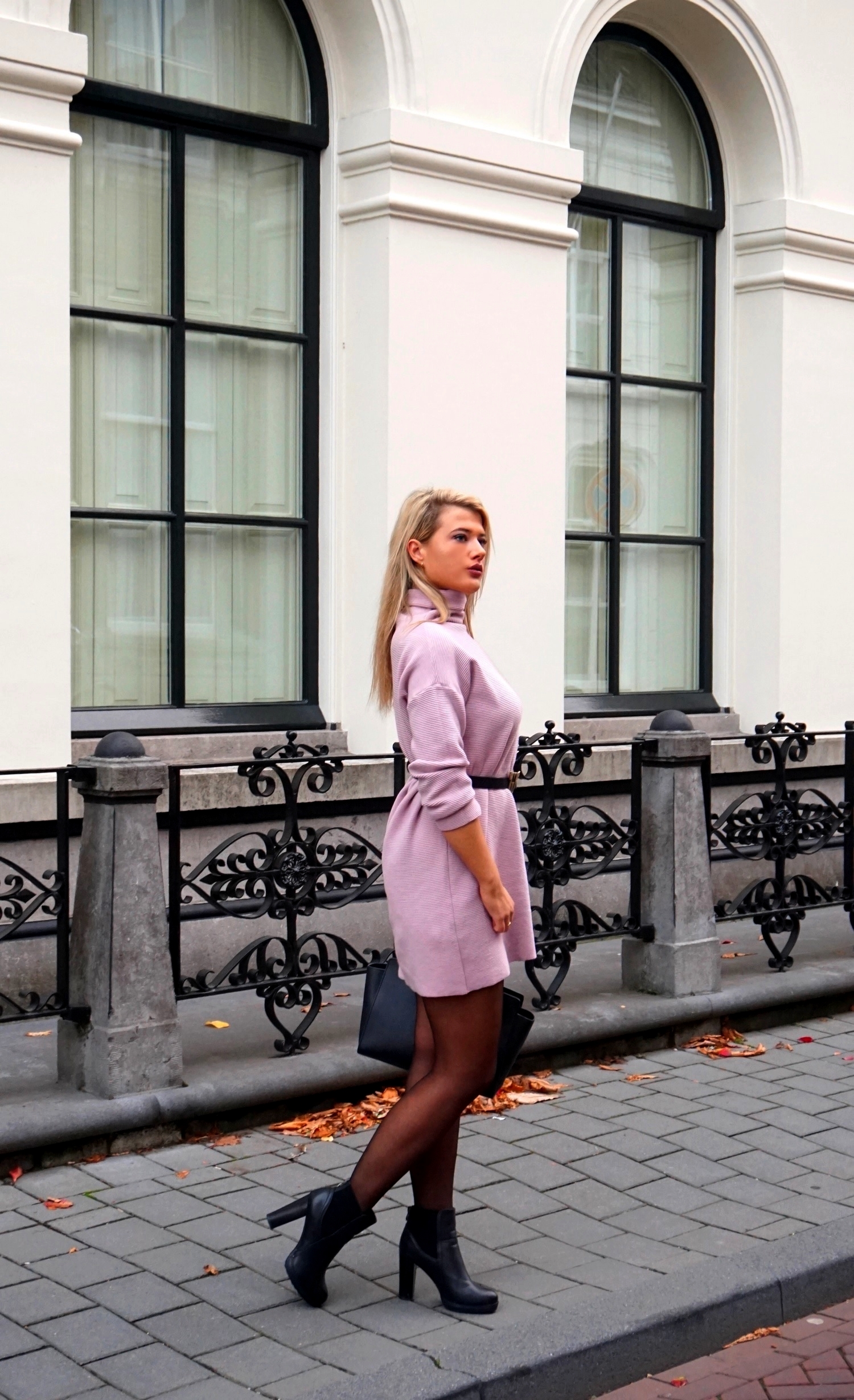 So this is my first mini outfit post during the cold weather! Because of the light, I only got 4 decent shots. 
The weather is really a lot colder than a month ago, so of course I started to dress for it.
Lucky me I also received a number of items for this autumn/winter.
 Another subject –
 I am already more than 2 weeks back from Tokyo!
I made 6 super fun and special trips this year. I can not wait for my next one!
(Verona is already in discussion, haha)
I love this sweater dress during this weather. It could have been beautiful with my stilleto tight high boots, but they have not arrived yet. The belt of Given makes the outfit really complete in my eyes! Oh and by the way, the outfit is much warmer than it looks, haha
Dus dit is mijn eerste mini outfit post tijdens het koude weer! Door het licht heb ik maar 4 fatsoenlijke foto's kunnen krijgen. Het weer is echt een enorm stuk kouder dan een maand geleden, dus ben ik me daar natuurlijk ook maar op gaan kleden. Lucky me heb ik ook een aantal items gekregen voor deze herfst/winter. Overigens ben ik al weer meer dan 2 weken terug uit Tokyo! Ik heb dit jaar 6 super leuke en bijzondere reizen gemaakt. Ik kan niet wachten tot mijn volgende! (Verona is al in bespreking, haha)
Deze sweater jurk vind ik heerlijk warm voor het weer. Het had met mijn hoge over knee laarzen mooi kunnen staan, maar die waren nog niet binnen. De riem van Given maakt in mijn ogen de outfit echt af! Oh en by the way, de outfit is veel warmer dan het er uit ziet, haha.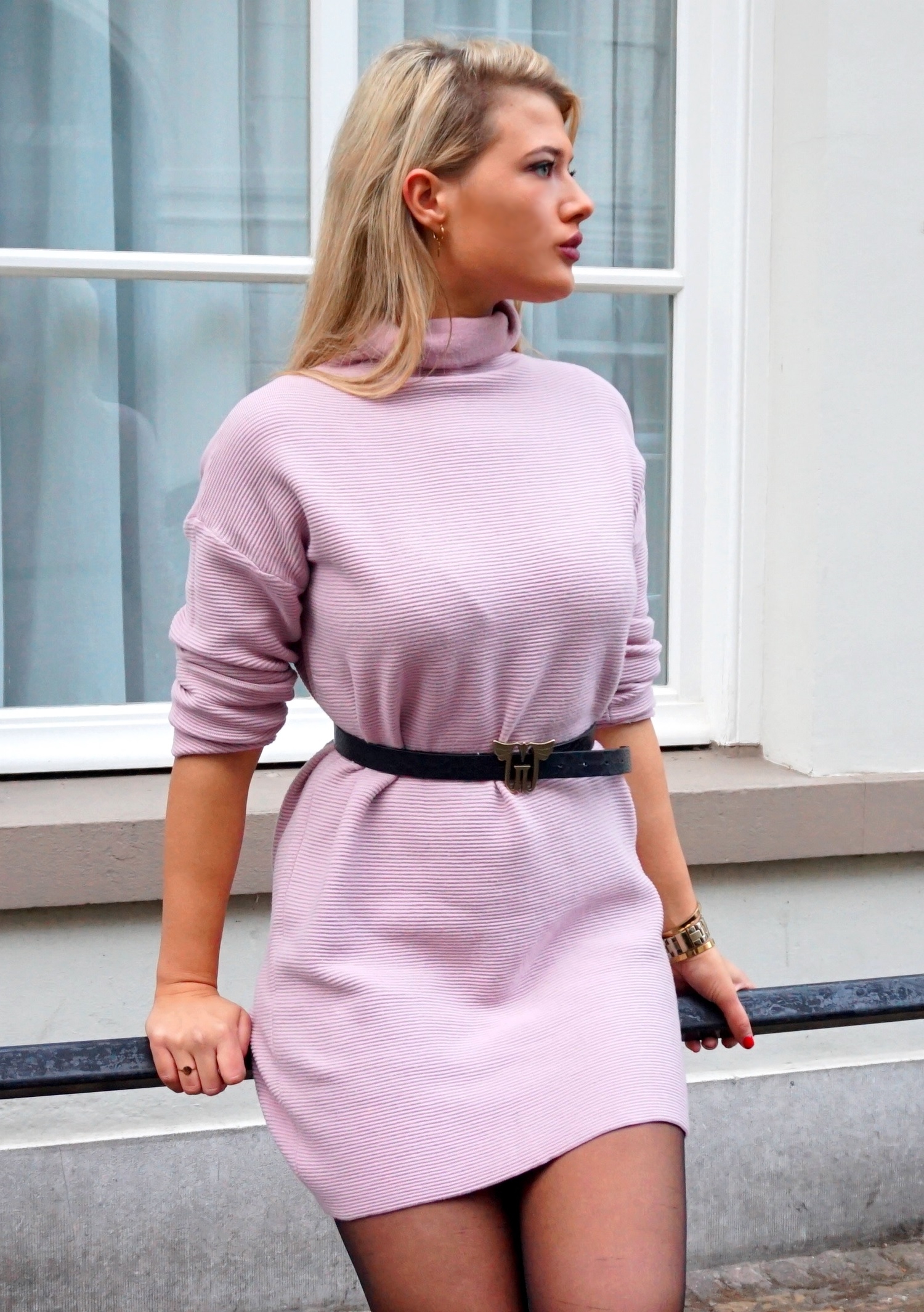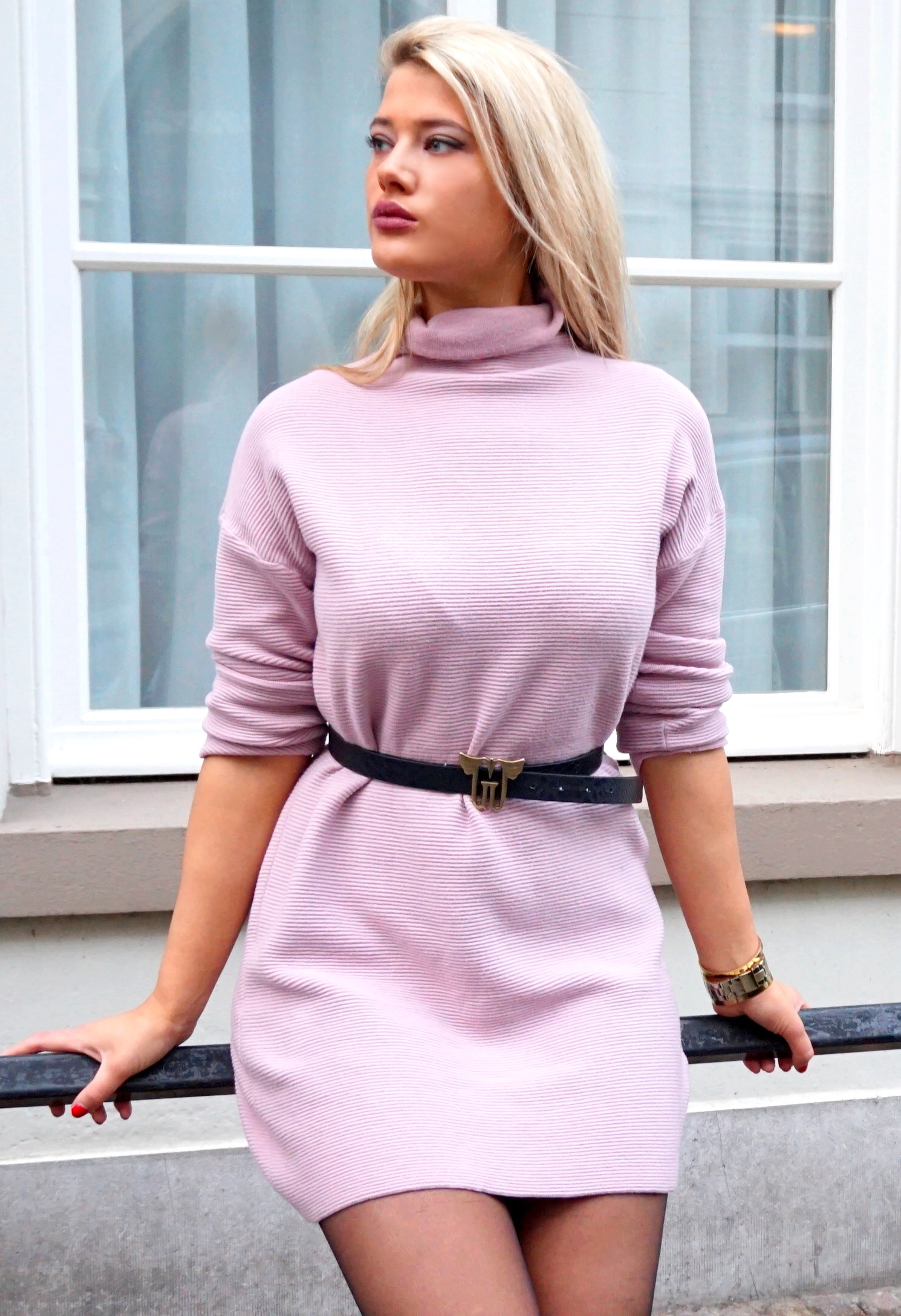 Outfit details

Rosie gold belt 80cm: 
Given
Heeled boots:
Elise Store
Knitted dress:
Jurkjes.com
Thunderstuck earrings:
My Jewellery
Bangle bracelets:
My Jewellery
M initial ring:
My Jewellery
Selma bag:
Michael Kors
Watch:
Michael Kors