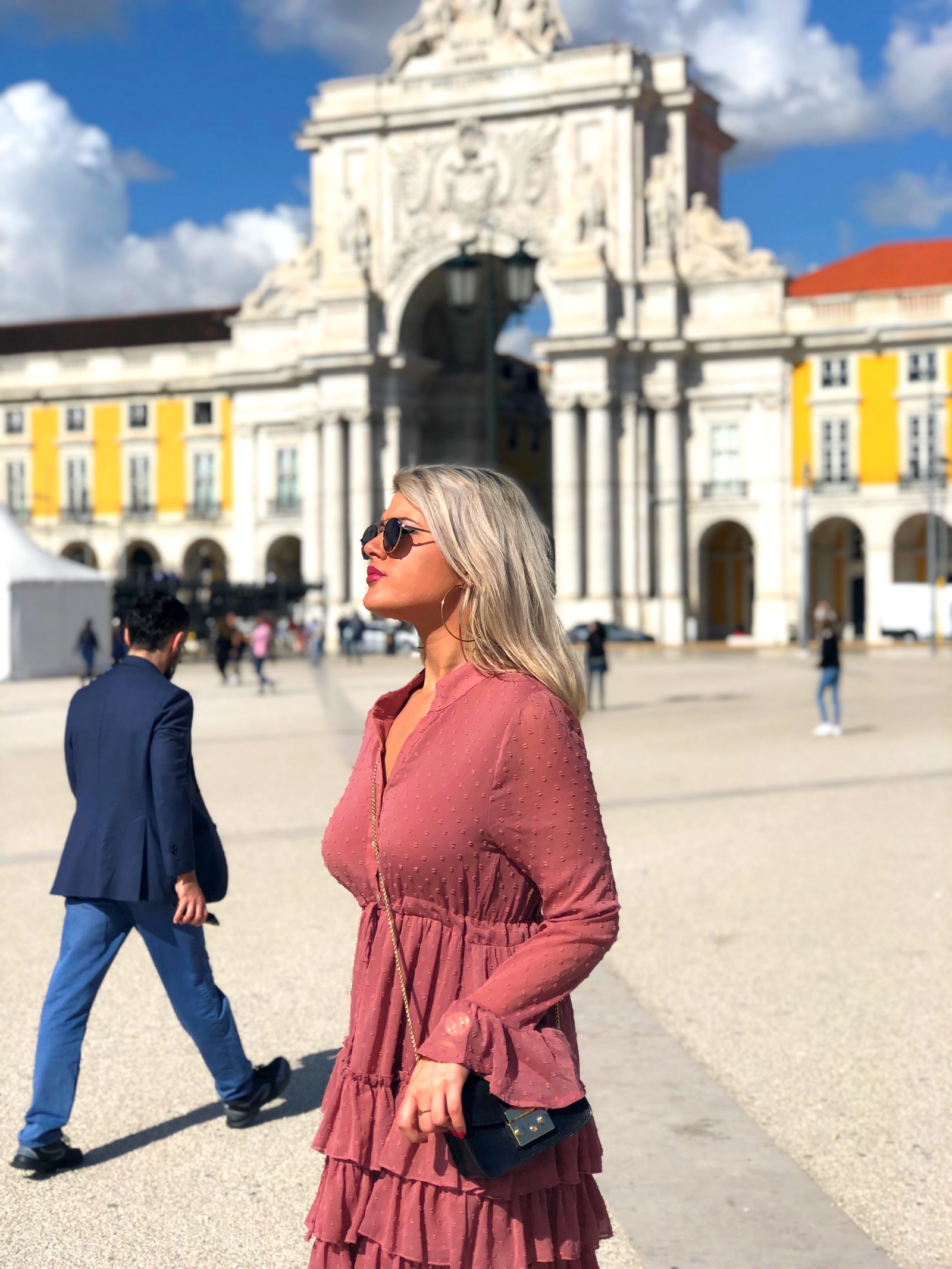 At the end of October I had been to Lisbon with a friend from my former study International Business (IBS). We were planning to visit a friend of ours who is studying there for a few months. Yanneke and I flew (standby) to Lisbon. This 4 day trip is for me number 4 of 2019 and my 3rd time in Lisbon. As I have said in many posts, Lisbon is my favorite city trip destination in Europe so far. The many colorful streets with sweet little restaurants keep surprising me. The follow up cities are Valencia and Porto for me. In 2015 I went there as a study trip (and during that time, my "cabin crew dreams" started). In 2017 I went there solo.
Eind Oktober was ik naar Lissabon geweest samen met een vriendin van mijn afgeronde studie International Business. We waren van plan om een vriendin van ons op te zoeken die daar een paar maanden studeert. Yanneke en ik vlogen (IPB) naar Lissabon. Deze 4 daagse reis is voor mij reis nummer 4 van 2019 en mijn 3
e
keer in Lissabon. Zoals ik in veel posts had verteld, is Lissabon tot zo ver mijn favoriete city trip bestemming in Europa. De vele kleurrijke straatjes met lieve kleine restaurantjes blijven me telkens verrassen. Opvolgend zijn voor mij Valencia en Porto. In
2015
ging ik er heen met mijn studie (en vanaf dat moment begonnen mijn 'stewardessenkriebels') en in
2017
ging ik in mijn eentje.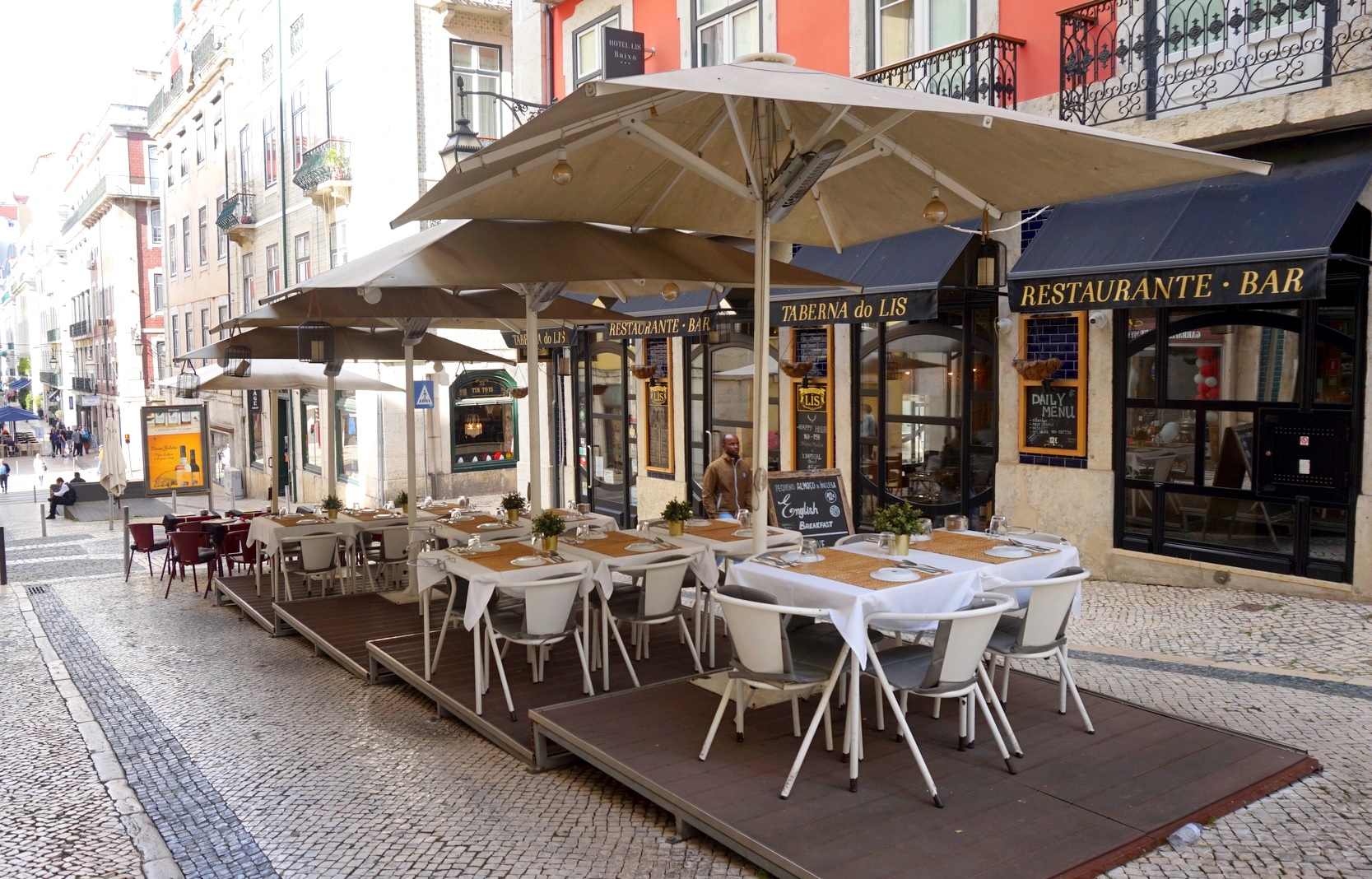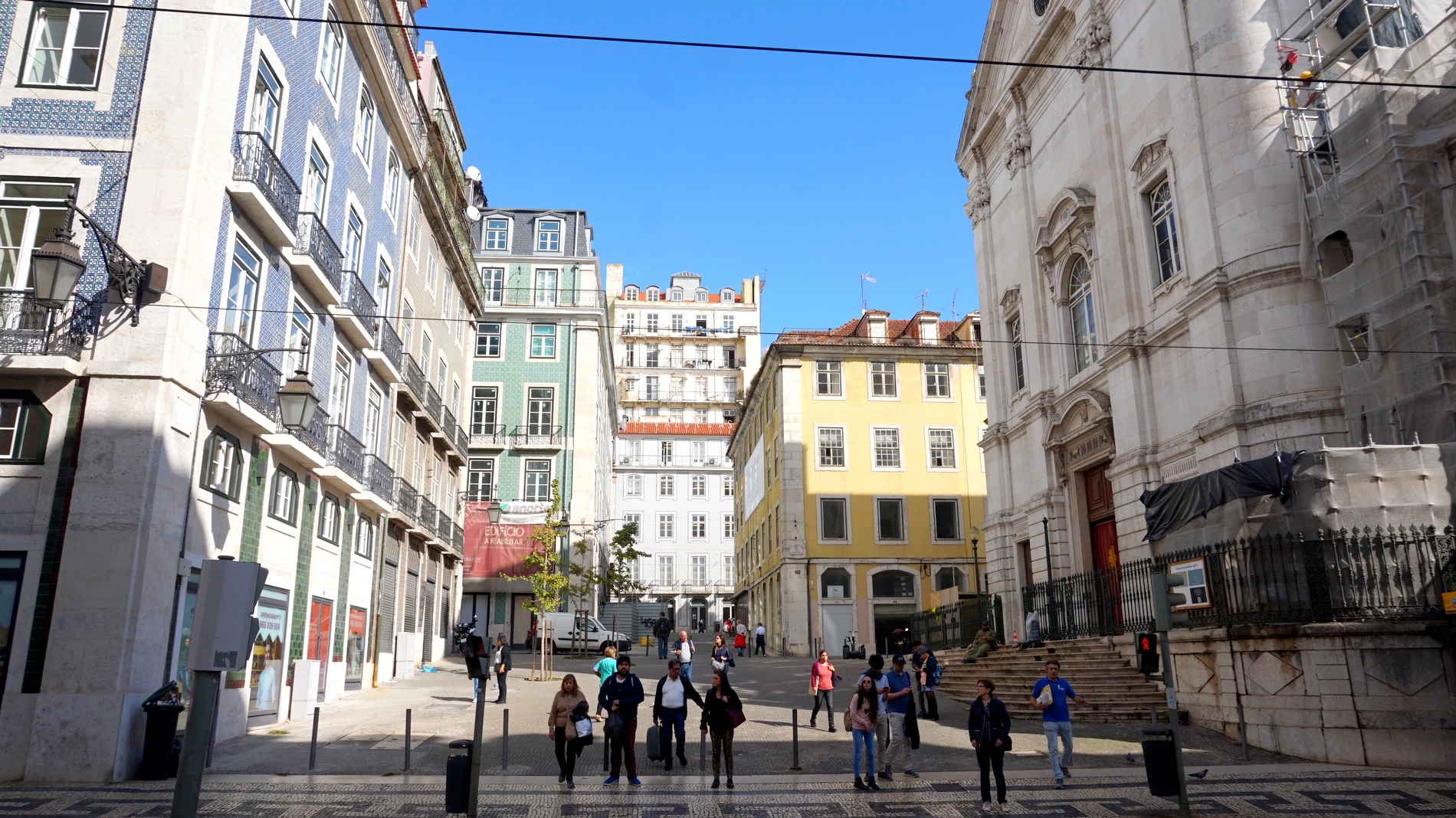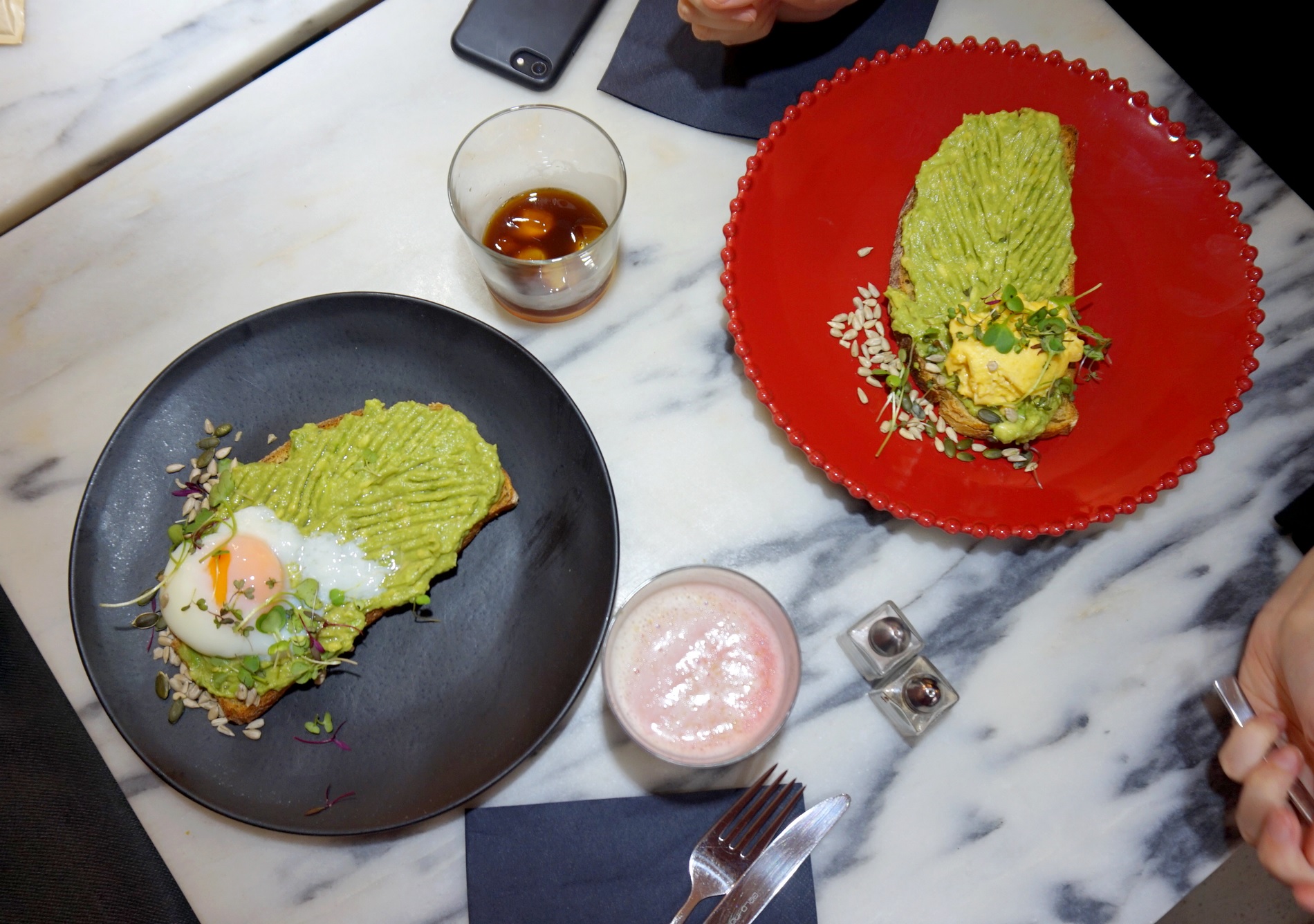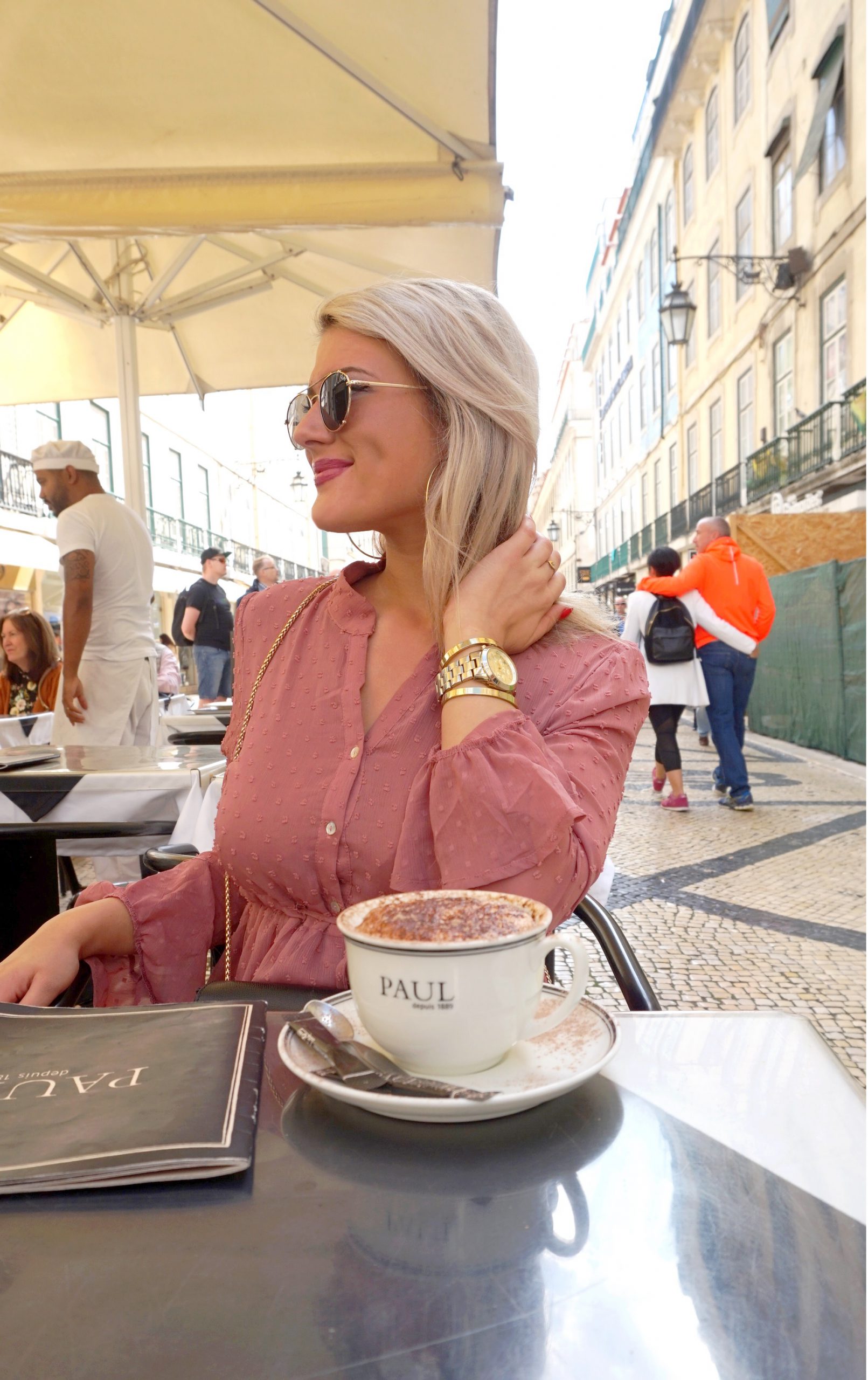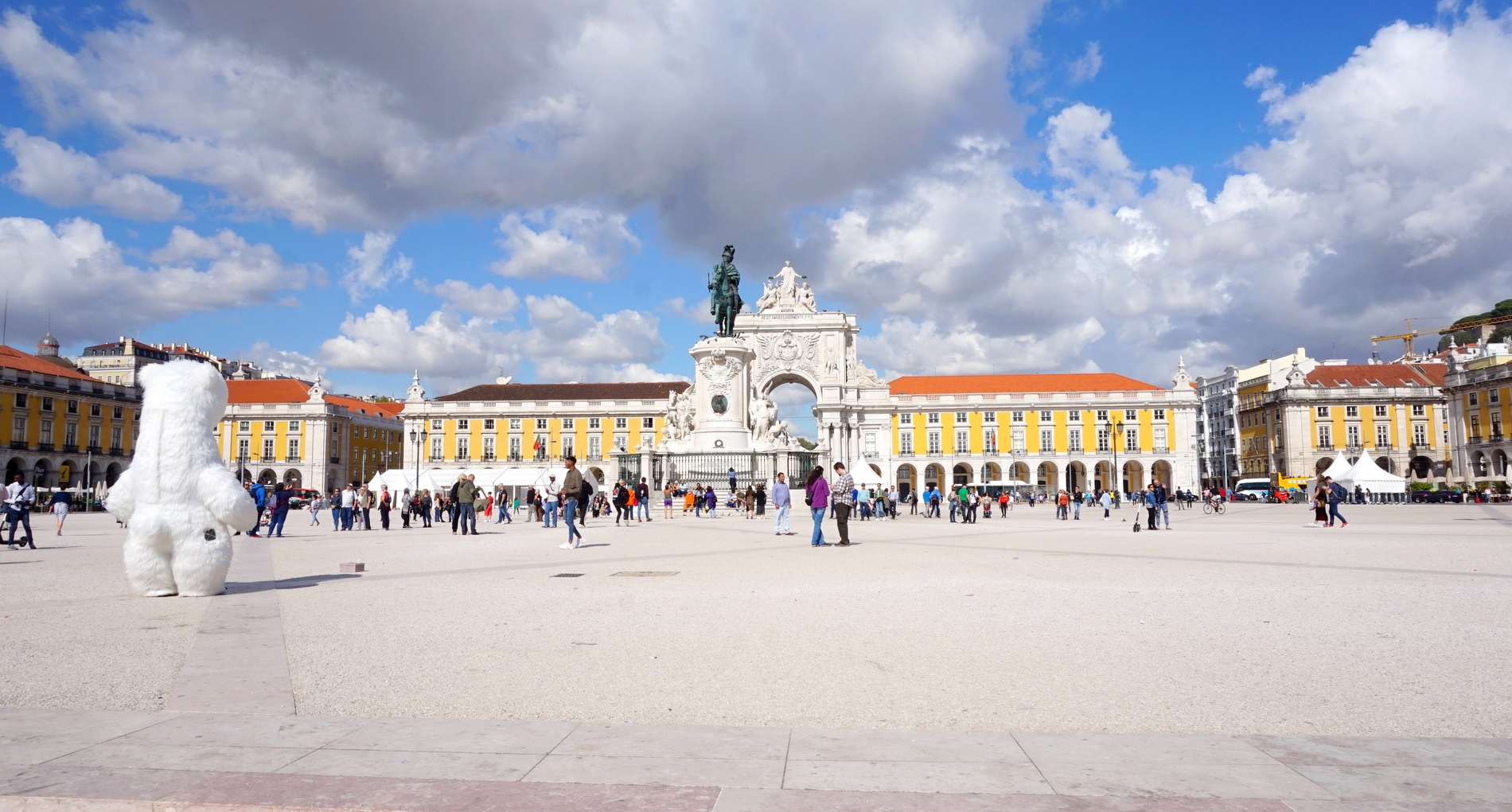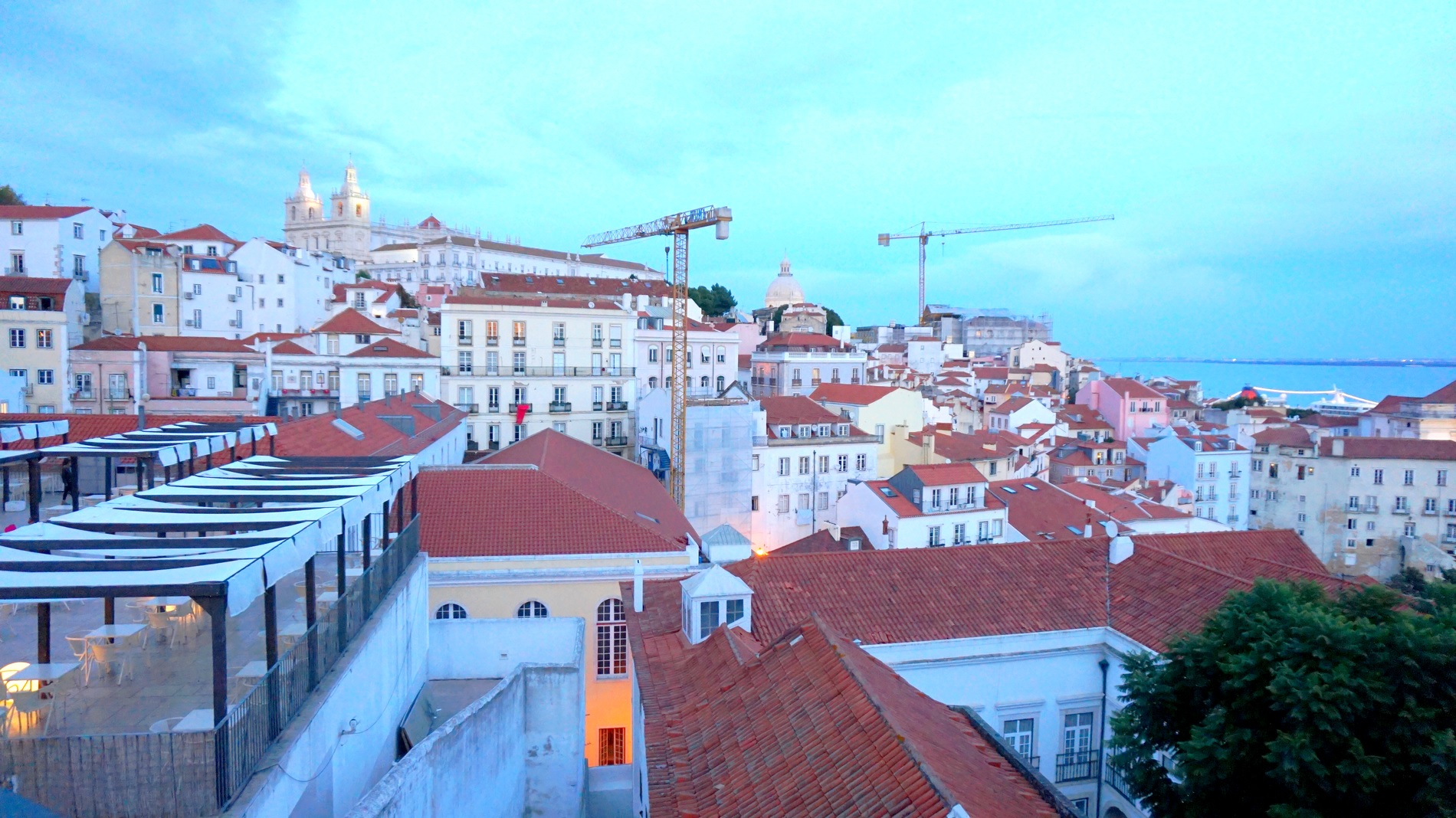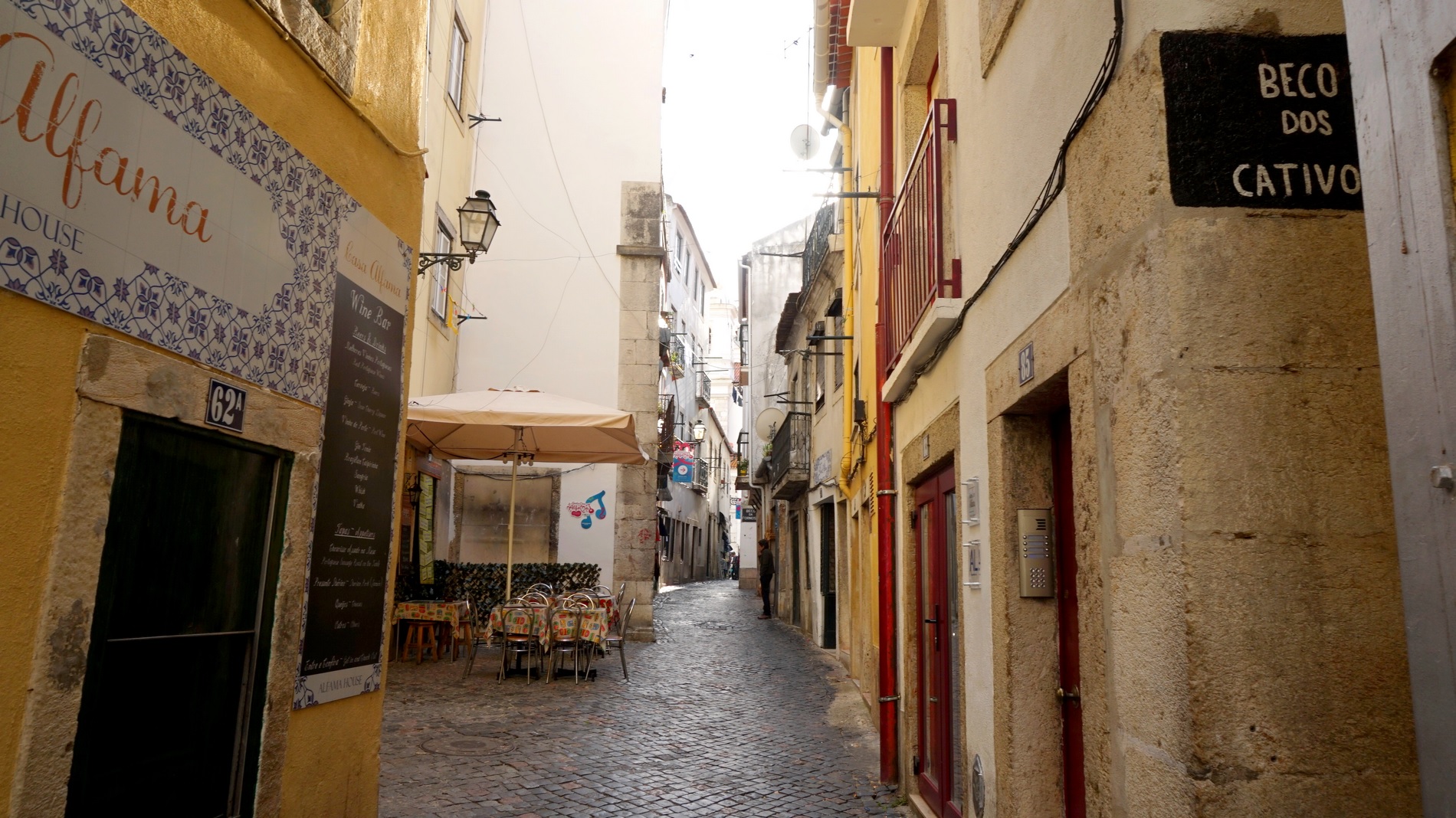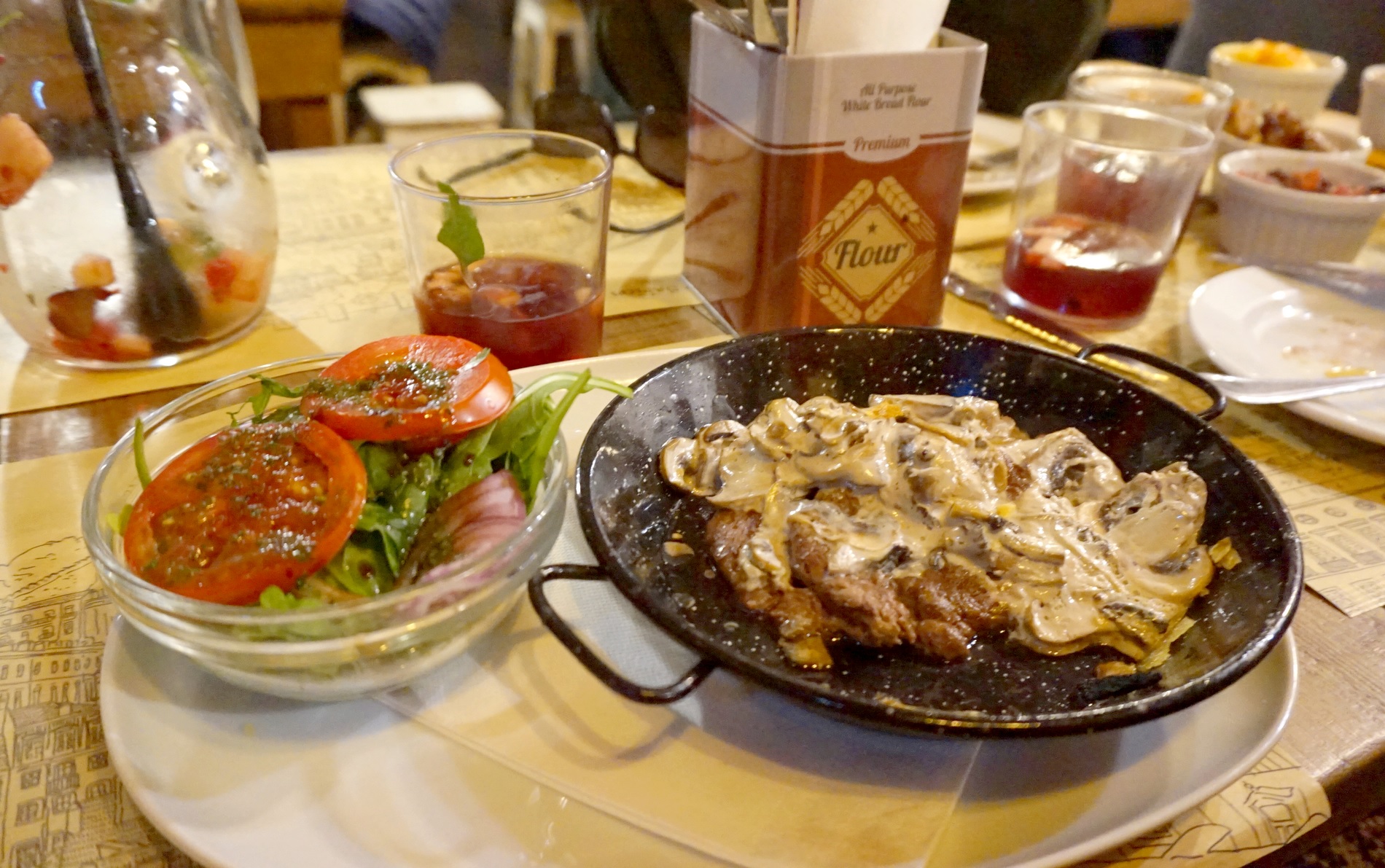 Early in the morning we flew from Eindhoven to Lisbon. From the airport we left by metro to
Rossio
, to go to our Airbnb in
Alfama
from there. We changed quickly and left our suitcases somewhere because we could not check in yet. We went to a place in Rossio for lunch. Despite the nice vibe and promising menu, we found the portions very small and not as great as we expected. My pink latte was really delicious though! Later on we had coffee at
Paul
near
Praca do Comercio
. Our mini Airbnb apartment was really cute and beautiful, but unfortunately I didn't get it nicely in the photo. In the evening the three of us went to eat at a very nice place to eat in Alfama (I don't remember my name) when Nicole finished school. I had steak and sangria as usual.
Day 2/4 was the nicest day of the entire trip. It all started in the morning with brunch at Augusto Lisboa, a cool place I had seen on Instagram. The food was really delicious and for a whole breakfast set we paid p.p not even much. Nice staff too! Then Yanneke and I went to Nicole's apartment – who literally lives near the famous Pink Street in the Cais do Sodré neighborhood. After many outfit photos in that street, we went on to Nicole.
Vroeg in de ochtend zijn we vanaf Eindhoven naar Lissabon gevlogen. Vanaf de luchthaven waren we per metro vertrokken naar
Rossio
, om vanaf daar naar onze Airbnb in
Alfama
te gaan. We waren snel gaan omkleden en hebben onze koffers ergens achter gelaten omdat we nog niet in konden checken. We waren ook in Rossio gaan lunchen. Ondanks de leuke vibe en veelbelovende menukaart, vonden we de porties erg klein en niet zo geweldig als we hadden verwacht. Mijn roze latte was wel echt heerlijk! Later waren we nog bij
Paul
vlak bij
Praca do Comercio
een koffietje gaan drinken. Ons mini Airbnb appartement was echt ontzettend schattig en mooi, maar ik kreeg het niet mooi op de foto helaas. s'Avonds waren we met zijn 3en bij een heel leuk eetplekje in Alfama gaan eten (naam weet ik niet meer) toen Nicole klaar was met school. Ik nam steak en sangria as usual.
Dag 2/4 vond ik van de hele trip eigenlijk wel de leukste dag. Het begon in de ochtend met brunch bij Augusto Lisboa, een gave plek die ik eerder op Instagram was tegen gekomen. Het eten was echt heerlijk en voor een hele ontbijtset betaalde we p.p niet eens gek veel. Aardig personeel ook trouwens! Daarna waren Yanneke naar Nicole's apartement gegaan – die letterlijk bij de bekende Pink Street woont in de buurt Cais do Sodré. Na tig outfit foto's in die straat, gingen we door naar Nicole.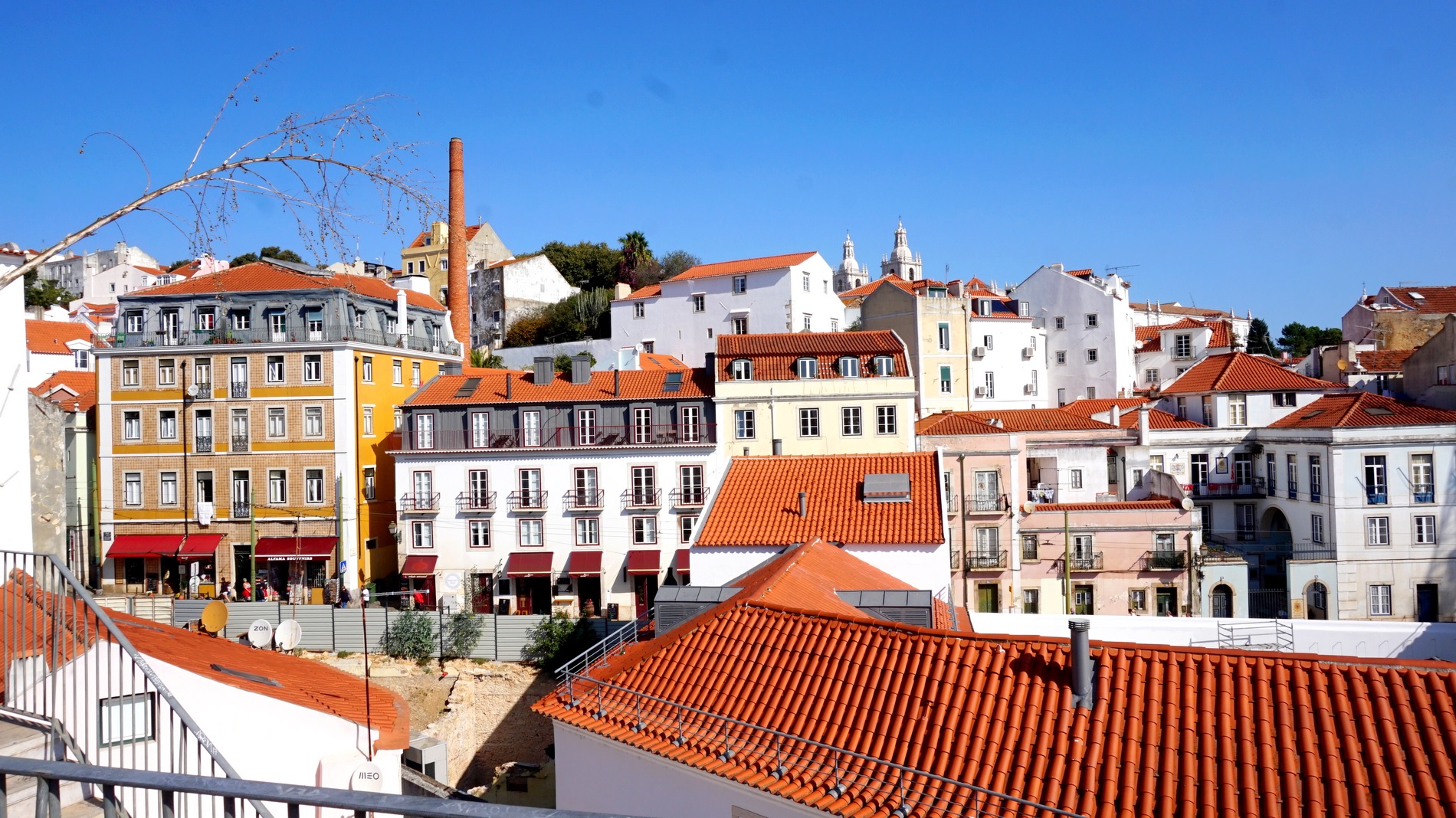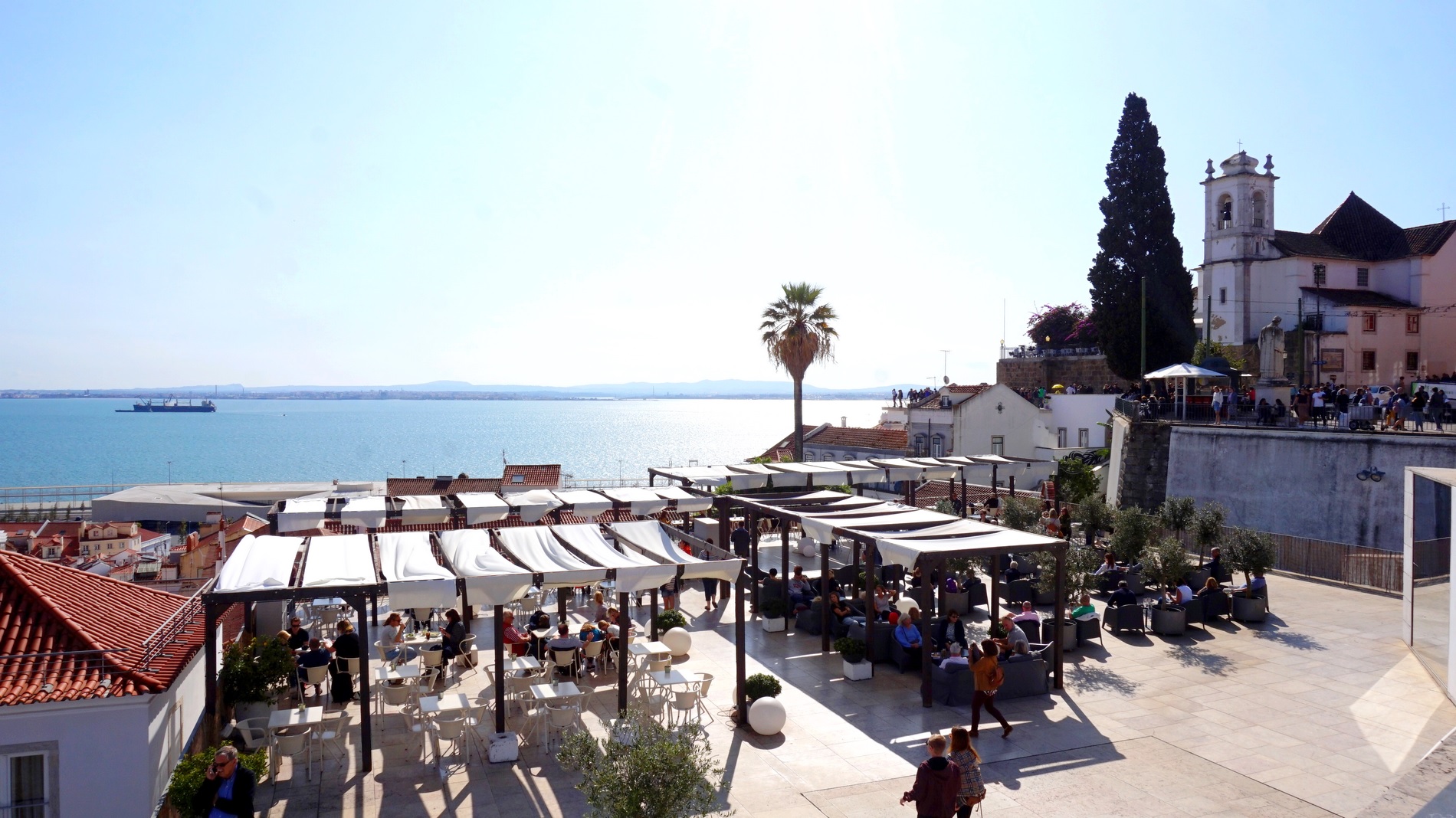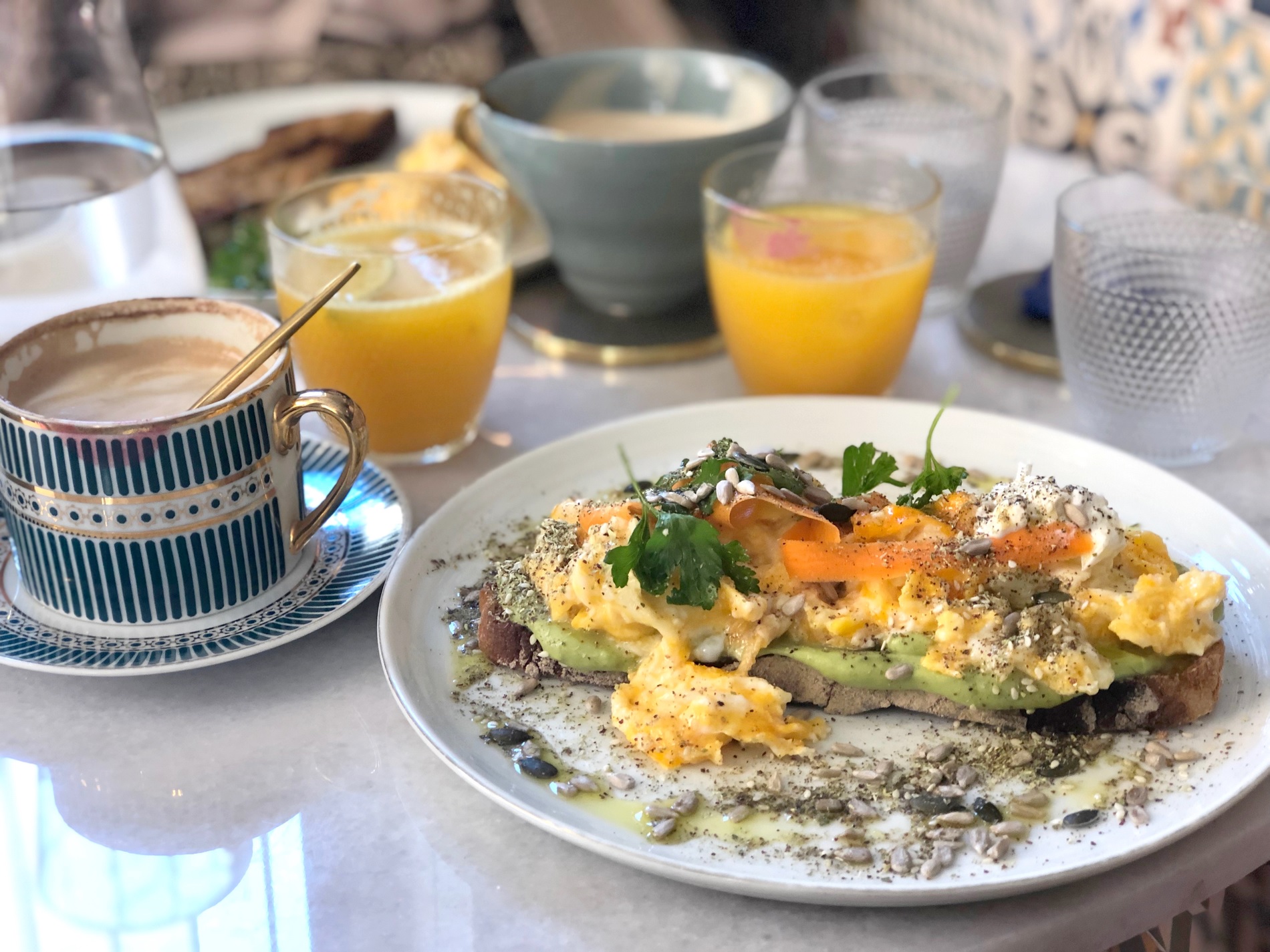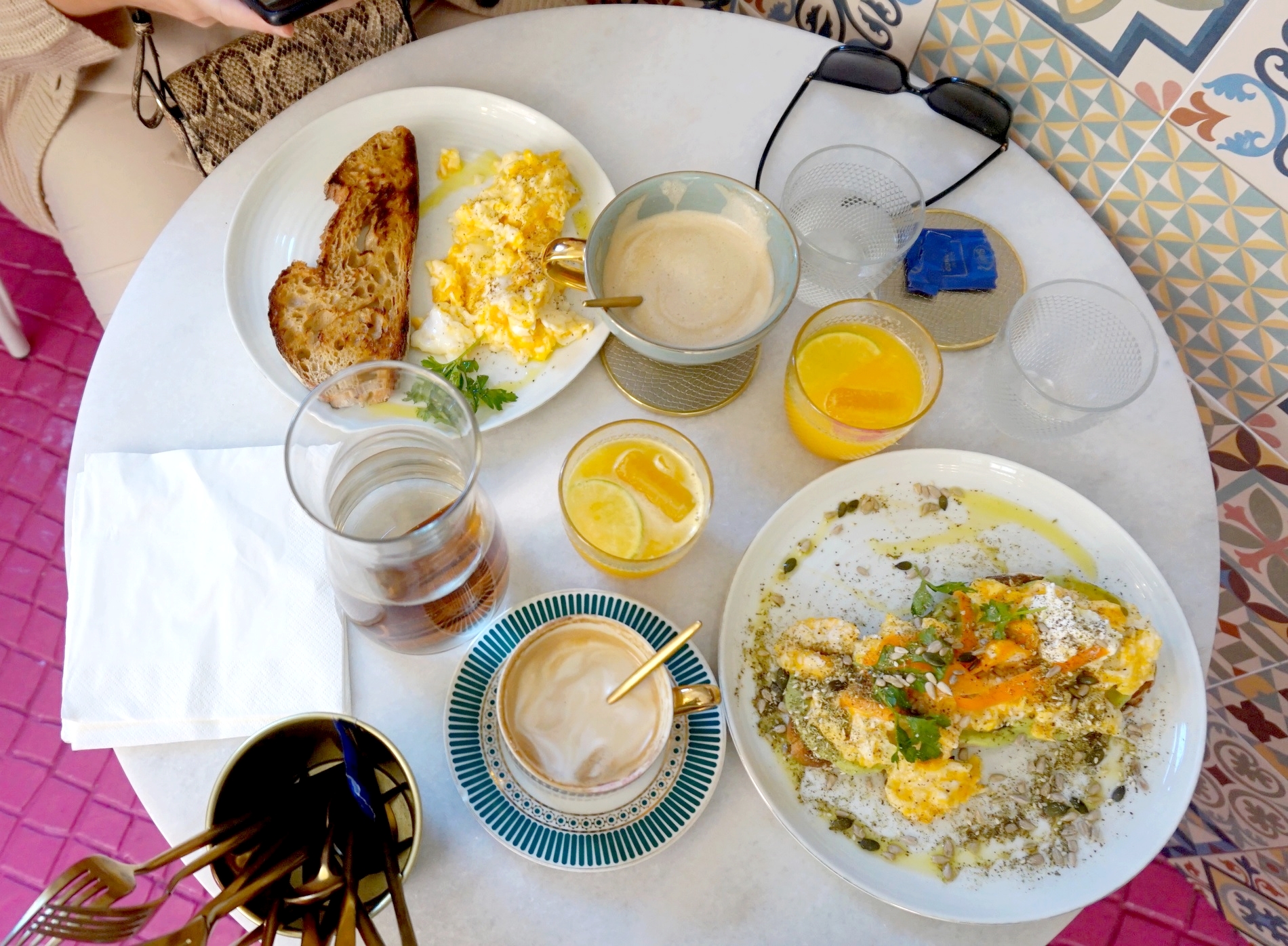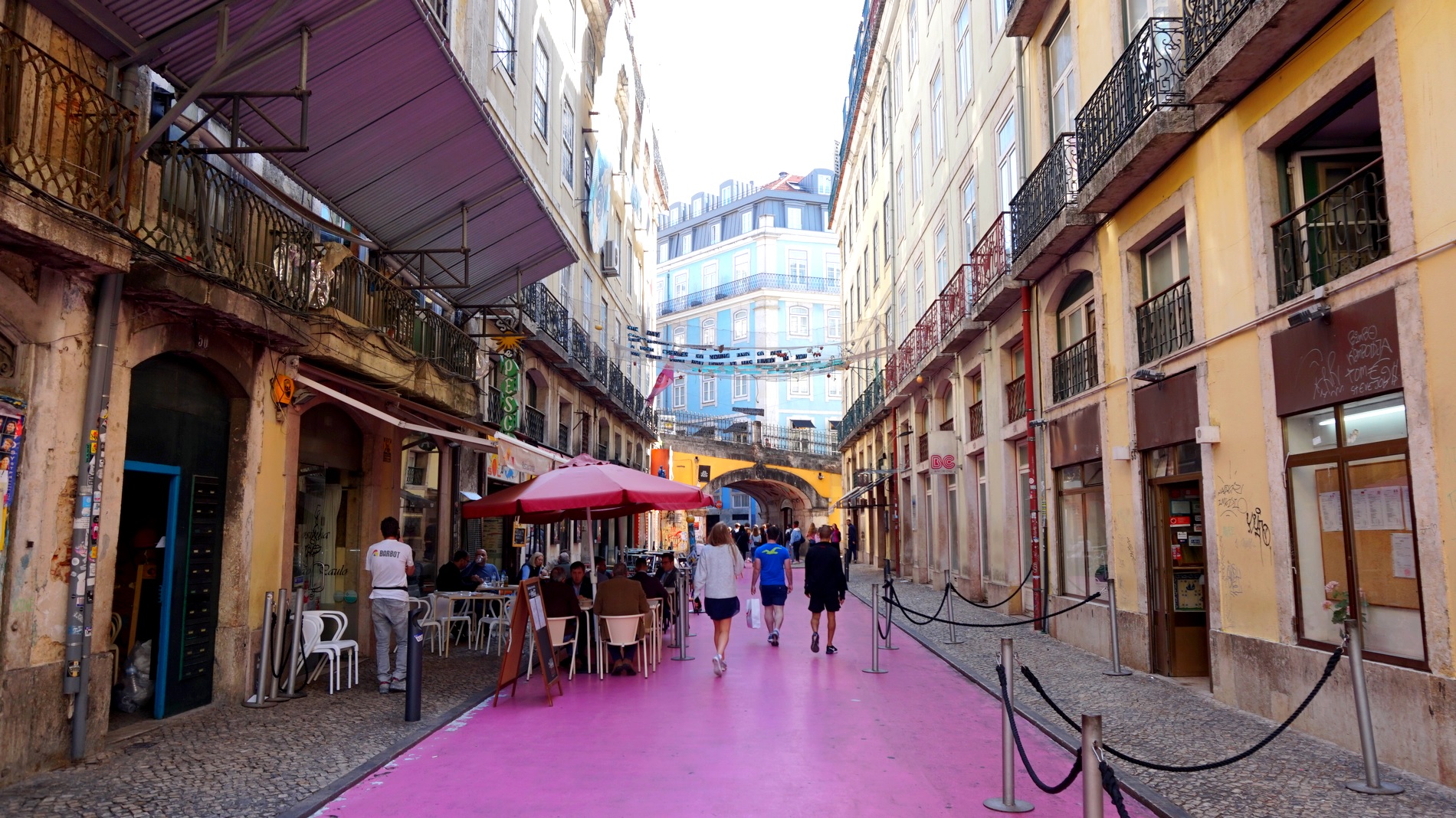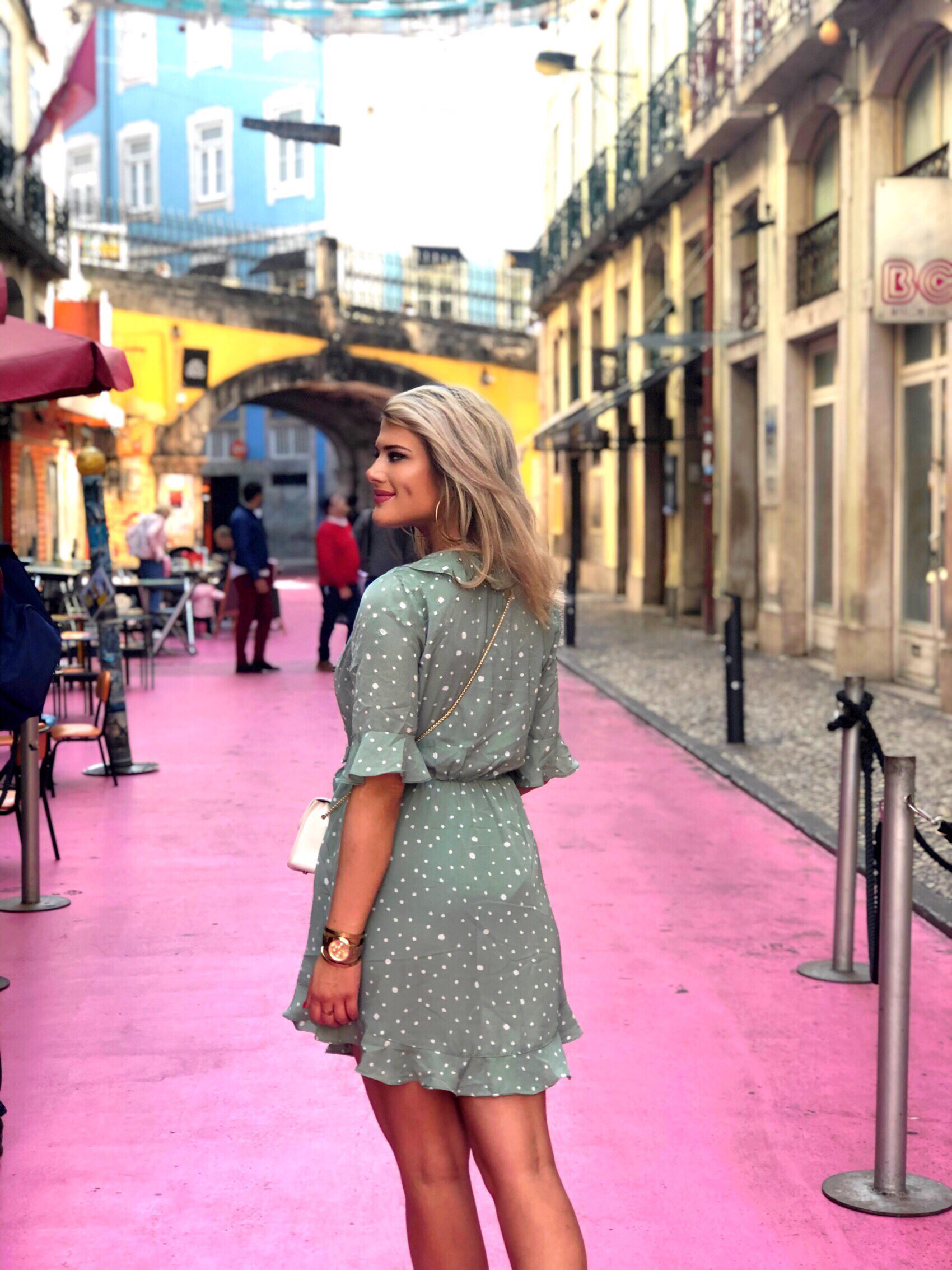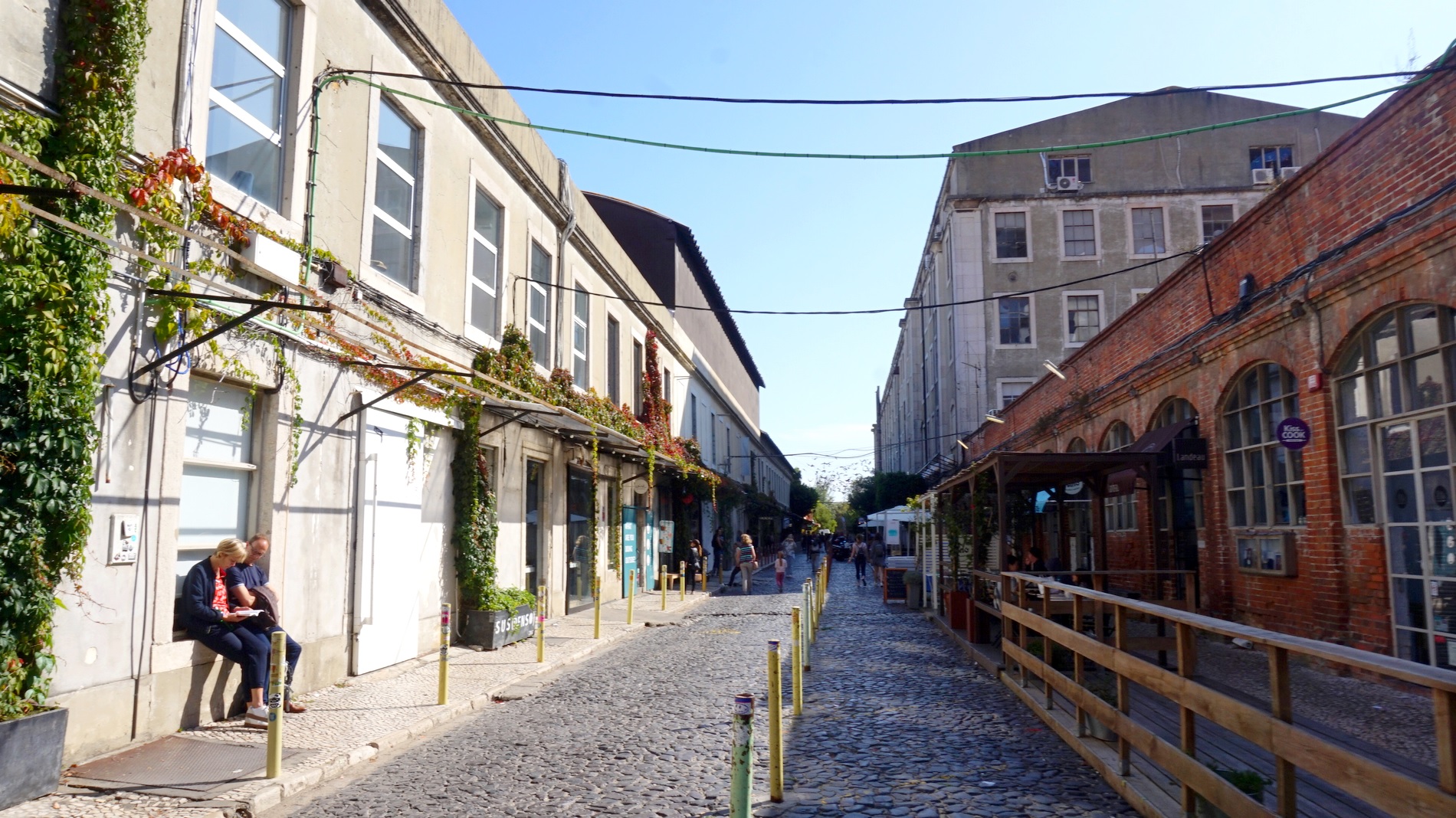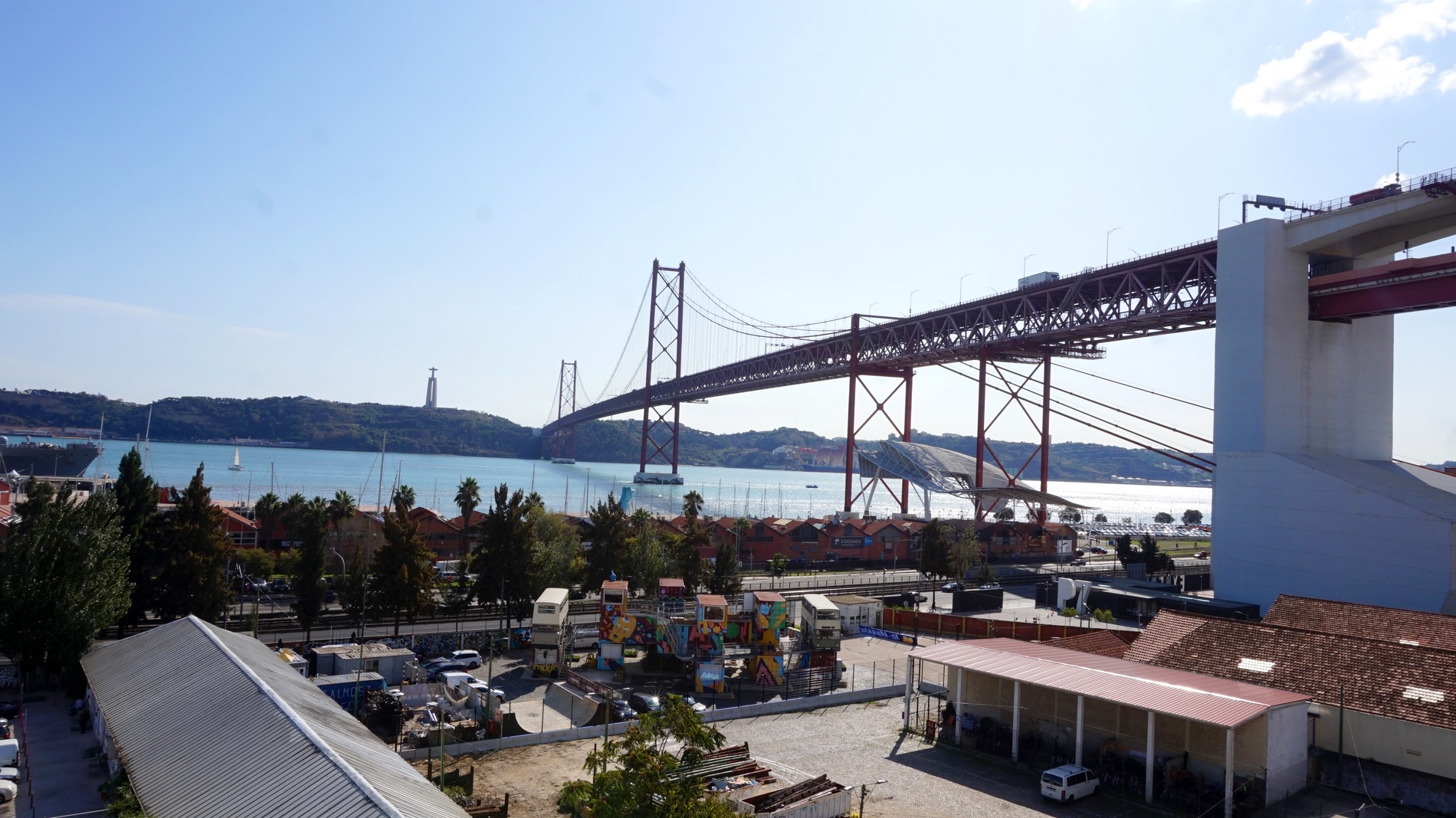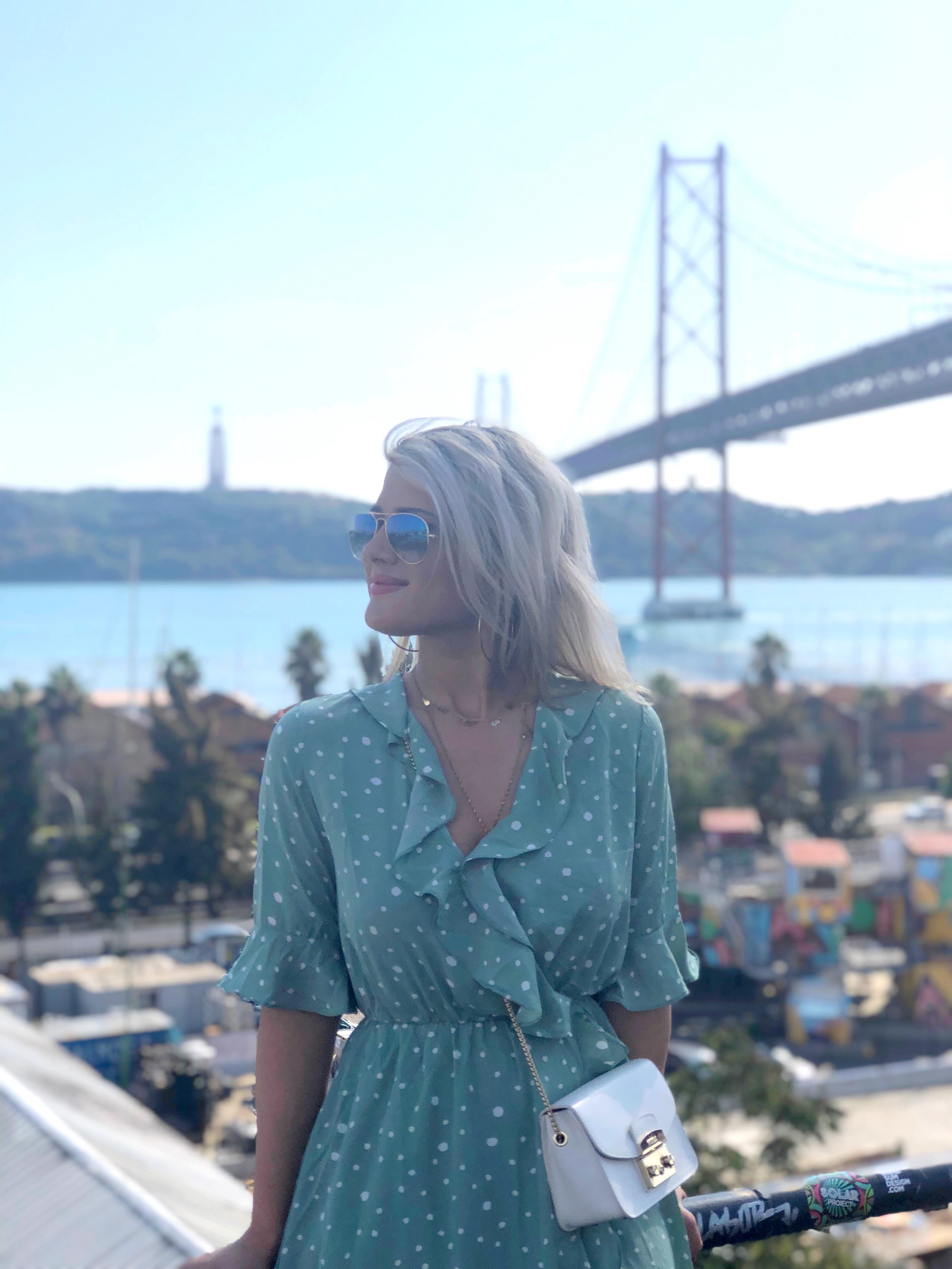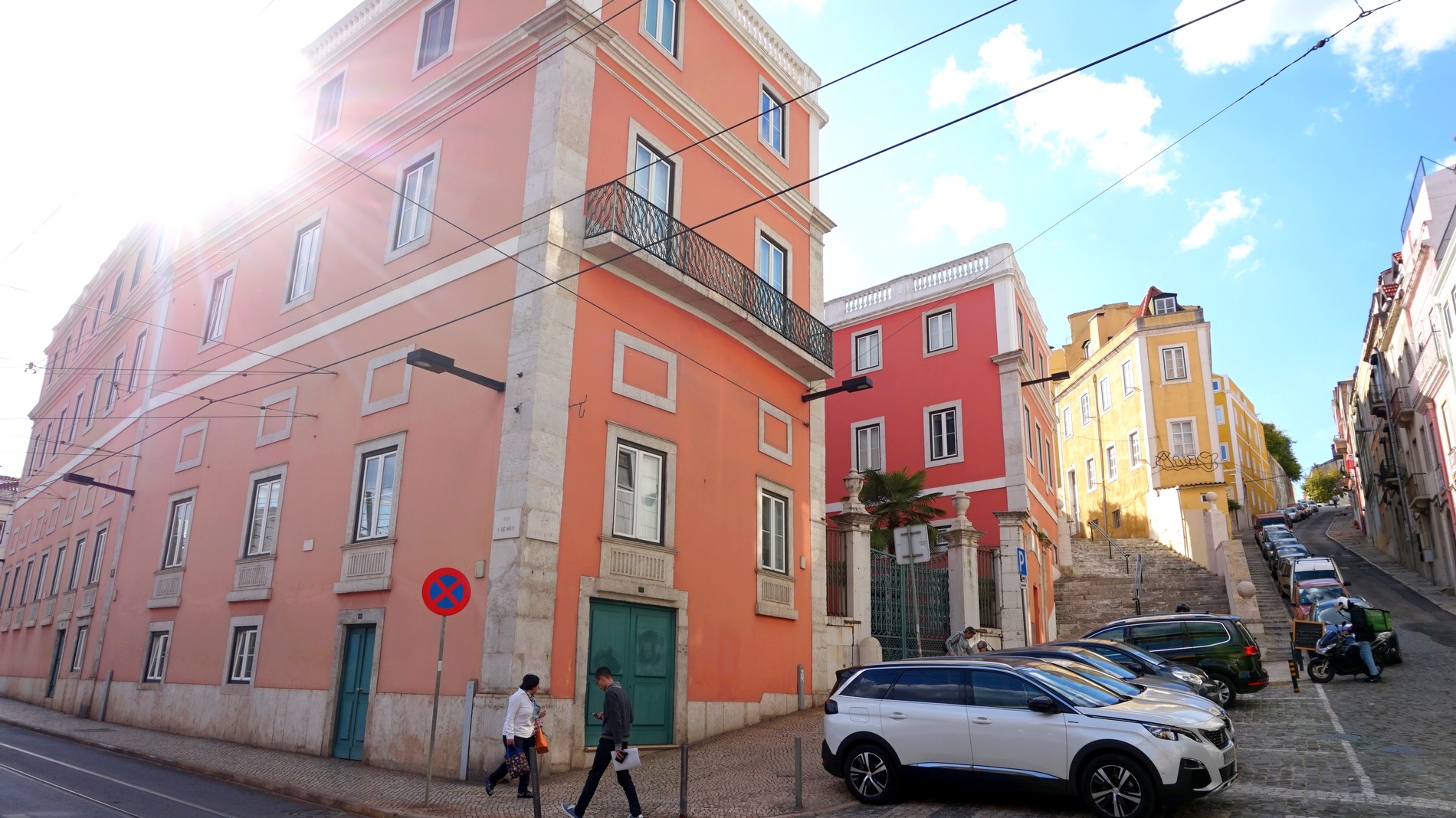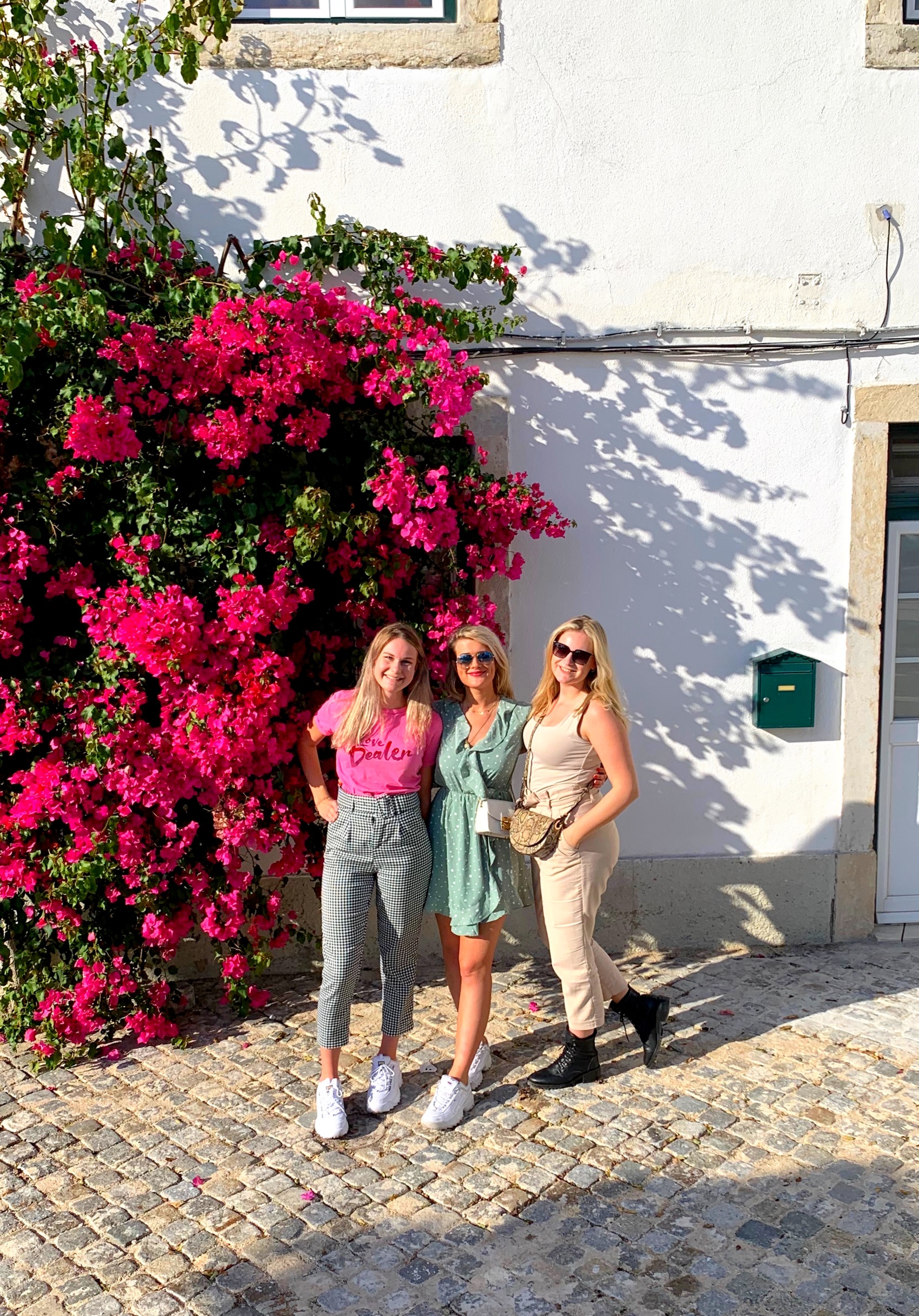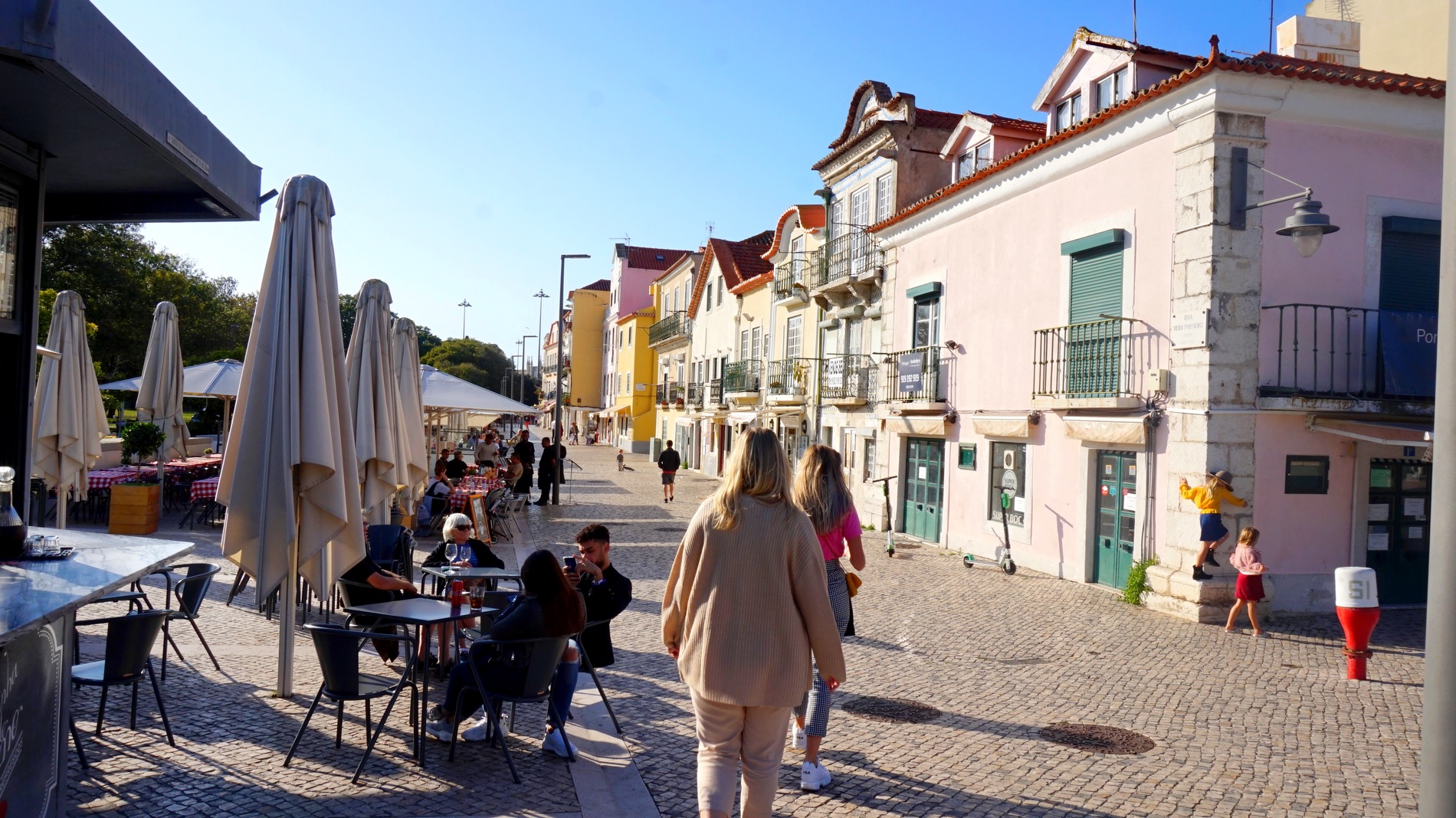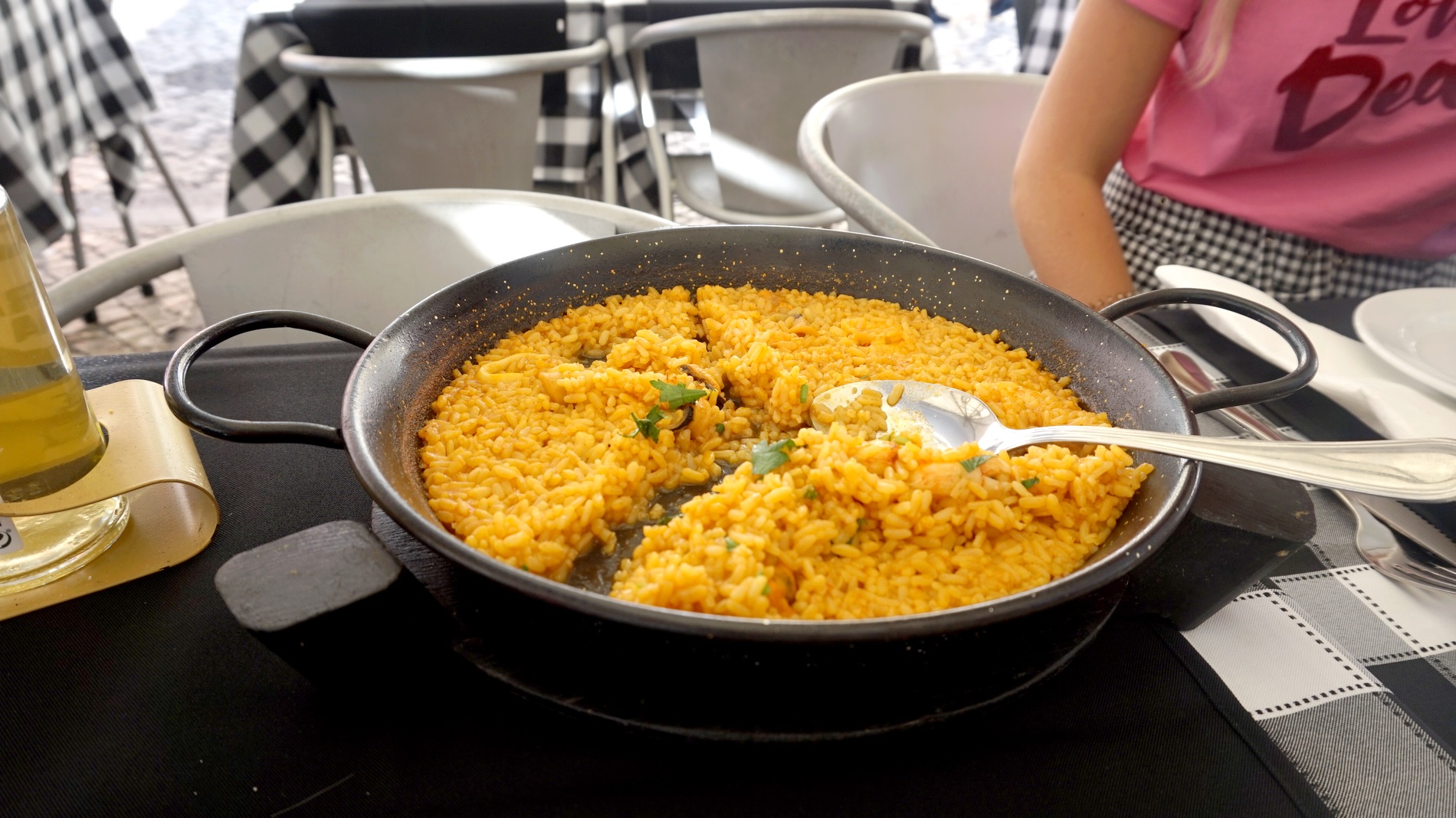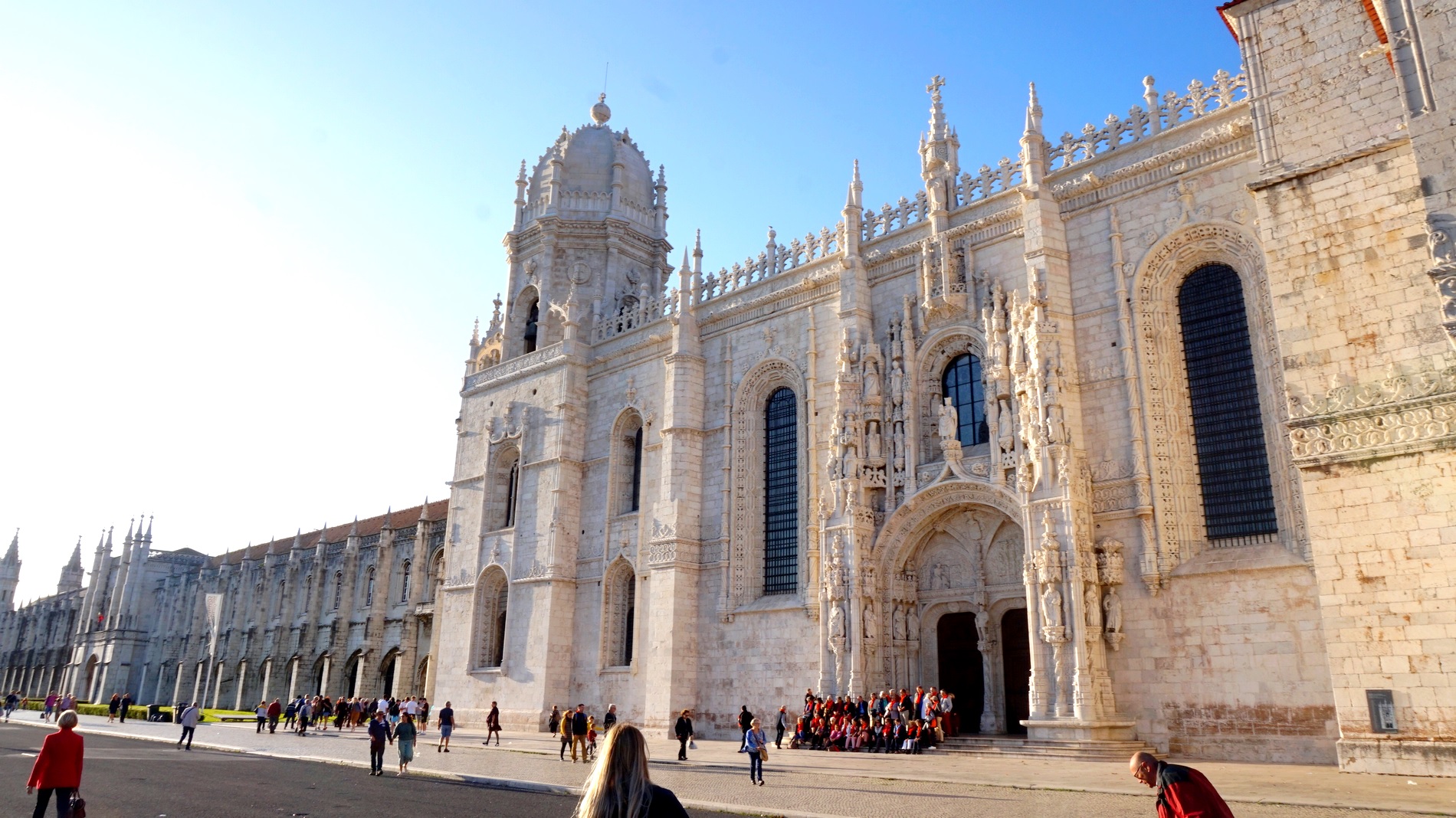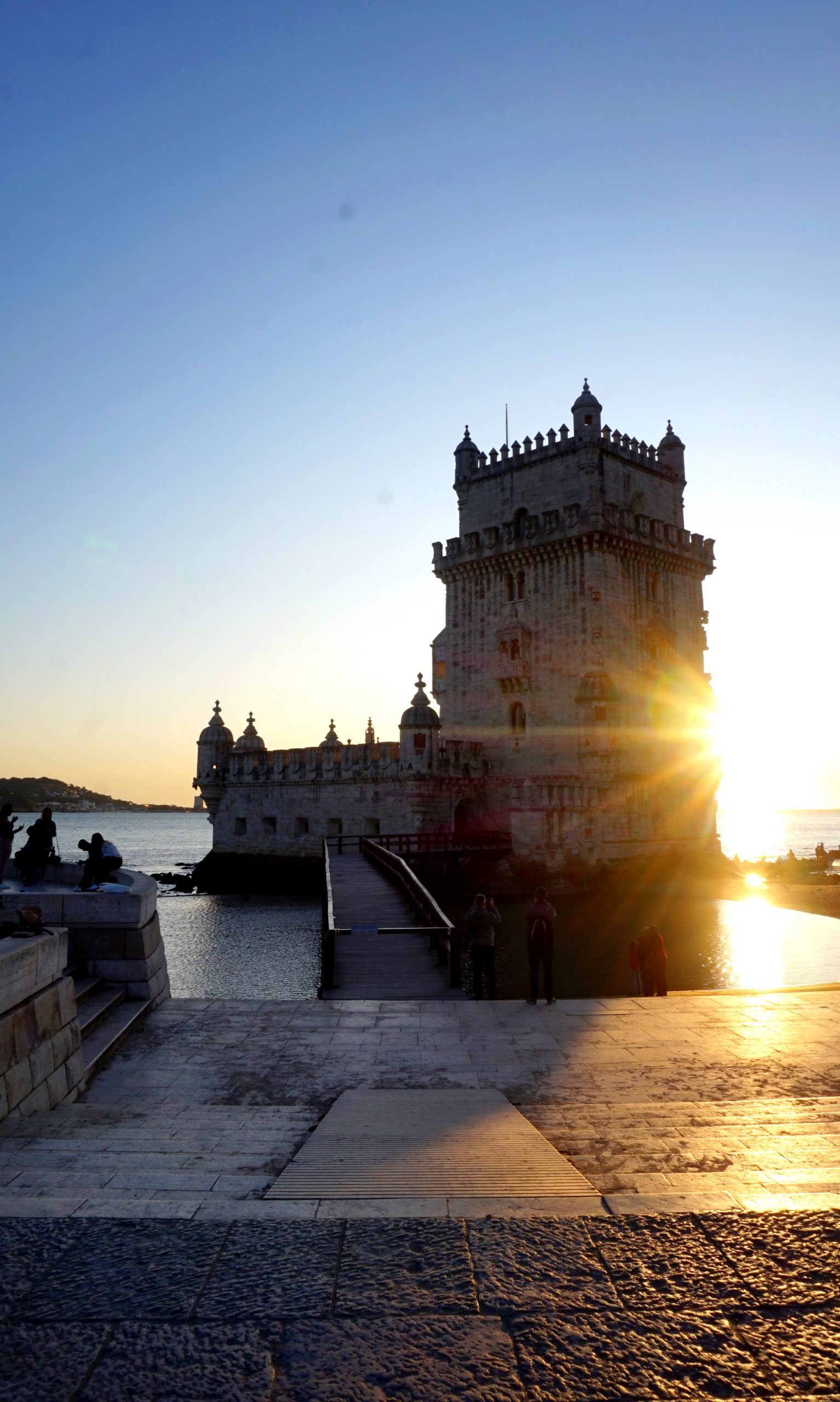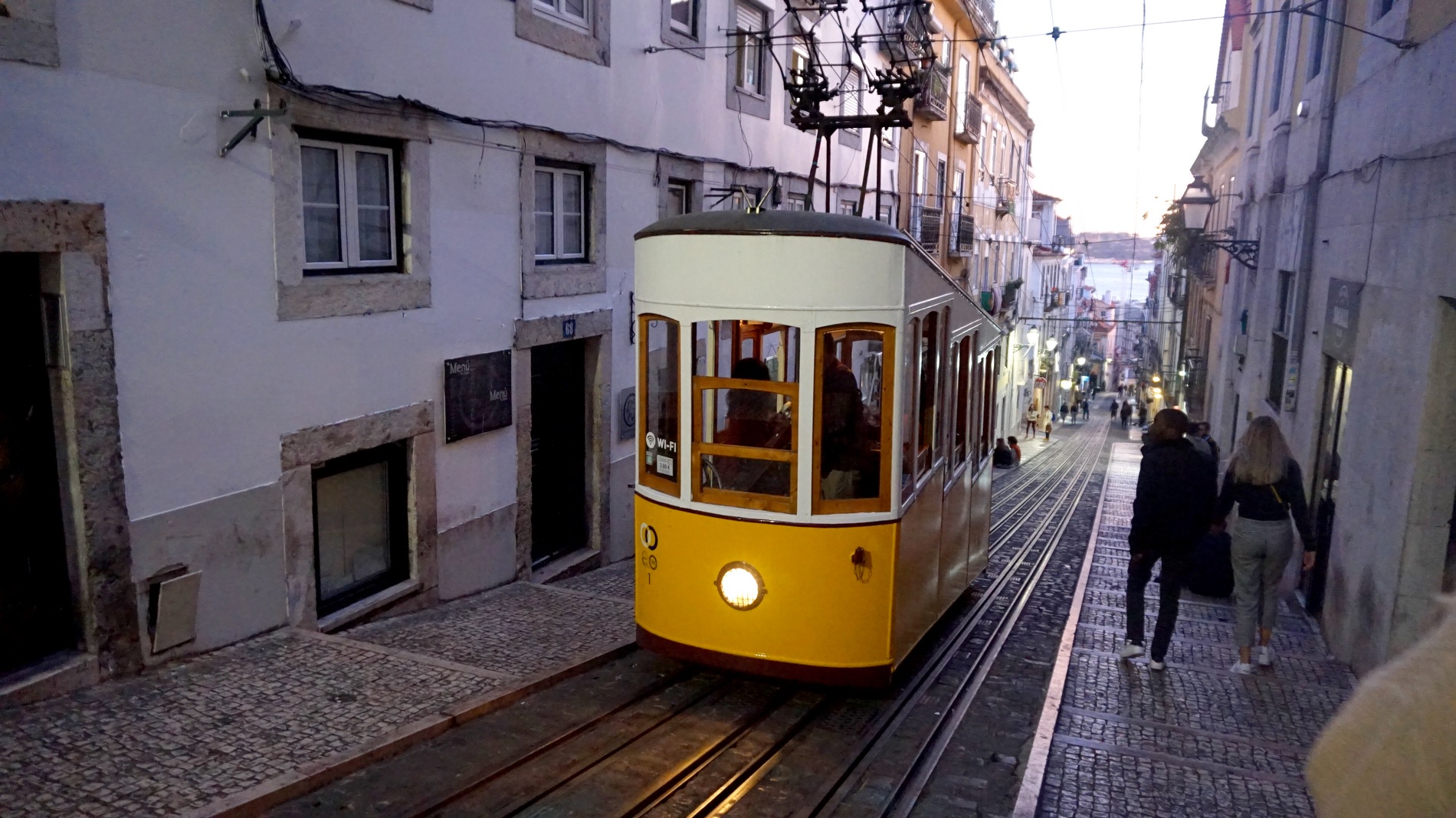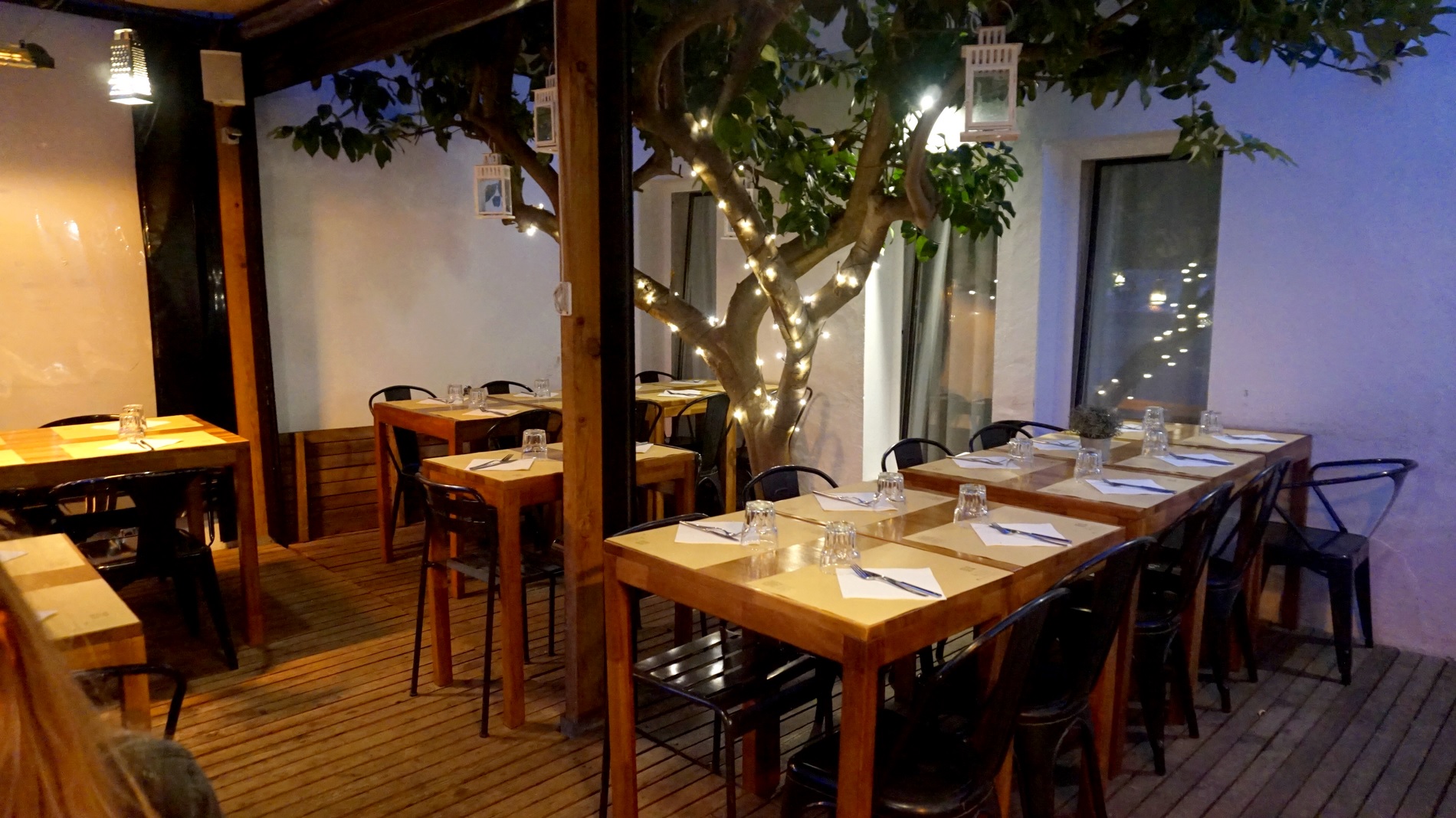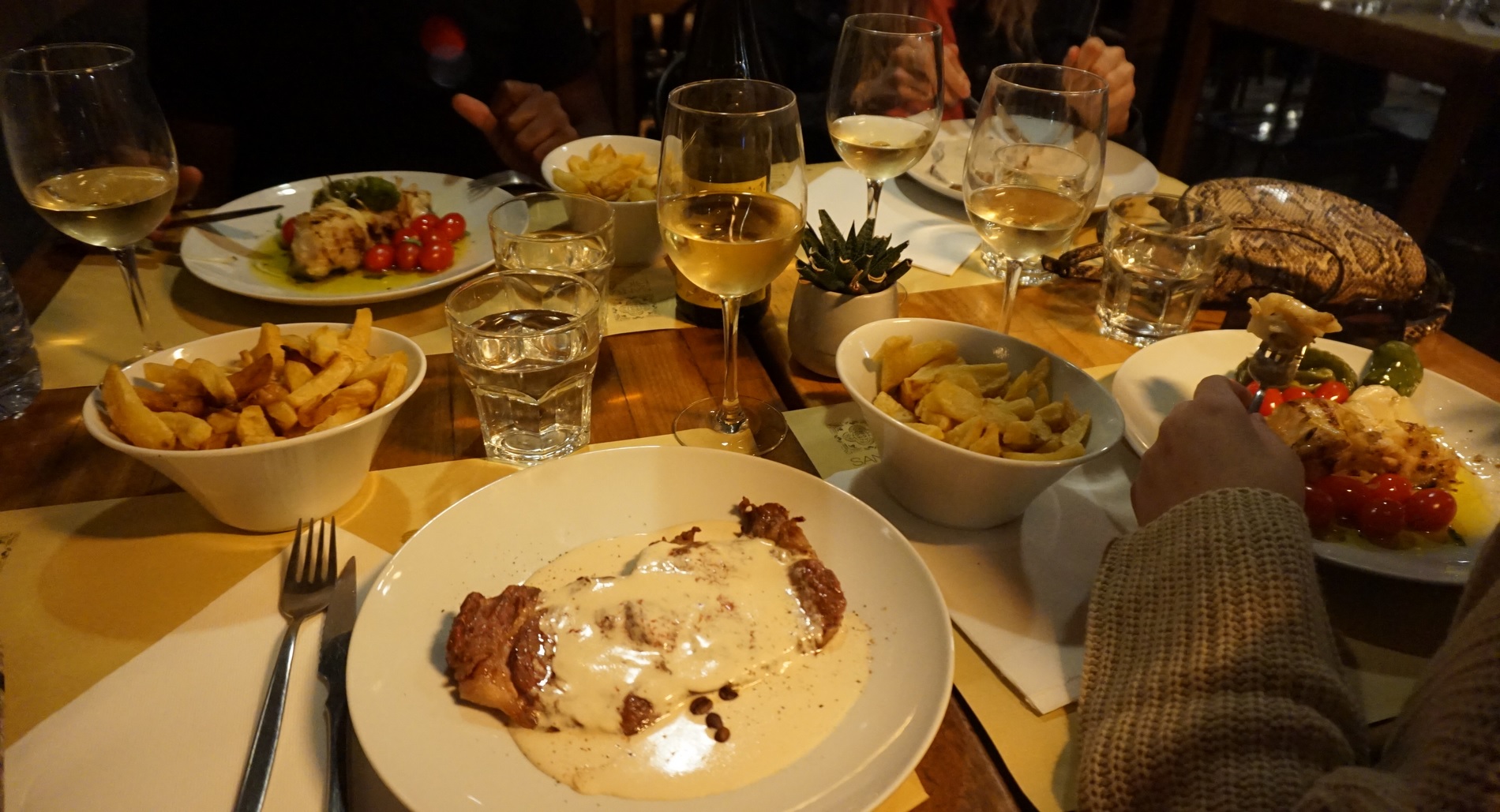 We went to
LX factory
with her and enjoyed a drink with a view of the famous
Ponte 25 de Abril
bridge. From there we had walked to
Belém
(!). From Belém I received a lot of flashbacks from my too nice study trip in 2015. We had some tasty Risotto for lunch.
In that same area, we had been to the famous Santa Maria monastry and then to Torre de Belém – to pick up an American friend of Nicole. The four of us went by Uber (or Bolt I believe) to the Chiado area. In the evening we had dinner at a place that Joel and Nicole knew, called Santa Bica. I highly recommend that place! – Incredibly friendly staff, cozy decor, delicious food, delicious Vino Verdé (Green wine) and also nice prices for food and wine (although I have to say that the prices at most prices are not bizarre anyway think high). I had another steak, this time a Coffee Steak – steak with a cream sauce in which coffee is used. The dinner was great! What a wonderful day this was! To end the day we went to a rooftop bar called Park Bar. The funny thing about this hidden rooftop bar full of fun music is that it is literally above a parking garage (& then you suddenly understand the name).
We waren vervolgens met haar naar
LX factory
geweest en hadden daar genoten van een drankje met uitzicht op de bekende
Ponte 25 de Abril brug
. Vanaf daar waren we naar
Belém
gelopen (!). Ik kreeg weer een hoop flashbacks van mijn té leuke studiereis in 2015 toen we naar die plek gingen. Na onze lange wandeling, waren we lekkere Risotto gaan eten voor lunch.
Verder hadden we de bekende Santa Maria monastry bezocht en vervolgens Torre de Belém – om daar een Amerikaanse vriend van Nicole op te pikken. We waren met zijn 4en met een Uber (of Bolt geloof ik) naar de Chiado omgeving terug gegaan. s'Avonds waren we uit eten gegaan bij een plek die Joel en Nicole kende, genaamd Santa Bica. Santa Bica is echt een aanrader – Ontzettend vriendelijk personeel, gezellige inrichting, heerlijk eten, heerlijke Vino Verdé (Groene wijn) en bovendien mooie prijsjes voor het eten en de wijn (al moet ik zeggen dat ik de prijzen op de meeste prijzen sowieso niet bizar hoog vind). Ik had opnieuw een steak, dit keer een Coffee Steak – steak met een roomsausje waar koffie in is verwerkt. Het etentje was ontzettend gezellig! Wat een heerlijke dag was dit! Om de dag af te sluiten waren we naar een rooftop bar gegaan genaamd Park Bar. Het grappige aan deze verborgen rooftop bar vol met leuke muziek, is dat het letterlijk boven een parkeergarage is (& dan snap je de naam ook ineens).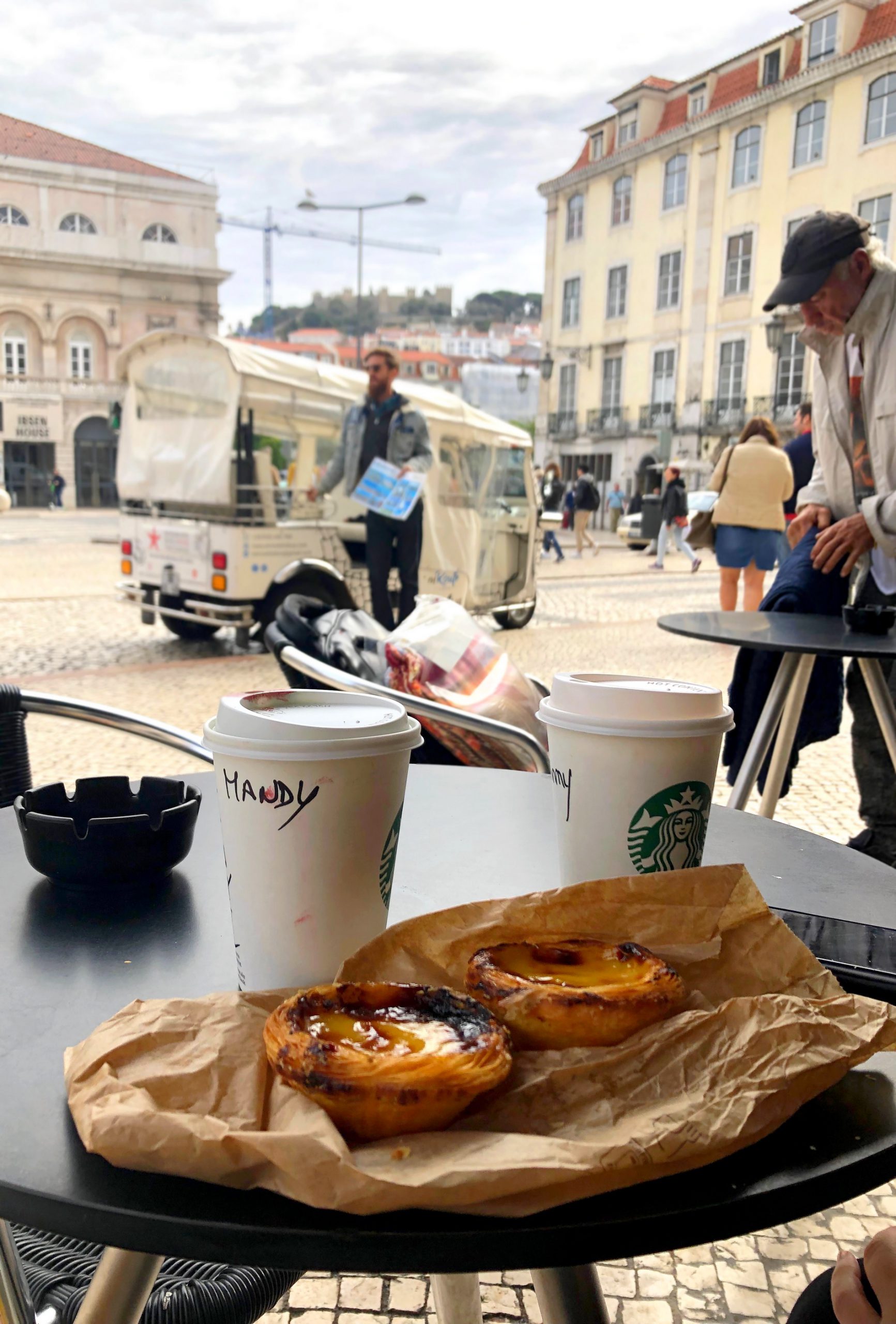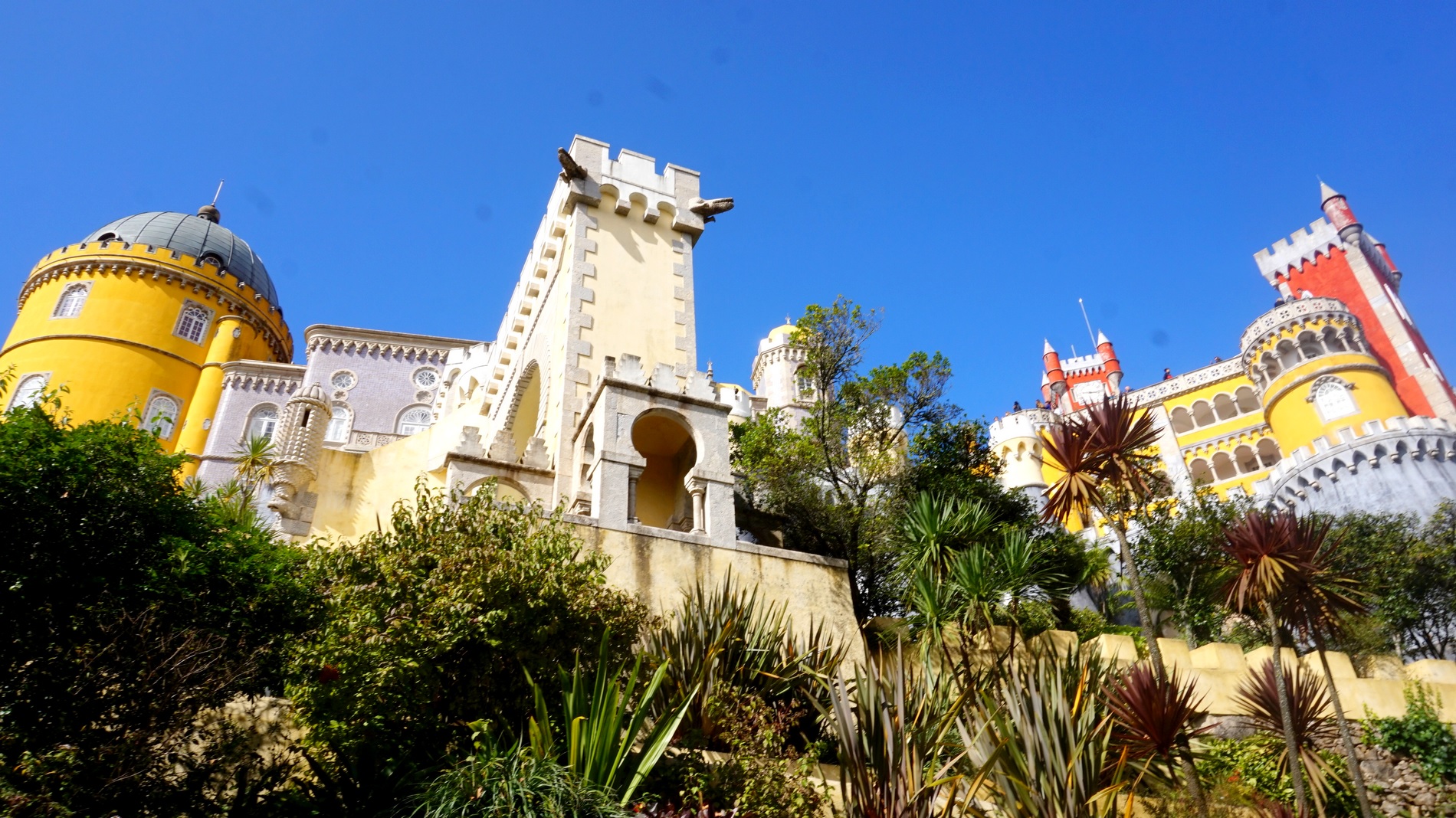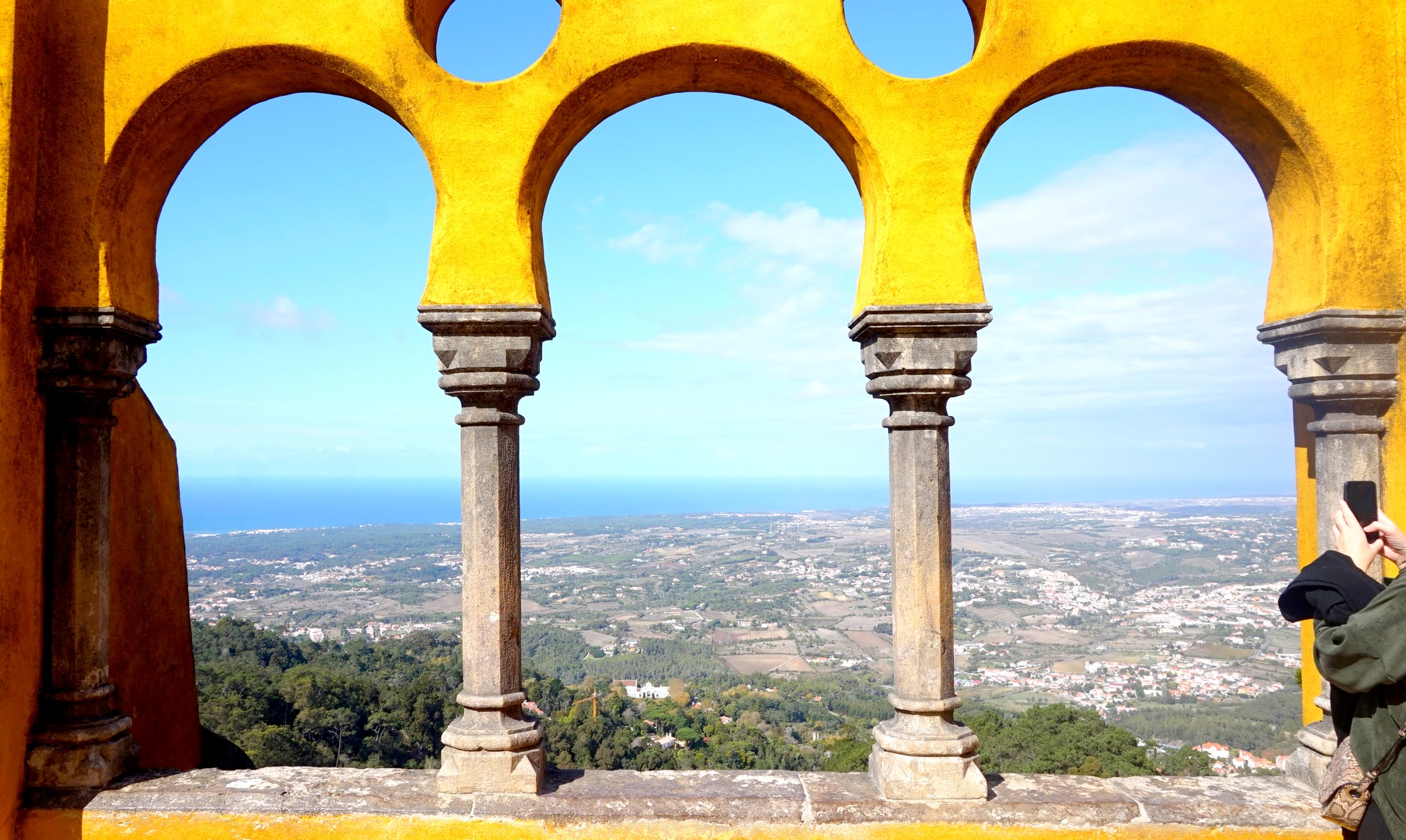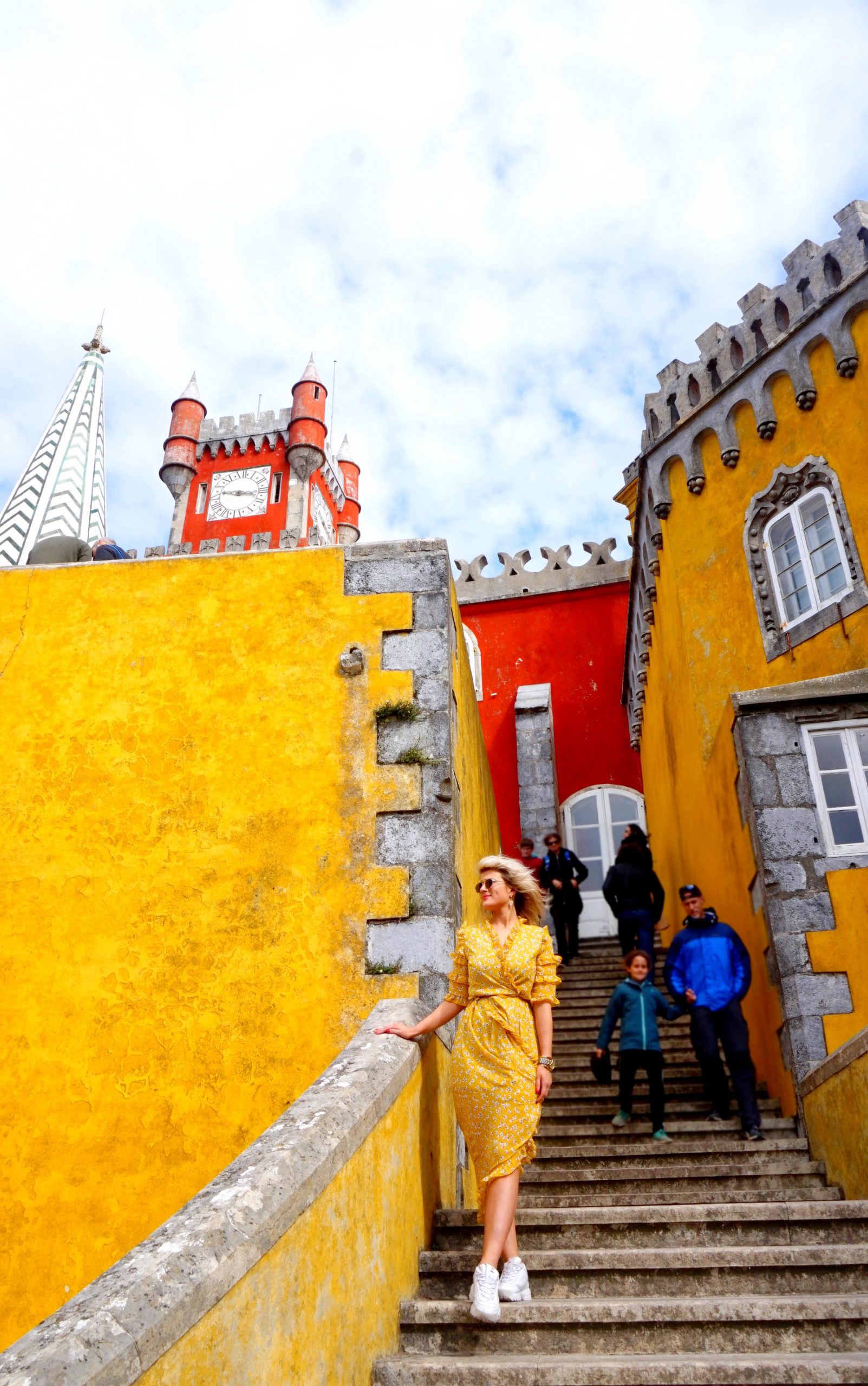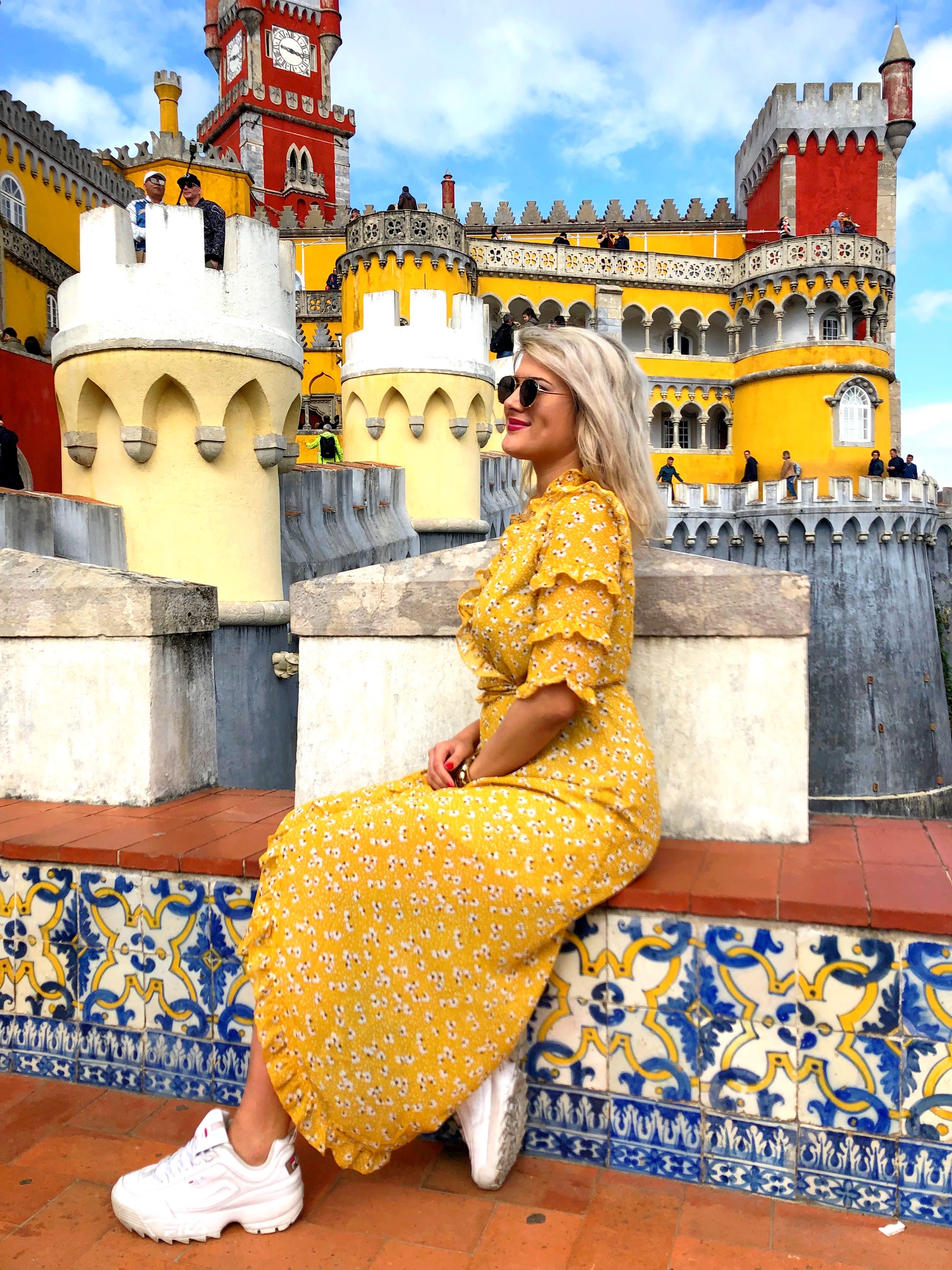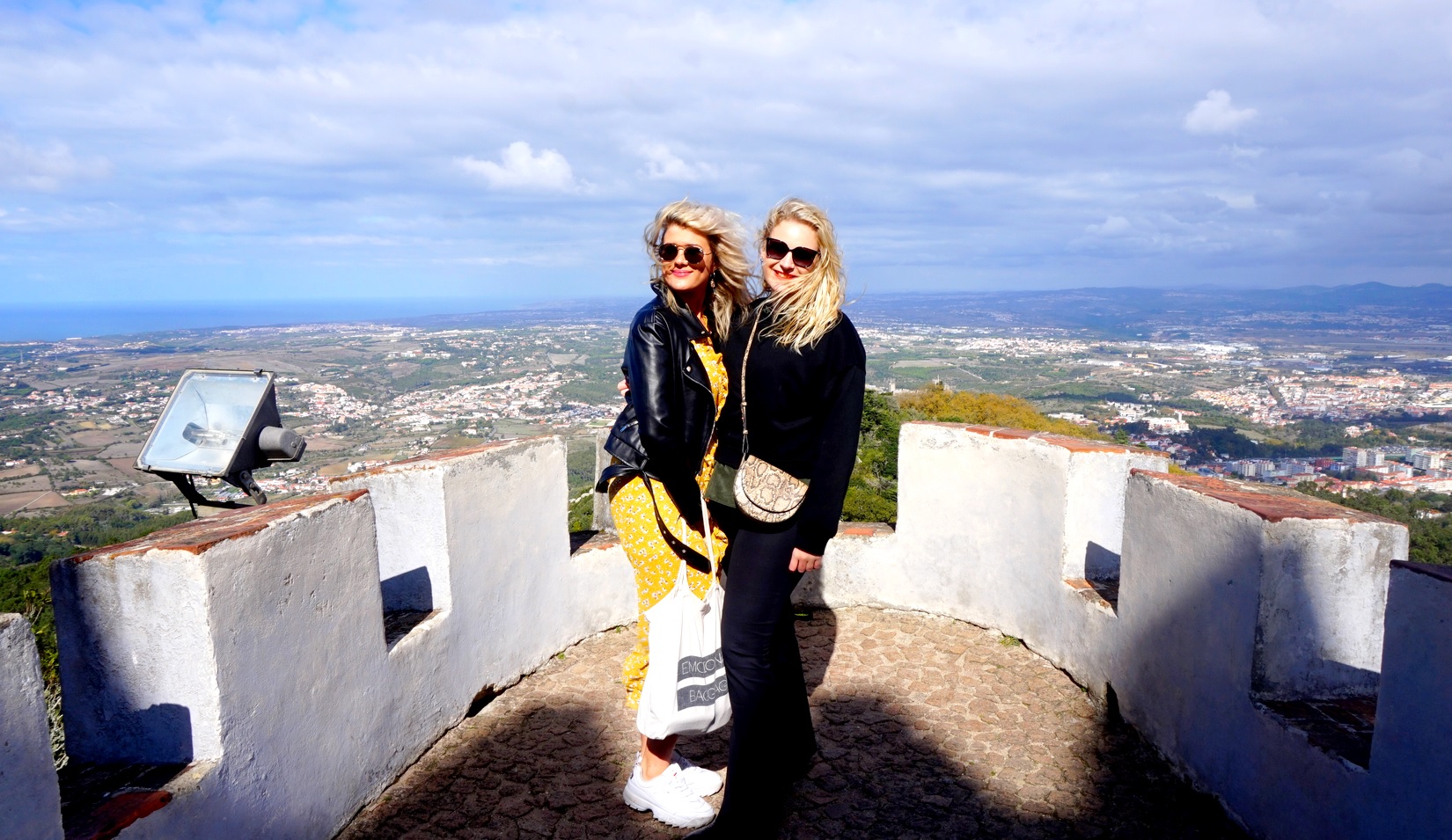 Day 3 we were planning to go to
Sintra
with the 2 of us by train from
Rossio
– where we had both never been (by the way, it was Yanneke's first time in Lisbon). Sintra has many sights, too much to do in a day, so we decided to go to
Pena Palace
alone. The area is very fairy-tale and has many old castles and cute houses. By the way, it was really cold and windy up there, so I would take your clothing choice into account if you wanted to visit it (I learned the hard way there) – my 2nd tip for Lisbon itself is not to wear heels because of it the many height differences, stairs and stones. We only bought the
Gardens Ticket
– with that you can actually see a lot of the castle. After lunch in Sintra center we left by train to Lisbon.
After we put on a party outfit at our airbnb, we went out to have dinner. The restaurant was a cute little and local place called Casa Mia. For less than 13 euros p.p we had eaten good quality fish with a big glass of Sangria and a shared cheesecake dessert. Later that evening we went to Irish Pub o'Gilins at Pink Street where we enjoyed wine and nachos together with Nicole and Joel. Later in the evening we went with four of us to a cool club by the sea, called Urban Beach. Your entrance ticket includes drinks.
Dag 3 waren we van plan om met zijn 2en naar
Sintra
te gaan met de trein vanaf
Rossio
– waar we beide nog nooit waren geweest (Het was trouwens Yanneke haar eerste keer in Lissabon). Sintra kent vele bezienswaardigheden, té veel om te doen in een dag, dus besloten we om enkel naar
Pena Palace
te gaan. Het gebied is erg sprookjes achtig en kent vele oude kastelen en schattige huisjes. Het was trouwens echt heel koud en winderig daar boven, dus zou ik wel rekening houden met je kleding keuze mocht je het willen bezoeken (leerde ik daar op de harde manier) – mijn 2e tip voor Lissabon zelf is trouwens om geen hakken te dragen ivm de vele hoogteverschillen, trappen en stenen. We hebben enkel de
Gardens Ticket
gekocht – daarmee kun je trouwens echt al veel van het kasteel zien. Ná de lunch in Sintra centrum vertrokken we terug met de trein naar Lissabon.
Na dat we een party outfit hadden aangetrokken in onze airbnb zijn we uit eten gegaan. Het restaurant was een schattig klein en local plekje genaamd Casa Mia. We hadden voor nog geen 13 euro p.p goede kwaliteit vis gegeten met een mega glas Sangria en een gedeeld cheesecake toetje. Later in de avond waren we naar Irish Pub o'Gilins geweest bij Pink Street waar we genoten van wijn en nacho's samen met Nicole en Joel. We zijn later in de avond met zijn 4en naar een gave club geweest aan de zee, genaamd Urban Beach. Bij je entree ticket zitten drankjes inbegrepen.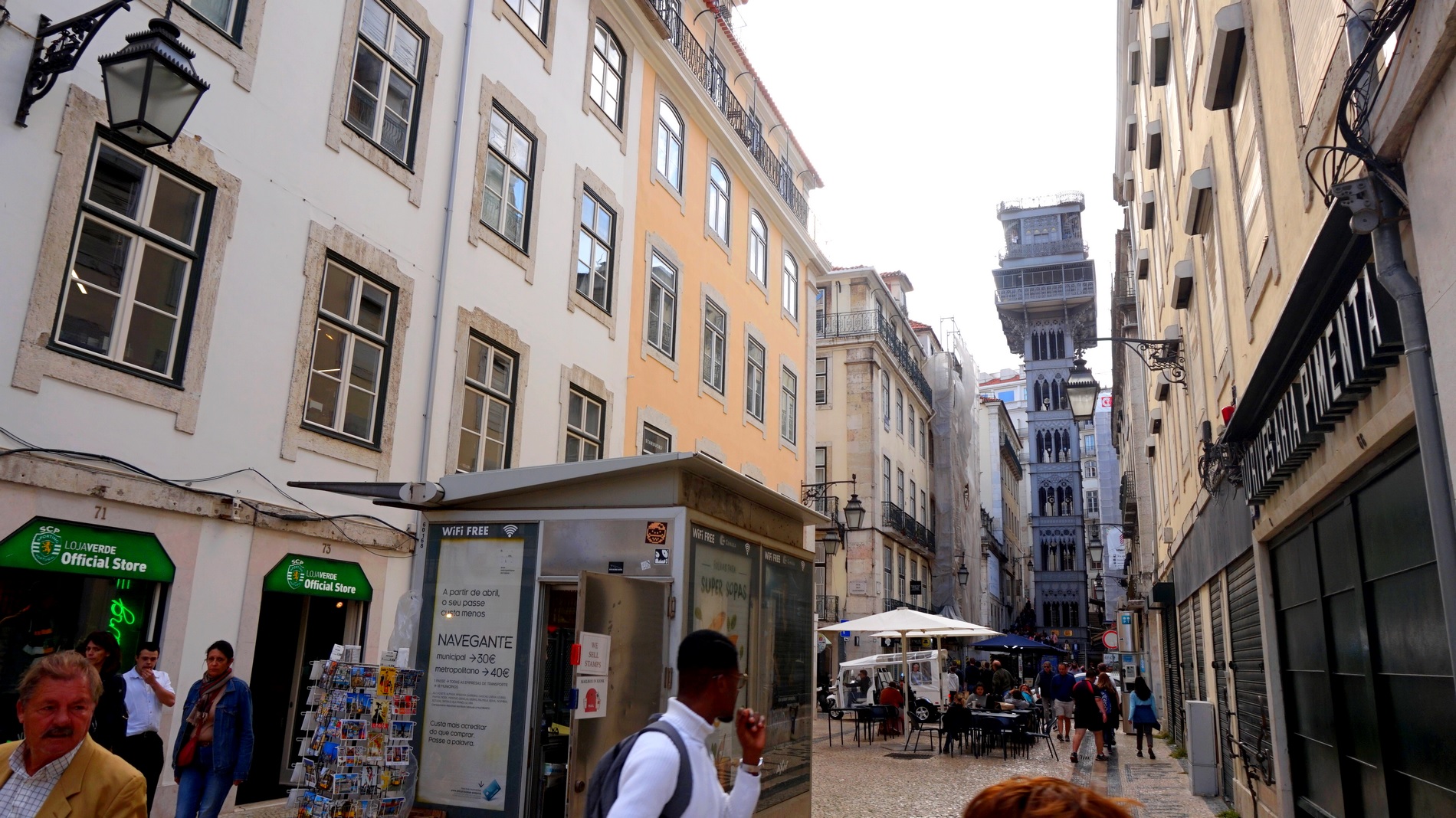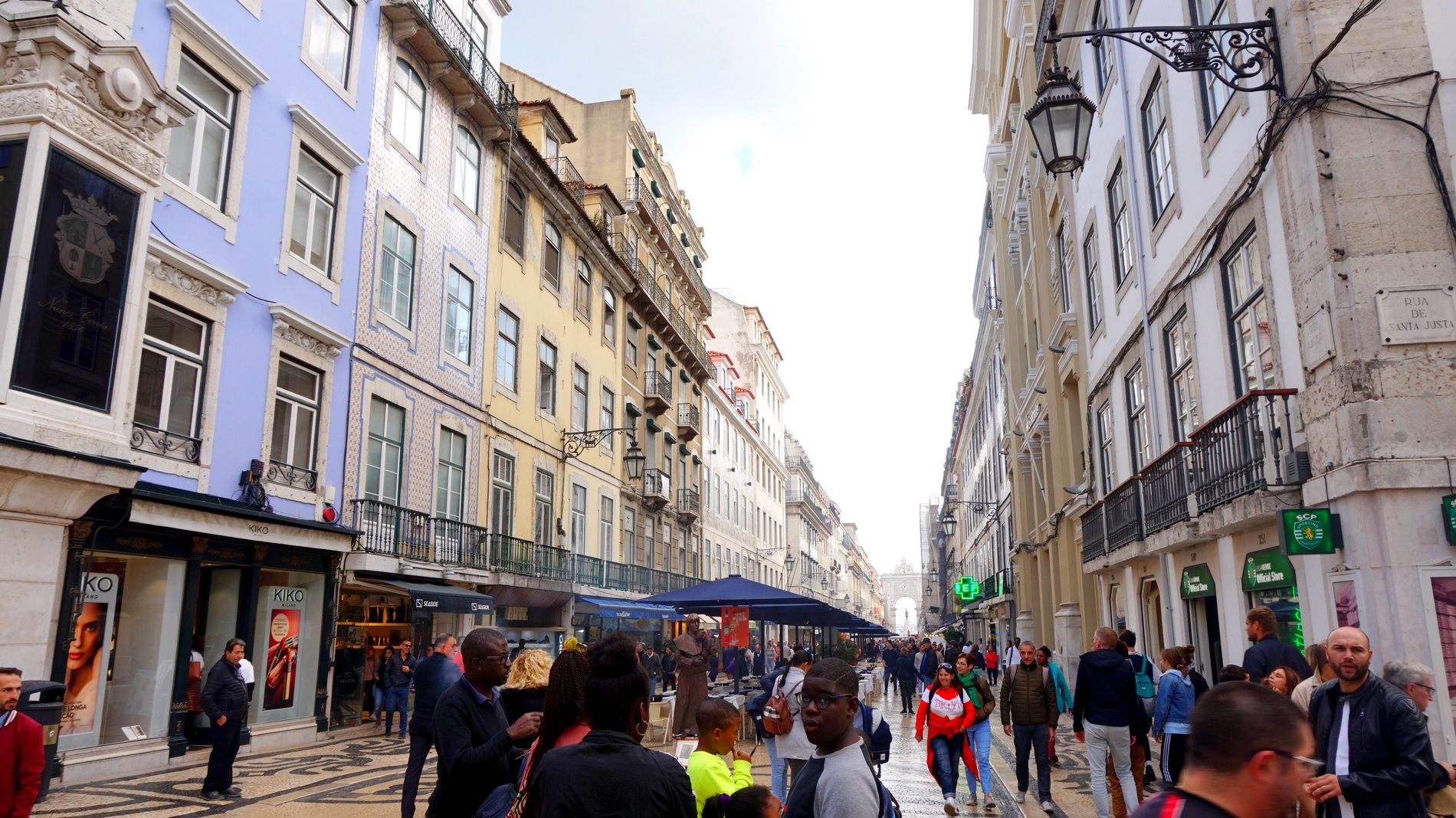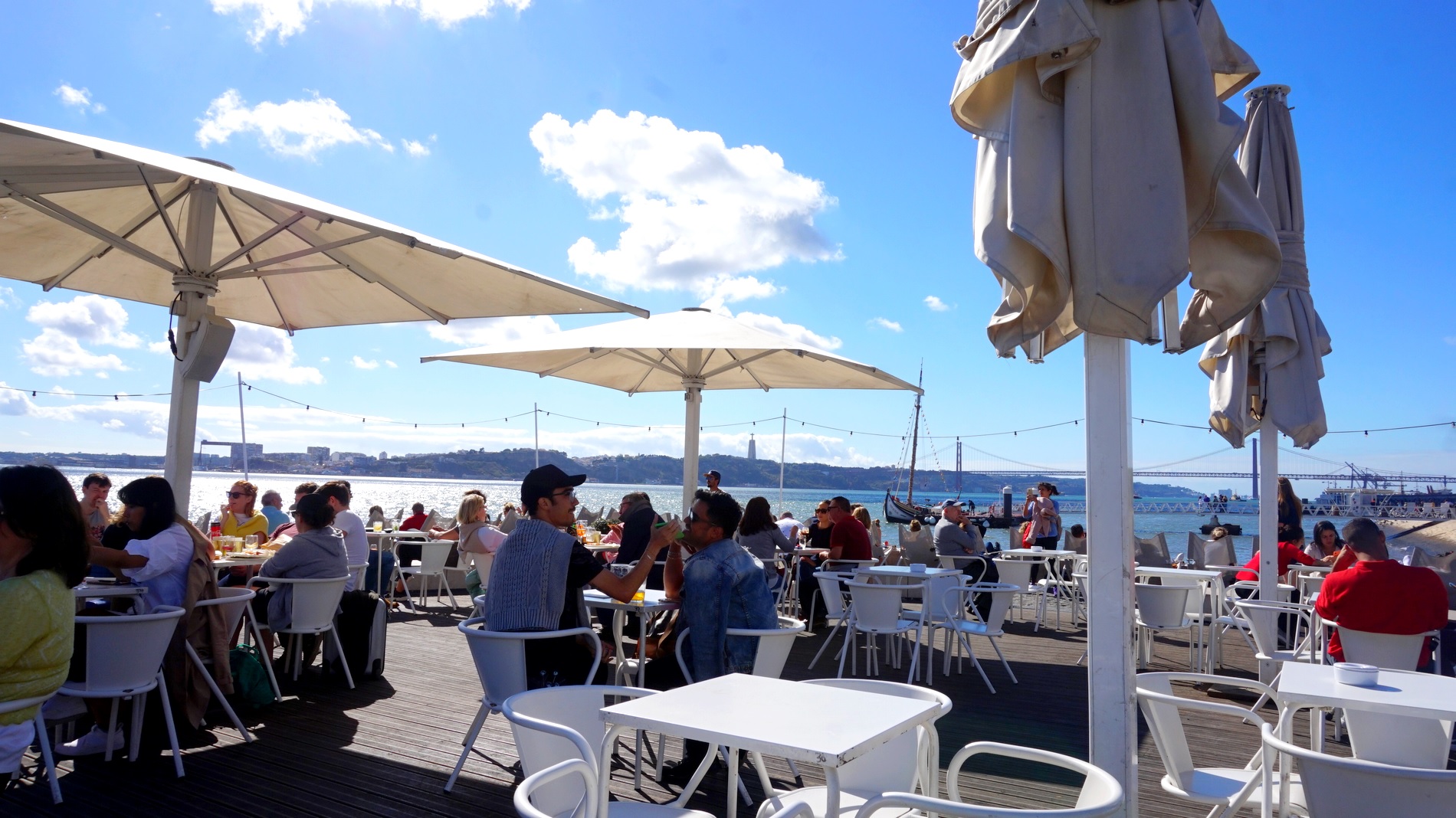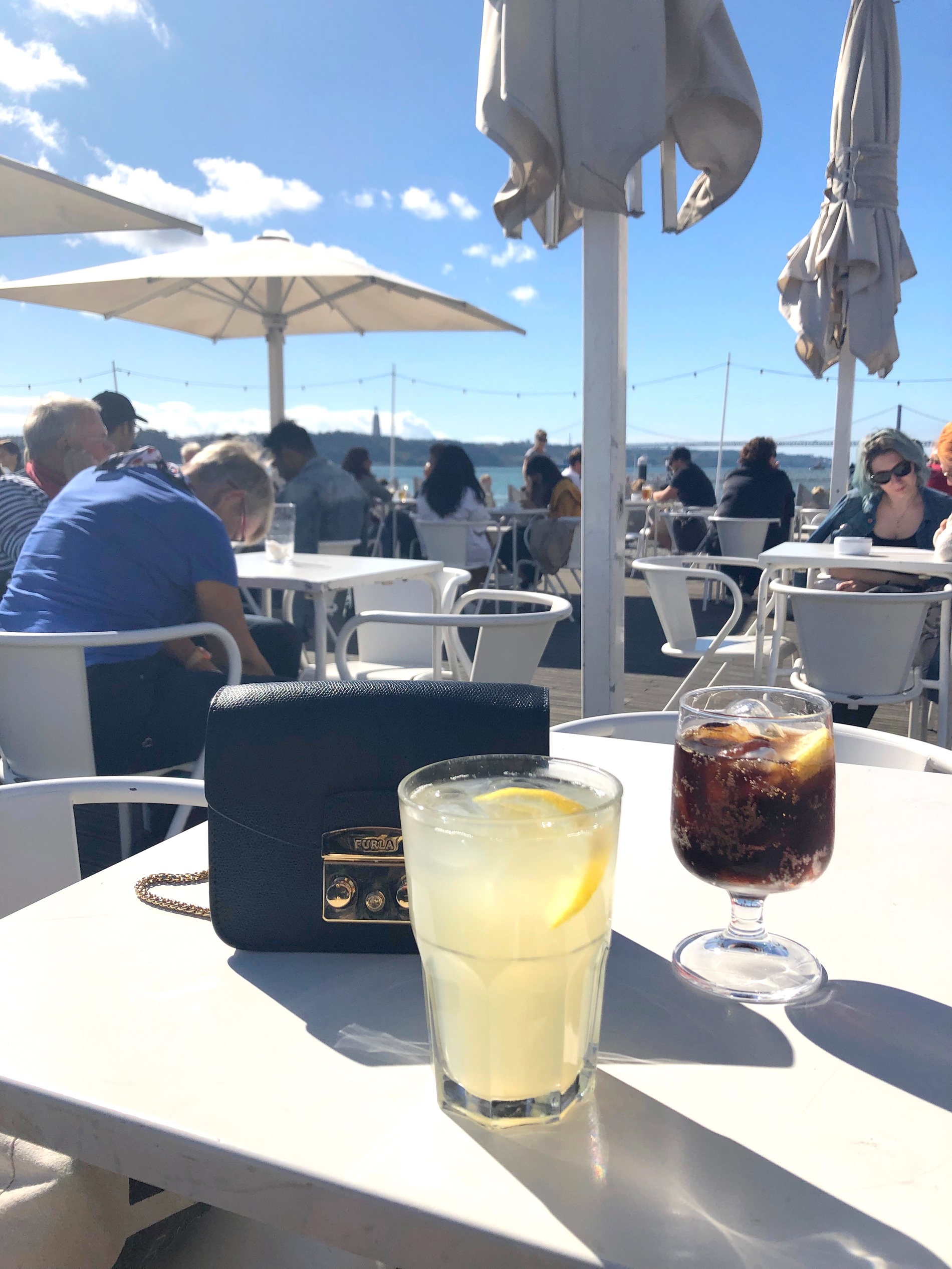 We only shopped the last day because we didn't really have any plans anymore. Afterwards we had a drink near the
Tejo
river with Nicole and left with an Uber to the airport, to fly from there to Rotterdam The Hague airport. Lisbon was beautiful from above. I stayed the night at Yanneke's in Utrecht before returning to Den Bosch the next day.
This trip was really nice and fun! This time I have printed tips and sights. Thank you for reading my travel diary!
De laatste dag hebben we enkel gewinkeld omdat we niet echt meer plannen hadden. Daarna waren we een drankje wezen drinken aan rivier de
Taag
met Nicole en met een Uber naar de luchthaven vertrokken. Vanaf de luchthaven zijn we naar Rotterdam The Hague airport gevlogen. Lissabon was prachtig vanaf boven. Ik was bij Yanneke blijven slapen in Utrecht voor ik de dag erna weer naar Den Bosch terug ging.
Deze reis was echt super leuk en gezellig! Dit keer heb ik tips en bezienswaardigheden dik gedrukt. Bedankt voor het lezen van mijn reis dagboek!
Lisbon outfit posts: Rose – Mint
Former Lisbon posts: Schooltrip – Outfit – Solo 1 – Solo 2