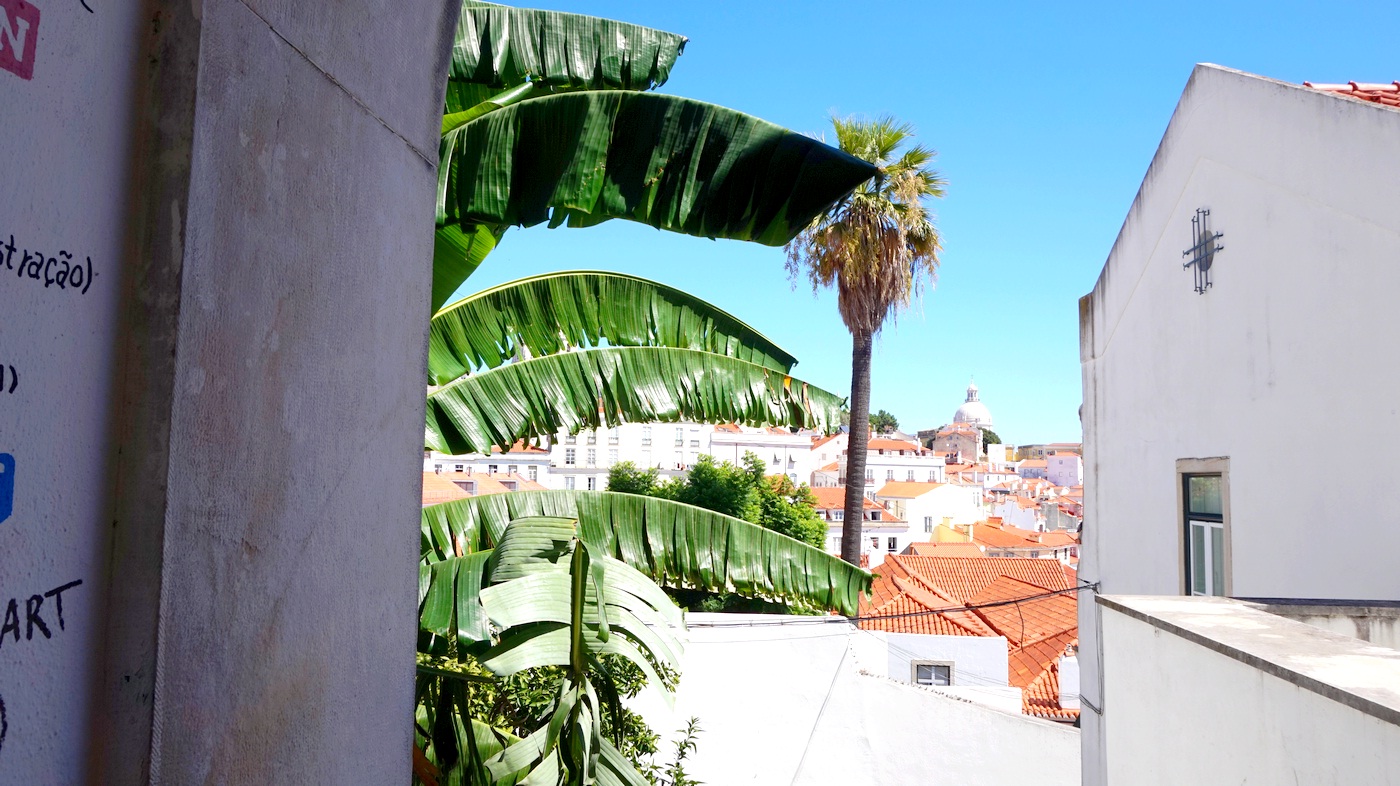 In this post, I am going to share my second (well.. first completely alone) solo travel experience with you. Maybe this gives you that extra push to go on a mini solo trip on your own, or maybe you will just like reading about it. I'd love to share my most lovely pictures and experiences of this beautiful city with you. I hope you will like it! Lisbon is a city that I find absolutely fantastic and love to visit over and over again. The city is near the Tagus (Tejo) River which ends in the sea. It is a city with beautiful buildings, lovely atmosphere and always plenty to do.I have been there
two years ago
 as well together with a big group. Since then, I really wanted to return there. This time to see the things I did not see the last time such as the Alfama area. In
Lanzarote
, I learned that it is very nice to travel solo and it made me realize that I
really
wanted to do it again. Al though I had a friend that was on internship there and only saw for a very small part of the day.
My niece picked me up at 5 in the morning to go to Eindhoven Airport. I have to be honest that it felt very exciting to go solo. At 9 in the morning, I was standing in Lisbon after a nice flight. I wanted to go to Alfama by using the subway. I met a two year younger traveller there from Germany which I got into a conversation with because I did not really understand the subway network. We partly had to go into the same direction, so that was handy ofcourse. After some nice conversations in the subway about our previous trips, we separated and went on our own way.
In deze post ga ik mijn 2
e
(althans, 1
e
écht alleen) solo reis ervaring met jullie delen. Wellicht vinden jullie het tóch net die extra push om ook eens een klein solo reisje te maken, of misschien gewoon leuk om er over te lezen. Ik deel graag mijn mooiste foto's en ervaringen van deze prachtige stad met jullie. Ik hoop dat jullie het leuk vinden! Lissabon is een stad die ik werkelijk fantastisch vind en opnieuw en opnieuw zou willen bezoeken. De stad ligt aan de rivier de Taag (Tejo) die eindigt in de zee. Het is een stad met prachtige gebouwen, heerlijke sfeer en altijd genoeg te doen. Ik ben er
2 jaar geleden
 ook geweest met een grote groep. Sinds dien wilde ik er ontzettend graag naar terug. Dit keer ook om dingen die ik de vorige keer niet had gezien te bezoeken zoals de wijk Alfama. In 
Lanzarote
 heb ik geleerd dat het erg leuk is om alleen te reizen en ik het écht weer een keer wilde doen. Al had ik daar een vriendin die stage liep en een heel klein gedeelte van de dag zag. 
Mijn nicht bracht me om 5 uur in de ochtend naar Eindhoven Airport. Ik moet je eerlijk zeggen dat ik het best spannend vond om in mijn eentje op reis te gaan. Om 9 uur s'ochtends stond ik na een fijne vlucht in Lissabon. Via de metro wilde ik naar Alfama. Ik kwam een 2 jaar jongere reiziger tegen uit Duitsland waar ik mee in gesprek raakte omdat ik de metro toch niet helemaal snapte. We moesten ongeveer dezelfde kant op dus dat was natuurlijk handig. Na wat leuke gesprekken in de metro over onze reizen in het verleden, gingen we vervolgens ieder onze eigen kant op.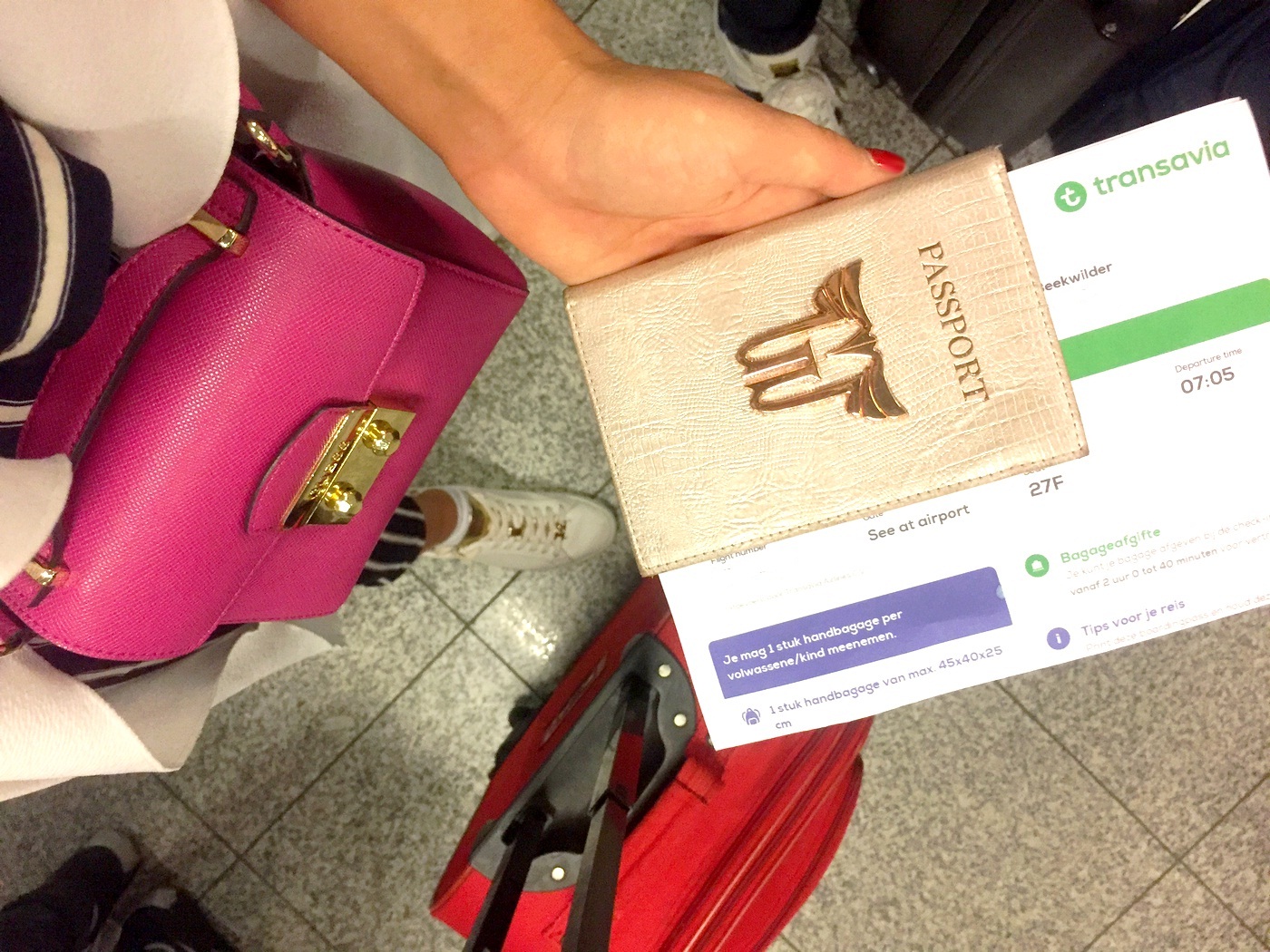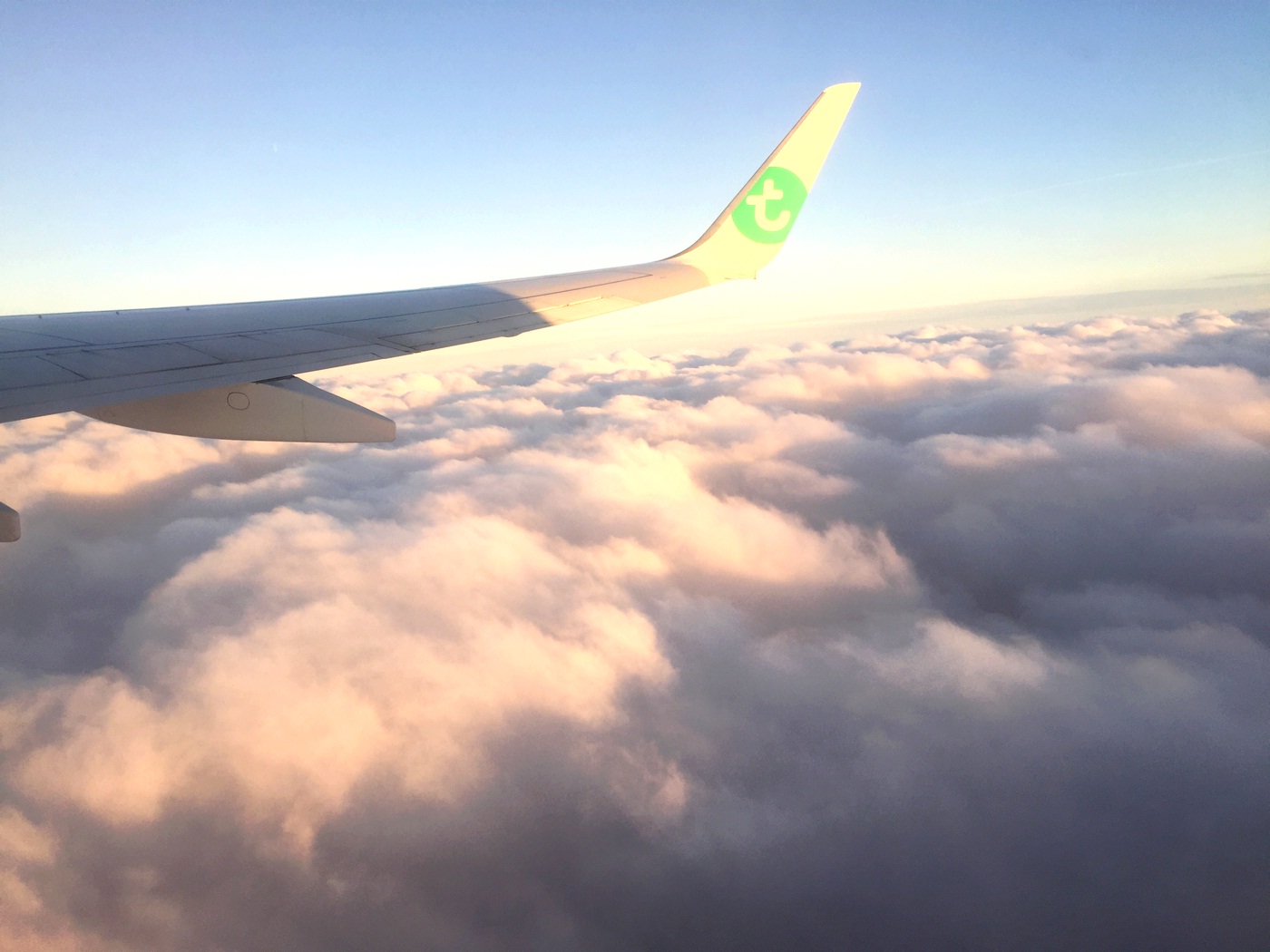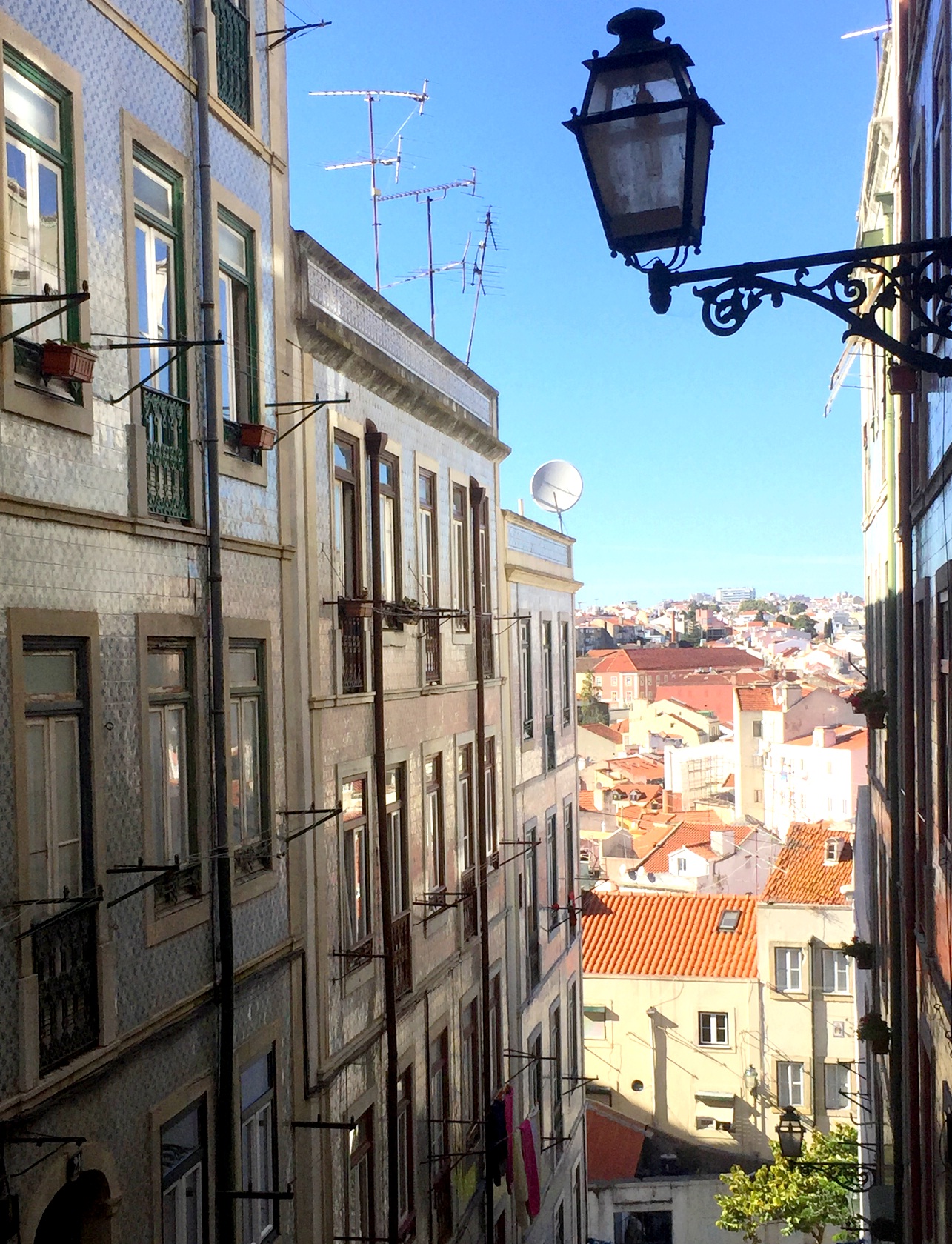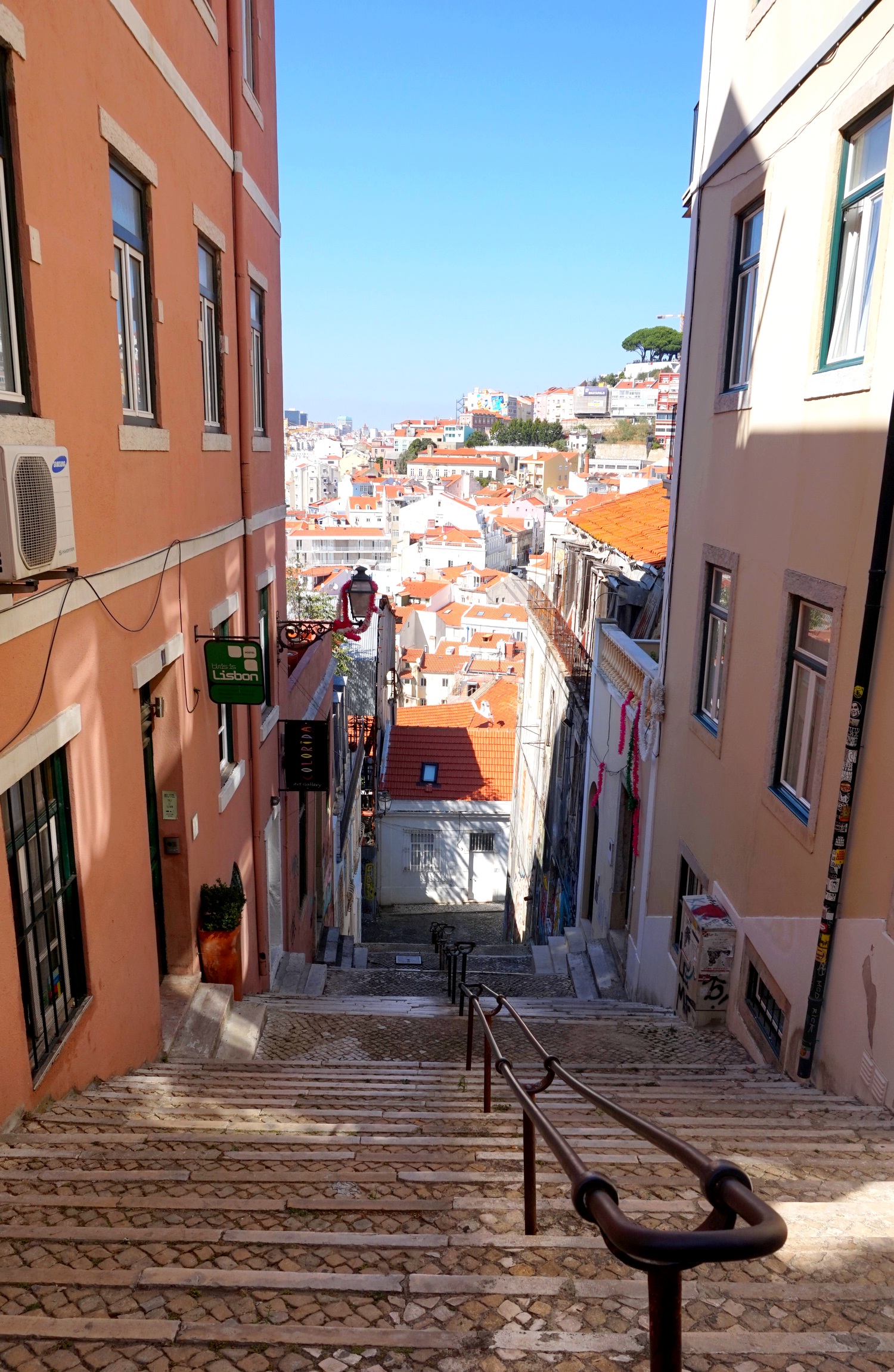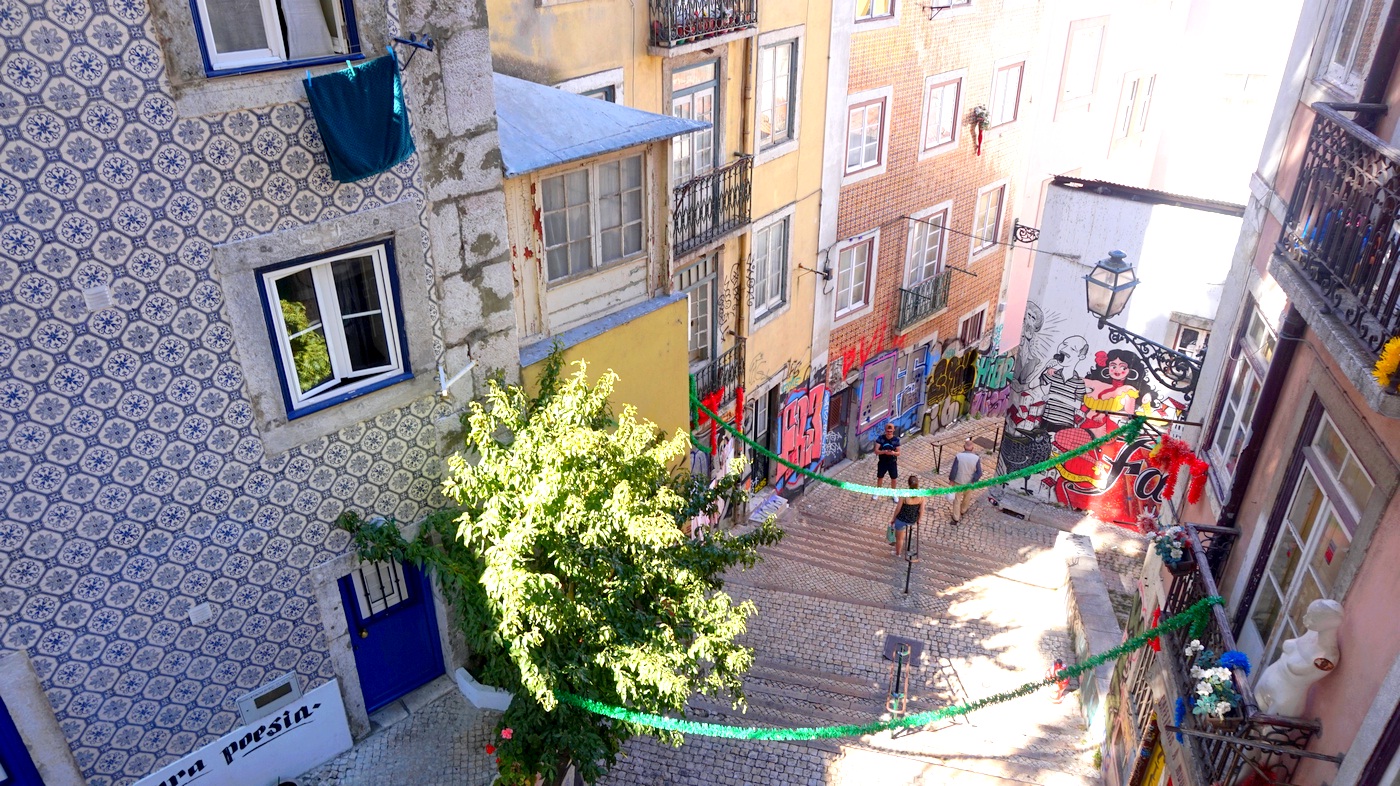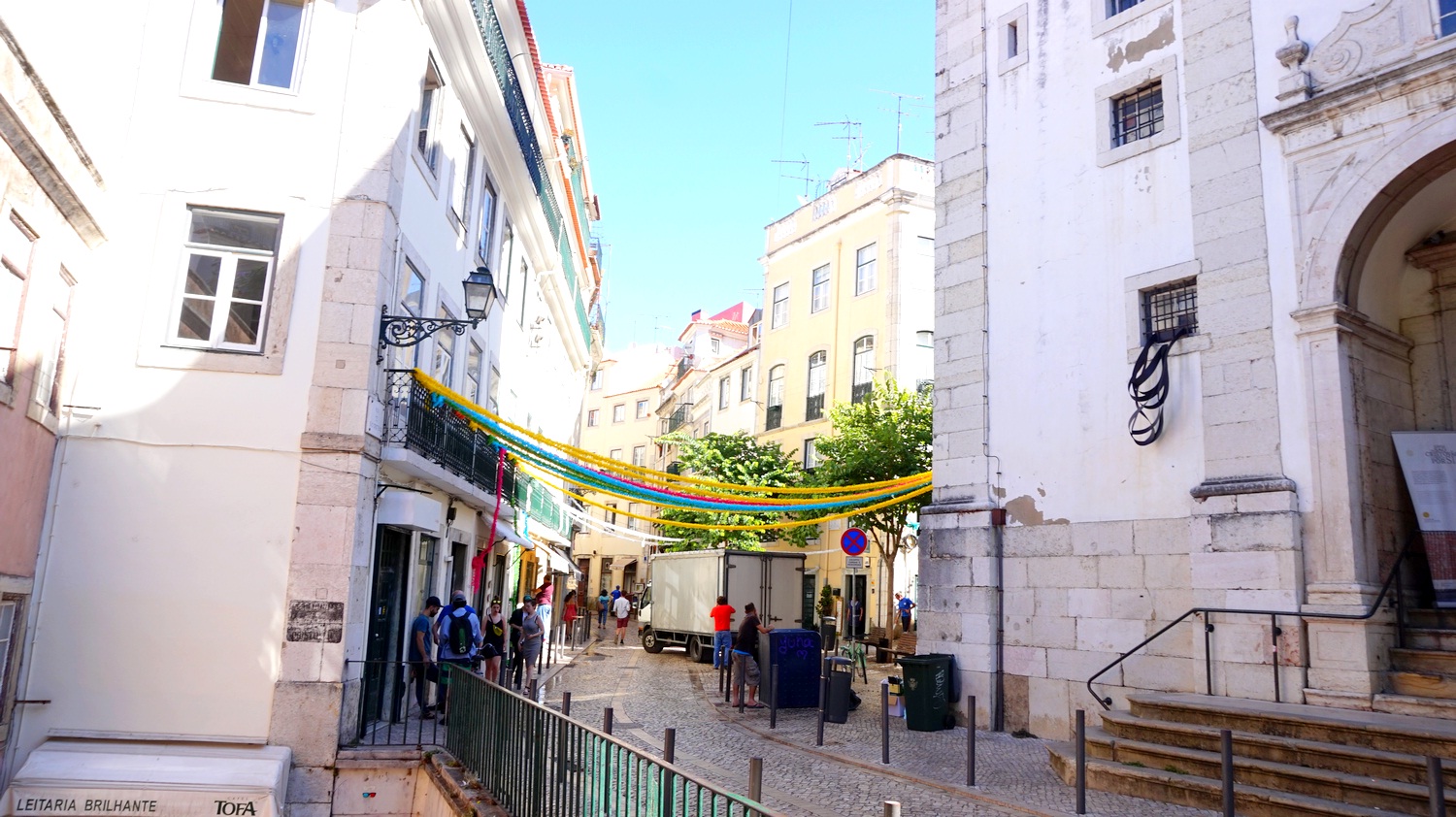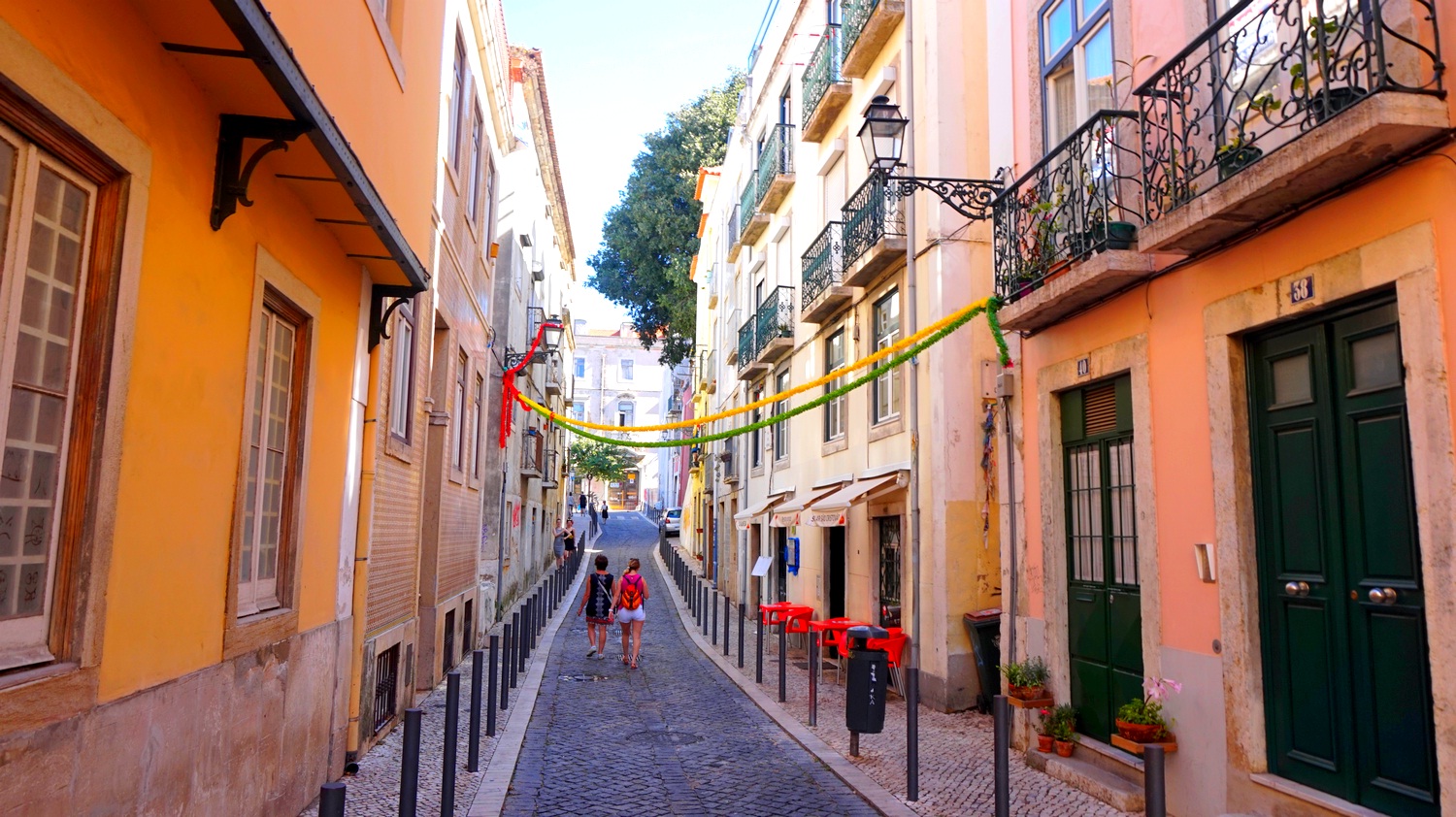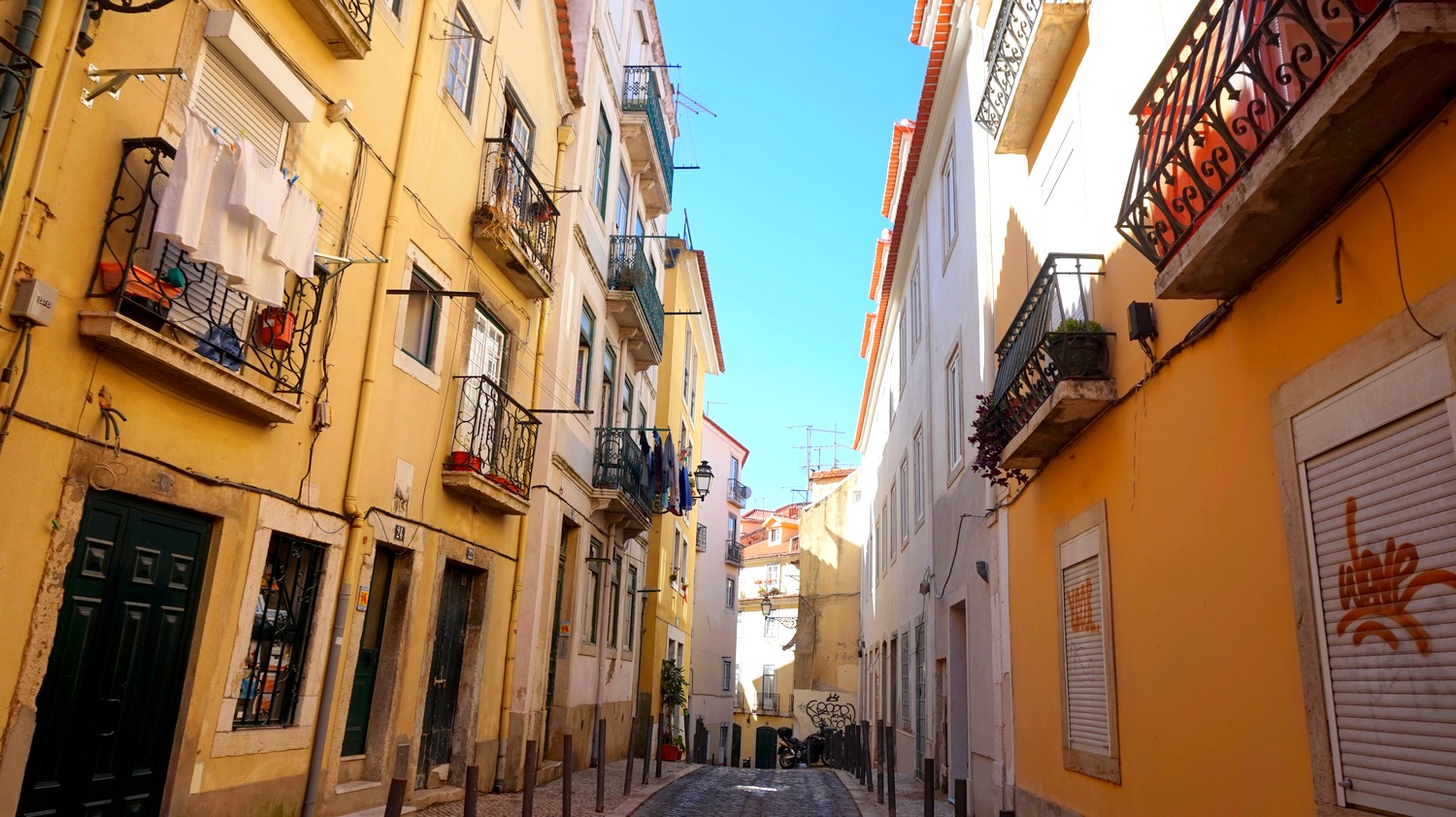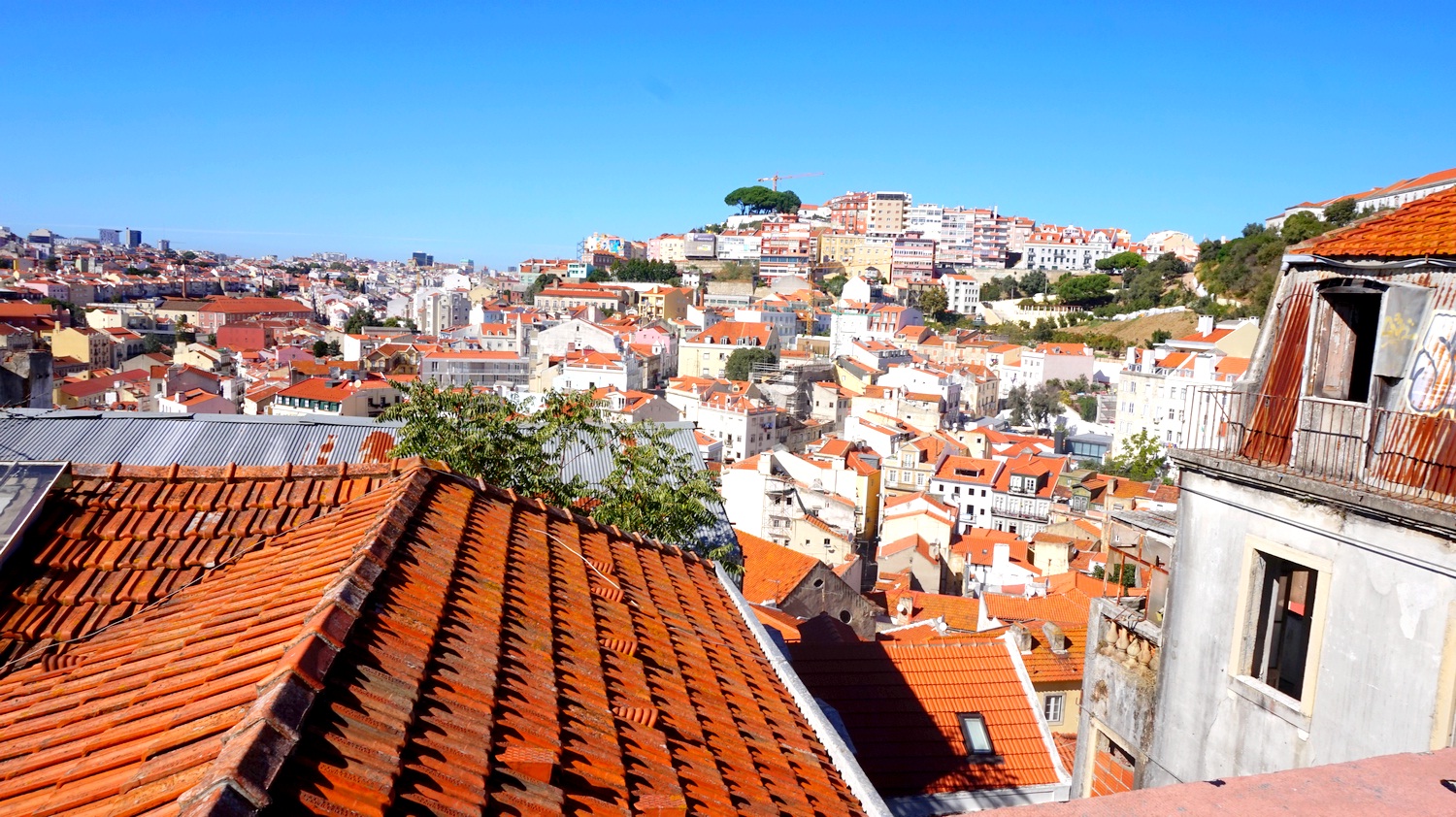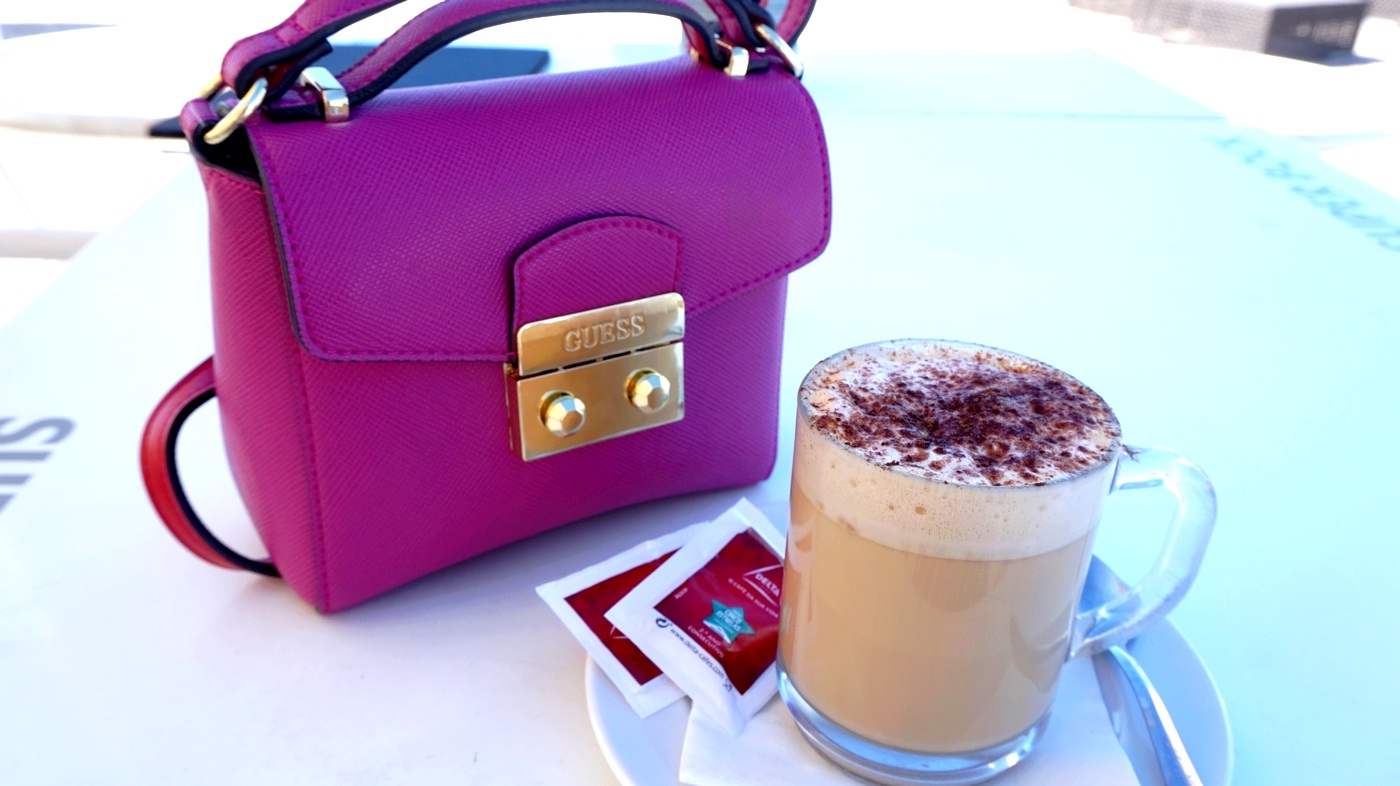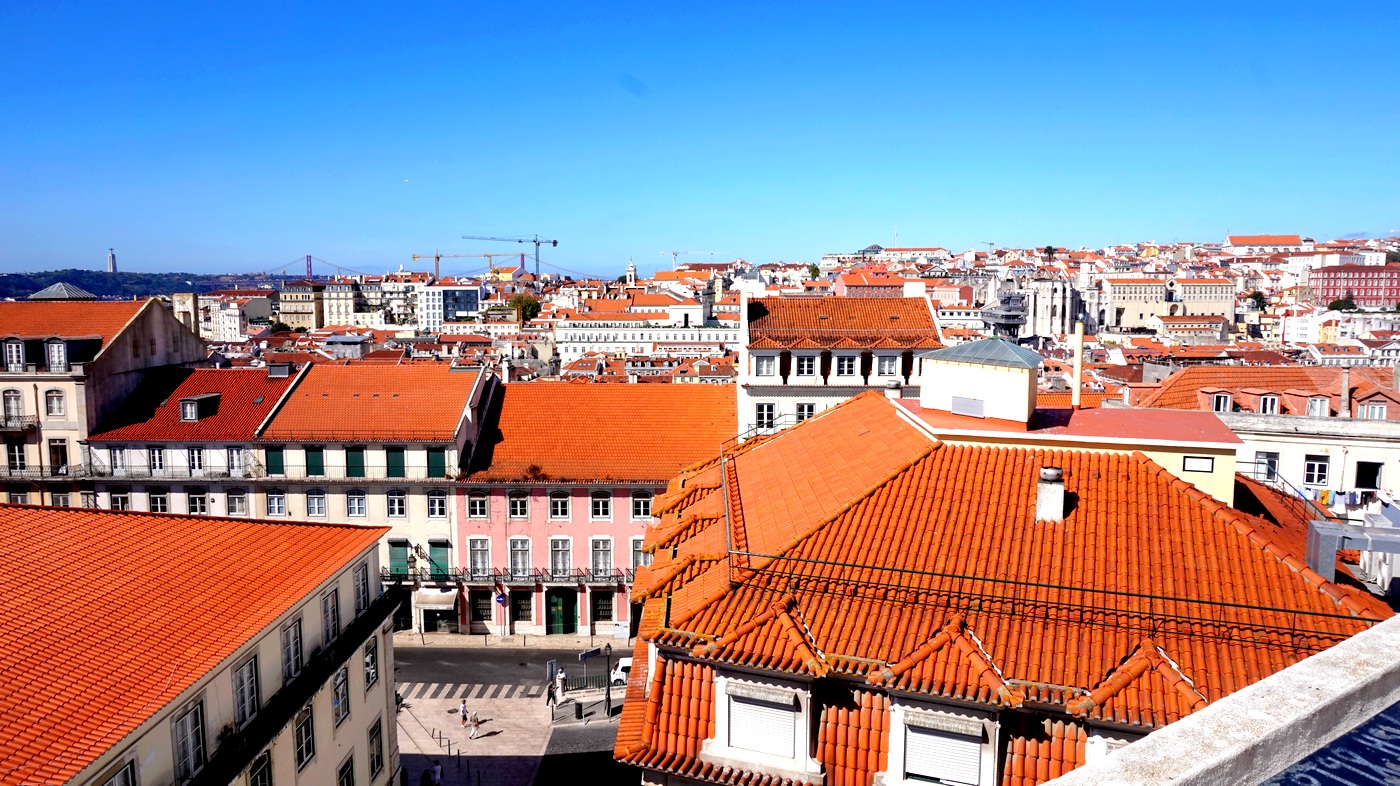 I got out of the subway at Martim Moniz. With my small luggage and google maps, I 'climbed' many meters of stairs. (Lisbon has many differences in height and I had to walk up a very high hill near and in the direction of the castle) – I also took many pictures of all of the beautiful things I saw in my area. At my hostel, I stored my luggage and went to a pretty viewpoint (miradouro) in the area. There, I drank a cappuccino.
Not much later, I saw by coincidence that a walking tour was going on there and could luckily join because it was a free (to join) tour. I got into a conversation fast with a very kind girl from Switzerland who told me many nice stories about her long trip in Portugal. During this fun and long tour, we saw many beautiful streets in Alfama, miradouros, old constructions, learned a lot about the history of Lisbon and had a delicious Pastei de Nata and Portugese espresso. In Lisbon, a cup of coffee is often only 60 cents and a delicious pastei only 1 euro or less. Afterwards, I went to the flea market with some people from the tour. We also had something to eat and drink at a small local and serene park.
Ik stapte uit bij Martim Moniz. Met mijn trolley en google maps beklom ik meters aan trappen. (Lissabon heeft heel veel hoogte verschillen en ik moest dus een hele hoge heuvel op richting het kasteel) – Ik nam ook al een hele hoop foto's van al het moois dat ik in mijn omgeving zag. Bij mijn hostel heb ik mijn bagage opgeborgen en ik ben toen bij een mooi uitzichtpunt (miradouro) in de buurt een cappuccino gaan drinken.
Ik zag niet veel later dat er toevallig een wandel tour aan de gang was en kon gelukkig deelnemen omdat het een vrijblijvende tour was. Daar raakte ik al snel in gesprek met een aardig meisje uit Zwitserland die me leuke verhalen vertelde over haar lange reis in Portugal. Tijdens deze leuke lange tour hebben we prachtige straatjes gezien van Alfama, miradouros, oude bouwwerken, veel geleerd over de historie van Lissabon en ook een lekkere en verse Pastei de Nata en Portugese espresso op. In Lissabon is een bakje koffie vaak slechts 60 cent en een heerlijk pasteitje ongeveer een euro of minder. Na de tour ben ik met wat mensen daarvan nog gezellig naar de vlooienmarkt geweest en samen wat kleins gaan eten & drinken in een lokaal en rustig parkje.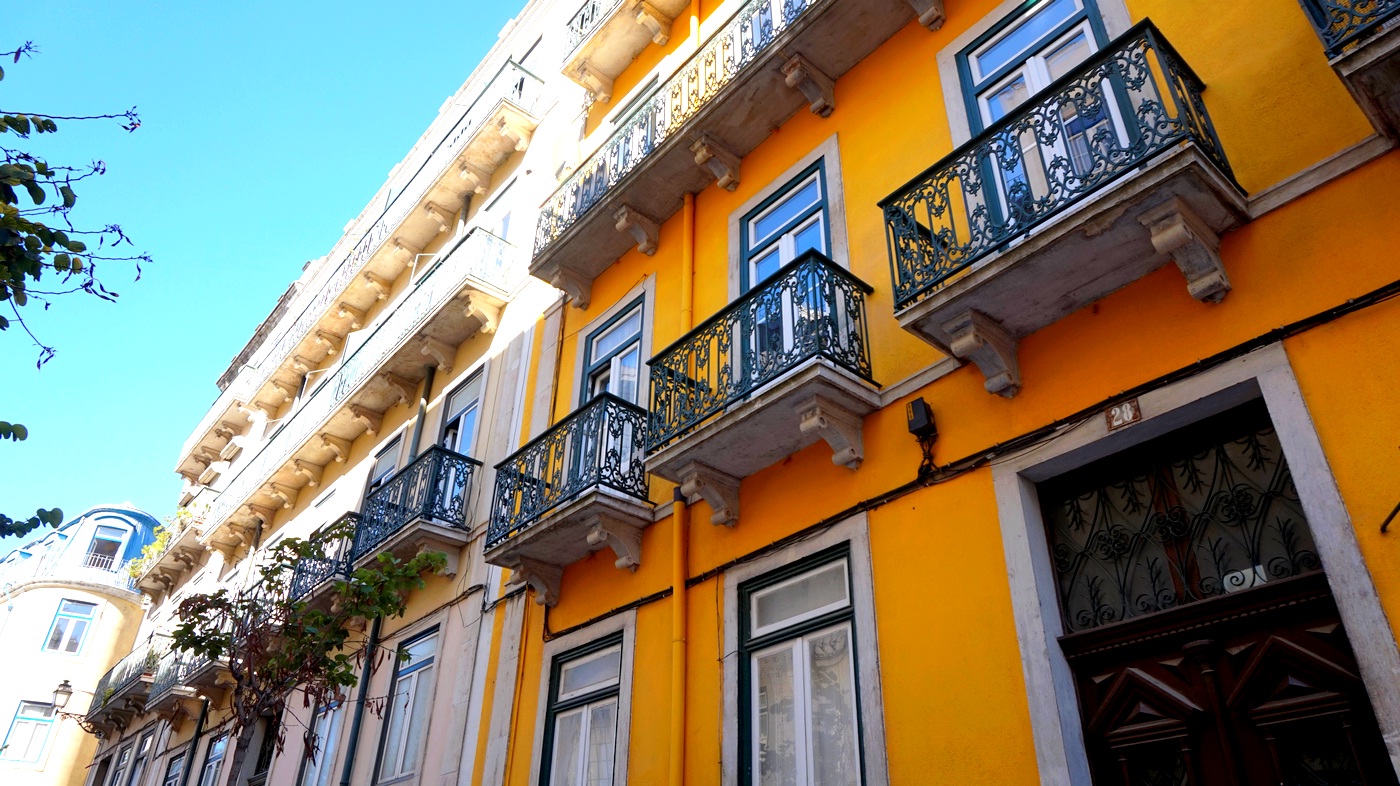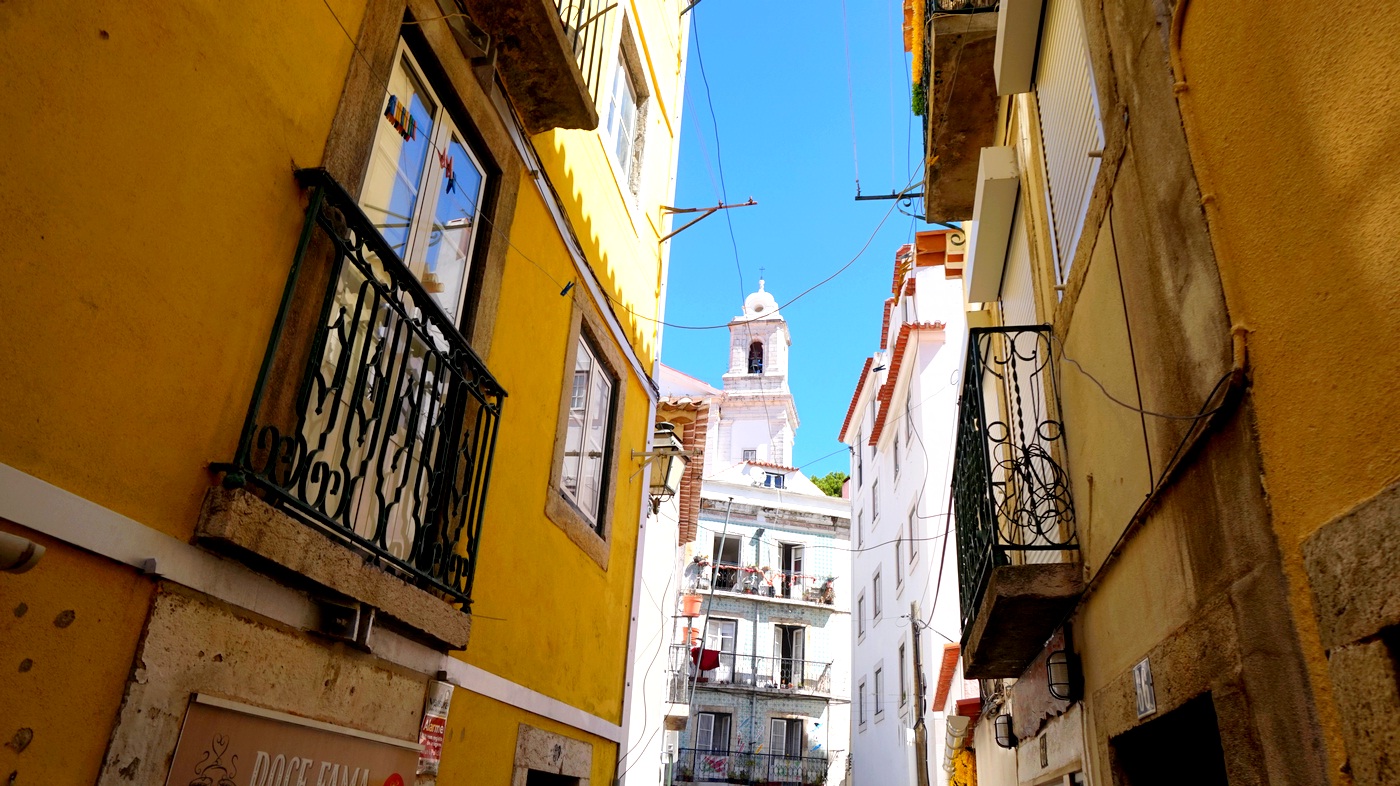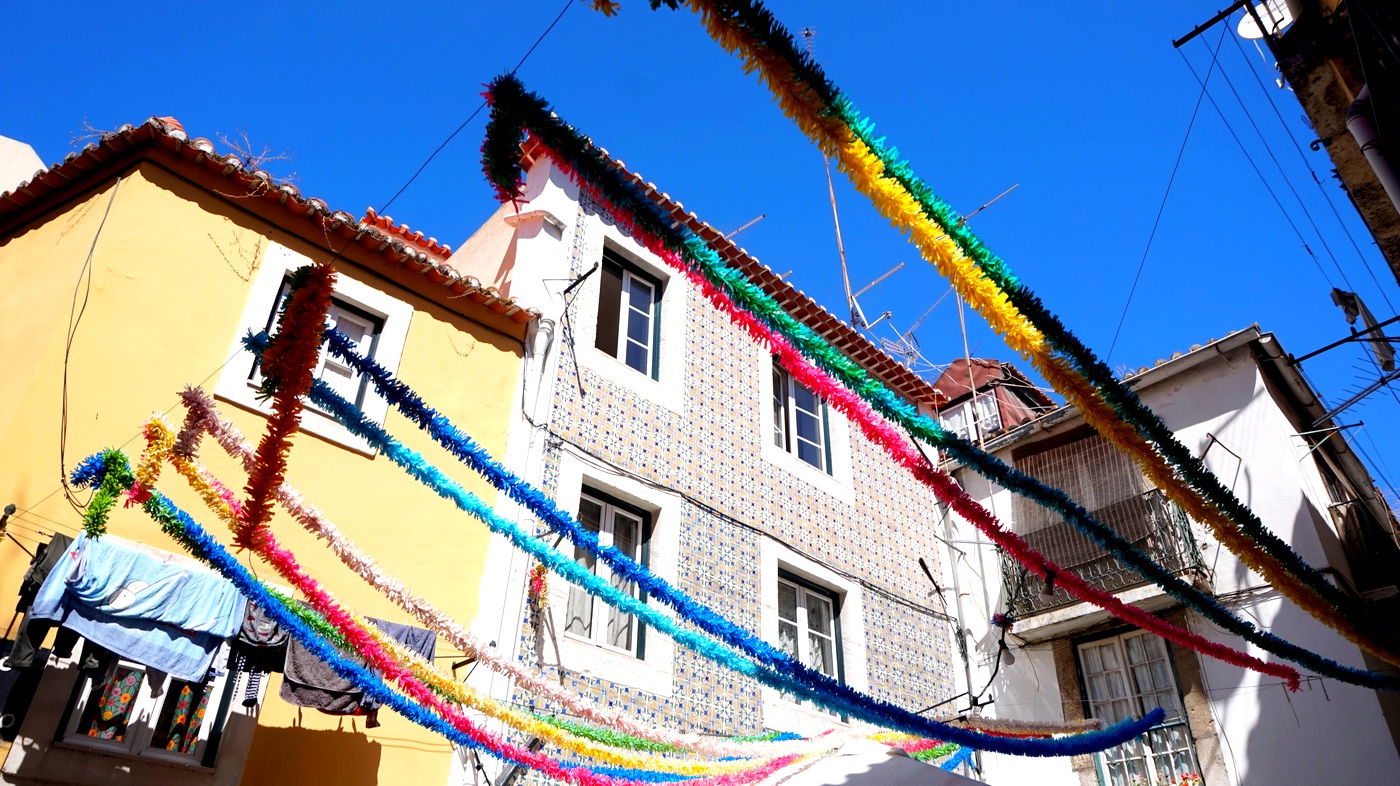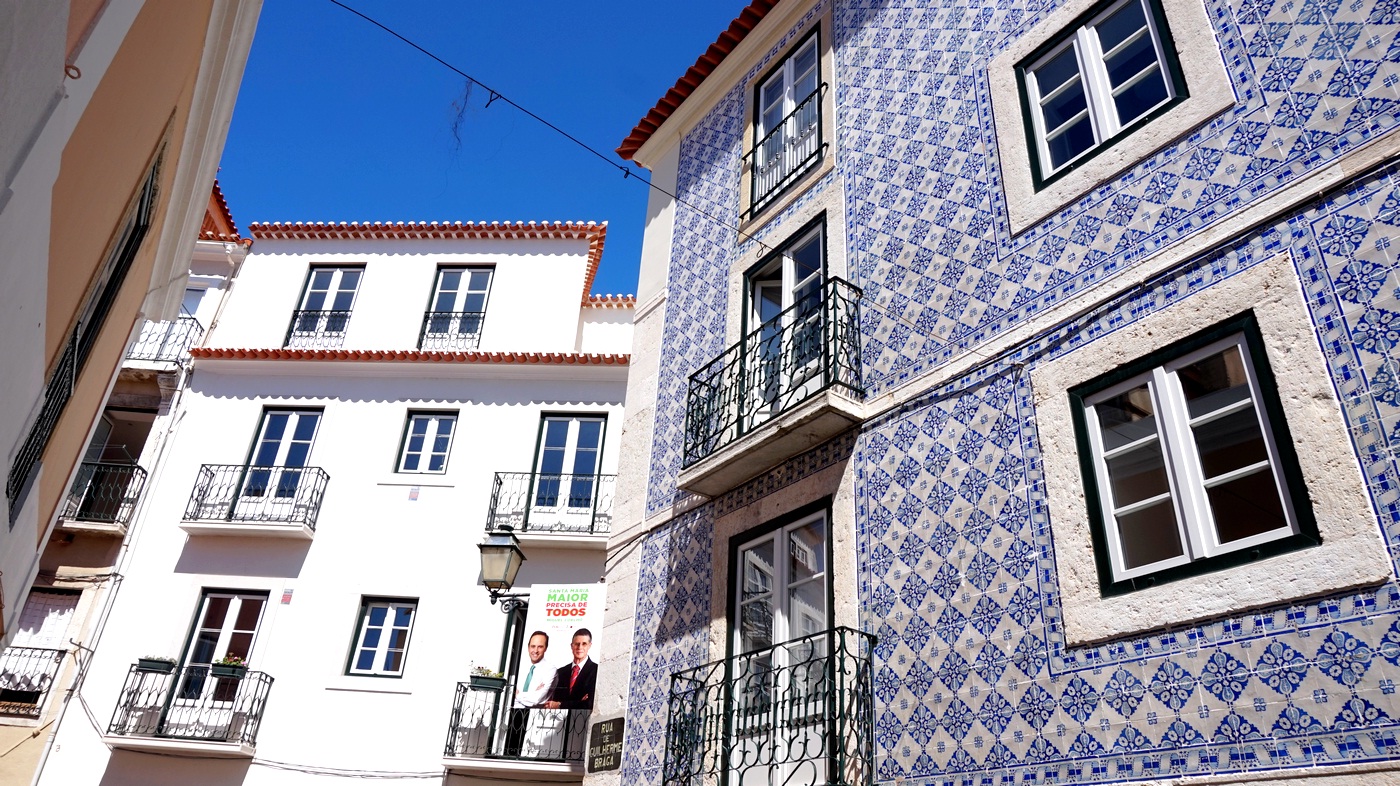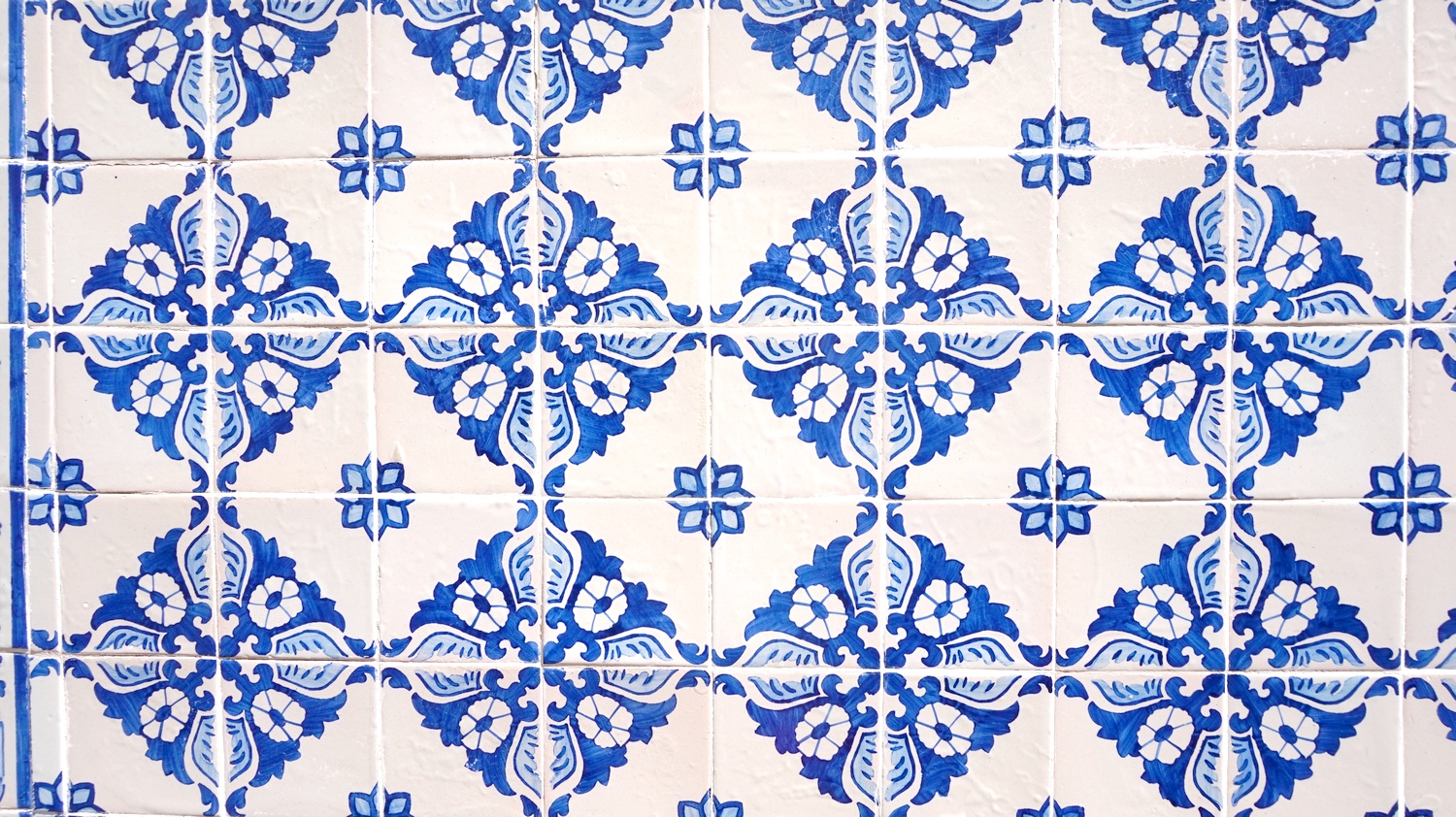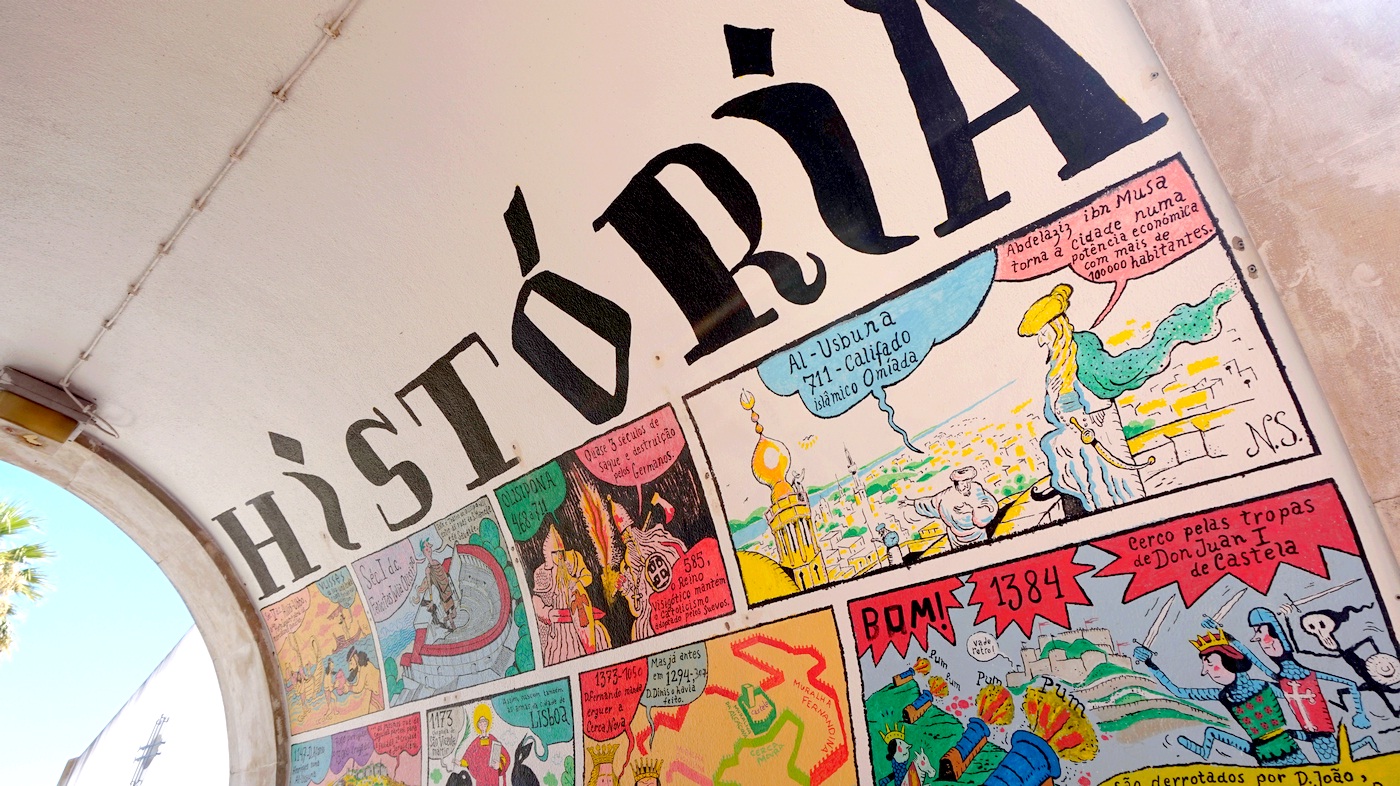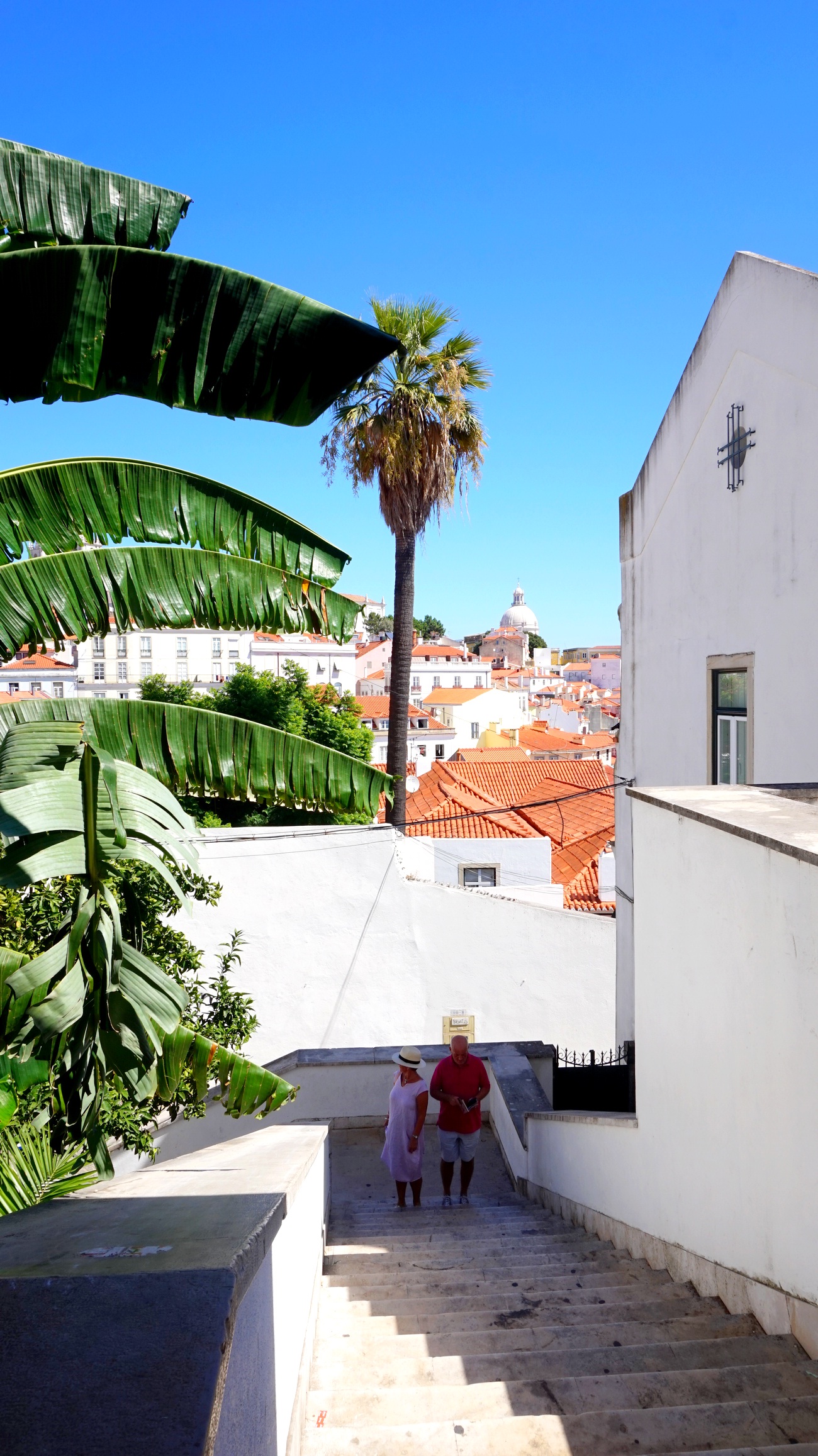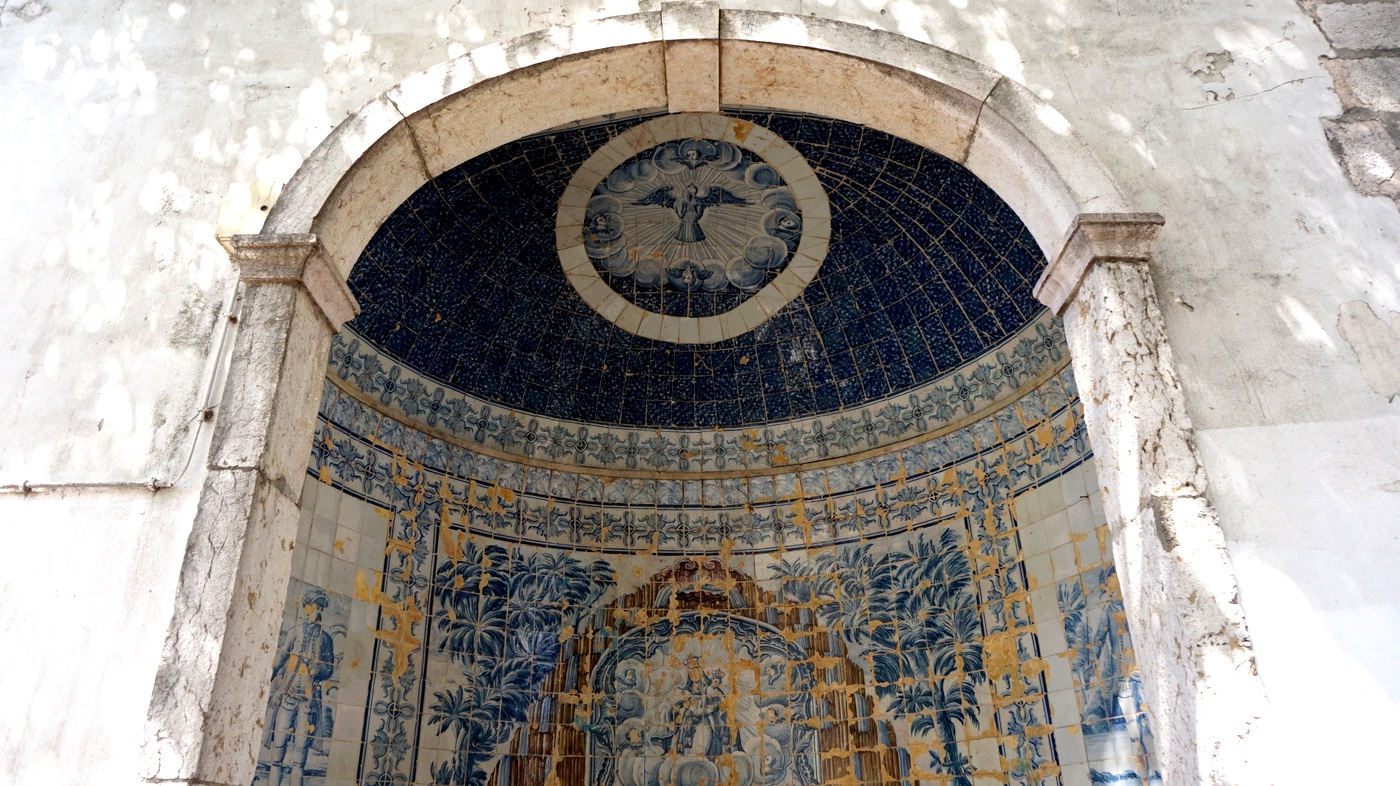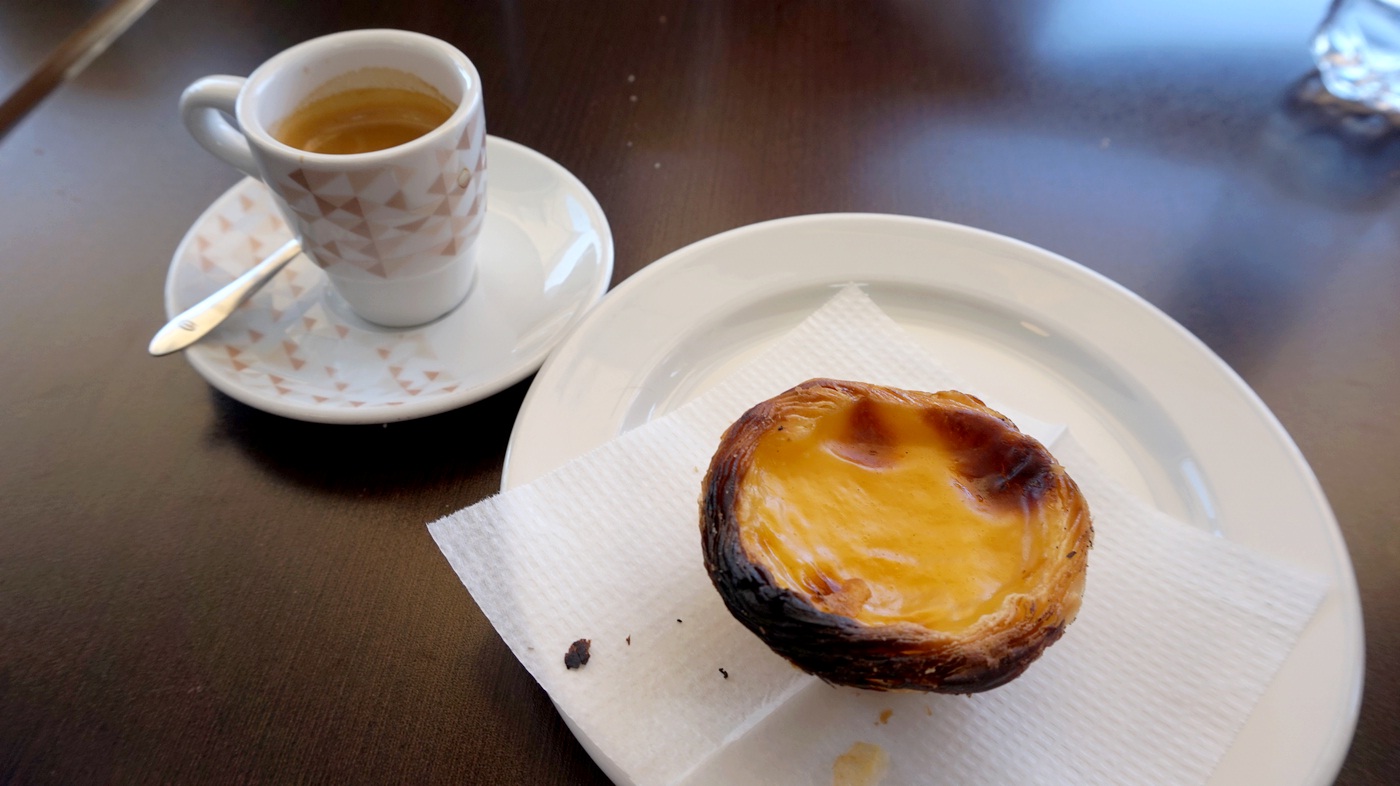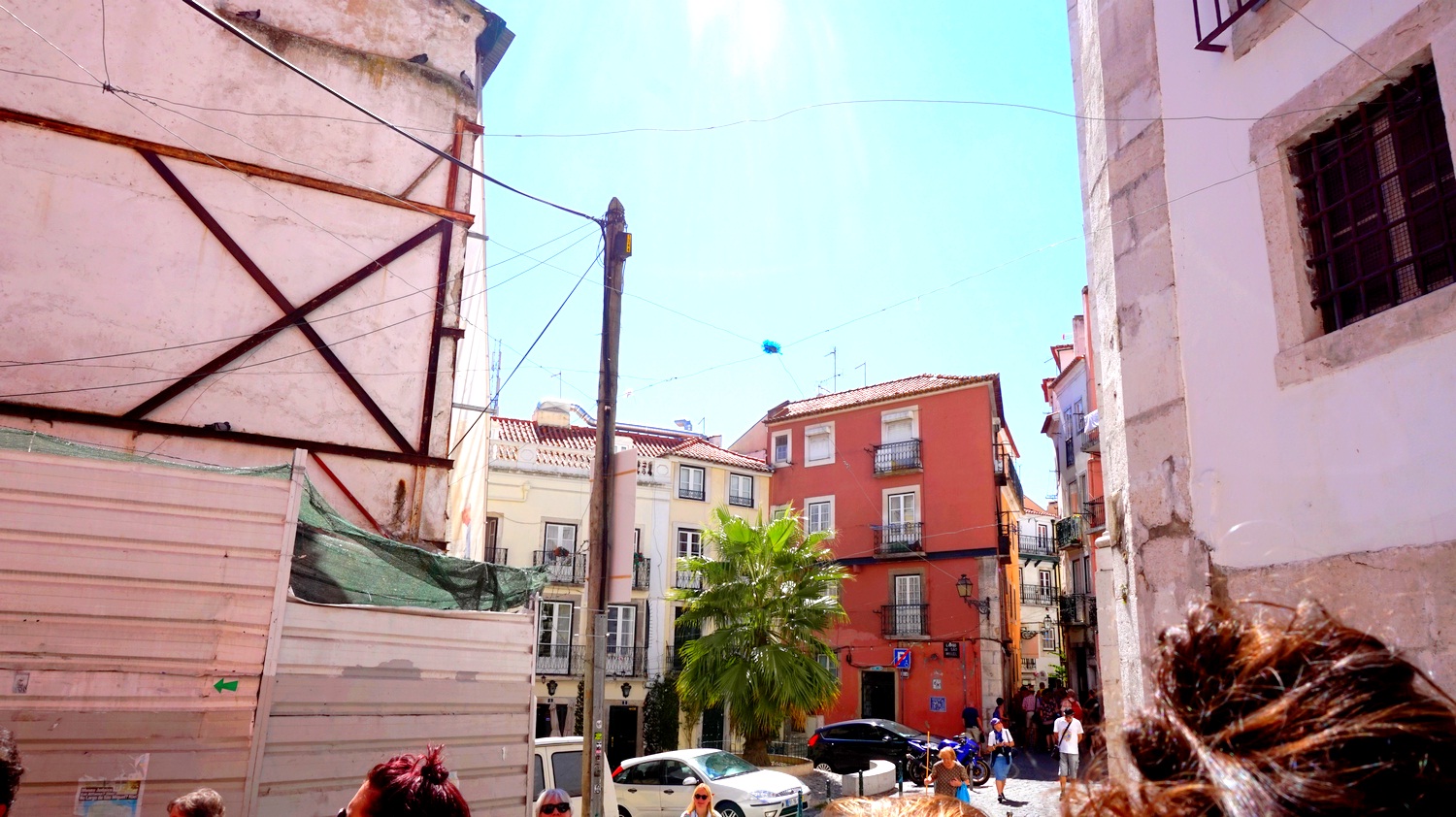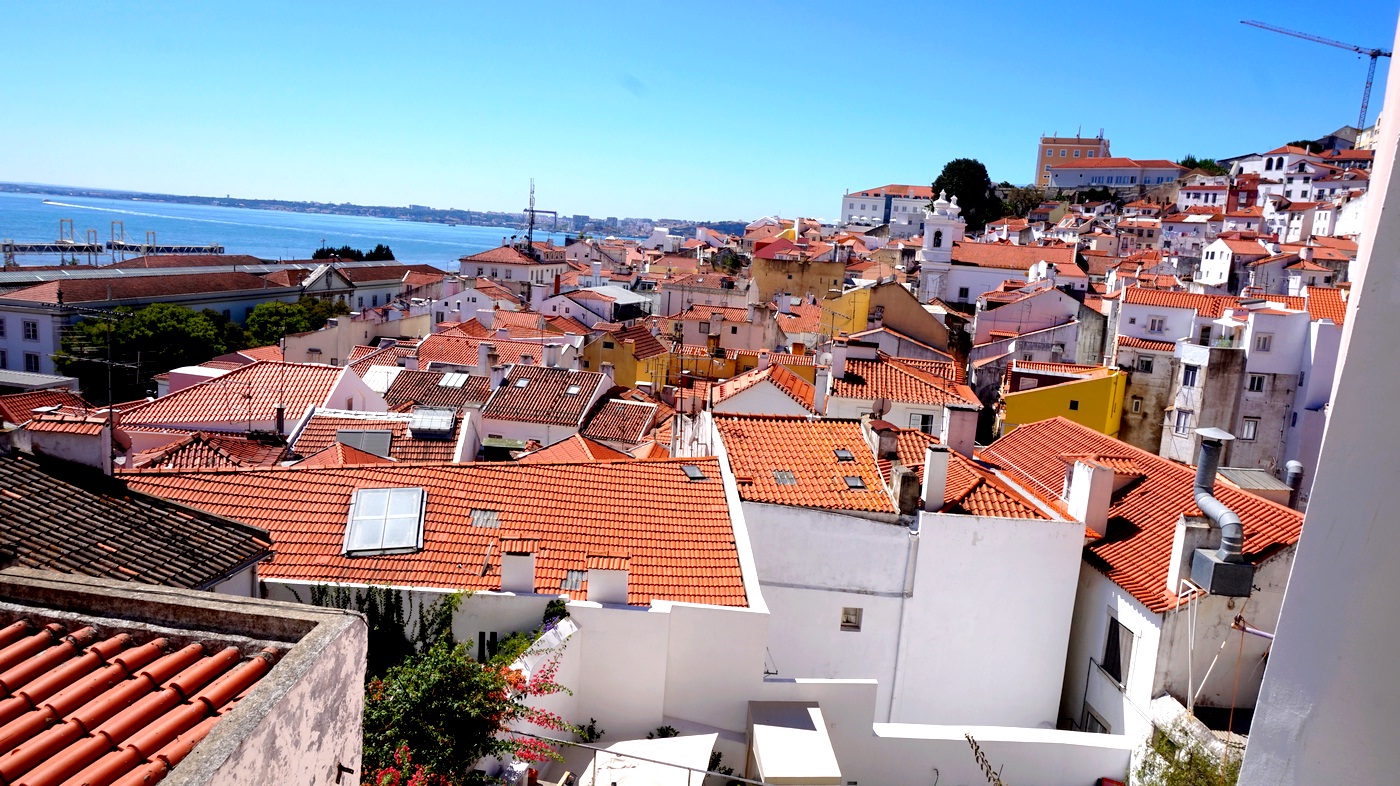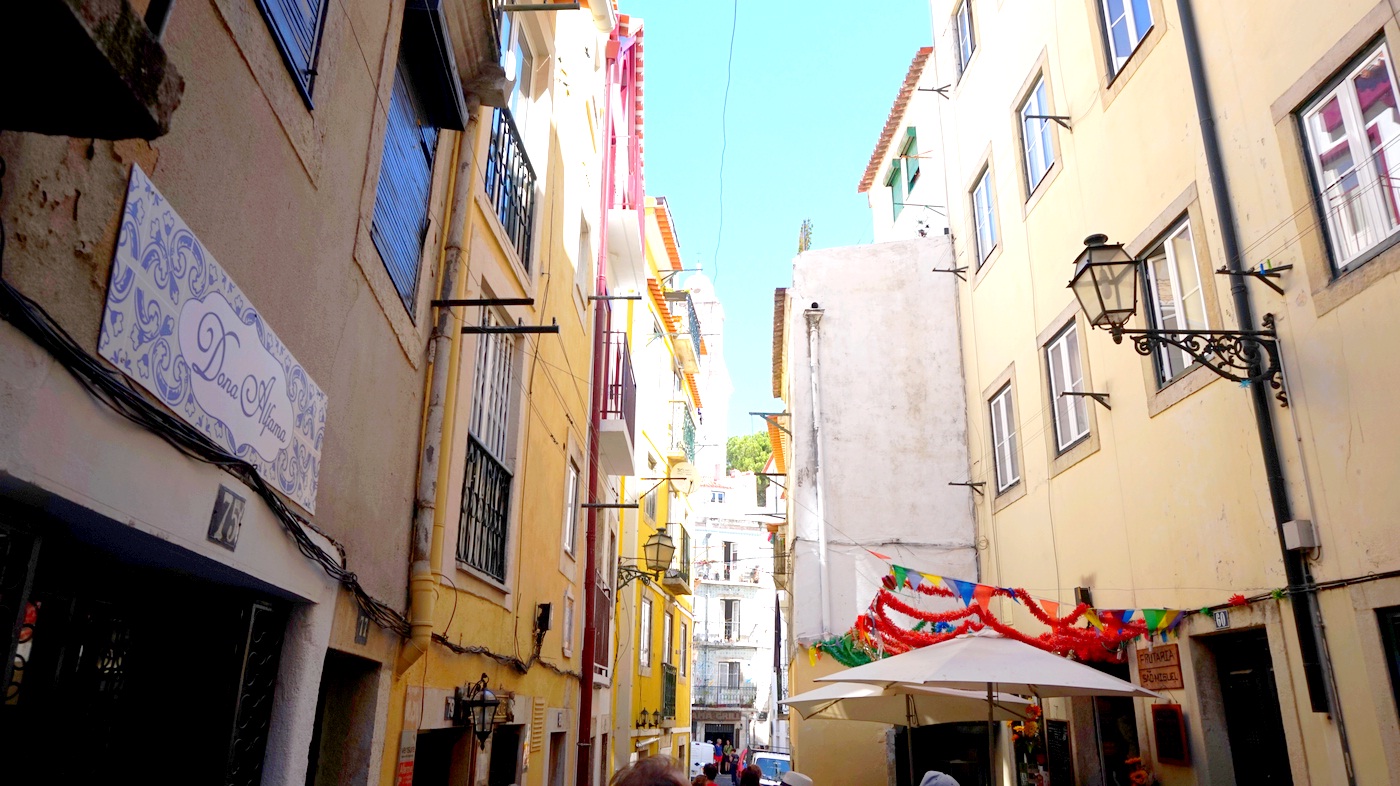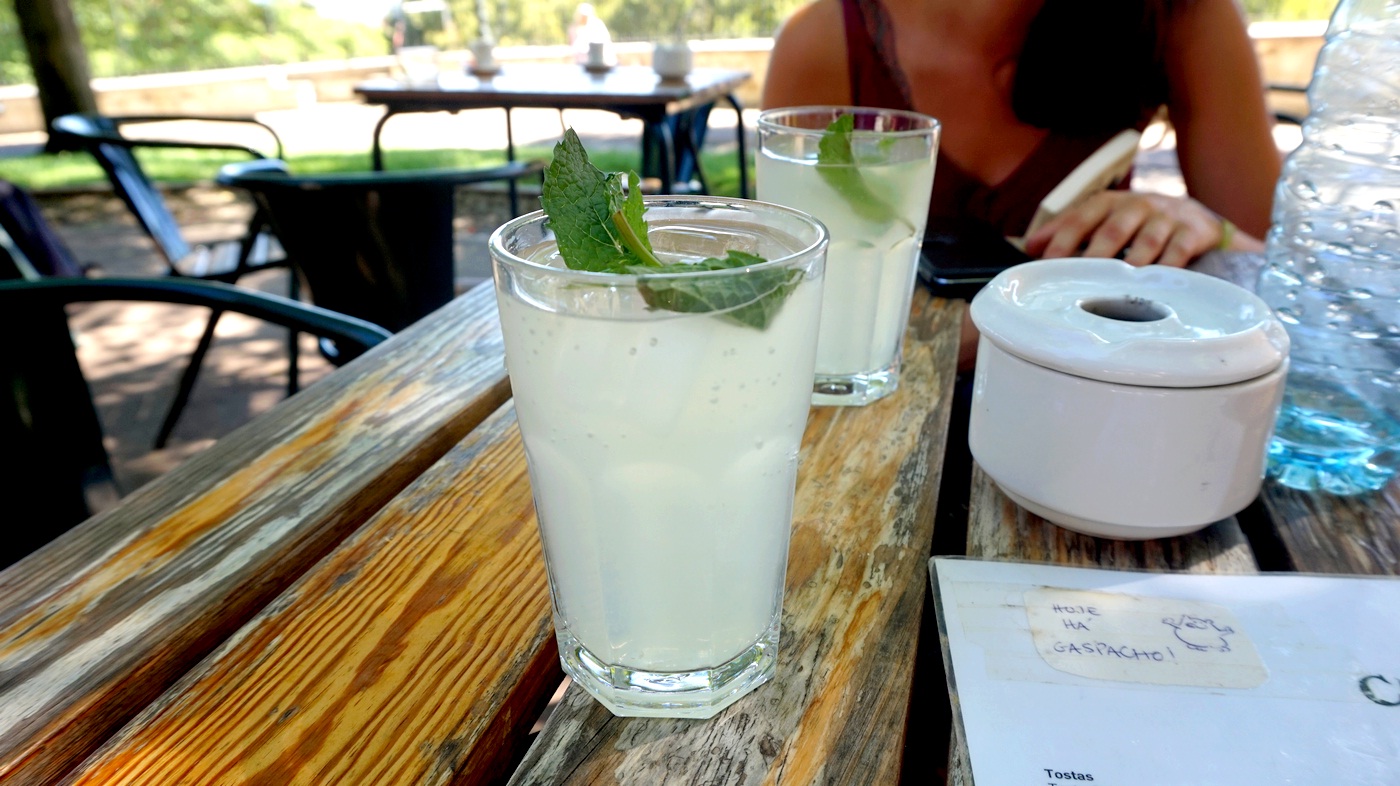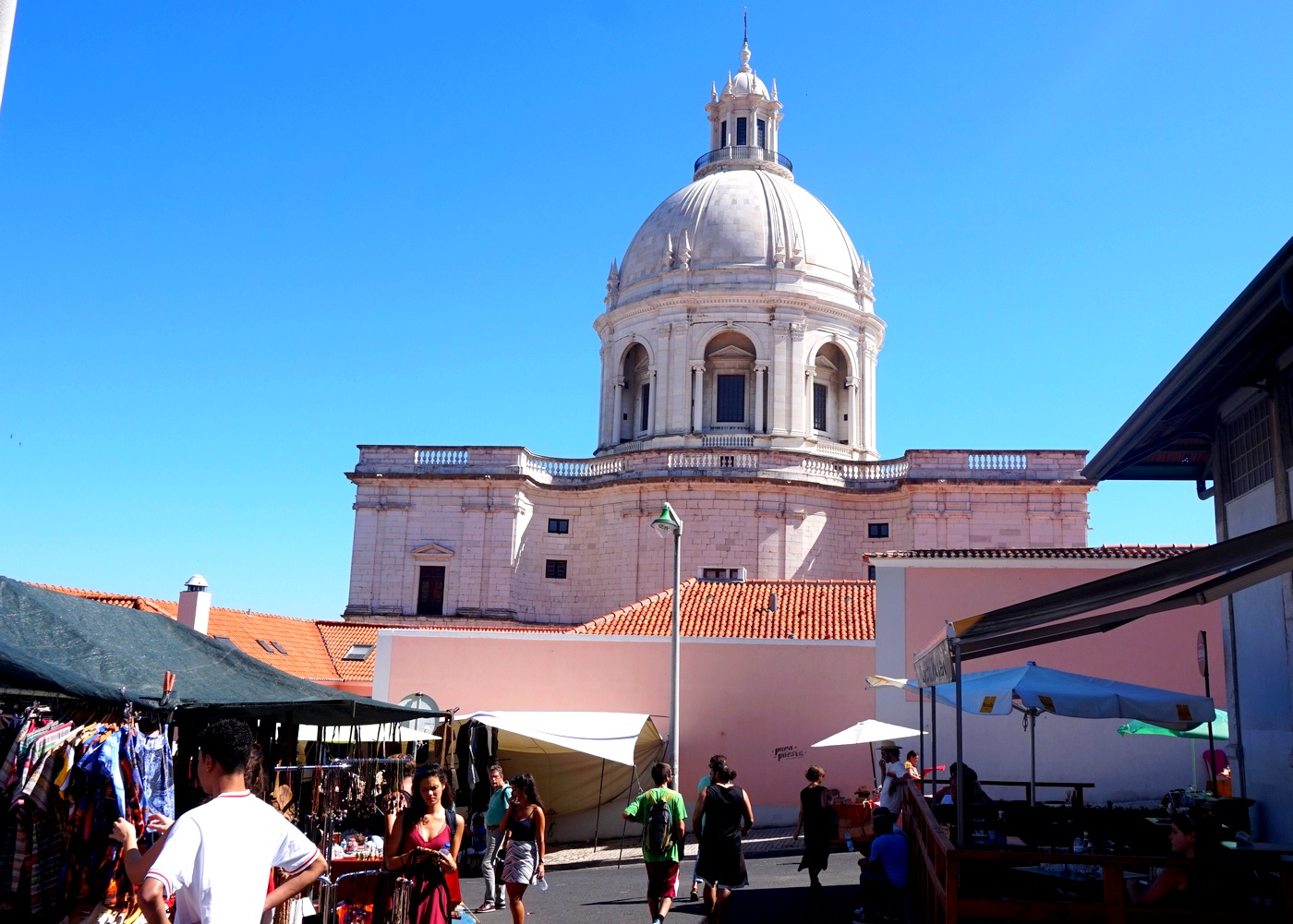 I decided to head back to my hostel by myself to change my outfit and to check in. After that, I took pictures in the area and walked to Castelo de São Jorge to check it out. Everything I had seen so far was absolutely beautiful! Later in the evening, my new travel friend from that morning came to my hostel in Alfama because we would go on a search for a nice restaurant at 10 in the evening.
On our way, we got into a conversation with a nice girl and boy from Great Brittain who also decided to join us on the search for a nice restaurant because they hadn't decided where to eat yet either. They went to a Fado restaurant eventually and we found a nice looking and very crowded restaurant with food and drink combinations for only 5 euros (!). The food was well and the diner was filled with laughter. Afterwards, it was time to each head back to our own hostel and to say goodbye. In my hostel, I met my kind English roommates who were on a girls trip to Lisbon.
Ik besloot alleen terug richting mijn hostel te gaan om daar om te kleden en in te checken. Daarna ben ik in de omgeving nog wat foto's gaan nemen en naar Castelo de São Jorge gewandeld om dat te bekijken. Alles dat ik tot zo ver gezien heb is werkelijk prachtig! Later in de avond kwam de nieuwe reis friend van vanochtend naar mijn hostel in Alfama omdat we opzoek zouden gaan naar een leuk restaurant rond 10 uur voor het avond eten. 
Onderweg raakten we in gesprek met een jongen en meisje uit Groot-Brittannië en die besloten mee met ons opzoek te gaan naar een restaurant aangezien ze er ook nog niet uit waren. Uiteindelijk zijn zij naar een Fado restaurant gegaan en kwamen wij uit bij een gezellig en bomvol restaurant met gerechten inclusief drinken voor slechts 5 euro (!). We hadden prima gegeten en het etentje was hartstikke lachen. Daarna was het tijd om ieder weer naar onze eigen hostel terug te keren en afscheid te nemen. In mijn hostel ontmoette ik mijn aardige Engelse kamergenotes die zelf op een meidenreis waren in Lissabon.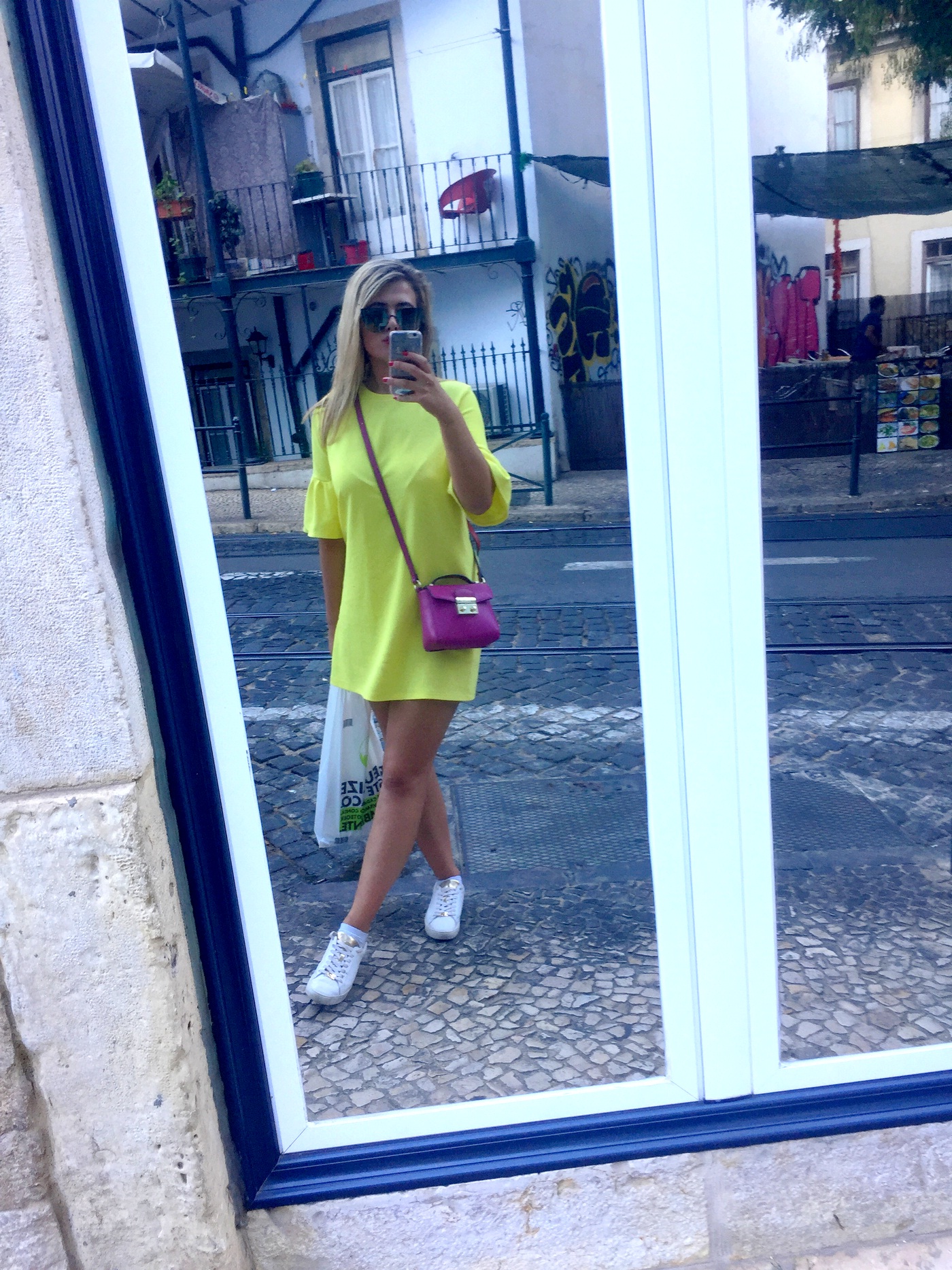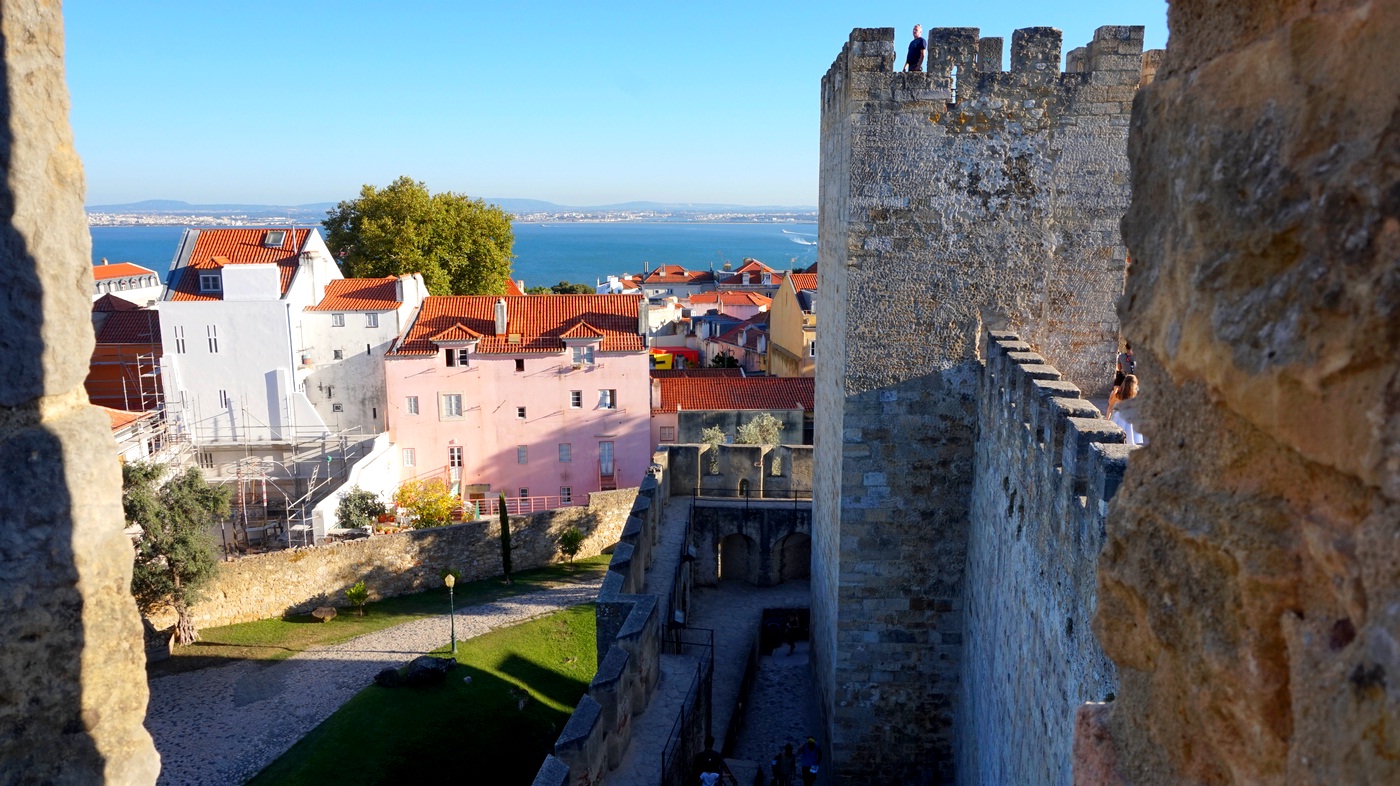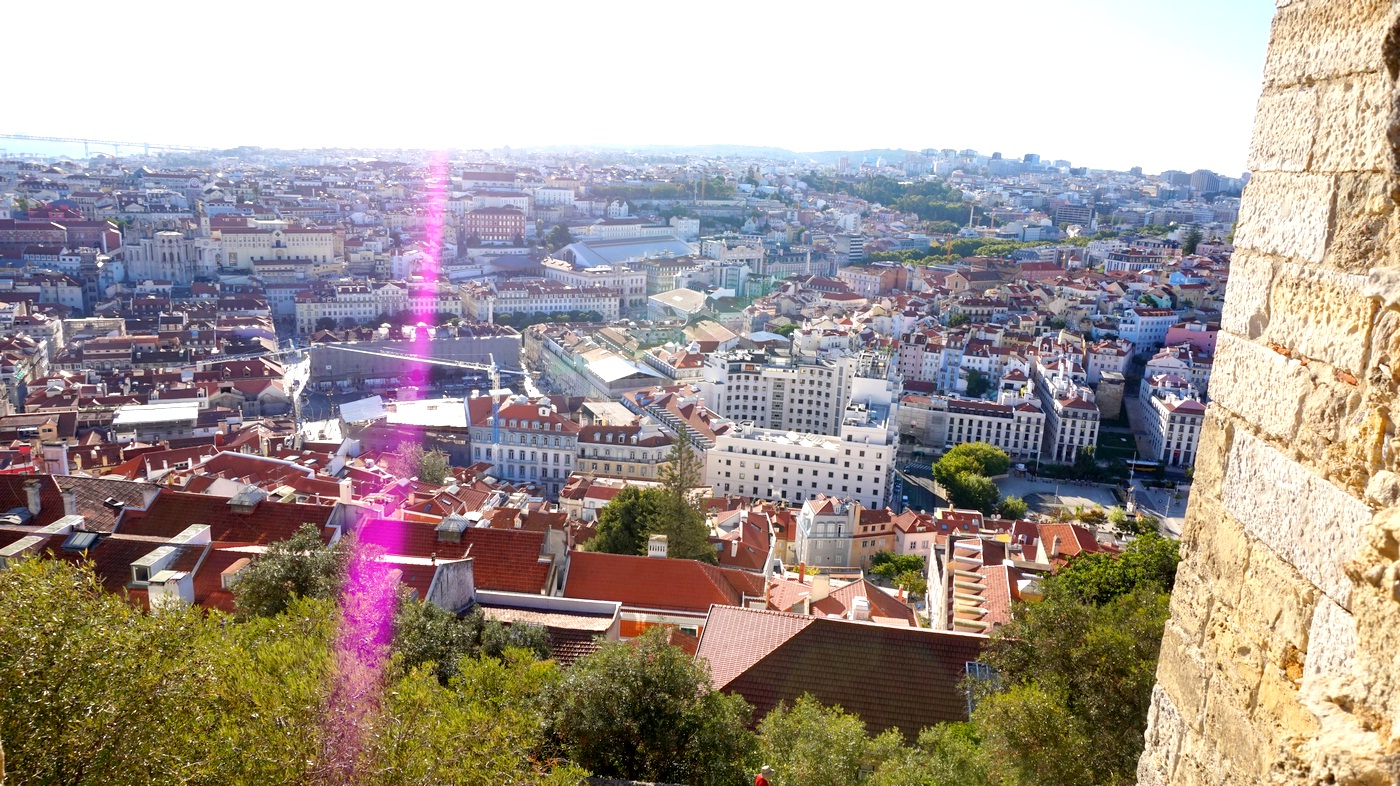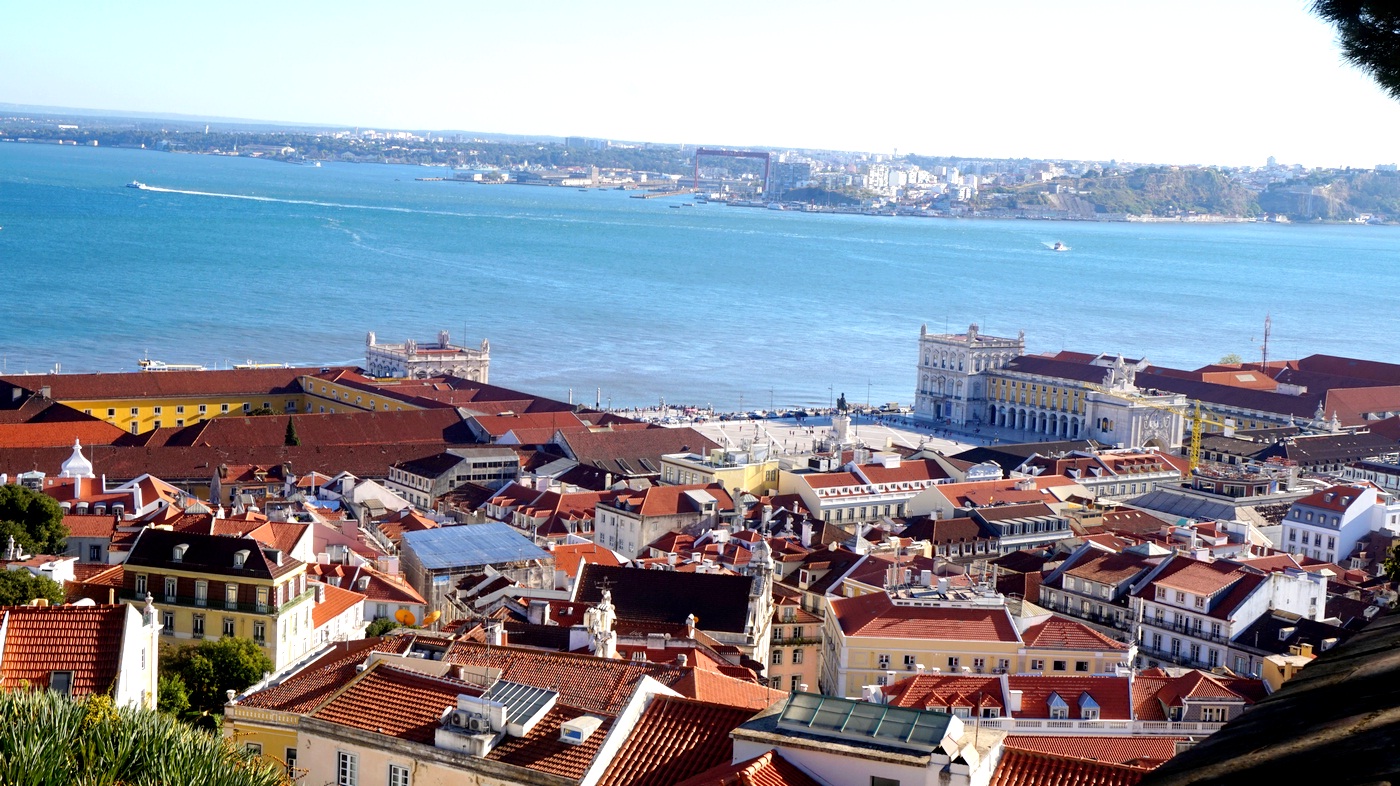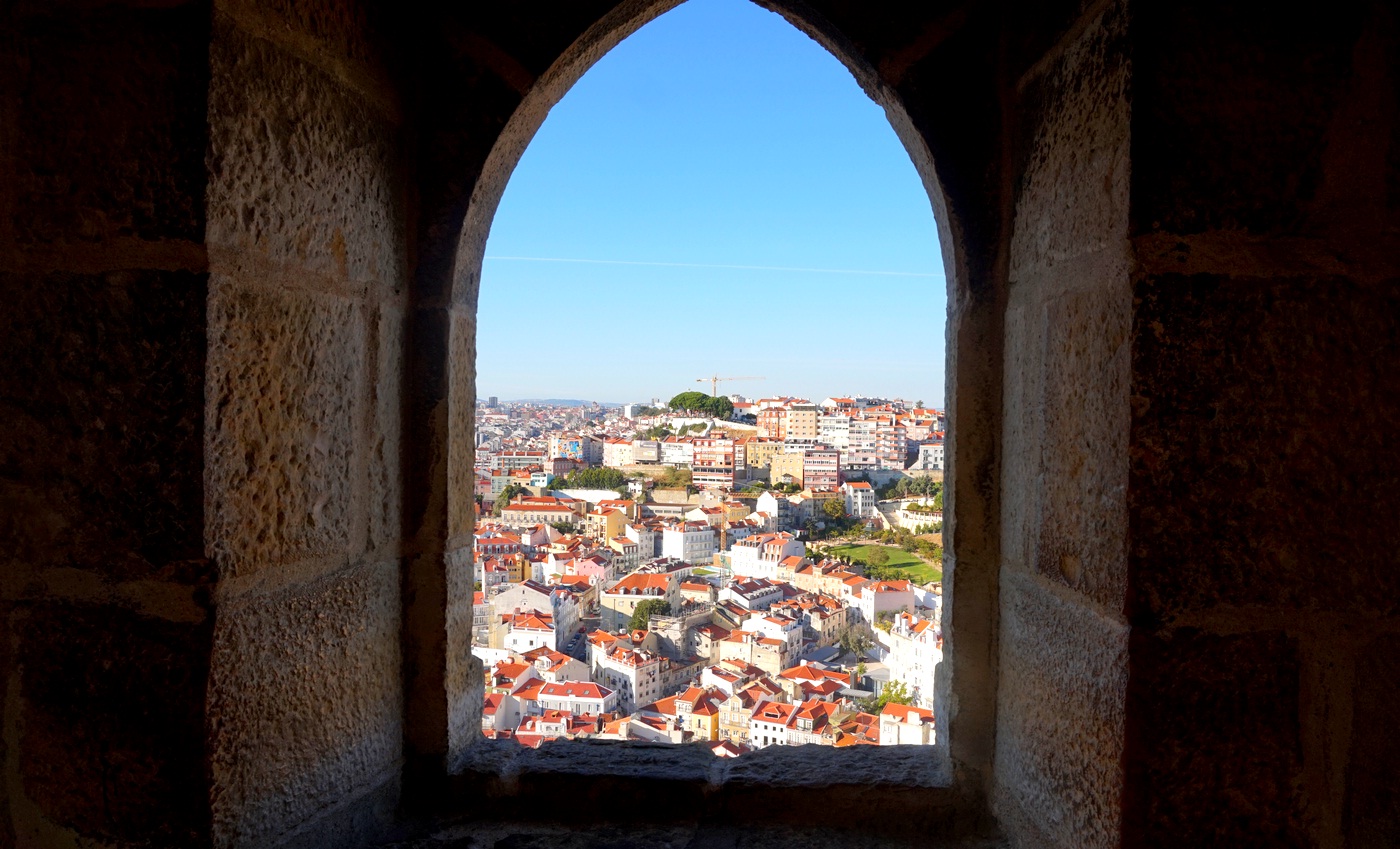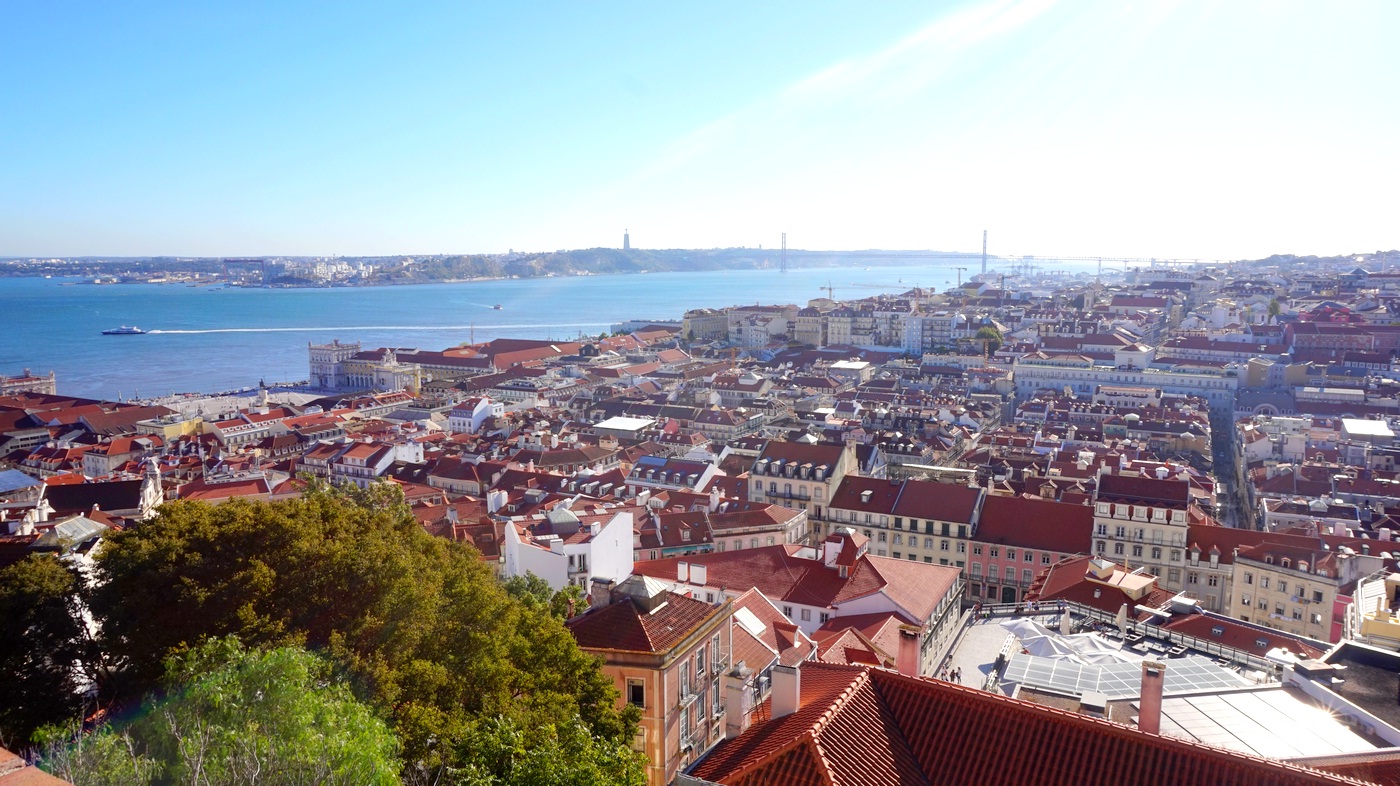 To make a small summary – The first day was really fun! I met very nice people, walked many kilometers and saw beautiful things because I simply opened up to whatever came on my path. I haven't used public transport even once – besides from the airport. This of course helps very well to discover a lot of nice and lovely hidden streets and beautiful things. As well, Lisbon is very affordable (if you skip the tourist places ofcourse), atmospheric and very interesting.
Thanks for reading my travel report of my 1st day alone in Lisbon! Soon, the final report will be on my blog with a summary of the second and third day of the trip, some tips and with what I think of the entire trip and solo travel. What is your view on solo travel? x
Om even samen te vatten – De eerste dag was echt heel erg leuk! Ik heb leuke mensen ontmoet, kilometers gelopen en mooie dingen gezien door simpelweg open te staan voor wat er op mijn pad kwam. Ik heb overigens geen enkele keer die dag – naast vanaf het vliegveld – het openbaar vervoer gebruikt. Dit heeft natuurlijk ontzettend goed geholpen om veel leuke en verborgen straatjes te ontdekken en prachtige dingen te zien. Verder is Lissabon super betaalbaar (als je natuurlijk niet op toeristische plekken gaat zitten), gezellig en super interessant.
Bedankt voor het lezen van mijn reis report van de 1e dag alleen in Lissabon! Binnenkort komt de laatste post online met een samenvatting van de 2e en 3e dag, wat tips en wat ik er in het geheel van heb gevonden. Hoe kijken jullie tegen alleen reizen aan? x
Part 2: Here