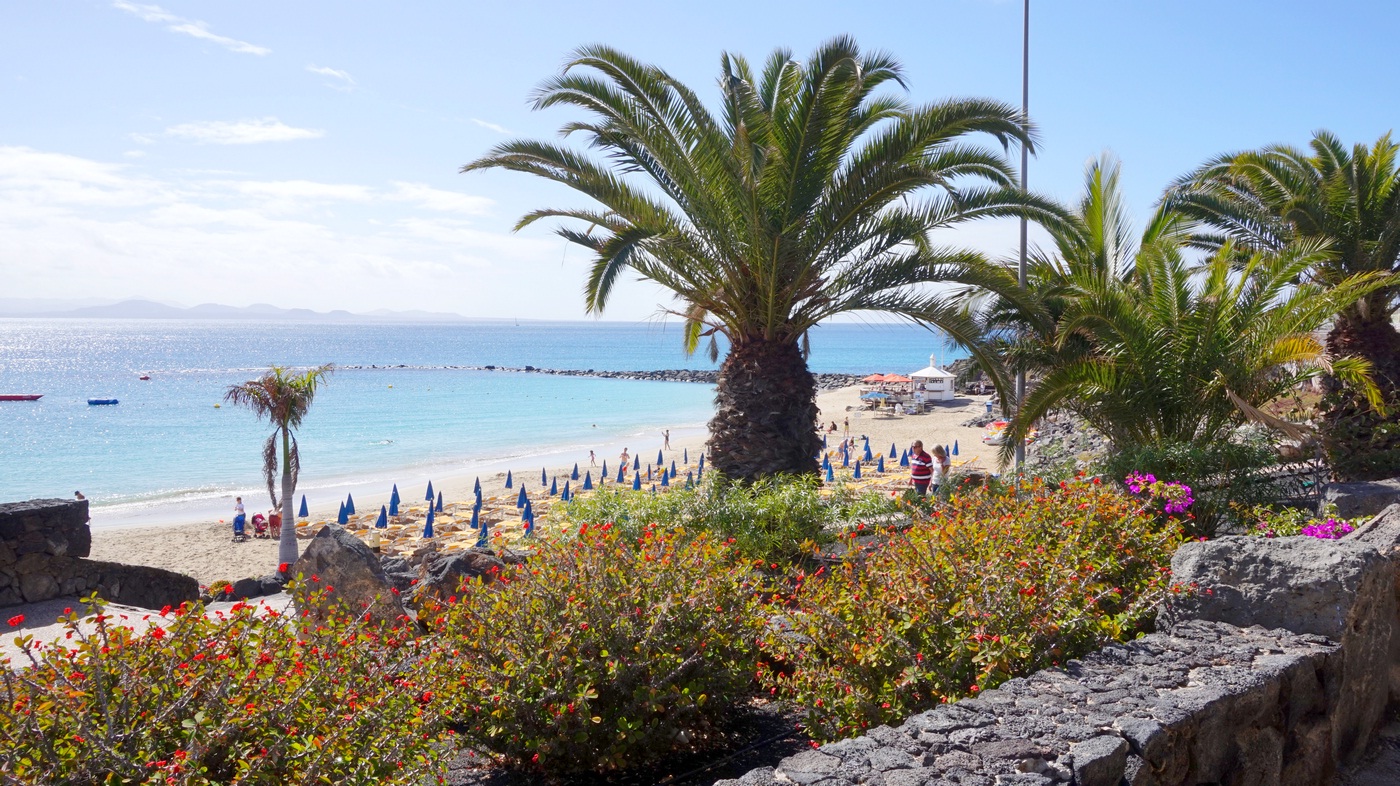 I travelled to beautiful Lanzarote earlier this month for a very short holiday. One of my best friends was on internship there for a couple of months already and I couldn't miss her that long ofcourse. 
The first day was only half a day. The flight was in the afternoon from Eindhoven and it was a nice flight where I met and spoke with kind people. I was one of the few people on the airplane! . At airport Arrecife, I took the same bus to Playa Blanca as somebody I met there which had the same flight from Eindhoven. Together with that person I planned to explore Playa Blanca if we both didn't have anything on our planning, because I had a lot of alone time there. My best friend had her internship so we only had little time to meet up. During the bus trip, I already saw a lot of the island. At the busstation in Playa Blanca, I was finally reunited with my amazing friend again. That night I watched a show at her Internship and met even more great people. Together with my best friend, I laughed a lot at our Airbnb/hostel where we stayed together. Besides that, I also met a few kind travellers at that same Airbnb/hostel.
Ik was eerder deze maand naar het prachtige Lanzarote afgereisd voor een hele korte vakantie. Een van mijn allerbeste vriendinnen loopt daar al een aantal maanden stage en ik kon haar natuurlijk niet zo lang missen. 
De eerste dag was kort door de heenreis. Ik vloog in de middag vanaf Eindhoven en had een leuke vlucht waar ik aardige mensen had ontmoet en gesproken. Ik was een van de weinige mensen die in deze vlucht was! Op vliegveld Arrecife heb ik samen met een reiziger die ik leerde kennen van de vlucht, de bus naar Playa Blanca genomen. Met diezelfde reiziger, had ik vervolgens mee afgesproken Playa Blanca te verkennen als we beide niks te doen hadden. Ik was erg veel alleen omdat mijn vriendin Manon daar stage liep. Tijdens de busreis had ik al veel mooie dingen van het Eiland gezien. Op het busstation in Playa Blanca zag ik eindelijk mijn goede vriendin Manon weer. Die avond had ik bij haar stage plek een show gekeken en nog meer leuke mensen leren kennen. Samen hadden Manon en ik ook veel gelachen in onze Airbnb/hostel waar we dezelfde kamer hadden. Verder had ik in mijn Airbnb ook aardige reizigers leren kennen.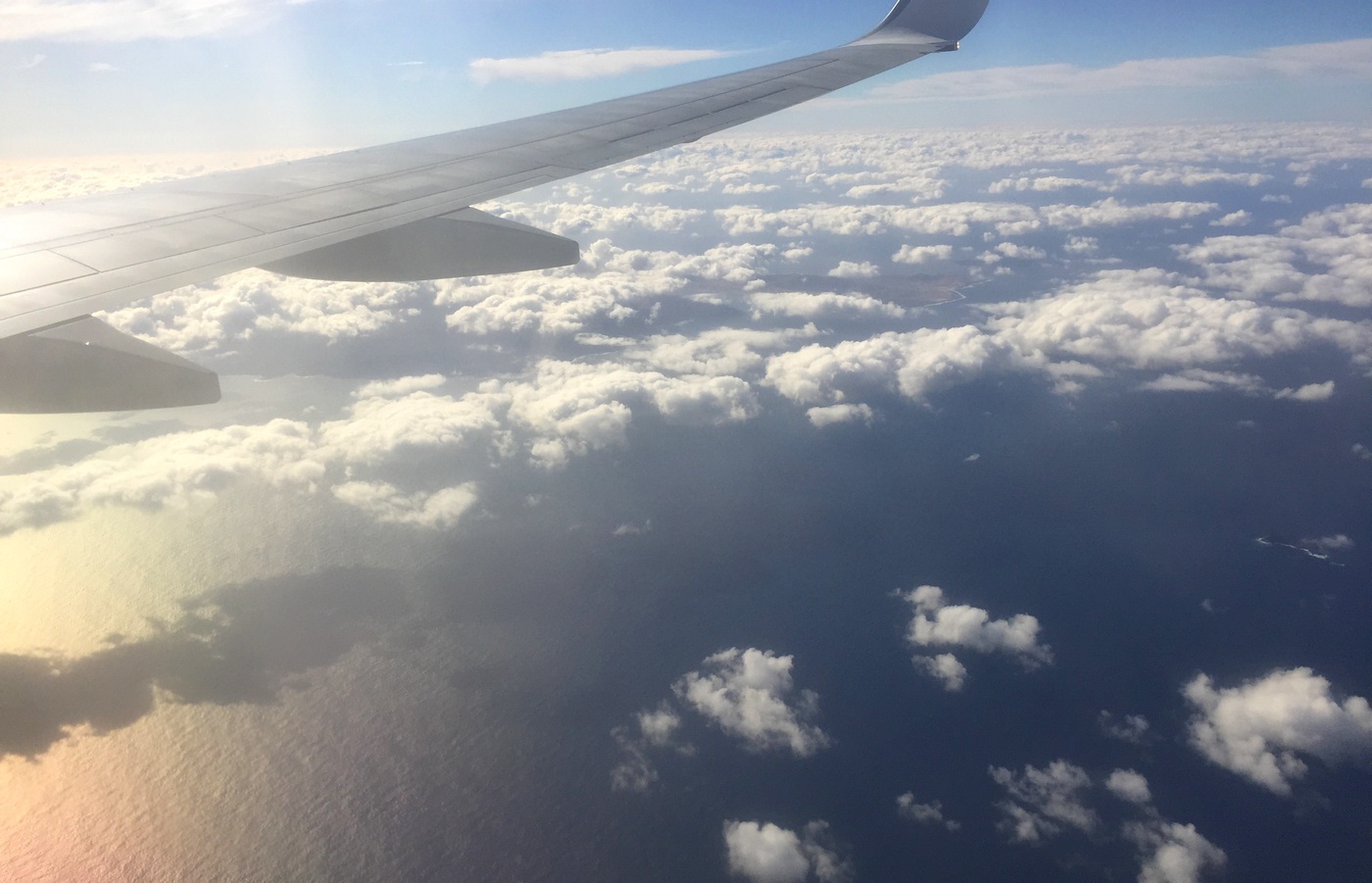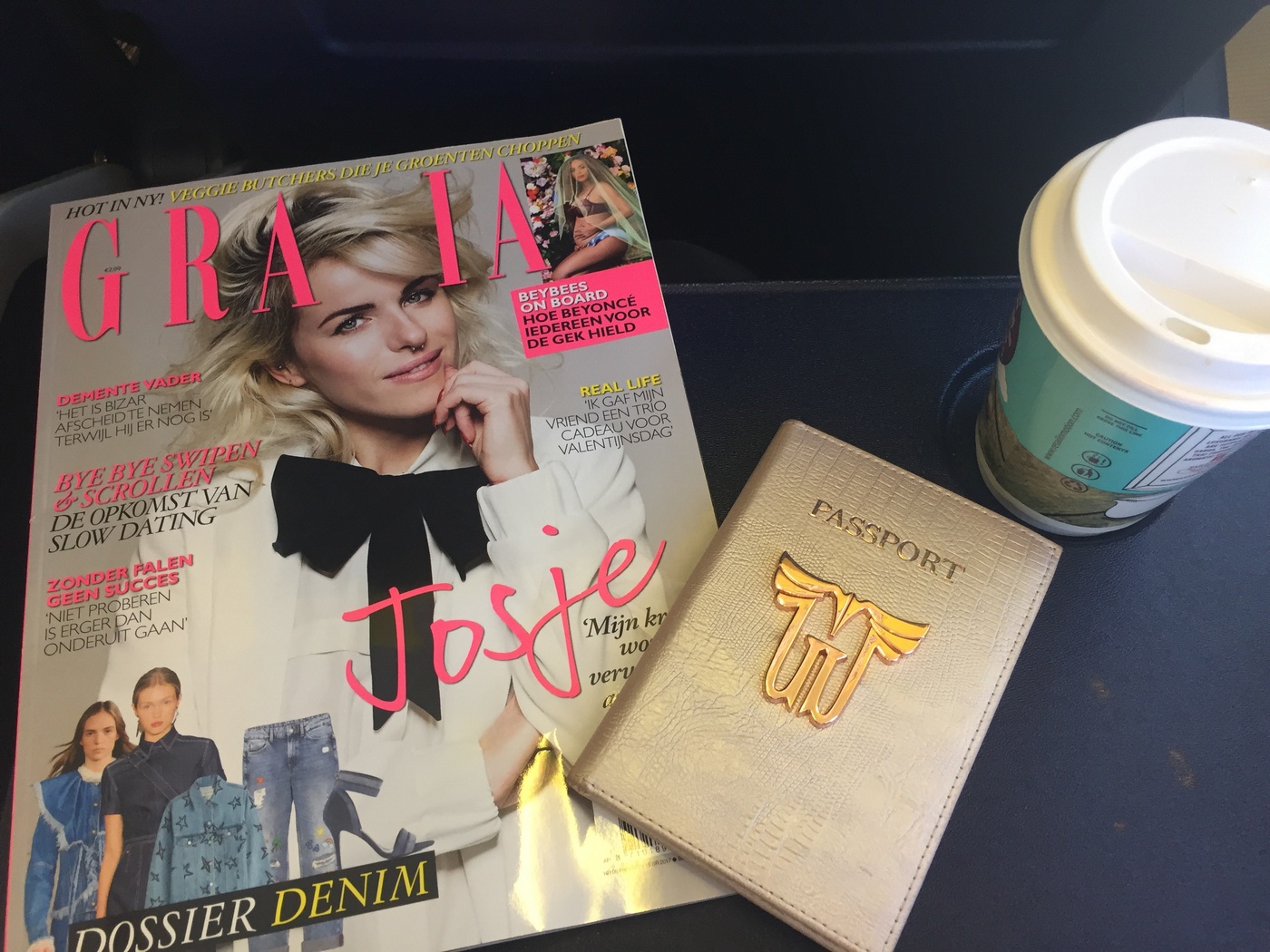 The morning of the second day started with rain, so I left for the city center of Playa Blanca by taxi around noon. The plan was to meet with one of the people I met from the same flight. We would have lunch together, take some pictures and go shopping. At the end of the afternoon, I walked to the hotel/internship of my amazing friend Manon which I came to Lanzarote for and played games there. Back in the neighbourhood where we stayed, we took outfit pictures for my blog. When we were done with that we went to have dinner at a restaurant in the city centre together with some people I met the day before. The dinner was great and we laughed a lot!
De tweede dag regende het helaas in de ochtend. Ik was pas rond de middag toen de zon begon te schijnen, per taxi naar Playa Blanca gegaan. In het centrum ging ik samen met de reiziger van het vliegveld lunchen, foto's maken en winkelen. Aan het einde van de middag was ik naar het hotel van mijn beste vriendin Manon gelopen vanaf het centrum en had ik daar spelletjes gedaan. Terug in de wijk waar we verbleven hebben we outfit foto's gemaakt voor mijn blog en daarna zijn we op haar enige vrije avond uit eten geweest in het centrum. We hebben mensen leren kennen op de stageplek, en die gingen mee uit eten.  Het etentje was erg gezellig.  We hadden veel gelachen!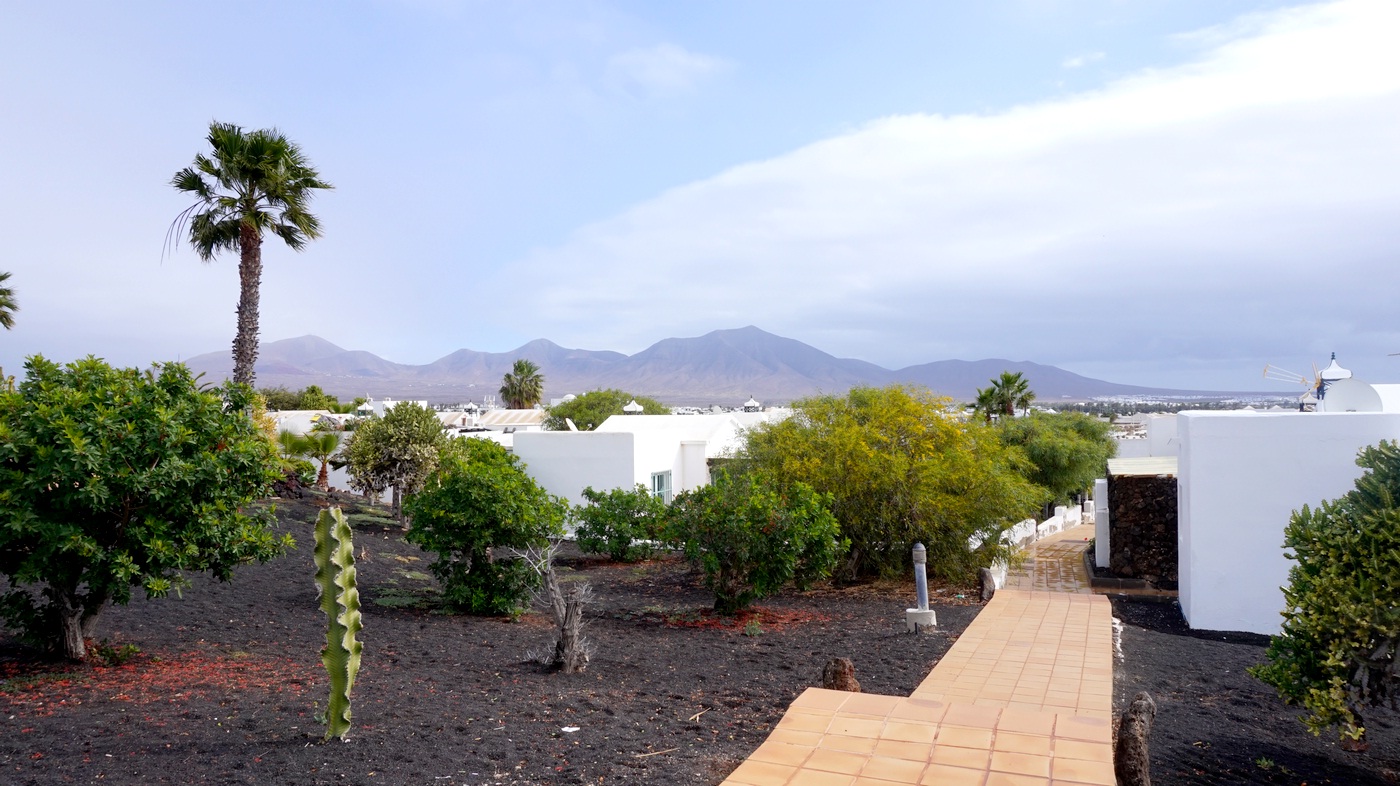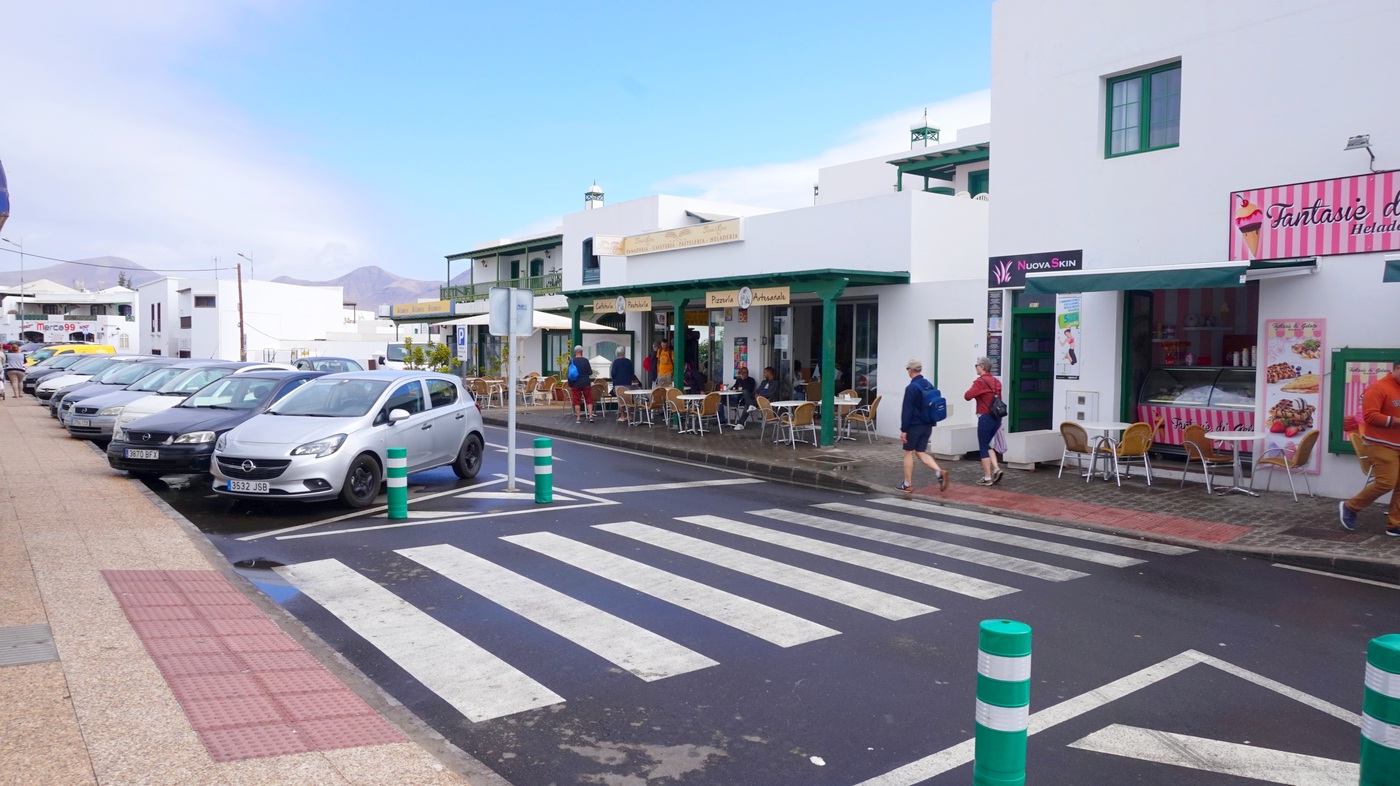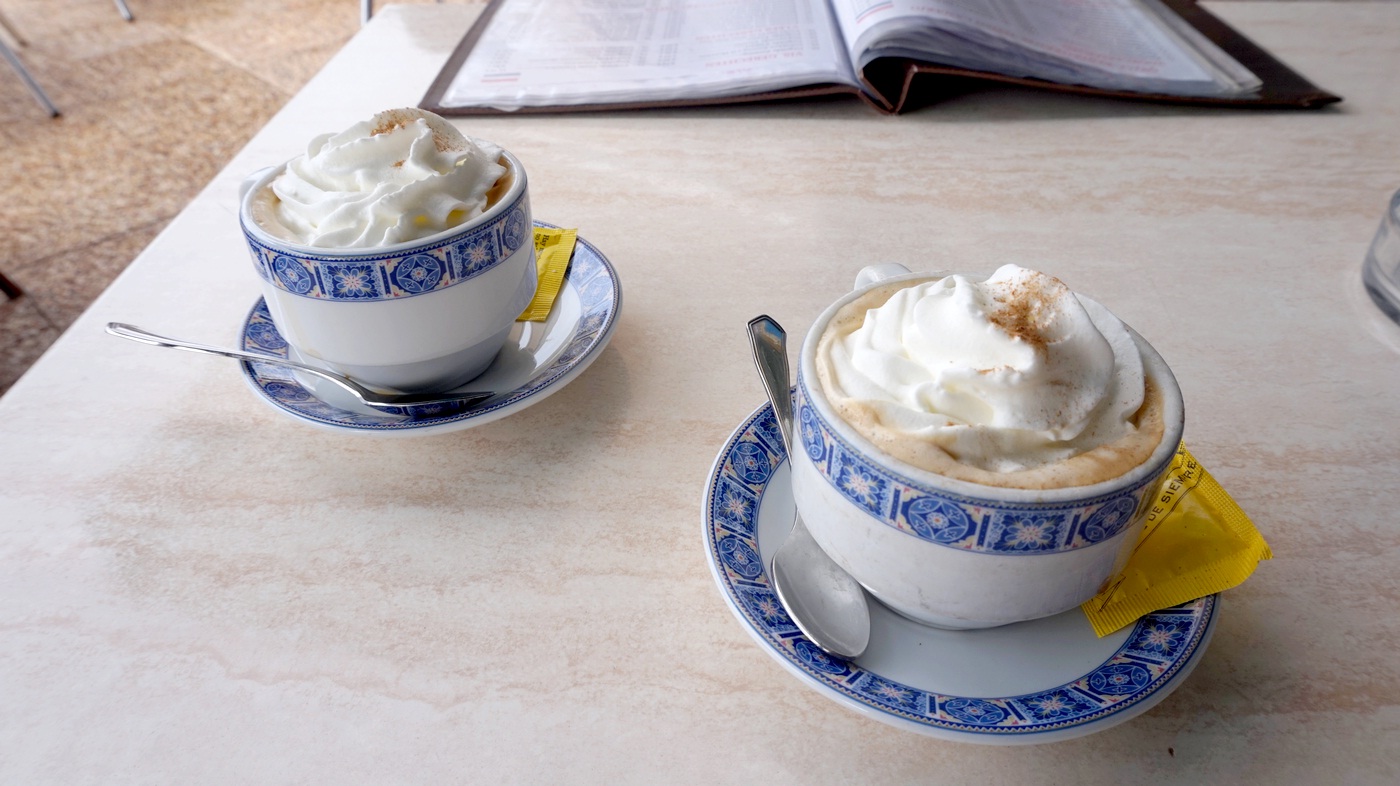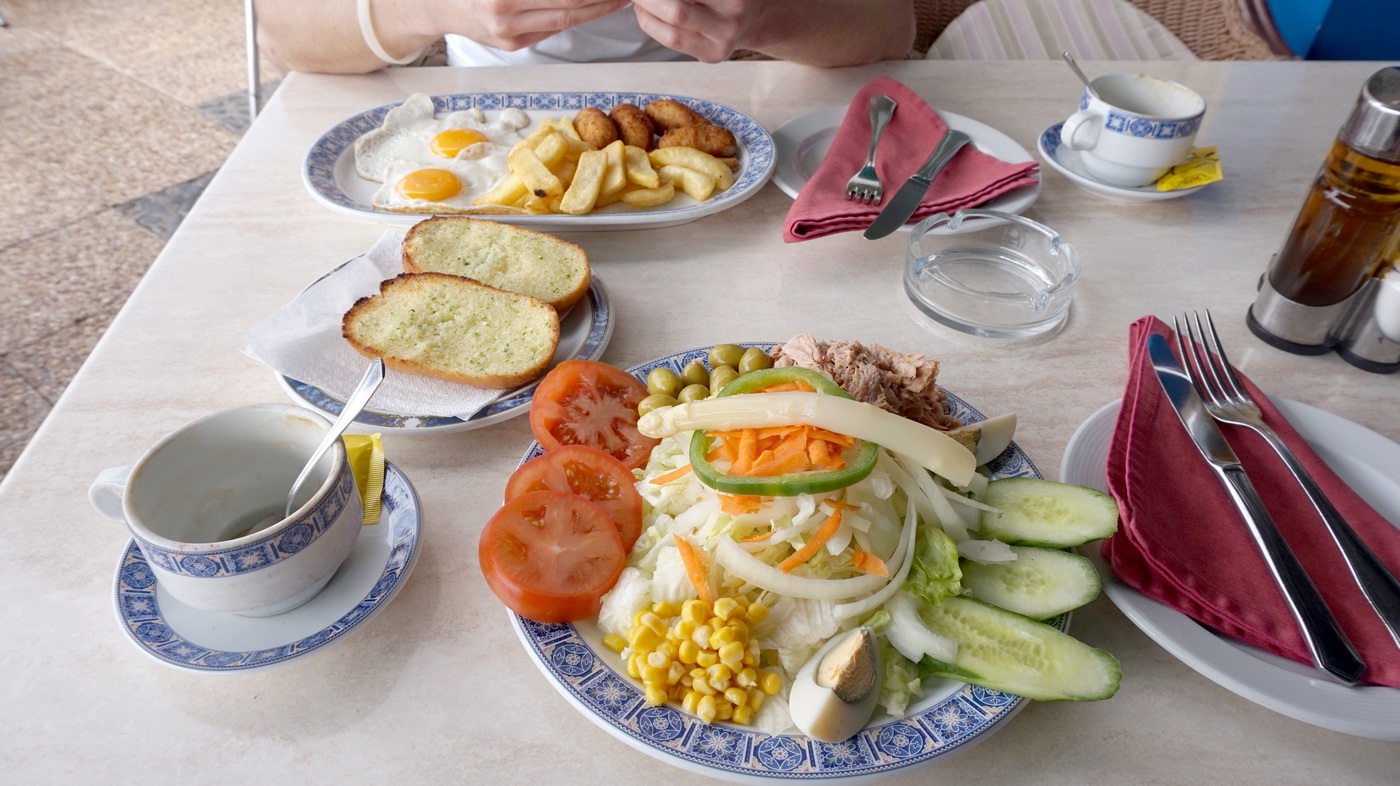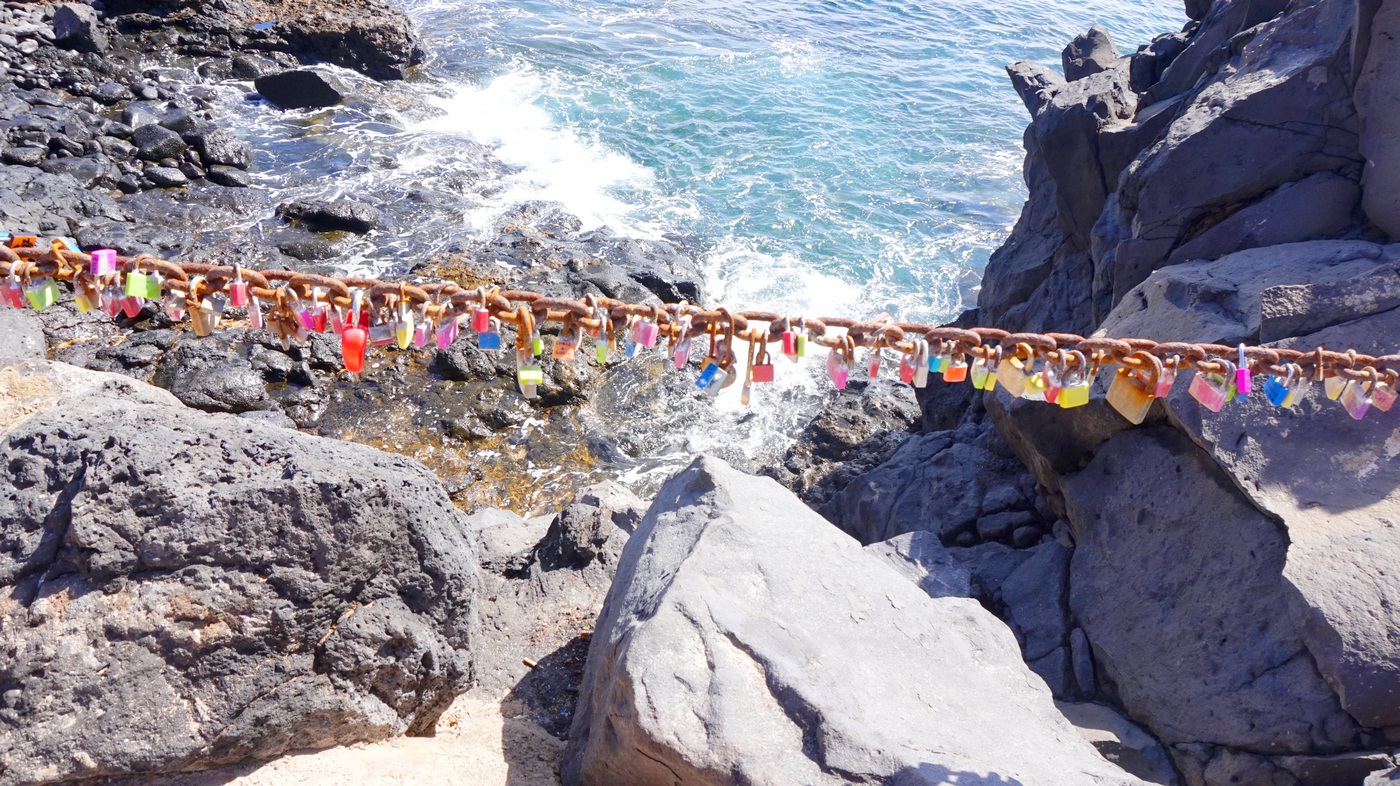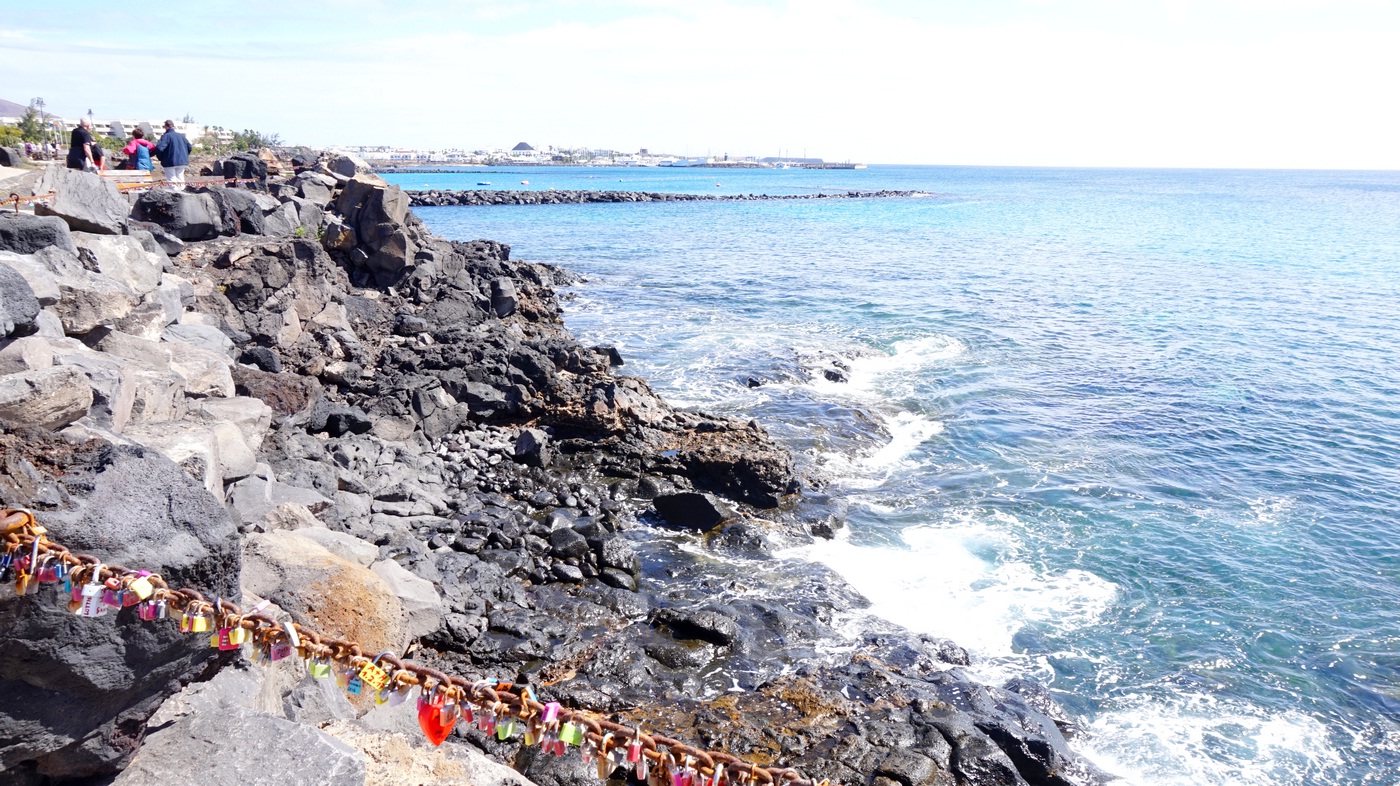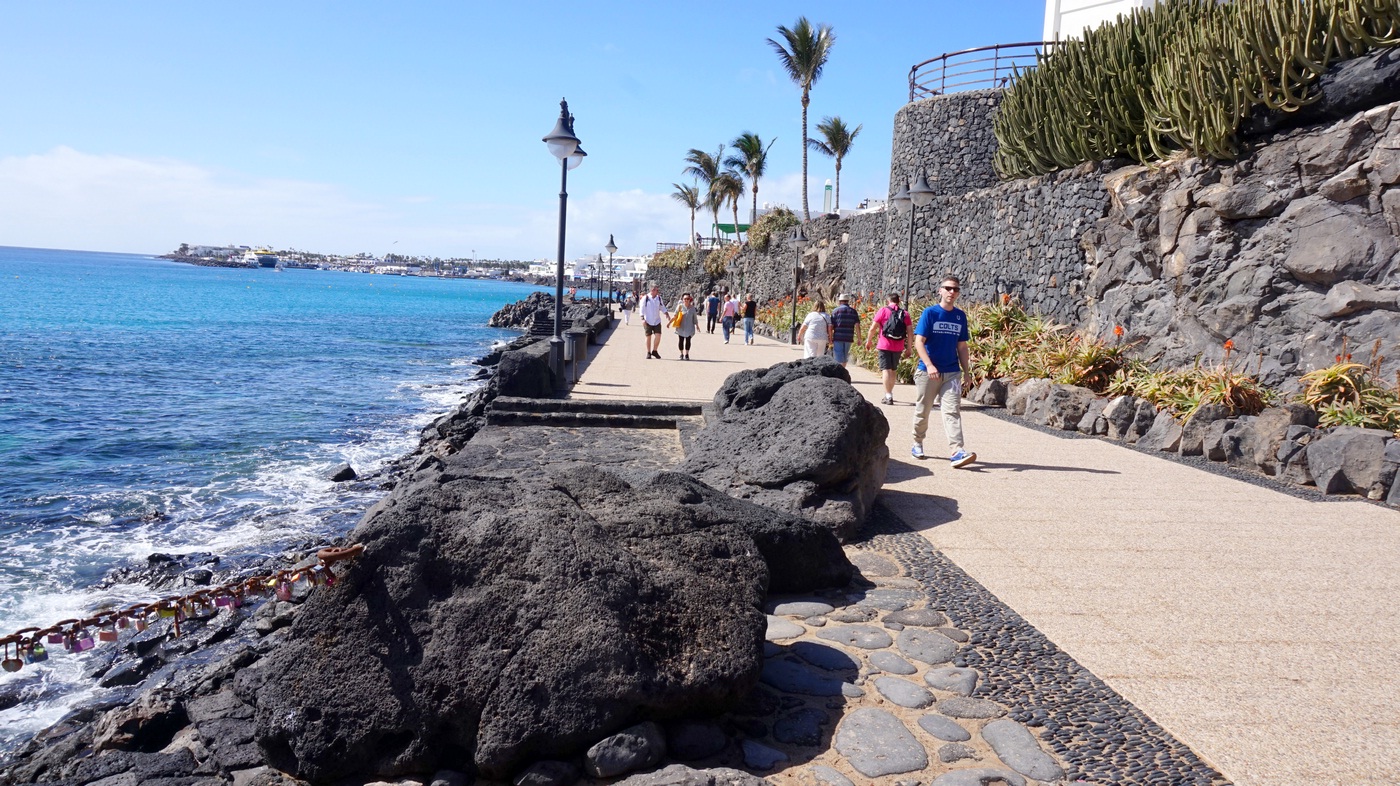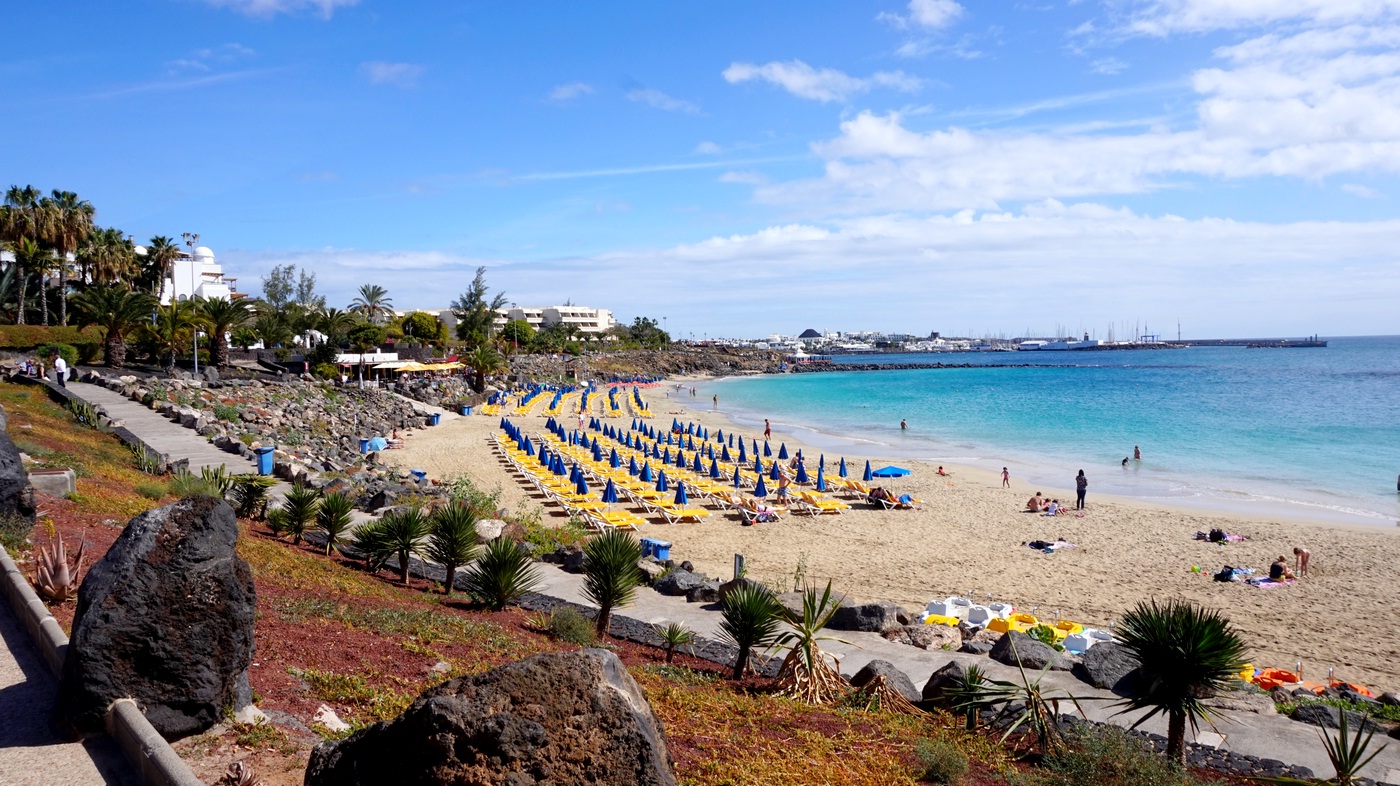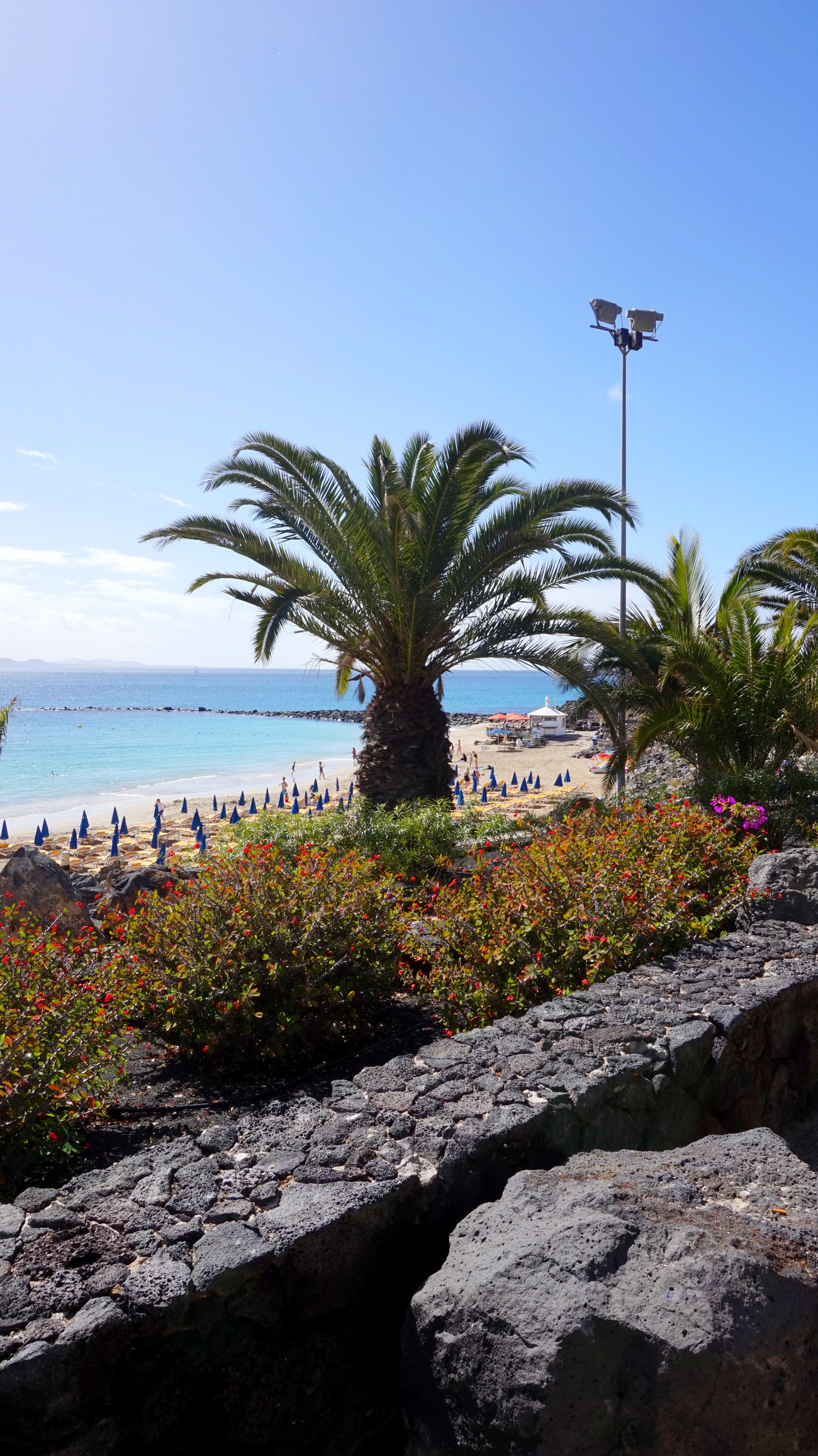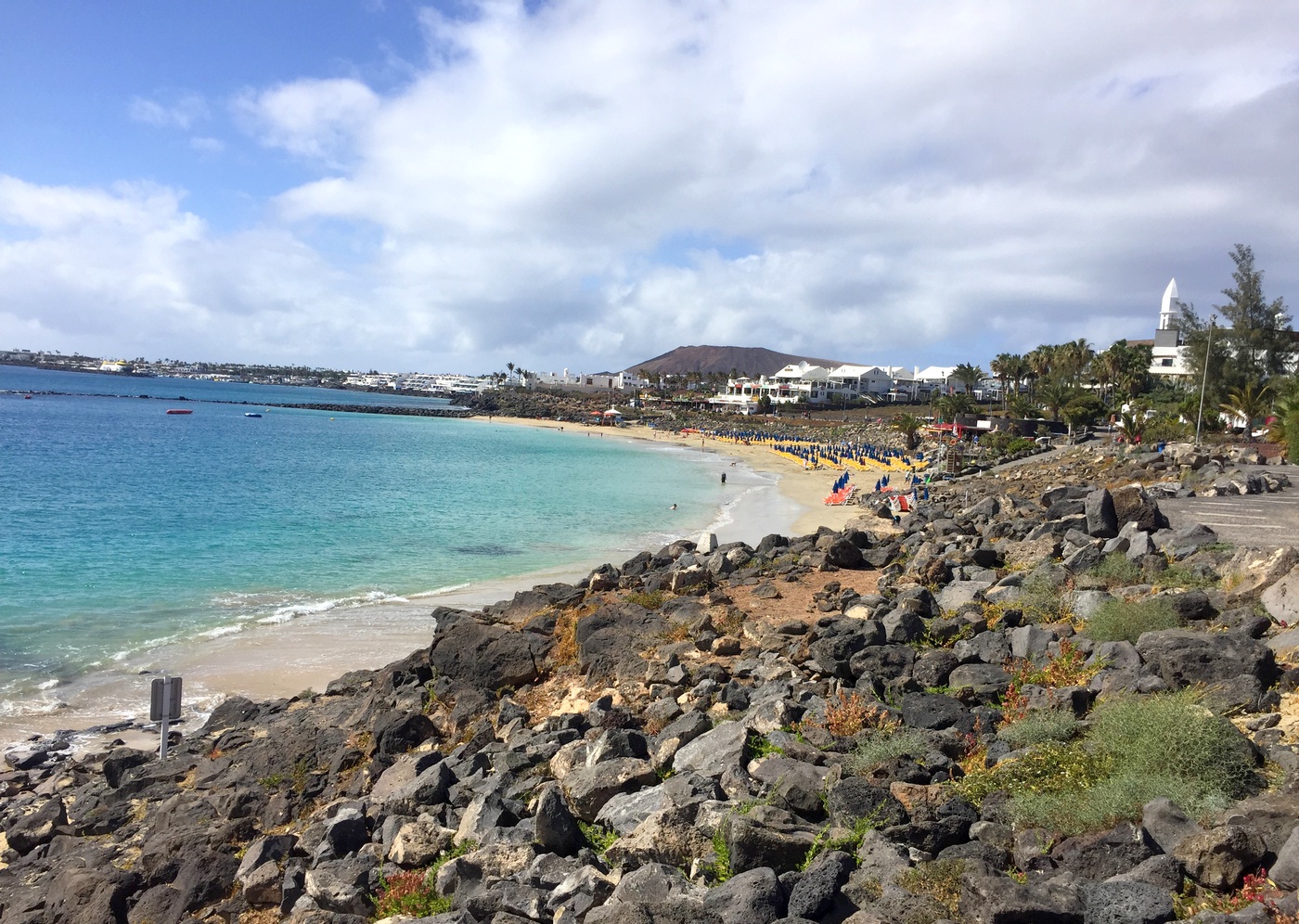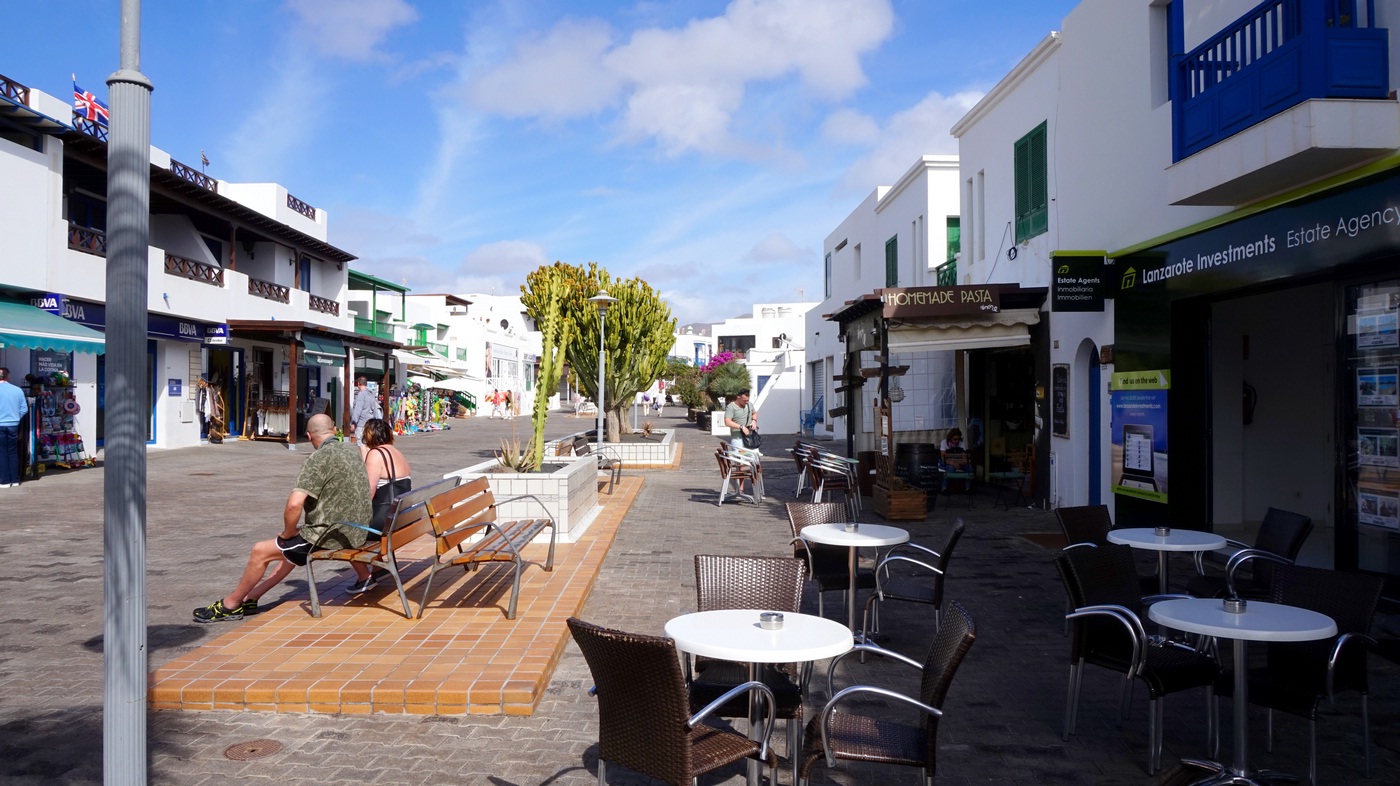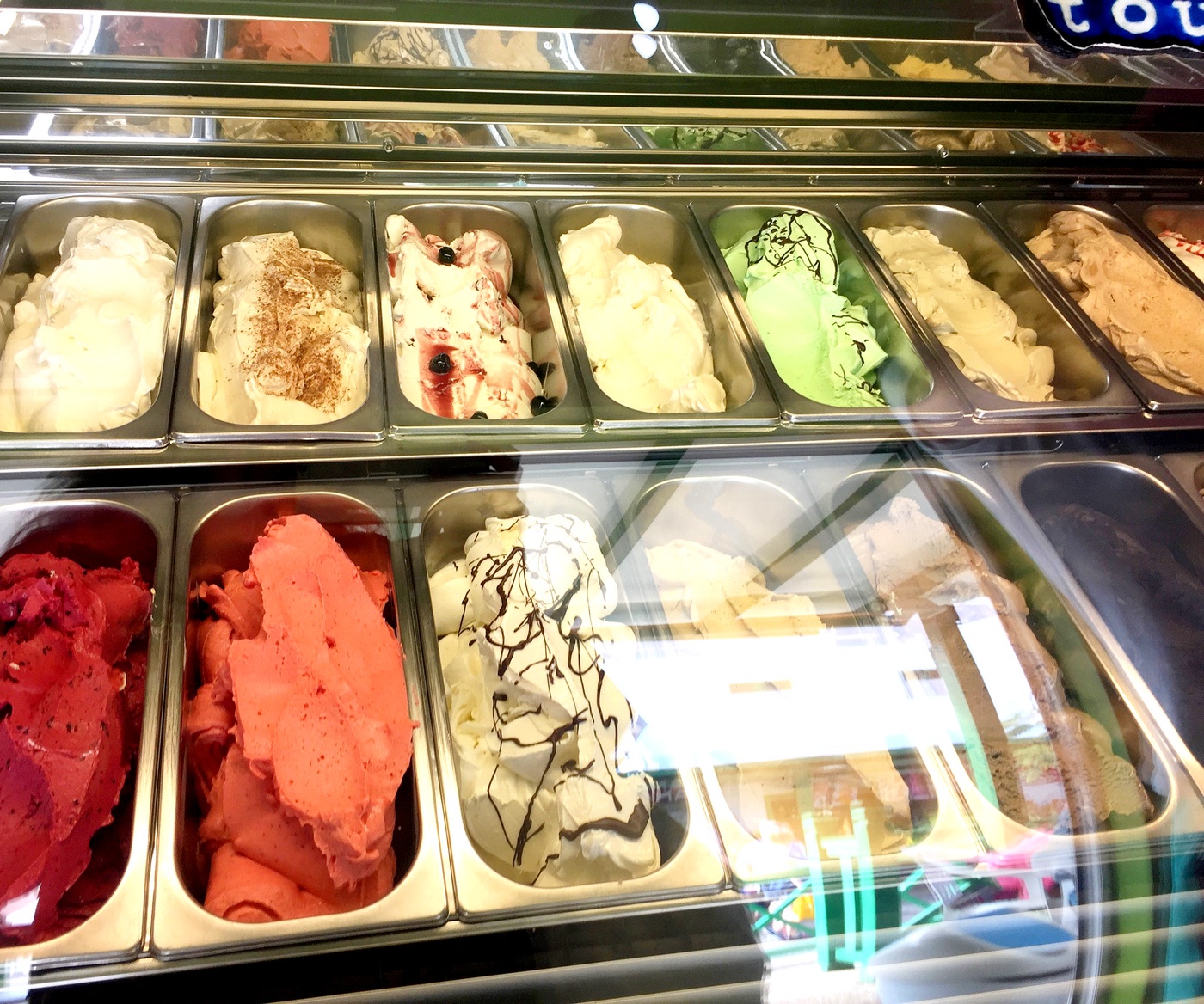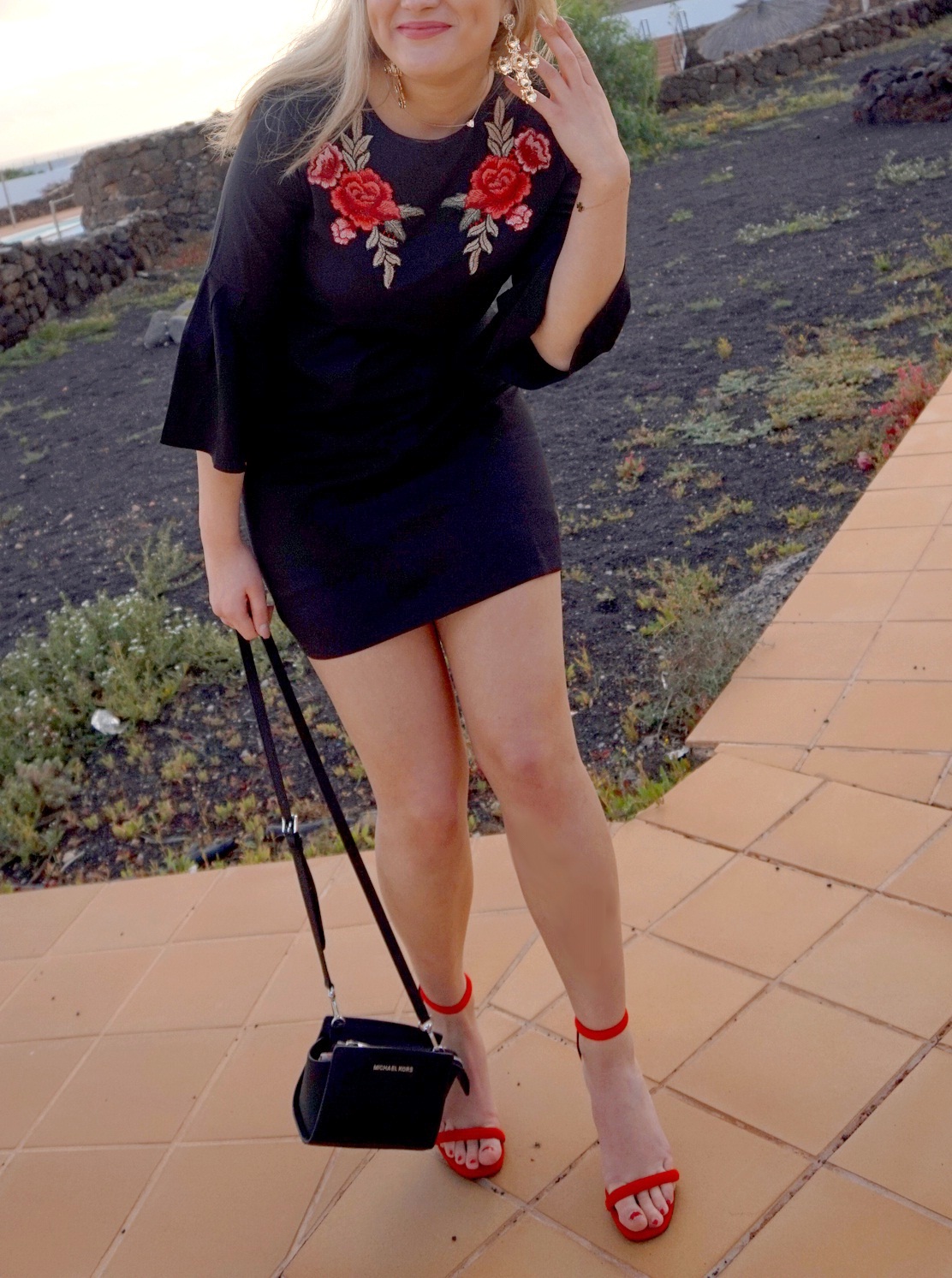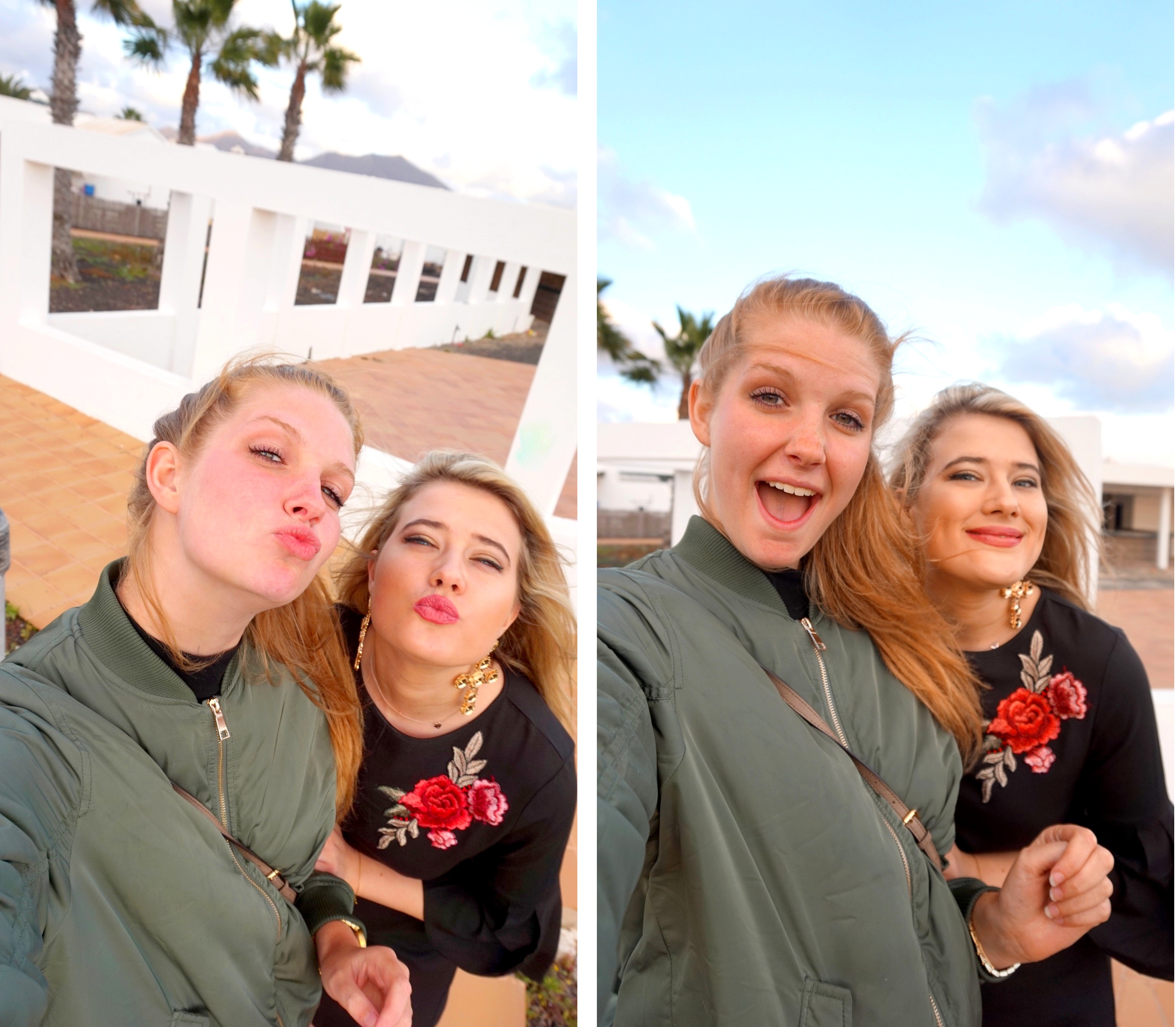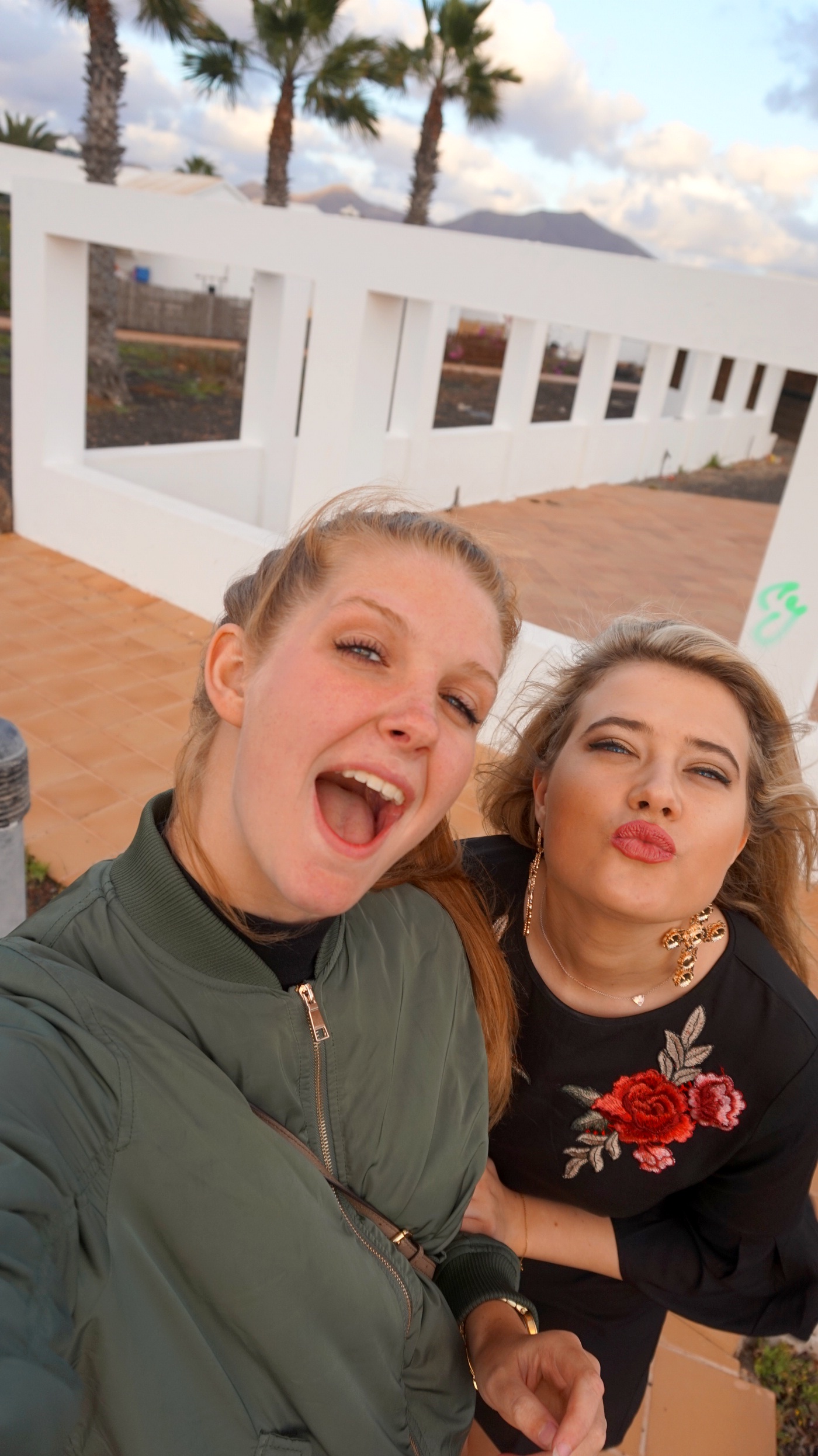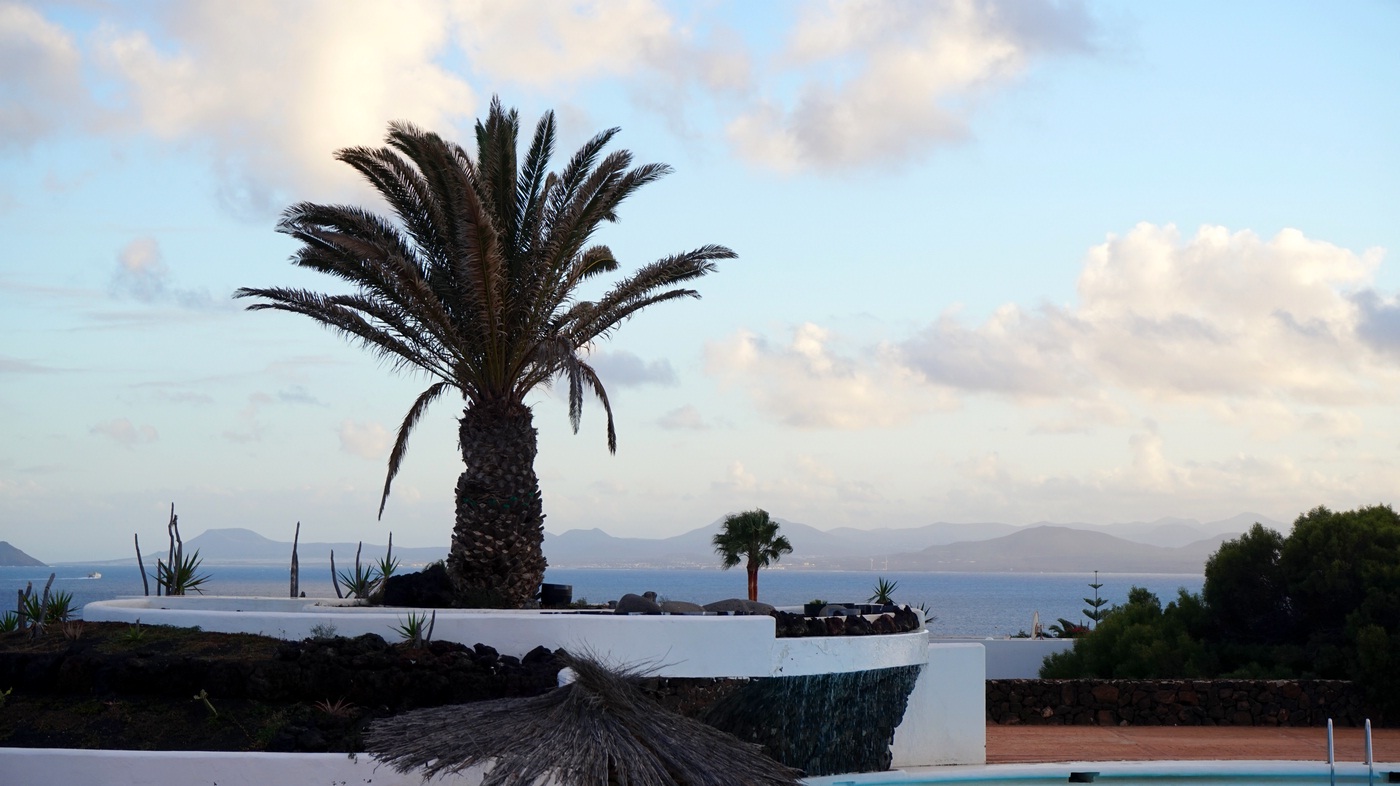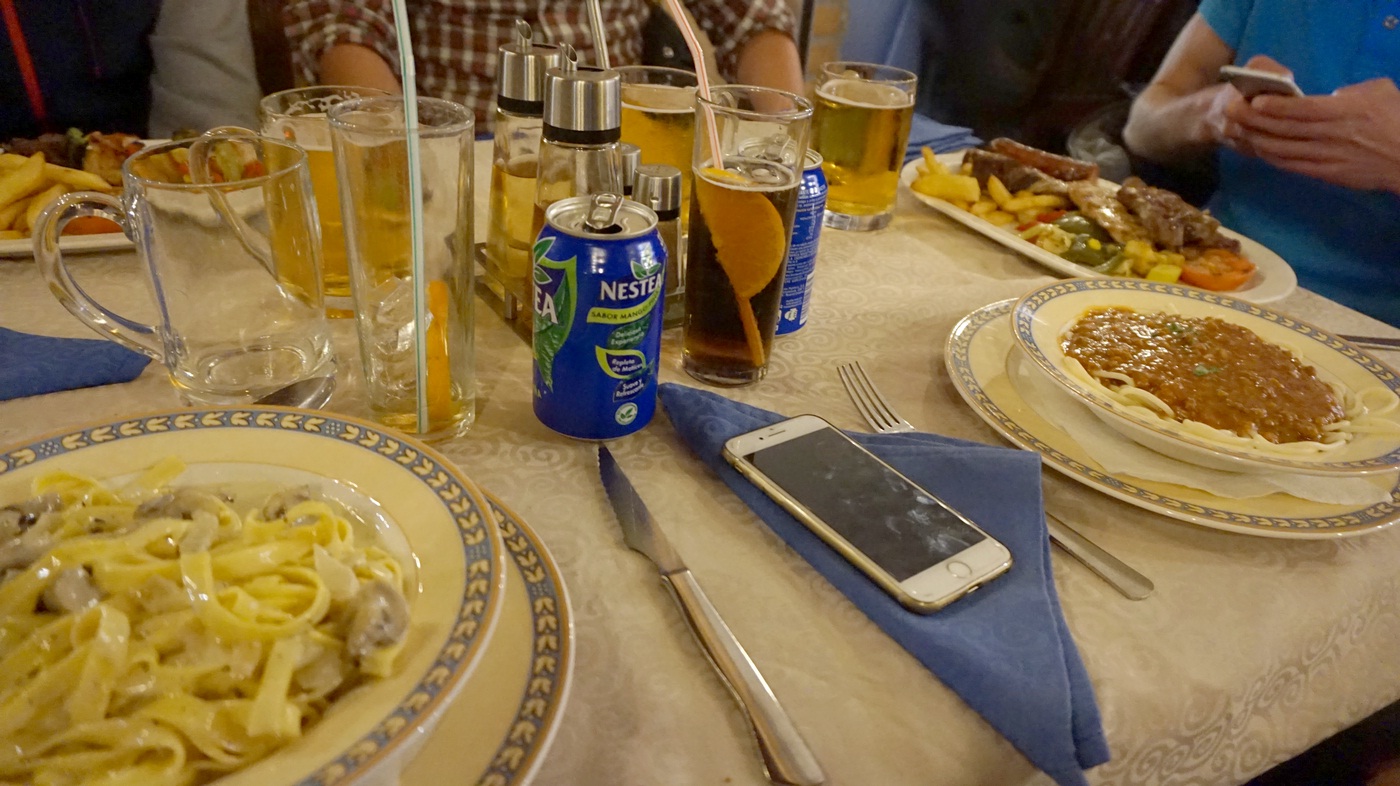 I was all alone the final day. After a nice conversation with people at my Airbnb/hostel, I went to the city centre alone by foot – Which took me half an hour. I lunched alone with a beautiful view on the sea, and visited some shops after that. I bought two pairs of earrings and some bracelets. That evening, Manon and I went to get a hamburger with another kind intern. The food was amazing! After that I stayed at the hotel/internship to watch some shows with the people I met and laughed a lot.
De laatste dag was ik helemaal alleen. Na een gezellig gesprek met mensen in mijn Airbnb/hostel ben ik alleen naar het centrum gelopen –  wat overigens een half uur duurde. In het centrum heb ik alleen geluncht met een prachtig uitzicht op de zee. Daarna heb ik wat winkeltjes bezocht. Ik heb twee paar oorbellen en armbandjes gekocht. Die avond ben ik met Manon en een andere aardige stagiaire een hamburger gaan eten. Het eten was heerlijk! Daarna heb ik de hele avond samen met de mensen die ik heb leren kennen in het hotel/stageplek naar shows gekeken en veel gelachen.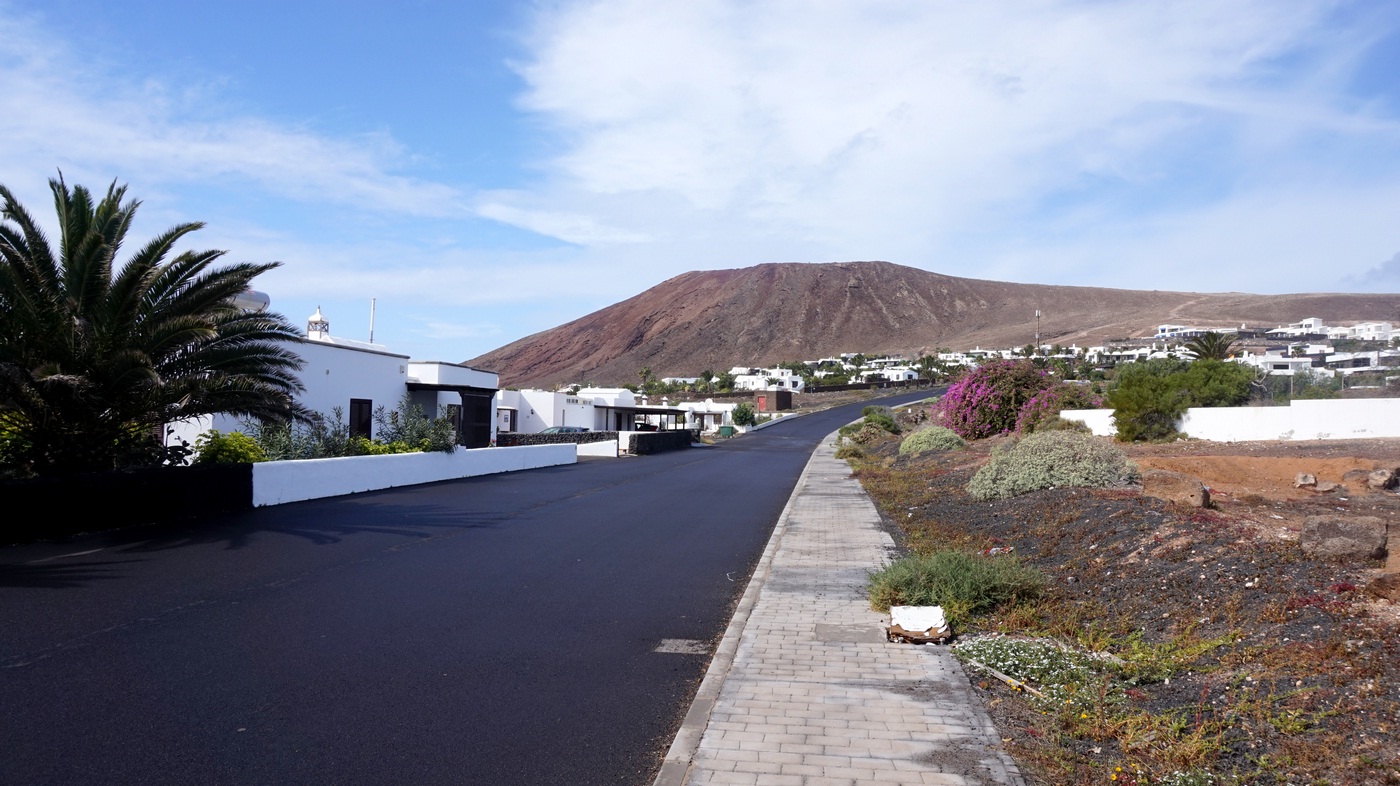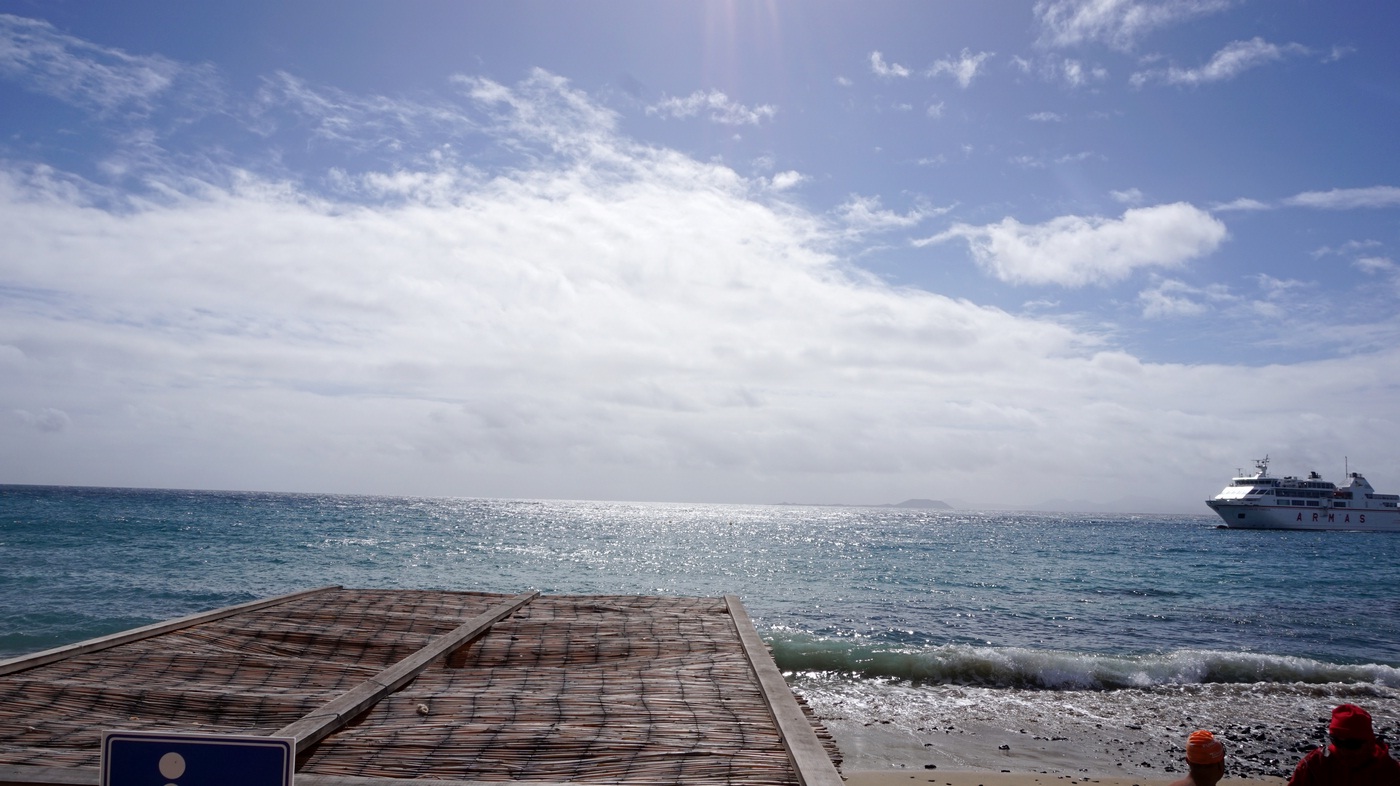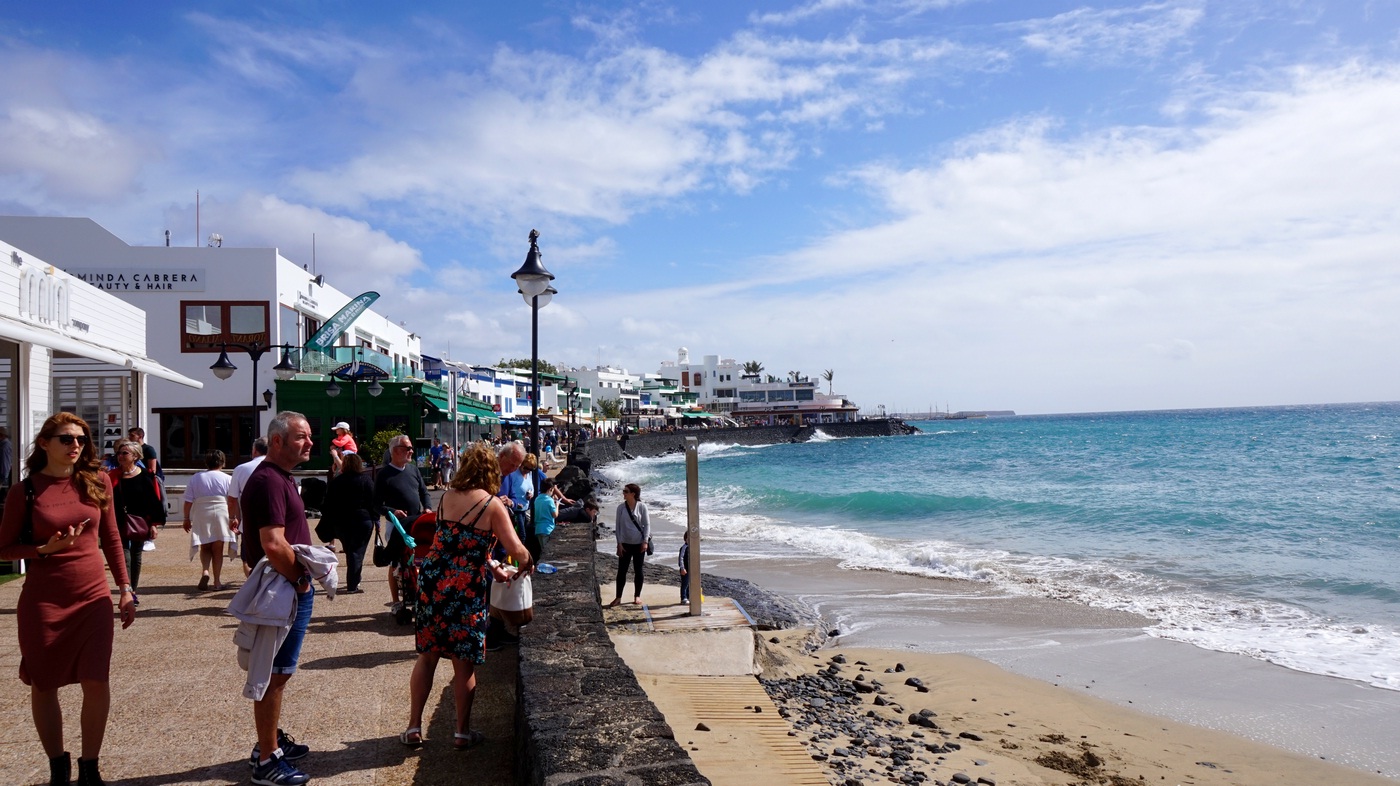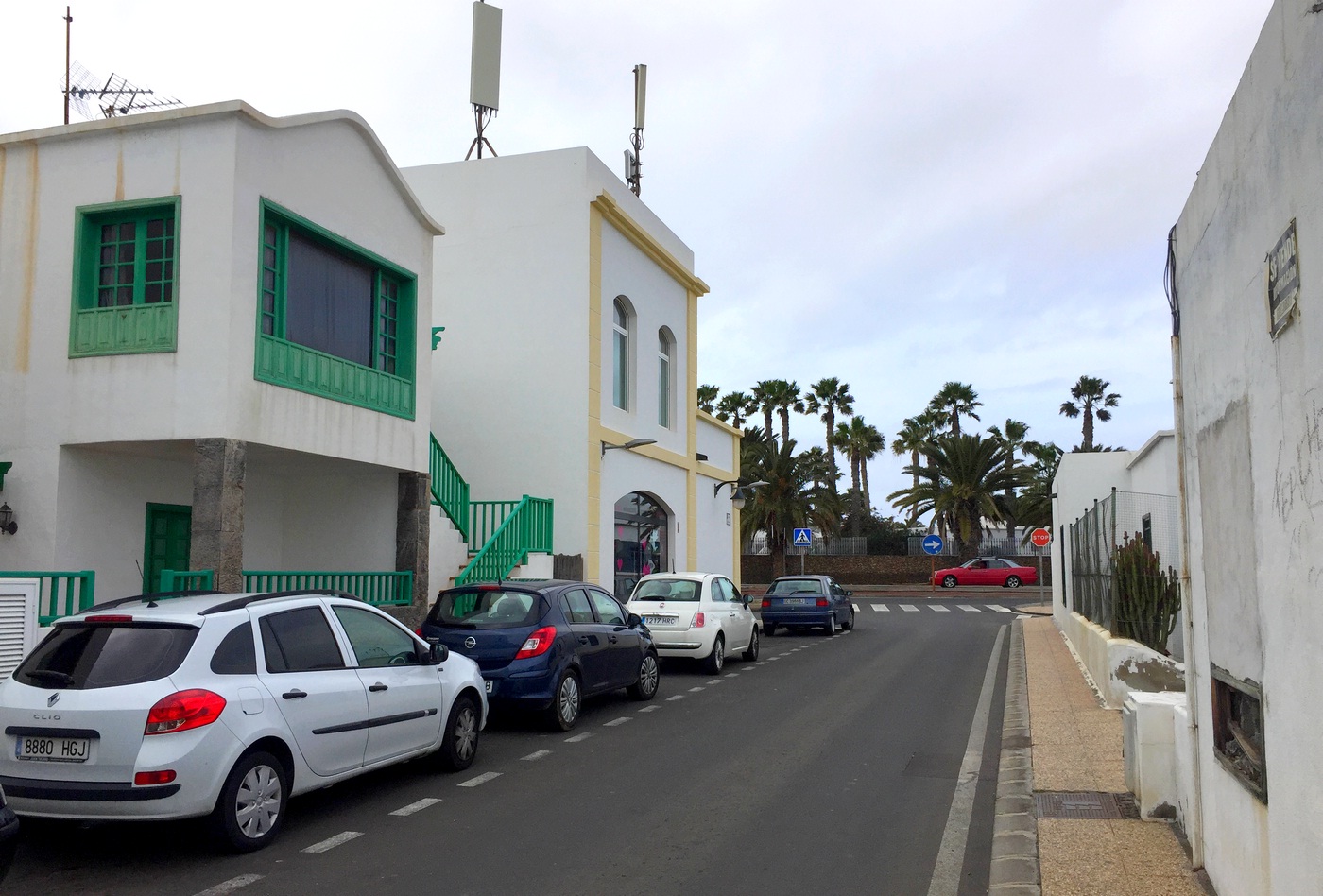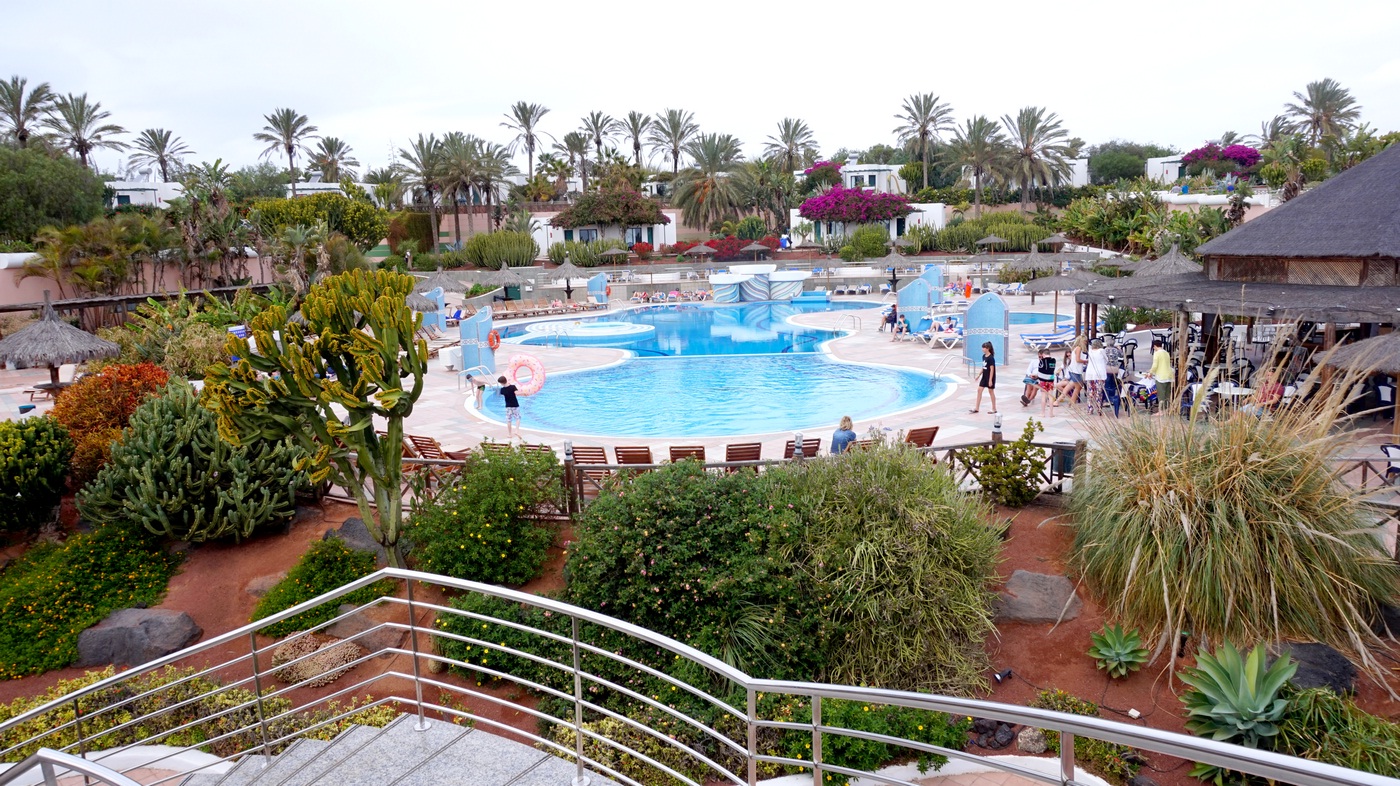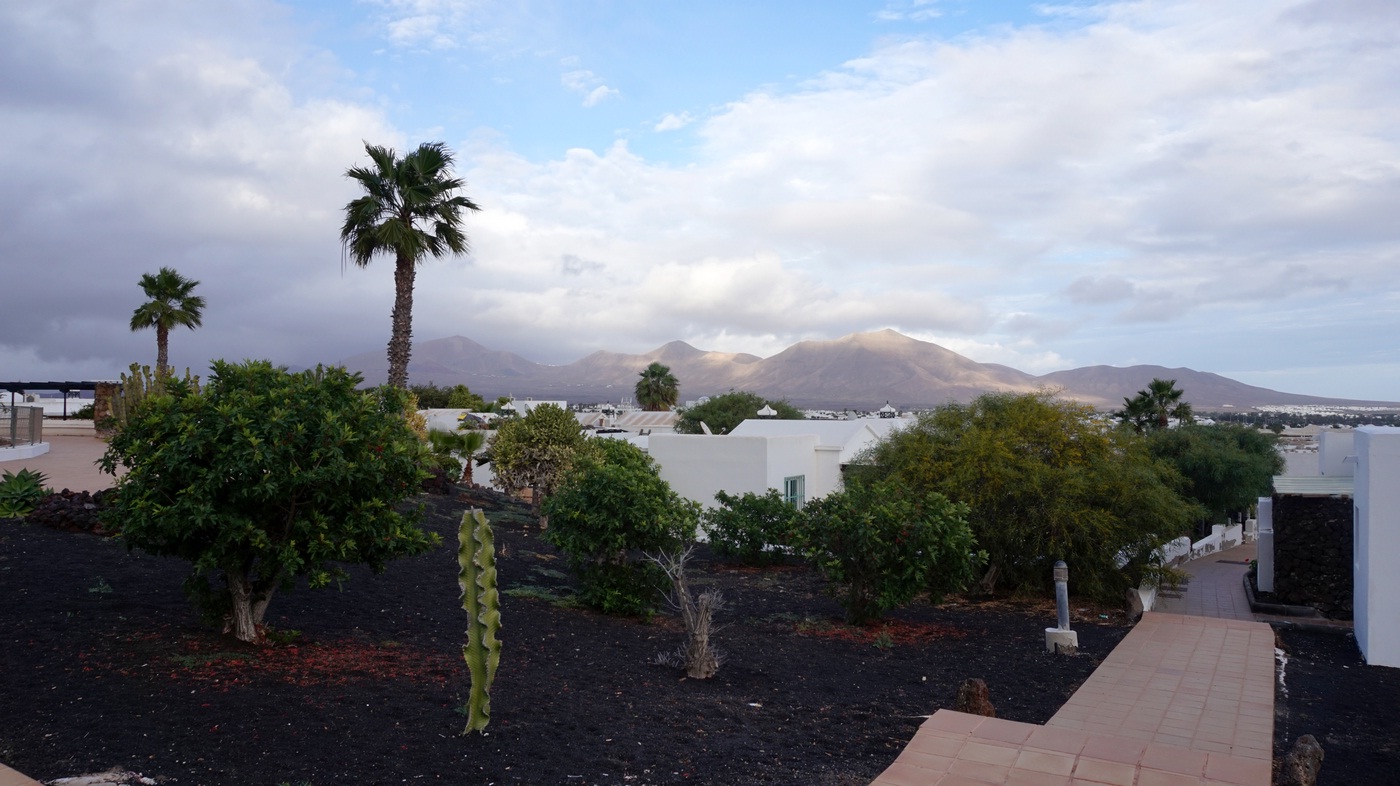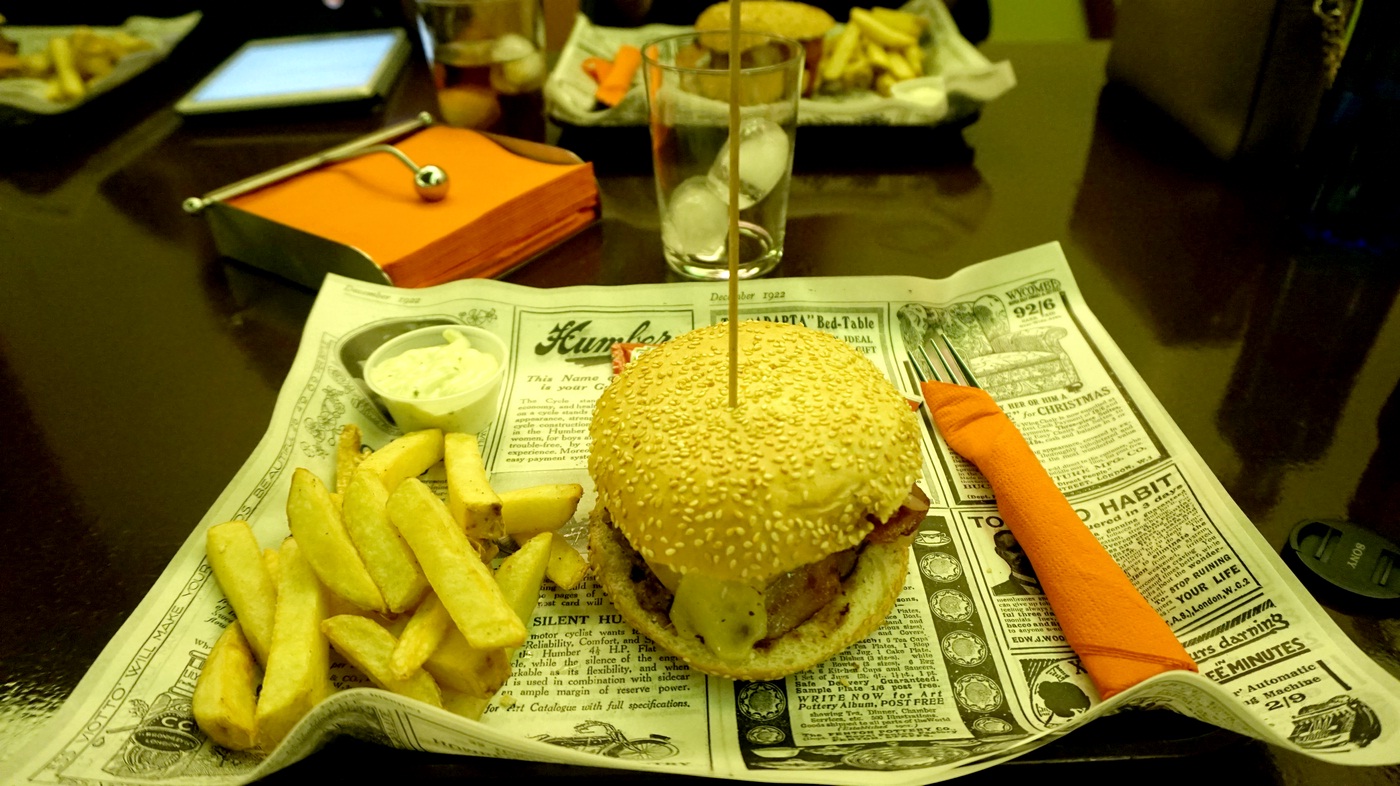 After just one hour of sleep that night – because Manon and I returned pretty late and I had the flight back early in the morning – it was time to pack my things and to leave for the Airport. I left with a taxi, together with the kind woman I met in the Airbnb/hostel. I had to say goodbye to my great friend. It was a nice coincidence that the woman I met in the Airbnb and I both had a flight which was almost at the same time. We both visited some stores at the airport and had something to drink together with the other traveller I met at the beginning and had the same flight as I did.
Na slechts een uurtje slaap die nacht – aangezien we pas laat thuis waren en ik heel vroeg die ochtend de terugvlucht had- was het tijd om in te pakken samen met de aardige vrouw die ik heb leren kennen in diezelfde Airbnb. Daarna heb ik afscheid genomen van mijn goede vriendin en ben ik met de dame uit de Airbnb met een taxi naar het vliegveld vertrokken. Gezien onze vluchten bijna dezelfde tijd vertrokken, hebben we op het vliegveld nog winkeltjes bezocht en wat gedronken. Dit was samen met de andere reiziger die ik op het begin heb leren kennen en dezelfde vlucht als ik had.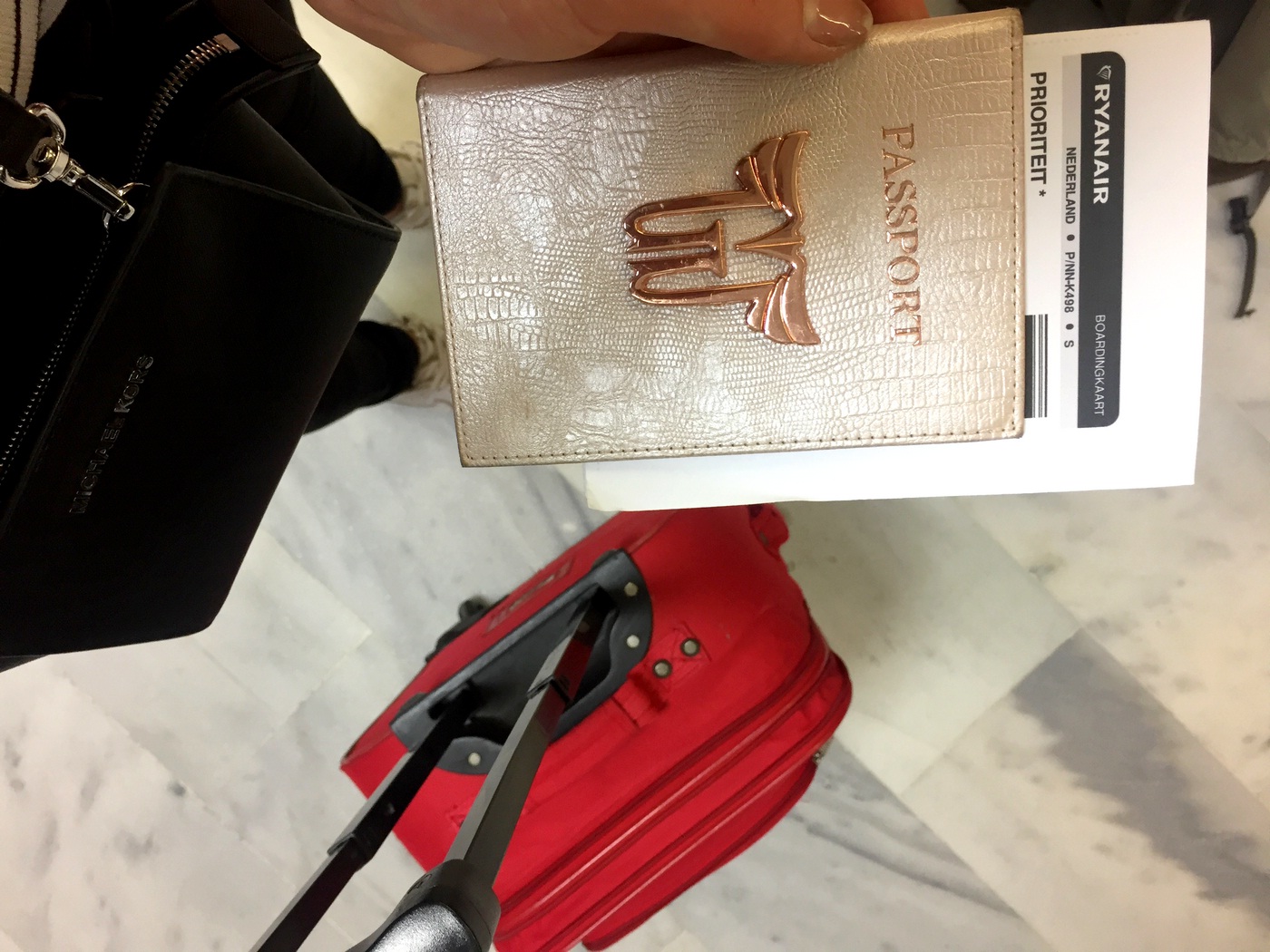 In short, it was a great experience even though it was a very short trip. I met amazing people and saw one of my best friends again. I saw a lot of great things and felt enriched by the short trip. Even if you travel solo, you get to meet great people as long as you are open for it.
Kortom, het was een fantastische ervaring ook al was het zo kort. Ik heb fantastische mensen leren kennen, zag een van mijn beste vriendinnen weer, heb veel gezien en gedaan en voel me er zeker door verrijkt. Ook als je solo reist leer je leuke mensen kennen, als je er maar voor open staat. 
Check out my Lanzarote outfit post: Rosa