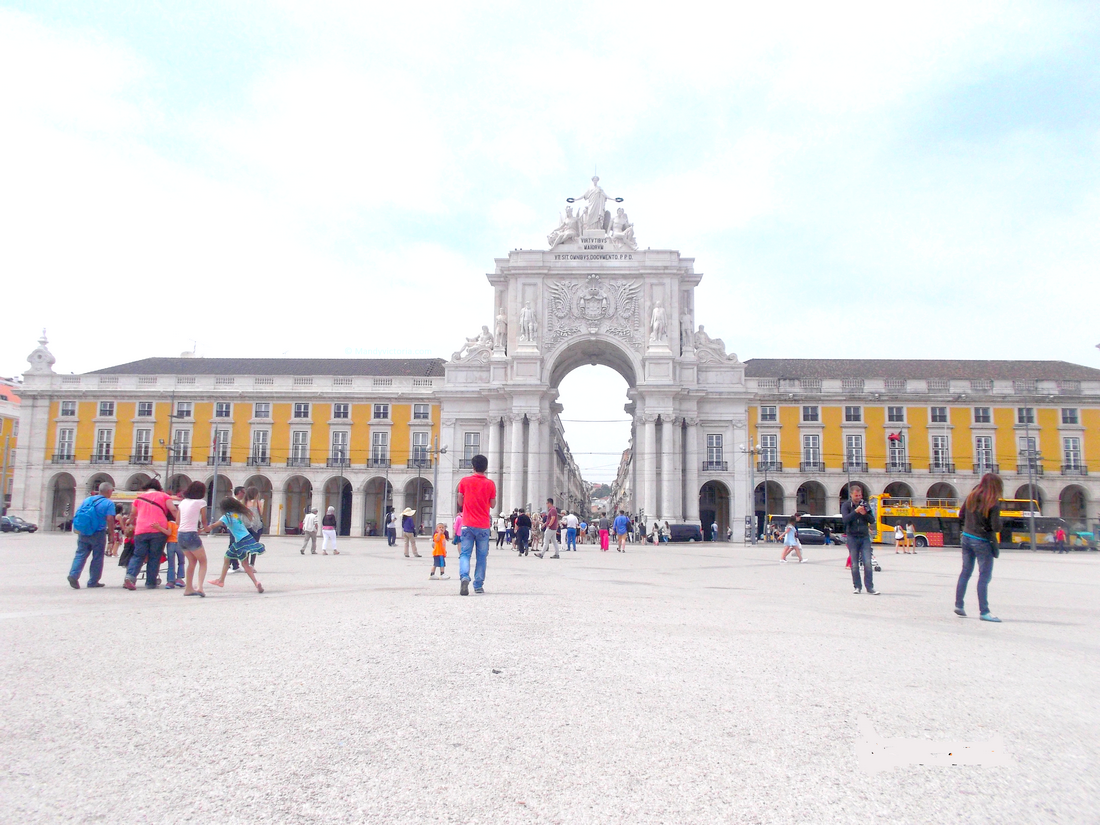 Welcome to my first travel report! The first day of this journey was the day of Departure to Lisboa Airport (Portela) from Eindhoven together with my class at college. With a very happy feeling in my belly. I arrived at the airport and met up with some students/classmates from our business studies department.
Welkom bij mijn eerste reis report!. De eerste dag van deze reis was de dag dat we vertrokken naar Lissabon Airport (Portela) vanaf Eindhoven samen met klasgenoten van mijn opleiding. Met een erg vrolijk gevoel in mijn buik, kwam ik aan op het vliegveld en verenigde met een aantal studenten/klasgenoten van mijn business studies afdeling.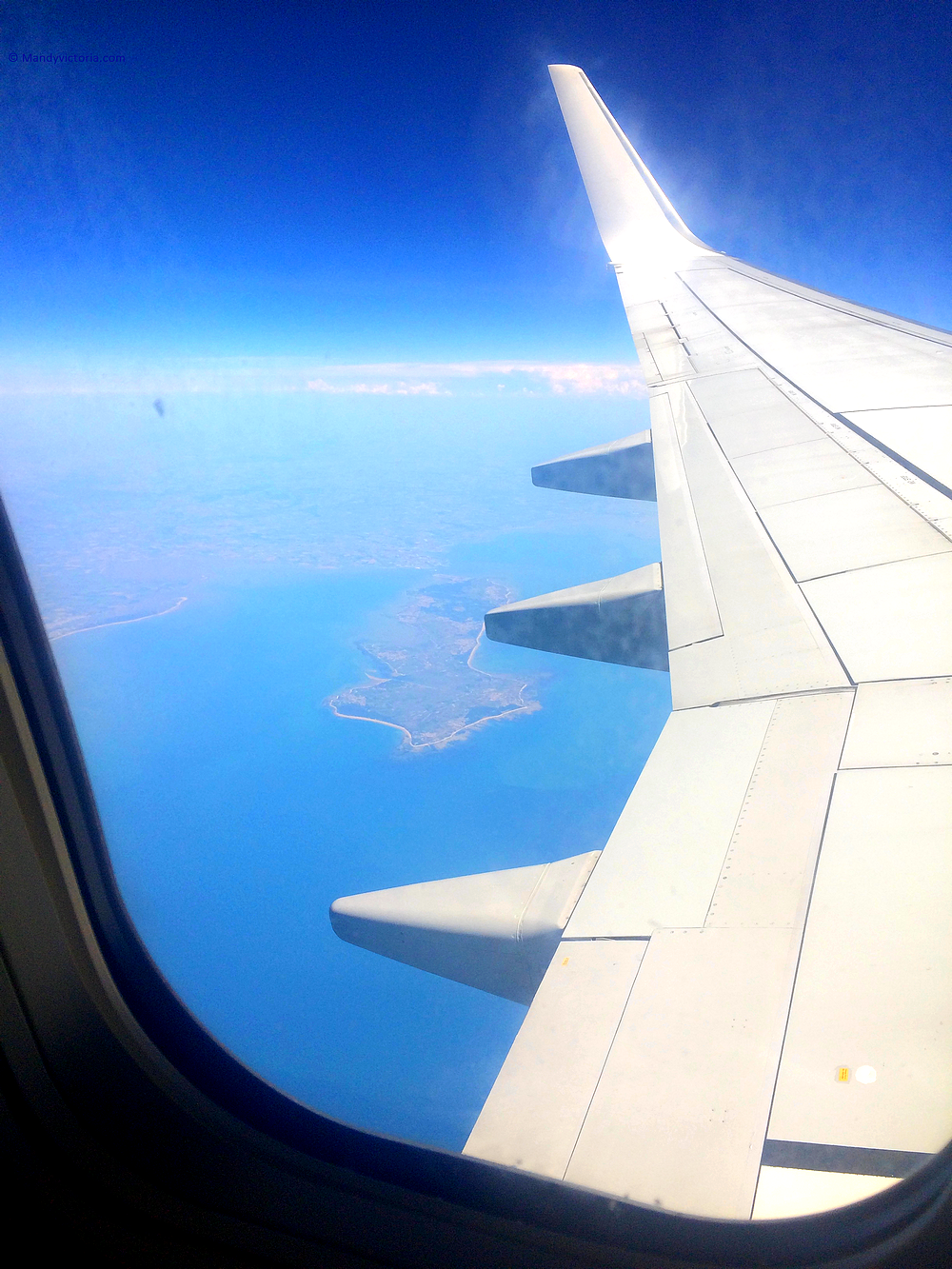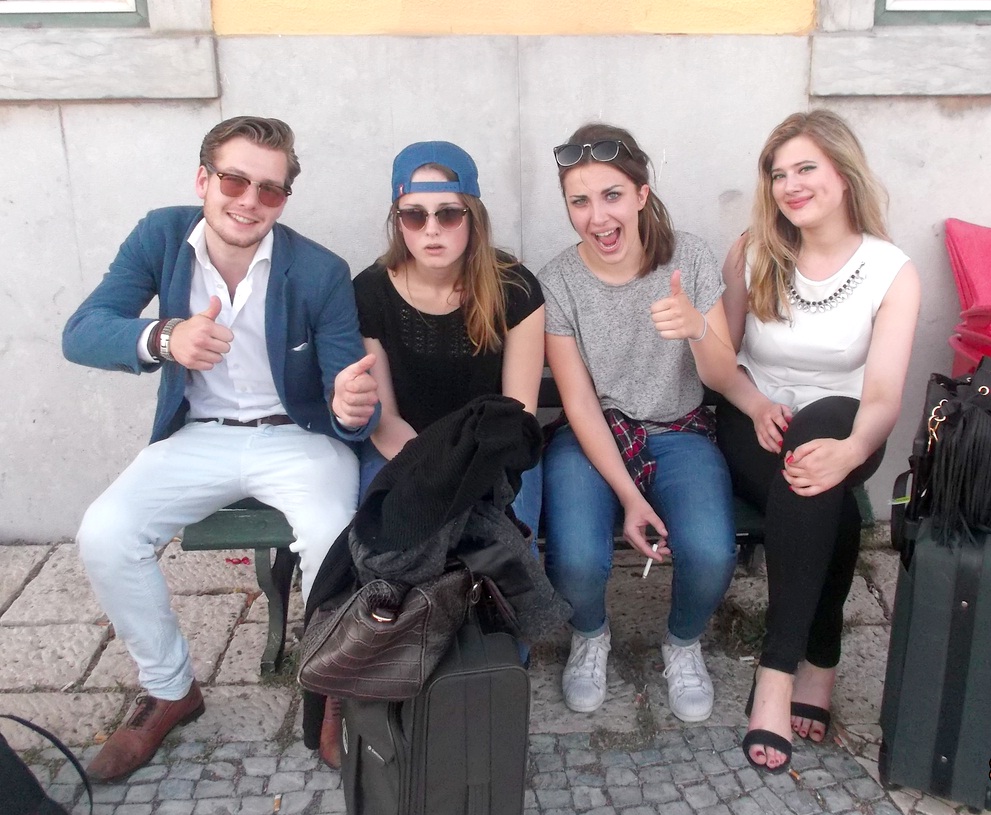 After checking in at Eindhoven Aiport and dropping off our luggage,  we went up in the air with Transavia. The flight was only 2,5 hours. We went to our hostel in Oeiras, travelling from Lisbon by train. The trip was around 30 minutes and gave a beautiful view on a big bridge and nice scenenery. After arriving at the Oeiras station, we had to walk quite a part to the hostel we would stay at.
Our location was very close to a beach and yacht harbor, where we went relaxing with our college group every evening during our trip. It was also close a lot of luxurious looking café's,boats and restaurants and other facilities.
The place we had a drink for every evening close to our hostel is called Oeiras Marina. After checking in and dropping our luggage in the dorms, we went having a drink there.
Na de check in op Eindhoven airport en het afgeven van de bagage, vertrokken we met Transavia. De vlucht was maar 2,5 uur. We gingen naar ons hostel in Oeiras vanaf Lissabon met de trein. De treinreis was zo'n 30 minuten en gaf een prachtige view van een grote brug en andere monumenten. Na aankomst op het Oeiras station, hadden we nog een hele afstand te lopen naar het hostel. Onze locatie was heel dicht bij een strand en yacht haven, waar we elke avond gingen relaxen met de groep tijdens ons verblijf. Het was ook dicht bij een hele boel luxe uitziende café's, boten, restaurants en andere voorzieningen. De plaats waar we elke avond wat gingen drinken vlak bij ons hostel was genaamd Oeiras Marina. Na dat we in het hostel hadden ingecheckt en onze bagage in de kamers hadden gezet, gingen we op die plek wat drinken.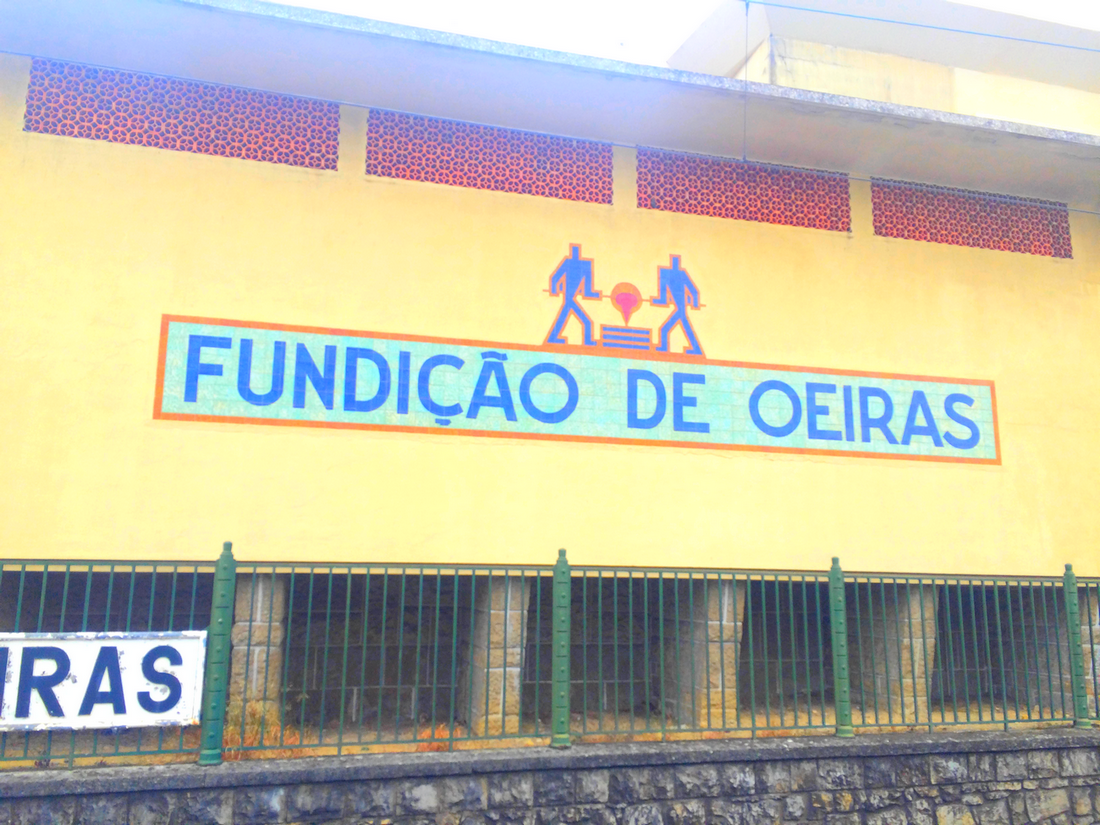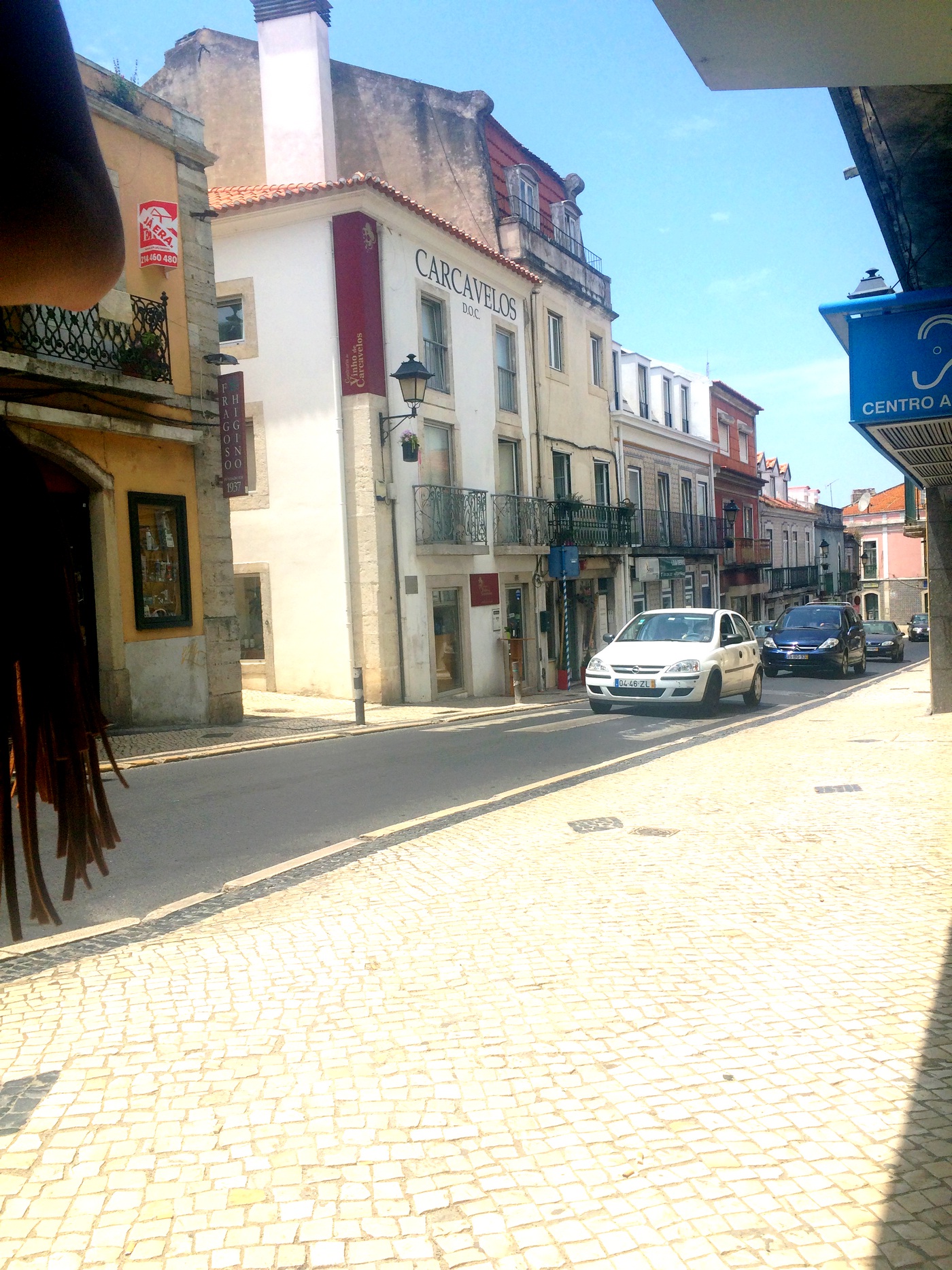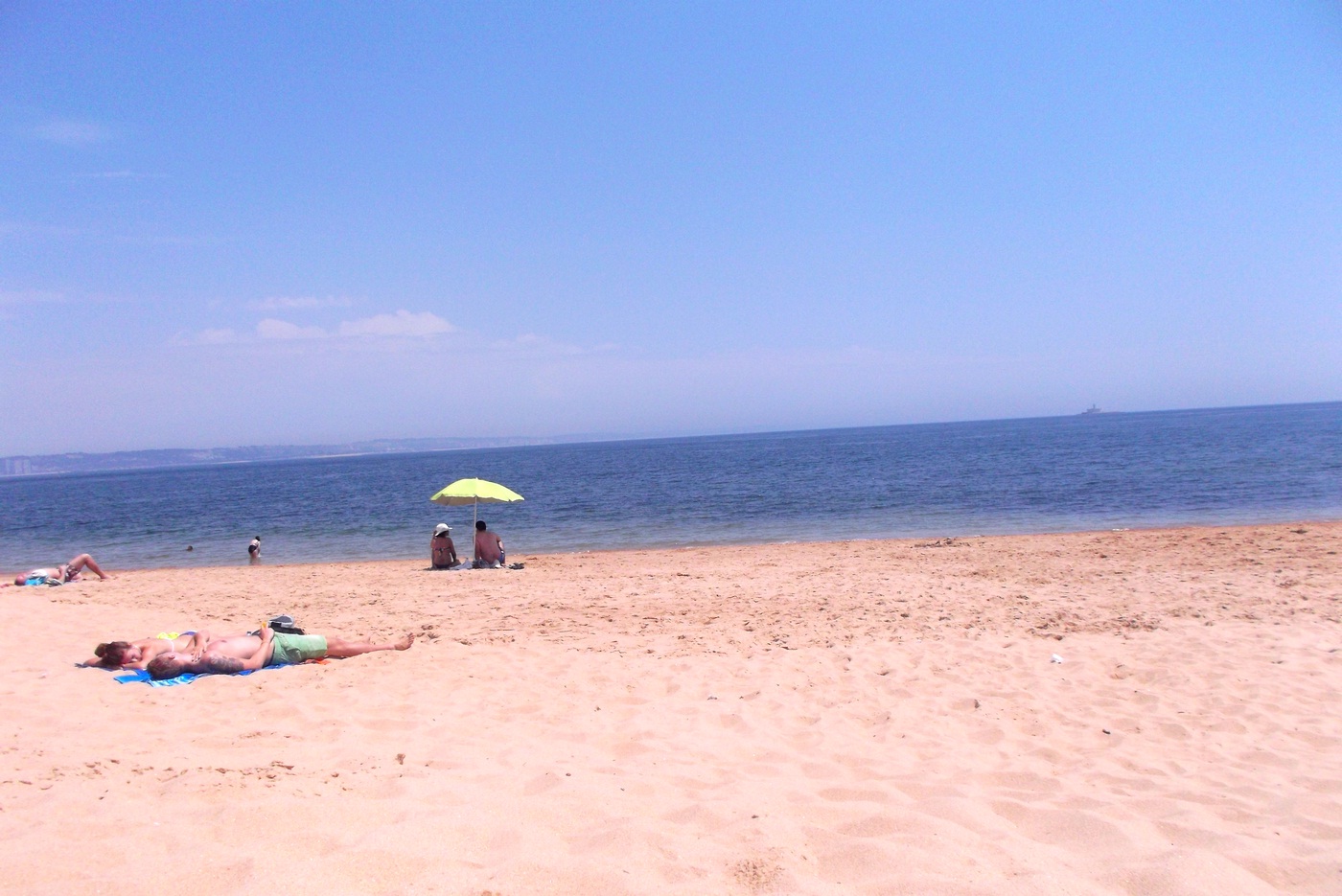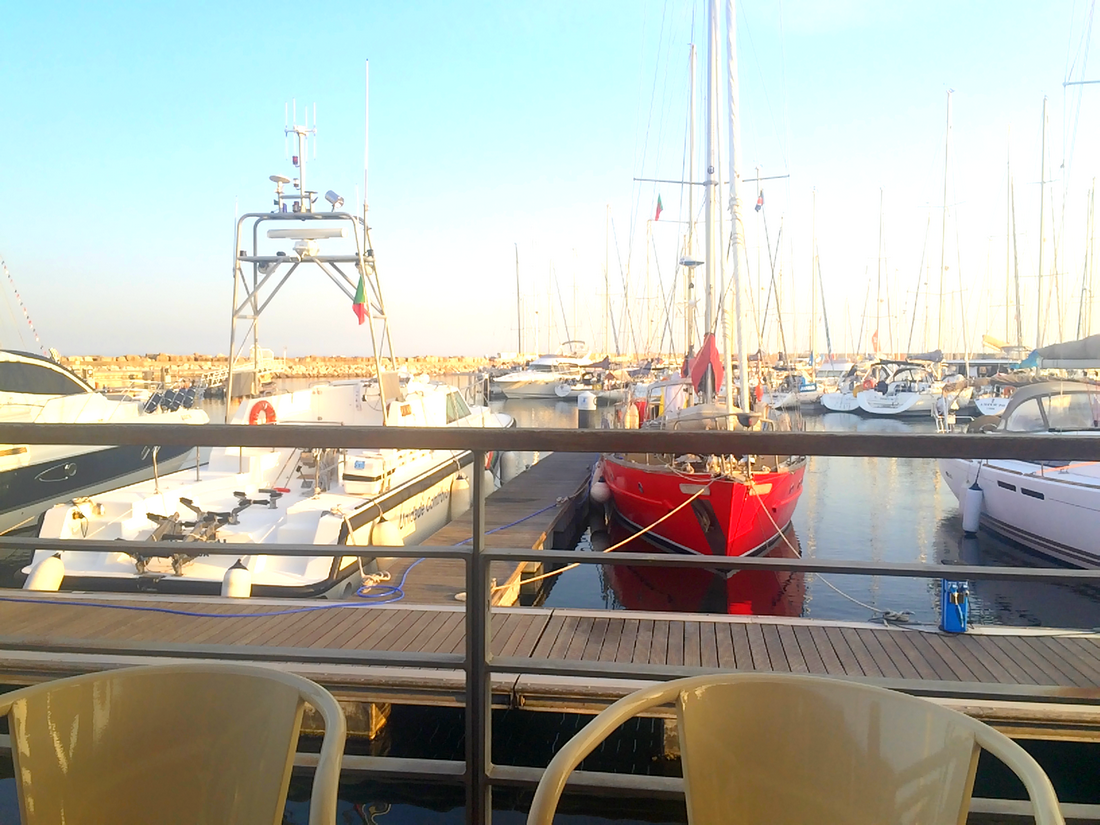 When we woke up for the first time here, it was time to explore the area after breakfast. We went buying groceries at a mall in Oeiras and after returning to the hostel to bring back the groceries, we went into the old city center of Oeiras. In the center, we found a few very nice stores and café's, bought some stuff and had lunch. After returning to the hostel, we went tanning at the beach, relaxing, and chatting. In the evening, we had diner at Marina Bay again, and went back to the center with the entire group, partying at a local festival called 'Festas de Oeiras 2015', where we all had a lot of fun and met nice people.
Toen we hier voor het eerst wakker werden, was het tijd de omgeving te gaan verkennen na het ontbijt. We gingen boodschappen doen in een winkelcentrum in Oeiras en na we dat naar het hostel gebracht hadden, gingen we het oude centrum van Oeiras in. In het centrum vonden we een aantal leuke winkels en café's, kochten wat spullen en hadden lunch. Na terugkomst in het hostel, gingen we zonnen op het strand, relaxen en kletsen. In de avond gingen we opnieuw eten bij de Marina en daarna terug naar het centrum met de hele groep. Daar bezochten we een festival genaamd 'Festas de Oeiras 2015' waar we het gezellig hadden en we aardige mensen ontmoette.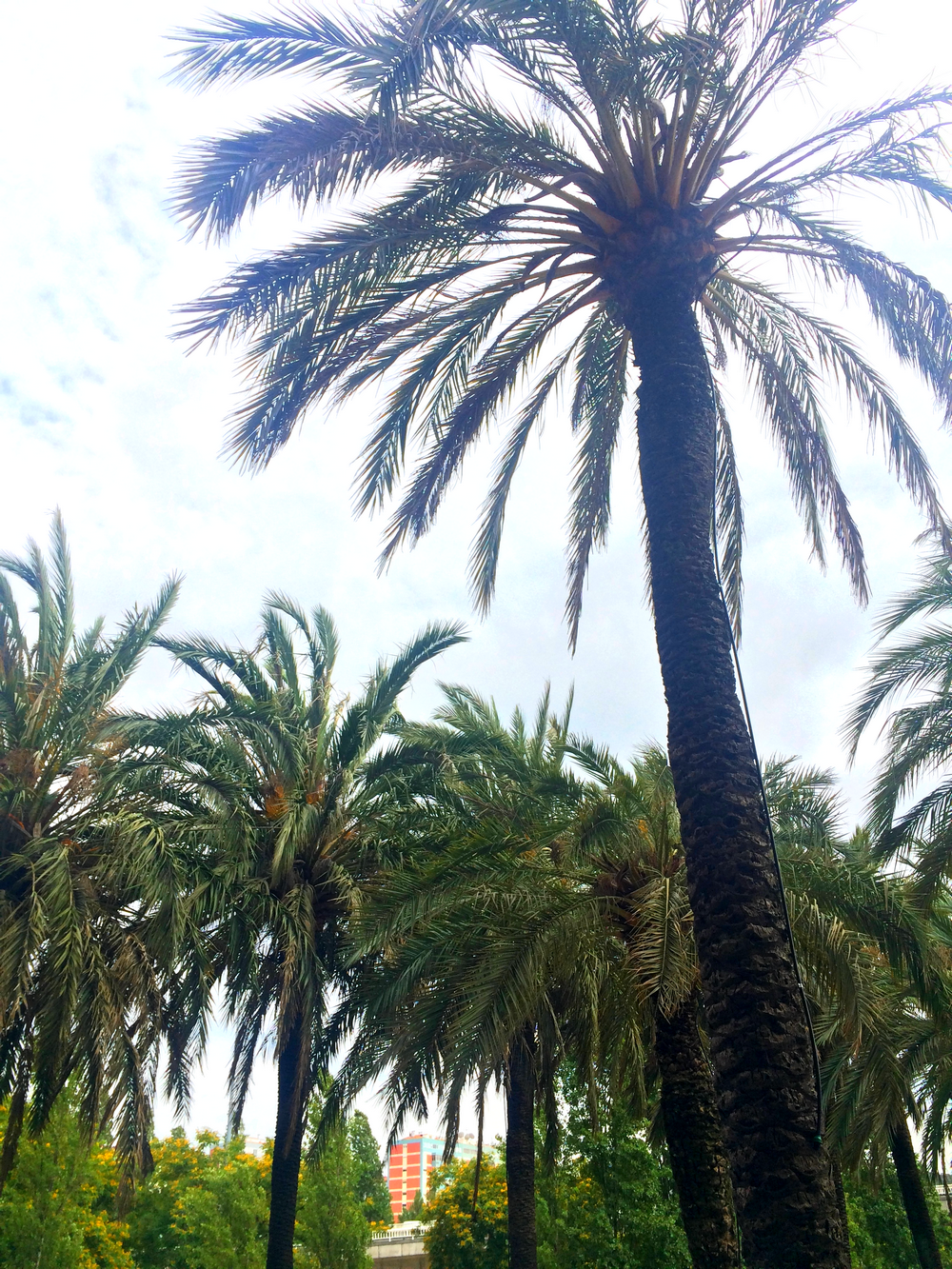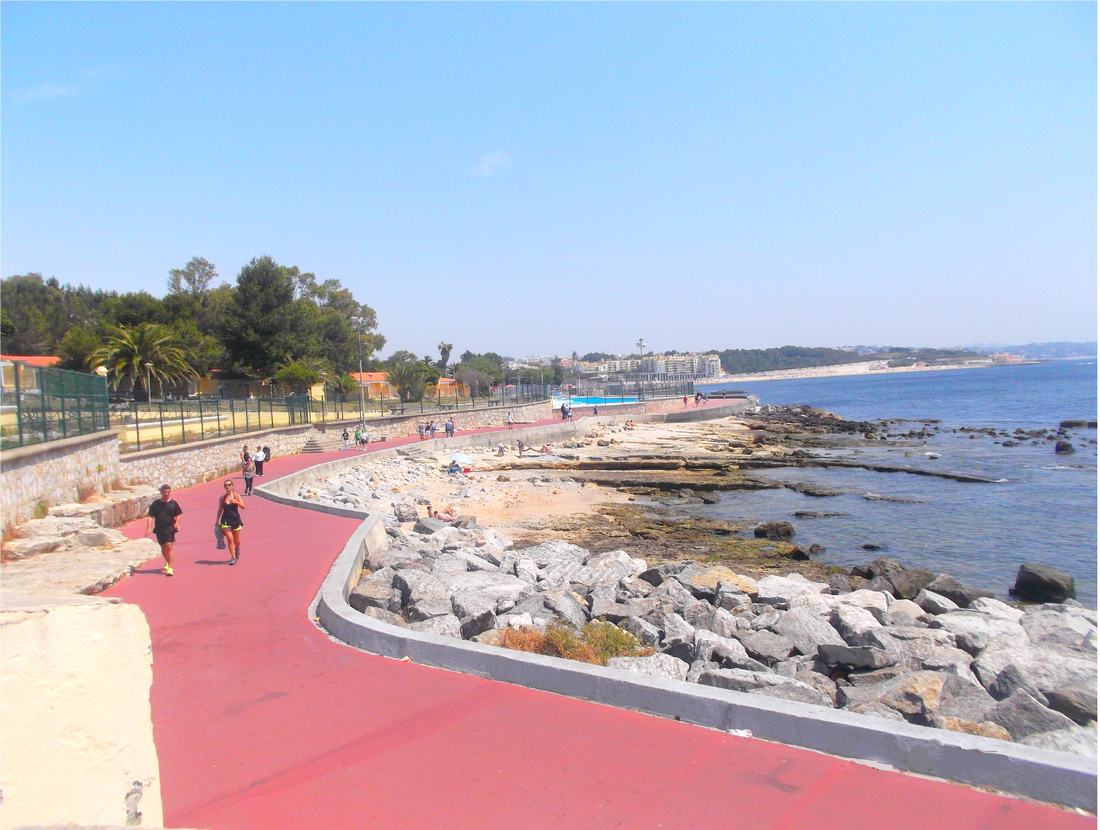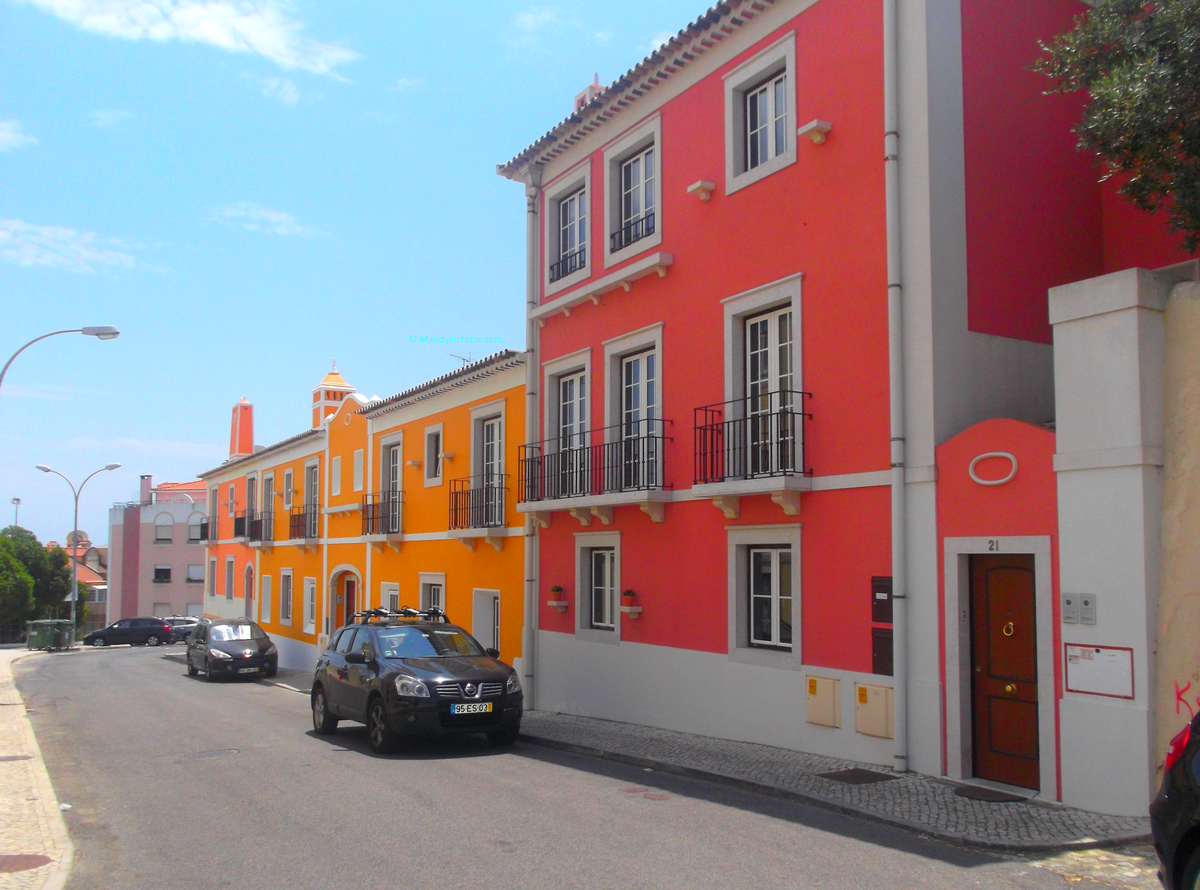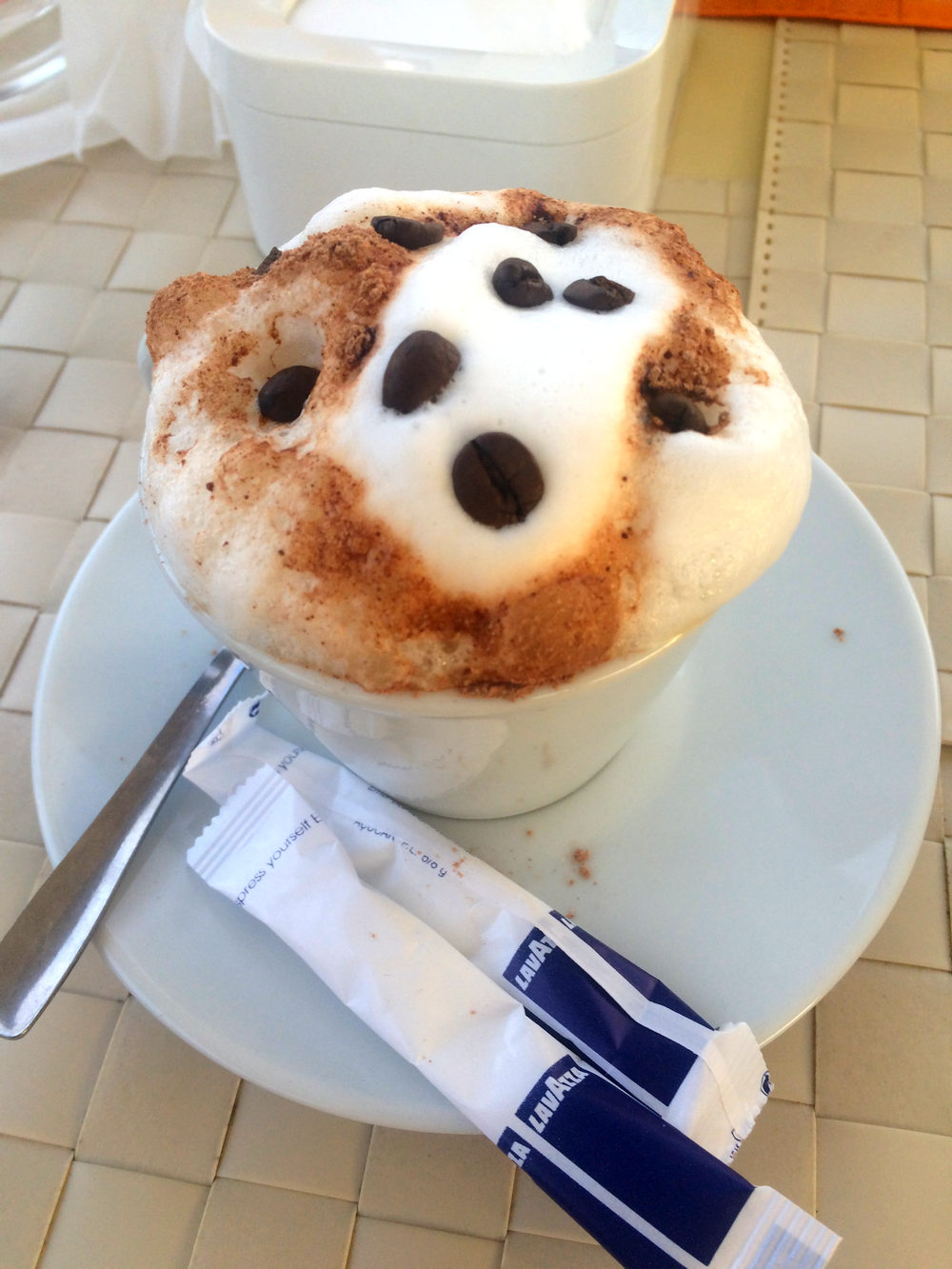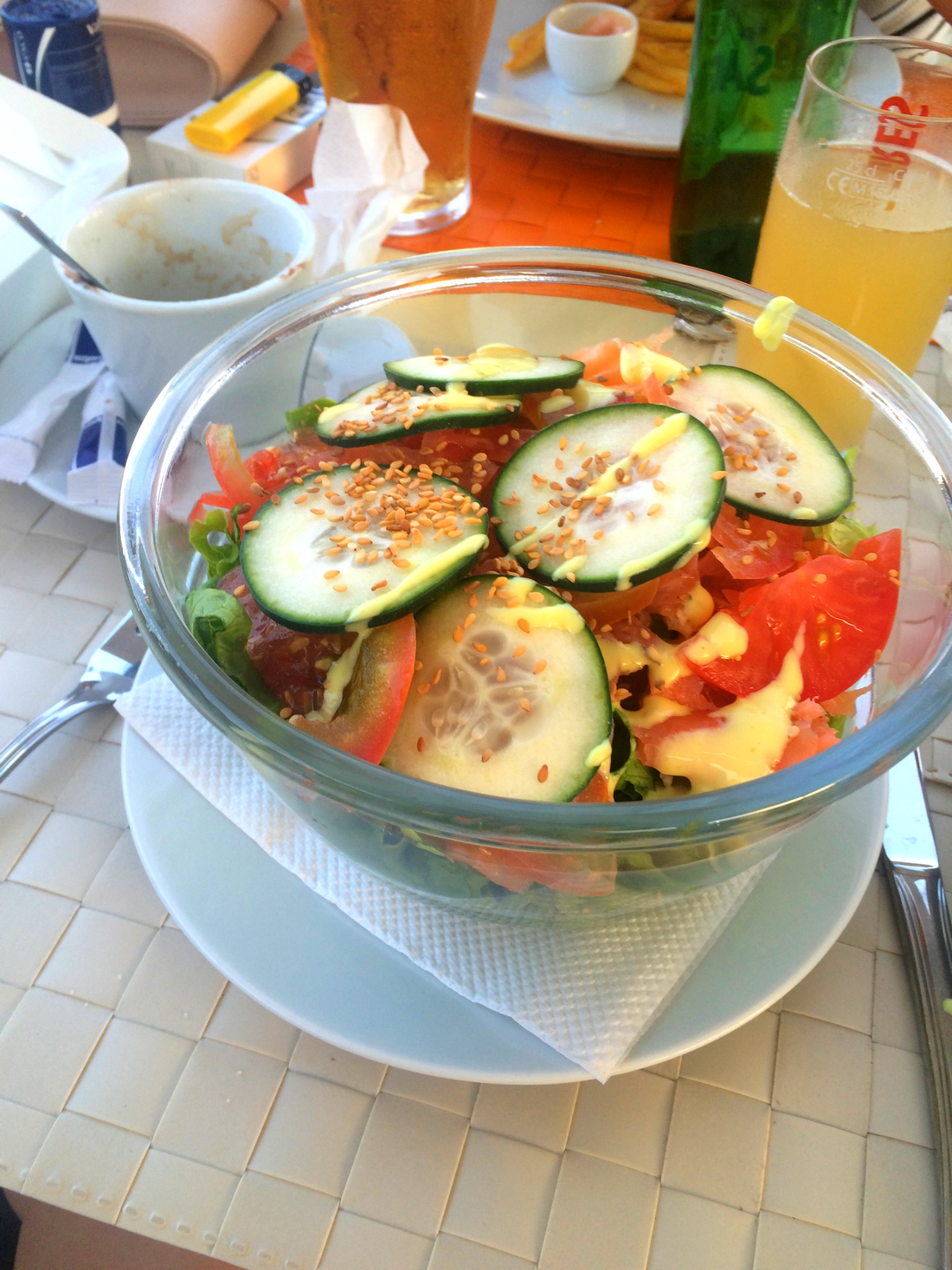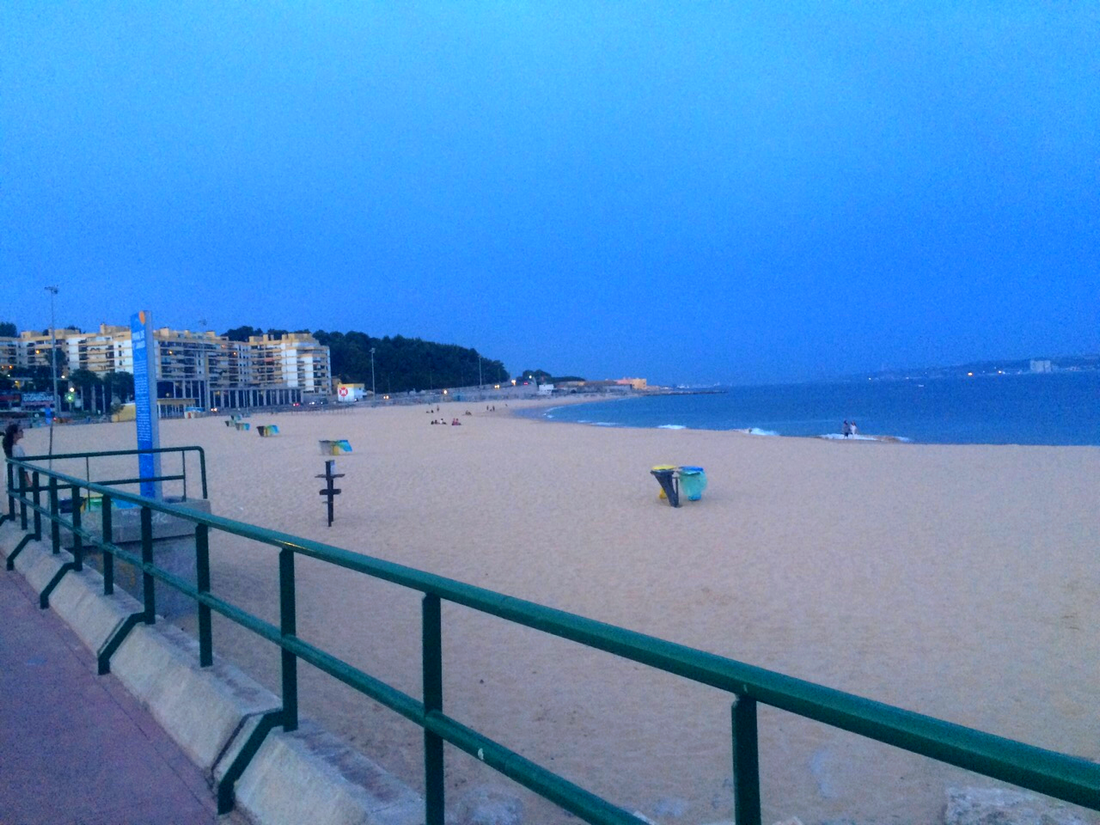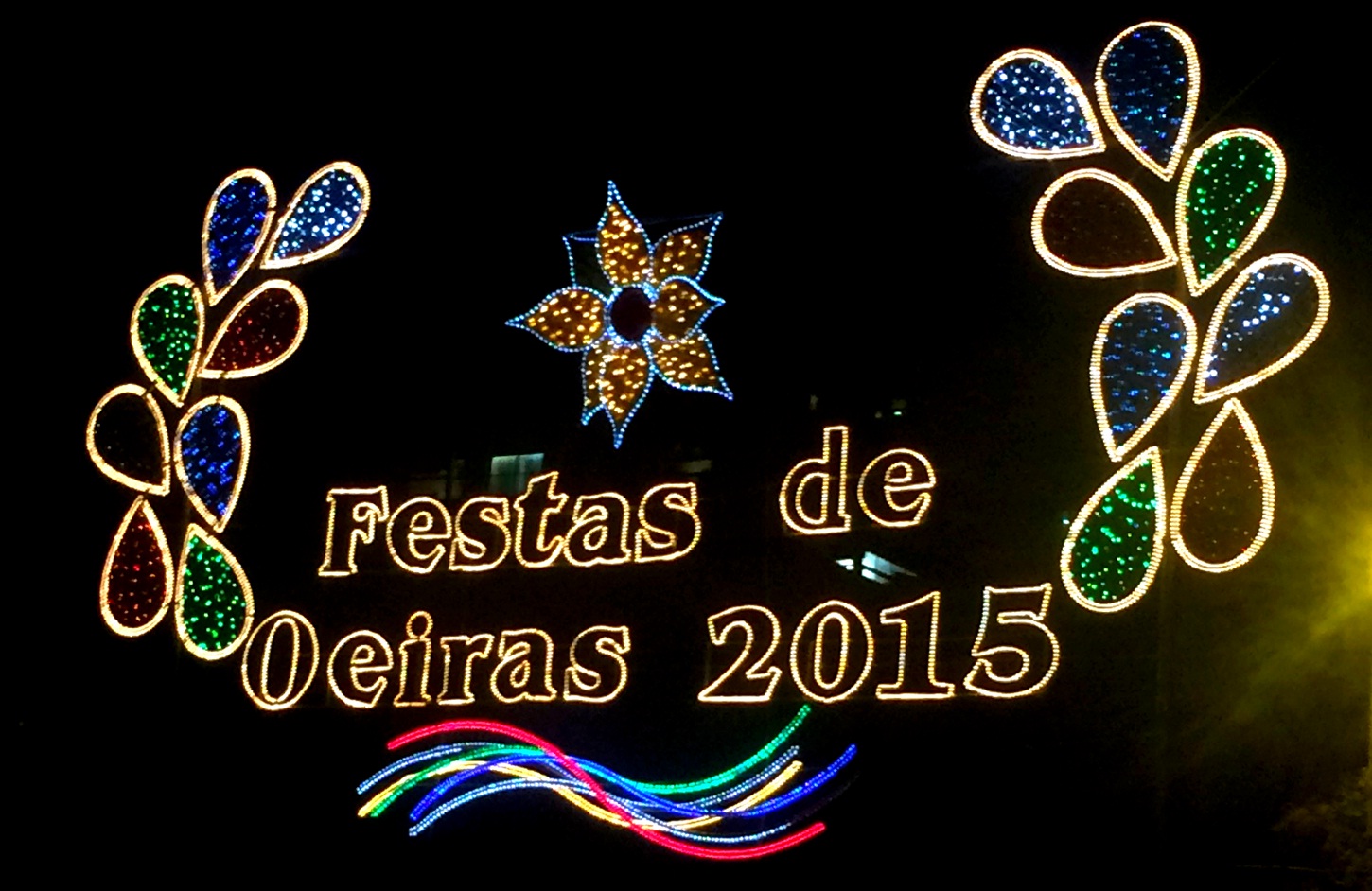 The third day, we decided to visit Lisbon by train and via the subway. Lisbon is quite big, so we had to find out which way would lead to the capital of the city, where the stores and popular monuments are. I was quite amazed when we arrived there, because of the beautiful interior design of the city. The stores and monuments were very beautiful. People were very polite (this all also in Oeiras), I found everything very beautiful, the prices of items like foods were cheaper than in the Netherlands even though I was shopping at the country it's capital. The food was more expensive than in Oeiras, because ofcourse, Lisbon is the capital of the country and Oeiras is a small city around half an hour from Lisbon. In the evening after we had diner back at Oeiras Marina again. After putting on nice party clothes and fixing my make-up, we headed to the party in Oeiras again. There, our class met some nice Portuguese people that also went to the Oeiras beach with our group and chatted until it was quite late and we all went back to our hostel.
De derde dag, besloten we Lissabon te bezoeken via de trein en metro. Lissabon is vrij groot, dus we moesten even uitzoeken wat naar het centrum zou leiden en waar de winkels en populaire bezienswaardigheden zijn. Ik was erg onder de indruk toen we er aankwamen, door het prachtige uiterlijk en de architectuur van de stad. Mensen waren trouwens heel vriendelijk (ook in Oeiras) en ik vond alles echt prachtig. Eten etc was wat goedkoper dan in Nederland – desondanks ik in een hoofdstad aan het winkelen was. Wel was het eten duurder dan in Oeiras, natuurlijk omdat Lissabon de hoofdstad is van het land en Oeiras een kleiner stadje ongeveer een half uur er vandaan. In de avond hadden we weer avondeten bij de Oeiras Marina, Na leuke uitgaans- kleding aangetrokken te hebben en mijn make-up bijgewerkt te hebben, vertrokken we naar het feest in Oeiras. Daar hebben we met onze klas wat aardige Portugezen hebben leren kennen die daarna ook met ons naar het strand zijn gegaan en veel met onze groep hebben gekletst tot laat. Daarna gingen we met z'n allen terug naar ons hostel.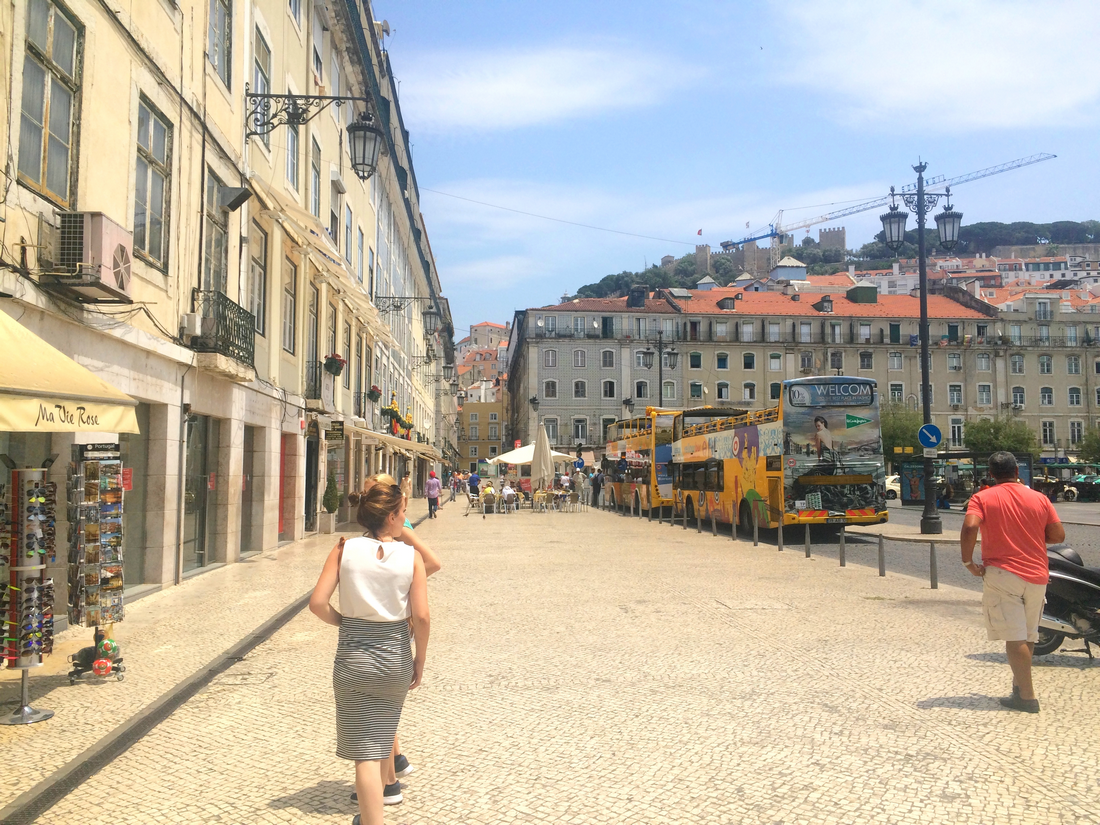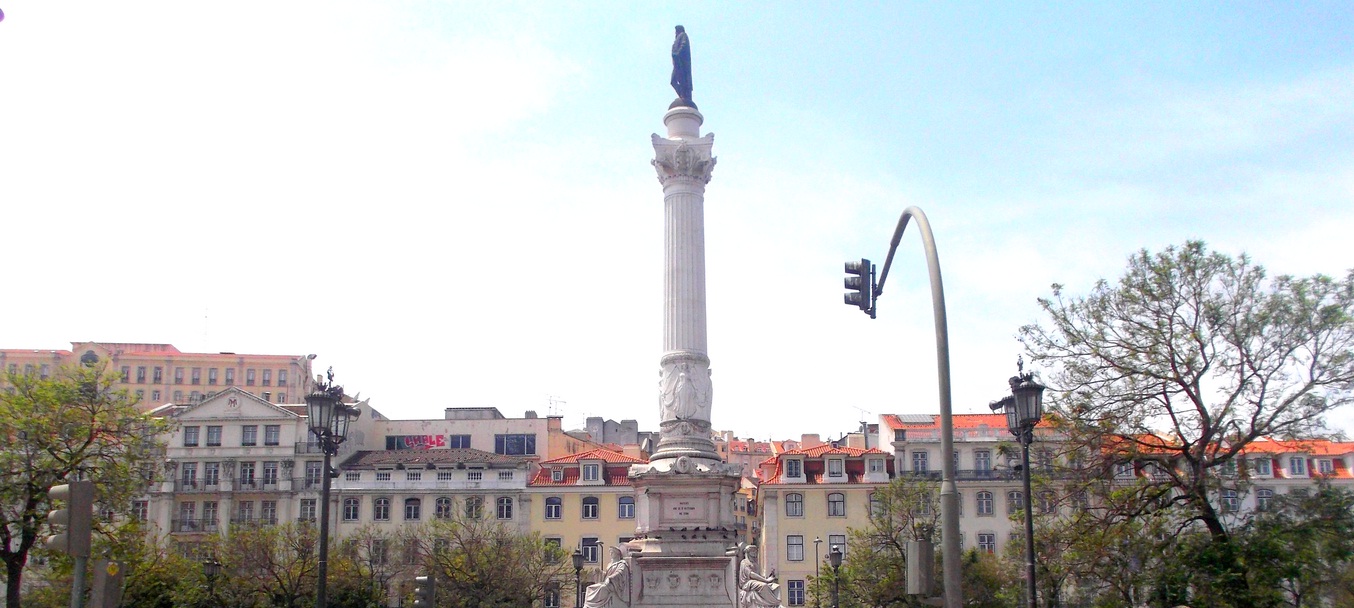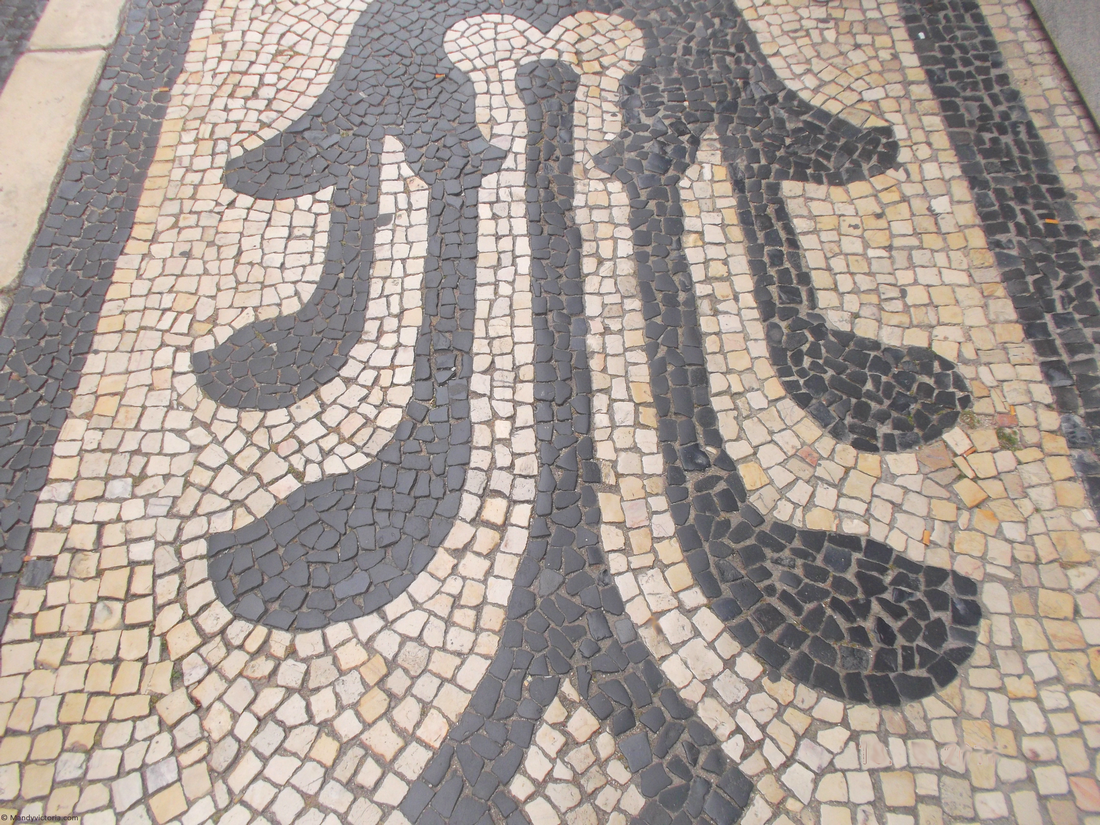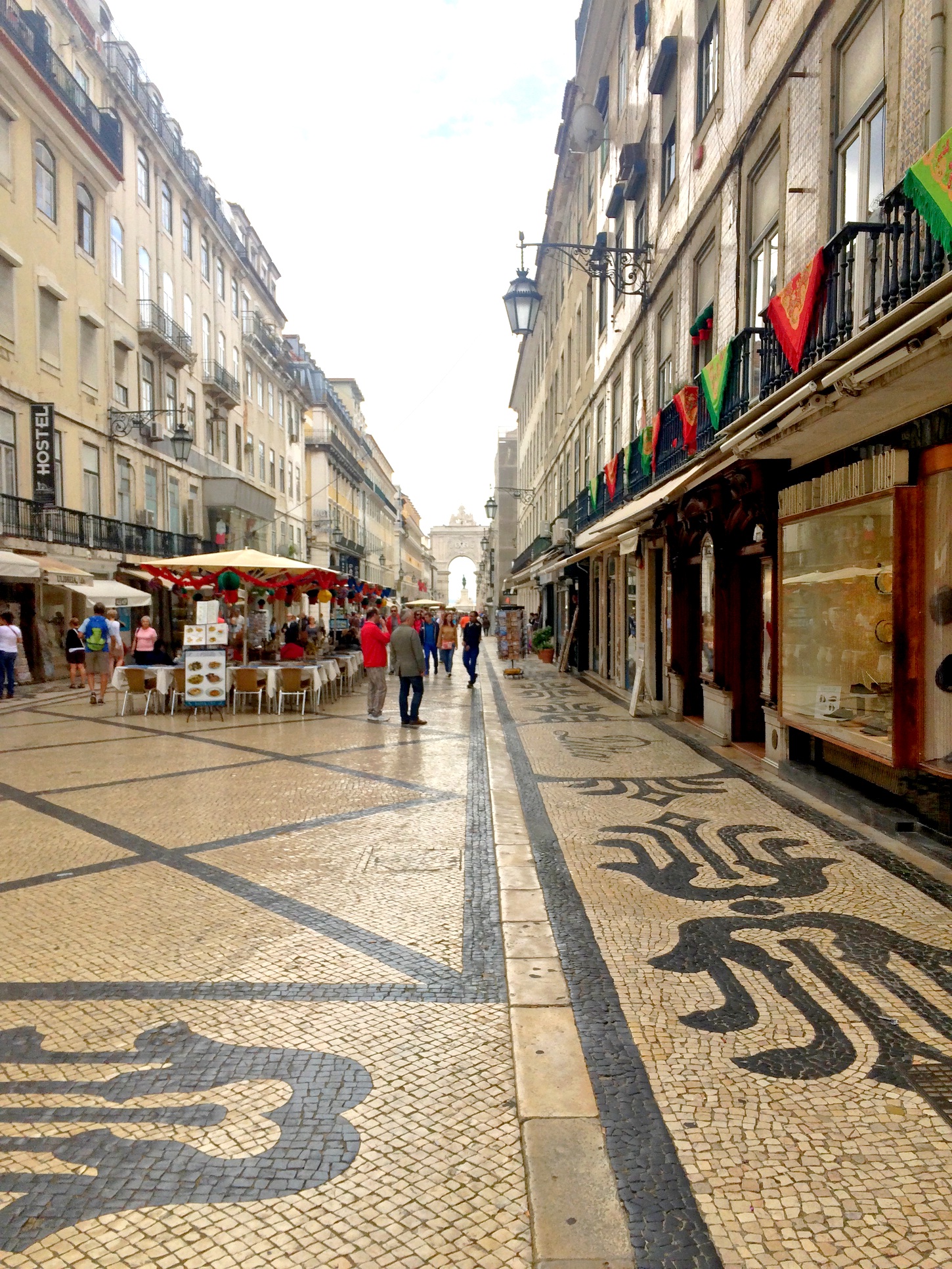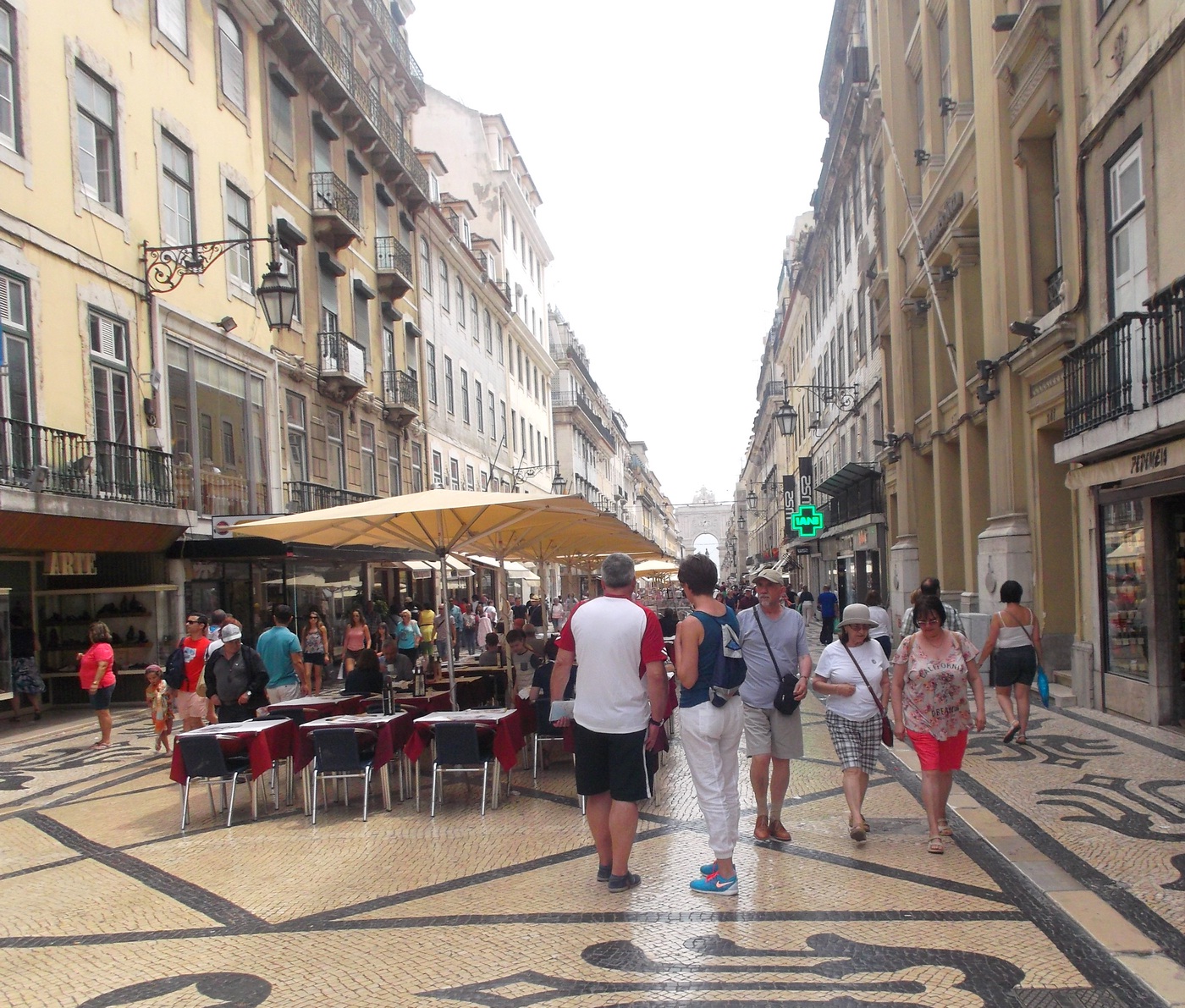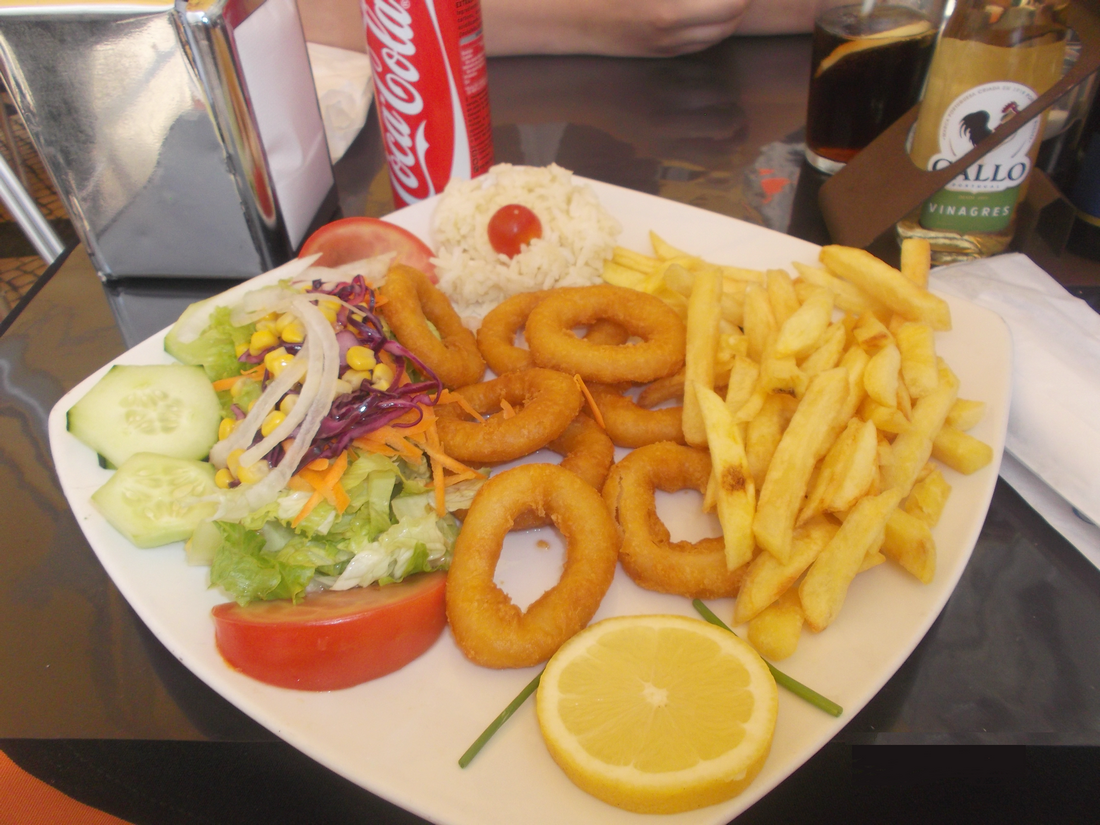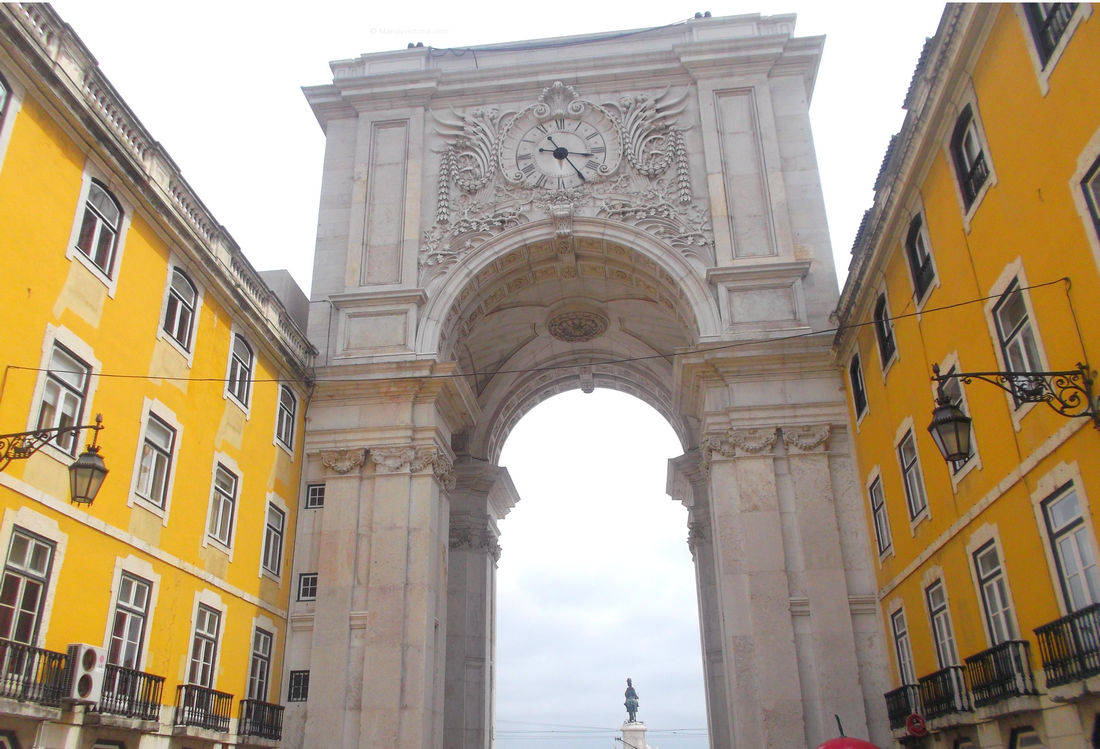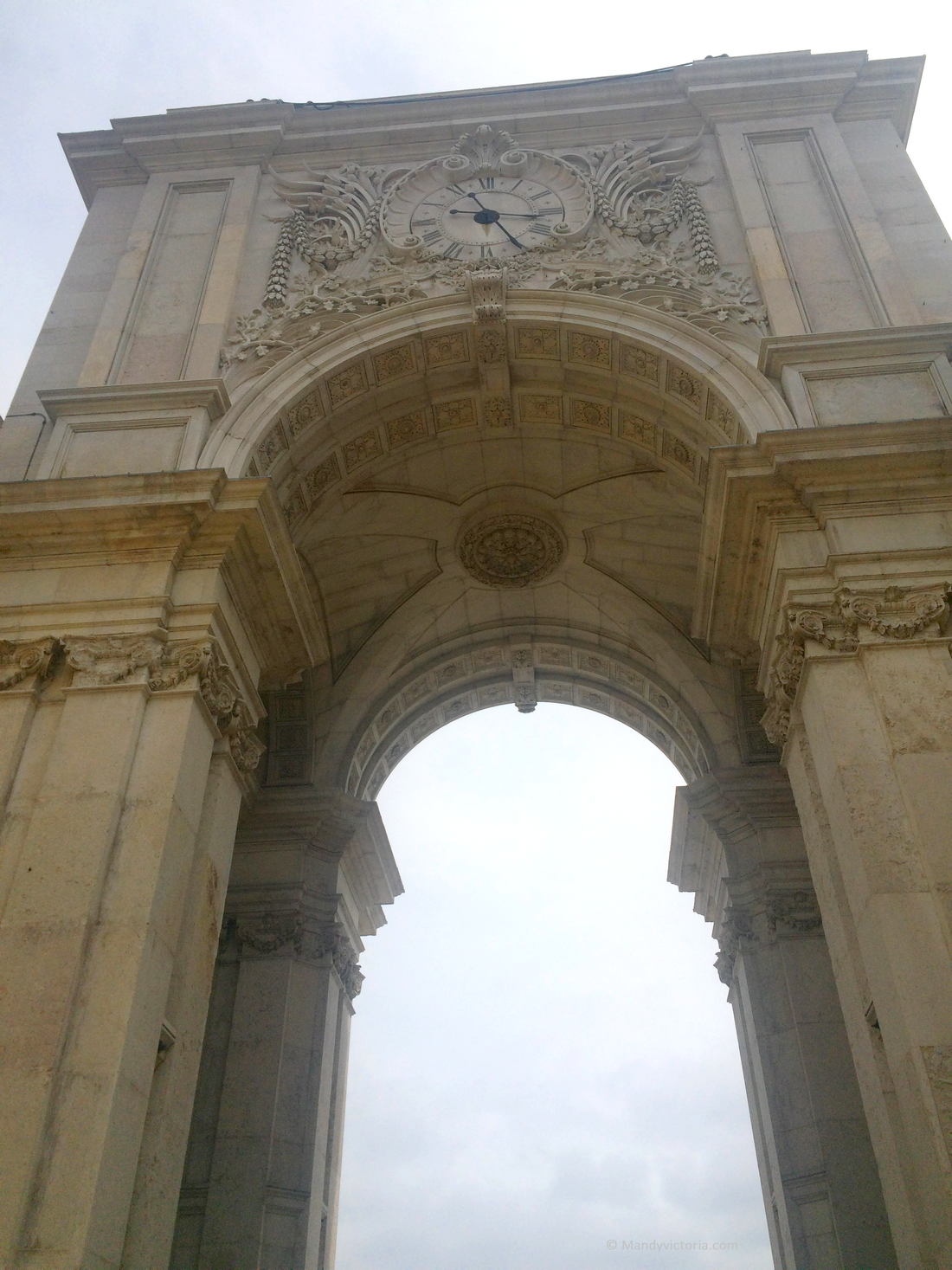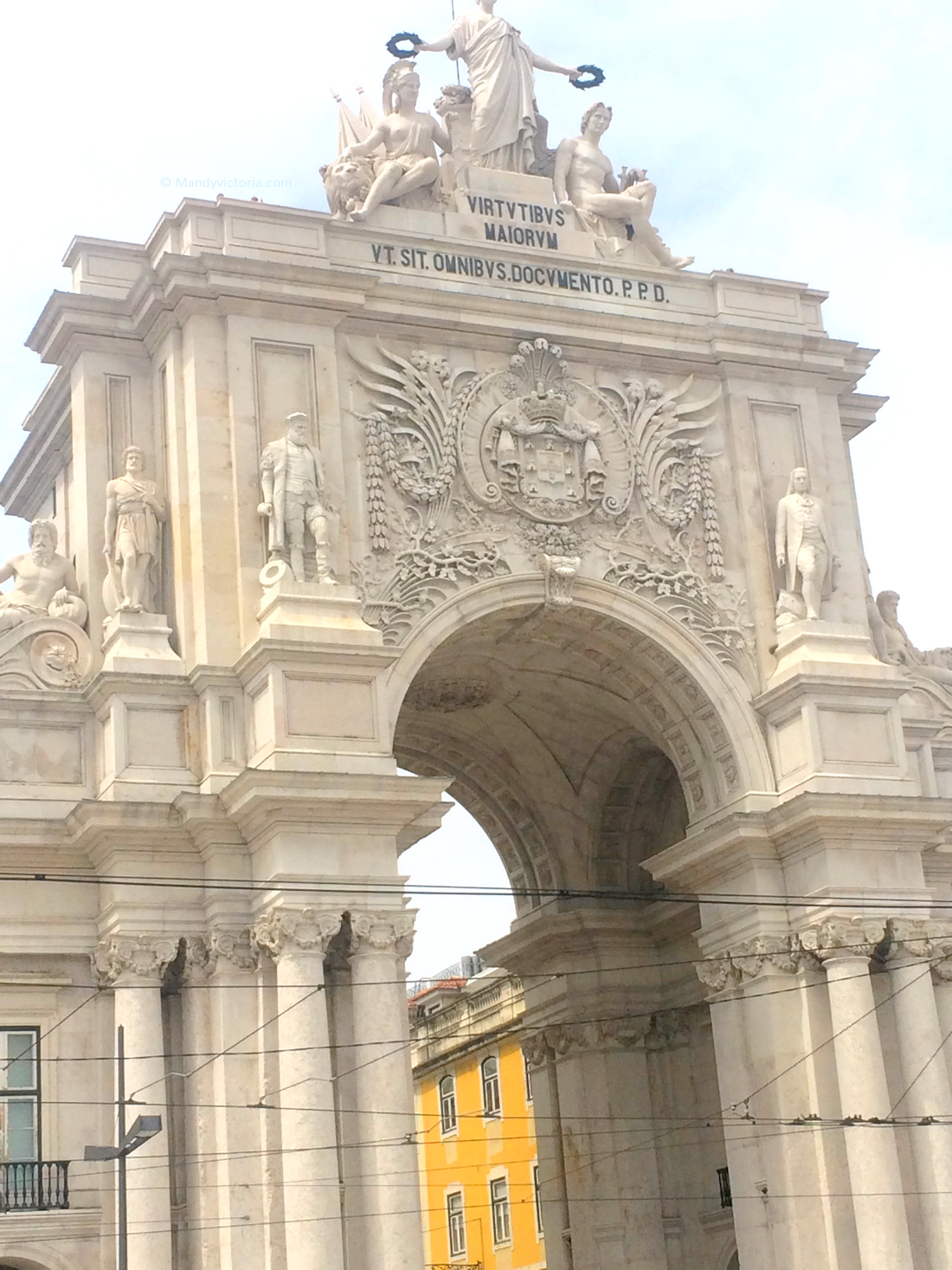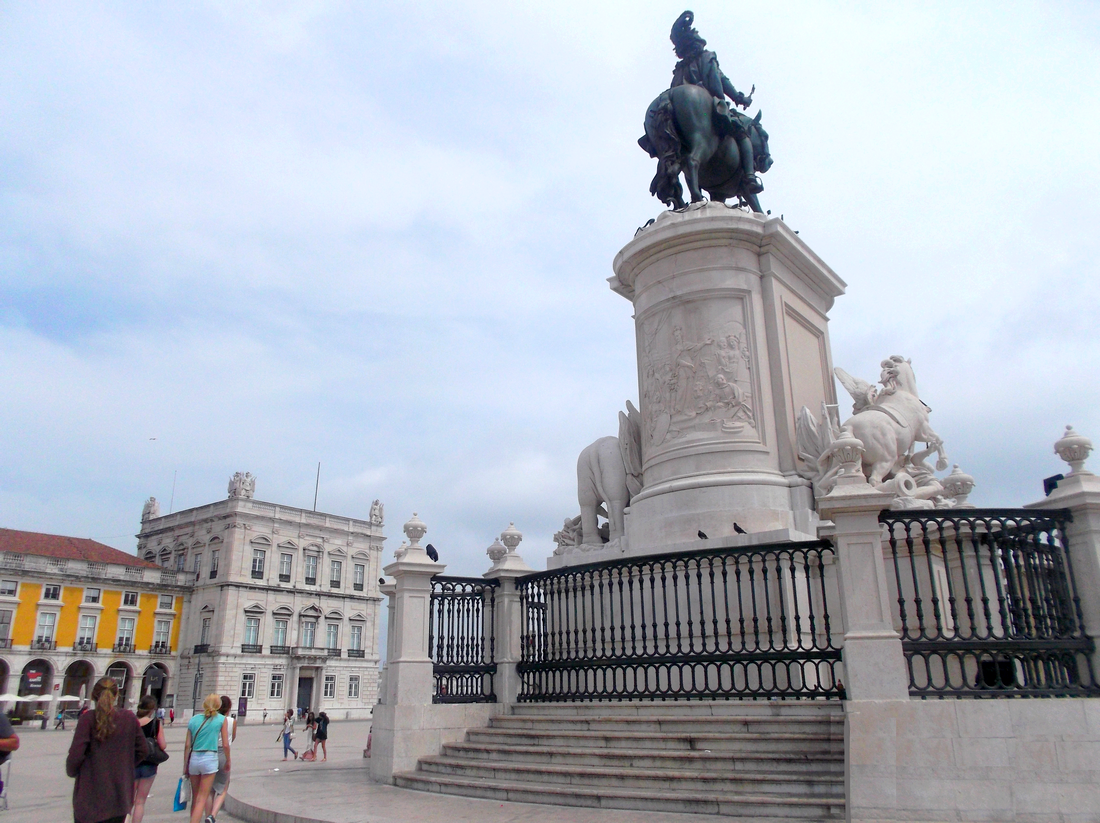 On the fourth day we had a big schedule. We started by visiting Portuguese monuments like Torre Belem, Santa Maria Monastery, Some souvenir stores where I bought things for my family and alot of other places. We visited lots of stores and the Dutch embassy. In the evening, we went to a huge shopping mall via the huge underground subway network. The Colombo mall is close to the Benfica soccer stadium, where alot of people that were part of our group went to. I went shopping instead. During that evening in Colombo, we went to a restaurant on the top floor and ate delicious salads, meats and had some glasses of delicious white sangria. Later in the evening, we headed back to the hostel. After a hilarious train and subway ride back, most of us went back to our room to sleep instead of going to a party.
Op de vierde dag hadden we een groot schema. We begonnen met het bezoeken van Portugese monumenten zoals Torre Belem, Santa Maria Monastery, souvenirs winkels waar ik items voor mijn familie kocht en een hele boel andere plekken. We bezochten veel winkels en de Nederlandse Ambassade. In de avond, gingen we naar een groot winkelcentrum via het erg grote metro netwerk. Het Colombo winkelcentrum is erg dicht bij het Benfica voetbalstadion, waar veel mensen van onze groep heen gingen. Zelf ging ik winkelen. Tijdens diezelfde avond in Colombo, gingen we naar een restaurant op de bovenverdieping en aten heerlijke salade's, vlees en dronken heerlijke glazen witte sangria. Later in de avond, gingen we terug naar het hostel. Na een hilarische trein en metroreis en terug, gingen de meesten van ons terug naar onze kamer in plaats van feesten.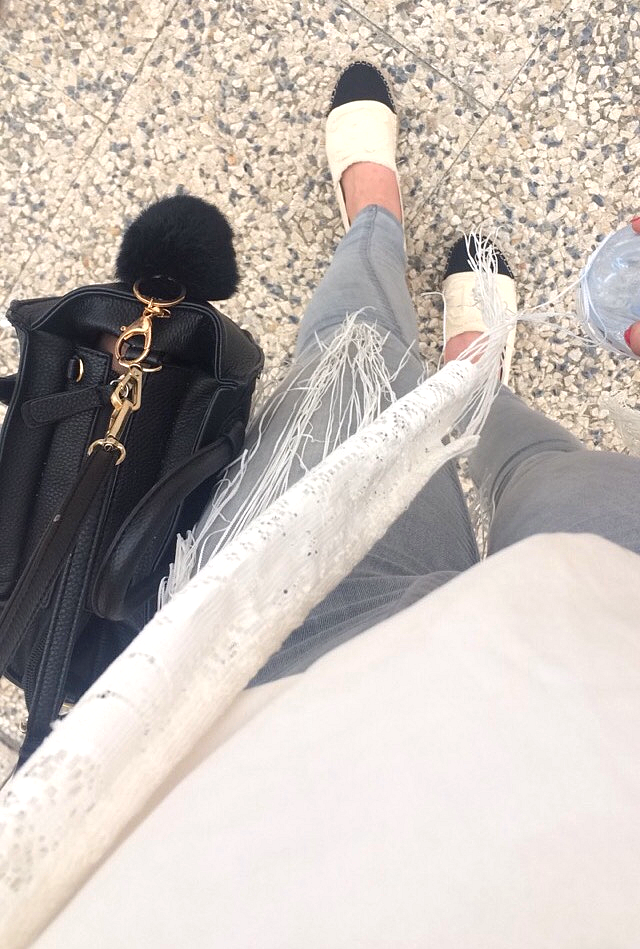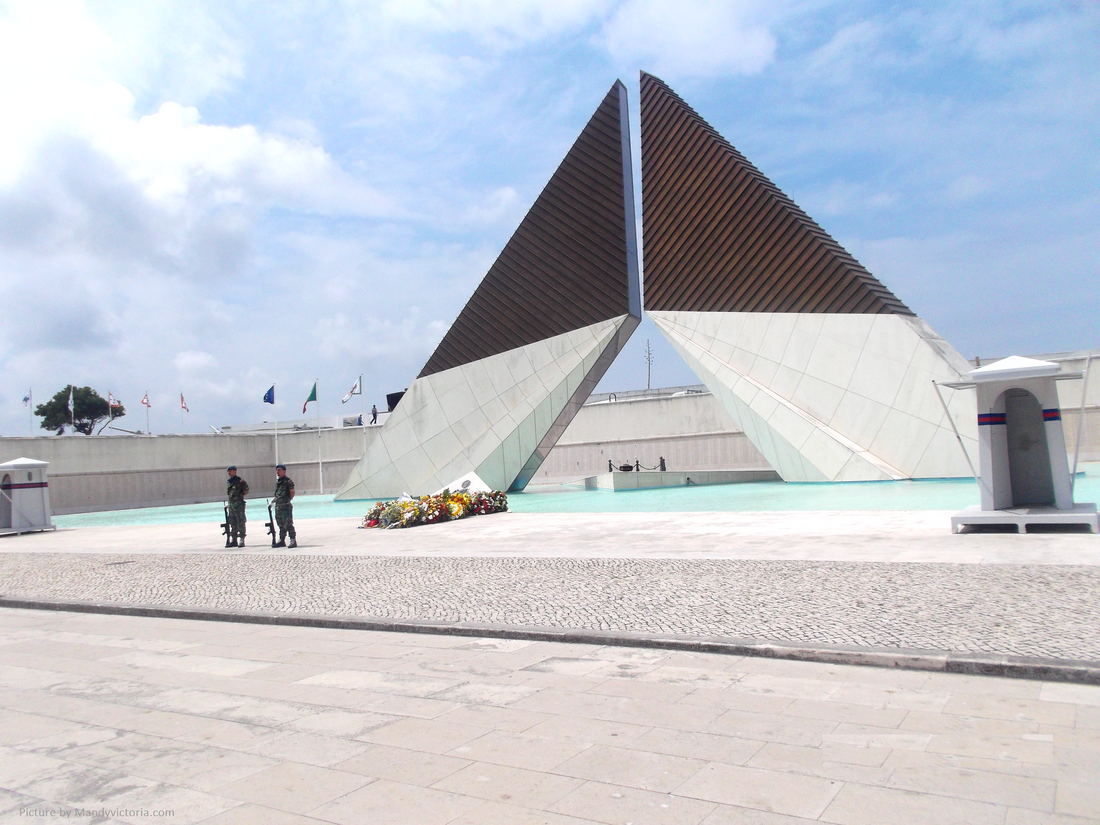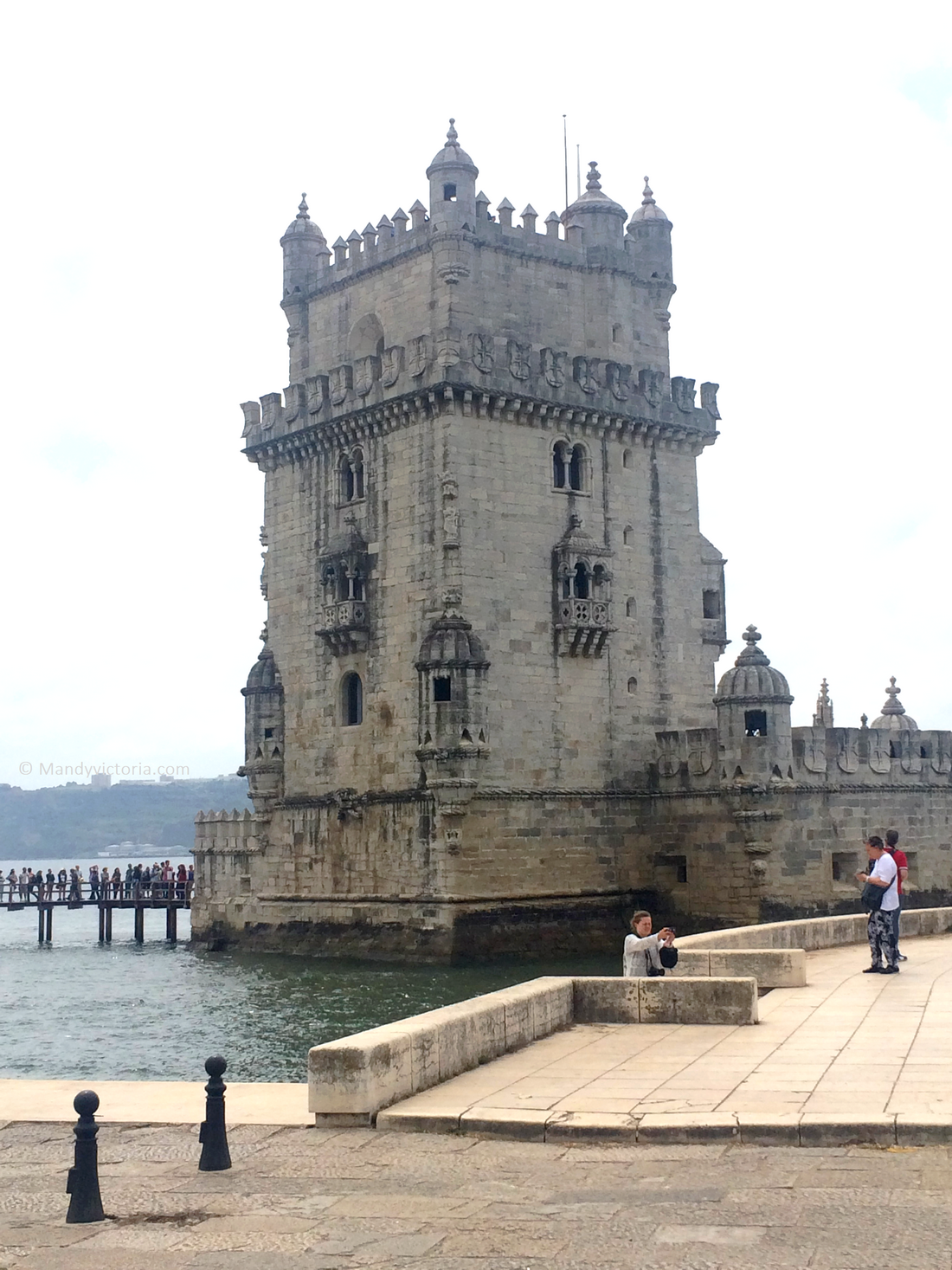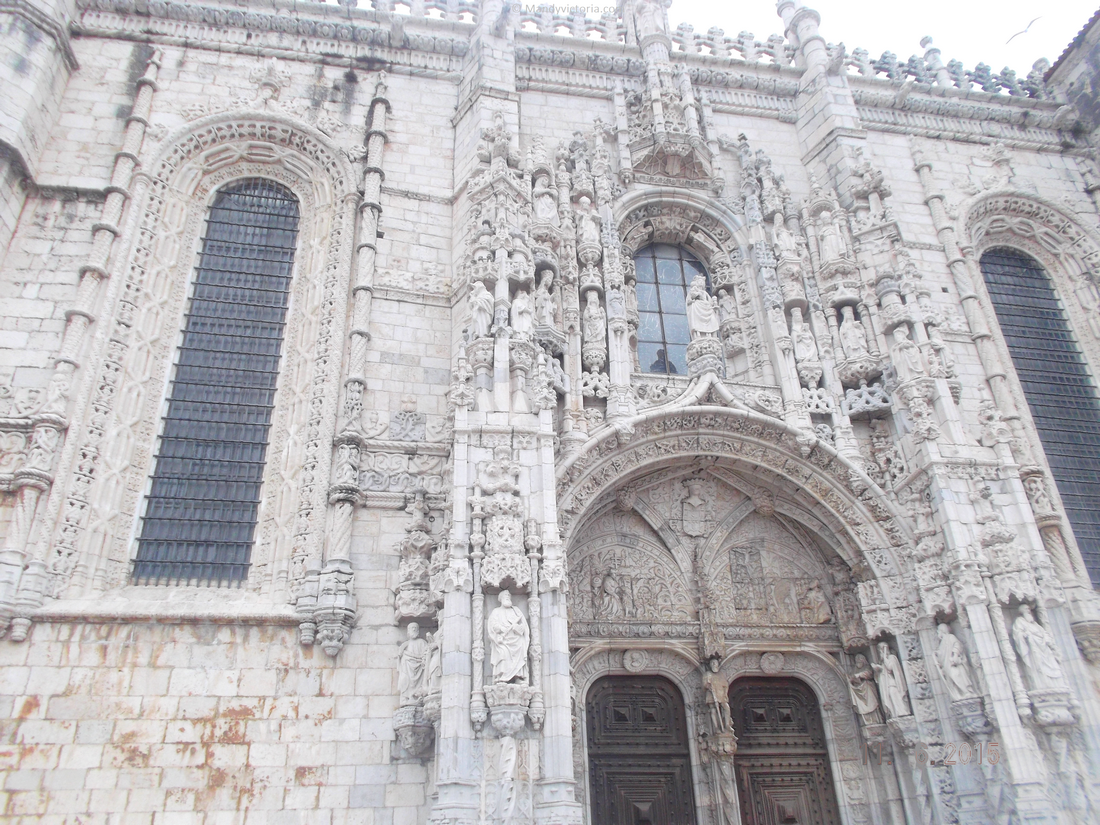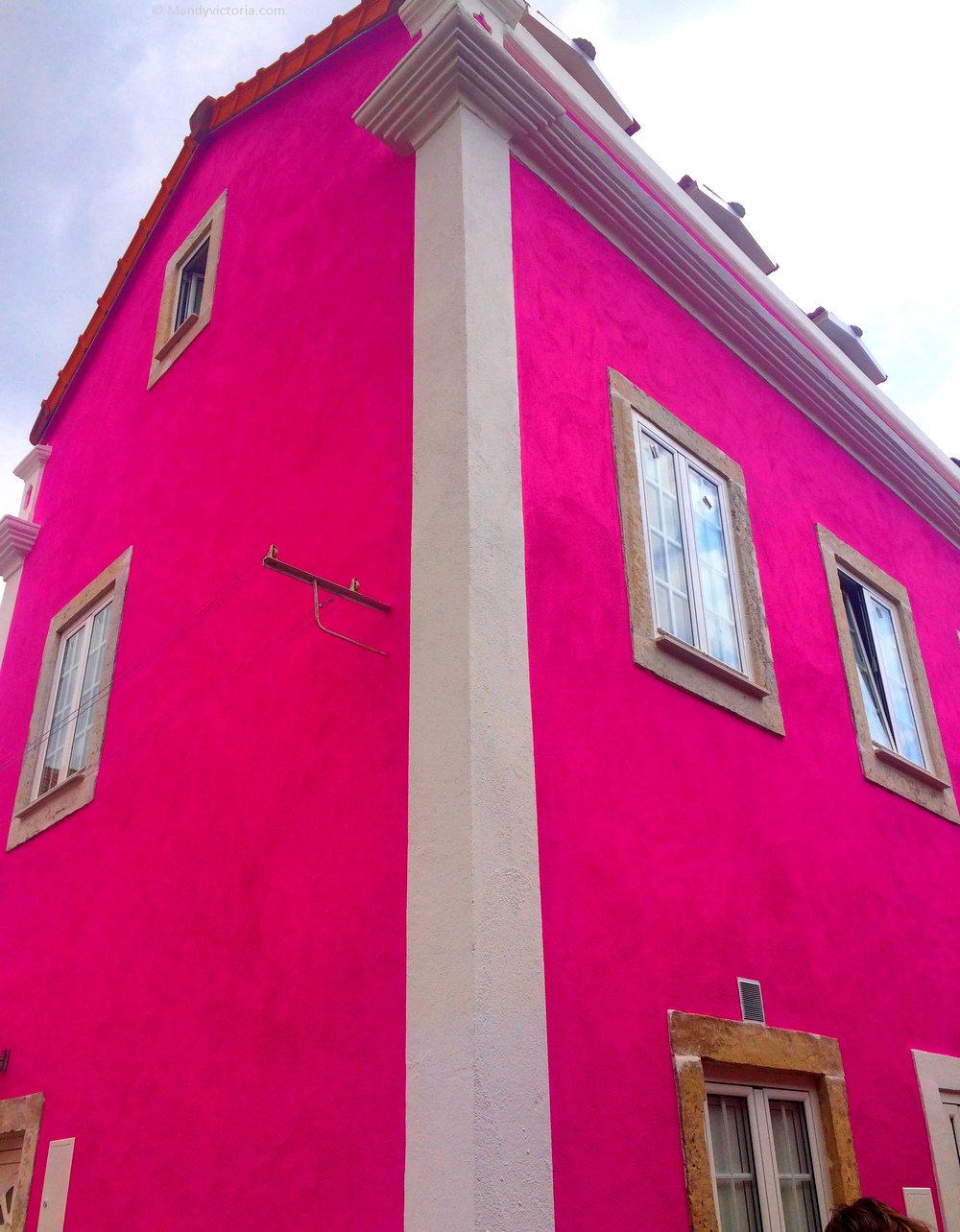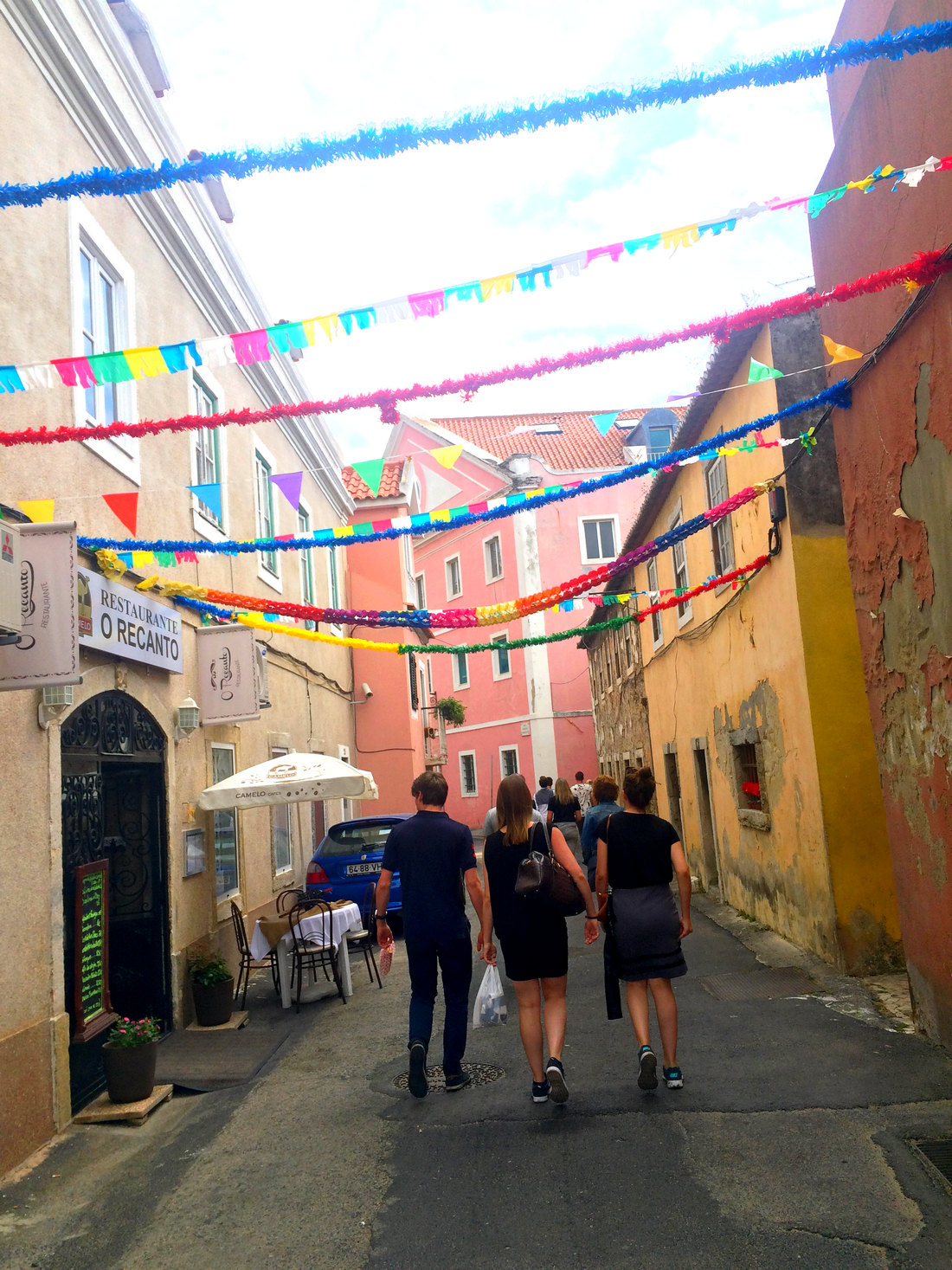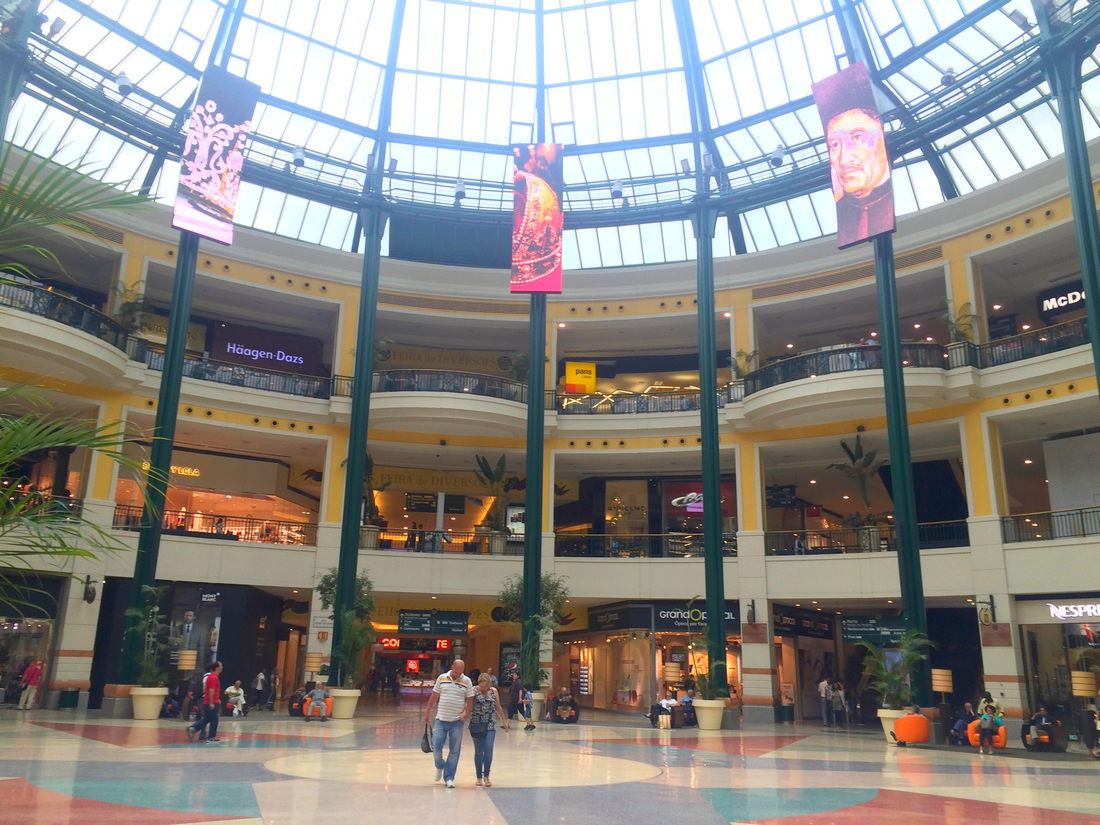 The Fifth day was the final day of our trip. After sleeping well, we decided to visit Lisbon for the last time to get lunch (I had fresh orange juice and a Portuguese pastei de nata) at the same restaurant as we went on the day we visited the center, and to get some final souvenirs. We packed all of our stuff for the departure back in the evening, and went having a meal at the Oeiras Marina after returning from Lisbon. It was an amazing holiday!
De vijfde dag was de laatste van onze reis. Na goed te hebben geslapen, besloten we naar Lissabon te gaan voor het laatst en te Lunchen (Ik had verse sinaasappelsap en een Portugese pastei de nata) bij hetzelfde restaurant als waar we op de dag dat we eerder het centrum bezochten hadden gegeten. Verder ging ik nog wat laatste souvenirs kopen. Toen we terug waren in Oeiras pakte we al onze spullen in voor vertrek in de avond en hadden nog een maaltijd bij de Oeiras Marina. Het was een fantastische reis!