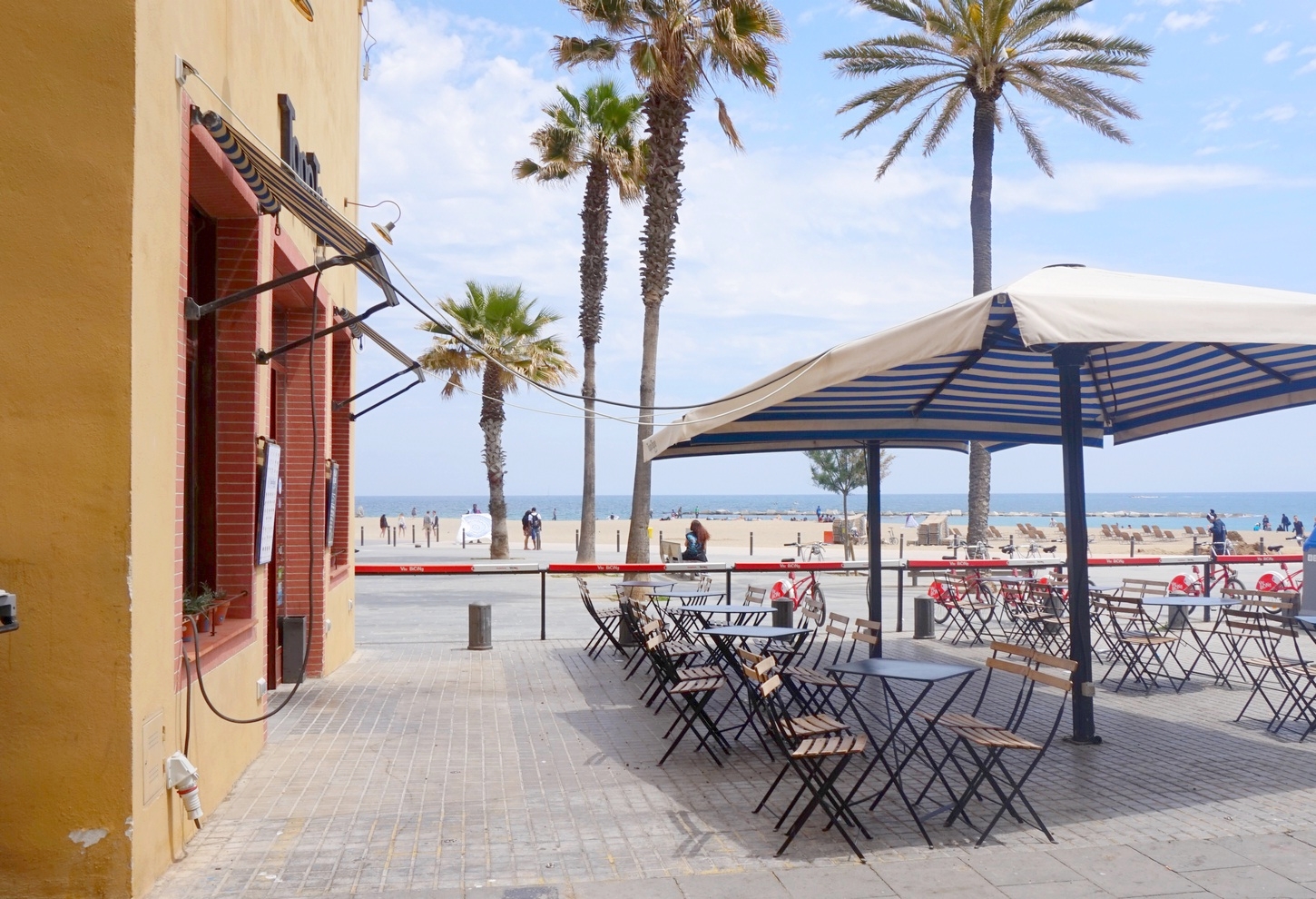 Barcelona has been on my wish list for a very long time, so my best friend Paige and I decided to book a short trip before the beauty pageant. Earlier this month, we left. At 6 in the morning, I was in full make-up and we were both ready to leave with a taxi to Eindhoven Airport. Around 8 in the morning, we would fly to Reus airport. Like during every flight, I admire the sight with some coffee. I love flying!
Barcelona stond al heel lang op mijn wens lijstje, dus hebben mijn beste vriendin Paige en ik besloten om een kort reisje te boeken vóór de missverkiezing. Eerder deze maand gingen we op weg. Om 6 uur s'ochtends was ik opgemaakt en wel en vertrokken we beide met een Taxi naar Eindhoven Airport. Rond 8 uur in de ochtend vertrokken we naar Reus airport. Zoals iedere vlucht bewonder ik altijd het uitzicht met koffie. Ik hou ontzettend van vliegen!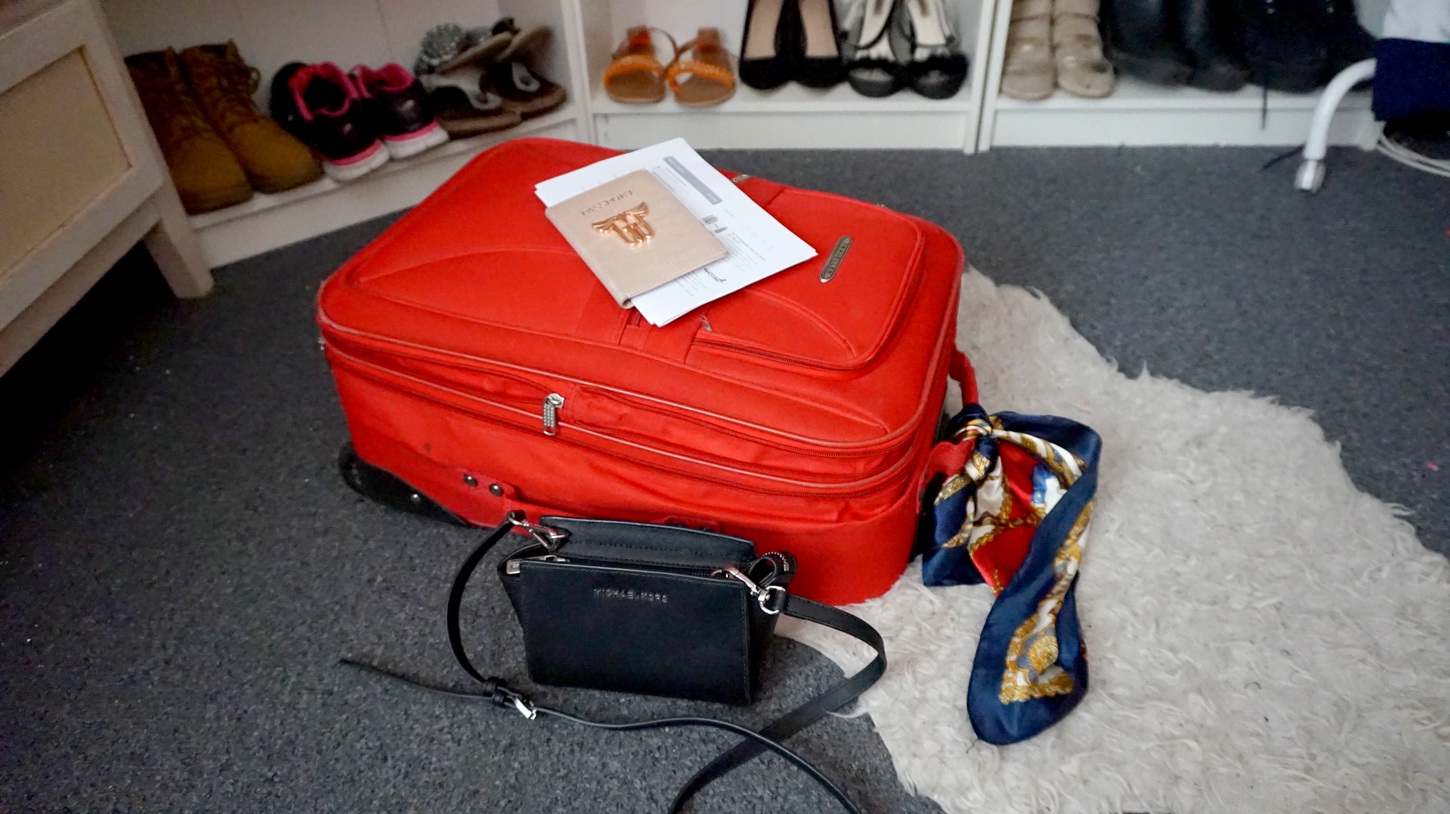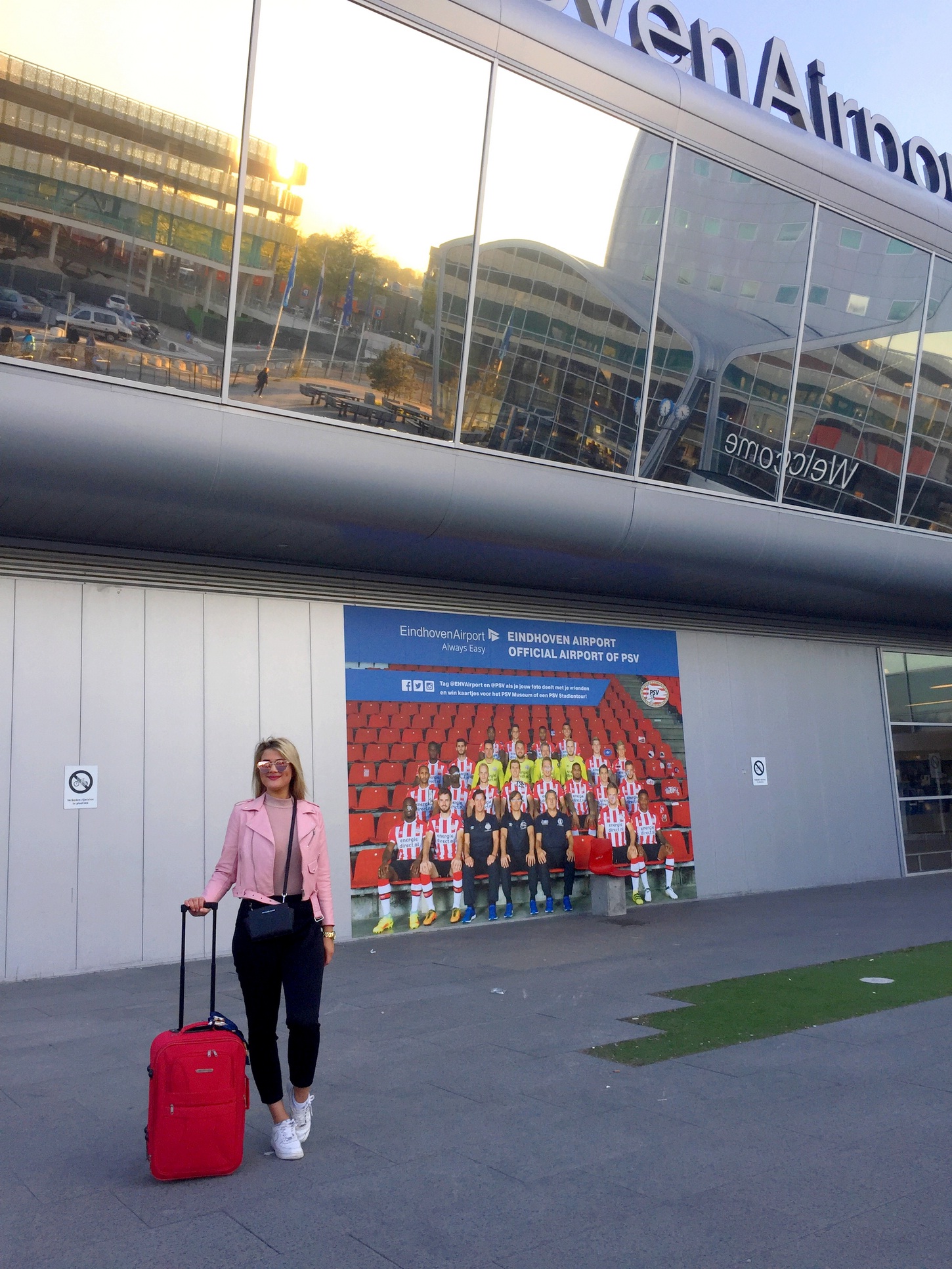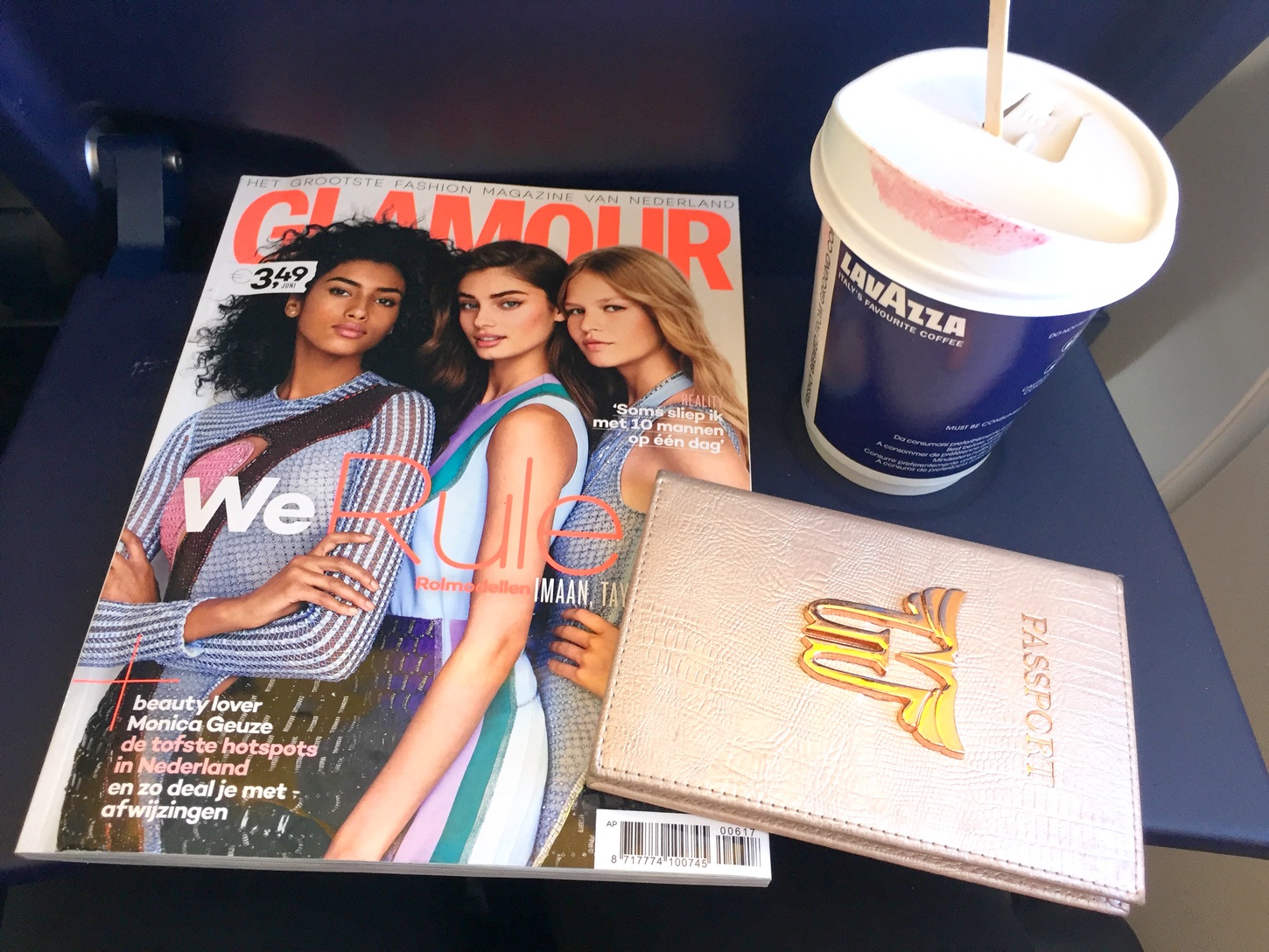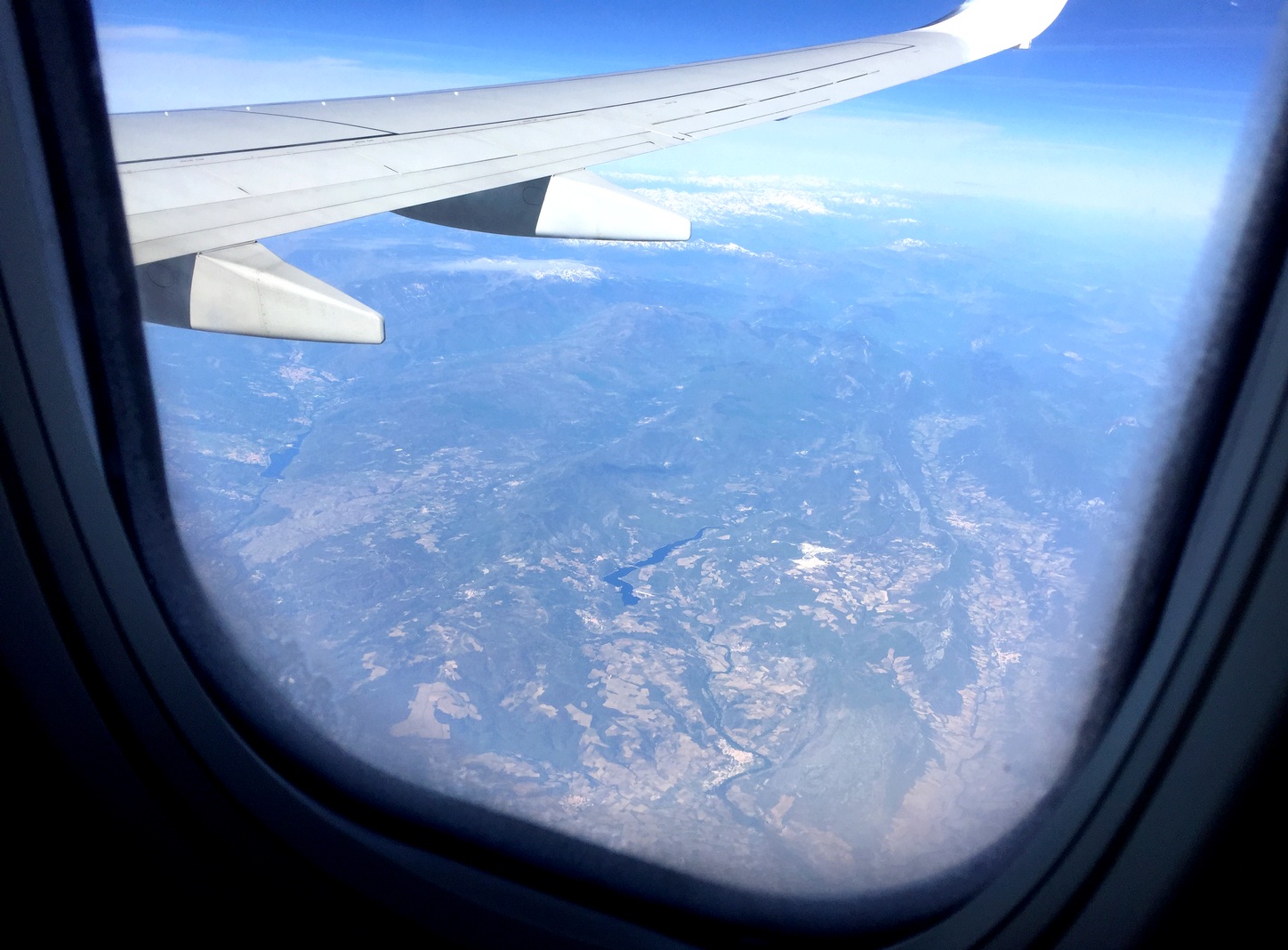 The entire flight, I was thinking about my previous trips and all memories of the previous times. When we arrived at the airport of Reus, the bus to Barcelona didn't go for some reason. With a big group of people that wanted to go to BCN and had the same flight, we were stuck for a while. Eventually, we shared taxi's with the same people and left to the train station of Vila-ceta for the train to Barcelona Sants. By train, it took us 1 hour and 40 minutes from the station to Barcelona Sants. Going by train, we had a view on the coastline and the sea for almost the entire journey. From station Sants, we went to lunchroom Brunch & Cake by foot. We waited outside for a while before we could get seated. We both chose a matcha latte. Besides that, I chose an acai bowl (the best one ever btw!) and Paige a potted cheesecake. After lunch, we went to the Airbnb close to Plaça de Catalunya with our tiny luggage. At the Airbnb, we met two ladies that coincidentally had the room next to us and also the same flight. The world is small!
De hele vlucht dacht ik aan mijn vorige reizen en alle andere herinneringen van de afgelopen keren. Eenmaal aangekomen op het vliegveld reed helaas onze bus niet. Met een hele groep mensen van onze vlucht die ook naar BCN wilde, waren we even gestrand. Vervolgens hebben we allemaal taxi's vanaf het vliegveld gedeeld en zijn we met de trein vanuit Vila-ceta naar Barcelona Sants gegaan. De treinreis naar Barcelona duurde ongeveer 1 uur en 40 min en ging vrijwel de gehele tijd langs de mooie kustlijn. Vanuit station Sants zijn we naar de lunchroom Brunch & Cake gelopen. Na buiten te hebben gewacht voor een plekje konden we aan tafel. Beide kozen we voor een matcha latte. Ik koos daarnaast voor een acai bowl (de lekkerste ooit btw!) en Paige voor cheesecake in een potje. We gingen daarna op weg met onze koffertjes naar de Airbnb in de buurt van Plaça de Catalunya. Bij de Airbnb ontmoette we twee andere dames die toevallig de kamer naast ons hadden en ook dezelfde vlucht hadden. De wereld is klein!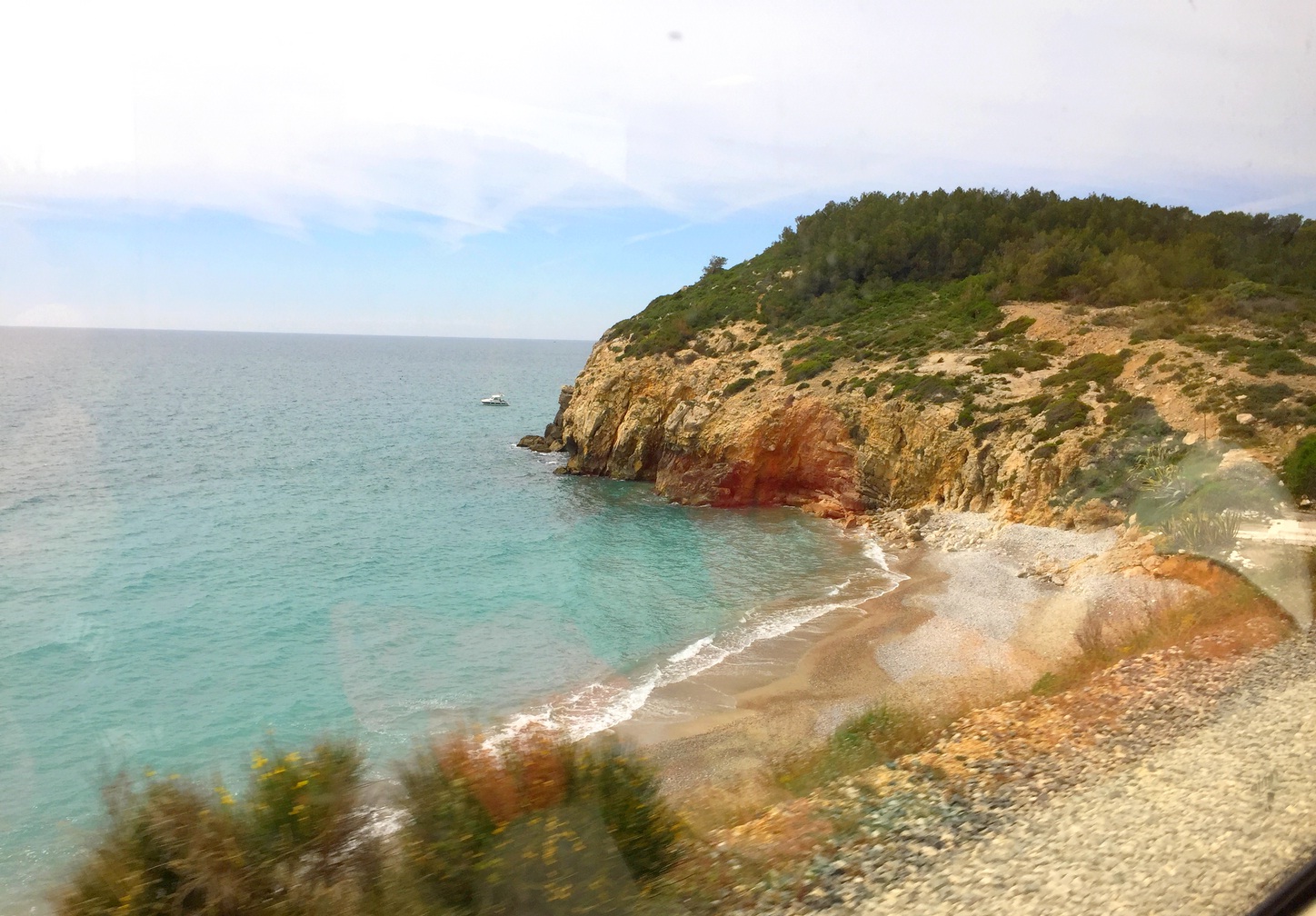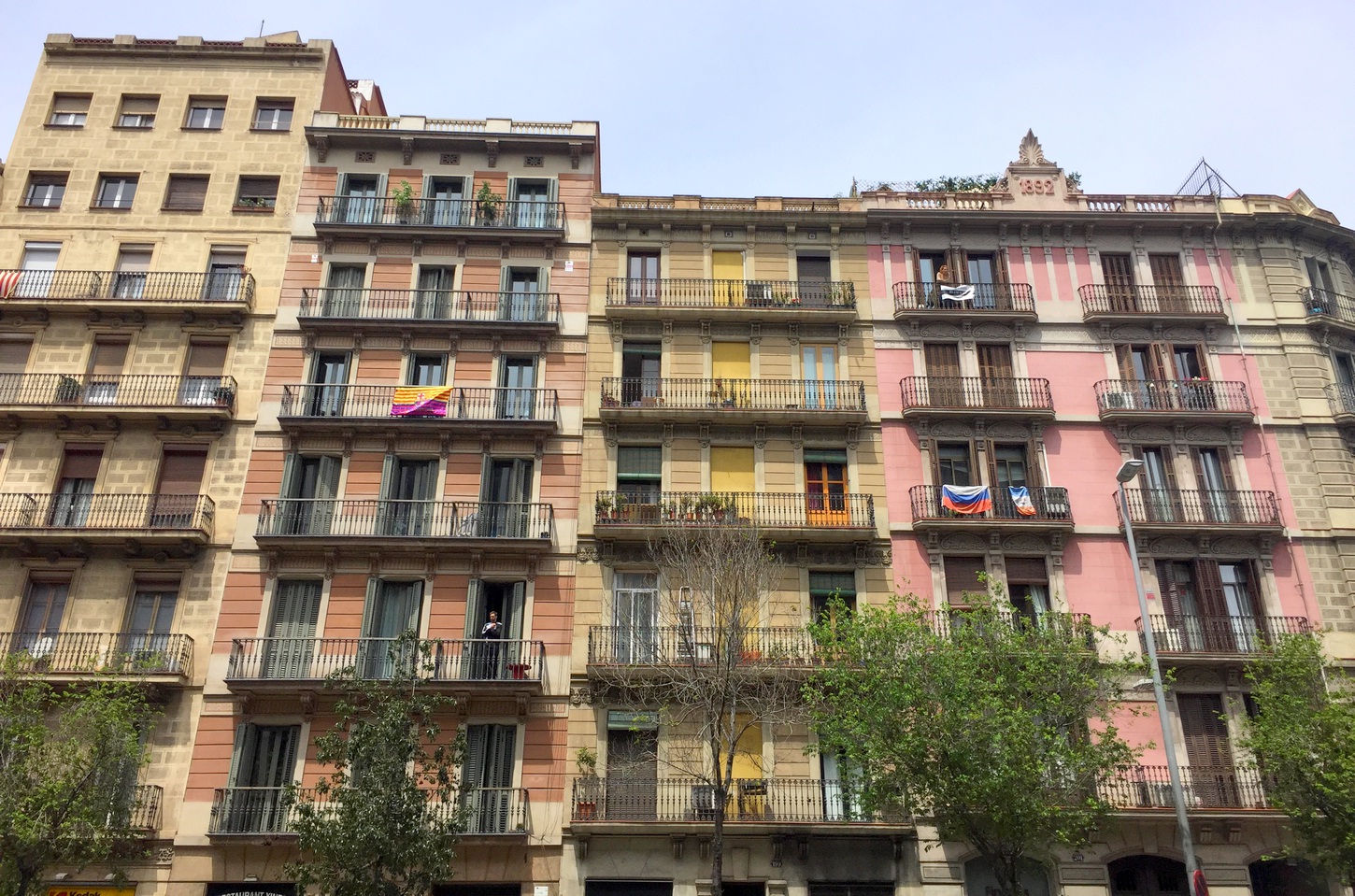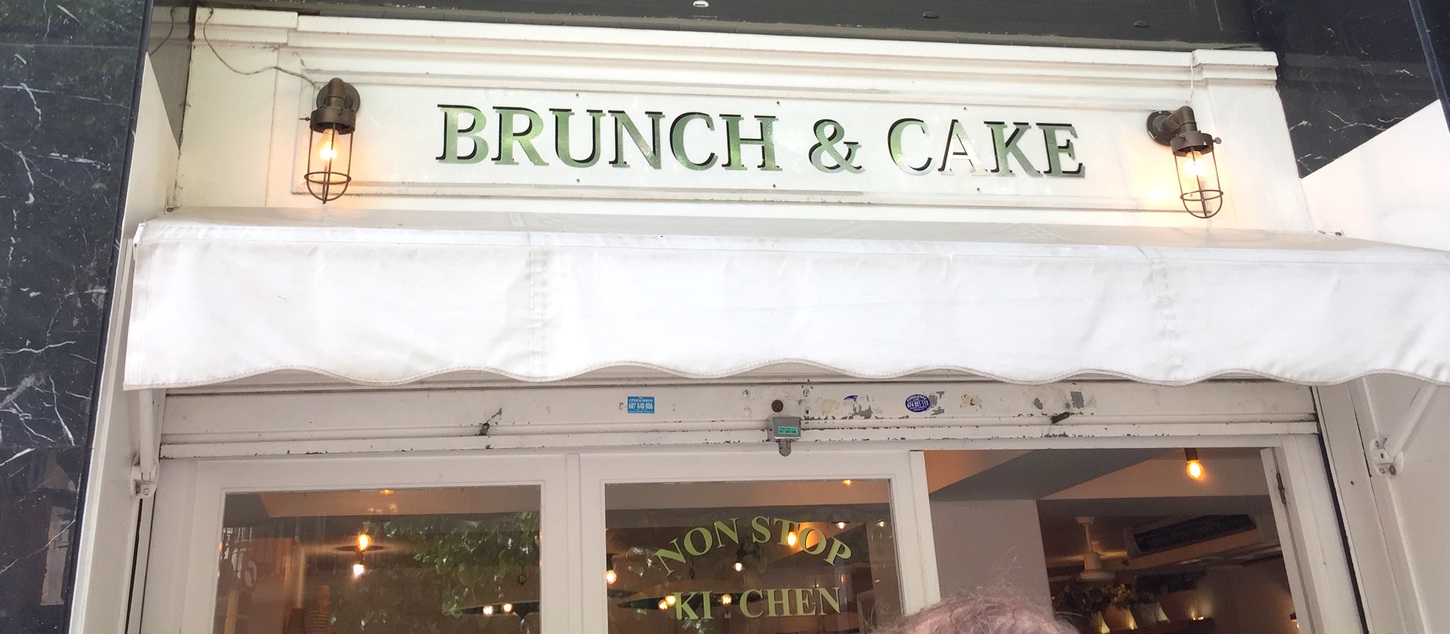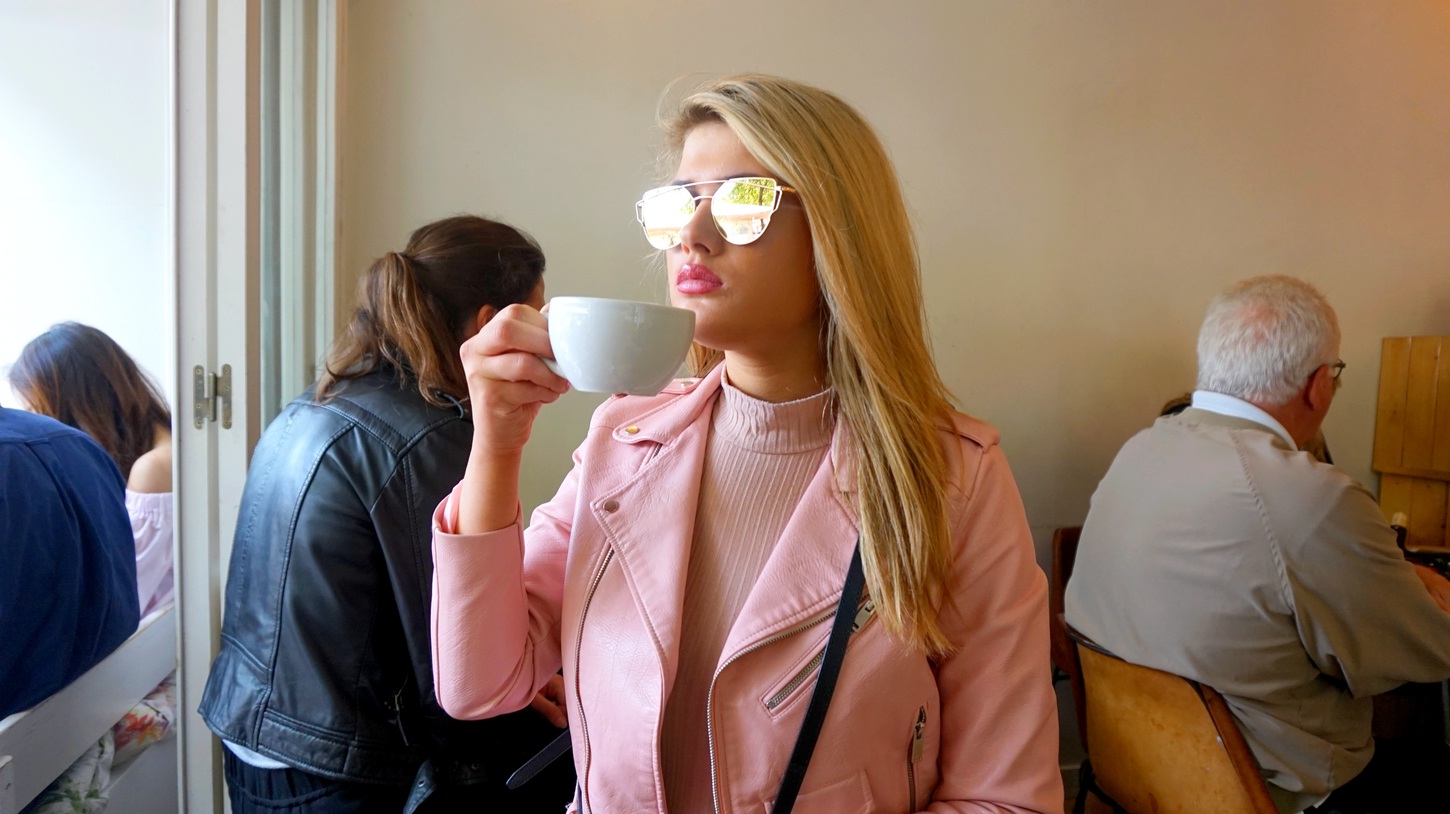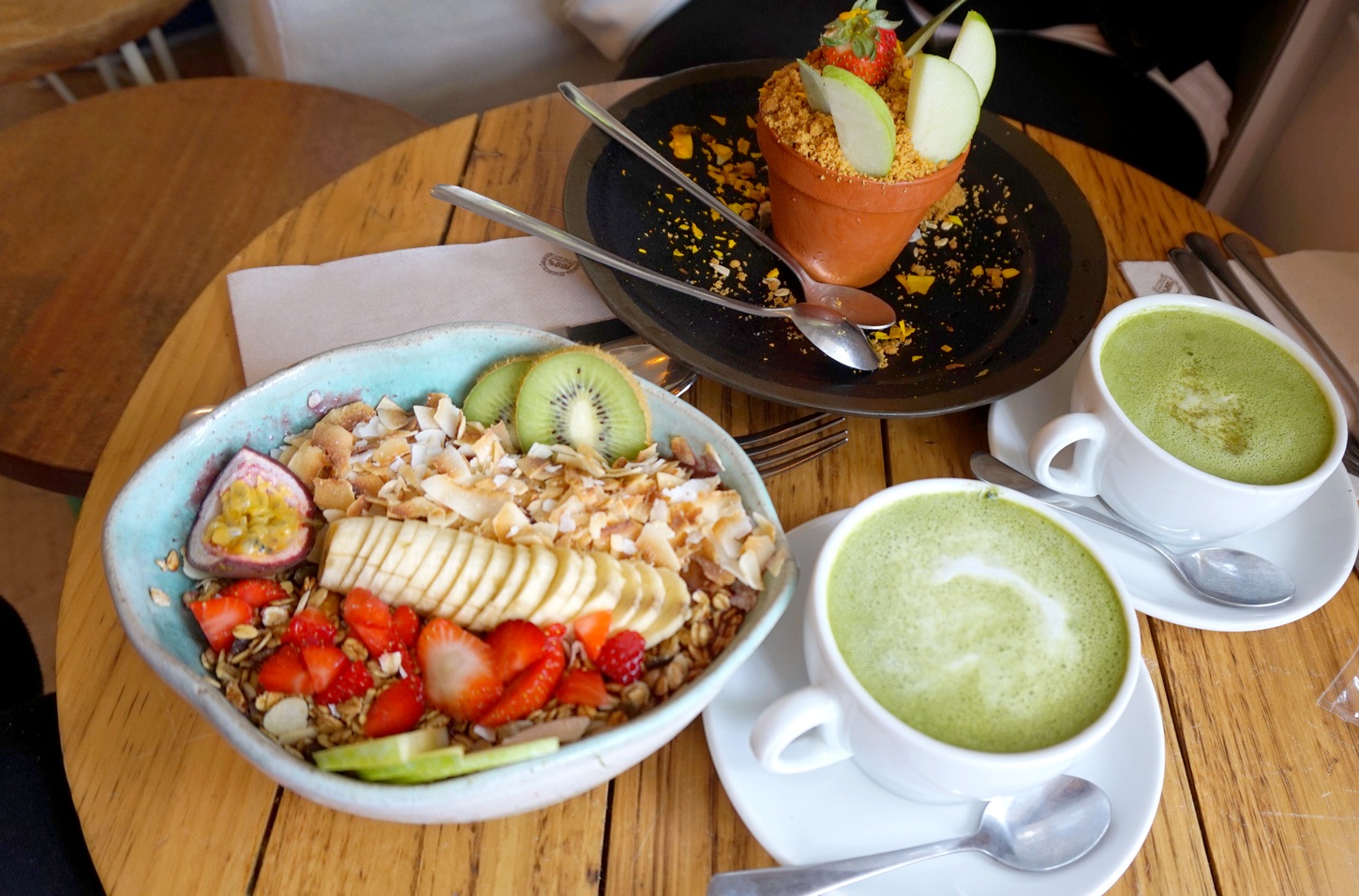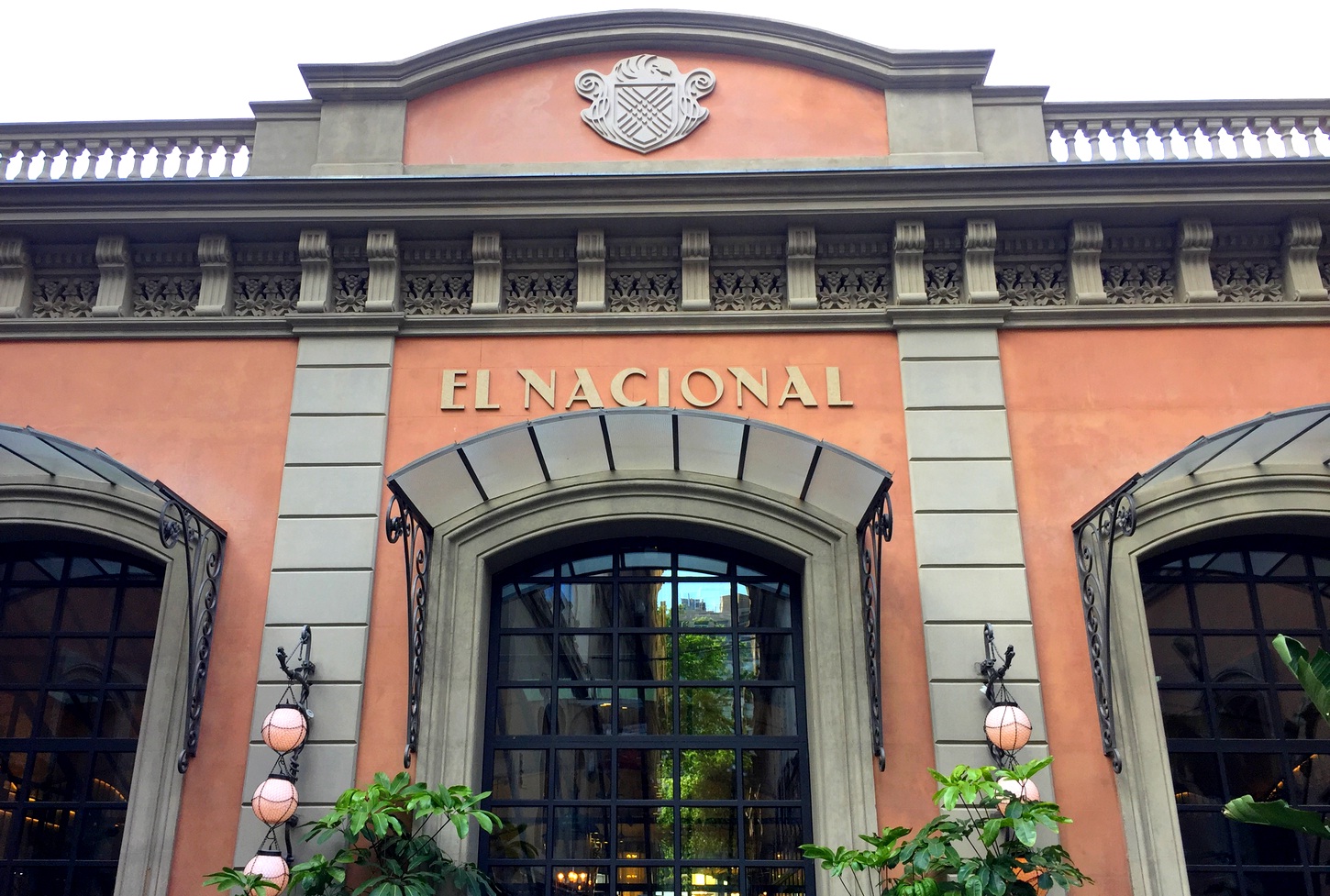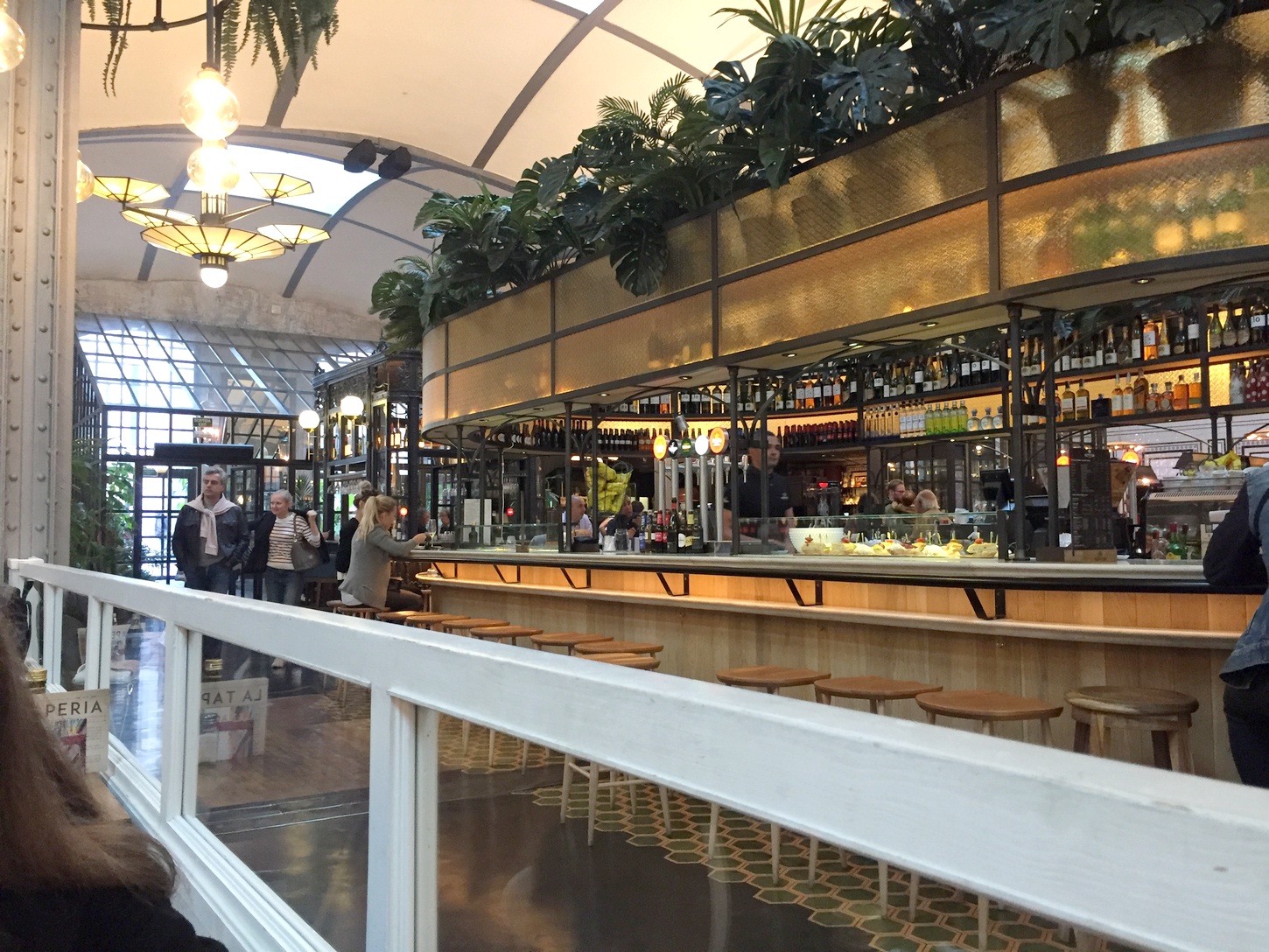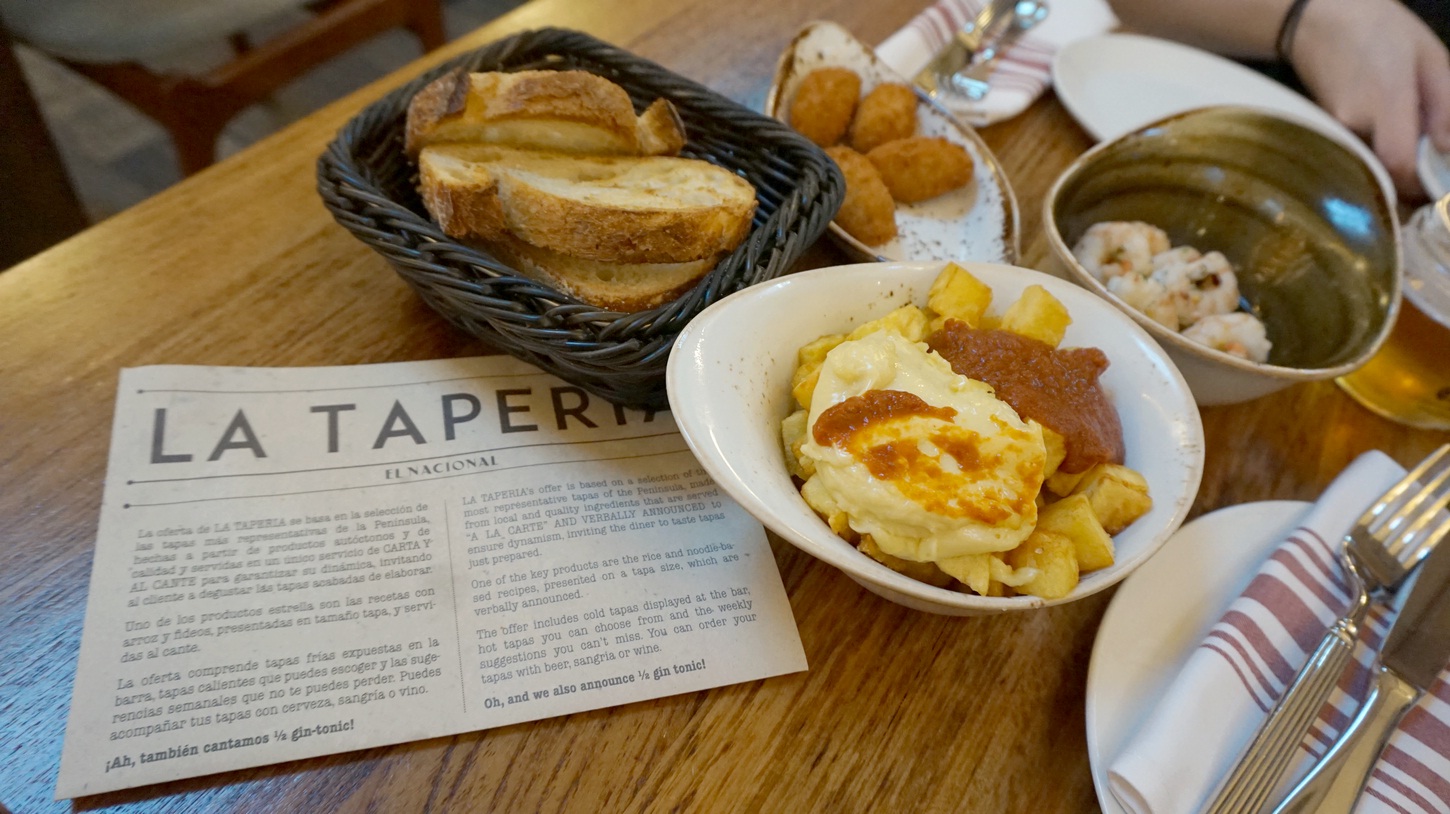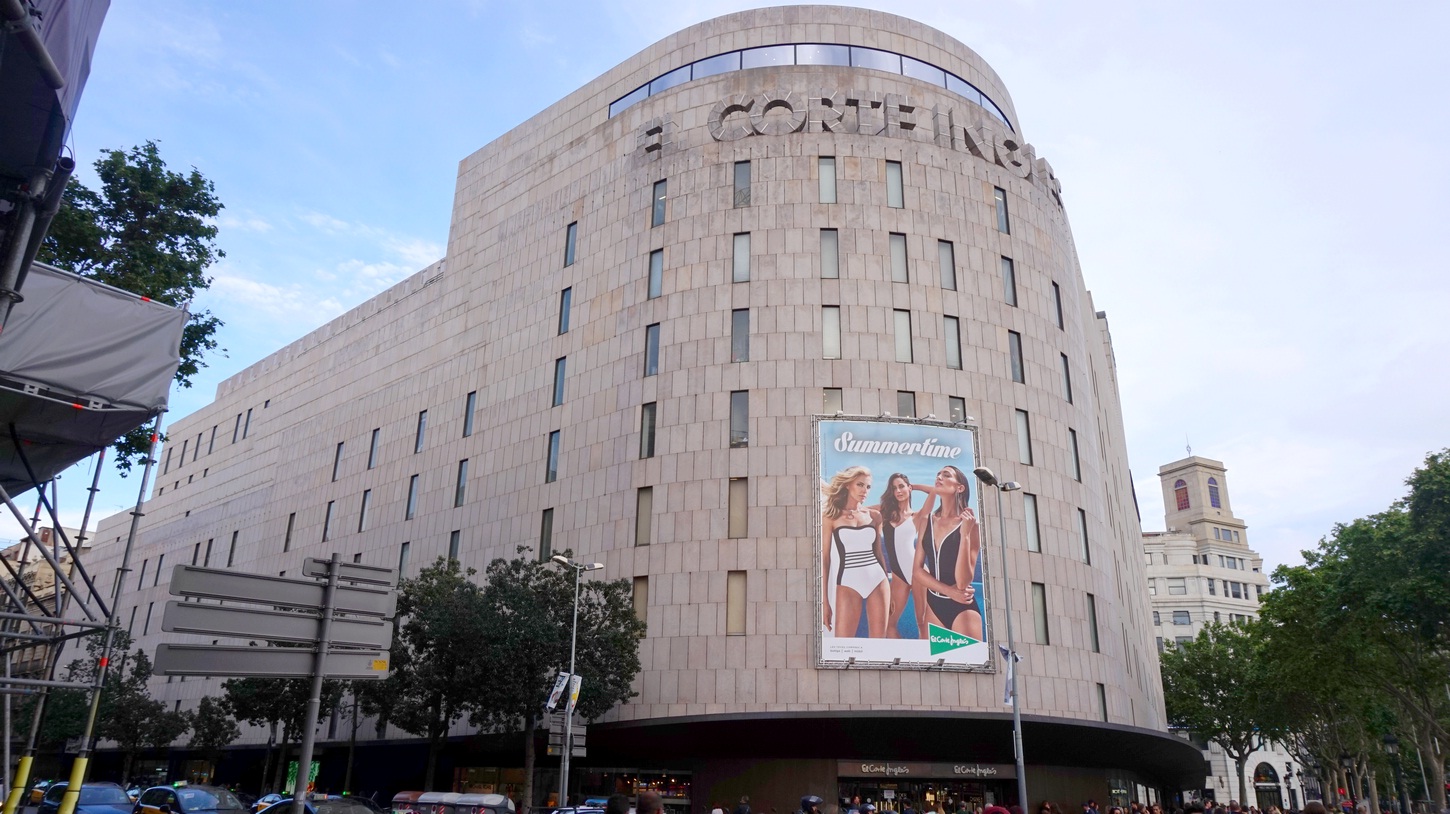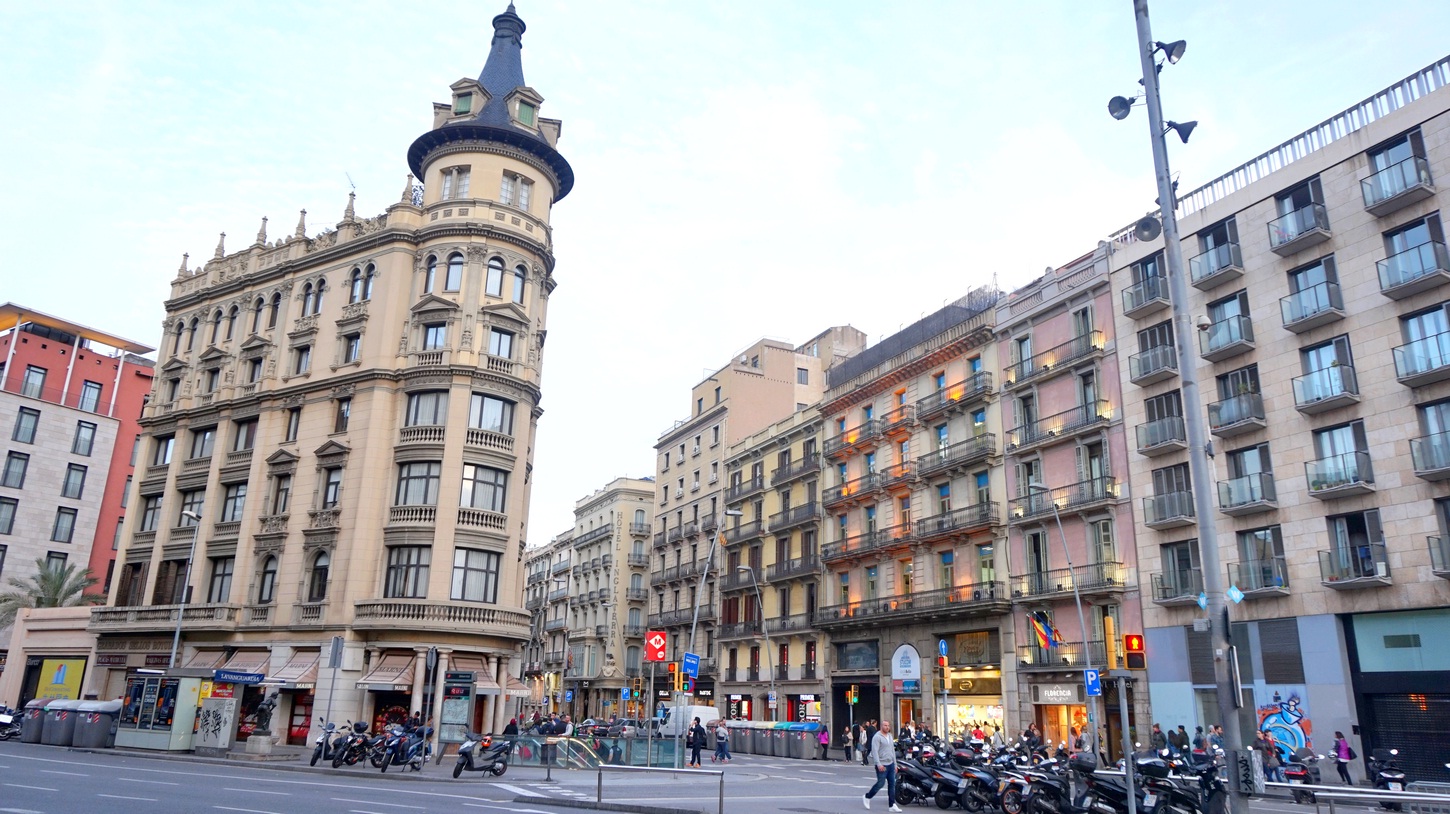 After unpacking in our nice Airbnb, we left to El Nacional to have some tapas. Because we were still full from our lunch, we both shared some small tapas bites (after I had another cappuccino and Paige a beer). The potato croquettes and the baked potatoes with spicy sauce were delicious! The staff at El Nacional was also kind and helpful. If you want to visit it, it is in a small street and isn't very notable (we thought, because it took us a while to find) so it is a good idea to use Google Maps. From the inside, it is lovely and big! The restaurant is divided into multiple sections, so there is something for everyone. That same evening we went to El Corte Ingles to look around. The mall is pretty big and has a lot of big brands. When we were done there, we went shopping around Plaça de Catalunya and decided not to go to sleep very late. Barcelona is an amazing place to shop and the places we went for food are something we recommend!
The morning of the second day, we went into a small street at the Ramblas to have breakfast. Tip – Skip the touristic food places. Paige and I had the intention to eat at places in small streets and at less touristic places. Of course, touristic spots are also much more crowded and expensive. Plus, in the smaller streets are plenty of nice spots. After some searching, we found a nice coffee place where we (at that moment) were the only tourists. We had a cappuccino and shared a baguette with chicken. #nevernotdrinkingcoffee
Na uitgepakt te hebben in onze fijne Airbnb, vertrokken we richting El Nacional om tapas te eten. Omdat we in de avond nog vol waren van de lunch, hebben we beide wat kleine tapas hapjes gedeeld (na ik een cappuccino op had en Paige bier).  De aardappel kroketjes en de gebakken aardappels met pittige saus waren echt heerlijk!  Het personeel bij El Nacional was ook vriendelijk en behulpzaam. Mocht je er heen willen, het zit in een klein zijstraatje en valt niet zo snel op (vonden wij), dus kun je het beste Google Maps gebruiken. Van binnen is het ook erg mooi en groot! Het restaurant is verdeeld in meerdere secties dus voor ieder wel wat wils. Ook zijn we die avond naar El Corte Ingles gegaan om te winkelen. Het winkelcentrum is vrij groot en heeft ontzettend veel grote merken. We hebben daarna rond Plaça de Catalunya gewinkeld en besloten niet al te laat te gaan slapen. Barcelona is een top plek om te winkelen en de restaurants die we deze dag hebben bezocht zijn echte aanraders! 
De ochtend van de 2e dag was het plan ergens in een zijstraatje van de Ramblas te ontbijten. Tip – Skip de toeristische eet plekjes. Paige en ik hebben voorgenomen te eten op plekken wat meer in zijstraatjes en op minder centrale plekken. Ook zijn toeristische plekken natuurlijk drukker en duurder, plus in de zijstraatjes zijn allerlei leuke plekjes te vinden. Na wat rond te hebben gelopen vonden ergens een koffie zaakje waar we (op dat moment) als enige toeristen waren. We dronken daar een cappuccino en deelde een broodje. #nevernotdrinkingcoffee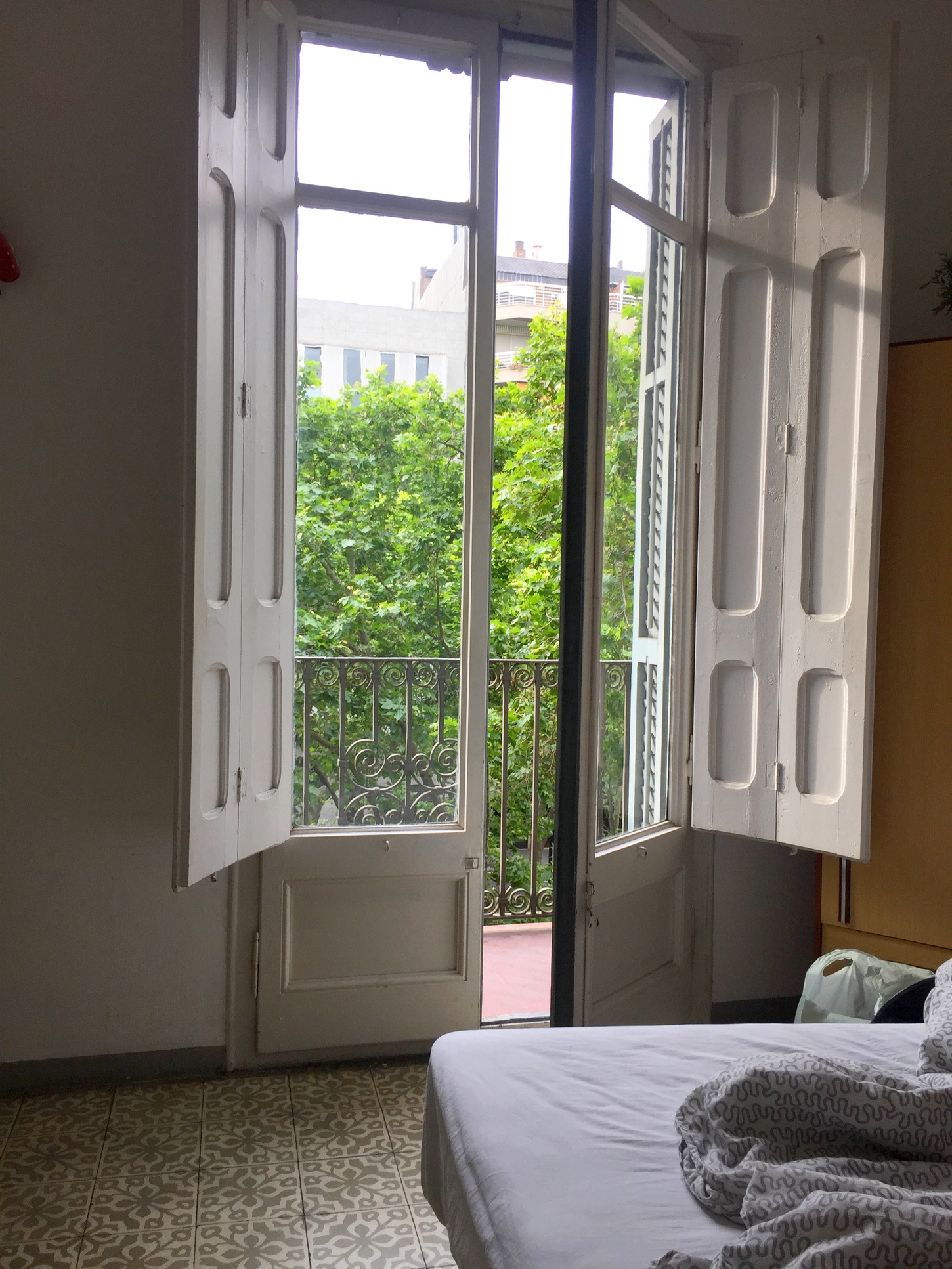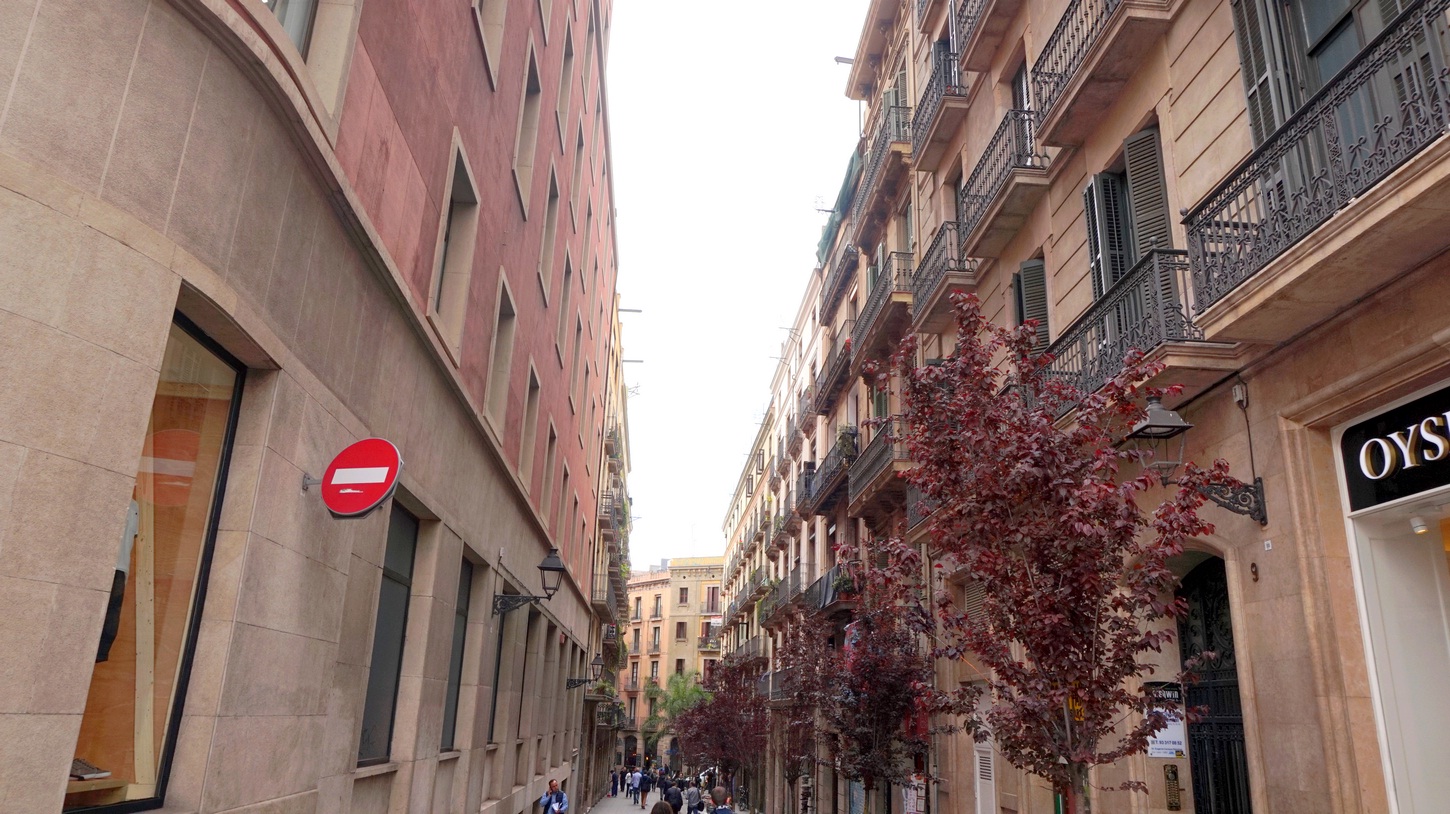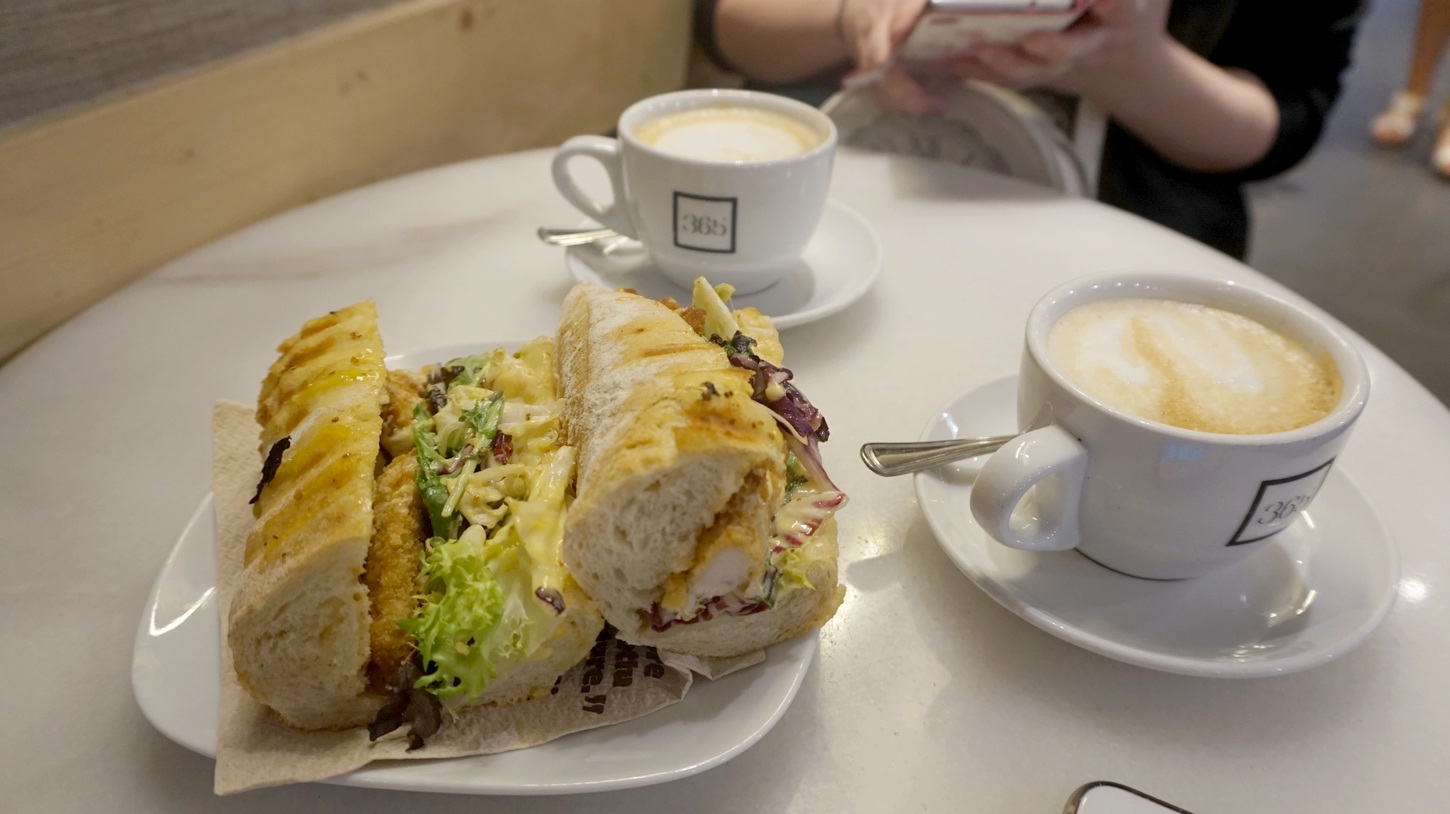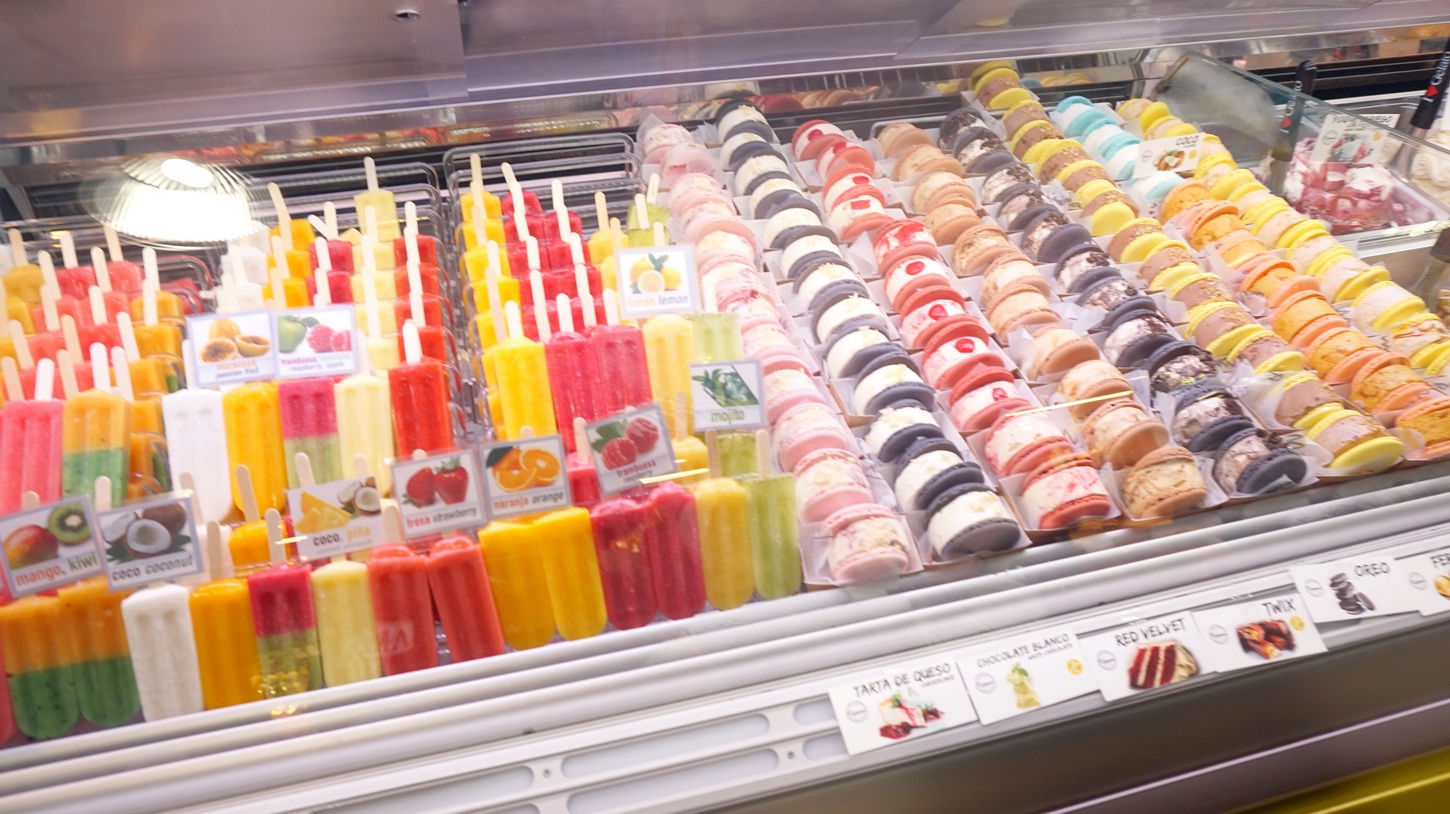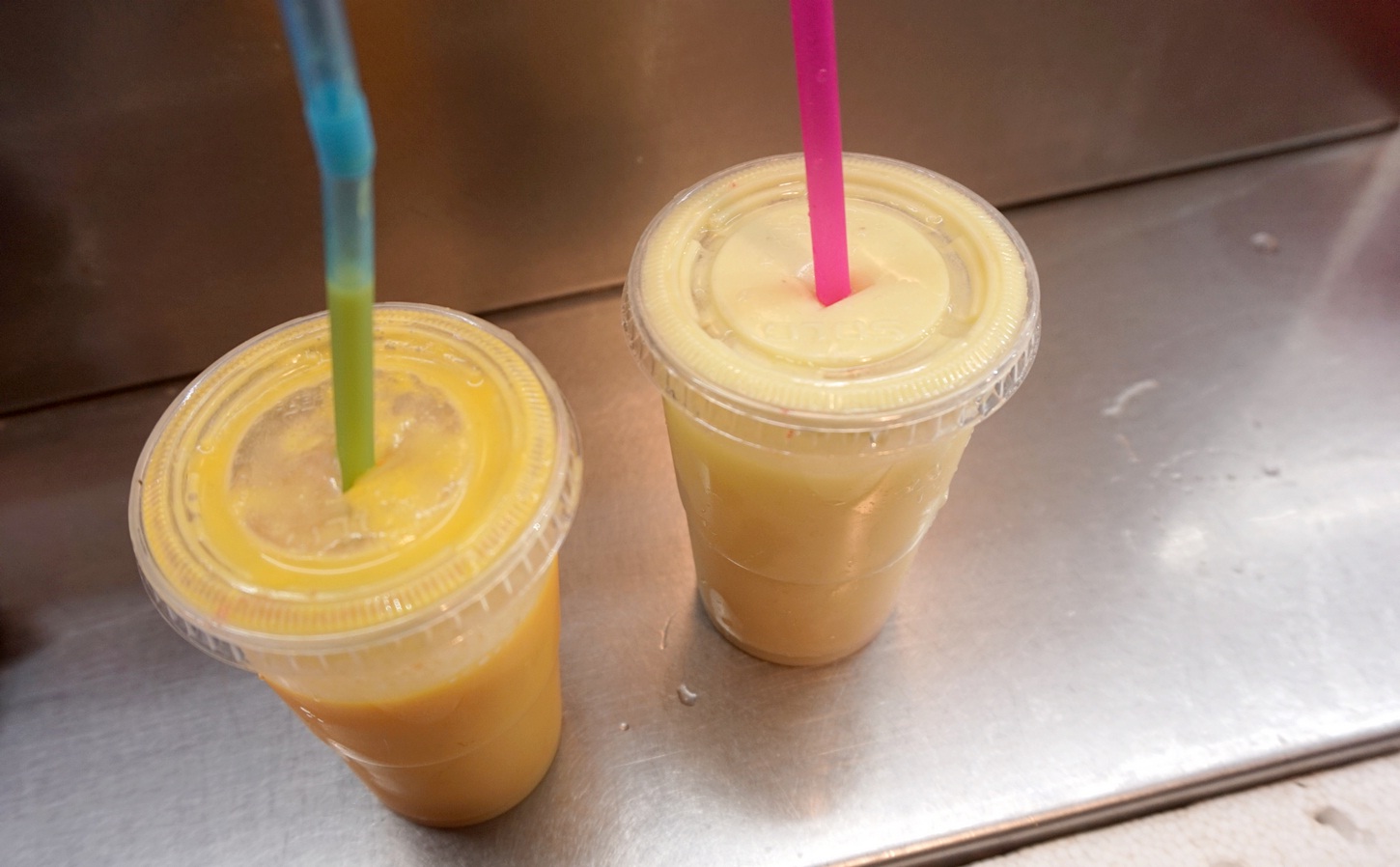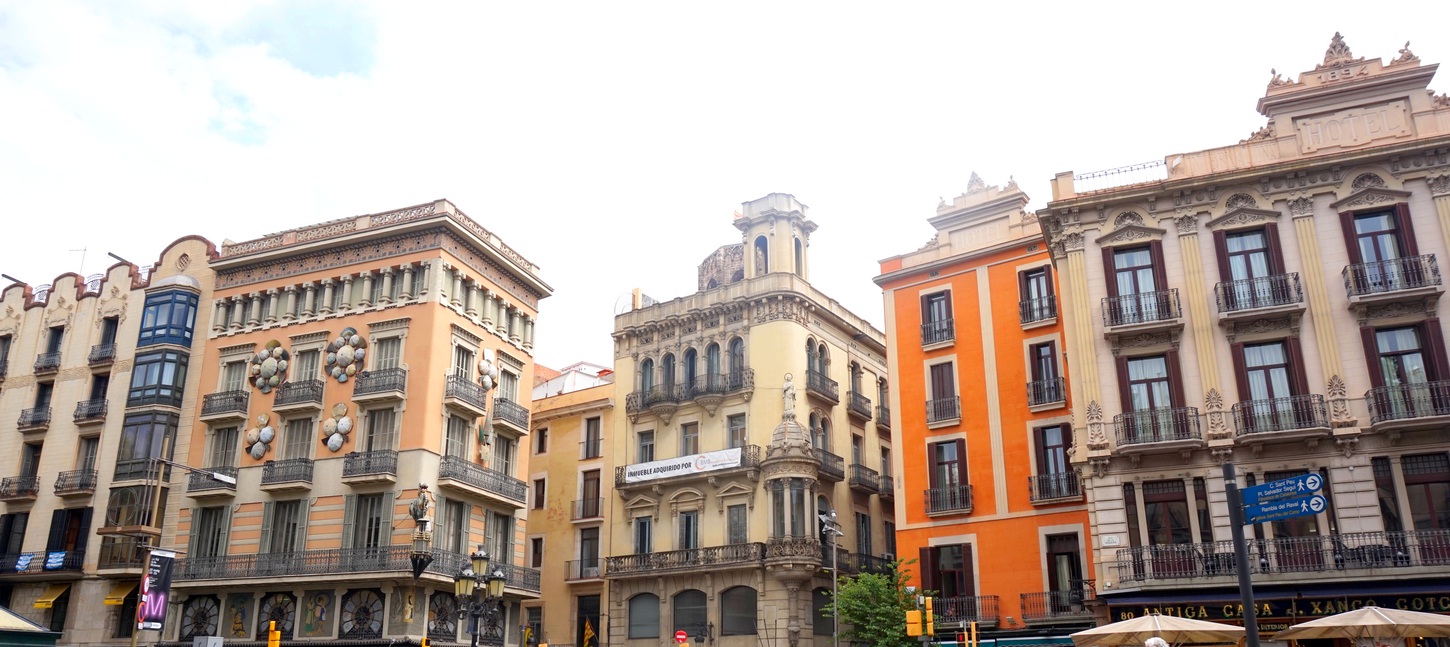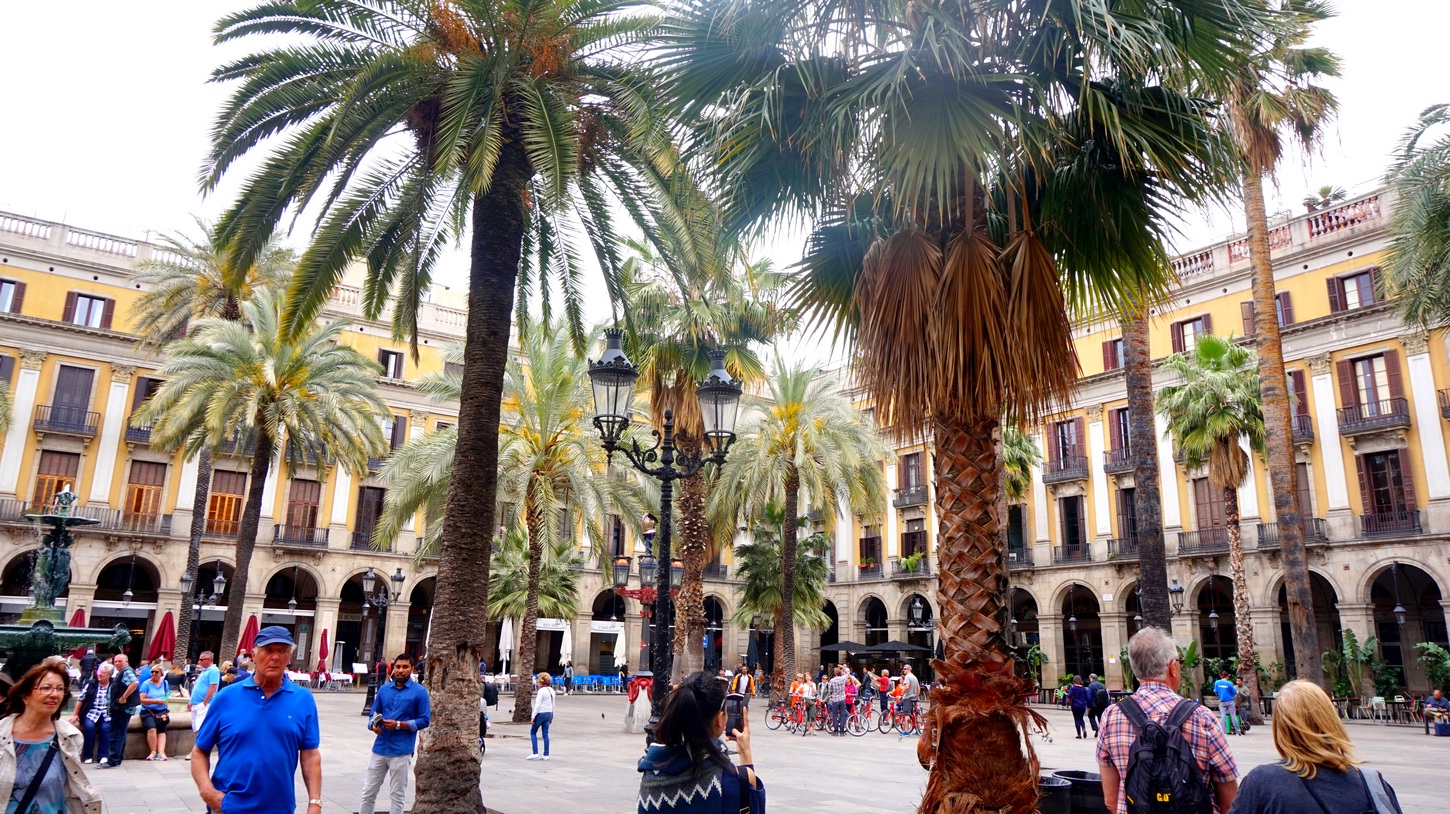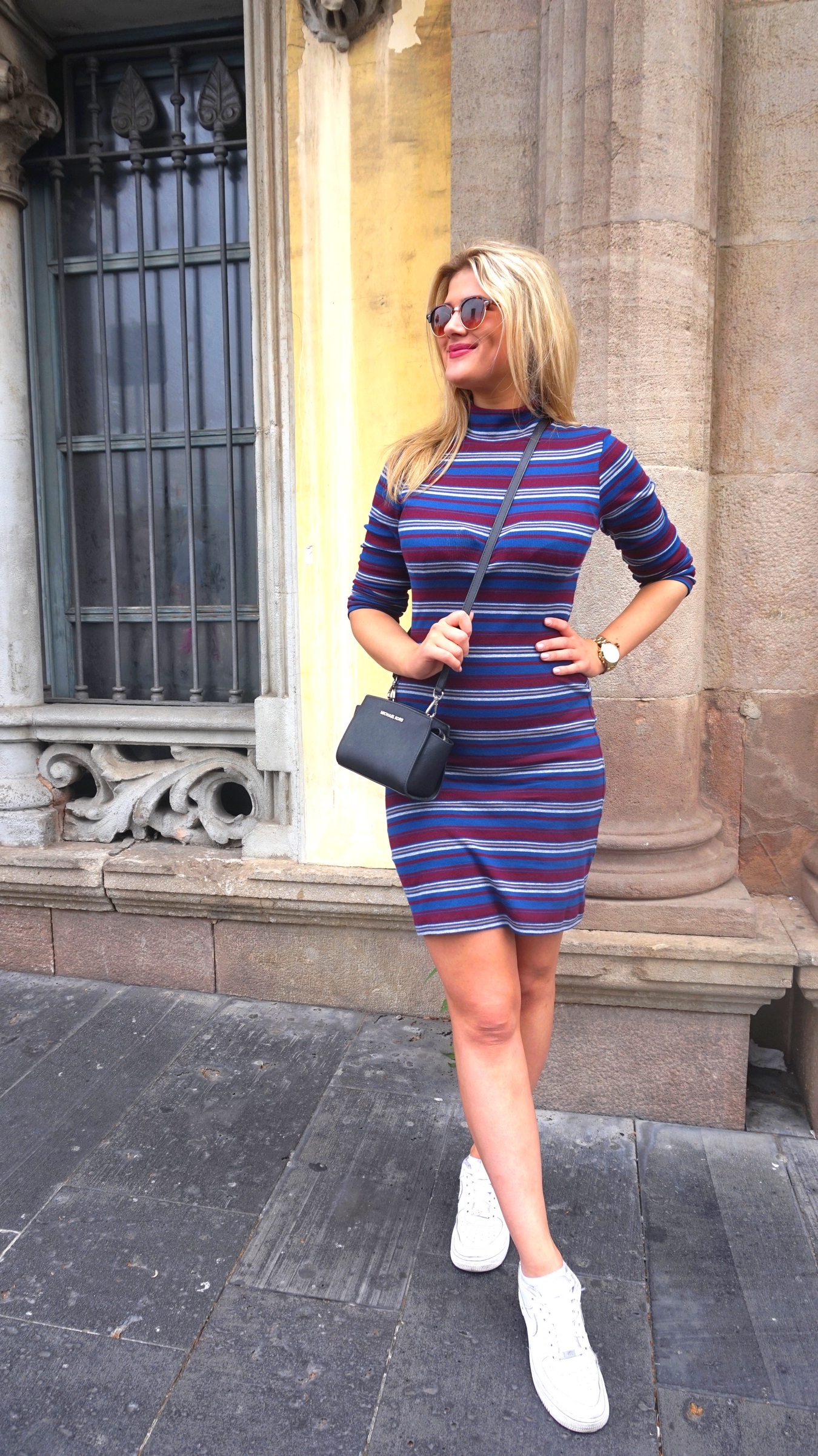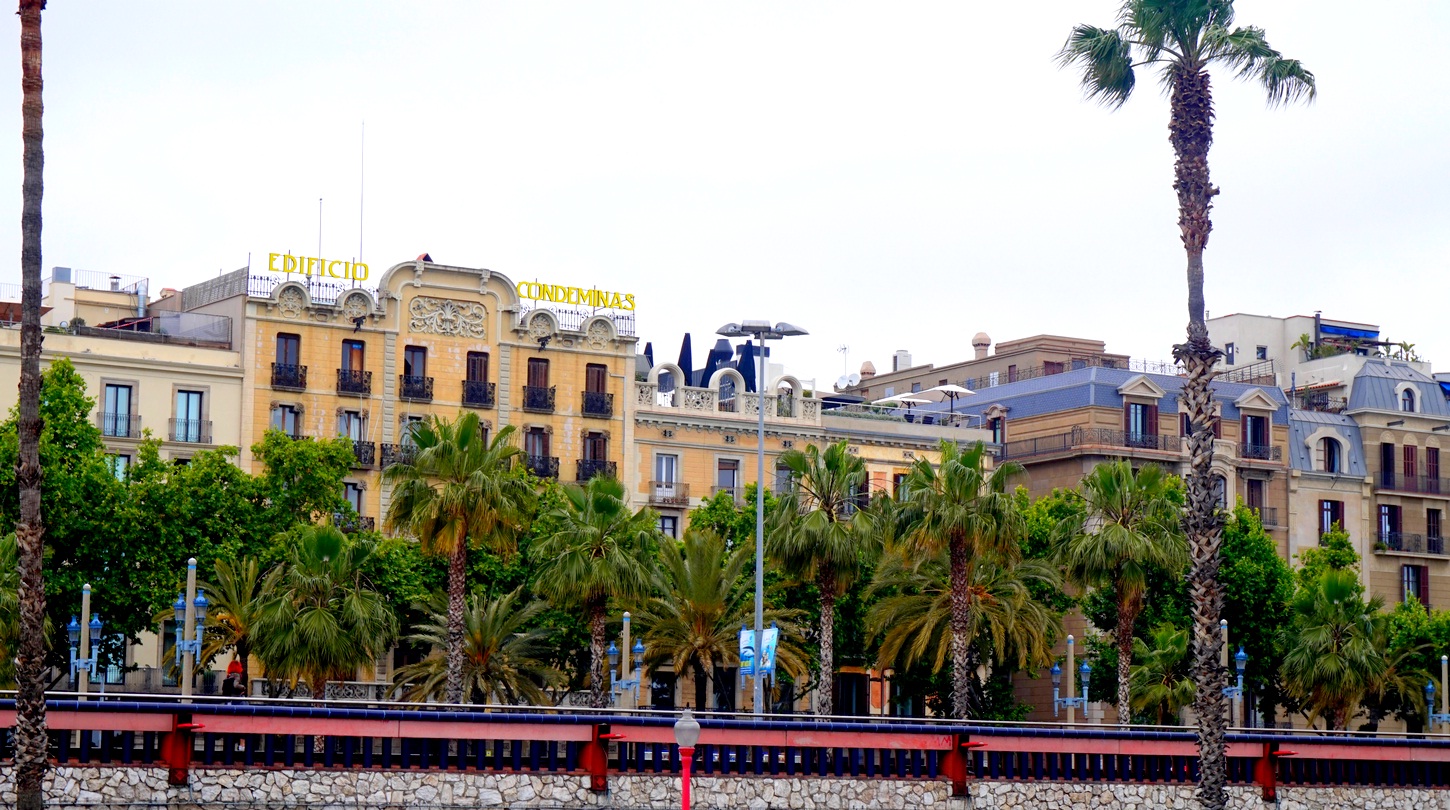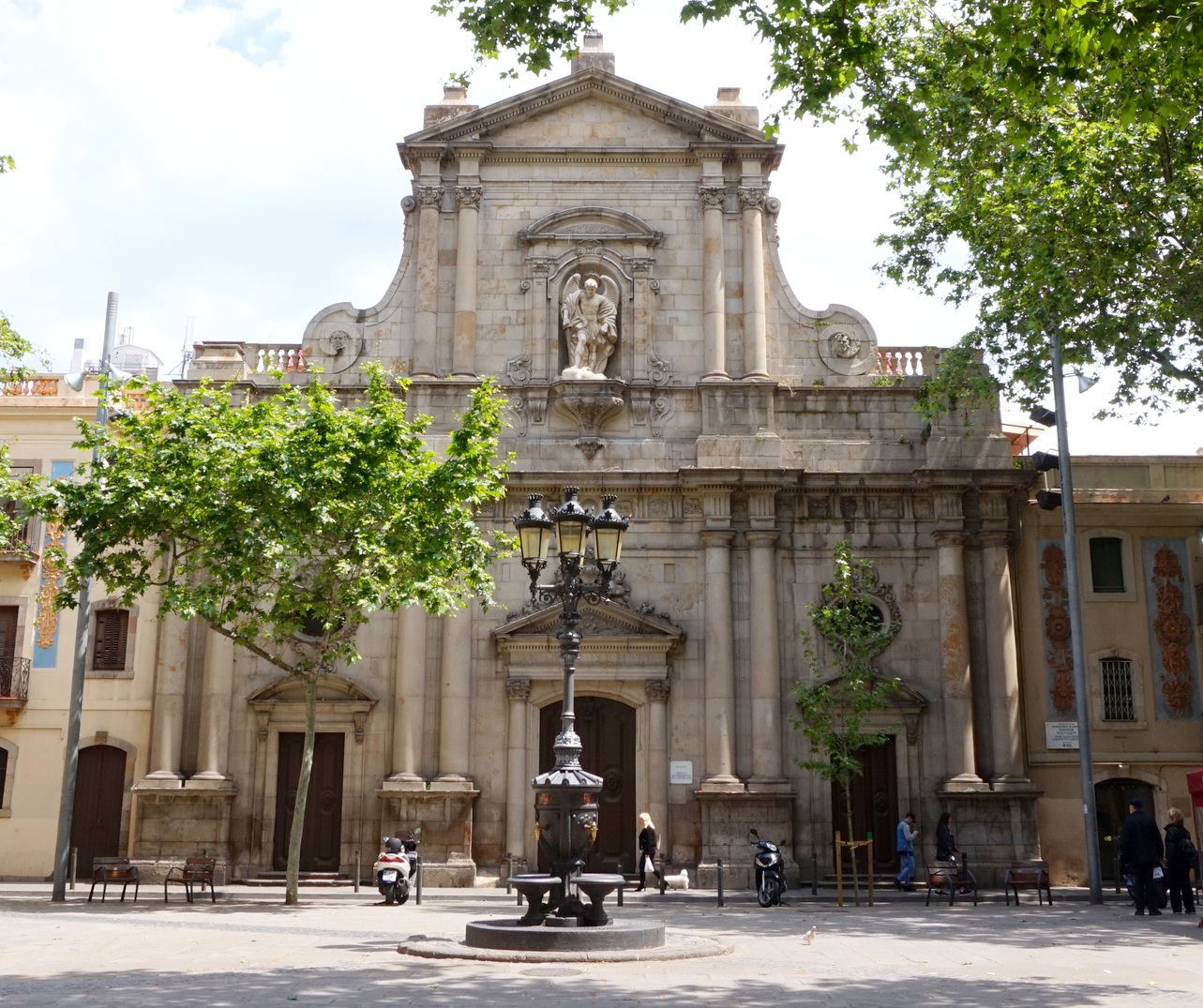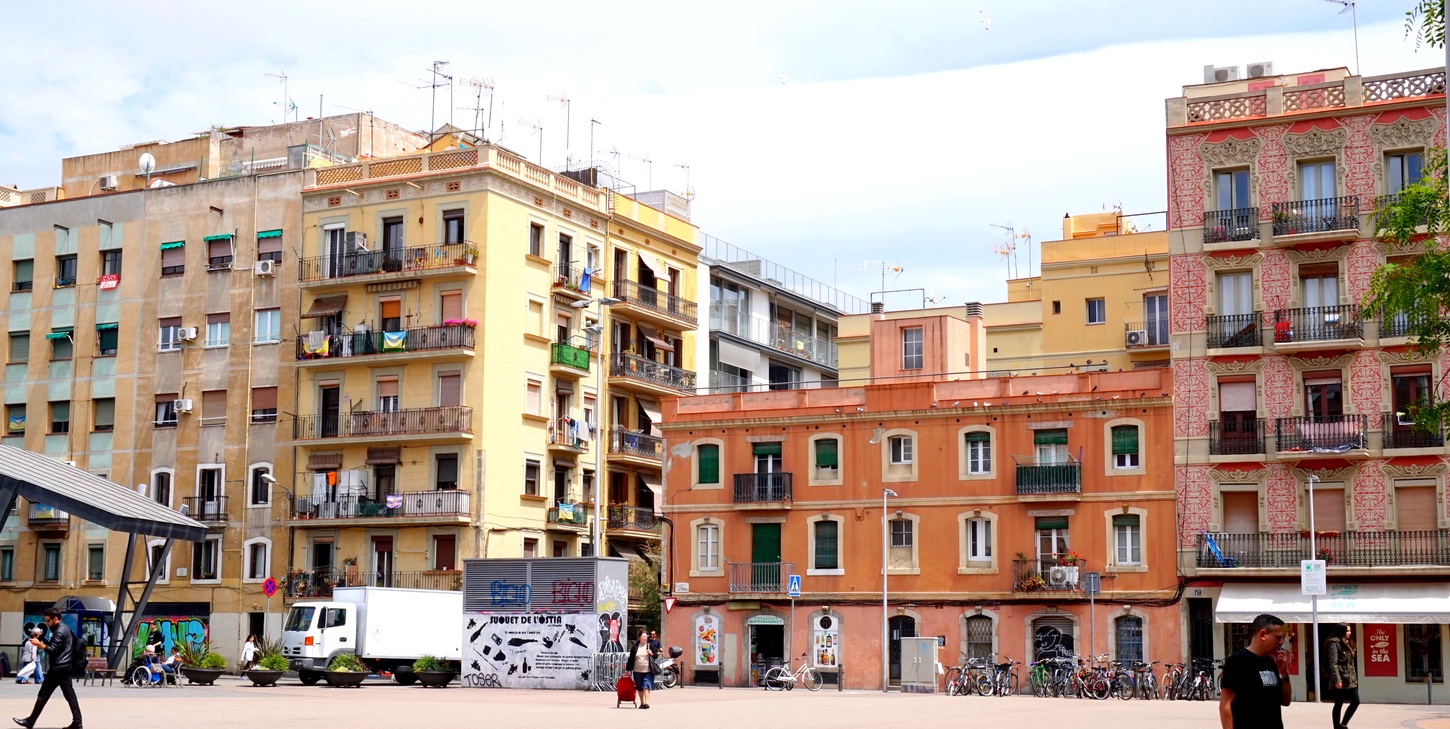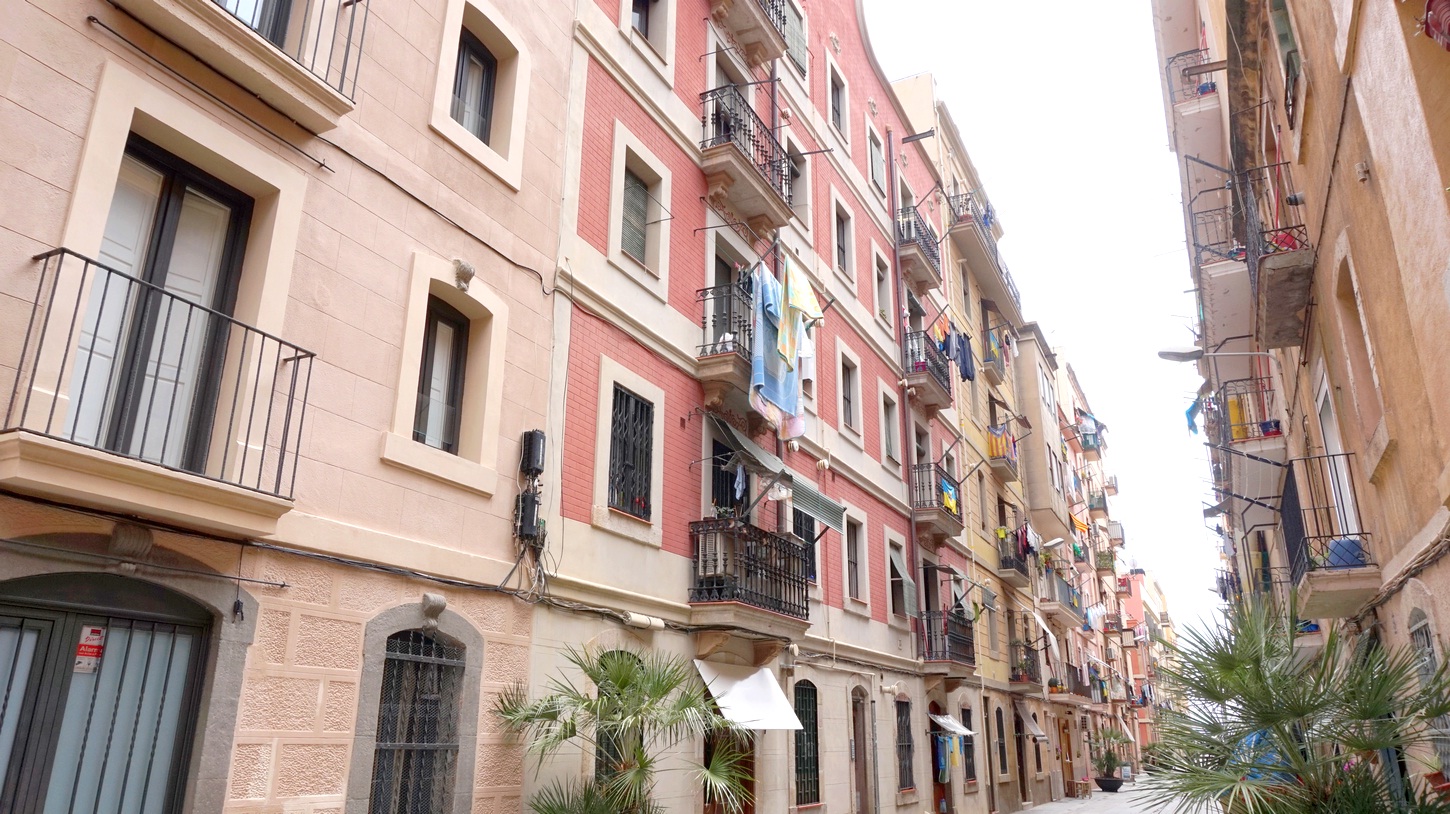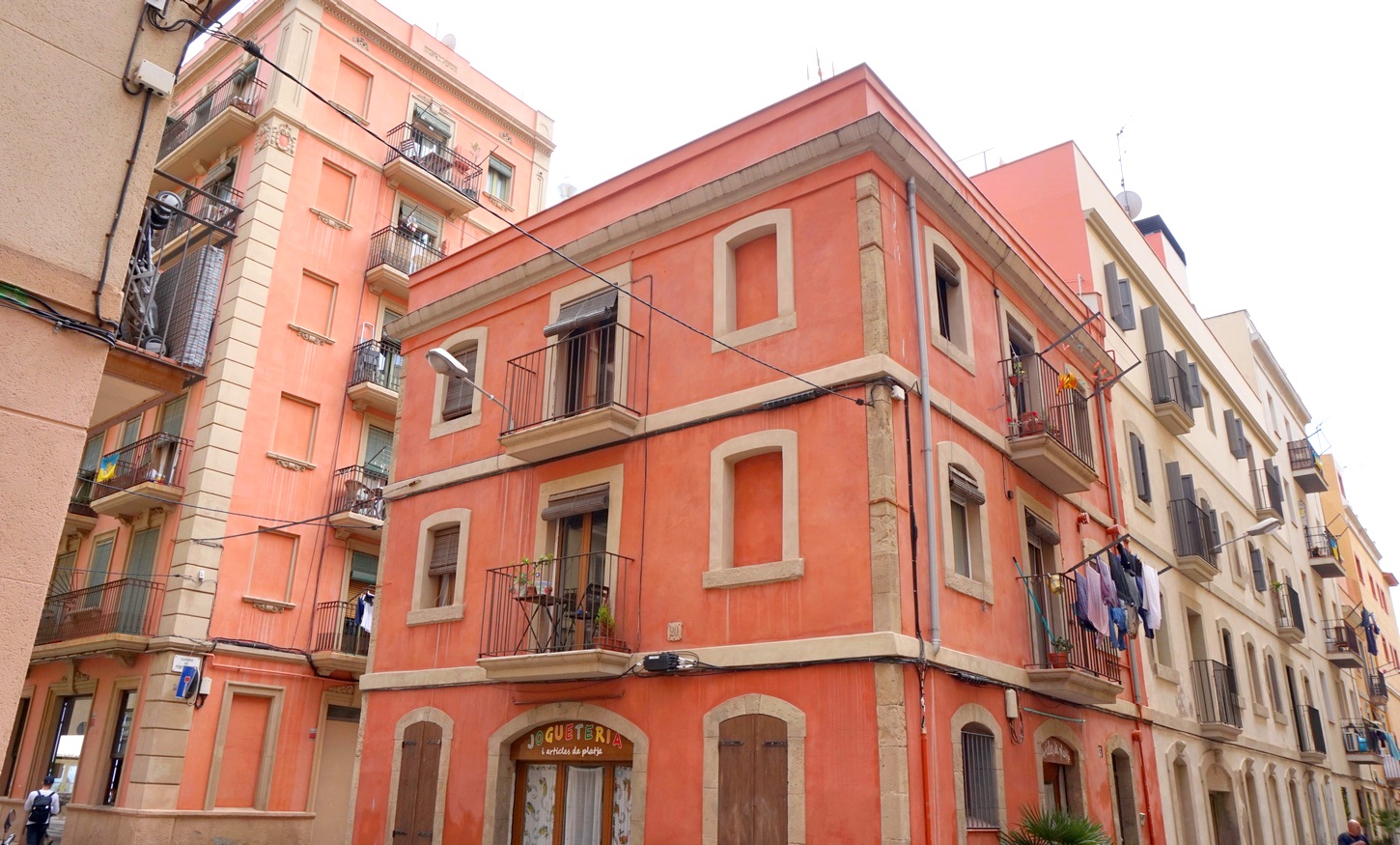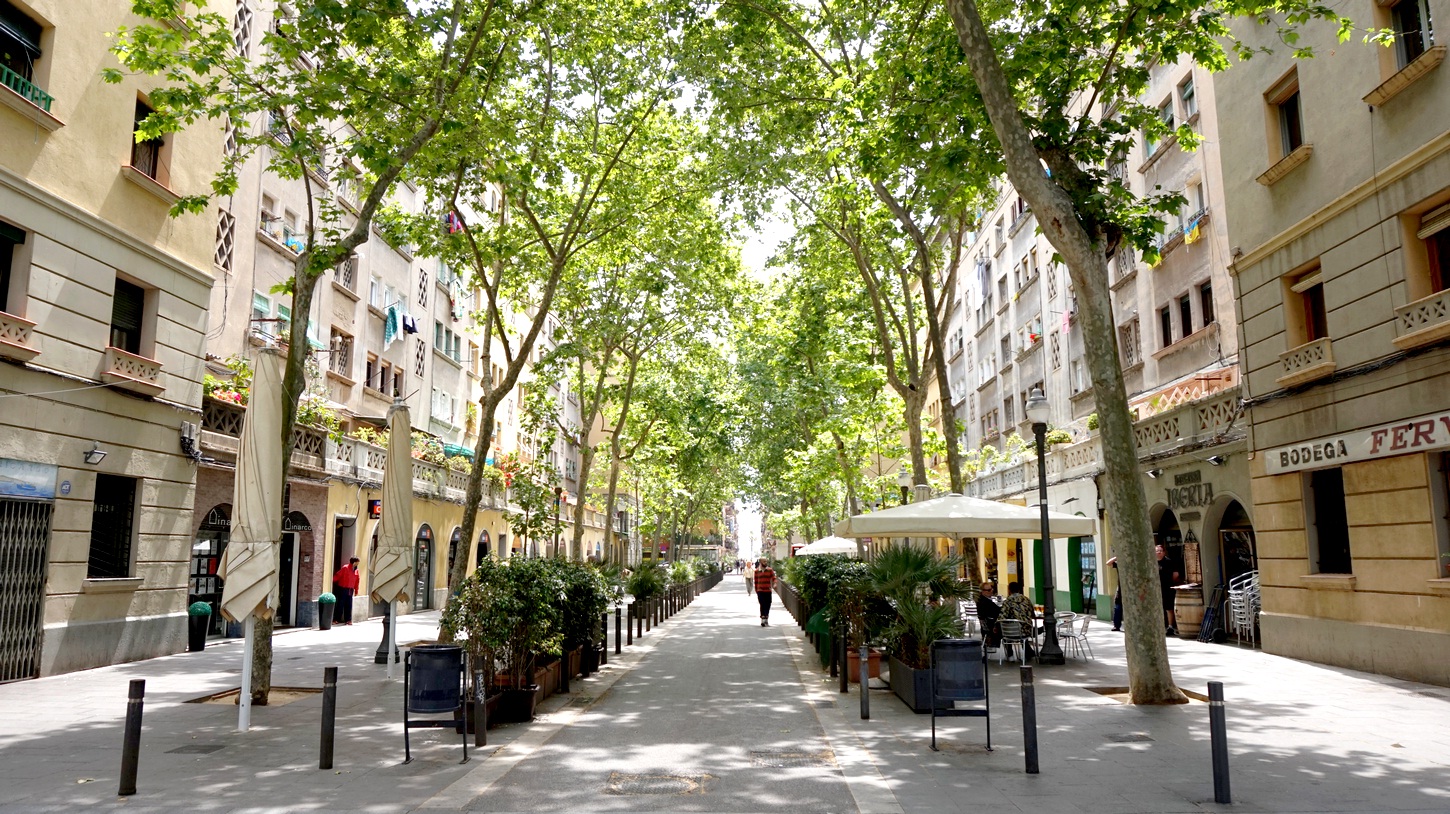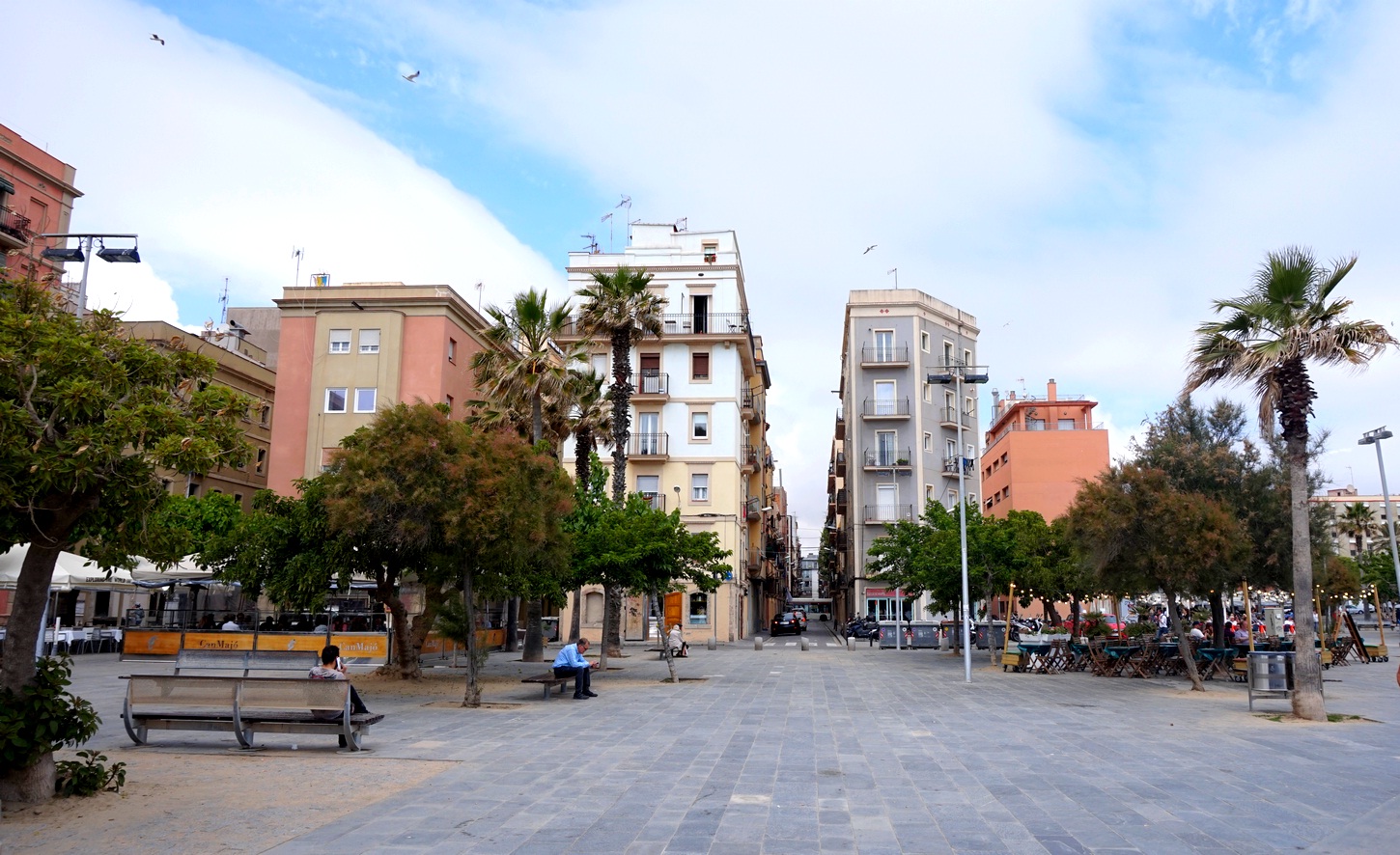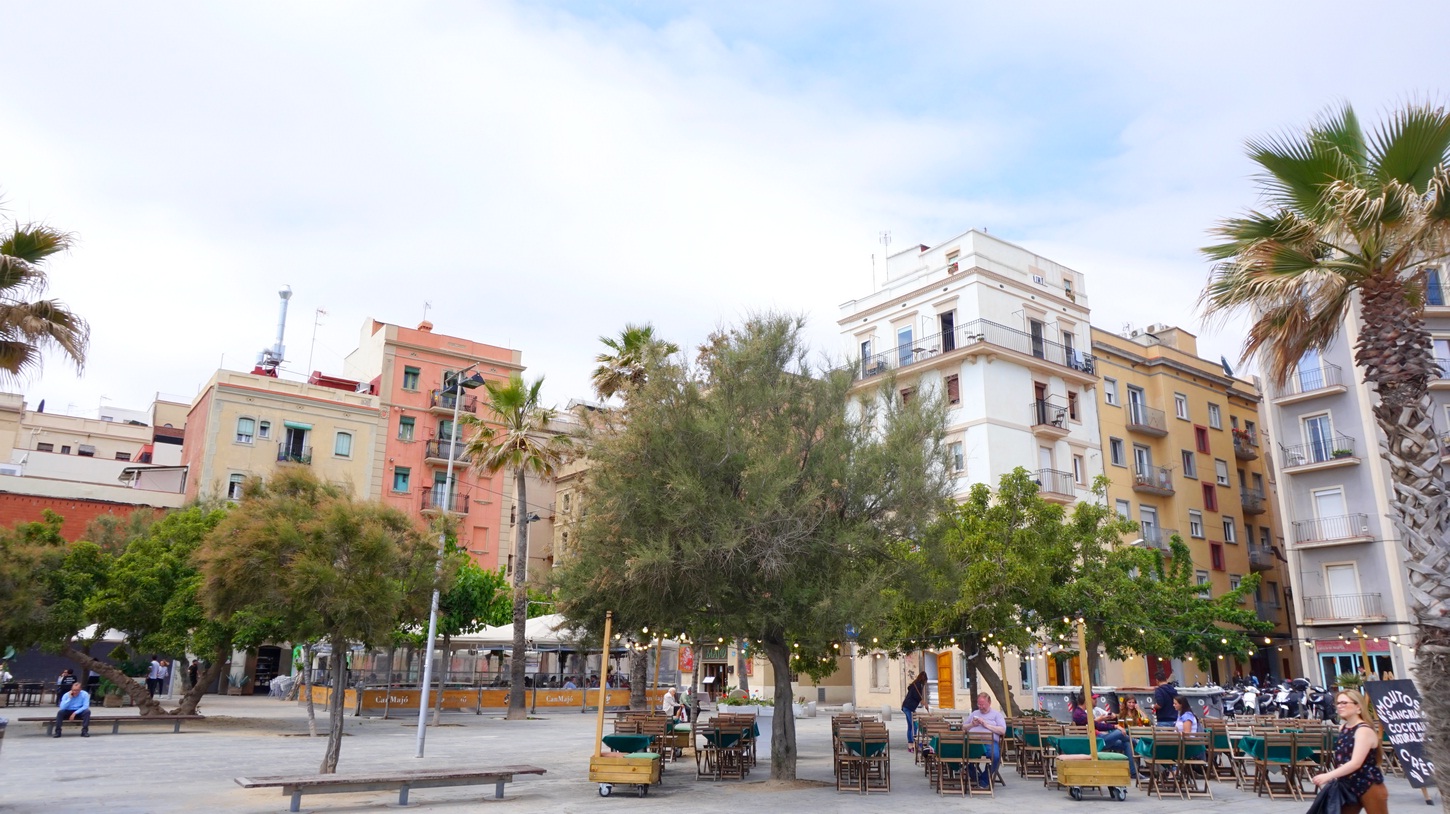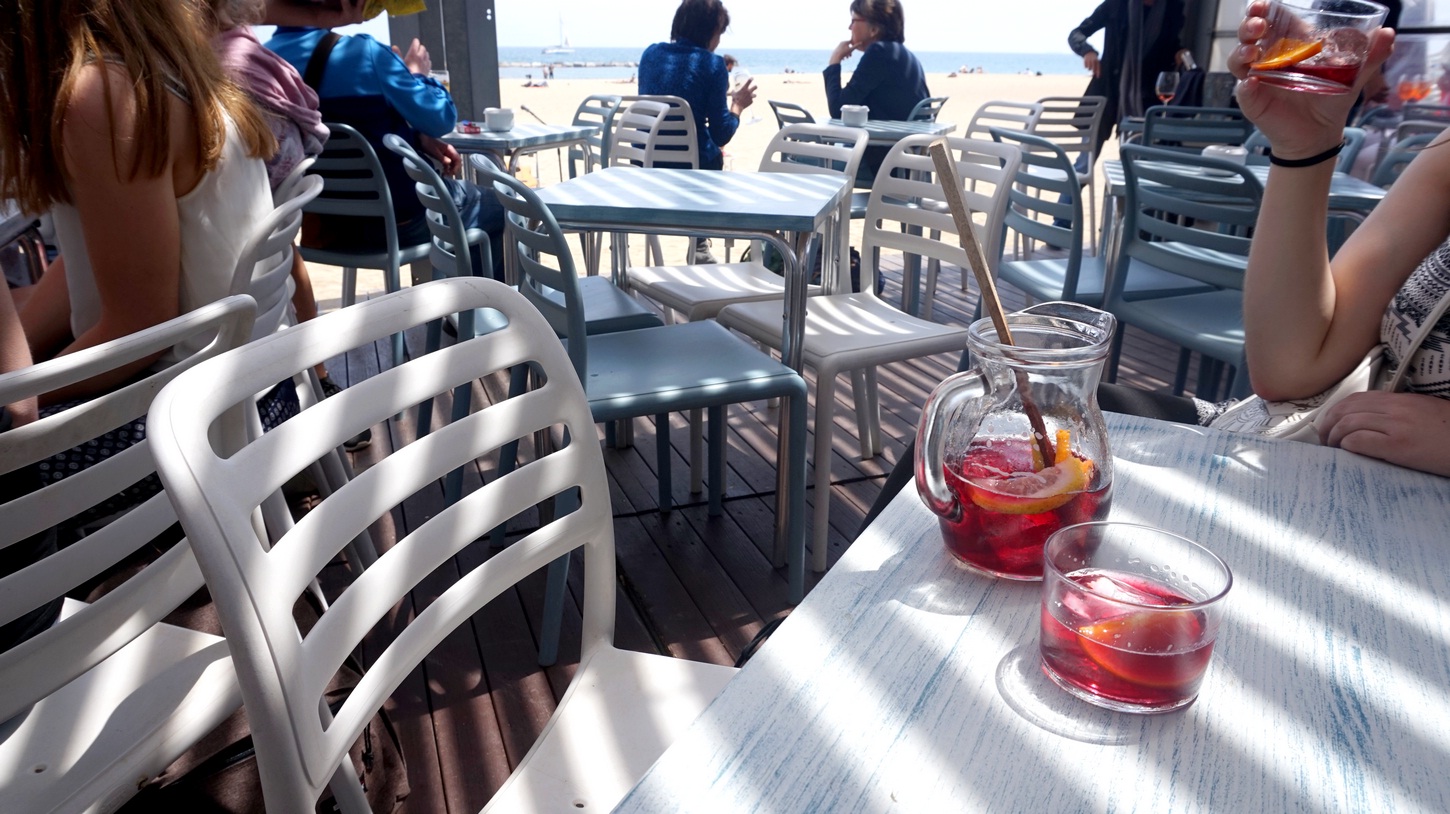 After wandering around, we came across the food market. At the food market, we bought fresh and delicious coconut smoothies (we returned later that day for even more coconut smoothies and fruit and Paige for a coconut ice pop lol). The fruit market has all kinds of food and the fruit is fresh and pretty cheap! We came across the food market by coincidence. At this place, it was very crowded btw. We had the intention to go visit the beach and boulevard that afternoon. After walking all over the Ramblas, we were at the Port. We walked along the port for a while and ended up at the beach after going into some random small and colourful streets. At a café on the beach not very far from where we were, we ordered some drinks and chatted with some Dutch students there. One of my favorite places in Barcelona is definitely the boulevard and beach area.
Our plan for the evening was to visit the Sagrada Familia and Park Güell because we cancelled some other plans for this day. We visited the Sagrada Familia but did not go inside. From there we took the bus to Park Güell. At Park Güell, we enjoyed the beautiful sight over the entire city. After eventually having returned at Plaça Catalunya, we had dinner at a random place around 10 in the evening in a small street. The fish pasta bowl was delicious and reminded me of lasagna. Paige chose for some tapas bites.
Na wat ronddwalen waren we terecht gekomen bij de food market. Bij de food market hebben we heerlijke en verse kokos smoothies gekocht (en ben ik later voor nog een dragon fruit kokos sapje terug gegaan en Paige voor een kokos ijsje lol). De food market heeft van alles wat en het fruit is vers en vrij goedkoop! We kwamen er grappig genoeg per toeval uit. Op deze plek was het trouwens ook erg druk. We hadden het voornemen deze middag naar het strand te gaan en de mooie boulevard. We hebben heel de
Ramblas afgelopen en kwamen toen bij de port uit. We zijn de port helemaal afgelopen en via allerlei kleurrijke zijstraatjes bij het strand uitgekomen. Bij een strandtentje wat verder op hebben we wat te drinken besteld en wat gepraat met een groepje Nederlandse studenten. Een van mijn favoriete plekken van Barcelona is absoluut het strand en boulevard gebied.
Ons plan voor de avond was om erg laat te gaan eten en de Sagrada Familia en Park Güell te bezoeken. Een paar andere plannen van ons vielen weg. We hadden de Sagrada Familia bezocht, maar waren daar niet binnen geweest. Vanaf daar zijn we met de bus naar Park Güell gegaan. Bij Park Güell hebben we genoten van het mooie uitzicht over de prachtige stad. Eenmaal teruggekeerd bij Plaça de Catalunya in de avond, hebben we rond 10 uur ons avond eten besteld in een restaurantje ergens in een zijstraat. De schaal met vis pasta was heerlijk en leek wat op lasagna. Paige koos voor wat tapas hapjes.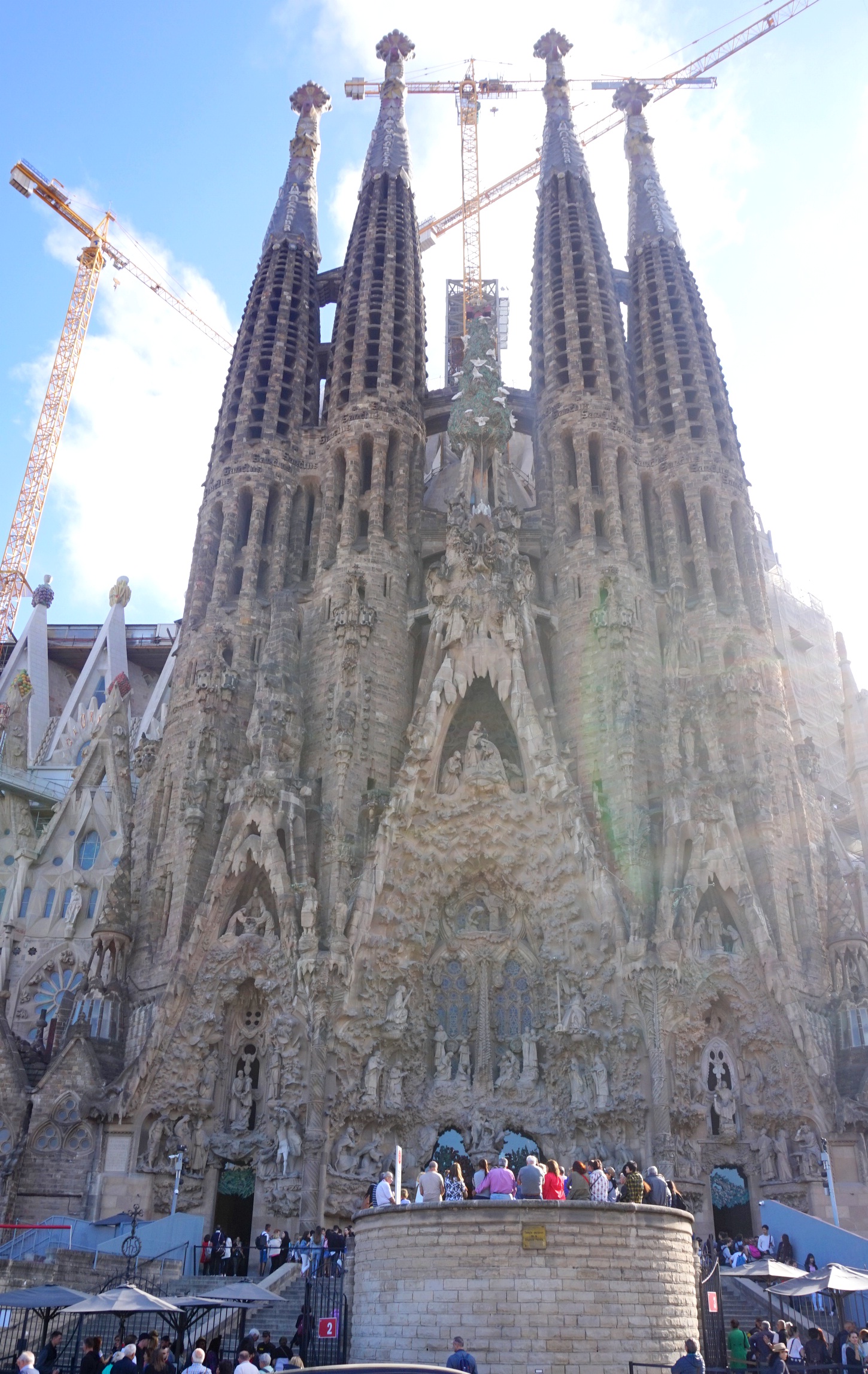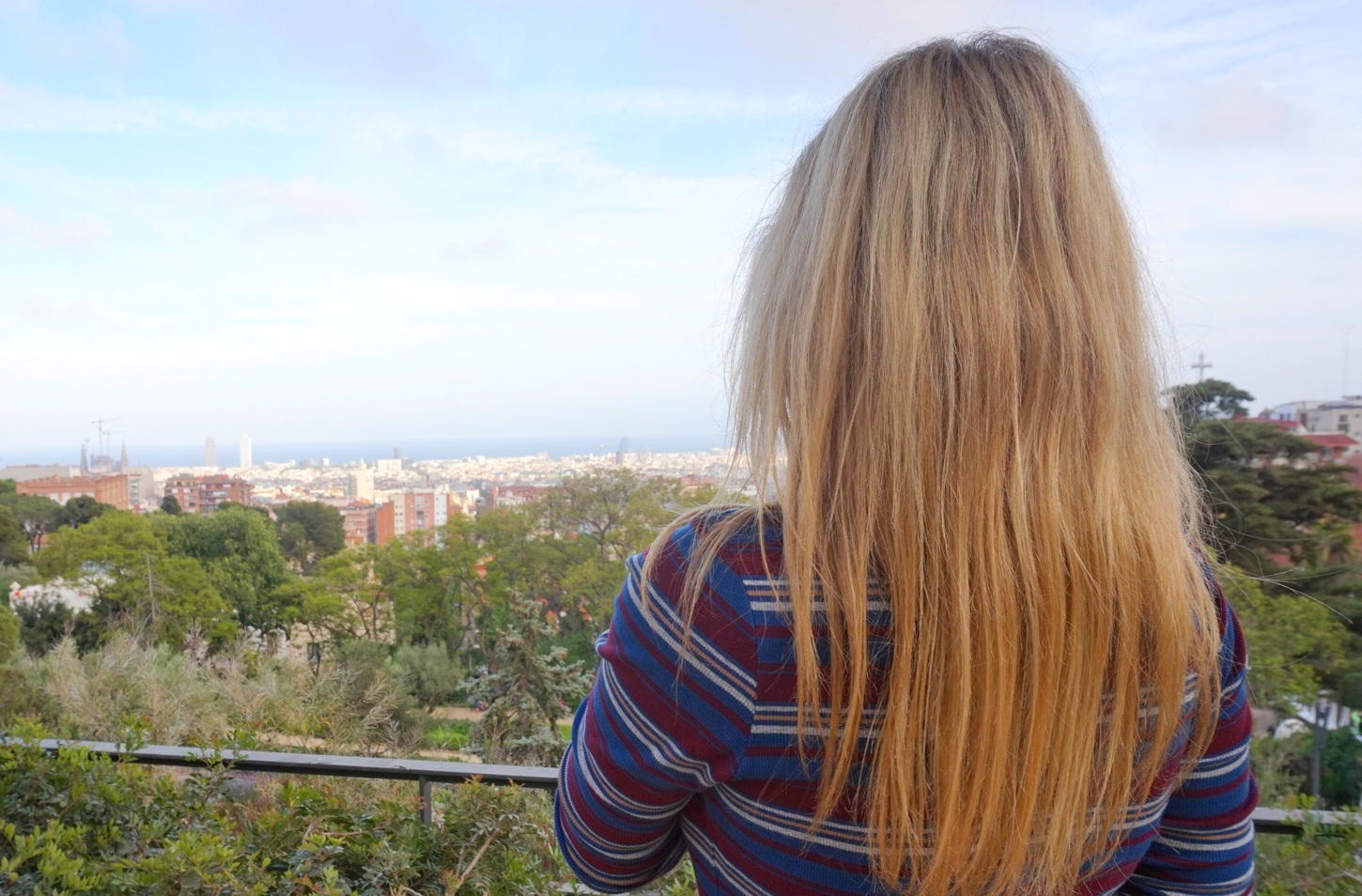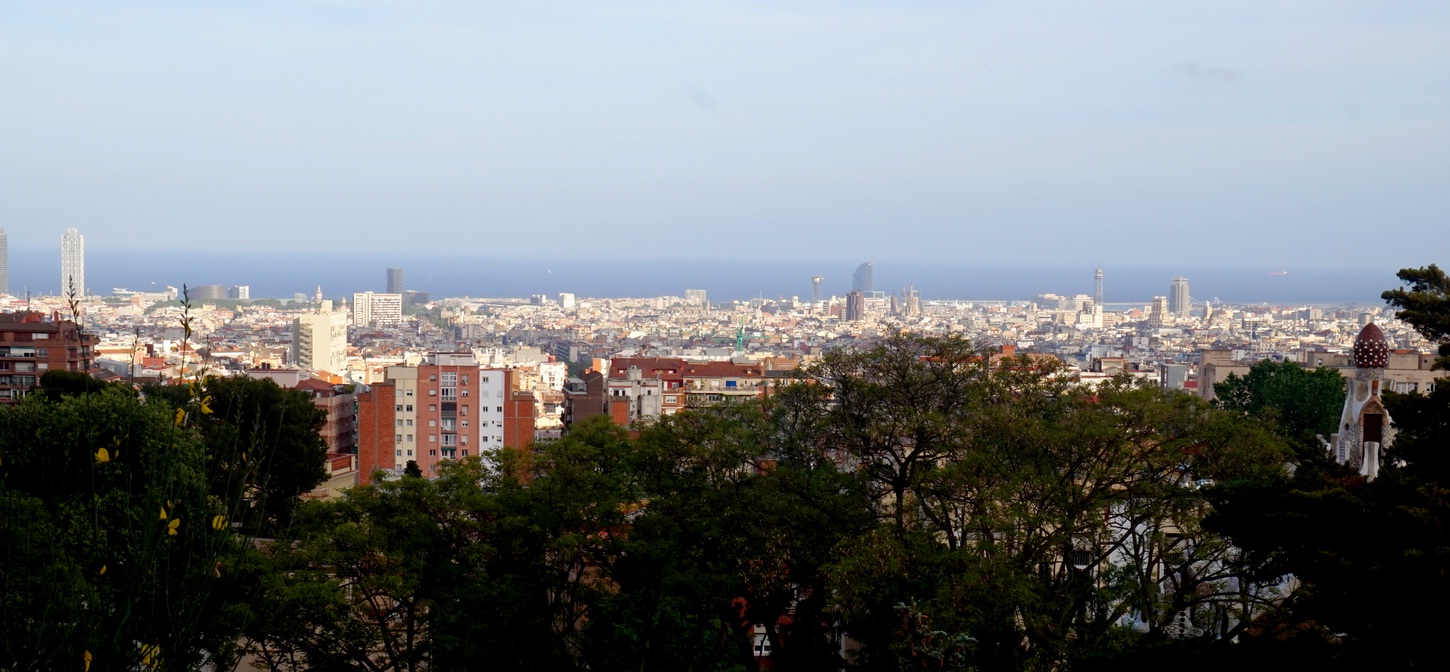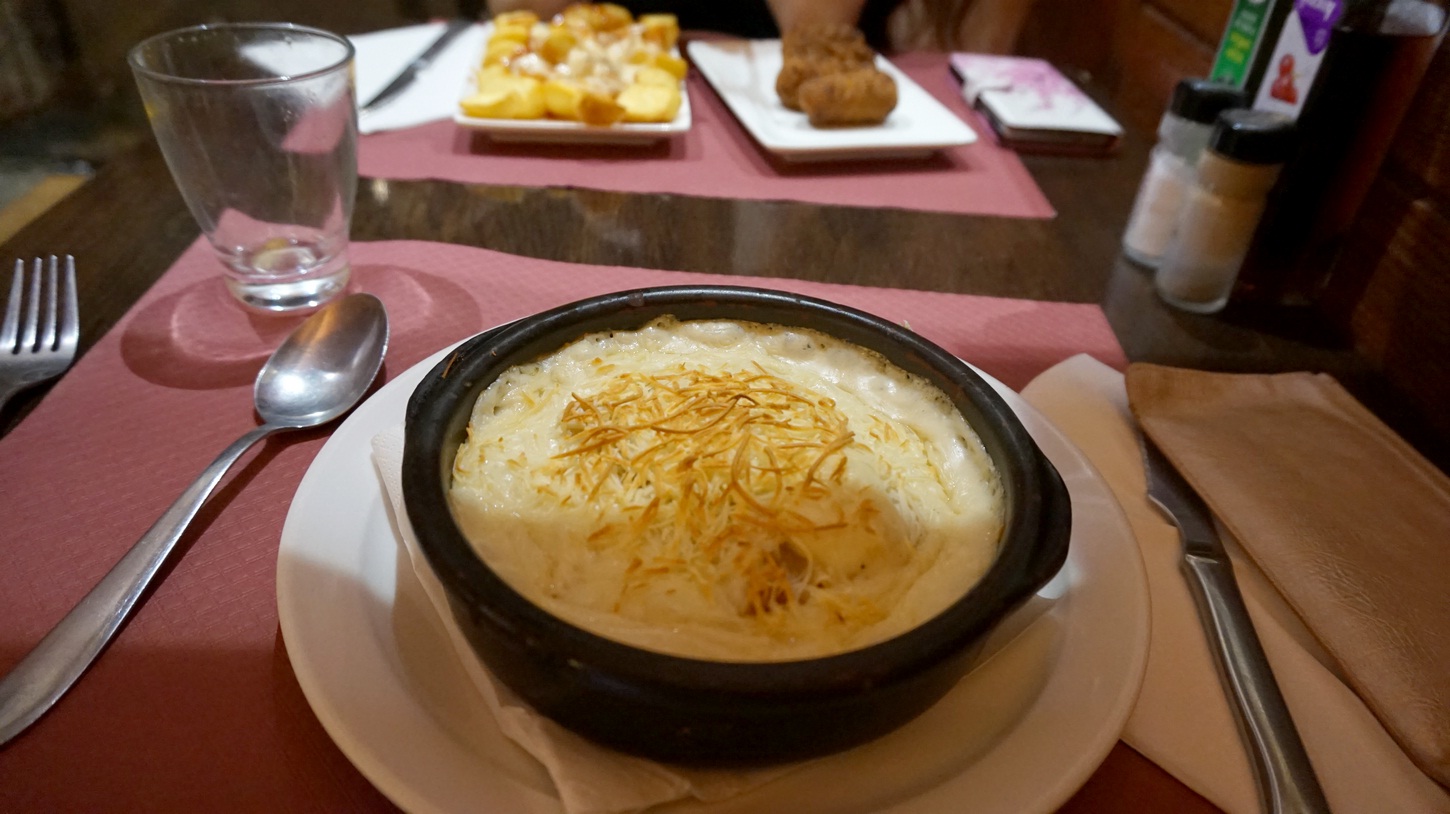 What have you visited in Barcelona or would you like to do there? Soon, the post of day 3 and 4 will be on my blog!
Thanks for reading! x
Wat hebben jullie bezocht in Barcelona of zouden jullie er graag willen doen? Binnenkort komt de post van dag 3 en 4 on my blog!
Bedankt voor het lezen! x
The outfit post of the second day: Outfit – Sol