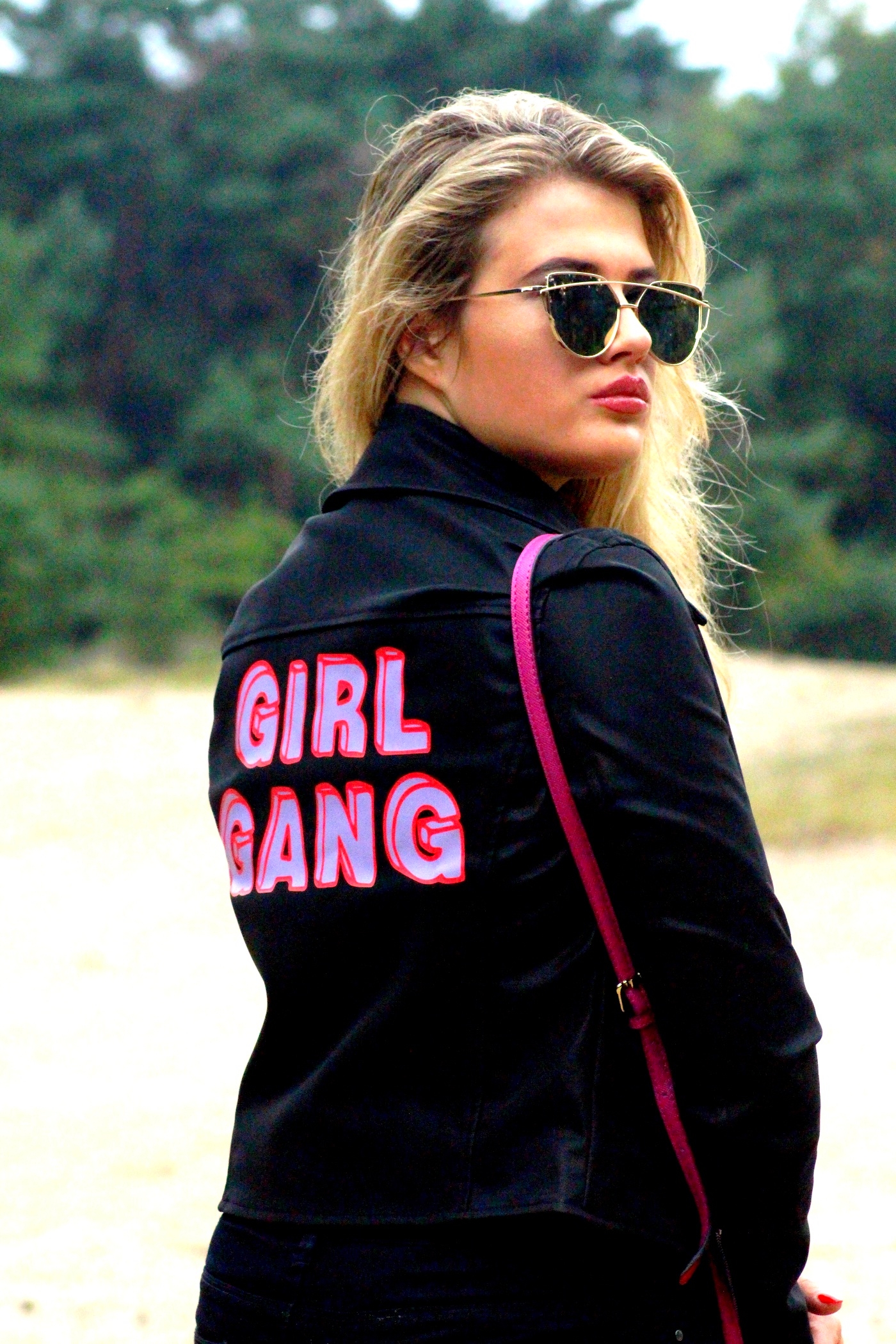 Hi everyone! My last outfit post has been a while again, so I am curious what you think of it. This jacket is in my opinion a nice musthave which I scored a while ago at Boohoo! The neon pink gives an extra fun touch to an all black outfit. I added my pink mini bag and pink sunglasses as well. I think the outfit is also nice during autumn. 
Last week, My great friend Anne-Sophie and I went to the Drunense dunes. We chose for one of the shortest routes (around 4,5 km), but it still took quite some time. Luckily, it didn't start to rain. We shootted this outfit there. I also turned 21 last week and graduated almost a year ago from IBS. Time flies!
Hallo allemaal! Mijn vorige outfit post is alweer even geleden dus ben ik benieuwd wat jullie er van vinden. Dit jasje vind ik een ontzettend leuke musthave die ik een tijd geleden heb gescoord bij Boohoo! Het neon roze geeft een leuke extra touch aan een all black outfit. Ook heb ik er mijn mini roze tasje aan toege
voegd en mijn roze bril. Ik vind de outfit ook leuk voor de herfst.
Afgelopen week zijn mijn goede vriendin Anne-Sophie en ik een dagje naar de Drunense duinen geweest. We kozen een van de kortste routes (zo'n 4,5 km) maar deden er nog vrij lang over. Gelukkig bleef het nog wel droog. Daar hebben we deze outfit gefotografeerd. Vorige week ben ik ook 21 geworden en bovendien ben ik inmiddels ook alweer bijna een jaar afgestudeerd van IBS. De tijd vliegt!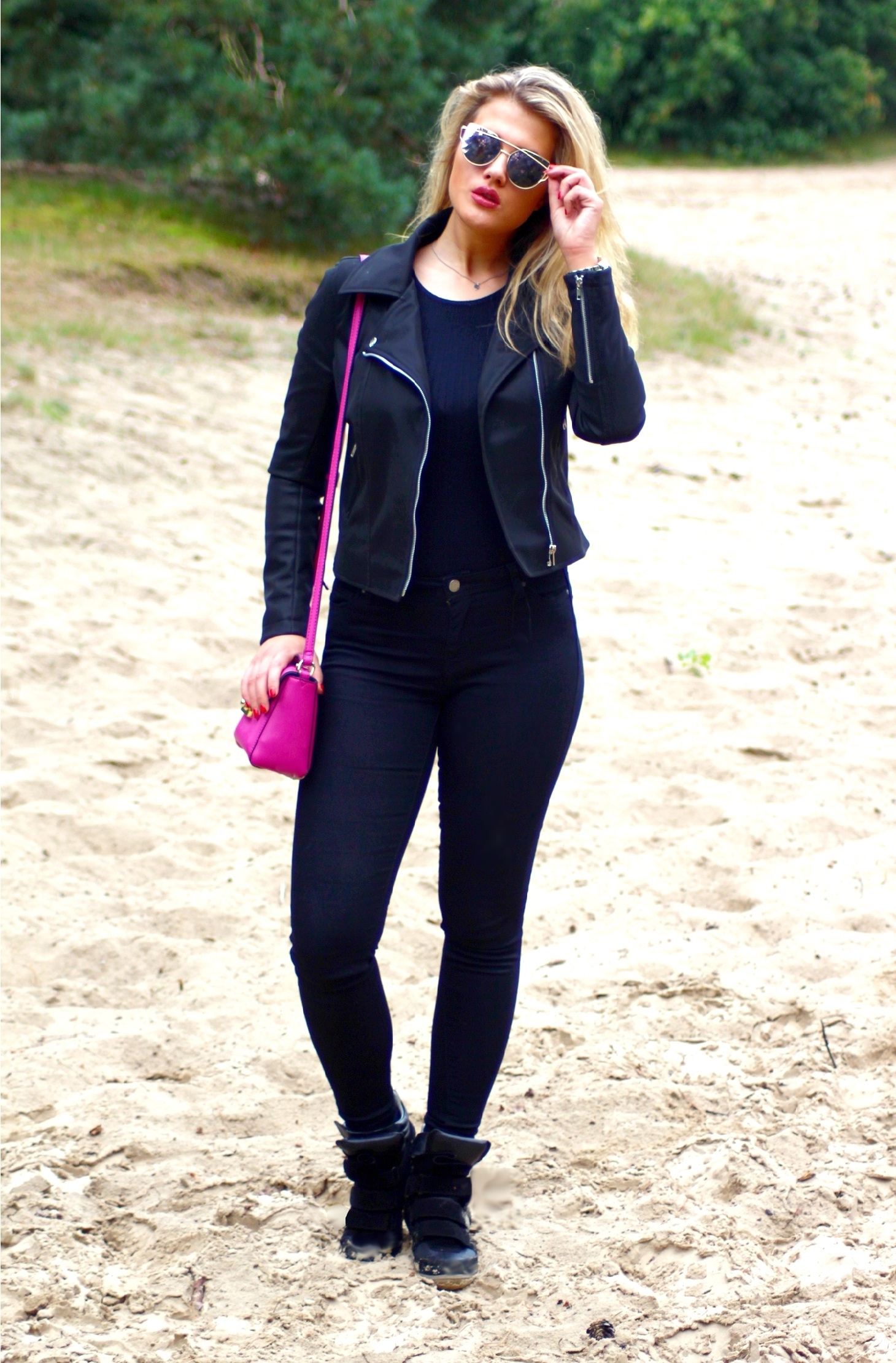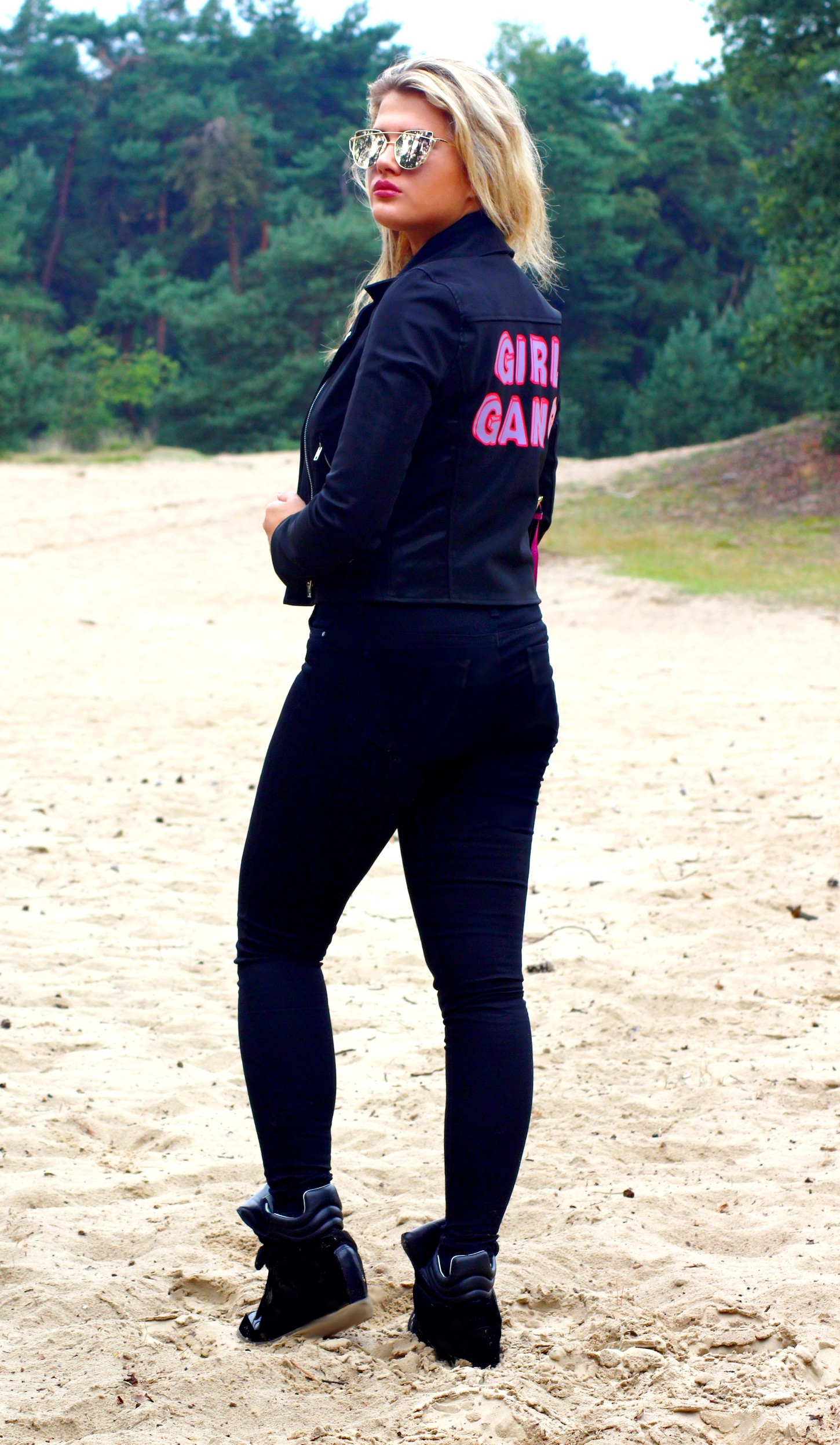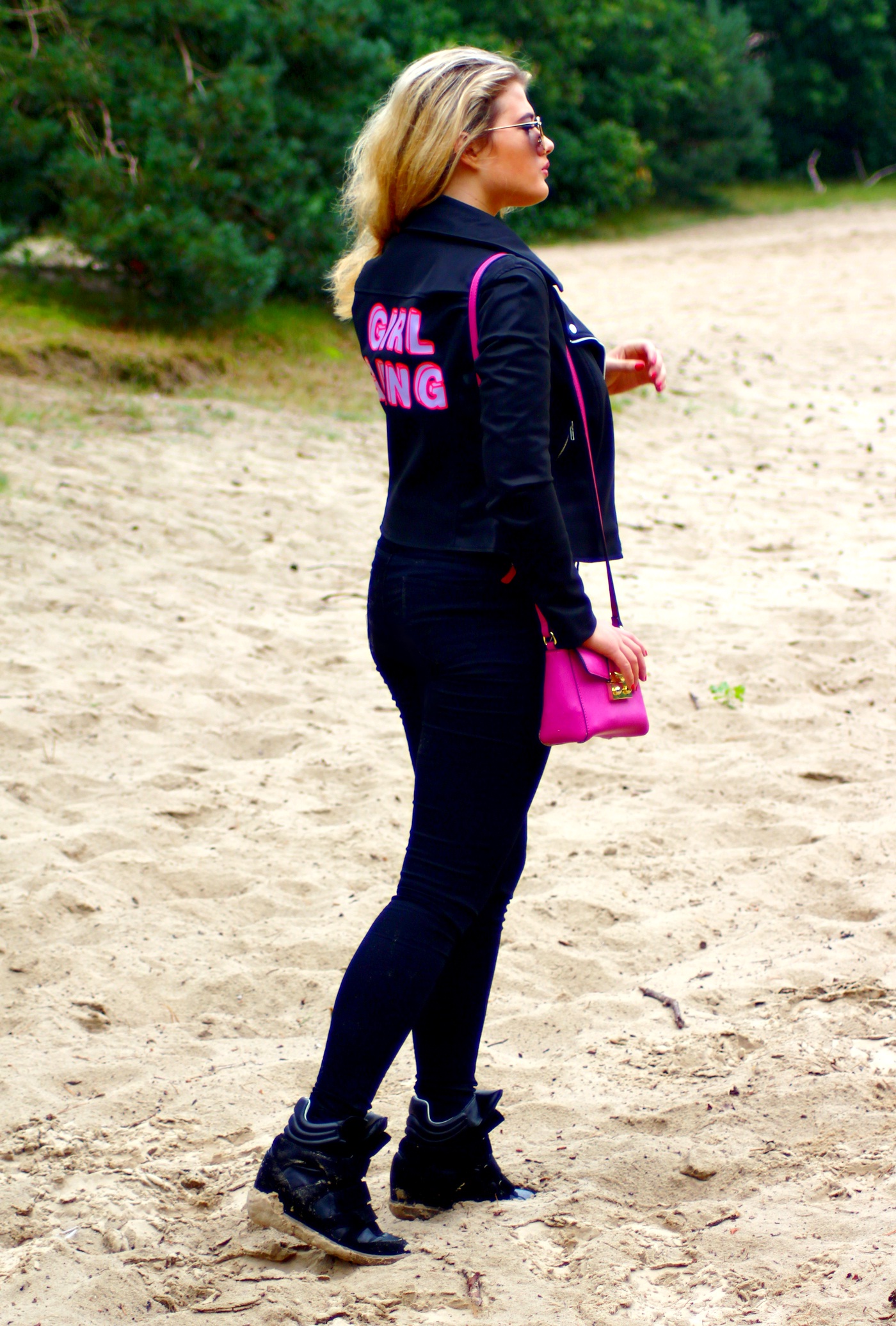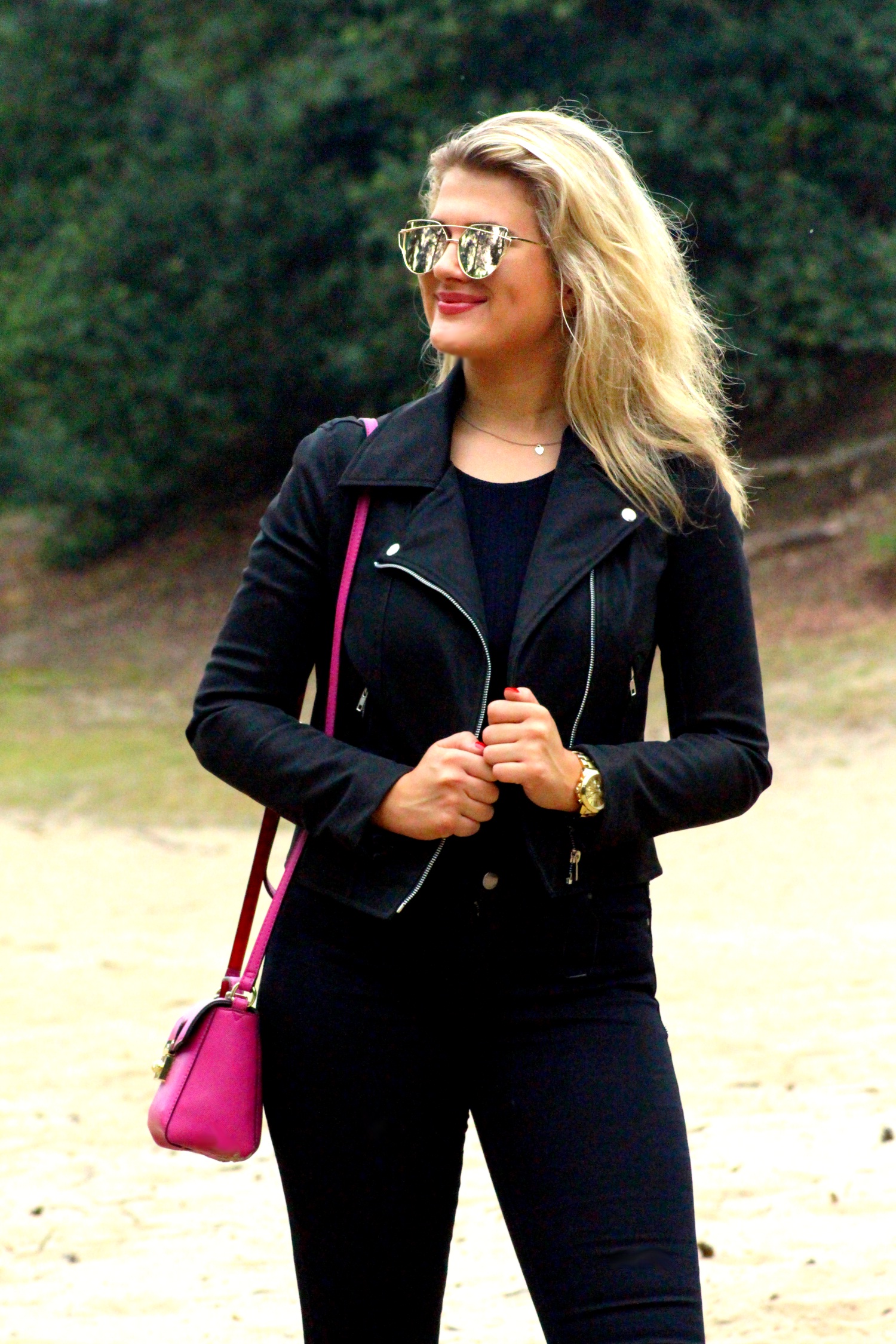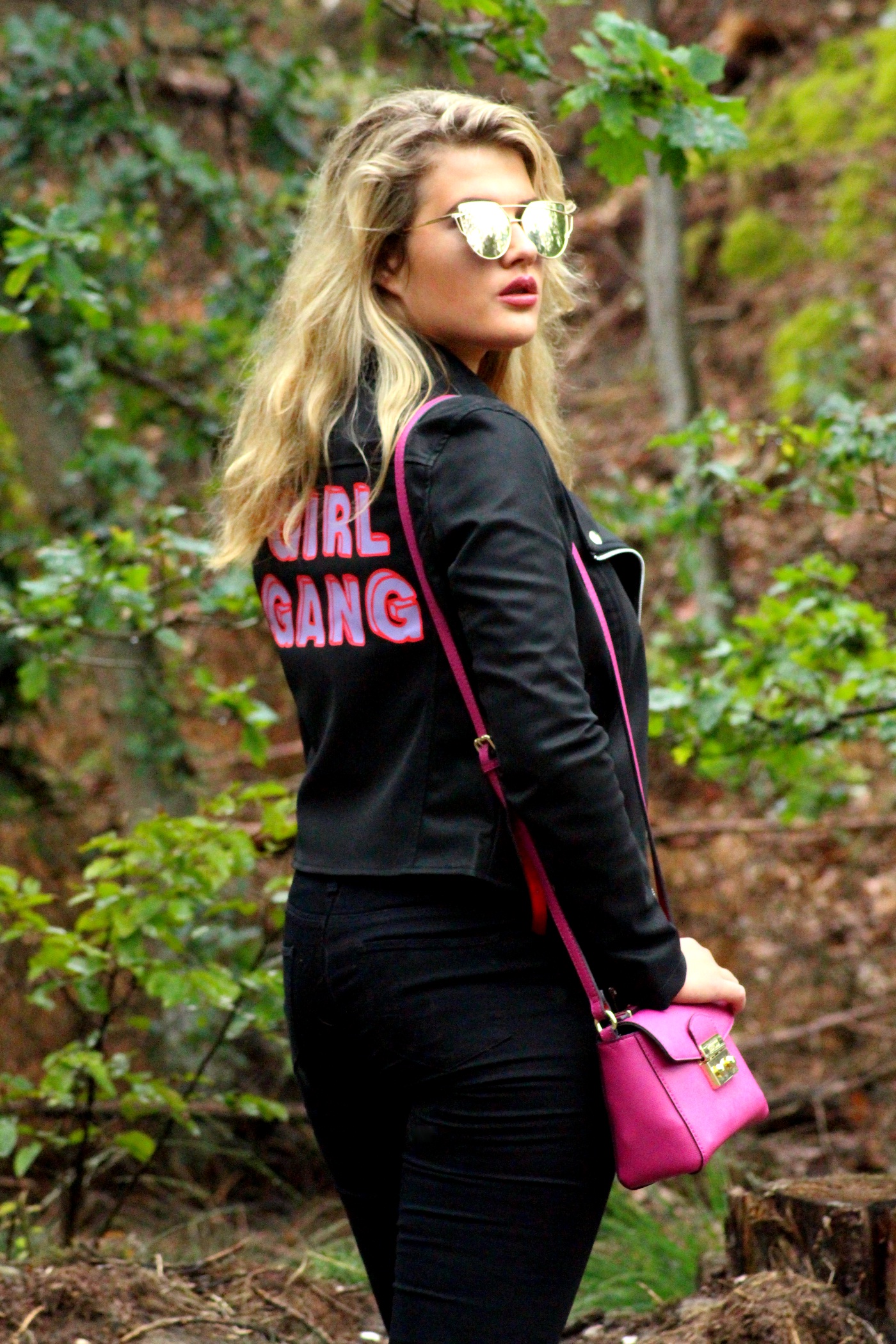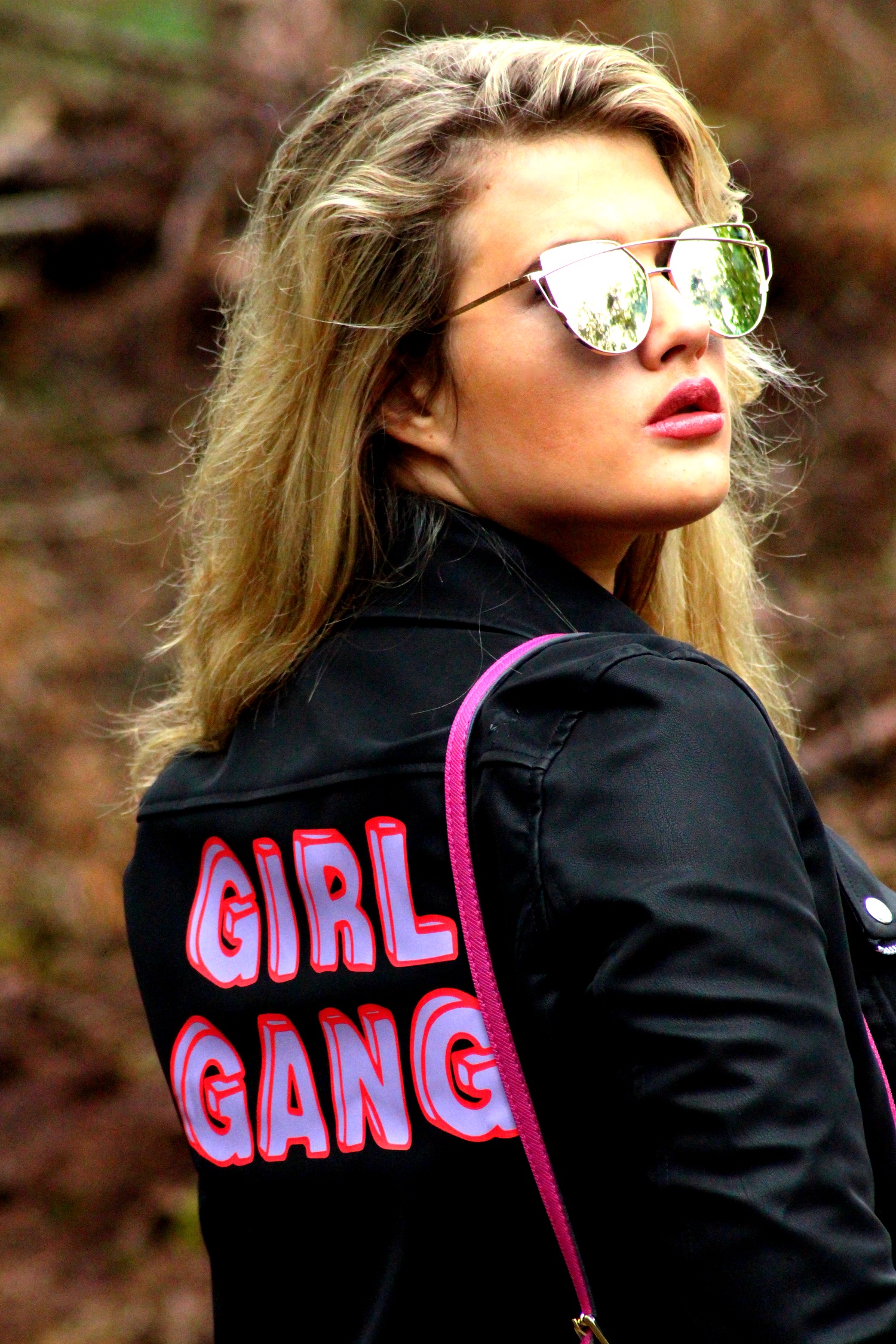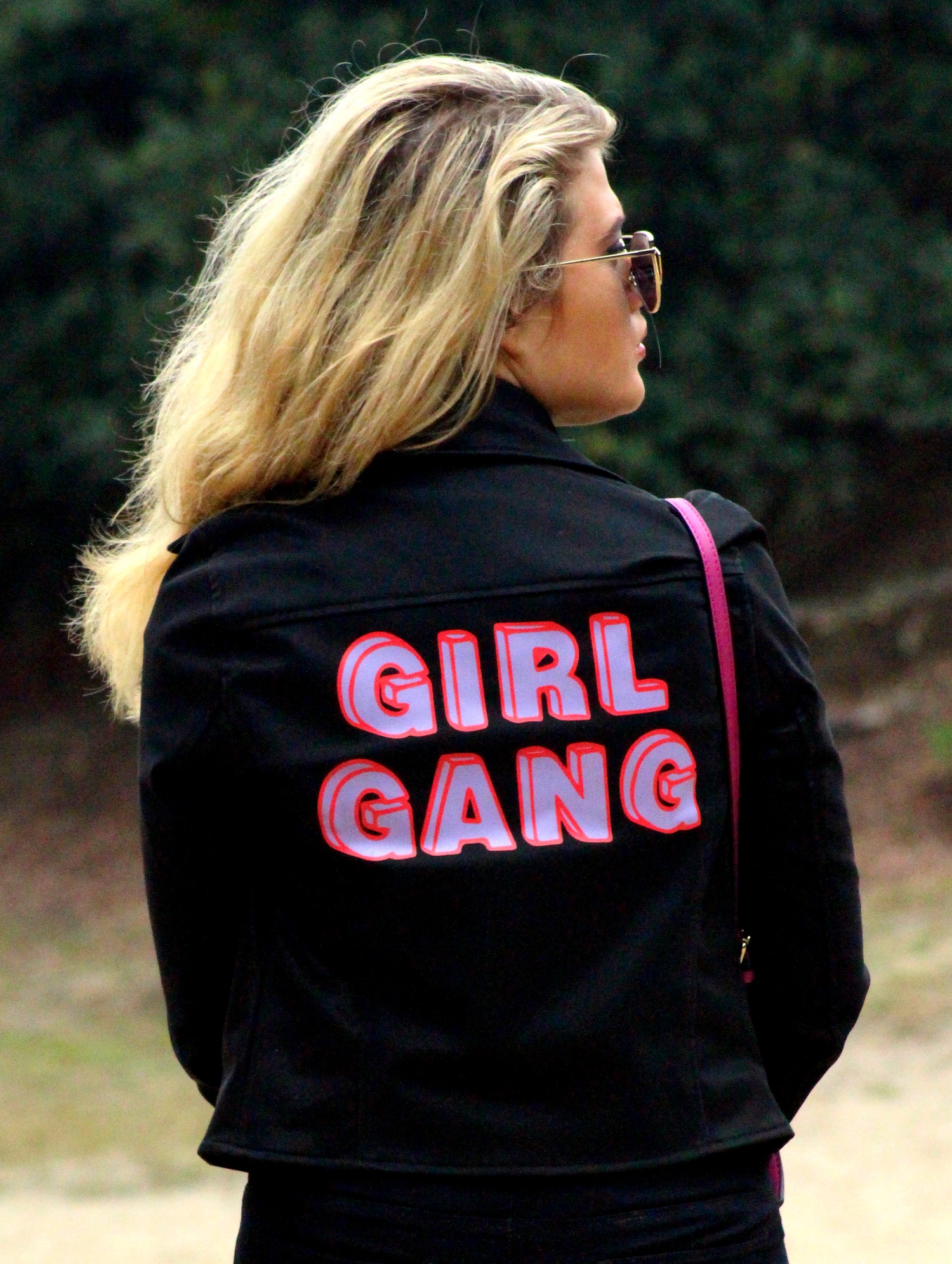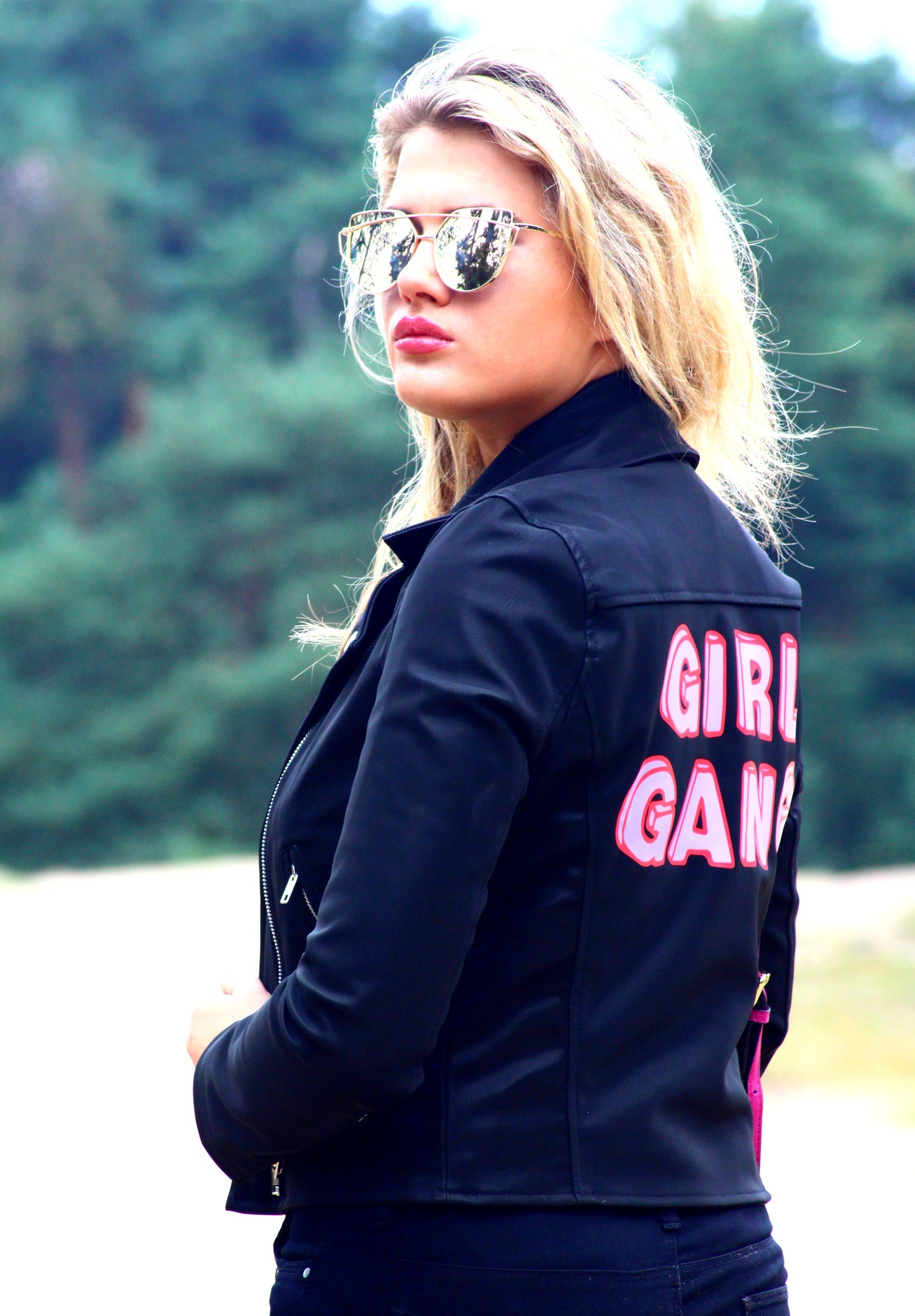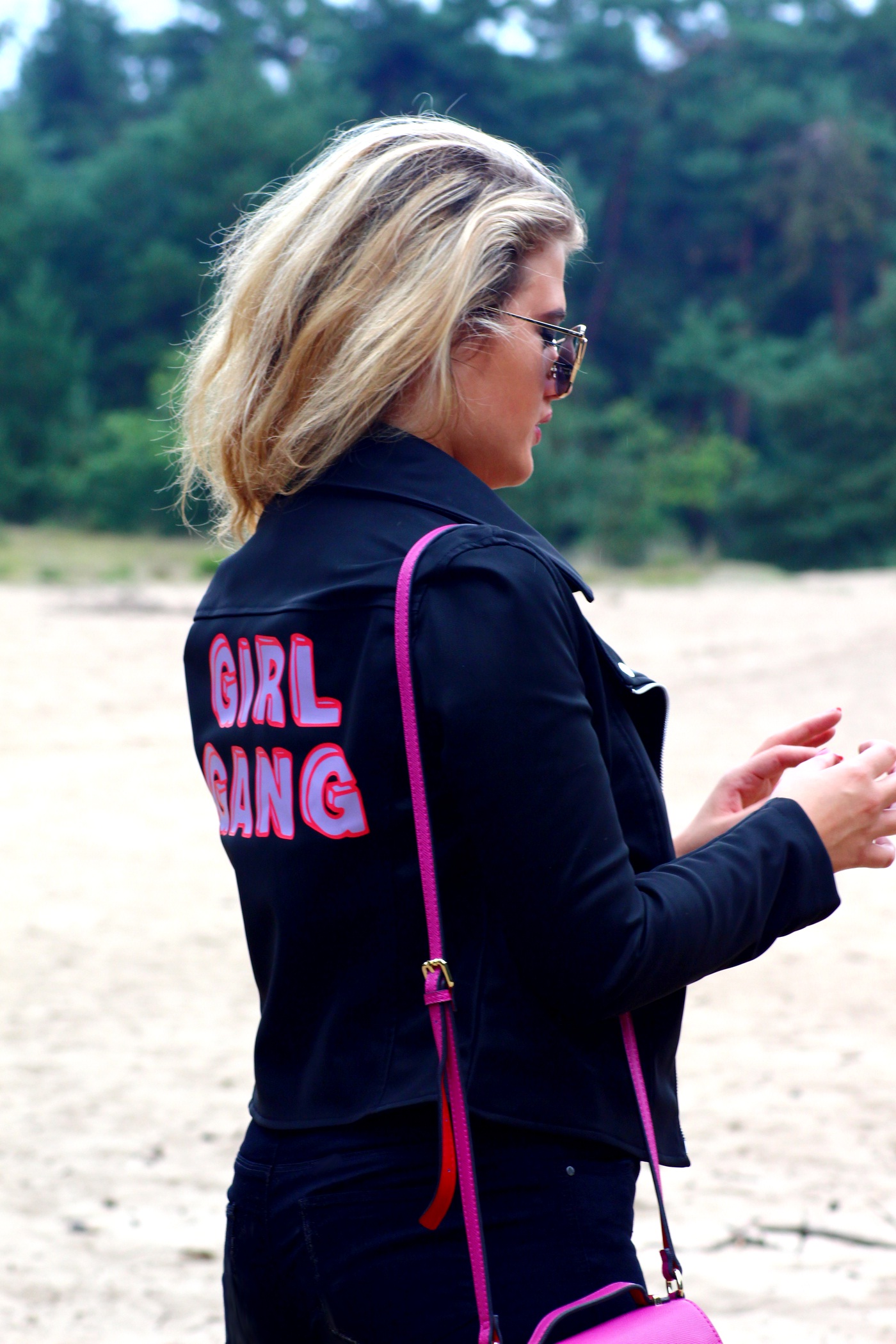 Outfit details


Girl Gang biker jacket: Boohoo
Sunglasses: Ebay
Black wedge inspired sneakers: Diordie
Pink Aria mini bag: Guess (via Zalando)
Black ribbed bodysuit: Boohoo
Watch: Michael Kors
Black mid waist skinny jeans: Primark