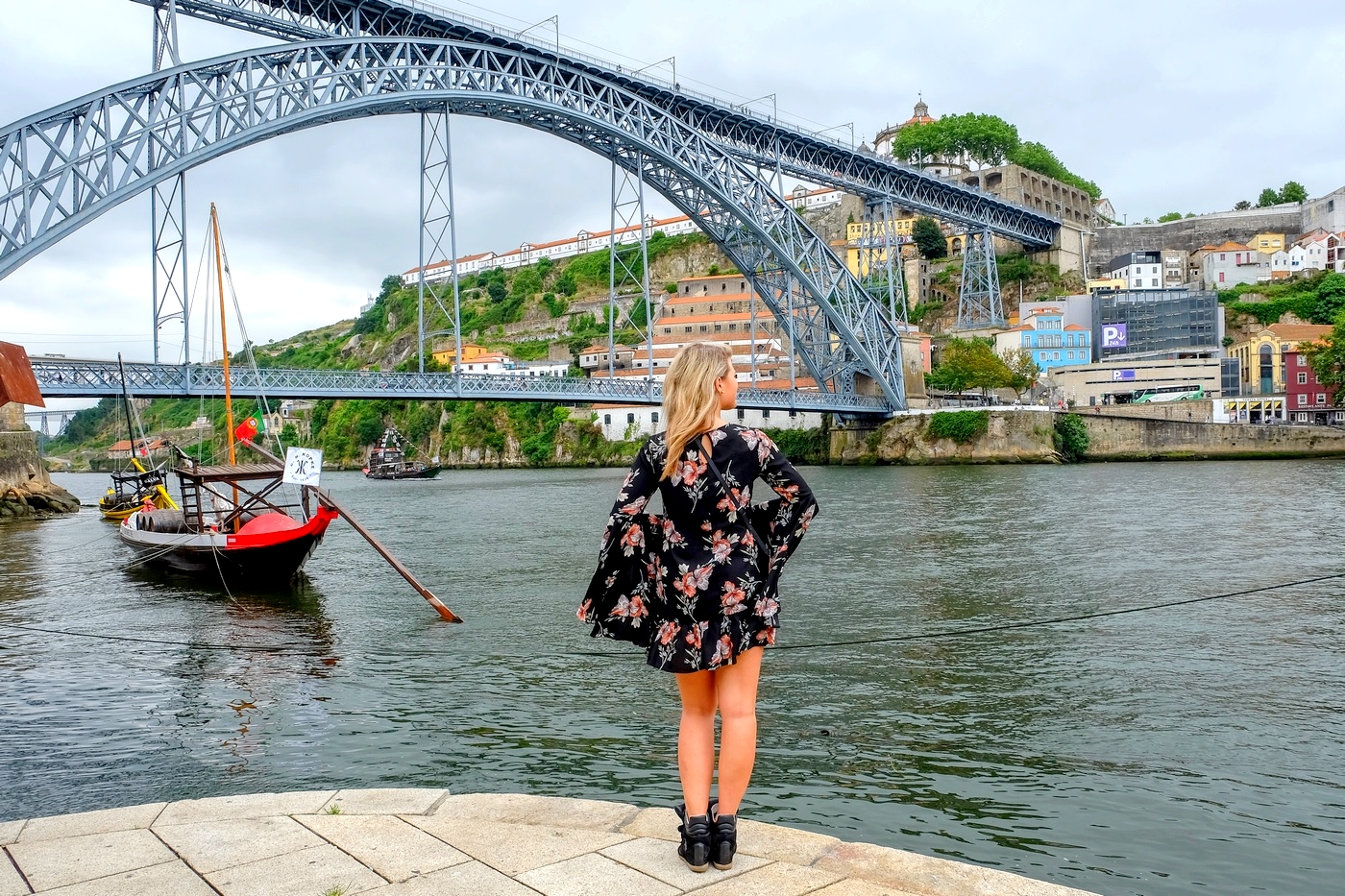 One of the reasons that I travel alone is due to my great wanderlust. Moreover, an extra reason is that if I do not manage to get friends / travel companions on a trip, I will still go alone. Anyways, I really like being on my own as well. I like traveling because it gives me a lot of new, special and fun memories and because it is something completely different than my everyday life.That cappuccino on that terrace in the sun at a beautiful location or with beautiful views, looking back on the nice pictures I've made and many new experiences I've gained and often the new people I've met and talked with, give me a happy and satisfied feeling. I hope that sharing my experience may also help others consider that solo journey.
Porto was a city that has been high on my travel list for a long time. I actually tried to plan as little as possible and to write down only a few things that I would like to see so that I would not have a tight schedule when traveling. I already met kind girls at the gate and had a chat. Together with the girls from the gate I took the metro after we arrived. I got off at the Trindade stop to walk towards my beautiful hostel.
Een van de redenen dat ik alleen op reis ga is door mijn grote reislust. Bovendien is een extra reden dat als ik het niet voor elkaar krijg om vrienden/reisgenootjes mee te krijgen op reis, ik alsnog gewoon alleen ga. Ik vind alleen zijn bovendien heerlijk. Ik reis graag, omdat het me ontzettend veel nieuwe, bijzondere en leuke herinneringen geeft en iets totaal anders is dan het dagelijkse leven. Die cappuccino op dat terras in de zon op een mooie locatie of met prachtig uitzicht. Terugkijkend op de leuke foto's die ik had gemaakt, vele nieuwe ervaringen die ik had opgedaan en vaak ook de nieuwe mensen die ik had leren kennen, geeft me telkens weer een gelukkig en voldaan gevoel. Ik hoop dat het delen van mijn ervaring anderen wellicht ook helpt om toch die solo reis te overwegen.
Porto was een stad die al lang en hoog op mijn reis wenslijst stond. Ik probeerde eigenlijk zo min mogelijk te plannen en slechts een aantal dingen te noteren die ik wel zou willen zien zodat ik geen strak schema zou hebben op reis. Bij de gate leerde ik al aardige meisjes kennen. Samen met de meisjes van de gate was ik na geland te zijn in Porto met de metro gegaan. Ik stapte uit bij halte Trindade om richting mijn mooie hostel te lopen.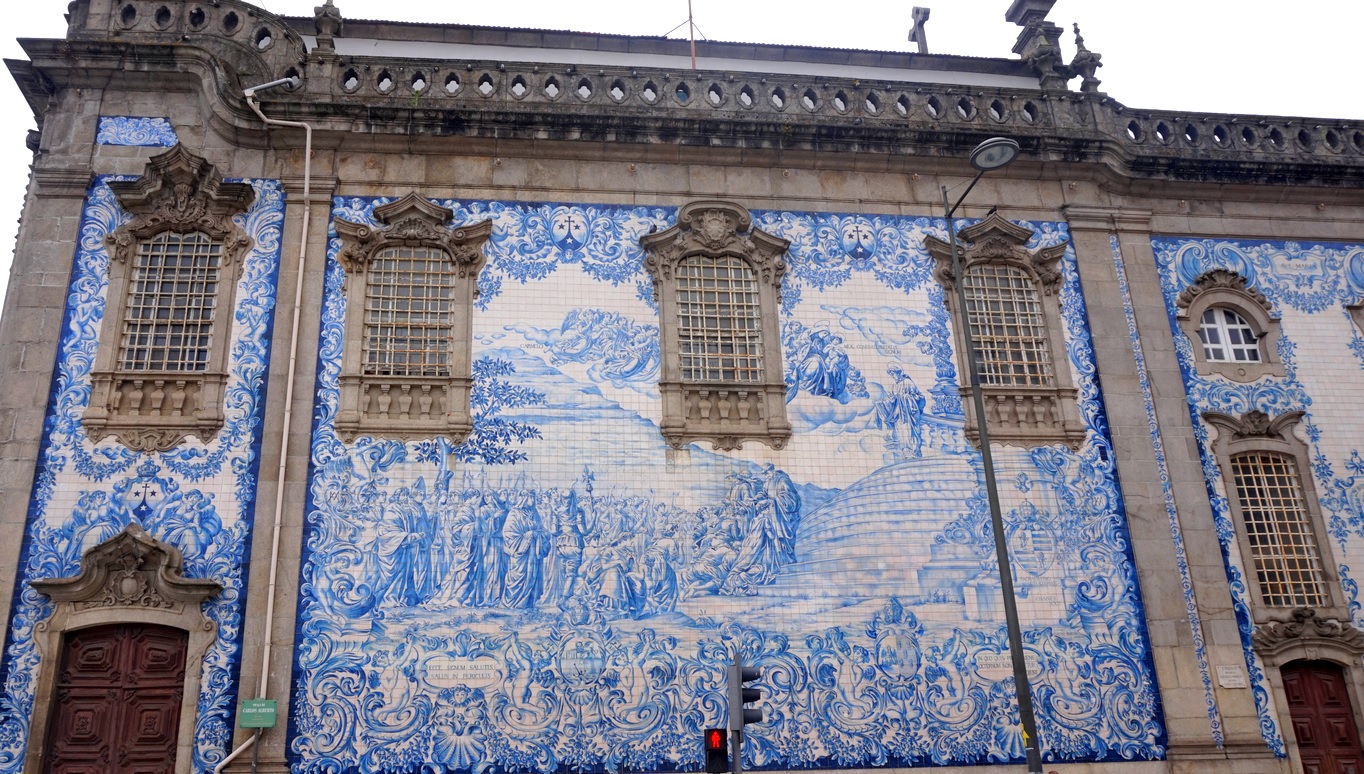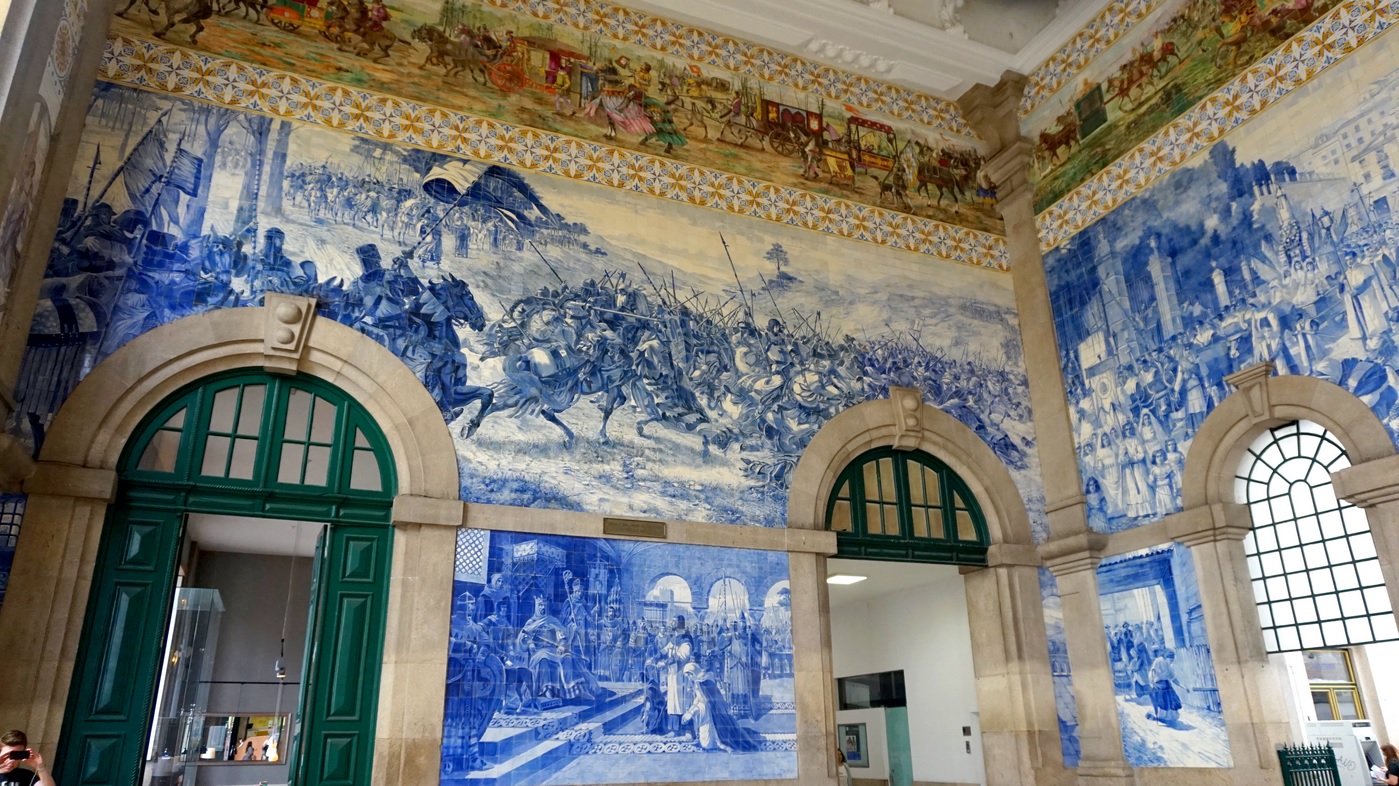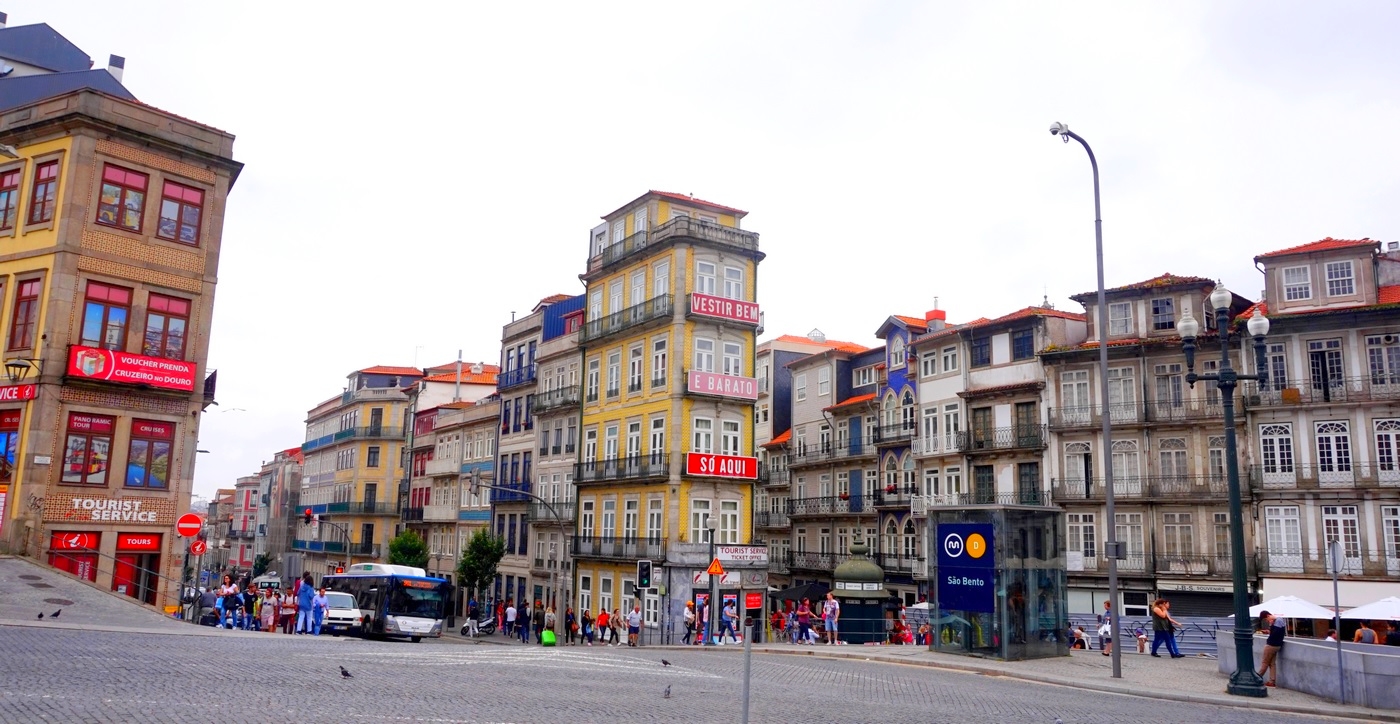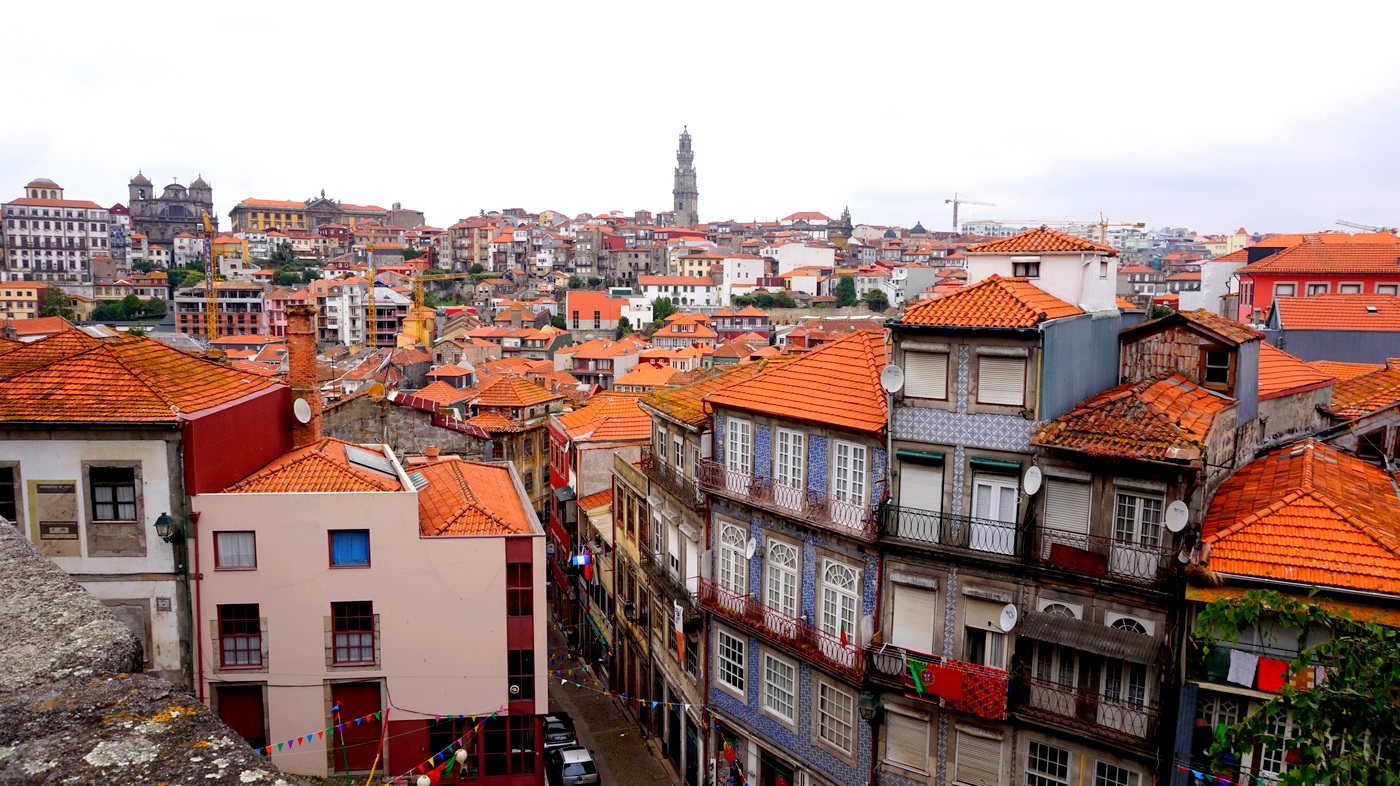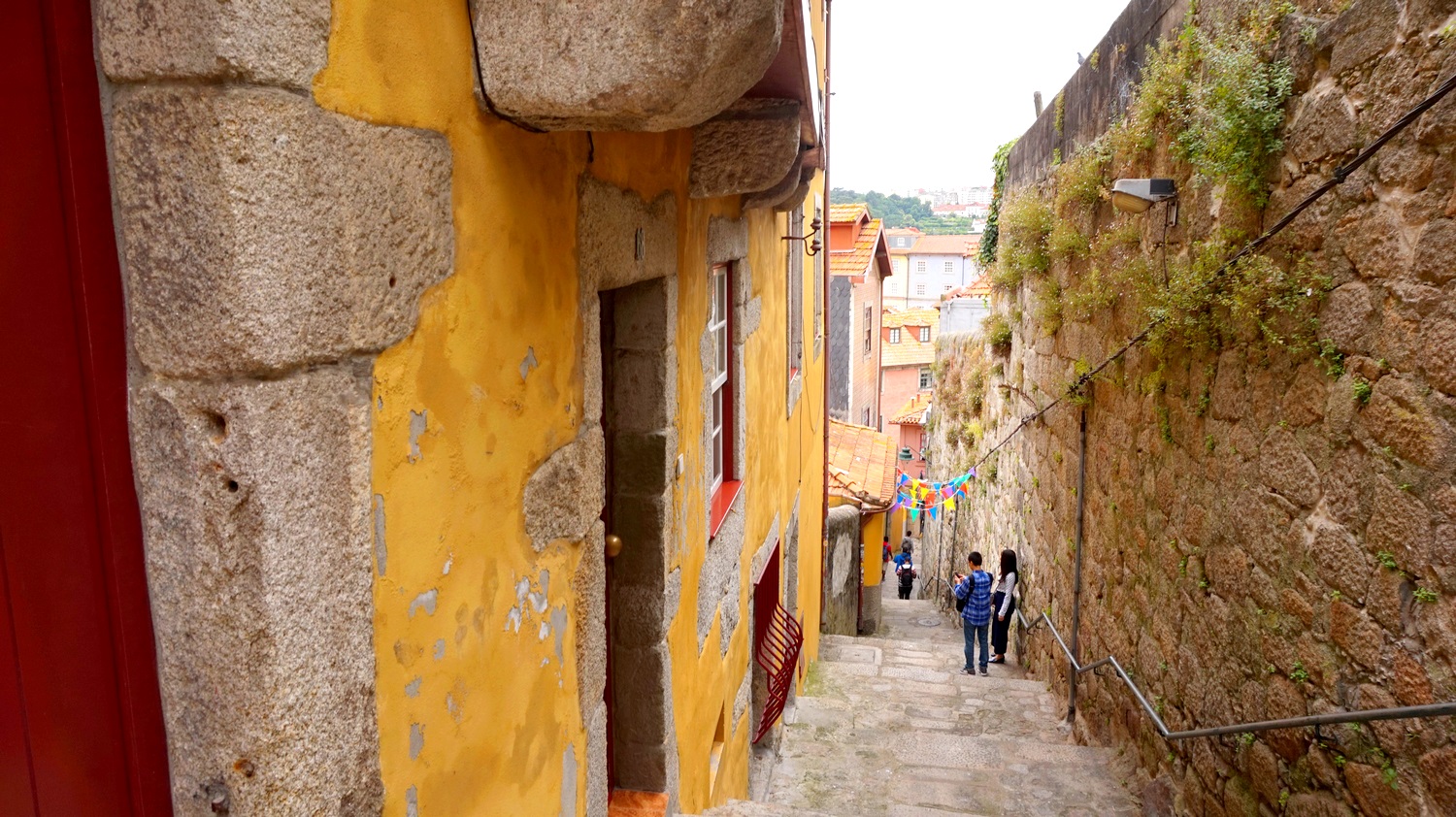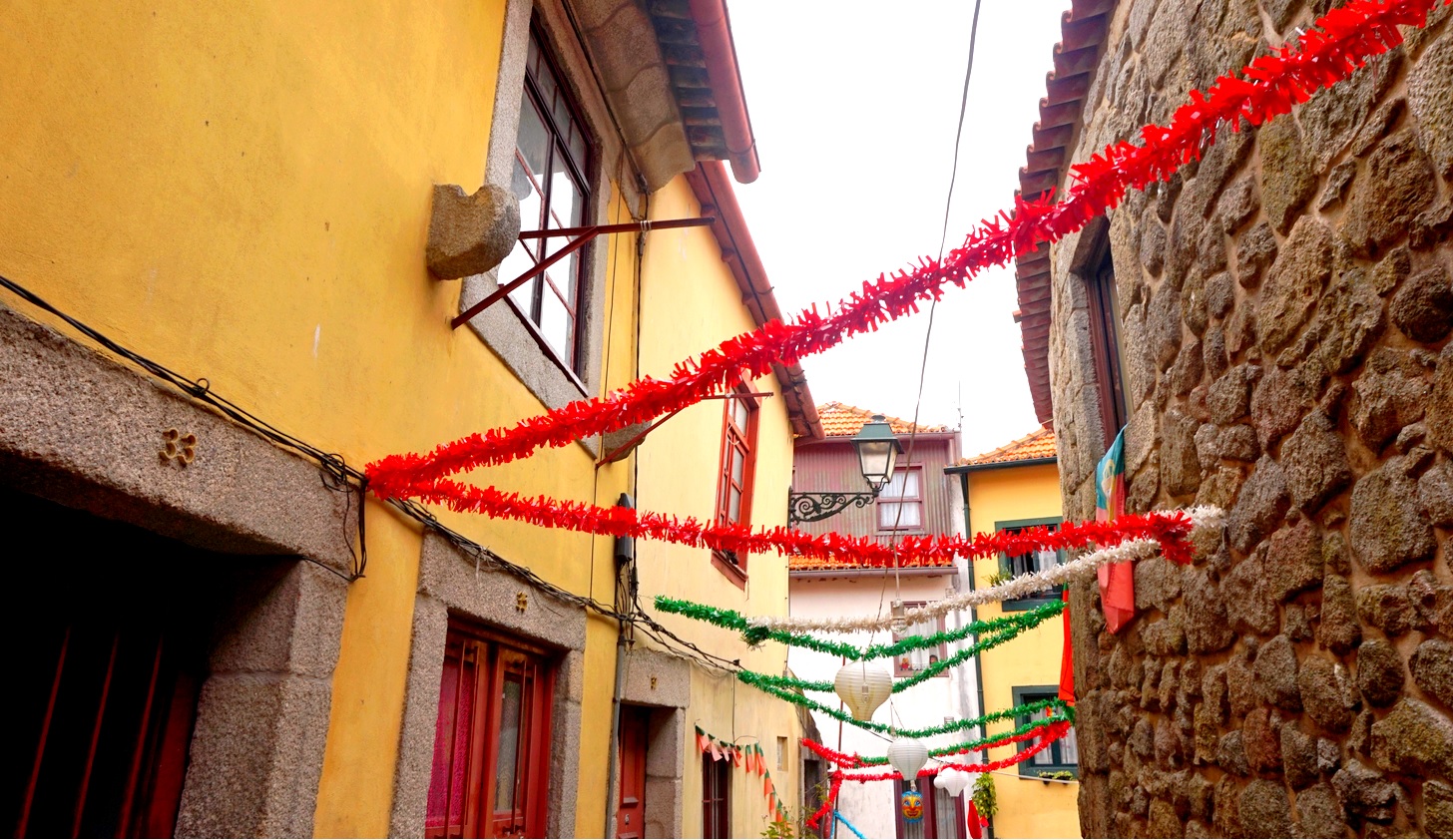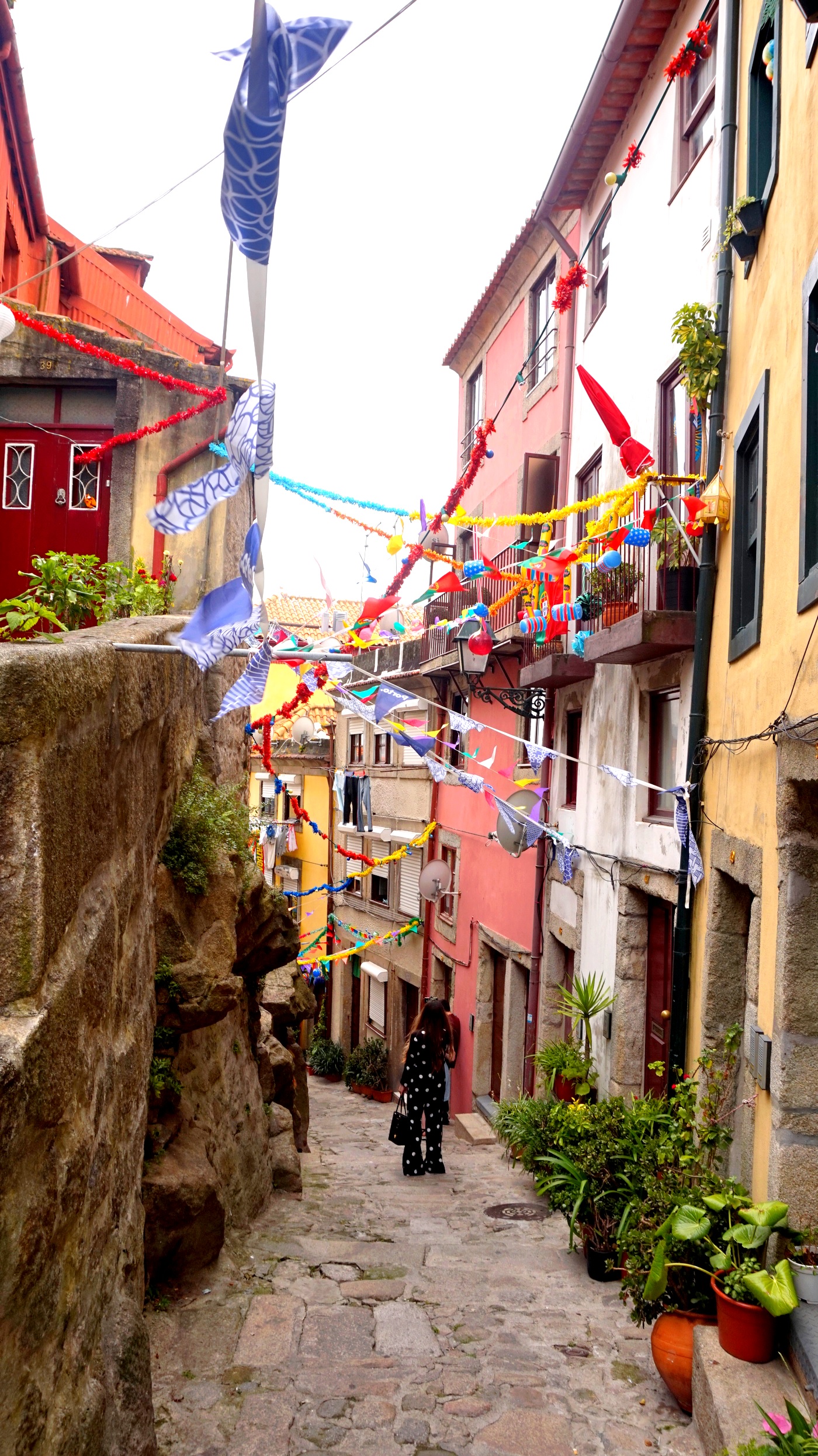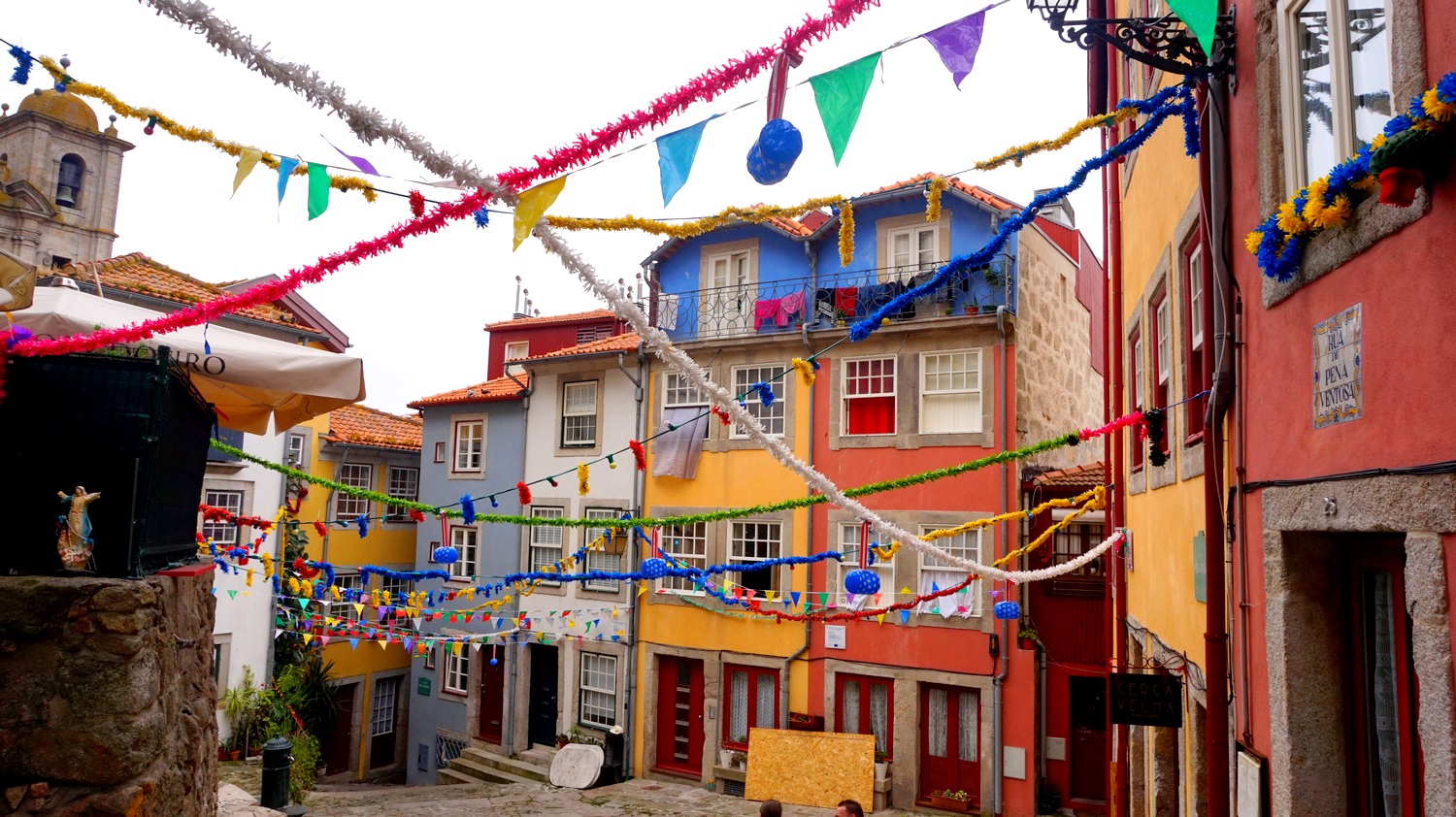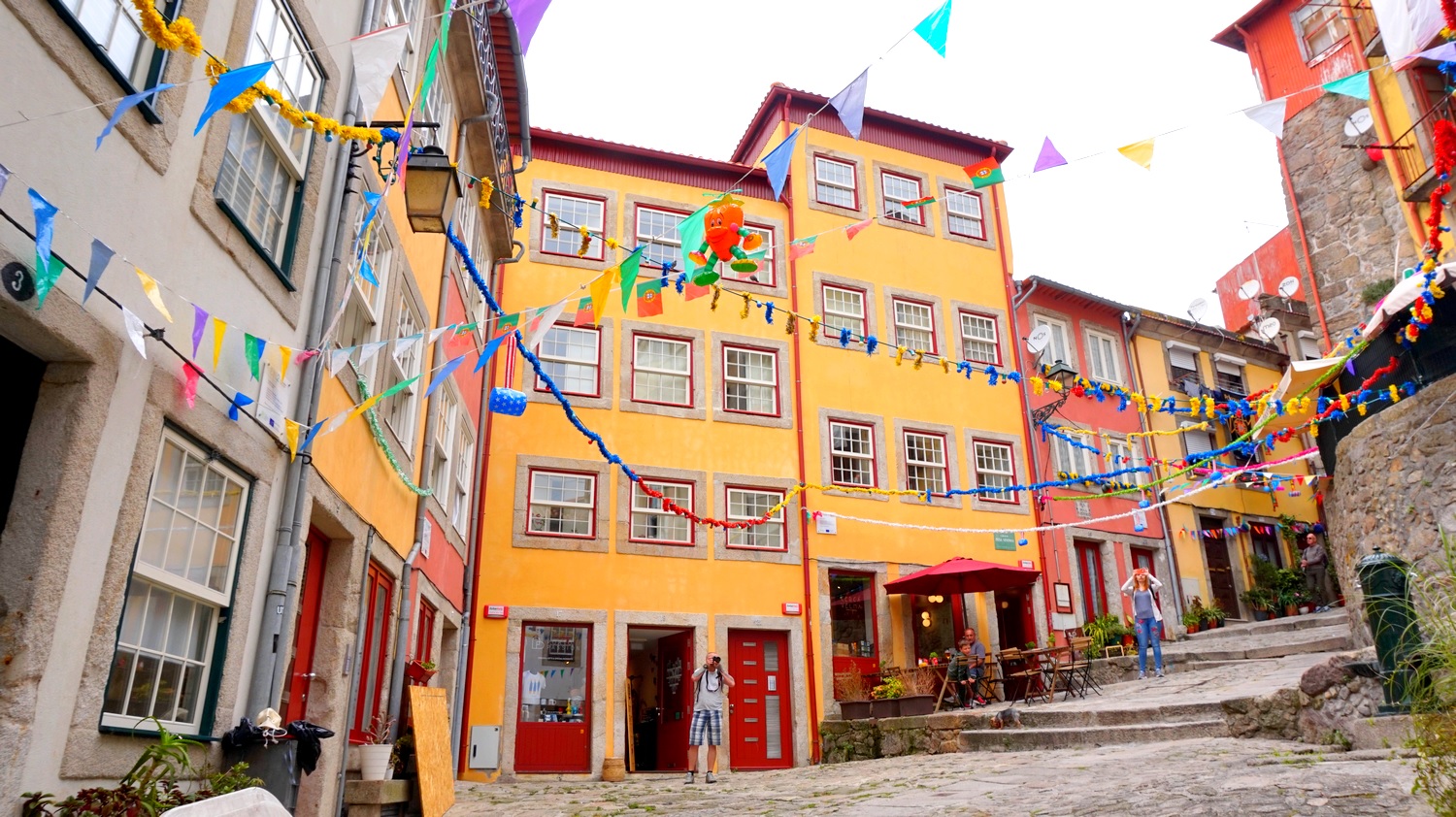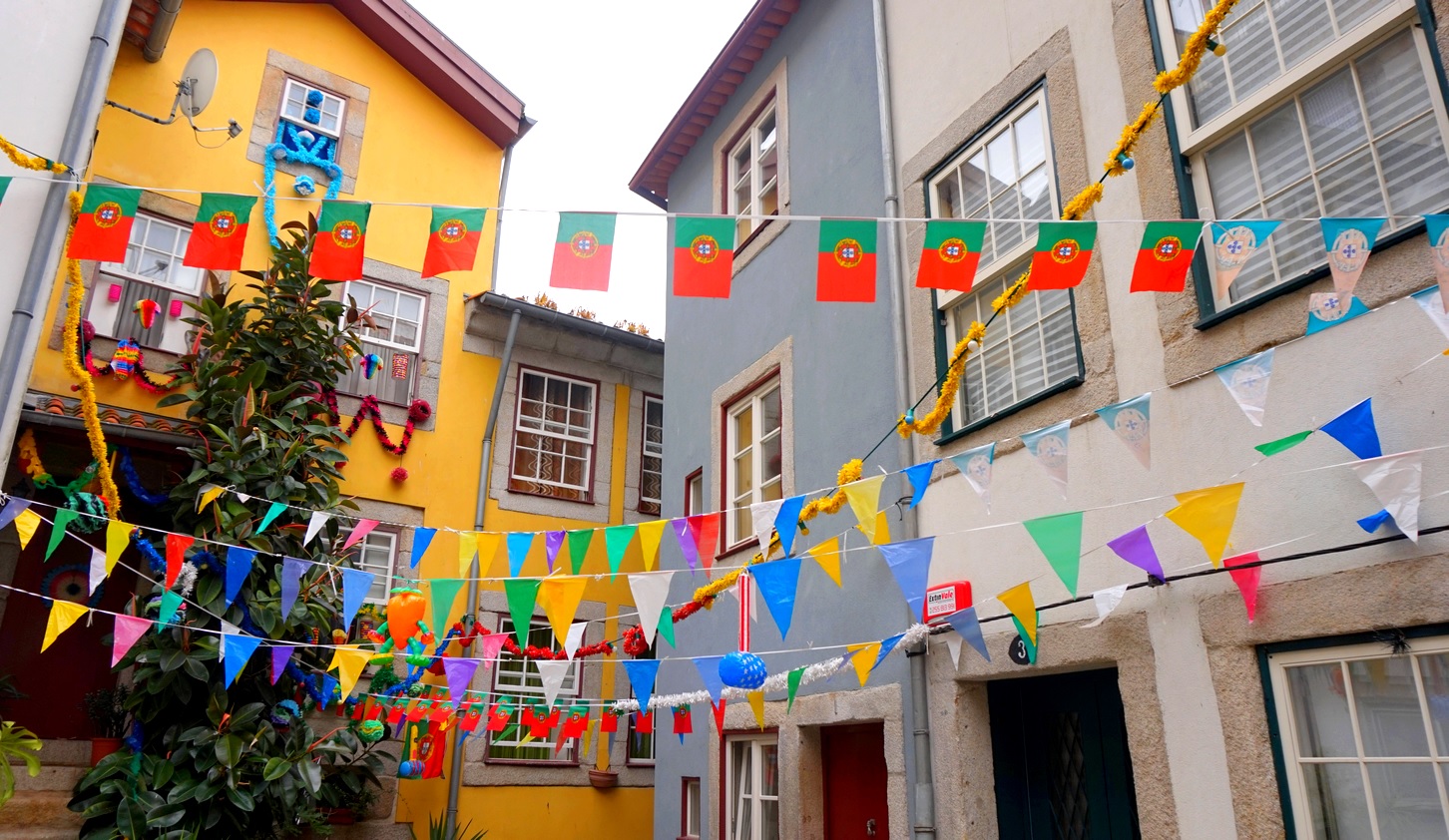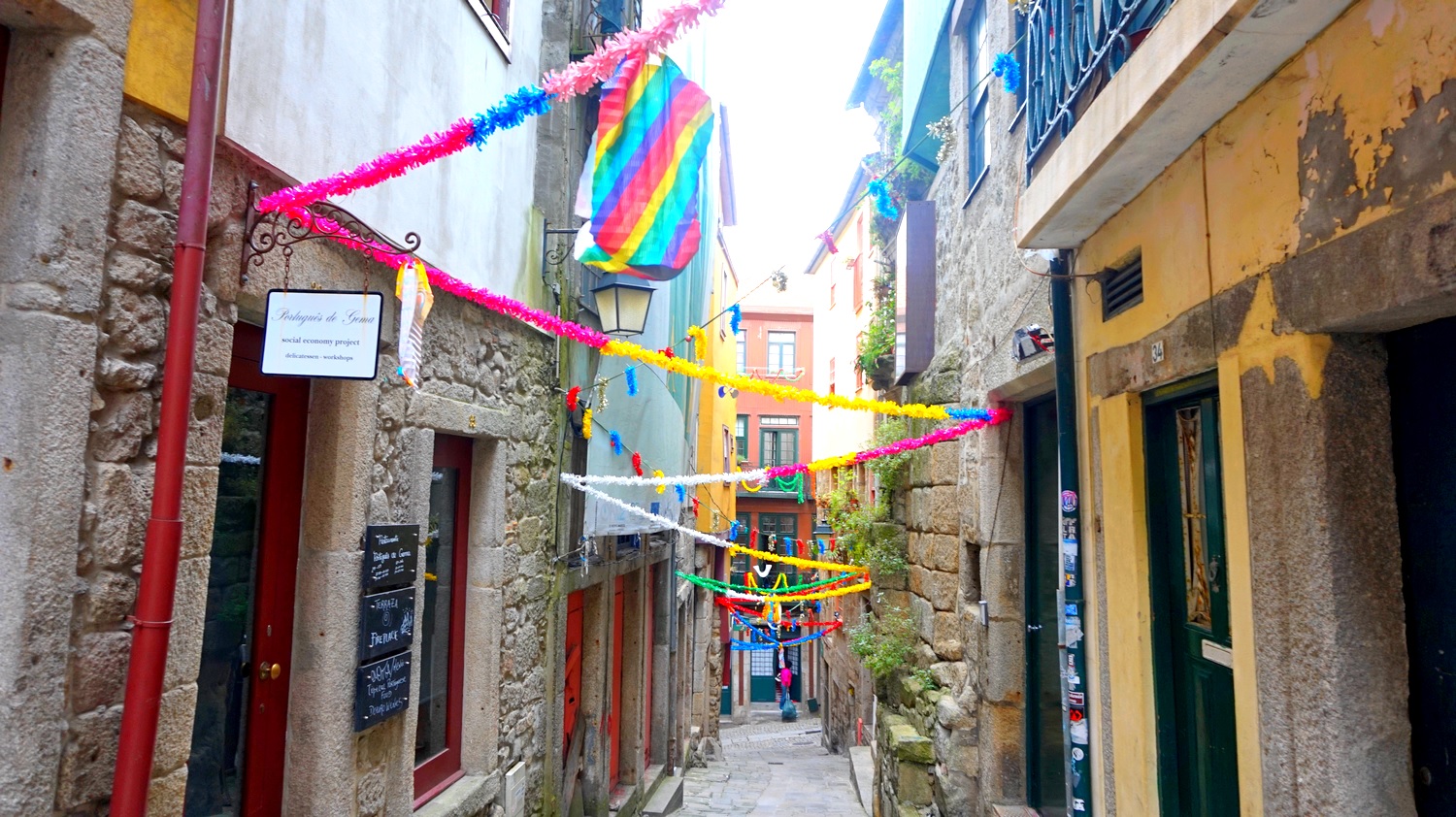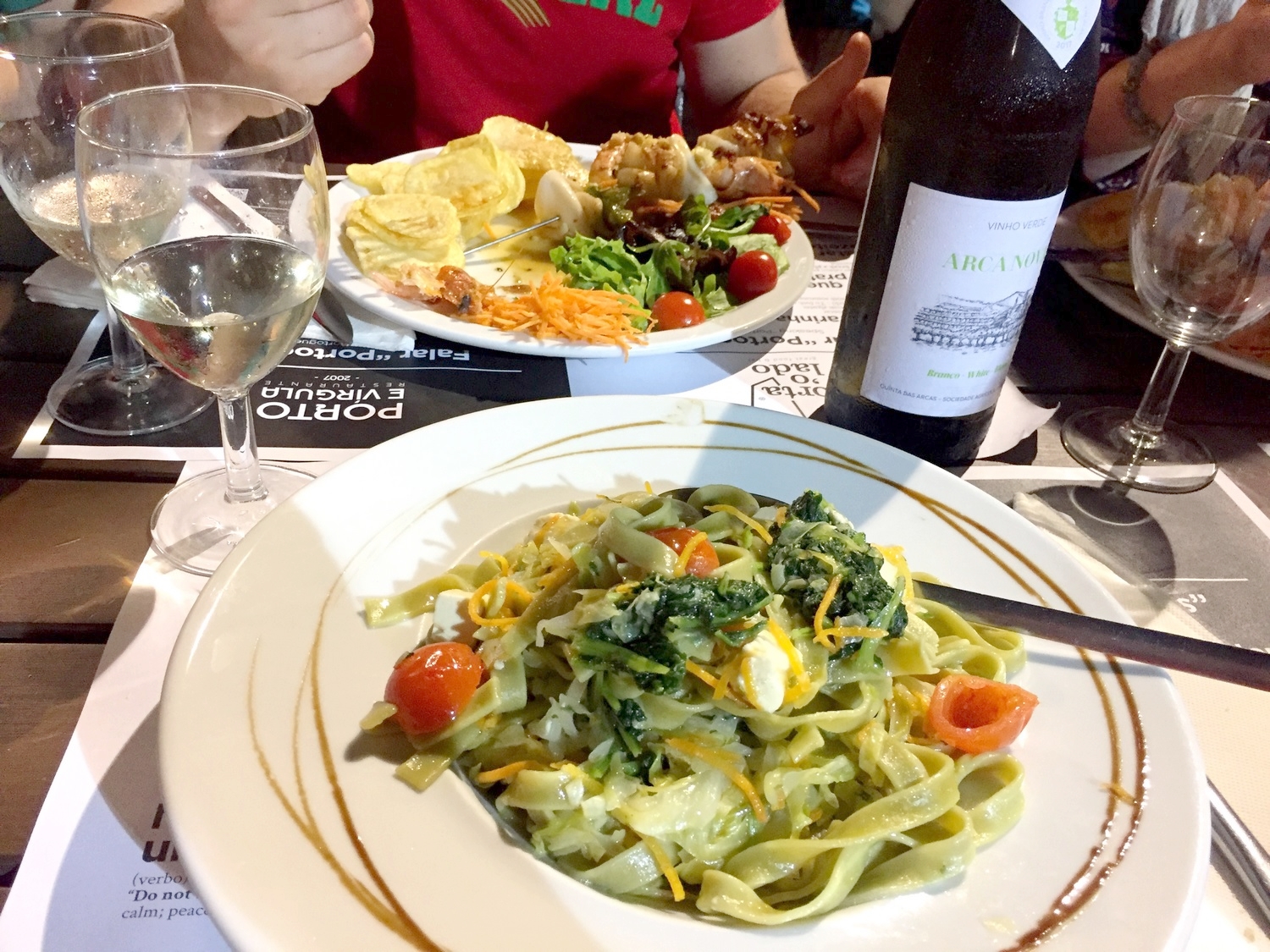 After dressing up, I started walking around on my own and took some pictures. I enjoyed walking along all the colorful streets and buildings that I encountered, to finally arrive at the Douro, where I wanted to admire the Dom Luis I bridge – a characteristic of Porto. Once I had returned to my hostel, I quickly got to know people among which were some Dutch speaking ones. With a whole group including them, we have been watching Portugal against Iran. With a delicious drink and lots of laughter with the new people I got to know, it was a nice evening. The streets were full of people, music and big screens, in the end there had been a lot of partying – Portugal got to the next round with a draw. I think it is a pity just to have missed São João!
Around half past 10 we went to eat with a large group near the place we were staying. It was very nice and we laughed a lot! In the hostel we still enjoyed a few drinks and I met two super nice solo travelers. Right away the 3 of us had agreed to spend a part of the following day together.
Na omgekleed te zijn, ben ik in mijn eentje wat rond gaan lopen en wat foto's gaan nemen. Ik genoot van het wandelen langs vele kleurrijke straatjes en gebouwen die ik tegen kwam. Uiteindelijk kwam ik uit bij de Douro, waar ik de Dom Luis I brug wilde bewonderen – een kenmerk van Porto. Eenmaal teruggekeerd in mijn hostel leerde ik al snel mensen kennen waaronder een paar Nederlandstaligen. Met een hele groep waaronder hen, zijn we Portugal tegen Iran gaan kijken. Met een heerlijk drankje en veel gelach met de nieuwe mensen die ik heb leren kennen, was het een leuke avond. De straten waren vol mensen, muziek en grote schermen, uiteindelijk was er veel gefeest – Portugal was met gelijkspel door naar de volgende ronde. Ik vind het overigens jammer net São João te hebben gemist!
Rond half 11 zijn we met een grote groep gaan eten vlak bij de verblijf plek. Het werd erg gezellig en we hebben veel gelachen! In het hostel hadden we nog genoten van een aantal drankjes en leerde ik twee super leuke soloreizigers kennen. We hadden samen al gelijk afgesproken de volgende dag voor een deel met zijn 3en te gaan besteden.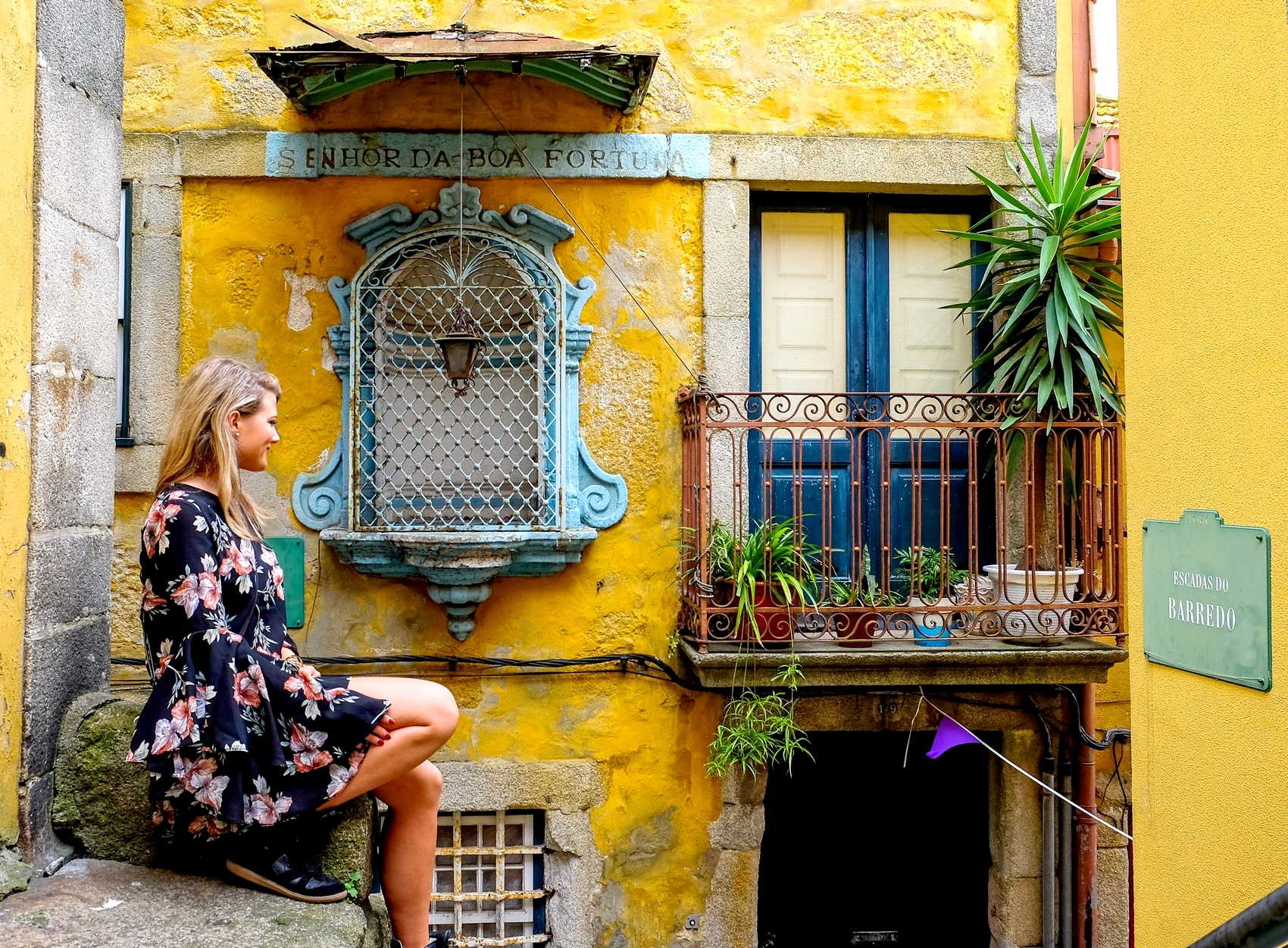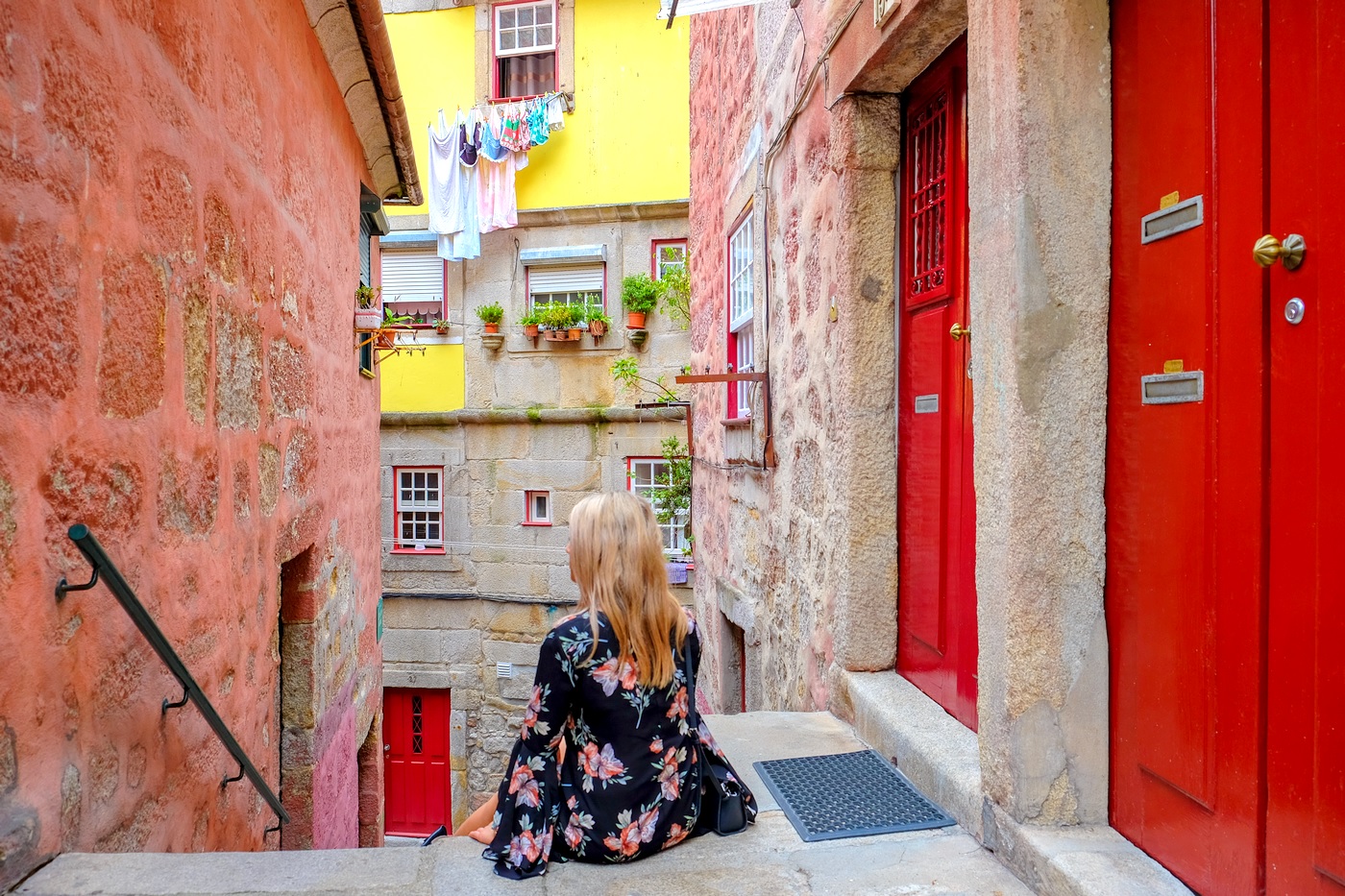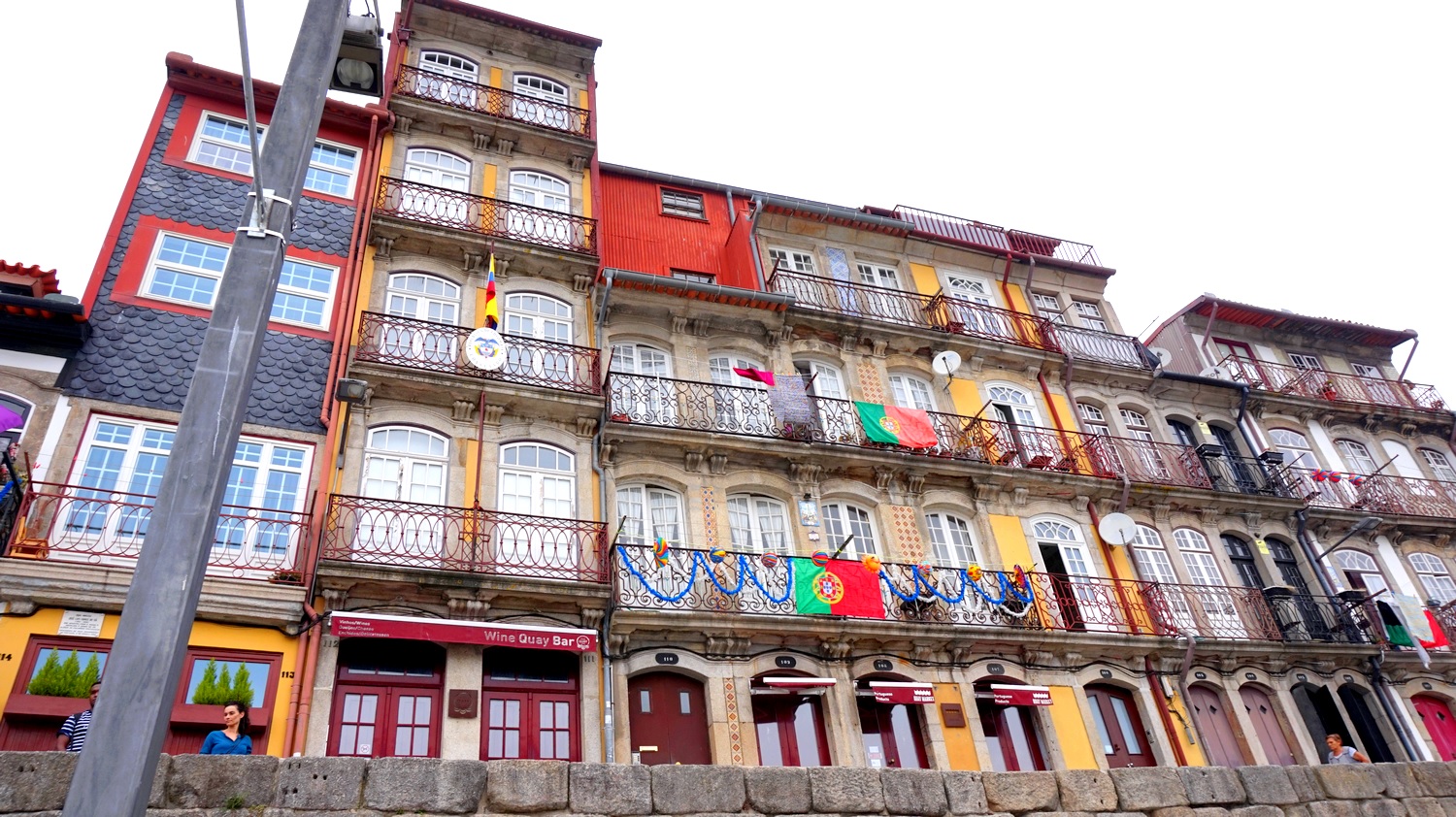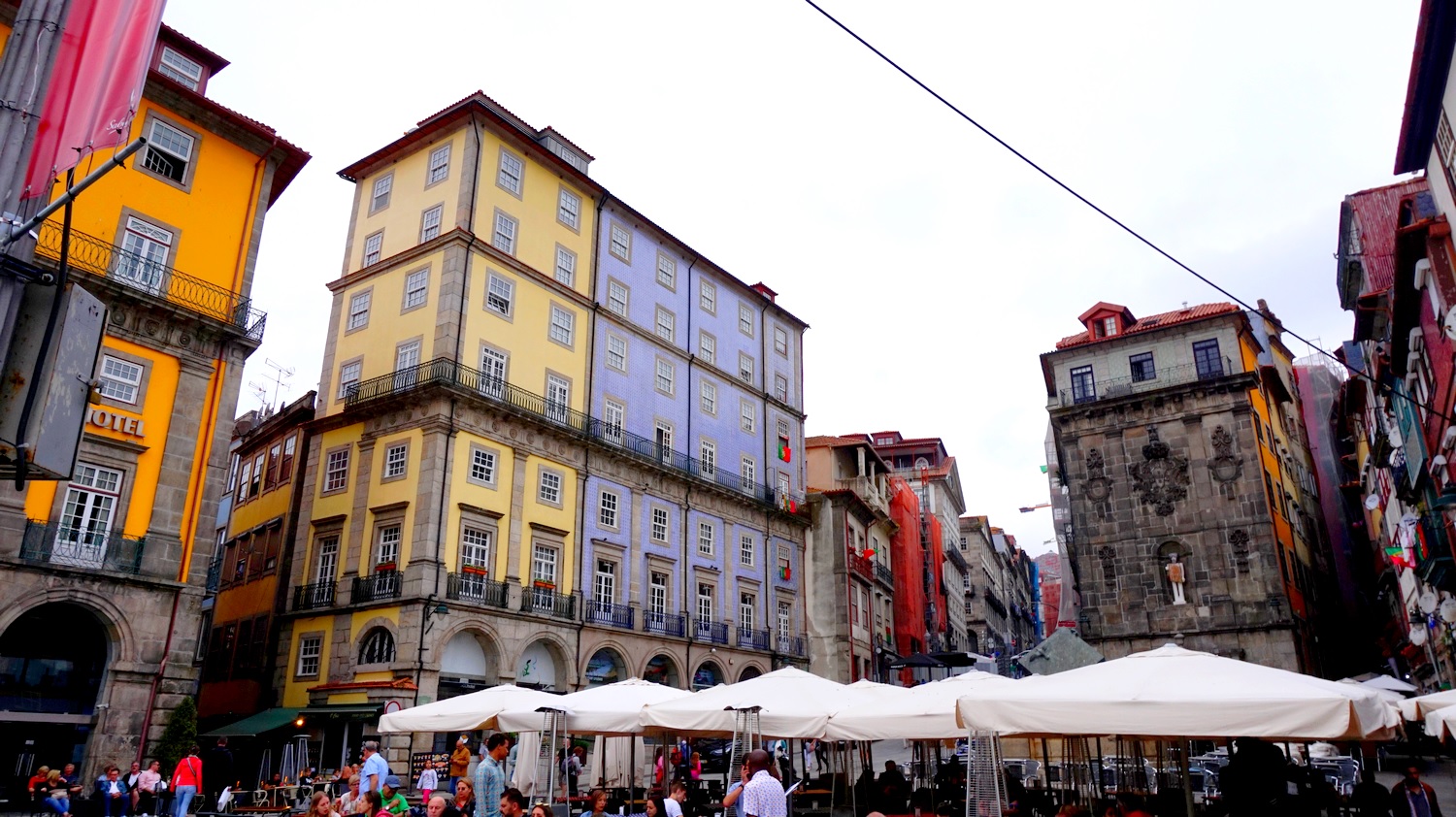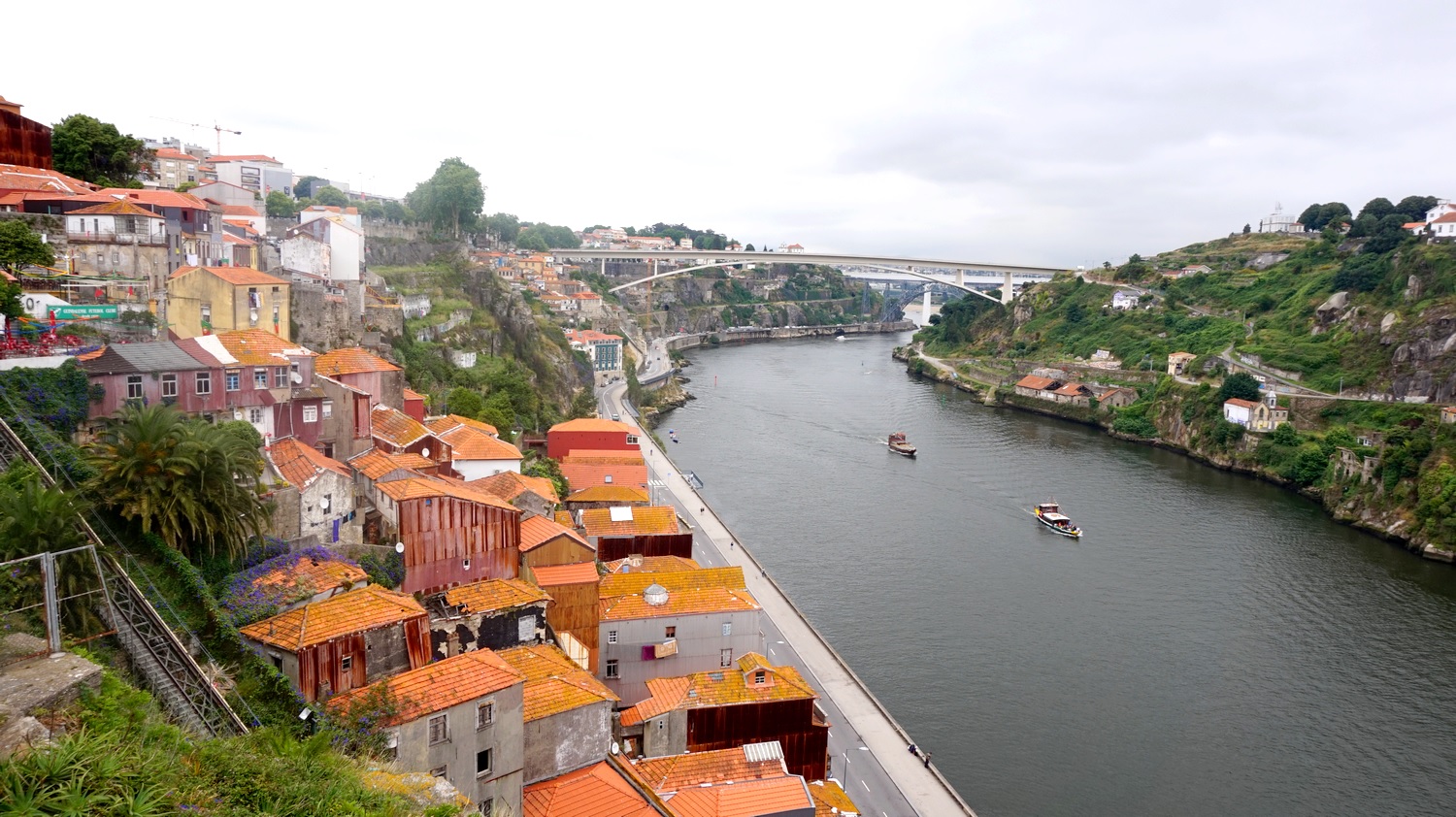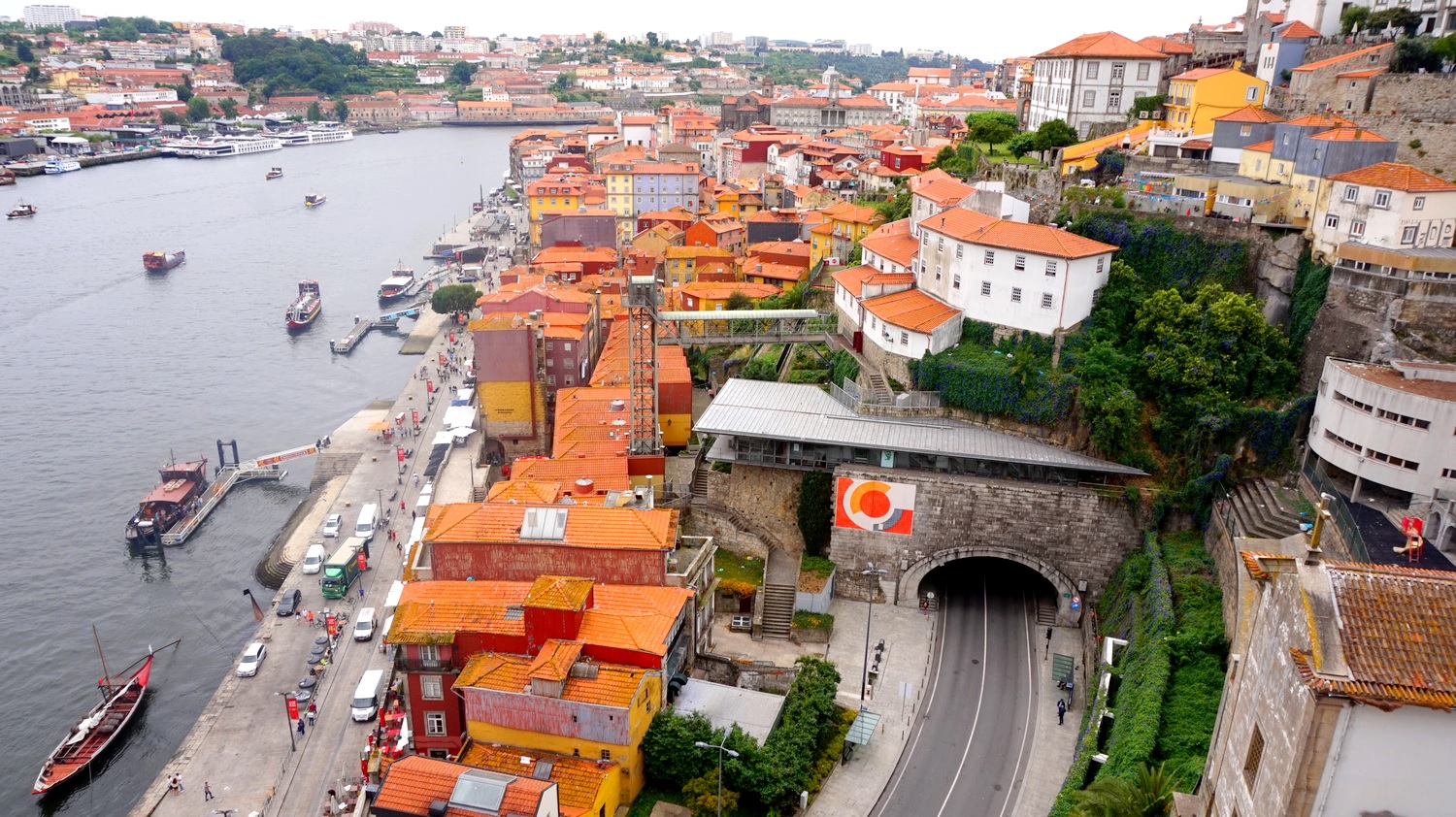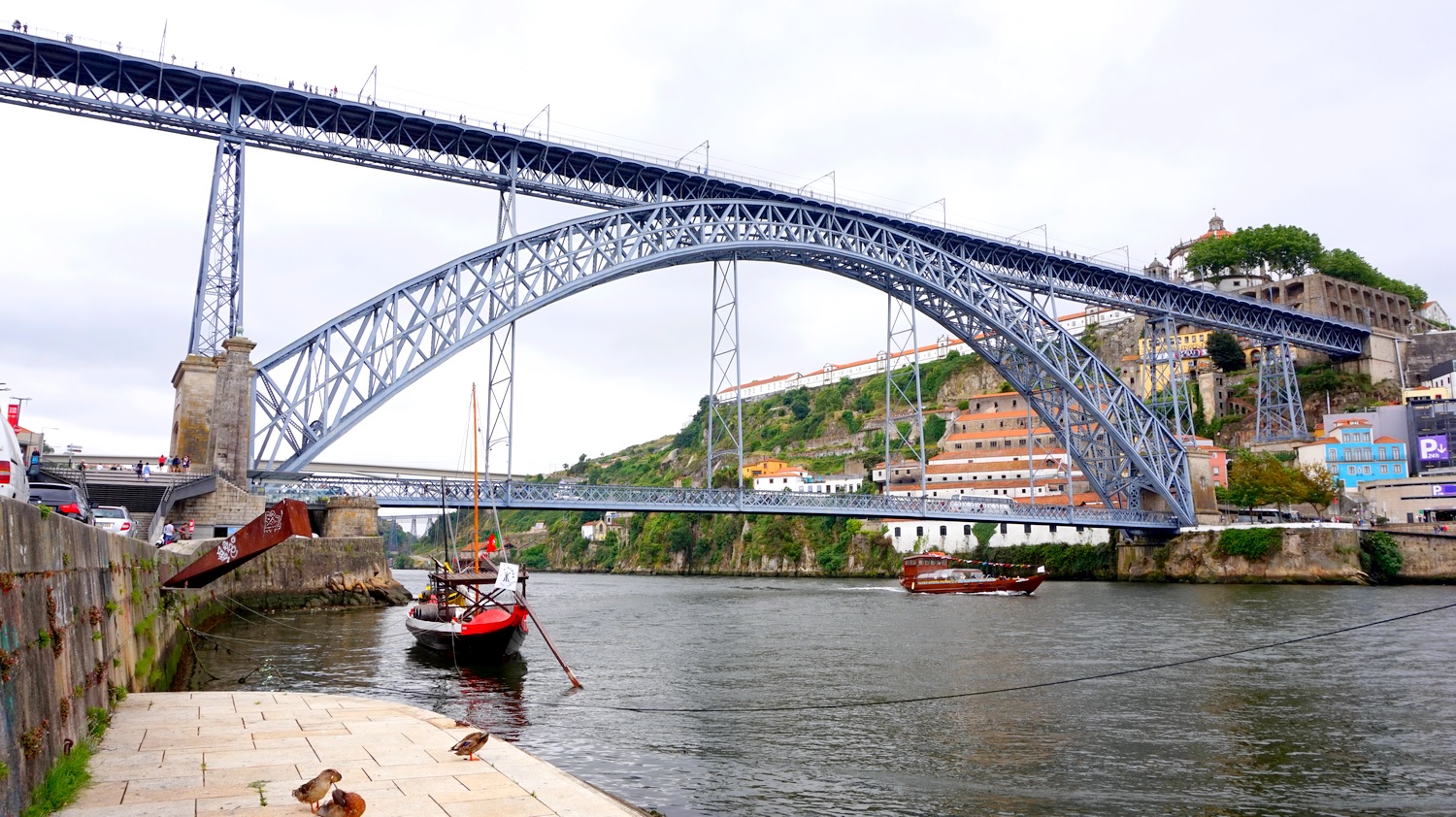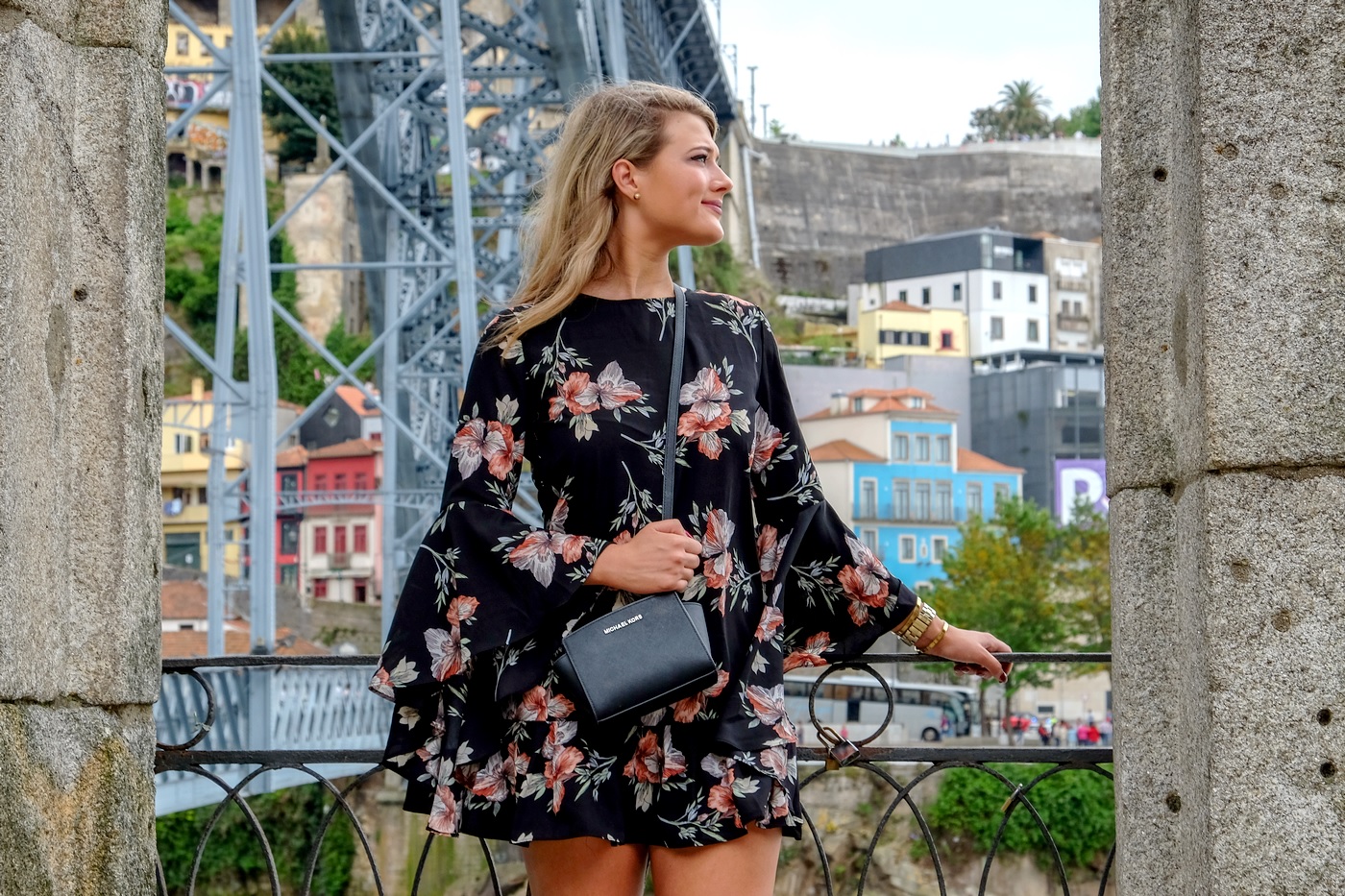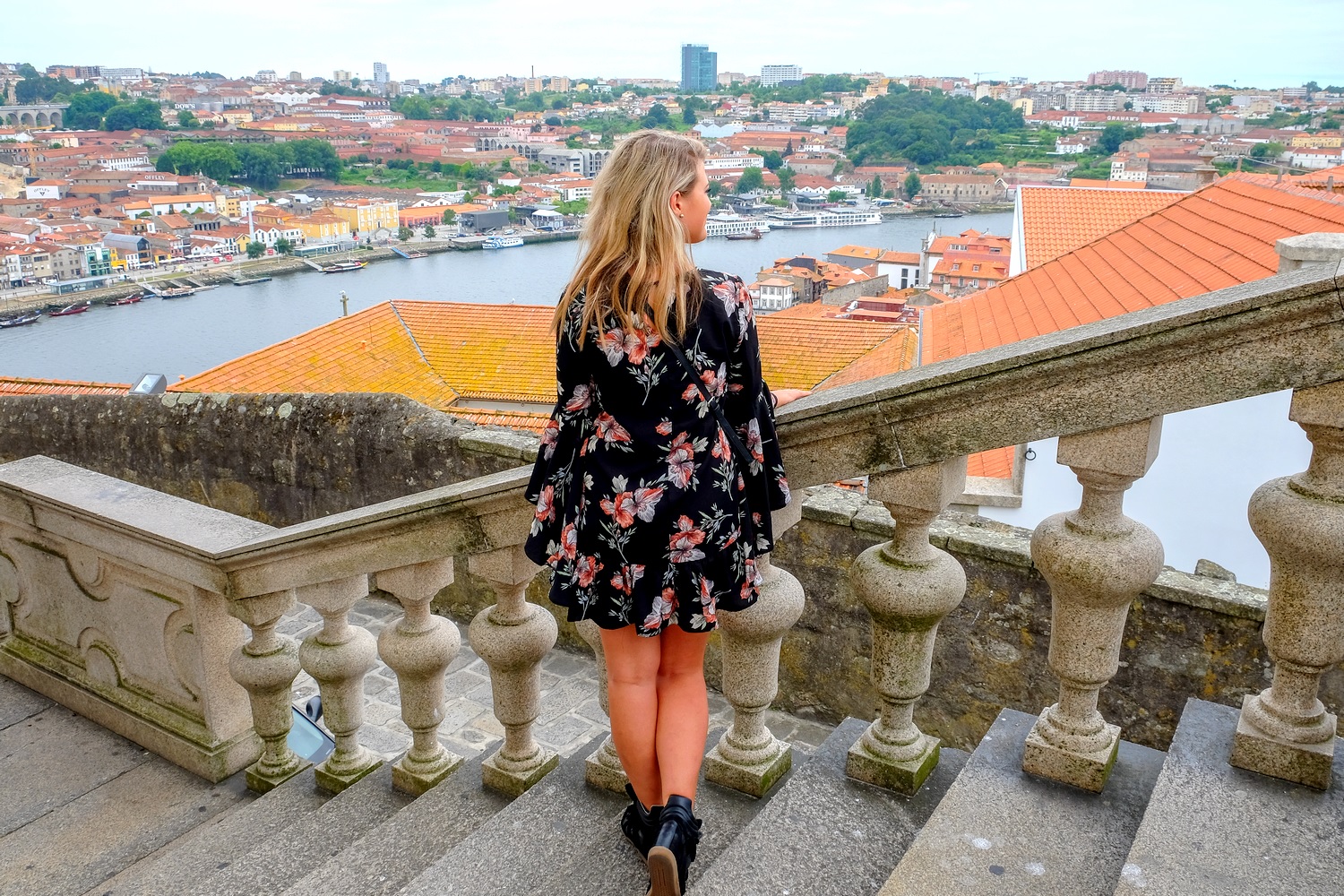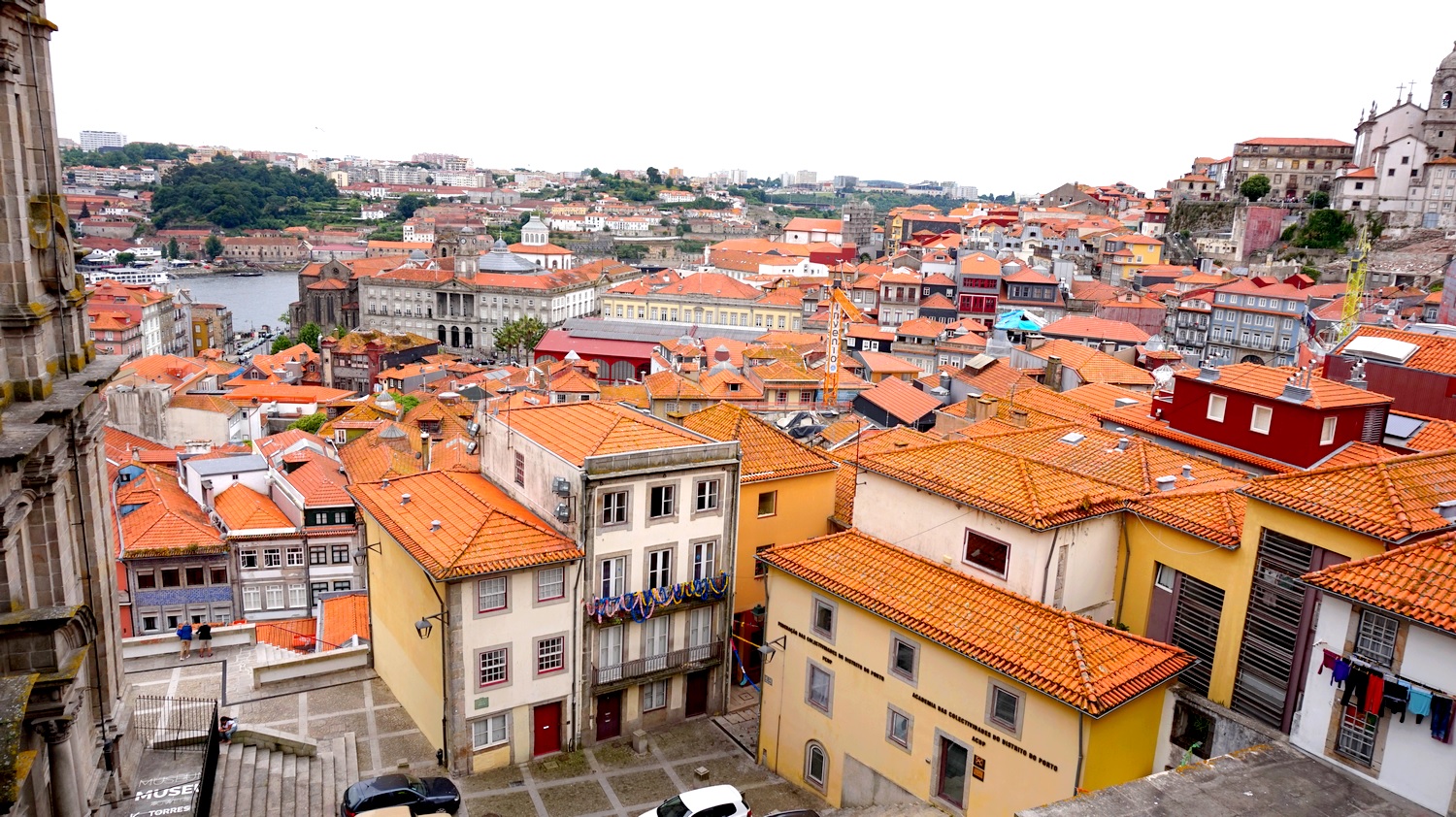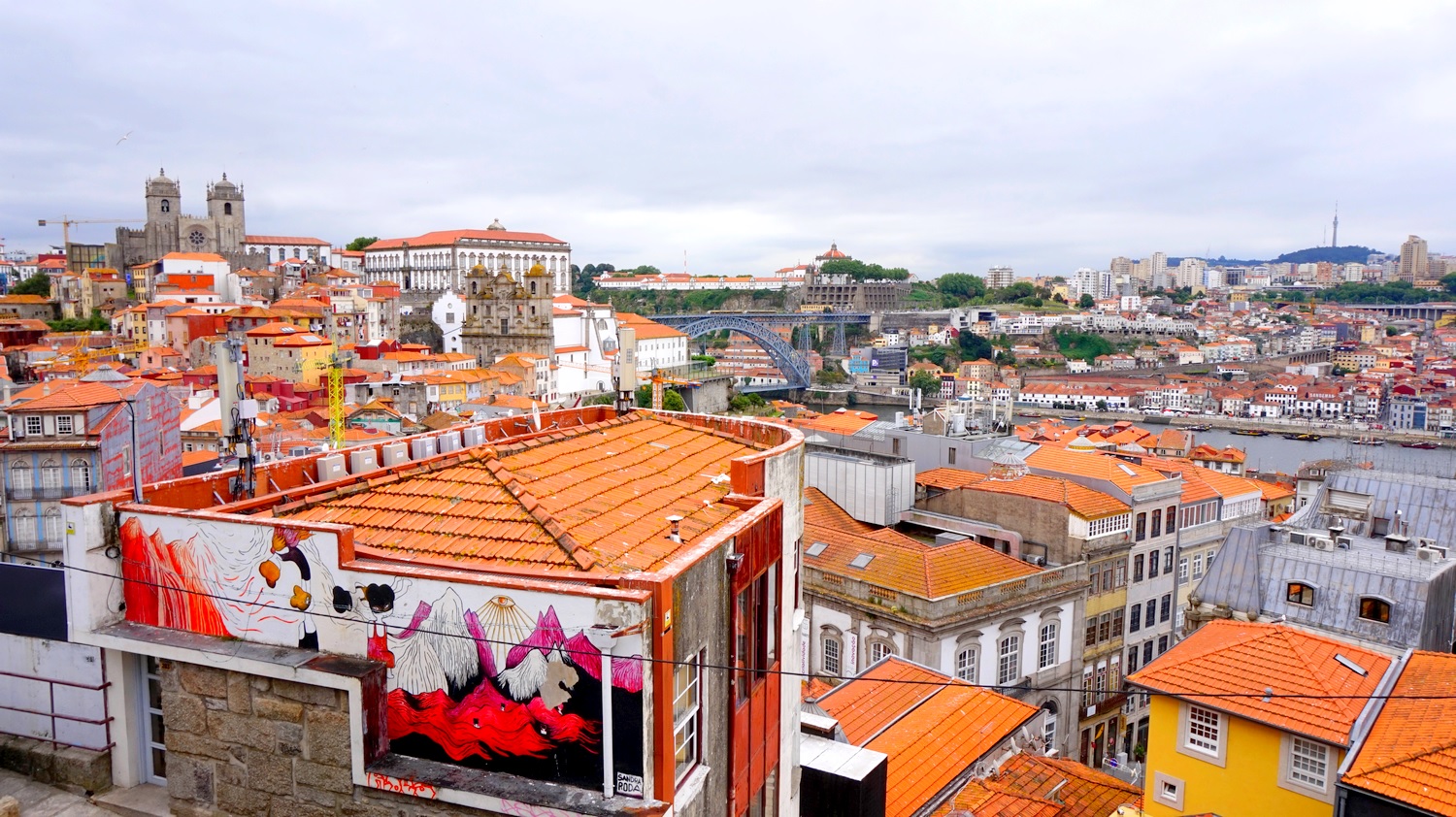 The next morning, after nice conversations with people from many different countries at my place to stay during breakfast, I went to São Bento station for a photo tour. I took my camera for photos of the area and the nice photographer took her own camera for pictures of myself together with the city. She told me a lot of nice stories about Porto, the history, and had shown me even more nice hidden places that I had not yet discovered when I had walked around on my own.
After the tour I went to a local café for my favorite snack – pasteis the Nata – and a delicious cup of coffee with milk. When I had enjoyed it, I went back to my hostel to go and eat a francesinha together with one of my new travel friends for lunch and to continue exploring the city with her. We went a bit deeper into the city for the place that she recommended and also enjoyed a delicious sangria. The lunch was fun! The place where we were was very quiet, the people who worked there were very friendly (as I personally liked everyone in Porto), the atmosphere was great, there was football on the screens and the food and drinks were delicious! Later on, our new American travel friend joined us to explore more of the city.
De volgende ochtend, na tijdens het ontbijt leuke gesprekken met mensen uit allerlei verschillende landen in mijn hostel te hebben gehad, ging ik op weg naar station S
ão Bento
voor een fototour. Ik nam mijn camera mee voor foto's van de omgeving en de aardige fotografe nam haar eigen camera mee voor foto's van mijzelf samen met de omgeving. Ze had me veel leuke verhalen verteld over Porto en over de geschiedenis. Daarnaast had ze mij nog meer leuke verborgen plekken die ik in mijn eentje nog niet had ontdekt laten zien.
Na de tour ging ik door naar een cafeetje in de buurt voor mijn favoriete snack – pasteis de Nata – en een heerlijk bakje koffie met melk. Toen ik daar van genoten had ging ik terug naar mijn hostel om samen met een van mijn nieuwe reisvriendinnen een francesinha te gaan eten als lunch en de stad verder te gaan ontdekken. We zijn wat dieper de stad in gegaan voor het plekje dat ze had aanbevolen en hebben daar ook van heerlijke sangria genoten. De lunch was super gezellig! De plek waar we waren was erg rustig, de mensen die er werkten waren enorm vriendelijk (zoals ik persoonlijk van iedereen in Porto vond), de sfeer was erg leuk, er was WK voetbal op de schermen en het eten en drinken was er heerlijk! Later vergezelde onze nieuwe Amerikaanse reisvriend ons om meer van de stad te ontdekken.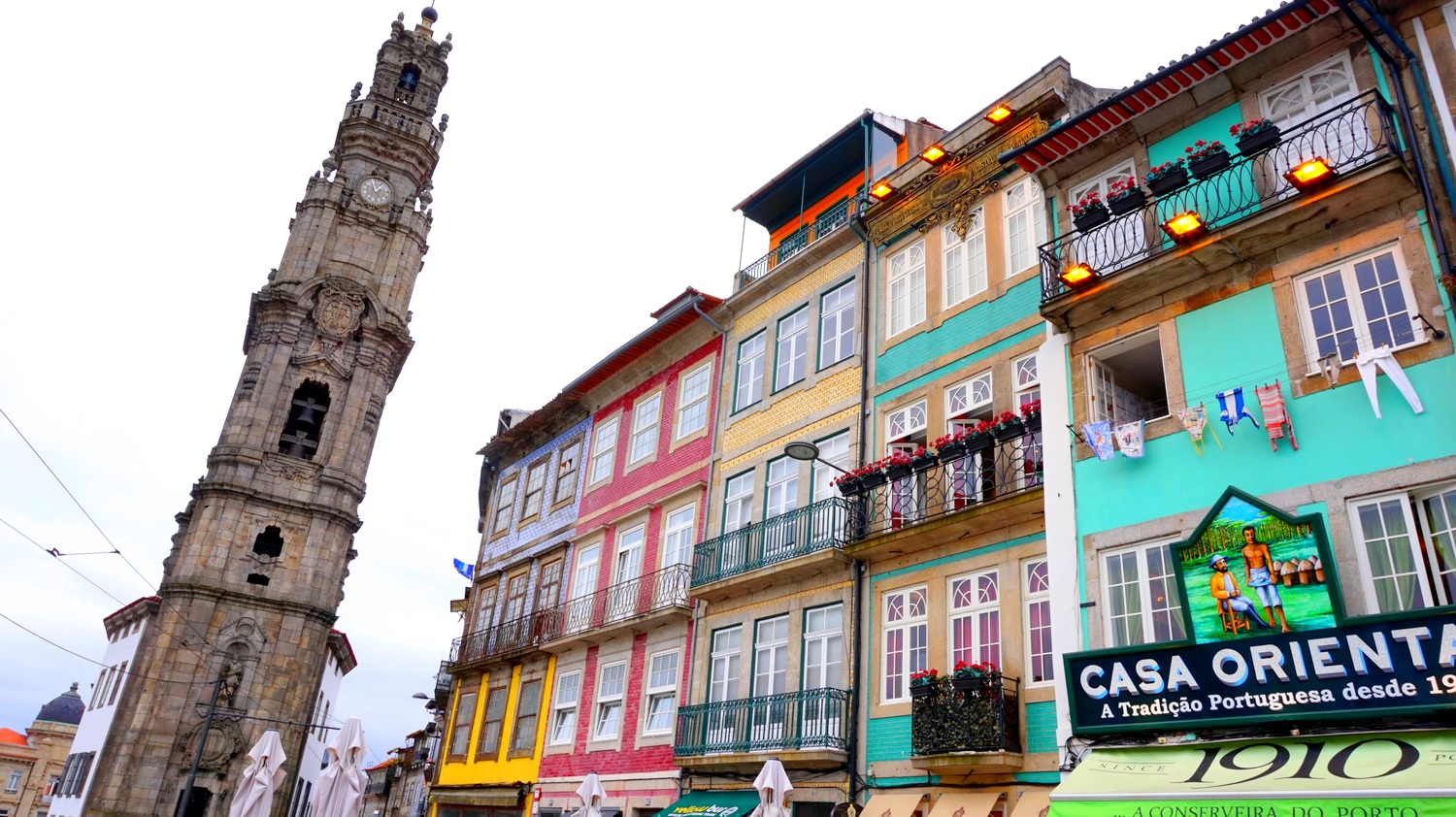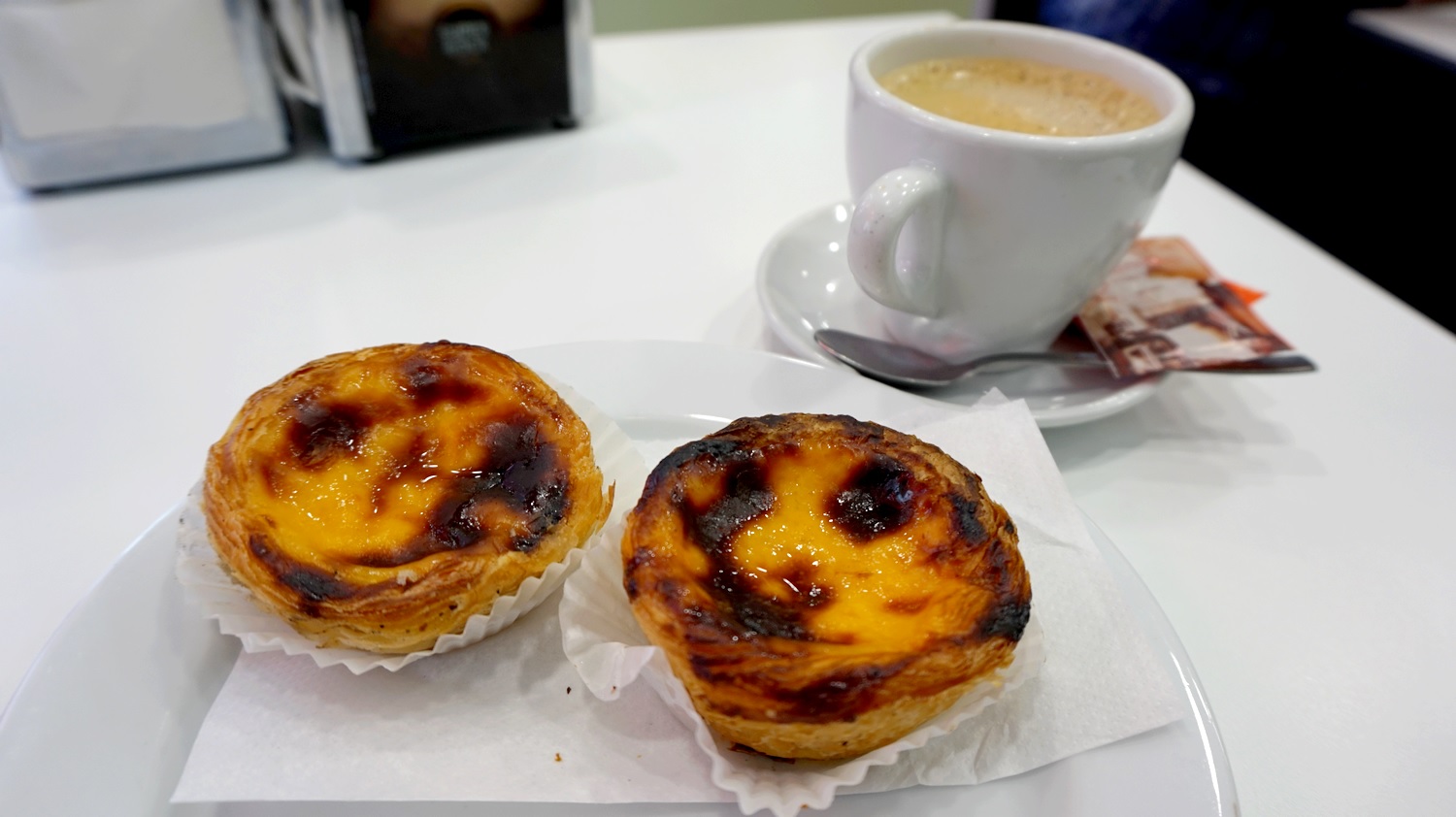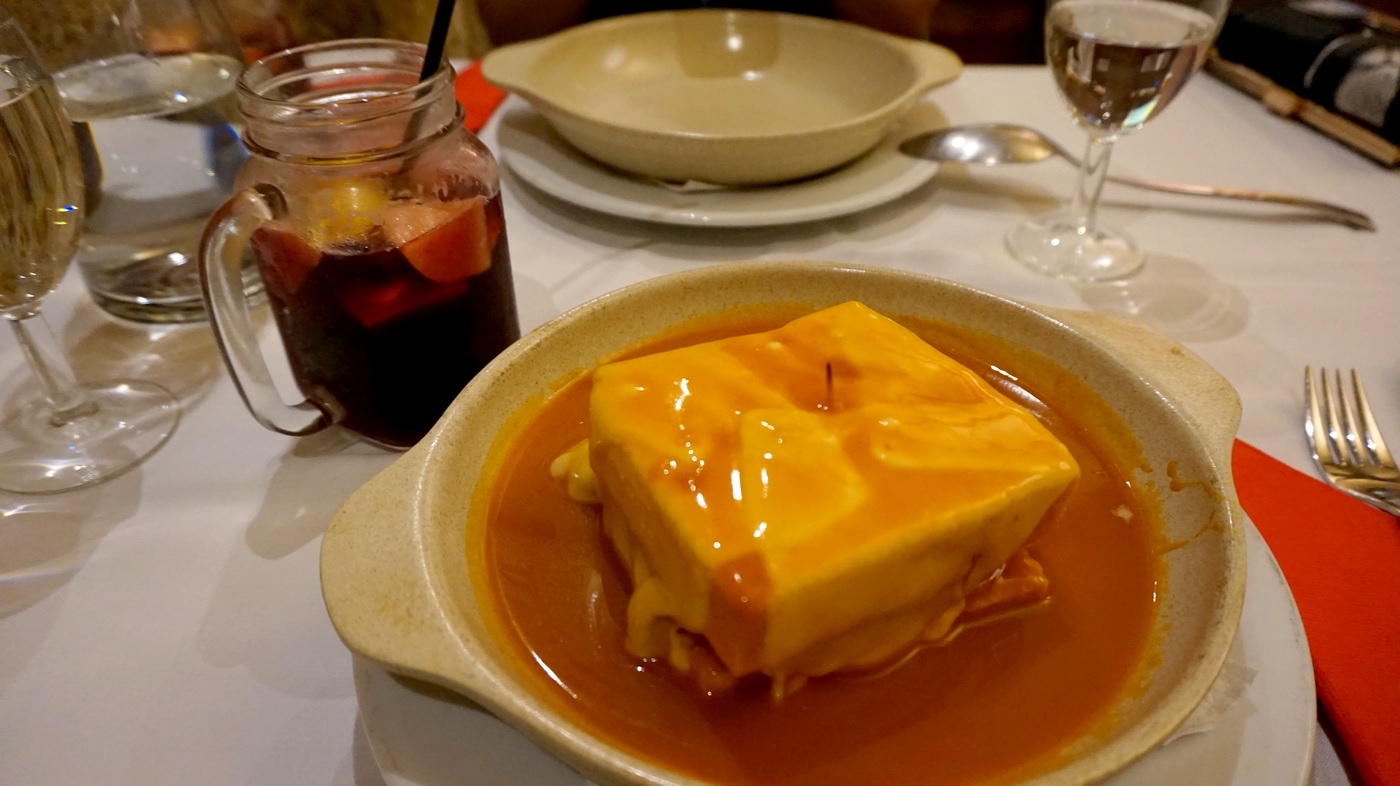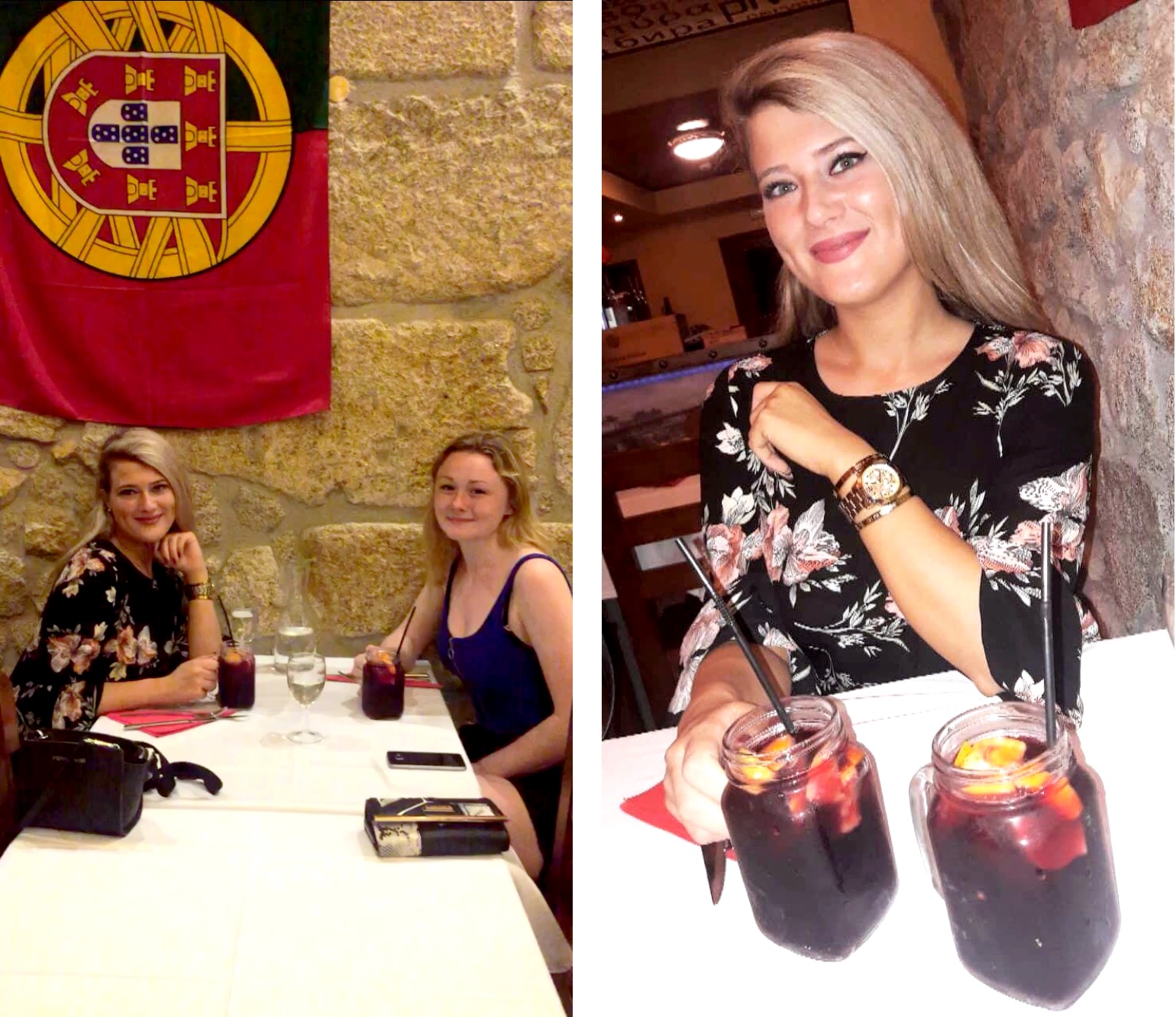 In the first day and a half, I have already experienced so much fun! I still have 2 more days to go and have already seen so much in such a short amount of time! I find the atmosphere of Porto fantastic and cozy, the city is beautiful, there is much to do! The people here are also very helpful and social. Every time I come back to the Netherlands, I'm a little homesick for Portugal, haha! I already know that I will definitely go back to this city.
Have you ever traveled alone (to Porto)? If so, what do you think the advantages / disadvantages of traveling alone and where have you been? The second part of this trip will be online soon.
In de eerste anderhalve dag heb ik al zoveel leuks meegemaakt! Ik ben nog niet eens op de helft van mijn reisje maar ik geniet er enorm van en heb in zo'n korte tijd al heel veel gezien! Ik vind de sfeer van Porto fantastisch en gezellig, de stad is mooi, er is veel te doen. De mensen hier zijn ook erg behulpzaam en sociaal. Telkens als ik terug in Nederland kom, heb ik een beetje heimwee naar Portugal, haha! Ik weet nu al dat ik zeker een keer terug ga naar deze stad.
Zijn jullie al wel eens alleen op reis gegaan (naar Porto)? Zoja, wat vind jij de voor/nadelen van alleen reizen en waar ben je geweest? Binnenkort komt het 2e deel van deze reis online.
Floral outfit: Outfit | Flores
Update: Part 2