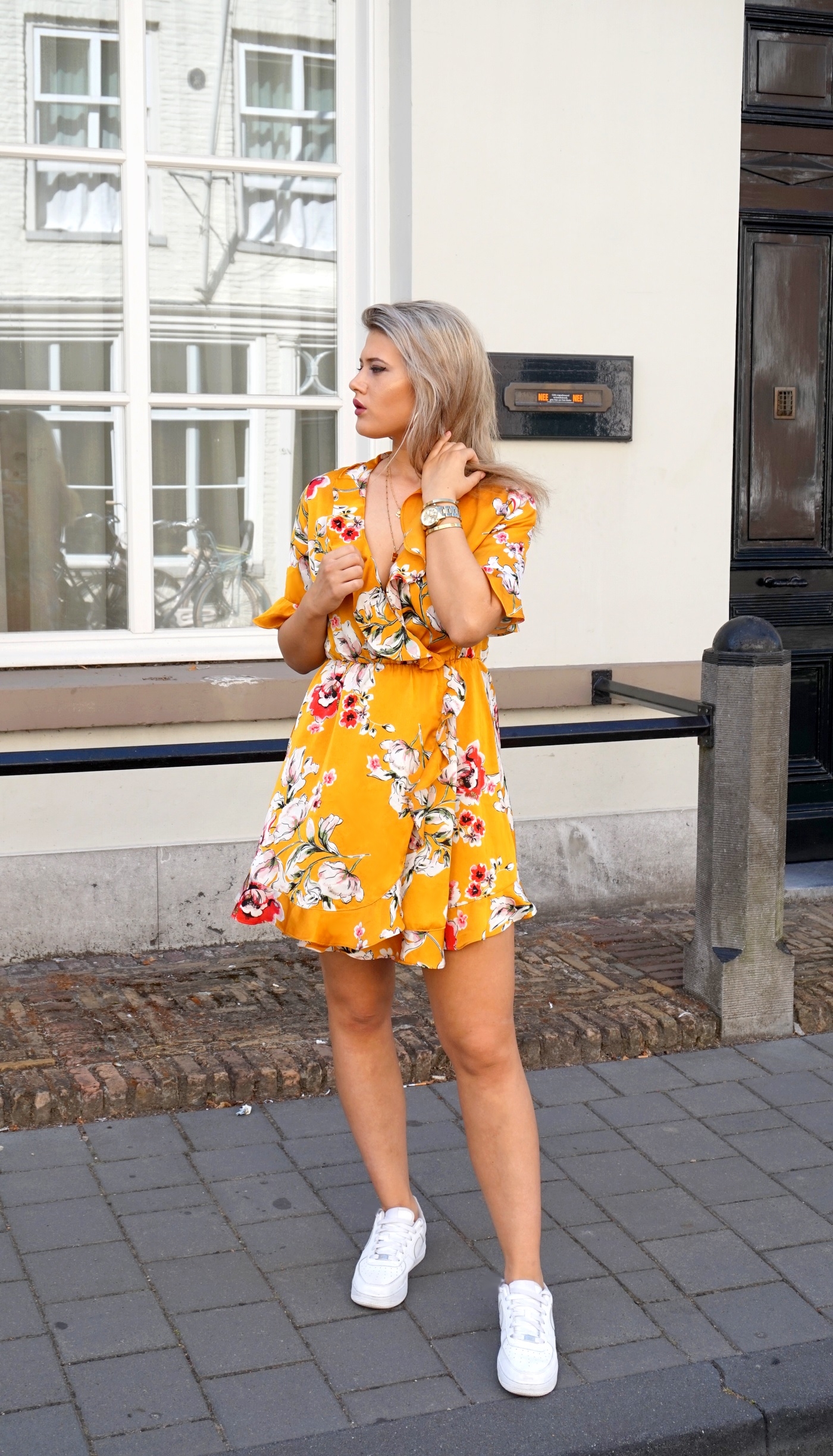 When I saw this summer dress for the first time, I wanted it right away and I immediately ordered it as a pre-order at My Jewellery a few months ago. I found the colors so summerly and really a great dress for the nice weather! For me it was the perfect travel outfit. I also wore this outfit for a part of the day in Porto during the beautiful weather. To be honest, almost this whole outfit is from My Jewellery haha.
The dress is very light and not of a thick fabric which makes it pleasant in my opinion to wear with warmer weather. When it was nice weather last week, I went into town to drink iced coffee with a friend and took pictures of this outfit And btw, my hair is not as dark anymore by now in real life as in these pictures after a visit to my hairstylist #messyhairday & #beachhair
Toen ik deze zomerse jurk zag was ik er gelijk weg van en heb ik het gelijk als pre-order besteld bij My Jewellery een paar maanden terug. Ik vond de kleuren zo vrolijk en het echt een super leuke jurk voor het mooie weer! Voor mij was het de perfecte reis outfit. I
n Porto had ik deze outfit ook voor een dagdeel tijdens het mooie weer daar gedragen. Om eerlijk te zijn is bijna deze hele outfit van My Jewellery, haha.
Het jurkje is erg licht en niet van een dikke stof, waardoor het prettig is in mijn mening met wat warmer weer. Toen het afgelopen week mooi weer was en ik de stad in ging om lekker ijskoffie te gaan drinken met een vriendin, hebben we het gefotografeerd. Overigens is mijn haar in real life inmiddels niet meer zo donker als hier na een bezoek aan mijn kapster #messyhairday & #beachhair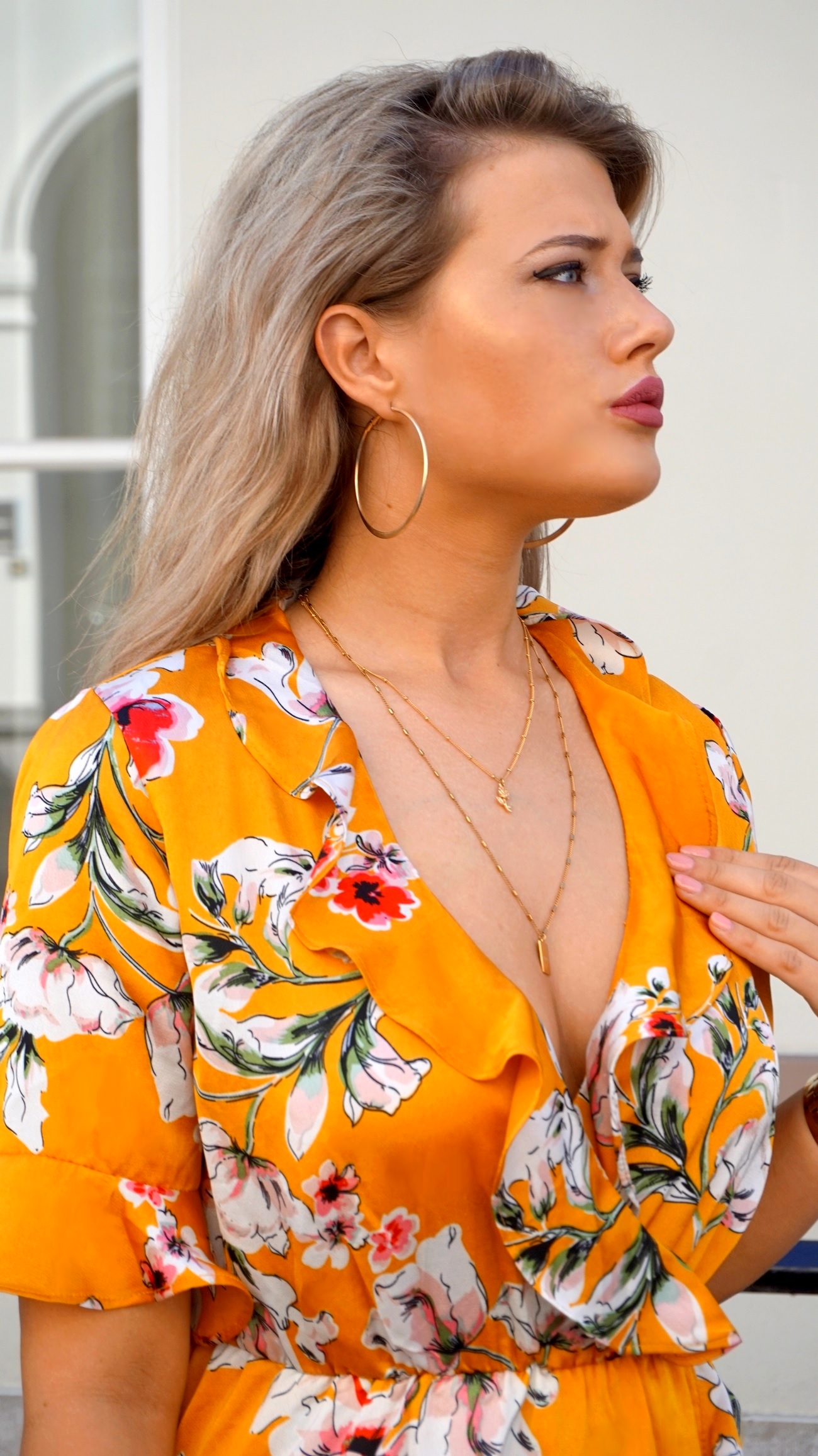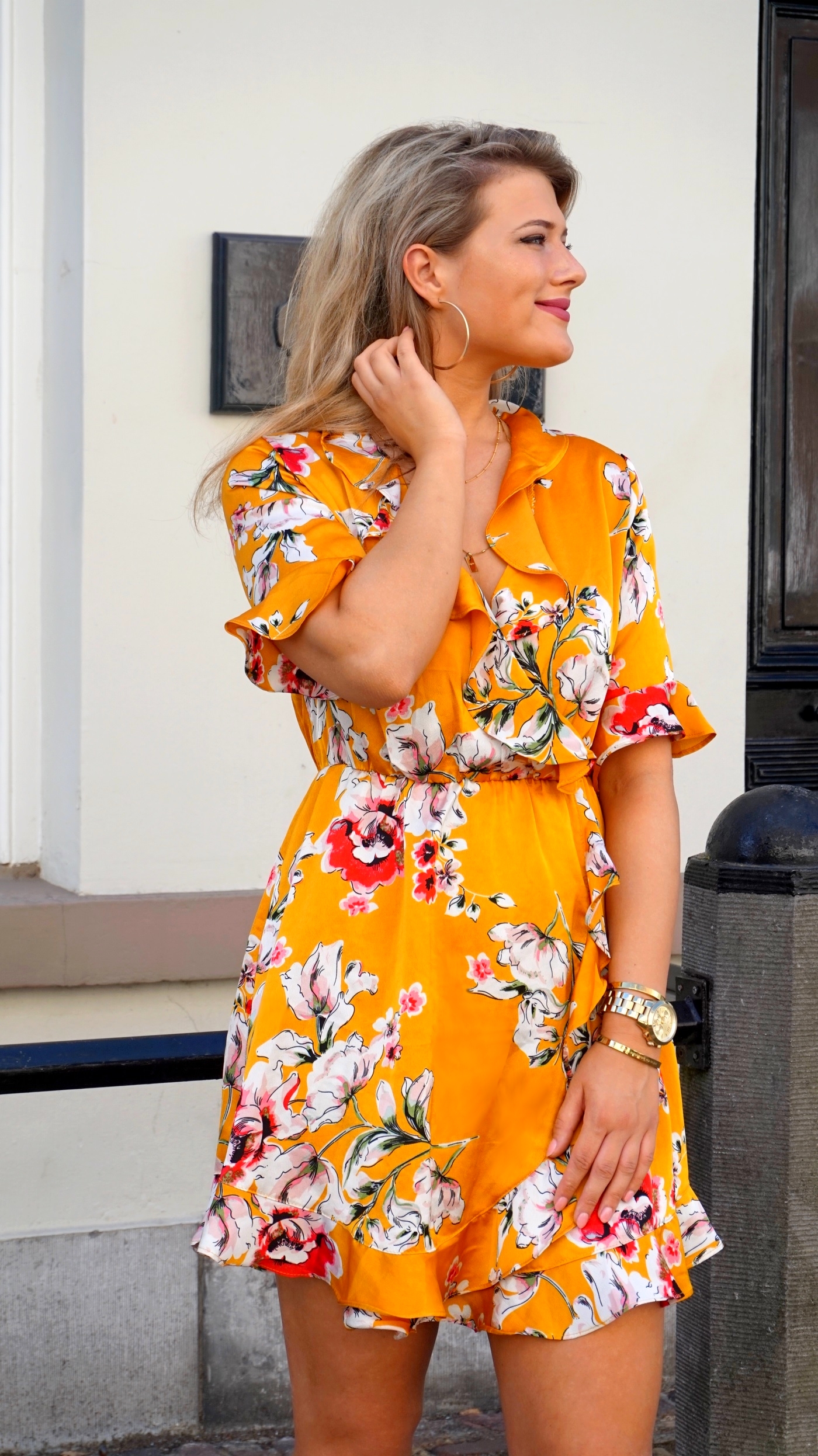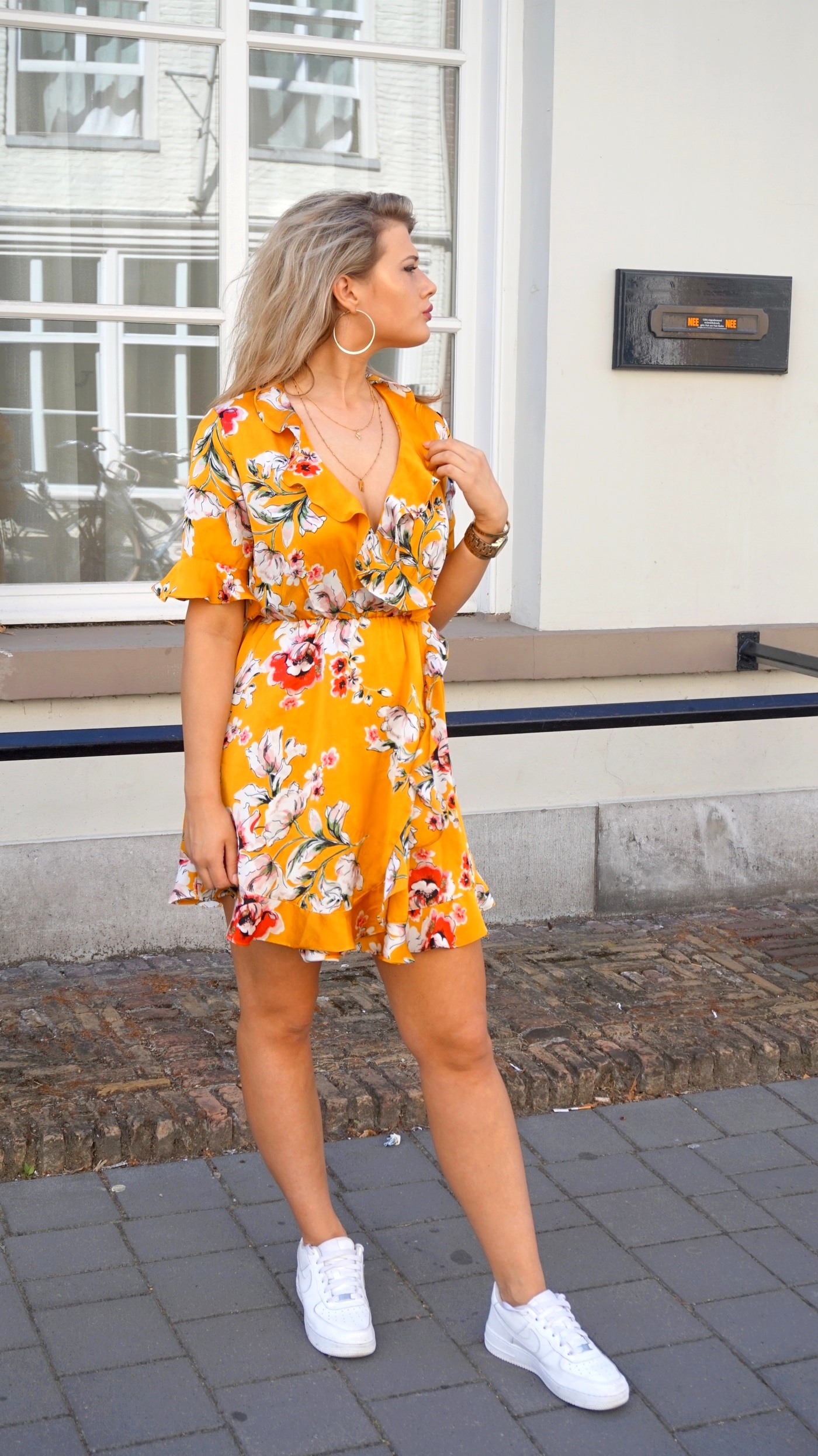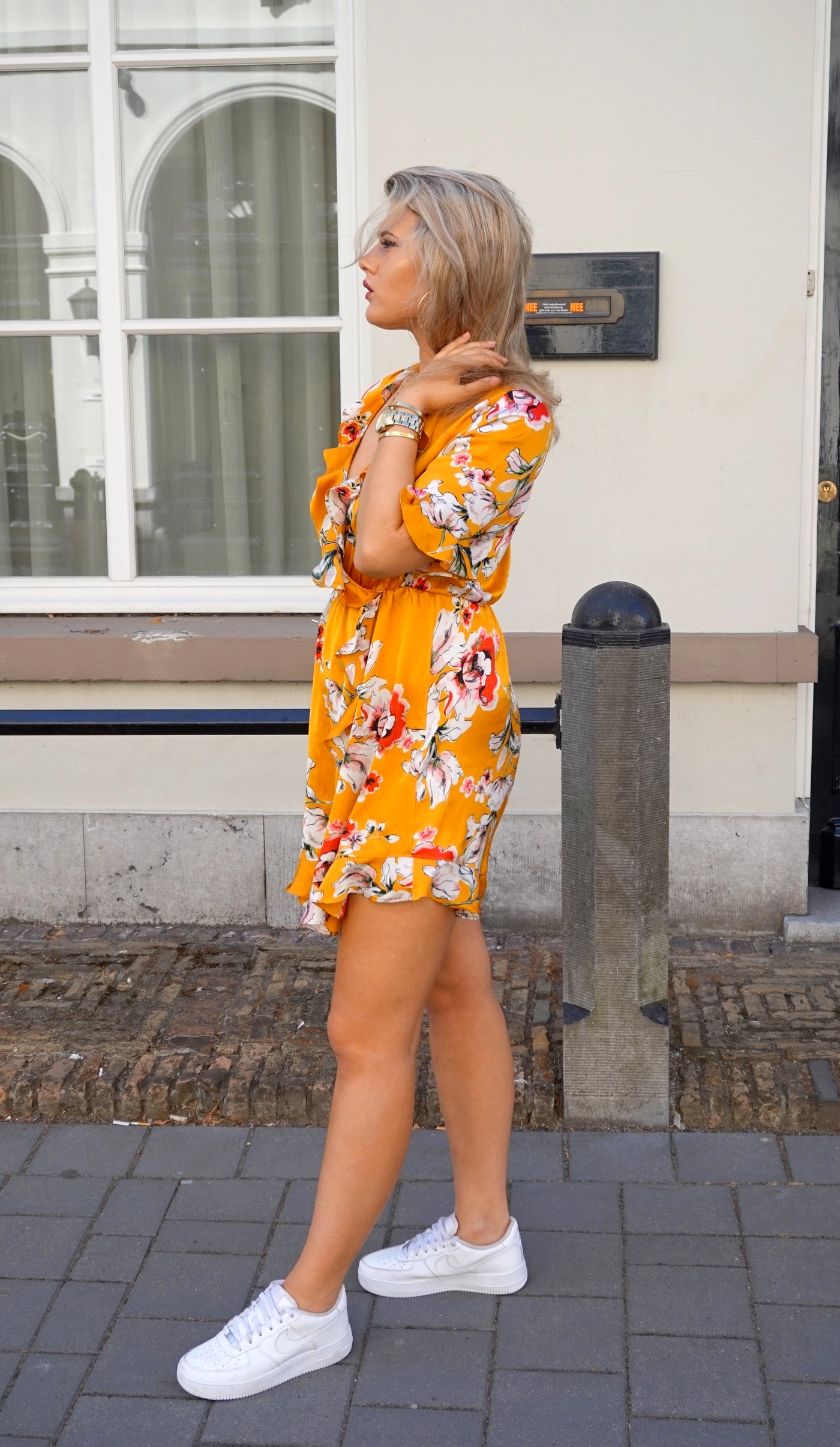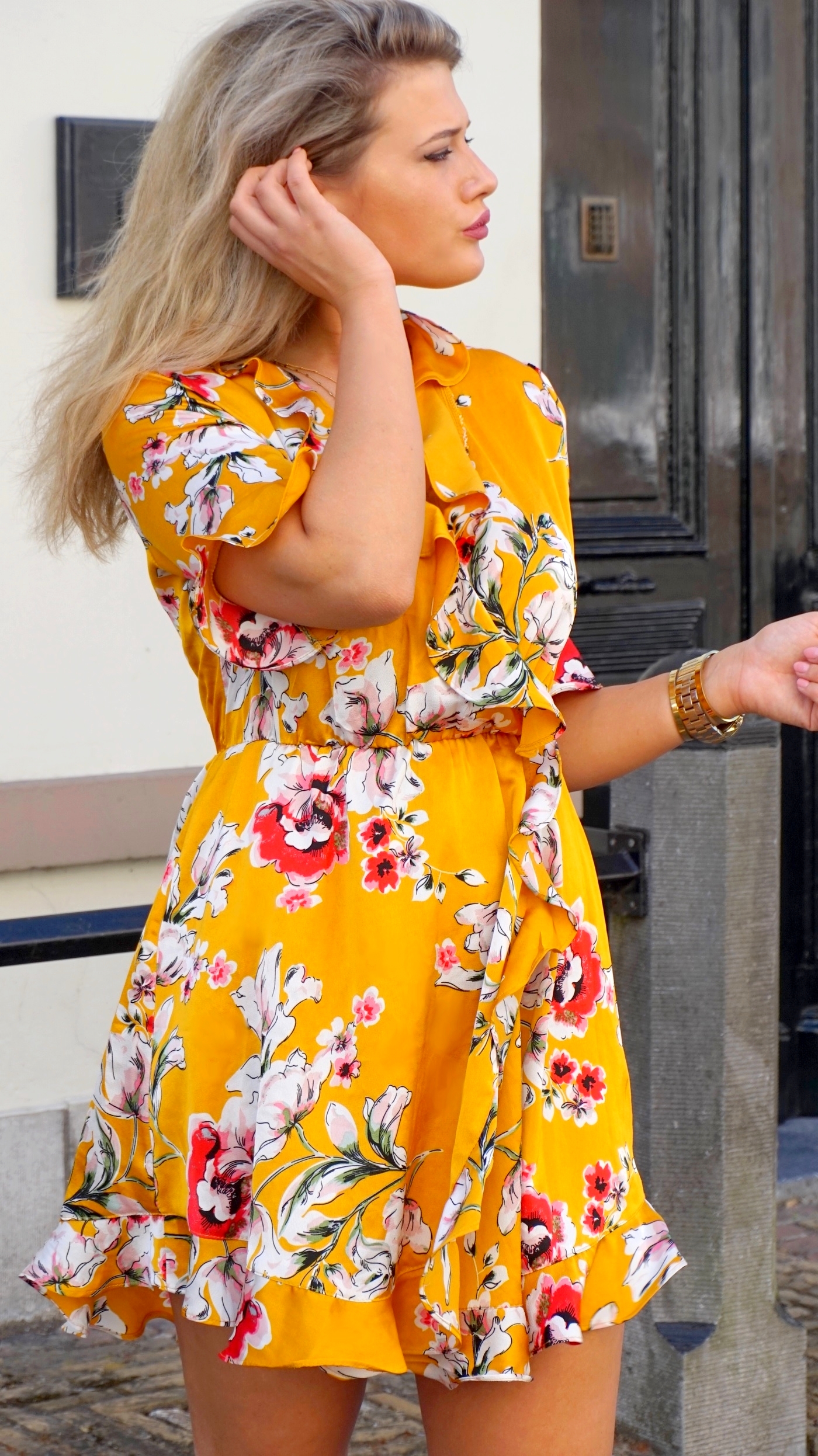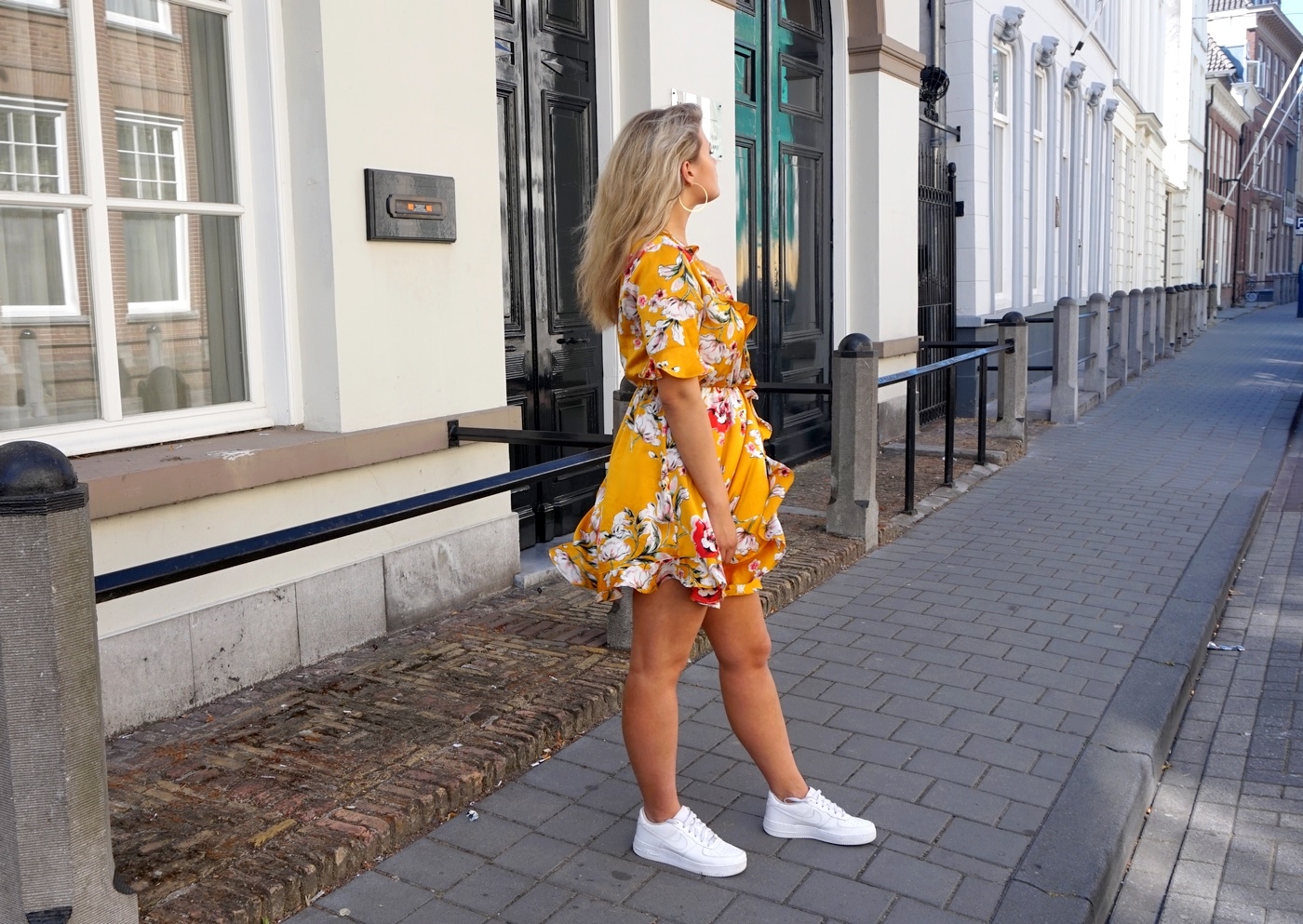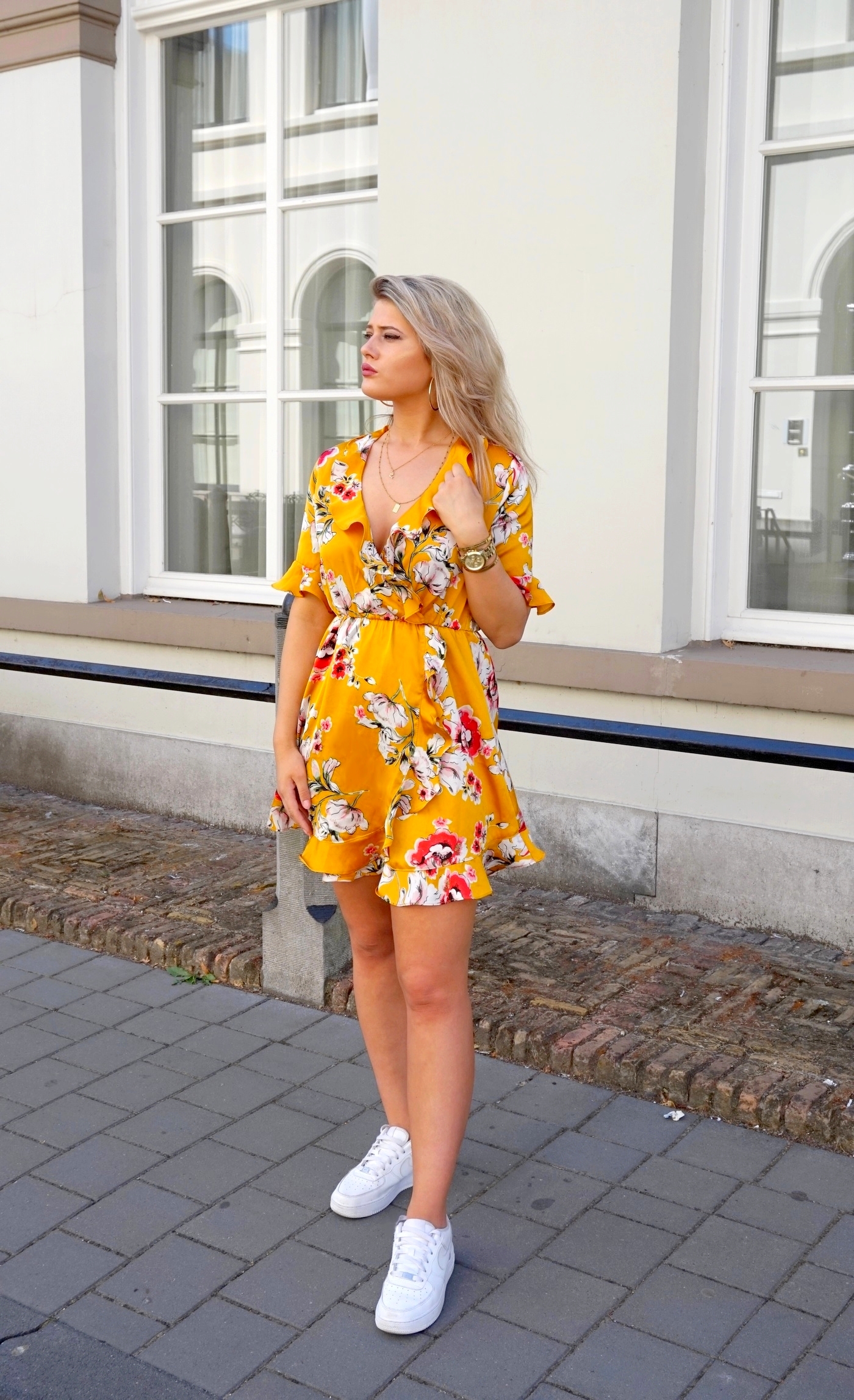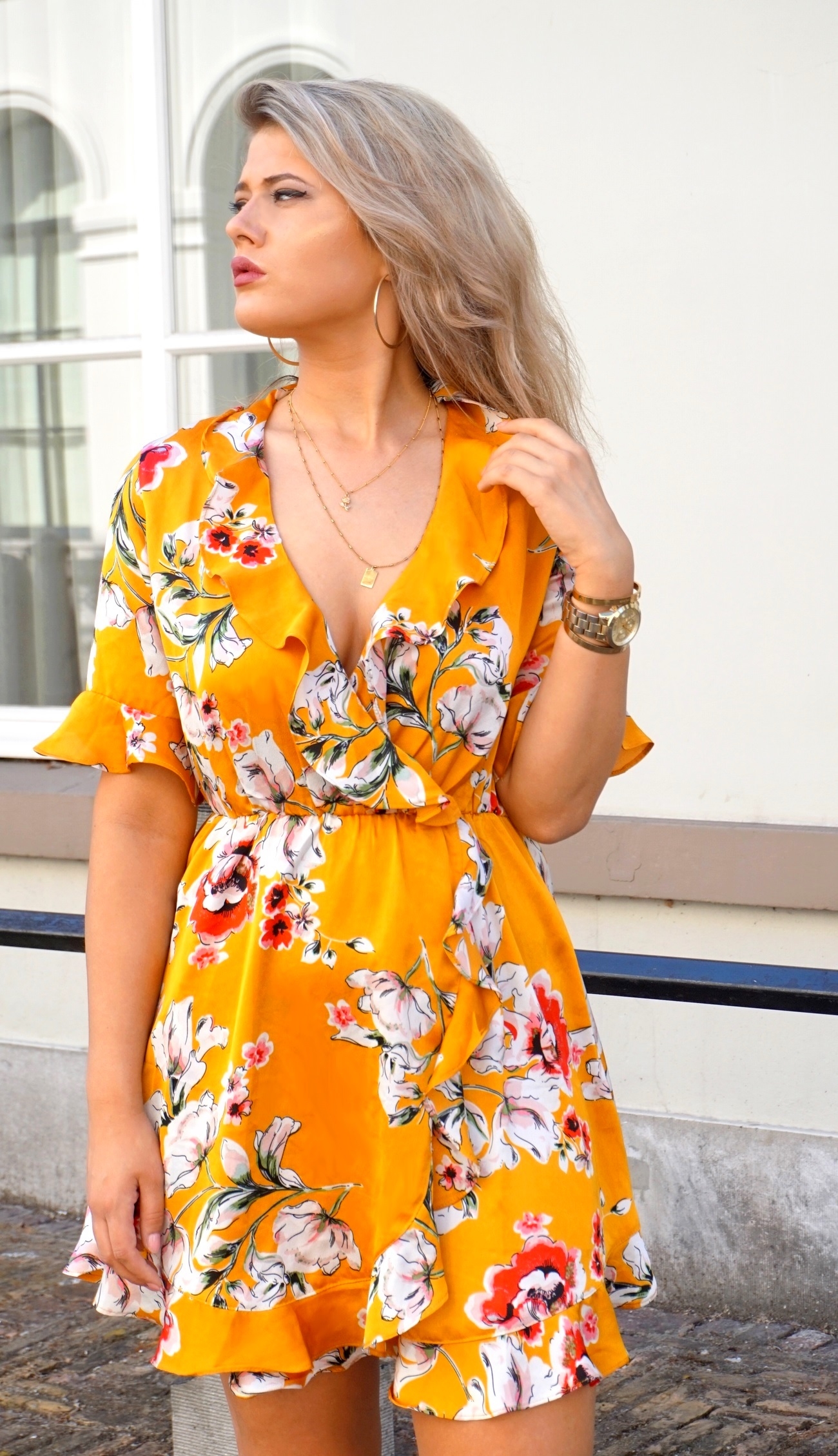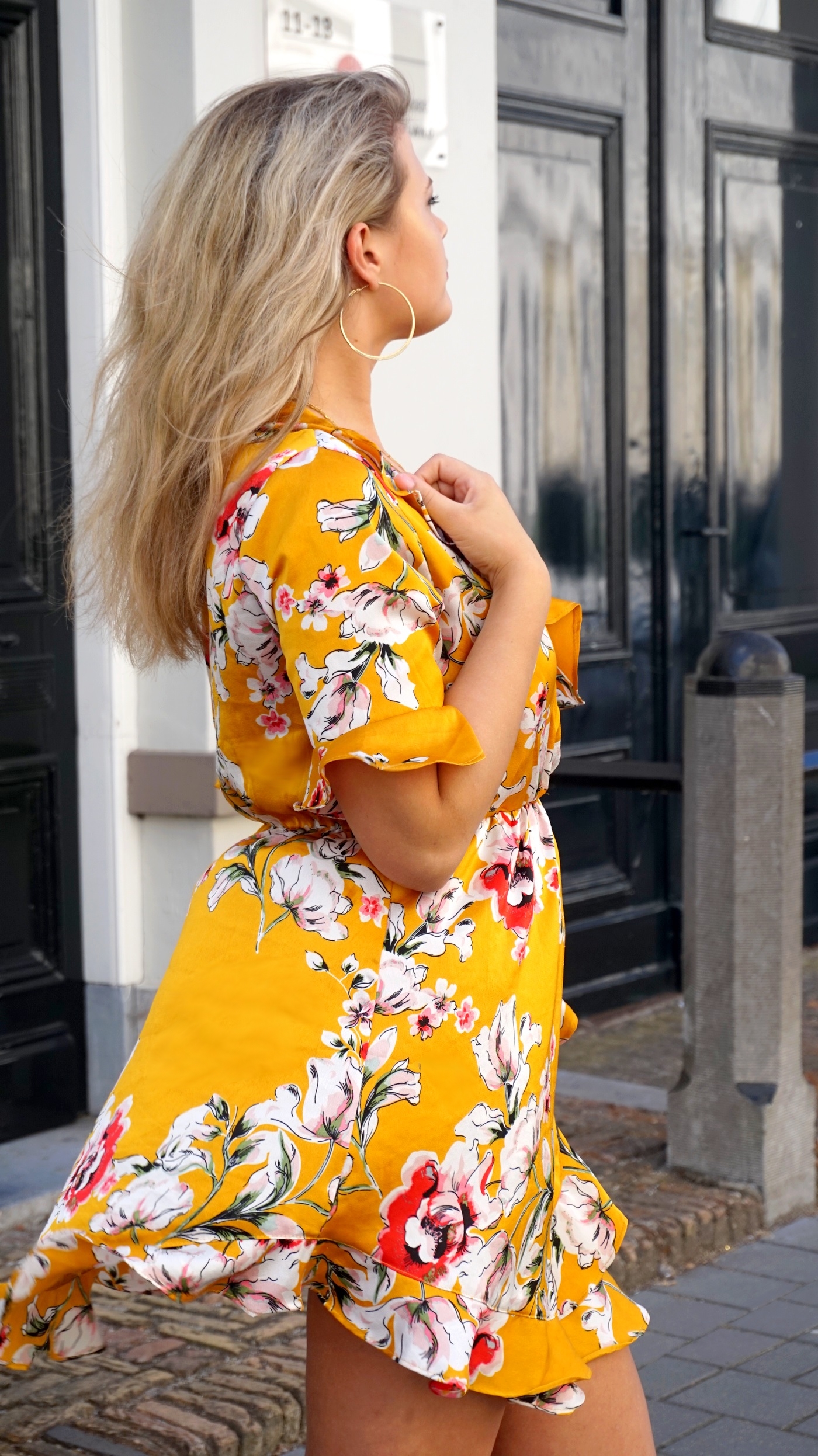 Outfit details


Floral wrap dress in medium:
My Jewellery
Rose necklace:
My Jewellery
Inspire necklace:
My Jewellery
Bangle Quote Bracelet 'Met volle angst vooruit':
My Jewellery
Bangle Quote Bracelet 'And so the adventure begins':
My Jewellery 
Airforce sneakers:
Nike
Watch:
Michael Kors
Hoop earrings:
/