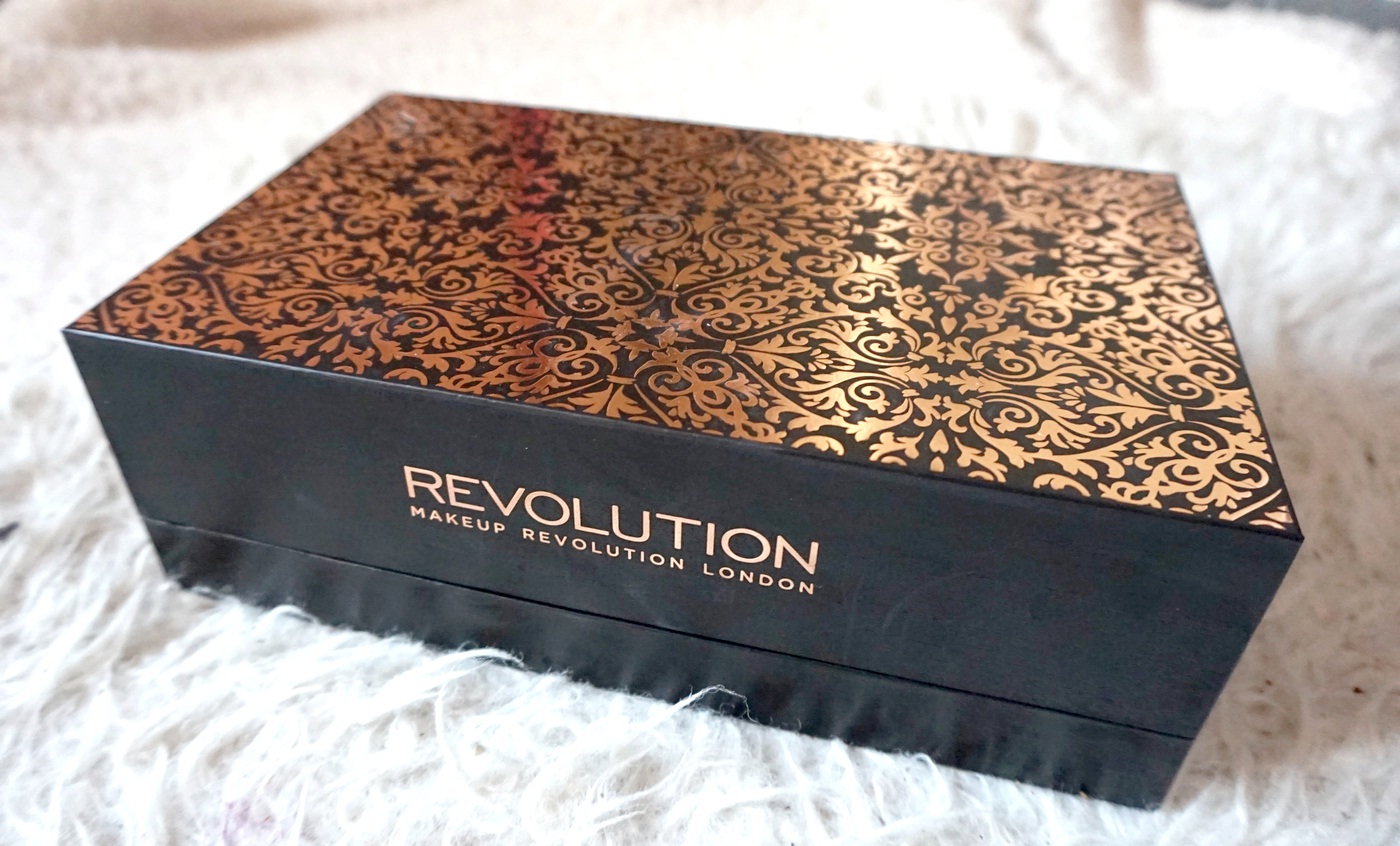 Make-up Revolution is a well affordable make-up brand with products which score well in the price/quality ratio. They started selling this special edition cosmetics set. The box was for sale for 60 euro's at Beauty88 when it just aired. I have seen the box later on some beauty websites for around 90 euro's.
[one_half_last]Make-up Revolution is een goed betaalbaar make-up merk met producten die in prijs/kwaliteit verhouding goed scoren. Voor ongeveer 60 euro is deze doos te vinden bij Beauty88. Op andere websites heb ik ze zelfs voor ruim 90 euro te koop gezien.[/one_half_last]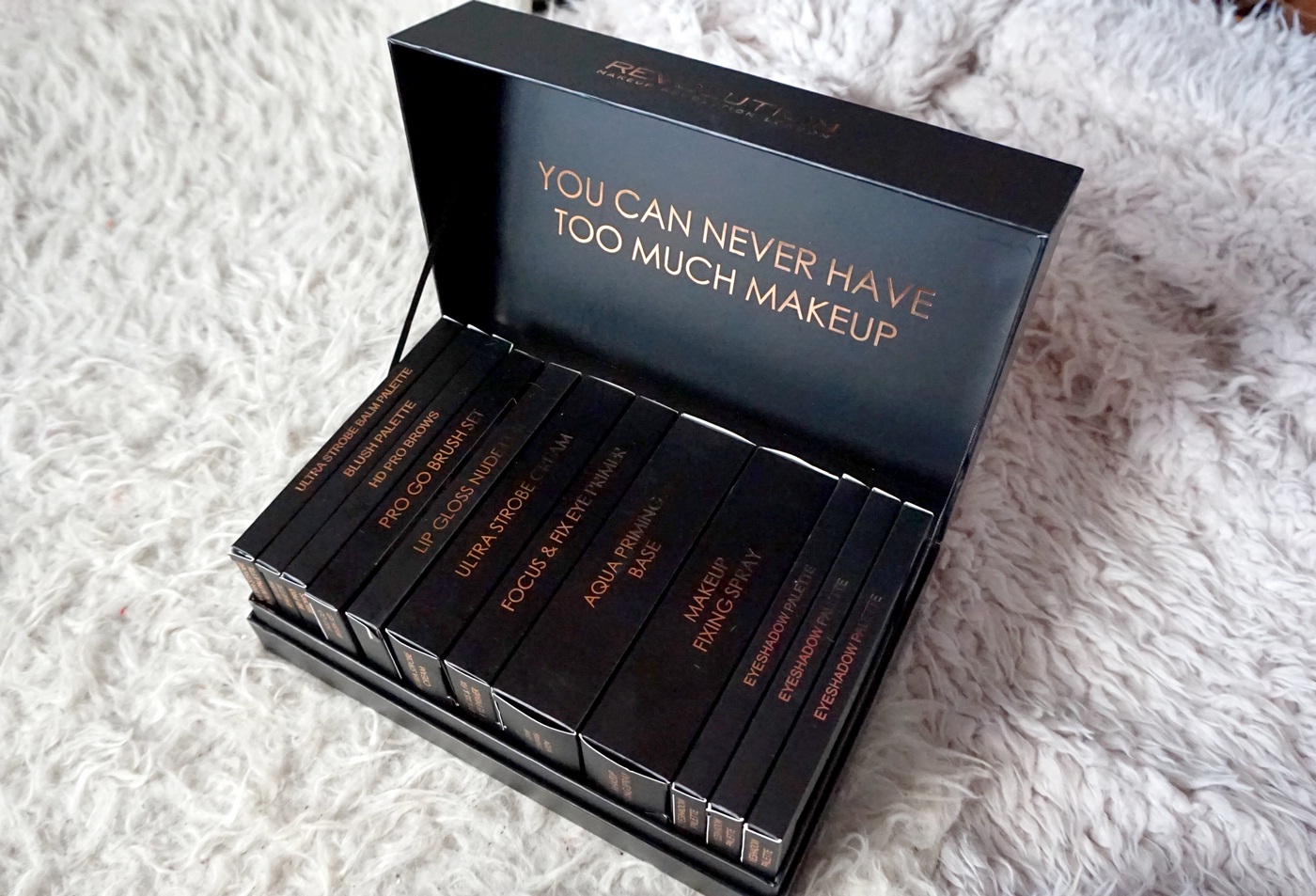 I have shown on my snapchat and instagram a while ago, that I own this box for a while.
A lot of people where curious about it. I have not tried the products in the box extensively yet, but I like sharing my opinion about it so far. I like the box itself. The bronze details of the box are pretty and fit well with my room. Inside of the box are 12 packages with each one or more products.
Op mijn snapchat en instagram heb ik al een tijdje geleden laten zien dat ik de doos bezit.
Ik kreeg er veel nieuwsgierige reacties op. Ik heb de producten nog niet uitgebreid geprobeert, omdat ik pas net begin met het gebruik er van. Maar wil er wel mijn mening tot zo ver over delen.
De doos zelf vind ik erg leuk. De bronzen details van de bovenkant zijn erg mooi en het past goed bij mijn kamer. In de doos zitten 12 verpakkingen met ieder een of meerdere producten.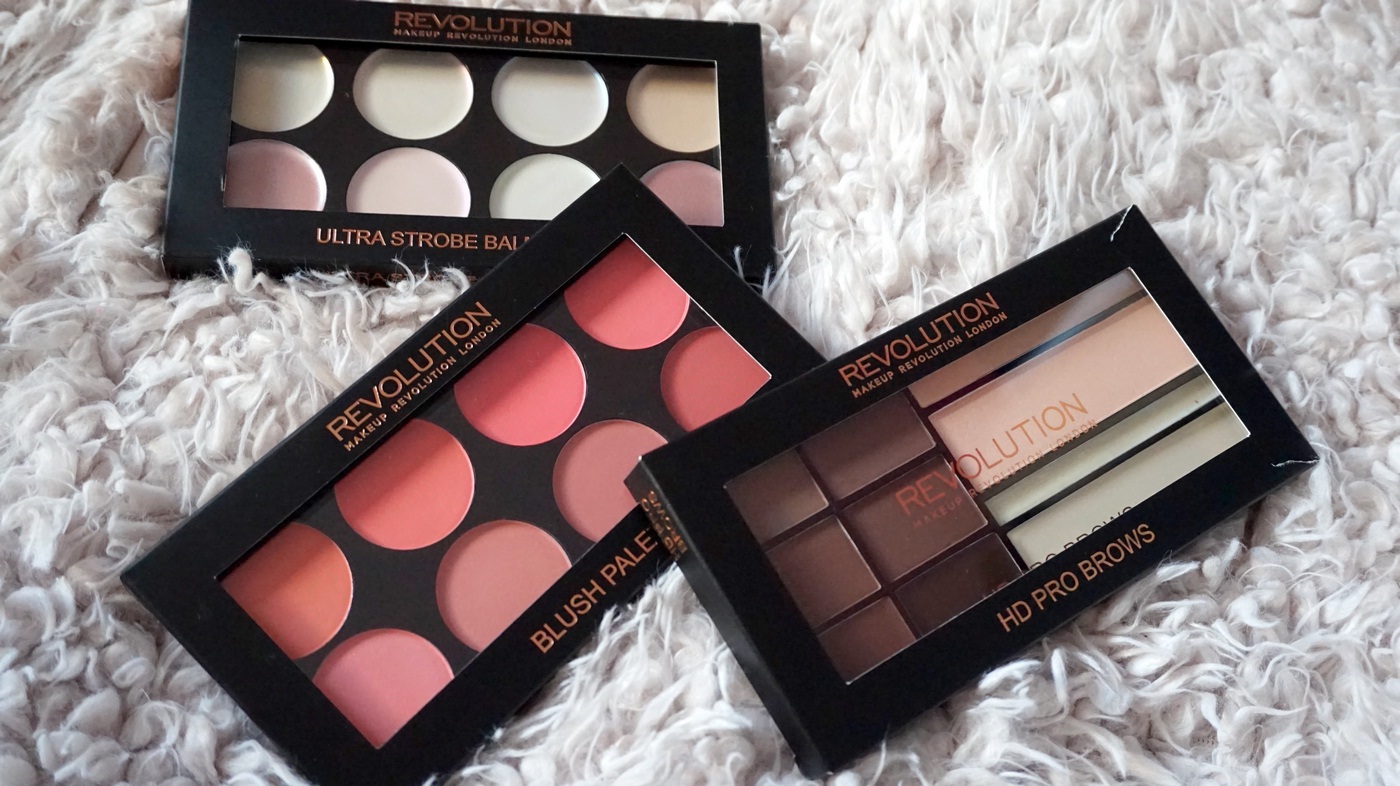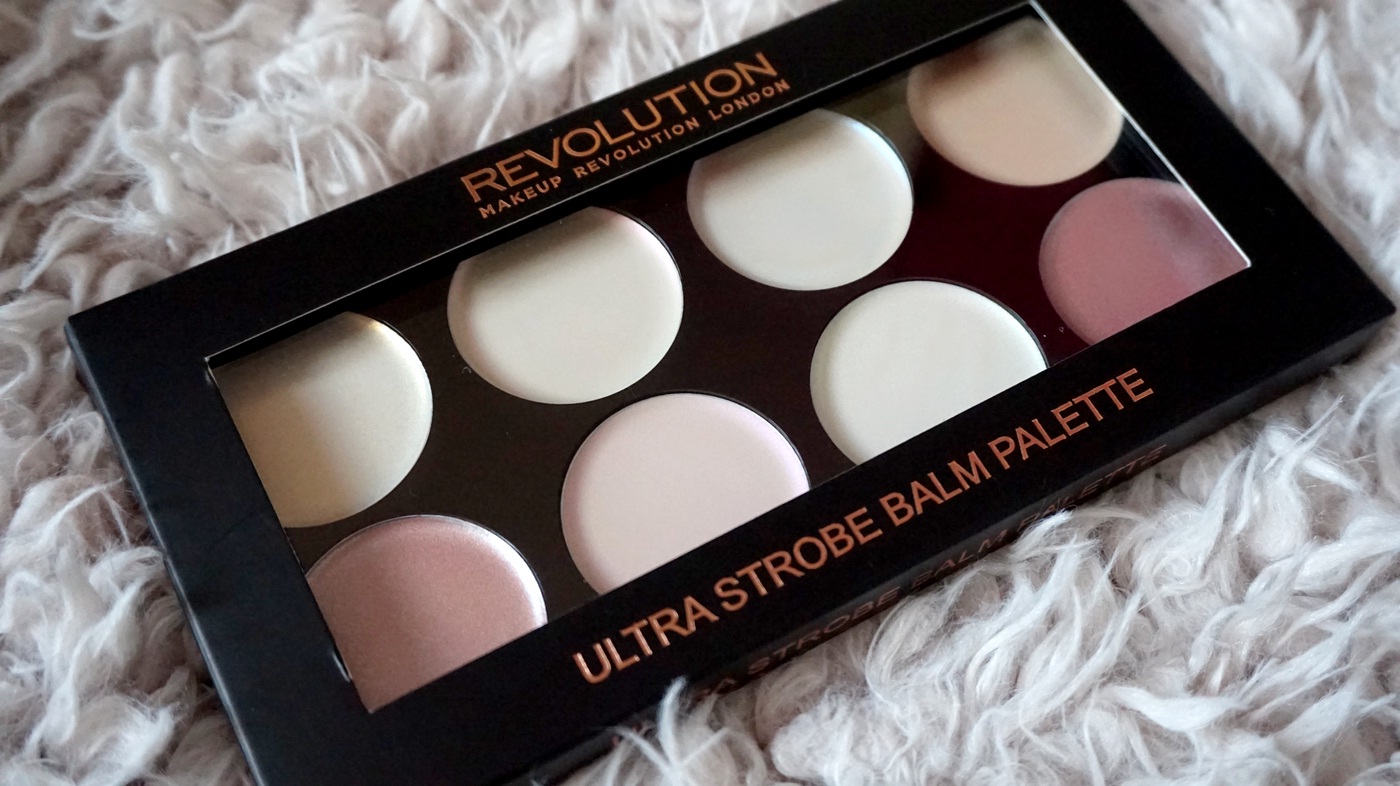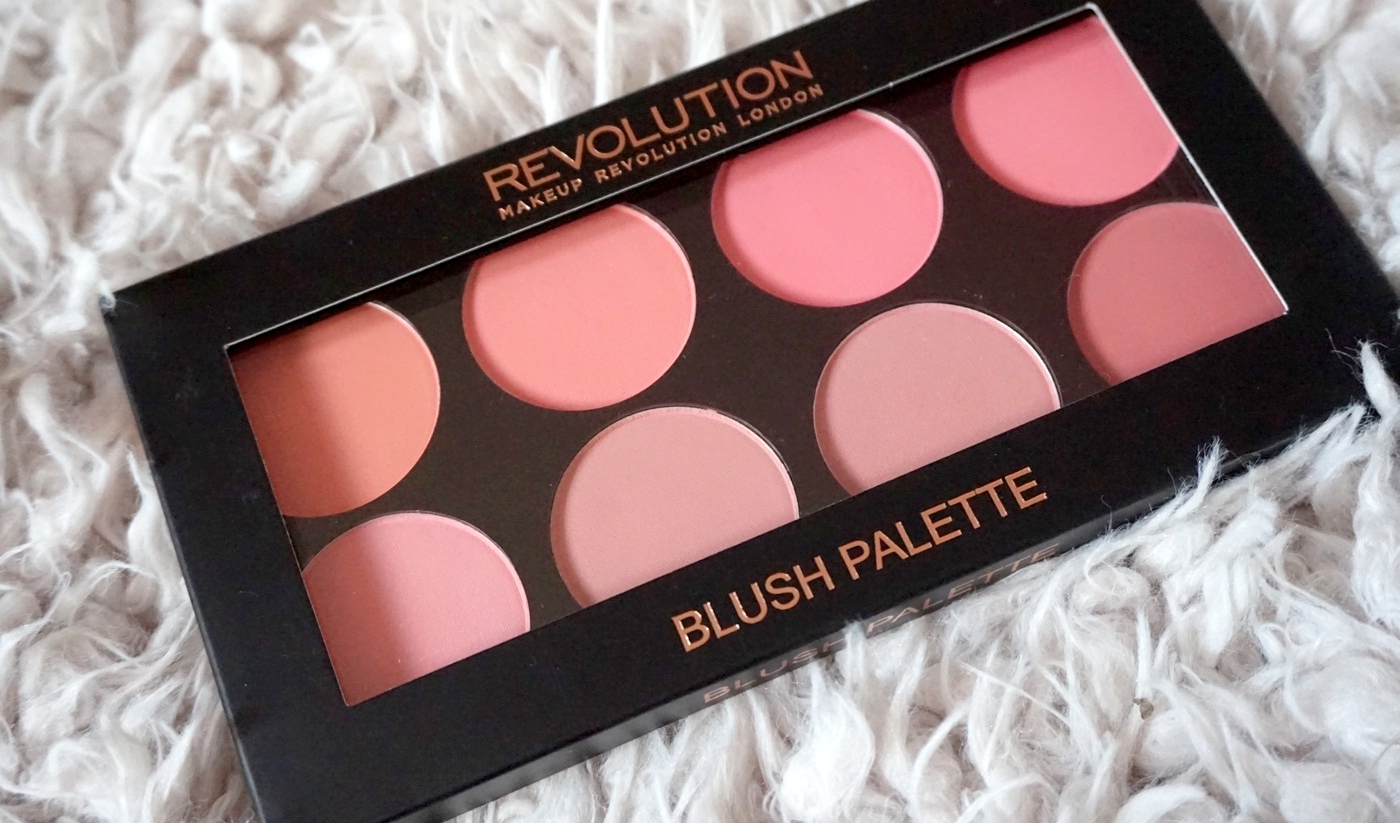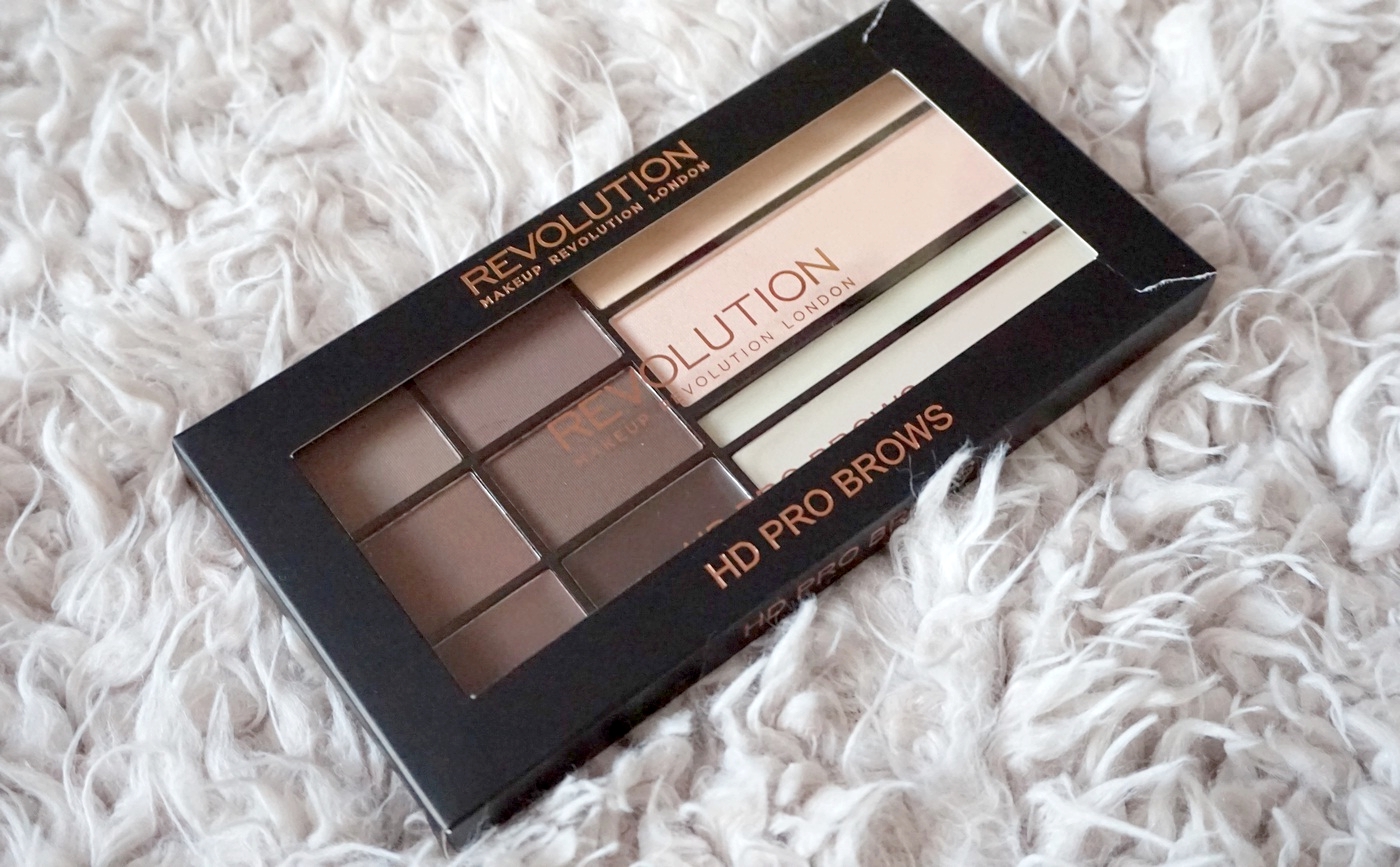 Ultra strobe balm palette

The colours inside of the palette look nice and even a little holographic. With 8 different colours, there is one for everyone. All strobe colors are on a creamy base. With as an example a beauty blender, it is well to apply.
De kleuren in het palette zien er erg leuk uit en lijken zelfs wat holografisch. Met 8 verschillende kleuren is er voor ieder wat wils. Alle strobe kleuren zijn op romige basis. Met bijvoorbeeld een beauty blender, is het prima aan te brengen.
Blush palette

The palette contains a variety of shades. I prefer 'cooler' shades, like the ones of the lower row of the palette. This is especially because of my pale skintone.
Het pallet bevat een variatie aan kleuren. Zelf geef ik de voorkeur aan de 'koelere' tinten, zoals de onderste rij. Vooral omdat ik een vrij bleke huid heb.
HD Pro brows

Frankly, I am using a mini eyebrow compact of Make-up Revolution for a while already, which I am quite satisfied with – looking at the price/quality ratio. For blonde eyebrows i'd say that you should not apply it too heavy. I have dark eyebrows from nature, so I can use it quite well.
Toevallig gebruik ik al een tijdje een een mini compact eyebrow kit van Make-up Revolution waar ik prima tevreden mee ben gezien de prijs/kwaliteitsverhouding. Voor blonde wenkbrauwen zou ik zeggen dat je er niet te heftig mee aan de slag moet gaan. Ik heb van nature donkere wenkbrouwen, dus kan er prima mee aan de slag.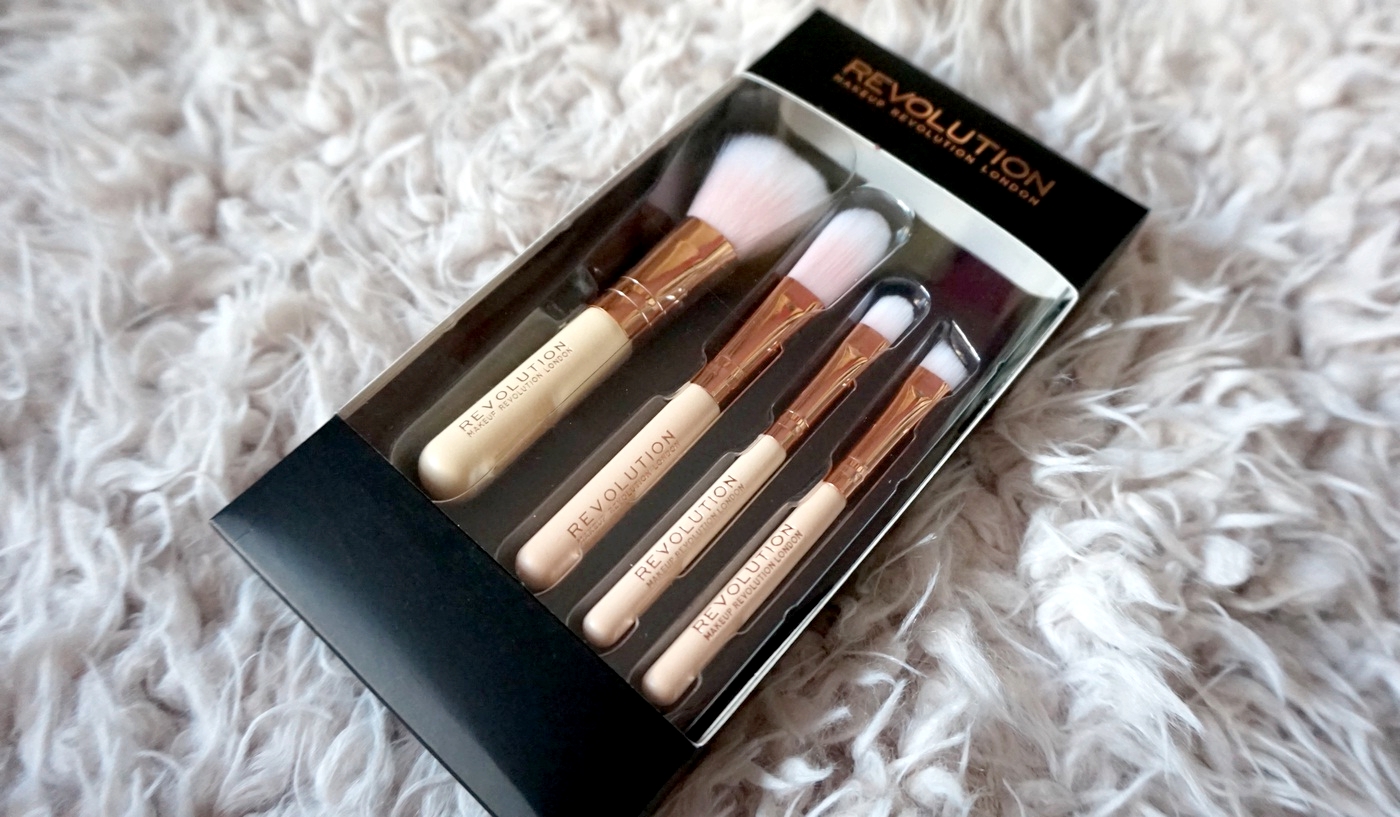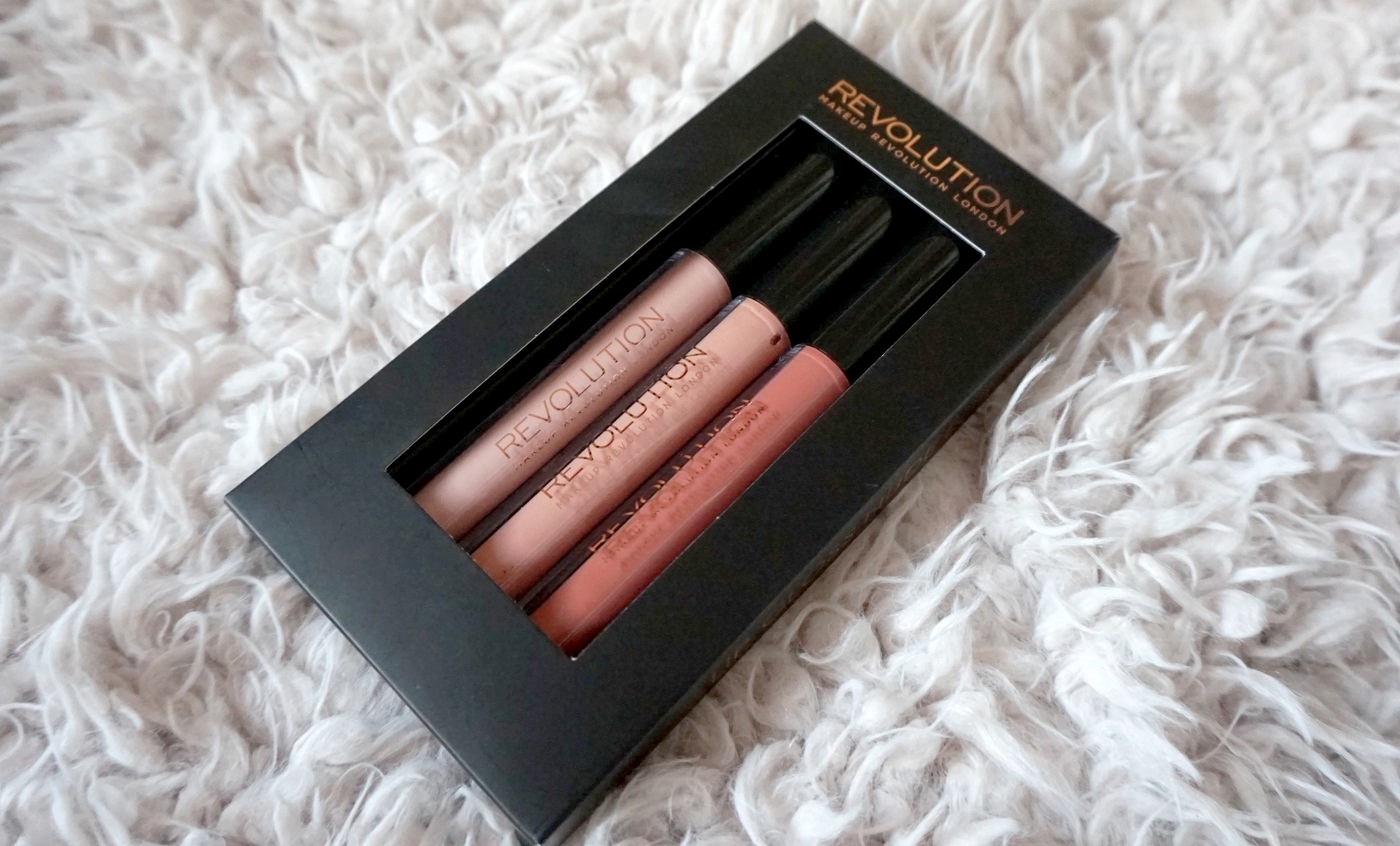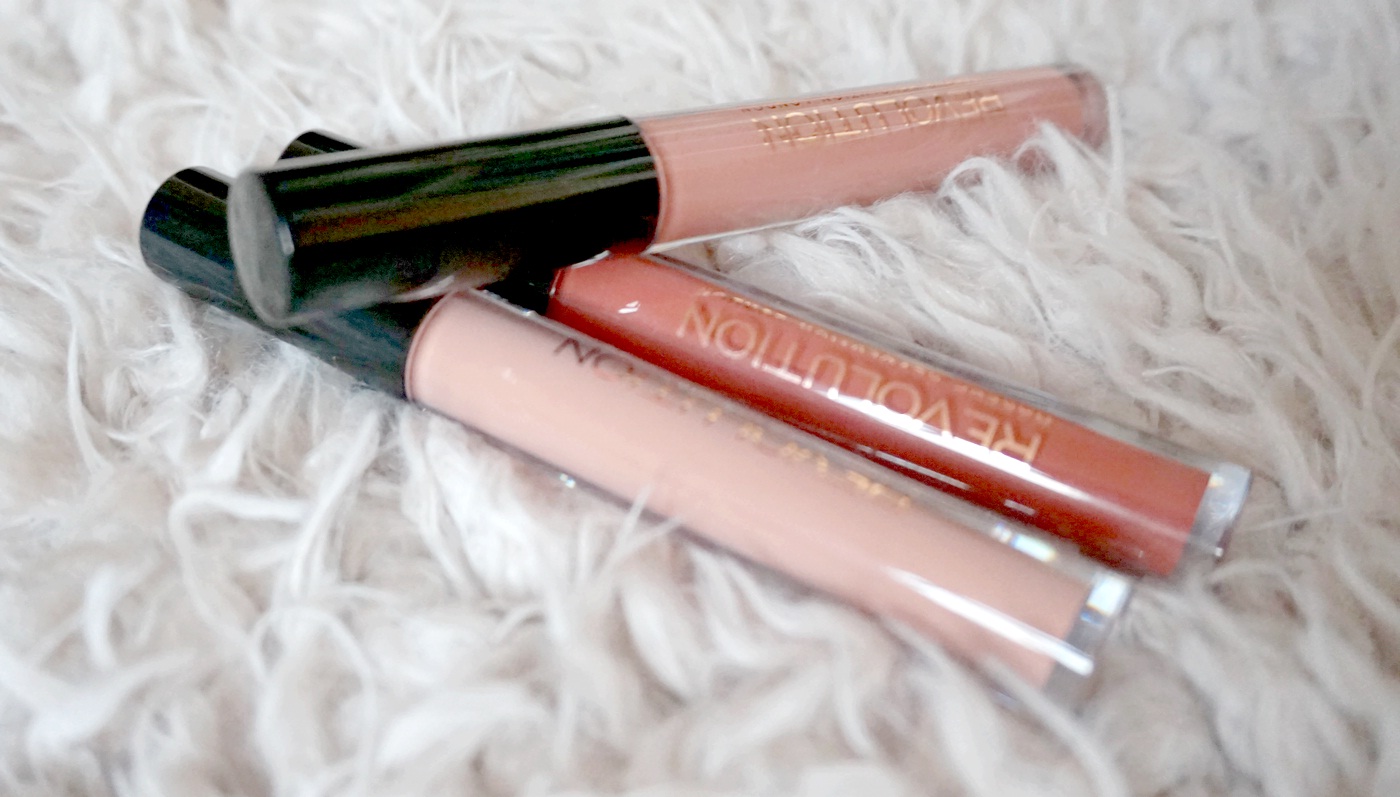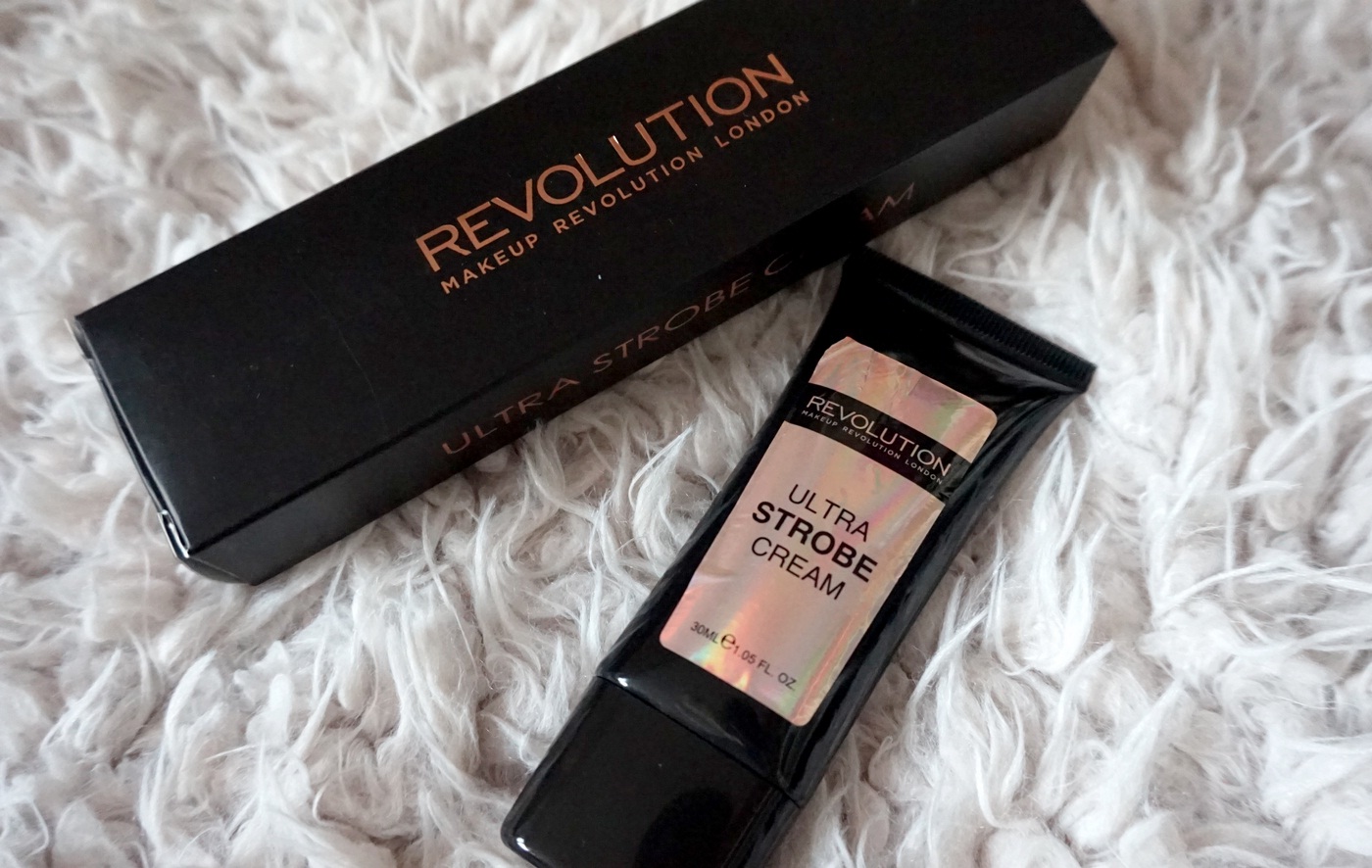 Travel size
brushes

My favorite brushes are however, those of real techniques and the urban decay palettes, but I consider these brushes very compact and handy to take with me on the go.
Zelf zijn mijn favoriete kwasten die van real techniques en die van mijn urban decay palettes, maar deze zijn handig om mee te nemen/ voor onderweg.
Nude lipgloss set

Nice in use and last pretty well, a little sticky thought. Sadly, I am no fan of nude lipglosses.
Netjes in gebruik en blijven prima zitten, wel een beetje 
plakkerig. Helaas ben ik totaal geen fan van nude lipkleuren.
Ultra strobing cream.

The packaging is pretty, but the sticker was misplaced when I openend the box. I consider that a minus. The product works well for strobing and does not give a too heavy result.
De verpakking is mooi, maar de sticker was misplaatst tijdens het openen van de doos. Dat is een minpuntje. Netjes in gebruik voor strobing en geeft een niet te heftig resultaat.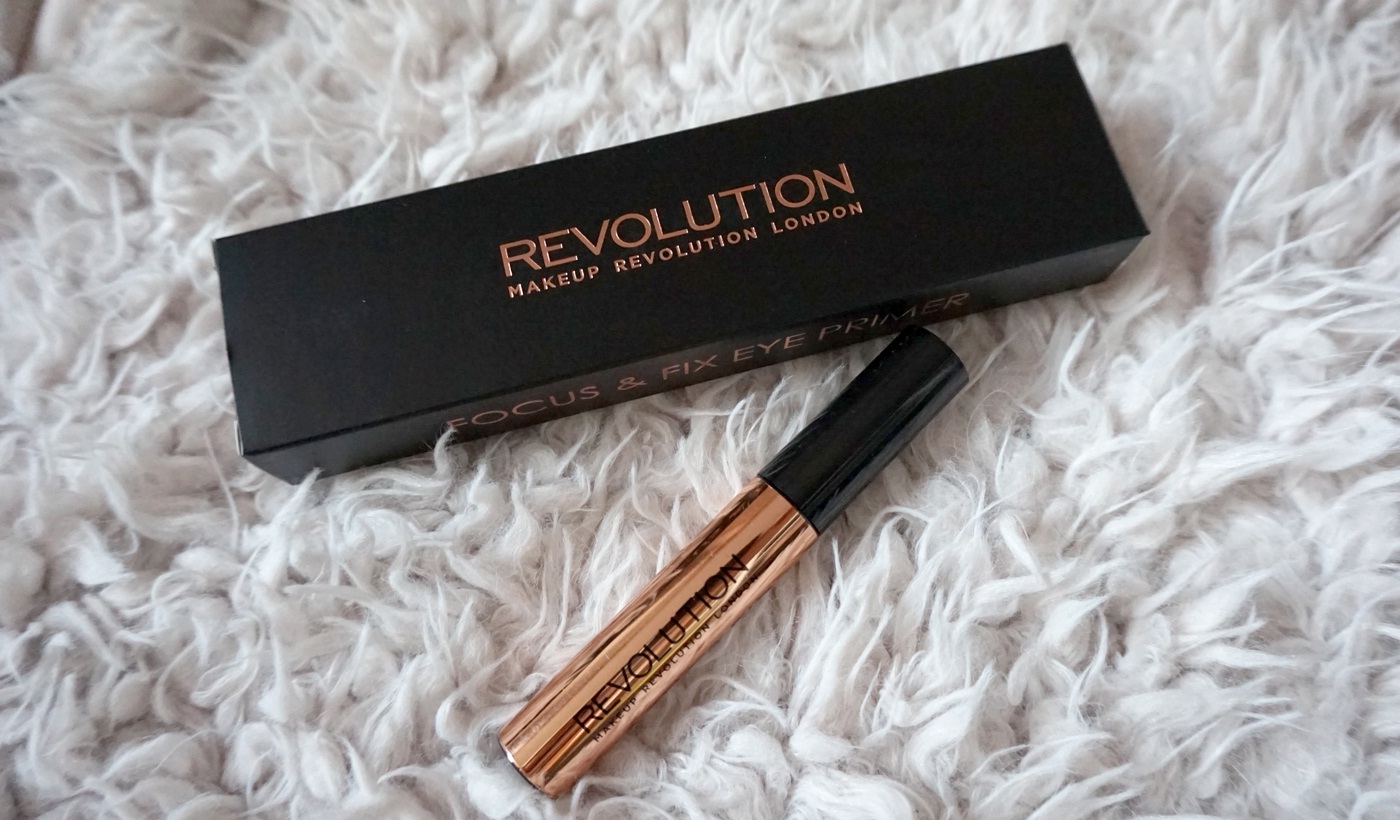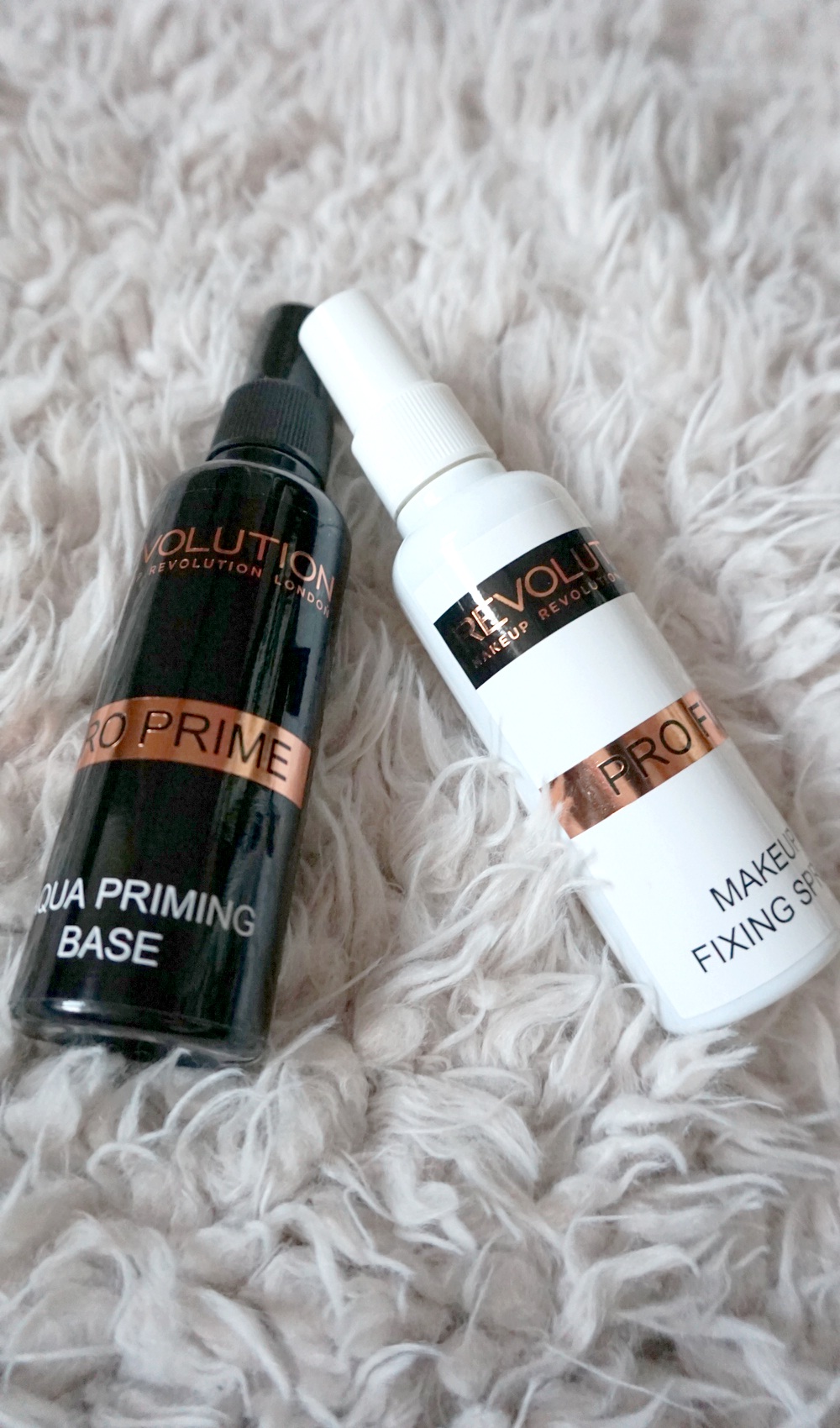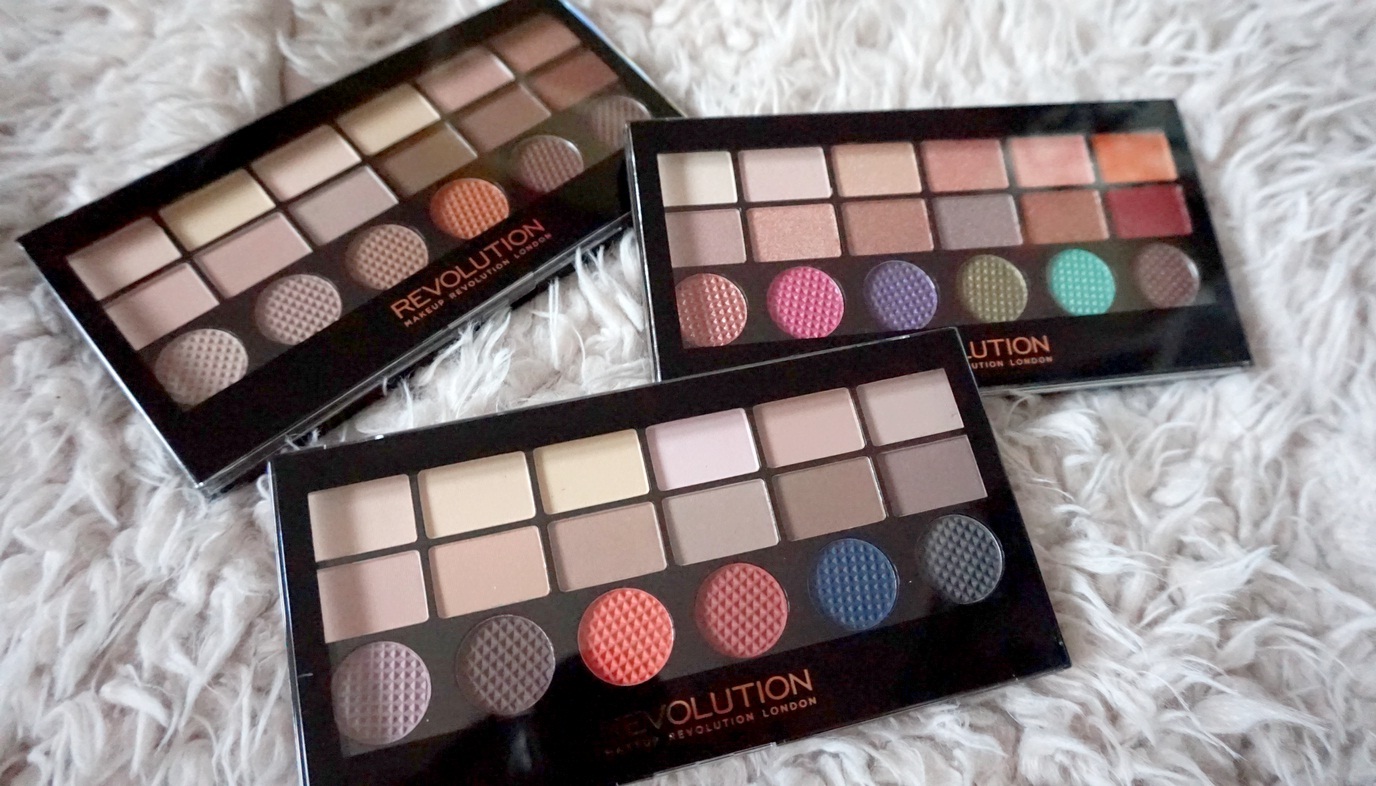 Focus & Fix eyeprimer

The packaging is very pretty and gives me an impression of a lipgloss. This eyeprimer makes sure eye make-up lasts well.
De verpakking is erg mooi en heeft wat weg van een lipgloss. Zorgt voor een prima houdbaarheid van oogmake-up.
Make-up Revolution aqua priming base

This spray has no bad scent and is a nice base when you are planning to apply make-up.
De spray heeft geen nare geur en is een fijne basis voor make-up.
Make-up Revolution fixing spray

The spray has a white-ish texture and the alcohol scent is quite present in it. Frankly, I am not somebody with a lot of experience if it comes to fixing sprays. My make-up however did last a little longer.
De spray heeft een wat wittige textuur en de alcohol is herkenbaar in de geur, om eerlijk te zijn heb ik niet zoveel ervaring met fixing spray. Mijn make-up bleef alhoewel iets langer zitten na gebruik. 
3 Eyeshadow palettes

A lot of nude colours and mostly mattes. It also contains a few bold colors. I do have some experience with the Redemption palette of Make-up Revolution. During use, I was quite satisfied. I do recommend it, especially compared to the price. The palettes are in use comparable to the one I used before these.  
Veel nude kleuren en voornamelijk mattes. Ook een aantal felle kleuren.
Zelf heb ik ervaring met het Redemption palette van Make-up Revolution, waar ik tijdens gebruik tevreden over was en voor de prijs zeker aanraad. Deze palettes zijn in gebruik gelijkmatig.
I am very happy with the products and with the fact that I bought it. This box contains a lot of usefull essentials which I will defenitely use more in the future.
Ik ben erg blij met de producten en met het feit dat ik het besloten heb te kopen. Ik ga er zeker veel meer gebruik van maken in de toekomst
What is your favorite product of the review? Feel free to leave a comment.
Link to the shop: Beauty88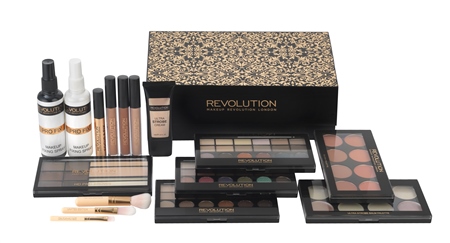 (All pictures are mine, exept this one)