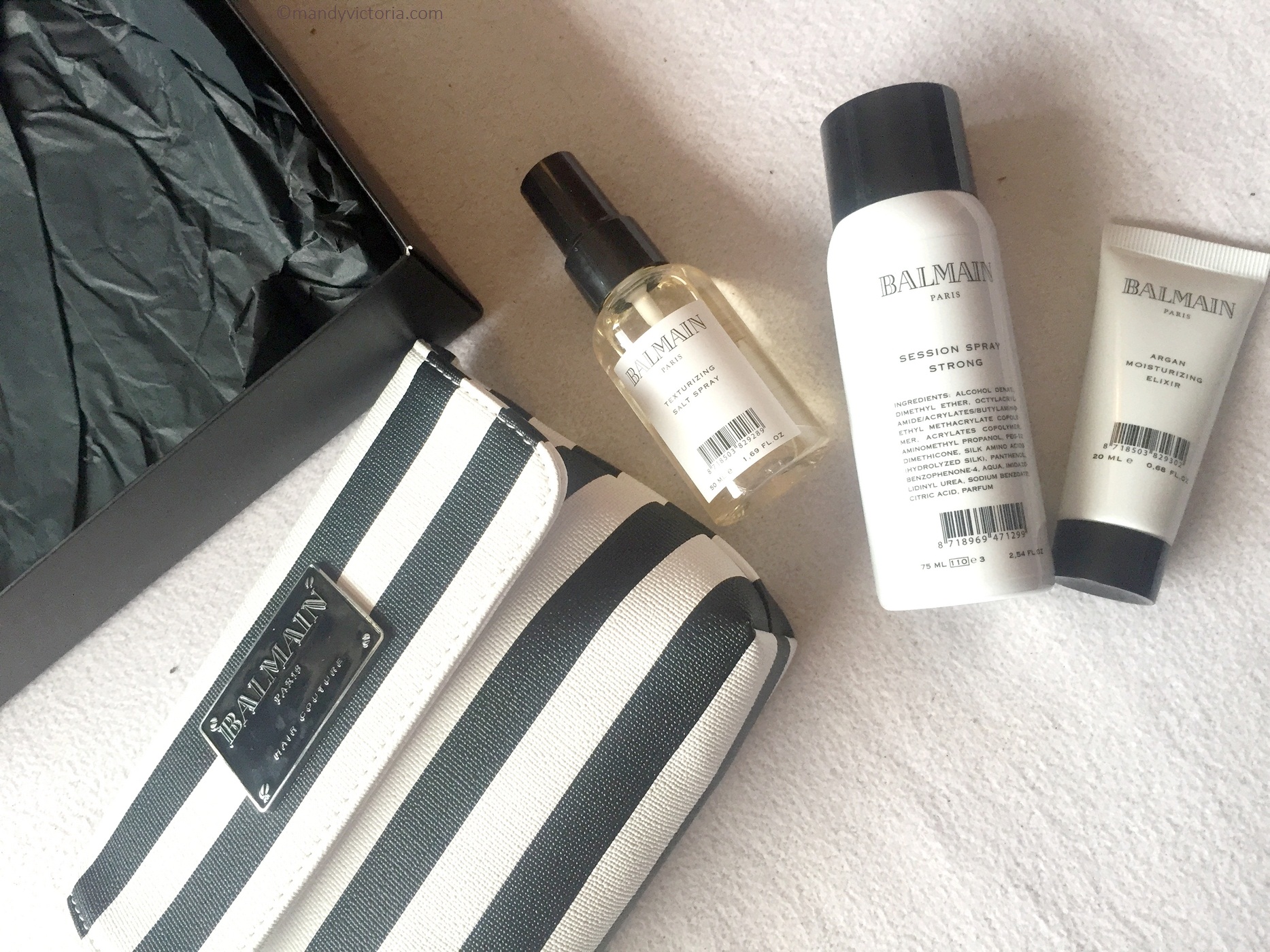 I was curious about the hair collection of Balmain, it was something I heard about a while ago.
When I was shopping online, I saw that SuperTrash was selling travel size versions in sale. I decided to buy it and to try it out.
Ik was erg benieuwd naar de haar verzorging van Balmain, ik heb er een tijd geleden wat over gehoord. Toen ik aan het online winkelen was, zag ik dat SuperTrash travel size versies verkocht in de sale. Ik besloot het te kopen en te gaan uitproberen.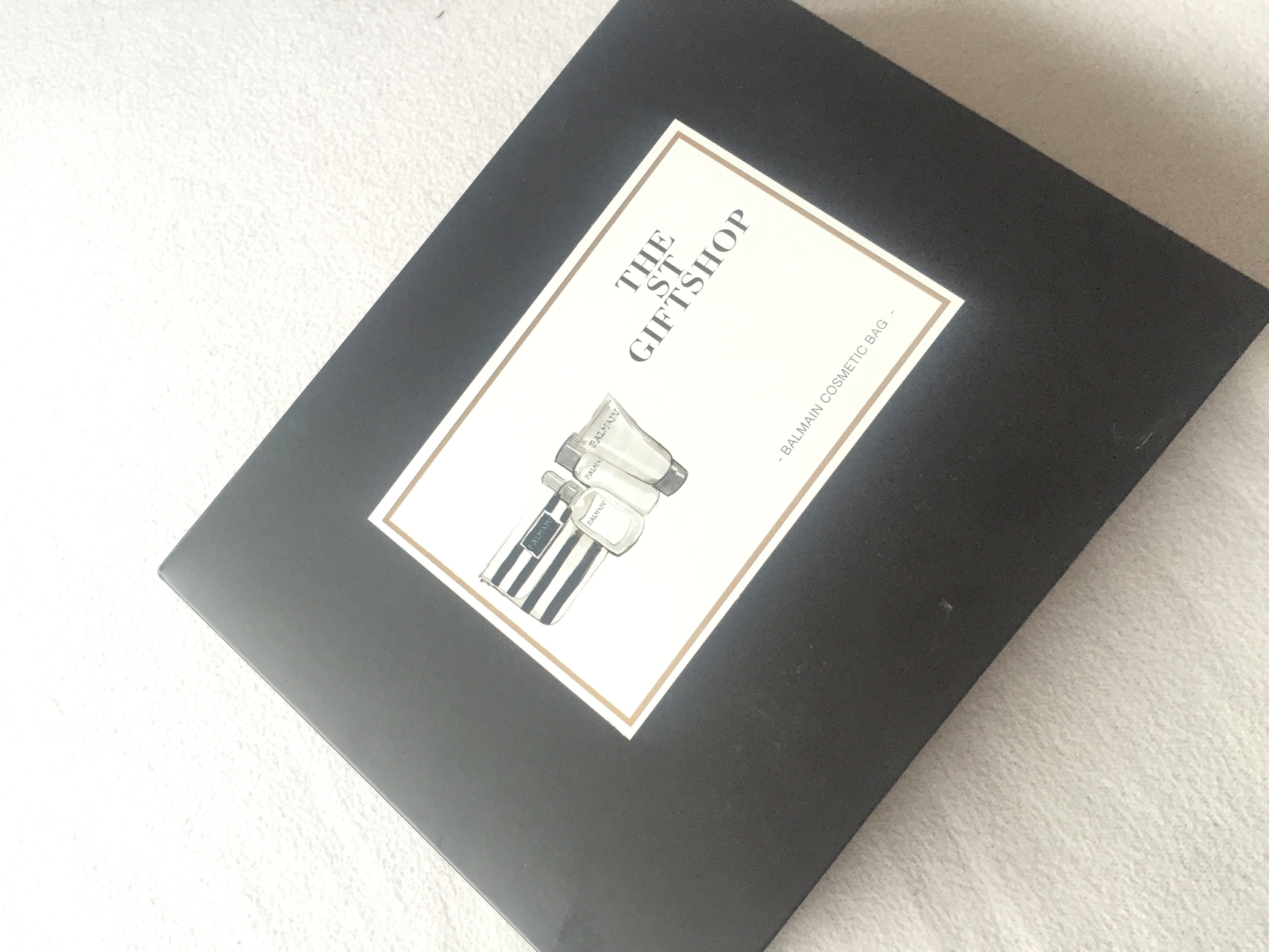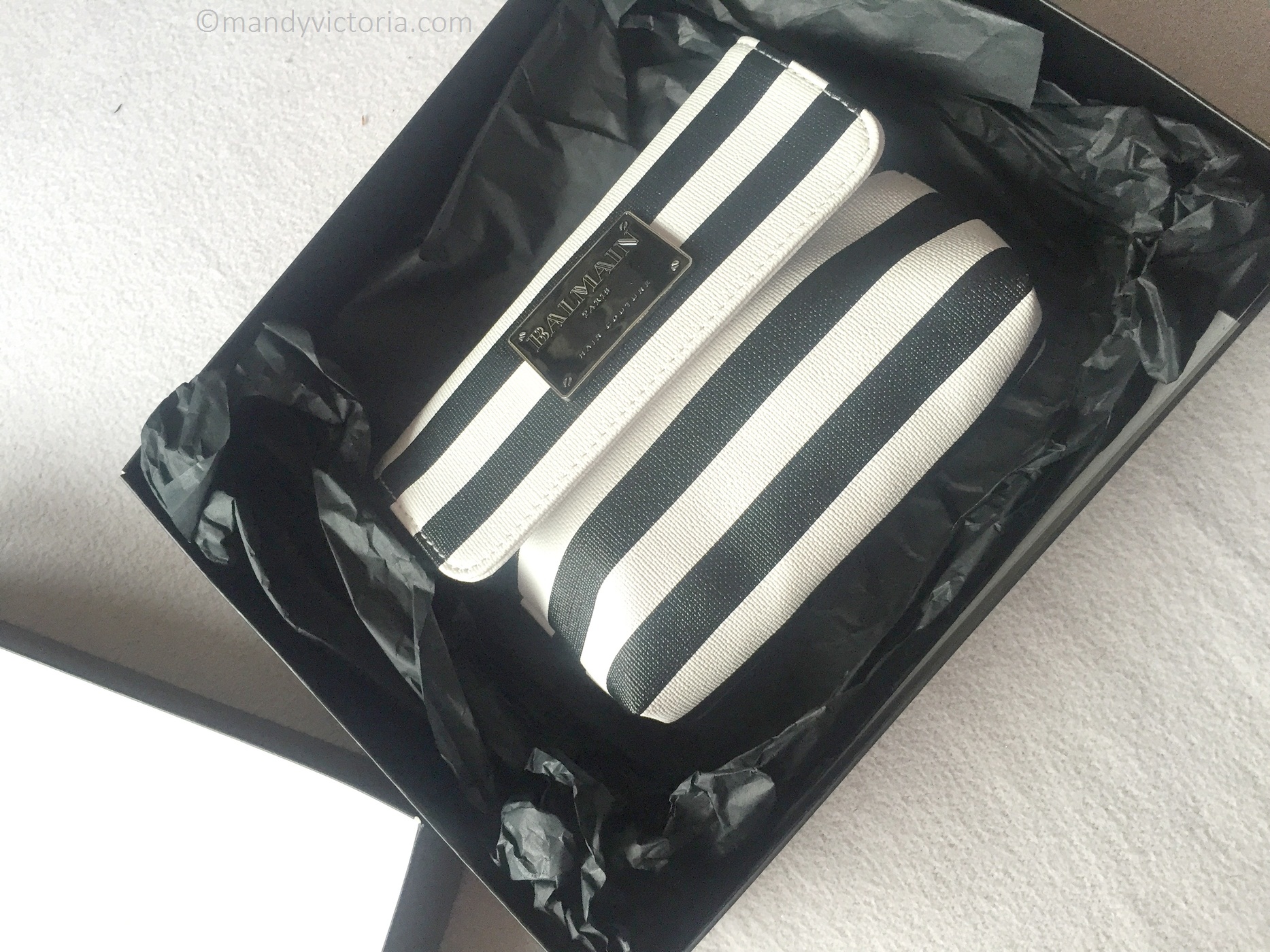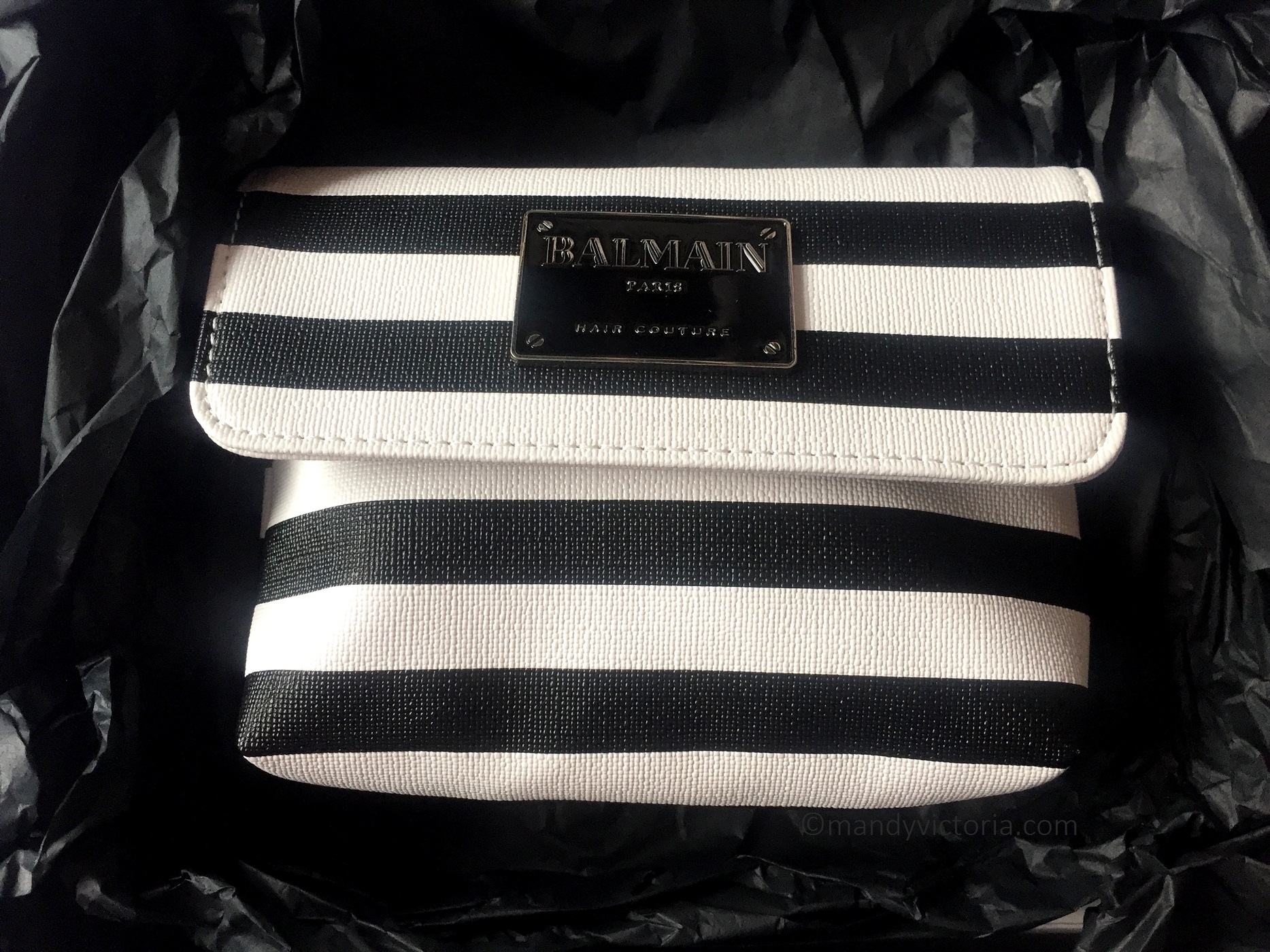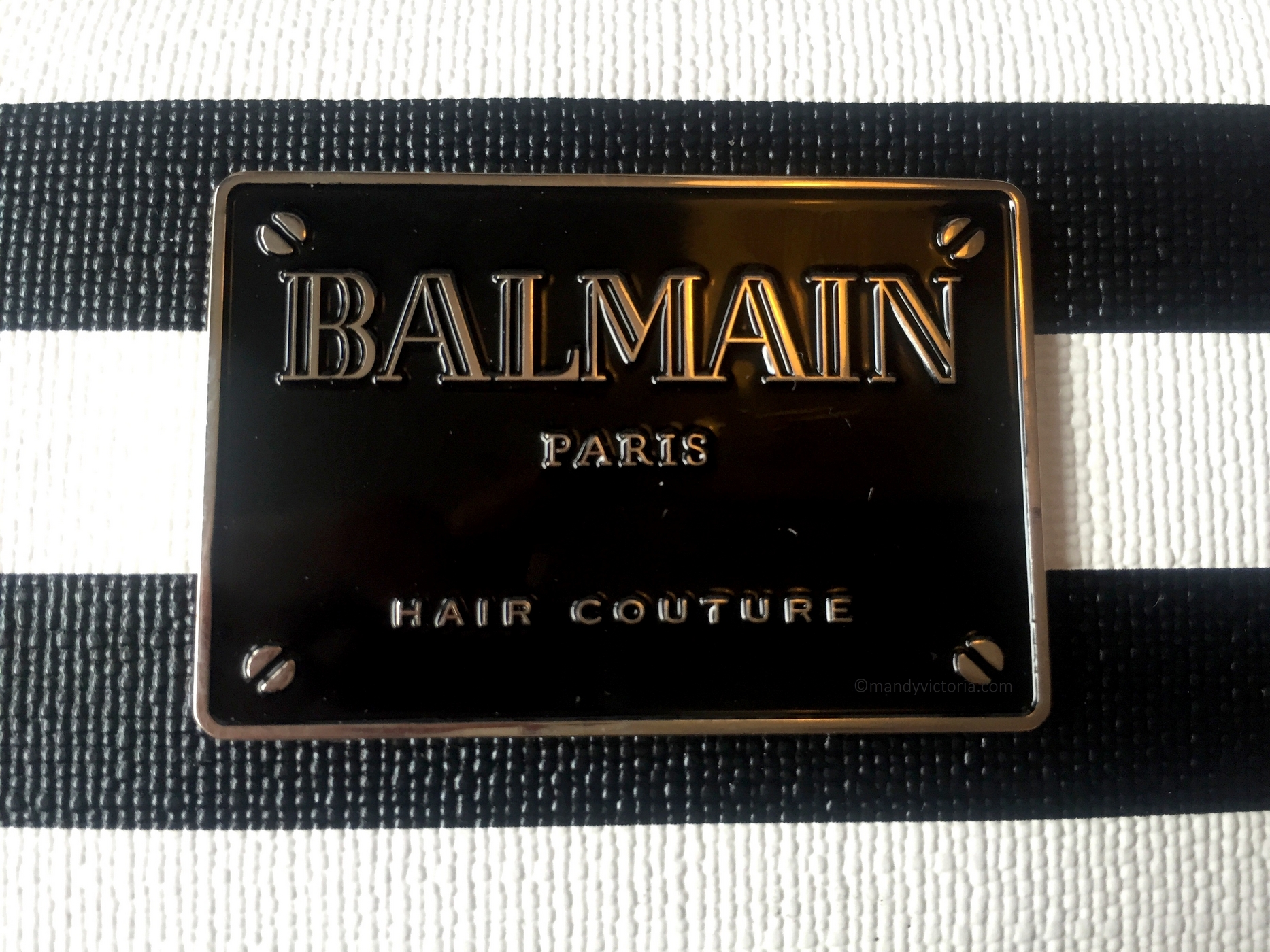 The cosmetics bag

I love the design of the bag! I will use it as my new cosmetics bag.
With this, I will carry my hair and make-up products in style.
Ik ben weg van het ontwerp van het tasje! Ik ga het gebruiken als mijn nieuwe make-up tasje. Hiermee, kan ik mijn haar en make-up producten meedragen in style.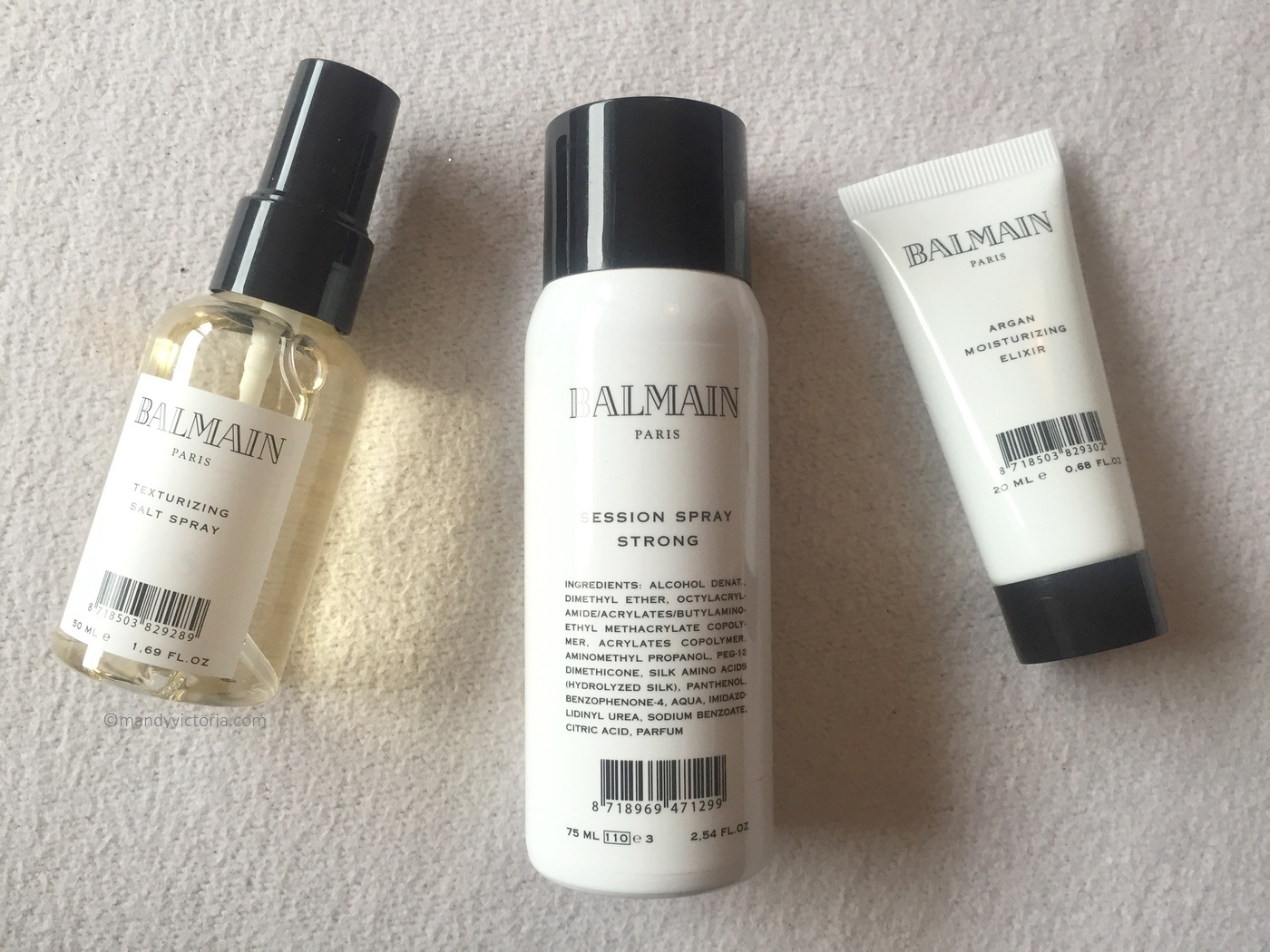 The box contains the following five items; The 3 travel size products, a small cosmetics bag and a small manual with the hair collection decribed in it.
De doos bevat de volgende vijf items; De 3 travel size producten, een klein make-up tasje en een klein boekje met de haar collectie er in beschreven.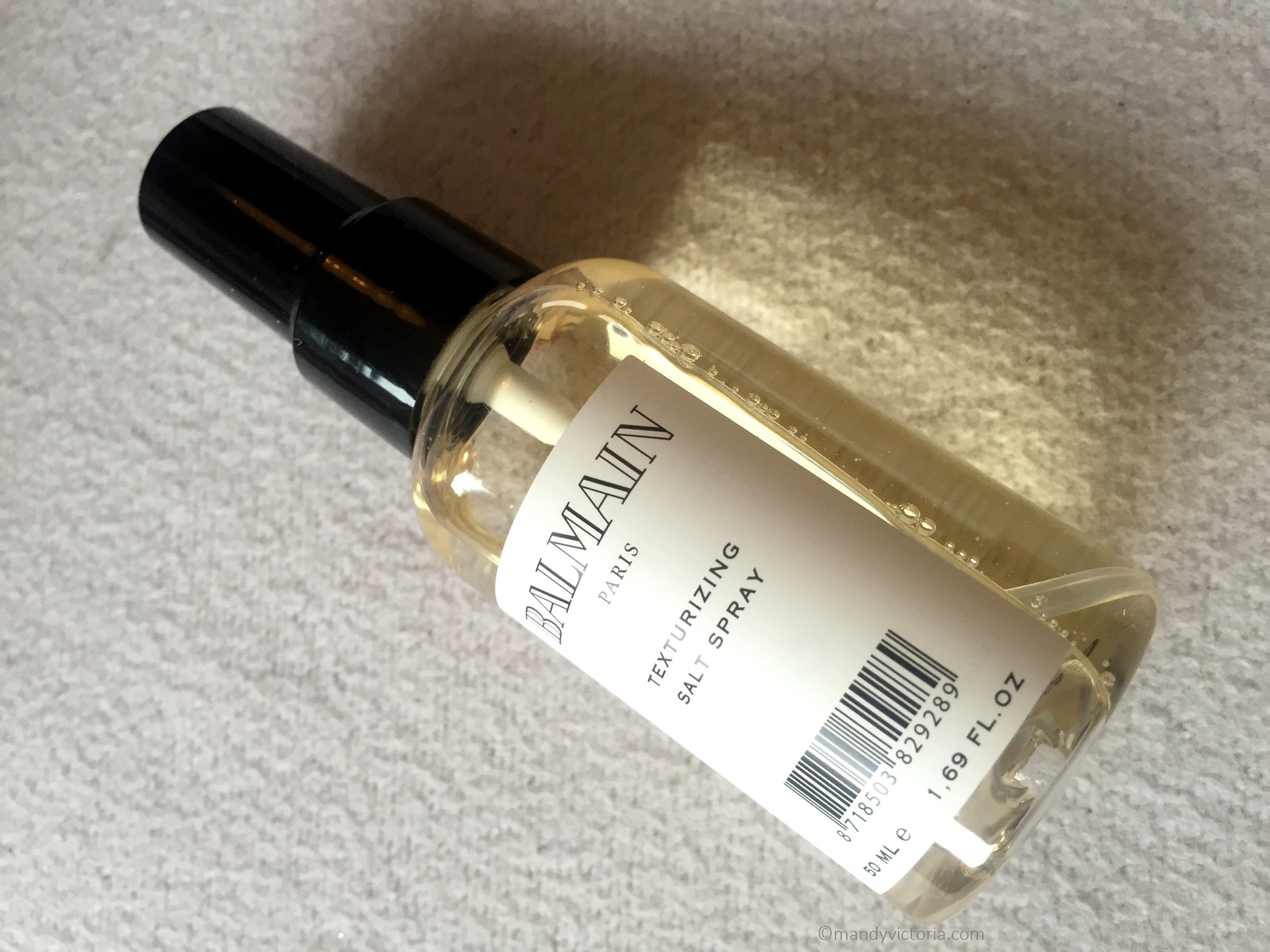 Balmain texturizing salt spray

The use of this spray is that it gives your hair some more texture and body.
It makes the hold better and it also has a soft, nice scent. According to the description, you need to spray it on your roots while they are wet.
De werking van deze spray is dat het je haar meer textuur en body geeft. Het zorgt dat het langer in model blijft en heeft een zachte, fijne geur. Volgens de beschrijving, moet je het over je haar punten sprayen als het nat is.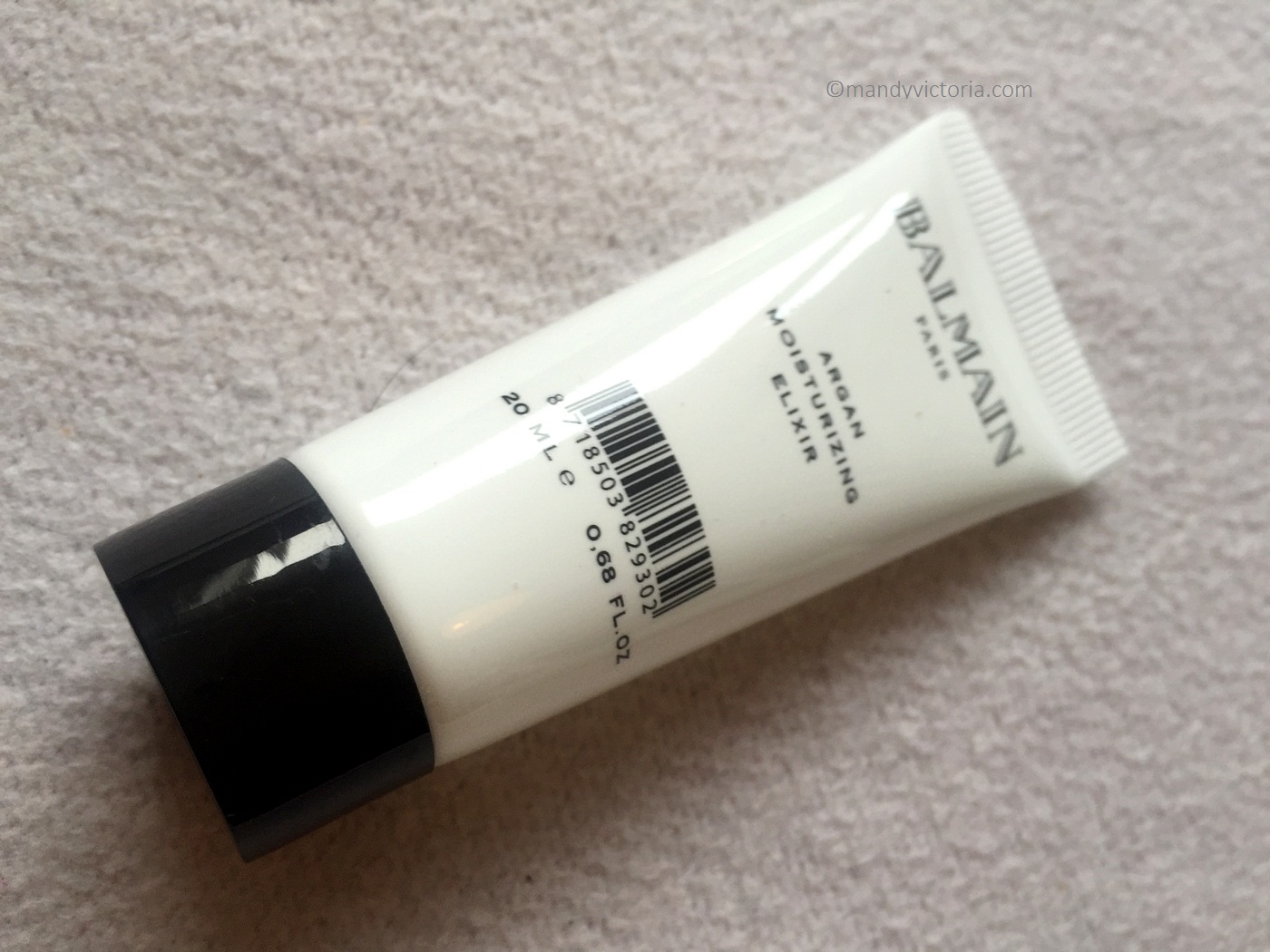 Balmain Argan moisturizing elixir
I love Argan oil! it's a miracle product for my hair! (and for many others)
Argan oil makes my hair much softer, less fuzzy, and shinier.
The oil gives a direct boost to your hair for a shiny and healthy look. It also doesn't leave any leftovers after
applying it and leaving it for a while. It also makes your hair scent great! This is my favorite one of the 3 products.
Use: Spread it over wet or dry hair, and do not rinse it out.
Ik ben gek op Argan olie! het is een wondermiddel voor mijn haar. Argan olie maakt mijn haar veel zachter, minder pluizig en meer glanzend. De olie geeft een directe boost aan je haar voor een glanzender en gezondere uitstraling. Het laat geen resten over na het aanbrengen als je het wat laat intrekken. Verder zorgt het ook voor een heerlijke geur! Dit is mijn favoriet van de 3 producten. Gebruik: Spreid het over nat of droog haar, en spoel het niet uit.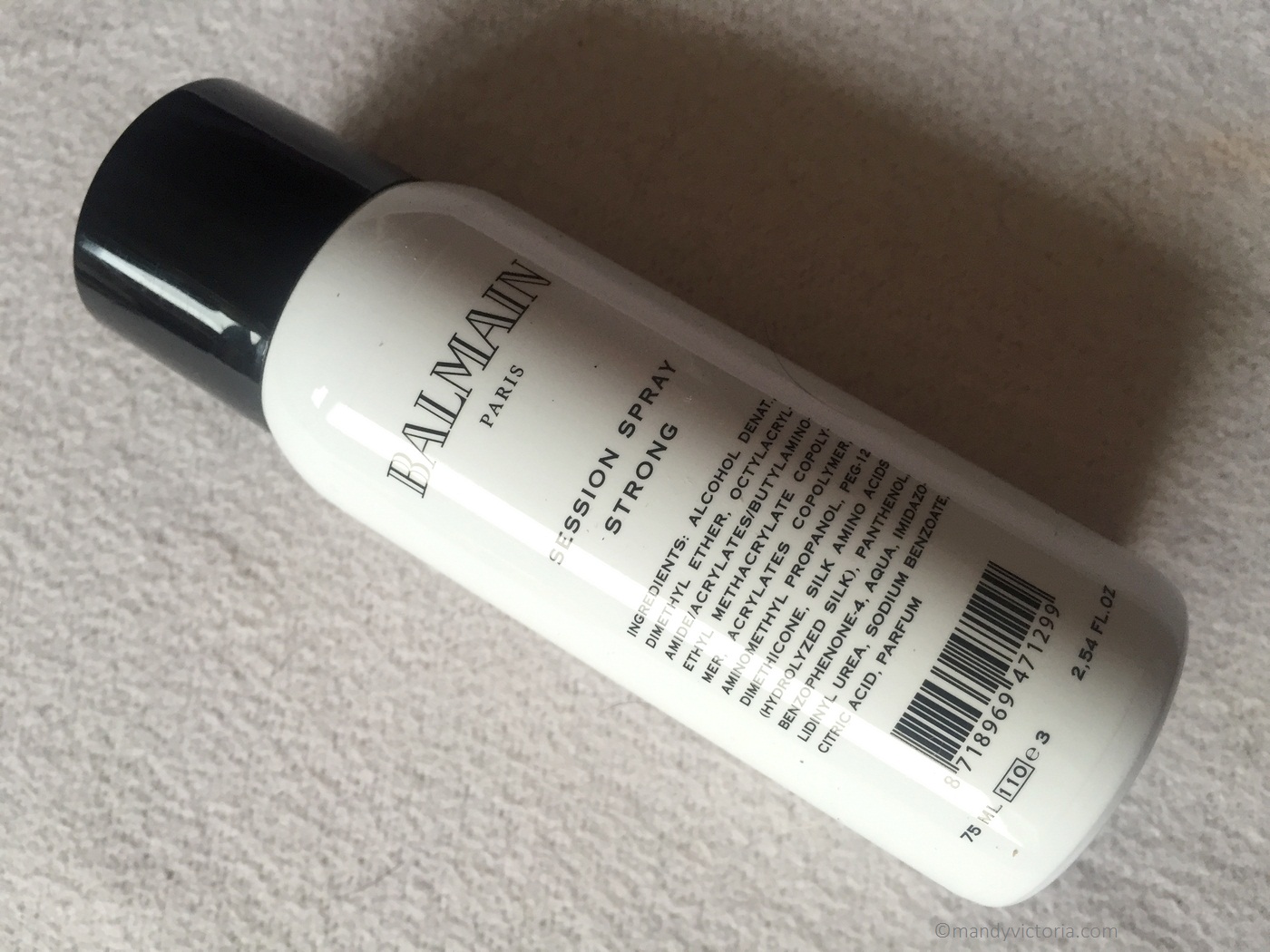 Balmain session spray (strong)
This spray is great if you want your haircut to stay strong. It is a finishing spray that fixes your hair and makes the hold stronger. I really like the size of the spray, because you can easily carry it with you in a bag.
Dit is een geweldige spray als je wil dat je haar goed in model blijft zitten. Het is een finishing spray die je haar fixt en het langer in model houdt. Ik vind het formaat erg fijn, omdat je het makkelijk mee kan nemen in je tas.
Conclusion

I am very happy with the products.
The size of the products is very nice because you can carry it around easily, the scent of the products is great (the Argan oil and salt spray especially) and the bag is really stylish. The products are a very good and professional quality! 
Ik ben erg tevreden over de producten. Het formaat is erg fijn omdat je het overal mee kan dragen, de geur van de producten is heerlijk (vooral de Argan olie en salt spray) en het tasje is stylish. De producten zijn een erg goede en professionele kwaliteit!