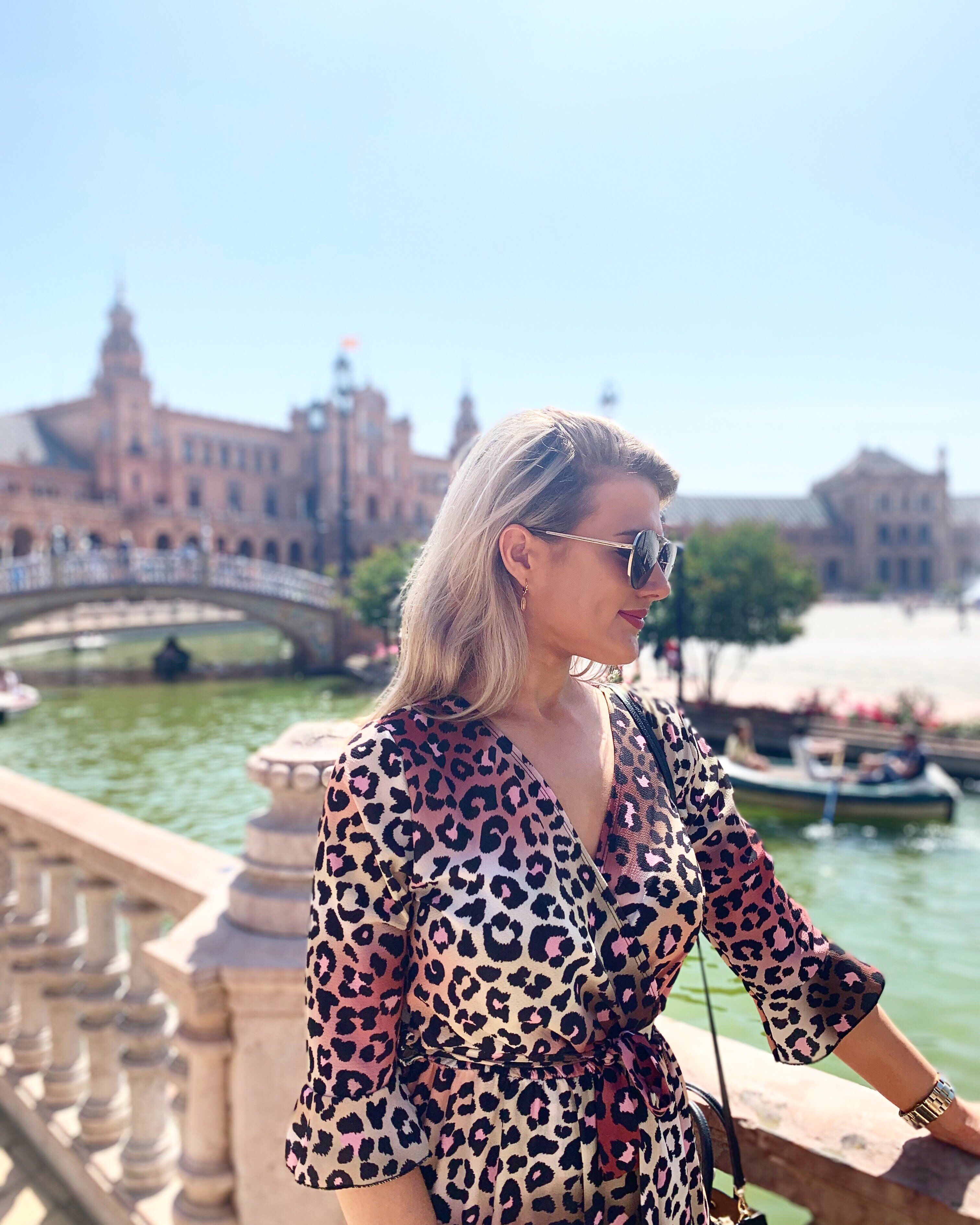 Earlier this month, I went on an 'if place available' trip with a friend from work. We went to Seville from Eindhoven. This was also my first trip of this year. After I had worked that day myself, I had changed my outfit, scored my suitcase and left with Tess. After a nice flight with nice crew, we went by taxi to the city center of Seville. Due to the enormously crowded 'holy week' (a week of festivities, which we knew little about at the time), it was almost impossible to get to our hotel since it was located in the exact center of the city. The street entrance tickets were in our hotel, and we could not get to the hotel ..  Solution: we have been looking for a restaurant for hours which had place available and had a nice and tasty dinner there eventually before we were finally able to arrive at our hotel around midnight.
Eerder deze maand had ik geipb't met een werkvriendin. We gingen naar Sevilla vanaf Eindhoven. Dit was ook gelijk mijn eerste reisje van dit jaar. Na ik zelf die dag had gewerkt, had ik mijzelf omgekleed, mijn koffer opgehaald en was ik met Tess vertrokken. Ná een super gezellige vlucht met leuke crew, gingen we per taxi richting het centrum. Door de gigantisch drukke 'holy week' (een feestweek waar we weinig van af wisten op dat moment), was het vrijwel onmogelijk om naar ons hotel te komen omdat het zich echt midden in het centrum bevond. De straat toegangstickets lagen in ons hotel, en wij konden niet naar het hotel.. oplossing: we waren uren gaan rondlopen en opzoek gegaan naar een restaurant waar plek was. Daar hadden we gezellig en lekker gegeten en gedronken, voor we rond middernacht bij ons hotel konden komen.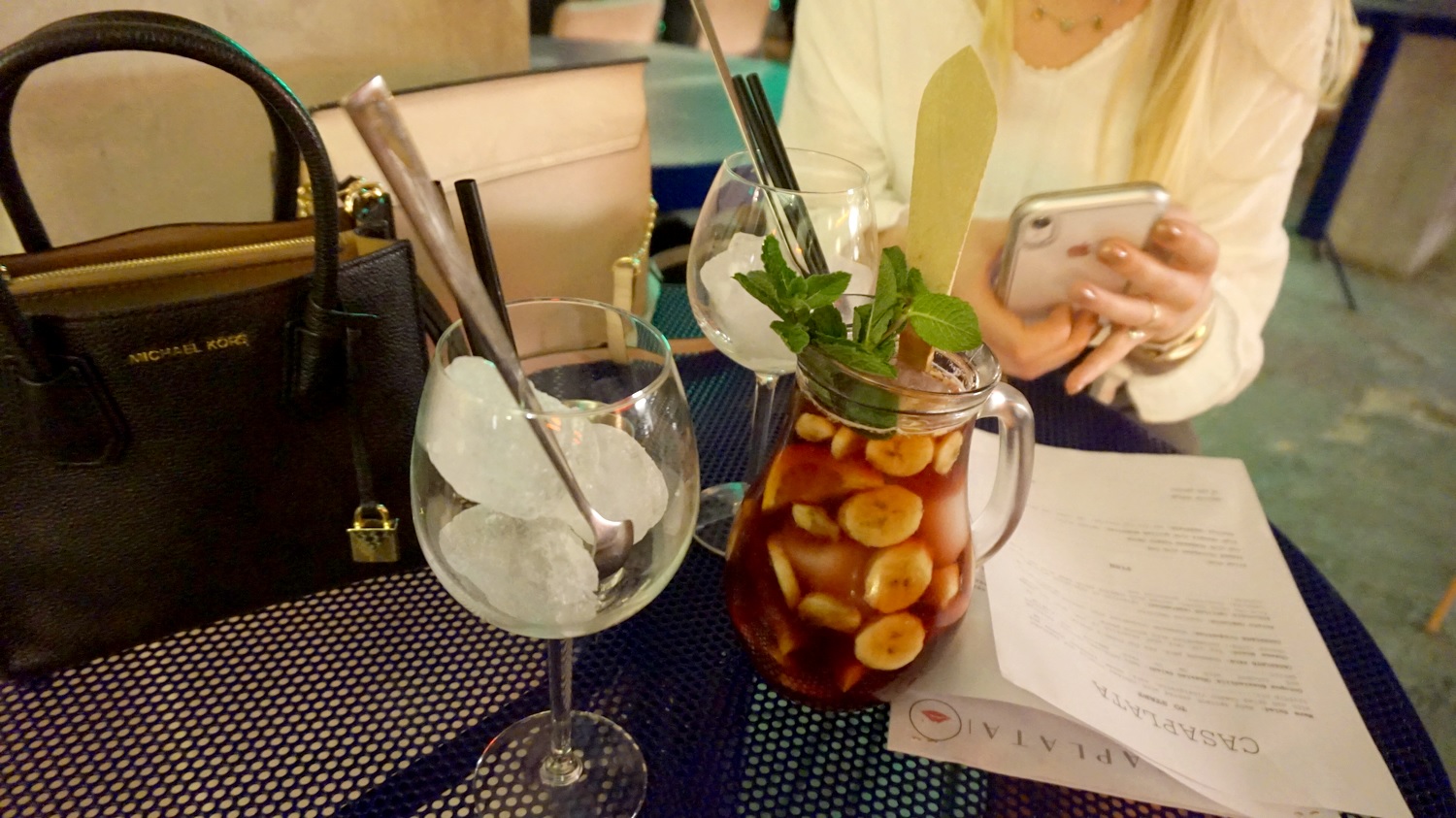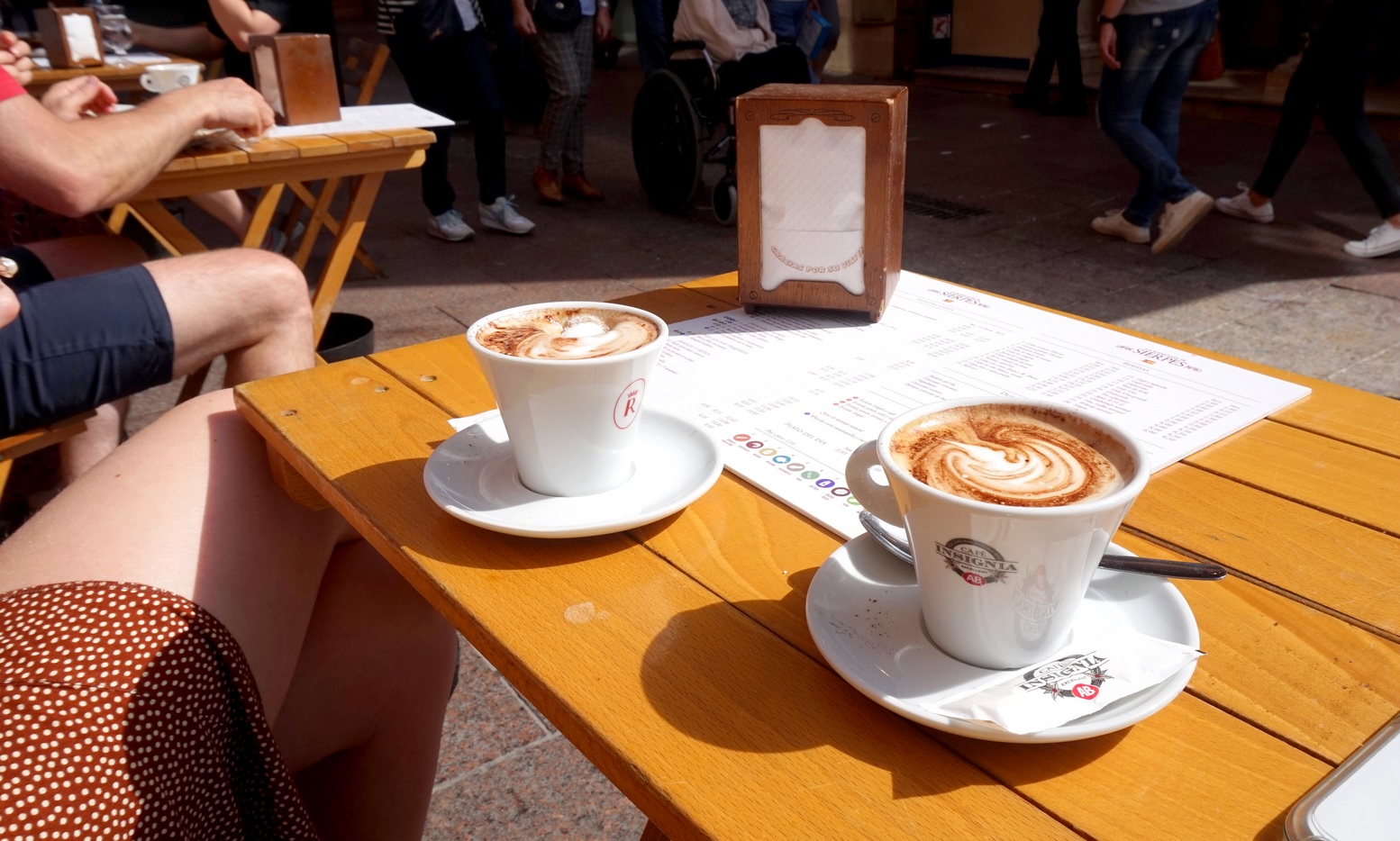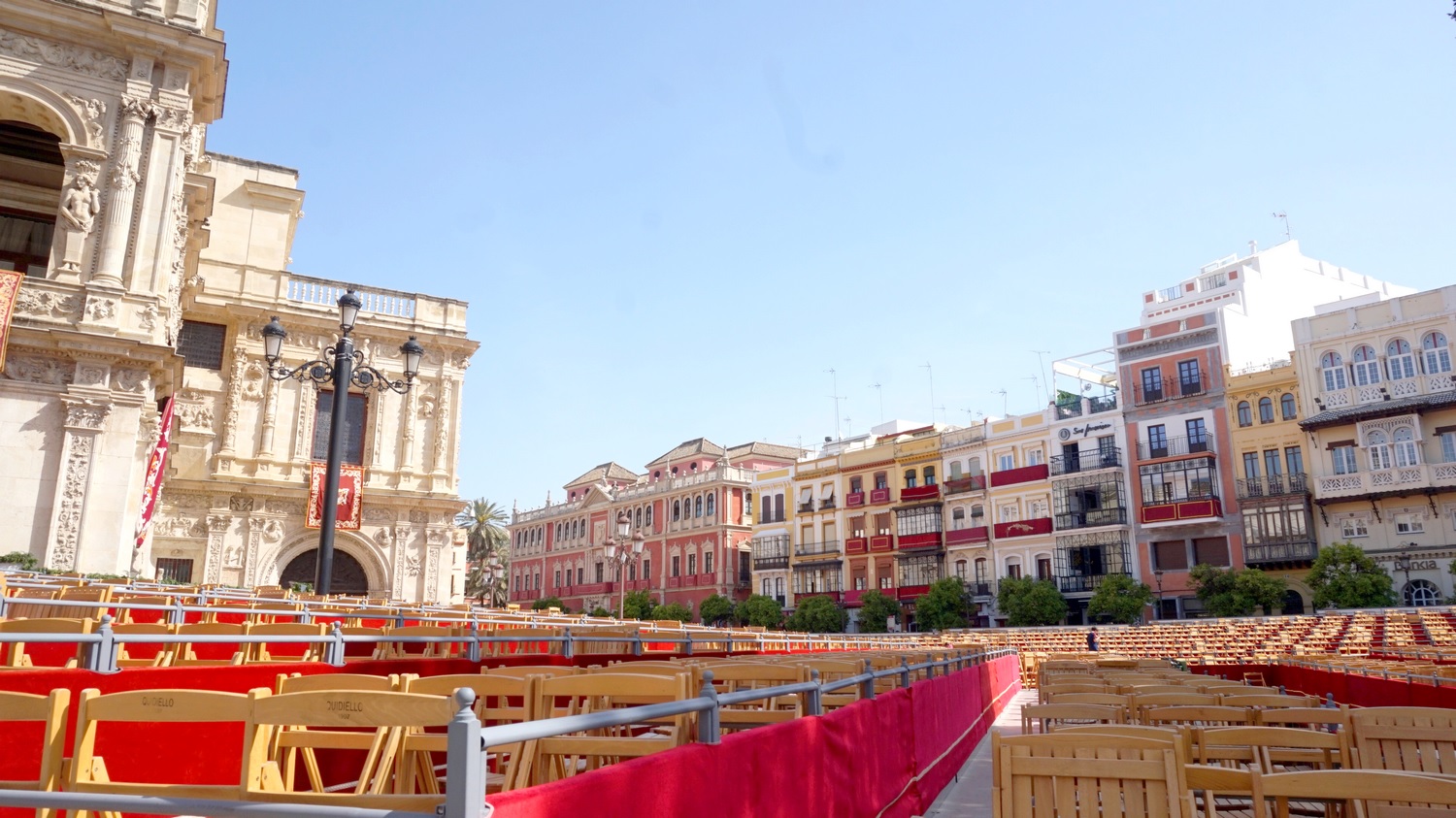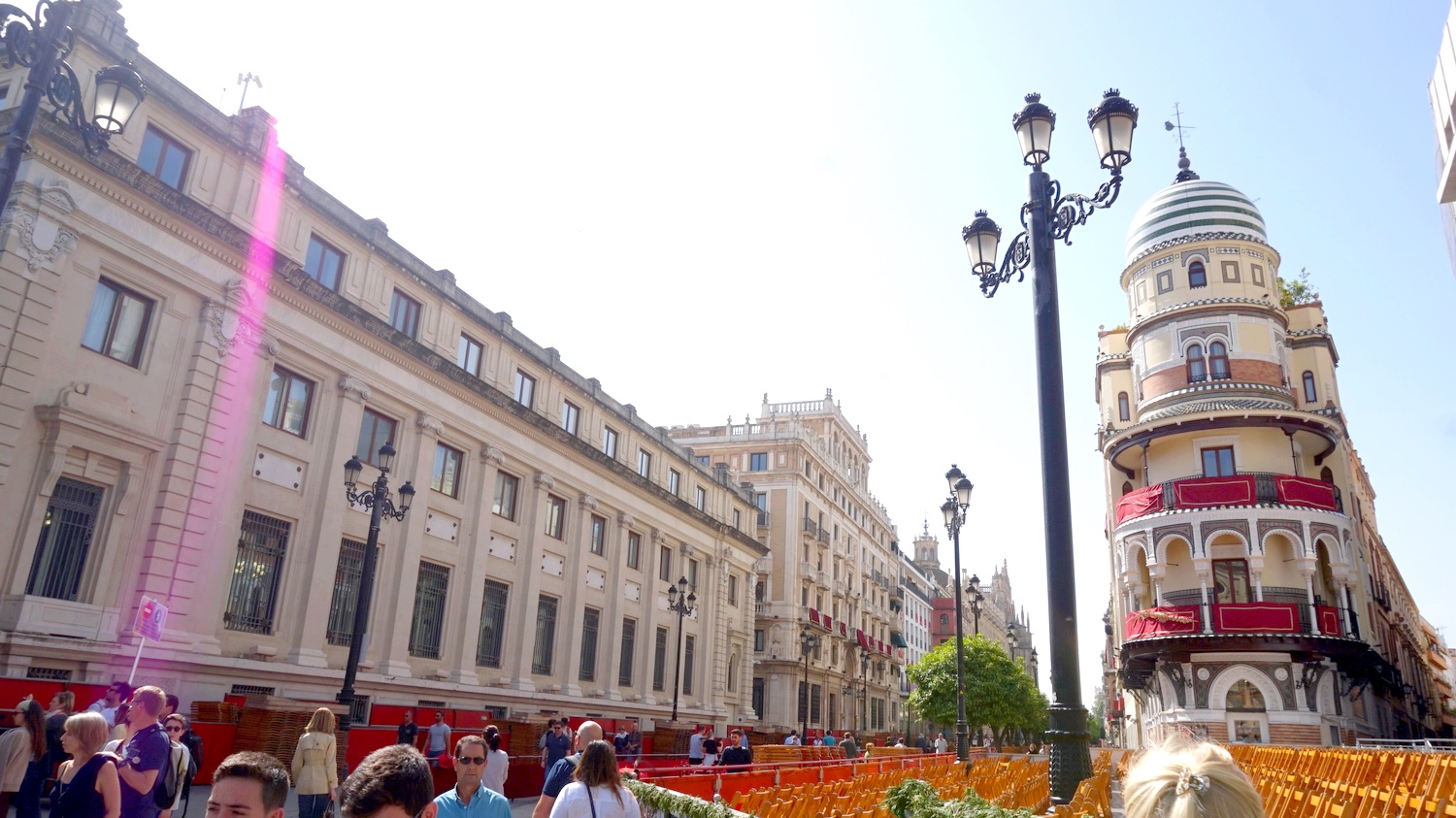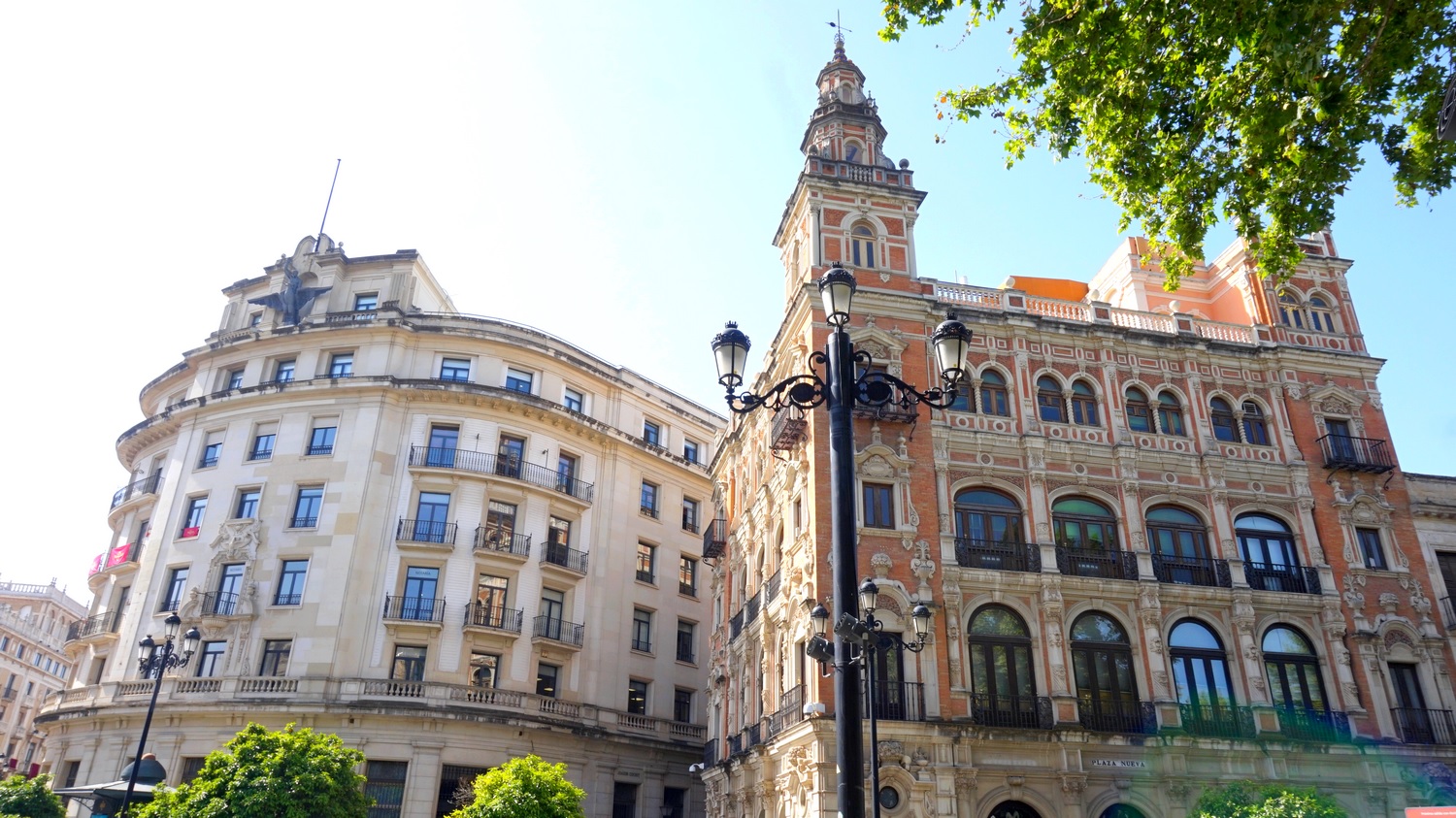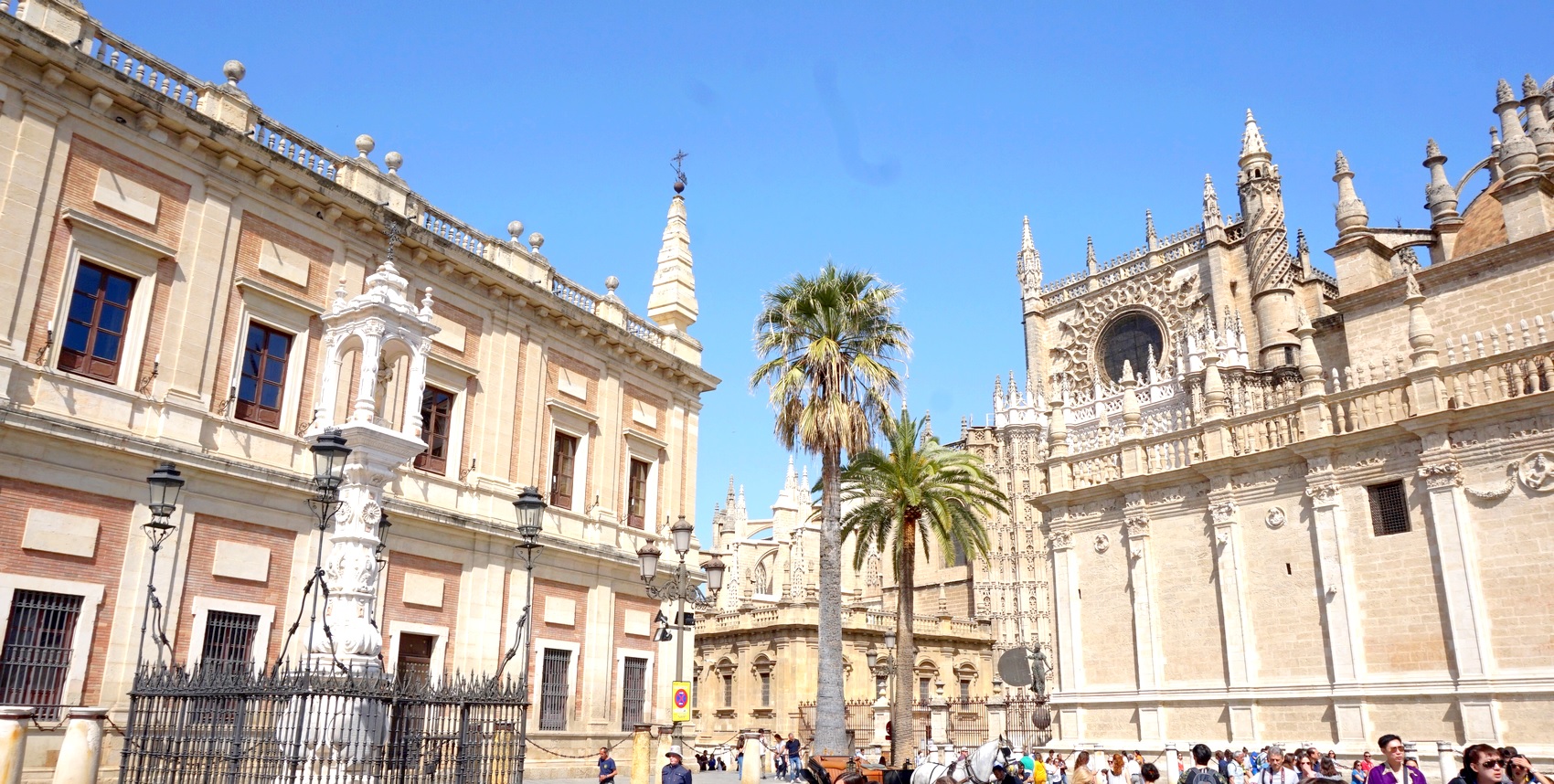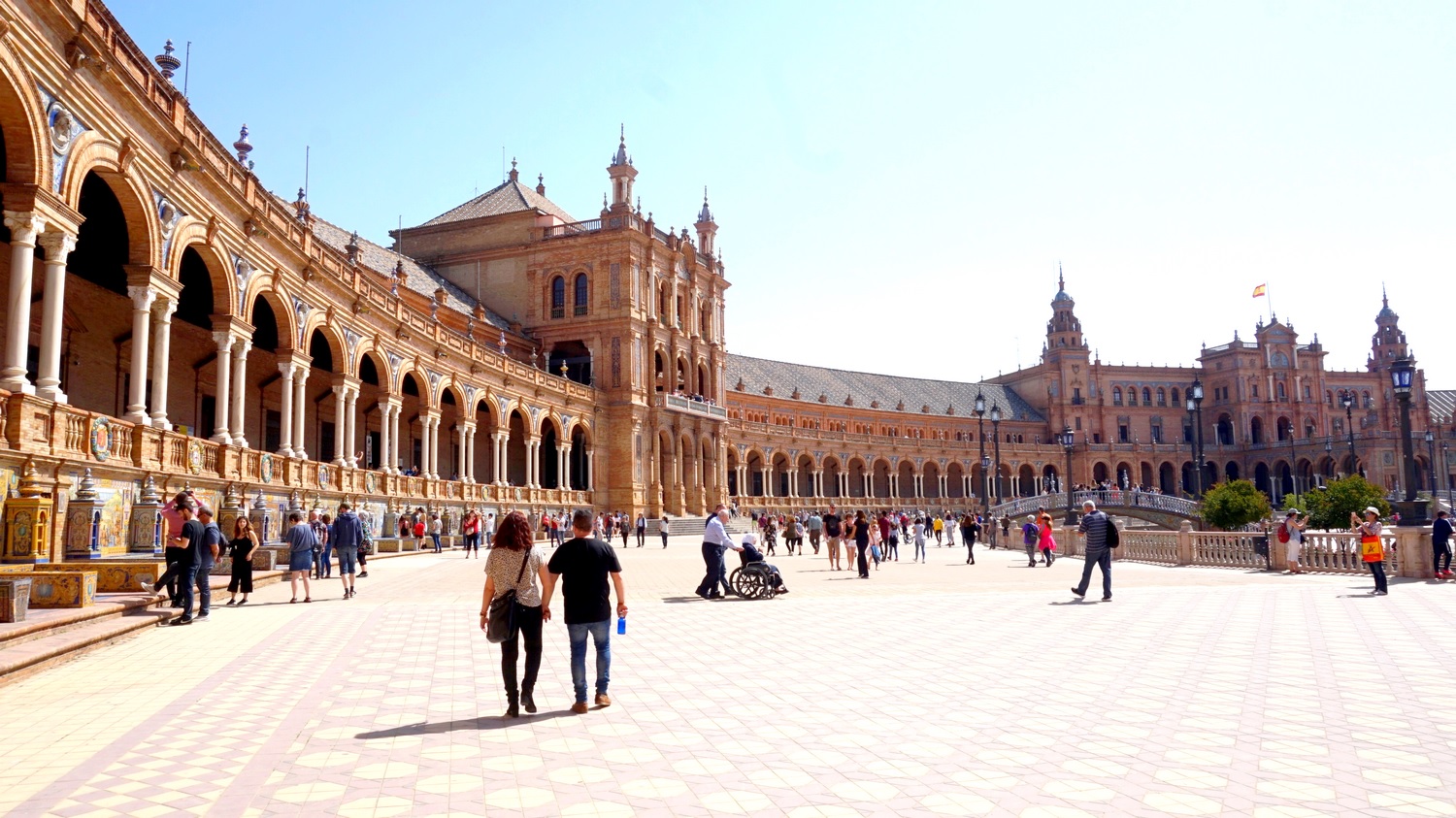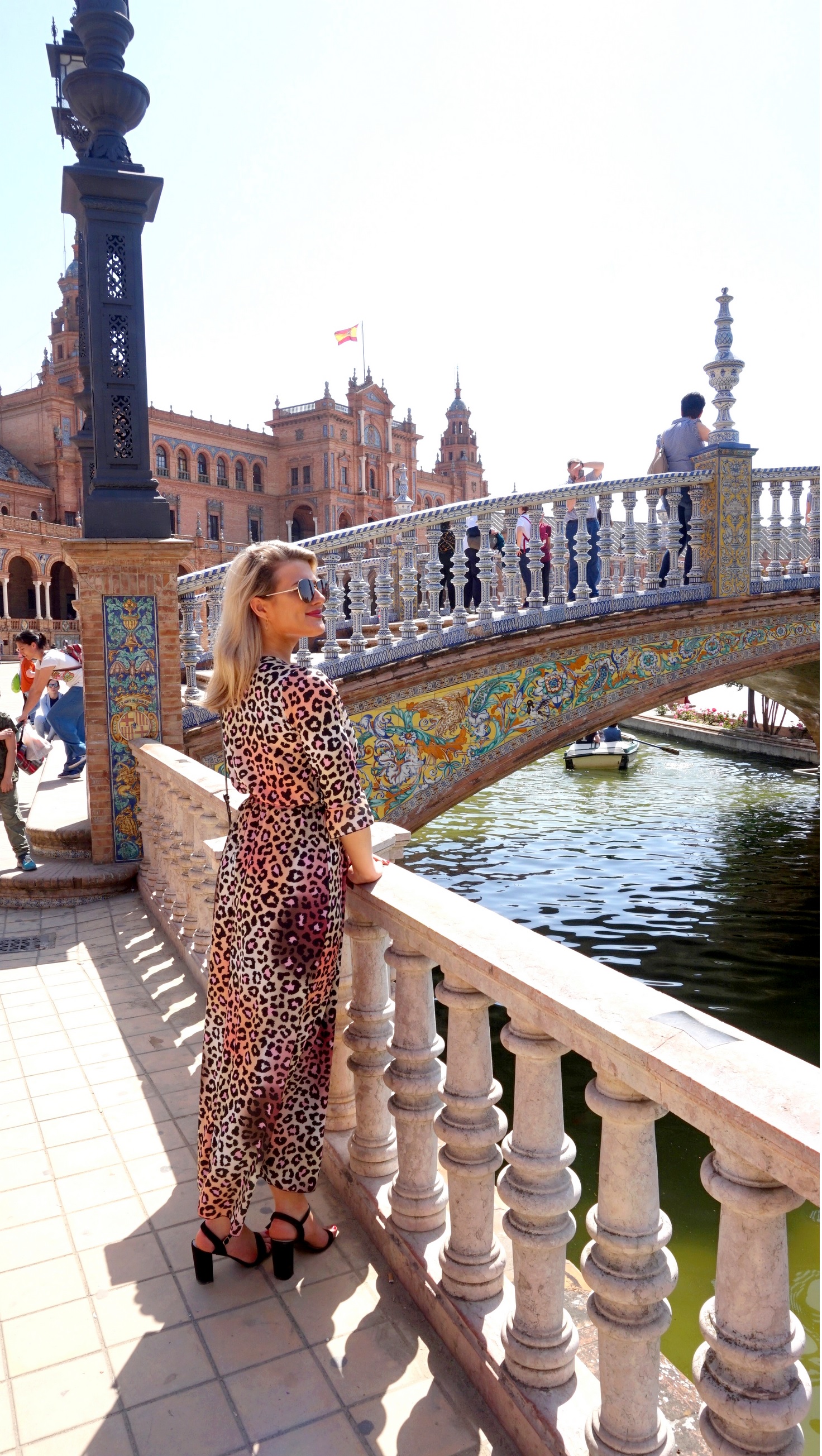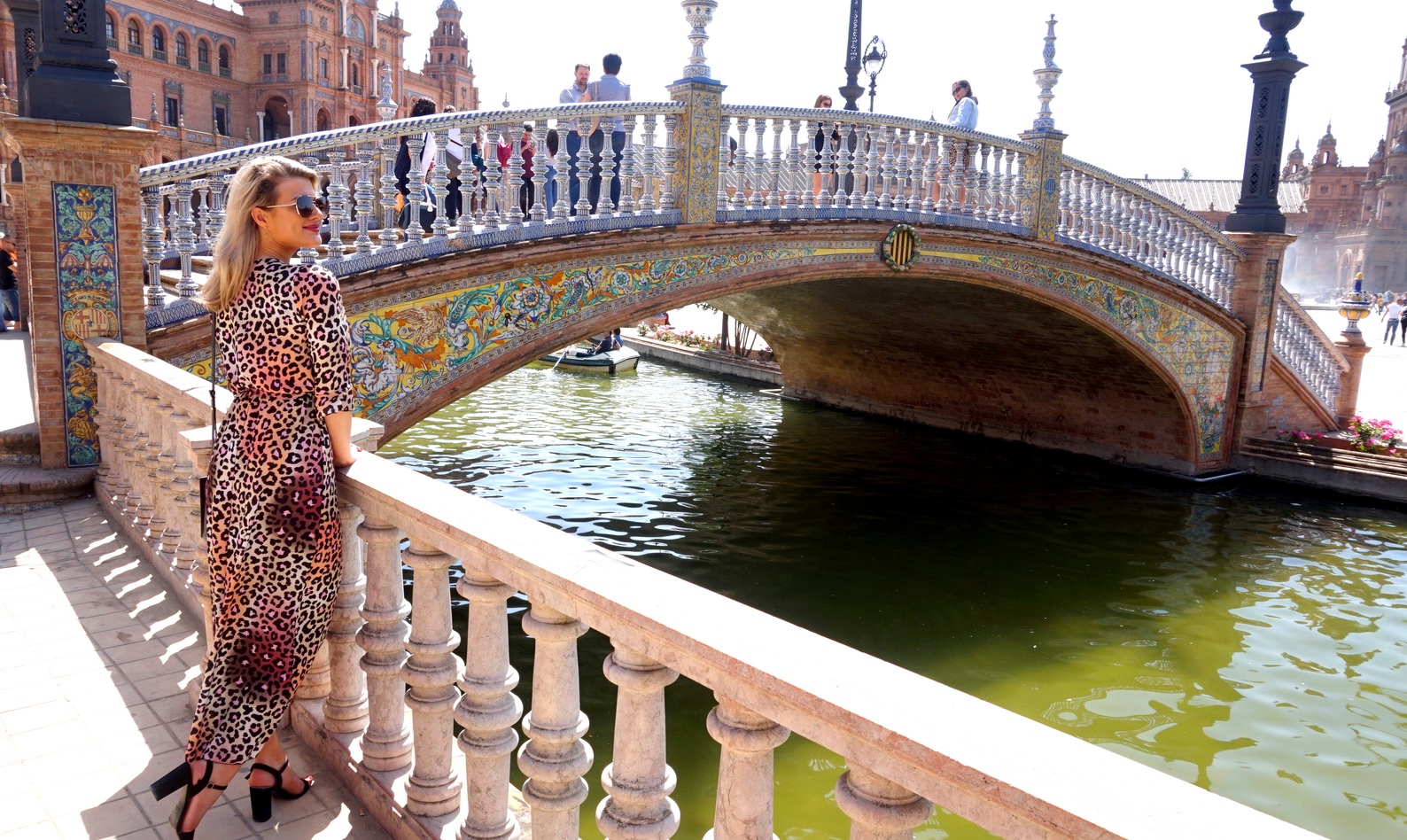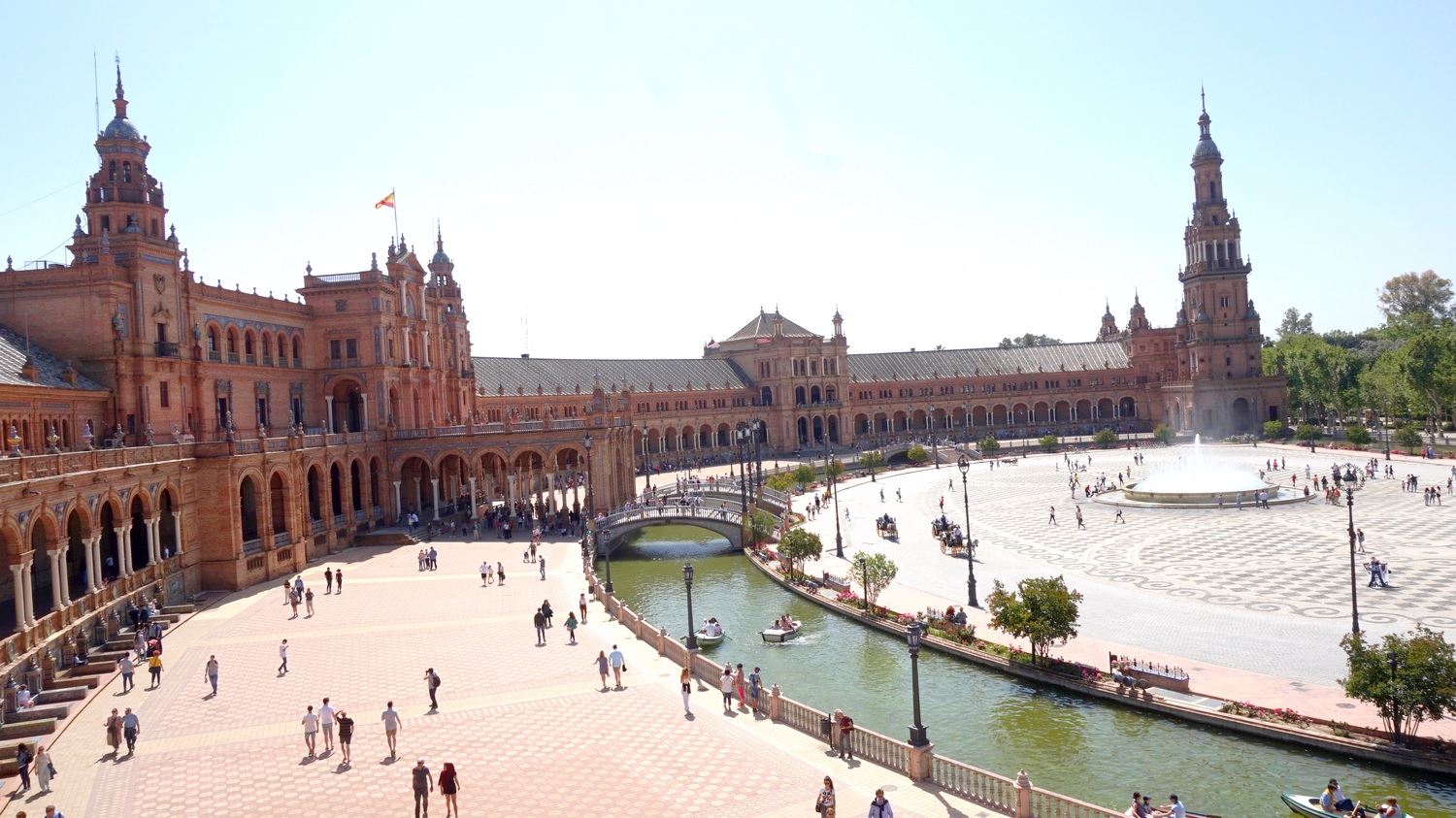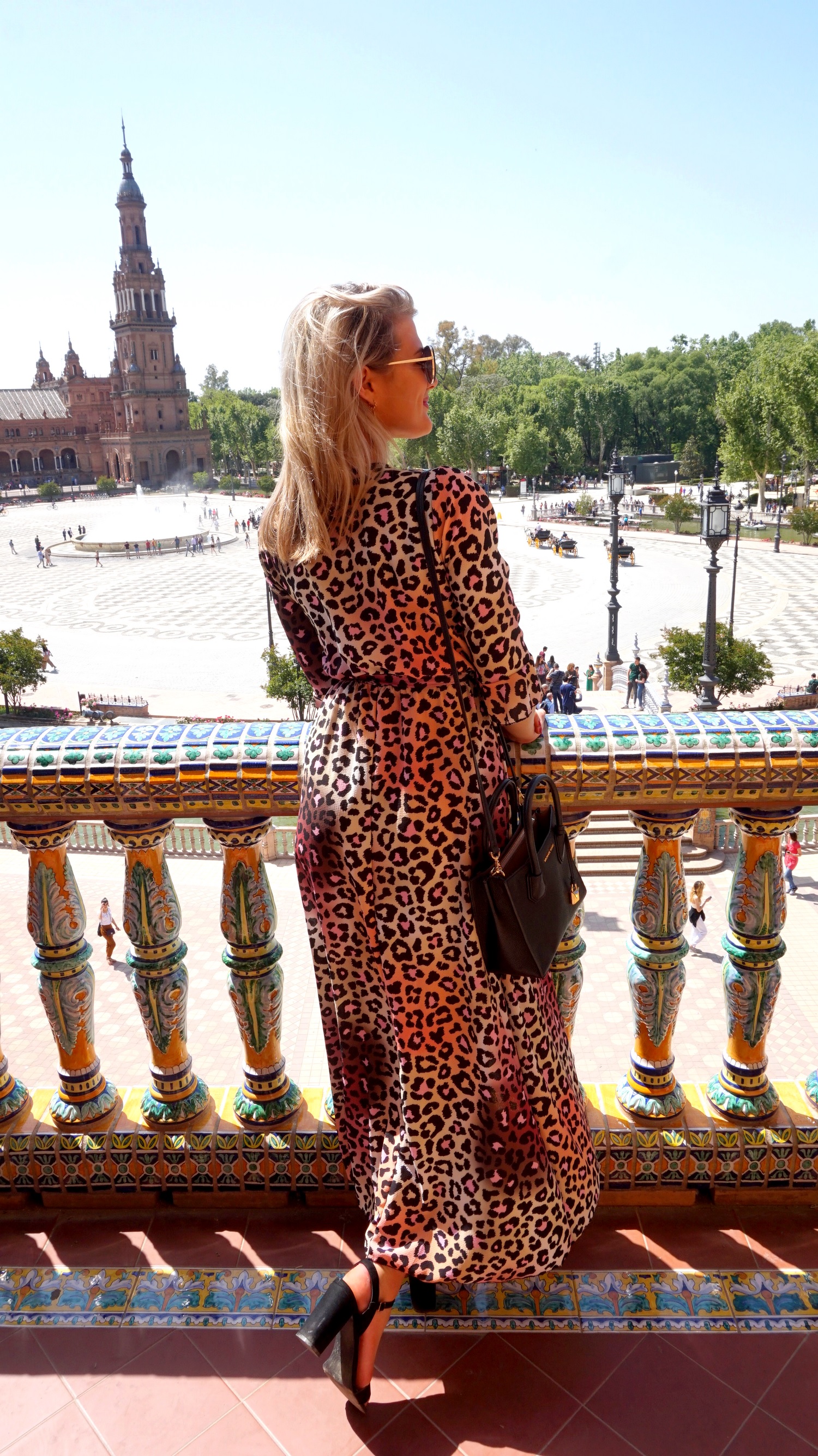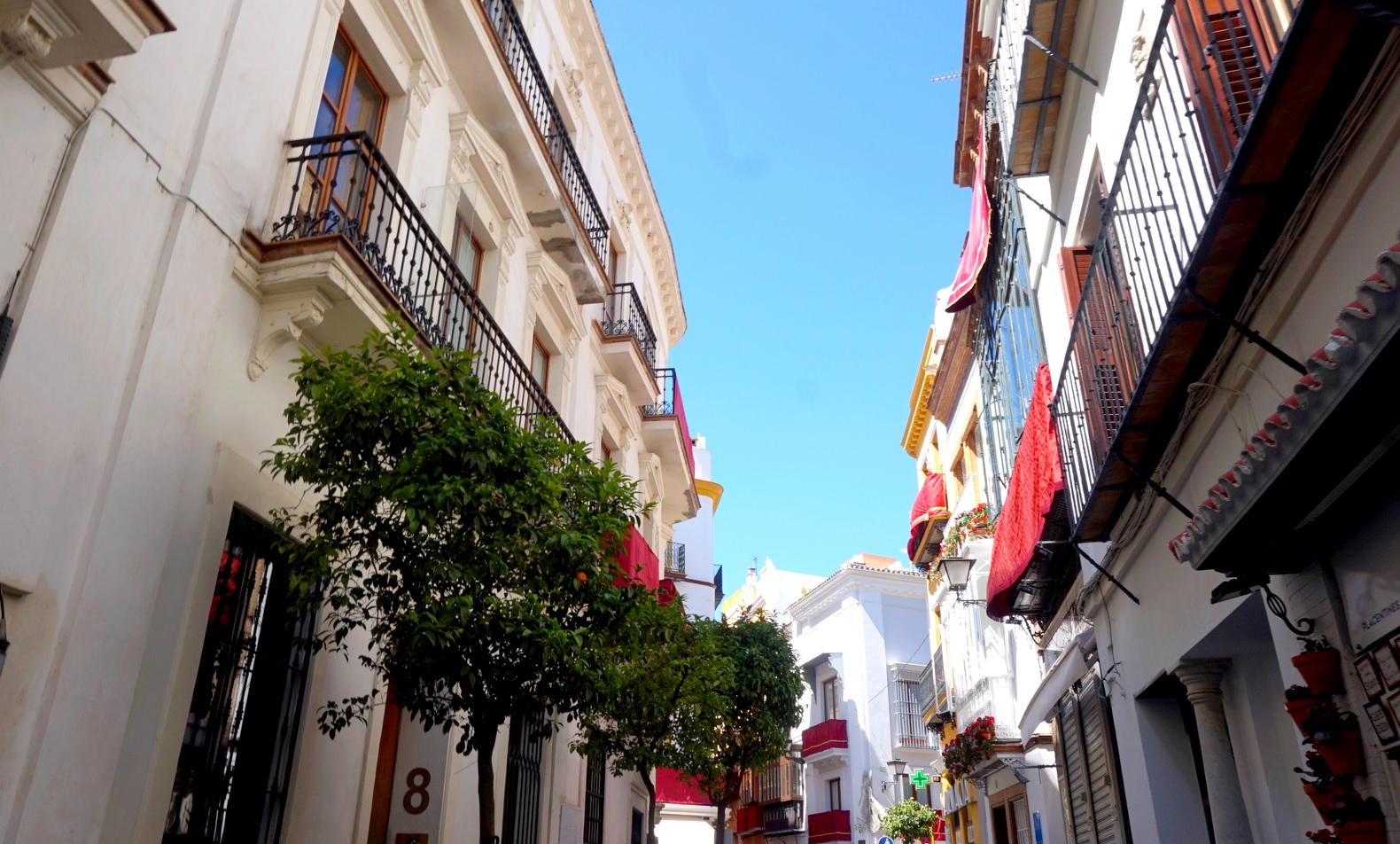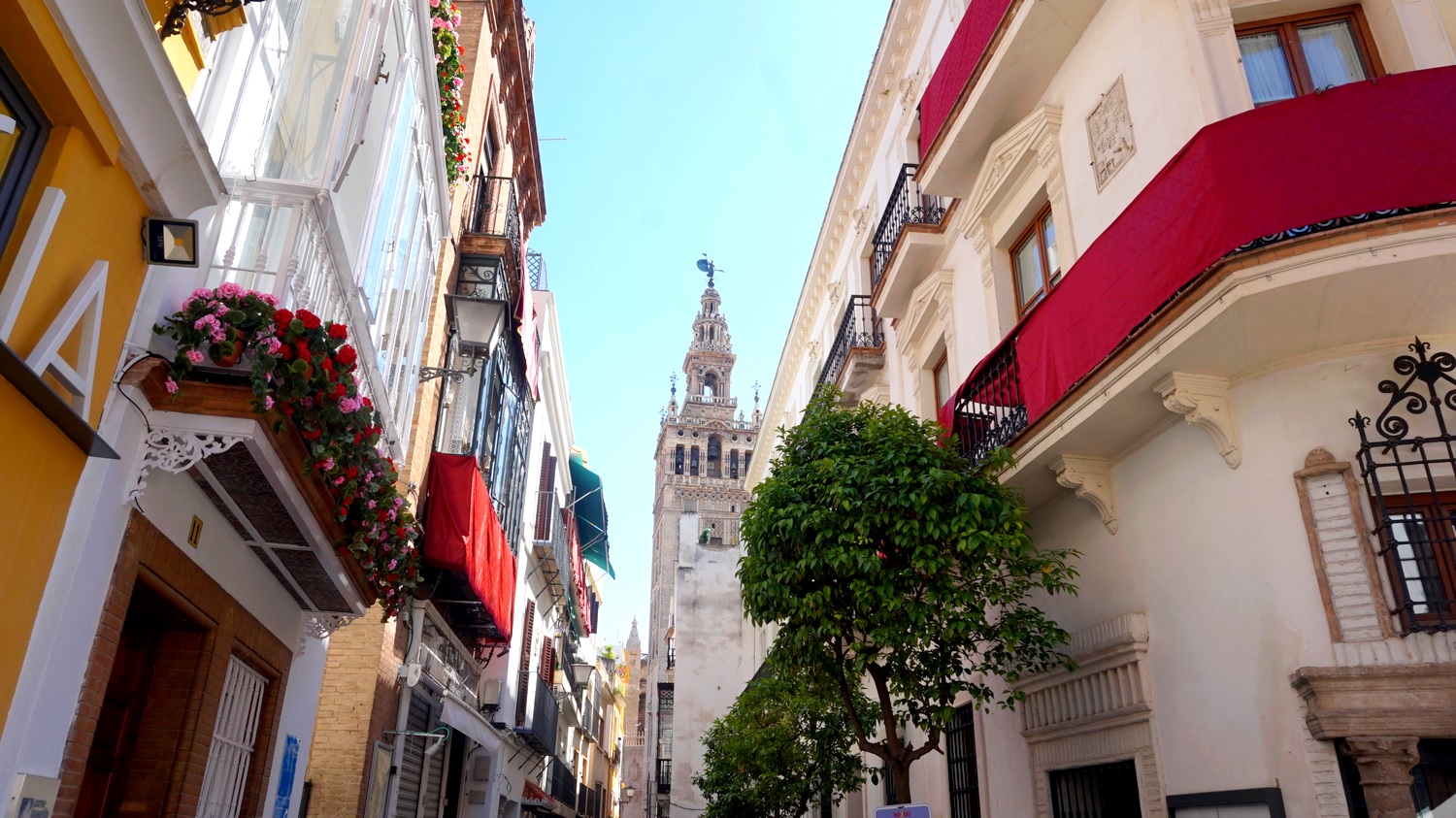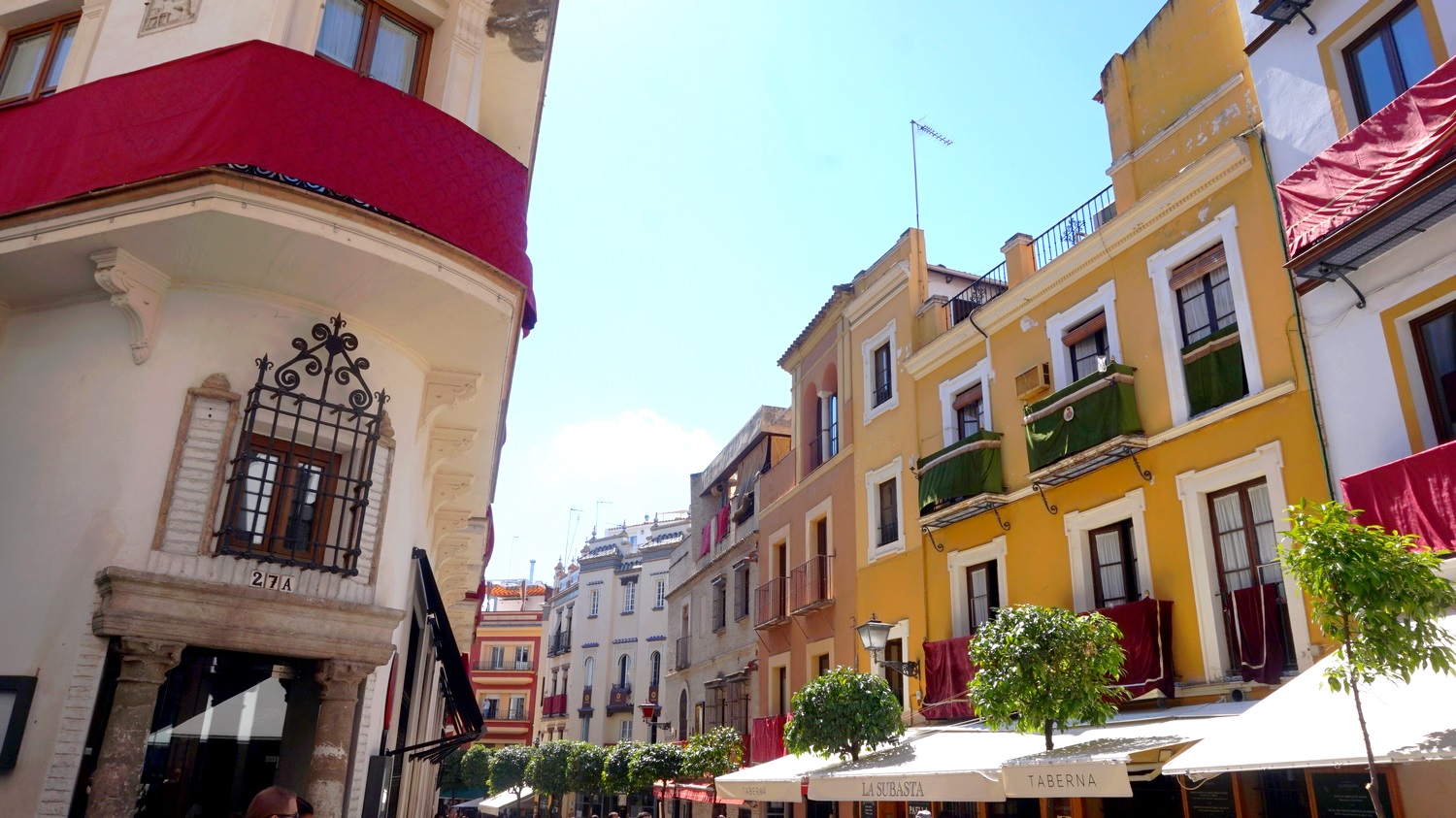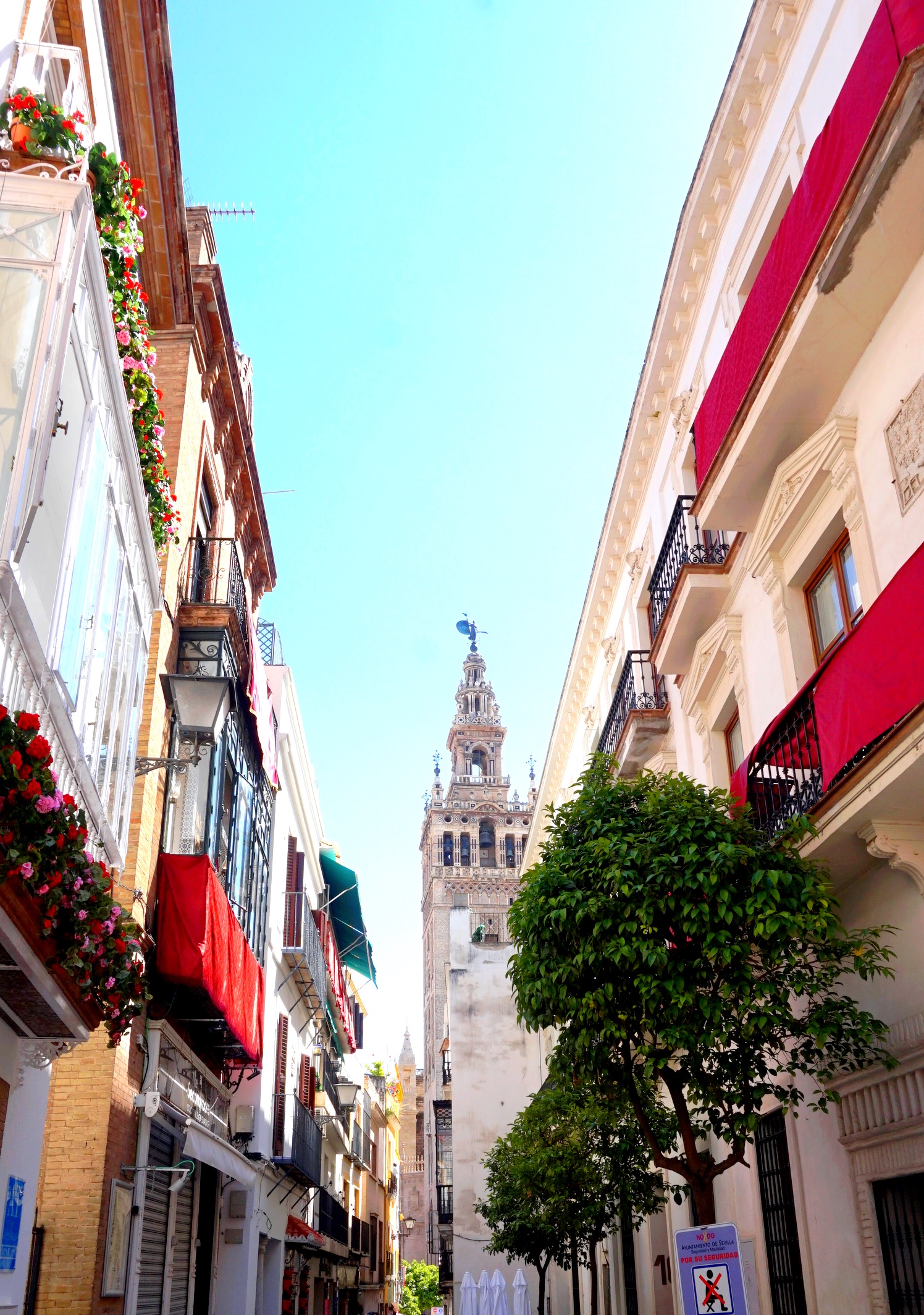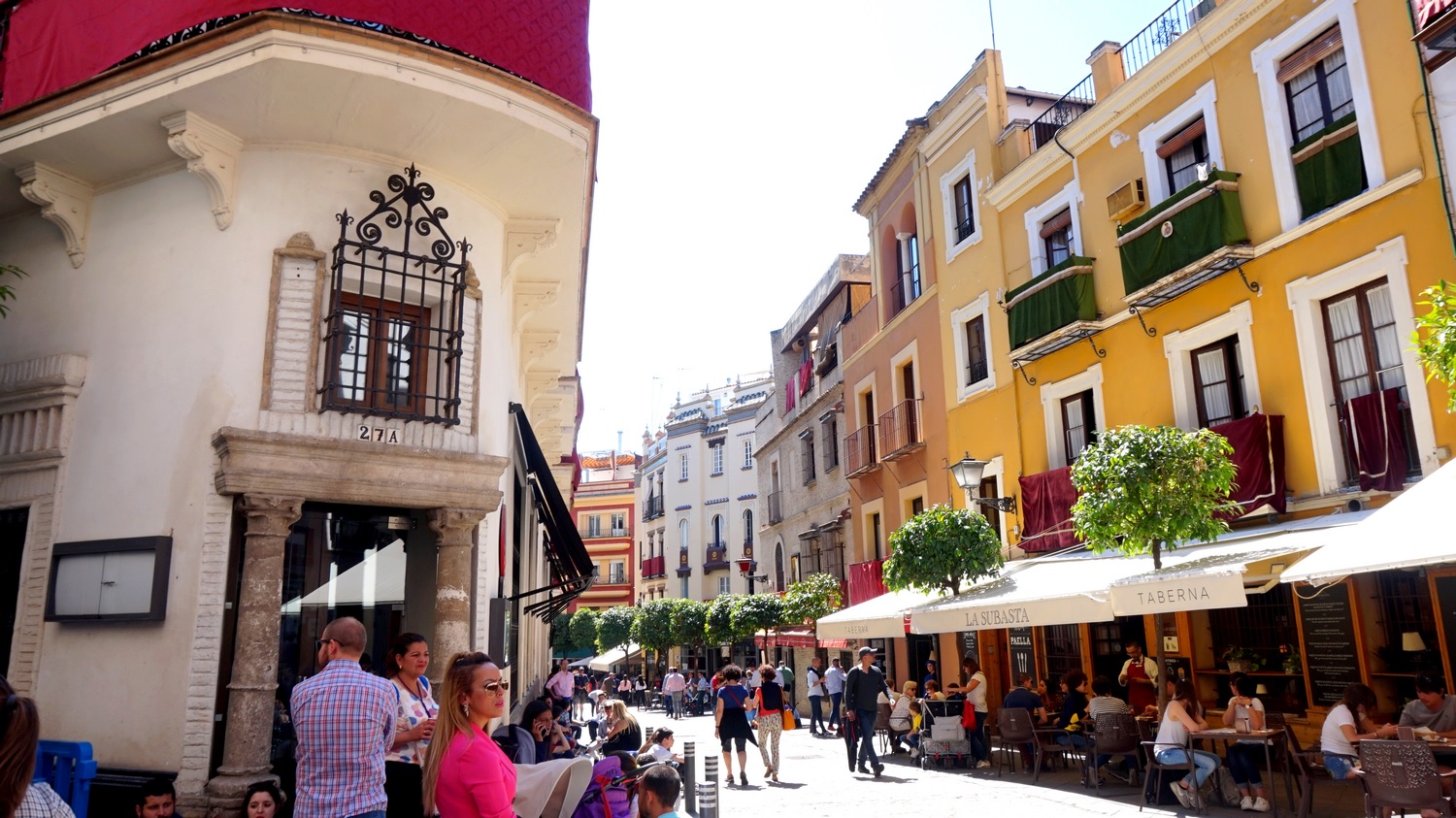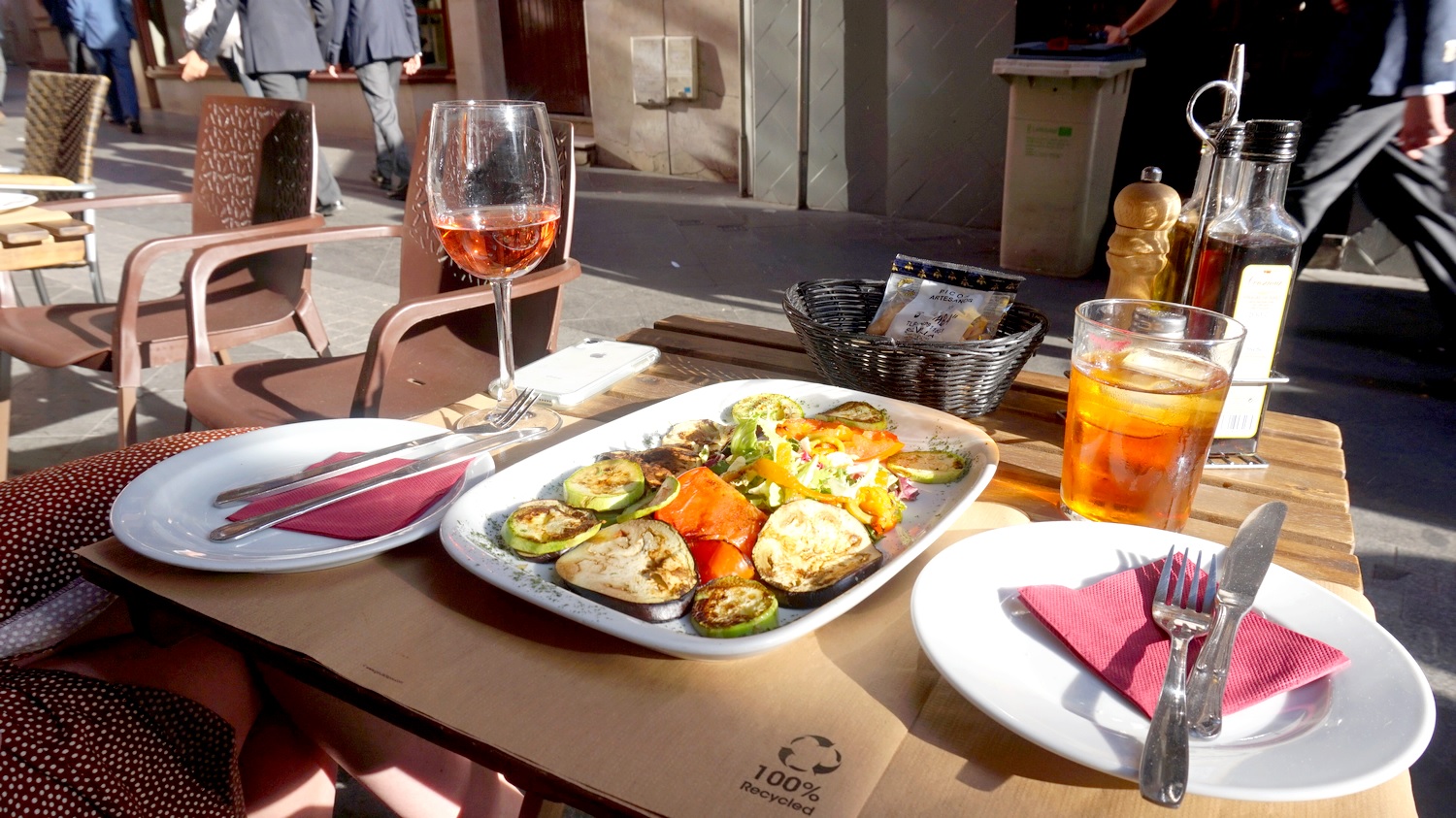 The first morning there, well before all the busy parades started, we went into the city center after breakfast to visit some sights and go for a drink. We had a nice cappuccino and then went for a walk through many old beautiful streets and past beautiful buildings before we went to Plaza de Espãna. It was extremely busy in the city, so we skipped many attractions and only passed by. In principle, we also didn't really have the urge to visit things from the inside and to stand in queues for hours (as I don't actually do on other trips as well). I personally think the city is beautiful and authentic Spanish, as if time has stood still for hundreds of years. There was also a lot of red to be seen on the buildings during the holy week and much of the architecture is in a gothic style with lots of paintings, tiles and flowers. In the evening we ate at some street restaurant, drank wine and watched people passing by. There was also a very nice atmosphere (despite the huge crowds) and the locals were very friendly. We had a lot of fun.
De eerste ochtend daar, ruim voor alle drukke optochten begonnen, waren we na een ontbijt de stad in gegaan om wat bezienswaardigheden te bezoeken en te gaan terrassen. We hadden een lekkere cappuccino gedronken en waren daarna lekker gaan lopen door veel oude mooie straatjes en langs mooie gebouwen, voor we naar Plaza de Espãna waren gegaan. Het was gigantisch druk in de stad, dus hebben we veel bezienswaardigheden overgeslagen en zijn er alleen langsgelopen. In principe hadden we ook niet echt de behoefte om dingen echt van binnen te bezoeken en uren in rijen te staan (zoals ik op andere reizen eigenlijk ook niet heb). Ik vond de stad persoonlijk prachtig en authentiek Spaans, alsof de tijd daar honderden jaren stil had gestaan. Er was ook veel rood te zien op de gebouwen door de holy week. Veel van de architectuur was in een gotische stijl, met veel schilderingen, tegeltjes en bloemen. S'avonds hadden we aan de straat gegeten, wijn gedronken en mensen gekeken. Verder hing er een erg gezellige sfeer (ondanks de mega drukte) en waren de locals erg vriendelijk. We hadden ons vaak echt stuk gelachen.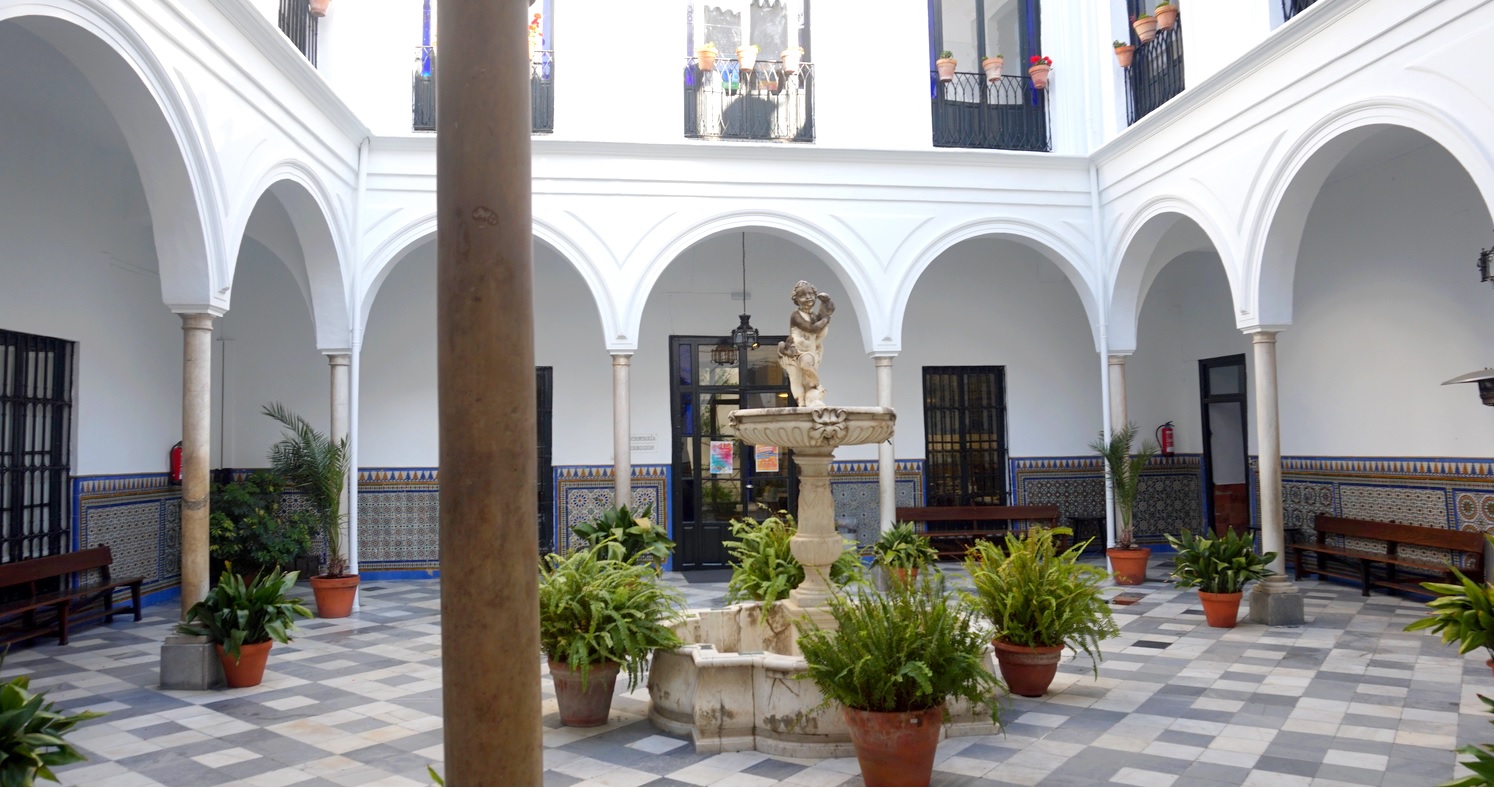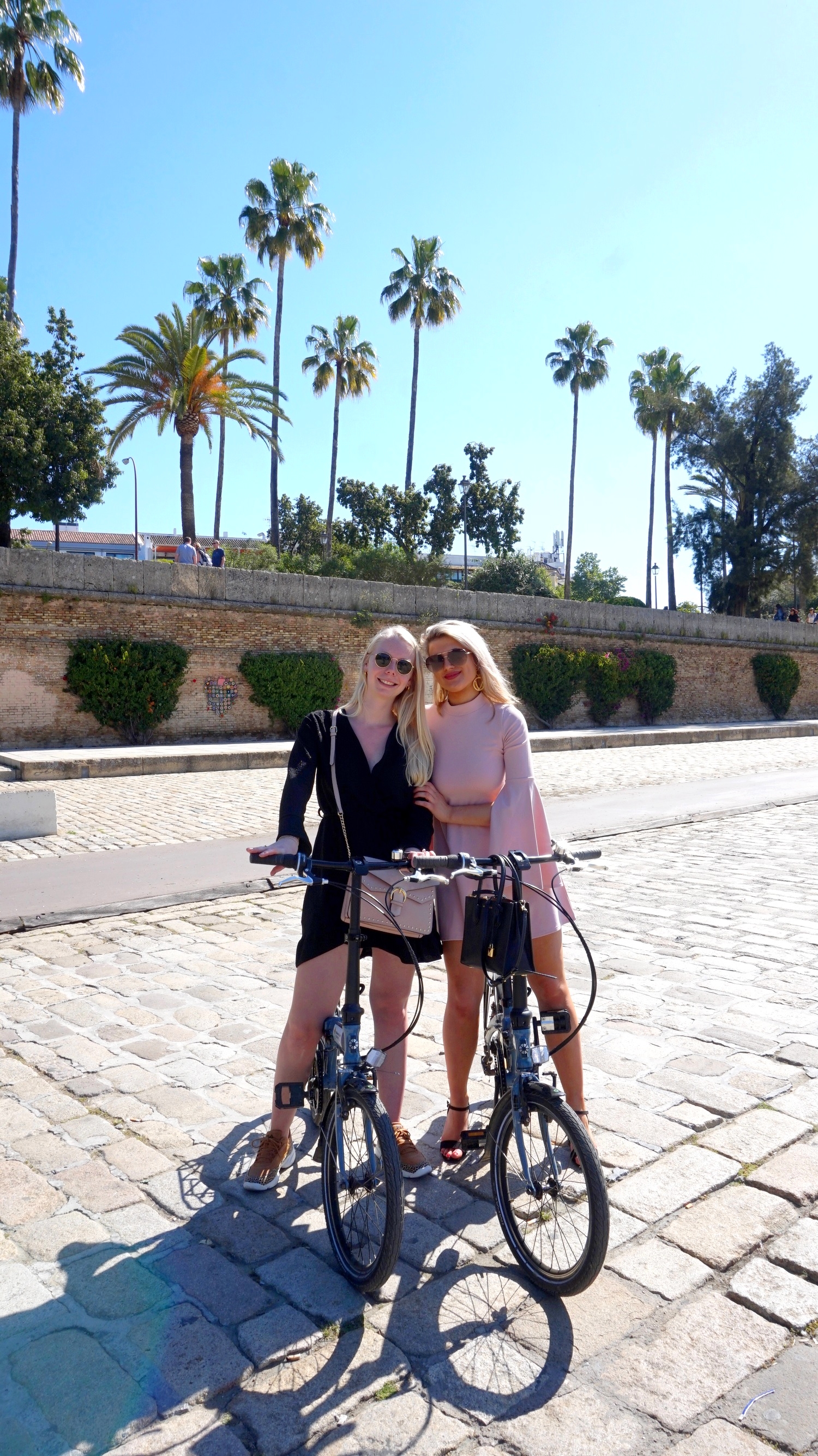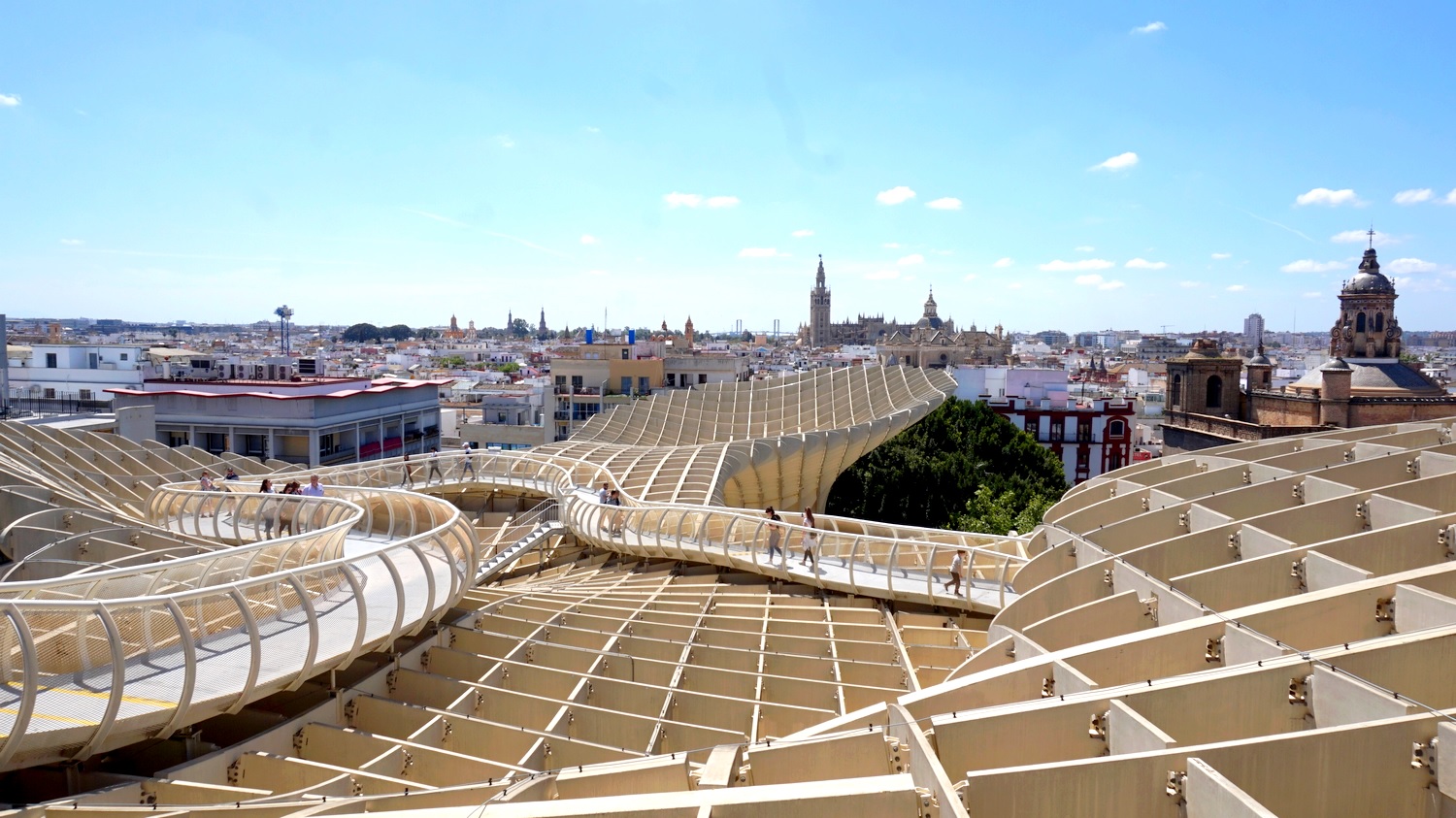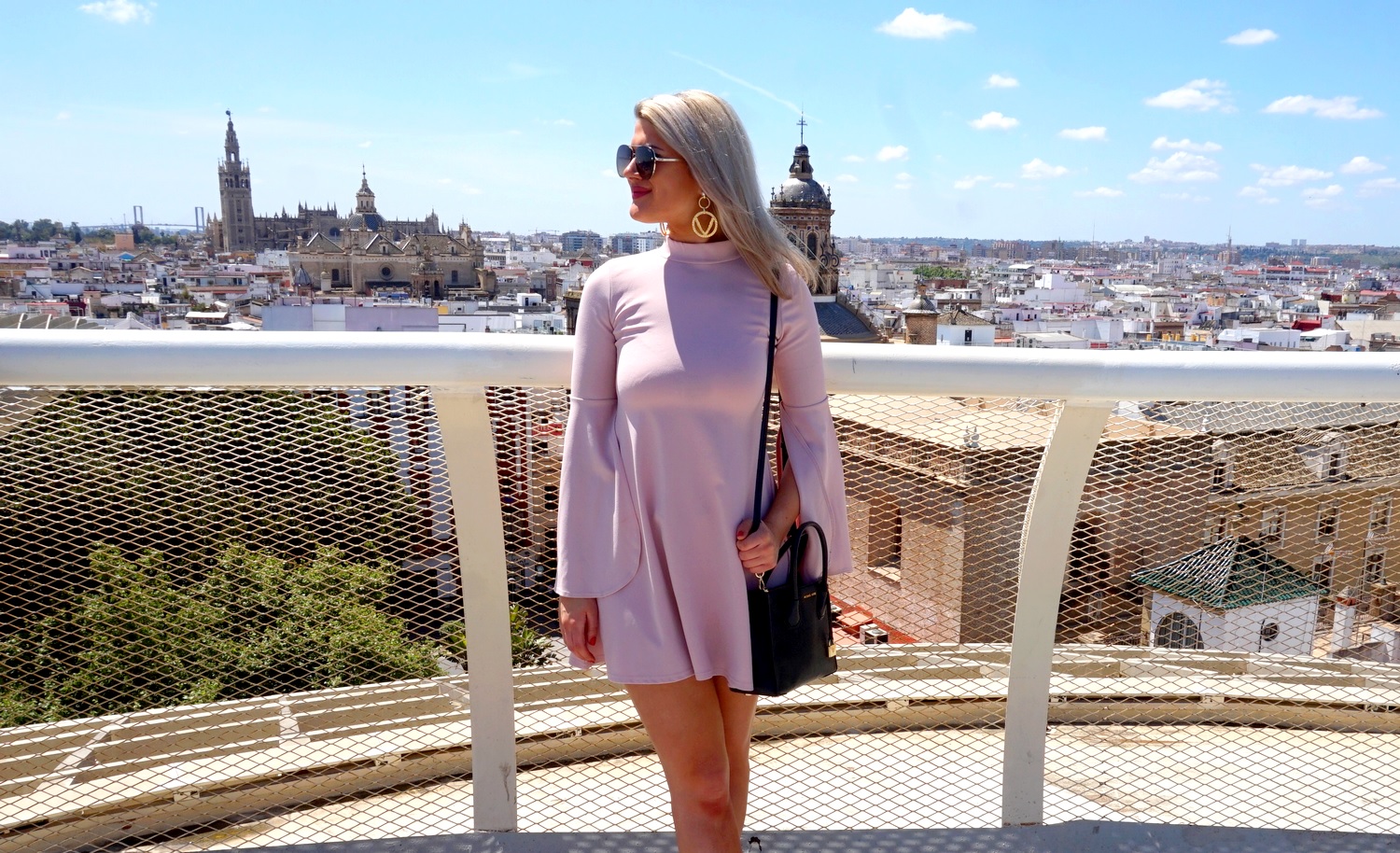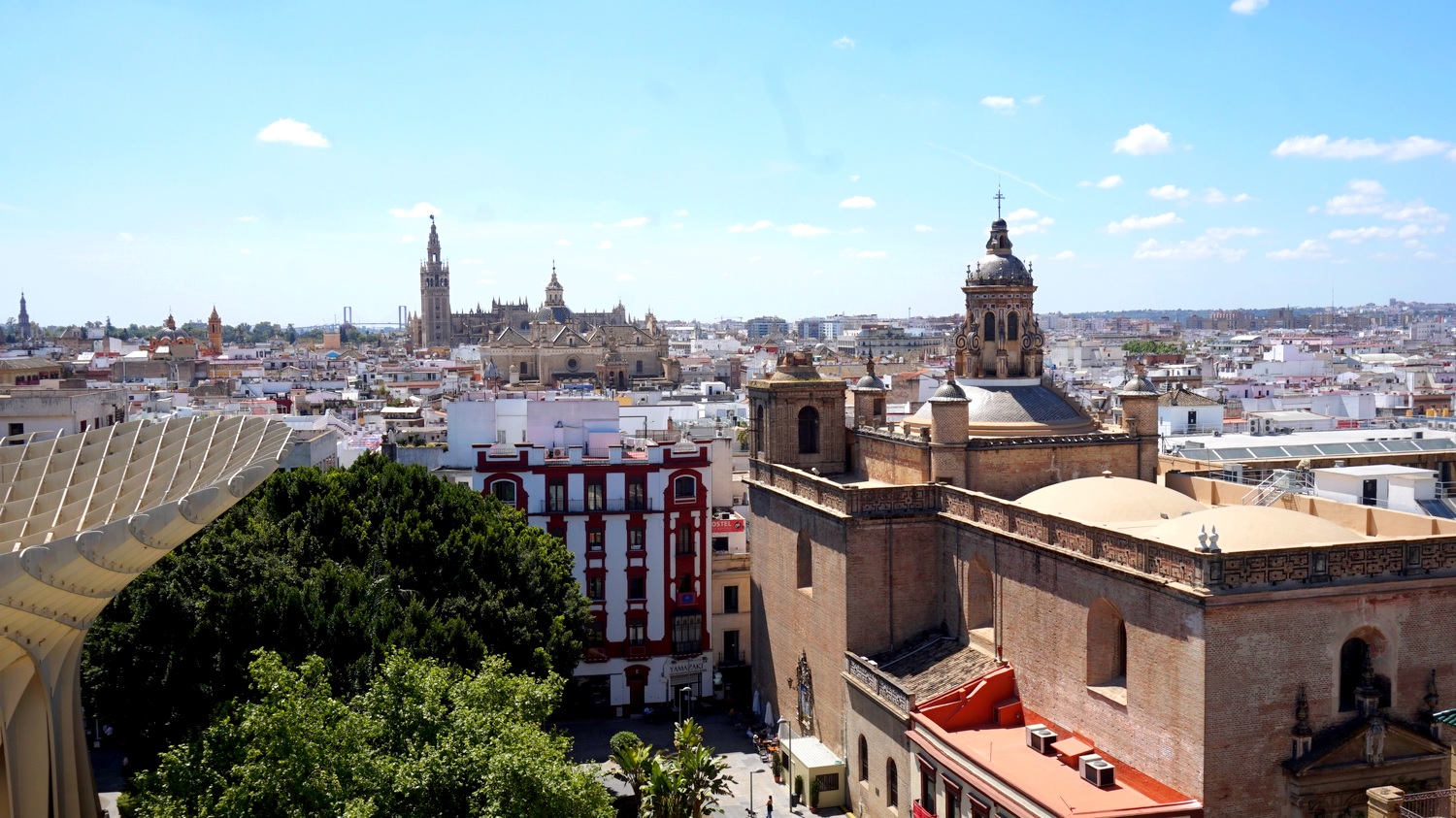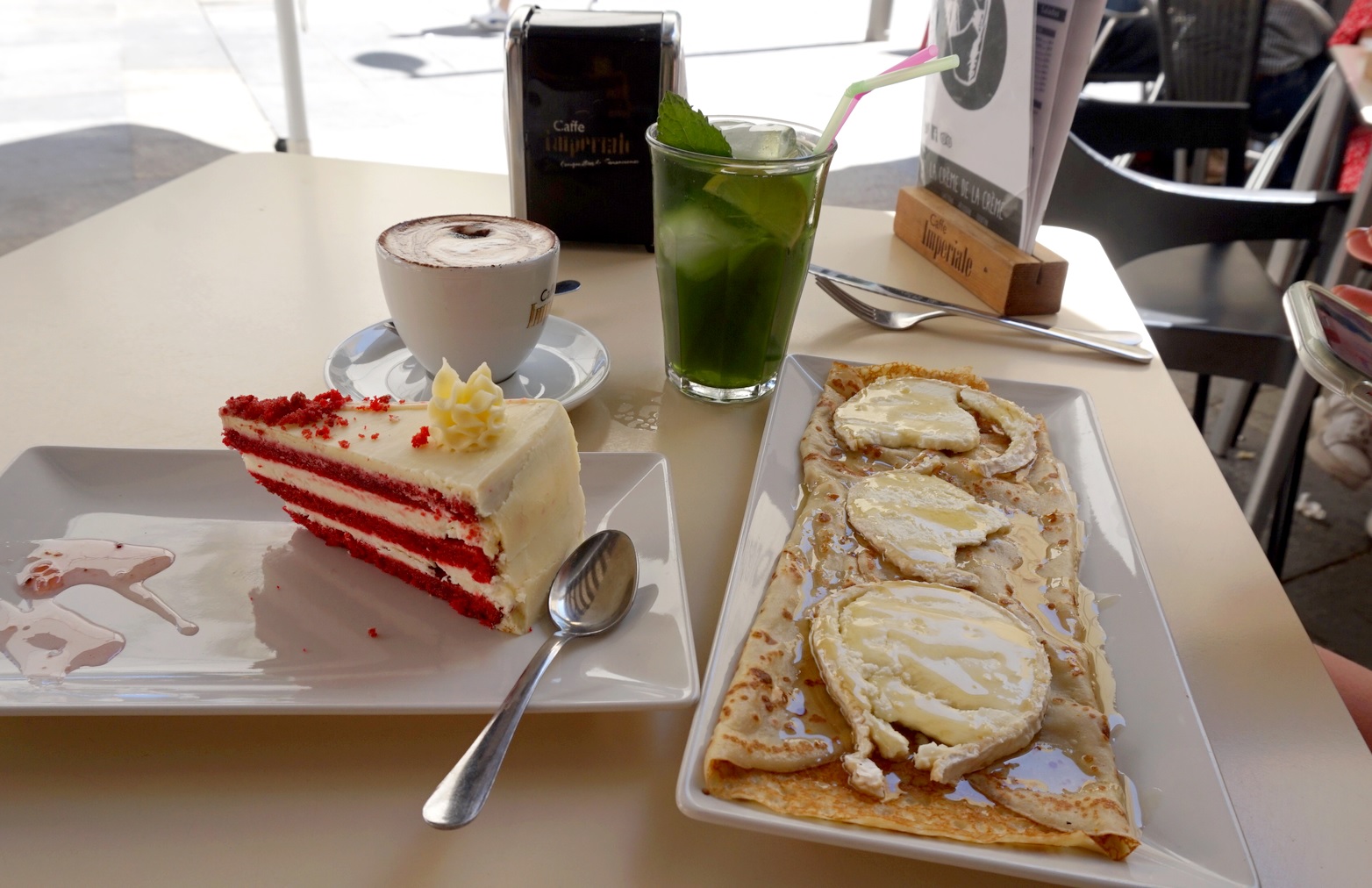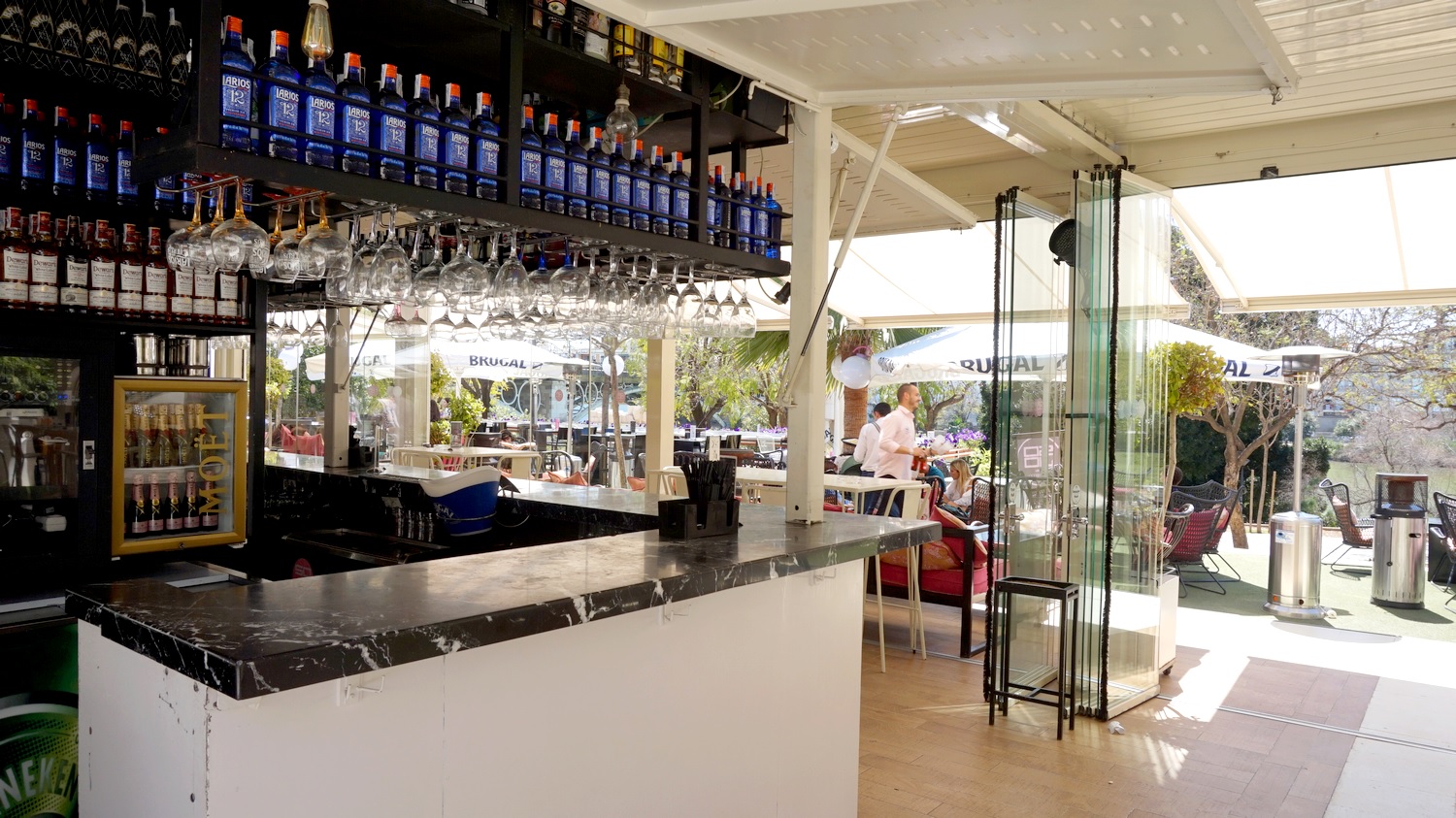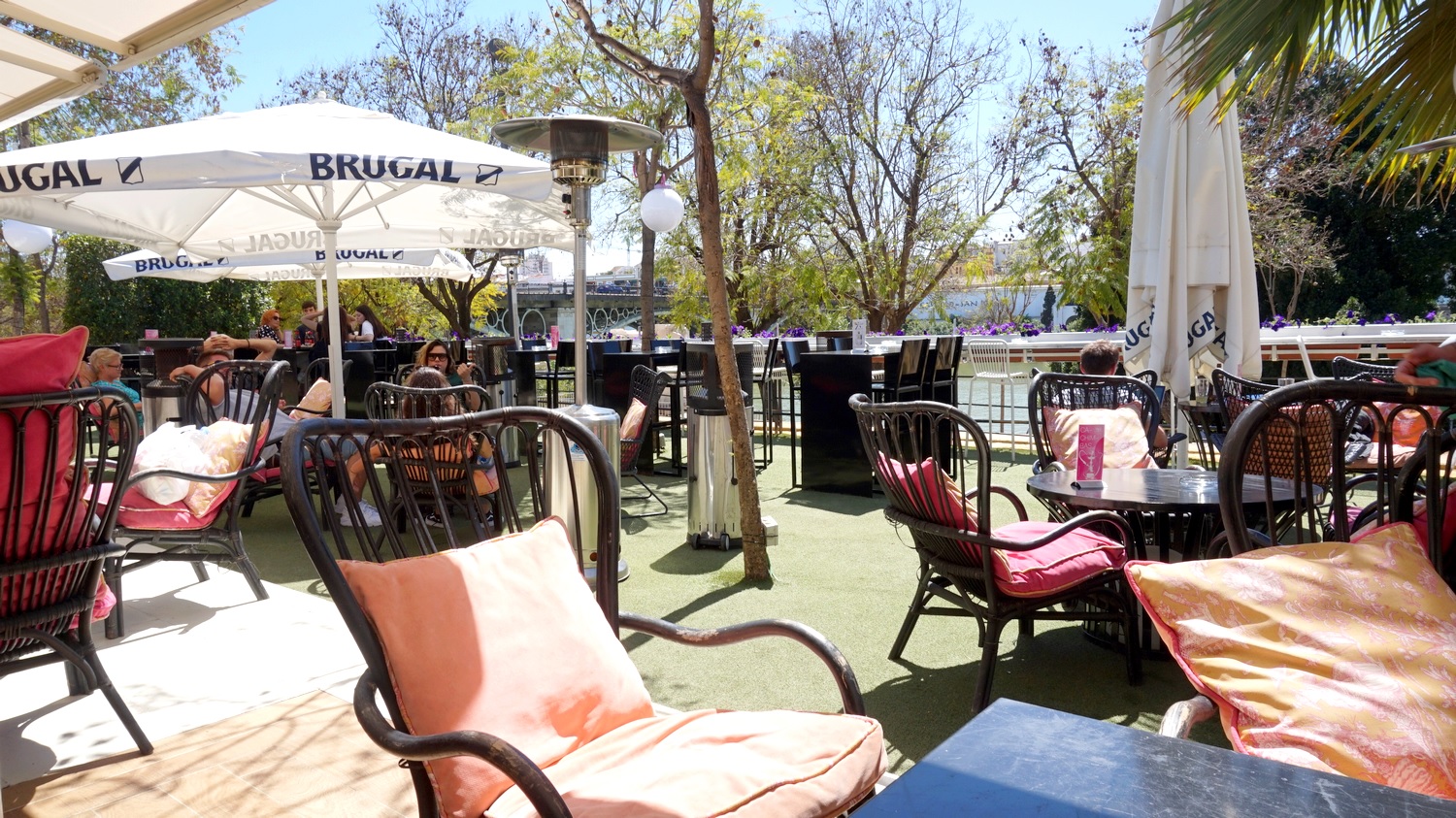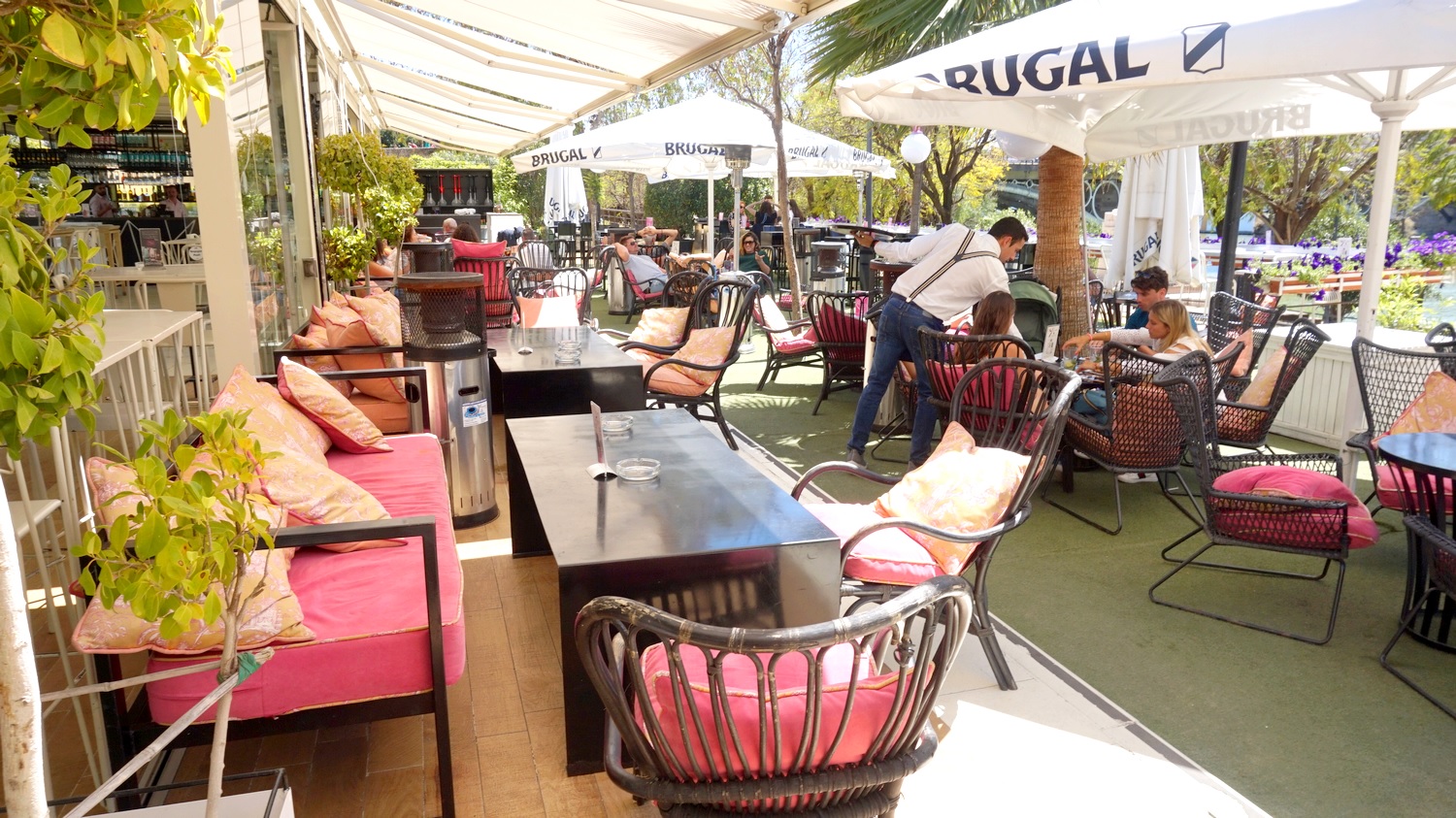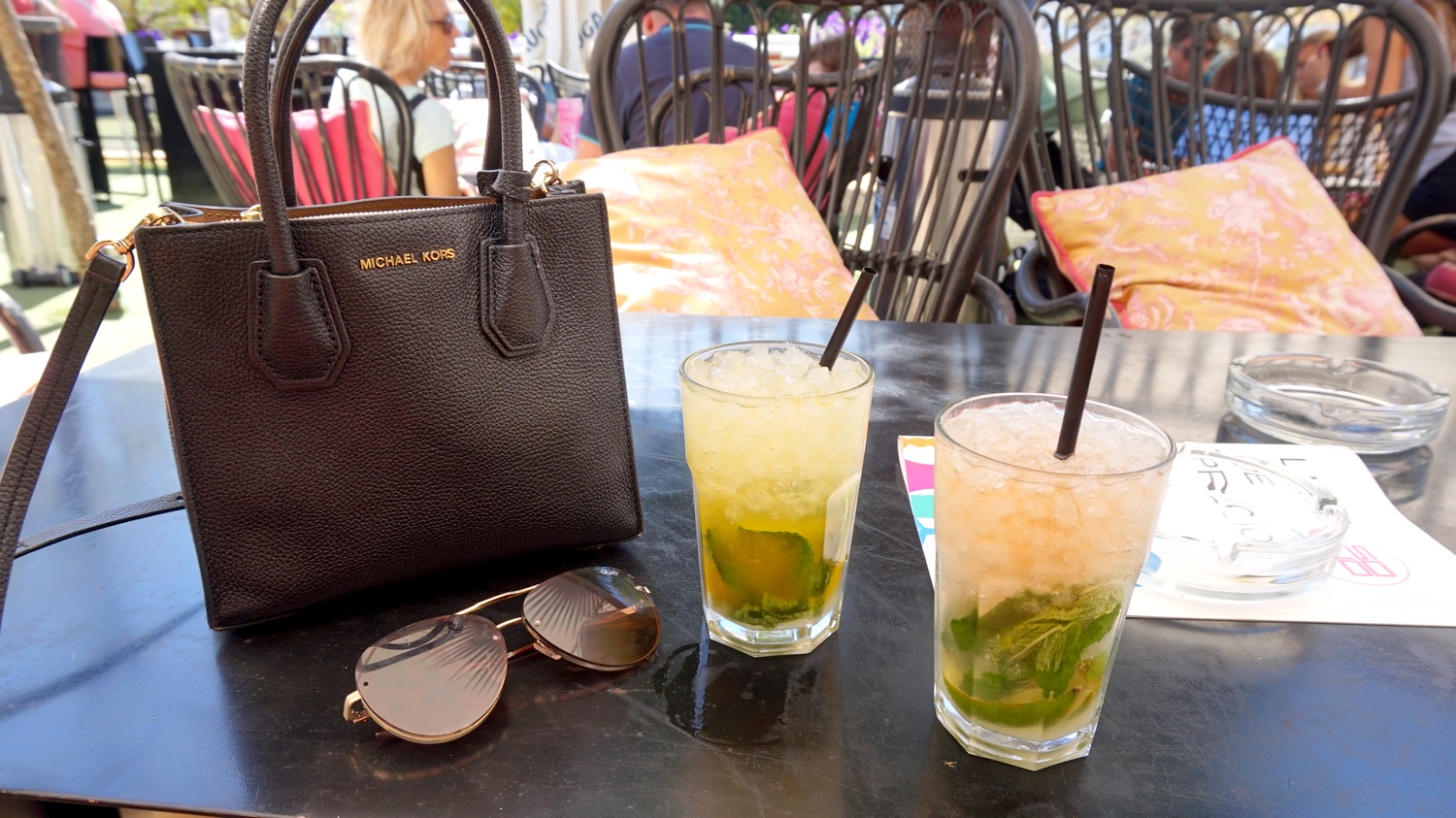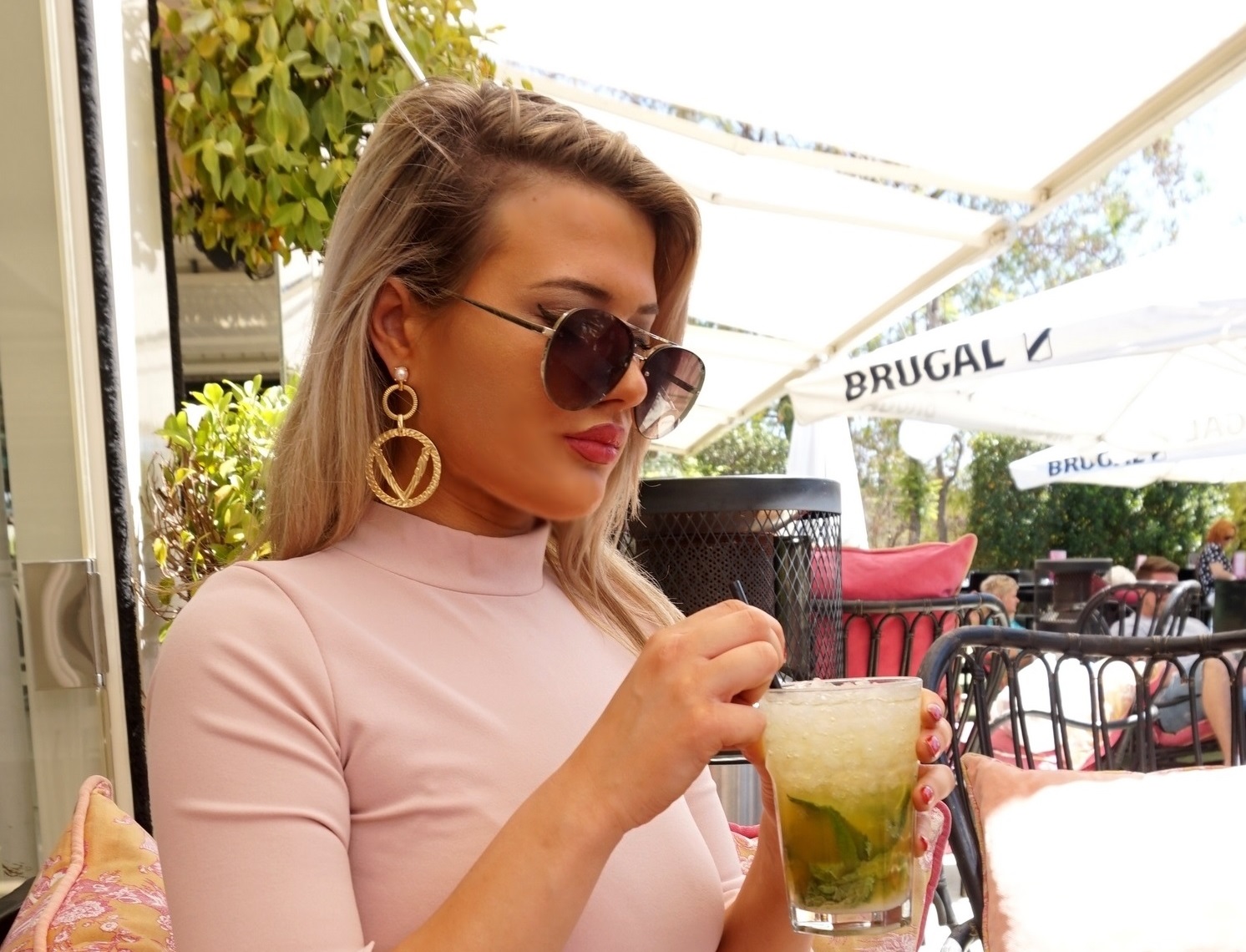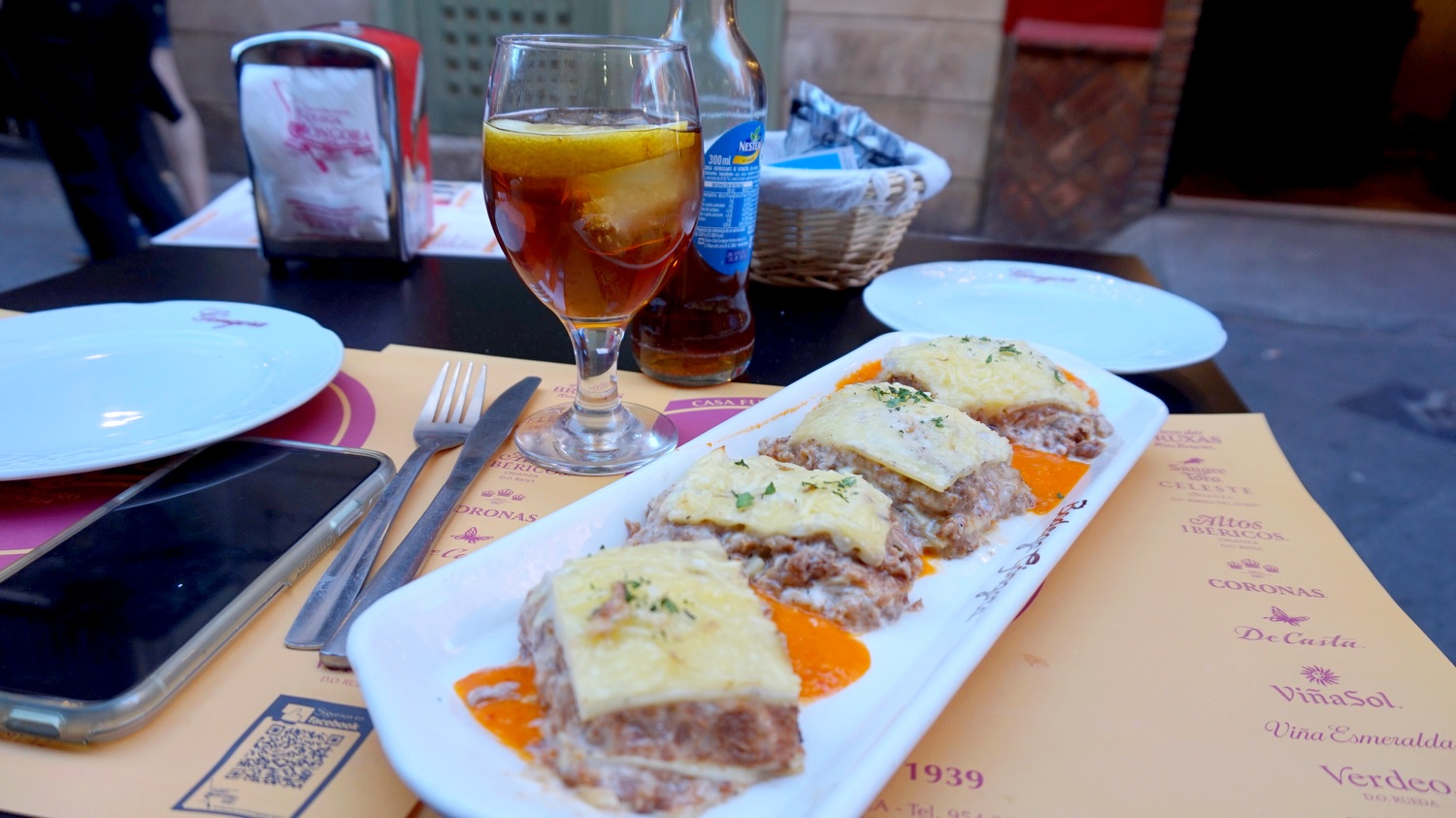 The 2nd morning Tess came up with the idea to book a bike tour, so we did it. The Dutch travel guide during the bike tour told us a lot about the history of the city, the architecture and led us past beautiful viewpoints. After a drink at noon we went back to the center and then went to Metropol Parasol, which gives a nice view over the city. You go down the stairs, buy a ticket for 3 euros (which includes a drink upstairs), take the elevator up and then you walk across the many stairs and walking areas to have a view over the city. I really wanted to eat Red Velvet cake so on the recommendation of our cycling guide we visited a patisserie behind the Metropol called La Crème de La Crème pastelería where I really ate the best red velvet cake ever with a delicious cappuchino. The place where it was near was also very nice and had cute cafes and brunch spots.
Eventually we walked towards the big river where we visited the cool foodhall and sat down at a club that was behind it with nice drinks and good music. We sat there for some hours. Later during the evening we went back to the old city center and ate and drank somewhere.
De 2e ochtend kwam Tess met het idee om een fietstour te boeken, dus hebben we dat gedaan. De Nederlandse reisgids vertelde ons van alles over de historie van de stad, de architectuur en leidde ons langs prachtige bezienswaardigheden. Ná een drankje om het middaguur gingen we weer terug richting het centrum en zijn toen naar Metropol Parasol geweest, dat een mooi uitzicht geeft over de stad. Je gaat met de trap omlaag, koopt een kaartje voor 3 euro (waar een drankje boven bij inbegrepen zit), met de lift naar boven en dan loop je over de vele trappen en loopgebieden om het uitzicht te kunnen zien. Ik wilde ontzettend graag Red Velvet taart eten dus hebben we op aanbeveling van onze fietsgids een patisserie achter het Metropol bezocht genaamd La Crème de La Crème pastelería waar ik echt de beste red velvet cake ever heb gegeten met een heerlijke cappuccino erbij. De plek waar het zat was ook heel leuk en had leuke hippe cafeetjes en brunchplekken.
Uiteindelijk zijn we richting de grote rivier gelopen waar we de leuke foodhall hebben bezocht en uren bij een club zijn gaan zitten aan het water, met lekkere drankjes en goede muziek. S'avonds zijn we weer aan de straat gaan eten en drinken en gaan slapen.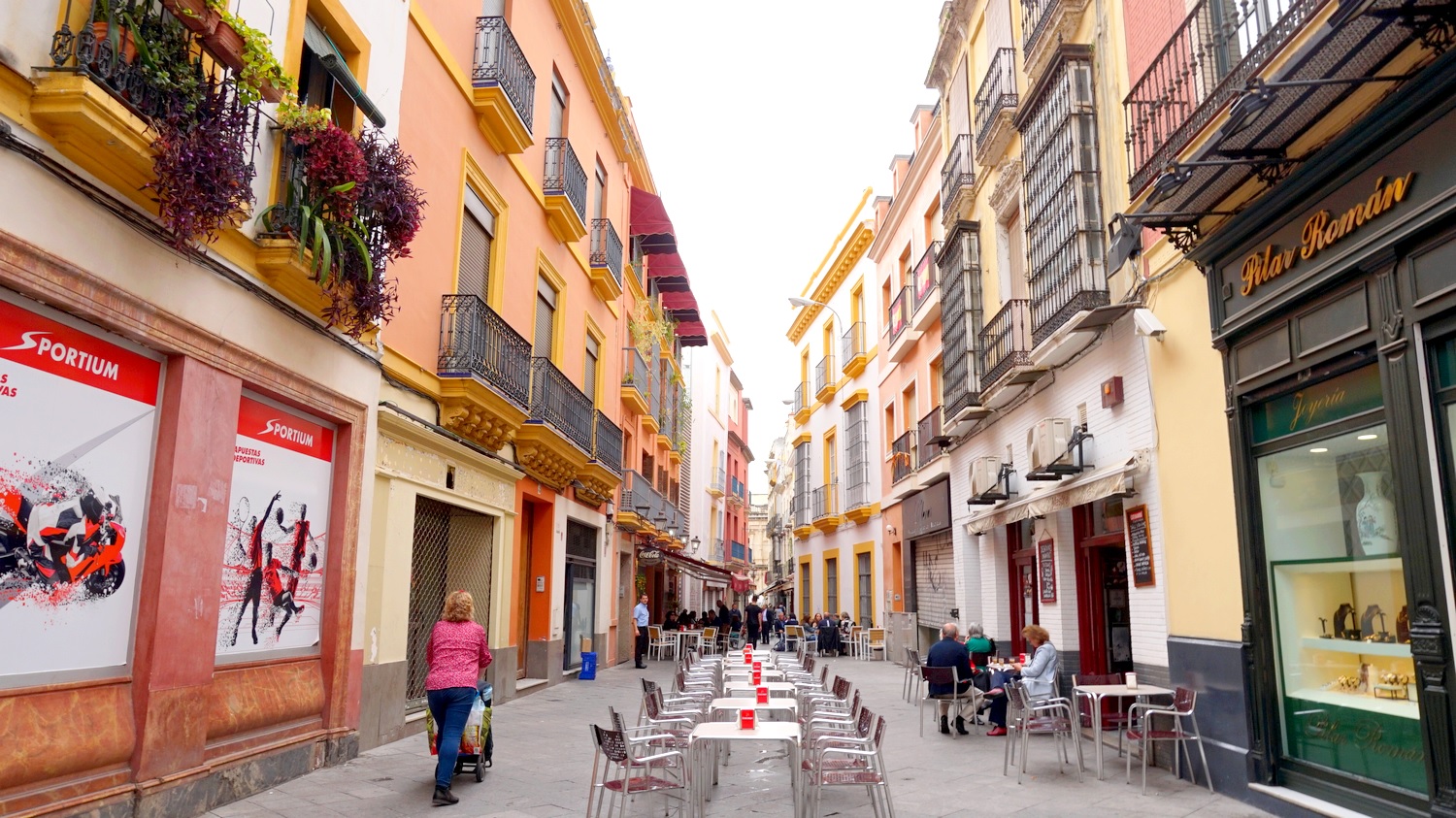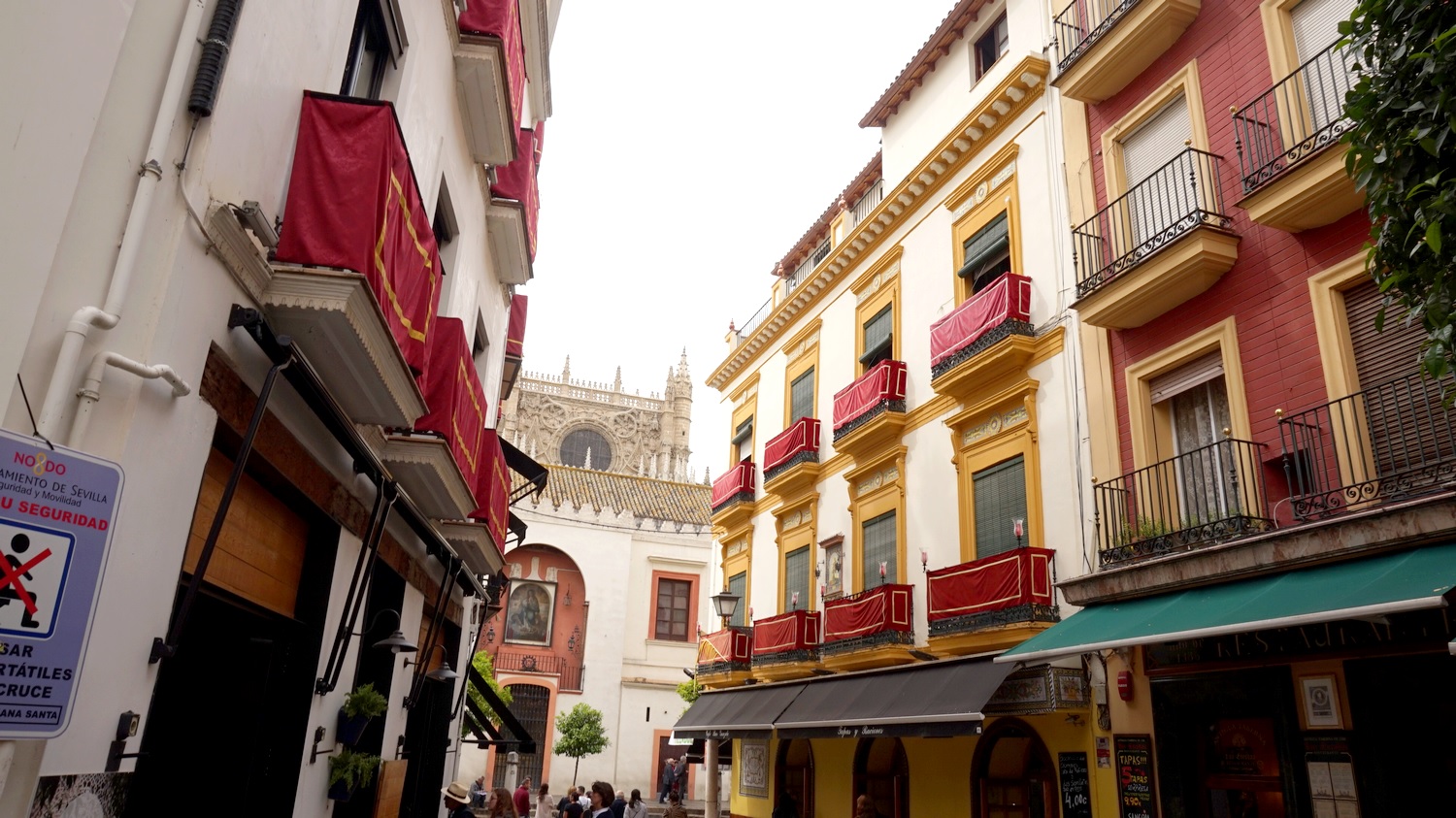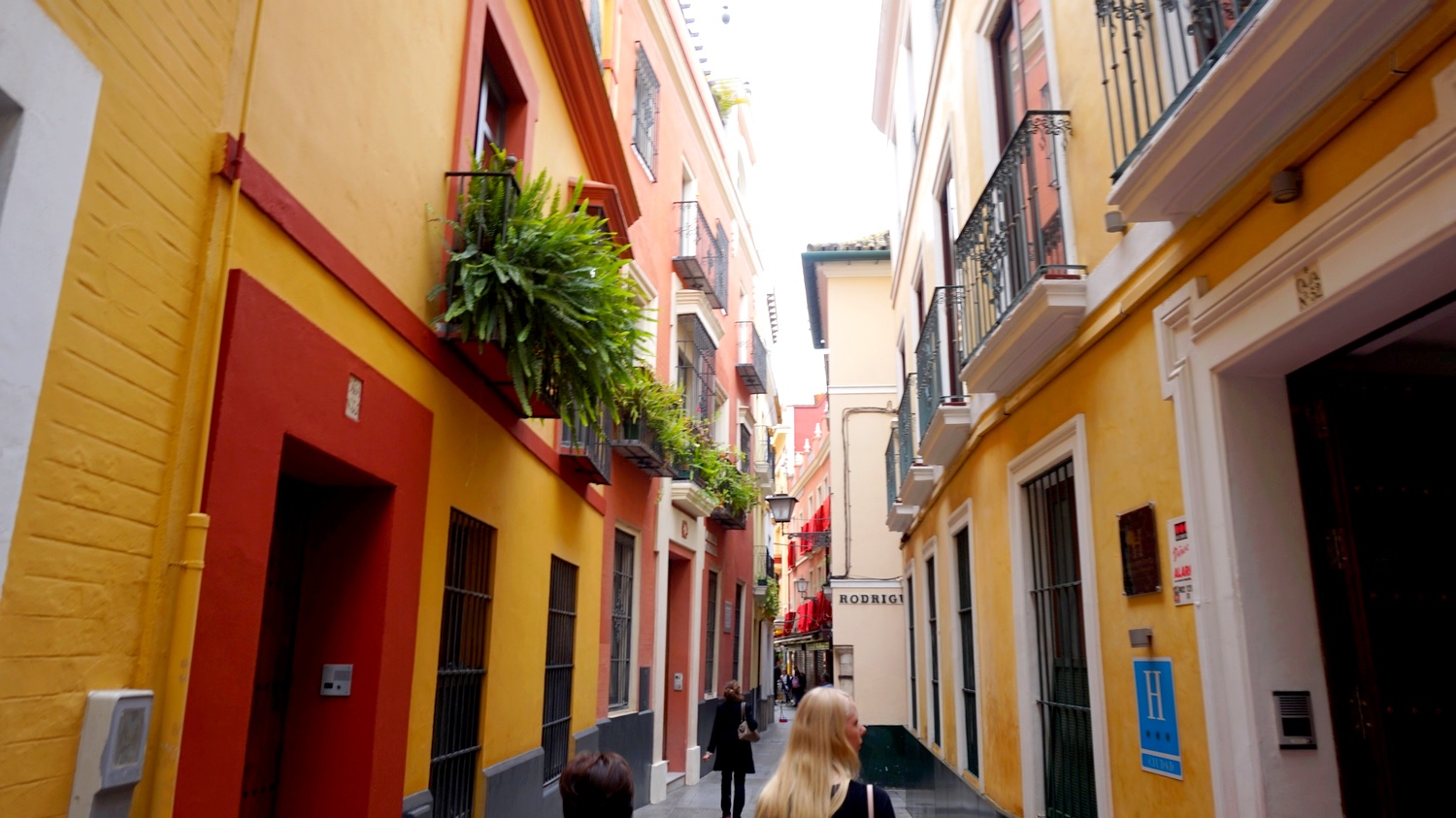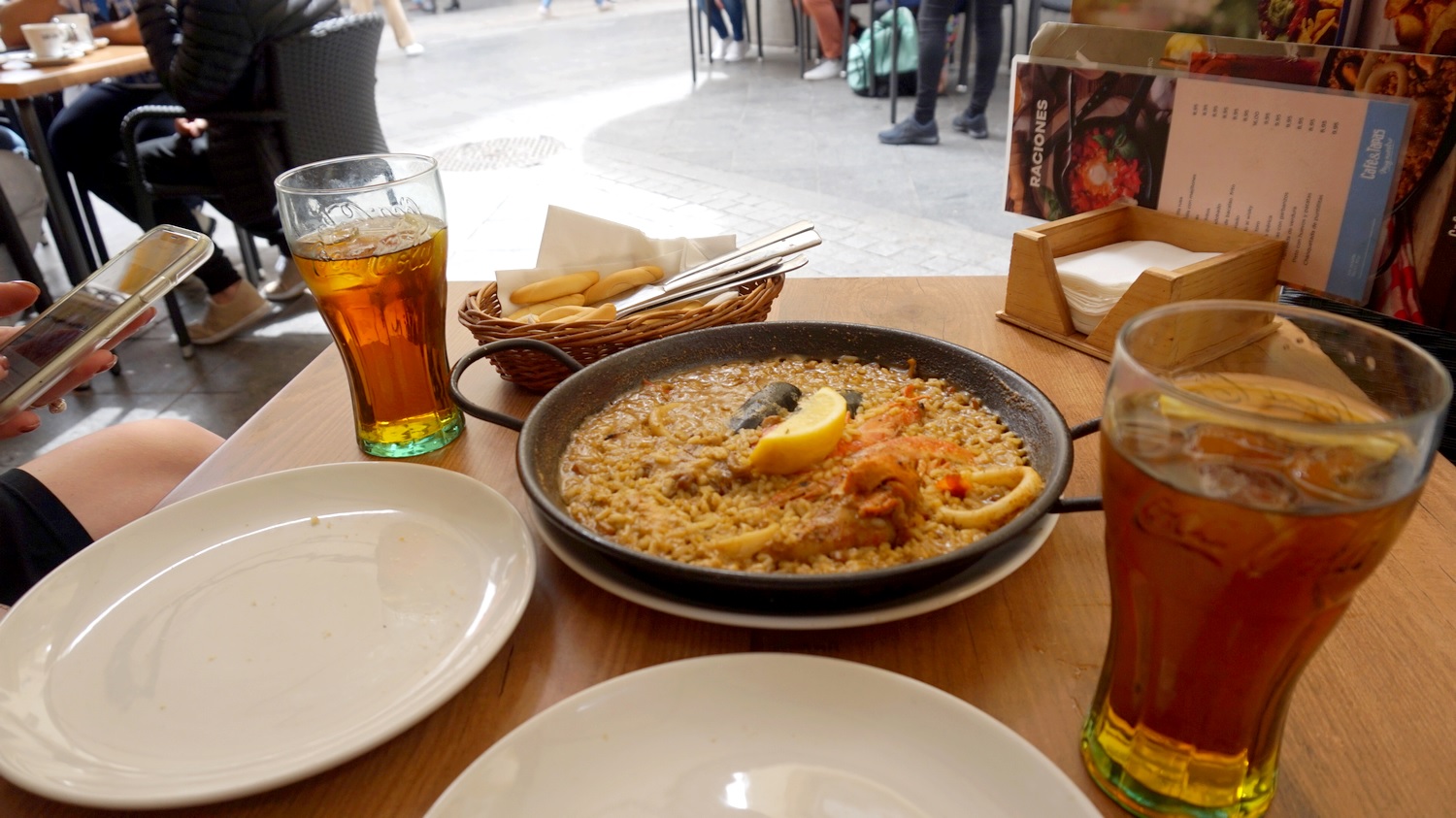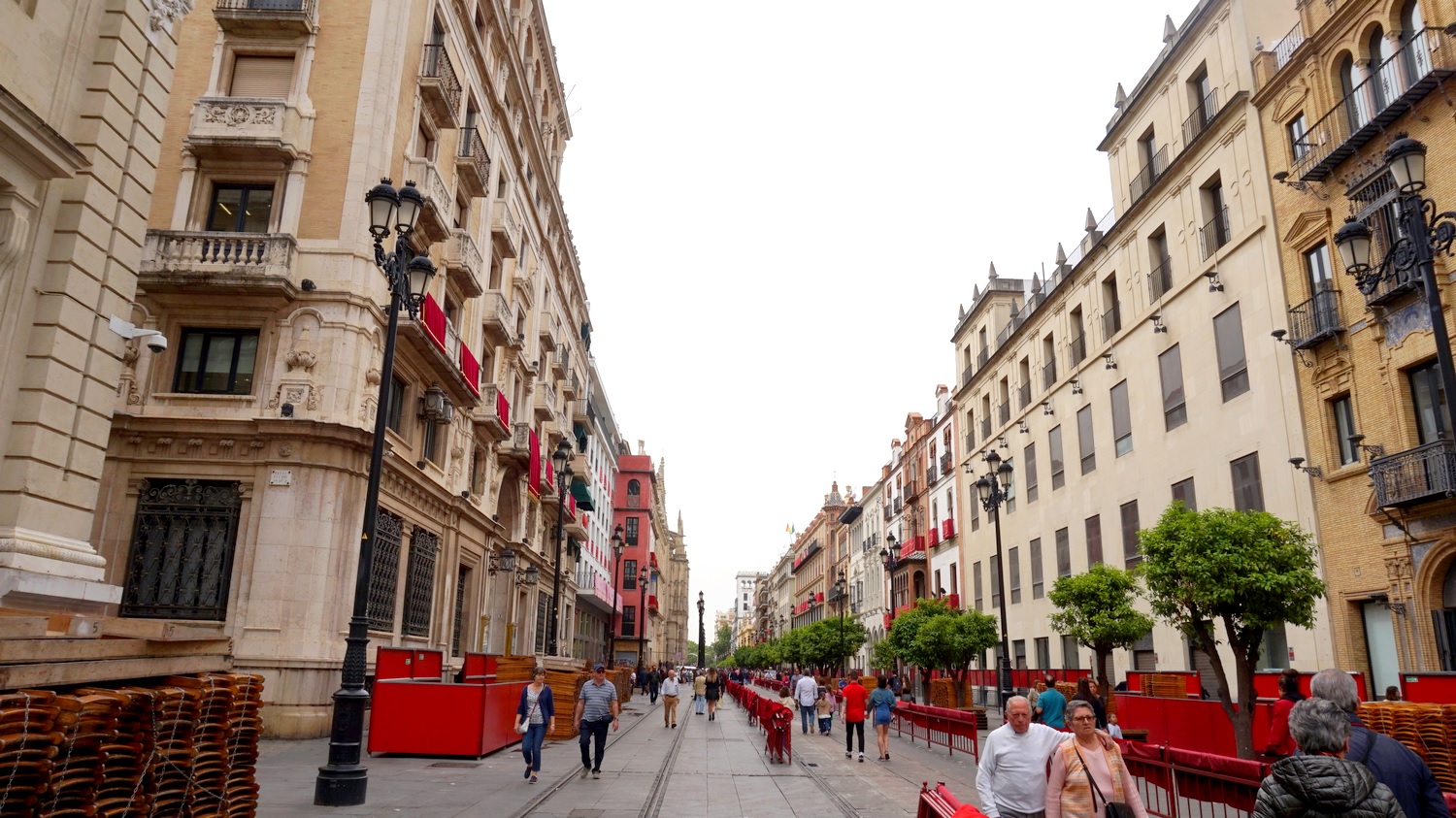 The last day we took it easy because the crowds made things a lot harder to do and plan during these days. We had coffee early, went to eat paella somewhere for lunch, walked through the city, went shopping and then left early for the airport to back to IPBén to Amsterdam. The flight was also fun with nice crew. In Breda I stayed the night at Tess and the next morning I went to Den Bosch by train.
Final – Seville is a beautiful city in my opinion. It was very busy during the holidays, but we certainly made something nice of it. The food was delicious, so was the wine and we had plenty to do during the beautiful weather! Thank you for reading my first travel diary of this year!
De laatste dag deden we nog rustiger aan gezien door de drukte veel dingen telkens lastiger waren om te doen en plannen. We waren ergens koffie gaan drinken, ergens paella gaan eten als lunch, nog lekker door de stad gelopen, zijn wezen winkelen en daarna vroeg naar de airport vertrokken om terug te IPBén naar Amsterdam. De vlucht was ook leuk met fijne crew. In Breda was ik bij Tess blijven slapen en de volgende ochtend naar Den Bosch gegaan met de trein.
Om af te sluiten – Sevilla is een prachtige stad in mijn mening. Het was erg druk door de feestdagen, maar we hebben er zeker wat leuks van gemaakt. Het eten was heerlijk, de wijn ook en we hadden genoeg te doen met het prachtige weer! Bedankt voor het lezen van mijn eerste reis dagboekje van dit jaar!