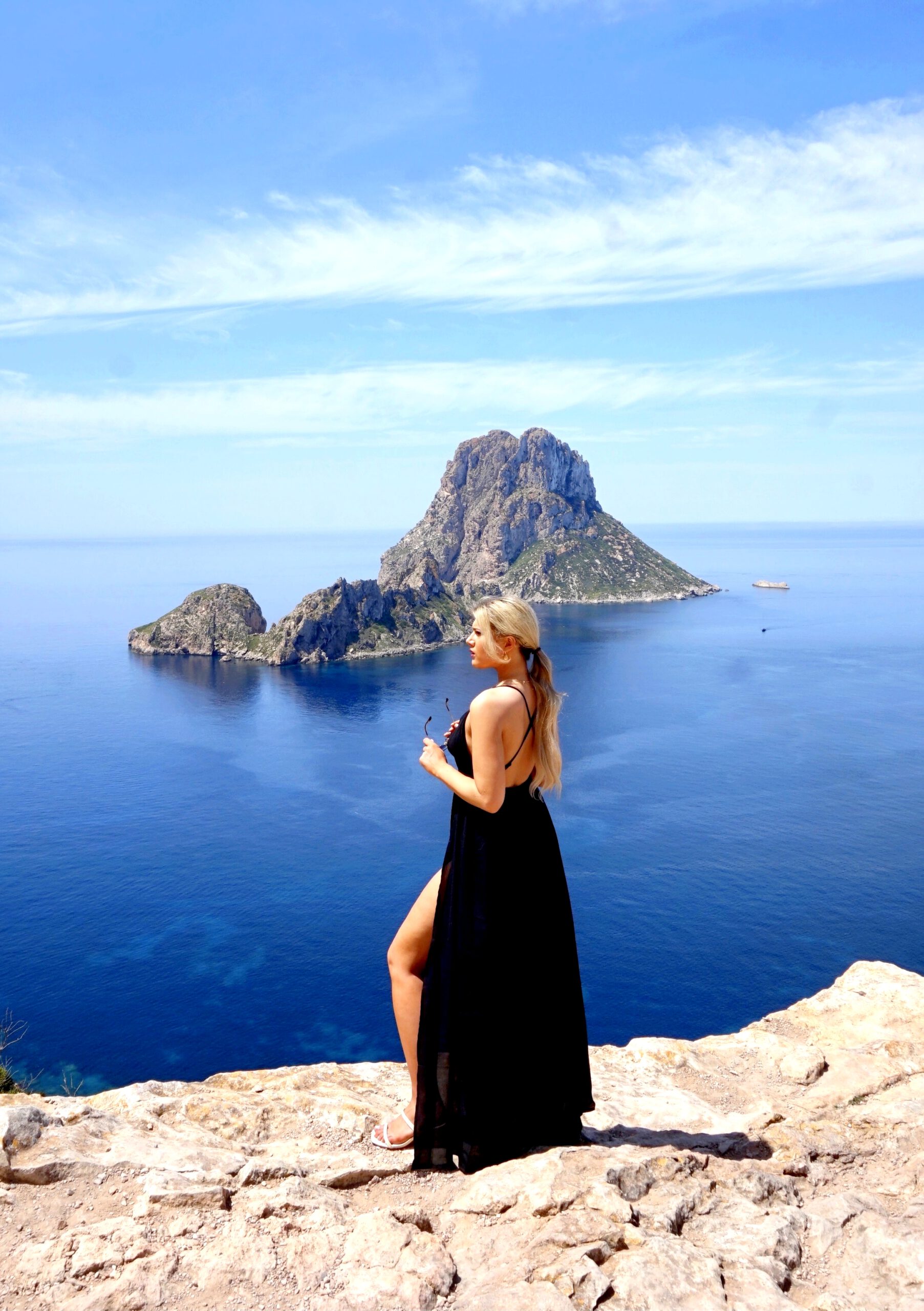 Hi everyone! Last month I went to Ibiza for 3 days. It was amazing and the island really surprised me. It was a last minute trip with a dear colleague just before my vacation to Mexico. It started at the beginning of the afternoon when we left with our airline (standby tickets) from Schiphol to Ibiza. After a wonderful flight with the lovely crew and sitting in the cockpit during the landing (which still remains beautiful, even though I have been a flight attendant for years), we went to the car rental that we arranged through our employer. Because Kanar – the colleague who was going to travel with me – drives an automatic car, I drove around the island on this trip. For me it was the first time to drive on a holiday destination, so it was very nice to have done that! The boutique hotel where we stayed is called
The Olive Boutique
in
Cala Llonga
. A fairly small, very atmospheric and beautiful boutique hotel. When we arrived at this beautiful hotel, I was immediately enthusiastic. We got an upgrade, by the way (not sure if that was a service, or because I indicated online that I was a travel blogger). The hotel had extremely helpful and friendly staff and gave us lots of tips for everything. We actually prepared as little as possible, because I prefer not to be stuck to a schedule during a trip.
The continuation of day 1 we stayed in Cala Llonga and had dinner at a place on the recommendation of our hotel. Then we went to drink a cappuccino at the beautiful beach club Amante – not far from our hotel. This place is really very beautiful and has a beautiful view of the sea – definitely recommended! We decided to go back to the hotel and enjoy the indoor spa and sauna that we were allowed to use without obligation. At the end of the evening we changed clothes and then had some tea at Can Nuts. A very cute place with a hippy style design full of umbrellas. Also definitely nice to visit!
Hi allemaal! Afgelopen maand ben ik 3 dagen naar Ibiza geweest. Het was heerlijk en het eiland heeft me erg verrast. Het was een last minute trip met een lieve collega vlak voor mijn vakantie naar Mexico. Het begon aan het begin van de middag toen we met onze airline (standby tickets) vanaf Schiphol naar Ibiza vertrokken. Na een heerlijke vlucht met lieve crew en tijdens de landing in de cockpit te hebben gezeten (wat overigens nog altijd mooi blijft, al ben ik jaren stewardess), gingen we op weg naar de car rental die we via onze werkgever hebben geregeld. Omdat Kanar – de collega die mee ging reizen – een automaat rijdt, heb ik deze reis het eiland rondgereden. Voor mij was het voor het eerst om op een vakantiebestemming te rijden, dus erg leuk dat te hebben gedaan! Het boutique hotel waar we verbleven heet
The Olive Boutique
in
Cala Llonga
. Een redelijk klein, onwijs sfeervol en mooi boutique hotel. Toen we aankwamen bij dit prachtige hotel, was ik al gelijk enthousiast. We kregen overigens een upgrade (not sure of dat een service was, of omdat ik online aangaf reisblogger te zijn). Het hotel had enorm behulpzaam en vriendelijk personeel en gaven ons super veel tips voor van alles. We hebben eigenlijk zo weinig mogelijk voorbereid, omdat ik tijdens een reis liever niet aan een planning vast zit.
Het vervolg van dag 1 zijn we in Cala Llonga gebleven en hebben bij een plekje gegeten op aanraden van ons hotel. Vervolgens zijn we nog een cappuccino gaan drinken bij de prachtige beachclub Amante – niet ver van ons hotel. Deze plek is echt heel erg mooi en heeft mooi uitzicht op de zee – zeker een aanrader! We besloten terug te gaan richting het hotel en lekker te genieten van de indoor spa en sauna die we vrijblijvend mochten gebruiken. Als afsluiter van de avond hadden we ons omgekleed en vervolgens wat theetjes gedronken bij Can Nuts. Een heel schattig tentje met een hippy style inrichting vol parasols. Ook zeker leuk om langs te gaan!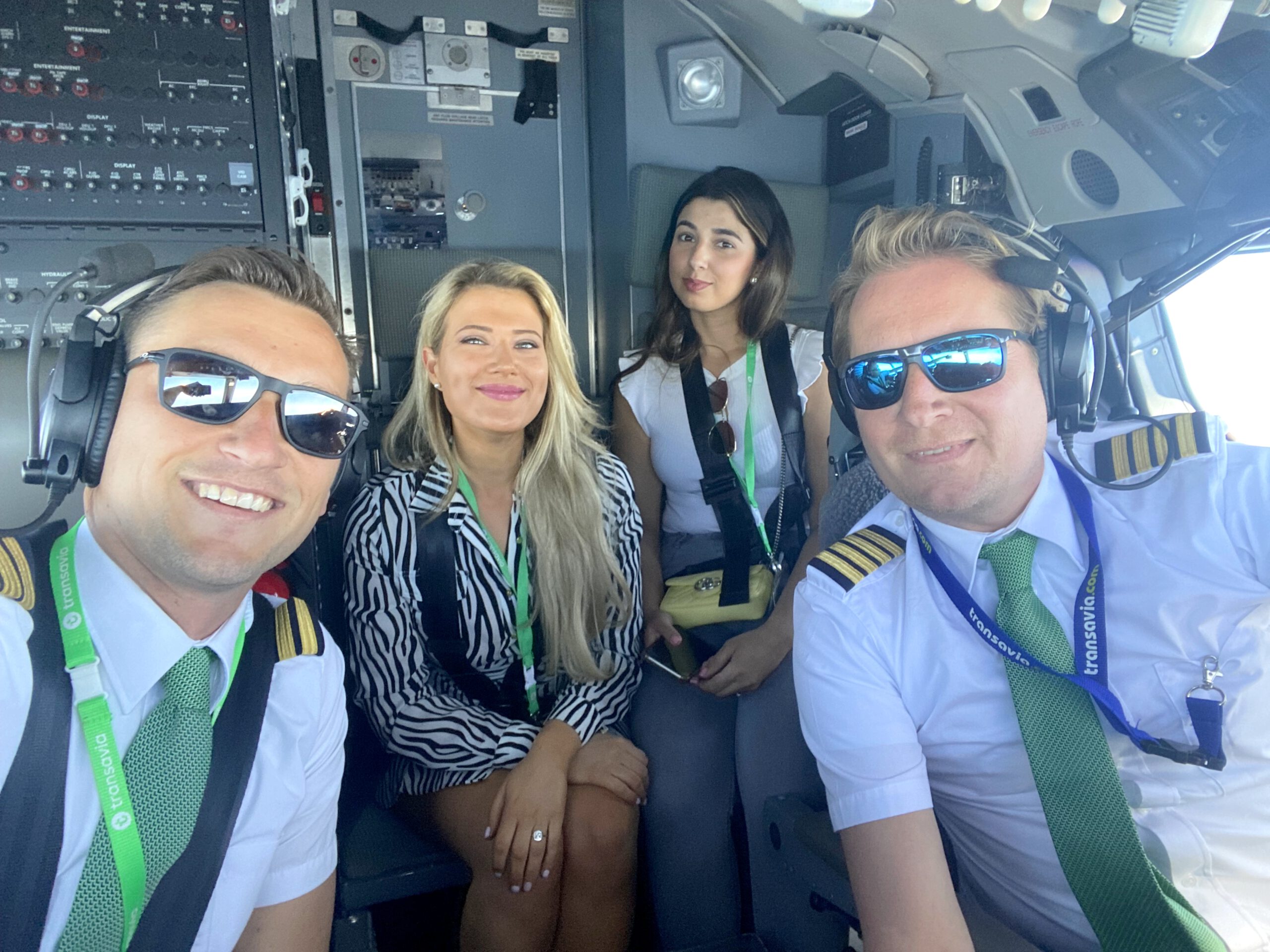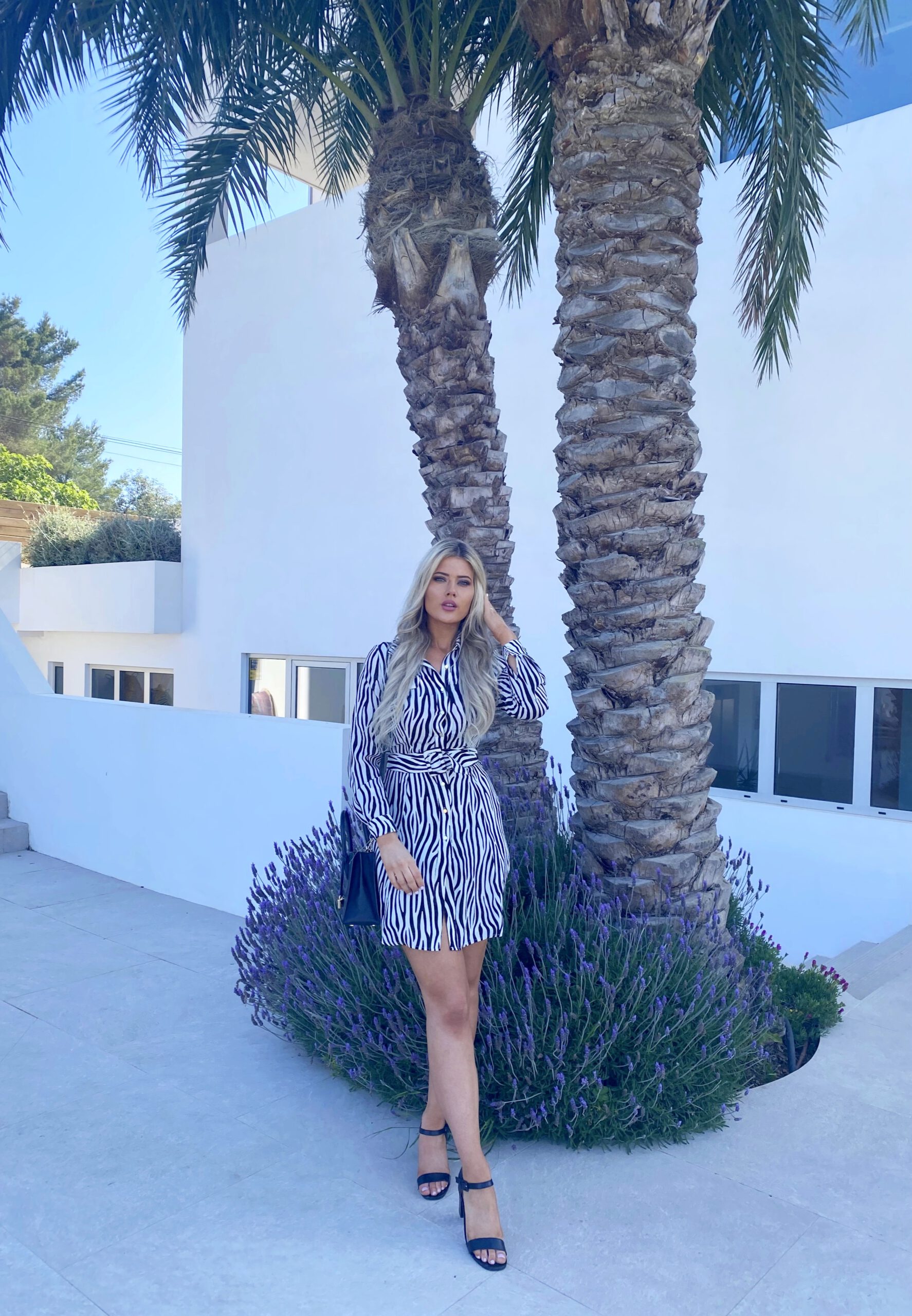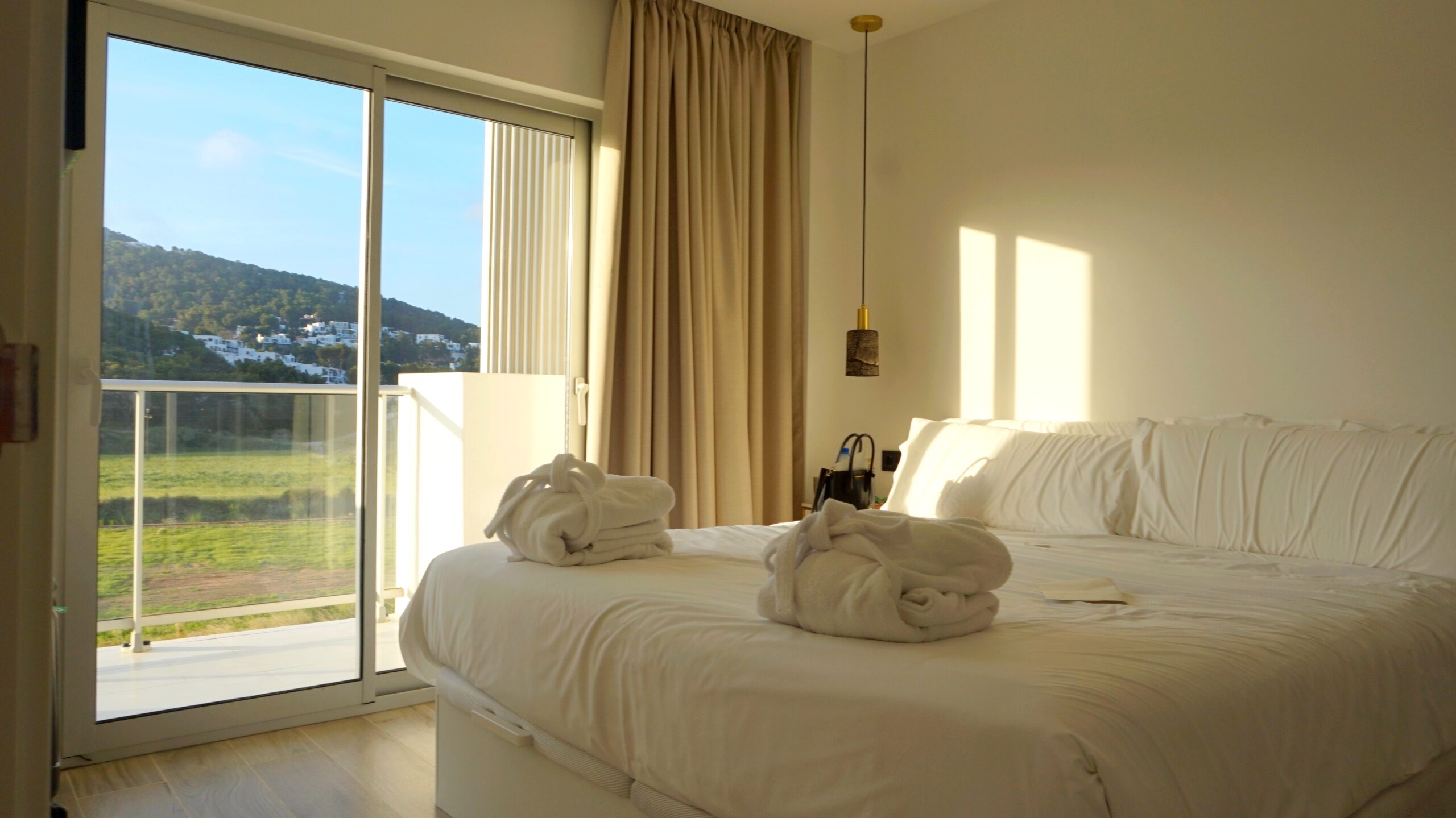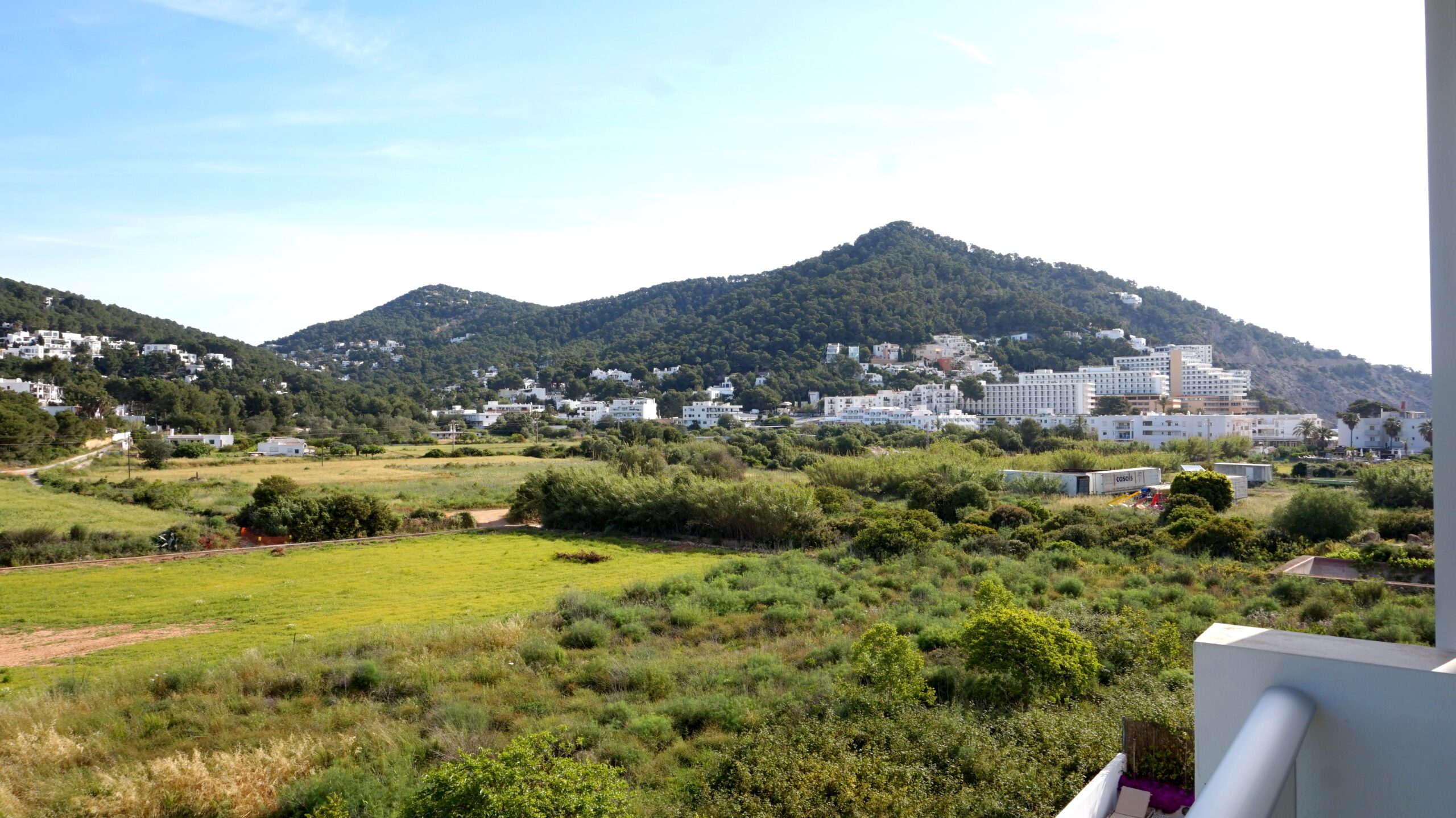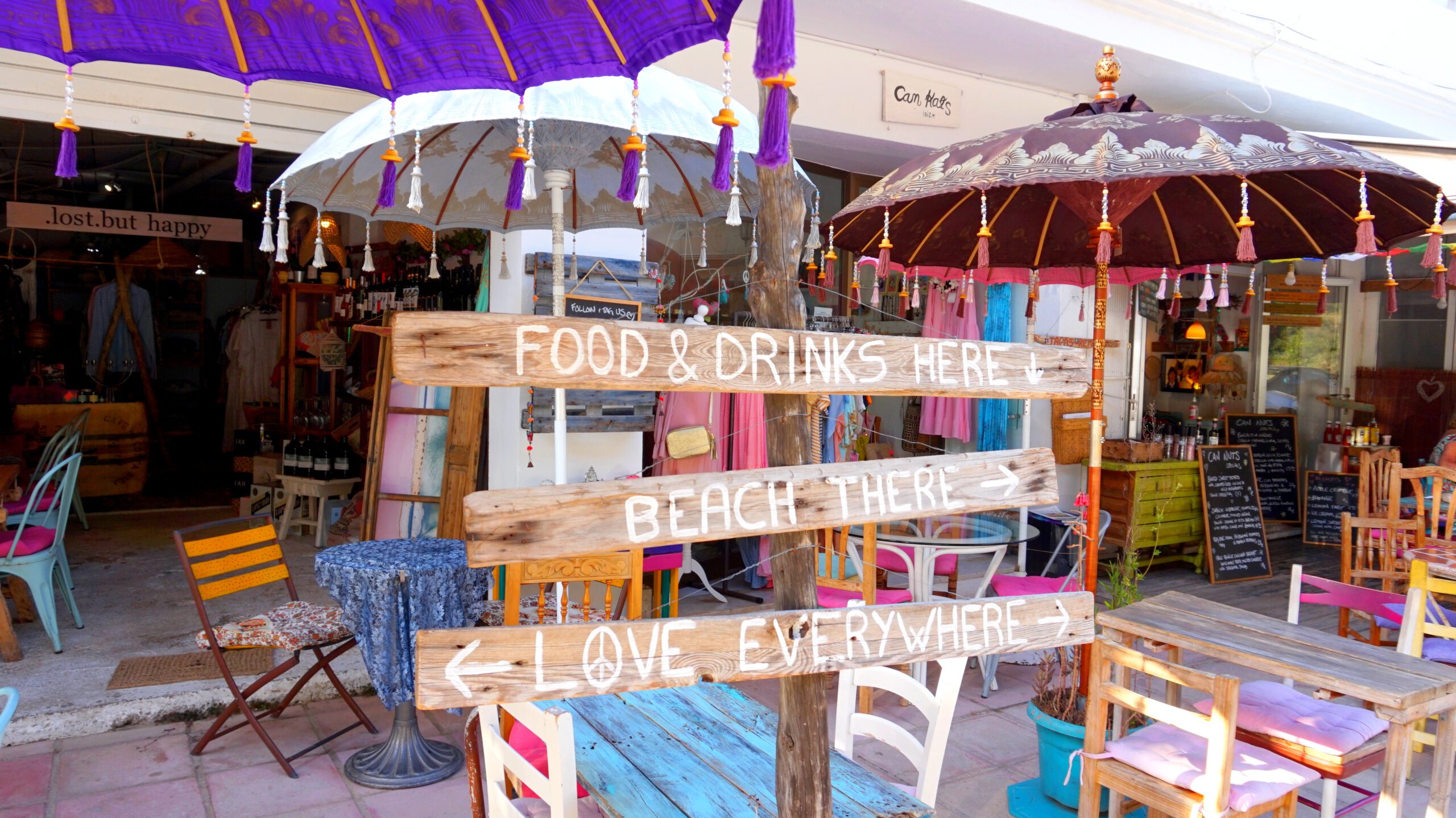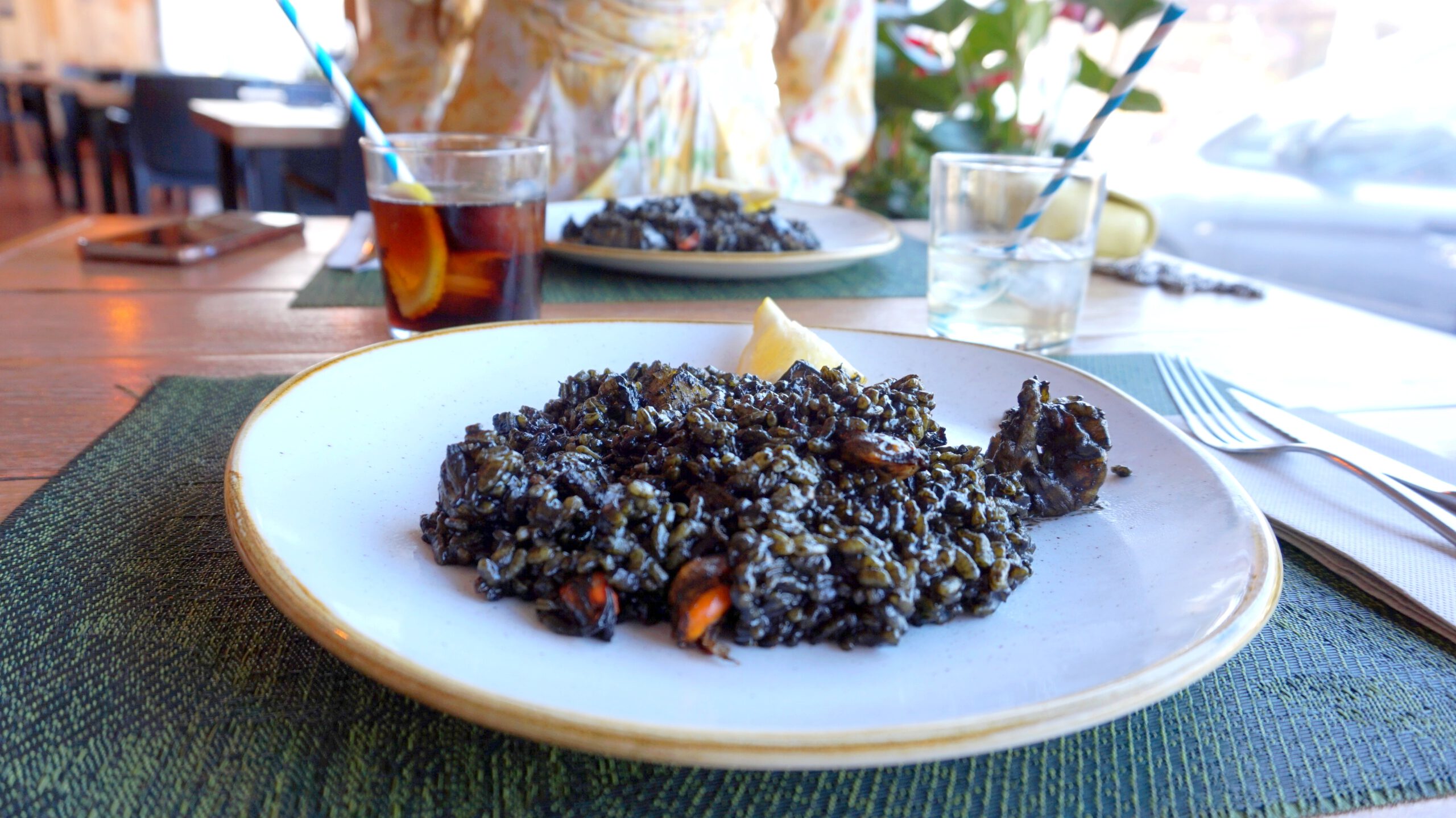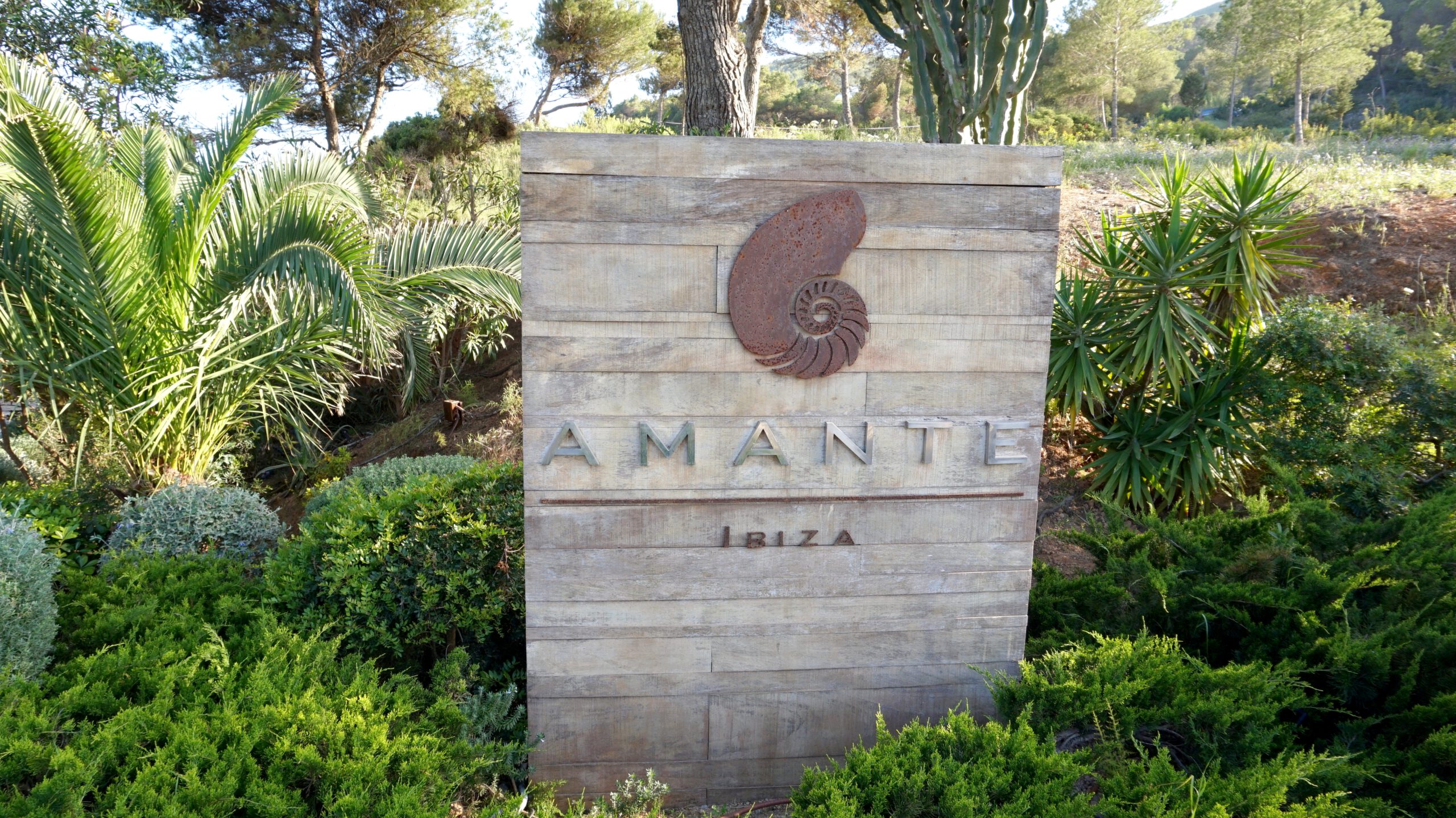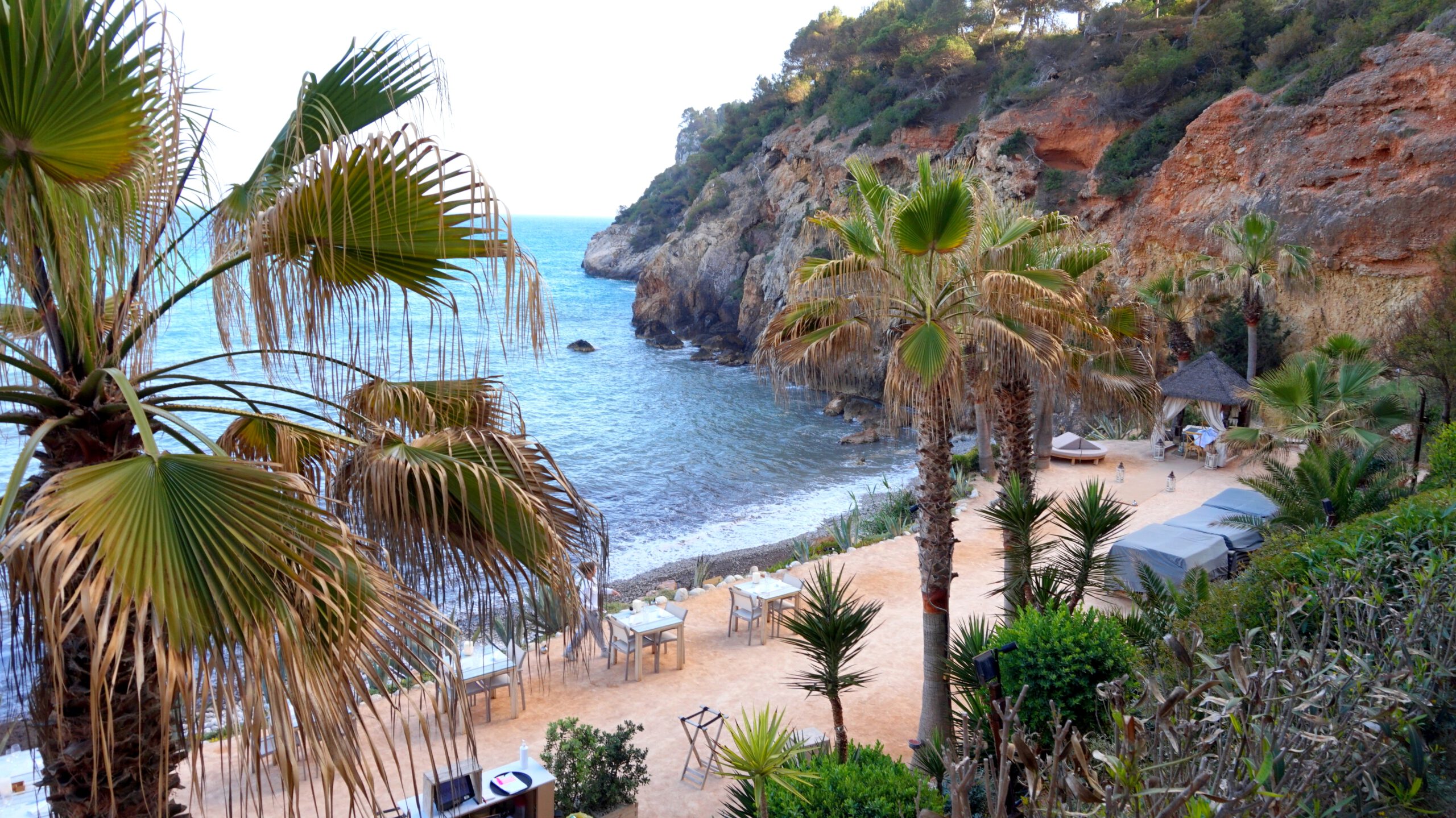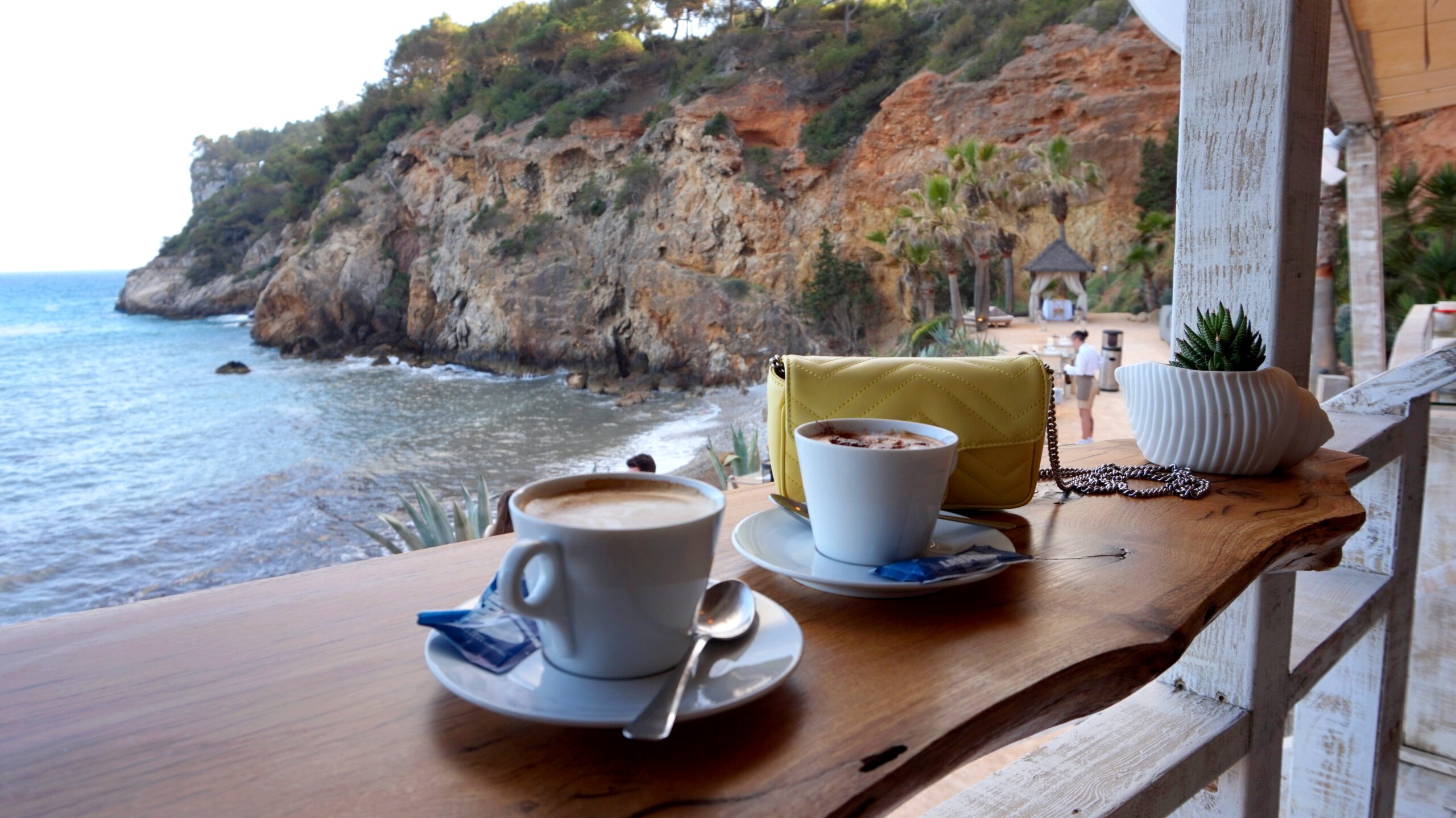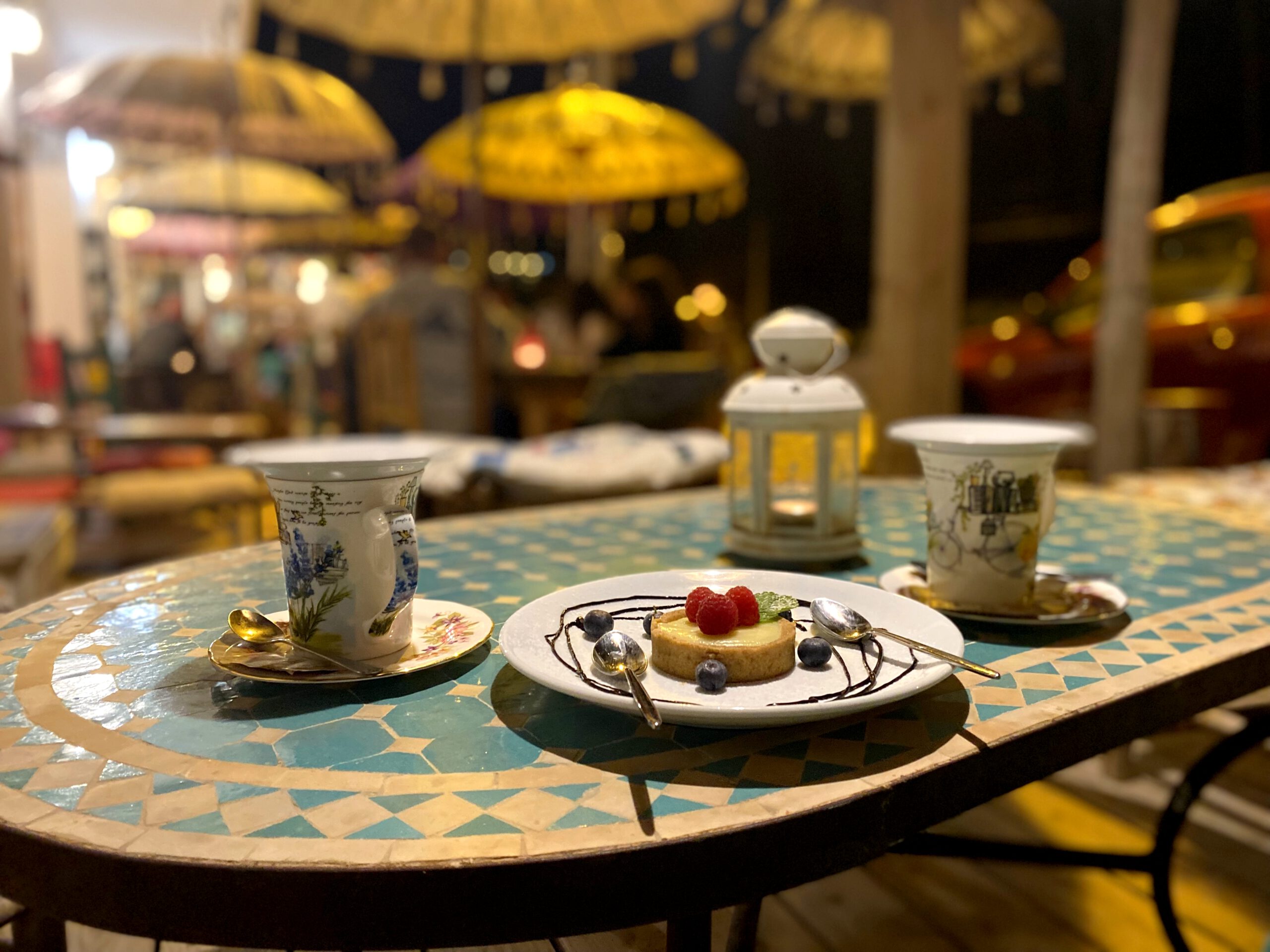 Day 2 –
started around 8:00-9:00 with a delicious breakfast of your choice in the hotel. It was not a buffet, but you could order a breakfast set. It was really delicious and together with the ambiance of the hotel I could really enjoy this for hours. Today's plan was to explore the old part of
Ibiza Town (Eivissa) – (Dalt Vila)
 and later in the day head for
Sant Antoni
, to eat out at a restaurant on the recommendation of a colleague. I again recommend everyone to rent a car, because that way you can explore the whole island independently in a short time. What was also wonderful in between – was that it was still pretty quiet on the whole island, because the party and high season had not quite started yet. During our visit to Ibiza town, we had lunch at
Passion cafe
– lovely staff and great food! I had matcha iced tea and toast with salmon, poached eggs and avocado. I would really advice visiting the old town. I always like visiting the old parts when I come to a new place. Everything is modern these days and you see big chain stores everywhere (I also like it every now and then), but the old quarters and cute streets really make the place – in my opinion. At the very top of the old town you have a beautiful view of the city, the sea, and you will regularly find nice café's.
Later in the afternoon we drove to the other side of the island: Sant Antoni. We drank a mocktail at Hotel Paradiso – I personally don't think this is my thing in the end and actually more for people who like to take a lot of instagram photos. We ended up getting out of here quickly. On the advice of the colleague who was also going to fly us home, we had dinner at Casa Gracioneta. Casa Gracioneta is a beautiful place with a nice private beach. Not only can you enjoy delicious food here, but you can also sunbathe and swim. All dishes you order are without side dishes, so you order everything separately. I had a delicious steak and a sweet potato. Delicious! I definitely recommend ordering the sweet potato as a side dish. We ended this day at our hotel with a visit to the free spa.
Dag 2 –
begon rond 8:00-9:00 met een heerlijk ontbijtje naar keuze in het hotel. Het was geen lopend buffet, maar je kon een ontbijt set bestellen. Het was écht heerlijk en samen met de ambiance van het hotel kon ik hier bij wijze van echt uren van genieten. Het plan van vandaag was het oude gedeelte van
Ibiza-stad (Eivissa)
verkennen
(Dalt Vila)
 en later op de dag richting
Sant Antoni
, om daar bij een restaurant uit eten te gaan op aanraden van een collega. Ik raad nogmaals iedereen aan een auto te huren, omdat je op die manier het hele eiland onafhankelijk in een korte tijd kan verkennen. Wat tussendoor ook heerlijk was – was dat het op het hele eiland nog behoorlijk rustig was, omdat het feest en hoogseizoen nog niet helemaal begonnen was. We hadden tijdens het bezoek aan Ibiza stad, lunch bij
Passion café
– lief personeel en heerlijk eten! Ik had matcha ijsthee en toast met zalm, ei en avocado. De oude stad is een aanraden om te bezoeken. Ik houd er zelf altijd van als ik op een nieuwe plek kom, de oude delen te bezoeken. Alles is modern tegenwoordig en grote winkelketens zie je overal (vind ik ook leuk op zijn tijd), maar de oude wijkjes en schattige straatjes maken écht de plek – vind ik. Helemaal boven aan het stuk oude stad heb je overigens mooi uitzicht over de stad, de zee, en vind je regelmatig leuke terrasjes.
Later in de middag reden we richting de andere kant van het eiland: Sant Antoni. We dronken een mocktail bij Hotel Paradiso – dit vind ik persoonlijk uiteindelijk niet mijn ding en eigenlijk meer voor mensen die graag veel instagram foto's willen maken. Uiteindelijk waren we hier snel weg. Op aanraden van de collega die ons ook naar huis zou gaan vliegen, waren we gaan eten bij Casa Gracioneta. Casa Gracioneta is een prachtige plek met een leuk privé strandje. Niet alleen kun je hier heerlijk eten, maar ook lekker zonnen en zwemmen. Alle gerechten die je besteld zijn overigens zonder side-dishes, dus bestel je alles los. Ik had een heerlijk biefstukje en een zoete aardappel. Super lekker! Ik raad je overigens zeker aan de zoete aardappel als bijgerecht te bestellen. We sloten deze dag af in het hotel met nog een bezoekje aan de gratis spa.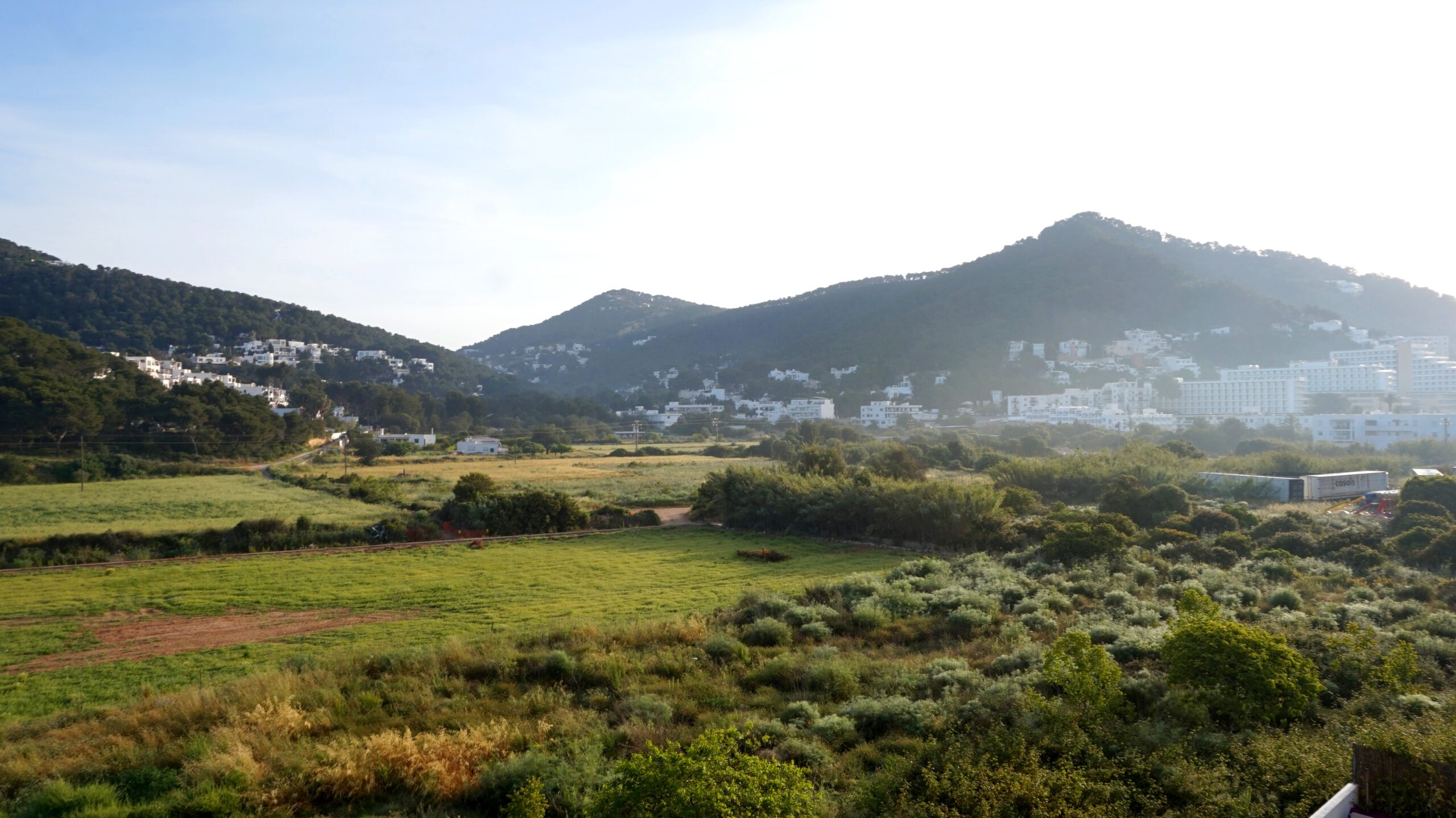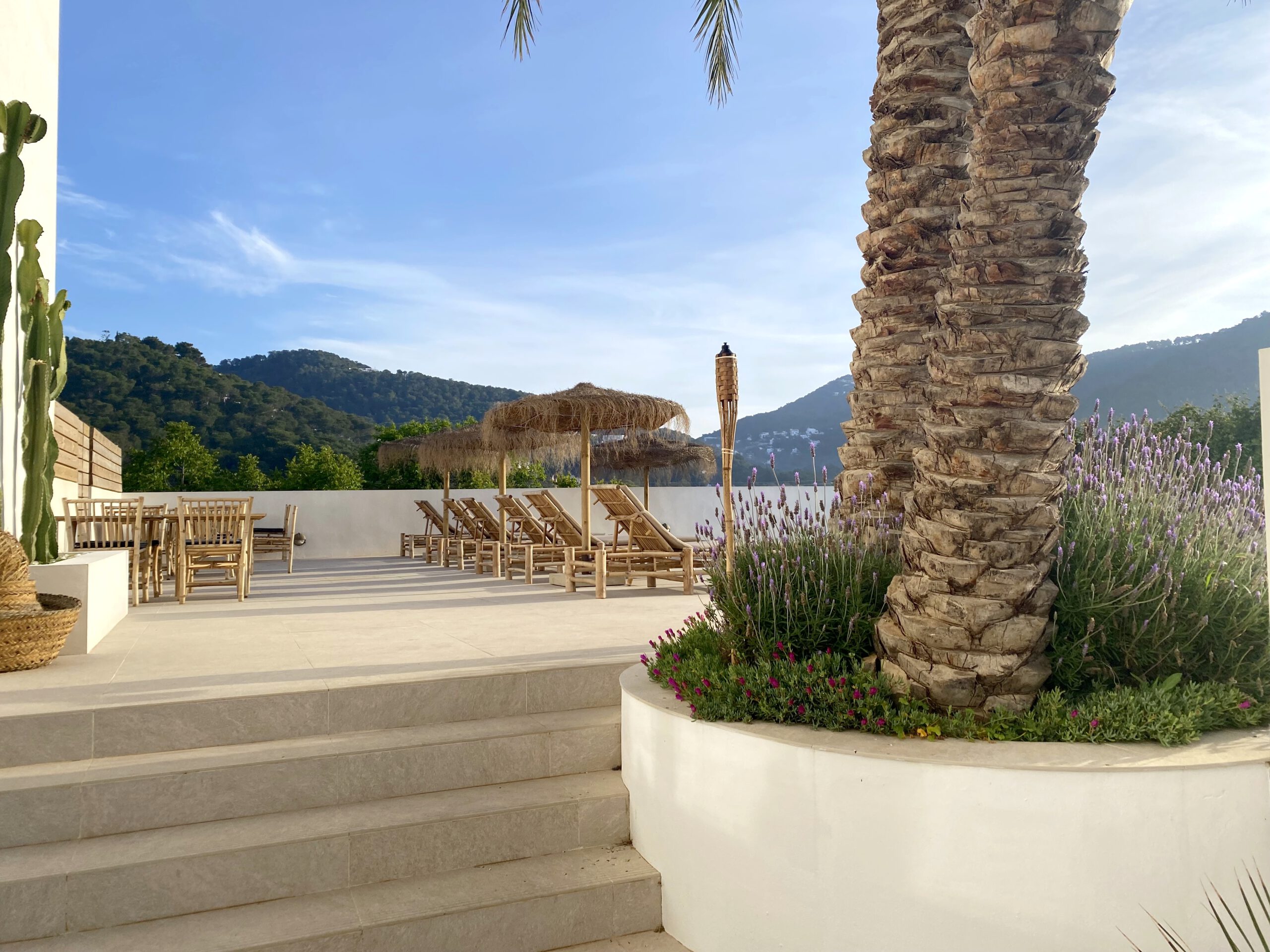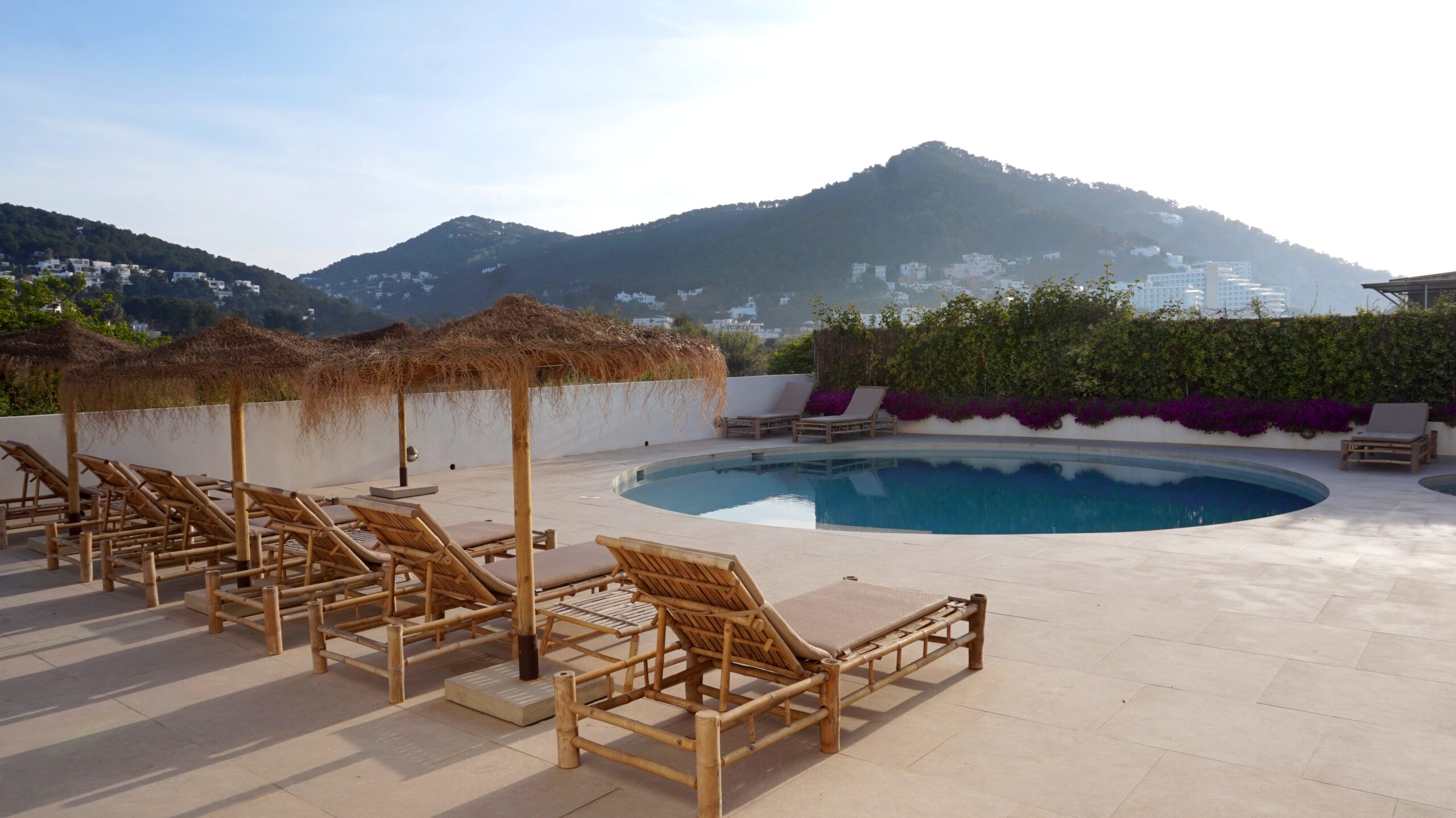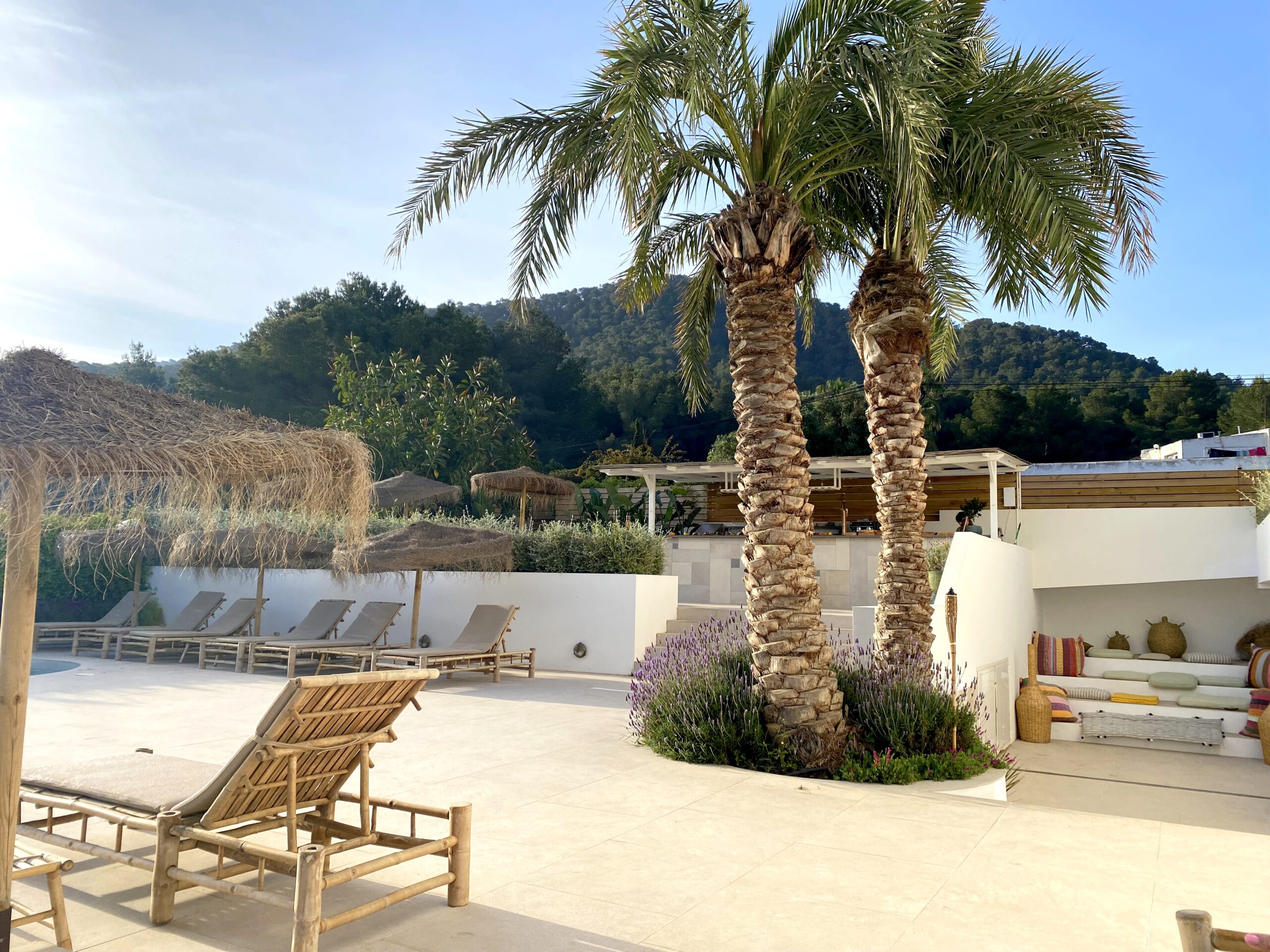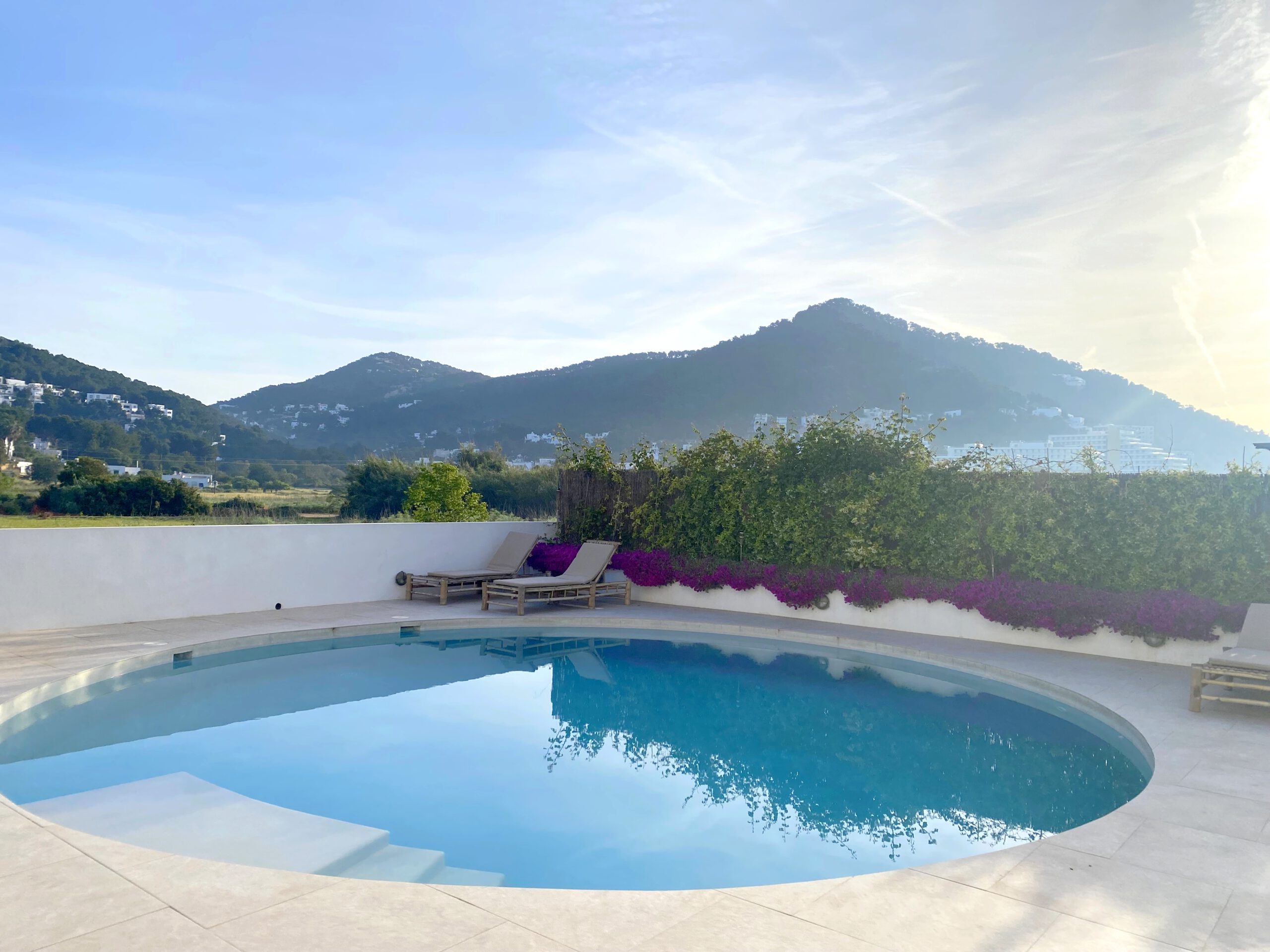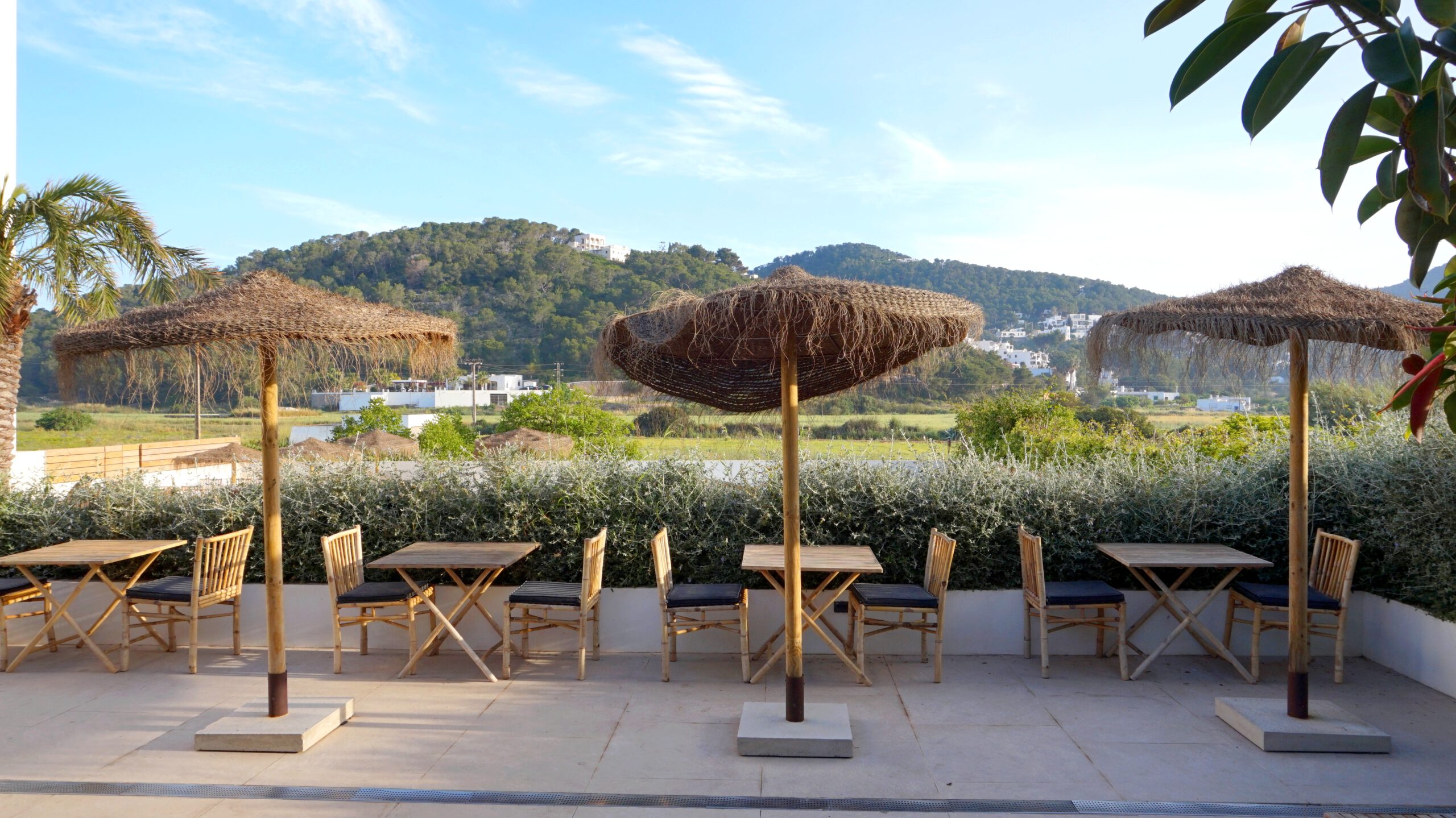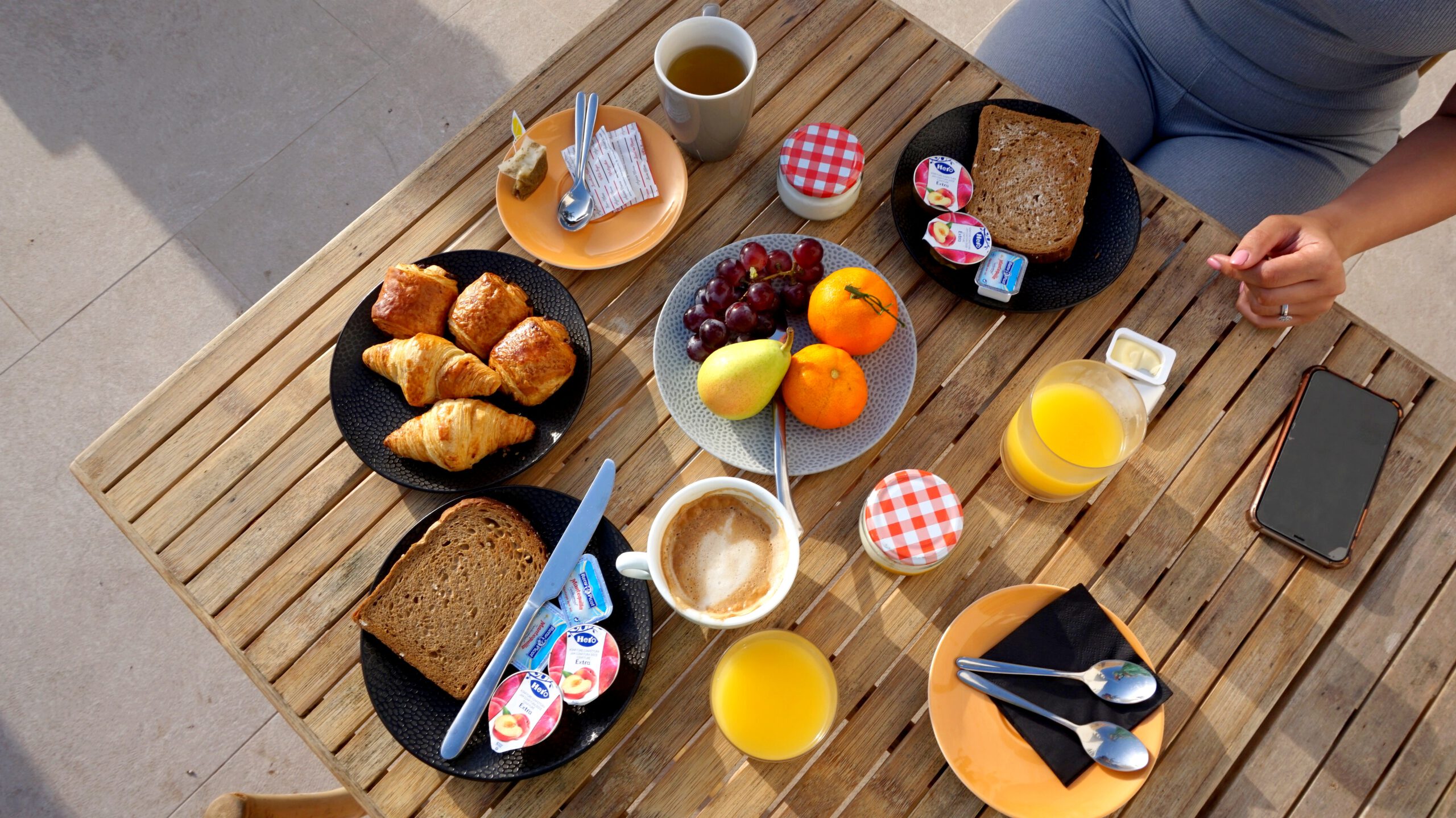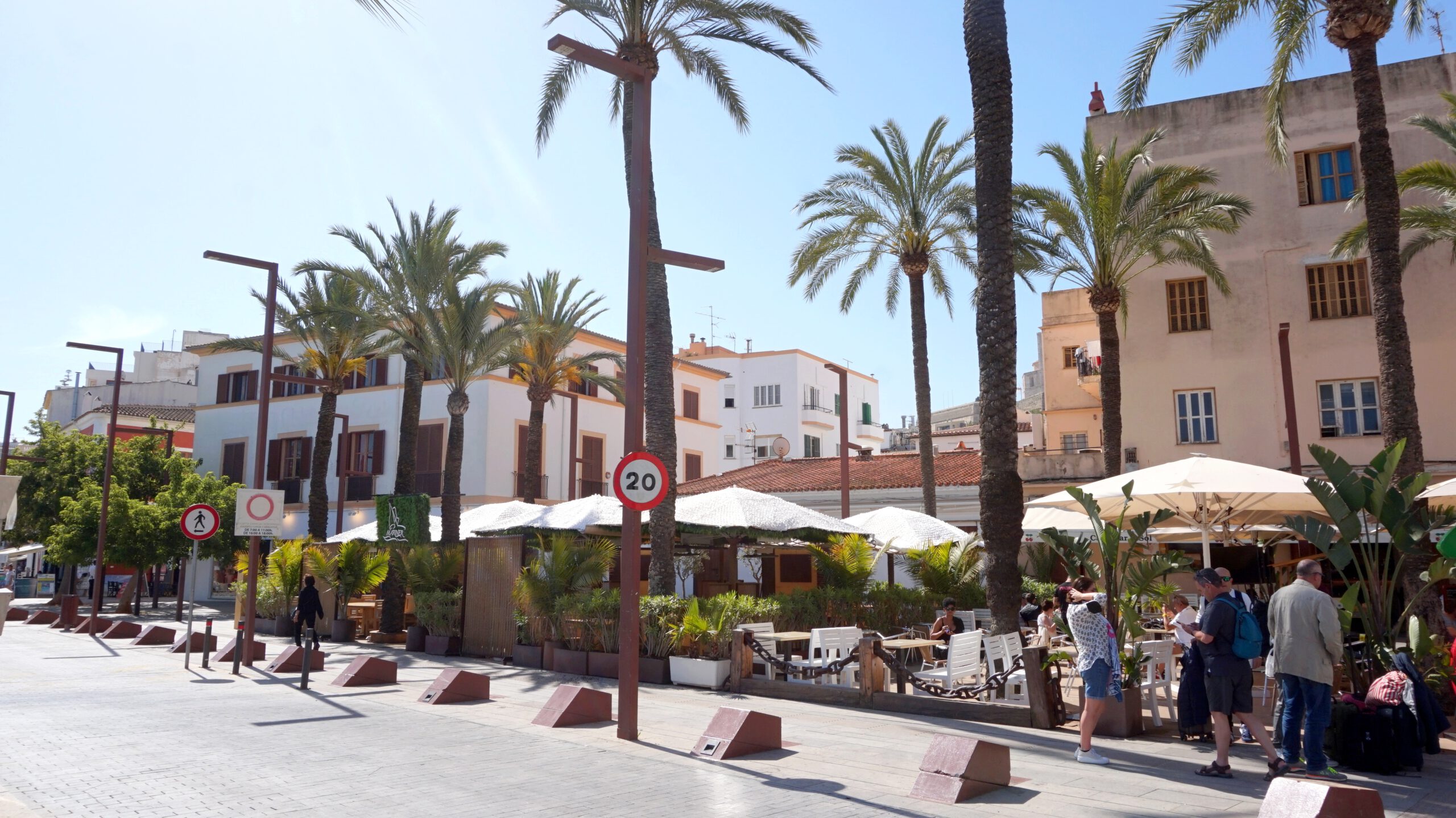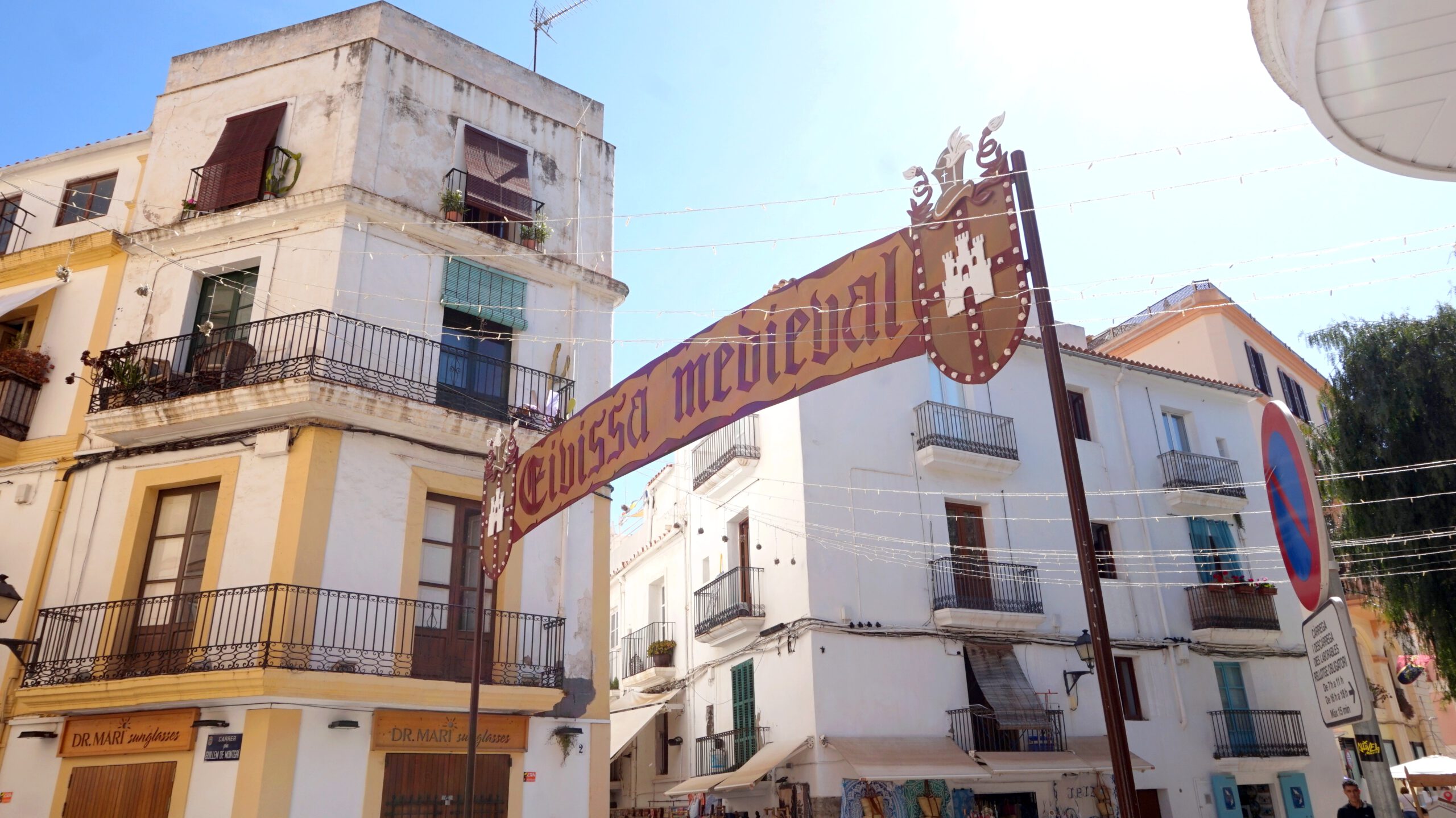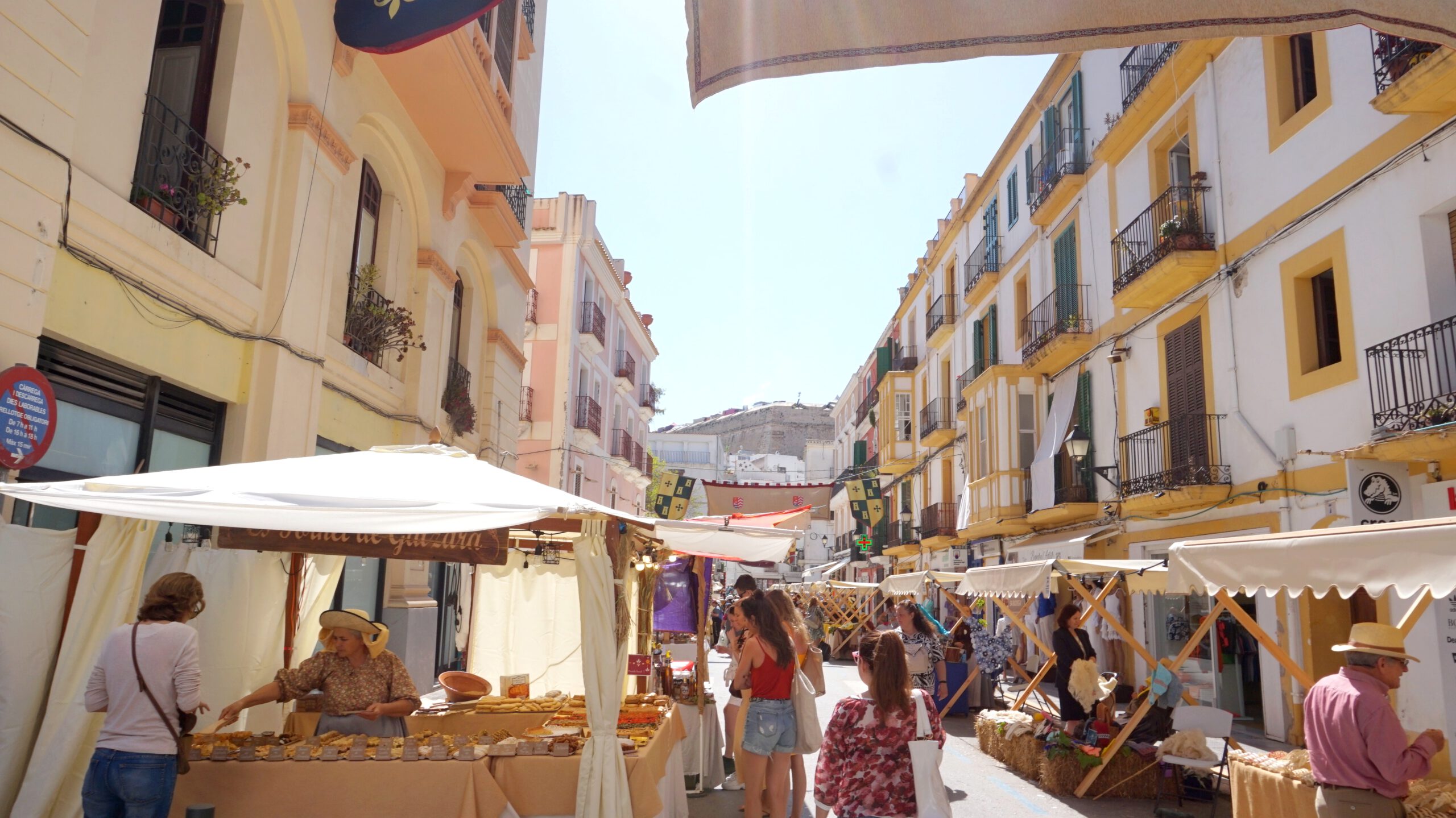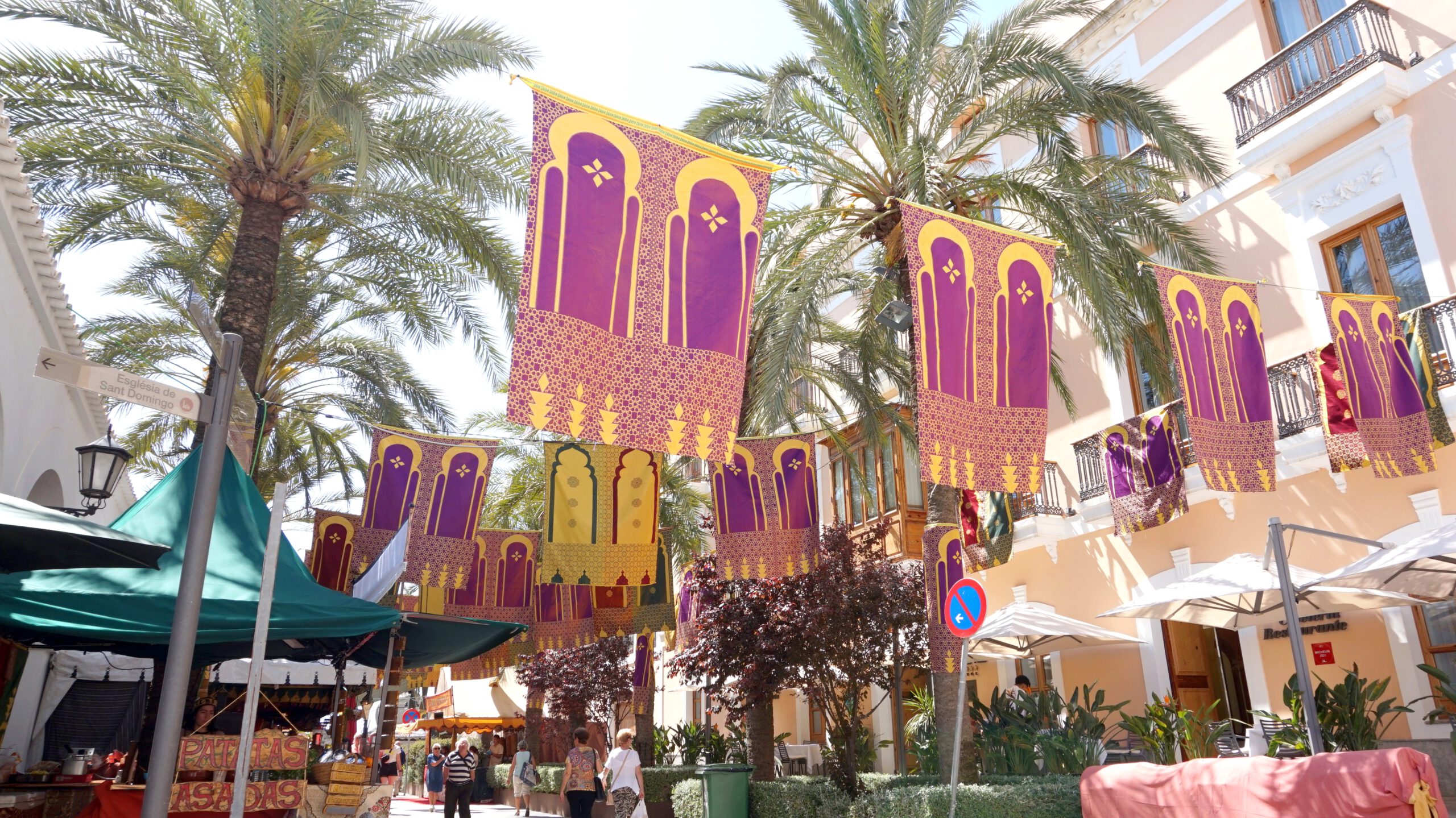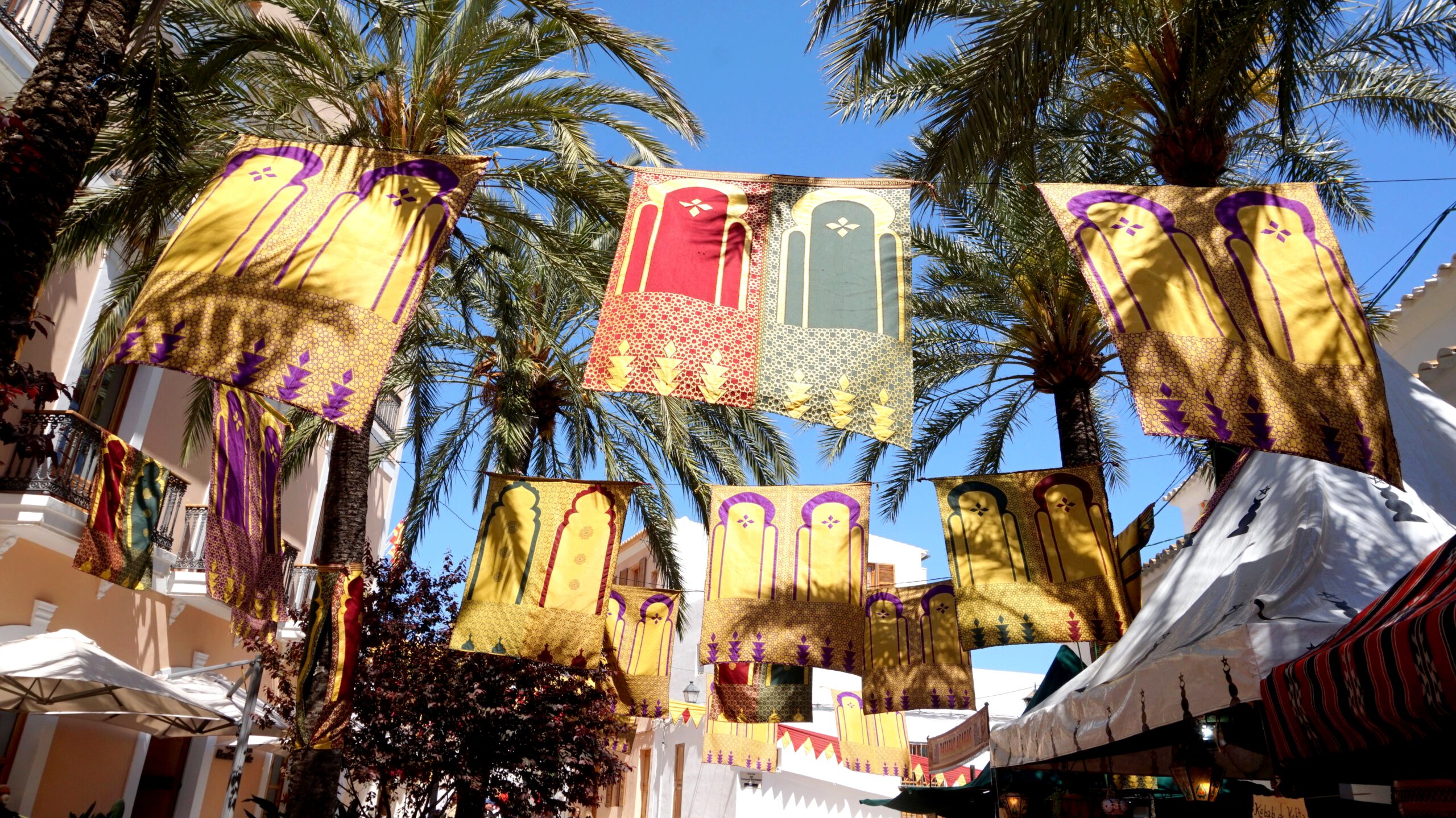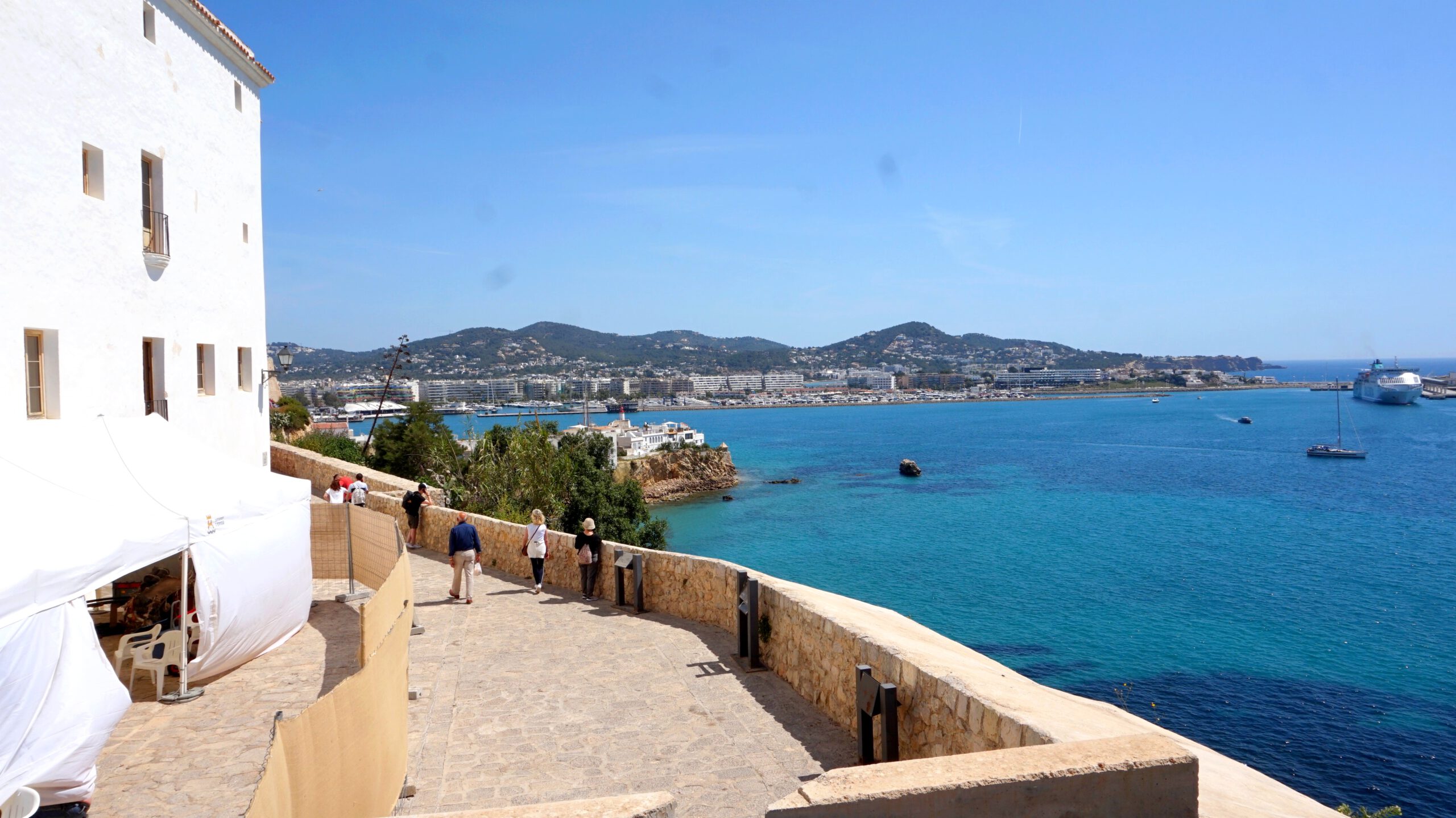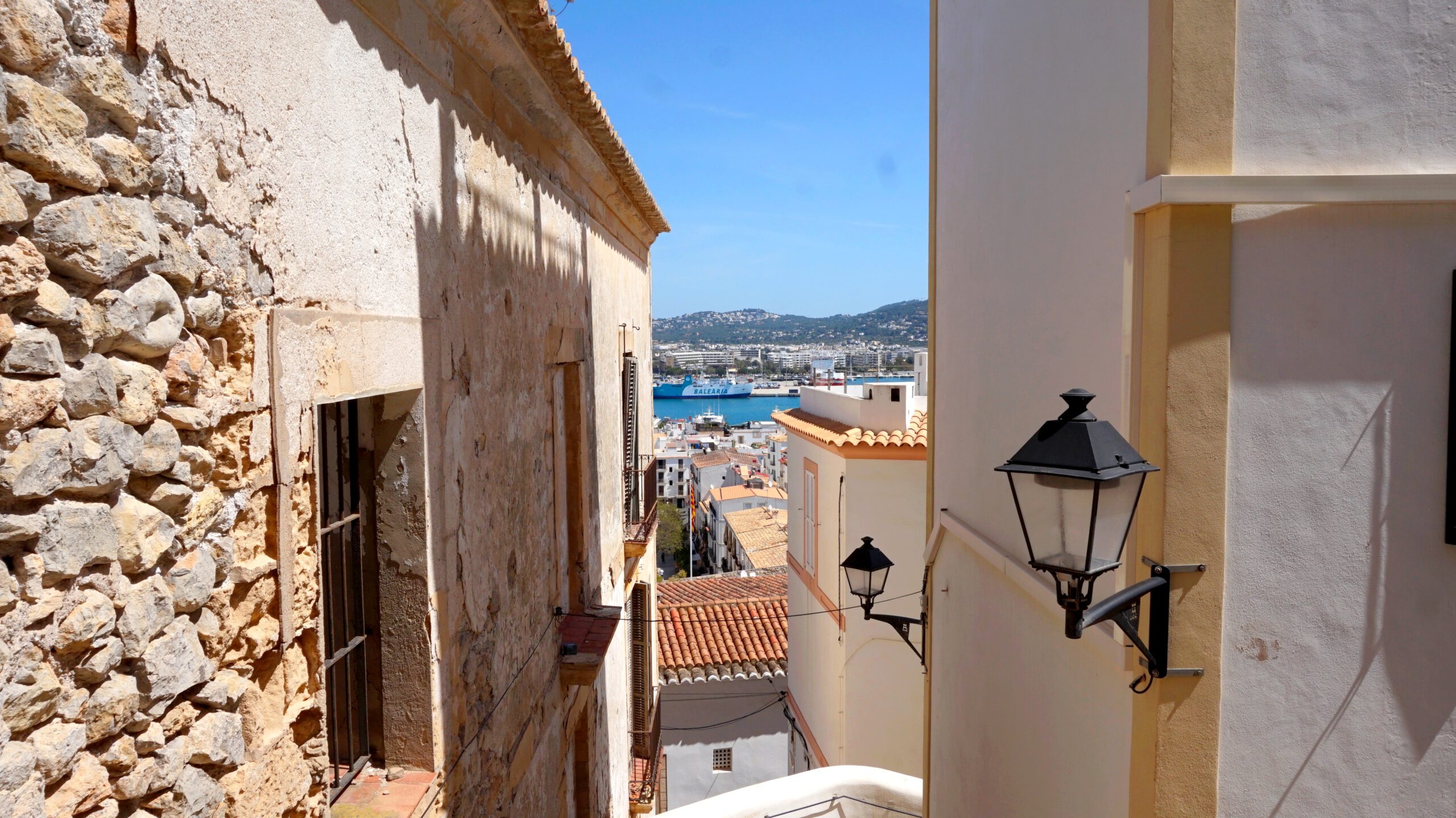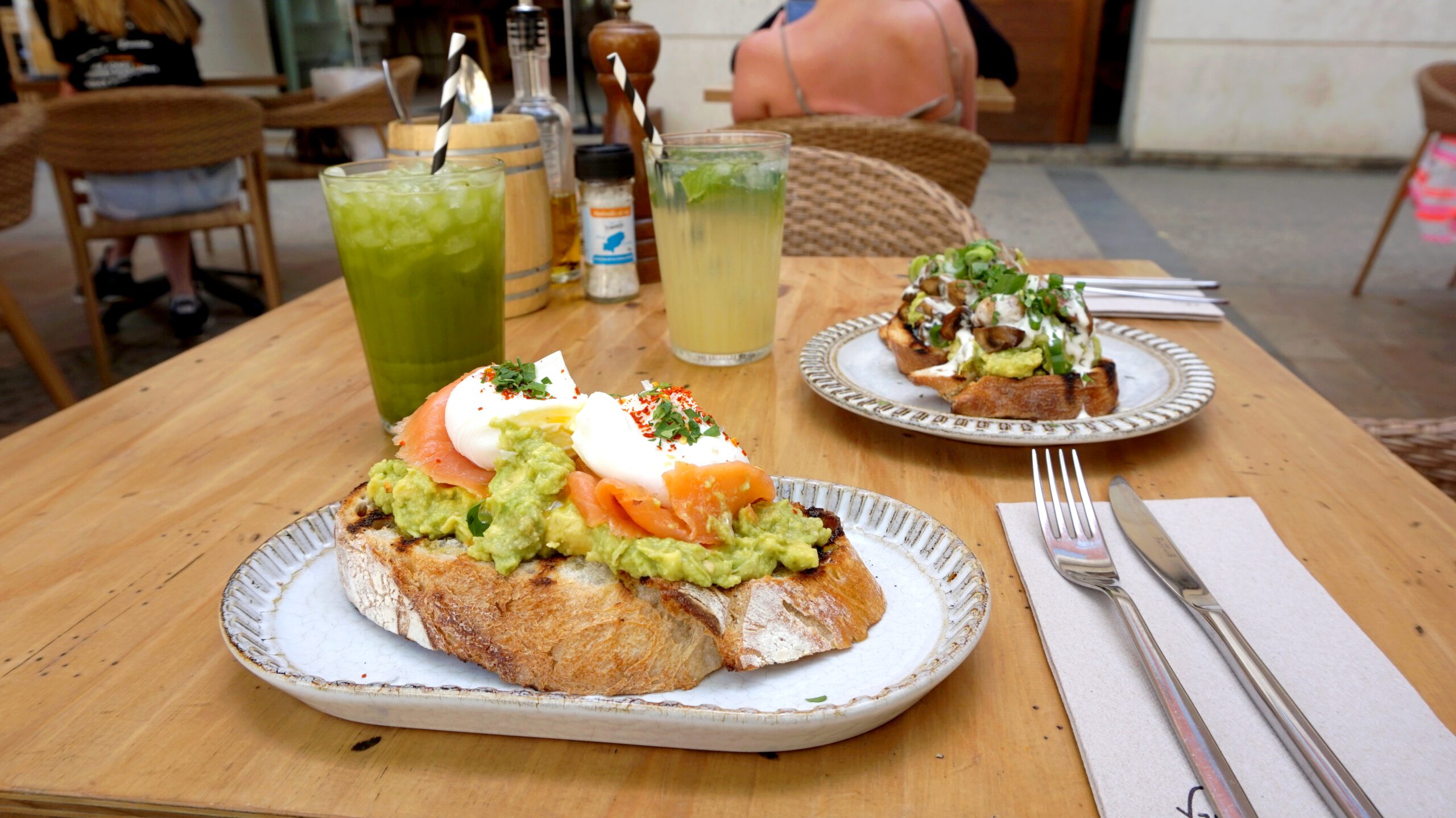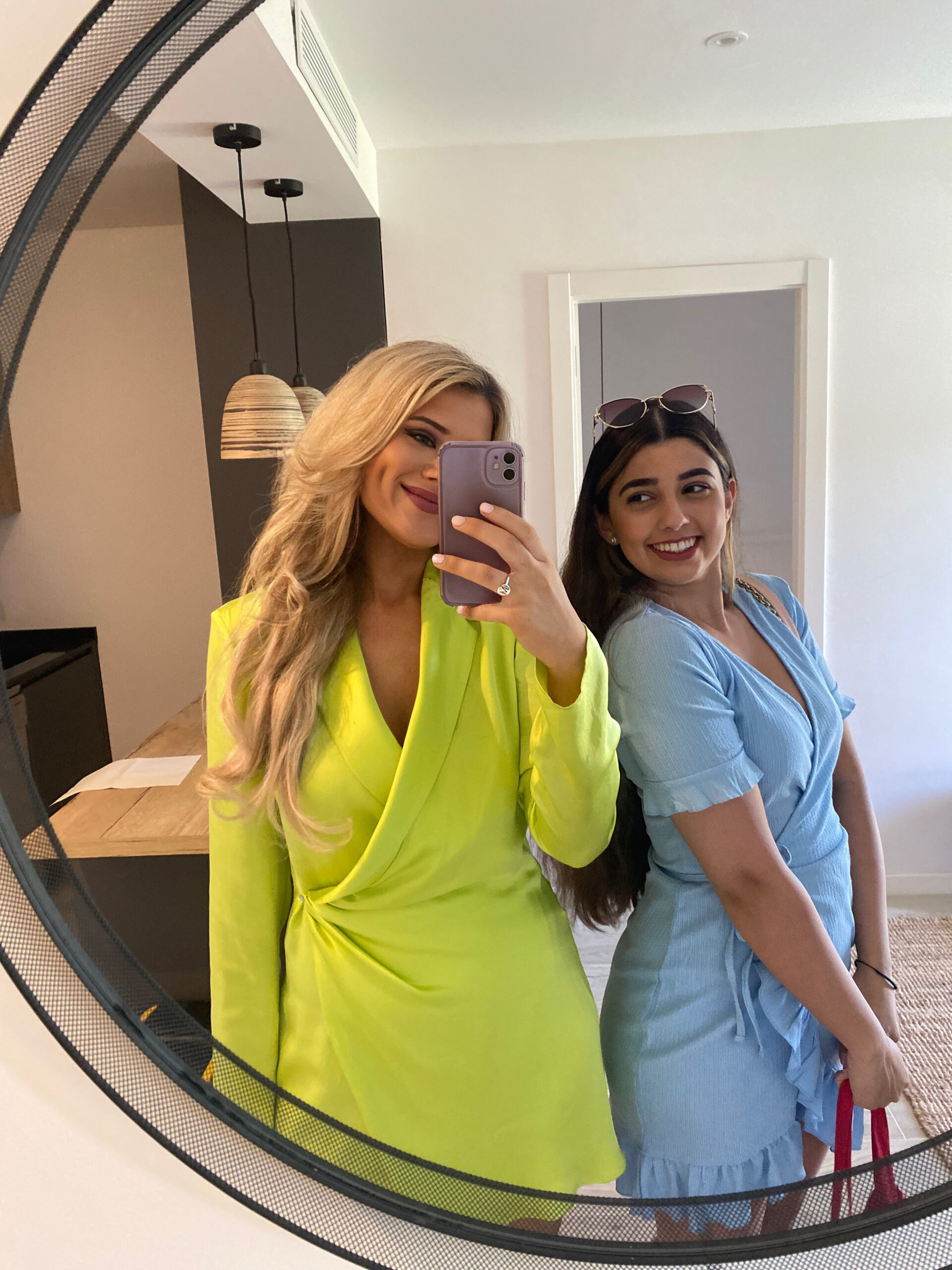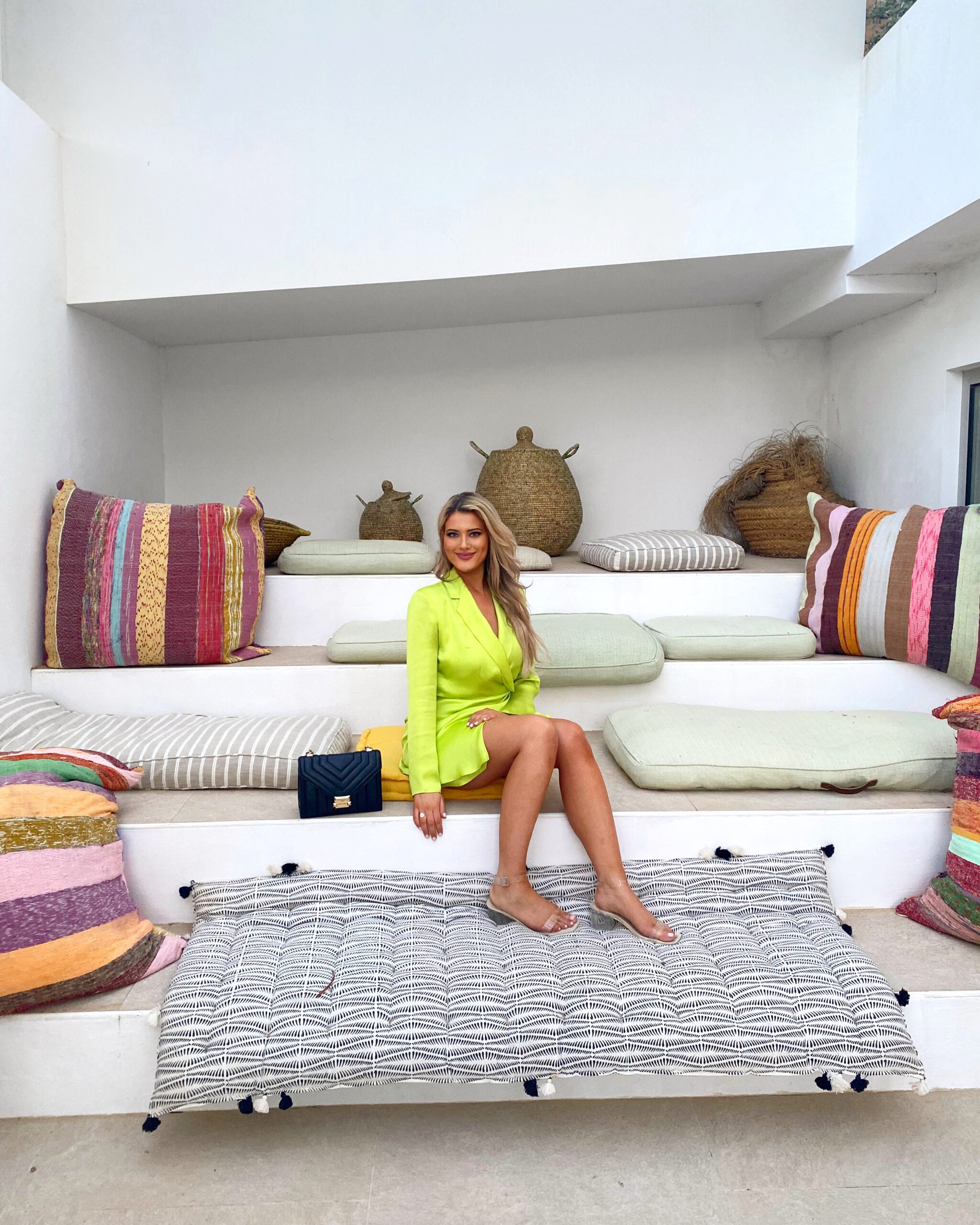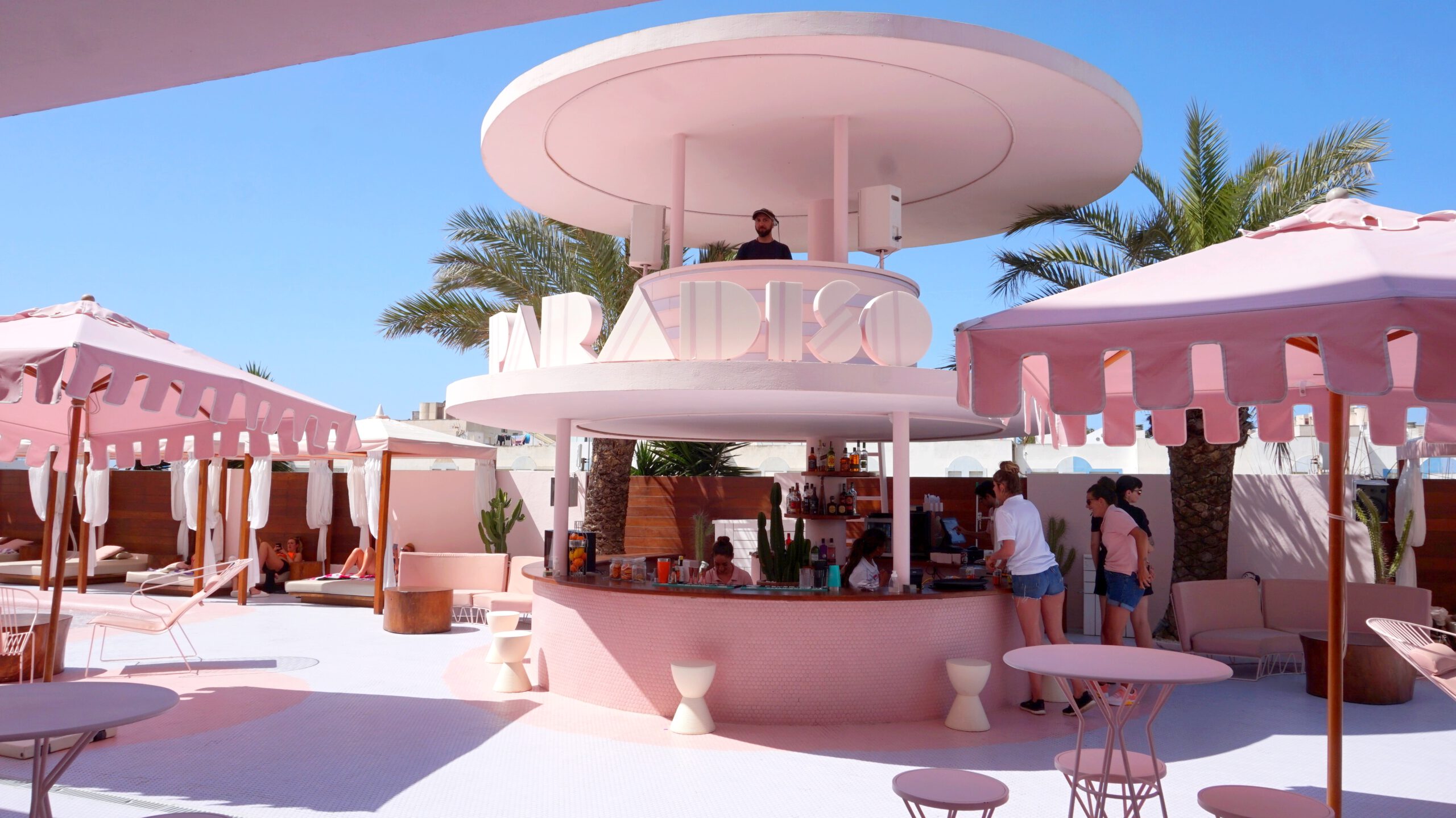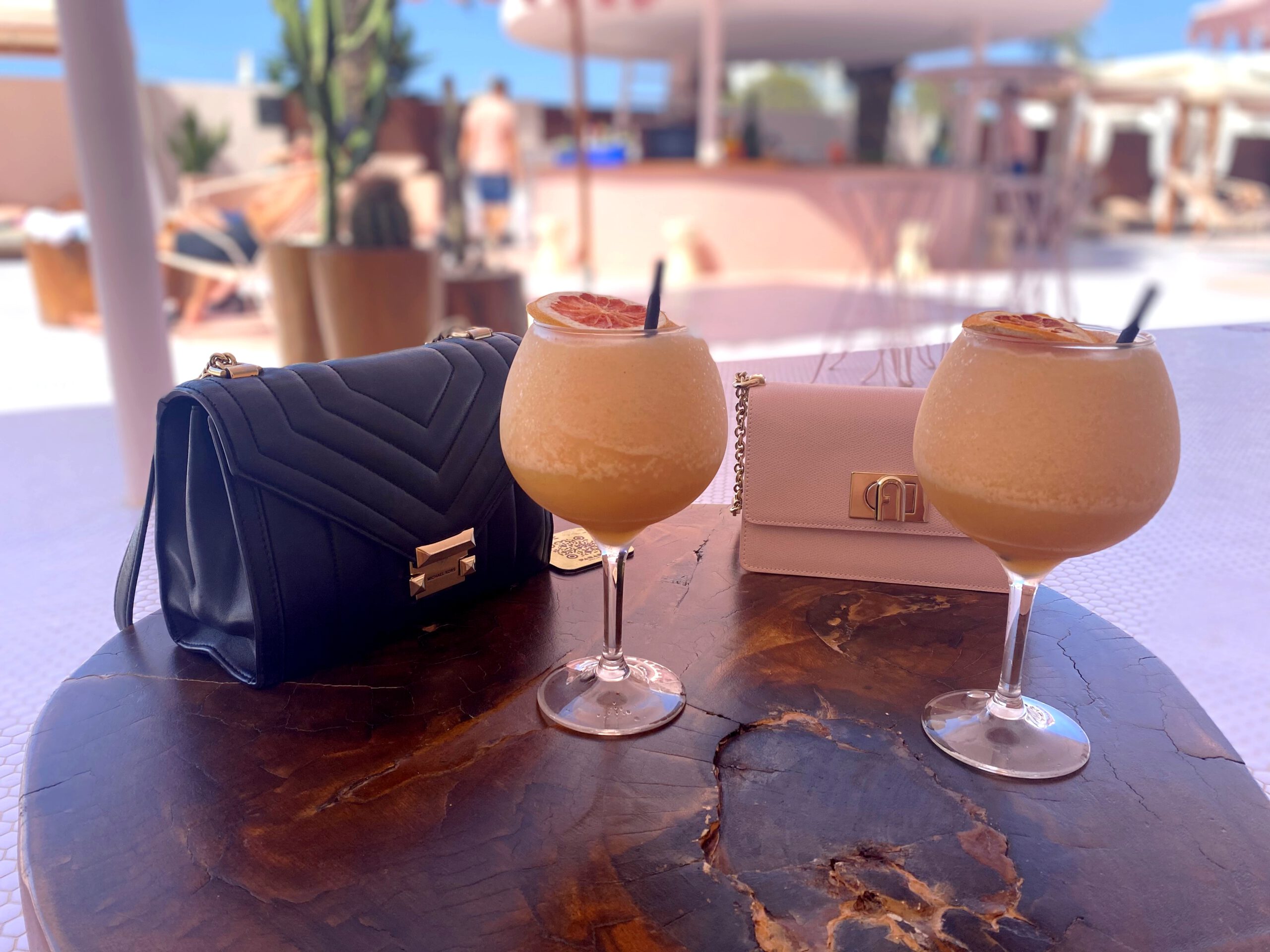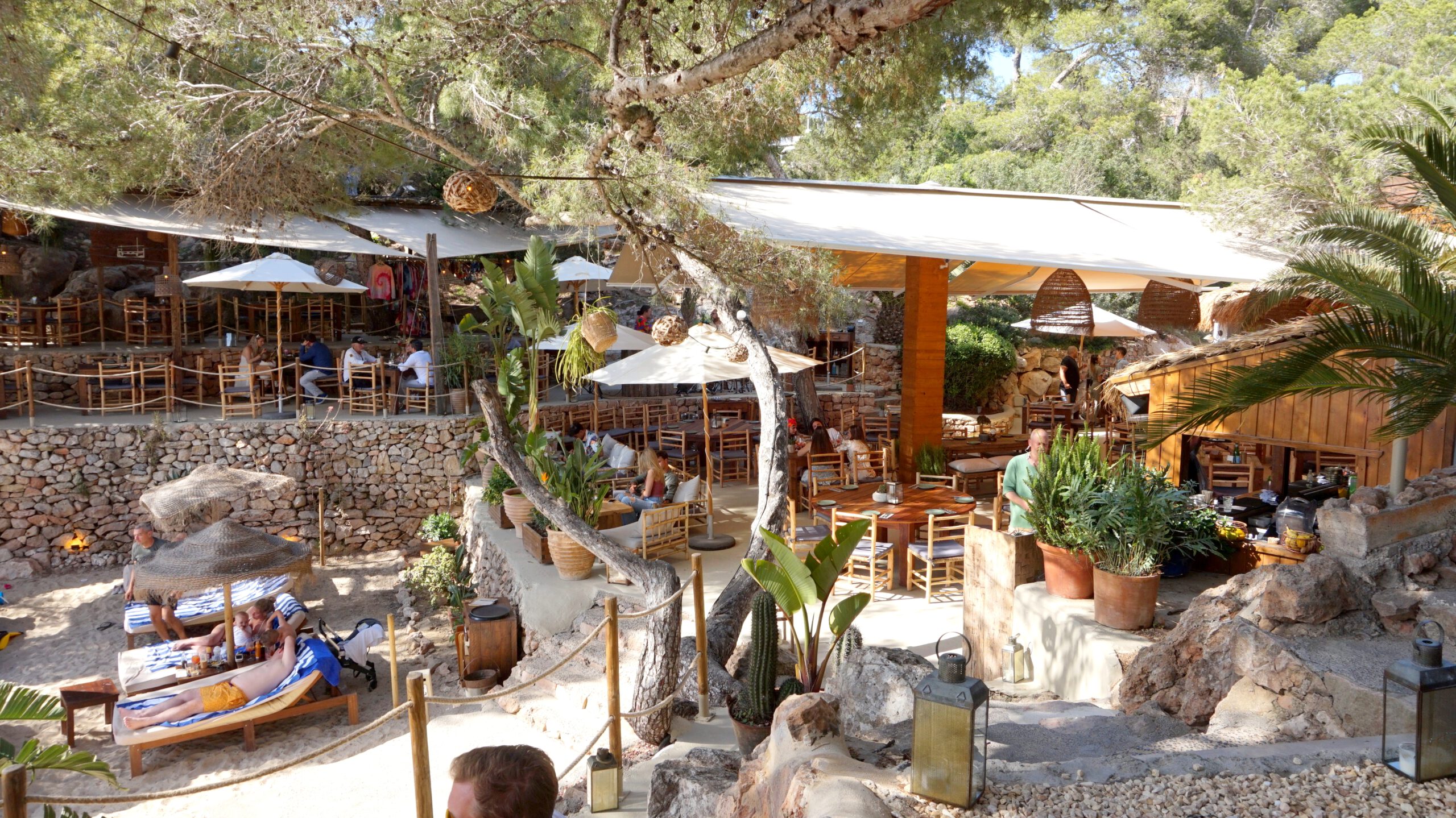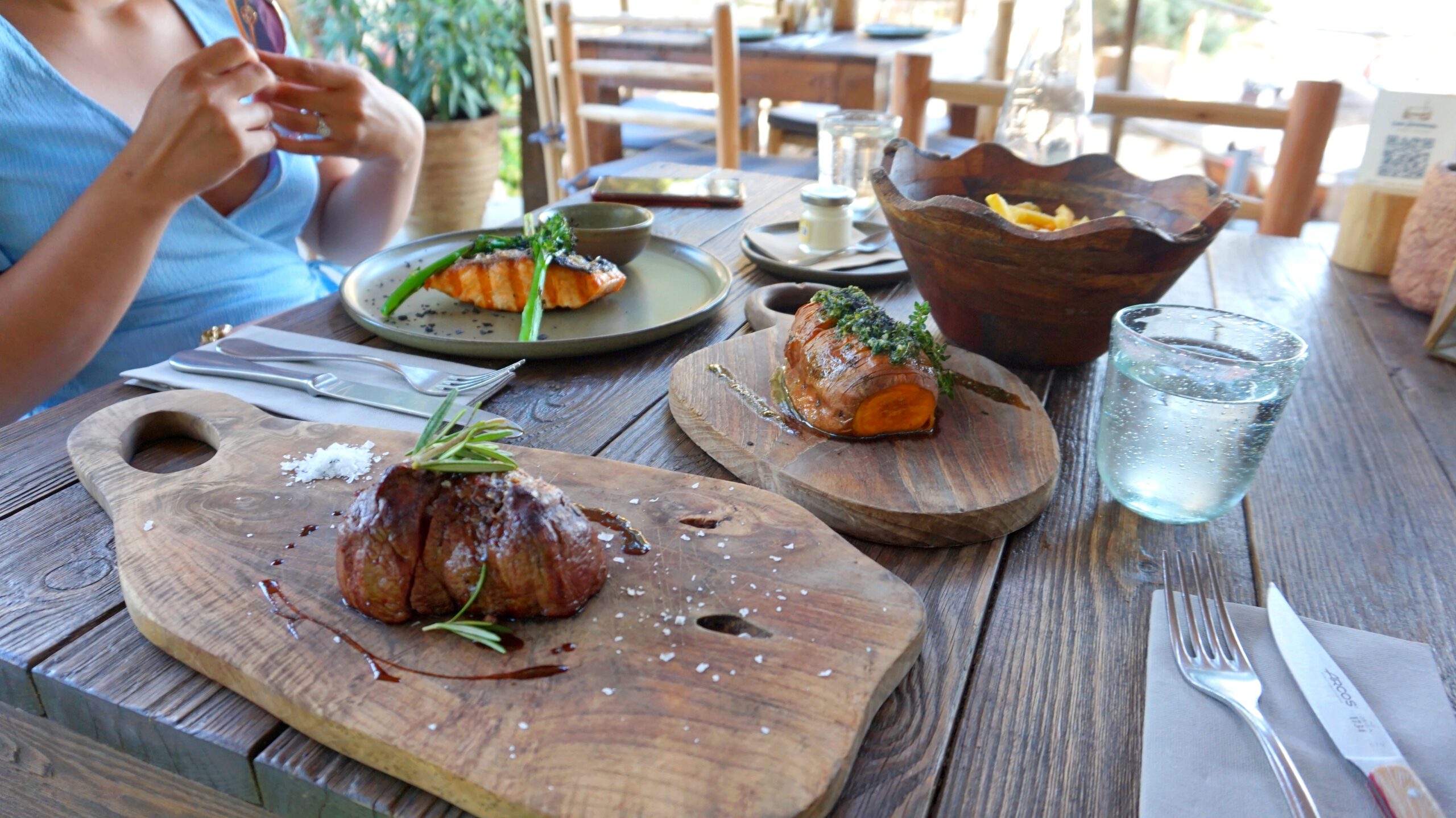 Day 3  –
our last day of the wonderful weekend in Ibiza. We again had a lovely breakfast at the hotel. Because we always got up very early, we were the first and had 'the whole hotel to ourselves'. After packing, freshening up and getting ready for the last day, we had checked out. I also definitely recommend this hotel and would love to stay there again!
The plan for the day was to visit Es Vedra – this was about a 50 minute drive from Cala Llonga. We wanted to go to a nice viewpoint to admire the beautiful rock formation. Google the route for this, because you can only get there by foot! Once in the area, we encountered two Frenchmen who were also lost, and were allowed to drive after them to finally get to the right place. From the point where we parked our car we had to walk quite a bit, but the beautiful view was worth it. To end the trip, before returning the car at the airport, we had lunch at Es Boldado. Friendly staff, nice view, tasty food and not expensive at all!
Dag 3 
– onze laatste dag van het heerlijke weekendje Ibiza. We hadden opnieuw een heerlijke ontbijtje in het hotel. Omdat we altijd erg vroeg opstonden, was er verder nog niemand anders. Na inpakken, opfrissen en ons klaarmaken voor de laatste dag, hadden we uitgecheckt. Ik raad dit hotel ook zeker aan en zou er graag nog een keer willen verblijven!
Het plan van deze dag was het bezoeken van Es Vedra – dit was zo'n 50 minuten rijden vanaf Cala Llonga. We wilden naar een mooi uitzichtpunt om de mooie rotsformatie te bewonderen. Google even goed de route hiervoor, want je komt er enkel ter voet! Eenmaal in de buurt kwamen we twee Fransen tegen die ook verdwaald waren, en mochten hen achterna rijden om uiteindelijk op de juiste plek te komen. Vanaf het punt waar we onze auto parkeerden moesten we nog een behoorlijk stuk lopen, maar het prachtige uitzicht was het waard. Als afsluiting voor we de auto op de luchthaven zouden gaan inleveren, hadden we lunch bij Es Boldado. Vriendelijk personeel, mooi uitzicht, lekker eten en helemaal niet duur!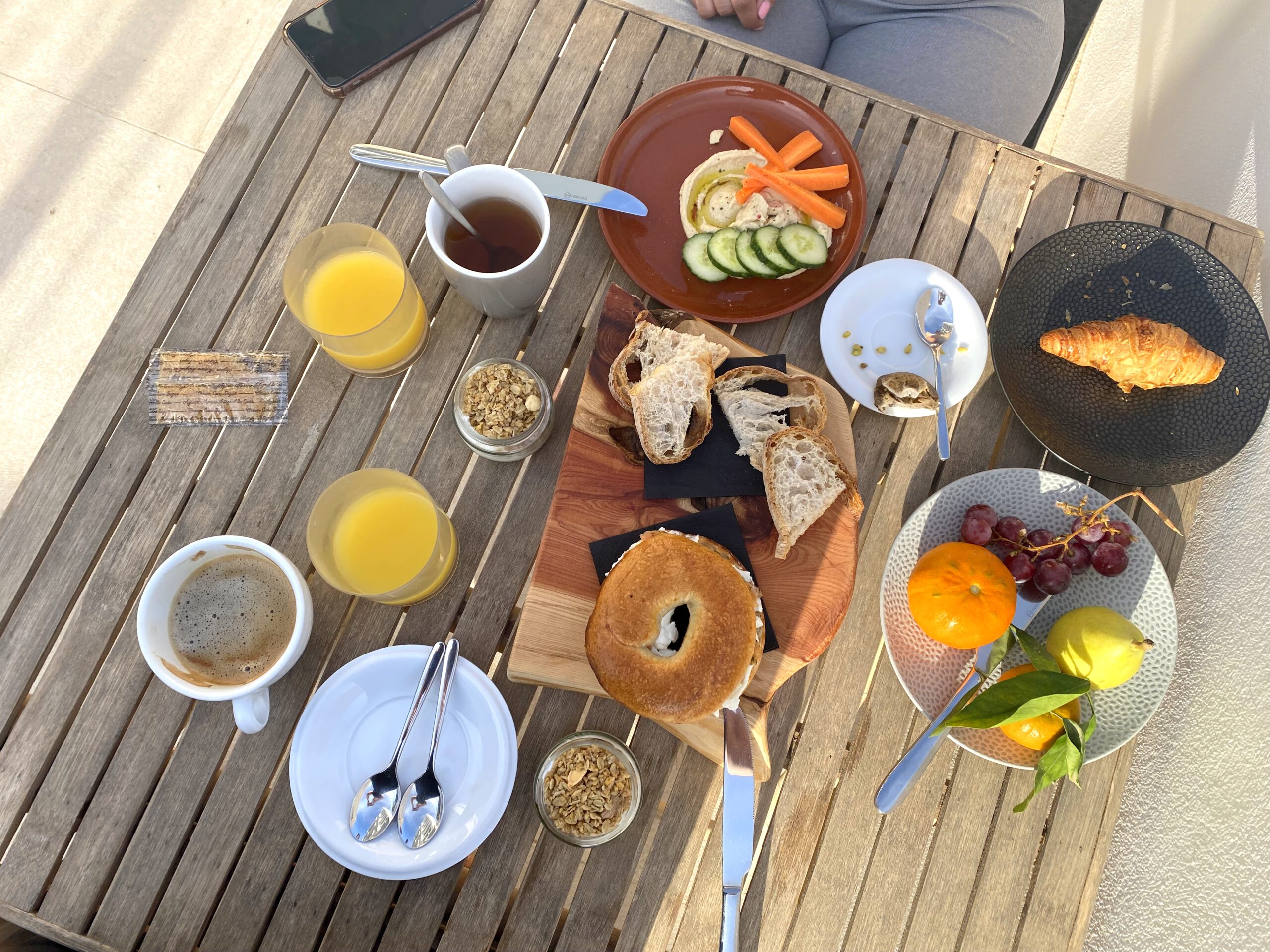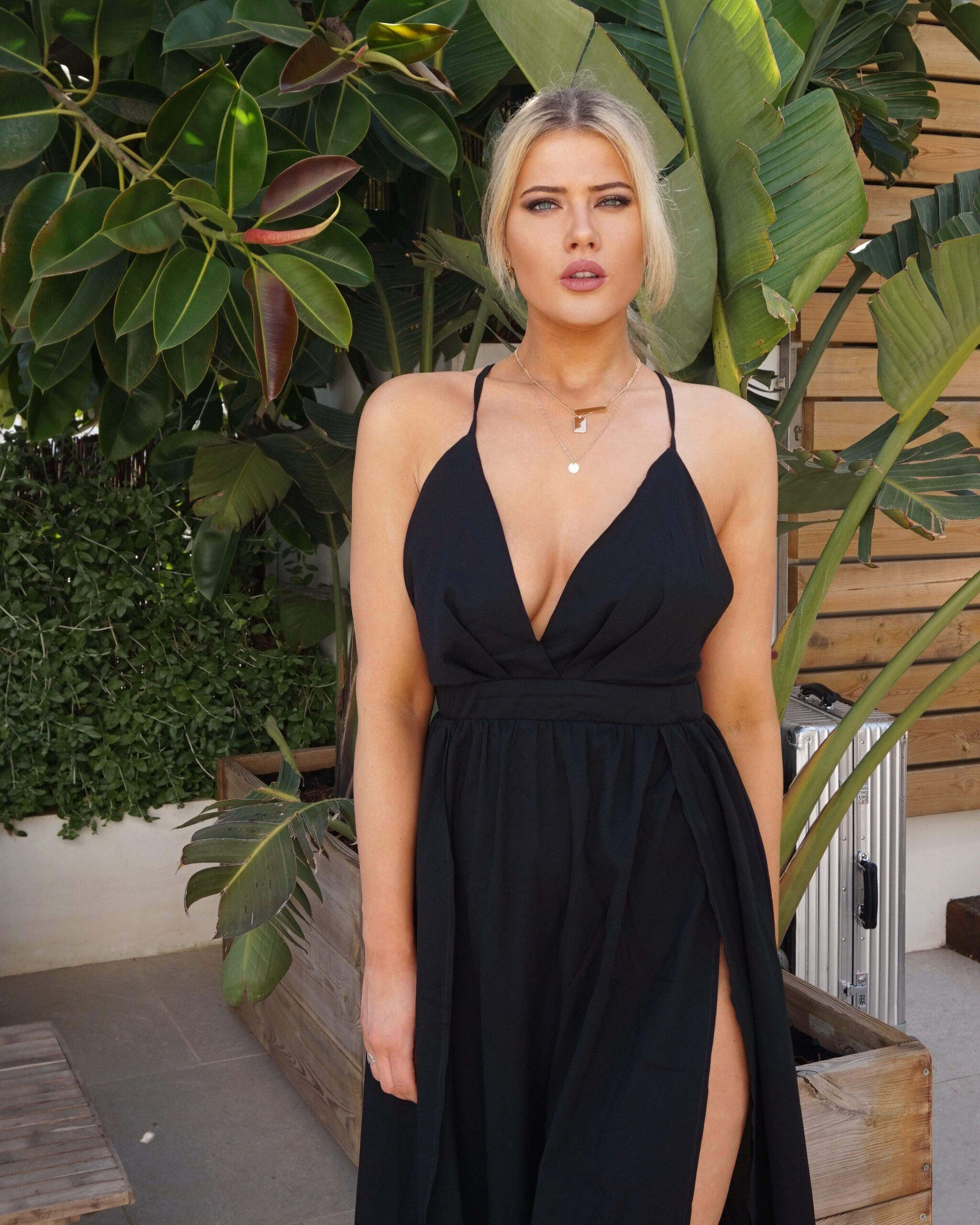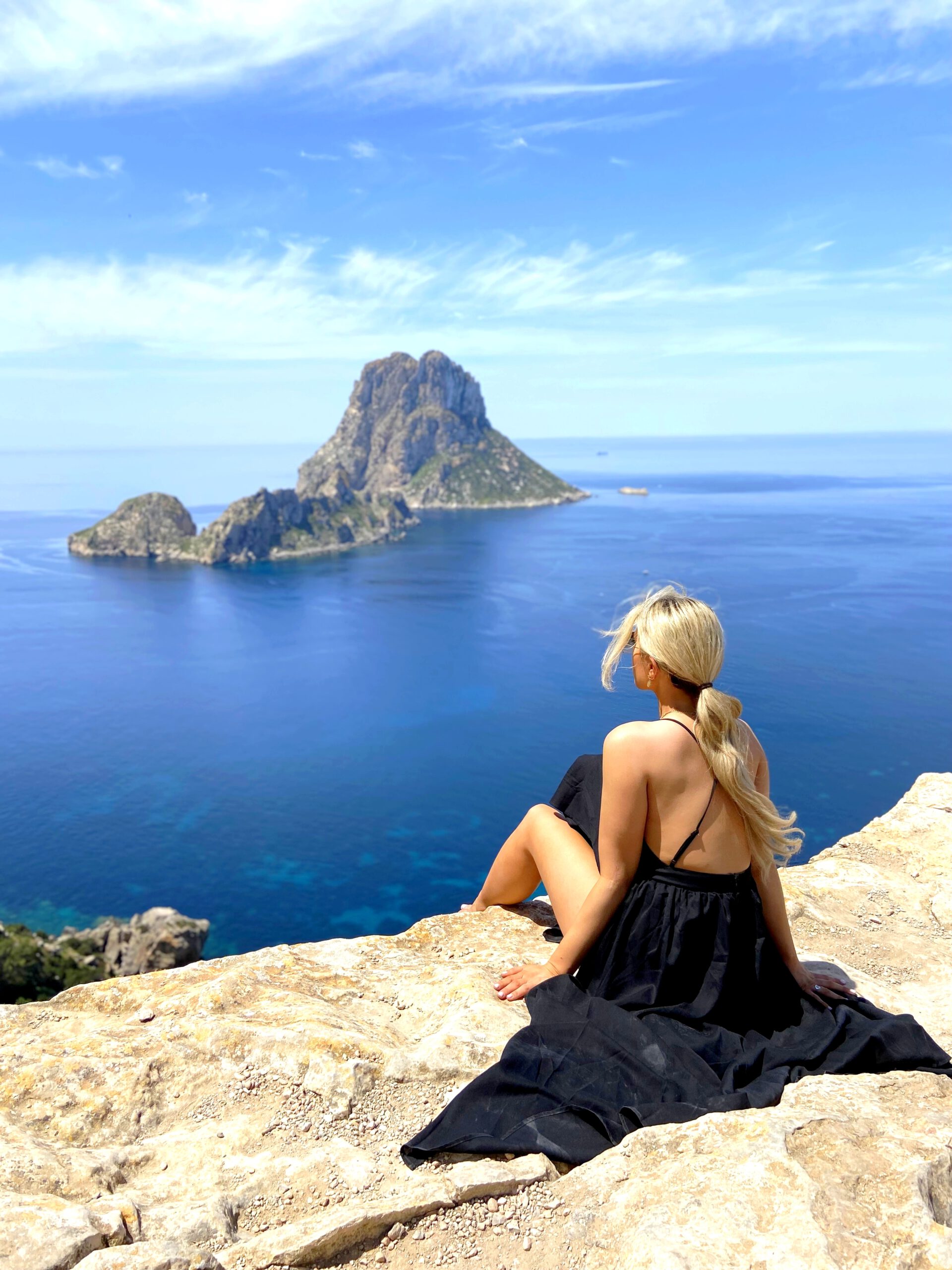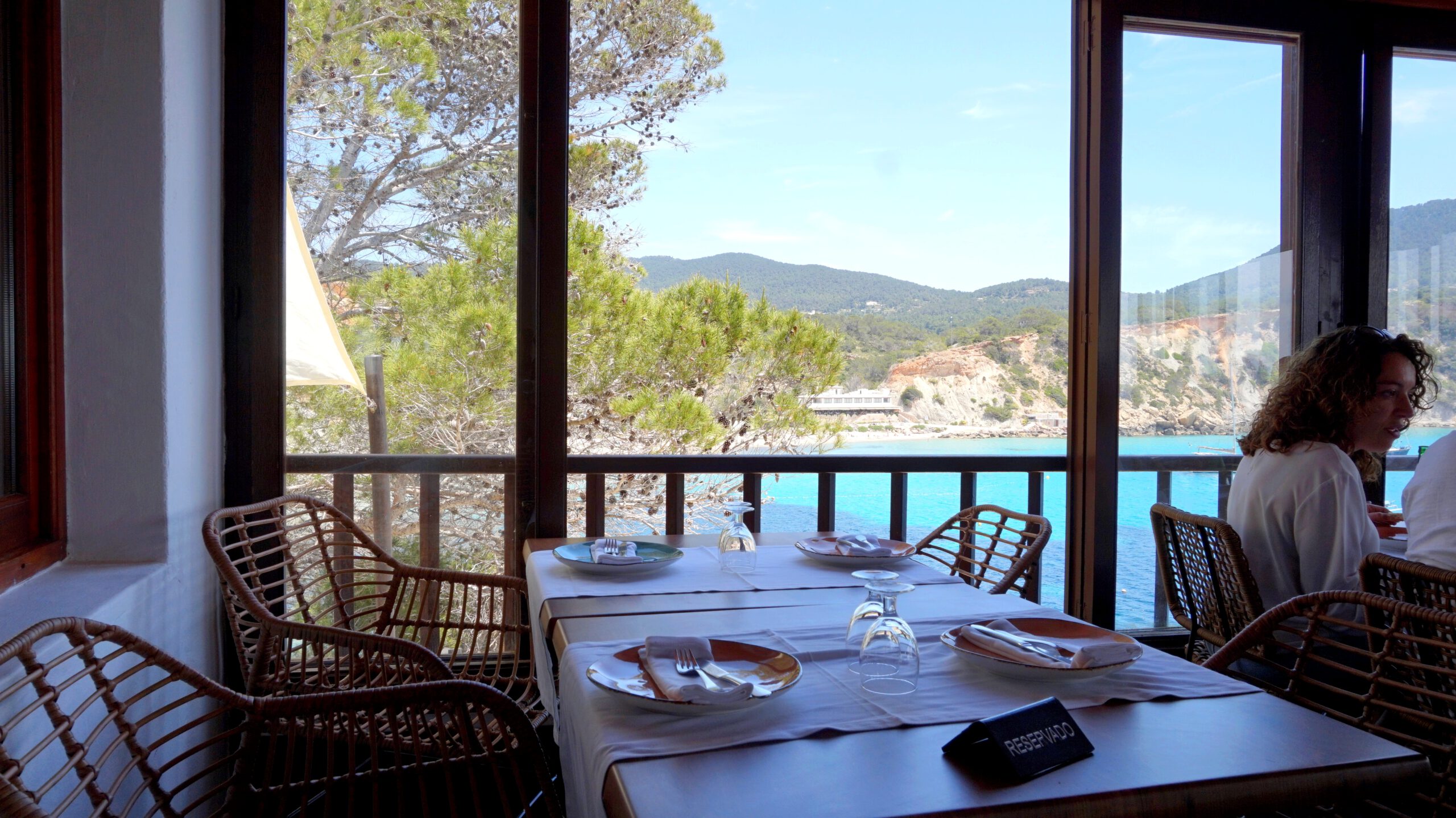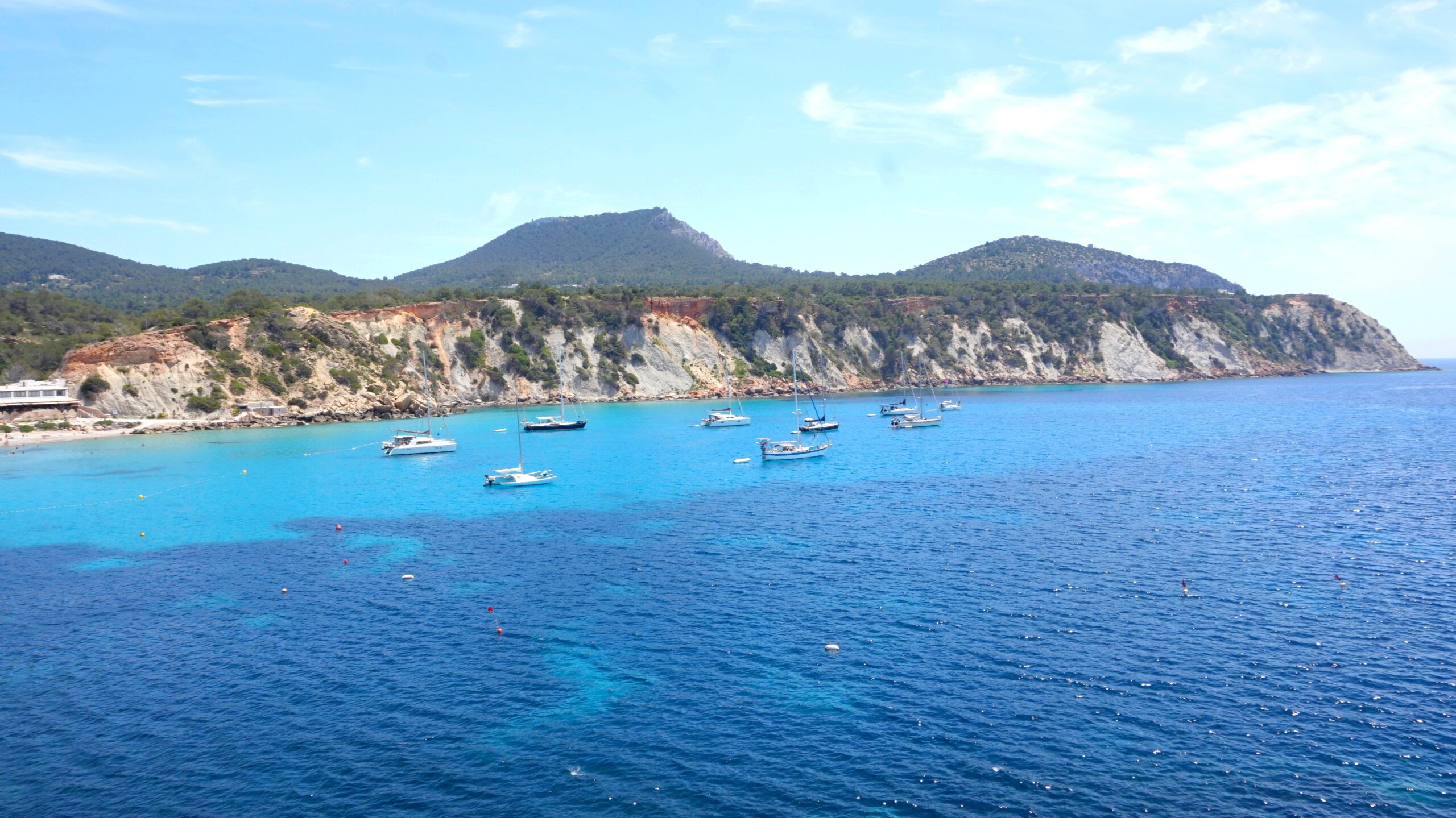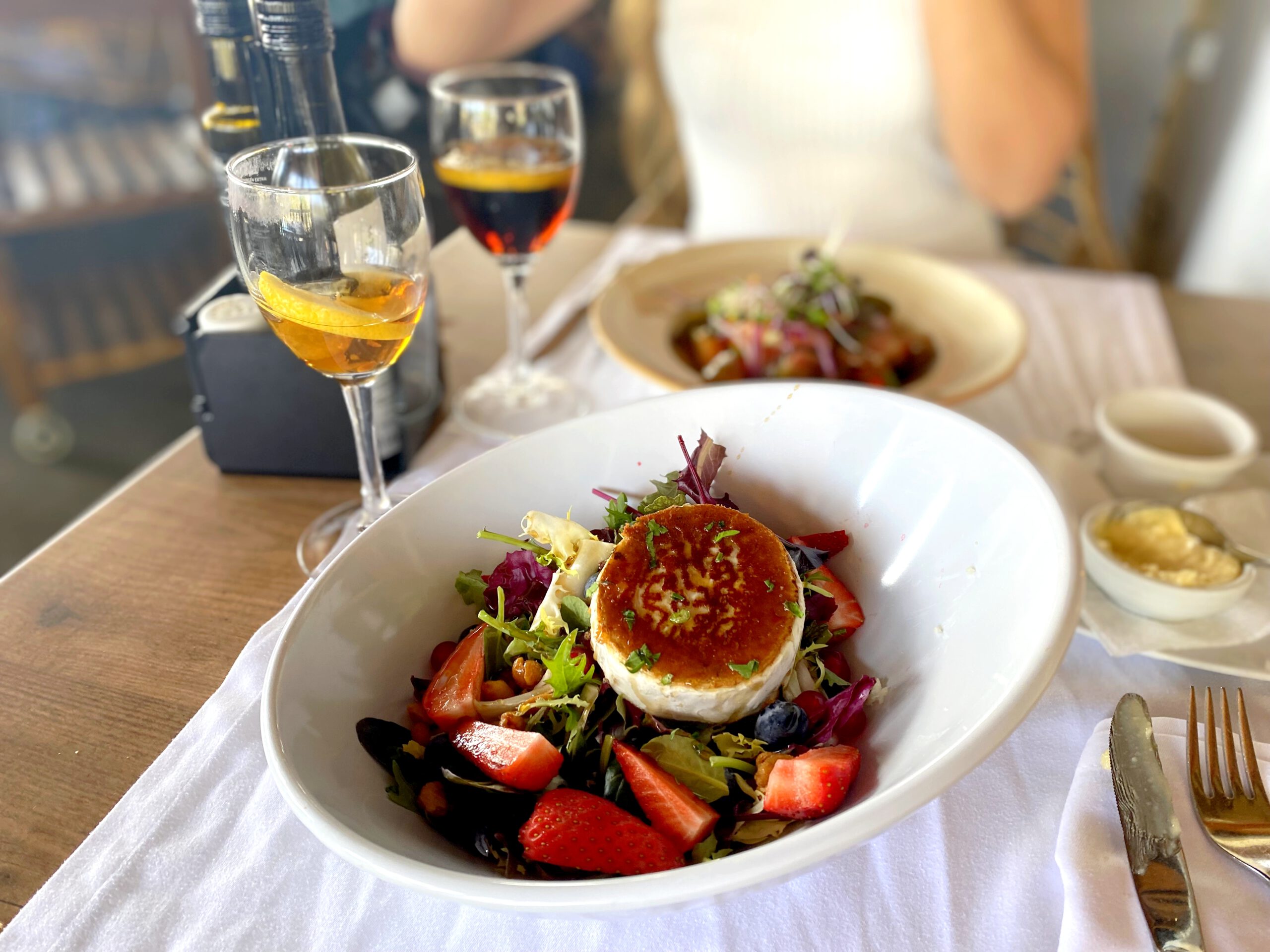 In the neighborhood we drank coffee near the airport and flew back to Eindhoven around 8 o'clock. It was fun with my colleagues in the cockpit, whom I chatted with about the trip. I sat there for the entire flight, including the take-off and landing. No matter how long I've been flying myself, the view from the cockpit is never boring! Until the next travel diary! – Mexico will be online soon.
In de buurt dronken we koffie vlak bij de luchthaven en zijn rond een uur of 8 terug gevlogen naar Eindhoven. Gezellig met collega's in de cockpit die ik graag mocht bijgekletst over de reis en daar de hele vlucht gezeten inclusief de start en landing. Hoe lang ik zelf ook al vlieg, uitzicht vanuit de cockpit verveelt nooit! Tot de volgende travel diary! – Mexico komt snel online.