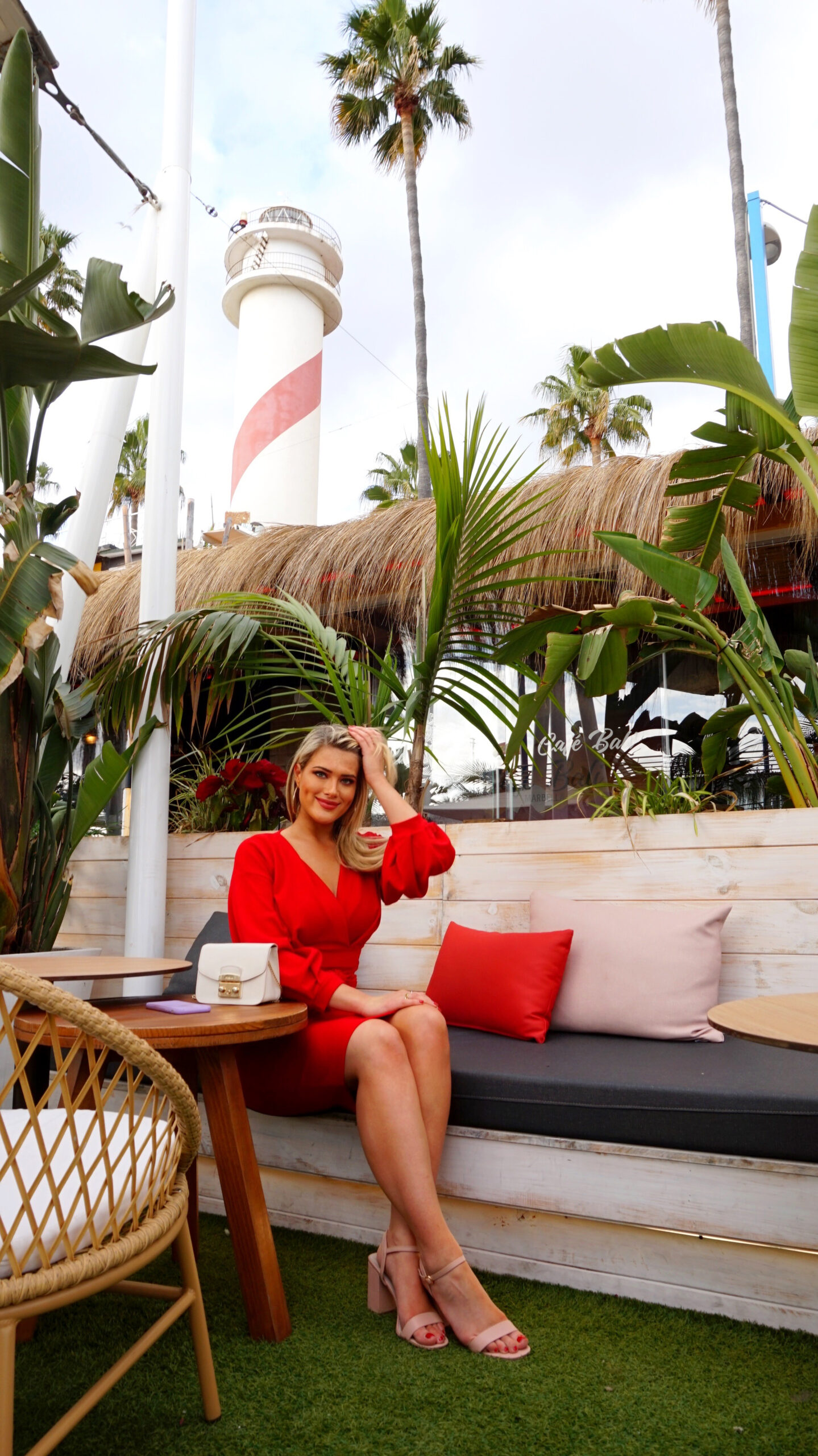 Hi everyone! Lately I have very little time to make travel posts. Creating one takes a lot of time, but I love doing this. This is the travel diary about my road trip from Faro, Sevilla, Tarifa, Marbella and Malaga in 5 days. In February I was due to go to Mexico during my annual unpaid leave as a new distant solo trip. Joelle, a good friend of mine, wanted to travel with me last minute for a few days, before continuing the journey solo. To briefly summarize how that ended: The flight was full and Joelle and I were left behind (we were going to fly standby; a cheap way of flying for people in aviation if there is room on board). My heart was disappointed that we were left behind. We gave our cheesecake to the sweet senior purser I happened to know so that the crew could enjoy a snack on their long flight to Cancun. Unfortunately, we decided to pick up our suitcase and come up with a new plan on the spot. Once at plaza we canceled everything we had booked (and luckily got the money back from the hotels). We decided to do some brainstorming over a cup of coffee and then abruptly decided to fly to Joelle's best friend later that afternoon.Before departure, we had quickly gone to a covid testing facility in Amsterdam before our flight to Faro. Joelle soon found a nice hotel for less than 18 euros per person! The hotel is called Alameda house and it even has a nice roof terrace. After checking in we went to a restaurant where Duco (Joelle's best friend) and his mother would eat in the center of Faro. Unfortunately, I don't remember the name of the restaurant! We ordered a bottle of red wine here and had several dishes that we shared with the 4 of us. After dinner, we went to drink a mocktail somewhere near the coast without Duco's mother, before Joelle and I would go back to the hotel together.
Hi allemaal! De laatste tijd heb ik erg weinig tijd om reisposts te maken, er zit namelijk een hoop tijd in. Hier is de travel diary over mijn roadtrip van Faro, Sevilla, Tarifa, Marbella en Malaga in 5 dagen! In Februari zou ik tijdens mijn jaarlijkse onbetaalde verlof naar Mexico gaan als nieuwe verre solo trip. Joelle, een goede vriendin van mij, wilde een paar dagen mee reizen voor ik de reis solo verder zou vervolgen. Om even kort samen te vatten hoe dat is afgelopen: De vlucht was vol en Joelle en ik bleven achter (we zouden standby vliegen; een goedkope manier van vliegen voor mensen in de luchtvaart indien er plek is). Met helaas een behoorlijke teleurstelling omdat we achter bleven, gaven we onze cheesecake mee aan de lieve senior purser die ik toevallig kende, zodat de crew op hun lange vlucht van wat lekkers konden genieten. We besloten helaas onze koffer op te halen en terplekke een nieuw plan te bedenken. Eenmaal op plaza cancelden we alles wat we hadden geboekt (en kregen gelukkig het geld terug van de hotels). We besloten wat te gaan brainstormen met een kop koffie en vervolgens abrupt naar de beste vriend van Joelle te vliegen later die middag. Voor vertrek gingen we nog snel naar de teststraat voor een testen voor toegang in Amsterdam, voor onze vlucht naar Faro. Joelle vond al snel een leuk hotel voor nog geen 18 euro p.p! Het hotel heet Alameda house en heeft zelfs een leuk dakterras. Na inchecken zijn we naar een restaurant gegaan waar Duco (Joelle haar beste vriend) en zijn moeder in het centrum van Faro zouden gaan eten. Helaas weet ik de naam niet meer van het restaurant! We bestelden hier een fles rode wijn en hadden diverse gerechten die we met zijn 4en deelden. Na het eten zijn we nog zonder Duco zijn moeder een mocktail gaan drinken ergens vlak bij de kust. Daarna zijn Joelle en ik samen naar het hotel gegaan.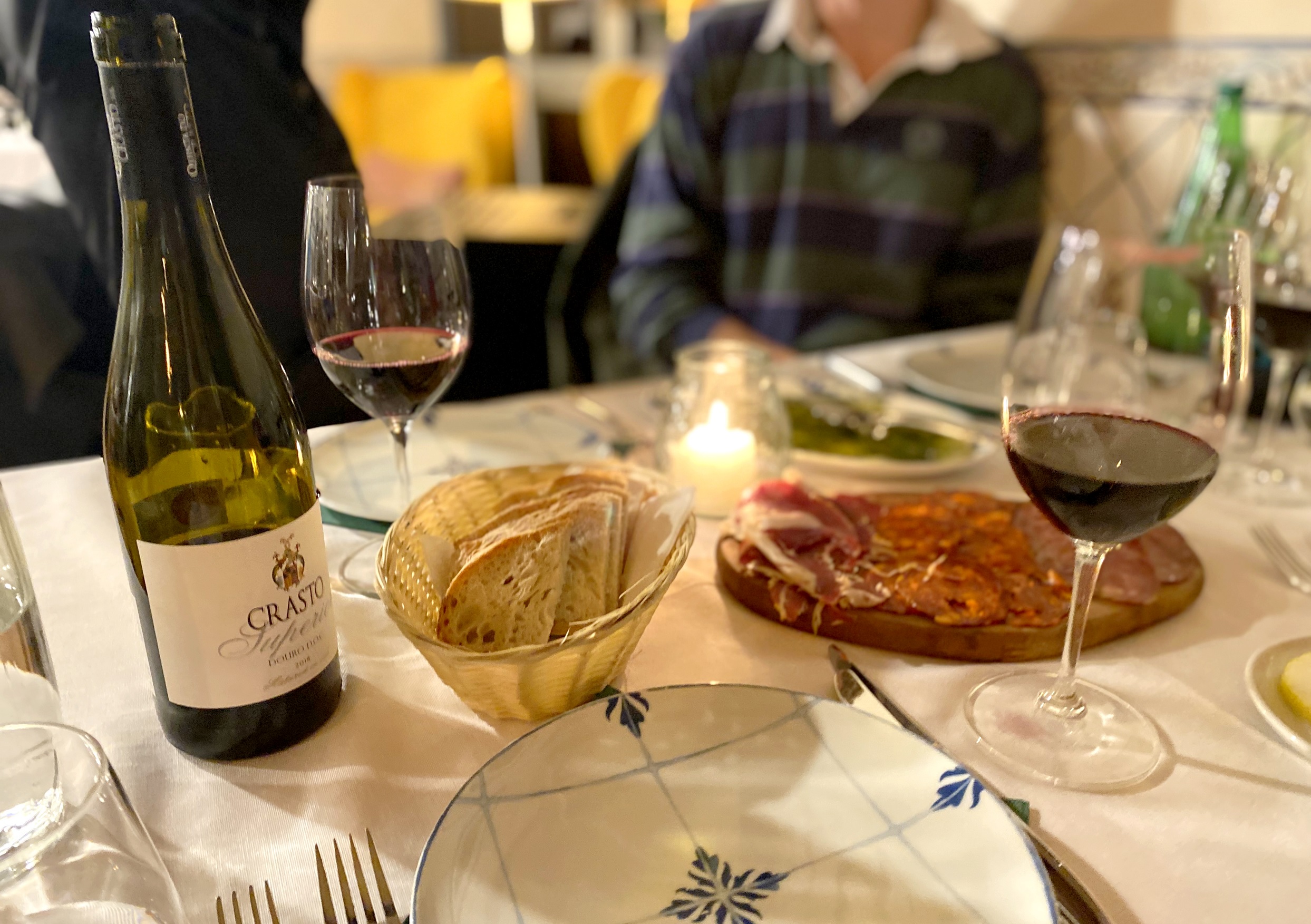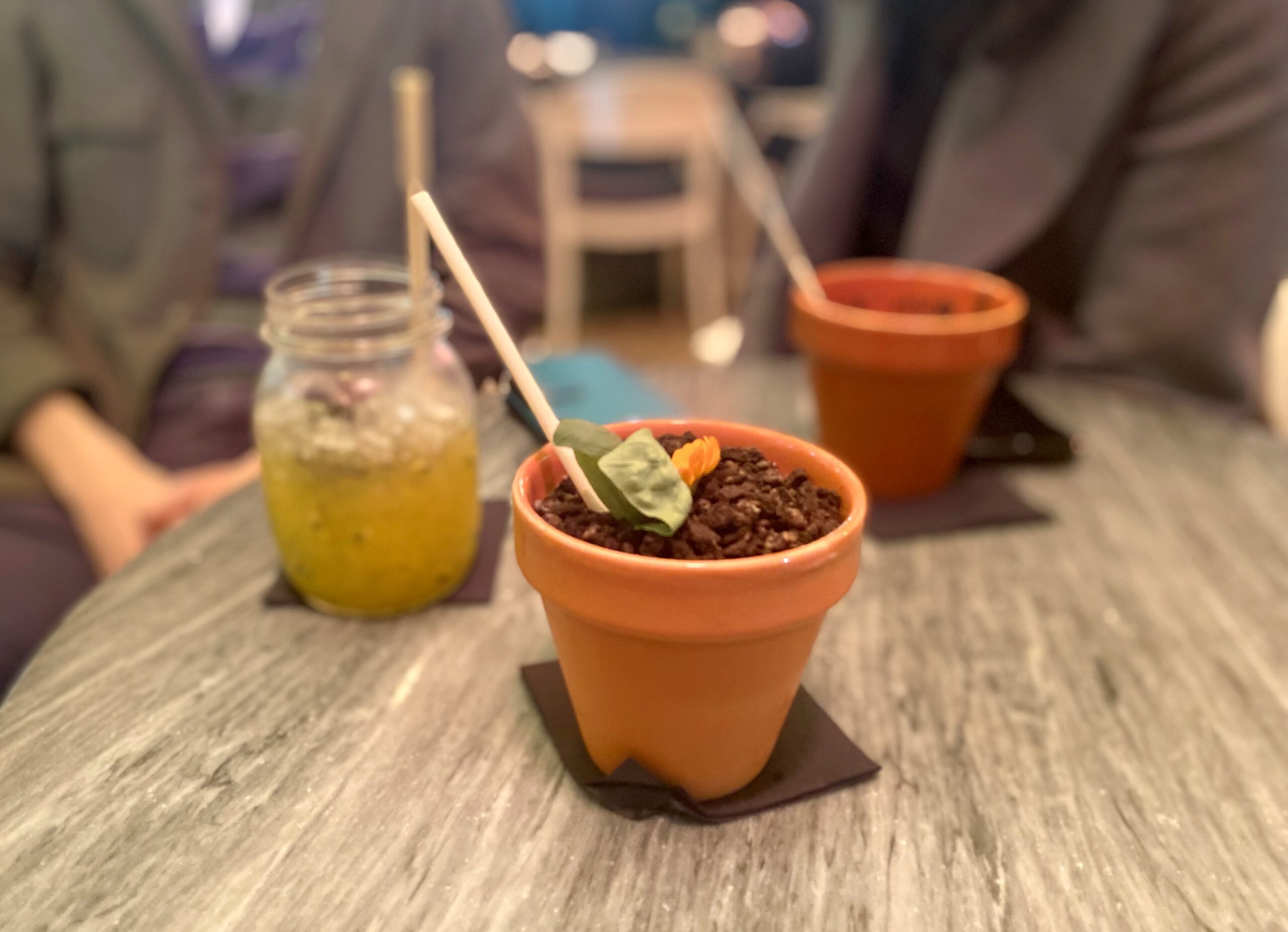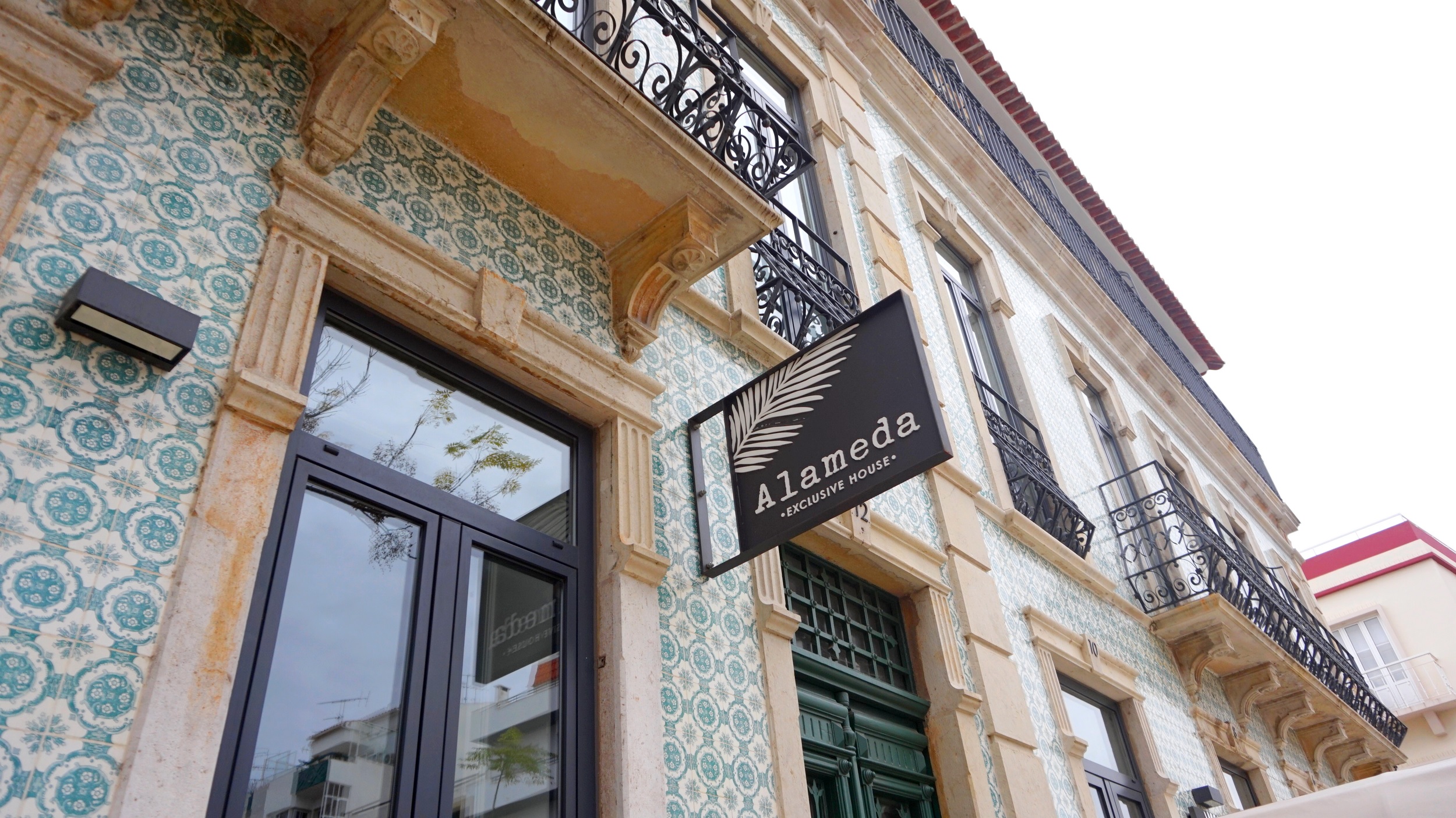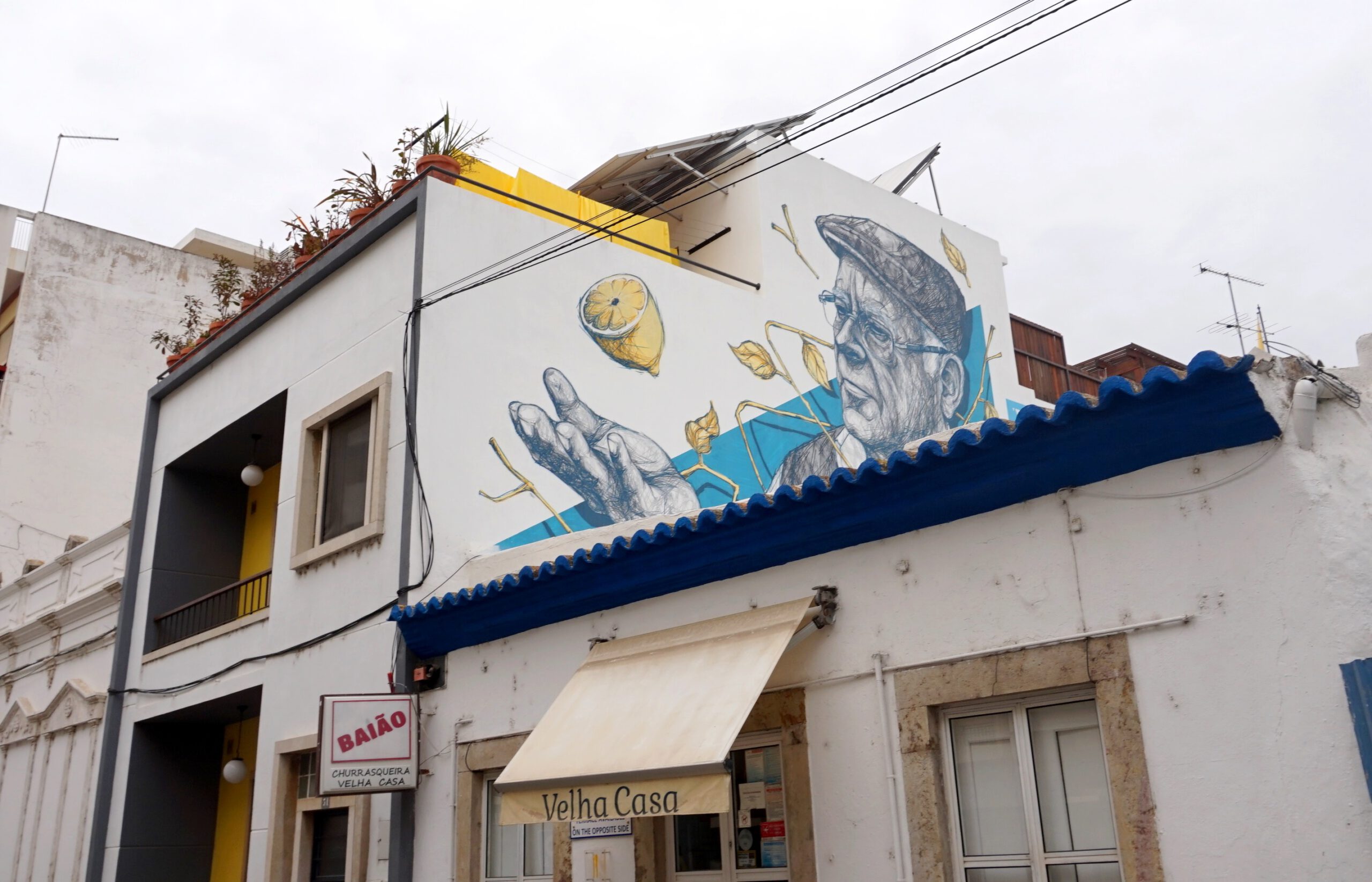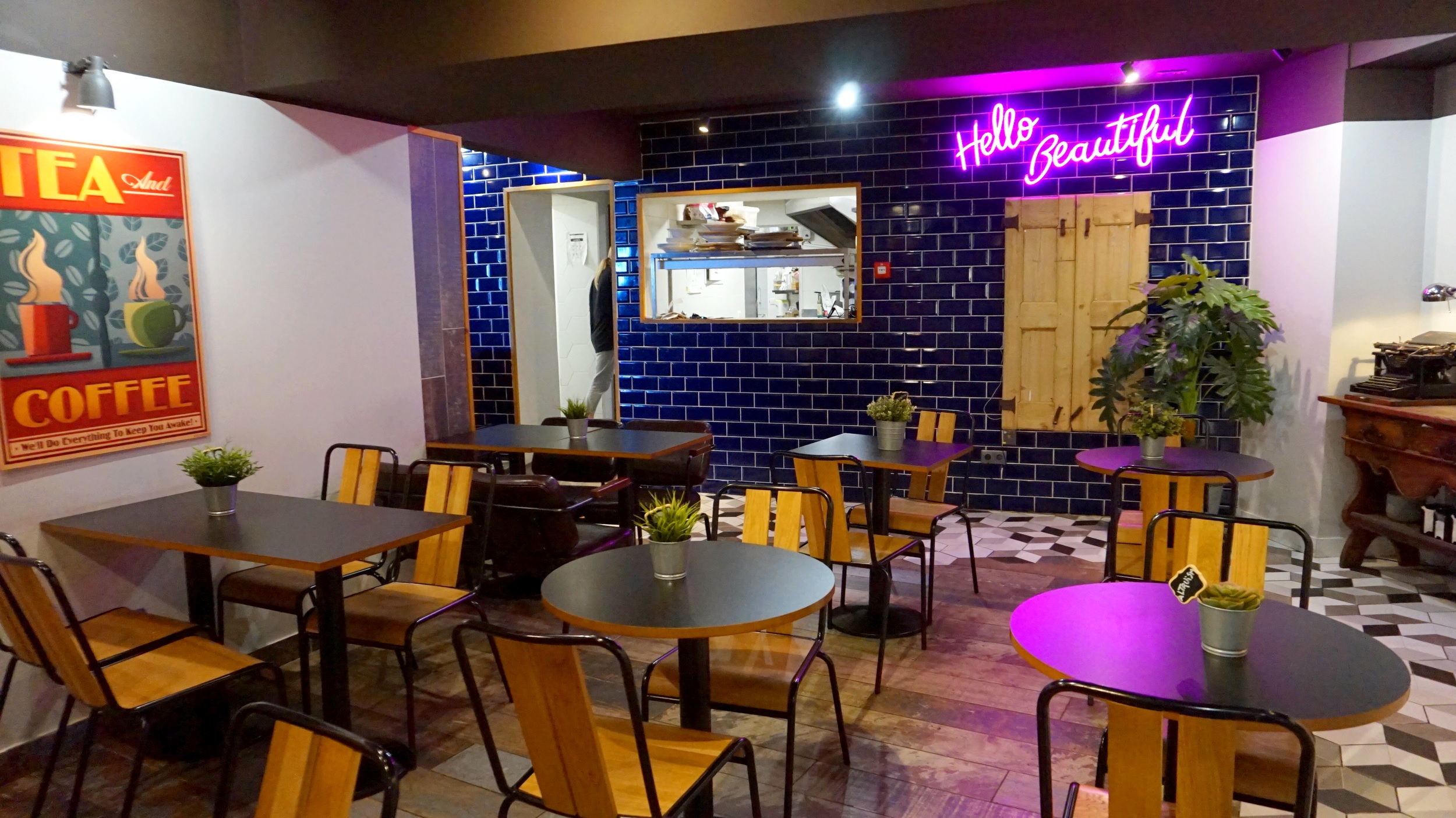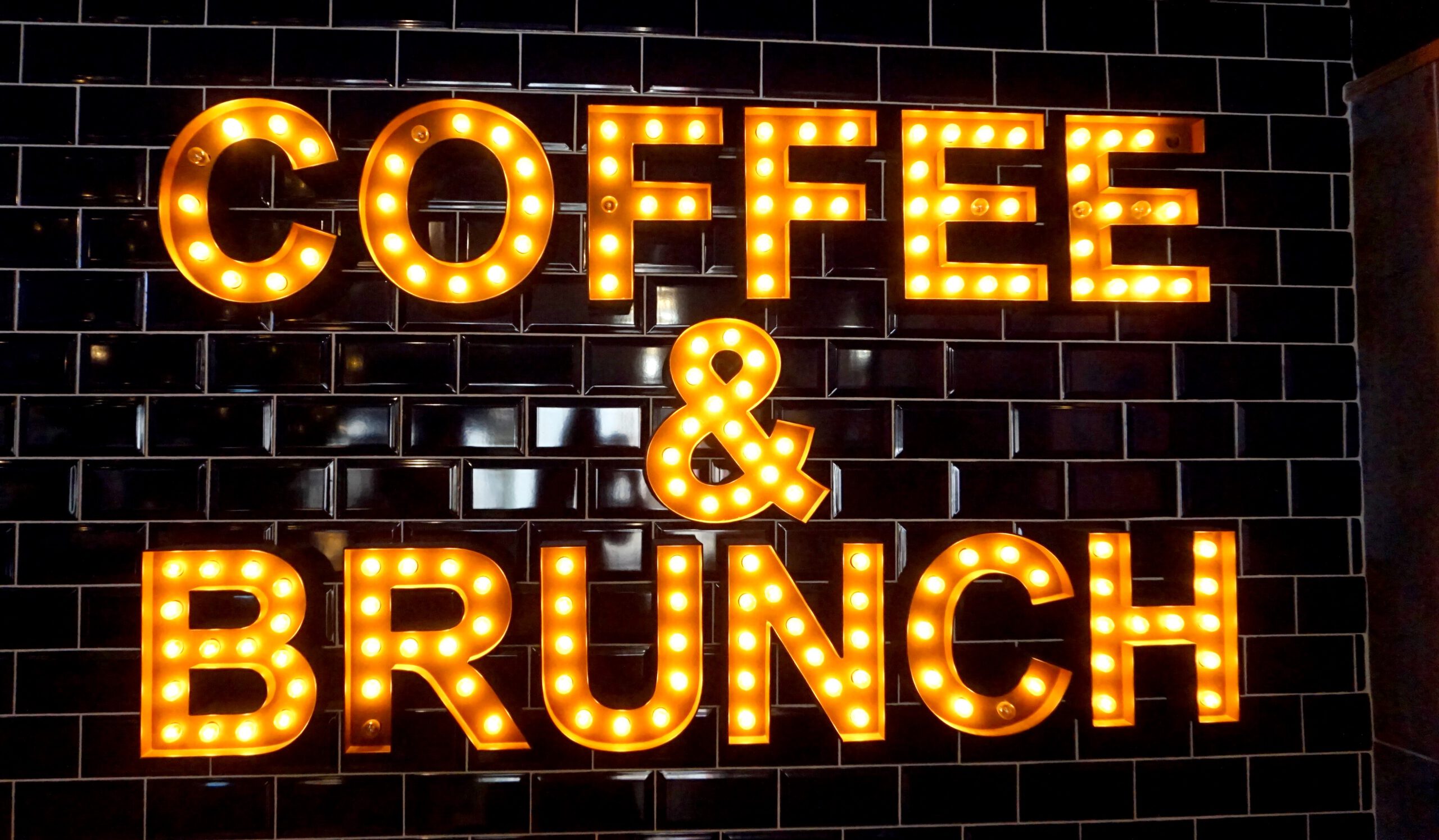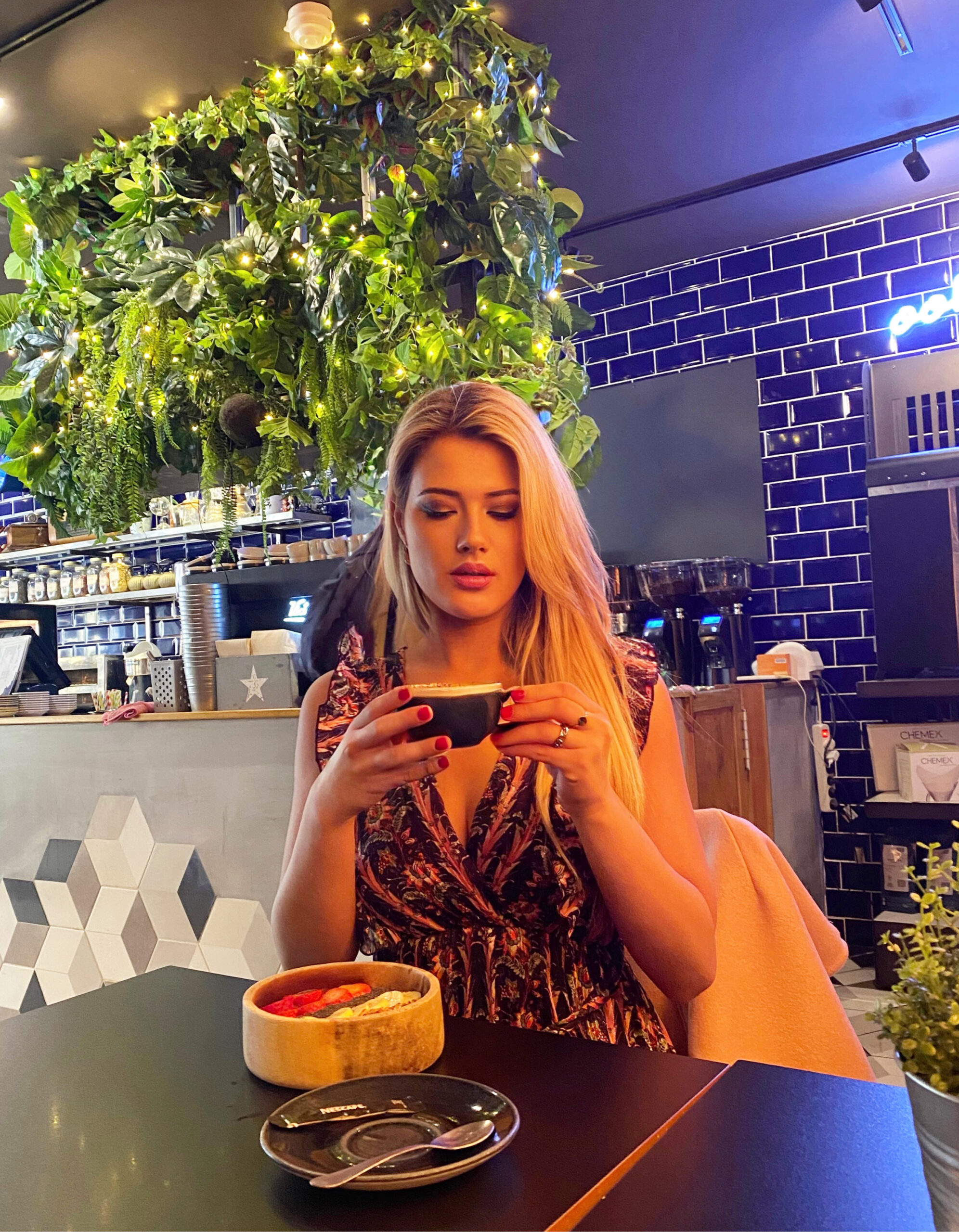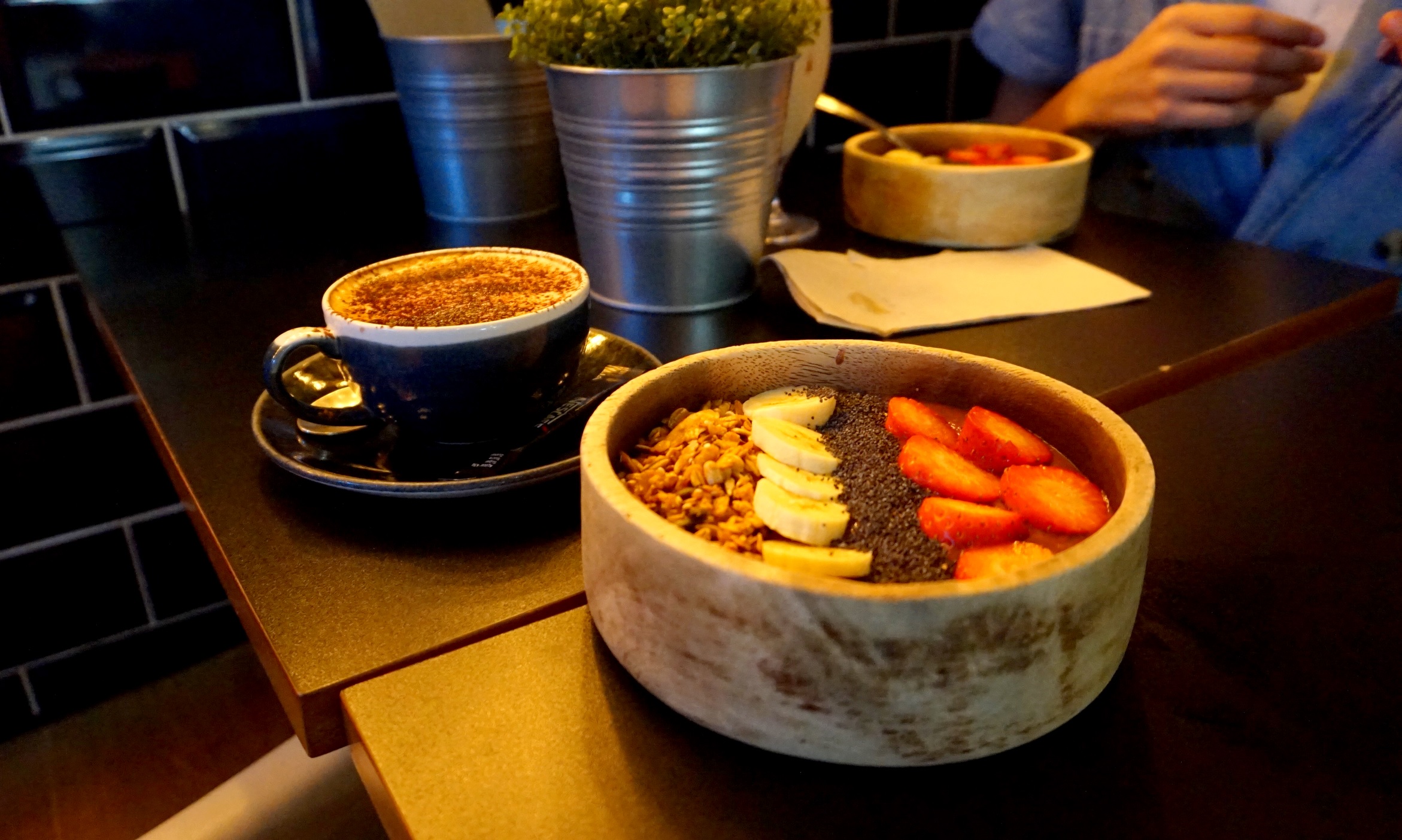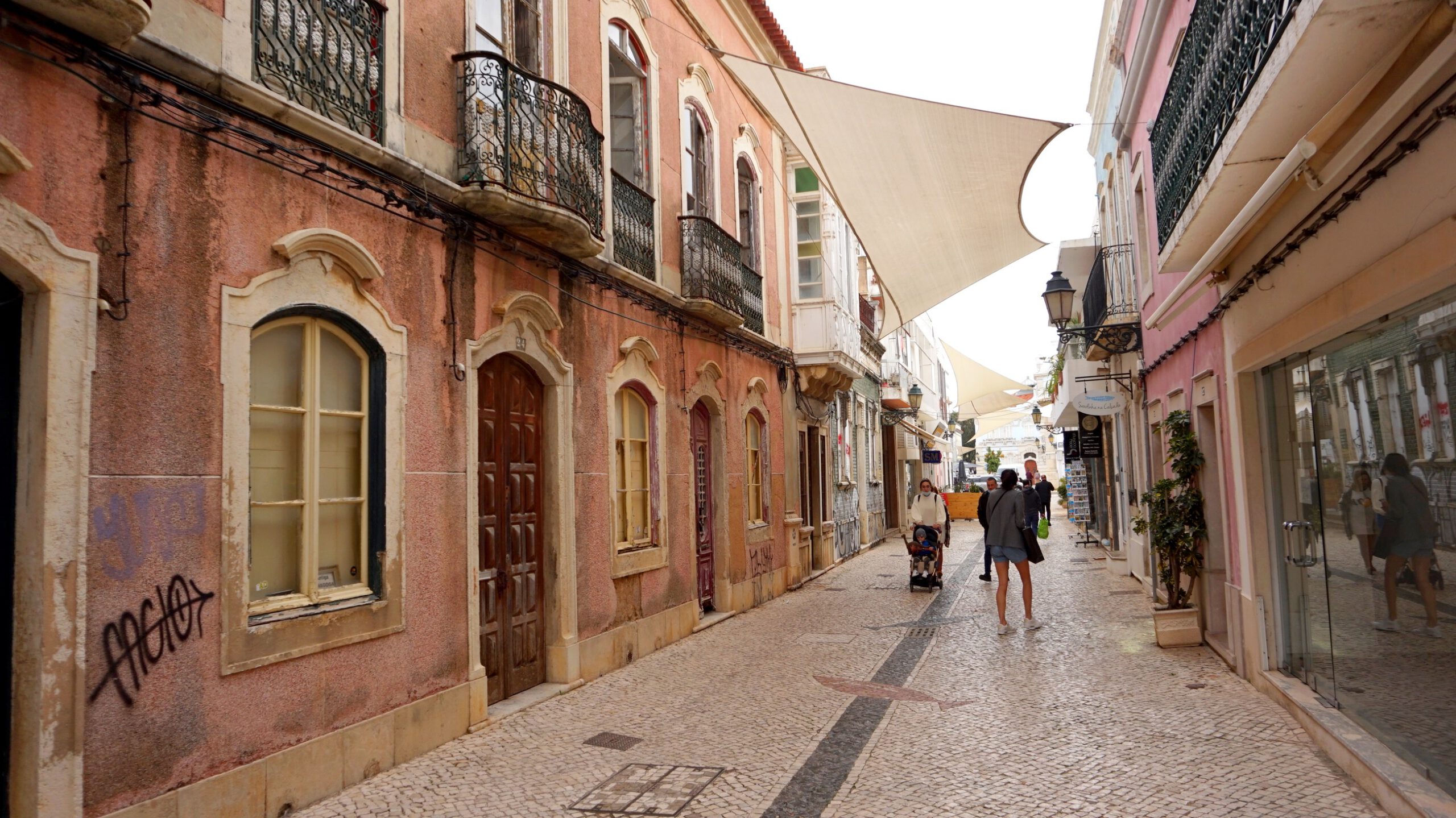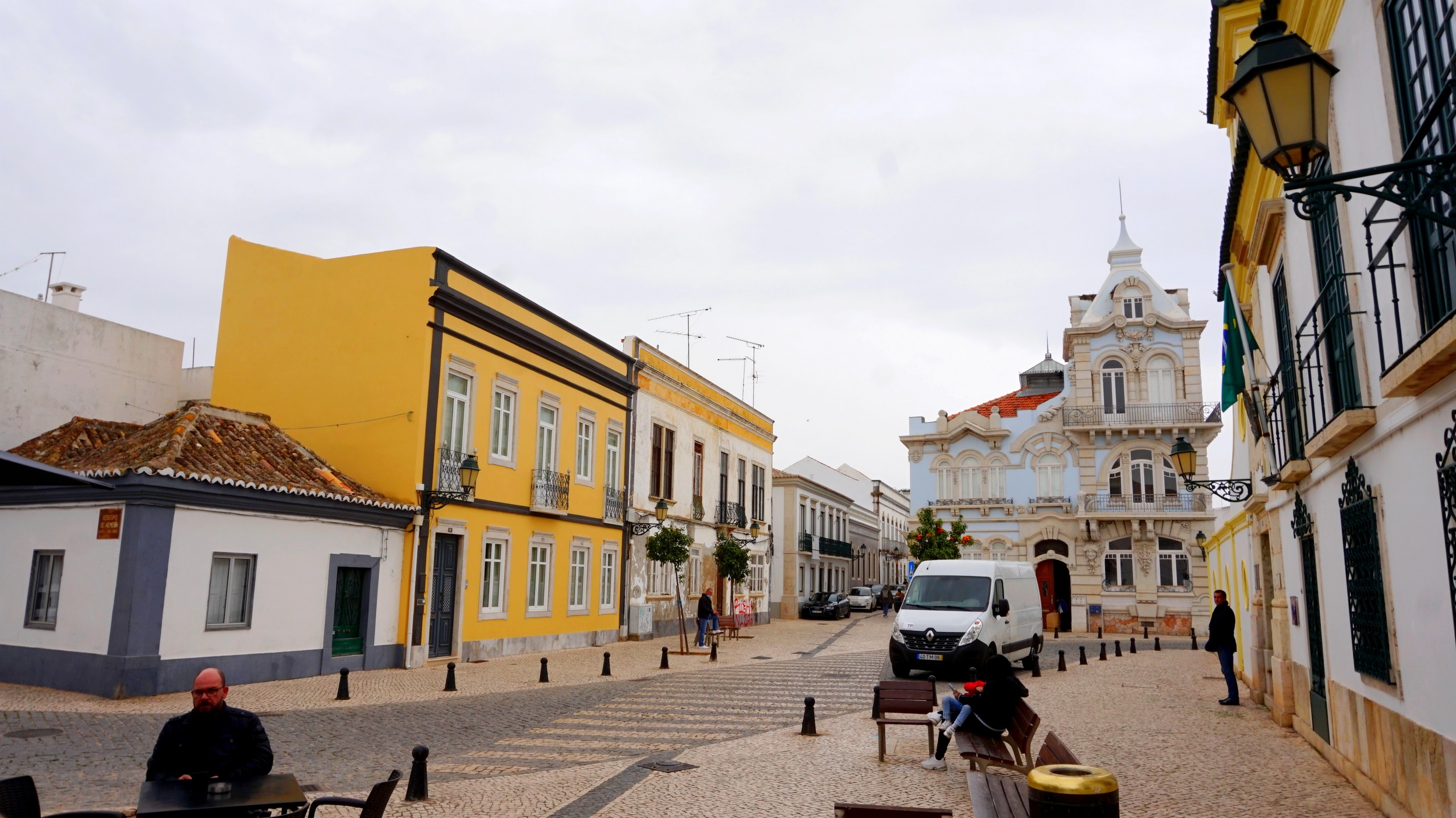 Faro & Sevilla – day 2
Not far from our hotel, Joelle and I went to have breakfast at a nice place called
Chelsea Coffee & Brunch.
Duco would pick us up later this day with his car to drive to his place of residence in Spain. His villa in
Tarifa
was at least a 4-hour drive from Faro, with a stopover of several hours in Seville. Once slowely on our way back to the hotel we came across a nice clothing boutique called
Mood
, where we saw a beautiful suit hanging at the window display. We only had summer clothes for Mexico, so both decided to buy the luxury suit in a different color. I fell in love with the beautiful red color! The suit is totally my thing and I am very happy with it. After a pleasant 2 hour drive we entered
Seville
. I went here 3 years ago with a friend of mine – you can find that post
here.
The 3 of us visited (again for me)
Metropol Parasol
and a nice cake shop called
Créme de la créme.
The cake shop is within walking distance of Metropol and sells delicious red velvet cake. Metropol Parasol is a high walkway with a beautiful view over Seville. To enter, you have to pay 5 euro's.
Niet ver van ons hotel waren Joelle en ik ontbijten bij een leuk plekje genaamd
Chelsea Coffee & Brunch.
Duco zou ons later deze dag ophalen met zijn auto om richting zijn verblijfplek te gaan rijden in Spanje. Zijn villa in
Tarifa
was zeker zo'n 4 uur rijden vanaf Faro, met een tussenstop van enkele uren in
Sevilla
. Eenmaal rustig op weg terug naar het hotel kwamen we een leuk kleding boetiekje genaamd
Mood
tegen, waar we een prachtig pak in de vitrine zagen hangen. We hadden enkel zomerkleding bij voor Mexico, dus besloten beide het dure pak in ieder een andere kleur te kopen. Ik was opslag verliefd op de mooie rode kleur! Helemaal mijn ding en mega blij mee. Na een gezellige rit van 2 uur reden we Sevilla binnen. Ik ben hier 3 jaar geleden met een vriendin van mij geweest – die post kun je
hier
vinden. Met zijn 3en bezochten we (voor mij opnieuw)
Metropol Parasol
en een leuk taartenwinkeltje genaamd
Créme de la créme.
De taartenwinkel is op loofafstand vanaf Metropol en verkoopt heerlijke red velvet cake. Metropol Parasol is een hoge loopbrug met prachtig uitzicht over Sevilla. Je betaalt hier voor 5 euro entree.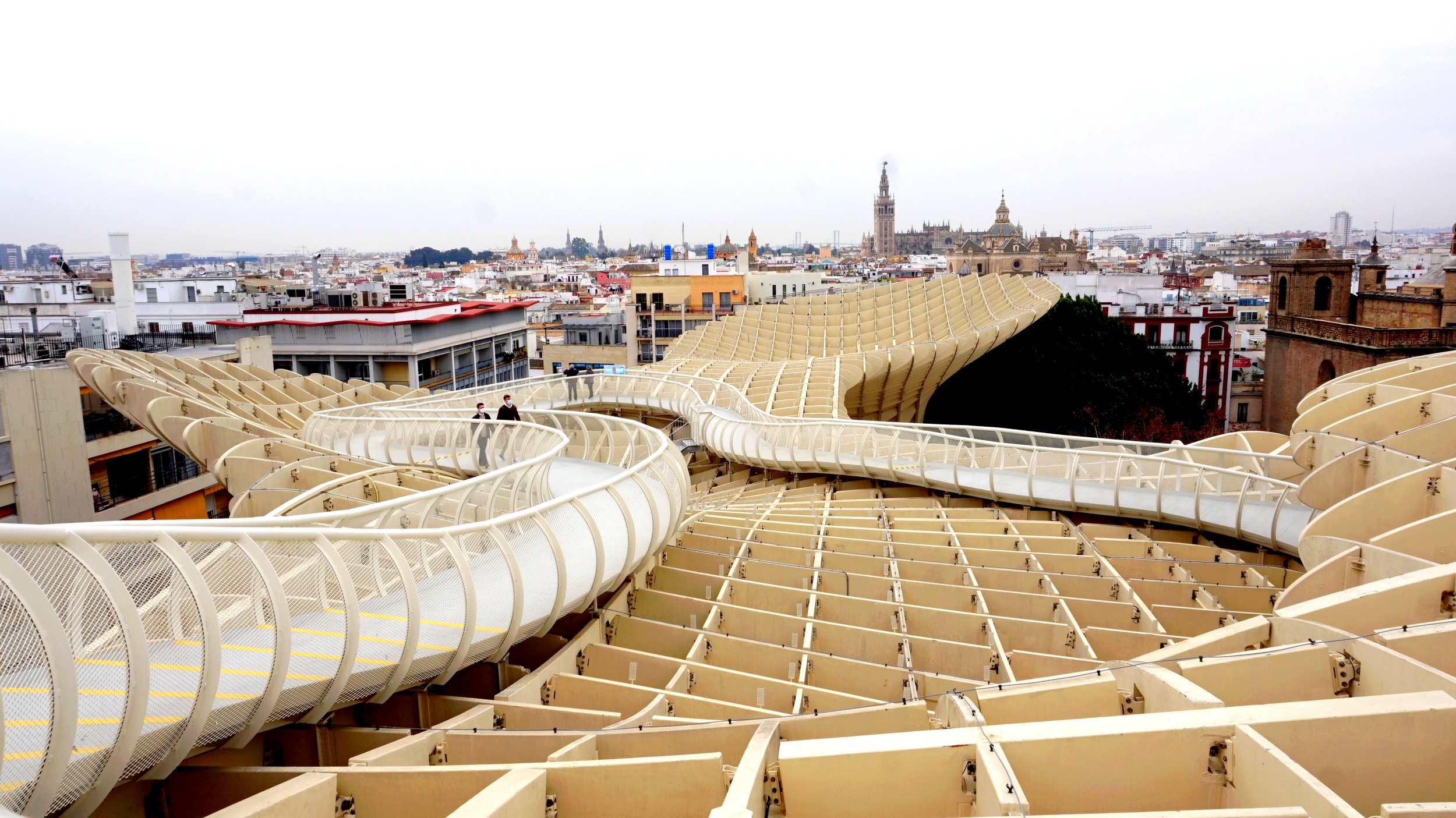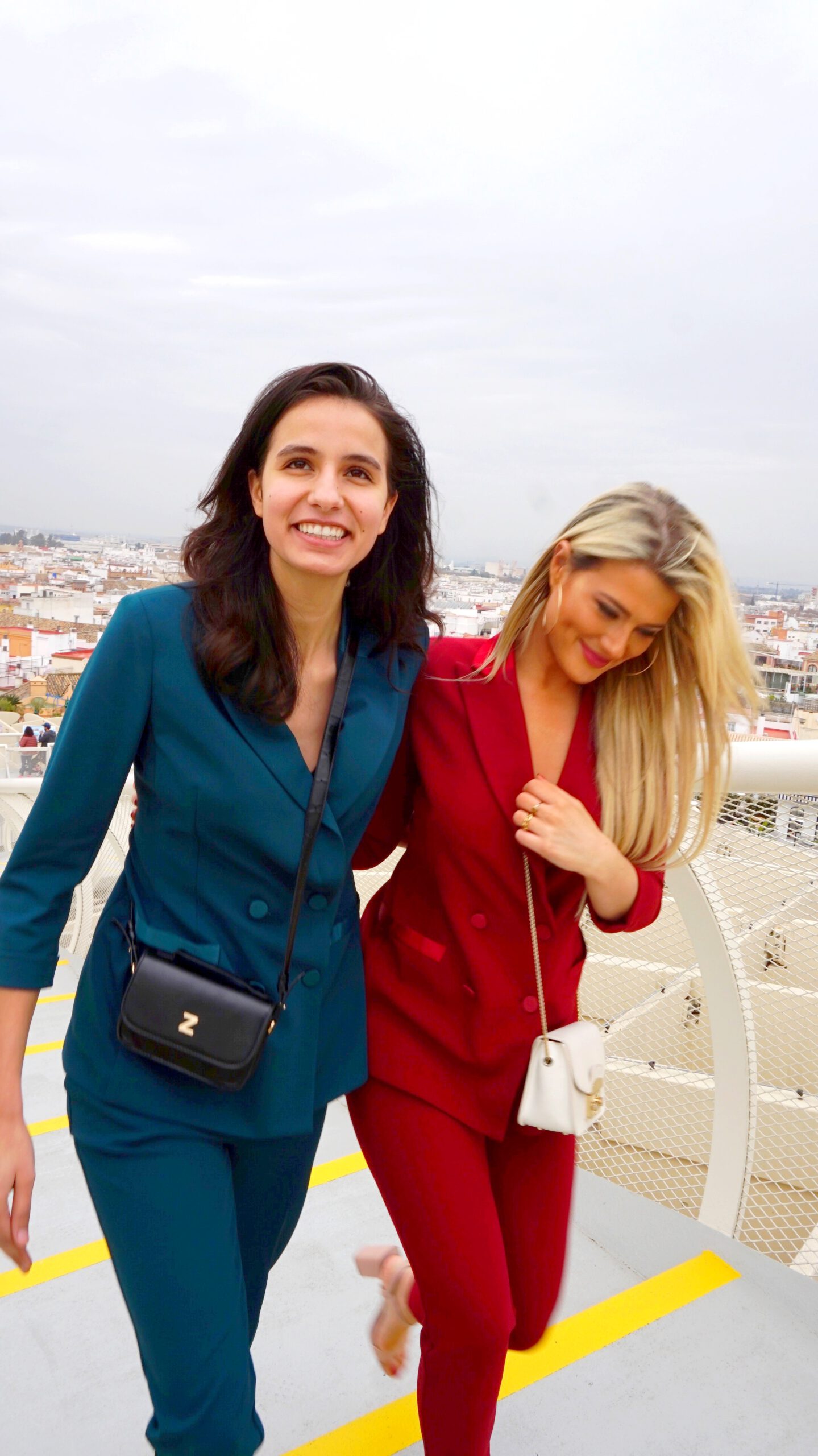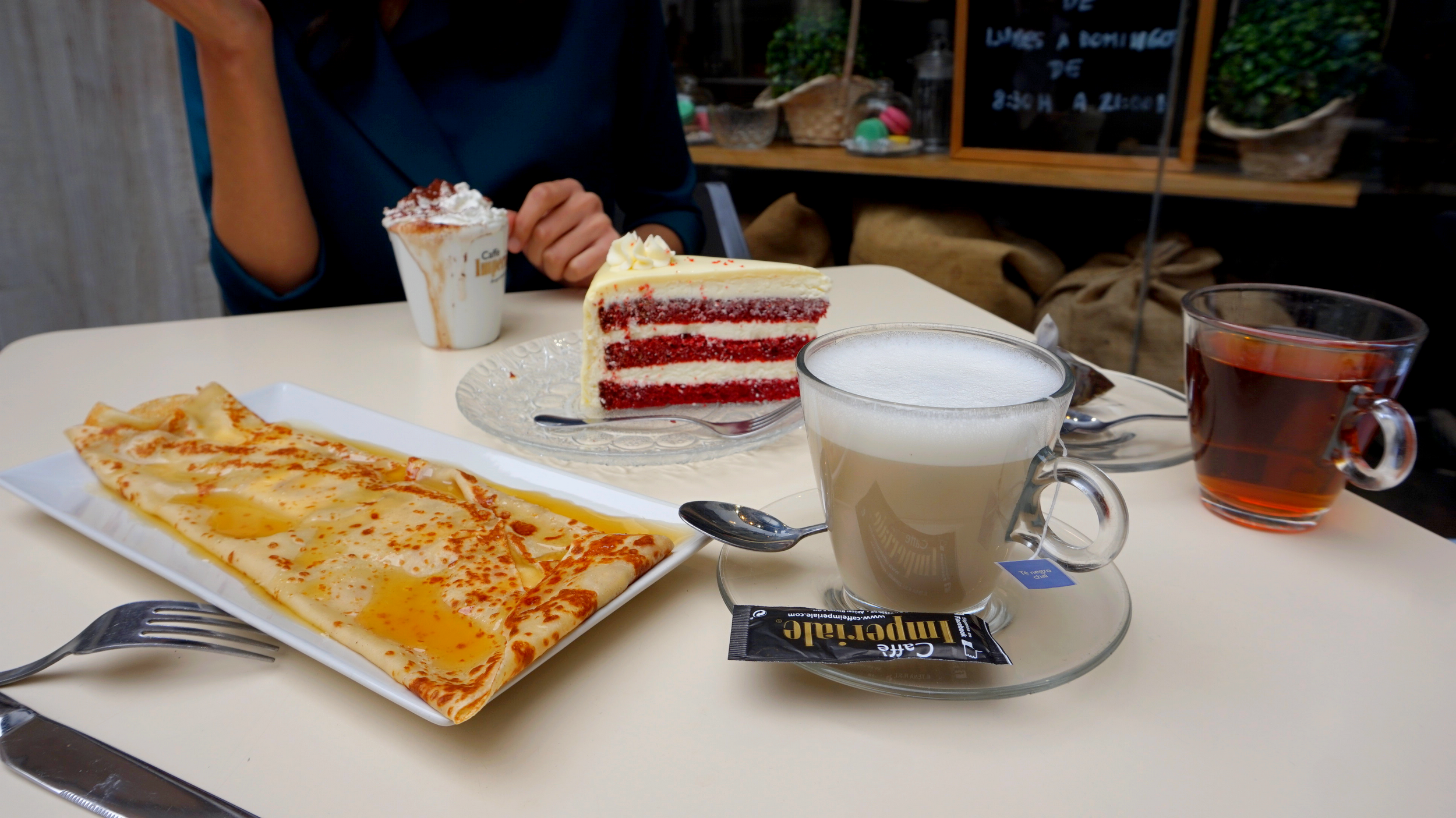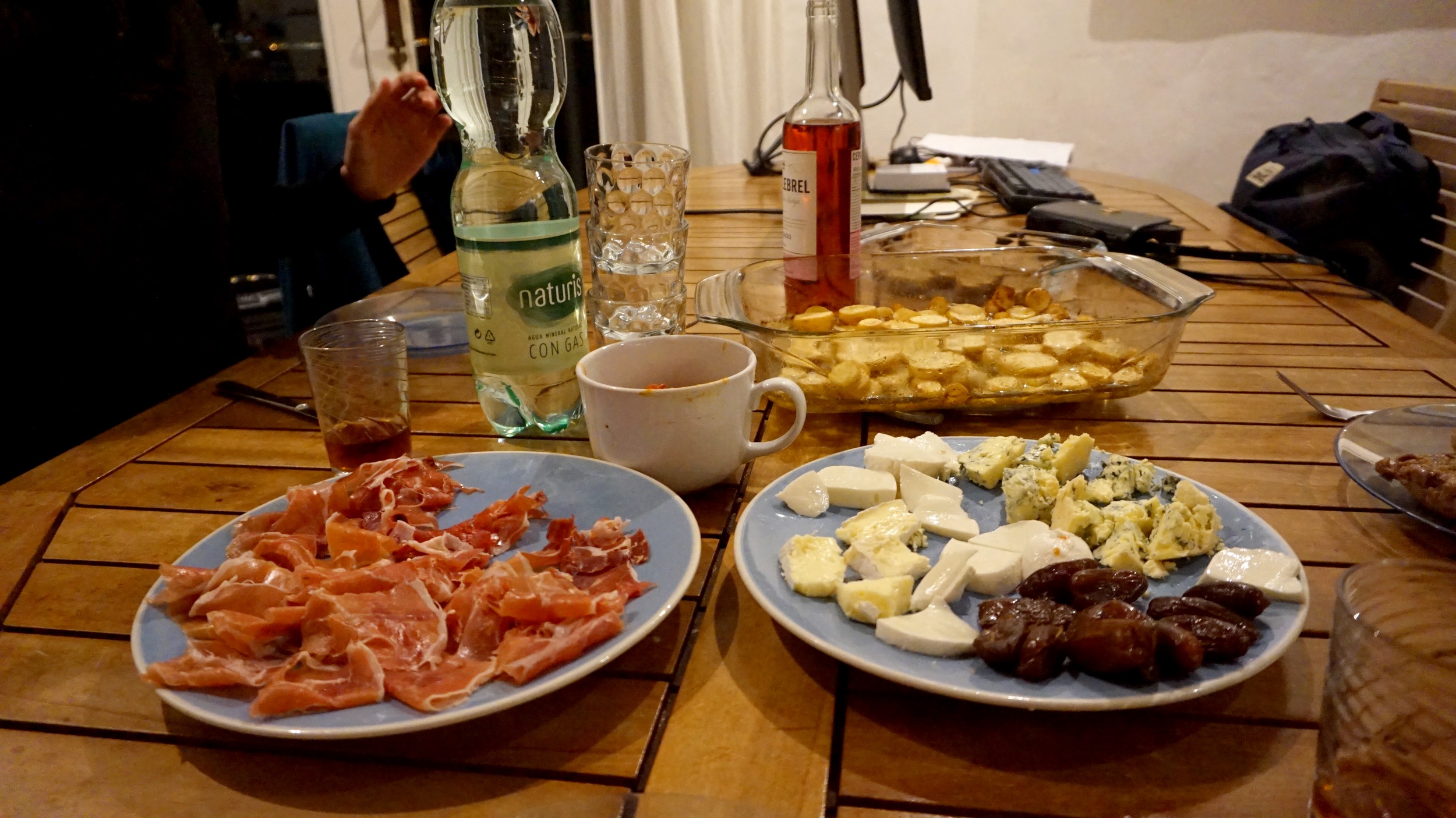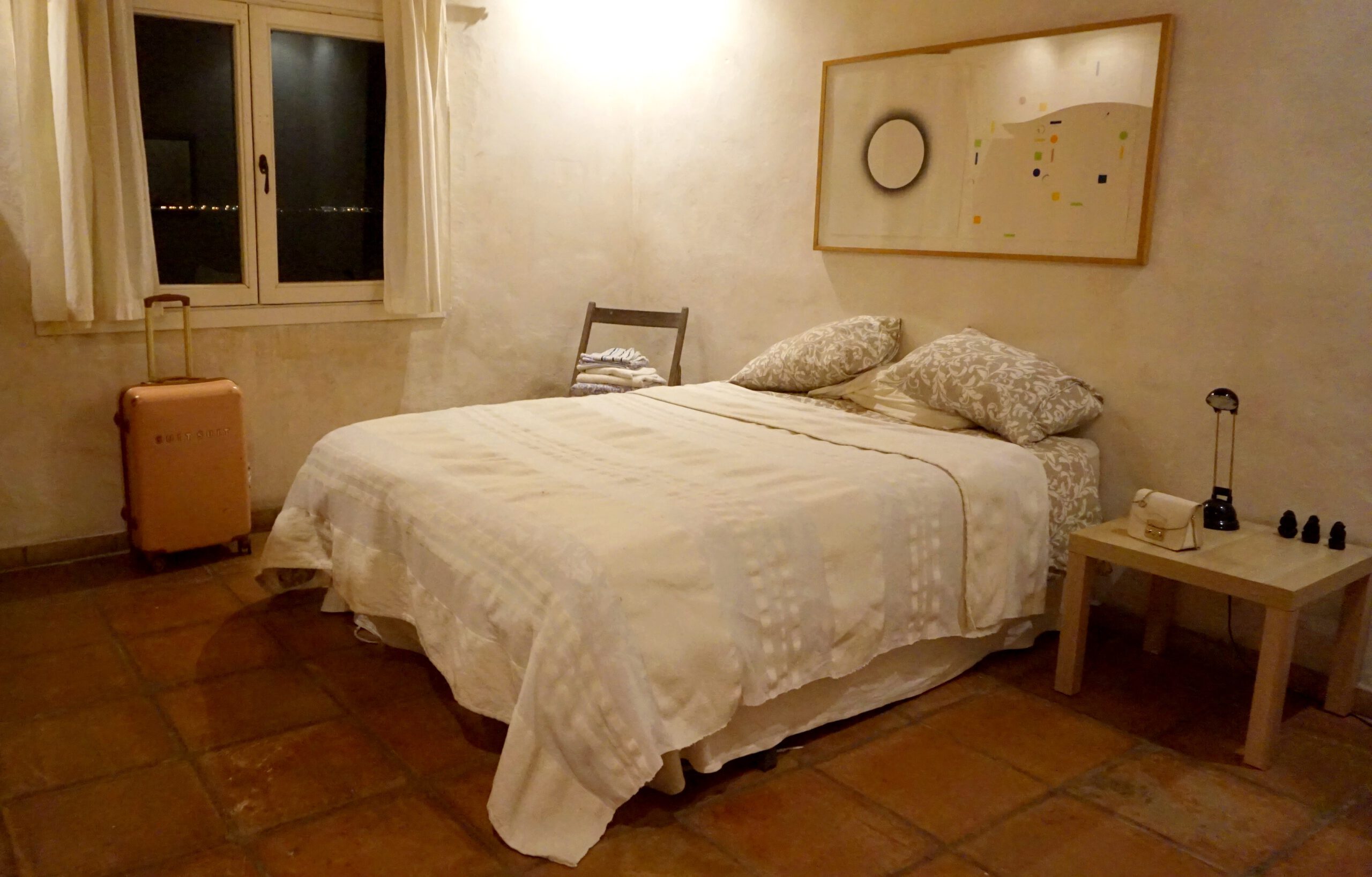 Tarifa – day 3
After our short trip to Seville, we still had a 2 hour trip to go to Duco's villa near
Tarifa
. The villa is located in a secluded nature reserve which is not very easy to reach and with no new construction allowed. This location used to serve as a military area where various bunkers can be found, and now serves as a nature reserve. Here you can walk beautifully and enjoy beautiful nature and the sea.The location is so south in Spain that you could see Tangier clearly across the sea. (Funnily enough, if the wind is coming from that side, you'll have to turn off your internet bundle, because you'll get a notification that you're in Morocco!). Because it was getting very dark and the villa is located between all mountainous natural landscapes, we had to do some grocery shopping very quickly on the route to reach the villa safely and well. Duco and Joelle cooked together this evening, lucky me! And each of us had a large private bedroom and bathroom.
On day 3 we decided to visit Tarifa ourselves. Tarifa is known as a kitesurfing village and is visited quite often in the summer. After a long trip through the hills and nature we arrived there. We decided to have a pokebowl somewhere in the sun and then order all kinds of cakes and coffee in the center. The cakes and coffees were also very cheap! Cute little place to visit! Due to the winterseason it was still somewhat 'dead', but in the summer season it is bustling. The way back to the villa was also quite an adventure. The road was blocked because of an army of cows, and Joelle threw her charms into battle to chase them away. Like every ride this trip, I had to laugh really hard.
Na onze korte trip naar Sevilla, hadden we nog een tocht van 2 uur te gaan richting de villa van Duco vlak bij
Tarifa
. De villa bevindt zich in een afgelegen natuurgebied waar je niet heel makkelijk komt en ook geen nieuwbouw toegestaan is. Deze locatie diende vroeger als een militair gebied waar ook diverse bunkers te vinden zijn, en dient nu dus als natuurgebied. Hier kun je prachtig wandelen en genieten van mooie natuur en de zee. De locatie ligt zo zuidelijk in Spanje, dat je Tanger helder aan de overkant van de zee kon zien. (Als de wind vanuit die kant komt, moet je je internetbundel grappig genoeg uitzetten, omdat je een melding krijgt dat je je in Marokko bevindt!). Omdat het erg donker aan het worden was en de villa tussen allemaal bergachtig natuurlandschap ligt, moesten we op de route ontzettend snel wat boodschappen doen om nog veilig en wel de villa te bereiken. Duco en Joelle kookten samen deze avond, lucky me! En ieder van ons had een grote eigen slaapkamer en badkamer.
Op dag 3 besloten we Tarifa zelf te bezoeken. Tarifa staat bekend als kitesurf dorp en wordt aardig vaak bezocht in de zomer. Na een lange tocht door de heuvels en natuur kwamen we aan in Tarifa. We besloten ergens een pokebowl te gaan eten in het zonnetje en daarna in het centrum allerlei taarten te bestellen en koffietjes te drinken. De taartjes en koffietjes waren overigens enorm goedkoop! Schattig plekje om te bezoeken! Door het laagseizoen was het nog wat 'uitgestorven', maar in het zomerseizoen bruist het. De weg terug naar de Villa was overigens ook nog een heel avontuur. De weg was versperd met een leger aan koeien en Joelle gooide haar charmes in de strijd om ze weg te jagen. Zoals iedere rit deze reis, lachte ik mijzelf helemaal stuk.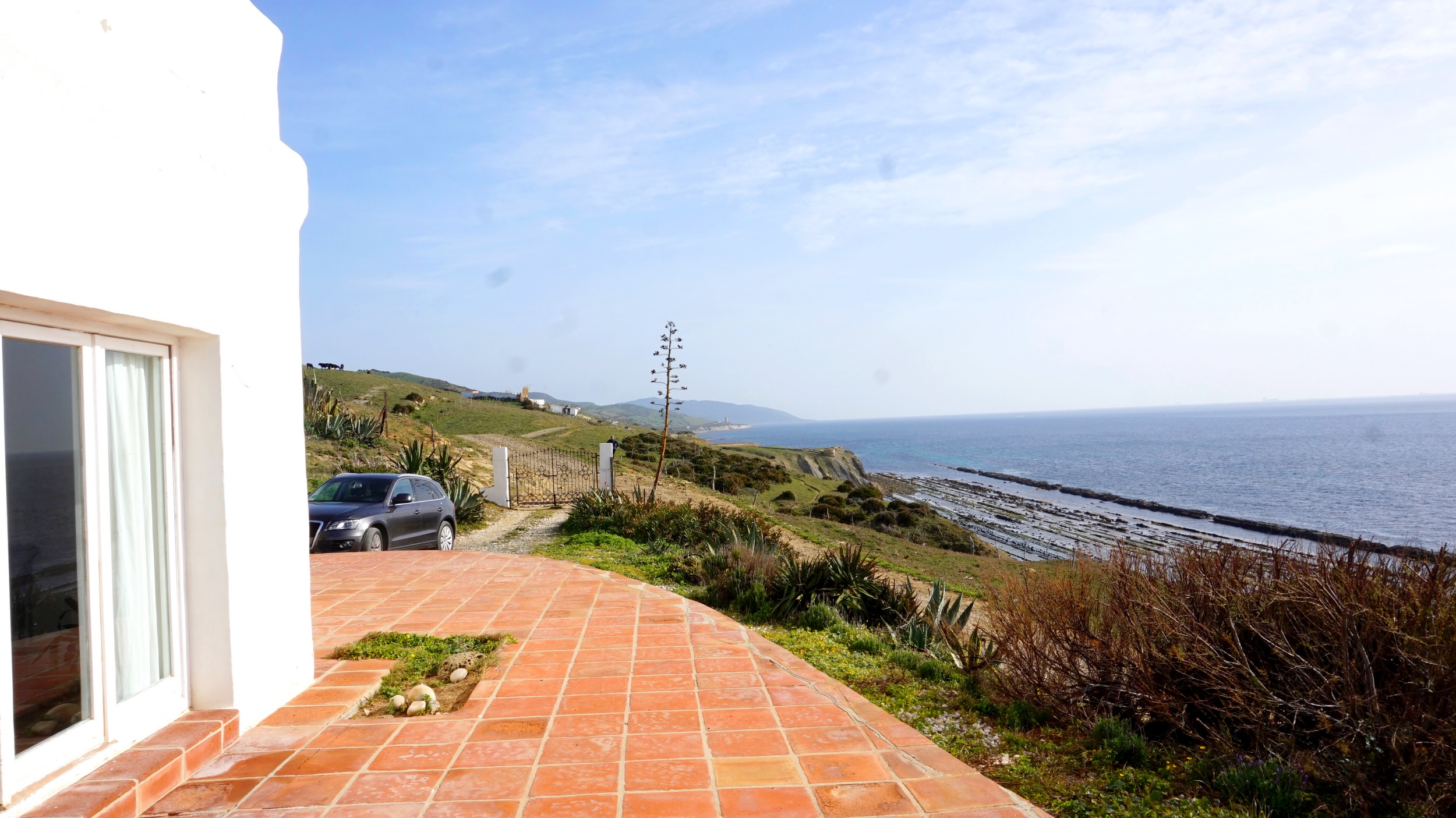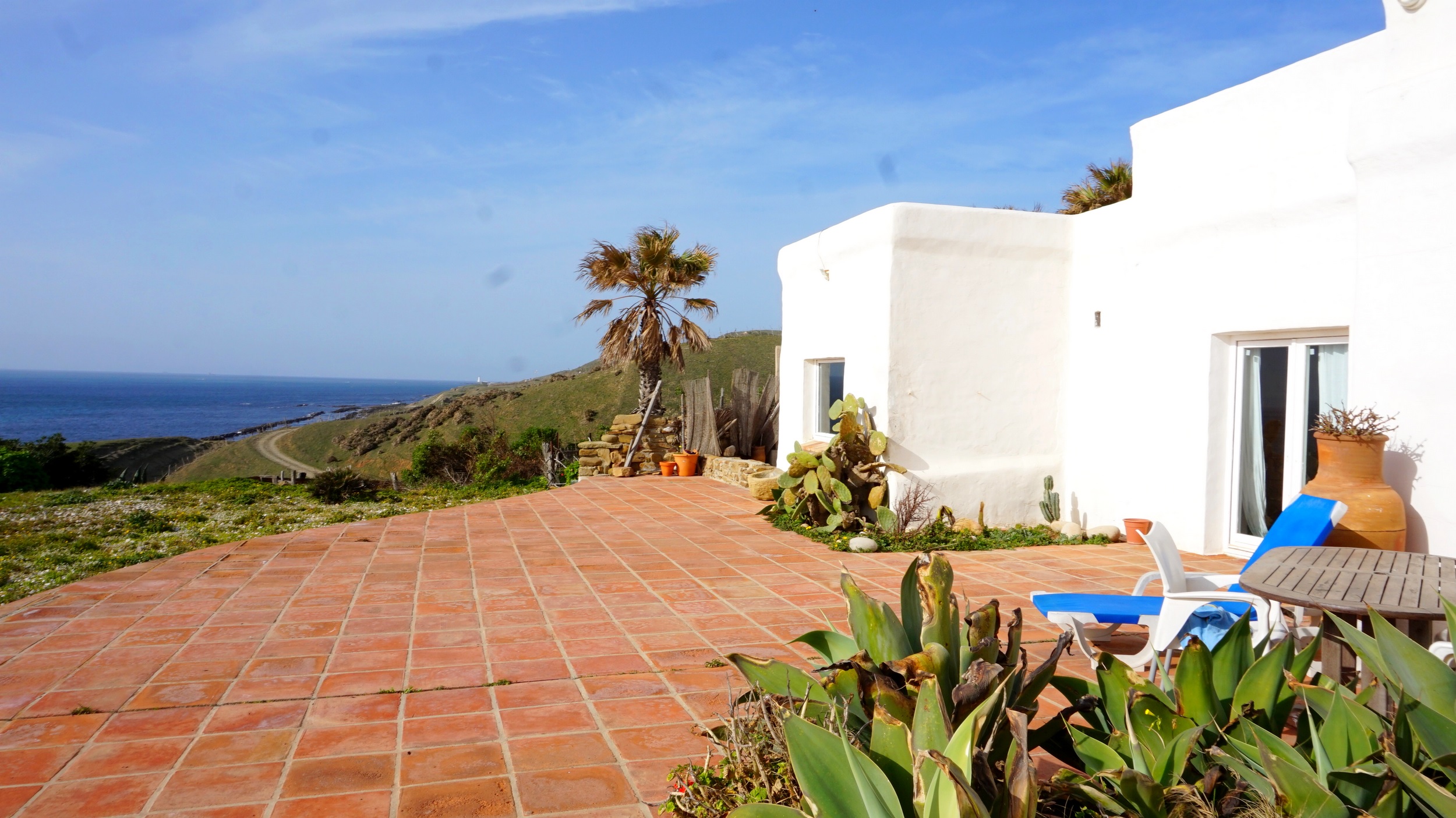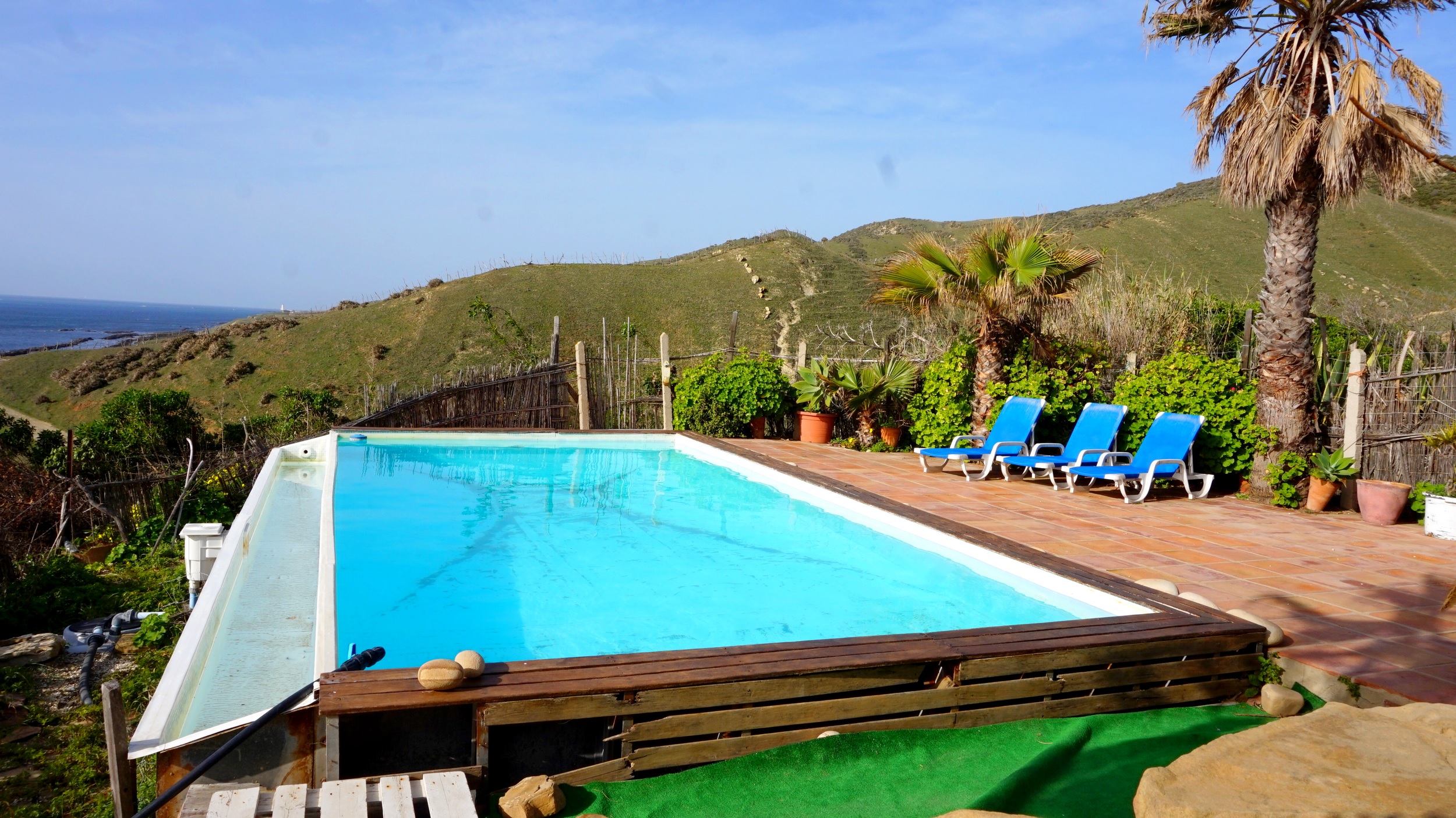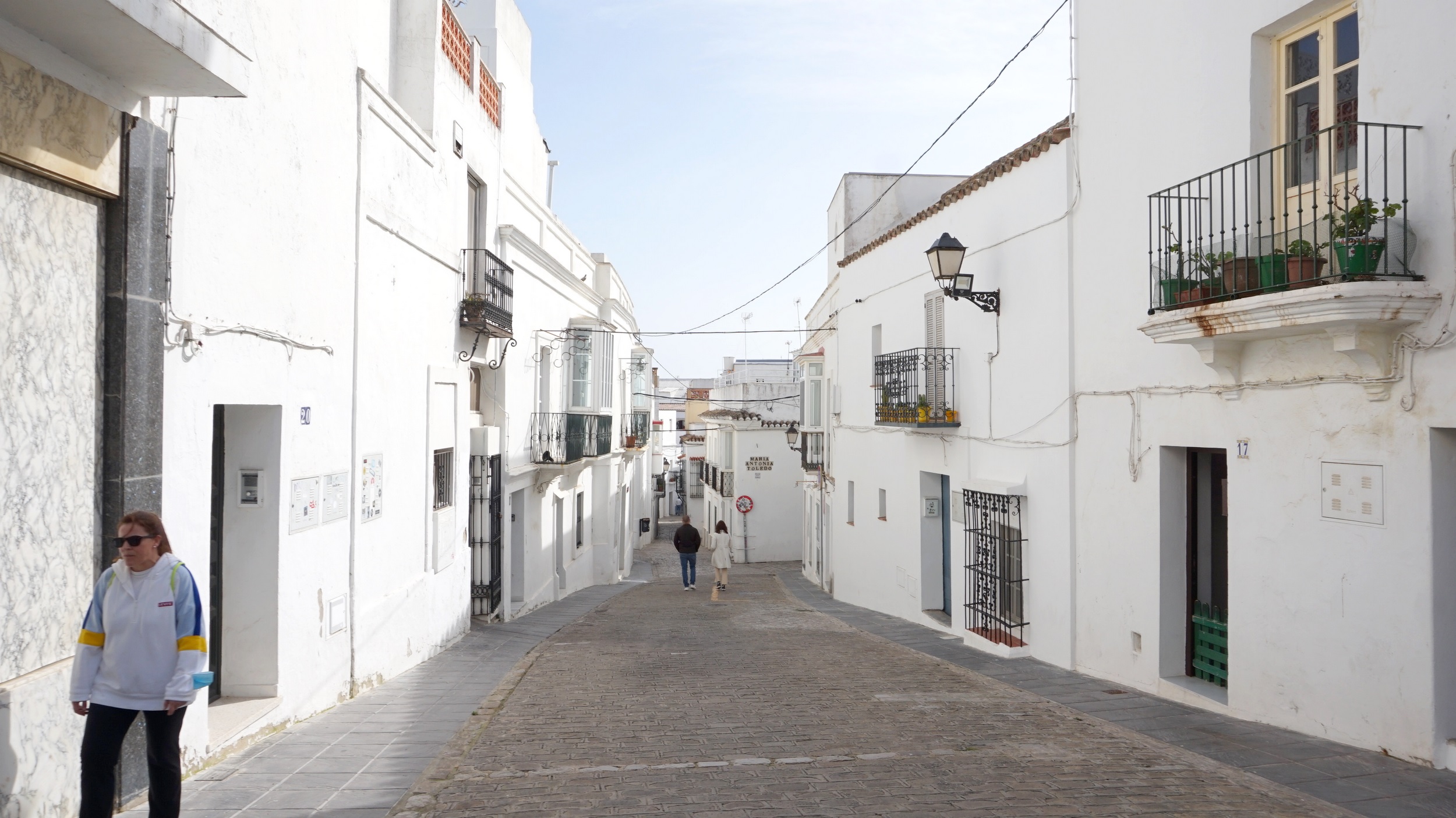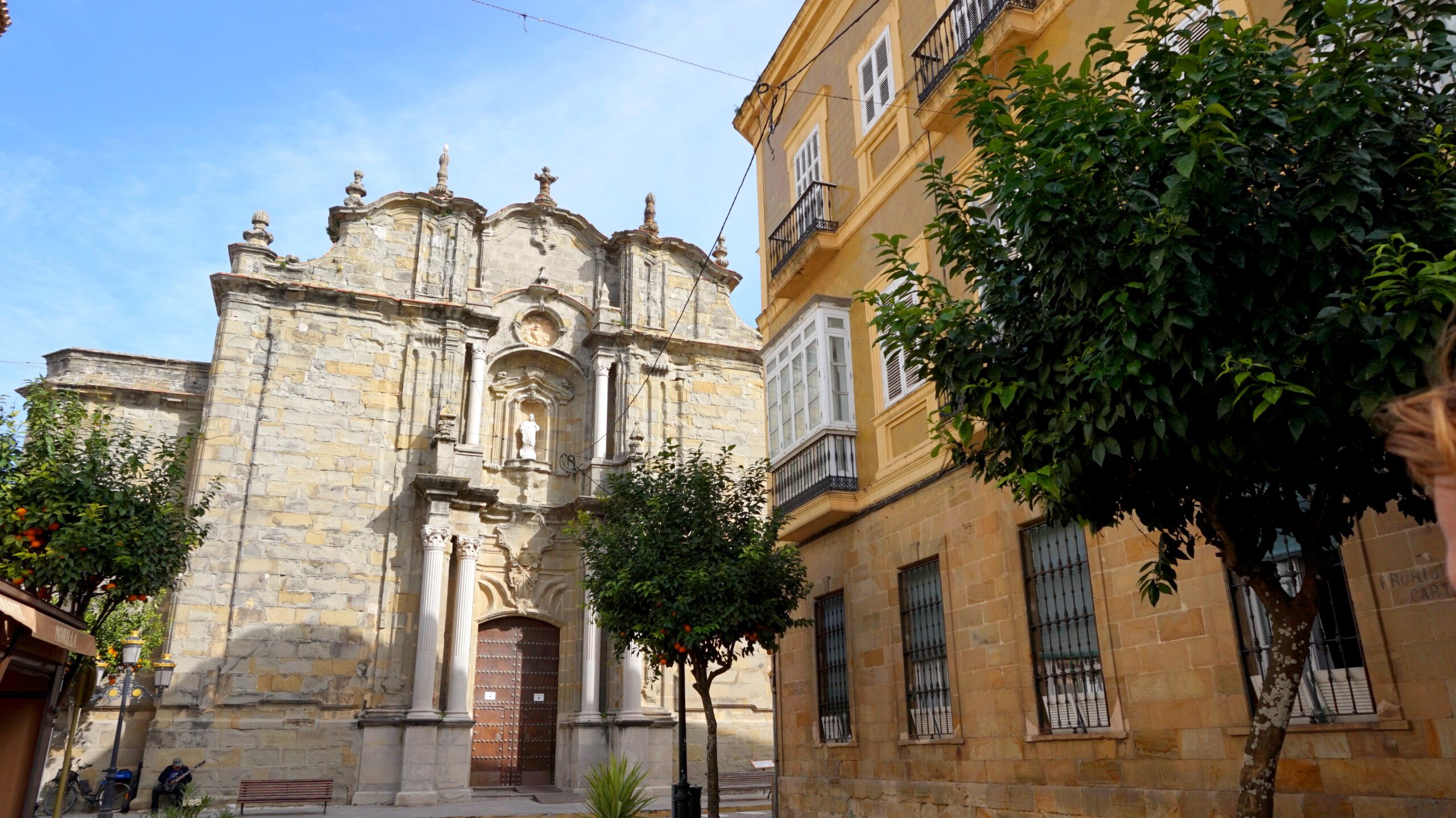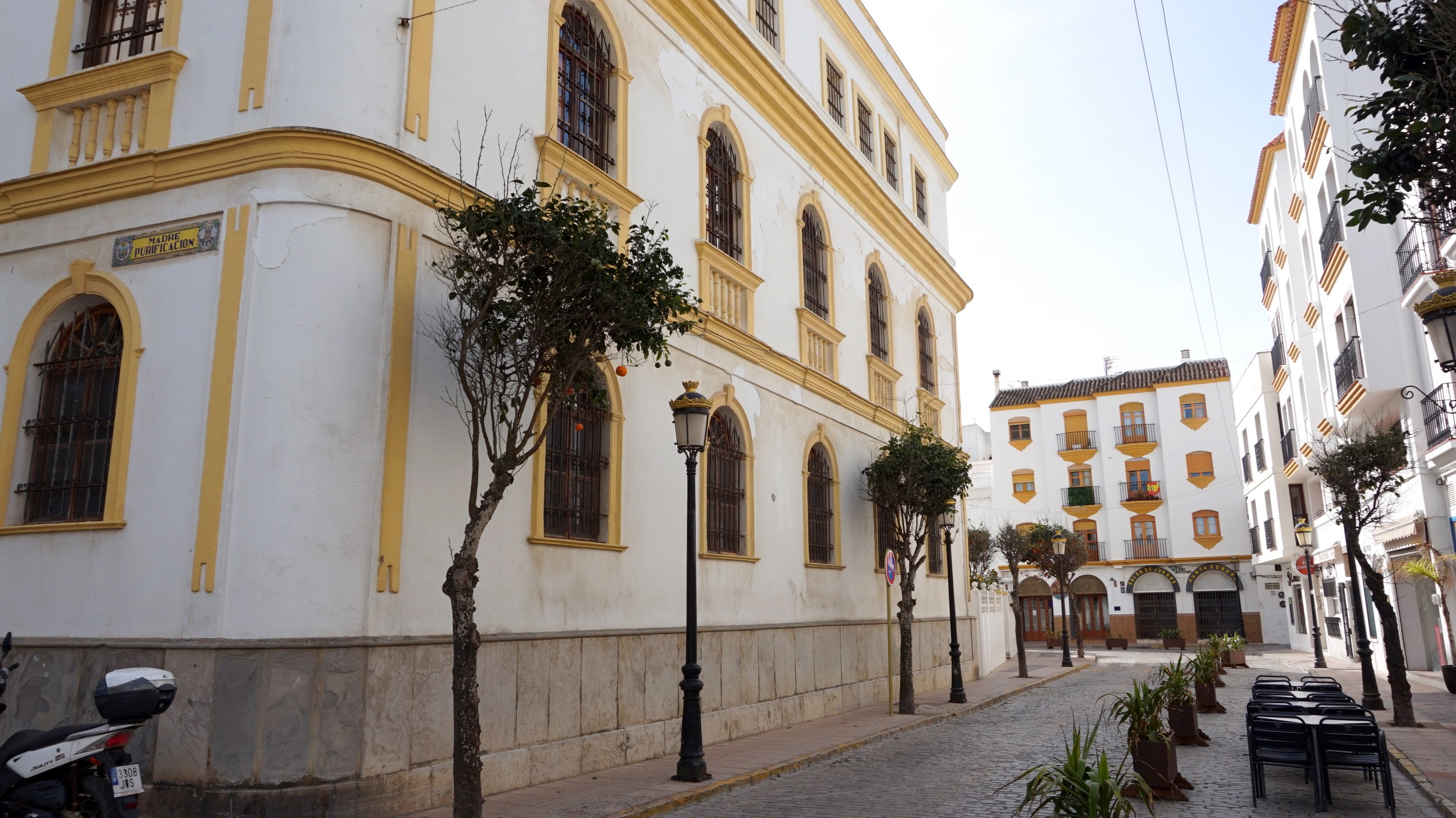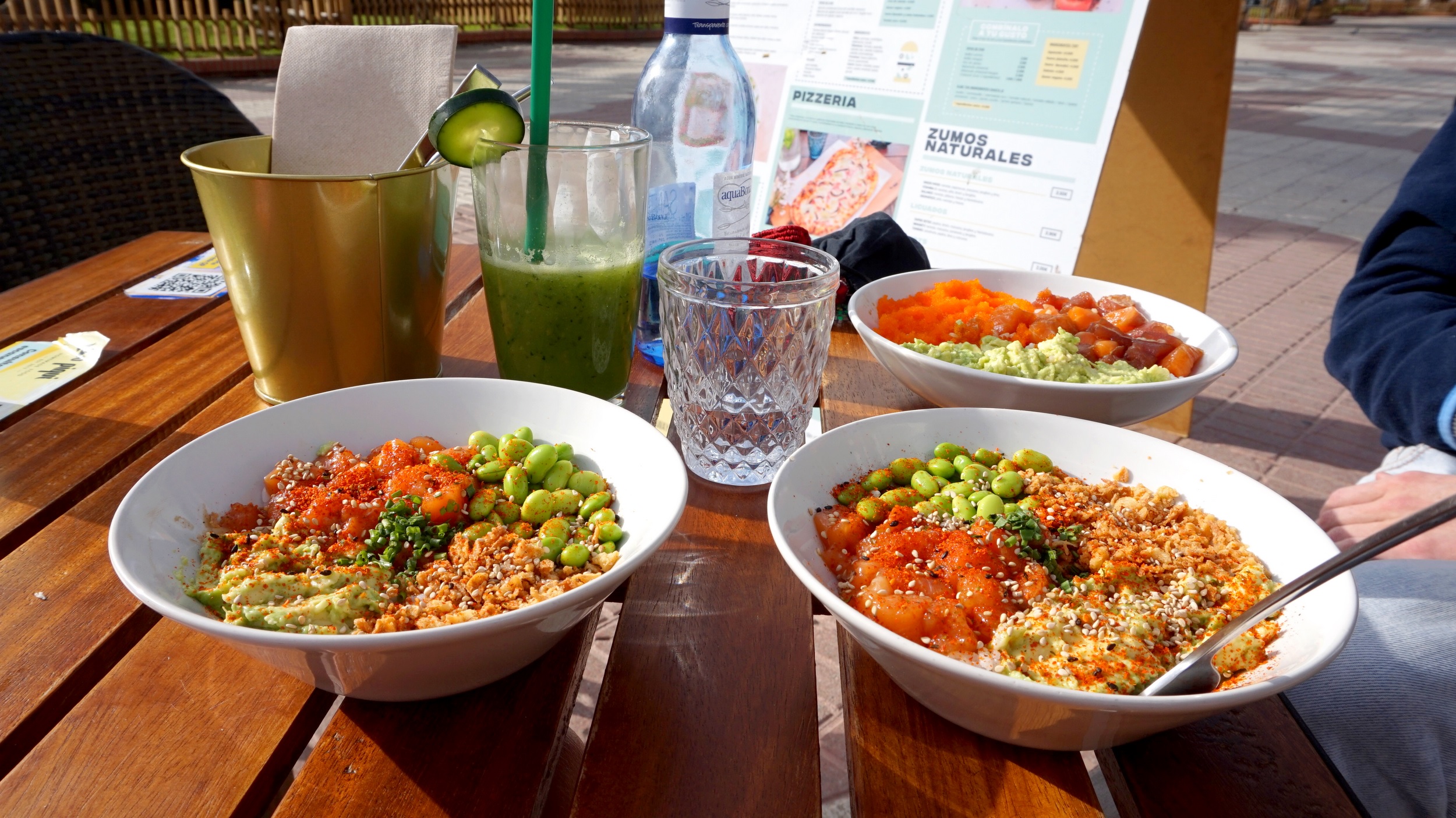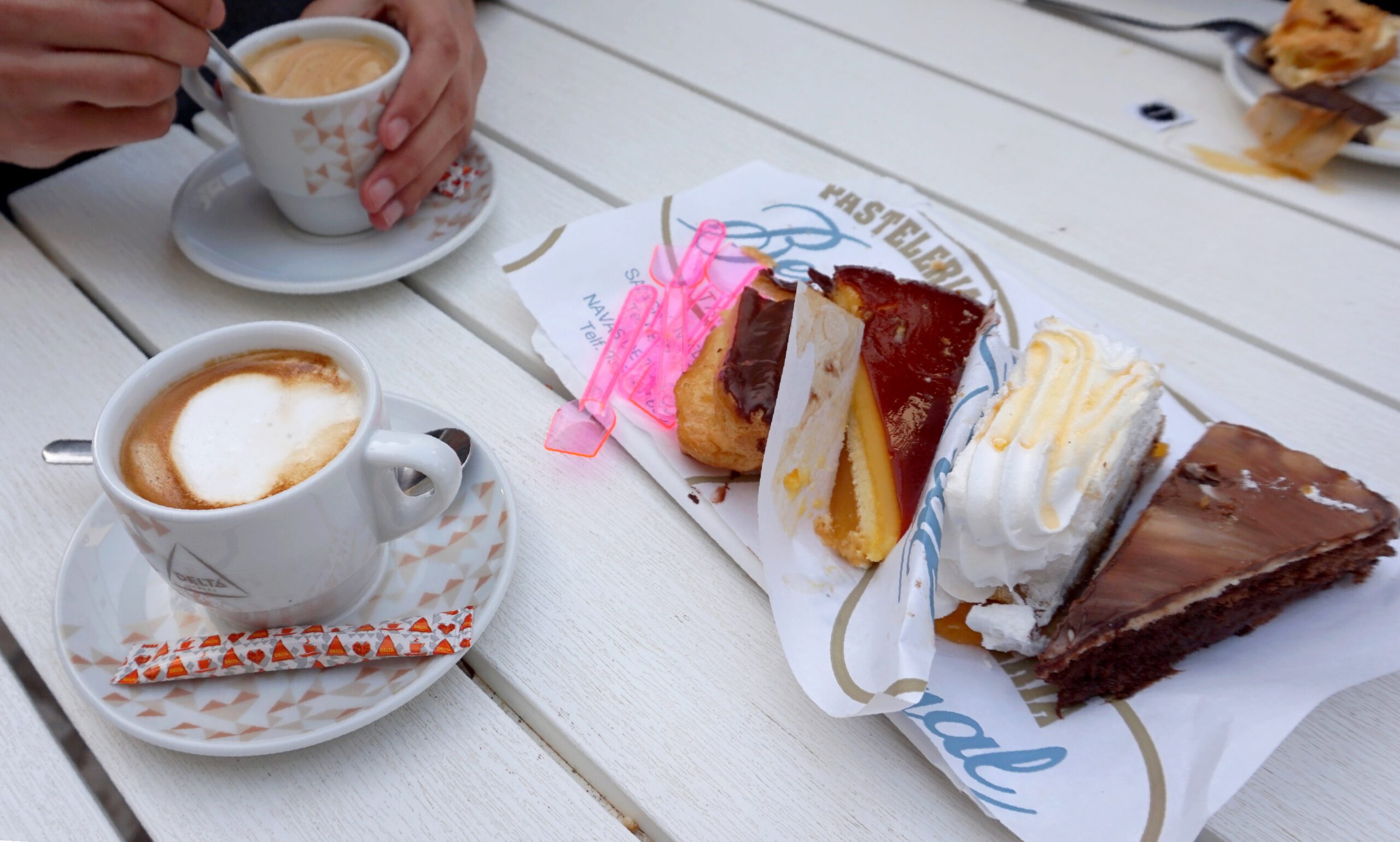 Marbella – day 4
On day 4, we decided to go to
Marbella
and spend the night there before flying back to Amsterdam on day 5. Marbella was less than an hour and a half drive from his villa. Joelle had found a good cheap hotel again and Duco gave us a lift before he went to his family himself. Like Tarifa, I had never been to Marbella, so it was nice to get to know this place. Of course, due to the winterseason, it wasn't as vibrant and festive as it was in the summer, when crowds of tourists flock to this place. Marbella has positively surprised me! It's much bigger than I thought, and you can make it as cheap or expensive as you want. We had lunch at a nice place called
Kohala Poké,
where we ordered passion fruit iced tea, chai lattes and various mini snacks. We had to wait on the food for quite some time, but it was definitely a nice place and very affordable! Then we went for a glass of wine at a beach club-like place called
Café Bali –
where you can enjoy a summer beach club vibe. After that we had walked for hours on the boulevard and – as a recommendation of people from Rotterdam we spoke with – went to eat steak at
Hacienda Patagonia
. Again very affordable and extremely welcoming – I definitely recommend this place too.
The morning of day 5 we quickly ordered some coffee to go and chocolate rolls, before we went together by Uber to Malaga airport. From there we flew back to Amsterdam.
Op dag 4 besloten we naar
Marbella
te gaan en daar ook te overnachten voor we terug zouden vliegen naar Amsterdam op dag 5. Marbella was nog geen anderhalf uur rijden vanaf zijn villa. Joelle had weer goedkoop een prima hotel gevonden en Duco gaf ons een lift voor hij zelf naar zijn familie zou gaan. Ik was net als Tarifa, ook nog nooit in Marbella geweest dus ook leuk deze plek te hebben leren kennen. Het was natuurlijk door het laagseizoen nog niet zo bruisend en feestelijk als in de zomer, als massa's toeristen naar deze plek komen. Marbella heeft me positief verrast! Het is veel groter dan ik zelf dacht, en je kan het zelf zo goedkoop of duur maken als je zelf wilt. Zo hebben we geluncht op een leuke plek genaamd
Kohala Poké
waar we passievrucht ijsthee, chai lattes en diverse mini hapjes bestelden. Duurde erg lang voor het klaar was, maar zeker een leuke plek en erg betaalbaar! Vervolgens zijn we nog een wijntje gaan drinken bij een beachclub-like plek genaamd
Café Bali
– waar je van een zomerse beachclub vibe kunt genieten. Daarna hadden we uren lang over de boulevard gewandeld en zijn – op aanraden van Rotterdammers die we spraken – steak gaan eten bij
Hacienda Patagonia
. Wederom ook erg betaalbaar en enorm gastvrij – ik raad deze plek ook zeker aan.
De ochtend van dag 5 bestelden we snel wat koffietjes to go en chocoladebroodjes, voor we samen per Uber op weg gingen naar Malaga airport. Vanaf daar vlogen we terug naar Amsterdam.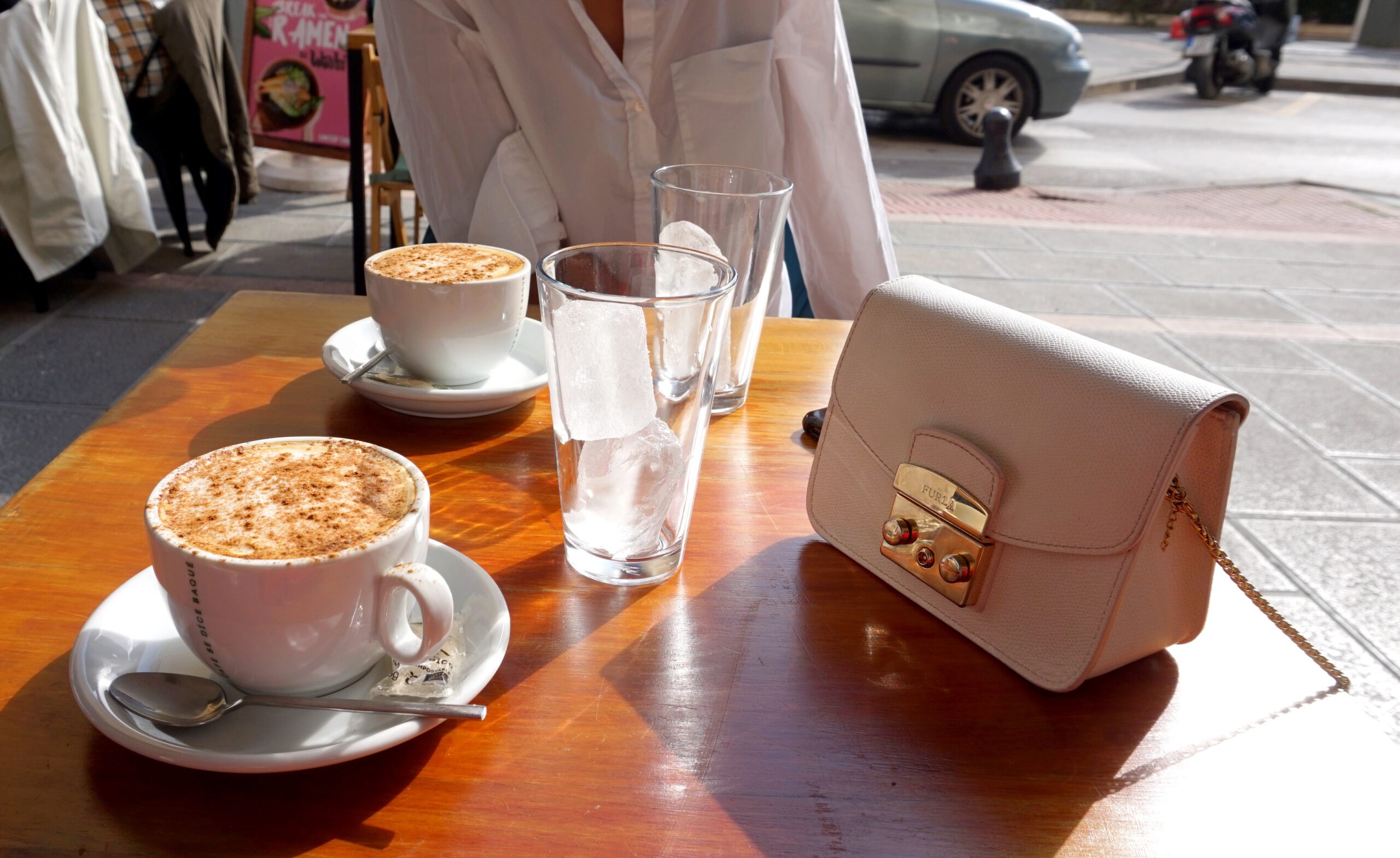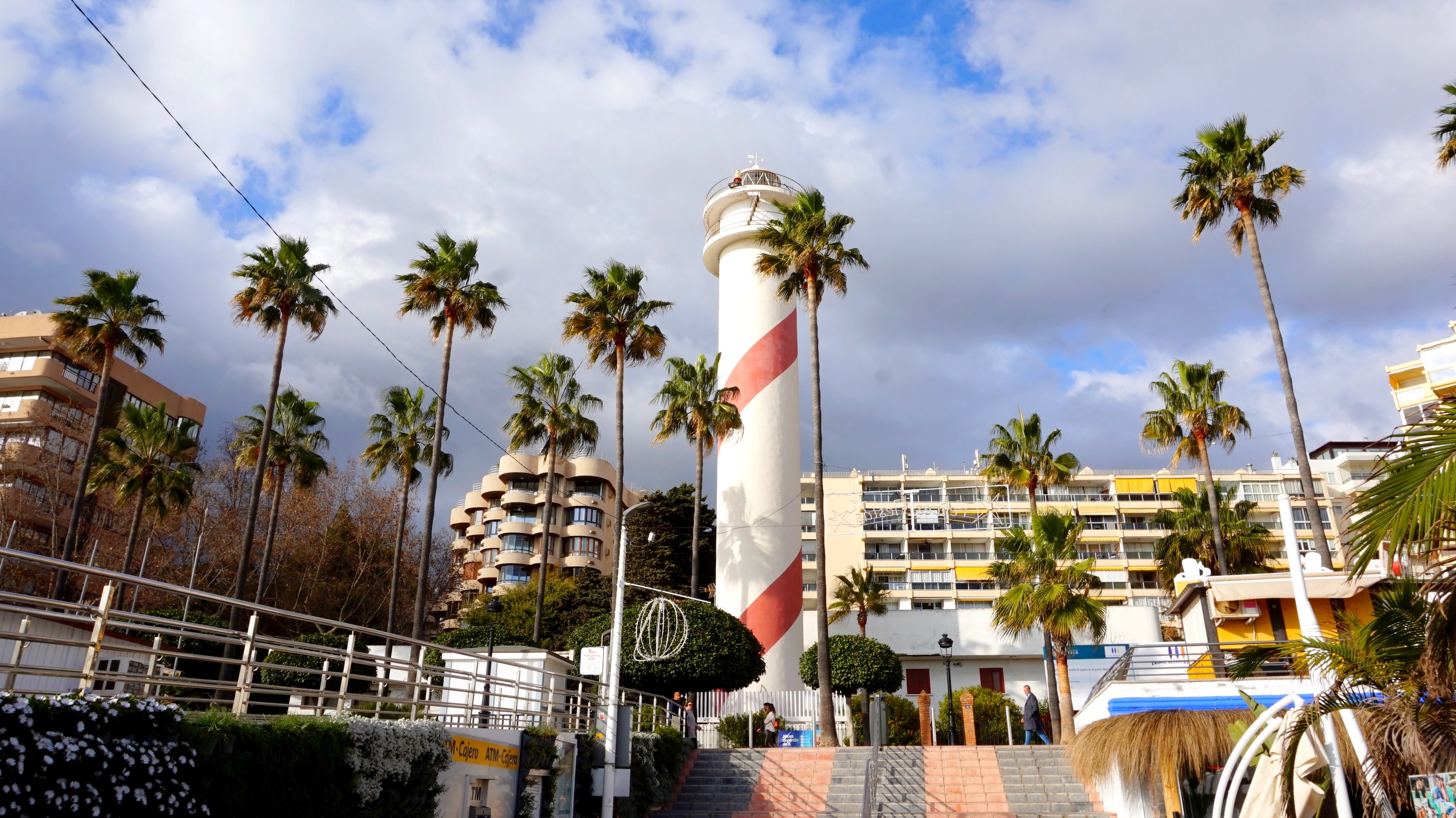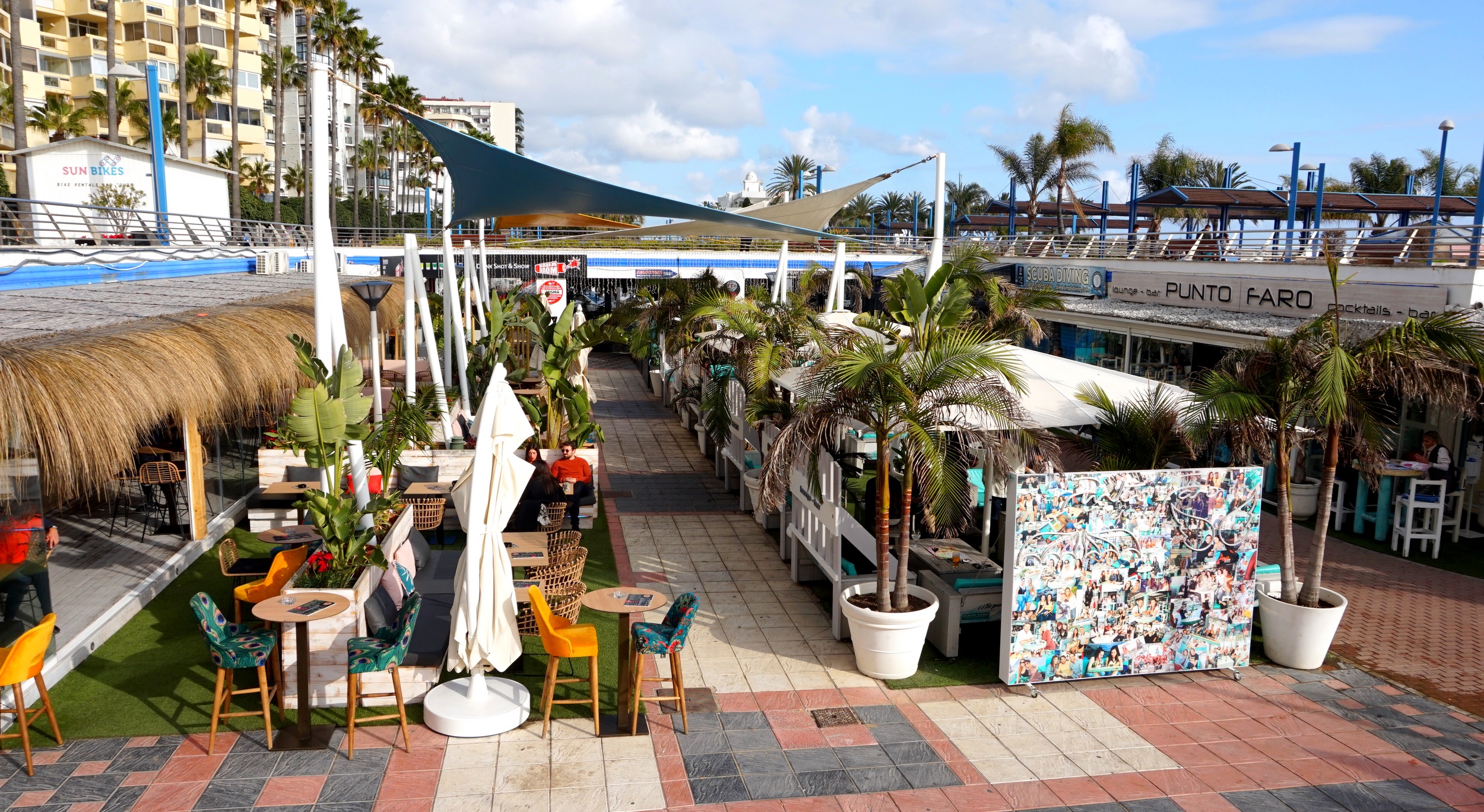 Thank you for reading this travel diary!