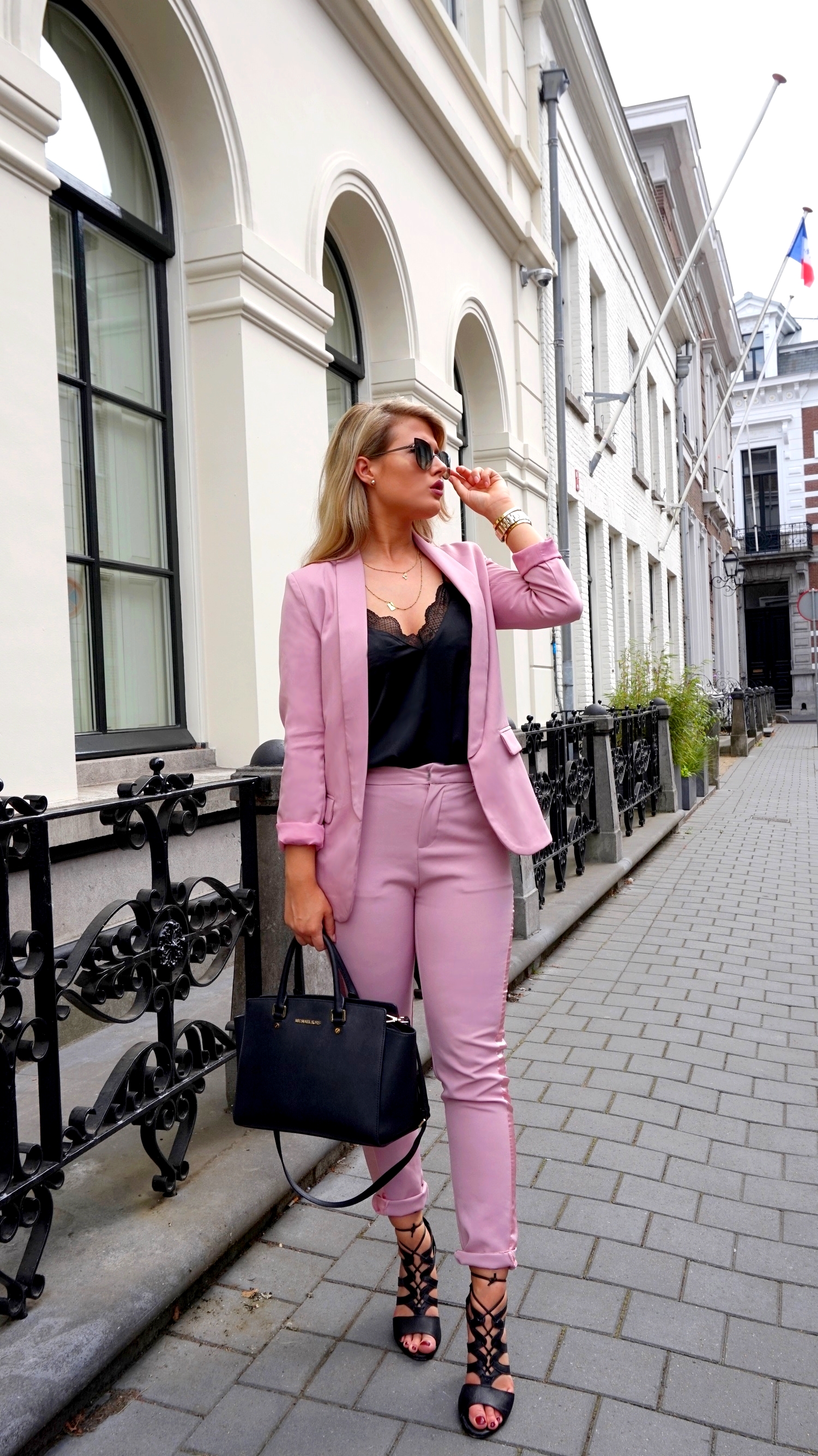 I wanted to have this suit since the beginning of the year and bought it at the My Jewellery boutique two months ago. I love this old pink color and I like to combine this suit with items that make the outfit more chic in my opinion, such as these high heels that I have had for 3 years already and the satin-look lace cami from H&M. I am really crazy about this outfit and I also like to wear it! Personally, I also like to combine it with white instead of black.
These photos were made by my best friend, who I had coffee with, not far from this place and had not seen for months. We talked much about the previous months and it was fun.
Dit pak wilde ik al sinds het begin van het jaar hebben en heb ik twee maanden geleden bij de My Jewellery boutique gekocht. Ik hou erg van deze oud roze kleur en combineer dat dan ook graag met items die de outfit meer in mijn mening chic maken zoals deze hoge hakken die ik al 3 jaar heb en de satin-look kante cami van H&M. Ik ben echt gek op deze outfit en draag het daarom ook graag! Persoonlijk vind ik het ook leuk om te combineren met wit in plaats van zwart.
Deze foto's zijn overigens gemaakt door mijn beste vriend waar ik koffie mee ben gaan drinken niet ver van deze plek en al maanden niet meer had gezien. We hebben veel bijgekletst en het was gezellig.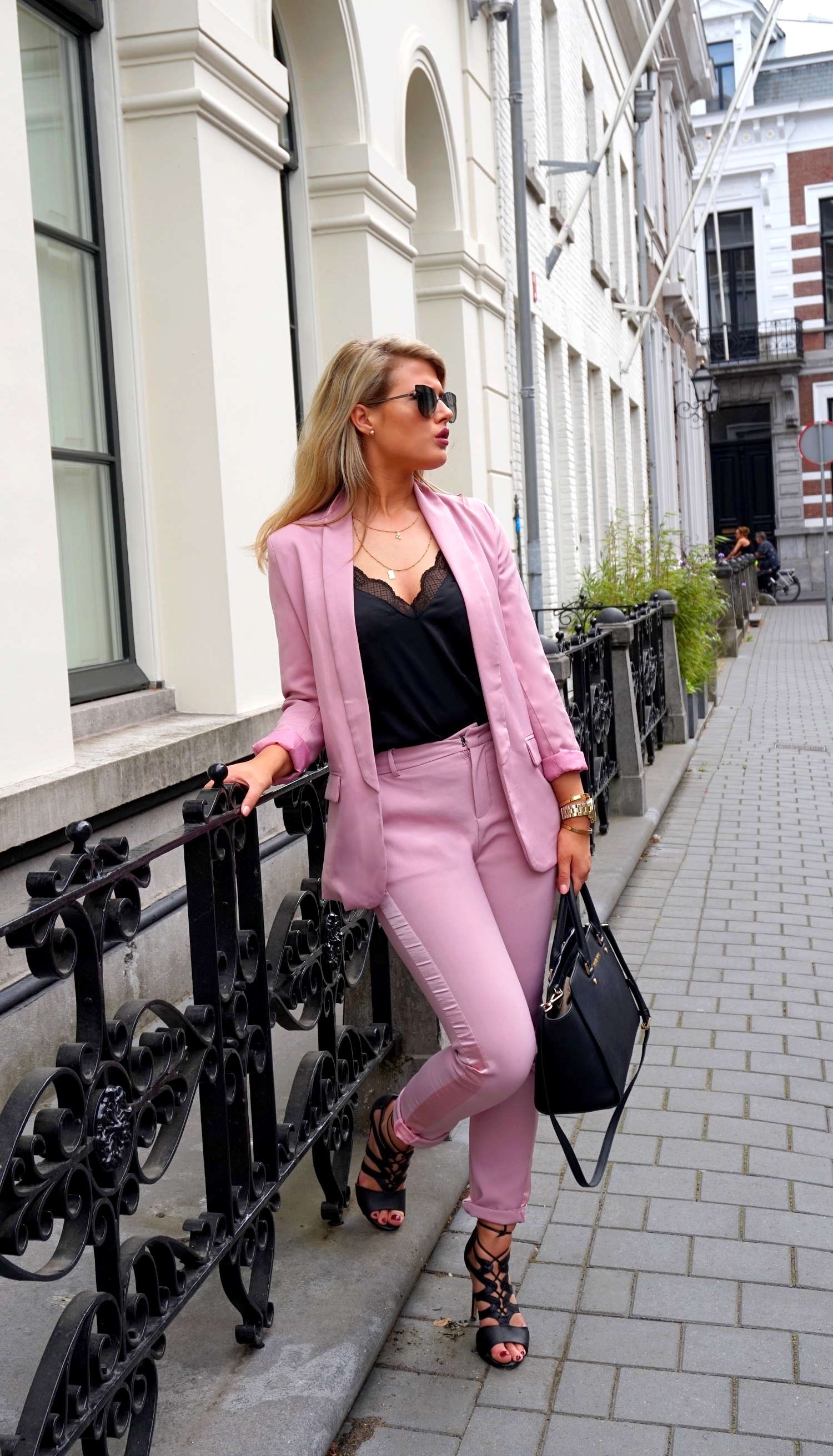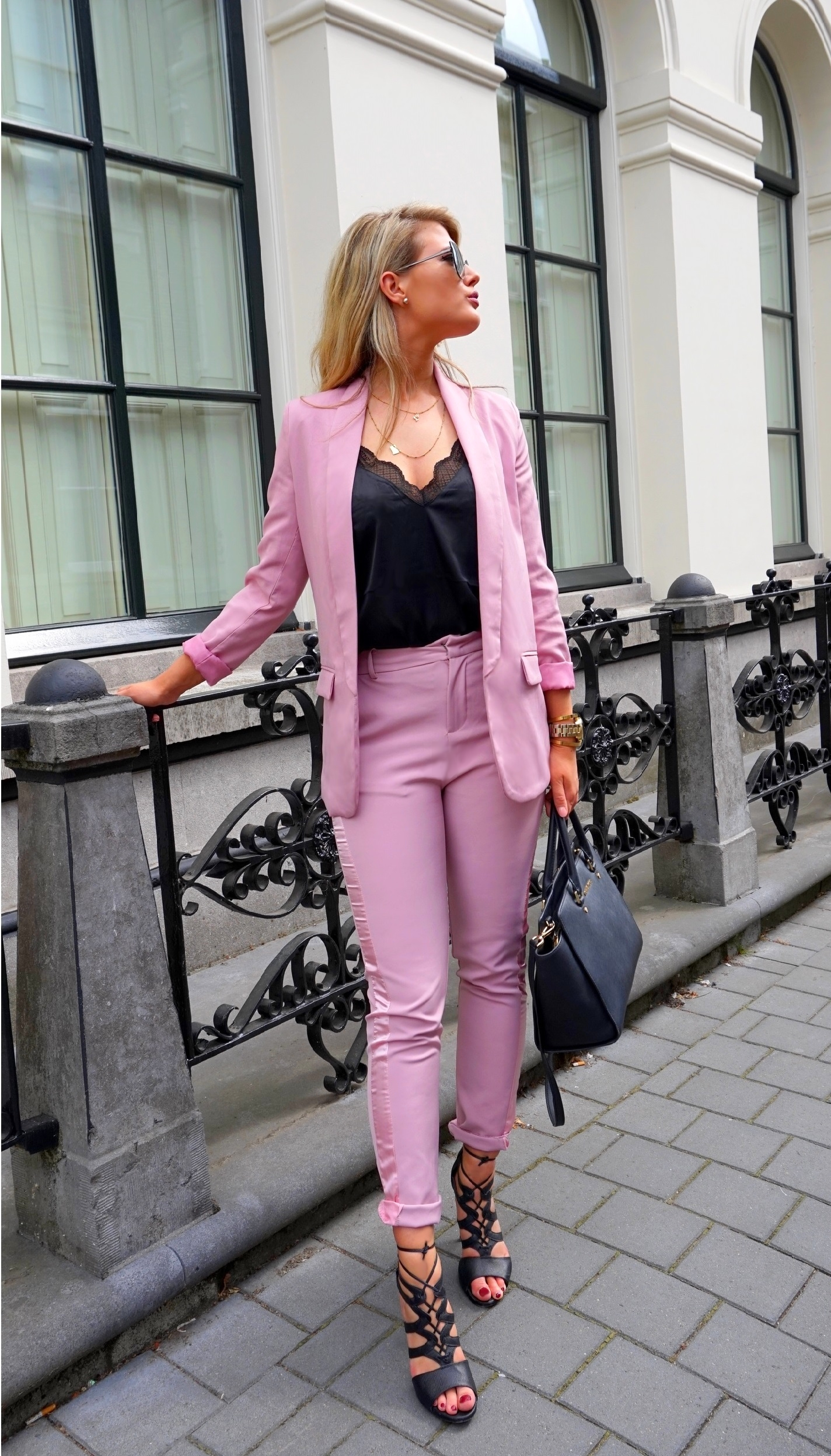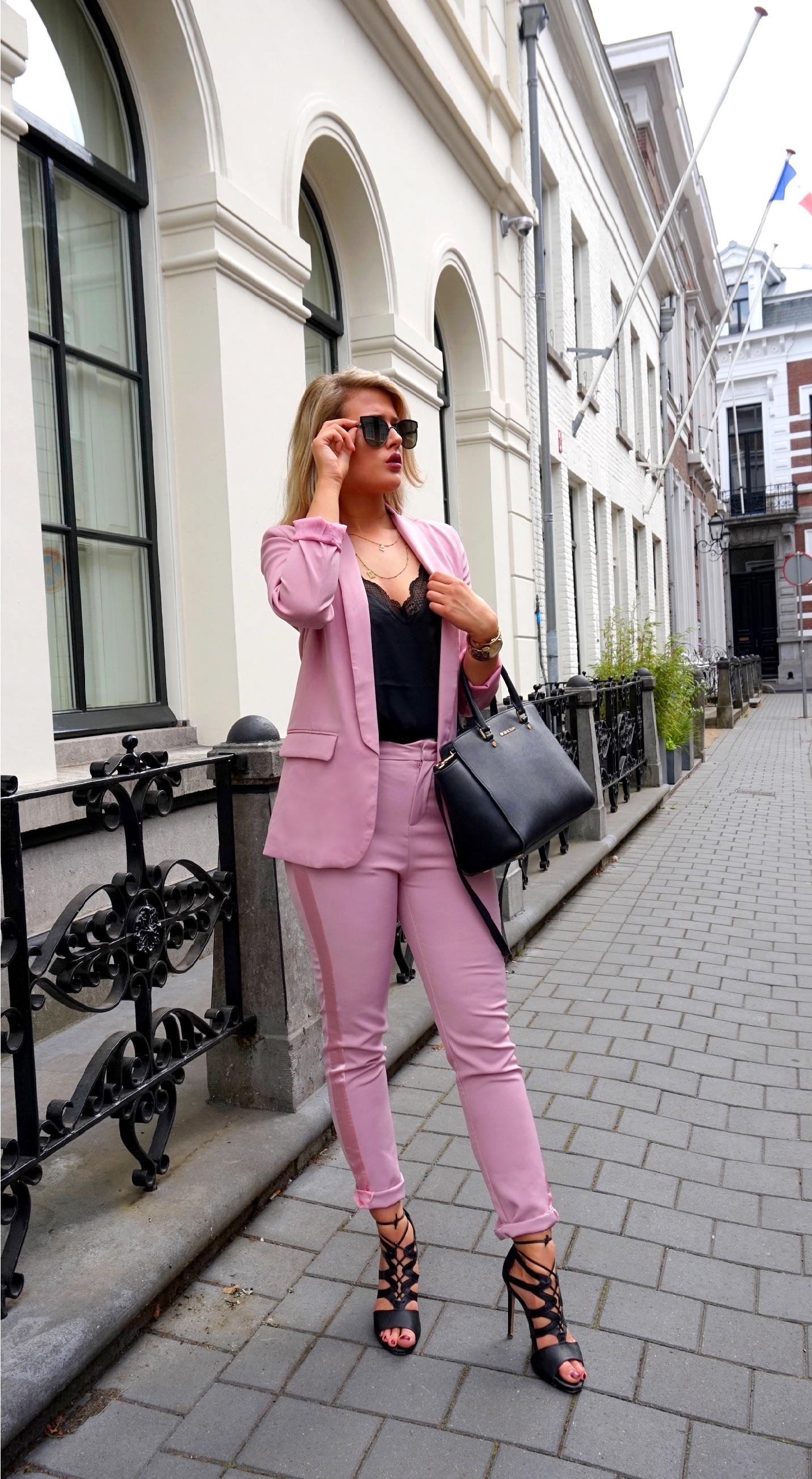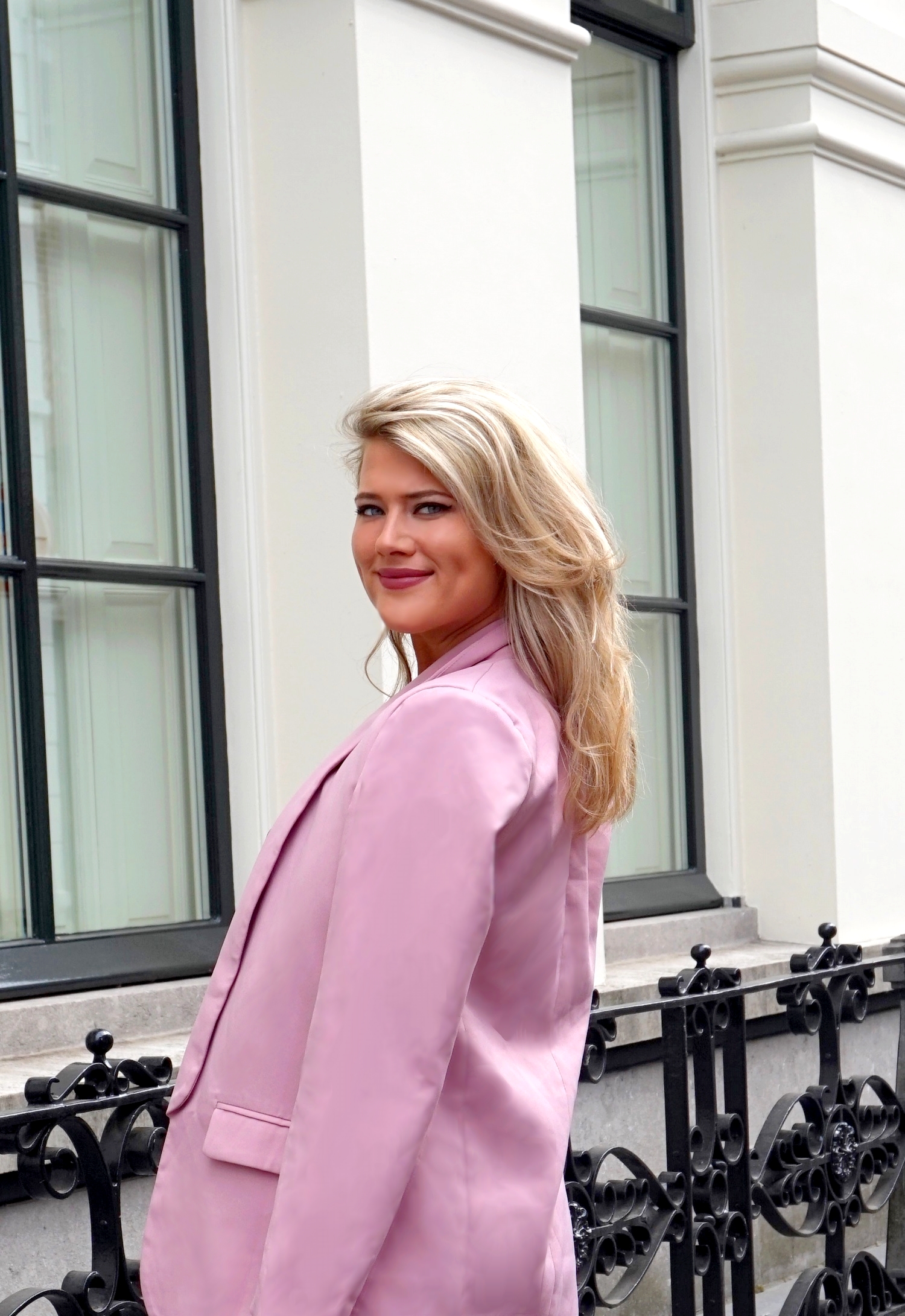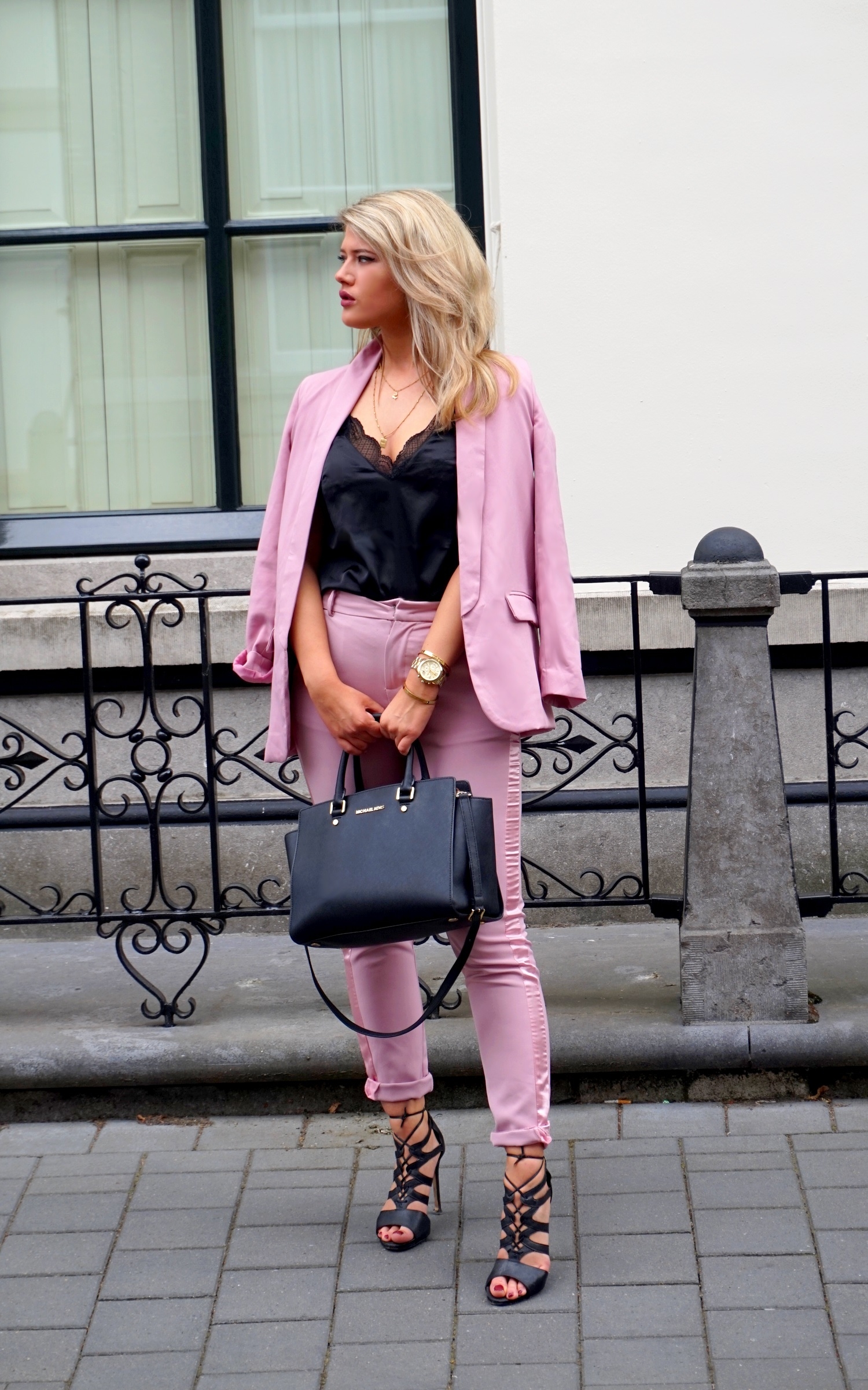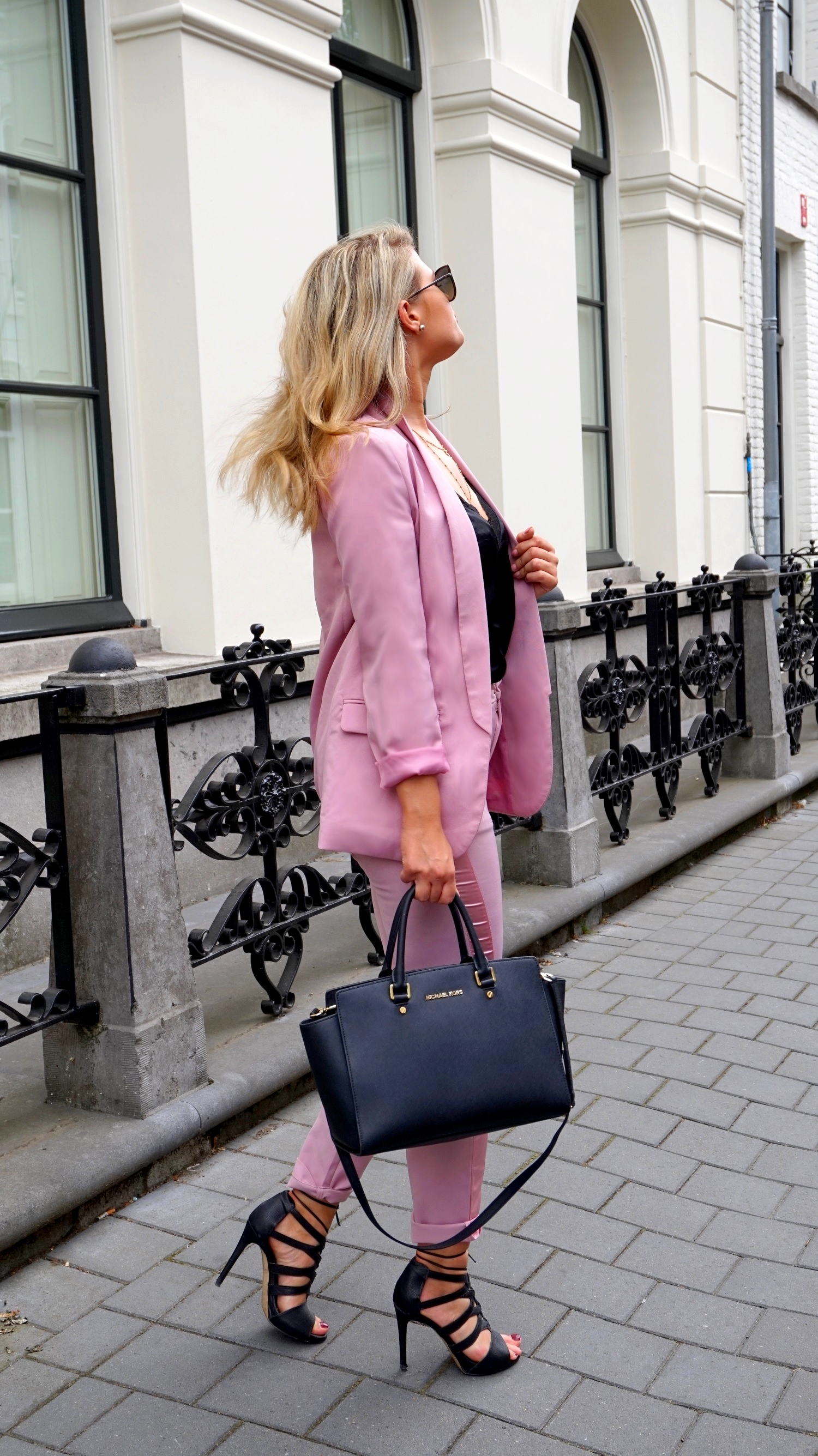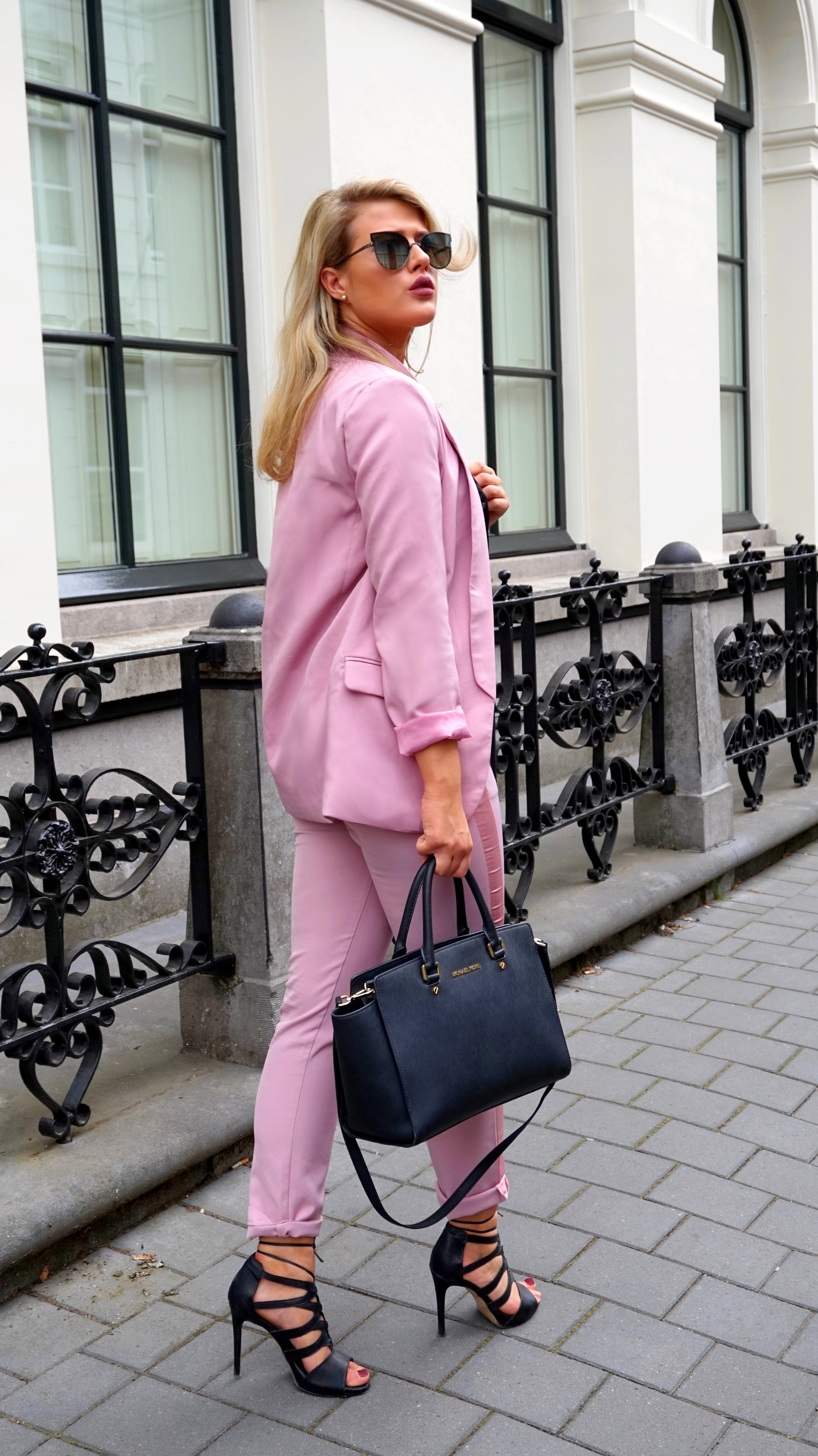 Outfit details

Feminine suit blazer old pink M: 
My Jewellery
Feminine suit pants old pink M: 
My Jewellery
Rose necklace: 
My Jewellery
Inspire necklace: 
My Jewellery
Bangle quote bracelets: 
My Jewellery 
Black Selma bag and golden watch:
Michael Kors
Black lace cami:
H&M
Cat eye sunglasses:
Boohoo

Golden pearl earrings:
Claires

Black strap heels:
New Look