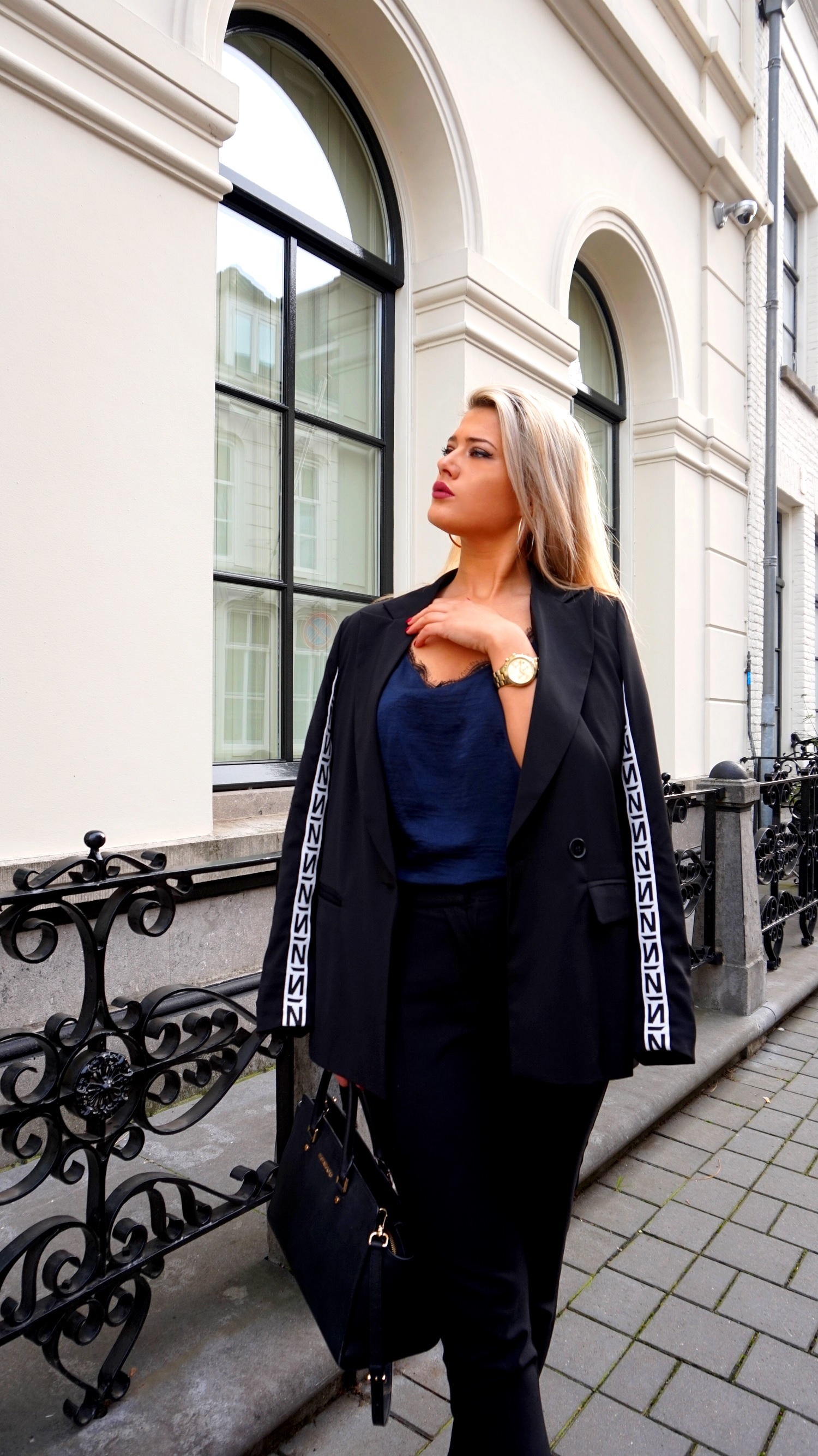 I got/picked this blazer from NA-KD as a gift for an event where I've been to. I think suits are really cool and I also have a
pink
one from My Jewellery. I have worn a (black) suit quite often this year – love it. This lace top is actually a lounge top from Primark, but I like to wear it as a normal piece of clothing.
This is my final outfit post from 2018. The end of the year is in sight and I can say that 2018 was a very special year. I made my biggest travel dream come true, made many other beautiful (solo) trips, grew a lot with my blog, started my stewardess dream job and got to know so many very special people and experienced special events – let's aim for an even better 2019! I hope you will have a fantastic year and have had nice holidays. Thank you for visiting my blog and off to even more new posts next year!
Deze blazer heb ik van NA-KD gekregen/uitgekozen als cadeautje voor een evenement waar ik heen ben geweest. Ik vind pakken echt heel gaaf en heb ook een roze van My Jewellery. Ik heb dit jaar best vaak een (zwart) pak aangehad – love it. Deze kanten top is trouwens een lounge top van Primark, maar ik vind het leuk om als een normaal kledingstuk te dragen.
Dit is mijn laatste outfit post van 2018. Het einde van het jaar is in zicht en ik kan zeggen dat 2018 een enorm bijzonder jaar was. Ik heb mijn grootste reisdroom waargemaakt, veel andere mooie (solo) reizen gemaakt, heel erg gegroeid met mijn blog, begonnen met mijn stewardess droombaan en zoveel enorm bijzondere mensen leren kennen en dingen meegemaakt – op naar een nóg beter 2019! Ik hoop dat jullie een fantastisch jaar tegemoet gaan en leuke feestdagen hebben gehad. Bedankt voor het bezoeken van mijn blog en op naar nog meer nieuwe posts a.s jaar!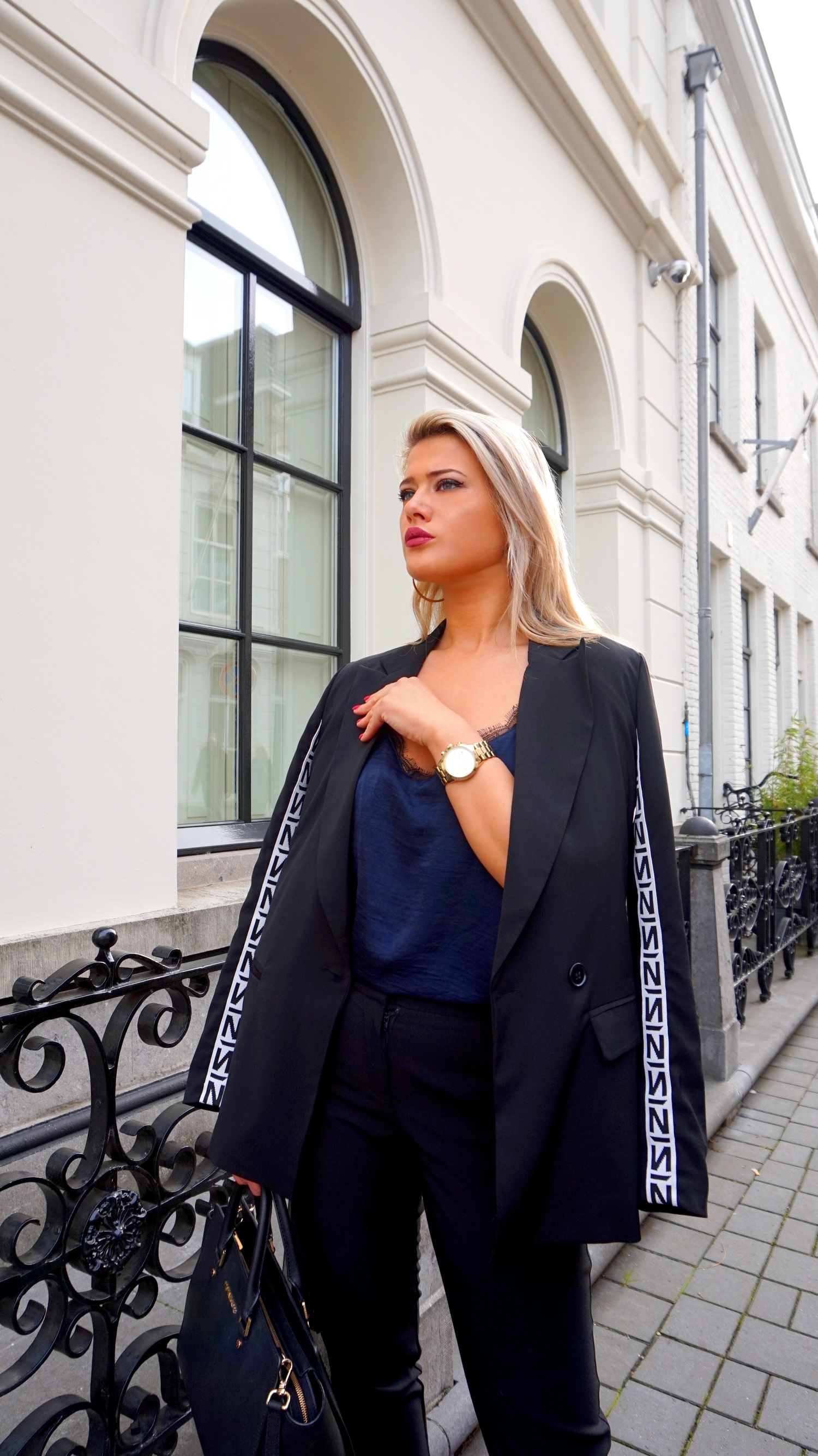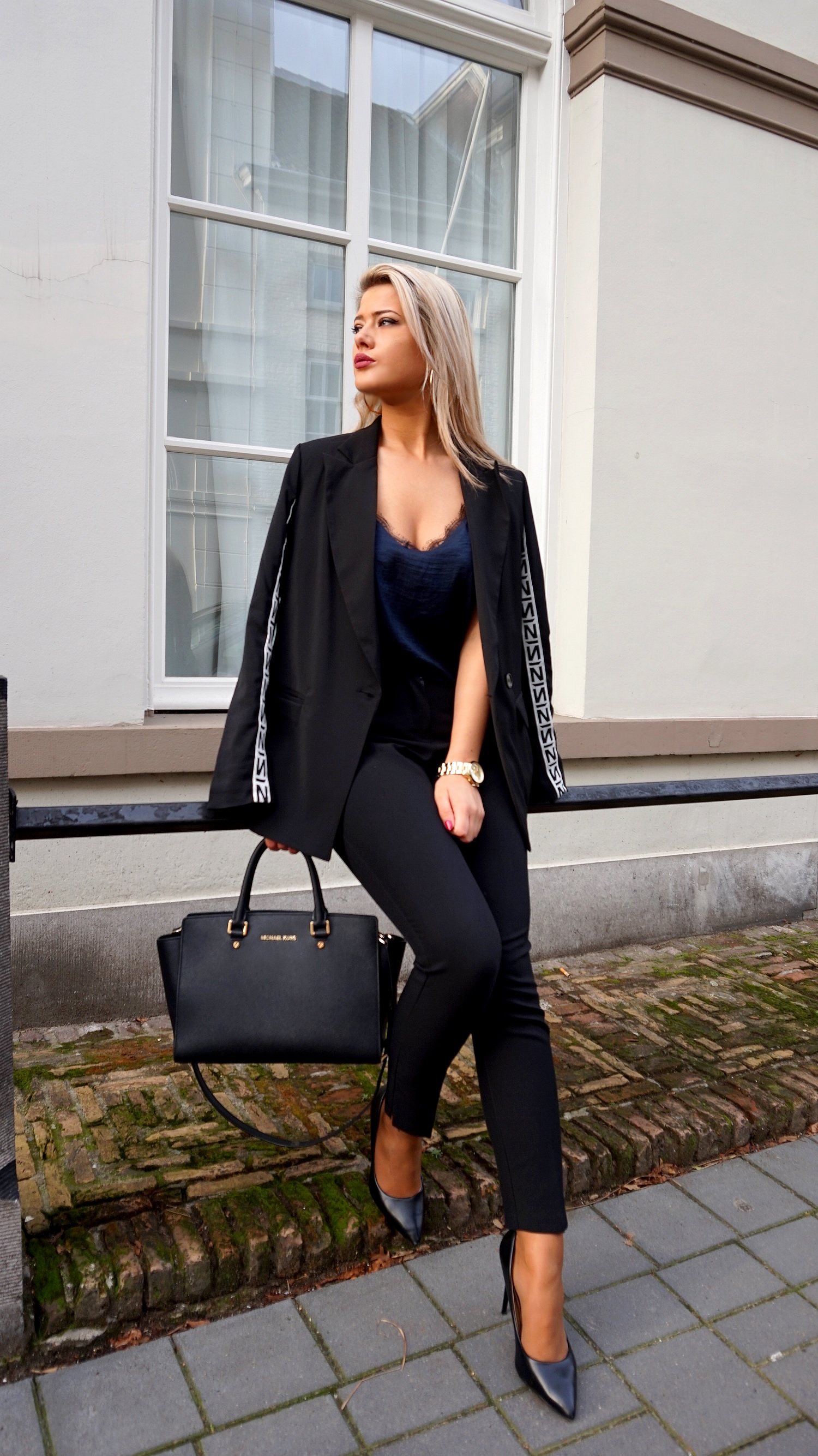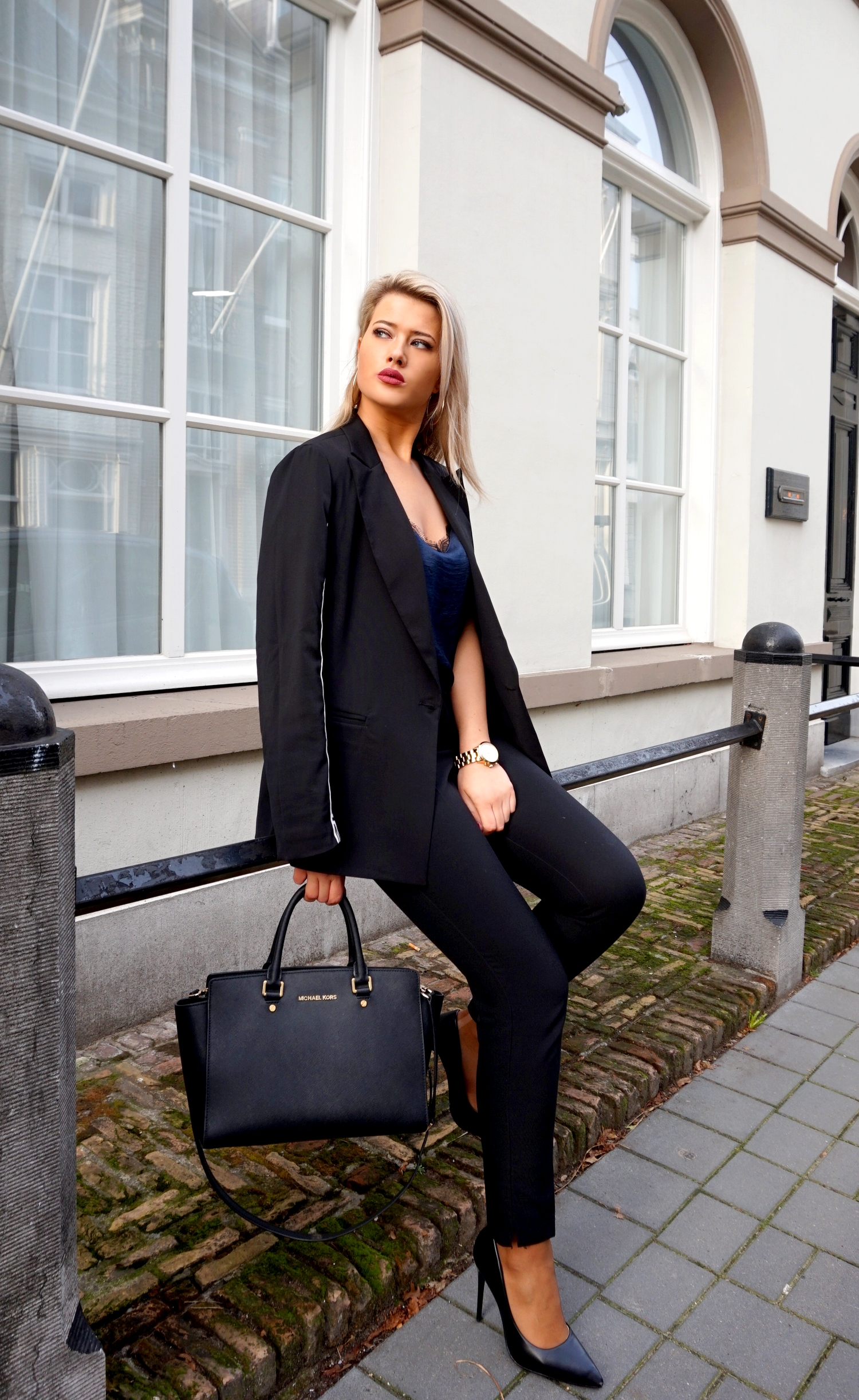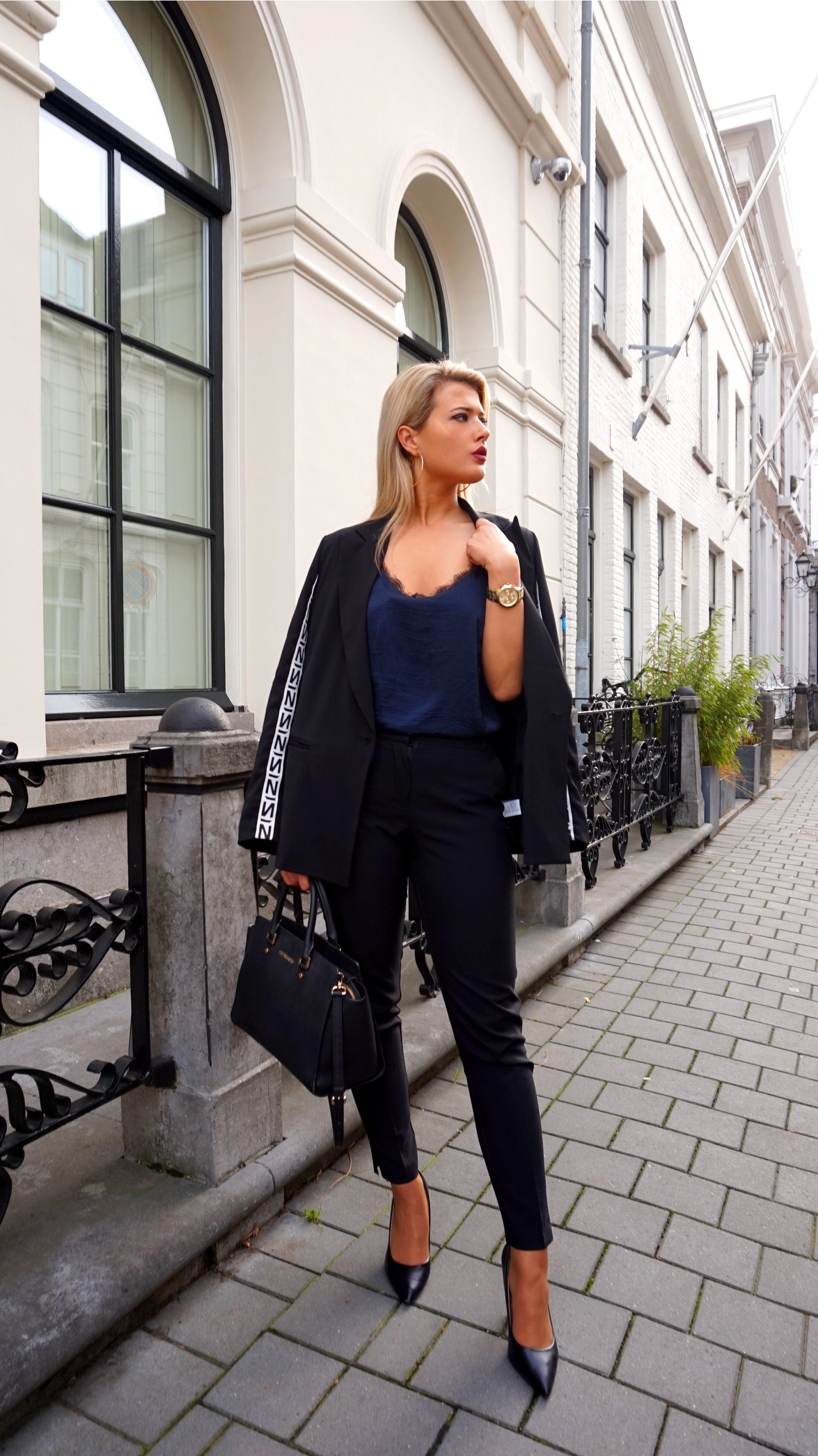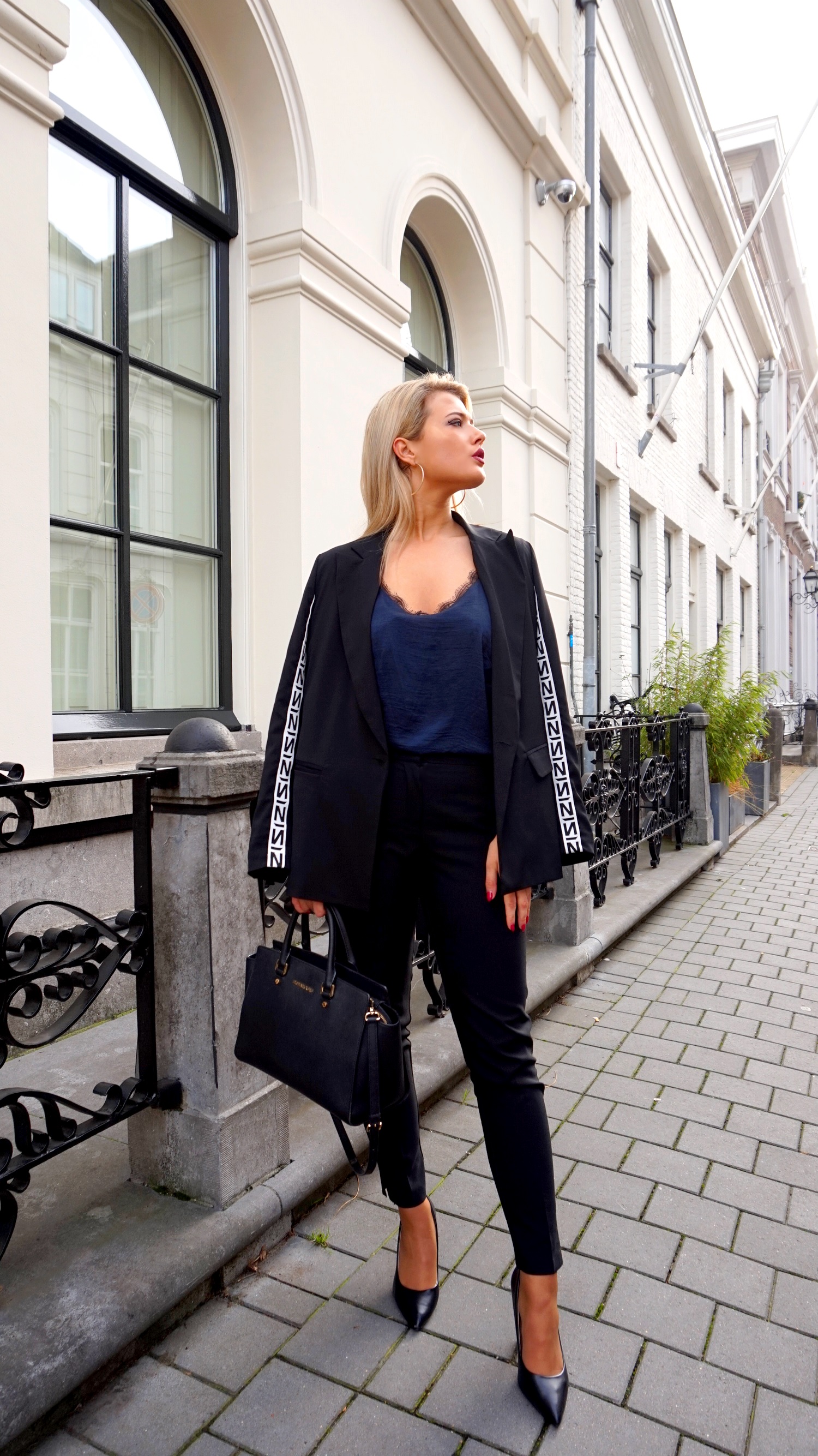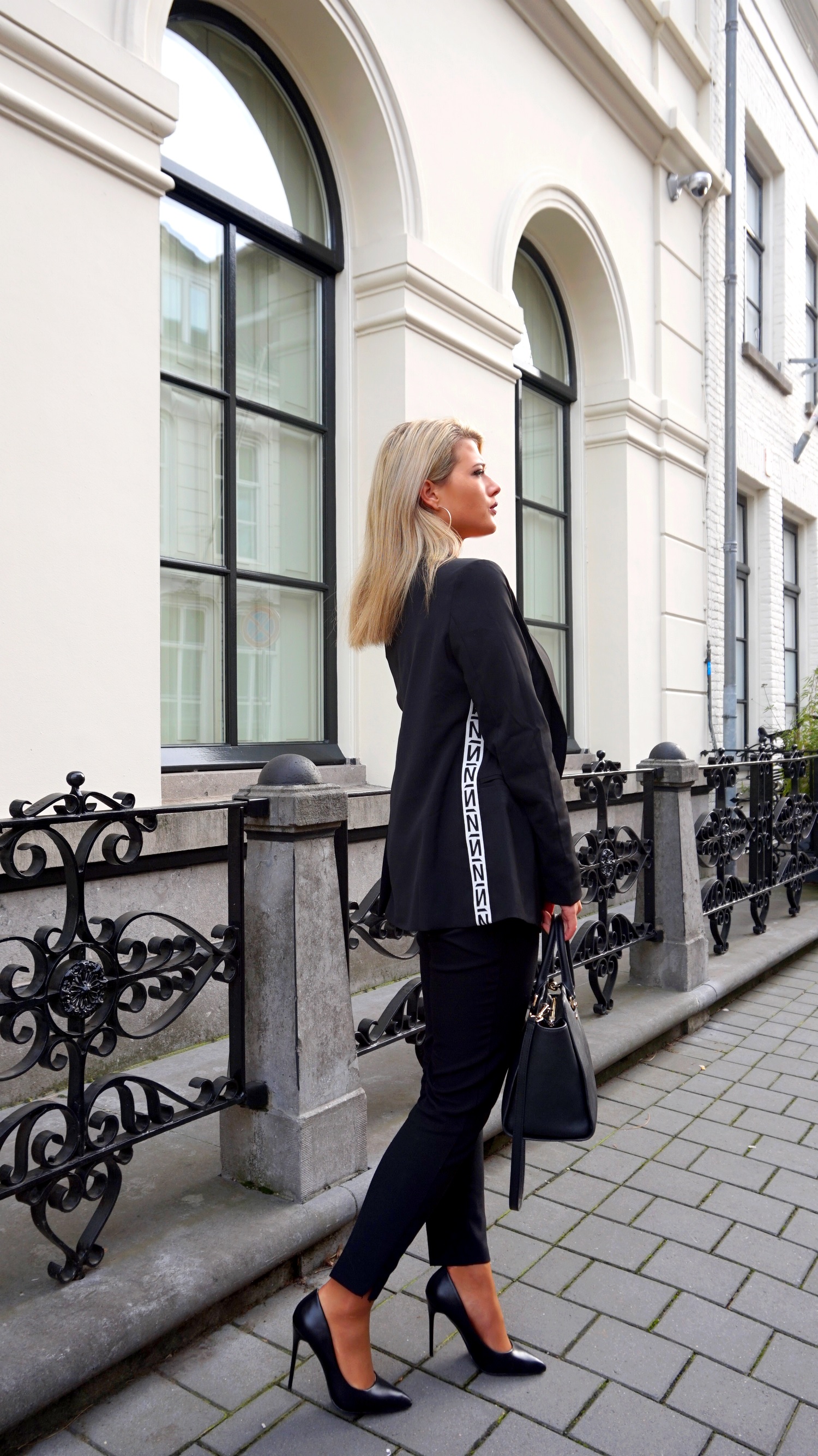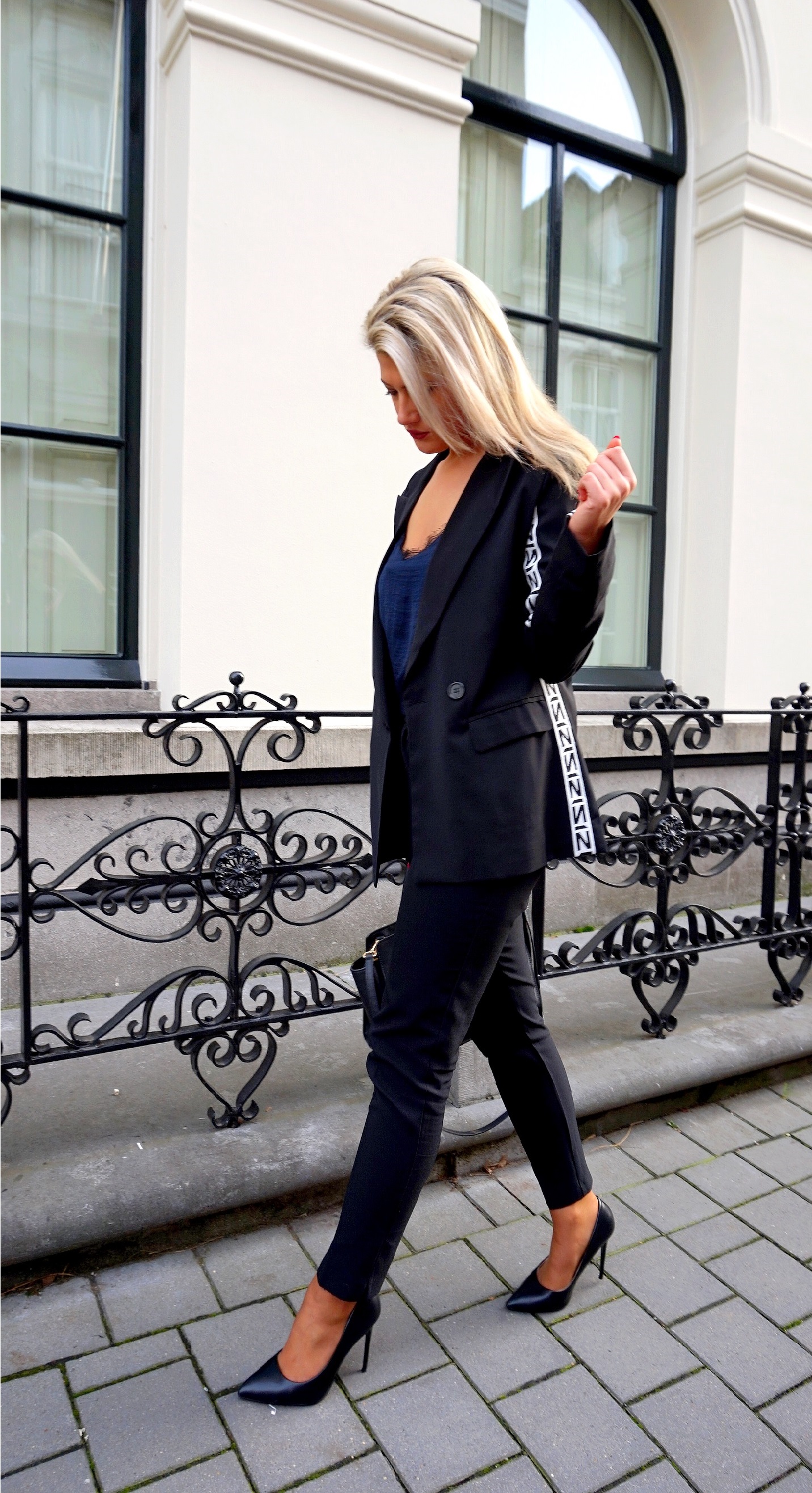 Outfit details


Logo blazer:
NA-KD
Black heels:
XMode
Black selma bag:
Michael Kors
Watch:
Michael Kors
Blue lace top
: Primark

Black office trousers:
Primark