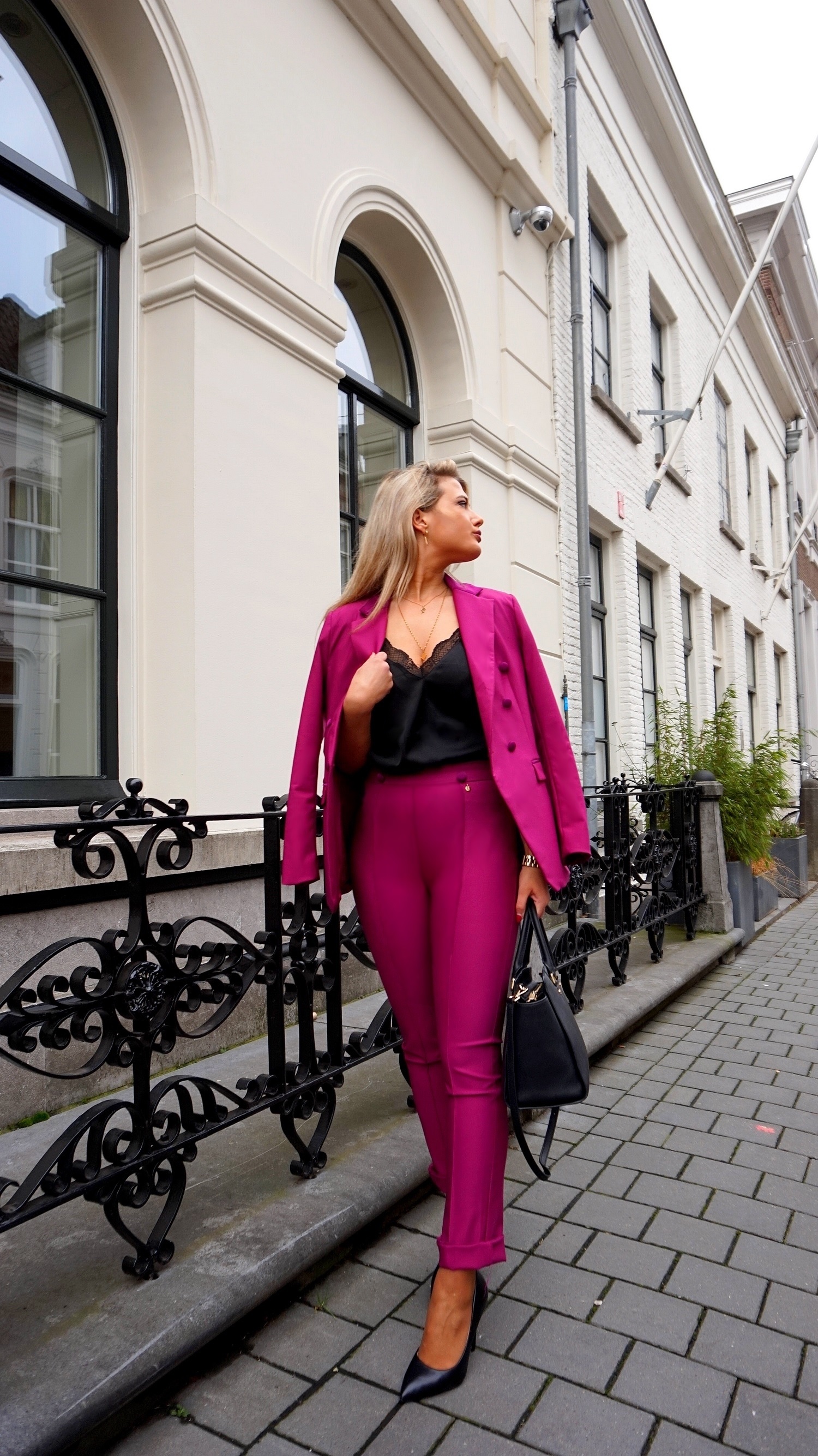 This beautiful suit was on my wishlist for months. I decided to style the suit almost the same as my outfit post:
Suit
. I also spot it often on the Instagram page of Given. The pieces of this suit are truly a few of the most amazing items I have in my collection. The color is gorgeous and one of my favorites. I recieved the snake necklace as a gift from my sister for Christmas. I think this suit is fantastic if I want to go out in style/representative, or just want to dress up business like.
Dit prachtige pak stond al echt maanden op mijn wenslijst. Ik besloot het pak vrijwel hetzelfde te stylen als mijn outfit:
Suit
. Ik zie het op de Instagram van Given ook veel voorbij komen. Dit is echt een van de aller-aller-aller mooiste dingen die ik in mijn collectie heb hangen. De kleur is ook echt een van mijn favorieten. De snake ketting heb ik voor kerst gekregen van mijn zusje. Dit pak vind ik fantastisch als ik representatief de deur uit wil, of gewoon zin heb om eens zakelijk gekleed te gaan.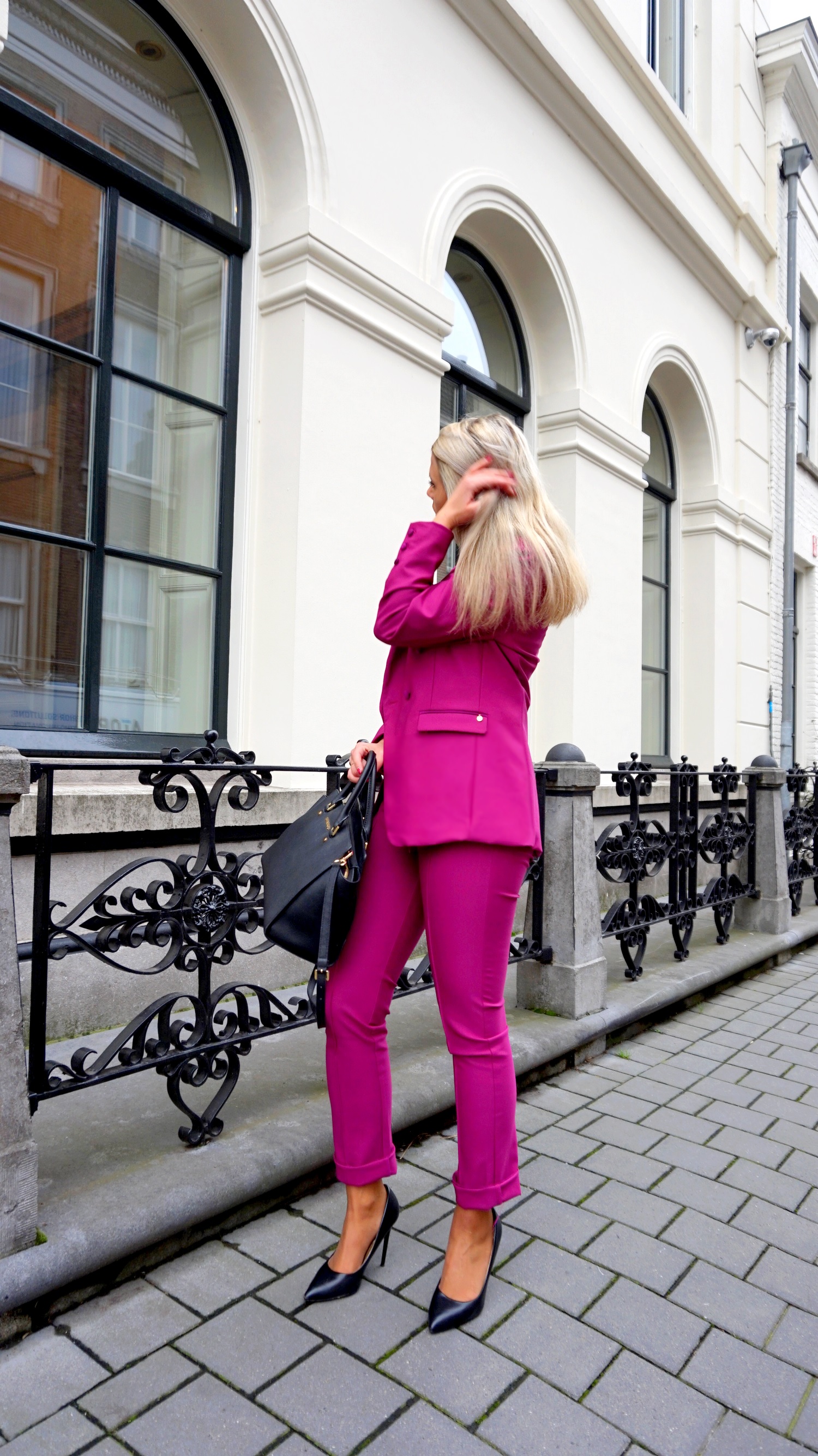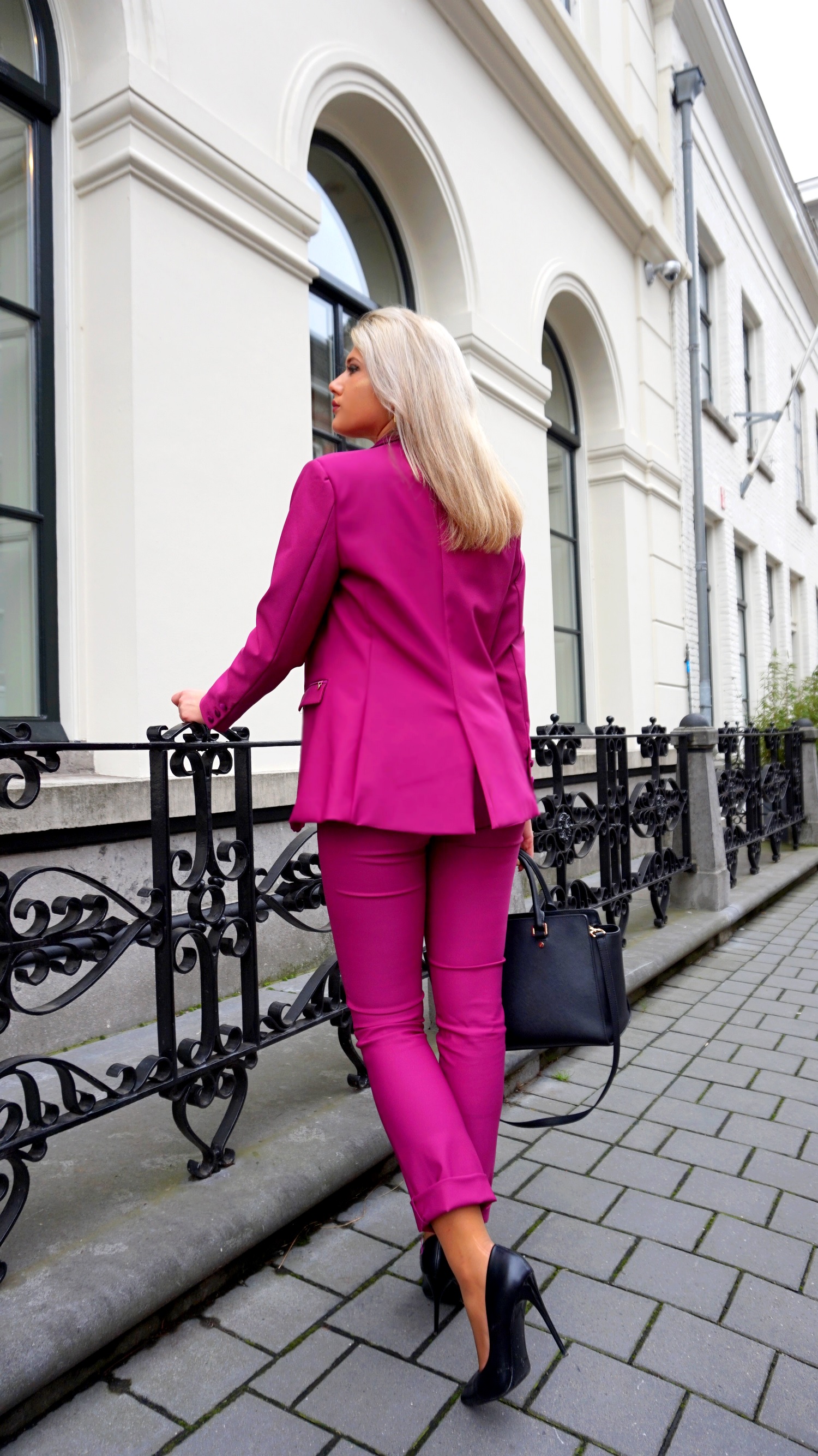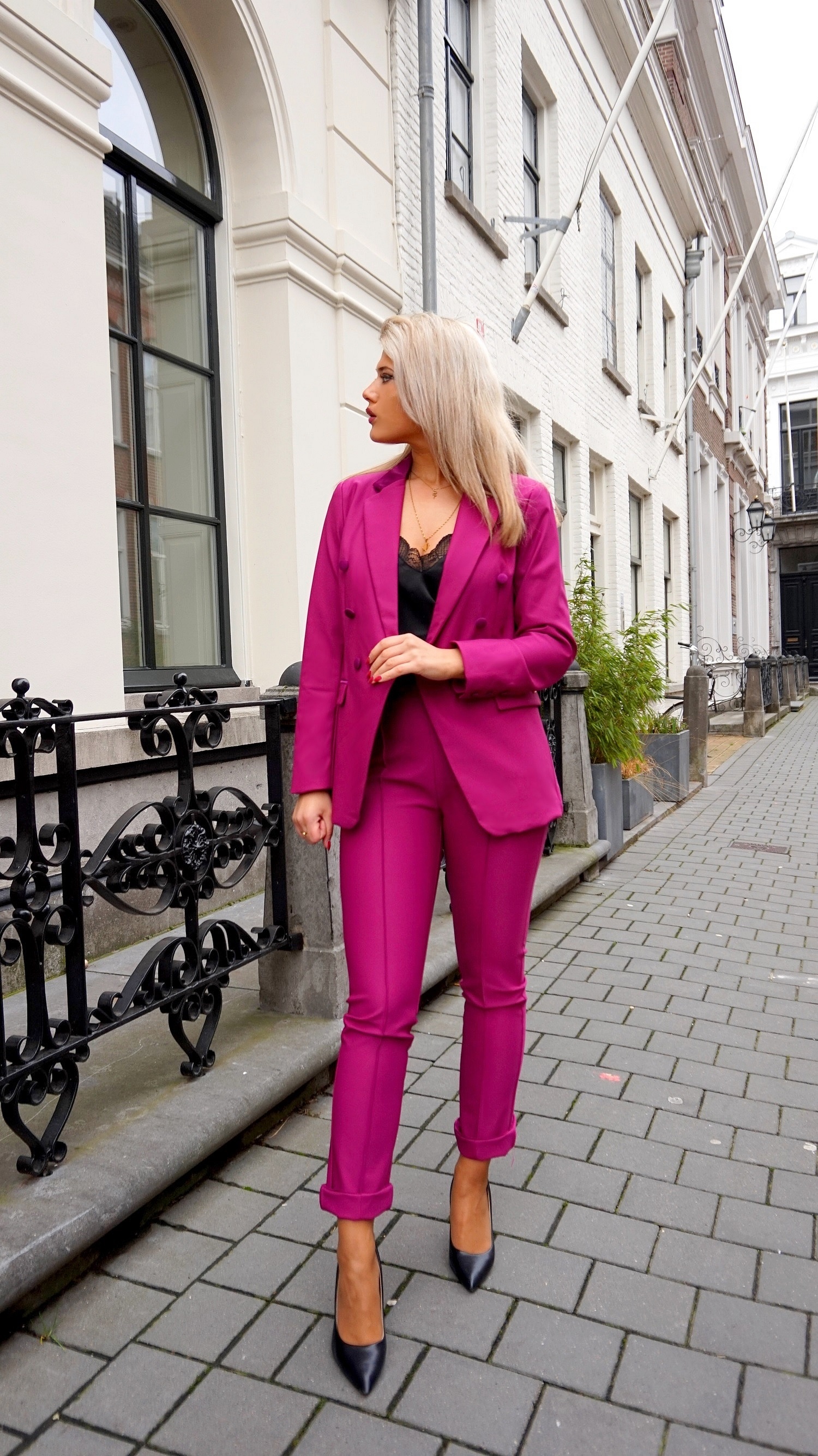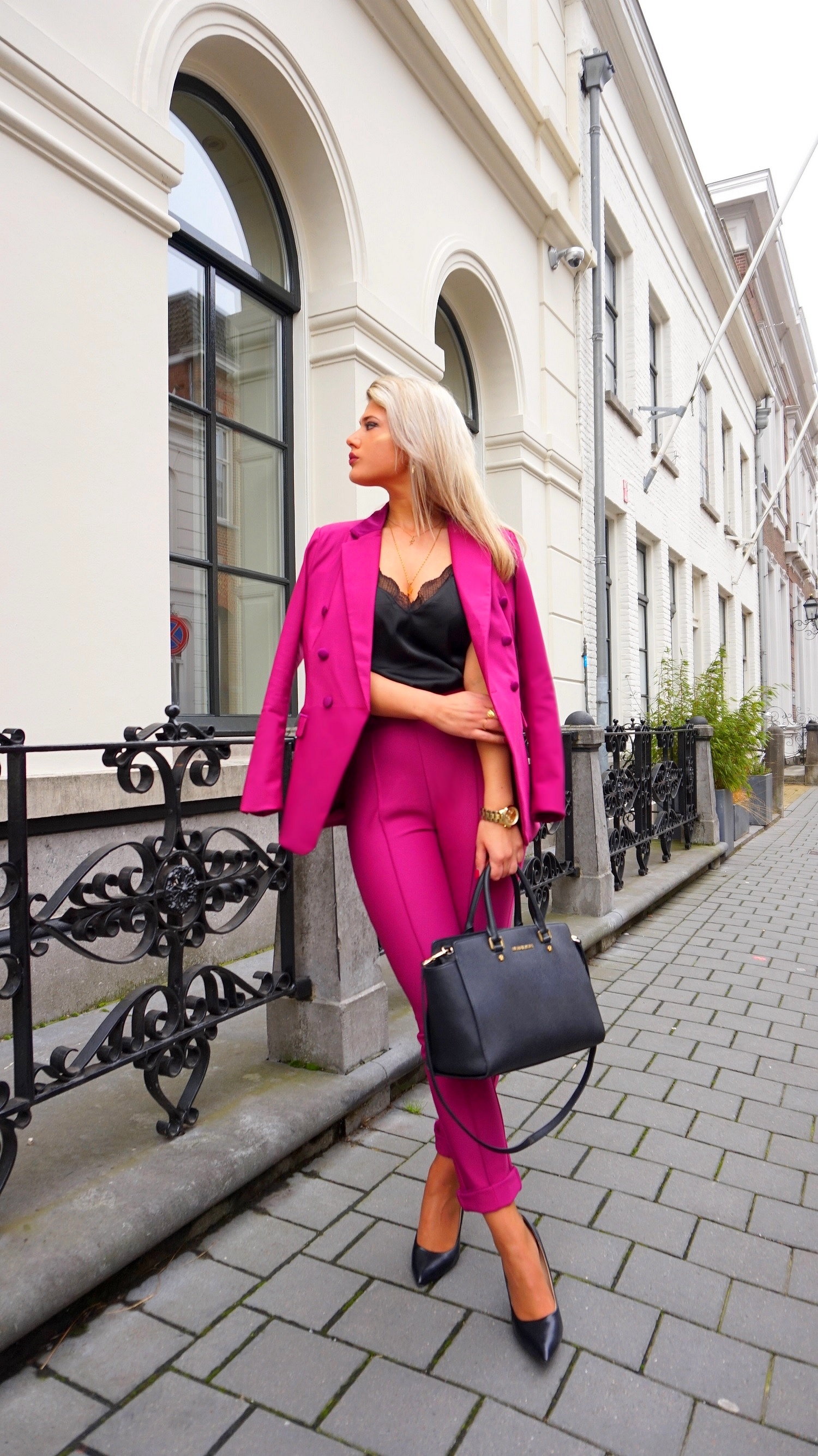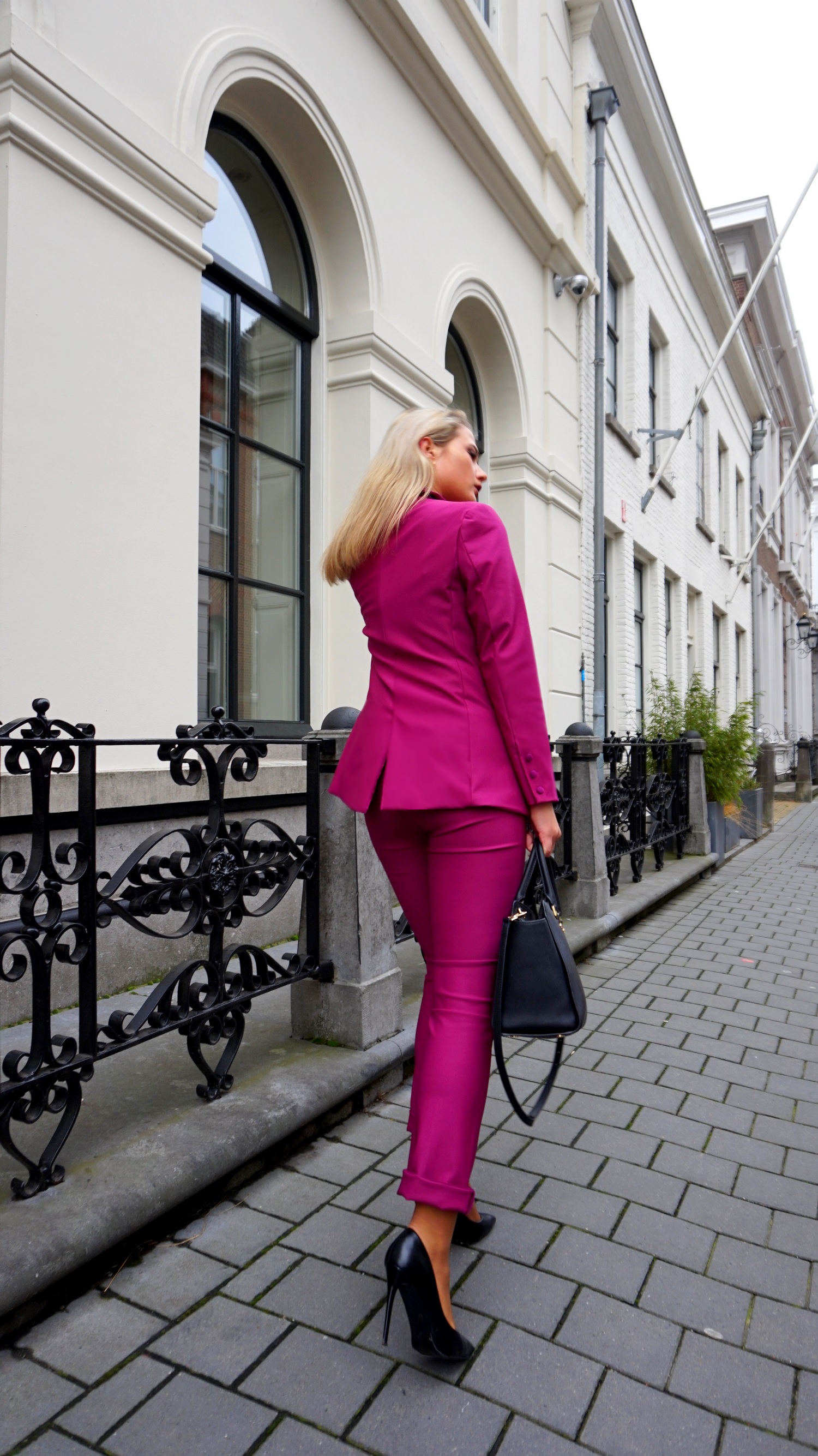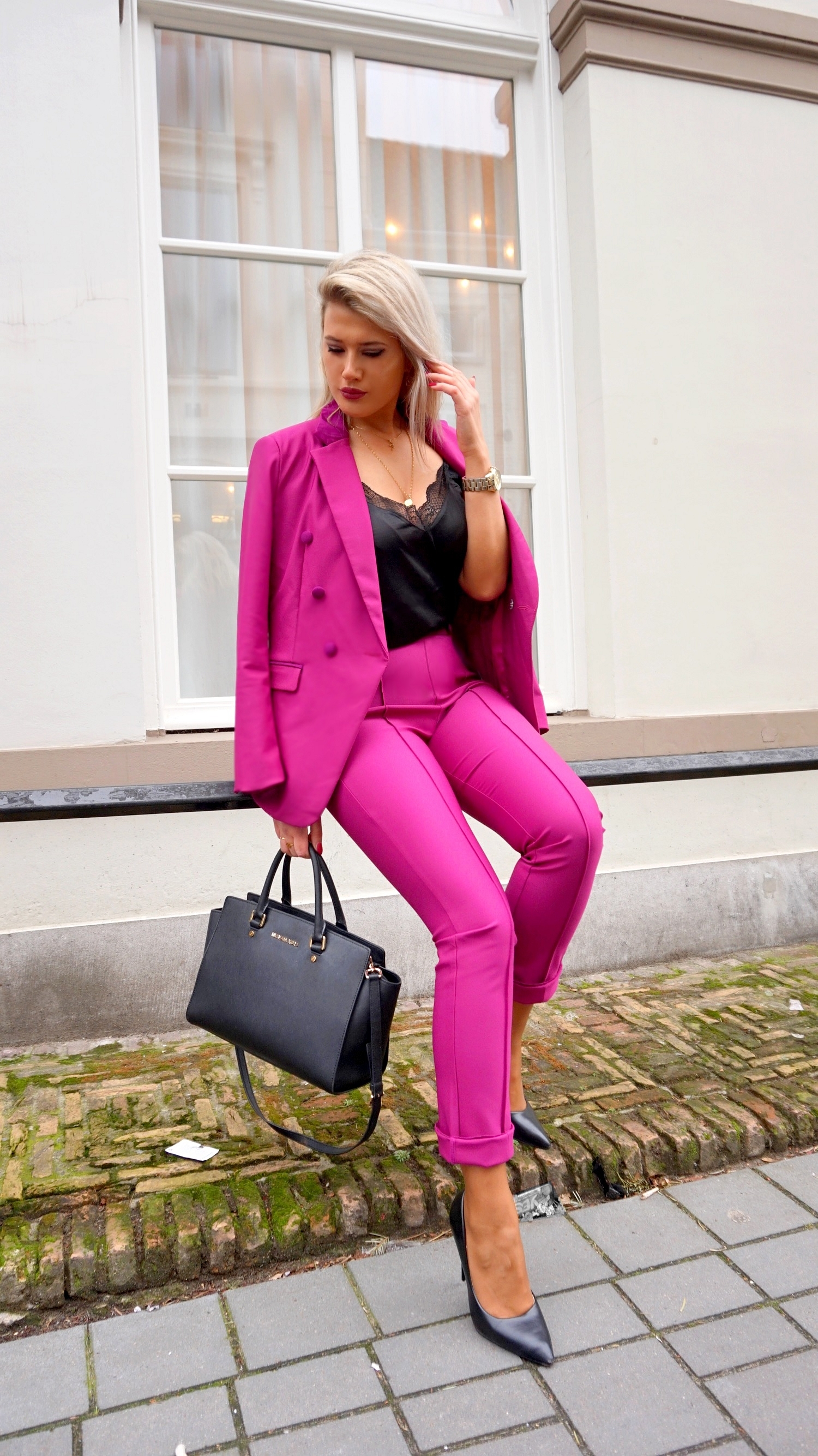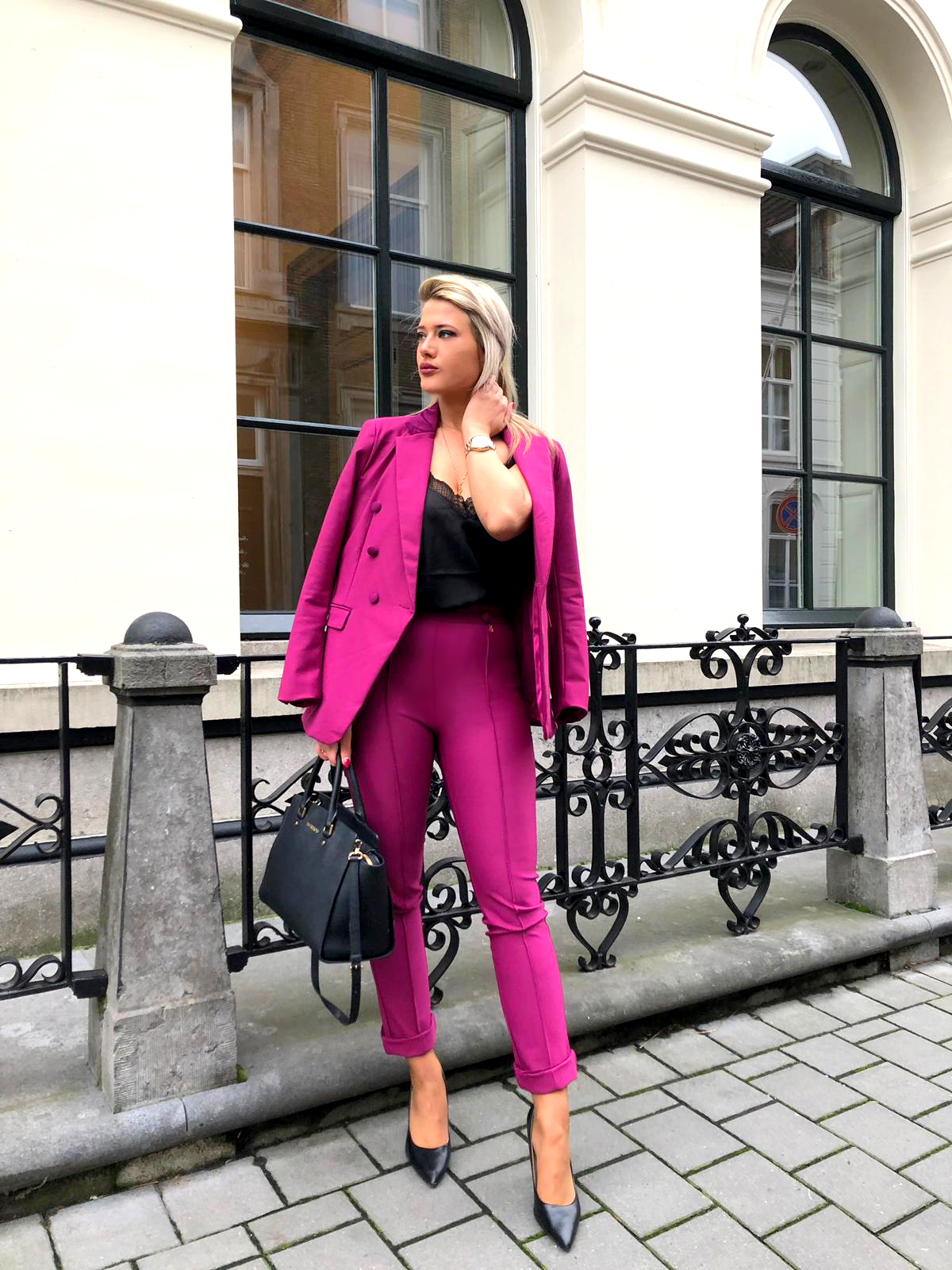 Outfit details


Blazer 'Femke' Grape:
Given
Trousers 'Tooske' Grape:
Given
Black selma bag:
Michael Kors

Golden watch: 
Michael Kors

Lace satin top: 
H&M

Black Heels:
Xmode
Snake necklace:
My Jewellery
Customise Leo necklace:
My Jewellery
Globe ring: 
My Jewellery
M ring: 
My Jewellery

Quote bangle bracelets: 
My Jewellery
Collaboration note: Thanks to a content collaboration with Given,
I was able to buy this suit with a 50% discount off the original sales price.