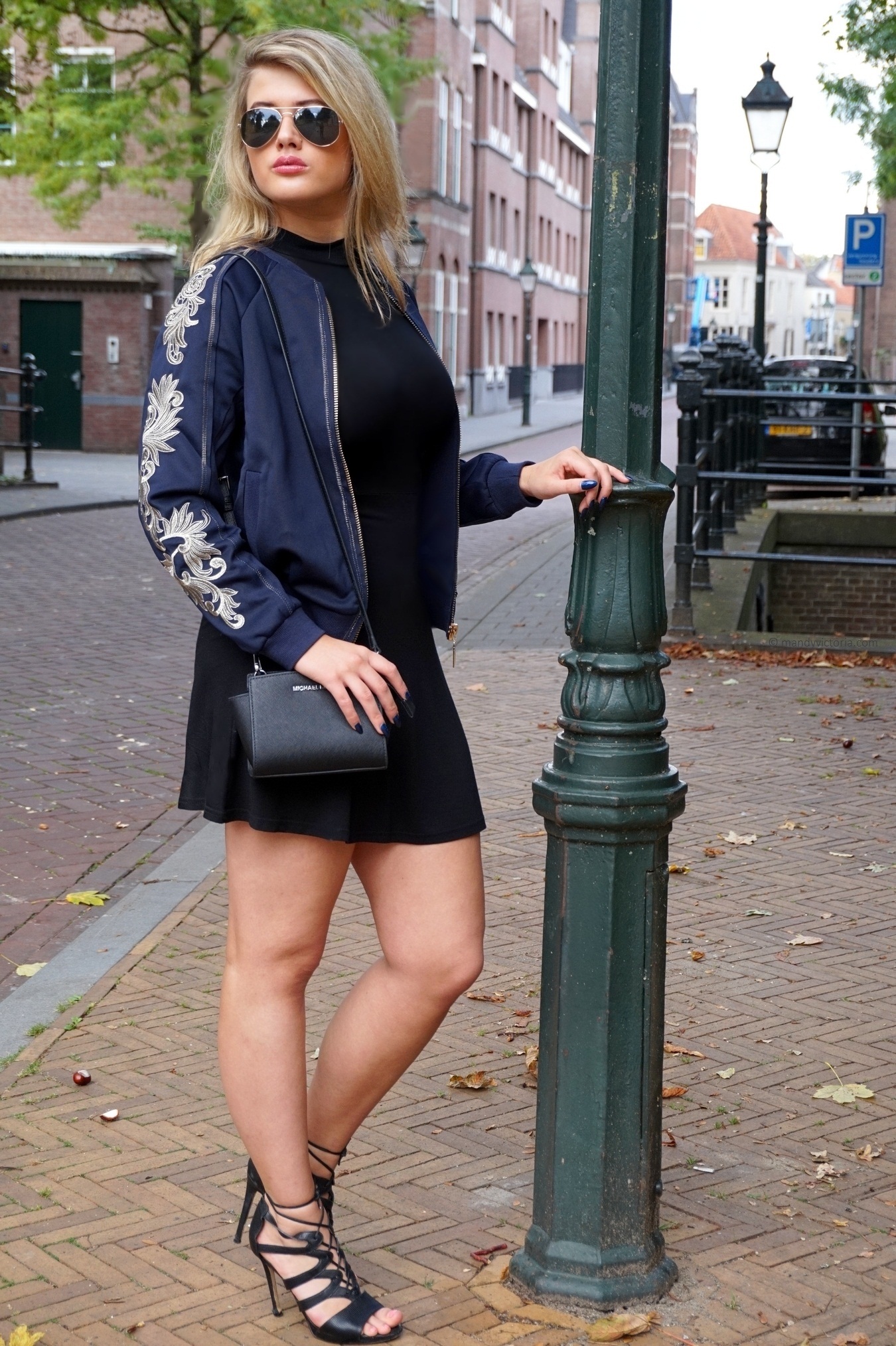 How is everybody lately? I'm quite busy searching for a part time job and writing a lot.
Autumn is coming so soon and I can already see all leaves and fashion looks changing within an small period of days.
I can't believe that wearing this about two weeks ago was way too hot, and at this moment, quite okay but a bit chilly!
Hoe is het met jullie de laatste tijd? Ik ben momenteel opzoek naar een bijaantje en veel aan het schrijven. De herfst komt er al zo snel aan en ik kan alle bladeren en kleding looks in een korte periode al heel erg zien veranderen. Ik kan niet geloven dat toen ik dit amper twee weken geleden droeg, het veel te warm was. Op dit moment is het goed, maar zelfs een heel klein beetje frisjes!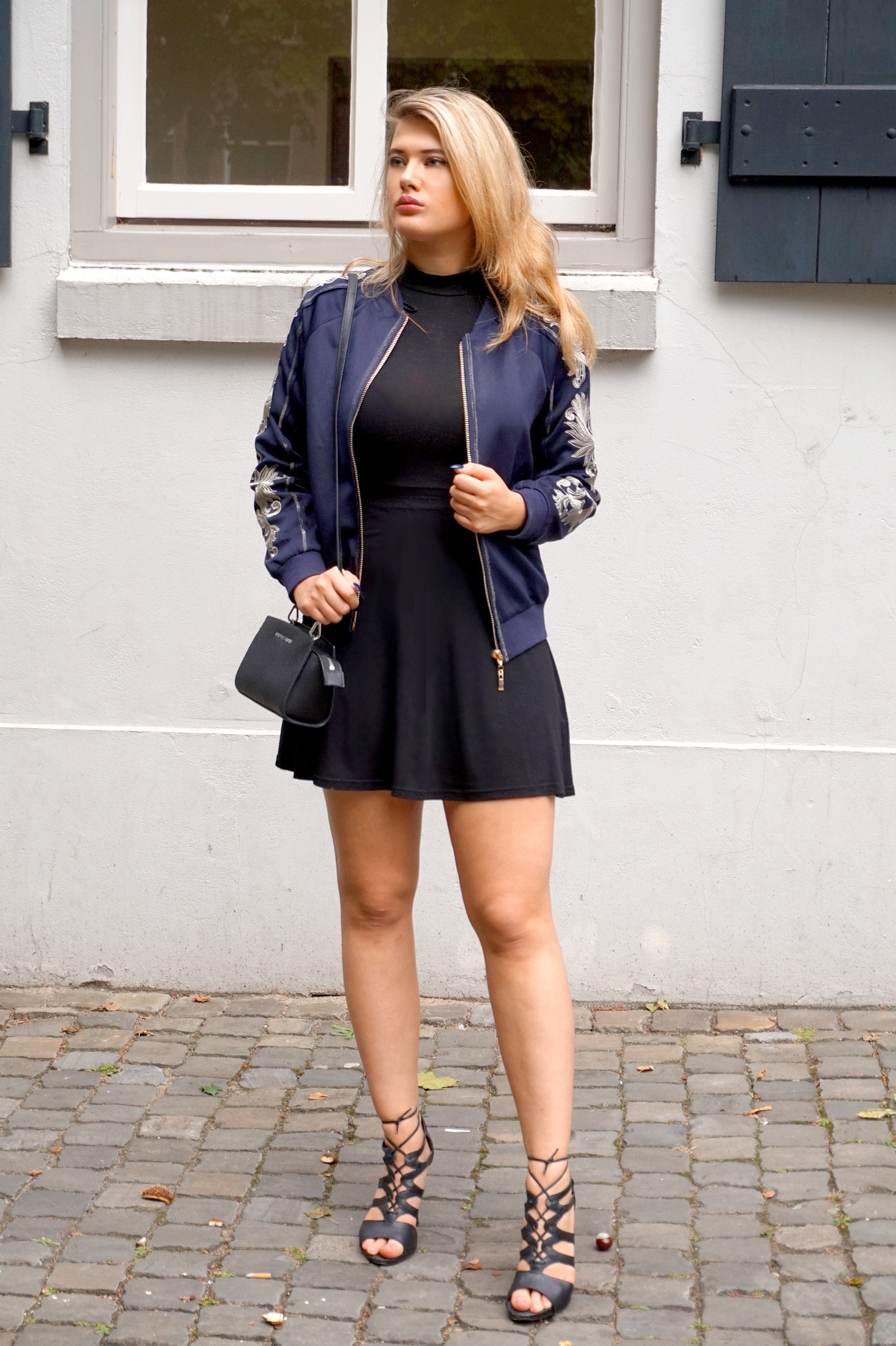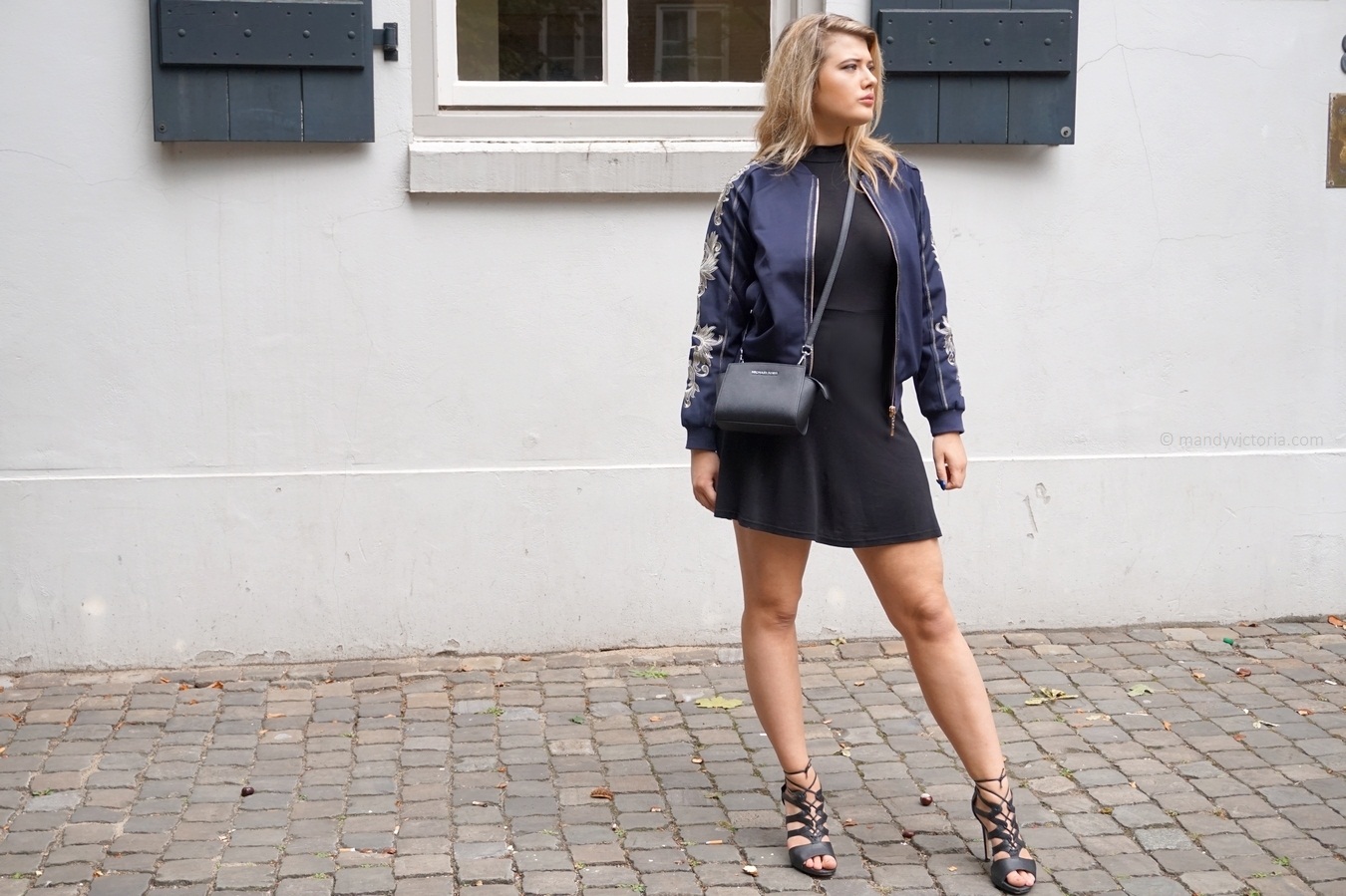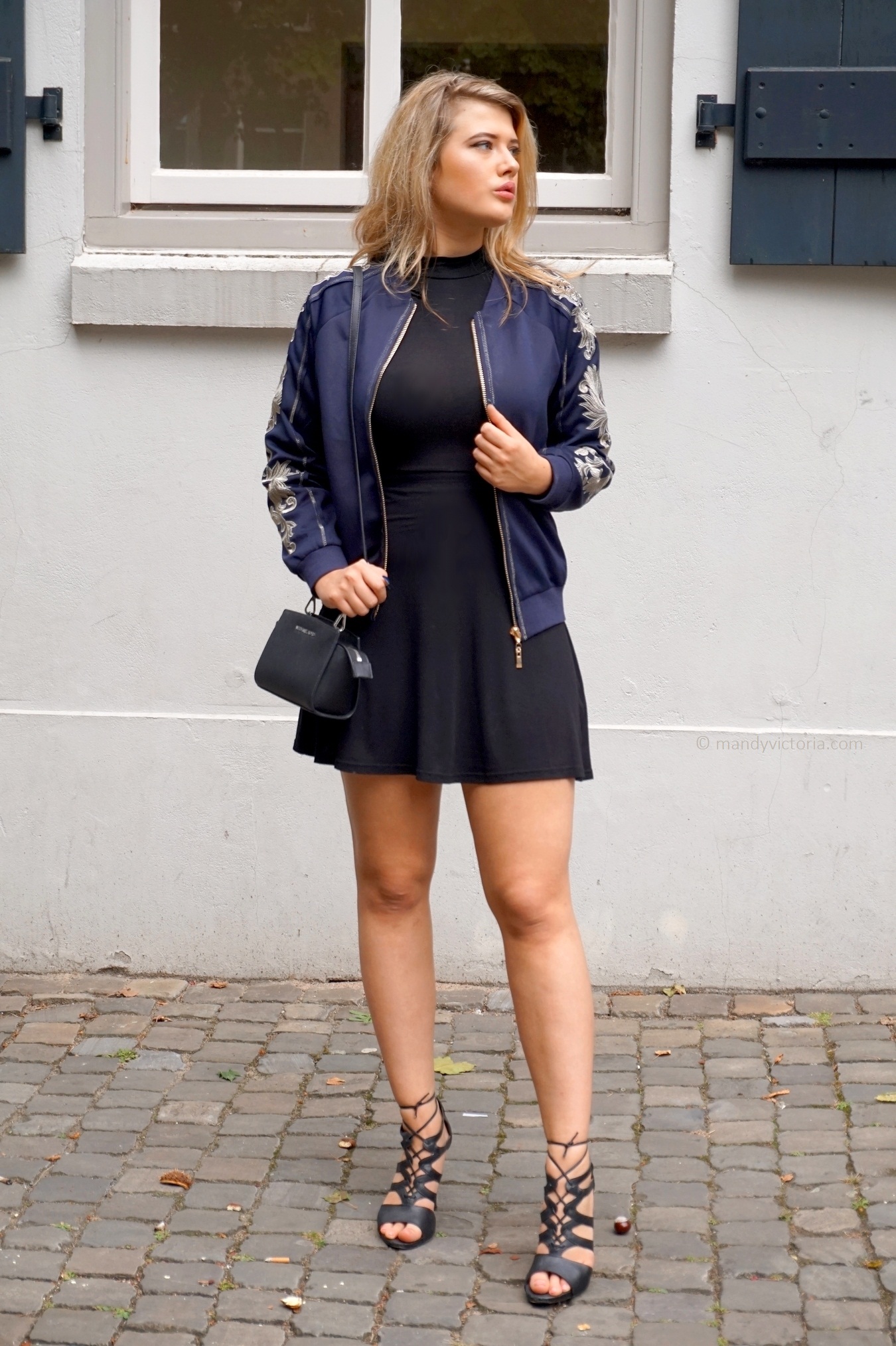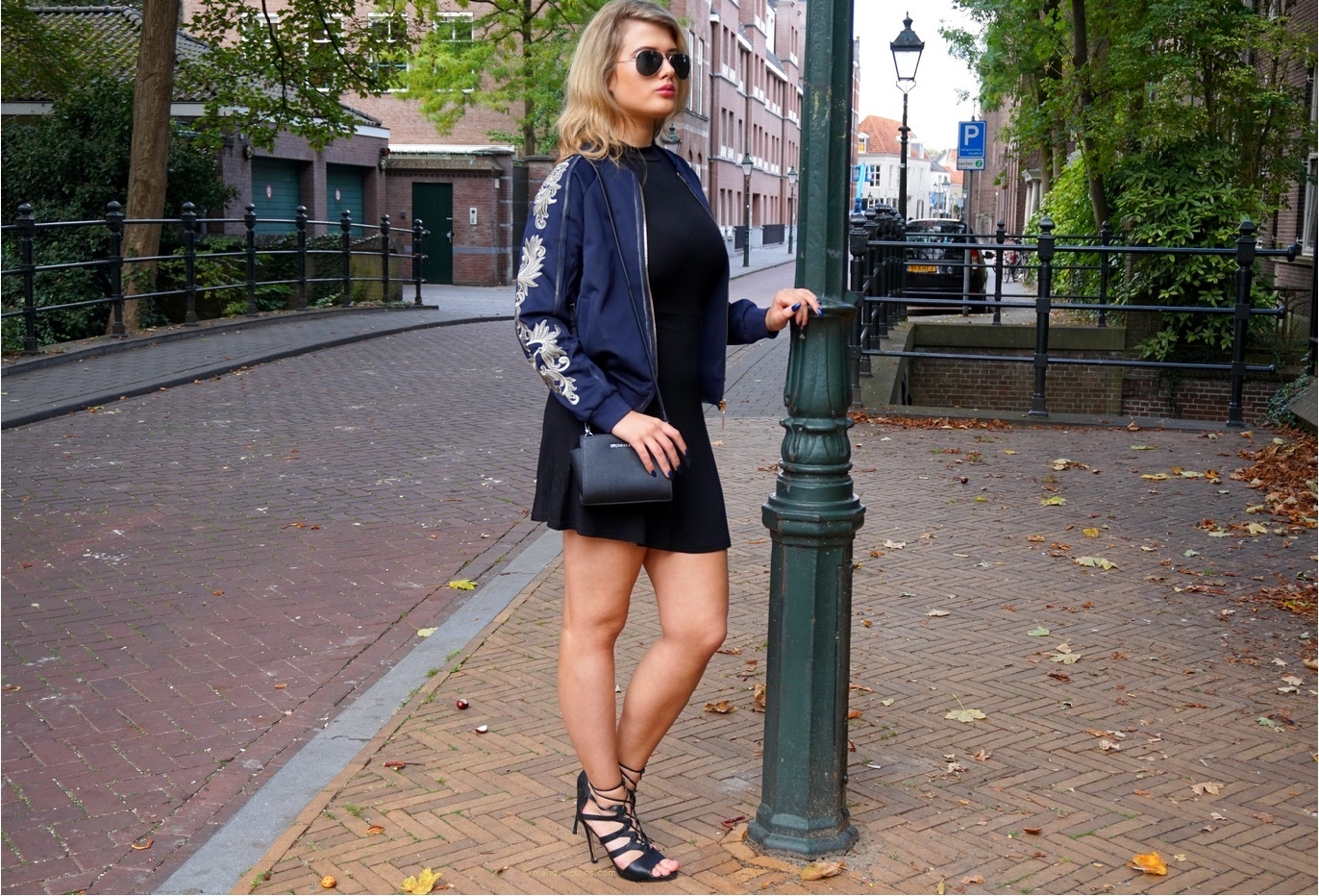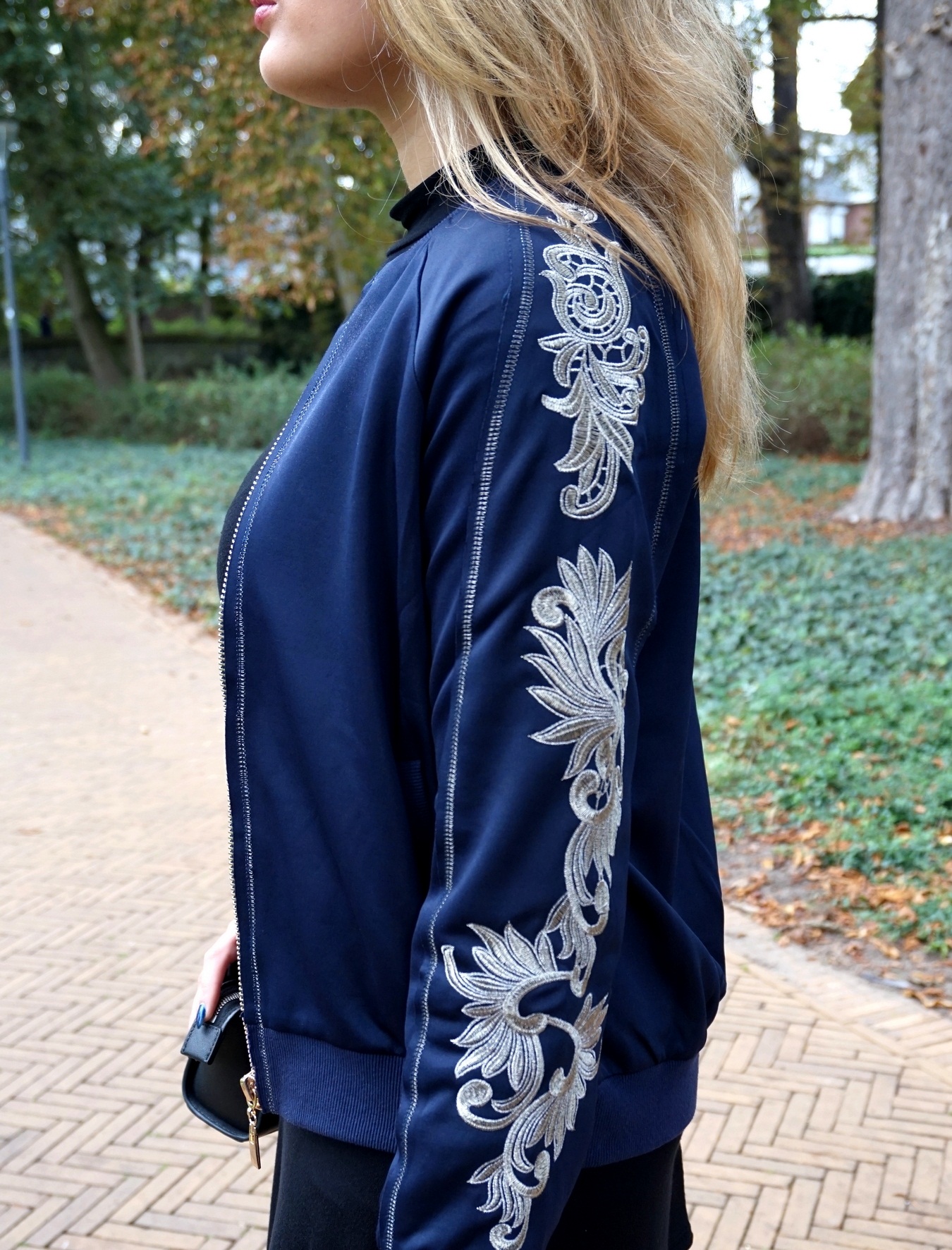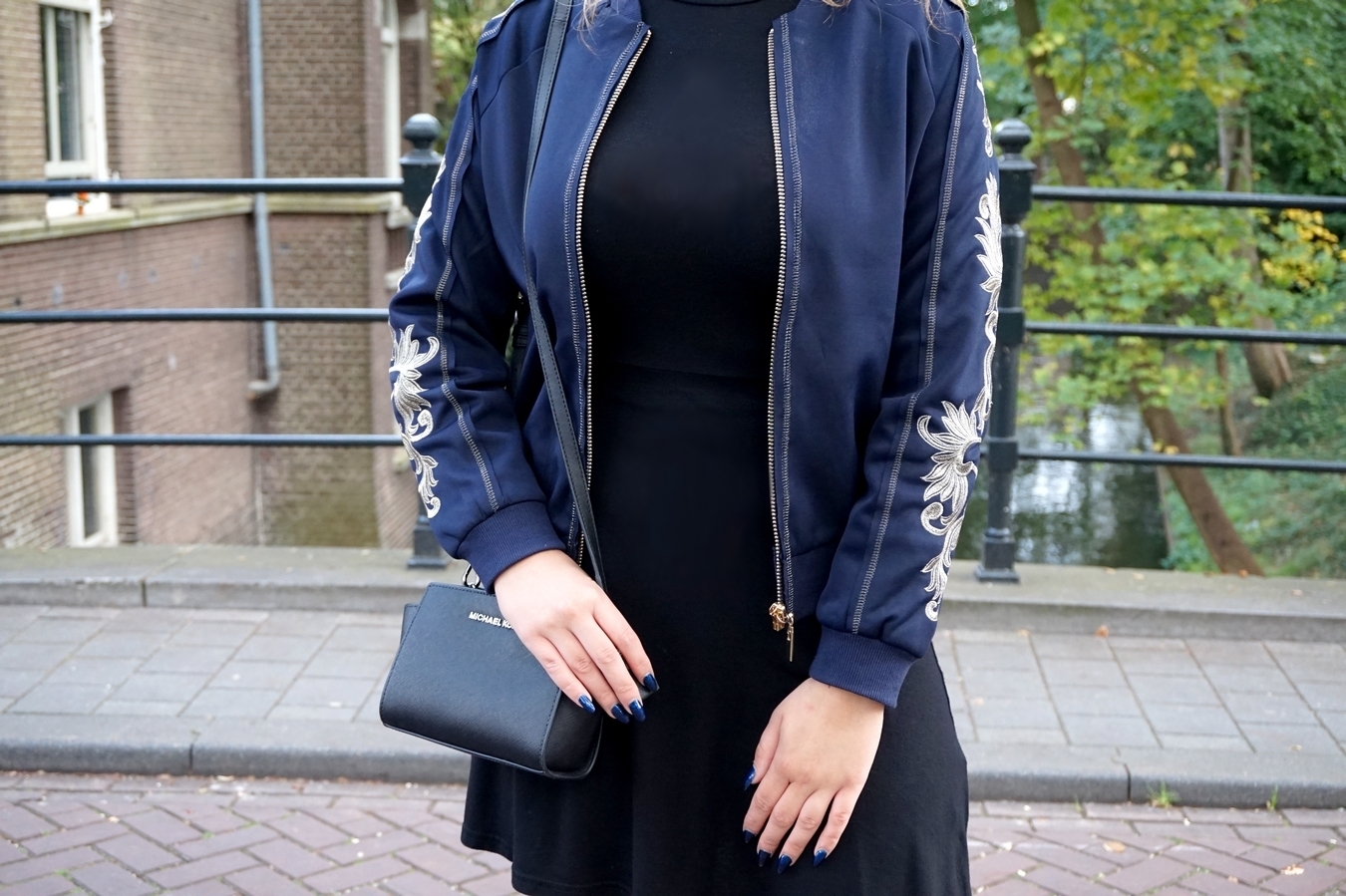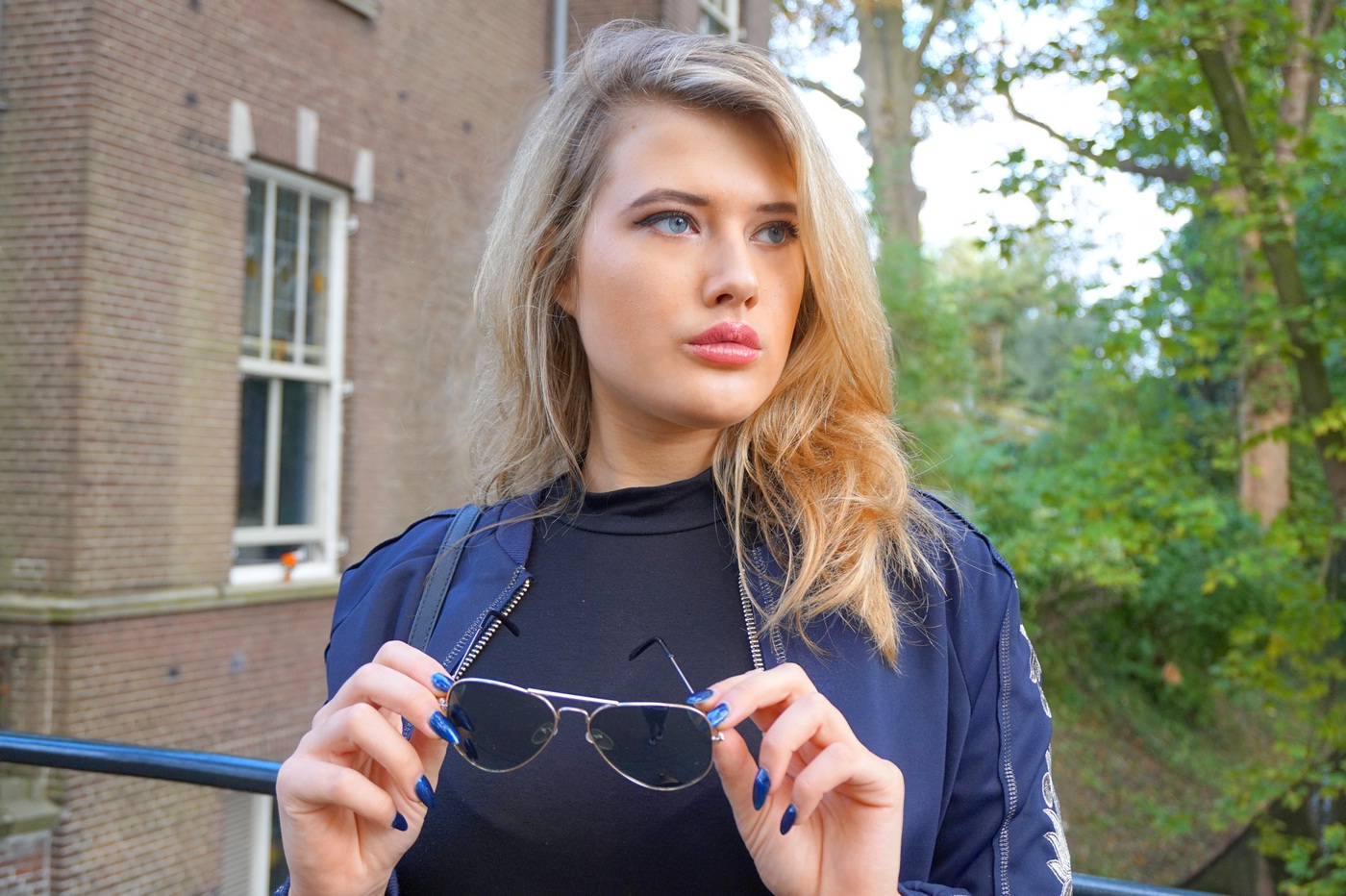 This bomber jacket is a great piece of my closet. The silver shiny details on the sleeve part are beautiful and the reason why I got myself this one. Also, the dark blue colour is truly fancy. My sister has applied a beautiful new gel nail color with sparkles on my nails, which looks like the galaxy. What do you think of it? So sweet of her!
I bought the heels in 2015 when strappy sandals where not available in a lot of stores (here in NL), while at this moment, almost every online store sells atleast one pair of gladiator/strappy heels. This pair is to be honest one of my more comfortable heels.
Dit bomberjack is een fantastisch item in mijn kast. De zilveren metallieke details op de mouwen is prachtig en de reden dat ik deze heb gekozen. Daarnaast is de blauwe kleur ook erg mooi. Mijn jongere zus heeft een prachtige en glitterende gel kleur op mijn nagels aangebracht, dat me doet denken aan het universum. Wat vind je er van?  Zo lief van haar! De hakken heb ik in 2015 gekocht, toen gladiator/strappy hakken nog niet zoveel in Nederland tekoop waren. Op dit moment zijn gladiator heels vrijwel in elke online schoenen/kleding winkel beschikbaar. Dit paar is om eerlijk te zijn een van mijn meer comfortabele hakken.
Outfit details:


Selma Mini Messenger black-silver: Michael Kors     
Lottie Printed Sleeve Bomber Jacket: Boohoo   
Zilli Black Tie Up Heeled Sandals: New Look via ASOS
Layla turtle neck skater dress: Boohoo