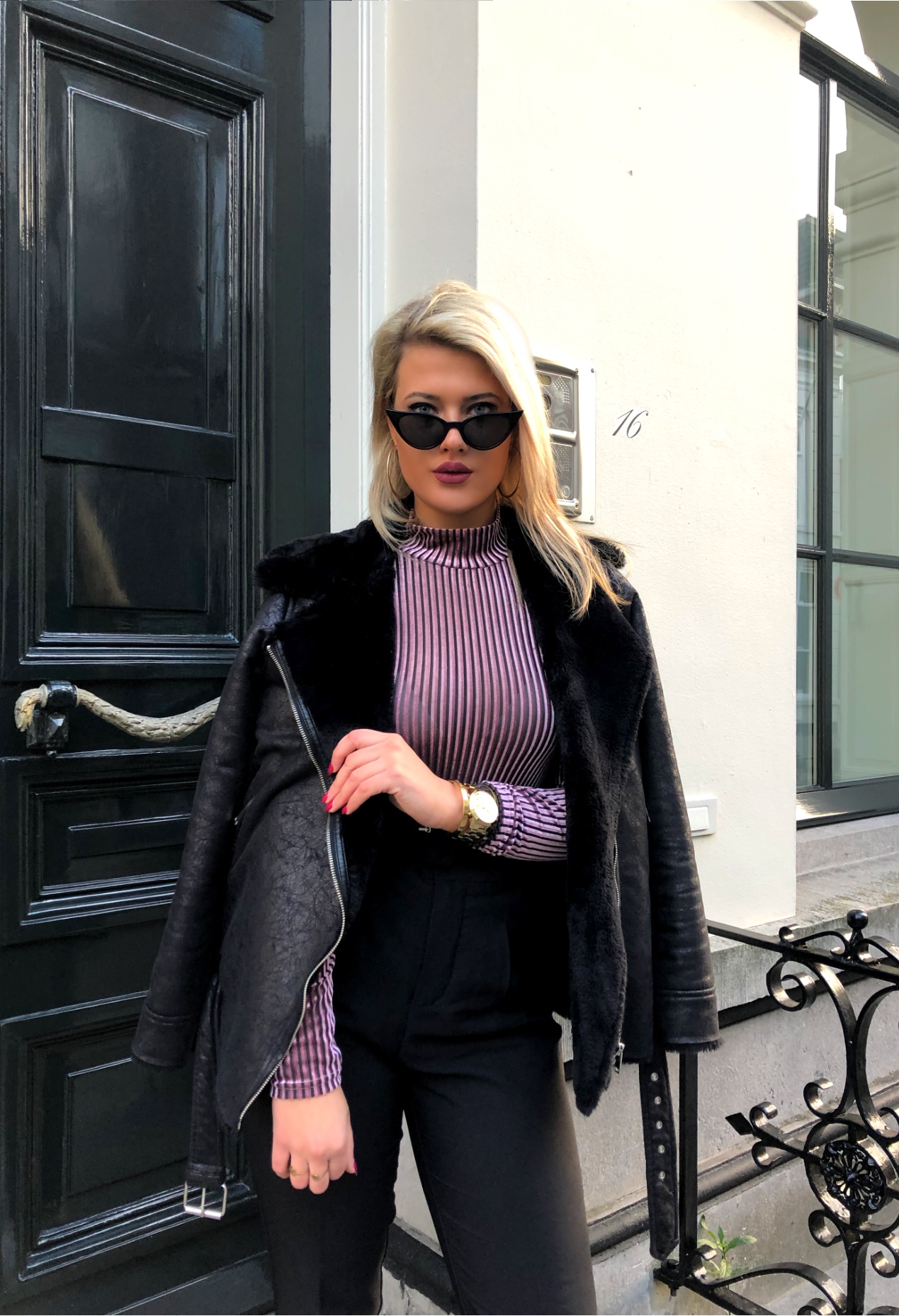 Lately, I have a lot of nice things on my schedule; studying some things, blog shoots, working on plans for new (special) content and business, meeting up with friends, having lunch and drinking coffee in the city center. Yesterday I went to Utrecht with my best friend, which was nice. We had lunch at a very cool looking place. Unfortunately, there are sometimes less nice things that happen, but I try to focus on the fun things.
About this mini outfit post- I own and wear this pair of white sneakers since the end of last year. I like wearing a nice white pair of sneakers and think it's great to combine with a lot of items. I own this jacket for over a year and I also combine it with a lot. I really like the metallic body and it's colour from Loavies and love to wear it.
De laatste tijd heb ik veel leuke en rustige dingen op mijn planning; Leren, blogshoots, plannen maken voor nieuwe (speciale) content en business, afspreken met vriendinnen, lunchen en koffie drinken in de stad. Gisteren ben ik nog met mijn beste vriendin naar Utrecht geweest en dat was heel gezellig gezellig. We hebben daar bij een heel cool uitziende eetplek gelunched. Helaas zijn er soms ook wat minder leuke dingen die gebeuren, maar ik probeer me vooral op de leuke dingen te richten.
Over deze outfit – deze witte sneakers heb ik al sinds eind vorig jaar. Ik vind namelijk een leuk wit paar sneakers fijn om te combineren met heel erg veel items. Deze jas heb ik ook al meer dan een jaar in mijn kast hangen en draag ik ook met veel. De metallieke body vind ik echt een mooie kleur en draag ik ook graag.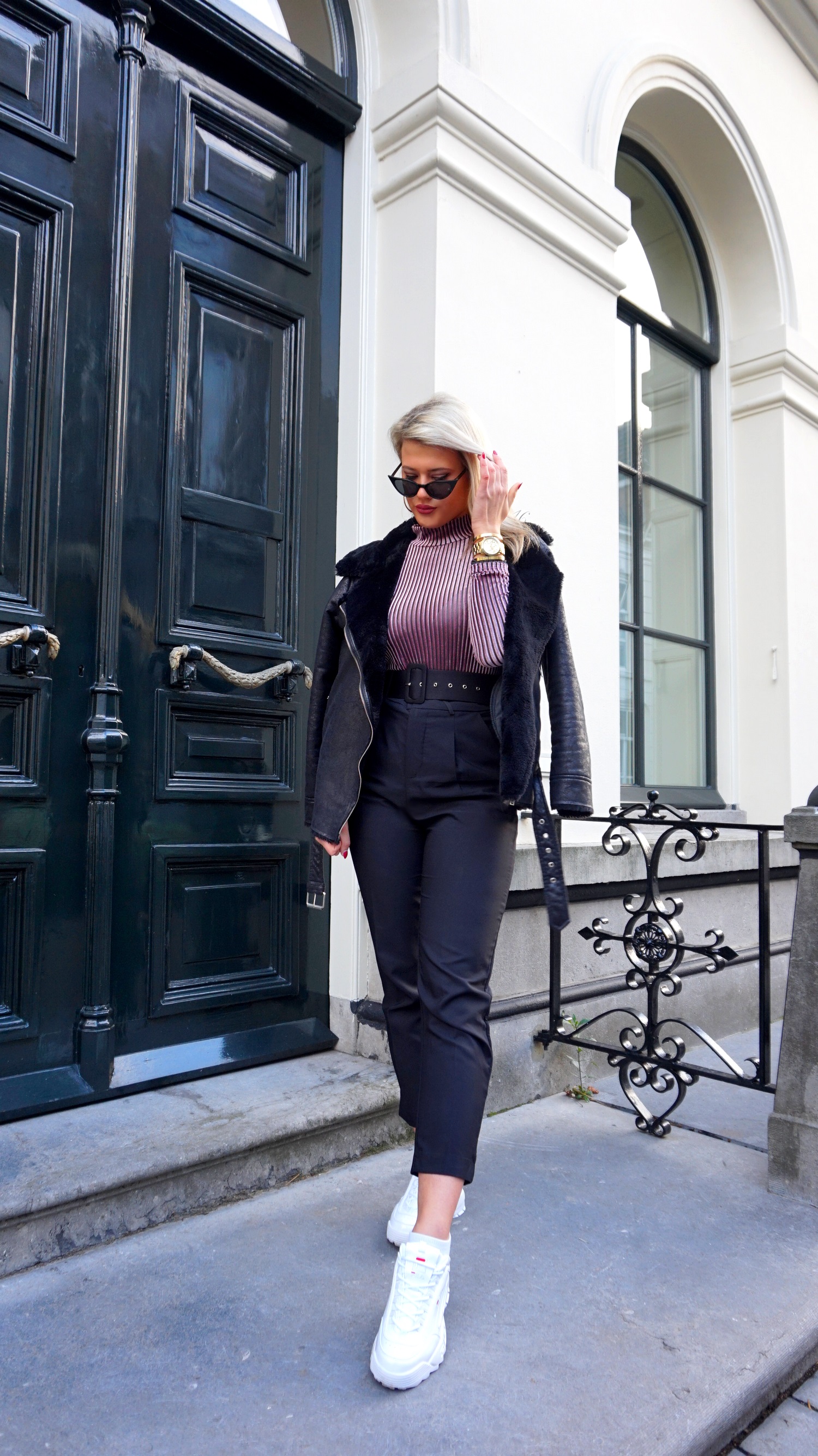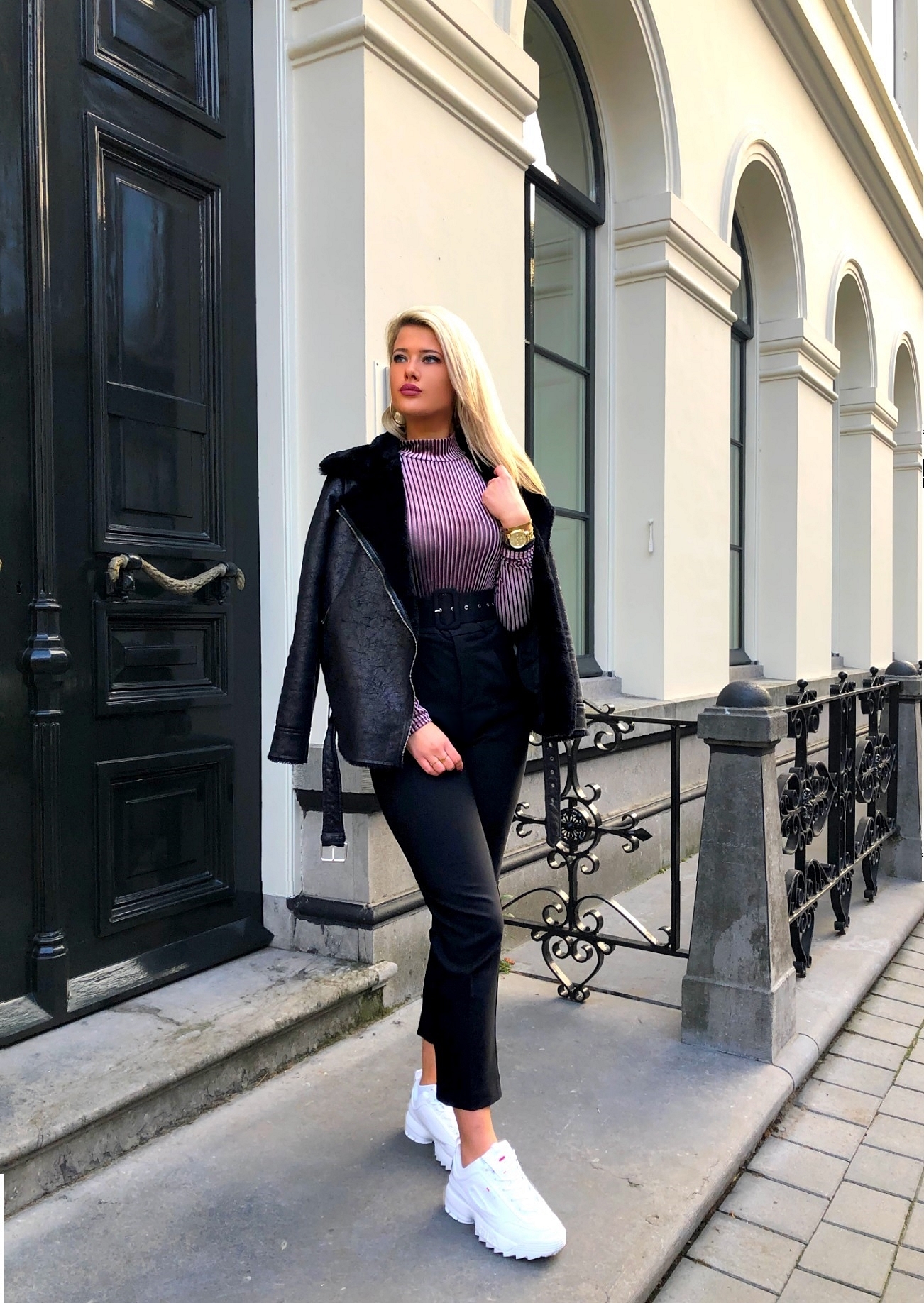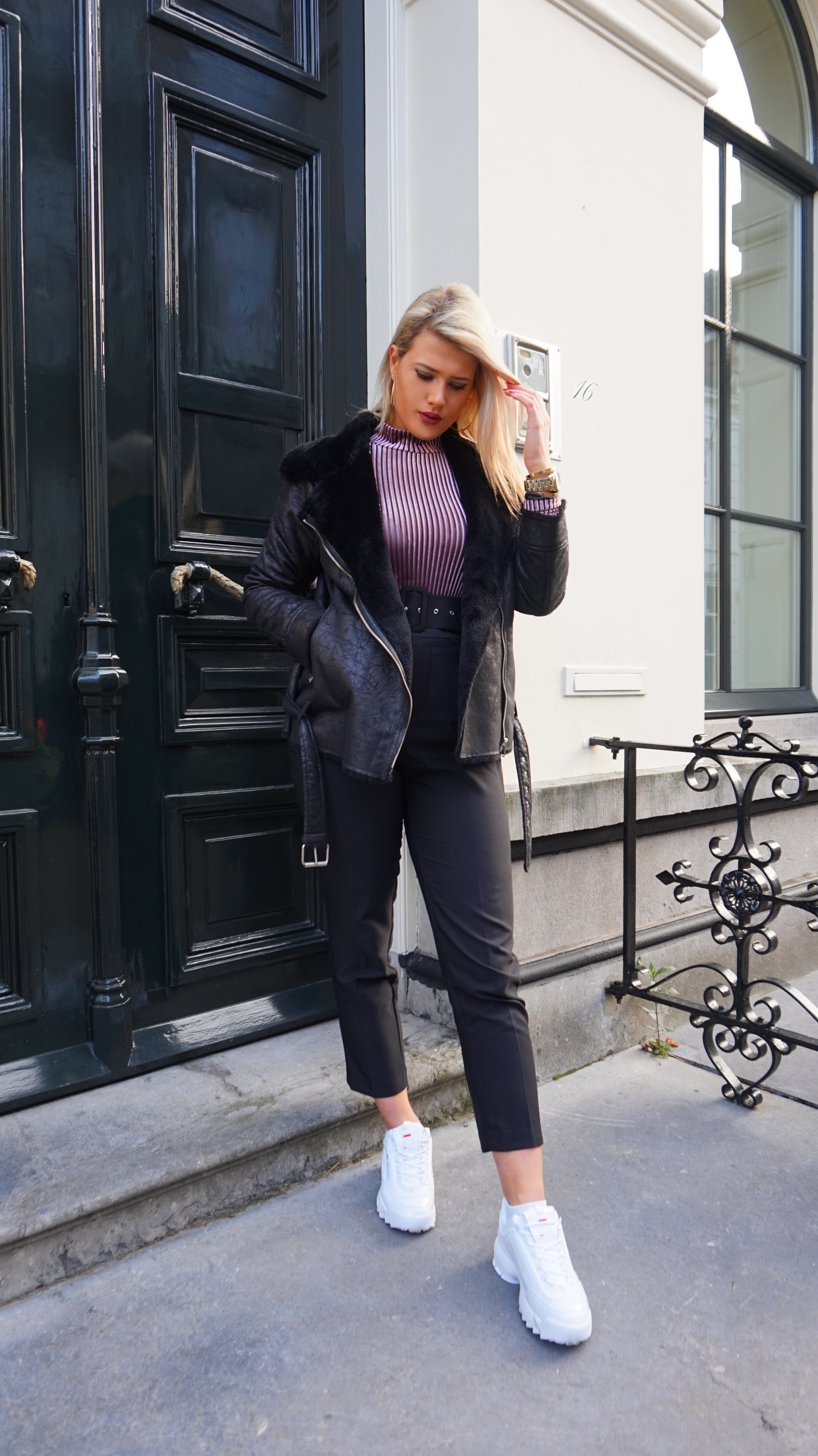 Outfit details


Ribbed bodysuit:
Loavies
Belted trousers:
Loavies
Golden watch:
Michael Kors

Aviator coat:
Stradivarius
White disruptor sneakers:
Fila

Quote bracelets:
My Jewellery

Globe ring:
My Jewellery
M ring:
My Jewellery

Sunglasses:
(Borrowed)

Hoop earrings:
/