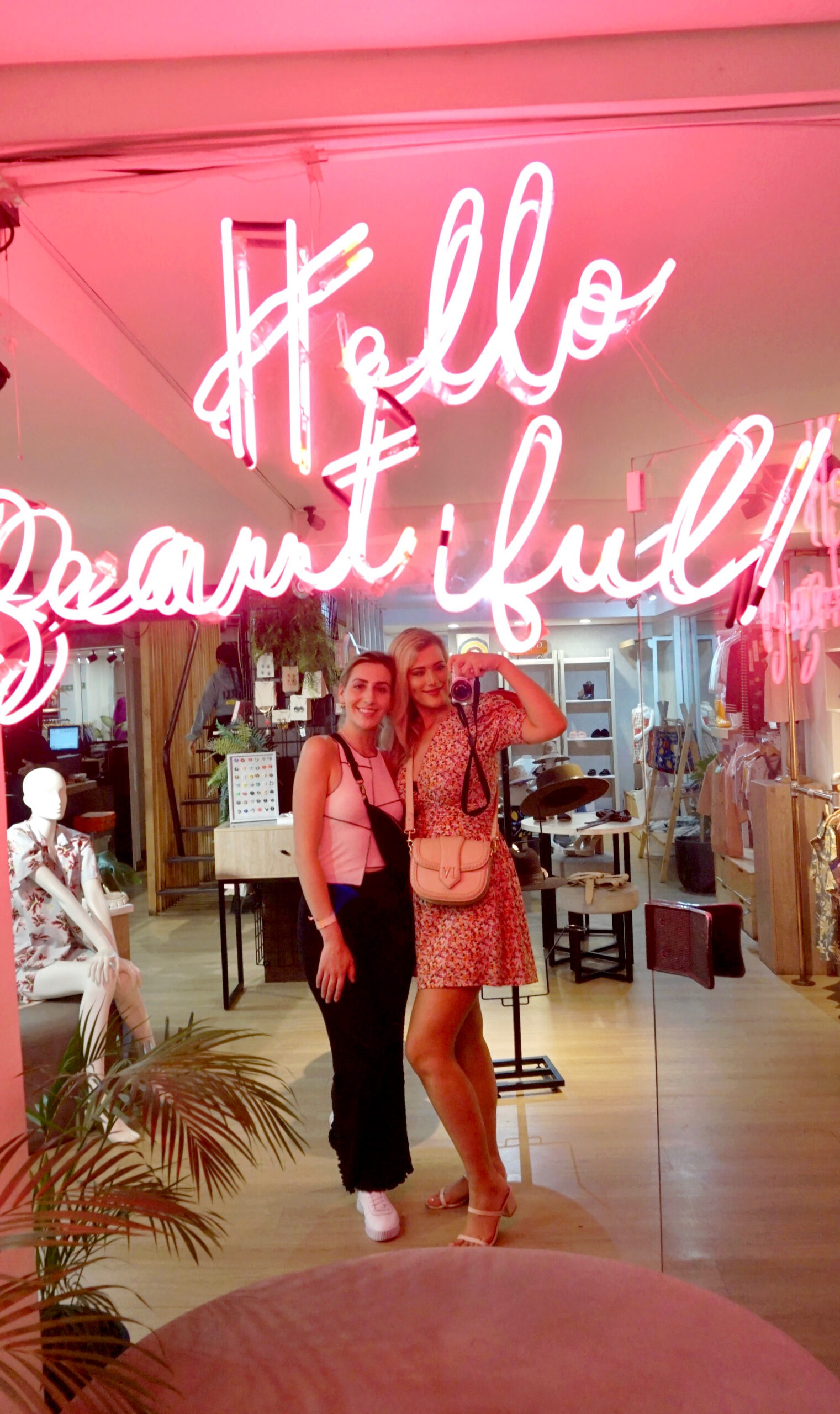 In this blog post I will tell you about my solo trip experience in Medellin – Colombia. Formerly known as quite a 'unsafe' place in the world and nowdays completely different and absolutely amazing! I would like to tell you how I experienced this place in this post. I do want to reveal that I soon regretted having only stayed here for a 3 day trip!
In deze blogpost vertel ik jullie over mijn solo trip ervaring in Medellin – Colombia. Vroeger een van de meest onveilige plekken in de wereld en tegenwoordig een hele nieuwe wereld! Hoe ik deze plek heb ervaren vertel ik jullie graag in deze post. Wel wil ik alvast verklappen dat ik al snel spijt had hier enkel maar voor een 3-daagse trip te zijn verbleven!
Day 5 – Cartagena & Medellin – 12/9/2022
I woke up early because I would leave for Medellín today. The airport is less than 10-15 minutes from Republica – where I stayed. I had a fantastic time in
Republica hostel
and made friends for life. The staff are very welcoming and enthusiastic.
After check-in, I looked at my boarding pass, only to see to my surprise that I had mixed up AM and PM and therefore arrived at the airport more than 12 hours early. Fortunately, because of my MAX rate with everything on it, I was able to convert my flight to a flight at 12 o'clock for 25 euros with Viva. Eventually, I decided to spend my entire morning in Republica again, having breakfast and lunch with my friend Tamana before my new departure time. On board, sitting in the seat next to me, I met an American woman called Jamie. After a nice chat we found out that we were both traveling solo and would even stay in the same place! From the airport we shared a taxi and left for El Poblado – a safe and very fancy neighborhood in Medellín. It is impossible to capture on a photo how unreal cool this city of millions is already lying in a valley.
In my hostel 'Los Patios' (Boutique), I got to know my German roommate, we immediately clicked and quickly discussed what to do during this stay. Jamie and I took an uber to the Comuna-13 tour that we booked through airbnb. Summarizing the whole story of this impressive tour is too long, but I would definitely look up the background history of this special place. Medellin is a city that has changed and progressed tremendously over the past 20 years. After this wonderful tour, we went out for dinner with a group from our tour and my roommate at Malevo in El Poblado.
Ik was vroeg wakker omdat ik vandaag al naar Medellín zou vertrekken. De luchthaven is nog geen 10-15 minuten vanaf Republica – waar ik verbleef. Ik heb in
Republica hostel
een fantastische tijd gehad en friends for life gemaakt. Het personeel is ontzettend gastvrij en enthousiast.
Na de check-in bekeek ik mijn instapkaart, om tot mijn verbazing te zien dat ik AM en PM door elkaar heb gehaald en dus ruim 12 uur te vroeg op de luchthaven was. Door mijn MAX tarief met alles er op en er aan kon ik gelukkig voor 25 euro met Viva mijn vlucht omzetten naar een vlucht om 12 uur. Uiteindelijk besloot ik mijn hele ochtend opnieuw in Republica te besteden, te ontbijten en met Tamana te lunchen vóór mijn nieuwe vertrektijd. Aan boord leerde ik op de stoel naast me een Amerikaanse vrouw kennen, Jamie. Na een gezellig gesprek kwamen we er achter dat we beide solo reizen en zelfs op dezelfde plek zouden verblijven! Vanuit de luchthaven deelden we een taxi en vertrokken naar El Poblado – een veilige en hele fancy wijk in Medellín. Hoe onwerkelijk gaaf deze miljoenen stad al liggend in een vallei is, is niet op een foto vast te leggen.
In mijn hostel 'Los Patios' (Boutique), leerde ik mijn Duitse kamergenootje kennen, we hadden al direct een goede klik en bespraken al snel gedurende dit verblijf wat leuks te doen. Jamie en ik namen een uber richting de Comuna-13 tour die wij hebben geboekt via airbnb. Het hele verhaal samenvatten van deze indrukwekkende tour is te lang, maar ik zou zeker de achtergrondhistorie van deze bijzondere plek opzoeken. Medellin is een stad die in de afgelopen 20 jaar enorm veranderd en vooruitgegaan is. Na deze prachtige tour zijn we met een groep van onze tour en mijn kamergenootje uit eten gegaan bij Malevo in El Poblado.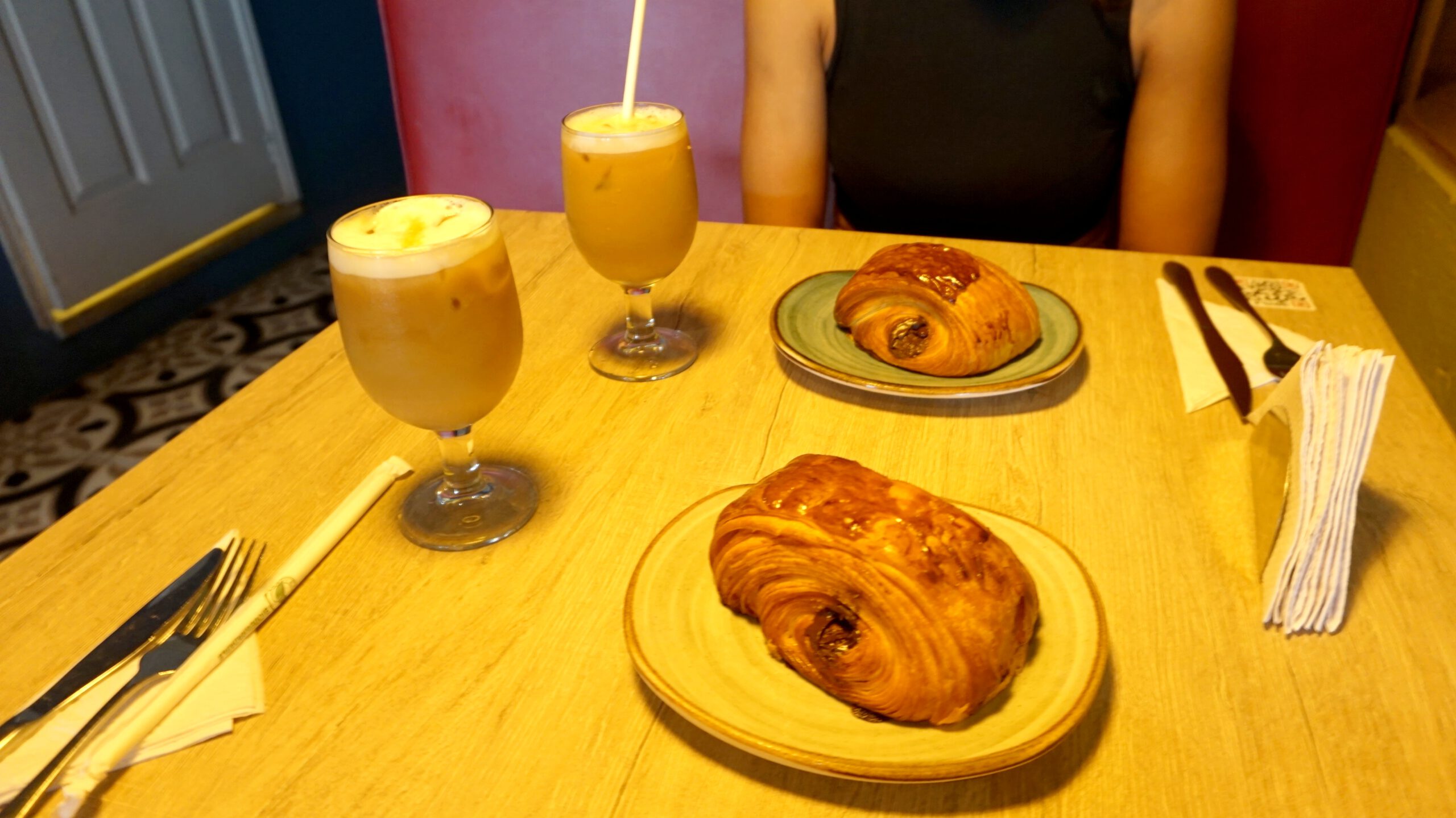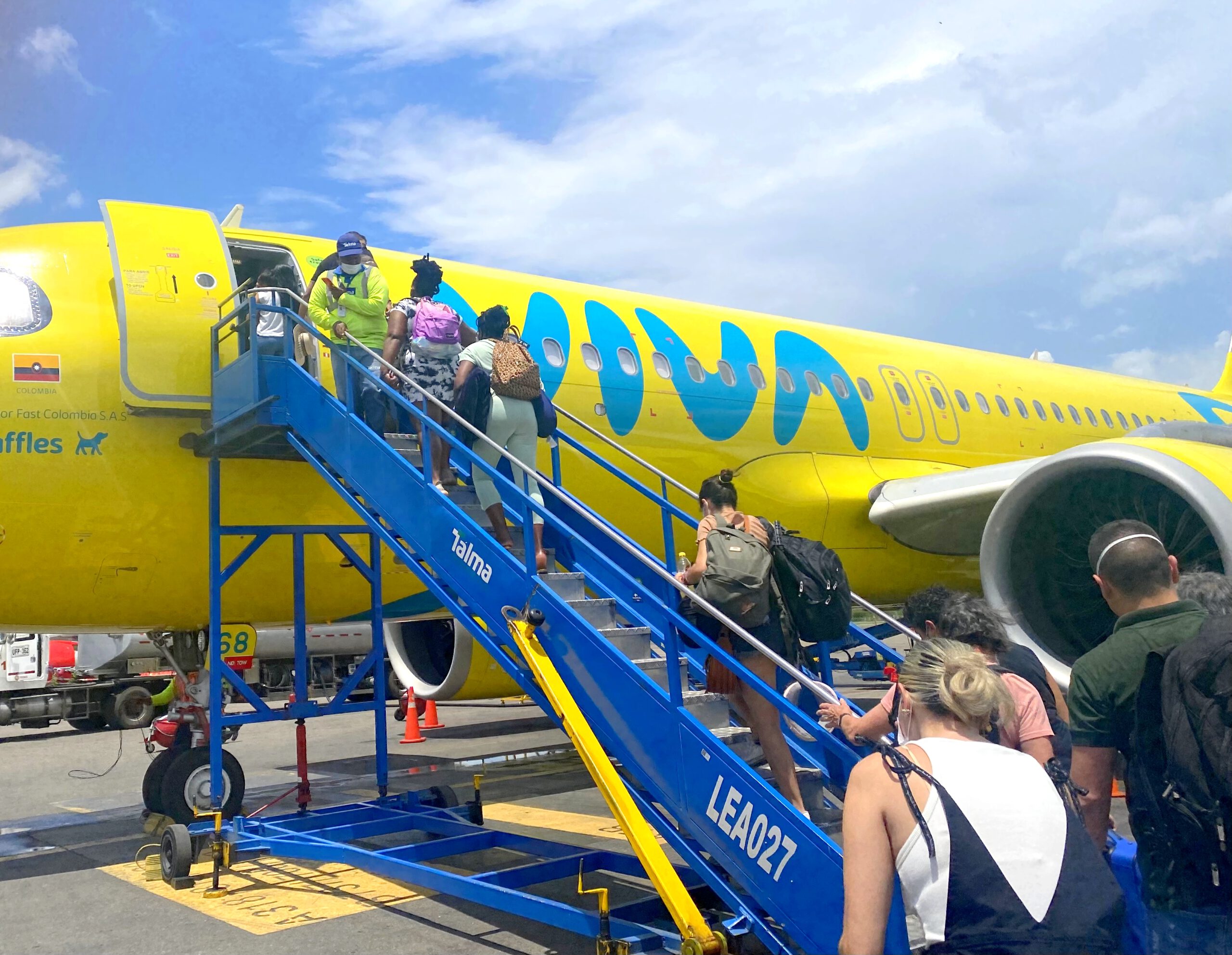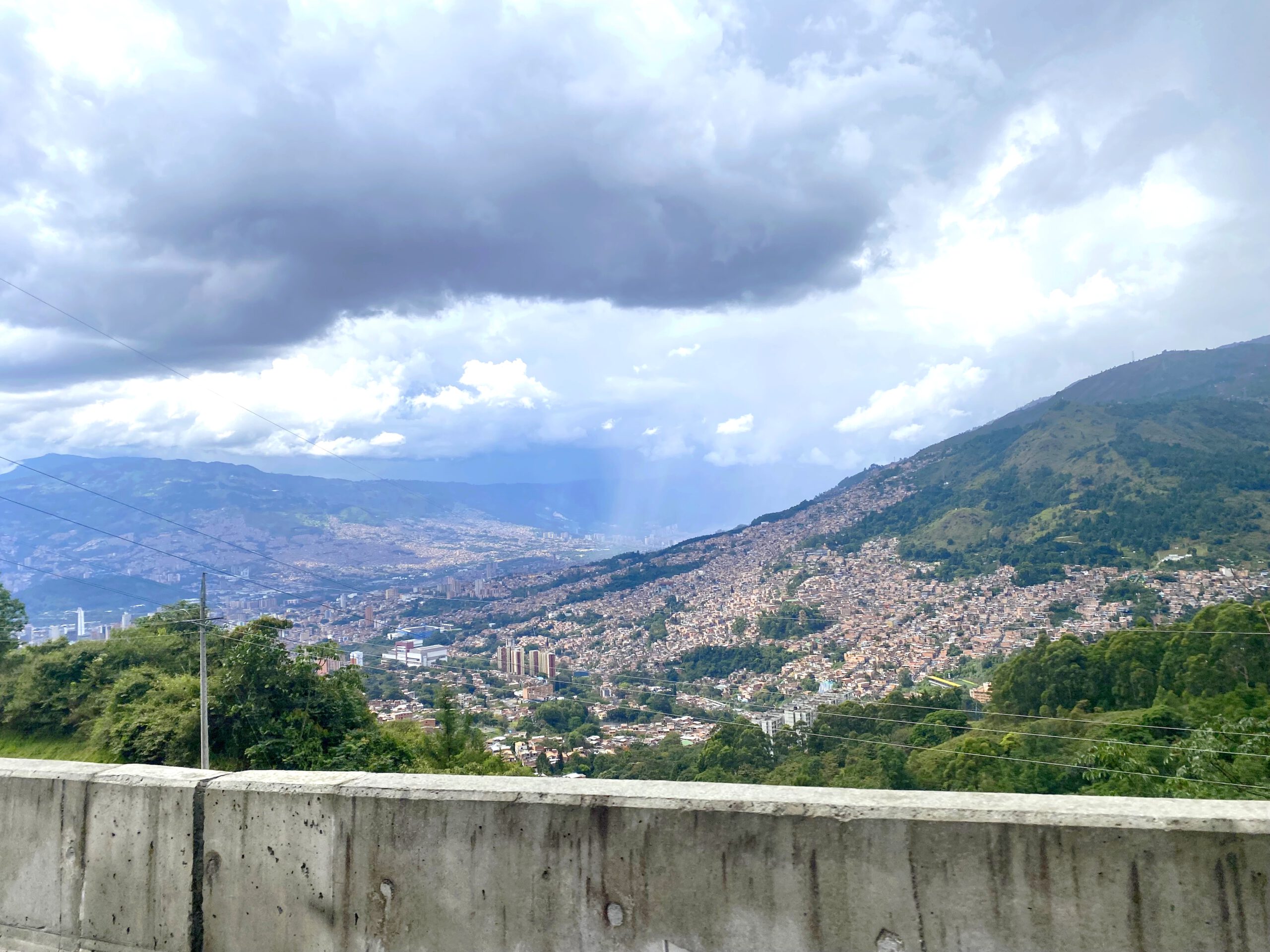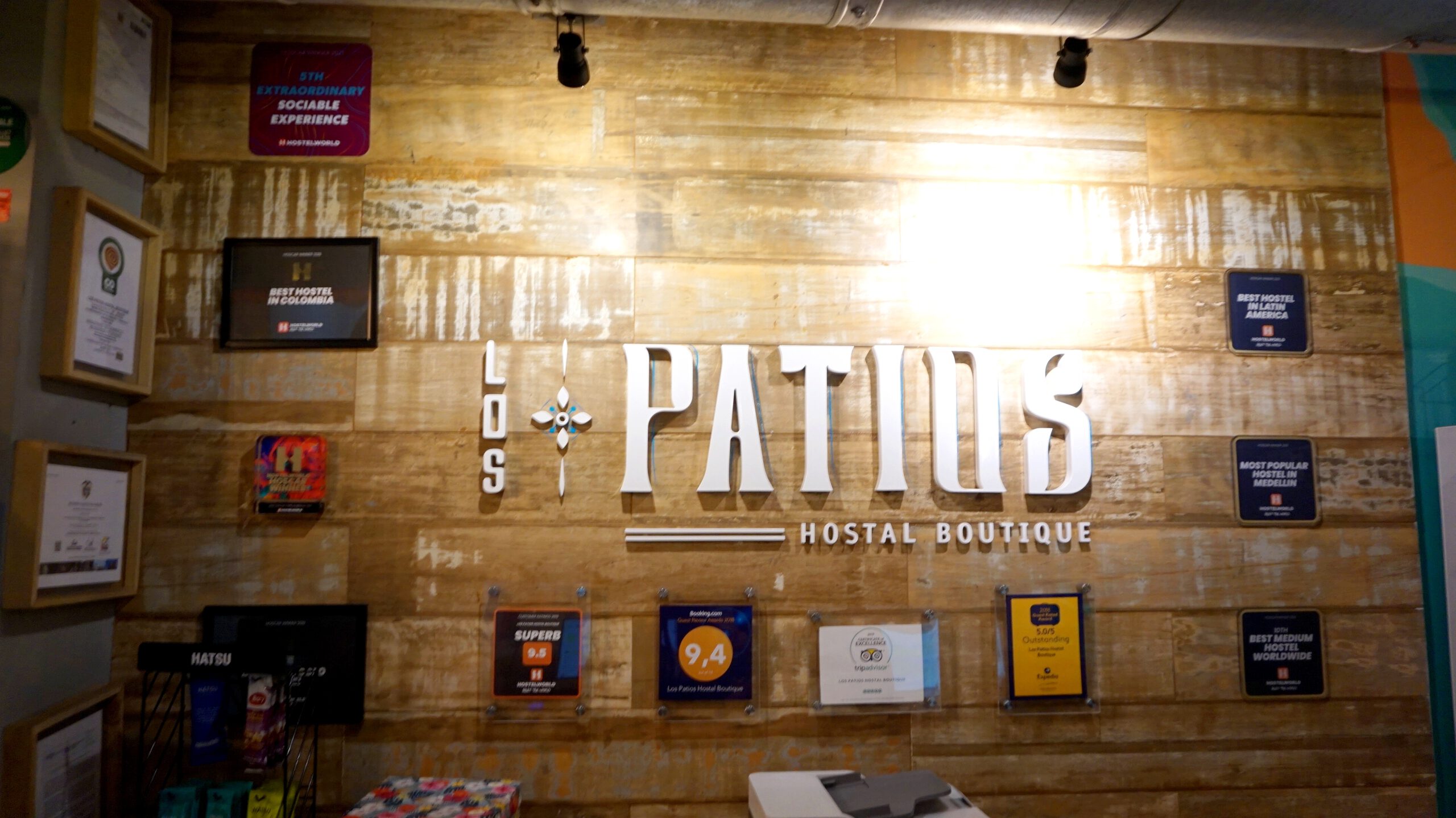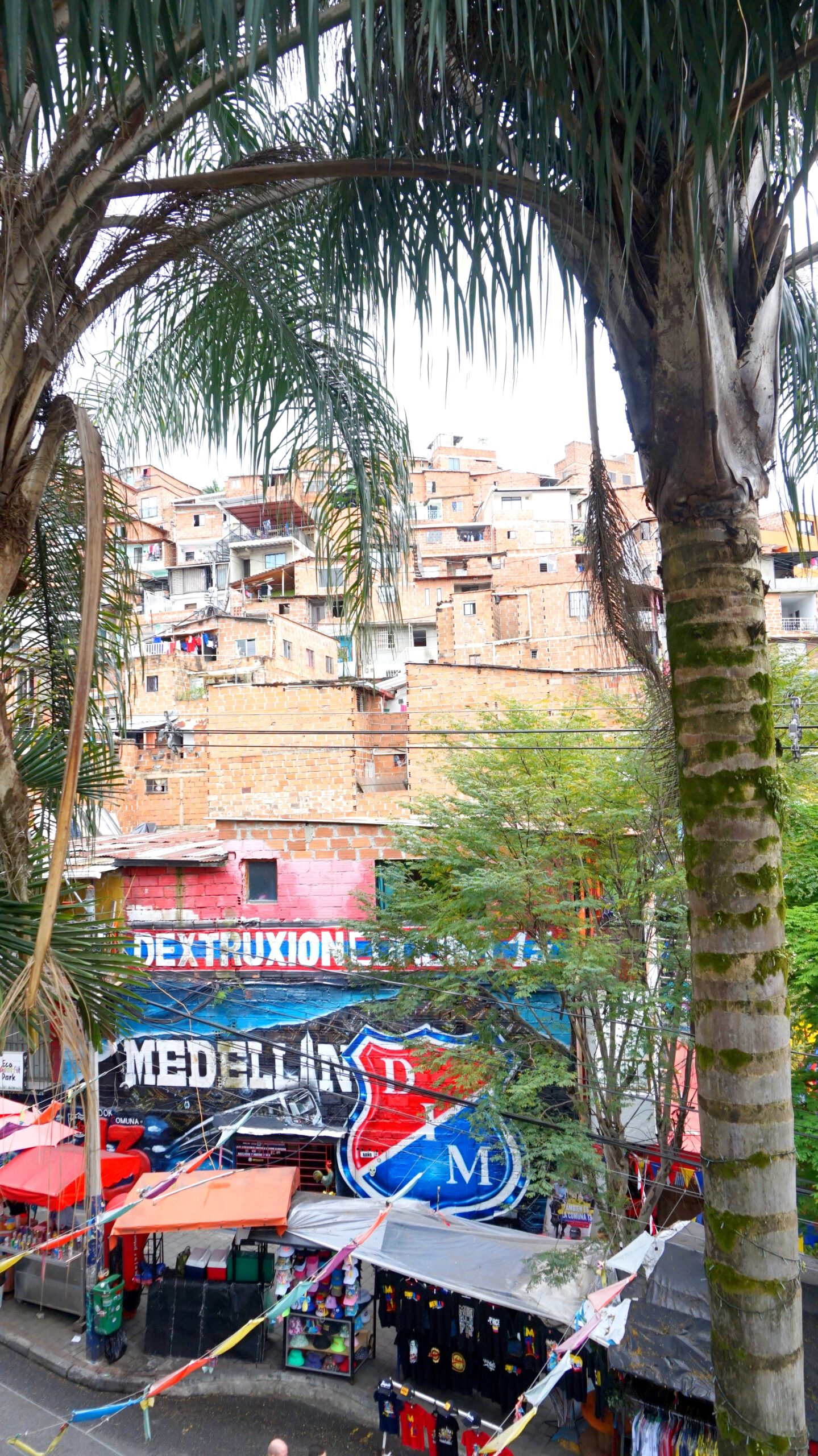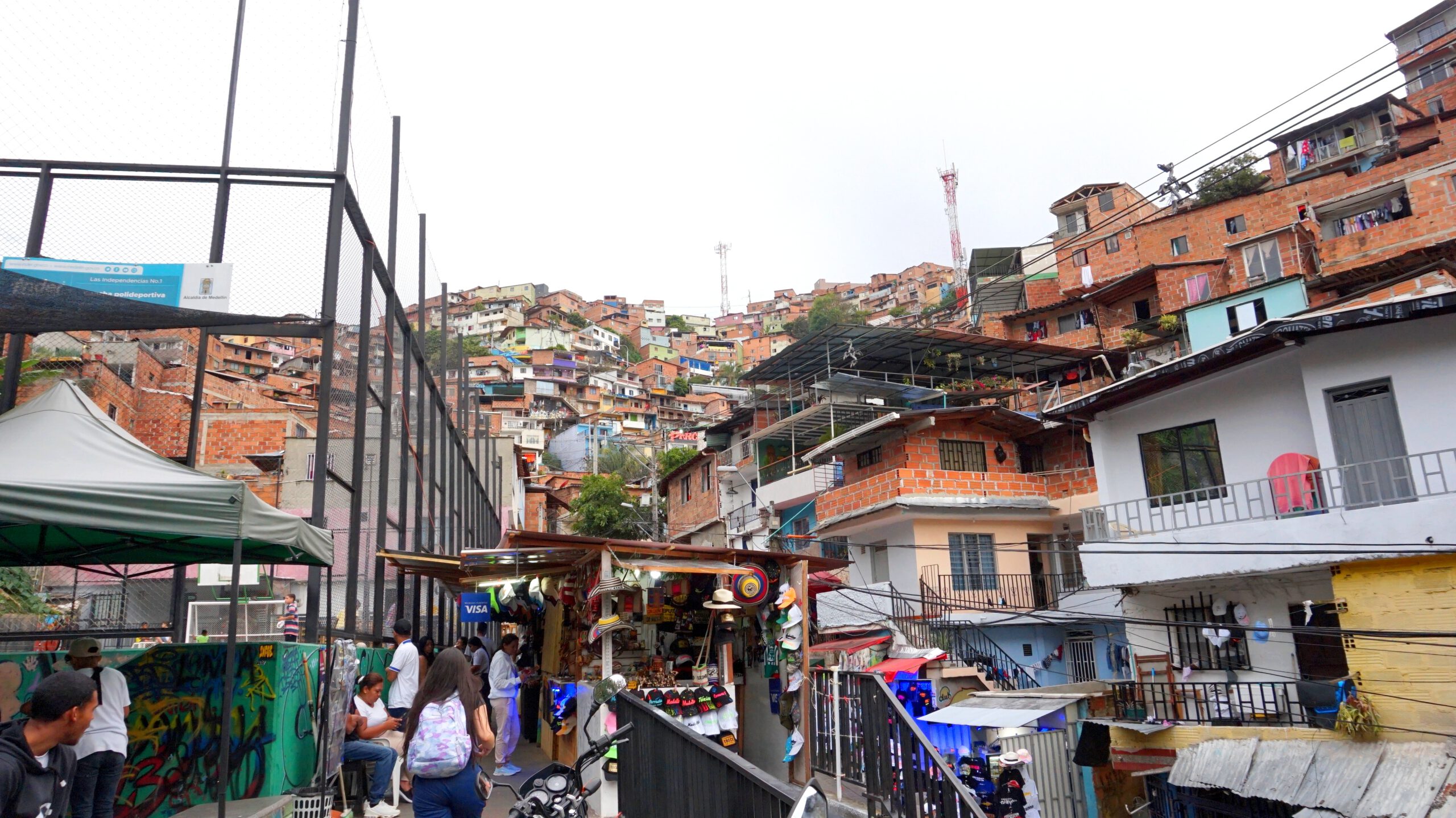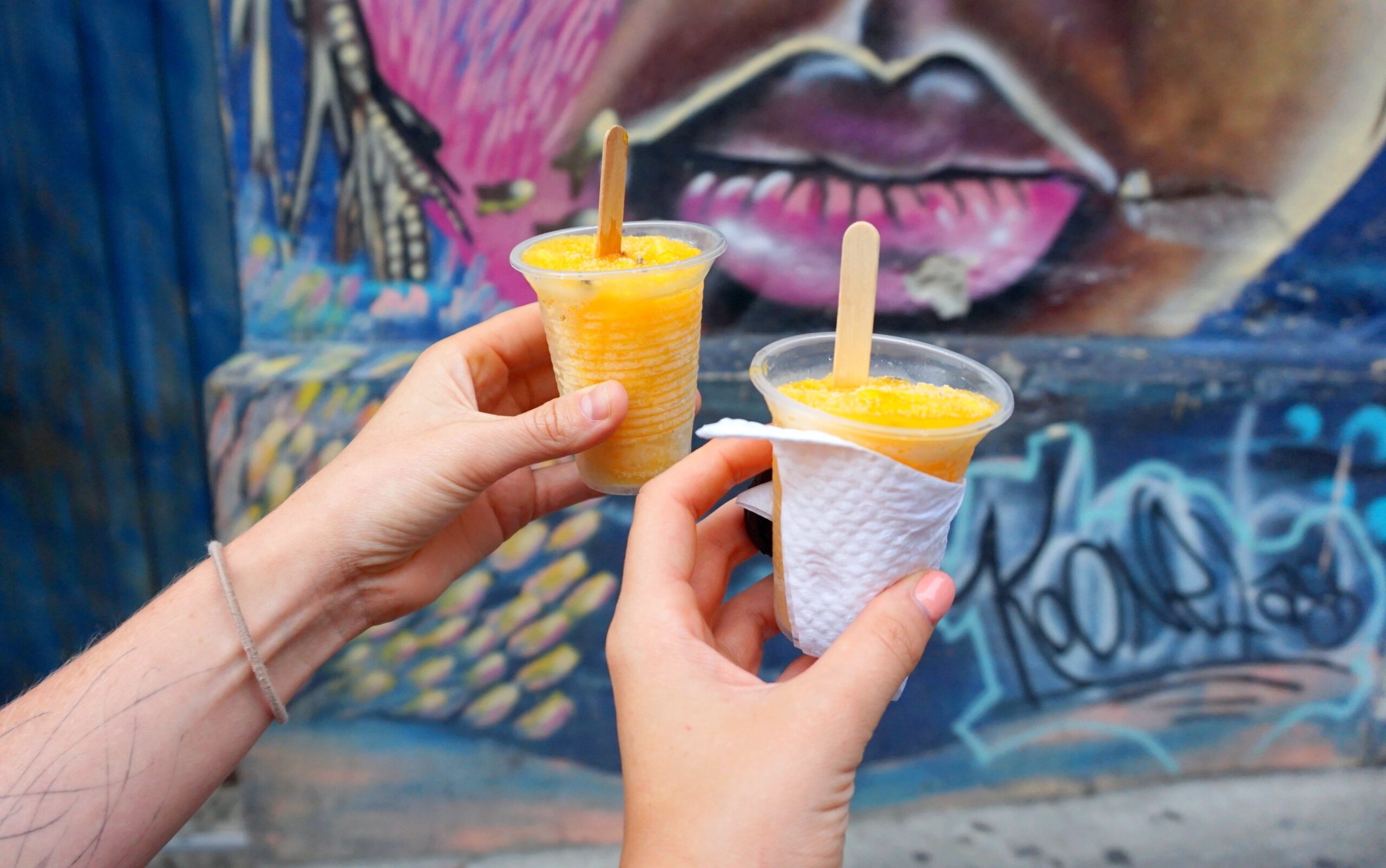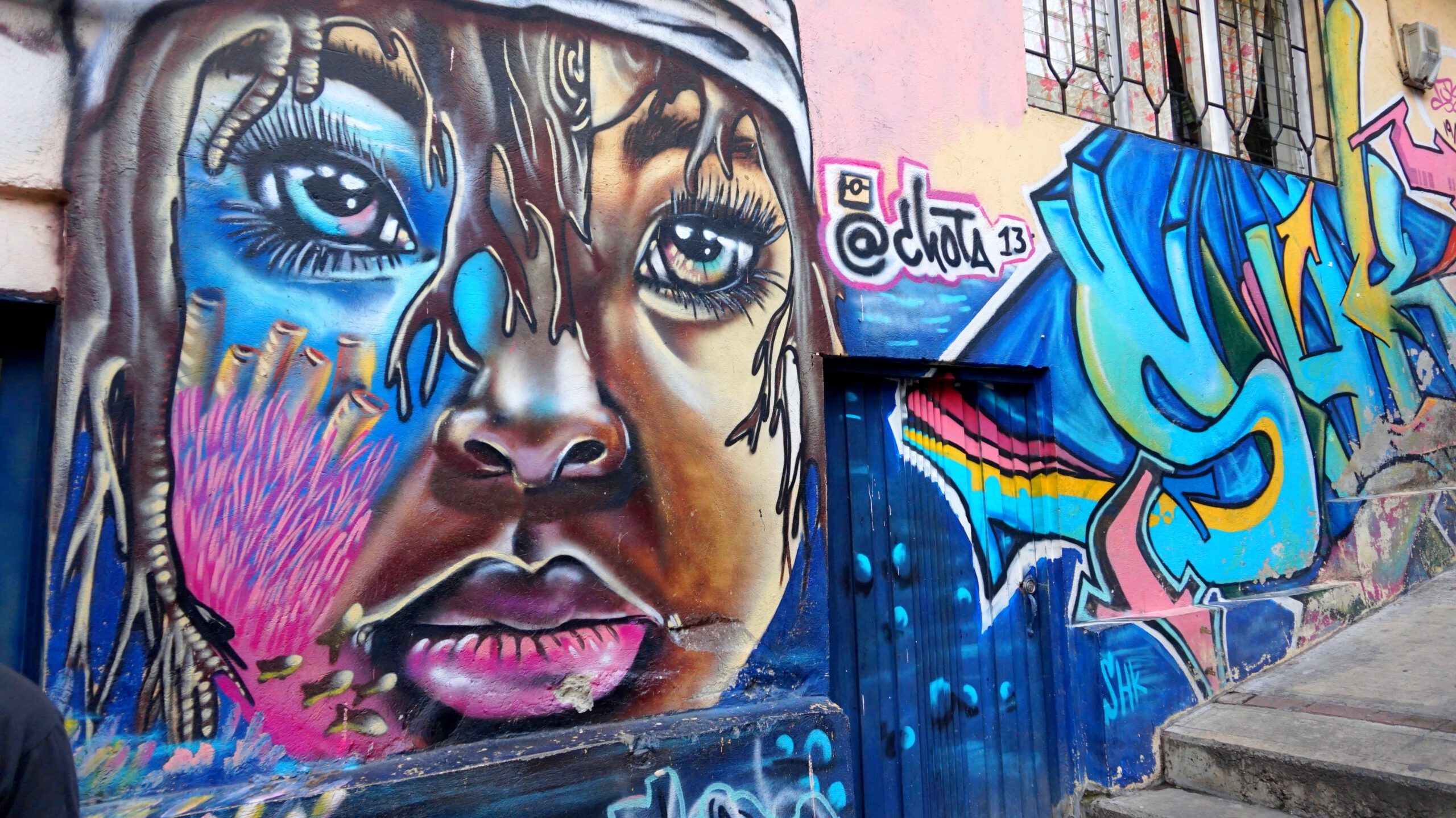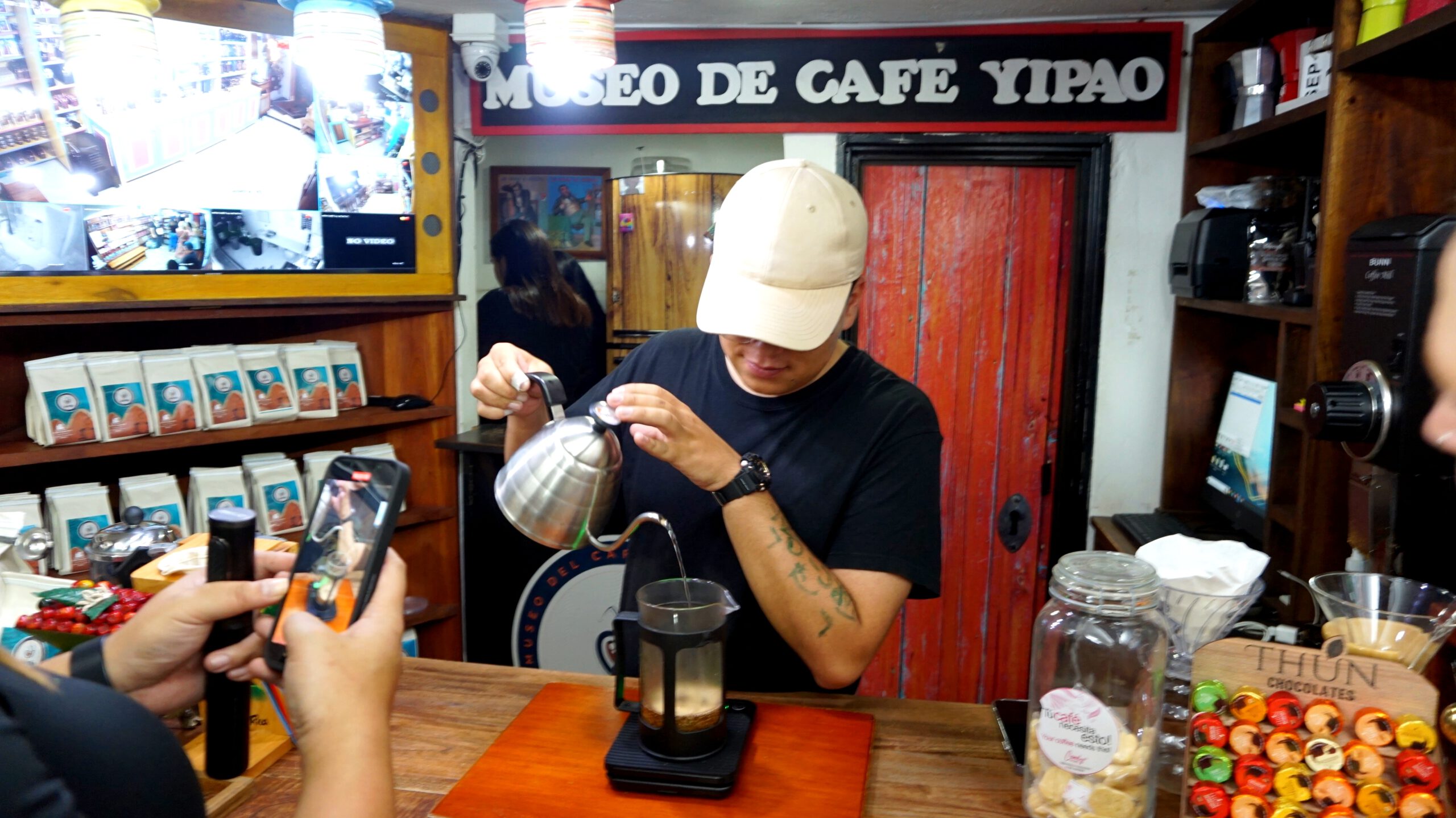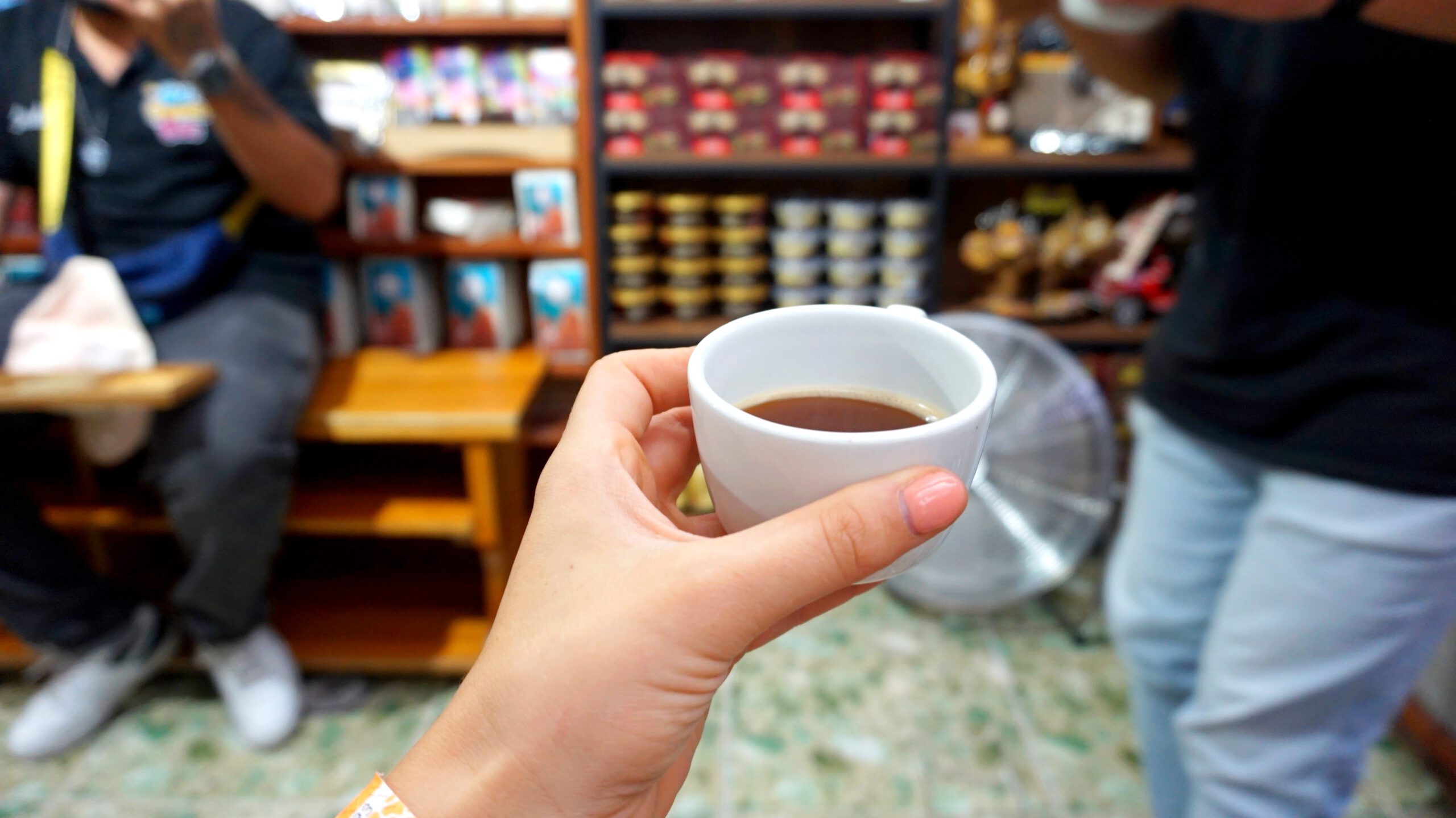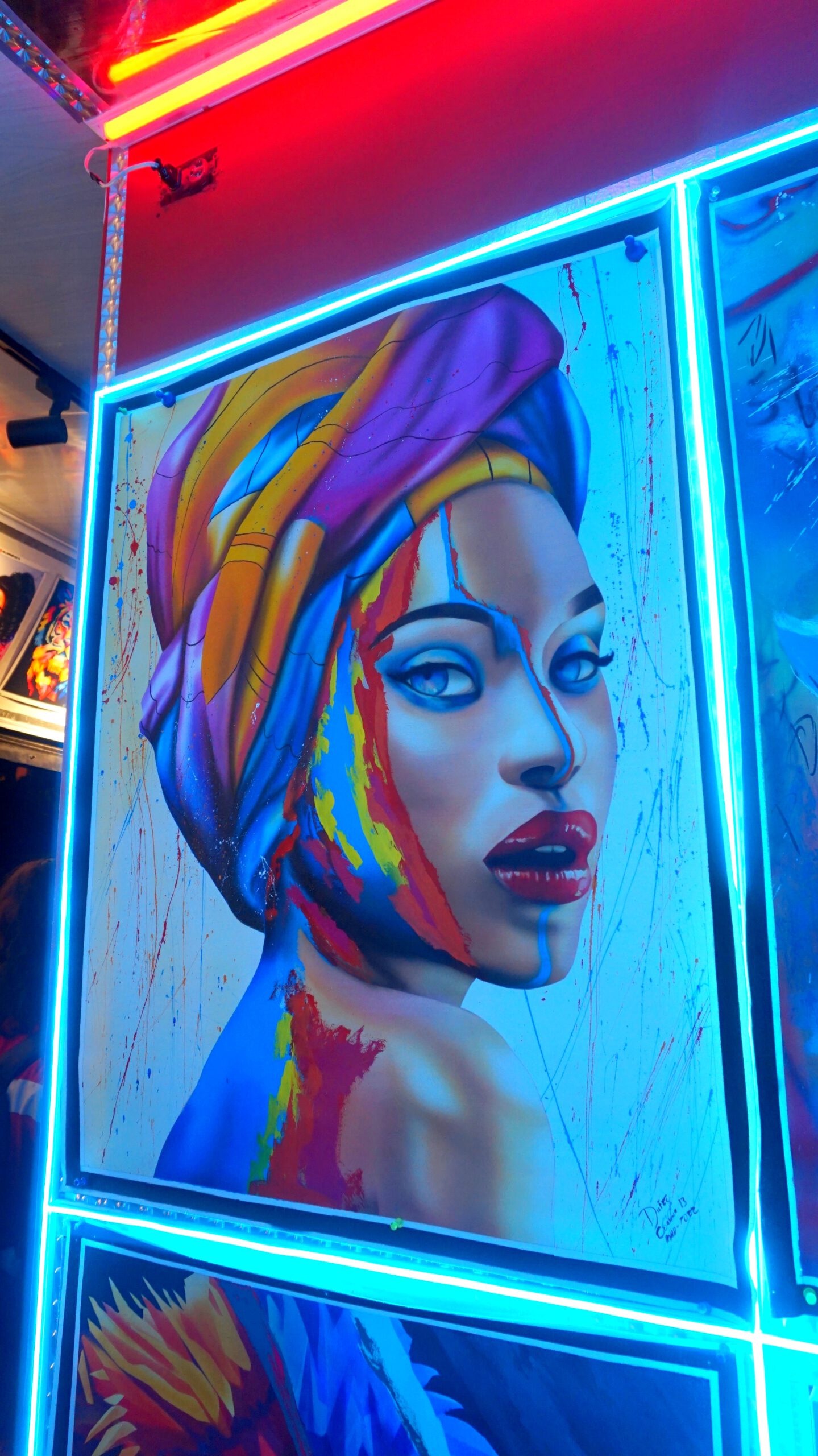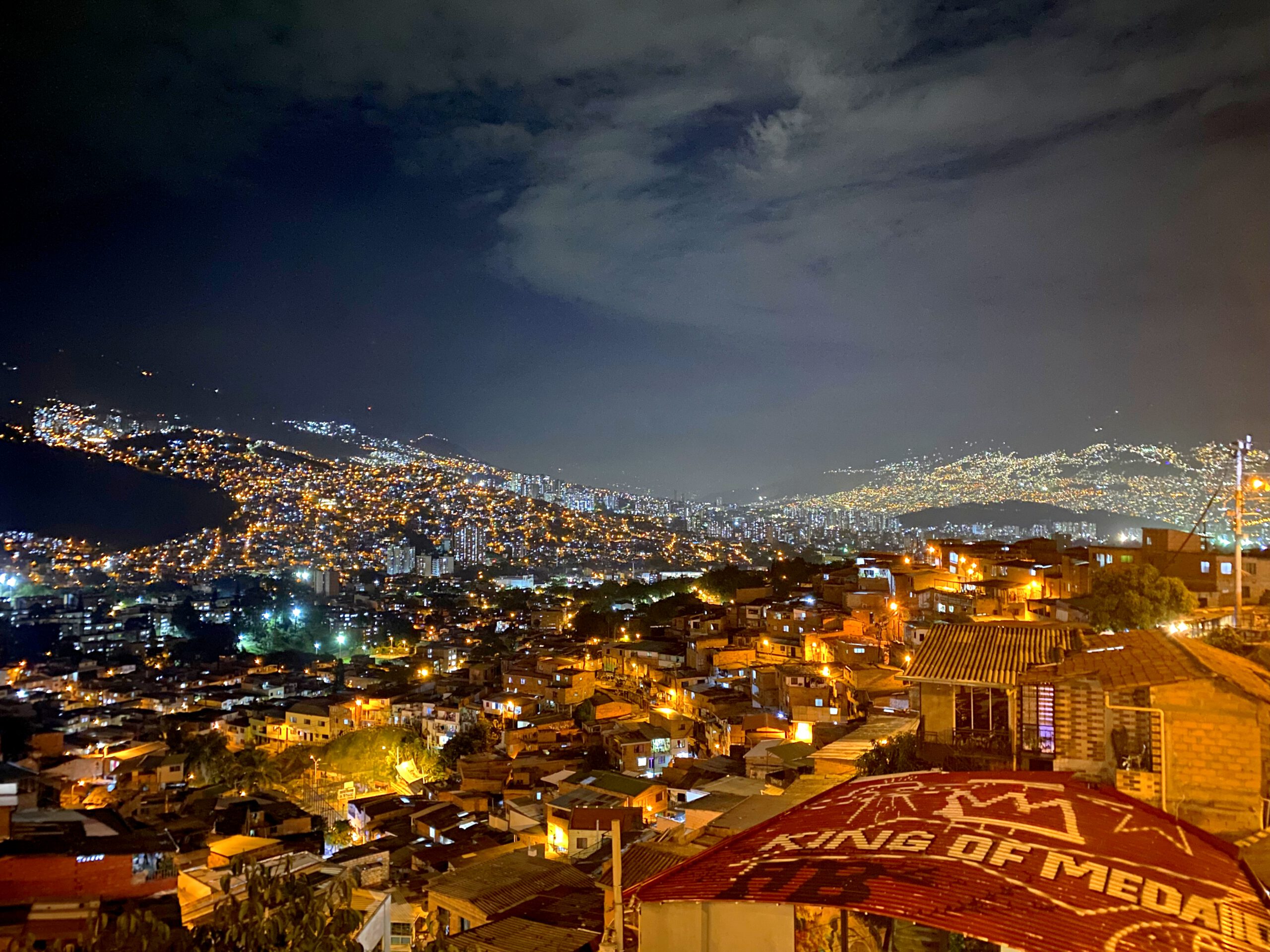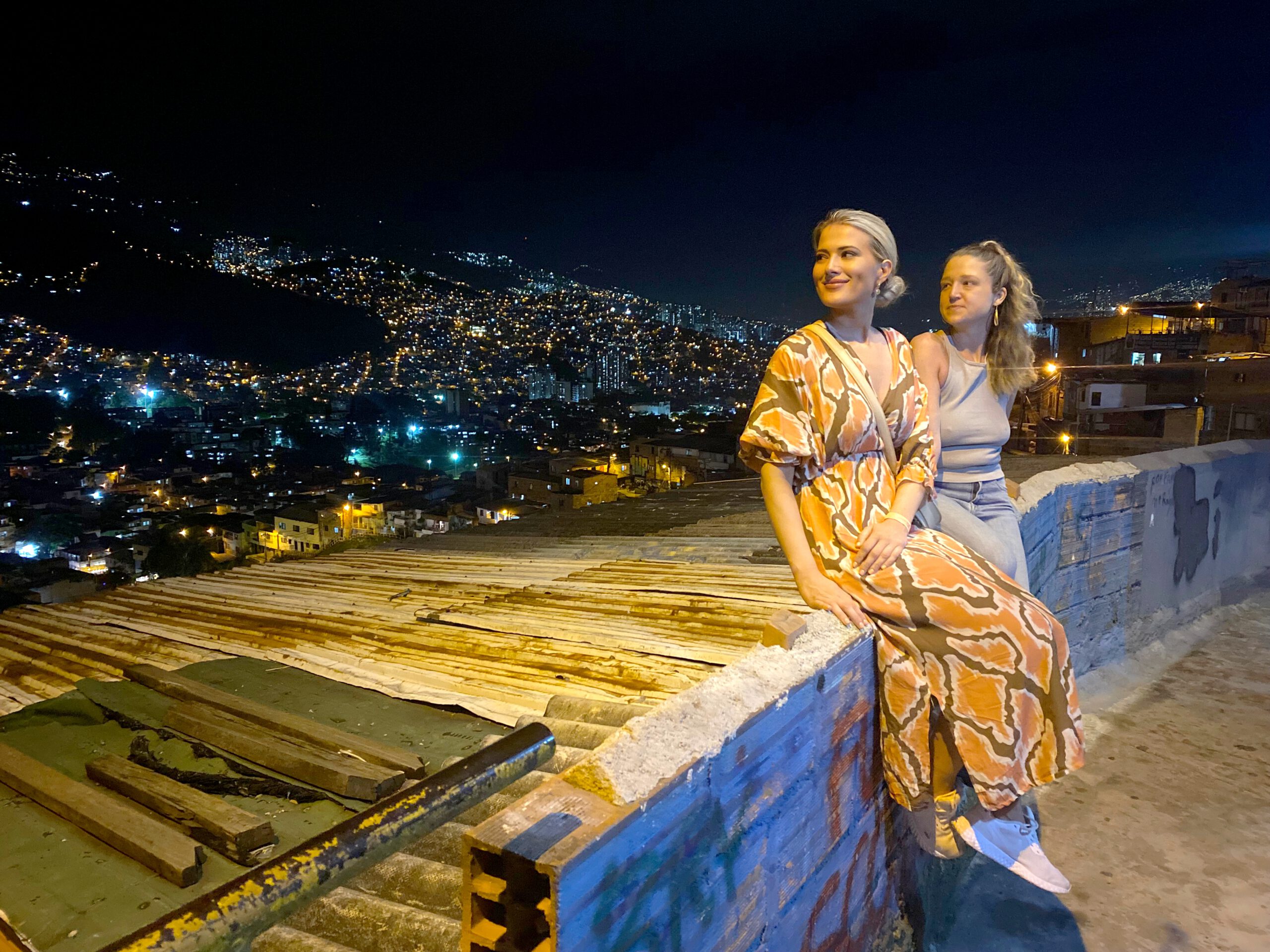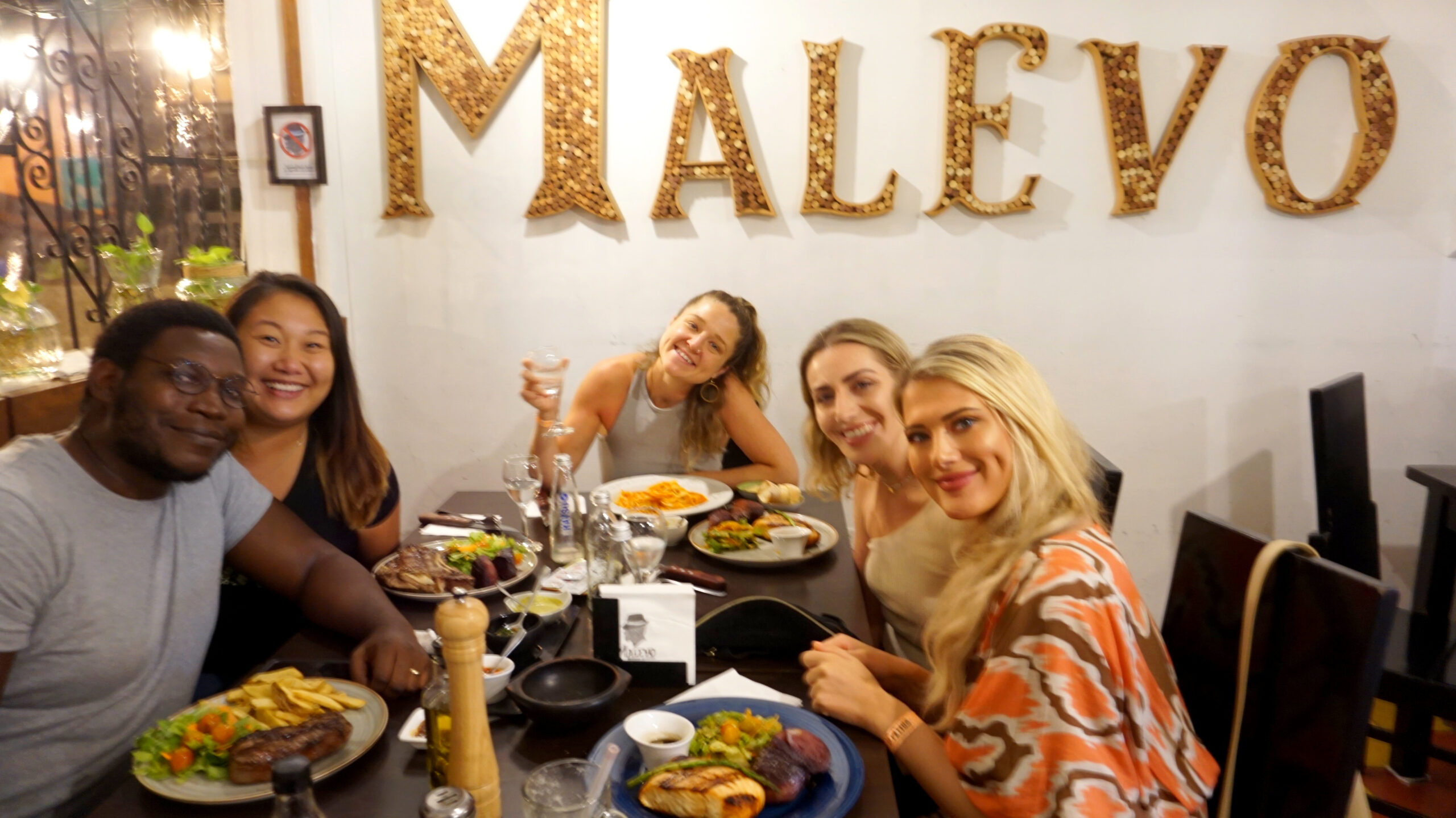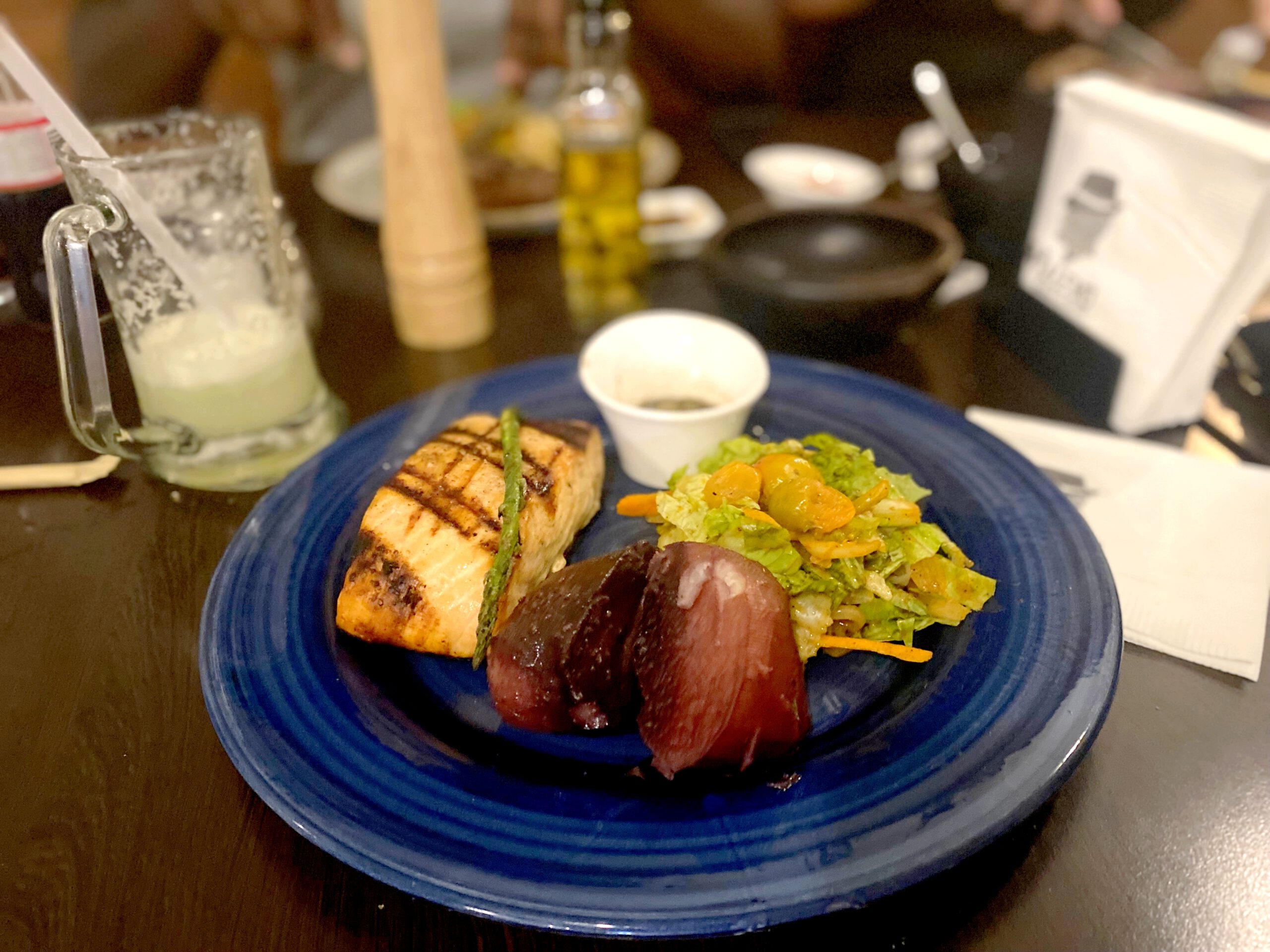 Day 6 – Medellín

At 10 am this morning, my day would start with a coffee tour from about 10 am to 3 pm. I booked this one
here
.- At a shopping center in Medellín, I was picked up by the super friendly host and brought to the farm a little higher in the countryside, together with three other men who would also join the tour. The day started with a welcome with a nice snack and drink and then a tour of the farm where we got to learn about all the processes of coffee
As a real coffee addict, I really enjoyed learning about the origins of coffee, and it really taught me a lot! I would like to share the cordiality, passion and love for the profession that I have experienced during this tour with the world, so I absolutely recommend that you book this tour via the added link. The lunch and tasting at the end were great too!
Later in the afternoon, I would again have coffee with my roomie Anna at Pergamino – on the recommendation of the hostel staff. The weather was very intense, so it was nice to have to take a step back and chat alone. Great café! The peanut butter pie we shared was also delicious, by the way! Later, we did some shopping and I scored the perfect outfit for Mexico. In the evening we went out for dinner at restaurant Mamasita, together with Dutch Robert whom I met in the hostel, and Jan whom I had met in Cartagena. Nice restaurant, delicious food and cheap!
Om 10 uur deze ochtend zou mijn dag starten met een koffie-tour van ongeveer 10:00-15:00. De tour heb ik
hier
geboekt. Bij een winkelcentrum in Medellin, werd ik door de super vriendelijke host opgehaald en naar de boerderij wat hoger in het landschap gebracht, samen met drie andere mannen die met de tour mee zouden doen. De dag begon met ontvangst met een lekker hapje en drankje en vervolgens een rondleiding door de boerderij waar we alle processen van het koffie verbouwen
Als echte koffieverslaafde vond ik het erg leuk te leren over de oorsprong van koffie en het heeft me er ook oprecht veel over geleerd! De hartelijkheid, passie en liefde voor het vak die ik tijdens deze tour heb ervaren wil ik graag met de wereld delen, dus ik raad jullie ook absoluut aan deze tour via de toegevoegde link te boeken. De lunch en proeverij aan het einde waren ook geweldig!
Later in de middag zou ik opnieuw met mijn roomie Anna een koffietje gaan drinken bij Pergamino – op aanraden van het hostel personeel. Het weer was ontzettend heftig dus was het ook wel even fijn een stapje terug te moeten doen en alleen te kletsen. Top café! De pindakaastaart die we deelden was trouwens ook heerlijk! Later hadden we nog wat gewinkeld en scoorde ik de perfecte outfit voor Mexico. 's-Avonds zijn we uit eten gegaan bij restaurant Mamasita, samen met de Nederlandse Robert die ik in het hostel leerde kennen, en Jan die ik in Cartagena had leren kennen. Top restaurant, heerlijk eten en goedkoop!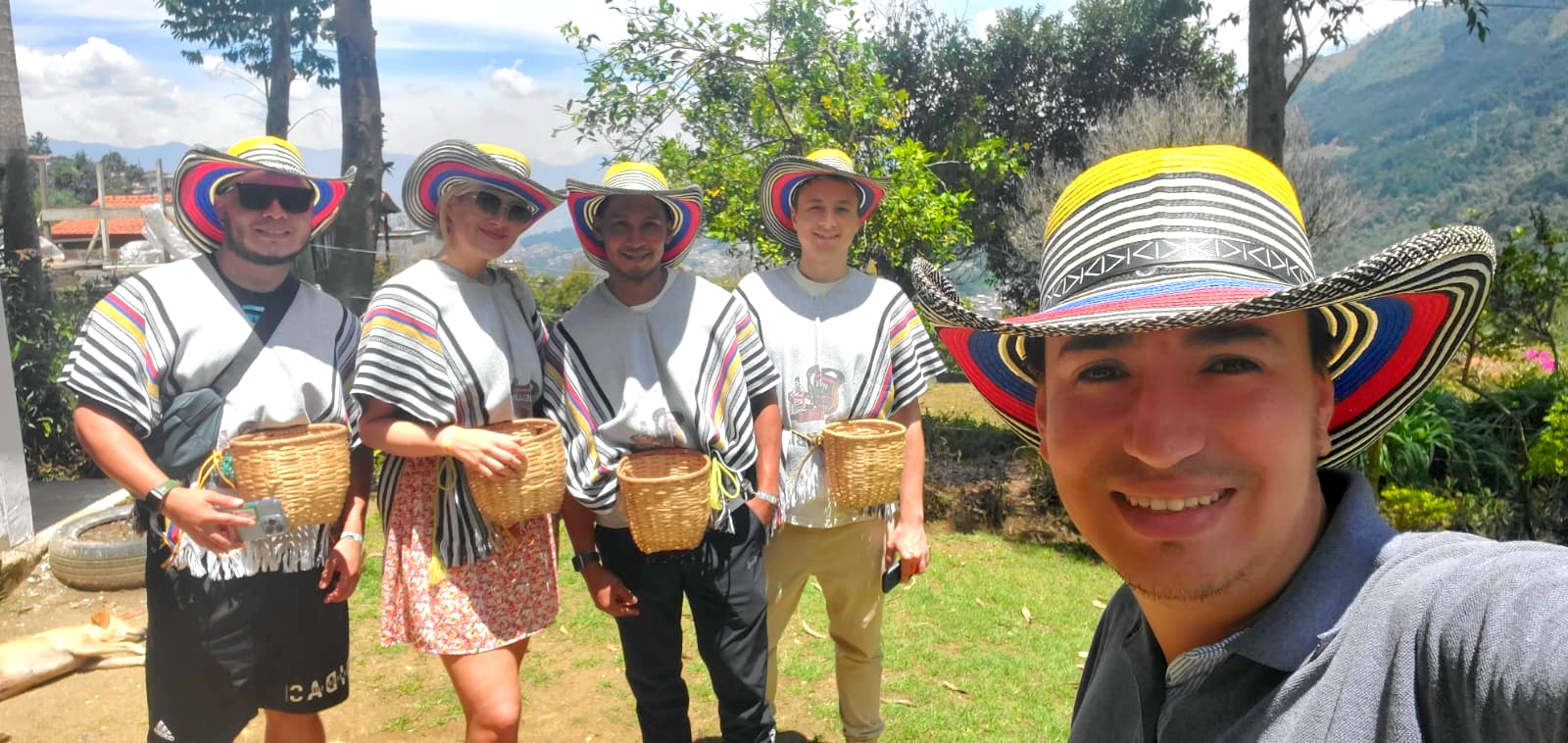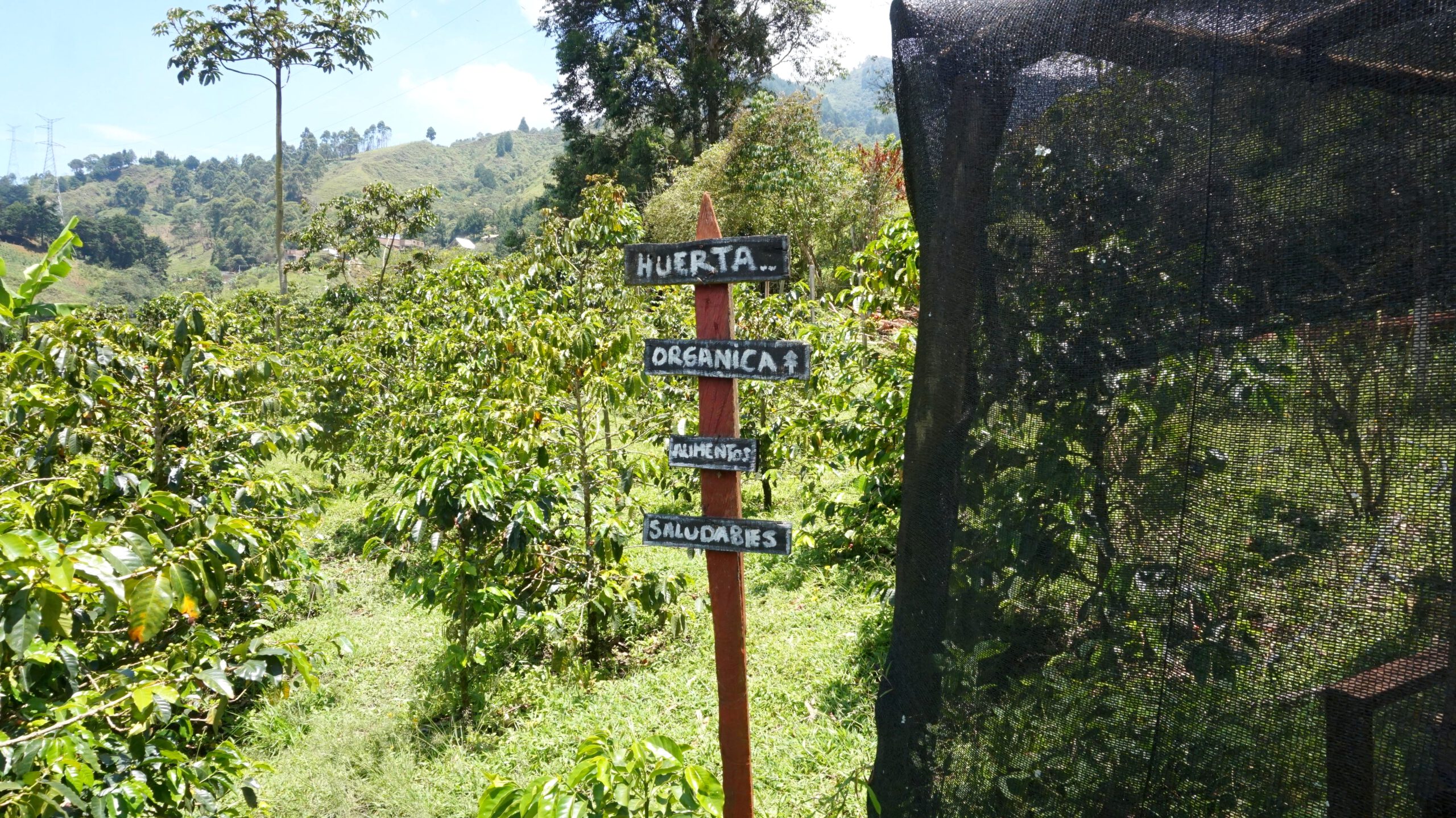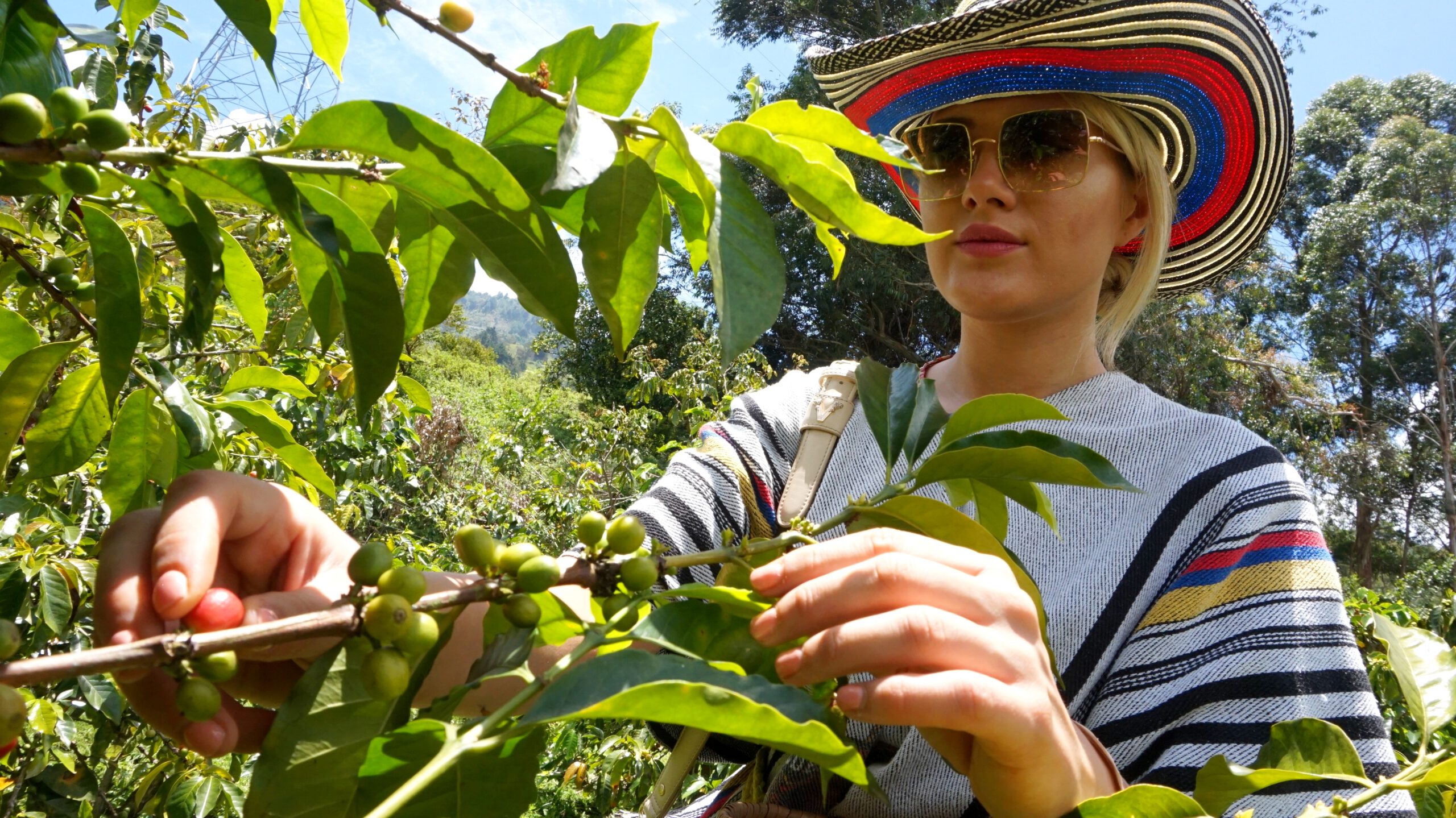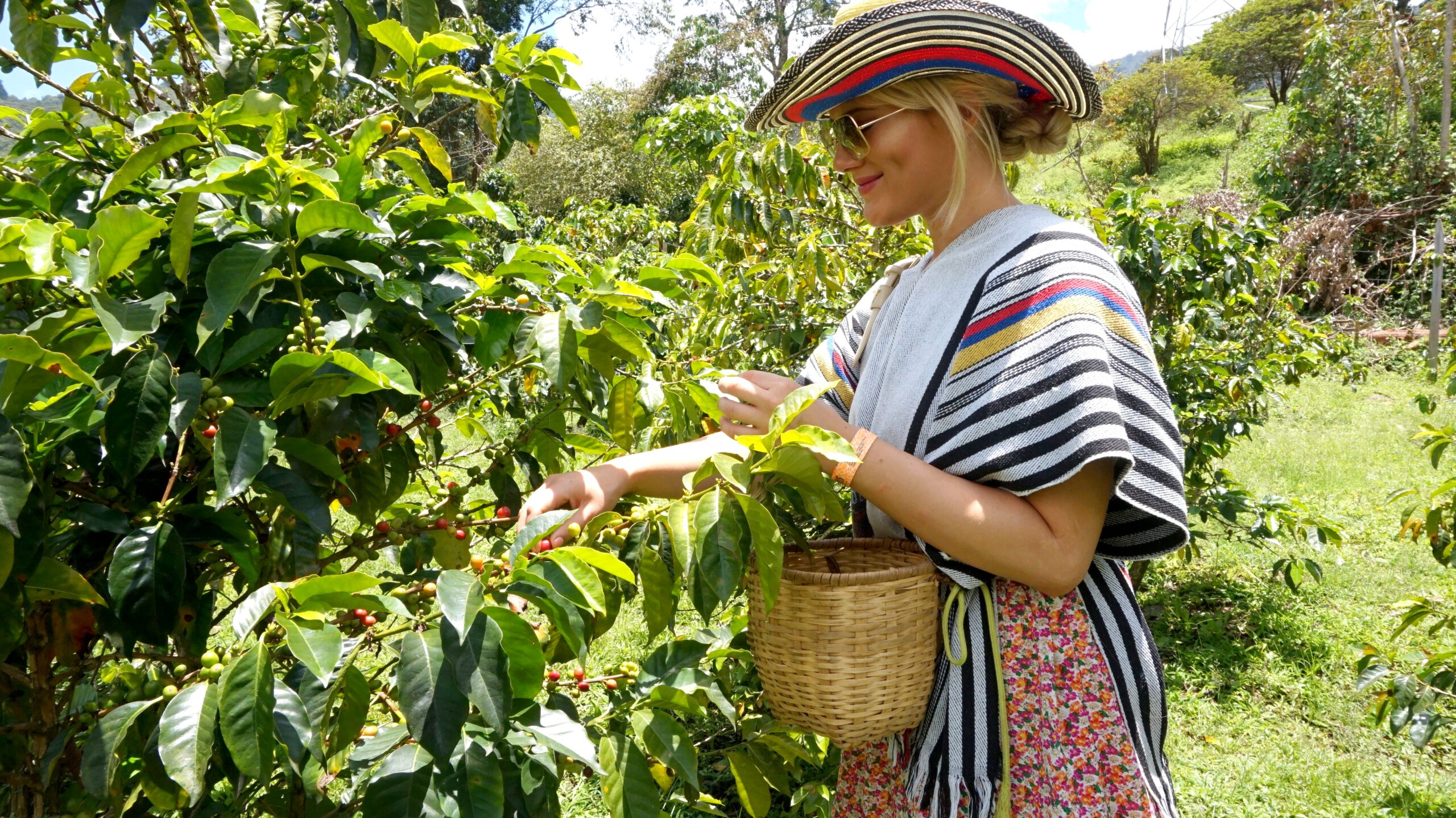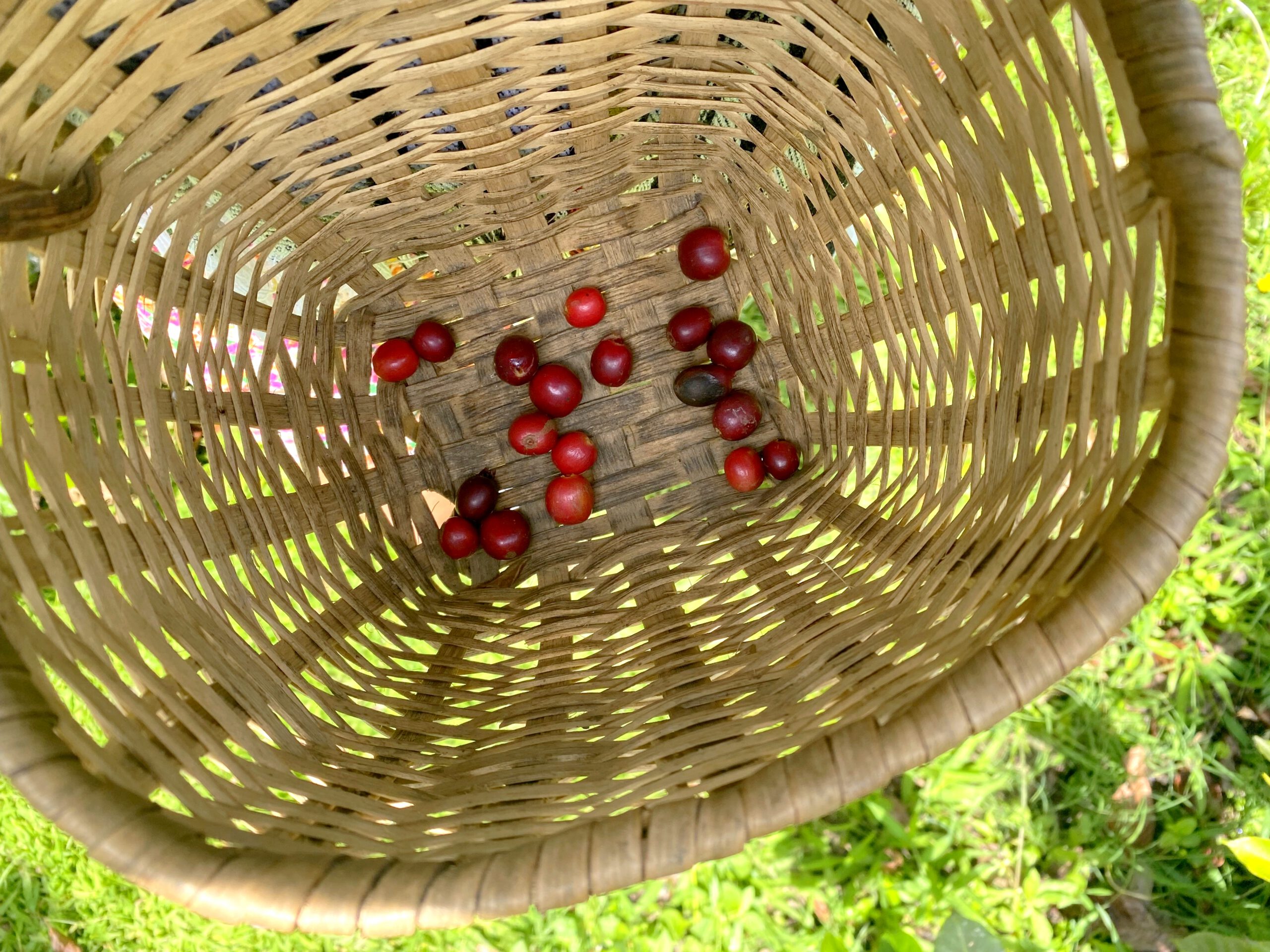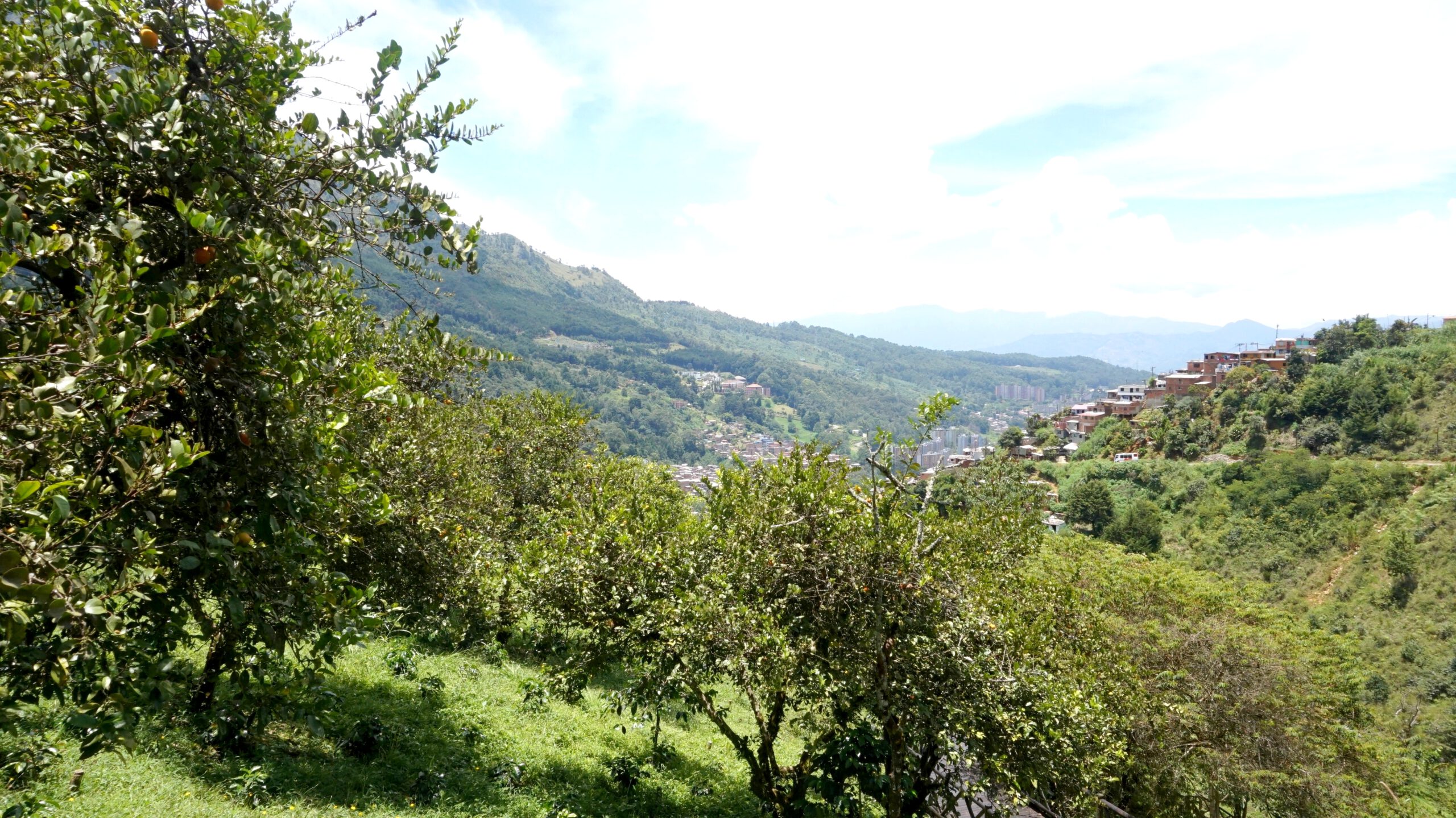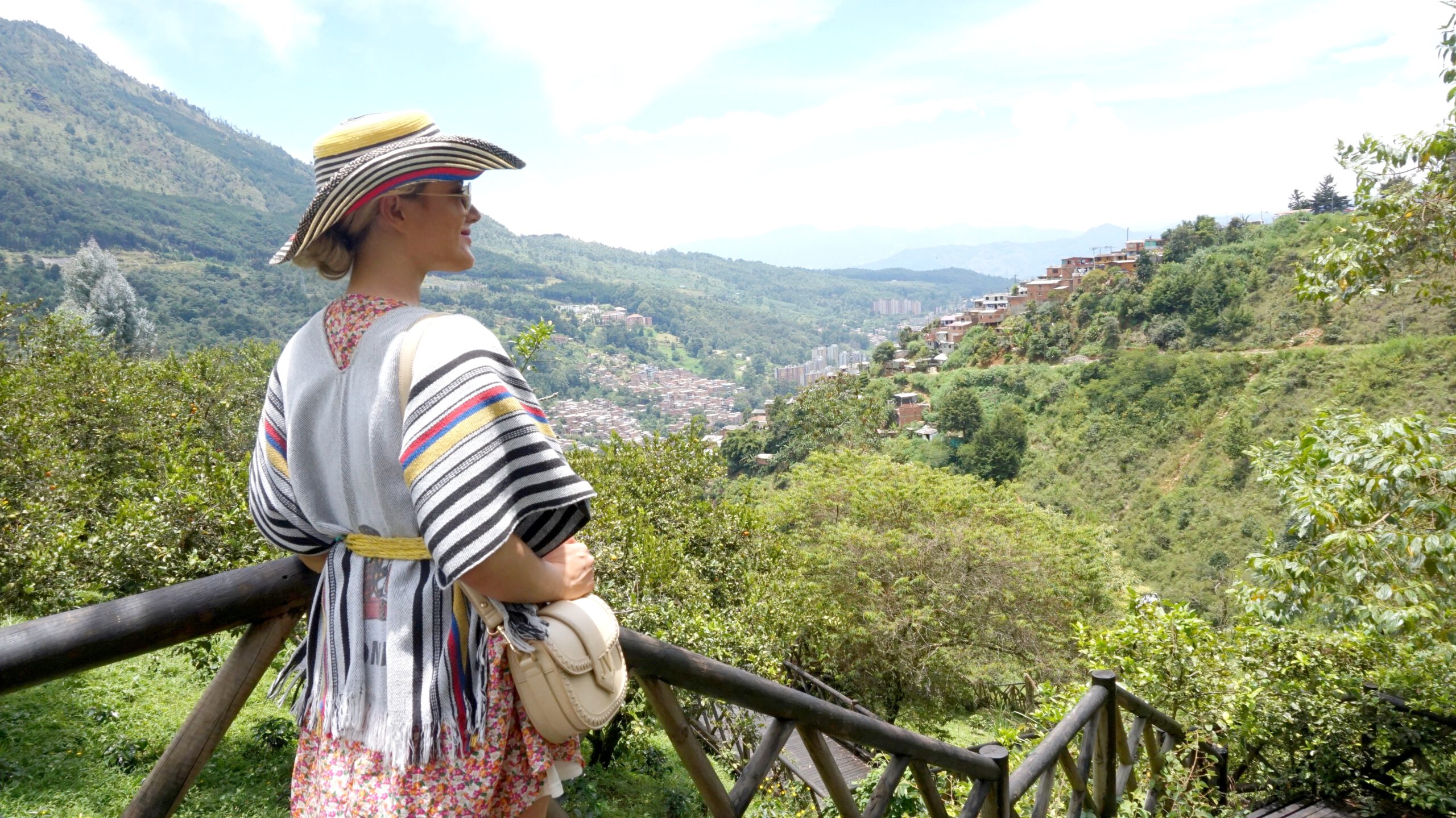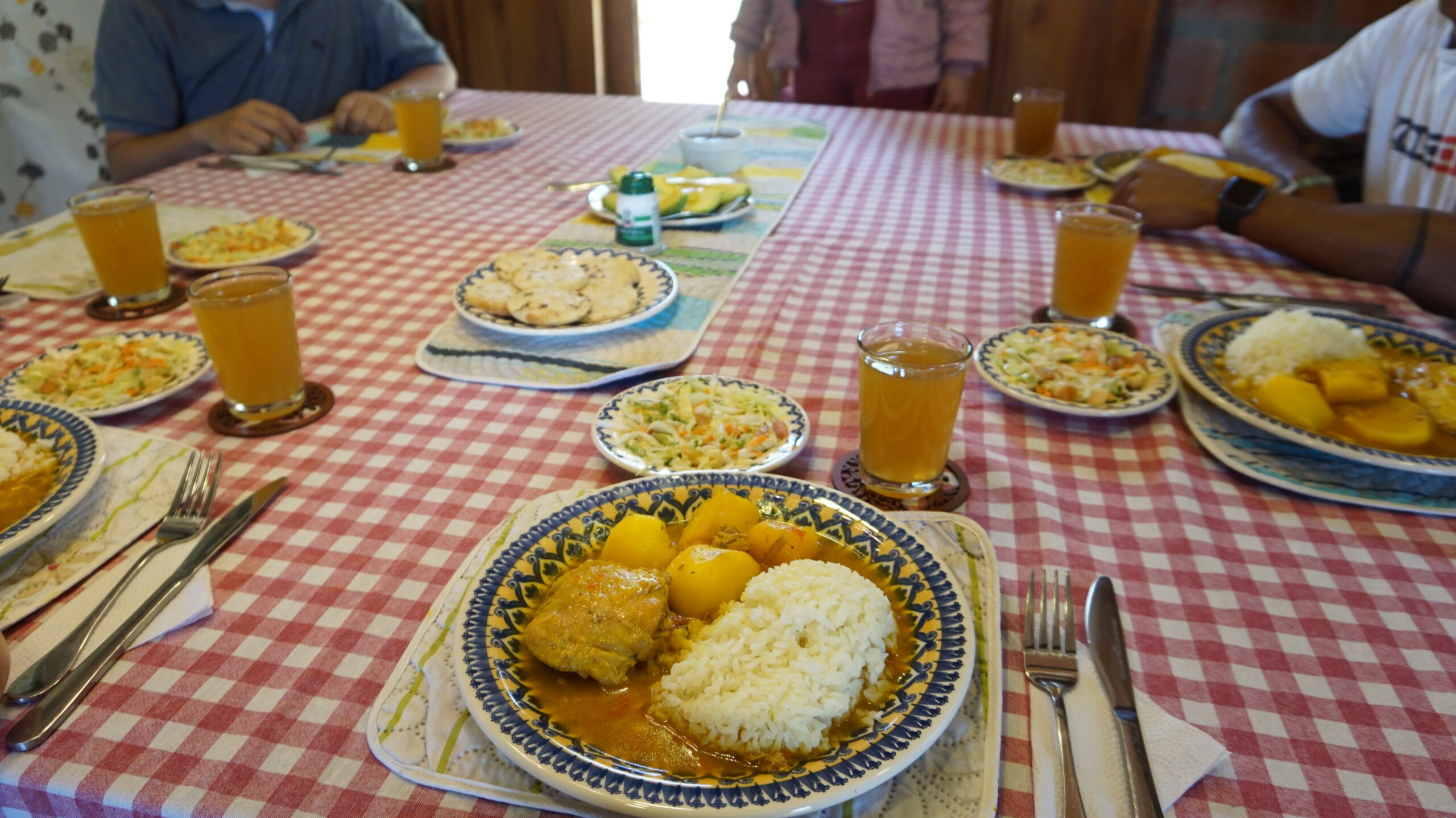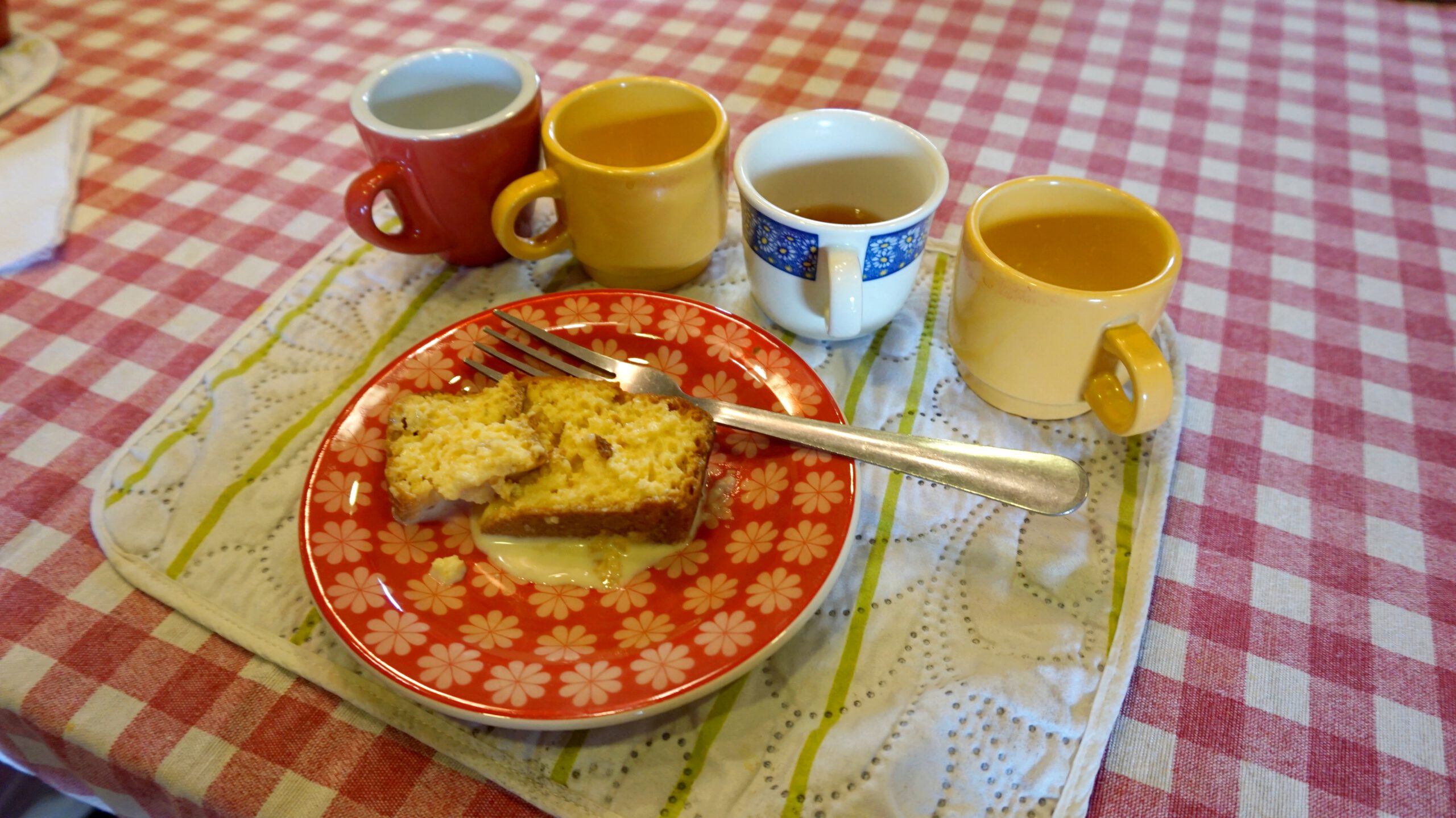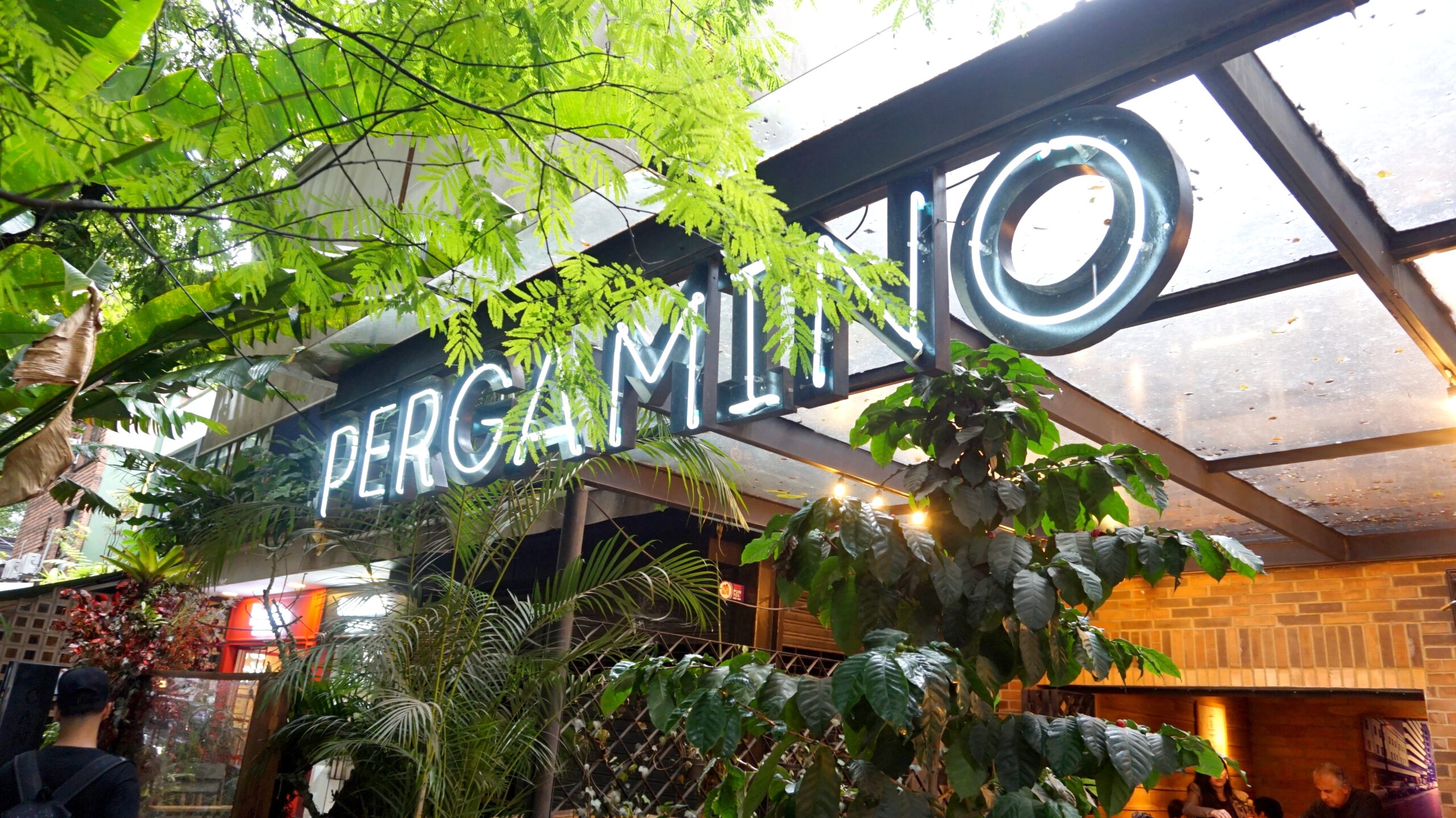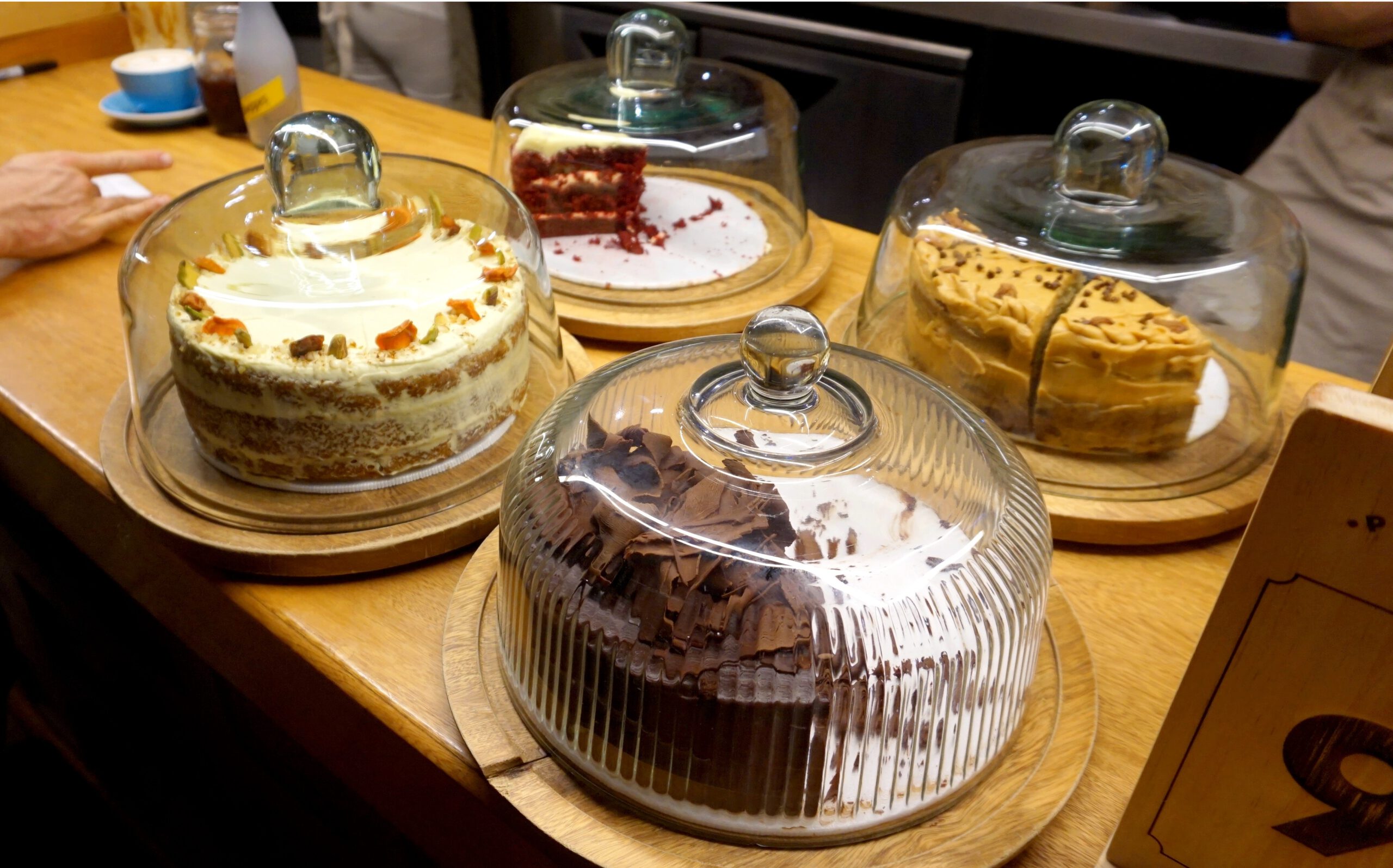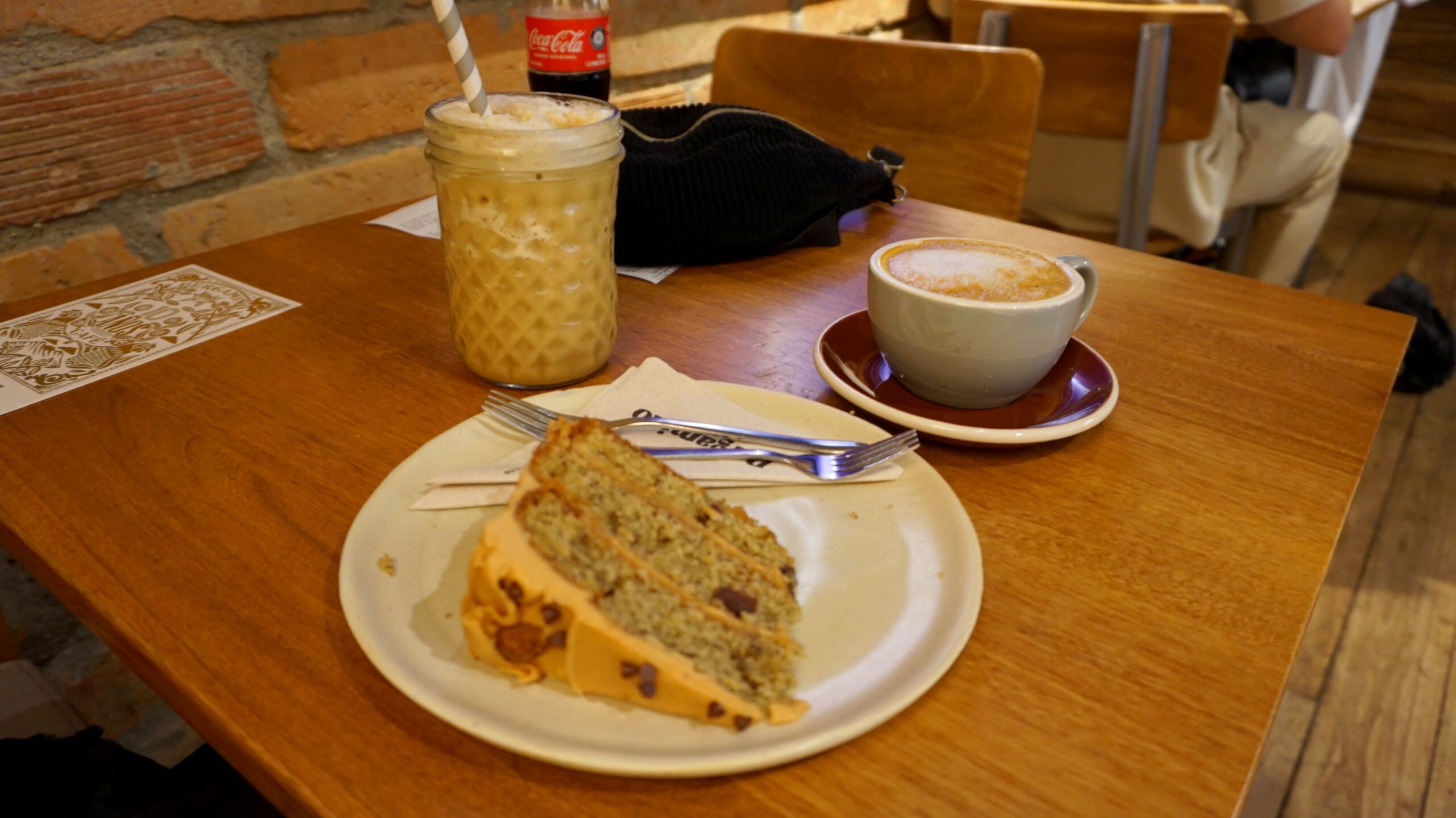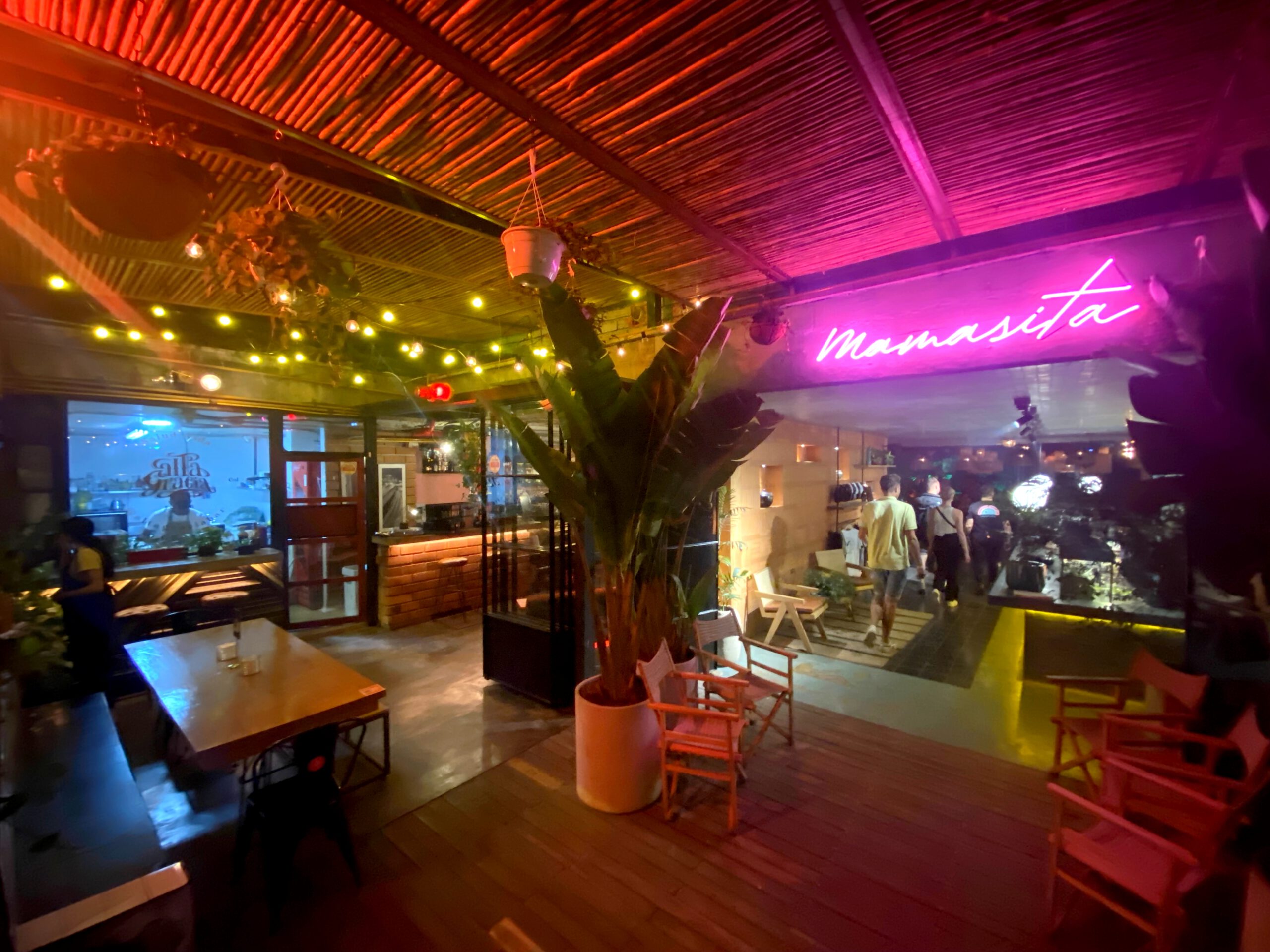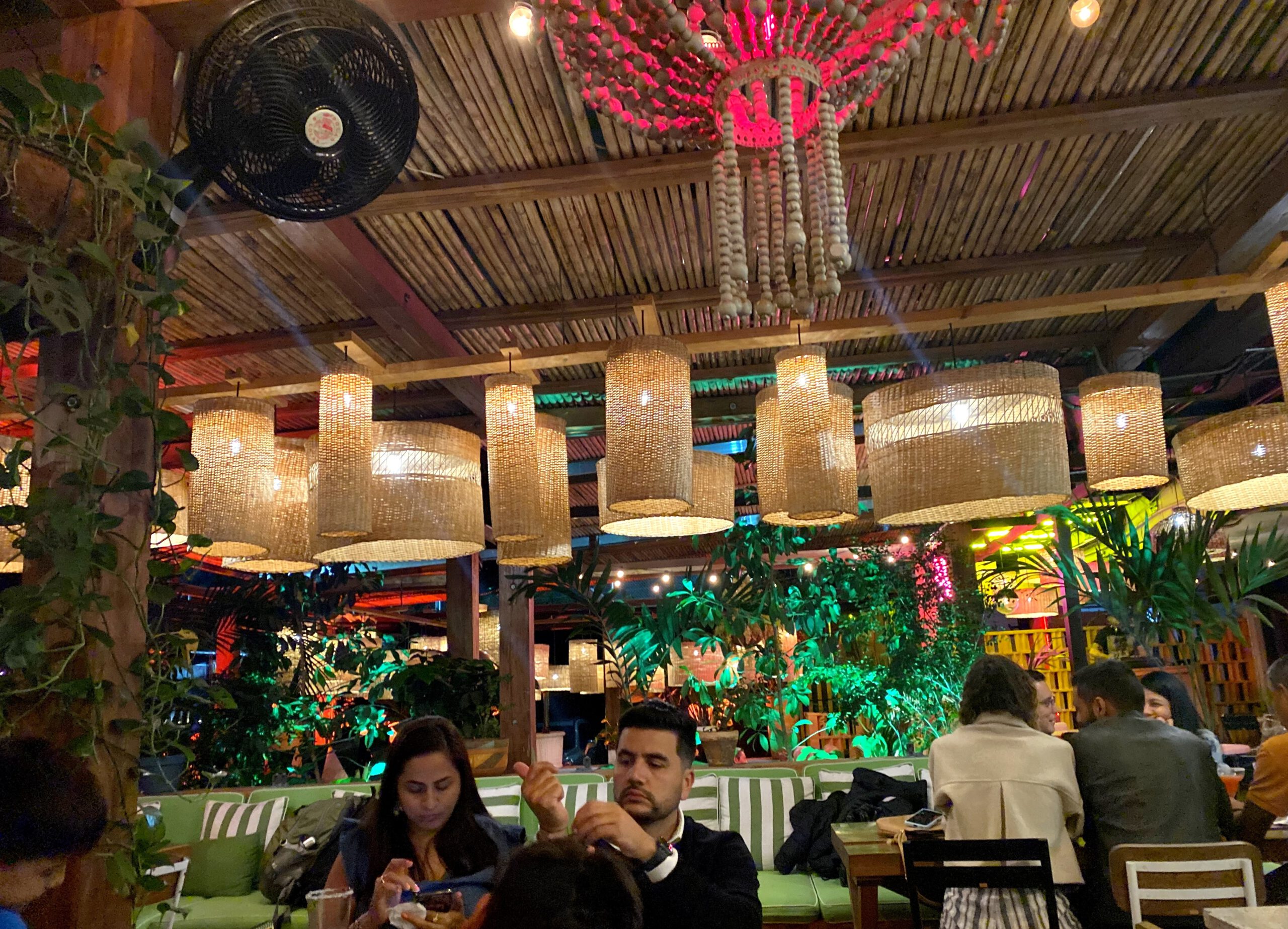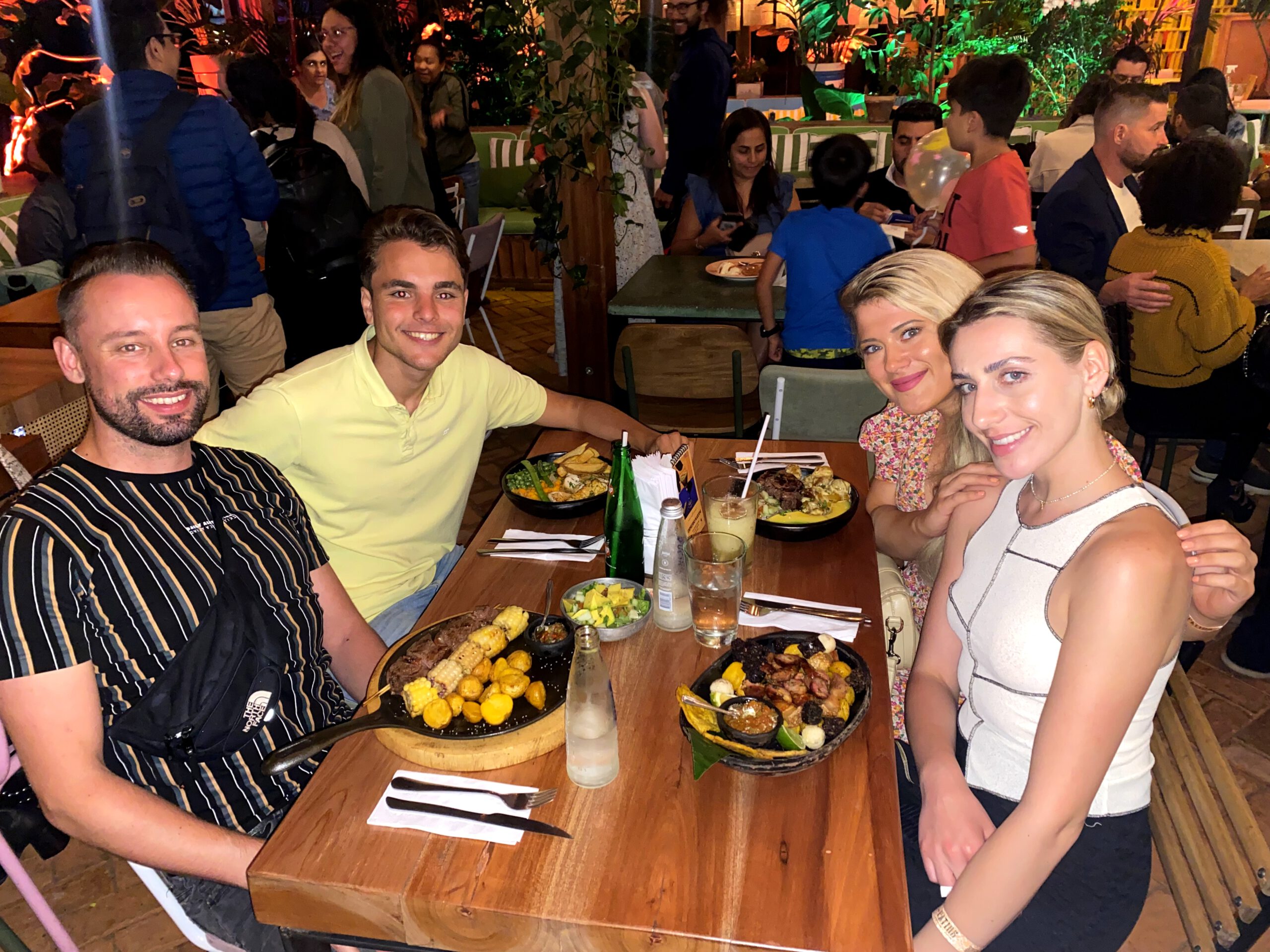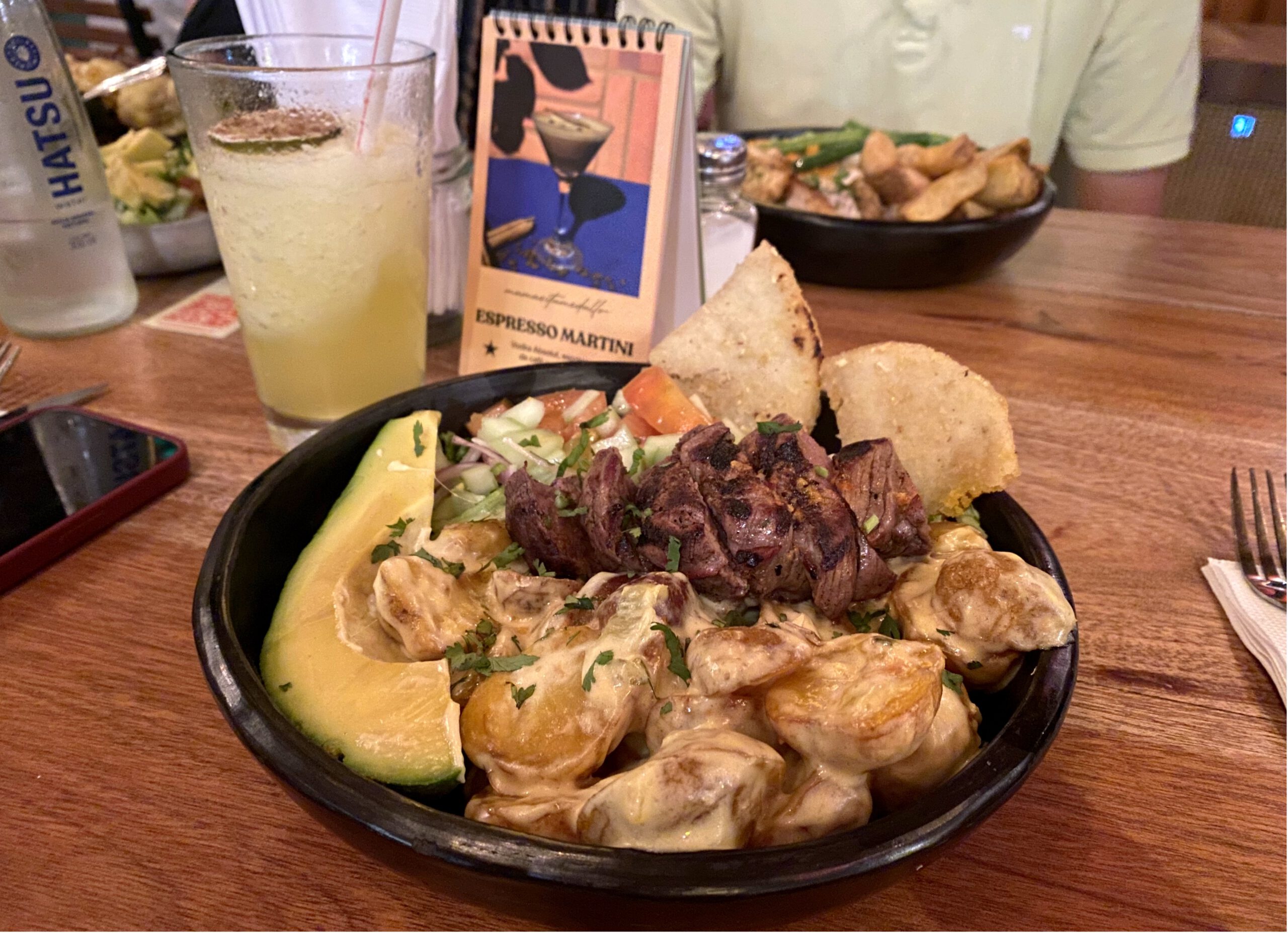 Day 7 – Medellin & Guatapé
The main reason why I wanted to go to Medellin was because I wanted to see Guatapé and was advised by my French friend Mathilde to do the tour from Medellín – not yet knowing what a pearl in itself Medellín was. Before my tour, Anna and I had breakfast at Hijamia – less than two minutes from the hostel. Apparently there were two of them in the same area, so Robbert was at a different branch than us and in the end did not eat with us. Anna would not participate in the tour, but Robbert and I would. The tour cost about 50 euros from our hostel and took us to El Peñol, the big rock, a boat tour to an island, big lunch buffet and Guatapé itself. Climbing the rock is honestly the most intense workout I've ever done! Don't underestimate this! The view is worth the pain though ;). Robbert and I ended the day on the hostel rooftop with a cool view over the city. I personally really liked Guatapé, but I don't think if you skip it you will really regret it.
De voornamelijkste reden waarom ik naar Medellin wilde, was omdat ik Guatapé wilde zien en van mijn franse vriendin Mathilde de aanbeveling kreeg om vanuit Medellín de tour te doen – nog niet wetende wat een parel an zich Medellín was. Voor mijn tour hadden Anna en ik ontbijt bij Hijamia – nog geen twee minuten vanaf het hostel. Blijkbaar waren er twee vestingen, dus was Robbert bij een andere vestiging dan ons en at uiteindelijk niet mee. Anna zou de tour niet mee deelnemen, maar Robbert en ik wel. De tour kostte zo'n 50 euro vanuit ons hostel en bracht ons naar El Peñol, de grote rots, een boot tour naar een eiland, uitgebreid lunch buffet en Guatapé zelf. De rots beklimmen is oprecht de meest heftige workout die ik ooit heb gedaan! Onderschat dit echt niet! Het uitzicht is de pijn wel waard 😉 De dag eindigde Robbert en ik op de hostel rooftop met gaaf uitzicht over de stad. Ik vond Guatapé persoonlijk erg leuk, maar ik denk niet dat als je het overslaat je echt veel spijt zal hebben.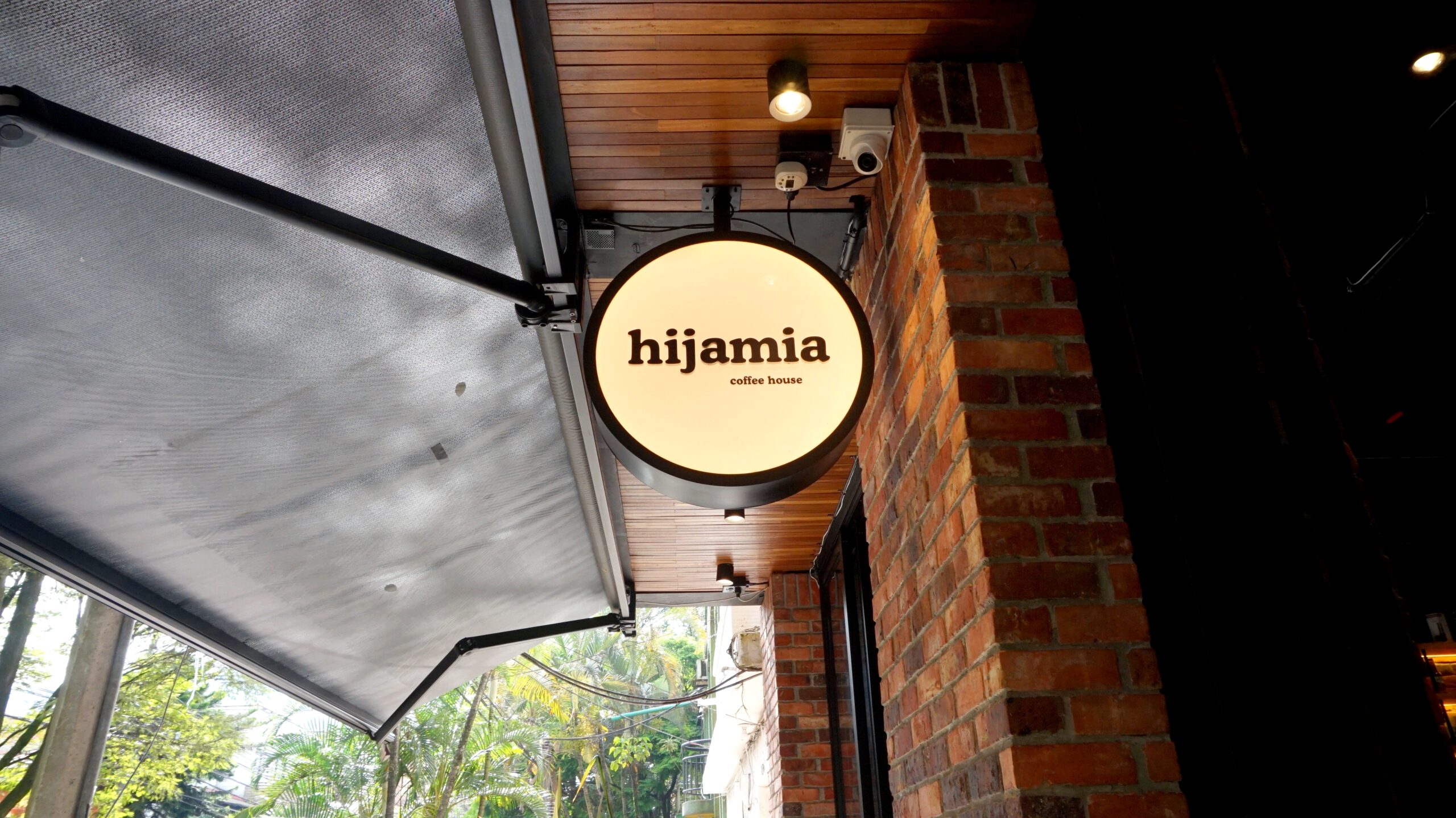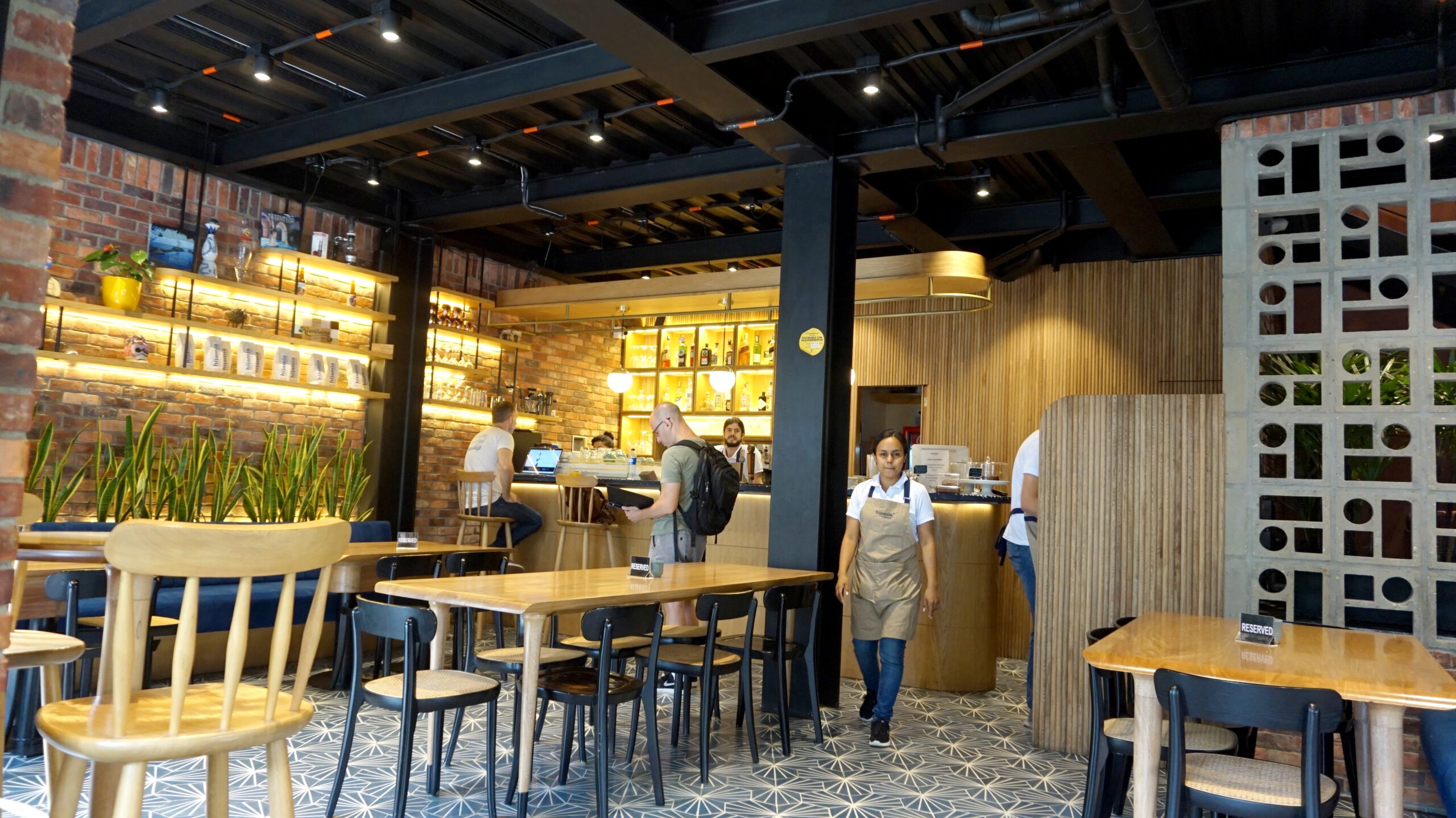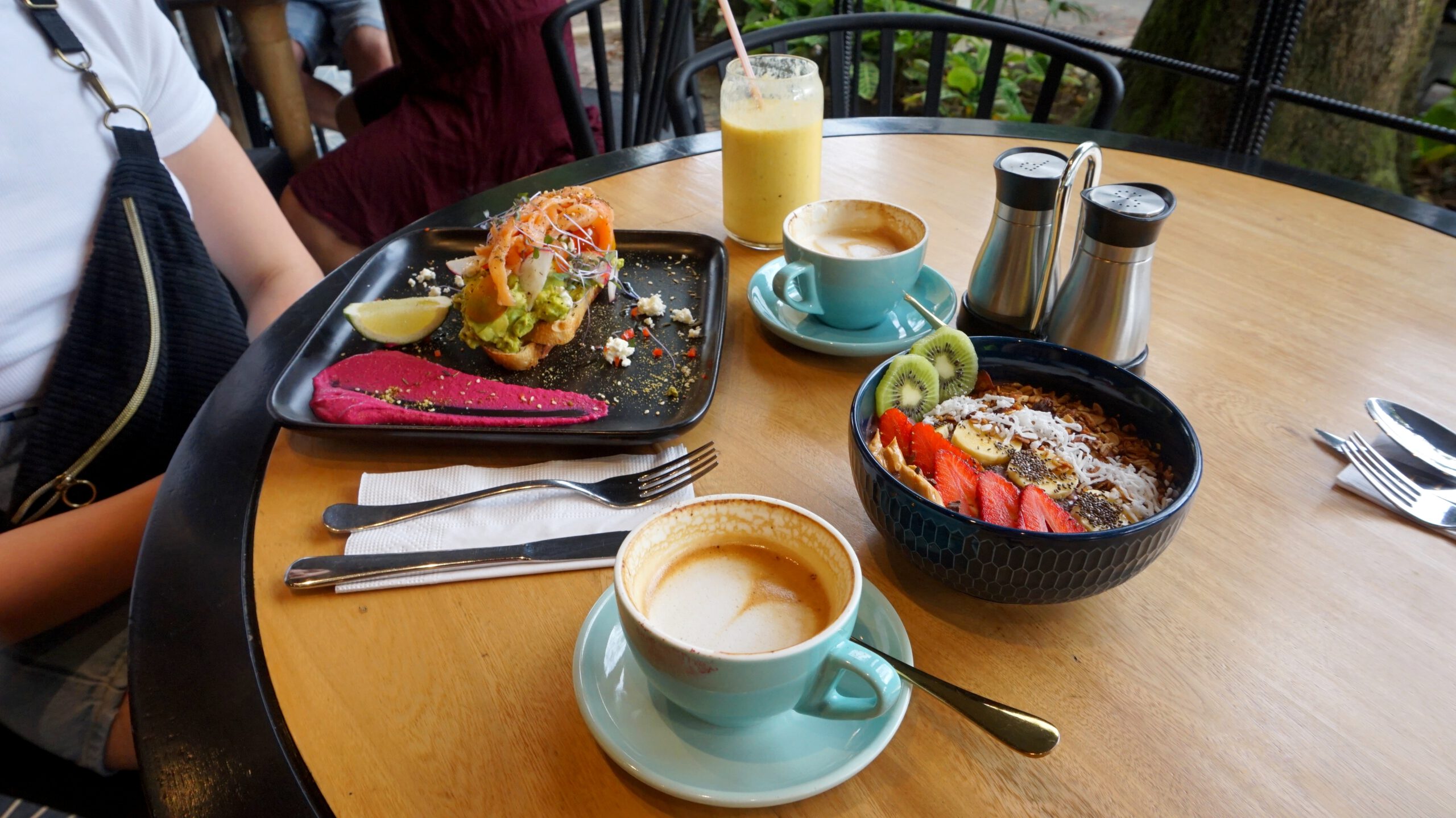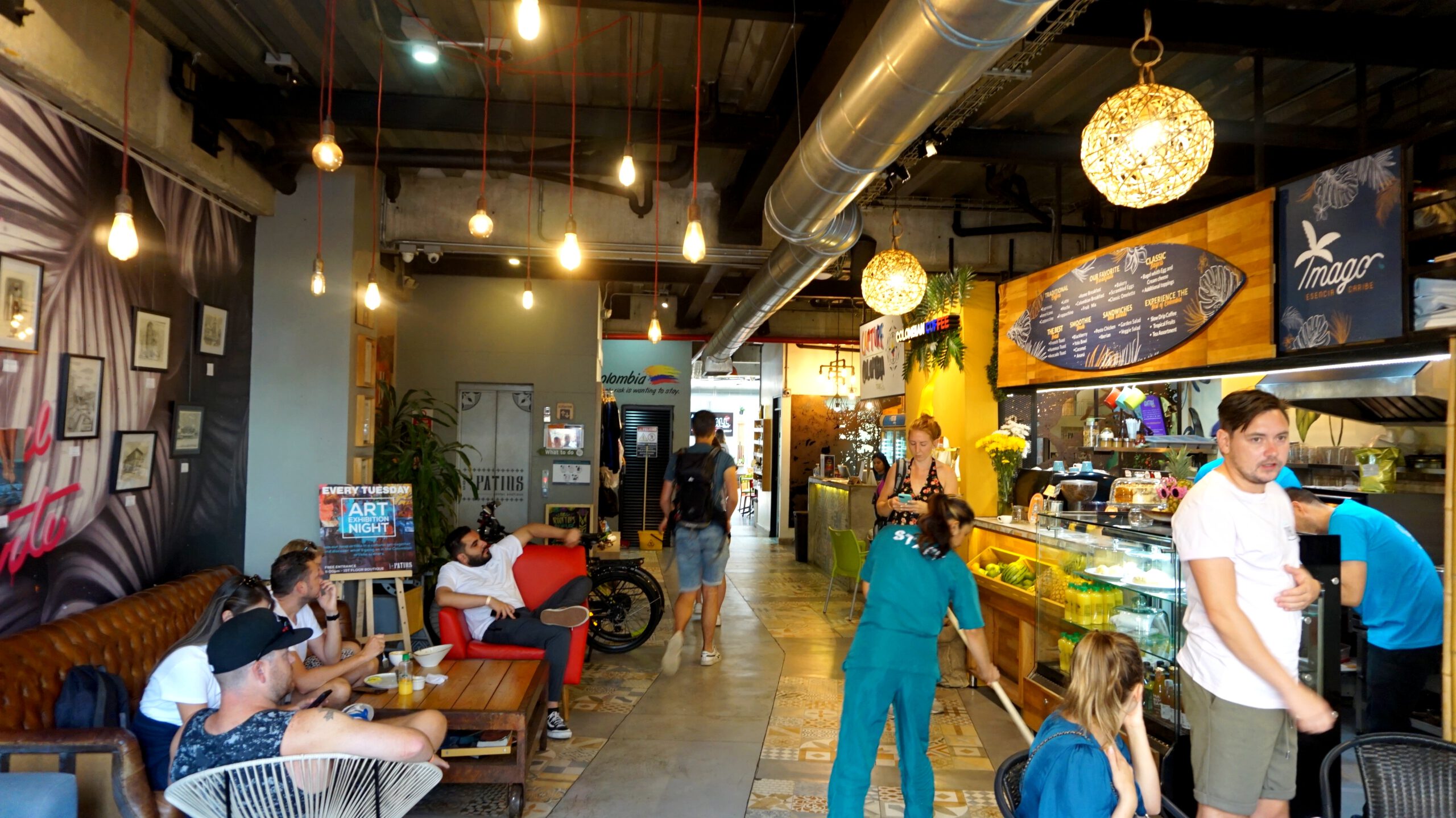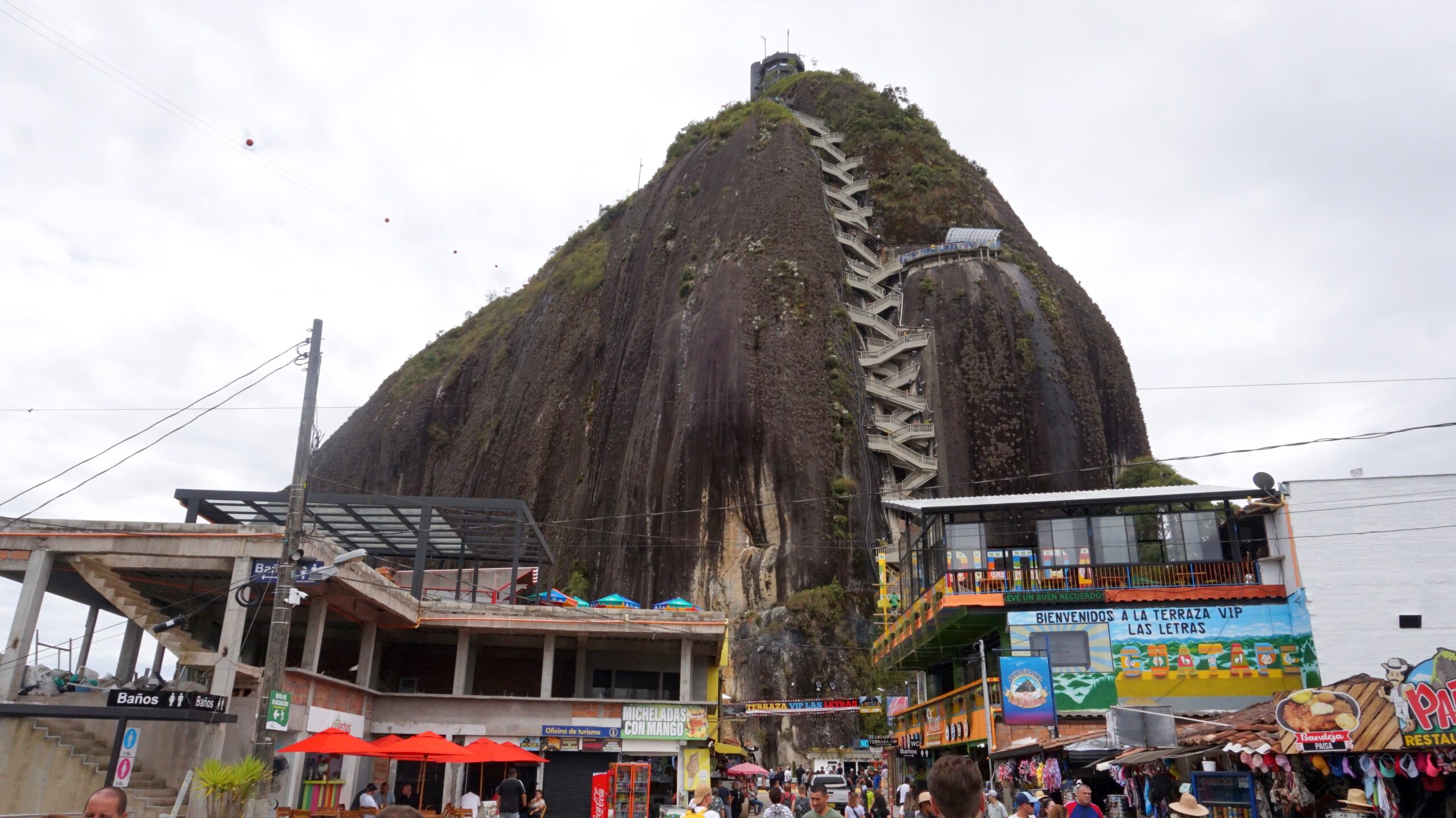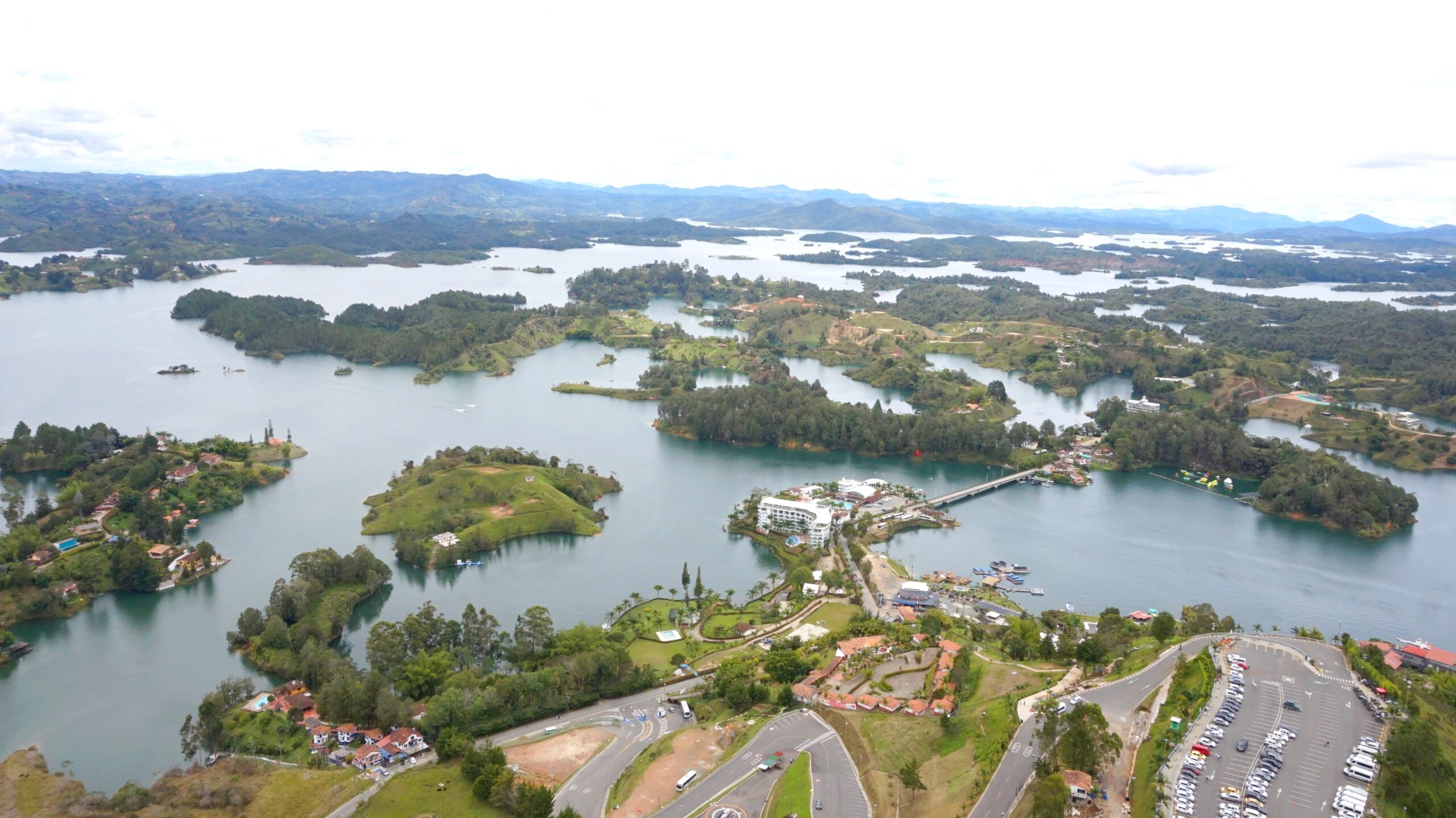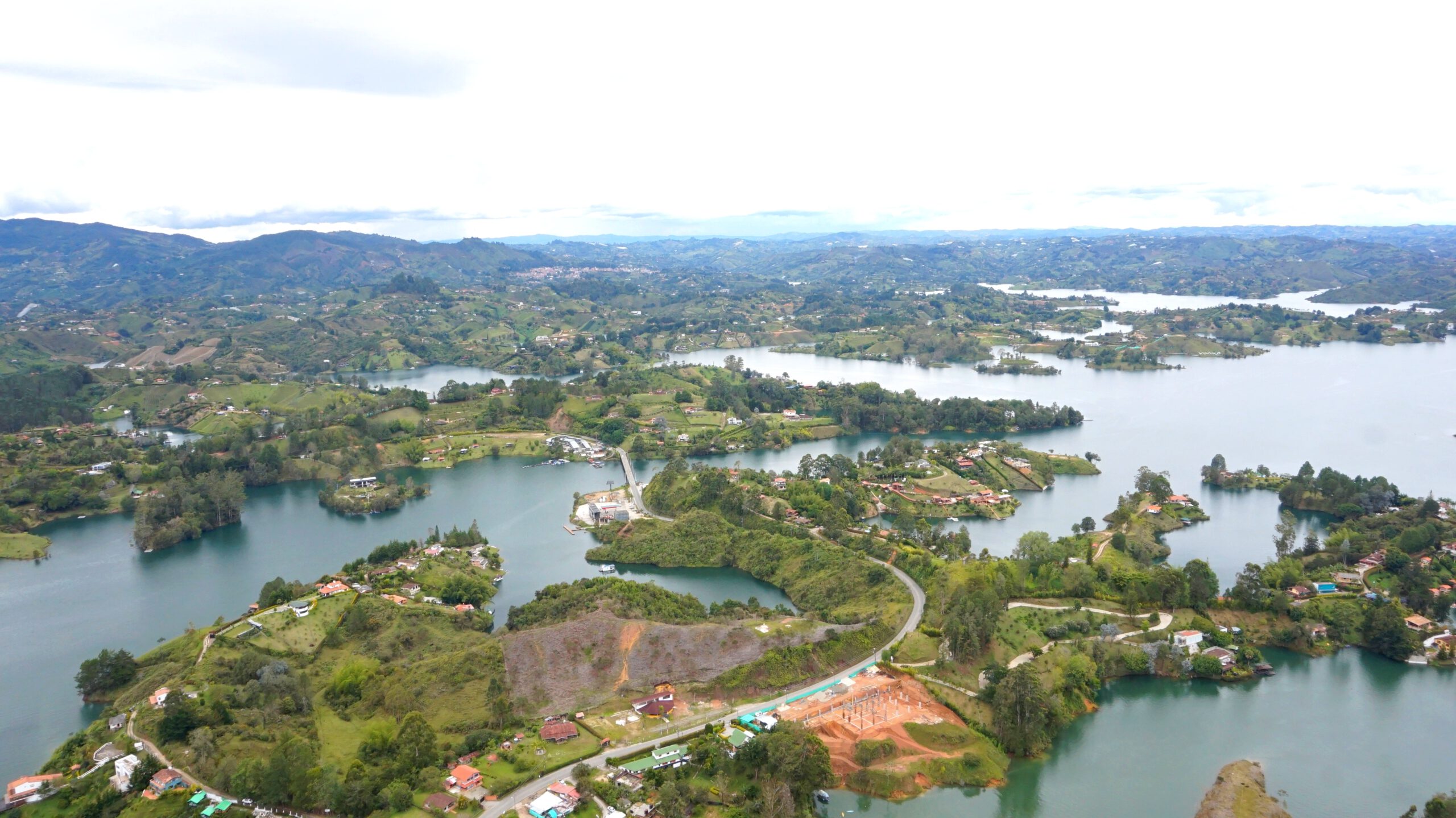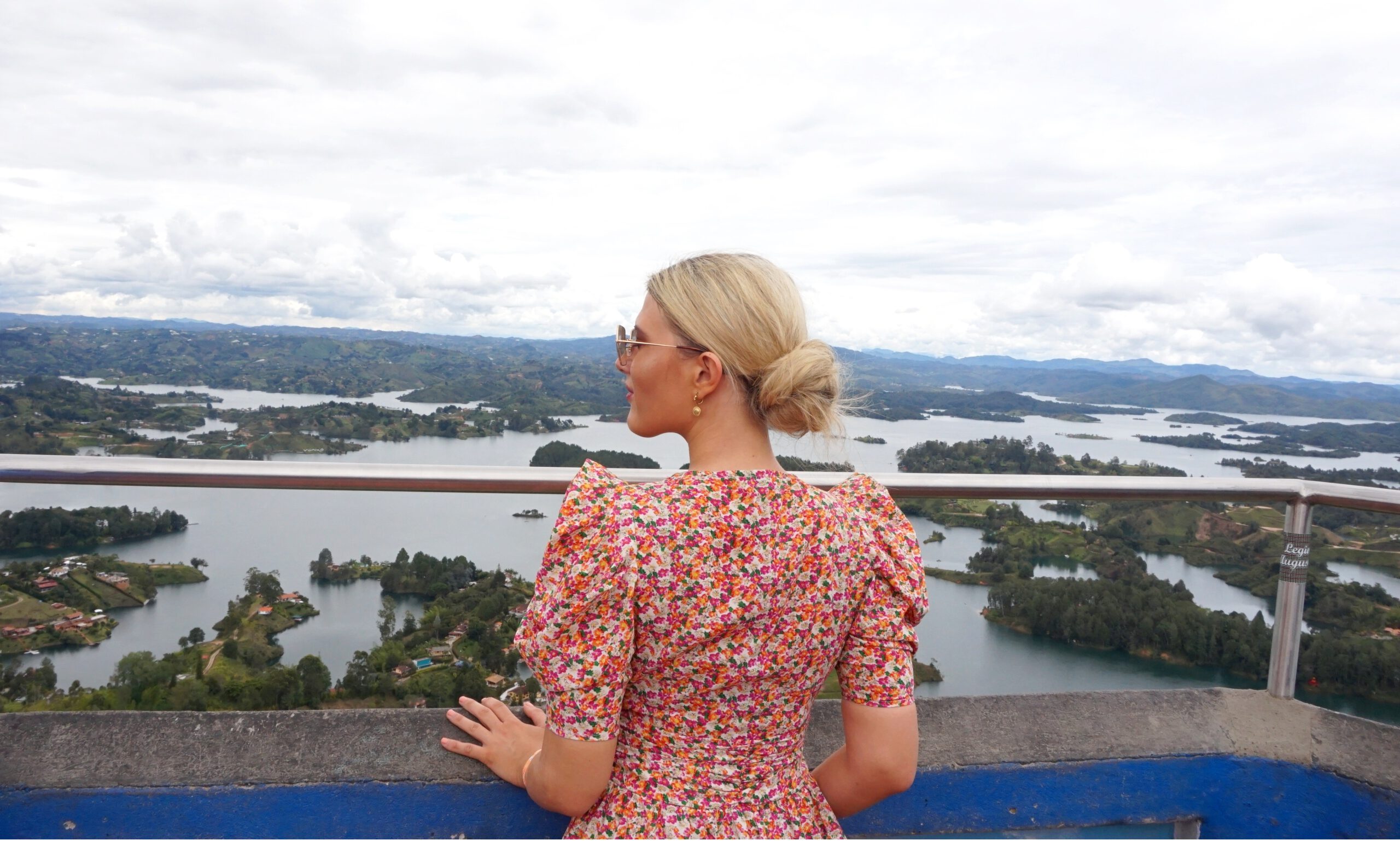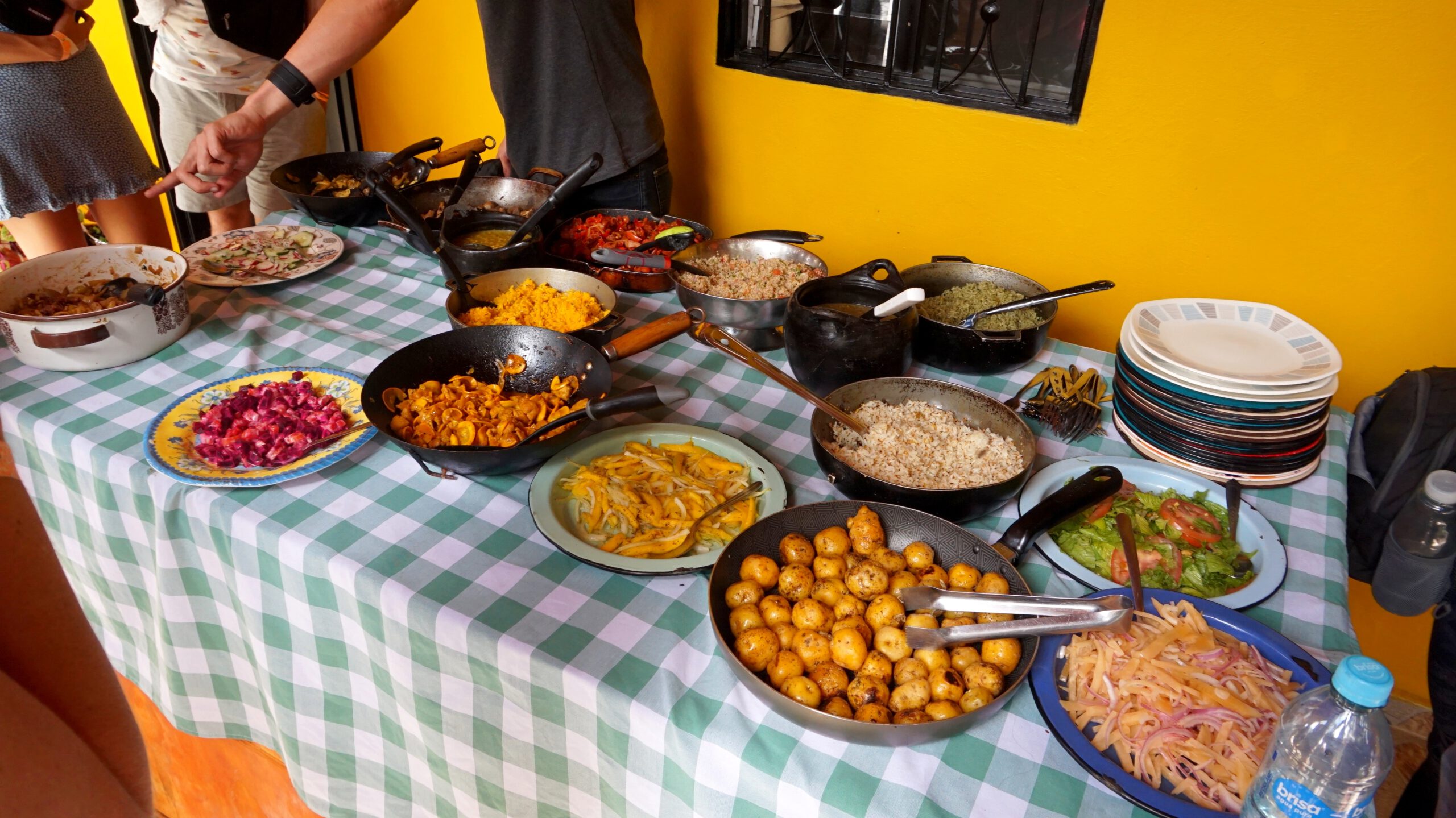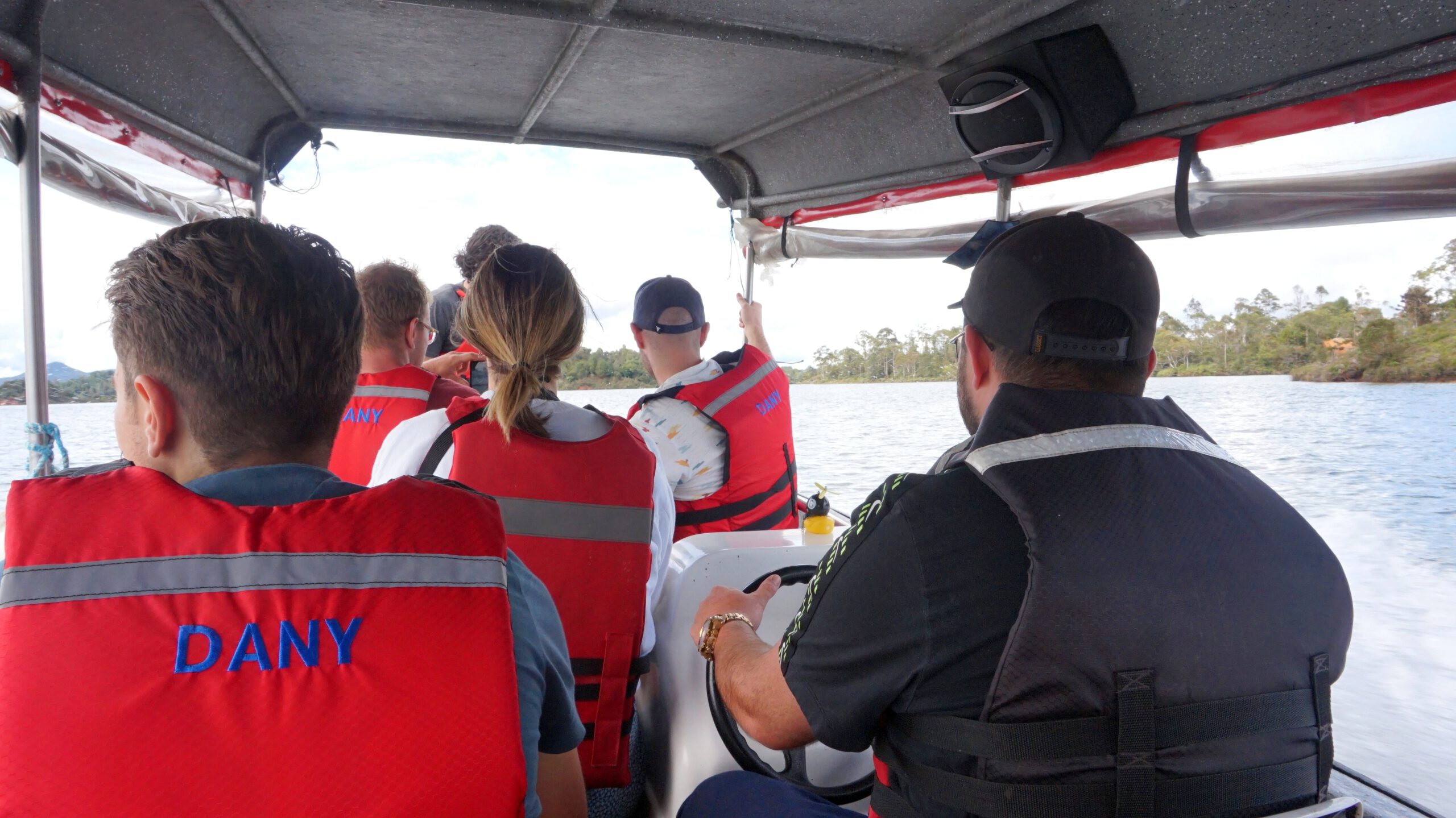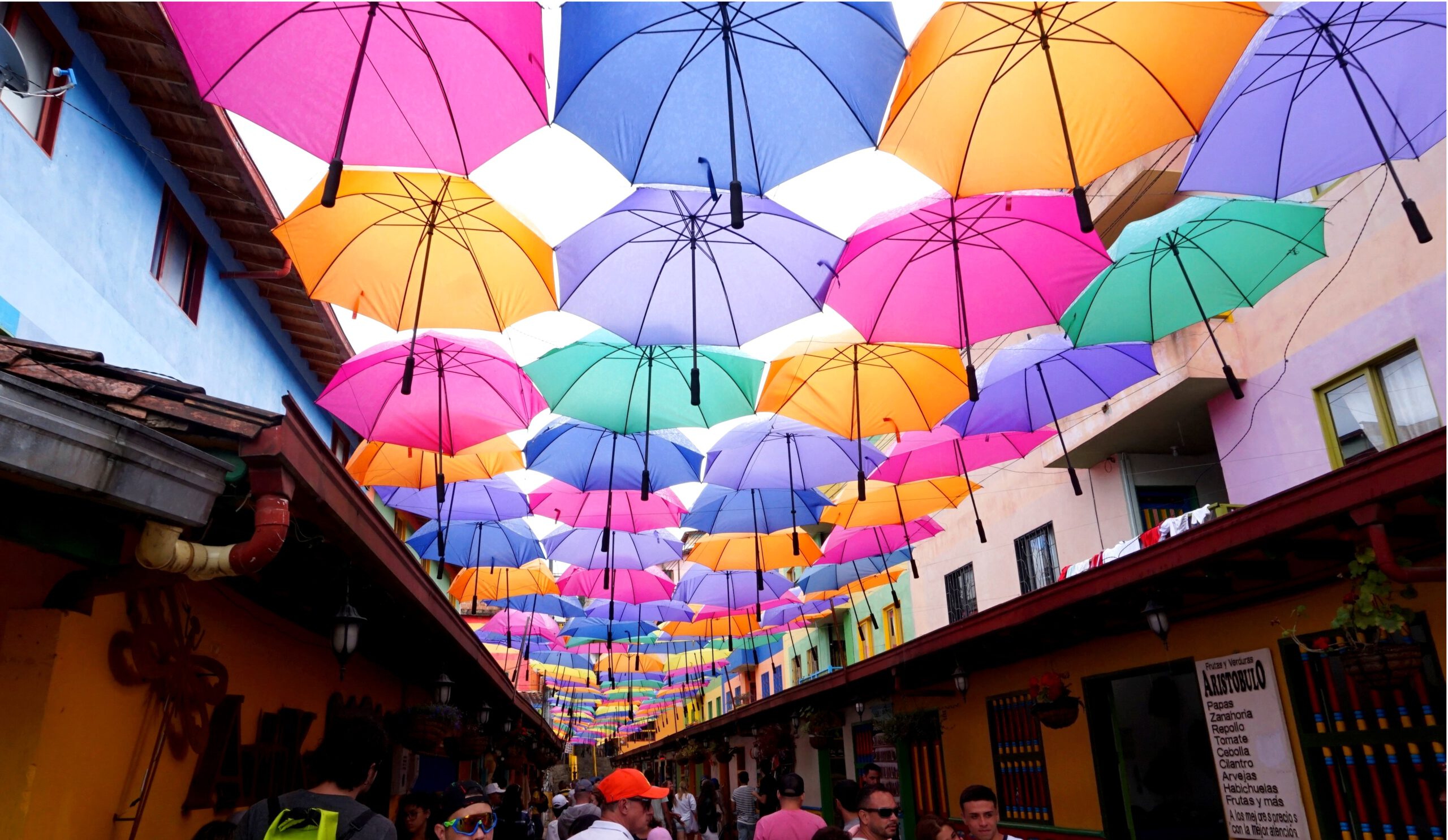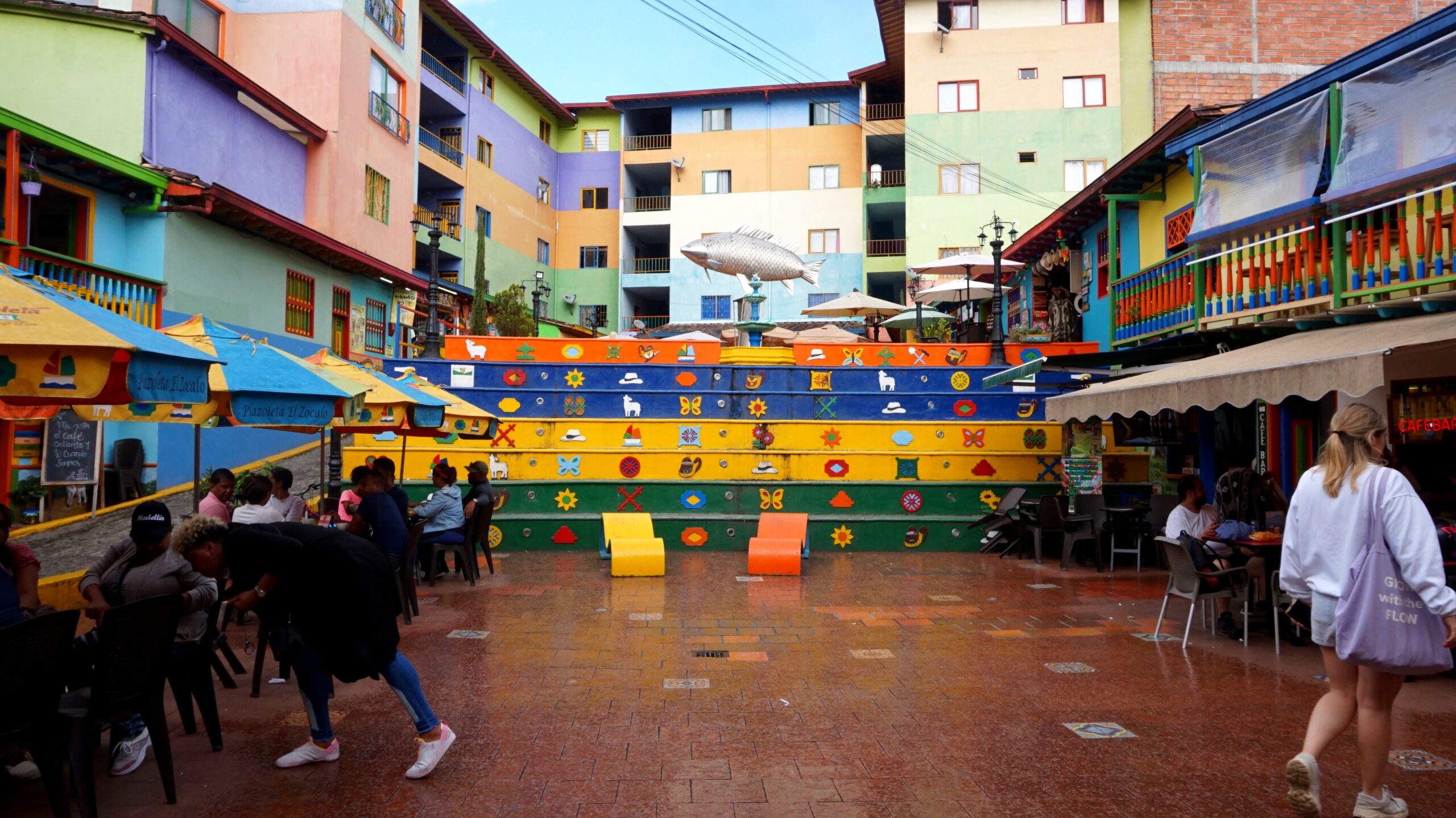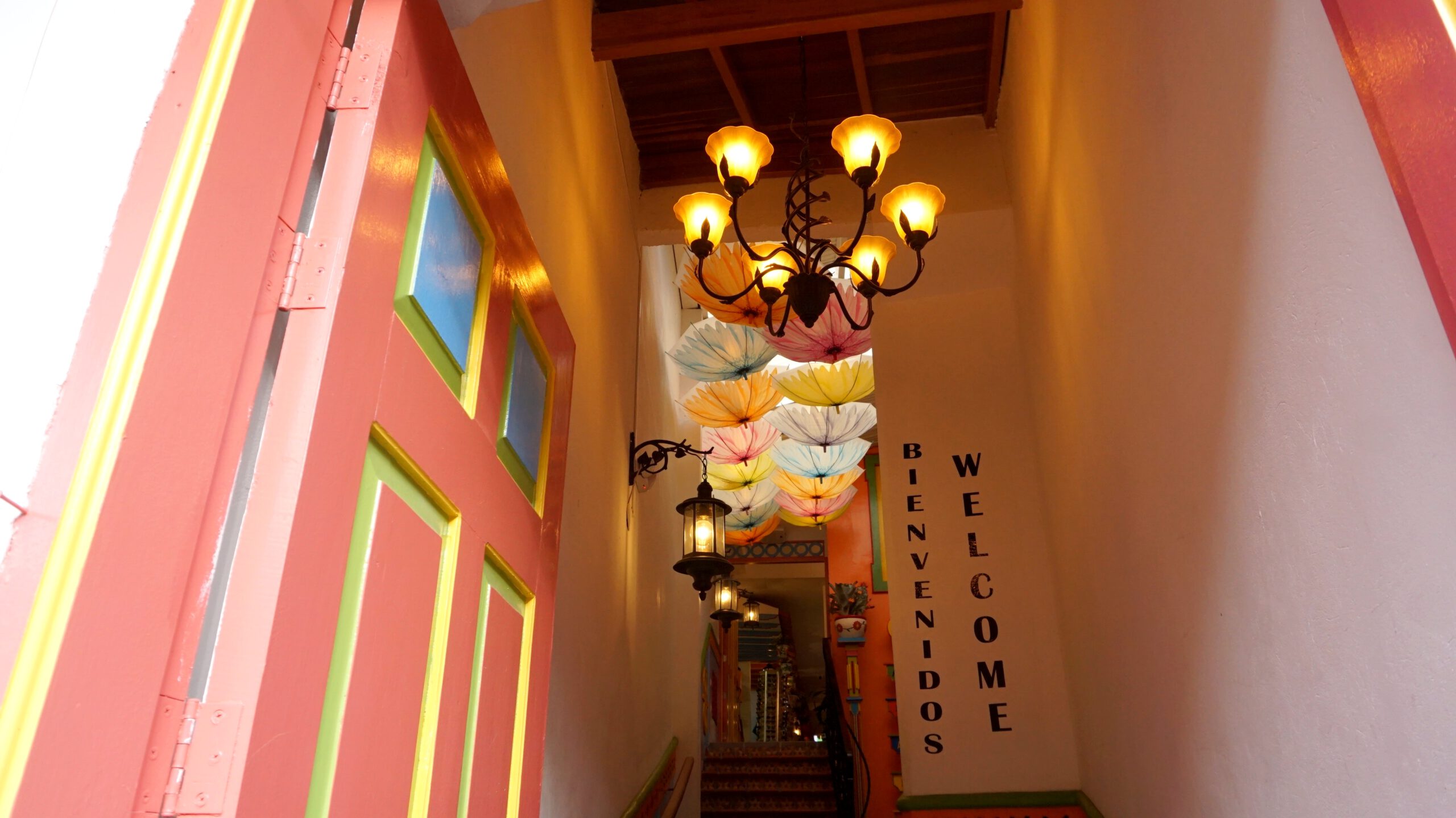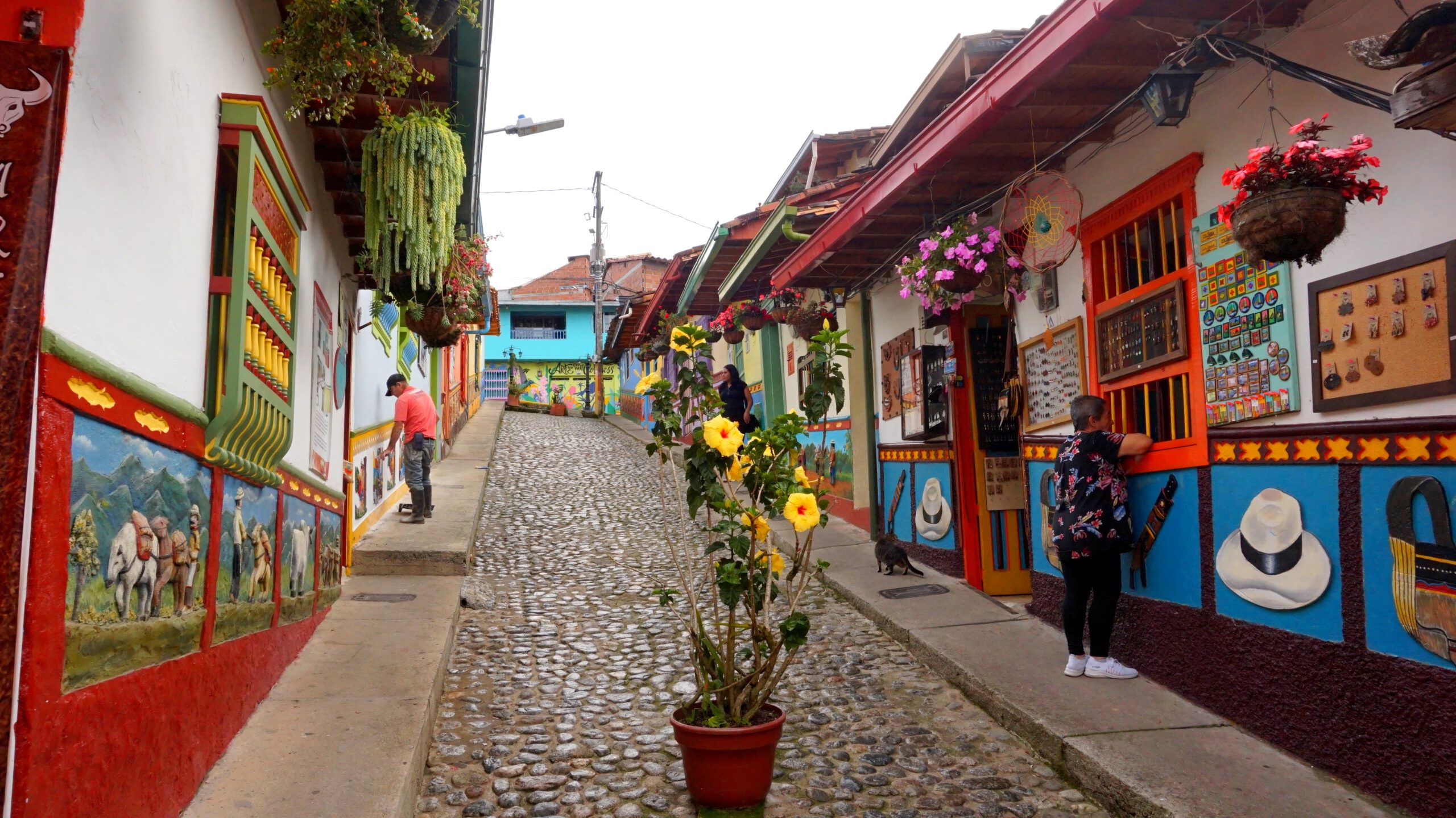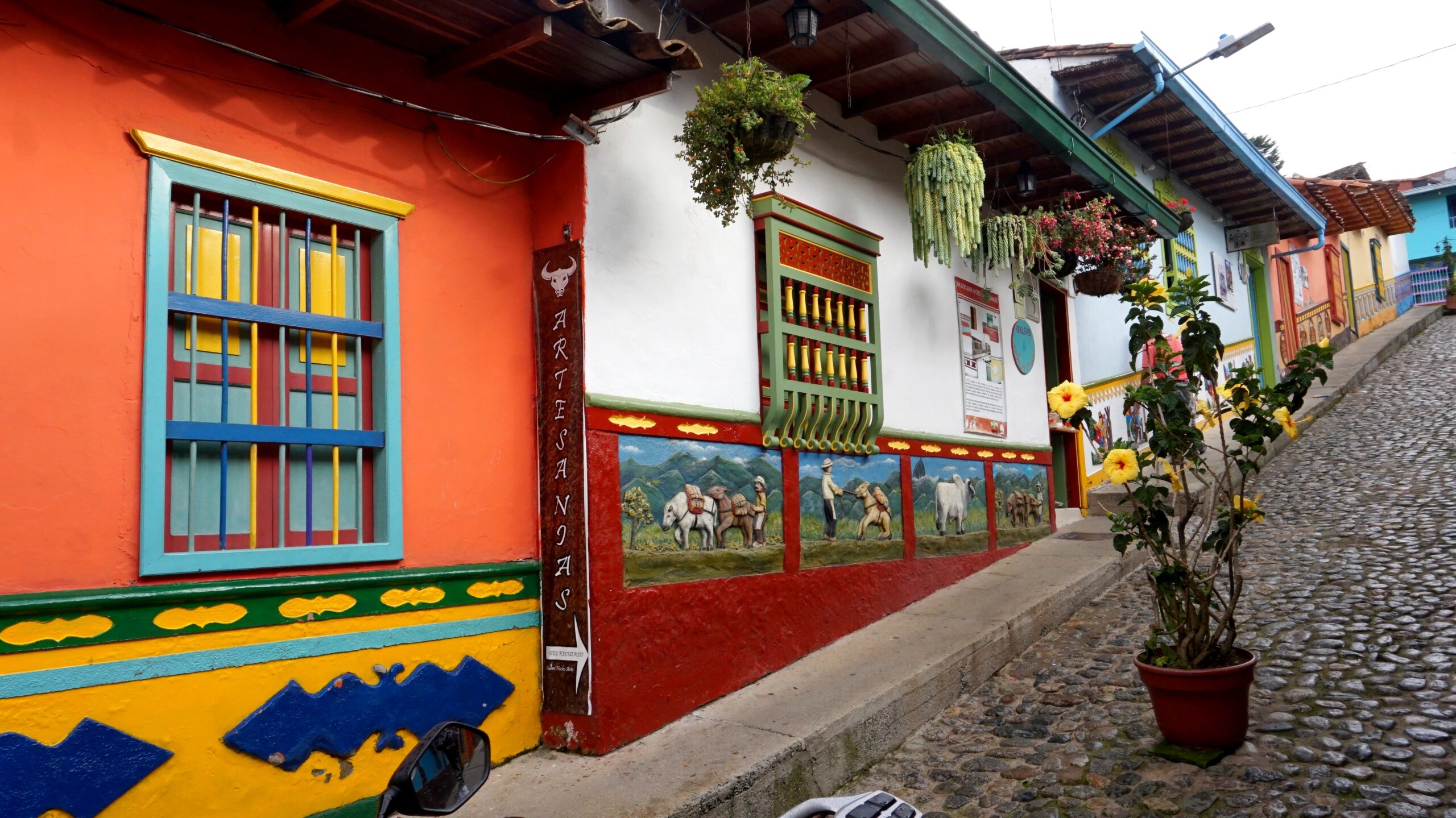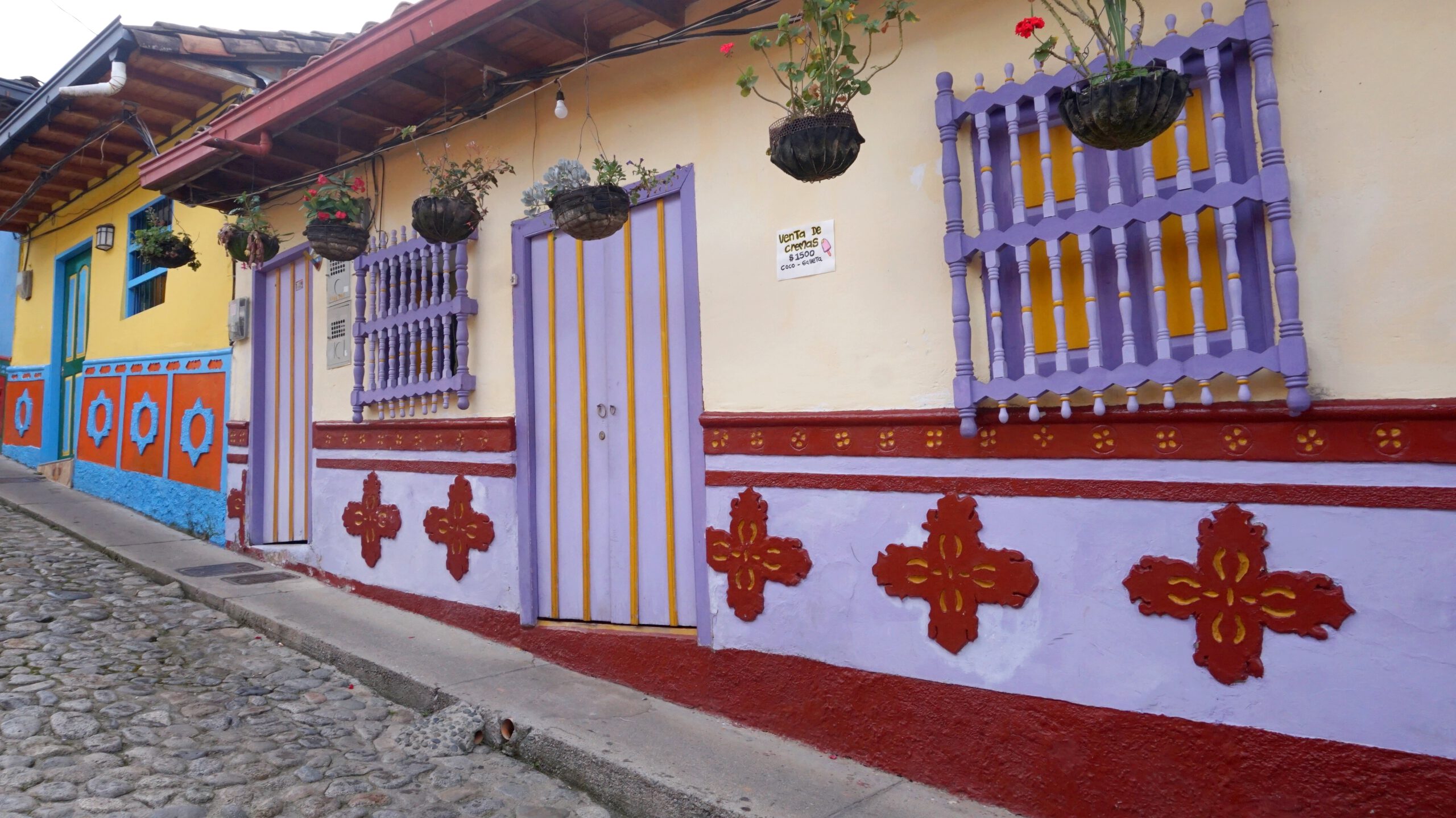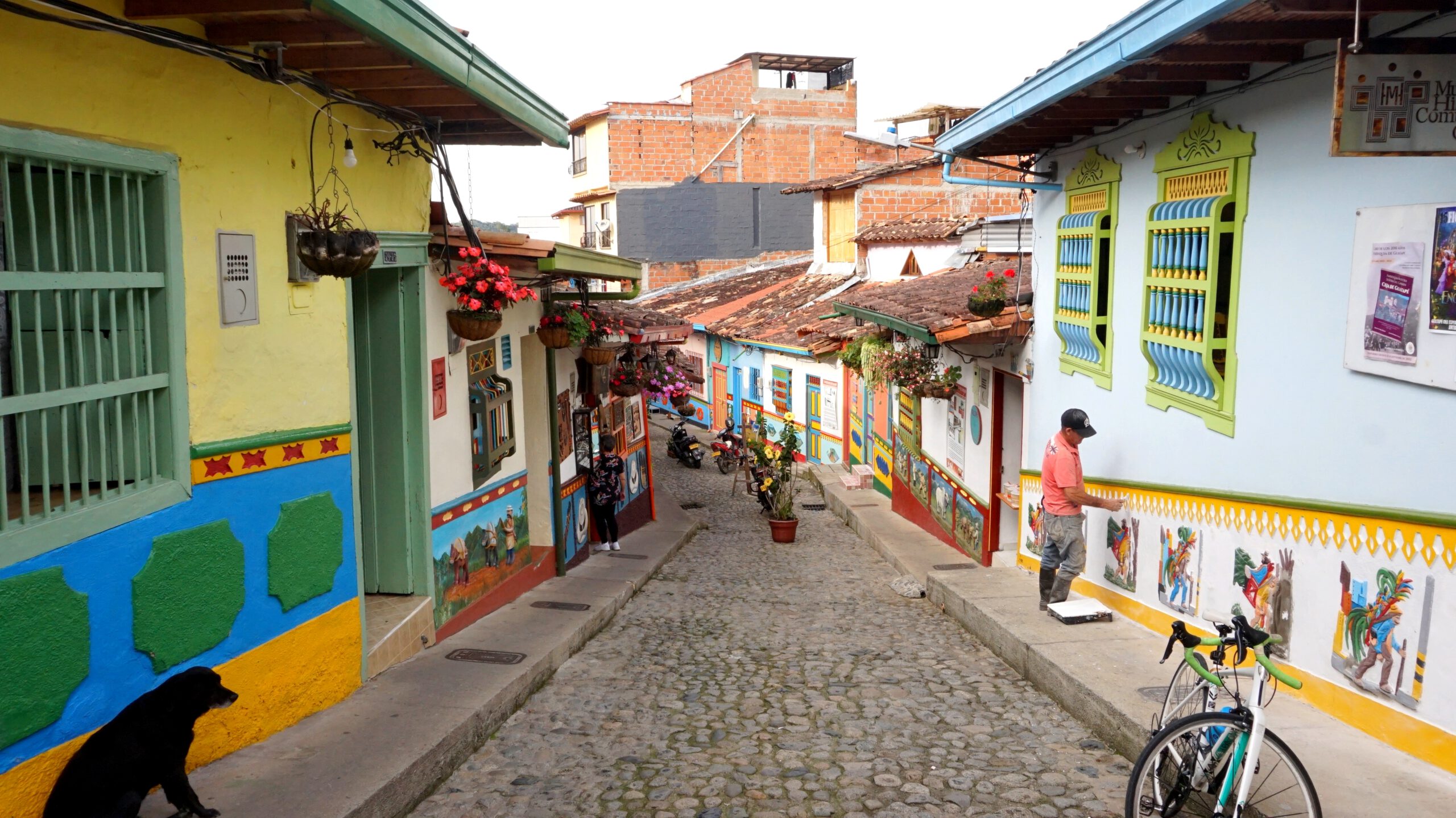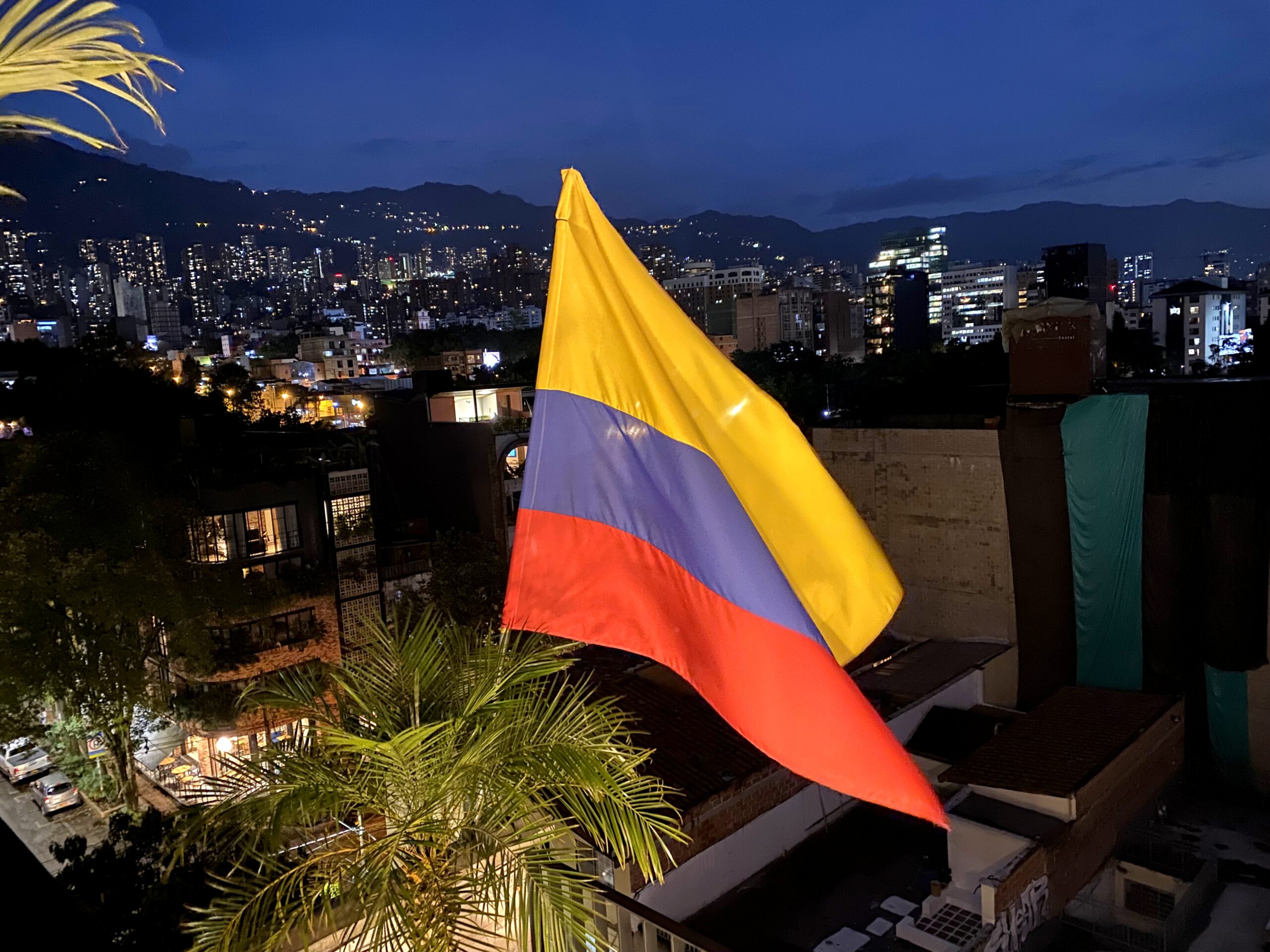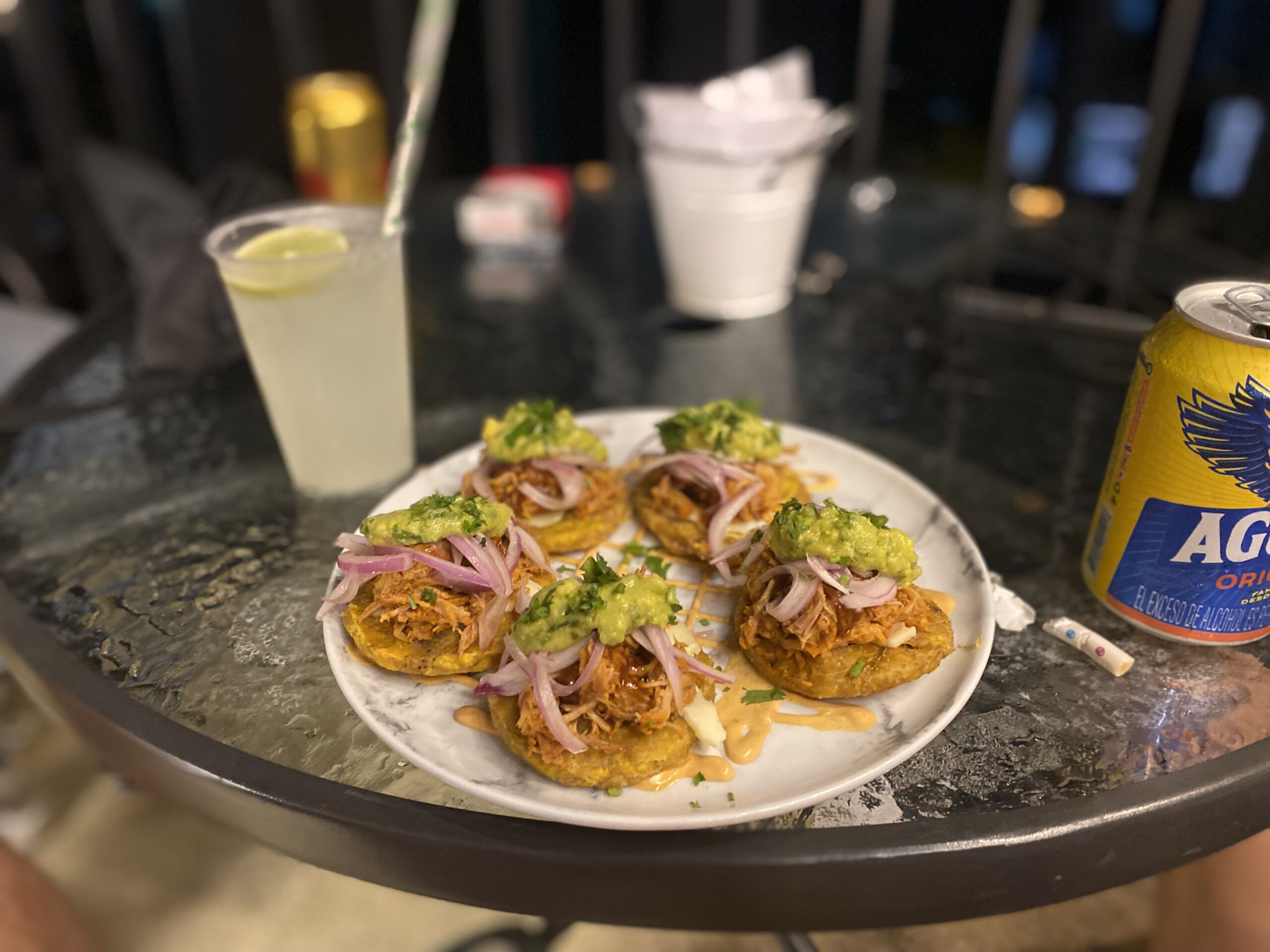 Early in the morning, I left from Medellin airport, back to Cartagena with
Avianca
. I would fly back this day to meet up with my Dutch flying friend Ilona – who had a layover here.
Thanks for reading my new solo travel post! In the third part I tell you about my last part of the journey. I personally think Medellín is very worthwhile and recommend staying here longer than I was here. During my stay here I learned a lot about the history of Colombia, the country itself and experienced a lot of the cordiality of the inhabitants. Furthermore, my hostel Los Patios was really fantastic. I haven't felt unsafe in Medellin – but that doesn't mean that of course nothing can happen and you shouldn't be alert!
Vroeg in de ochtend vertrok ik vanuit Medellin airport, terug naar Cartagena met
Avianca
. Ik zou deze dag terugvliegen om met mijn Nederlandse vliegende vriendin Ilona te meetten – die hier een layover had.
Bedankt voor het lezen van mijn nieuwe solo reispost! In het derde deel vertel ik jullie over mijn laatste deel van de reis. Ik vind Medellín persoonlijk enorm de moeite waard en raad het aan hier langer te blijven dan ik hier was. Ik heb tijdens mijn verblijf hier erg veel geleerd over de historie van Colombia, het land zelf en ervaarde veel van de hartelijkheid van de inwoners. Verder was mijn hostel Los Patios echt fantastisch. Ik heb me in Medellin niet onveilig gevoeld – maar dat wil niet zeggen dat er natuurlijk niets kan gebeuren en je niet alert moet zijn!