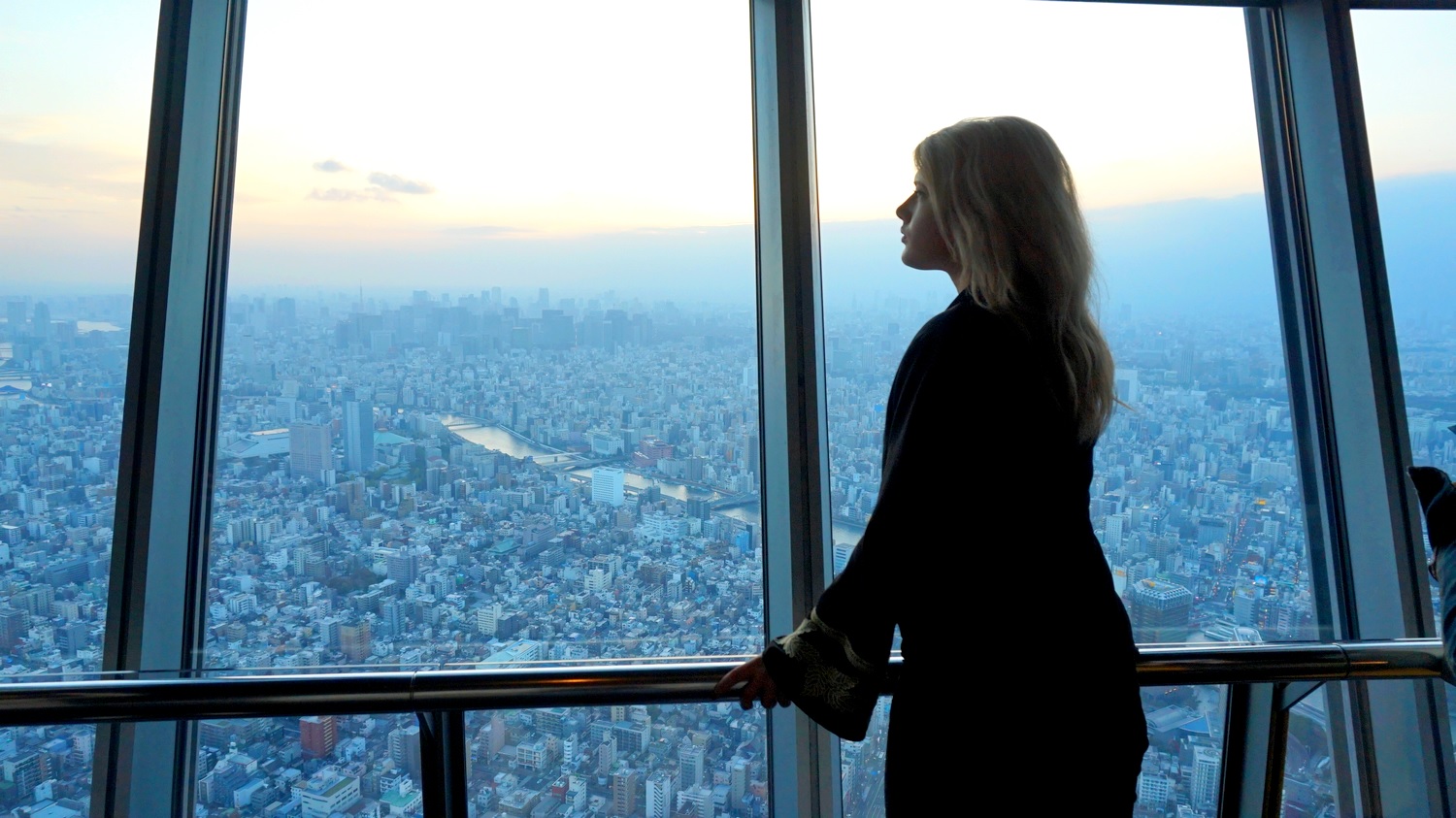 During my last days in Japan I did not take many pictures. I had done almost everything I wanted to do. The 7th day of my Tokyo trip, my new Swedish and French travel friends suggested to join them to go running around 6 in the morning. I was quite tired, so I refused and went to Tokyo tower later, because I wanted to see it up close. It was nice and sunny, so I walked through Tokyo with a happy and satisfied feeling. Eventually, I went back to Shibuya to find a lunch spot in the direction of my hostel, which is within walking distance from Shibuya crossing. I decided to eat a delicious large bowl curry udon somewhere  (for 600 yen, converted about 4 euros) at a quiet place and then happened to be seated next to an (also traveling alone) European woman. She started a conversation and by coincidence she turned out to be a stewardess just like me. She herself was here on a 3-day stop for her Swiss airline and went out alone. We had a long and nice talk about our jobs and then both went our own way again.
After chatting in my hostel, I went to Kayo (one of my Japanese friends) to have food somewhere in Shinjuku. She suggested to eat at an 'Izakaya' a kind of small Japanese pub where you can order various dishes and drinks. The pub was filled with noisy, happy people who had a lot of fun in the company of beer. I took a glass of wine and ate a variety of Japanese bites. Nice experience to have eaten and drunk again at a local place. It was very nice and after we had eaten some ice cream at a spot in Shinjuku, we went home again.
Tijdens mijn laatste dagen in Japan heb ik best weinig foto's gemaakt. Ik had bijna alles dat ik wilde doen al gedaan. De 7
e
dag van mijn Tokyo trip stelden mijn nieuwe Zweedse en Franse reisvriendinnen voor met ze mee te gaan om te gaan hardlopen rond 6 uur in de ochtend. Ik was vrij moe, dus ben later alleen naar Tokyo tower gegaan, omdat ik dat van dichtbij wilde zien. Het was lekker zonnig, dus liep ik met mijn camera met een blij en tevreden gevoel door Tokyo. Daarna ging ik terug naar Shibuya om een lunchplekje te zoeken in de richting van mijn hostel, dat op loopafstand van Shibuya crossing is. Ik besloot ergens een heerlijke grote schaal curry udon te gaan eten (voor 600 yen, omgerekend zo'n 4 euro) in een rustig zaakje en zat daarna toevallig naast een (ook alleen reizende) Europese vrouw. Ze begon een gesprek en heel toevallig bleek ze ook een stewardess te zijn net als ik. Zelf was ze hier op 3 daagse stop voor haar Zwitserse maatschappij en ging er alleen op uit. We hebben lang en leuk gepraat over onze baan en zijn daarna beide weer onze eigen kant op gegaan.
Na wat in mijn hostel te hebben gekletst ging ik op weg naar Kayo (een van mijn Japanse vriendinnen) waar ik in Shinjuku mee uit eten zou gaan. Ze stelde voor om te eten bij een 'Izakaya' een soort kleine Japanse kroeg waar je allemaal gerechtjes kon bestellen en drank. De zaak was gevuld met luidruchtige, vrolijke mensen die in het gezelschap van bier veel lol hadden. Ik nam een glas wijn en at diverse Japanse hapjes. Leuke ervaring om weer op een local plek te hebben gegeten en gedronken. Het was ontzettend gezellig en na we een ijsje hadden gegeten, gingen we weer naar huis.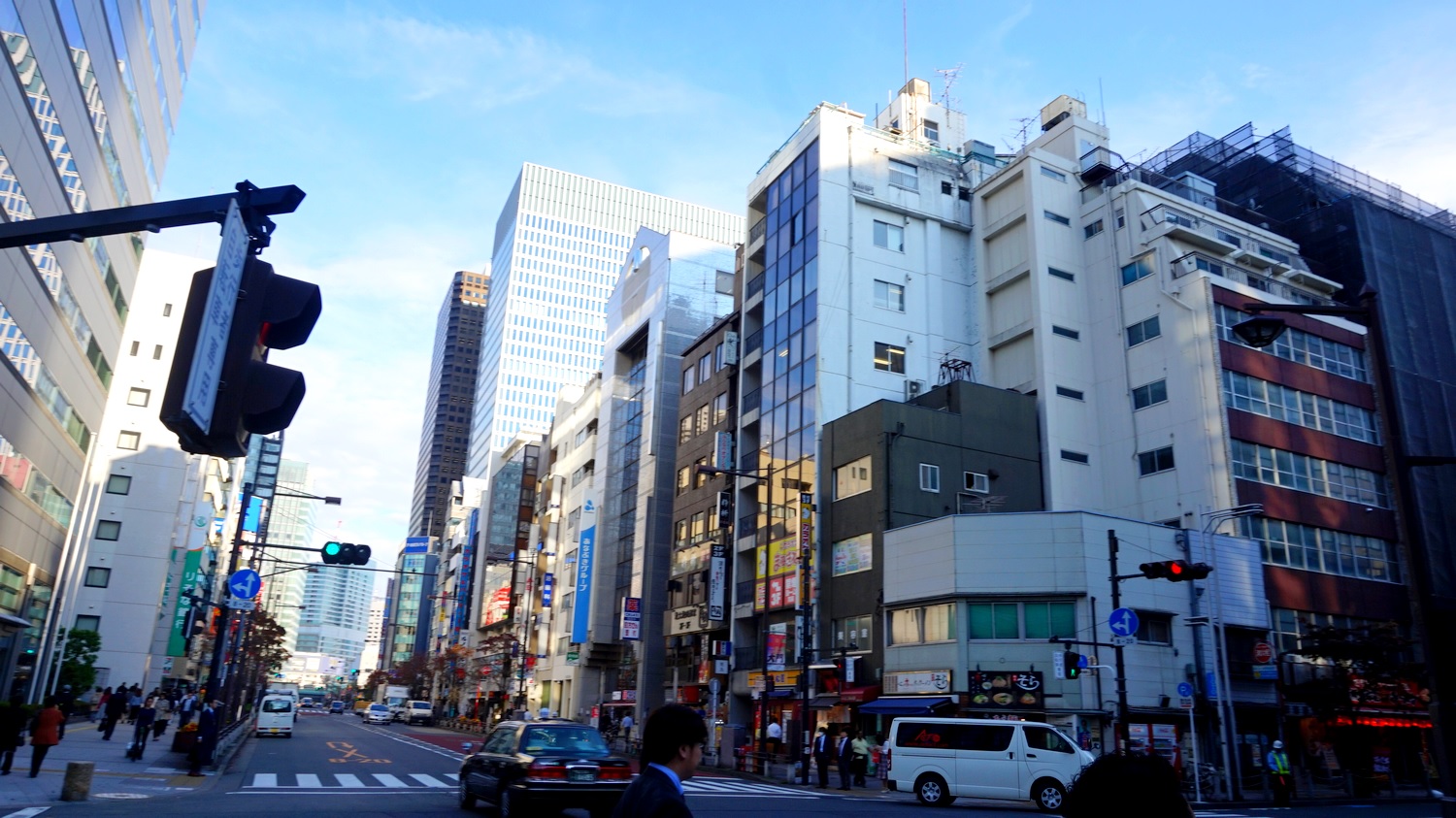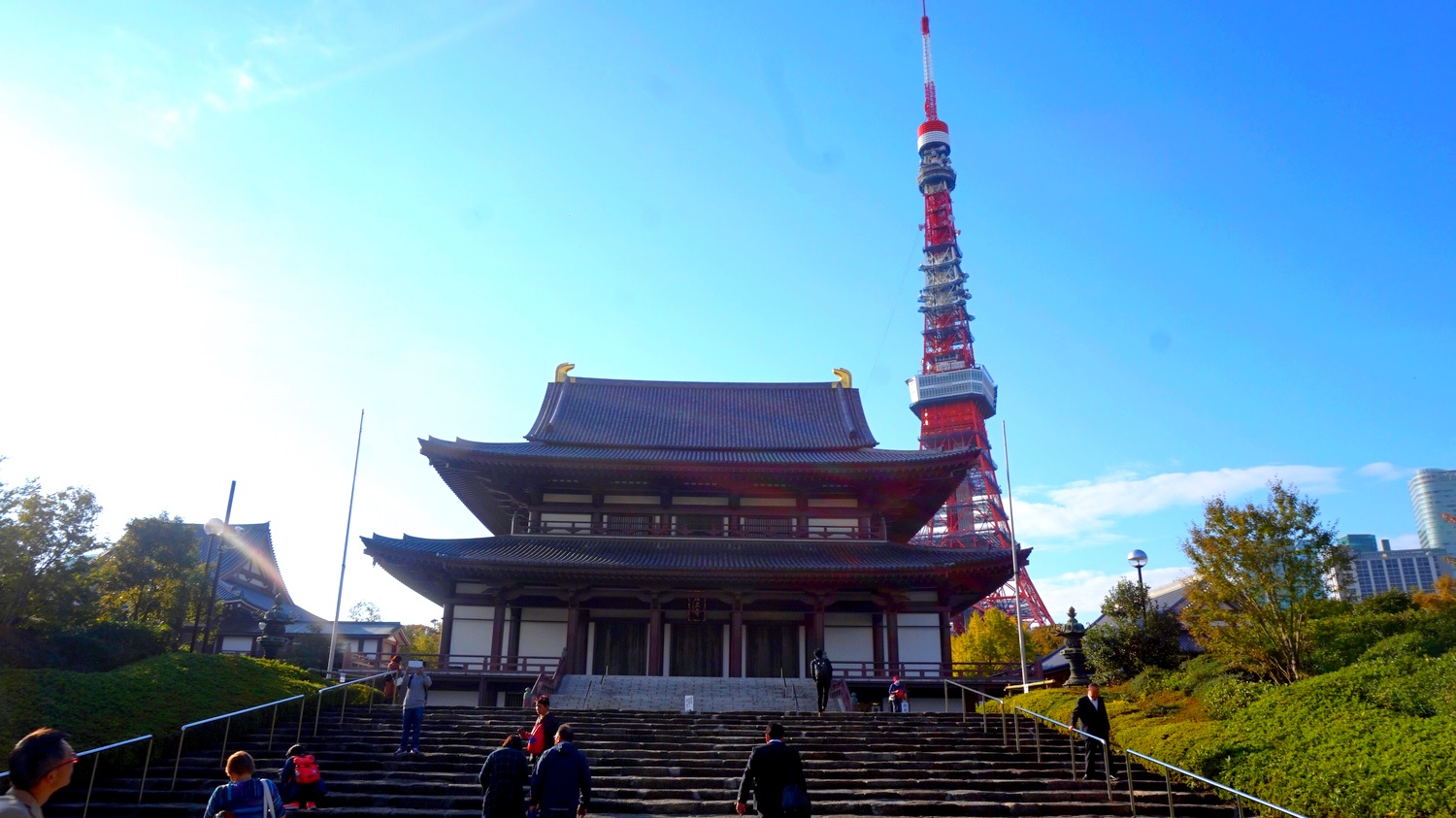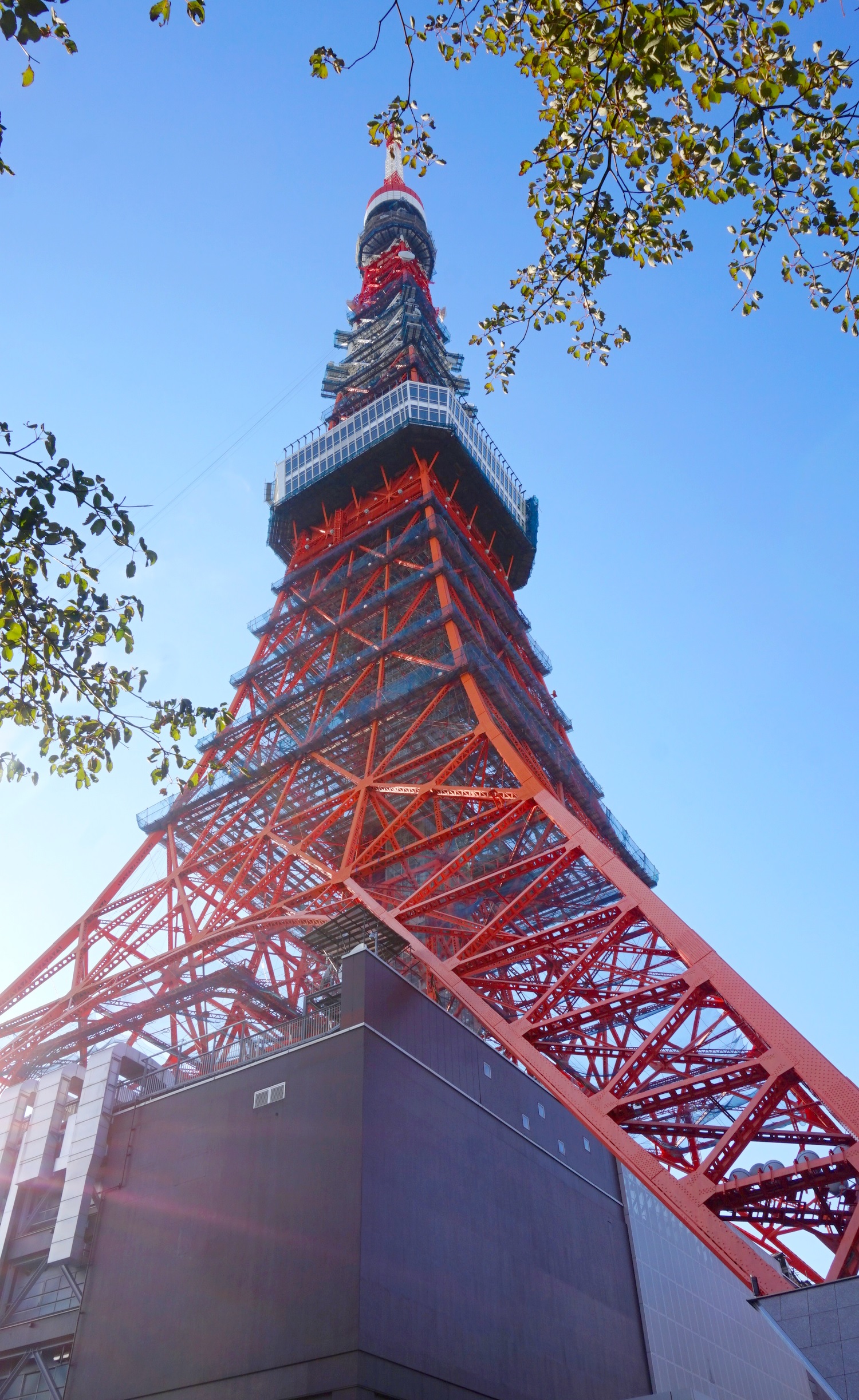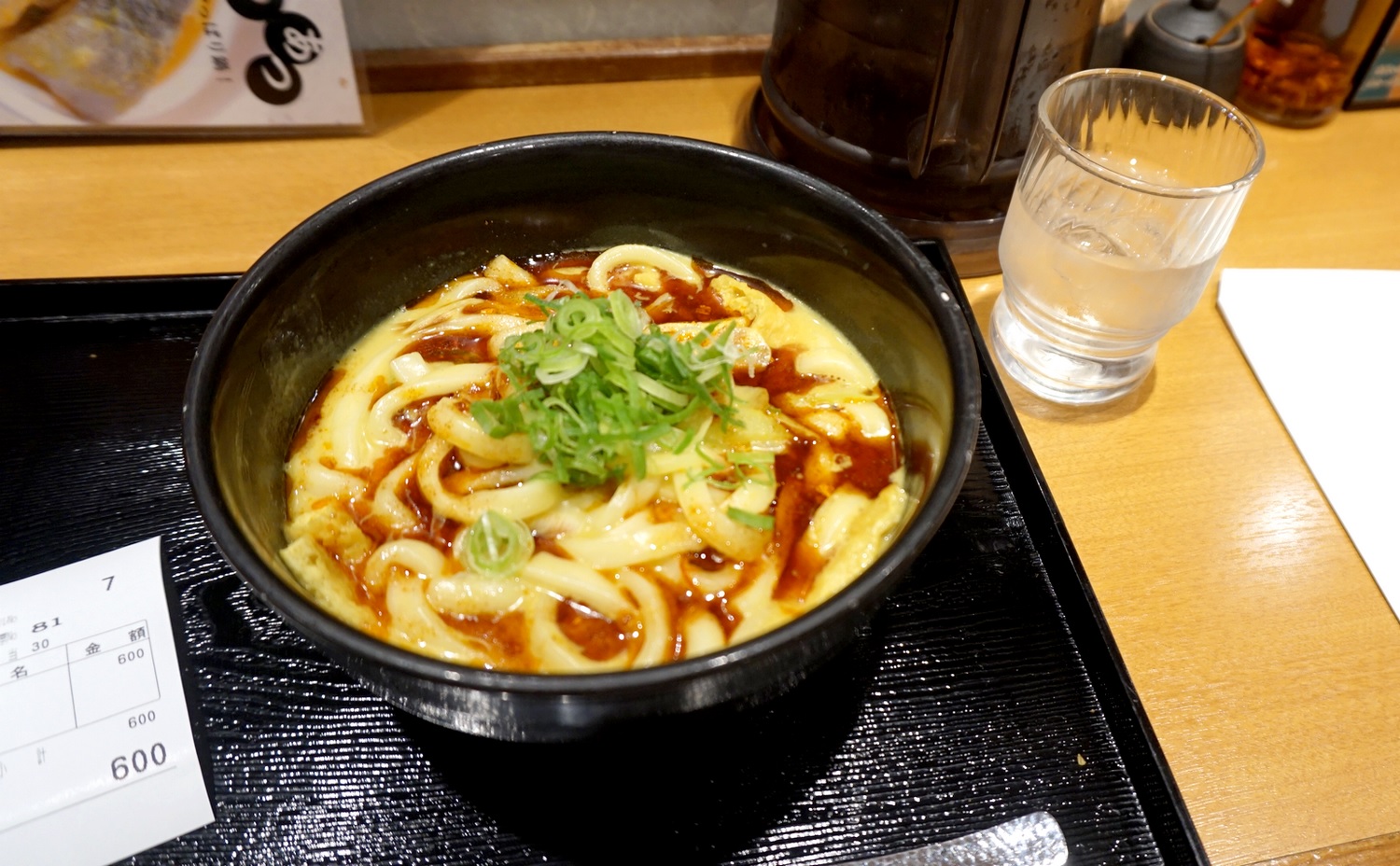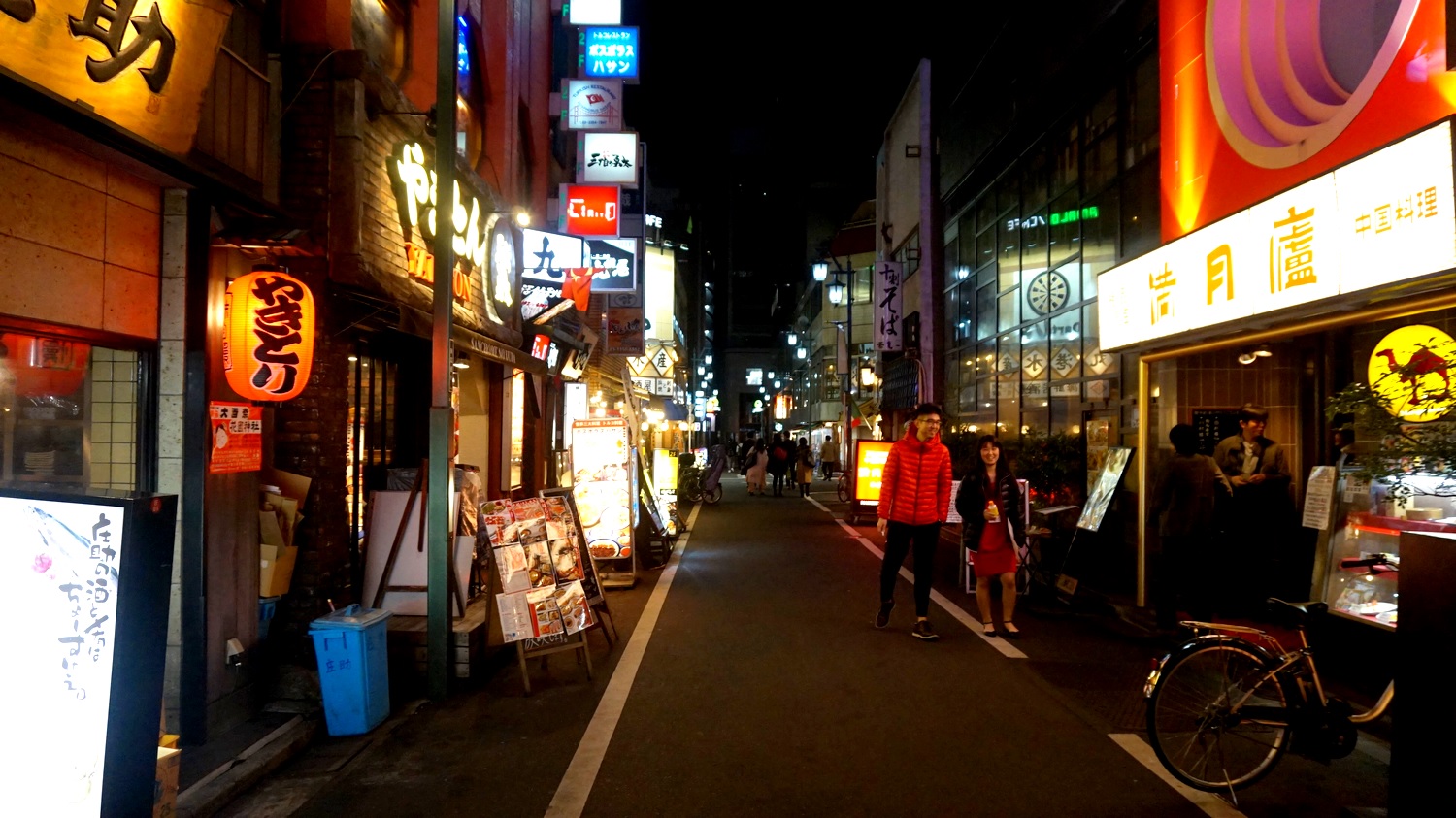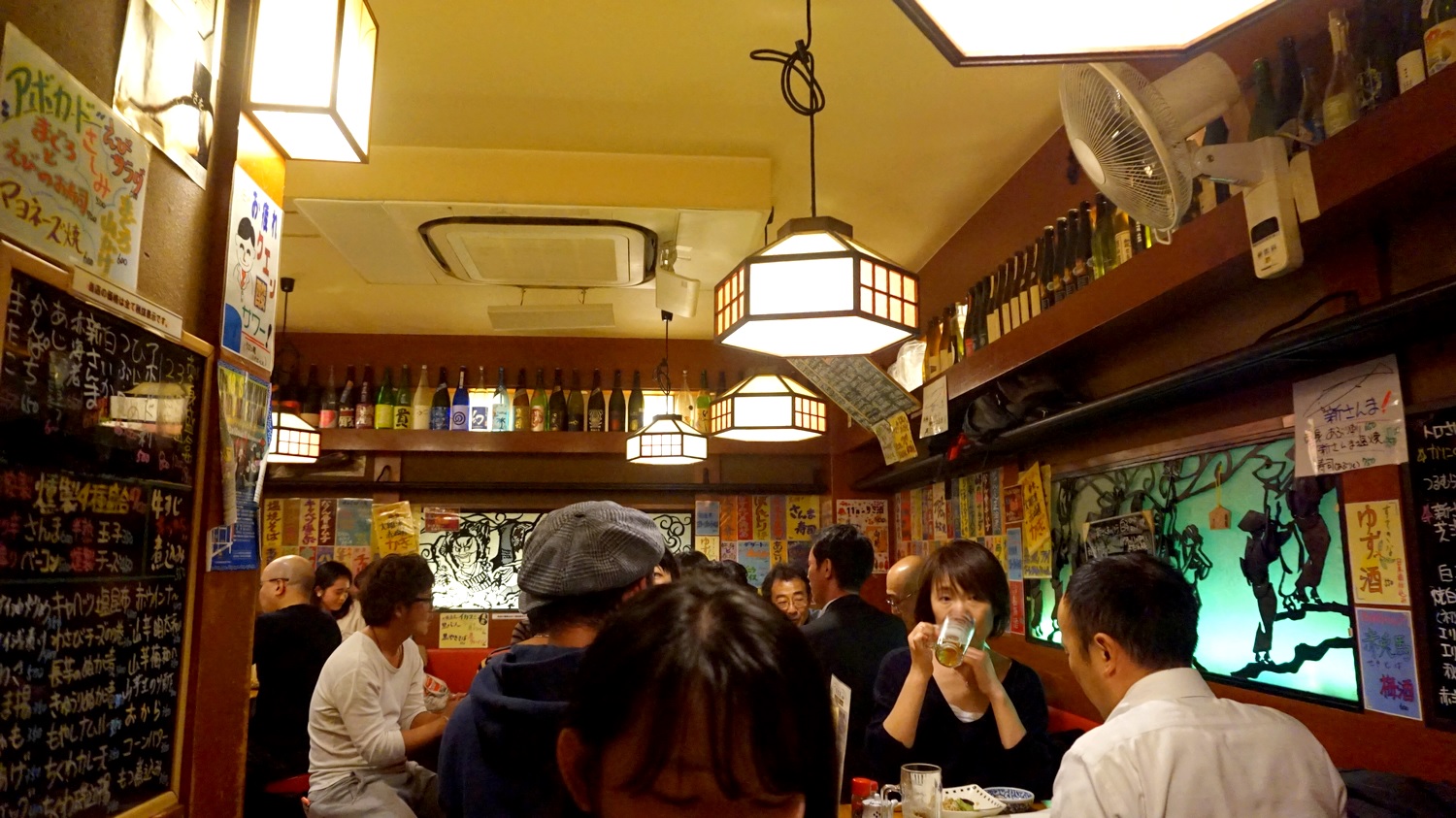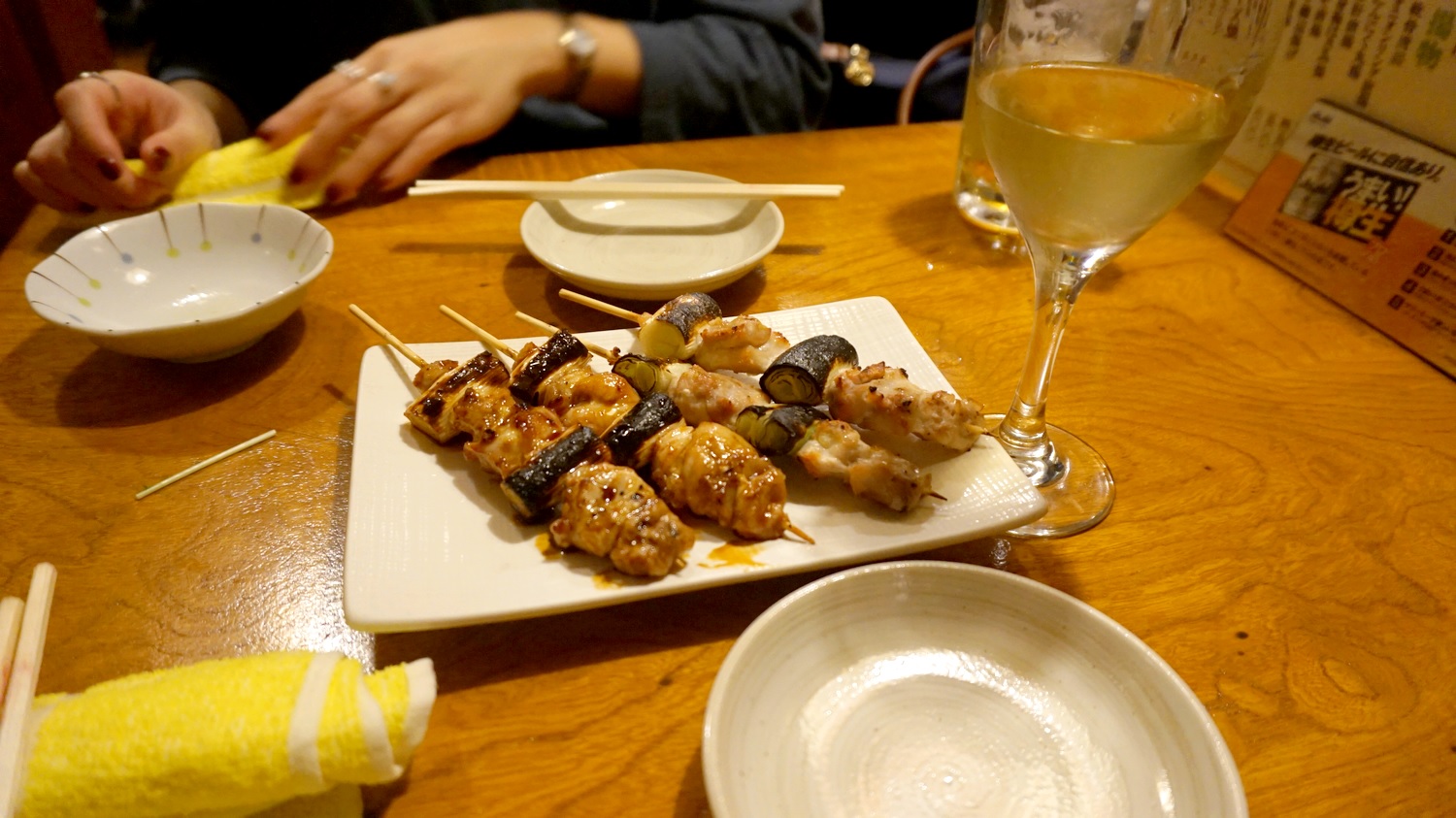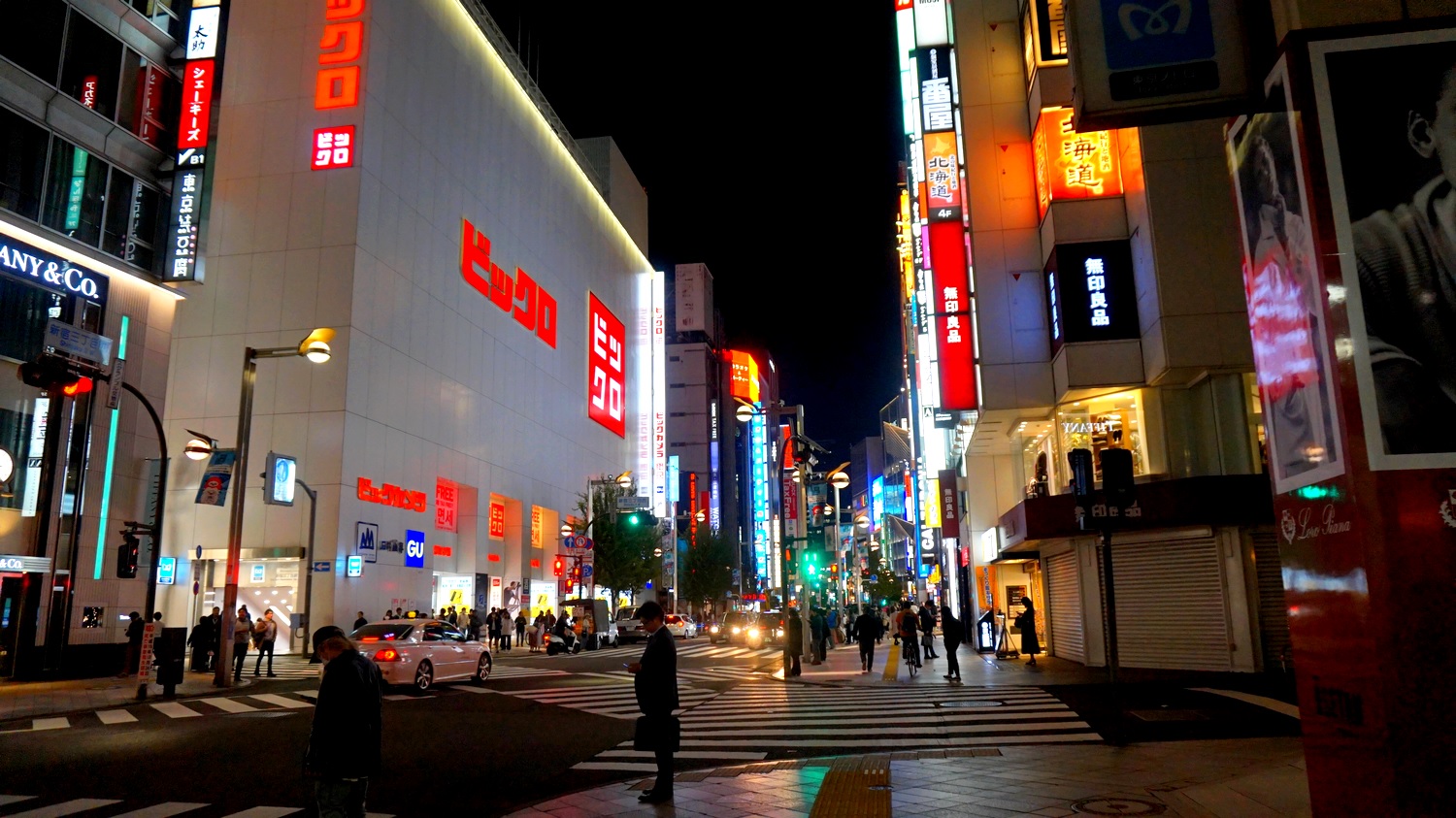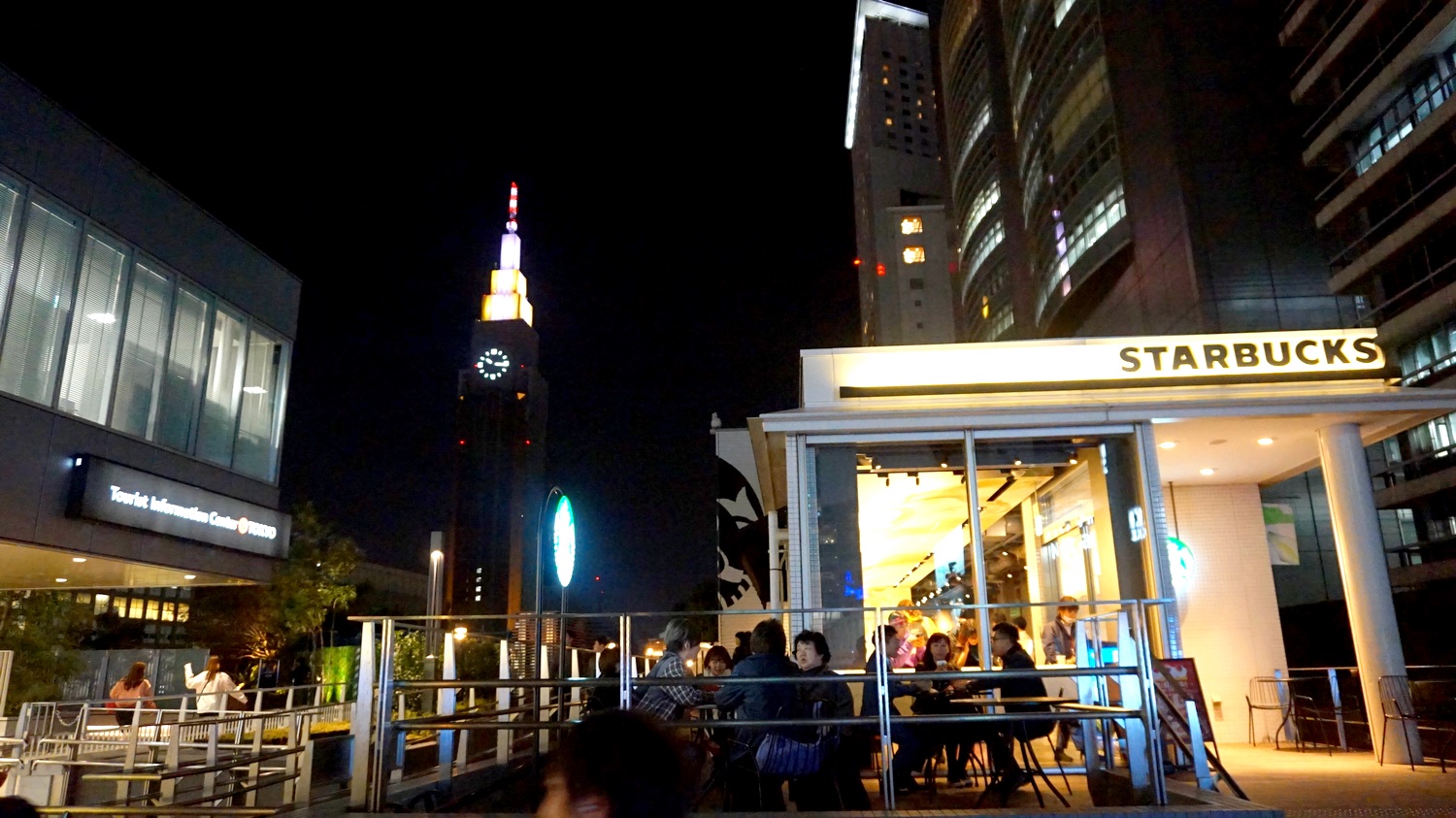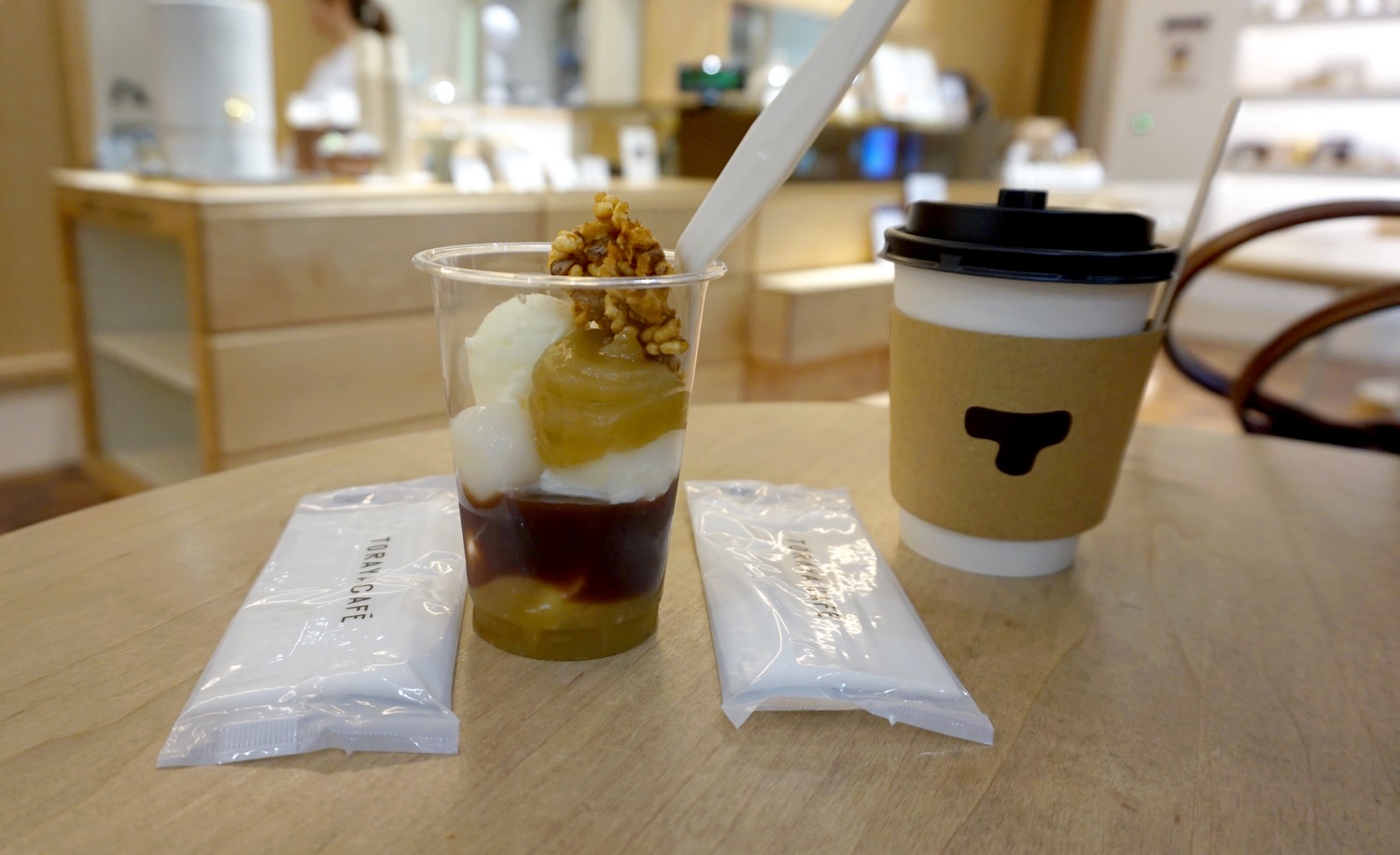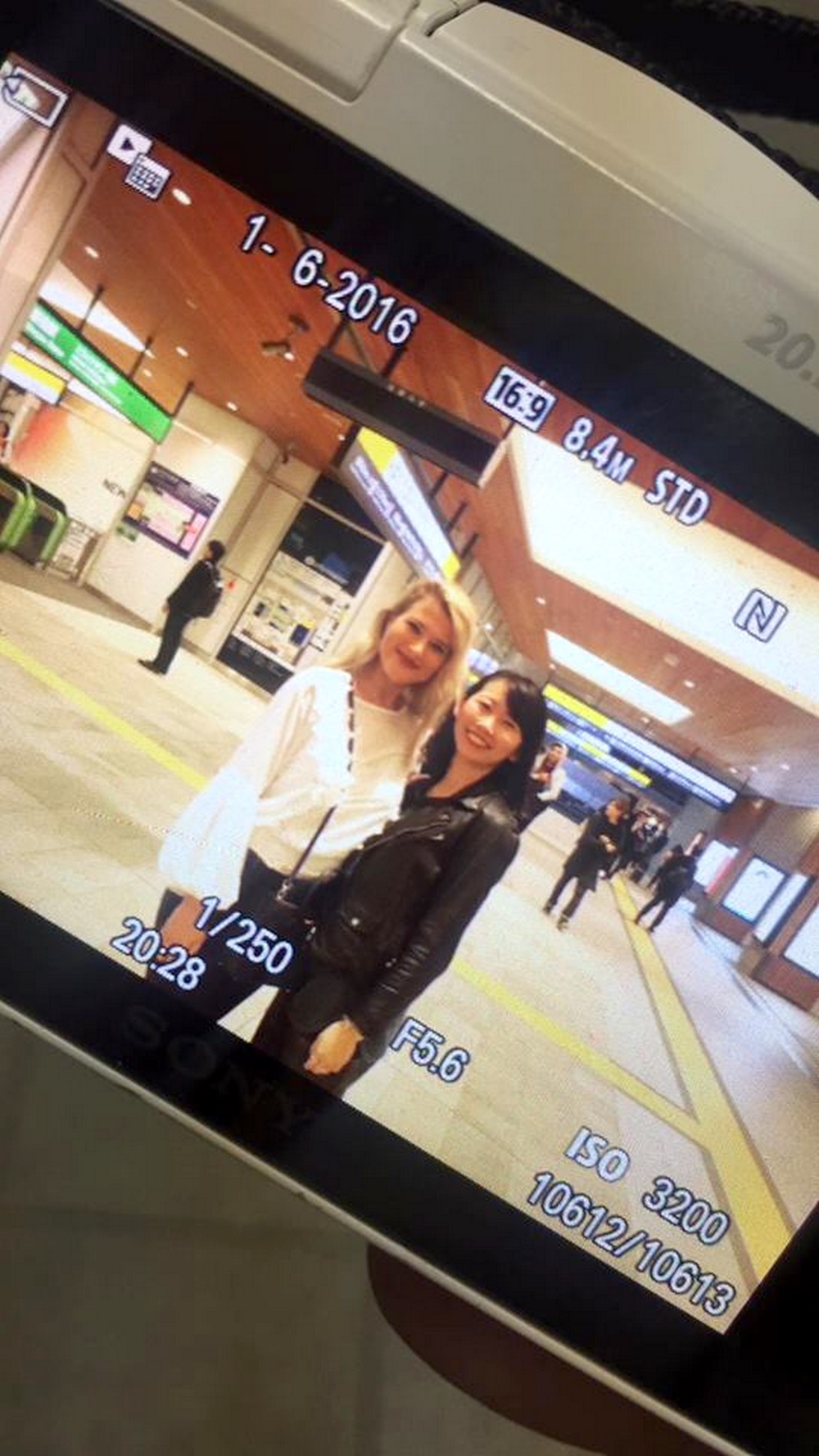 The last full day in Tokyo, I went to Meiji park very early in the morning, to meet up with Hana and Karina. They were still doing sports and when they were done, we left the park to drink coffee and have breakfast. A lot of café's and food places were still closed in Harajuku, so we went to a random place that was open at this time, to have breakfast. We talked about a lot of things at this breakfast place with the 3 of us. After a visit to H&M afterwards, where I scored a Moschino bracelet, we said goodbye to Karina who had to leave to the airport. Hana and I went to La Foret and then to Roppongi to cross that of our wishlist. We left for Asakusa quite soon after Roppongi, to go to the Skytree from there. We wanted to see Tokyo change from light to dark with an 360 degree overview. The entry ticket was about 2060 yen for the first deck at 350 meters altitute. With a satisfied (and a bit emotional) feeling I looked over Tokyo. My biggest travel dream came true. In the skytree we met some Swedish boys from our hostel. The 5s of us went to Shinjuku because they wanted to go there, and we wanted to eat. That was a really funny experience. We entered an owl café (which unfortunately closed at that moment) and then went into an arcade, where they played all kinds of racing games. Hana and I split up to eat somewhere with an Englishman from our hostel. I tried 'Katsu Curry' (fried pork with Japanese curry and rice) and chatted with them. With a few tears, I said goodbye and went back solo to Shibuya to go to sleep. I wanted to leave early in the morning to go to the airport well in advance.
De laatste volle dag in Tokyo, ging ik naar Hana en Karina toe heel erg vroeg in de ochtend in Meiji park. Zij gingen nog sporten en als ze klaar waren zouden we vanaf het park ergens koffie gaan drinken. In Harajuku was nog veel dicht omdat het ochtend was, dus zijn we bij een plekje die wel open was wat gaan eten en koffie gaan drinken. We kletsten met zijn 3en over van alles en nog wat in het ontbijt zaakje. Na een bezoek aan de H&M waar ik een Moschino armband heb gescoord, namen we afscheid van Karina die al zou vertrekken. Hana en ik gingen naar La Foret en daarna naar Roppongi om dat te bekijken. Al snel waren we daar klaar en vertrokken naar Asakusa, om vanaf daar naar de Skytree te gaan. We wilden Tokyo van licht naar donker zien veranderen op grote hoogte. De entree was ongeveer 2060Y voor het eerste deck op 350 meter hoogte. Met een tevreden (en tikkeltje emotioneel) gevoel keek ik over Tokyo. Mijn grootste reisdroom was immers uitgekomen.  In de skytree kwamen we Zweedse jongens van ons hostel tegen. We zijn met zijn 5en naar Shinjuku gegaan omdat ze daar graag heen wilden, en we zin hadden in eten. We waren een 'owl' café in gegaan (die helaas net dicht was) en daarna een speelhal in gegaan, waar ze allerlei race spelletjes hebben gespeeld. Dit alles was echt een grappige ervaring. Hana en ik splitste op om ergens te gaan eten met een Engelsman van ons hostel. Ik probeerde 'Katsu Curry' (gefrituurd varkensvlees met Japanse kerrie en rijst). Met een traantje nam ik afscheid en ging alleen terug naar Shibuya om te gaan slapen. Ik wilde vroeg op om ruim van te voren naar de luchthaven te vertrekken.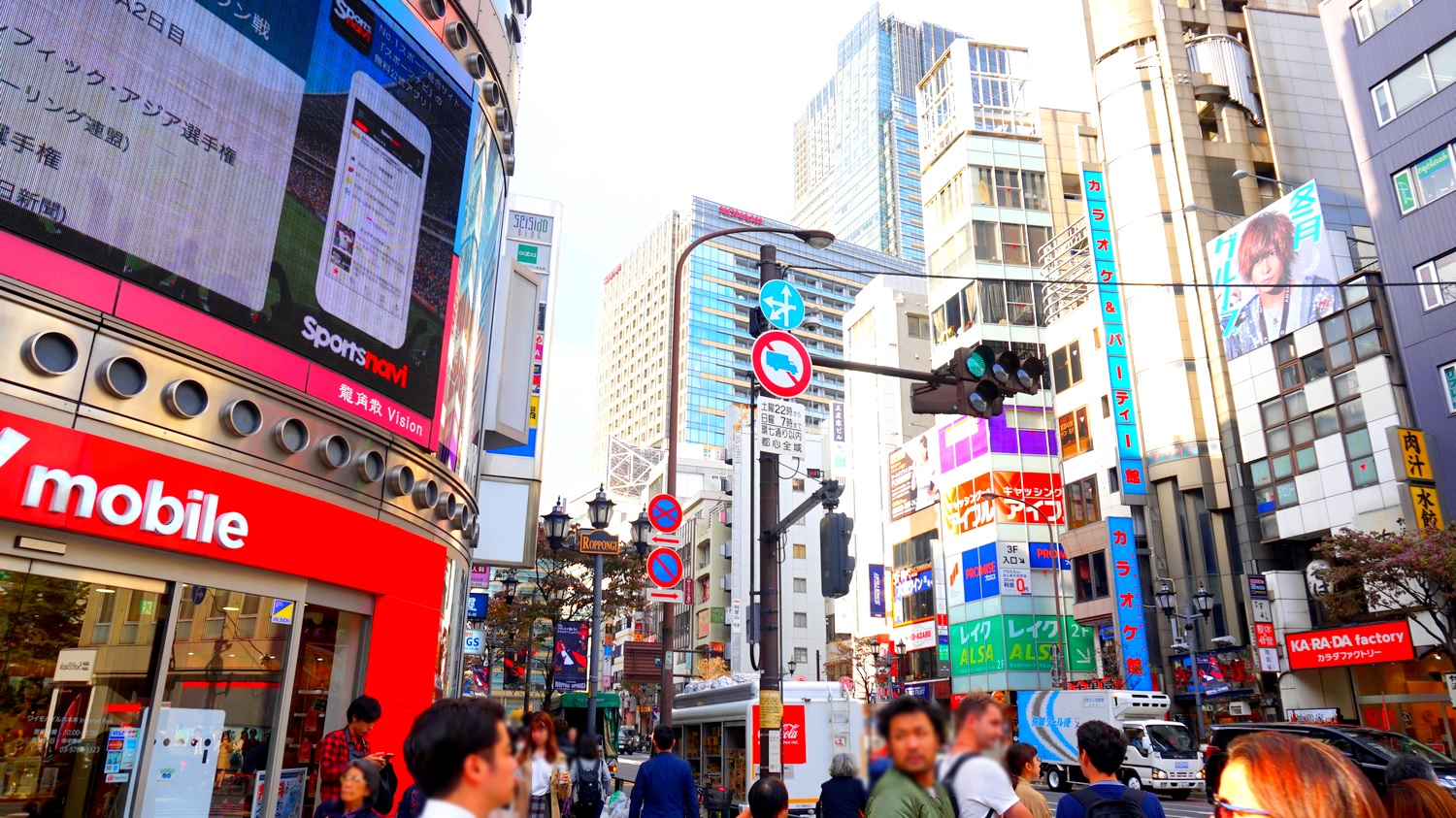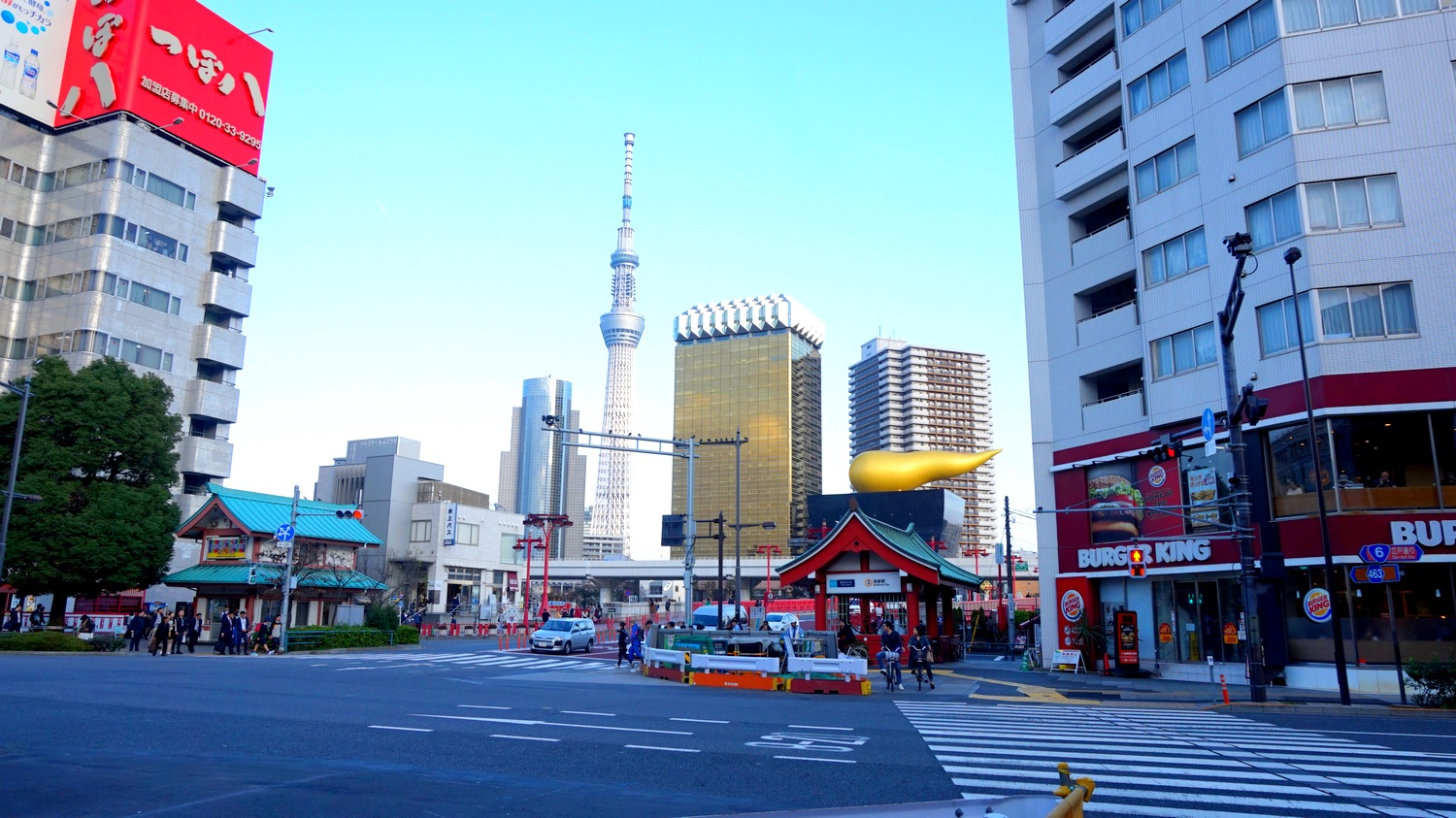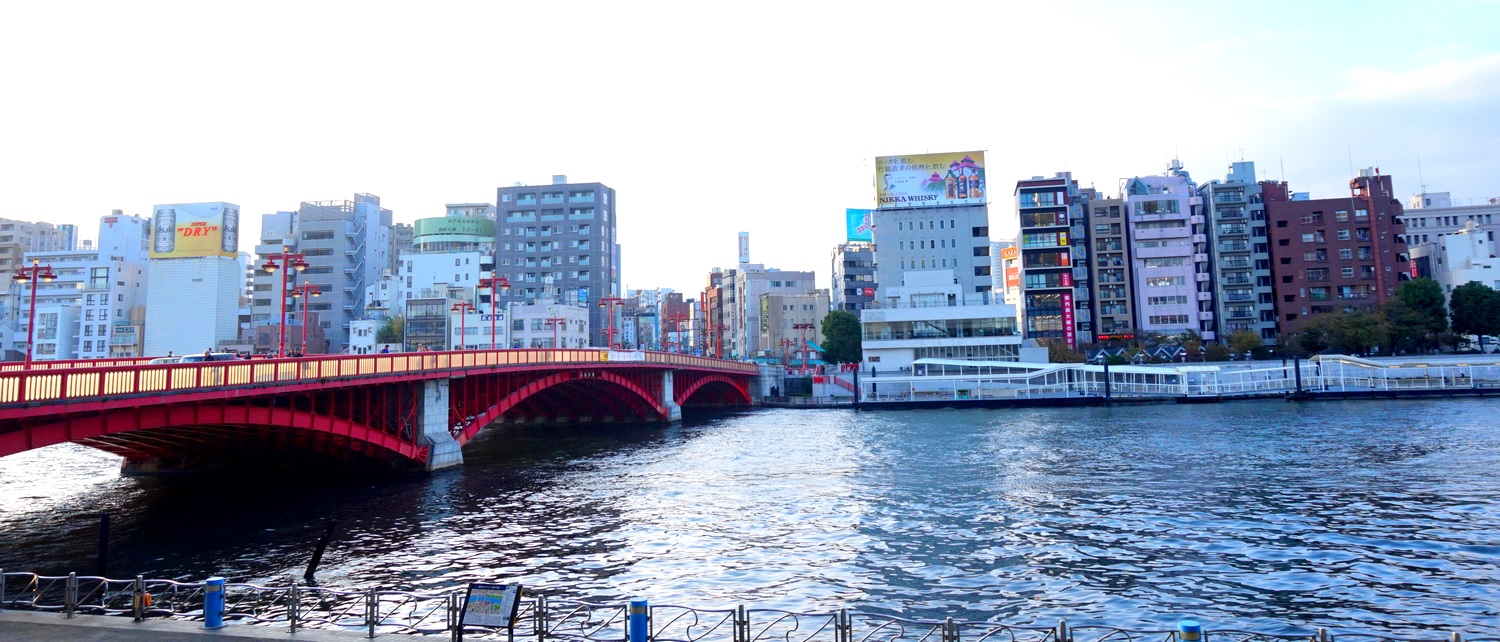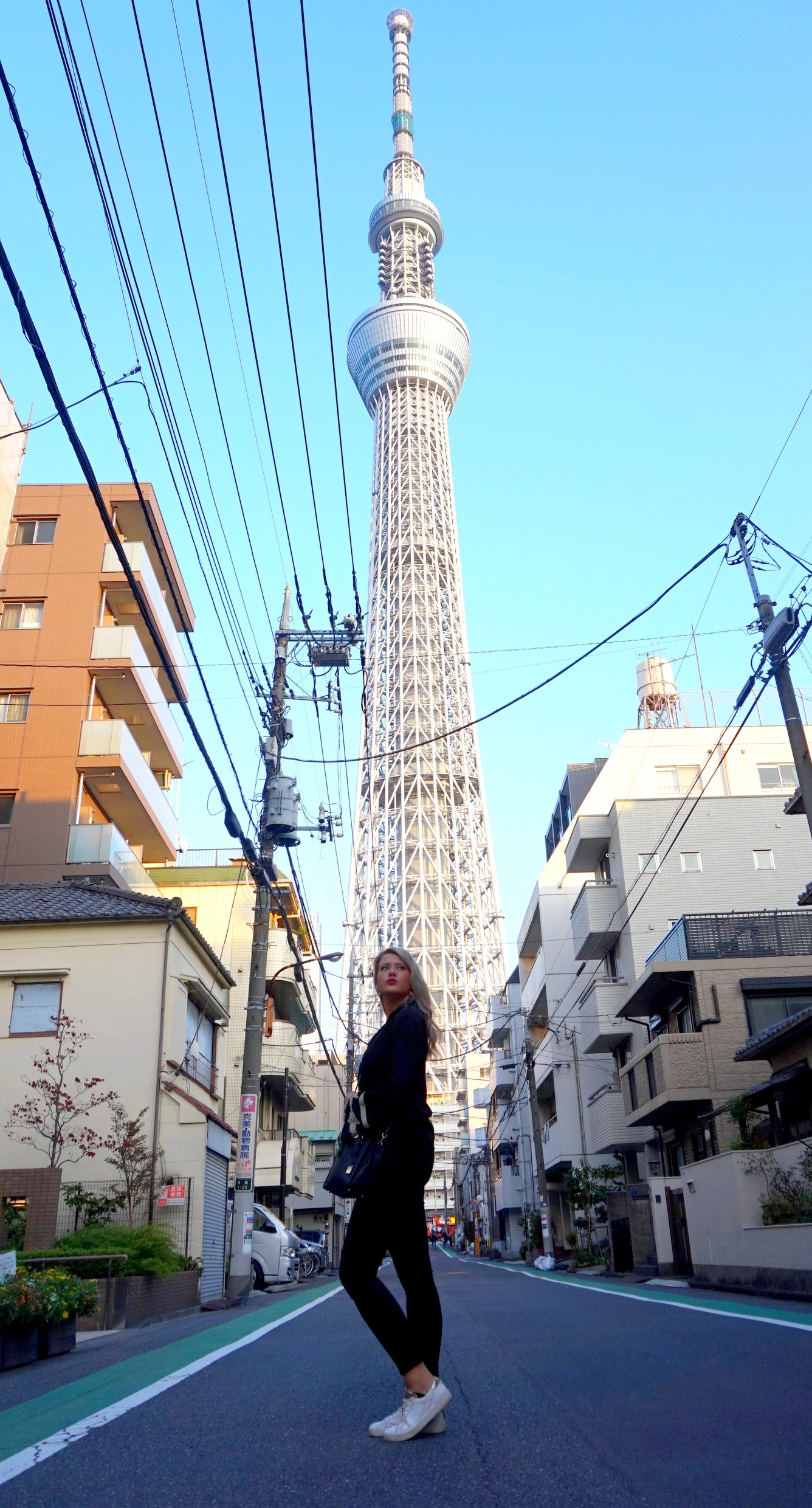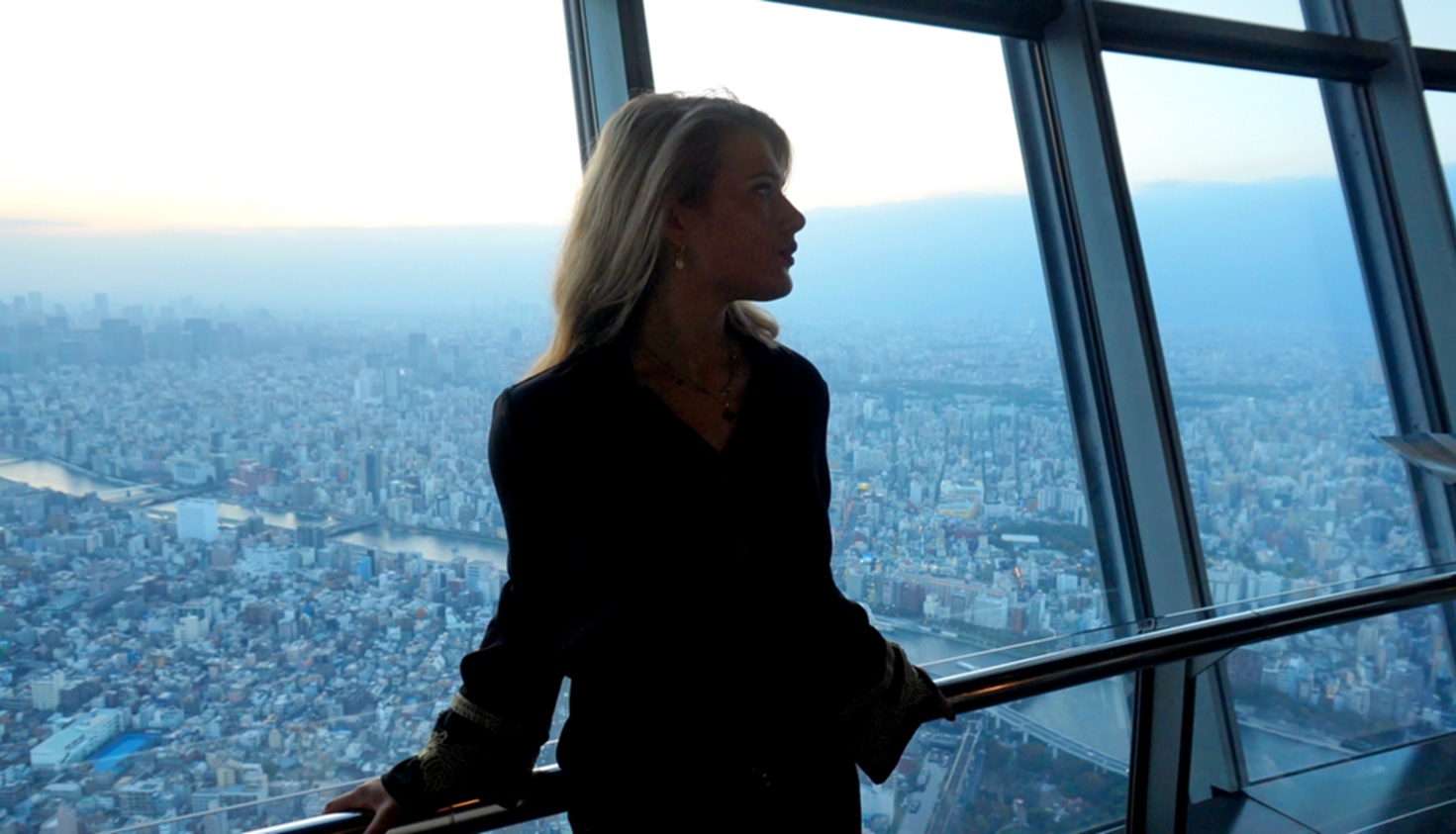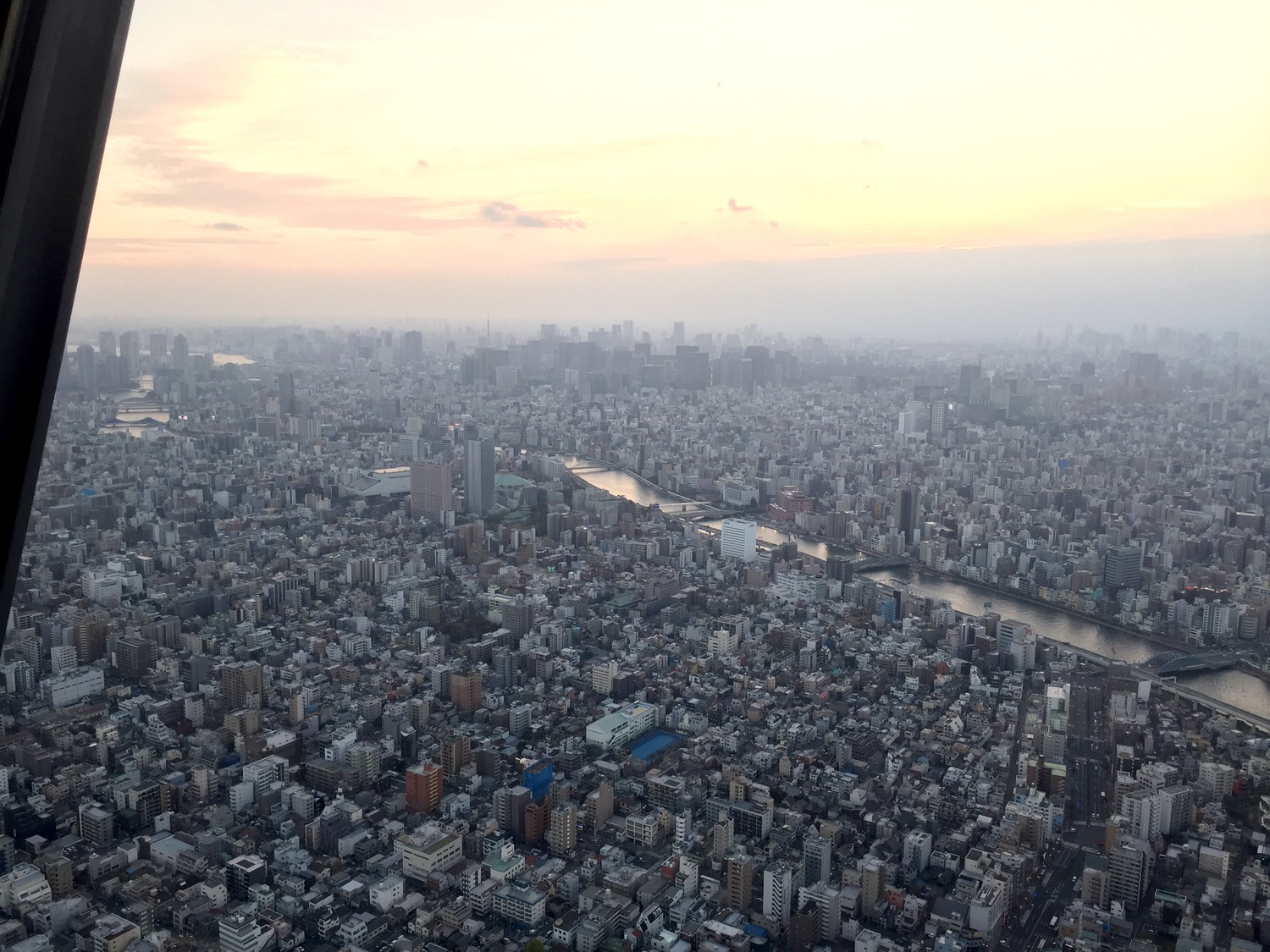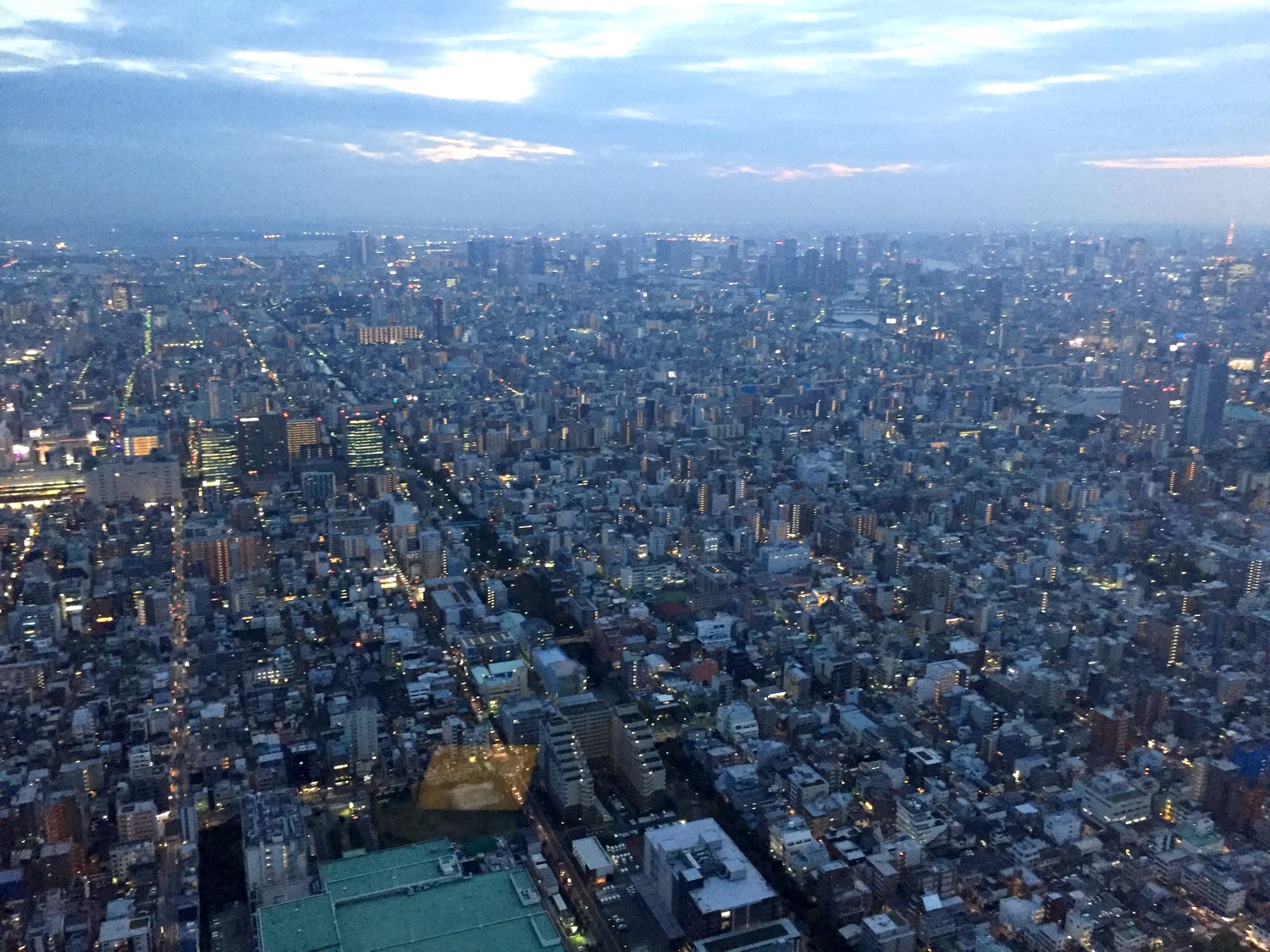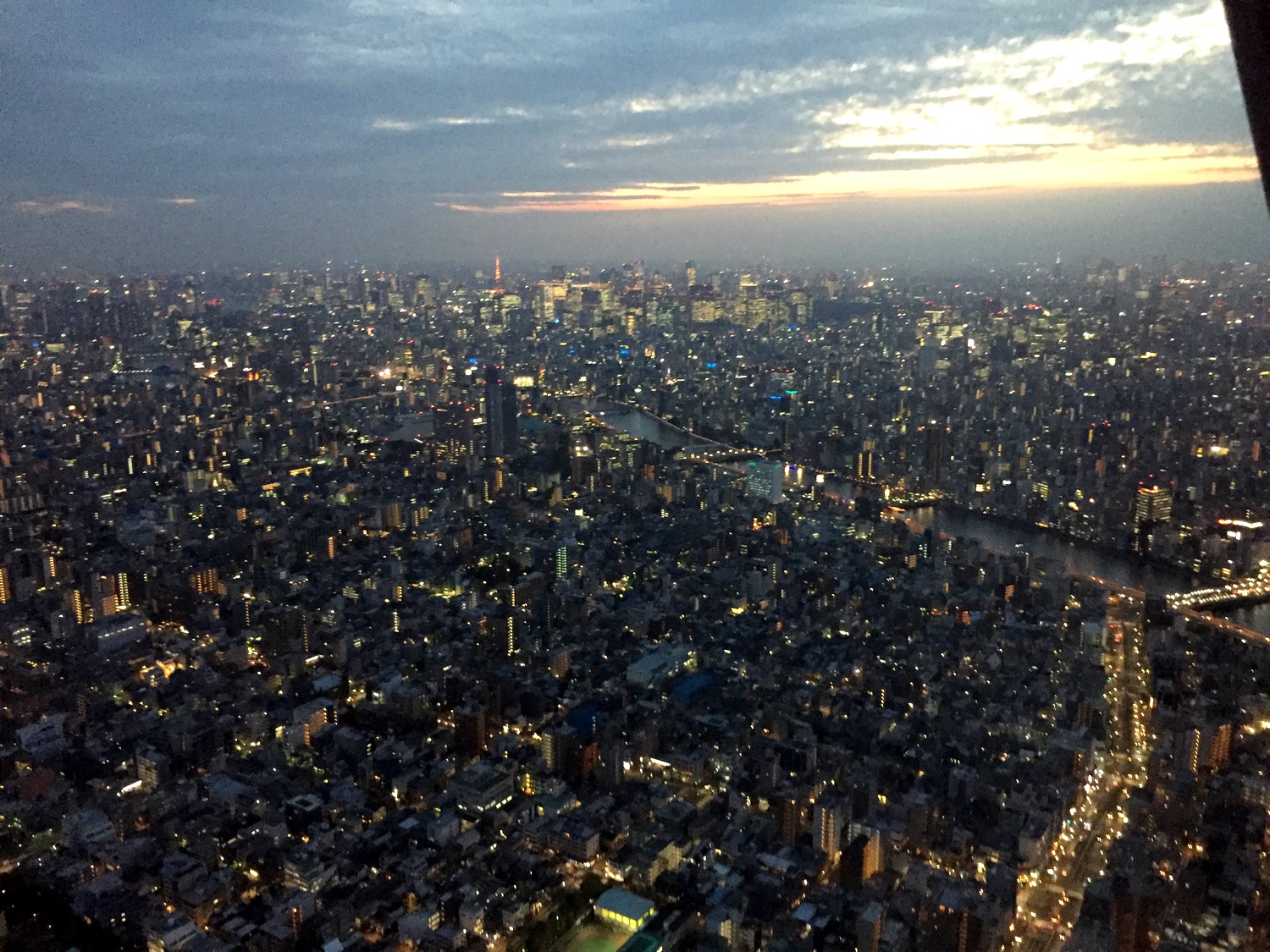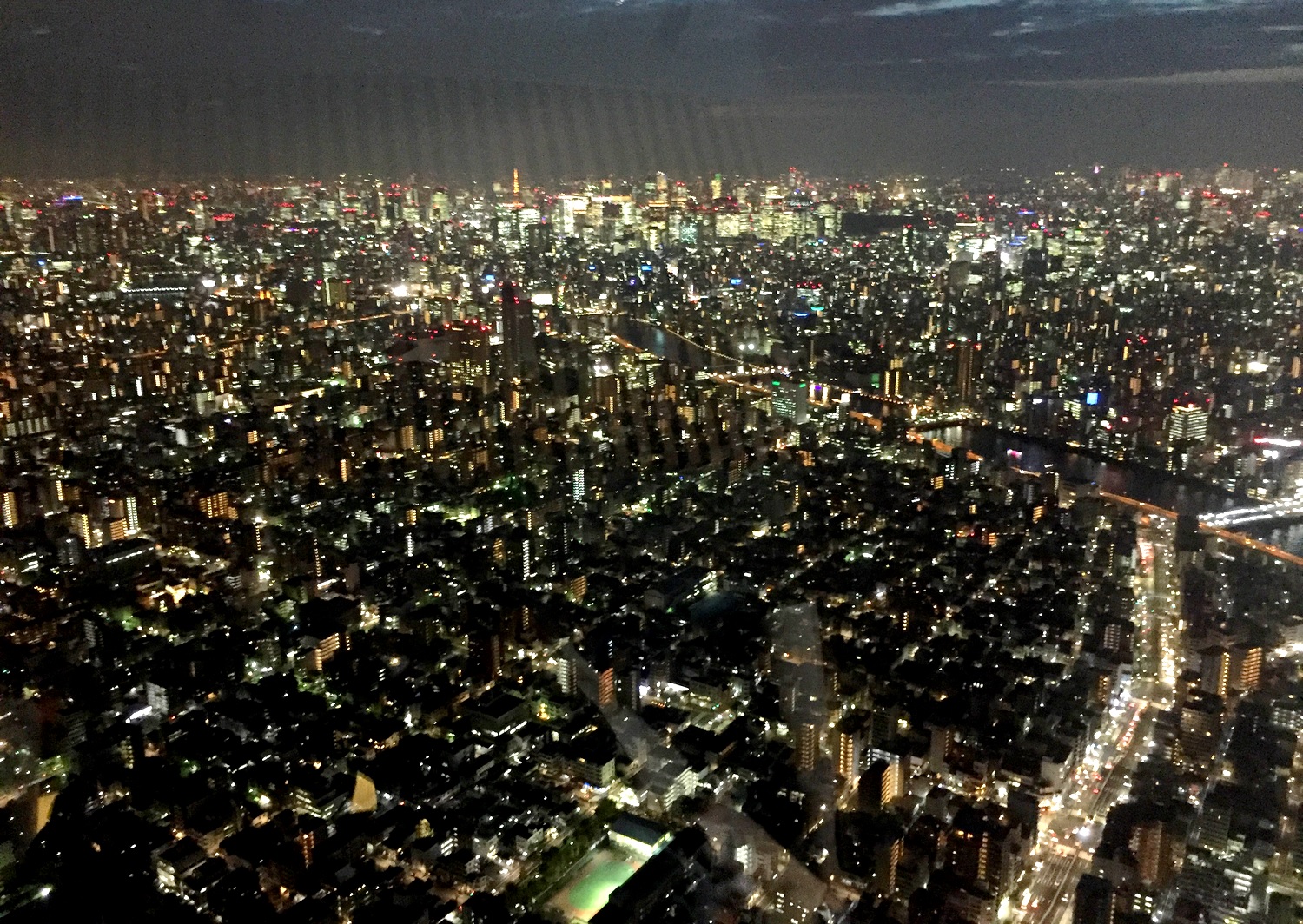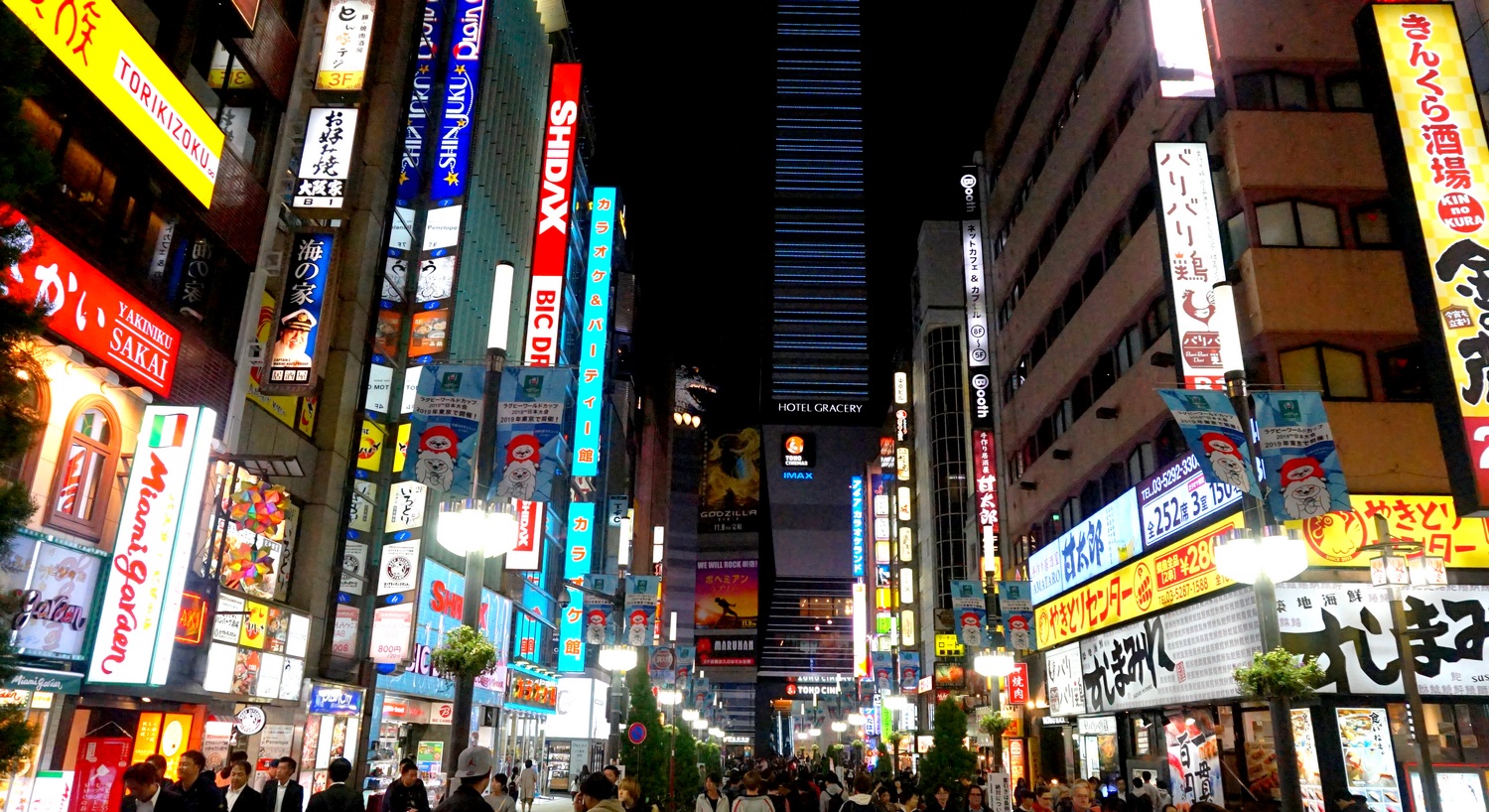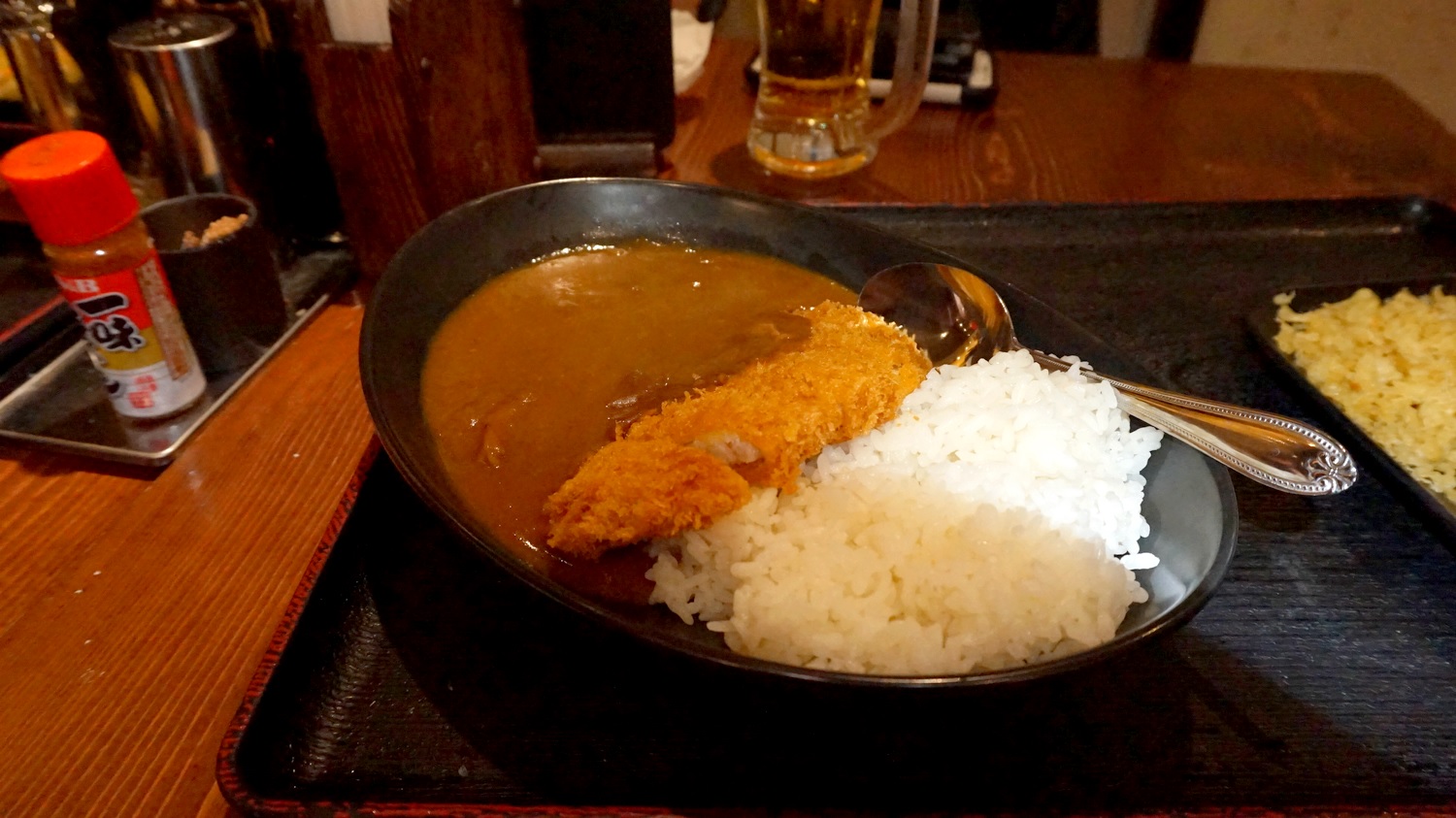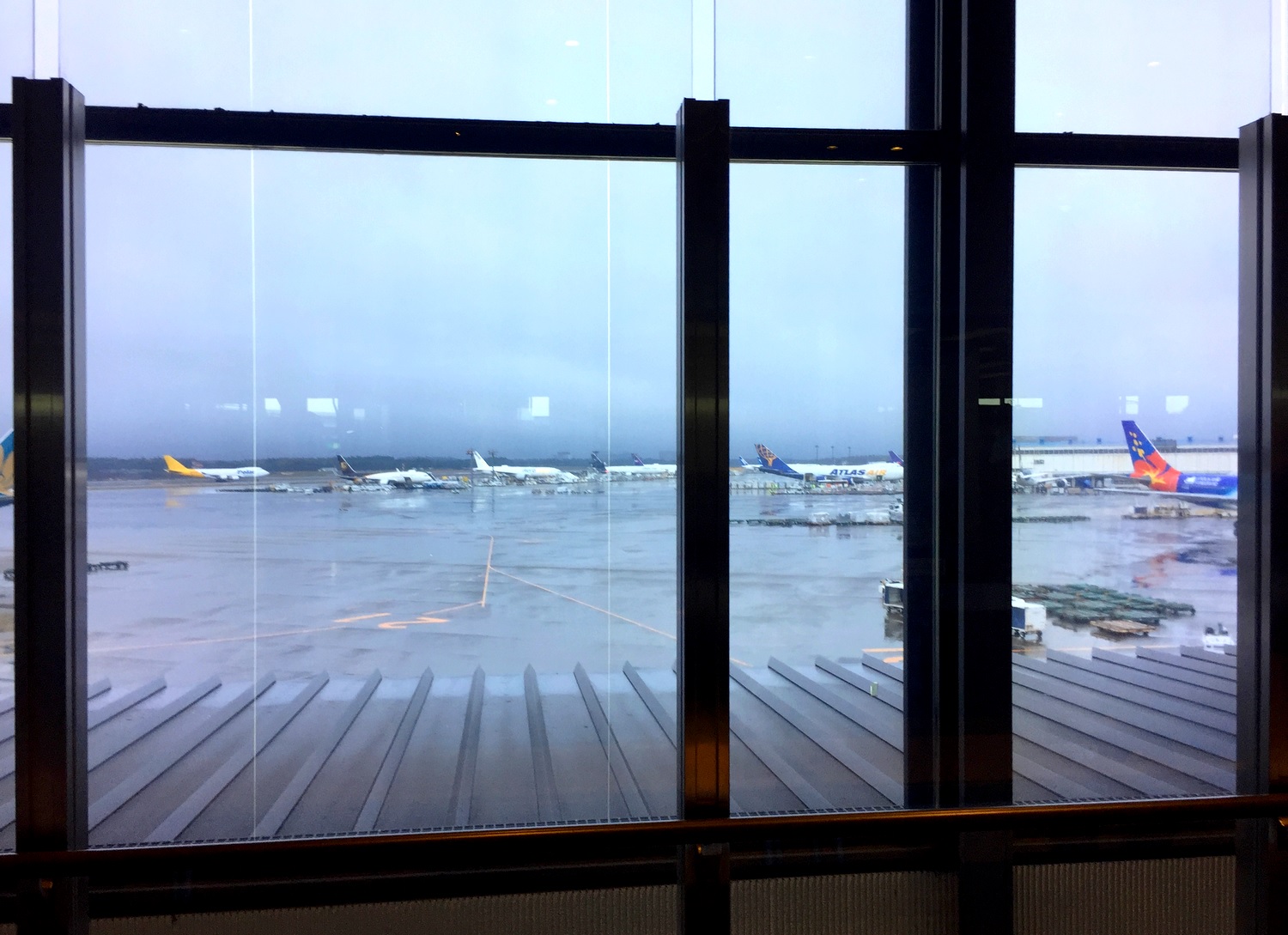 Once in the taxi from my hostel, I explained with my basic amount of knowledge of the Japanese language, that I did not have to take the taxi to Narita airport, but to Shibuya station for the Narita Express (I know the train system very well). When he stopped I hurried back over Shibuya crossing to the station with my luggage – p.s The Narita express train from Shibuya is 4000 yen for a two way fare (about 25 euros) to Narita airport. After a flight of about 11 hours I was back in Amsterdam and I went back to my home town by train.
This experience was even better than I could have dreamed. My heart is already calling for another journey, so I certainly want to return not too far in the future. It was so special! I thoroughly enjoyed every day and I felt like I was 'in a big pink cloud'. I wasn't bored for a single second. It was a very 'teaching' experience (and that is what I think of every solo trip anyway) for my confidence and independence. I felt like I was on top of the world, as if I could do everything on my own. It was really worth the wait all those years. The country was beautiful, the people were kind and the food was delicious. I met great people from all over the world and experienced so many nice things. My hostel (wise owl's hostels Shibuya) was also very good, spotlessly clean and also the people who worked there were great. I hope that my travel diary has given you a good impression of ​​my solo journey. I hope it might be a source of inspiration to make that dream trip alone. The only person who stops you is you. You are in charge to make your dreams come true. Do not be afraid and go for it, it will probably become a special experience.
Eenmaal in de taxi vanaf mijn hostel, had ik met mijn kleine beetje kennis Japans uitgelegd dat ik niet met de taxi naar Narita moest (hij reed het station voorbij en sprak geen Engels), maar naar Shibuya station voor de Narita Express (Gezien ik het trein systeem wel heel goed ken). Toen hij gestopt was ben ik haastig een stuk terug gelopen richting Shibuya station – met de Narita express kun je voor 4000 yen (zo'n 25 euro) retour naar Narita airport. Na een vlucht van zo'n 11 uur was ik terug in Amsterdam en ging ik met de trein terug naar Den Bosch.
Deze ervaring was zelfs nog beter dan ik had kunnen dromen. Mijn hart roept nu al voor een reis terug, dus wil ik dat ook zeker niet al te ver in de toekomst doen. Het was zo ontzettend bijzonder! Ik heb intens genoten van ieder dag en zat in een grote roze wolk. Ik heb me nog geen seconde alleen gevoeld of verveeld. Het was enorm leerzaam (en dat vind ik sowieso van iedere solo reis) goed voor mijn zelfverzekerdheid en zelfstandigheid. Ik voelde me echt queen of the world, alsof ik alles aan kon in mijn eentje. Het was het wachten al die jaren echt waard. Het eten was heerlijk en het land prachtig. Ik heb geweldige mensen van over de hele wereld ontmoet en zoveel leuke dingen meegemaakt. Mijn vaste hostel (wise owl's hostels Shibuya) was ook heel goed, brandschoon en ook de mensen die er werkte waren toppers. Ik hoop dat mijn reisdagboek je een goed beeld heeft kunnen geven van mijn solo reis, en wellicht een inspiratie bron kan zijn om toch die droomreis alleen te maken. De enige persoon die je tegen houd is jijzelf. Je bent zelf in charge om je dromen waar te maken. Wees niet bang en ga er voor, het wordt vast een bijzondere ervaring.