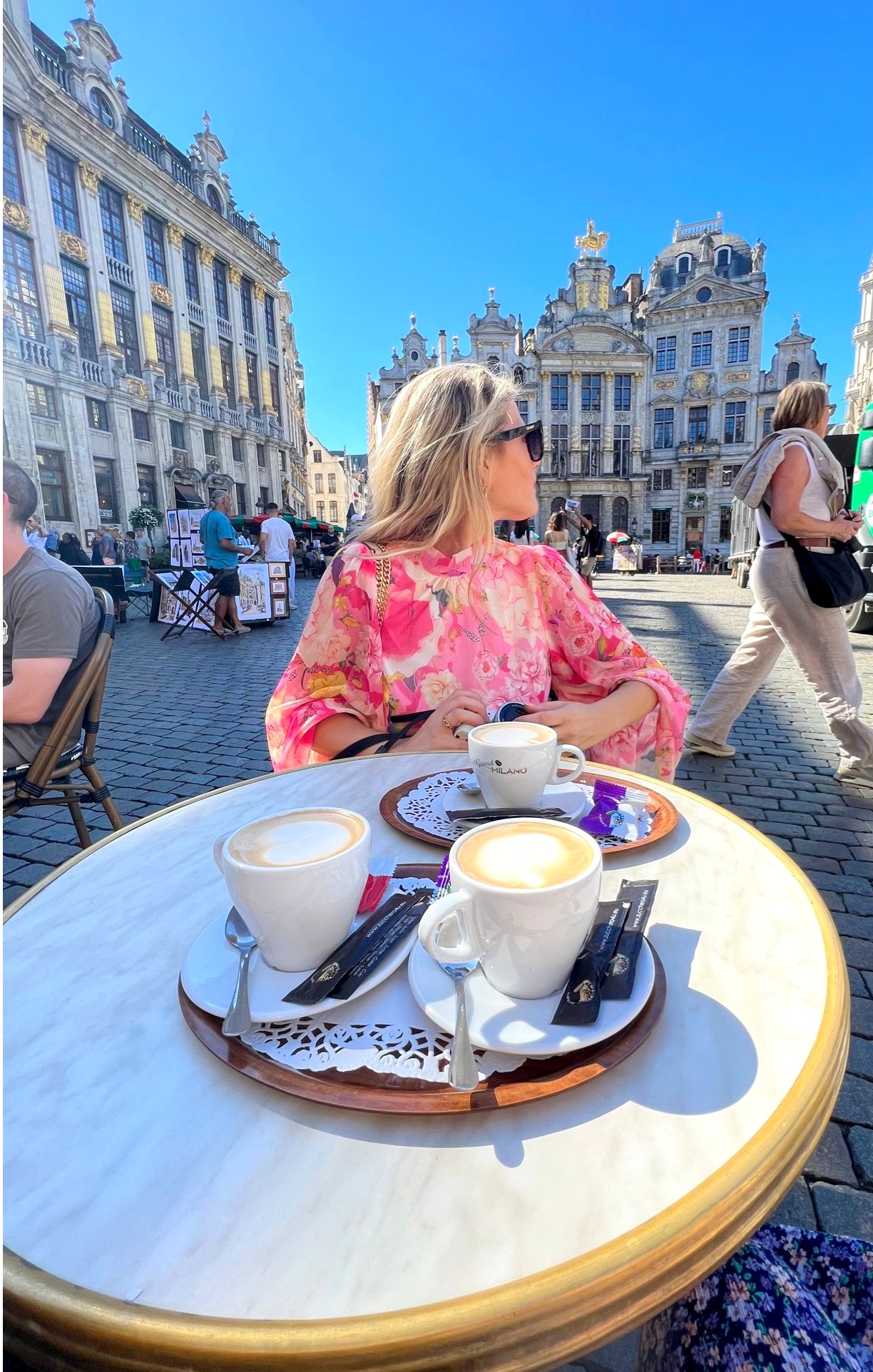 Hi everyone! After years, I enjoyed making a weekly diary again! In any case, influencer events, collaborations and flight attendant layovers are some of the most fun aspects of my 'professions' – so I enjoyed making these, like all my posts! This week started on August 31st.
Hi allemaal! Ik vond het na jaren leuk om weer eens een week diary te maken! Sowieso zijn influencer events, samenwerkingen en stewardess layovers een aantal leuke kanten van mijn 'beroepen' – dus heb ik deze, zoals al mijn posts, met plezier gemaakt! Deze week begon op 31 augustus.
Den Bosch & Vught – 31-08-2023


A while back, I was invited to the opening of
The Happiness Cafe in Den Bosch
. Because this was rescheduled, I was allowed to come and have a delicious breakfast from the house this week with my mother. I honestly think this place is a new hotspot in Den Bosch, which I have already visited 3 times at the time of writing and will certainly visit more often. The food is of good quality, the staff is very sweet, and the interior is very beautiful!
After this delicious breakfast, I had the Shoeby influencer event (via Frendz on tour) planned in Vught. During this super fun event, I met other great influencers. We were spoiled with delicious snacks and drinks at Coucou in Vught, received our self-chosen Shoeby items, had our items customized, and I had my hair beautifully curled by Laura de Waard.
Ik was een tijdje terug uitgenodigd voor de opening van
The Happiness Cafe in Den Bosch.
Omdat dit verzet werd, mocht ik deze week heerlijk komen ontbijten 'van het huis' samen met mijn moeder. Ik vind deze plek oprecht een nieuwe hotspot in Den Bosch, die ik op moment van schrijven al 3x heb bezocht en nog zeker vaker zal bezoeken. Het eten is van goede kwaliteit, het personeel erg lief en het interieur héél erg mooi!
Ná dit overheerlijke ontbijtje, had ik het Shoeby influencer event (via Frendz on tour) op de planning in Vught. Tijdens dit super leuke event leerde ik leuke andere influencers kennen, werden we verwend met lekkere hapjes en drankjes bij Coucou in Vught, ontvingen onze zelf gekozen Shoeby items, lieten onze items customizen en ik liet mijn haar prachtig krullen door Laura de Waard.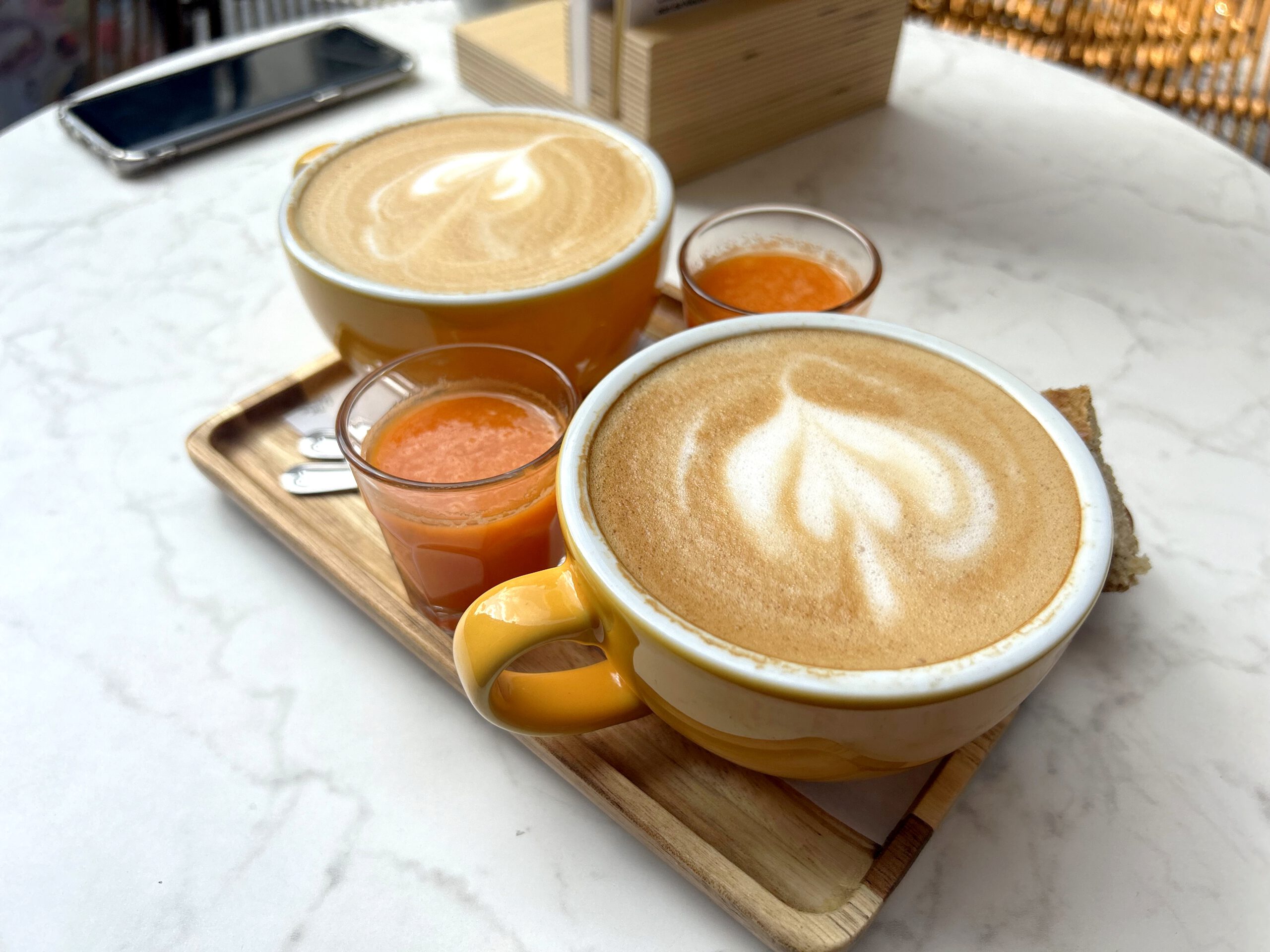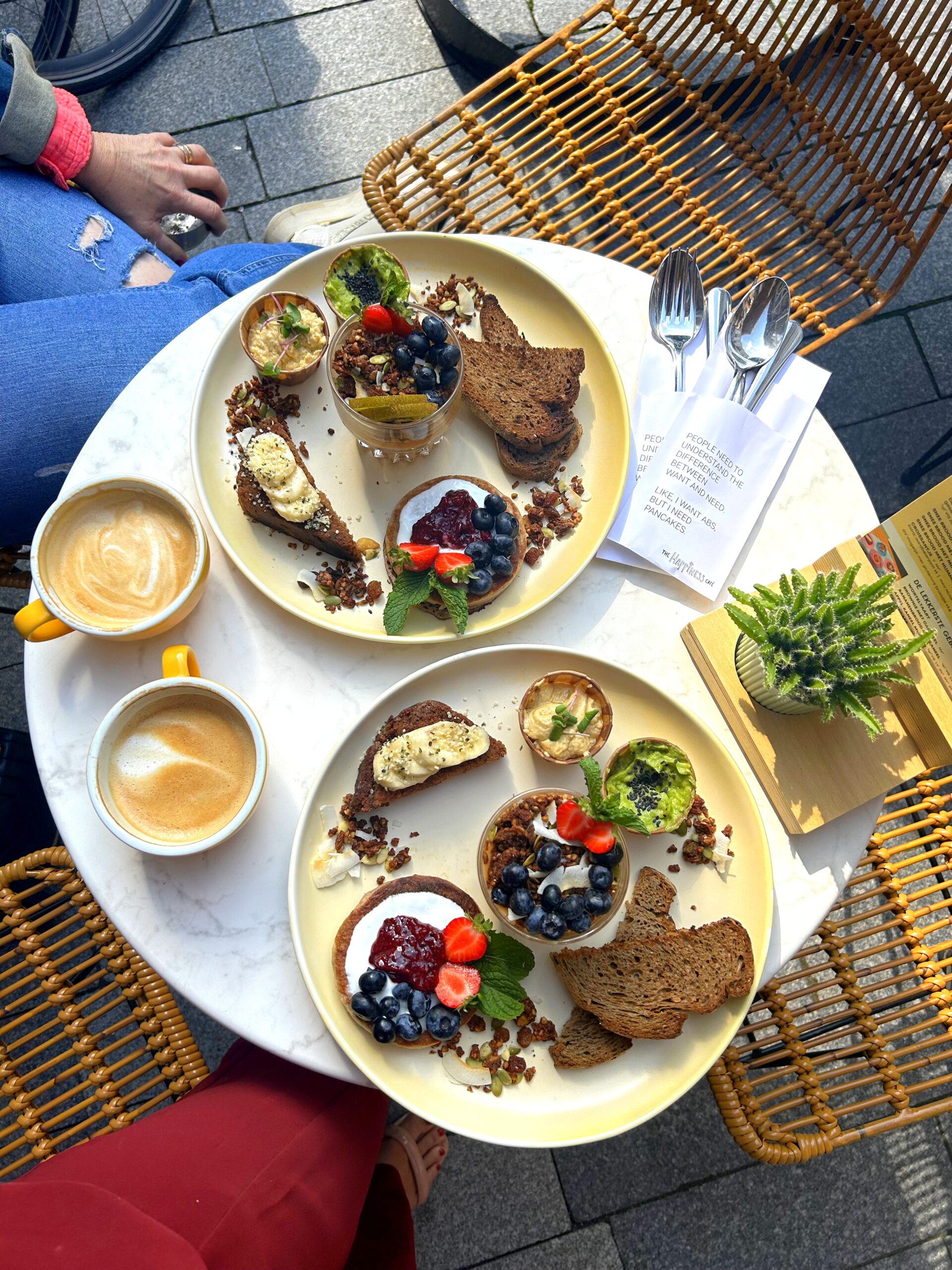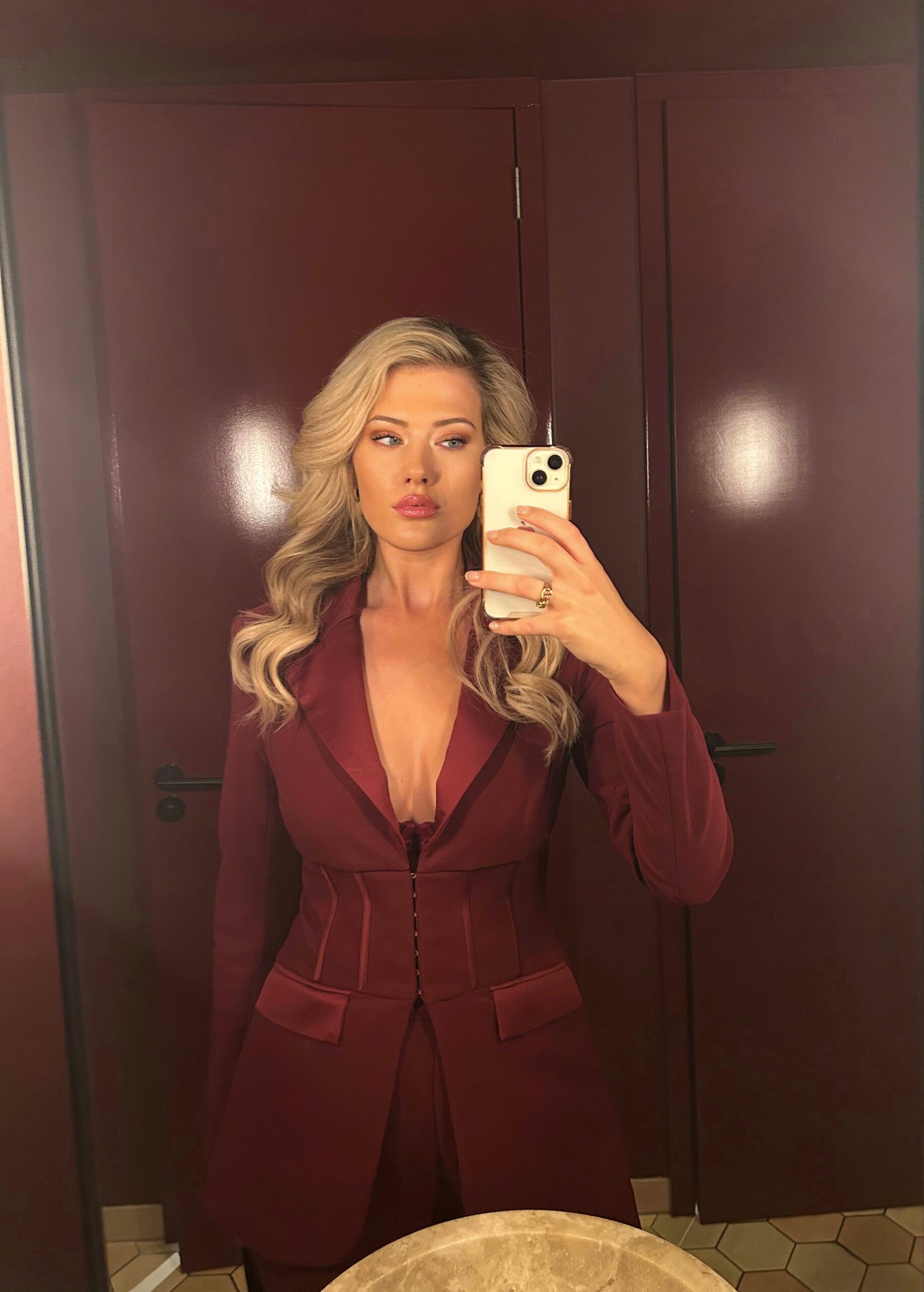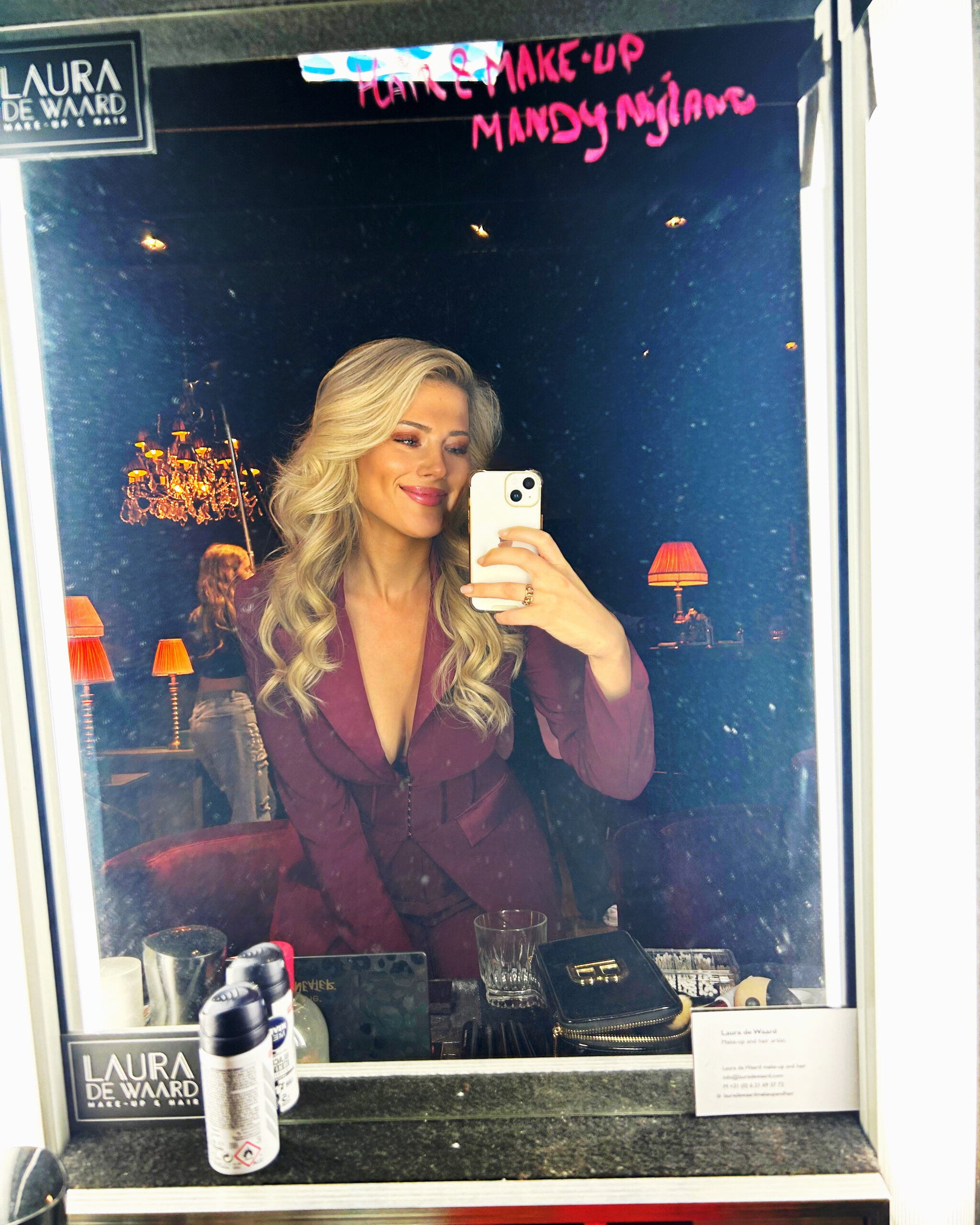 Eindhoven & Brussels -04-09-2023 & 05-09-2023

Layovers are very rare at my airline, let alone outside the Netherlands/Belgium – so I really enjoy having one. And I secretly think layovers are one of the best parts of being a flight attendant. 95% of all my trips on my blog and Instagram are NOT as a flight attendant or for my profession as a flight attendant. I happened to have an old colleague on board today, so that made the duty a lot of fun to start with as a first day! We recently started staying in a great hotel in the center with a rooftop breakfast room – so I was really looking forward to this layover. Previously, we stayed quite close to the airport, and it took half an hour by train to get to the center. So it is very nice to be in the center this time. After the flight, we went to the hotel for a drink with the crew and ordered pizza in the middle of the night.
The second day in Brussels started with a good and extensive breakfast in our hotel with a view over the city.
The weather was really nice and warm, so I went to eat outside in the sun with another crew from my airline, which was not the one I came with. Every member of our own crew had their own plan this day, except Rosan and I – who I happily supported these days. Coincidentally, I knew the standby purser – Jackie, and she decided to join us as well. Nice recommendation about what we did this day; rent a mo-pad via the Bolt app or Tier app! These are spread throughout the city and are a great means of transport to tour the city.
After a few hours in the city, we decided to have a nice bubble tea at 'Boba Club', and then have lunch at the place I had already found for the city called – Frank. Our entire crew decided to hang out for our flight later today! As crew, we do not have a full day off at the destination, but we fly back and forth from this airport and then return to the hotel.
Stopjes zijn héél erg zeldzaam bij mijn airline, laat staan buiten Nederland/België – dus vind ik het érg leuk er een te hebben. En layovers vind ik stiekem toch wel een van de allerleukste onderdelen van het beroep stewardess. 95% van al mijn reizen op mijn blog en instagram zijn overigens
NIET
als stewardess of voor mijn beroep als stewardess. Ik had toevallig een oude collega aan boord, dus dat maakte de dag sowieso al erg leuk om de eerste dag mee te beginnen! We verblijven sinds kort in een prima hotel in het centrum met een rooftop ontbijtzaal – dus keek ik best wel naar deze stop uit. Voorheen verbleven we vrij dicht bij de luchthaven en duurde het een half uurtje met de trein om naar het centrum te komen. Het is dus erg leuk in het centrum te zitten dit keer. Ná de vlucht zijn we met de crew in het hotel een drankje gaan doen en pizza gaan bestellen midden in de nacht.
De tweede dag in Brussel begon met een goed en uitgebreid ontbijt in ons hotel met uitzicht over de stad.
Het weer was overigens echt suuuper lekker warm, dus ging ik lekker met een andere crew dan die van mijzelf, buiten in de zon eten. Ieder lid van onze eigen crew trok een eigen plan deze dag, behalve Rosan en ik – waar ik deze dagen gezellig mee achter stond. Toevallig kende ik de standby-purser – Jackie, en besloot zij ook bij ons aan te sluiten. Leuke tip wat wij hebben gedaan deze dag – via de Bolt app of Tier app een stepje huren! Deze staan door de hele stad verspreid en zijn een super leuk vervoermiddel om de stad mee te bezichtigen.
Na een paar uurtjes in de stad, besloten we een lekker bubble theetje te drinken bij 'Boba Club', en daarna te lunchen bij de plek die ik al voor de stad had gevonden genaamd – Frank. Onze hele crew besloot gezellig aan te sluiten vóór onze vlucht later vandaag! Als crew, hebben wij geen volledige dag vrij op de bestemming, maar vliegen wij vanaf deze luchthaven op-en-neer en gaan daarna terug het hotel in.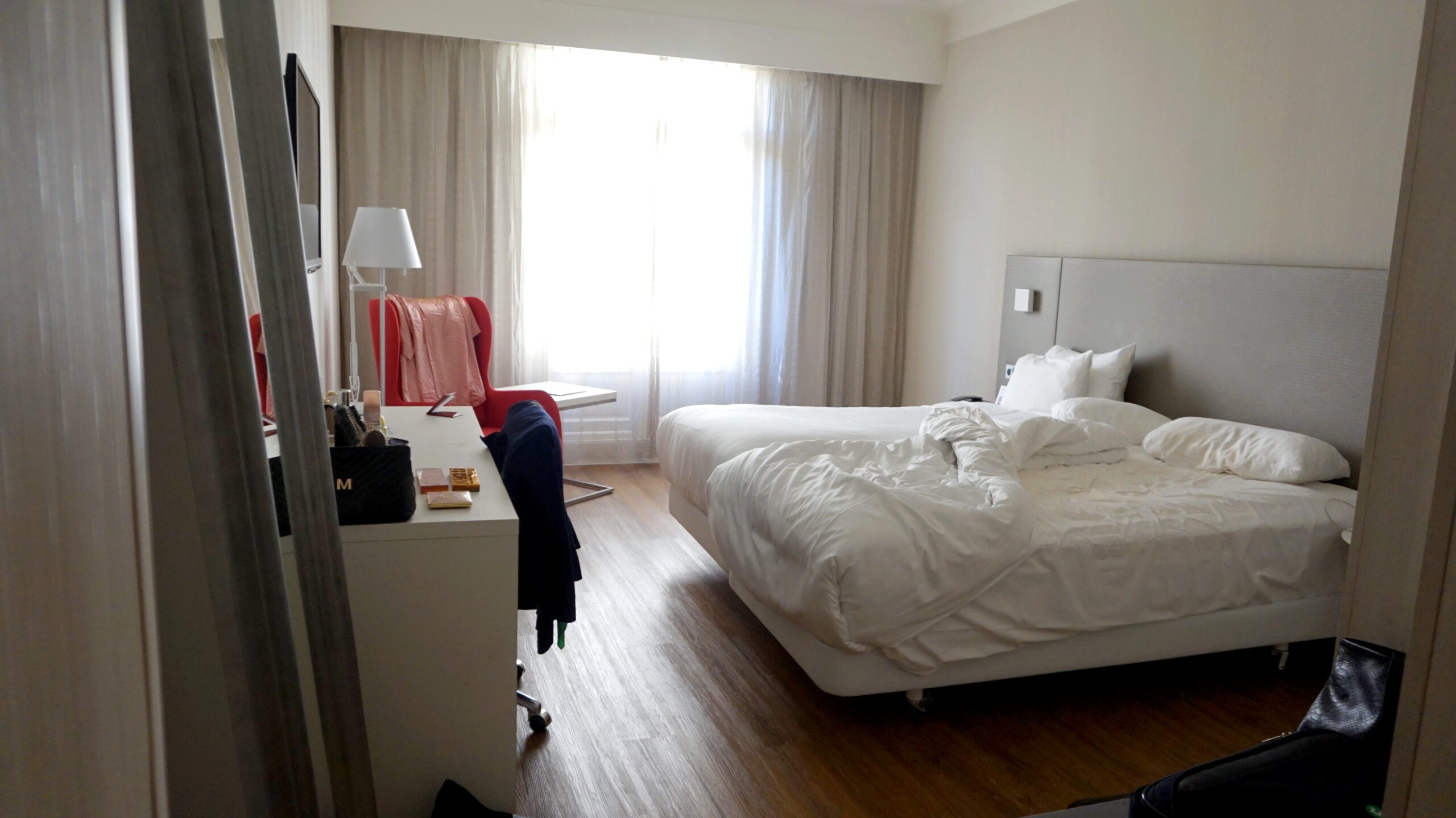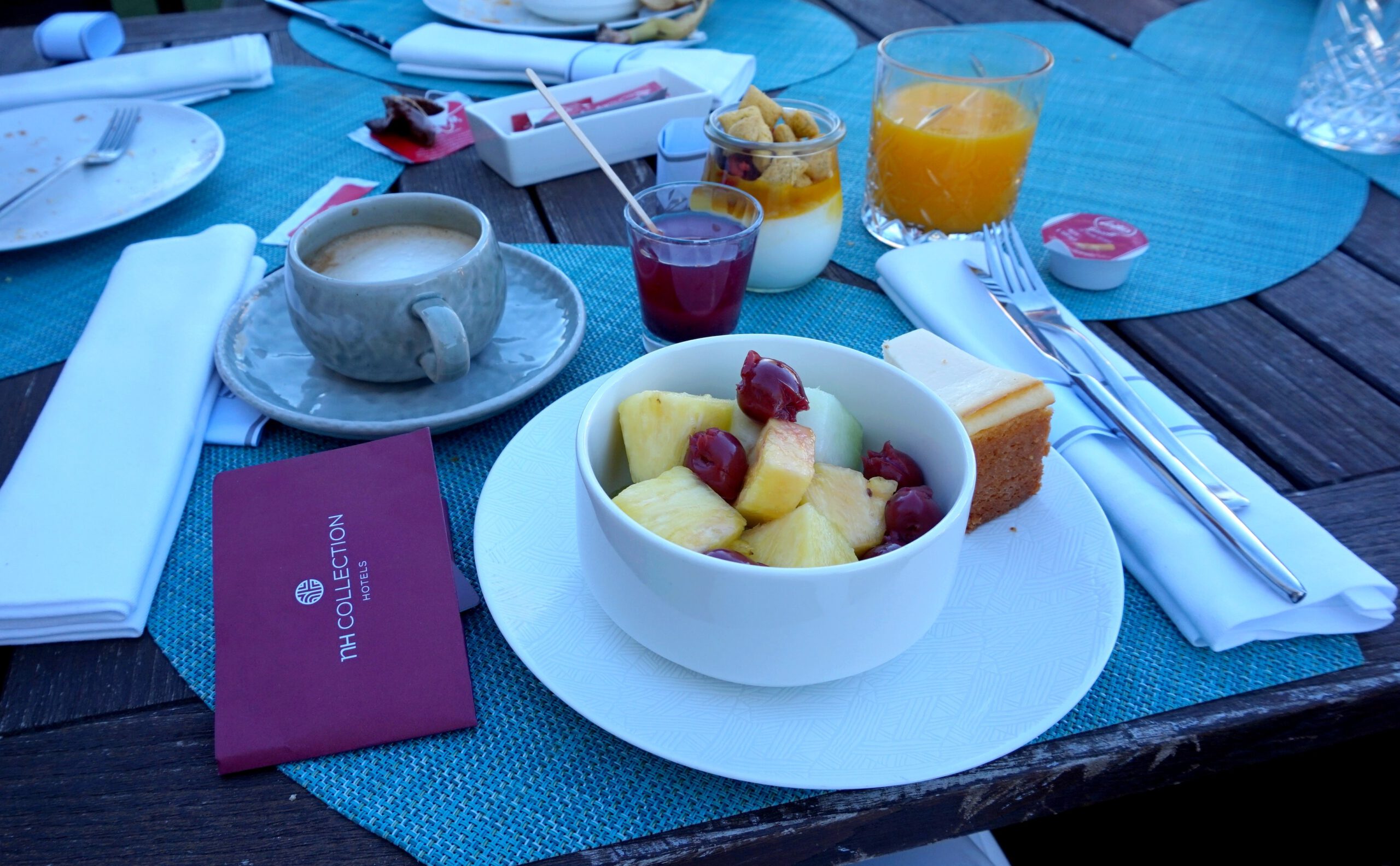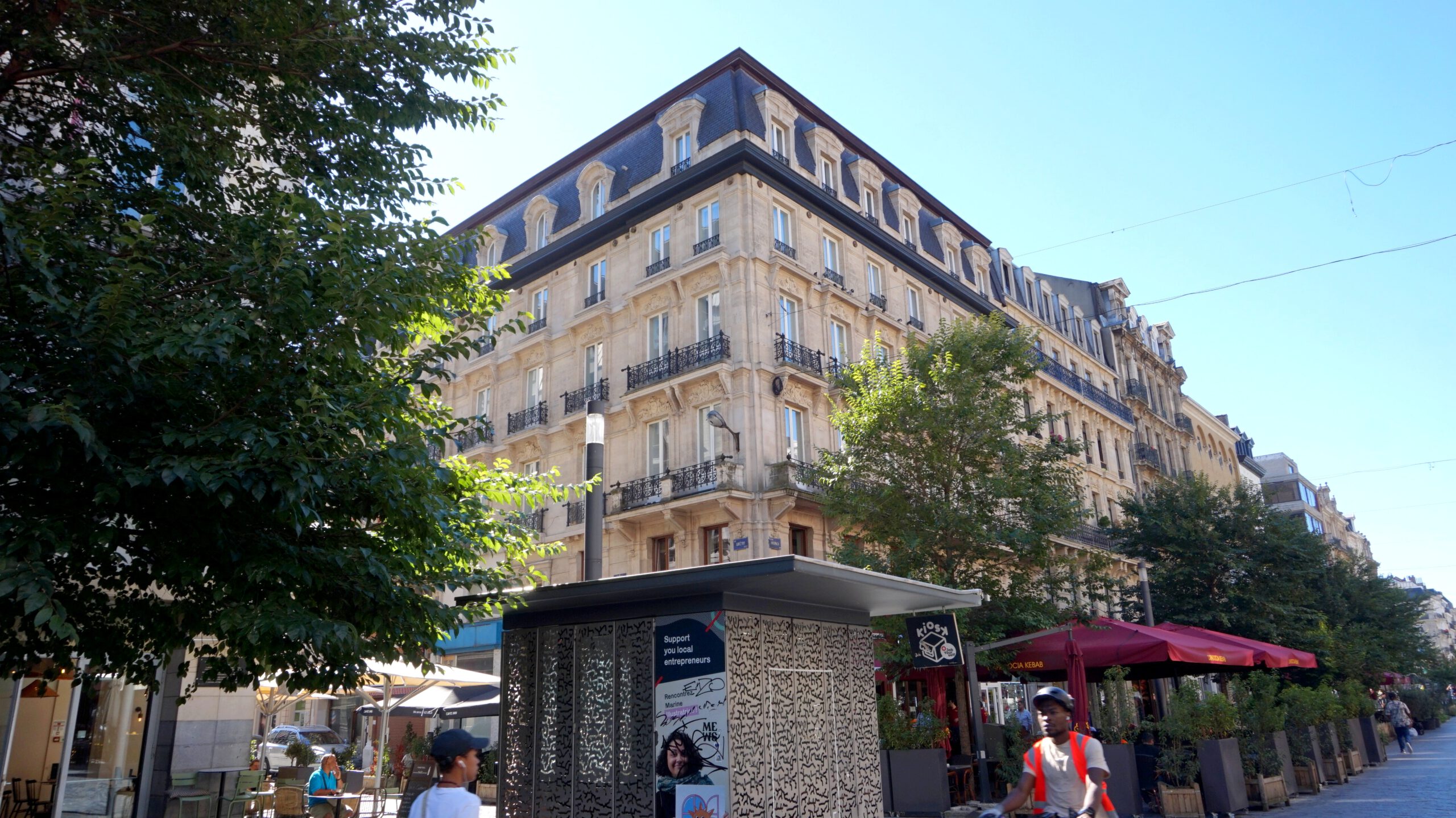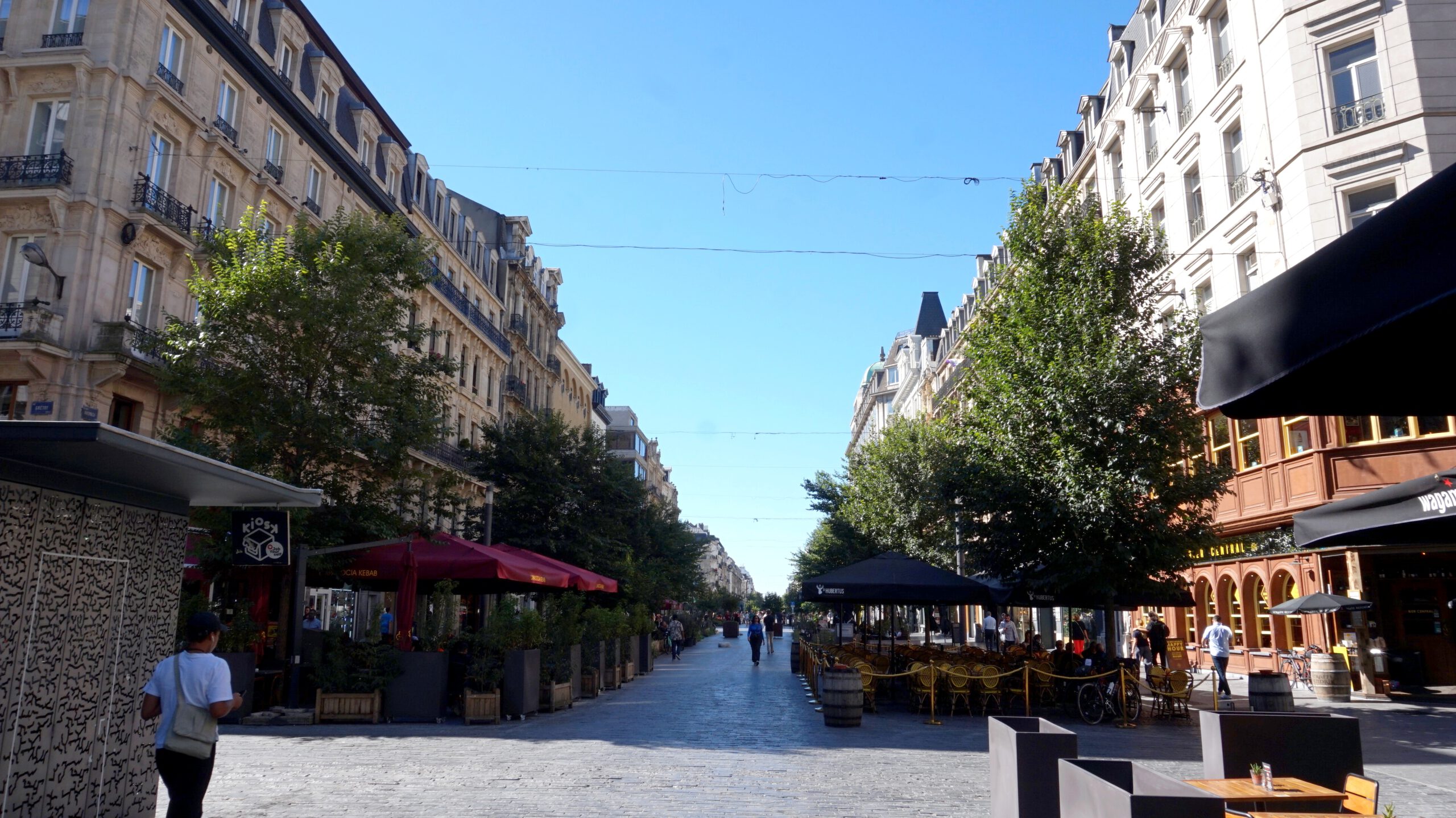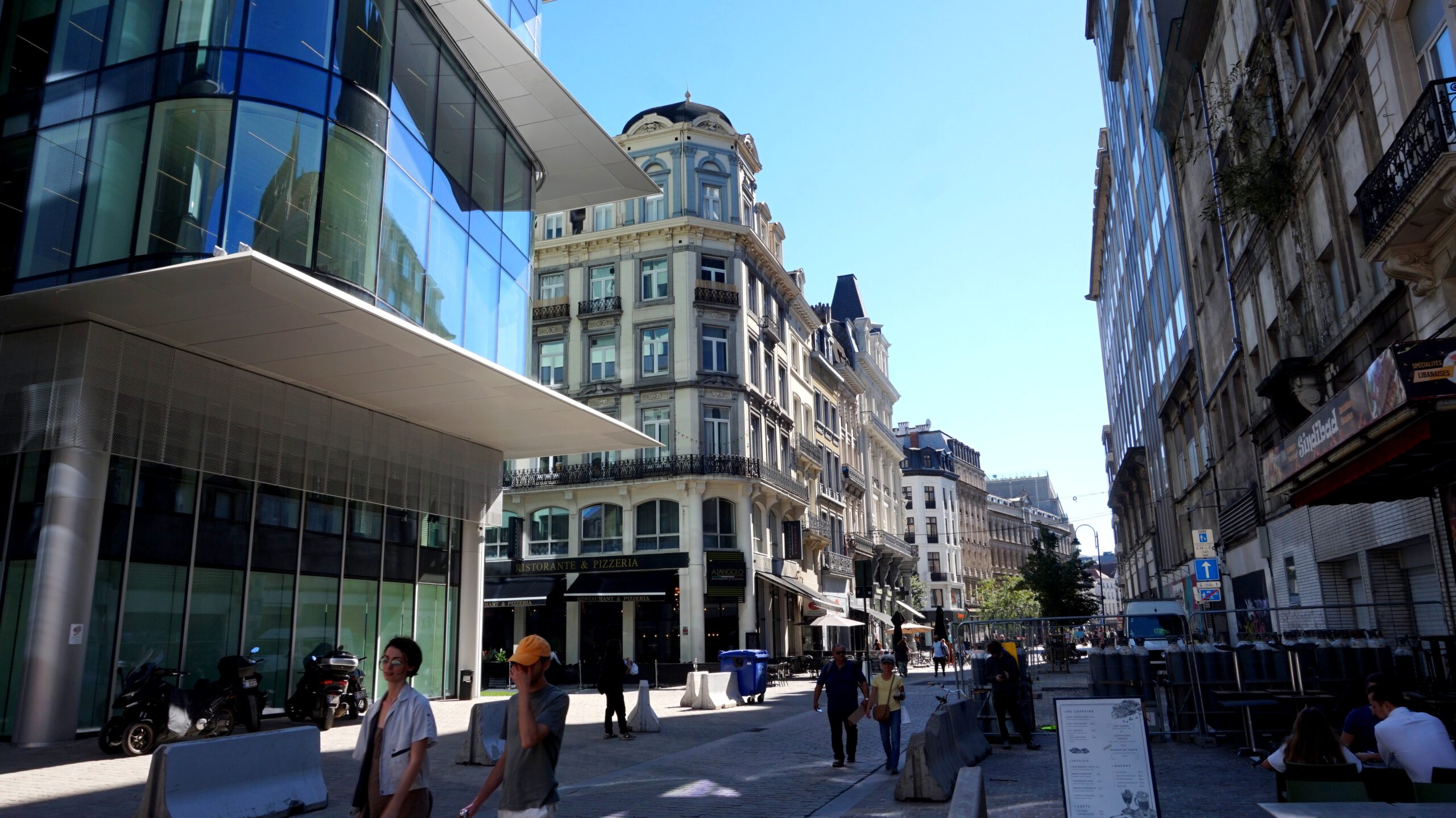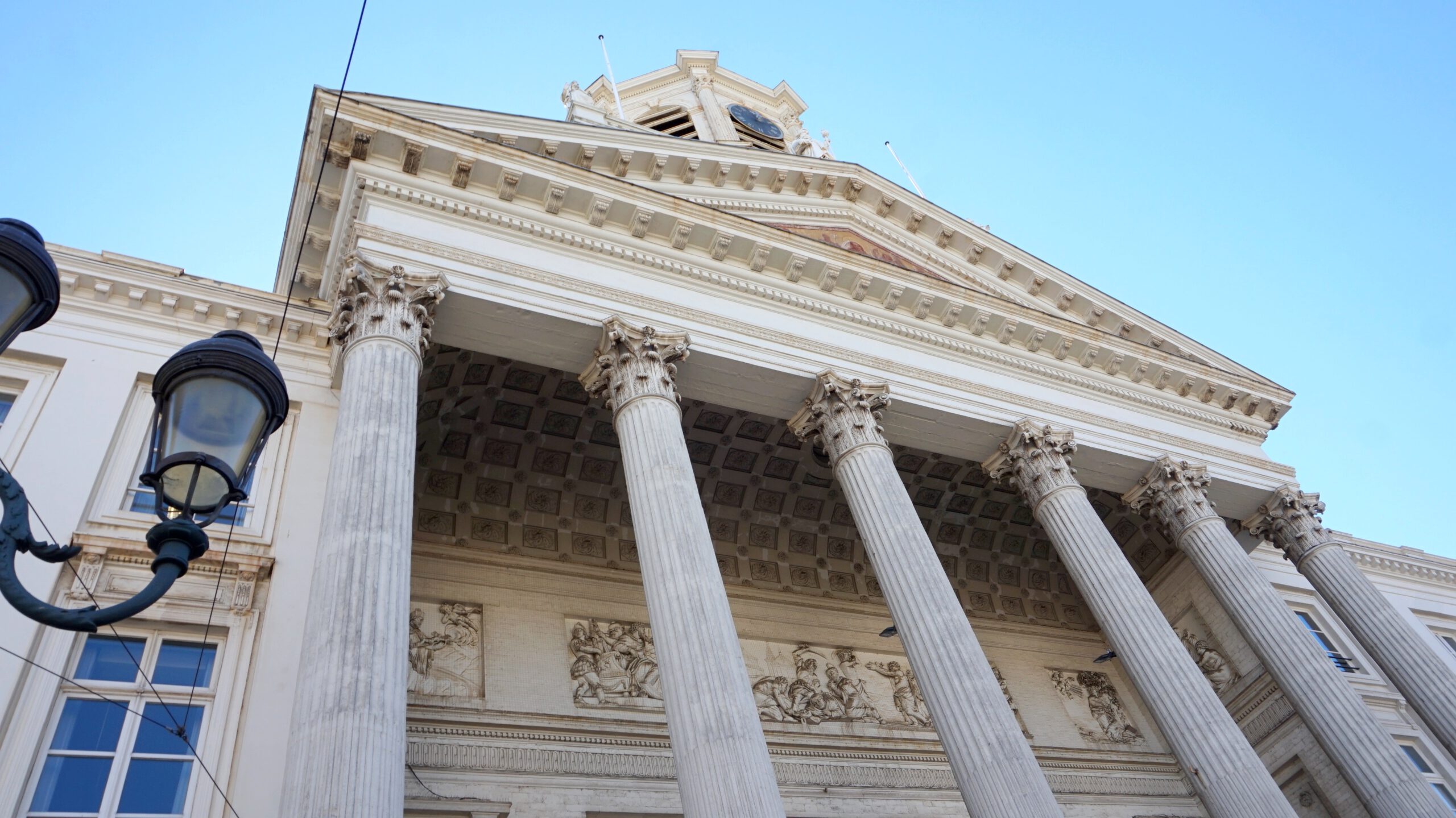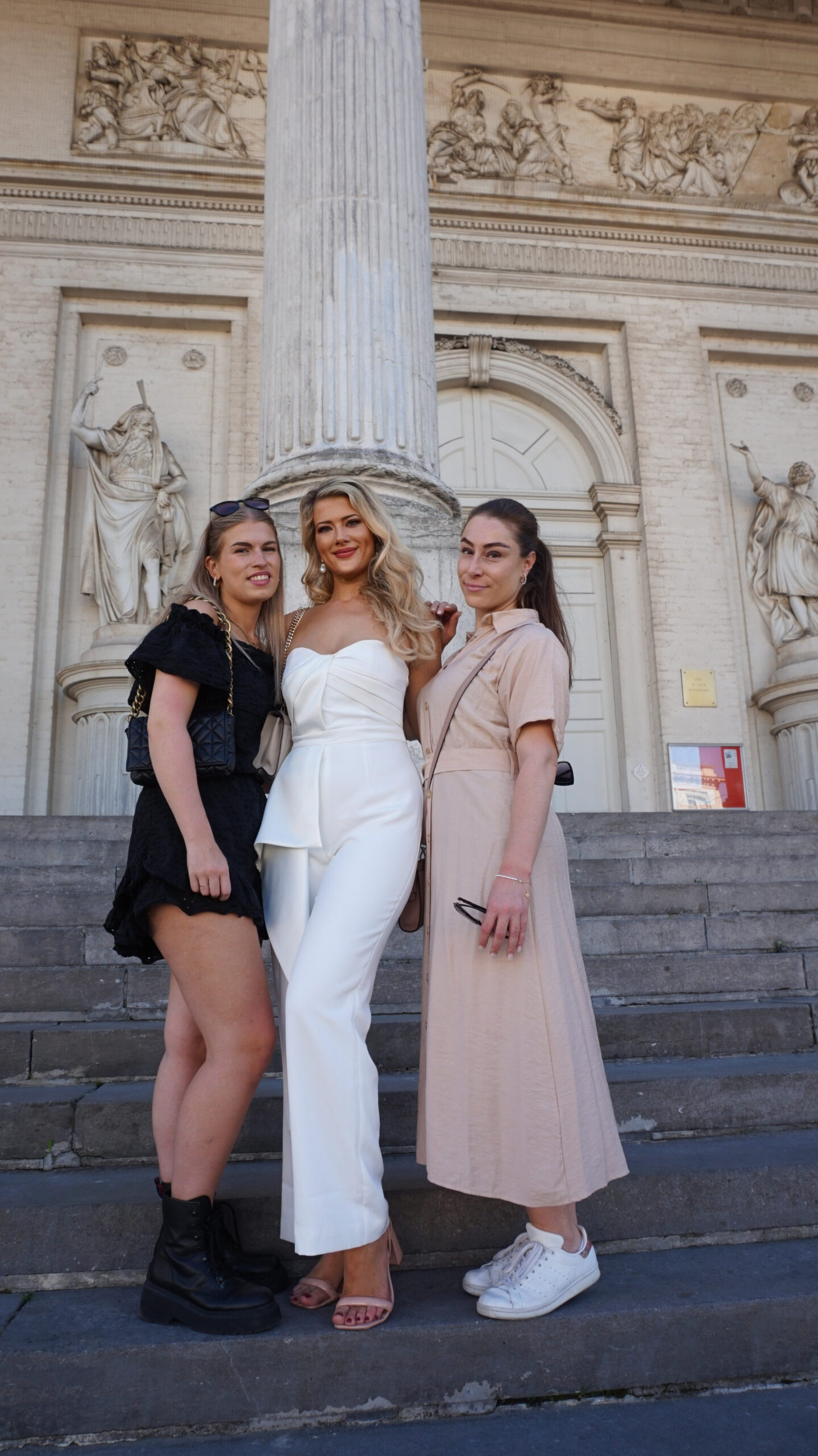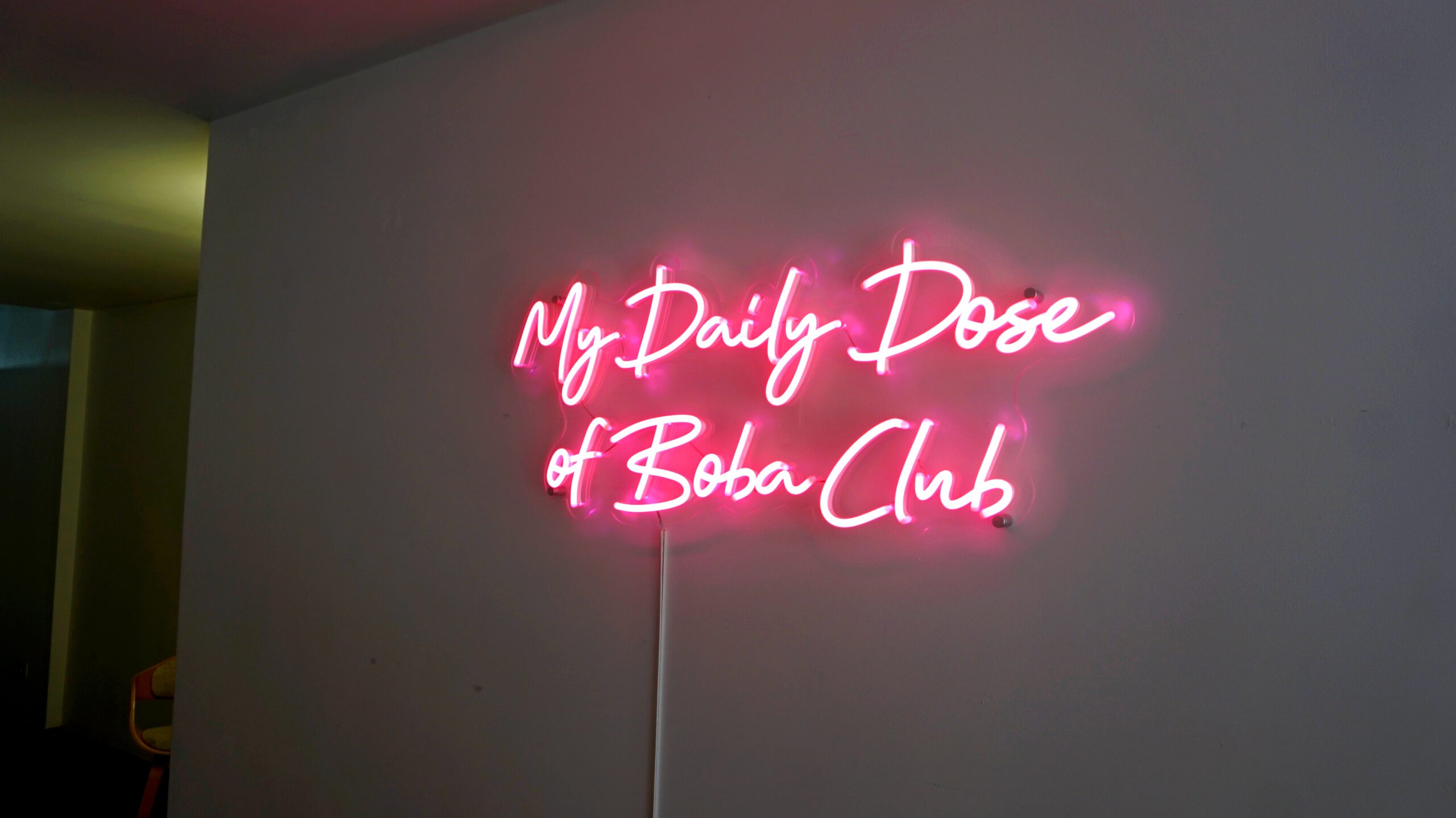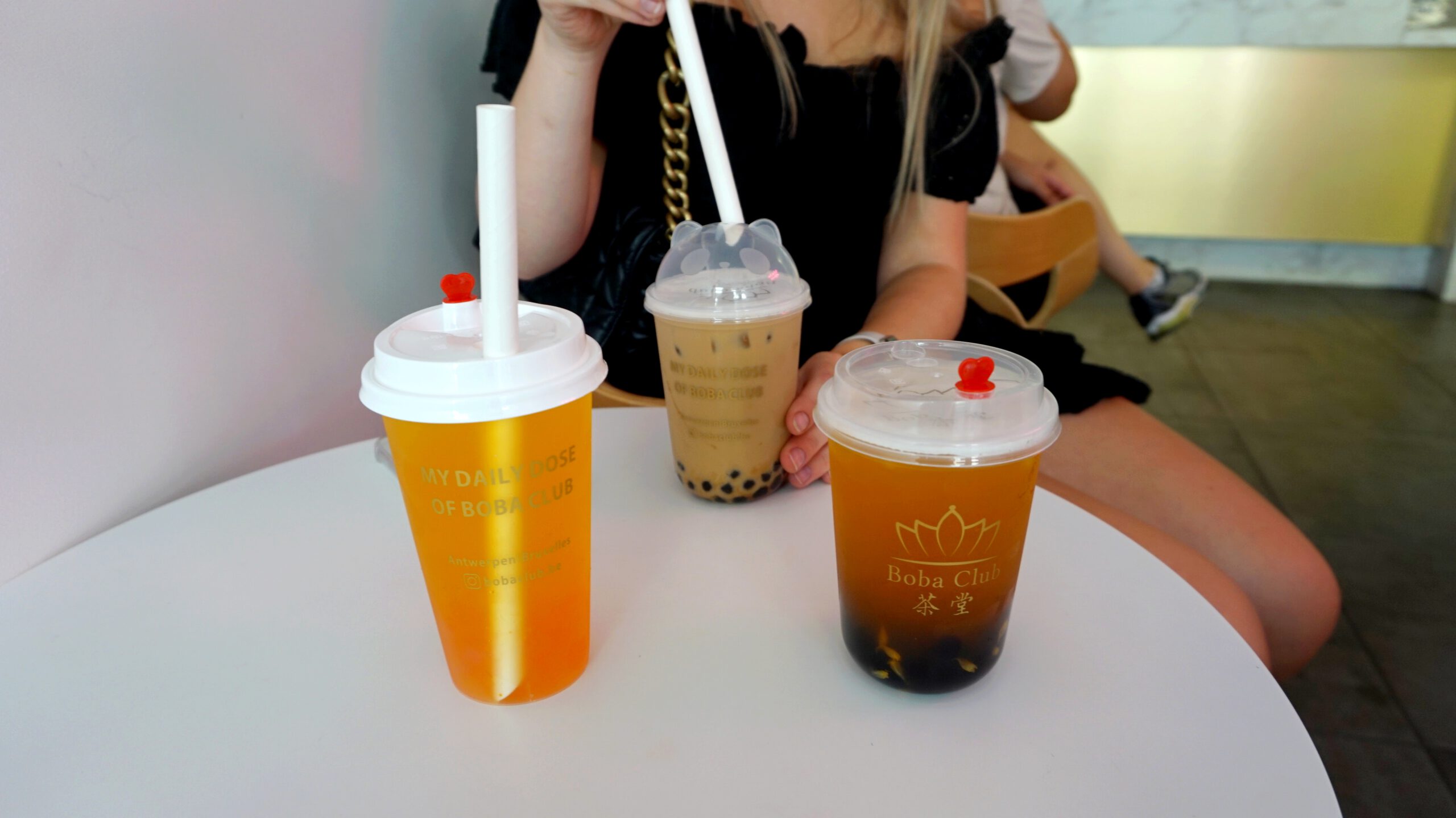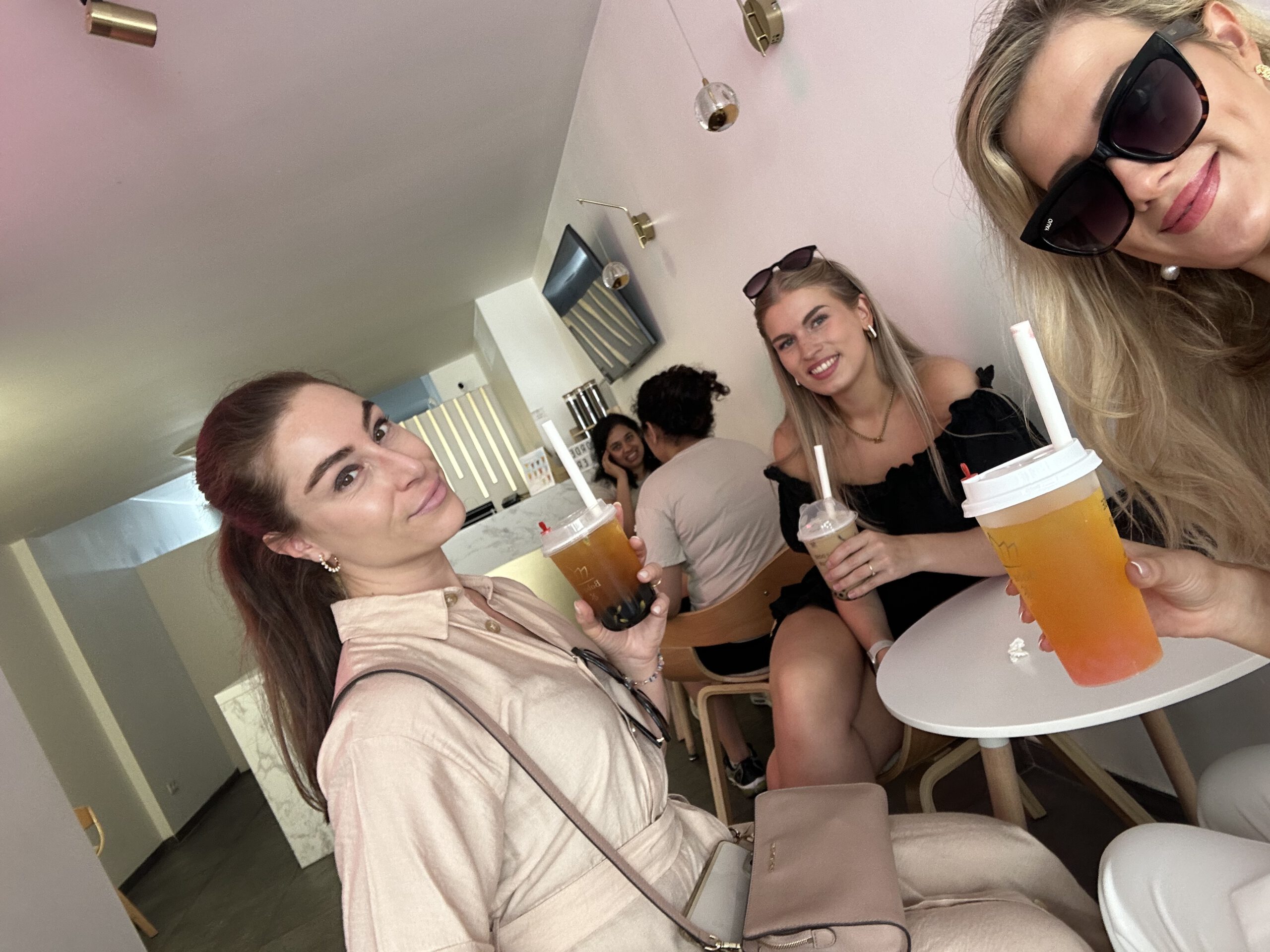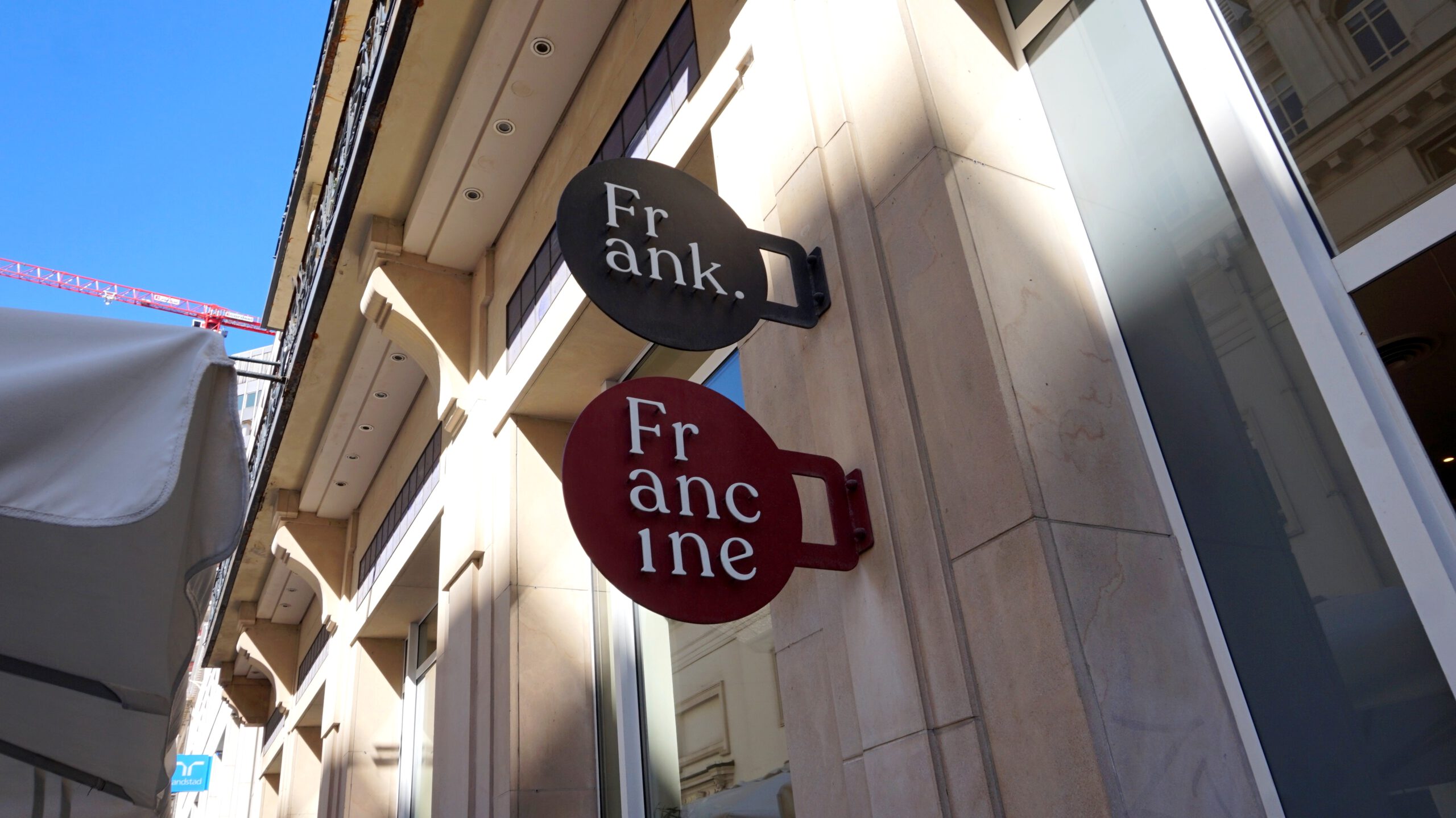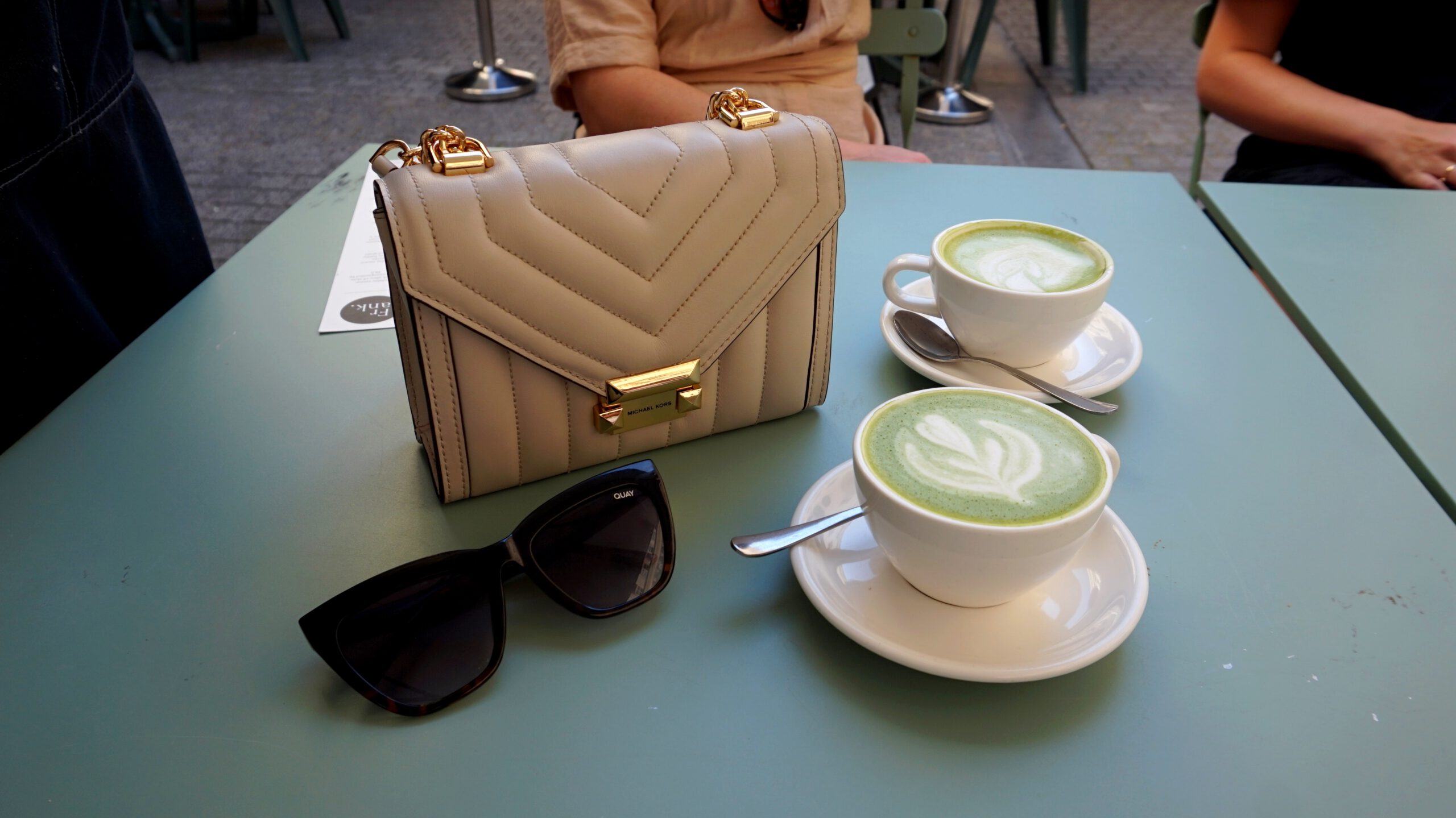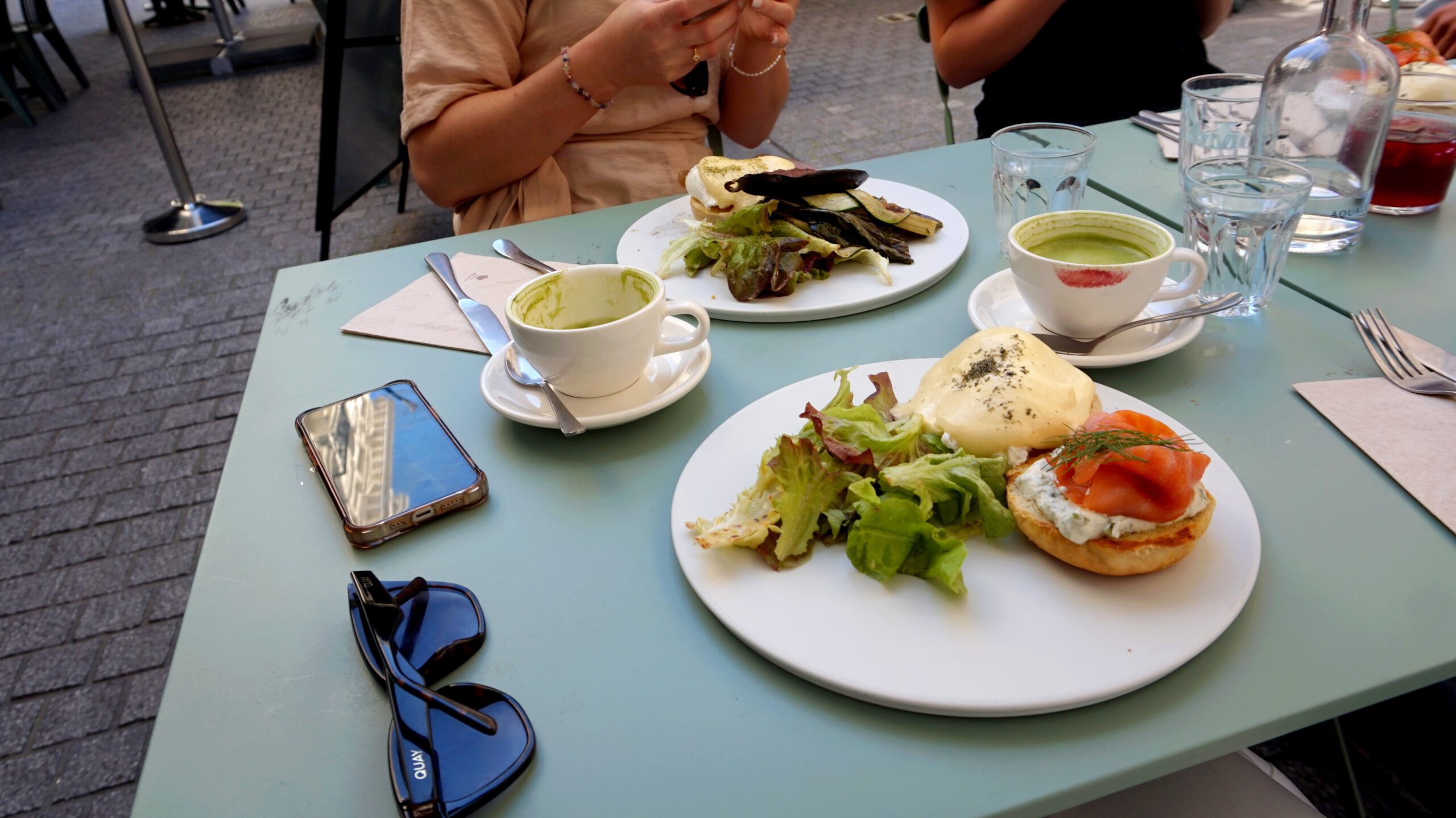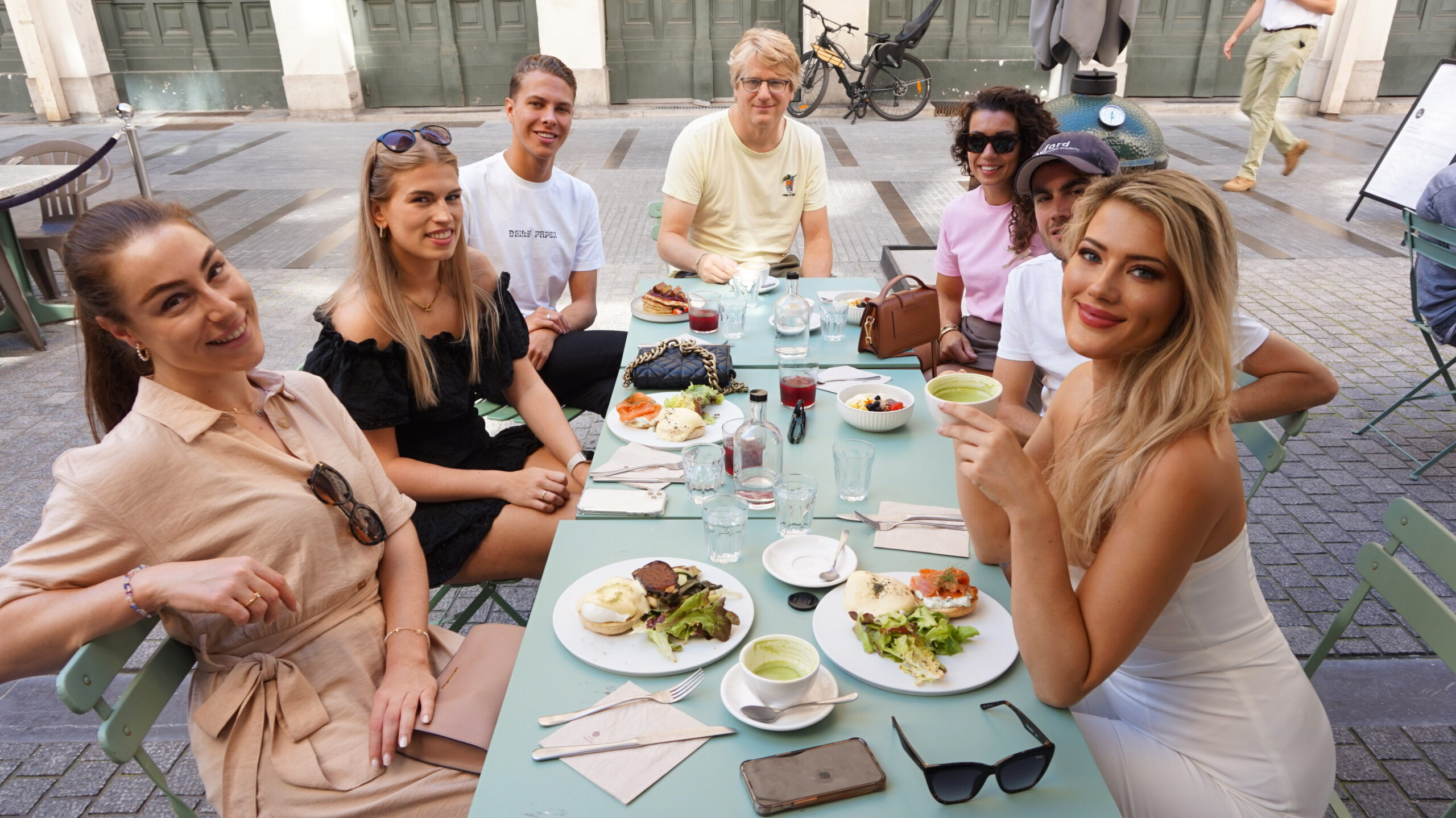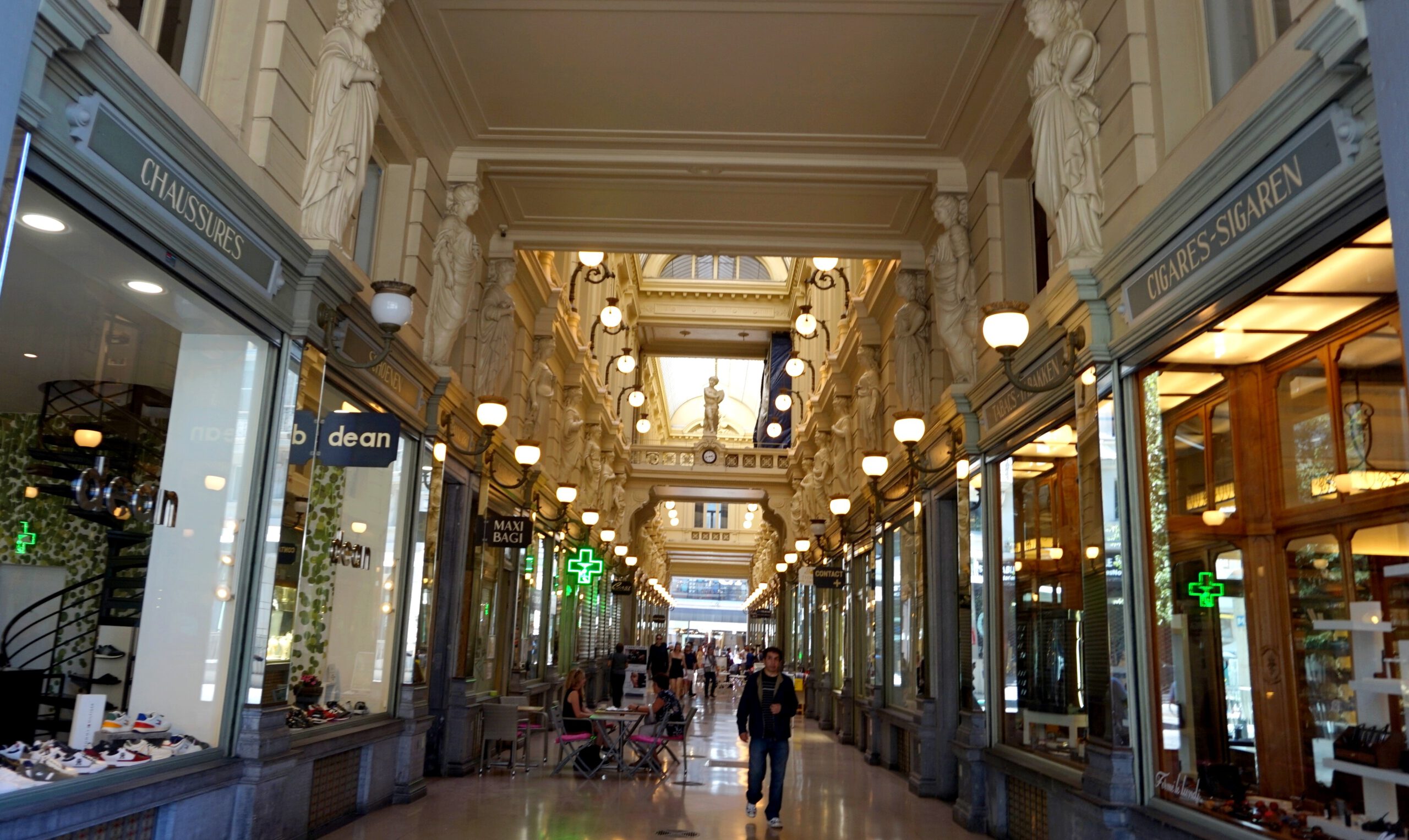 Brussels & Eindhoven – 06-09-2023

This day started again with a breakfast with a view over the city in the sun! Today, it was team Jackie, Rosan and I again on the mo-pad, with the aim of making chocolate. Belgium is known as a country with great chocolate, so this was a nice idea! We felt like we were really going to create it ourselves, but the chocolate was customized for us. A slightly different activity than what we had in mind, but still fun. We paid 7 euros per person for a 125 gram chocolate bar at La Belgique Gourmande. This place is located close to the 'grote markt'. Because the chocolate needs about 25 minutes to harden, we had a nice cappuccino with a view of the big square. Then it was time to pack up and go to work in the mid-afternoon! After all, this was also our last day in Brussels, because we would land back in Eindhoven after our flight.
Deze dag begon opnieuw met een ontbijtje met uitzicht over de stad in de zon! Vandaag was het opnieuw team Jackie, Rosan en ik op de step, met als doel chocolade maken. België staat bekend als een land met geweldige chocolade, dus was dit wel een leuk idee! Zelf hadden we het idee dat we écht gingen kokkerellen, maar de chocolade werd voor ons customized. Tóch een iets andere activiteit dan wat wij in gedachten hadden, maar verder wel leuk. We betaalden 7 euro per persoon voor een chocolade reep van 125 gram bij La Belgique Gourmande. Deze plek bevindt zich dicht bij de grote markt. Omdat de chocolade ongeveer 25 minuten nodig had om hard te worden, dronken we nog lekker een cappuccino met uitzicht op de markt. Daarna was het tijd om in te pakken en te gaan werken halverwege de middag! Dit was immers ook onze laatste dag in Brussel, omdat we na onze vlucht weer in Eindhoven zouden landen.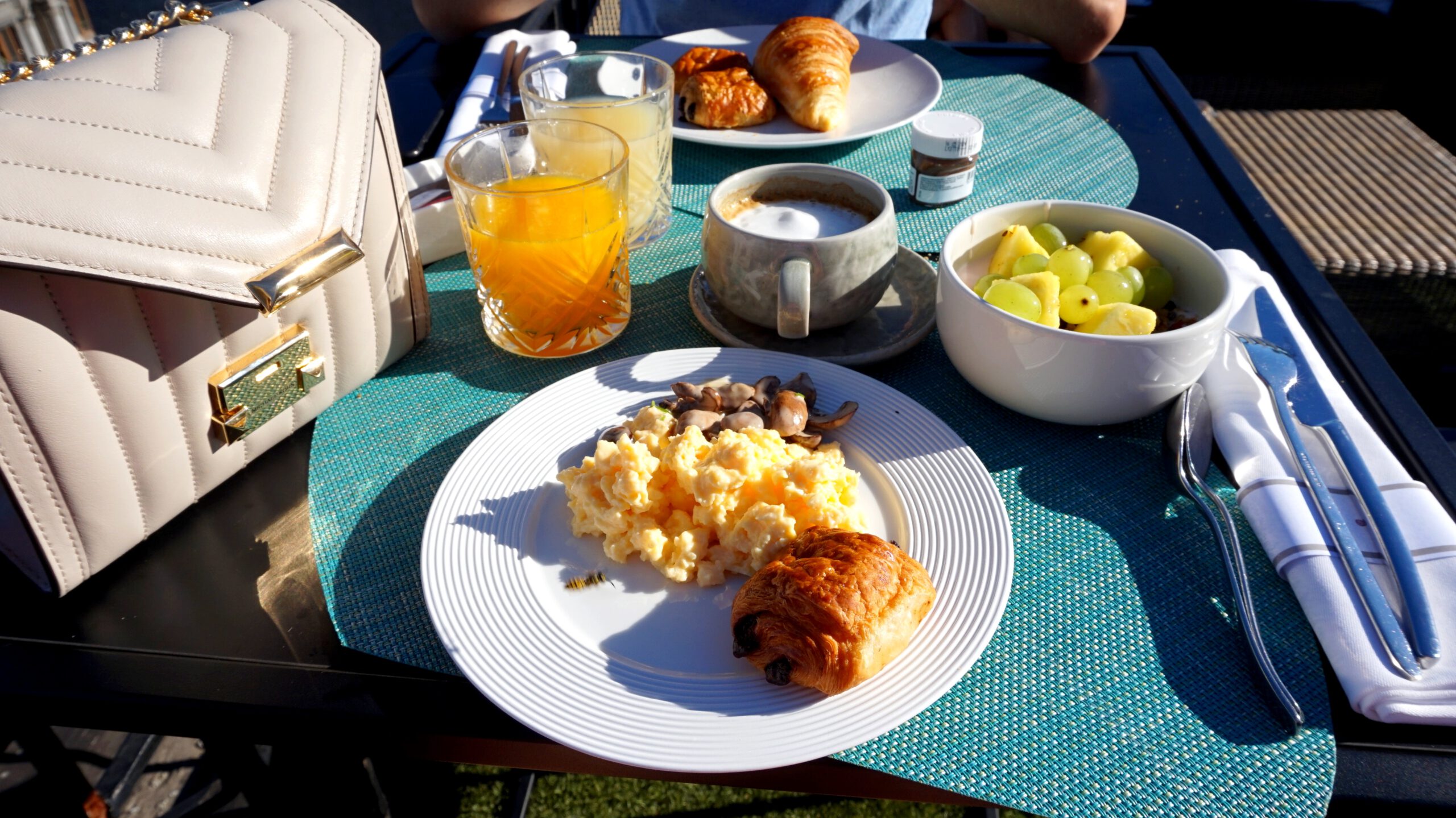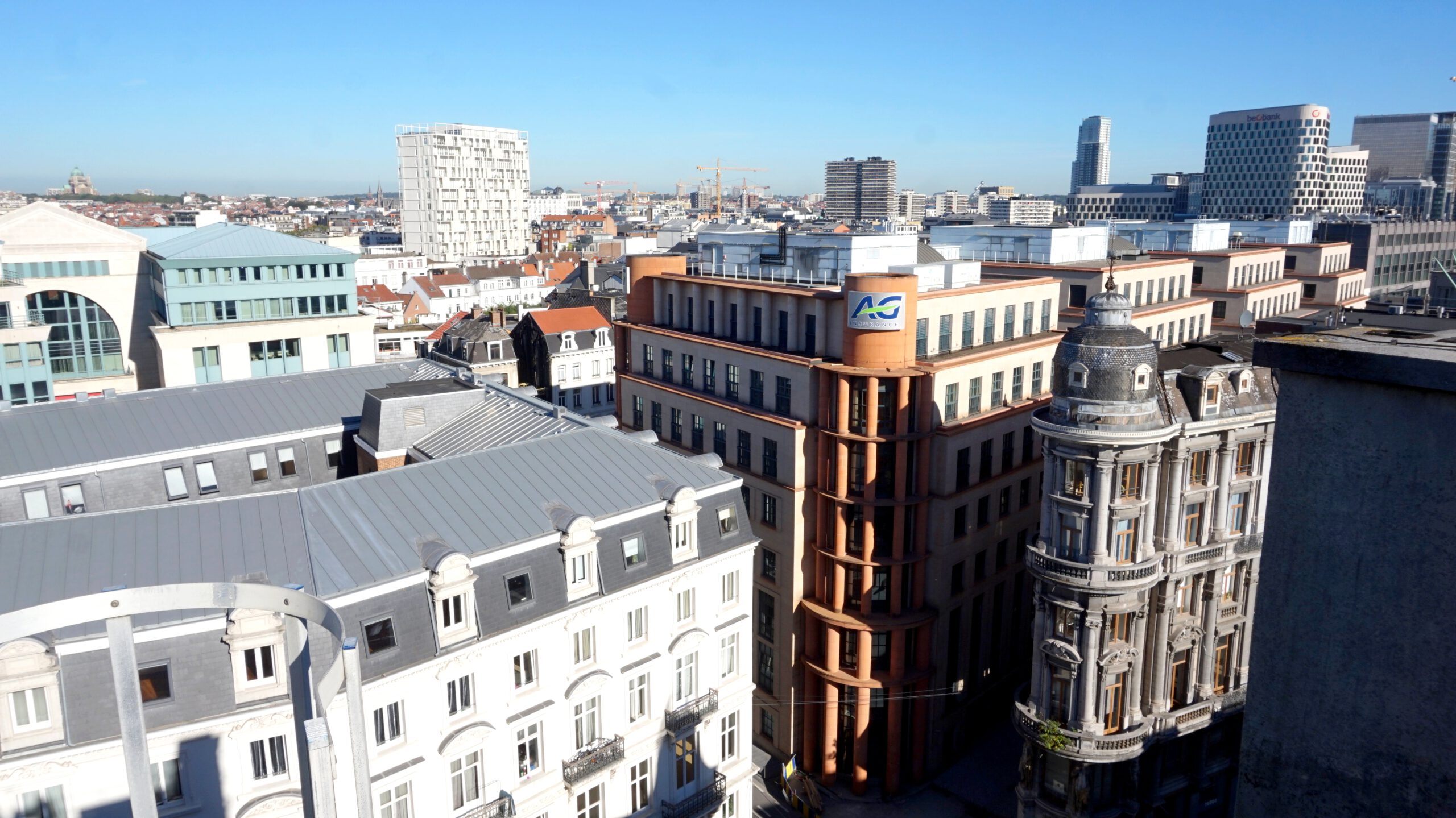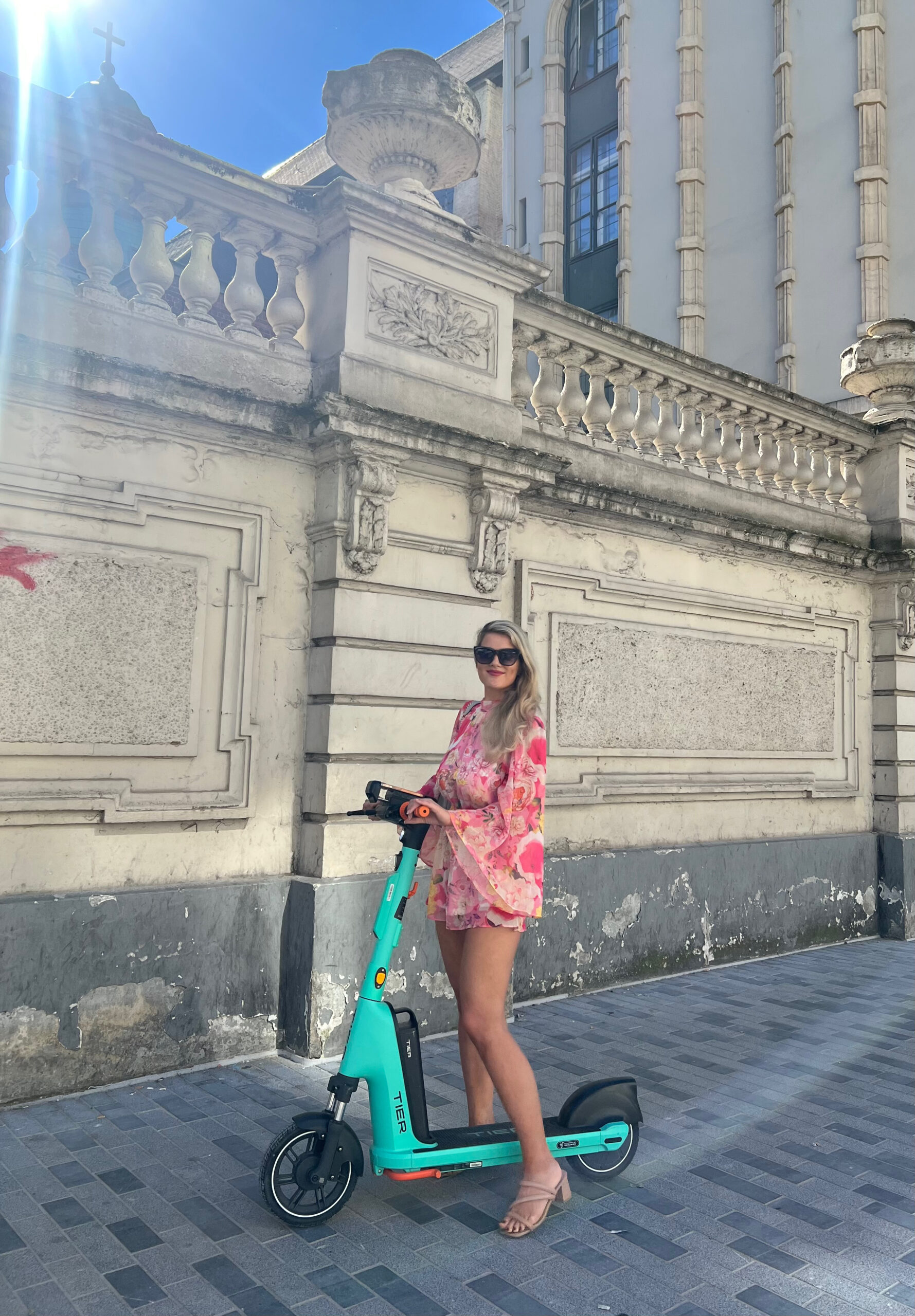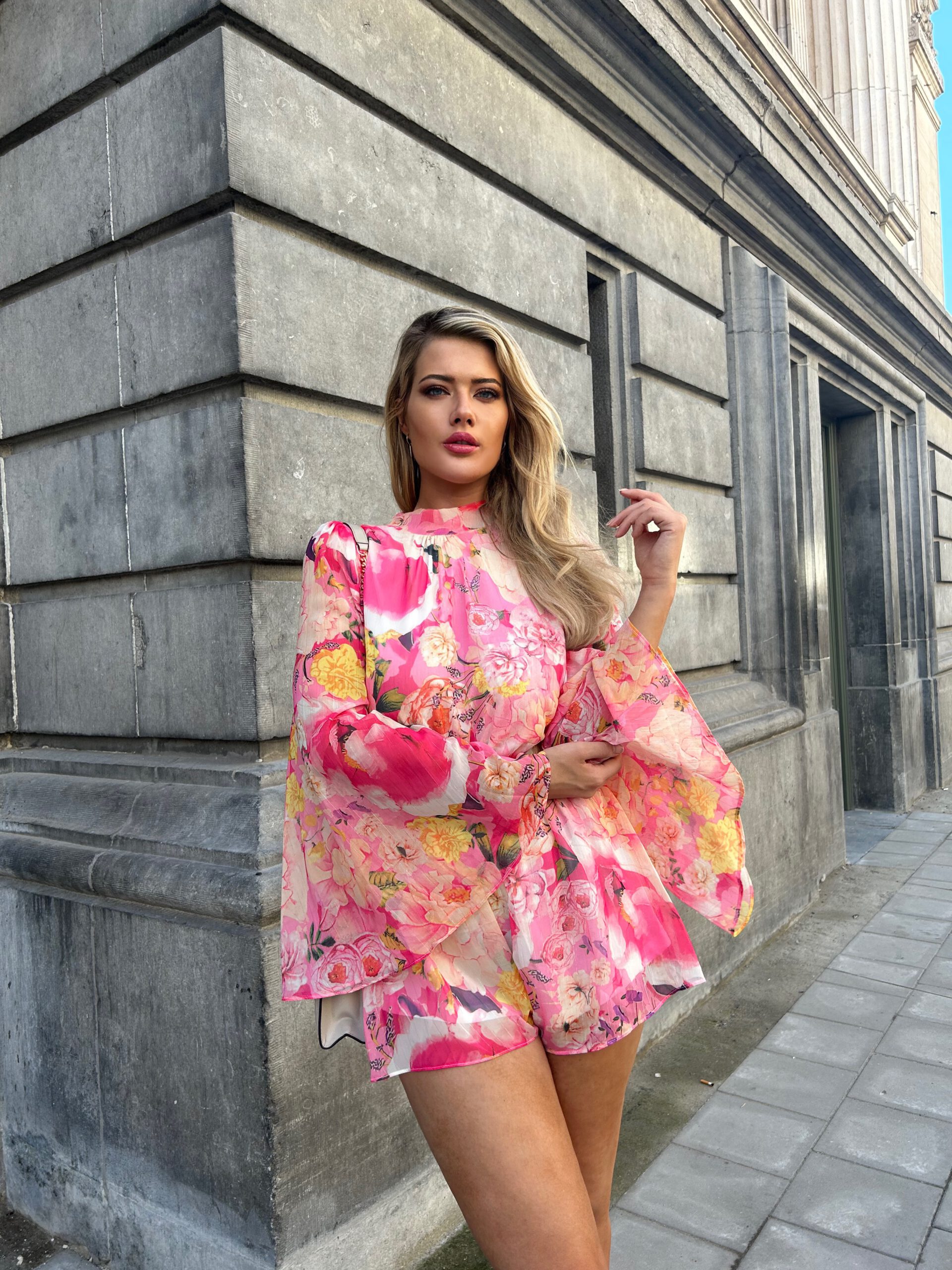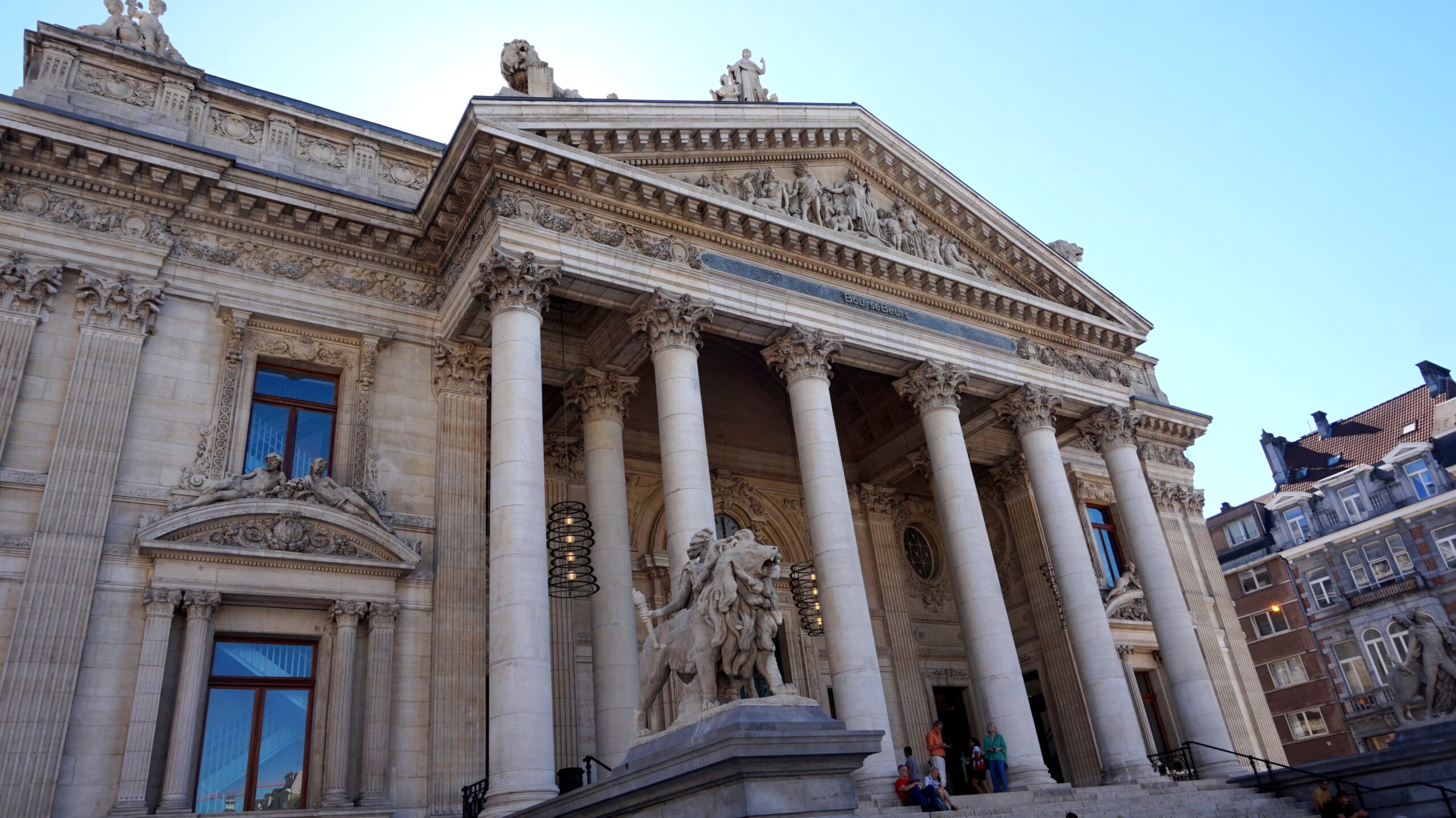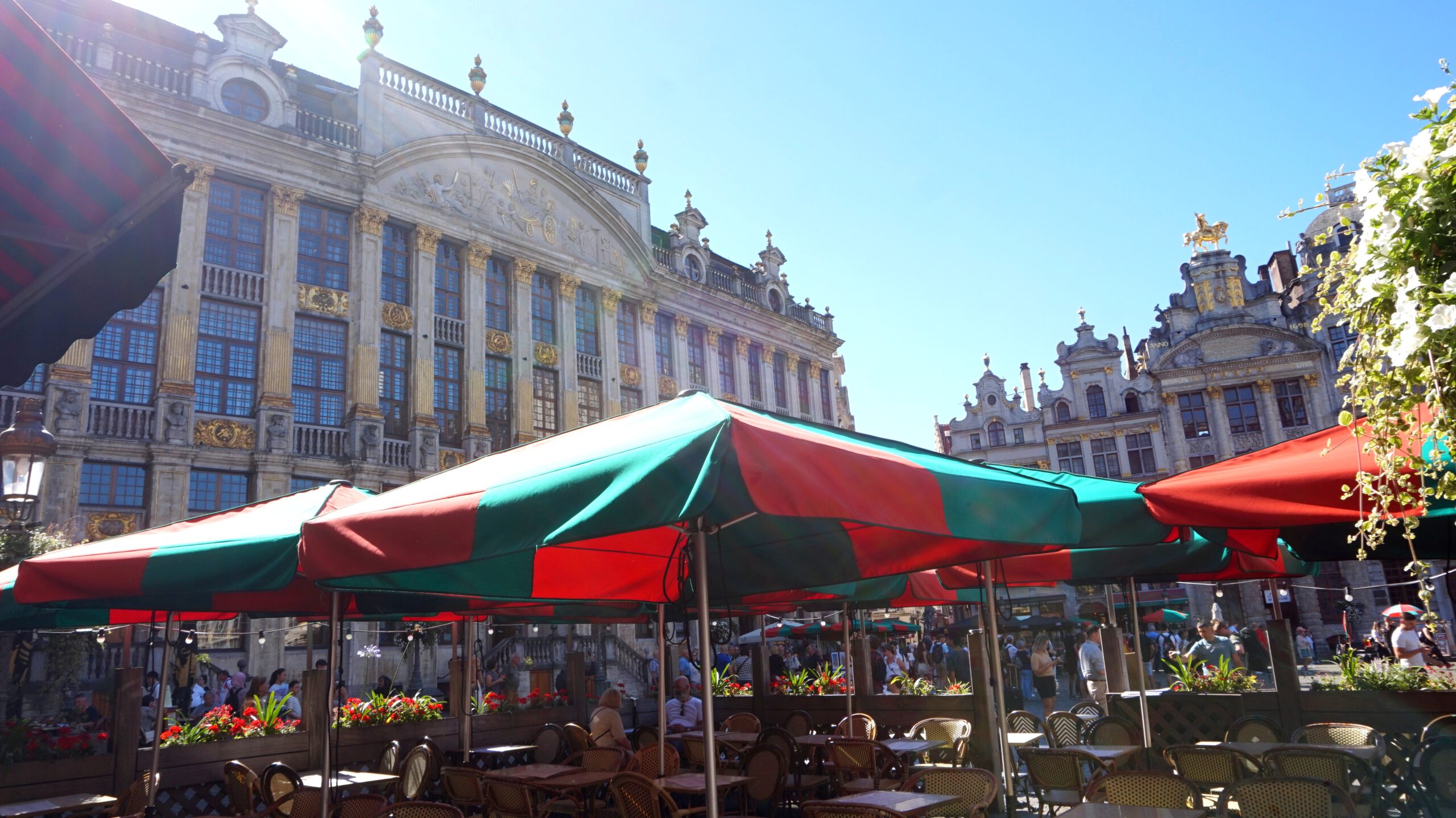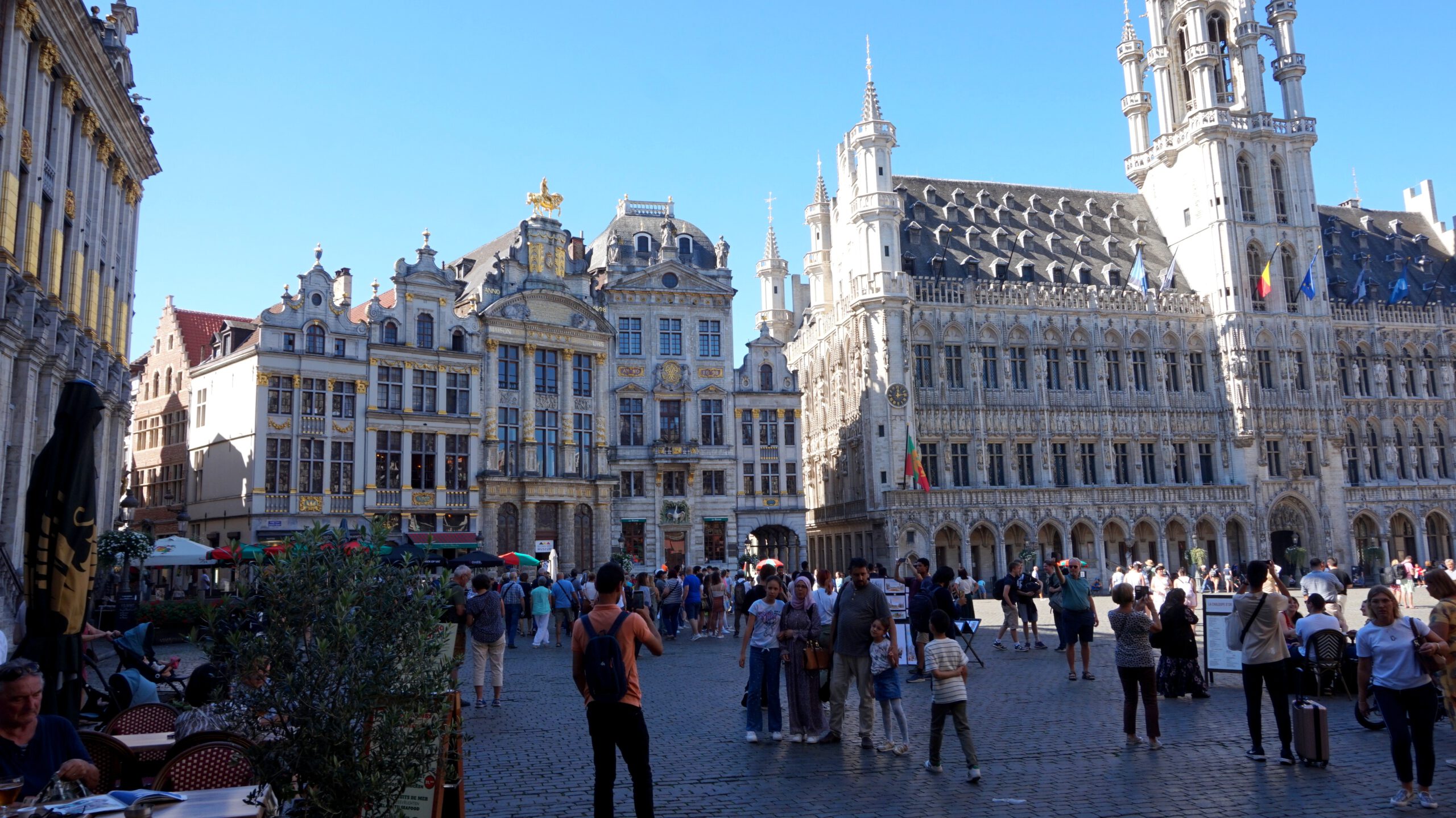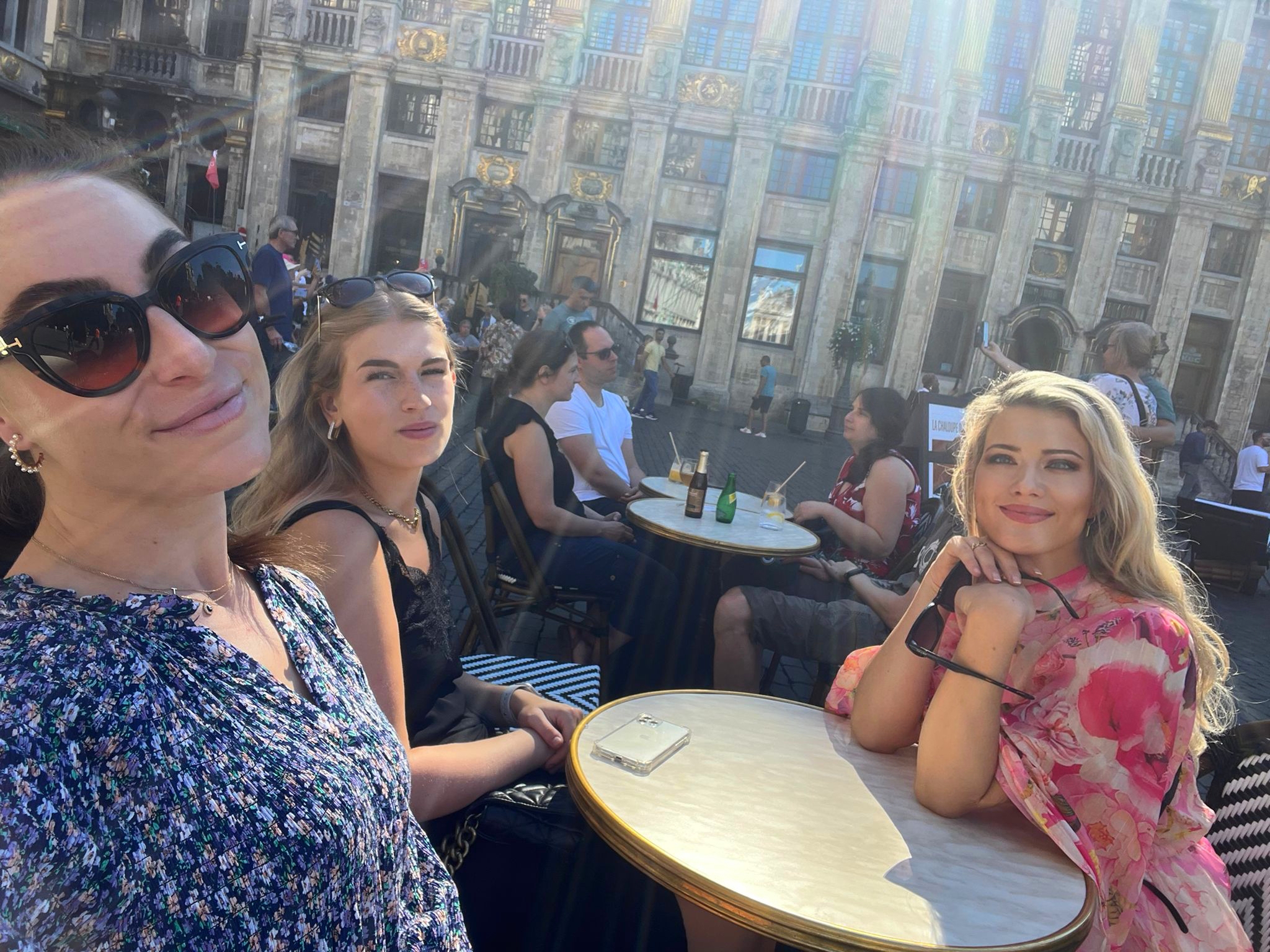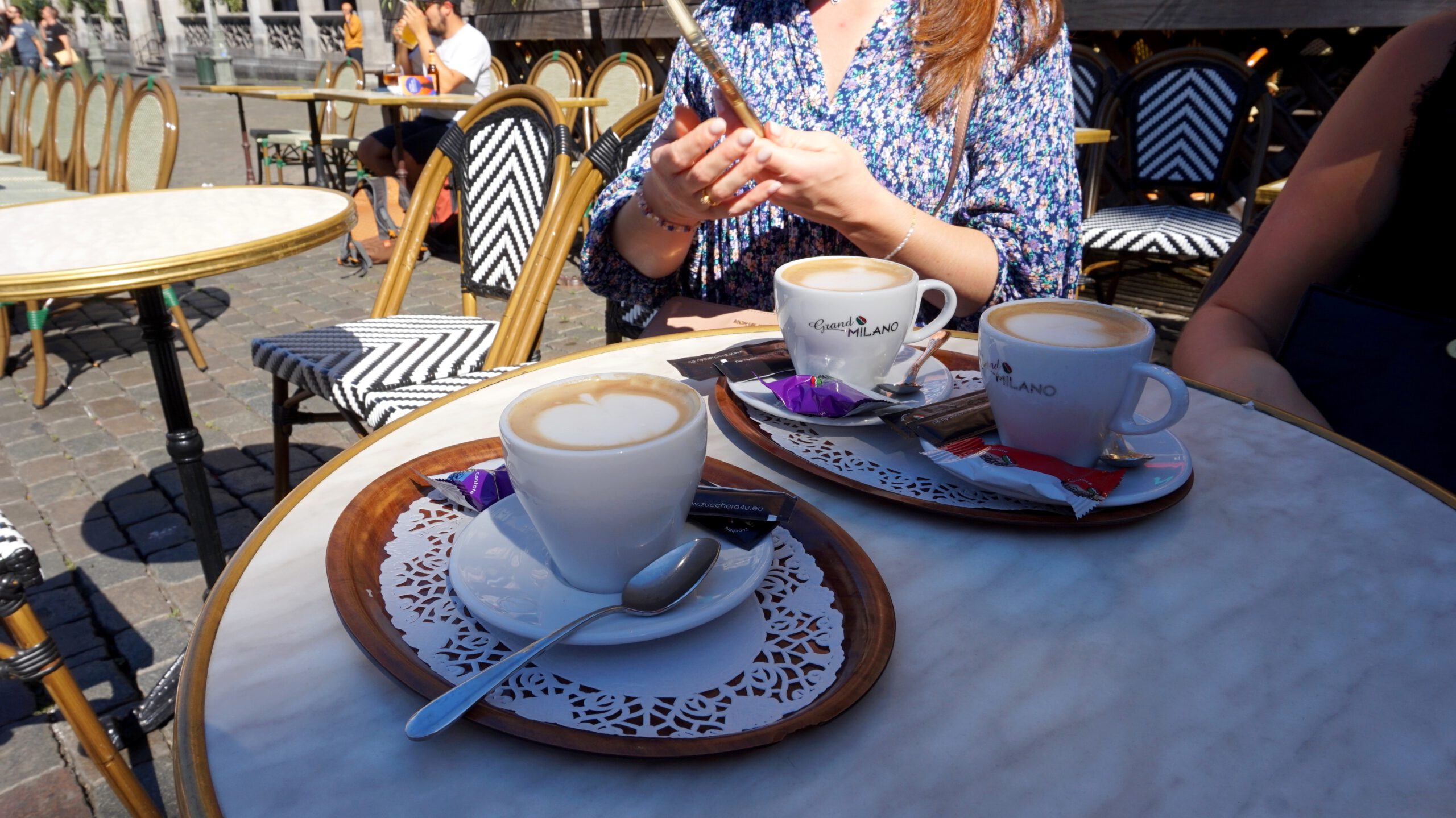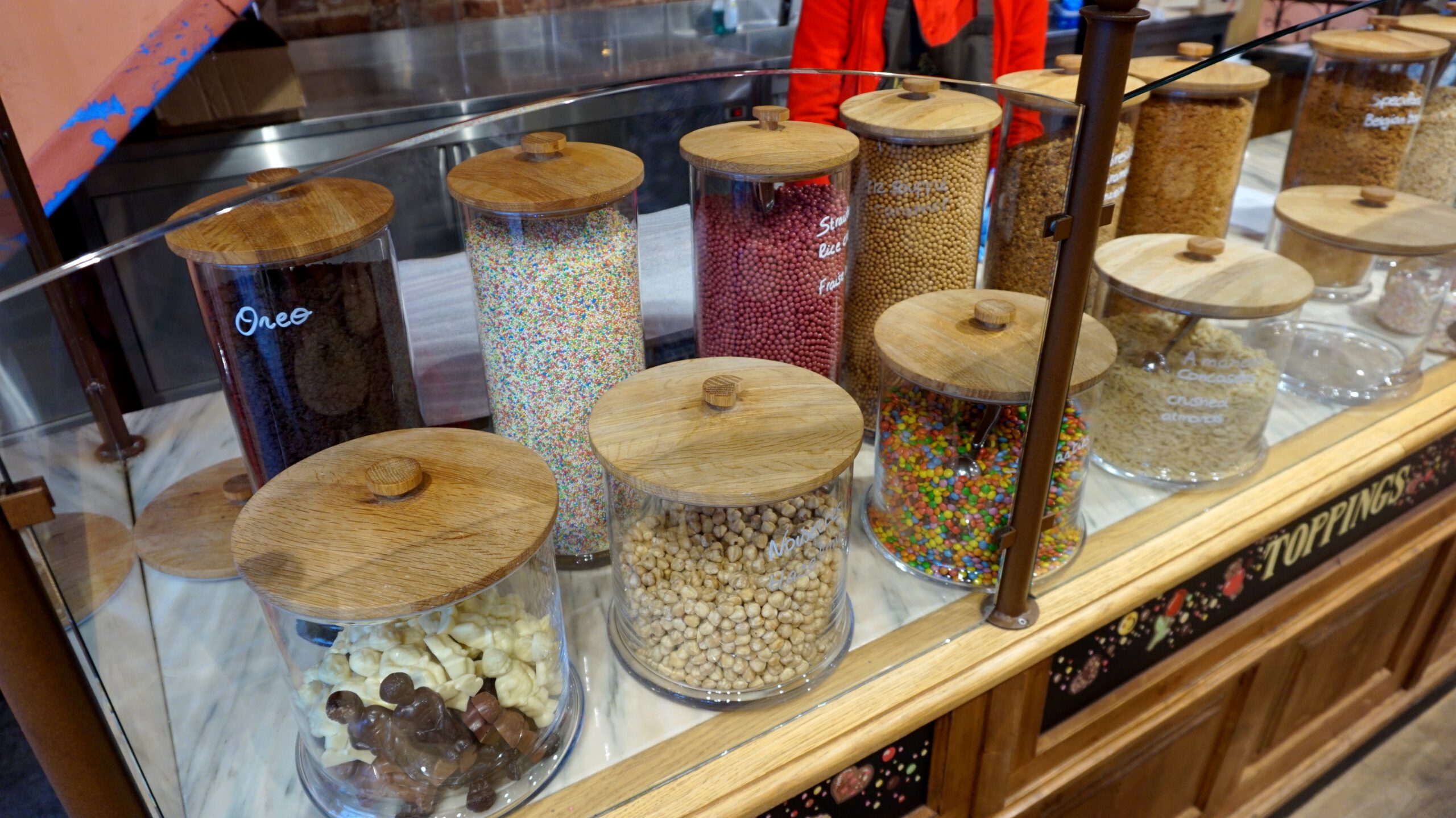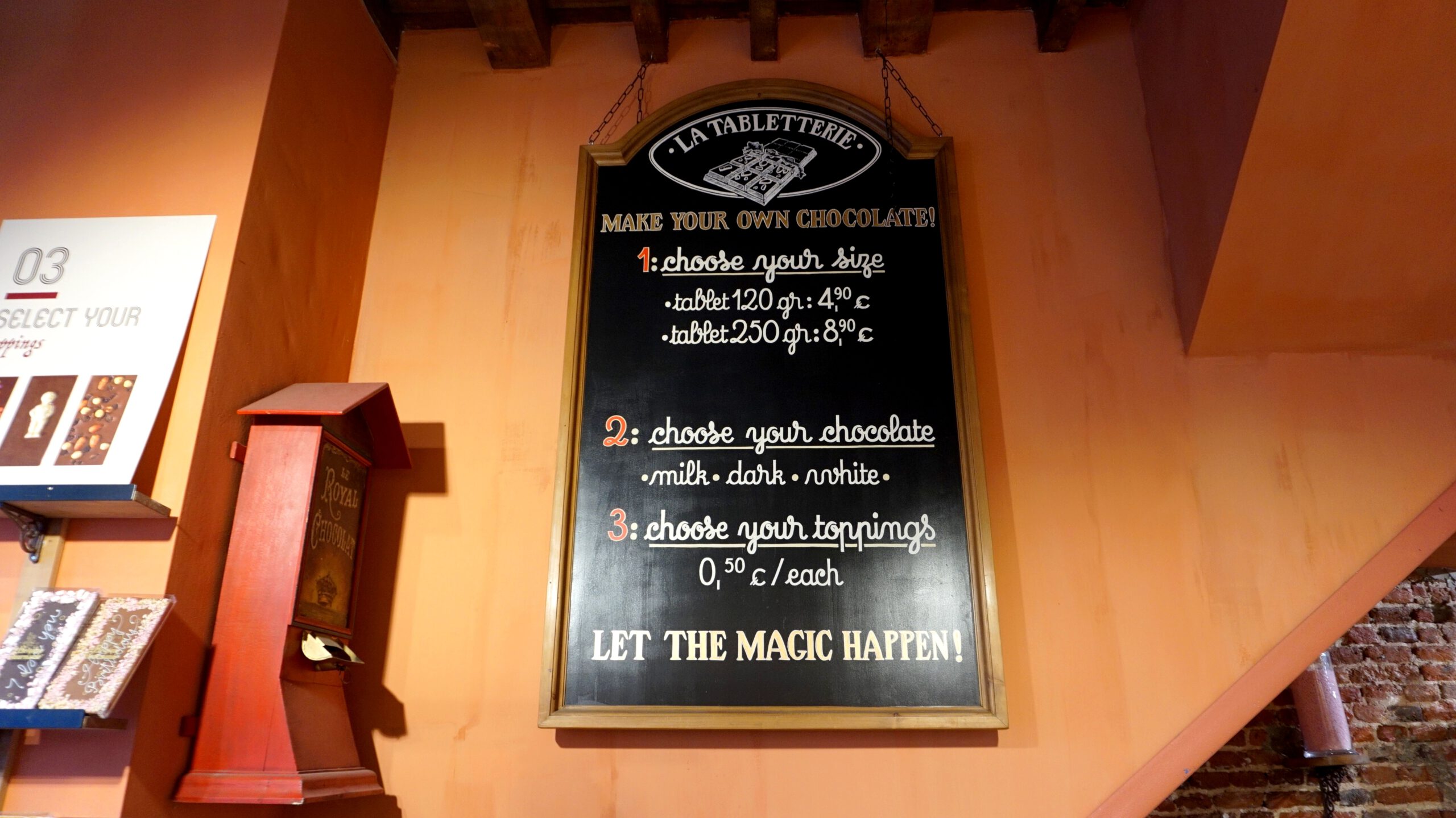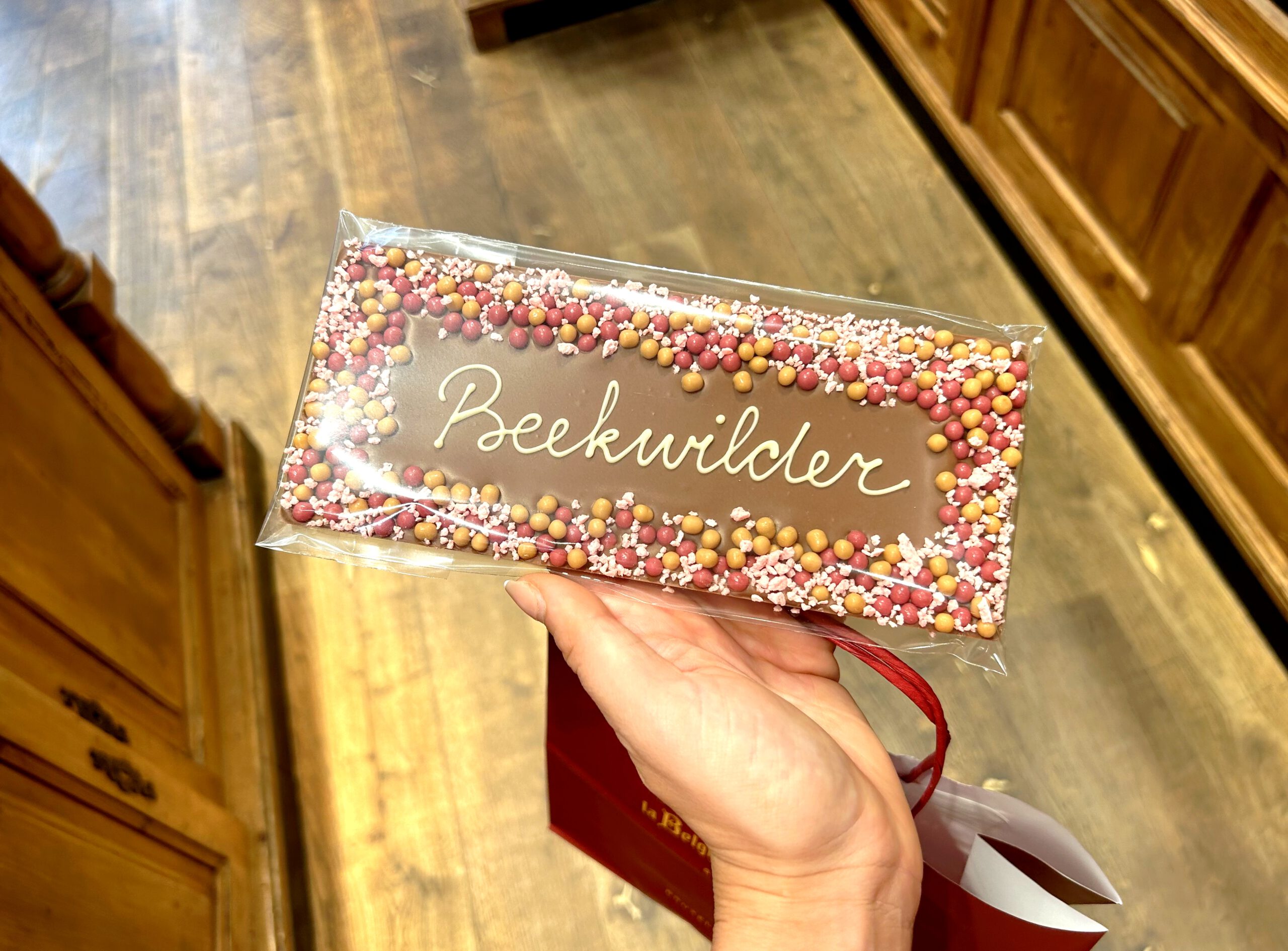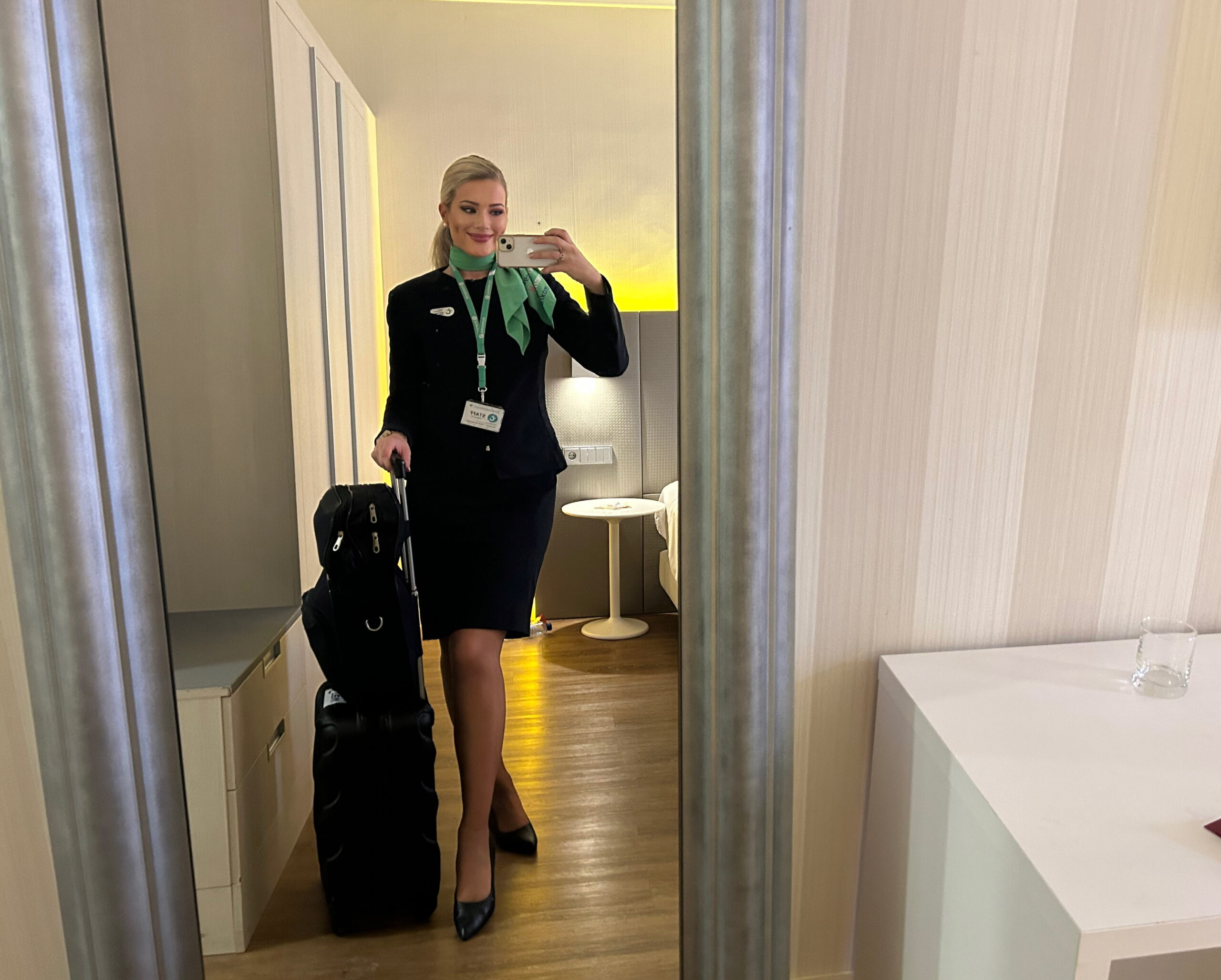 Thanks for reading my layover diary! I really enjoy writing a short and light story about what a stop looks like. I personally find this a very enjoyable part of the job, and have only experienced 6 in 6 years – 4 of which were in Brussels. Who knows, see you soon with my next flying diary! After all, I have requested a lot of Tel Aviv and Hurgada stops for this winter ;).
Bedankt voor het lezen van mijn layover diary! Ik vind het erg leuk een kort en luchtig verhaaltje te schrijven over hoe een stopje eruitziet. Ik vind dit namelijk zelf een erg leuk onderdeel van de baan, en heb er in 6 jaar tijd maar enkel 6 meegemaakt – waarvan 4x Brussel. Wie weet tot snel bij mijn volgende vlieg diary! Ik heb immers een hoop Tel Aviv en Hurgada stopjes aangevraagd voor deze winter ;).