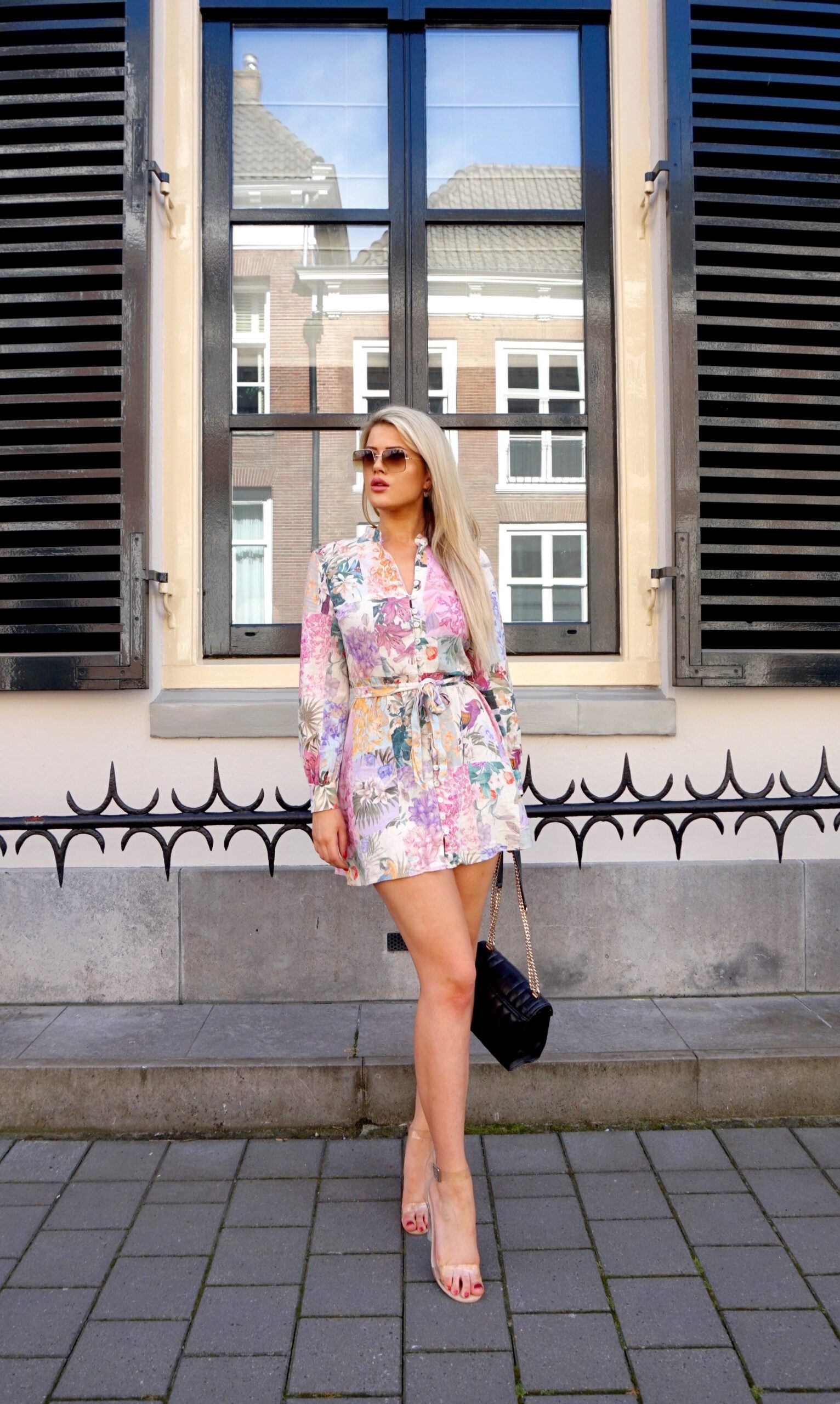 Hi everyone! Another outfit post after a long time. I think this summer outfit is perfect for a summer trip. Not such a fun fact: these glasses fell right after the photos :'(. Unfortunately, just like everyone else, I also have to wait and see if the code yellow remains in the 2 places I planned to go, but I'm having fun fortunately well in the Netherlands. A year-long trajectory full of growth of Miss World (Netherlands) is over, and I can already tell you that an exciting new time is coming… Currently I am flying full-time again, see a lot of old and new nice colleagues in Eindhoven (my workplace), and I have a lot of shoots planned, which I would like to continue with besides my work.
These pictures were taken with Sandra today after a long time. We had a nice coffee in the sun next to the Sint Jan this morning. I am also busy with a lot of fun collaborations! I hope it all continues to go as well as it does now, with modeling assignments, work, collaborations, friendships and more. Tip in between; I write down as many beautiful things about my day as possible at the end of the day. I notice that I generally feel very happy throughout the day.
Hi allemaal! Na een lange tijd weer een outfit post. Deze zomerse outfit vind ik echt perfect voor een zomers reisje. Niet zo'n fun fact: deze bril is vlak na de foto's gesneuveld :'(. Helaas is net zoals voor iedereen, voor mij ook maar afwachten of het code geel blijft op de 2 plekken waar ik gepland heen ga, maar ik vermaak me gelukkig goed in Nederland. Een jaar lang traject vol groei van Miss World (Nederland) is voorbij, en ik kan alvast verklappen, dat er een spannende nieuwe tijd aankomt… Momenteel ben ik weer volop fulltime aan het vliegen, zie een hoop oude en leuke nieuwe collega's in Eindhoven (mijn werkplek), en heb een hoop shoots op de planning. Daar wil ik naast mijn werk ook graag nog verder mee gaan.
Deze foto's zijn gemaakt met Sandra vandaag na een lange tijd. We hebben lekker koffie gedronken in de zon naast de Sint Jan deze ochtend. Verder ben ik ook druk met een hoop leuke samenwerkingen! Ik hoop dat het allemaal zo goed blijft gaan als nu, met model opdrachten, werk, vooruitzichten, samenwerkingen, vriendschappen en meer. Tipje tussendoor; ik schrijf zo veel mogelijk mooie dingen aan mijn dag op aan het einde van de dag. Ik merk dat ik me dan de hele dag door over het algemeen erg gelukkig voel.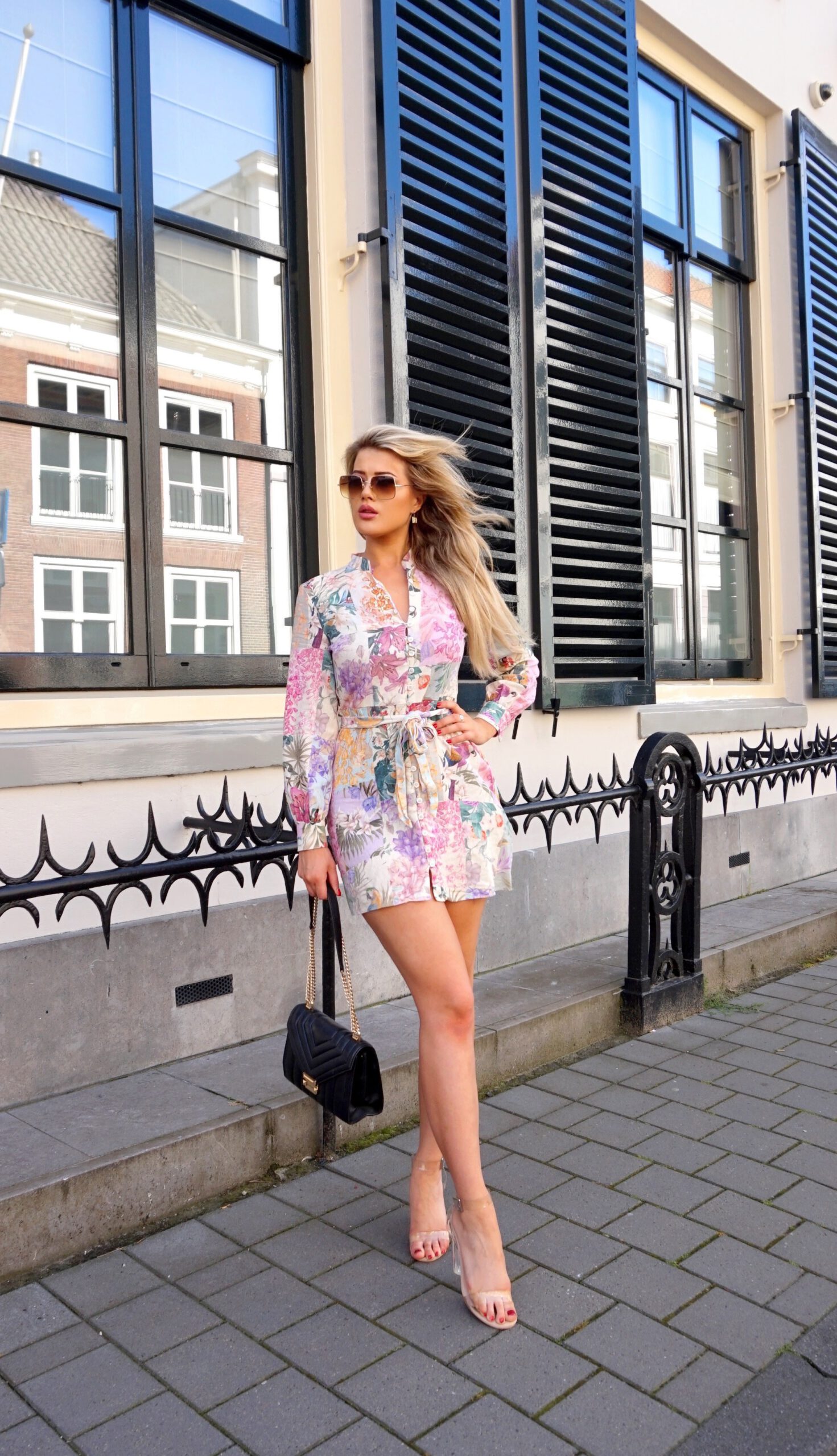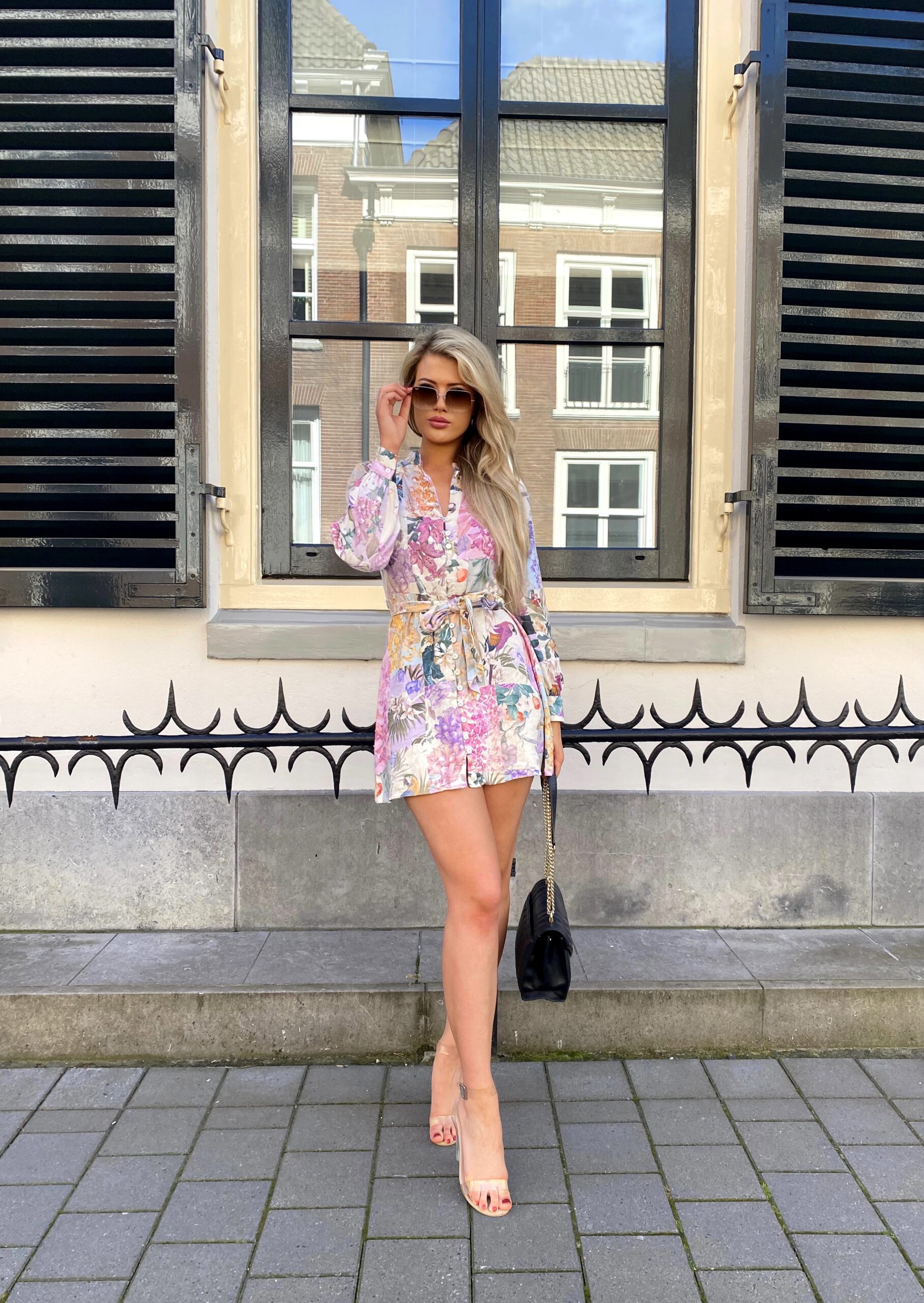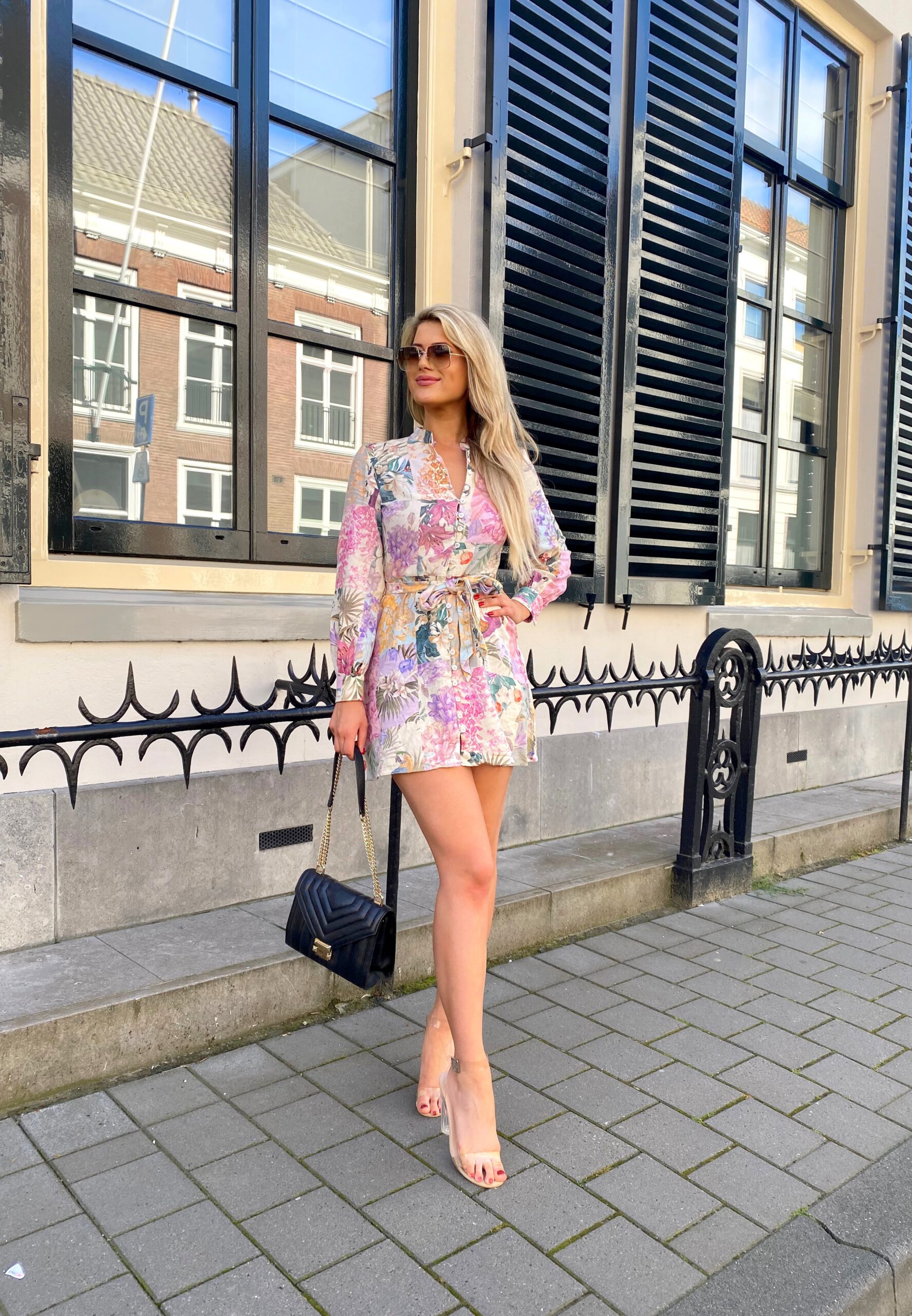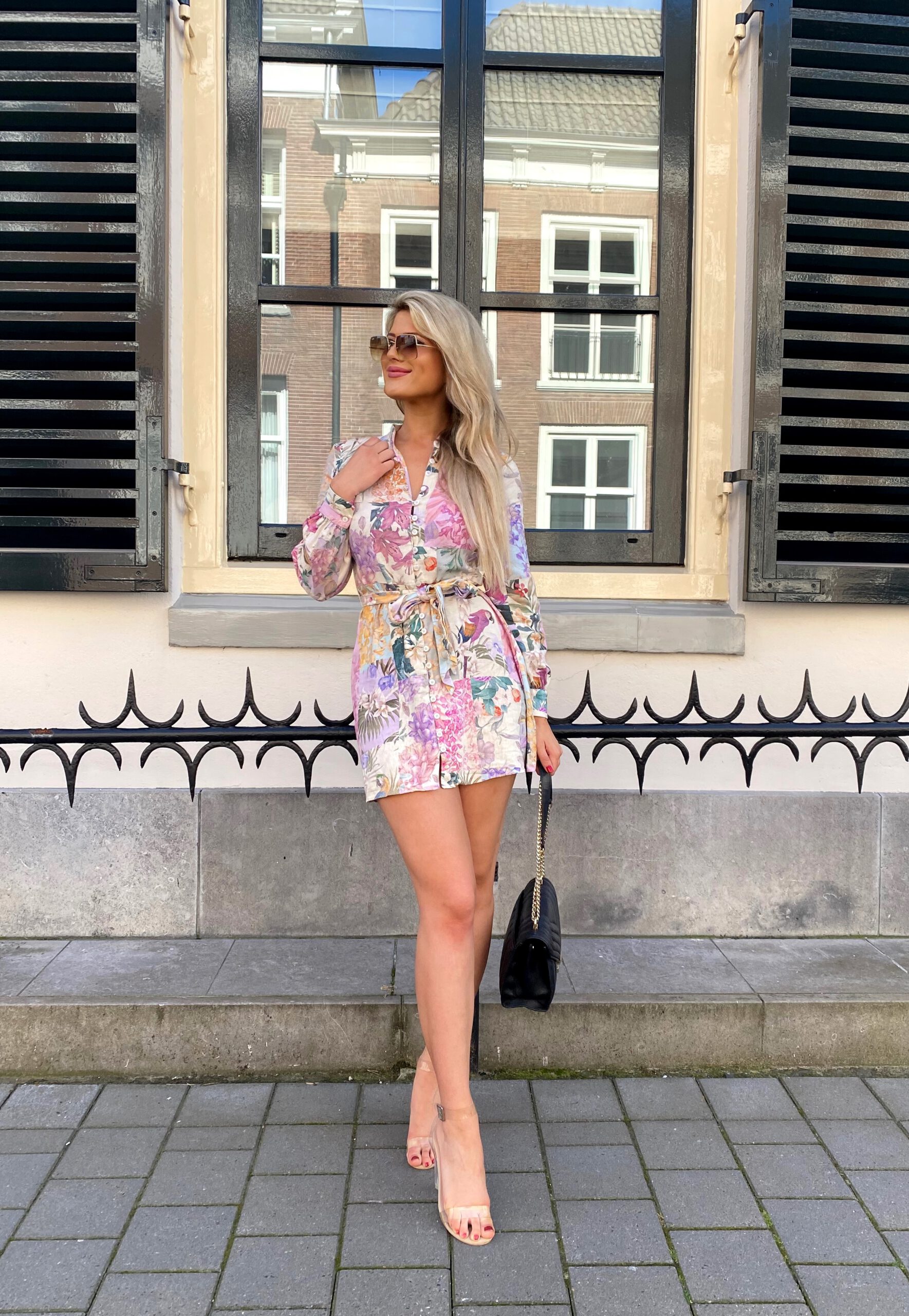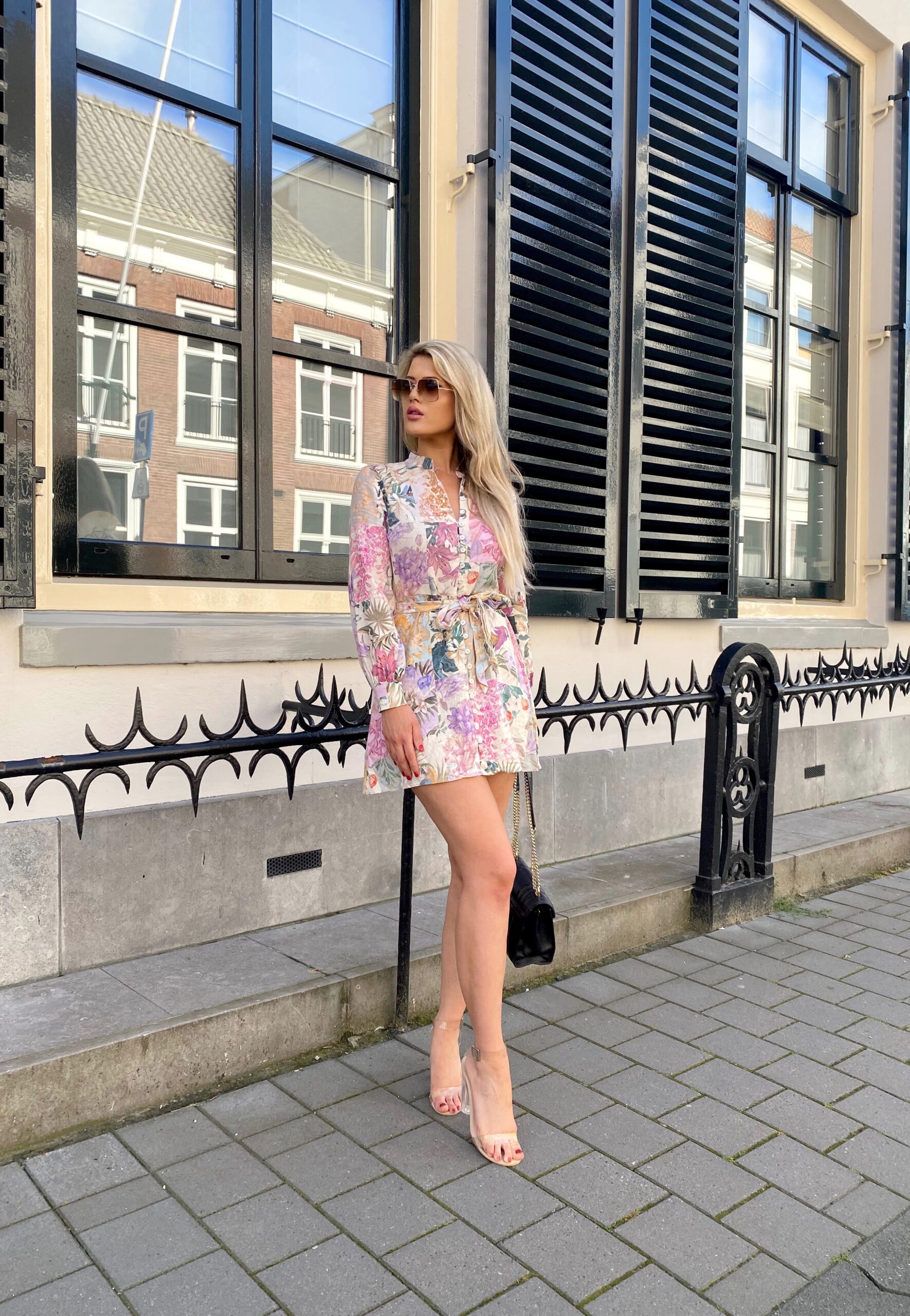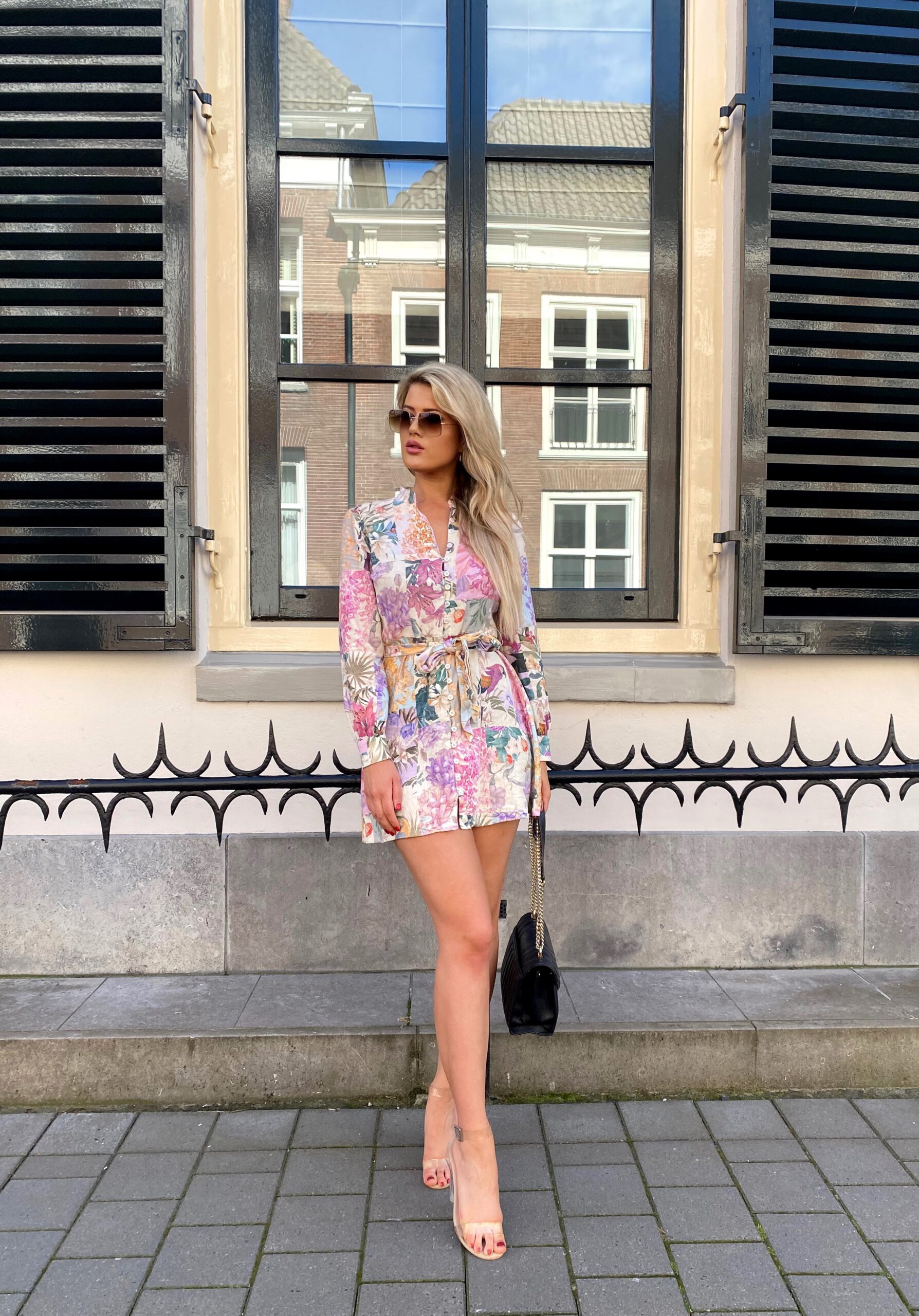 Outfit details


Mini dress:
Zara
M Ring:
Lott Gioielli
Clear heels:
Shein
Sunglasses:
Ray Ban
Bag:
Michael Kors

Earrings:
/