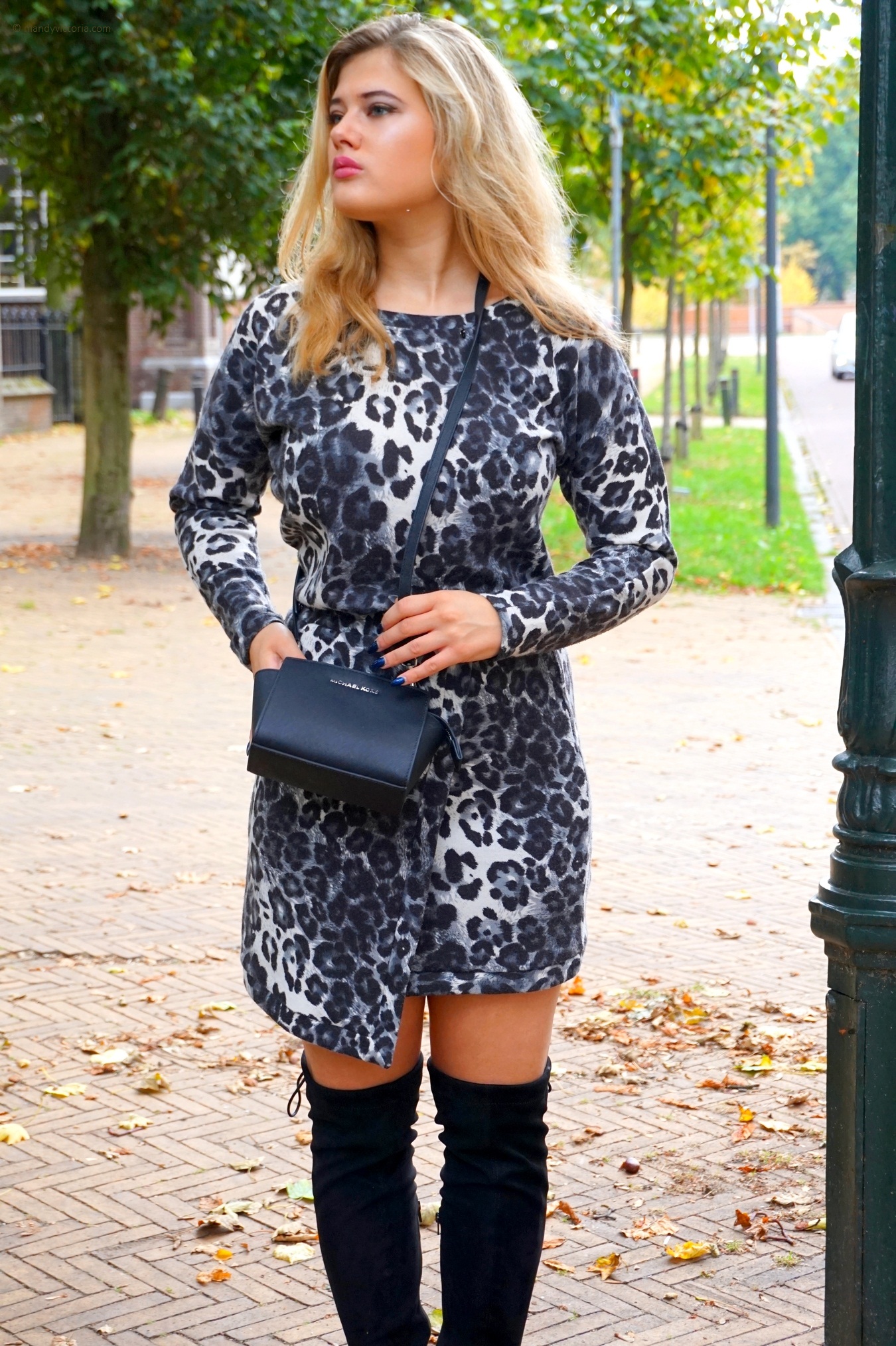 I'm adoring the over-the-knee boot trend! A total musthave for the colder days coming up.
I think knee boots like the ones in this post are boots which will be a important piece in each closet for a way longer period. I decided to combine it with my new Given dress, which I won during a Miss Netherlands related Like & Share competition a month ago. Given is an Amsterdam based fashion brand which has been one of the partners of Miss Netherlands. The dress is my opinion pretty suitable for the chilly autumn days. Combining this with black gladiator heels or over the knee boots with as an example tights are a great idea. What would also fit great with this is a black waterfall coat, which I did combine it with before.
Ik houd echt van de over-de-knie laarzen trend! Het is een geweldige musthave voor de koudere dagen die er aan komen. Ik denk dat knie laarzen zoals het paar in deze outfit post, een belangrijk onderdeel voor een kleding kast worden voor een veel langere periode. Ik heb besloten mijn nieuwe paar laarzen te combineren met mijn nieuwe Given jurk, die ik gewonnen heb tijdens een Miss Nederland gerelateerde like & share competitie een maand geleden. Given is een mode merk gevestigd in Amsterdam, en een partner van Miss Nederland. De jurk is goed voor de koude herfst dagen. Het combineren van de jurk met zwarte gladiator heels of over-de-knie laarzen met bijvoorbeeld eventueel een panty, is een geweldig idee. Wat hier ook goed bij staat is een zwarte waterfall coat, waar ik het voorheen ook mee heb gecombineerd.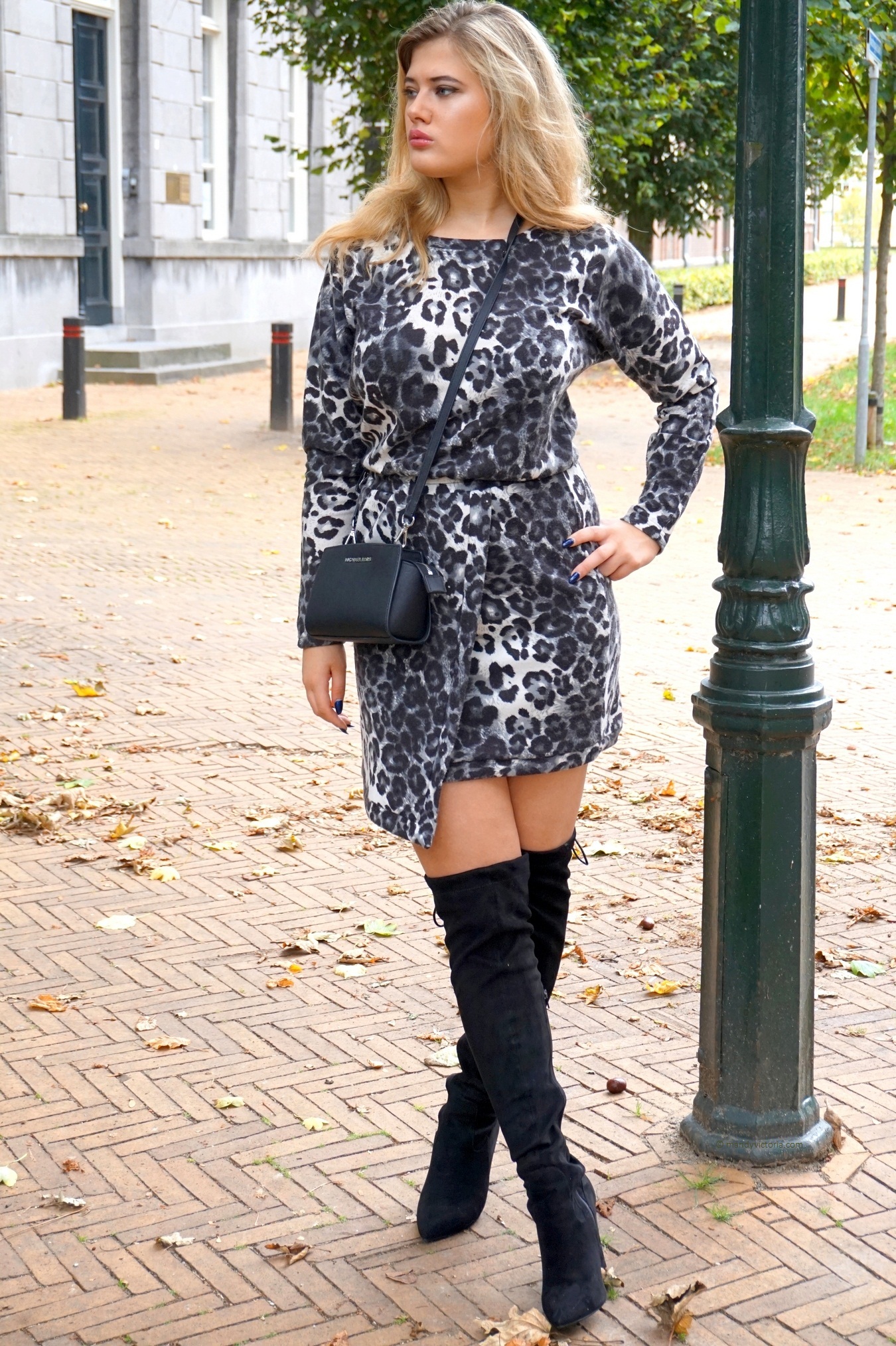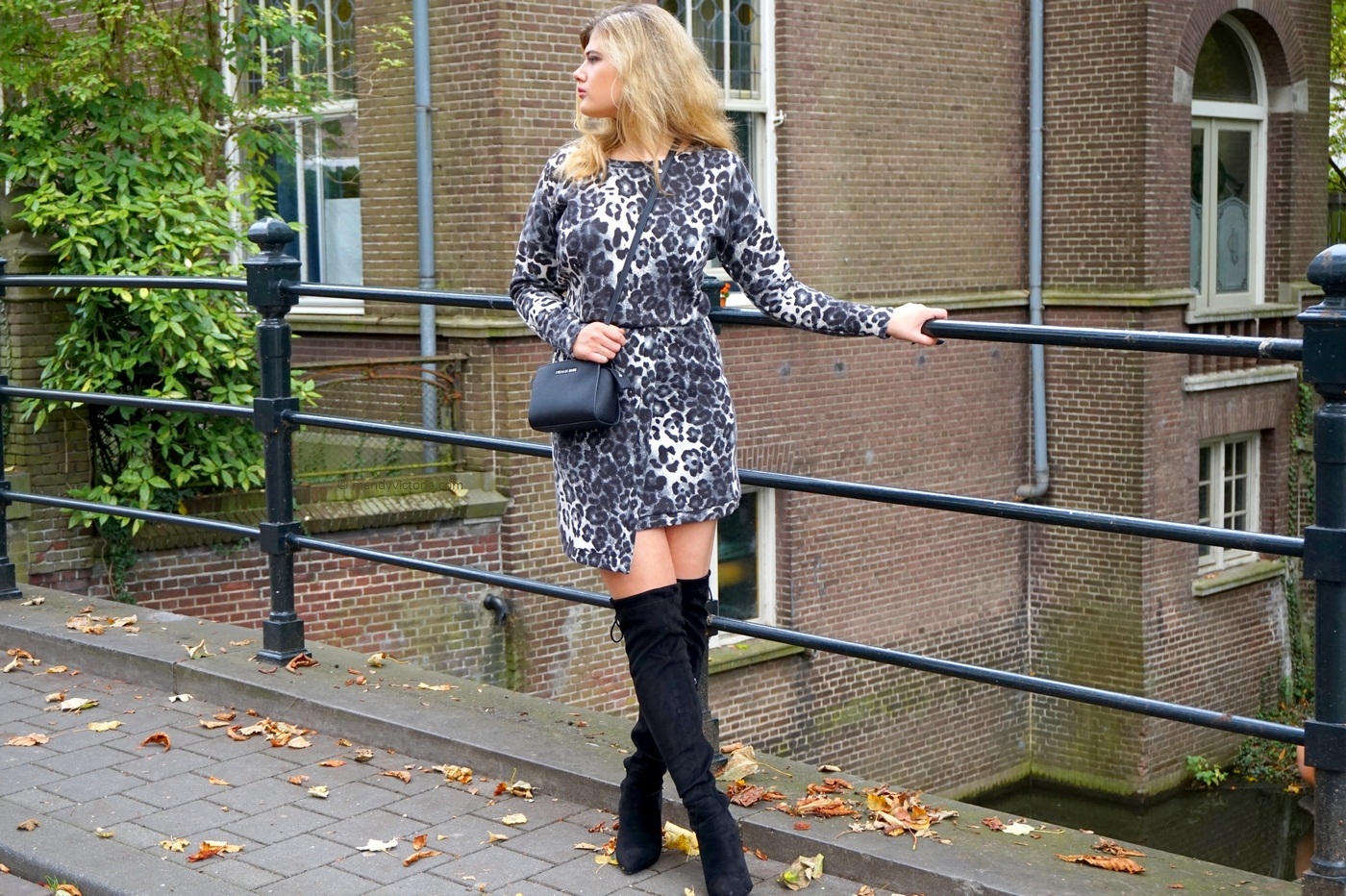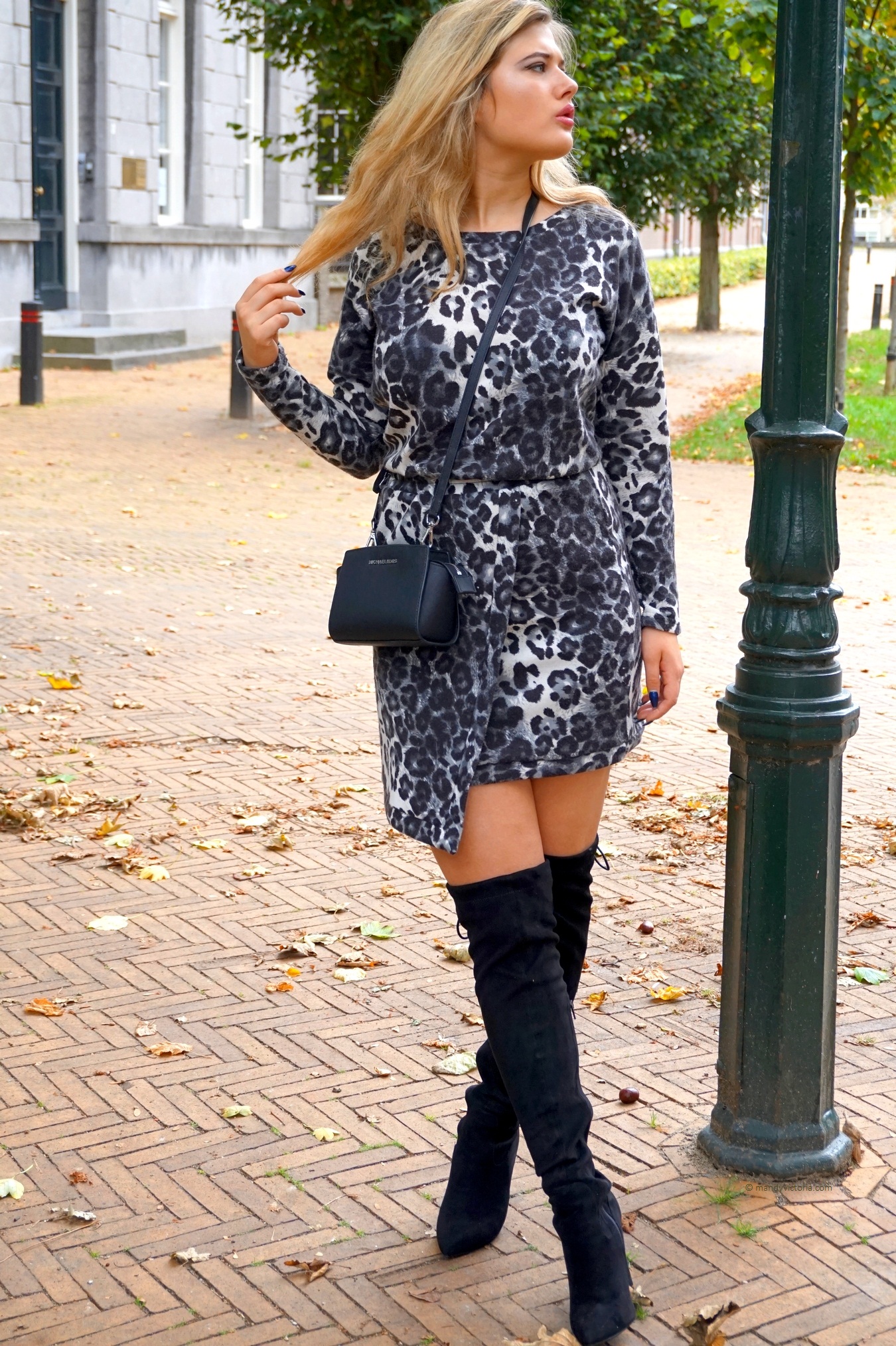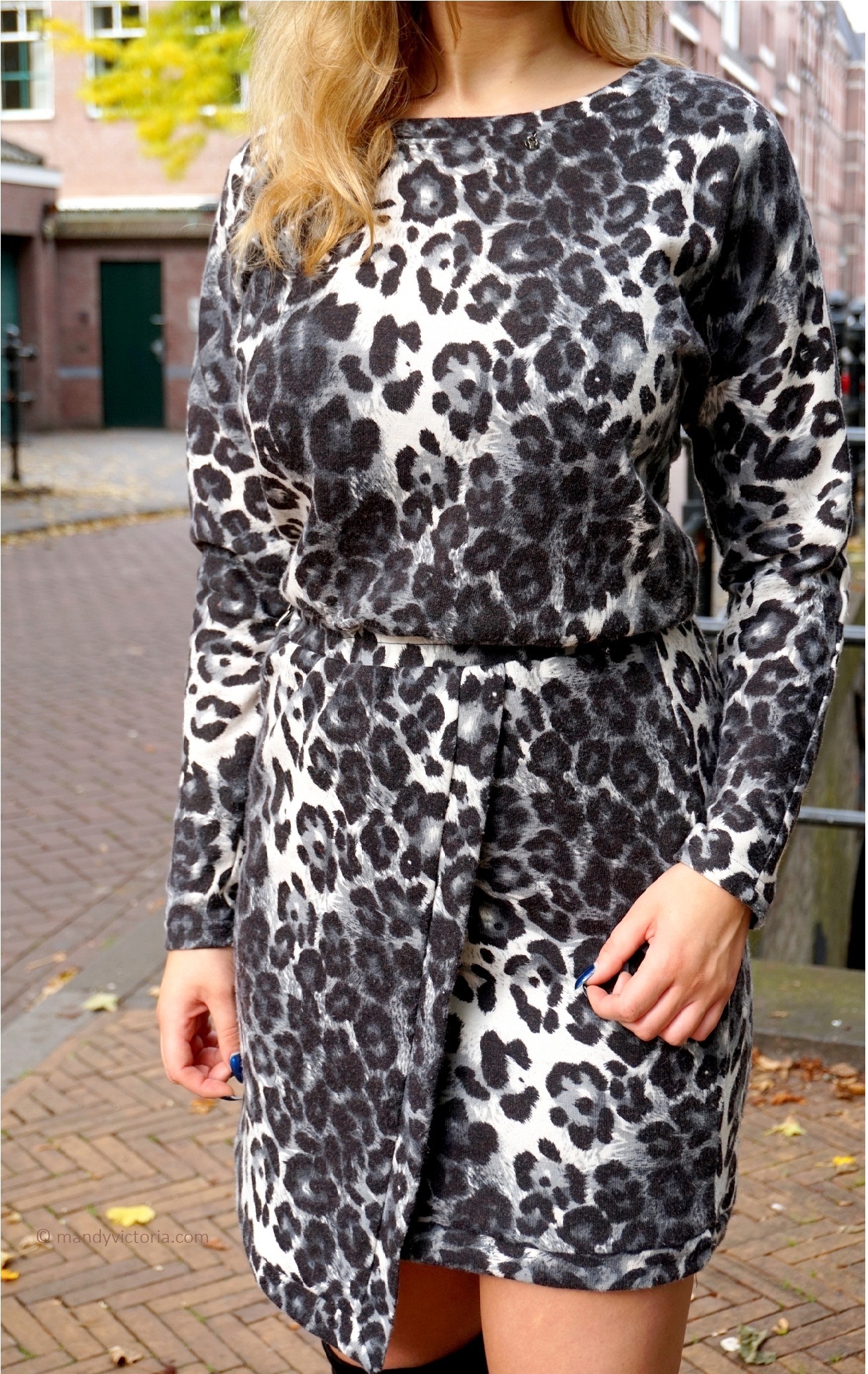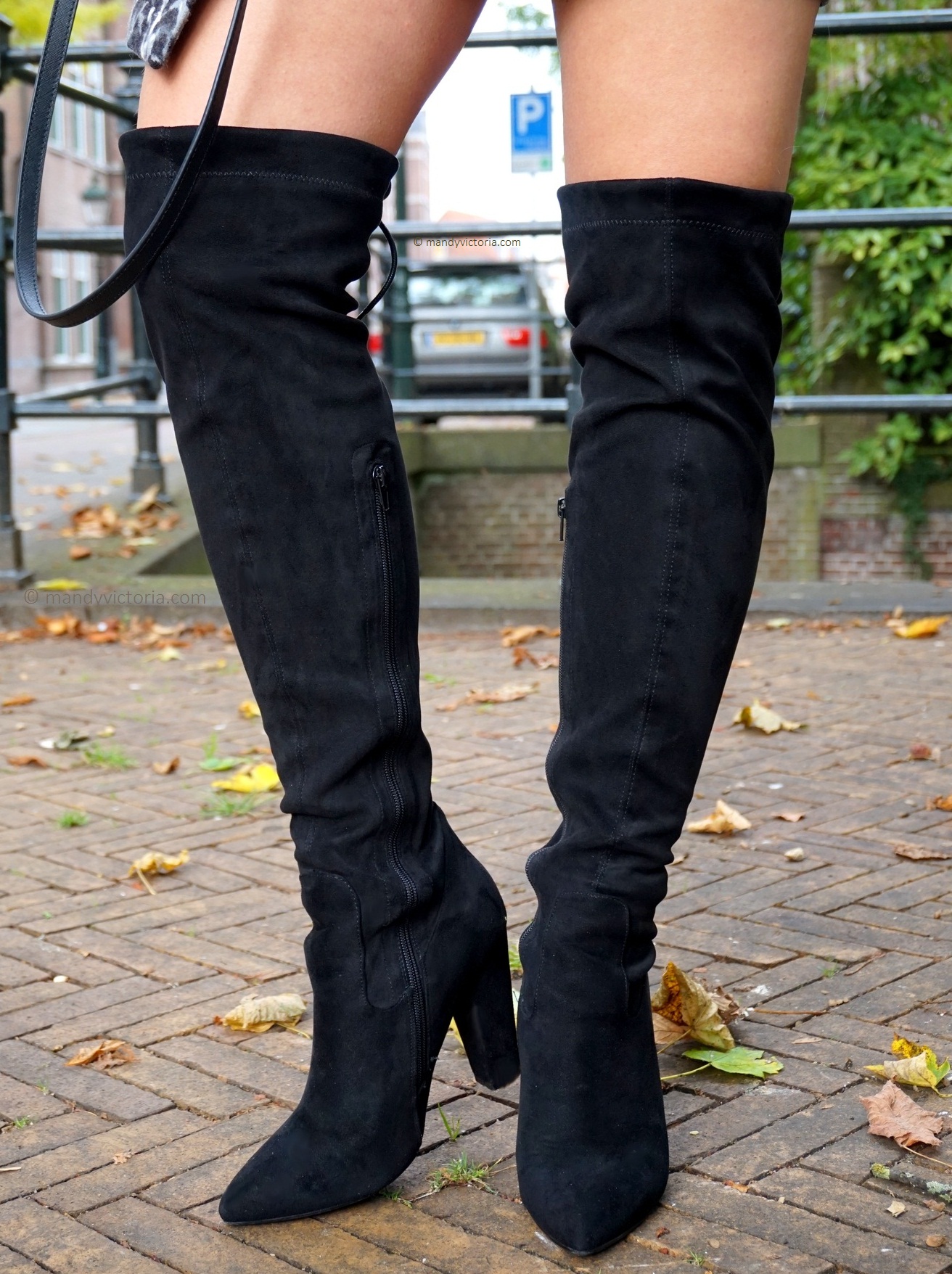 Outfit details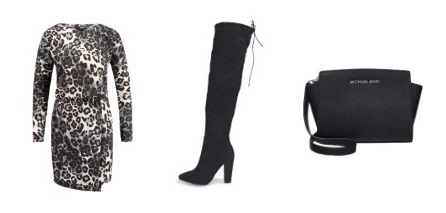 Its Given Arielle dress grey:
Given
Ella Over the knee pointed block heeled boots:
Boohoo
Black mini Selma bag: 
Michael Kors