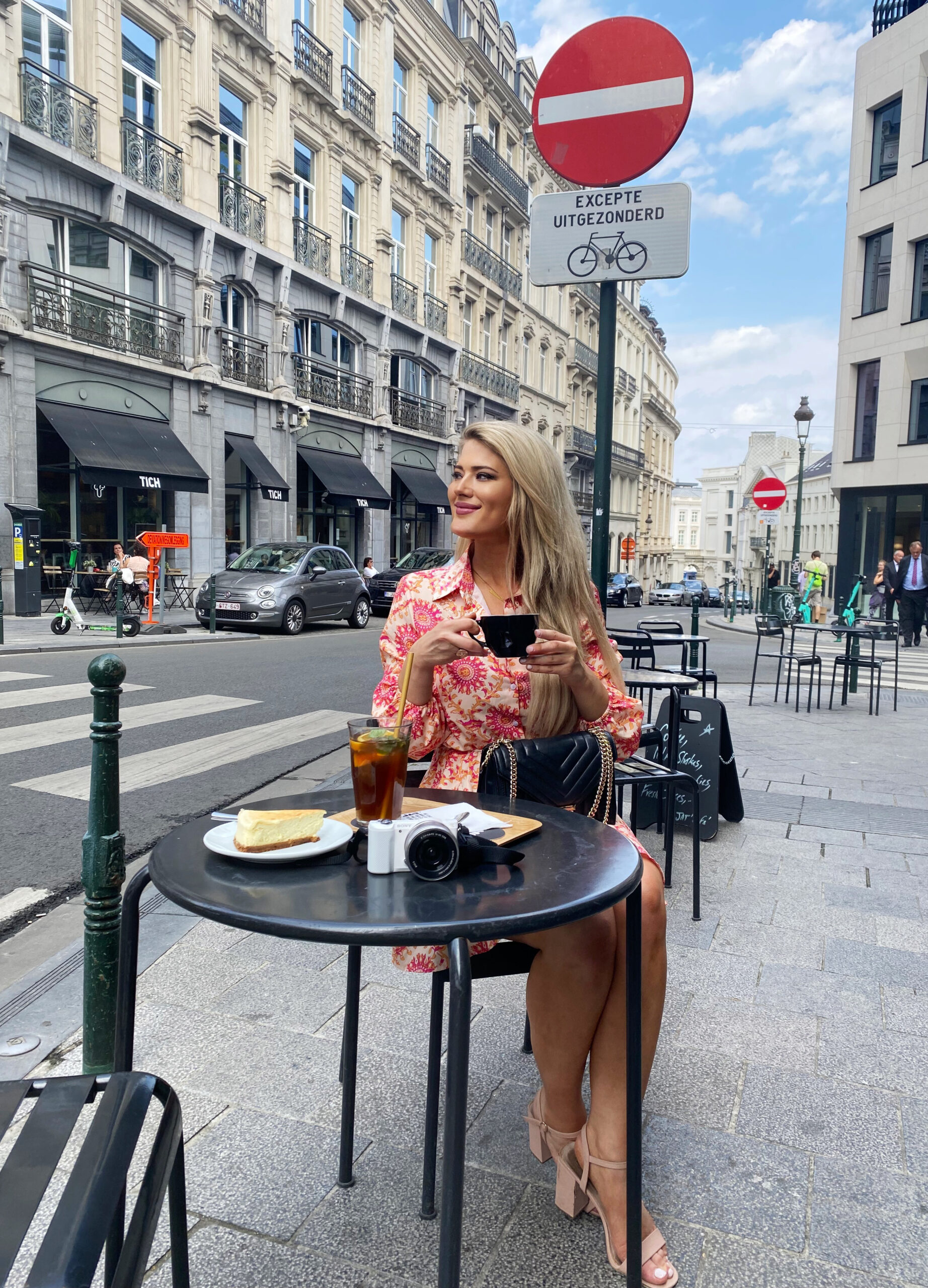 Hi everyone! It's been a while since I last wrote a flight attendant post. I thought it would be fun to make one again, especially now that I've had two nice 'layovers'. I created this post for all flight attendants-to-be, or people who are simply very interested in taking a look 'in the kitchen' of life in aviation. With my airline you hardly ever stay in another place, because we mainly only do 'turnarounds' (at least, especially in my case as someone who is Eindhoven based), but recently we fly from Brussels Airport. I really enjoy staying in a different place occasionally for my work. This year I also loved this during my modeling assignments back in spring, when I often stayed in a hotel with a nice group of girls. In a short time I had two layovers and I personally really liked that. I had a short one night layover from my standby, then about two weeks later a 3 night layover scheduled on my roster. In this post I'll show you what we've been up to on these stops. Despite being not far from home in principle, I had never been to Brussels before.
Hi allemaal! Het is een tijdje geleden sinds ik voor het laatst een stewardessen post heb geschreven. Het leek me leuk er weer eens eentje te maken, vooral nu ik twee leuke 'stopjes' achter de rug heb. Ik heb deze post gemaakt voor alle steward(essen) in spe, of mensen die gewoon erg geïnteresseerd zijn een kijkje te nemen 'in de keuken' van het leven in de luchtvaart. Bij mijn airline blijf je zo goed als nooit op een andere plek logeren, omdat wij voornamelijk alleen 'turnarounds' doen (althans, vooral in mijn geval als iemand die Eindhoven based is), maar sinds kort vliegen wij vanaf Brussels Airport. Ik vind het zelf écht heel erg leuk af en toe op een andere plek te verblijven voor mijn werk. Dit vond ik dit jaar ook heerlijk tijdens mijn modellenopdrachten in het voorjaar, toen ik met een gezellige groep meiden vaak in een hotel zat. In een korte tijd heb ik twee stopjes gehad en dat vond ik persoonlijk écht heel leuk. Ik had een korte stop van een nacht vanuit mijn stand-by, en zo'n twee weken later een stop van 3 nachten die gepland op mijn rooster stond. In deze post laat ik zien wat we allemaal hebben gedaan op deze stops. Ondanks het in principe niet ver van huis is, was ik nooit eerder in Brussel geweest.
Brussels layover from standby
The first day I was called from standby two hours before briefing time for a night in Brussels.
I would leave in the late afternoon. I already had a premonition that I would be called for this, so I had already packed my suitcase and ready. After the pleasant flight we drank a glass of wine with most of the crew in the hotel bar and not long after that everyone went to sleep. My room was wonderfully spacious and nice.
During breakfast, almost the entire crew decided to stay in the hotel. I still wanted to see some of Brussels before our return flight. One other colleague also wanted to see something, so we agreed to walk through the center and have a coffee. The train journey from the airport hotel was about 18 minutes and with two people you could travel on a single train ticket. We drank coffee at Jat cafe. This cafe was in a nice location that reminded me a little bit of Paris. Not long after that, we had to go back to put on our uniforms for the return flight. I found this stop very nice and cozy!
Brussel stopje uit standby
De eerste dag ben ik twee uur vóór briefingtijd uit standby gebeld voor een nachtje Brussel.
Ik zou het einde van de middag vertrekken. Ik had al een voorgevoel dat ik hier voor gebeld zou worden, dus had mijn koffer al ingepakt en klaarstaan. Na de gezellige vlucht hebben we met het grootste deel van de crew nog een wijntje gedronken in de hotel bar en is iedereen niet lang daarna gaan slapen. Mijn kamer was heerlijk ruim en fijn.
Tijdens het ontbijt besloot bijna de hele crew in het hotel te blijven. Ik wilde nog graag wat van Brussel zien voor onze terugvlucht. Één andere collega wilde ook nog graag wat zien, dus spraken we samen af om wat door het centrum te gaan lopen en nog een koffietje te gaan drinken. De treinreis vanaf het airport hotel was zo'n 18 minuten en met twee personen kon je op één enkele treinkaart reizen. We dronken koffie bij Jat café. Dit café zat op een leuke locatie die me een klein beetje deed denken aan Parijs. Niet lang daarna moesten we terug om ons uniform aan te trekken voor de terugvlucht. Ik vond deze stop erg leuk en gezellig!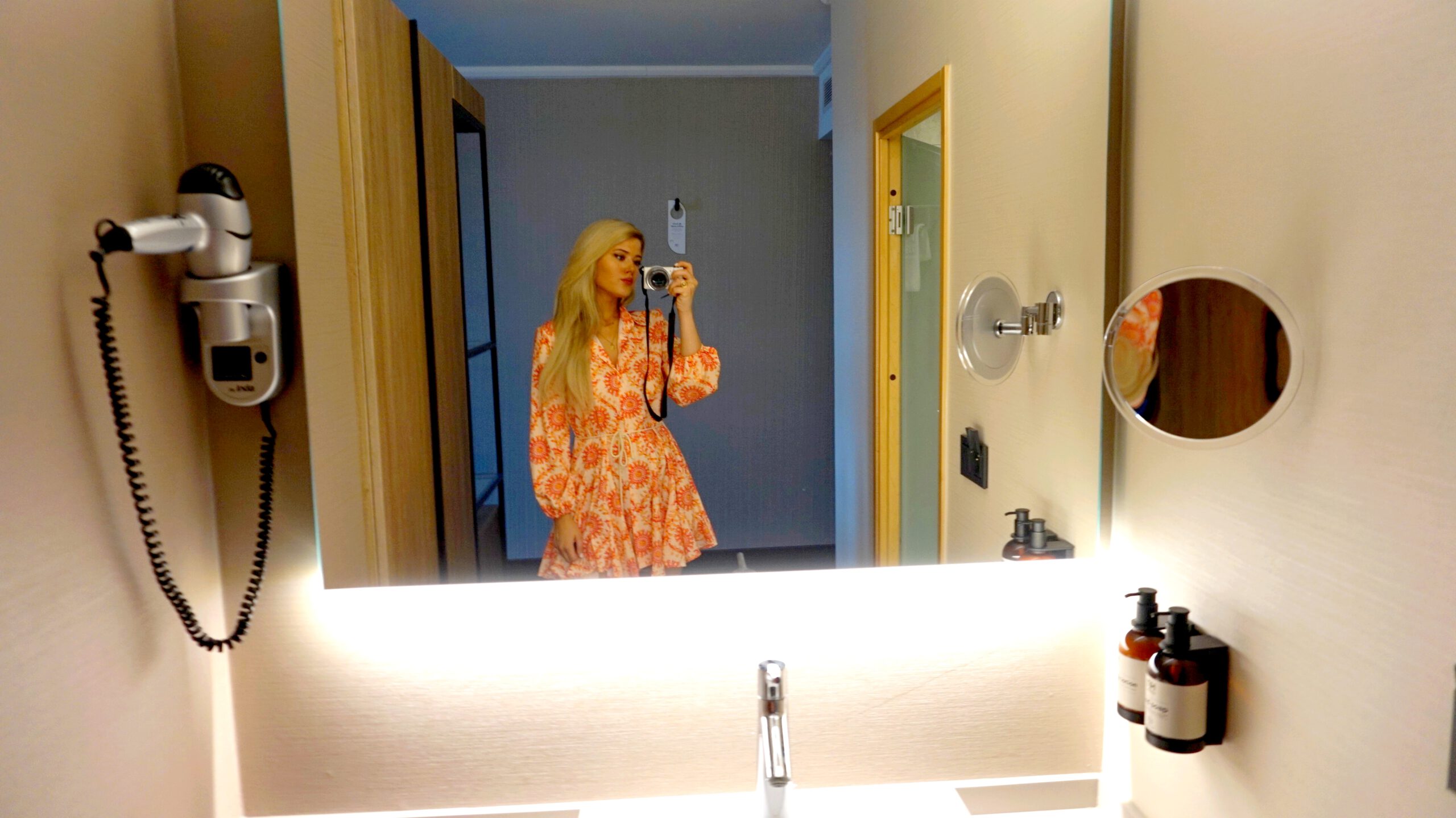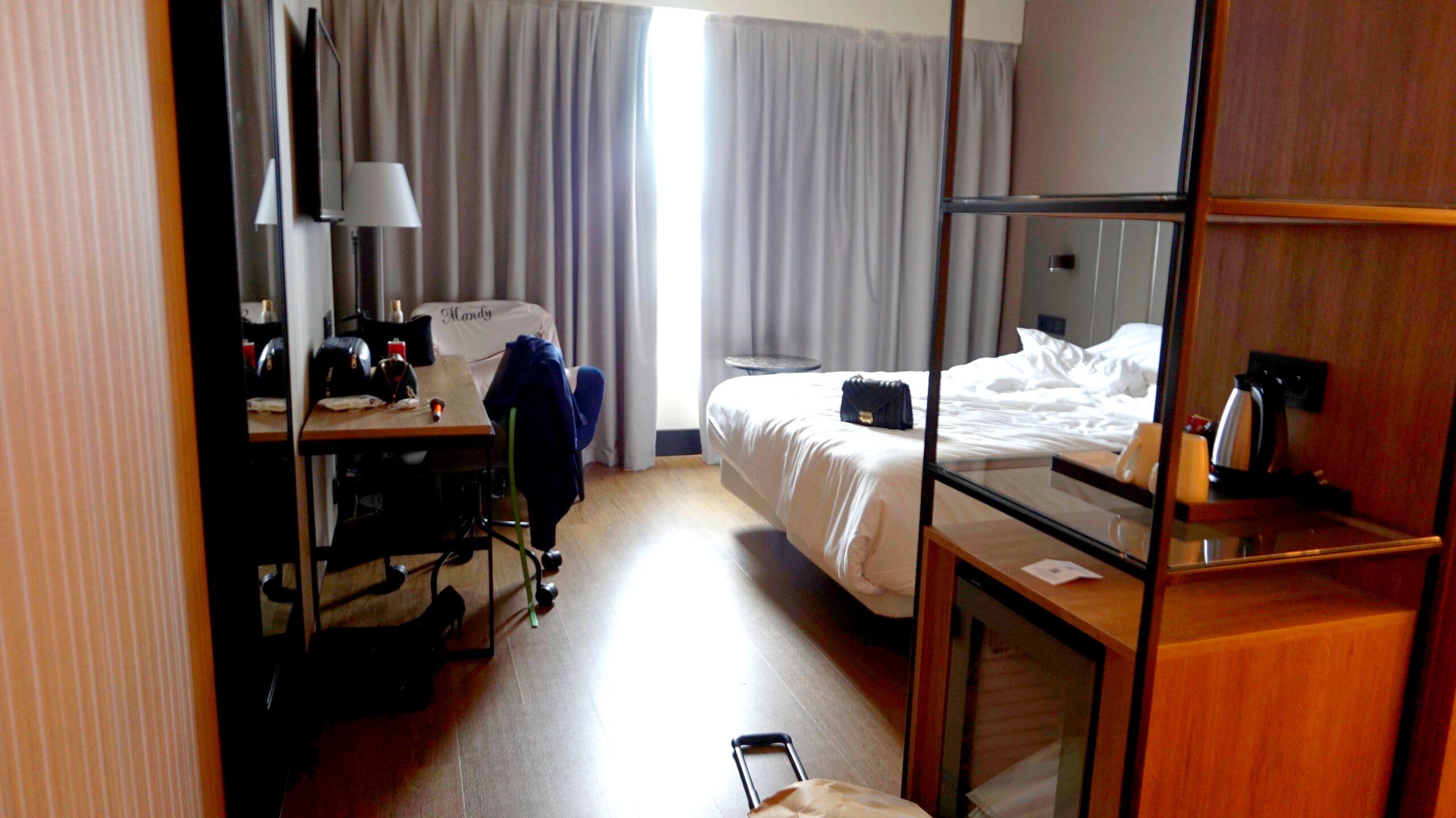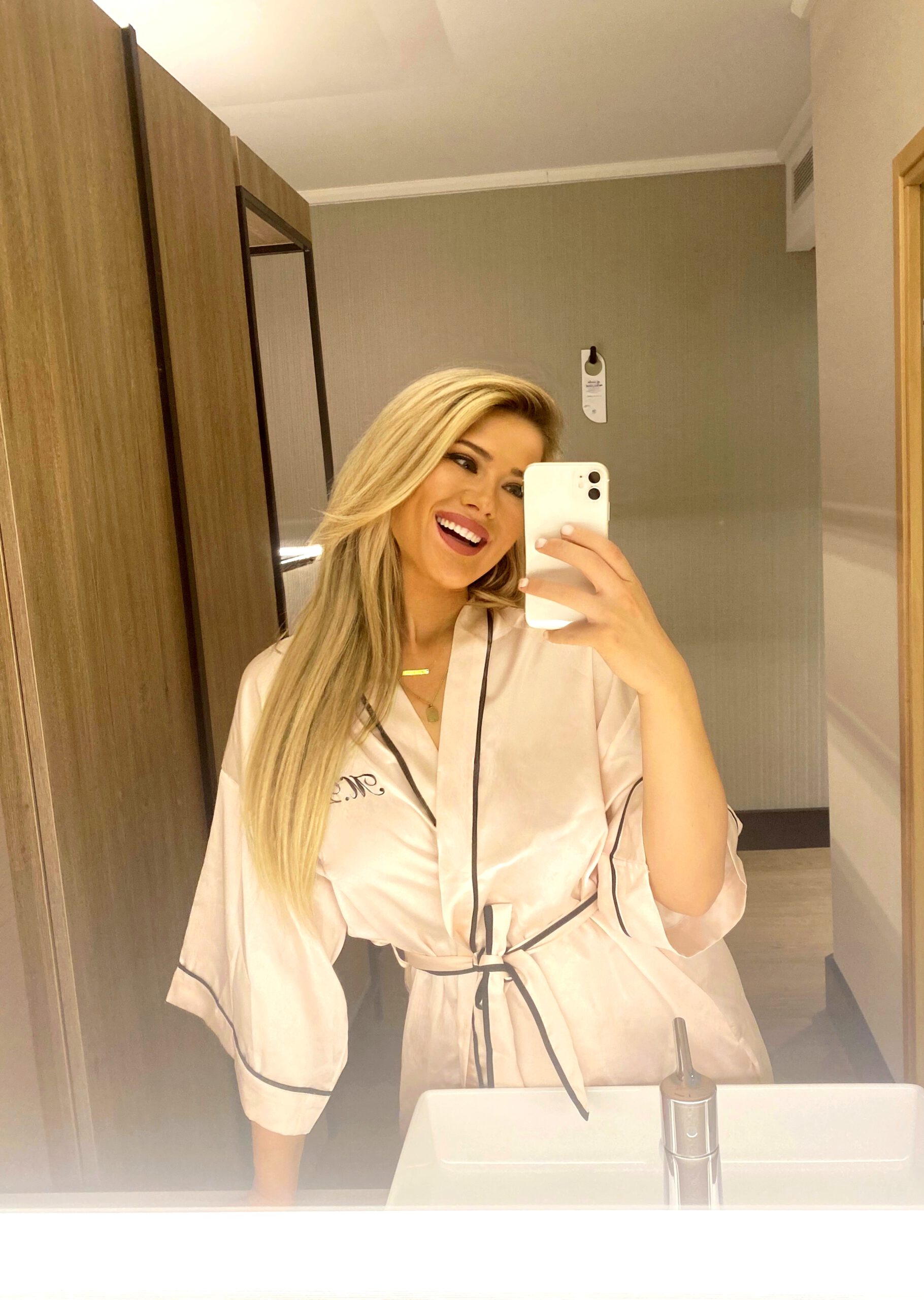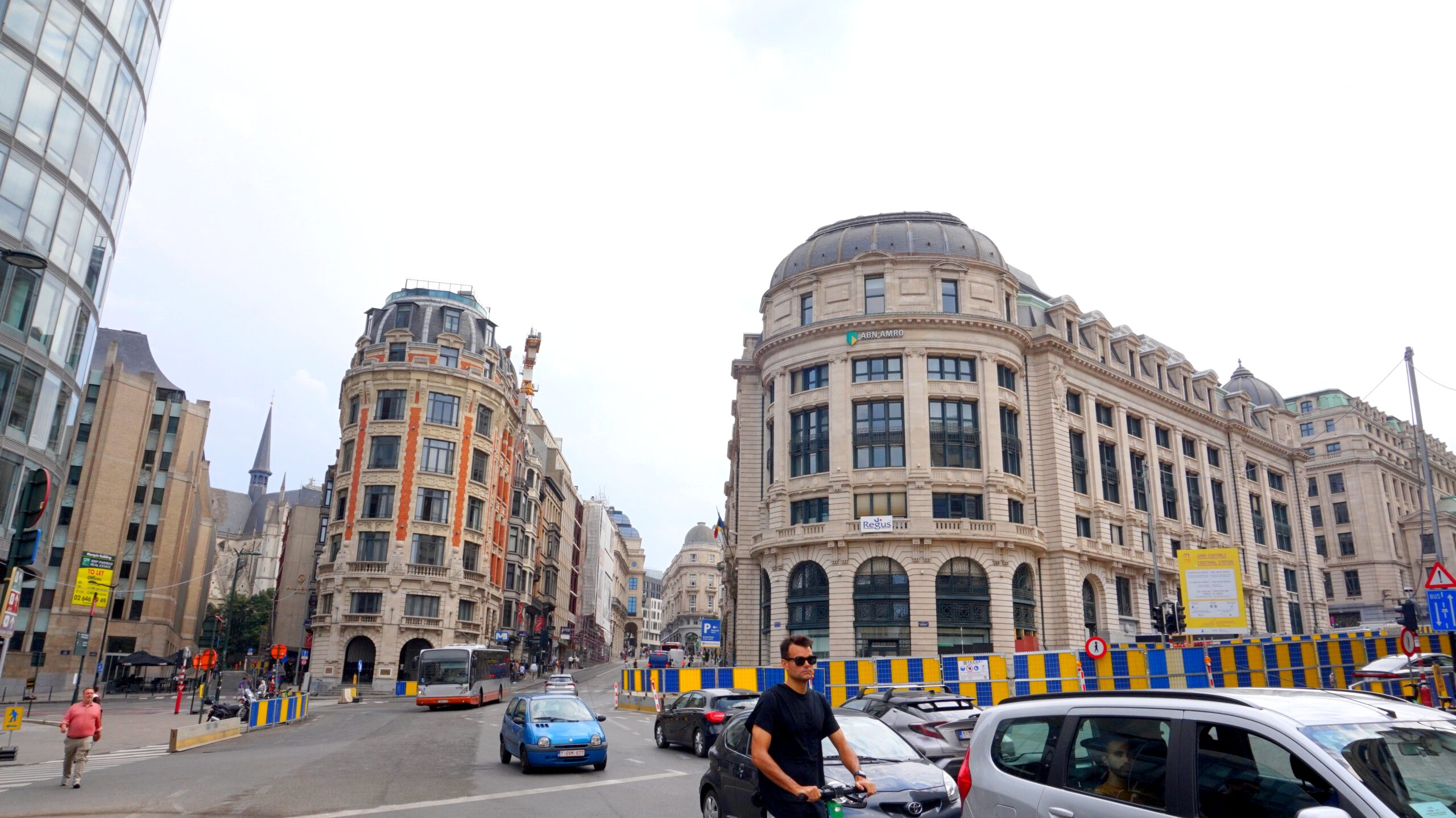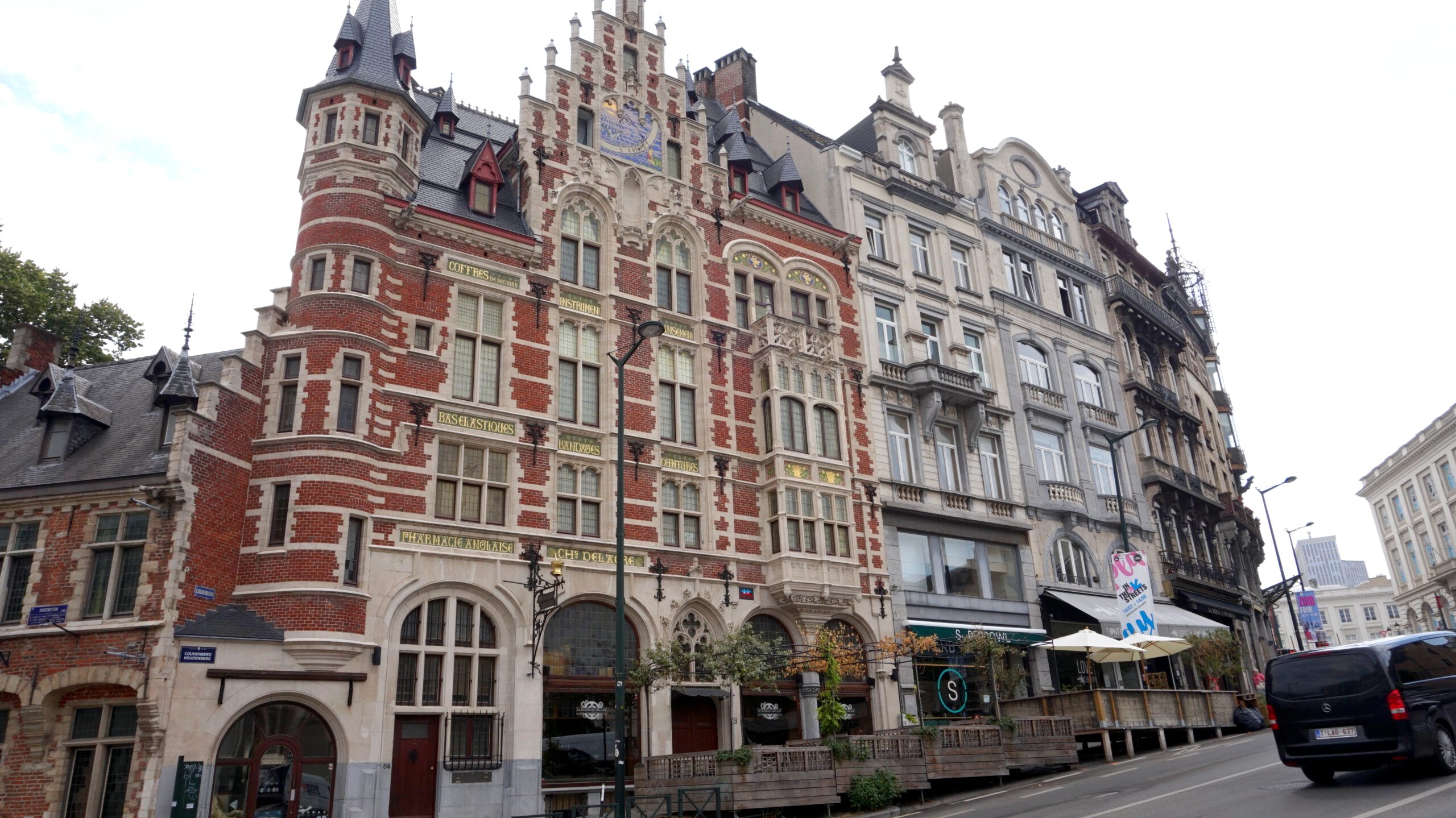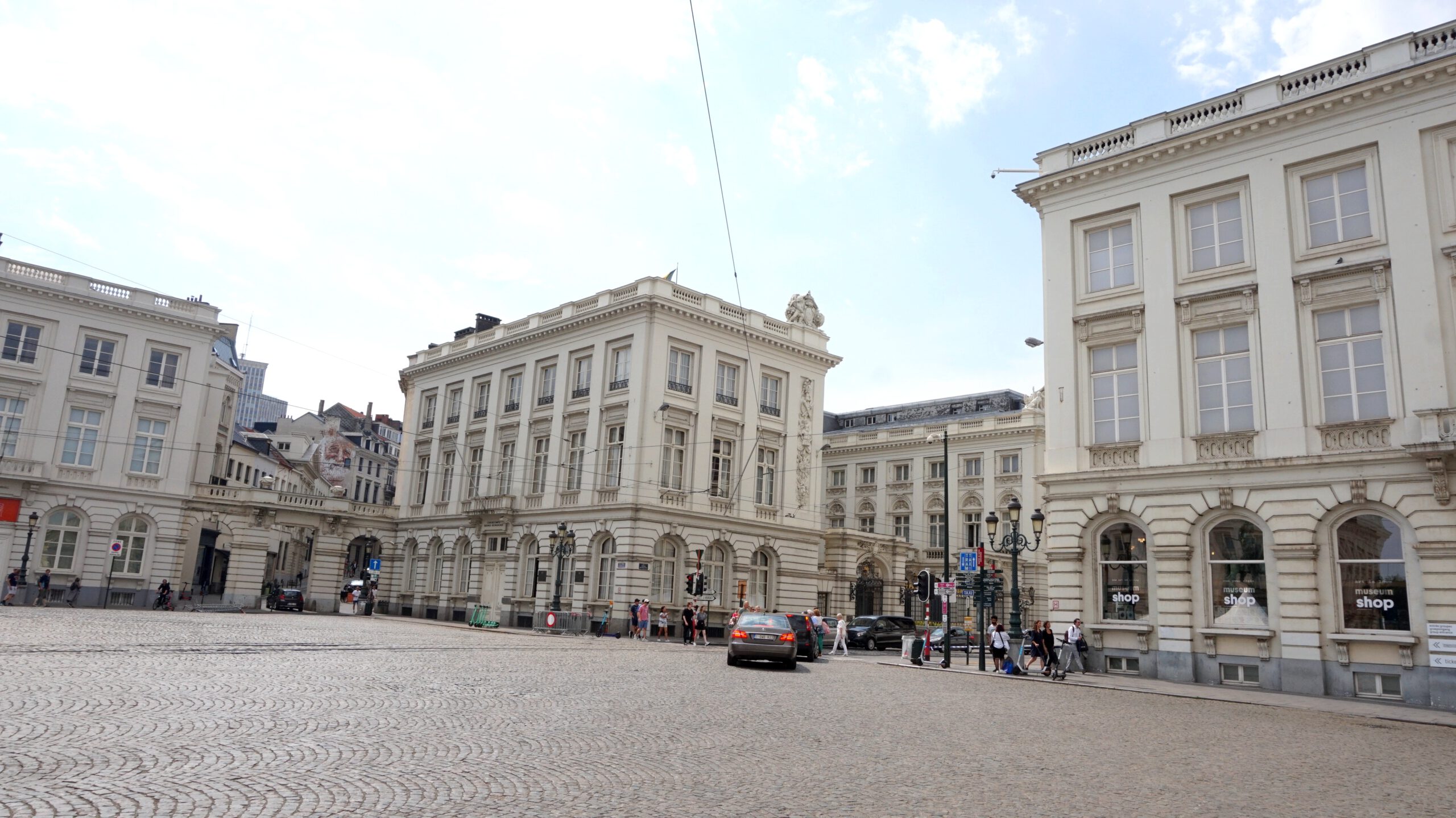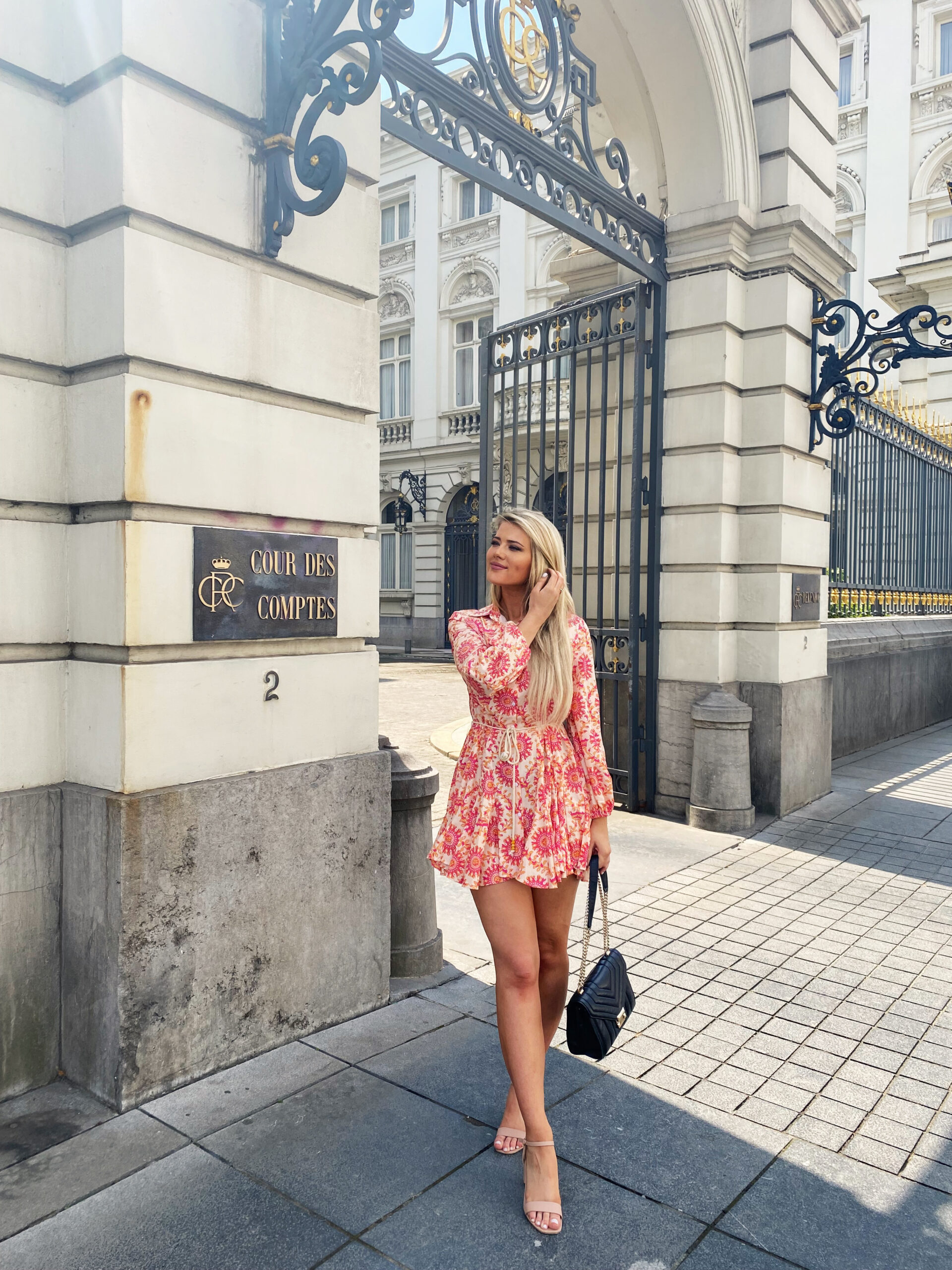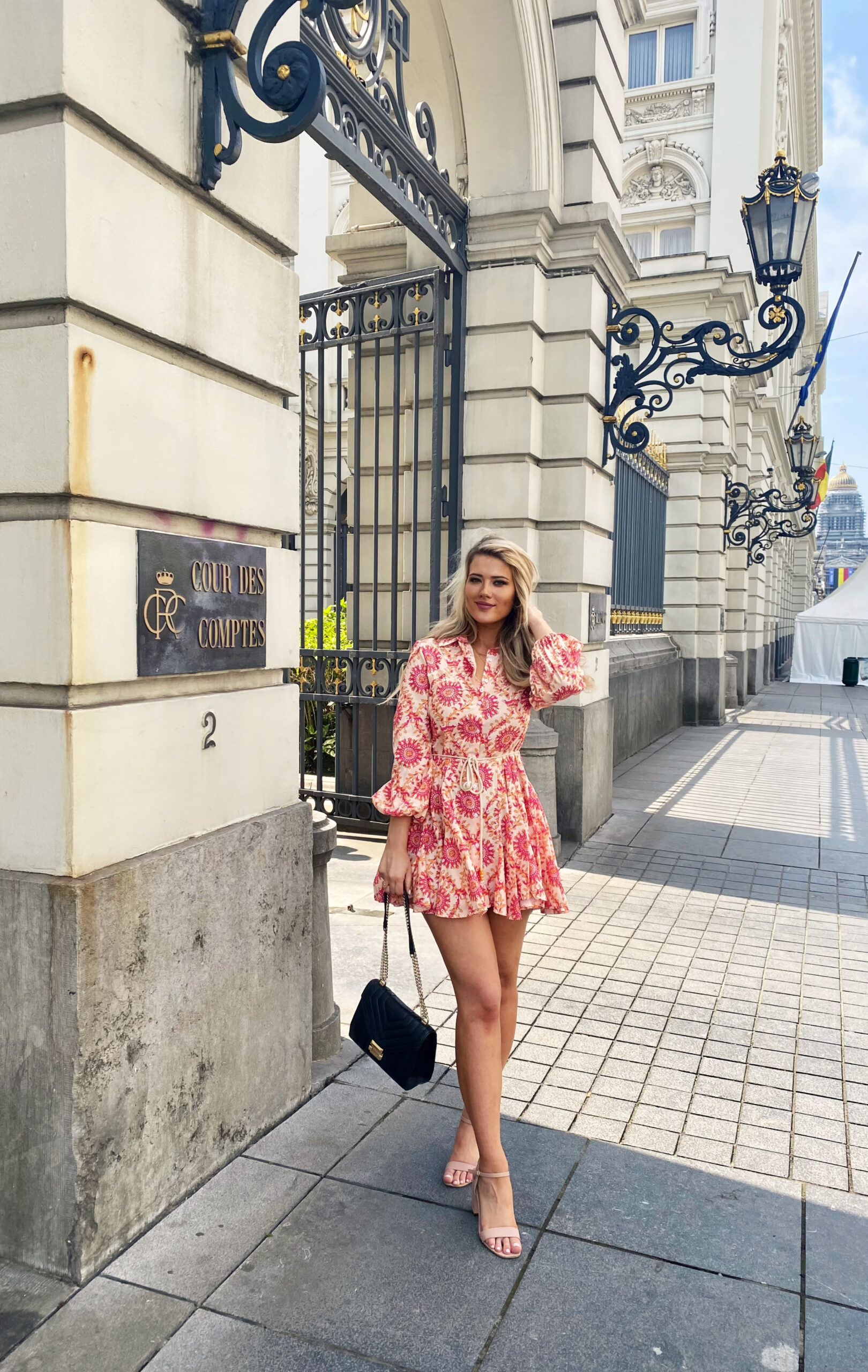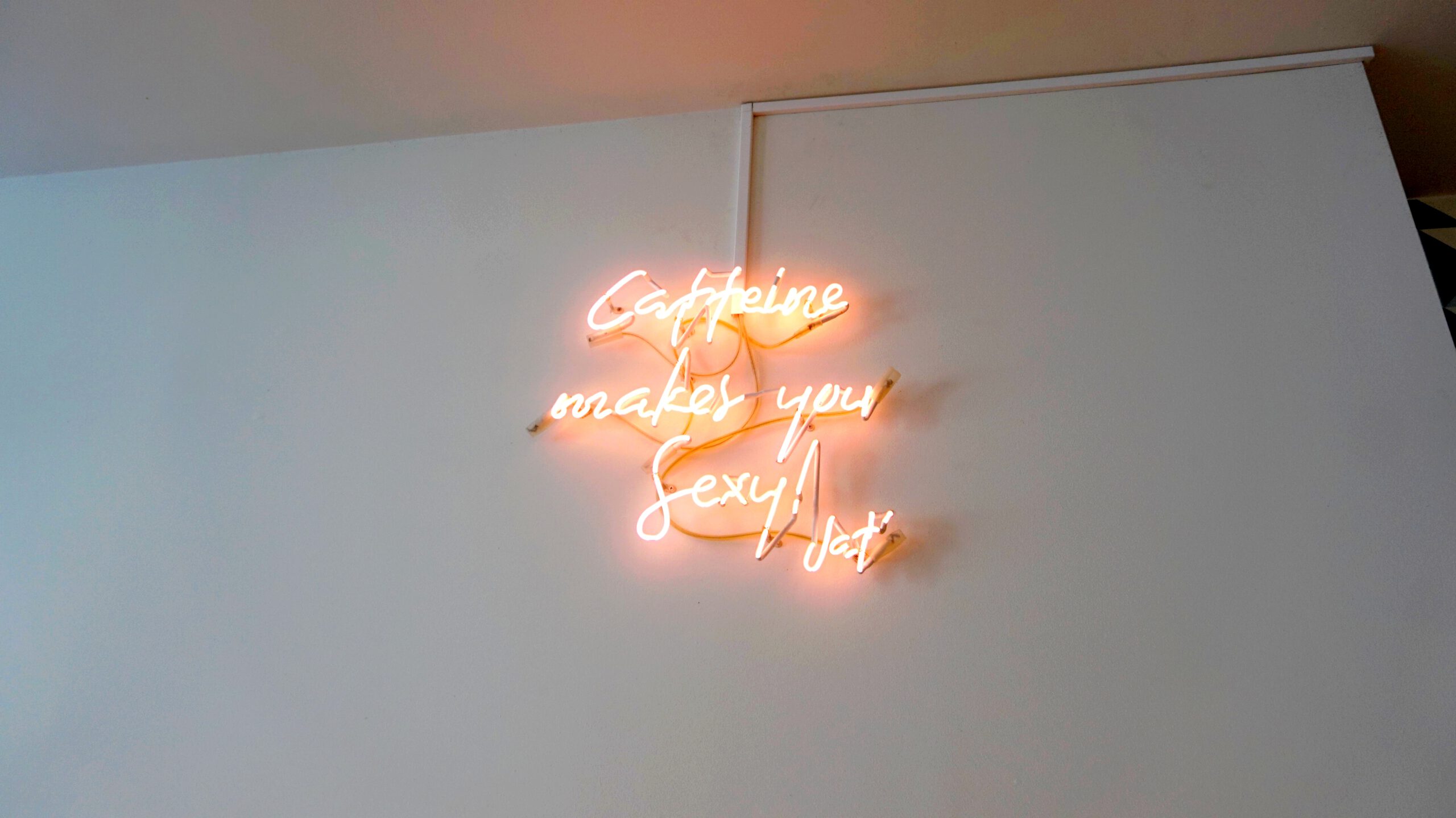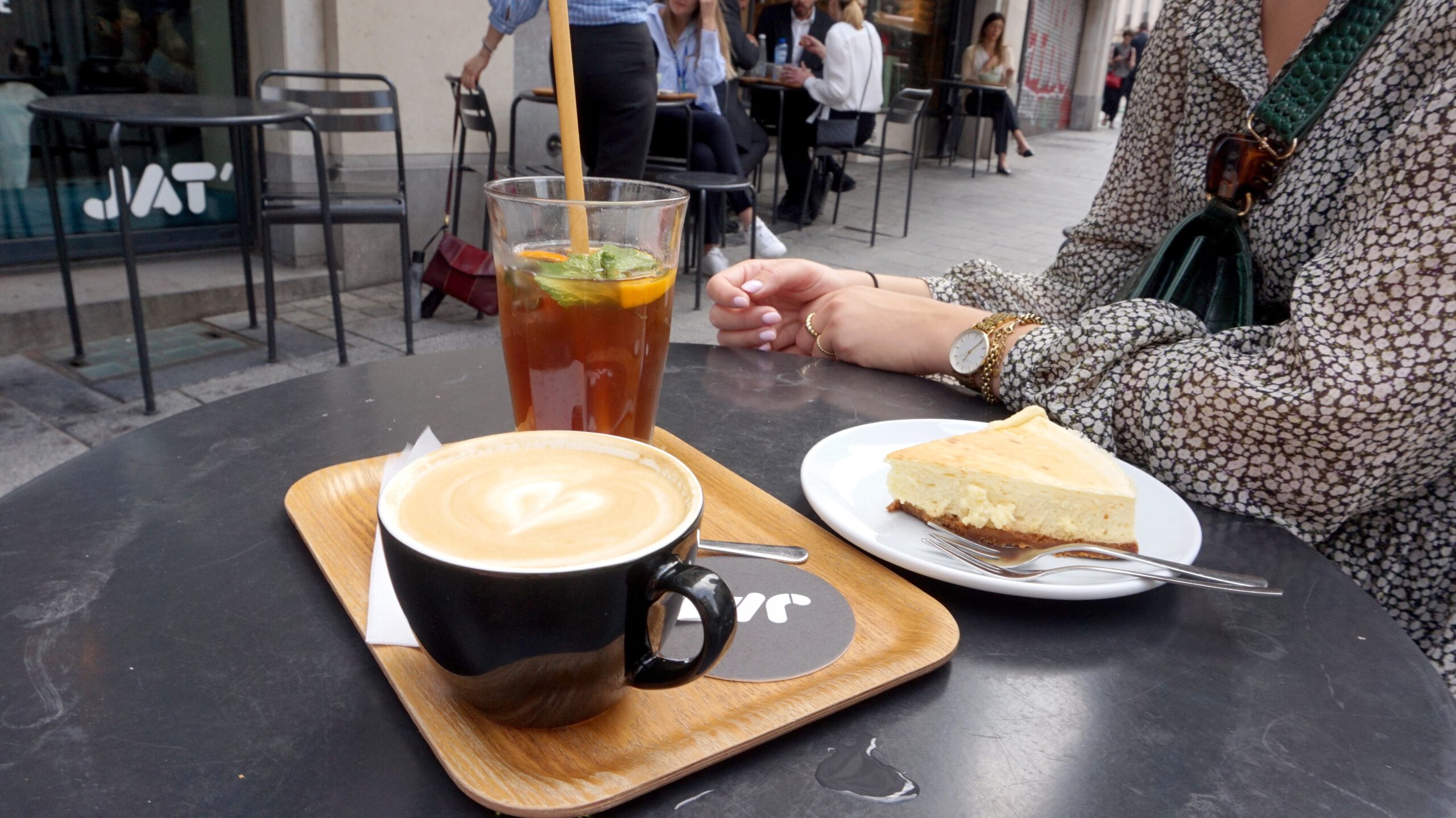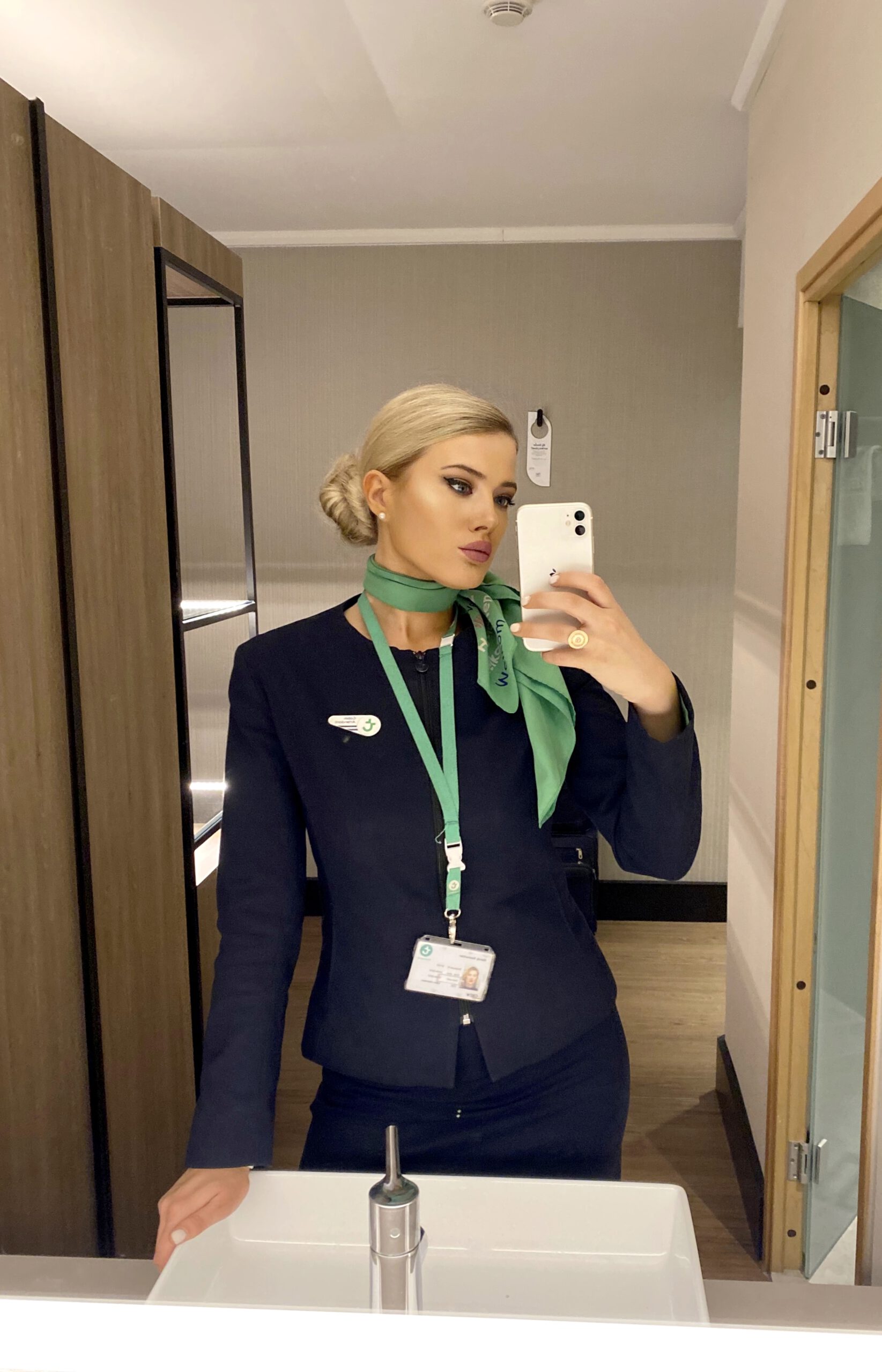 4 day Brussels layover
I was definitely looking forward to this stop, especially because I would go with a nice crew and maybe also do something fun with friends I had met in Mexico. Moreover, this was only my 4th layover in more than 5 years of flying, so I'm very happy if I can go. The first day of this 4 day layover, we arrived in Brussels late in the evening. The whole crew had a nice connection together and we all had a few drinks after the flight in the hotel bar. After breakfast, we decided to go out with the cabin crew only. We went to the Atonium. The taxi there and back was almost 100 euros so you don't do that taxi a second time. We walked around here for a while, but the line was too long to get in. Anyways, we had a lot of fun and it was certainly enjoyable. The evening flight following this day was also pleasant and quiet. After the flight we had another drink in the bar with some crew members and went to sleep afterwards.
4 daags Brussel stopje
Ik had zeker zin in deze stop, vooral omdat ik met gezellige crew zou gaan en misschien ook wat leuks zou gaan doen met vriendinnen die ik in Mexico had leren kennen. Bovendien was dit pas mijn 4e stop in ruim 5 jaar vliegen, dus ben ik erg blij als ik een keer mag gaan. De eerste dag van deze 4 daagse kwamen we laat in de avond aan in Brussel. De hele crew had een leuke klik samen en we dronken nog wat drankjes met zijn allen na de vlucht in de hotel bar. Na het ontbijt besloten we alleen met 'cabine' er op uit te gaan. we gingen naar het Atonium. De taxi heen en terug was bijna 100 euro dus die taxi doe je geen 2e keer. Hier hebben we een poosje rondgelopen maar ook de rij was veel te lang om binnen te gaan. We hadden in ieder geval erg veel gelachen en het was zeker gezellig. De avondvlucht opvolgend deze dag was ook gezellig en rustig. Na de vlucht dronken we opnieuw nog een drankje in de bar met een deel van de crew en gingen slapen.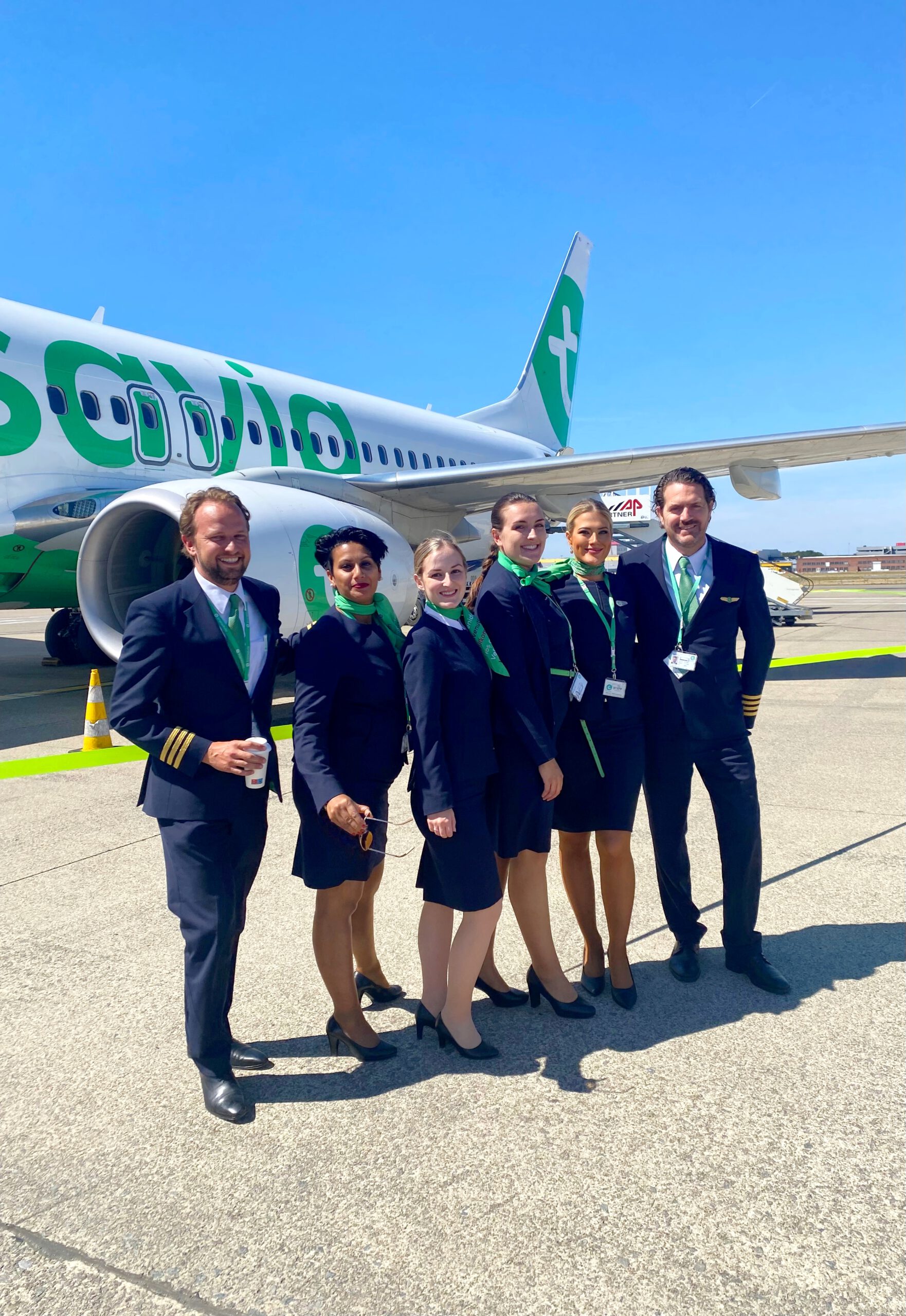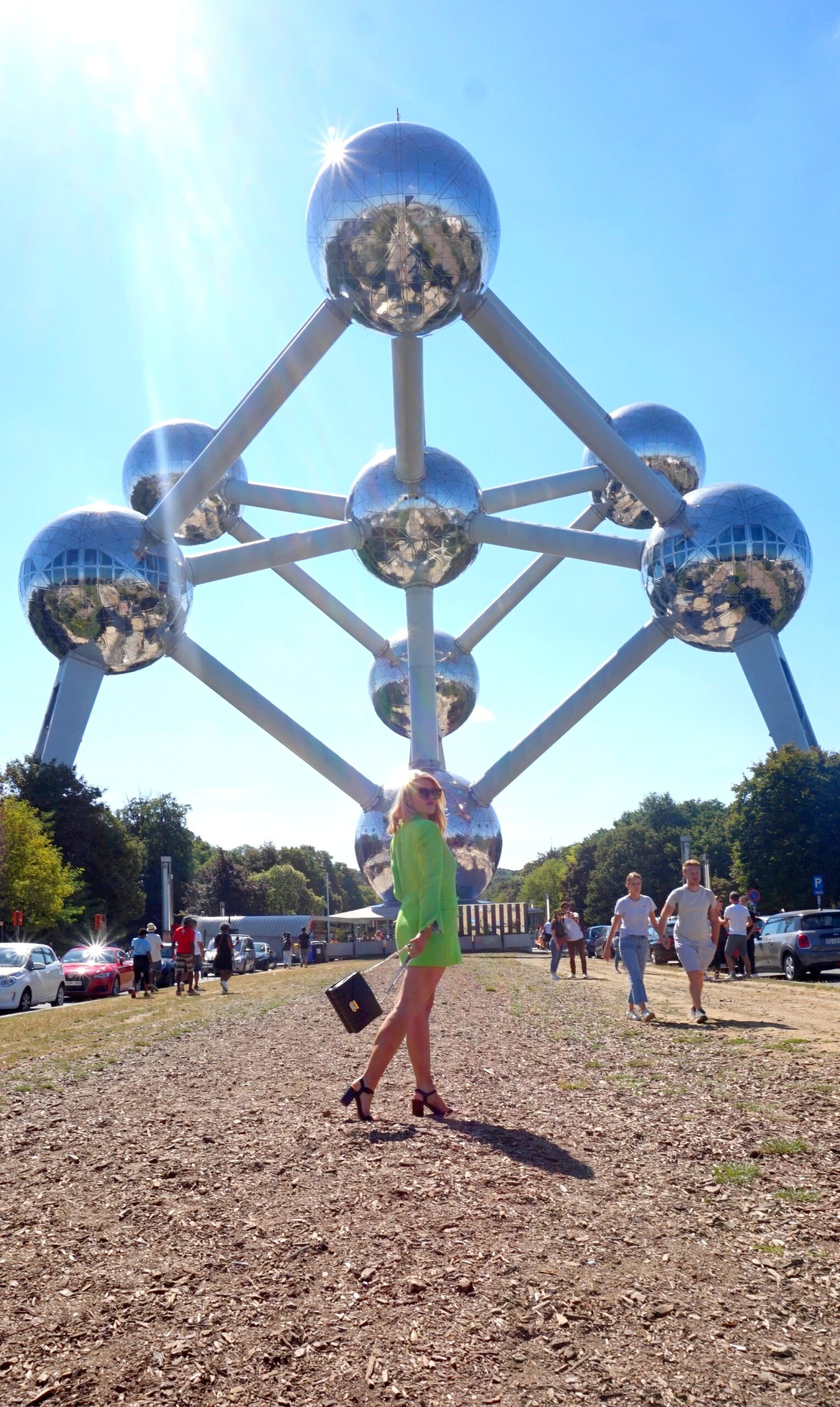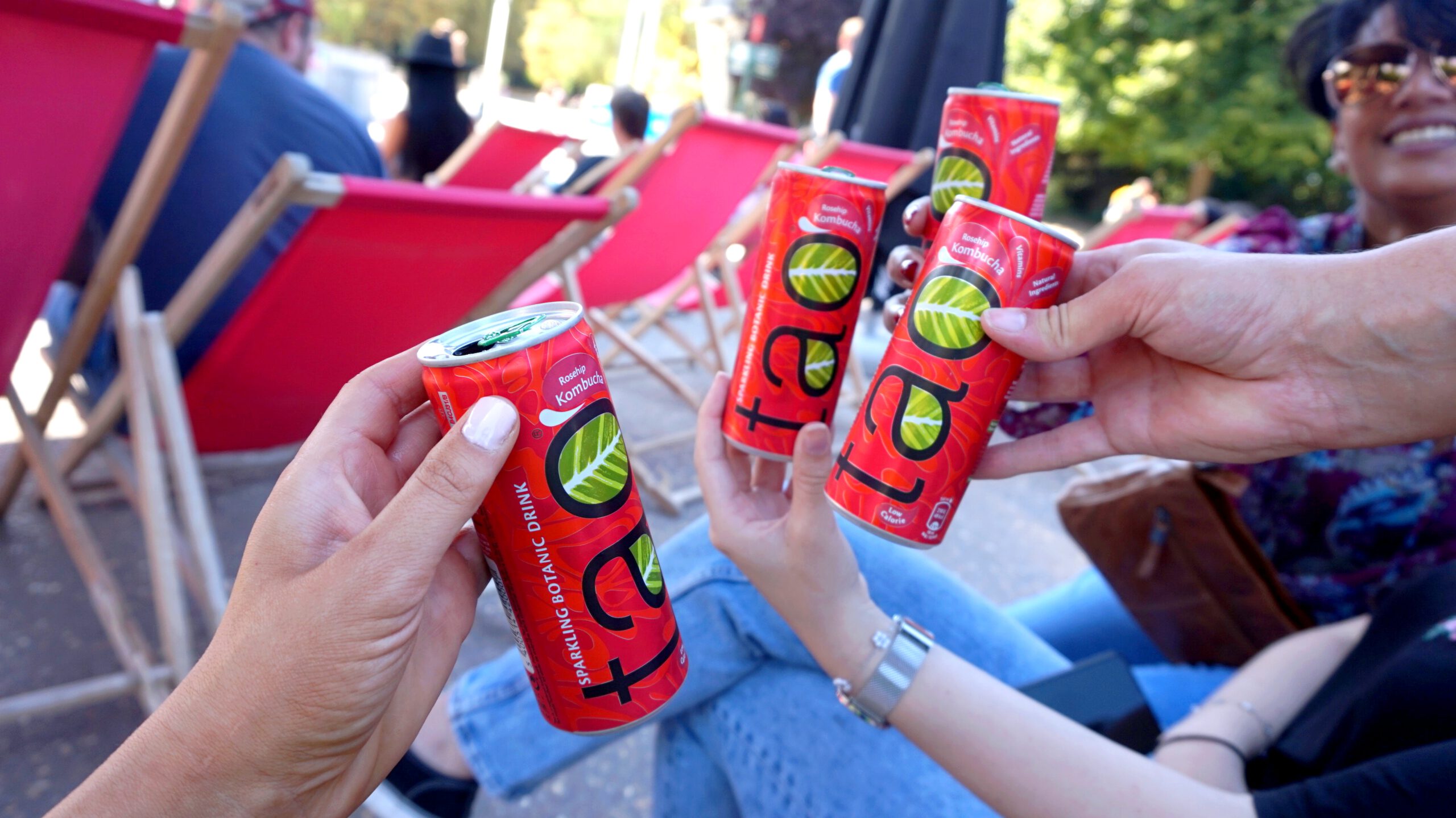 Our 3rd day in Brussels we decided to go to Leuven early in the morning after breakfast with almost the entire crew. We often heard nice stories about this place, so decided to visit it together. In Leuven we visited a cathedral, drank coffee at Noir Koffiebar and visited a botanical garden before we would fly again. Back in the hotel, I had lunch with a part of the crew before we had to change to our uniforms for the upcoming flight of this day. After this nice flight, we again had a drink with some small snacks before going to sleep.
Onze 3e dag in Brussel besloten we vroeg in de ochtend na het ontbijt met bijna de gehele crew naar Leuven te gaan. We hoorden vaak leuke verhalen over deze plek, dus besloten het gezamenlijk te bezoeken. In Leuven hebben we een kathedraal bezocht, koffie gedronken bij Noir Koffiebar en een botanische tuin bezocht, voor we opnieuw een vlucht zouden uitvoeren. Hierna aten we nog snel lunch in het hotel, voor we moesten omkleden voor de opkomende vlucht. Aan het einde van de dag dronken we opnieuw een drankje met wat kleine hapjes voor het slapen gaan.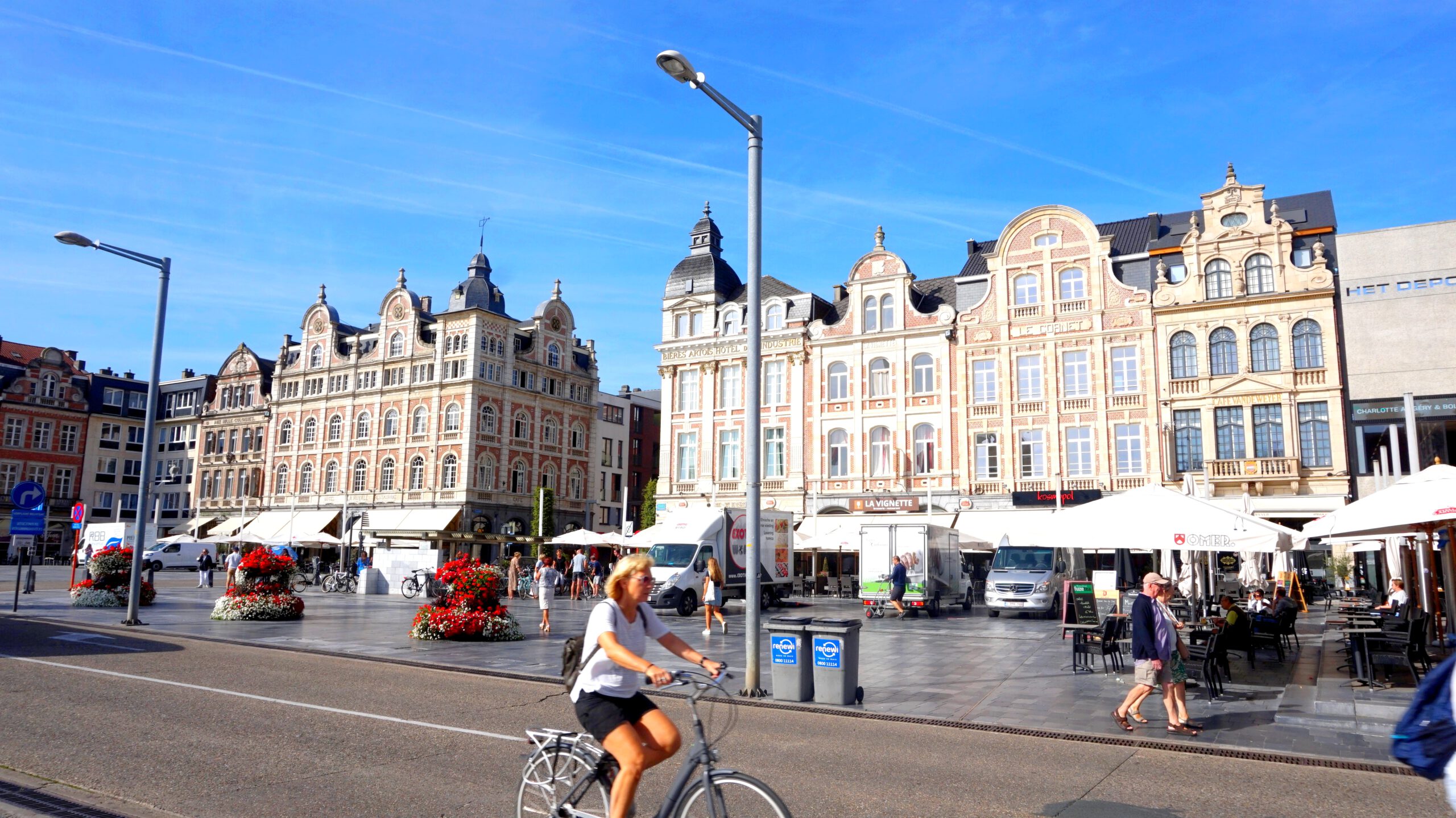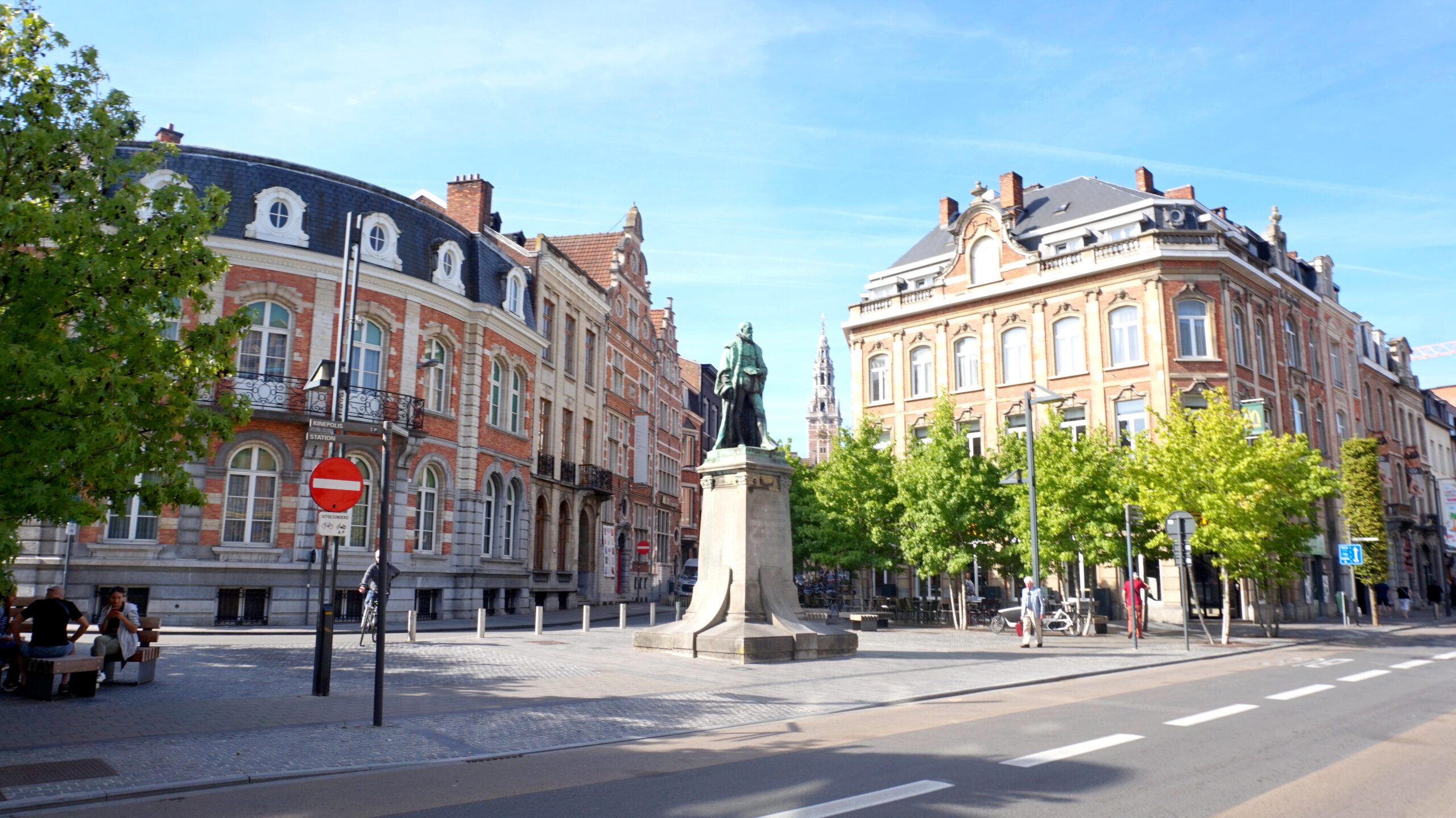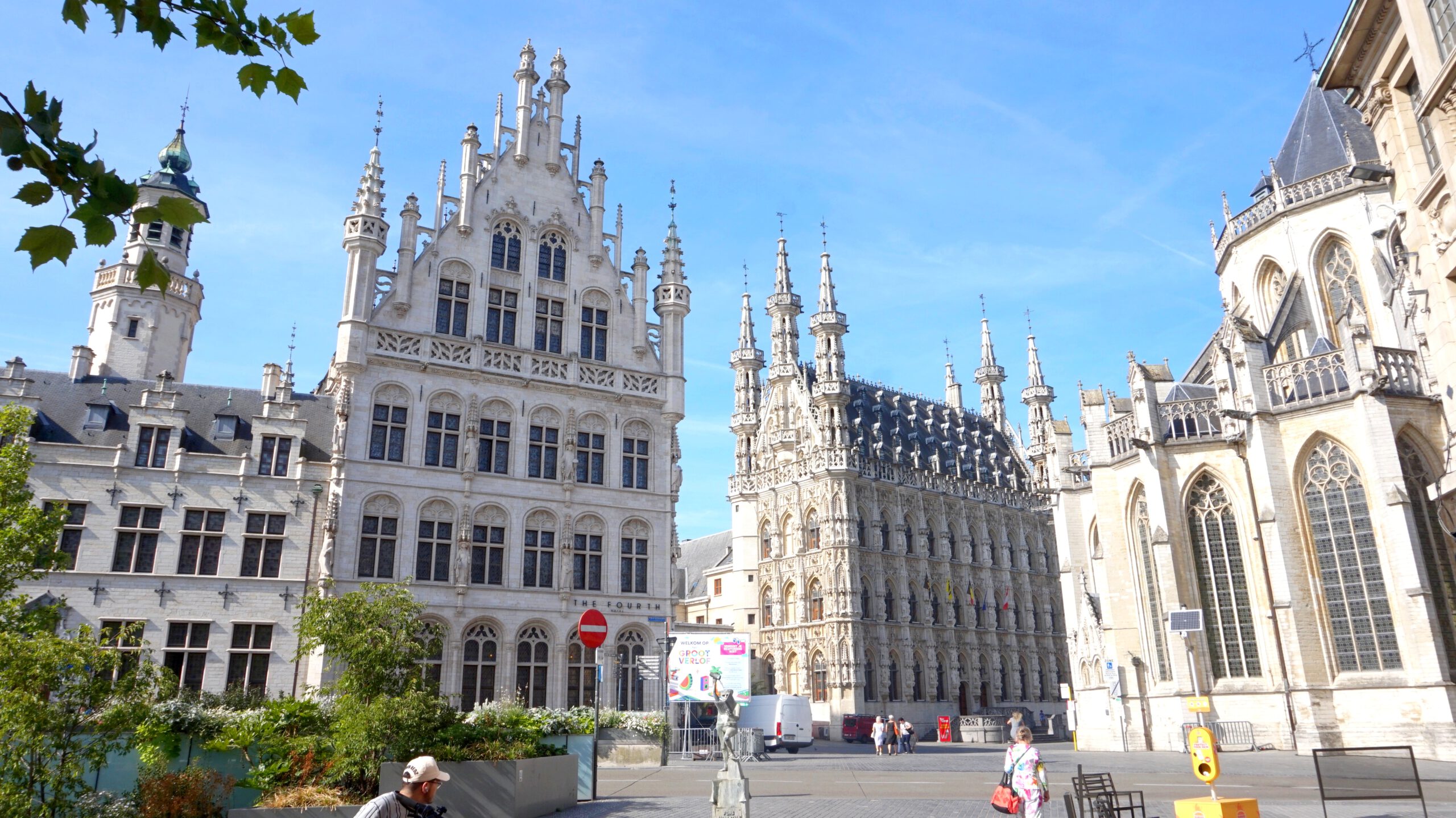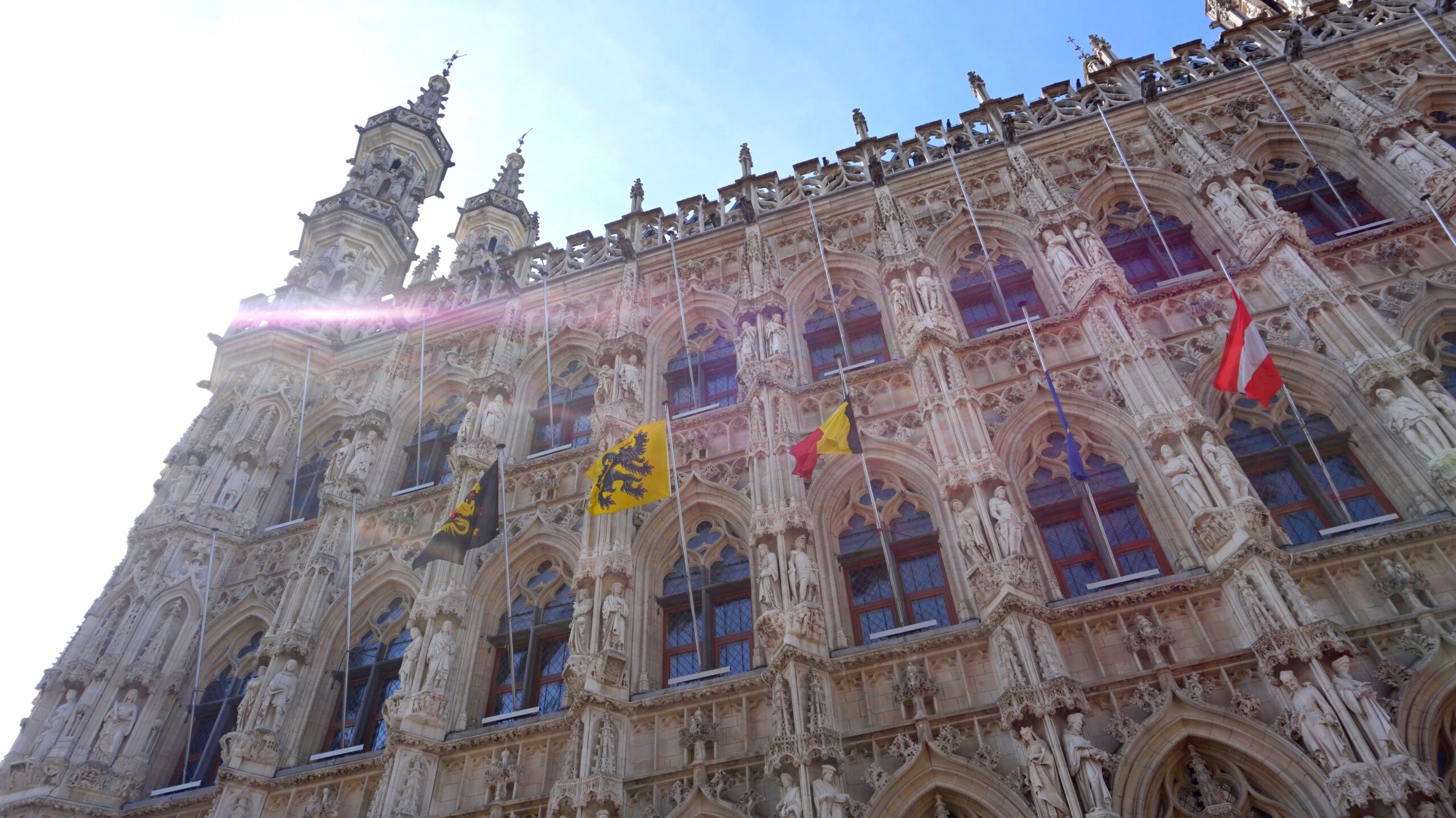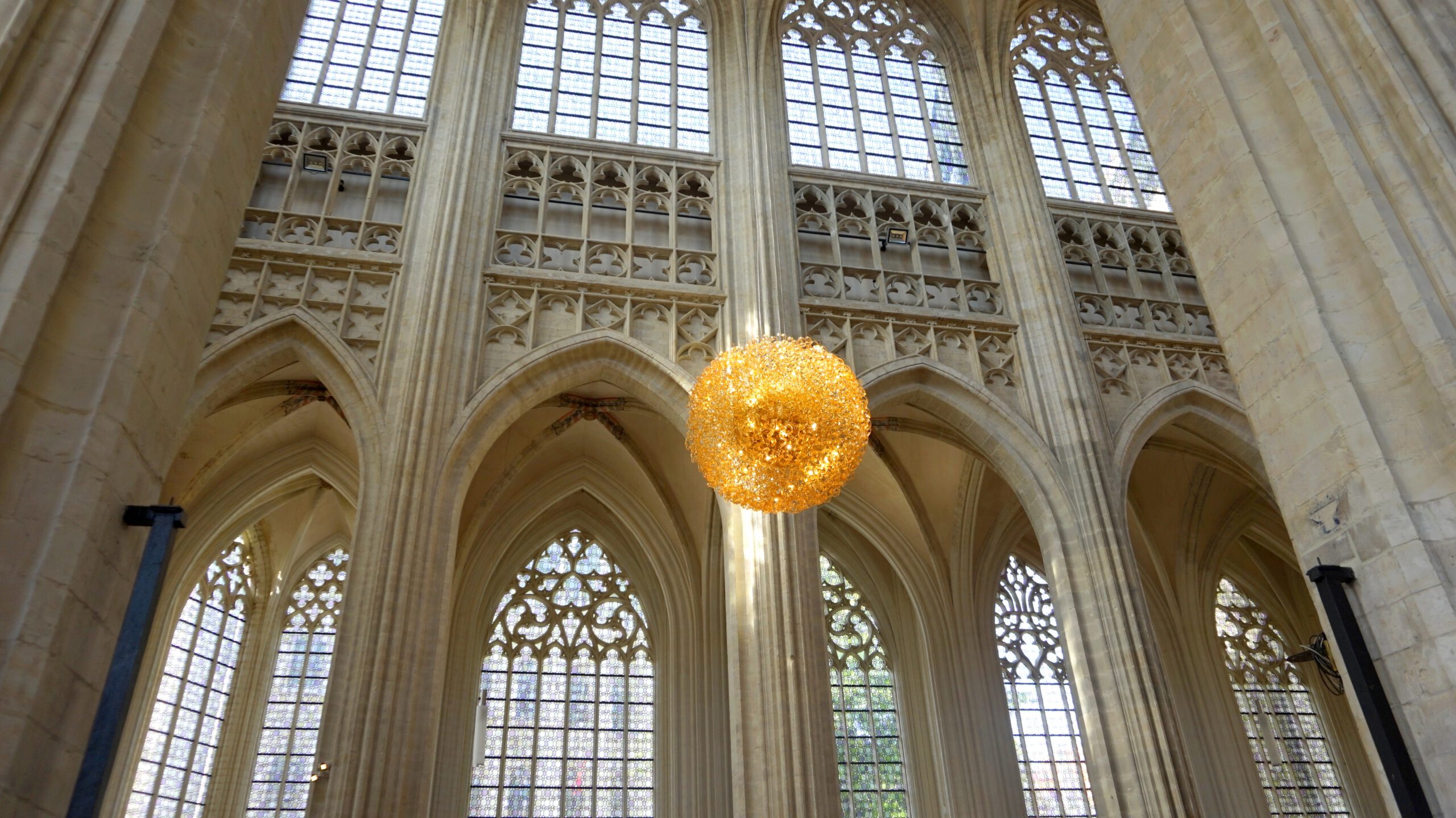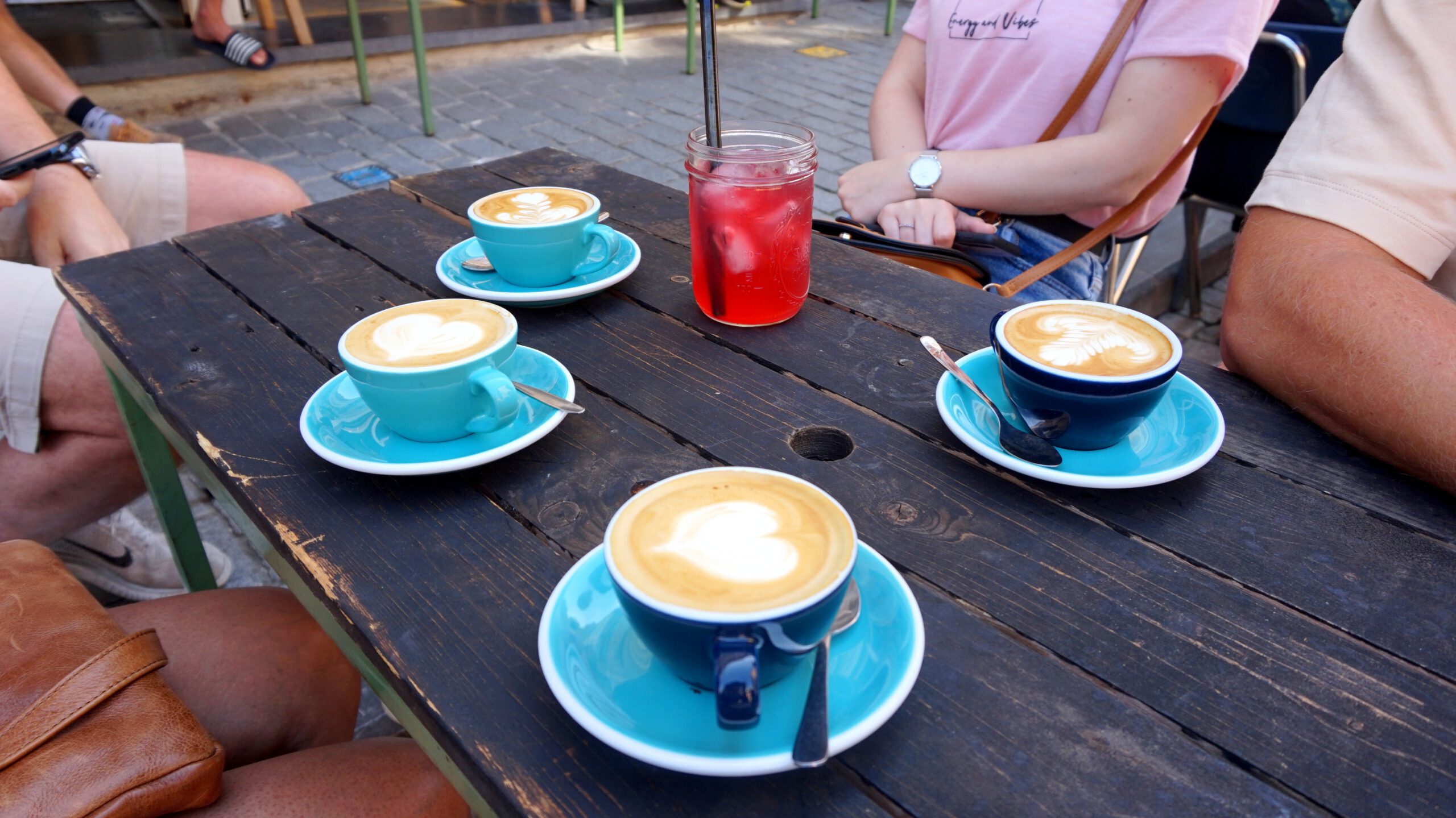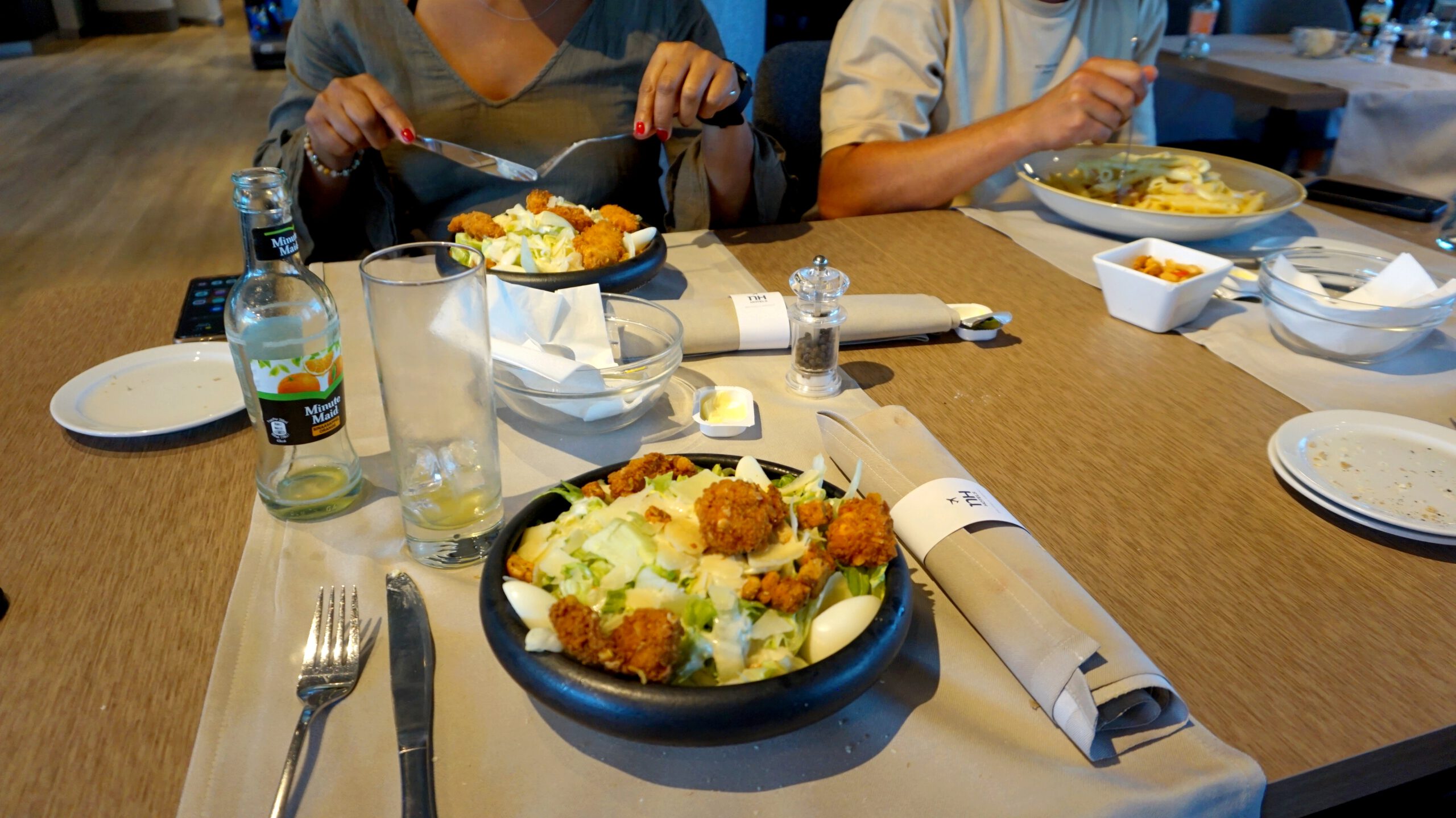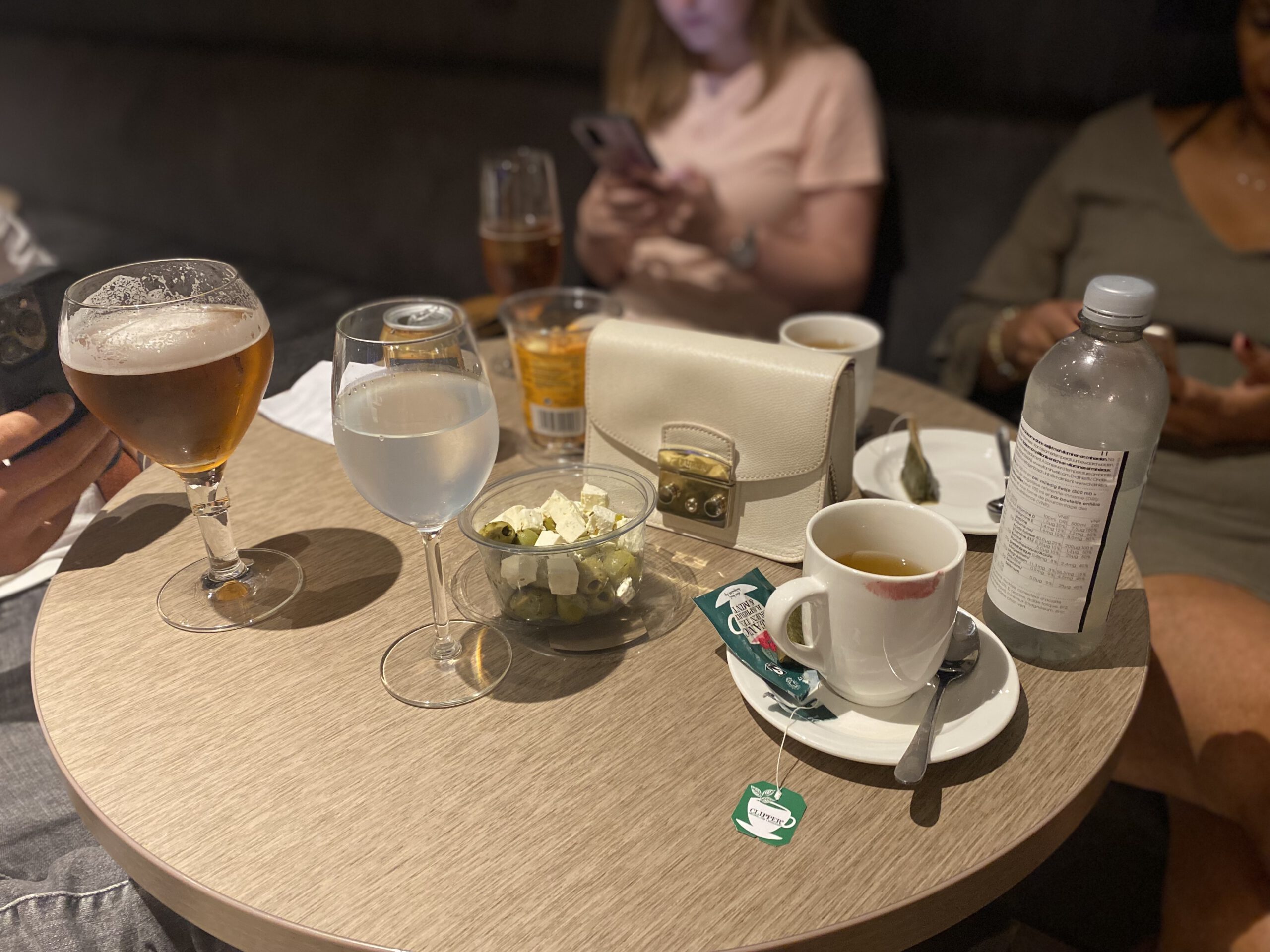 The 4th day in Brussels – I was looking forward to this day the most because I was going to have lunch in the center with a friend of mine, whom I met in Mexico. I hadn't seen the real center of Brussels yet, so I wanted to go and have a look around this last day. This would also be the day in Brussels, before we would land again in Eindhoven at the end of the day. It was great to see Lauren again in the center of Brussels! We chatted a lot about our lives and Mexico, where we got to know each other. She showed me the 'grote markt' and took me to a food hall, where we were going to have lunch. As a surprise, Ine also joined us for lunch! It was super fun with part of 'Team Tulum'. The place where we had lunch is called Wolf food market – a super nice idea from Lauren. The lunch was really delicious and at this place you have a diversity of food stalls where you can order different dishes from all over the world. Unfortunately, I had to say goodbye to them after a not too long time in order to be on time for my very last pick up.
De 4e dag in Brussel – Naar deze dag heb ik het meeste uitgekeken omdat ik met een vriendin van mij, die ik leerde kennen in mexico, zou gaan lunchen in het centrum. Het echte centrum van Brussel had ik nog niet gezien, dus wilde ik deze laatste dag nog wat gaan rondkijken. Dit zou ook de dag zijn dat we aan het einde van de dag weer zouden landen in Eindhoven. Het was super goed Lauren weer in Brussel centrum te zien! We hebben ontzettend veel bijgepraat over onze levens en Mexico, waar we elkaar hebben leren kennen. Ze liet me de grote markt zien en nam me mee naar een food hall, waar we zouden gaan lunchen. Als verrassing kwam ook Ine ons vergezellen voor lunch! Het was super gezellig met een deel van 'Team Tulum'. De plek waar we lunch hadden heet
Wolf food market – een super leuk idee van Lauren. De lunch was écht heerlijk en op deze plek heb je een diversiteit aan eetkraampjes waar je verschillende gerechten van over de wereld kan bestellen. Helaas moest ik na een niet al te lange tijd afscheid van ze nemen om op tijd te zijn voor mijn allerlaatste pick up.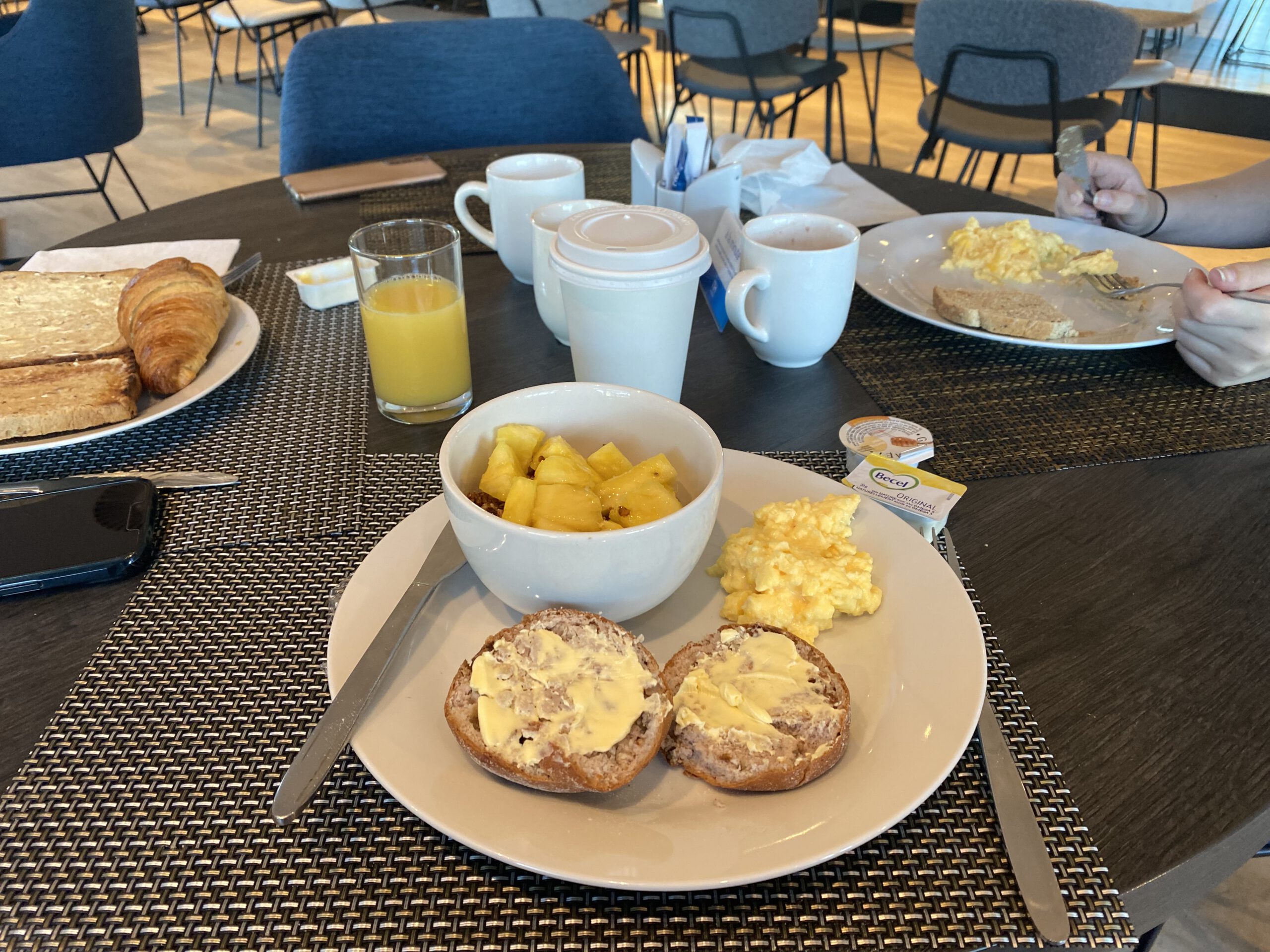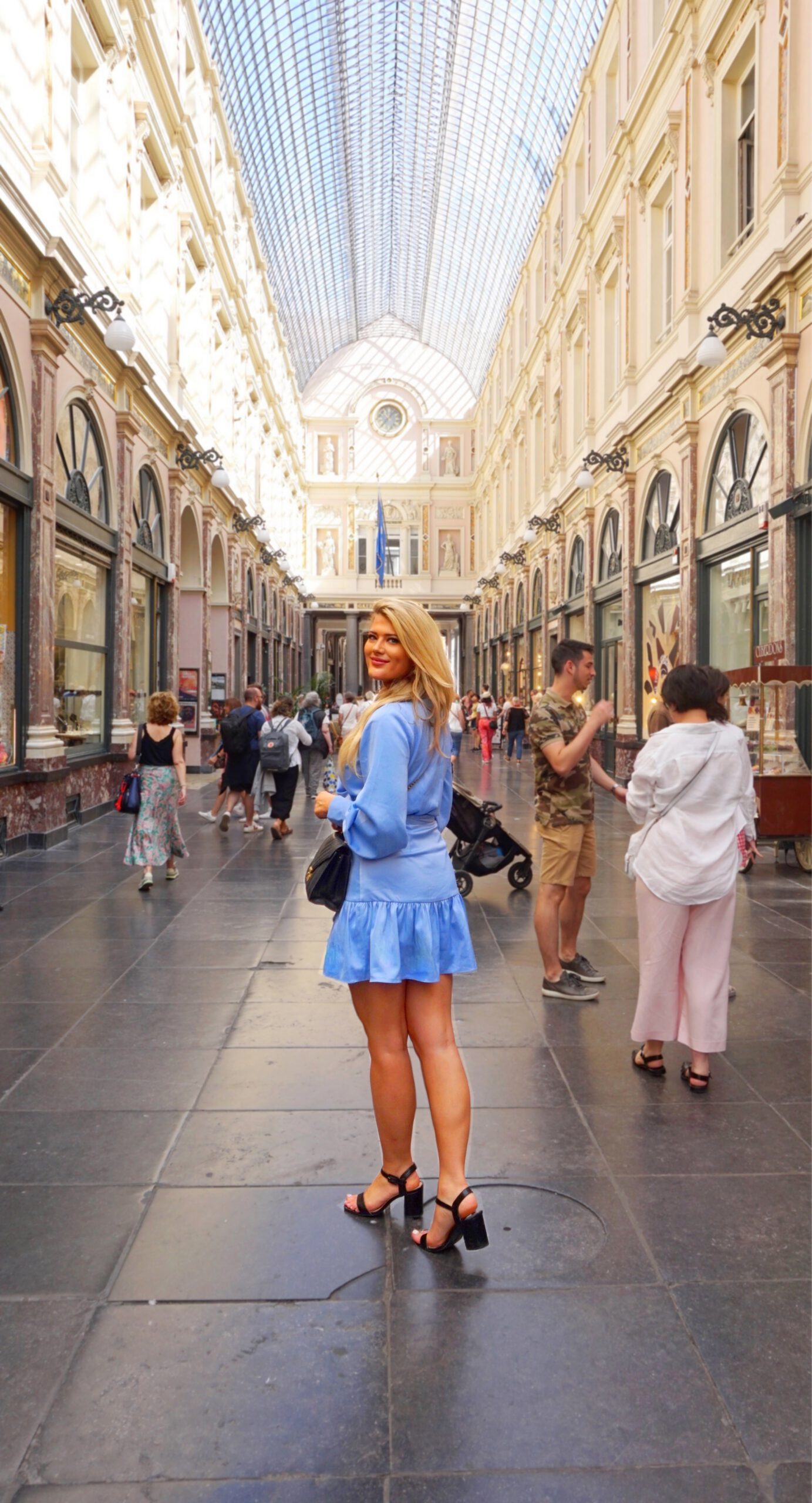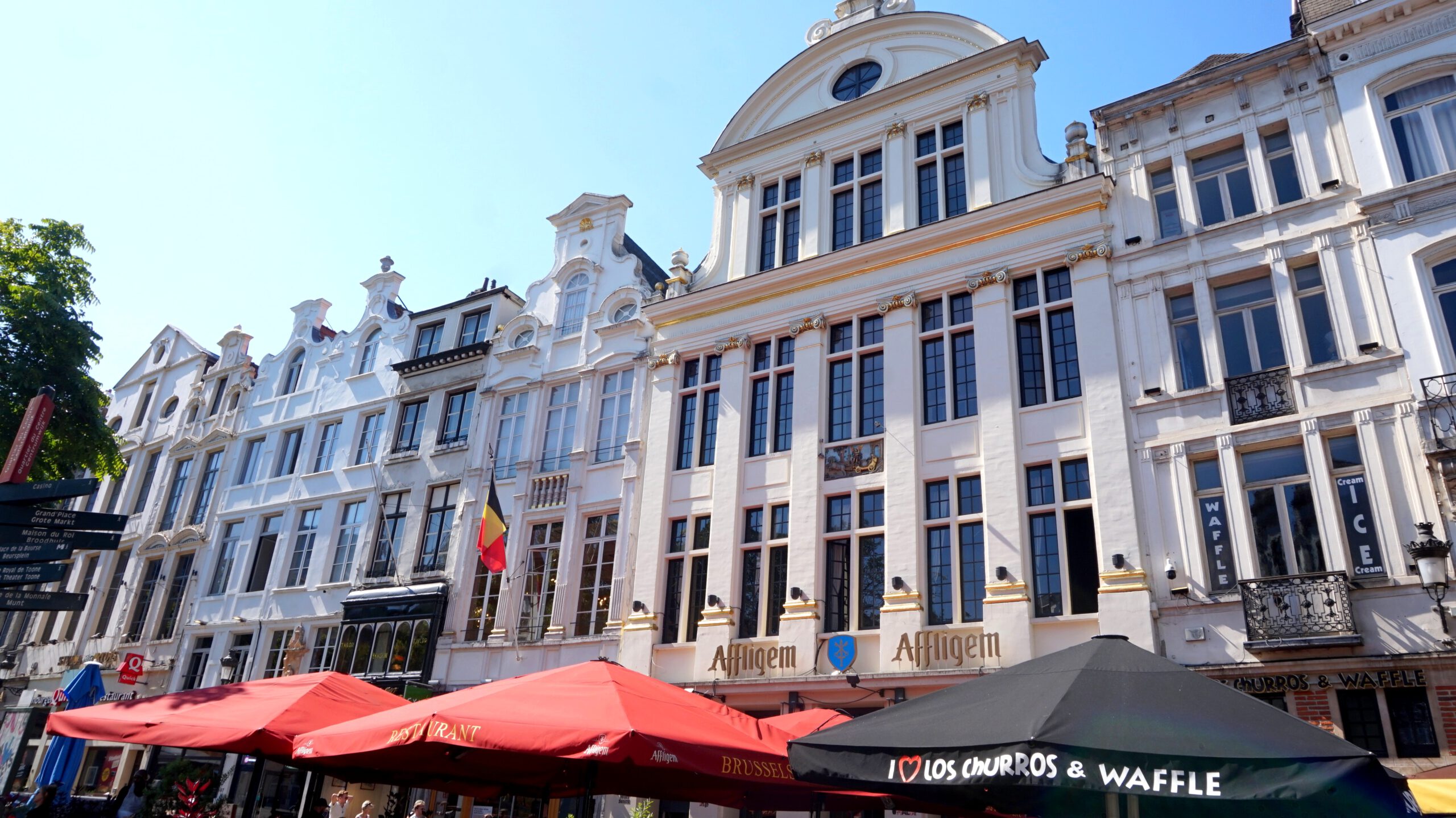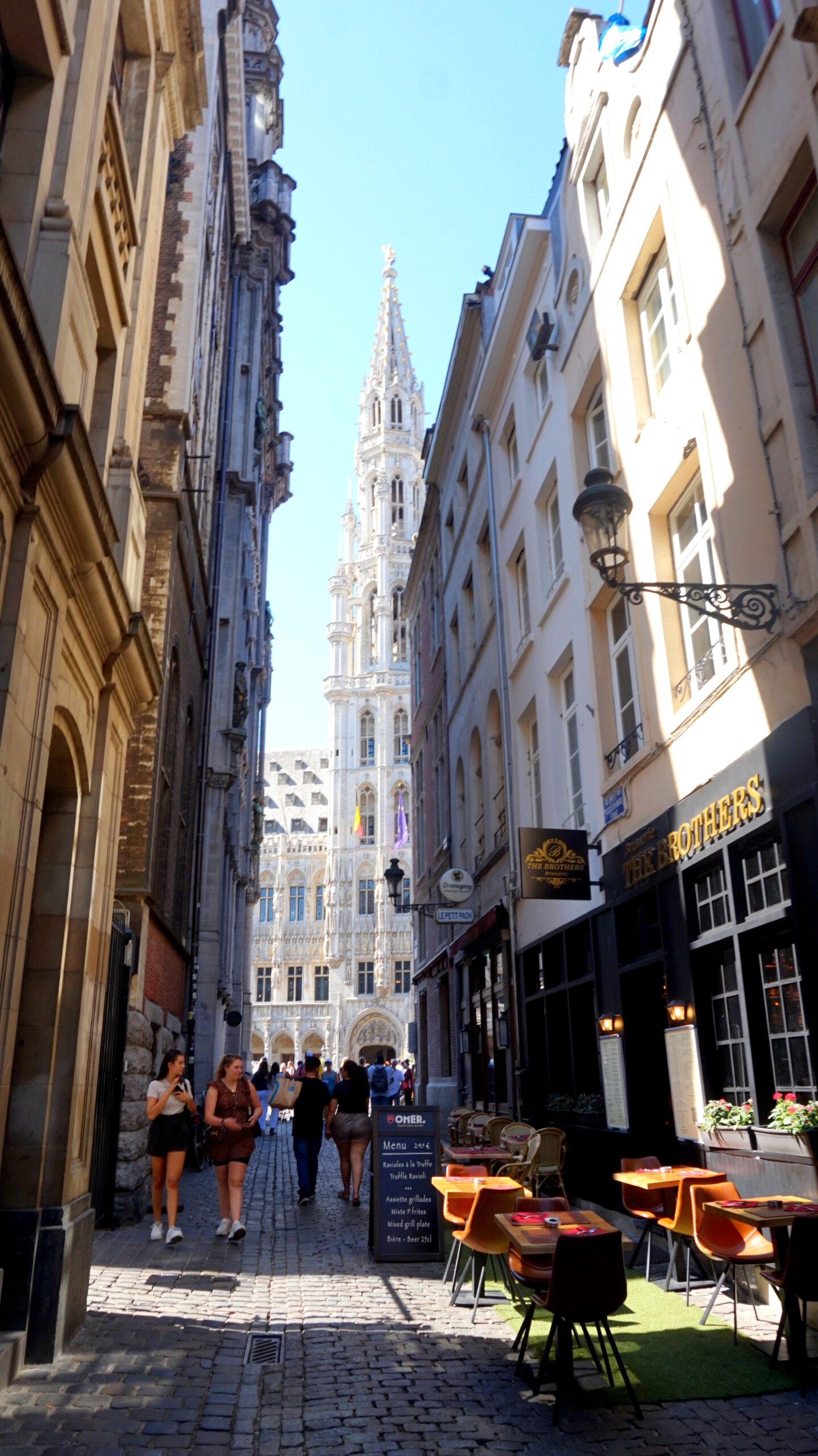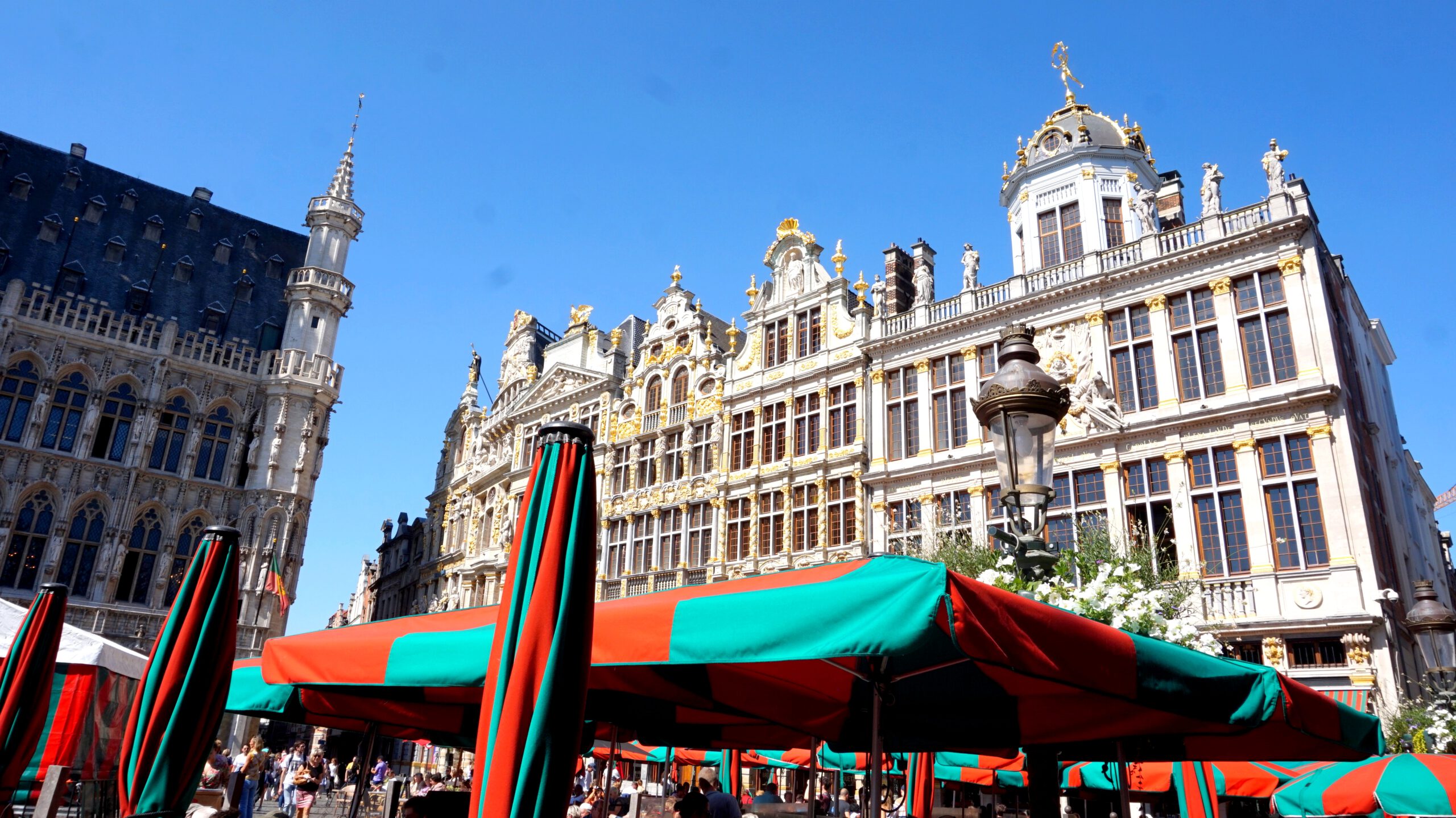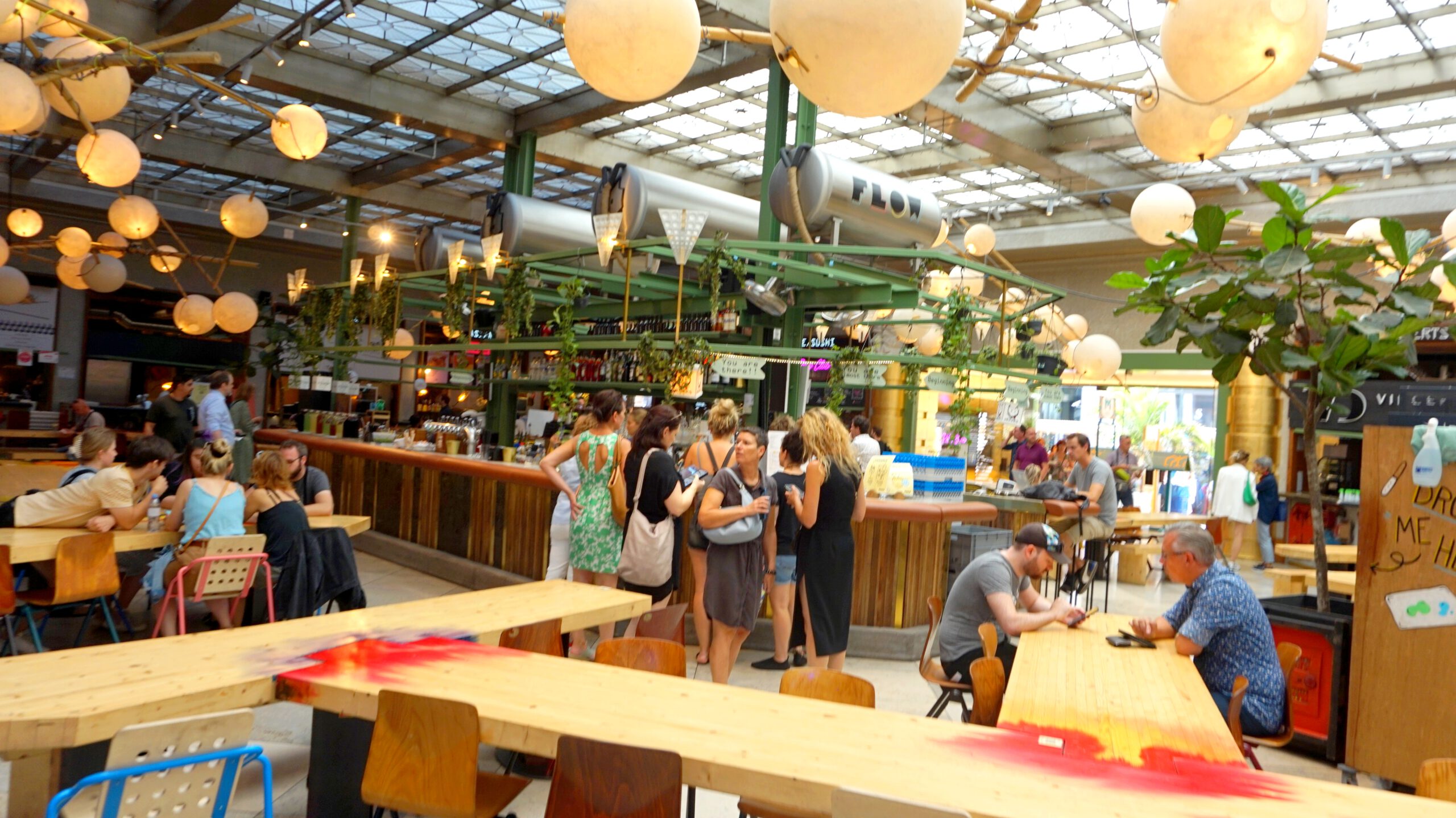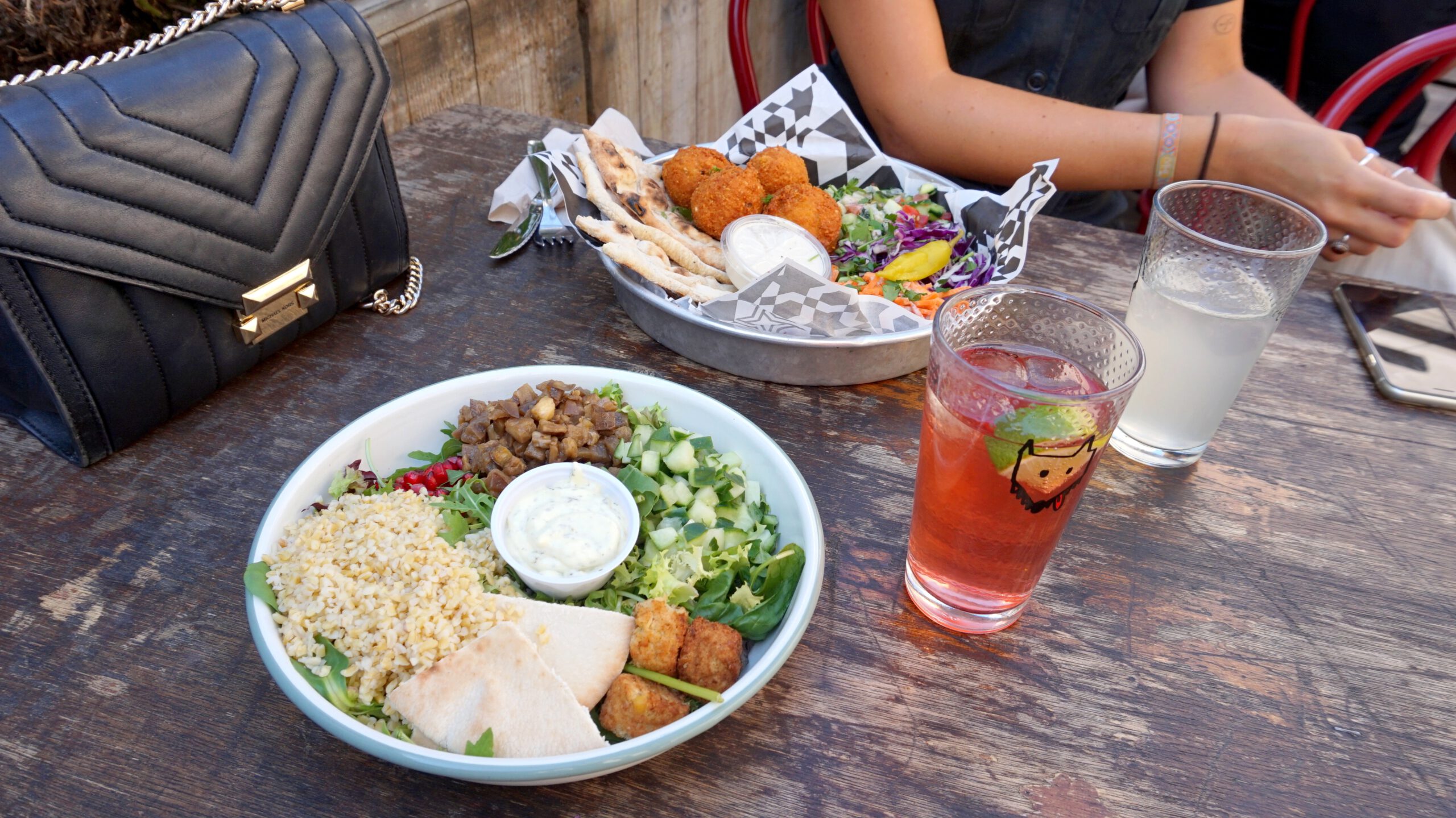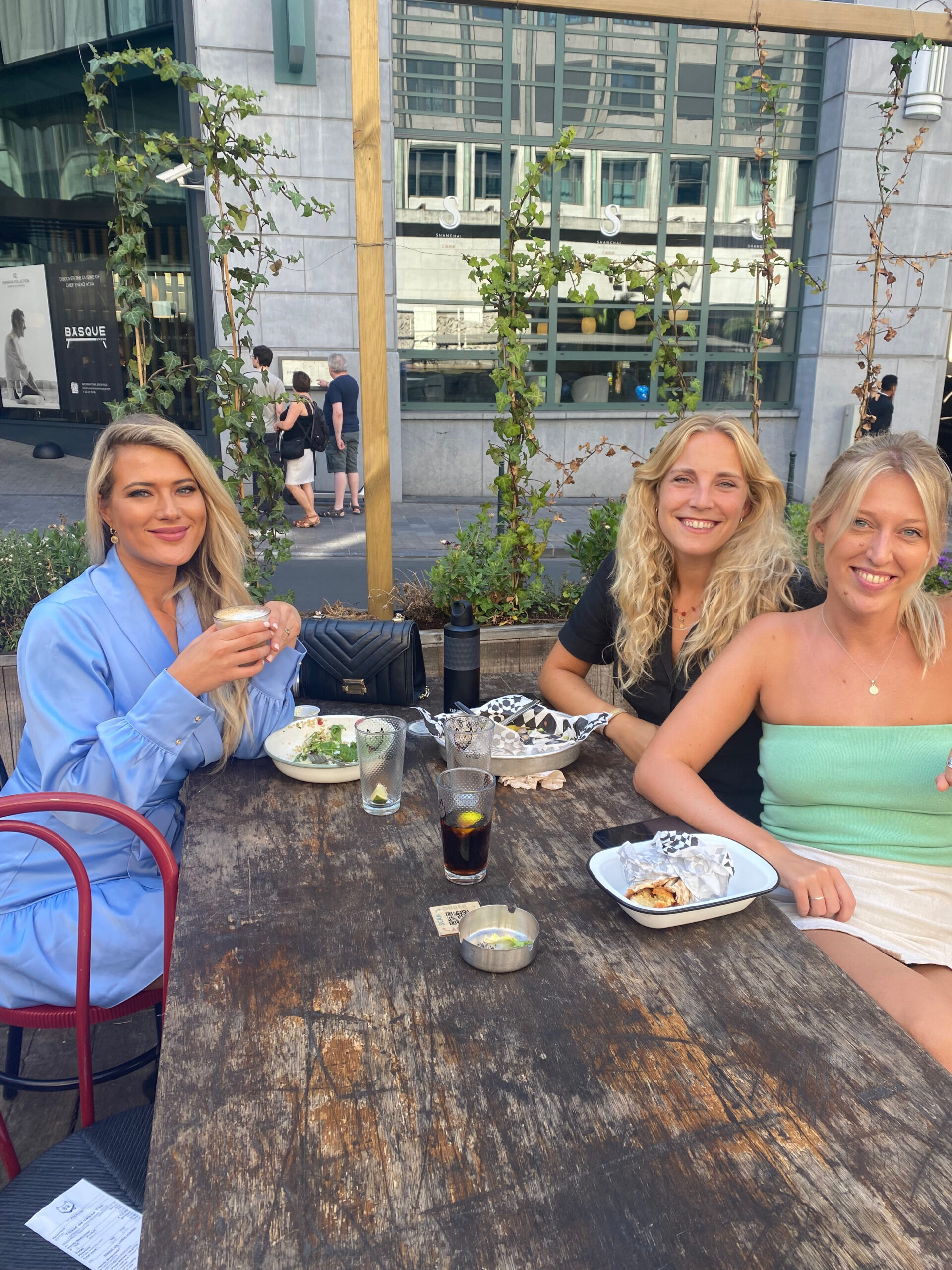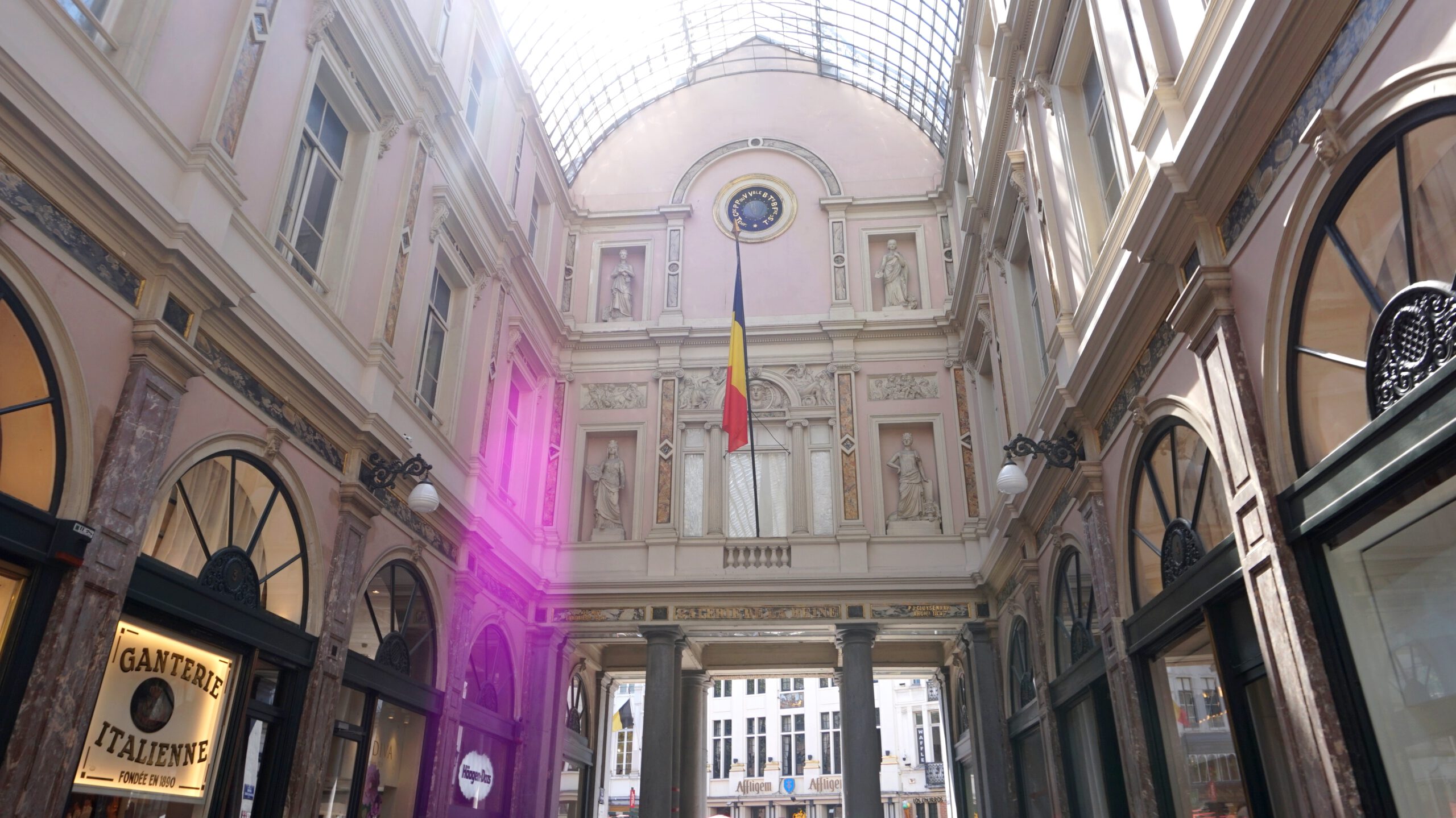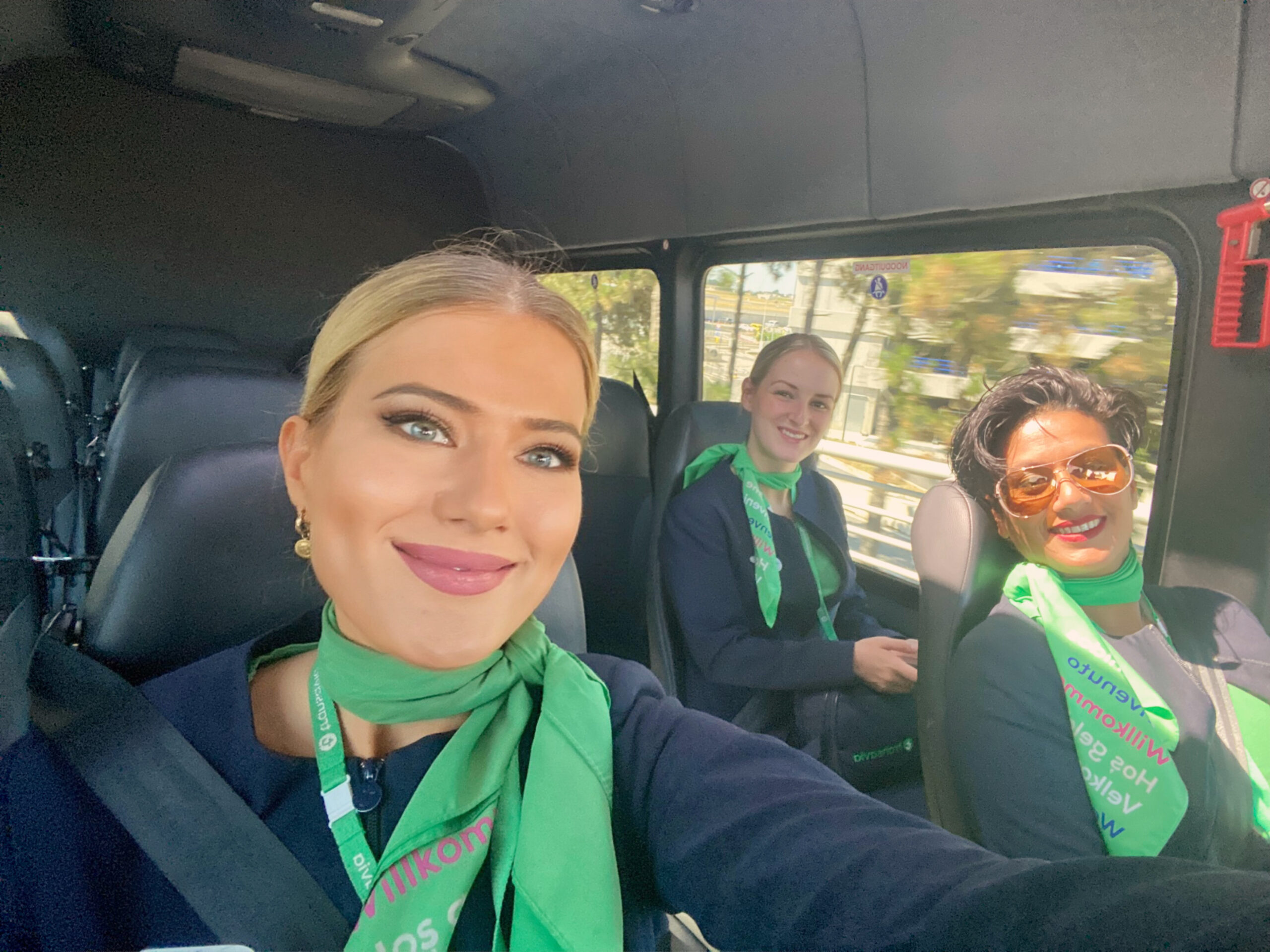 Thanks for reading my new blog post. I liked making a little diary of a few nice days on my previous schedule. Until my next post!
Bedankt voor het lezen van mijn nieuwe blogpost. Ik vond het leuk een klein dagboekje te maken van een paar leuke dagen op mijn afgelopen rooster. Tot mijn volgende post!