Two months ago I went to Dubrovnik in Croatia with a friend from work. We both flew standby from Rotterdam to Dubrovnik in the evening. Although we would have less than 48 hours in Croatia, I expected to be able to do everything easily in a small town like this. I was hoping to feel the same vibe as in Split two years ago in this place. I honestly thought Split was one of my best 'city trips' in a long time. To tell you in advance – Croatia is now a euro country, so keep in mind that partly because of this and in any case in recent years, prices have risen enormously and it is no longer cheap. We only found out about this during the trip itself, because I thought I could eat, drink and move around just fine with about 40-50 euros per day.. since I am not someone who – apart from a collab – wants/needs a 3 cours dinner every day.

To reveal in advance – I think Dubrovnik is one of the most expensive destinations I've visited, and was soon over 120 euros over my budget at the end of the ride. Cheyenne and I expected a cheap mini trip together, but this one was abnormally high compared to my previous perception (and then I still have a 'ticket discount'). Split was a lot cheaper, and one of my favorite destinations.
Twee maanden geleden ben ik samen met een vriendinnetje van werk naar Dubrovnik in Kroatië geweest. We vlogen beide IPB vanaf Rotterdam naar Dubrovnik in de avond. Ondanks dat we minder dan
48 uur
de tijd zouden hebben in Kroatië, verwachtte ik wel in een kleine stad als deze, makkelijk alles te kunnen doen. Ik hoopte dezelfde vibe te voelen als in Split twee jaar geleden op deze plek. Split vond ik oprecht een van mijn leukste 'stedentripjes' in een lange tijd. Vooropgesteld – Kroatië is voortaan een euro land, dus houd er rekening mee dat mede door dit én sowieso de afgelopen jaren de prijzen ontzettend zijn gestegen en het
niet meer goedkoop
is. Hier kwamen wij op de reis zelf pas achter, want ik dacht met zo'n 40-50 euro per dag wel prima te kunnen eten, drinken en verplaatsen.. gezien ik niet iemand ben die – los van een collab – iedere dag 3 gangen met 3 drankjes uit eten hoeft.
Om alvast te verklappen – Ik vind Dubrovnik een van de aller duurste bestemmingen die ik heb bezocht, en zat al snel ruim 120 euro over mijn budget heen aan het einde van de rit. Cheyenne en ik verwachtte een goedkope minitrip samen maar deze reis was wel abnormaal hoog vergeleken met mijn voorafgaande beeldvorming (én dan heb ik nog 'ticket korting'). Split was een stuk goedkoper, en een van mijn lievelingsbestemmingen.
Day 1 – 20-6-2023 – Rotterdam & Dubrovnik
This trip was very spontaneous, because we wanted to go to Copenhagen together earlier and I had to use up the budget for CPH due to the expensive unexpected ticket from Mexico. Last year I met Cheyenne on Brussels 'layover' – we almost never stay with my airline at destination, so when we did, we got to know each other well. We hit it off and had a common sense of humor – so we became friends from then on!
Cheyenne had a morning flight, so I would meet her at her house after her flight and leave my car there as well. We would drive to the airport together from there. Thanks to a considerable delay, we ate at the airport instead of Dubrovnik, but flew to this beautiful destination in just about 2.5 hours. Because it is already high season, there were not a lot of airbnb's left, but we eventually found an apartment – run by a lovely family in the 'new city' – quite a bit from the famous center.
After checking into our airbnb we went to eat in the old town by uber. I really liked it! Just like in Split – Game of Thrones was filmed here (which I never watched, haha). For the heel lovers like me – be aware there are a lot of stairs! I did still wear them though. We had a nice walk in the old town and had a small bite to eat.
Dit tripje was erg spontaan, omdat we eerder samen naar Copenhagen wilde en ik door de dure onverwachtse ticket vanuit Mexico, het budget voor CPH moest opgebruiken. Afgelopen jaar leerde ik Cheyenne kennen op Brussel 'layover' – we blijven zo goed als nooit bij mijn airline op bestemming, dus toen dat een keer wel het geval was, leerden we elkaar goed kennen. We hadden een gezellige klik en gemeenschappelijke humor – dus werden vanaf dat moment vrienden!
Cheyenne had een ochtend vlucht, dus ik zou haar ná haar vlucht meetten bij haar huis en daar ook mijn auto laten staan. We zouden samen richting de airport rijden vanaf daar. We aten dankzij door een behoorlijke vertraging op de airport in plaats van Dubrovnik, maar vlogen in zo'n 2,5 uur naar deze mooie bestemming.  Omdat het al hoogseizoen is, waren er niet enorm veel airbnb's over, maar we vonden een appartementje – gerund door een lief gezinnetje in de 'nieuwe stad' – uiteindelijk nog een behoorlijk stukje van het bekende centrum vandaan.
Per uber gingen we na inchecken in onze airbnb in de oude stad eten. Ik vond het érg mooi! Hier is – net als in split – Game of Thrones gefilmd (wat ik dus nooit heb gekeken, haha). Voor onze heel lovers zoals ik – beware dat er veel trappen zijn! Ik heb ze desondanks wel gedragen. In de oude stad hadden we nog lekker war gewandeld en een klein hapje gegeten.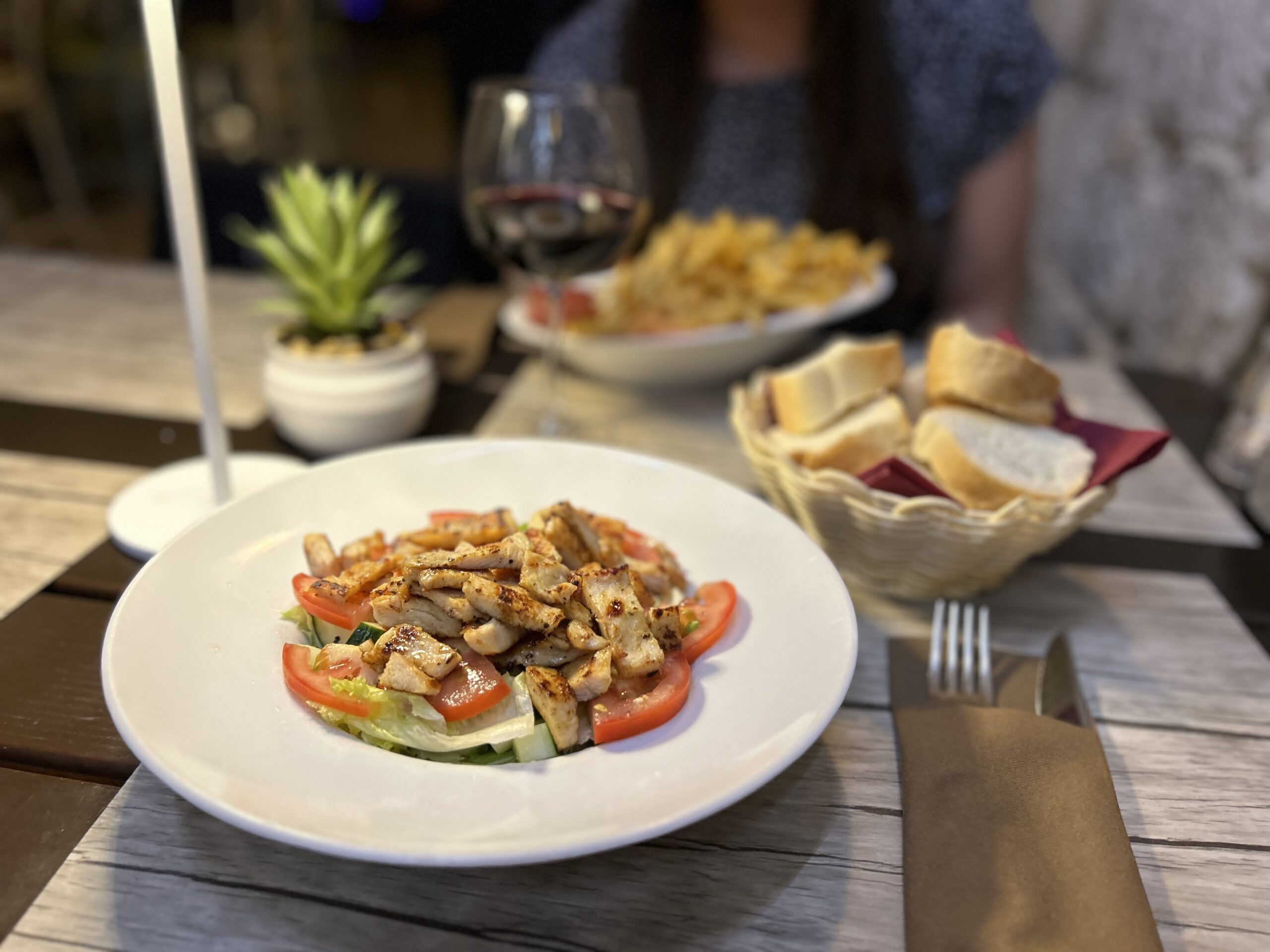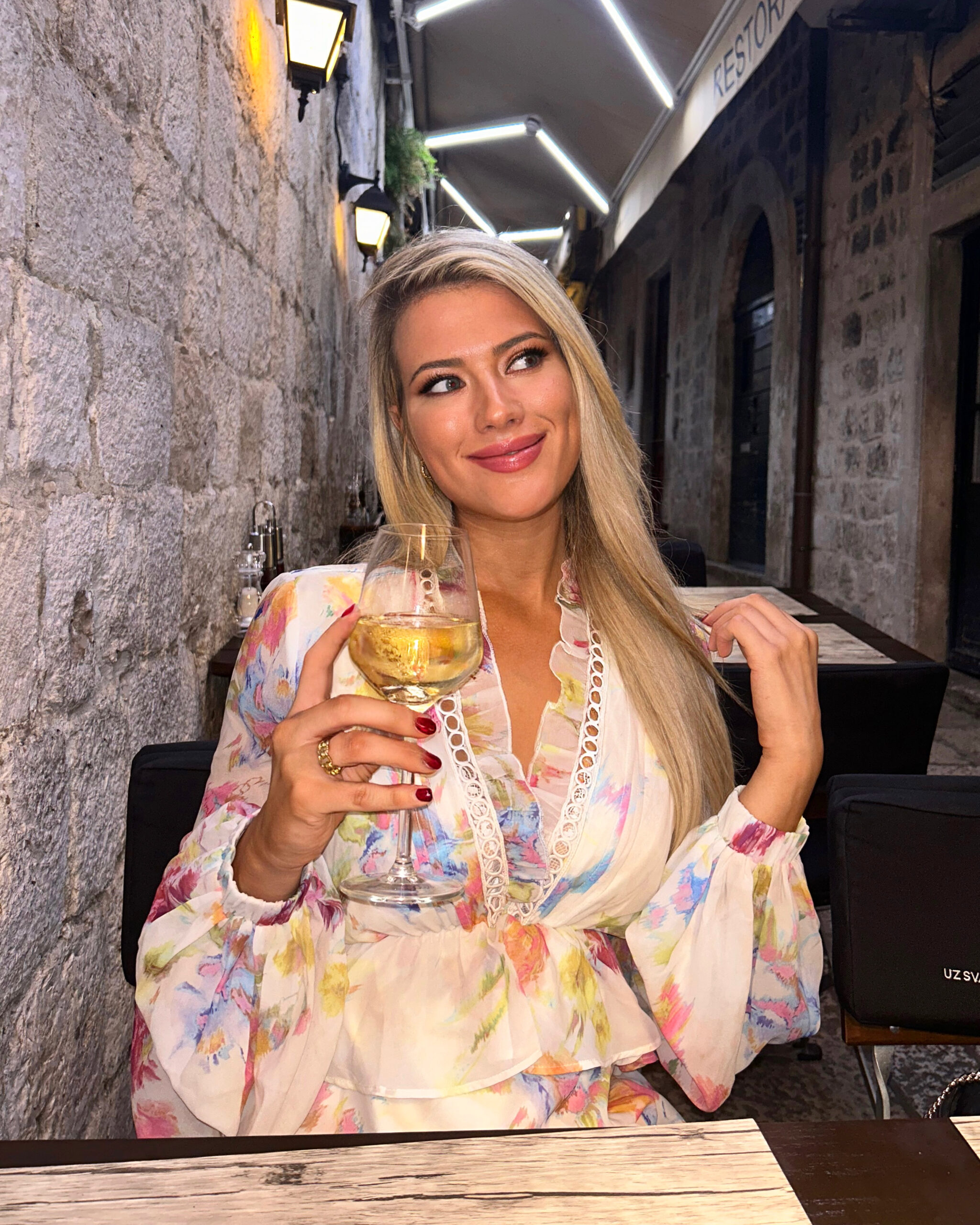 Day 2 – 21-6-2023 – Dubrovnik
Today was the only full day Cheyenne and I had – so we were eager to visit the
old town.
The Old Town is Dubrovnik's most popular sight. For those who would like to do a popular activity such as walking the city walls – paid around 25 euros entrance for that, so this was canceled on the spot because we had to make choices about what we prioritized and it was extremely hot today. Due to the many cruises that regularly come ashore here, it was also very busy throughout the city. I would like to say first of all that it is very safe, clean and beautiful here! We had breakfast at
'Arsenal'
– this was good value for money for the beautiful location and the good food you get. The egg benedict was certainly tasty, the staff very friendly and the location beautiful.
In the afternoon hours, we walked through the city for a longer time and had a drink, before continuing our plans at the end of the afternoon with a visit to Panorama Restaurant. This view offers a beautiful view of the city, and I had reserved in time for a spot where I could also take a nice picture. At both this restaurant and Arsenal – you can get a discount ticket where you can get a 10% discount at the 3 connected restaurants. Keep in mind that you pay 7,50eu for a Cappuccino at this place, but the view was breathtakingly beautiful! The location was beautiful, the staff incredibly friendly and the food/drinks also very good in quality. In that perspective, it is definitely worth a visit! I think the hospitality in Croatia and catering is good anyway! I do have to say that I would understand these prices in Paris, but personally not in Dubrovnik. To reach this place (about 15 minutes drive, and shorter by cable car) and leave you can take the cable car or taxi / uber, but this costs around 30-40 euros. Later in the evening we had dinner somewhere near the airbnb.
Vandaag was de enige volle dag die Cheyenne en ik hadden – dus wilden we graag de
oude stad
bezoeken. De oude stad is de meest populaire bezienswaardigheid van Dubrovnik. Voor wie graag een populaire activiteit wil doen zoals het bewandelen van de stadsmuren – betaald daar rond de 25 euro entréé voor. Dit verviel dus terplekke, omdat we keuzes moesten maken over wat we prioriteerden tijdens ons korte verblijf én het enorm heet was. Door de vele cruises die hier regelmatig aan wal komen, was het ook ontzettend druk in de hele stad. Wel wil ik voorop stellen dat het hier erg veilig, schoon en mooi is! We ontbeten bij
'Arsenal' –
dit was een goede prijs/kwaliteit verhouding voor de prachtige locatie en het goede eten wat je krijgt. De egg benedict was zeker lekker, het personeel erg vriendelijk en de locatie prachtig.
In de middag uren, hebben we nog voor een langere tijd door de stad gewandeld en wat gedronken, voor we aan het einde van de middag onze plannen vervolgde met een bezoekje aan Panorama Restaurant. Dit uitzicht bied een prachtig uitzicht over de stad, en ik had bijtijds gereserveerd voor een plekje waar ik ook een mooie foto zou kunnen maken. Bij zowel dit restaurant als Arsenal – kun je een kortingskaartje krijgen waar je 10% korting bij de 3 verbonden restaurants kan krijgen. Houd er rekening mee dat je op deze plek 7,50 betaald voor een Cappuccino, máár het uitzicht wel adembenemend mooi is! De locatie was mooi, het personeel ontzettend vriendelijk en het eten/drinken ook erg goed in kwaliteit. In dat opzicht is het absoluut een bezoekje waard! Ik vind de gastvrijheid in Kroatië en horeca sowieso goed! Ik moet wel zeggen dat ik deze prijzen in Parijs zou begrijpen, maar in Dubrovnik persoonlijk niet. Om deze plek te bereiken (zo'n 15 minuten rijden, en korter met de kabelbaan) en te verlaten kun je met de kabelbaan óf taxi/uber, maar dit kost rond de 30-40 euro. Later in de avond hebben we nog ergens bij de airbnb in de buurt gegeten.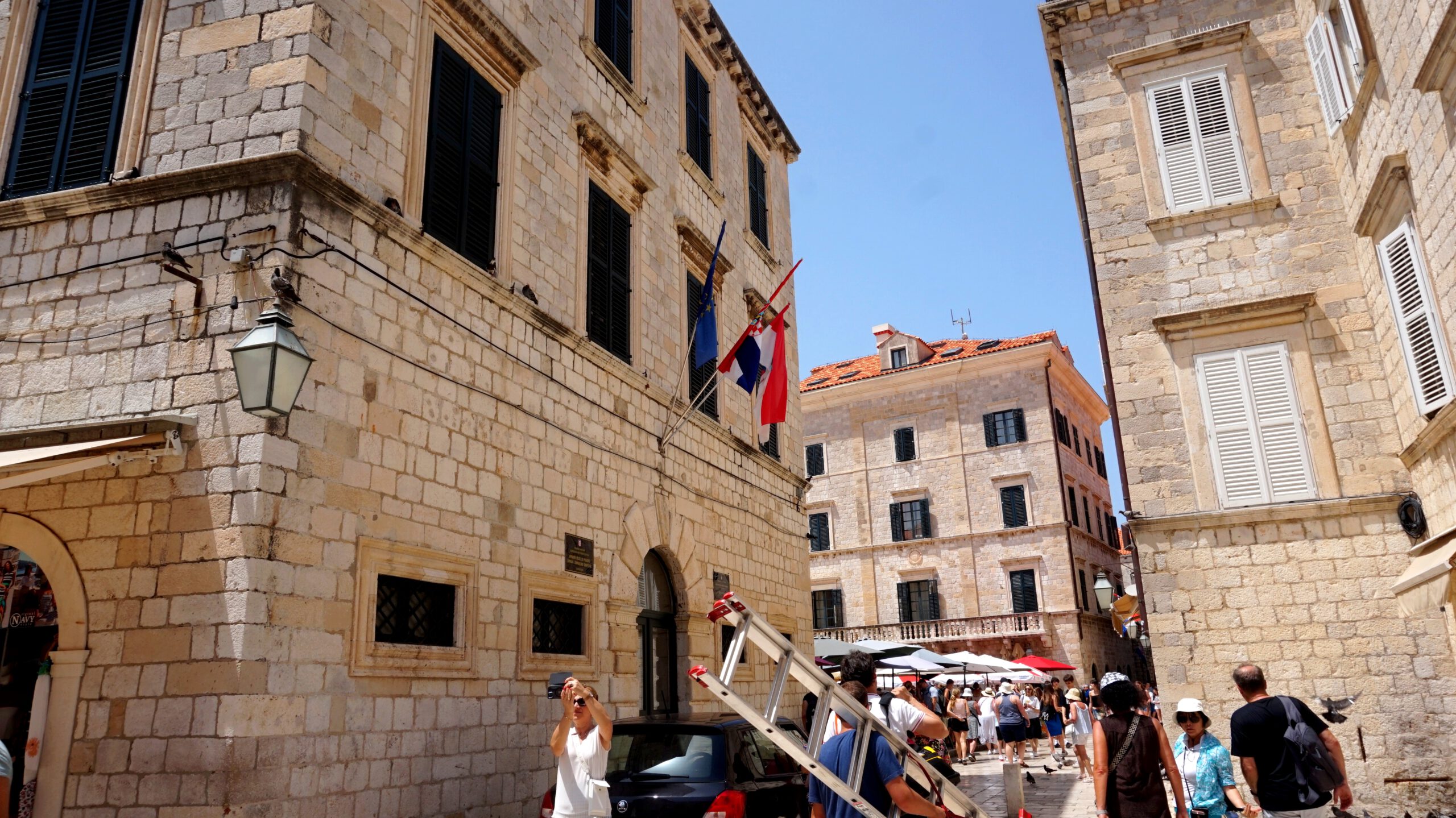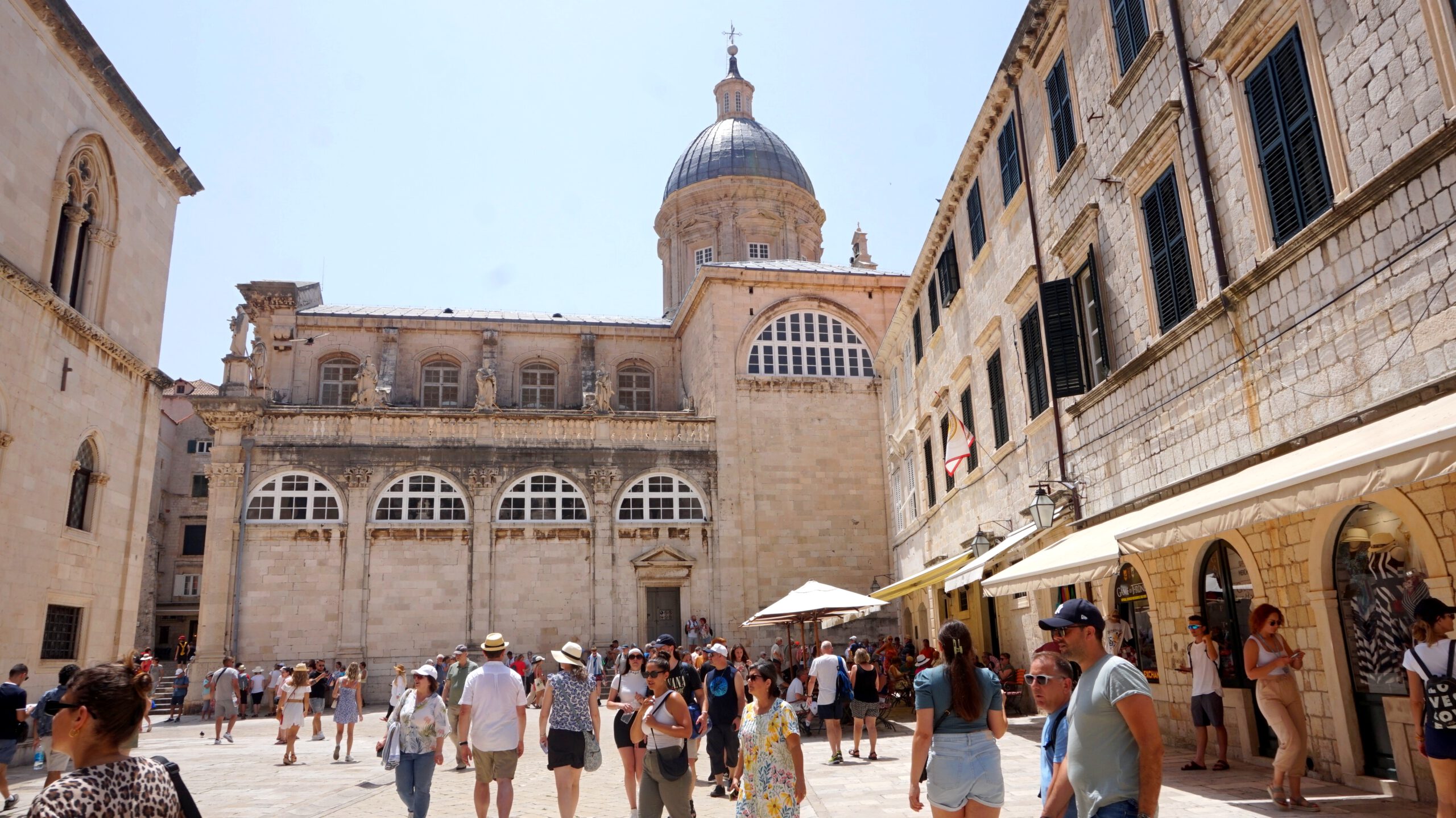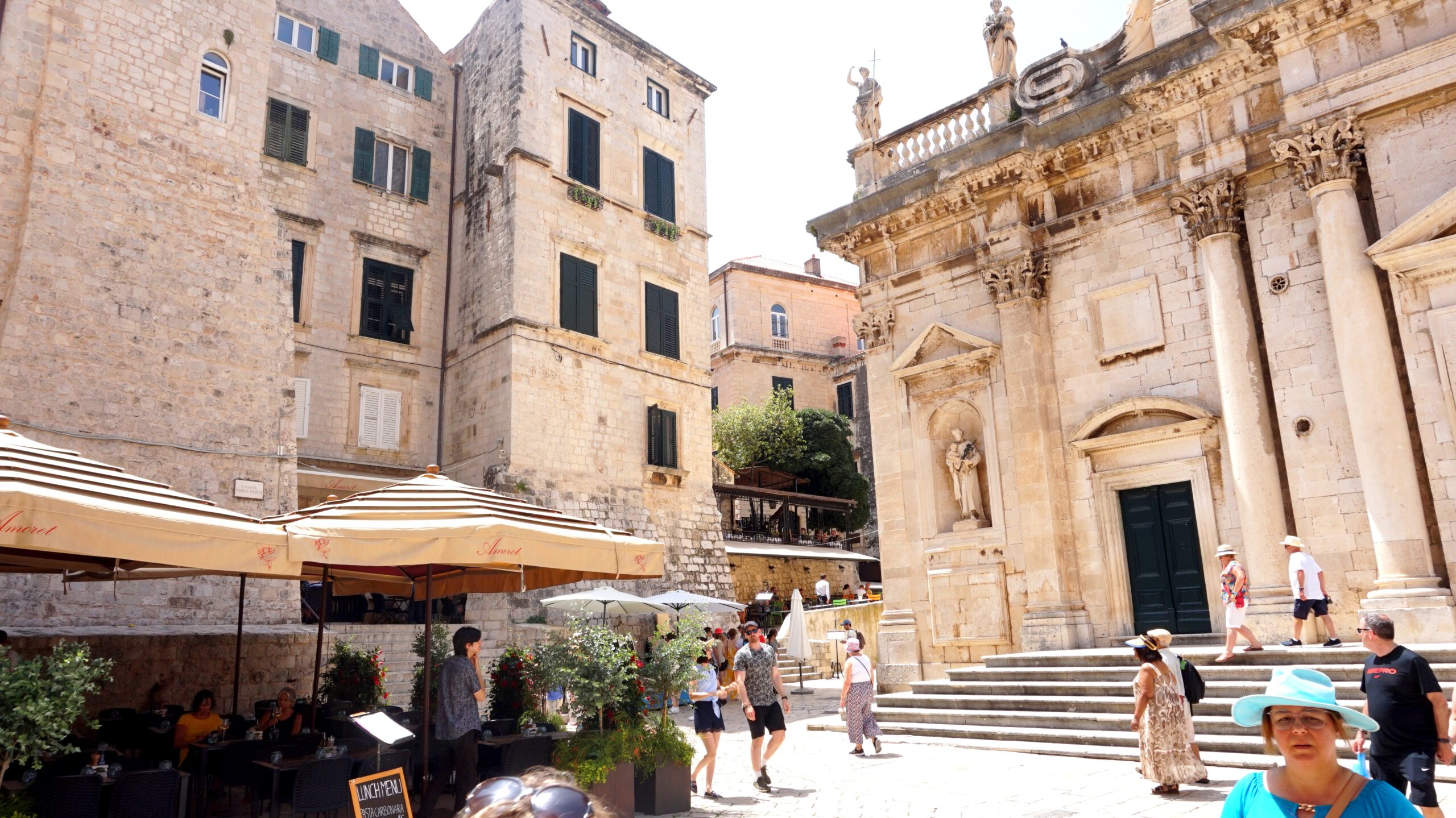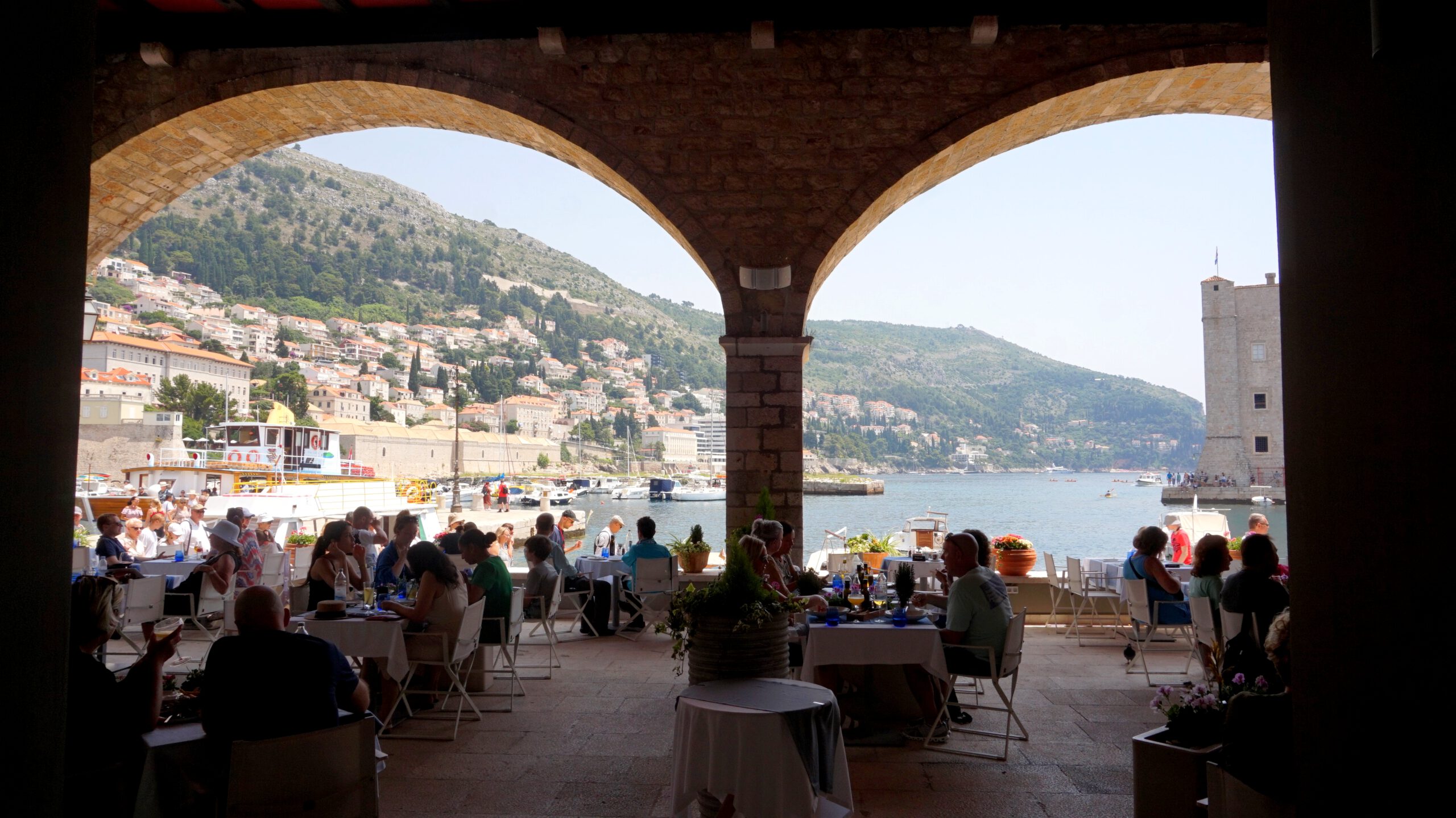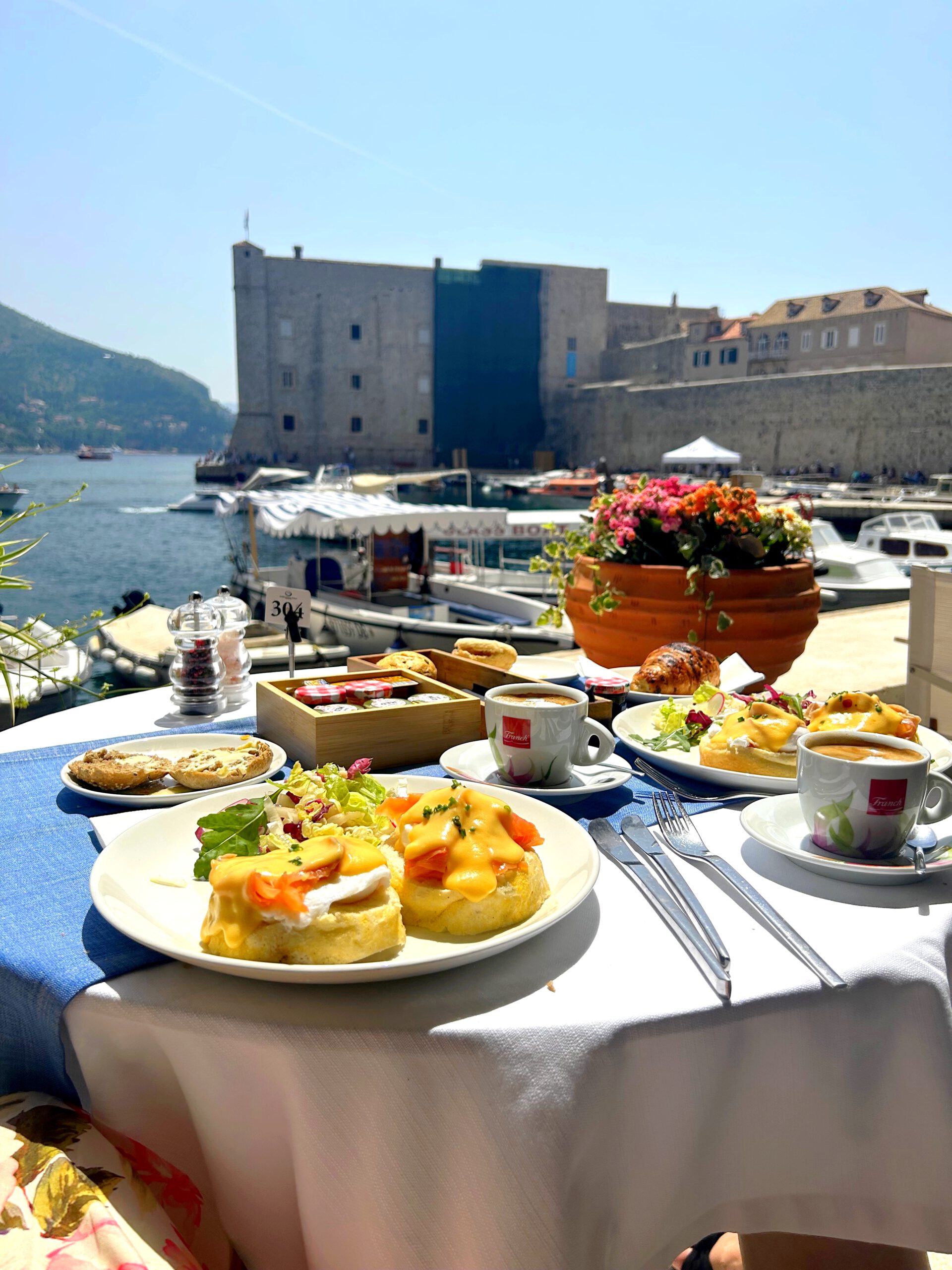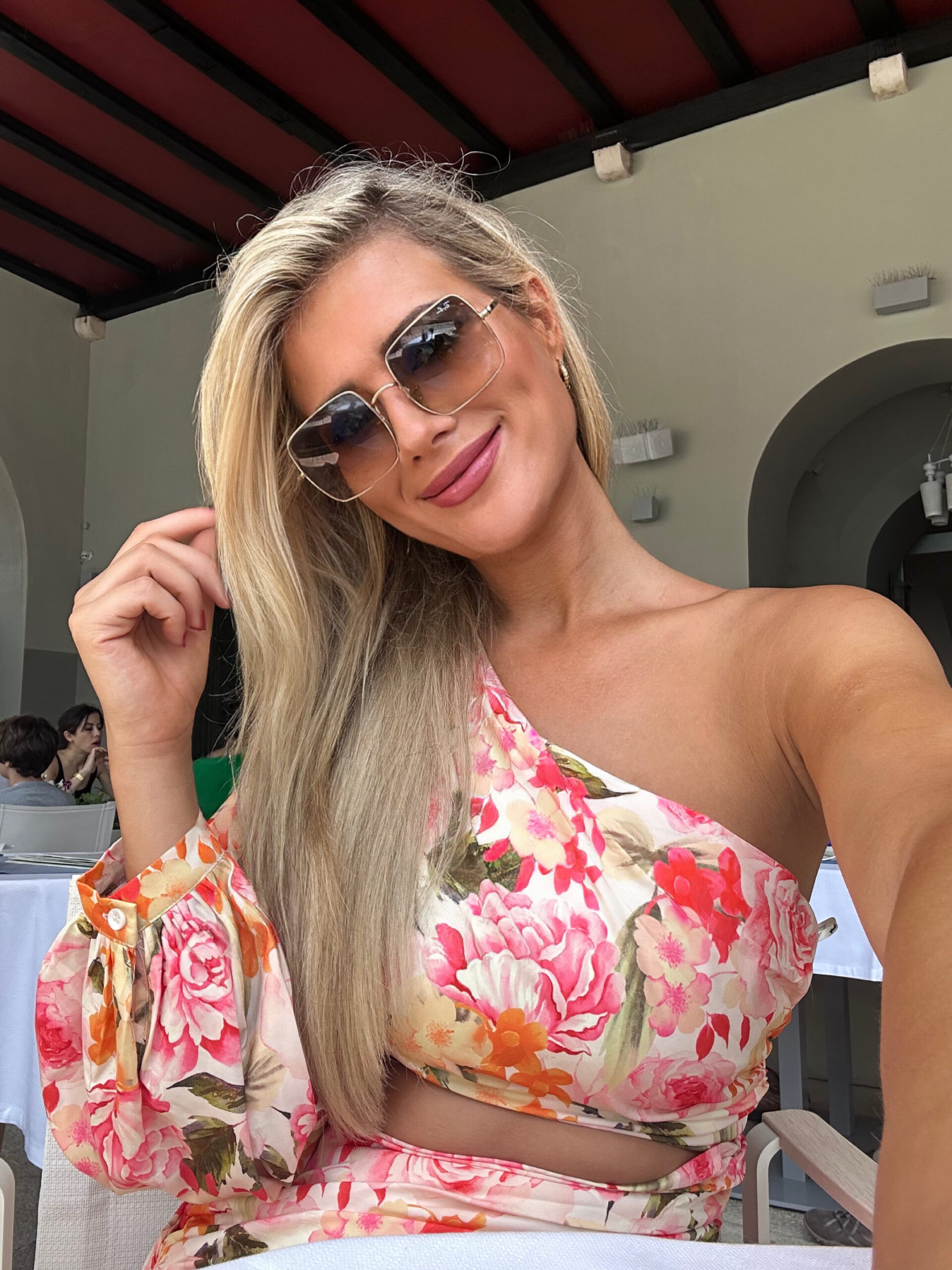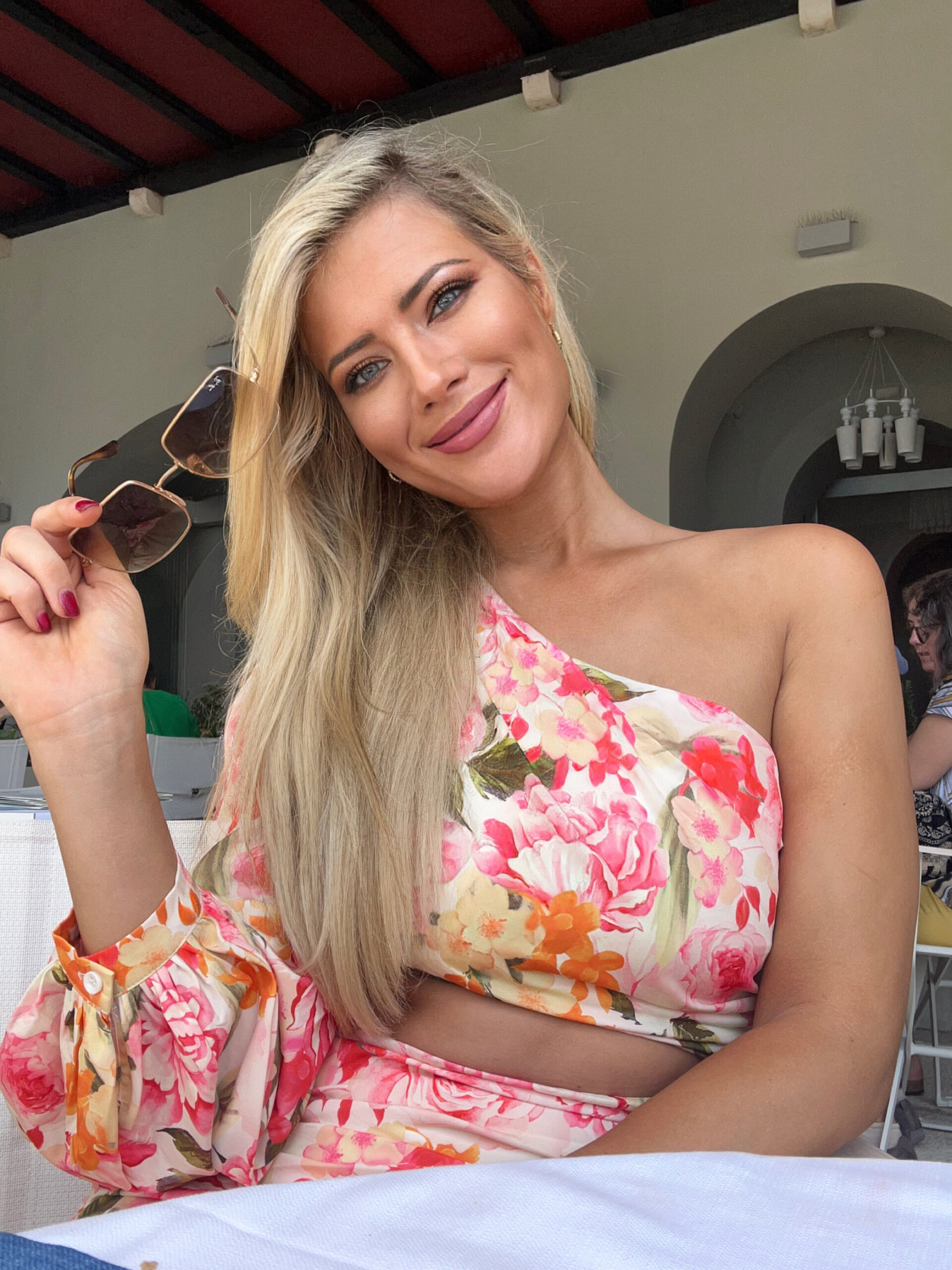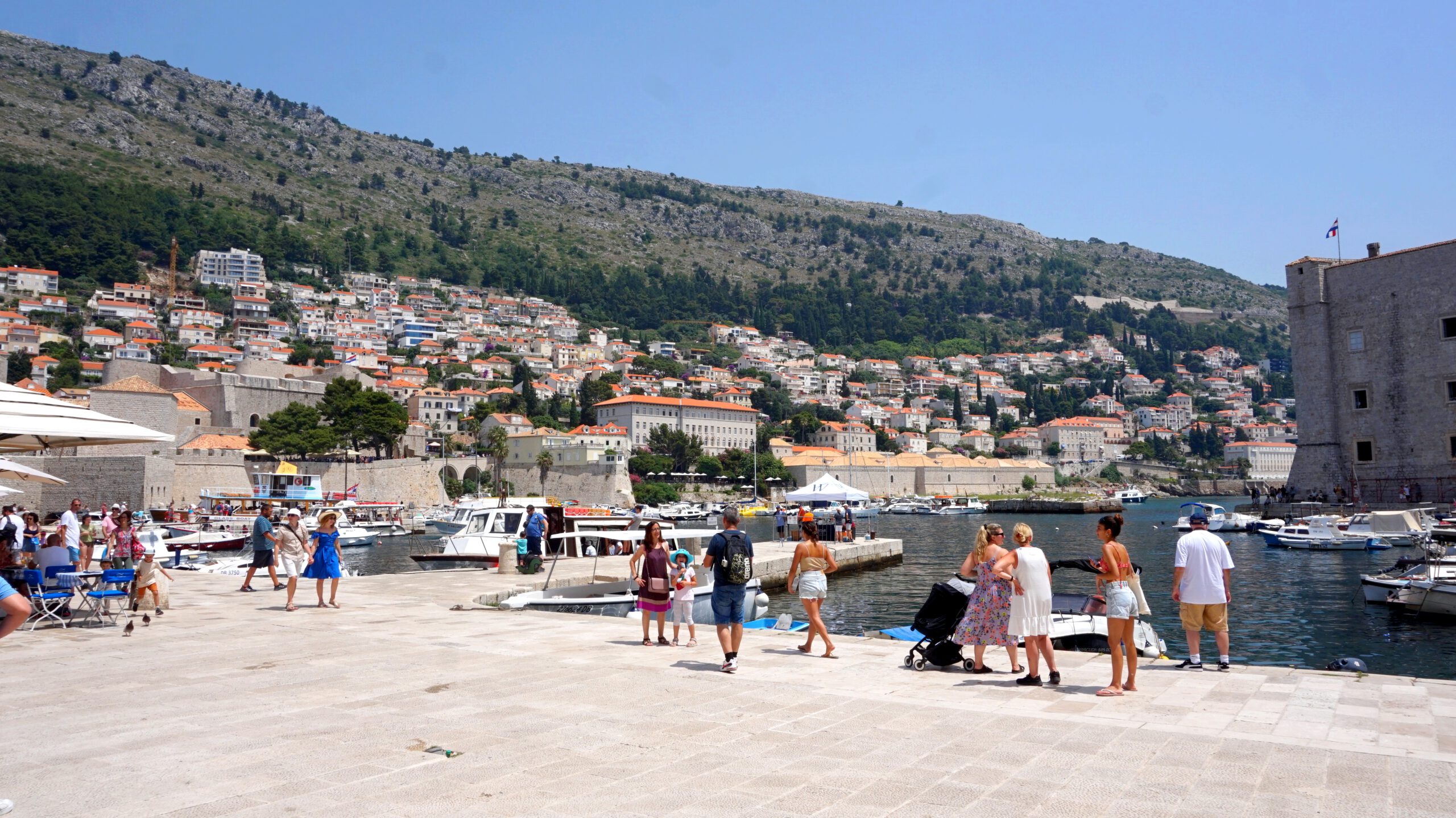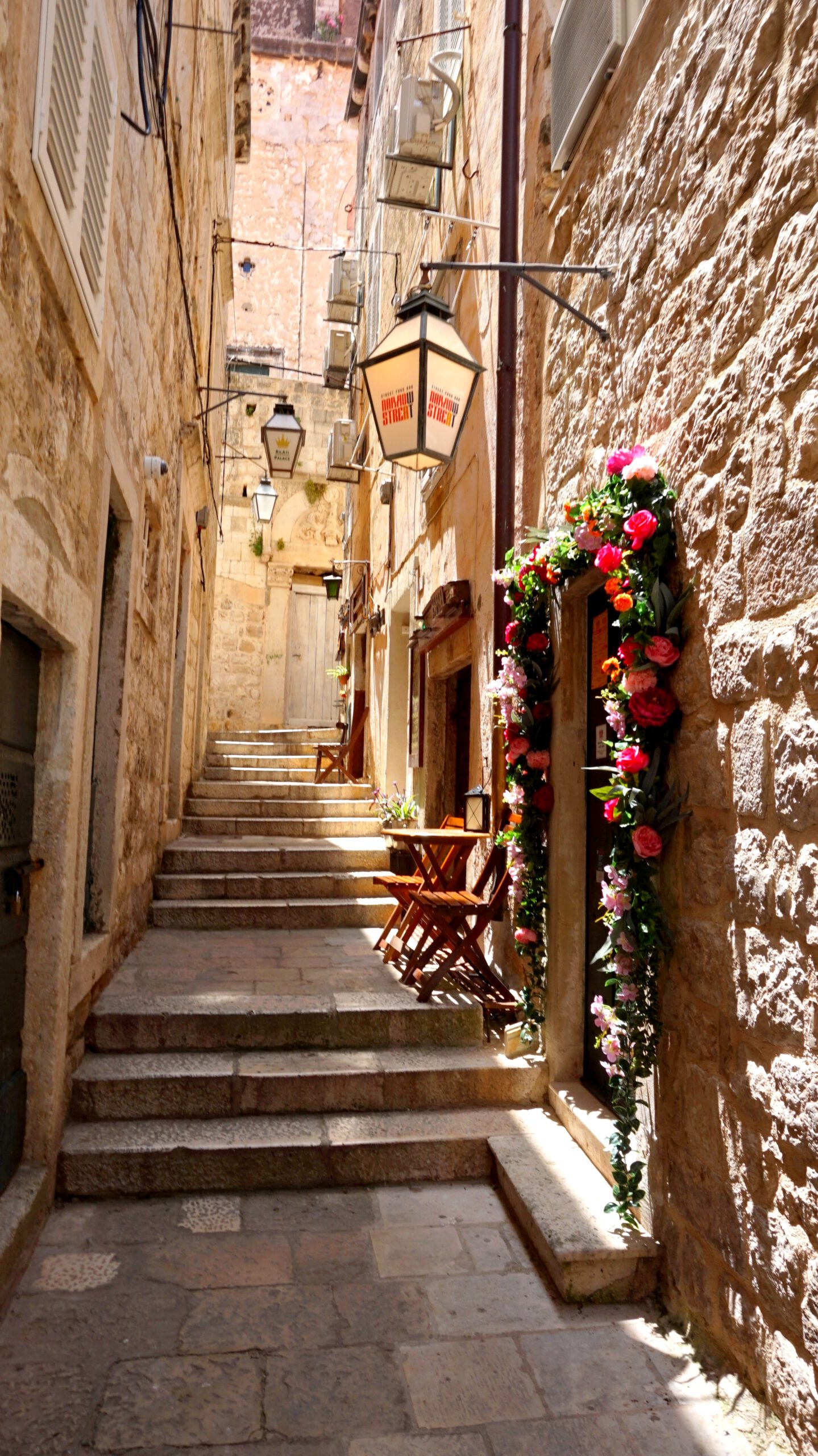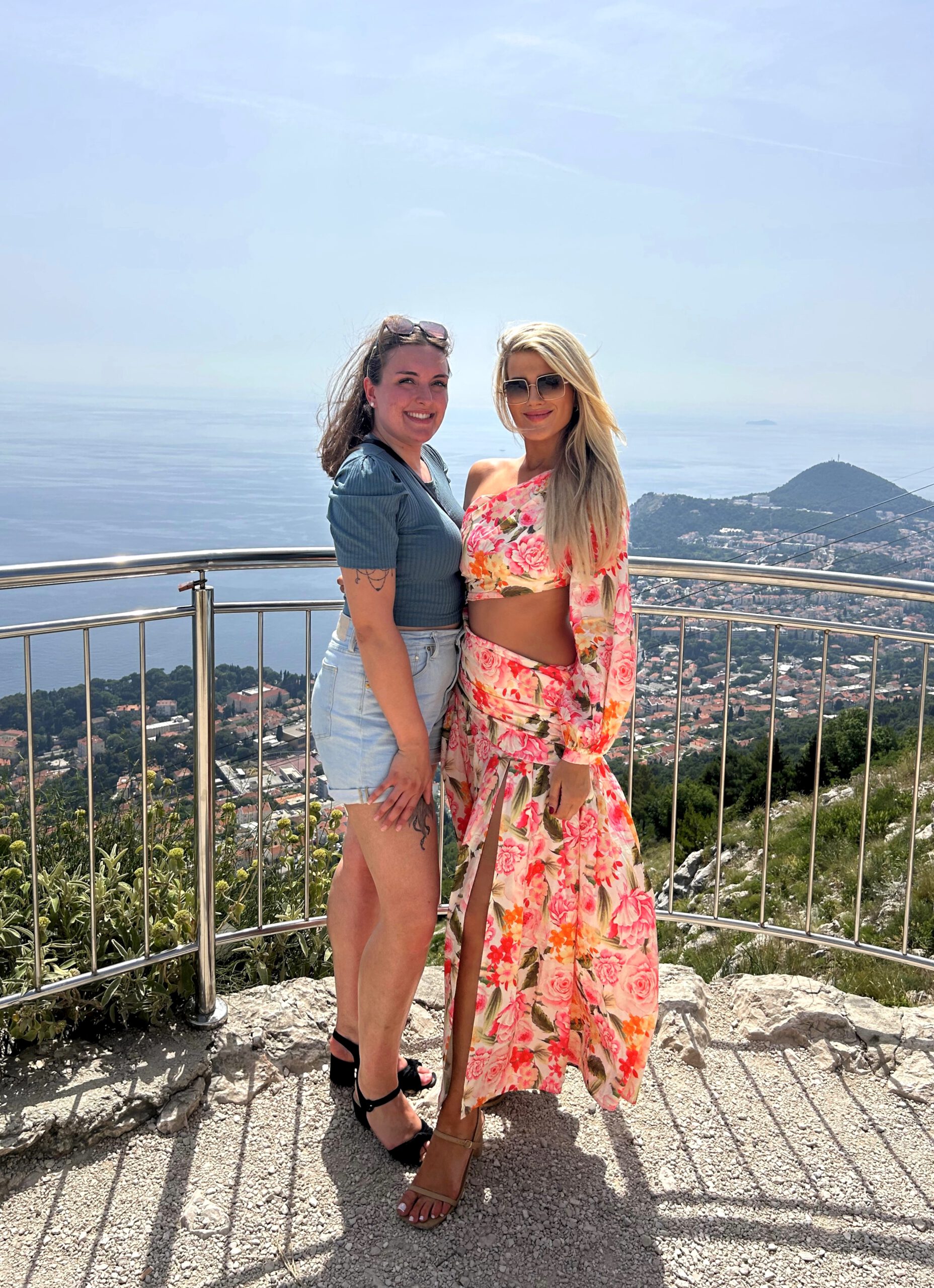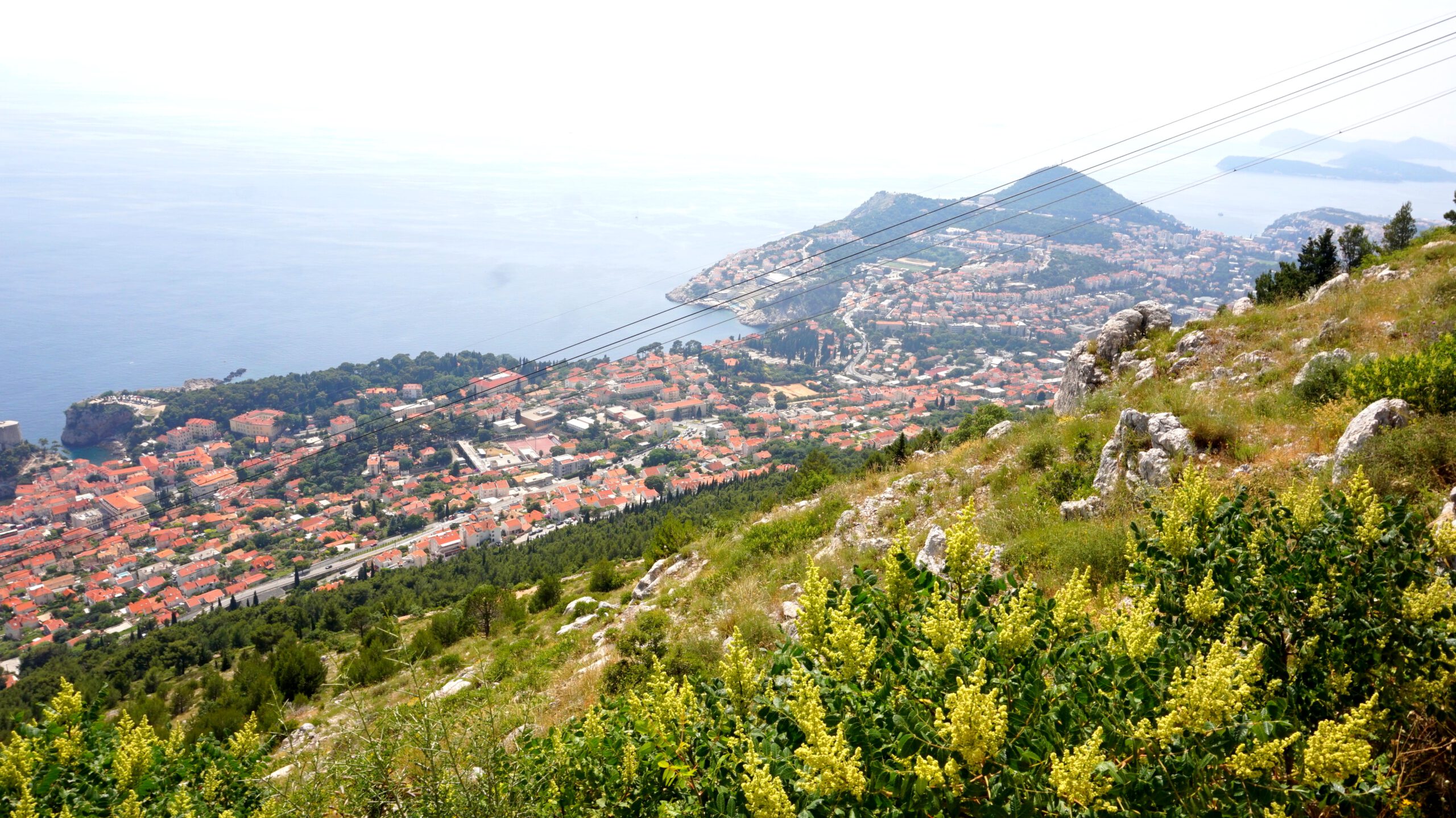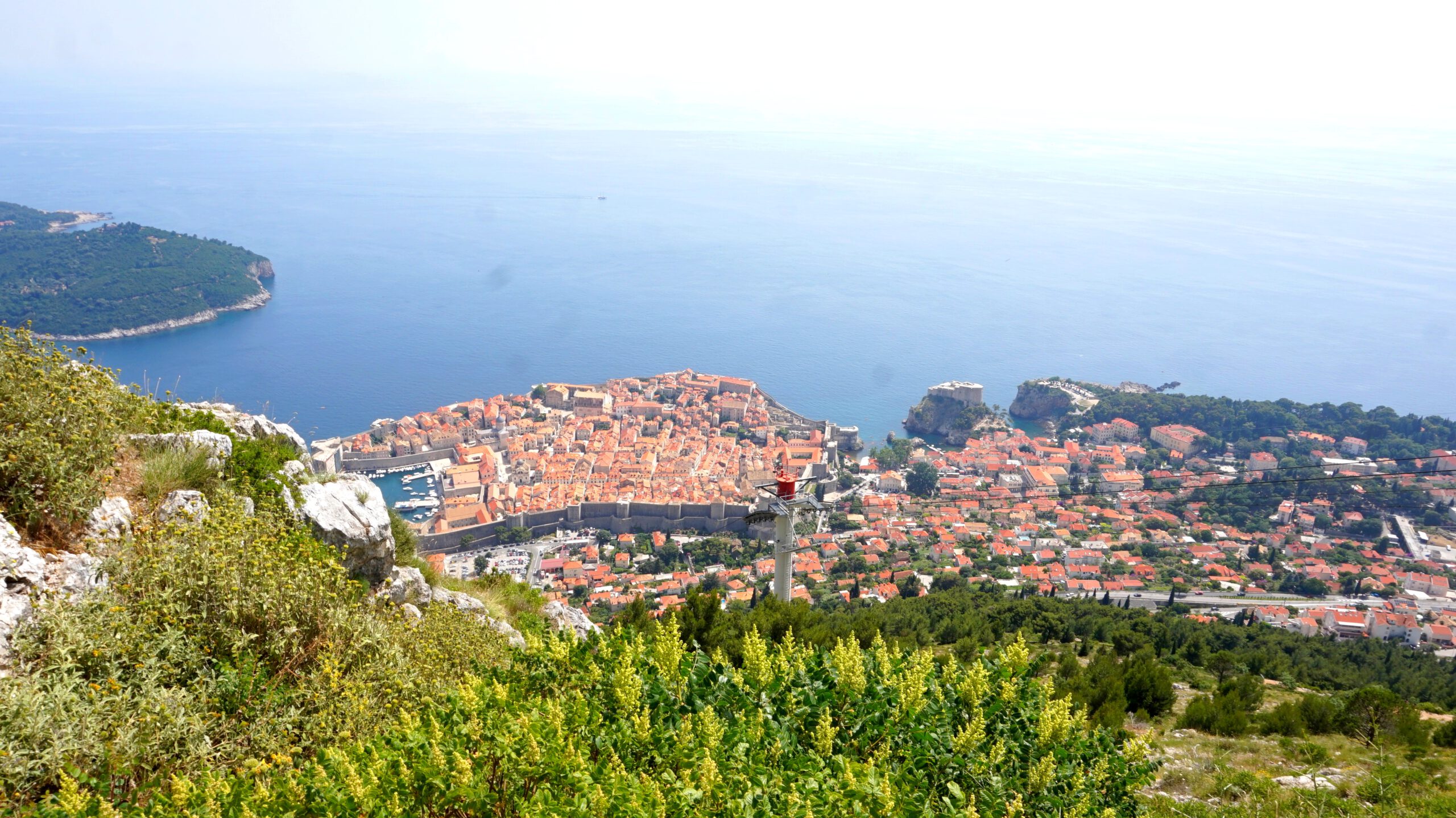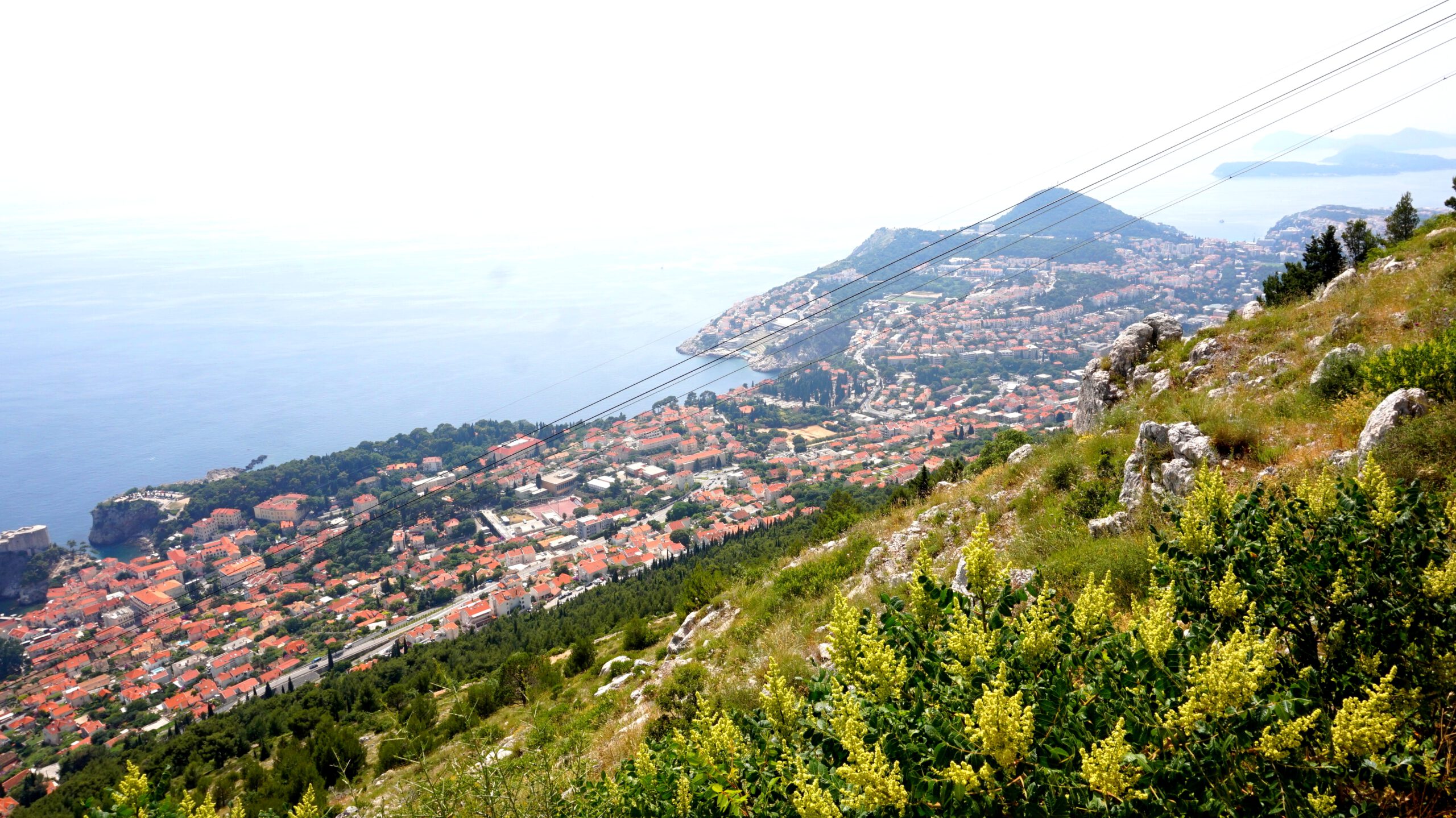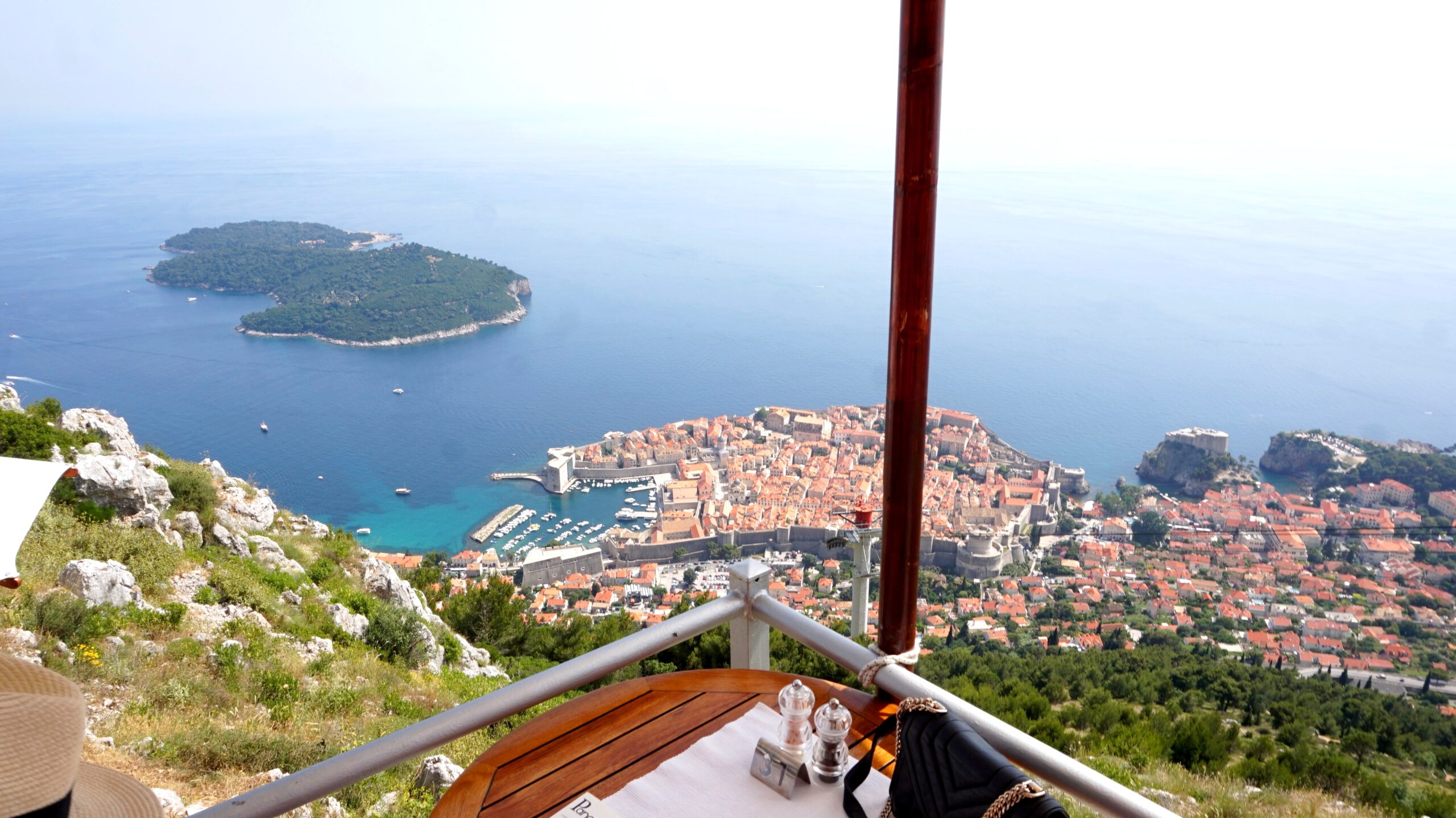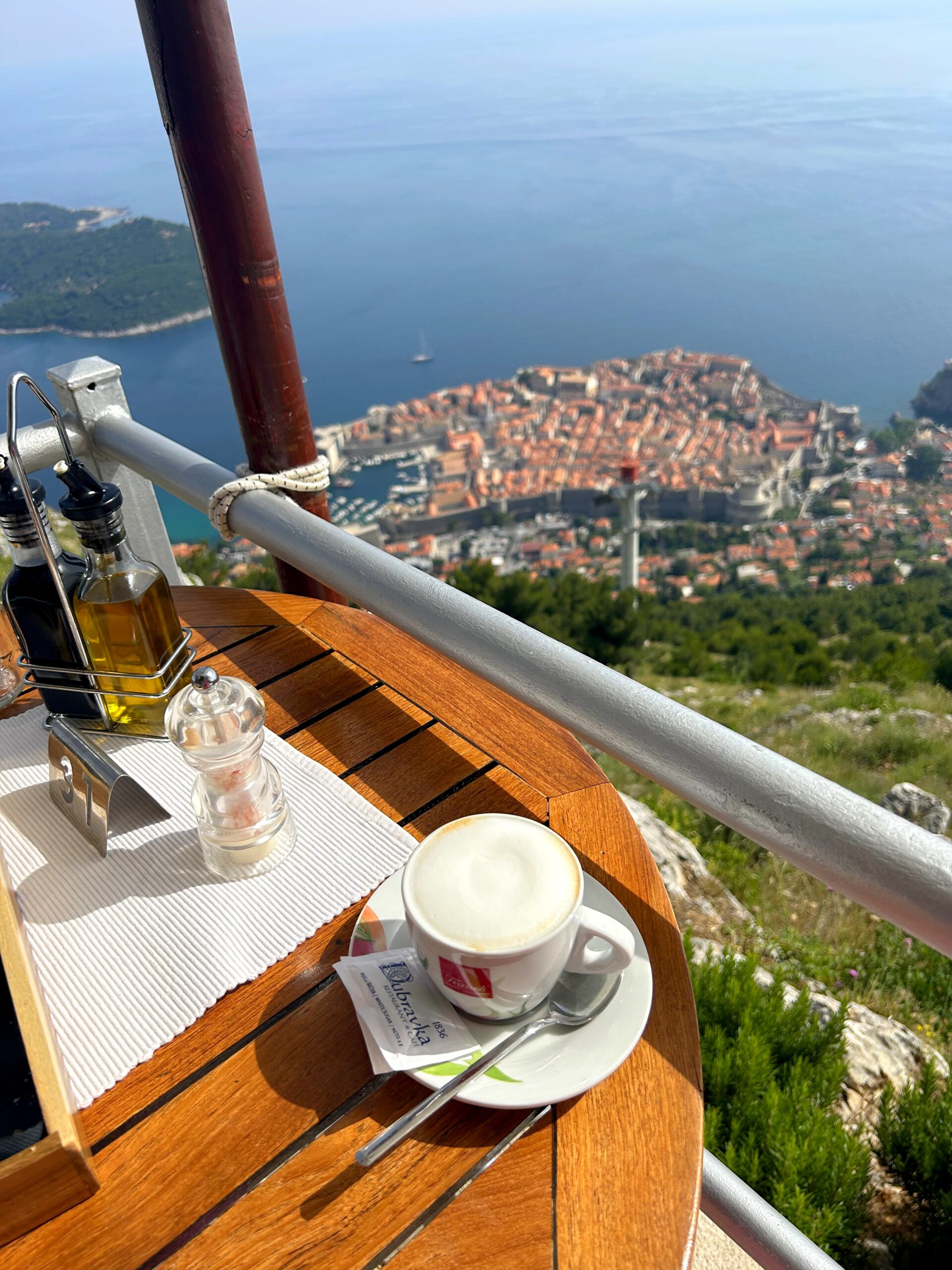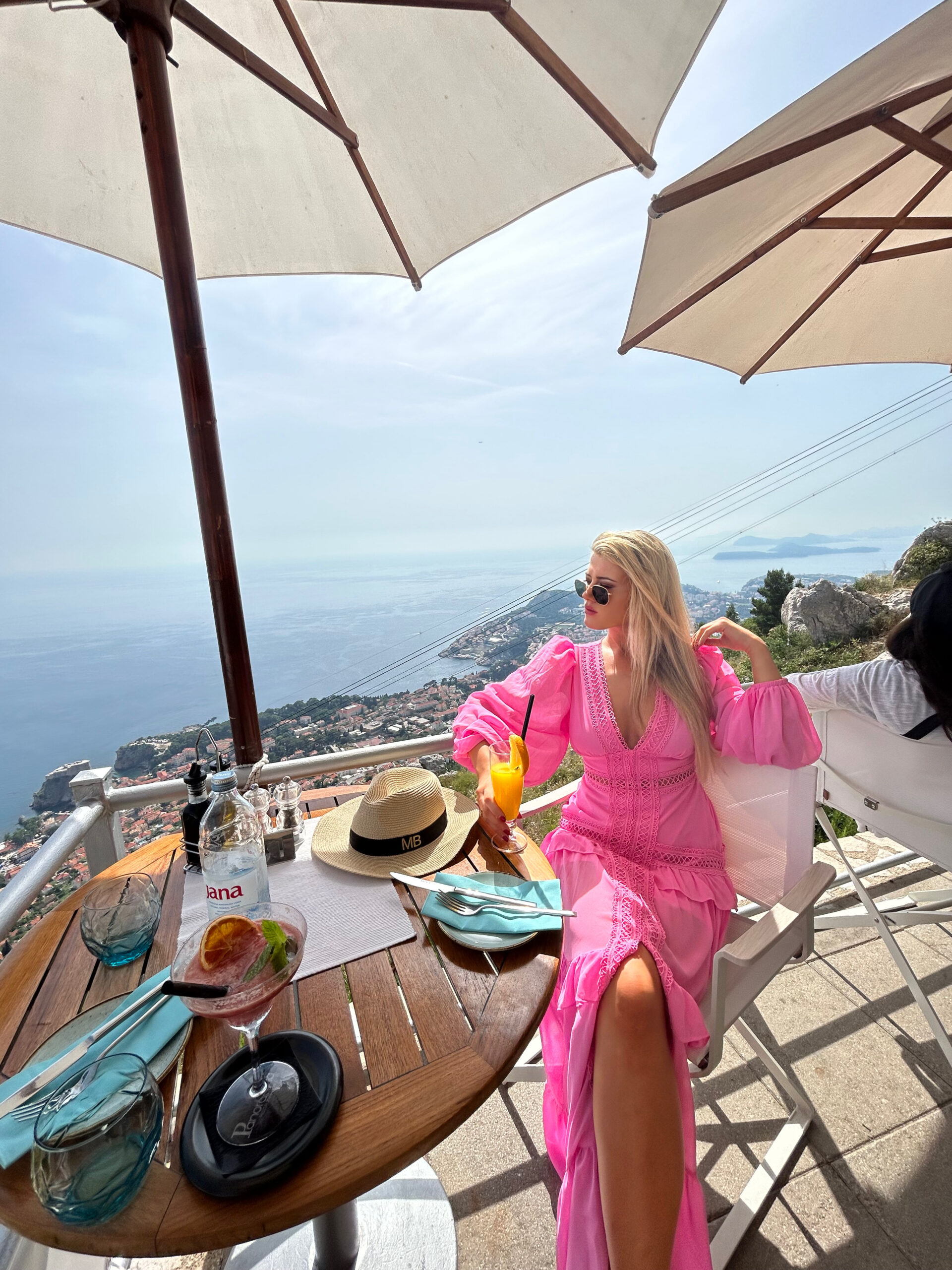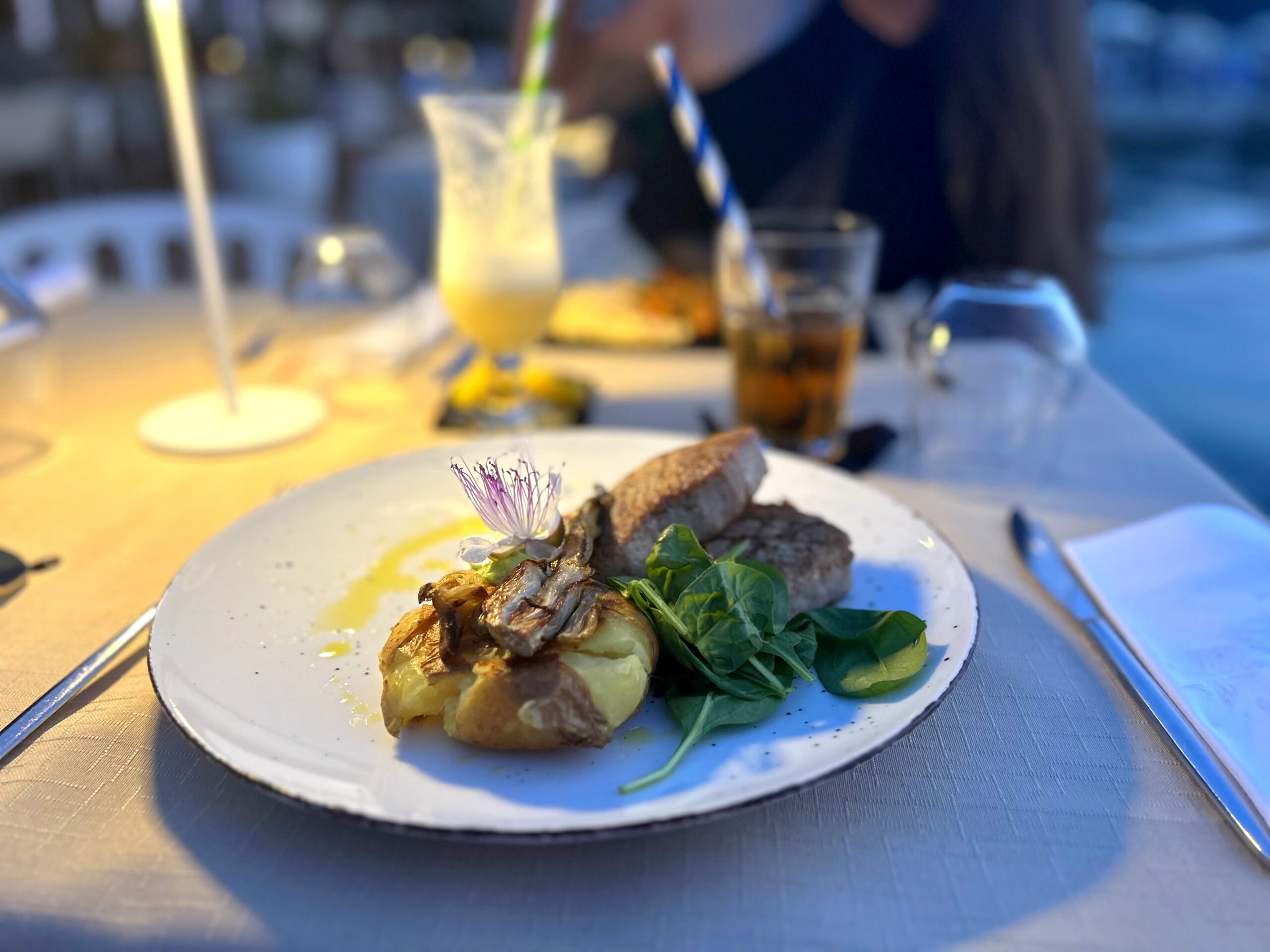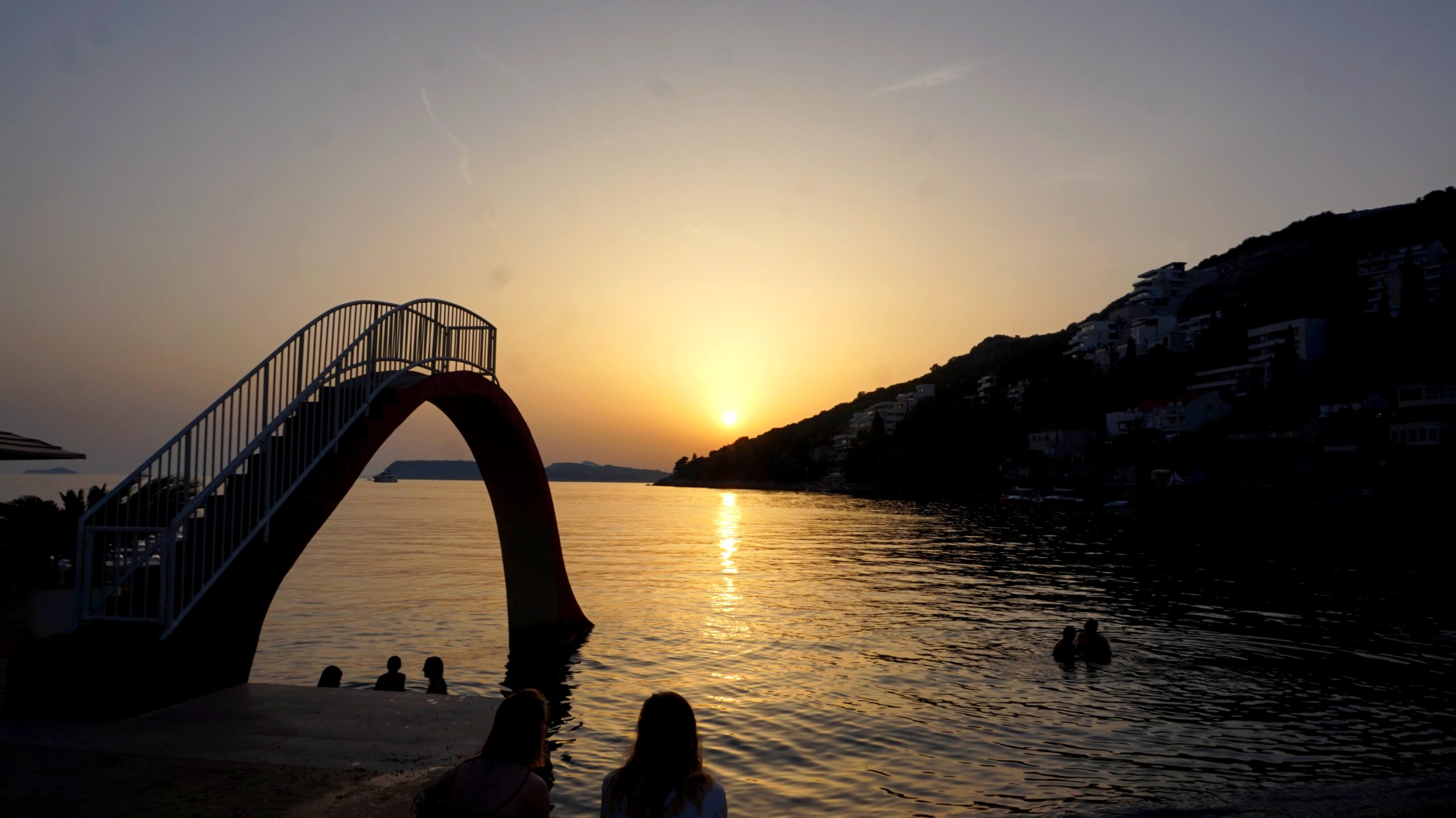 Day 3 – 22-6-2023 – Dubrovnik & Rotterdam

We didn't really feel the need to do much on this day. A nice beach location or beach club was still quite a drive away – so we stayed near our airbnb and got some sandwiches from a supermarket for breakfast. We also sat near the sea for a bit. Also remember – you have to pay a lot with cash here. I had to pay my 1.5 coffee (because it was very local and far from the center it was so cheap) – cash.. so had to pay a 5 euro transaction fee at the machine for money I only needed for the coffee. After a pleasant return flight, we landed back in Rotterdam in the evening.
Deze dag hadden we eigenlijk niet echt de behoefte nog veel te doen. Een leuke strandlocatie of beach club was nog een behoorlijk stukje rijden – dus bleven we in de buurt van onze airbnb en haalden wat broodjes bij een supermarkt als ontbijt. Verder hadden we nog een beetje aan het water gezeten. Onthoud ook dat je veel met cash moet betalen hier. Ik moest mijn koffie van nog geen anderhalve euro (omdat het enorm local en ver uit het centrum was, was het zo goedkoop) – cash betalen.. dus mocht 5 euro transactie kosten betalen bij de automaat voor geld, wat ik alleen voor de koffie nodig had. Na een fijne terugvlucht, landde we in de avond weer in Rotterdam.
Thanks for reading this travel diary! During this trip I was already more than 120 euros over my reasonably well planned budget, so I was very sorry how expensive it was. It was a bit disappointing for me  – because afterwards it turned out that it is a very expensive destination – and we did not take that into consideration before! The city is definitely a nice tip if you are making a road trip through Croatia and want to visit a beautiful city as a day trip and have your own (rental) car. If you want to visit a cheaper and in my opinion more fun, lively and especially cheaper destination in Croatia – I definitely recommend Split.
Until my next travel diary!
Bedankt voor het lezen van deze travel diary!  Ik zat tijdens deze trip al ruim 120 euro over mijn redelijk ruim geplande budget heen, dus vond het érg jammer hoe duur het was. Het viel voor mij een beetje tegen  – omdat achteraf dus bleek dat het een erg dure bestemming is en we daar niet op waren ingesreld! De stad is zeker een mooie tip als je een roadtrip door Kroatie maakt en als dagtripje een mooie stad wil bezoeken en een eigen (huur) au
to hebt. Mocht je een goedkopere en in mijn mening toch leukere, levendigere en met name goedkopere bestemming willen bezoeken in Kroatie – raad ik je zéker Split aan.
Tot mijn volgende travel diary!
Split travel diary – click here