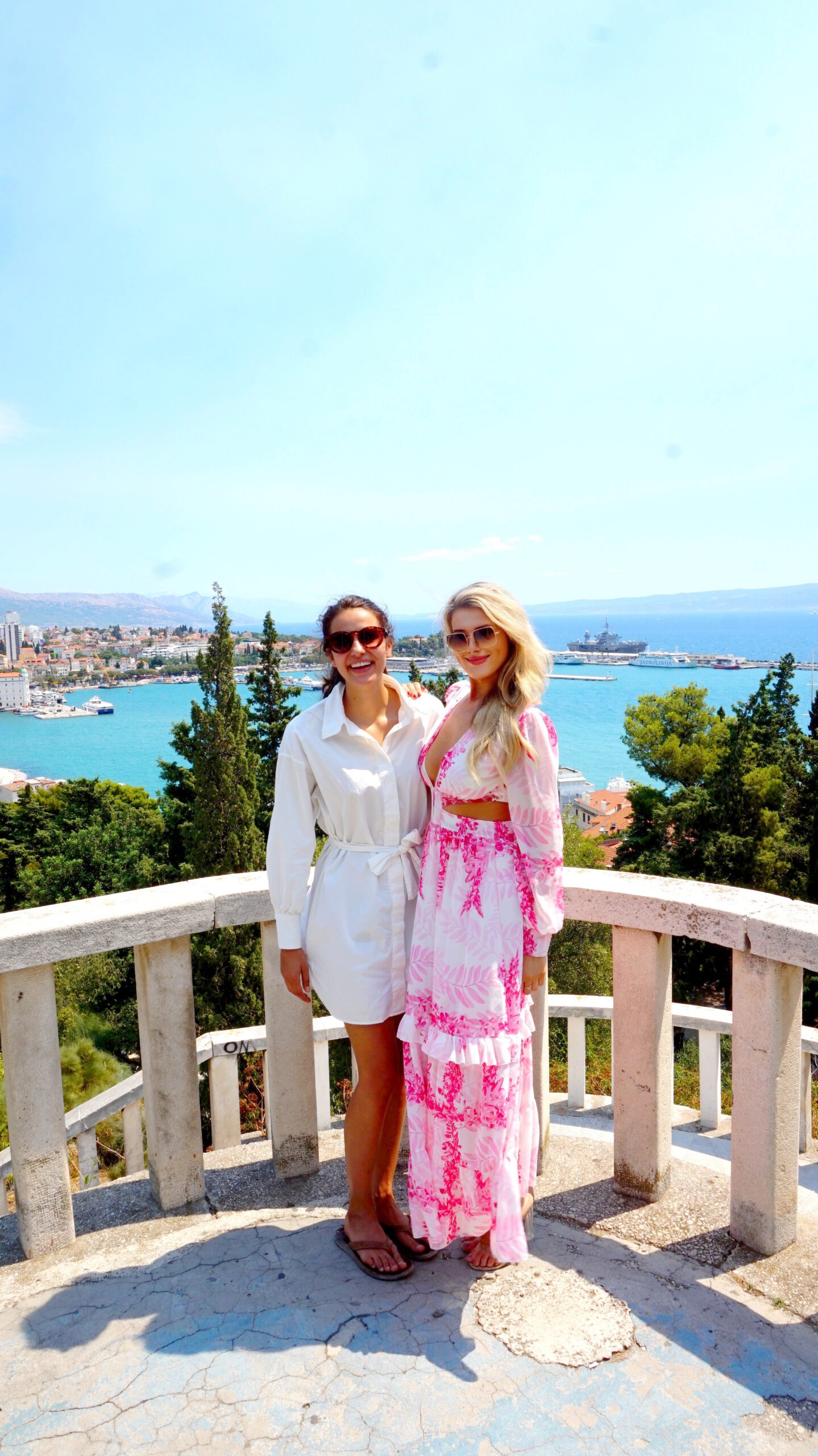 At the beginning of this month, I went on a short trip to Split in Croatia. The country started to light up to me more and more, so I decided to take a short trip with a friend. The schedule was 4 days, but due to certain circumstances I unfortunately couldn't get time off. It turned into 3 days last minute. Anyway, it was great! And that's why I like to share my travel diary with recommendations with you.
On August 1, we left from Rotterdam the Hague airport, 'standby' to Split. The flight time was very short and just flying over Split is beautiful. We arrived around 3-4 in the afternoon. From the exit we saw the beautiful blue sea and mountains already welcoming us. I knew right away that this was going to be a great trip. We left by taxi (after 100x negotiations) to our Airbnb, called Rustica & Moderna. The stay was therefore a quiet cute studio, not in the crowds, but quite central. The host was also very friendly! After a nap and unpacking some things, Joelle and I had a very late lunch, where we went to by using the bicycles that we were allowed to take with us at the Airbnb. We had a nice acai bowl at Maka Maka, also very central! The prices of food/drinks are not too bad here in Split. Afterwards, we went to see the old town, the well-known district Riva – where we were located, and the boulevard along the water. In the meantime, we went to the Airbnb to change clothes, and then look for a place where we could eat late in the evening. Everything was full and without a reservation we got nowhere at that time, because it was the weekend. Both 'hangry' (especially me), we finally found a cute little place where we could eat inside after a long time around 9/10 am. We both ate a delicious tuna steak with grilled vegetables, which you could bake yourself on lava stone. The food was delicious, good value and I had a matching white house wine. Friendly staff! This cute restaurant is called Dujkin Dvor, located within a short walk from Riva boulevard.
In the meantime, I would like to say that in Croatia I have hardly had the feeling that we are in a 'corona era'. Everything here was very free and open. Facemasks were only 'mandatory' in a few places, lovely! My black floral dress is by the way from By Dash Fashion – a collaboration.
Begin deze maand ben ik kort weg geweest naar Split in Kroatië. Het land begon steeds meer te 'kriebelen' dus besloot ik met een vriendin een kort tripje te maken. De planning was 4 dagen, maar door omstandigheden lukte het helaas niet om vrij te zijn en werd het last minute 3. Het was hoe dan ook heerlijk! En daarom deel ik ook graag mijn travel diary met aanbevelingen met jullie.
Op 1 augustus vertrokken we vanaf Rotterdam the Hague airport, IPBénd naar Split. De vluchtduur was erg kort en alleen al aanvliegen over Split was prachtig. We kwamen aan rond een uur of 3-4 's-middags. Vanaf de uitgang van de luchthaven, zagen we de prachtige blauwe zee en bergen ons al verwelkomen. Ik wist al gelijk dat dit een mooie trip zou gaan worden. We vertrokken met de taxi (na 100x onderhandelen) richting onze Airbnb, genaamd Rustica & Moderna. Het verblijf was dan ook een rustige schattige studio, niet in de drukte, wel aardig centraal. De host was ook erg vriendelijk! Na een dutje en wat spullen uitpakken, waren Joelle en ik met de fietsen die we vrijblijvend mee mochten nemen bij de Airbnb, heel laat gaan lunchen. We hadden een lekkere acai bowl bij Maka Maka, ook heel centraal! De prijzen van eten/drinken vallen overigens erg mee hier in Split. Opvolgend zijn we nog een beetje de oude stad gaan verkennen, zoals het bekende stadsdeel Riva – waar we dus zaten, en de boulevard langs het water. Tussendoor gingen we nog even naar de Airbnb om om te kleden, om daarna op zoek te gaan naar een plek waar we konden eten. Alles was vol en zonder reservering kwamen we op dat moment nergens, omdat het weekend was. Beide 'hangry' (vooral ik), vonden we na een lange tijd rond een uur of 9/half 10, een schattig klein plekje waar we binnen konden eten. We aten beide een heerlijke tonijn steak met gegrilde groenten, die je zelf op lavasteen kon bakken. Het eten was heerlijk, een goede prijs en ik had een bijpassend wit huiswijntje. Vriendelijk personeel! Dit schattige restaurant heet Dujkin Dvor, een stukje lopen vanaf de Riva boulevard.
Ik wil tussendoor overigens nog even zeggen dat ik in Kroatië amper tot niet het gevoel heb gehad dat we ons in een 'coronatijdperk' bevinden. Alles was hier erg vrij en open. Mondkapjes waren maar op enkele plekken 'verplicht', heerlijk! Mijn zwarte bloemenjurkje is overigens van By Dash Fashion – een samenwerking.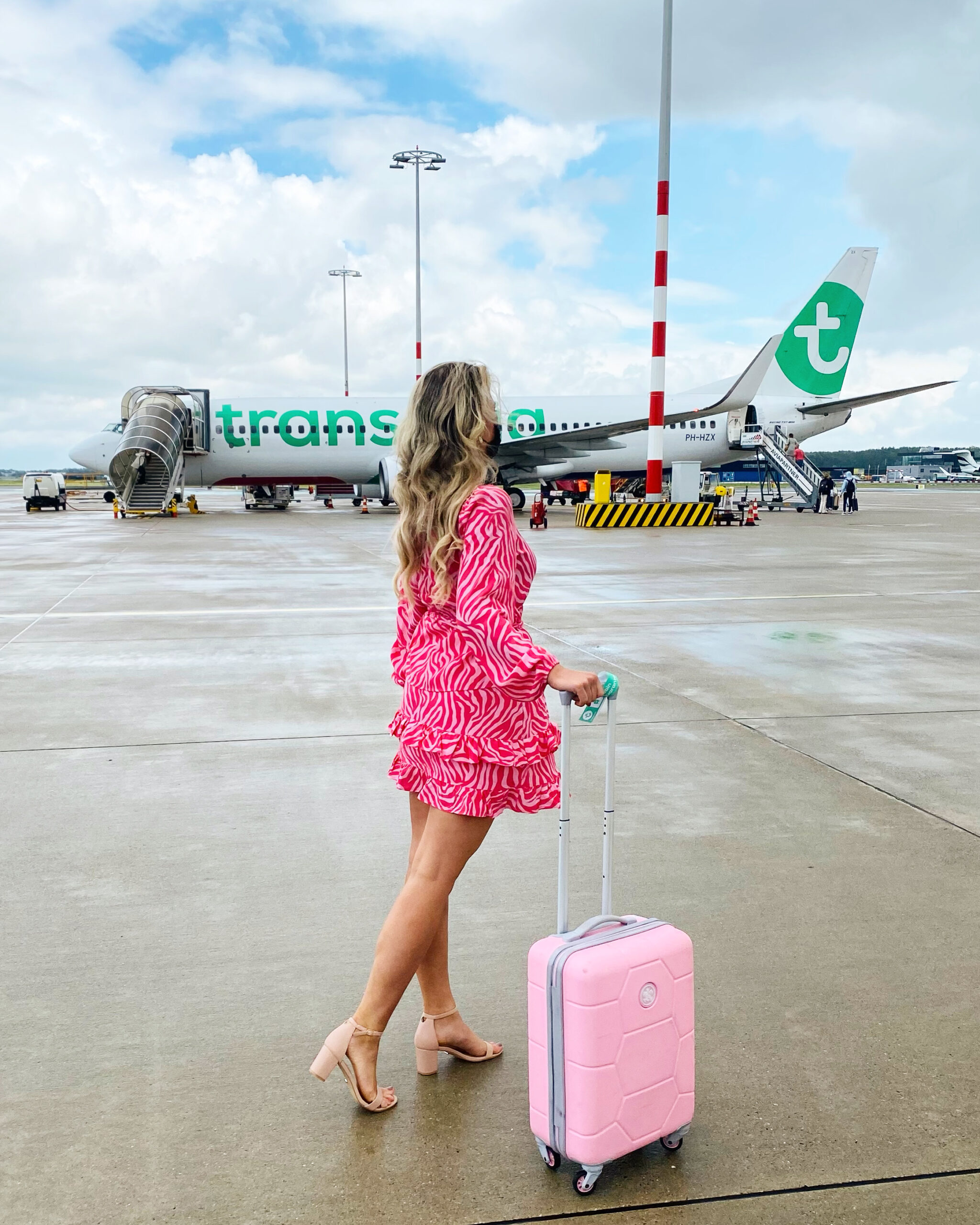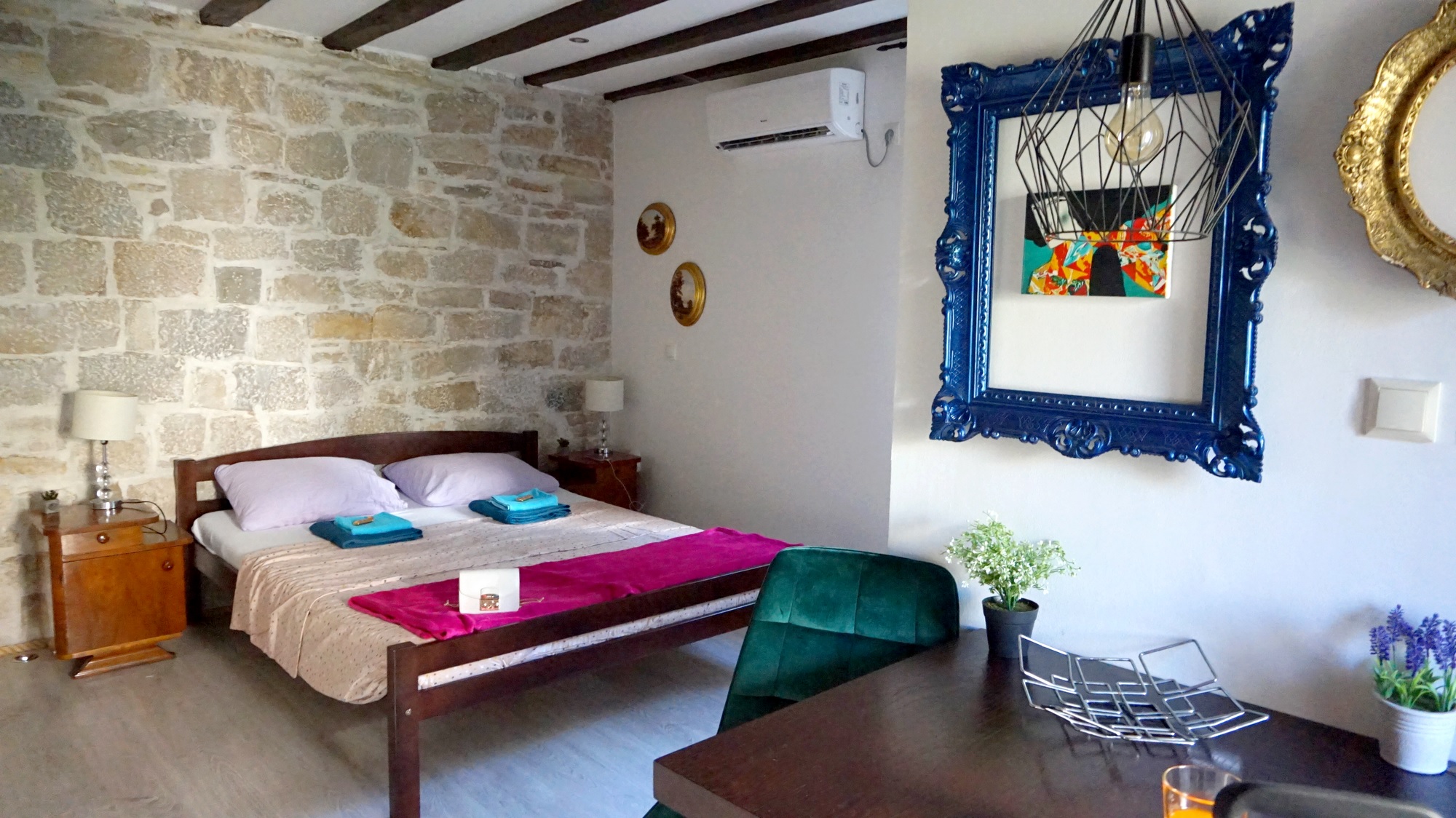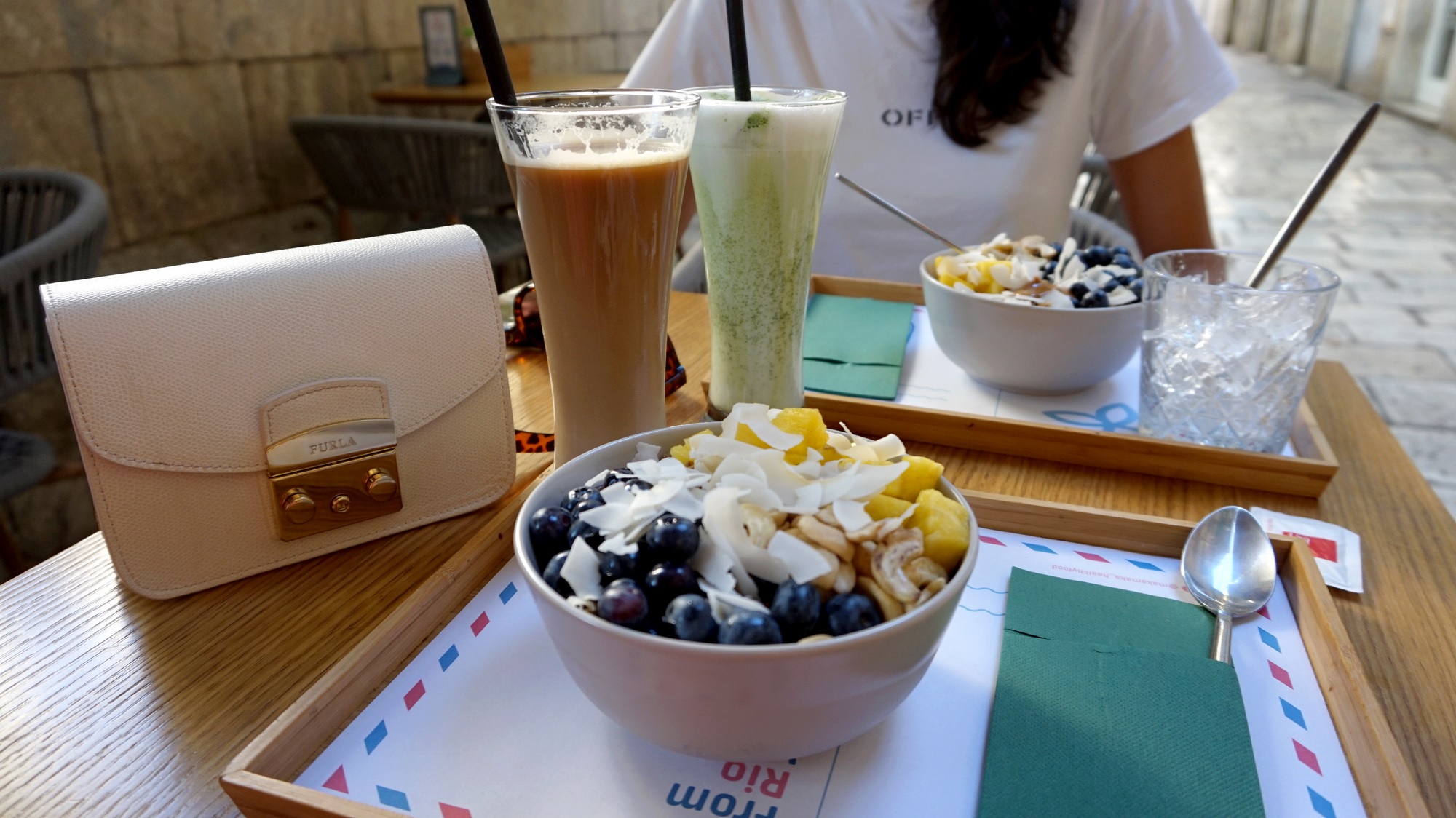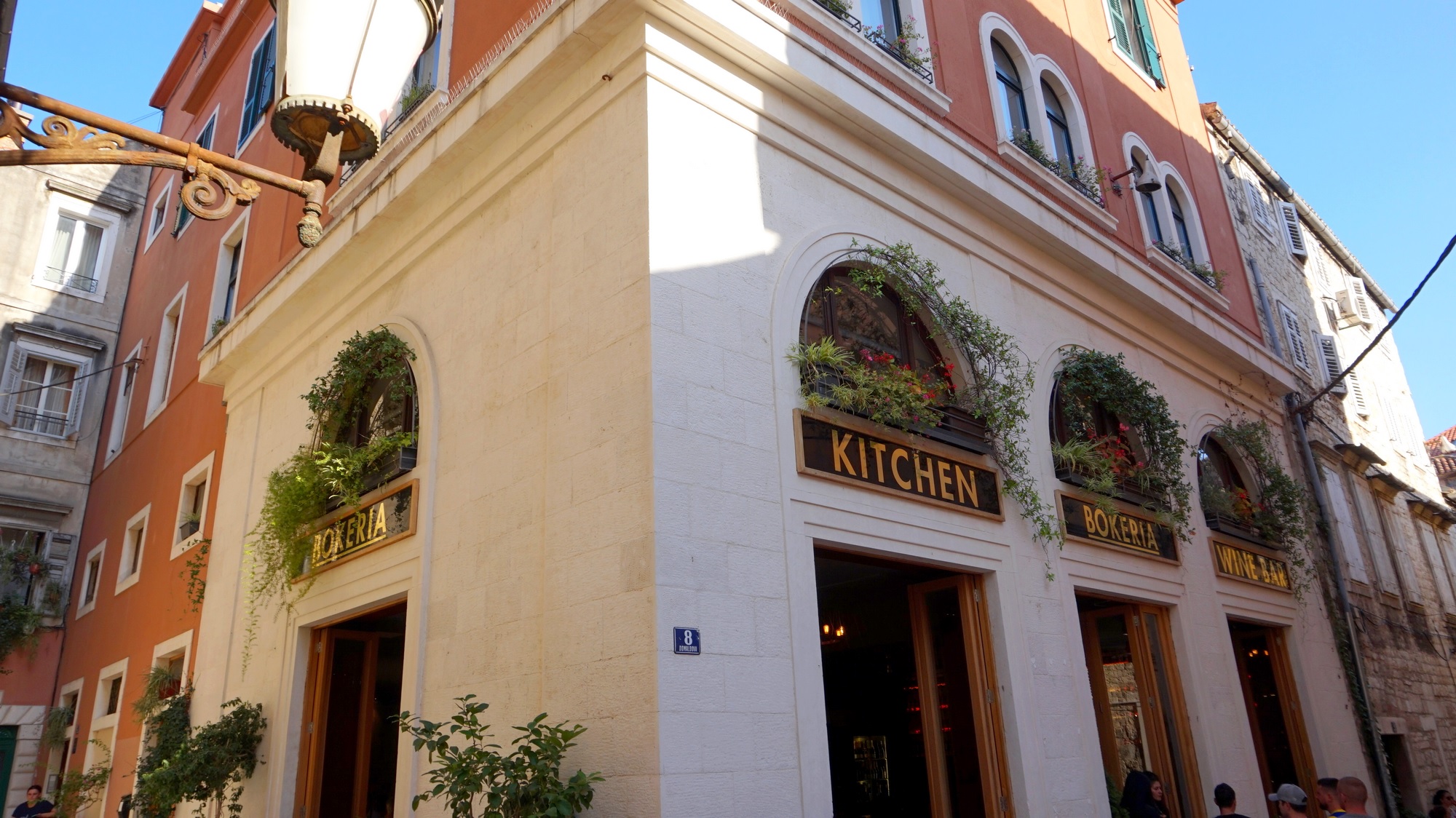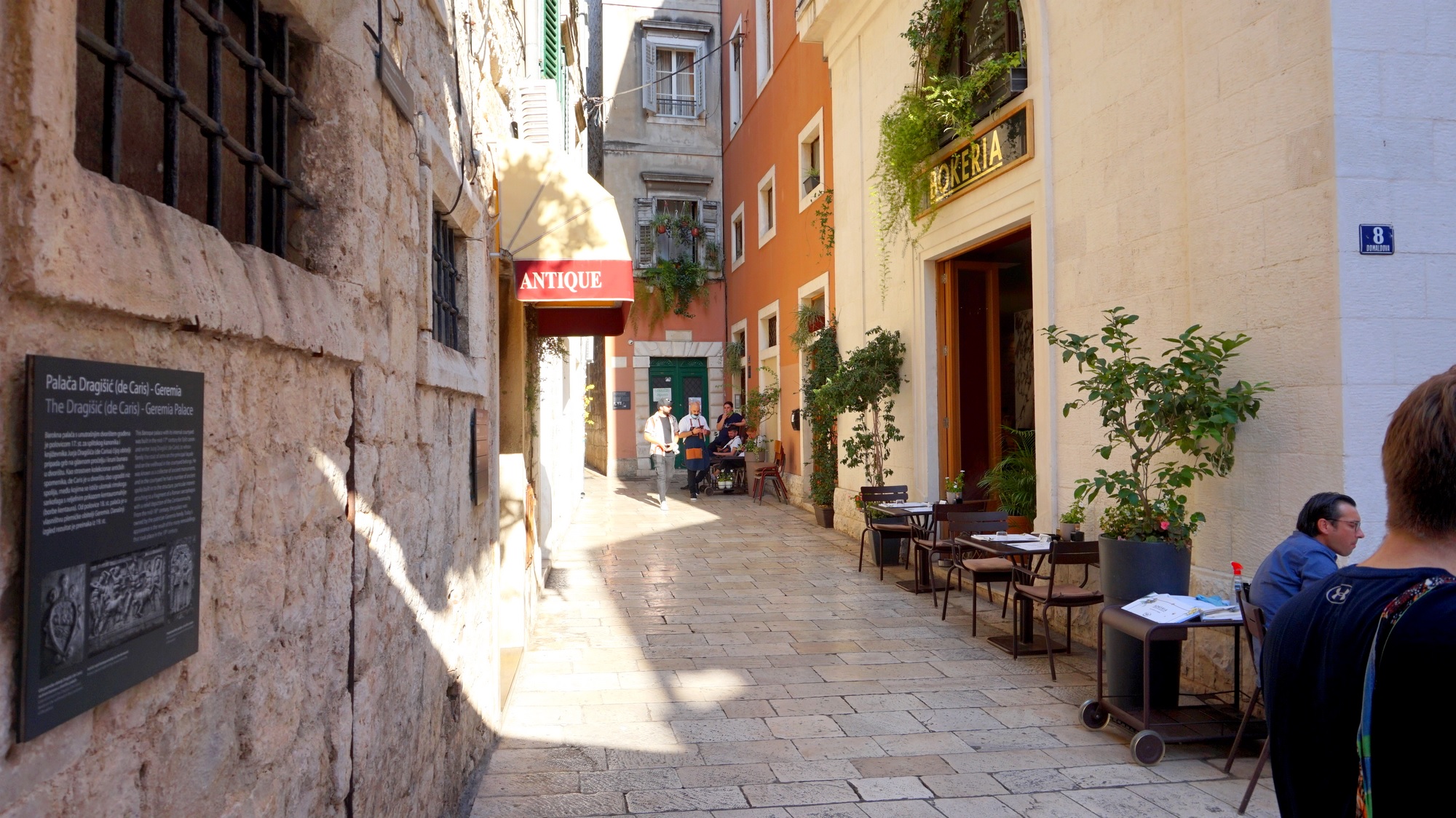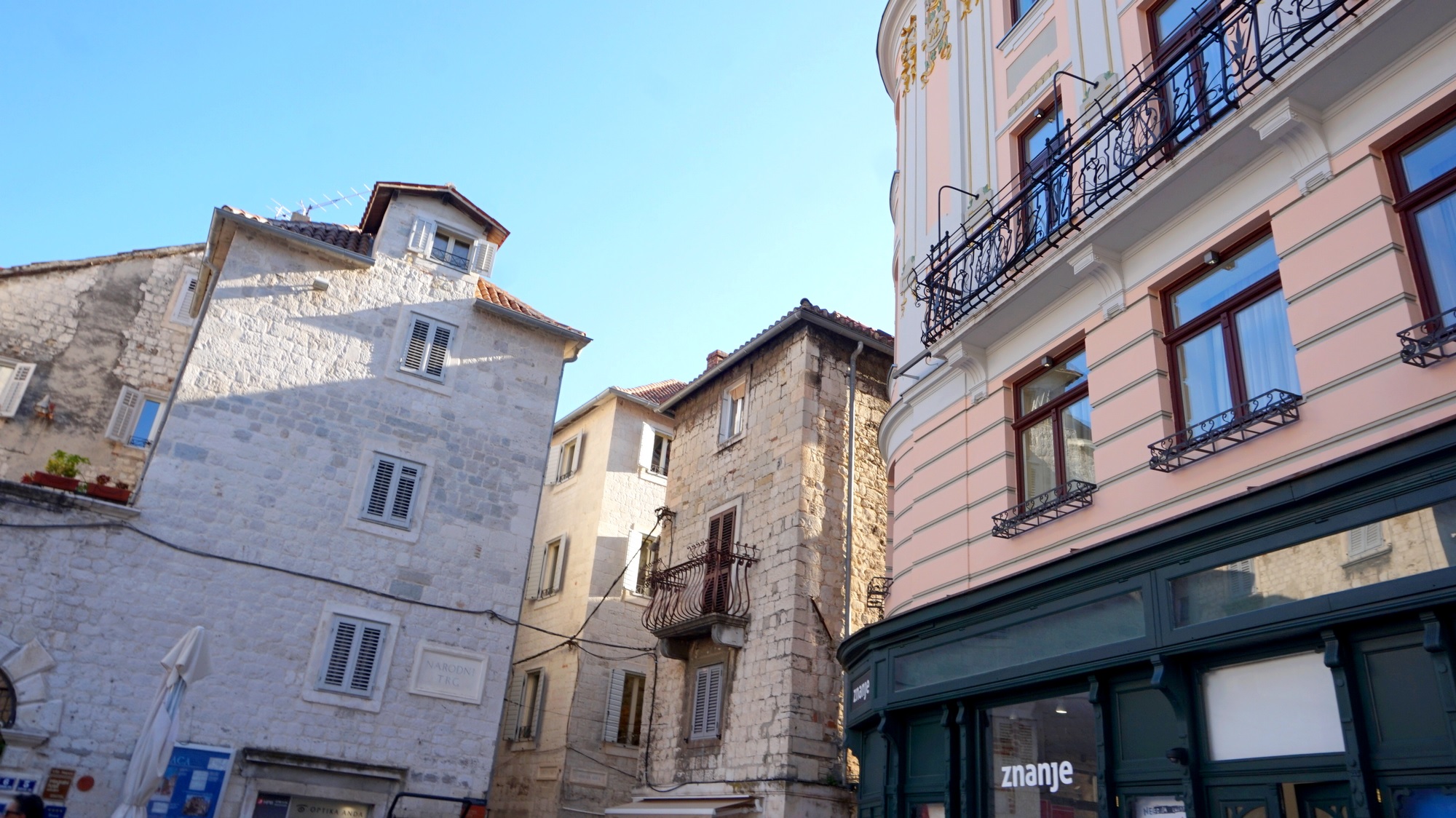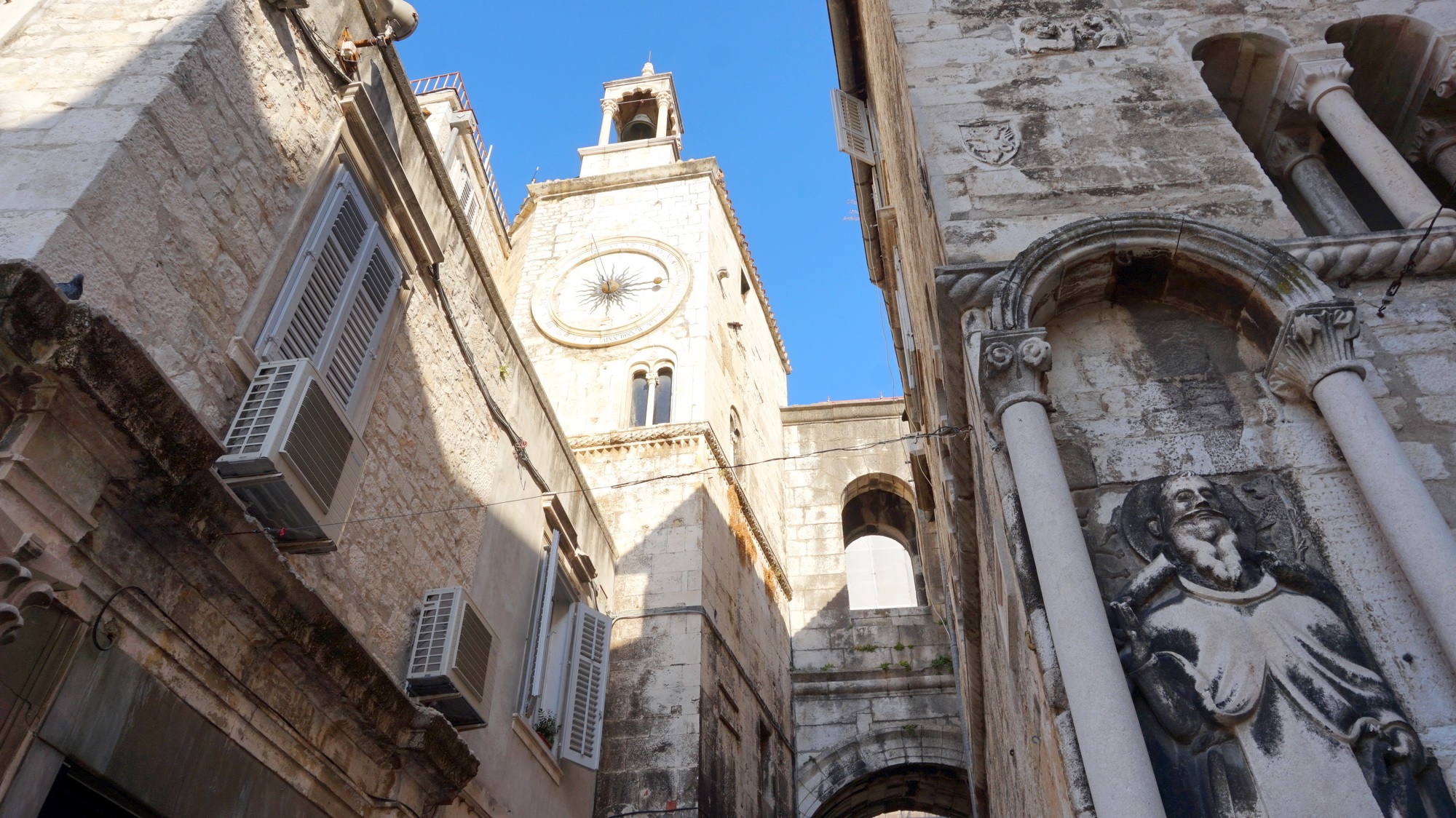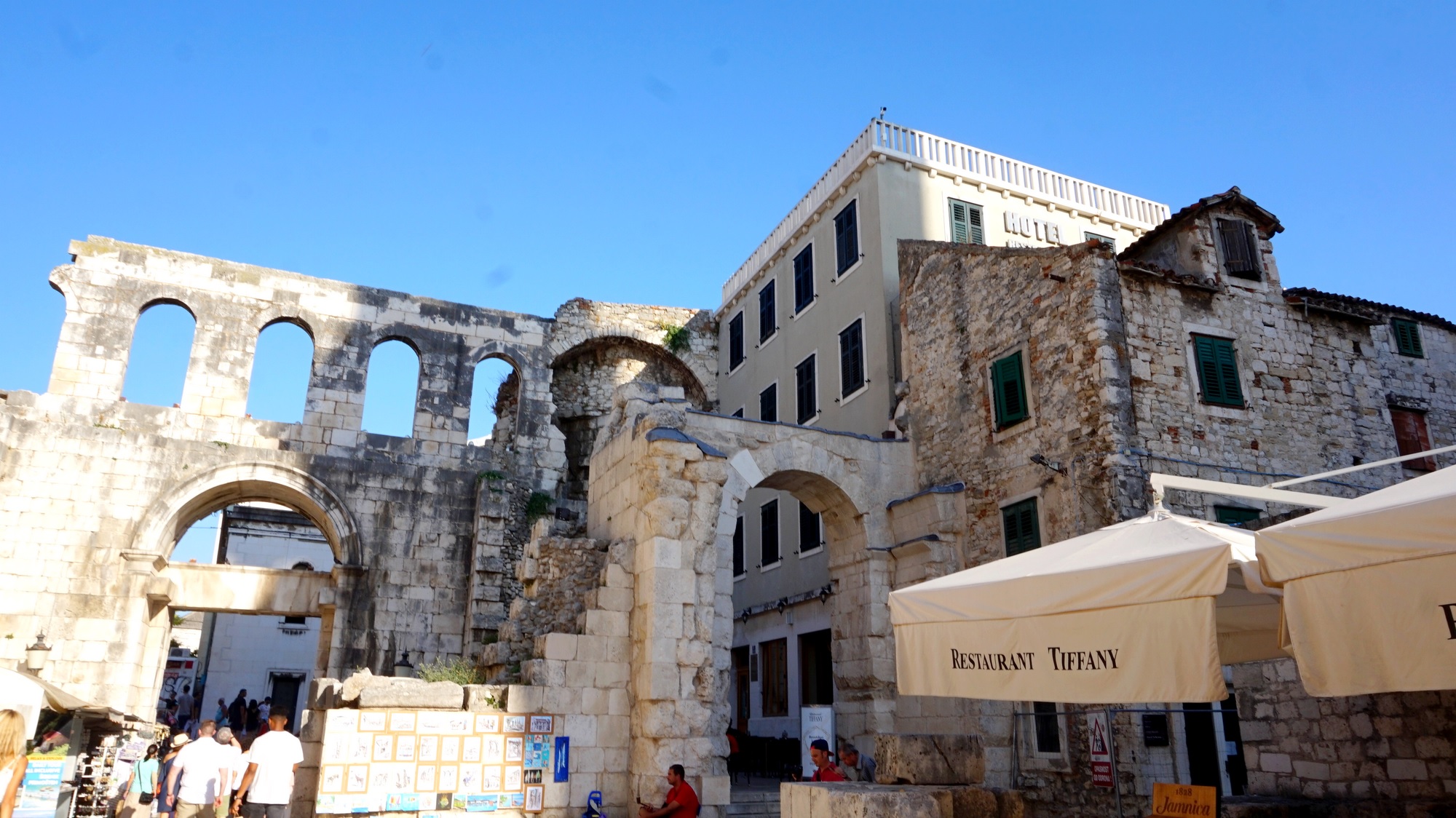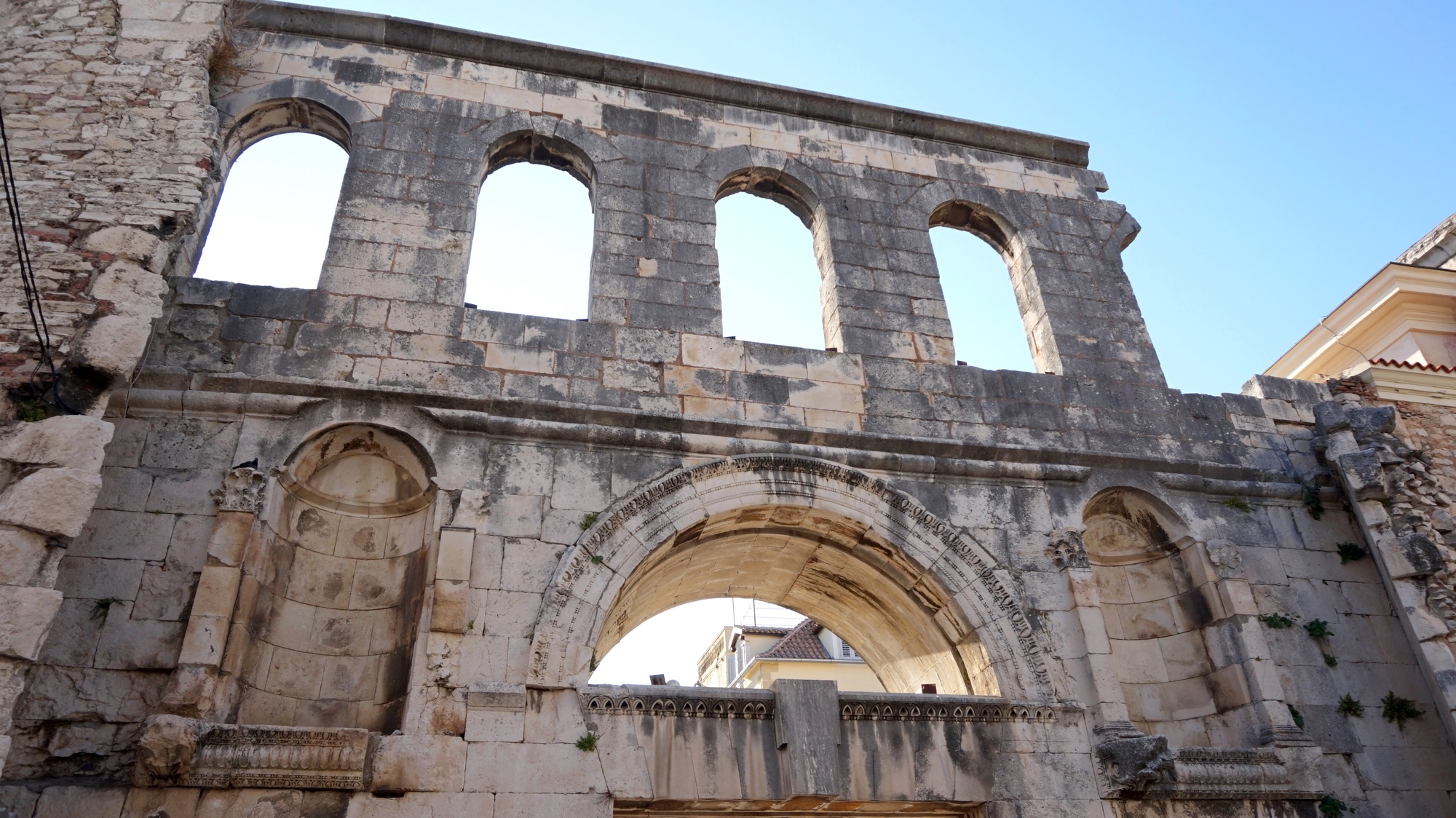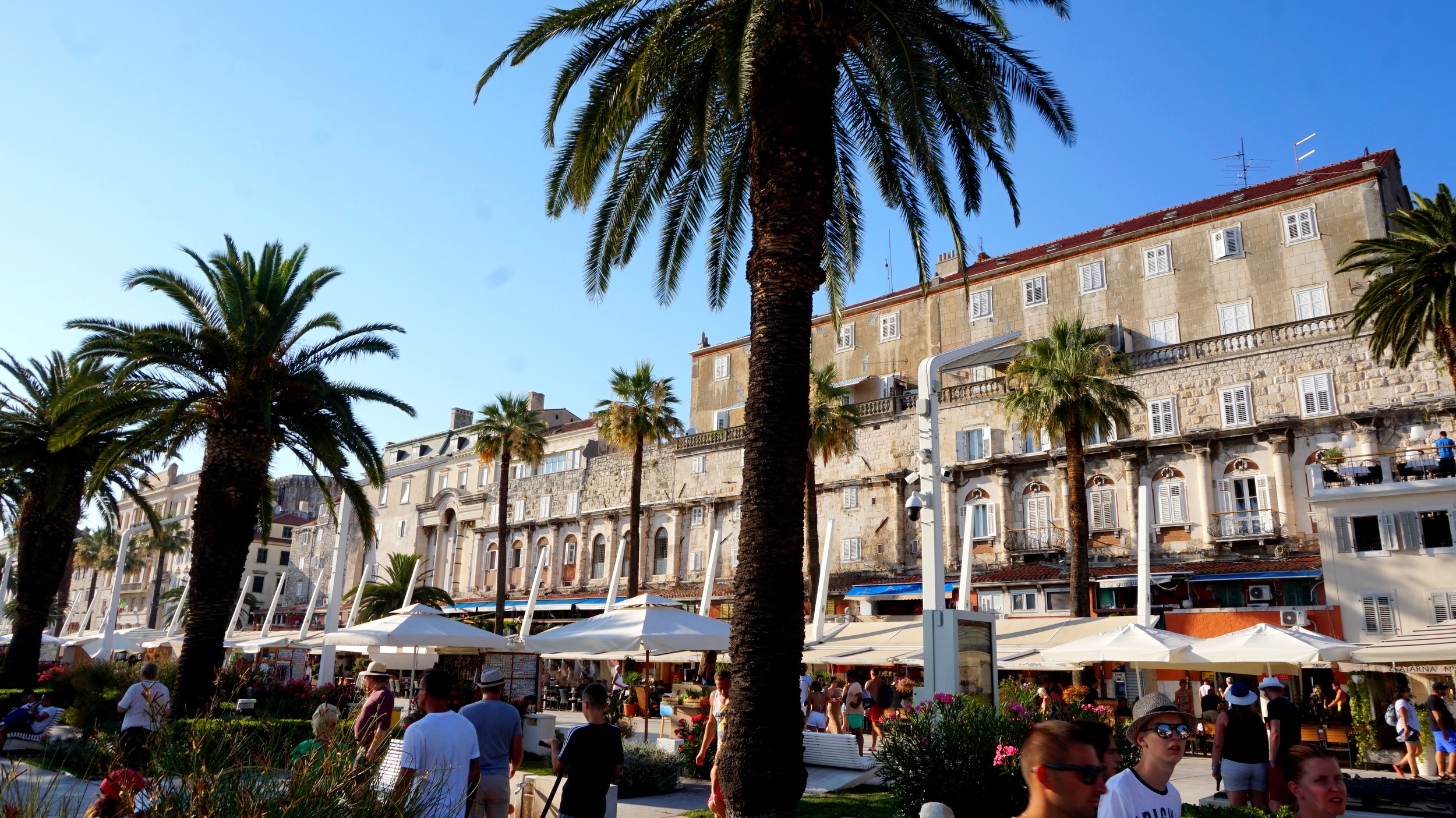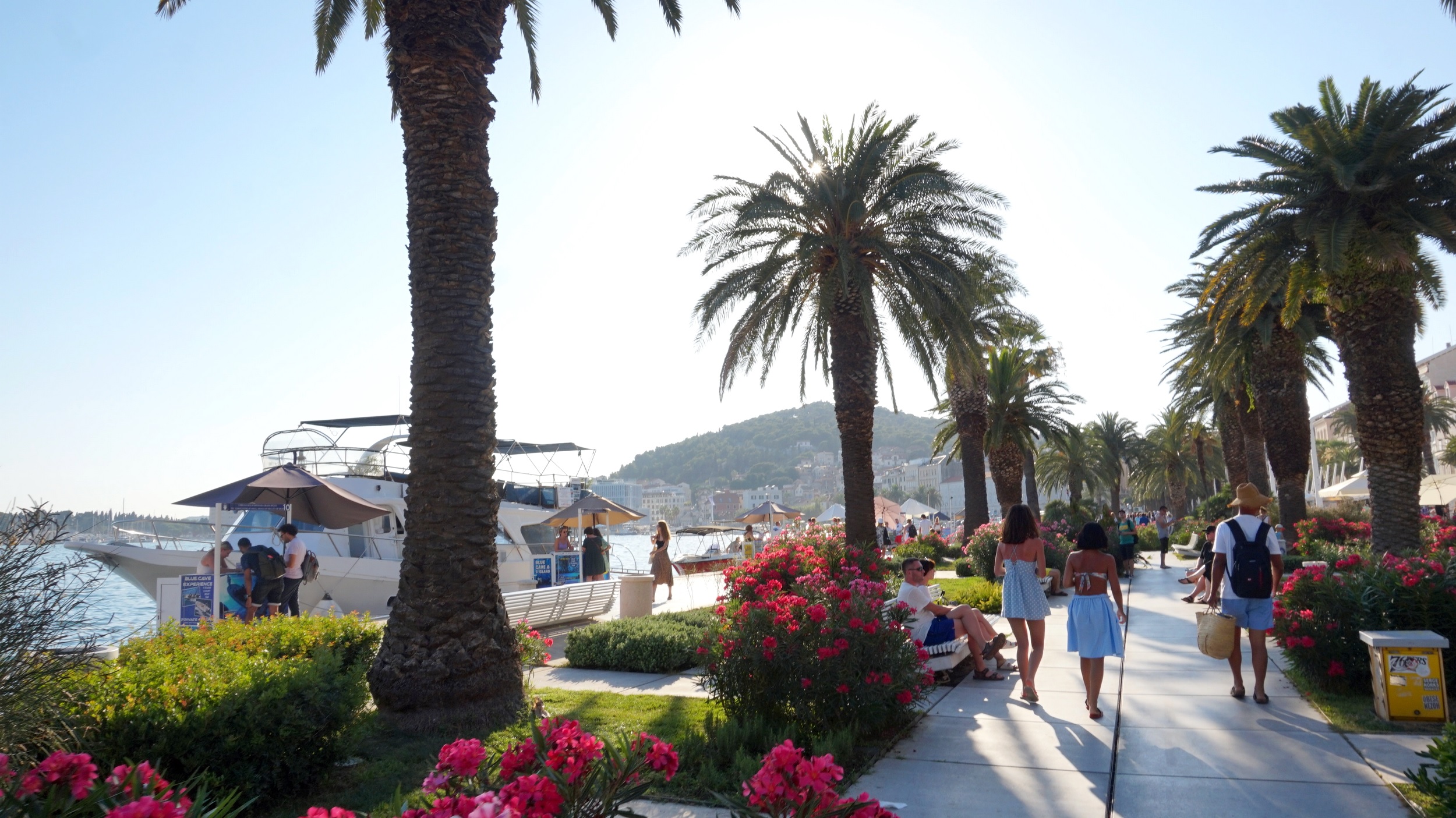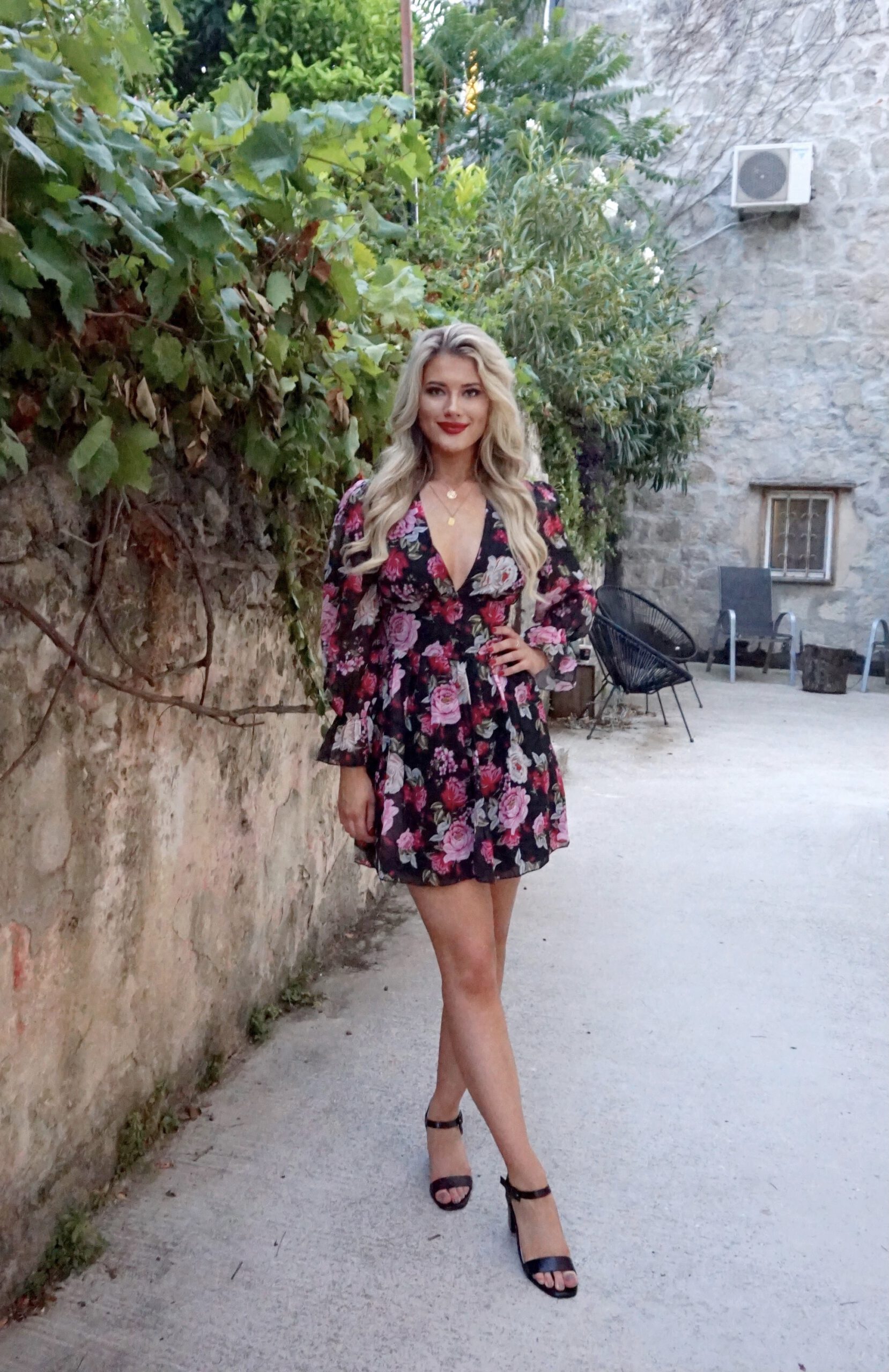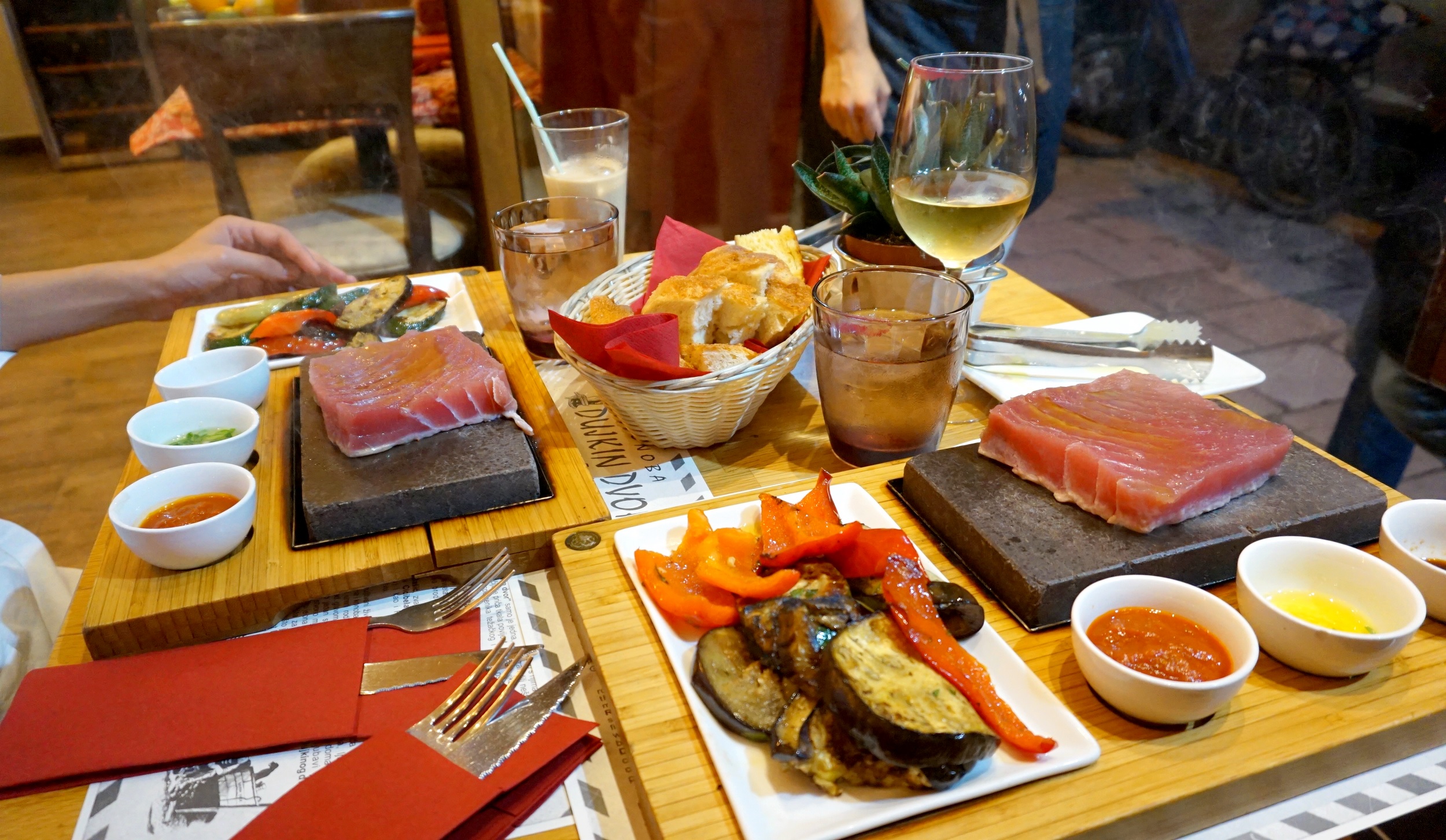 At the start of day 2, we went to the center on foot, after we had rebooked an evening KLM flight to Amsterdam for the following day, because the trip was unfortunately shorter than hoped. We didn't have a lot of plans for this trip. Jo and I were eager to go to
Hvar
Island, which was recommended by many people, including friendly guys we met at the airport. Unfortunately, we didn't have enough time for this. By the way, you can take a ferry to the island for around 30 euro's, and the journey time is about 50 minutes. We had breakfast at a place near
Diocletian's Palace
, where we also walked around for a while. Inside the palace are a lot of cute souvenir shops, where I, like during every trip, score a magnet for my mother.
Later we went looking for a beach spot. Most of the beaches here are rocky by the way – just so you know. We arrived by uber at Bačvice beach (not very exciting in my opinion, there are much nicer beaches in Split). We had lunch at a great restaurant near the beach called Tortuga Grill & Pub. Everything was full (reserved) so Joelle jokingly pretended to have made a reservation when we took a seat at a table by the sea (which I found exiting haha). We got away with that.. result; a beautiful table by the water and no reservation showing up as the majority of tables was empty in the end, and we were the very few visitors at that moment – lucky us. The prices here were also very good. Enjoyed a tuna tartare and a drink. After lunch we went directly to Taboo Beach club by Uber. Super nice place! We met a small group of Danish men and a woman there by accident and joined them at the table. We had a nice afternoon! But we already had plans around dinner time so would meet again afterwards. After we changed at our Airbnb, Joelle and I went to Chops Grill. Advice is to book at least a day in advance for this popular spot. We both had an Argentinian black angus steak medium rare of 350 grams. Best-steak-ever! Greatest steak I've ever eaten. It was only about 40 euros p.p. for dinner. Drinks, good steak, bread, asparagus and truffle potato puree, at this popular restaurant. Great staff, great place!
Later in the evening, Joelle and I went out with a hilarious friend from the Netherlands of hers who was in Split, after a short meeting with the Danish group. The 3 of us went for a long walk through the city and experienced multiple funny things. It had to do something with a Yacht, long story, haha.
Op dag 2 waren we lopend naar het centrum gegaan, na we z.s.m naar een avond KLM vlucht naar Amsterdam voor de dag hierna hadden omgeboekt, omdat de reis helaas korter werd dan gehoopt. We hadden voor deze reis niet heel veel plannen. Jo en ik wilde wel graag naar het eiland
Hvar
, wat door veel mensen, waaronder leeftijdsgenoten op de luchthaven, werd aanbevolen. Helaas hadden we hier te weinig tijd voor. Je kan overigens voor een paar tientjes met een ferry naar het eiland, en de reisduur is zo'n 50 minuten. We ontbeten bij een plekje in de buurt bij het
Paleis van Diocletianus
, waar we verder ook een tijdje hebben rondgelopen. Binnen het paleis zijn overigens een hoop schattige souvenir winkels. Daar had ik ook zoals tijdens iedere trip, een magneet voor mijn moeder gescoord.
Later zijn we opzoek gegaan naar een strandplek. De meeste stranden hier hebben overigens kiezelstrand – just so you know. We kwamen met de uber uit bij strand Bačvice (niet zo heel spannend, er zijn veel mooiere stranden in Split). We hadden lunch bij een mooi restaurant aan het water genaamd Tortuga Grill & Pub. Alles was vol (gereserveerd) dus Joelle deed voor de grap of ze had gereserveerd toen we plaatsnamen aan een tafel aan de zee (en dat vond ik best spannend haha). Daar kwamen we mee weg.. Resultaat; een prachtige tafel aan het water en geen reservering die kwam opdagen, mede omdat het enorm rustig was en bleef deze dag – lucky us. Ook hier vielen de prijzen echt enorm mee. We hadden lekker genoten van een tonijn tartaar en een drankje. Na de lunch gingen we per Uber direct door naar Taboo Beach club. Super leuke plek! We leerde daar al per toeval een kleine groep Deense mannen en vrouw kennen en sloten bij ze aan aan tafel. Leuke middag gehad! Maar we hadden beide al plannen rondom etenstijd dus zouden daarna opnieuw meetten. Na we ons hadden omgekleed 'thuis', gingen Joelle en ik naar Chops Grill. Tip is om zeker een dag van te voren te reserveren voor deze populaire spot. We hadden hier beide een Argentijnse black angus steak medium rare van 350 gram. Beste-steak-ever! Lekkerste steak die ik ooit heb gegeten. We waren zo'n 40 euro p.p kwijt voor het etentje. Drankjes, goede steak, brood, asperges en truffel aardappel puree. Top personeel, top plek!

Later in de avond waren Joelle en ik op pad gegaan met een hilarische vriend uit Nederland van haar die zich in Split bevond, na kort even gemeet te hebben met de Denen. We zijn een hele tijd door de stad gaan wandelen met zijn 3en en maakten van alles mee. Ook iets met een Yacht, lang verhaal, haha.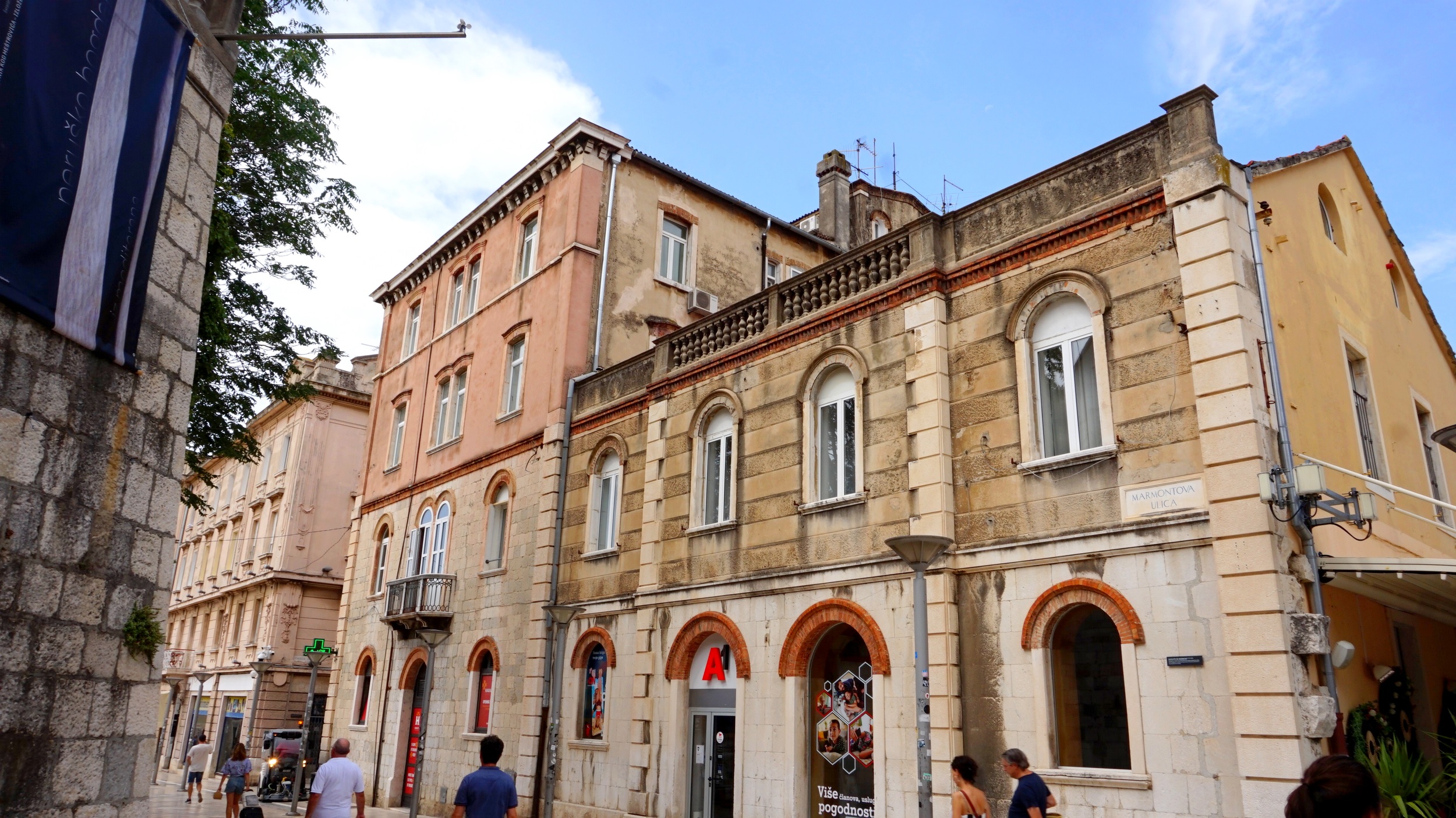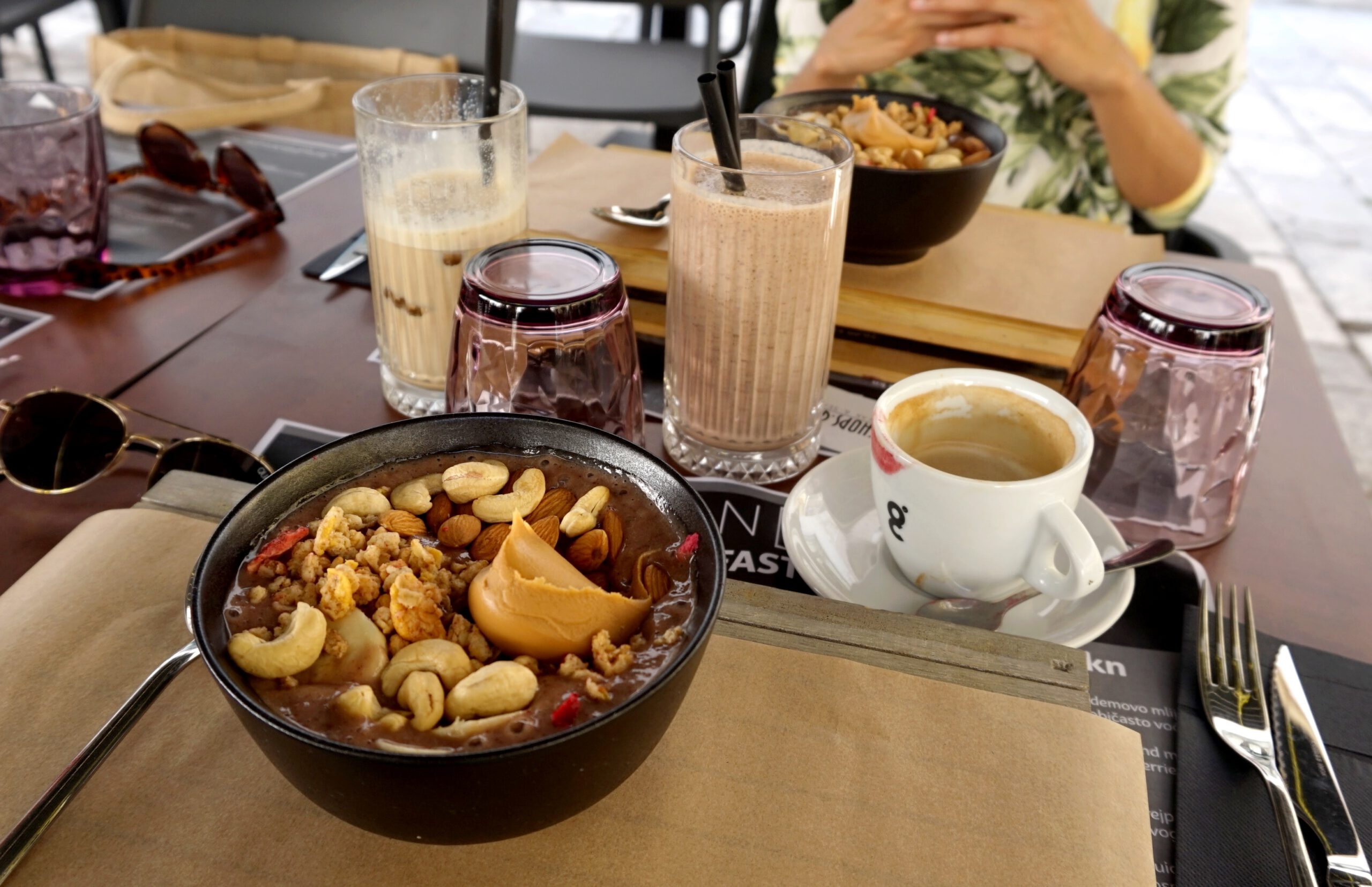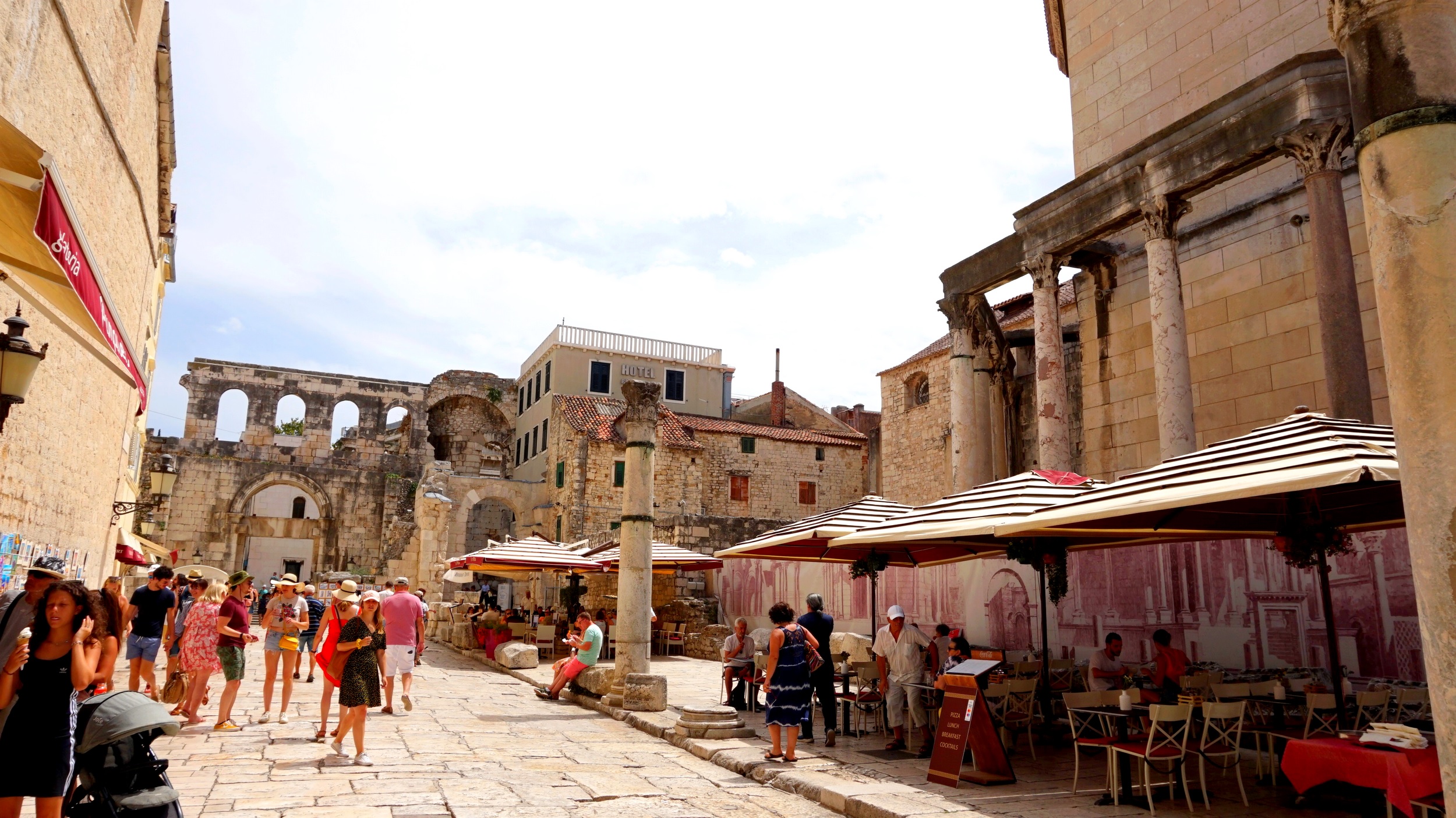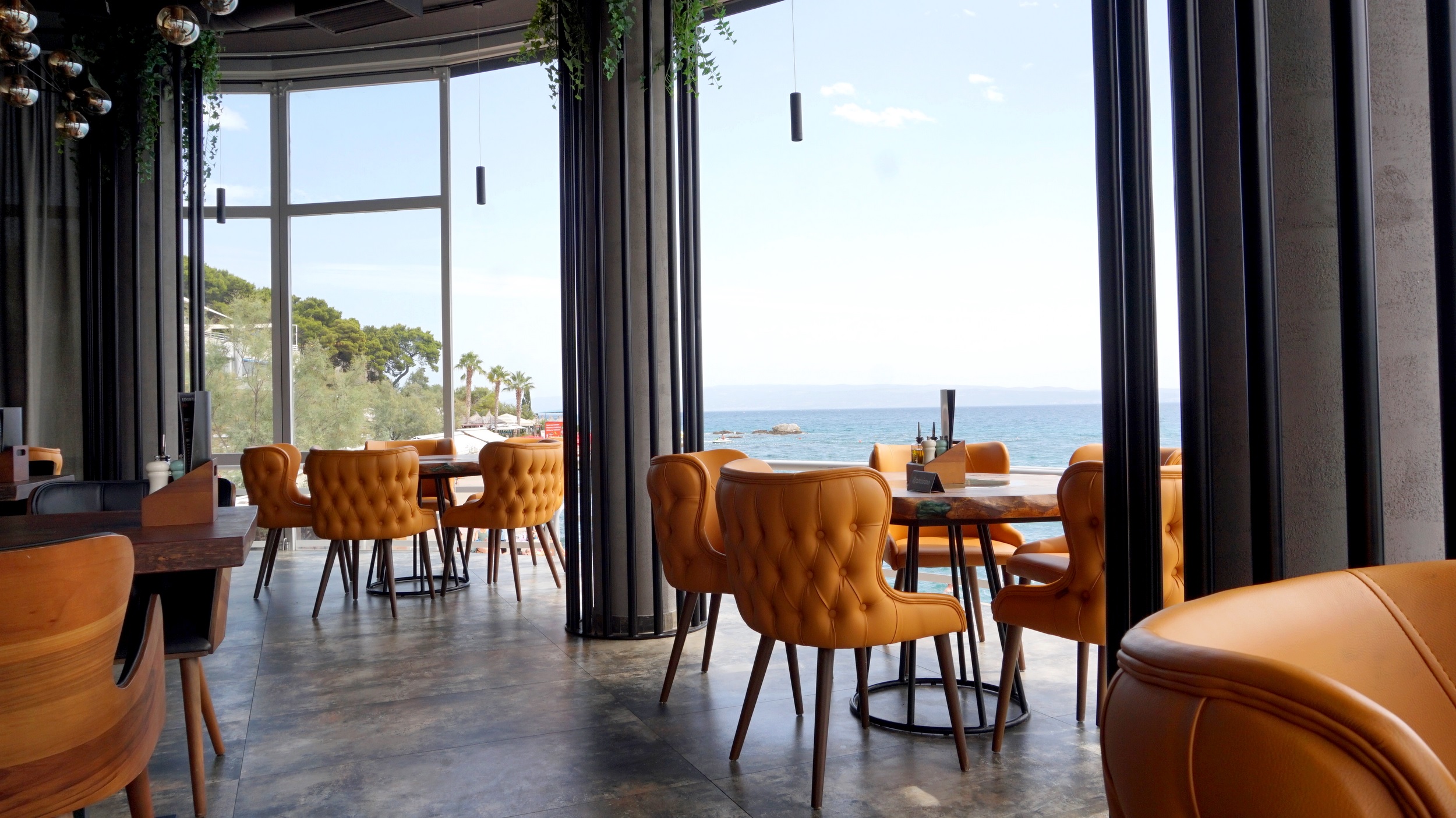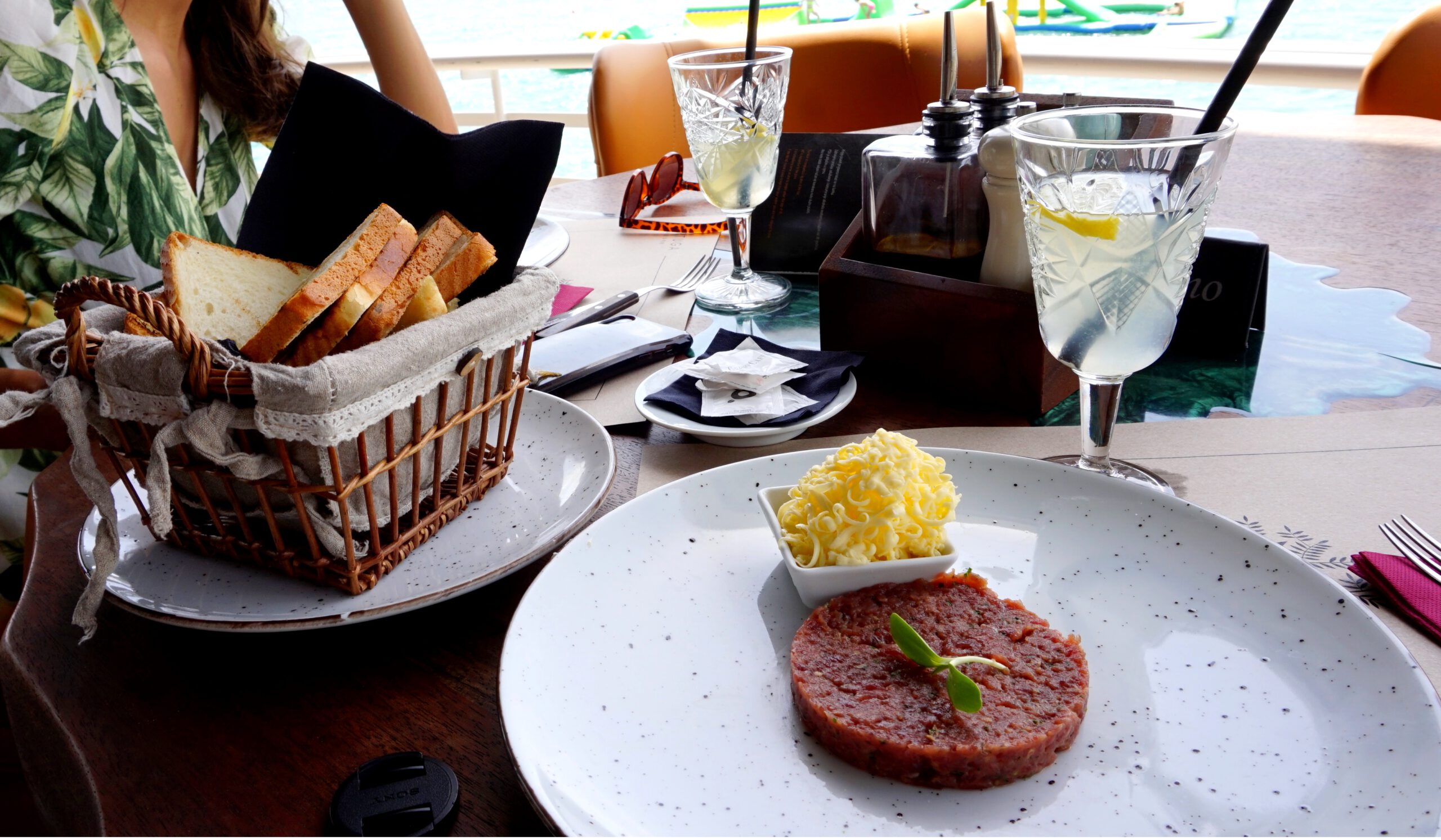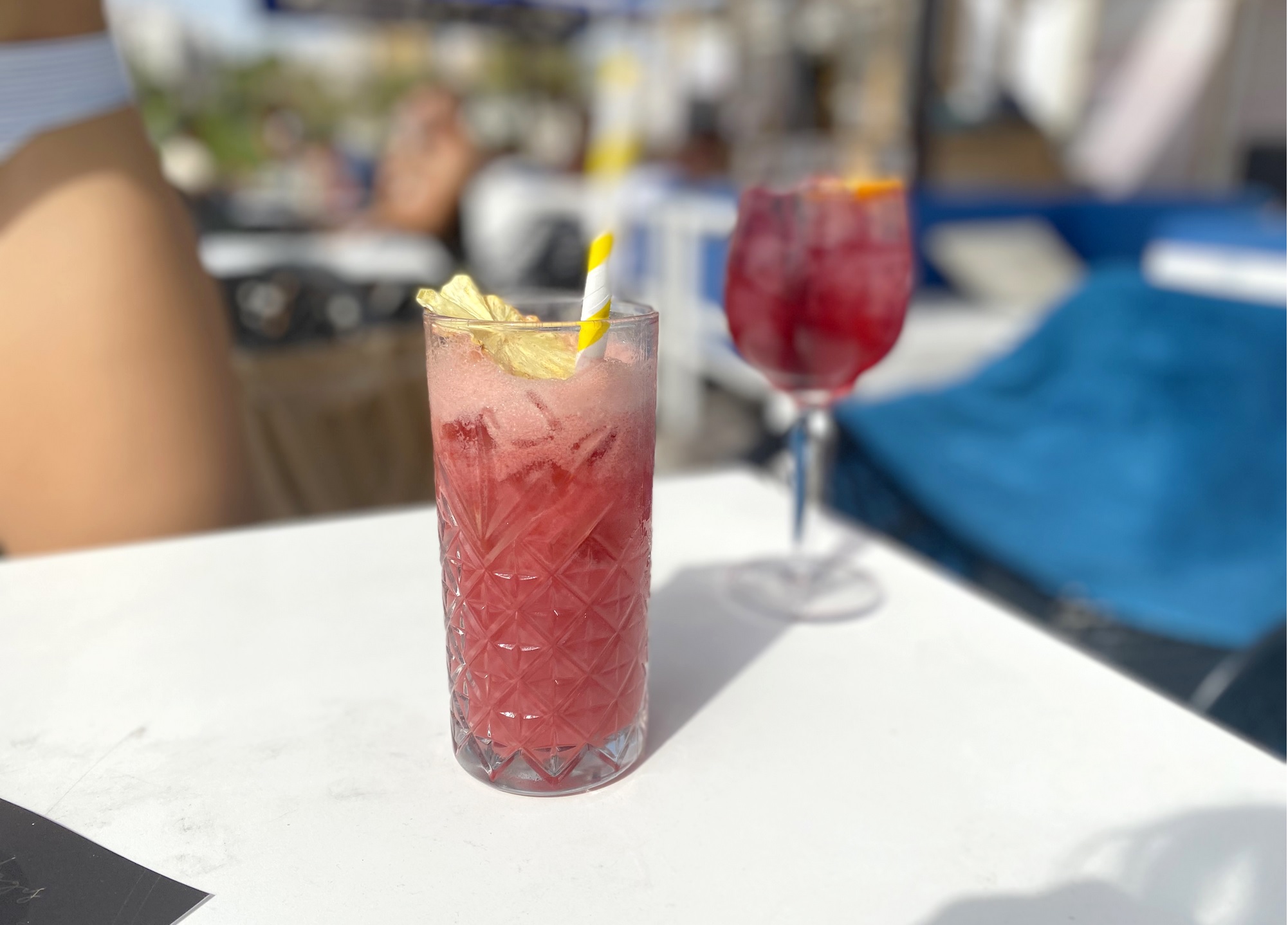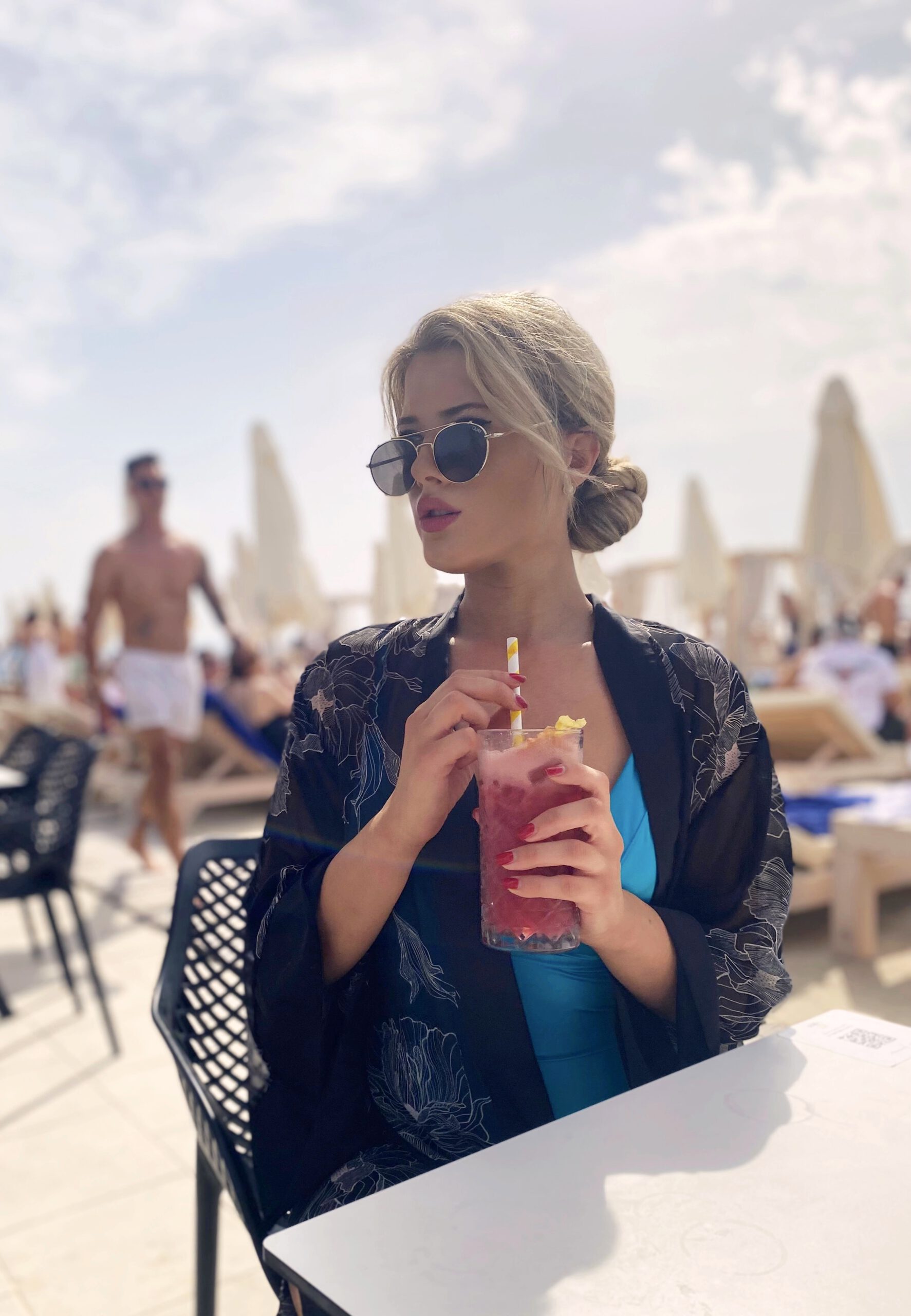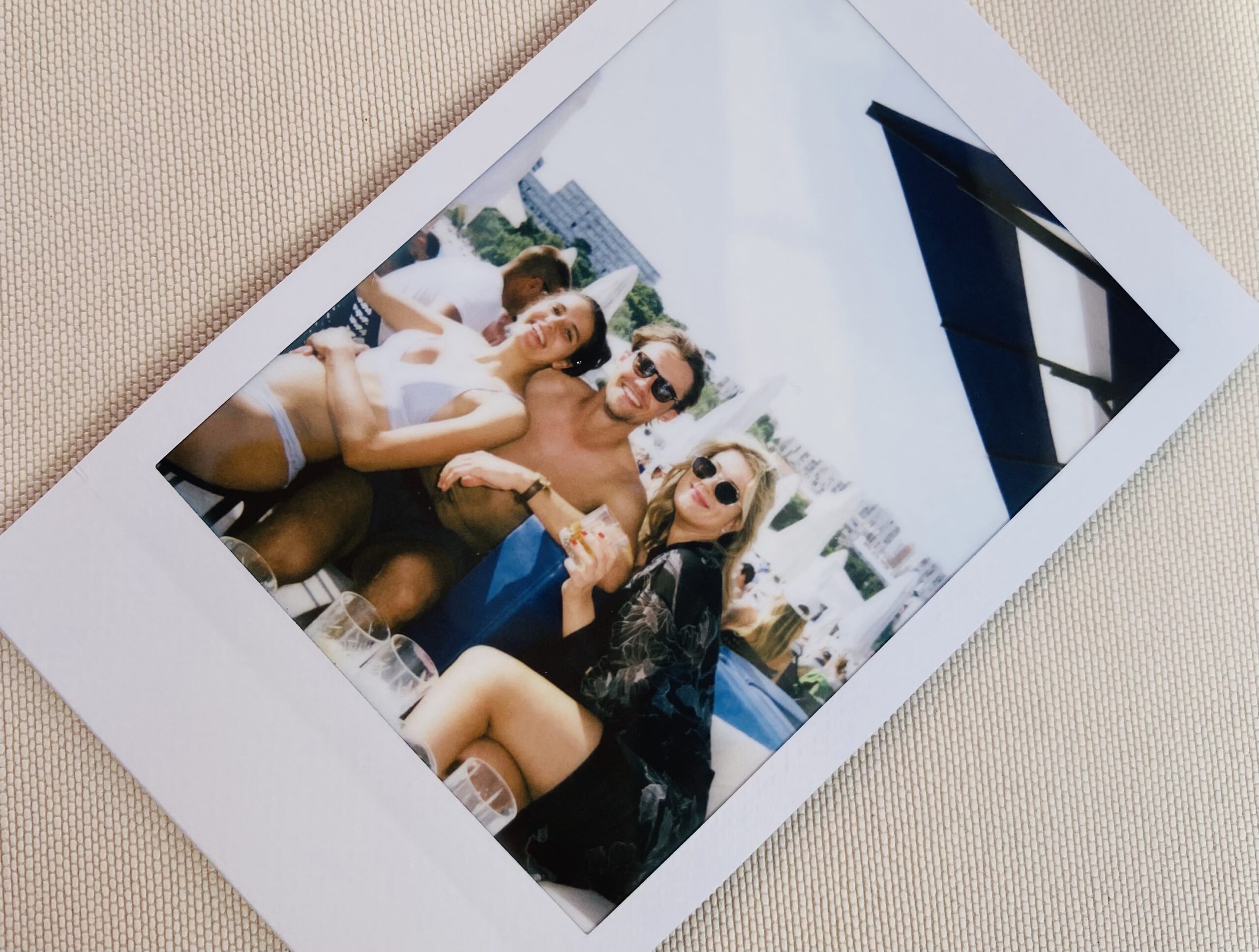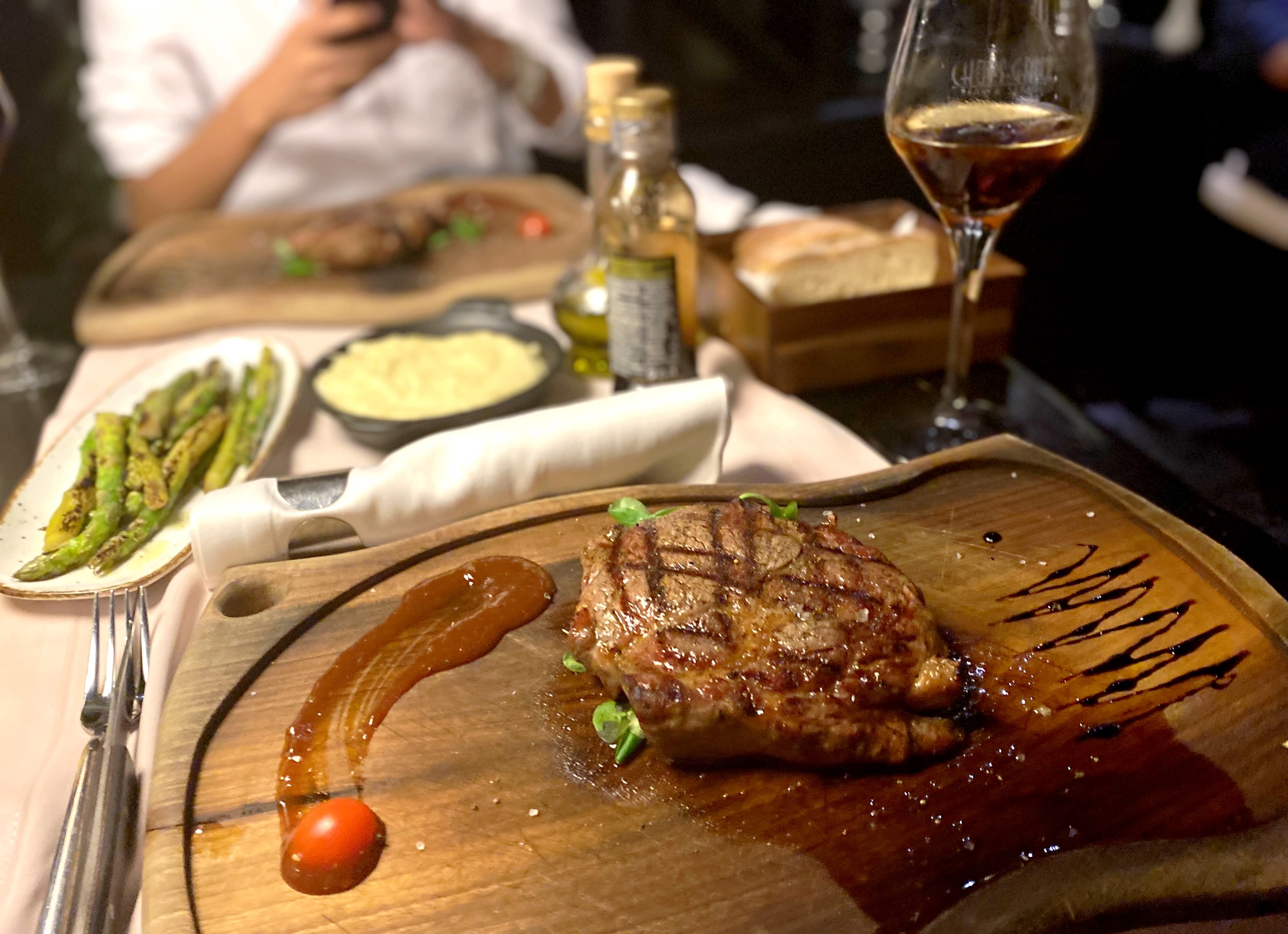 Day 3 was our last day. The place where we planned to have breakfast was closed, so we decided to head towards the coast at Riva.
Brasserie on 7
looked good on google so we decided to go there for breakfast. Jo had delicious French toast, and I had Egg Benedict. Both in combination with a juice and coffee. I really wanted to visit
Marjan Hill Stairs
during our trip, so we went there. Nice place! And the length and duration of the stairs is not that bad. The view is well worth the walk! When I am at a destination, I almost always like to look for a viewpoint to look over the city.
As Jo and I headed toward the sea by Uber, we saw forest fires in the mountains. I already saw it coming from a previous experience; flights that would be canceled or greatly delayed because of this natural disaster. I had to work very early in the morning the day after and therefore had booked a flight where I would be in time for a good night's sleep, but this was of course complete force majeure for everyone. With secretly some nerves in our stumicks, we went to the airport, where several firefighting planes were taking off and cancellations could already be seen on the signs due to the force majeure. As standby flyers, we were told at the checkin that we might not be able to join due to last minute overbooking because of the disaster… but the woman at checkin did everything she could to get us on board and quickly arranged a seat for us . We also met the lovely KLM crew when we were waiting at the gate, and we chatted with them for quite a while. As always a fantastic crew! Our flight to Amsterdam was severely delayed due to the fires, but we could eventually go back to the Netherlands the same day. Lucky us! The flights before ours going to Amsterdam and other destinations were cancelled.. so when I saw the beautiful blue skybird land when I was looking at the runway from the panorama window, I was cheering loudly inside. We would come home late, but we could fly back to Amsterdam. I am very grateful that we, the passengers and crew could safely return to the Netherlands during a natural disaster like this! I also had nice conversations at the airport with fellow passengers from Tilburg and the crew, even before departure. So we certainly weren't bored.
Overall we had a wonderful trip! I also highly recommend this hip and bustling place. Very clean, safe, cozy and affordable. In my opinion, a day or 4 is really great for a short trip, if you also want to go to one of the islands for a day. The city itself is not very big, but there is plenty to see and do. I would also like to go back one day, and am also very curious to explore the rest of Croatia.
Dag 3 was onze laatste dag. De plek waar we van plan waren om te ontbijten was dicht, dus we besloten richting de kust bij Riva te gaan.
Brasserie on 7
zag er op google goed uit, dus besloten we daar te gaan ontbijten. Jo had lekkere wentelteefjes, en ik Egg Benedict. Beide in combinatie met een sapje en koffie. Ik wilde heel graag tijdens onze trip naar
Marjan Hill Stairs
. Mooie plek! De lengte en duur van het trap lopen valt enorm mee. Het uitzicht is de wandeling zeker waard! Als ik op een bestemming ben, wil ik bijna altijd graag op zoek naar een viewpoint om over de stad te kijken.
Toen Jo en ik richting de zee gingen, zagen we in de bergen bosbranden. Ik zag de bui al hangen door een eerdere ervaring; vluchten die gecancelled zouden worden of enorm vertraagd door deze natuurramp. Ik moest morgen heel vroeg al werken en had daarom een vlucht geboekt waarbij ik optijd zou zijn voor een goede nachtrust, maar dit was natuurlijk voor iedereen complete overmacht. Met stiekem wat zenuwen gingen we naar de luchthaven, waar diverse opstijgende brandblusvliegtuigen en cancellations al te zien waren op de borden door het overmacht. Als IPB'ers kregen we bij de checkin te horen dat we wellicht niet mee konden, door last minute overboekingen wegens de ramp. De vrouw bij de check in deed er alles aan ons mee te krijgen en had al snel een stoel voor ons geregeld. Ook kwamen we de lieve KLM crew tegen toen we bij de gate aan het wachten waren. Daar hebben we een hele poos gezellig mee staan praten. Zoals altijd was het weer een fantastisch fijne crew! Onze vlucht naar Nederland ging door de branden een paar uur vertraagd, maar wel terug naar Nederland. Lucky us! De vluchten voor ons die naar Amsterdam gingen en andere bestemmingen werden gecancelled.. dus toen ik onze mooie blauwe skybird zag landen vanaf de panoramaramen in Split, stond ik van binnen hard te juichen. We zouden laat thuis komen, maar we konden mee naar Amsterdam. Ik ben heel dankbaar dat wij, de passagiers en crew veilig terug naar Nederland terug konden ondanks een bosbrand en situatie als deze. Ook op de luchthaven heb ik leuke gesprekken gehad met mede passagiers uit Tilburg en crew, nog voor vertrek. We verveelden ons zeker niet.
We hebben overall een heerlijke reis gehad! Ik raad jullie deze hippe en bruisende plek ook enorm aan. Enorm schoon, veilig, gezellig en goed betaalbaar. Een dag of 4 is naar mijn mening voor een korte trip echt top, mocht je ook nog een dagje naar een van de eilanden willen. De stad zelf is niet heel groot, maar er is genoeg te zien en doen. Ik wil ook graag een keer terug en ben ook erg benieuwd de rest van Kroatië te verkennen.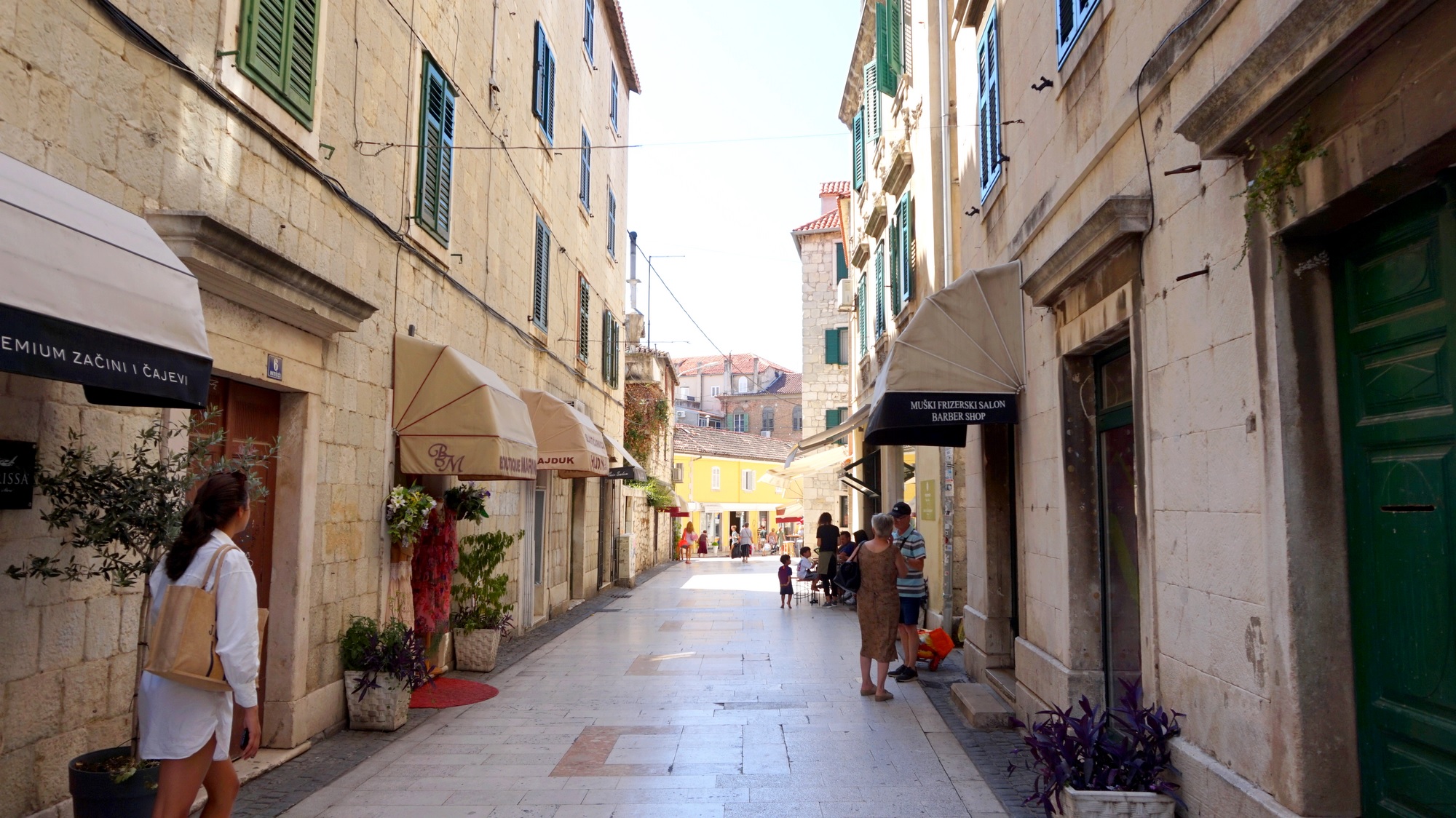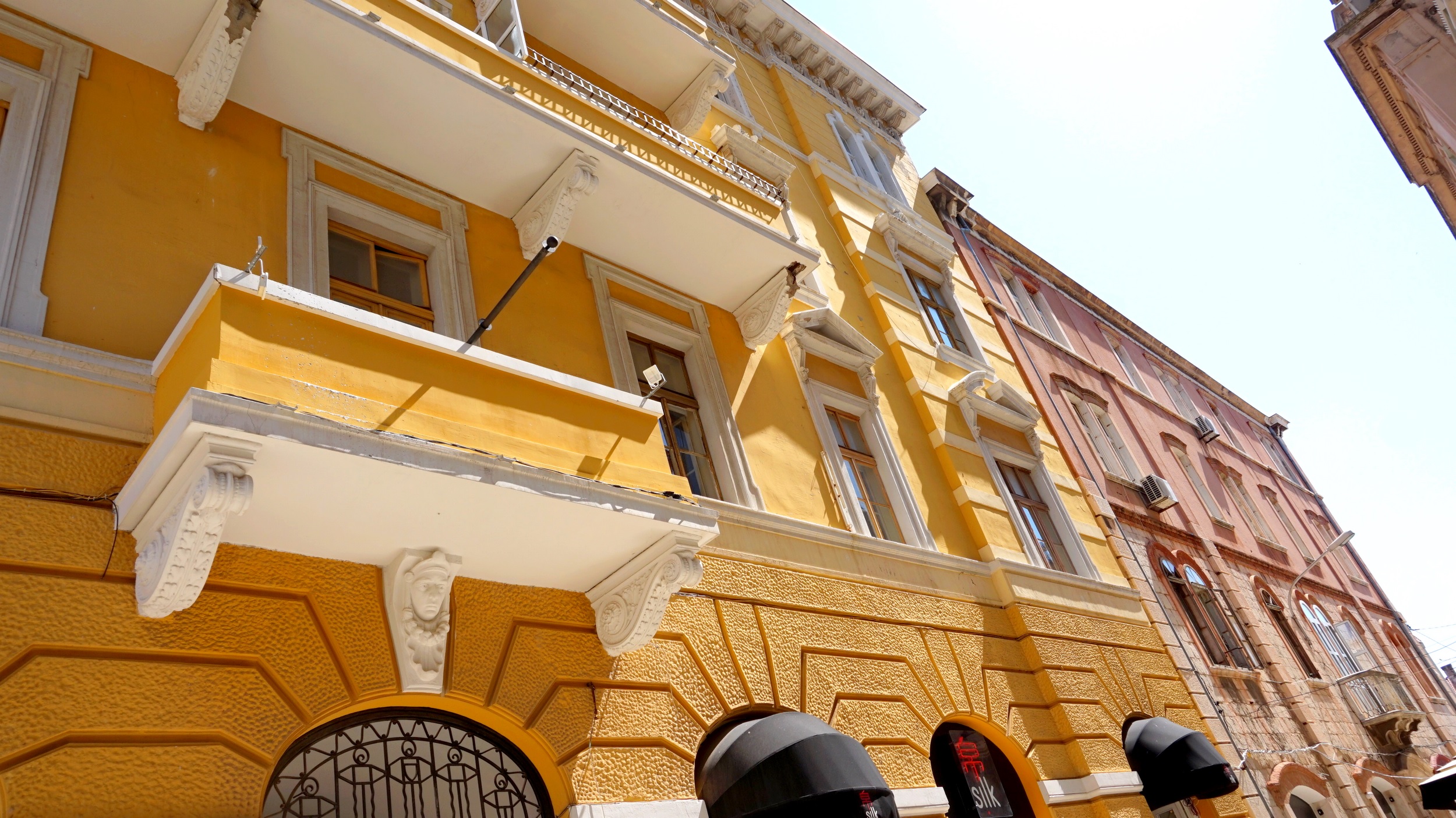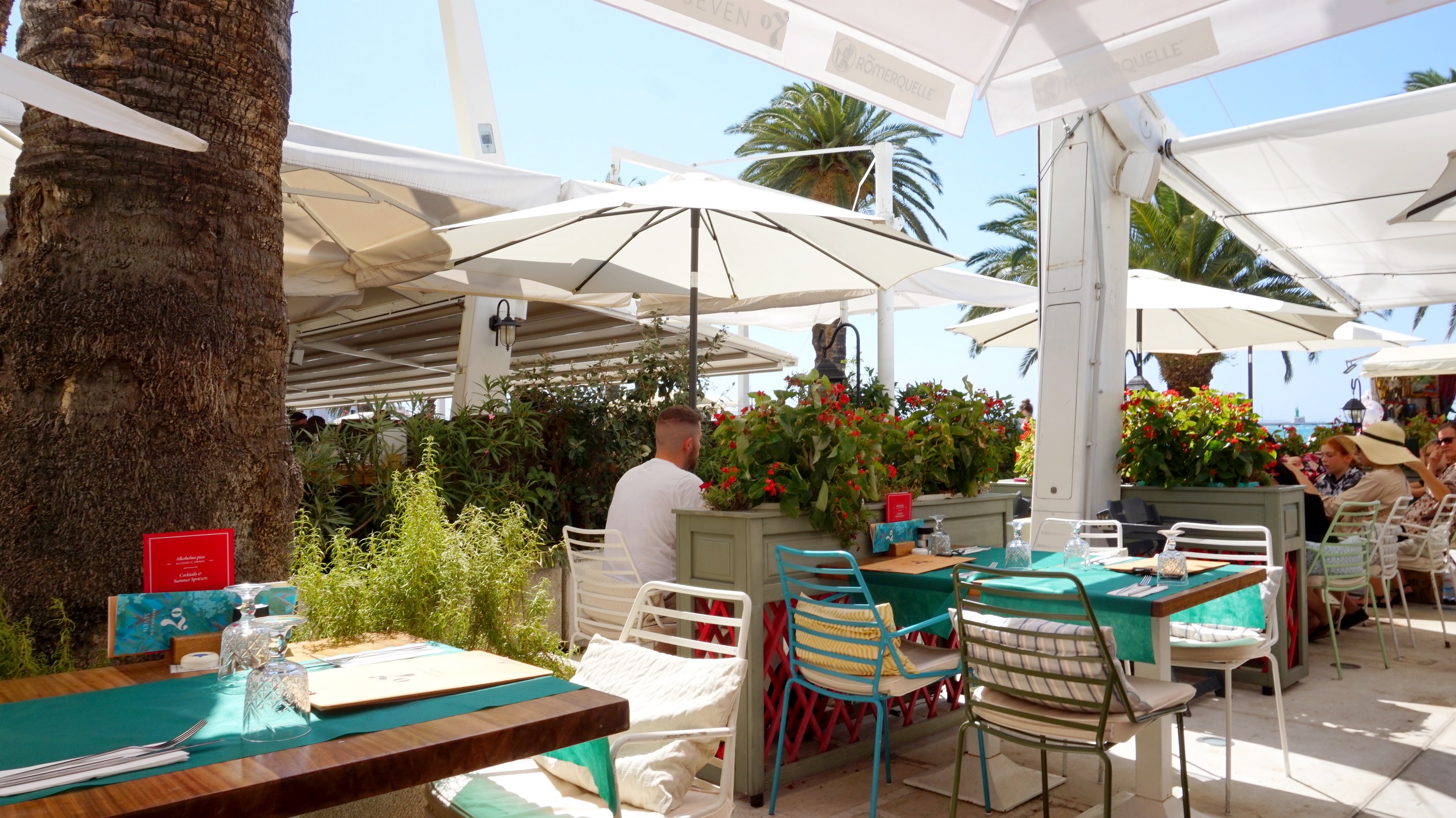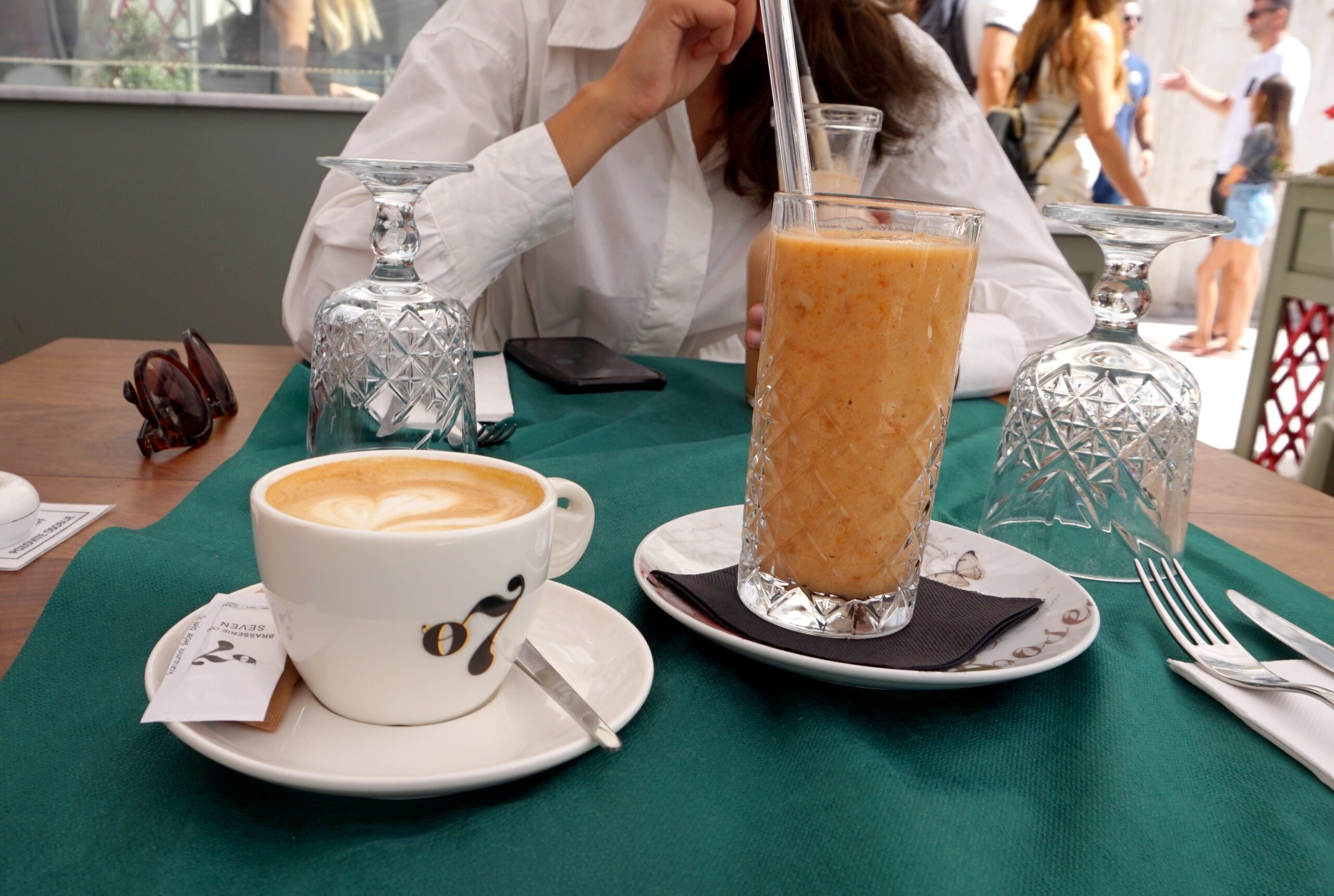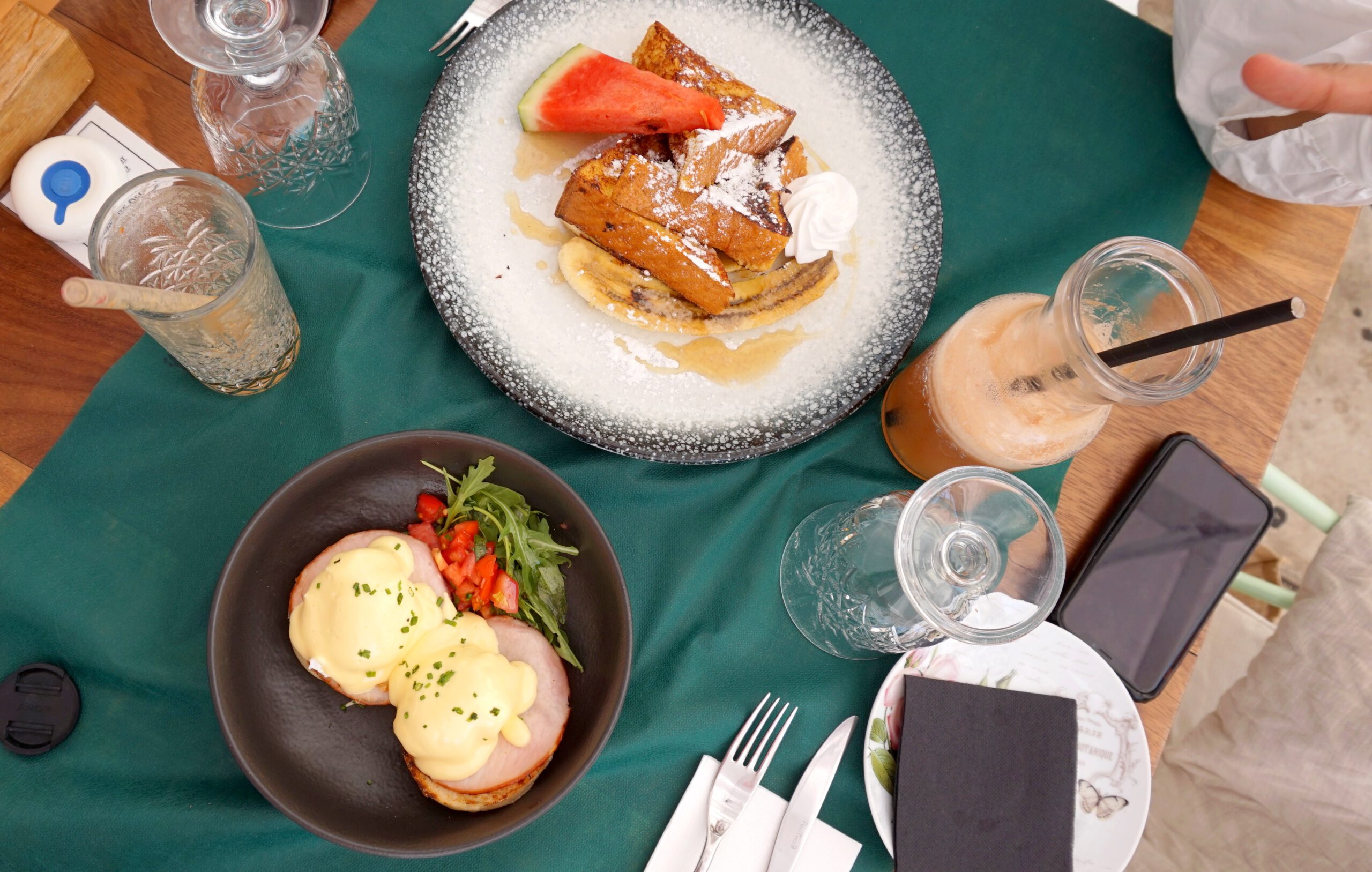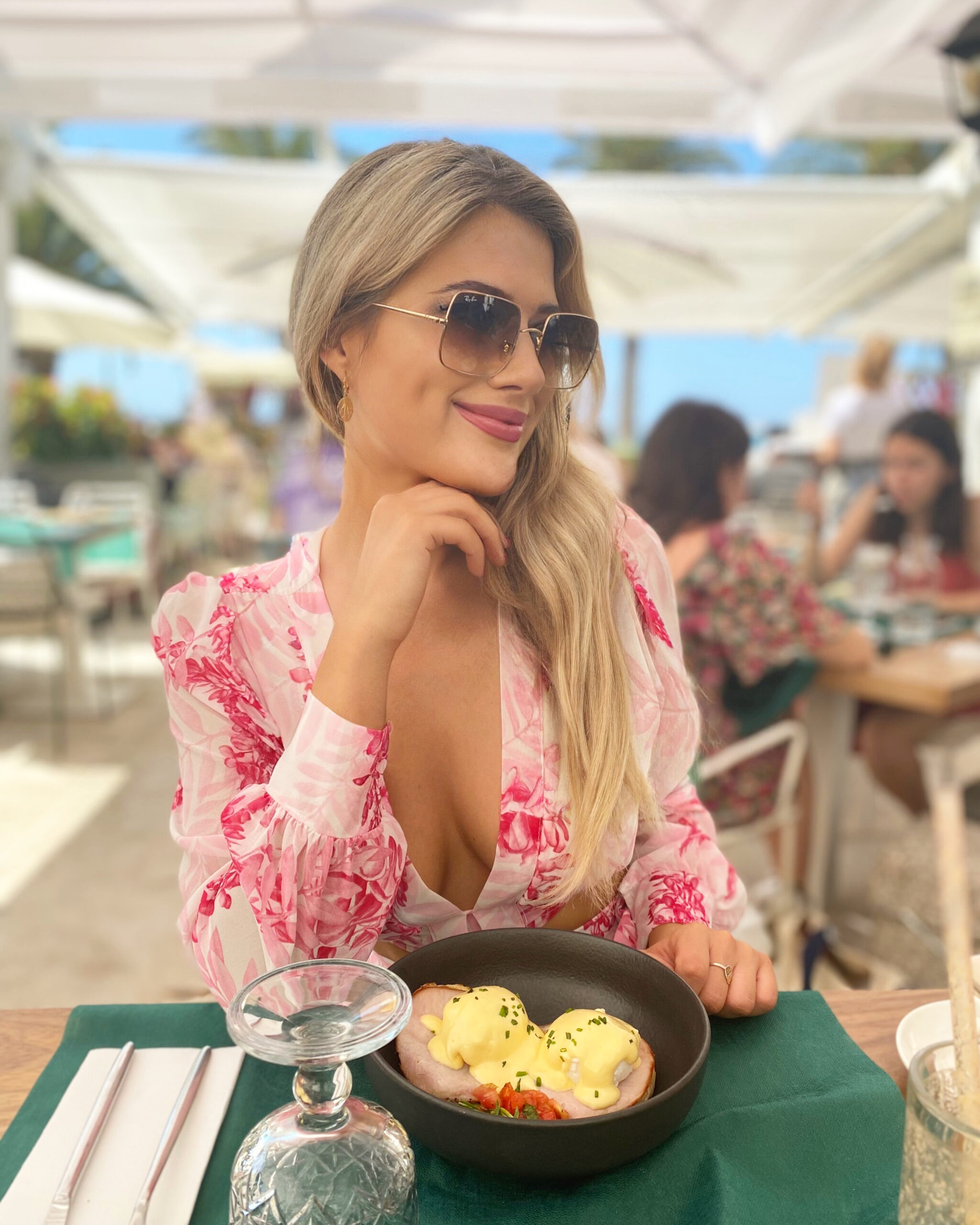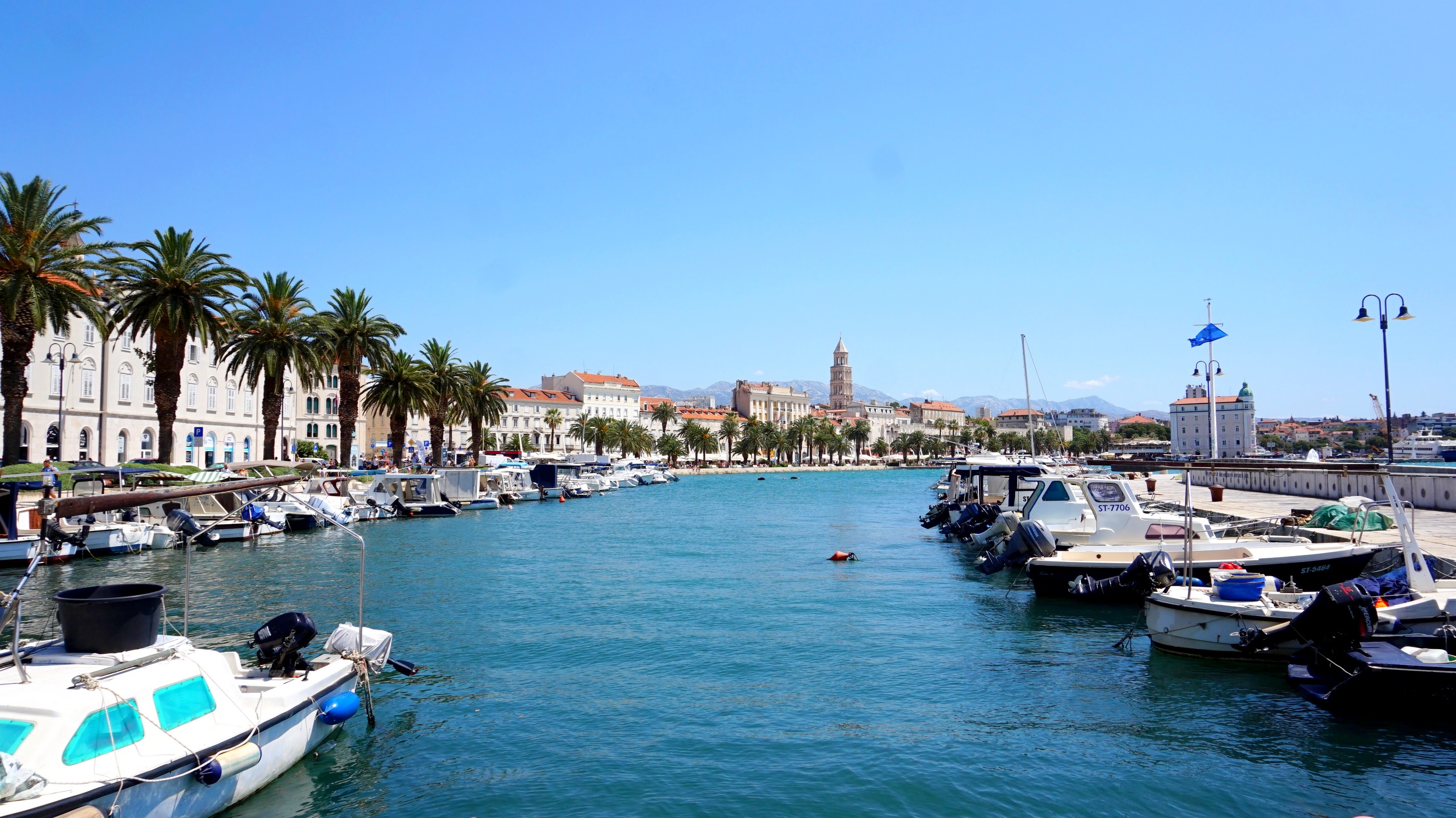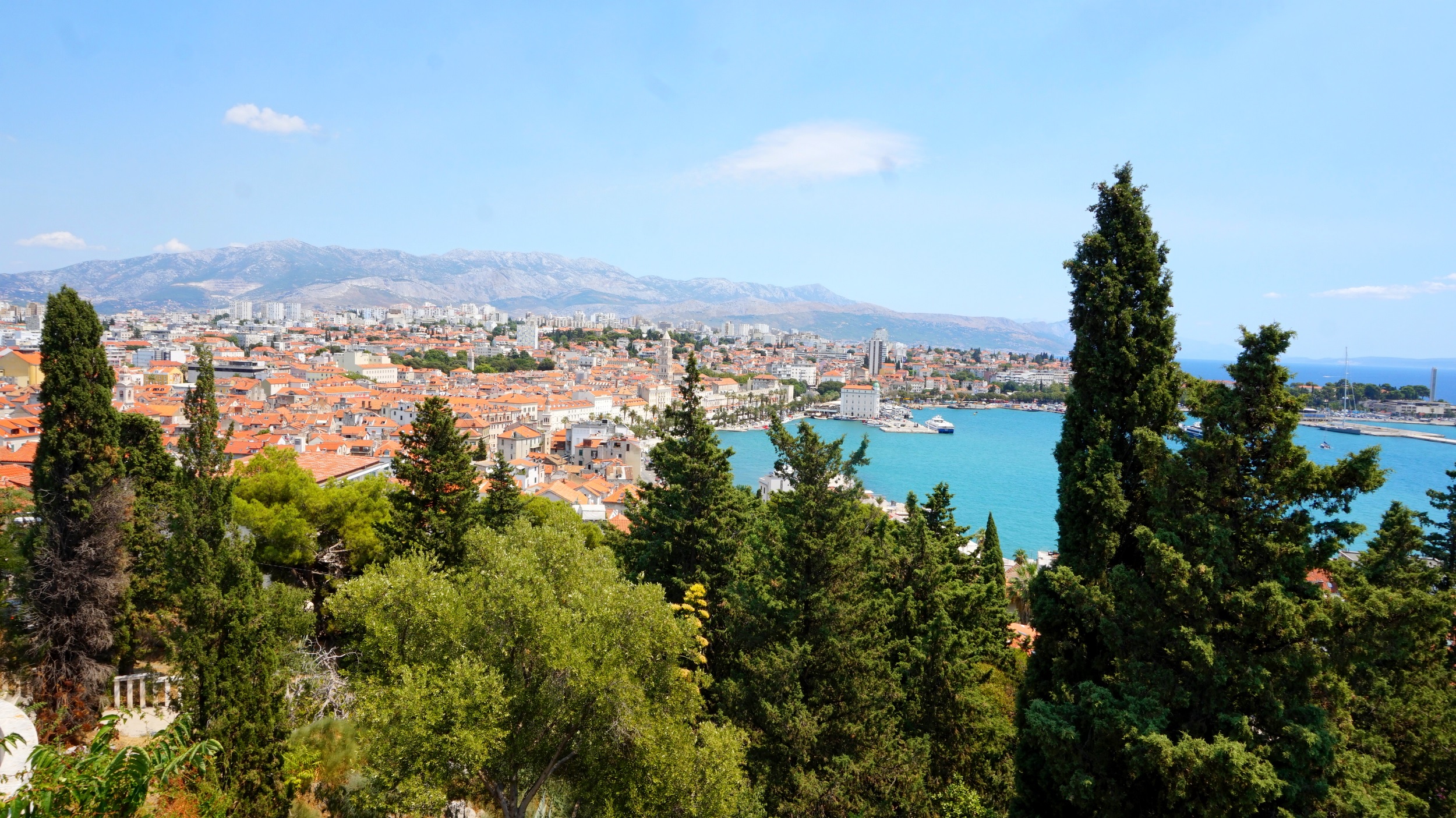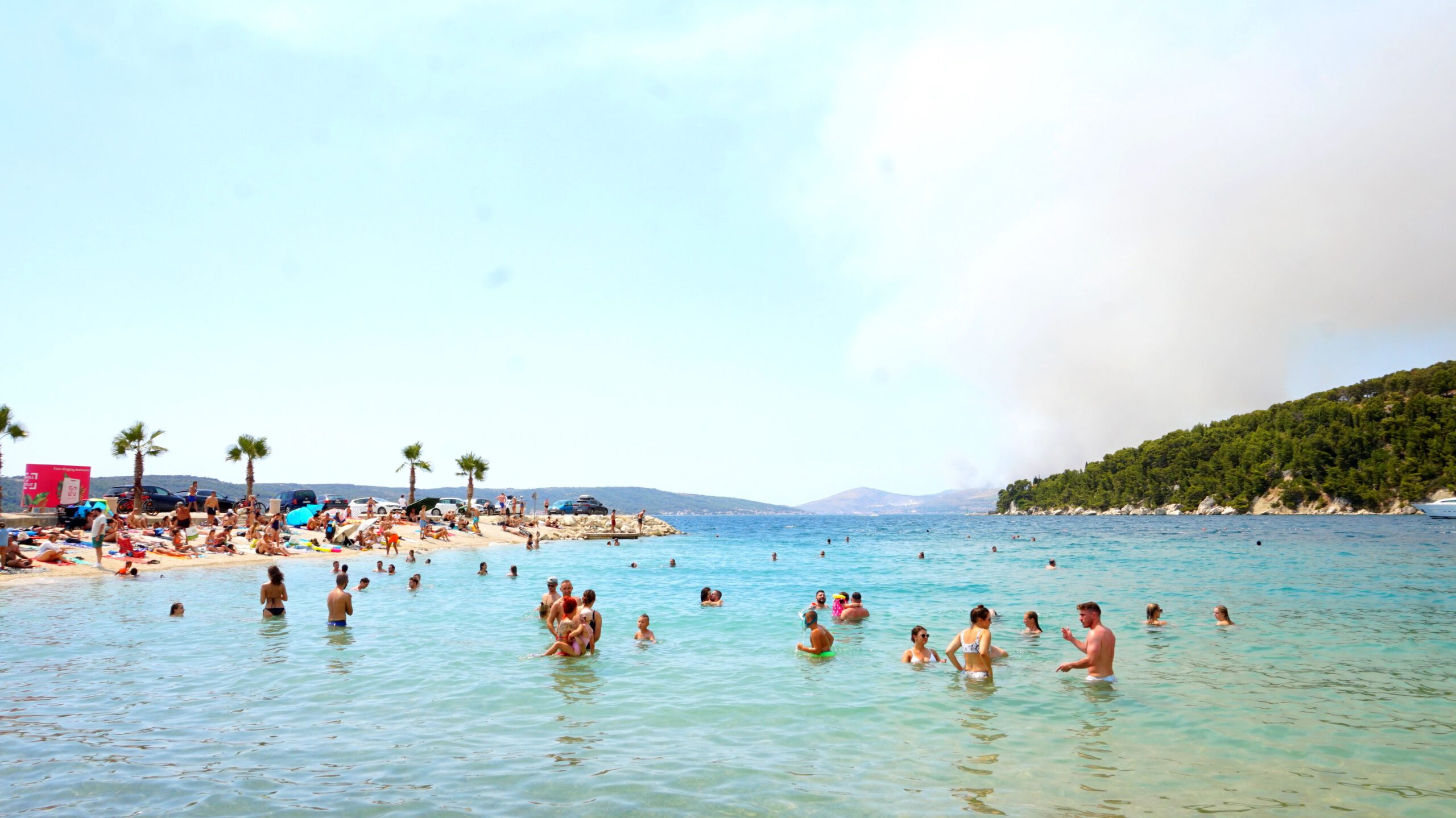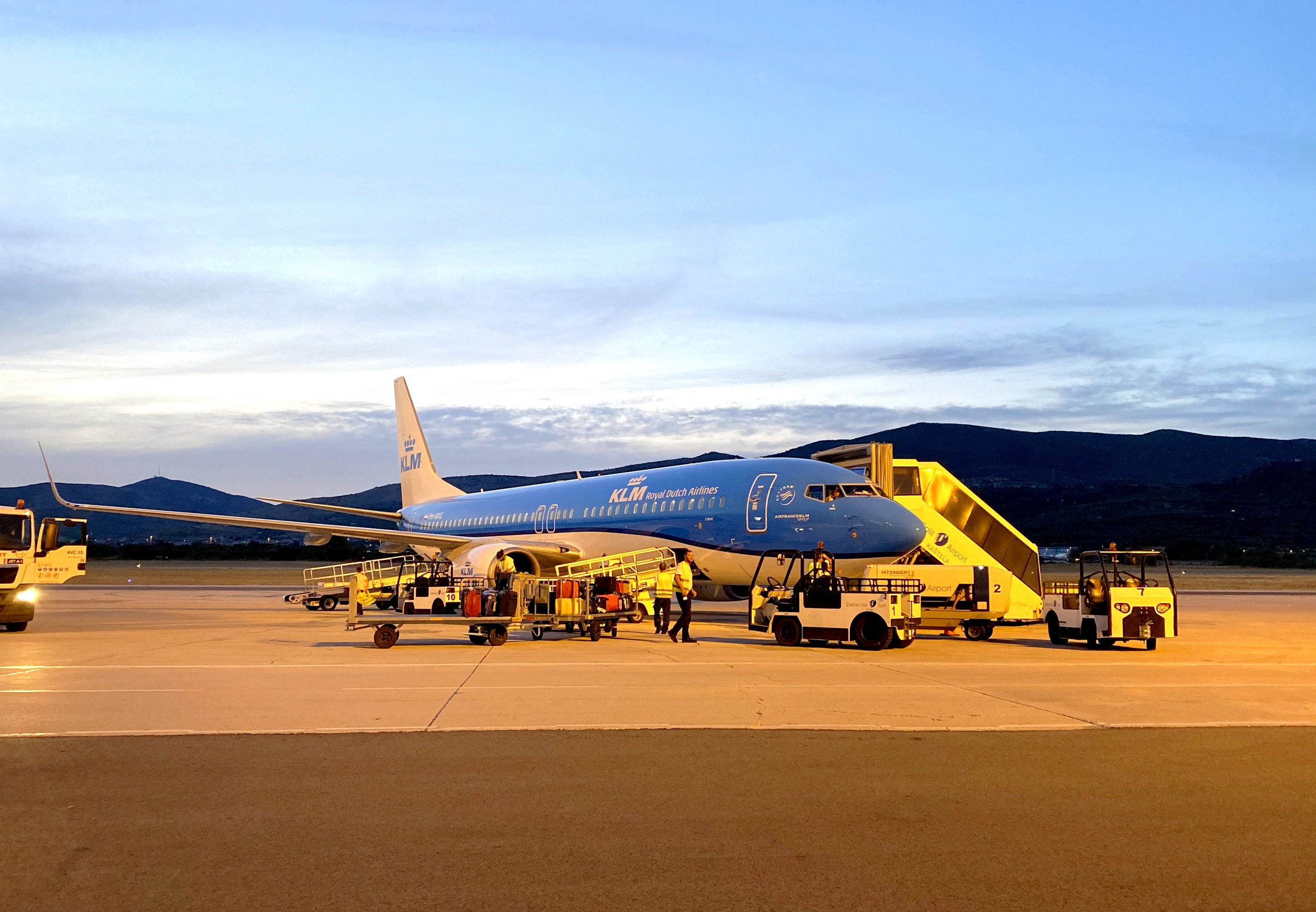 Split outfits links
Day 1 – Outfit | Riva
Day 2 – Outfit | Split
Day 3 – Outfit | Hill