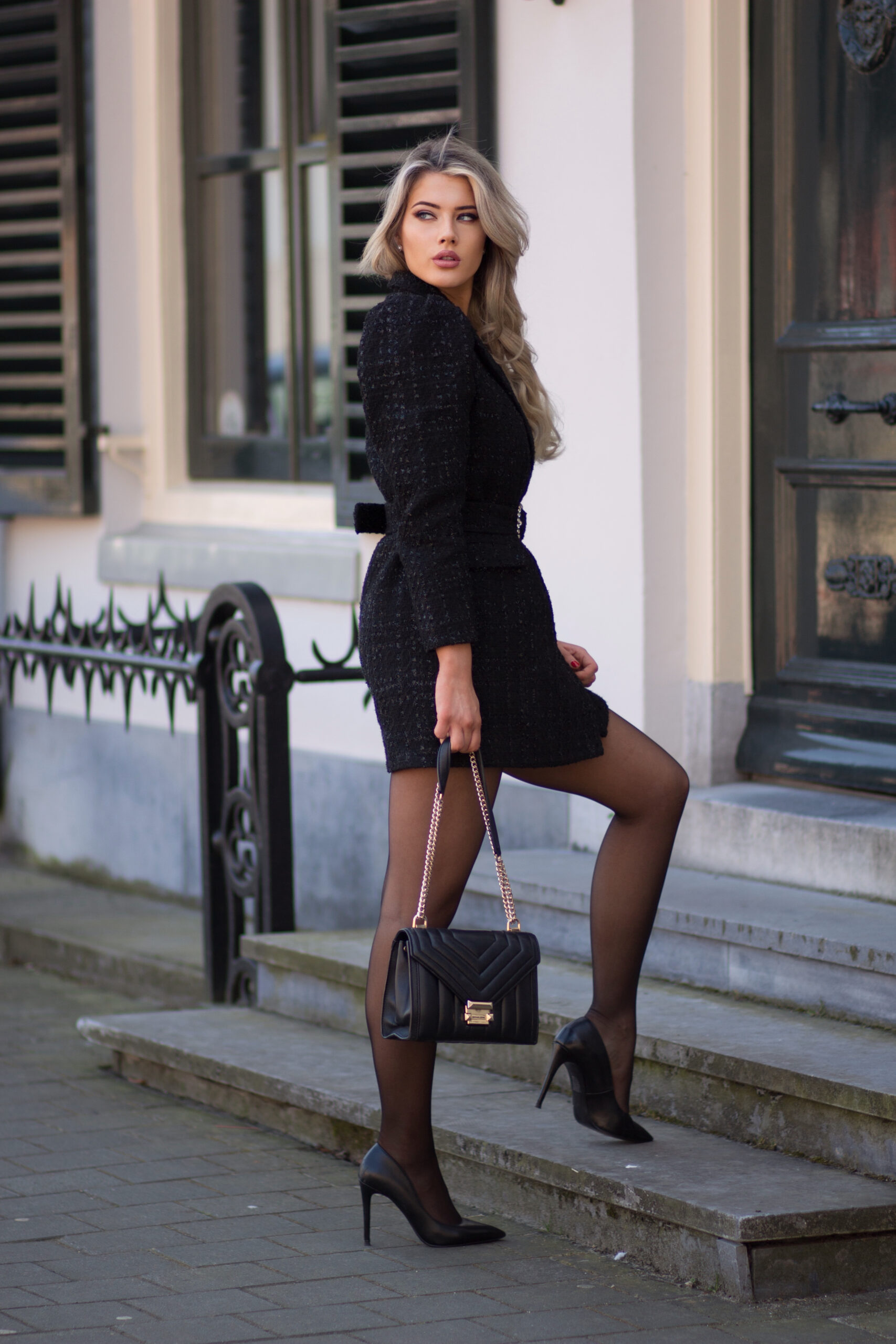 Today I had another blog shoot. This is my favorite outfit at the moment. I've had this dress for a few months now, but I still haven't been able to capture many of the outfits that I wear lately. This beautiful luxury boutique dress is from Lavish Alice, and I bought it a while ago along with a lot of other items. Wearing a black dress is always a good choice.
Unfortunately, there is something very sad in the family, and we as a family are in a difficult period. Fortunately, I have a lot of support and love from my family, environment and friends. But, even with the sad circumstances, I am doing okay at the moment. I am very grateful for the nice people around me and I still had great things on my schedule. Last Monday I arranged a personal dance coach for my dance for the Miss World (Netherlands) talent round, and yesterday I went for dinner (with this outfit) at someone's home. Luckily my sister had taken some time to curl my hair again. Unfortunately I had to go home pretty early during this nice dinner, because of the curfew. The time flew. Fortunately, these fine things make me feel very good at the moment. There is also another Miss World day on my schedule on Sunday, I'm definitely looking forward to that!
Vandaag had ik weer een blogshoot. Dit is mijn lievelingsoutfit van het moment. Ik heb dit jurkje inmiddels al een paar maanden, maar veel outfits die ik draag heb ik nog steeds niet kunnen vastleggen helaas. Deze prachtige luxe boutique jurk is van Lavish Alice, en heb ik een tijd geleden gekocht samen met een hoop andere items. Een zwarte jurk is altijd een goede keus.
Helaas speelt er iets heel verdrietigs in de familie, en zitten wij als gezin in een zware periode. Gelukkig heb ik veel steun en liefde van mijn familie, omgeving en vrienden. Maar, naar omstandigheid maak ik het op dit moment goed. Ik ben ontzettend dankbaar voor de leuke mensen om me heen en heb toch fijne dingen op mijn planning gehad. Afgelopen maandag heb ik een personal danscoach geregeld voor mijn dans voor de Miss World (Nederland) talentenronde, en gisteren ben ik gezellig (met deze outfit) bij iemand wezen eten thuis. Mijn zusje had gelukkig weer de tijd genomen om mijn haren te krullen. Helaas moest ik tijdens dit leuke etentje, door de avondklok, 'vroeg' naar huis. De tijd vloog voorbij. Door deze fijne dingen voel ik me gelukkig tóch erg fijn op dit moment. Zondag weer een Miss World dagje, daar heb ik zeker zin in!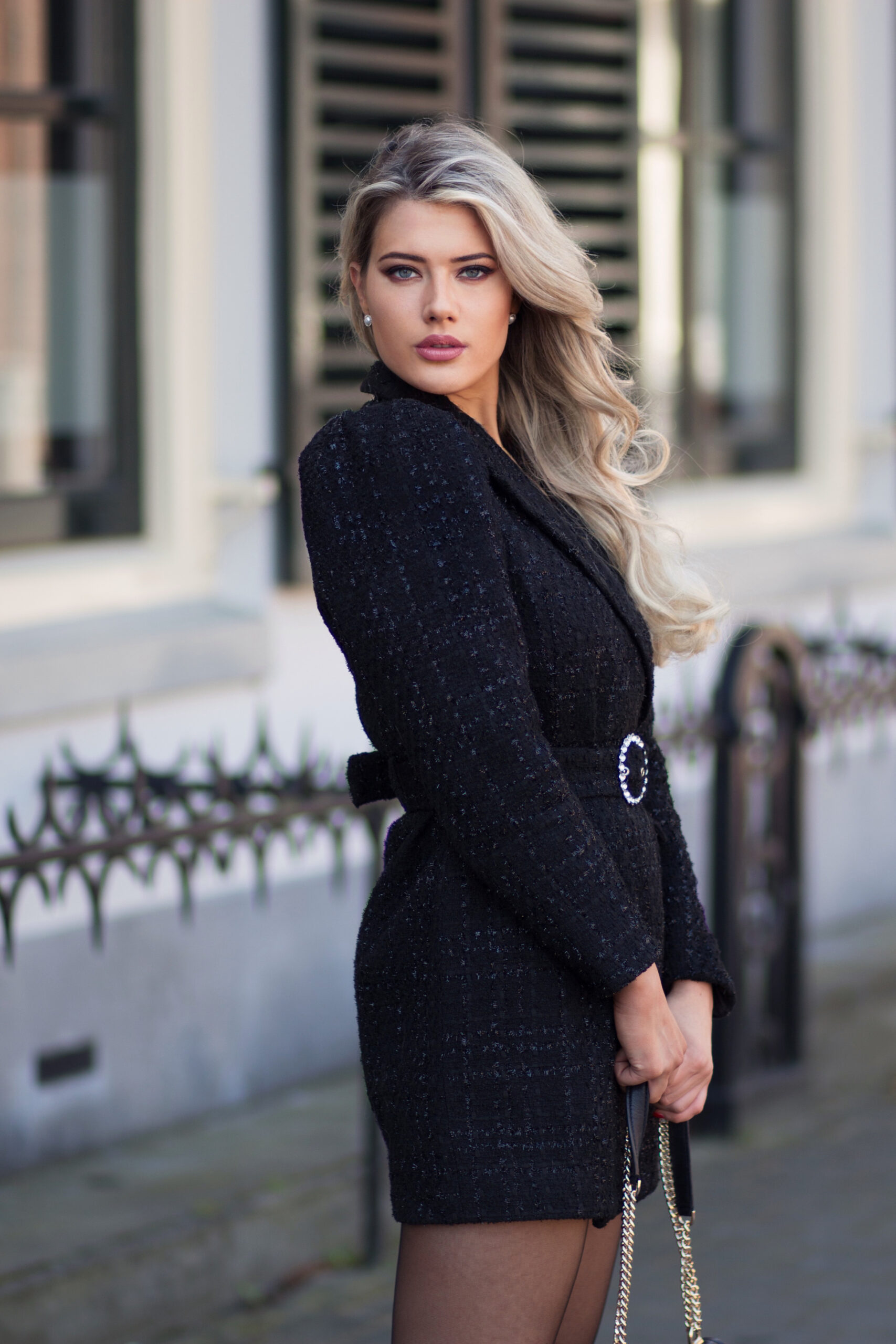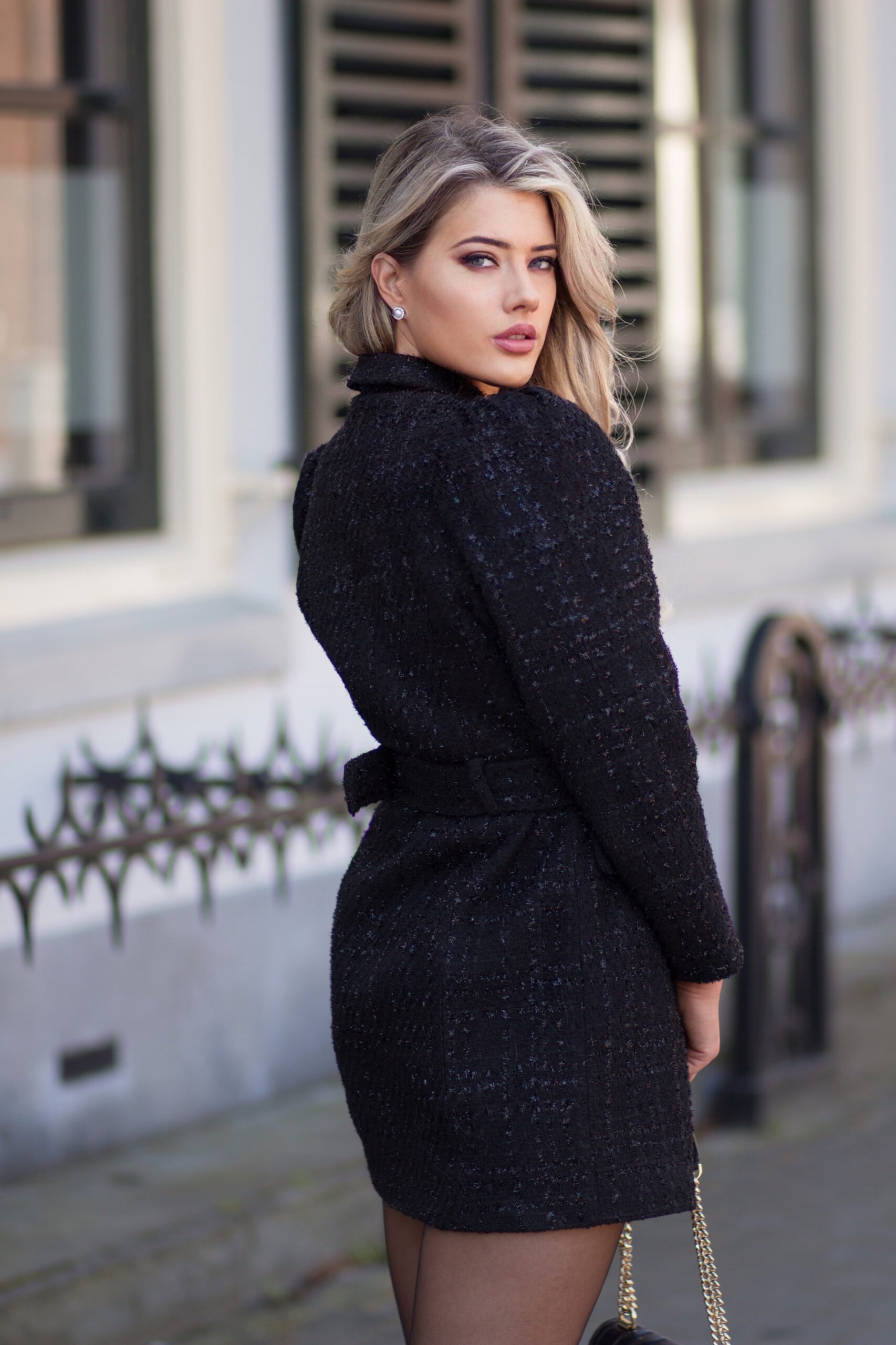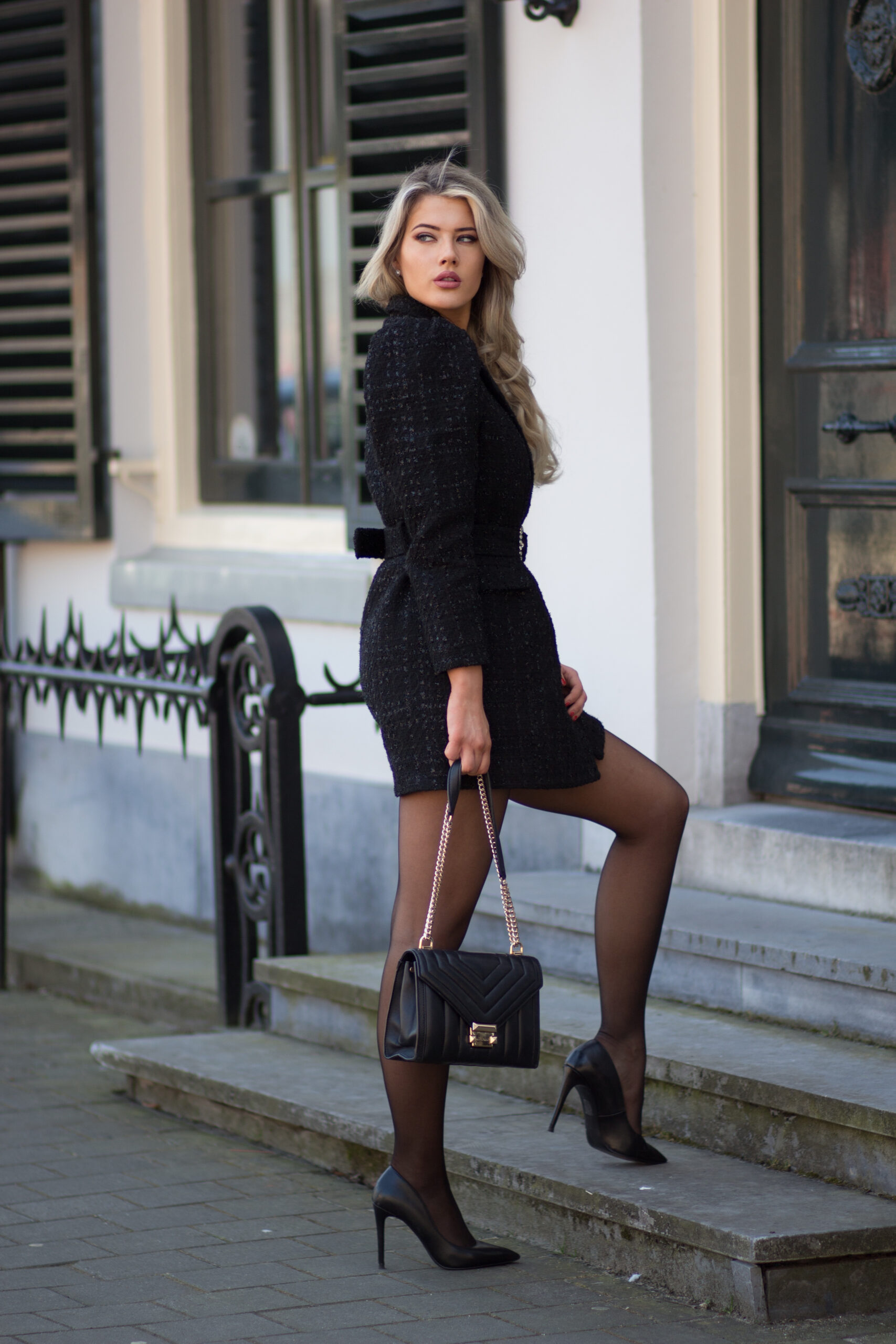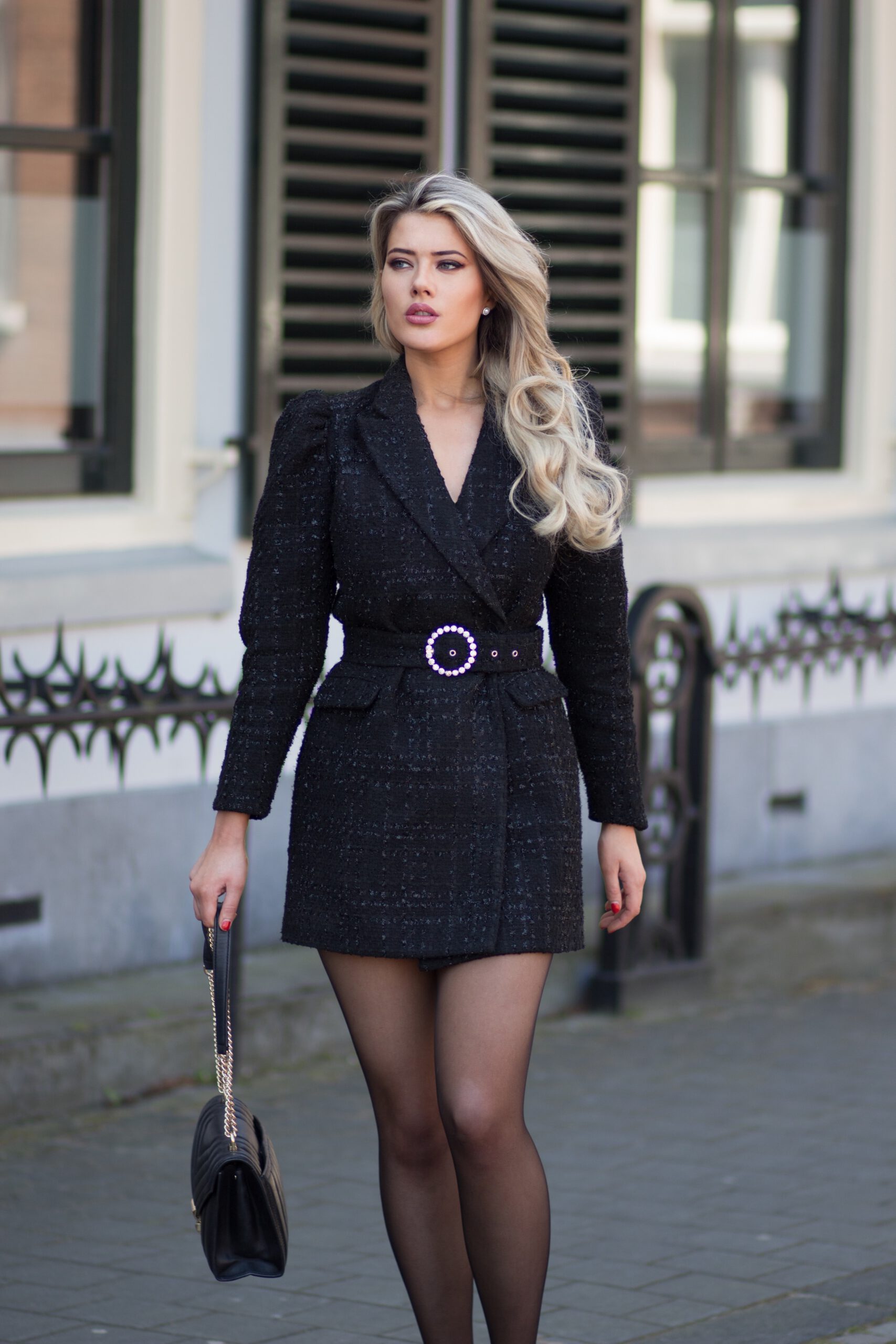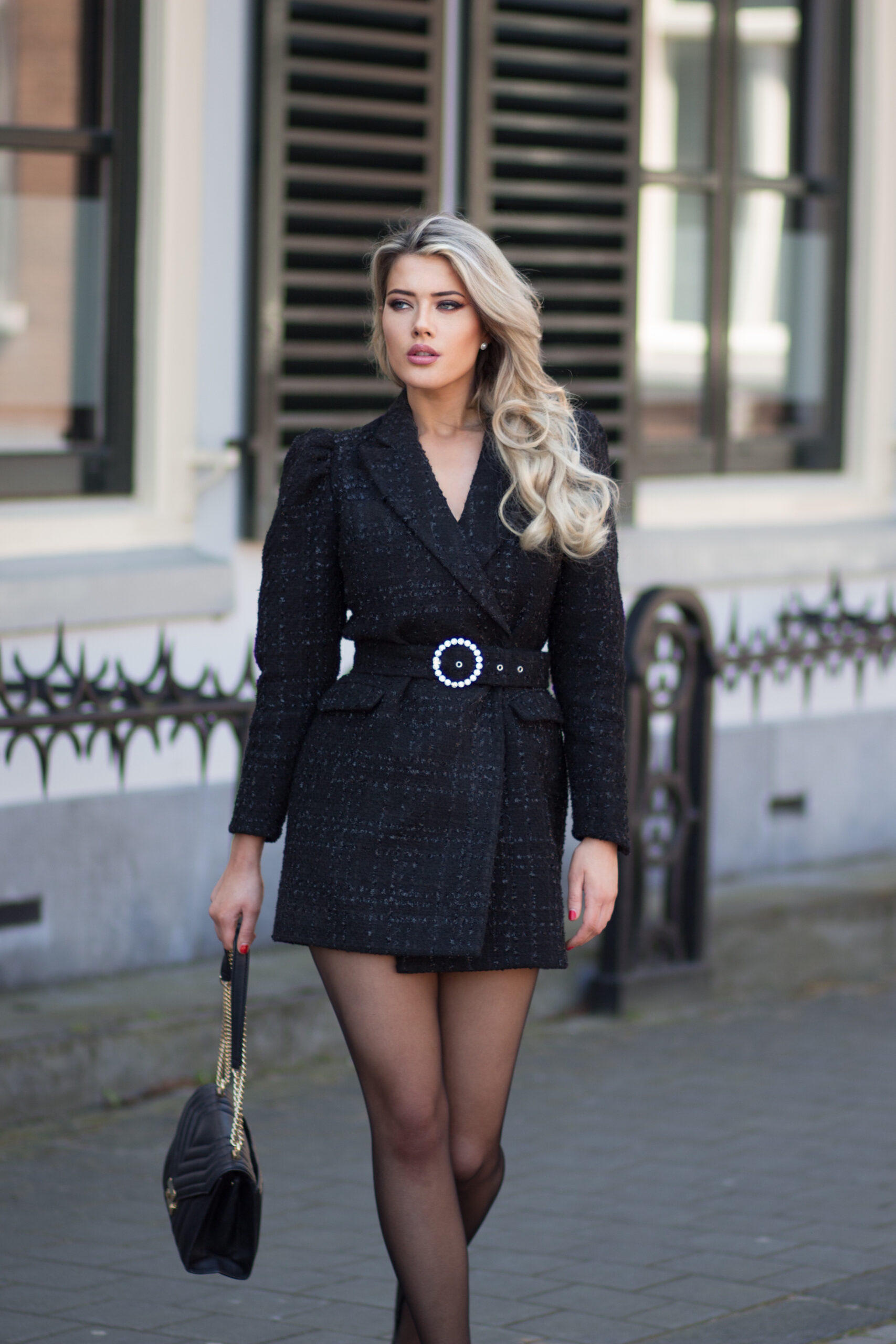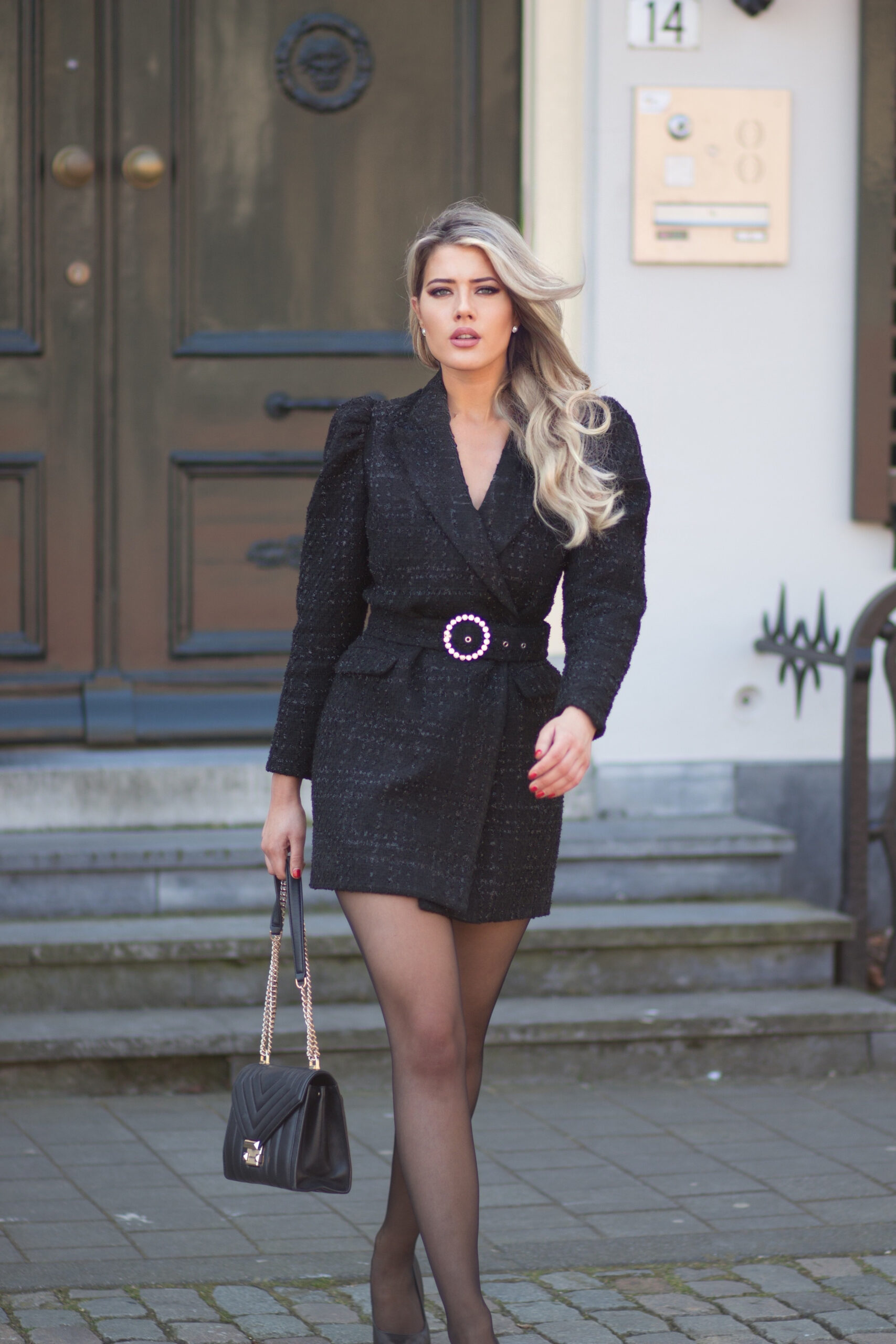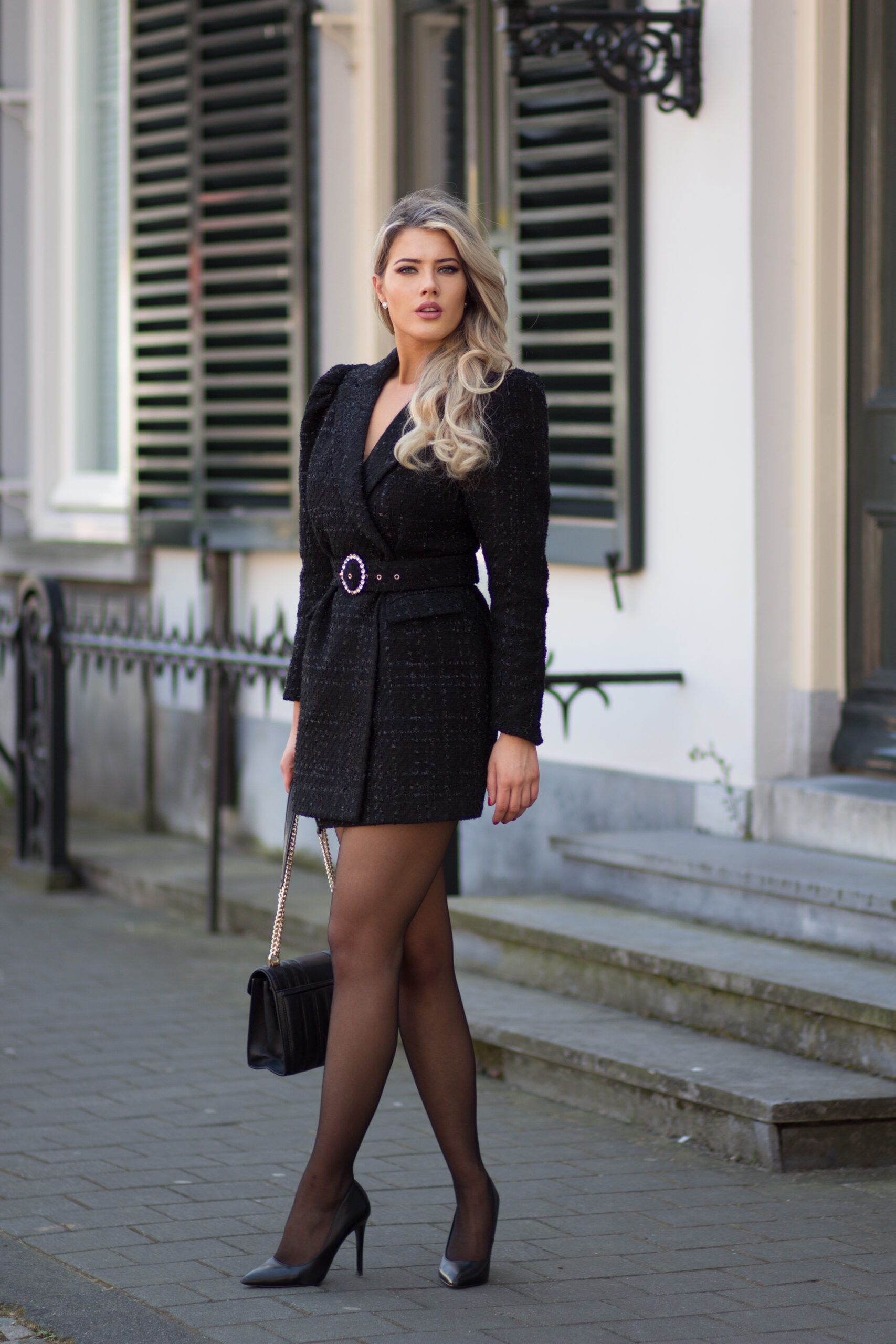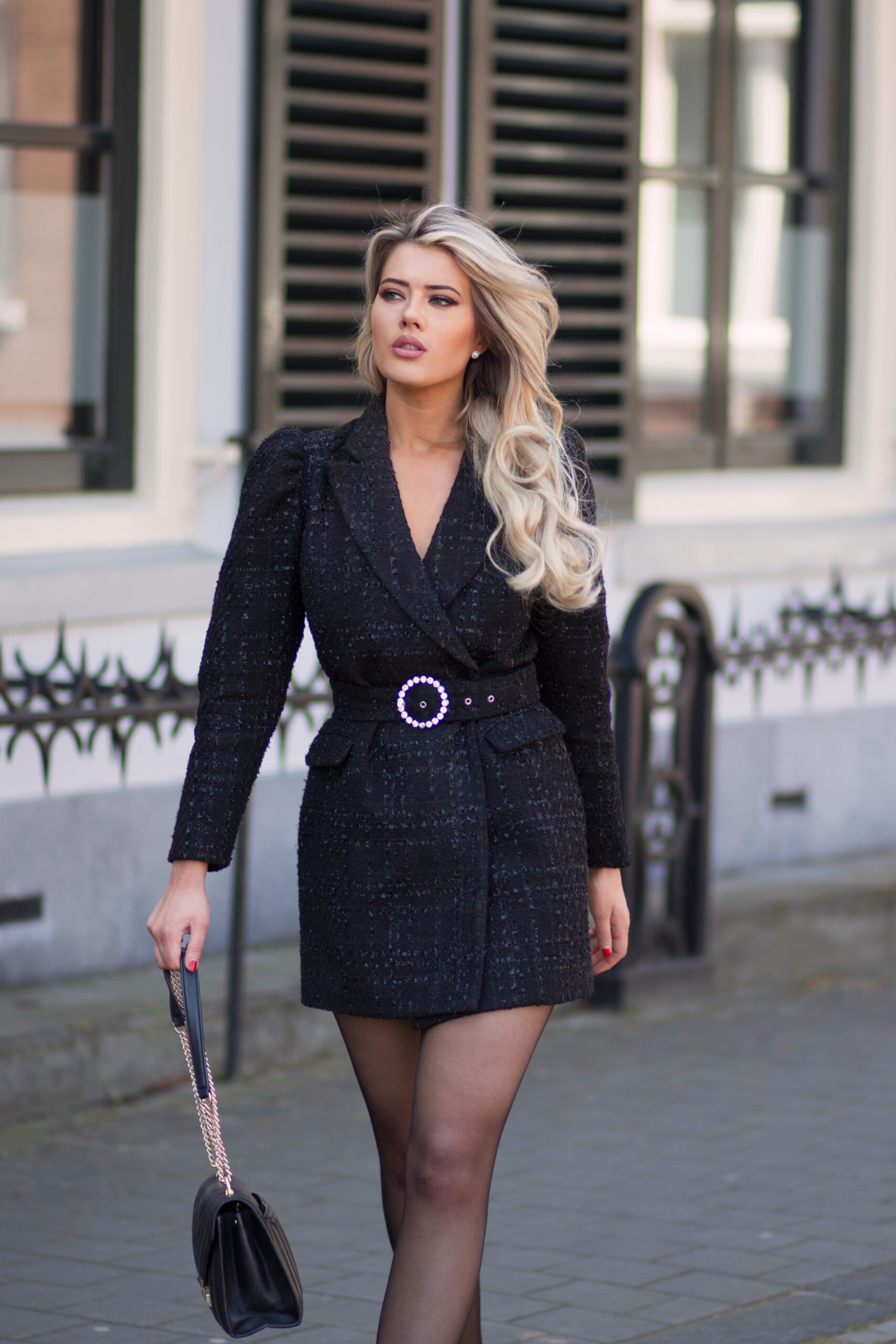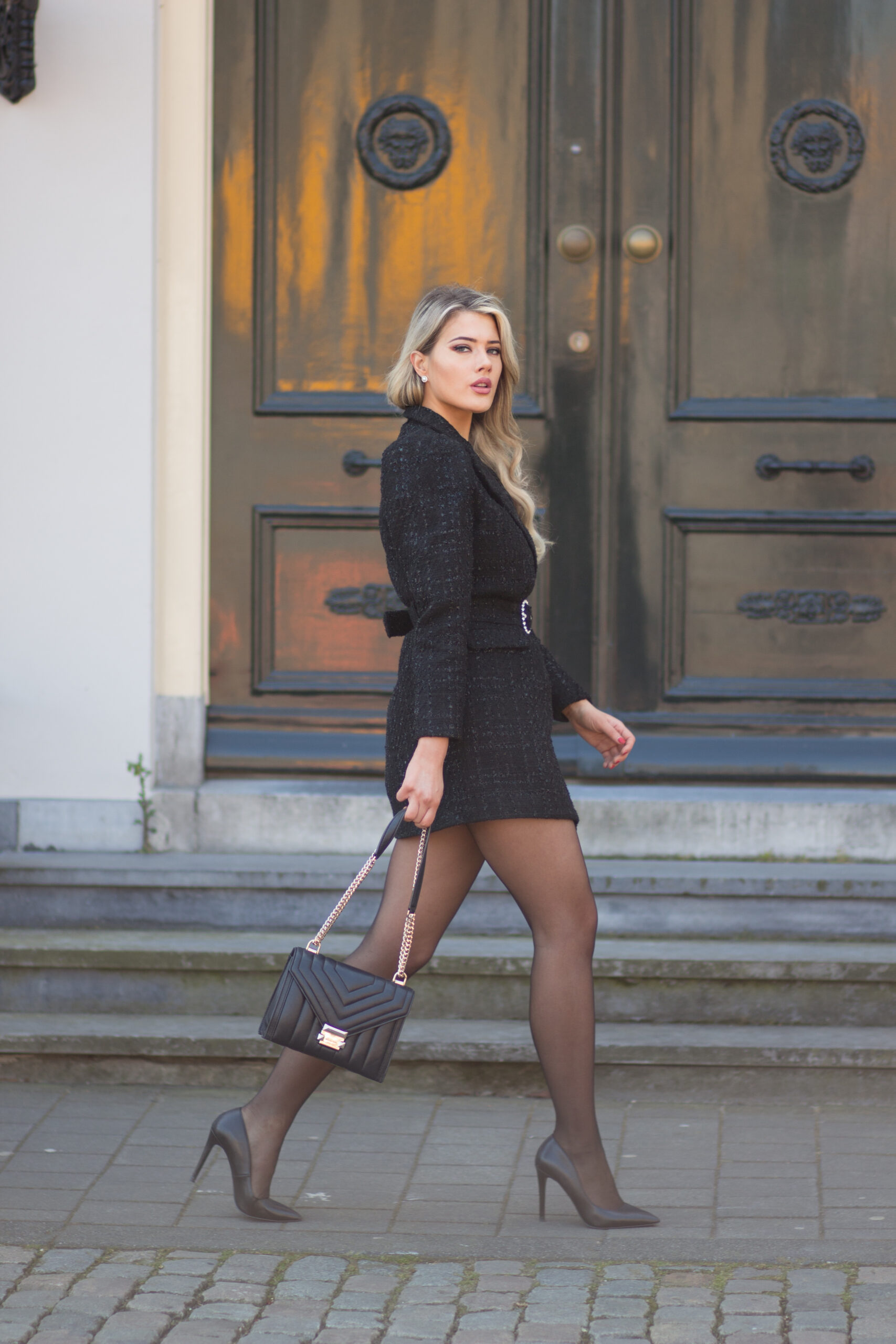 Outfit details


Dress:
Lavish Alice
Whitney bag:
Michael Kors
Pearl earrings:
Primark
Mambo Tights:
Stessonline
Black heels:
Zalando