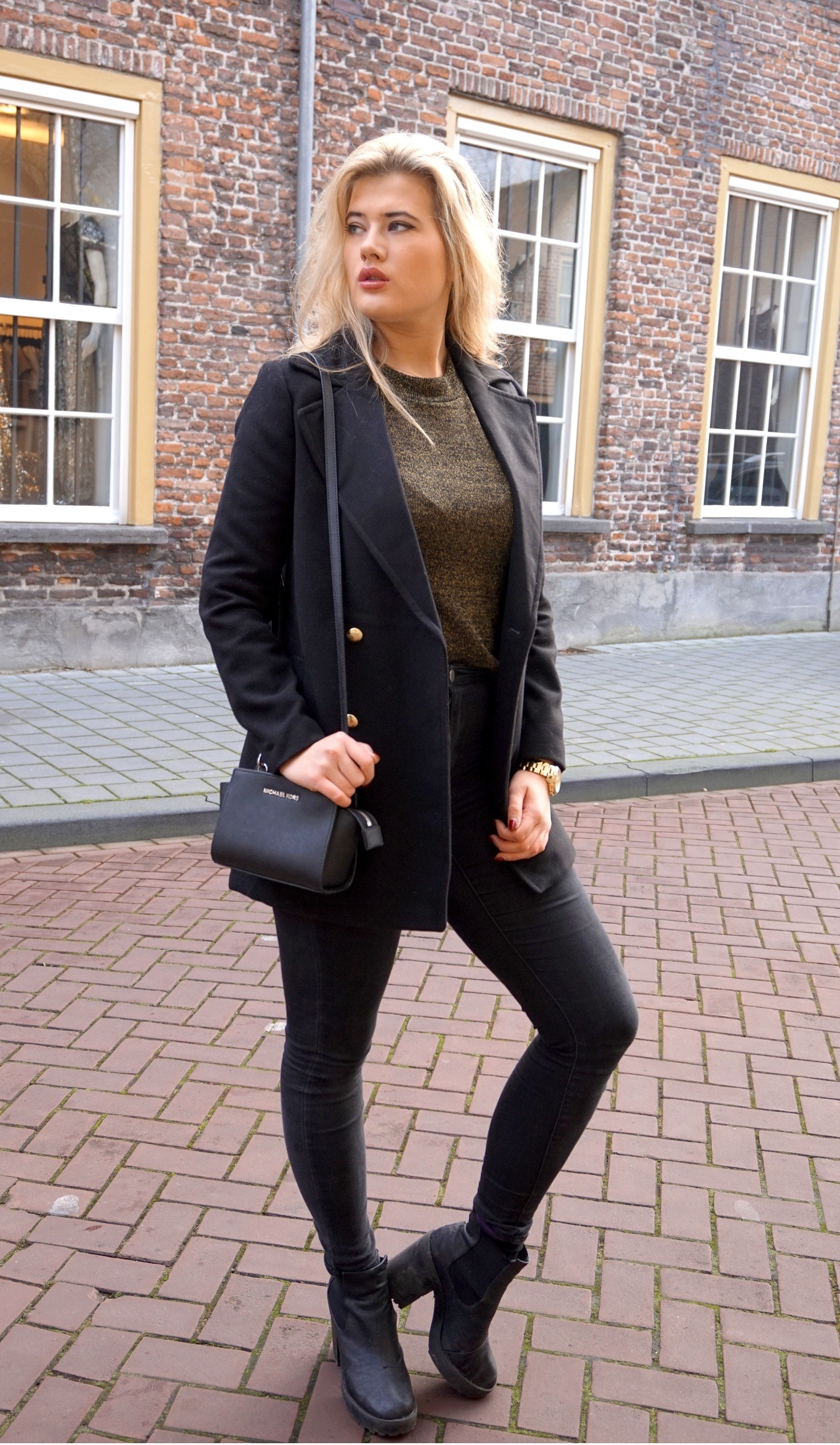 The end of the year is near. I hope 2017 will bring me a whole lot more beautiful things than this year did. My plan for NYE is celebrating it at home with my parents and sister, after that I will go to straight to the cozy café where I come often with my friends. For 2017 I plan a whole lot of new blog posts, reviews, outfits and events. Trust me when I say that there will be a lot of nice new posts on my planning!I will end 2016 with a degree in my pocket and a dream coming true for me, which I will tell more about soon. I hope and believe that 2017 will be a fantastic year.
Het einde van het jaar nadert, daar ben ik blij om. Ik hoop dat 2017 veel mooiere dingen gaat brengen dan dit jaar. Mijn plan voor nieuw jaar is het thuis vieren en daarna direct door naar het gezellige café dat ik vaak bezoek met vriendinnen. Voor 2017 plan ik heel veel nieuwe blog posts, reviews, outfits en events. Geloof me dat er wat leuke dingen op mijn blog planning staan! Ik sluit 2016 af met een diploma in mijn zak en met een droom die voor mij uitkomt, maar waar ik binnenkort pas meer over ga vertellen. Ik hoop en geloof dat 2017 een fantastisch jaar wordt.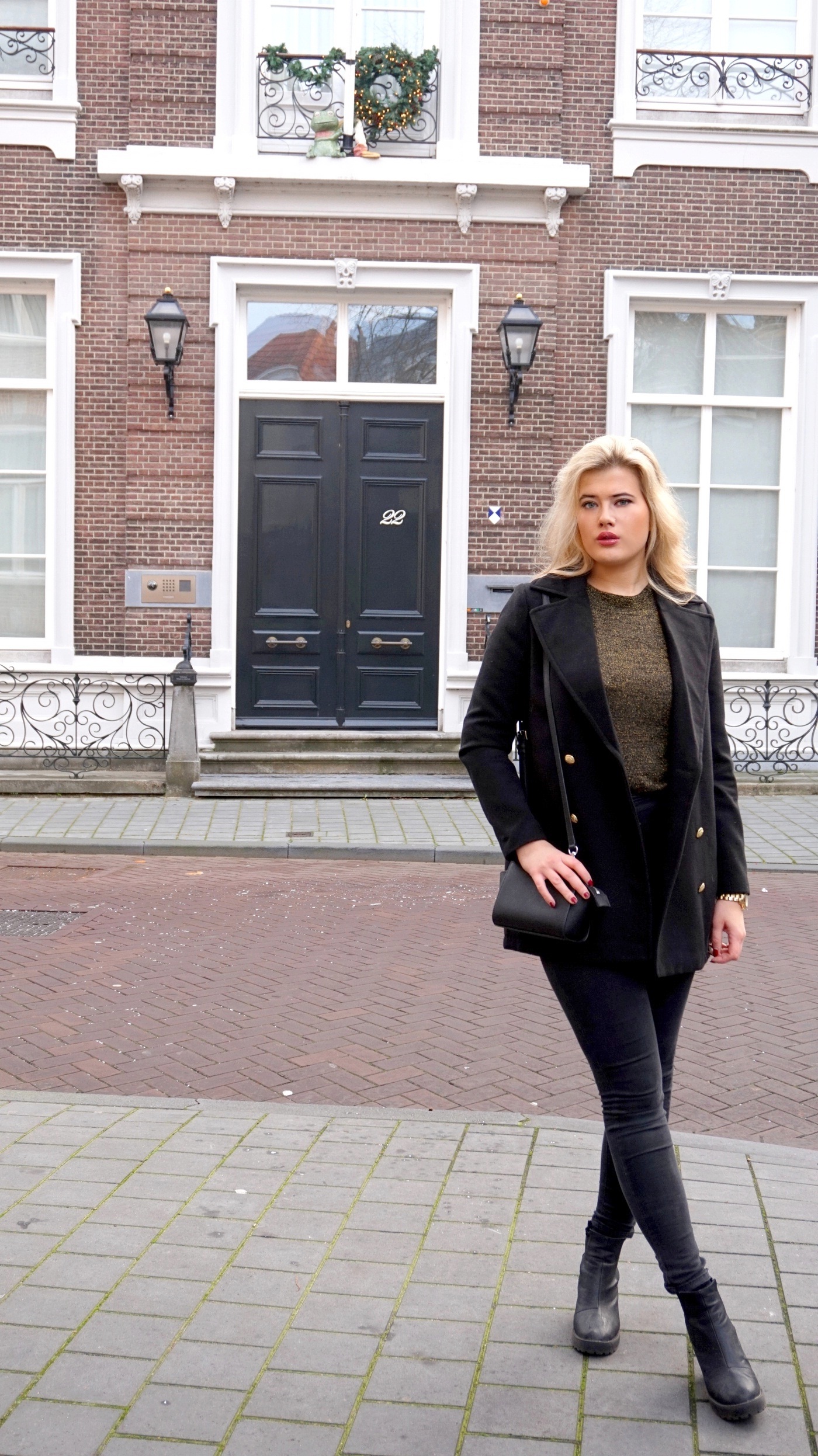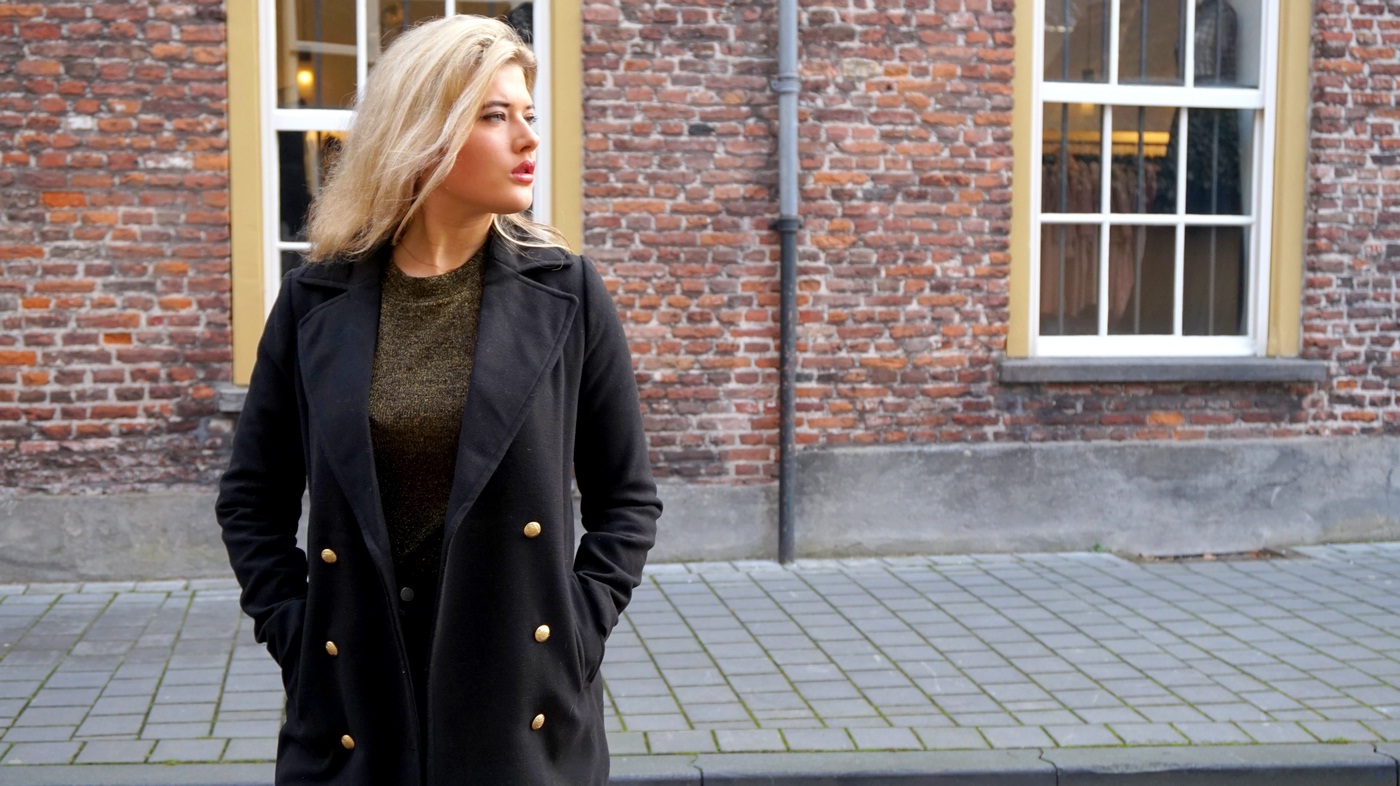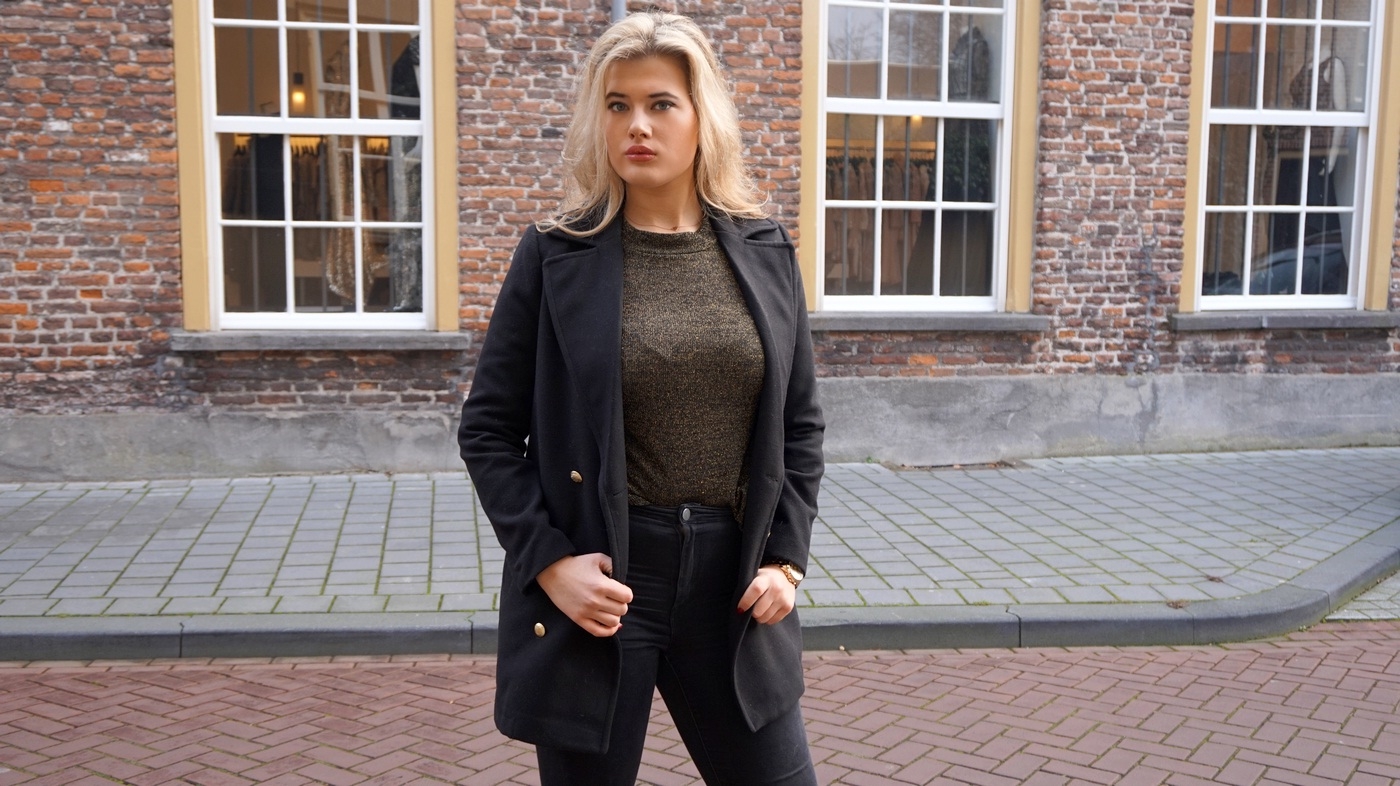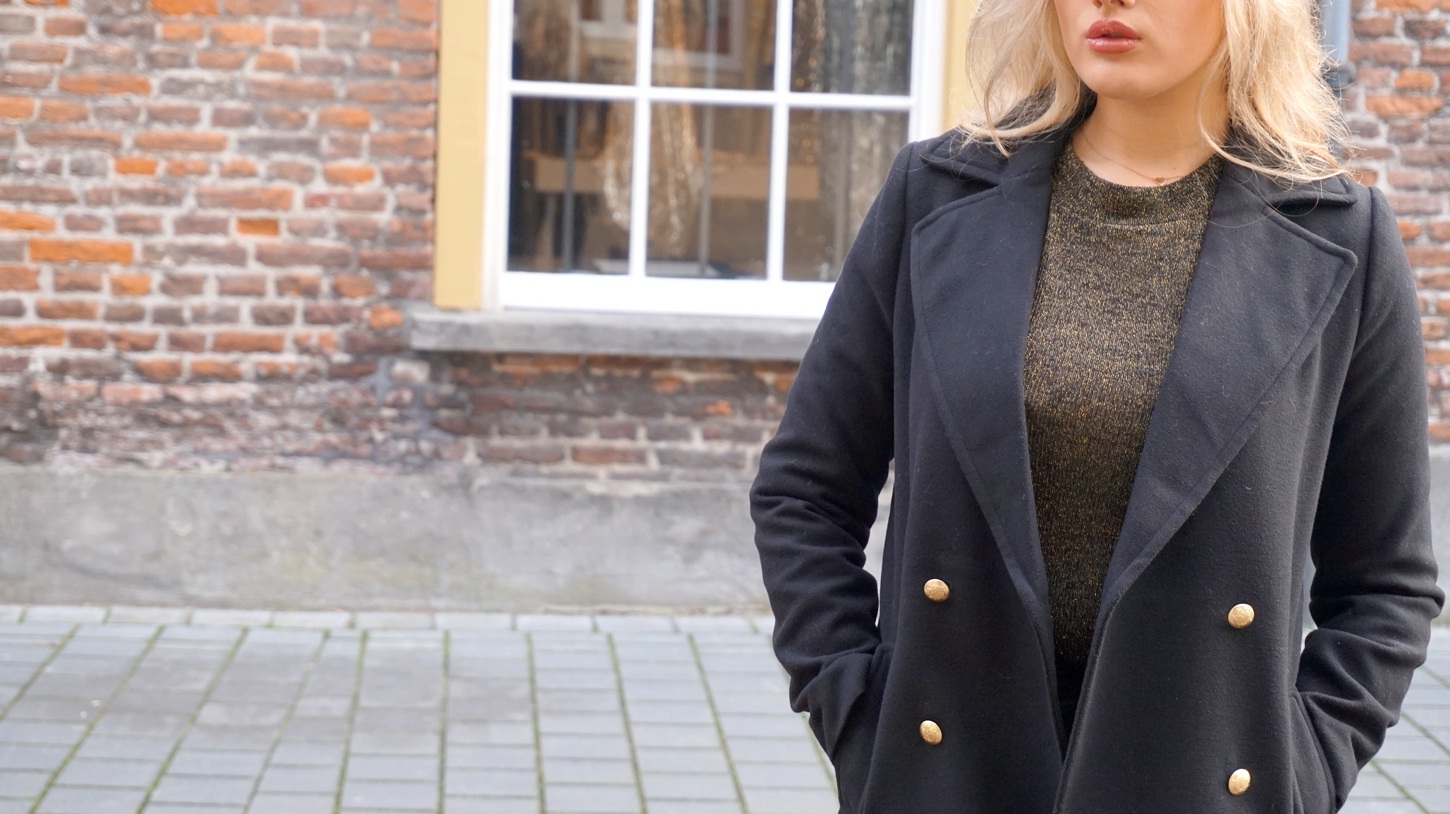 I bought the top more than a year ago, I think it's perfect for fall and winter. The color is a very nice fall/winter color and it has metallic details on it. I really like the coat because of the buttons and I bought the boots a year ago.
Deze bronze top heb ik meer dan een jaar geleden gekocht, ik vind het zelf perfect voor de herfst en winter. De kleur is een ontzettend leuke najaarskleur en er zitten metallieke glittertjes op verwerkt. De jas is ontzettend leuk in mijn mening door de knoopjes en de schoenen heb ik een jaar geleden gekocht.
Outfit details:

Black double breasted buttoned coat (discounted): Boohoo
Metallic high neck hem top: Boohoo
Black high waisted jeans and black chelsea boots: H&M
Mini Selma bag and watch: Michael Kors