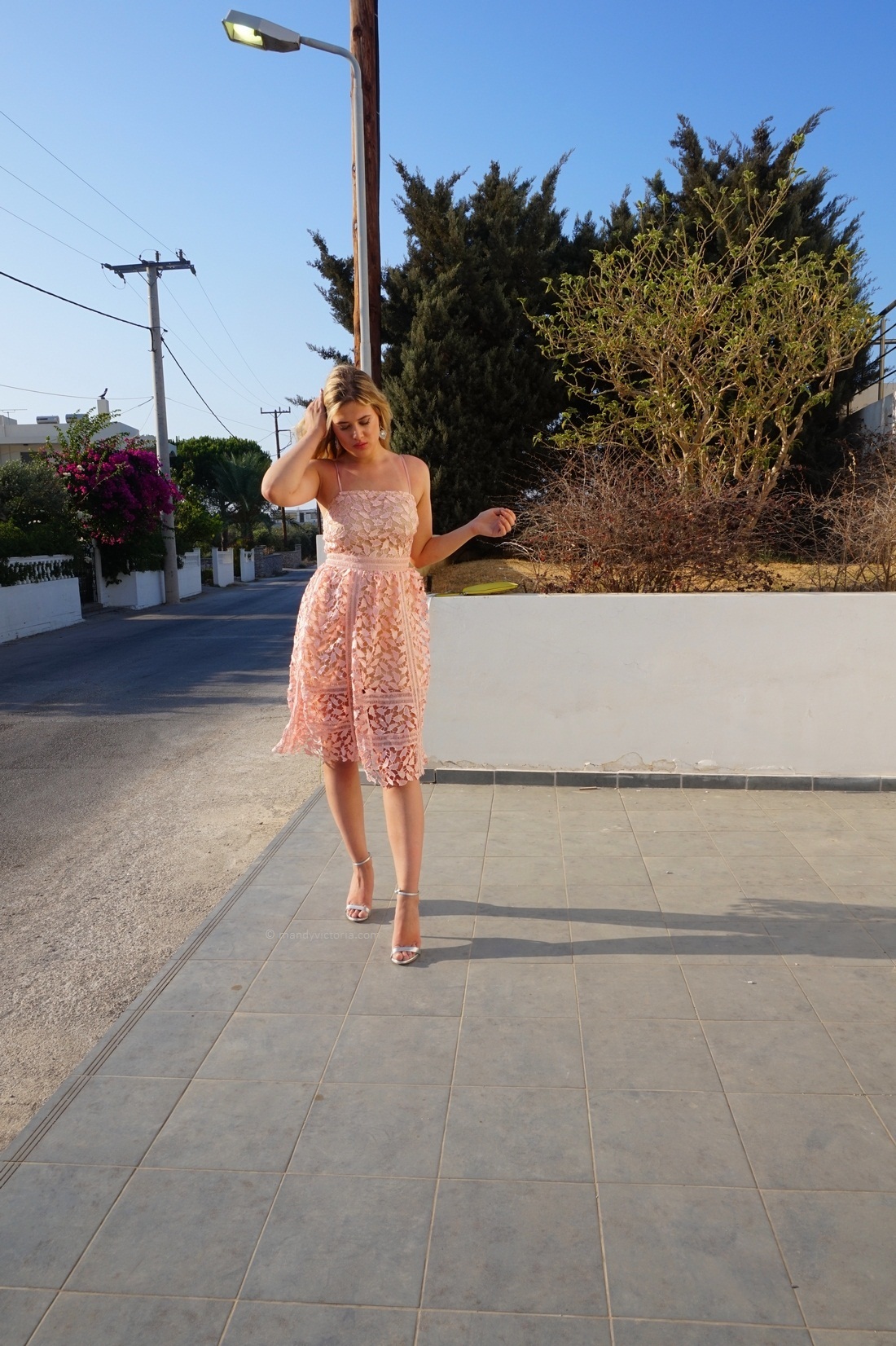 This is one of my newest dresses. The color is soft and feminine which fits the floral details. This is the outfit I wore during the last night my friend Anne-Sophie and me were in Rhodos. When we went to a Taverna (where some of the employees spoke Dutch btw) for Greek Diner (close to the hotel) – I decided to put on my new and detailed dress.
Dit is een van mijn nieuwste jurken, de kleur is zacht en vrouwelijk – wat goed past met de bloem details. Dit is de outfit die ik de laatste avond droeg toen mijn goede vriendin Anne-Sophie en ik in Rhodos waren. Toen we naar een Nederlandstalige Taverne gingen dicht bij het hotel, besloot ik mijn nieuwe bloemige jurk aan te trekken.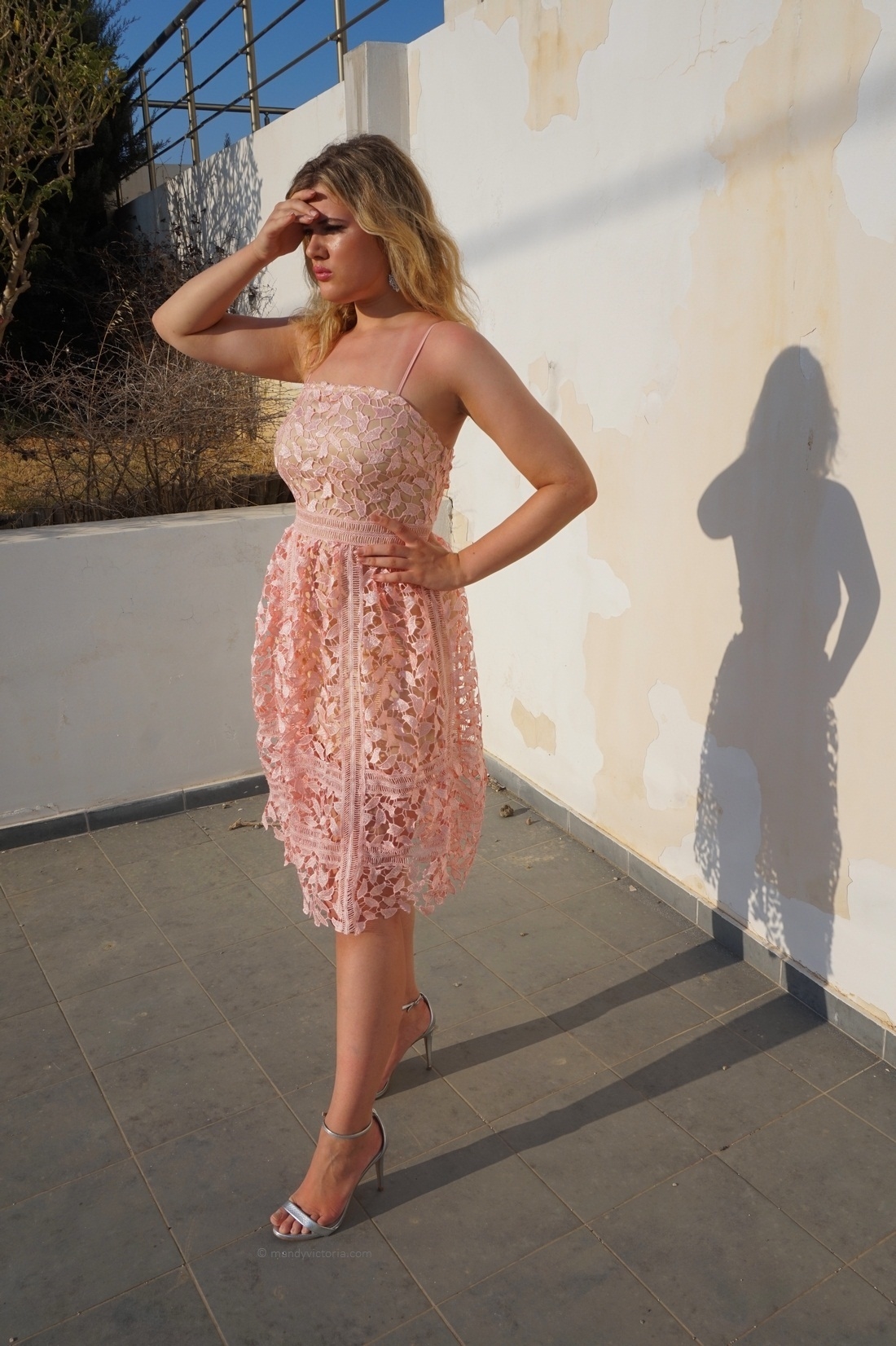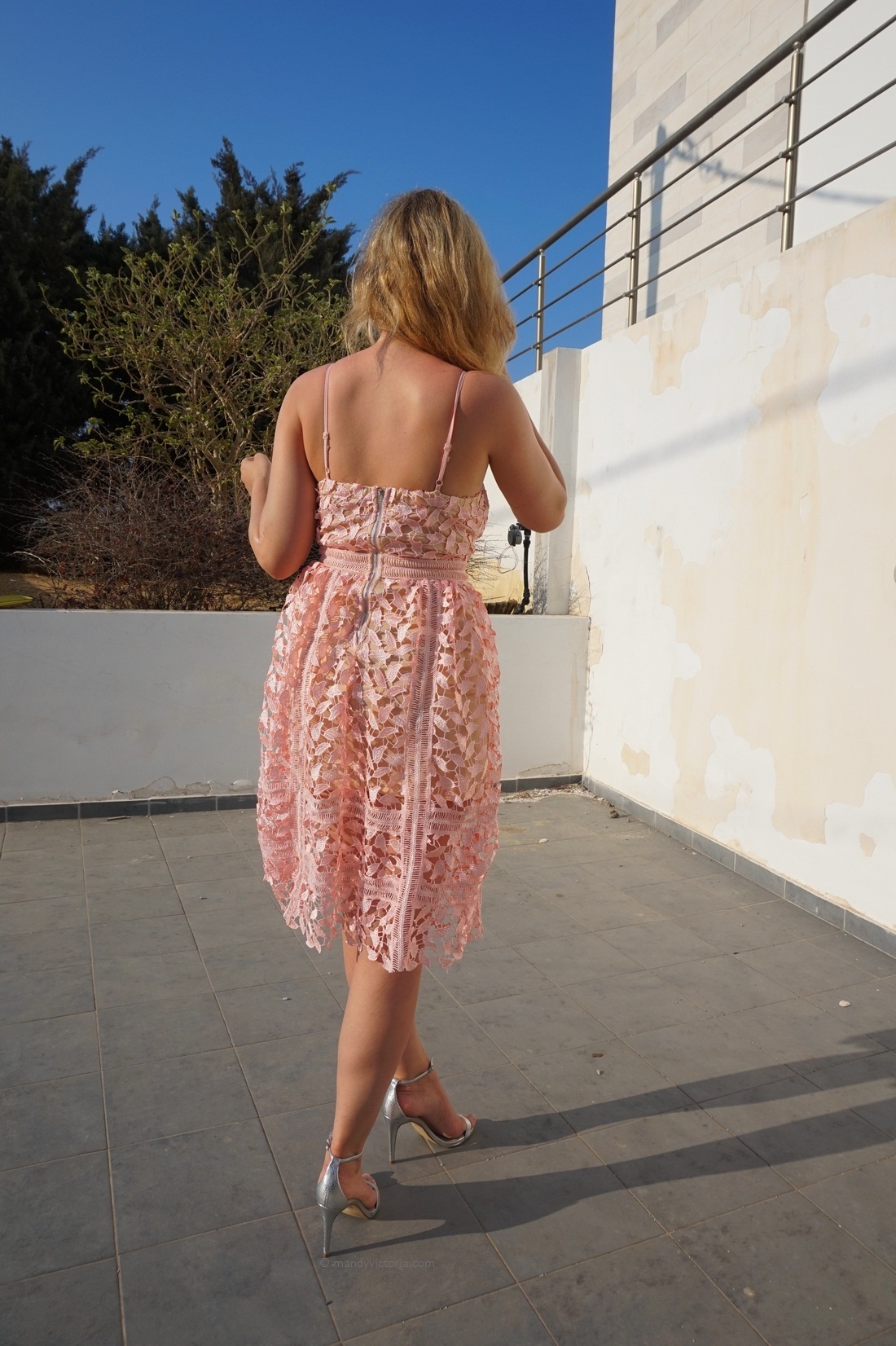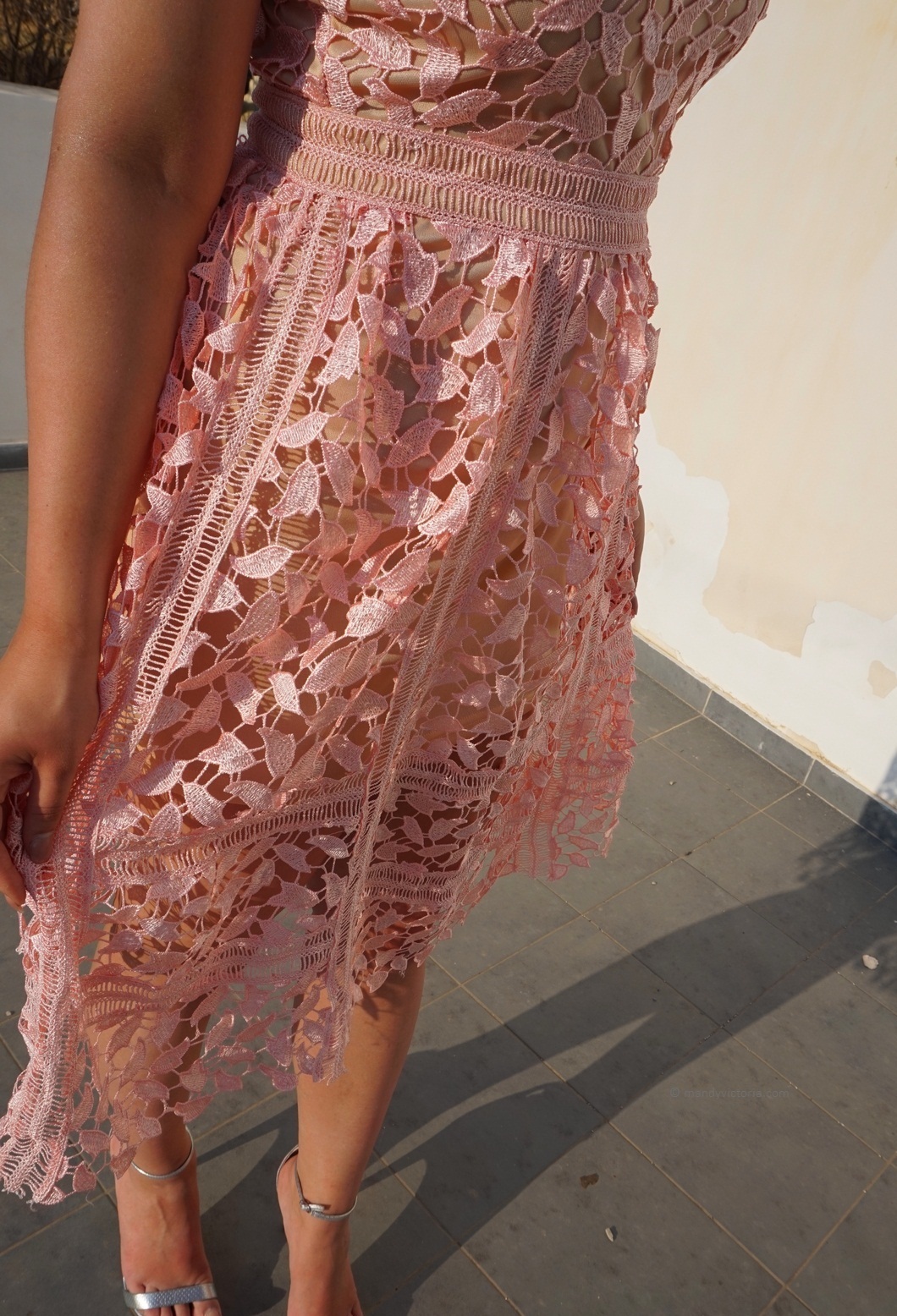 With this outfit, I used to be doubting back in the Netherlands which shoes I thought would fit better. My white strappy heels or my silver snakeprint strappy heels. The winner: my silver snakeprint heels – which is a pair of Steve Madden heels. Diamond earrings, heels, lipstick and dresses – a combination in which I feel most complete – which is by the way what I wore every day during my stay in Rhodos.
Met deze outfit, was ik voor mijn reis nog in Nederland aan het twijfelen welke schoenen ik het meest vond staan bij deze jurk. Mijn witte strap heels of mijn zilvere snake-print strap heels. De winnaar werd mijn zilveren paar – wat overigens een paar Steve Madden hakken is. Diamante oorbellen, hakken, lippenstift en jurken – en combinatie waar ik me vaak op mijn meest complete voel – en wat overigens by the way is wat ik elke dag droeg tijdens mijn verblijf in Rhodos.
As a final note to this post- Boohoo is the online shop where I buy most of my clothes since on facebook, a lot of people asked me. So as you can see in a lot of my posts, the biggest amount of clothes I buy comes from there – in combination with Missguided, Asos, and a few other stores.
Als laatste notitie bij deze post – Boohoo is de online winkel waar ik de meeste kleding koop sinds op facebook heel veel mensen mij die vraag stelde. Zoals je bij veel posts kan zien, komt vrijwel het grootste deel van mijn kleding van boohoo – in combinatie met Missguided, Asos, en een aantal andere winkels.
Outfit Details: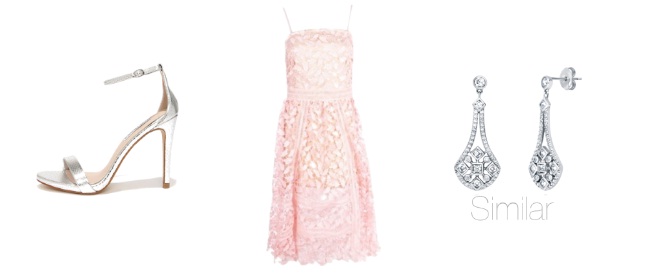 Pink floral detailled Dress: Boohoo
Steve Madden 'Stecy' silver snake ankle strap heels (sold out): Steve Madden
Diamond earrings: /