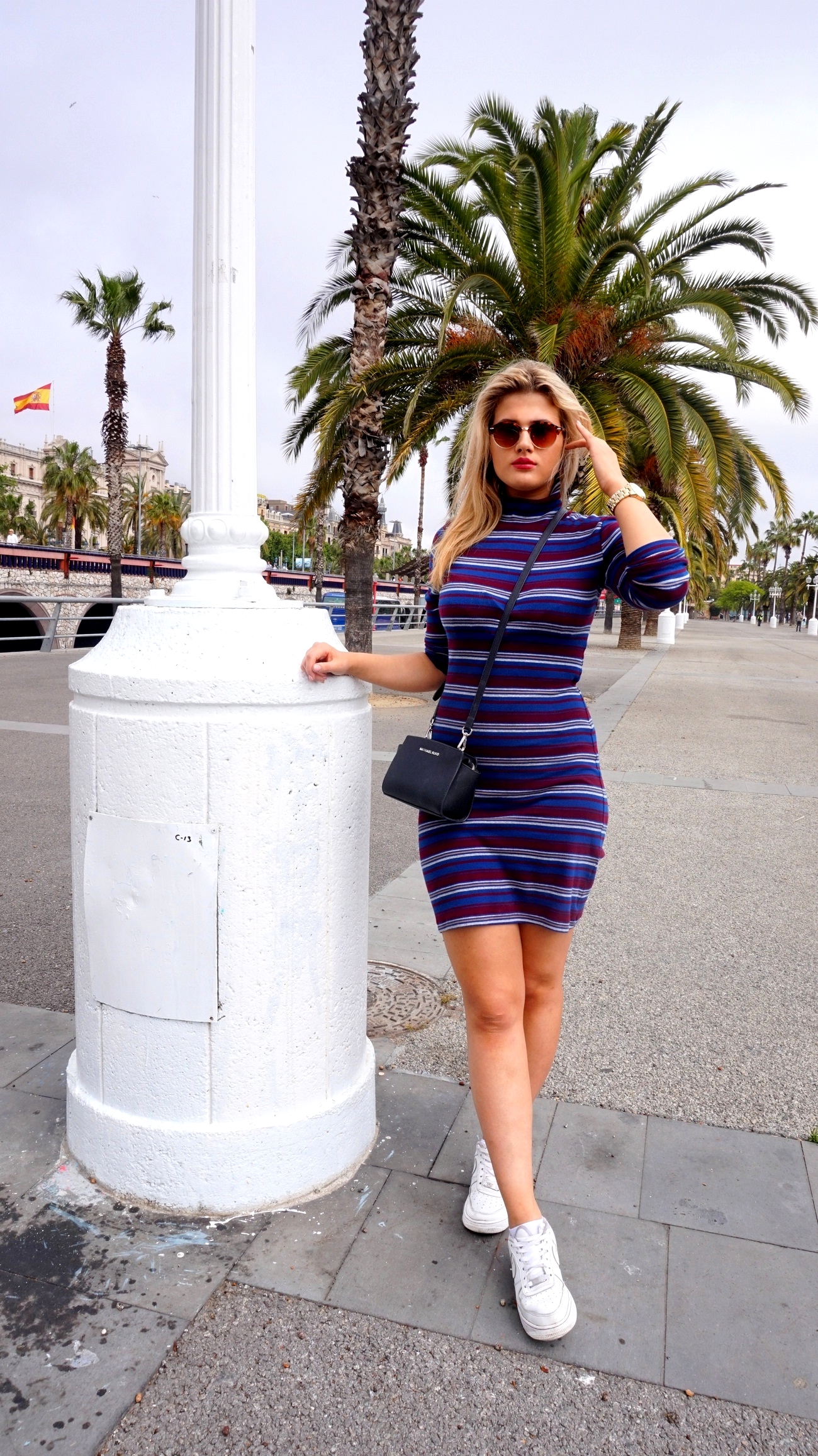 Hi everyone! Barcelona was amazing together with one of my best friends. I can't wait to share more about it! I really wanted to get away again after Lanzarote. Previous friday, I flew back from Reus to Eindhoven. My trip was a total of four days. This is the outfit of the second day in Barcelona. The weather was better than in the Netherlands. In the morning, it was quite chilly and cloudy. In the afternoon, it was beach weather.  I have been wearing sneakers for almost the entire trip because we walked a huge amount. When I went out to eat, I wore my red heels.As you may have noticed during my blogposts, are my watch and mini bag the key pieces for a lot of my outfits. I own them for very long already. I also wear this pair of sneakers often. I think these items fit with a lot of outfits. The bag can fit enough for being outdoors, even my camera! This dress fits in my oppinion well with sneakers and feels good and comfortable to wear! There will be a lot more Barcelona posts coming up on my blog soon, where I will share you a lot about the great trip!
Hi allemaal! Barcelona was fantastisch samen met een van mijn beste vriendinnen. Ik kan niet wachten om er meer over te delen! Ik wilde er na Lanzarote, echt nog een keer tussenuit. Afgelopen vrijdag ben ik vanaf Reus naar Eindhoven terug gevlogen. Mijn reis was in totaal 4 dagen. Dit is mijn outfit van de 2e dag in Barcelona. Het weer was beter dan in Nederland. Het was in de vroege ochtend fris en bewolkt. In de middag was het strandweer. Bijna de hele reis heb ik sneakers gedragen wegens het vele lopen. Toen ik uit eten ging droeg ik mijn rode hakken.
Zoals je vaak merkt, zijn mijn horloge en tas mijn key pieces voor veel outfits. Ik heb beide ook al heel lang. Ook mijn sneakers draag ik vaak. Ik vind de items bij erg veel outfits passen en er past genoeg in mijn tasje voor onderweg, zelfs mijn camera! Deze jurk past in mijn mening perfect bij sneakers en zit ook nog eens heerlijk!
Er komen heel wat meer Barcelona posts op mijn blog binnenkort waar ik jullie van alles ga vertellen over de leuke reis!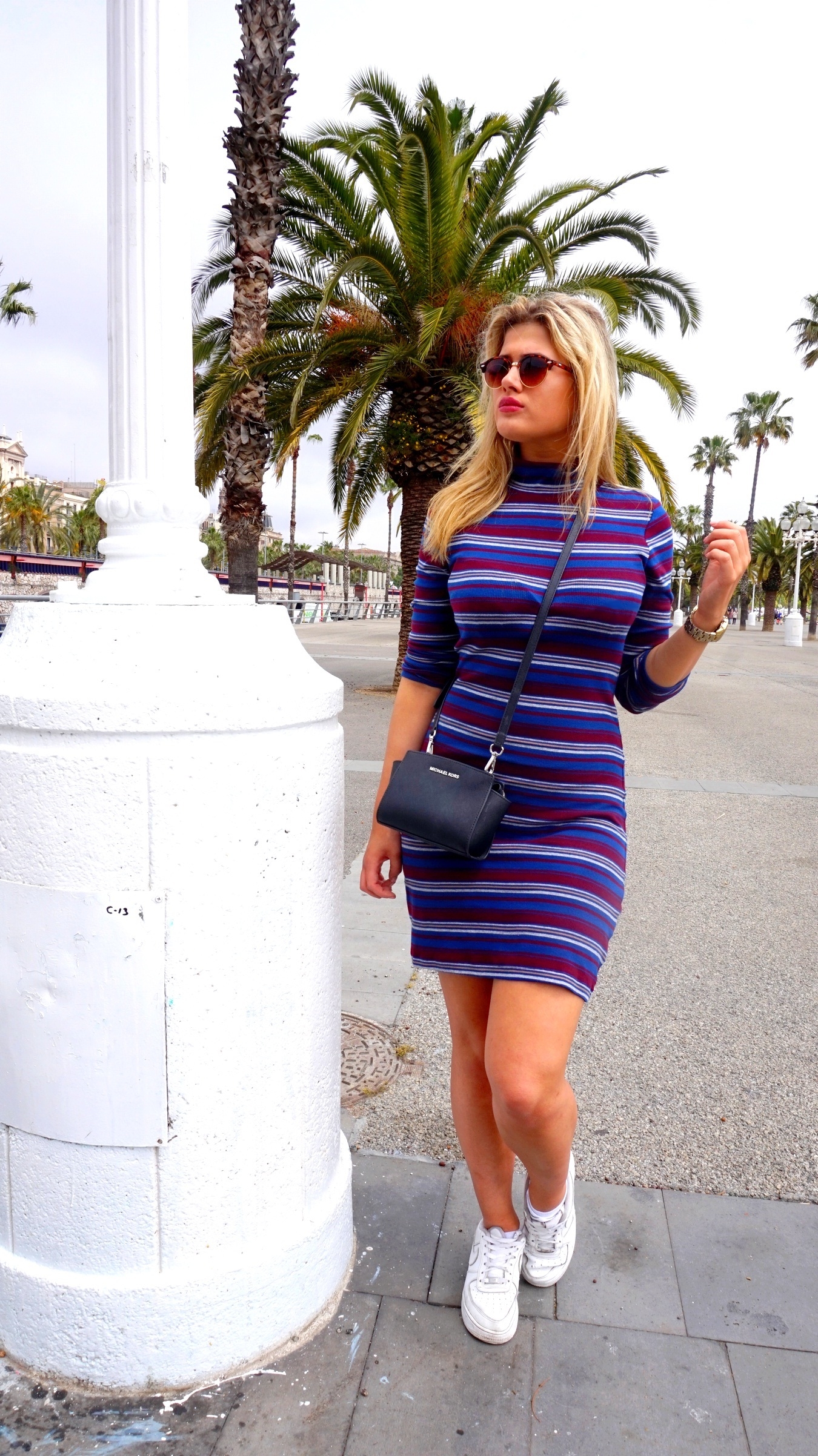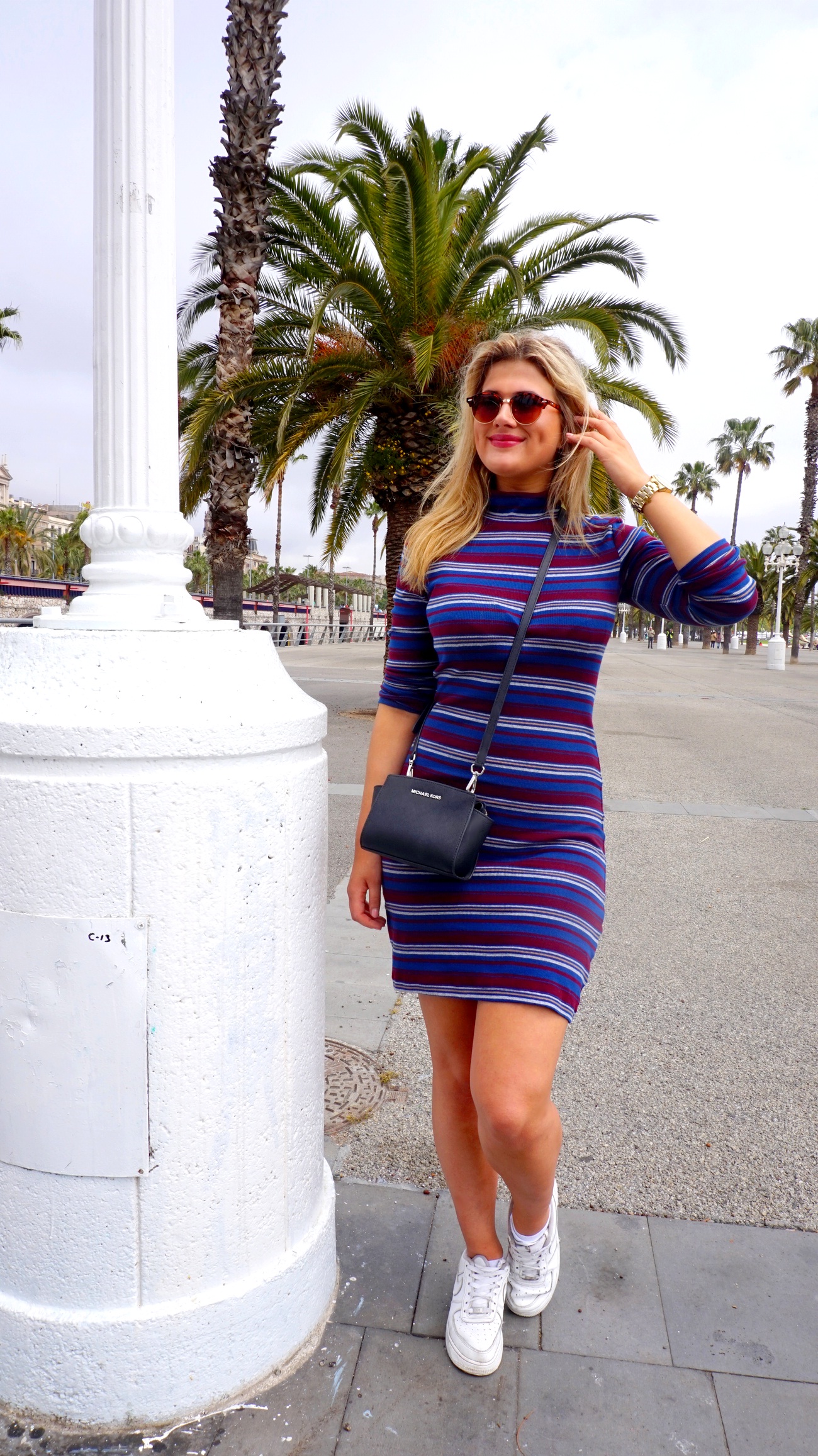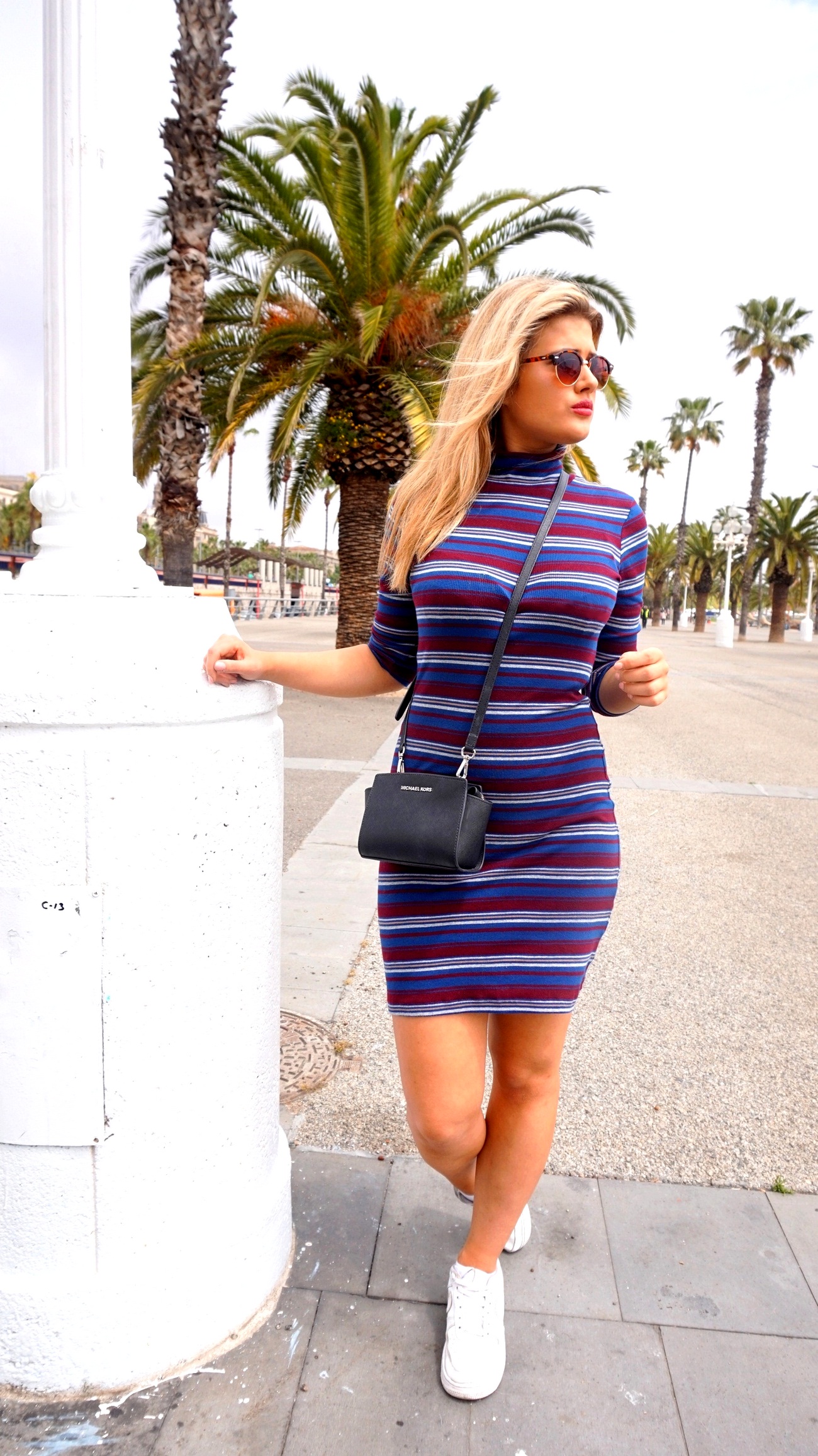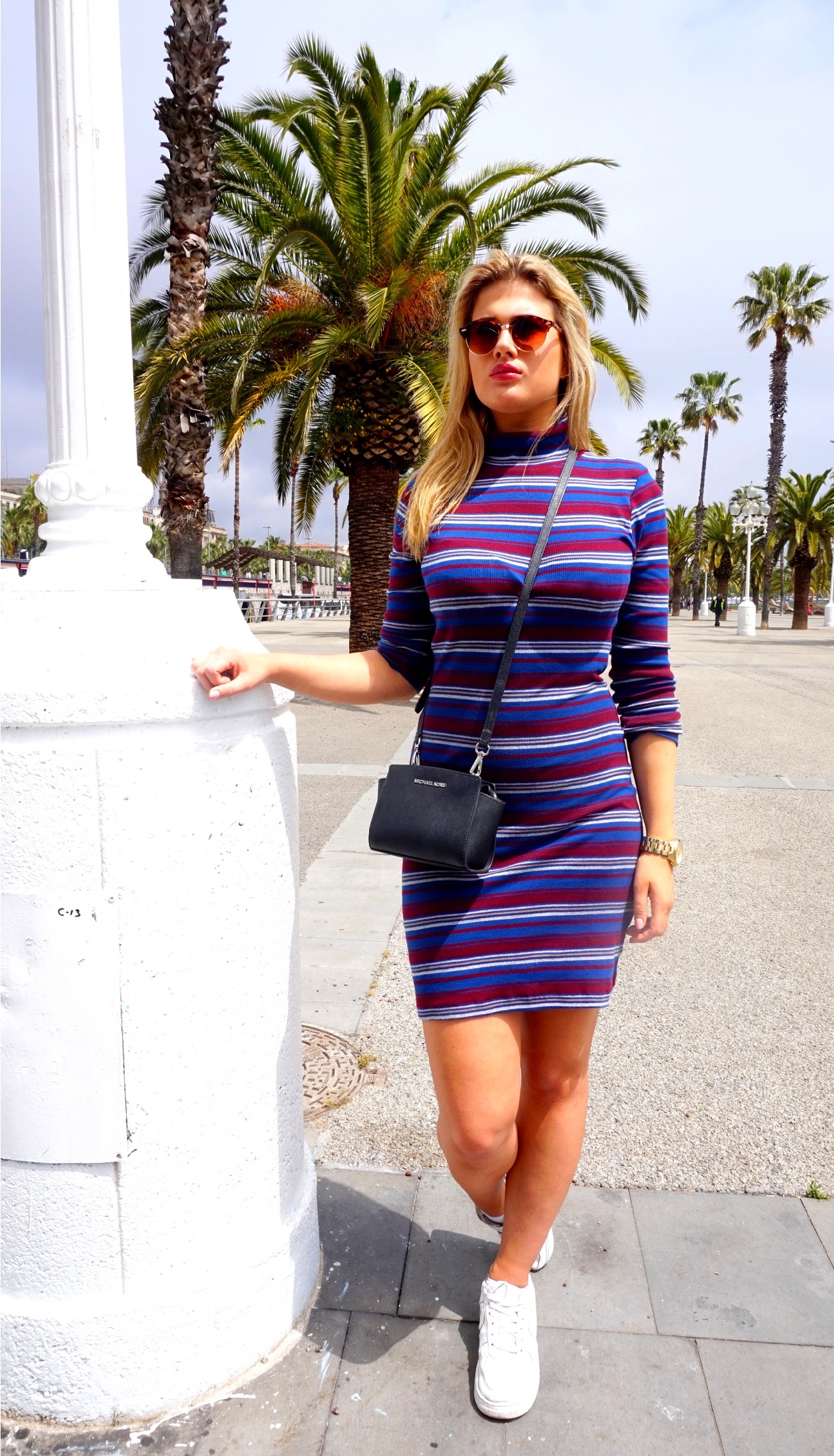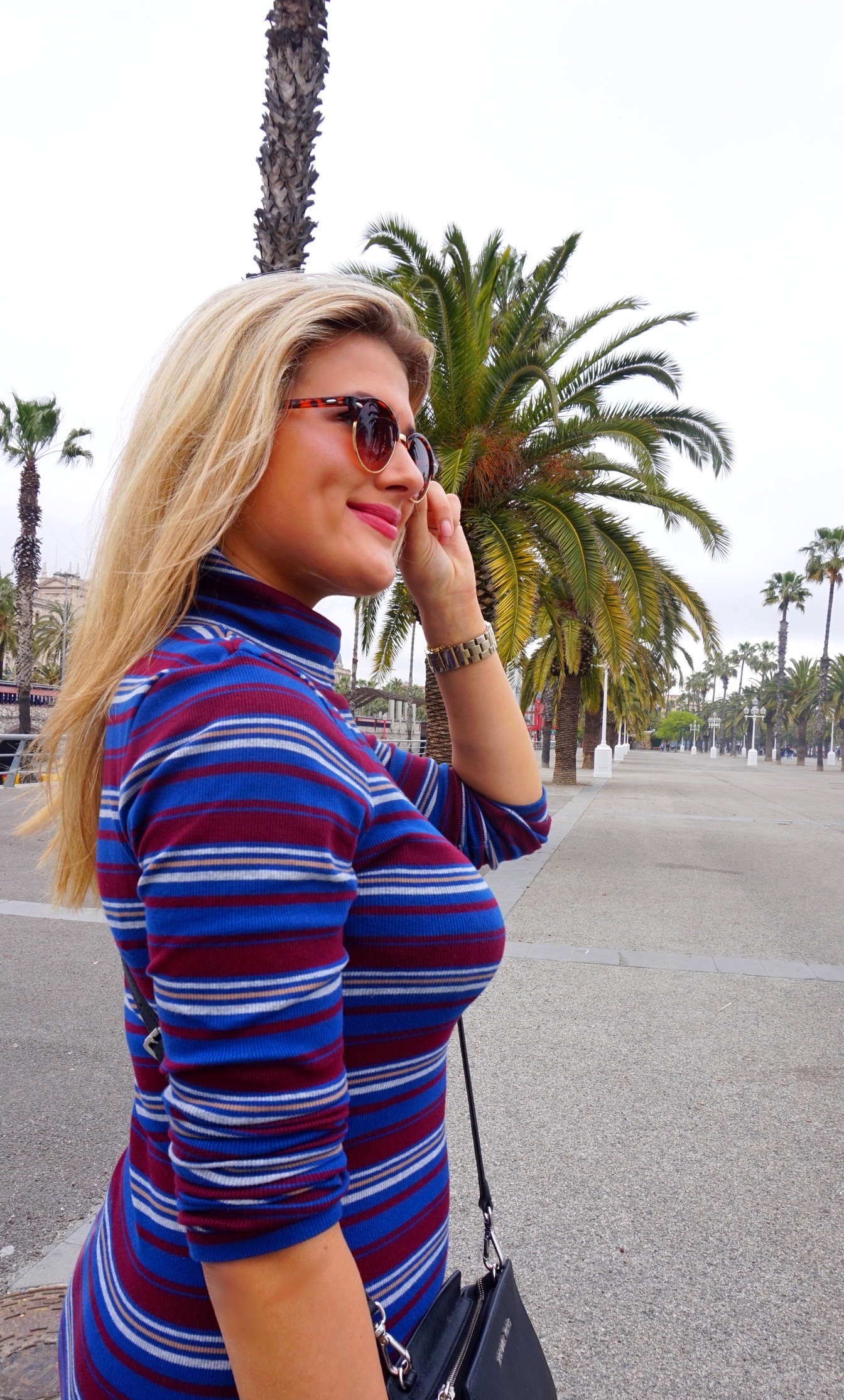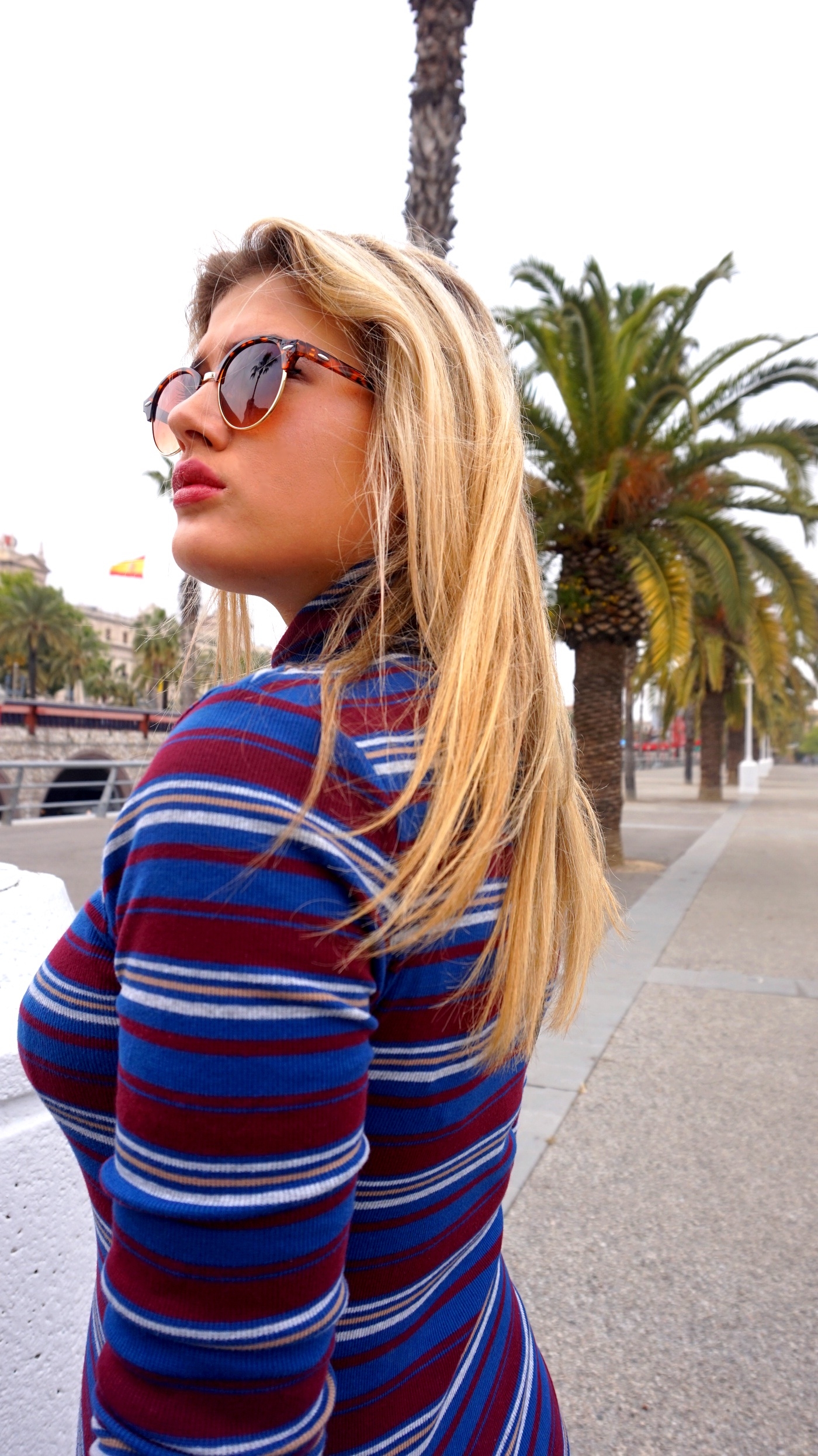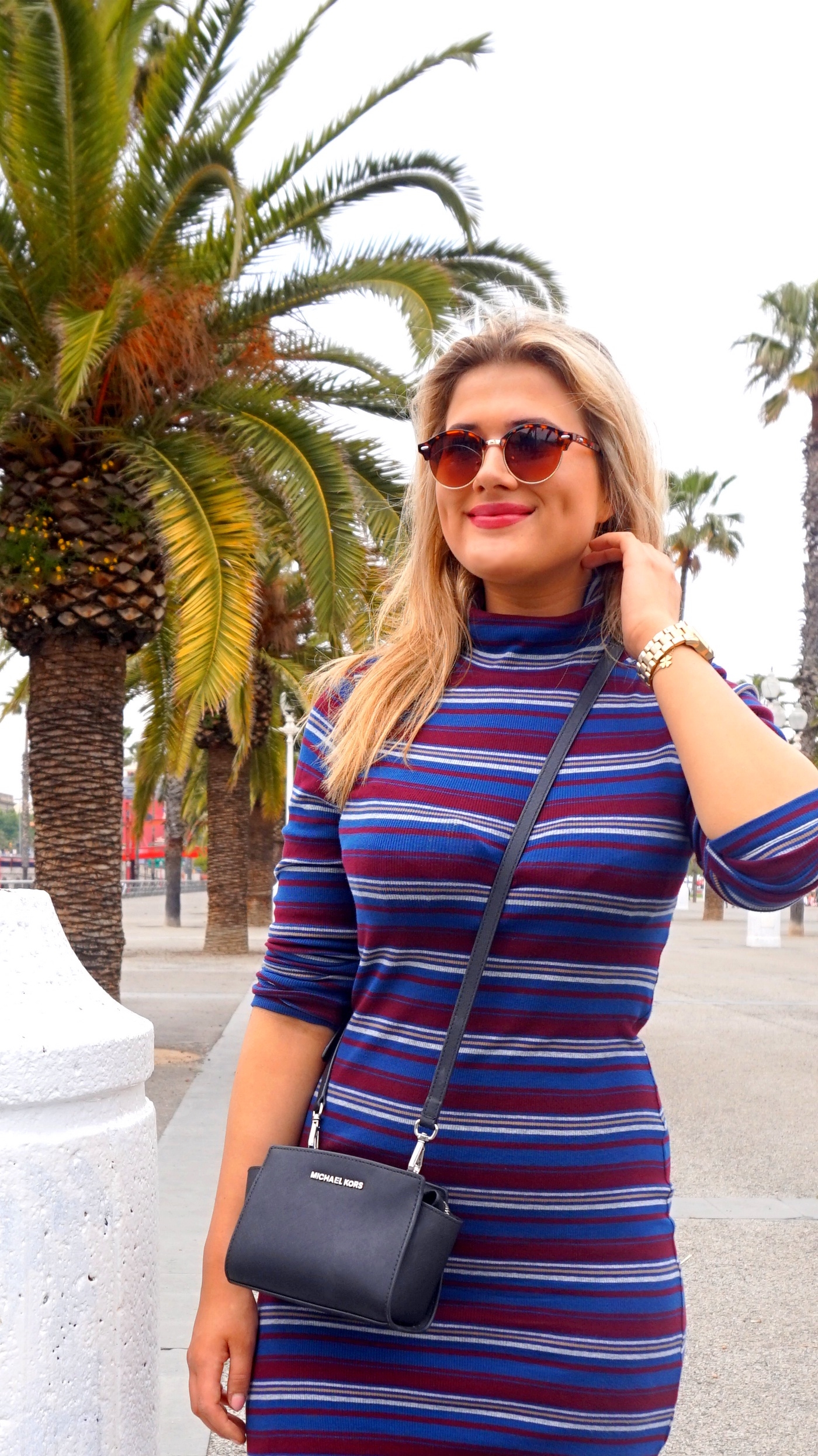 Outfit details

White Airforce 1 low sneakers:
Nike

Striped dress:
Boohoo

Sunglasses:
Boohoo
Mini selma bag:
Michael Kors

Watch:
Michael Kors