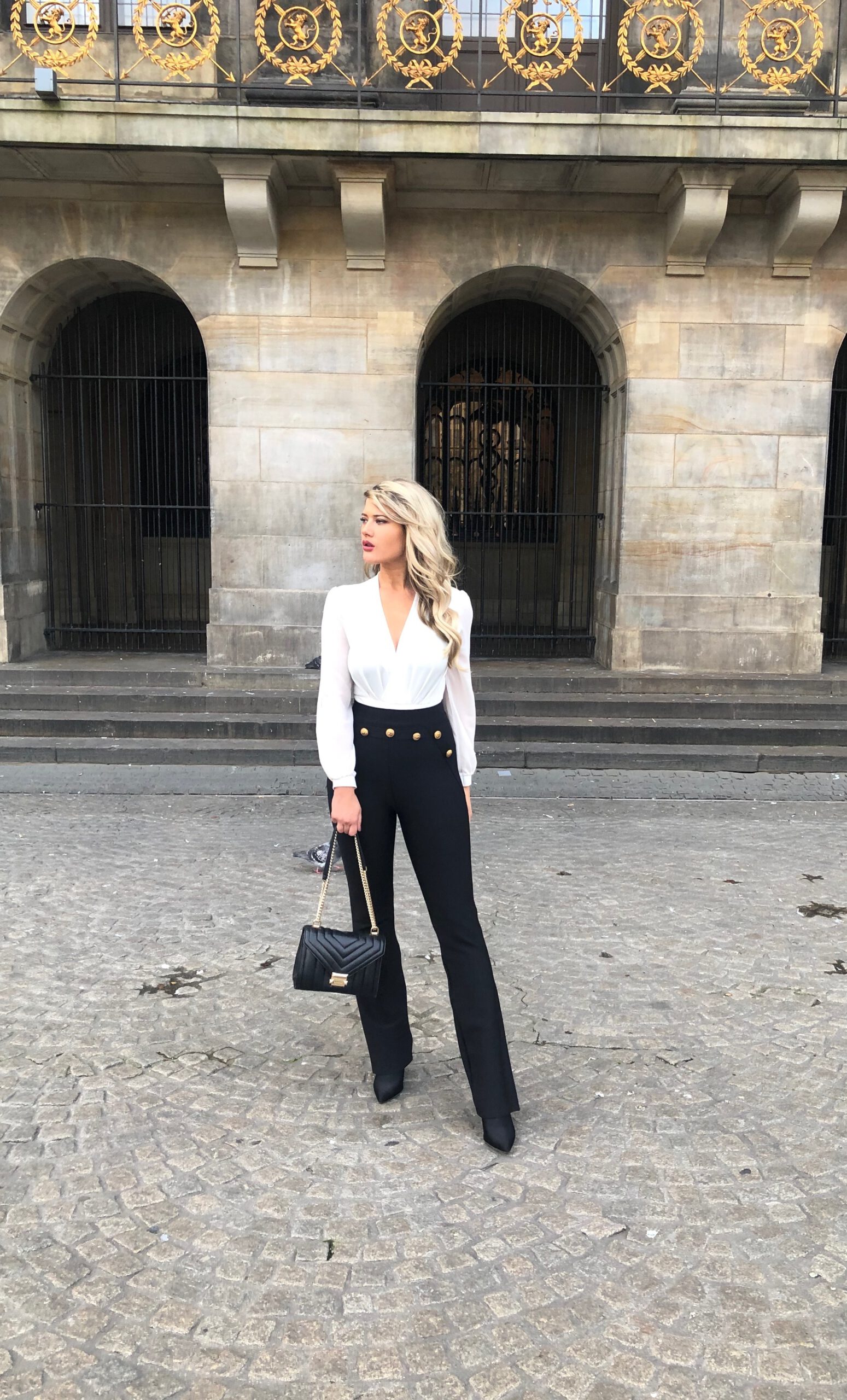 Yesterday I went to take pictures in Amsterdam with Laura, a friend within my Miss World Netherlands group. We had planned this together for a long time! It was great fun together! Café's and Restaurants are still closed, but there is still a lot of life and things to do in Amsterdam. Amsterdam is less than a 45-50 minute drive for me from Den Bosch, so in principle I am there pretty quickly. By the way, I am here on the dam, which is normally very crowded.
I bought these nice flared pants a few years ago at Elle Voudrait. Despite being 1.74m and wearing heels a lot, these pants were still really too long and I had it shortened. Now it is really perfect! The white body really completes it for me in combination with pumps or these high sock boots.
Gisteren ben ik foto's gaan maken in Amsterdam met Laura, een vriendin van mijn Miss World Nederland groep. Het was super gezellig samen!  We hadden dit al een hele tijd gepland samen! De horeca is nog steeds dicht, maar nog altijd is er veel leven in Amsterdam. Amsterdam is nog geen 45-50 minuutjes rijden voor mij vanuit Den Bosch, dus ik ben er in principe ook zo voor mijn doen. Ik sta hier trouwens op de dam, die normaal gesproken ontzettend druk met mensen is.
Deze leuke flared pants heb ik een paar jaar terug gekocht bij Elle Voudrait. Ondanks dat ik 1.74m ben en vaak hakken draag, was deze broek nog steeds echt te lang en heb ik het laten inkorten. Nu is hij echt perfect! De witte body maakt het voor mij echt af in combinatie met pumps of deze hoge sockboots.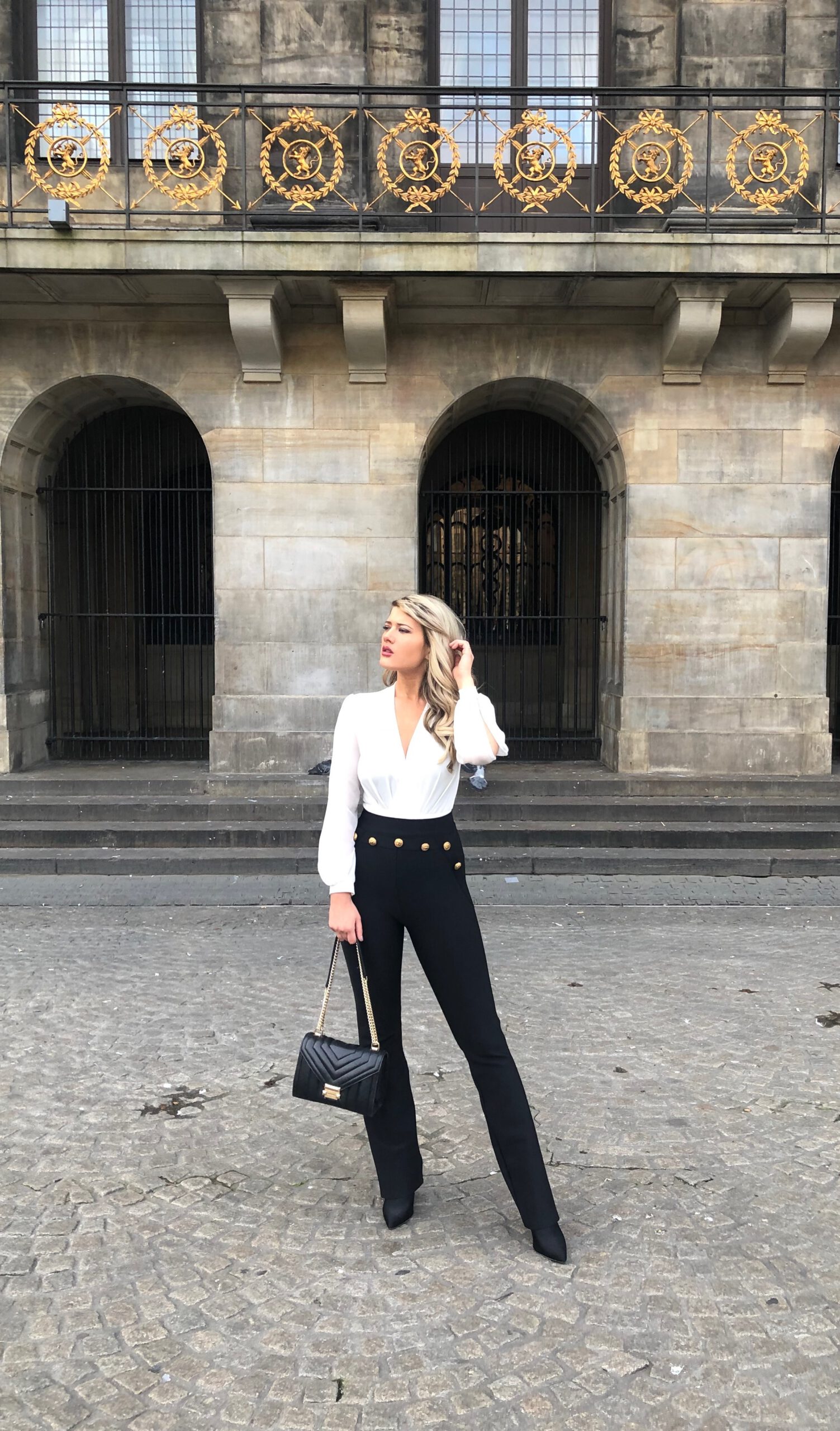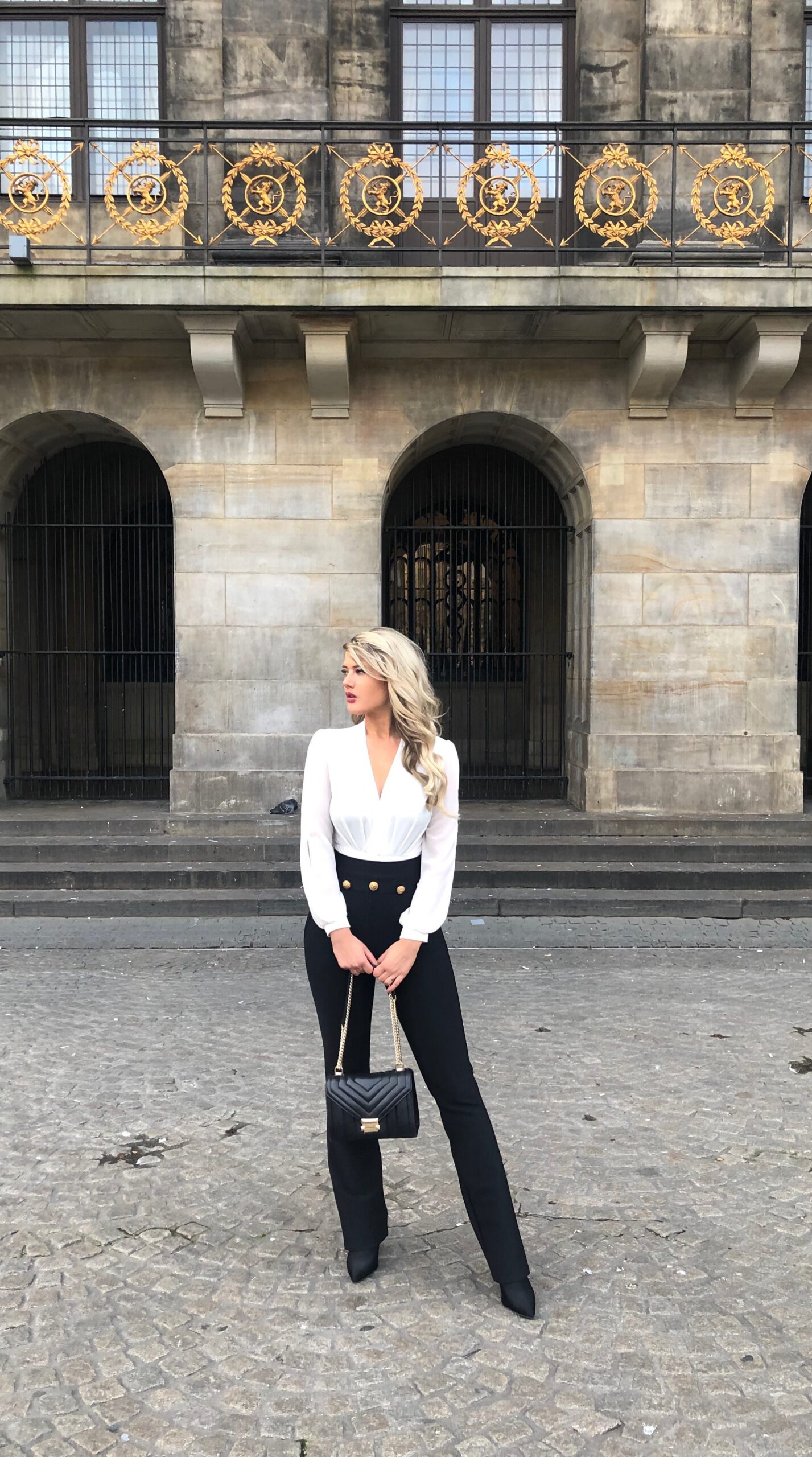 Outfit details


Flared pants:
Elle Voudrait
High heel sock boots:
Elise Store
Whitney bag:
Michael Kors
M ring:
My Jewellery
White body:
Boohoo

Bolt earrings:
My Jewellery