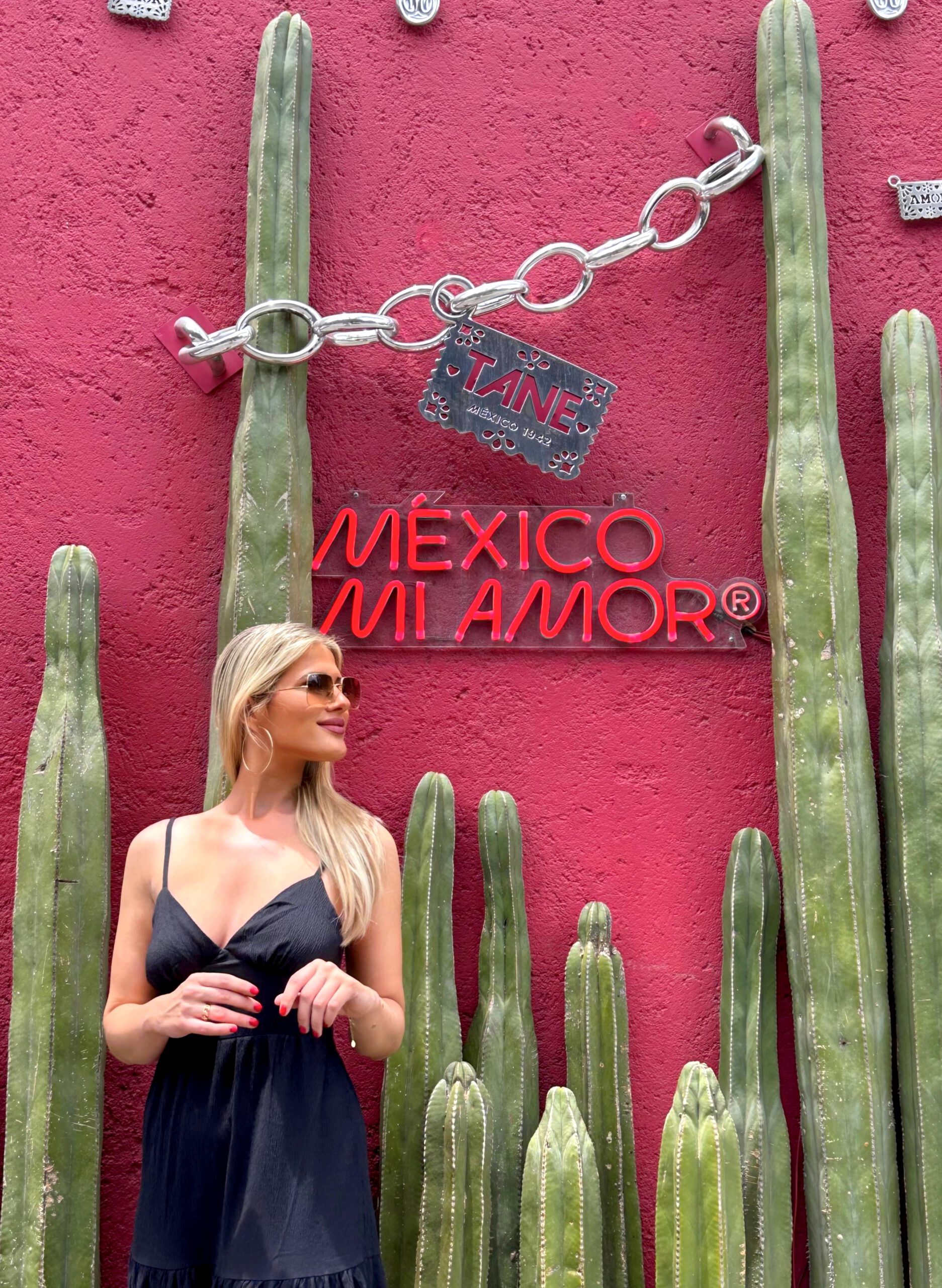 Today, my journey started with luckily getting a seat at the gate on the flight to Mexico City (CDMX). I was really looking forward to visiting this destination and secretly looking forward to it even more than going back to Japan. I have quite a love for Mexico, so I love to go back often. It was with a double feeling, because of my situation in November. I wanted to move between the pain of a circumstance and the love of this place. The best way to get out of something is to go straight through and into it. I decided to take the bull by its horns, because I don't want to let something win against me if it can cost or affect me something very beautiful. Last November I already did that with all the strength I had in me. And this journey made me realize how strong and courageous I was last fall, and how that same money goes back for now. It's not the place that hurt me, and I want to protect and appreciate the love for that place with all my power.
Vandaag begon mijn reis met dat ik gelukkig al snel een stoel kreeg bij de gate voor Mexico City (CDMX). Ik keek erg uit om deze bestemming te bezoeken en keek er stiekem nog meer naar uit dan terug gaan naar Japan. Ik heb een behoorlijke liefde voor Mexico, dus vind ik het heerlijk om vaak terug te gaan. Het was wel met een dubbel gevoel, door mijn situatie in November. Ik wilde me tussen de pijn van een omstandigheid en de liefde voor deze plek heen bewegen. De beste manier om ergens uit te komen is er recht doorheen en in gaan. Ik besloot de stier bij zijn/haar hoorns re pakken, omdat ik iets niet van mij wil laten winnen als het mij iets heel moois kan kosten of beïnvloeden. Afgelopen November deed ik dat al met alle kracht die ik in mij had. En deze reis liet mij inzien hoe sterk en moedig ik ben geweest afgelopen najaar, en hoe datzelfde geld voor nu terug gaan. Het is niet de plek die mij pijn heeft gedaan, en de voorliefde voor die plek wil ik met man en macht beschermen en waarderen.
Day 1 – Schiphol Amsterdam & Mexico City – 19-04-2023


After a very pleasant flight with both the passengers and the very involved crew. I arrived in Mexico City late in the evening. I was allowed to travel with the lovely crew to the crew hotel – to continue a short Uber ride from there to my hostel. Furthermore, I have to tell you that I have traveled almost everywhere within Mexico City by Uber, to feel most safe. By the way, Uber is super cheap and great here. I stayed in hostel Casa Pepe, in Centro Historico. In my opinion, Casa Pepe is a beautiful hostel with great beds and a nice rooftop. The location is great and even the entrance of the hostel is beautiful. Incidentally, the activity I most wanted to do in Mexico City was already arranged right away. I was able to join the hot air balloon ride for the crew, because I also wanted to go on that very day.
Na een ontzettend gezellige vlucht met zowel de passagiers als ontzettend betrekkende crew. Kwam ik laat in de avond aan in Mexico City. Ik mocht samen met de lieve crew meereizen naar het crew hotel – om vanaf daar nog een korte rit per Uber, voor te zetten richting mijn hostel. Ik moet je zeggen dat ik bijna alles binnen Mexico City heb bereisd per Uber, om mij het meest veilig te voelen. Uber is trouwens super goedkoop en top hier. Ik verbleef in hostel Casa Pepe, in Centro Historico. Casa Pepe is in mijn mening een prachtig hostel met geweldig goede bedden en een leuke rooftop. De locatie is fijn en zelfs de entree van het hostel is prachtig. Overigens was de activiteit die ik het liefste wilde doen in Mexico City al gelijk geregeld. Ik kon aansluiten bij de luchtballonvaart voor de crew, omdat ik precies op die dag zelf ook graag wilde gaan.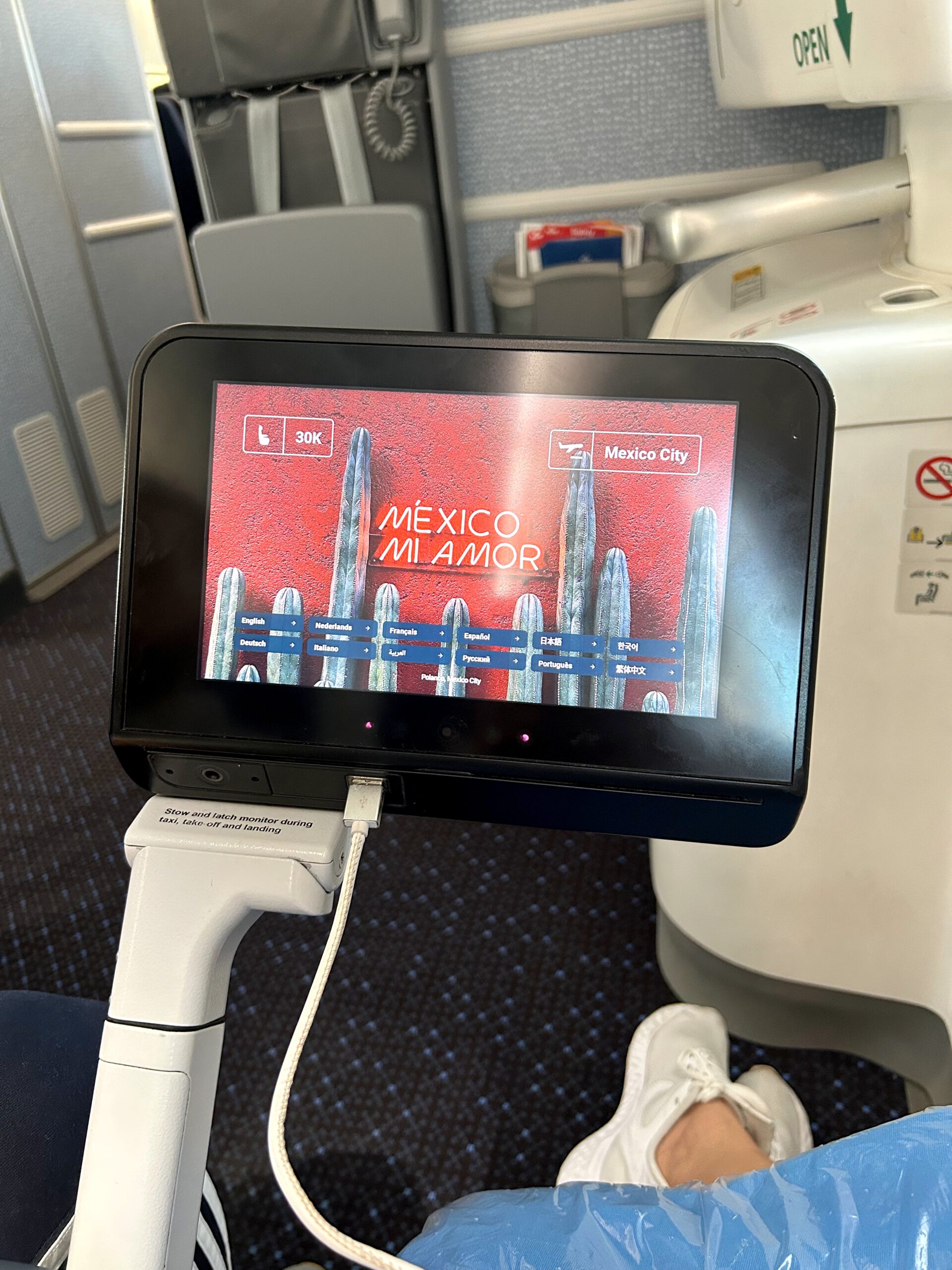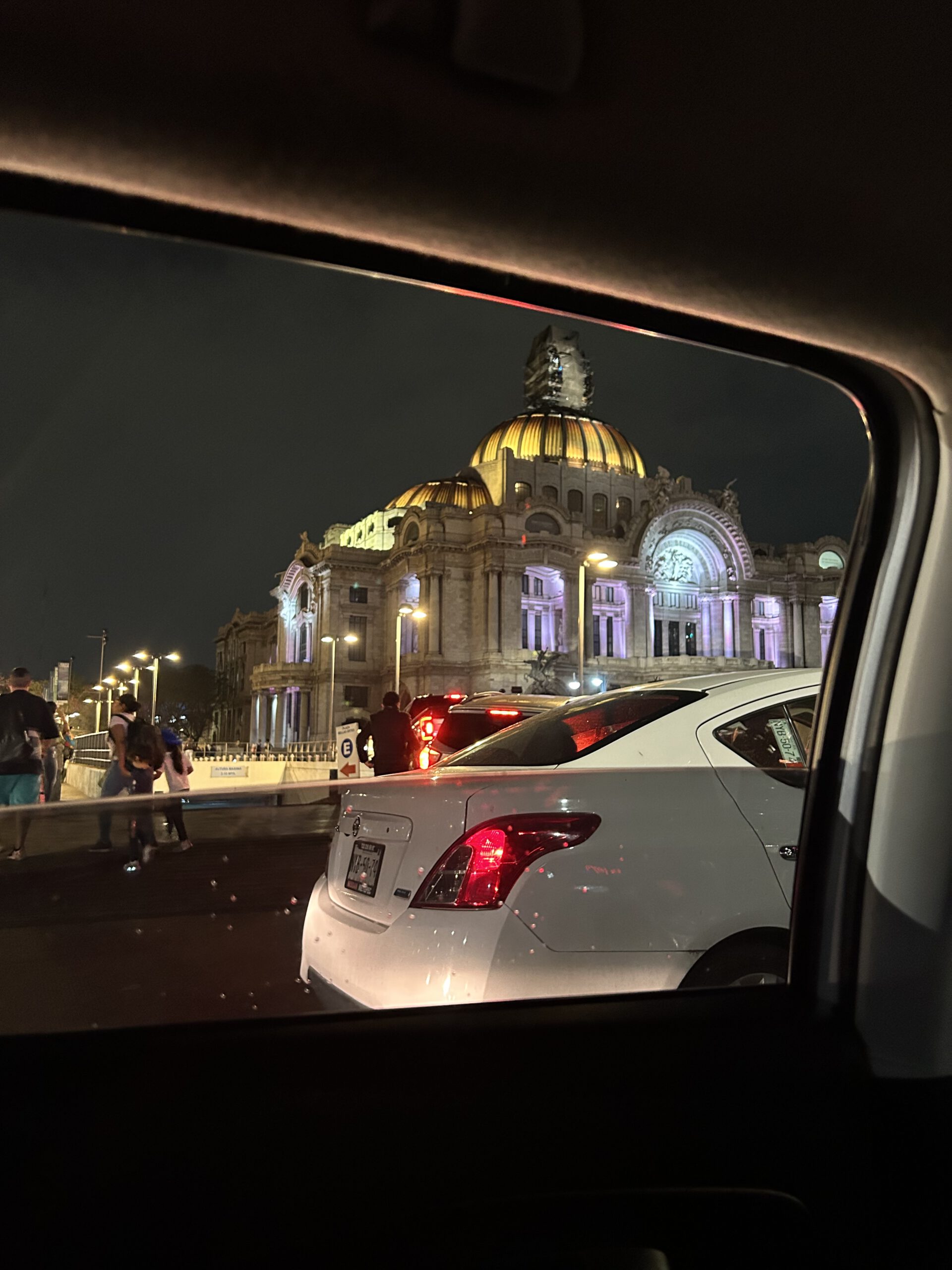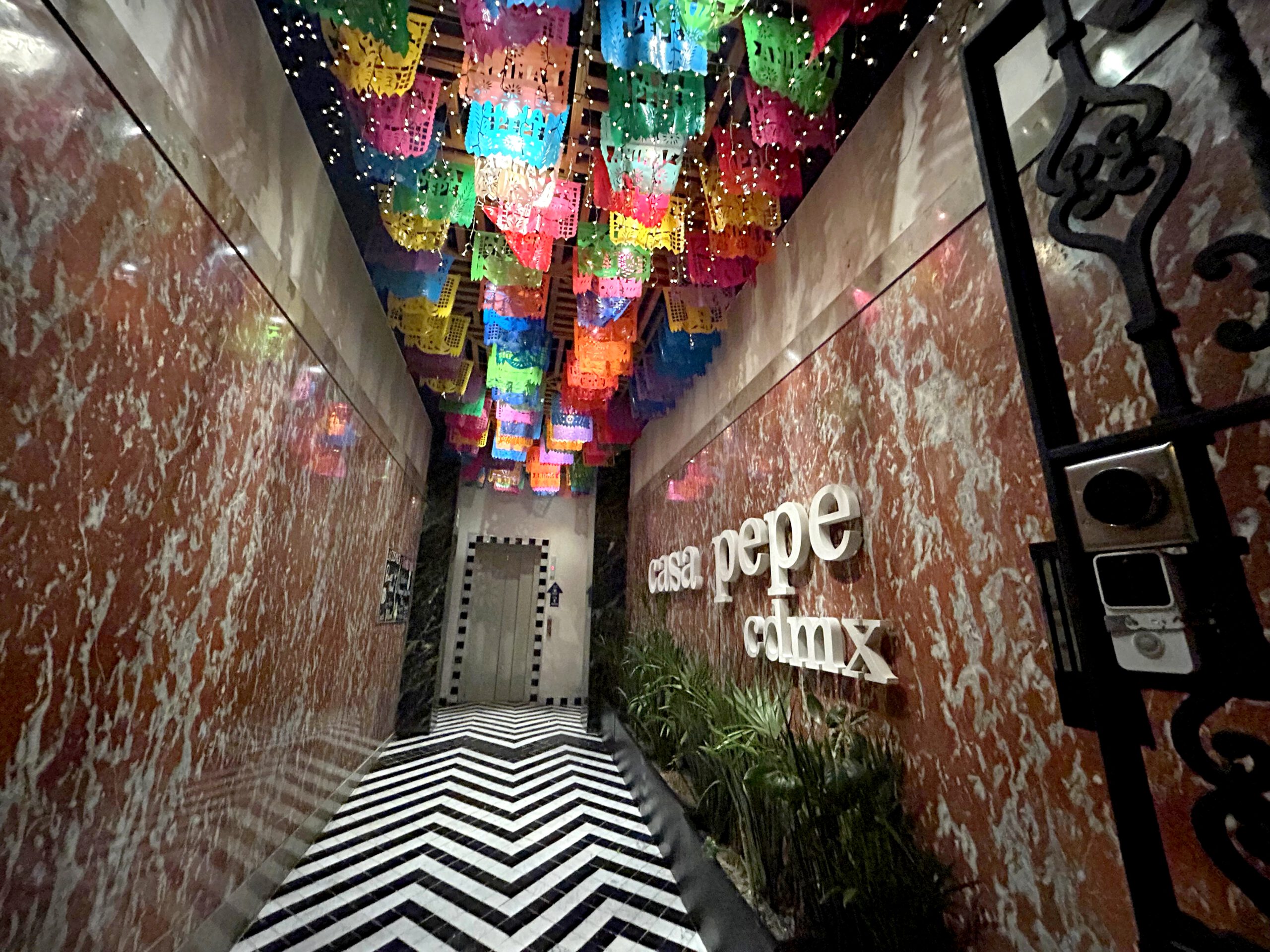 Day 2 – Mexico City – 20-04-2023
Today I really wanted to go to Roma. In the morning, after my breakfast, I decided to join the free walking tour offered from Casa Pepe. During this walking tour I got to know nice people, including two hilarious Dutch boys. In the end, a large part of the walking group decided to join my idea to visit the famous bakery Panaderia Rosetta in Roma – one of the most famous bakeries in CDMX. Keep in mind that you pay European prices here, and you have to queue for more than 20 minutes for a spot. Back at the hostel I was approached by the reception that flowers had been delivered to my bed. The gesture was probably nice, but a huge wake-up call that one of my followers – who was an unknown to me at the time. Had flowers delivered to my bed. So my tip is – if you are really on the road or traveling solo a lot – not to post your whereabouts or not until later. This was something "innocent" out of good intentions, but it could be someone with bad intentions at another time. I felt a bit 'invaded', and gave the flowers to the reception. In the evening, I went to eat local tacos with Dutch Danielle (Daan) and the two Dutch boys. Unfortunately I don't remember the place anymore, but I know that I thought the woman who owned the place was a really cool lady.
Vandaag wilde ik heel graag naar Roma. In de ochtend besloot ik aan te sluiten na mijn ontbijt bij de gratis wandeltour die aangeboden wordt vanuit Casa Pepe. Tijdens deze wandeltour heb ik gezellige mensen leren kennen, waaronder twee hilarische Nederlandse jongens. Uiteidelijk besloot een groot deel van de wandelgroep aan te sluiten bij mijn idee om de bekende bakkerij Panaderia Rosetta in Roma te bezoeken – een van de meest bekende bakery's in CDMX. Houd er rekening mee dat je hier europese prijzen betaald, en je ruim 20 minuten in de rij staat voor een plekje. Terug in het hostel ben ik benaderd door de receptie dat er bloemen op mijn bed waren afgeleverd. Het gebaar was vast mooi, maar een enorme wake-up call dat een van mijn volgers – wie voor mij een onbekende was op dat moment. Bloemen op mijn bed heeft laten afleveren. Mijn tip is dus om – als je écht veel solo op pad bent of reist – niet of later je verblijfsplaats pas te posten. Dit was iets 'onschuldigs' uit goede bedoelingen, maar het kan op een ander moment iemand zijn met kwade intenties. Ik voelde me een beetje 'invaded', en gaf de bloemen aan de receptie. In de avond, ben ik met Nederlandse Danielle (Daan) en de twee Nederlandse jongens – local taco's gaan eten. Helaas weet ik de plek niet meer, maar ik weet dat ik de vrouw die de eigenaresse was van de plek echt een ontzettend toffe dame vond.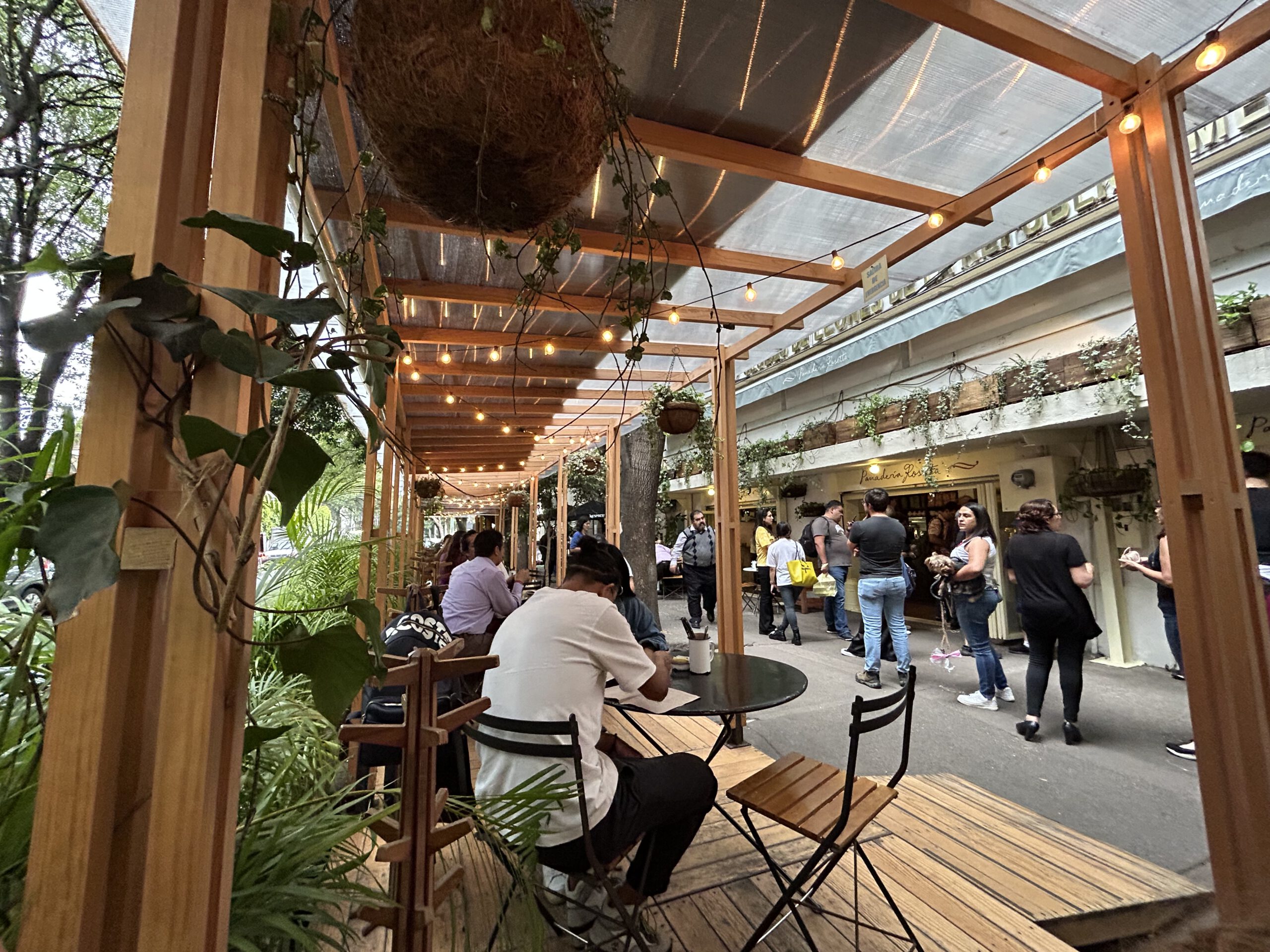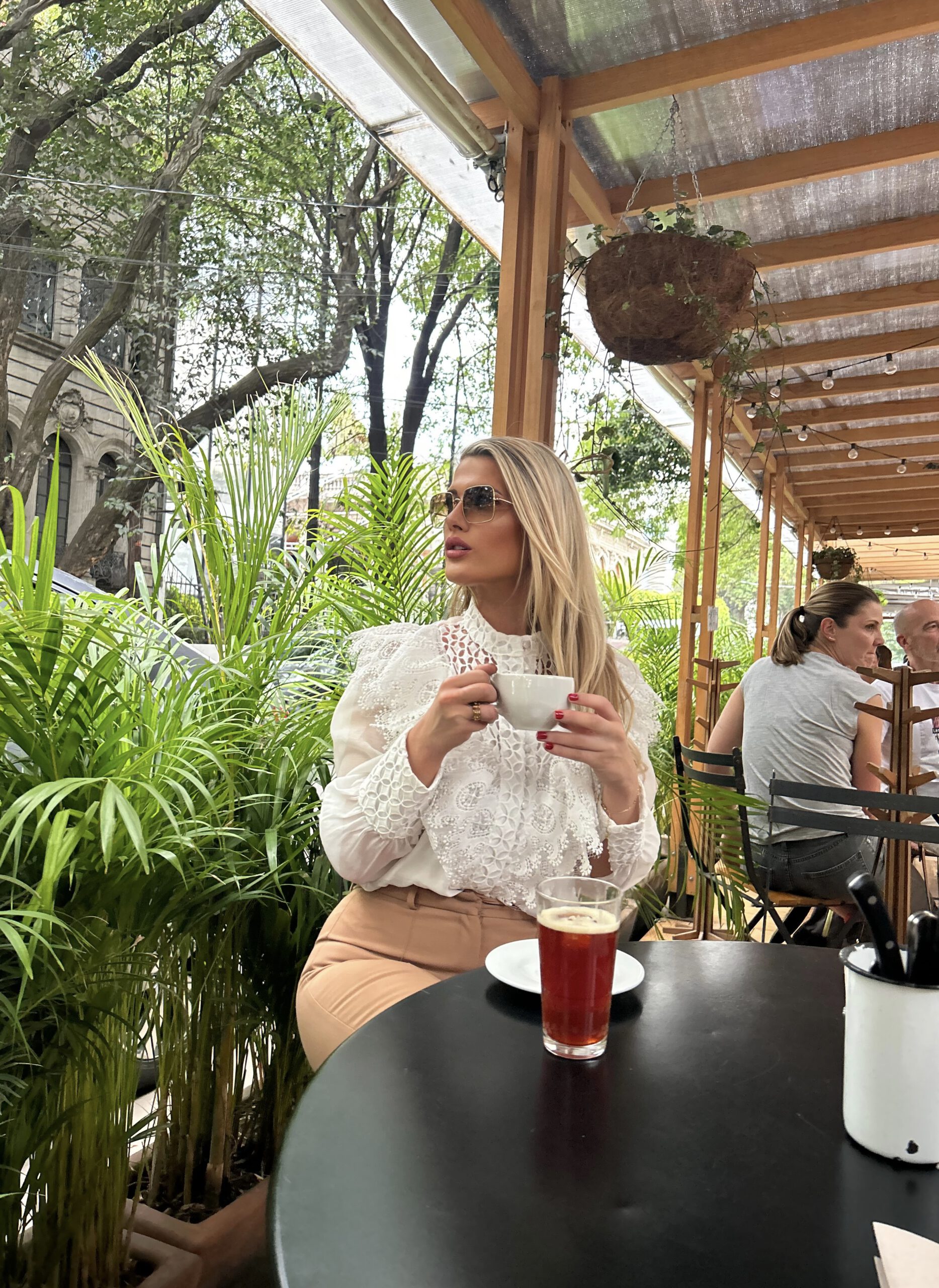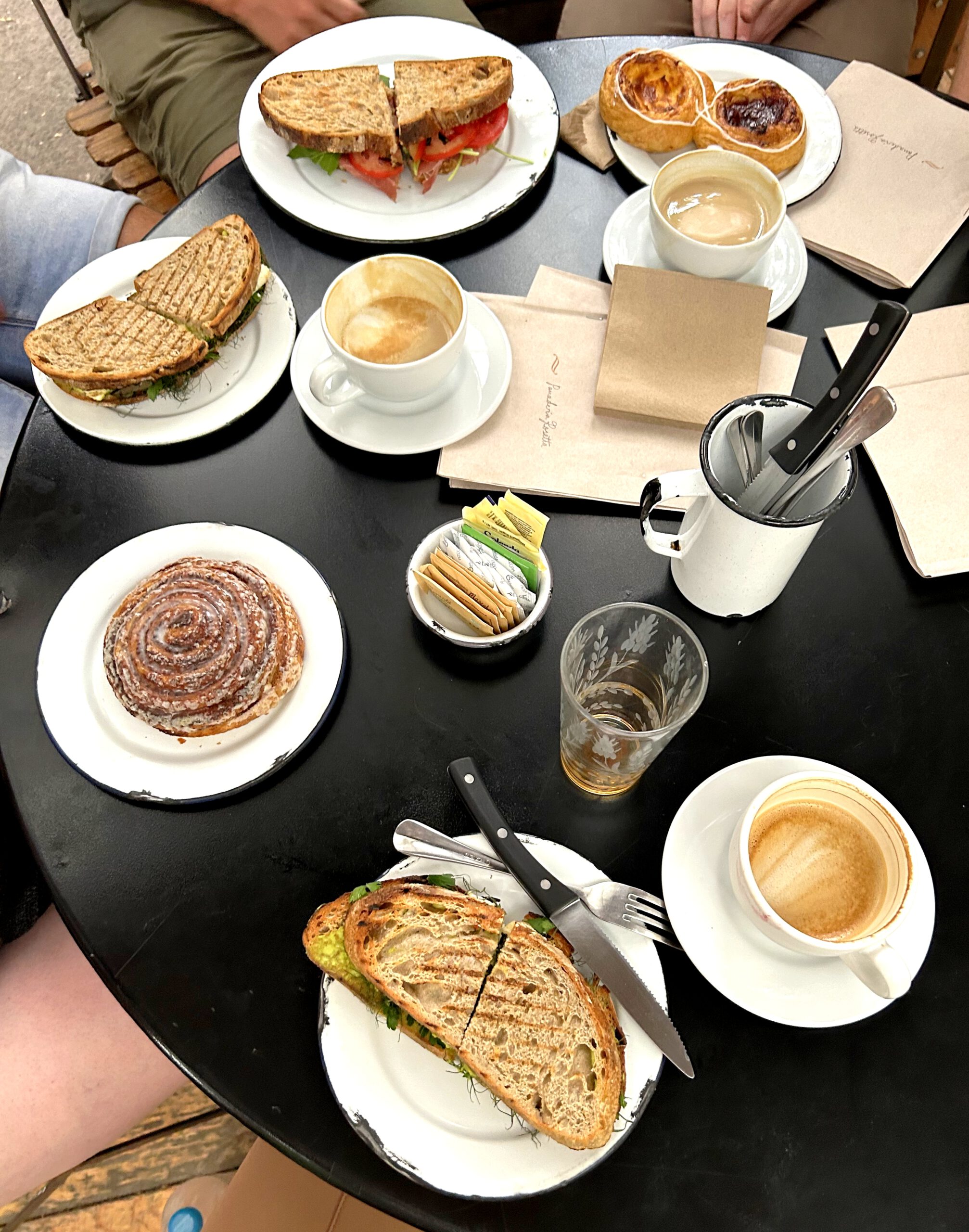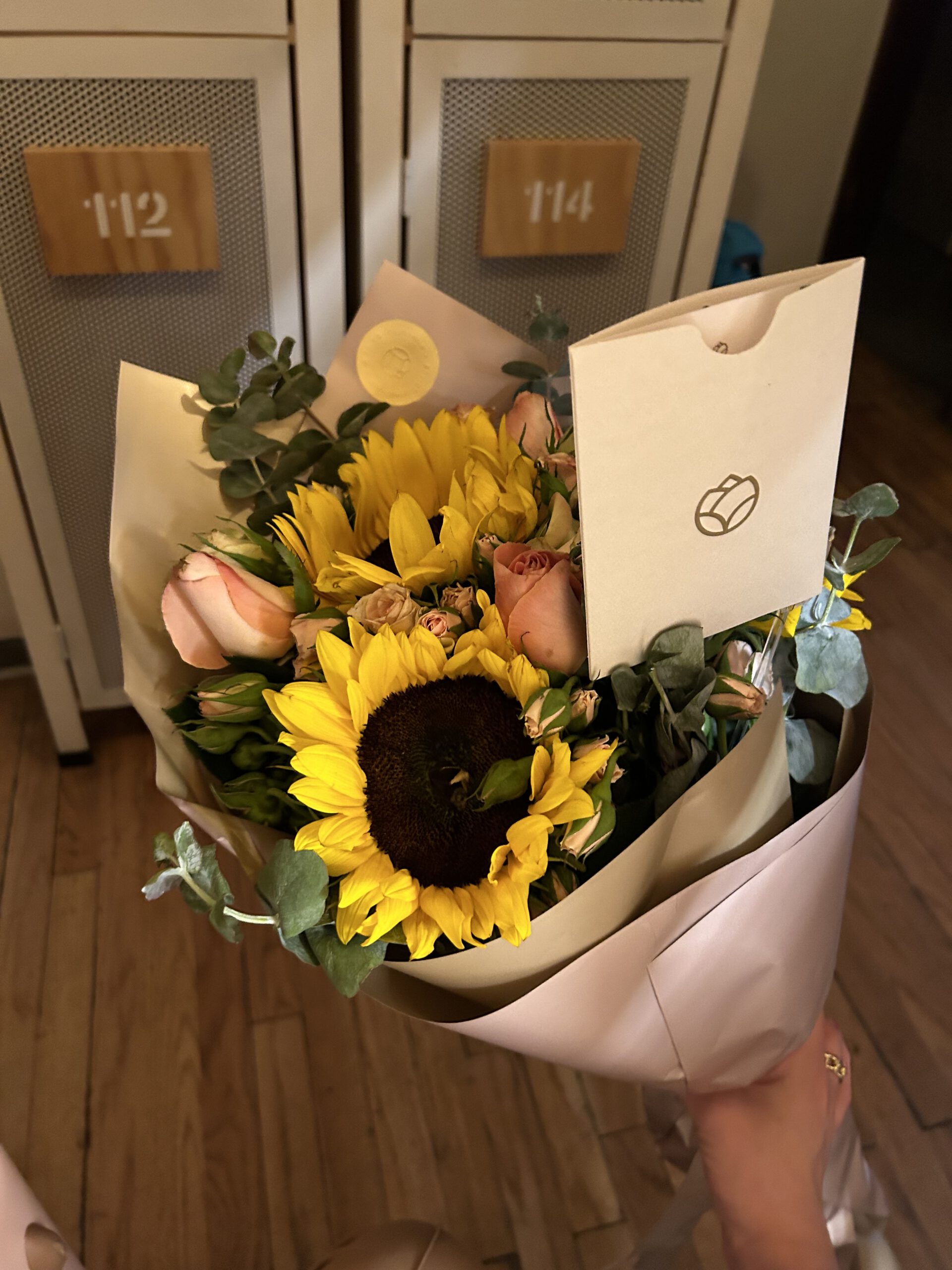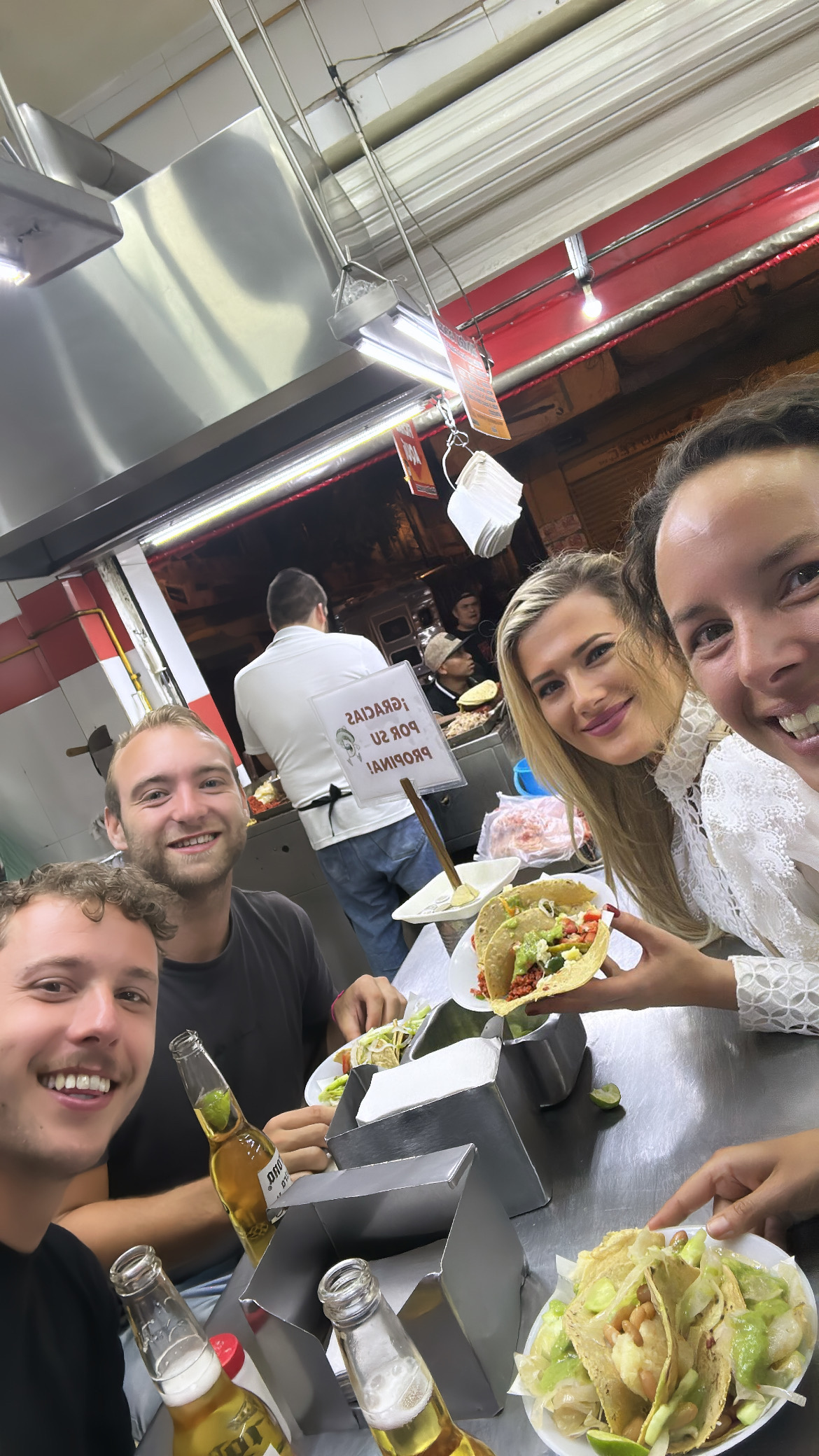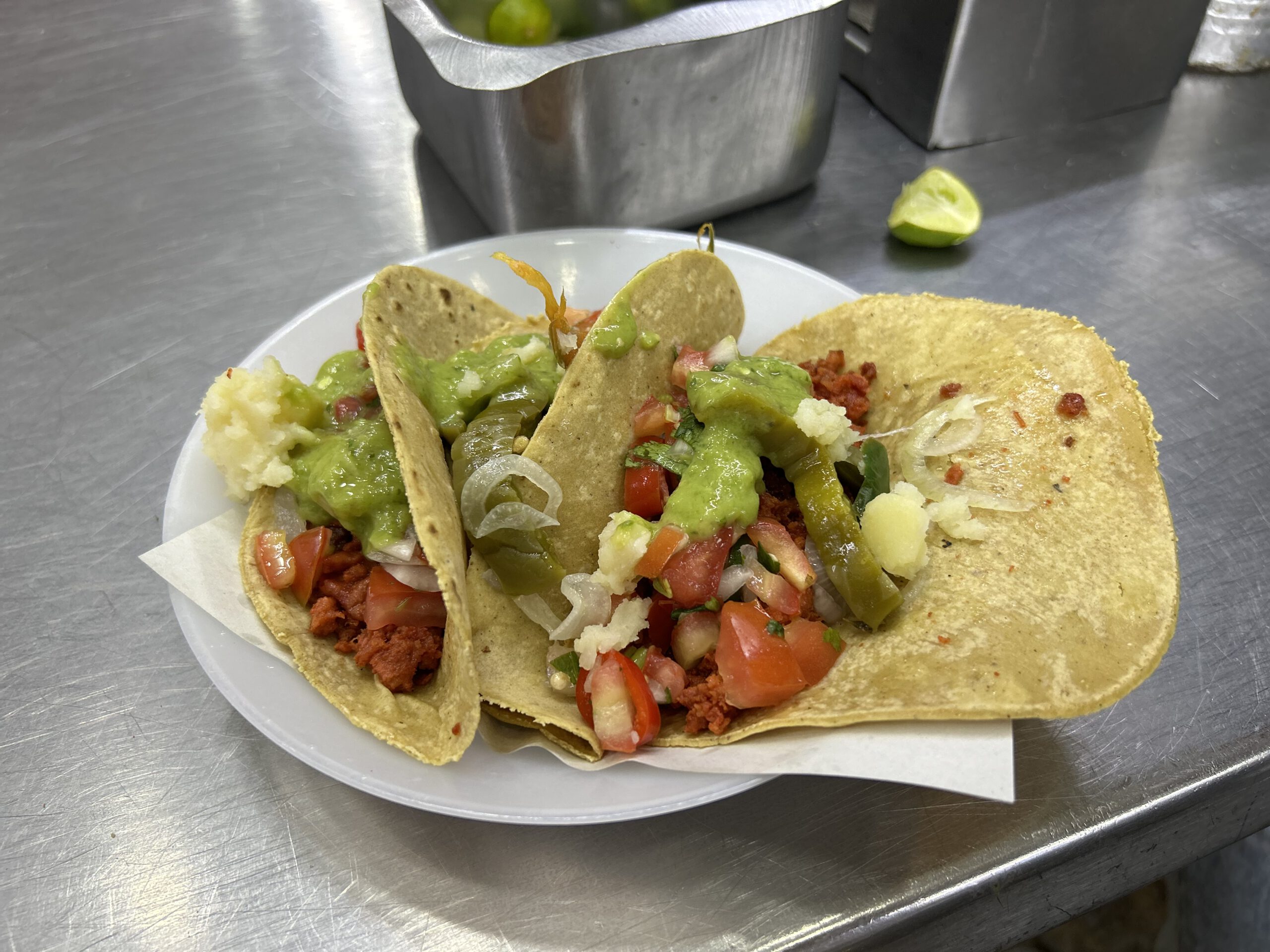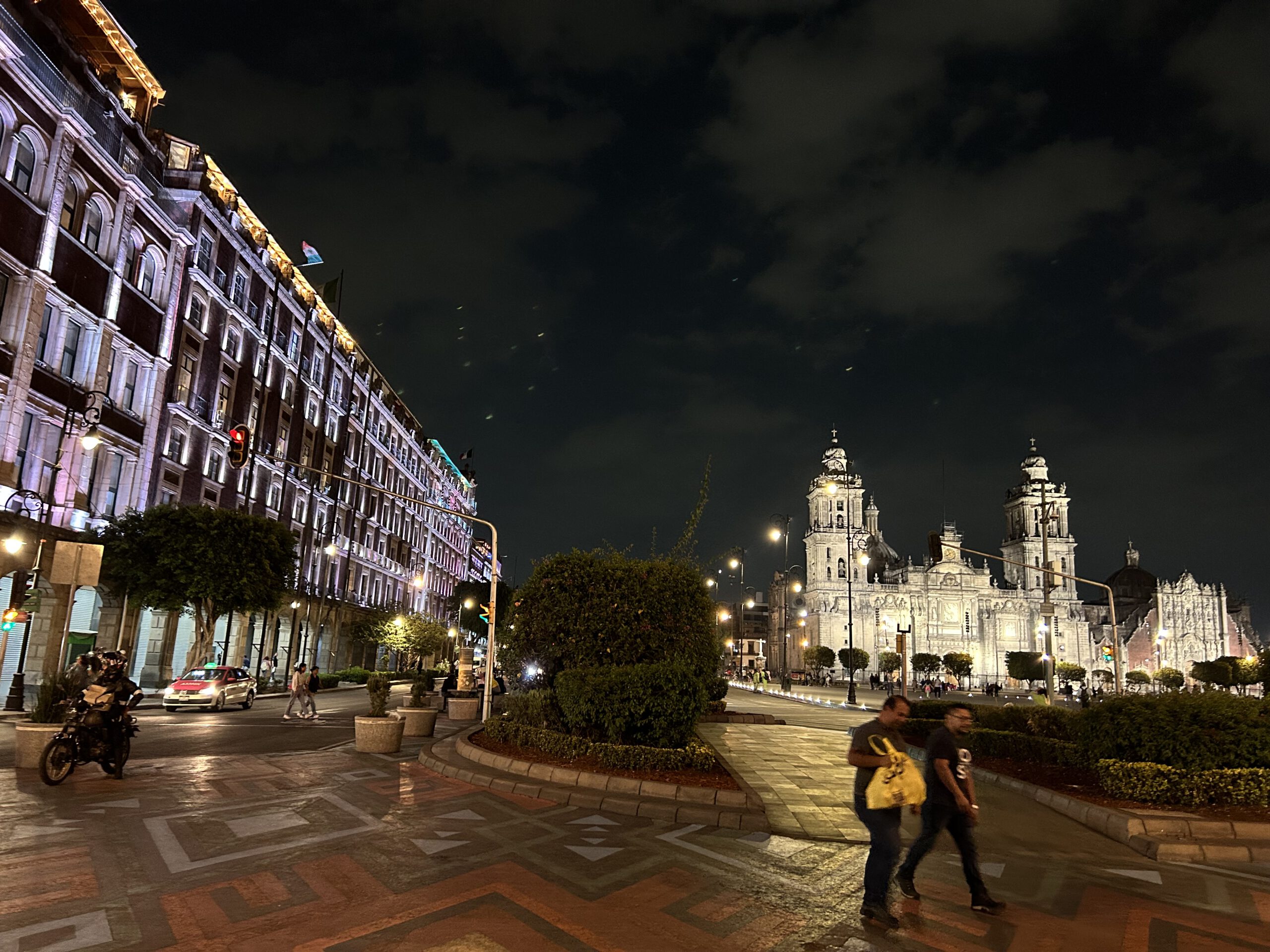 Day 3 – Mexico City & Teotihuacán – 21-04-2023
This morning started very early. If I remember correctly, at 4:00 in the morning. From the crew hotel of the dear KLM colleagues I knew from my flight, we went by mini van to
Teotihuacán
, for the balloon flight over the old ruins. I paid about
137 euros
for this and the ride to it took about 1.5 hours or even less. The tour is with sunrise and organized by
Sky Balloons Mexico.
Very cool experience in my opinion! This also includes coffee, a snack and breakfast afterward. Once back at the hostel, I was even in time for breakfast, so I ate my inclusive breakfast there as well. Later on, I joined a walking tour in the historic center, and I went with Dutch Daan, an American girl and my French roommate
Laetitia
to
Condesa
, and again a piece of Roma-norte. Here, by the way, I tried
Mexican Agua de Horchata
– a sweet rice milk drink with various spices in it, such as cinnamon. Very tasty! By the way, I would see Daan in
Puerto Escondido
, so also very nice to see her there! Just like my roommate
Kelhy,
whom I persuaded to travel after me a day later and book the same hostel there.
In the evening, Laetitia and I went together to Sofitel Reforma Rooftop to drink a cocktail with a view. Laetitia also wanted to do something 'fancy', so we both drank a mocktail at this fancy place.
Deze ochtend begon érg vroeg. Als ik het mij goed herinner om 4:00 in de ochtend. Vanaf het crew hotel van de lieve KLM collega's die ik kende van mijn vlucht, gingen we per mini van richting
Teotihuacán,
voor de ballonvaart over de oude ruines. Ik heb hier omgerekend zo'n
137 euro
voor betaald en de rit er naar toe duurde zo'n 1,5 uur of zelfs minder. De tocht is met zonsopkomst en georganiseerd door
Sky Balloons Mexico.
Hele gave ervaring in mijn mening! Hier bij inbegrepen zit ook koffie, een snack en na afloop ook een ontbijt. Eenmaal terug in het hostel was ik zelfs nog optijd voor het ontbijt, dus at ik daar ook lekker mijn inclusieve ontbijt. Uiteindelijk sloot ik bij een wandel tour in het historische centrum aan, en ging ik met Nederlandse Daan, een Amerikaans meisje en mijn Franse kamergenote
Laetitia
op pad naar
Condesa,
en opnieuw een stukje Roma-norte. Hier probeerde ik trouwens Mexicaanse
Agua de Horchata
– een zoet rijstmelk drankje met verschillende kruiden er in zoals kaneel. Mega lekker! Daan zou ik overigens in
Puerto Escondido
zien, dus ook erg leuk haar daar te zien! Net als mijn roommate
Kelhy
, die ik overgehaald had achter mij aan te reizen een dag later en hetzelfde hostel daar te boeken.
In de avond, zijn Laetitia en ik nog samen naar Sofitel Reforma Rooftop gegaan om een cocktail te drinken met uitzicht. Laetitia wilde ook graag nog iets ´fancy´s´ doen, dus dronken we beide een mocktail op deze fancy plek.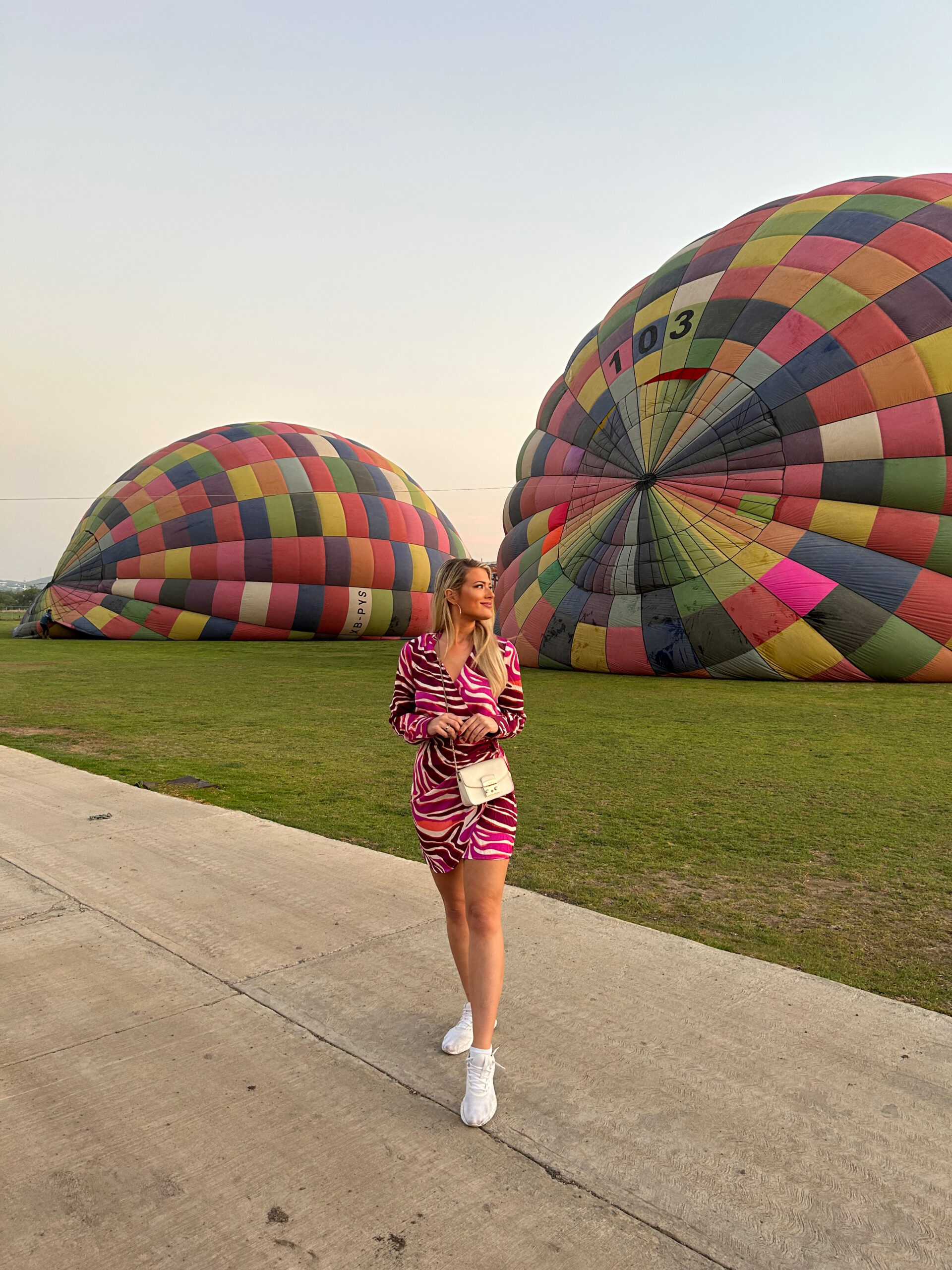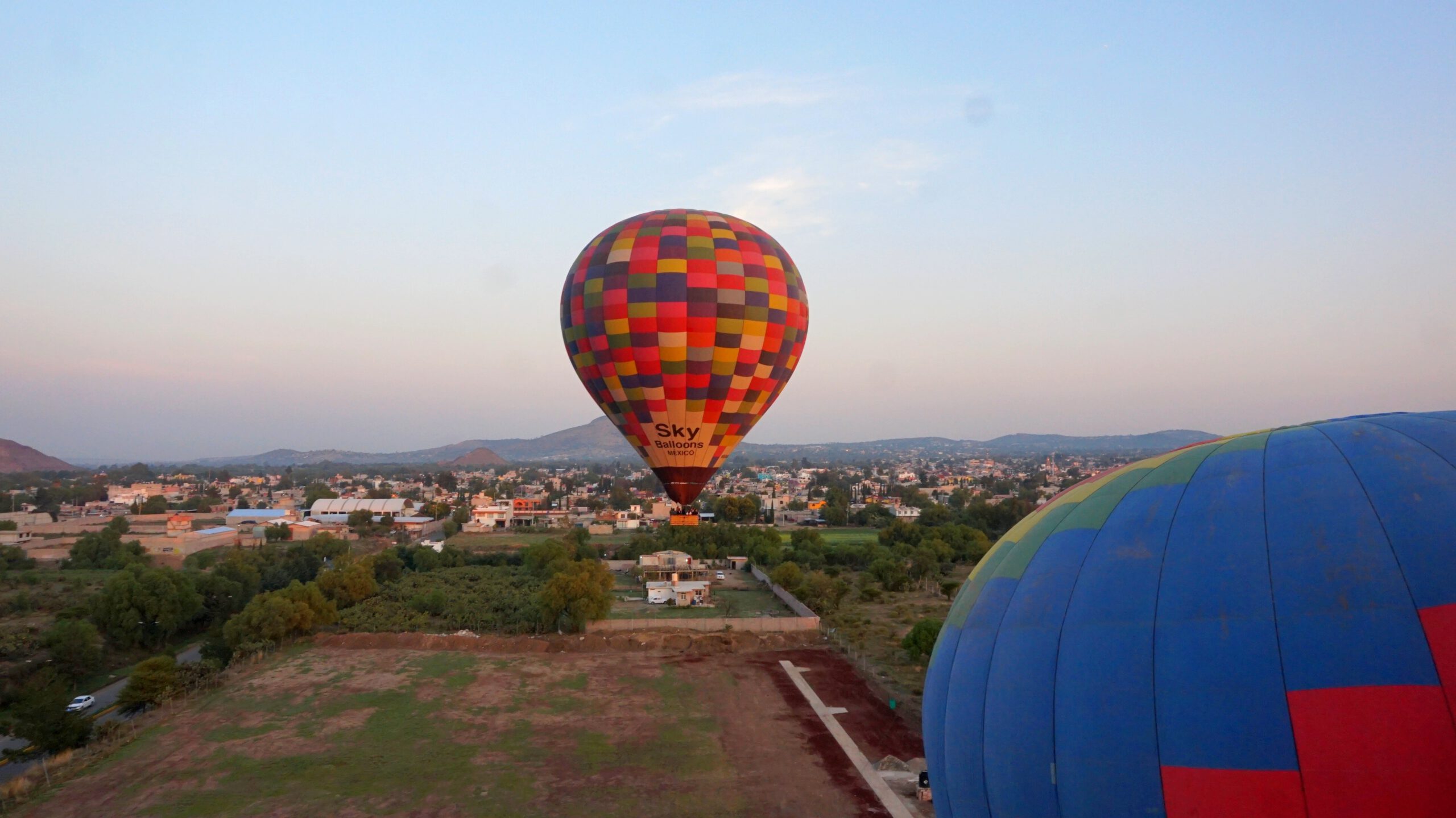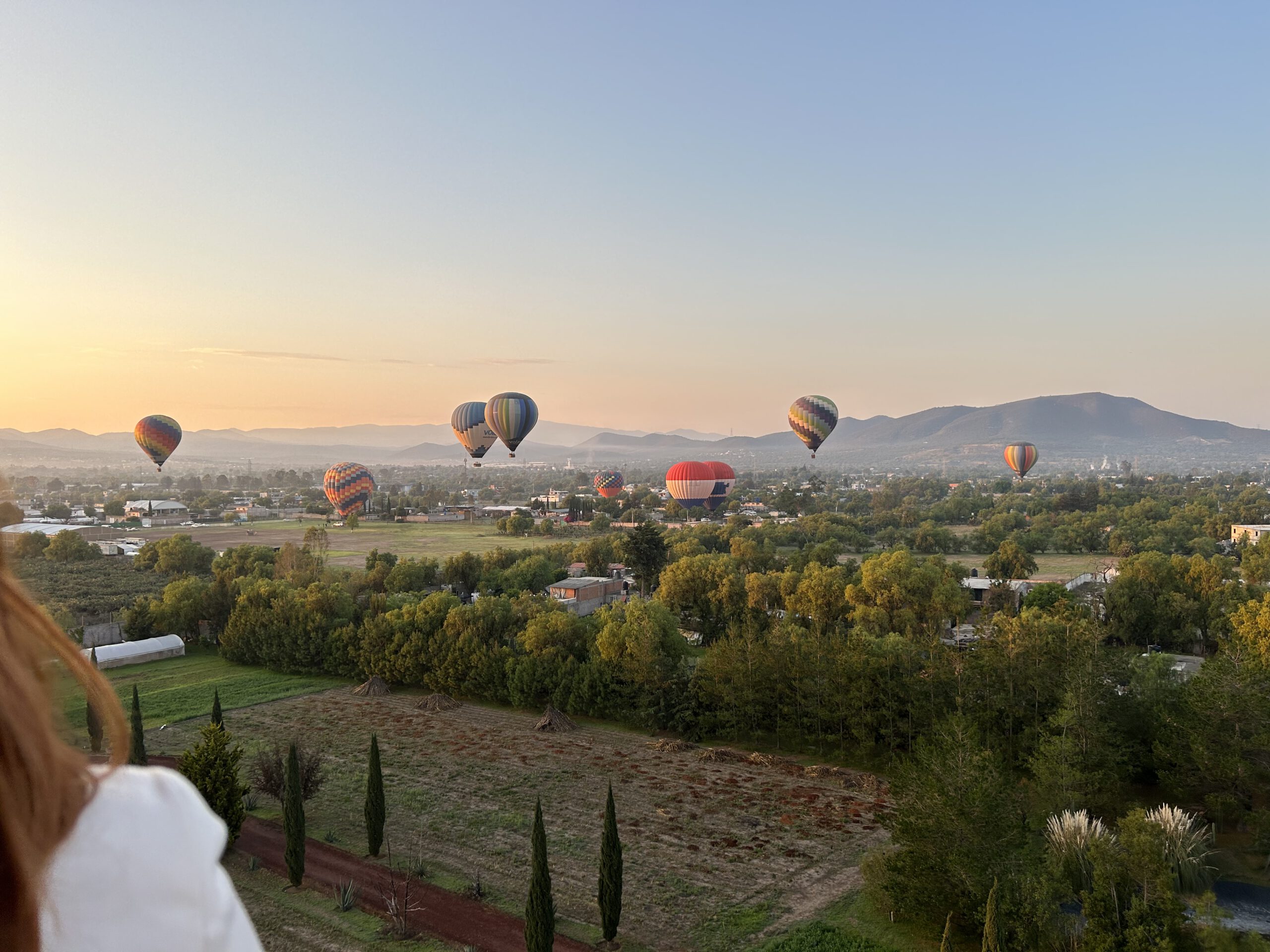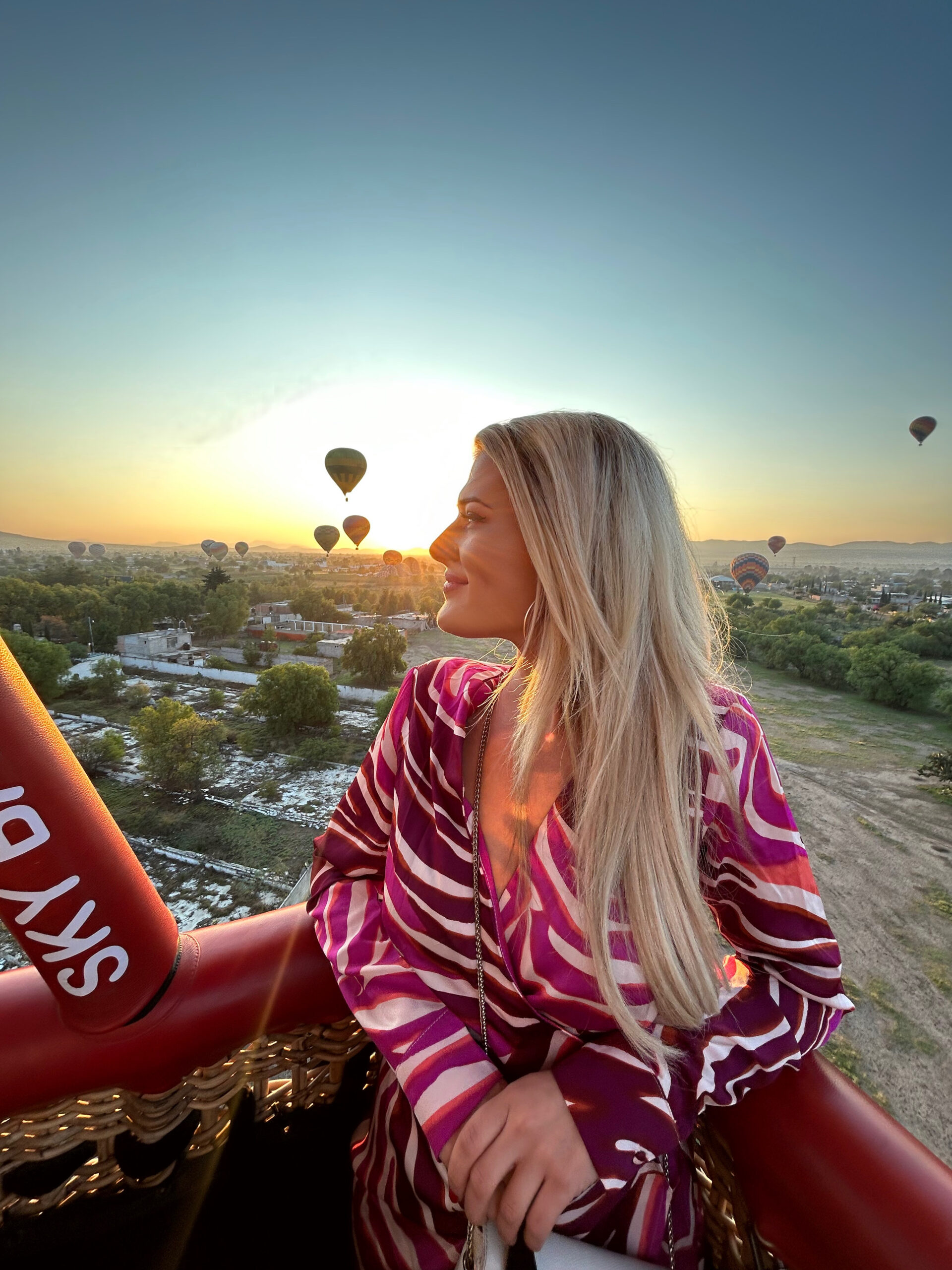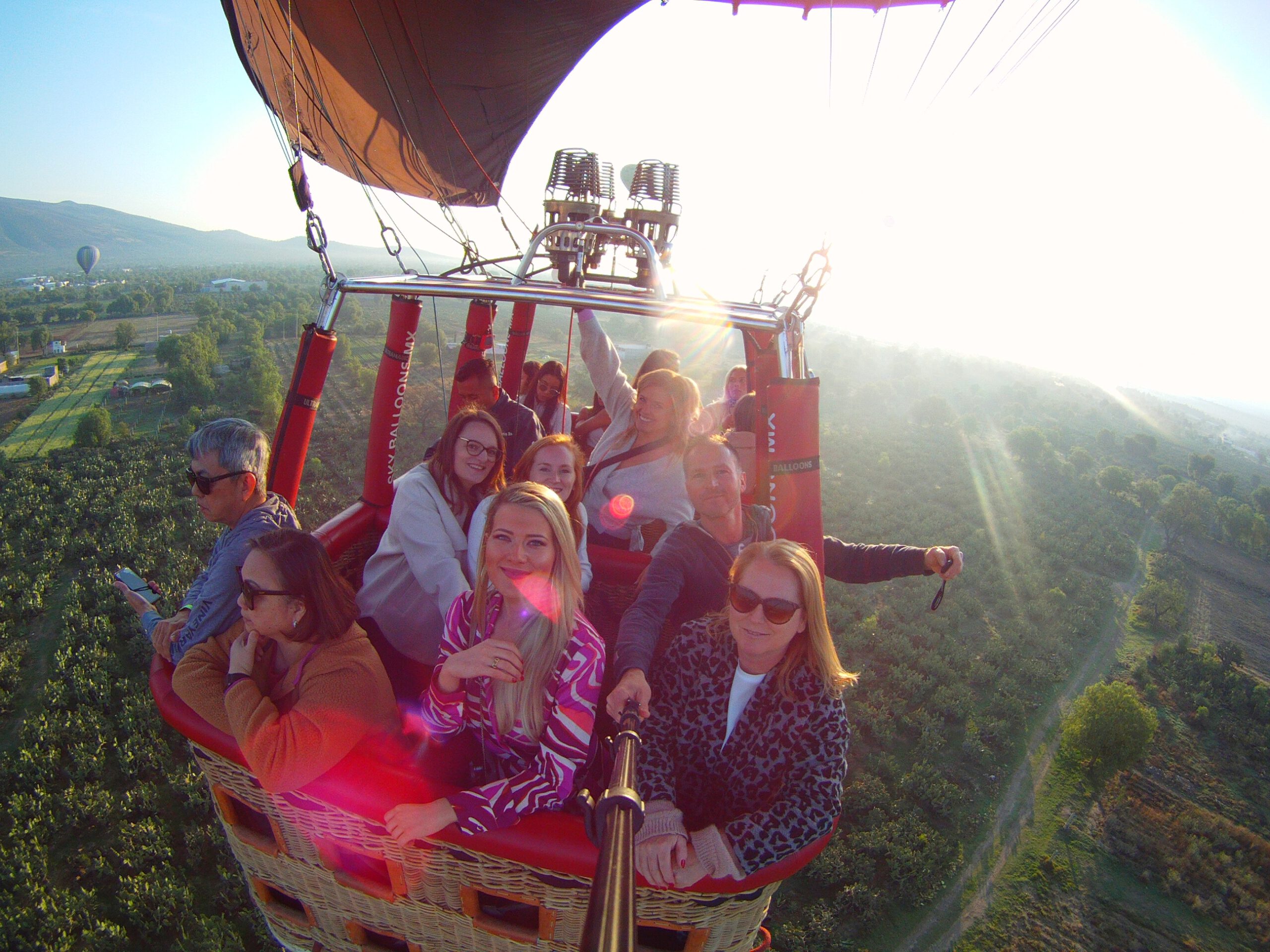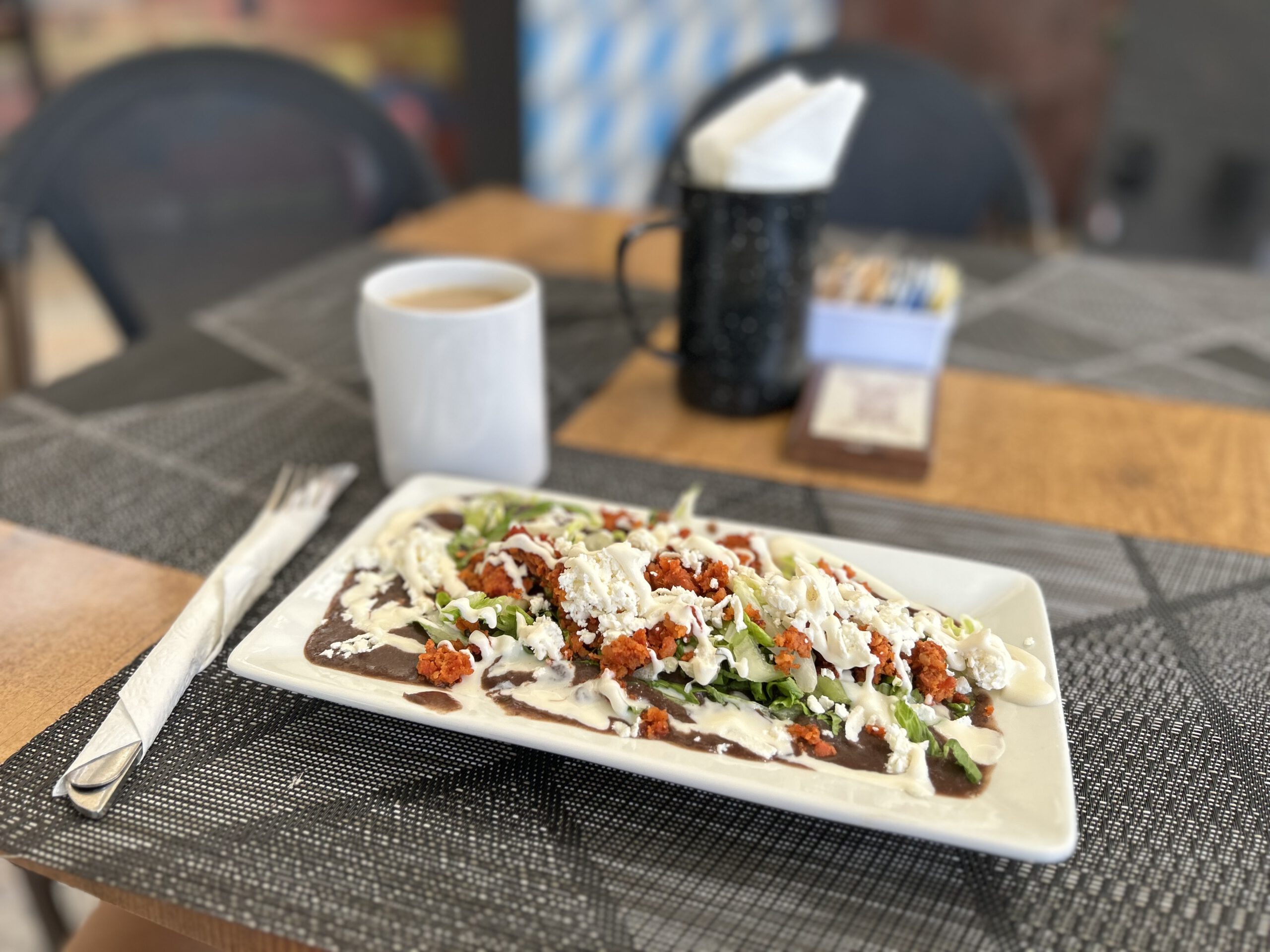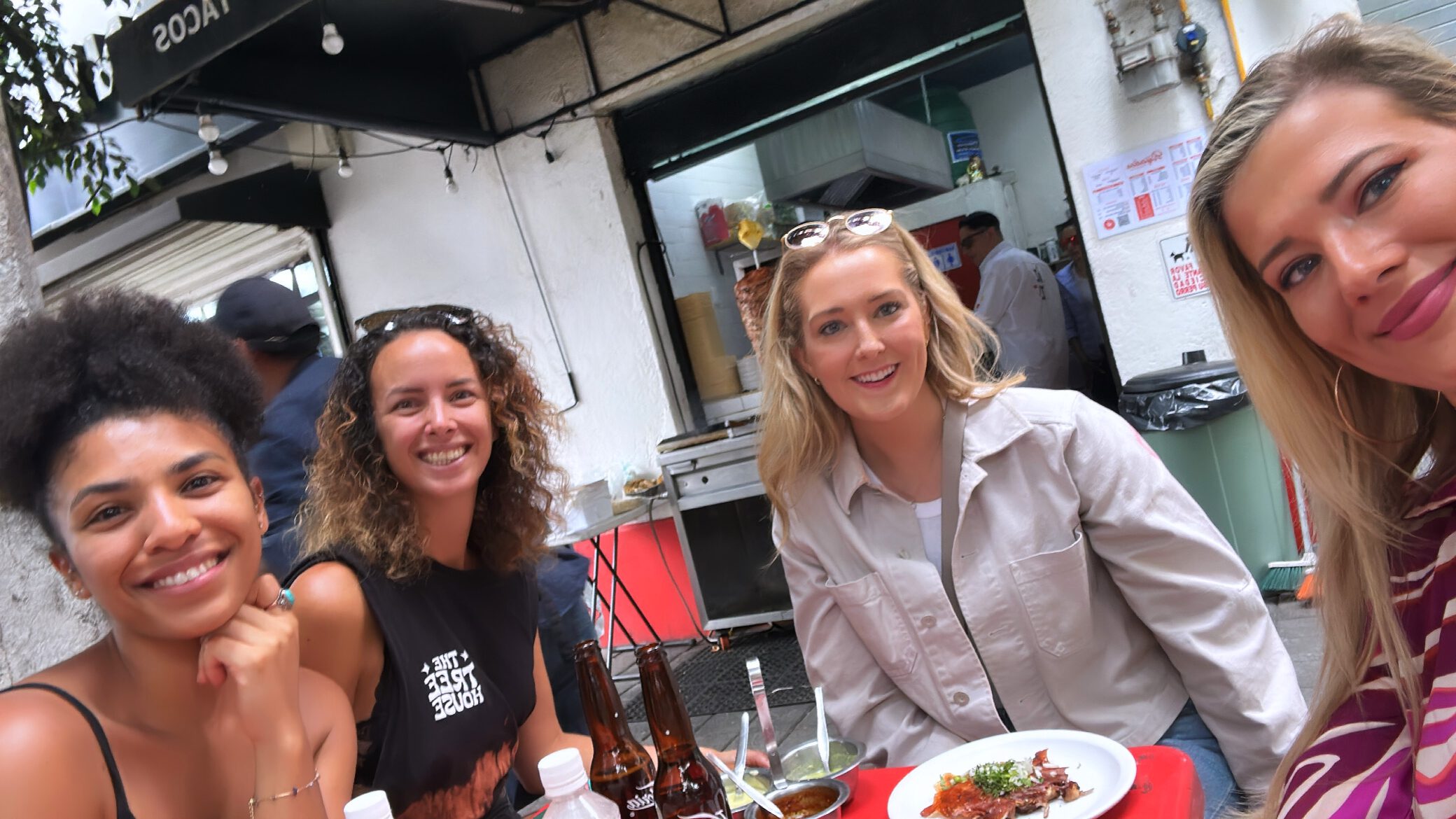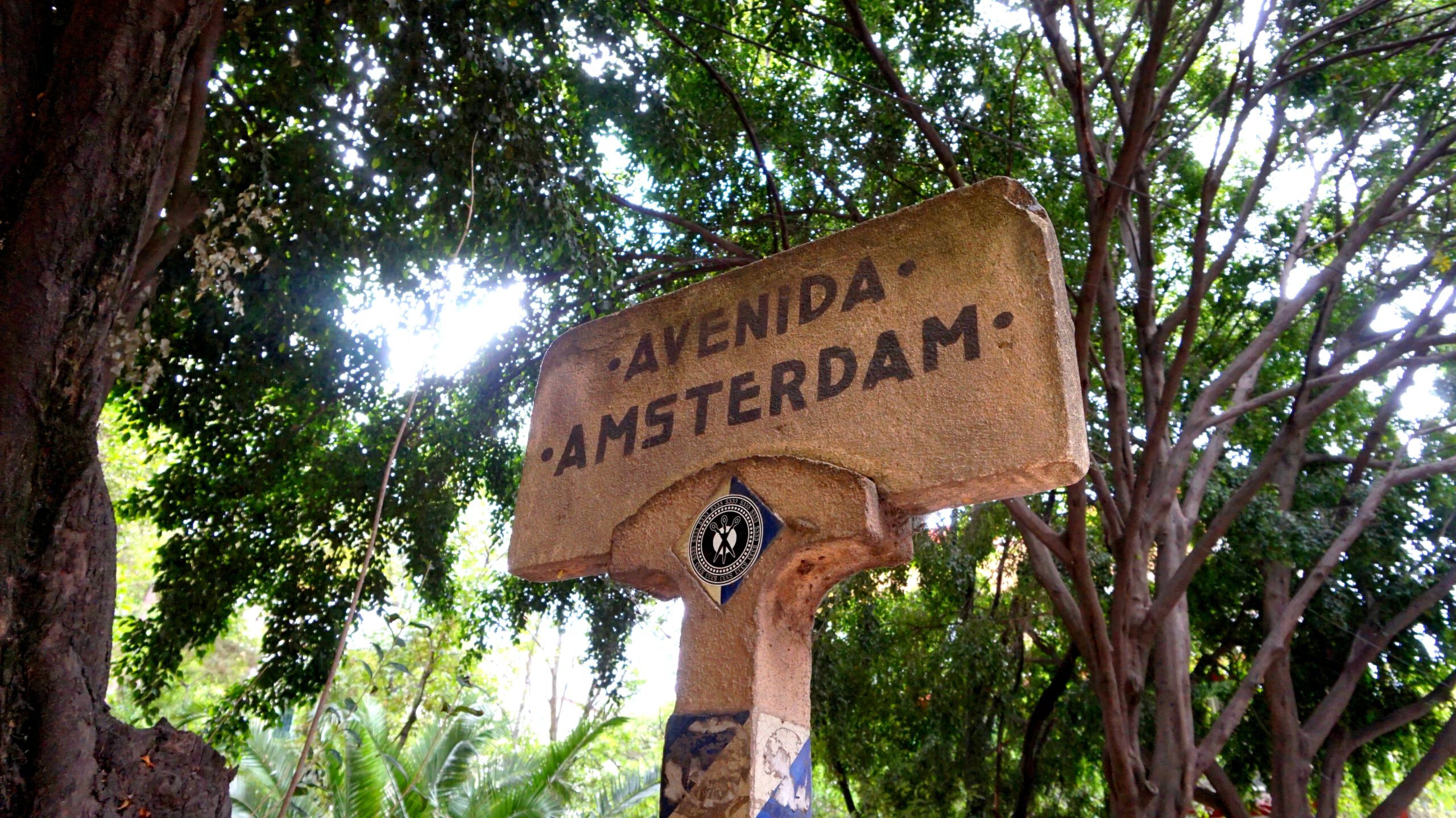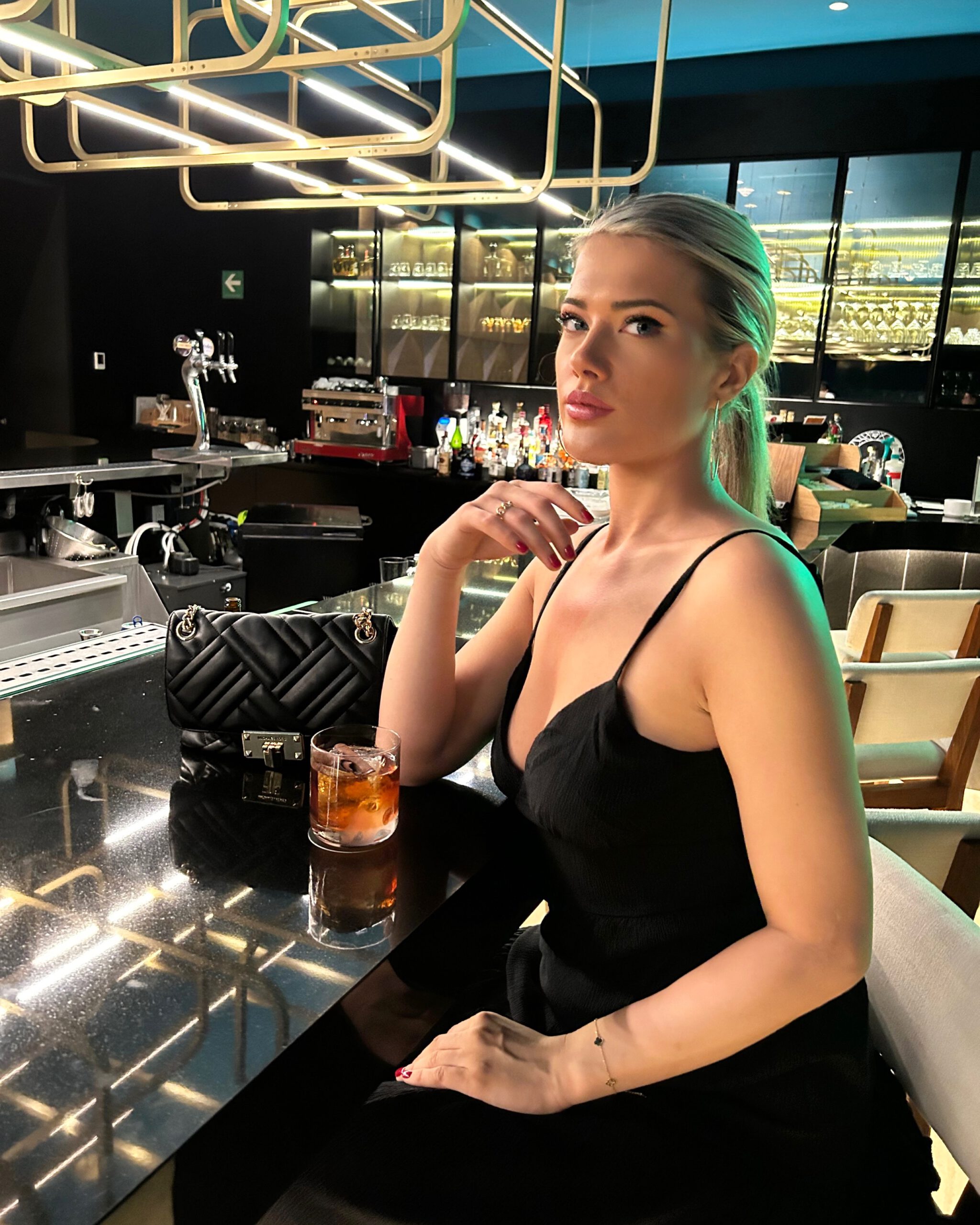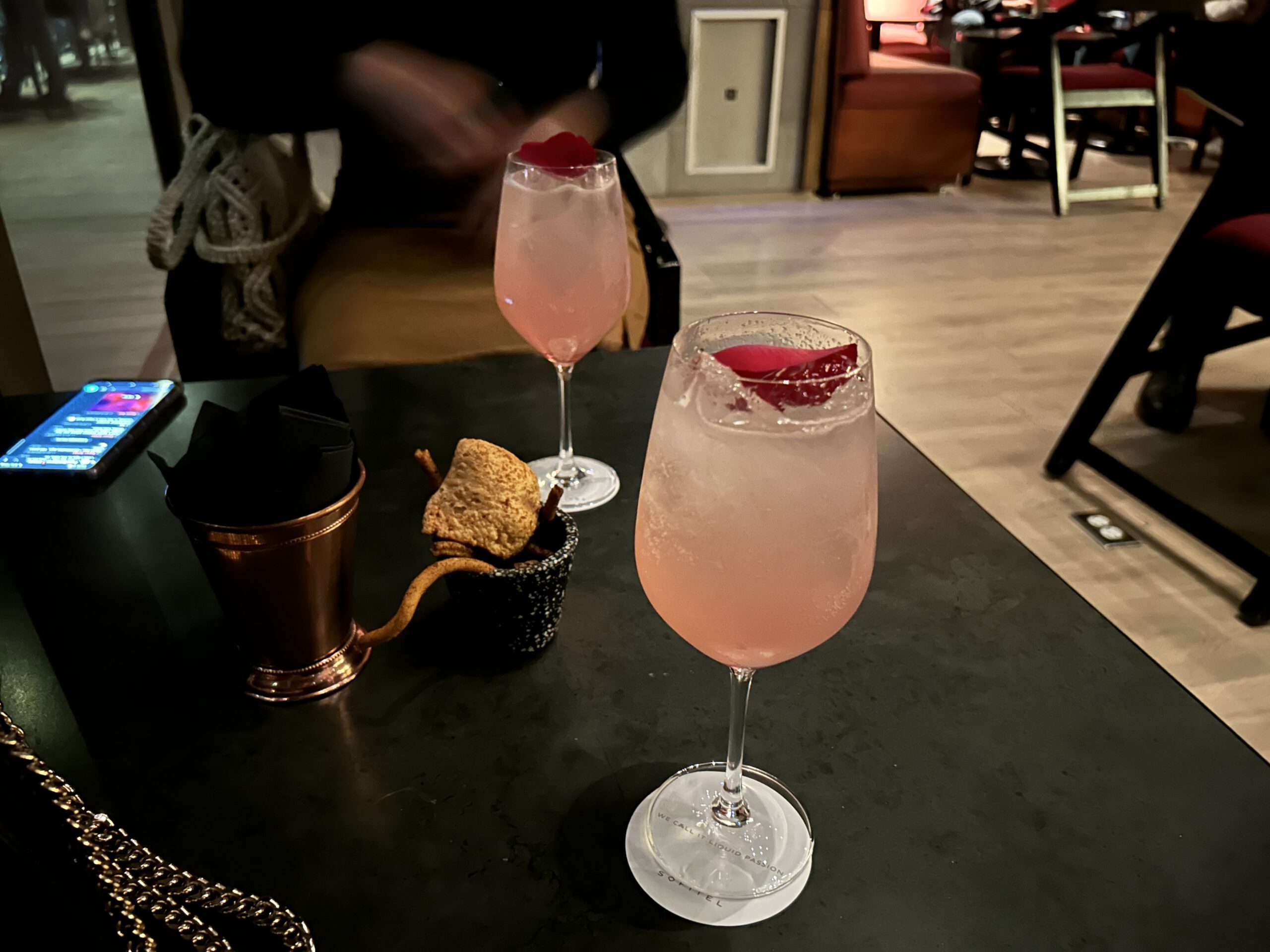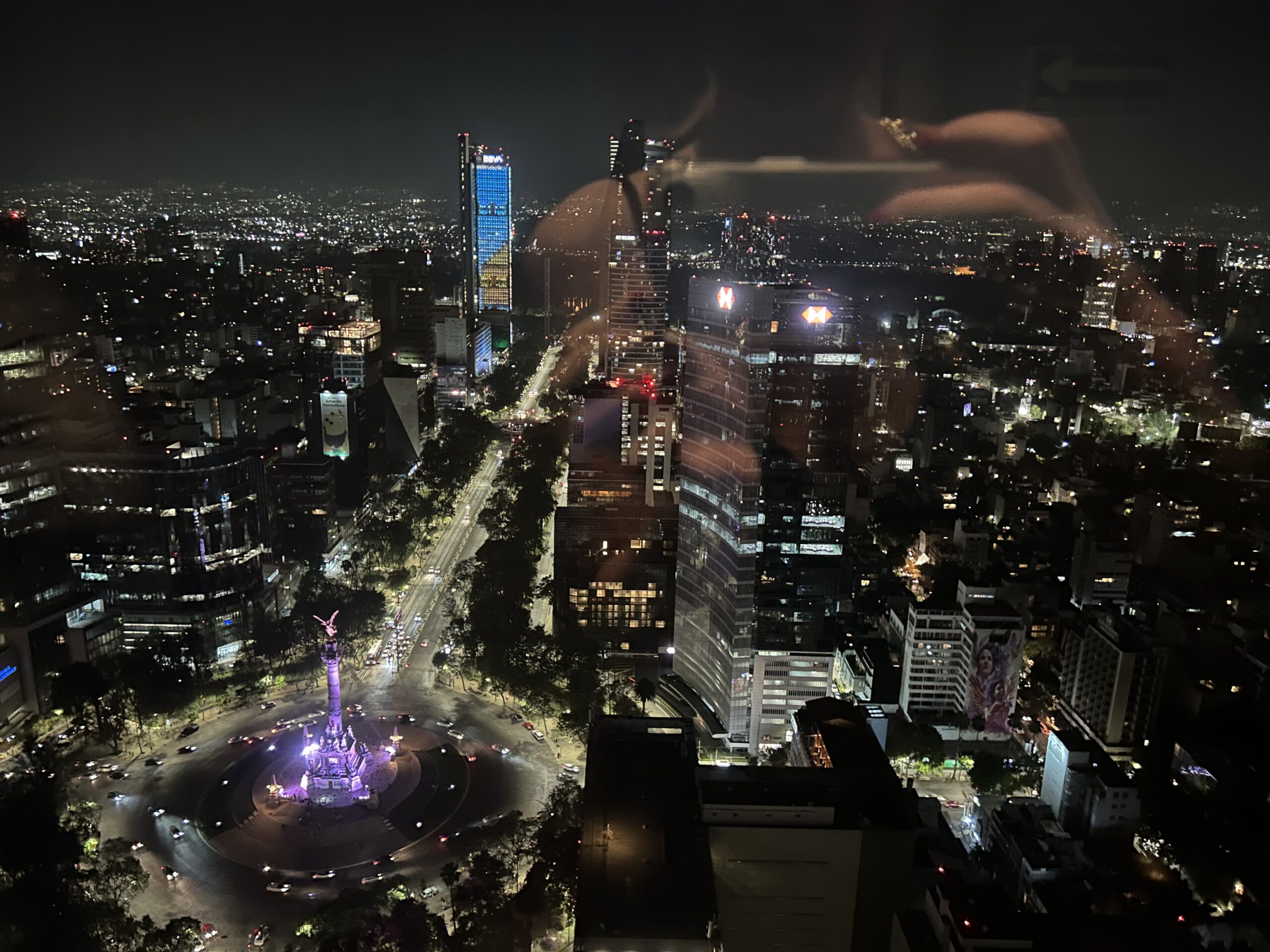 Day 4 – Mexico City & Puerto Escondido – 22-04-2023
This day, Daan joined me and Laetitia to discover the fancy Polanco. I must say that Mexico City has very nice parts, such as
Centro Historico, Polanco, Condessa and Roma-Norte.
In these places you will find a lot of beautiful restaurants, coffee and lunch spots – but for European prices. Local spots and in other neighborhoods than these are much cheaper. I thought
Polanco
was a very nice neighborhood. Most of the transportation we used here besides Uber was also just the
subway and bus.
This is extremely cheap!. The 3 of us had lunch at
Ivoire,
and then walked around Polanco a bit. I would continue to Mexico City airport in the evening to fly to
Puerto Escondido.                                                                                                                                                                                                                                                                                                                    
I think there are still a lot of nice gems for me to discover in CDMX anyway – should I ever fly for an intercontinental airline (hopefully). My honest opinion about CDMX is that I had more expectations. I think it was a bit disappointing for me – apart from my love for Mexico and the nice people I got to know – because I was also in a large million-dollar capital less than 5 days ago. I unconsciously needed some beach villages, nice extensive brunches and fun parties. I also honestly admit that my state of mind was also not ideal during my travels both to Japan and here. I was not in a hugely positive phase at the time.
The flight from CDMX to PXM took about an hour with Viva Aerobus.
I paid for my return ticket including 15 kg of hold luggage (for which I had to pay extra kgs…) – 145 euros. I advise you to walk at least 5-10 minutes from the airport. At the airport they asked more than 600 pesos (30 euros) with 4 men for a 15-minute ride, and further on about 250 pesos. ALWAYS negotiate with the taxi drivers here. Since they consider you a rich tourist, they try to take advantage of you enormously. My reception at hostel Bonita Escondida was very nice. Especially by volunteer Elena. Amazing girl from America! She took me with a boy to a pool table night when I arrived super late after my flight, what a nice introduction! Haha.
Deze dag sloot Daan samen met mij en Laetitia aan, om nog het fancy Polanco te gaan ontdekken. Ik moet zeggen dat Mexico City erg mooie delen heeft, zoals
Centro Historico, Polanco, Condessa en Roma-Norte.
Op deze plekken vind je een hoop mooie restaurants, koffie en lunch plekjes – wel voor Europese prijzen. Local plekjes en in andere wijken dan deze, zijn véél goedkoper.
Polanco
vond ik een erg mooie wijk. Het meeste vervoer dat we hier naast Uber hebben gebruikt, was ook gewoon de metro en bus. Dit is extreem goedkoop!. Wij hebben met zijn 3en gelunched bij
Ivoire,
en daarna nog wat rondgelopen in Polanco. Ik zou in de avond doorgaan naar de luchthaven van Mexico City, om door te vliegen naar
Puerto Escondido.
Ik denk dat er sowieso nog enorm veel leuke pareltjes voor mij te ondekken zijn in CDMX – mocht ik ooit voor een intercontinentale airline vliegen (hopelijk). Mijn eerlijke mening over CDMX, is dat ik meer verwachtingen had. Ik denk dat het voor mij wat tegen viel – los van mijn liefde voor Mexico en de leuke mensen die ik heb leren kennen – omdat ik nog geen 5 dagen terug óók in een grote miljoenen hoofdstad was. Ik had onbewust meer behoefte aan wat stranddorpjes, lekker uitgebreid brunchen en leuke feestjes. Ik geef ook eerlijk toe, dat mijn gemoedstoestand ook niet ideaal was tijdens mijn reizen naar zowel Japan als hier. Ik zat niet in een enorm positieve fase op dat moment.
De vlucht van CDMX naar PXM duurde ongeveer een uurtje met Viva Aerobus.
Ik betaalde voor mijn retourtje inclusief 15 kg ruimbagage (waar ik extra kg's voor bij moest betalen…) – 145 euro. Ik raad je aan zeker 5-10 minutjes van de luchthaven vandaan te lopen. Op de airport vroegen ze ruim 600 pesos (30 euro) met 4 man voor een rit van 15 minuten, en verderop zo'n 250 pesos. Onderhandel ALTIJD met de taxi chauffeurs hier. Omdat ze je als rijke tourist beschouwen, proberen ze enorm van je te profiteren. Mijn ontvangst in hostel Bonita Escondida was erg leuk. Met name door volunteer Elena. Topper uit Amerika! Ze nam me samen met een jongen mee naar een pool tafel avond toen ik super laat aankwam na mijn vlucht, wat een leuke binnenkomer! Haha.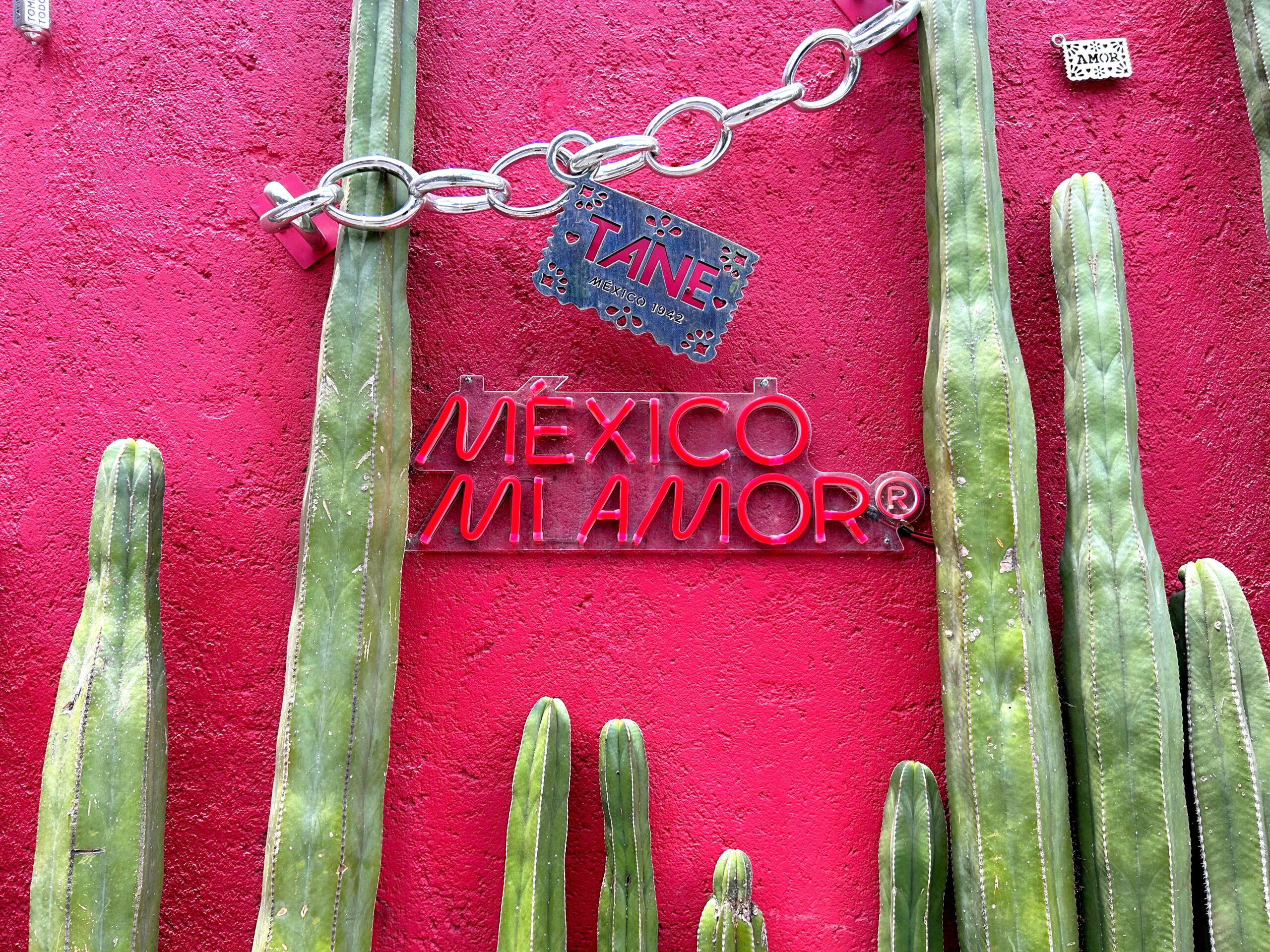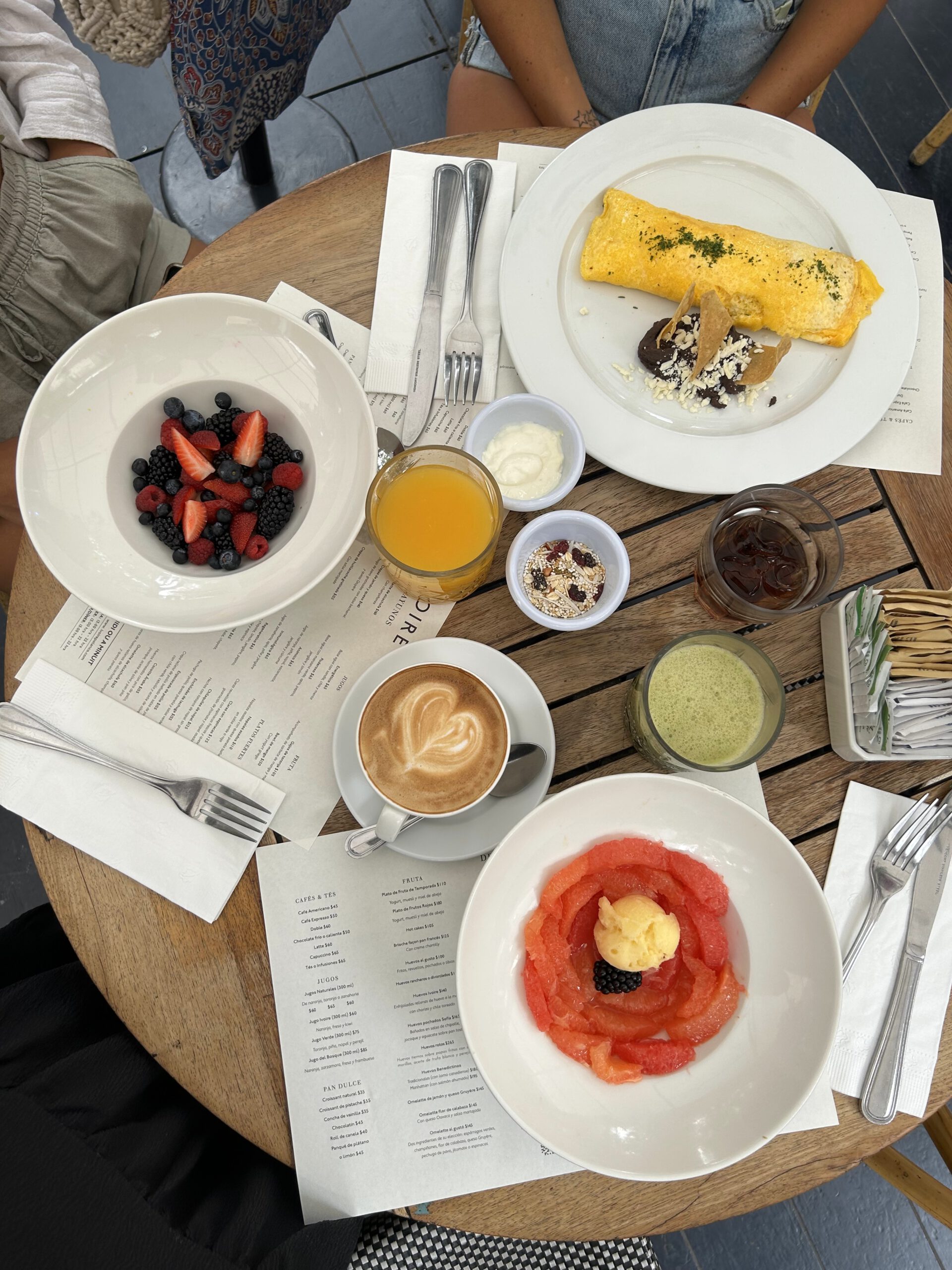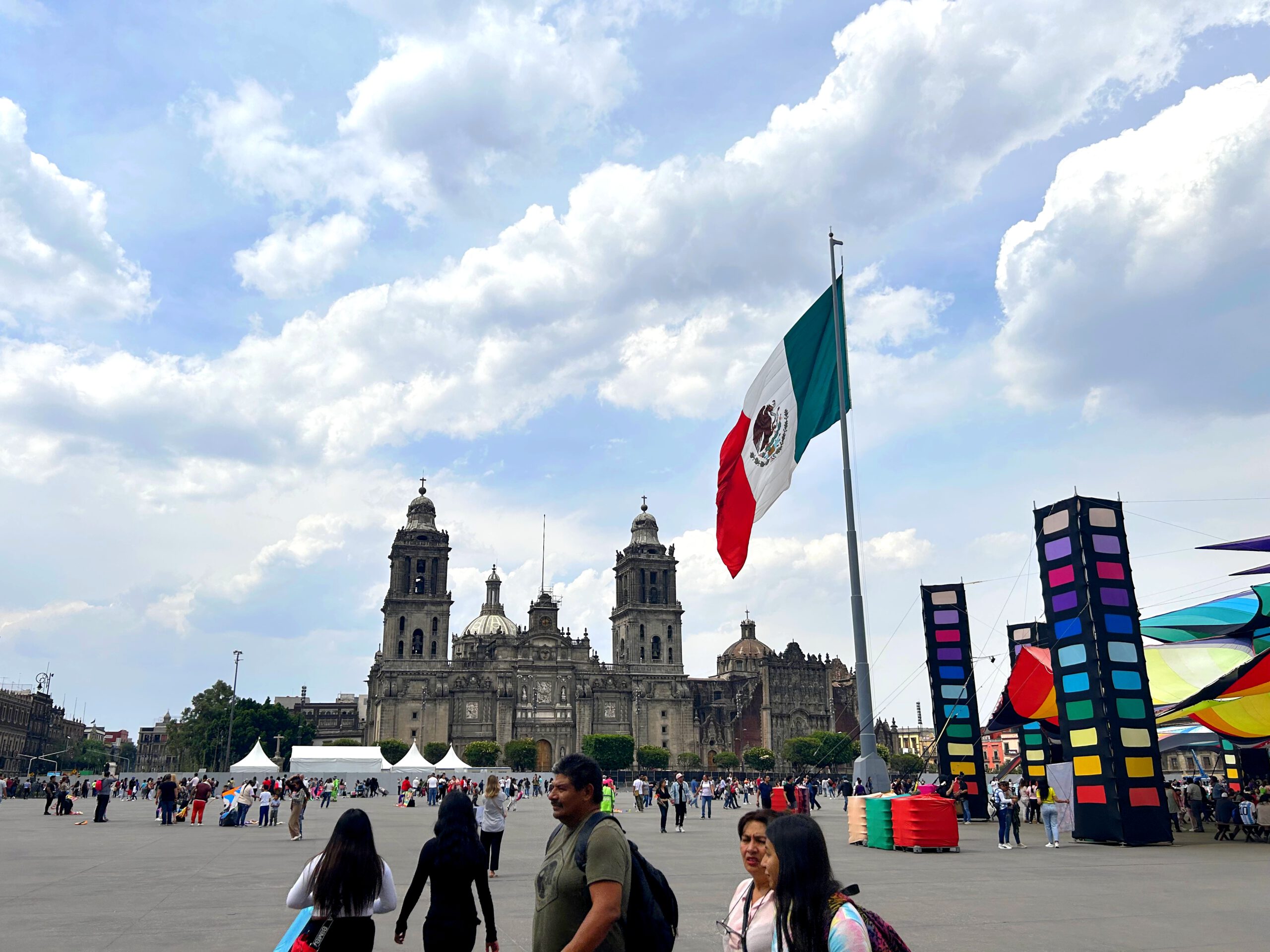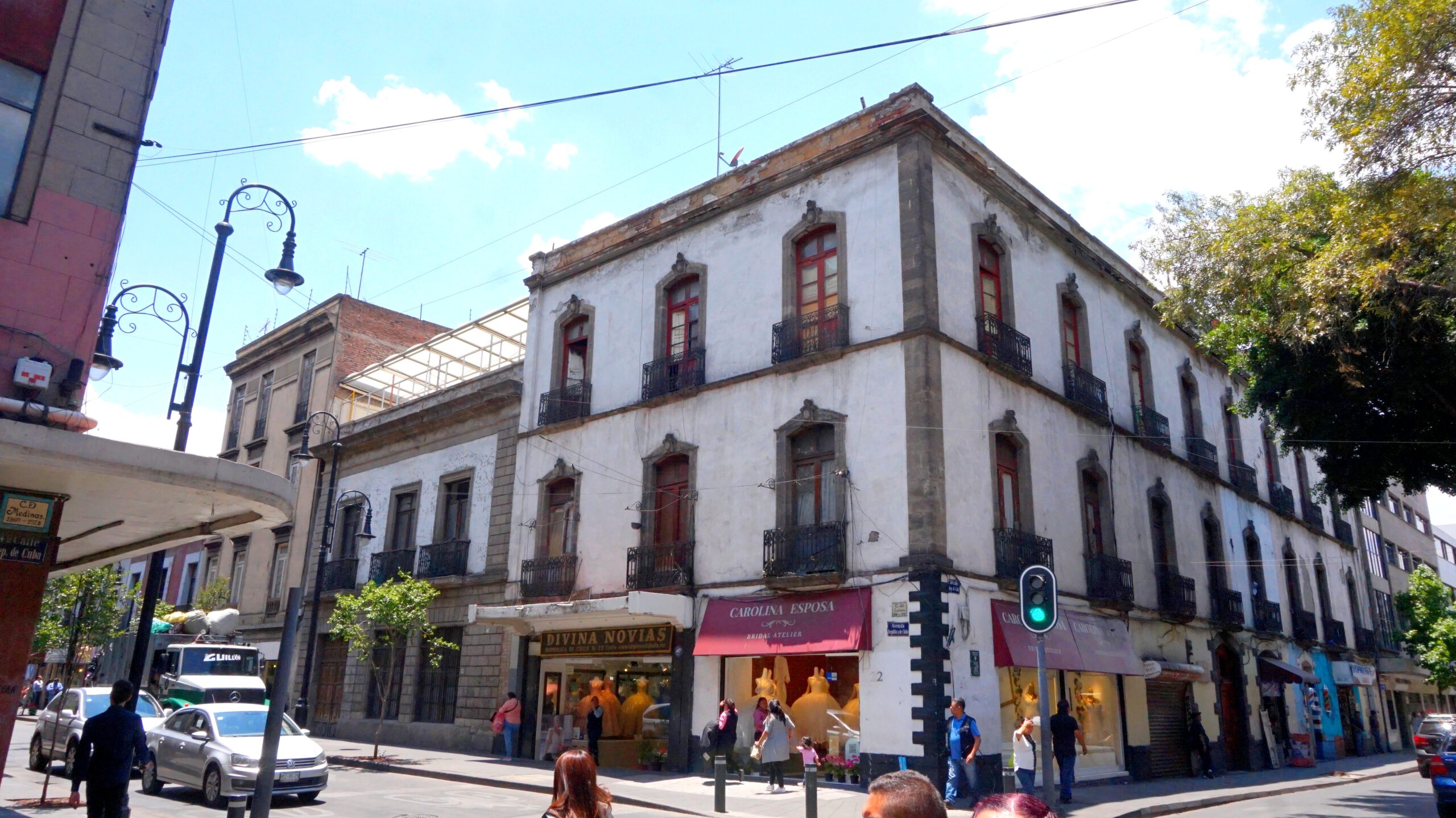 Day 5 – Puerto Escondido – 23-04-2023
Day 5 started with me being really tired and actually not in the best mood. Danielle and Kelhy were coming later, so today was up to going out alone or getting to know some nice people. I got to join a group of Australian girls for breakfast. Was nice, but they went to the sea afterwards. I didn't have my stuff with me so had to take a taxi back. I immediately found the atmosphere in the hostel very unsocial – this is something I have only experienced once before. In Lisbon in 2017, but that was because a whole school class stayed there. So I didn't think it was a nice hostel atmosphere at all. In general, most hostels are great and everybody super open minded. To clarify that even further – I found the atmosphere extremely arrogant among themselves, judgy and unsocial! This is what I thought was the overall vibe of the hostel this whole trip. Funnily enough, you could read back in the reviews that that was the experience of a lot of others. In addition, my mattress smelled like pee (!), I couldn't place where the smell was coming from.. so it was the mattress! I had one of the more expensive dorms for which I paid about 28 euros per night, excluding breakfast. In my opinion very expensive for what you get in return!
I decided to Facetime my parents because I couldn't find many activities to do, there were no social people and I just wasn't feeling well. At that moment during my conversation, the Dutch Julia and Teun invited me to go on the road with them. Both also solo travelers and now friends of each other. I dropped everything, and decided to go with them to the sea. At that time, Kelhy also arrived at the hostel by chance! It was like my prayers had been heard and answered, haha! On the beach with Teun, Julia and two Dutch travelers she knew from another hostel, we were chilling with a tasty snack from Fish Shack – highly recommended! Food 10/10, some members of staff a bit less. In the evening, we watched the sunset on the beach with some drinks, and went from the hostel to a party with food included. I believe it costed about 7.50 euro's per person. It was very nice and Kelhy joined in here. Nice first full day here!
Dag 5 begon met dat ik écht ontzettend moe was en eigenlijk ook niet in de meest geweldige bui. Danielle en Kelhy zouden later komen, dus was het vandaag up to alleen op pad gaan, of leuke mensen leren kennen. Ik mocht aansluiten bij een groep Australische meiden voor ontbijt. Was leuk, maar zij gingen nog naar de zee erna. Ik had mijn spullen niet bij, dus moest een taxi terug nemen. Ik vond de sfeer in het hostel al gelijk heel erg als 'cliques' – dit is iets dat ik slechts 1x eerder heb meegemaakt. In Lissabon in 2017, maar dat was omdat er een hele schoolklas verbleef. Ik vond het dus helemaal geen fijne hostel sfeer. Normaal gesproken zijn hostels  an zich erg sociaal en de mensen die er verblijven sociaal en open minded. Om dat nog verder te verduidelijken – ik vond de sfeer enorm arrogant onderling, judgy en onsociaal! Dit vond ik dus de algehele sfeer van het hostel deze hele trip. Grappig genoeg kon je in de recensies teruglezen dat dat dus de ervaring van een hoop anderen was. Bovendien rook mijn matras naar plas (!), ik kon niet plaatsen waar de geur vandaan kwam.. het was dus het matras! Ik had een van de duurdere dorms waar ik exclusief ontbijt zo'n 28 euro per nacht voor betaalde. In mijn mening erg duur voor wat je er voor kreeg.

Ik besloot mijn ouders te facetimen omdat ik weinig activiteiten kon vinden om te doen, er geen aanspraak was en ik gewoon niet lekker in mijn vel zat. Op dat moment tijdens mijn gesprek, nodigden de Nederlandse Julia en Teun me uit om met ze mee op pad te gaan. Beide ook solo travellers en nu vrienden van elkaar. Ik liet alles vallen, en besloot met ze mee naar de zee te gaan. Op dat moment kwam ook Kelhy aan in het hostel per toeval! Het was alsof mijn gebeden waren gehoord en beantwoord, haha! Samen met Teun, Julia en twee Nederlandse reizigers die ze van een ander hostel kende, gingen we op het strand liggen met een lekker hapje van Fish Shack – dikke aanrader! Eten 10/10, enkele leden van personeel wel wat minder. In de avond hebben we de zonsondergang nog op het strand gekeken, en zijn we vanuit het hostel naar een feest gegaan met eten daarbij. Ik geloof dat het zo'n 7,50 de man kostte. Het was erg gezellig en hier sloot Kelhy aan. Leuke eerste volle dag hier!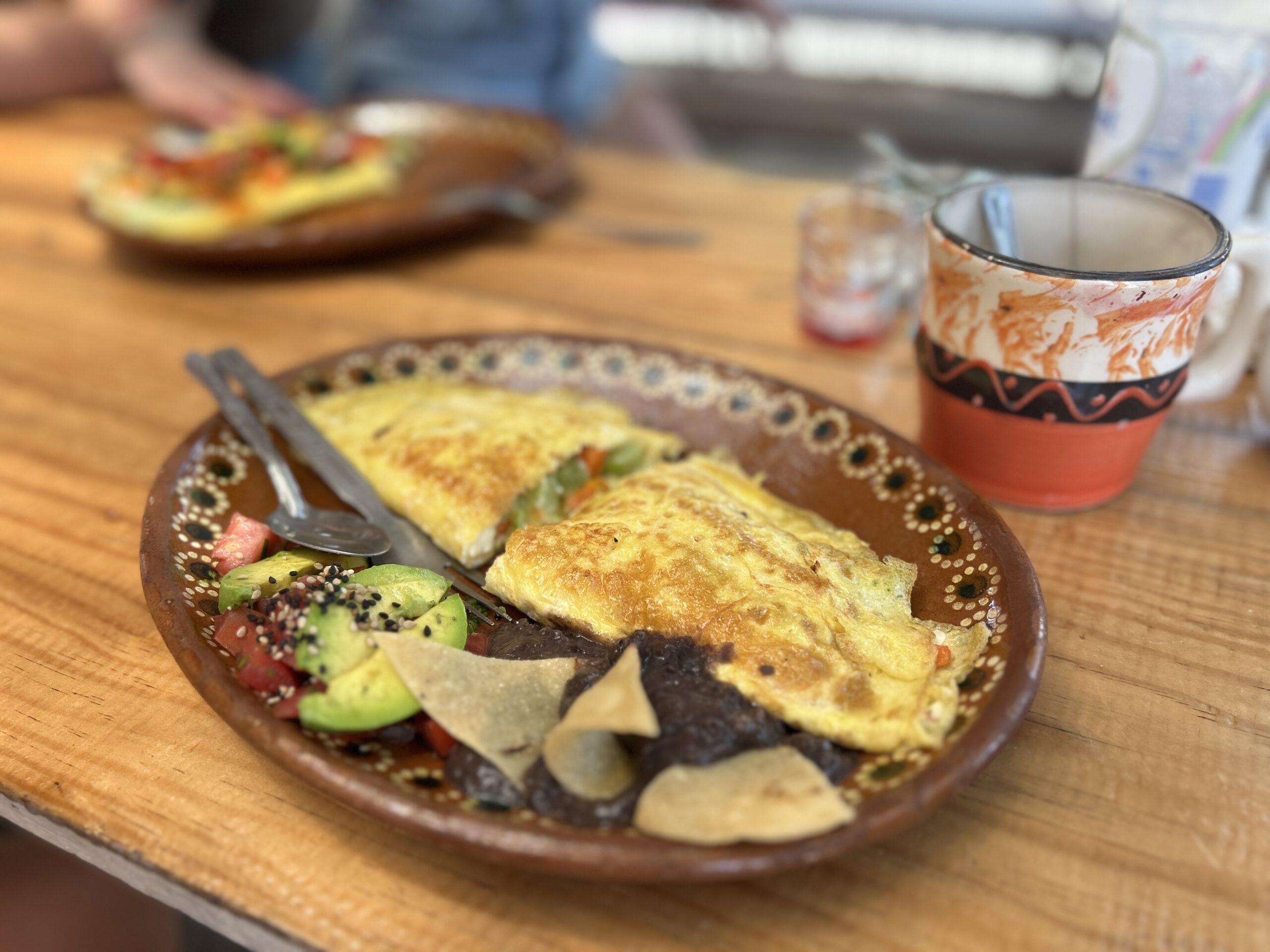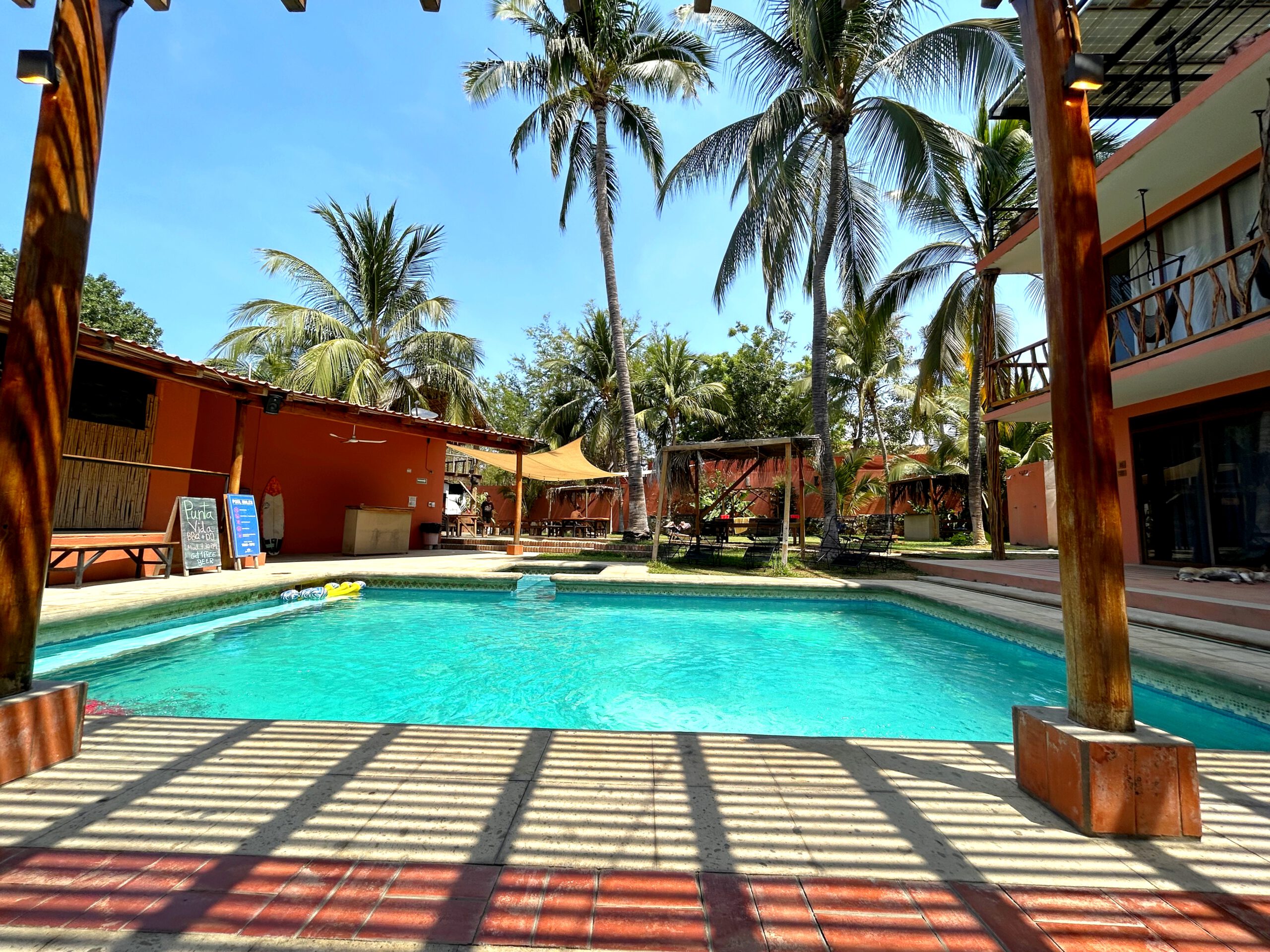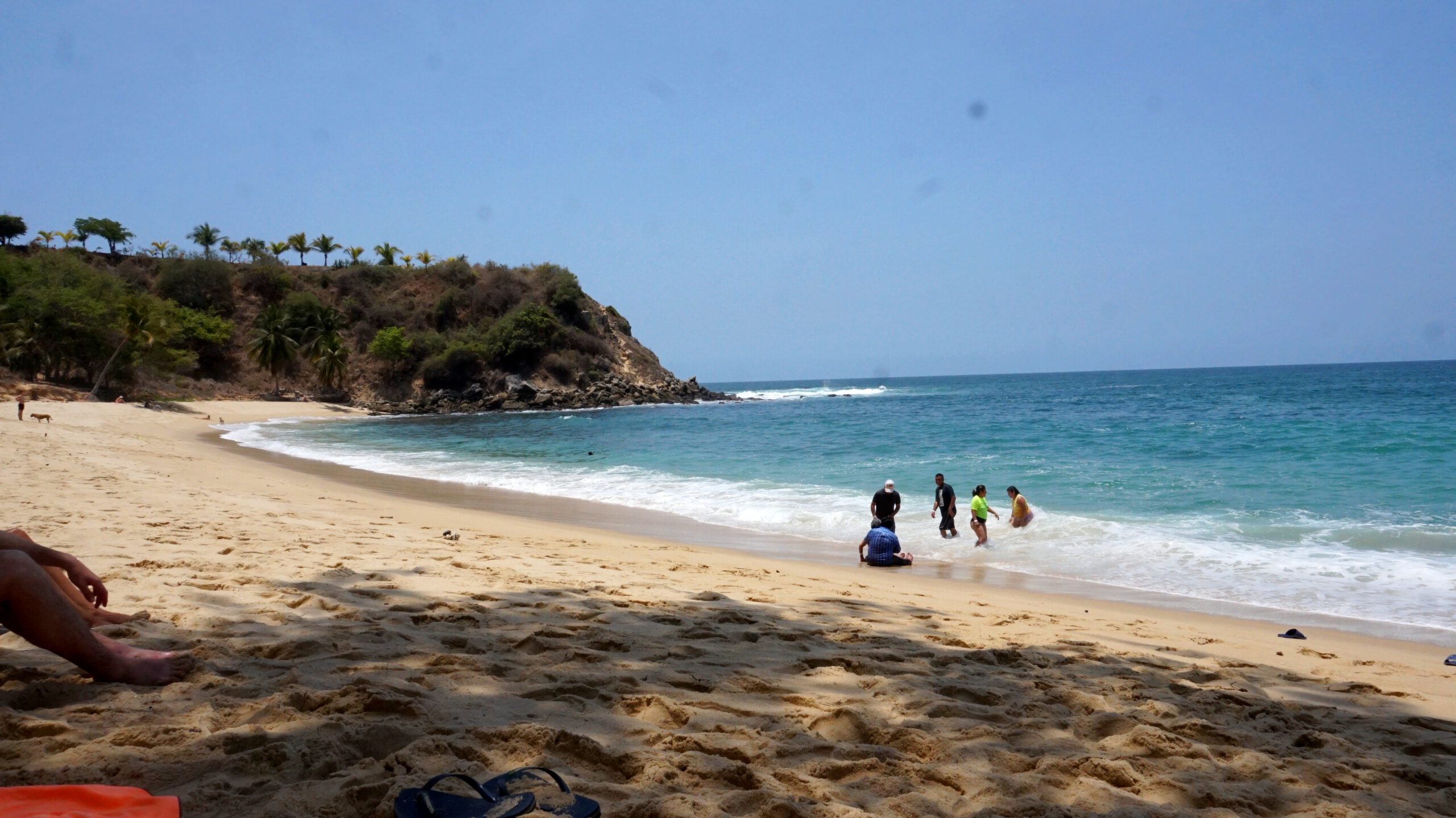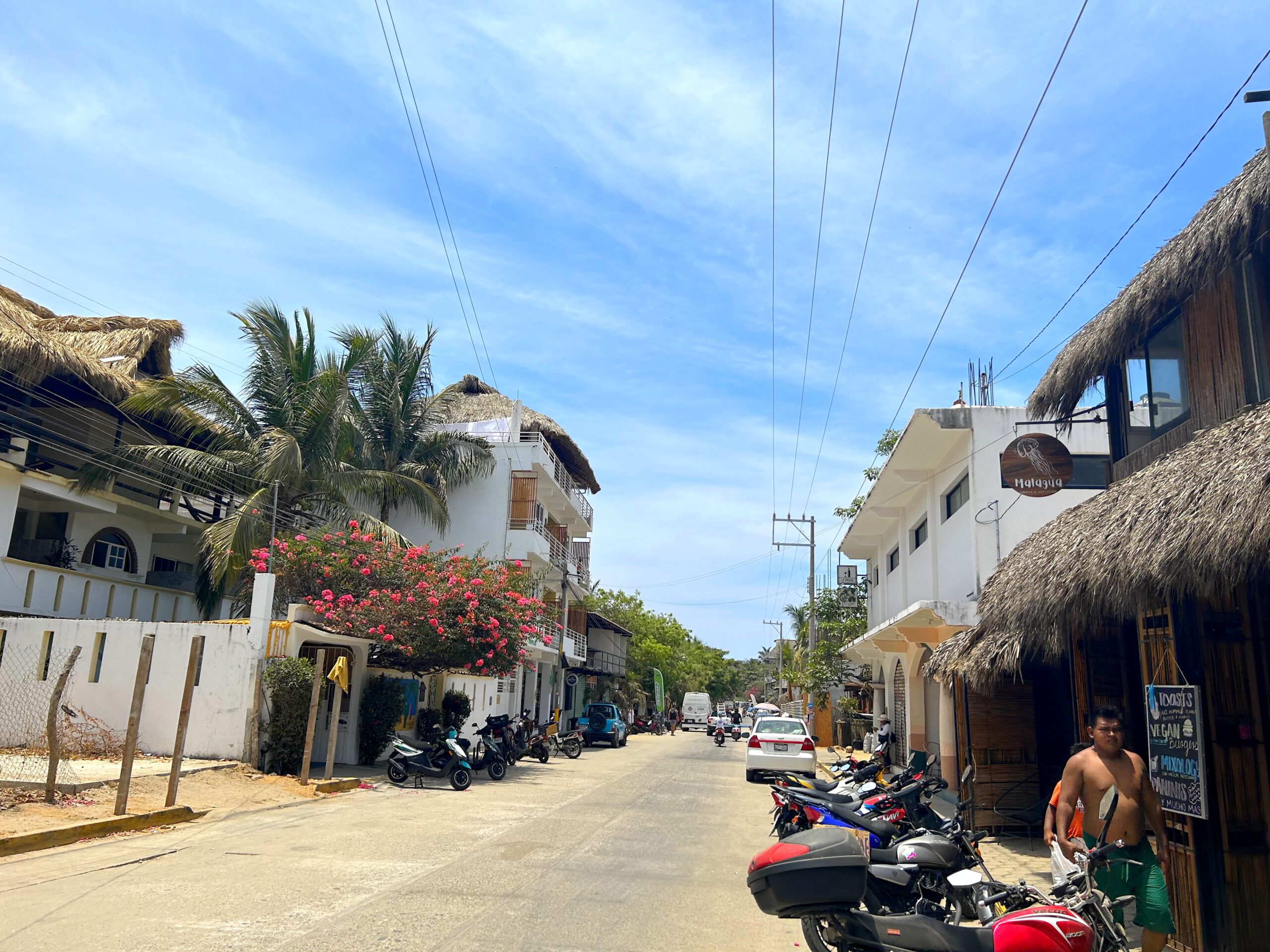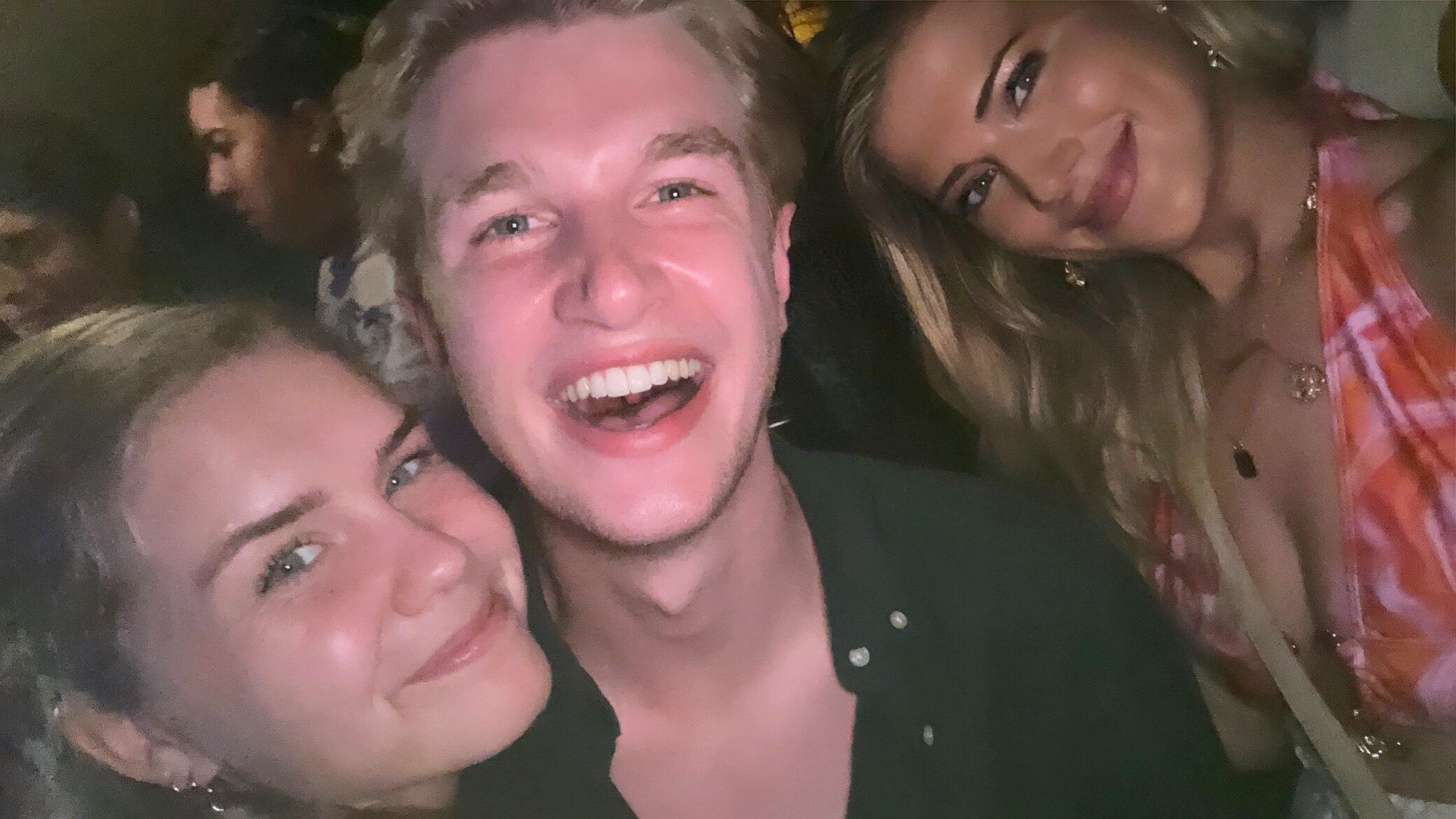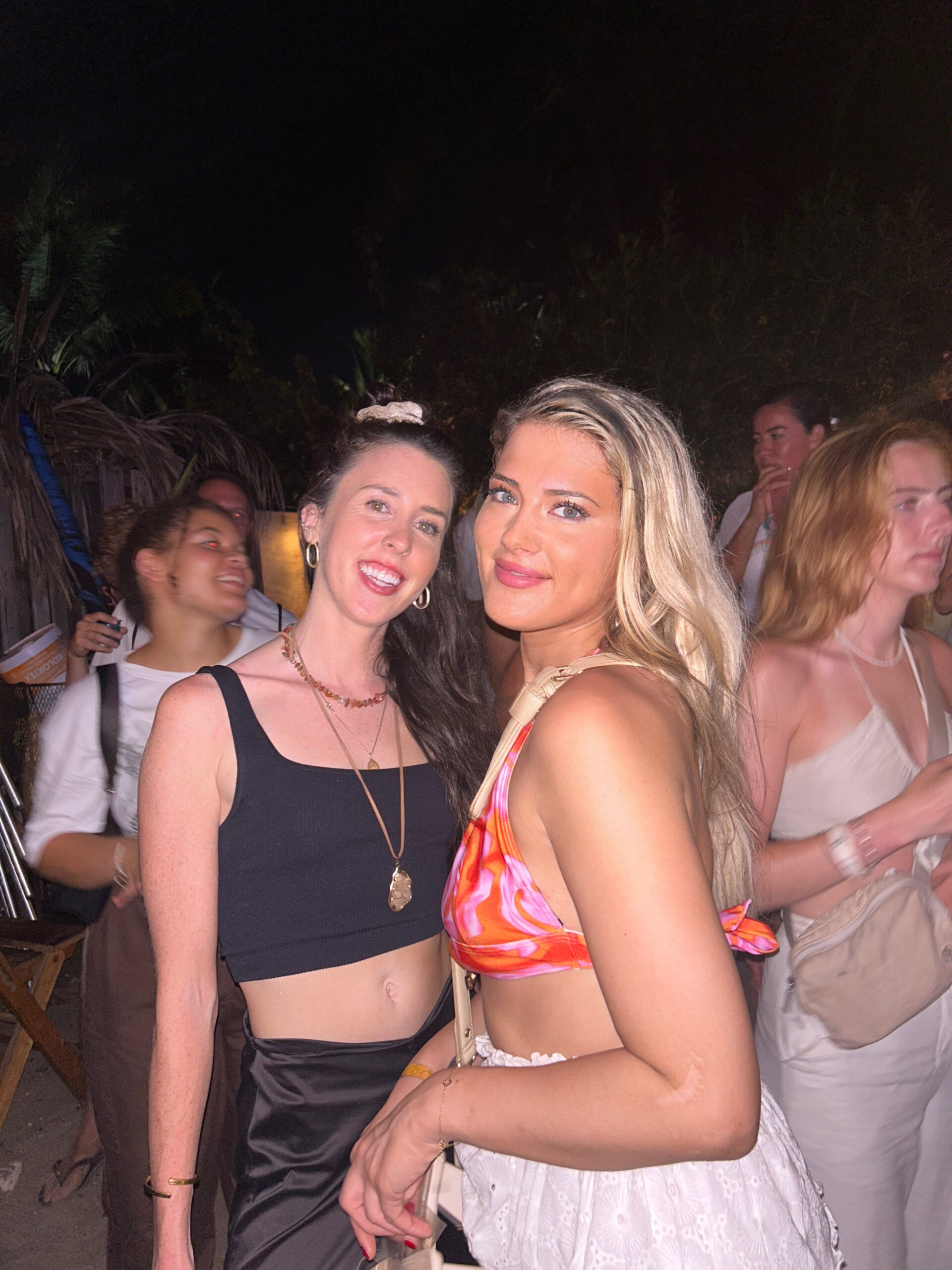 Day 6 – Puerto Escondido – 24-04-2023
Because no one was awake yet, I had breakfast on my own around 10 o'clock in the morning. I also loved making my own plan and eating what I felt like – another nice extra of solo travel. In
La Punta
– where I stayed – there were a lot of good options. I had a
cocoa bowl
with a nice cappu and iced coffee at
Barrio.
Then in the afternoon with Tessa, Teun and the other Dutch people at
Playa Coral
to sunbathe for a large part of the day. You can reach Playa Coral by paying about 50 pesos at the entrance of the hotel on that spot. To get here, we took a
collectivo
for about 12 pesos per person (60 cents), and then a short taxi.
In the evening, I went to watch the sunset with Daan, and had a mega burrito at Amoki (next to Fish Shack), together with Daan and a girl from England from my hostel who was eating alone.
Omdat nog niemand wakker was, ging ik lekker in mijn eentje ontbijten rond een uur of 10 in de ochtend. Ik vond het ook heerlijk lekker mijn eigen plan te trekken en te gaan eten waar ik zin in had – ook een leuke bijkomstigheid van solo reizen. In
La Punta
– waar ik verbleef – waren een hoop goede opties. Ik had een
cacao bowl
met een lekkere cappu en ijskoffie bij
Barrio.
Om vervolgens in de middag met Tessa, Teun en de andere Nederlanders bij
Playa Coral
te gaan zonnen een groot deel van de dag. Playa Coral kun je bereiken door ongeveer 50 pesos te betalen bij de entree van het hotel op die plek. Om hier overigens te komen, namen we een
collectivo
voor zo'n 12 pesos de man (60 cent), en daarna kort de taxi.
In de avond, ging ik de zonsondergang kijken met Daan, en had ik een mega burrito bij Amoki (Naast Fish Shack), samen met Daan en een meisje uit Engeland uit mijn hostel die alleen aan het eten was.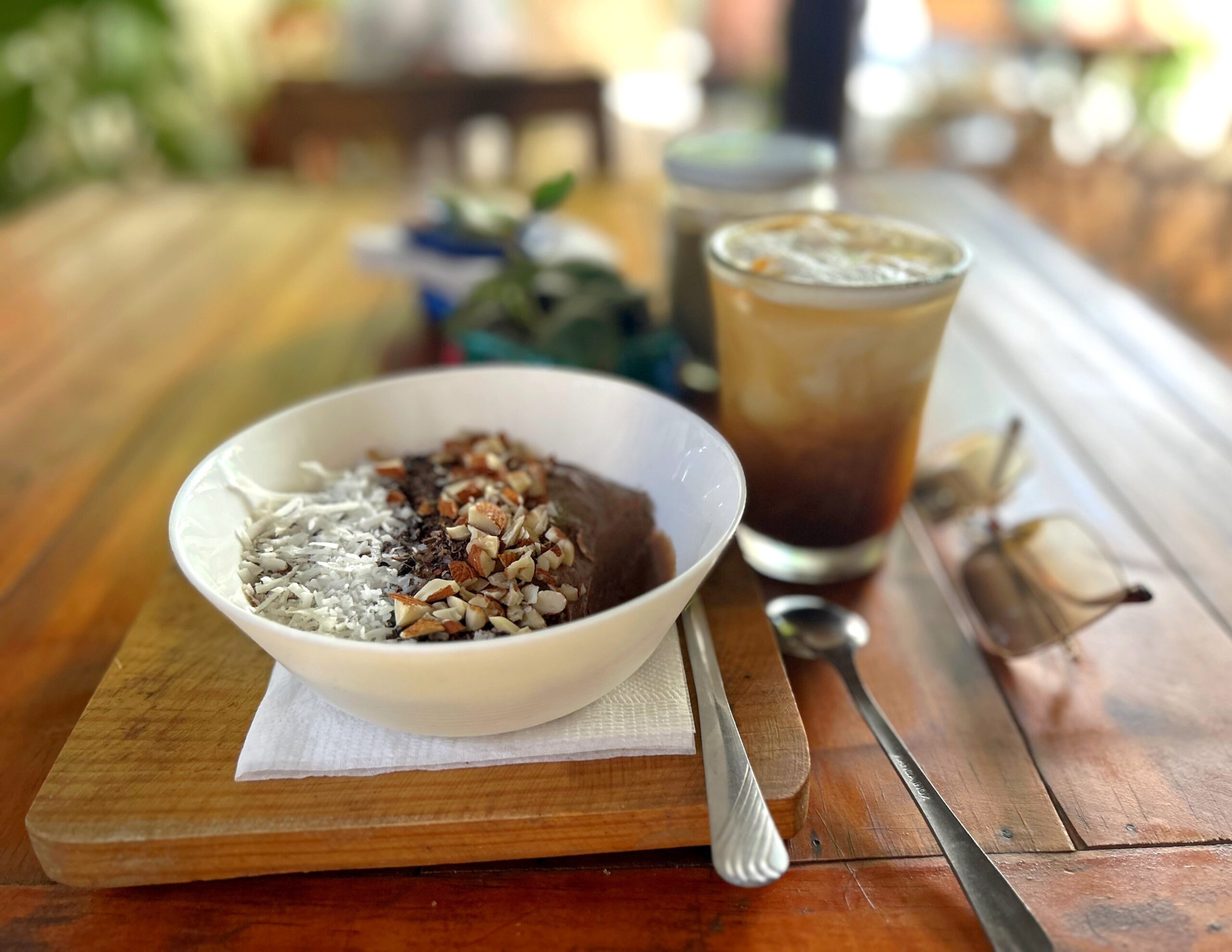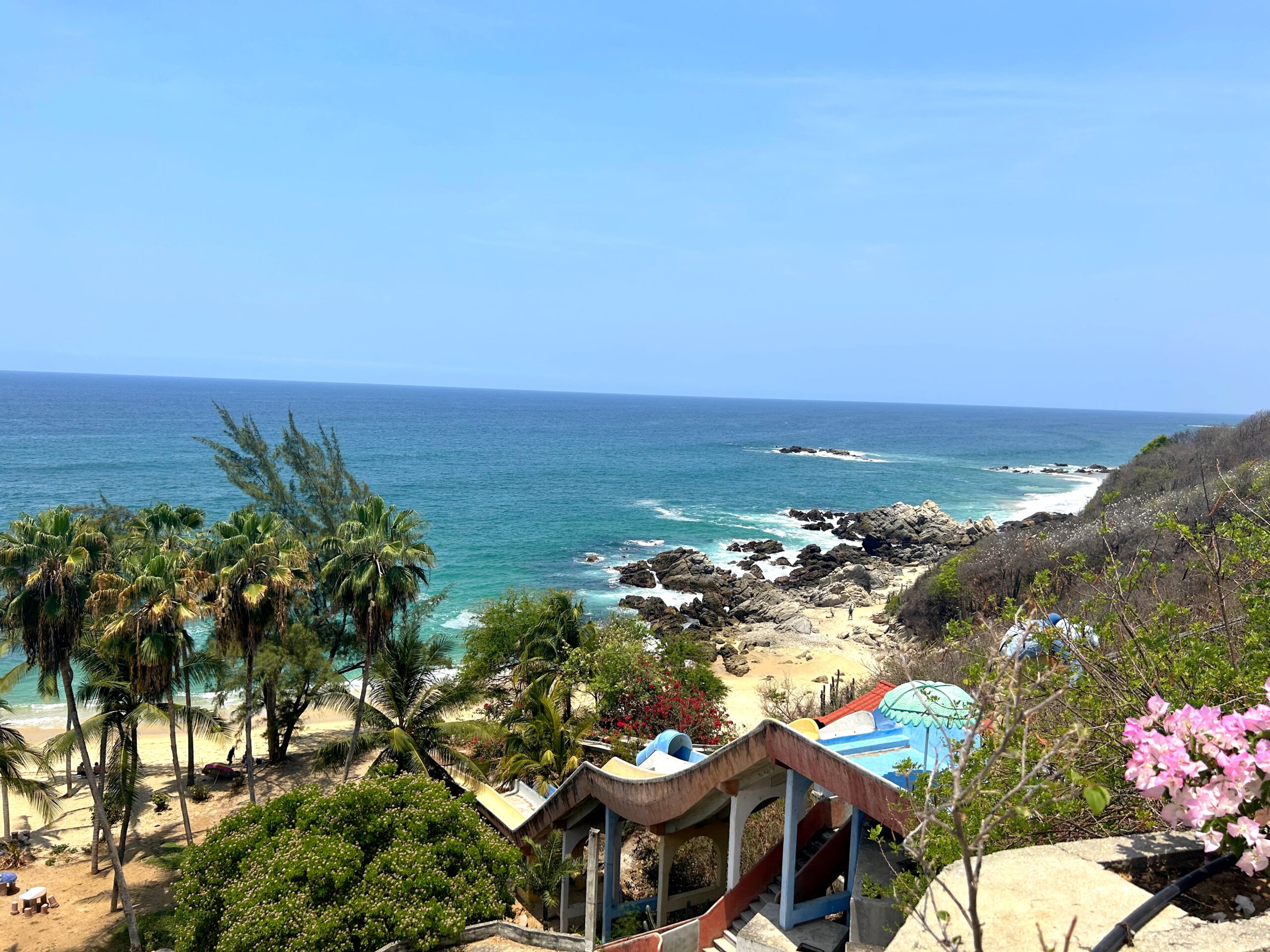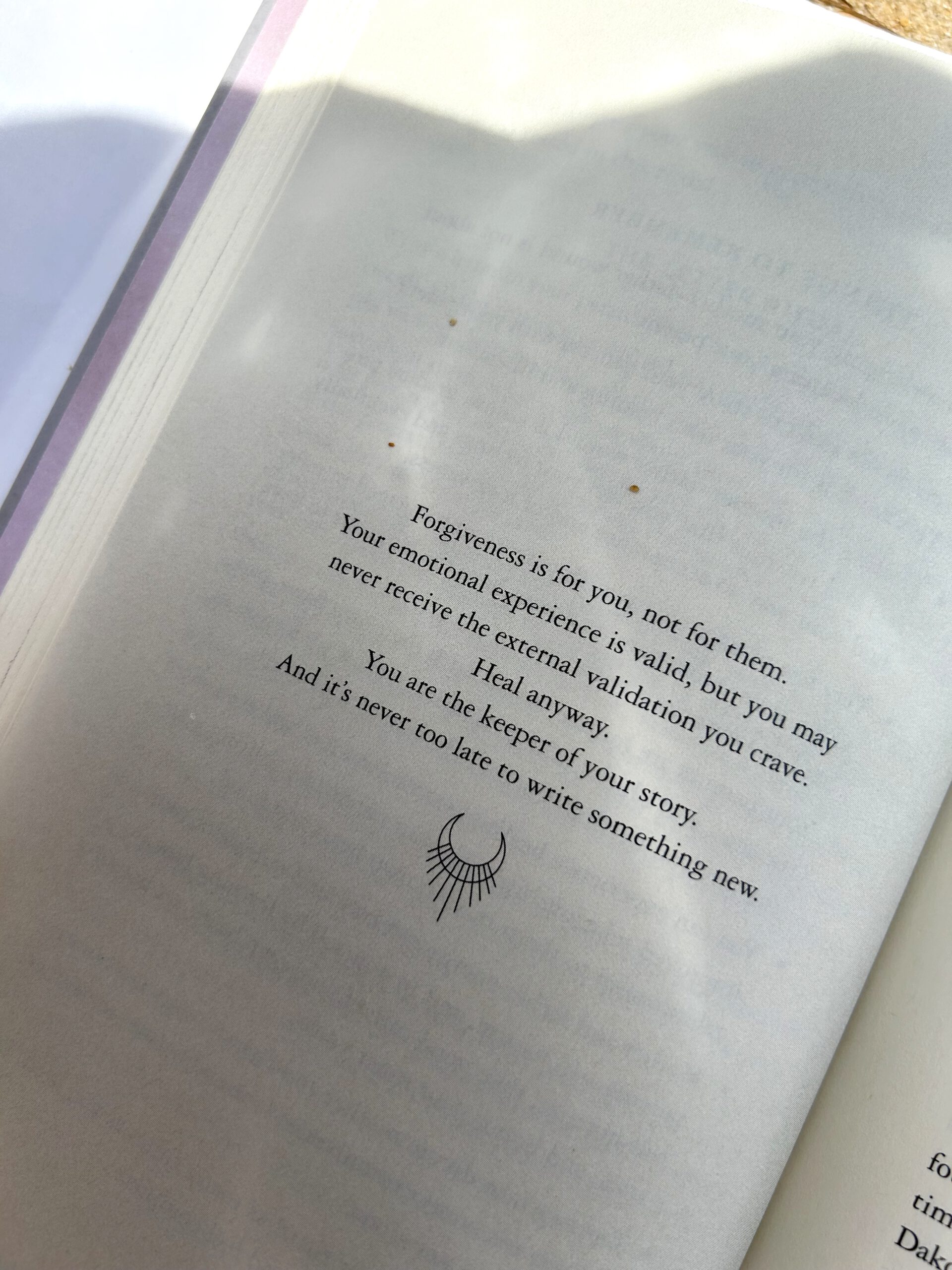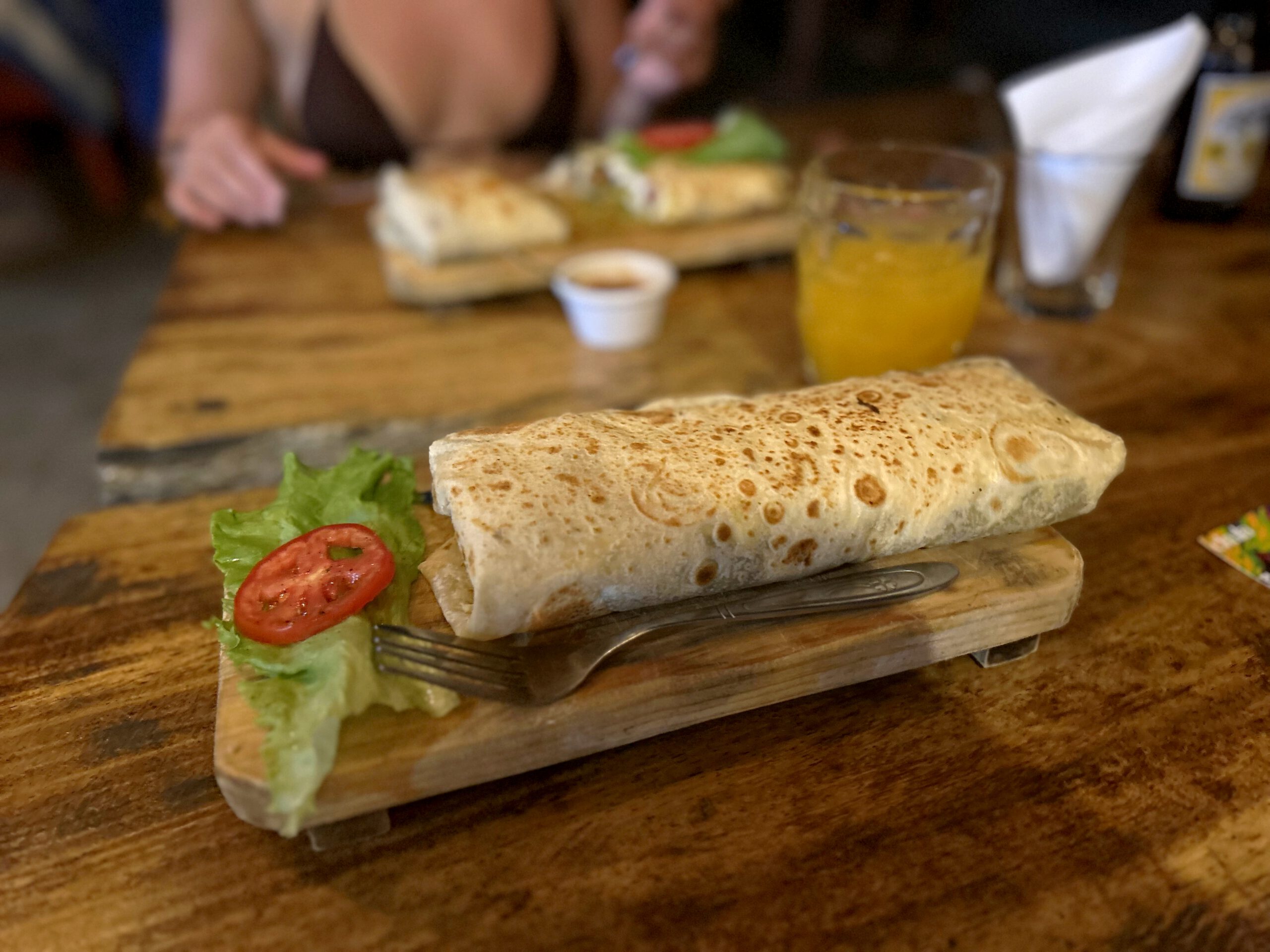 Day 7 -Puerto Escondido – 25-04-2023
Today, I again had breakfast alone and at
Mango Tree
this time, early in the morning.
By the way, take enough cash with you in Puerto Escondido! A lot is still in cash here.
Again, I joined to go to Playa Coral to tan. We had agreed to release a turtle around the end of the afternoon. This was the activity I most wanted to do in Puerto. At the end of that activity, we watched the sunset.
For dinner, I had delicious shrimp tacos baked in coconut, together with dear Teun at Fish Shack. Really delicious! And a drink at the end with Daan, her friend Silke and another friend of hers. I believe the place is called 39 pesos – because the drinks were that price too.
Vandaag had ik opnieuw in mijn eentje ontbijt bij
Mango Tree
vroeg in de ochtend.
Neem trouwens genoeg cash mee in Puerto Escondido! Veel is hier nog steeds cash.
Opnieuw sloot ik aan mee naar Playa Coral te gaan om te tannen. We hadden wel gezamenlijk afgesproken om rond het einde van de middag een schildpadje vrij te laten. Dit was de activiteit die ik het liefste wilde doen in Puerto. Als afsluiting van die activiteit, keken we de zonsondergang.
Als avondeten had ik heerlijke garnaal taco's gebakken in kokos, samen met lieve Teun bij Fish Shack. Écht super lekker! En een drankje als afsluiting met Daan, haar vriendin Silke en nog een vriend van haar. Ik geloof dat de plek 39 pesos heet – omdat de drankjes ook die prijs hadden.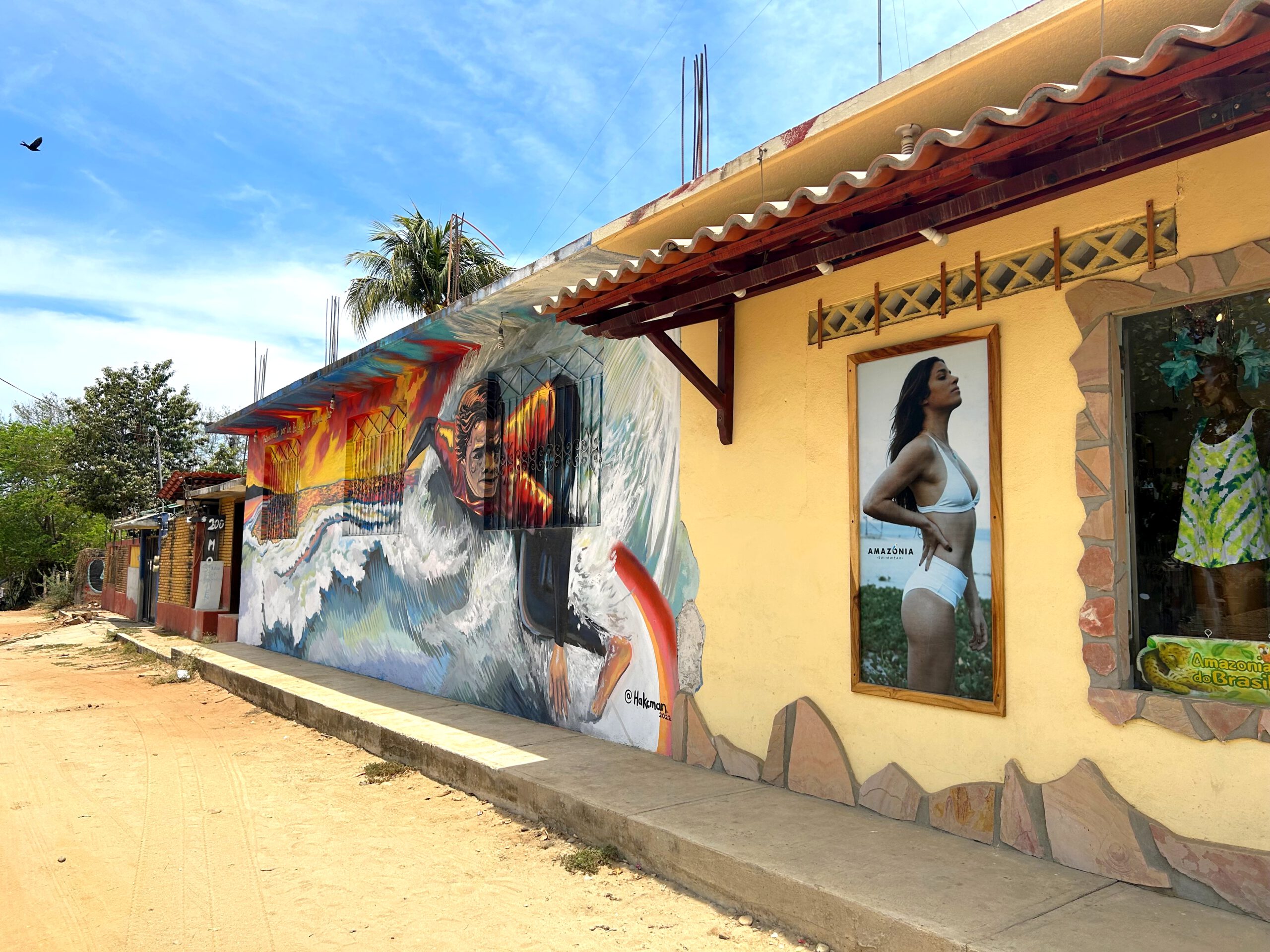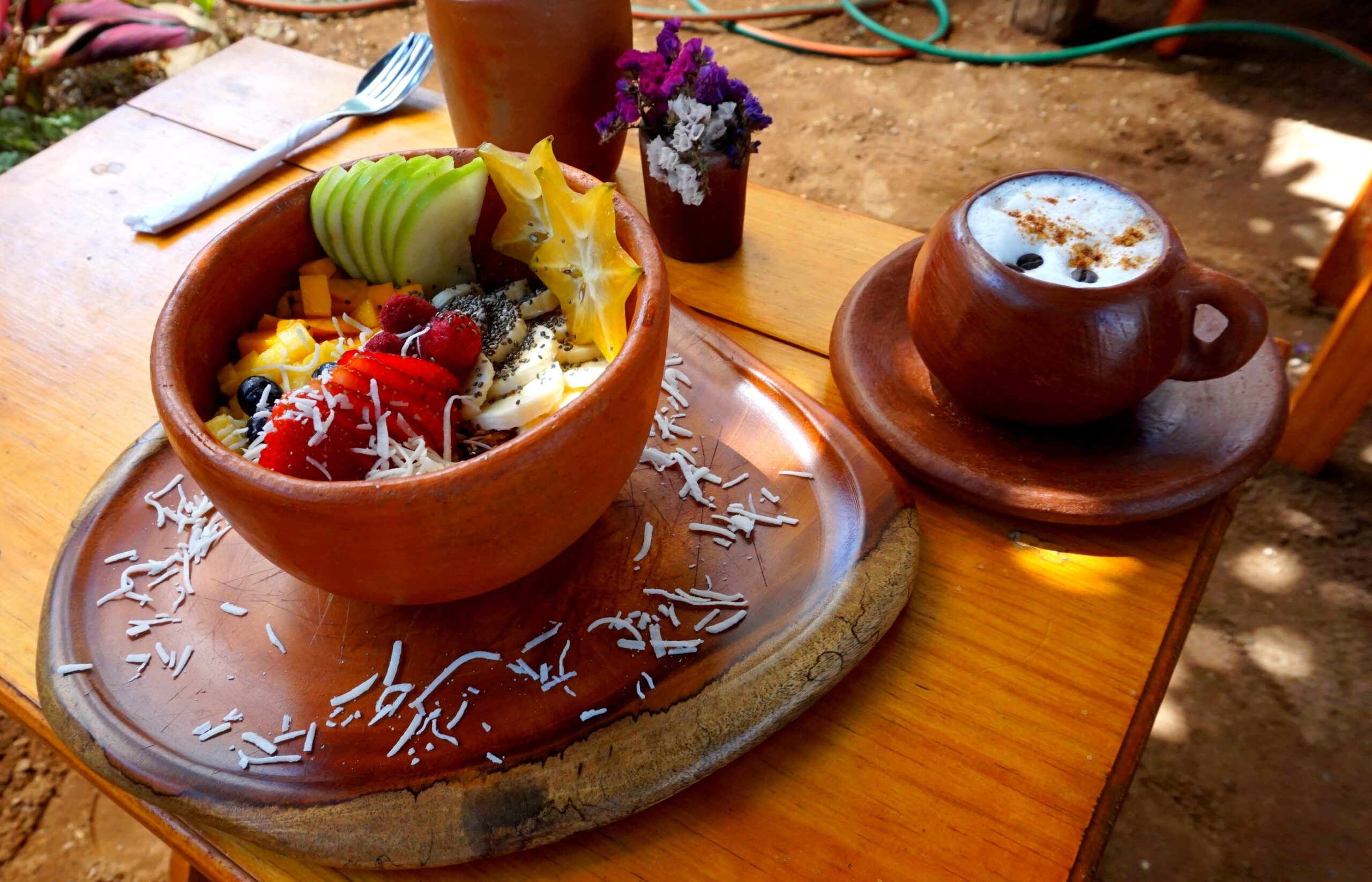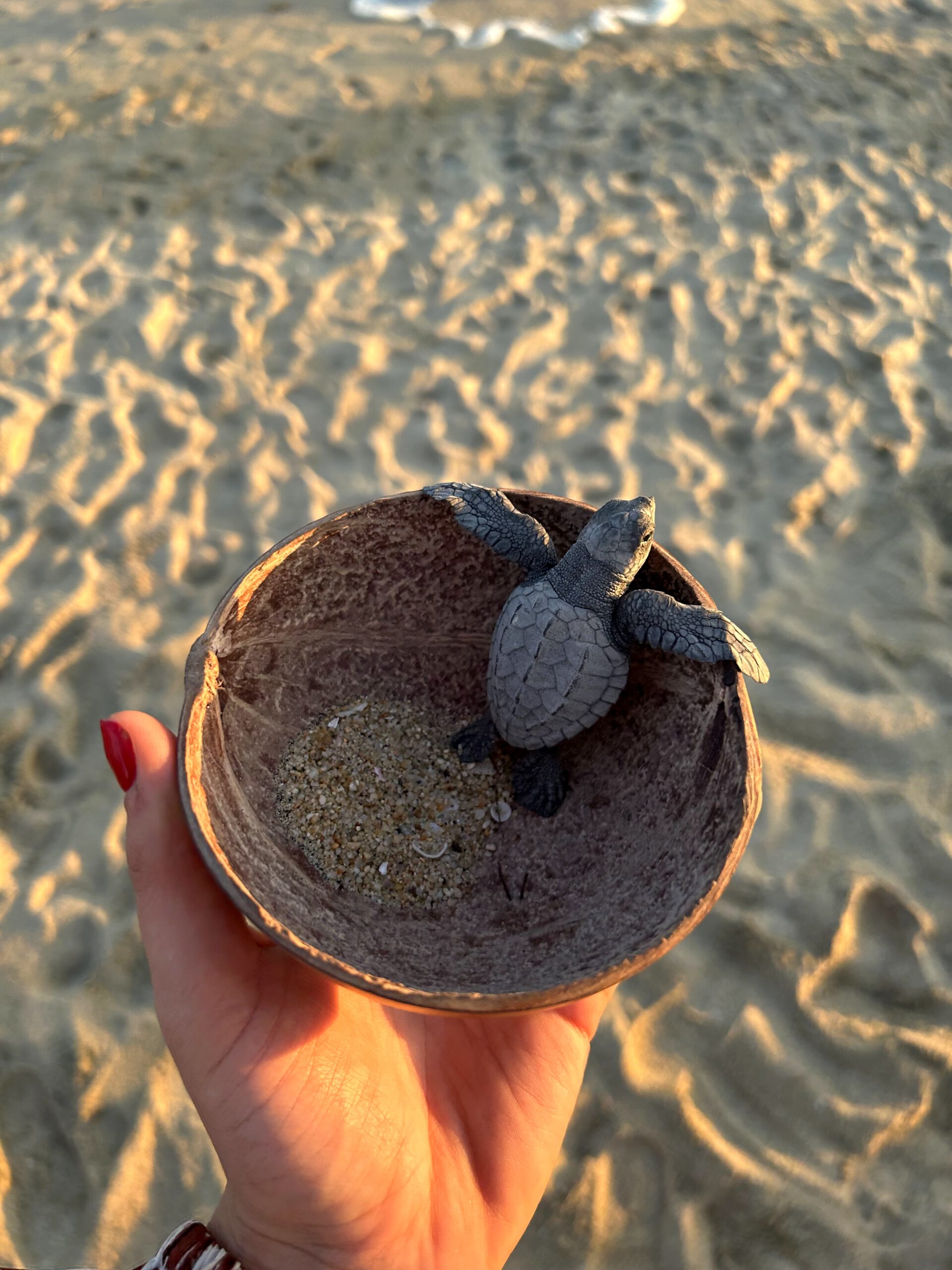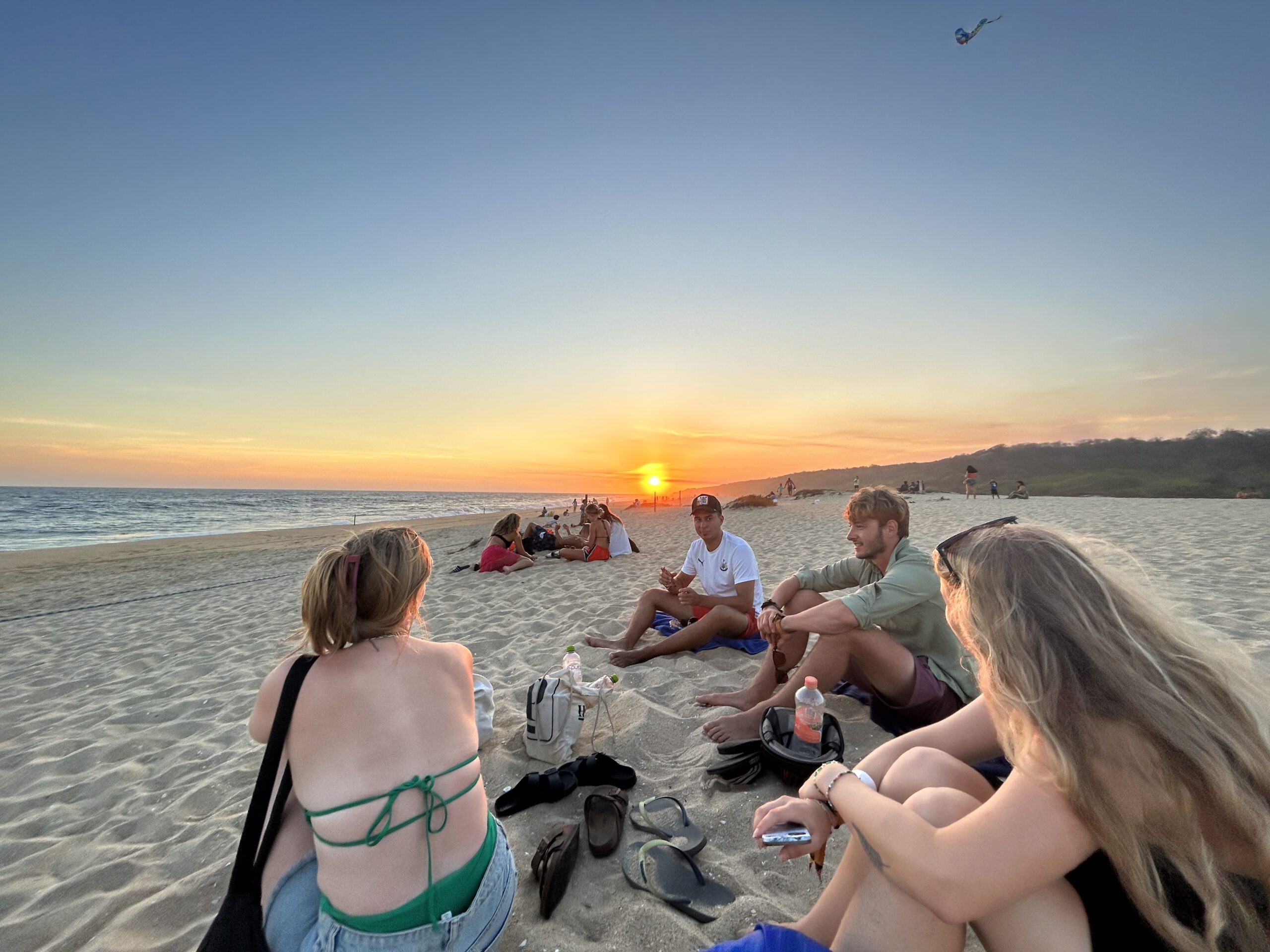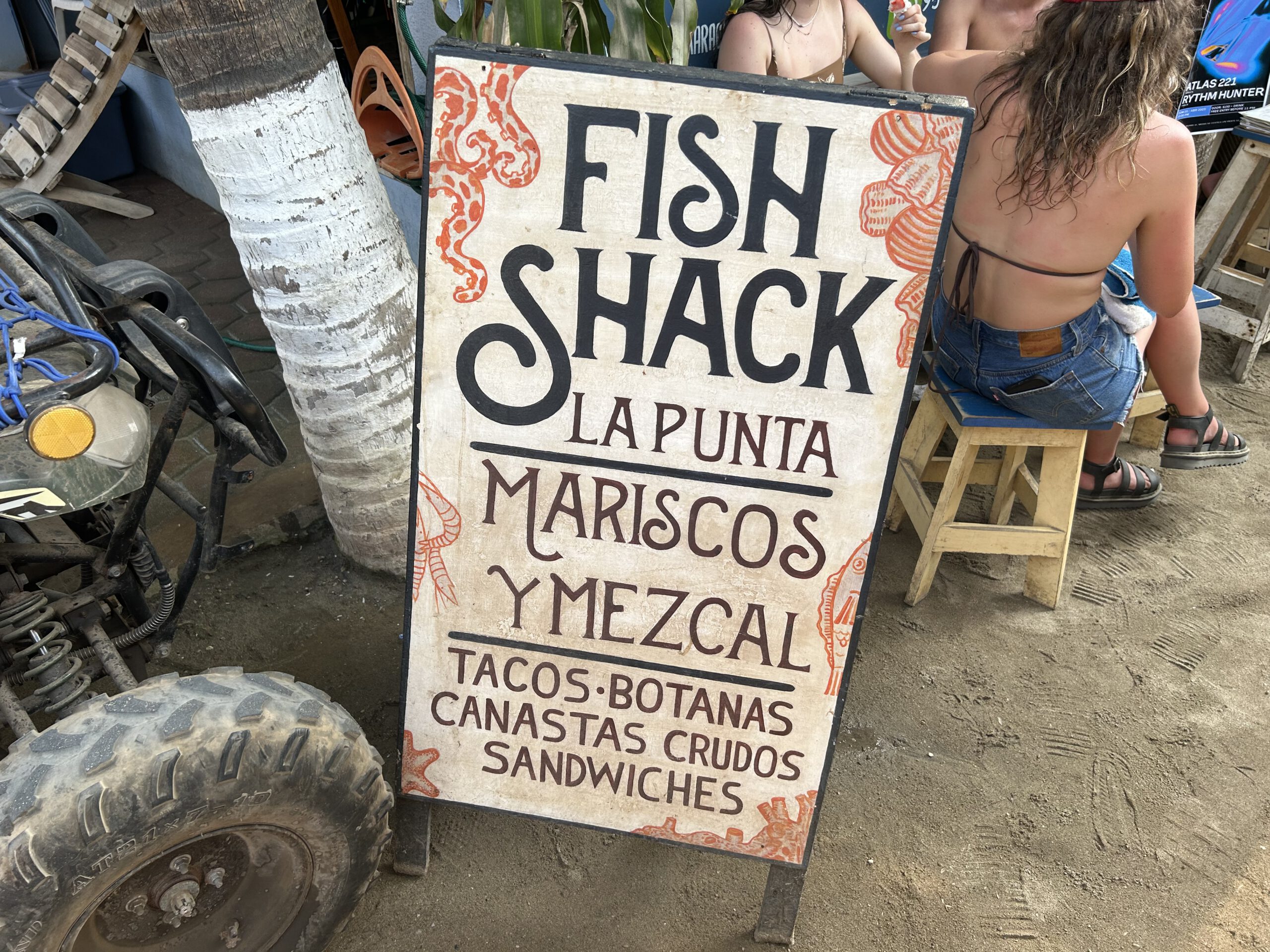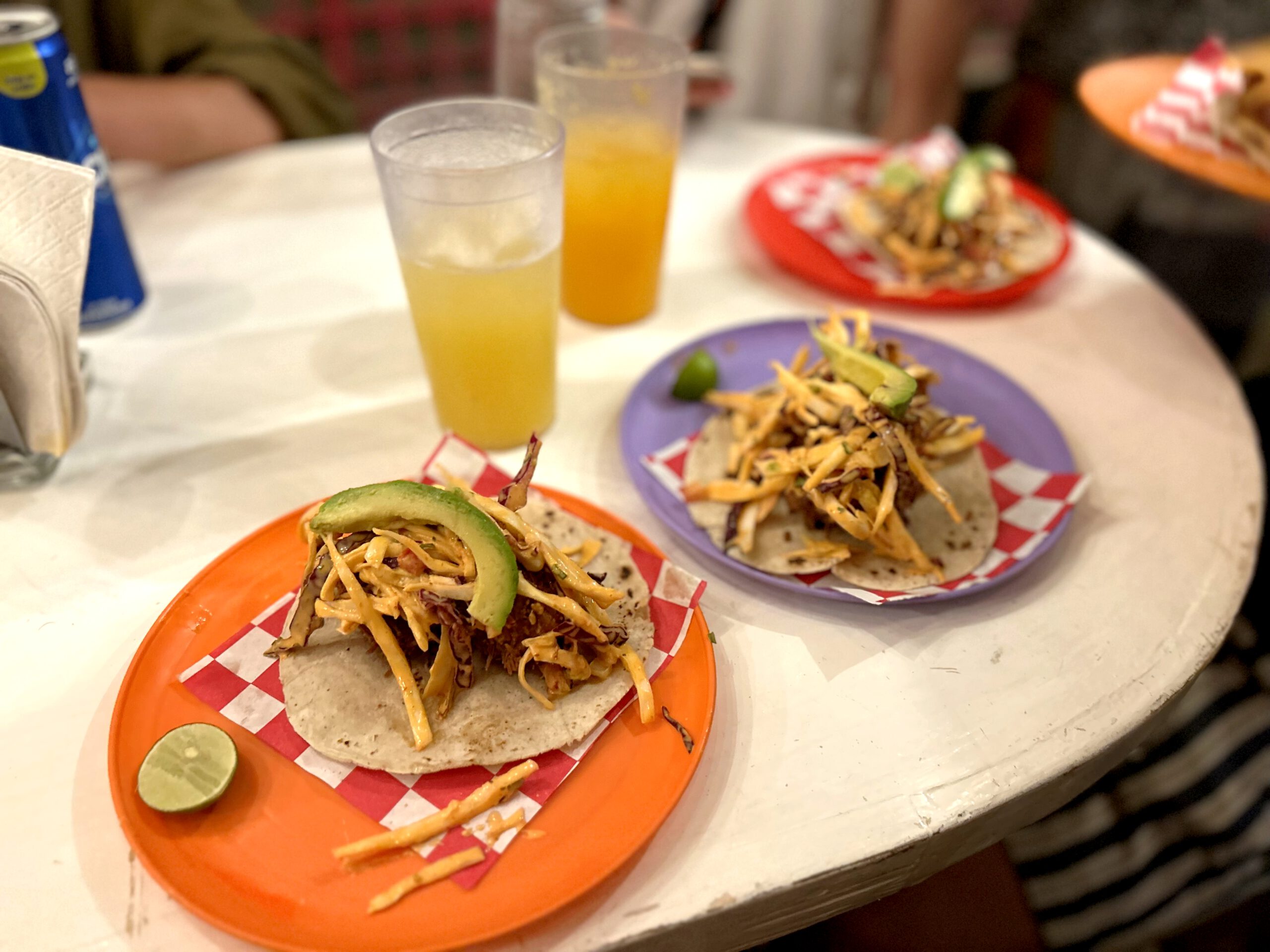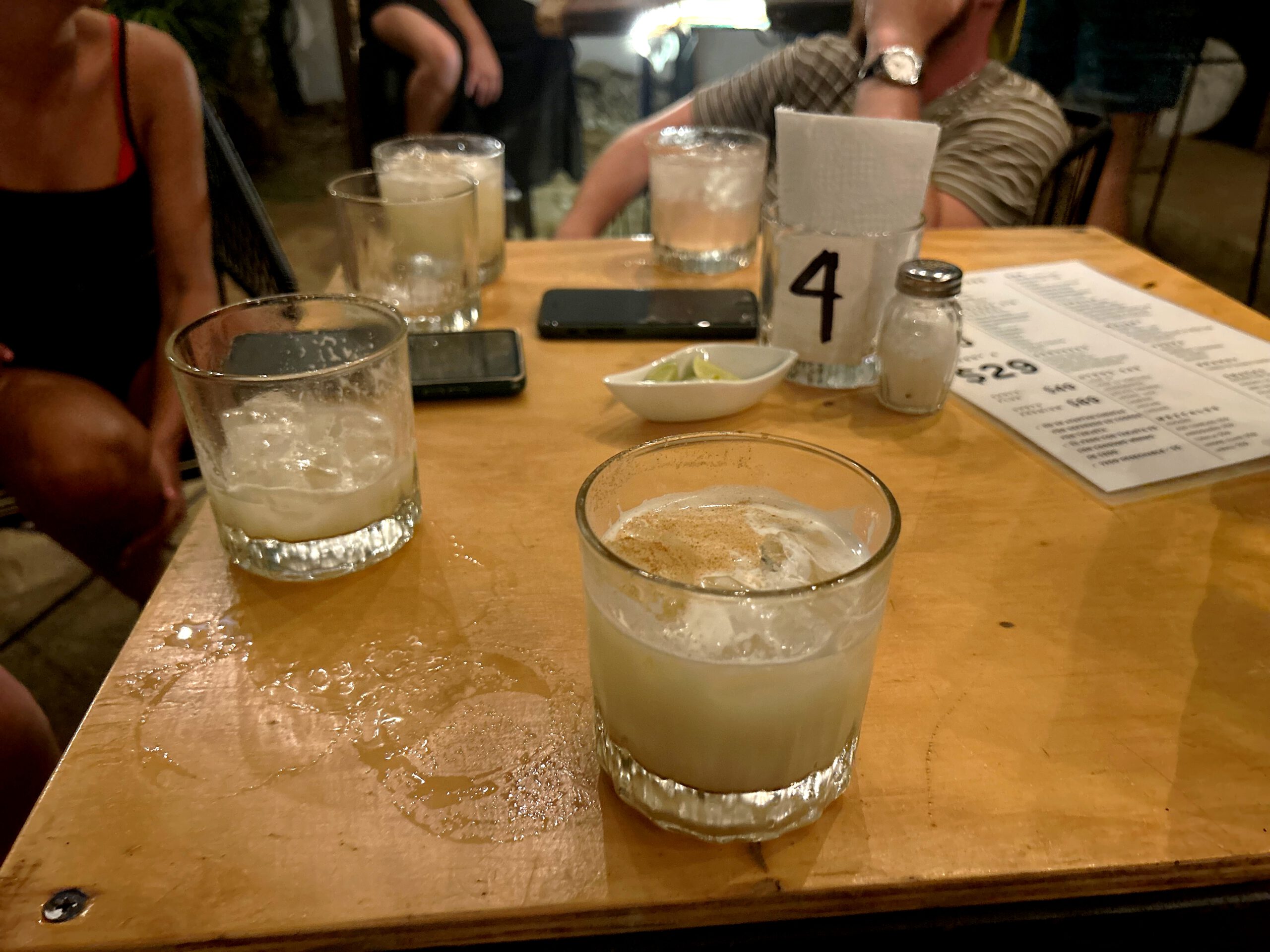 Day 8 – Puerto Escondido – 26-04-2023
Today would be my last full day in Puerto. Kelhy and I agreed to have breakfast together at a top spot that I would like to recommend
– Malagua café –
the best place for brunch in La Punta in my opinion. The snicker smoothie, cappuccino, matcha pancakes and the avocado toast we had were really a big fat 10/10.
After breakfast, we both bought a delicious fresh coconut and took the collectivo back to Playa Coral – normally I don't like doing the same activities over and over again, but that's how it turned out. I wanted to return to the hostel earlier, so I could hitch a ride on the scooter with two guys from the hostel. Luckily I was also able to share a taxi with one of them early in the morning, because he also had the same flight to Mexico City!
It was a lot of fun with Irish Kelhy and I really had a nice click with her, it's a shame that our ways separated here. Fortunately, she is regularly in the Netherlands, because she lived there, so we will see each other again! The rest of the evening I had a snack and drink with Daan and her friends, and also said goodbye to her. It was really fun with Daan!
Vandaag zou mijn laatste volle dag in Puerto zijn. Kelhy en ik hadden afgesproken samen te gaan ontbijten bij een top plek die ik jullie graag aanraad –
Malagua café
– de beste plek voor brunch in La Punta in mijn mening. De snicker smoothie, cappuccino, matcha pancakes en de avocadotoast die we hadden waren écht een dikke vette 10/10.
Na het ontbijt, kochten we beide een heerlijke verse kokosnoot en namen de collectivo opnieuw naar Playa Coral – normaal vind ik het helemaal niks om telkens dezelfde activiteiten te doen, maar het is nou eenmaal zo gelopen. Ik wilde eerder naar het hostel terug, dus kon ik mee liften op de scooter met twee jongens van het hostel. Gelukkig kon ik óók een taxi delen met een van de twee morgen vroeg, omdat hij óók nog eens dezelfde vlucht naar Mexico City had!
Het was erg gezellig met Ierse Kelhy en ik had echt een leuke klik met haar, super jammer dat onze wegen hier gingen scheiden. Gelukkig is ze regelmatig in Nederland, omdat ze er heeft gewoond, dus gaan we elkaar vast weer zien! De rest van de avond had ik nog een hapje en drankje met Daan en haar vrienden, en nam ook van haar afscheid. Het was écht erg gezellig met Daan!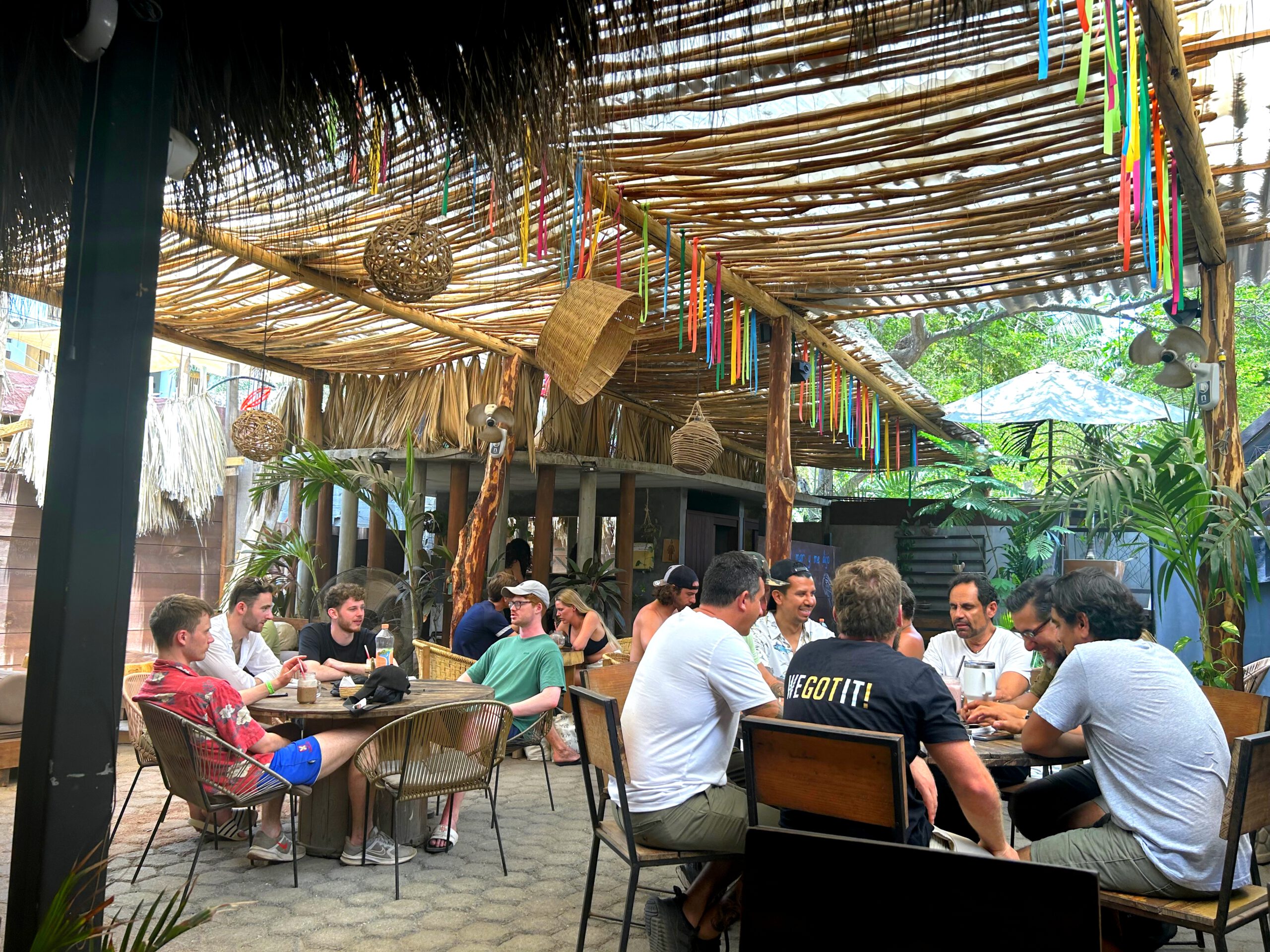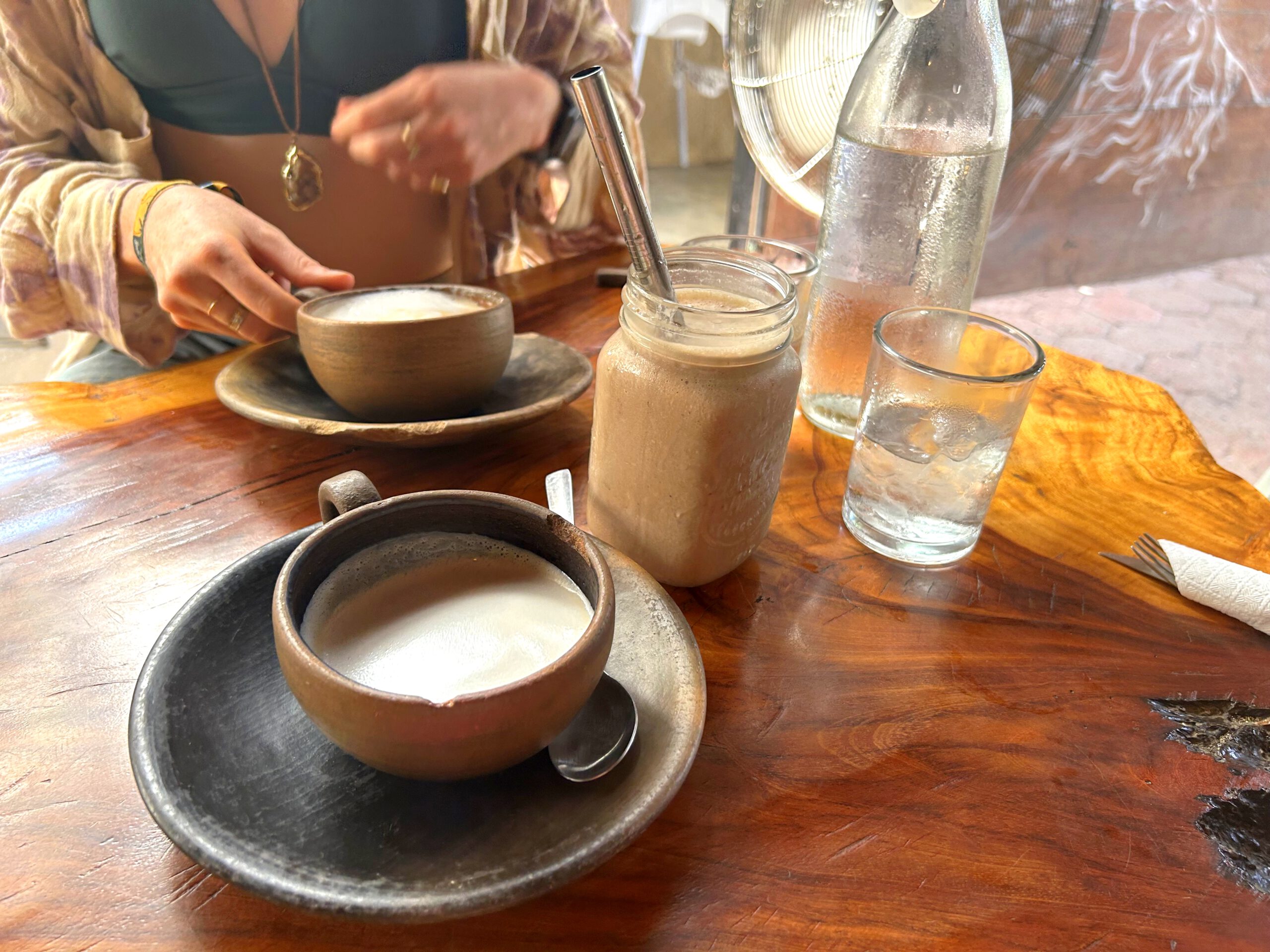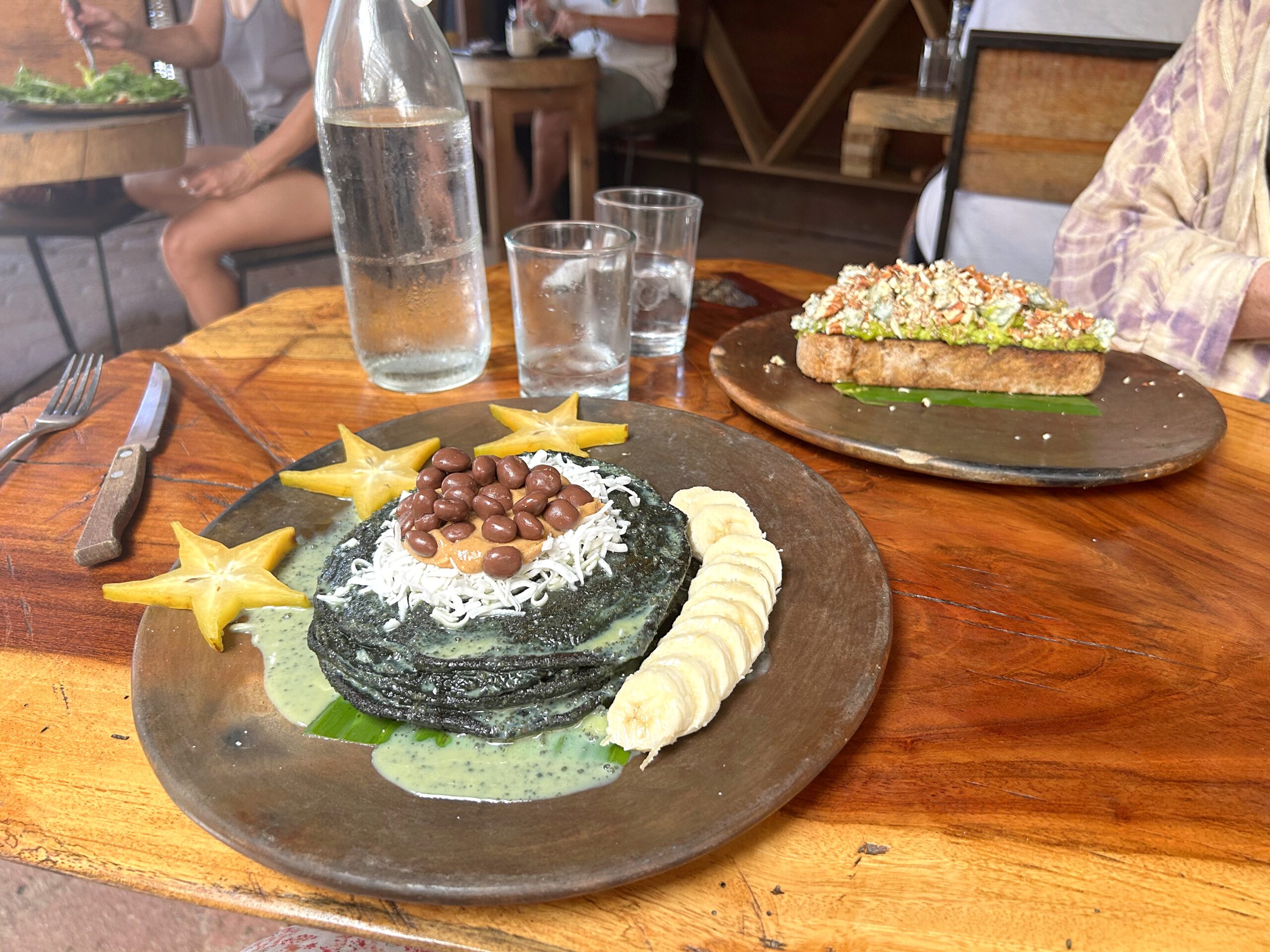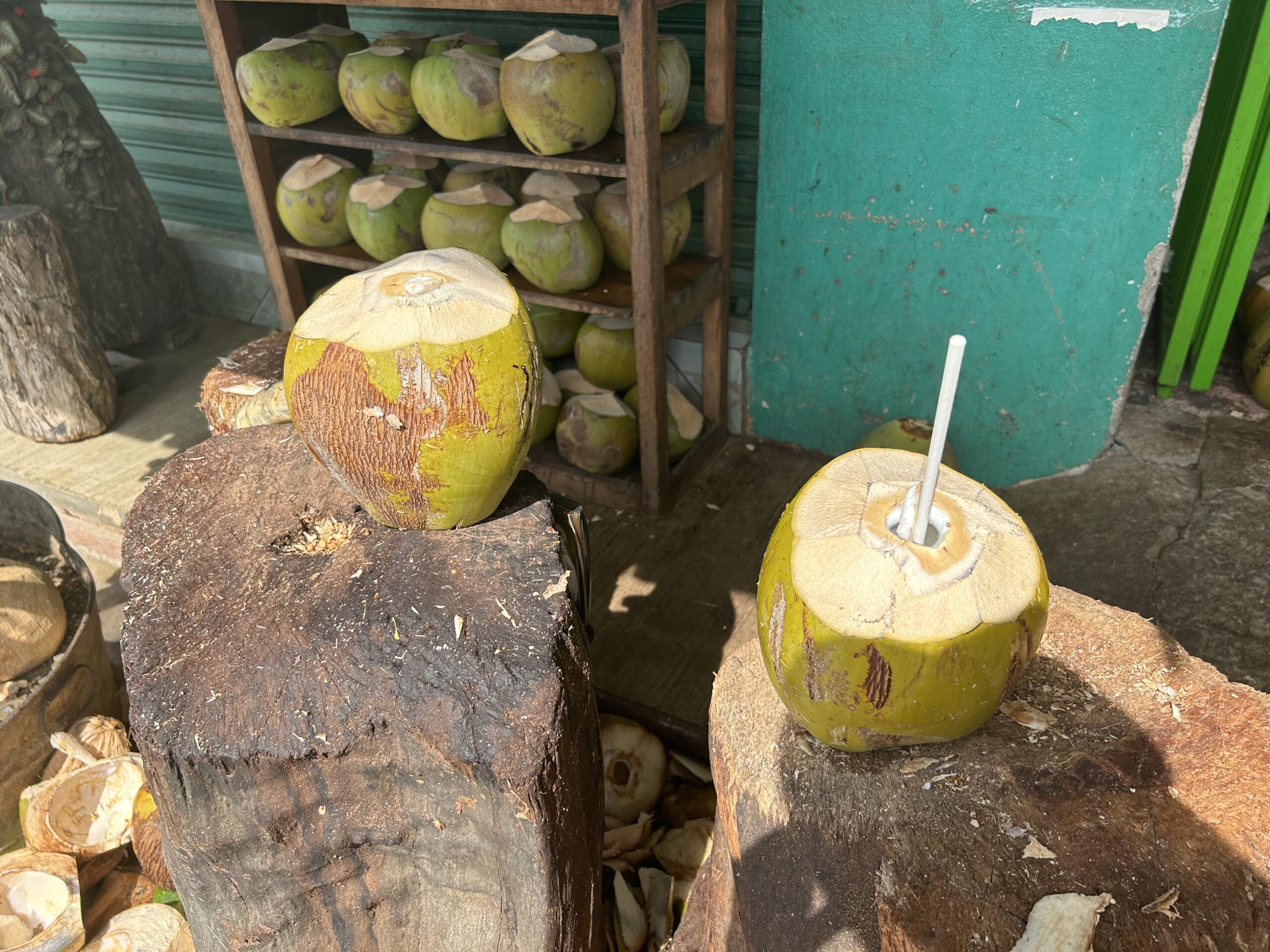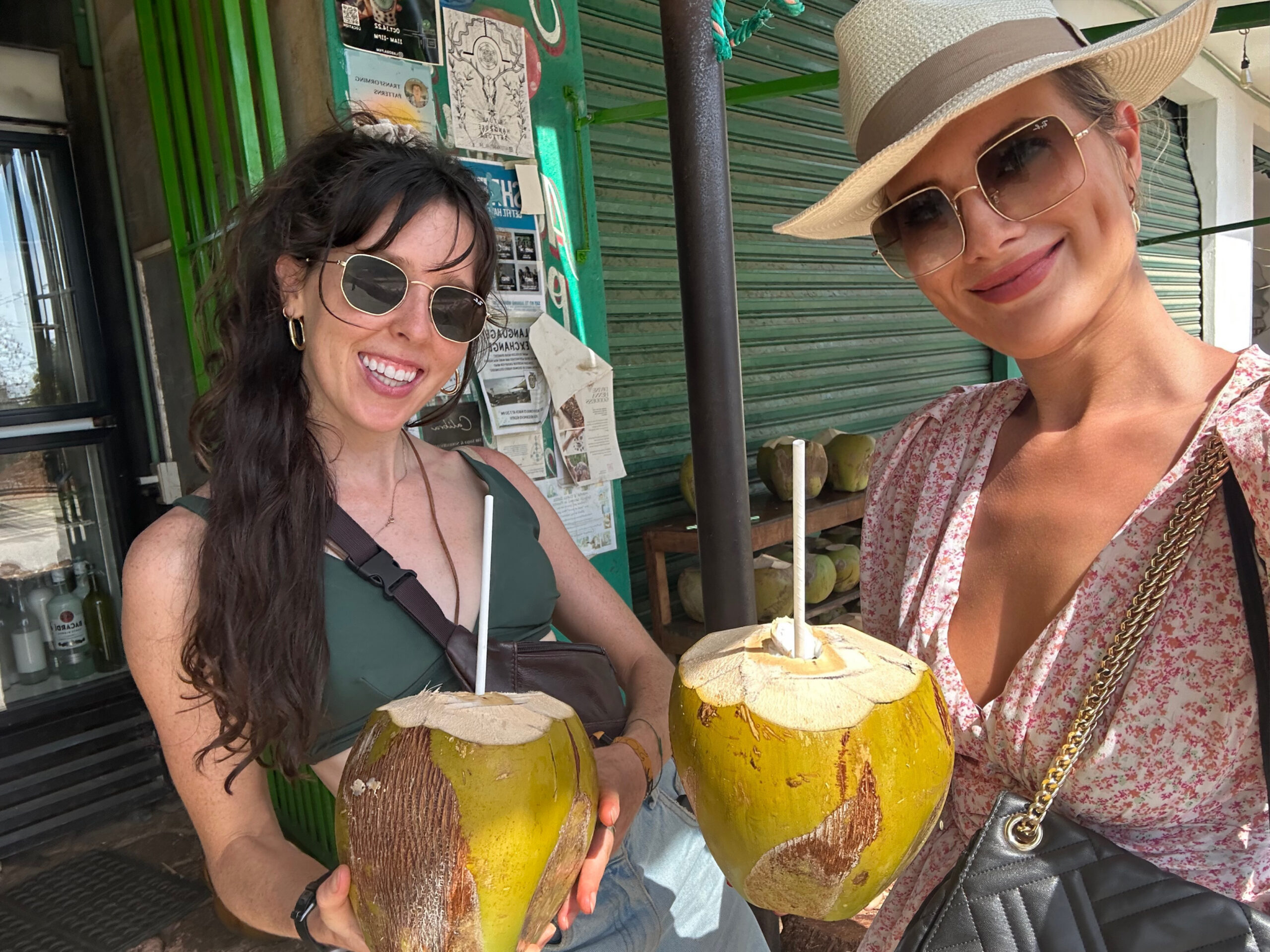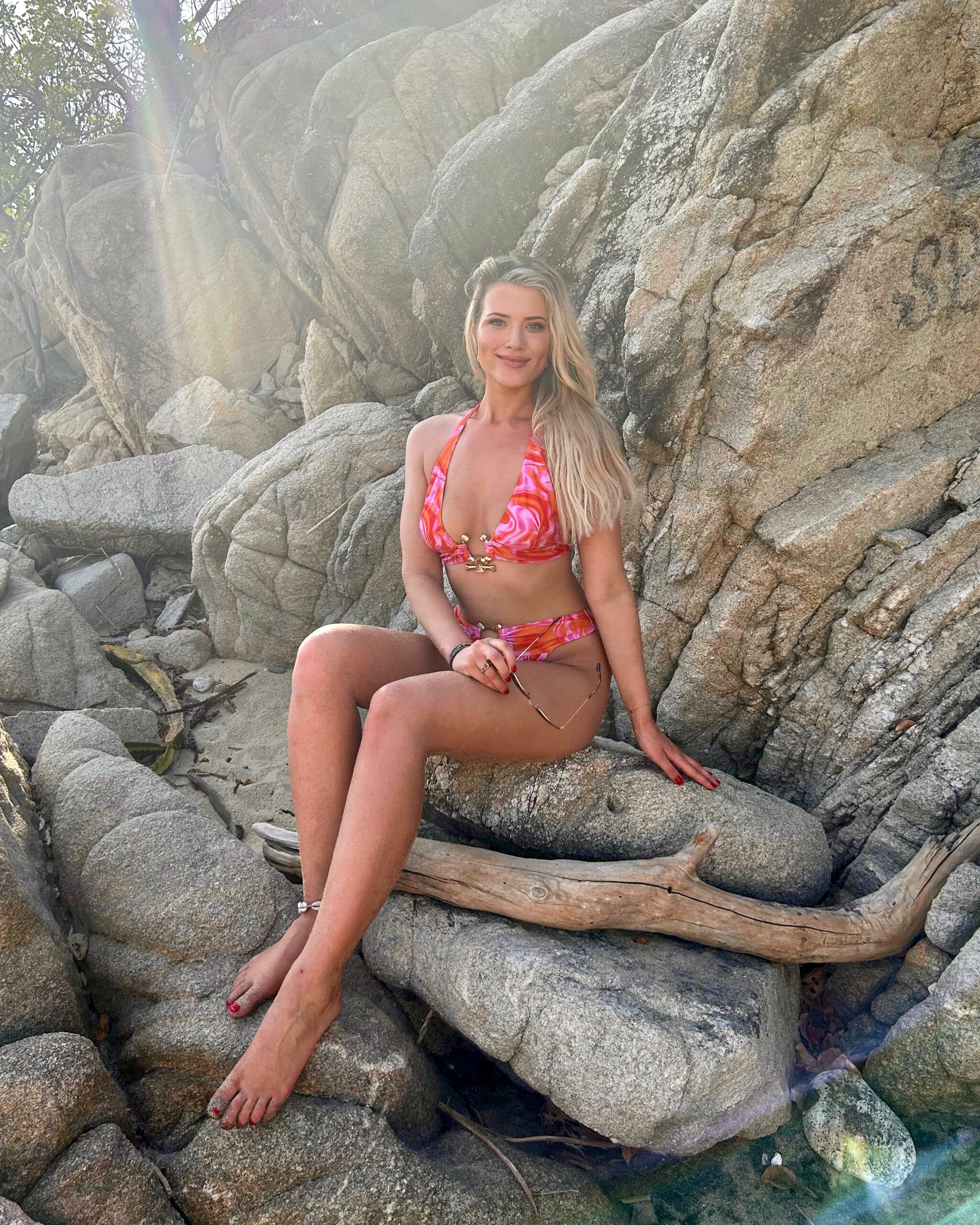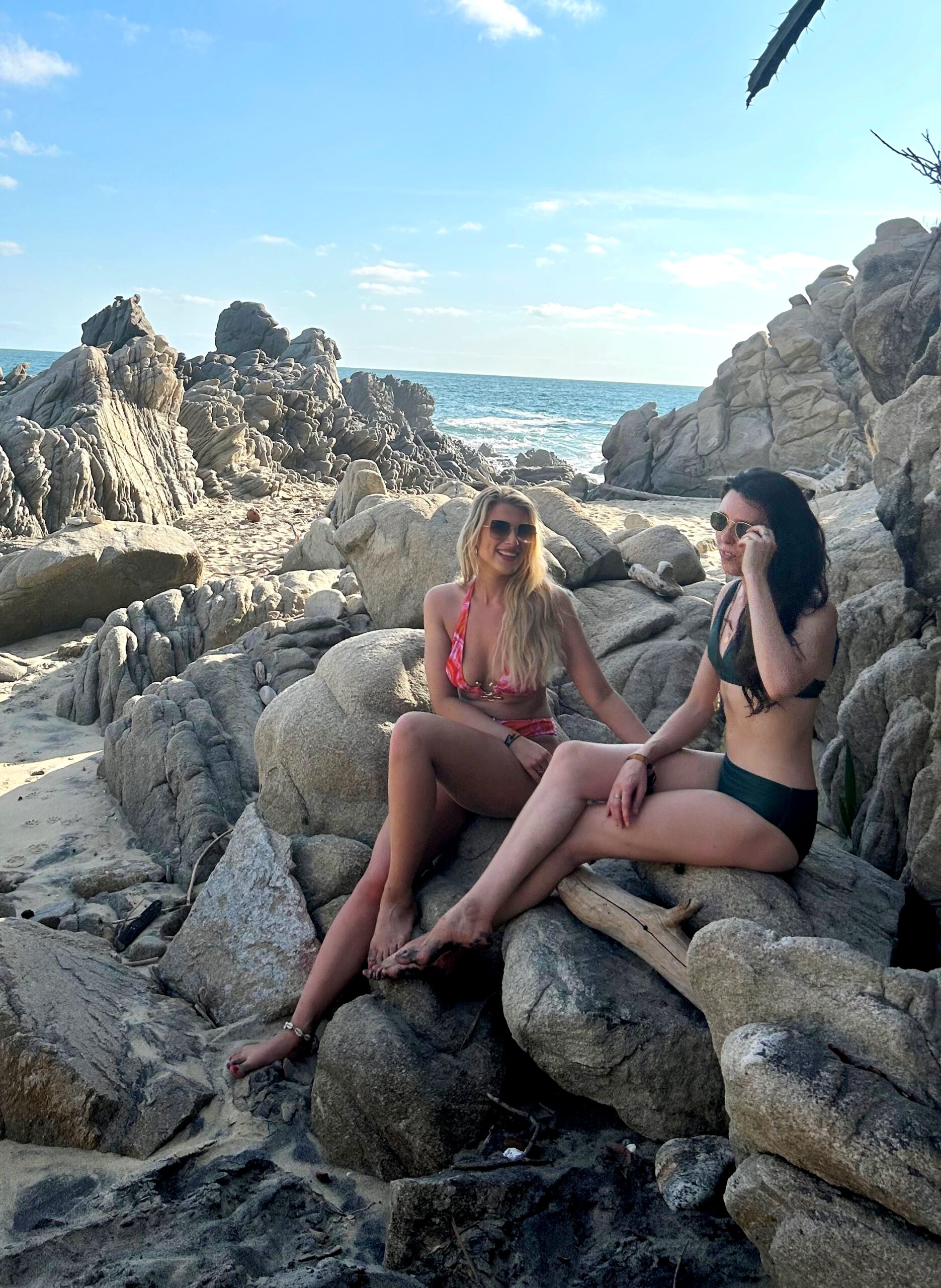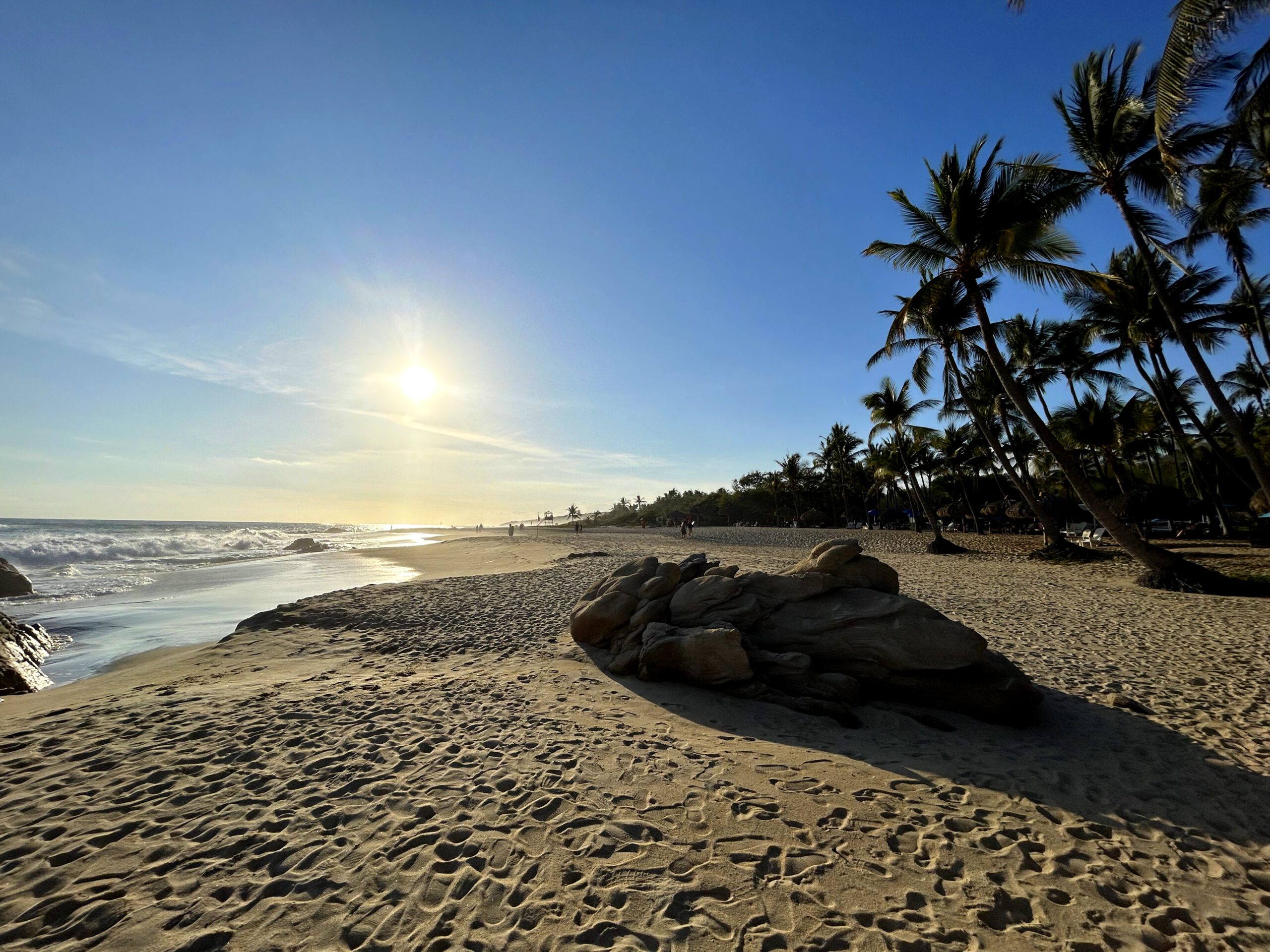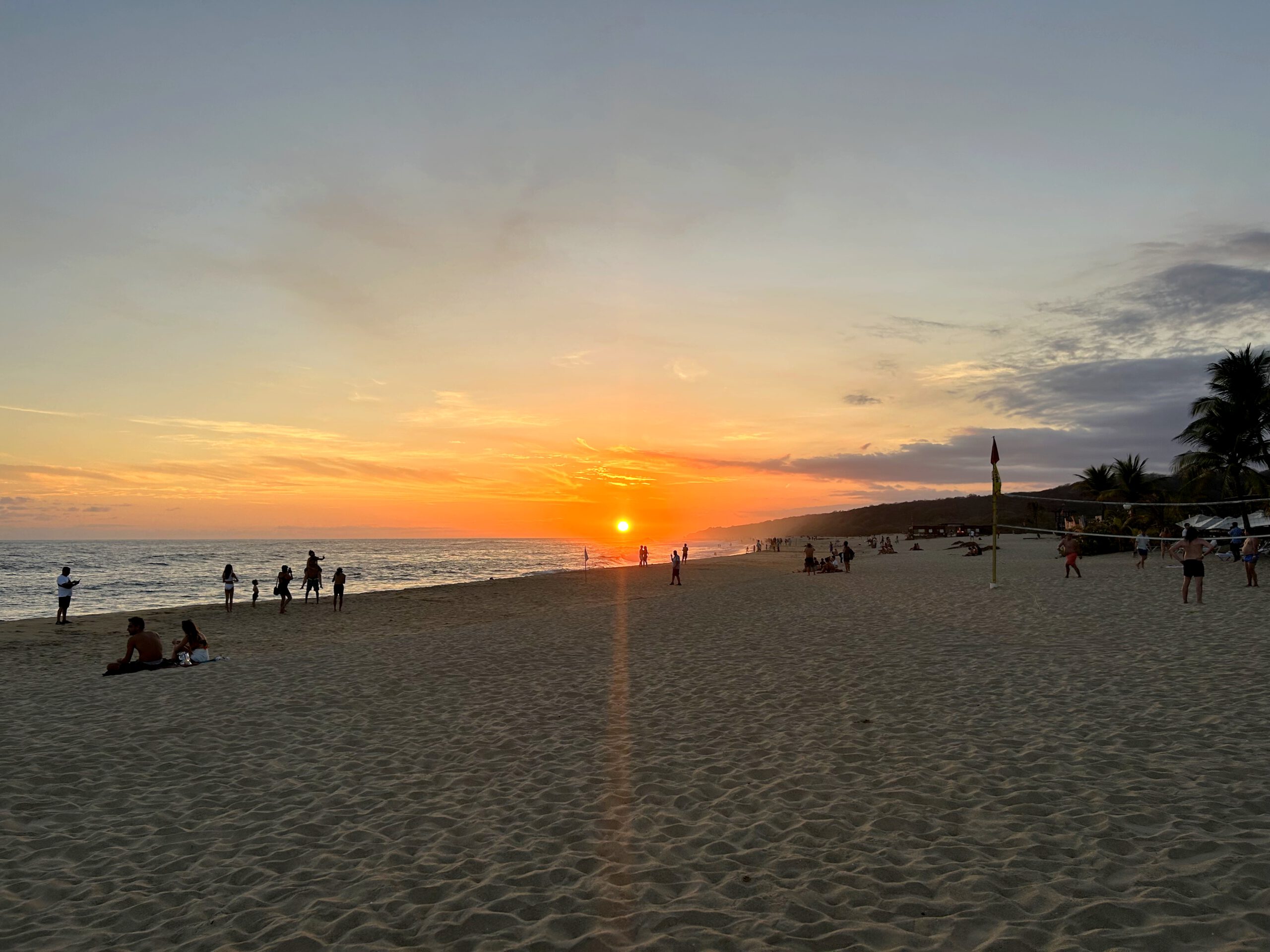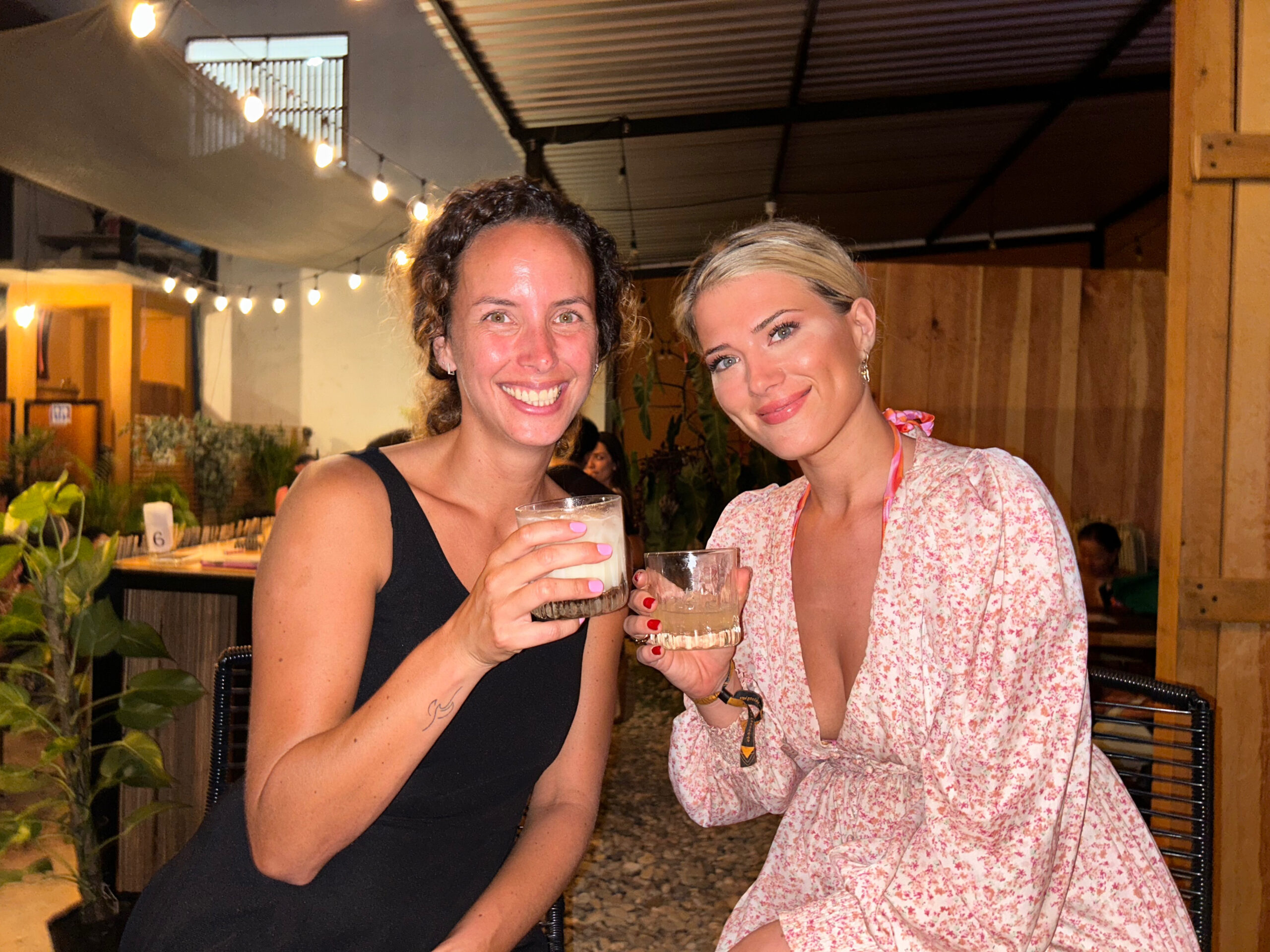 Thanks for reading my new travel diary! If I have to summarize everything, I thought they were two new nice places that I had not visited before, but I had more expectations from both Puerto and Mexico City. So it was less fun than I had hoped! It's also partly because of my own state of mind and how everyone hyped these two places way more than the reality was. I personally like Riveira Maya (like Tulum) better! After the days in Puerto and Mexico city, I would also continue my journey to Tulum via Mexico city – so you will also read this in the next travel diary! See you soon and thanks for reading.
Bedankt voor het lezen van mijn nieuwe travel diary! Als ik alles moet samenvatten vond ik het twee nieuwe leuke plekken die ik nog niet eerder had bezocht, maar had ik van zowel Puerto als Mexico city meer verwachtingen. Het was dus minder leuk dan ik had gehoopt! Het komt ook wel een beetje door mijn eigen gemoedstoestand en hoe iedereen deze twee plekken véél meer ophypten dan de realiteit was. Ik vind dan persoonlijk toch Riveira Maya (zoals Tulum) leuker! Na de dagen in Puerto en Mexico city, zou ik ook mijn reis voortzetten naar Tulum via Mexico city – dit gaan jullie dus ook teruglezen in het volgende reisdagboek! Tot snel en bedankt voor het lezen.