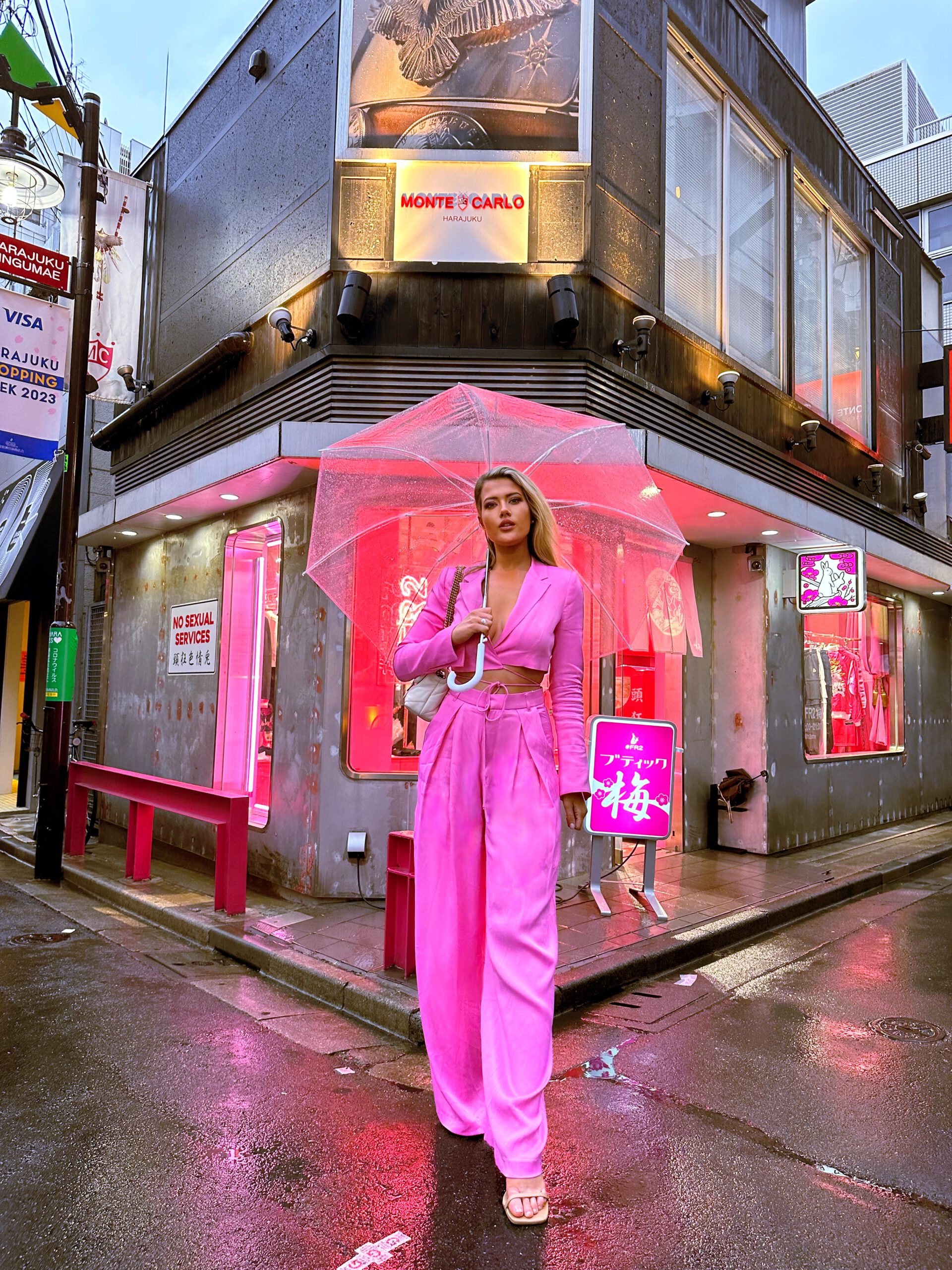 Hi everyone! In this post I am going to tell you about my third solo trip to Japan two months ago. Japan is one of the few countries that has really remained closed for a long time during corona, and also post-covid. October 2022, the borders were finally open for both unvaccinated and vaccinated travelers! Good news, because I was never vaccinated and wanted to go back to Tokyo. When I had more than 5-6 weeks off thanks to my part-time and vacation, I decided to travel to Tokyo as soon as possible after my 3-day modeling assignment in Germany. By coincidence, my flying colleagues Dennis and René went on exactly the same days and exactly the same flights – so we decided to hang out for a short while in Japan. After more than 3 years, I wanted to go back to Tokyo solo.
Hi allemaal! In deze post ga ik jullie vertellen over mijn derde solo reis naar Japan twee maanden geleden. Japan is een van de weinige landen die écht lang dicht is gebleven tijdens corona, en ook post-covid. Oktober 2022 waren de grenzen geopend voor zowel niet als wel gevaccineerde reizigers! Goed nieuws, want ik ben nooit gevaccineerd en wilde graag weer terug naar Tokyo. Toen ik dankzij mijn deeltijd en vakantie ruim 5-6 weken vrij had, besloot ik ná mijn 3 daagse modellenopdracht in Duitsland zo snel als mogelijk door te reizen naar Tokyo. Per toeval, gingen mijn vliegende collega's Dennis en René precies dezelfde dagen en precies dezelfde vluchten – dus besloten we ook gezamenlijk een keer op pad te gaan in Japan. Ik wilde na meer dan 3 jaar, toch weer eens solo terug naar Tokyo.
Day 1 and 2 – Schiphol Amsterdam & Tokyo – 5 & 6-4-2023
This day started with a nice coffee at
Café Coco
at Schiphol. After a 12-hour direct 'IPB' flight with KLM to Tokyo, we arrived in Tokyo. My tip to you to get to Tokyo from Narita airport is to buy a return ticket
'Narita Express'
at the station – if you land here, of course. Narita airport is just over an hour from Tokyo, but this train has a very good connection to various major stations in the city. The return ticket costs about
4050 yen
– with the yen being very favorable against the euro at the time, it was about
27 euros.
I also advise you to buy a
Suica card
at the airport. This card is beneficial for the train, subway and even vending machines and supermarkets. All 3 of us bought these at that time and used them for transport within Tokyo.
Upon arrival, we stored our luggage at the hotel of the guys (I slept in a hostel in another neighborhood), and from there went for a coffee and went to Shinjuku Gyoen, to see the last days of the Sakura (Christmas blossom) . We even paid the entrance to this park with the Suica card! After this visit, the 3 of us went for dinner somewhere in Shinjuku, and I checked into my hostel called Unplan in Kagurazaka. A very nice hostel – but in my opinion a bit far from the most famous areas of Tokyo. In the evening, René, Dennis and I went to eat at an 'Izakaya' together with a friend of theirs who lives in Tokyo.
Deze dag begon met een lekker koffietje bij café
Coco
op Schiphol. Ná een 12 uur lange directe 'IPB' vlucht met KLM naar Tokyo, waren we aangekomen in Tokyo. Mjjn tip aan jullie om vanaf Narita airport naar Tokyo te komen, is een retourtje
'Narita Express'
kopen op het station – als je hier uiteraard land. Narita airport ligt iets meer dan een uurtje van Tokyo vandaan, maar heeft met deze trein een ontzettend goede verbinding naar verschillende grote stations in de stad. Het retourtje kost zo'n
4050yen
– met de yen die enorm gunstig staat t.o.v de Euro op dat moment, was het zo'n
27 euro.
Ik raad jullie ook aan een
Suica card
op de luchthaven te kopen. Deze kaart is gunstig voor de trein, metro en zelfs vending machines en supermarkten. Alle 3 hebben wij deze op dat moment gekocht en gebruikt voor transport binnen Tokyo.
Bij aankomst hebben we onze bagage opgeslagen bij het hotel van de mannen (ik sliep in een hostel in een andere wijk), en zijn vanaf daar koffie gaan drinken en naar Shinjuku Gyoun gegaan, om de laatste dagen van de Sakura (kerstenbloesem) te bekijken. De entree van dit park hebben we zelfs met de Suica card betaald! Na dit bezoek, zijn we ergens in Shinjuku wat gaan eten met zijn 3en, en ben ik gaan inchecken in mijn hostel genaamd Unplan in Kagurazaka. Een erg fijn hostel – maar in mijn mening wat ver van de meest bekende wijken van Tokyo. In de avond zijn René, Dennis en ik samen met een vriend van hen die in Tokyo woont, bij een 'Izakaya' gaan eten.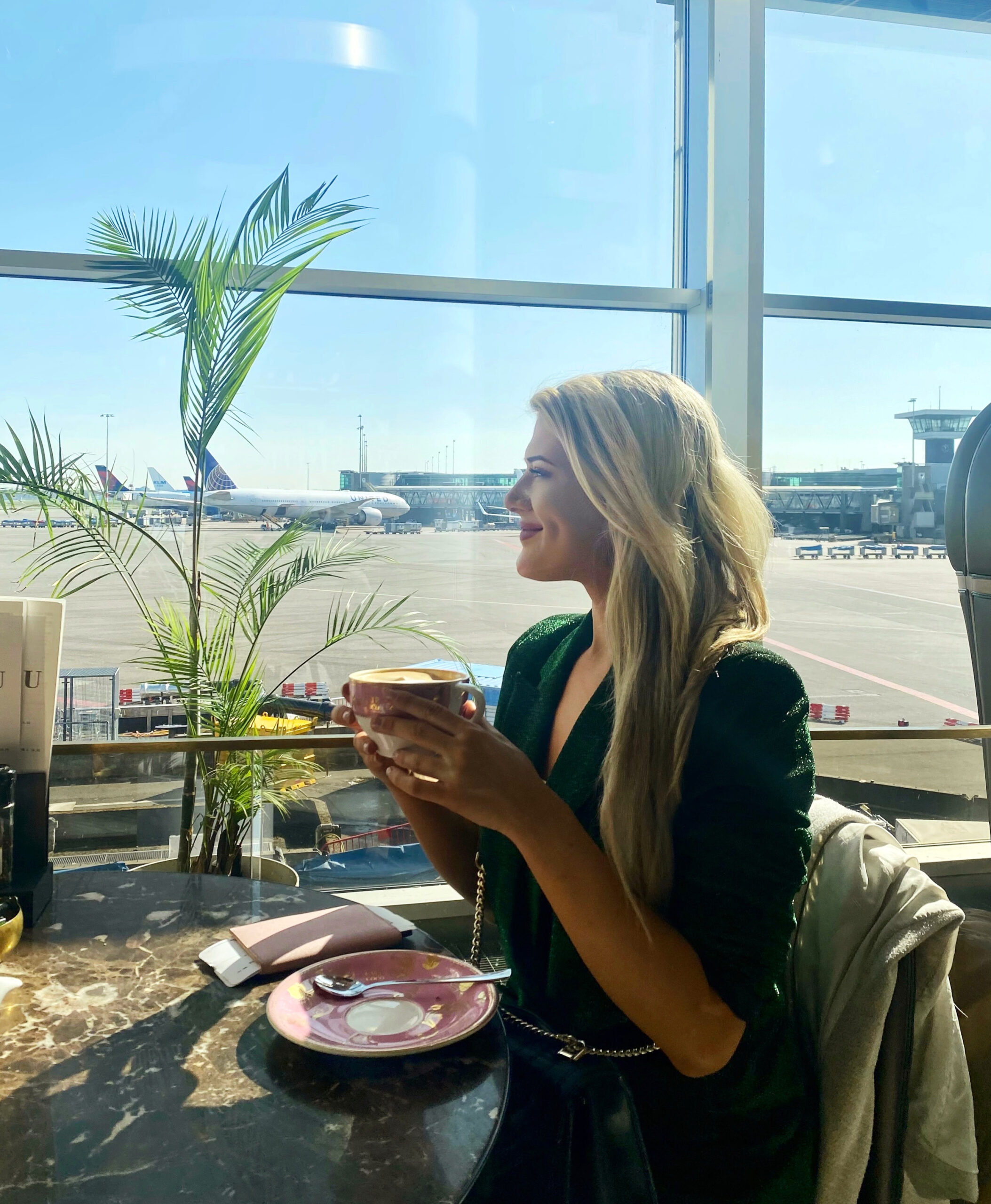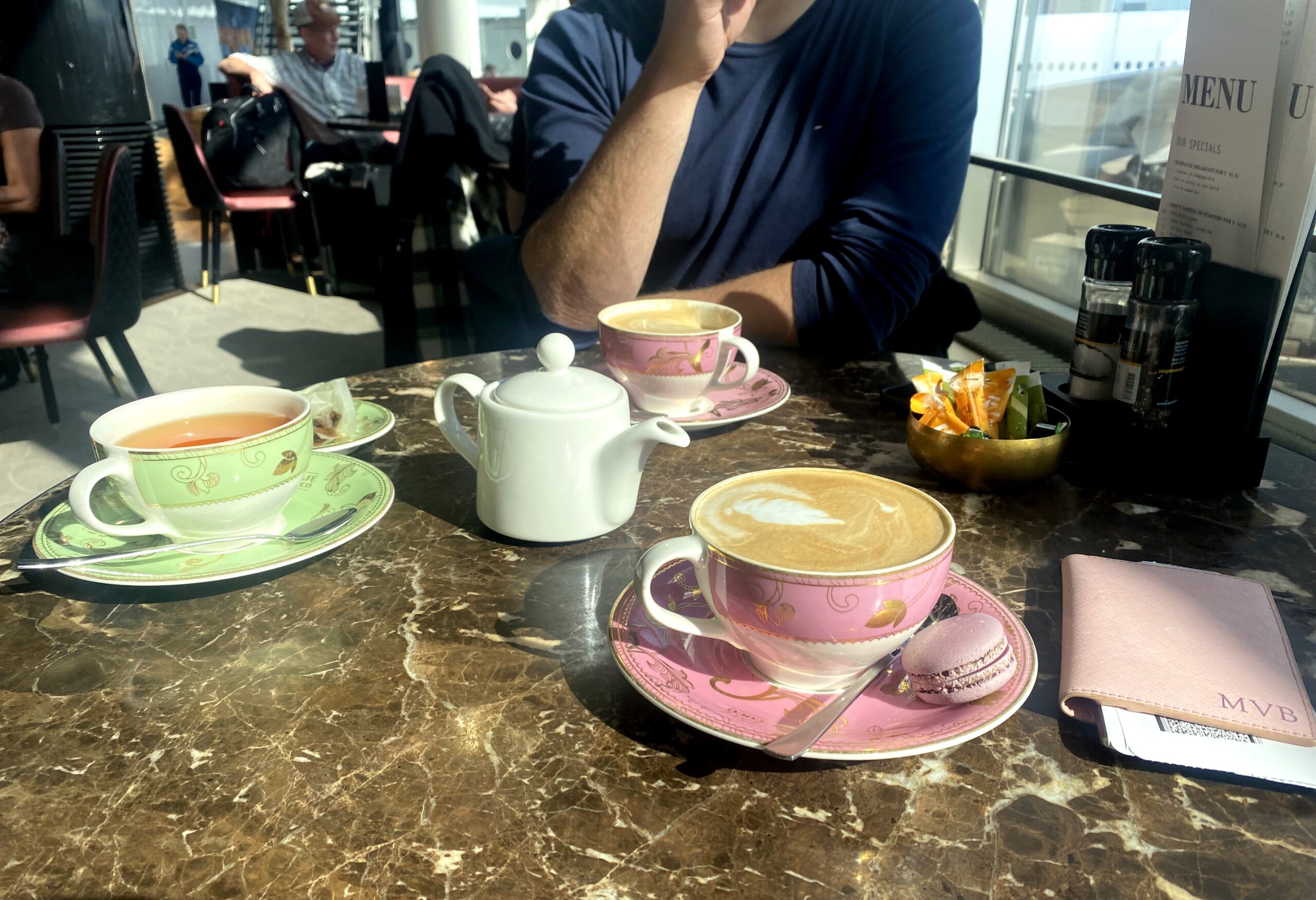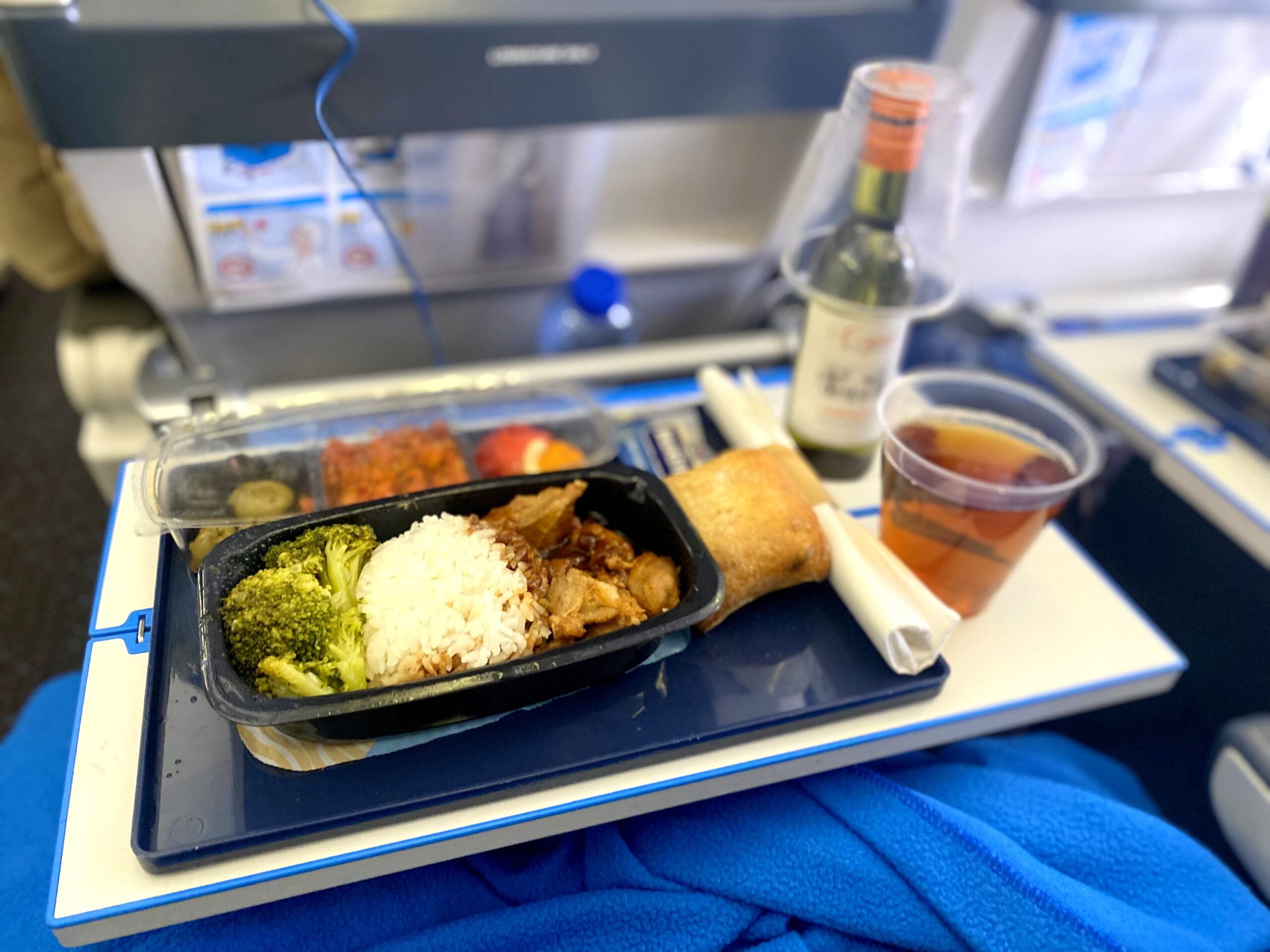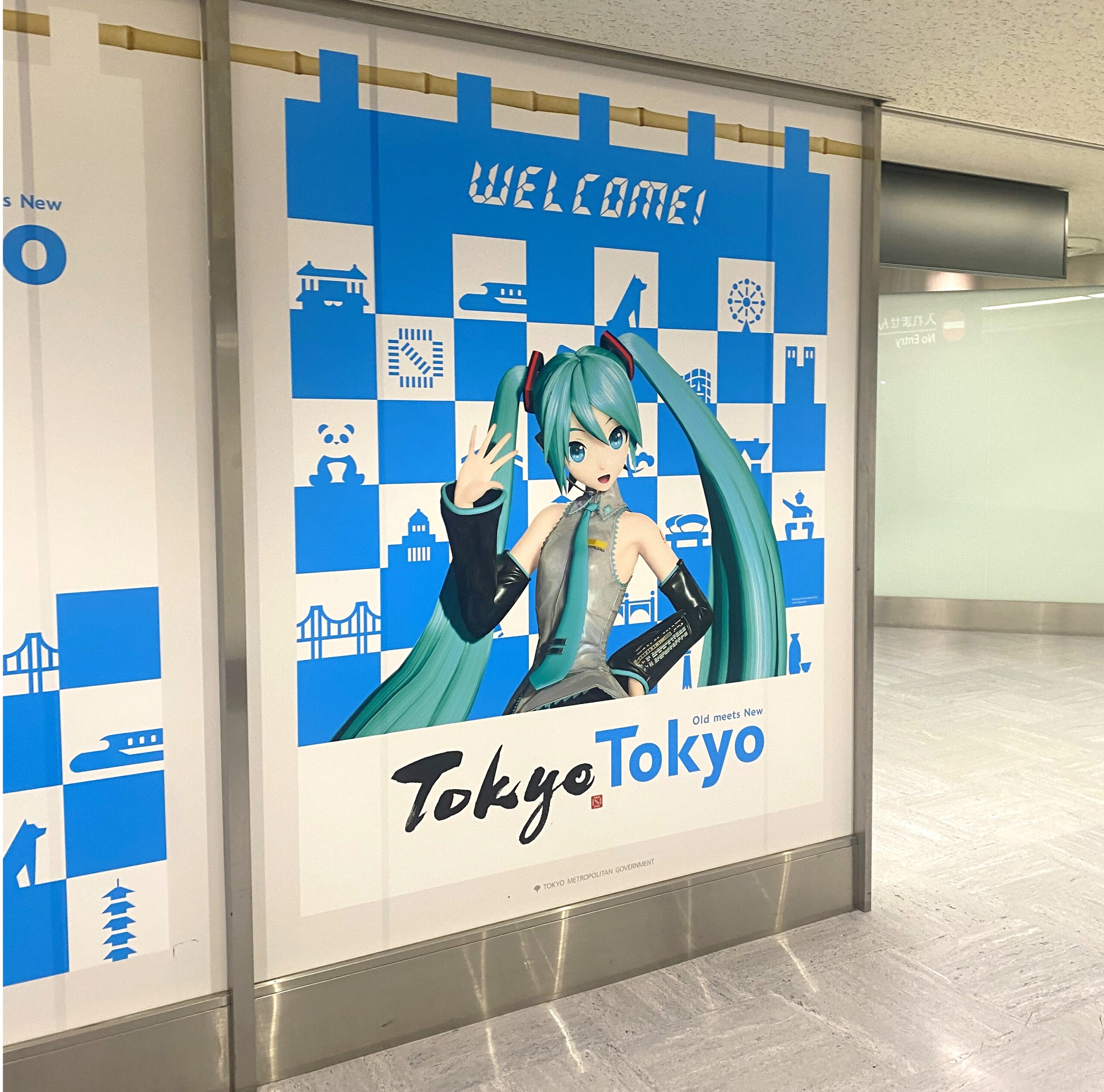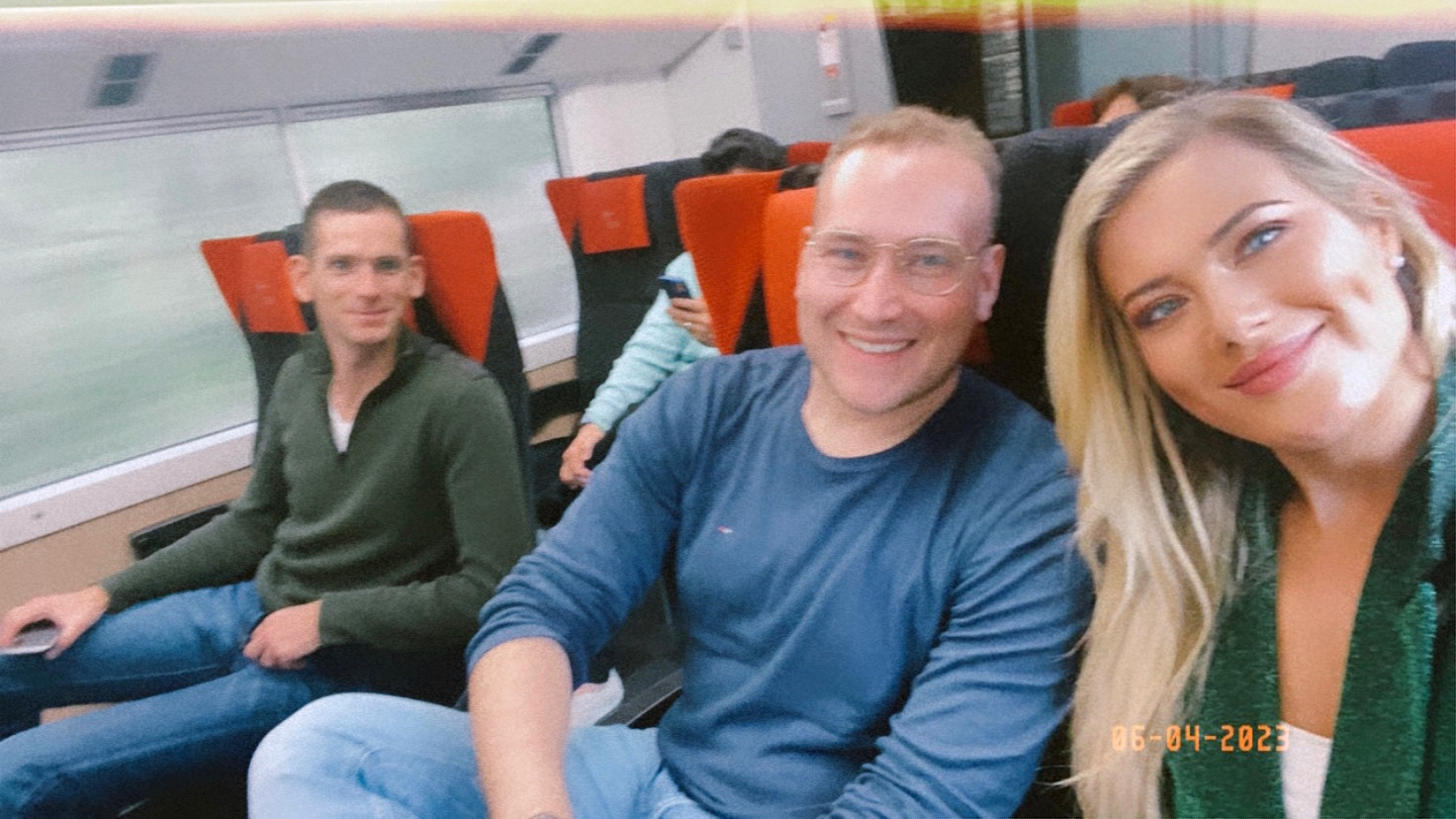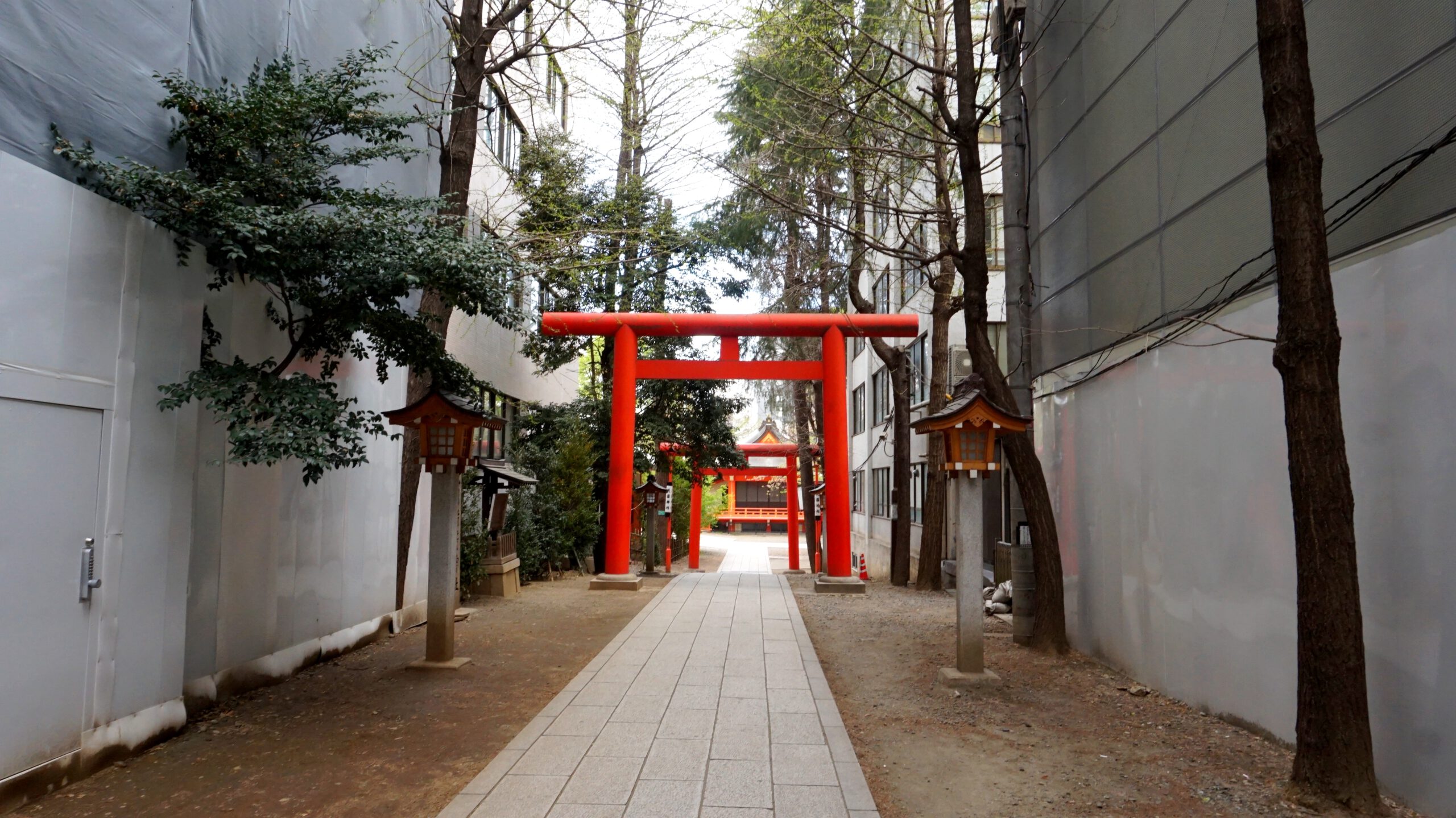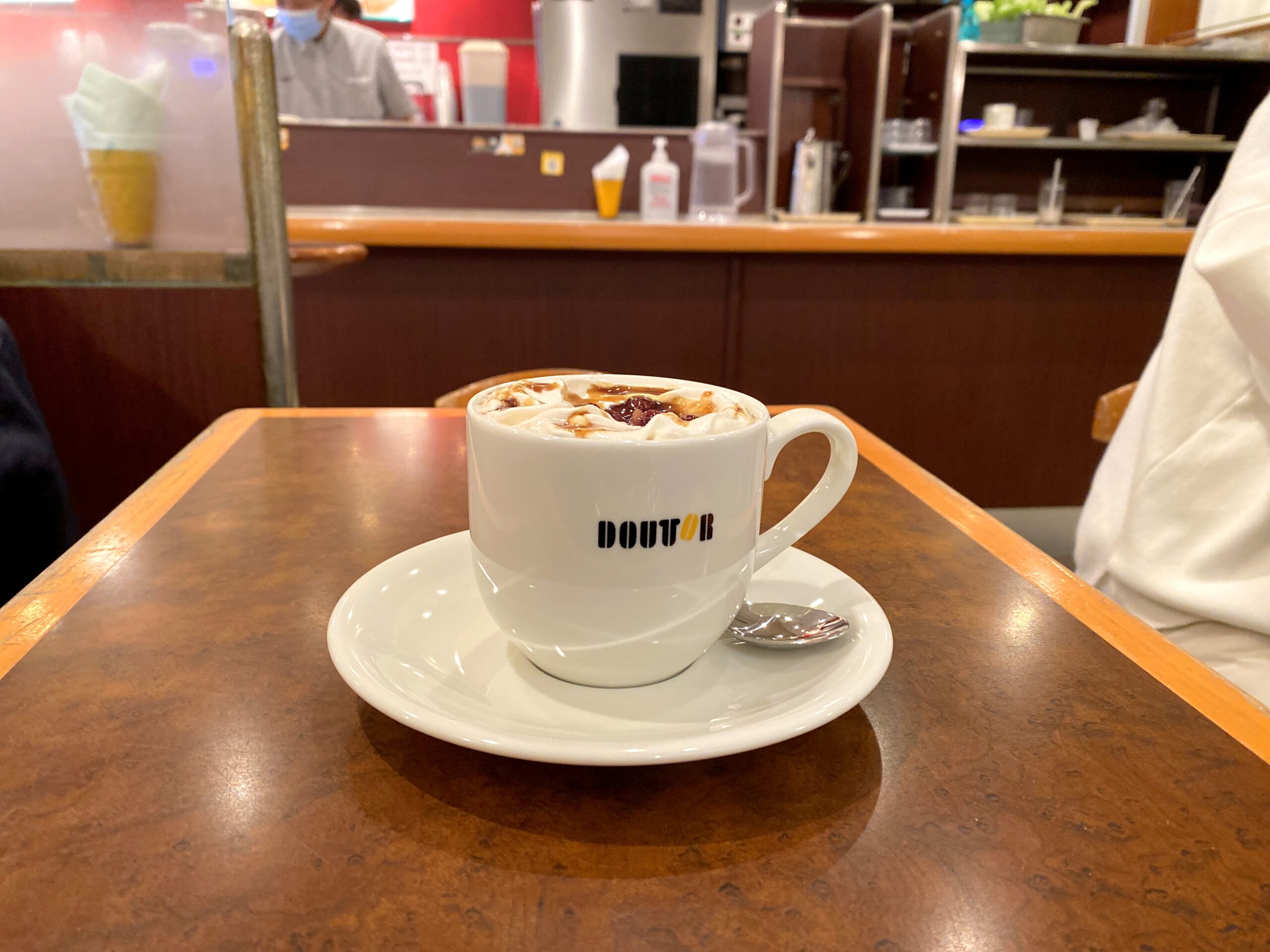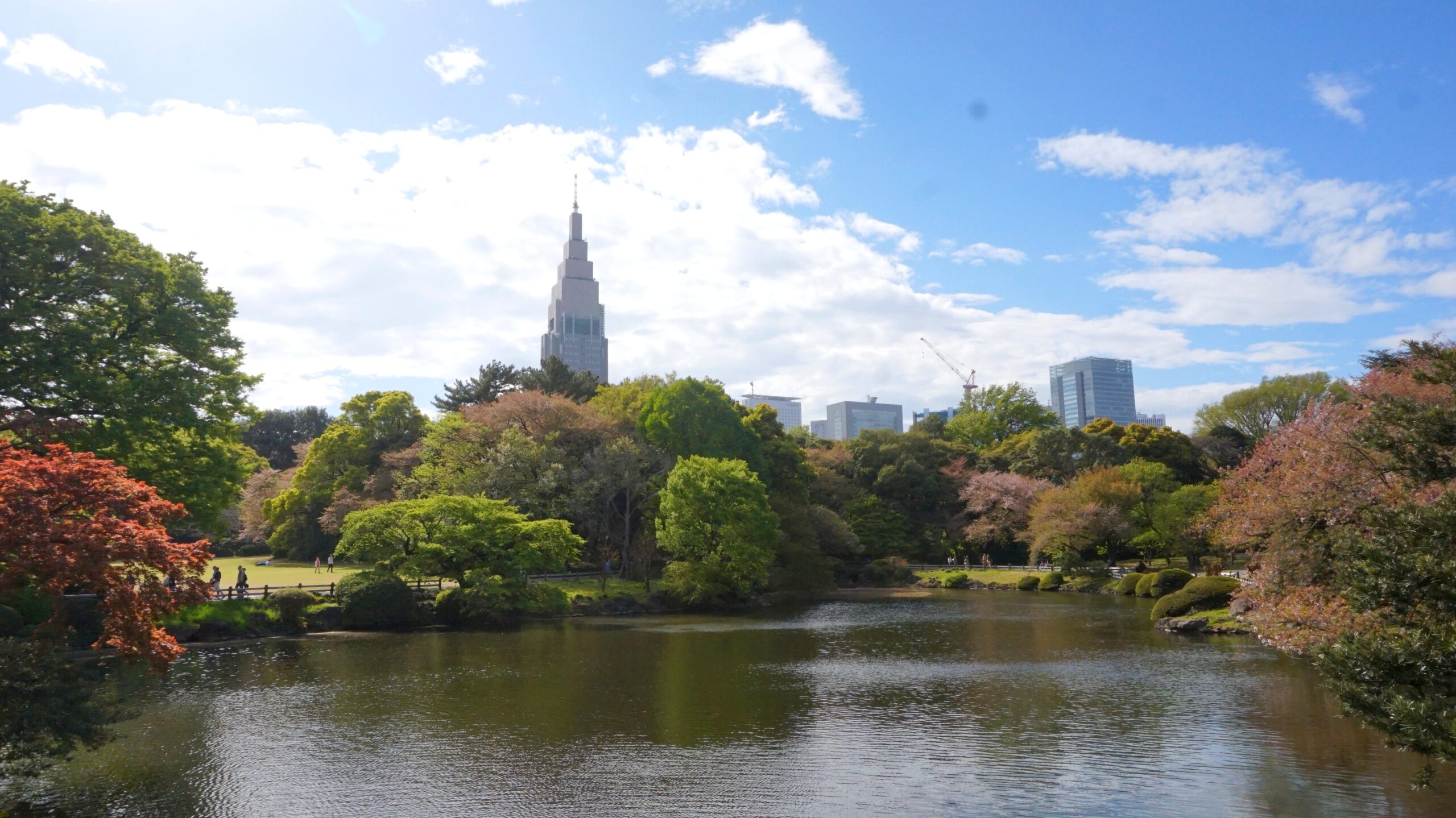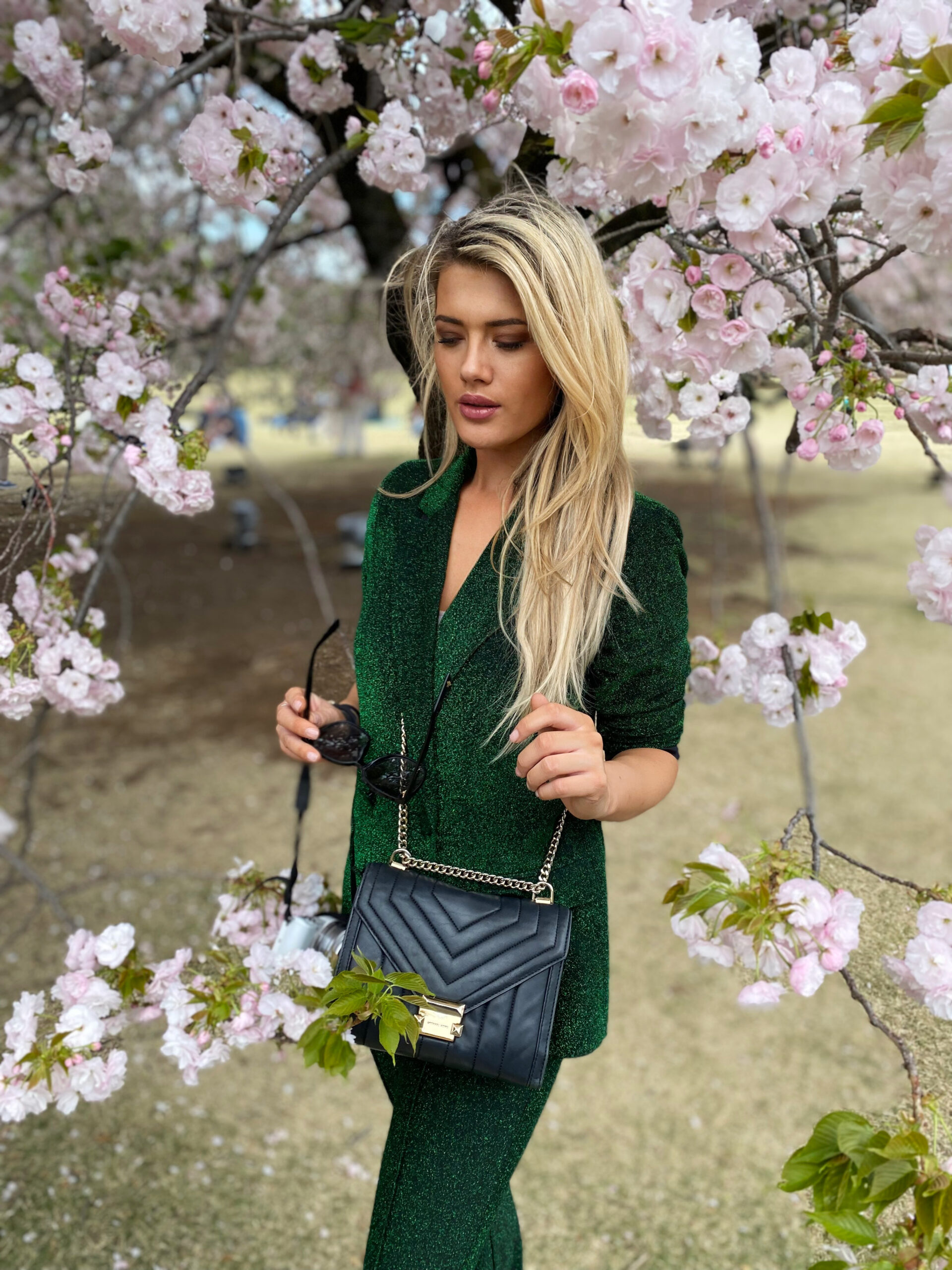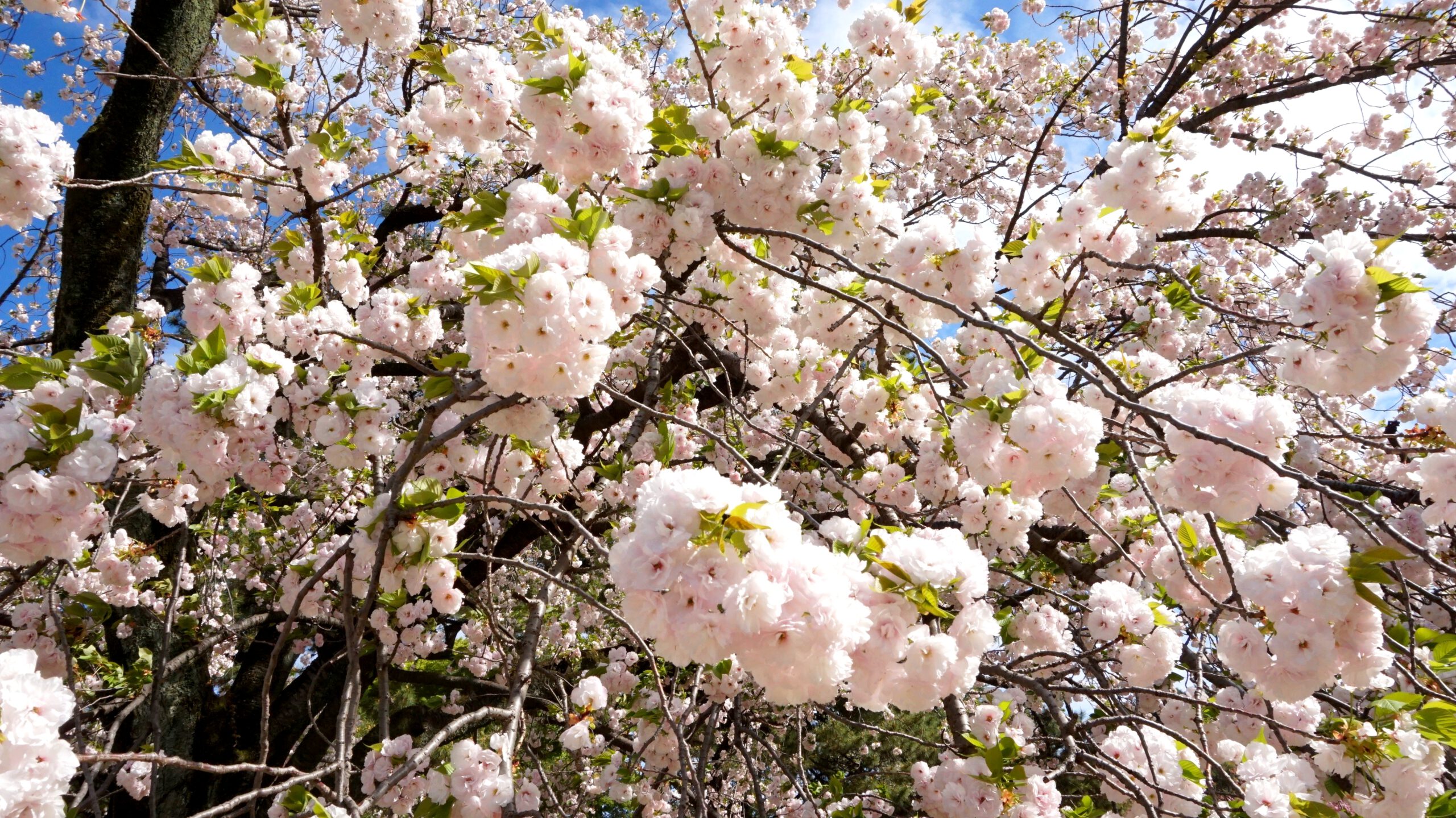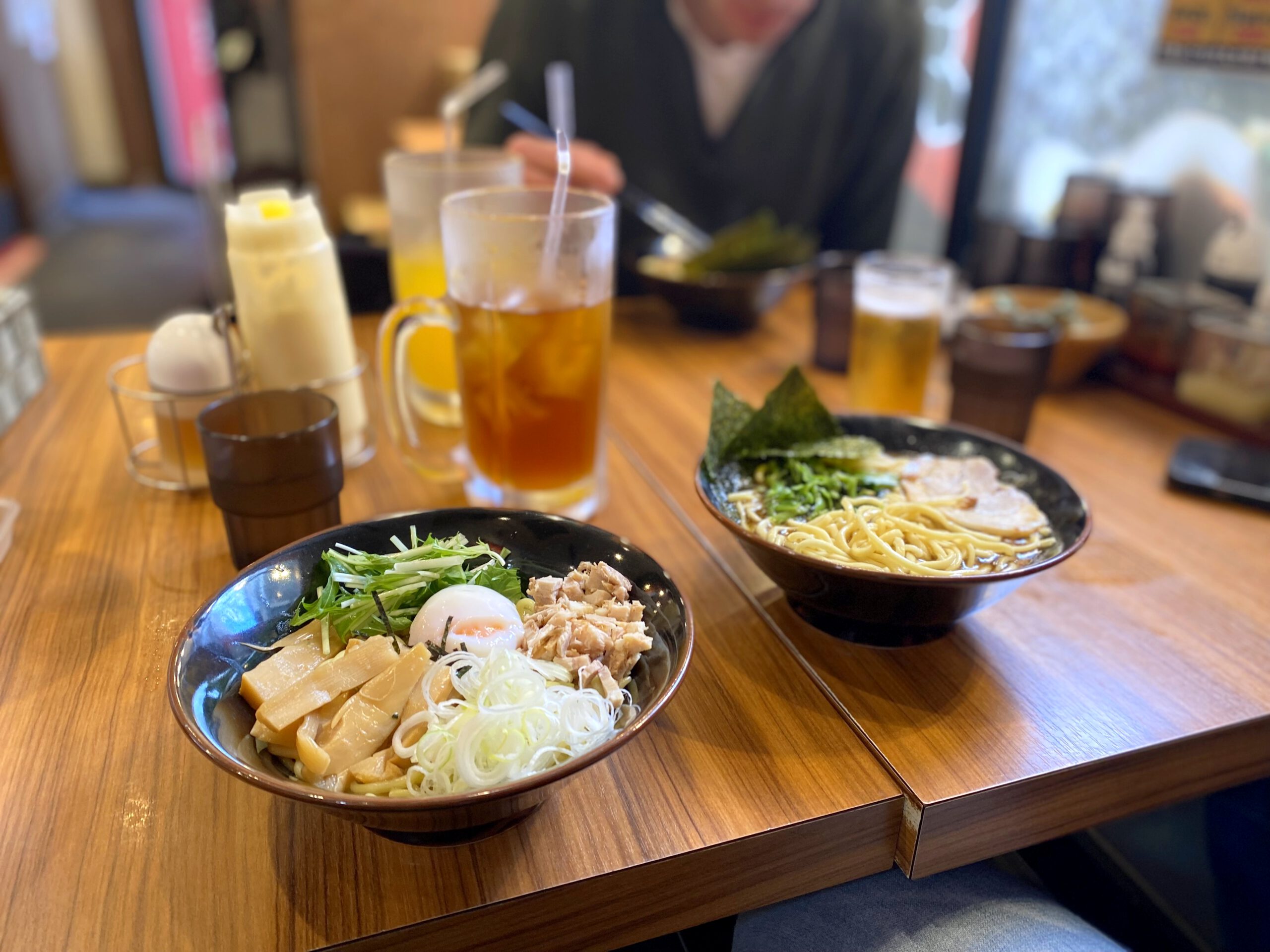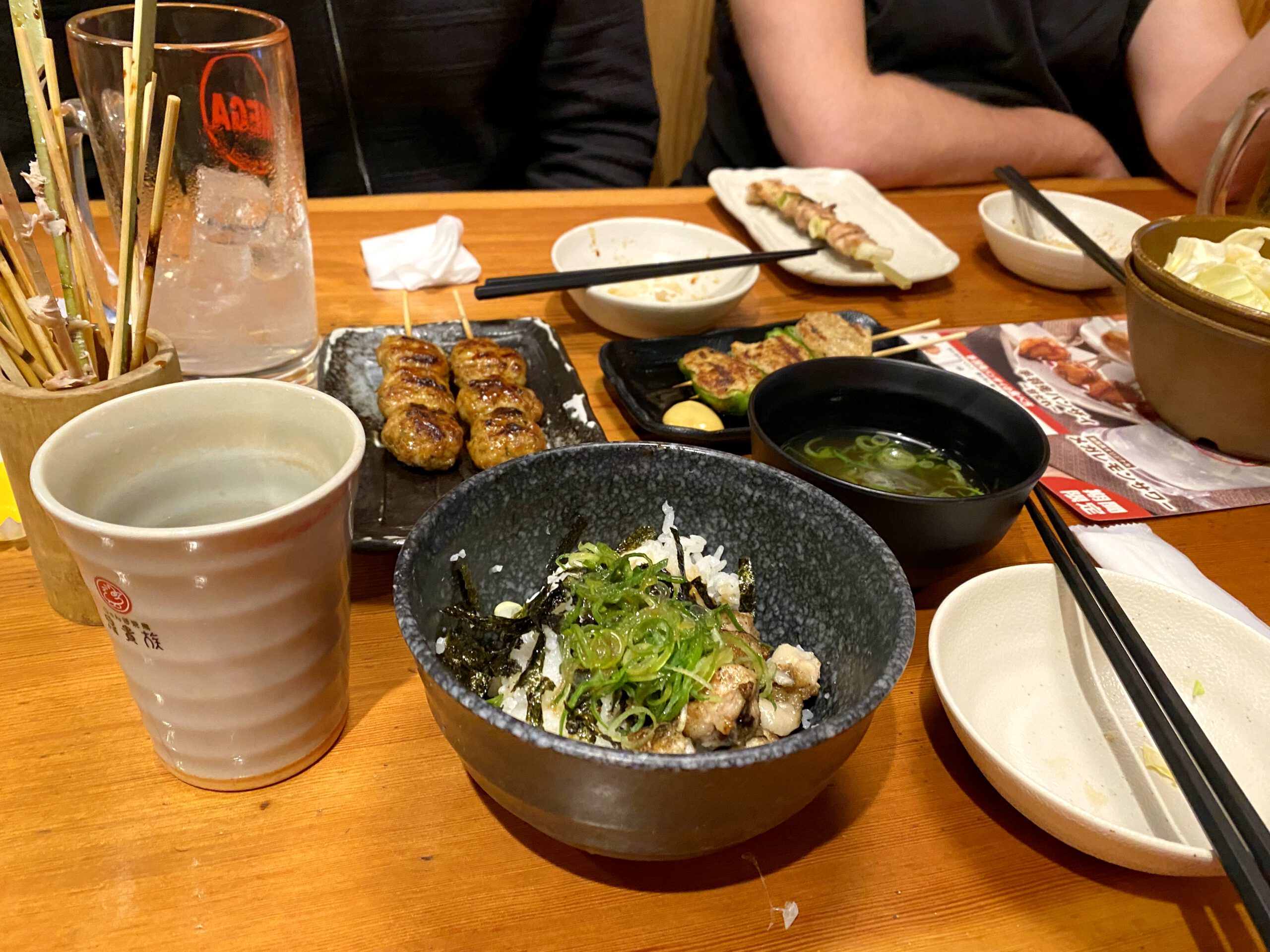 Day 3 – Tokyo – 7-4-2023
Because I really fought the jet lag as hard as possible yesterday, I woke up very fresh and rested this morning. The jet lag towards Japan was certainly not tender, but I also got rid of it in one go.
This day, I would meet with the boys in Akihabara 'Electric town' – the anime and game district. As someone who likes gaming a lot and used to watch Anime a lot – I thought it would be fun to visit this neighborhood. In my previous two visits to Japan, I had skipped this. I ate lunch alone at a traditional Soba spot, and then visited various shops and anime shops with the boys. As a souvenir, I bought myself a Sailor Moon puzzle – my favorite anime from when I was younger (and still is). We also had a matcha latte at Tully's – to shelter from the rain. Later in, we left for Takeshita street in Harajuku, before I would continue on my own.
This evening, I would meet with my Swedish-Japanese friend Anita after 3 years and were planning to visit some 'luxurious' spots. We ate together at Dadai Thai Vietnamese Dimsum in Omotesando– a restaurant between the big designer stores, where I found the prices to be quite reasonable. Then we went to The Tokyo EDITION in Roppongi for a cocktail. My cocktail was about 16 euros, so certainly not cheap. But my apple martini was certainly very tasty and a recommendation. This place is upstairs in hotel Mariott and gives a great view of Tokyo Tower. It was a huge highlight of my trip. Super sweet that Anita took me to these cool places. It was also very nice to catch up in person after 3 years. We were also just in time for the last train!
Omdat ik de jetlag écht zo hard als mogelijk heb bevochten gisteren, ben ik deze ochtend ontzettend fris en uitgerust wakker geworden. De jetlag richting Japan was zeker niet mals, maar ik was er ook in één keer vanaf.
Deze dag zou ik met de jongens afspreken in Akihabara 'Electric town' – de anime en game wijk. Als iemand die gamen erg leuk vind en vroeger ook vaak Anime keek – leek het me leuk deze wijk eens te bezoeken. In mijn vorige twee bezoeken aan Japan, had ik dit over geslagen. Ik at in mijn eentje lunch ergens bij een traditioneel Soba plekje, en bezocht daarna diverse winkels en anime shops met de jongens. Ik kocht als souvenir voor mijzelf een puzzel van Sailor Moon – mijn favoriete anime van toen ik jonger was (en nogsteeds). Verder hadden we nog een matcha latte bij Tully's – om te schuilen voor de regen. Uiteindelijk vertrokken we nog naar Takeshita street in Harajuku, voor ik weer in mijn eentje verder op pad zou gaan.
Deze avond zou ik met mijn Zweeds-Japanse vriendin Anita afspreken na 3 jaar en wat 'luxere' dingen te doen. We aten samen bij Dadai Thai Vietnamese Dimsum in Omotesando    
– een restaurant tussen de grote designer winkels, waar ik de prijzen nog behoorlijk van mee vond vallen. Vervolgens zijn we in Roppongi naar The Tokyo EDITION gegaan voor een cocktail. Mijn cocktail was zo'n 16 euro, dus zeker niet goedkoop. Maar mijn apple martini was zeker erg lekker en een aanbeveling. Deze plek is boven in hotel Mariott en geeft een prachtig uitzicht op Tokyo Tower. Ik vond het een enorme highlight van mijn trip. Super lief dat Anita me naar deze gave plekken bracht. Het was ook erg gezellig om weer ná 3 jaar in persoon bij te kletsen. We waren overigens ook nét op tijd voor de laatste trein!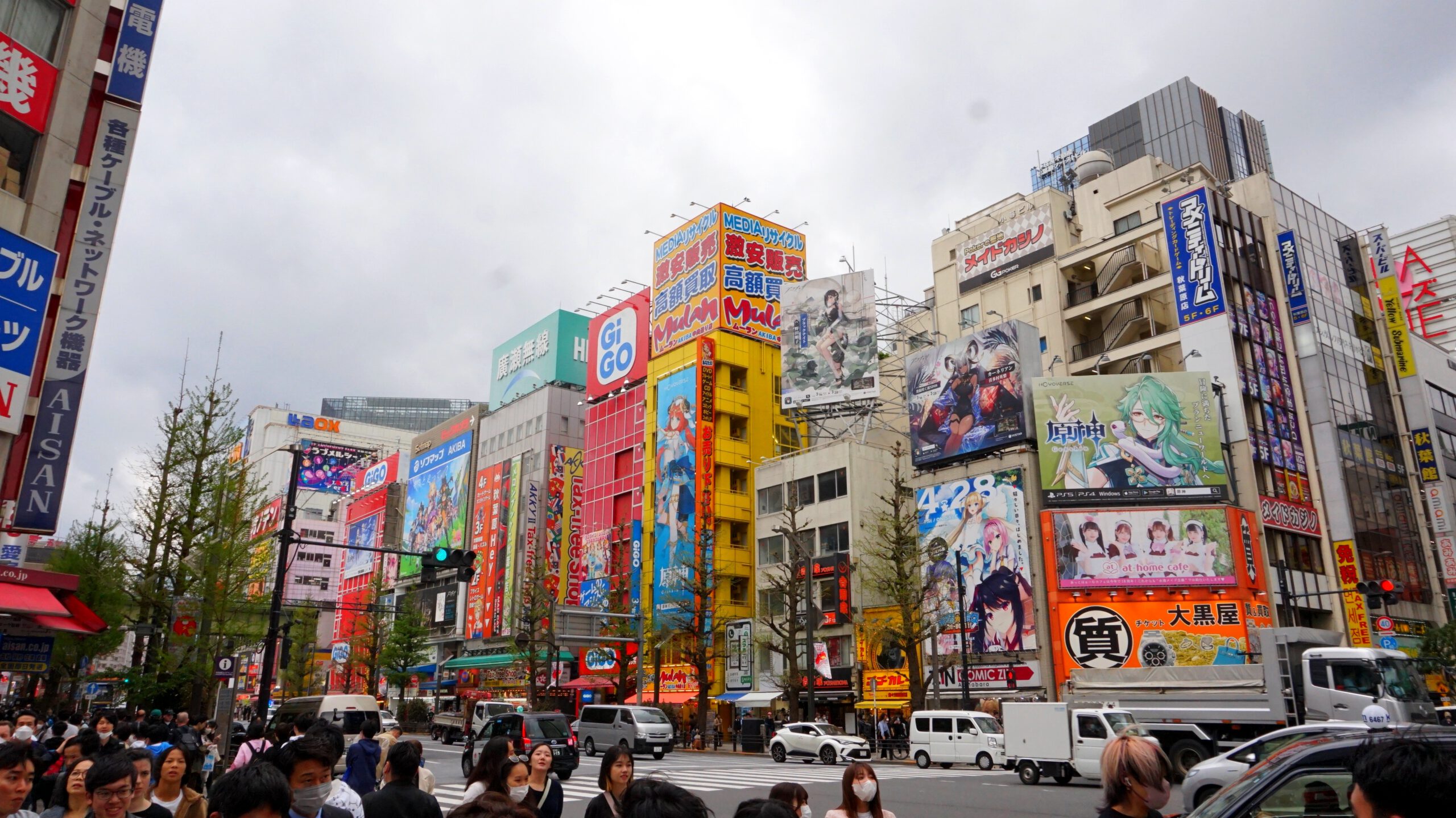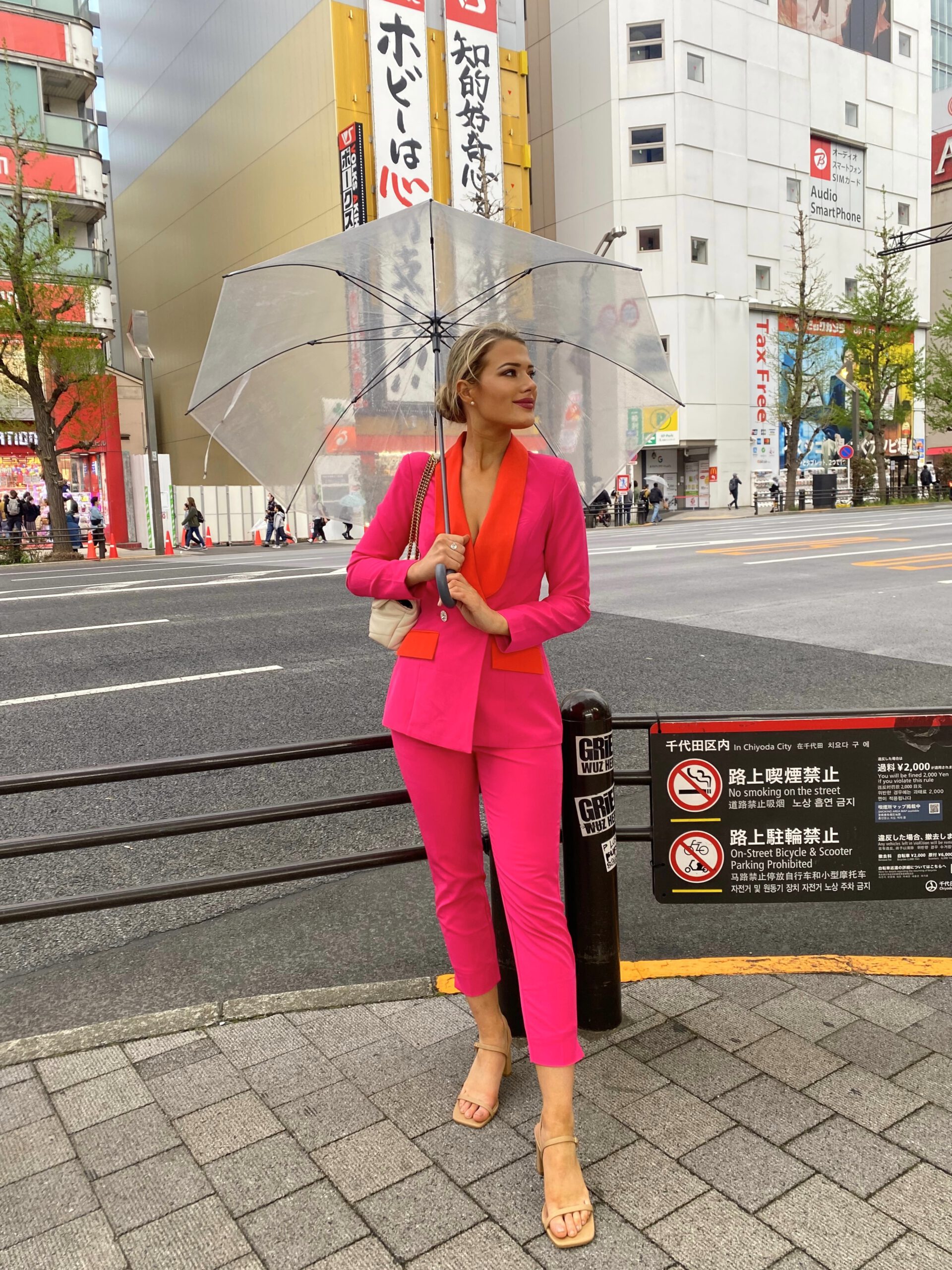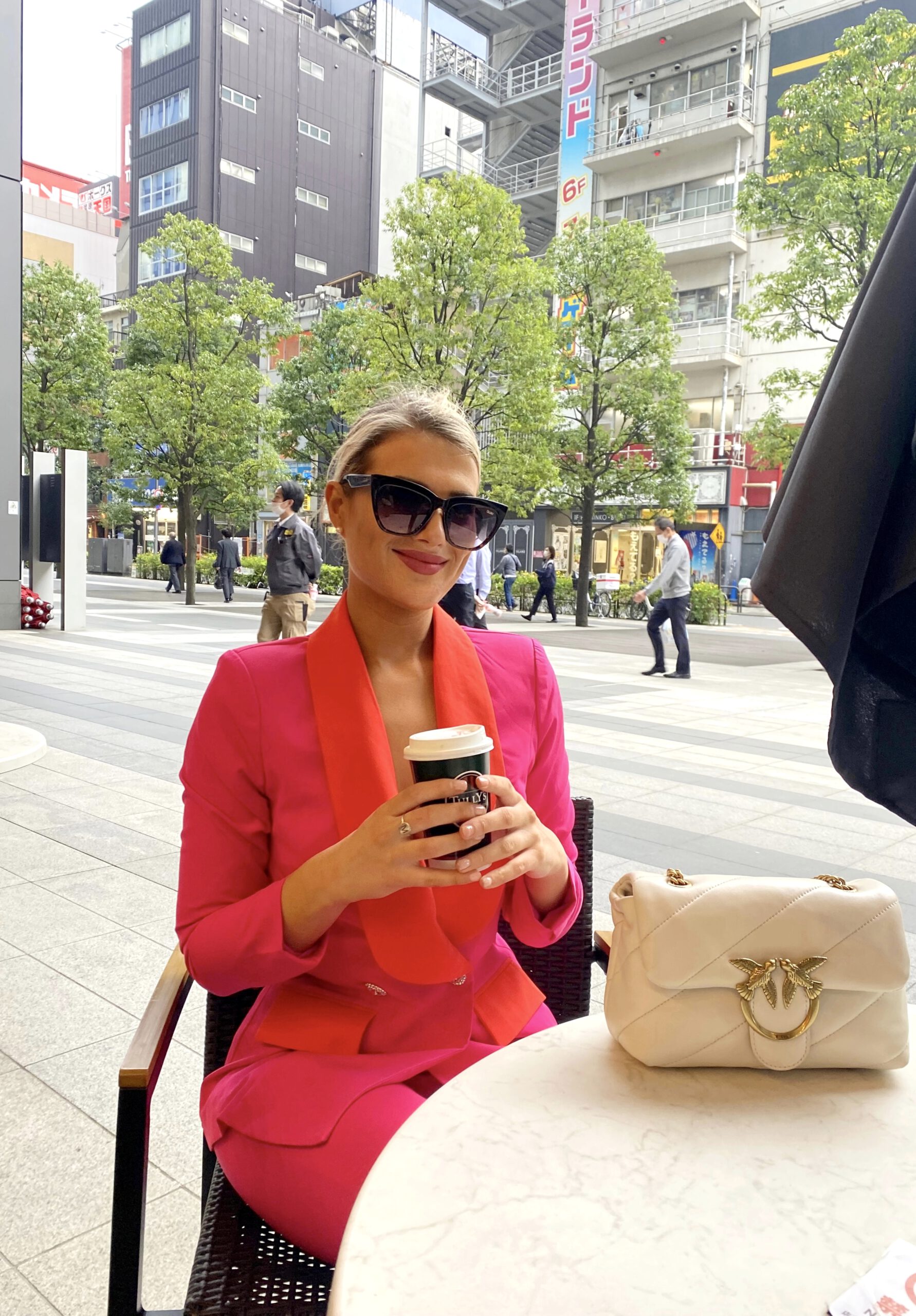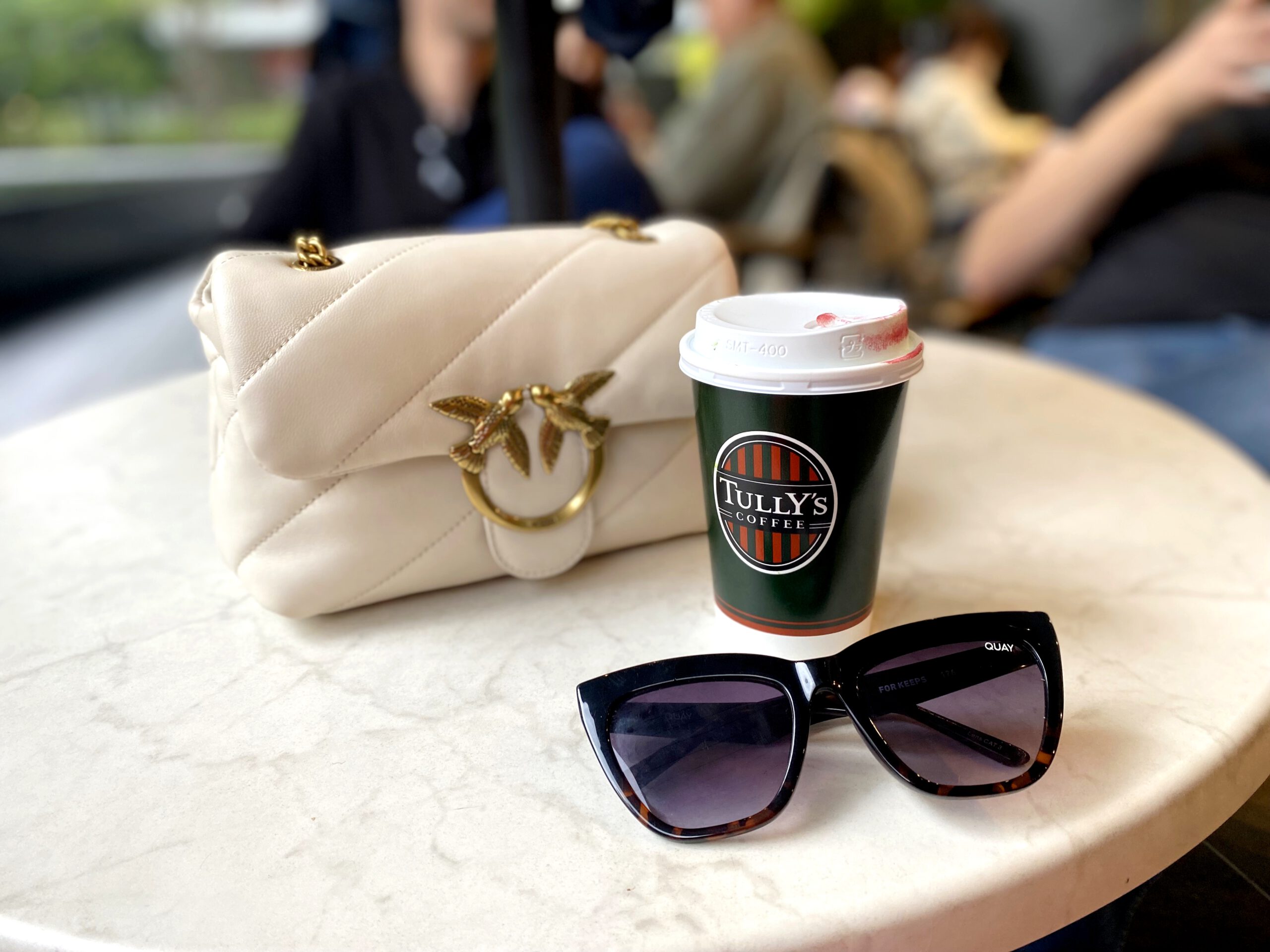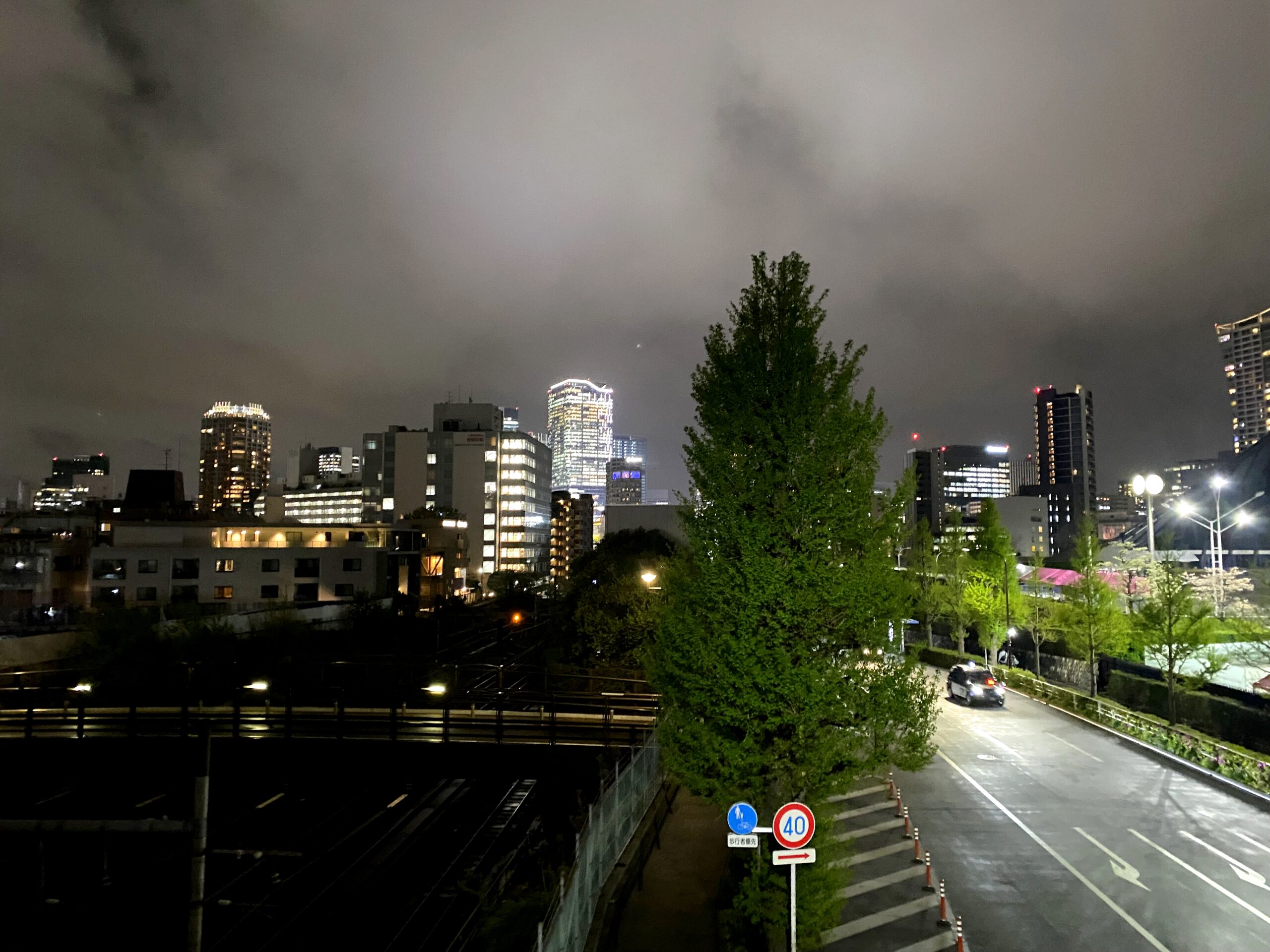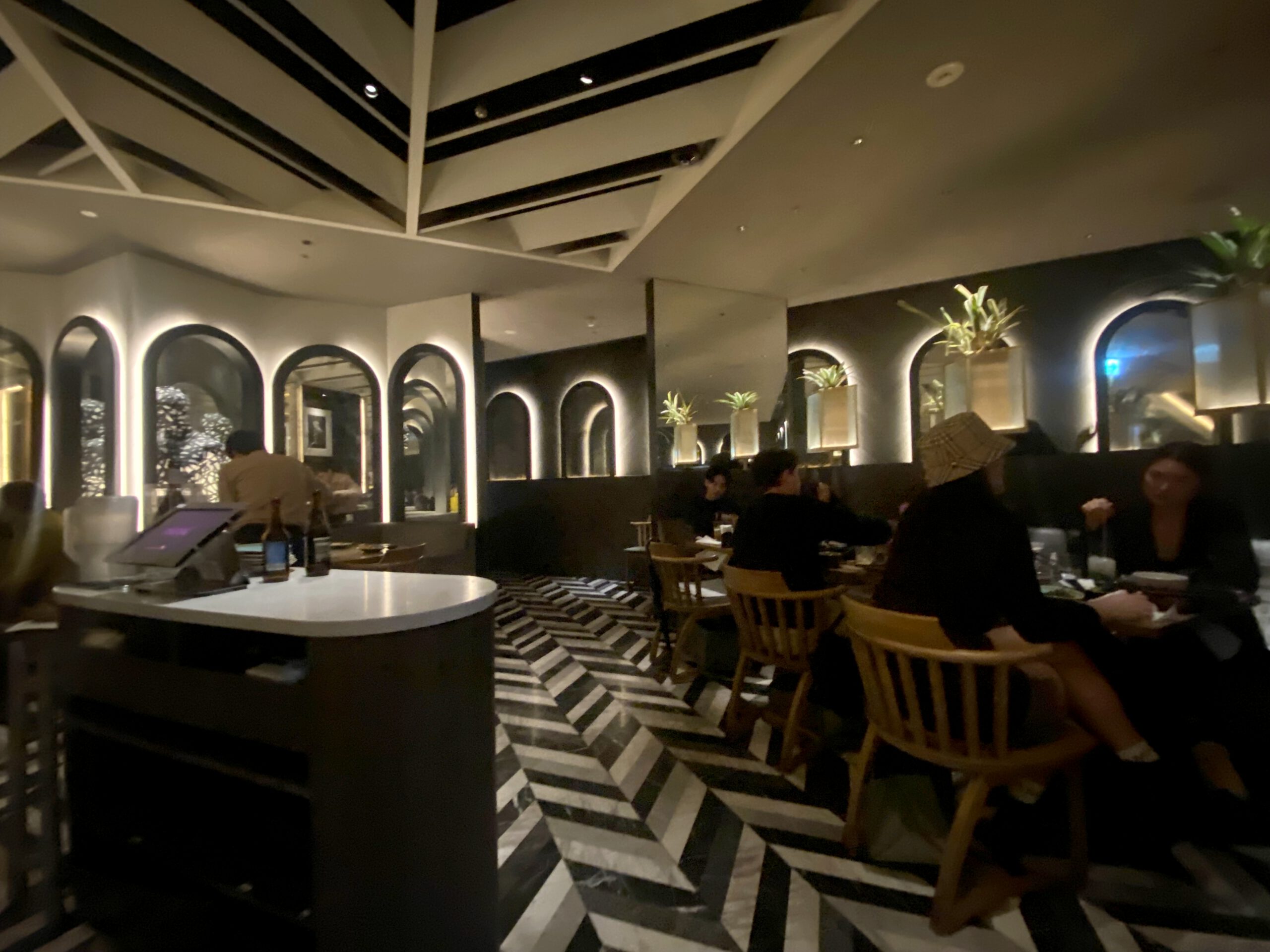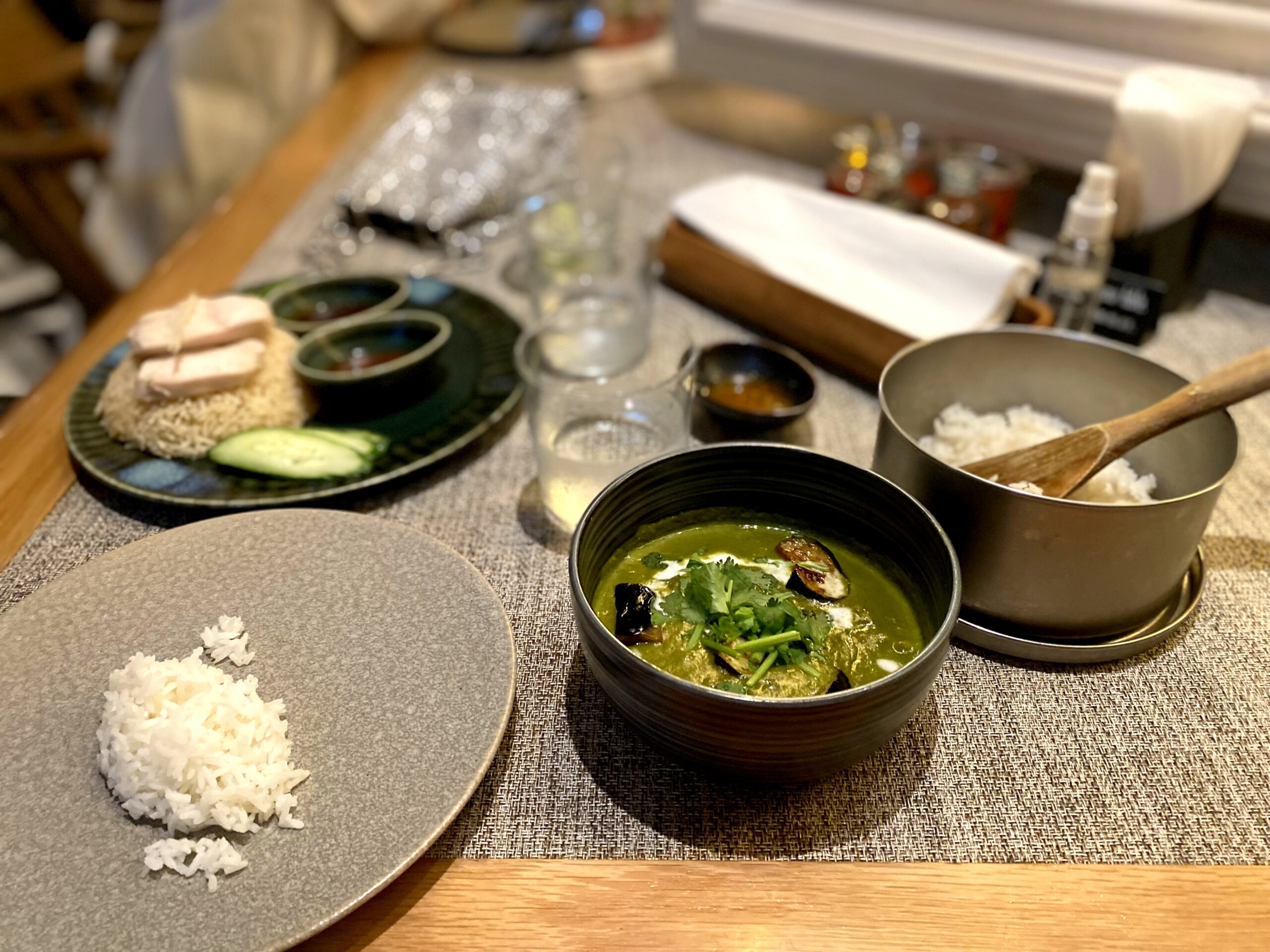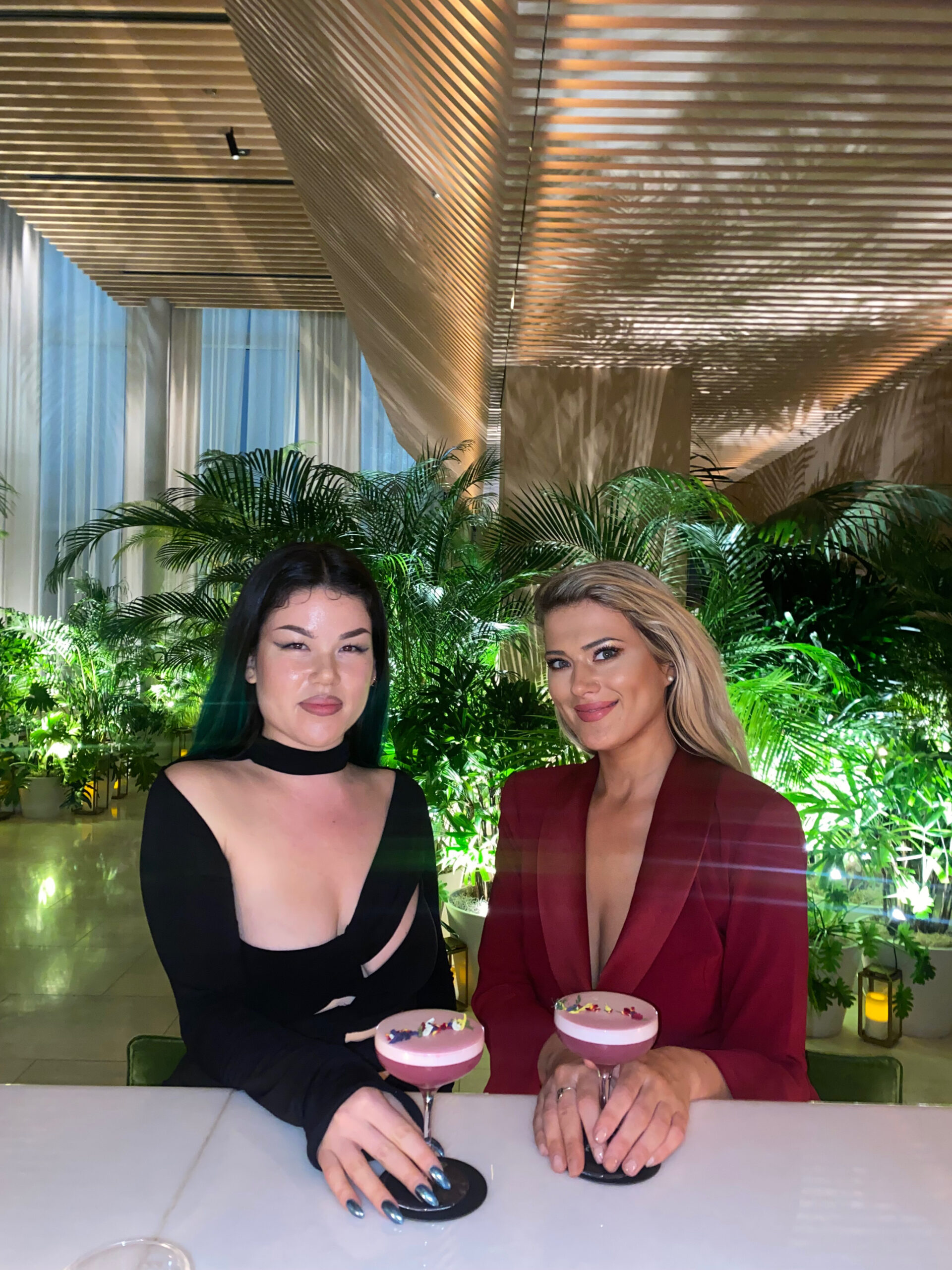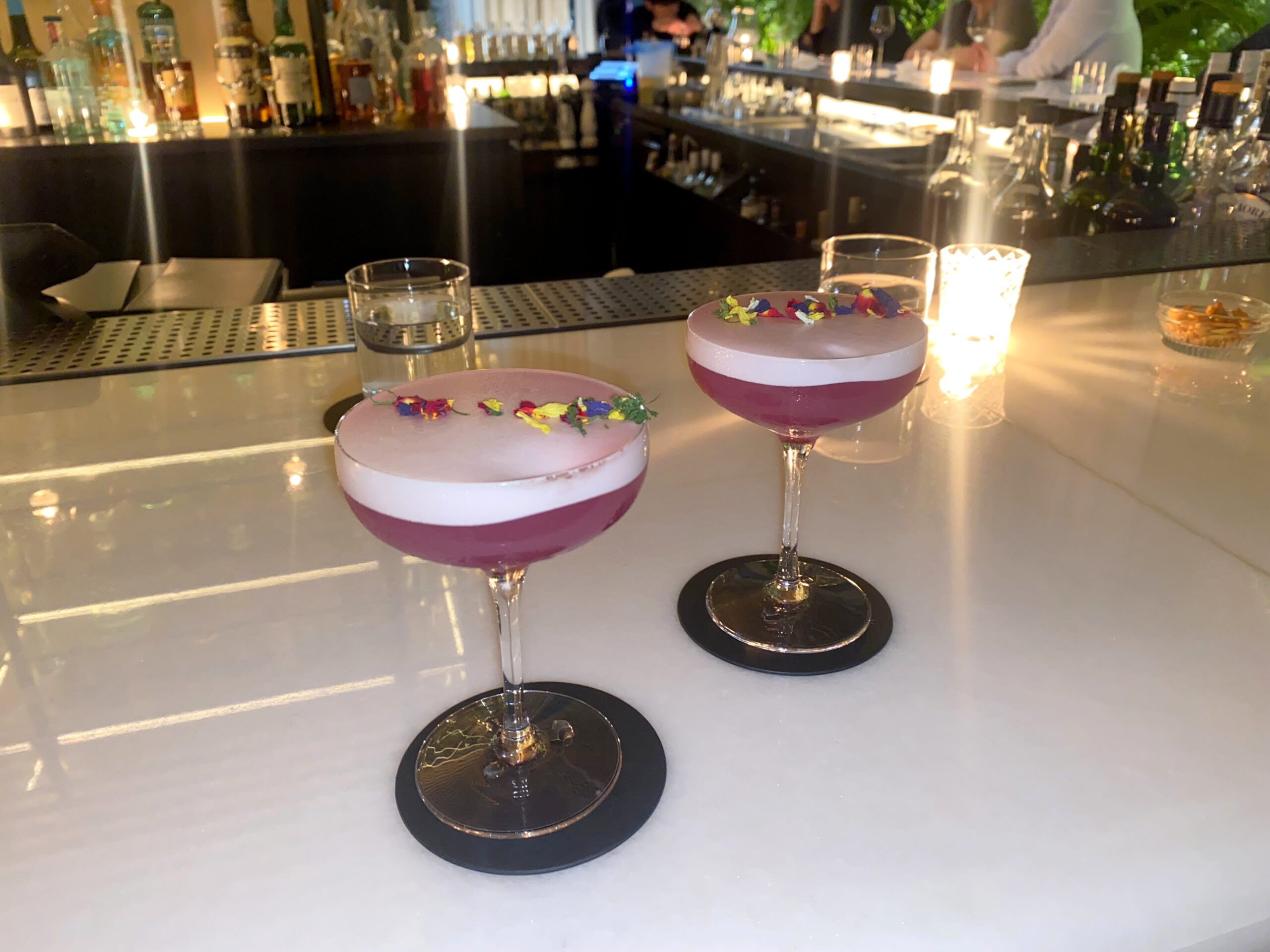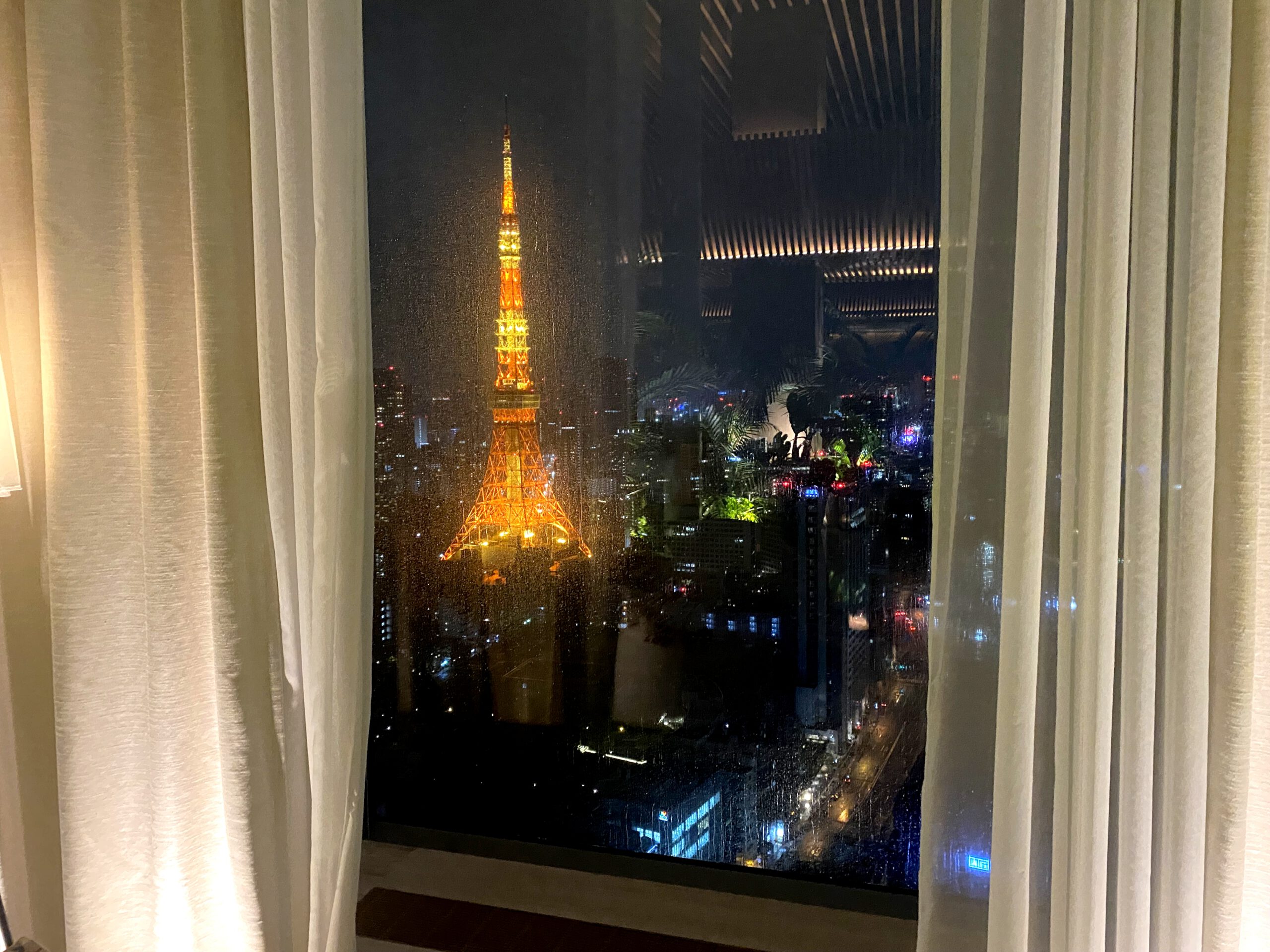 Day 4 – Tokyo – 8-4-2023
This morning, I planned to have a coffee with French
Lea
after breakfast, at a cozy place called
Kumaki
. Apparently this place was famous for their amazing
hot cakes
, so we decided to share one together. I have honestly never eaten such a delicious pancake! So I definitely recommend this place. Eventually Dutch solo traveler
Maarten
joined us.
I left on my own towards Harajuku – to have lunch with Anita at Bills in the Tokyu building. There was a huge queue here, so be aware if you want to eat here. In the end we did some shopping in La Foret – my favorite shopping mall in Tokyo, and walked around in Harajuku.
In the evening, Lea and I agreed to have dinner with my roommates Yasmin and Jackie from Australia. I came up with the idea to eat at Omoide Yokocho in Shinjuku. Everything was packed in this long narrow atmospheric street – but we were led to an ultra small room somewhere upstairs in one of the small restaurants. Here we ate some skewers together and had a lot of fun. We ended the evening playing darts together with two Americans who approached us in the hostelworld chat.
Deze ochtend sprak ik af om na het ontbijt met Franse
Lea,
koffie te gaan drinken bij een knusse plek genaamd
Kumaki.
Blijkbaar was deze plek famous voor hun geweldige
'hot cakes',
dus besloten we er samen een te delen. Ik heb oprecht nog nooit zo'n lekkere pannenkoek gegeten! Ik raad jullie deze plek dus ook zeker aan. Uiteindelijk sloot Nederlandse solo reiziger
Maarten
bij ons aan.
Ik vertrok in mijn eentje verder richting Harajuku – om met Anita te gaan lunchen bij Bills in het Tokyu gebouw. Hier stond overigens een énorme rij, dus be aware als je hier wil eten. Uiteindelijk hebben we nog wat geshopt in La Foret – mijn lievelings shopping mall in Tokyo, en hebben nog wat rondgelopen in Harajuku.
In de avond hadden Lea en ik afgesproken te gaan eten met mijn kamergenootjes Yasmin en Jackie uit Australië. Ik kwam met het idee in Omoide Yokocho te gaan eten in Shinjuku. Alles was ram vol in deze lange smalle sfeervolle straat – maar we werden naar een ultra kleine kamer geleid ergens in een van de kleine restaurantjes. Hier aten we gezamenlijk wat 'skewers' en hadden erg veel lol.
We sloten de avond af met darten samen met twee Amerikanen die ons in de hostelworld chat benaderde.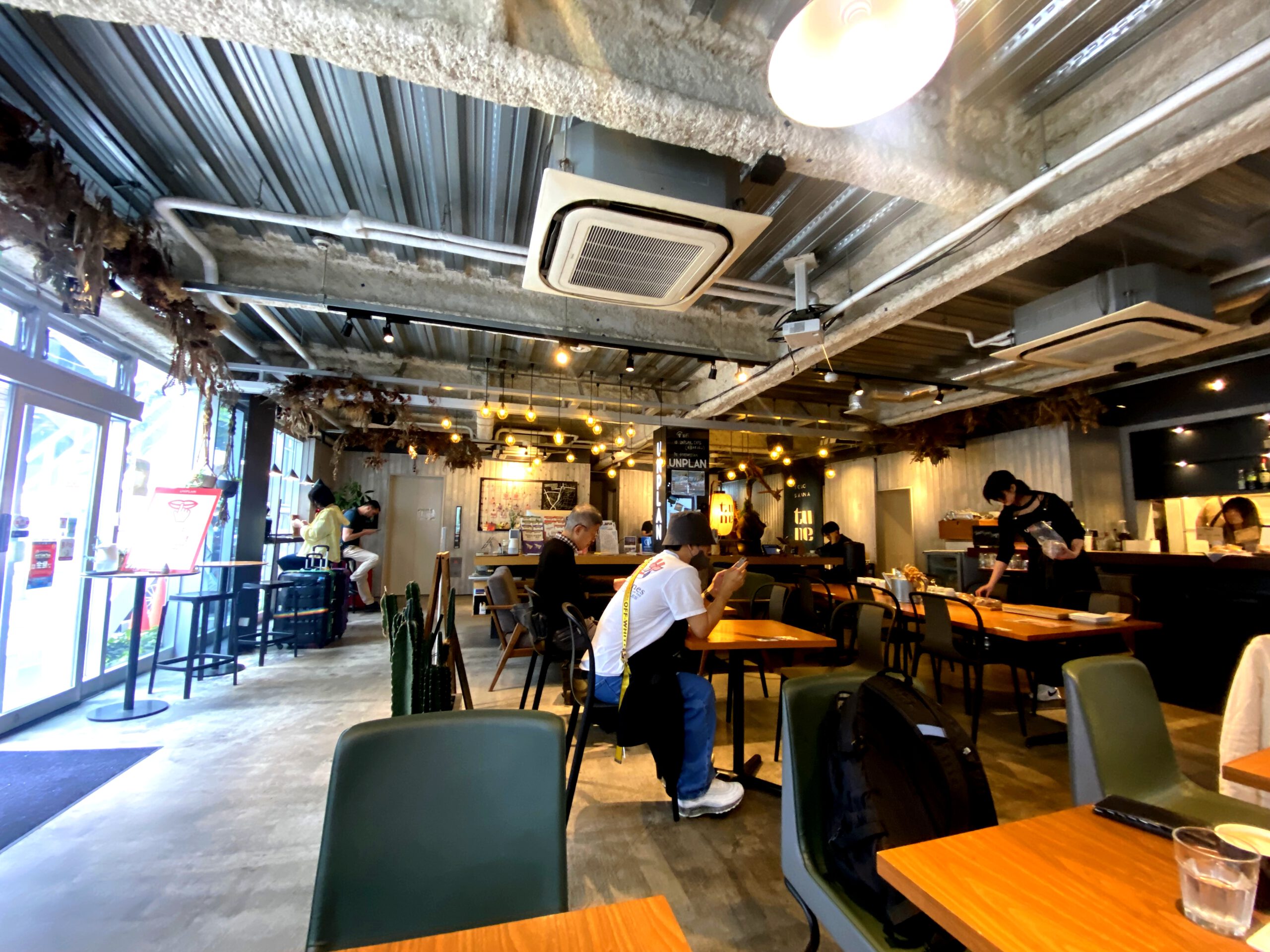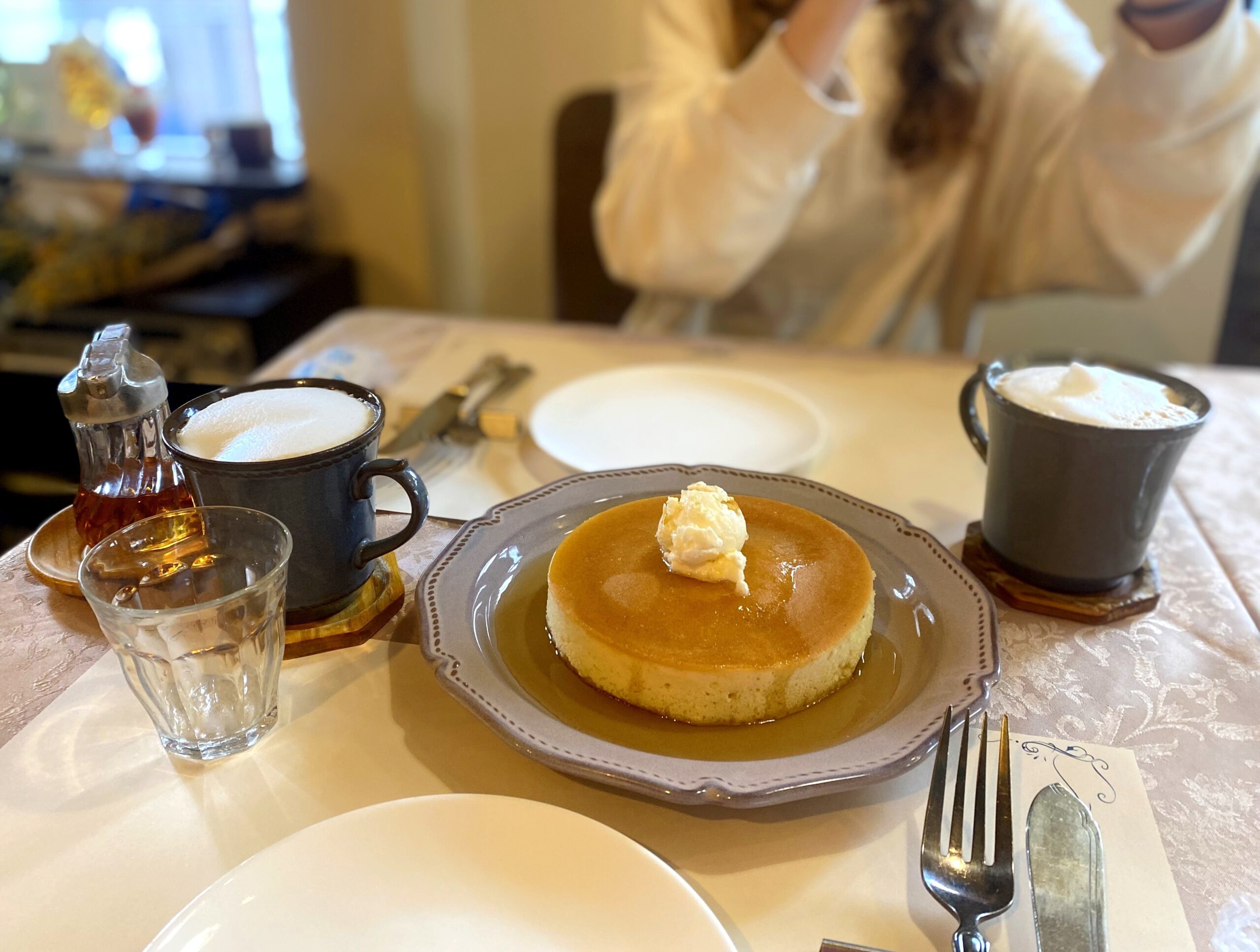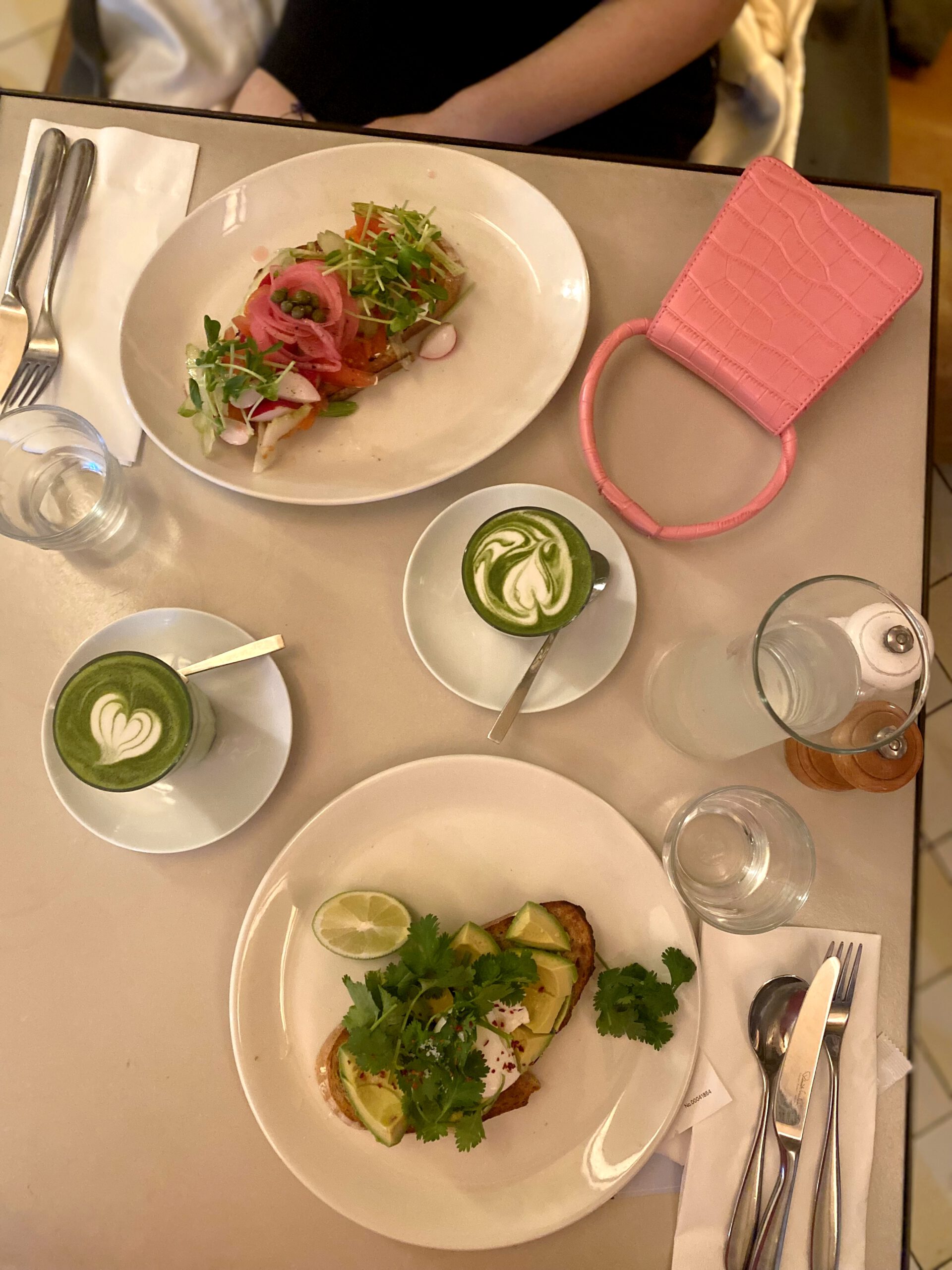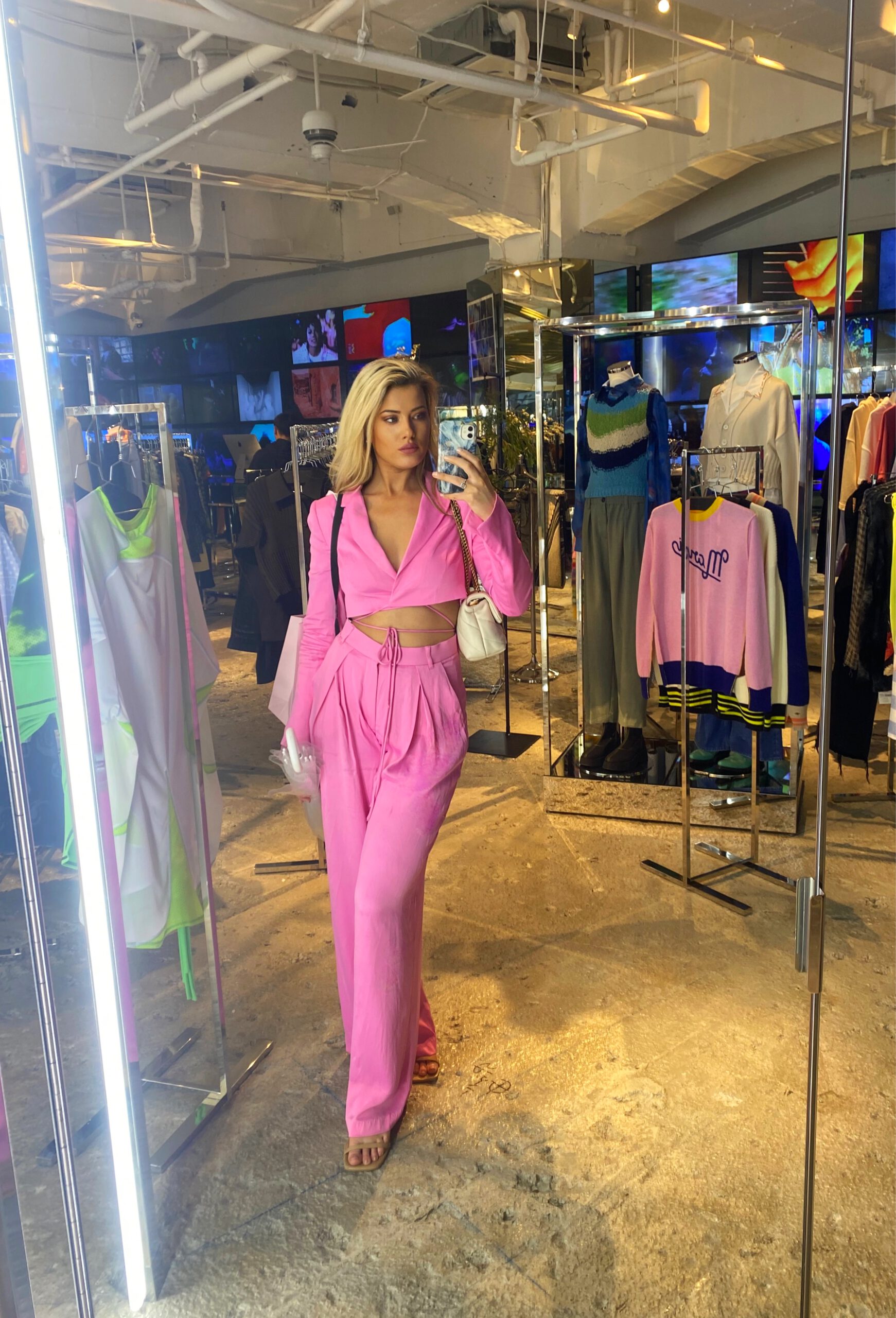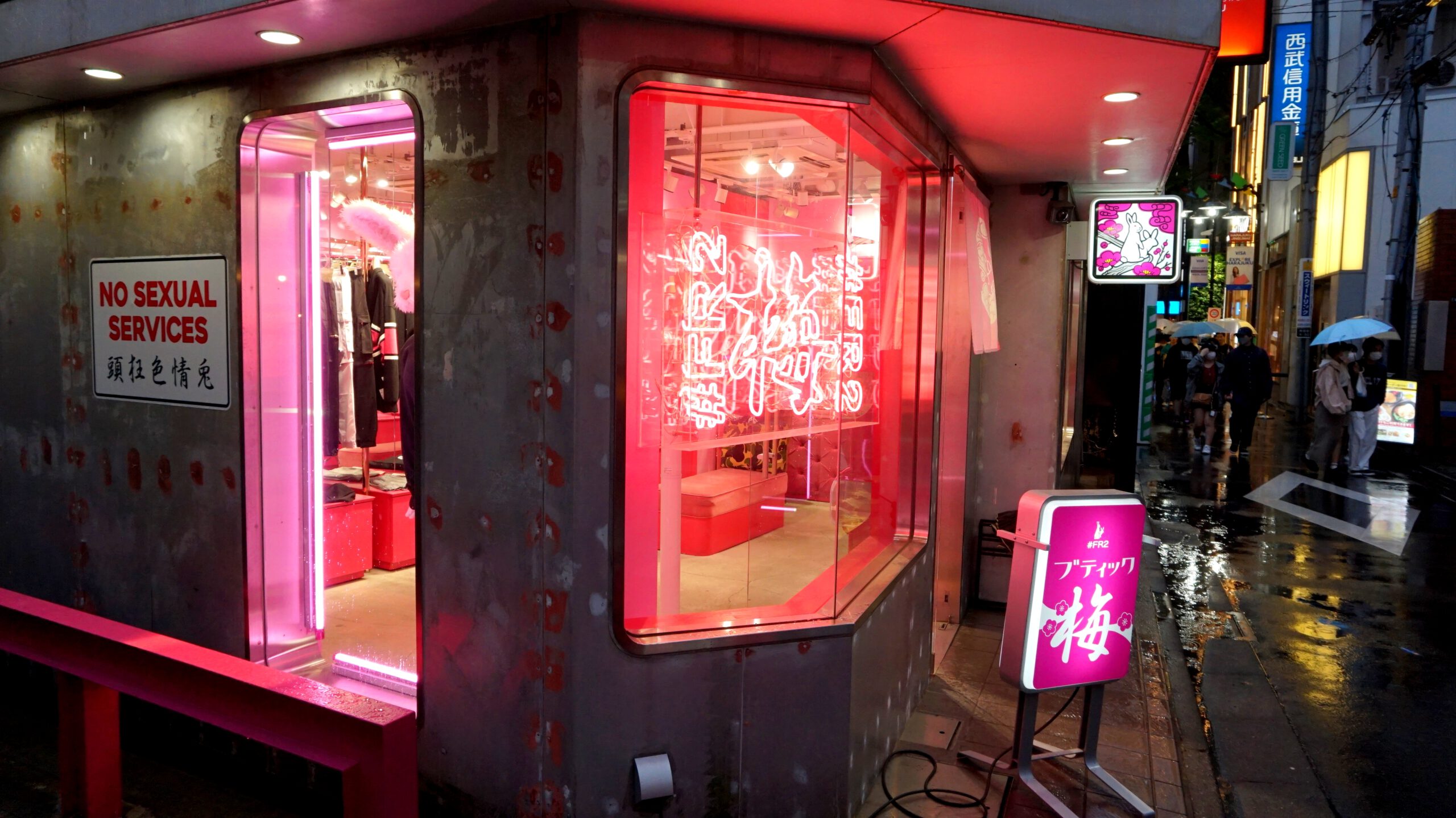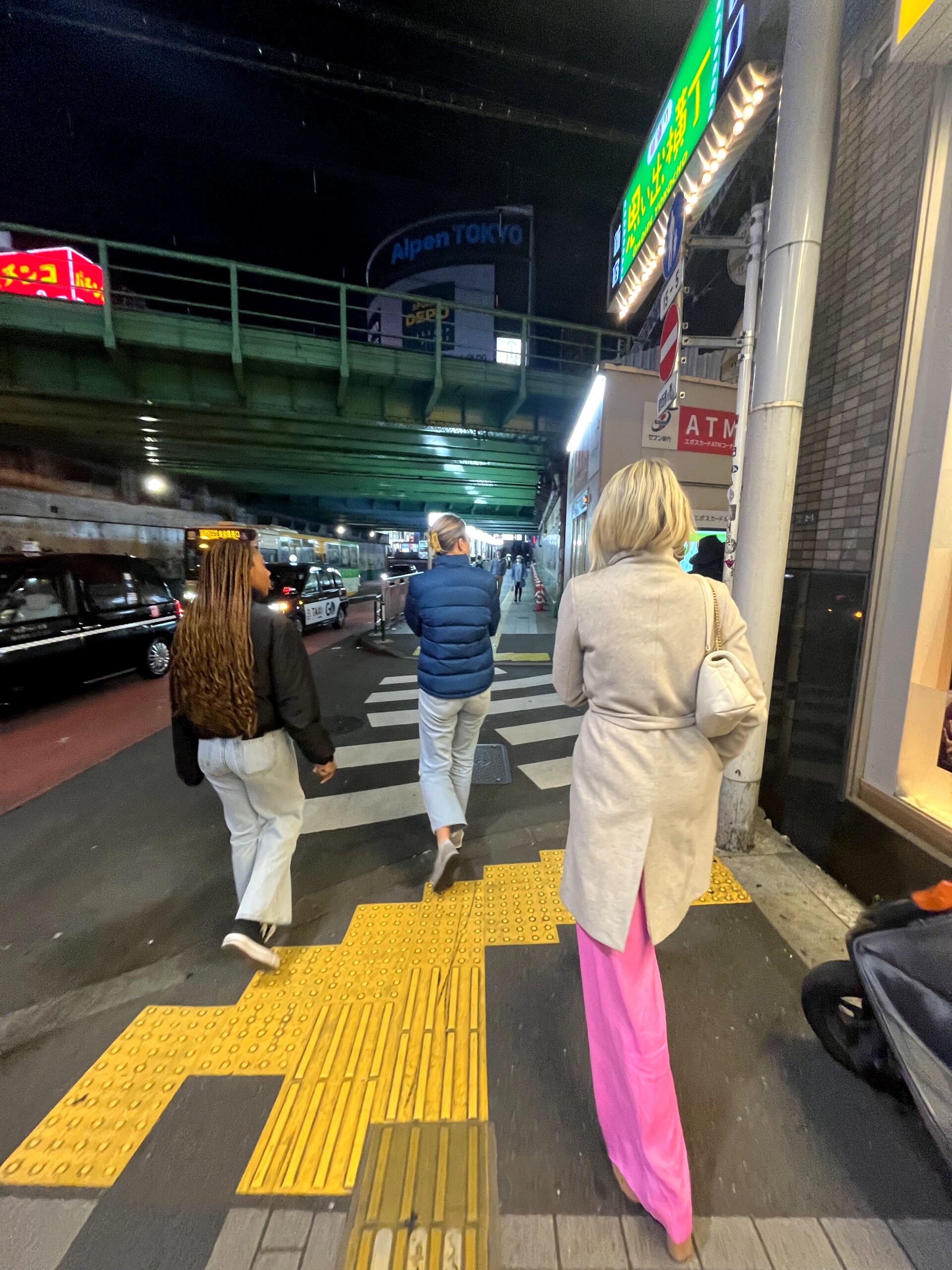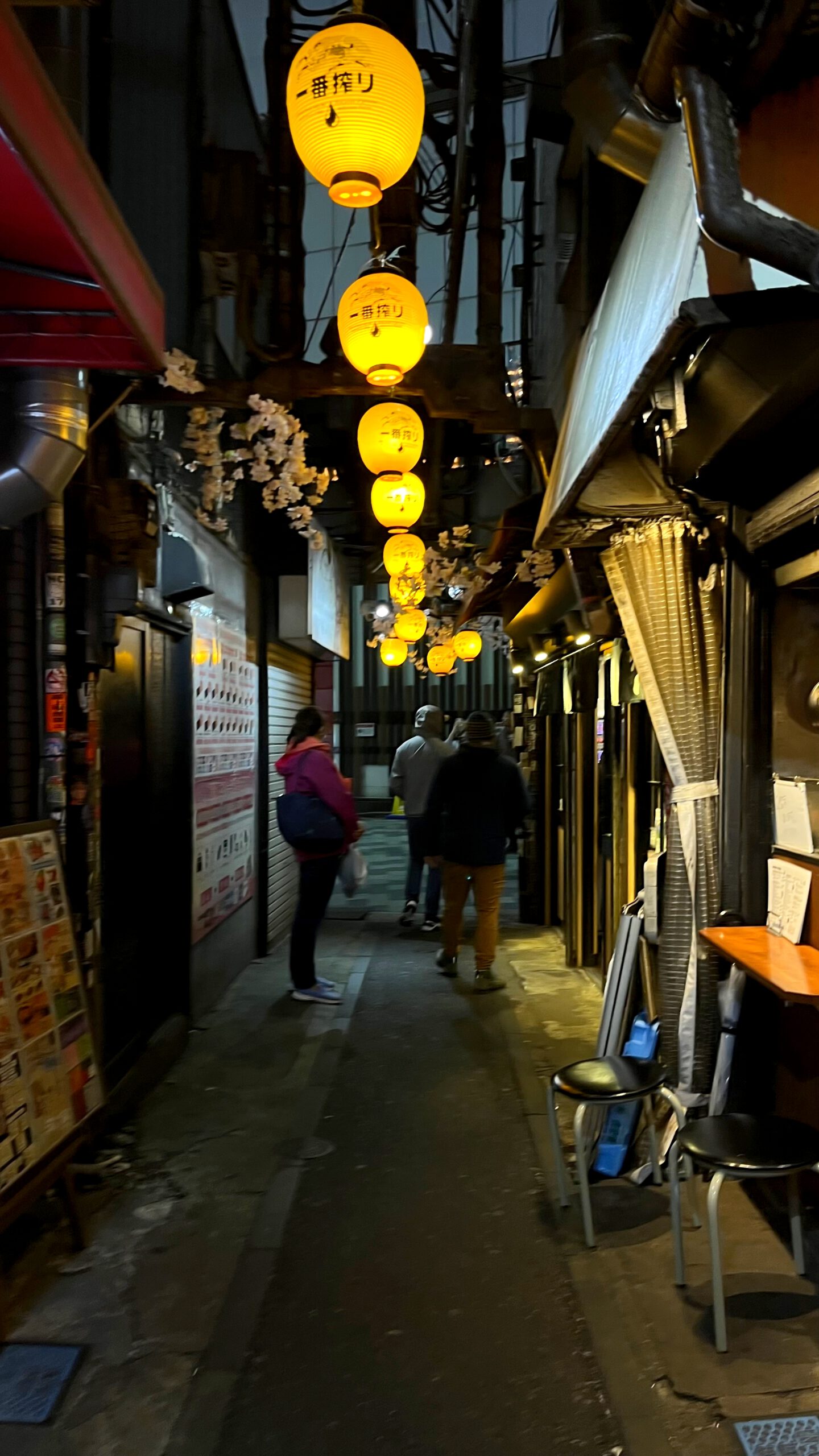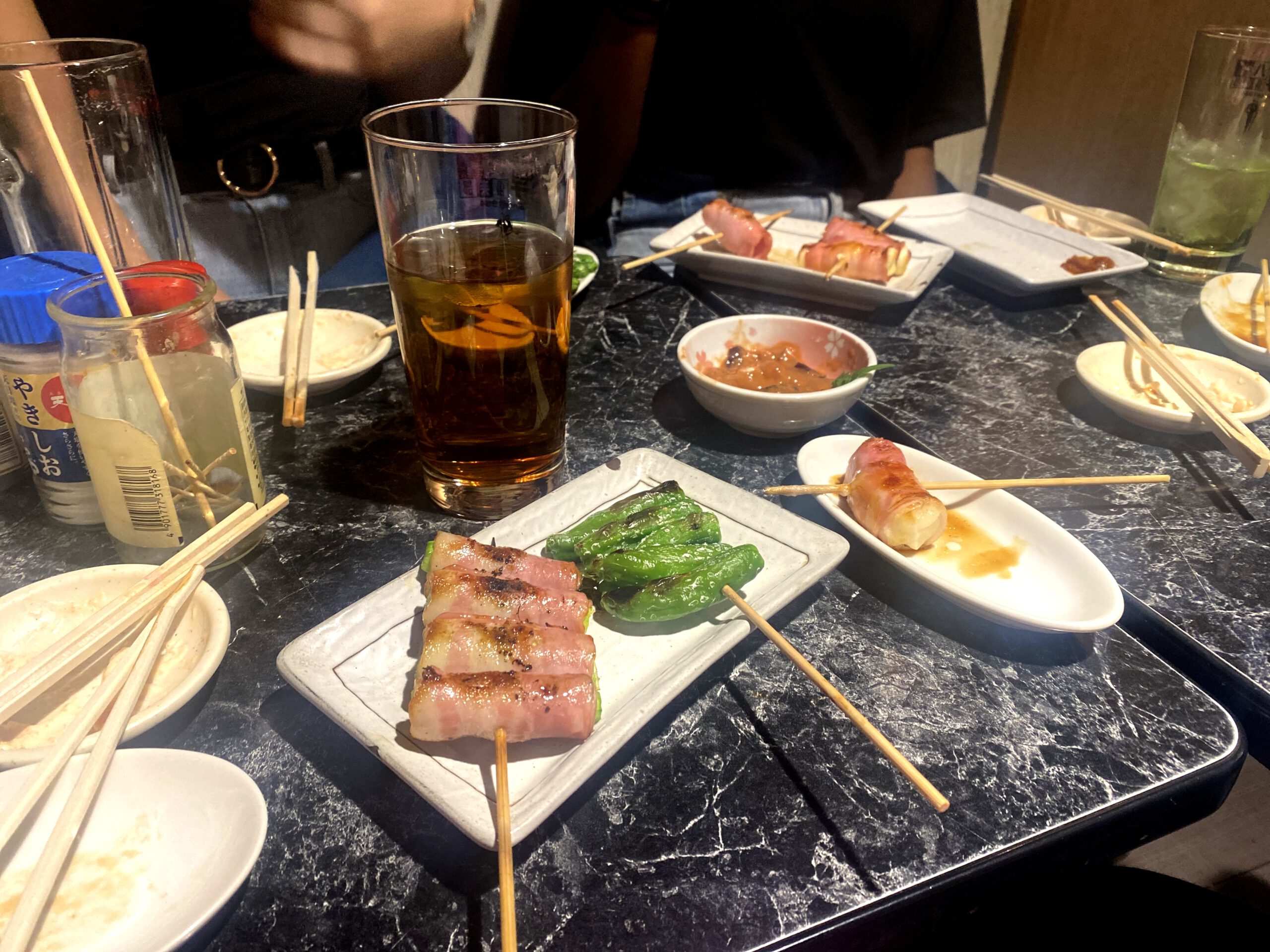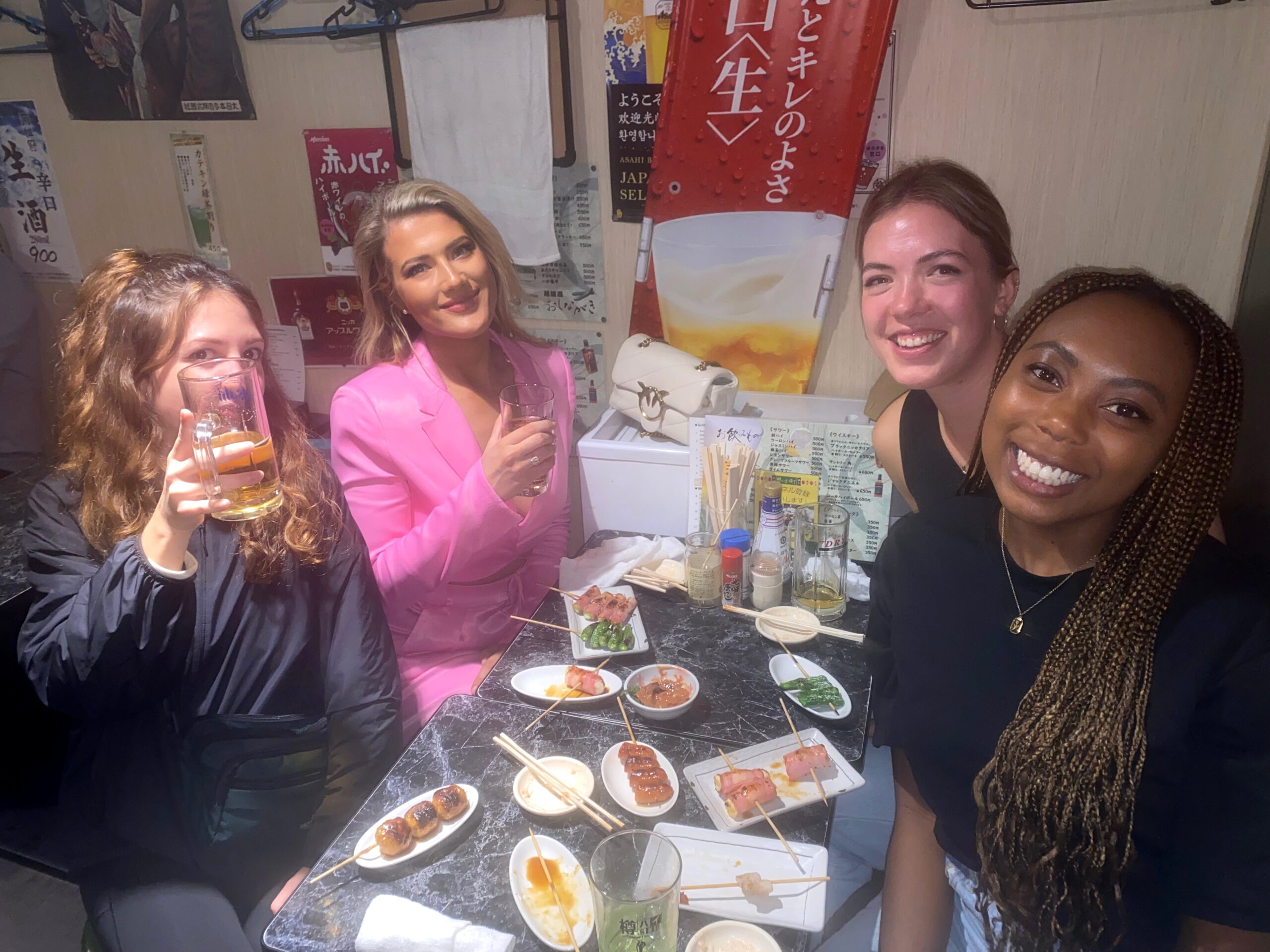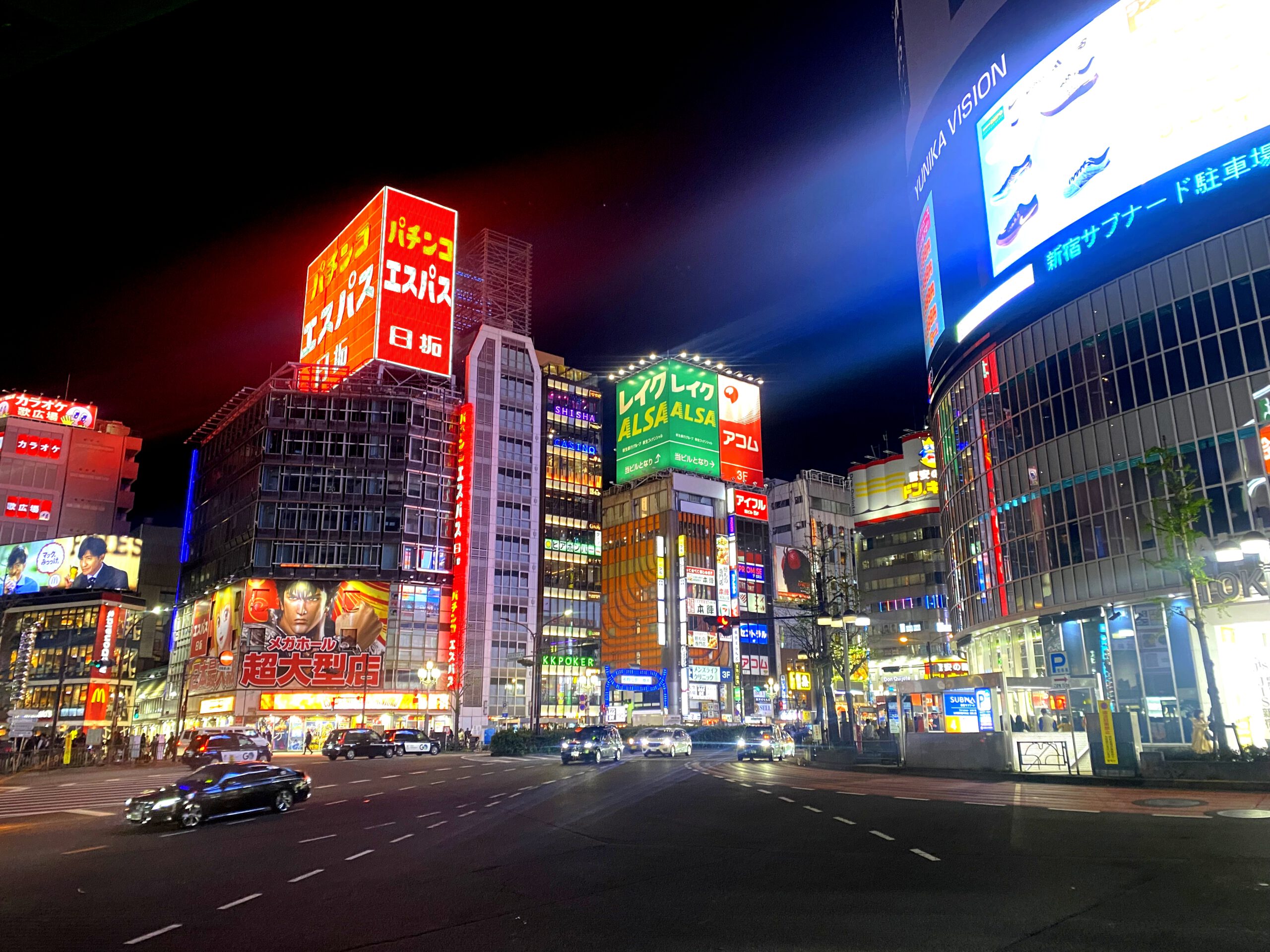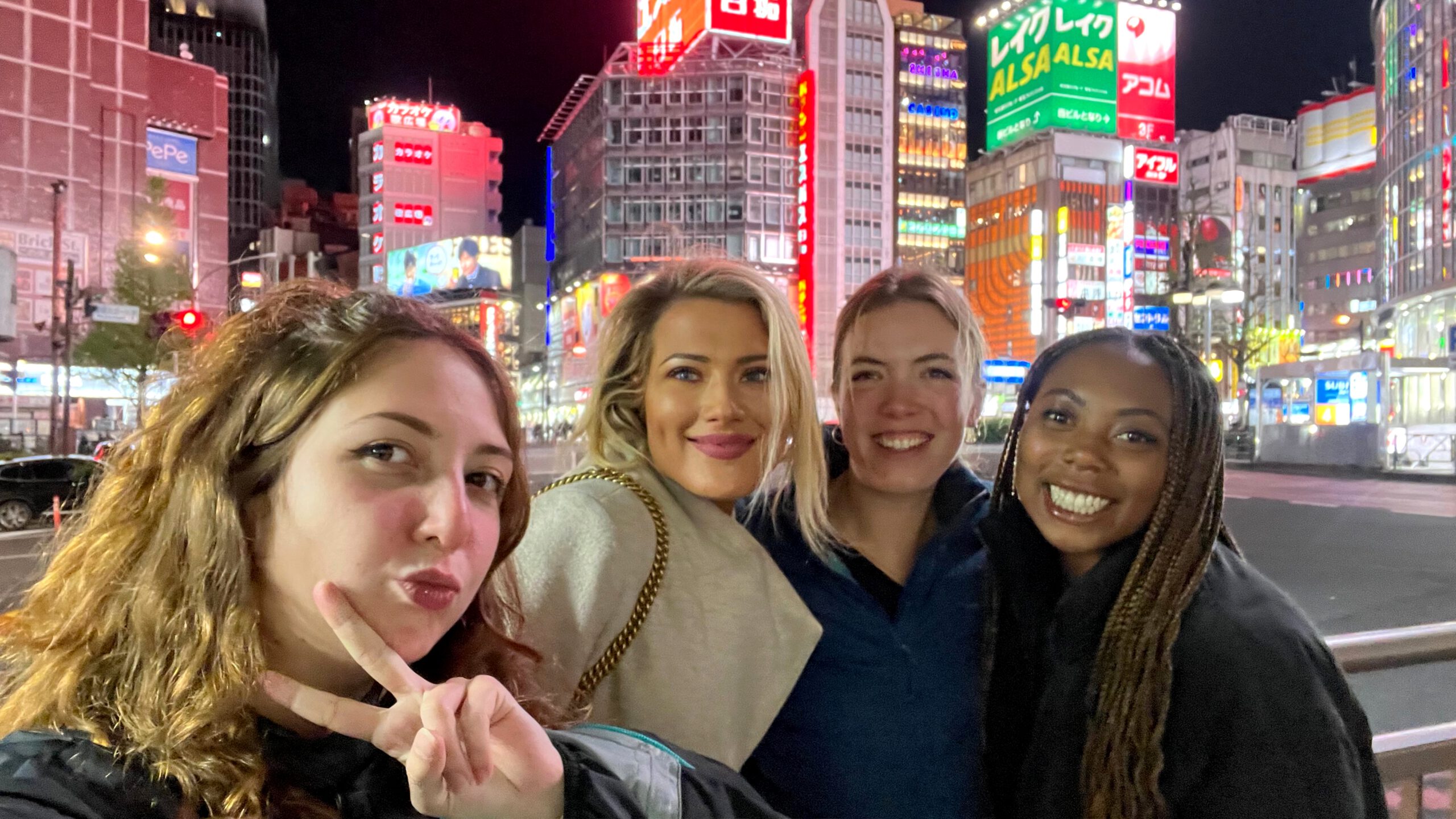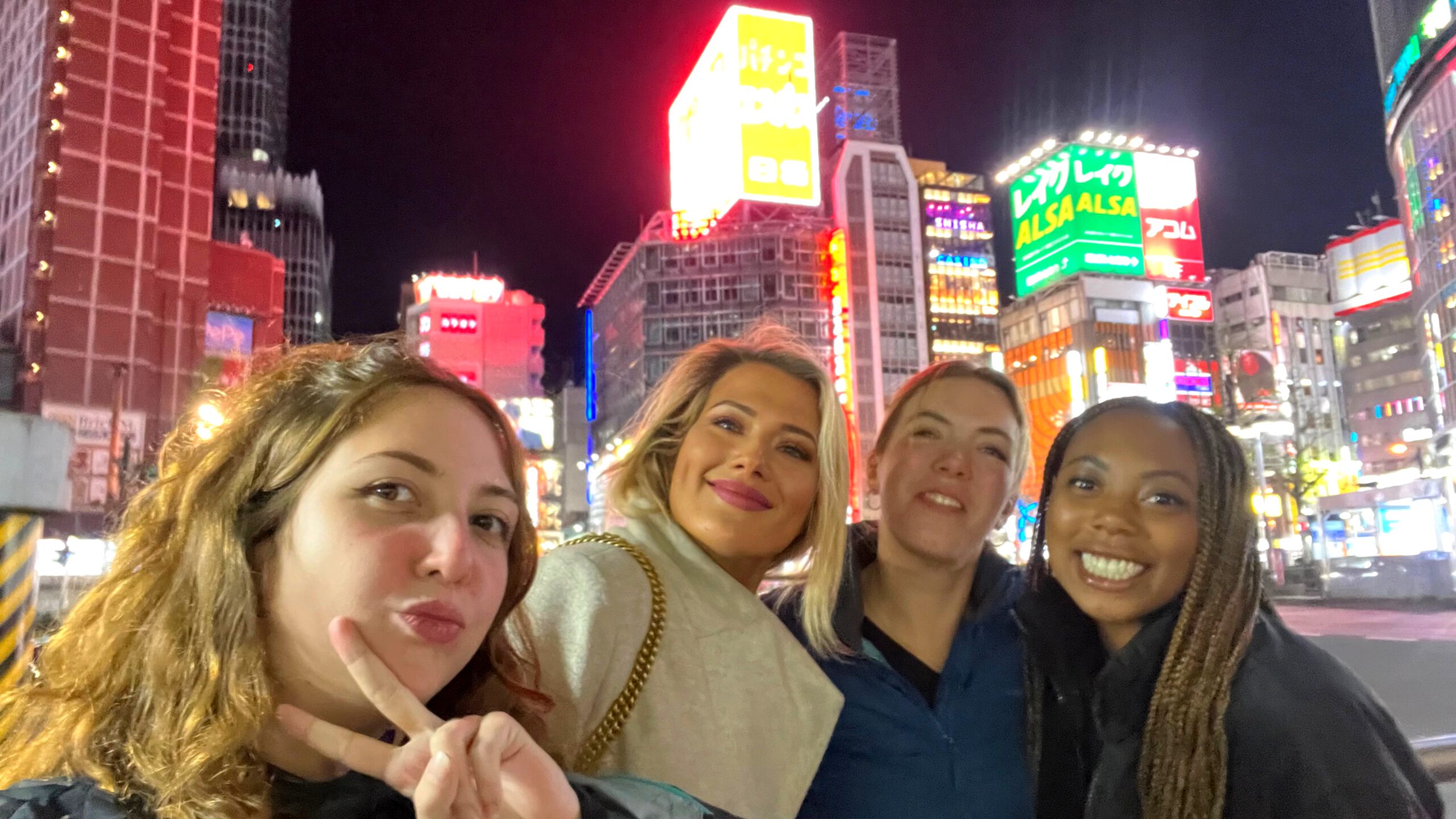 Day 5 – Tokyo – 9-4-2023
Today I had an appointment with my Japanese friend Anna, who I have been friends with for 10 years.
She treated me to a delicious lunch at Fruit Parlor in Shibuya. As a surprise, she had bought me Chanel hand cream and a lipstick! How very sweet! Then had some snacks at an Izakaya, and did Karaoke together – a popular activity in Tokyo. In the evening she treated me to dinner at a cool and popular restaurant in Tokyo called Two Rooms Grill Bar in Omotesando – overlooking the city. A luxurious restaurant with good dishes. As a surprise, she had ordered a fruit platter for me with a sweet welcome message. It was nice to finally see Anna again and catch up with her in person after 3 years.
Vandaag had ik afgesproken met mijn Japanse vriendin Anna, waar ik al 10 jaar mee bevriend ben.
Ze trakteerde me op heerlijke lunch bij Fruit Parlor in Shibuya. Als verrassing had ze Chanel handcrème en een lippenstift voor me gekocht! Hoe ontzettend lief! Hadden daarna wat snacks bij een Izakaya, en gingen Karaoke doen samen – een populaire activiteit in Tokyo. In de avond trakteerde ze me op etentje bij een gaaf en populair restaurant in Tokyo genaamd Two Rooms Grill Bar in Omotesando– met uitzicht op de stad. Een luxe restaurant met goede gerechten. Als verrassing had ze een fruits platter voor mij besteld met een lief welkomsberichtje. Het was leuk Anna eindelijk weer te zien en met haar bij te praten in persoon ná 3 jaar.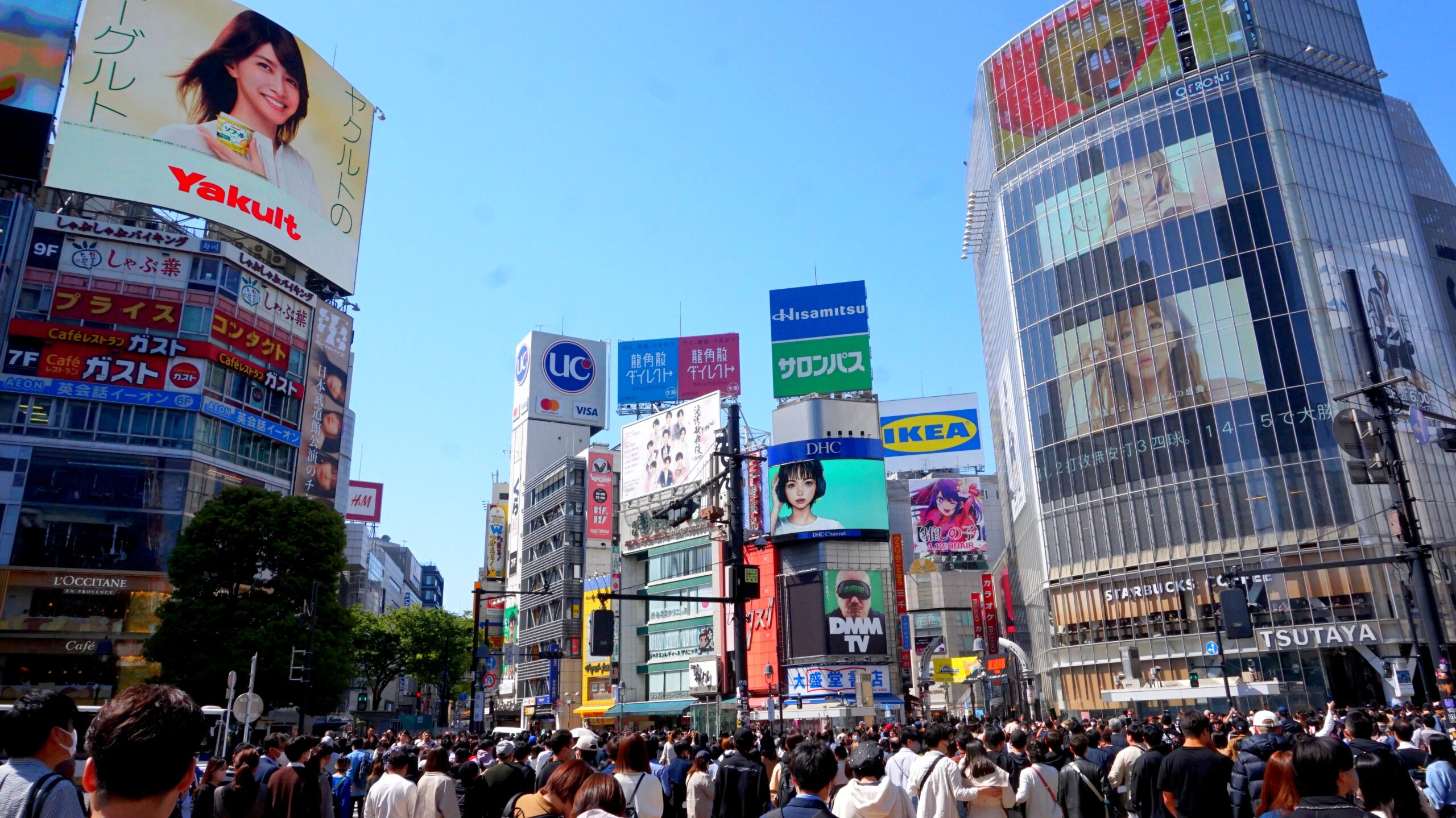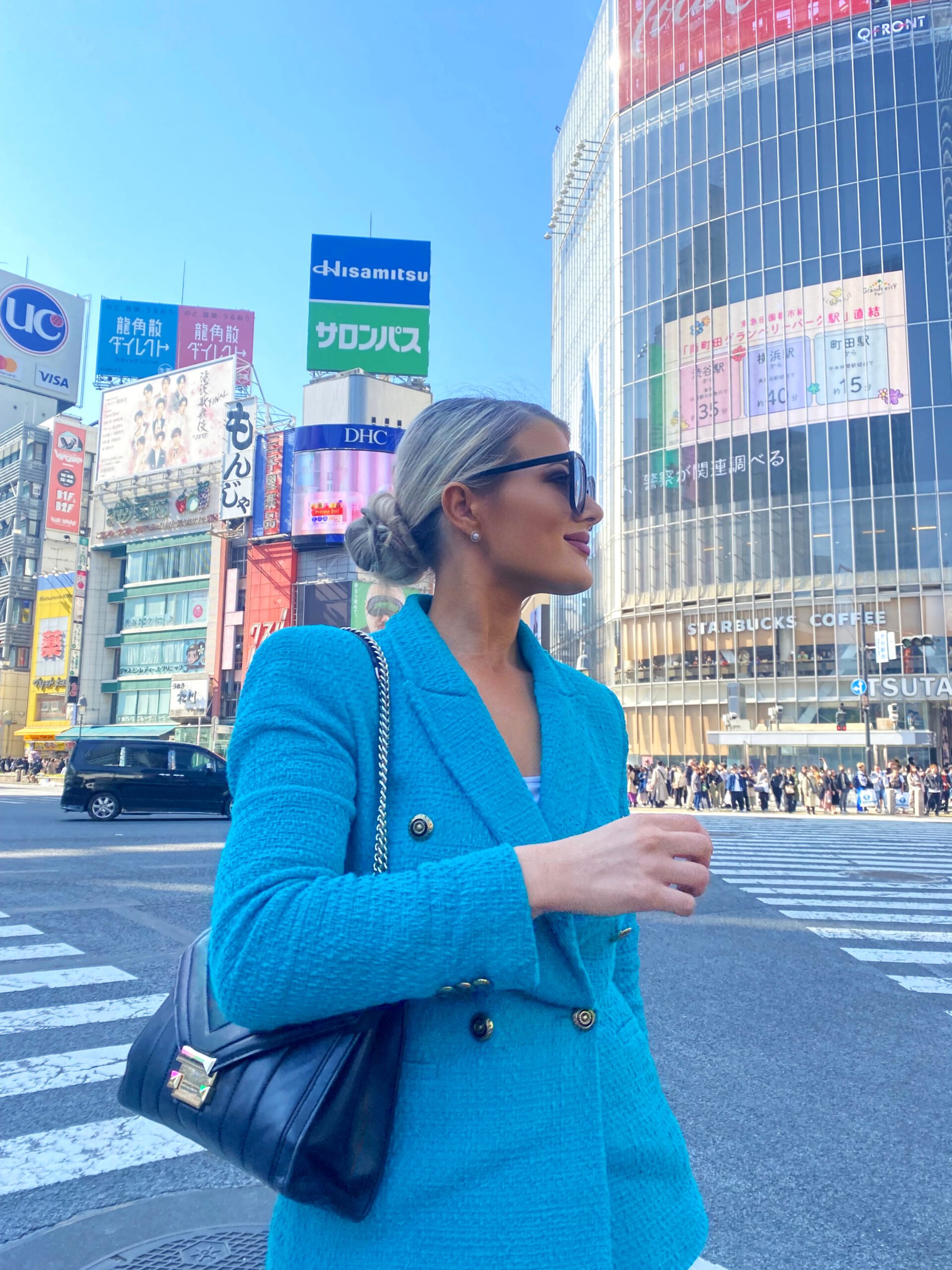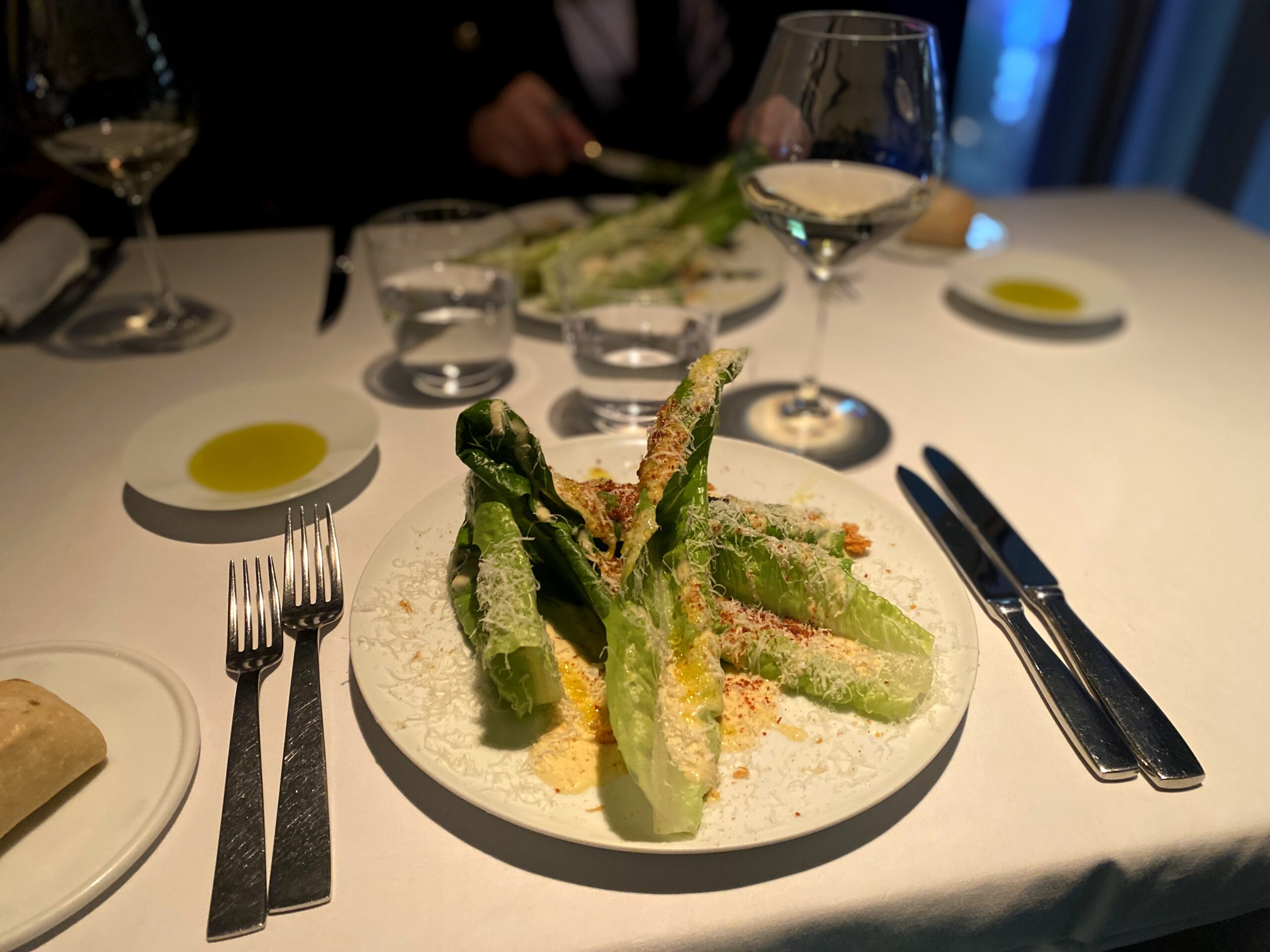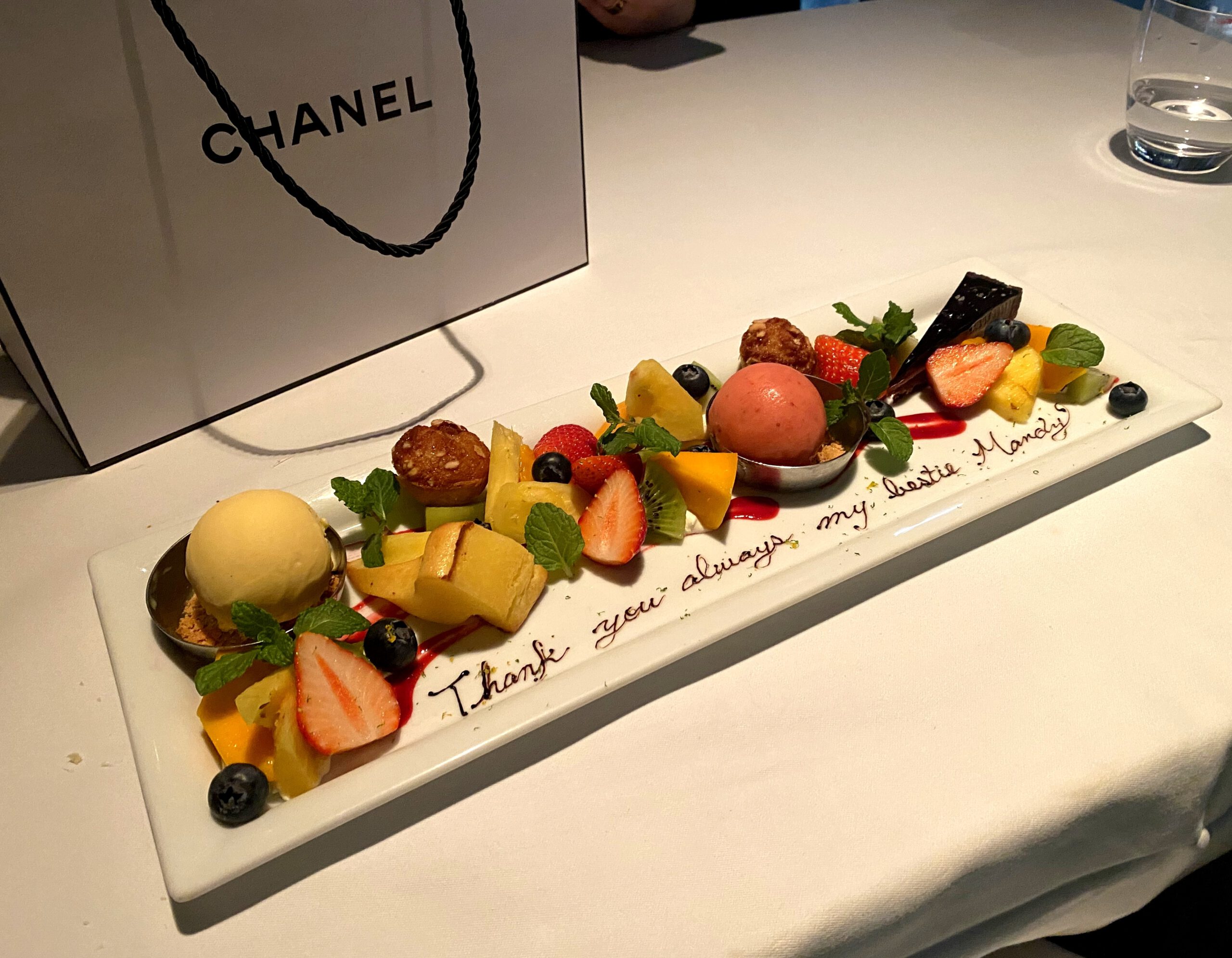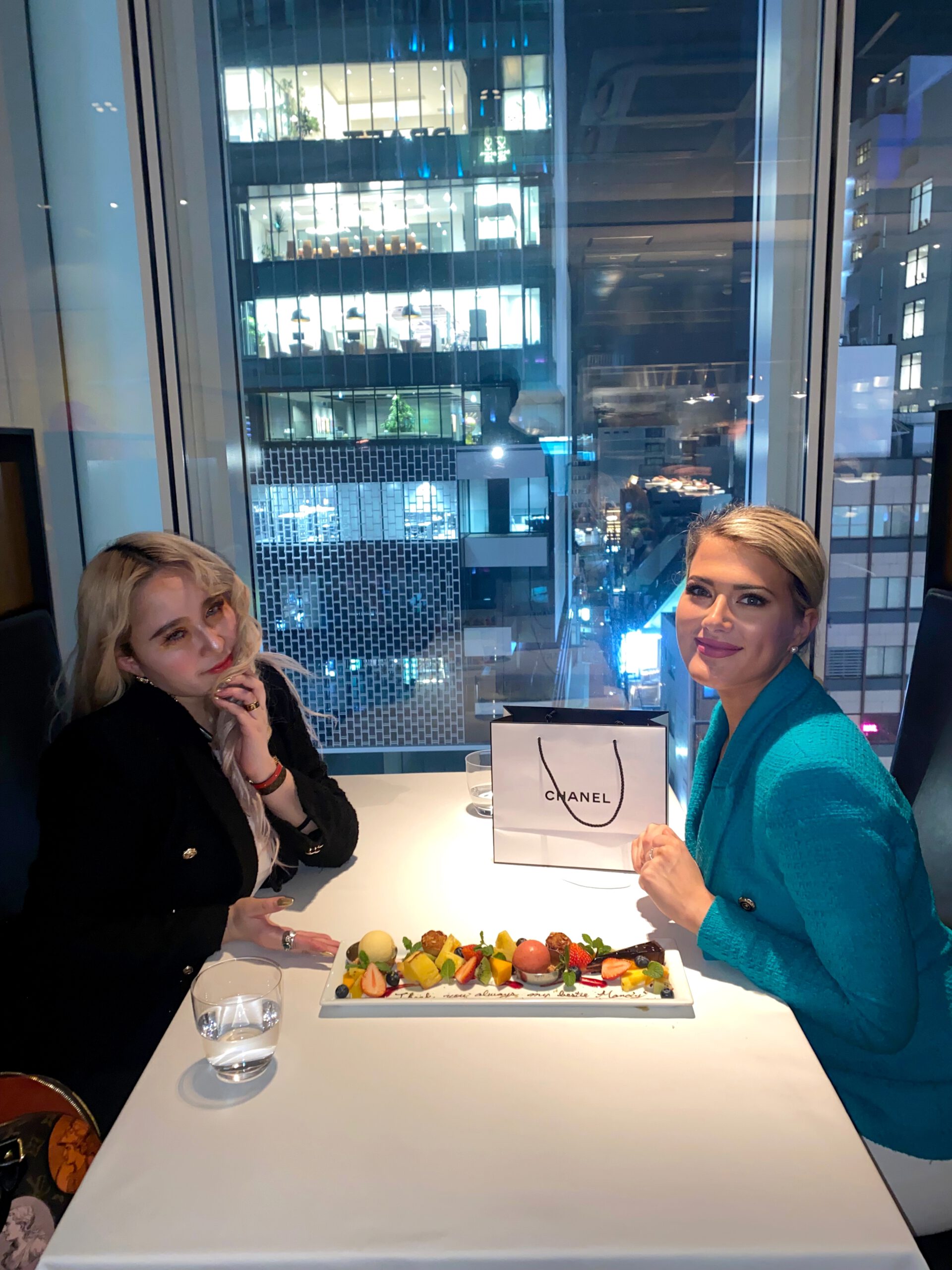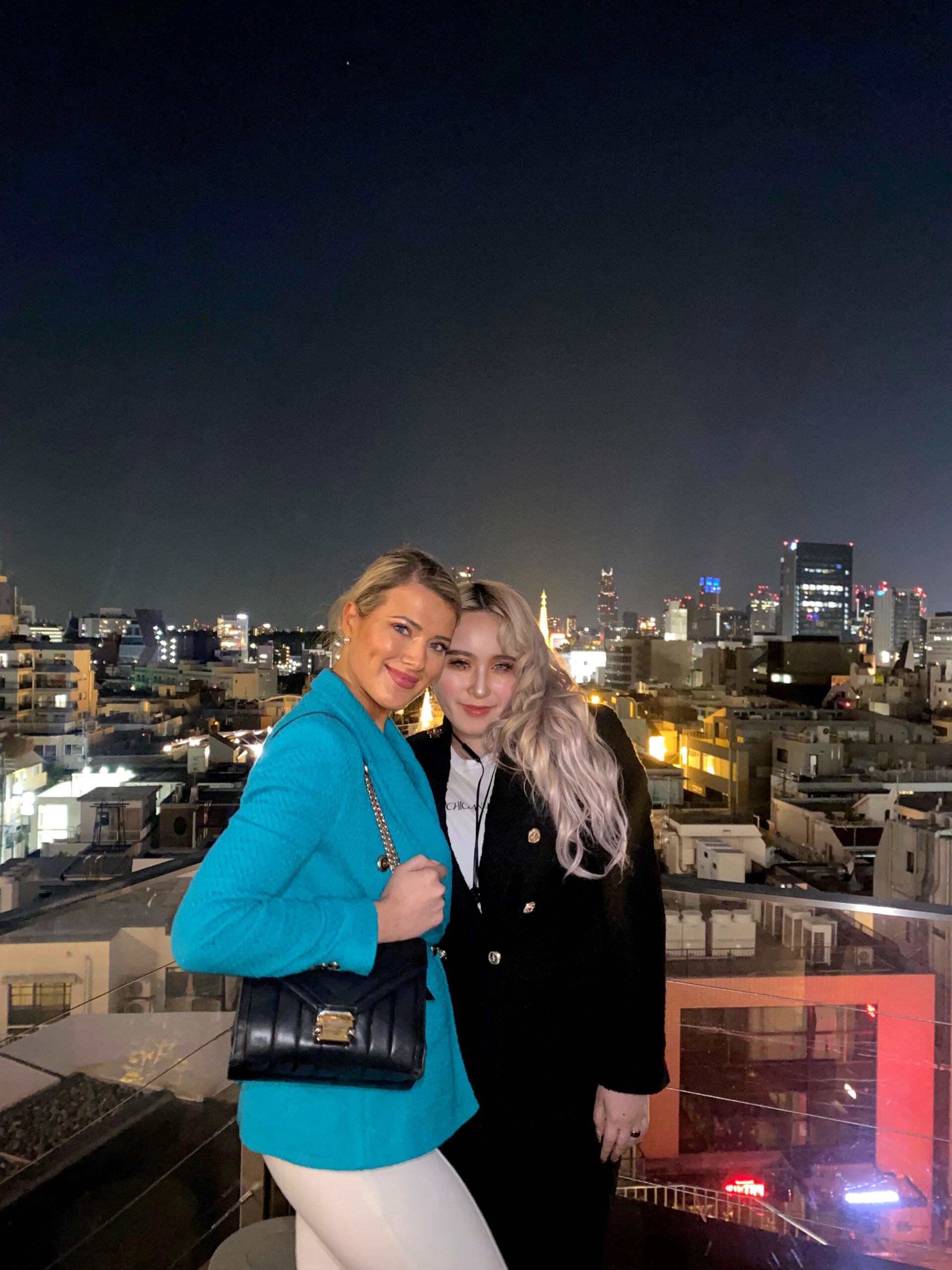 Thanks for reading part 1 of my solo travel diary to Japan. Under the heading Travel > Japan, you can read my next travel diaries and the past diaries. It was very nice to come back to Japan – but I personally think that despite my love for Japan, this will be my last visit for years to come. I want to keep a memory magical, and Japan sure is! Tokyo is a very safe city for solo travelers and definitely recommended. This is a great destination to choose from for both novice solo travelers and experienced travelers. Soon my second travel diary of this trip will be online. See you soon and thanks for reading!
Bedankt voor het lezen van deel 1 van mijn solo reis dagboek naar Japan. Bij het kopje Travel > Japan, kun je mijn volgende reisdagboeken én de afgelopen dagboeken lezen. Het was erg leuk terug te komen naar Japan – maar ik denk persoonlijk ondanks ik ontzettend van Japan houd, dit voor de aanstaande jaren mijn laatste bezoek is. Ik wil een herinnering magisch houden, en dat is Japan zeker! Tokyo is een ontzettend veilige stad voor solo reizigers en ook zeker een aanrader. Zowel voor beginnende solo reizigers als ervaren reizigers is dit een mooie bestemming om uit te kiezen. Binnenkort komt mijn tweede reisdagboek online van deze reis. Tot snel en bedankt voor het lezen!