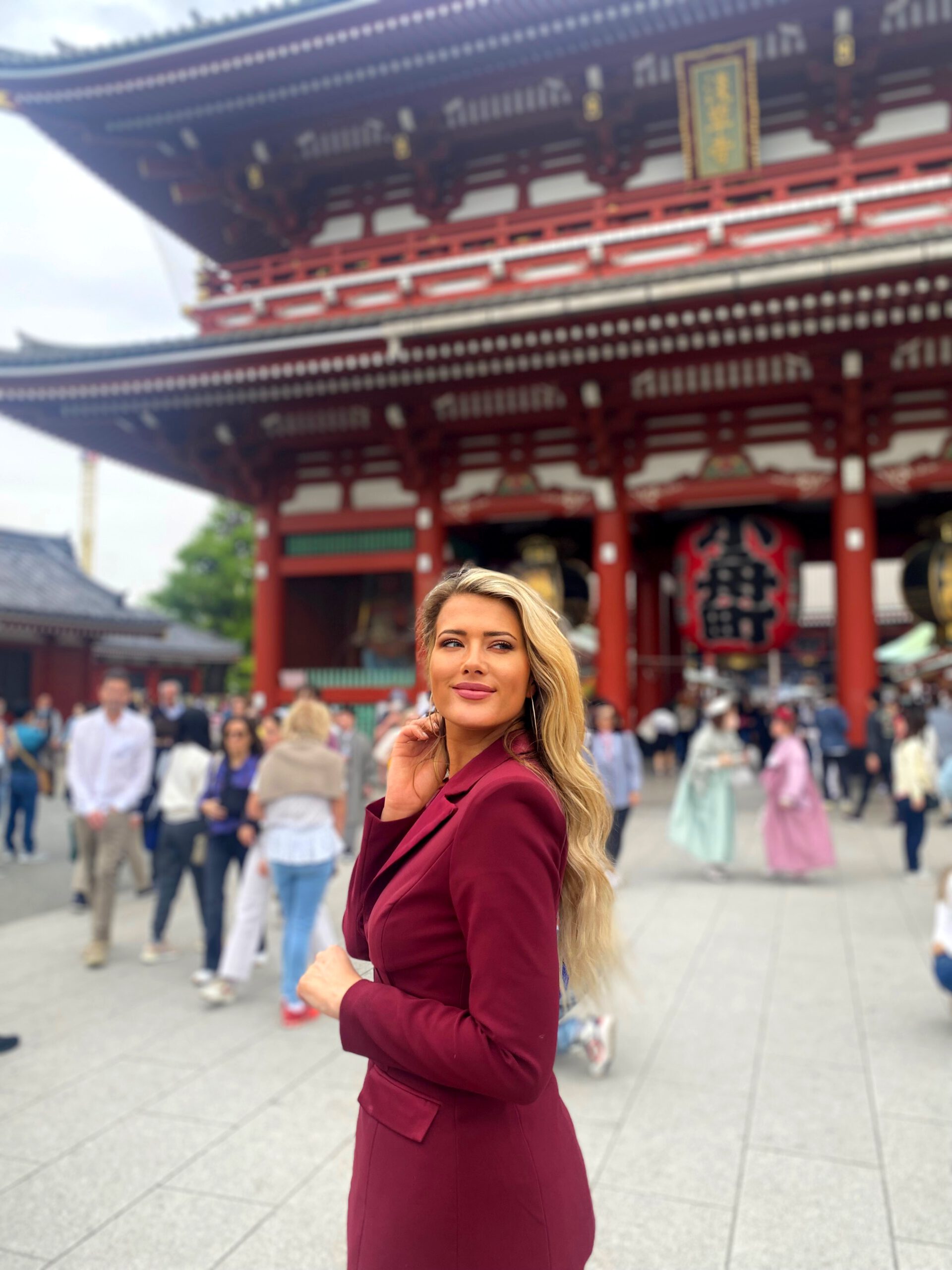 I've been to Shibuya Sky, Tokyo Skytree and Shinjuku Metropolitan Government Building so far. This day I really wanted to go to Roppongi Hills, because I still wanted to visit this viewpoint. Be aware that you have an outdoor vantage point and an indoor one. If you want to visit the outside point, you pay another 500 yen on top of the entrance fee.
Ik ben tot zo ver bij Shibuya Sky, Tokyo Skytree en Shinjuku Metropolitan Government Building geweest. Deze dag wilde ik heel graag naar Roppongi Hills, omdat ik dit viewpoint nog graag wilde bezoeken. Wees je er van bewust dat je een buiten uitkijkpunt hebt en een binnen. Wil je het buiten punt bezoeken, betaal je nog 500 yen boven op de entrance fee.
Day 6 – Tokyo – 10-4-2023
I have to tell you that so far – Shibuya Sky is my favorite viewpoint. For all viewpoints you pay more than 15 euros. The viewpoint in Shinjuku is also free. Roppongi Hills viewpoint is also connected to the Mori Art Museum – which I did not want to visit at the time. After this visit, Anna and I ate delicious Taiyaki – a warm fish-shaped pastry filled with, for example, 'azuki' (sweet red beans). I am very fond of Japanese food, drinks and snacks – so I highly recommend Taiyaki!
Ik moet je zeggen dat tot zo ver – Shibuya Sky mijn favoriete viewpoint is. Voor alle viewpoints betaal je meer dan 15 euro. Het uitzichtpunt in Shinjuku is overigens gratis. Roppongi Hills viewpoint zit overigens verbonden aan het Mori Art Museum – dat ik zelf niet wilde bezoeken op dat moment. Na dit bezoek aten Anna en ik nog heerlijke Taiyaki – een warme vis vormige pastry gevuld met bijvoorbeeld 'azuki' (zoete rode bonen). Ik ben erg gek op Japans eten, drinken en snacks – dus raad ik je Taiyaki erg aan!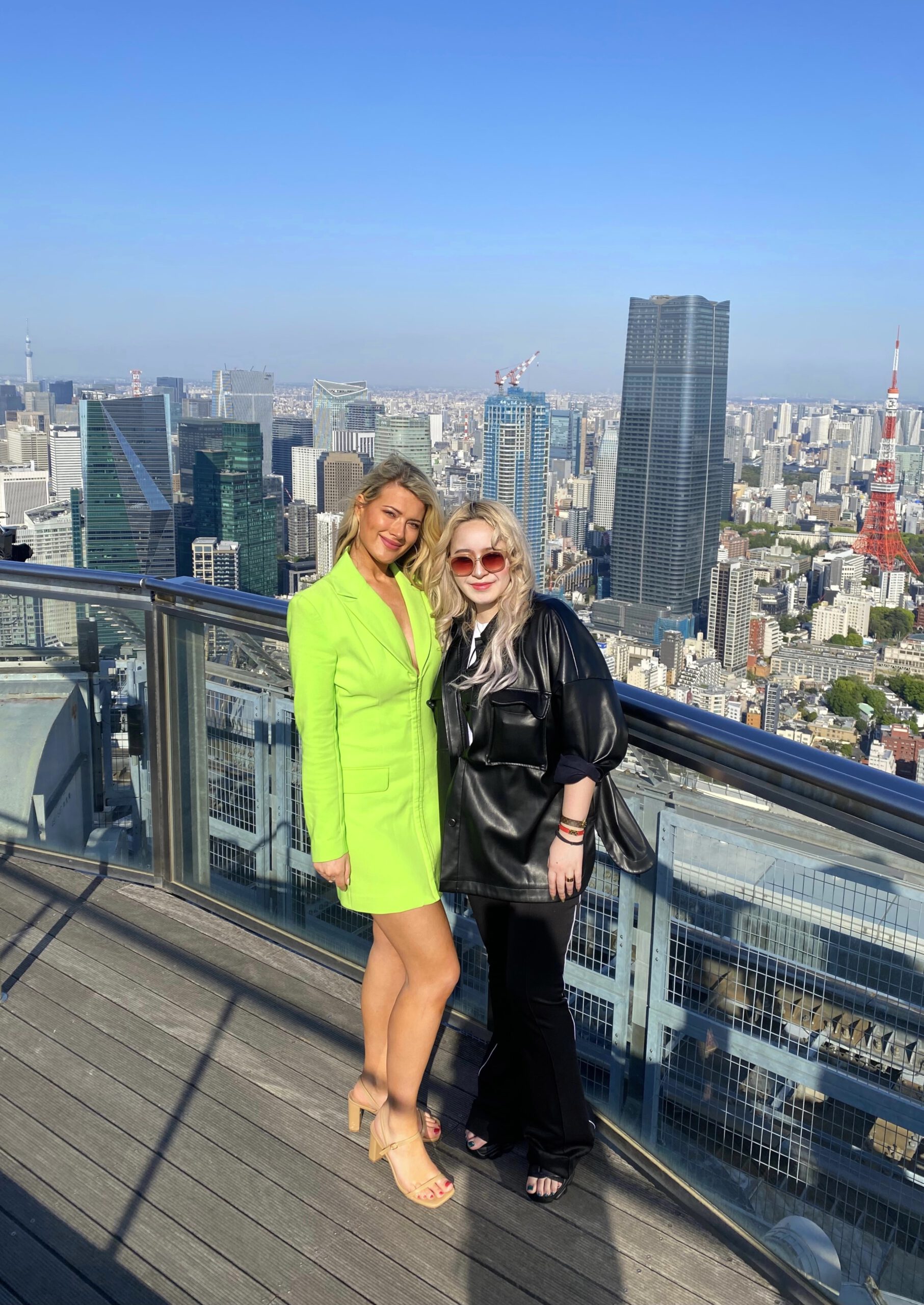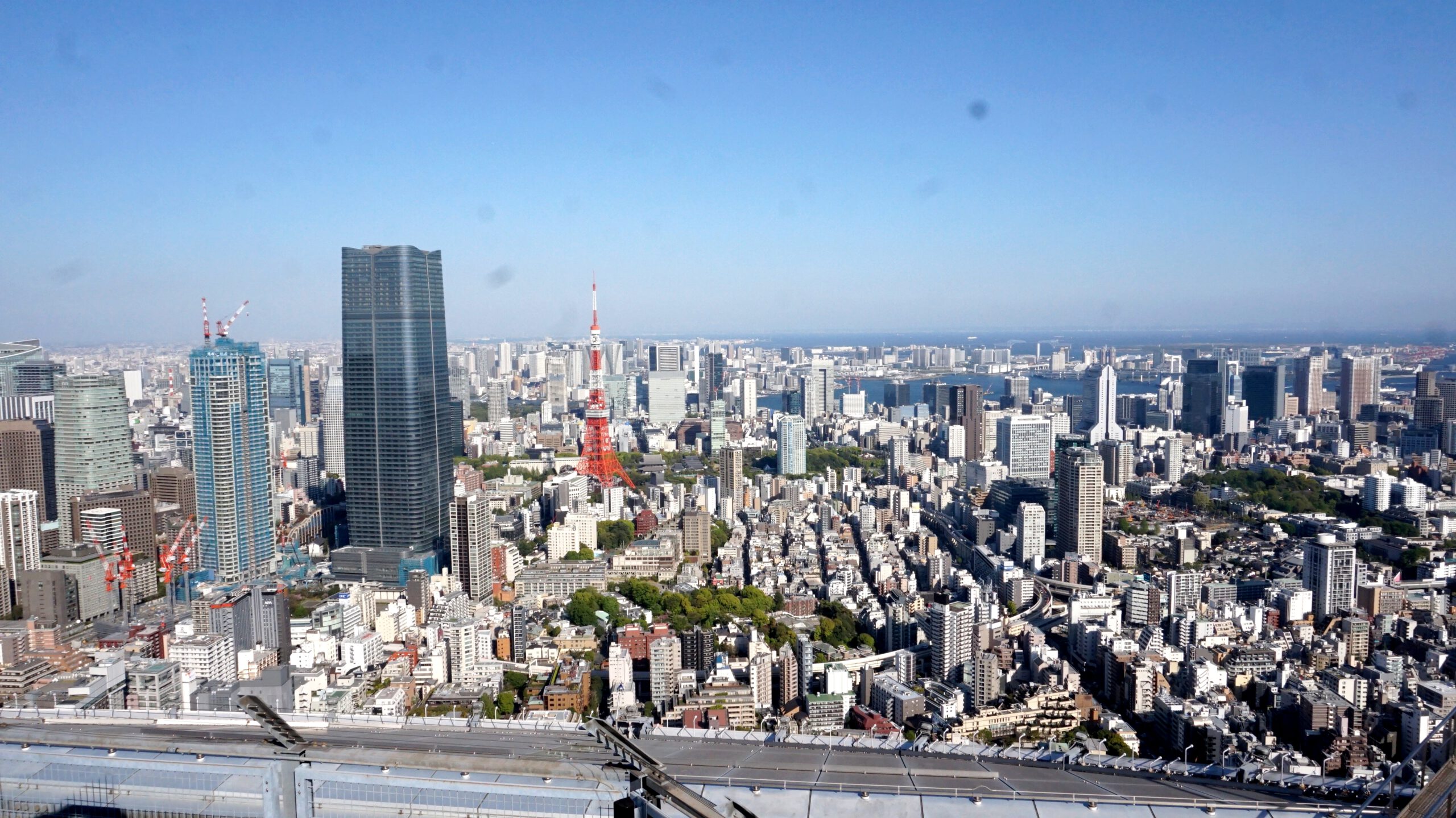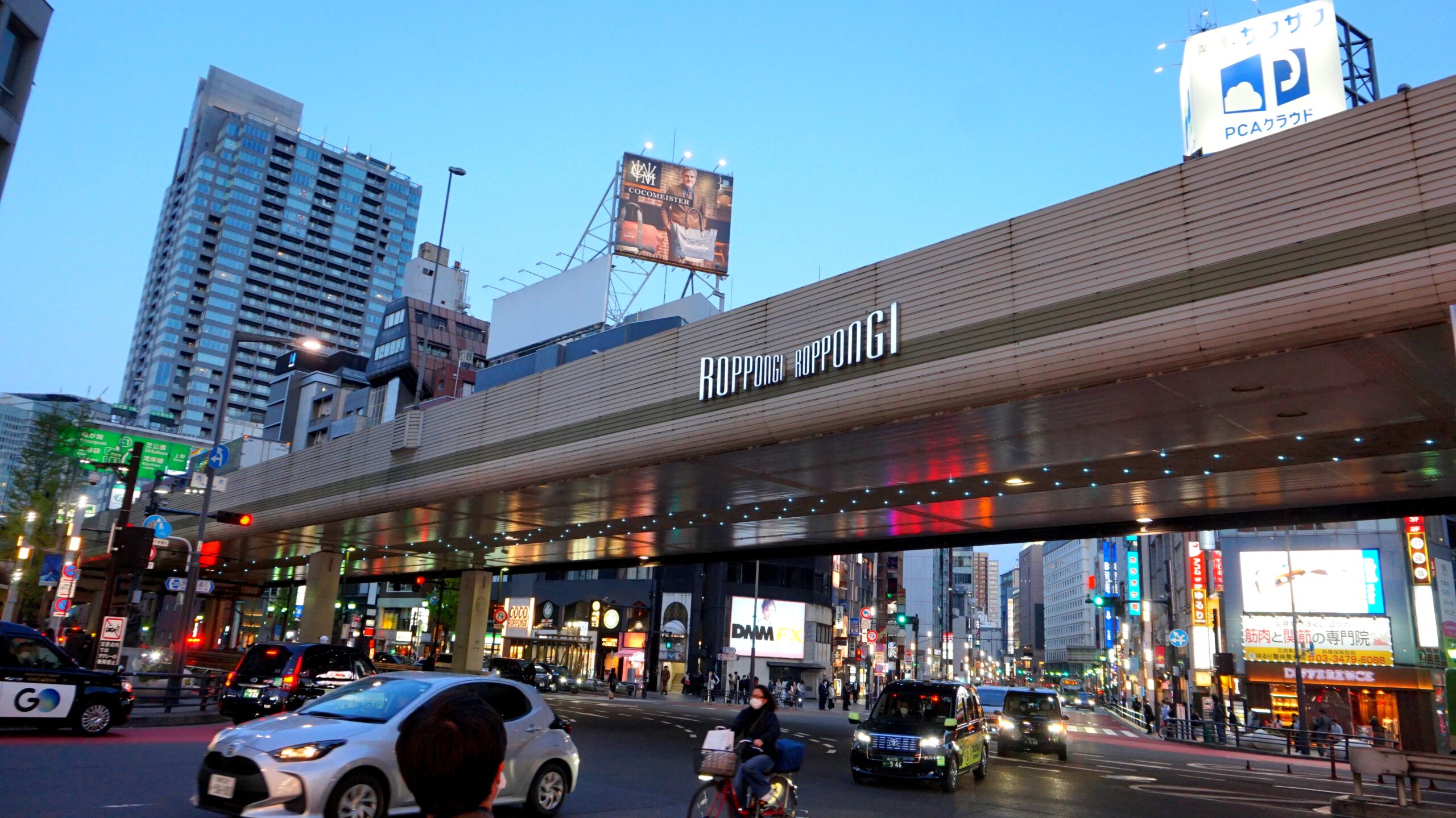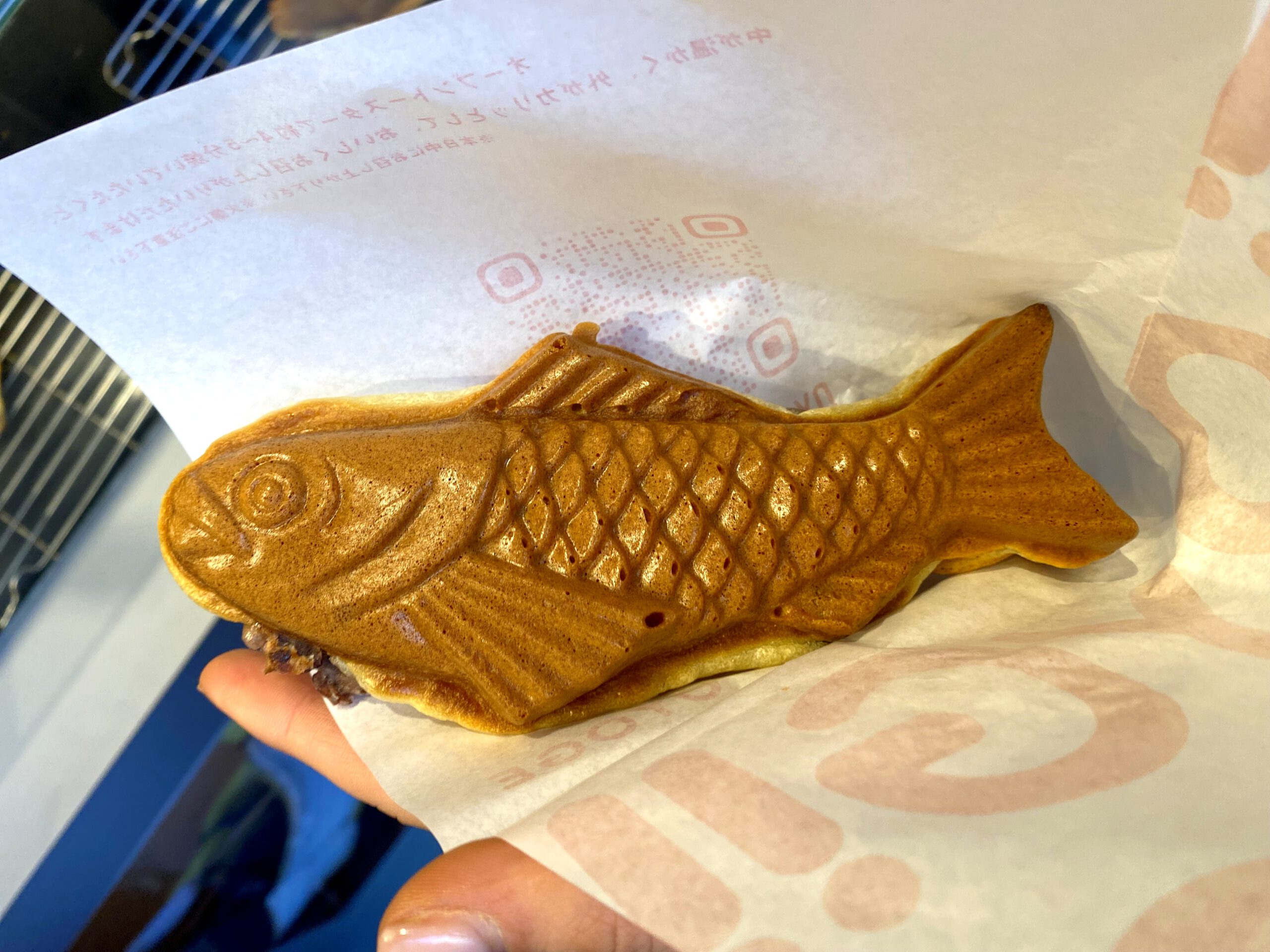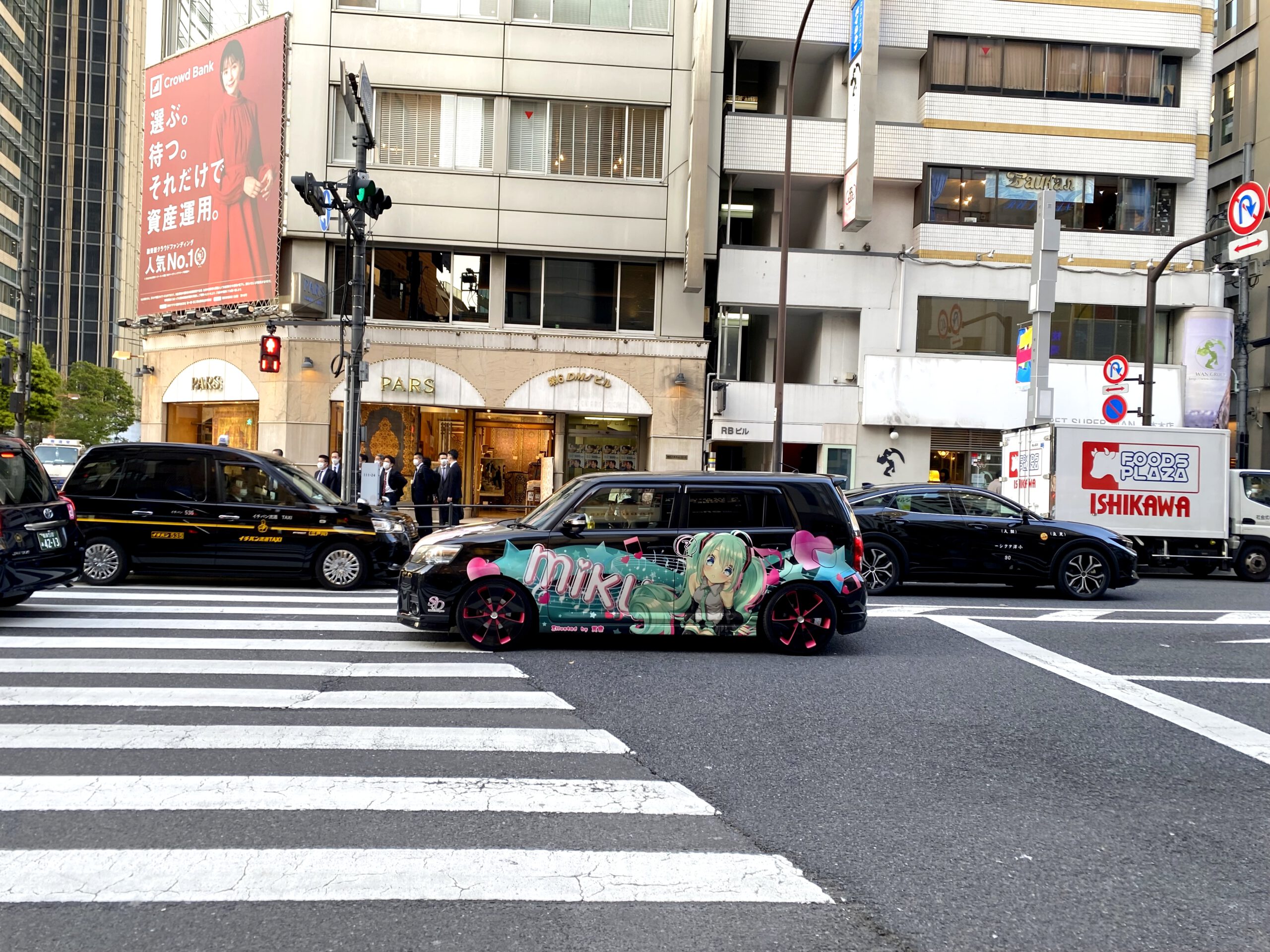 Day 7 – Tokyo – 11-4-2023

Leon and Cyni
– my two dear friends from Tulum, would meet with me in Tokyo today. I was also really looking forward to this, because I have them very close to me and see them during all my visits to Mexico. Four months before this trip, I saw them in Mexico, today again in Japan, and also again in Mexico in more than two weeks from this moment. It was also a huge coincidence that we would be in Japan at the same time. I also had a strong feeling on this trip that I had to be here for a reason. I had agreed to take Cyni and Leon on a 'tour' and show them around Tokyo. Tokyo is now such a familiar place to me that I wanted to show them the nicest places with love.
We decided to meet in the early afternoon at Starbucks Shibuya Crossing – where you have a nice view of Shibuya Crossing. During one of my travels I really wanted to drink a Matcha latte with a view – so I did! And I kept two nice seats for them by the window. By the way, I have to say that I hardly ever go to Starbucks – because I think it's overpriced, but Starbucks Japan is cheaper and has more to offer! It felt so very nice and nice to be with them again! And even as I write this, I have a smile on my face again. I am grateful to have met Cyni during my first Mexico trip 10.5 months before this Tokyo trip. You meet certain people and end up in a certain place for a reason, I'm sure.
From Starbucks, I took them to Genki Sushi. Genki Sushi is a place I visit during every Tokyo trip. Your sushi is served on a conveyor belt, your turn is very fast despite the long lines, and you are super filled up for well under 10 euro's. To be precise, I paid 7.50 euro's. After dinner, we went shopping at Shibuya 109. Cyni and Leon still wanted to shop, so we did. We also took pictures in a photo booth here and burst out laughing. I also took them to Harajuku and Omotesando, to shop at La Foret. For dinner, I took them to Gyoza Roccoman in Shibuya. This place is also very cheap and good by the way. To end the evening, we accidentally ended up in a kind of bar club called 'Church Bar' – a real Tokyo experience.
Leon en Cyni
– mijn twee dierbare vrienden uit Tulum, zouden met mij ontmoetten in Tokyo vandaag. Ik keek hier ook enorm naar uit, omdat ik ze erg dicht bij mij heb staan en tijdens al mijn Mexico bezoeken zie. Vier maanden voor deze trip, zag ik ze nog in Mexico, vandaag weer in Japan, en over meer dan twee weken wéér in Mexico. Het was trouwens ook enorm toeval dat wij tegelijk in Japan zouden zijn. Ik had bij deze reis ook een sterk gevoel dat ik hier moest zijn voor een reden. Ik had afgesproken Cyni en Leon mee op sleeptouw te nemen en rond te leiden in Tokyo. Tokyo is inmiddels zo'n bekende plek voor mij, dat ik ze met liefde de leukste plekken wilde laten zien.
We besloten af te spreken aan het begin van de middag bij Starbucks Shibuya Crossing – waar je een mooi uitzicht over Shibuya Crossing hebt. Ik wilde hier tijdens een van mijn reizen nog erg graag een keer een Matcha latte drinken met een view – dus dat deed ik! En ik hield twee fijne plaatsjes voor ze bezet bij het raam. Ik moet overigens zeggen dat ik zo goed als nooit naar Starbucks ga – gezien ik het overpriced vind, máár Starbucks Japan is goedkoper en heeft meer te bieden! Het voelde zo ontzettend fijn en leuk weer met ze samen te zijn! En zelfs nu ik dit schrijf, heb ik weer een glimlach op mijn gezicht. Ik ben dankbaar Cyni tijdens mijn eerste Mexico reis te hebben leren kennen 10,5 maanden vóór deze Tokyo reis. Je ontmoet bepaalde mensen en komt op een bepaalde plek terecht voor een reden, dat weet ik zeker.
Vanaf Starbucks, nam ik ze mee naar Genki Sushi. Genki Sushi is een plek die ik tijdens iedere Tokyo reis bezoek. Je hebt op de lopende band sushi, bent ondanks de lange rijen erg snel aan de beurt, en je bent ram vol voor ver onder een tientje.  Om precies te zijn was ik 7,50 kwijt. Na het eten, zijn we gaan winkelen bij Shibuya 109. Cyni en Leon wilde nog graag winkelen, dus zijn we dat gaan doen. We hebben hier ook foto's in een fotohokje gemaakt en gingen stuk van het lachen. Verder nam ik ze mee naar Harajuku en Omotesando, om te winkelen bij La Foret. Als dinner, nam ik ze mee naar Gyoza Roccoman in Shibuya. Deze plek is overigens ook erg goedkoop en goed. Als afsluiter van de avond, kwamen we per toeval in een soort bar club terecht genaamd 'Church Bar' – écht een Tokyo experience.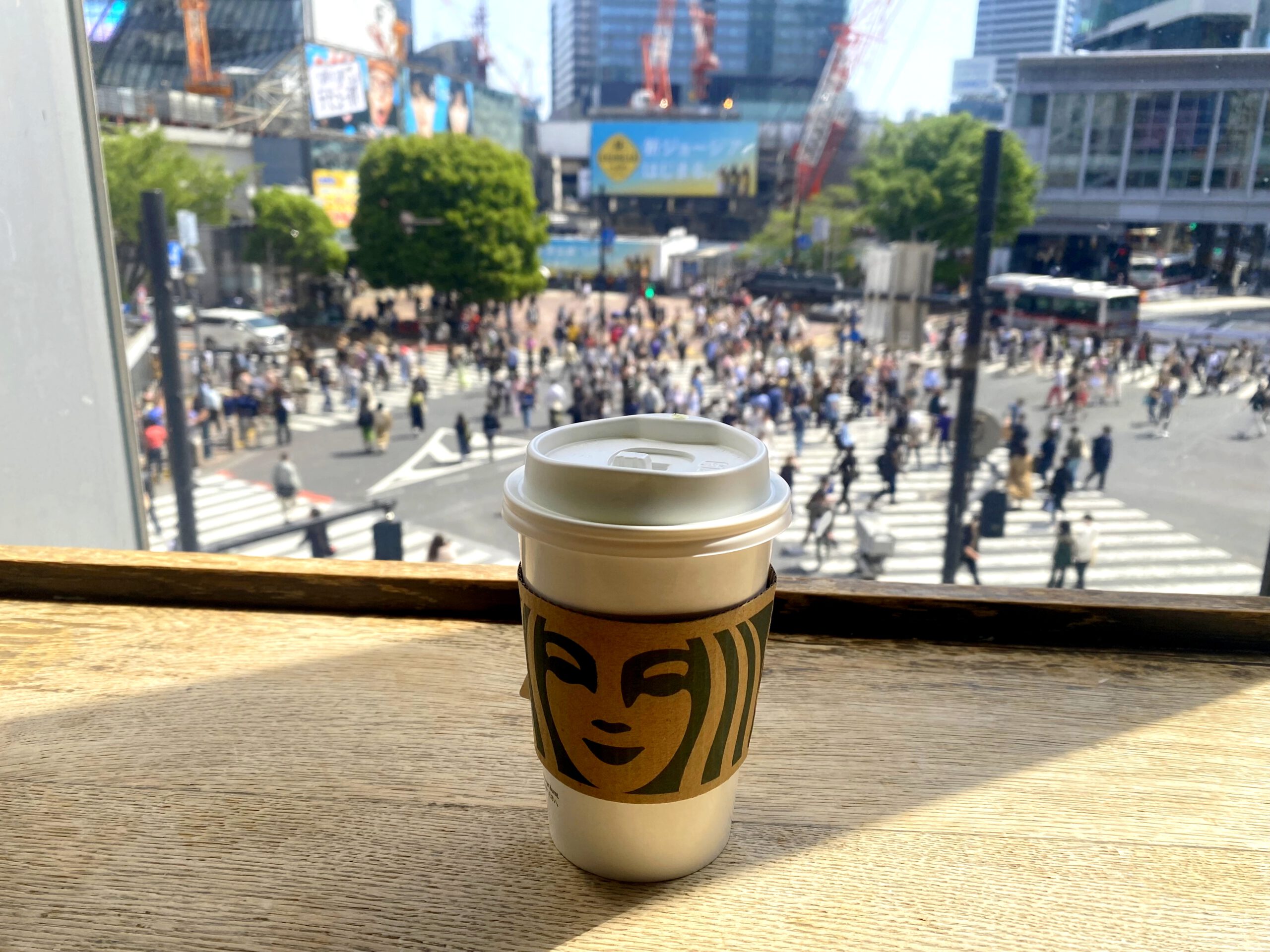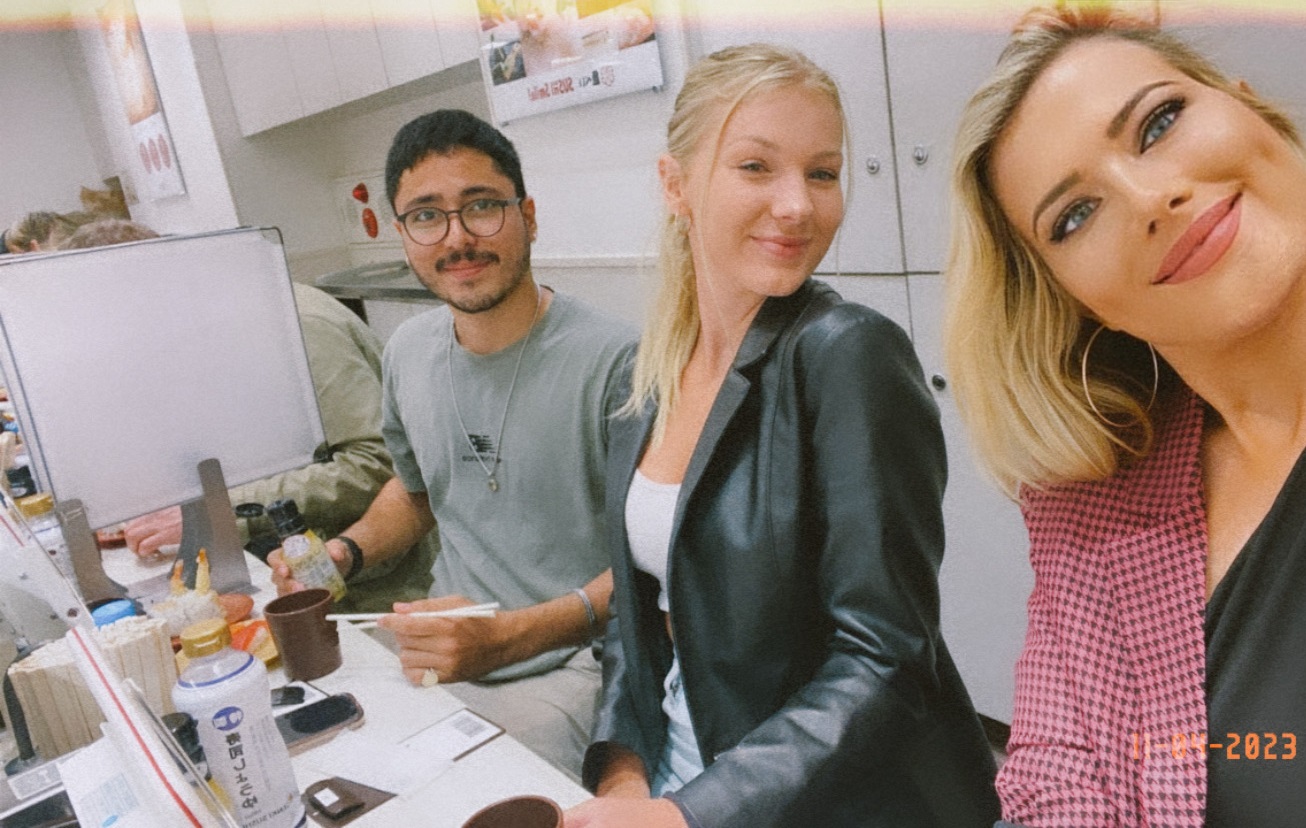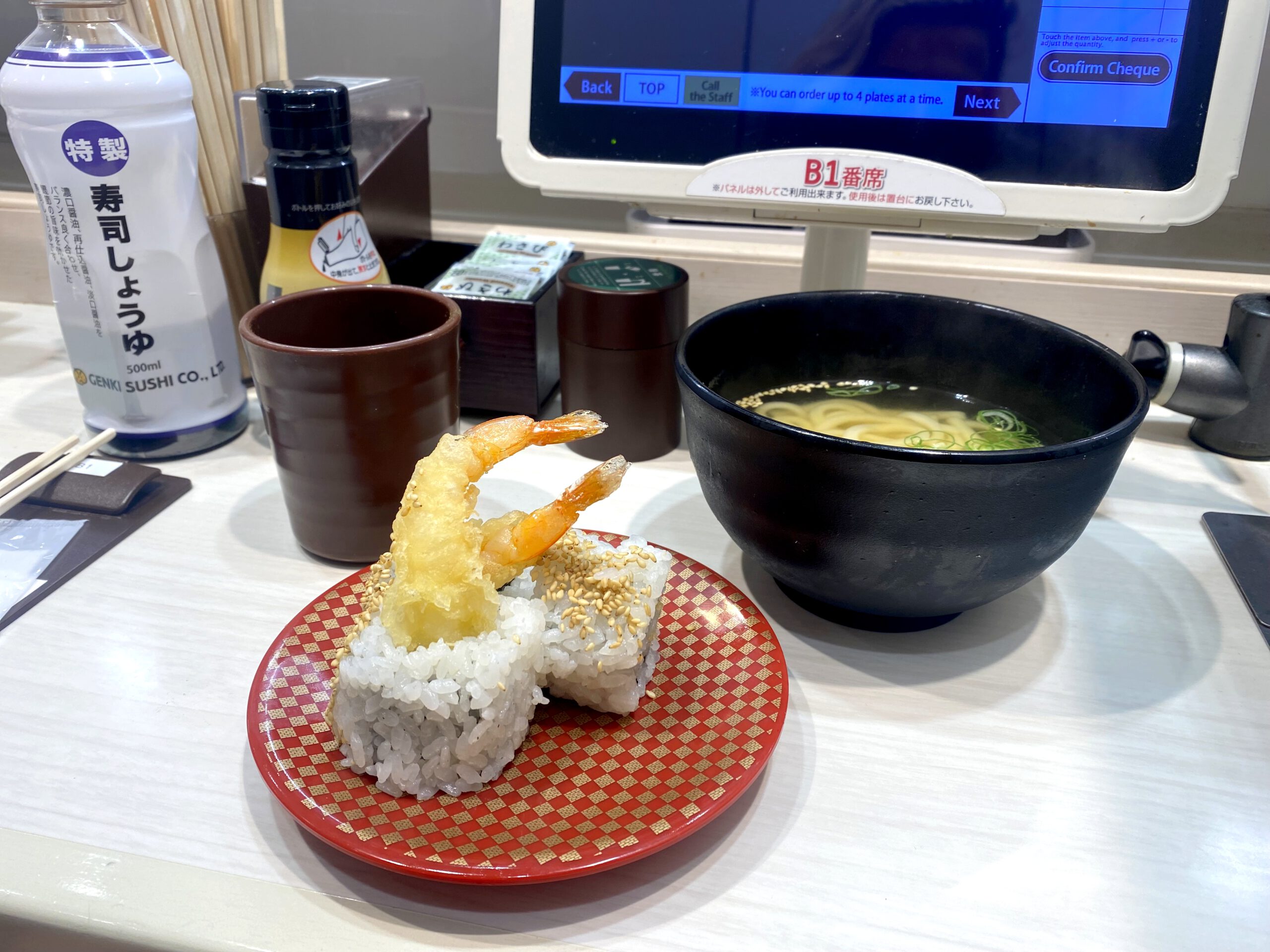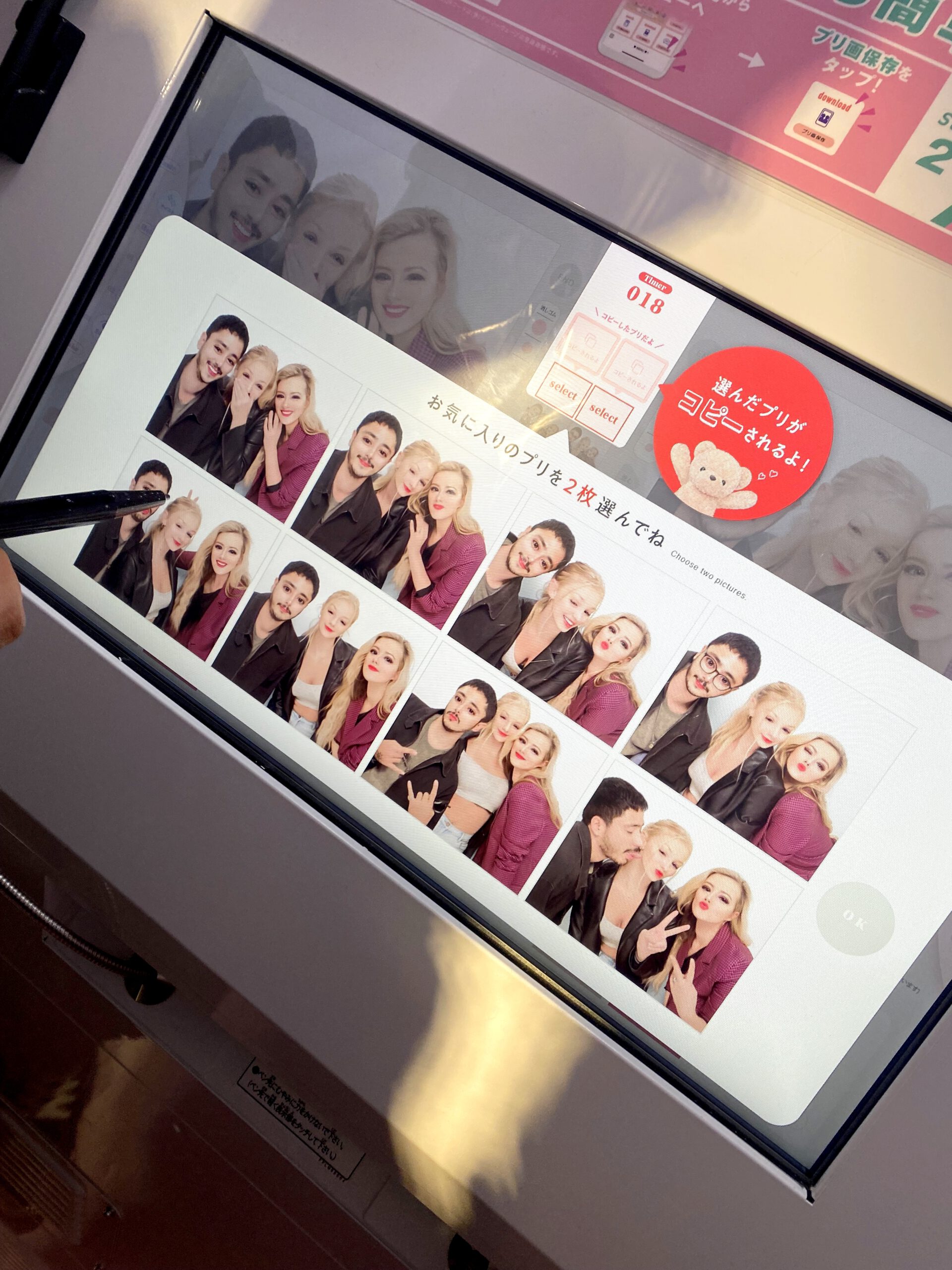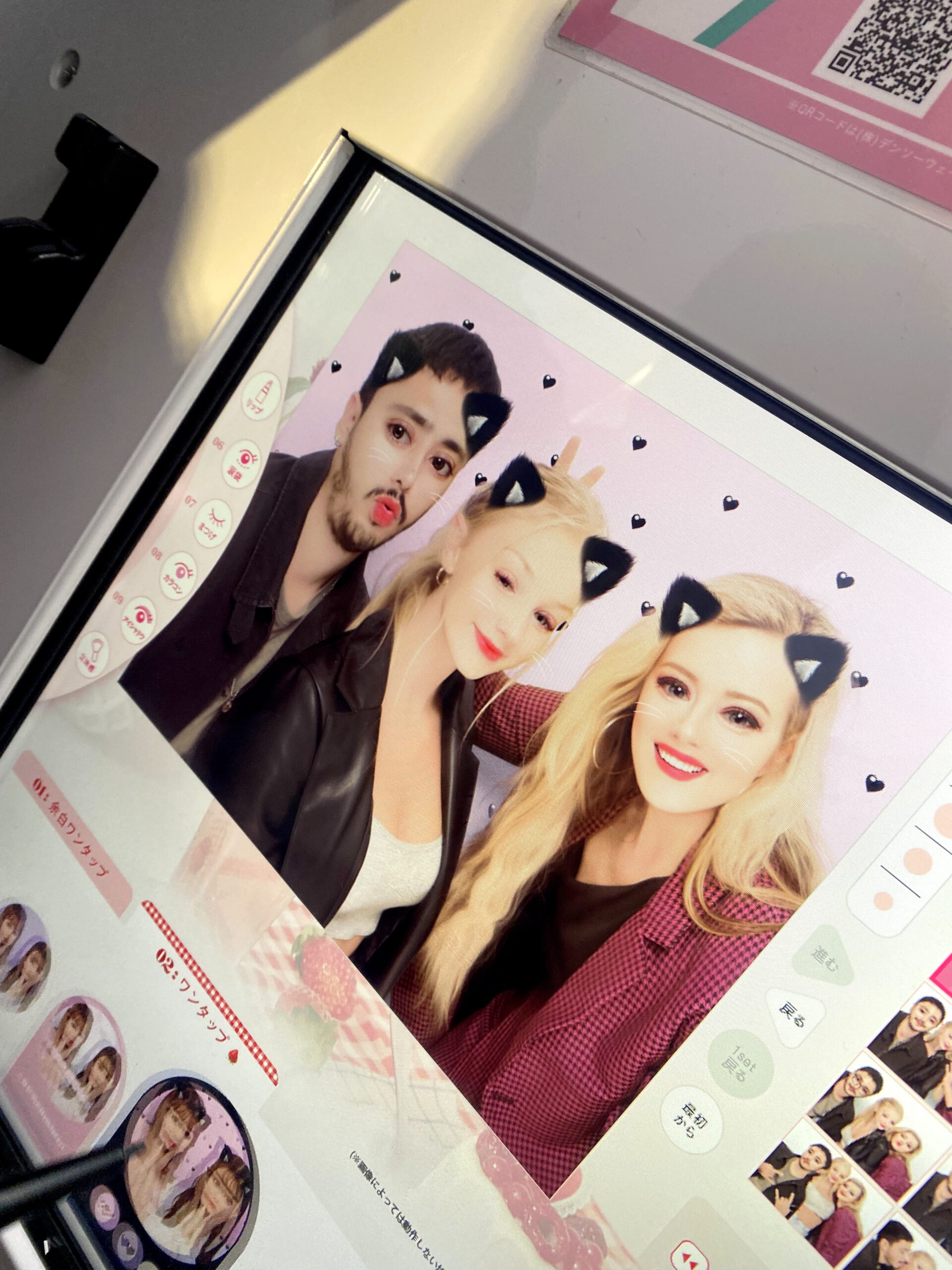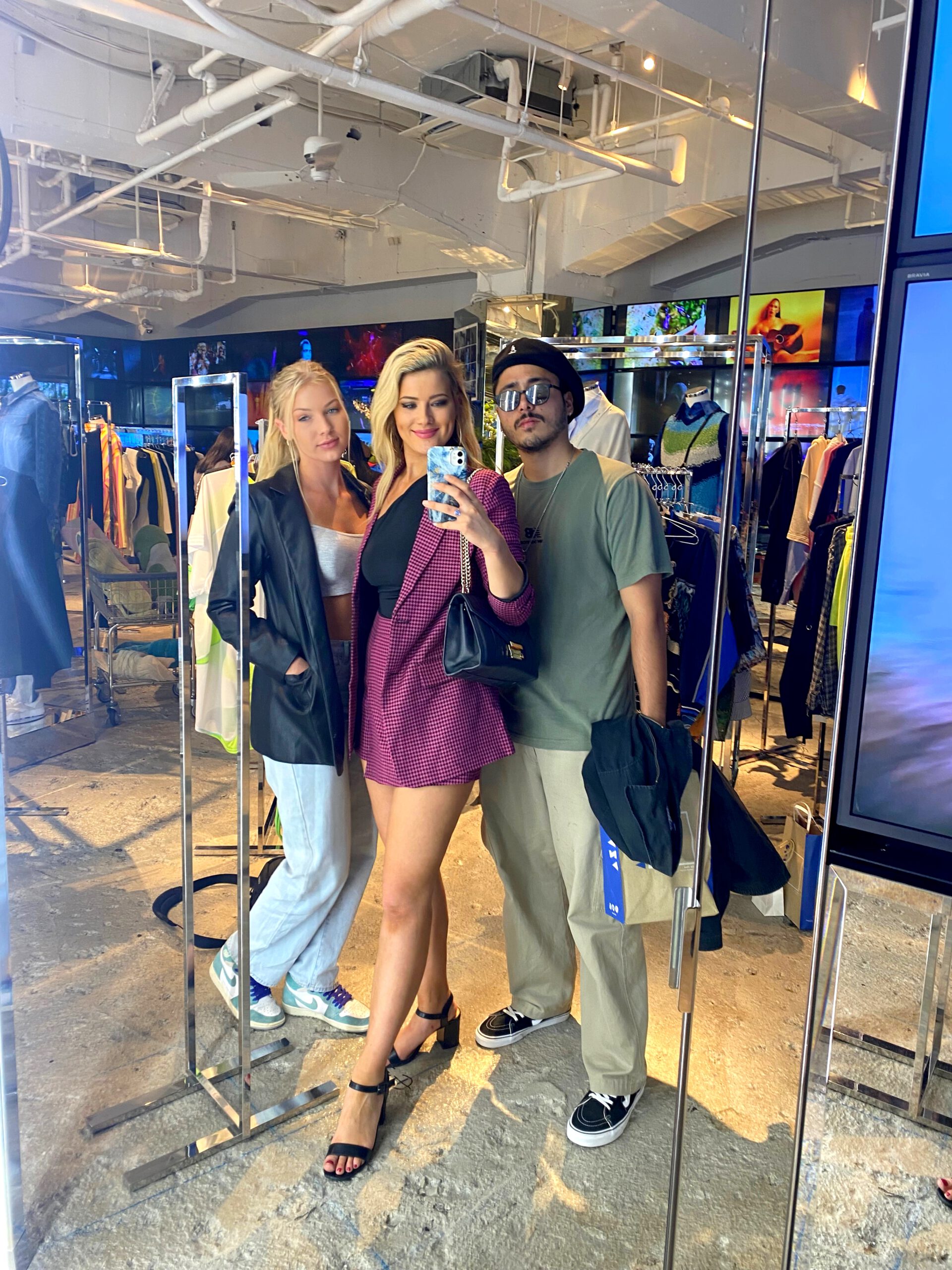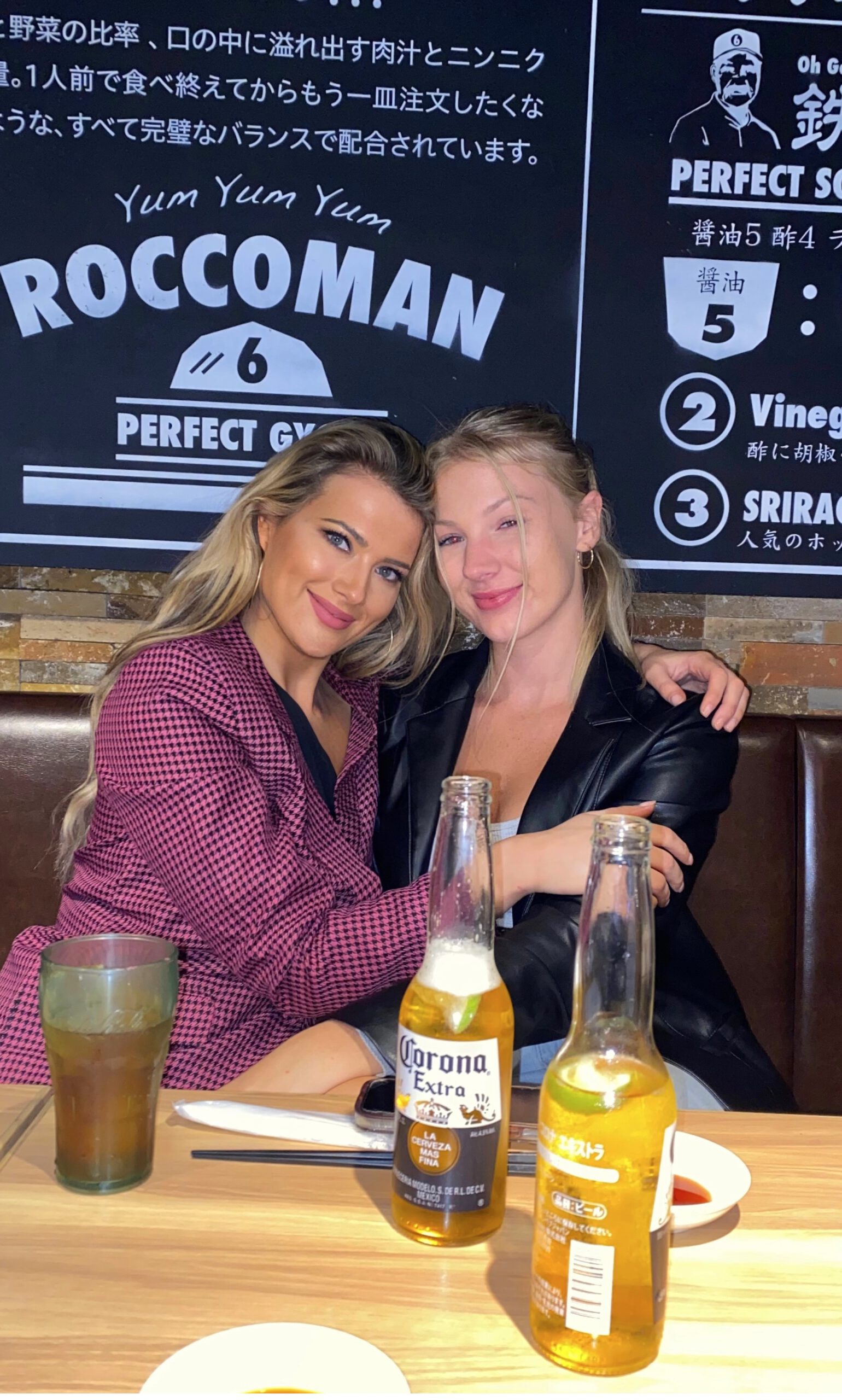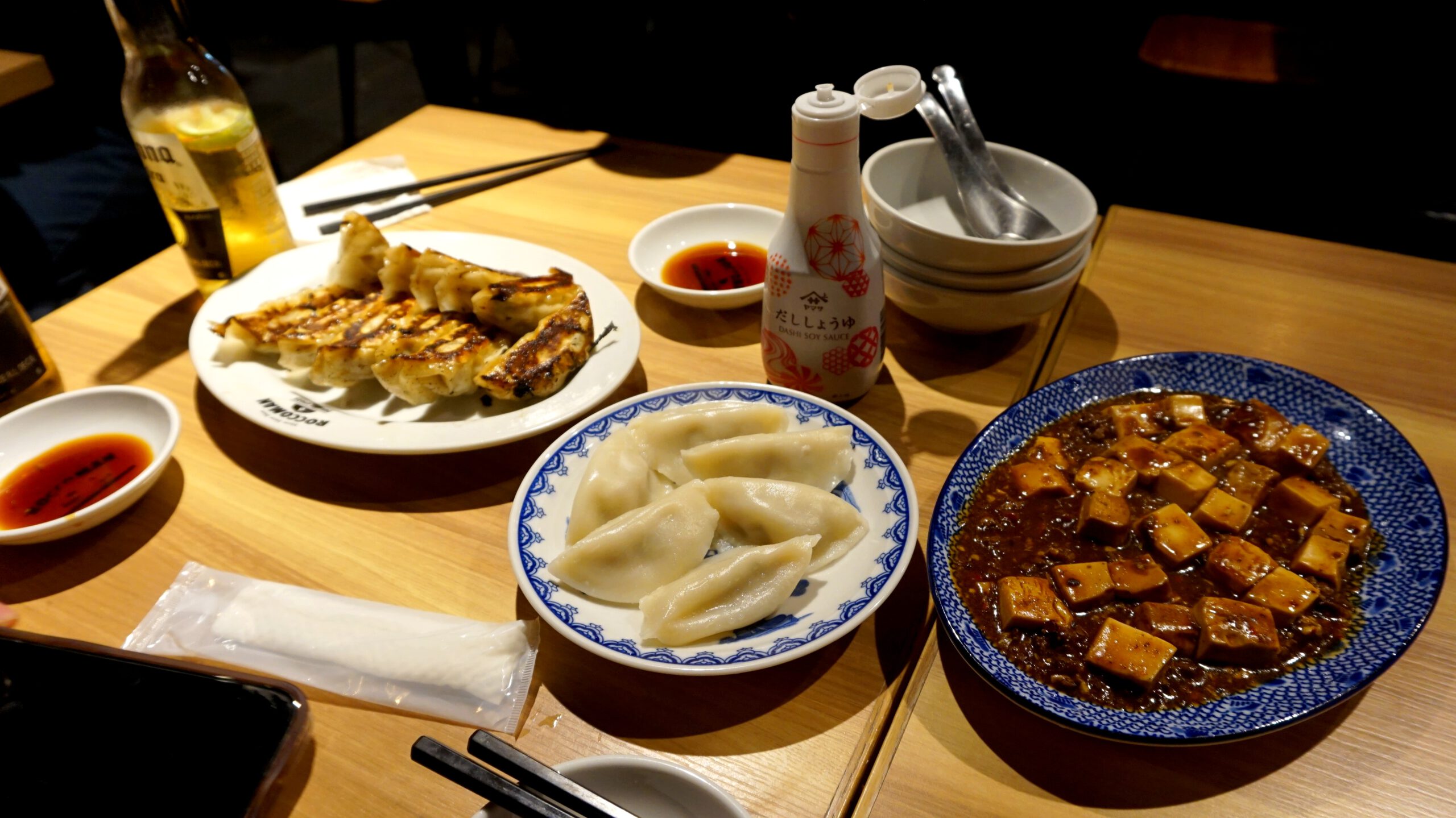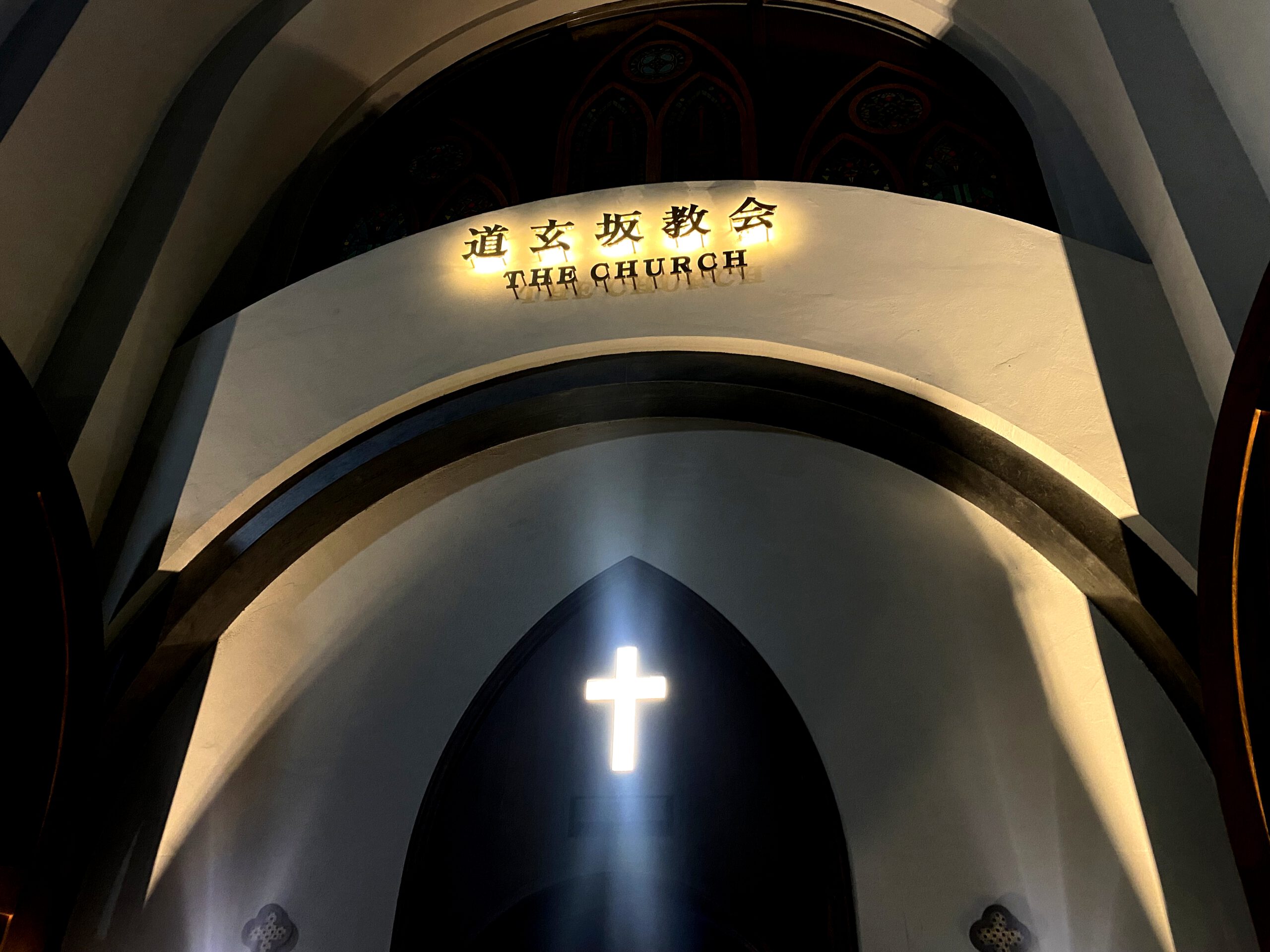 Day 8 – Tokyo – 12-4-2023
Today I invited Cyni and Leon to
Asakusa. Asakusa
is a traditional old Japanese neighborhood in Tokyo full of shops, traditional snacks and temples – so a perfect Tokyo introduction for Cyni and Leon. I also enjoyed it myself during my last full day in Tokyo, after visiting this district again after 5 years. I started the visit in Asakusa on my own, where I leisurely bought some souvenirs for my family before continuing with the squad. We ate various snacks such as
Mochi
, and visited
Senso-ji Temple.
For lunch, we ate
Yakuniku
– Japanese barbecue, something I wanted them to try too. This only cost about
7.50
per person. During lunch, I received a message from Dennis and René that they would spontaneously take the flight back to the Netherlands in a few hours. We were supposed to fly back together tomorrow, but this plan changed abruptly. Not much later, I received a message from a KLM colleague who informed me that the flight was already overbooked, so I knew I had to come up with a backup plan. I wouldn't make today's flight via Seoul to Amsterdam either, so last minute. I decided to hope for the best for tomorrow and enjoy this last full day with my two dear friends from Mexico.
In the evening, we decided to eat Ramen in Shinjuku. By the way, during my two previous visits I had not eaten this once! I suggested the well-known Ichinran. This line was and often is around 1-2 hours (!), but their signature Ramen was delicious! Also, a recommendation. After dinner, I said goodbye to Cyni and Leon. My goodbye was fortunately not for long – because I would see them again this month in Mexico.
Vandaag had ik Cyni en Leon uitgenodigd mee te gaan naar
Asakusa. Asakusa
is een traditionele oud Japanse wijk in Tokyo vol winkeltjes, traditionele snacks en tempels – dus een perfecte Tokyo introductie voor Cyni en Leon. Ik vond het zelf ook leuk tijdens mijn laatste volle dag in Tokyo, na 5 jaar deze wijk weer te bezoeken. Ik begon het bezoek in Asakusa in mijn eentje, waar ik op mijn gemak wat souvenirs voor mijn familie kocht, voor ik samen met mijn squad verder zou gaan. We aten verschillende snacks zoals
Mochi
, en bezochten de
Senso-ji Tempel.
Als lunch aten we
Yakuniku –
Japanse barbecue, iets wat ik ze ook graag wilde laten proberen. Dit kostte ook maar zo'n
7,50
per persoon. Tijdens de lunch kreeg ik bericht van Dennis en René, dat zij al spontaan de vlucht naar Nederland terug gingen nemen over enkele uren. We zouden samen terugvliegen morgen, maar dit plan veranderde abrupt. Niet veel later kreeg ik bericht van een KLM collega die mij informeerde dat de vlucht nu al overboekt was, dus wist ik dat ik een backup plan moest gaan verzinnen. Ik zou de vlucht van vandaag via Seoul naar Amsterdam ook niet meer halen zo last minute. Ik besloot op het beste te hopen voor morgen en te genieten met mijn twee dierbare vrienden uit Mexico.
In de avond besloten we Ramen te gaan eten in Shinjuku. Tijdens mijn twee eerdere bezoeken had ik dit dus geen enkele keer gegeten! Ik stelde het bekende Ichinran voor. Deze rij is 1-2 uur (!), maar hun signature Ramen was héérlijk! Ook een tip. Na het eten nam ik afscheid van Cyni en Leon, gelukkig nier voor lang – want ik zou ze deze maand in Mexico opnieuw weer zien.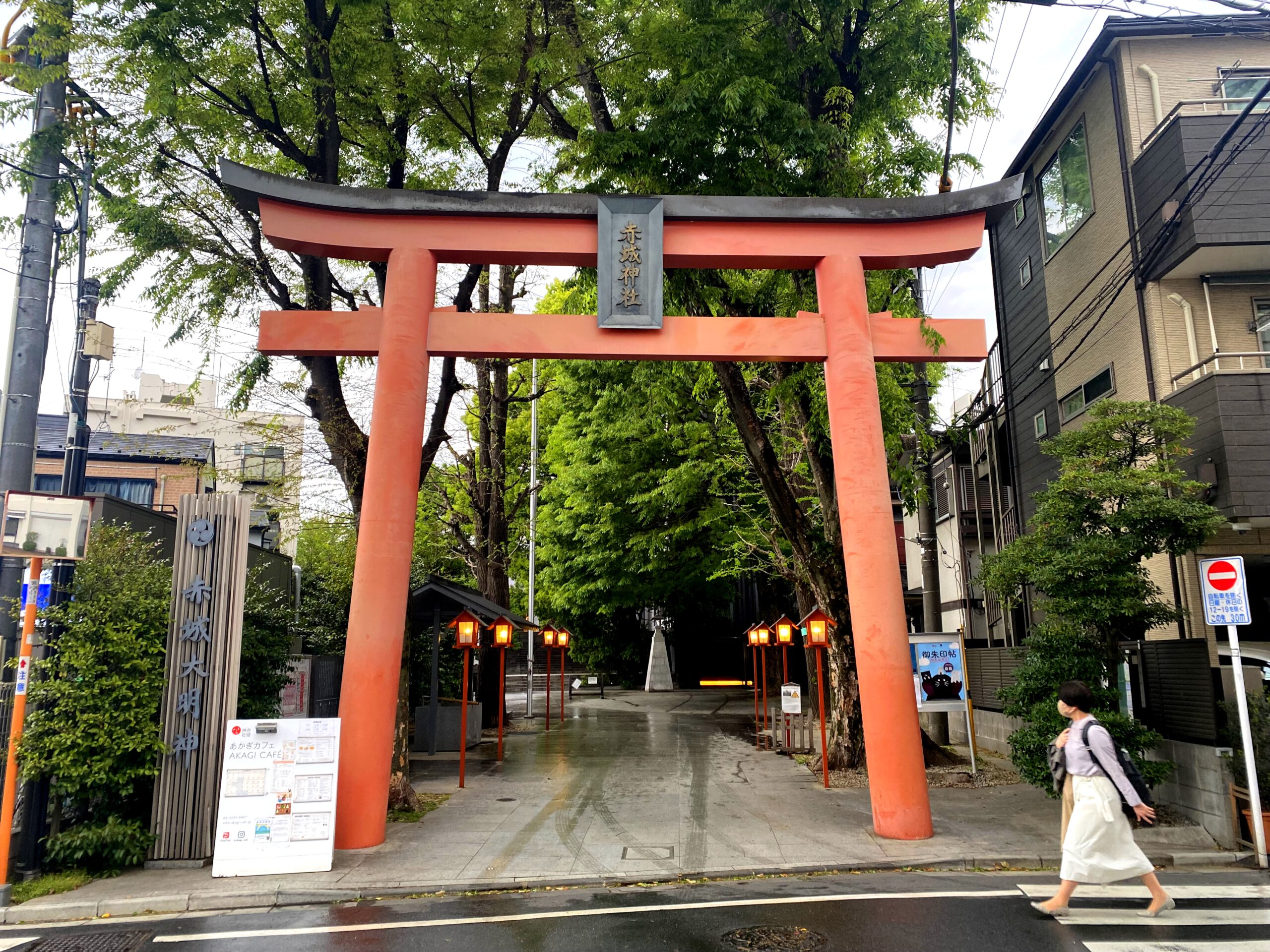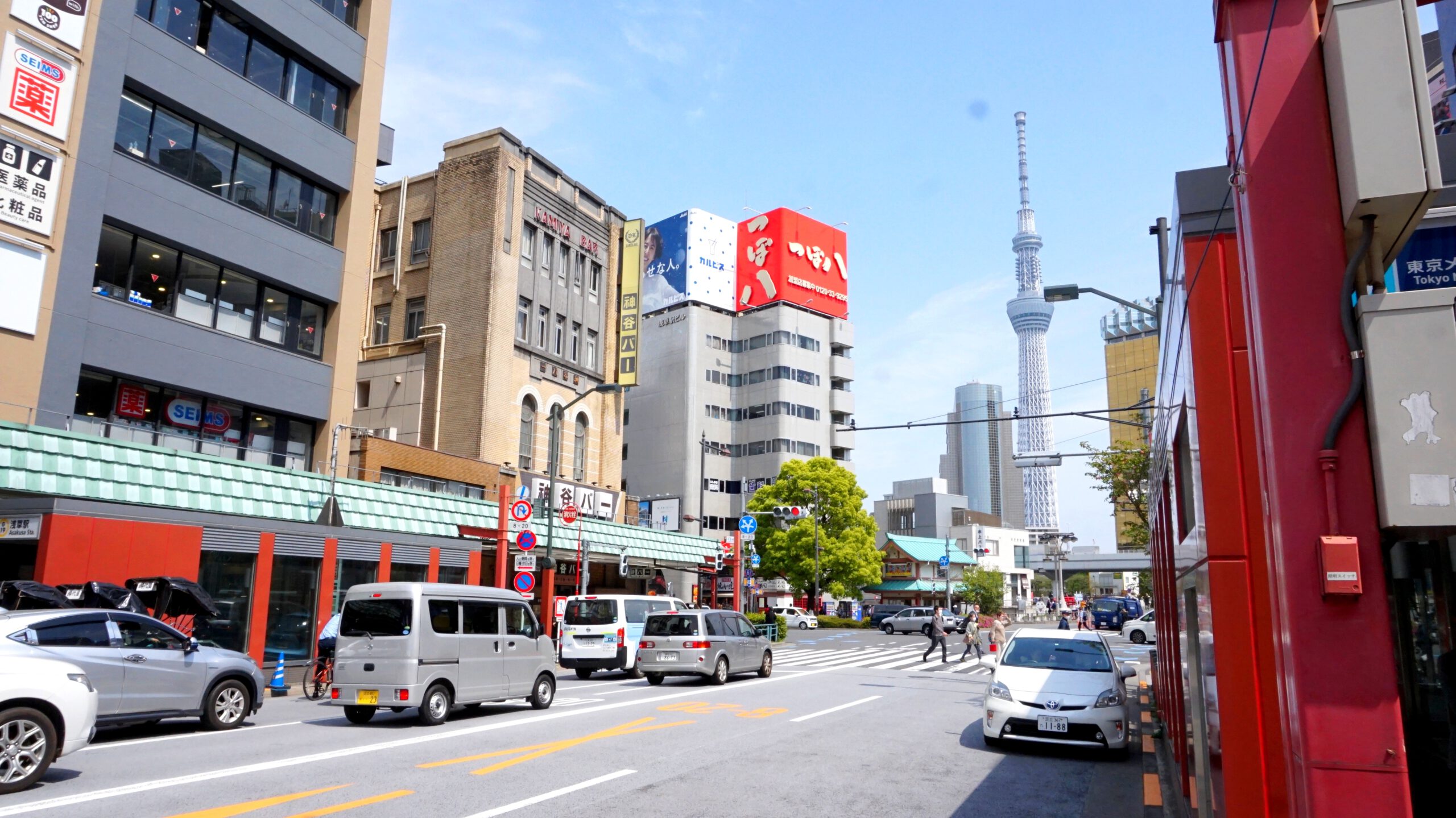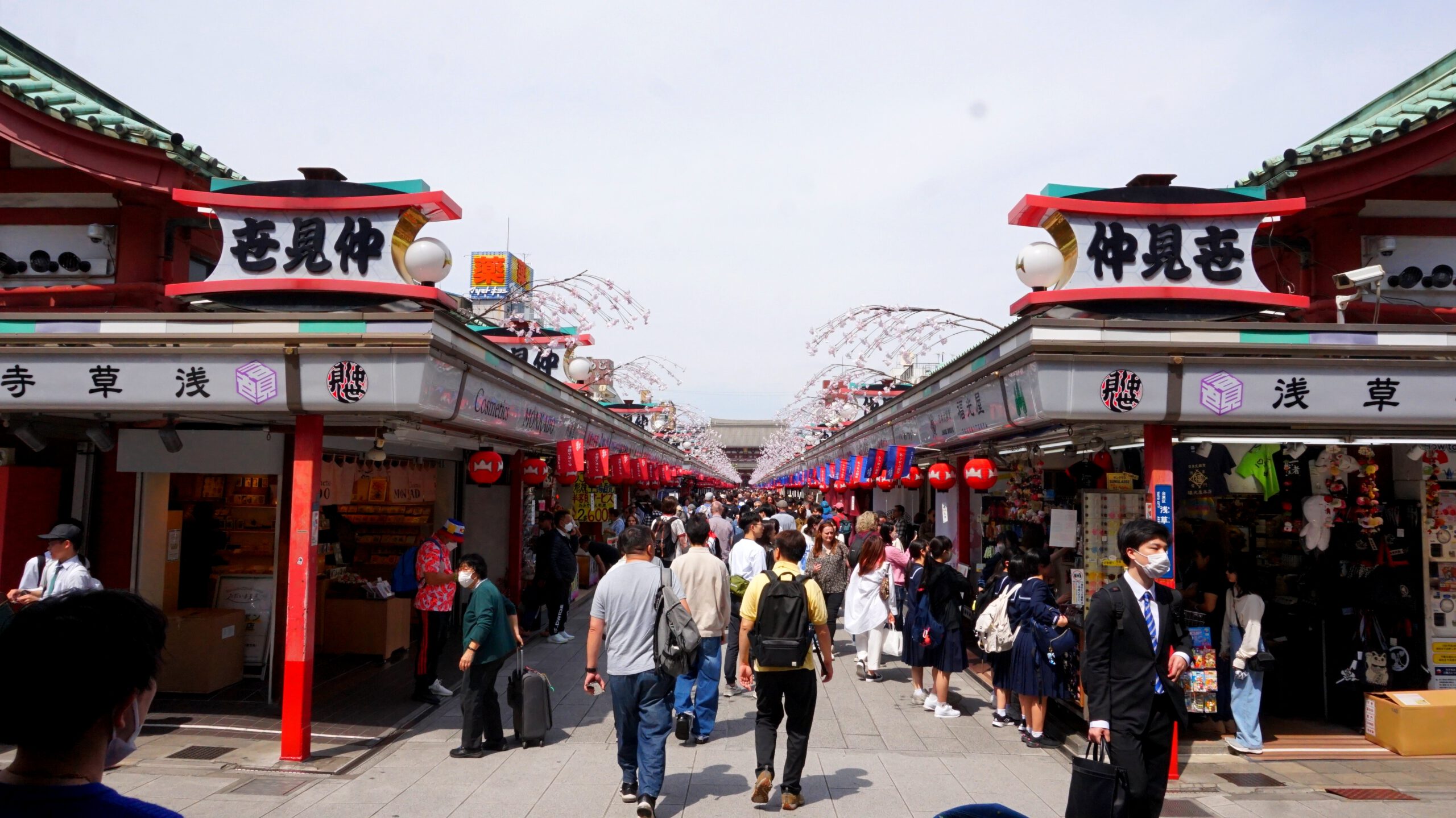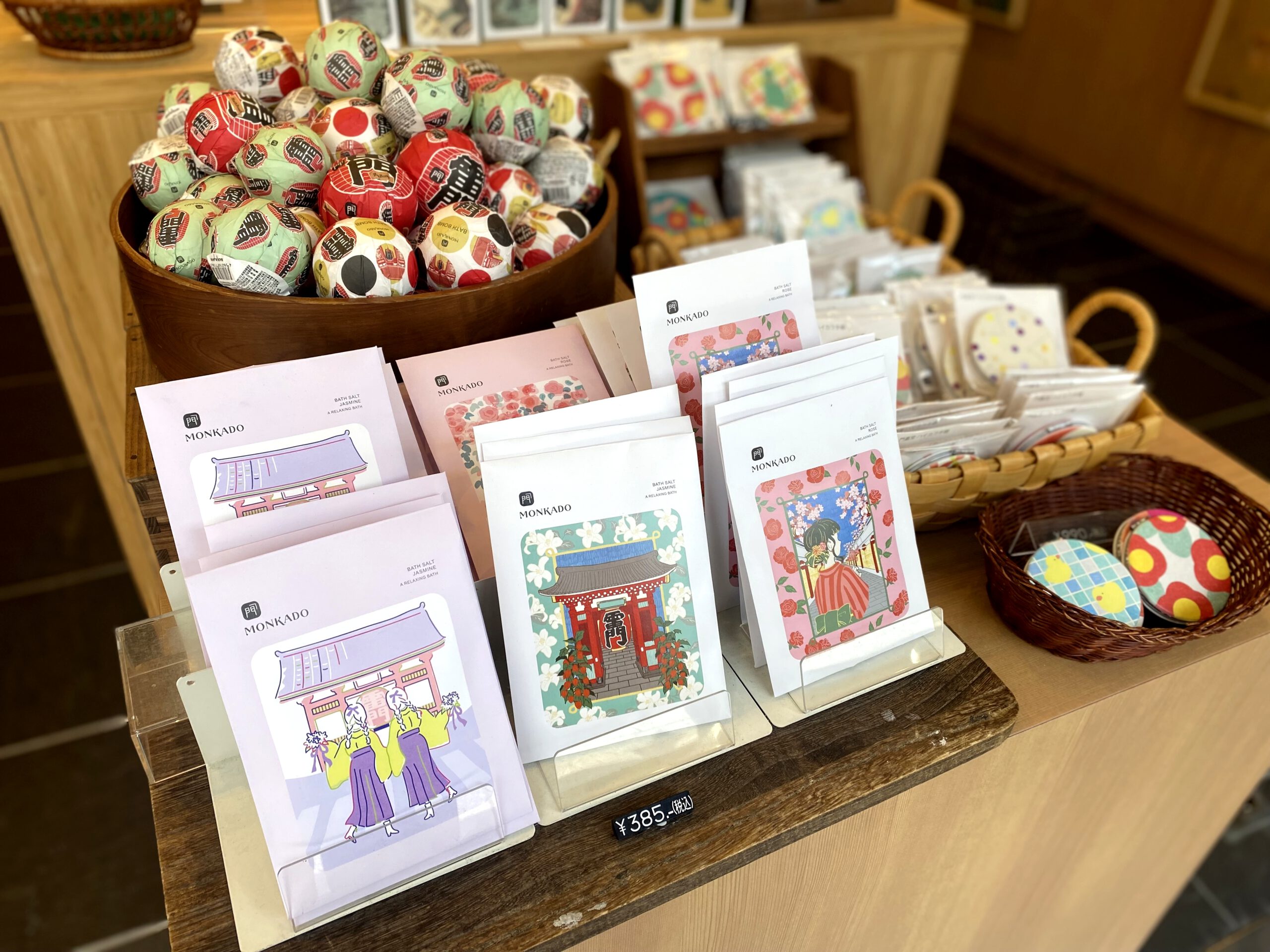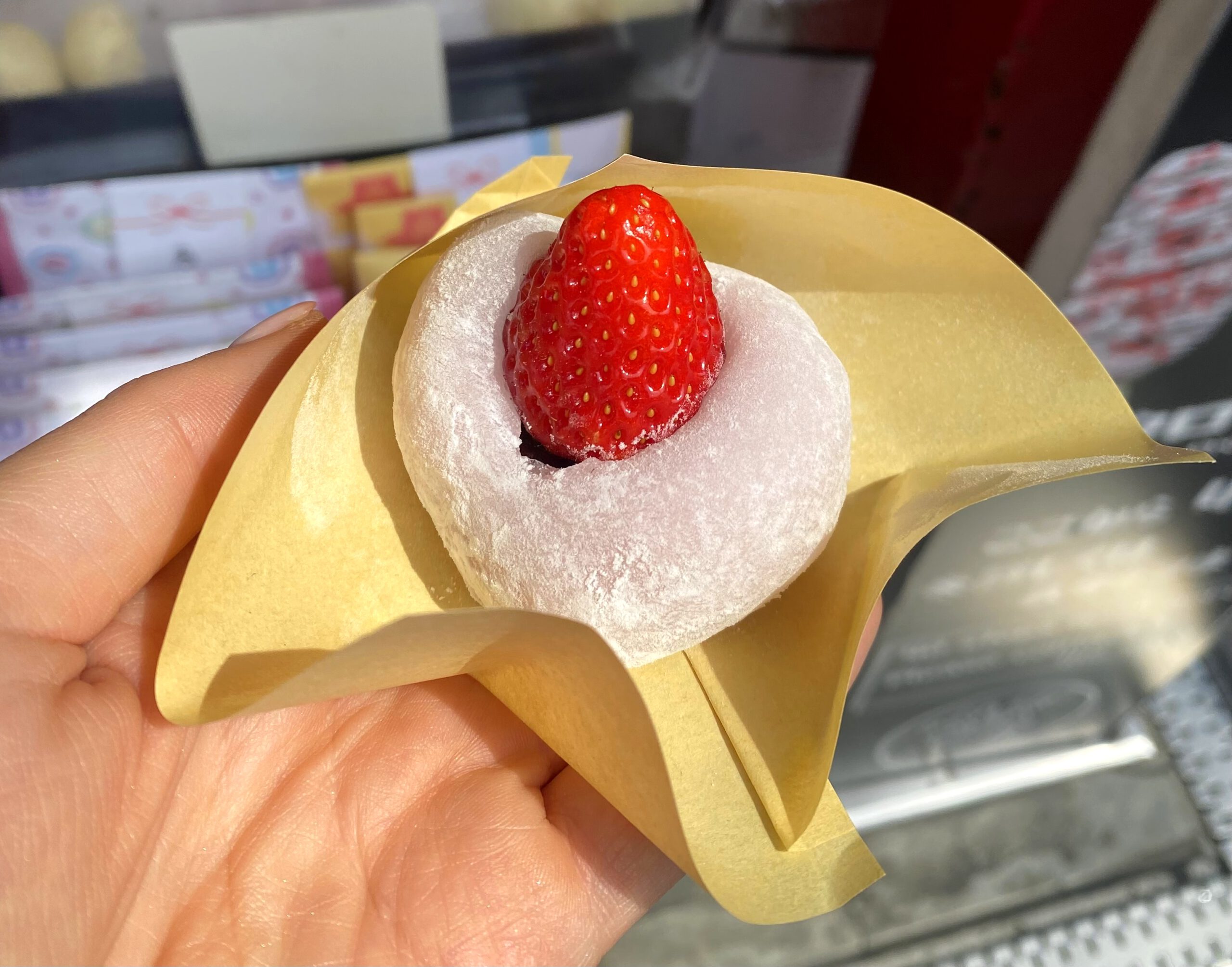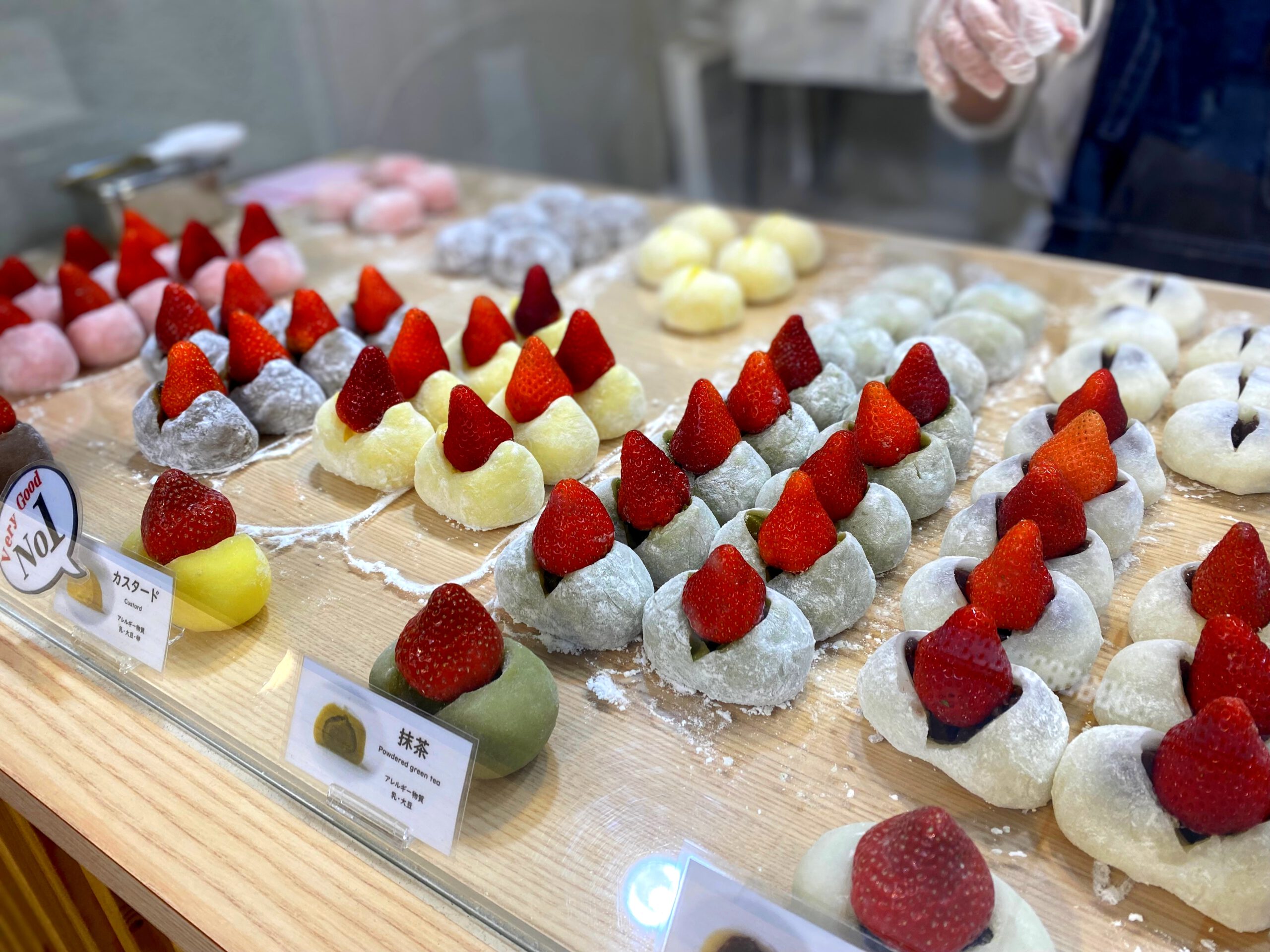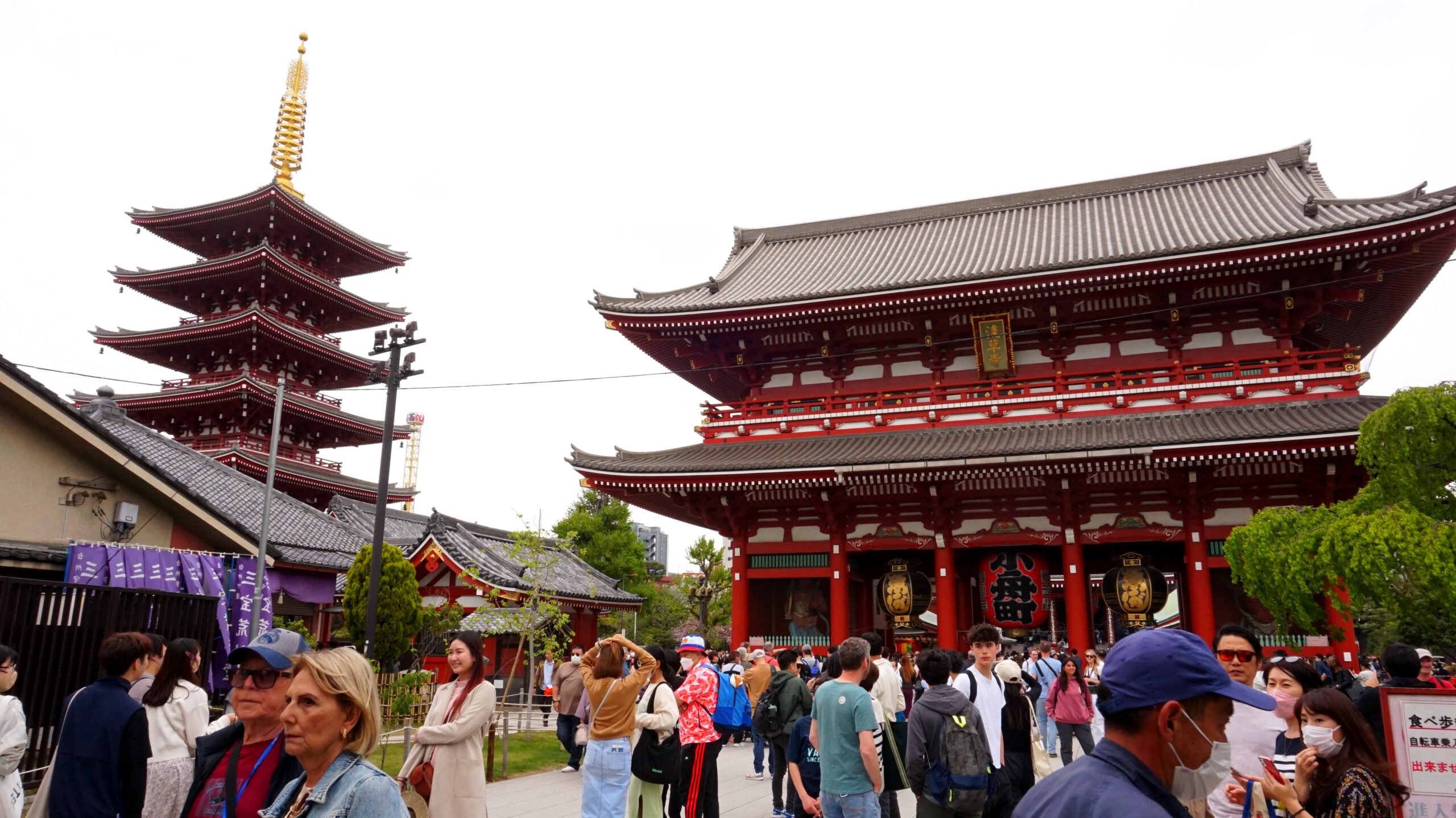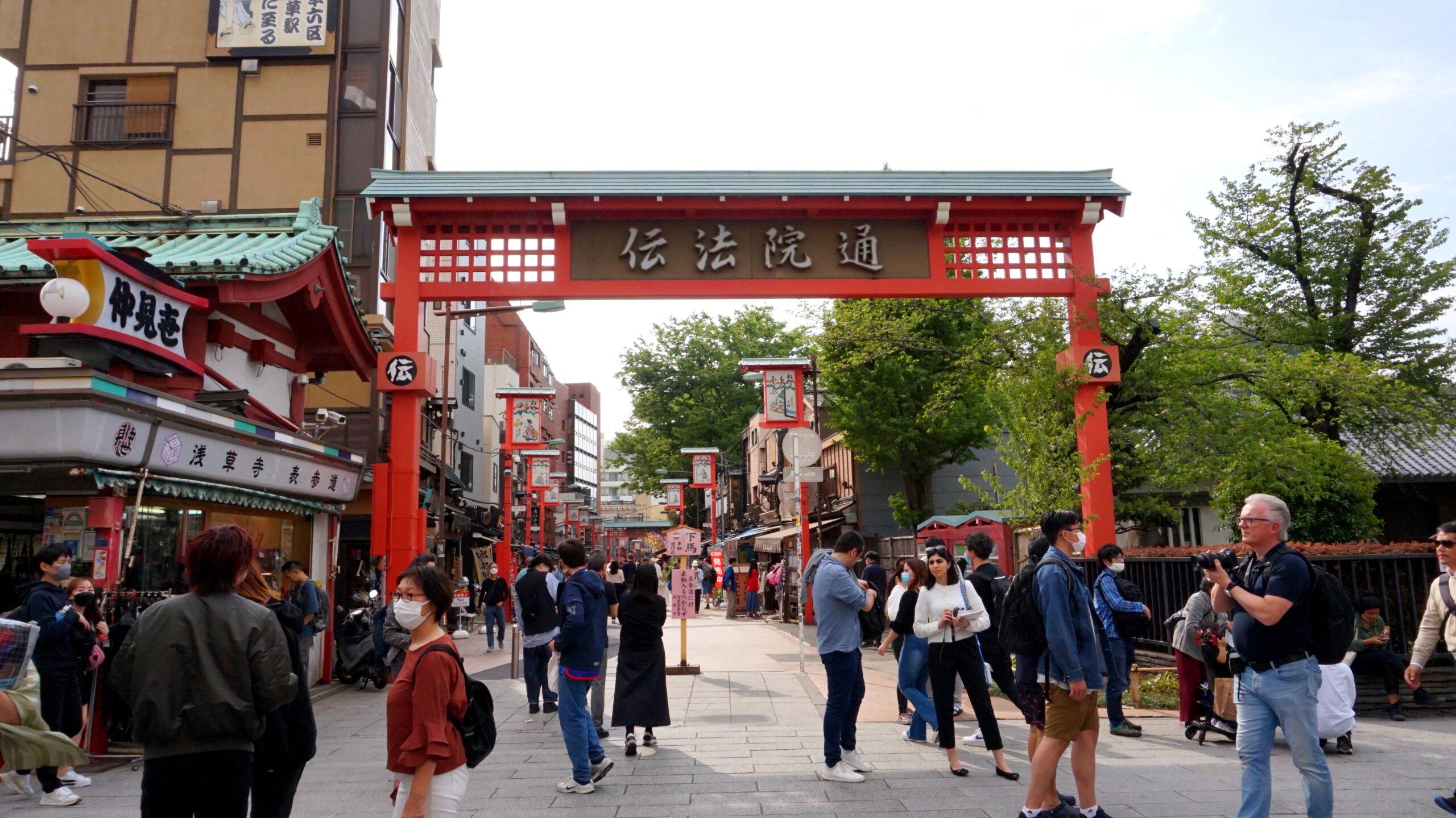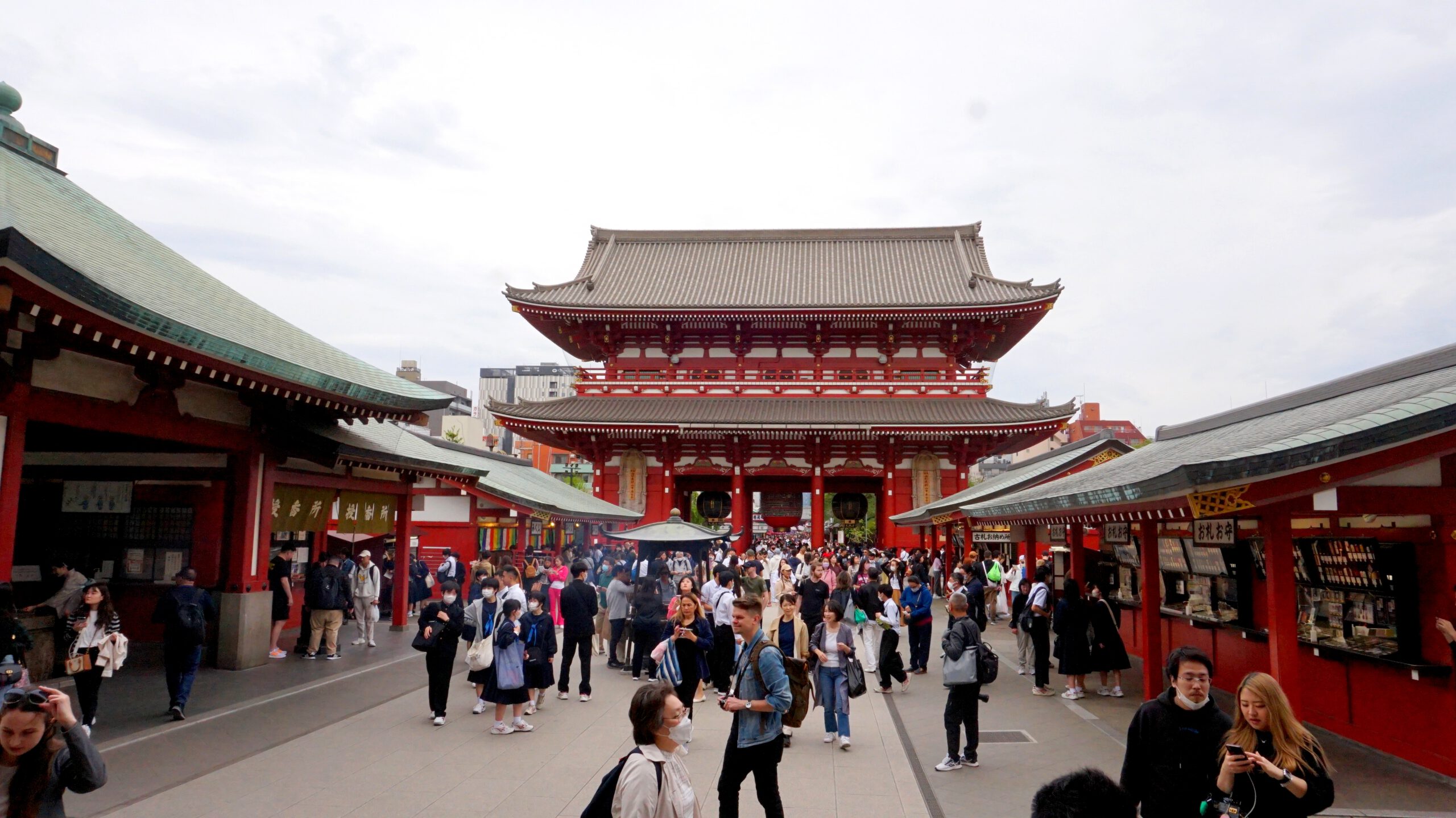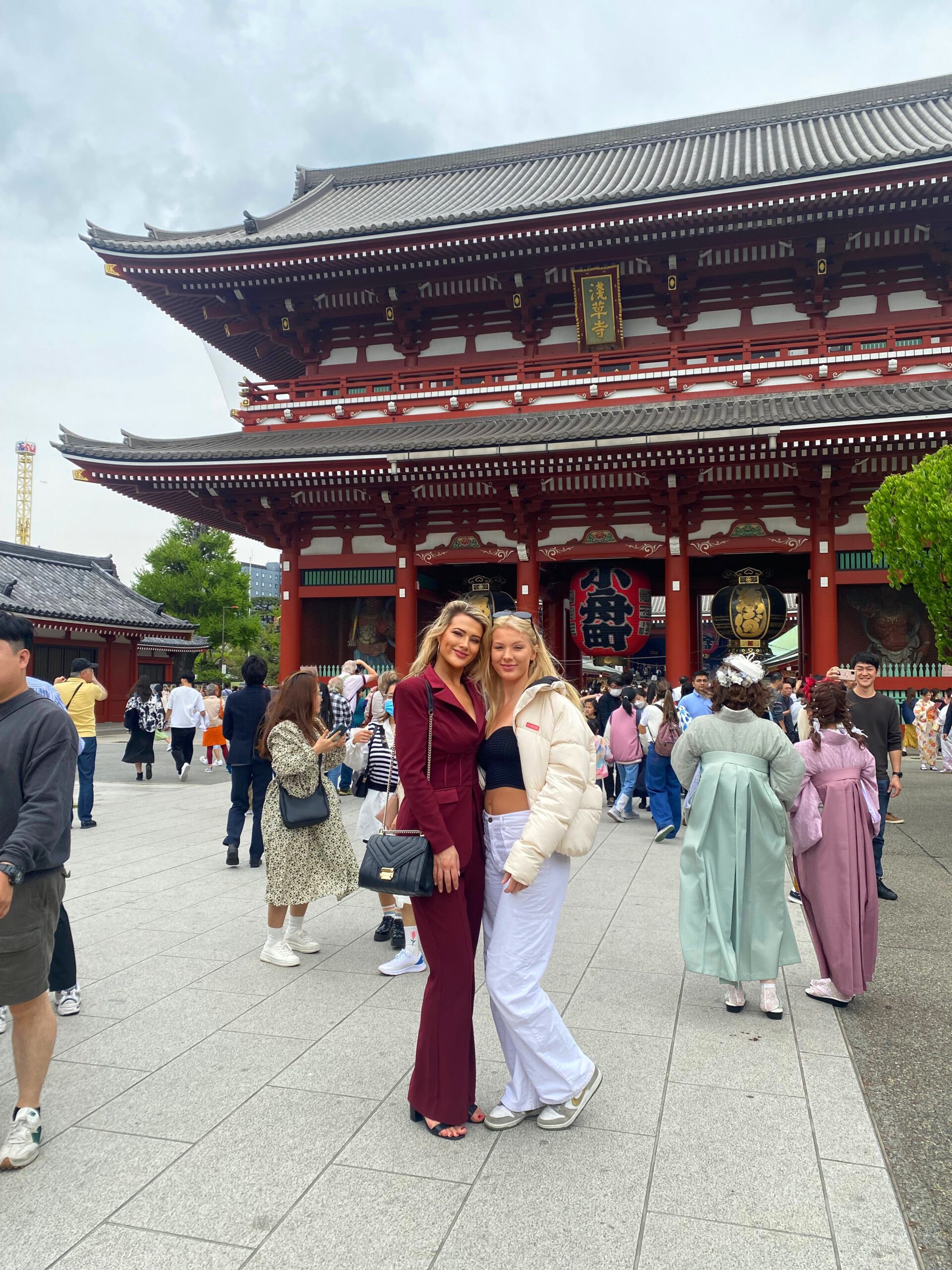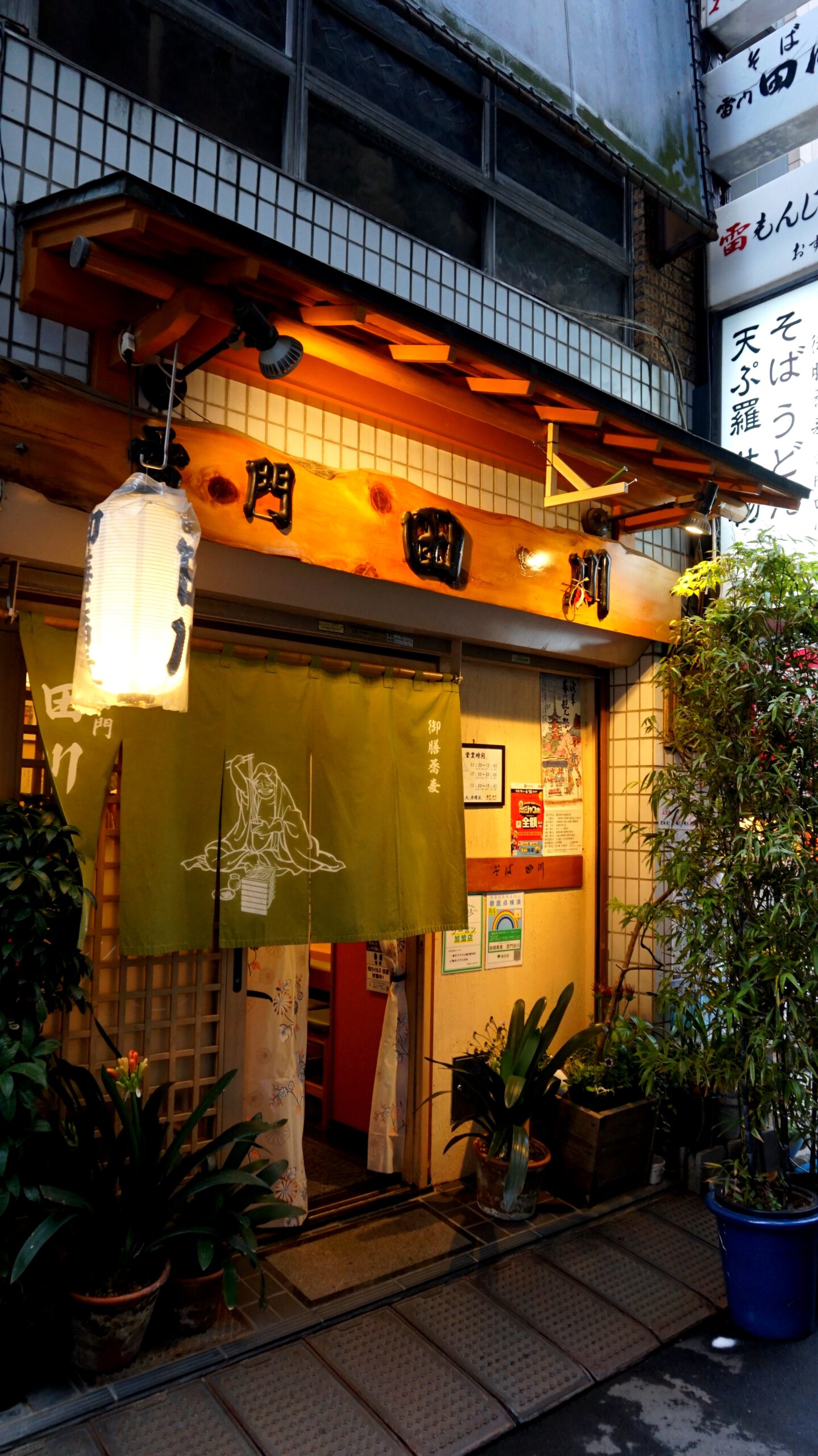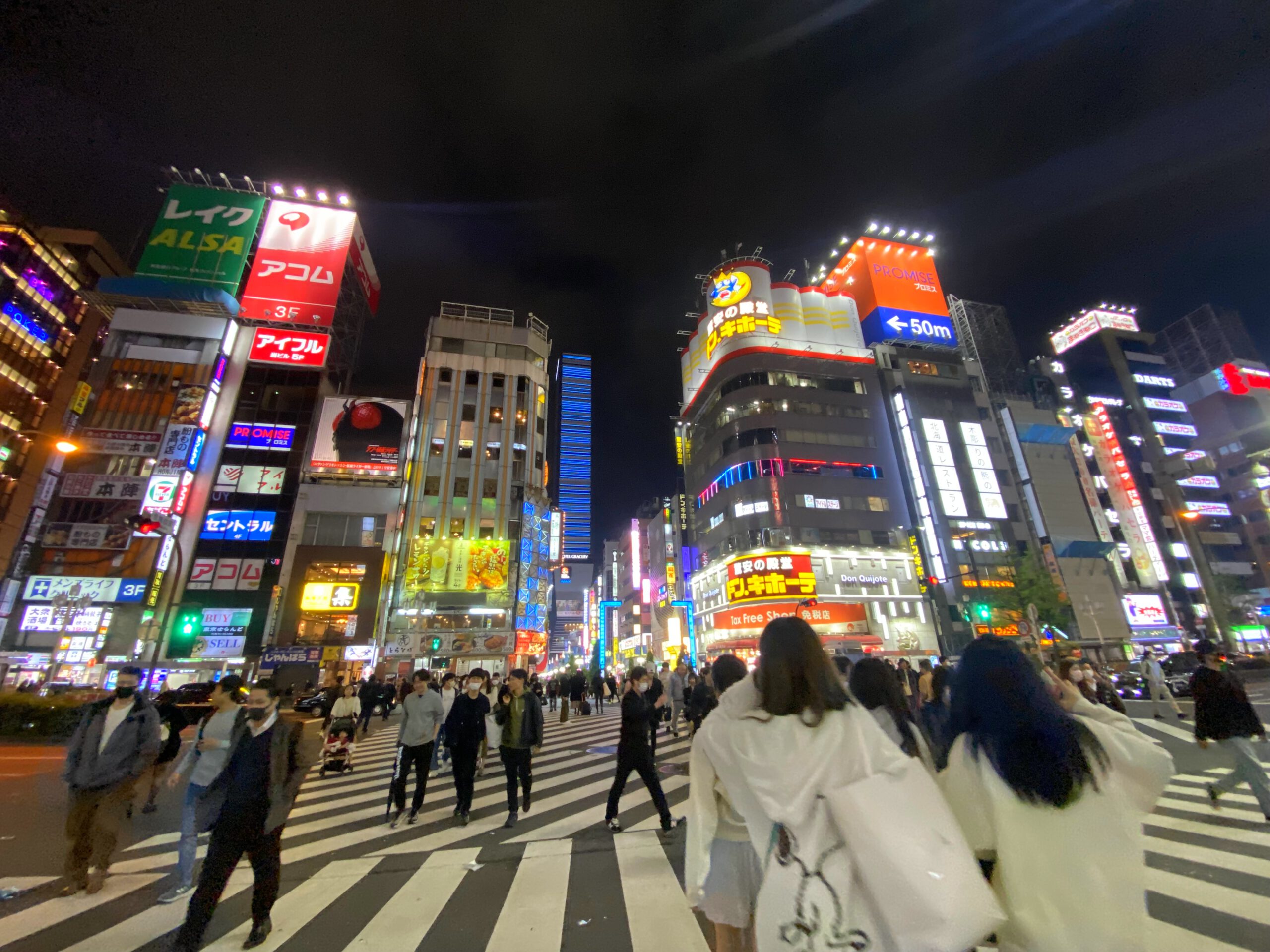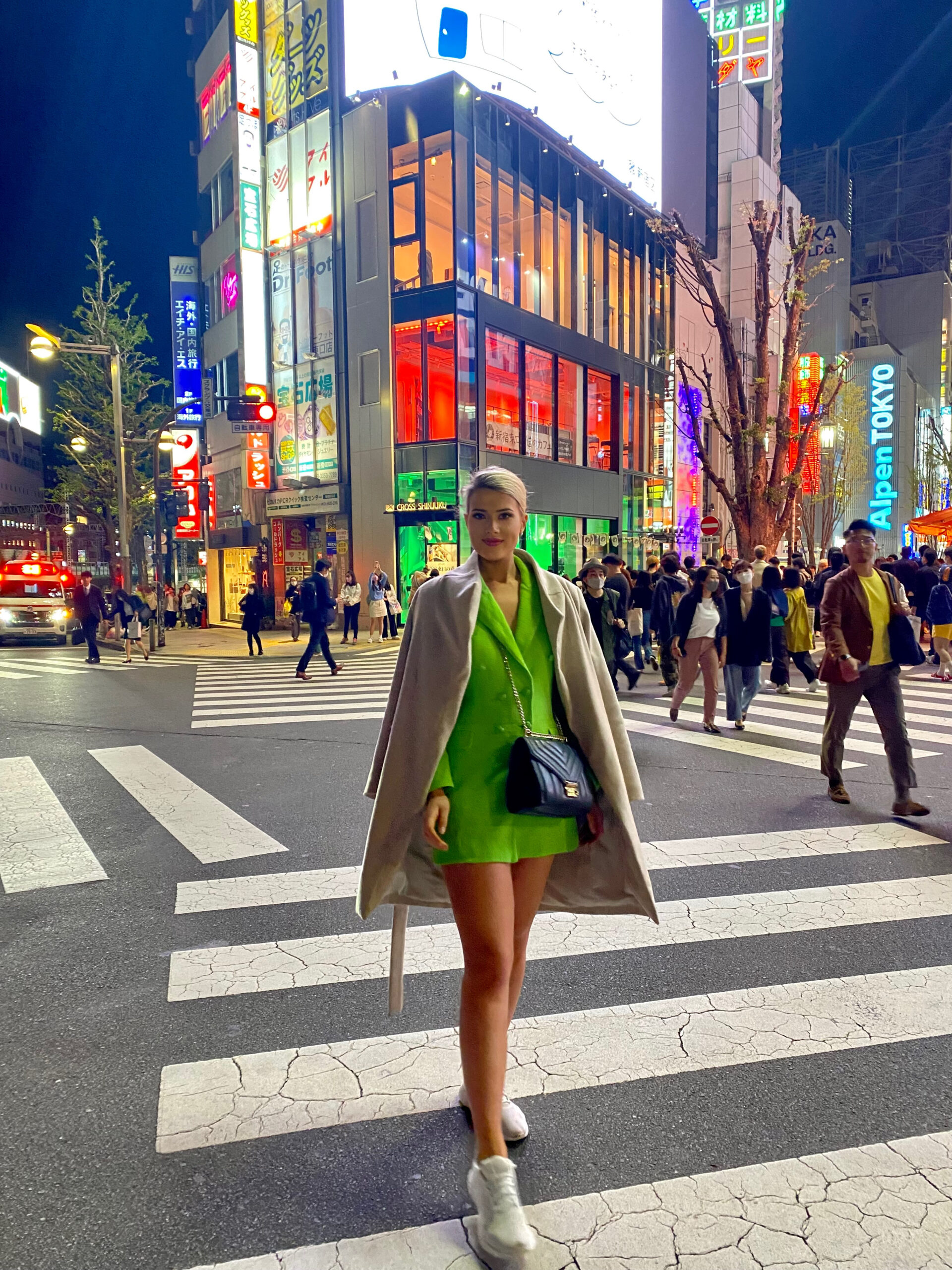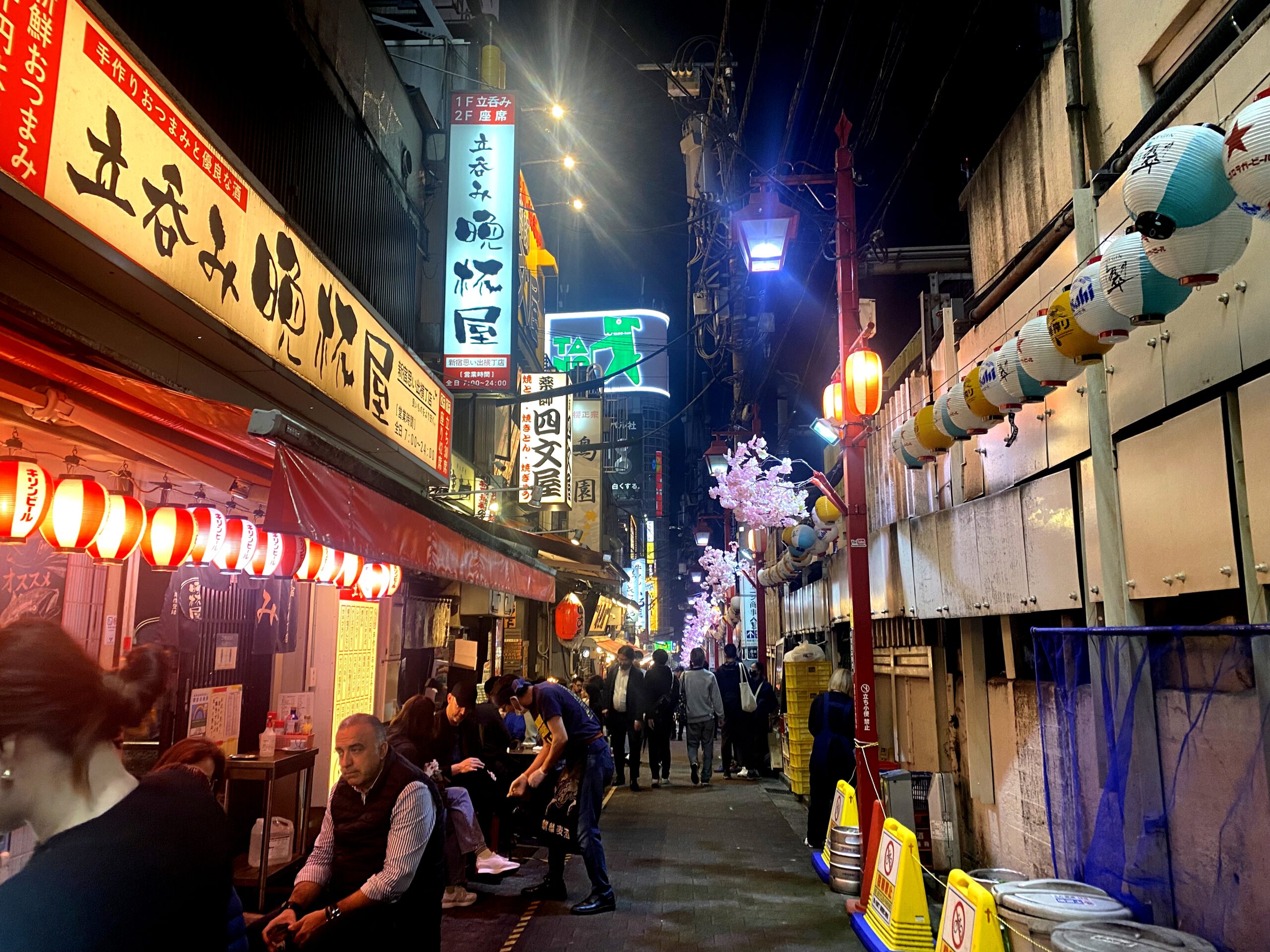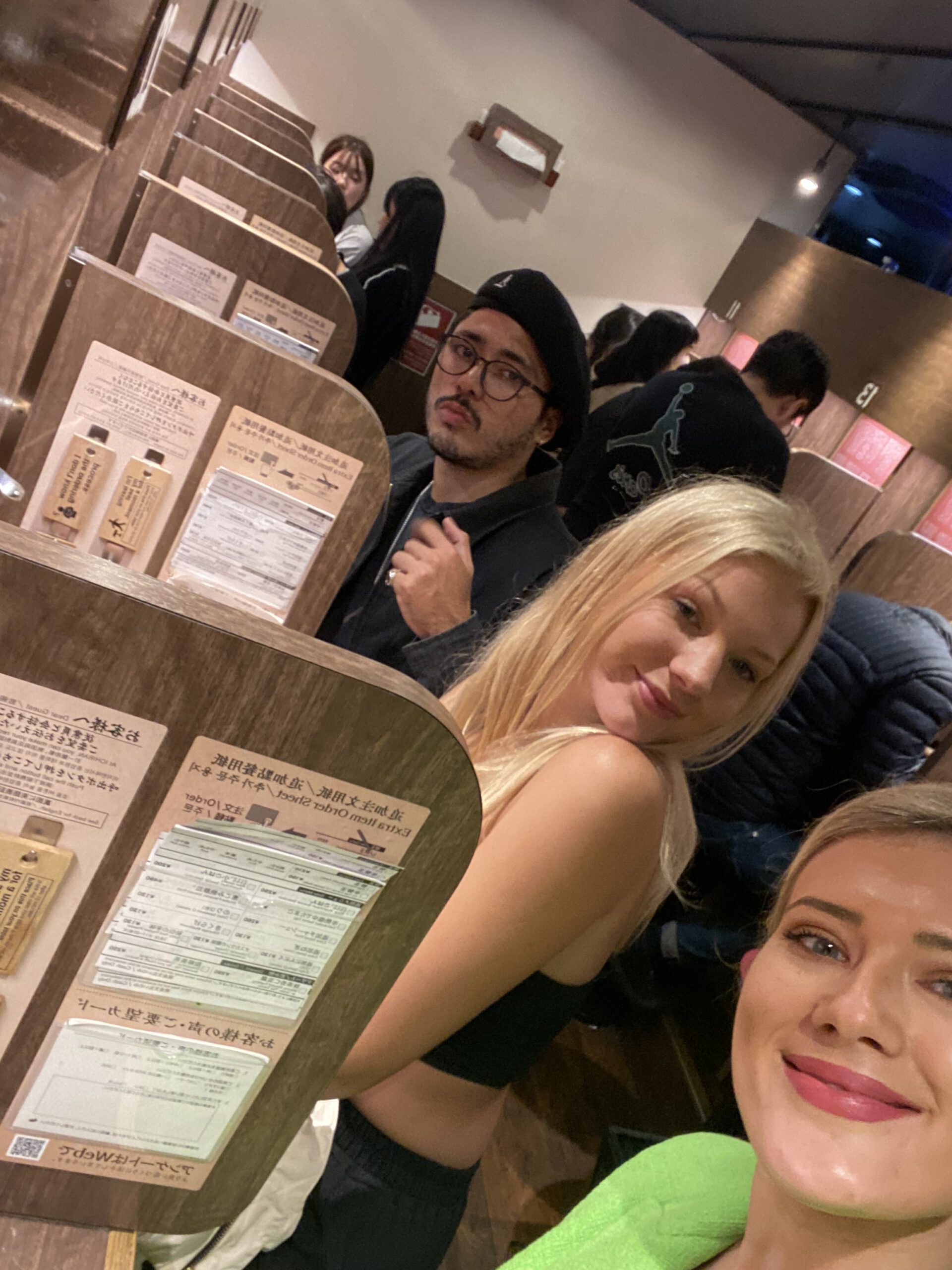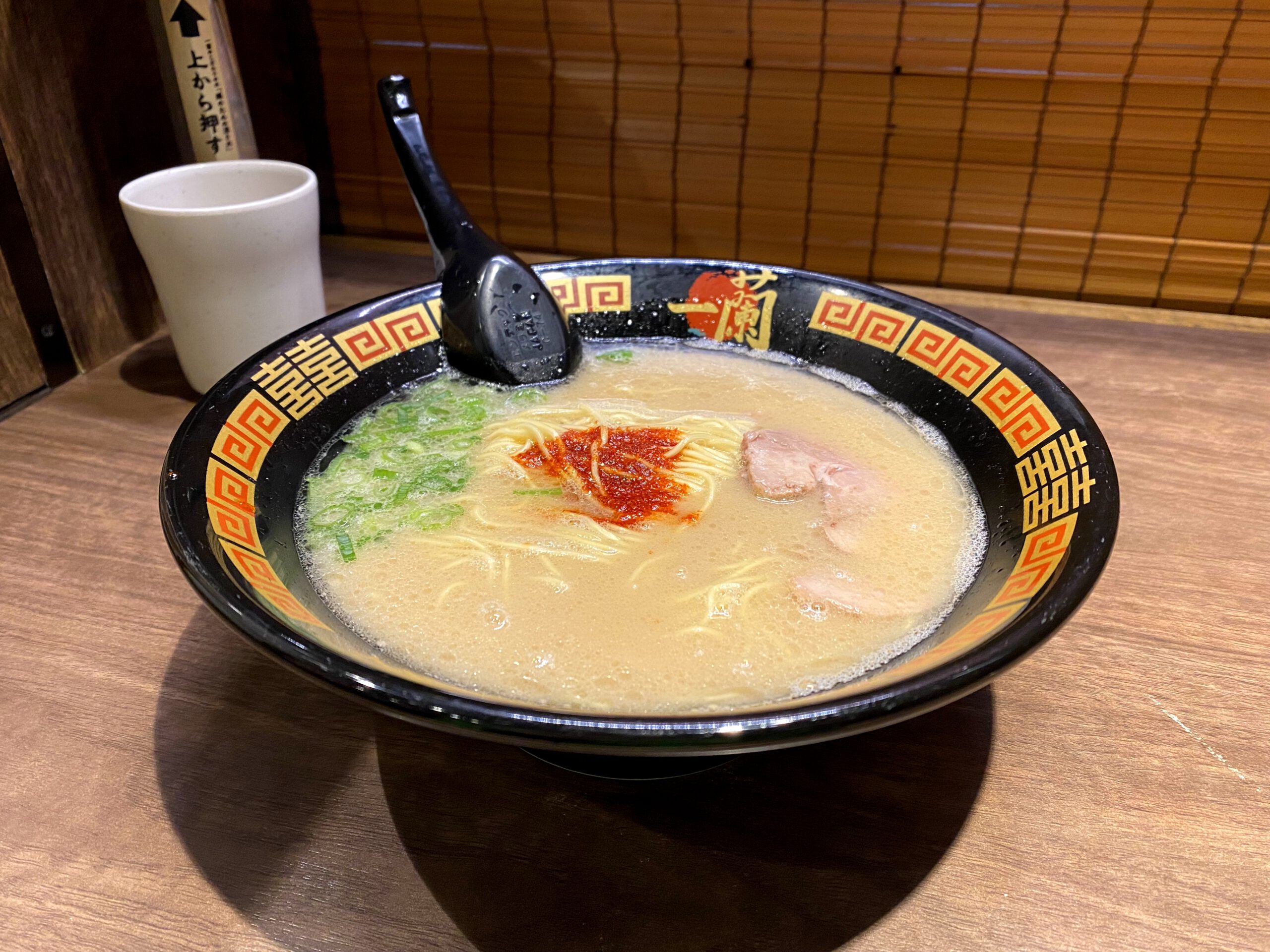 Day 9 – Tokyo  – 13-4-2023
This day started with not getting on the flight from Tokyo to Amsterdam. The flight was overcrowded and there was really no room for standby-travellers. Because there weren't that many flights from Narita to Europe yet, I decided to make a plan together with other 'IPA' people. We decided to sleep for a few hours in a Capsule hotel, in the basement of Narita Airport. This is something none of us had ever done before! The prices were also low and it is very nice to be able to rest here for a while, although I didn't sleep for a whole minute from the adrenaline of getting on a flight. The IPB employees abruptly decided to opt for Hong Kong, spend the night there and then fly from there to the Netherlands. I didn't think it was the solution where I would feel best, so decided to make my own plan and travel alone. The flight to Warsaw rejected me immediately at check-in. I thought, when I'm in Europe, I'm basically 'at home'. But this option was lost. My last chance of the day was – after 16 hours of walking around the airport – Dubai. The funny thing is that months ago I wanted to visit my best friend in Dubai from Japan anyway. Through Mexico I decided to abandon that plan, but fate sent me here for now! (This was also a clear sign to me that things happen for a reason). Emirates accepted me and all stand-byers. Together with a stand-byer from Malta that I came into contact with, I made a little jump out of joy. I also had a nice connection with her, and by coincidence, we were placed next to each other on board. Flying Emirates was a fun new experience. I slept almost the entire flight and woke up in Dubai quite well rested.
Deze dag begon met het niet meekomen op de vlucht van Tokyo naar Amsterdam. De vlucht was overvol en er was écht geen ruimte voor IPB'ers. Omdat er nog niet ontzettend veel vluchten van Narita naar Europa vlogen, besloot ik samen met andere IPB'ers een plan te gaan maken. We besloten uit vermoeidheid een paar uurtjes te gaan slapen in een Capsule hotel, in de kelder van Narita Airport. Dit is iets wat allen van ons nooit eerder had gedaan! De prijzen waren overigens ook laag en het is erg fijn hier even te kunnen rusten, al deed ik geen oog dicht door de adrenaline voor de vluchten. De IPB'ers besloten abrupt te kiezen voor Hong Kong, daar te overnachten en dan vanuit daar naar Nederland te vliegen. Ik vond het niet te oplossing waar ik mijzelf het beste zou voelen, dus besloot mijn eigen plan te trekken en alleen door te reizen. De vlucht naar Warschau wees mij direct af bij de check in. Ik dacht, als ik in Europa ben, ben ik in principe 'zo thuis'. Maar deze optie viel weg. Mijn laatste kans van de dag was – na 16 uur rondlopen op de airport – Dubai. Het grappige is dat ik maanden geleden vanuit Japan al sowieso mijn beste vriendin in Dubai wilde opzoeken. Door Mexico besloot ik van dat plan af te zien, maar het lot stuurde mij hier vooralsnog heen! (Dit was overigens voor mij ook een duidelijk teken van dingen die gebeuren voor een reden). Emirates accepteerde mij en alle IPB'ers. Ik maakte samen met de andere IPB'er uit Malta waar ik mee in contact raakte een vreugdesprongetje. Ik had ook een fijne klik met haar, en per toeval werden we samen naast elkaar aan boord geplaatst. Emirates vliegen was een leuke nieuwe ervaring. Ik heb bijna de hele vlucht geslapen en werd redelijk uitgerust wakker in Dubai.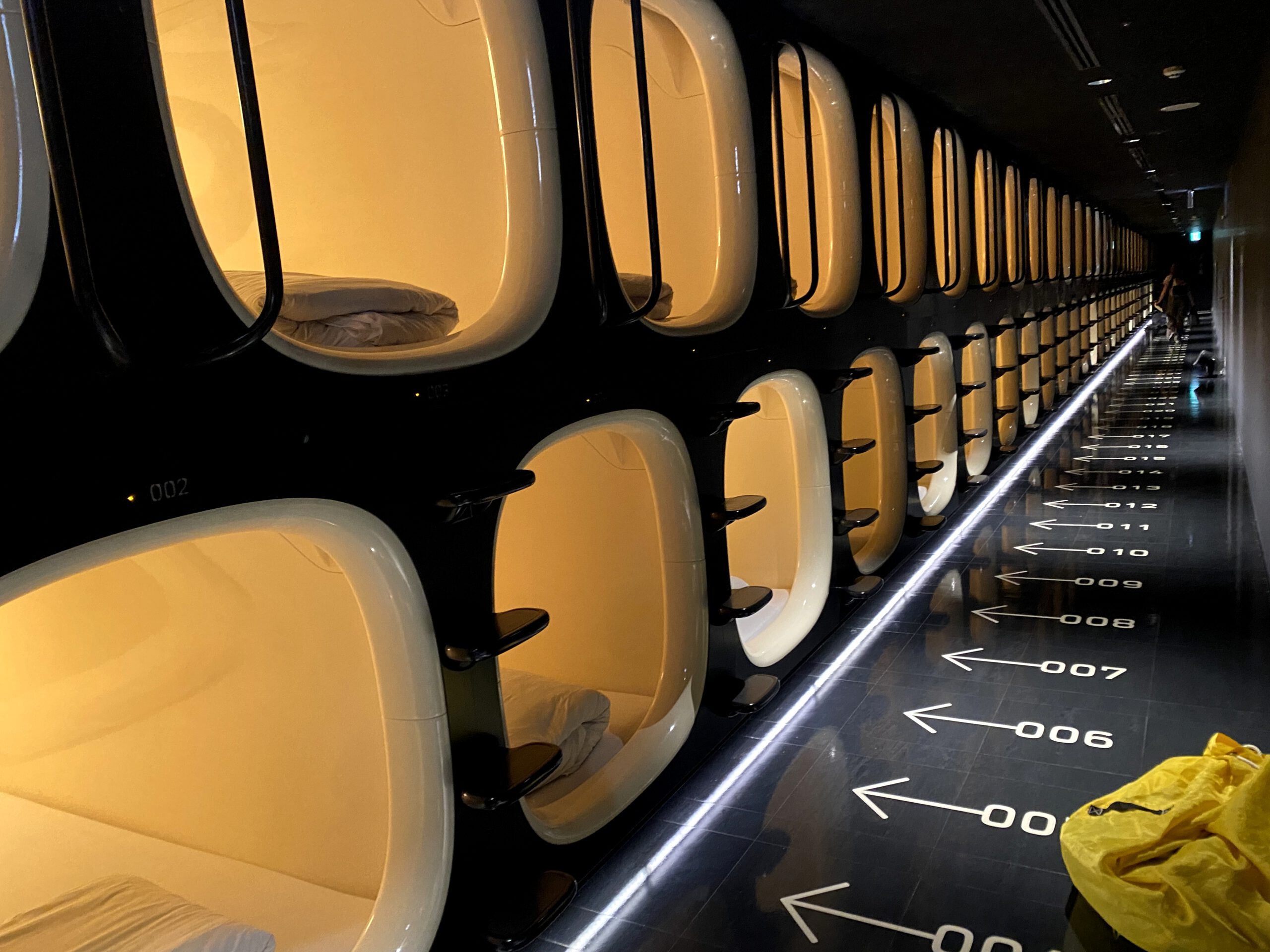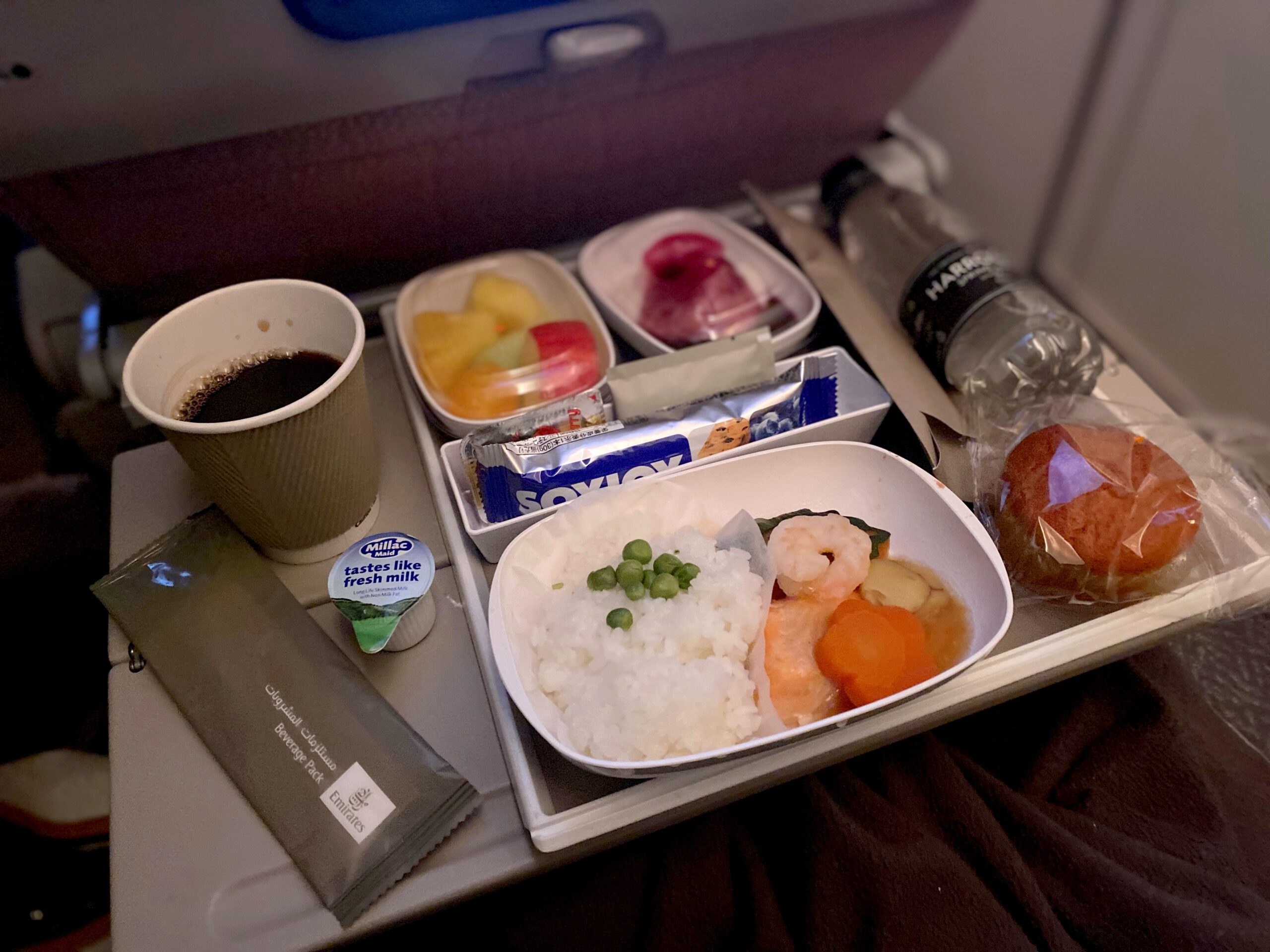 Day 10 – Dubai & Amsterdam – 14-4-2023
At half past six in the morning, I decided to take my time at the DXB airport to change clothes, freshen up and have my luggage stored. I had a beautiful red jumpsuit in my suitcase that was perfect for Dubai, so I put it on right away. I was able to go directly to Amsterdam this morning, but decided to take the flight in the afternoon to meet Roos. After a coffee at Starbucks (at that time I couldn't really find anything else close to where I was), I got a message from Roos that she was up and ready. I had informed her on time that I would be coming to Dubai, so she got up extra early to be together. Roos was on vacation at the time and had no plans for the time being, so this was perfect. At half past 9 I got into the taxi and went to Brunch & Cake. Dubai never ceases to enchant me. One minute I'm in Asia, the day after suddenly in the Middle East and the day after that in Holland – a huge change of contrast. The buildings of Dubai remain incredibly impressive to see, and I didn't stop looking outside for a second. When I saw Roos again, I felt very happy and immediately jumped on her neck when I heard her voice after more than 3 years. It was very nice to have the time to chat for 4 hours and to eat and drink delicious food. I had a smoothie bowl which was very tasty! The manager of this branch said she knew me from Instagram (cool!) and would like to work with me next time I'm back in Dubai. How fun! She gave Roos and me two gigantic pieces of delicious cake free of charge and gift. After this amazing lunch and a very nice few hours with my best friend, I went to the airport. I had a wonderful and pleasant return flight with Emirates to Amsterdam, and was very grateful and satisfied that fate had sent me to Dubai instead of directly to Amsterdam. Roos and I immediately agreed at that moment to go on a trip together this year!
Half 6 's-ochtends, besloot ik rustig de tijd te nemen op de luchthaven om te kleden, mij op te frissen en mijn bagage te laten opslaan. Ik had een prachtig rood jumpsuit in mijn koffer die perfect was voor Dubai, dus trok ik die ook gelijk aan. Ik kon direct door deze ochtend naar Amsterdam, maar besloot de middag vlucht te IPB'en om met Roos te meetten. Na een koffietje bij Starbucks (op dat moment kon ik niet echt iets anders vinden dicht bij waar ik was), kreeg ik bericht van Roos dat ze wakker en ready was. Ik had op tijd doorgegeven dat ik naar Dubai zou komen, dus stond ze extra vroeg op om samen te komen. Roos had vakantie op dat moment en vooralsnog geen plannen, dus kwam dit perfect uit. Om half 9 stapte ik de taxi in en ging op weg naar Brunch & Cake. Dubai blijft me telkens betoveren. Het ene moment ben ik in Azië, de dag er na plotseling in het Midden-Oosten en de dag dáár na in Holland – een enorme verandering van contrast. De gebouwen van Dubai blijven ontzettend indrukwekkend om te zien, en ik hield ook geen seconde op met naar buiten kijken. Toen ik Roos weer zag, voelde ik mij ontzettend gelukkig en sprong gelijk in haar nek toen ik haar stem hoorde na ruim 3 jaar. Het was ontzettend fijn 4 uur lang de tijd te hebben om bij te kletsen en heerlijk te eten en drinken. Ik had een smoothie bowl die erg lekker was! De manager van deze vestiging zei dat ze mij kende van Instagram (gaaf!) en graag de volgende keer met mij samen wilde werken als ik terug zou zijn in Dubai. Hoe leuk! Ze gaf Roos en mij twee gigantisch grote punten heerlijke taart mee free of charge and cadeautje. Na deze geweldige lunch en ontzettend fijne paar uur met mijn beste vriendin, ging ik naar de luchthaven. Ik had een geweldige en gezellige terugvlucht met Emirates naar Amsterdam, en was erg dankbaar en voldaan dat het lot mij naar Dubai had gestuurd in plaats van rechtstreeks naar Amsterdam. Roos en ik hebben namelijk direct afgesproken op dat moment om dit jaar samen op reis te gaan!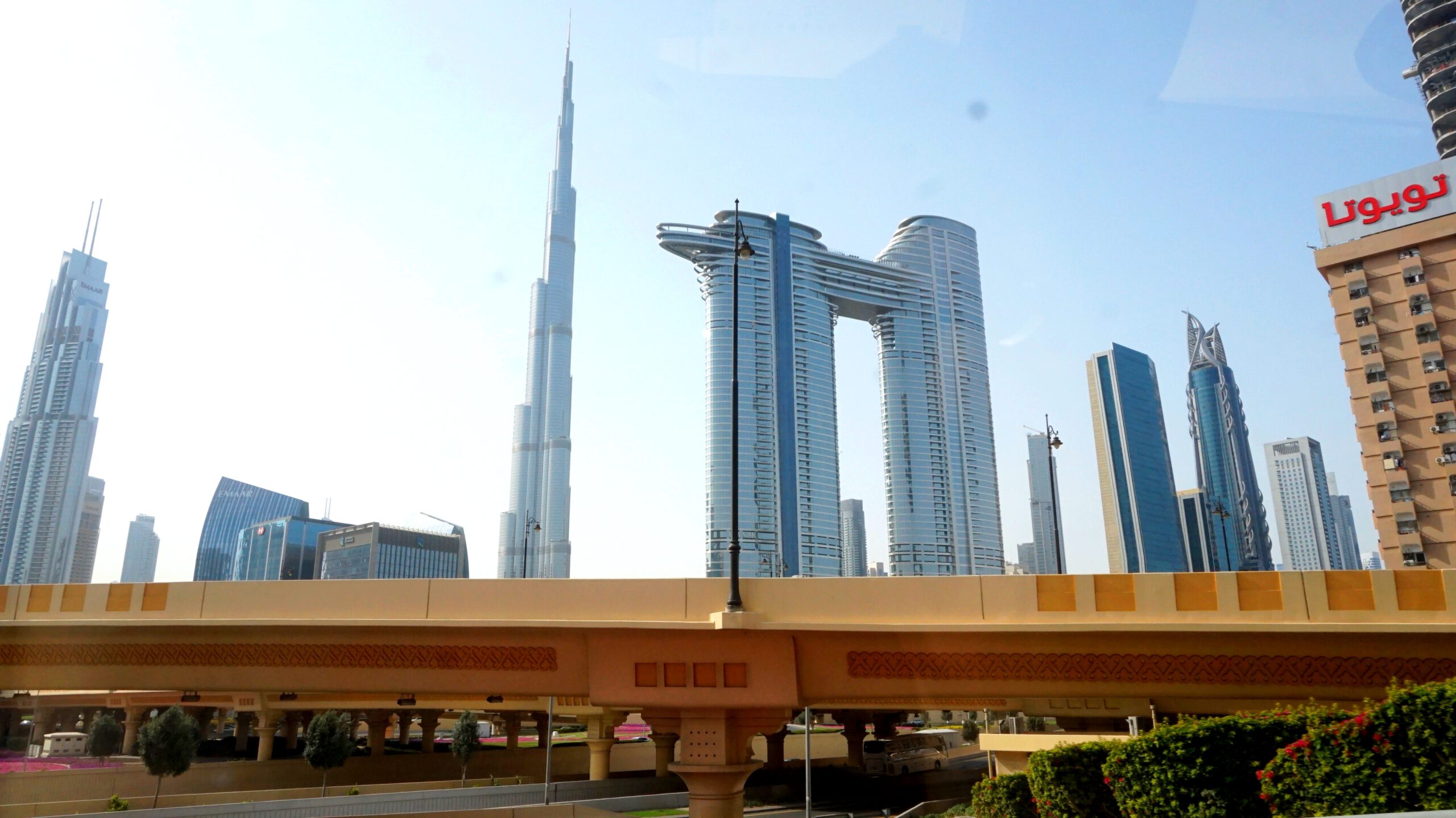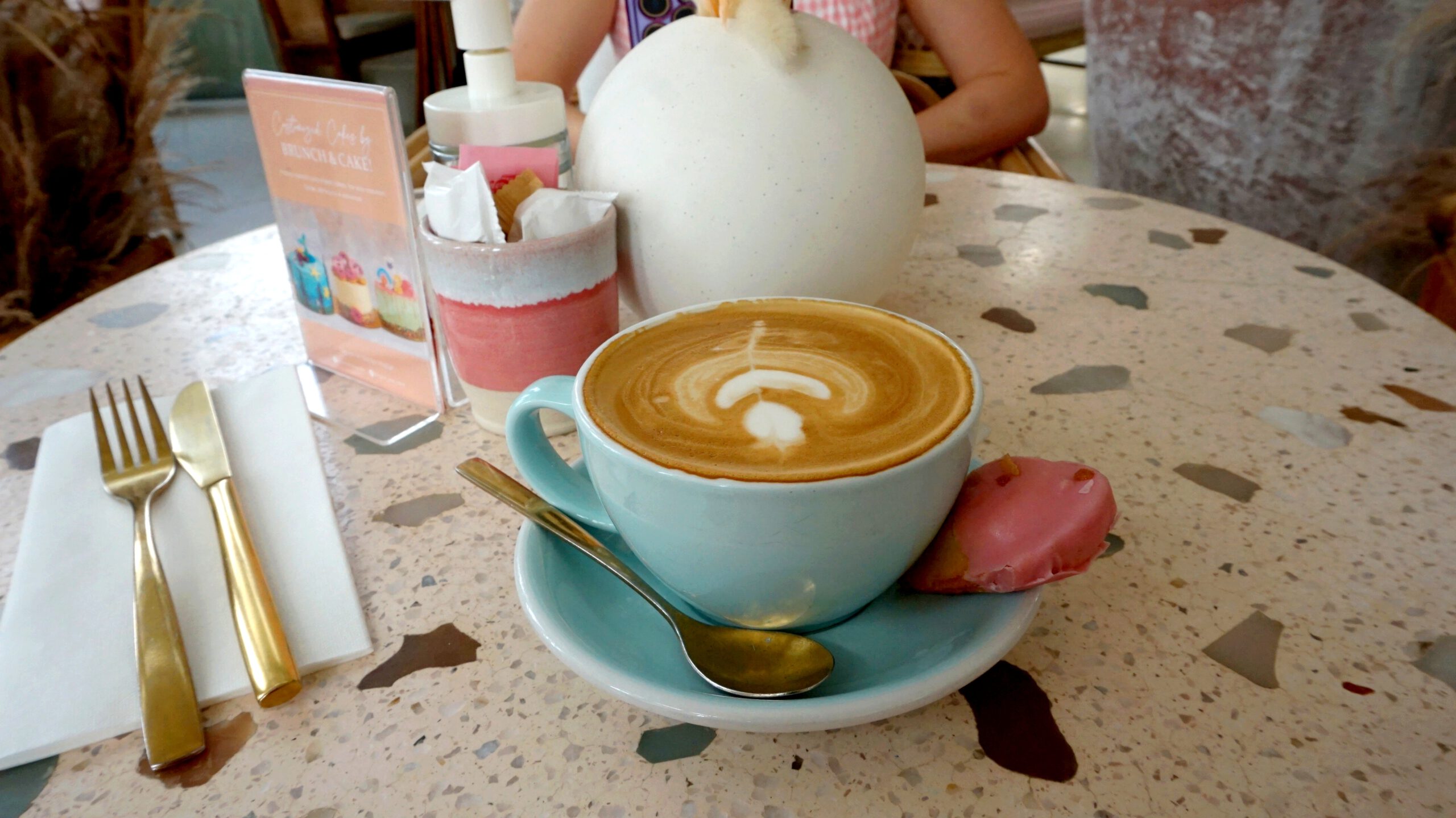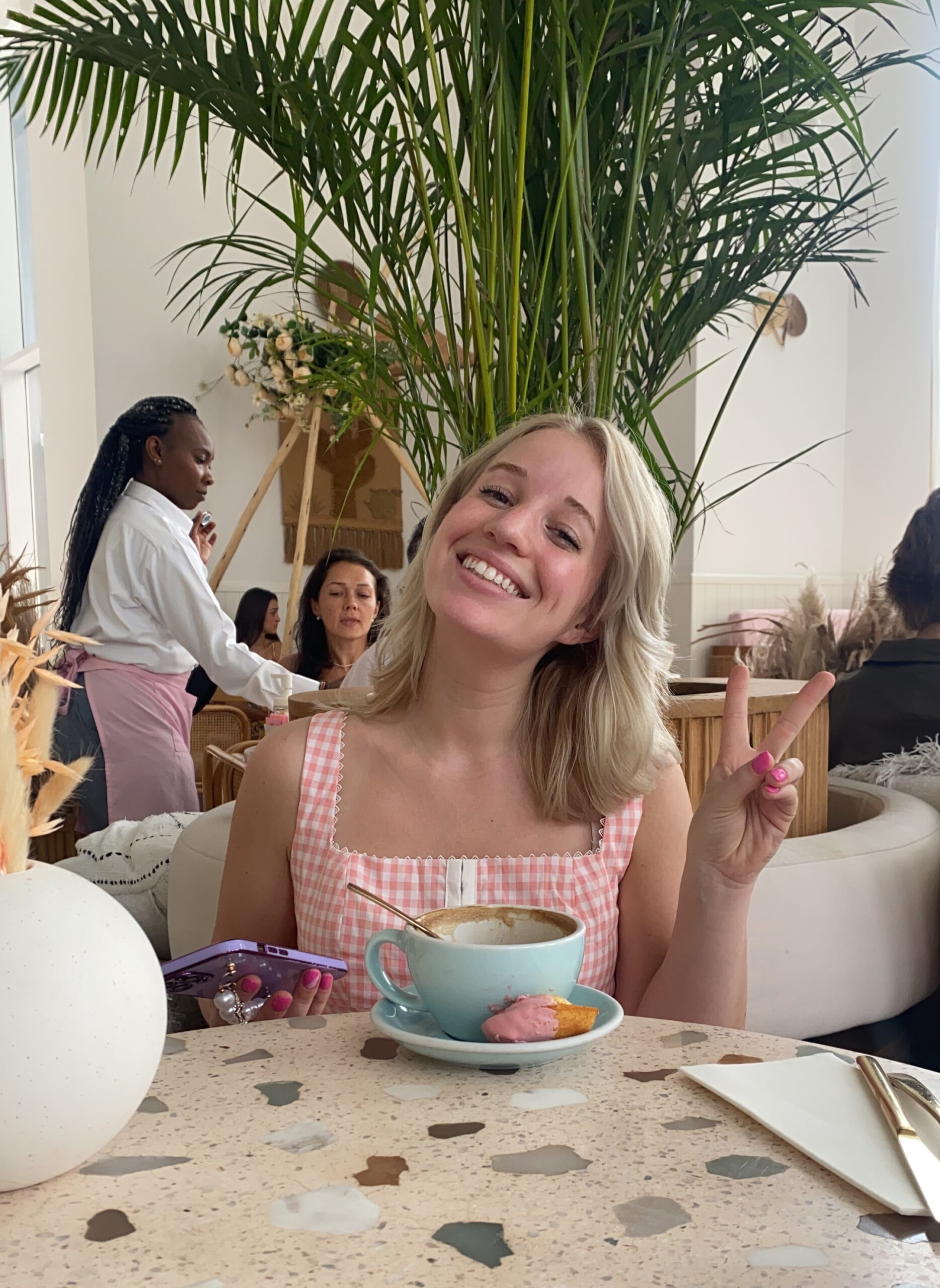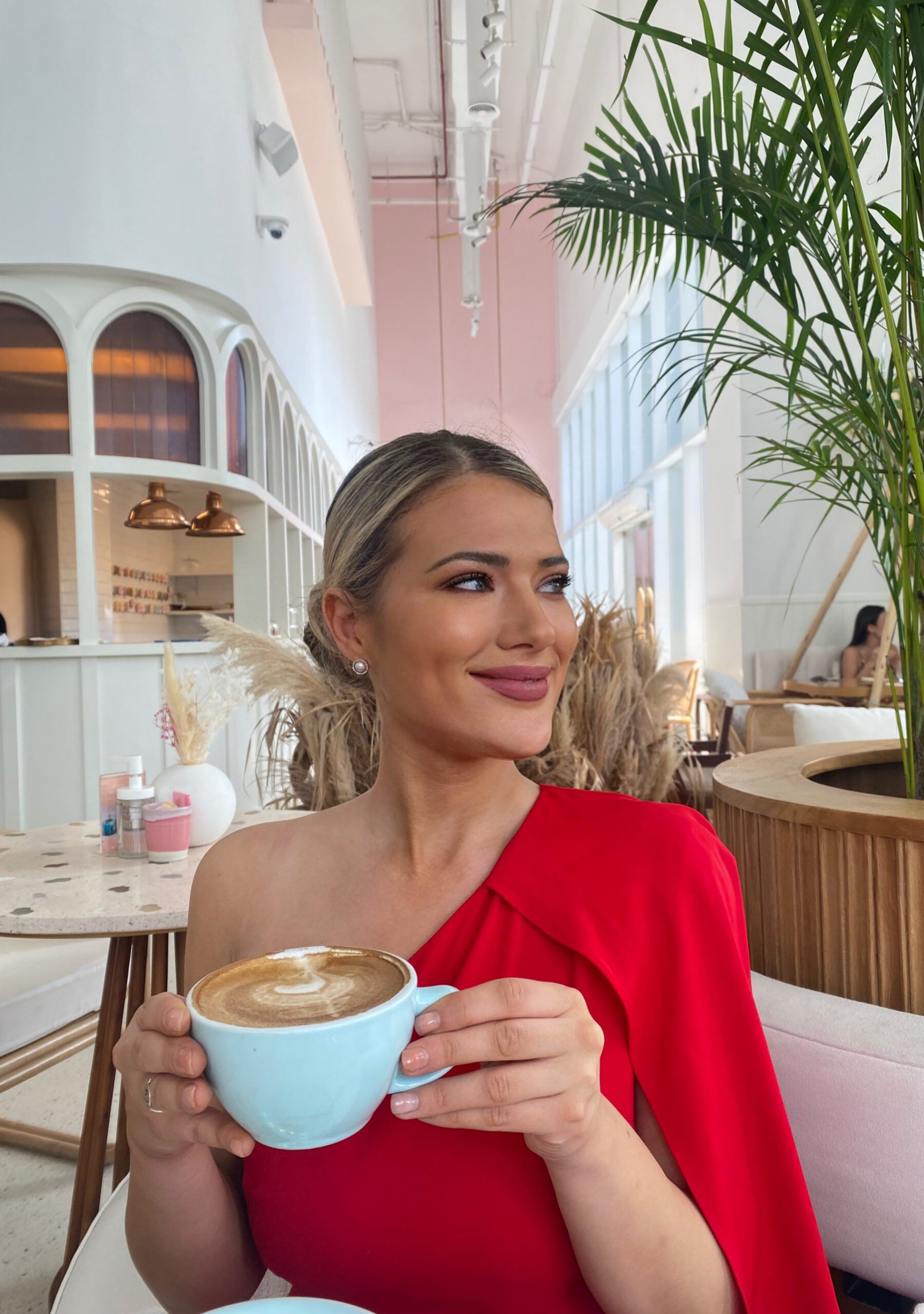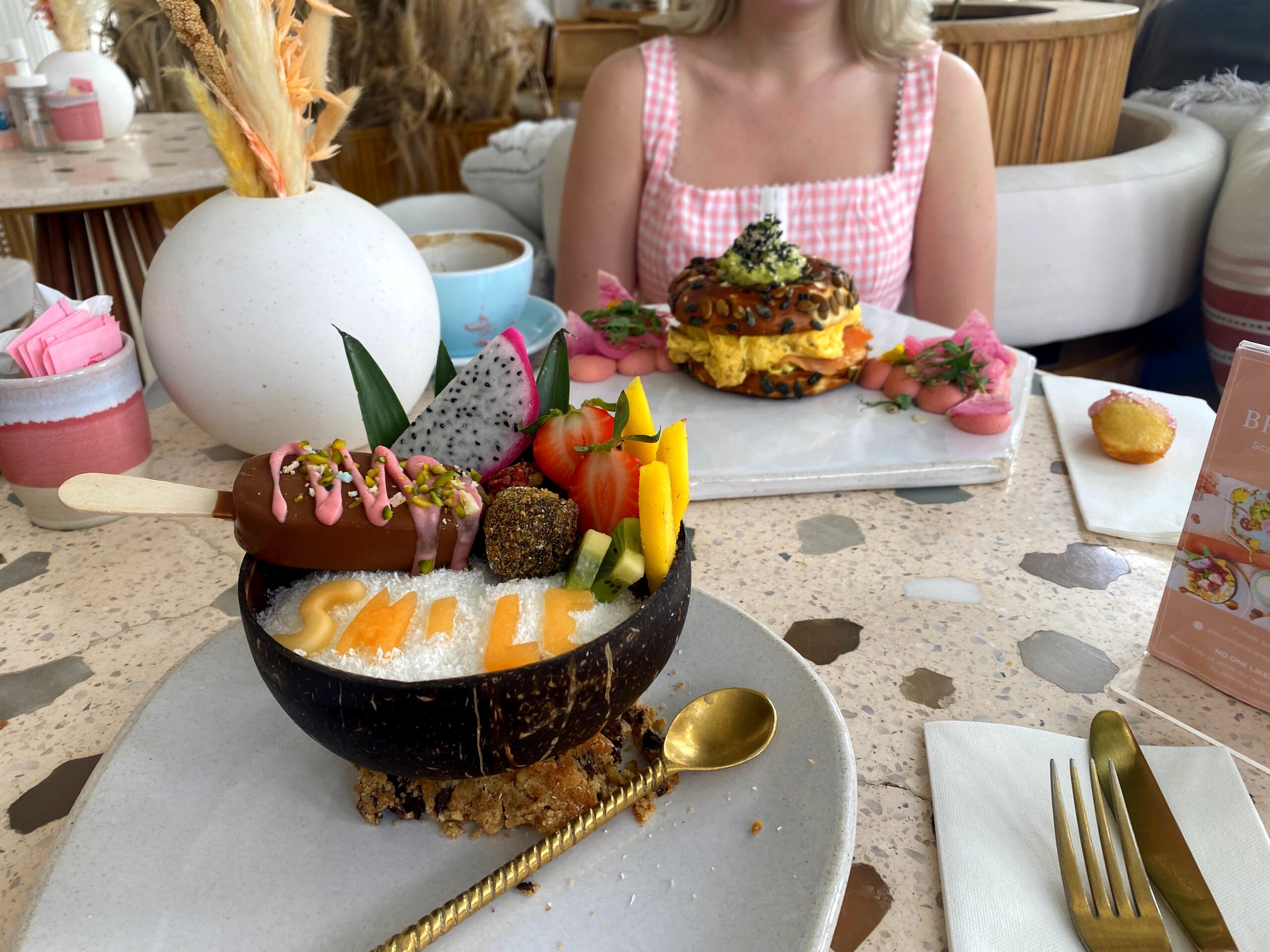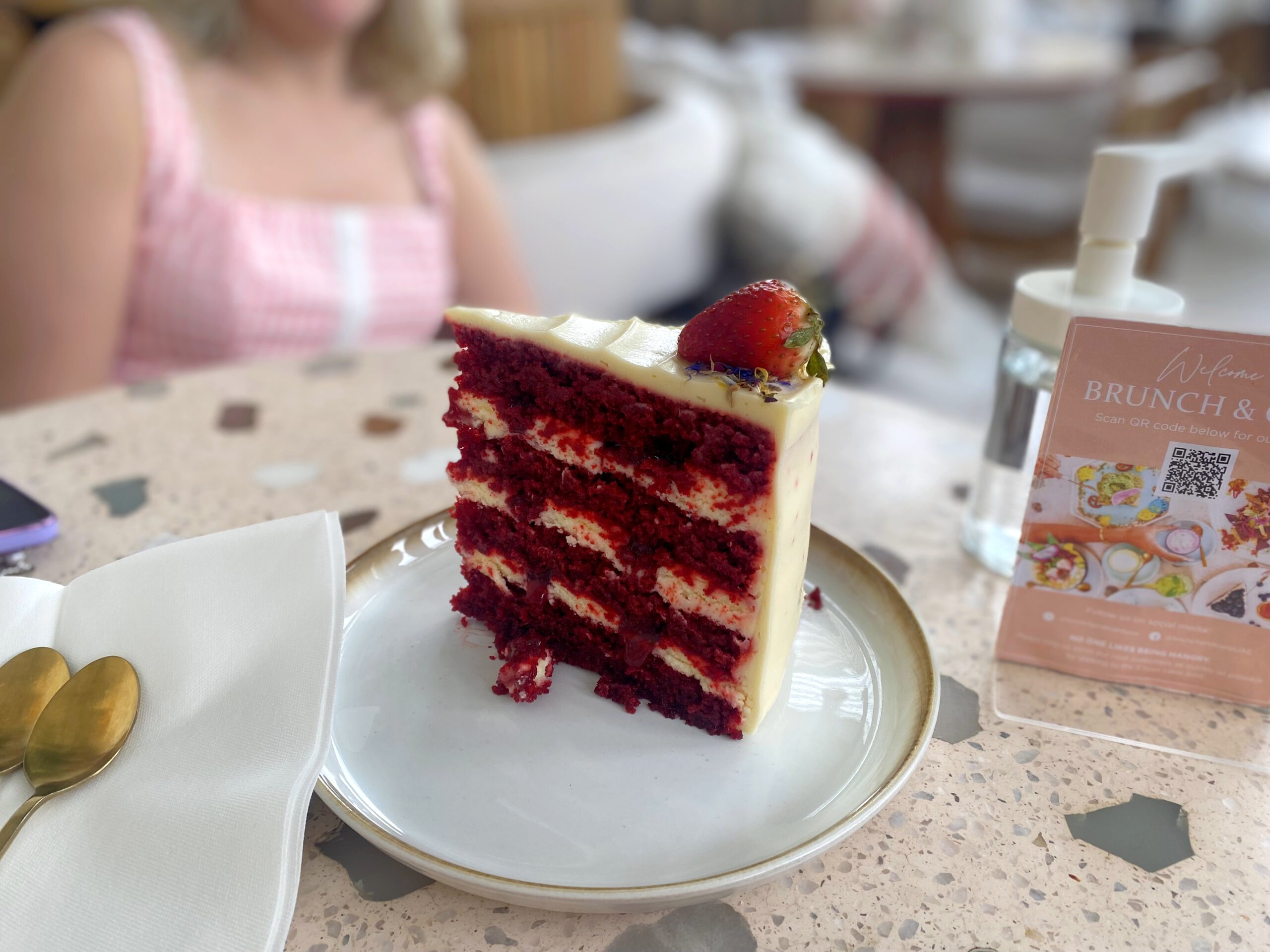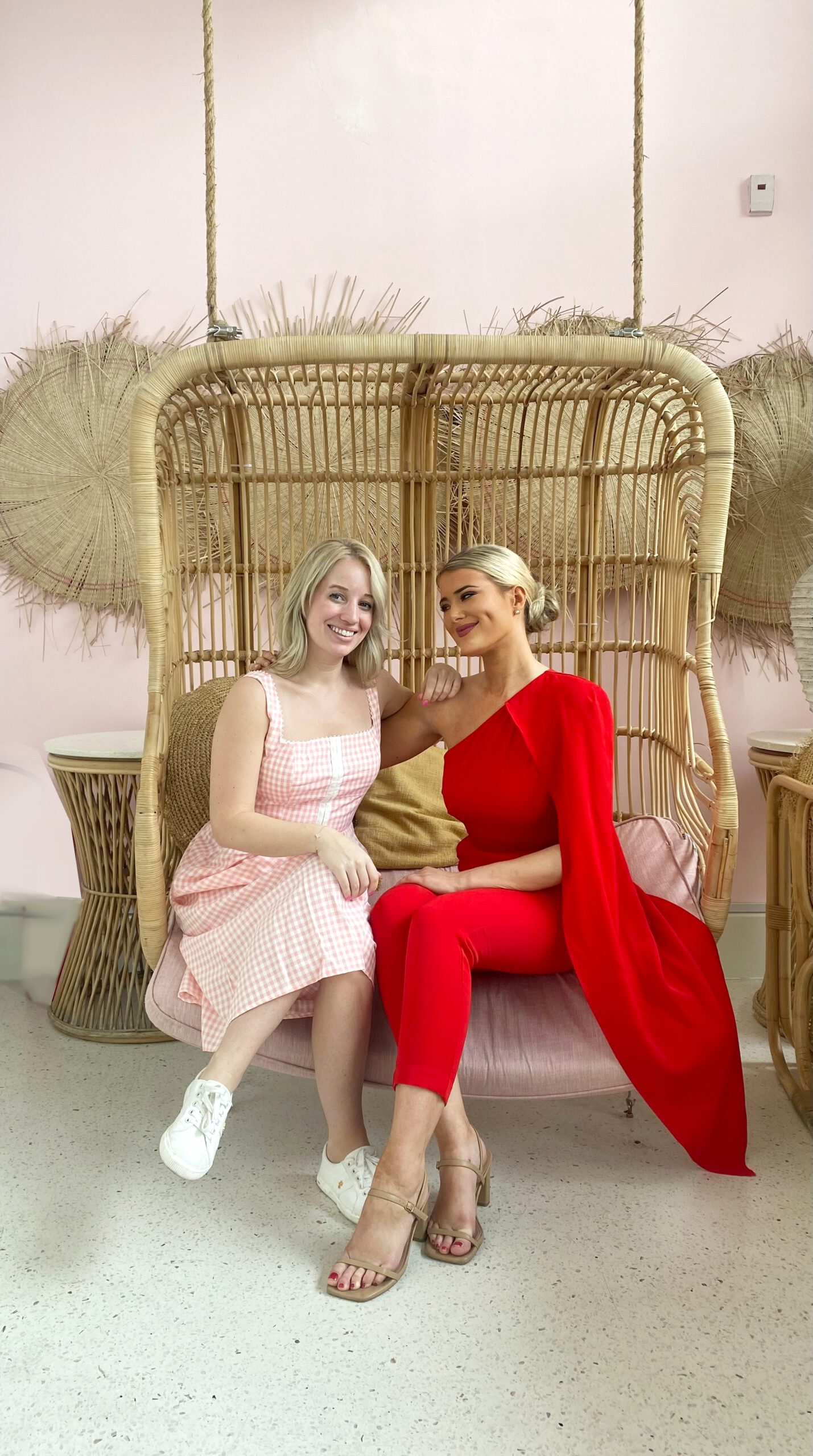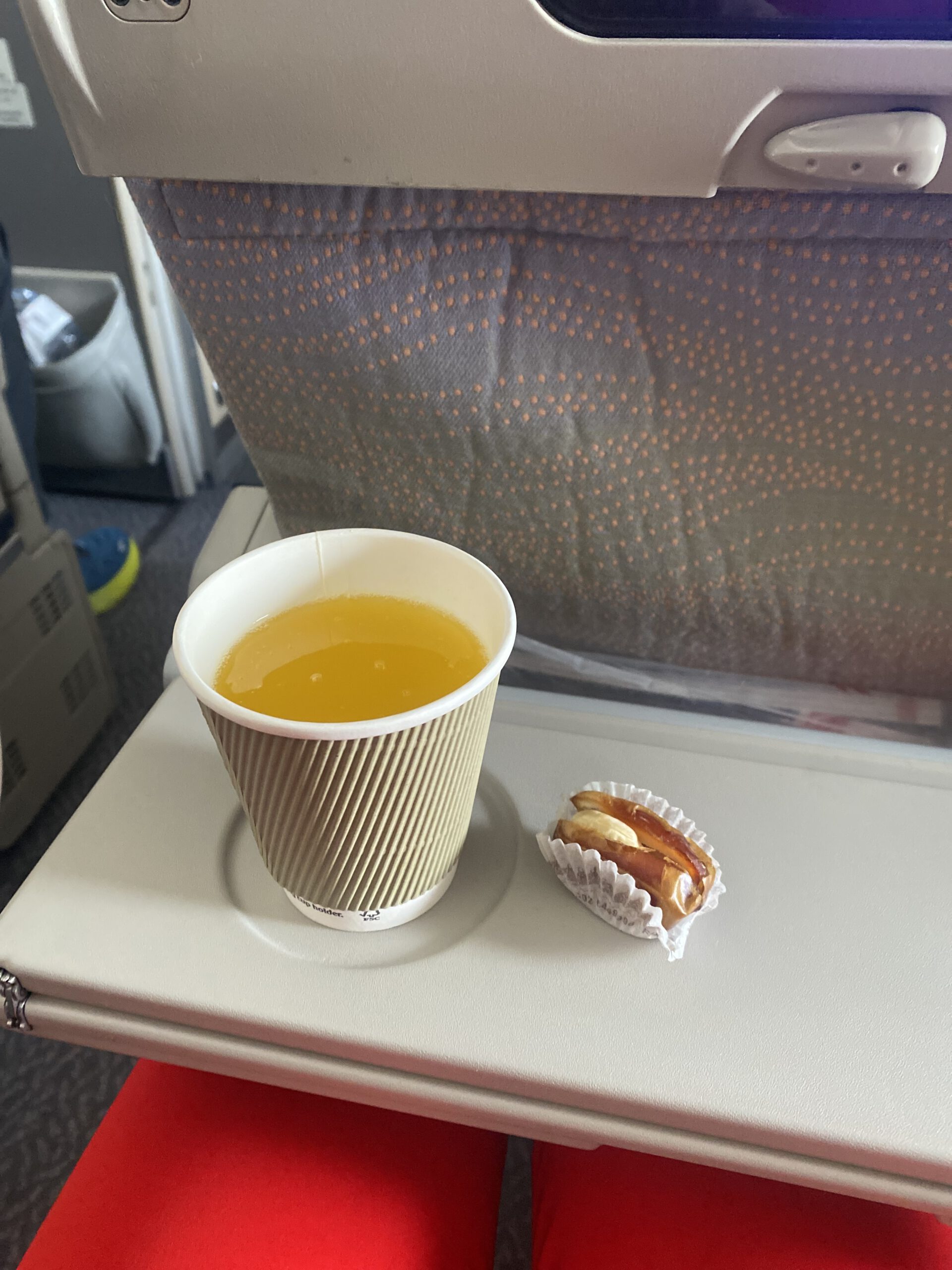 Thank you for reading my travel diary! I hope that the tips I have described here, will help you, and that you now have a clear picture of what a solo trip looks like! This trip was of course different from my very first solo trip to Tokyo in 2018 – but be sure to read about my previous experiences under the heading Travel > Japan. Until my next travel diary!
Bedankt voor het lezen van mijn reisdagboek! Ik hoop dat jullie wat hebben aan de tips die ik hier heb beschreven en inmiddels een helder beeld hebben van hoe een solo reis er uit ziet! Deze reis was natuurlijk anders dan mijn aller eerste solo reis naar Tokyo in 2018 – maar wees zeker vrij te lezen over mijn vorige ervaringen bij het kopje Travel > Japan. Tot mijn volgende reis dagboek!