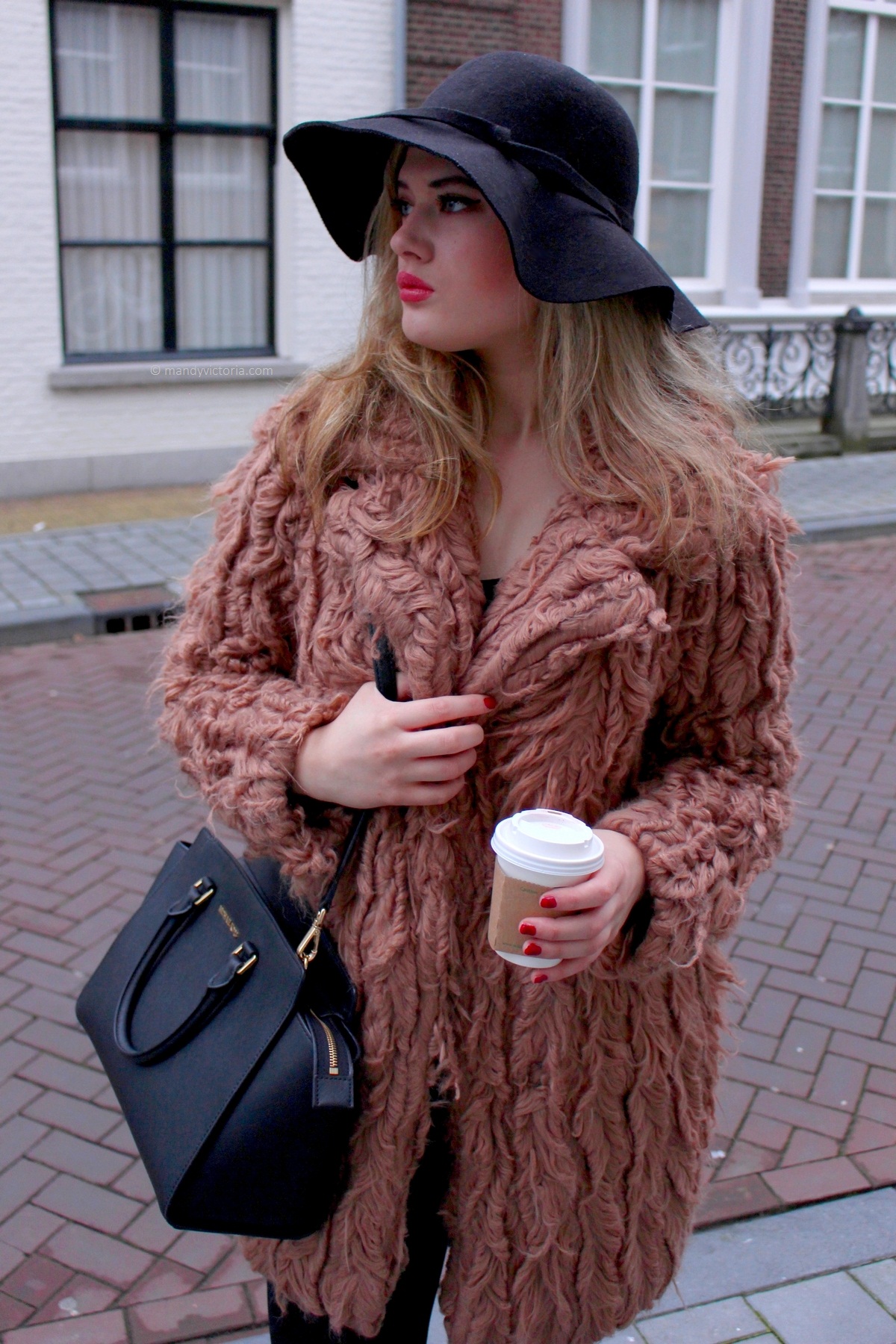 The days are getting colder and colder in western europe, that means: warm, fuzzy coats!
I love fuzzy/faux fur coats, they are so diva-ish! I was searching for a brown version, and spotted one eventually at the Dutch brand SuperTrash in sale.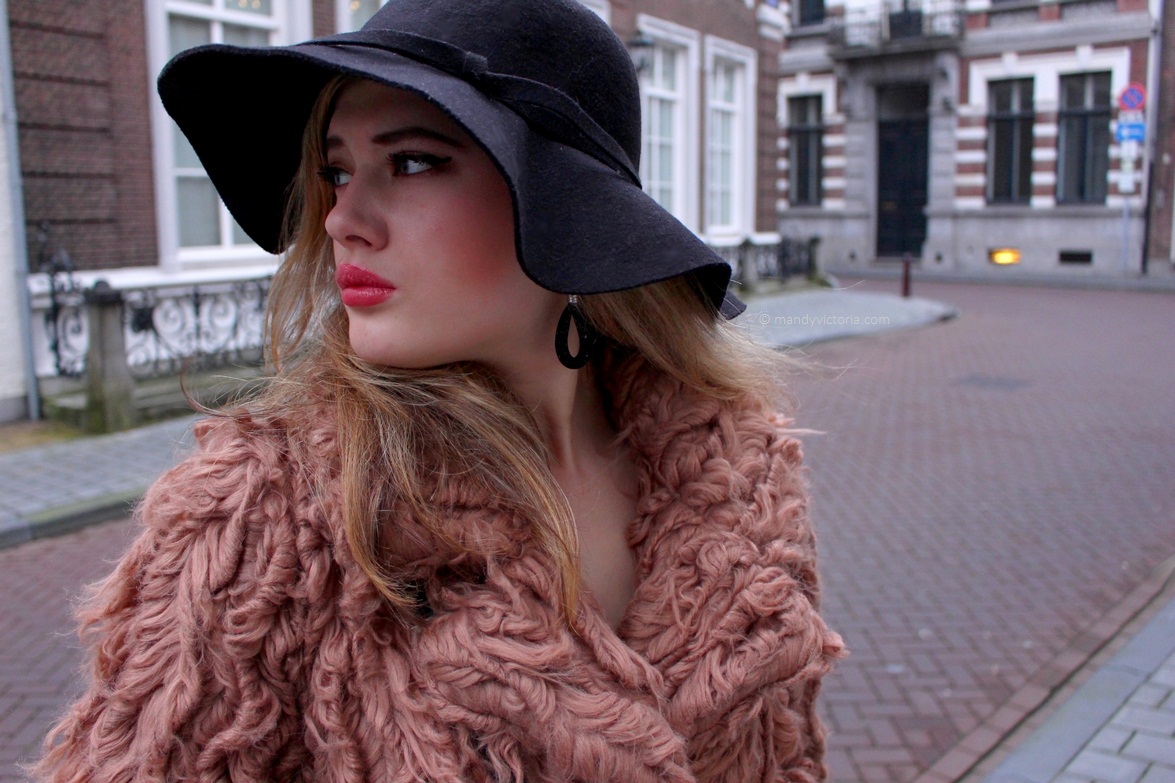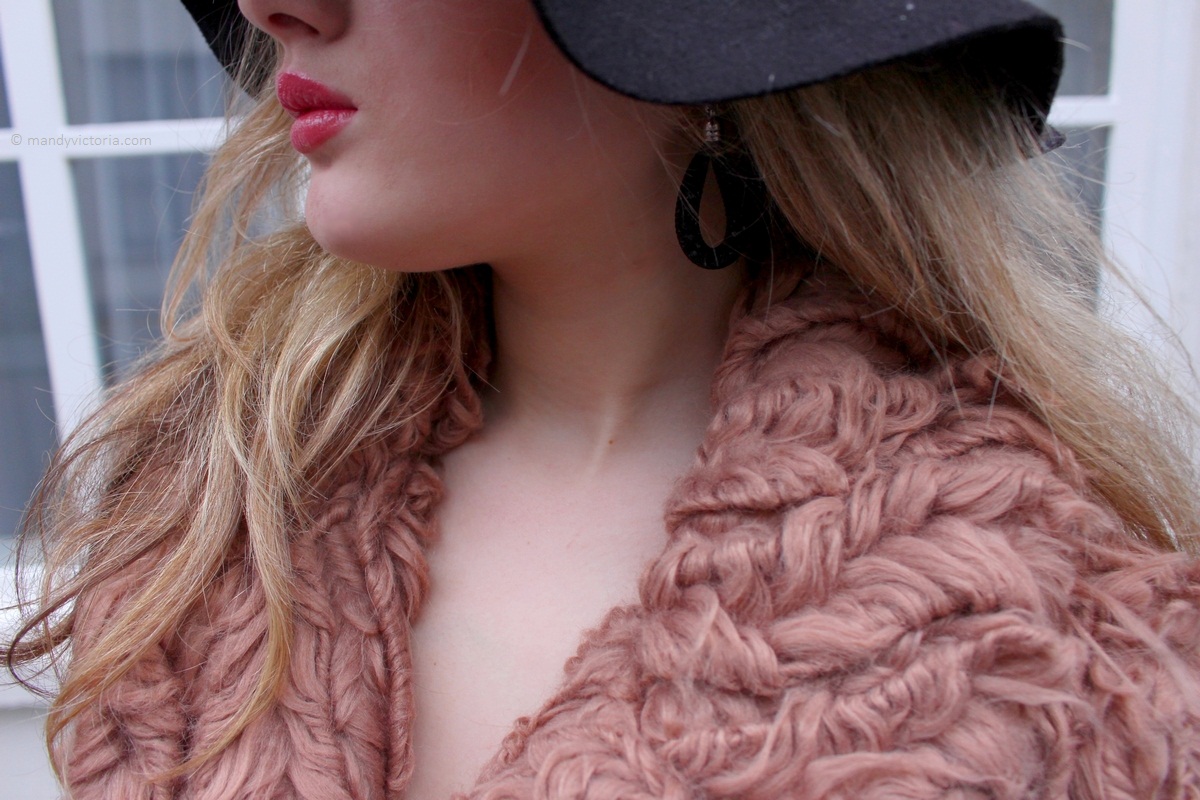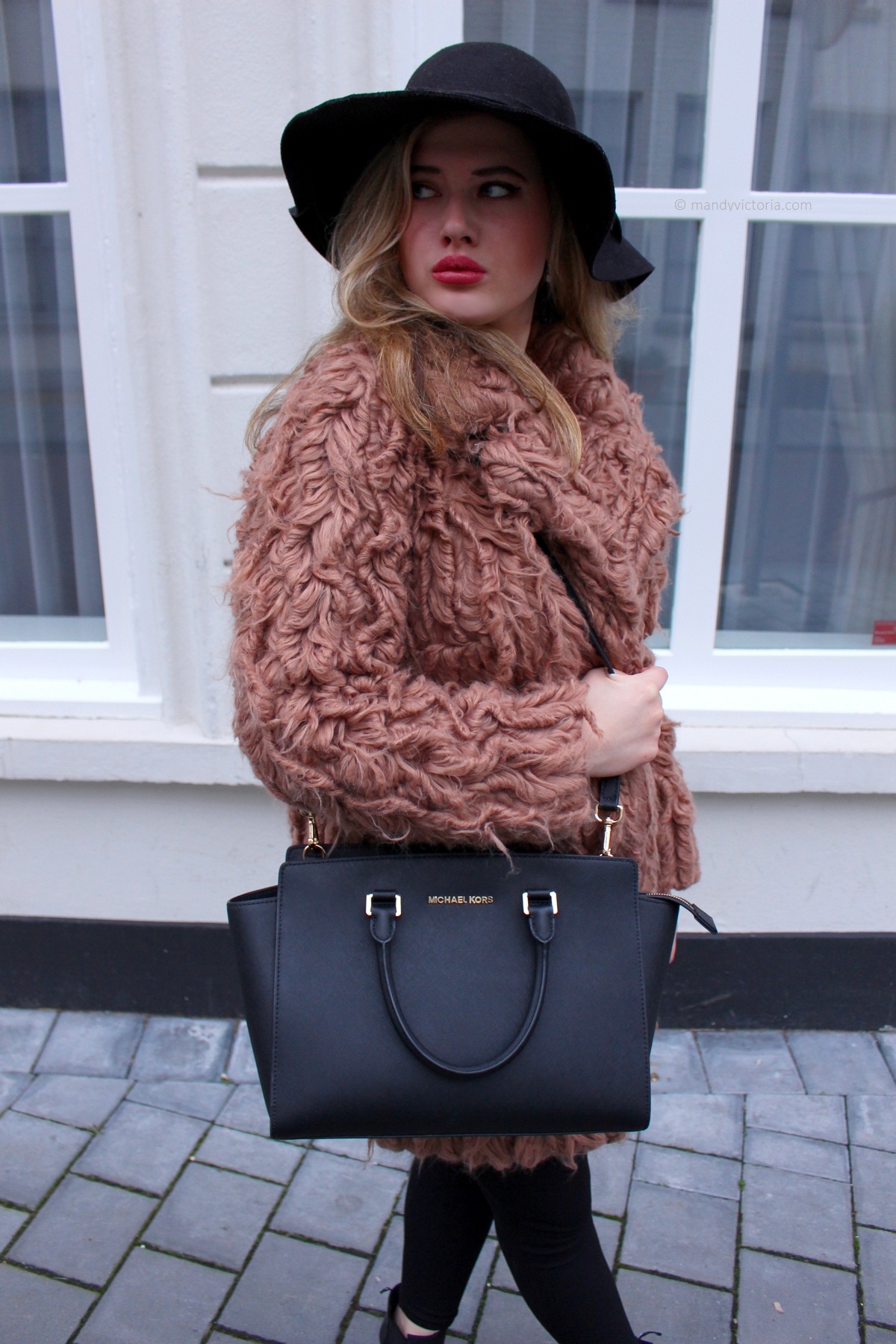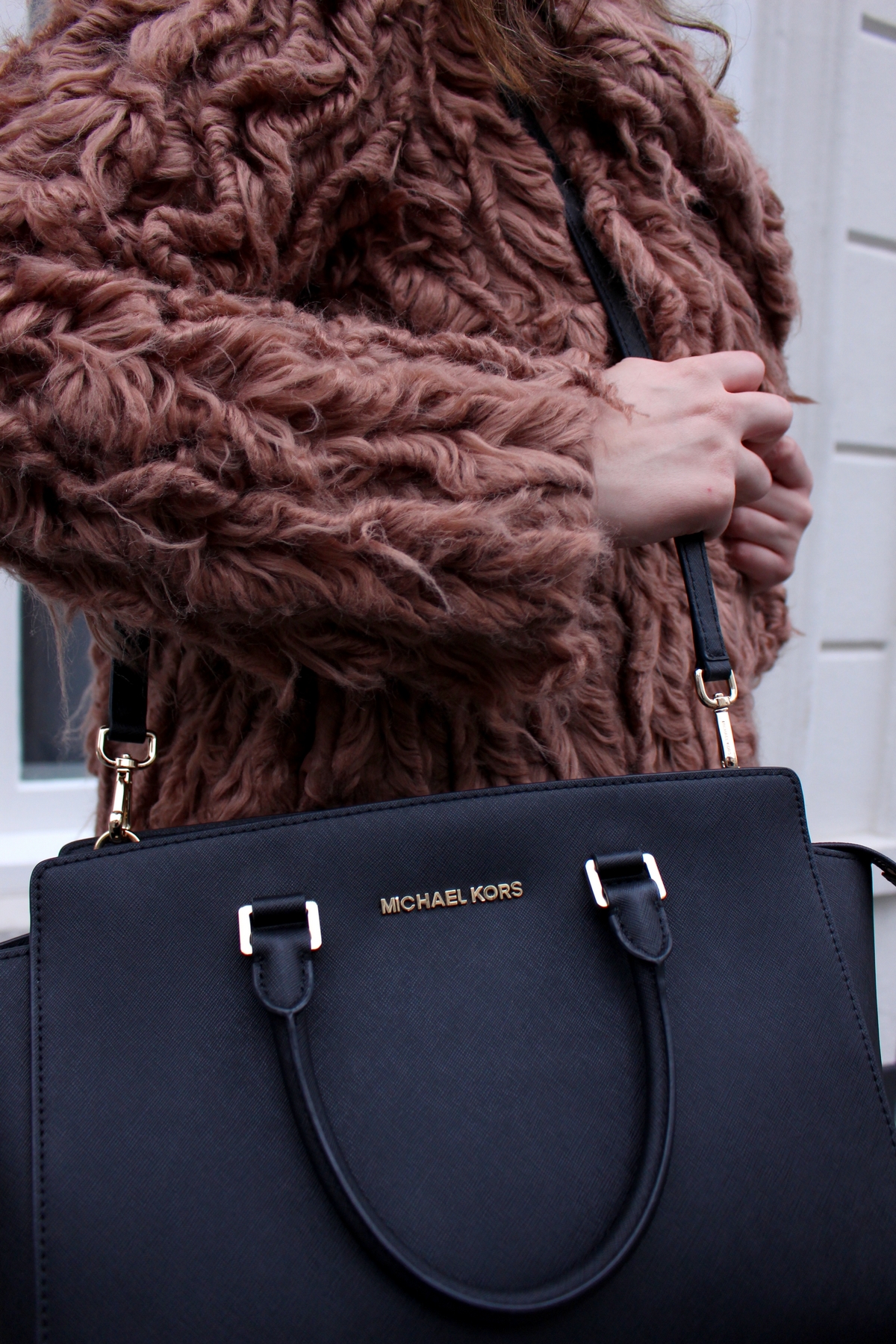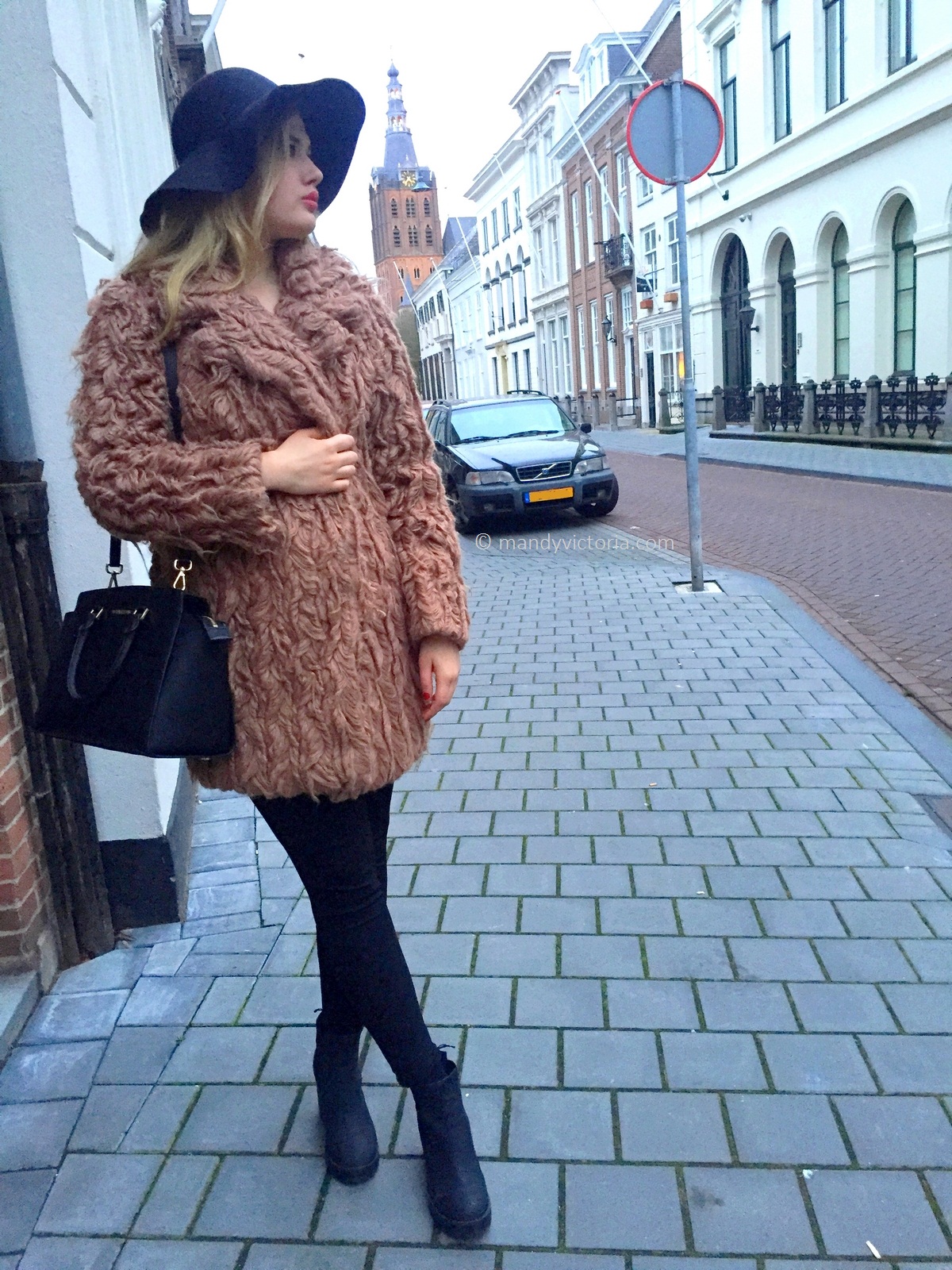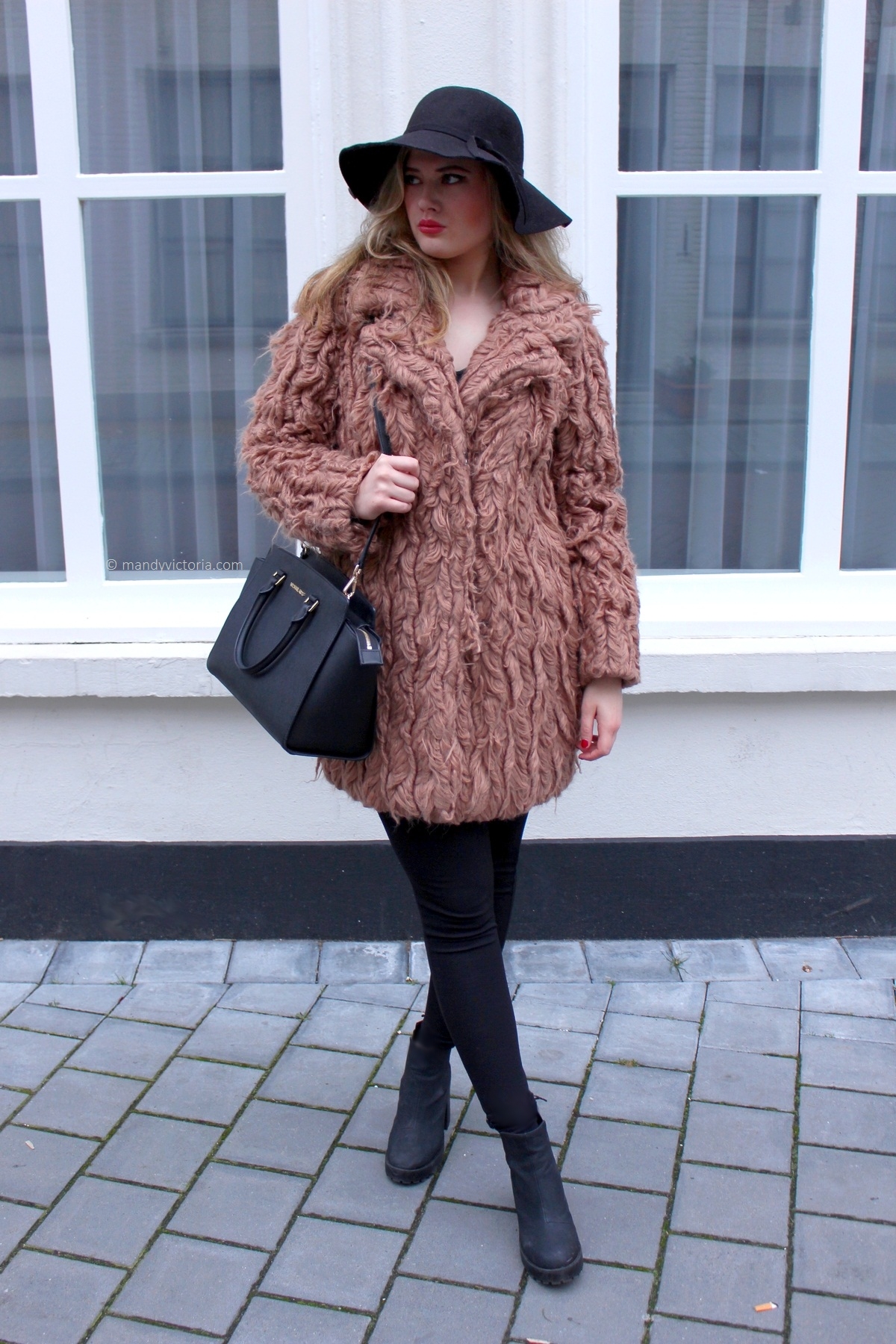 At SuperTrash, I also bought a Balmain hair couture cosmetics bag. The cosmetics bag contained three hair products. There will be a post about this soon.
Outfit details:
Biscuit 'Orson' Coat: SuperTrash
Black selma bag: Michael Kors
Black chelsea boots: H&M
Crepe pants: Boohoo
Black floppy hat: /