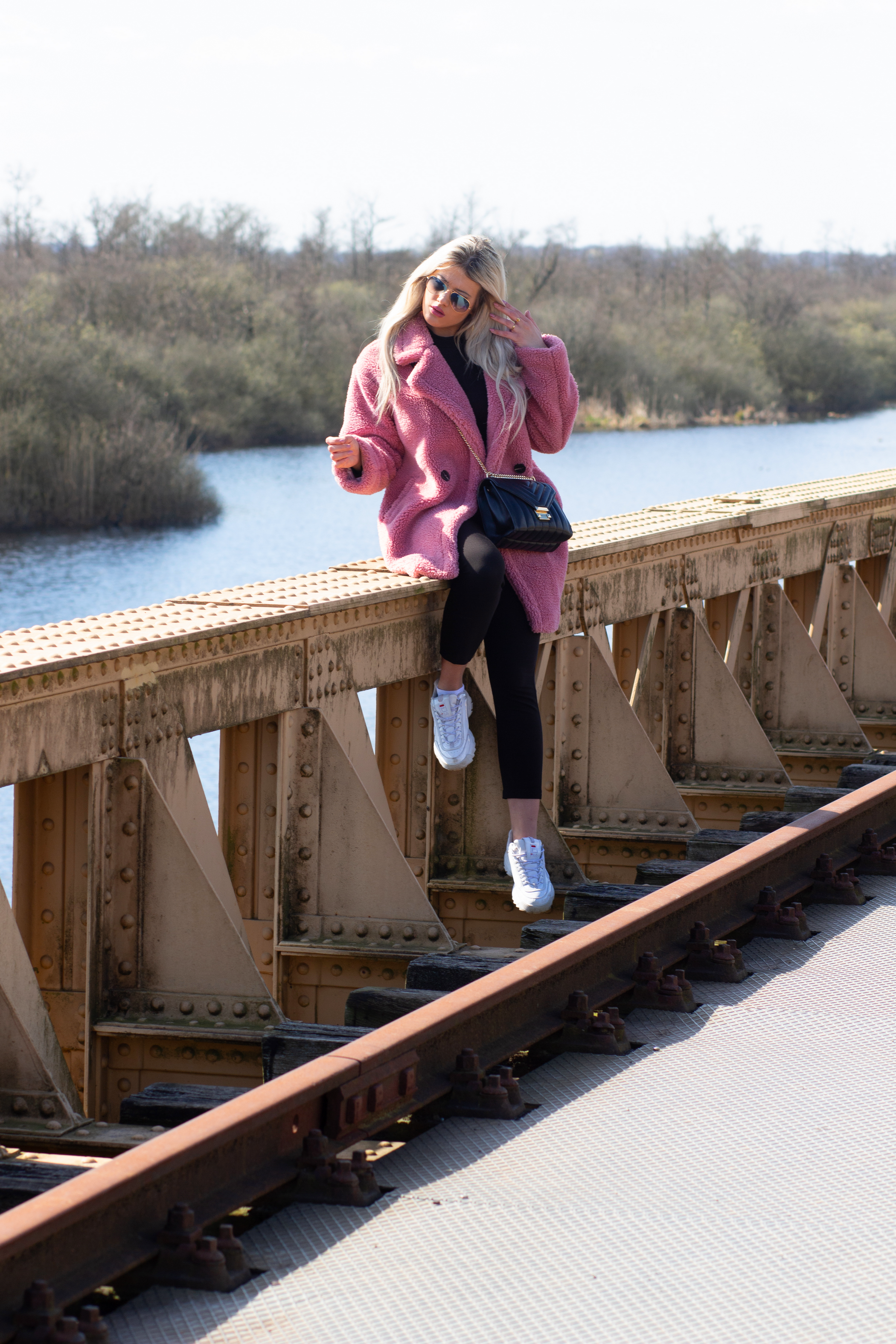 Hi everyone! I hope you are doing well in this world wide, weird time. I haven't flown a lot lately due to the world wide crisis. Some of the only flights I have performed were repatriation (rescue) flights, to bring people back to the Netherlands safely. I hope this weird period will be over soon in the world. Fortunately, we are still allowed to leave our house for a walk here in the Netherlands, with sufficient distance. Jeremy (my best friend) and I decided to go for a walk in a park nearby, where I also took pictures of an outfit 3 years ago. Jeremy brought his camera and took pictures of this outfit – after 3 years of not shooting me. I bought this cozy pink teddy coat at Loavies six months ago, I want to have this outfit photographed for six months already.
Hi allemaal! Ik hoop dat het goed met jullie gaat in deze wereldwijde, vreemde tijd. Ik heb al eventjes niet meer gevlogen, omdat er
vrijwel wereldwijd nog weinig vluchten gaan. Enkele vluchten die ik nog heb uitgevoerd waren repatrierings (reddings) vluchten, om mensen veilig terug te brengen naar Nederland. Ik hoop dat deze vreemde tijd snel voorbij is.
Gelukkig mogen we de deur nog uit om te wandelen in Nederland, met voldoende afstand. Jeremy (mijn beste vriend), en ik besloten te gaan wandelen in een park niet ver van ons, waar ik 3 jaar geleden ook foto's heb gemaakt. Met de camera mee, nam Jeremy outfit foto´s van deze outfit – na zeker 3 jaar, heeft hij me weer een keer geshoot.
Deze gezellige roze teddy jas heb ik een half jaar geleden gekocht bij Loavies, deze outfit wil ik al een half jaar op de foto zetten.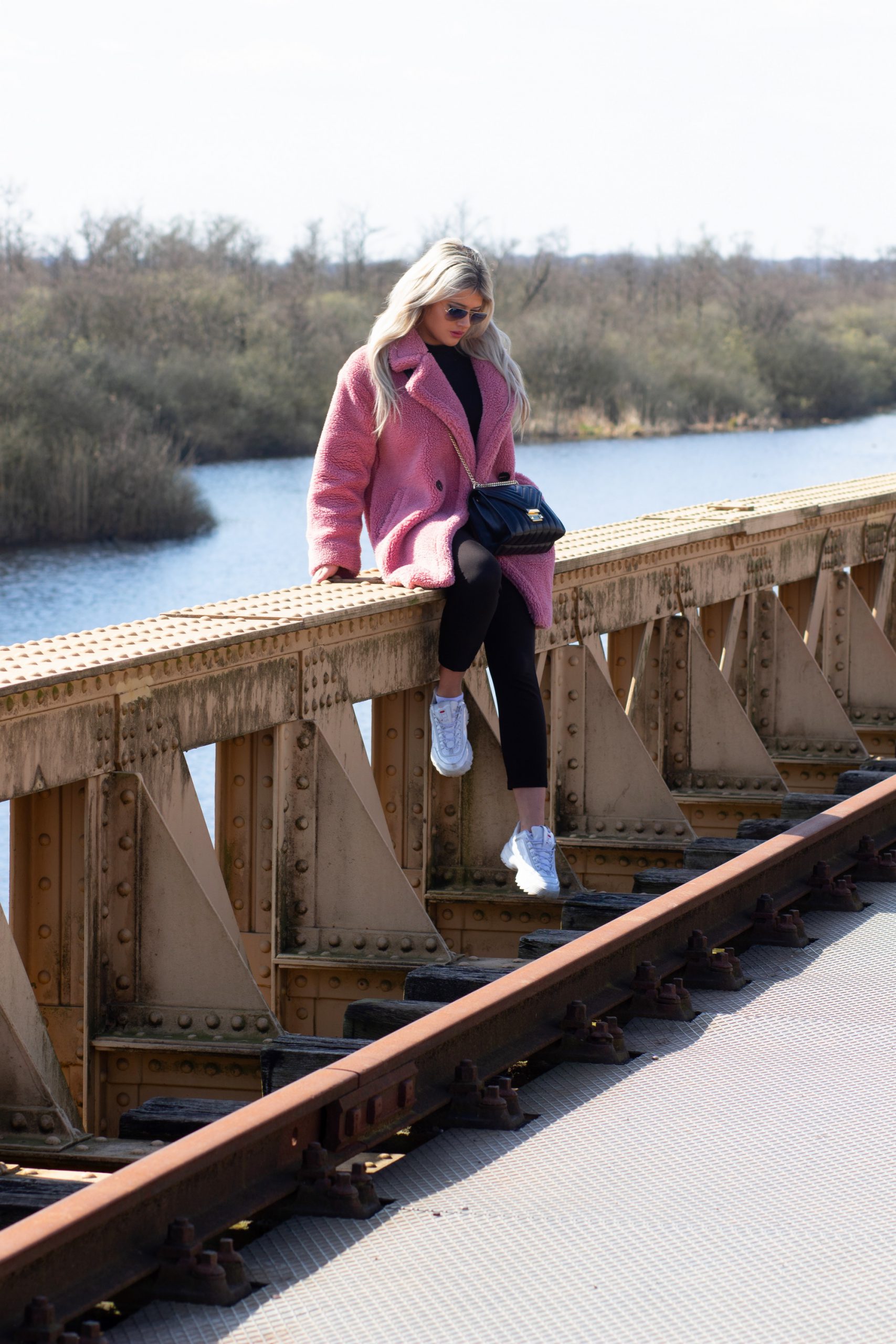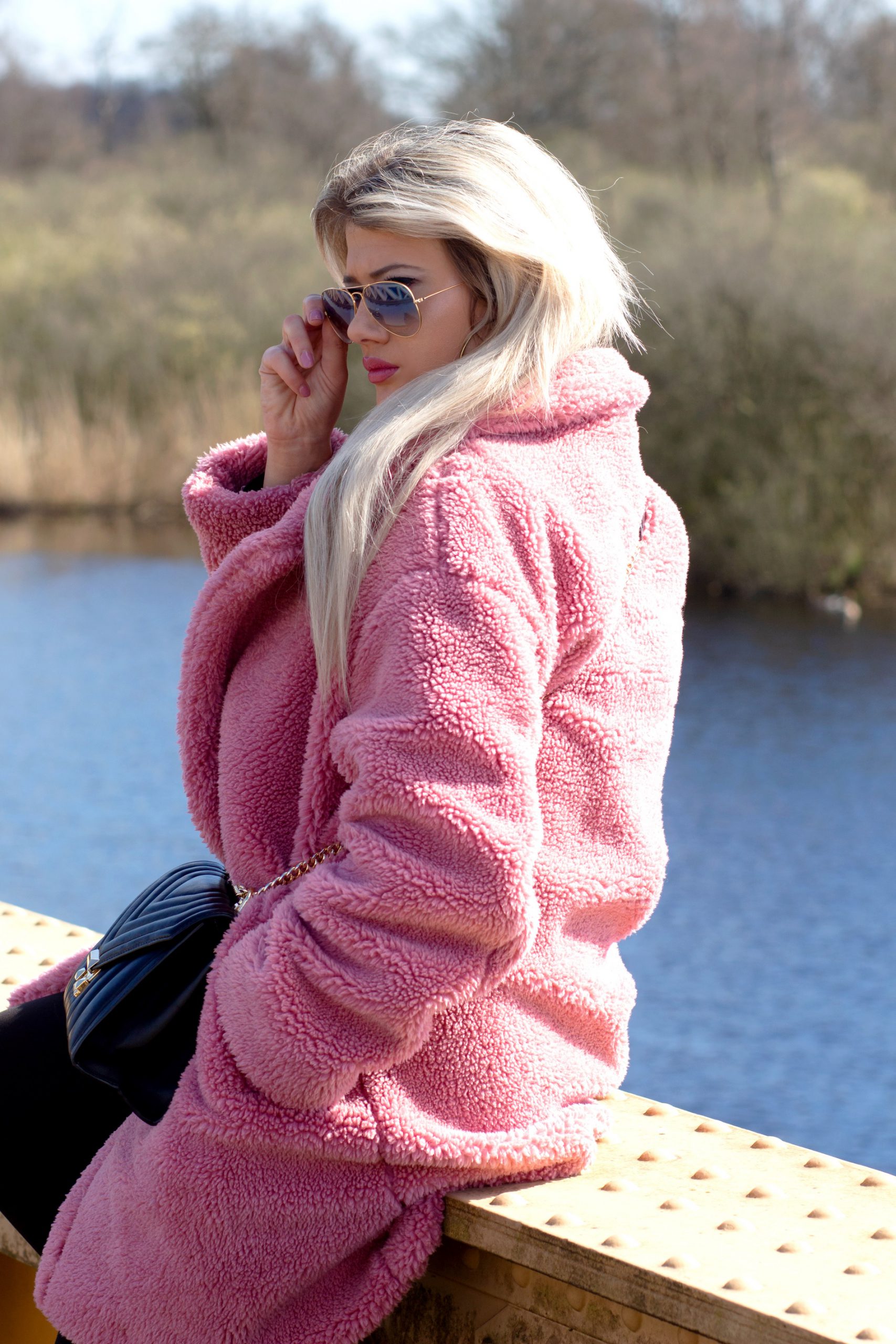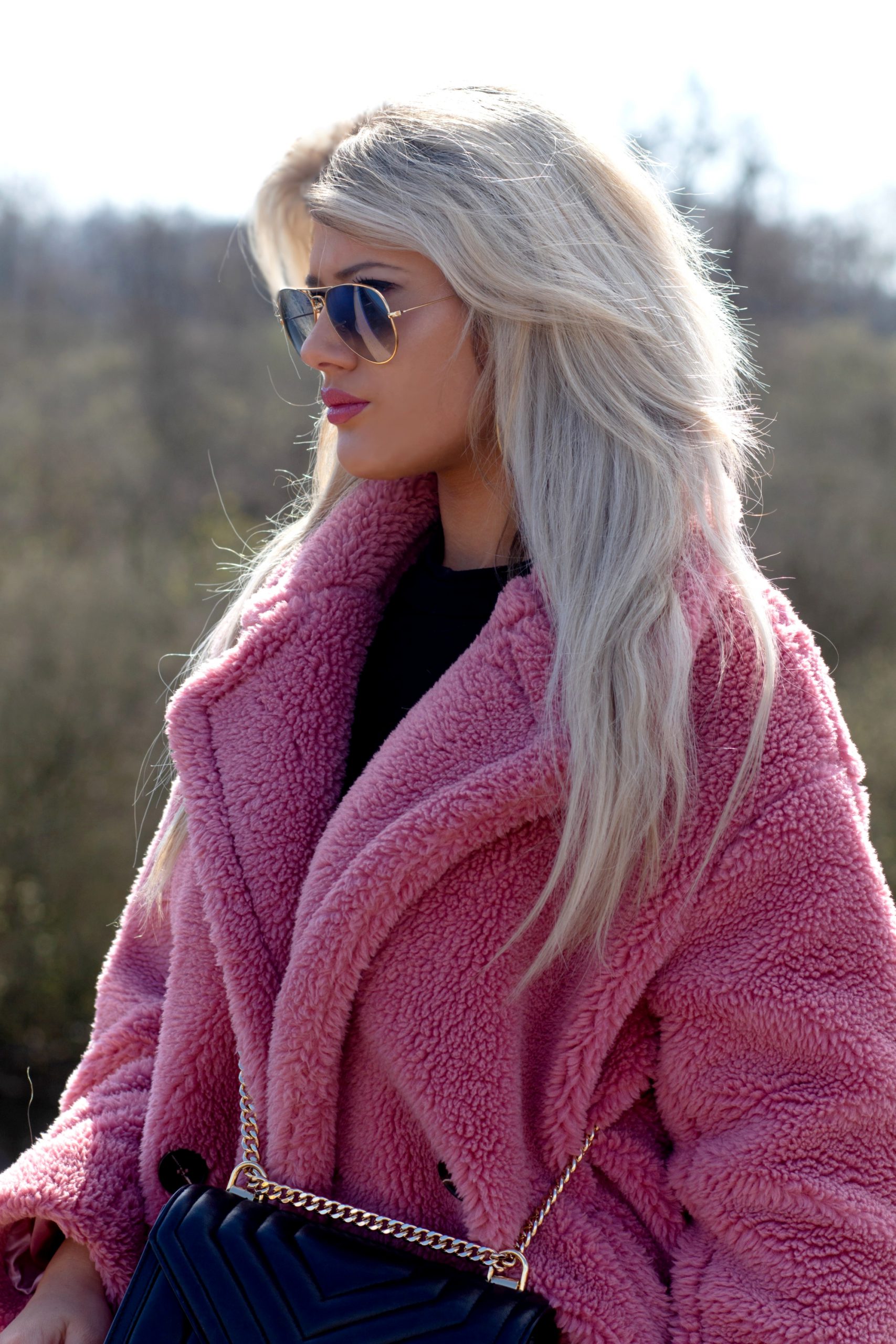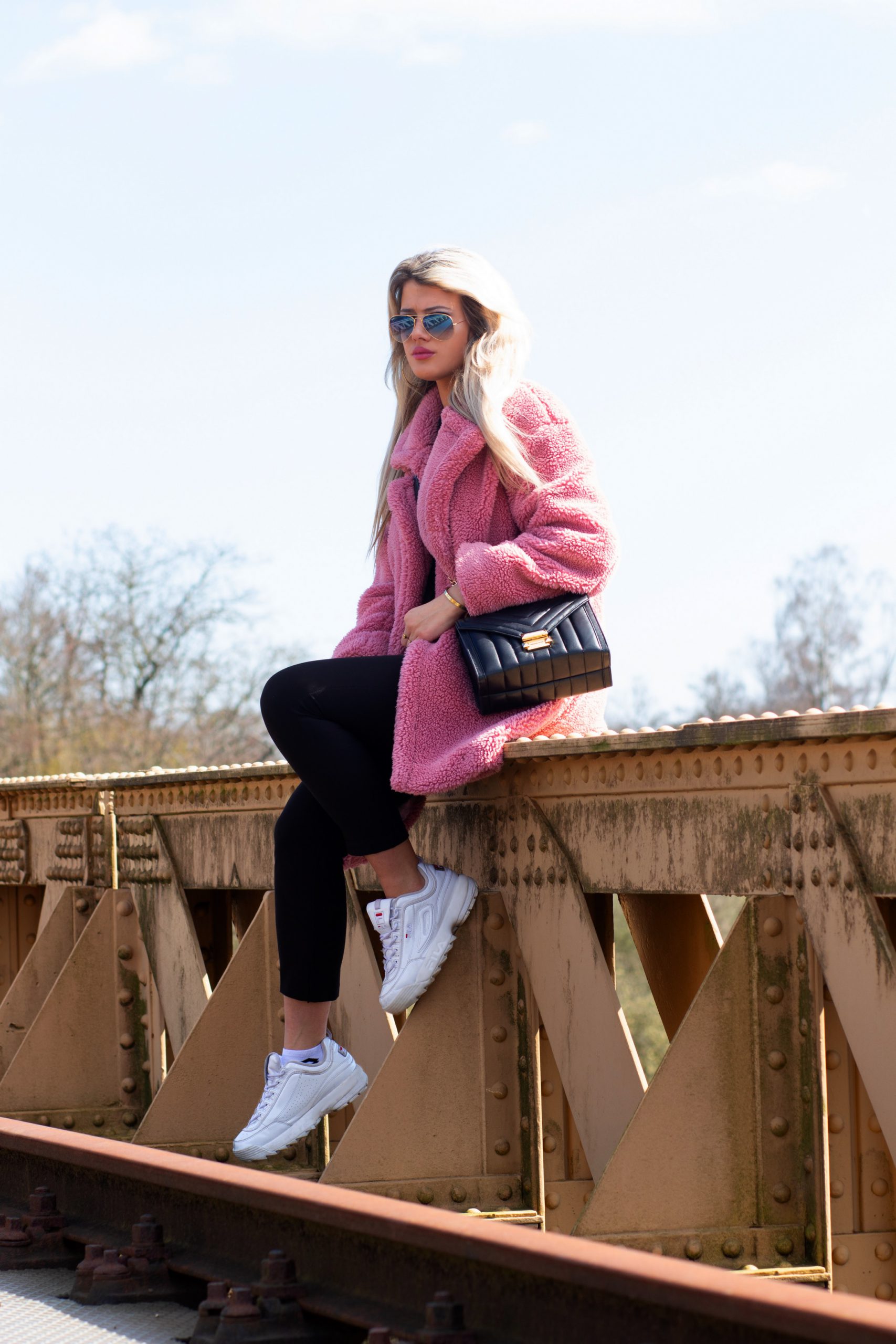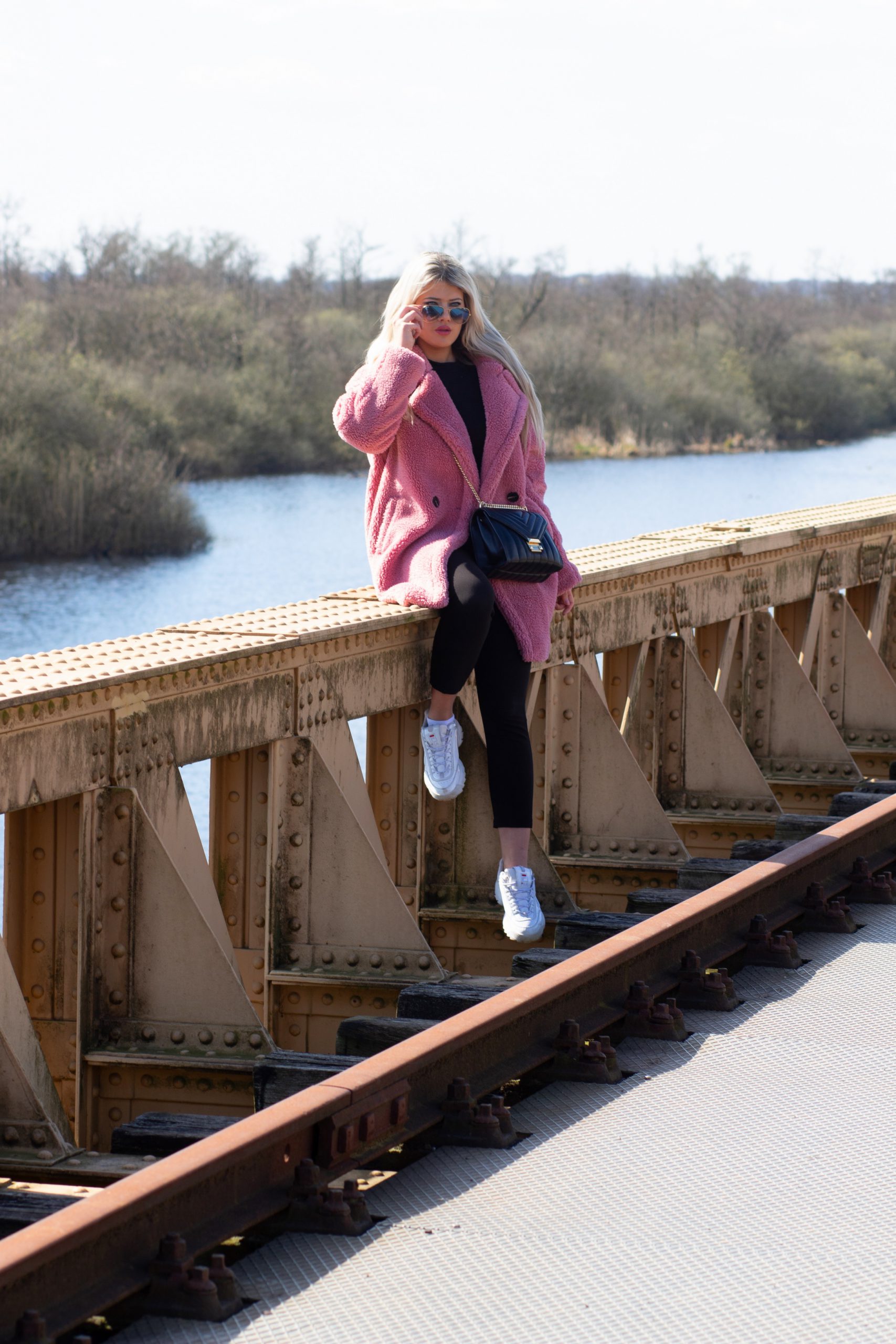 Outfit details


Pink teddy coat:
Loavies
Body suit:
Boohoo
Belted pantalon:
Loavies
White sneakers 'disruptor':
Fila
Sunglasses:
Rayban
Watch:
Michael Kors
Whitney bag:
Michael Kors
Hoop earrings:
My Jewellery
M ring:
My Jewellery
Name ring:
Rosefield