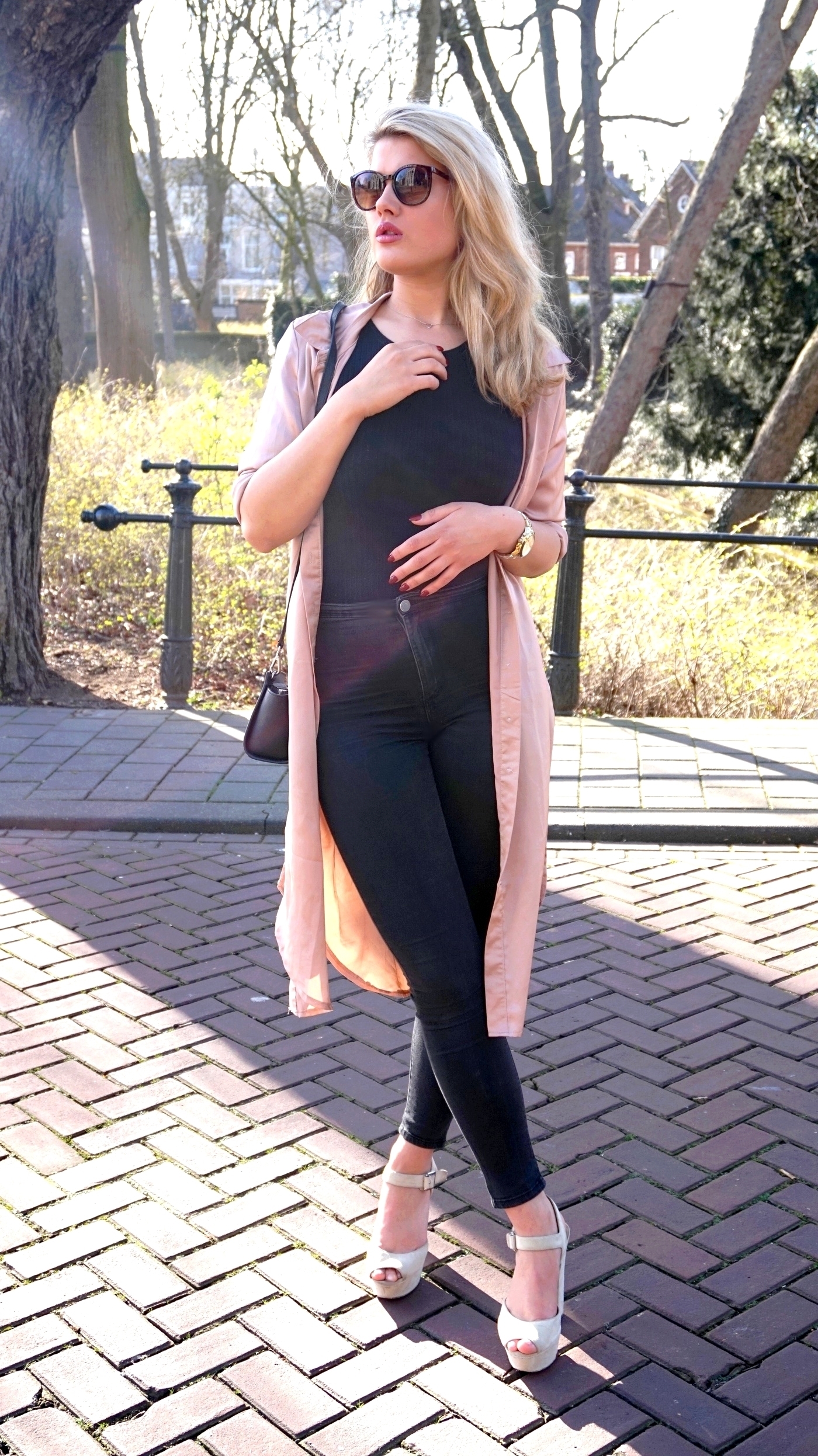 The weather has been great the previous days. It was good enough to wear heels outside and to only wear a thin coat. This long blouse is originally a dress of Missguided, which I like wearing as a blouse and scored in sale a while ago. The blouse also has a beautiful print on the back. By the way, I am going to another beauty workshop next Sunday in Utrecht. I will go together with my friend Mey. Can't wait to create another blogpost about it! 
Het weer is top geweest de afgelopen dagen. Het was goed genoeg om met mijn hakken en slechts een dun jasje over straat te kunnen. Deze lange blouse is origineel een jurk van Missguided, die ik ook graag als open blouse draag en een hele tijd geleden in de sale heb gescoord. Achter op de blouse staat overigens een mooi print. By the way, zondag ga ik naar nog een beauty workshop in Utrecht samen met mijn goede vriendin Mey. Ik kan niet wachten om nog een blogpost te maken!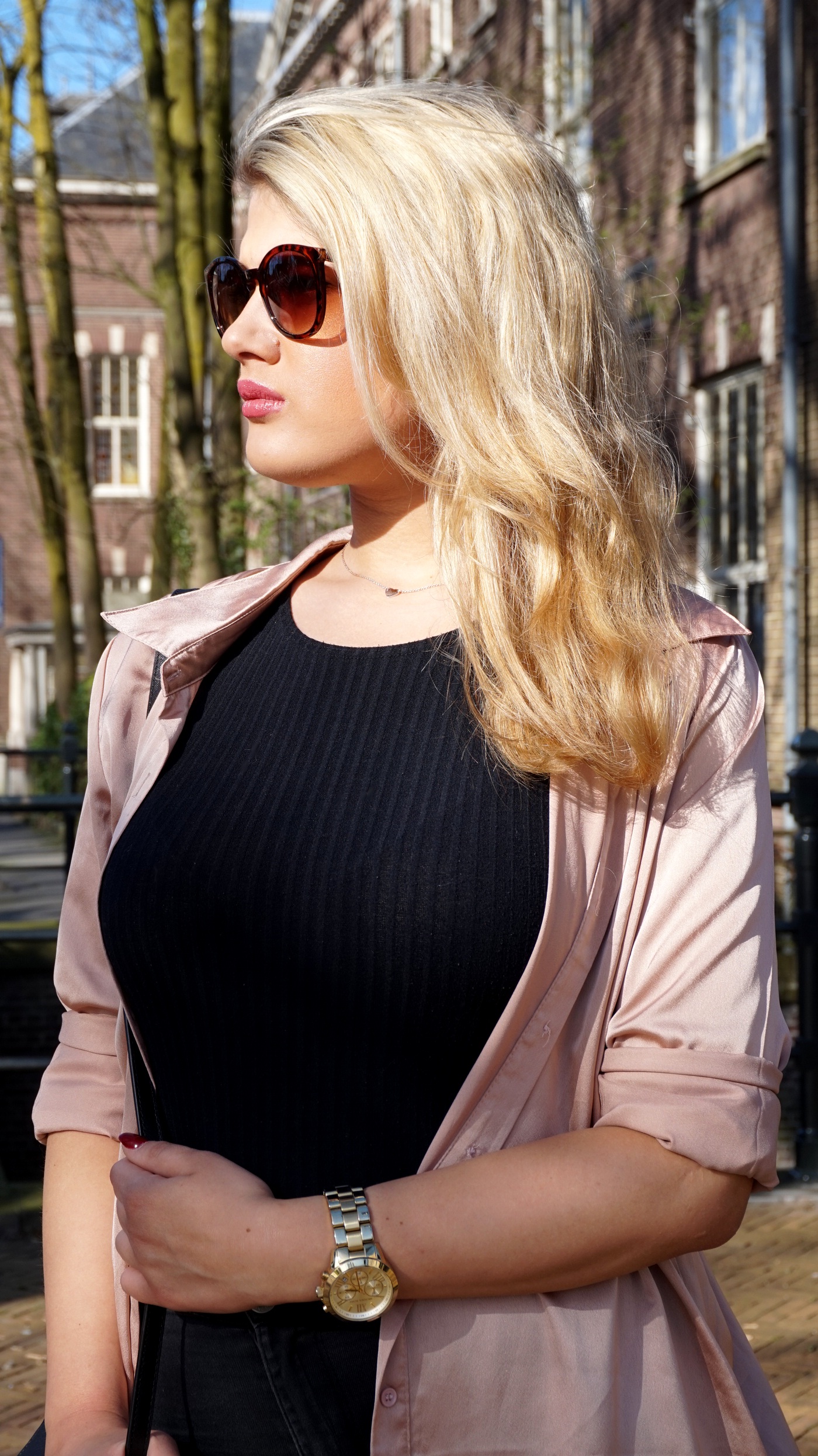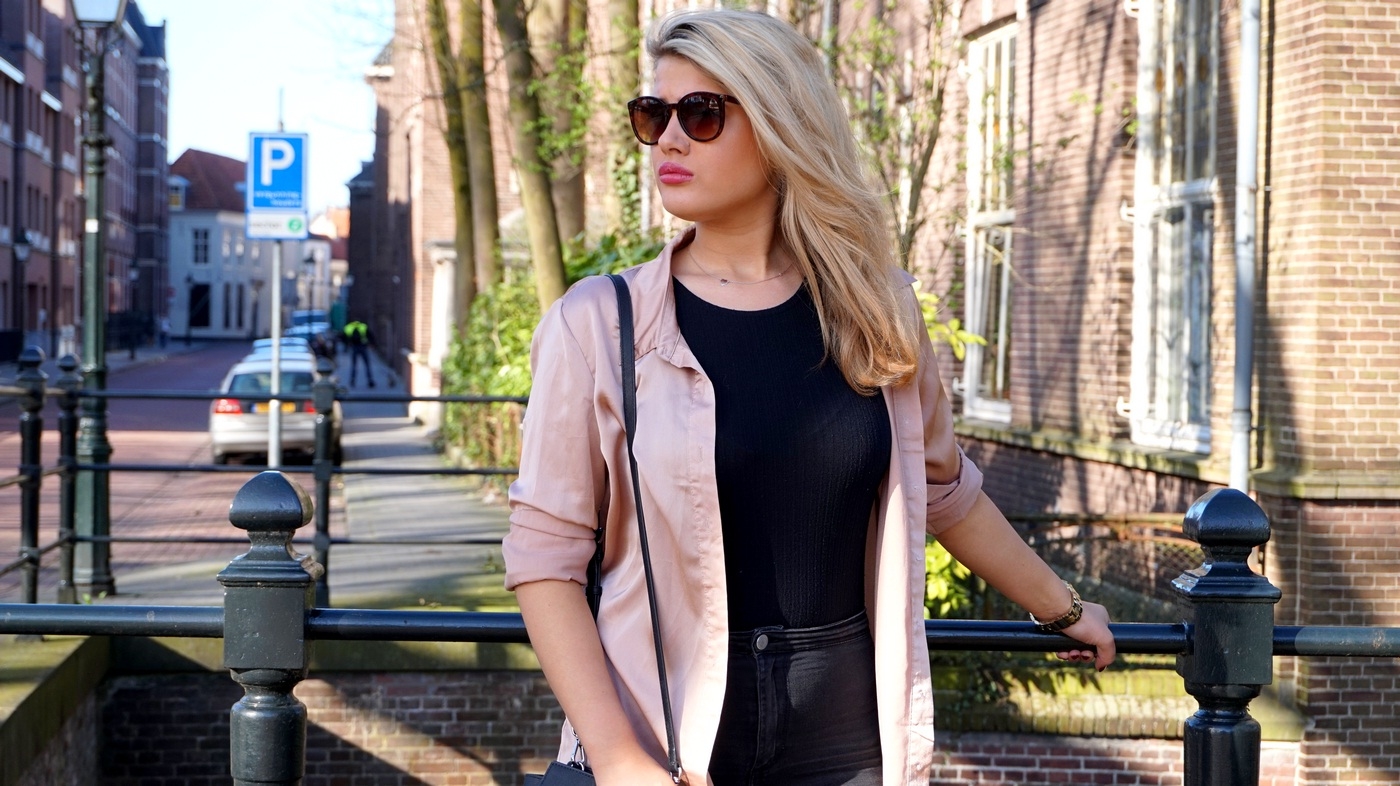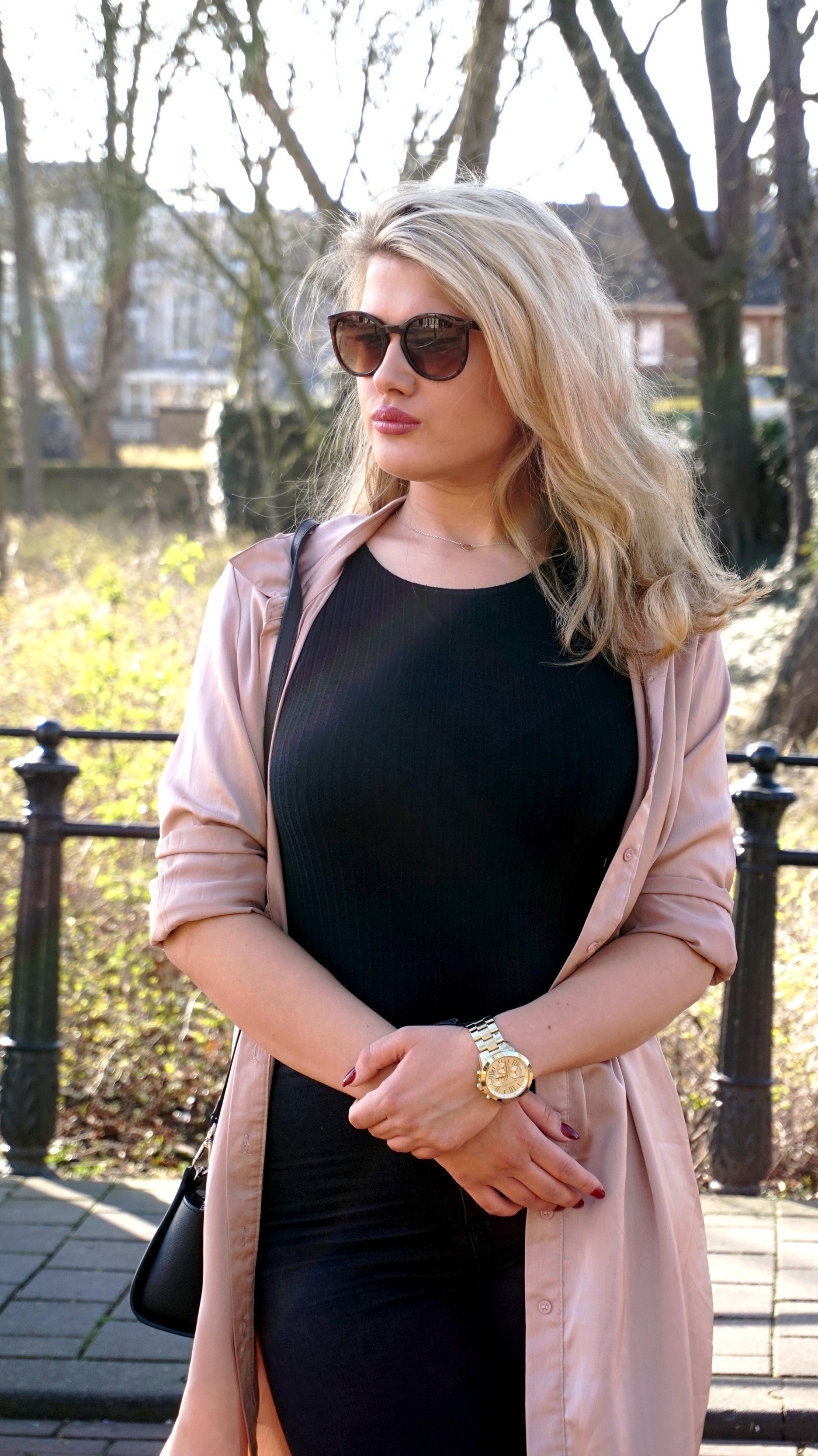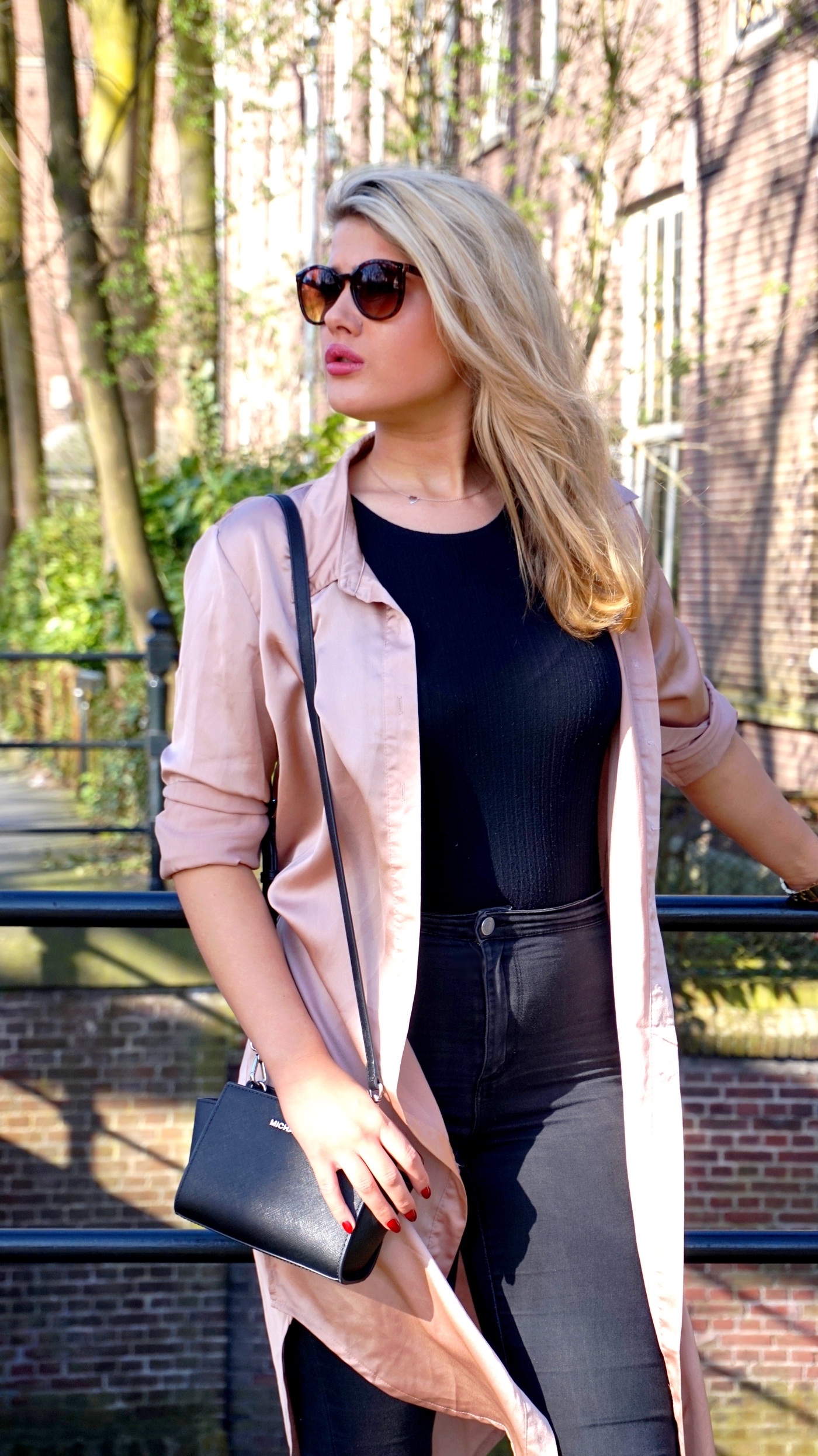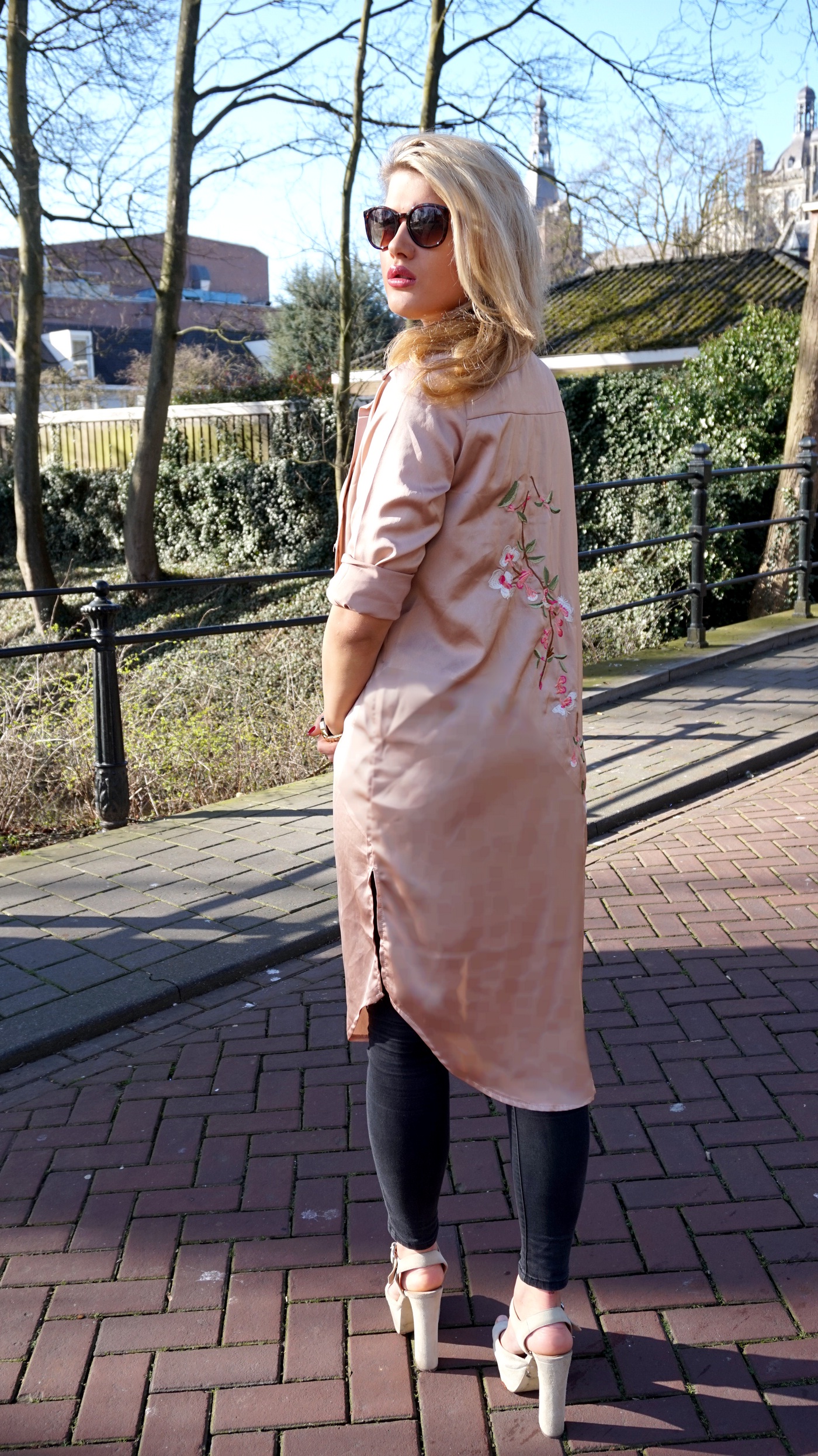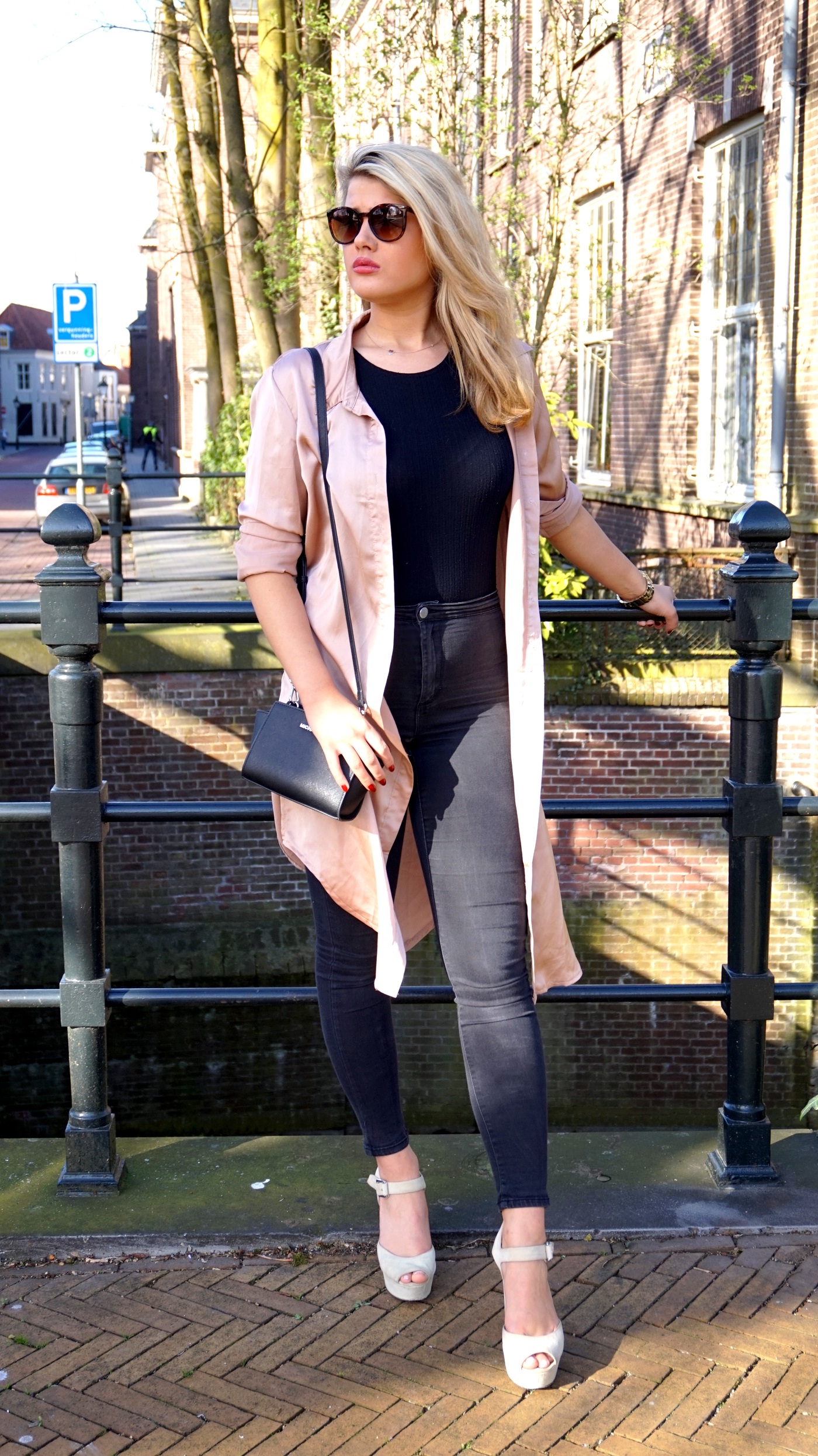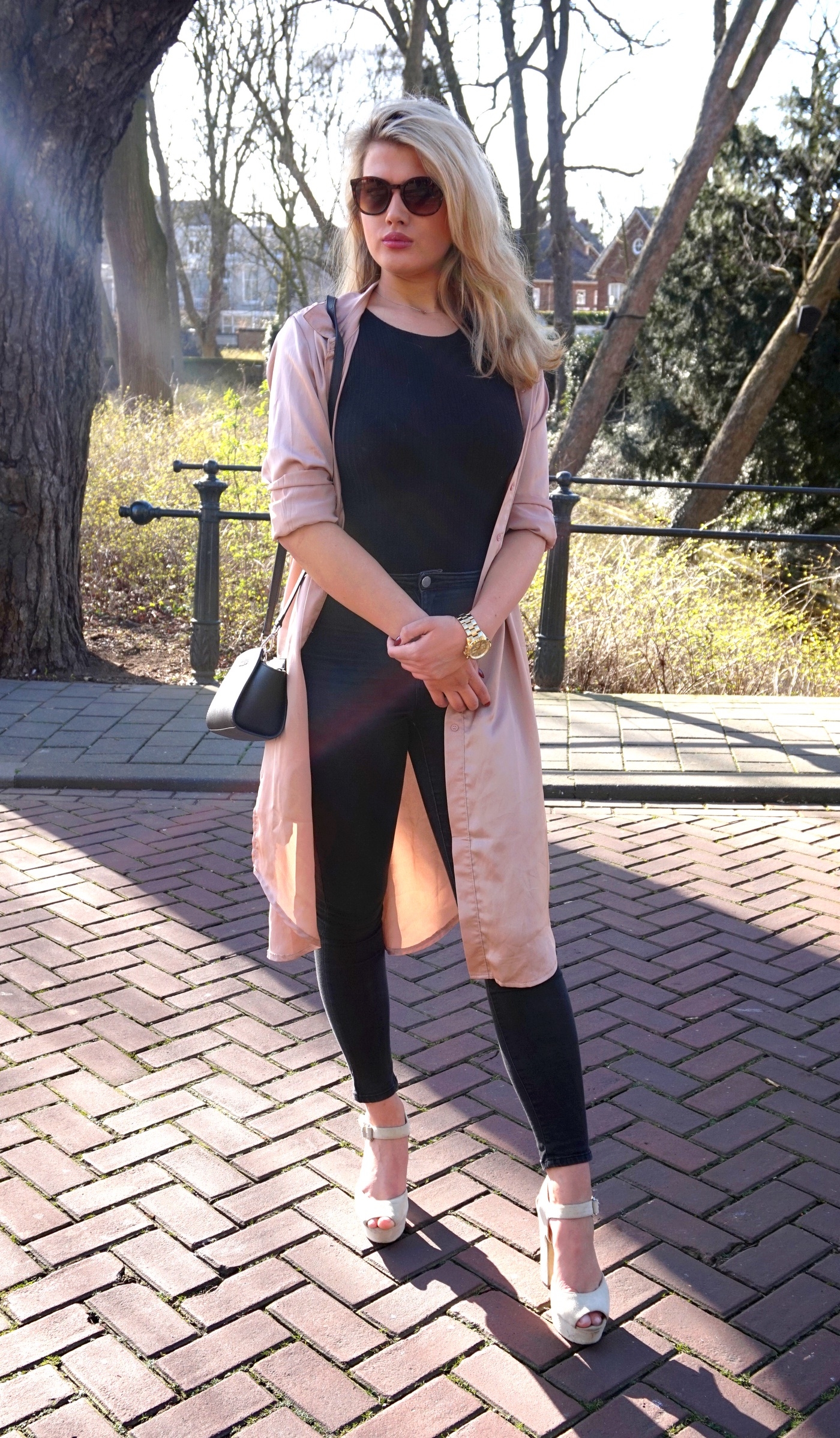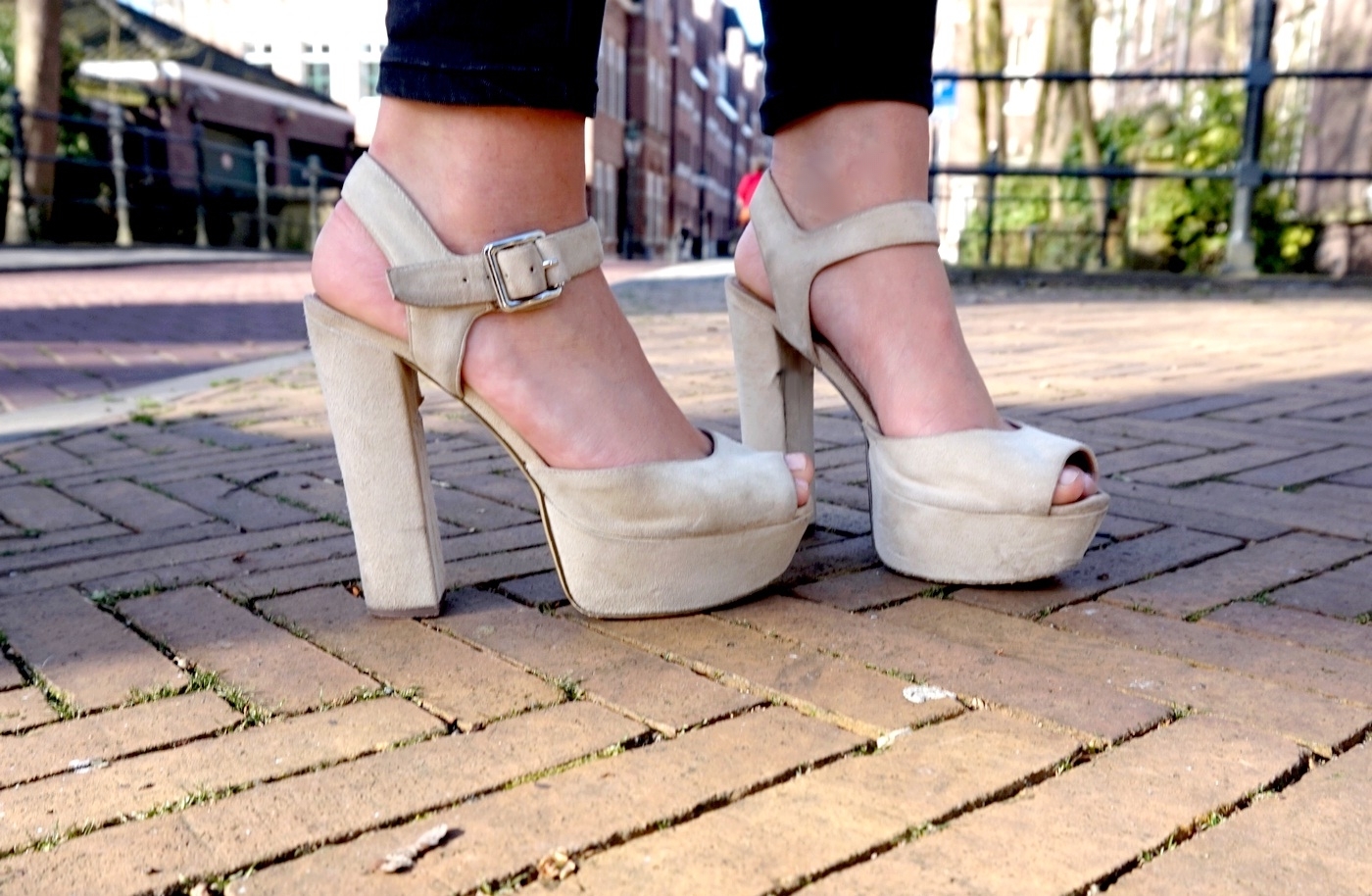 These Steve Madden heels have definitely been a great investment last year. The heels are in my opinion pretty comfortable as well! The heels also look great with a lot. What do you think of this pair? This pair of heels has a 70's-ish style if you ask me. I love them!
Deze Steve Madden hakken zijn zeker een goede investering geweest vorig jaar. De hakken zijn voor mijn doen erg comfortabel om te dragen! Het paar staat leuk bij heel erg veel. Wat vinden jullie van dit paar? De hakken hebben een wat 70's achtige stijl als je het mij vraagt. I love them!
Outfit details


Black mini selma bag and watch: Michael Kors
'Jillyy' platform sandal blush suede: Steve Madden
Embroidery back shirt dress: Missguided
Black ribbed bodysuit: Boohoo
Sunglasses: Primark
Black high waisted jeans:Primark