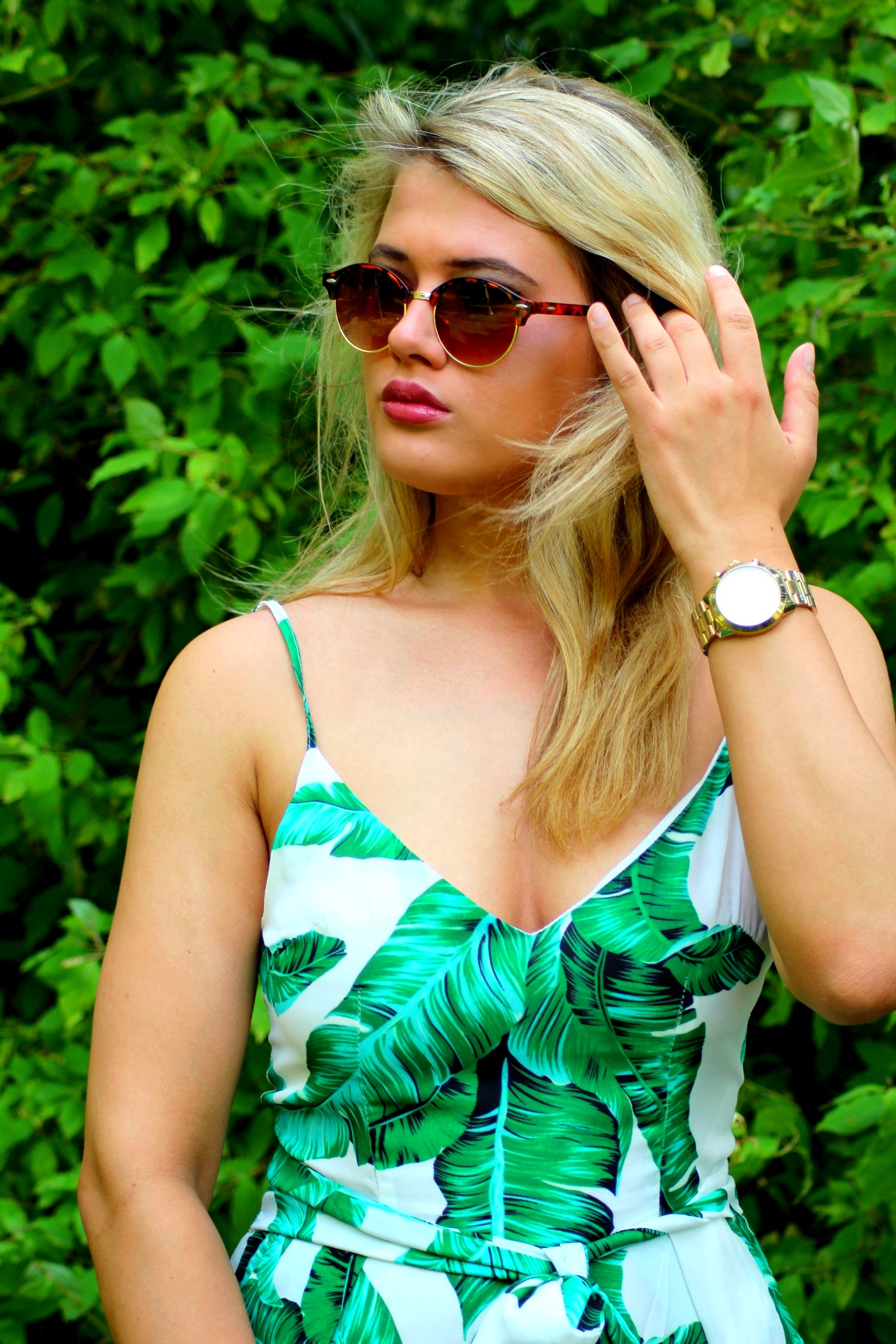 This jumpsuit is from My Jewellery. Great for this warm weather! The print is cute for the summer! The flared bottom makes it nice to wear because it is a loose fit. It is great weather in the Netherlands by the way, so I am swimming in the pool of my grandmother often together with my sister. My sister also won a hairstylist competition at school earlier this week, I am proud of her!
Dit jumpsuit is van My Jewellery. Heerlijk voor het warme weer! Het printje is lekker zomers en vrolijk! De flared onderkant maakt het ook heerlijk om te dragen omdat het zo lekker los zit. Het is trouwens heerlijk warm de laatste tijd in Nederland, dus ga ik vaak zwemmen in het zwembad van mijn oma samen met mijn zus. Mijn zusje heeft trouwens ook een kapperswedstrijd op school gewonnen eerder deze week, ik ben trots op haar!
Other news; Due to circumstances, I will not travel to the finale of the beauty pageant I am in and will quit it. Thank you everyone for the sweet and kind support during my participation!
Ander nieuws; wegens omstandigheden reis ik niet naar de finale voor de missverkiezing en stop ik er mee. Bedankt voor alle lieve steun met mijn deelname!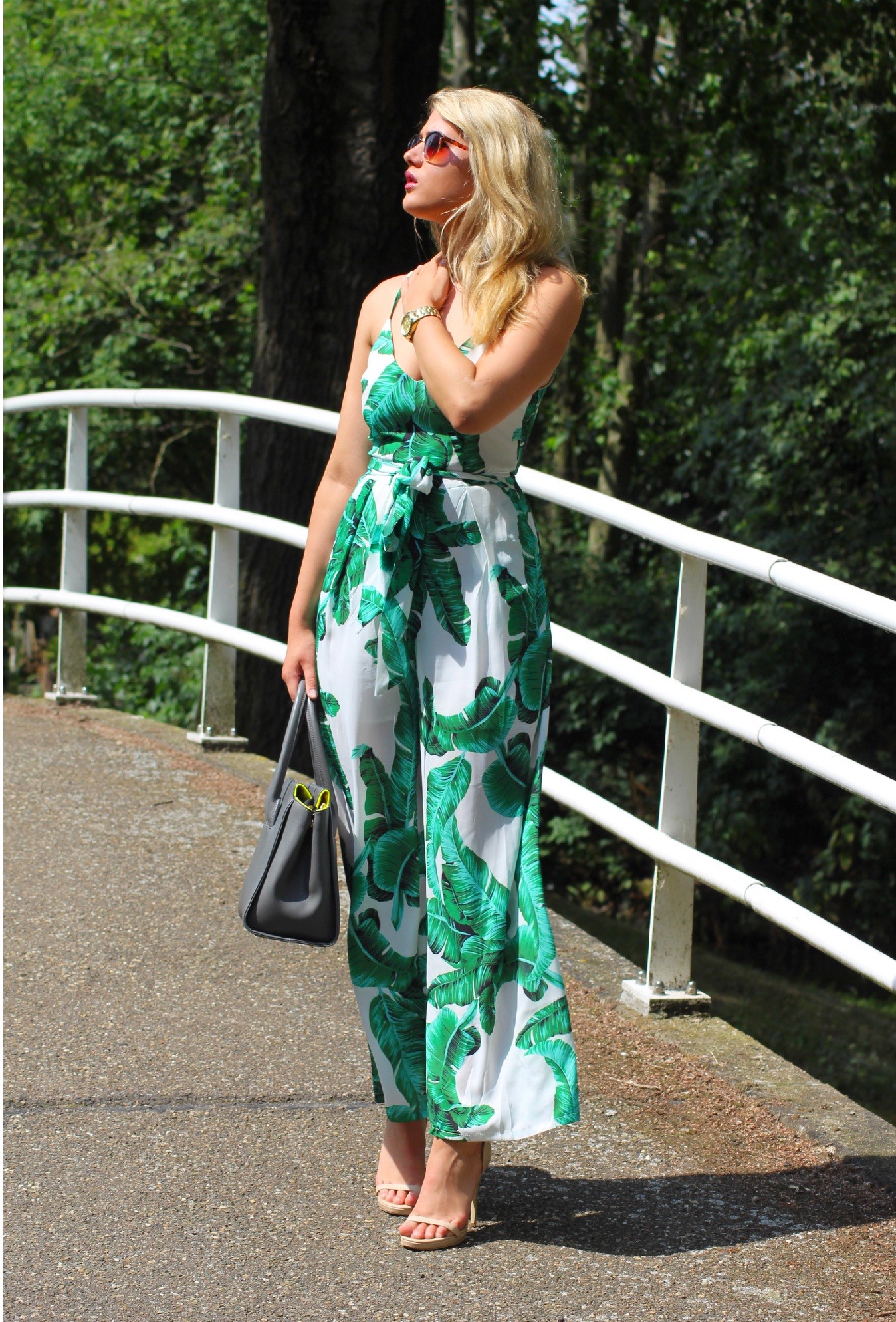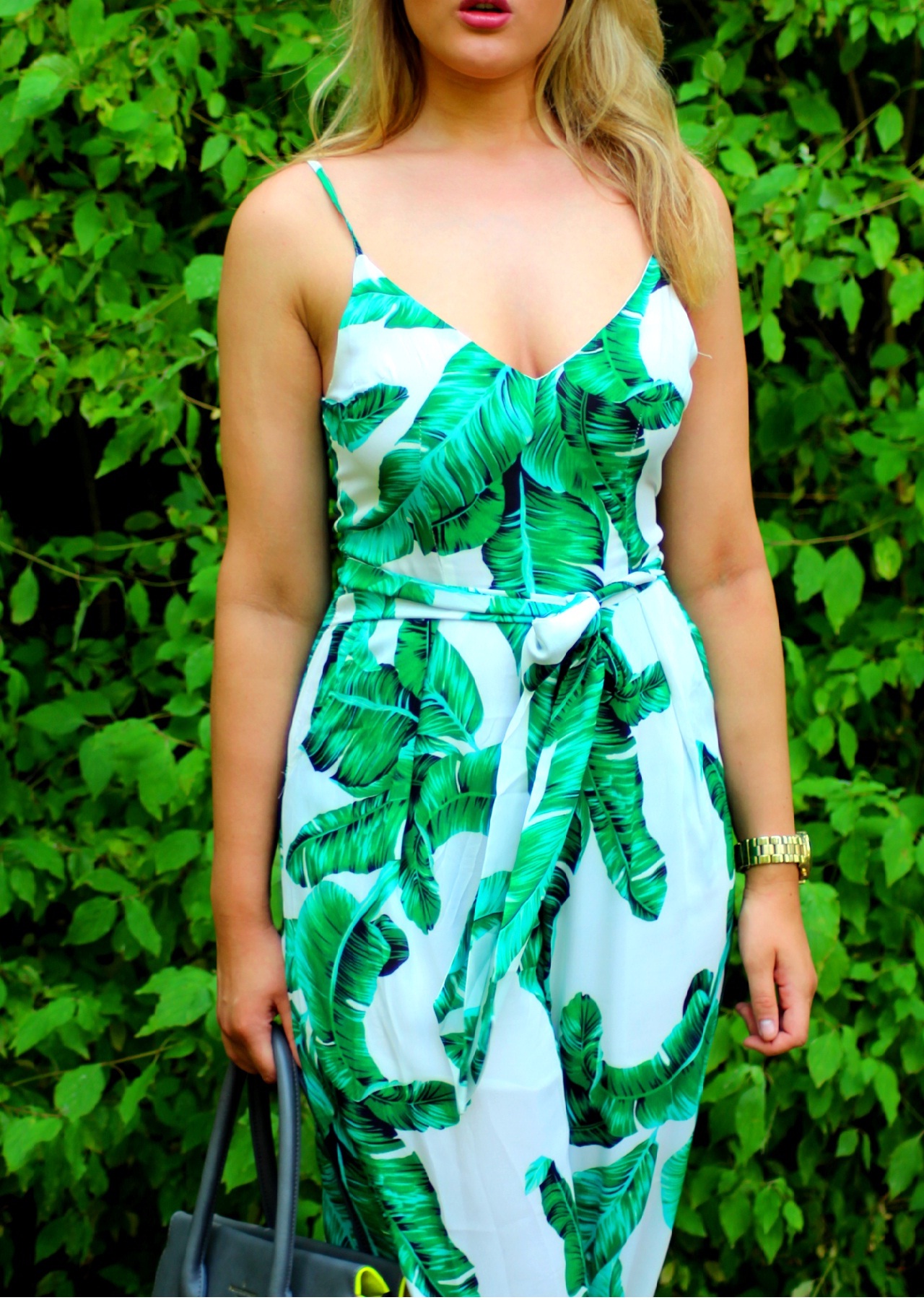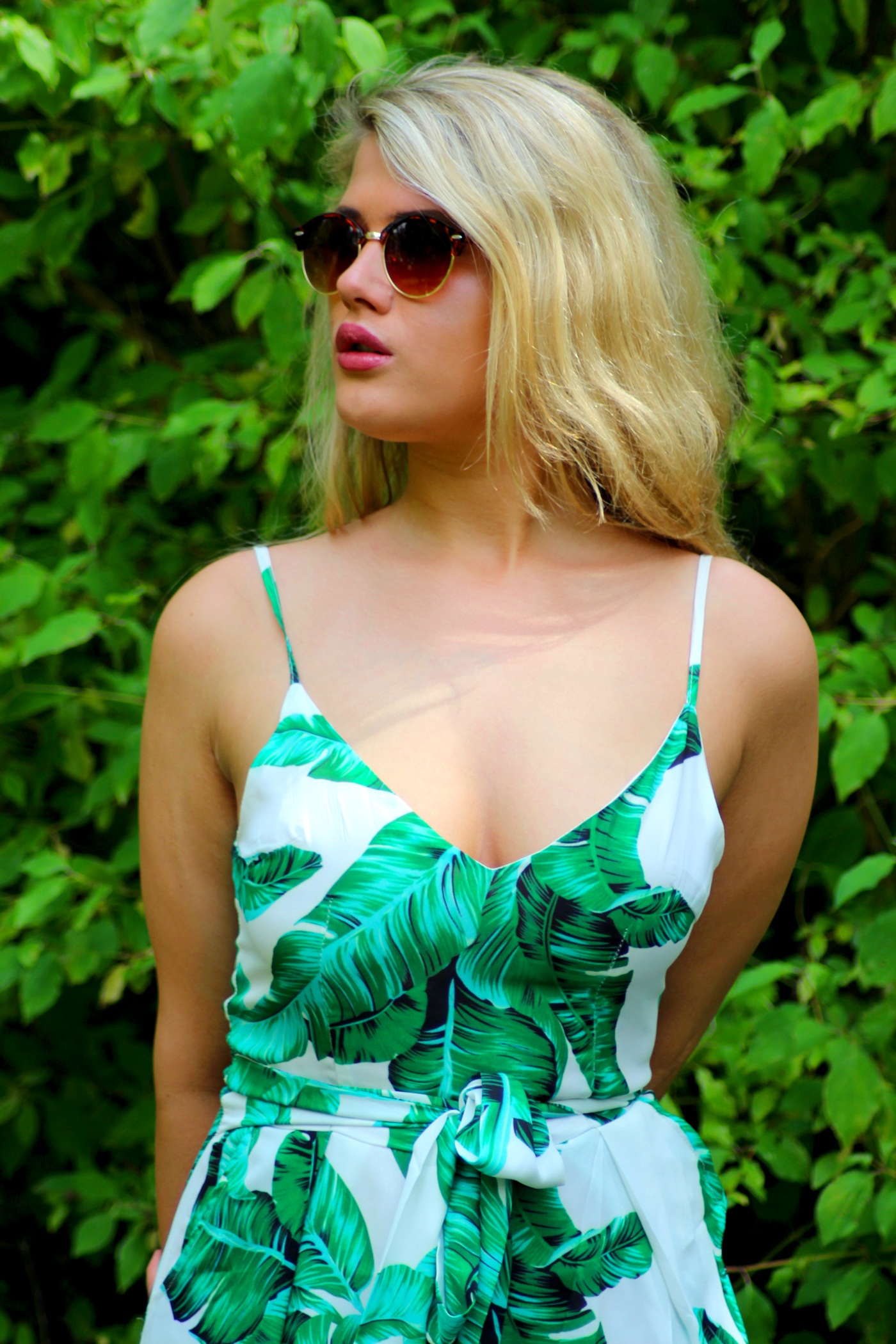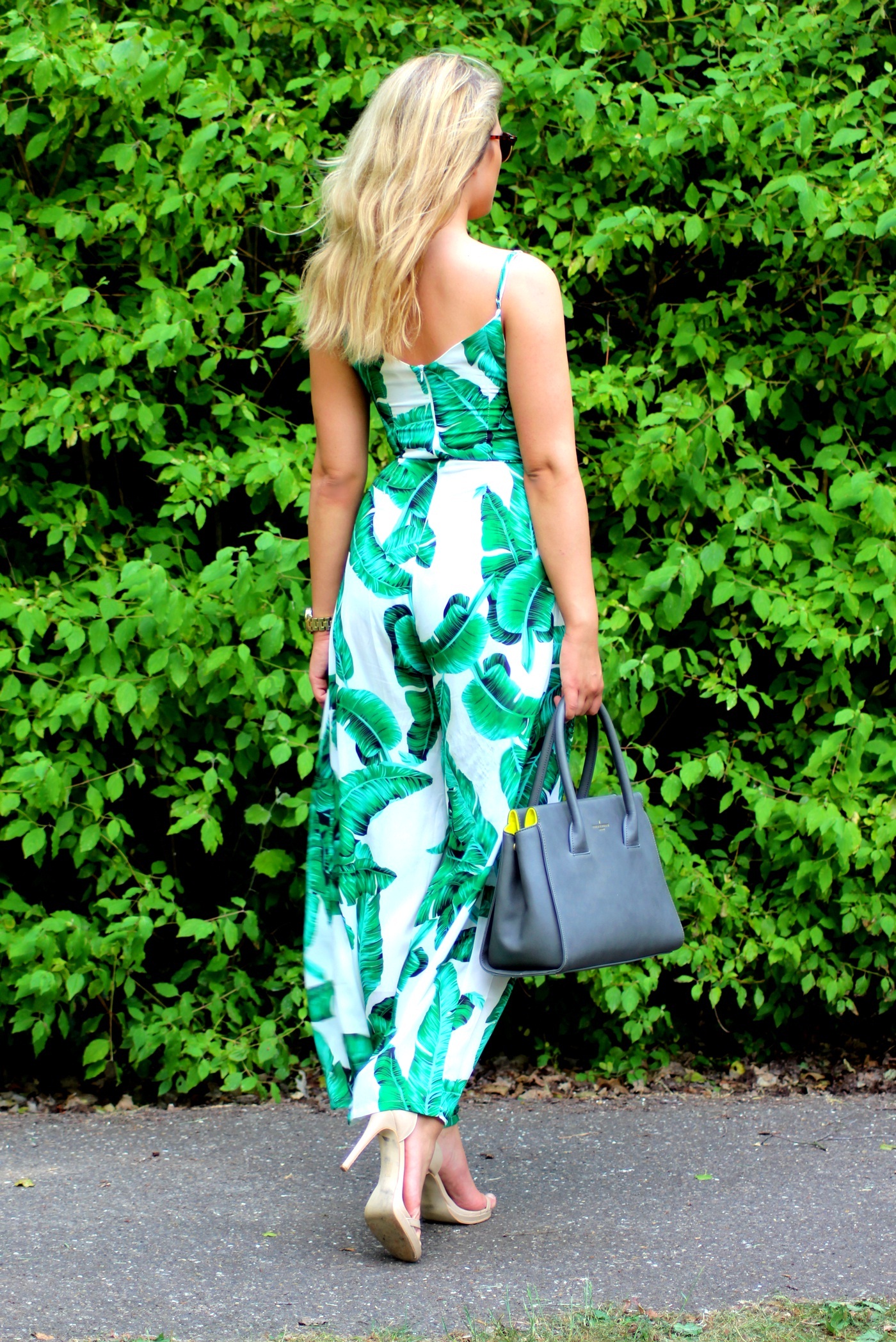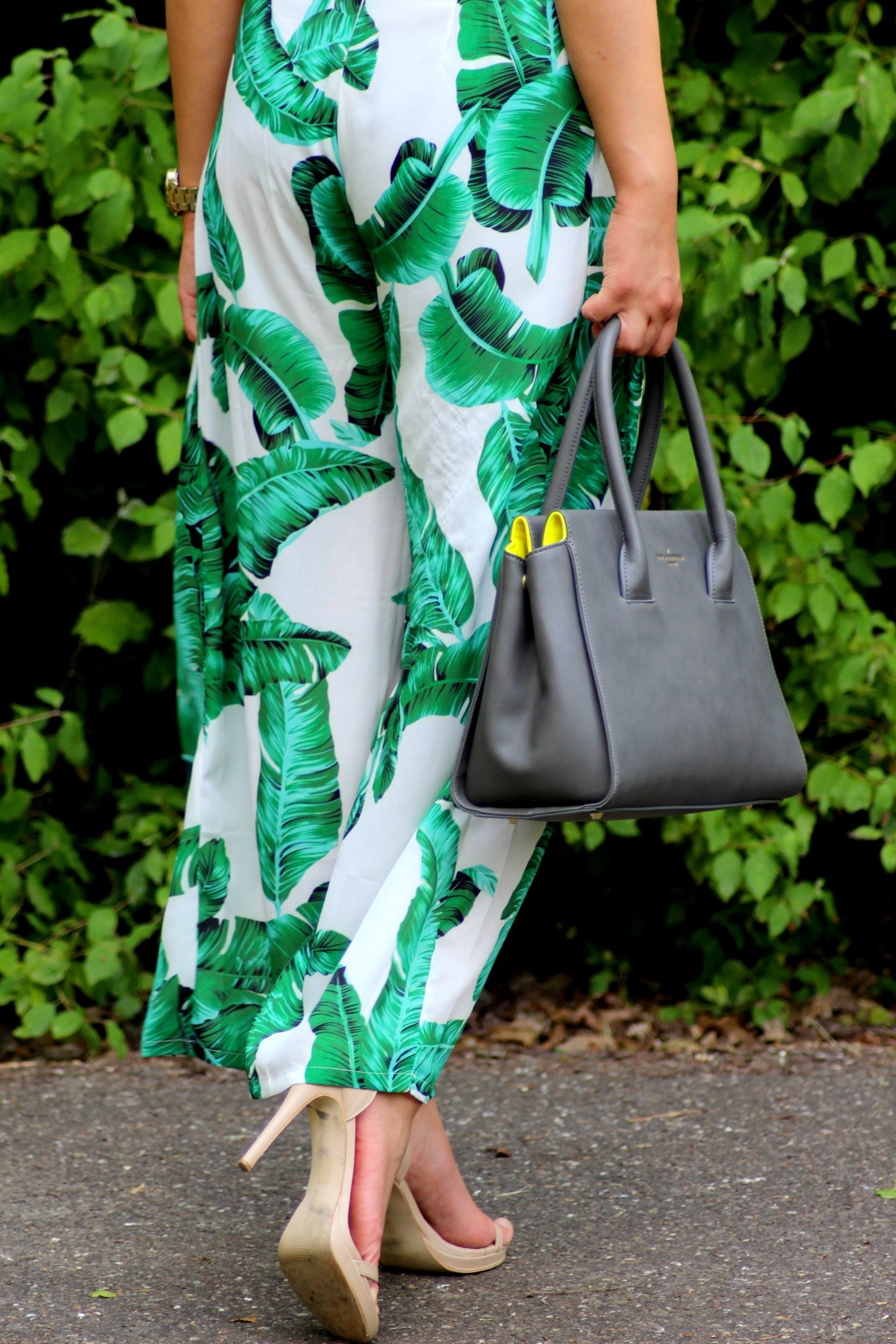 Outfit details

Leaf print flared jumpsuit: My Jewellery
Grey bag with neon lining: Paul's Boutique
Nude sandal heels: Boohoo
Sunglasses: Boohoo