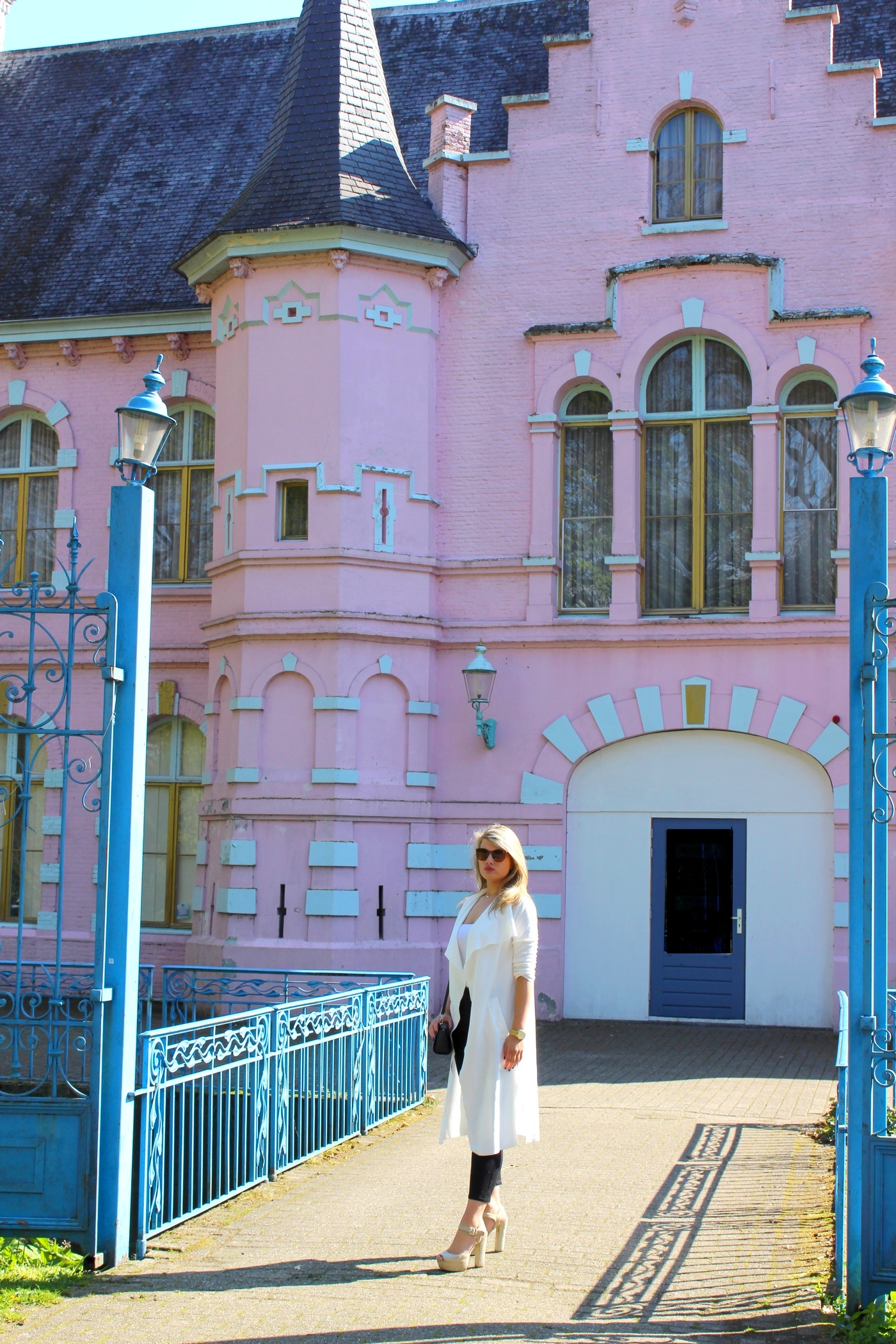 Today, I had a day off. My friend Anne-Sophie came up with the idea of taking outfit pictures very early in the morning. She wanted to visit a very special place – an old amusement park with a pink castle. About the outfit – This duster coat is very light. Wearing the trousers with this outfit makes it very comfy. I did not like wearing it with sneakers, so I added one of my favorite pairs of heels with it. 
My days lately are about working, editing a blog video and about creating (outfit) ideas for my trip to Barcelona. Like I tell a lot of times – I can't wait to travel again. Traveling is definitely one of the things that makes me most happy.
Vandaag had ik een dag vrij. Mijn goede vriendin Anne-Sophie kwam met het idee om outfit foto's te gaan maken in de vroege ochtend. Ze wilde graag naar een speciale plek gaan – een oud attractie park met een roze kasteel. Over de outfit – deze duster is erg licht. Het dragen van de pantalon bij deze outfit maakt het erg comfortabel. Ik vond het niet leuk om te combineren met sneakers, dus besloot ik er een paar van mijn favoriete hakken bij te dragen.
Mijn dagen de laatste tijd gaan over werken, het bewerken van een blog video en over het creëren van (outfit) ideeën voor mijn Barcelona trip. Zoals ik heel vaak vertel – kan ik echt niet wachten om weer te reizen. Reizen is absoluut een van de dingen die mij het meest gelukkig maakt.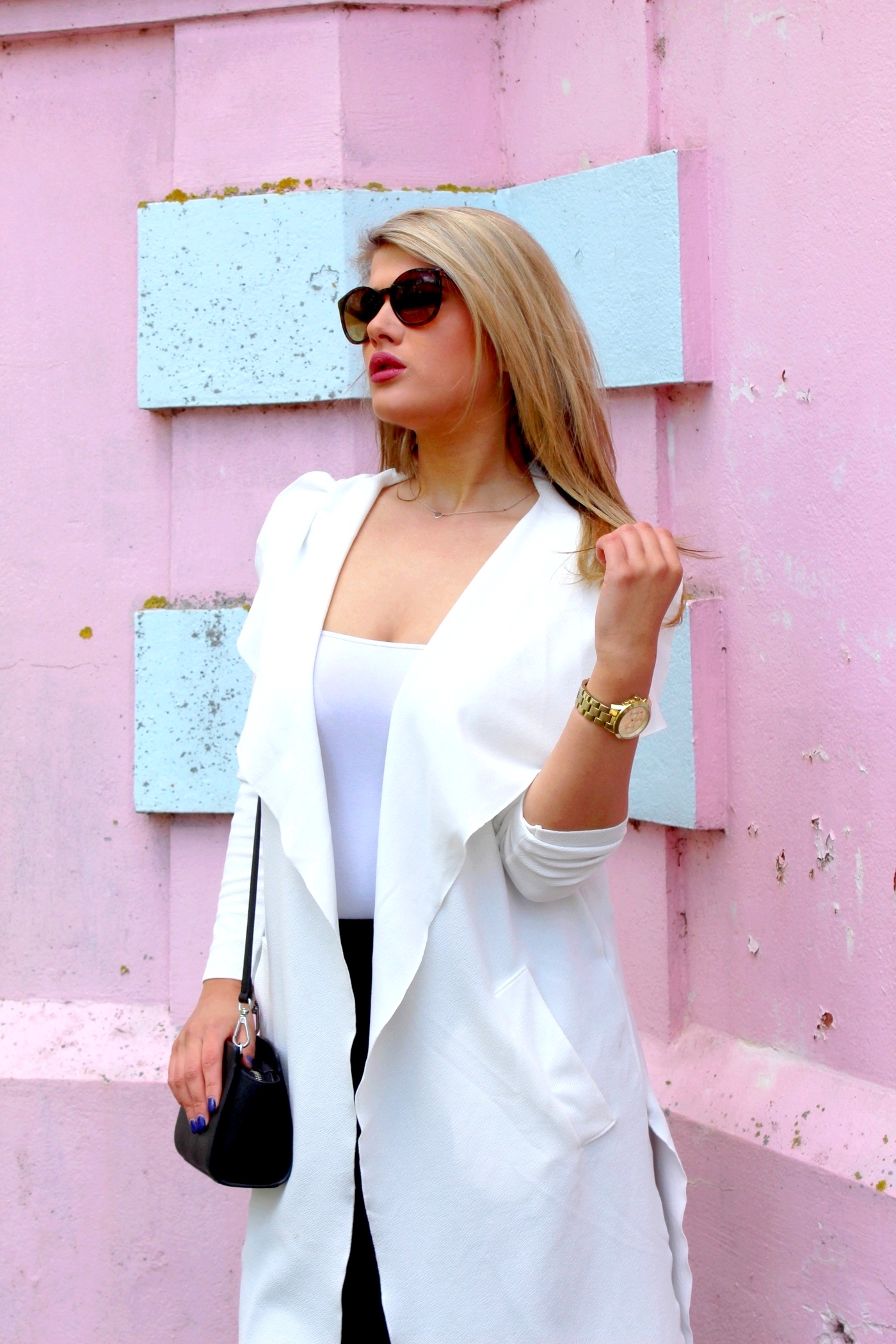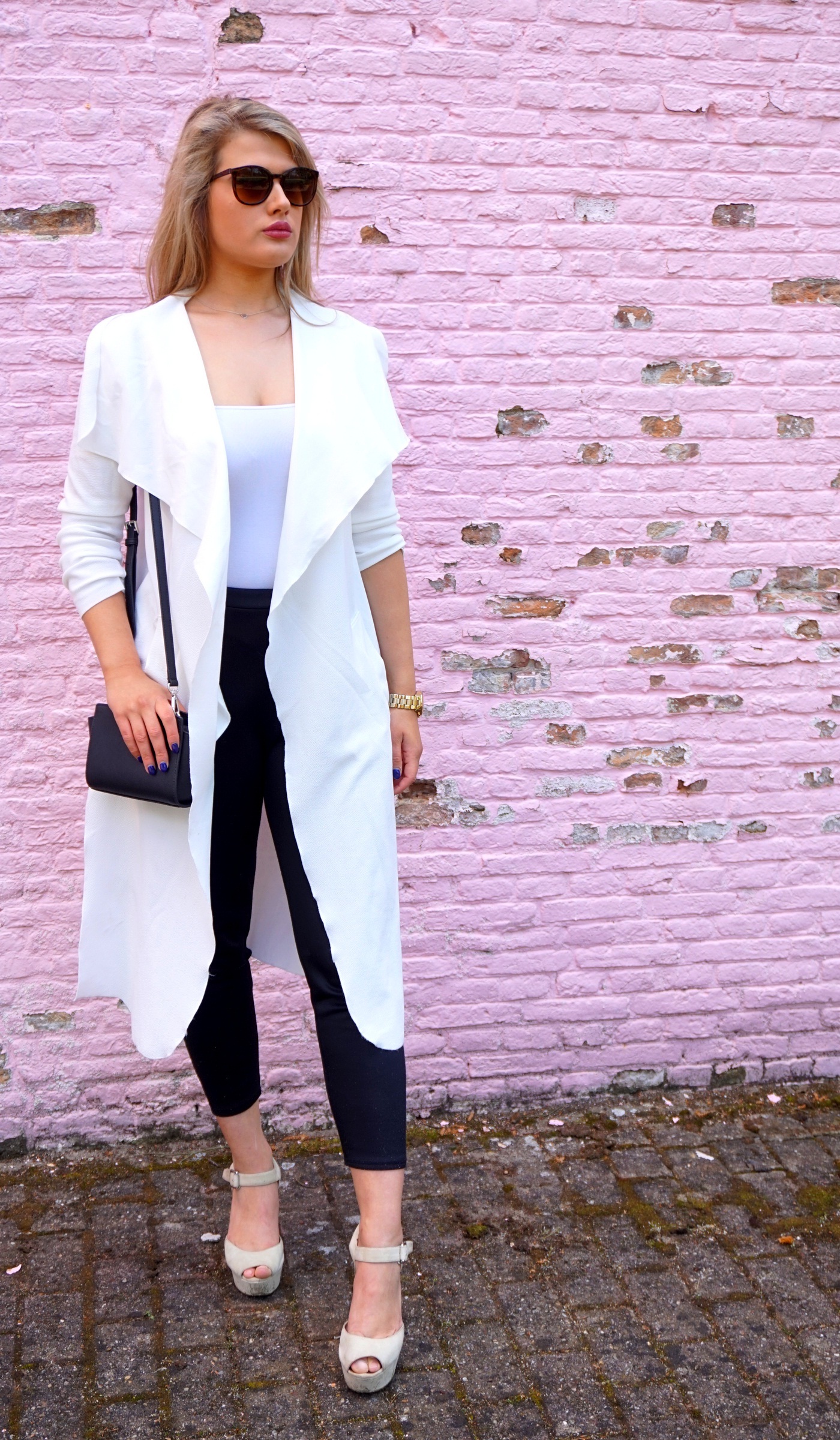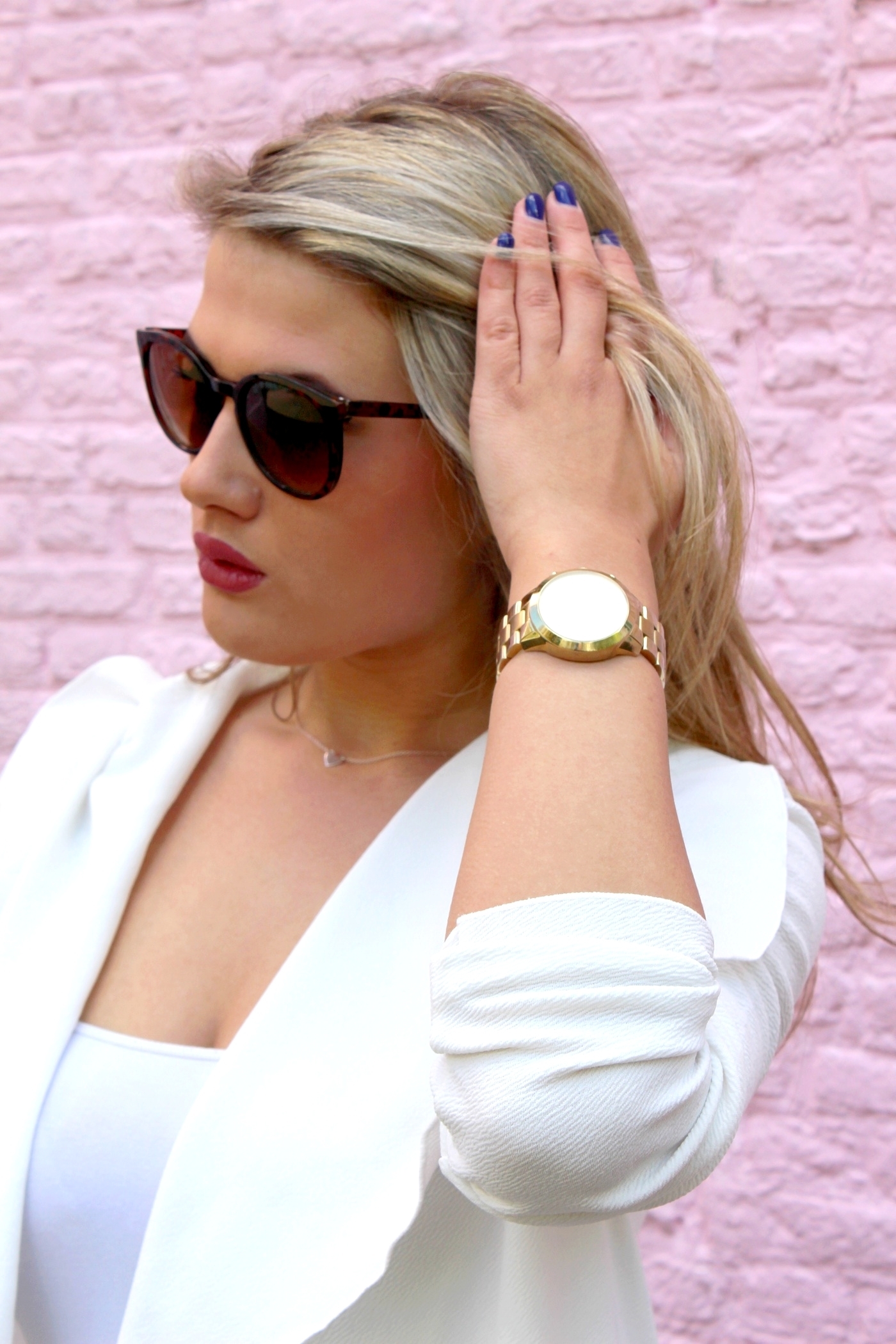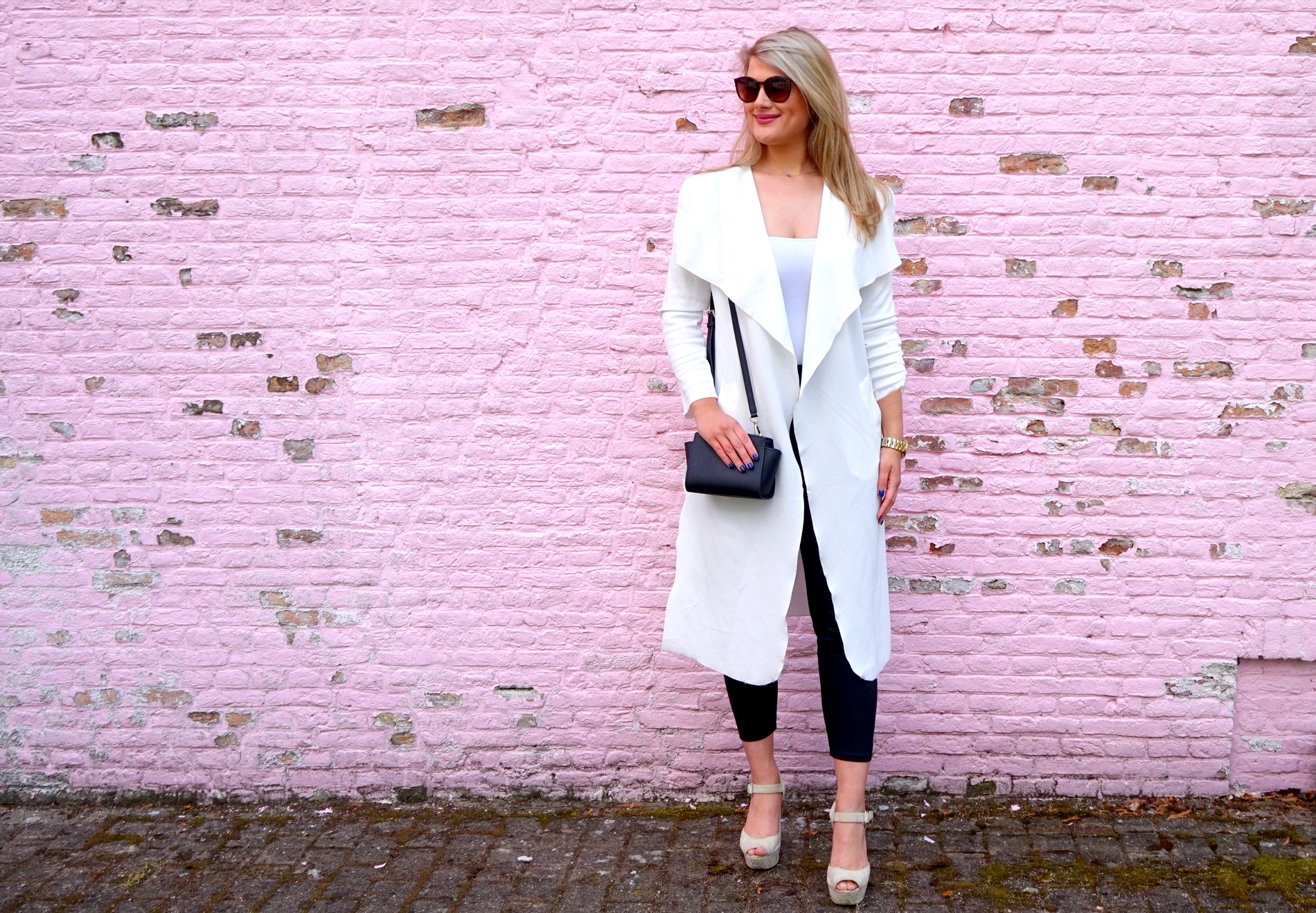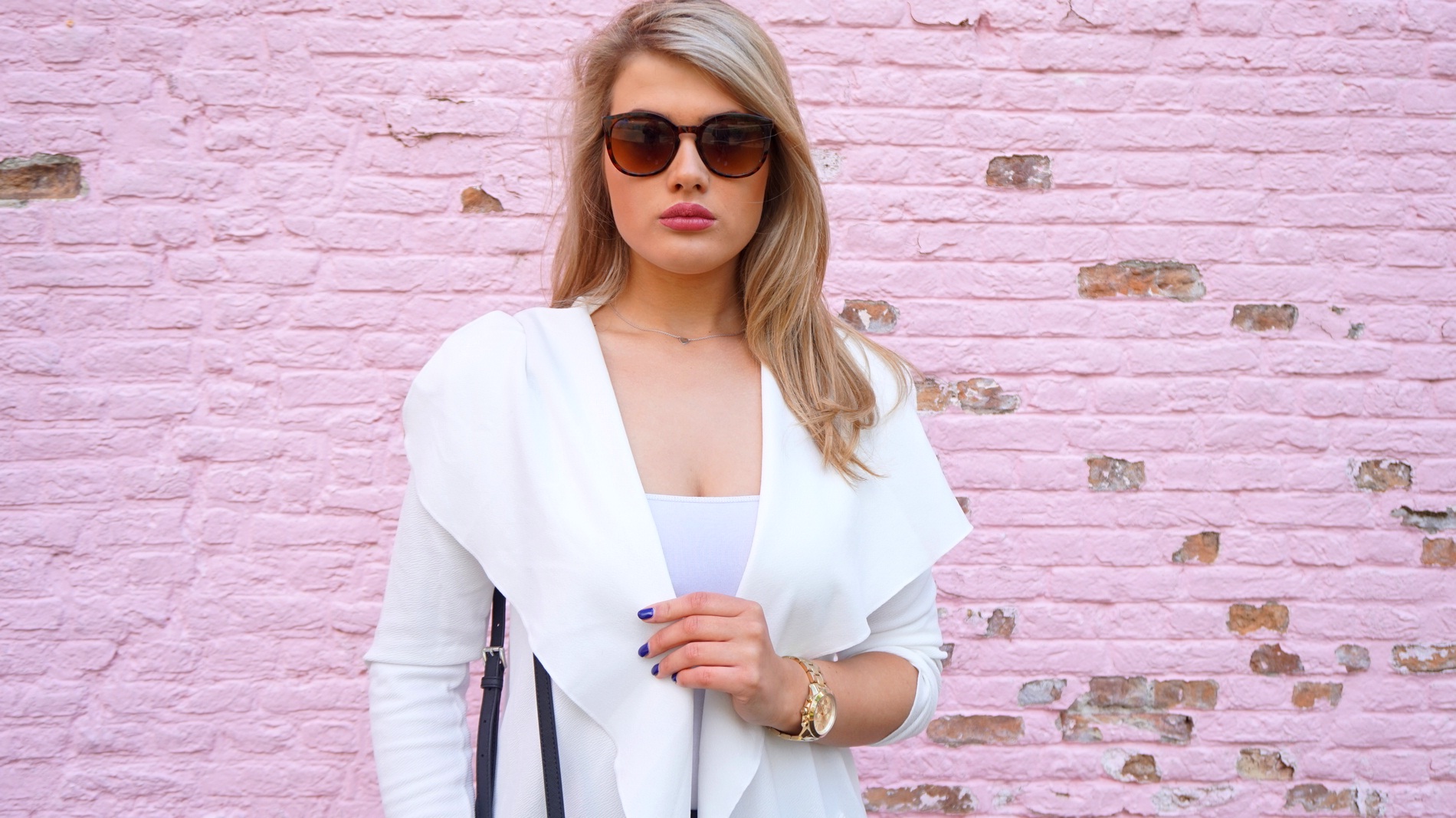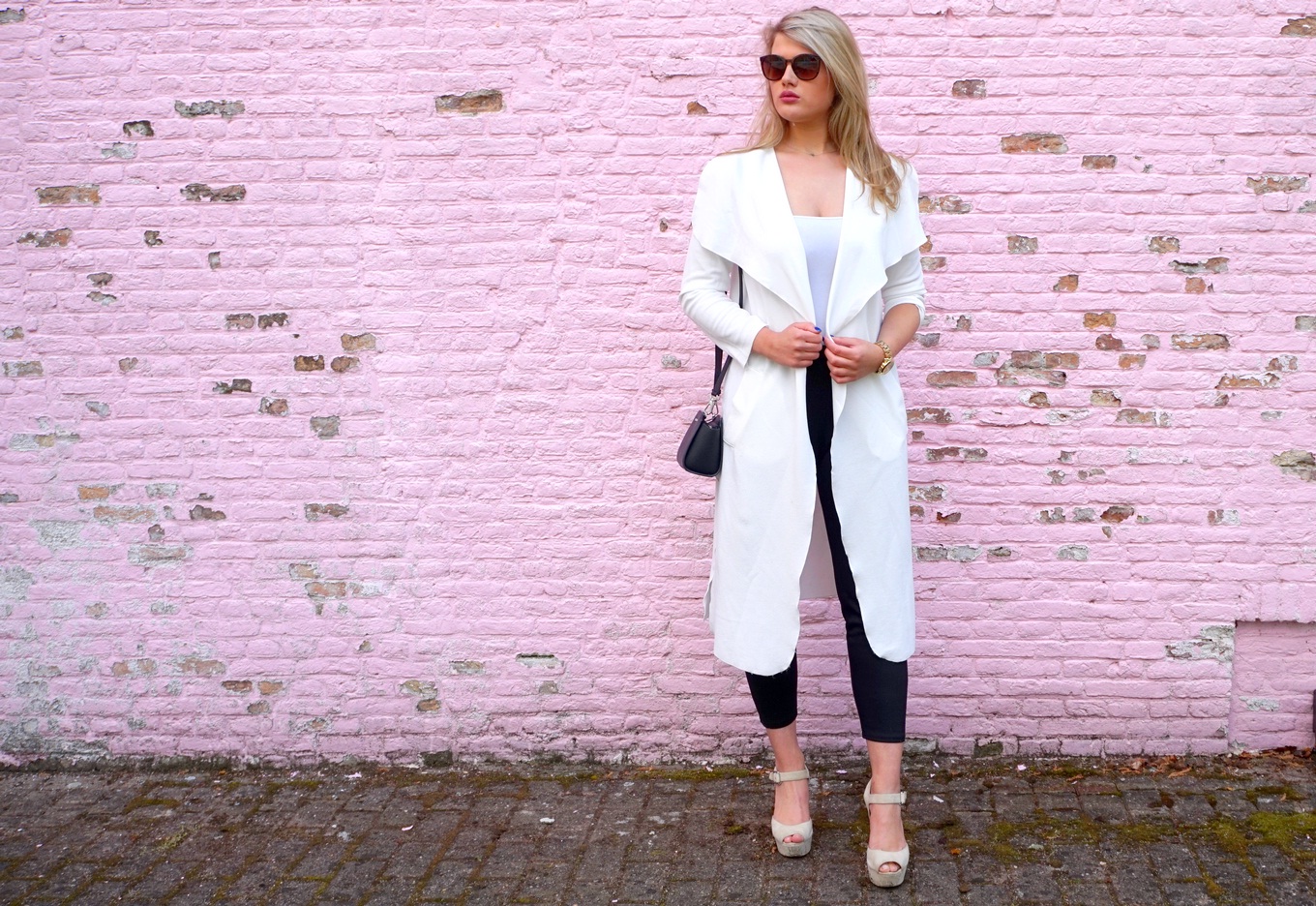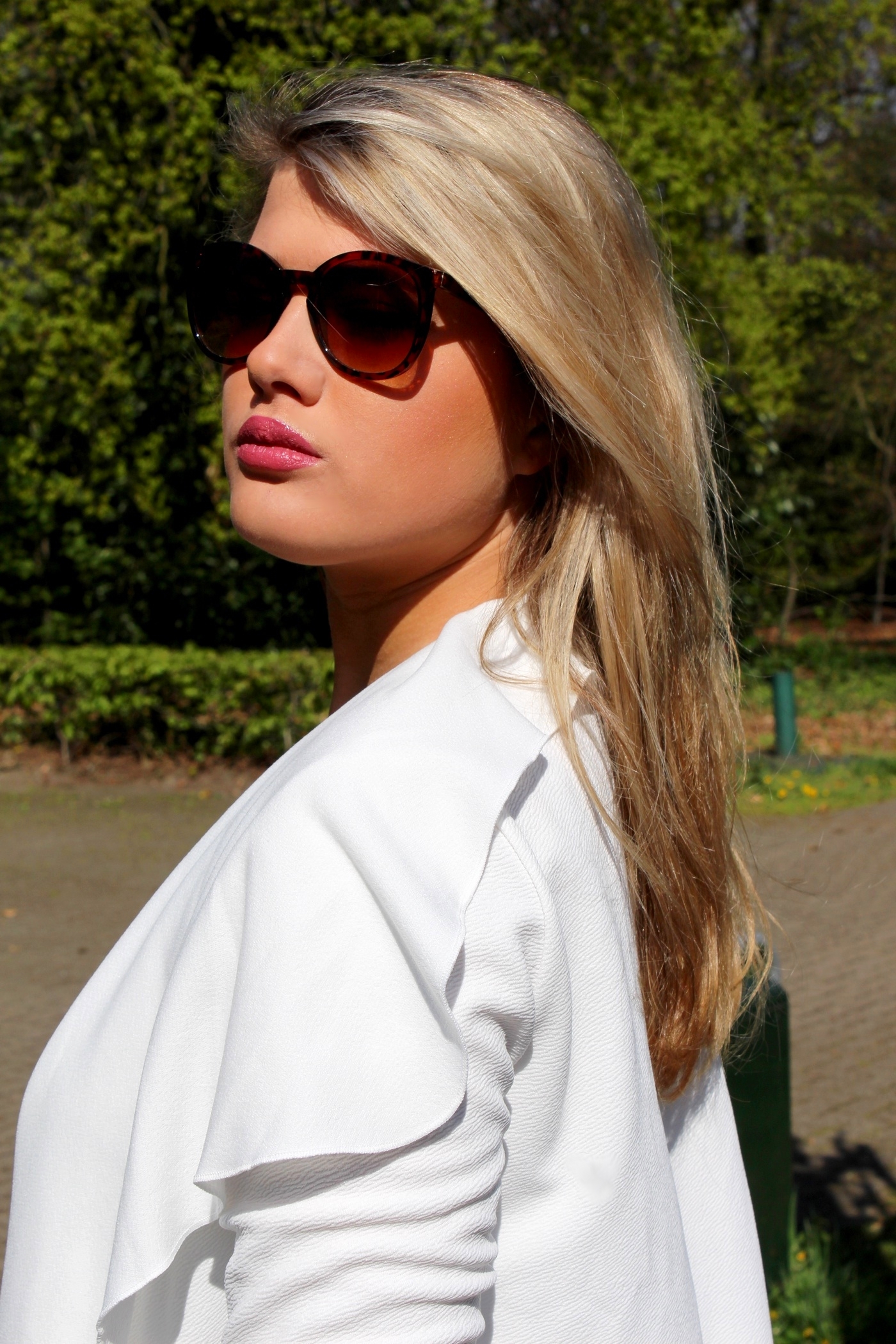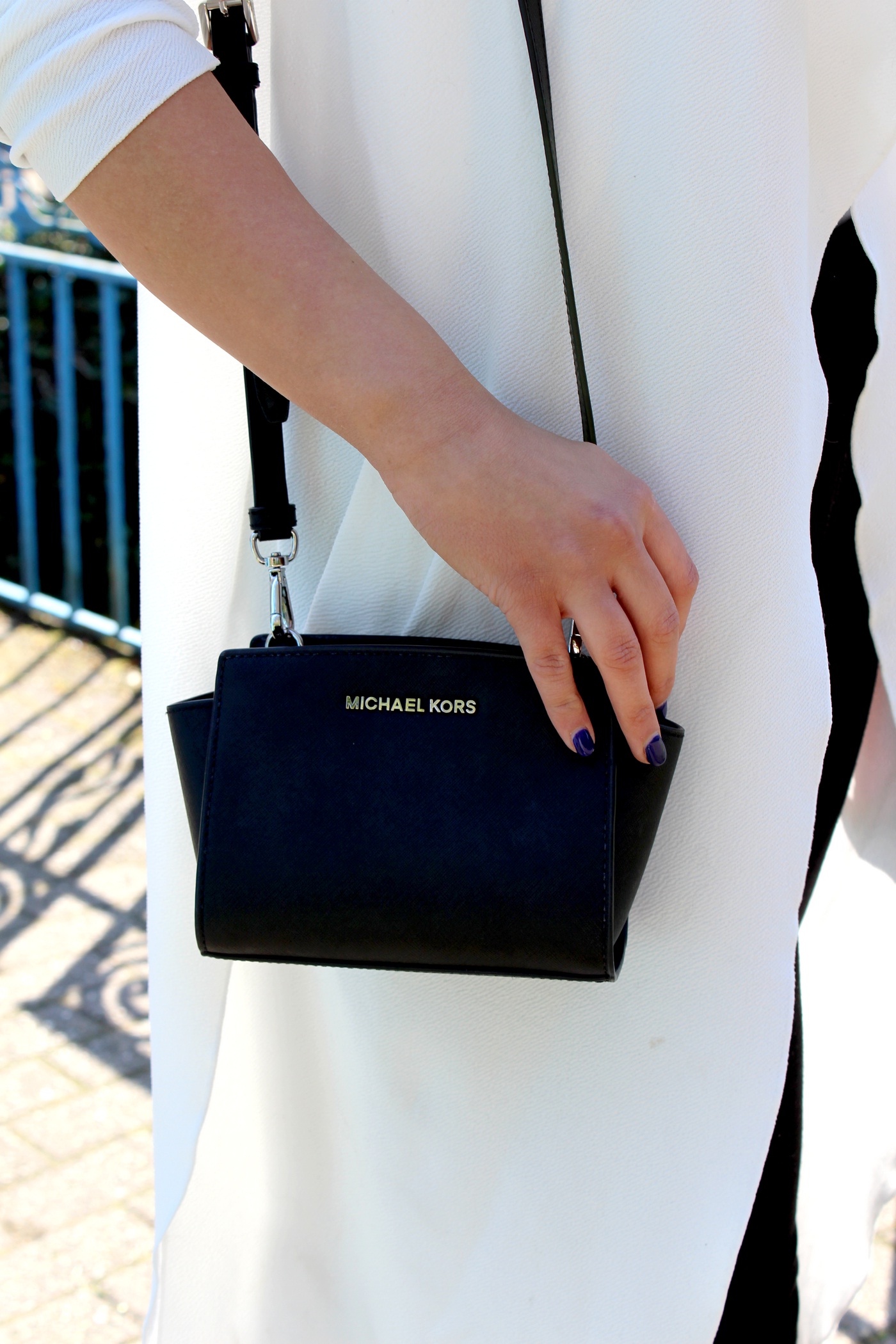 Outfit details

Jillyy Suede Platform Heels: 
Steve Madden
Carmilla Scuba Skinny Pocket Trouser:
Boohoo
Kylie Split Duster:
Boohoo
Mini Selma Shoulder Bag and watch:
Michael Kors