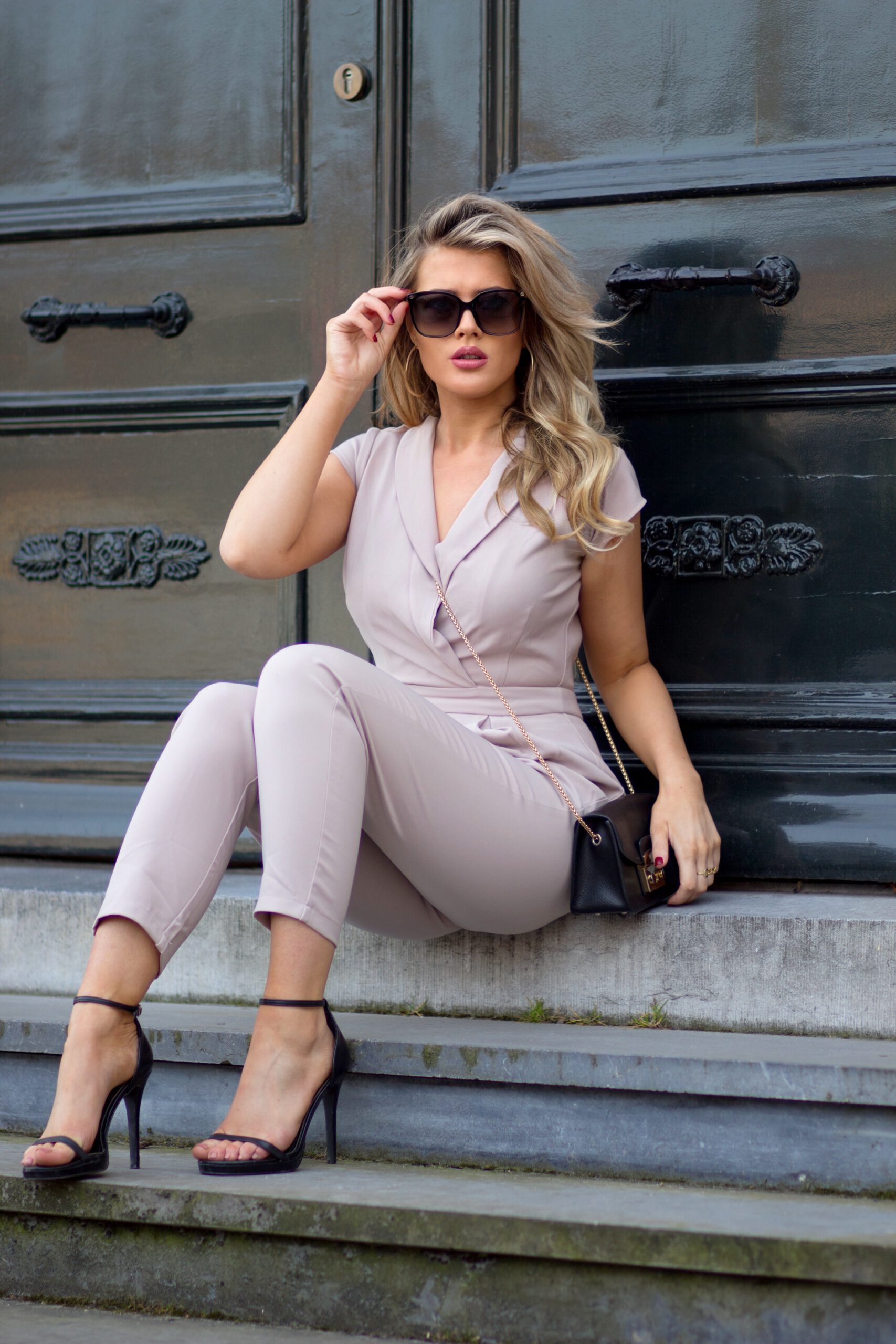 Hi everyone, my last outfit post was a while ago. I have had quite a month. Quarantine, testing, sick family, but also a lot of good news, fortunately. I like to keep that positivity in these times. I've had a lot of Miss World shoots recently and some new Miss World behind the scenes posts are coming online on my blog. Also have a number of flights on my schedule! Last week I made my longest flying day ever, seemed a bit like a "tour de Europe". Eindhoven-Paris-Paphos-Amsterdam-Taxi Eindhoven. Did an Alicante flight this week and another 2 days later. Every flight feels like a moment of happiness. Luckily I feel very good lately, I hope you too! I spend a lot of time with friends; taking pictures, skating, a lot of walking in the sun with a coffee to go. The little things often make life a lot of fun, especially during these times.
This jumpsuit is from the new Given Fashion collection. Given is a classy and sophisticated brand that I have been following for a number of years and from which I also have many items in my closet. 4 years ago (time flies!) I also went to Fashion Week to see their new collection, what a great experience that was! I bought this jumpsuit for half the price through a collaboration with Given and me.
Hi allemaal, mijn laatste outfit post is al even een tijdje geleden. Ik heb een behoorlijke maand achter de rug. Quarantaine, testen, zieke familie, maar ook veel leuk nieuws gelukkig. Die positiviteit houd ik graag vast in deze tijden. Ik heb veel Miss World shoots gehad laatst en er komen een aantal nieuwe Miss World behind the scenes posts online op mijn blog. Ook heb een aantal vluchten op mijn rooster! Ik heb vorige week mijn langste vlieg werkdag ooit gemaakt, leek een beetje een 'tour de Europa'. Eindhoven-Parijs-Paphos-Amsterdam-Taxi Eindhoven. Deze week een Alicante vlucht gedaan en 2 dagen daarna weer een. Elke vlucht voelt weer even als een geluksmomentje. Ik voel me gelukkig erg goed de laatste tijd, ik hoop jullie ook! Ik ben veel op pad met vriendinnen; foto's maken, skaten, lekker veel wandelen in de zon met een koffietje to go. De kleine dingen maken het leven vaak heel leuk, vooral in deze tijden.
Deze jumpsuit is van de nieuwe collectie van Given Fashion. Given is een classy en sophisticated merk die ik al een aantal jaren volg en waar ik ook veel items van in mijn kast heb hangen. 4 jaar geleden (time flies!) mocht ik ook naar de Fashion Week om hun nieuwe collectie te bekijken, wat een gave ervaring was dat! Deze jumpsuit kocht ik voor de helft van de prijs door een samenwerking met Given en mij.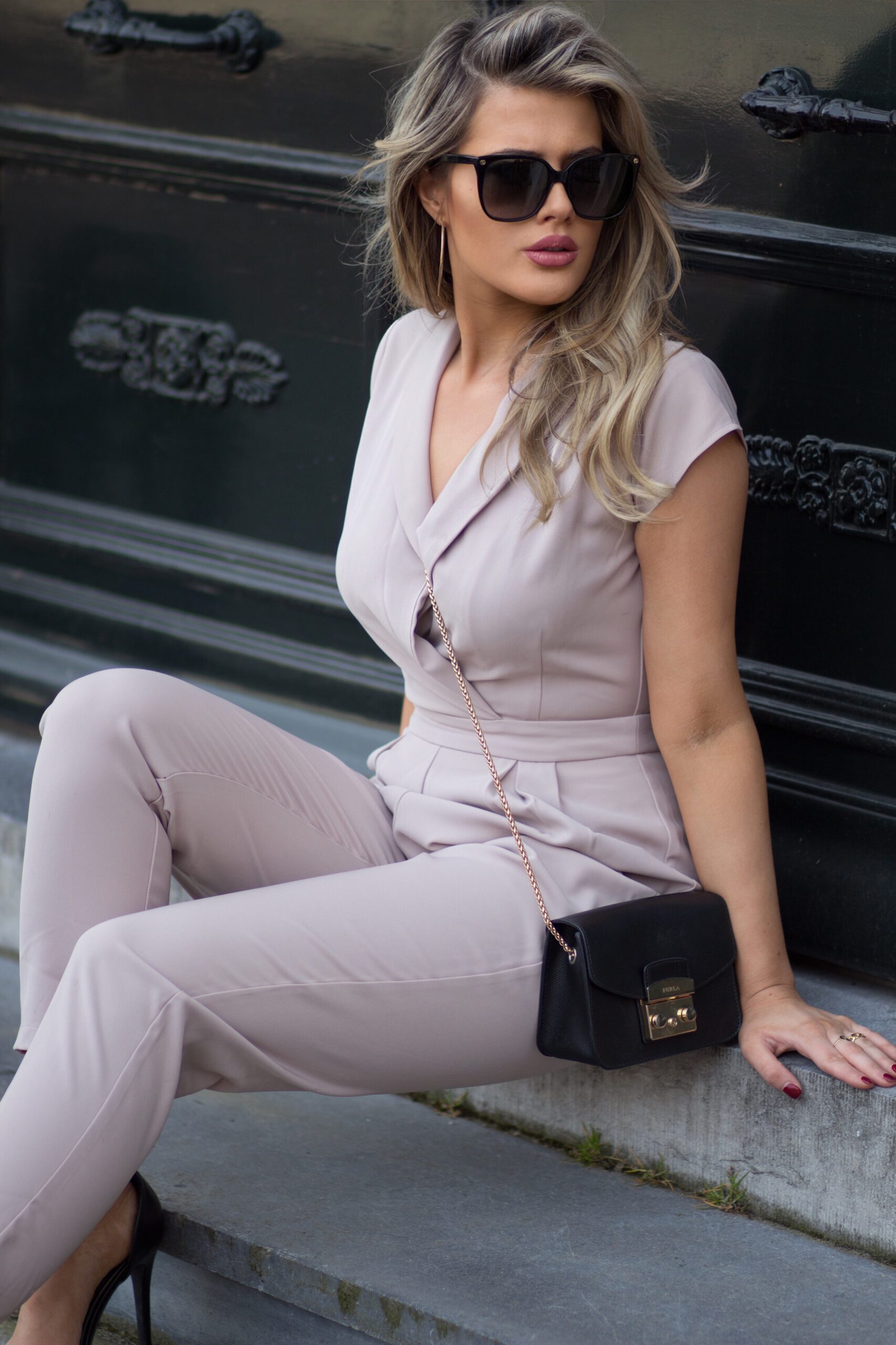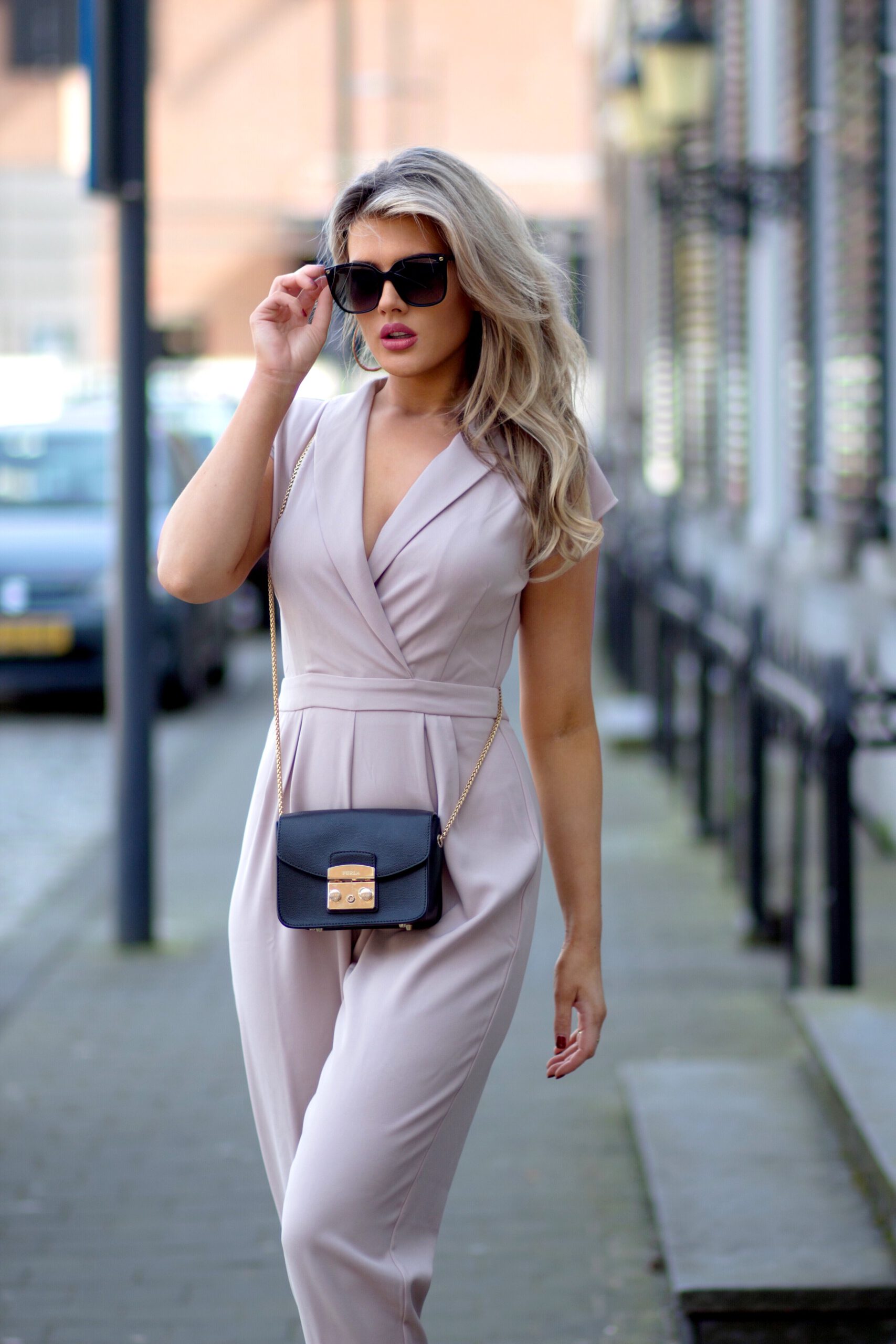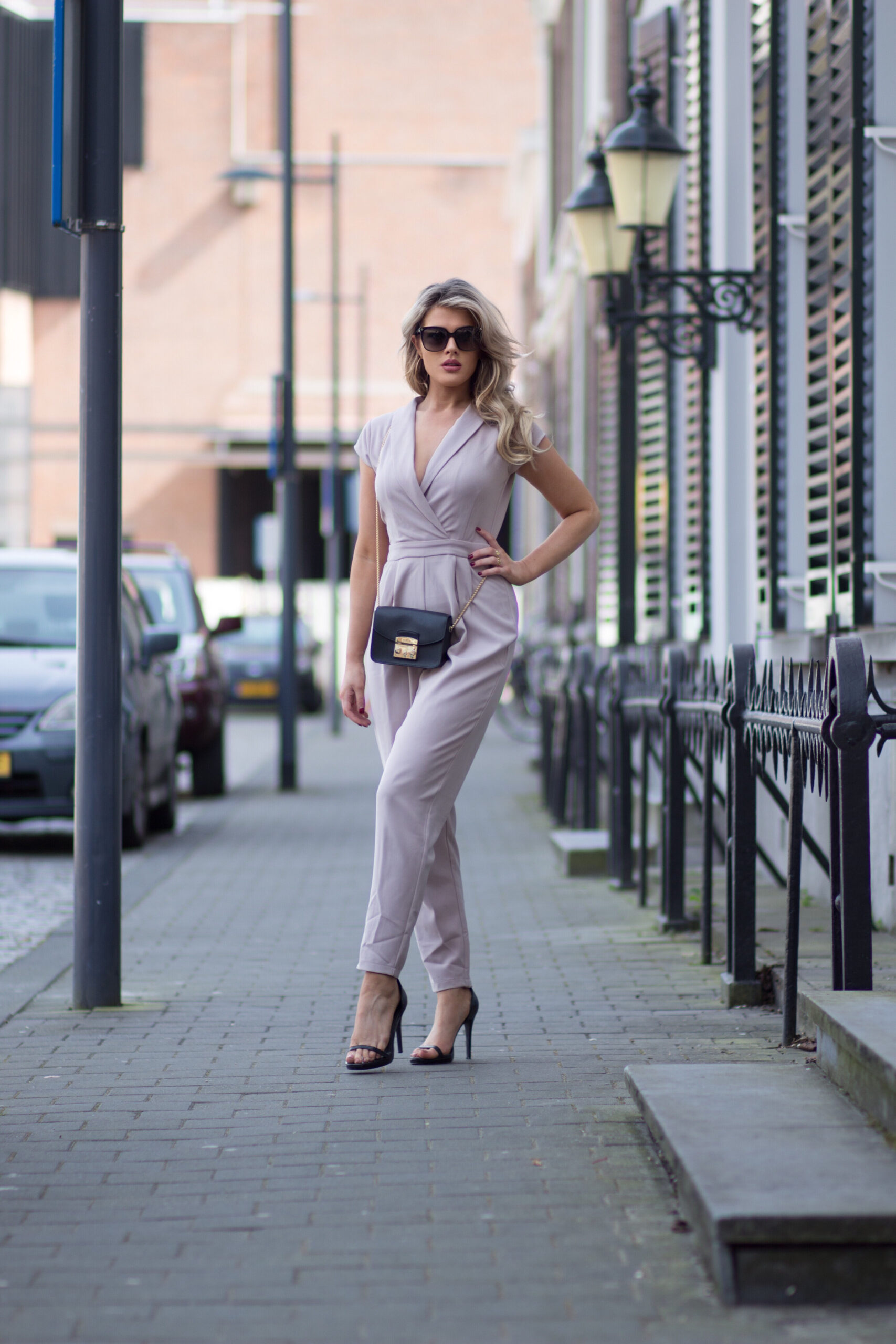 Outfit details


Cream Jumpsuit 'Eva':
Given Fashion
Sunglasses:
Gucci
M ring:
Lott Gioielli 
Braided ring:
Finaste
Metropilis mini bag:
Furla
Black heel strap heels:
Boohoo
Collaboration note: Thanks to a content collaboration with Given,
I was able to buy this suit with a 50% discount off the original sales price.