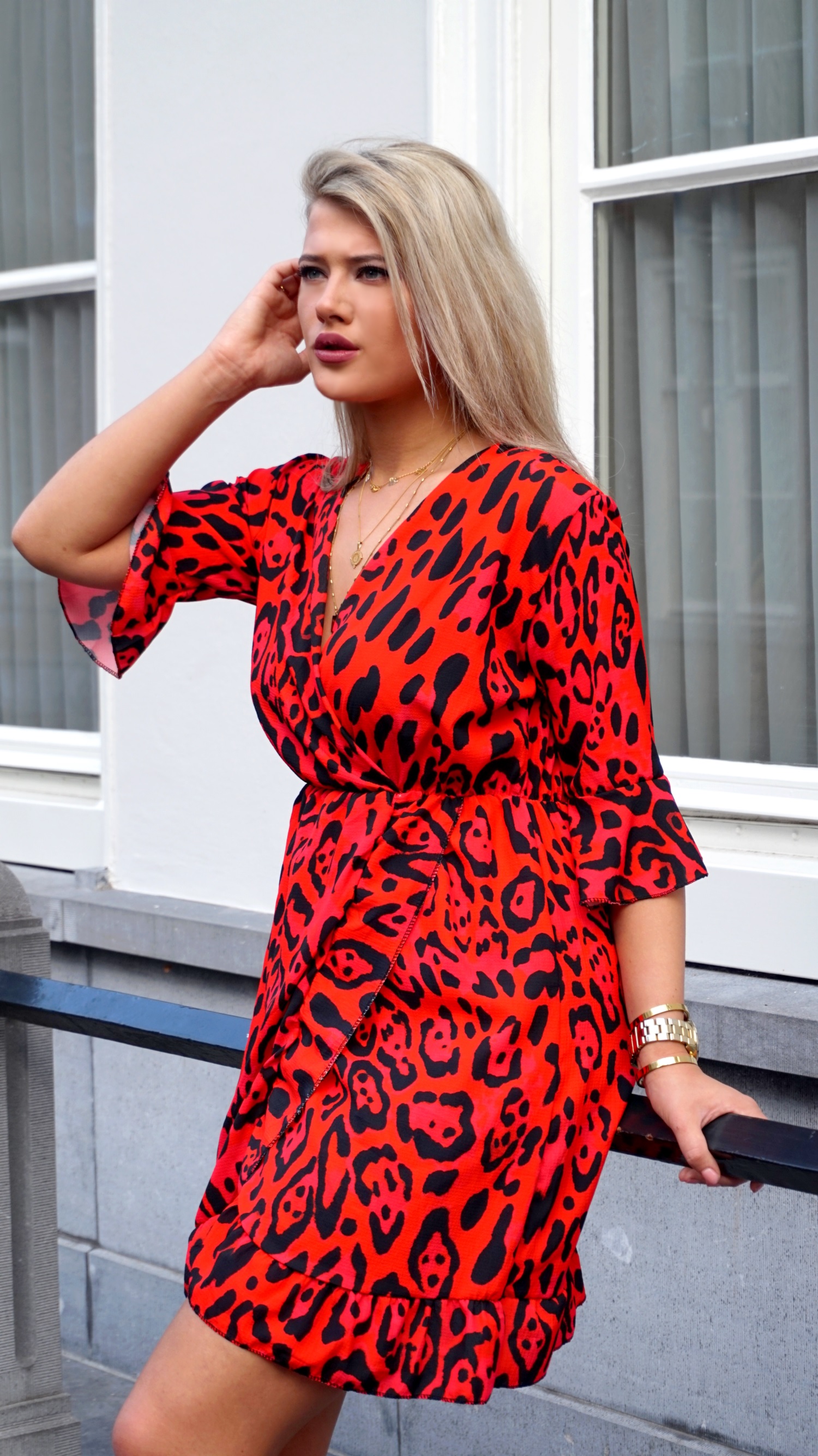 Since this year, I have many prints in my closet! I don't do it on purpose but with all those prints everywhere I find a new cute dress every time. Even when I went to
Mallorca
last week, I really had a lot of prints in my suitcase, haha. What I like about this beautiful dress is that in addition to red it also has pink in the print which gives it that extra touch. I think it's a nice dress for the end of the summer. This dress is also brand new in my closet. All of this jewelry (besides the watch) is from My Jewellery. The second necklace is from the new customize collection and I only have it for 2 days so far together with the M ring. I really like this lion coin. The necklace with all the loose coins is a necklace that I got from my sister and her boyfriend for my 22nd birthday 2 weeks ago. I like wearing this dress with my white nikes instead as well.
Sinds dit jaar heb ik echt super veel printjes in mijn kast! Niet opzettelijk maar met al die prints overal vind ik telkens weer een nieuw jurkje leuk. Ook toen ik naar
Mallorca
ging vorige week had ik echt super veel printjes in mijn koffer, haha. Wat ik leuk vind aan deze mooie jurk is dat het naast rood ook roze in het print heeft dat het net die extra geeft. Ik vind het een leuke jurk als zomerafsluiter en het is trouwens ook gloednieuw in mijn kast. Al deze sieraden (op het horloge ná) zijn van My Jewellery. De middelste ketting is van de nieuwe customize collectie en heb ik pas 2 dagen binnen samen met de M ring. Ik vind deze lion coin echt heel gaaf. Het kettinkje met alle losse muntjes had ik van mijn zusje en haar vriendje gekregen voor mijn 22
e
 verjaardag 2 weken geleden. Ik vind mijn witte Nikes trouwens ook leuk onder deze jurk.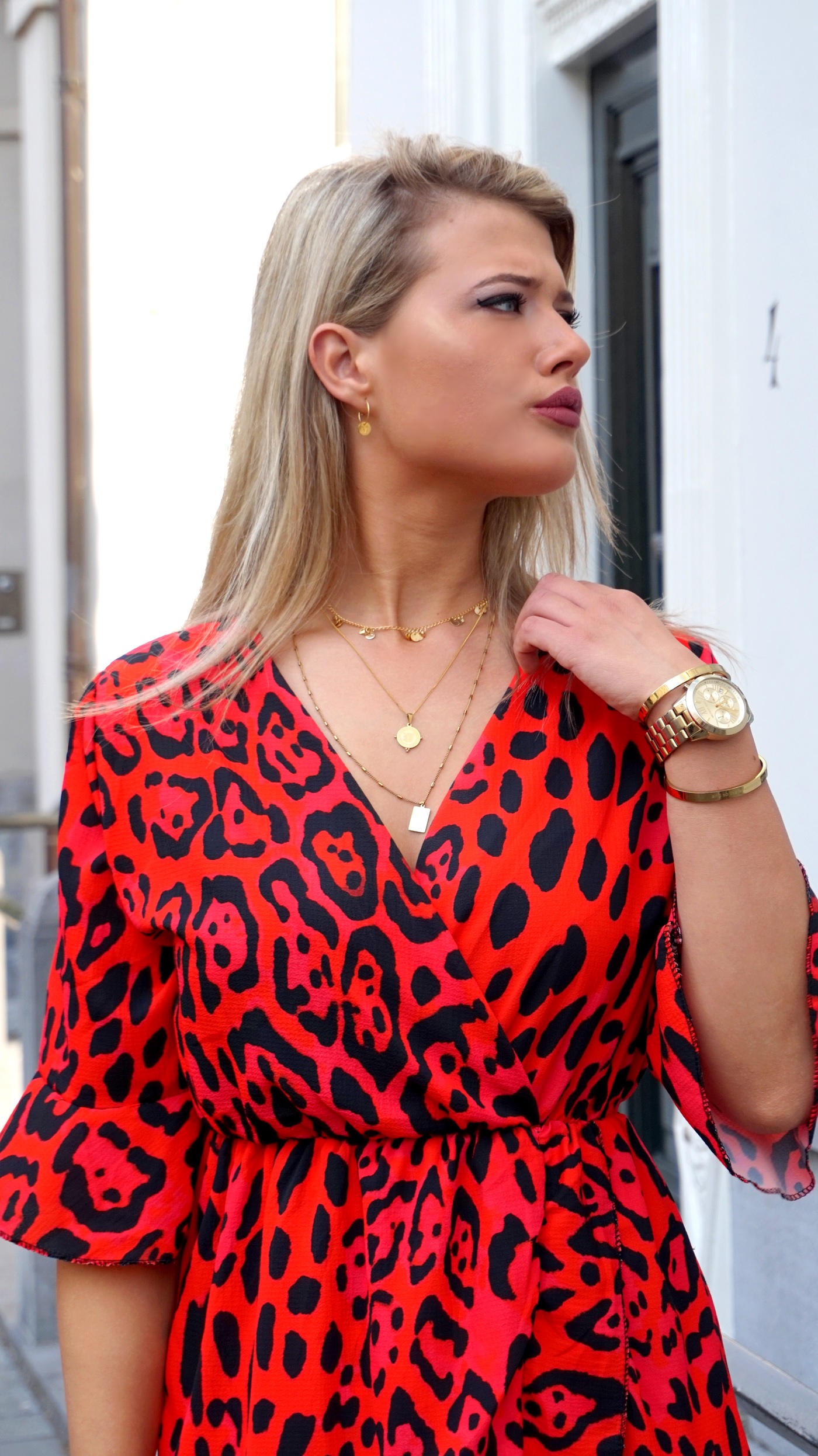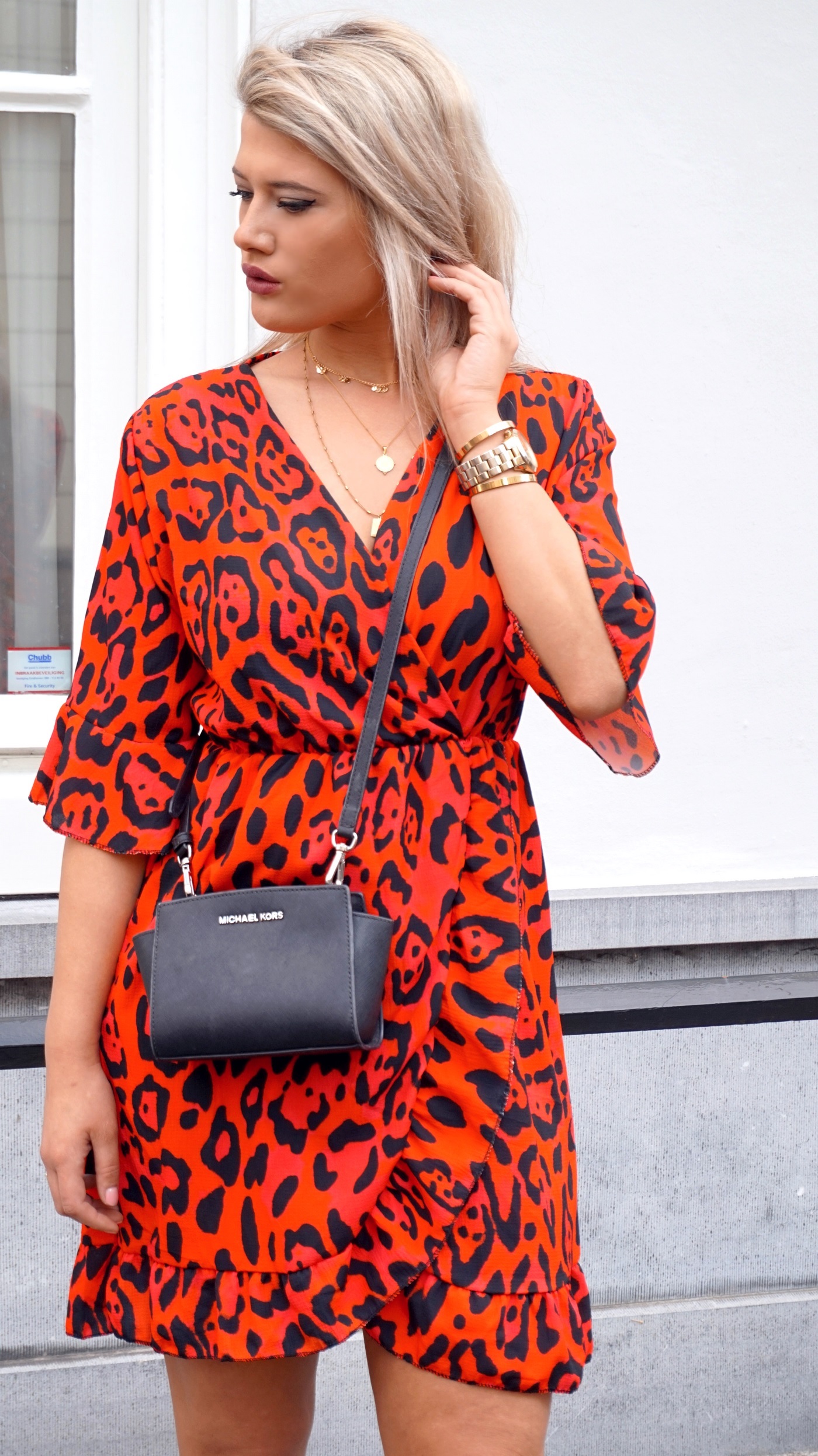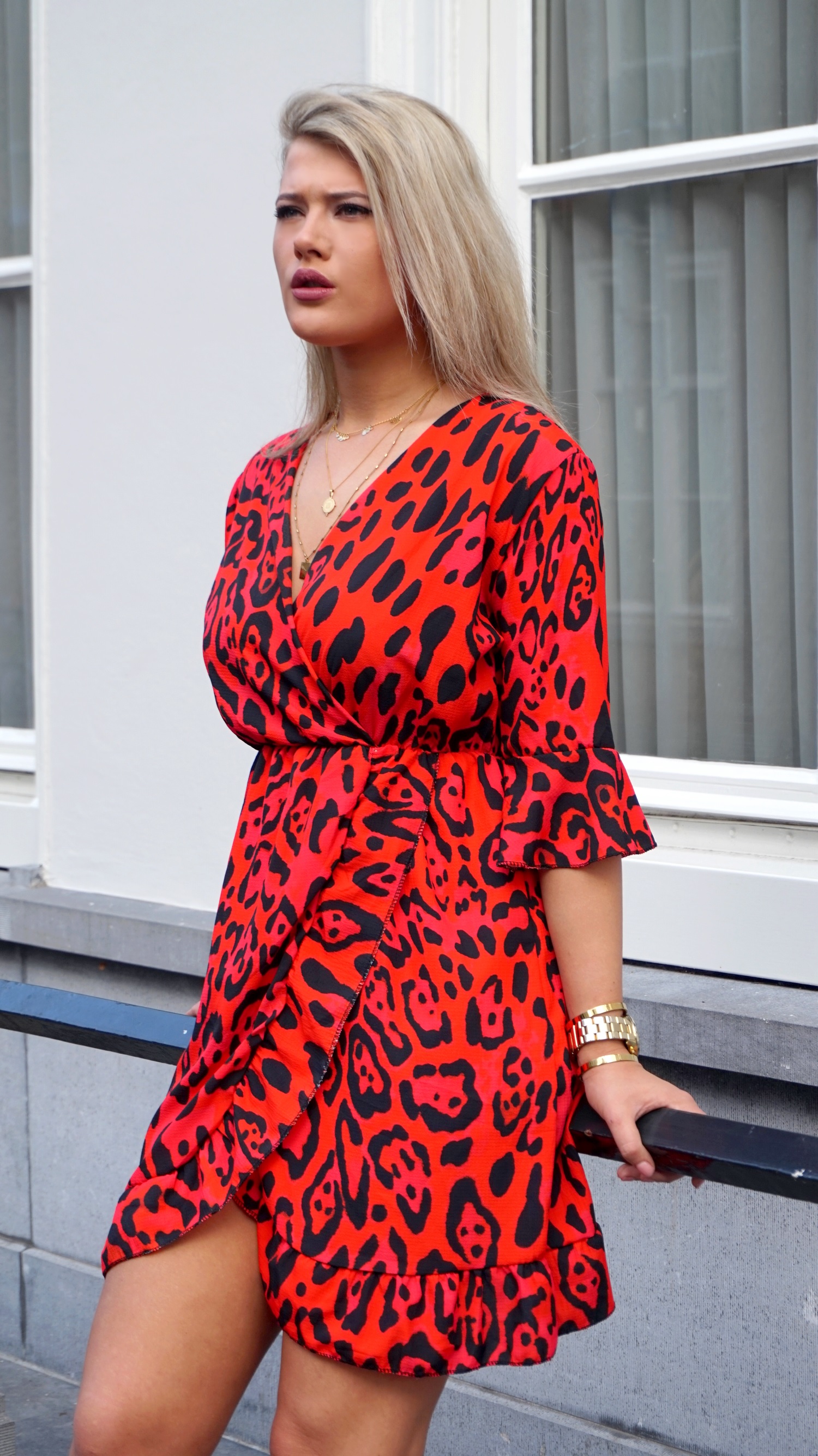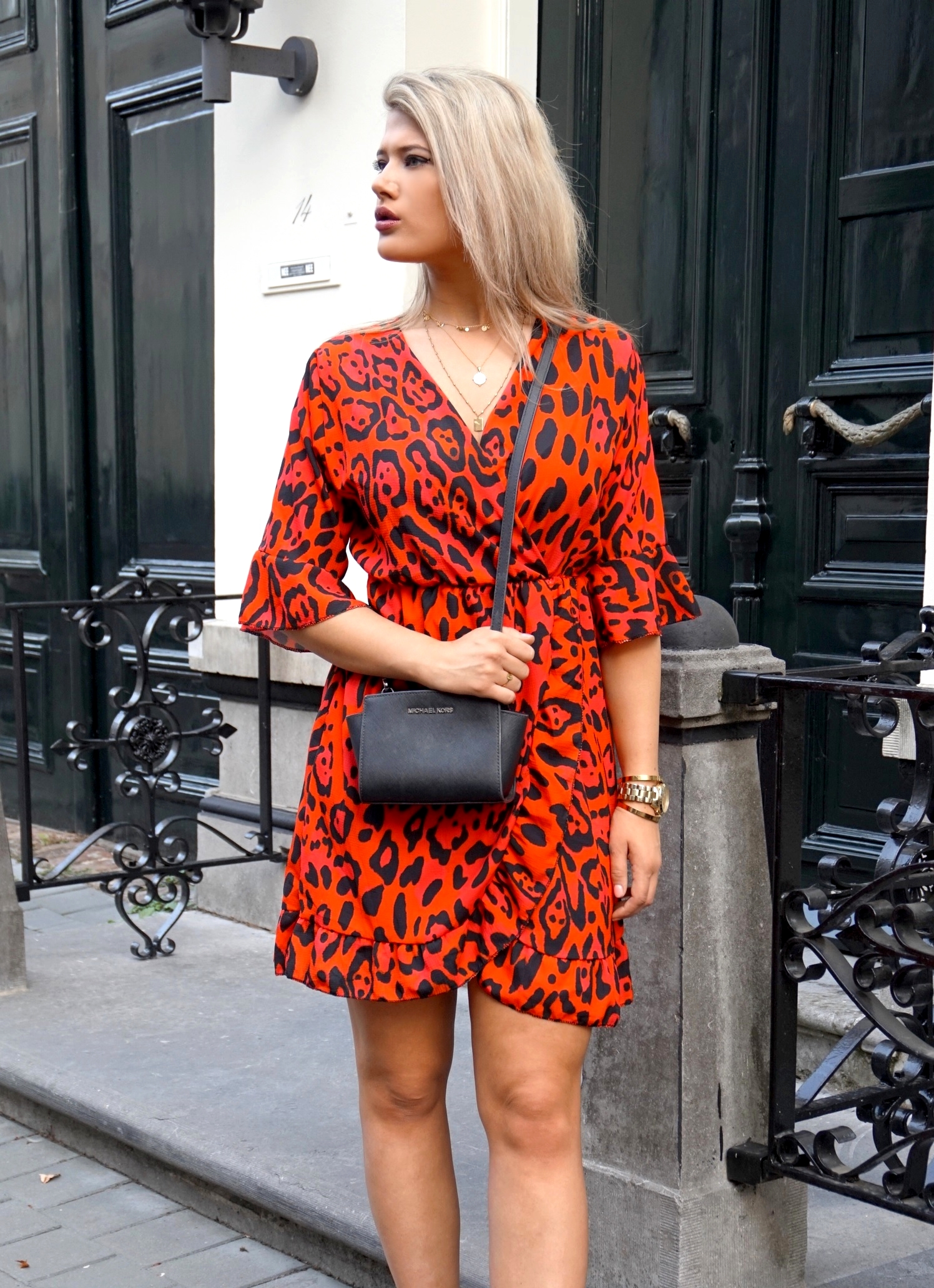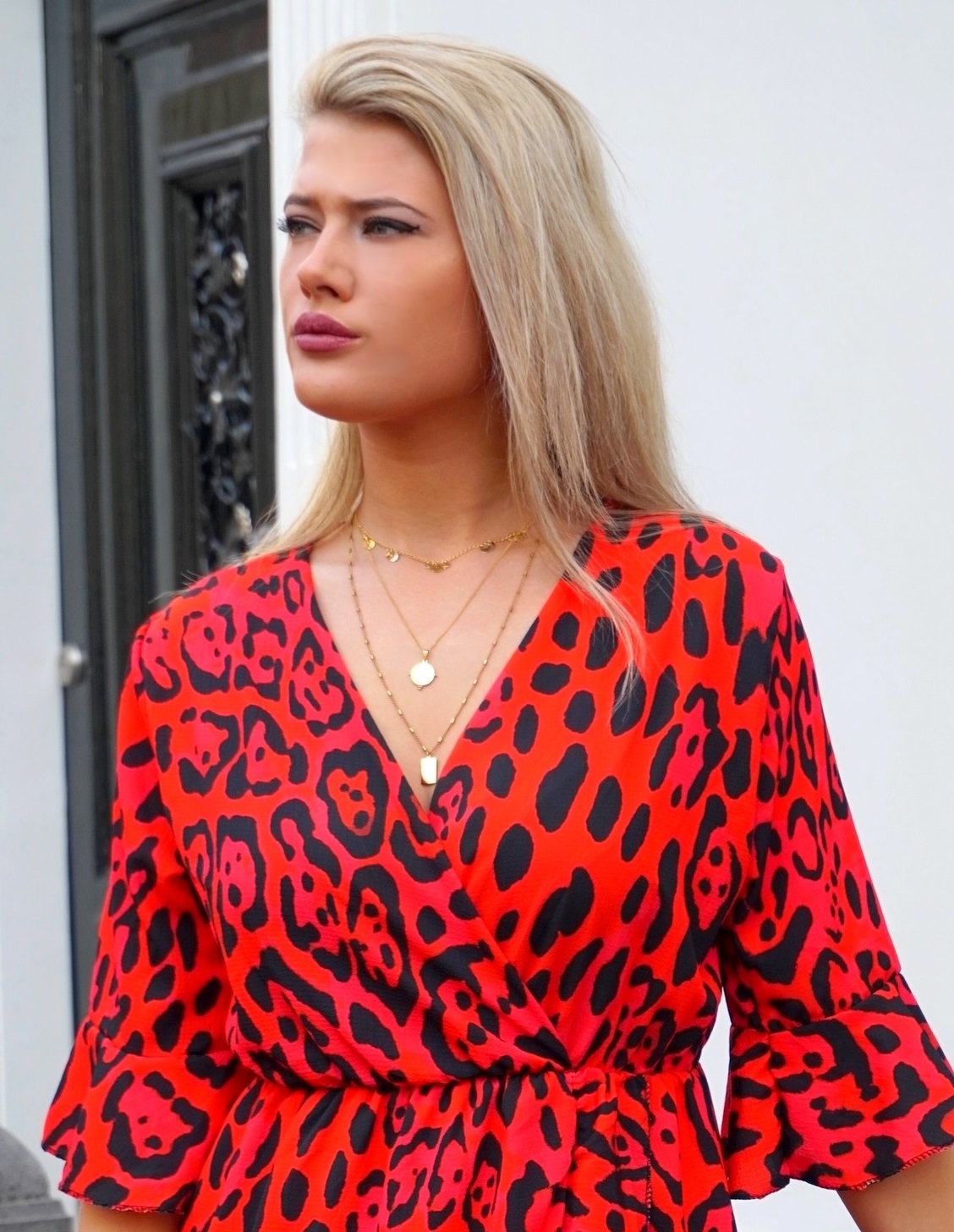 Outfit details

Leopard kiss one size dress: Jurkjes.com
Lion coin necklace: My Jewellery
M earrings: My Jewellery
M ring: My Jewellery
Watch: Michael Kors
Both quote bangle bracelets: My Jewellery