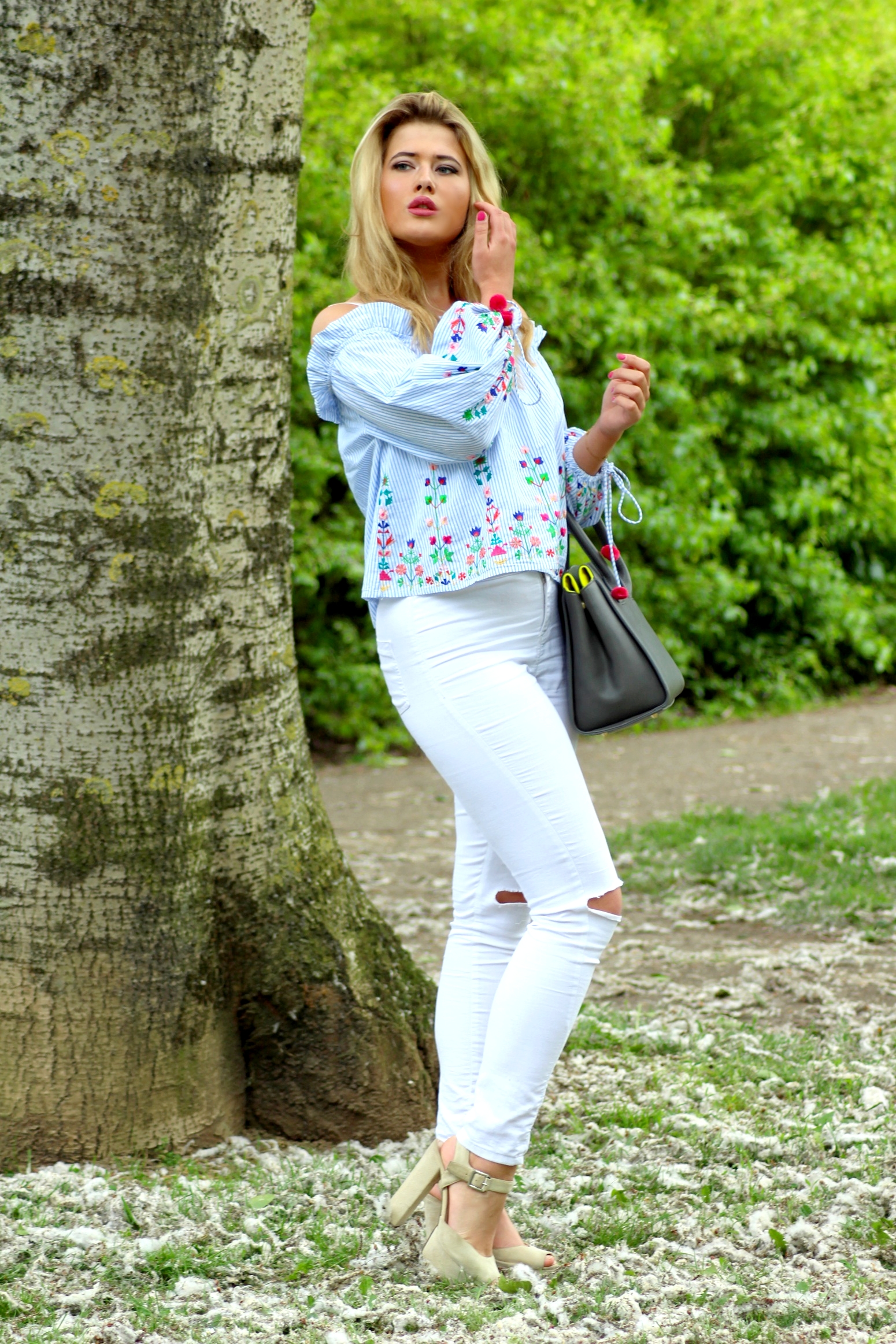 Hi everyone! Since I came back from Barcelona, I have been very busy and is a lot changing for me. I have been trying to work on as much as I can for the pageant, am still working on the blog videos and have a new part time job for quite a while already. I realized that my super nice trip with a big group of people from my former study IBS, is almost two years ago already. Time flies! But however, I will return to Lisbon in the near future! (atleast, I hope ofcourse). As well, I have been to a BBQ together with my nice IBS schoolfriends this week. It was fun!
You might have seen this bag in my outfit post Bridges. I am soooooo happy with it! The bag fits nice with so many outfits! The embroidered off shoulder top is from Barcelona. I went back for it one day after I first saw it at Plaça de Catalunya. By the way; the pictures are taken by Anne-Sophie at a small park in my city with her own camera last month.
Hi iedereen! Sinds ik terug ben uit Barcelona heb ik het erg druk en veranderd er veel. Ik probeer zoveel mogelijk te regelen voor de missverkiezing, ben nog steeds met blog video's bezig en heb ook al best een tijd een nieuwe part-time baan. Ik realiseerde ook dat mijn super leuke reis samen met een grote groep mensen van mijn voormalige studie IBS, al bijna twee jaar geleden is. De tijd gaat zo snel! Hoe dan ook keer ik niet al te ver in de toekomst terug naar Lissabon! (althans, dat hoop ik natuurlijk). Ook ben ik deze week met lieve vriendinnen van IBS naar een BBQ geweest. Het was heel gezellig!
Deze tas heb je eventueel al voorbij zien komen in mijn outfit post Bridges. Ik ben er zooooo blij mee! De tas staat zo leuk bij veel outfits! De versierde off shoulder top komt uit Barcelona. Ik ben er voor terug gegaan een dag na ik het tegen kwam bij Plaça de Catalunya. Deze foto's had Anne-Sophie afgelopen maand trouwens in een parkje in mijn stad gemaakt met haar eigen camera.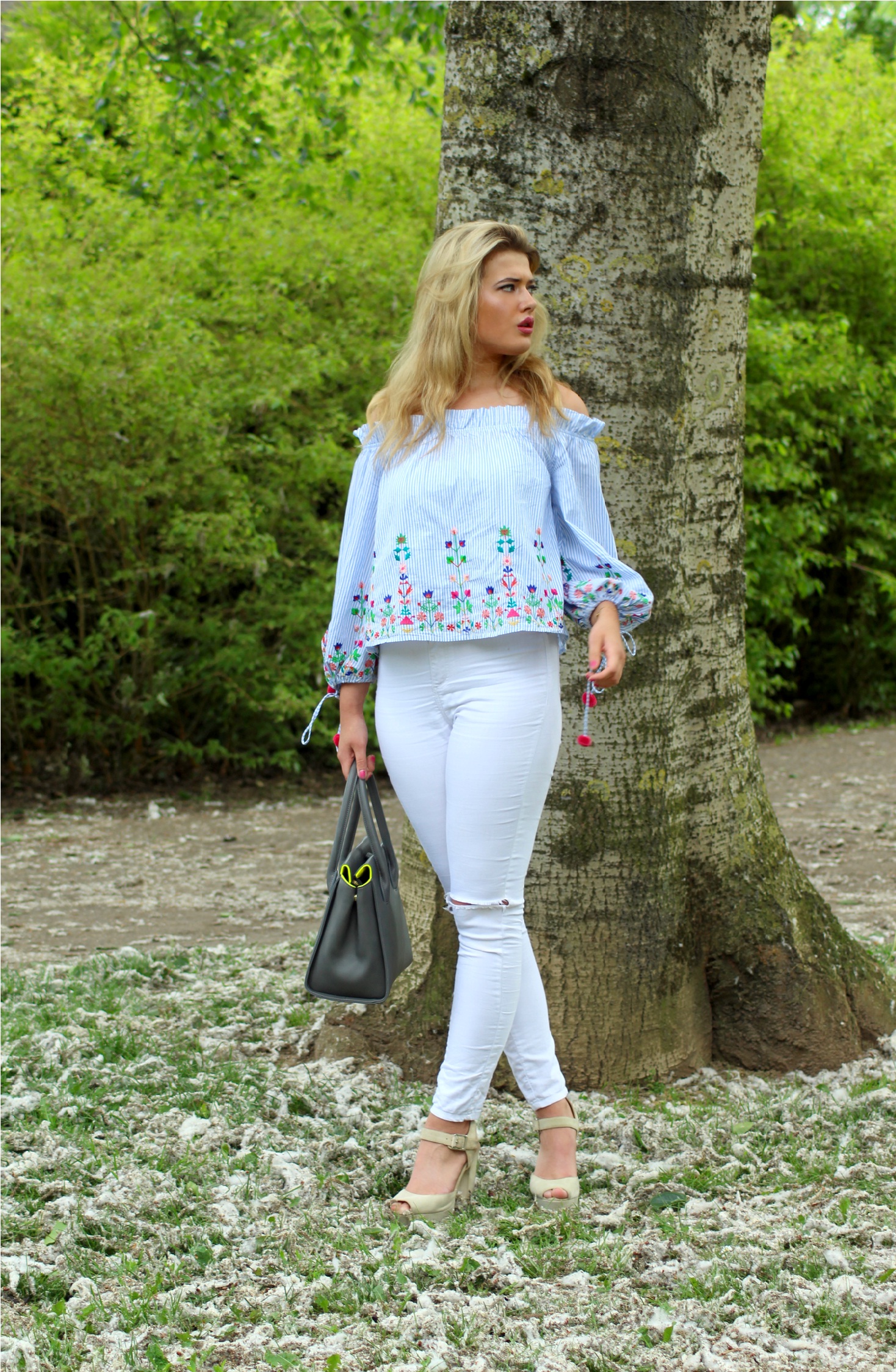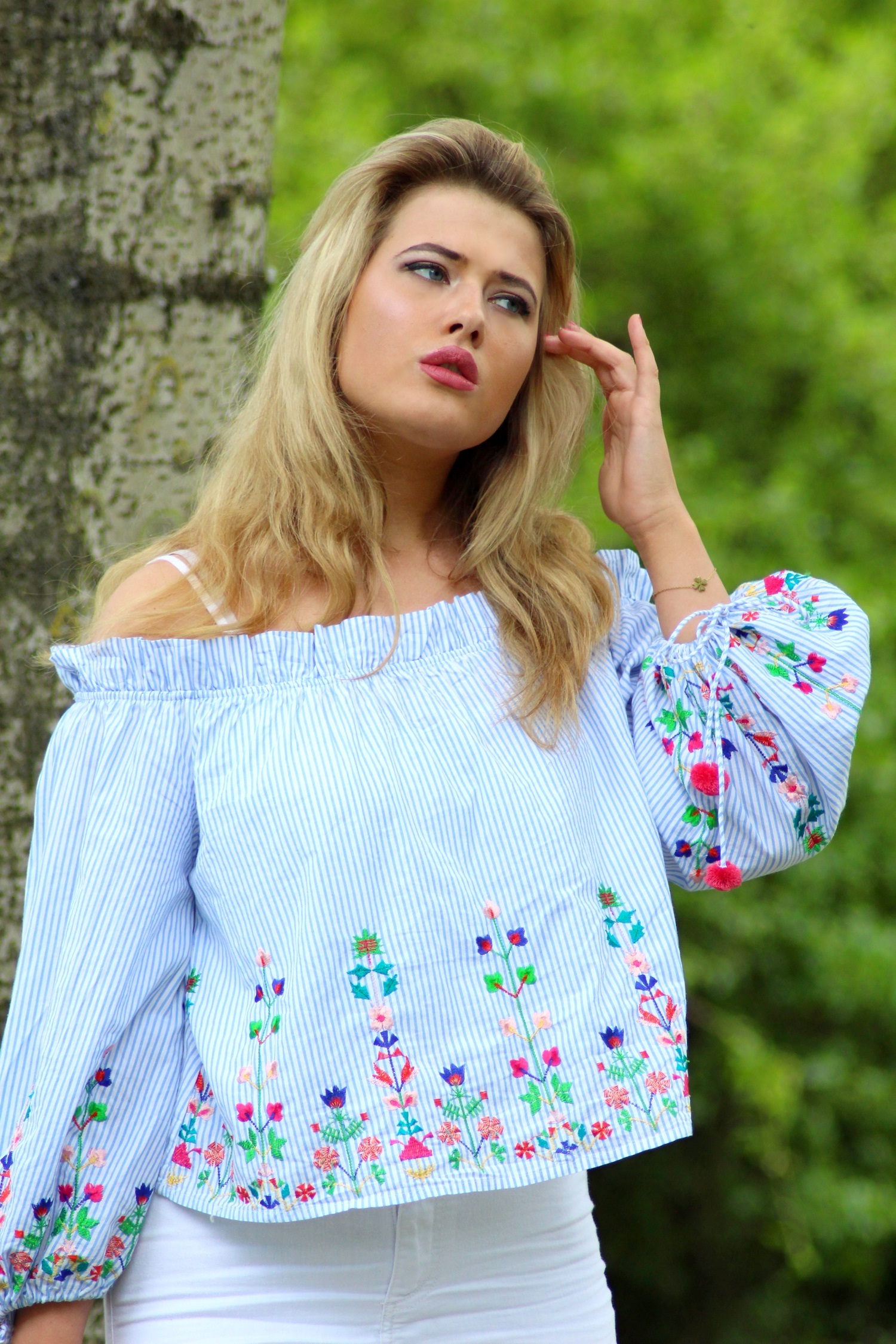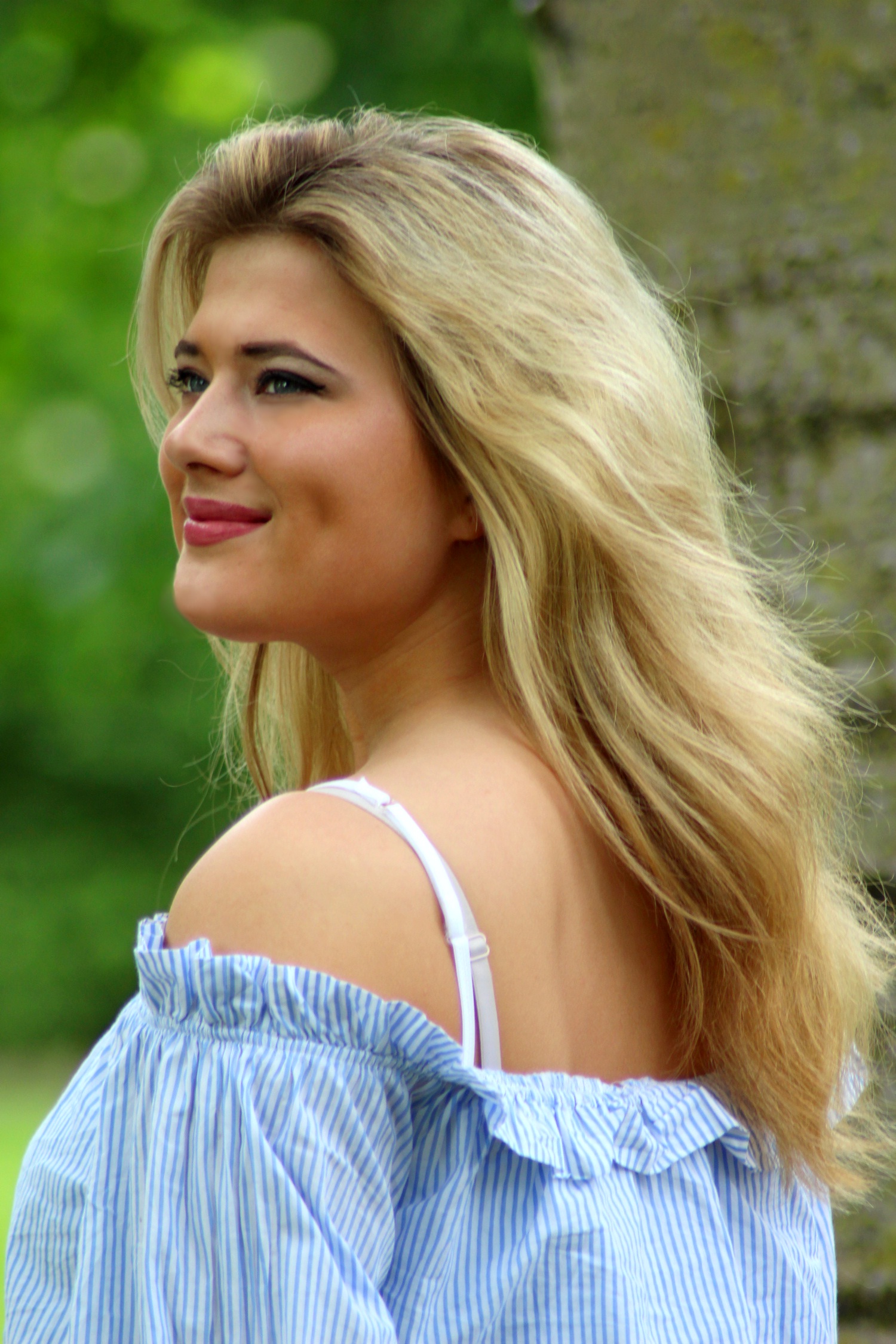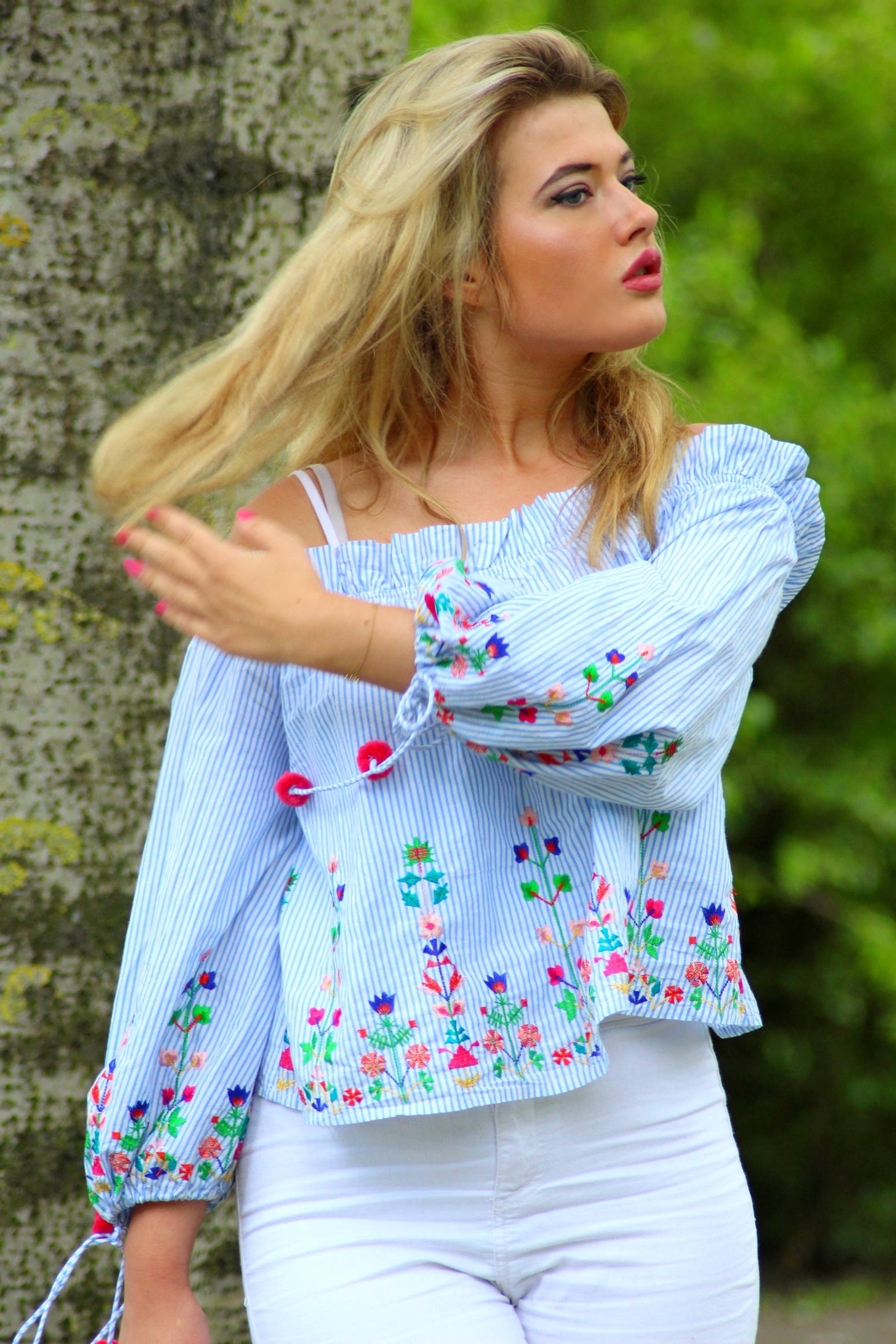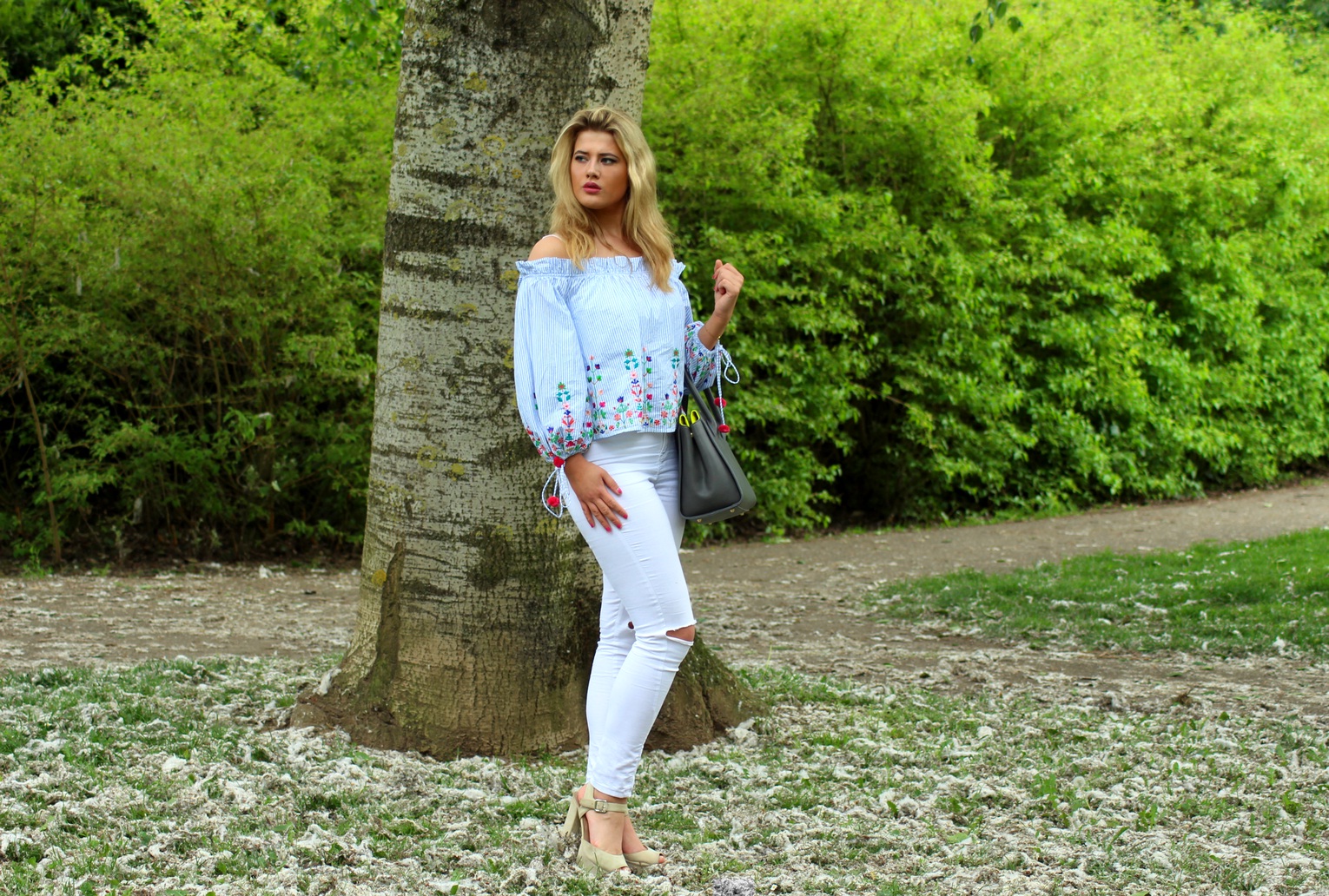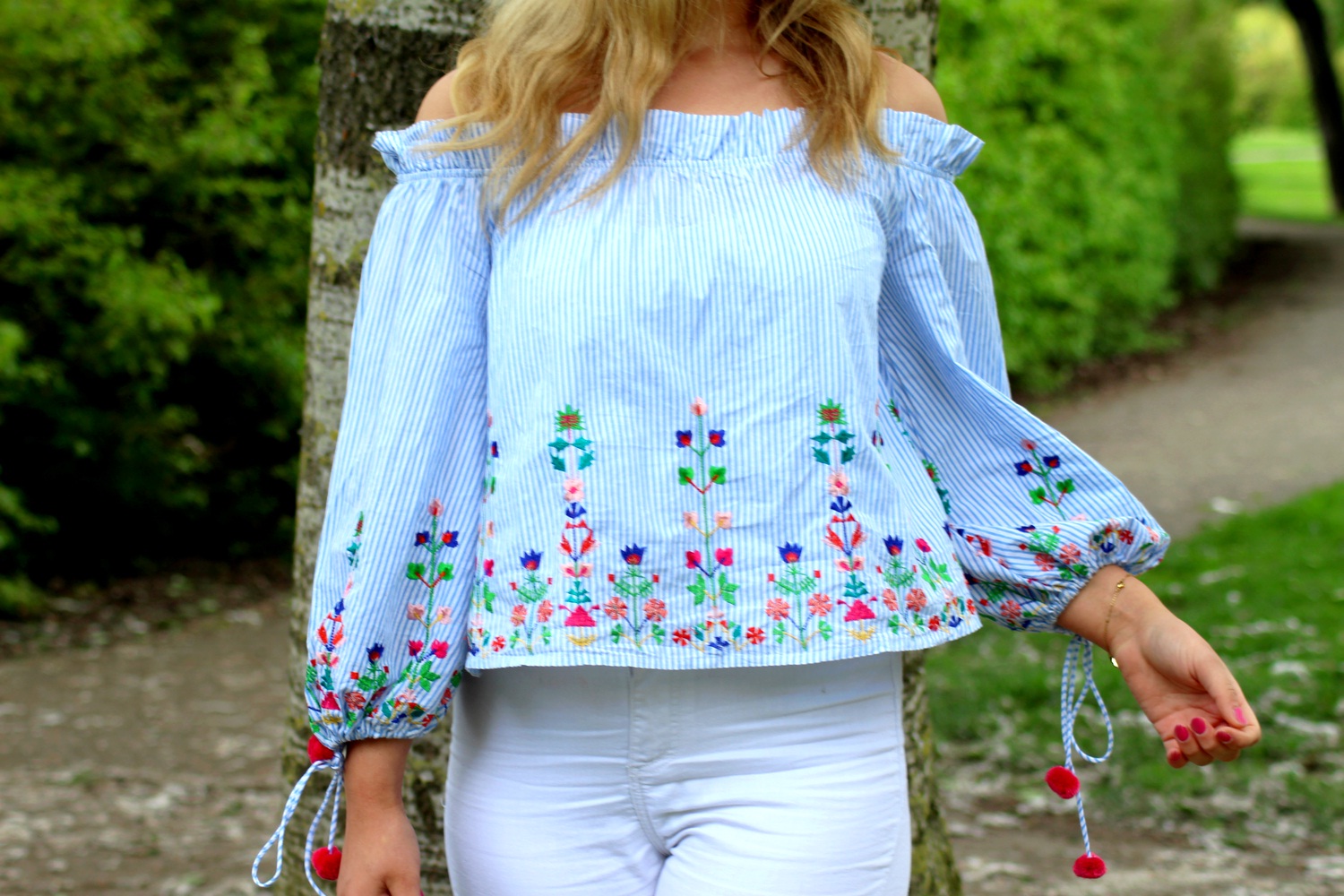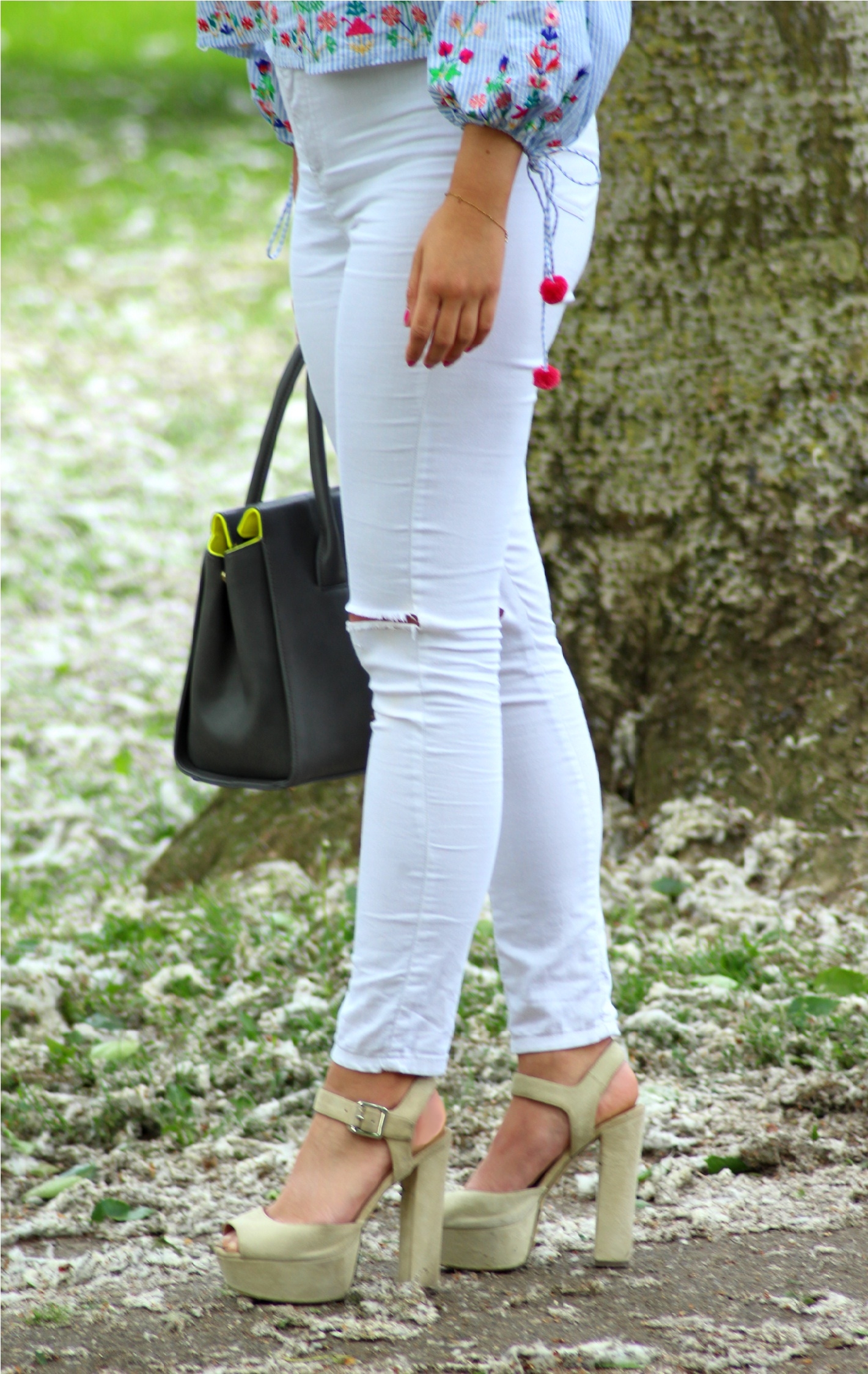 Outfit details

Embroidered off shoulder top:
Stradivarius (Barcelona)
Bethany Cranleight Grey with a hint of yellow 'blogger' bag: 
Paul's Boutique
Jilly platform heeled sandals:
Steve Madden
White ripped jeans:
New Look
Golden Watch:
Michael Kors