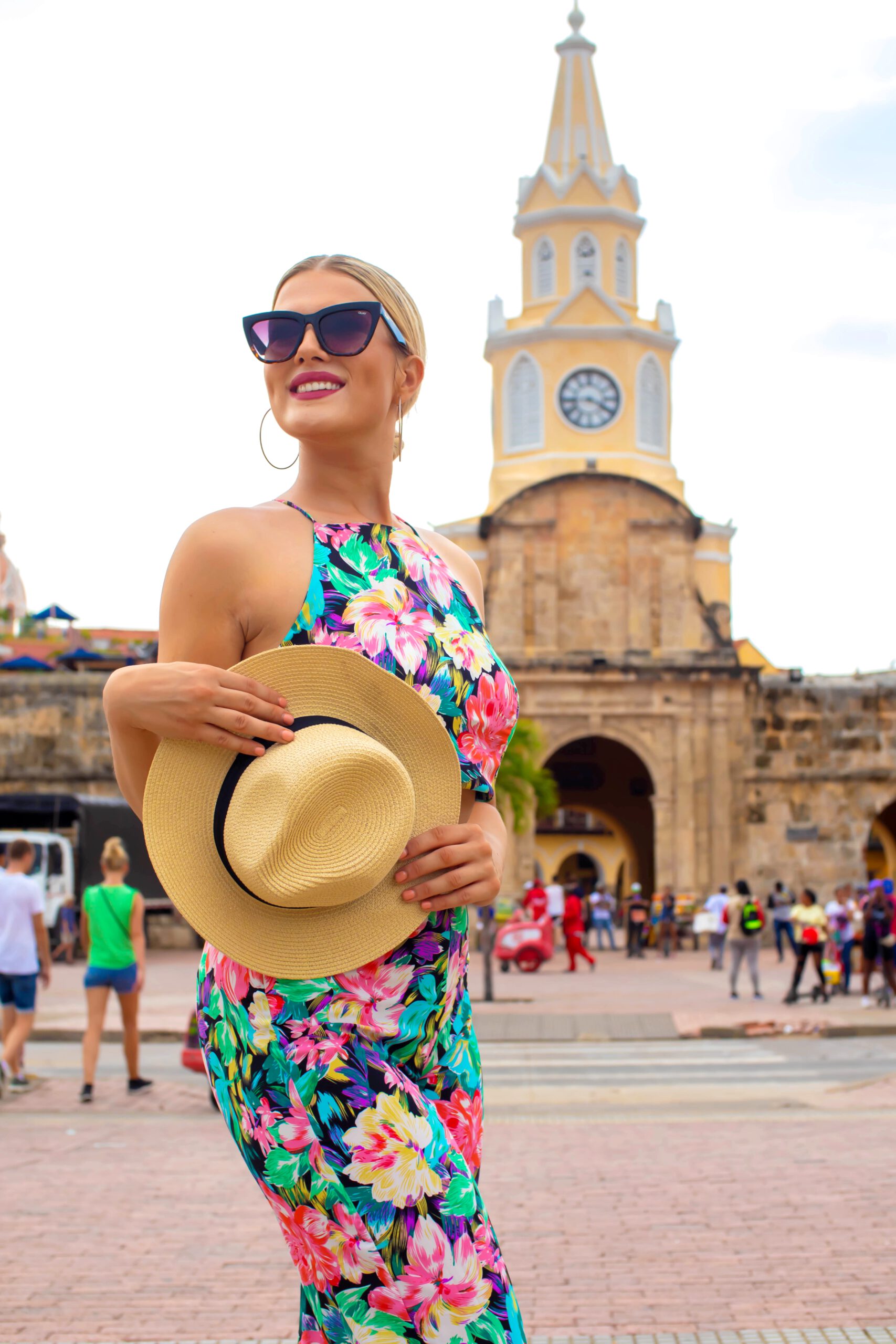 This morning – day 8 – I flew back to CTG with Avianca. I wanted to be back early for my KLM friend Ilona. She had requested a layover to go on the road with me. We decided to go to Movich hotel together to see the nice view in Cartagena. The weather was very disappointing today and there was massive flooding on the street. After some pictures at Movich, we went for lunch somewhere in the old center. We couldn't go anywhere because of the weather! In the end we went for a drink at Townhouse Rooftop – a nice place I've been to before.
Deze ochtend – dag 8 – ben ik terug gevlogen naar CTG met Avianca. Ik wilde namelijk vroeg terug zijn voor mijn KLM vriendin Ilona. Ze had een layover aangevraagd om met mij samen op pad te gaan. We besloten samen naar Movich hotel te gaan om het mooie uitzicht te bekijken in Cartagena. Het weer viel alleen enorm tegen vandaag en er waren enorme overstromingen op straat. Na wat foto´s bij Movich, zijn we gaan lunchen ergens in het oude centrum. We konden door het weer geen kant op! Uiteindelijk zijn we nog een drankje gaan doen bij Townhouse Rooftop – een leuke plek waar ik al vaker ben geweest.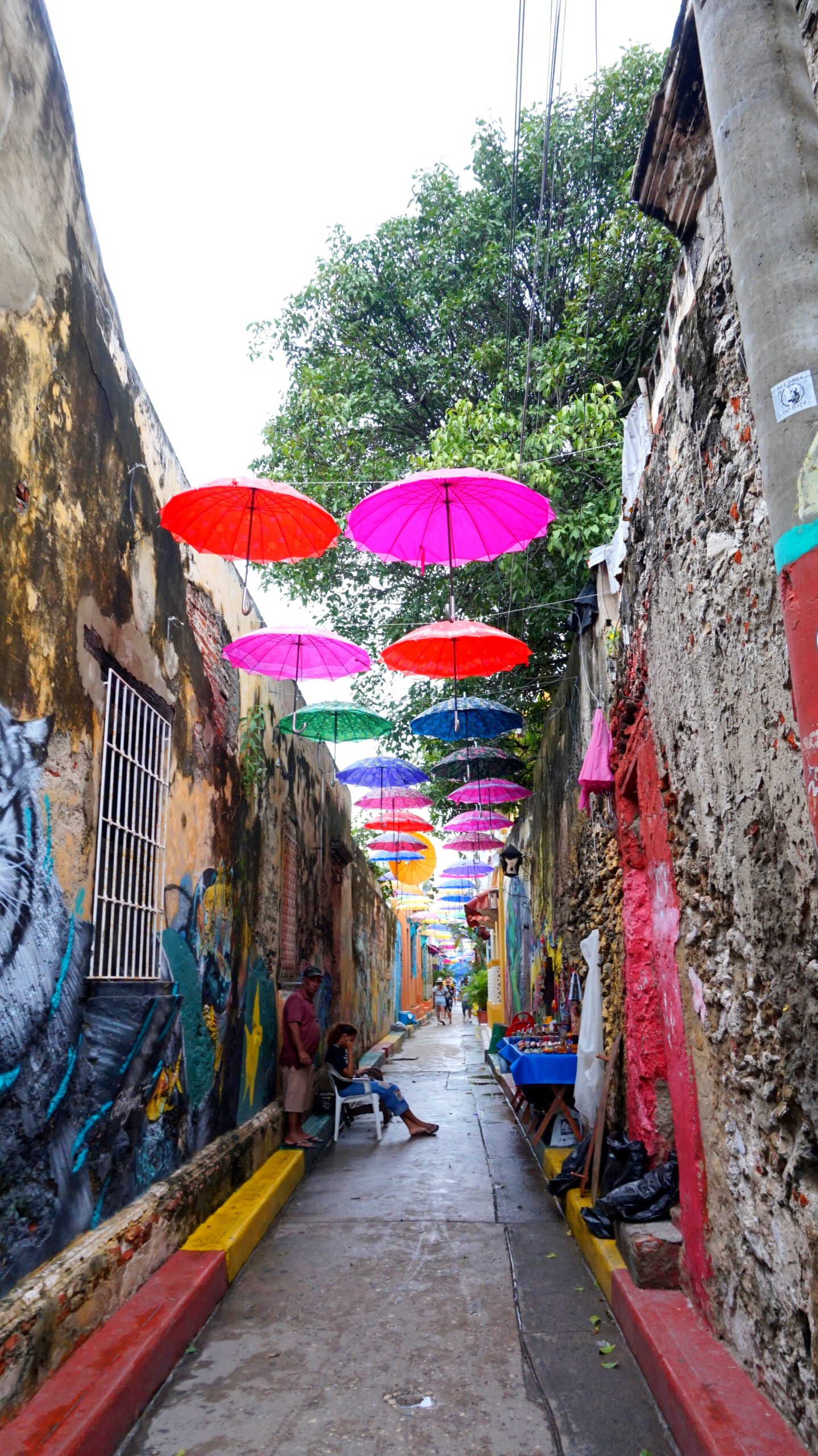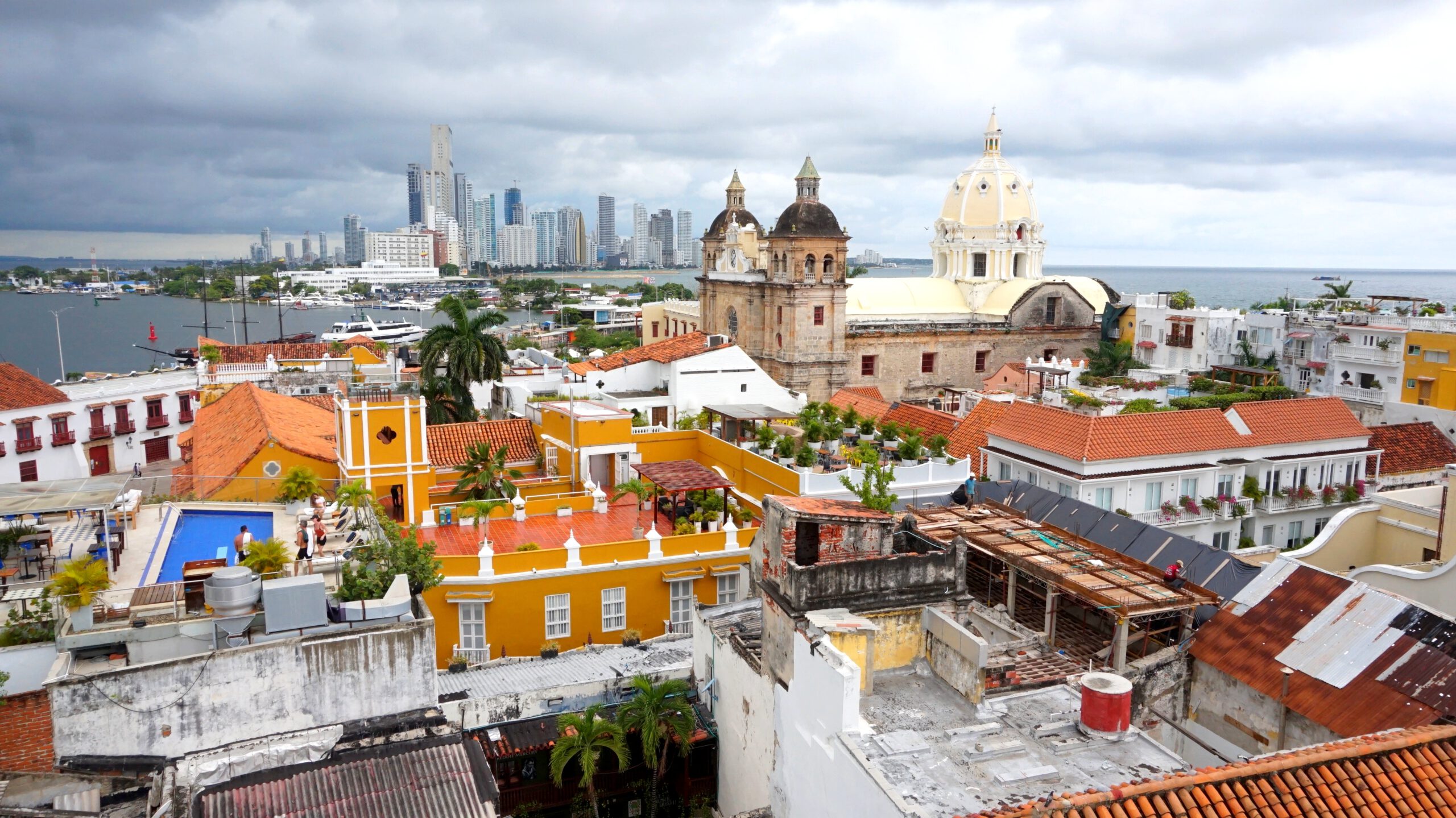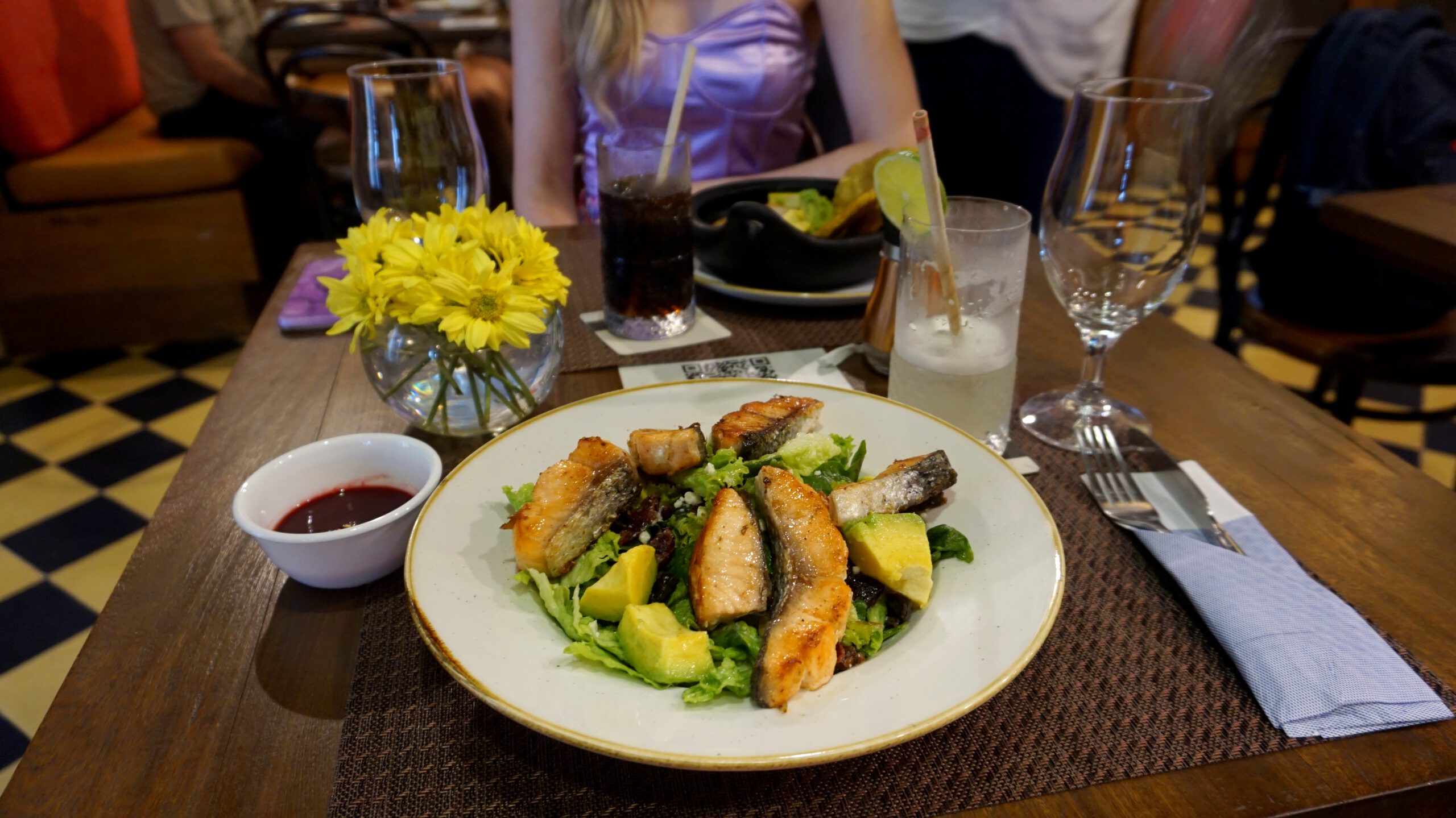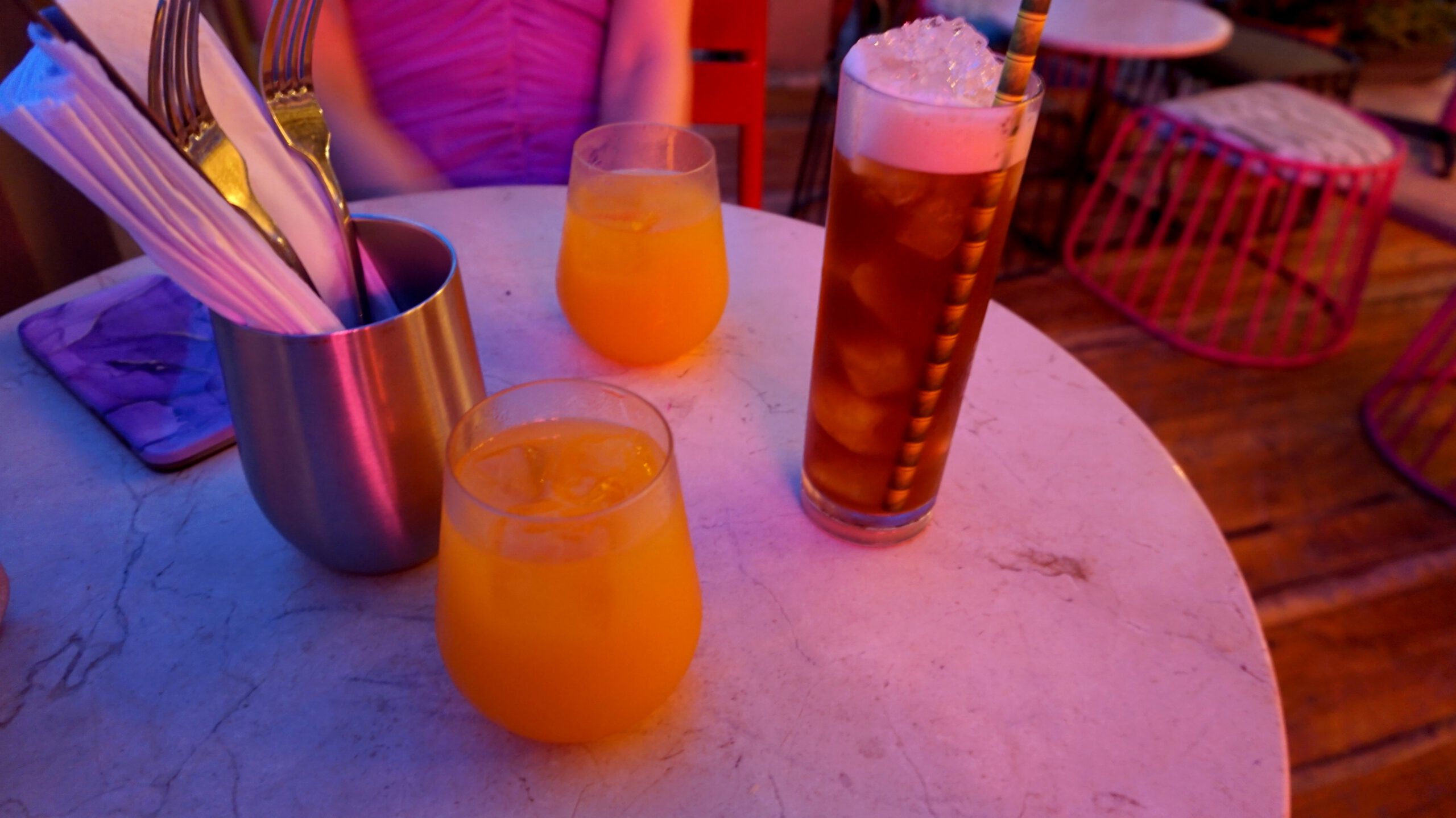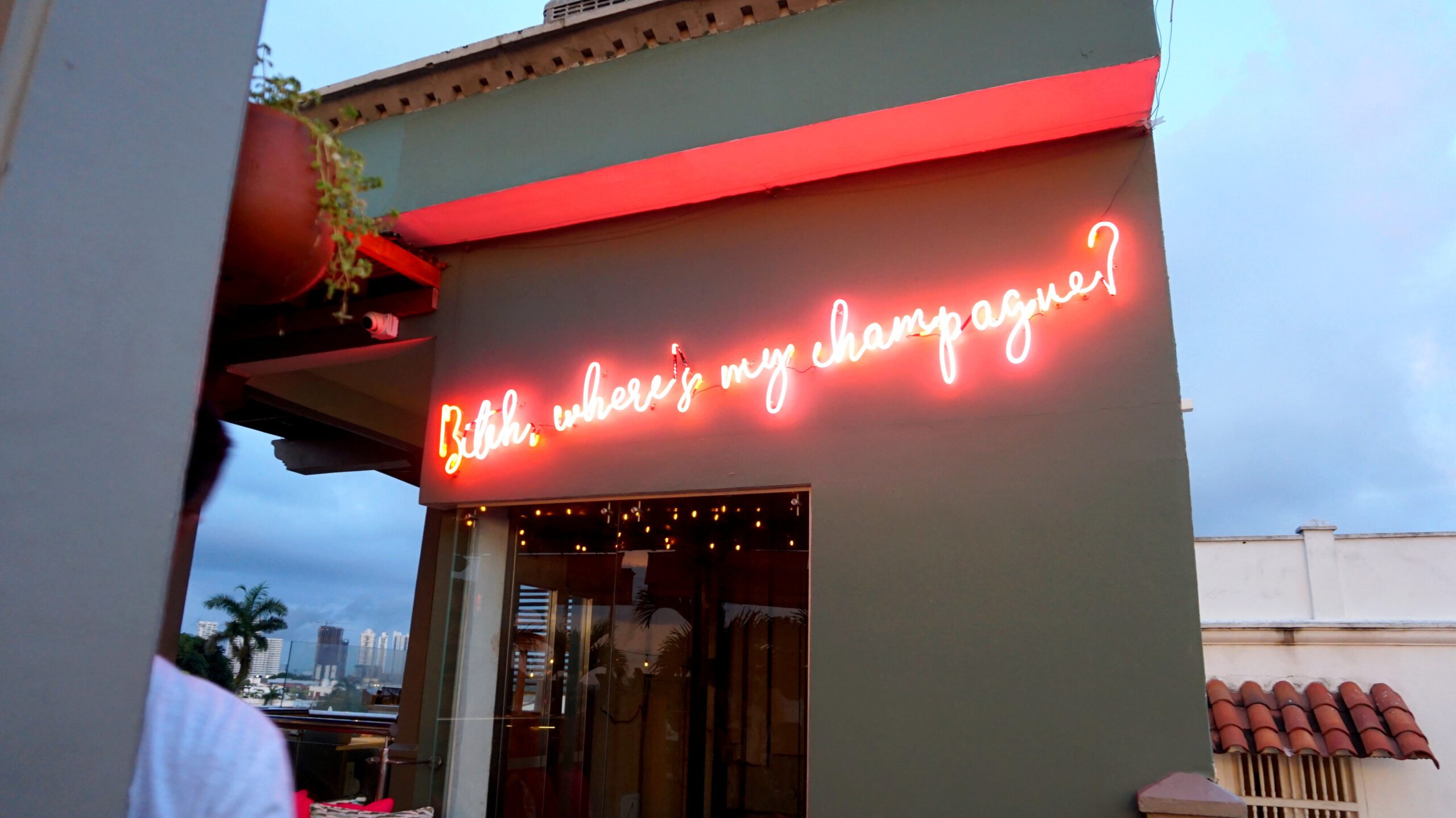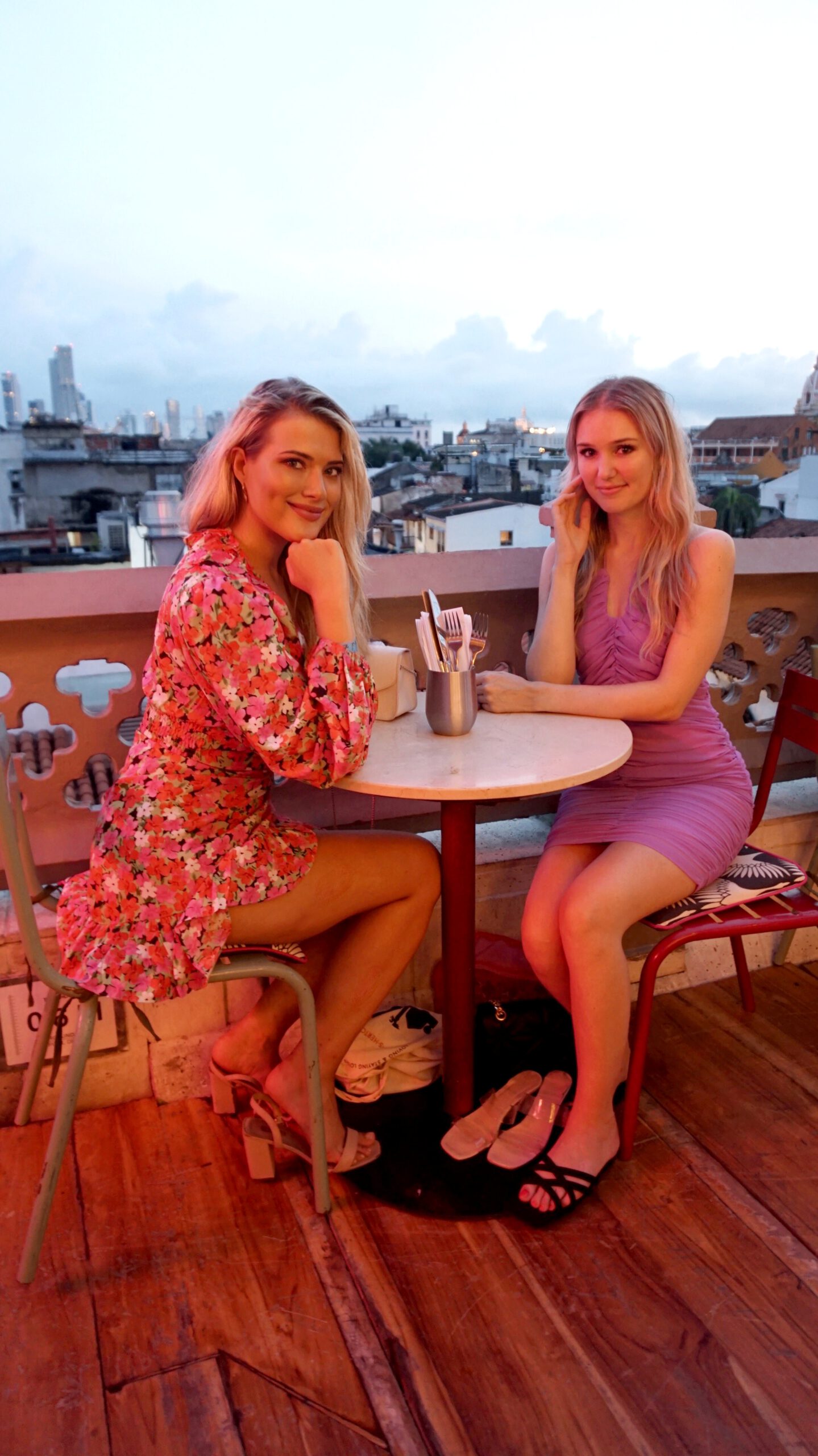 Day 9 – Cartagena
This morning, after breakfast at the hostel, I went for coffee with a Dutch guy. He invited me to have a coffee with him before my planned shoot. I came up with the idea to go to
Epoca
again – the coffee and cake is fan-tas-tic there! I shared a slice of chocolate caramel cake, a cake I would love to go back for! It was a lot of fun with him and then I left for my shoot to
Karmen Cartagena
, who came to pick me up from Republica. Karmen is a very nice, pleasant photographer who delivers very good work. I also like to recommend her! I myself got about a 20% discount on my shoot with her because we entered into a partial collaboration.
In the evening – on the advice of Karmen – I went out for dinner with Sofia from the Netherlands and Rita from Canada at Cande – an 'expensive' and fancy restaurant in Cartagena. This place has a beautiful interior, good food and nice live entertainment! To round off the evening, we went for an ice cream and a drink at the popular Alquimico – a very cool bar with fun music and several floors.
Deze ochtend ben ik na het ontbijt in het hostel, met een Nederlandse jongen koffie gaan drinken. Hij nodigde me uit een koffietje met hem te doen voor mijn geplande shoot. Ik kwam met het idee opnieuw naar
Epoca
te gaan – de koffie en taart is daar fan-tas-tisch! Ik deelde een punt chocolade carameltaart, een taart waar ik met alle liefde voor terug zou gaan! Het was erg gezellig met hem en daarna vertrok ik voor mijn shoot naar
Karmen Cartagena
, die mij kwam ophalen vanuit
Republica.
Karmen is een erg fijne, gezellige fotografe die ontzettend goed werk aflevert. Ik raad haar ook graag aan! Ik kreeg zelf zo'n 20% korting op mijn shoot met haar omdat we een gedeeltelijke samenwerking aangingen.
In de avond ging ik – op aanraden van Karmen – met Sofia uit Nederland en Rita uit Canada uit eten bij Cande – een 'duur' en fancy restaurant in Cartagena. Deze plek heeft een prachtig interieur, goed eten en mooi live entertainment! Als afsluiter van de avond zijn we een ijsje gaan eten en een drankje gaan drinken bij het populaire Alquimico – een ontzettend gave bar met leuke muziek en meerdere verdiepingen.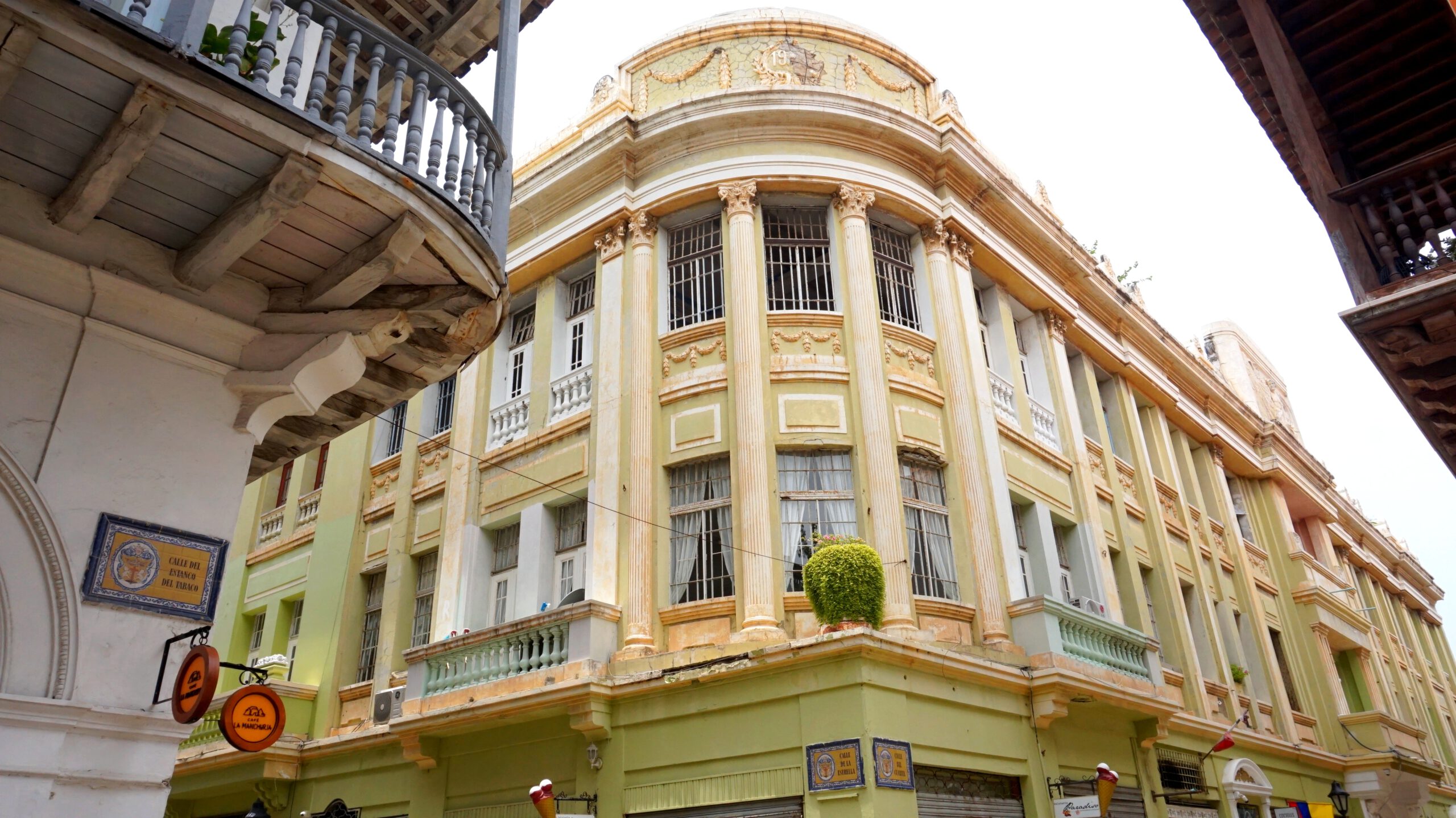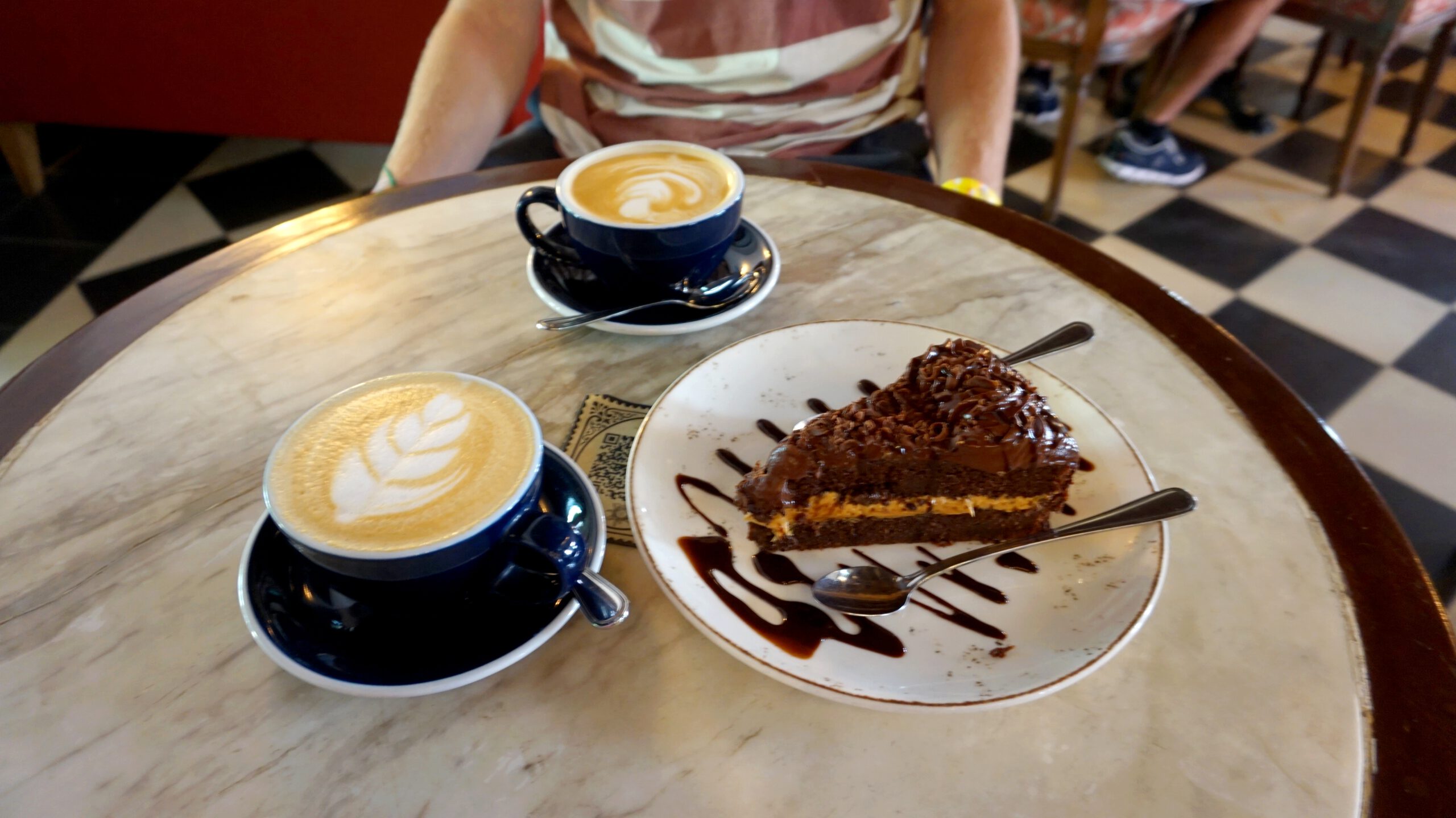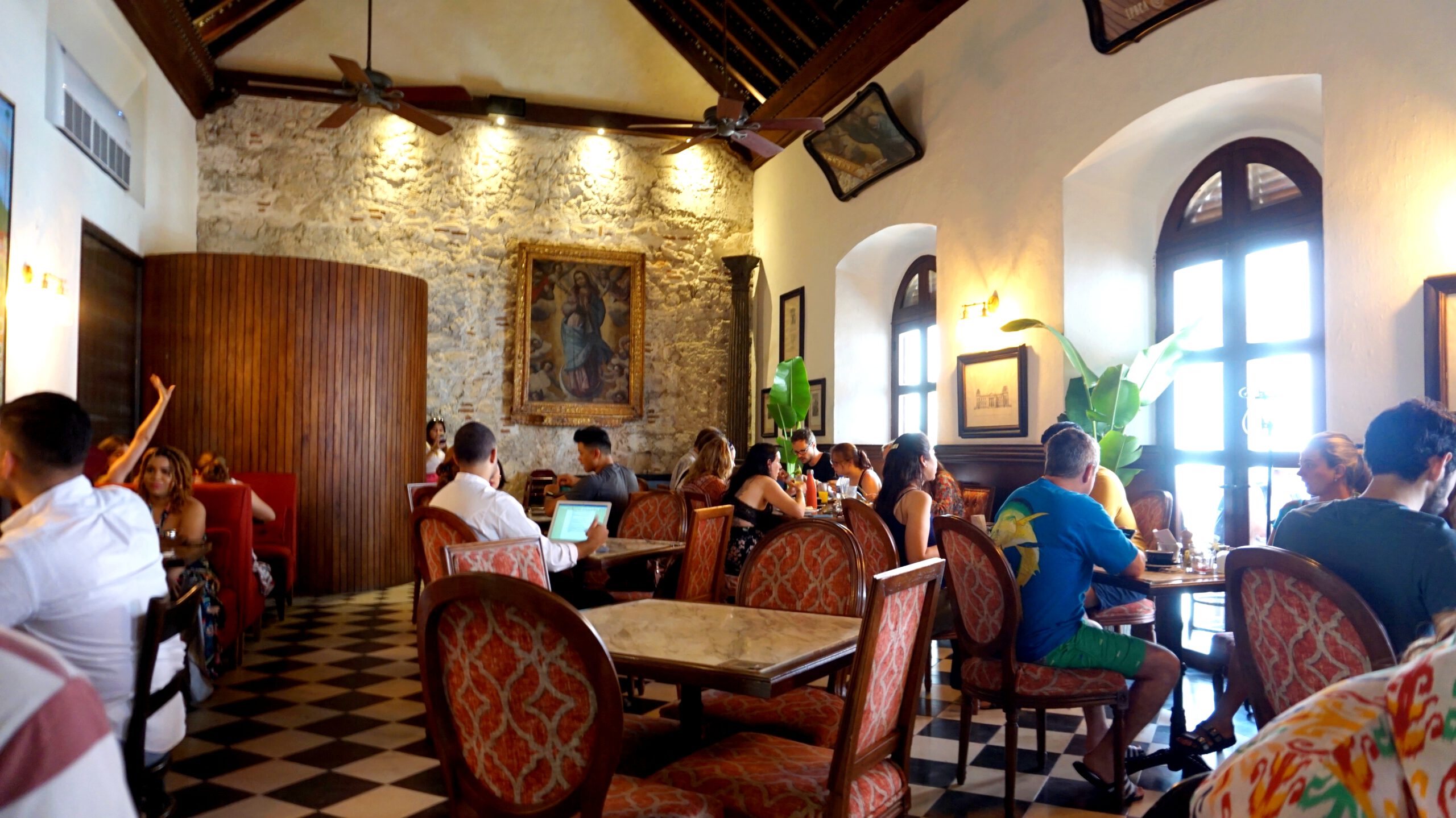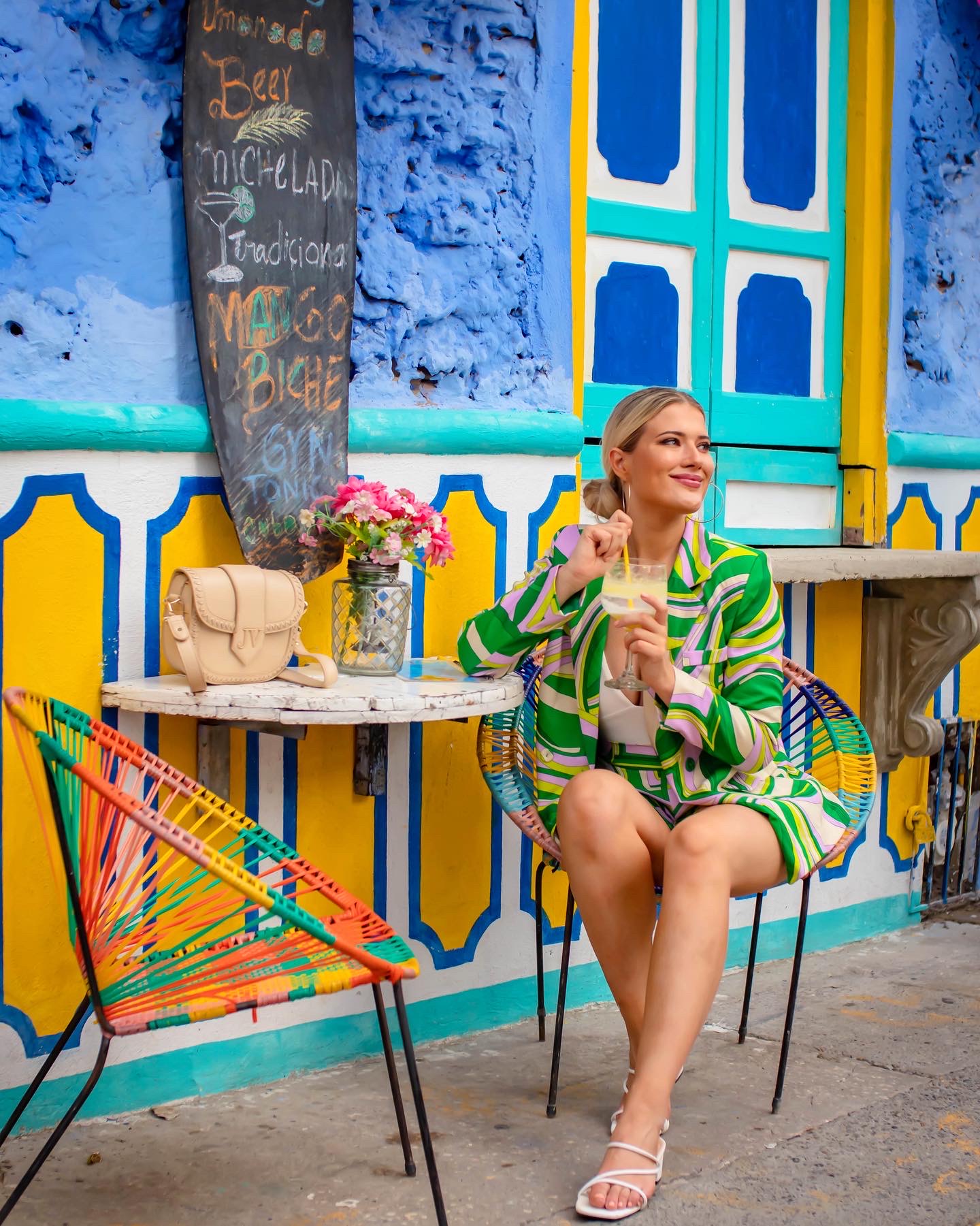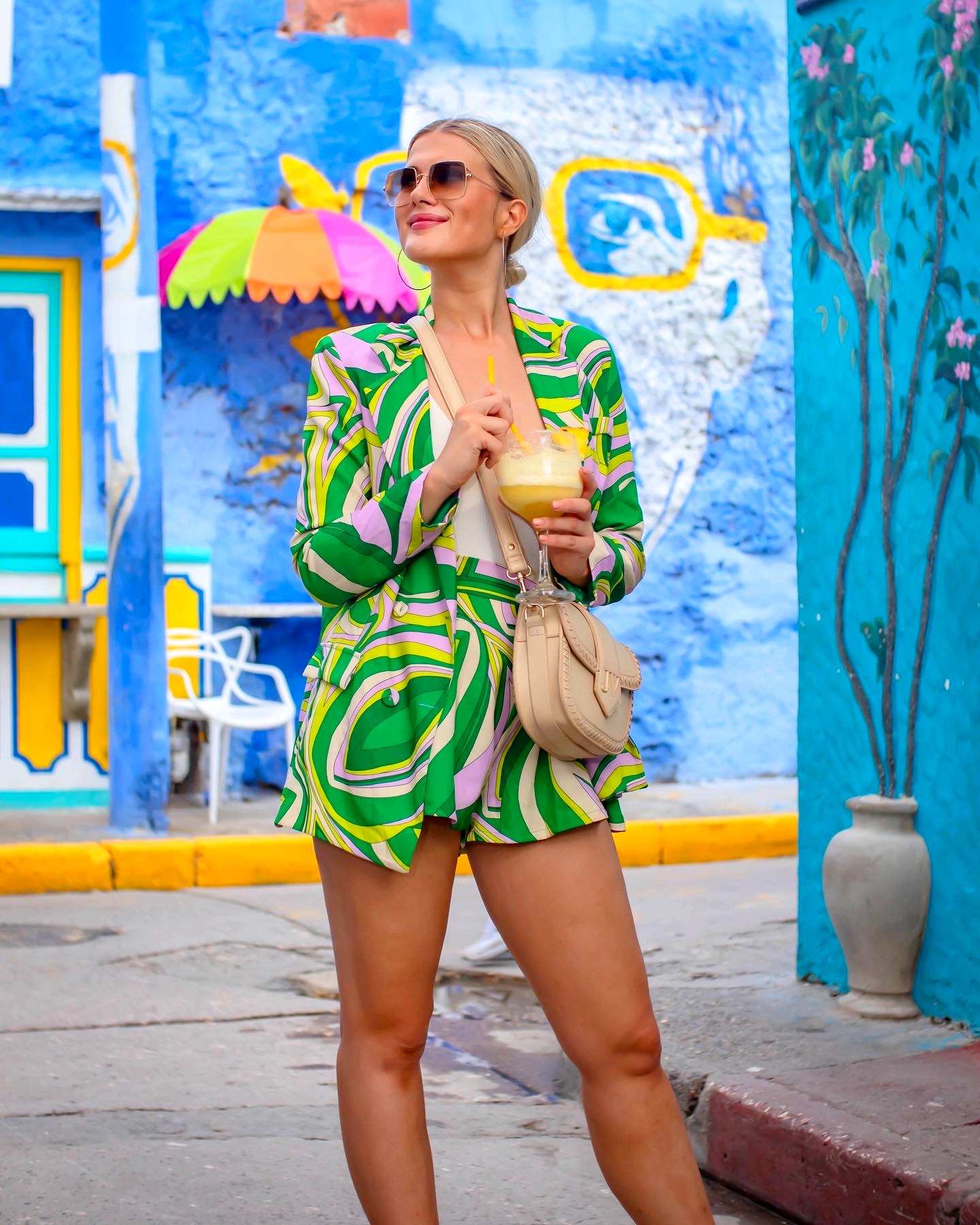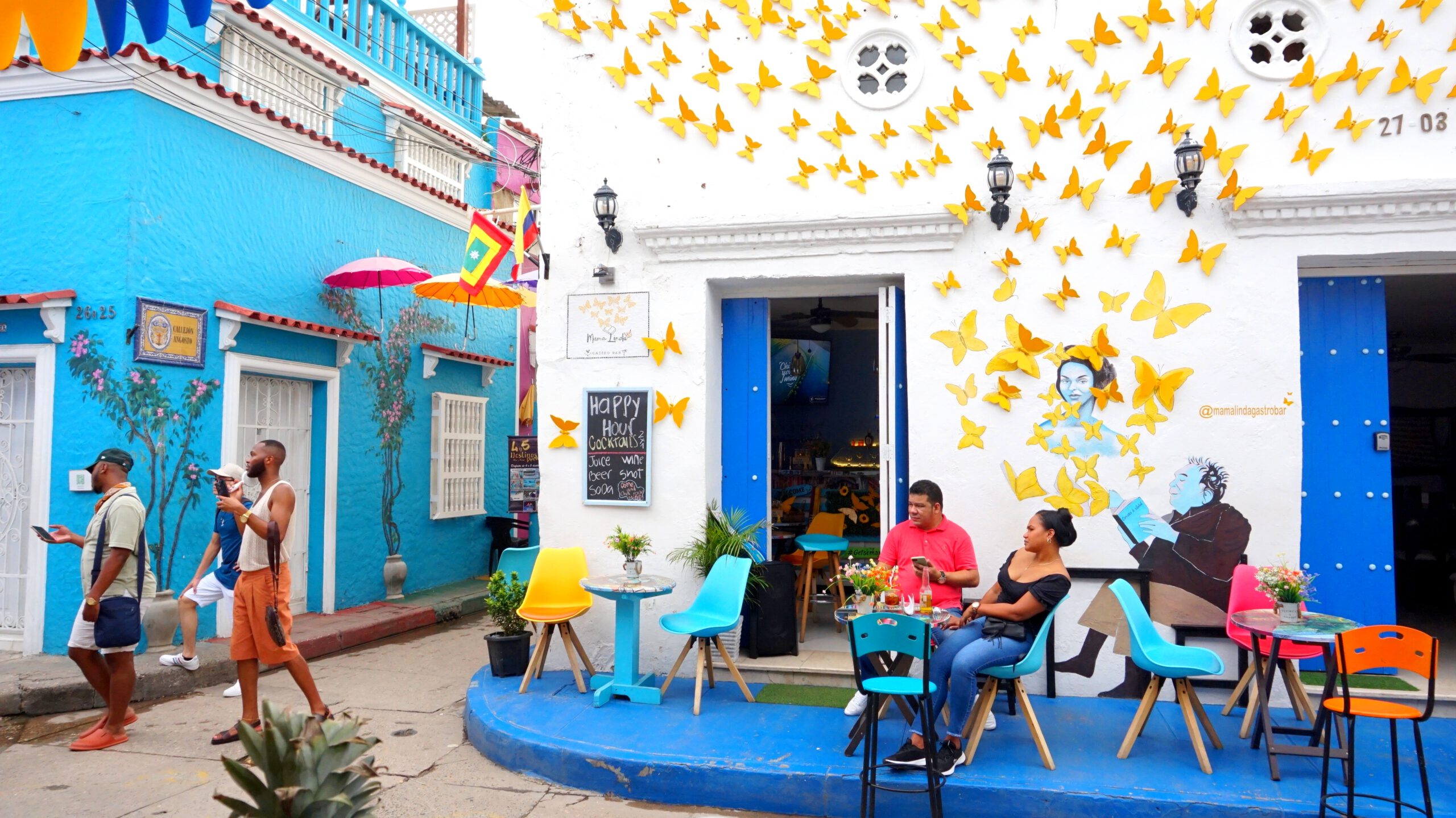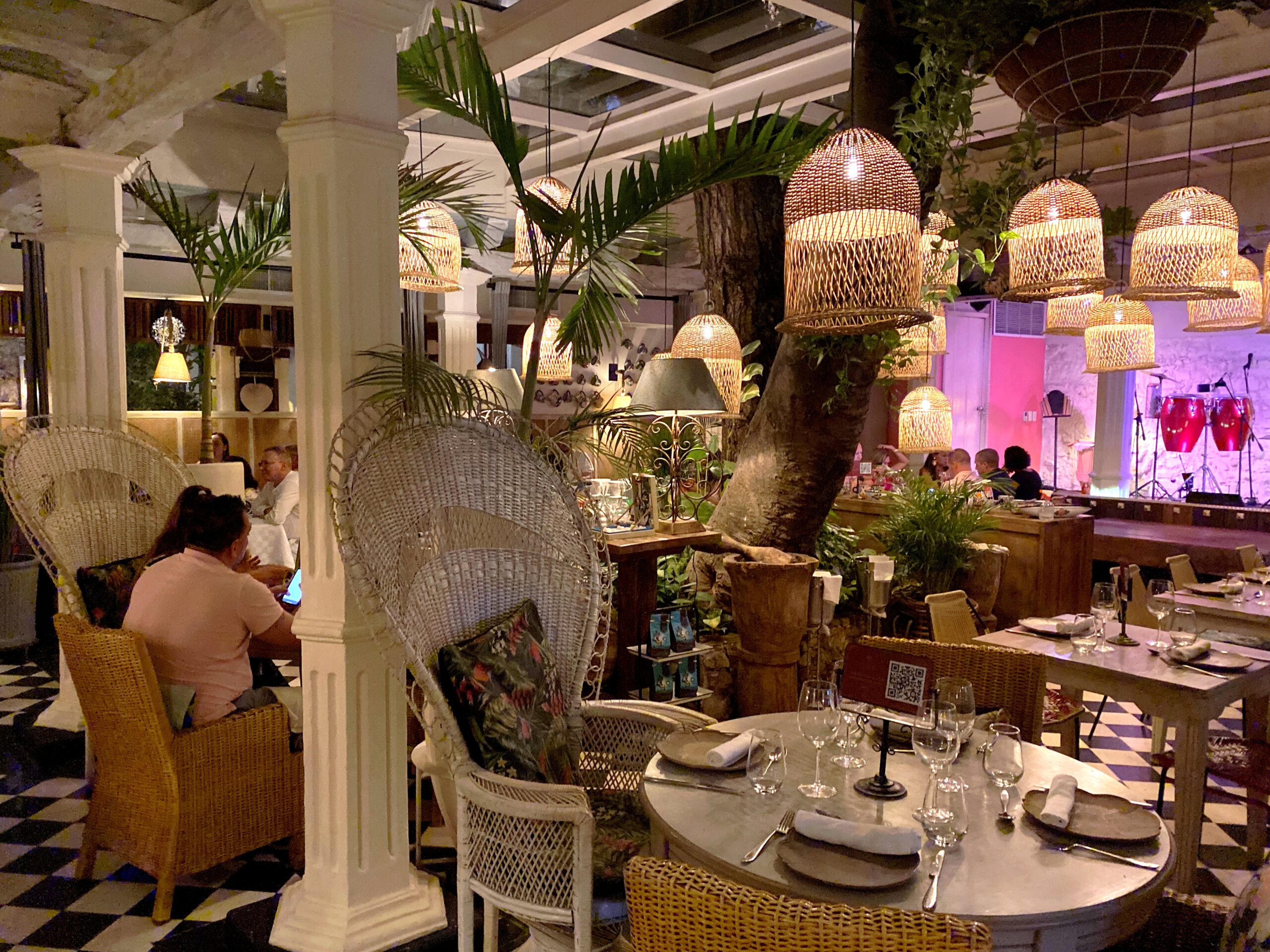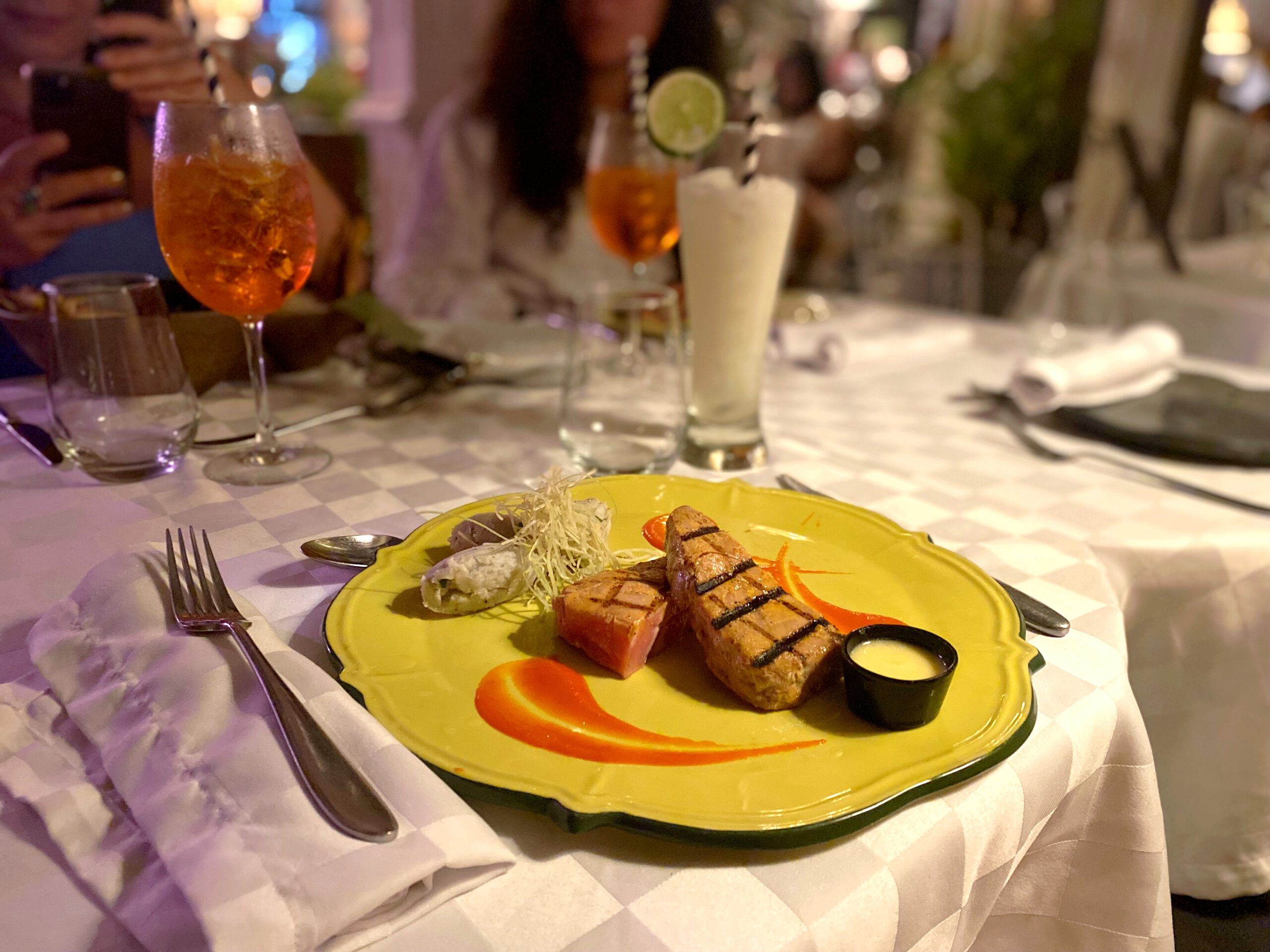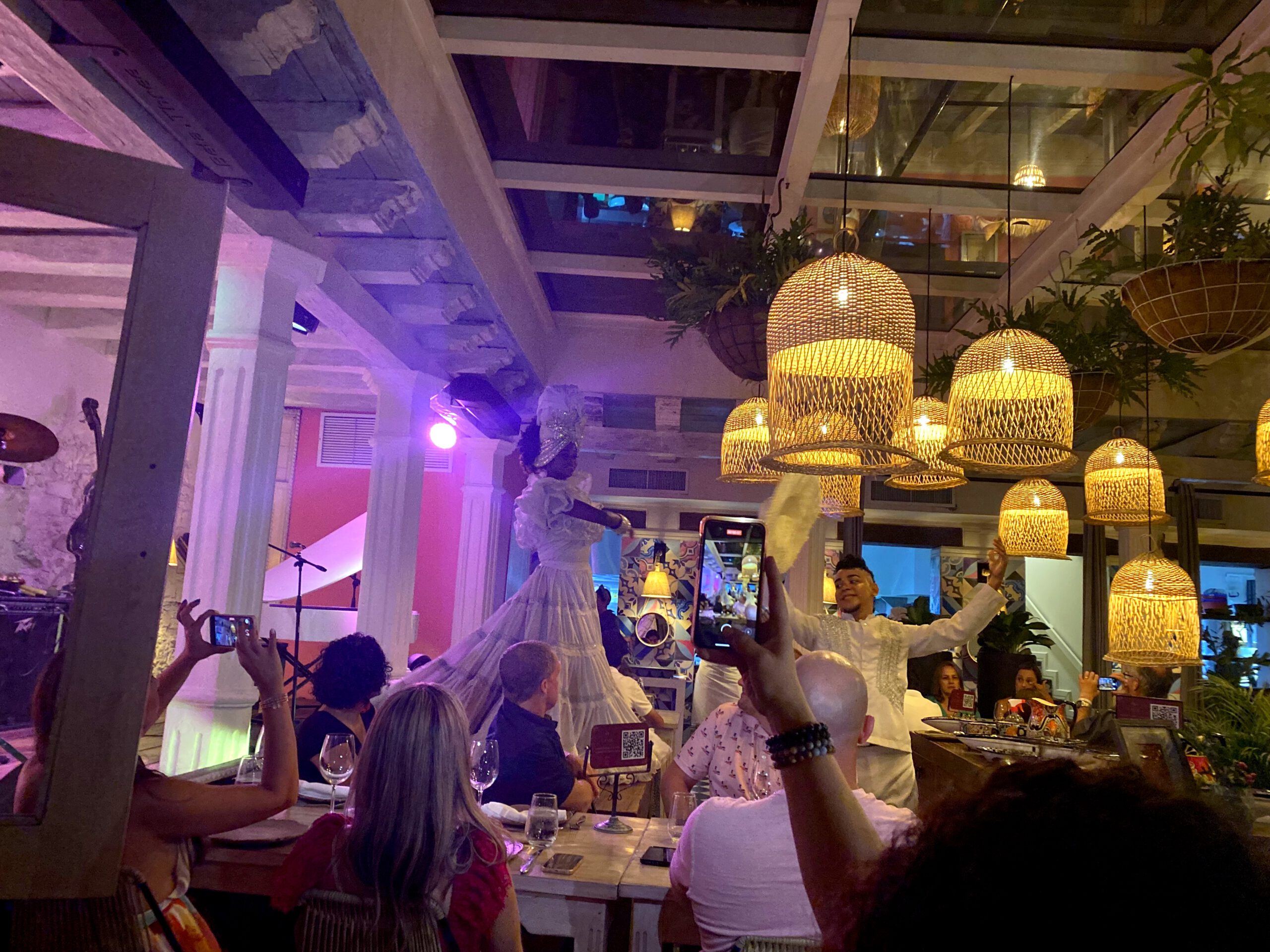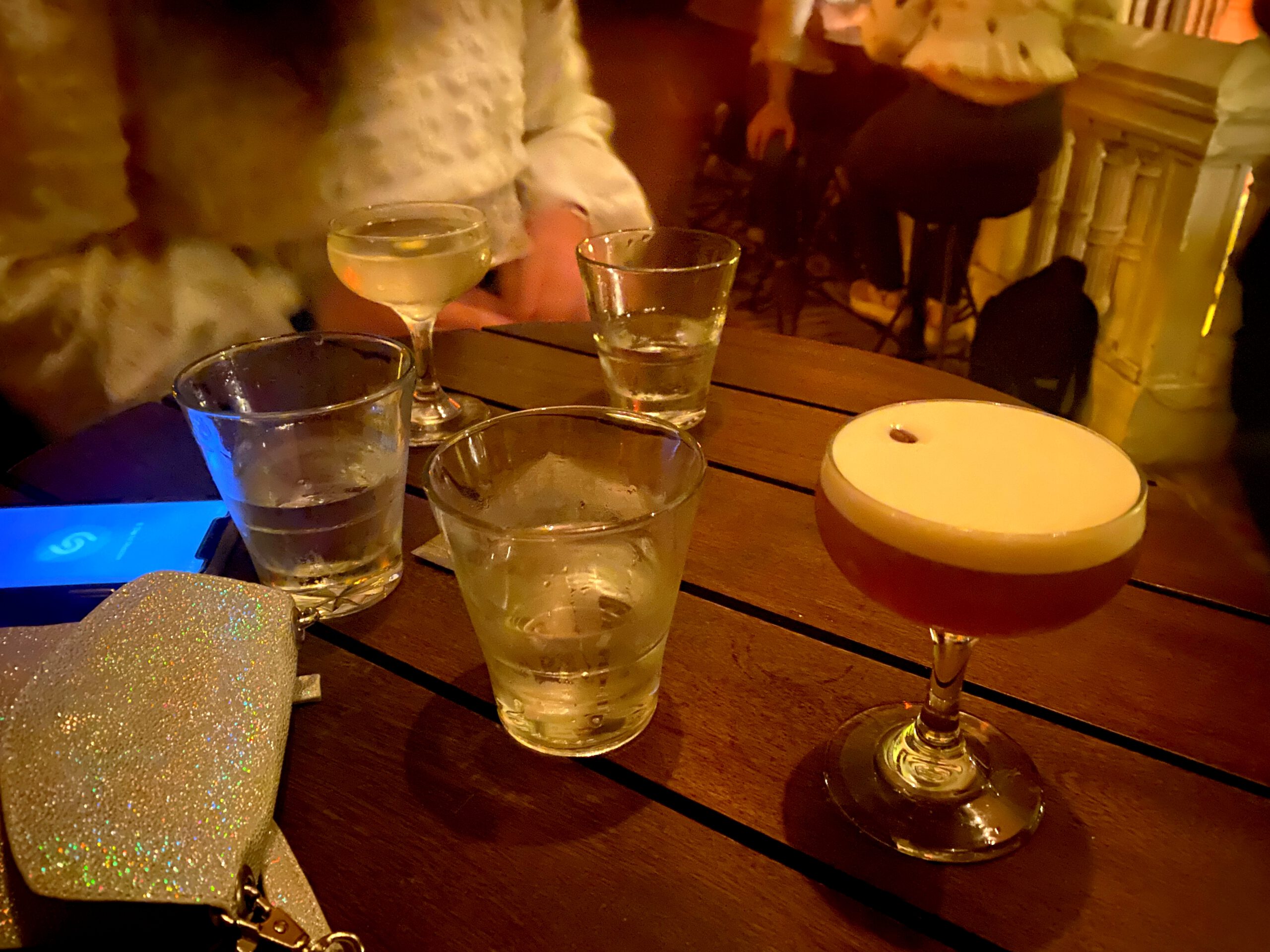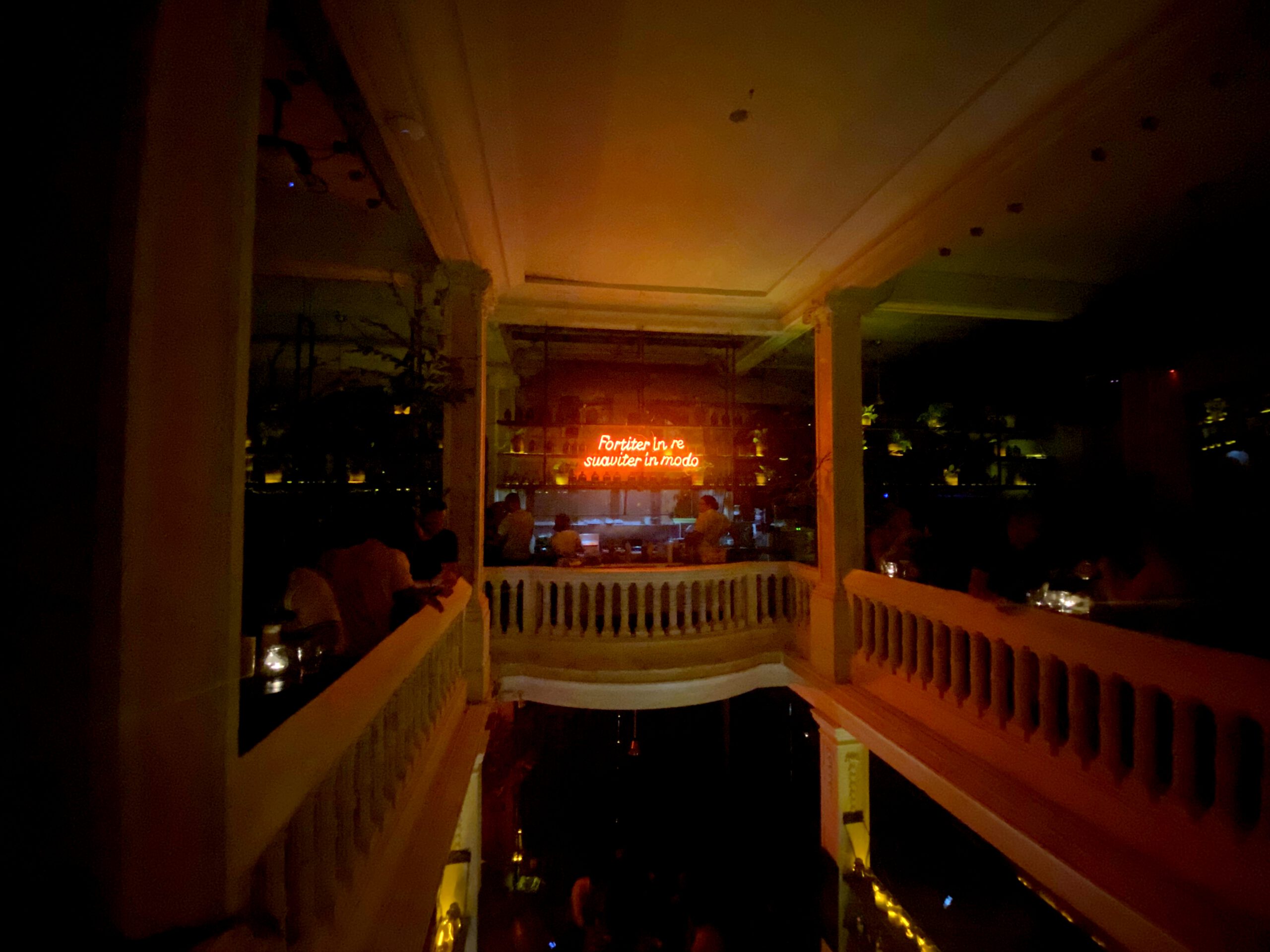 Dag 10 – Isla Grande
This morning I left – on the advice of my German friend Charlie – for
Isla Grande
to end my trip. I had booked one night at
Secreto Hostel
. After a terrible delay of hours in the pouring rain on the boat, I arrived at the island. The atmosphere in the hostel was super chill, it was nice and quiet and also a unique place! I found the atmosphere very cozy and 'intimate' – because it is not easy to get on and off the island and it was a logistical challenge to get to the place due to the extremely bad weather. During the day I got into conversation with a nice British couple and a Colombian couple. I decided to go kayaking with my new Colombian friends and an instructor between the mangroves.
When I lost sight of the group, my kayak overturned. This is one of the most scary experiences I've had during my solo travels. The water was very intense because of the storm. I tried to get out of the water on the wrong side of the shore, and the sharp edge of the stone cut my legs open, ending up to become bleeding wounds and leaving a permanent scar. Had I not pulled myself out of the water with all my strength due to my high adrenalin, I would have drowned or broken several limbs. My kayak came straight at my head through the high waves at high speed.
Once back in the hostel and recovered from the shock, the two couples and I went for a nice dinner with the 5 of us at my suggestion. I find the crew of Secreto, Alejo, Pedro and the others super relaxed and I also feel really involved as a visitor. I really recommend everyone to pay a visit to this top hostel + the prices are super low, so great! Later I played a card game with my new British friends and had some drinks.
Deze ochtend vertrok ik – op aanraden van mijn Duitse vriendin Charlie – naar
Isla Grande
om mijn reis af te sluiten. Ik had een nacht geboekt bij
Secreto Hostel.
Na een ontzettende vertraging van uren in de stromende regen op de boot, kwam ik aan op het eiland. De sfeer in het hostel was super chill, het was lekker rustig en ook een unieke plek! Ik vond de sfeer erg gezellig en 'intiem' – omdat je niet makkelijk het eiland op en afkomt en het logistiek toch wel een uitdaging was op de plek te komen wegens het enorm slechte weer. Gedurende de dag raakte ik in gesprek met een leuk brits koppel en een colombiaans koppel. Ik besloot mee te gaan kajakken met mijn nieuwe Colombiaanse vrienden en een instructor tussen de mangroves.
Toen ik de groep uit het zicht verloor sloeg ik met mijn kajak om. Dit is een van de meest enge ervaringen die ik tijdens mijn solo reizen heb mee gemaakt. Het water was erg heftig door de storm. Ik probeerde via de verkeerde kant van de kade het water uit te komen en door de scherpe rand van het steen sneed ik mijn benen open met bloedende wonden an zich – hier heb ik een permanent litteken aan over gehouden. Als ik mij door mijn hoge adrenalie niet met al mijn kracht uit het water had getrokken, was ik verdronken of had ik verschillende ledematen gebroken. Mijn kajak kwam door de hoge golven recht op mijn hoofd af met hoge snelheid.
Eenmaal terug in het hostel en bijgekomen van de schrik, gingen de twee stellen en ik op mijn voorstel gezellig eten met zijn 5en. Ik vind de crew van Secreto, Alejo, Pedro en de anderen super relaxed en ik voel me ook echt enorm betrokken als bezoeker. Ik raad iedereen ook écht aan een bezoekje te brengen aan dit top hostel + de prijzen zijn super laag, dus top! Later heb ik met mijn nieuwe britse vrienden nog een kaartspel gedaan en wat drankjes gedronken.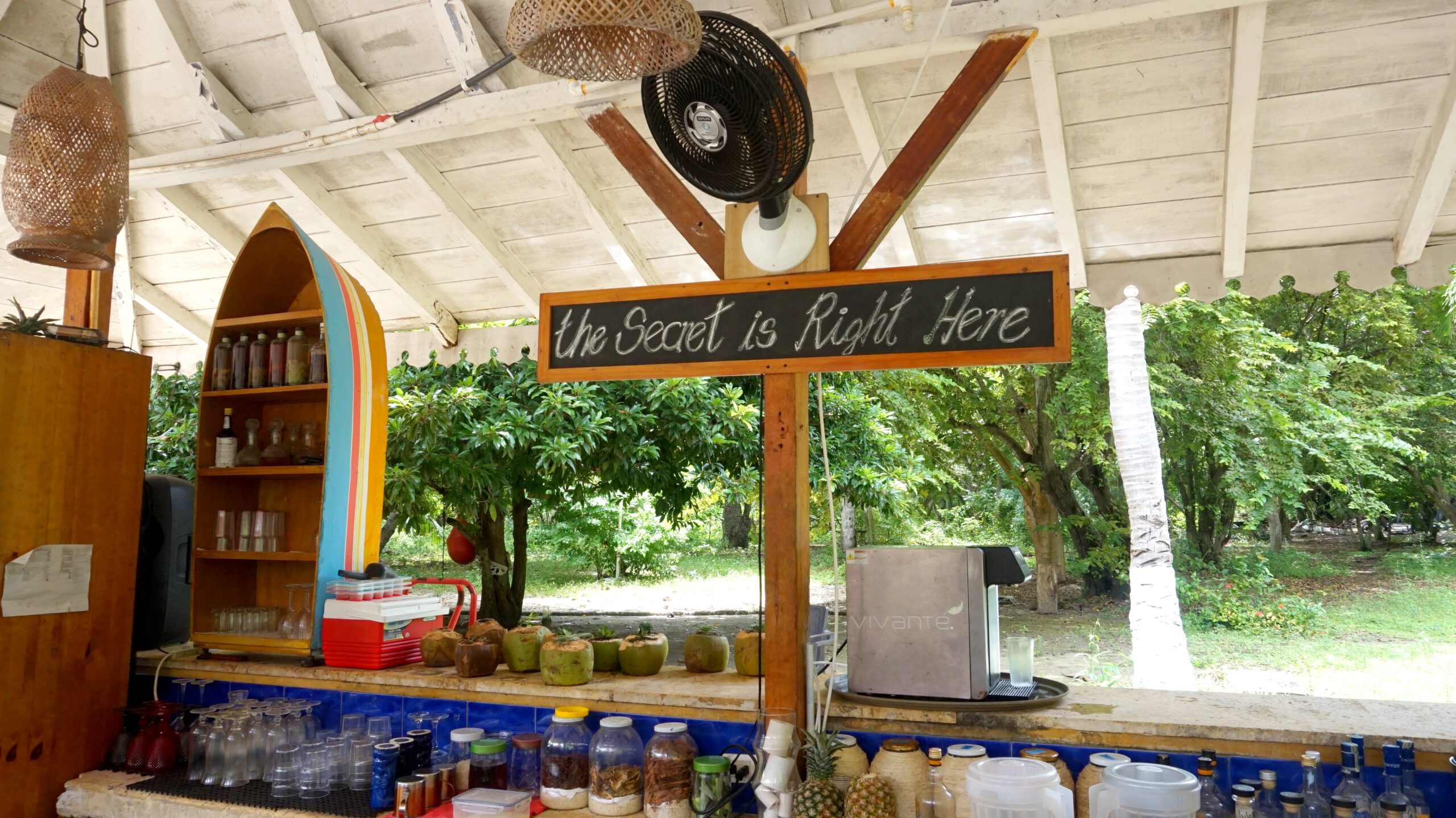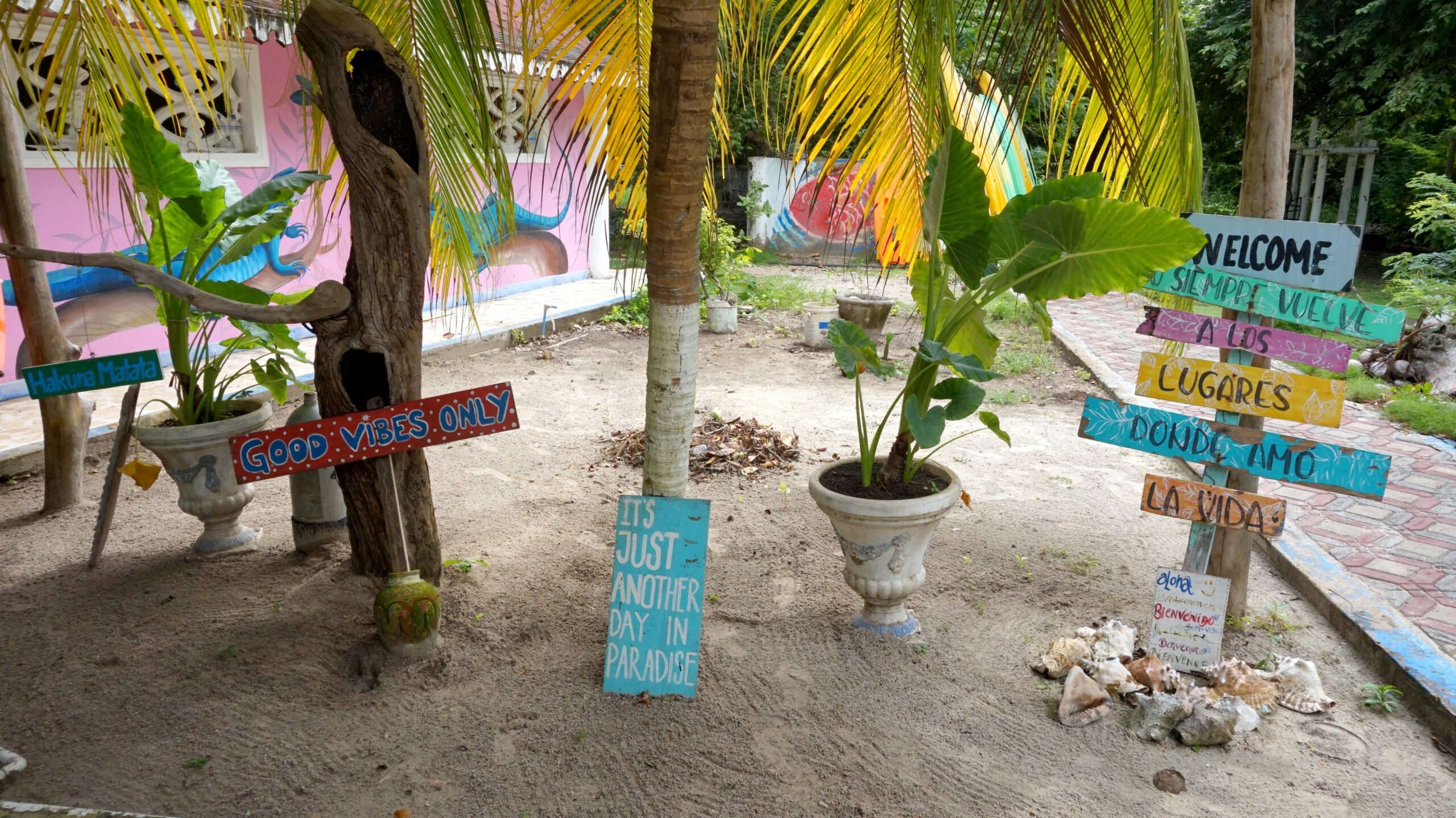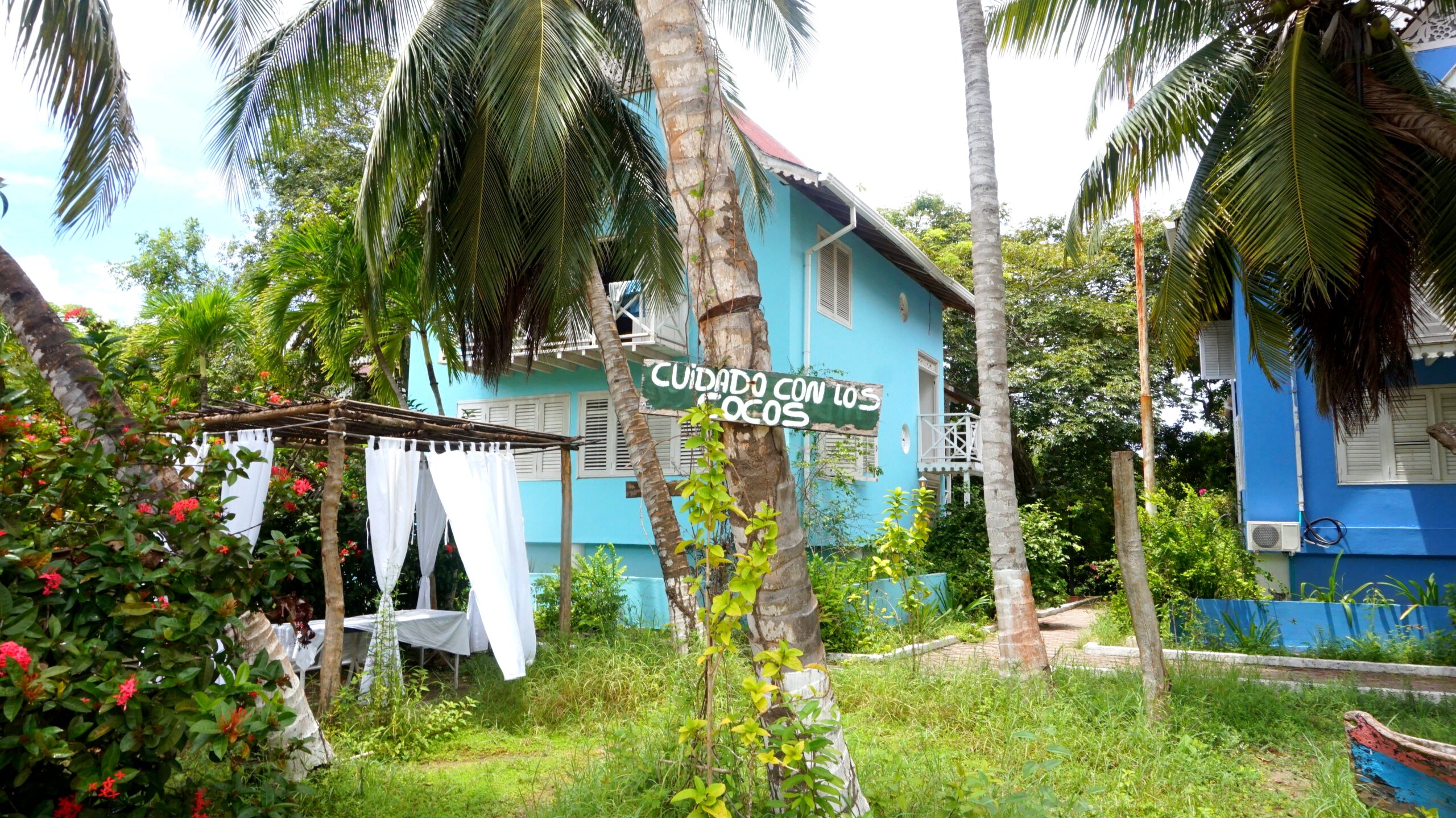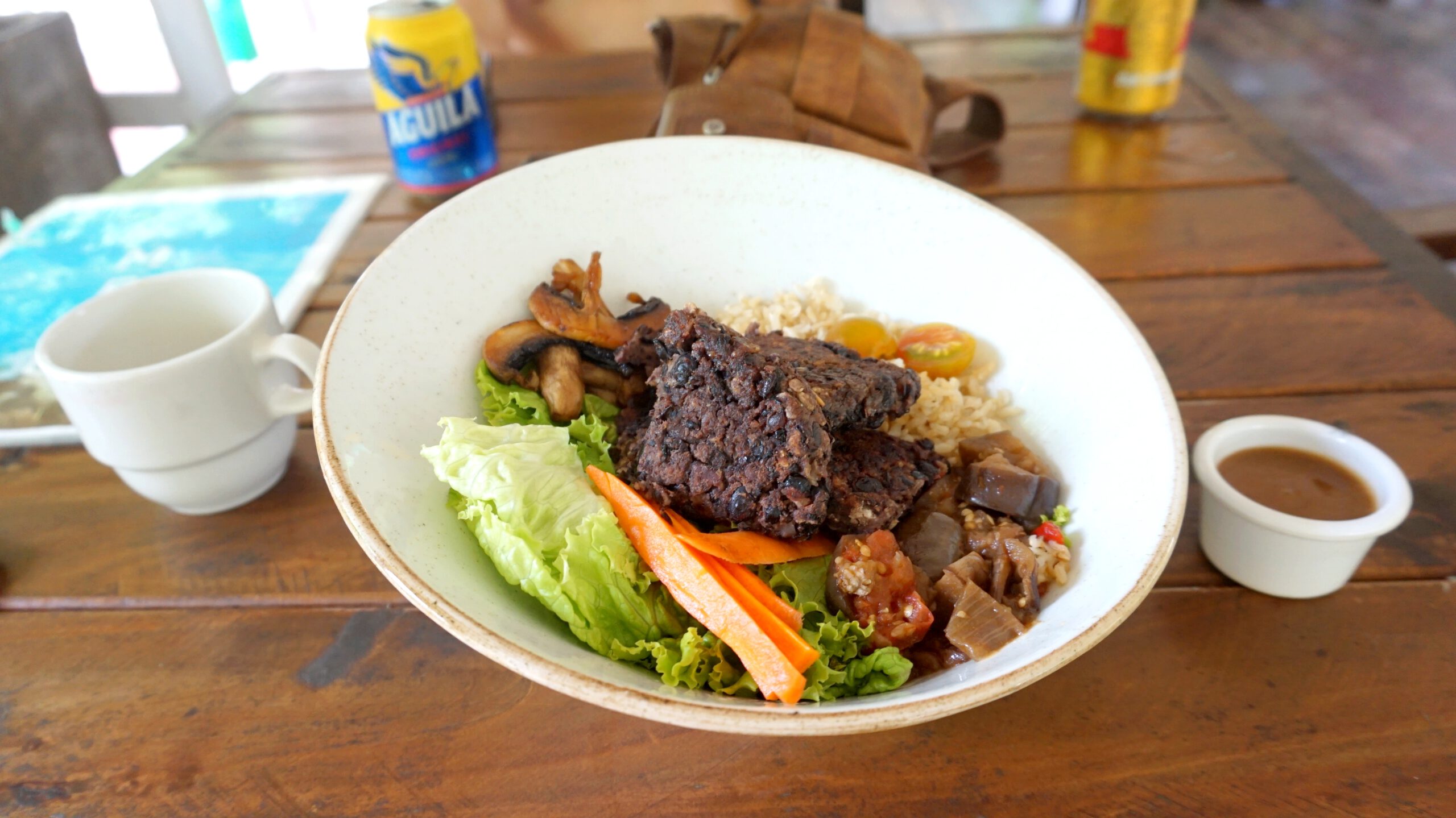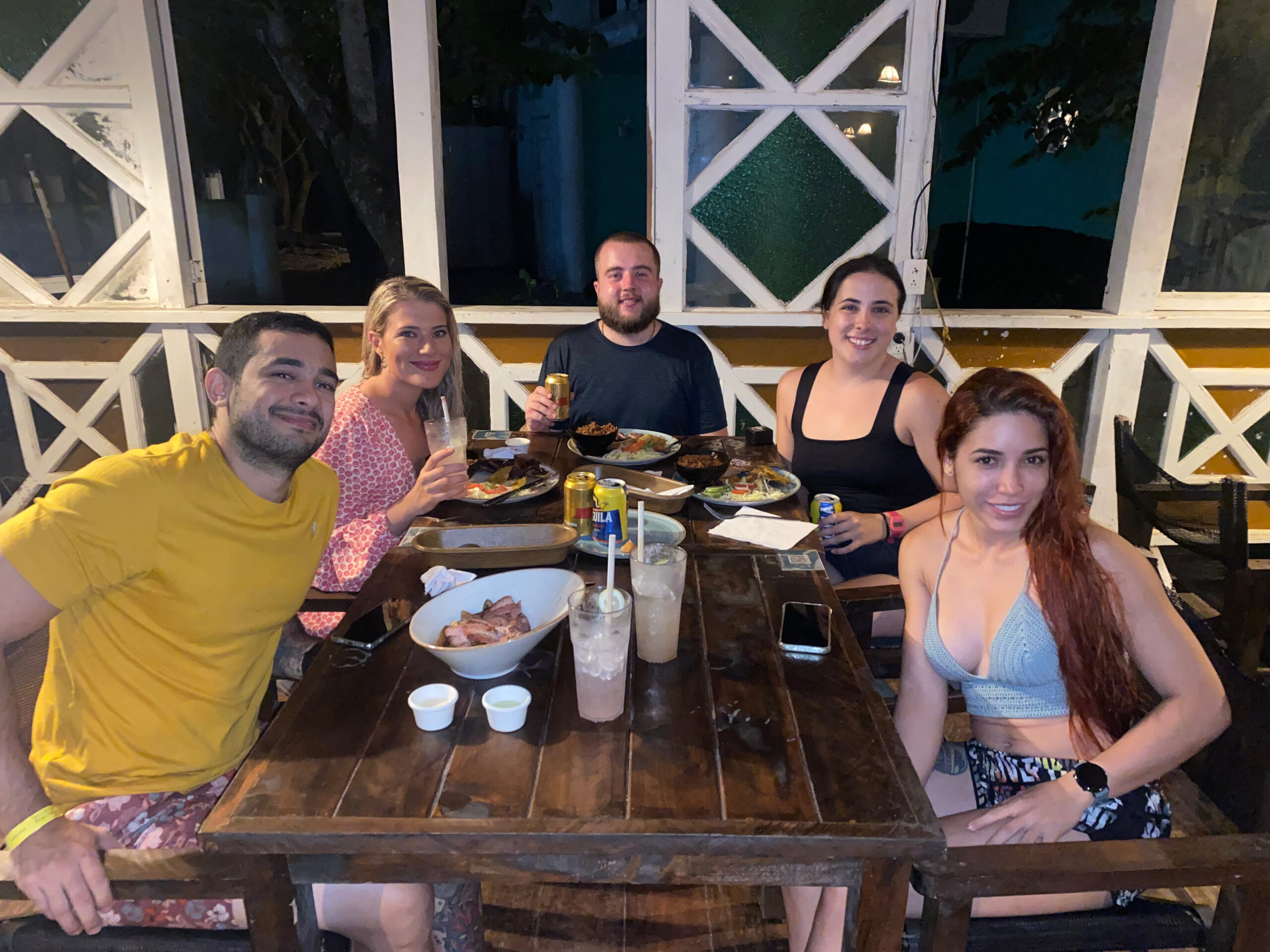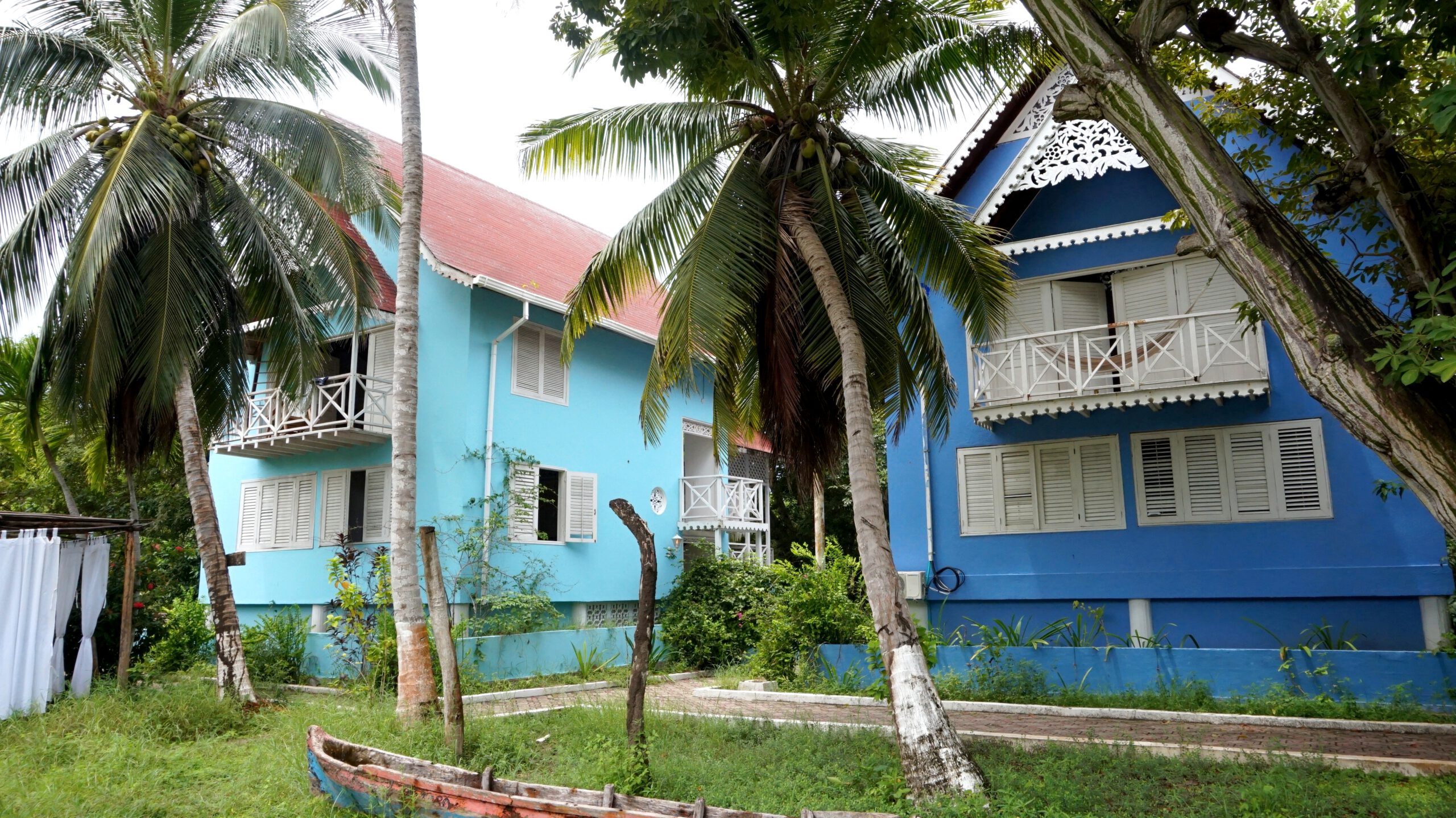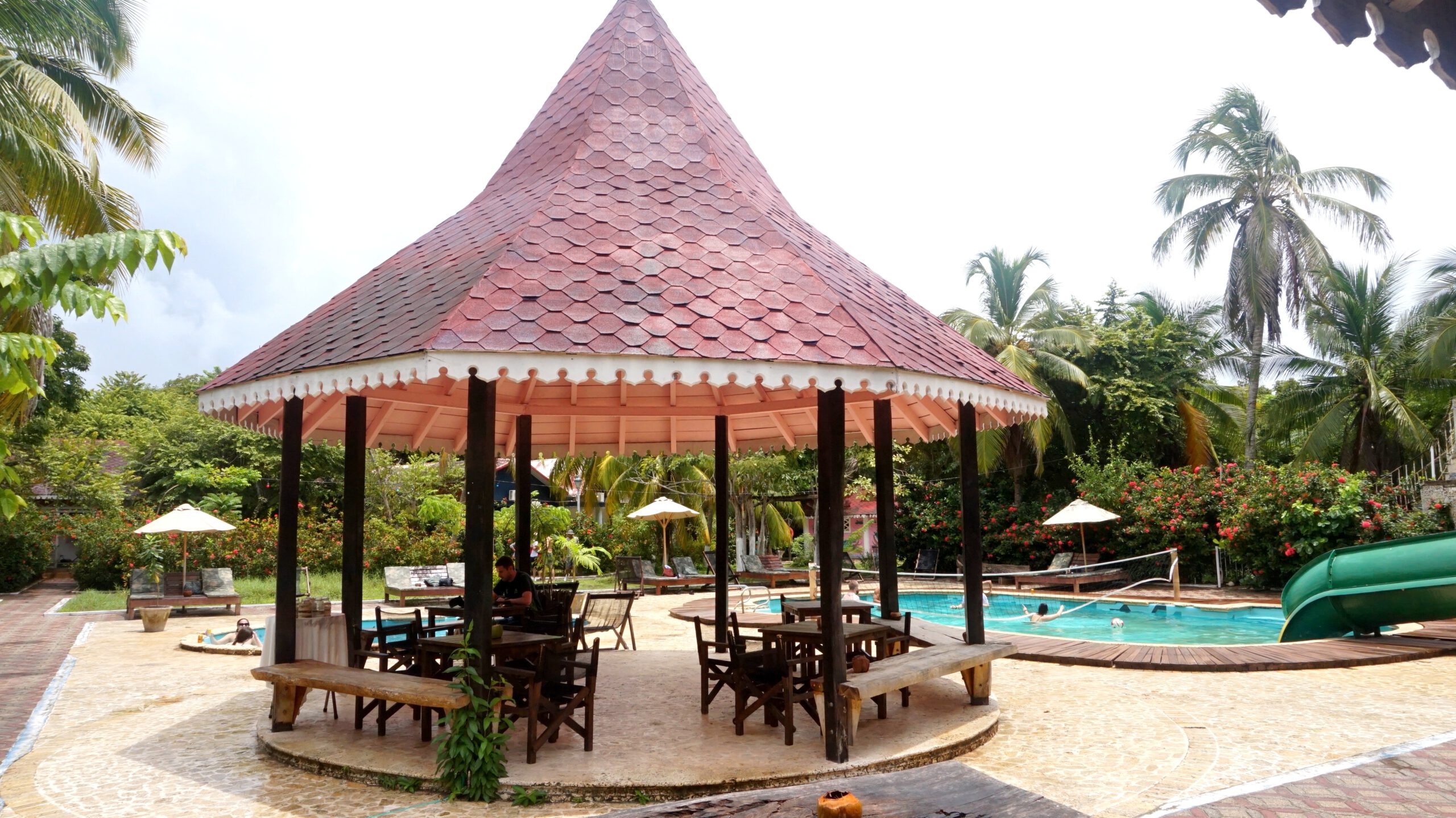 Dag 11 – Isla Grande – Cartagena
After an buffet breakfast in the hostel with the group, it was time to pack. Today I would fly to the Netherlands. Due to the bad weather the boat was delayed enormously, so I was quite stressed. Luckily, my dear friends Alejandra and Alberto took me to the airport together so that I was still on time.
I had to shed a tear when I flew home! I warmly recommend everyone to visit Colombia, both as a solo traveler and with a group. This destination deserves much more love and visits! Thanks for reading my latest Colombia travel post! On to my next posts!
Na een uitgebreid ontbijtje in het hostel met de groep, was het tijd om in te pakken. Vandaag zou ik naar Nederland vliegen. Door het slechte weer was de boot enorm vertraagd dus was ik wel behoorlijk gestrest, gelukkig brachten mijn lieve vrienden Alejandra en Alberto mij samen naar de airport waardoor ik nog optijd was.
Ik moest wel een traantje laten toen ik naar huis vloog! Ik raad iedereen het van harte aan Colombia te bezoeken, zowel als solo reiziger als met een groep. Deze bestemming verdiend veel meer liefde en bezoek! Bedankt voor het lezen van mijn laatste Colombia reispost! Op naar mijn volgende posts!