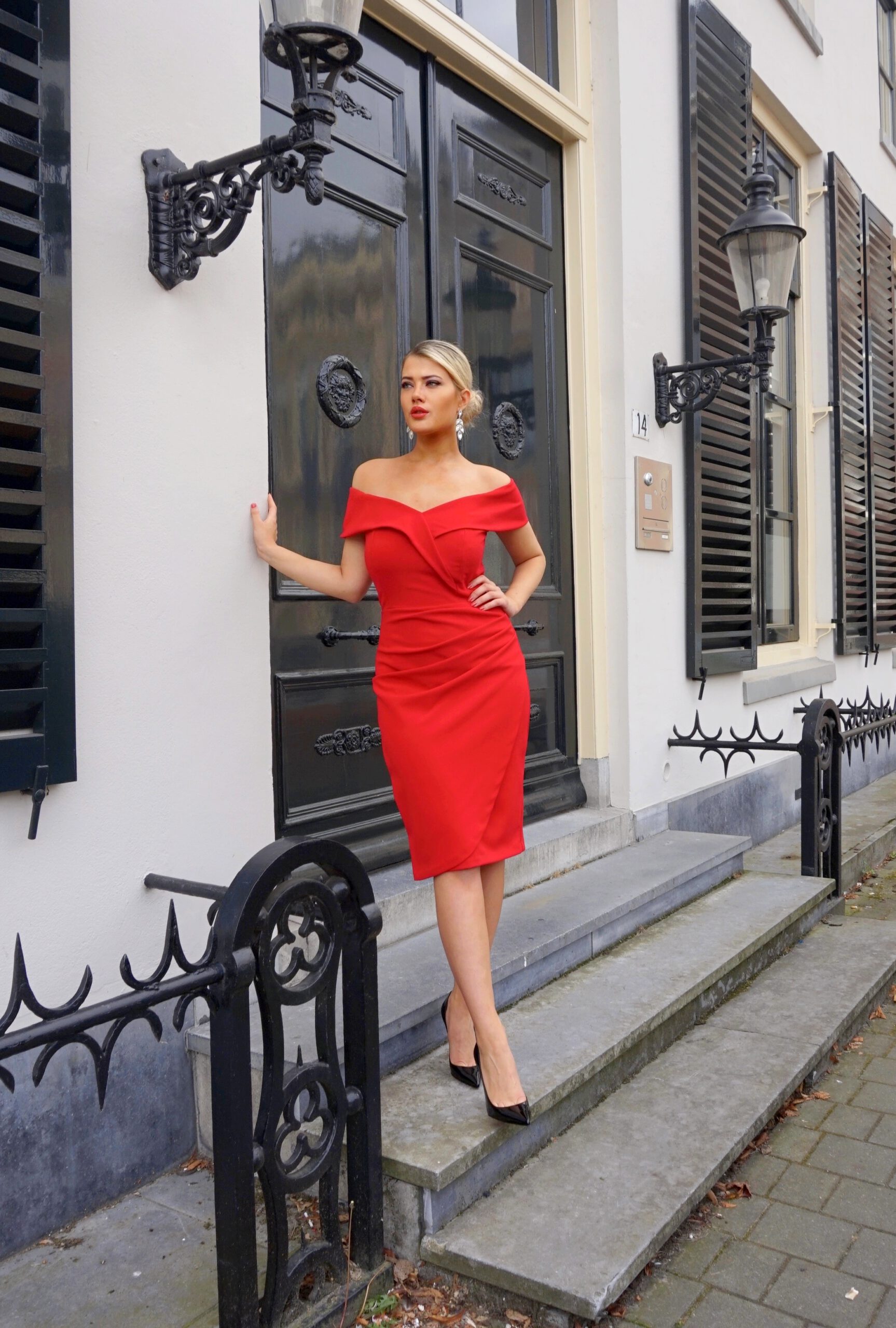 You might have seen this beautiful red dress on my Instagram a few times over the past few months, including a lot of other beautiful dresses from the brand
Diva Catwalk
. I always get a lot of positive reactions to the beautiful dresses I wear from them. They are chic, timeless and feminine. They are suitable for many occasions, but also for business meetings. I got to know this beautiful London based brand last year. The dresses are of a high quality and timeless. The designs are beautiful without being 'too revealing', but they do know how to accentuate your body in a classy and beautiful way. My collection now includes 9 timeless dresses from Diva catwalk, of which I have 7 from collaborations. The dresses are handmade in England, and of a high quality. This dress is the
Fenella
model.
In combination with this dress, I'm wearing my only pair of Louboutins. I bought them for my 25th birthday because I've had a very special and challenging year. To be honest, I hardly ever buy designer pieces (only some Michael Kors or Furla bags here and there), I give travel and experiences much more priority than items most of the time. I have dreamed about this pair of shoes for at least 10 years and worked hard for it. When we suddenly recieved the delayed bonus, I bought them for myself. This is the model So Kate (Patent leather) – the 10cm version. A tip for the Louboutin lovers among us. Have an insole placed immediately, because I already have minor damage to the red paint.
Deze prachtige rode jurk hebben jullie de afgelopen maanden wellicht een aantal keer op mijn Instagram lang zien komen, inclusief een hoop andere mooie jurken van het merk
Diva Catwalk.
Ik krijg telkens een hele hoop positieve reacties op de mooie jurken die ik van ze draag. Ze zijn chic, tijdloos en vrouwelijk. Ze zijn geschikt voor een hoop gelegenheden, maar ook voor zakelijke meetings.
Dit prachtige London based merk heb ik vorig jaar leren kennen. De jurken zijn van een hoge kwaliteit en tijdloos. De designs zijn prachtig zonder 'teveel' te showen, maar weten wel je lijf op een prachtige manier te accentueren. Inmiddels telt mijn collectie 9 tijdloze jurken van Diva catwalk, waarvan ik er 7 heb vanuit samenwerkingen. De jurken zijn handgemaakt in Engeland, en van een hoge kwaliteit. Deze jurk is het
Fenella
model.
Onder deze jurk draag ik overigens mijn enige paar Louboutins, die ik voor mijn 25e verjaardag heb gekocht omdat ik een heel erg bijzonder en uitdagend jaar achter de rug heb. Om heel eerlijk te zijn koop ik eigenlijk vrijwel nooit designer pieces (hier en daar wel wat van Michael Kors of Furla), ik geef reizen en ervaringen veel meer priority dan materiaal. Ik heb zeker 10 jaar lang van deze schoenen gedroomd en er hard voor gewerkt. Toen de winstdeling ineens doorging, heb ik ze voor mijzelf gekocht. Dit is het model So Kate (Patent leather)- de 10cm versie. Een tip voor de Louboutin lovers onder ons. Laat direct een zooltje plaatsen, ik heb namelijk nu al lichte beschadiging aan de rode lak.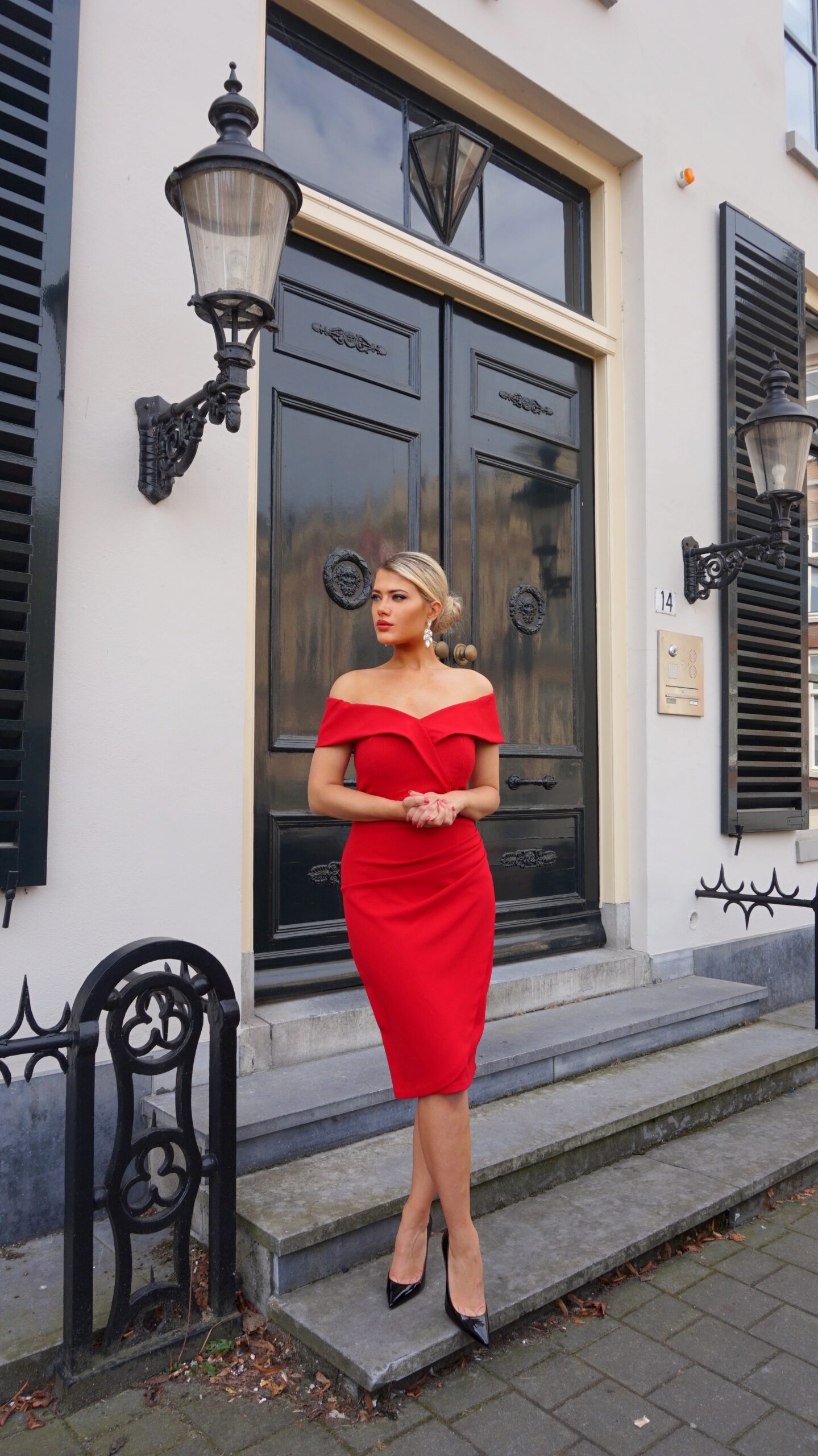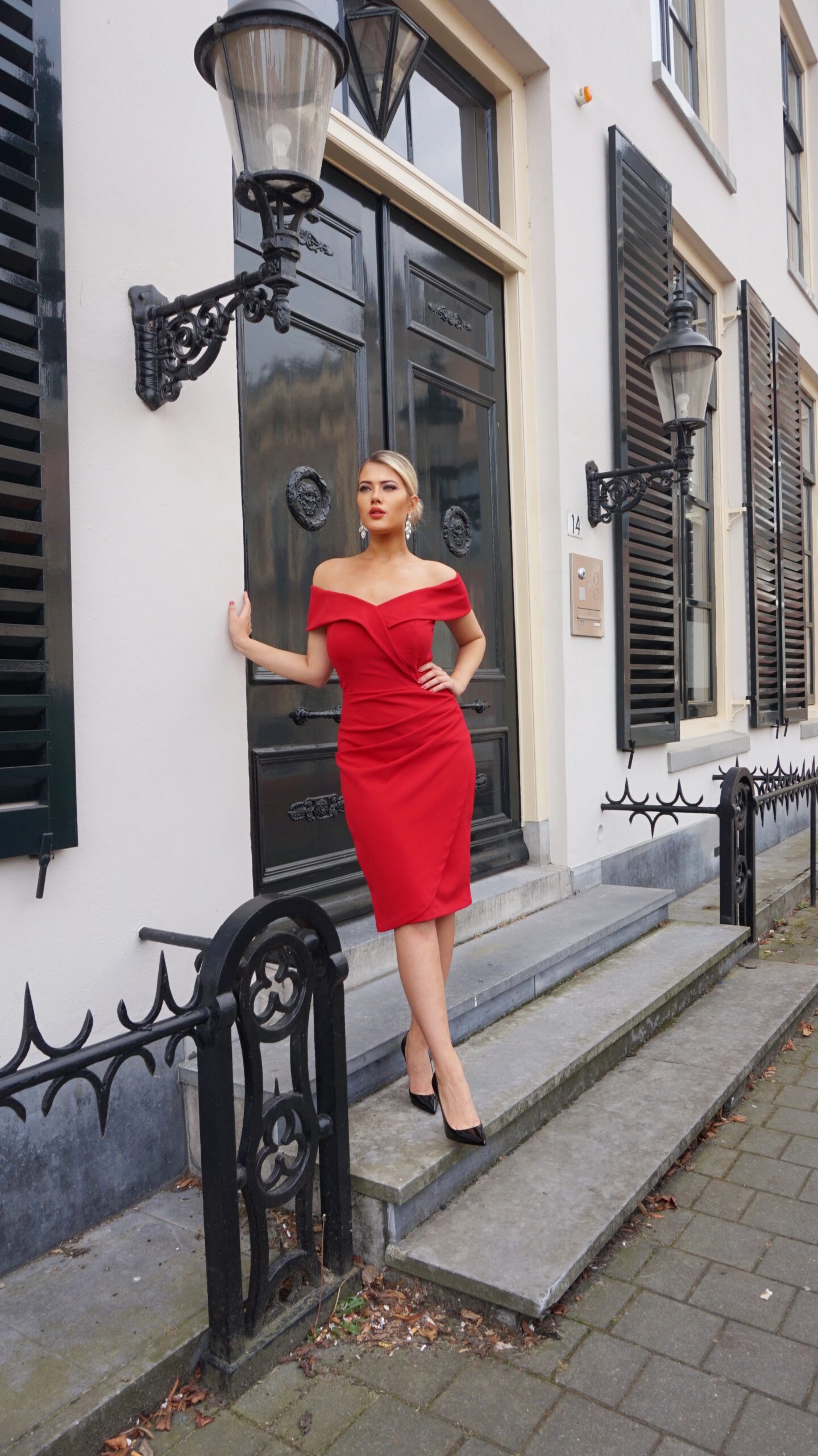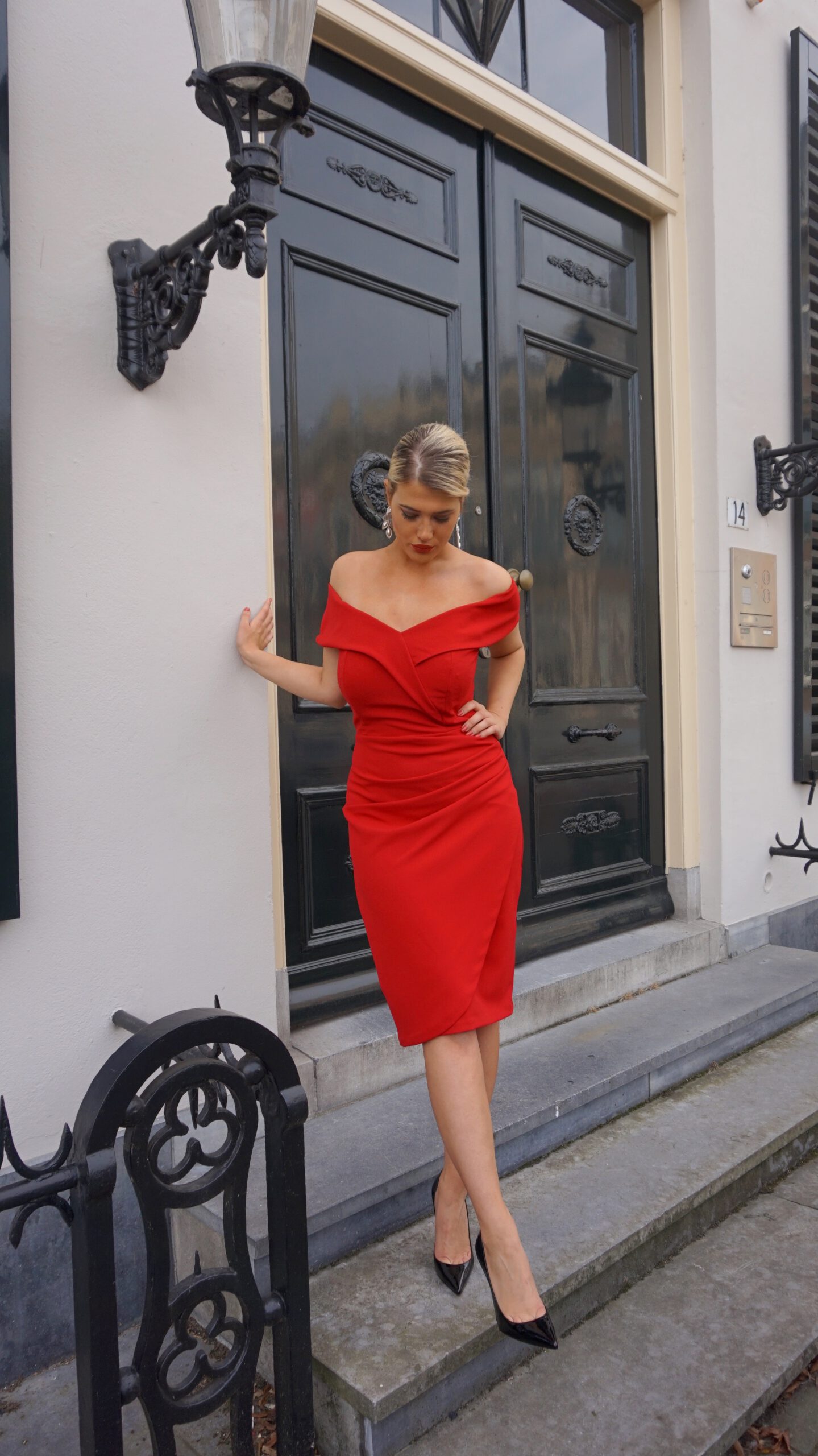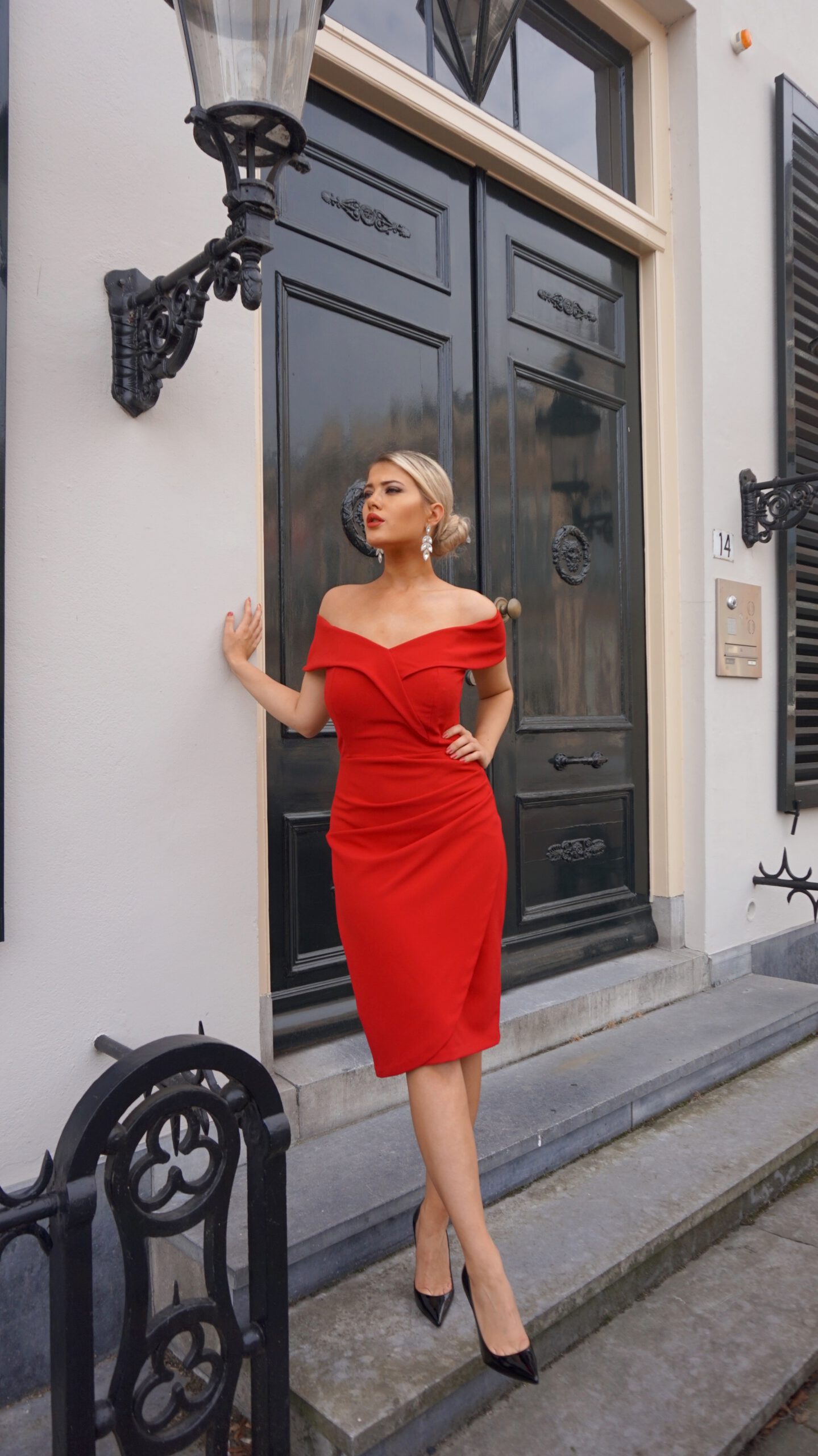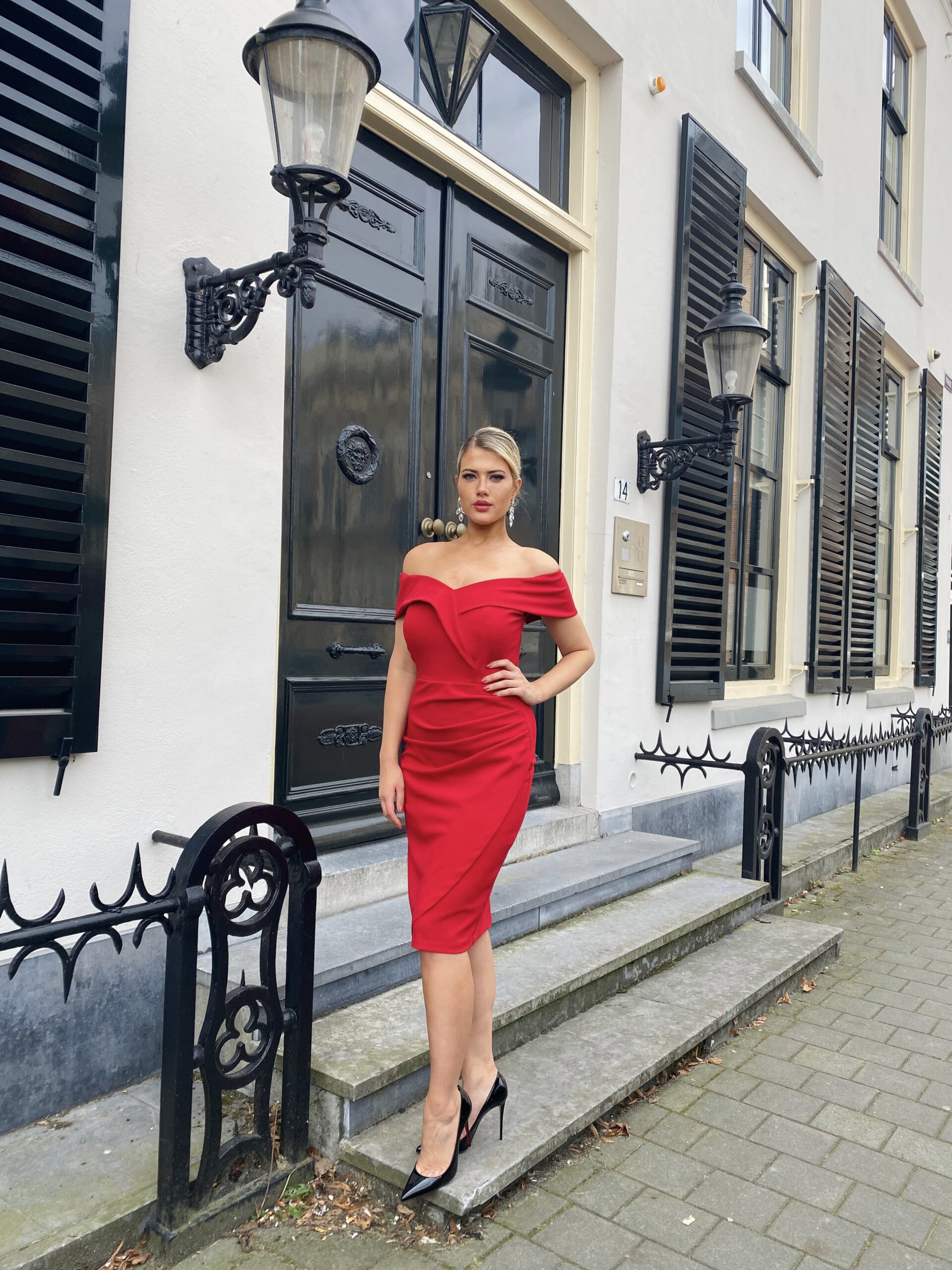 Outfit details


Red Fenella dress:
Diva Catwalk
So Kate heels:
Christian Louboutin
Earrings: /
Collaboration note – I recieved this gorgeous dress as a gift from Diva Catwalk, in combination with a lot more dresses