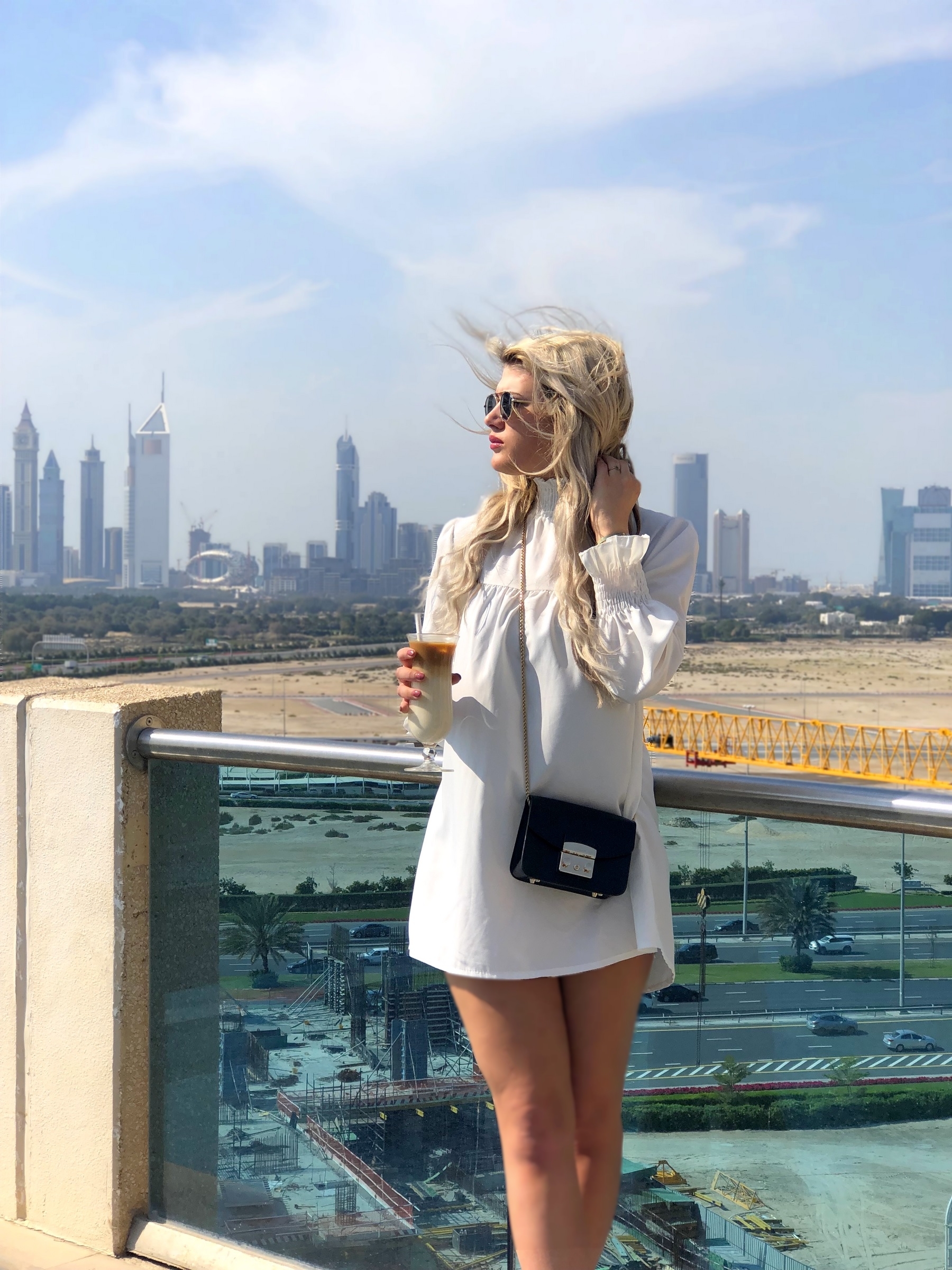 Welcome to my first layover diary and my second Stewardess post! As I have told in my other post, my work is my passion and I like to share some nice things about it. About a week and a half ago I was allowed to go to Dubai for 3 days with a nice crew, flying from Amsterdam. I already knew the cabin crew colleagues from Eindhoven and Amsterdam, so that was of course extra fun. Dubai had long been on my wish list. The airline where I work for mainly has 'turnarounds', so a layover is of course a very nice extra for a lot of people. Many people certainly look forward to it like me. Previous September I also had a nice layover in the city of Groningen.
We left Amsterdam early in the morning for Dubai for a 6-hour flight. Once we arrived at the beautiful hotel, we went to change clothes, a colleague and I update our makeup together, and with a part of our crew we went to the Dubai Mall – next to the Burj Khalifa – to eat – A large shopping mall that I also really liked to visit. Taxis were pretty cheap by the way and in most of them you can pay by card. At the hotel we had a cocktail with a part of the crew at the hotel bar. After that I had a very late bath in my beautiful hotel room.
Welkom bij mijn eerste layover diary en mijn tweede Stewardessenpost! Zoals ik in mijn andere post heb aangegeven, is mijn werk mijn passie en deel ik daar graag wat leuke dingen over. Zo´n anderhalve week geleden mocht ik naar Dubai voor 3 dagen samen met een fijne crew vanaf Amsterdam. Mijn cabine collega´s kende ik al van Eindhoven en Amsterdam, dus dat was natuurlijk extra leuk. Dubai stond al lang op mijn ´wens´ lijst. De airline waar ik werk heeft voornamelijk 'turnarounds' dus een 'stopje' is natuurlijk voor een hoop mensen een erg leuk extratje en daar leven velen dan ook zeker naartoe, zoals ik. In September had ik ook een leuk stopje in Groningen.
Vroeg in de ochtend vertrokken we vanaf Amsterdam naar Dubai, voor een 6 uur durende vlucht. Eenmaal aangekomen in het mooie hotel, waren we om gaan kleden, waren een collega en ik samen onze make-up gaan bijwerken, en met een deel van onze crew bij de Dubai Mall – naast de Burj Khalifa – gaan eten – Een groot winkelcentrum dat ik ook erg leuk vond om te bezoeken. Taxi's waren trouwens vrij goedkoop en in de meeste kun je met de kaart betalen. In het hotel waren we nog met een deel van de crew een cocktailtje gaan drinken bij de hotelbar. Daarna had ik nog heel laat een heerlijk bad genomen in mijn mooie hotelkamer.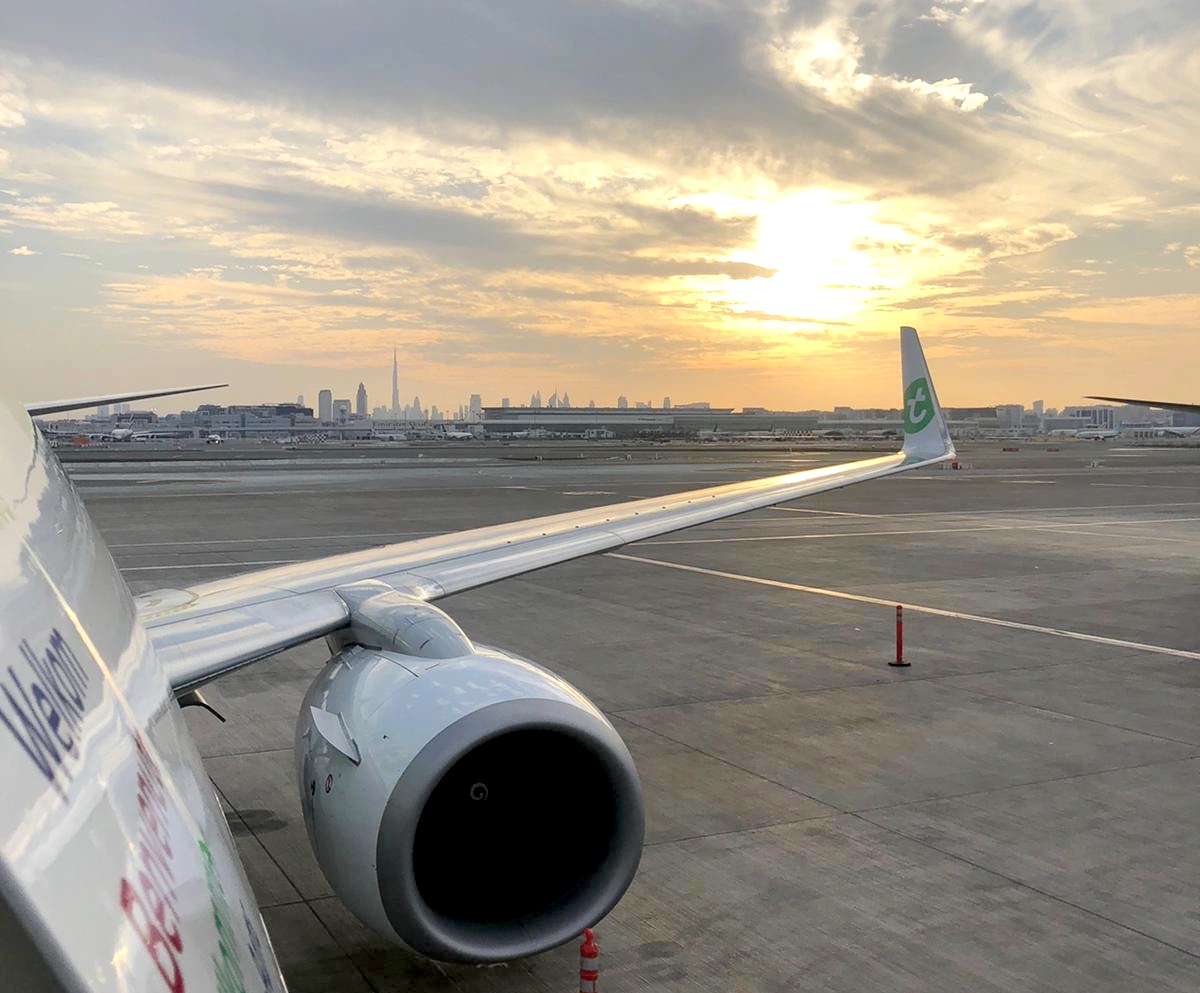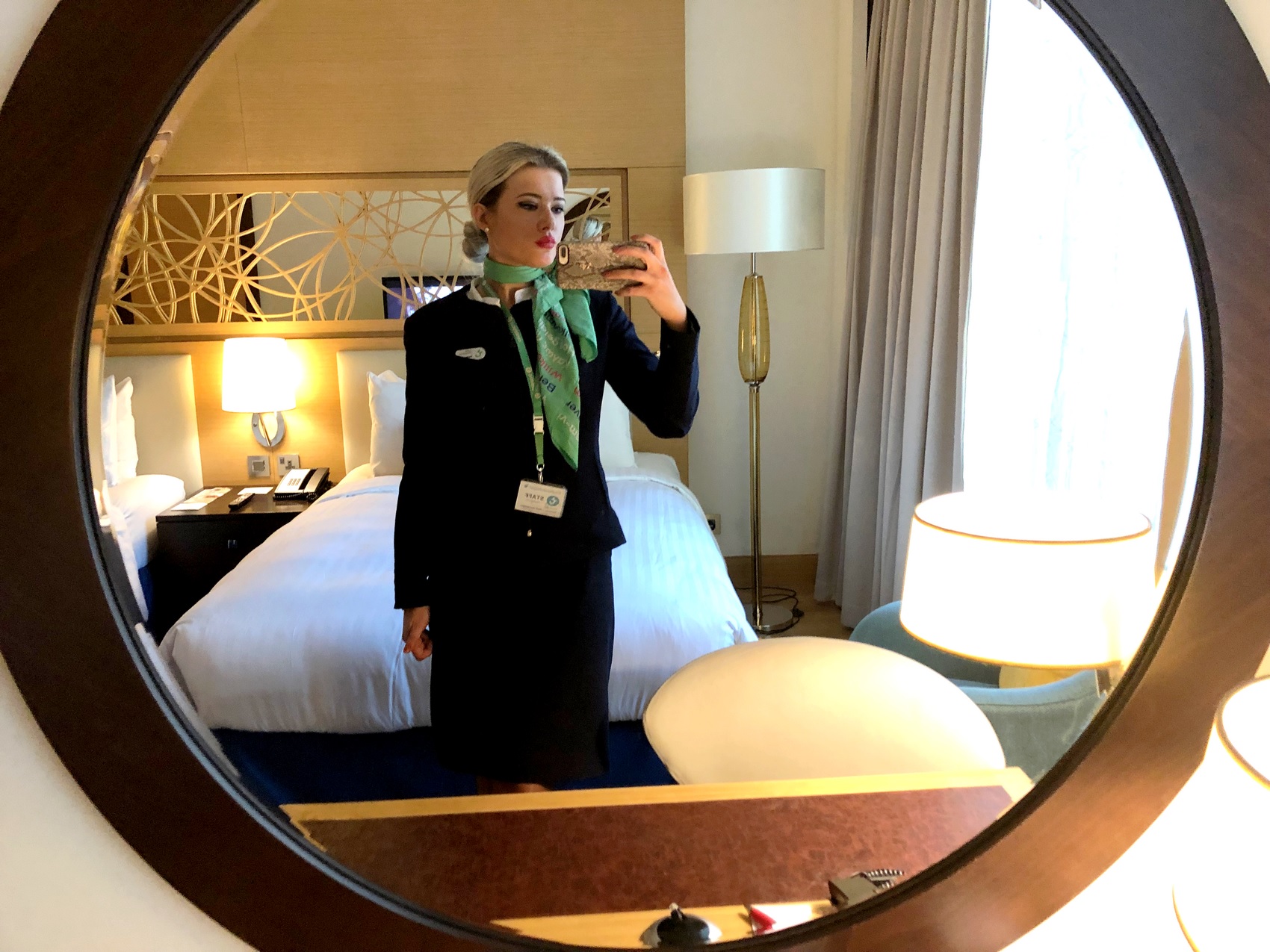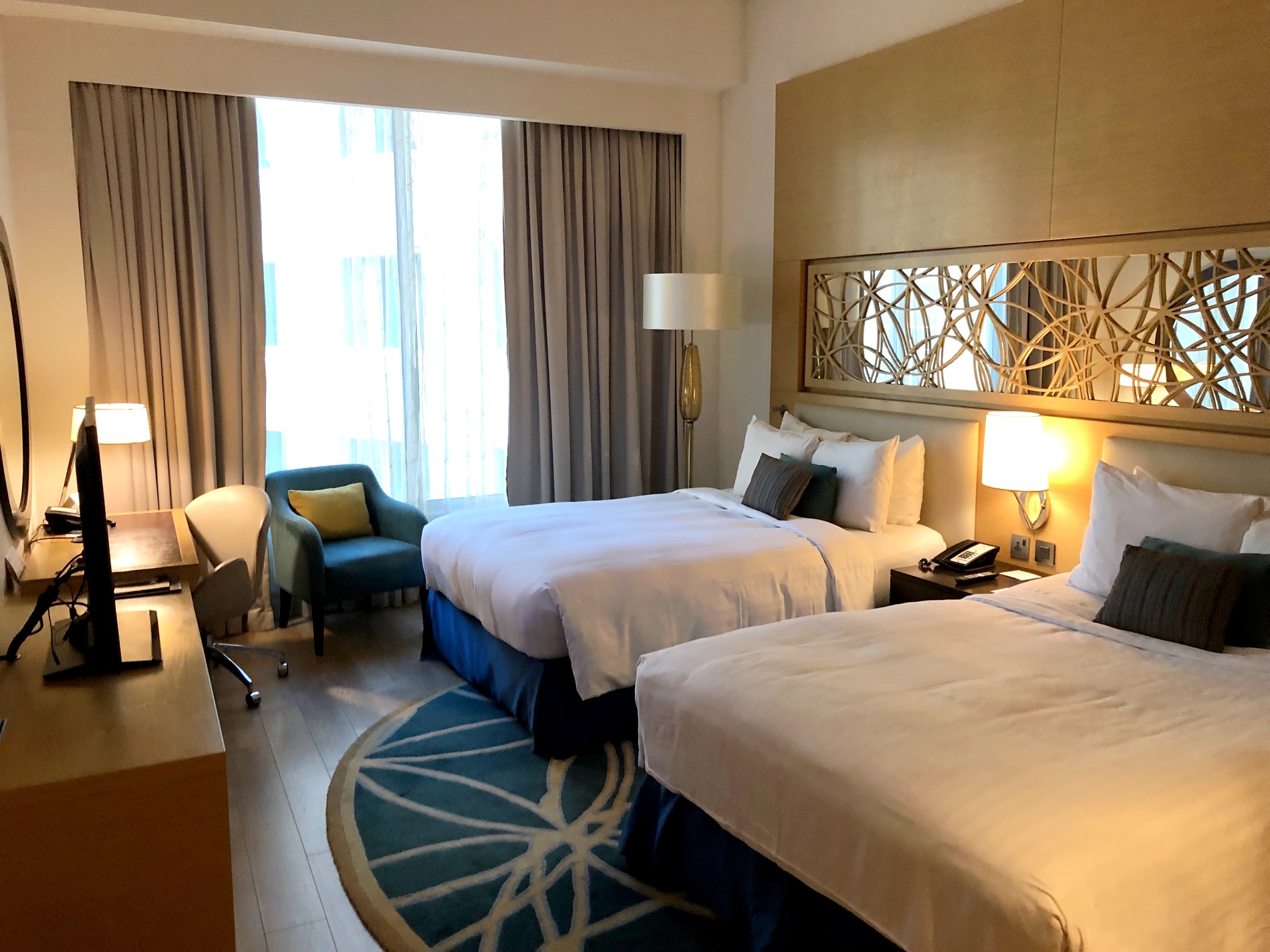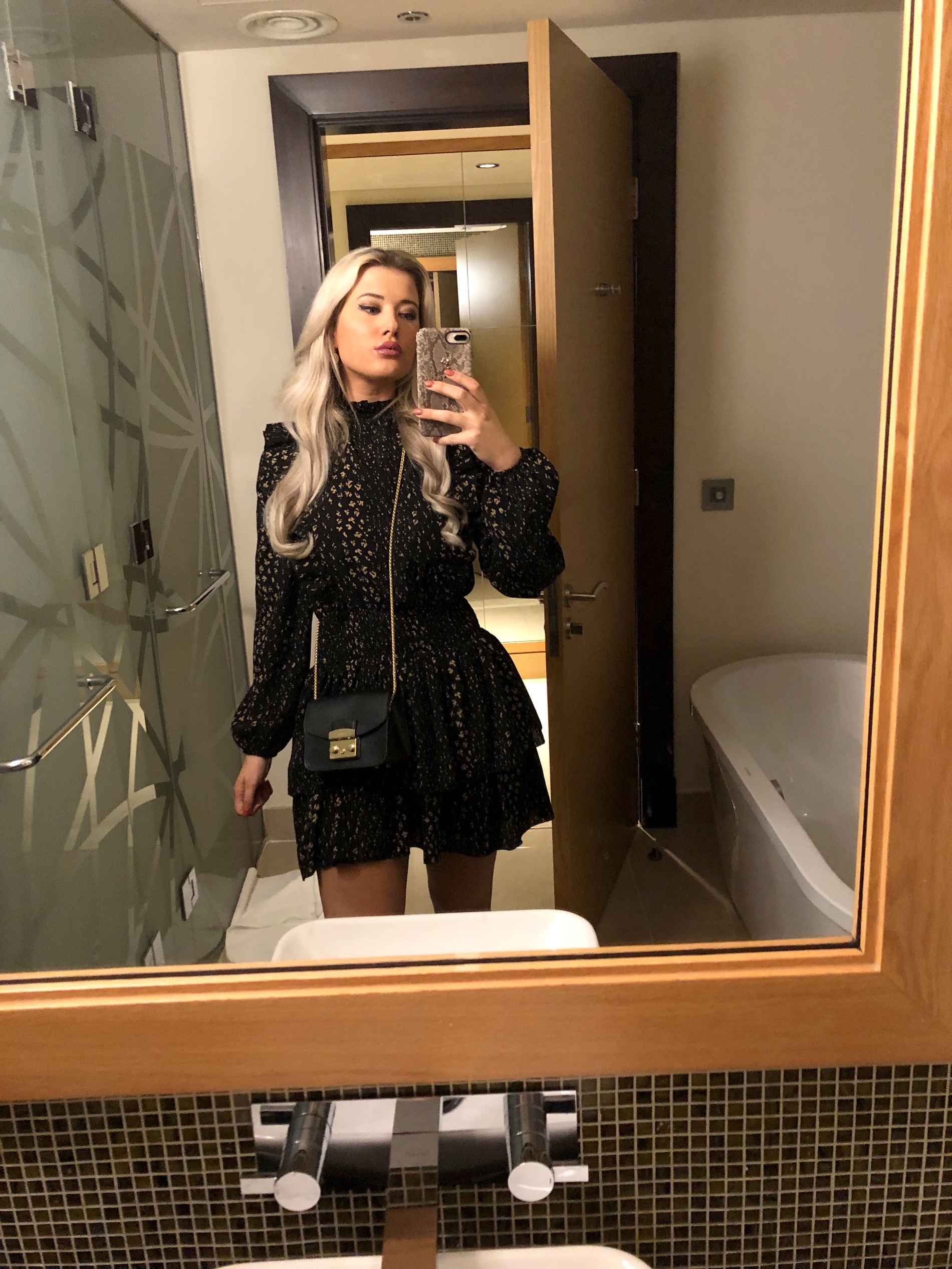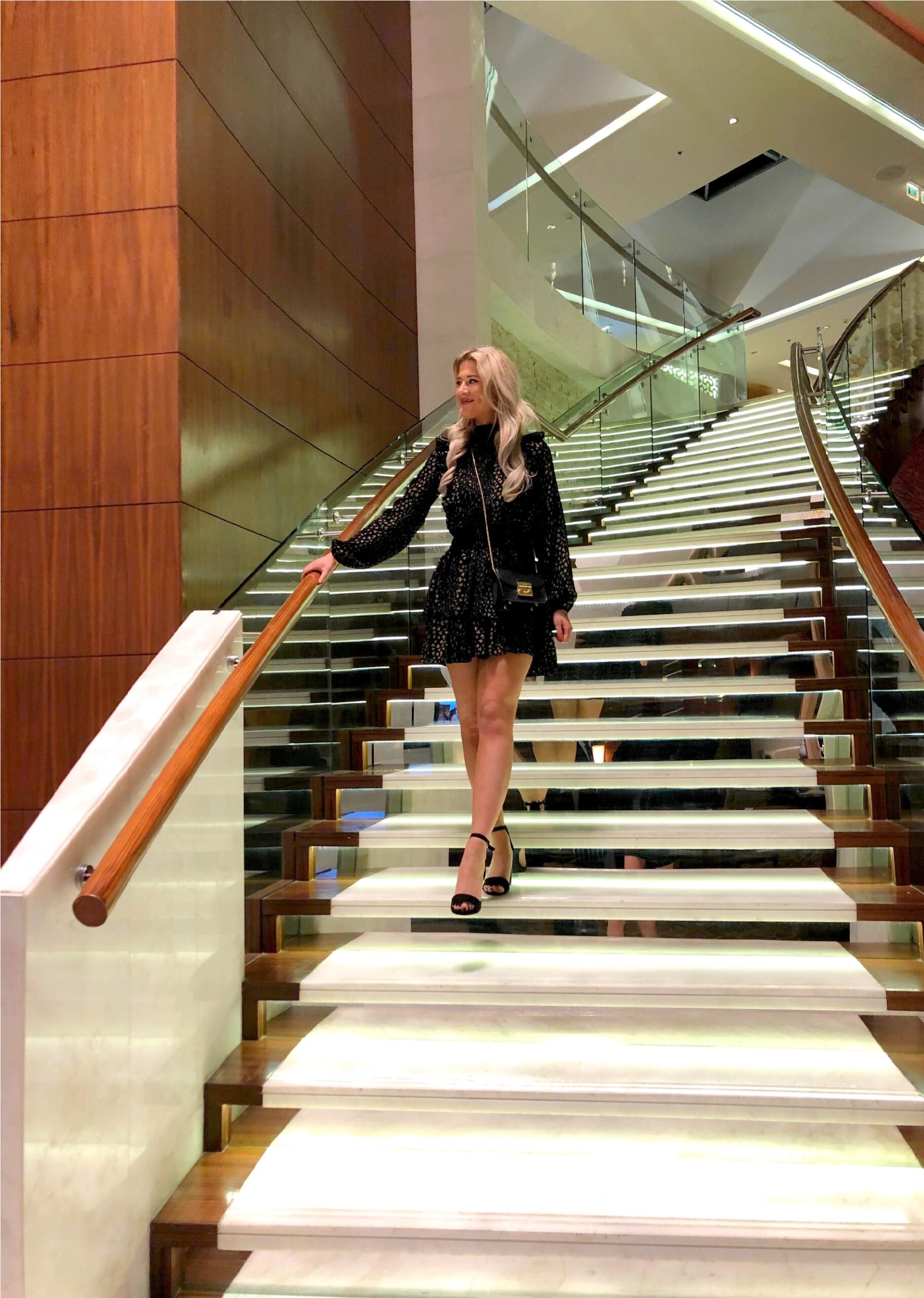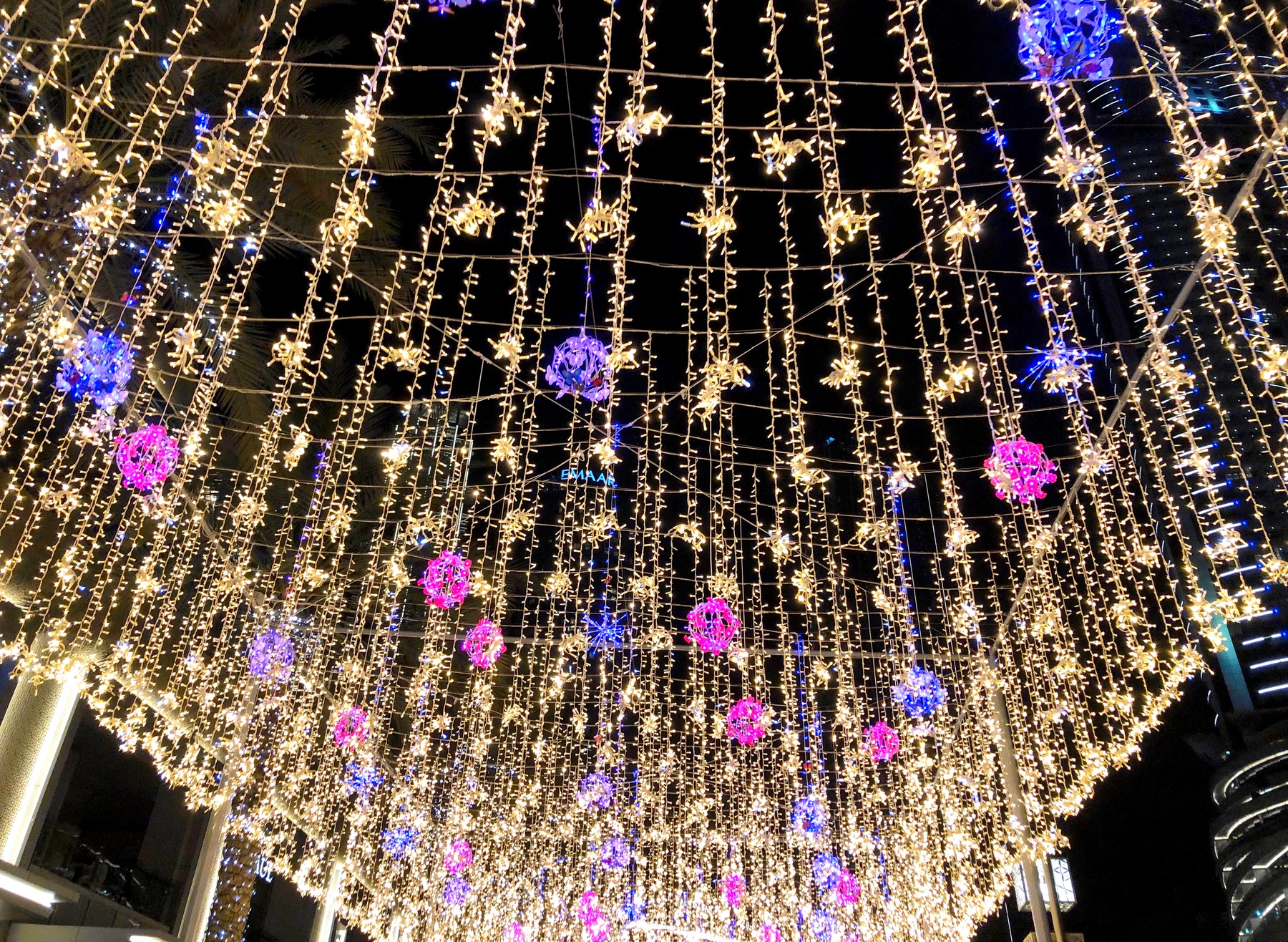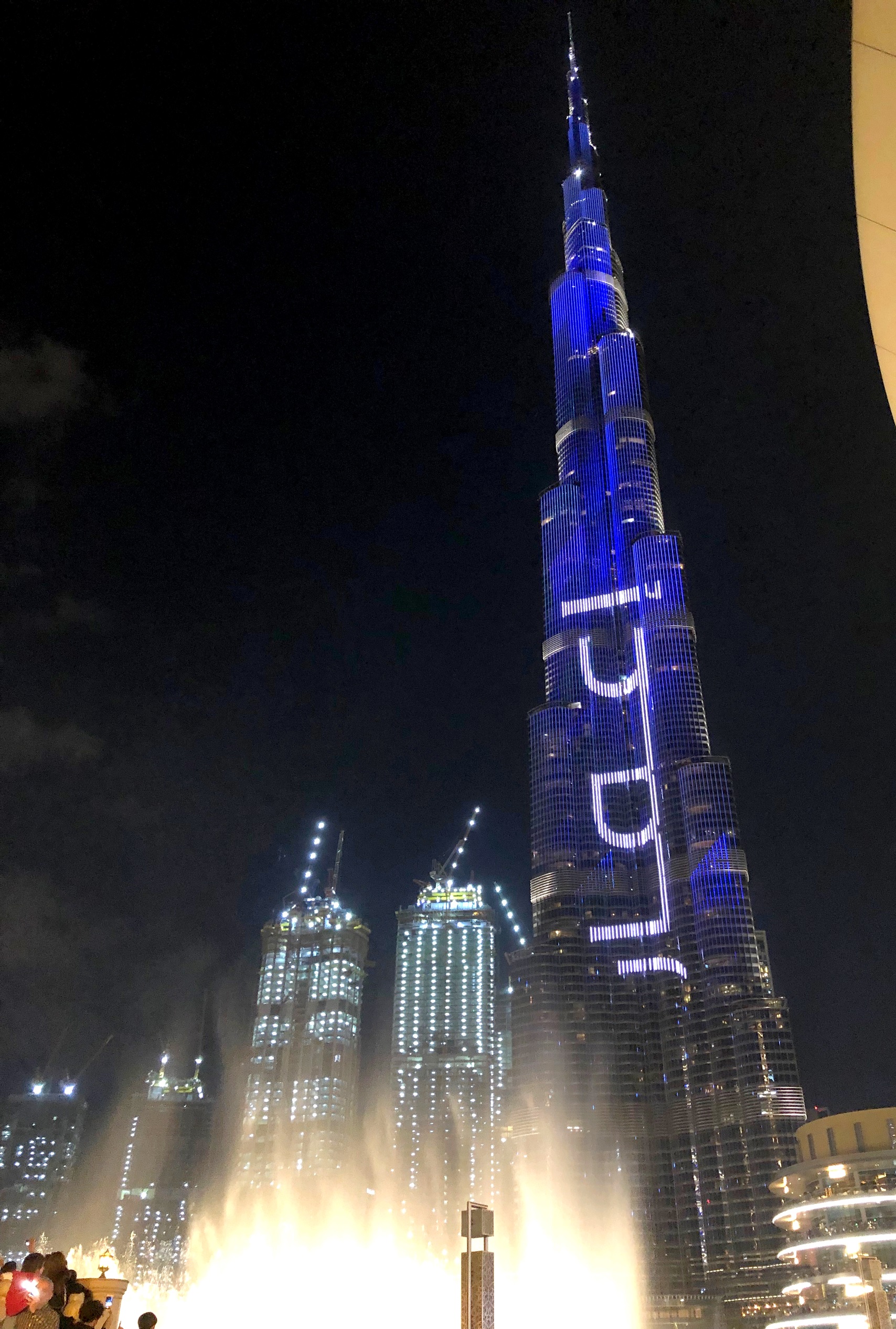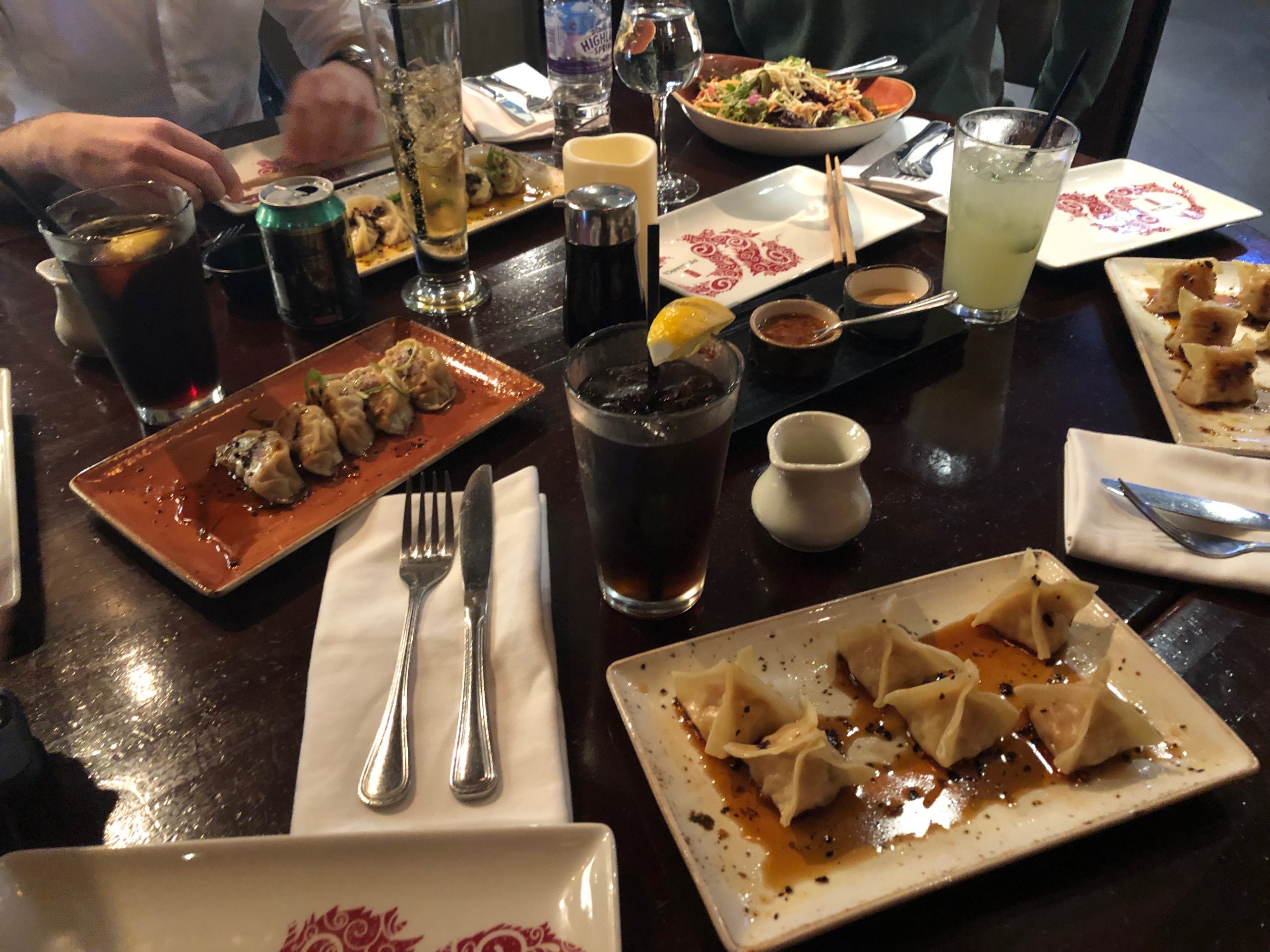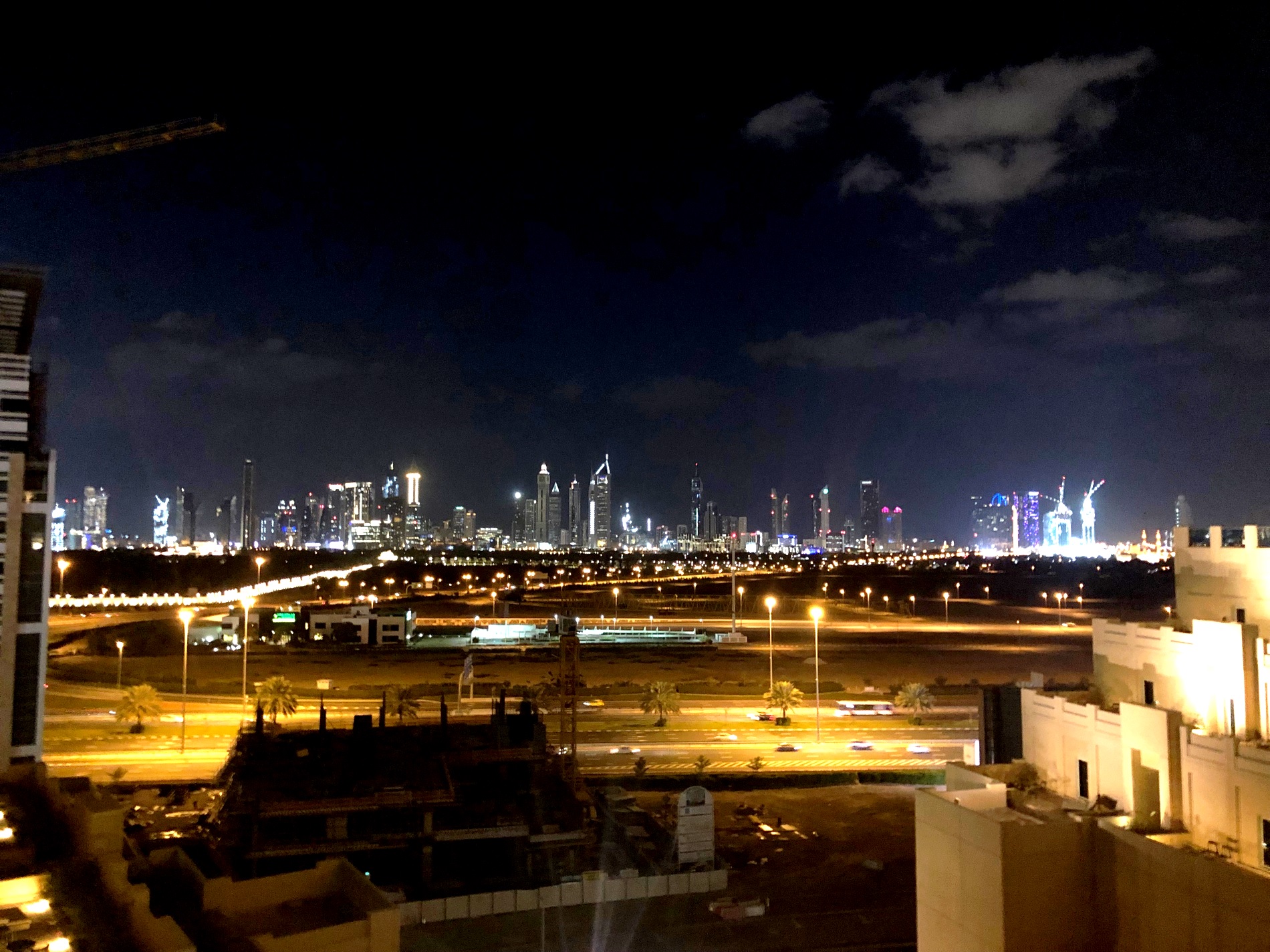 The first morning in Dubai the girls and I went for breakfast together (All the food and drinks at the hotel are GREAT btw) and we waited for one of my best friends (Roos), who flies for Etihad, to come to us from Abu Dhabi. When she was there in the afternoon, we went to La Mer – a beach place- for lunch, drinks and some sight seeing. Then we went to Marina to go to a shopping mall. Roos and I stayed together and had dinner in that area. I myself went back to my hotel until she was back from driving her boyfriend to the airport. And then we went to sleep.
De eerste ochtend in Dubai gingen de meisjes en ik samen ontbijten (Al het eten en drinken in het hotel is echt TOP trouwens) en hebben we gewacht tot een van mijn allerbeste vriendinnen (Roos) , die voor Etihad vliegt, vanuit Abu Dhabi zou komen. Toen ze er in de middag was, gingen we met zijn 4en naar La Mer (op aanraden van Roos)- een strandplaats- voor lunch, drankjes en wat sight seeing. Vervolgens zijn we naar Marina gegaan om daar naar een winkelcentrum te gaan. Roos en ik bleven samen over en zijn uit eten gegaan. Ik ben zelf terug naar mijn hotel gegaan tot dat ze terug was van het wegbrengen van haar vriend naar de luchthaven. We zijn daarna gaan slapen.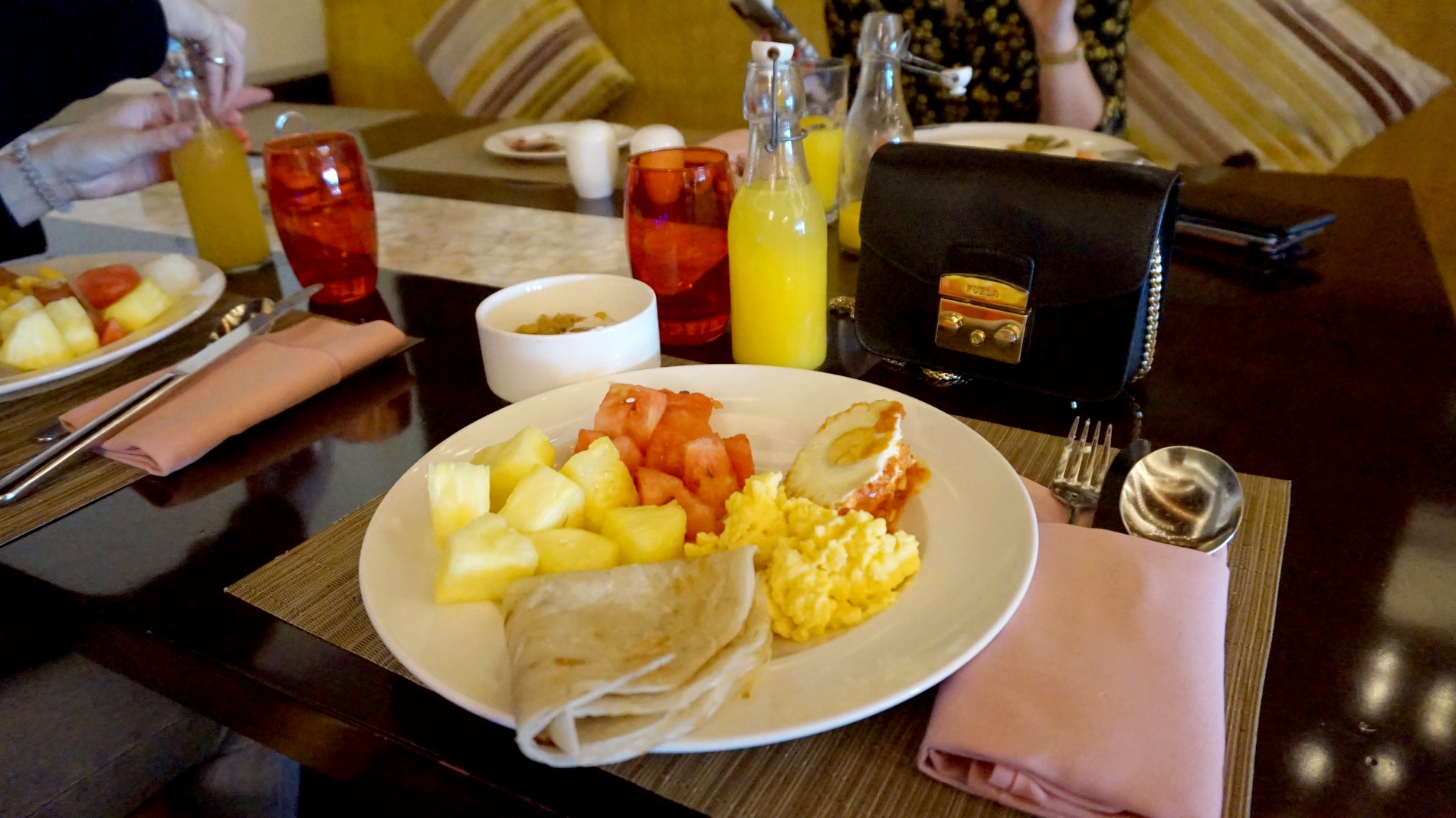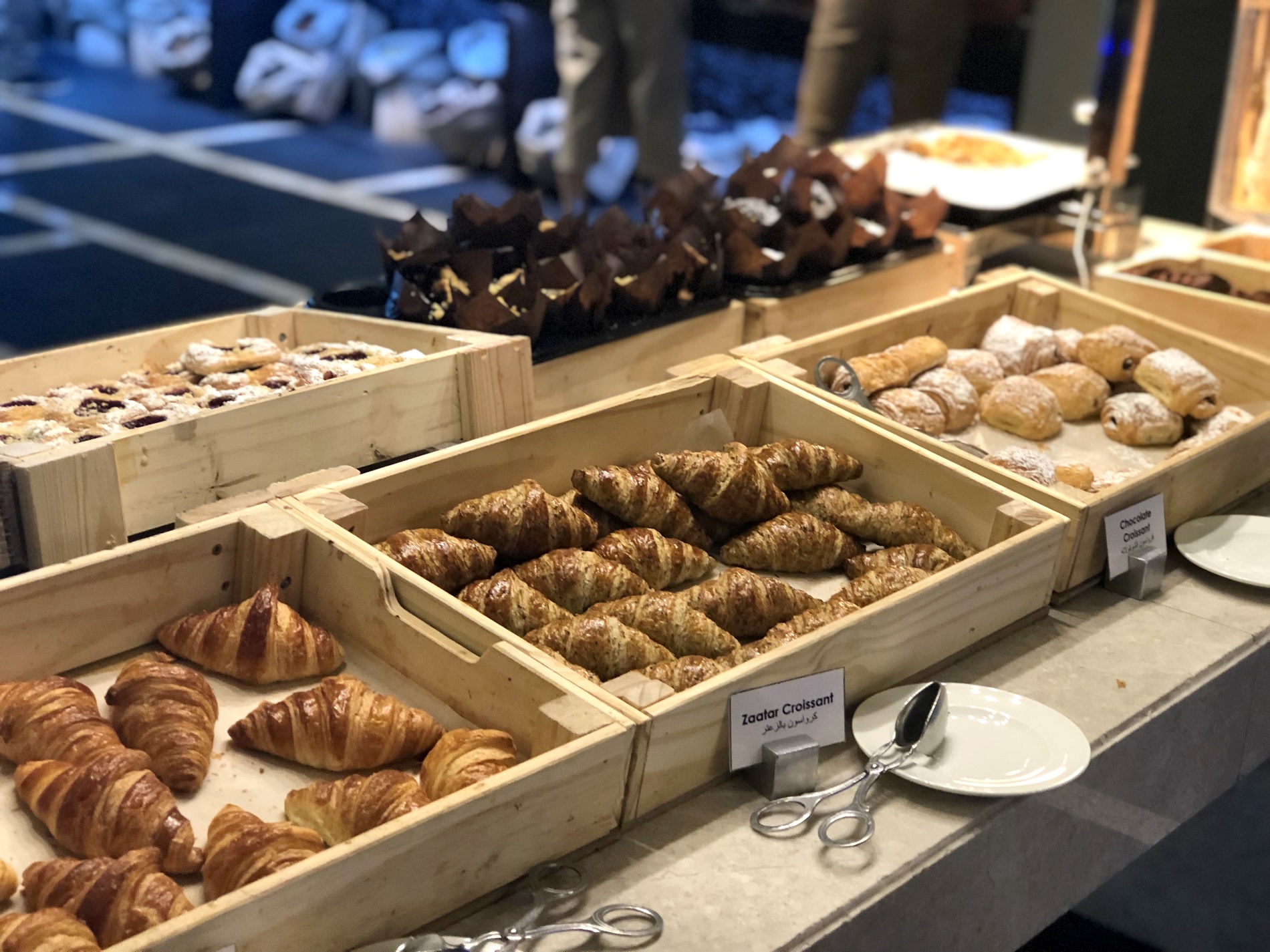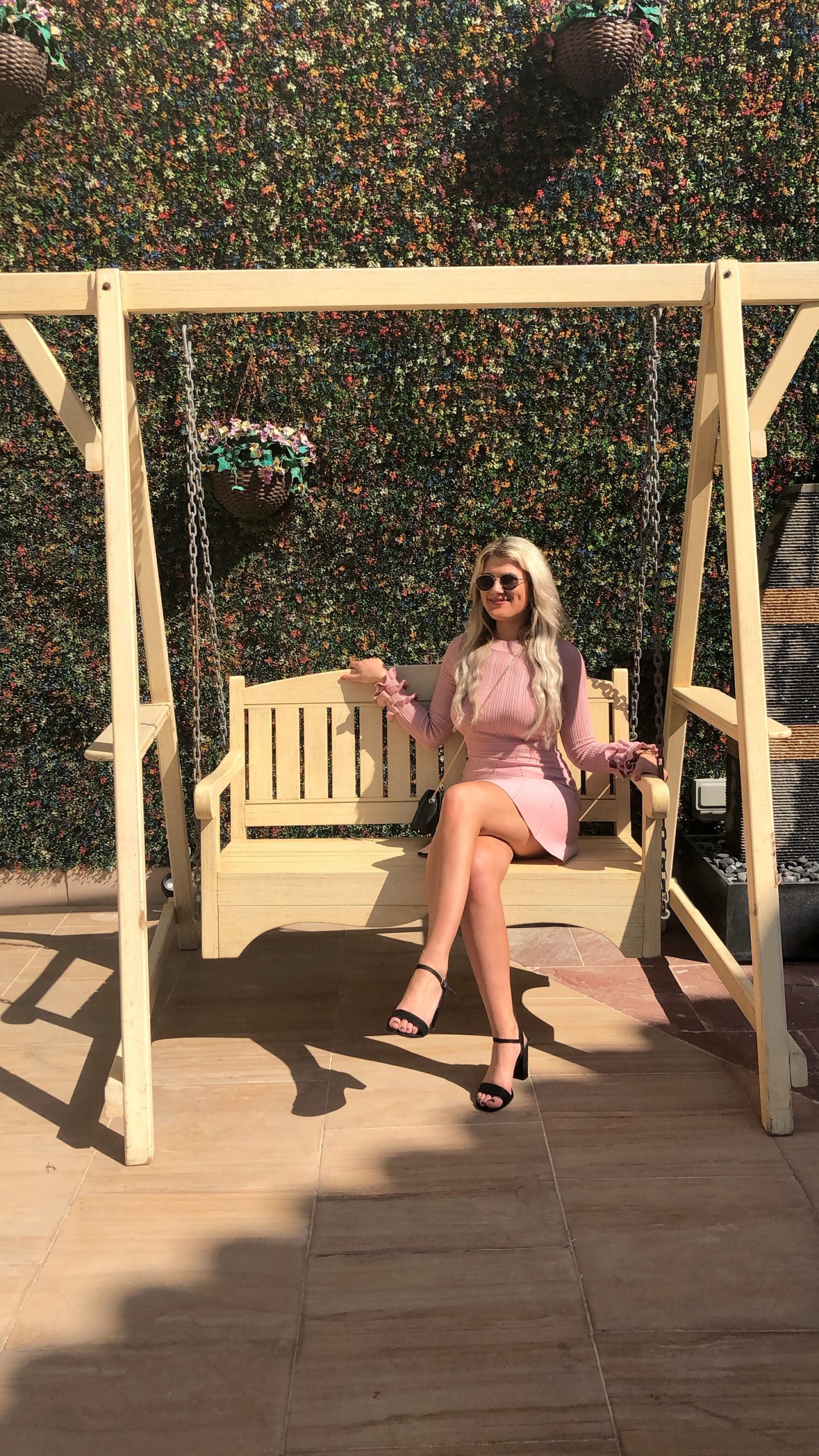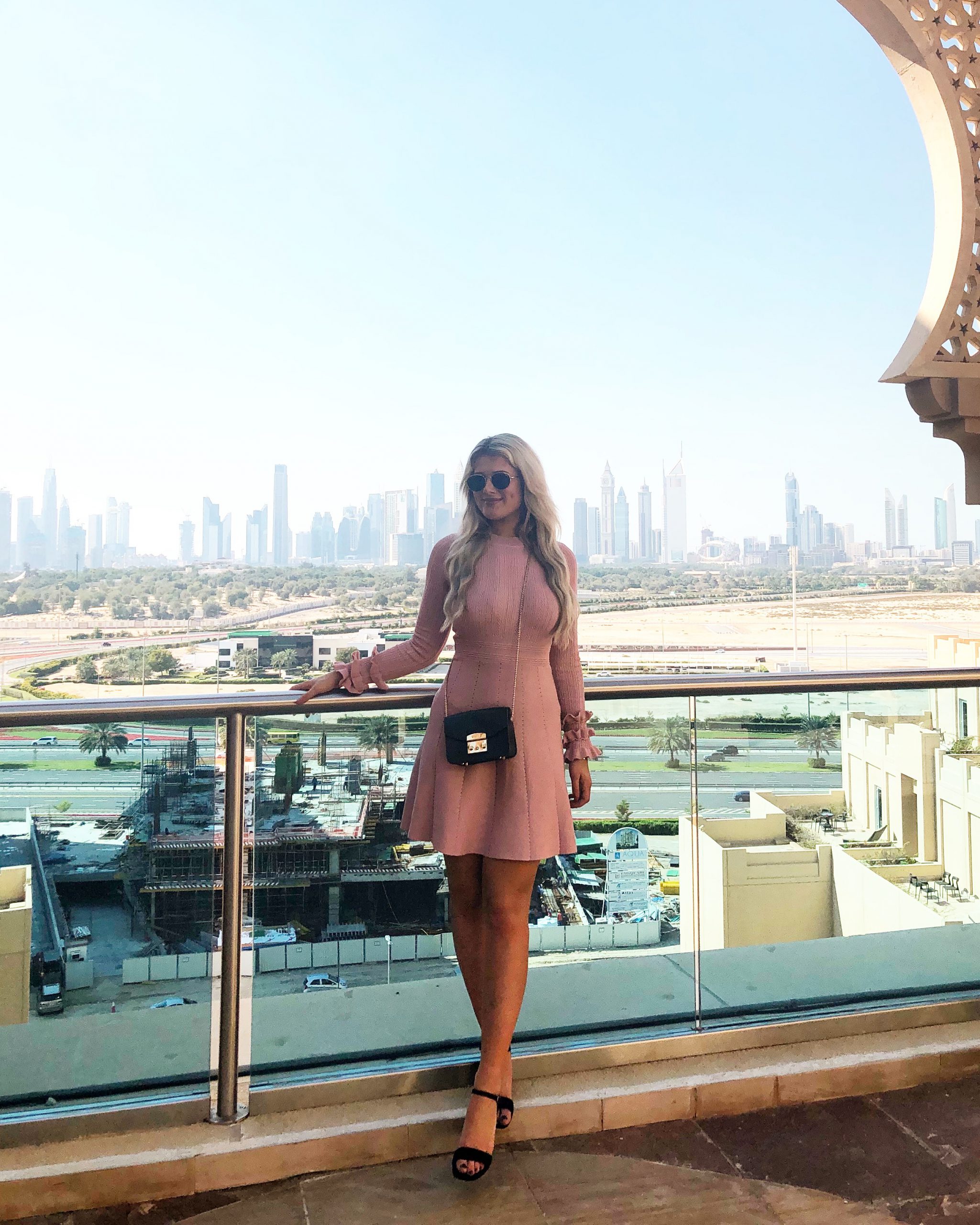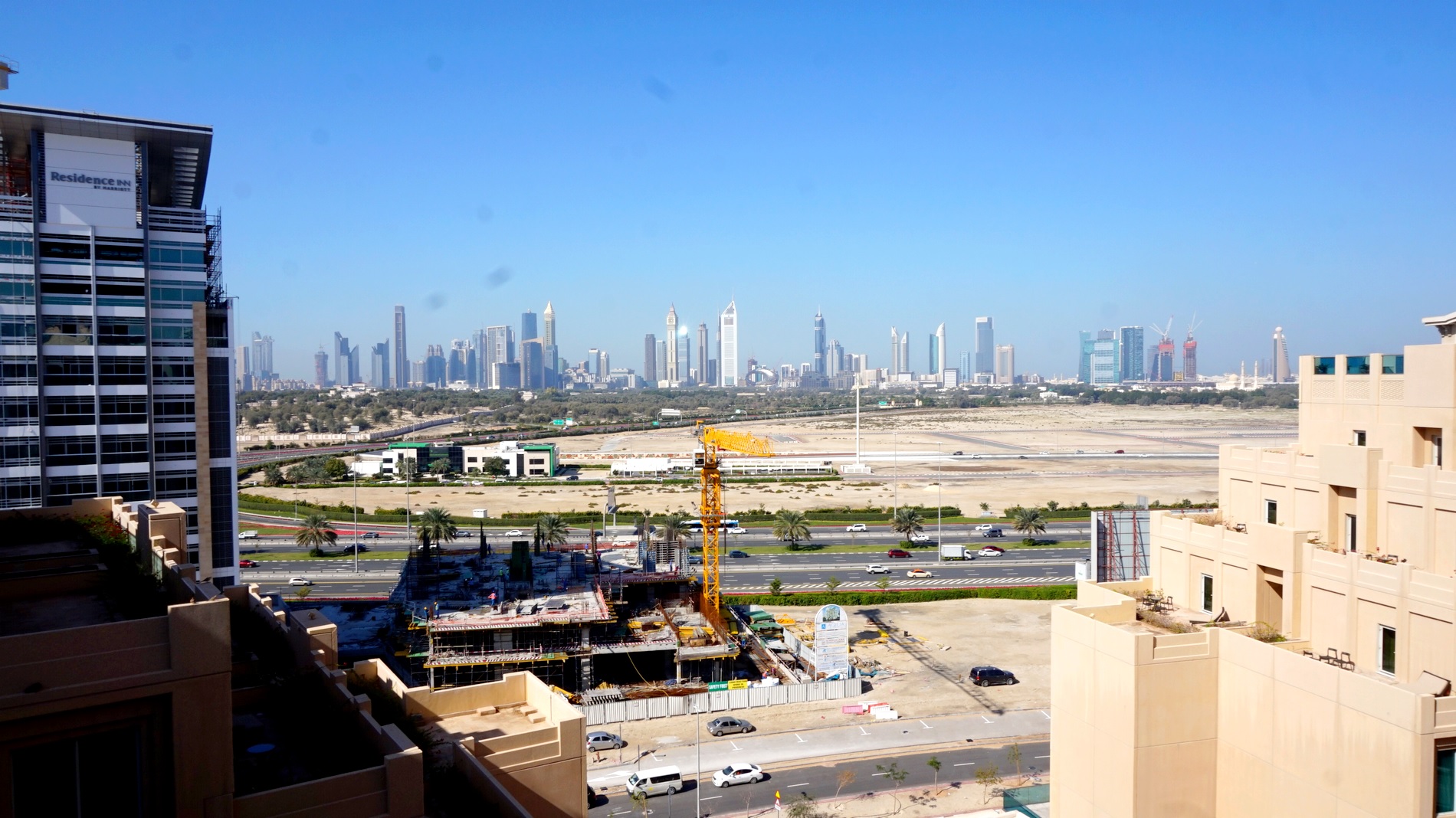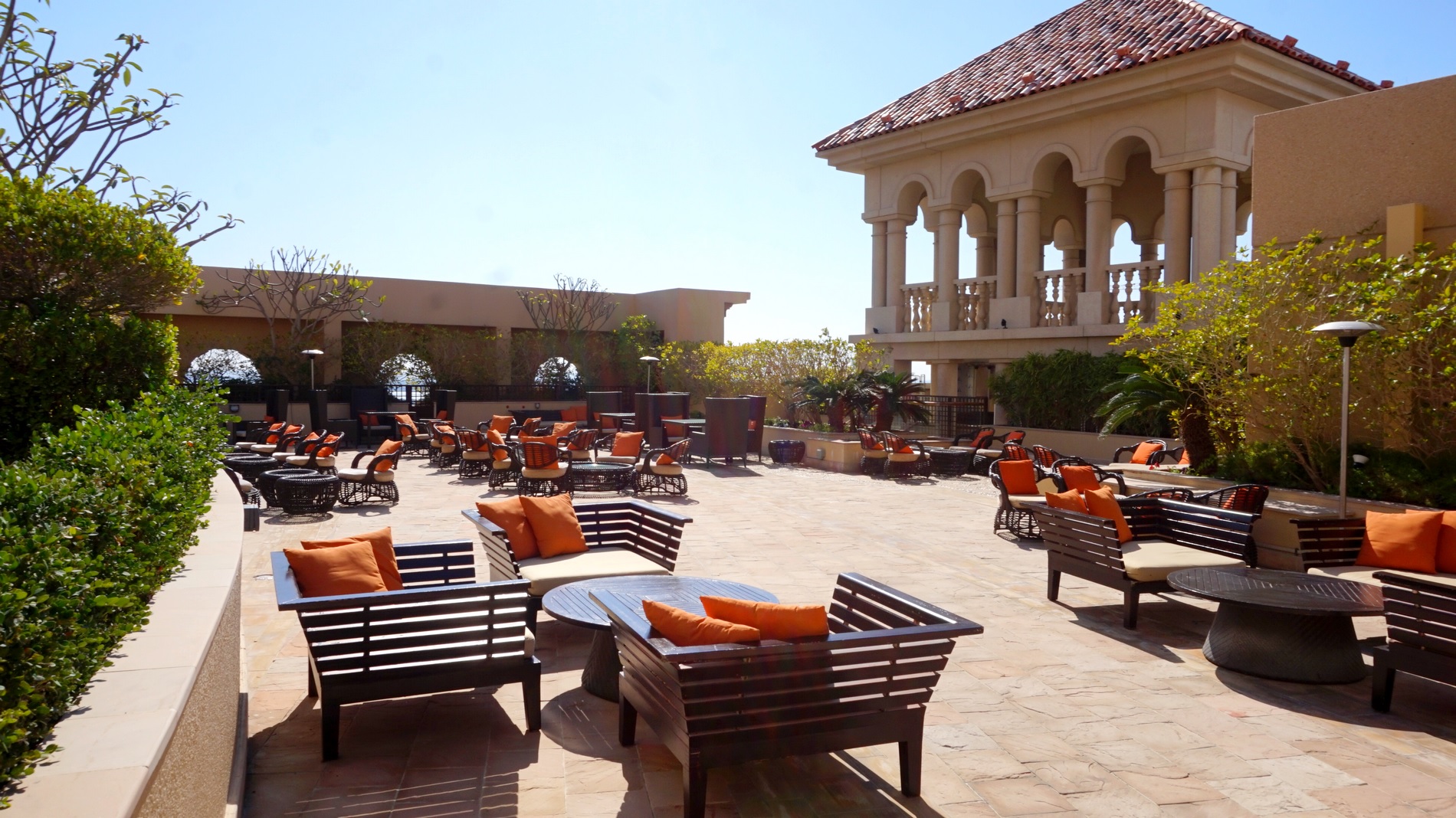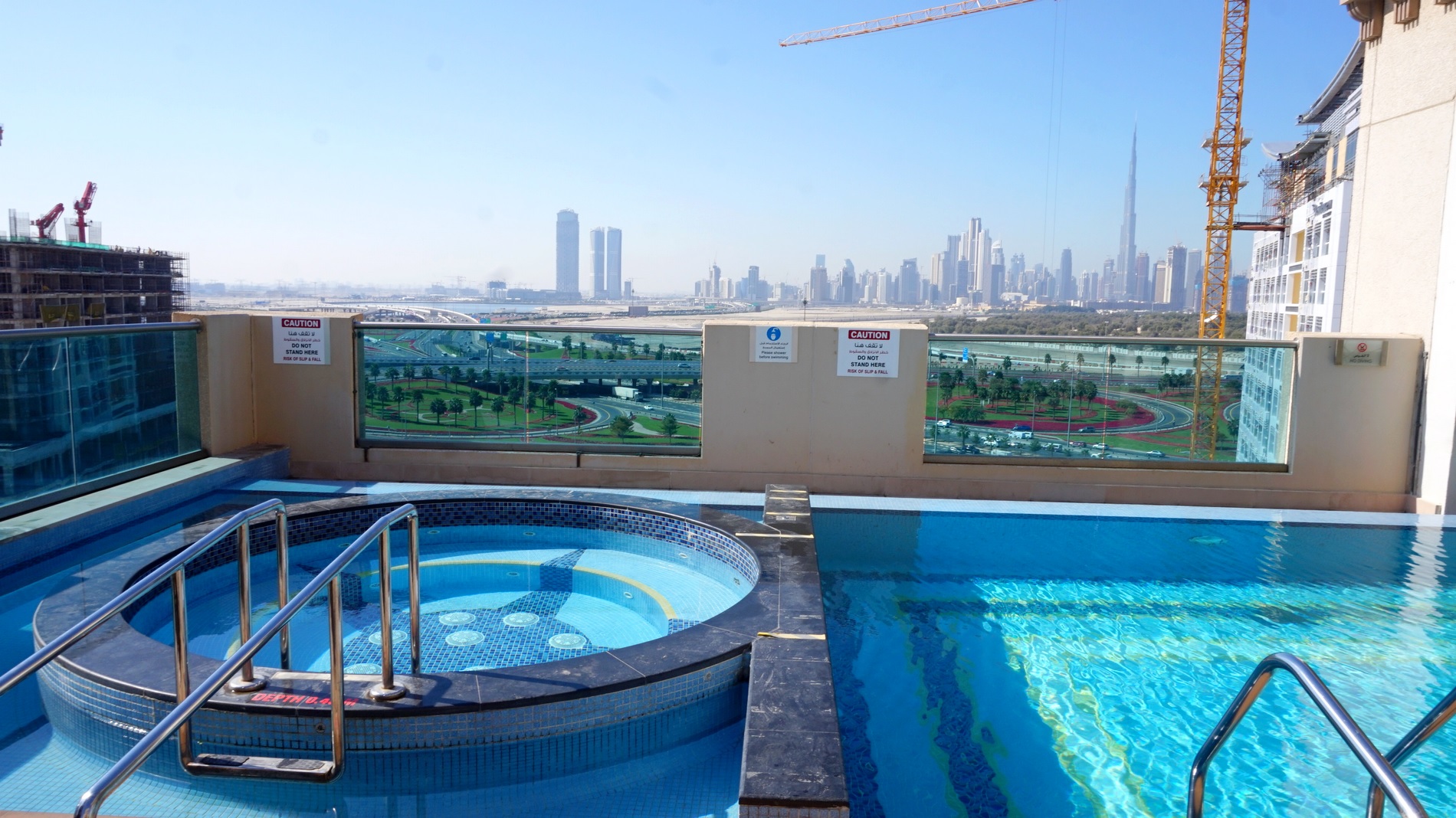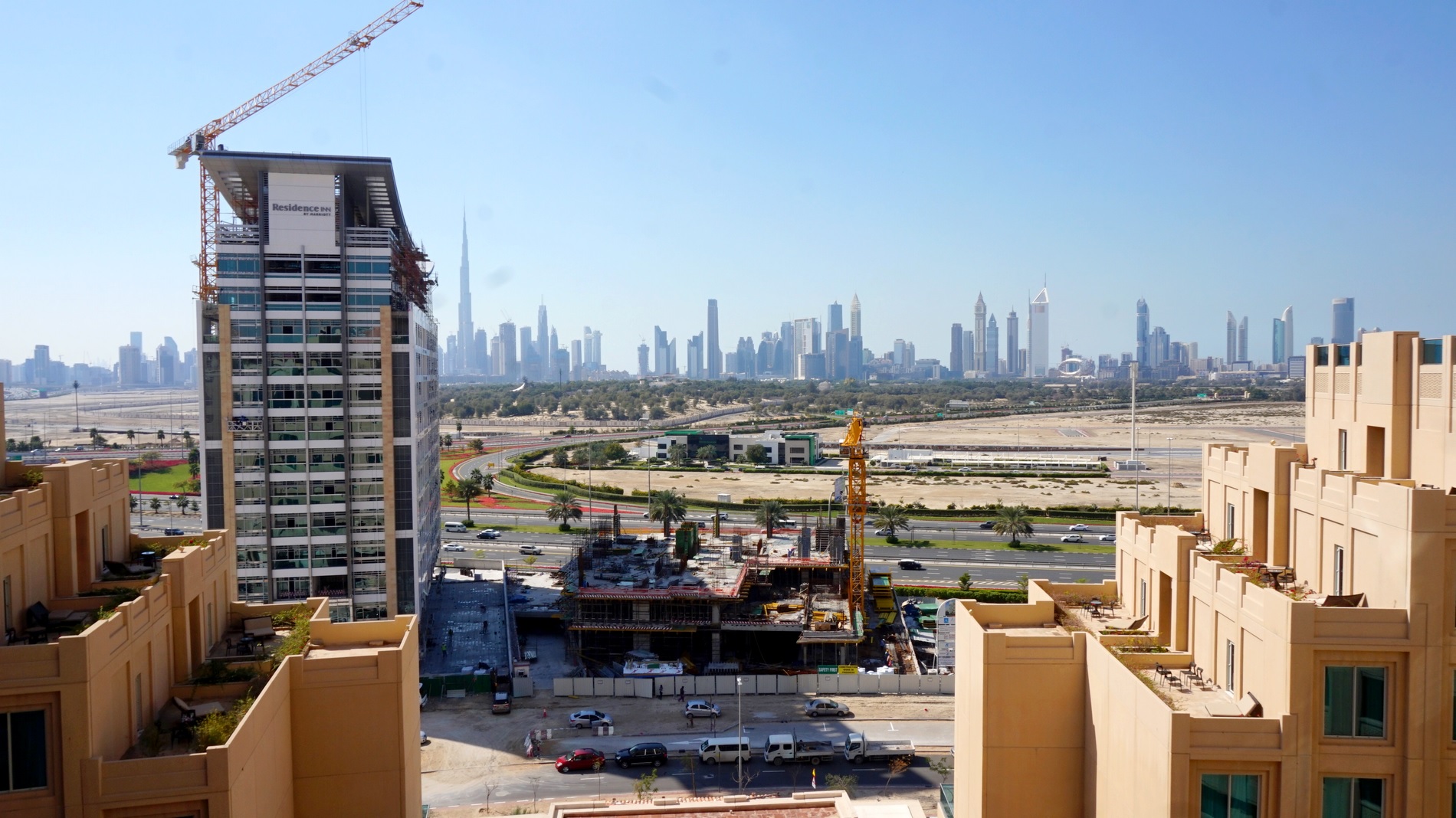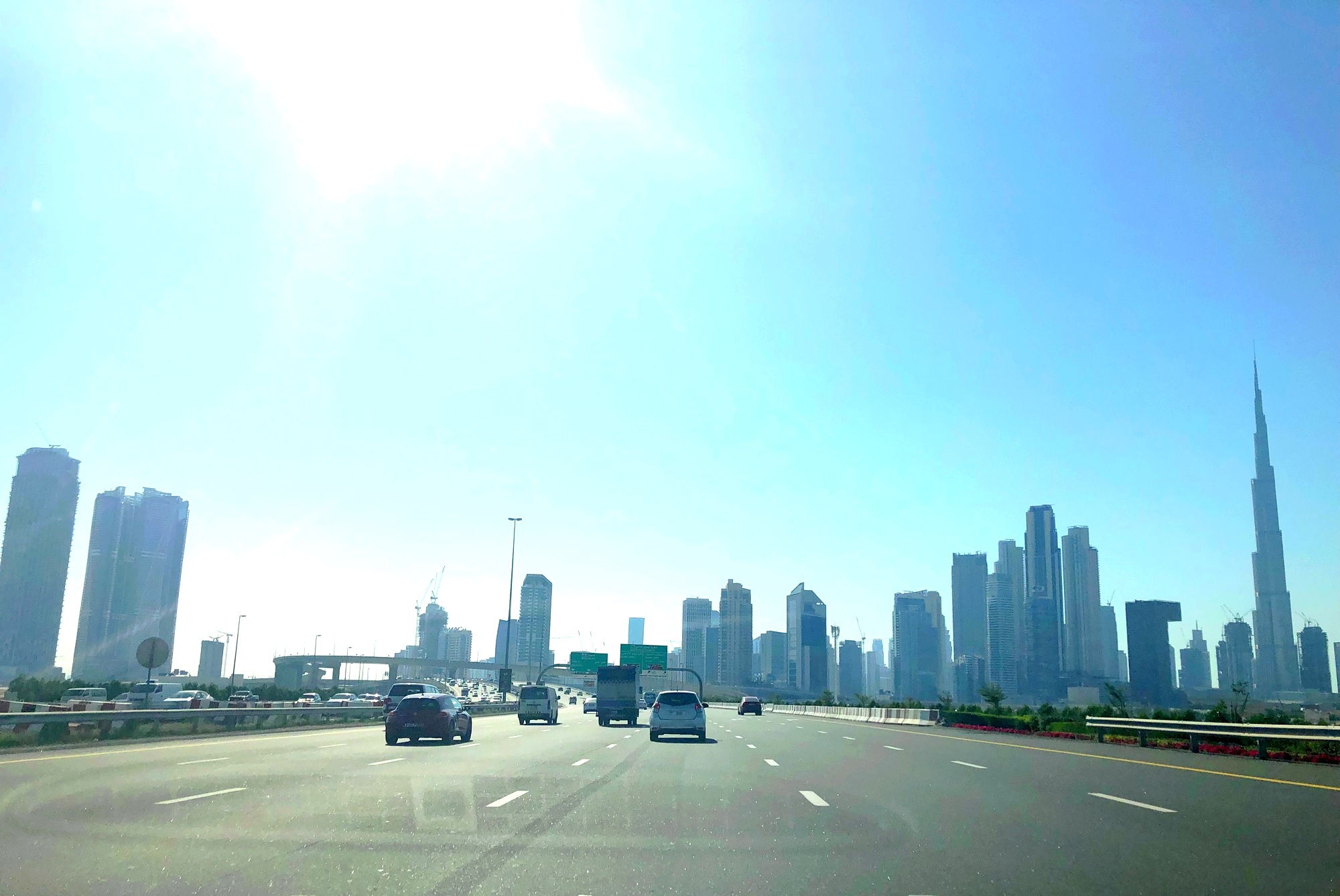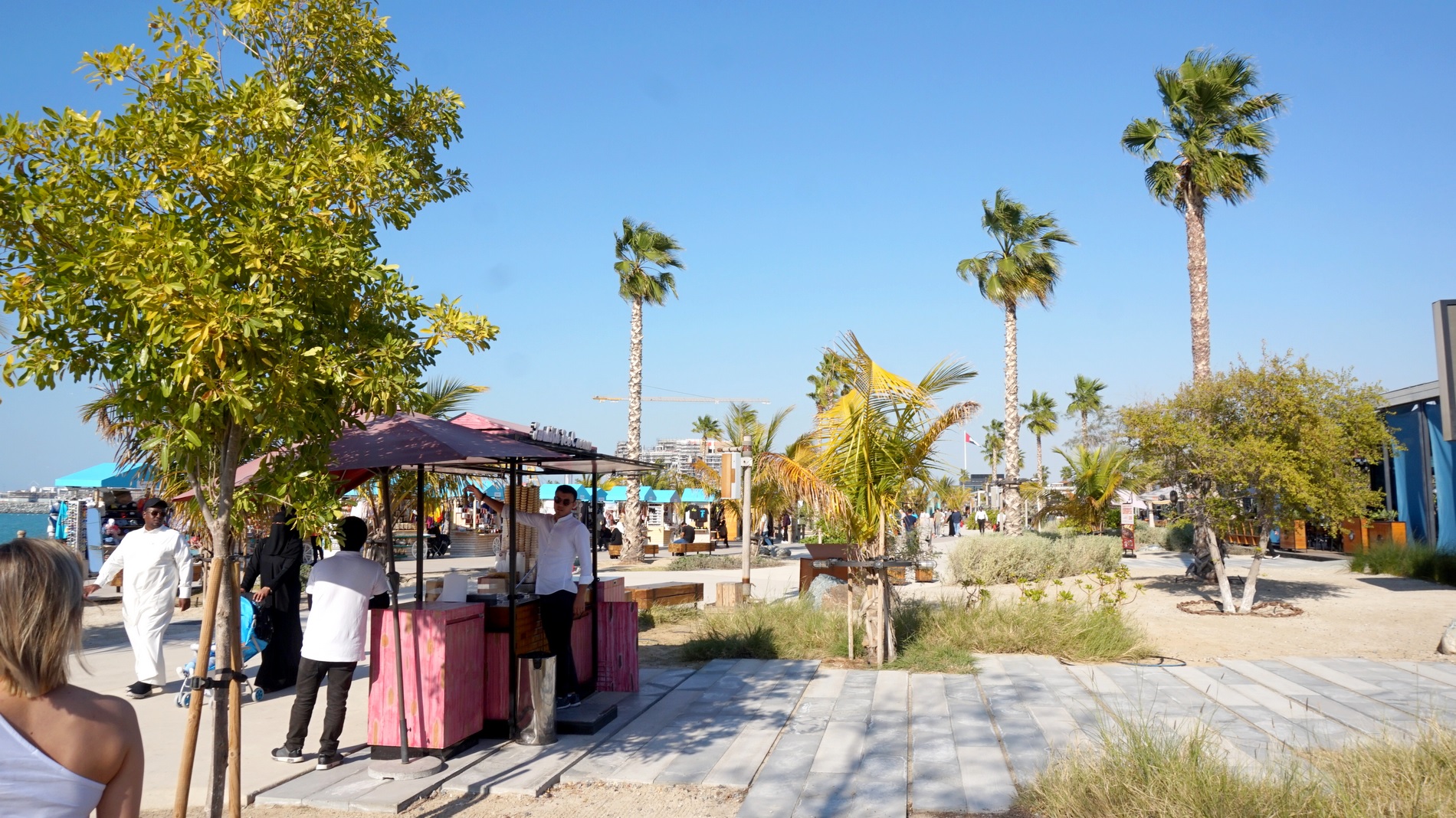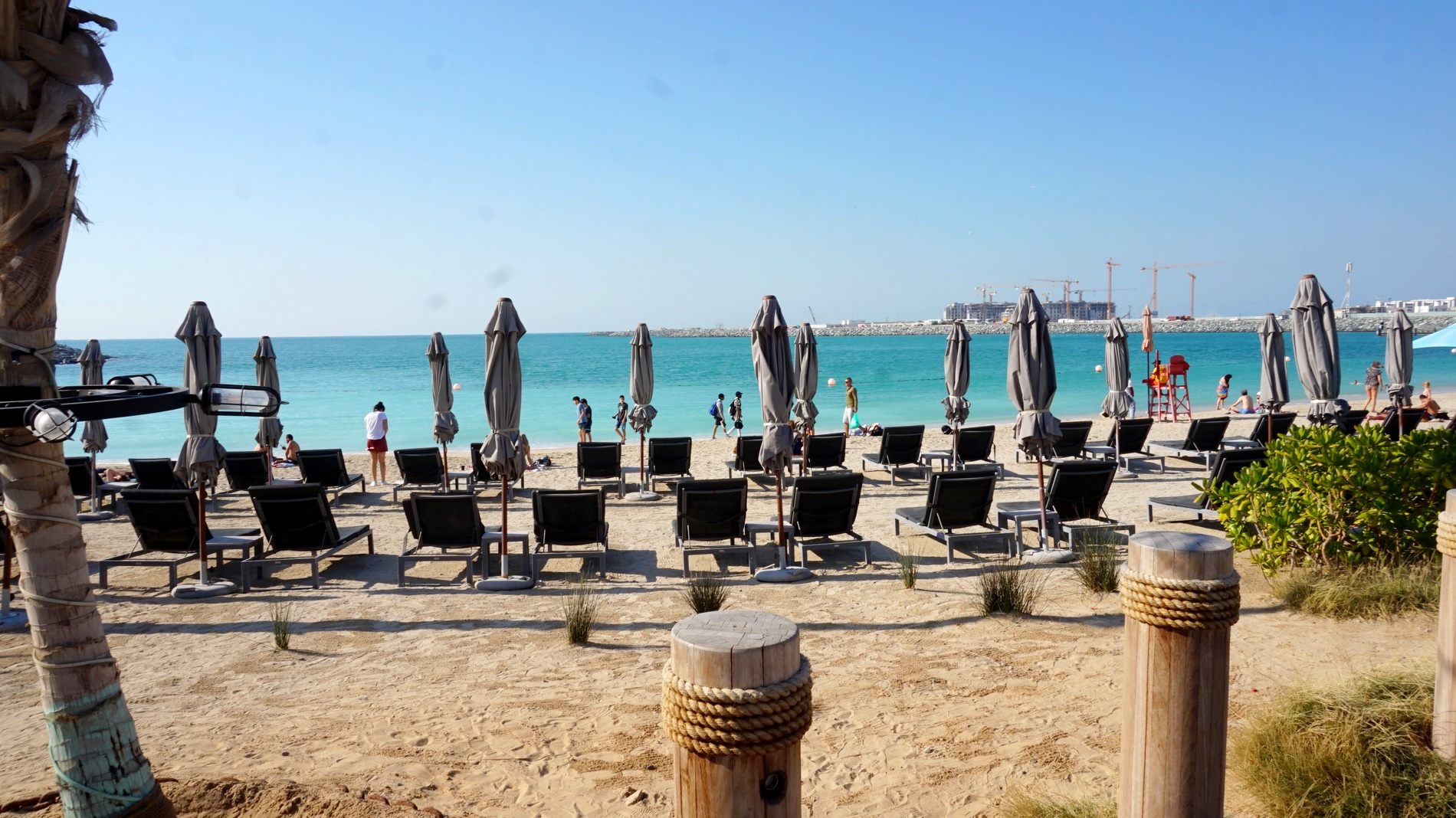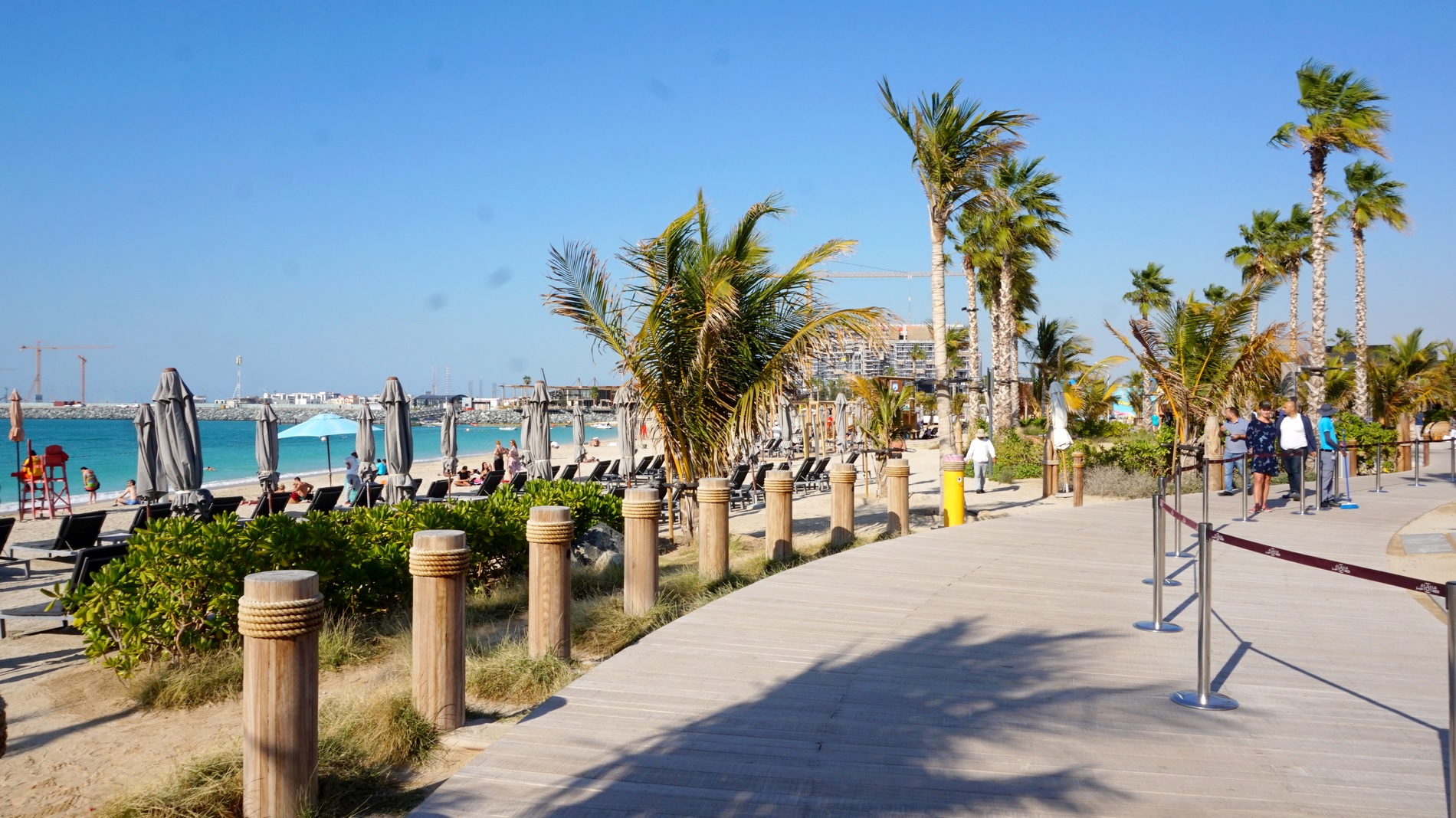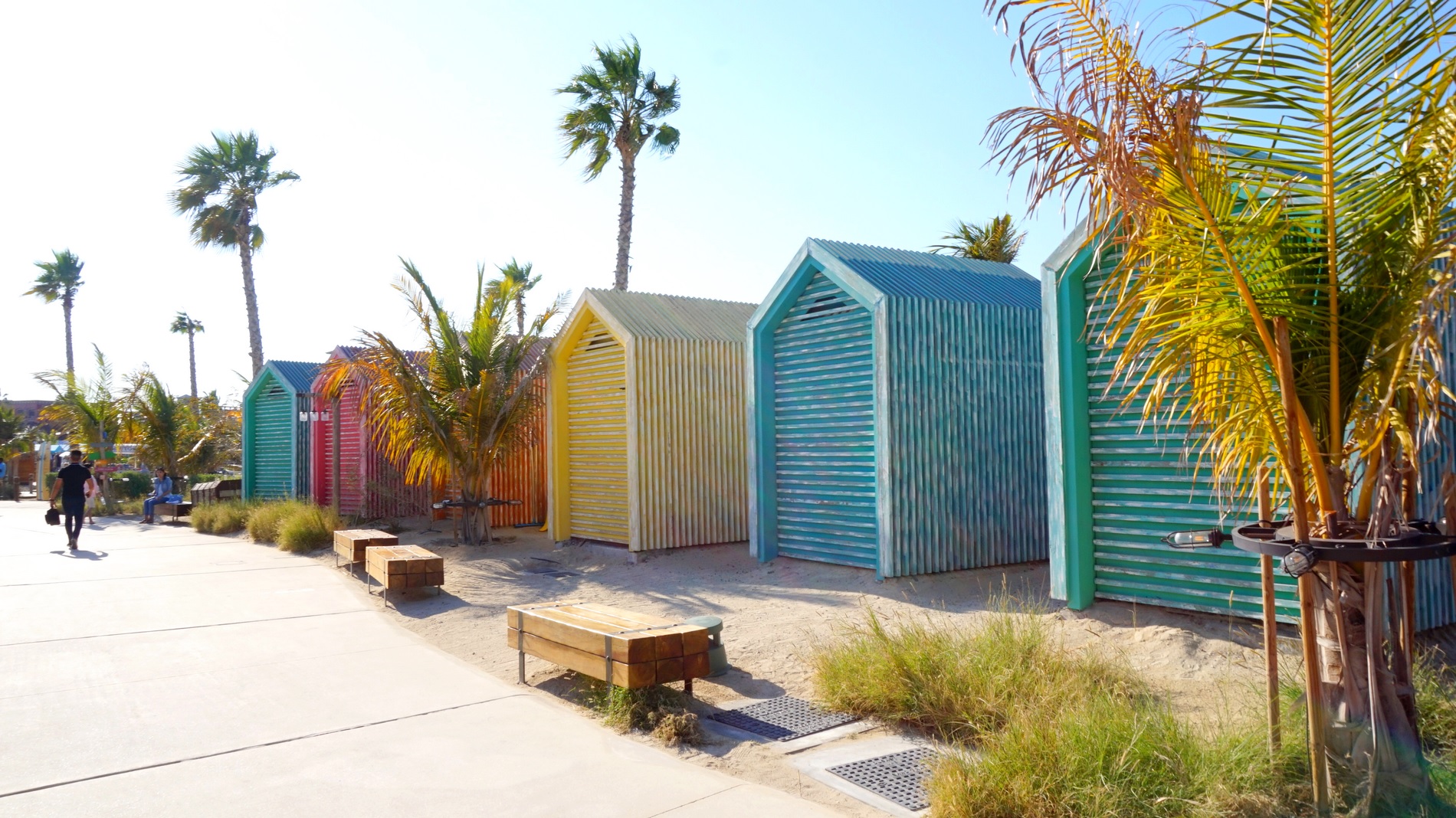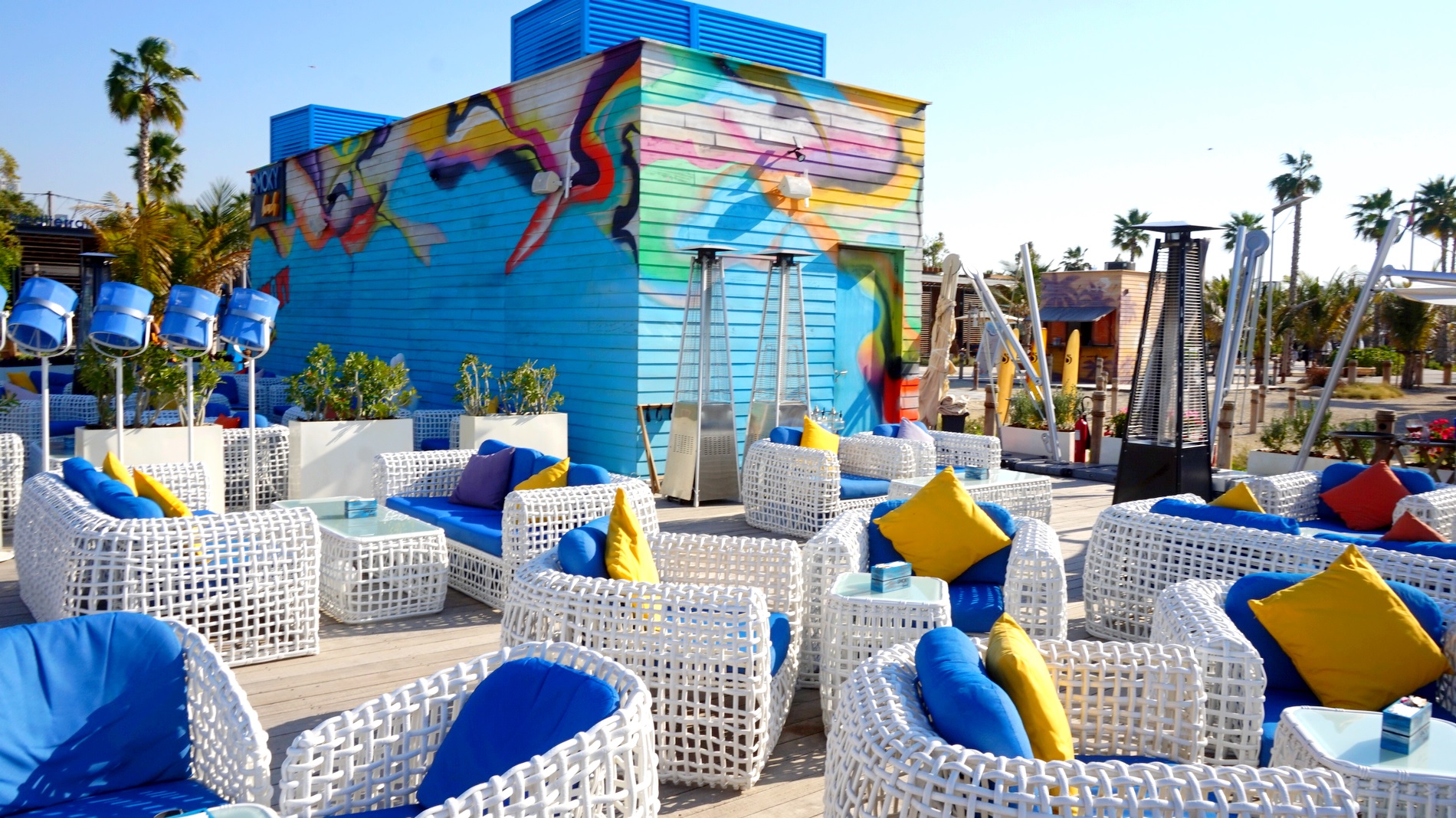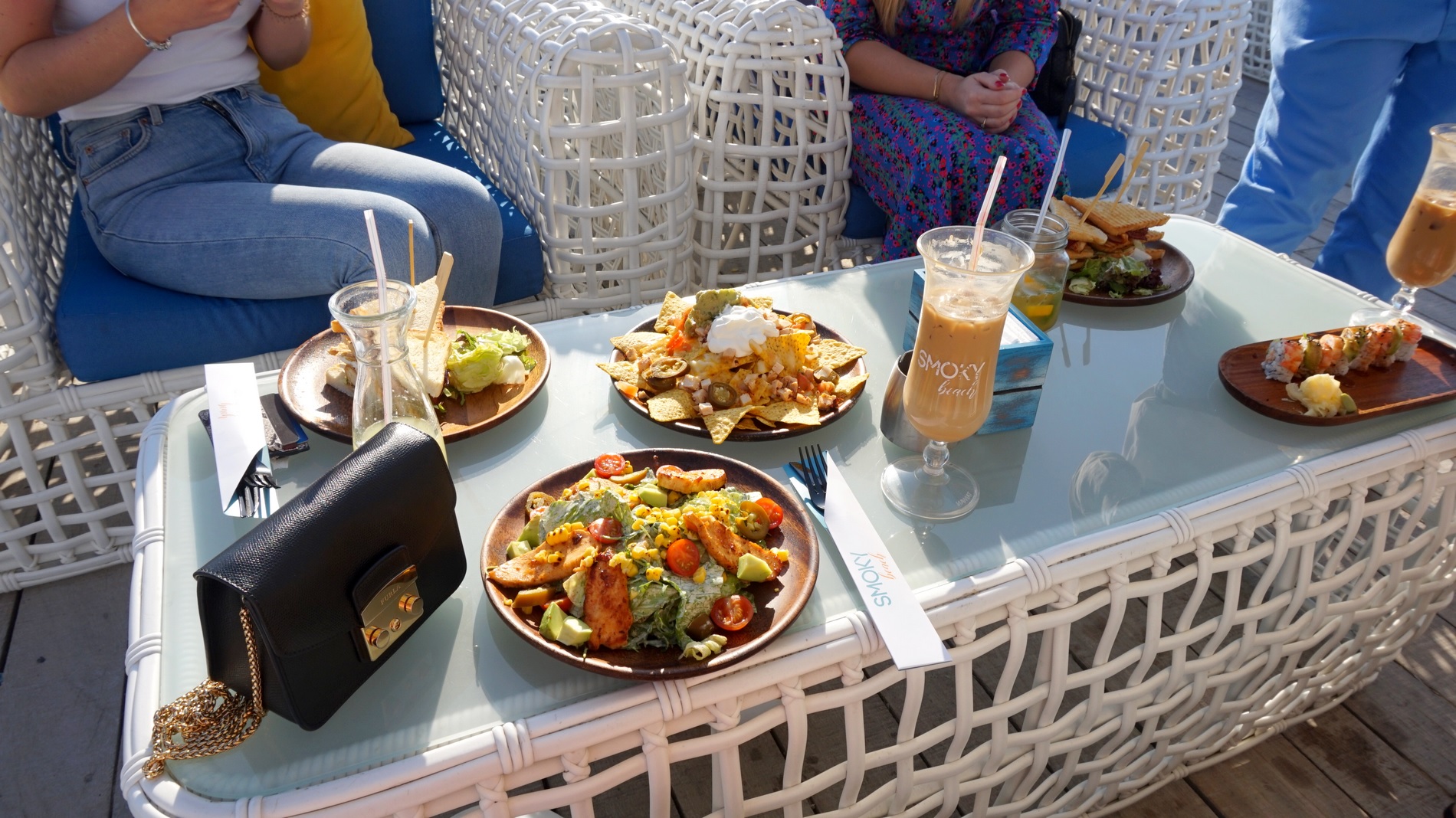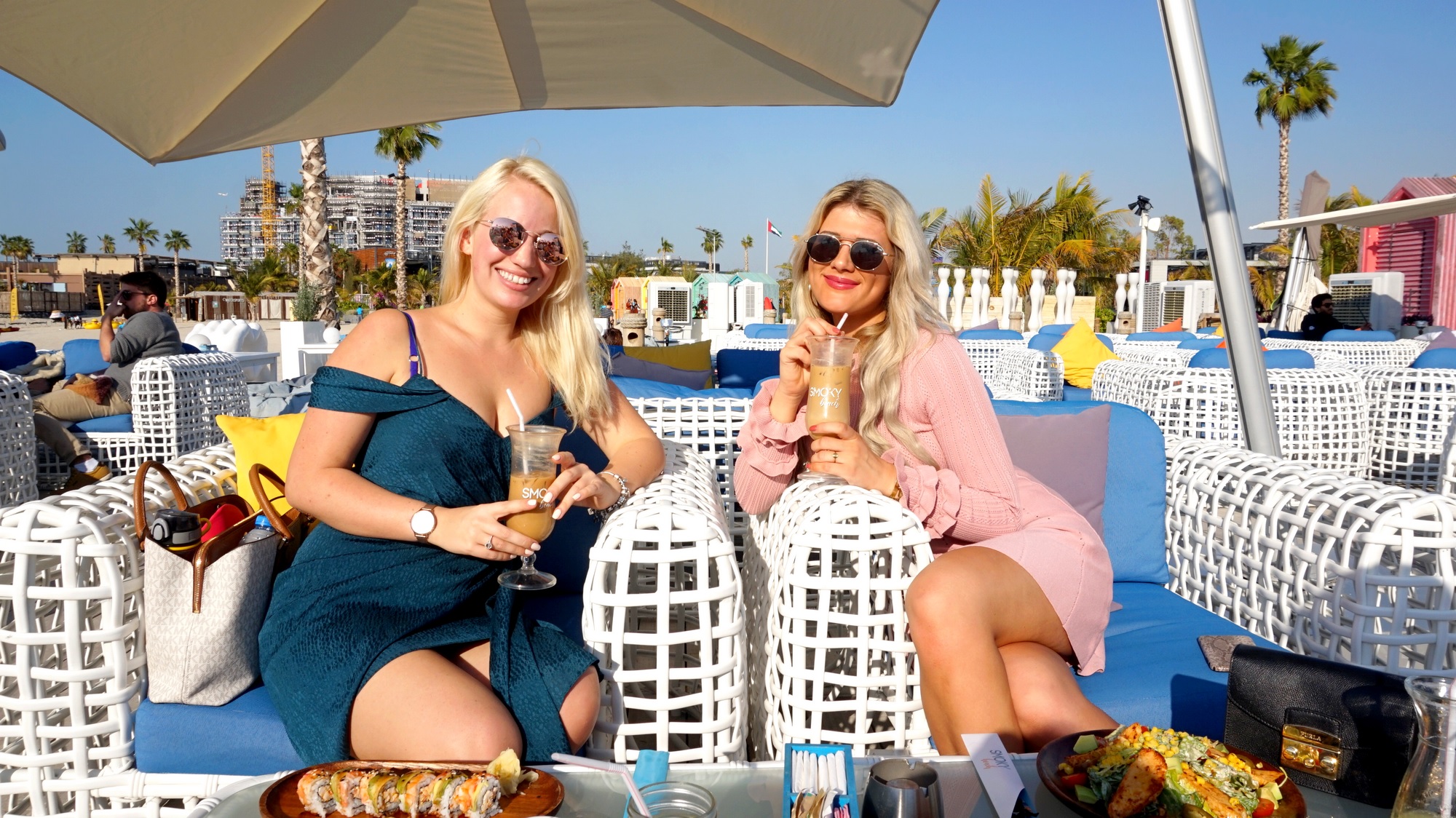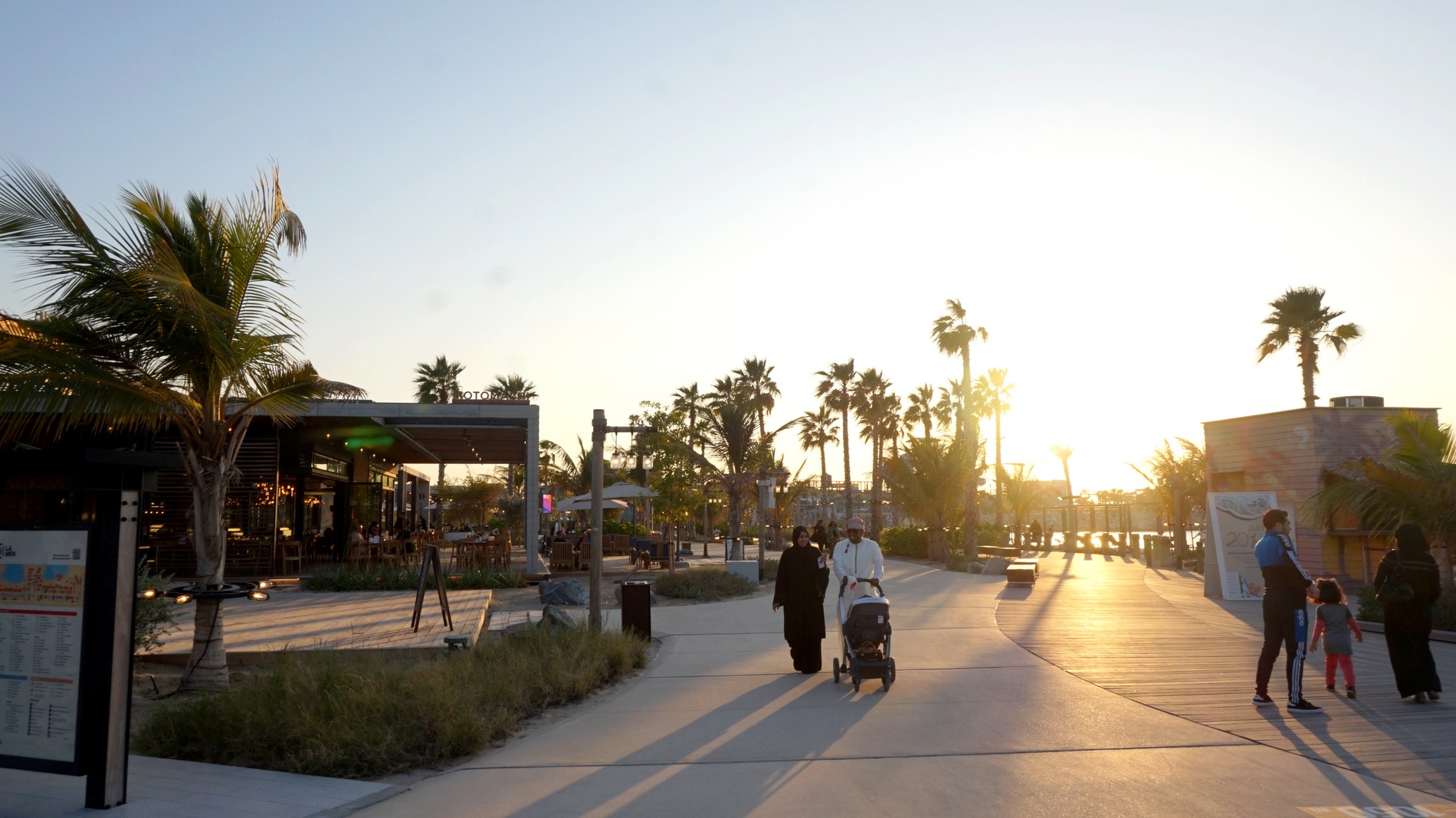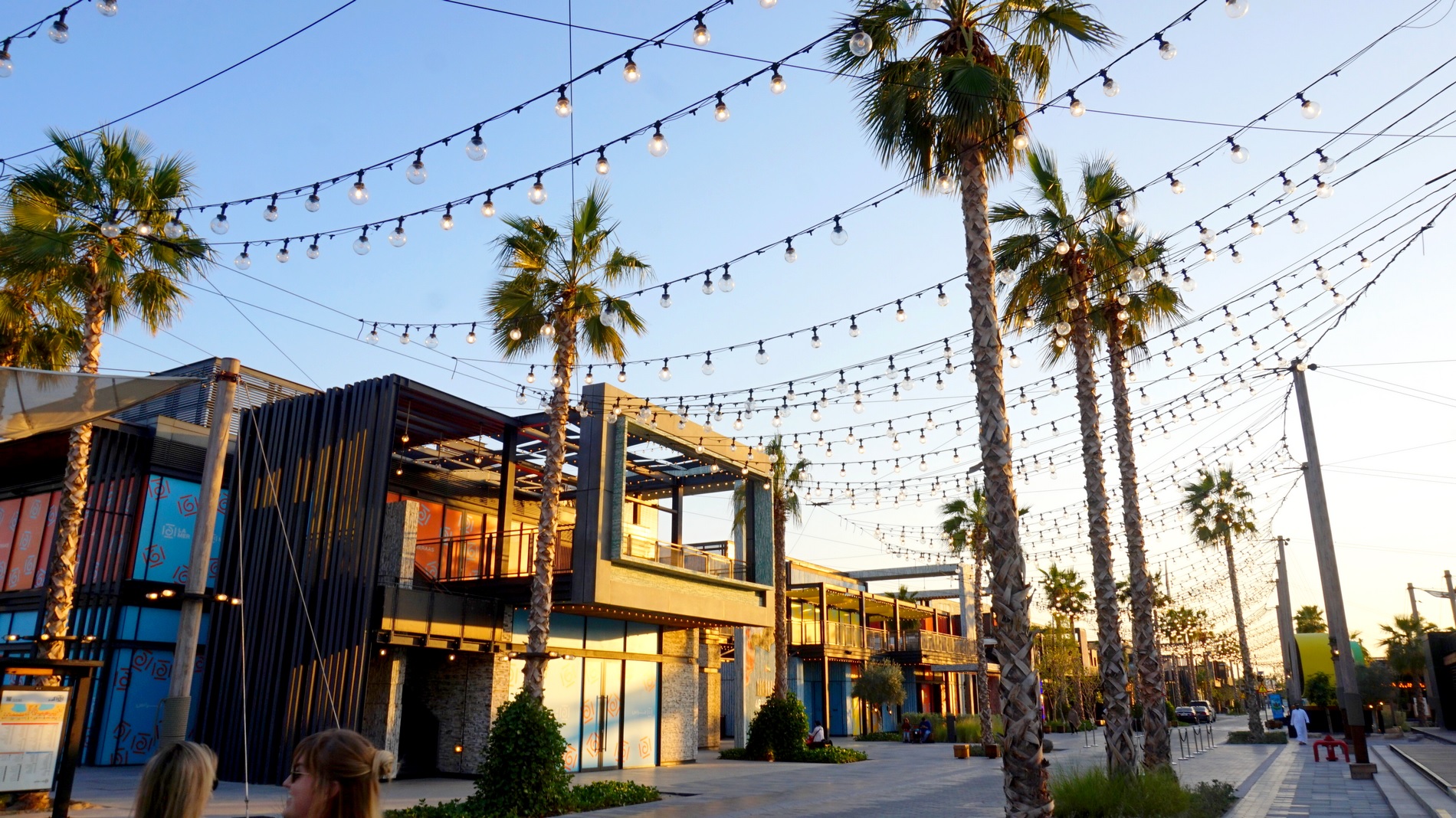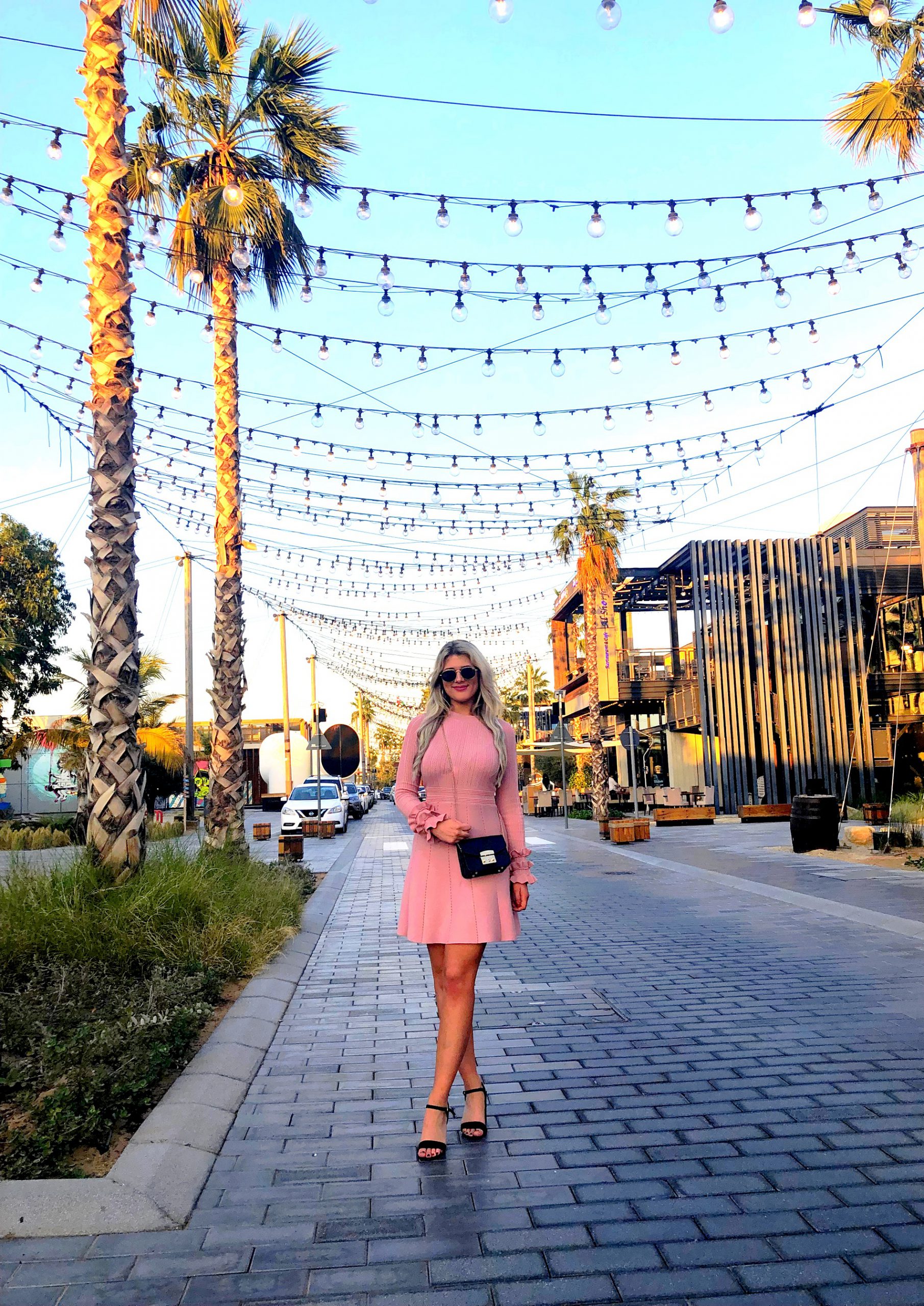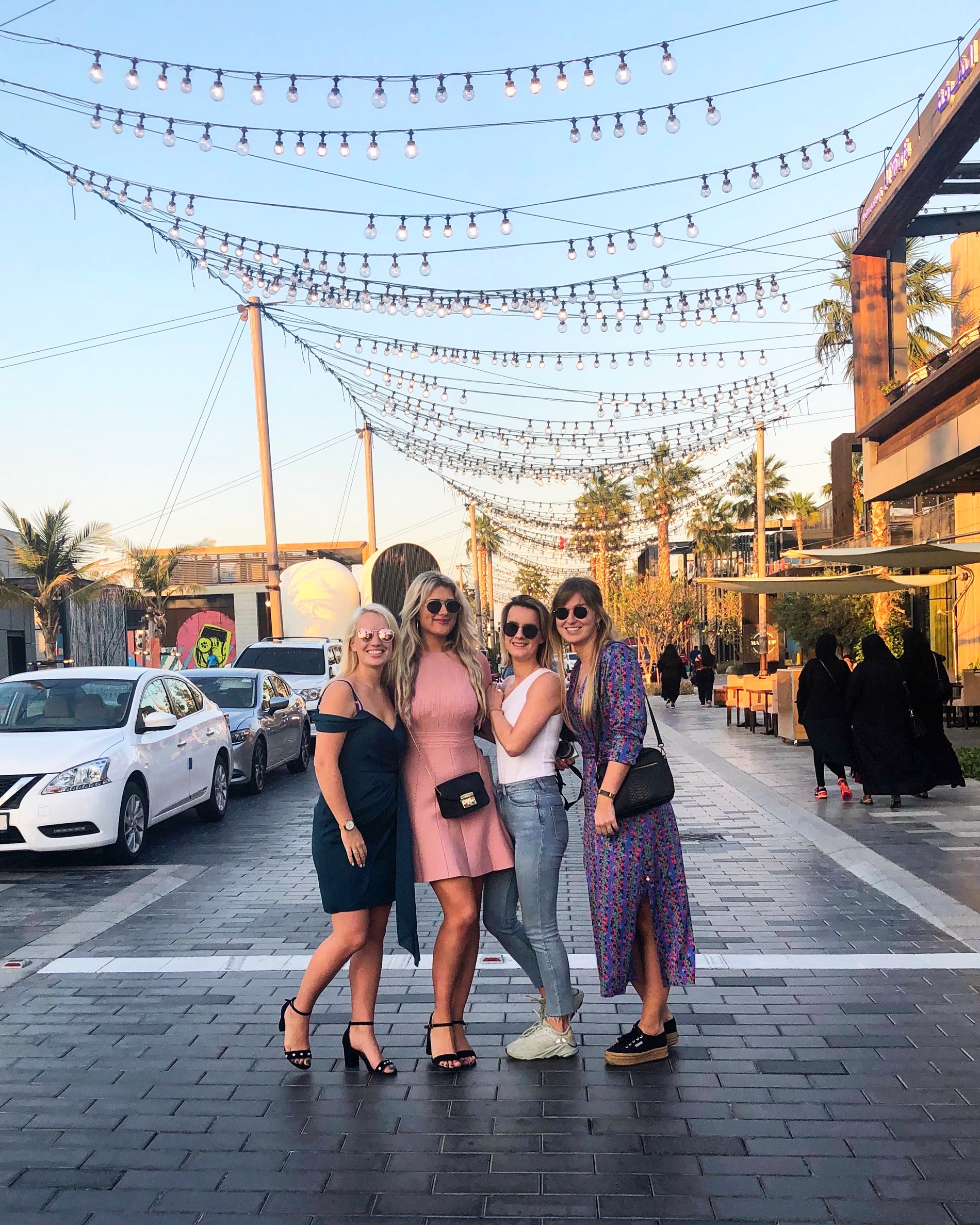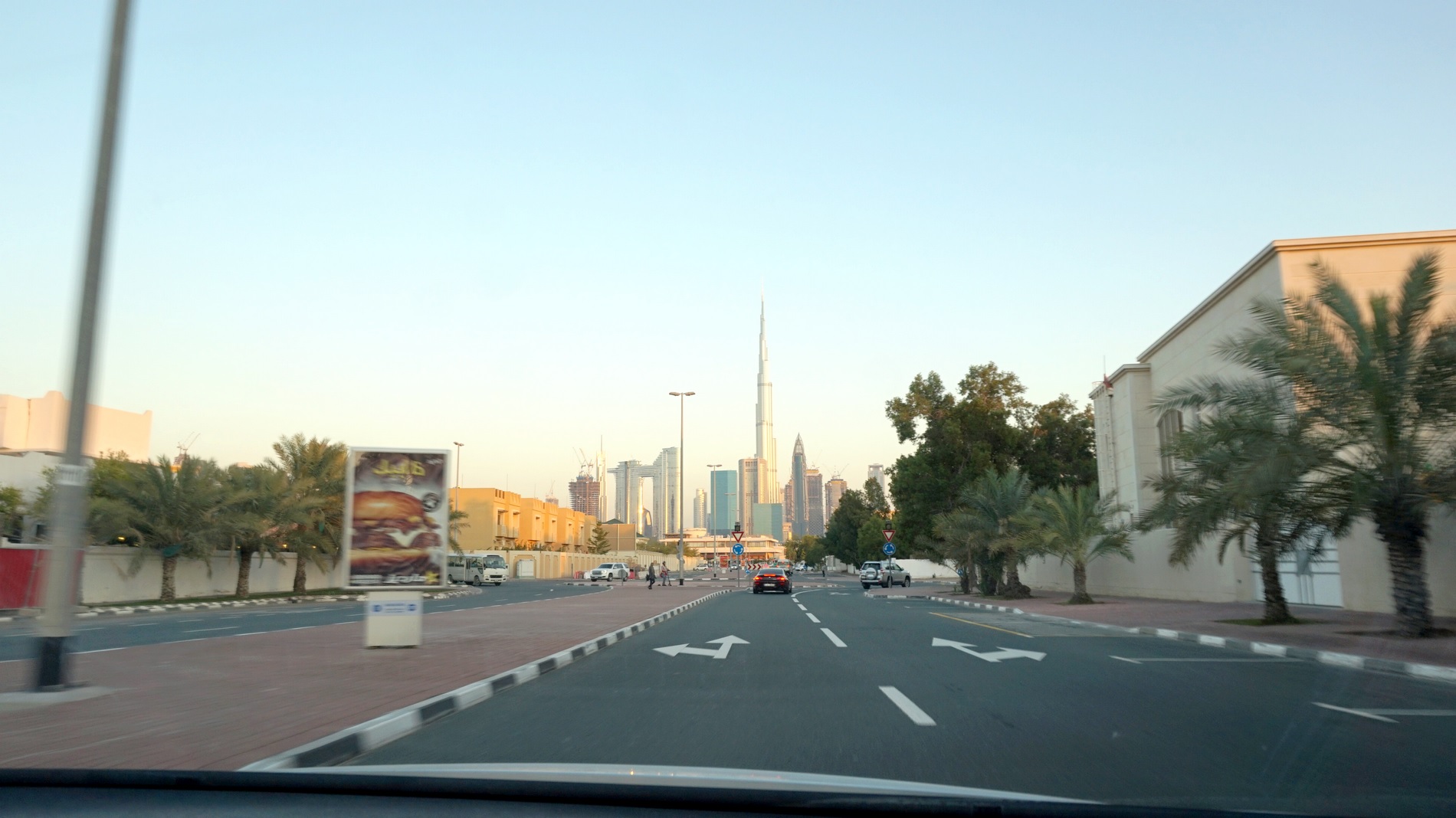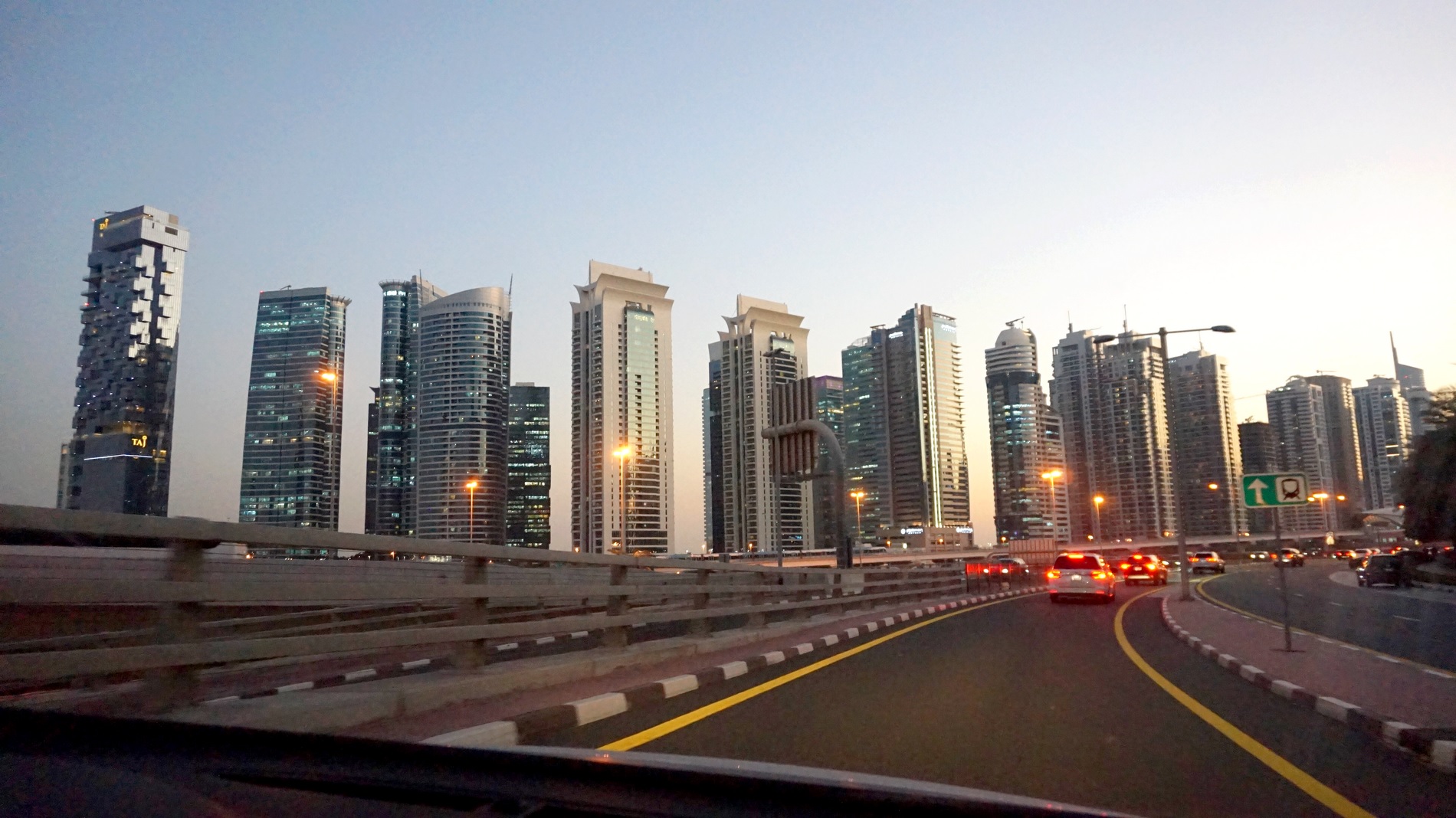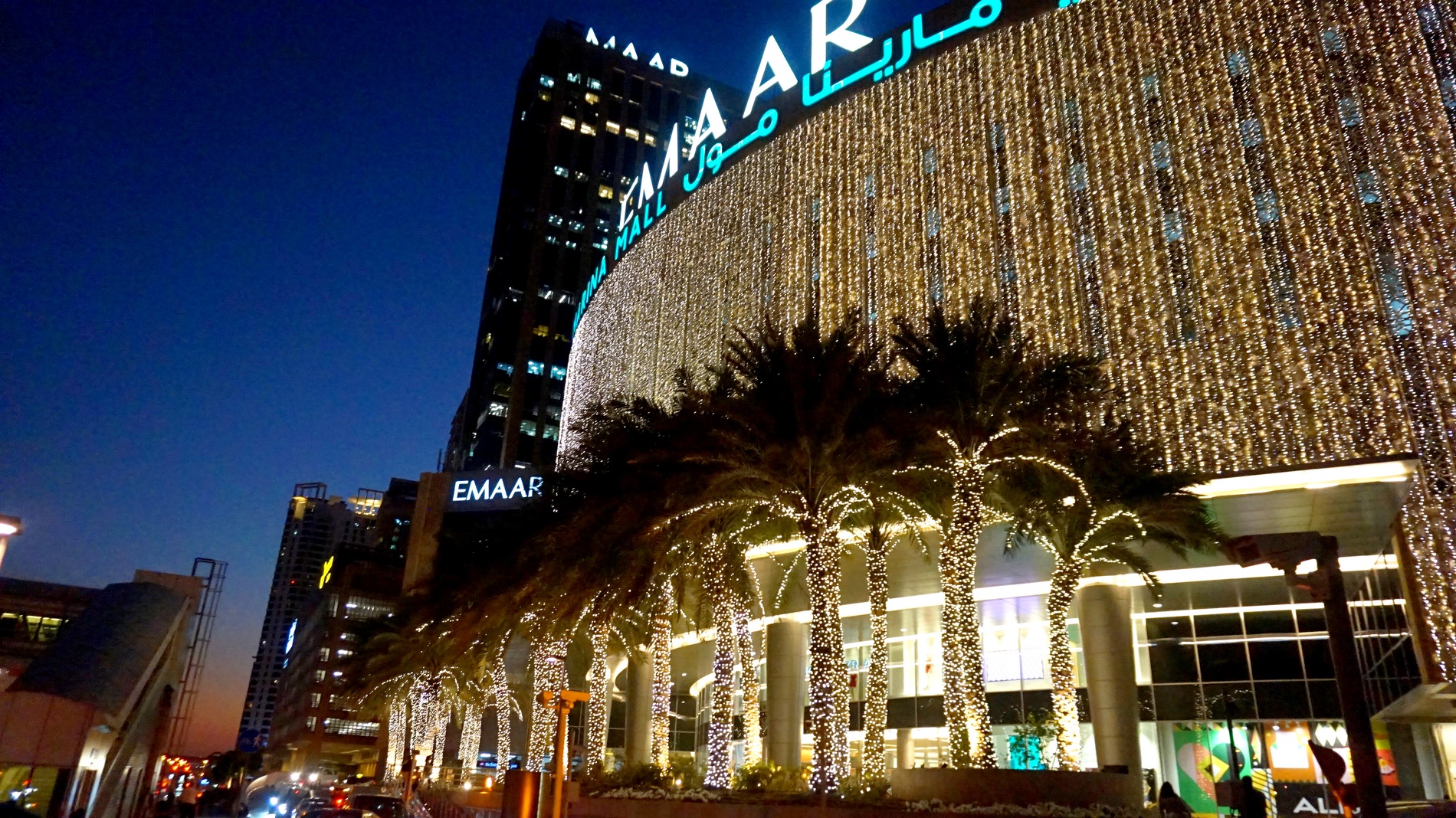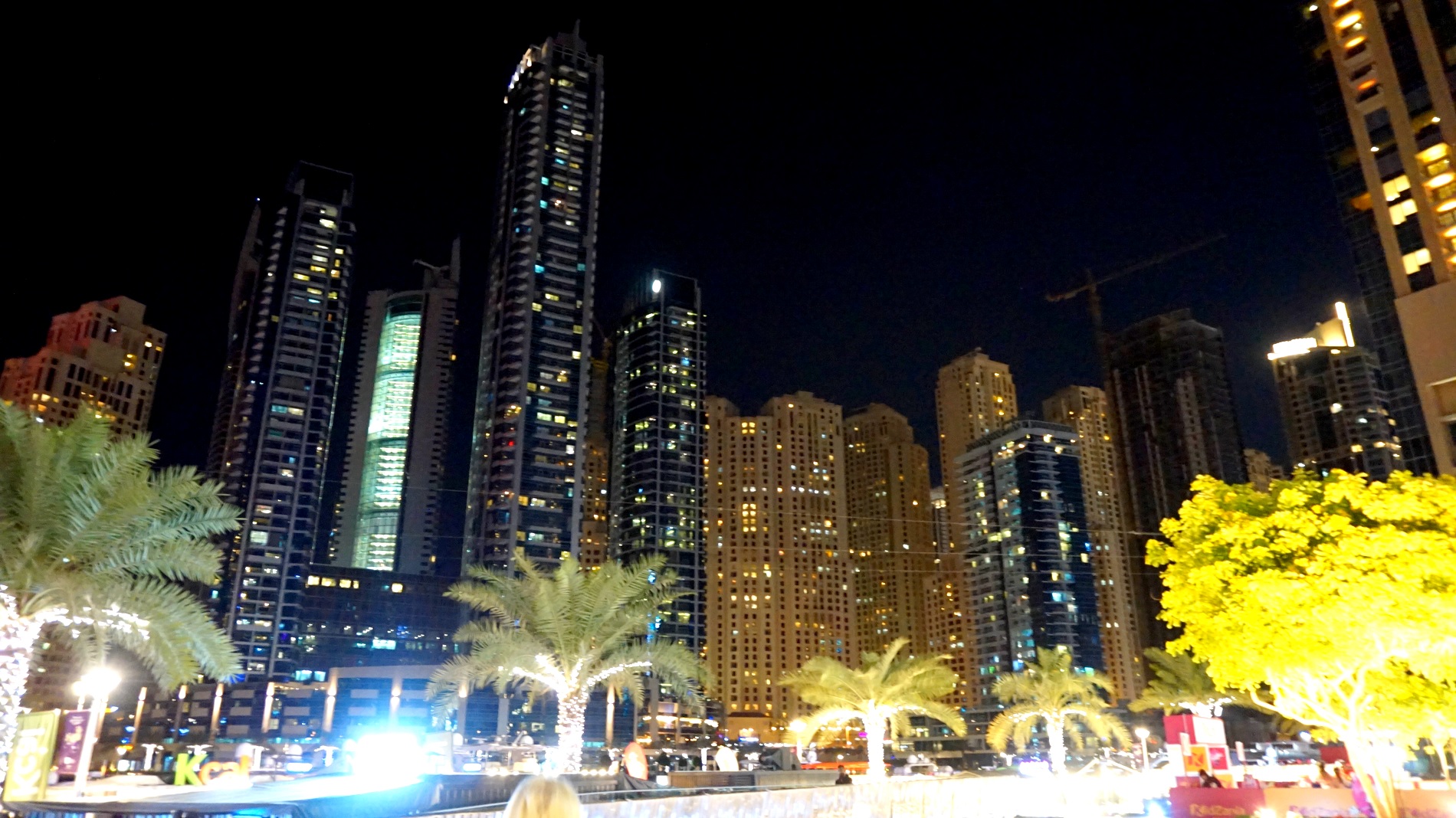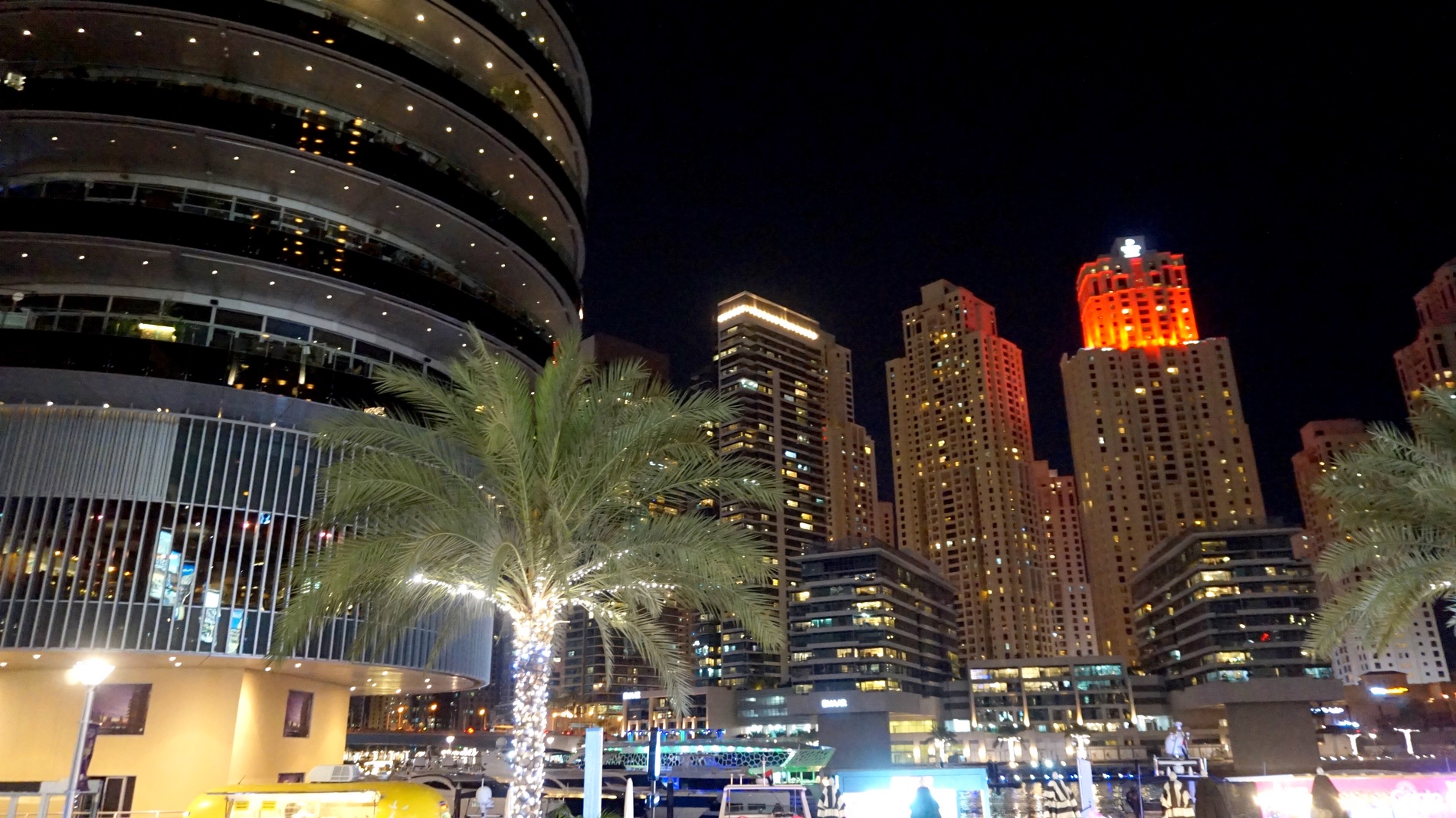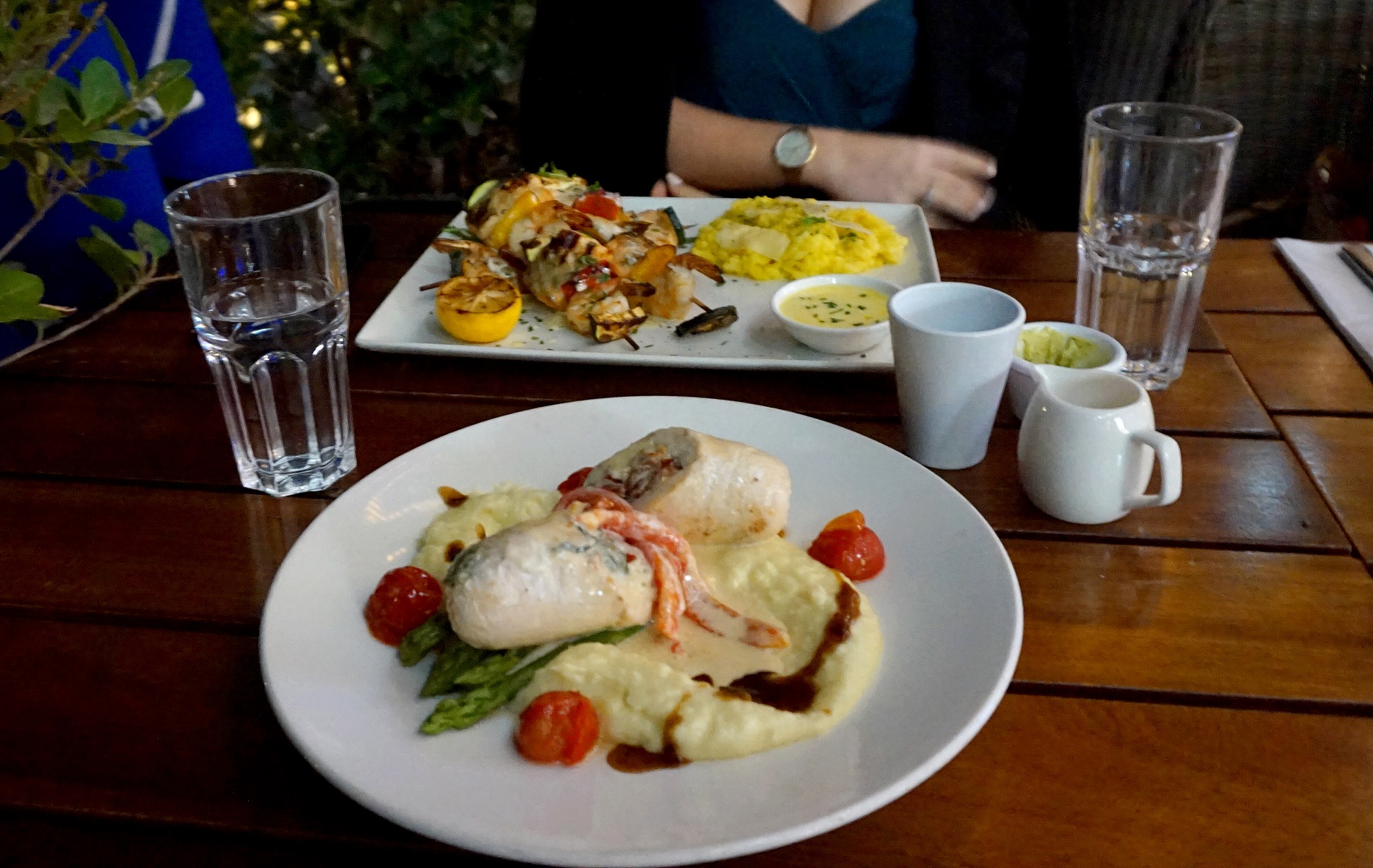 The last day I slept almost half the day, because I did not feel well until the morning so all the plans that Roos and I had to visit were canceled. Fortunately I was feeling well again in the middle of the afternoon and I sat at the pool with my crew and Roos. I wanted another photo with the skyline so I took her second drink – iced coffee – Roos (just for the picture, haha) and took a photo with it. Our pickup and return flight was late in the afternoon and we had a great 9.5 hour flight to Schiphol / Amsterdam.
De laatste dag heb ik zo goed als de halve dag geslapen, omdat ik me s'avonds tot de ochtend niet goed voelde. Door het ziek zijn vervielen helaas alle plannen die Roos en ik hadden om nog te bezoeken. Gelukkig was ik goed opgeknapt halverwege de middag en heb ik nog even met mijn crew en Roos aan het zwembad gezeten. Ik wilde nog een foto met de skyline dus nam ik roos haar 2e drankje ijskoffie (stond leuk op de foto, haha) en maakte er een foto mee. Eind vd middag/begin avond was onze pickup en terugvlucht en hebben we een prima vlucht van 9,5 uur gehad richting Schiphol / Amsterdam.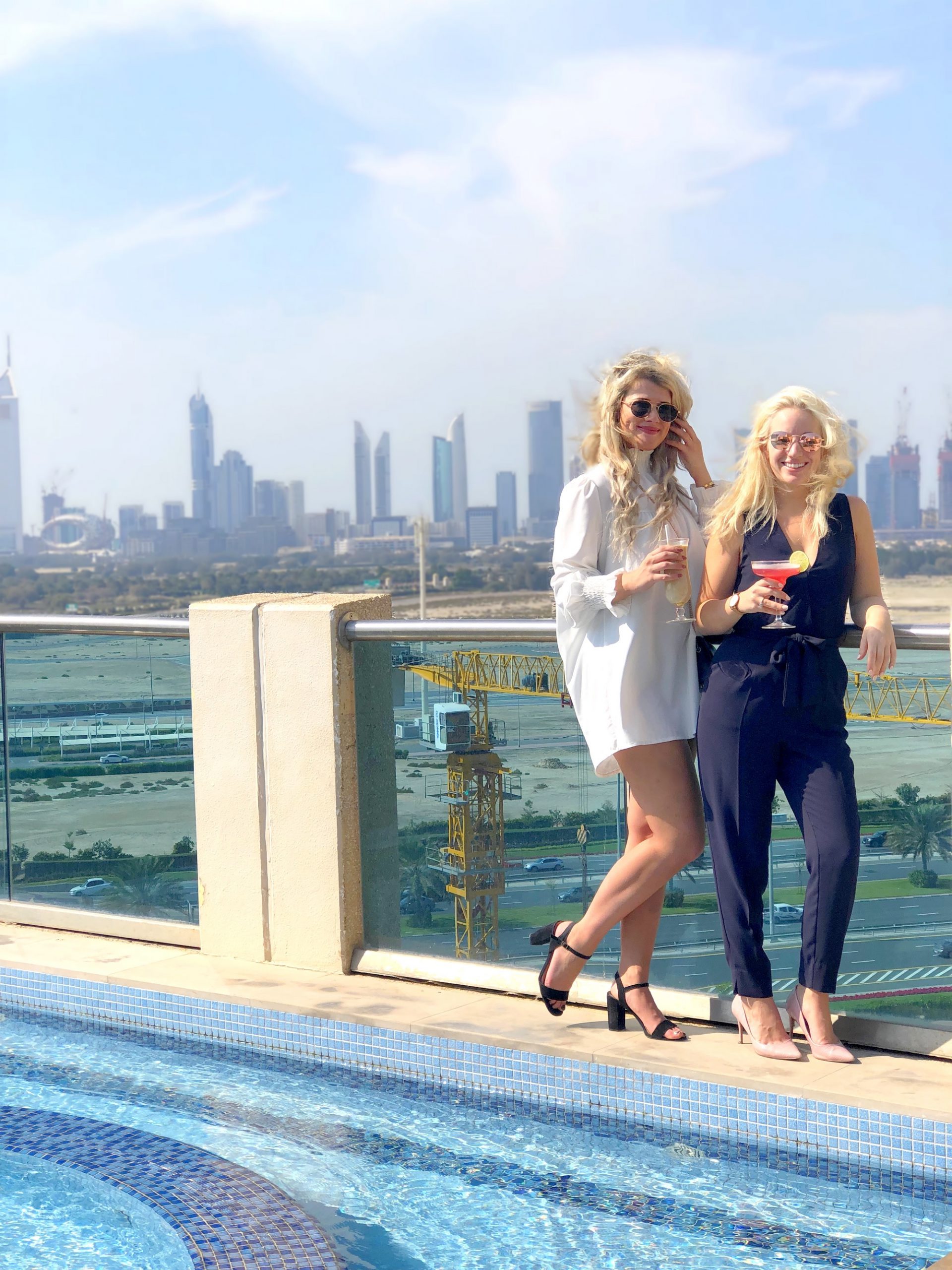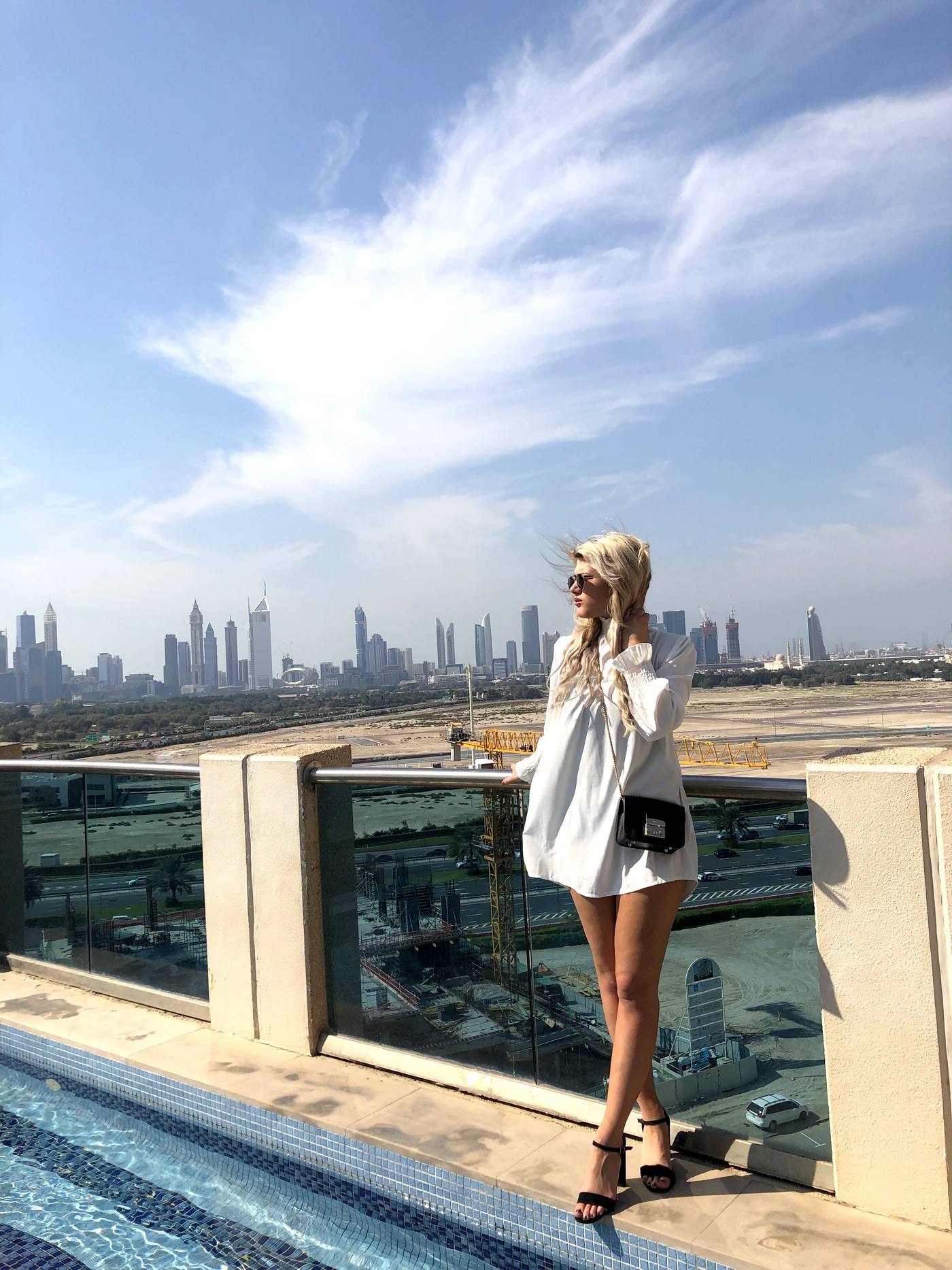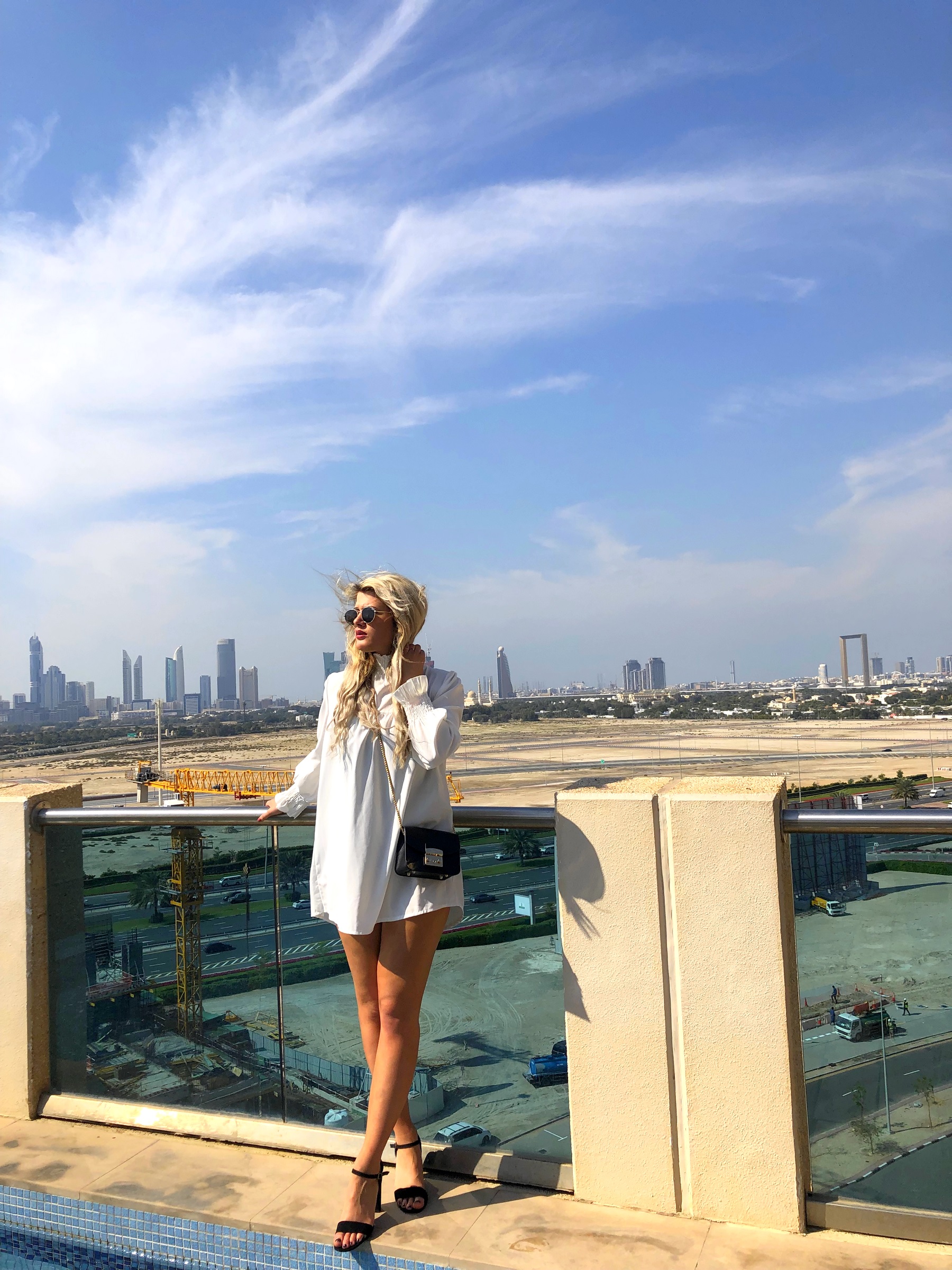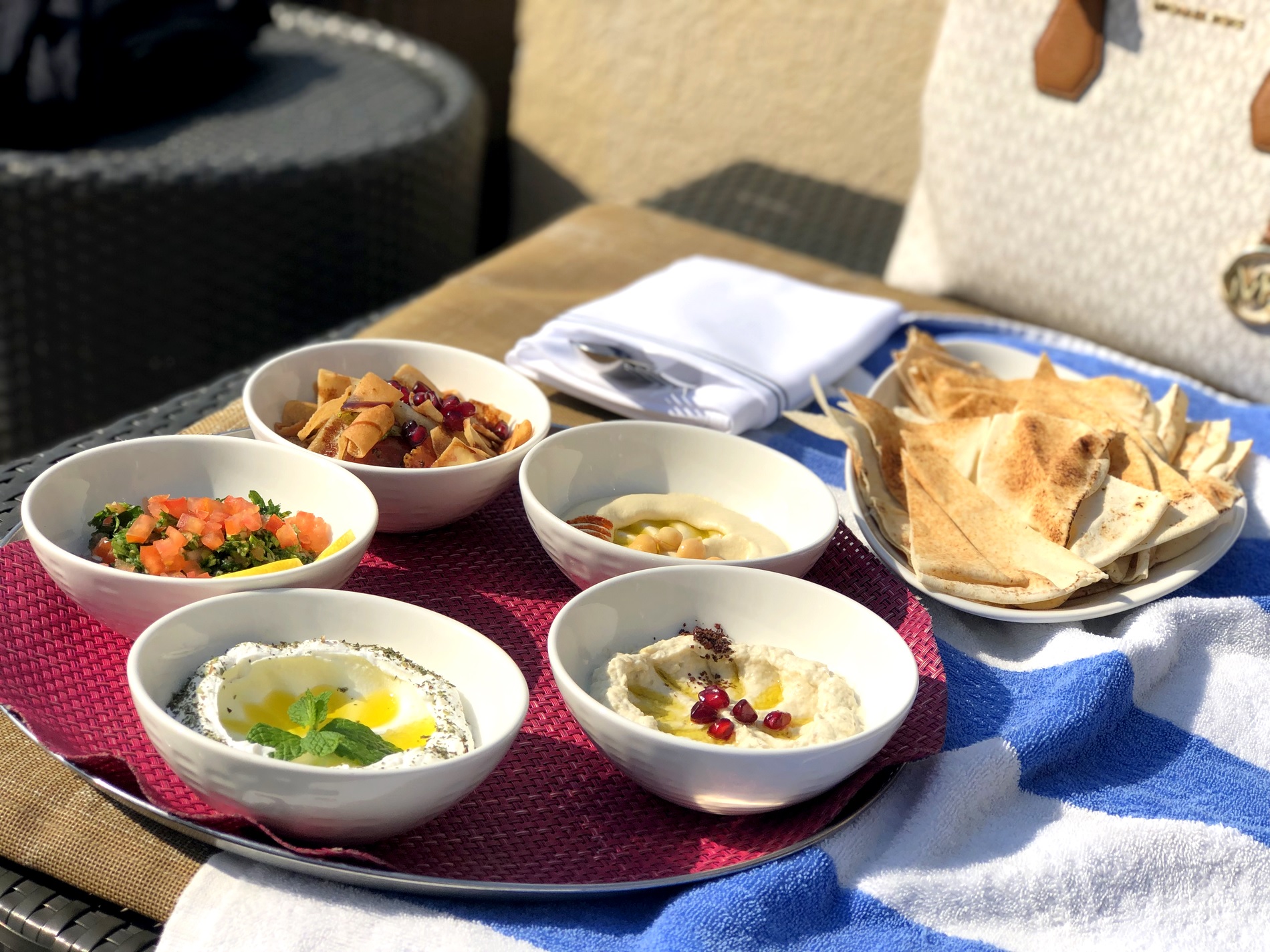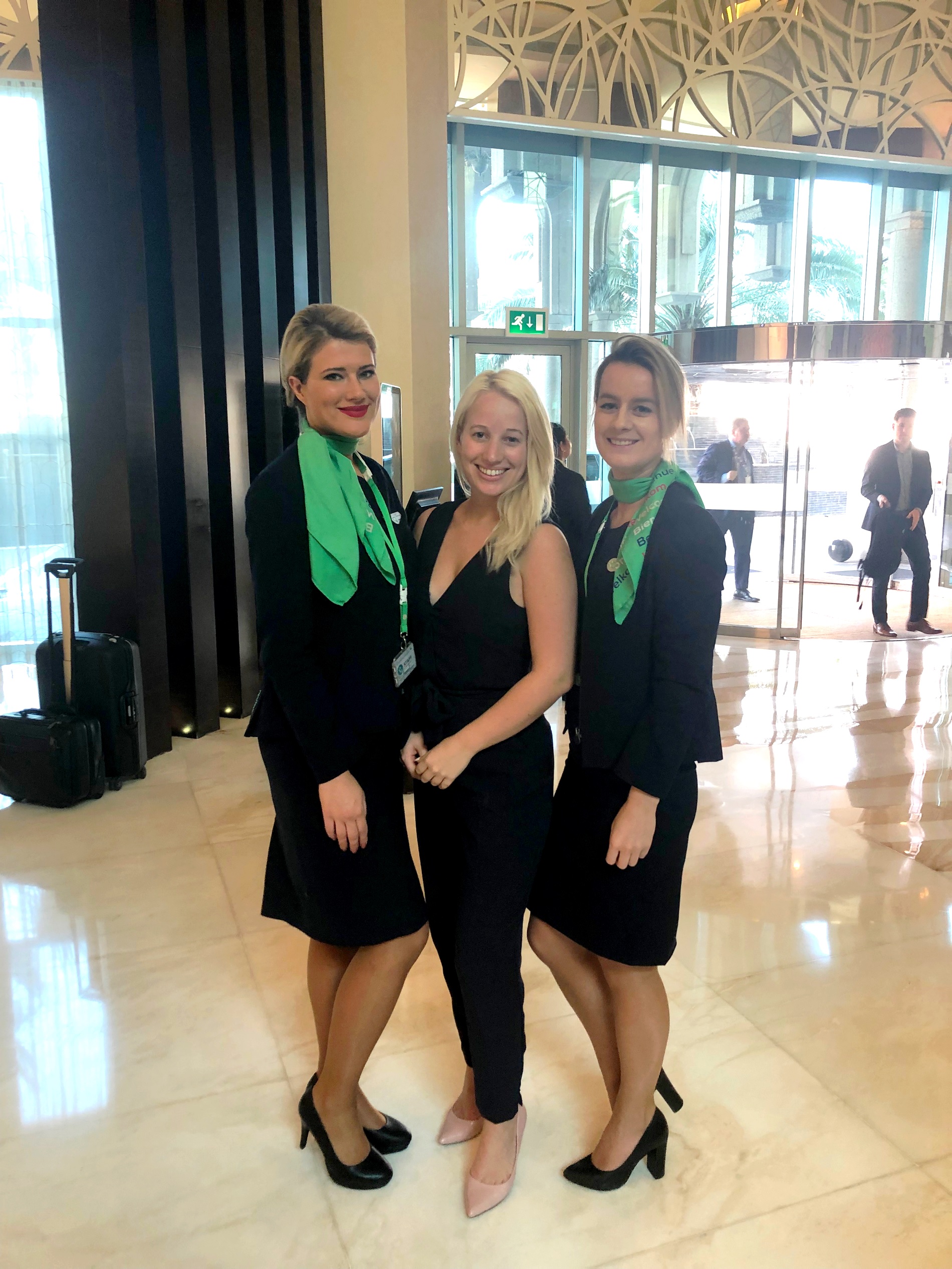 Thank you for reading my very first layover blogpost! It was an amazing layover and also a 'cabin crew dream' to be able to stay abroad for work. From now on, I am going to try to upload more posts about my lovely job.
Bedankt voor het lezen van mijn eerste layover post! Het was een heerlijk 'stopje' en ook een 'stewardessendroom' om een keer in het buitenland voor mijn werk te mogen verblijven. Vanaf nu ga ik proberen zo nu en dan meer posts over mijn mooie baan te plaatsen.