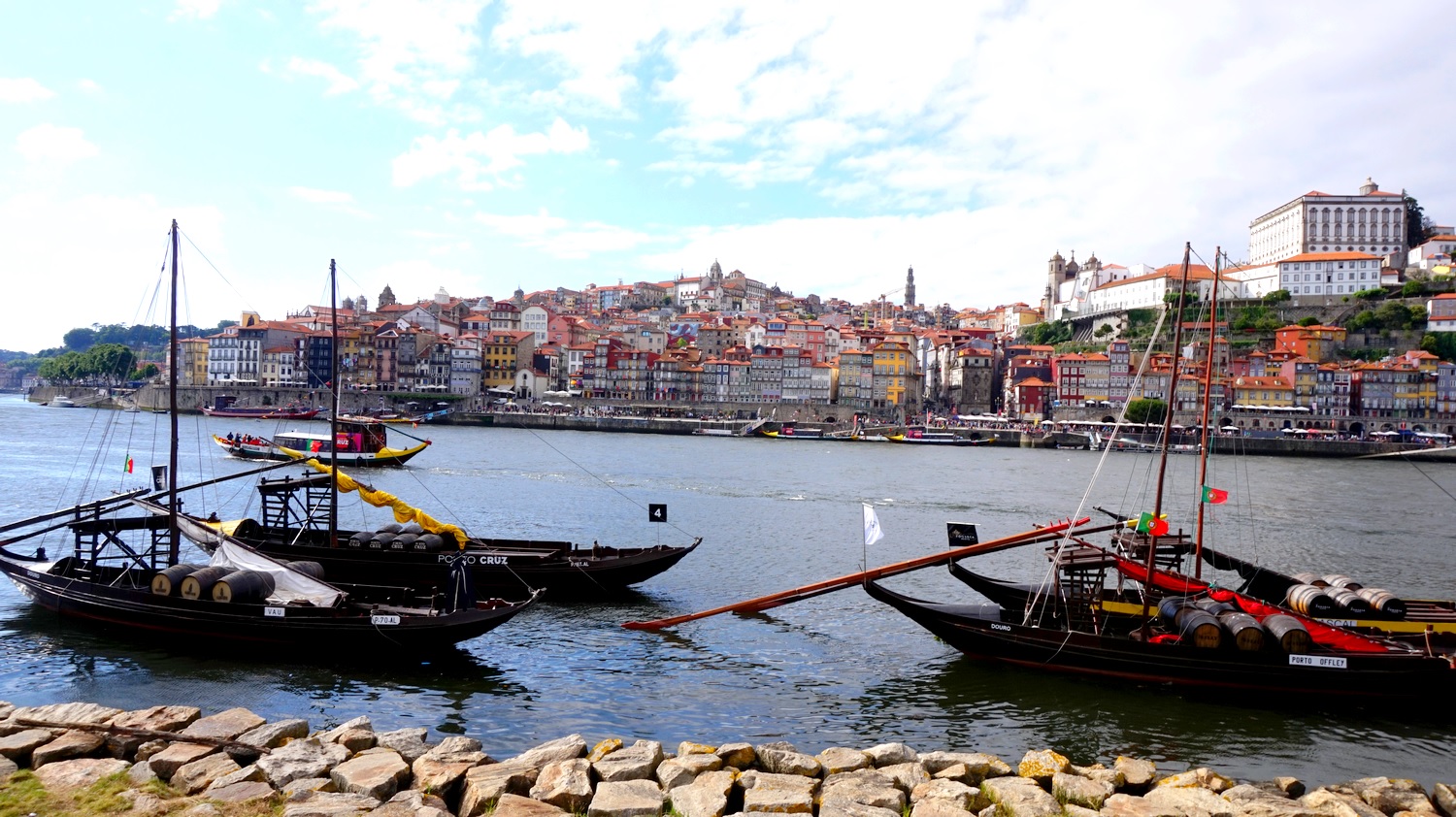 This is the second part of my travel report to Porto. If you have not read the first part yet, you can click on the link 
here
. After the nice lunch we went for a walk through many nice streets of Porto and took a lot of pictures of all the beautiful things that Porto had to offer and that we encountered at that moment. We got to know each other quite well during this trip. We walked along the Douro and the Ribeira district to cross the Ponte Luis bridge – which was designed by the designer of the Eiffel Tower – to go to the other district of Porto called Vila Nova de Gaia. We wanted to have some drinks on a rooftop terrace that I had read about.
Dit is het vervolg van mijn reisverslag naar Porto. 
Mochten jullie het eerste deel nog niet hebben gelezen, kun je hier op klikken. 
Na de leuke lunch zijn we met zijn 3en lang door vele gezellige straatjes van Porto gaan lopen en hebben zelf ook veel foto's gemaakt van al het moois dat Porto ons te bieden had en we op dat moment tegen kwamen. We leerde elkaar zoveel beter kennen en kregen al snel een goede band tijdens deze reis. We zijn langs de Douro gelopen en de wijk Ribeira om daarna de Ponte Luis brug over te steken – die overigens ontworpen is door de ontwerper van de Eifeltoren – om naar het andere stadsdeel van Porto te gaan genaamd Vila Nova de Gaia. We wilden drankjes gaan drinken op een dakterras waar ik wat over had gelezen.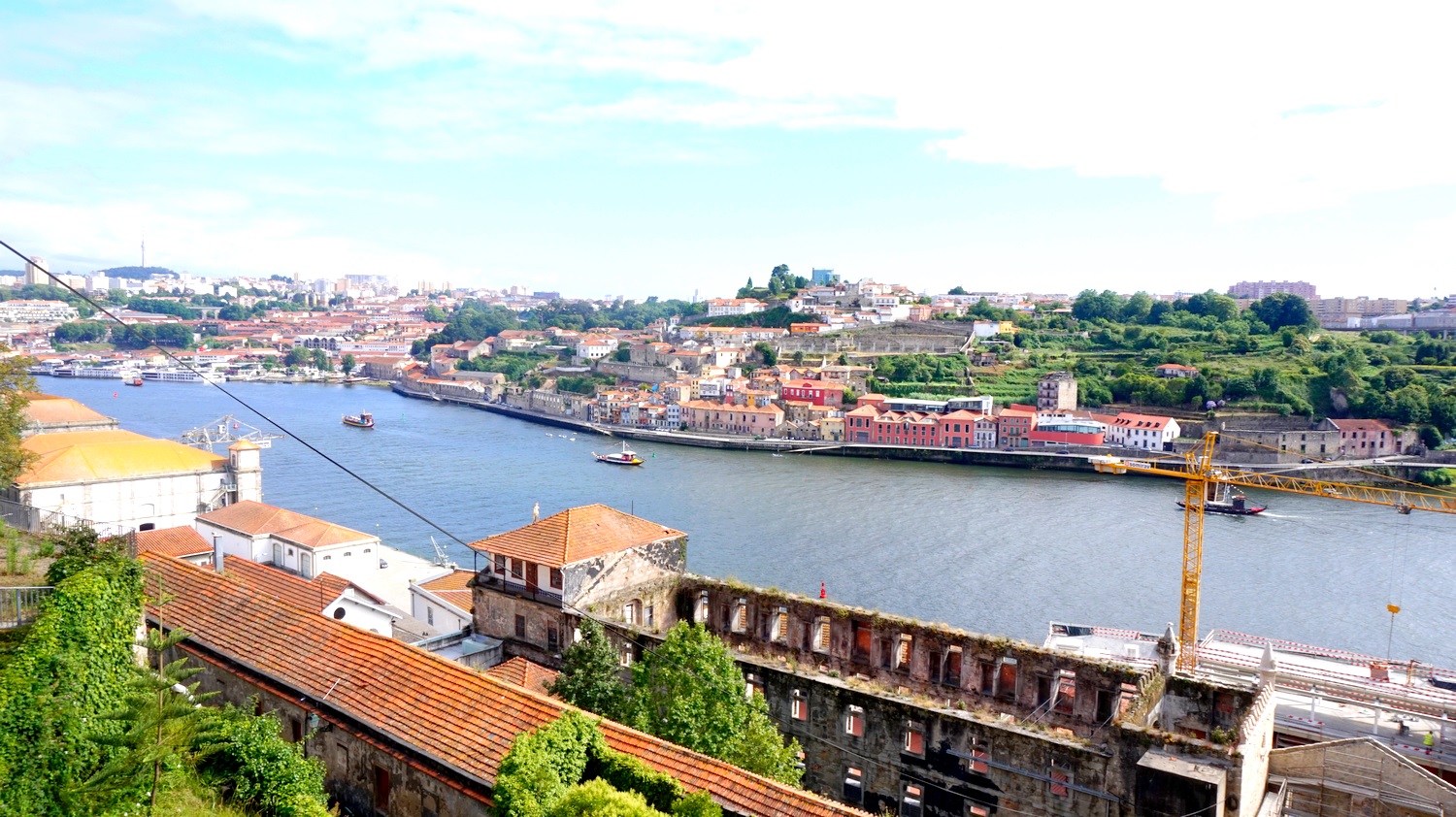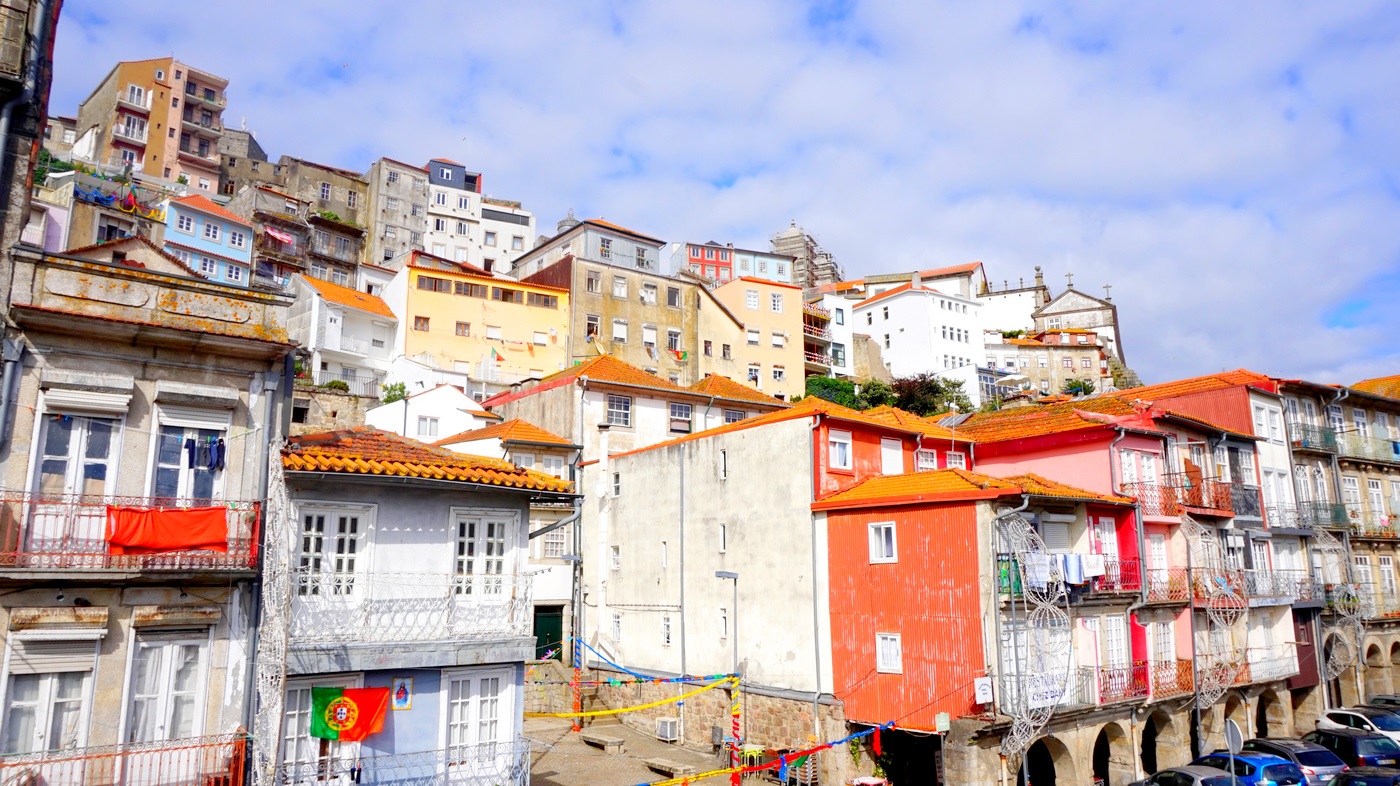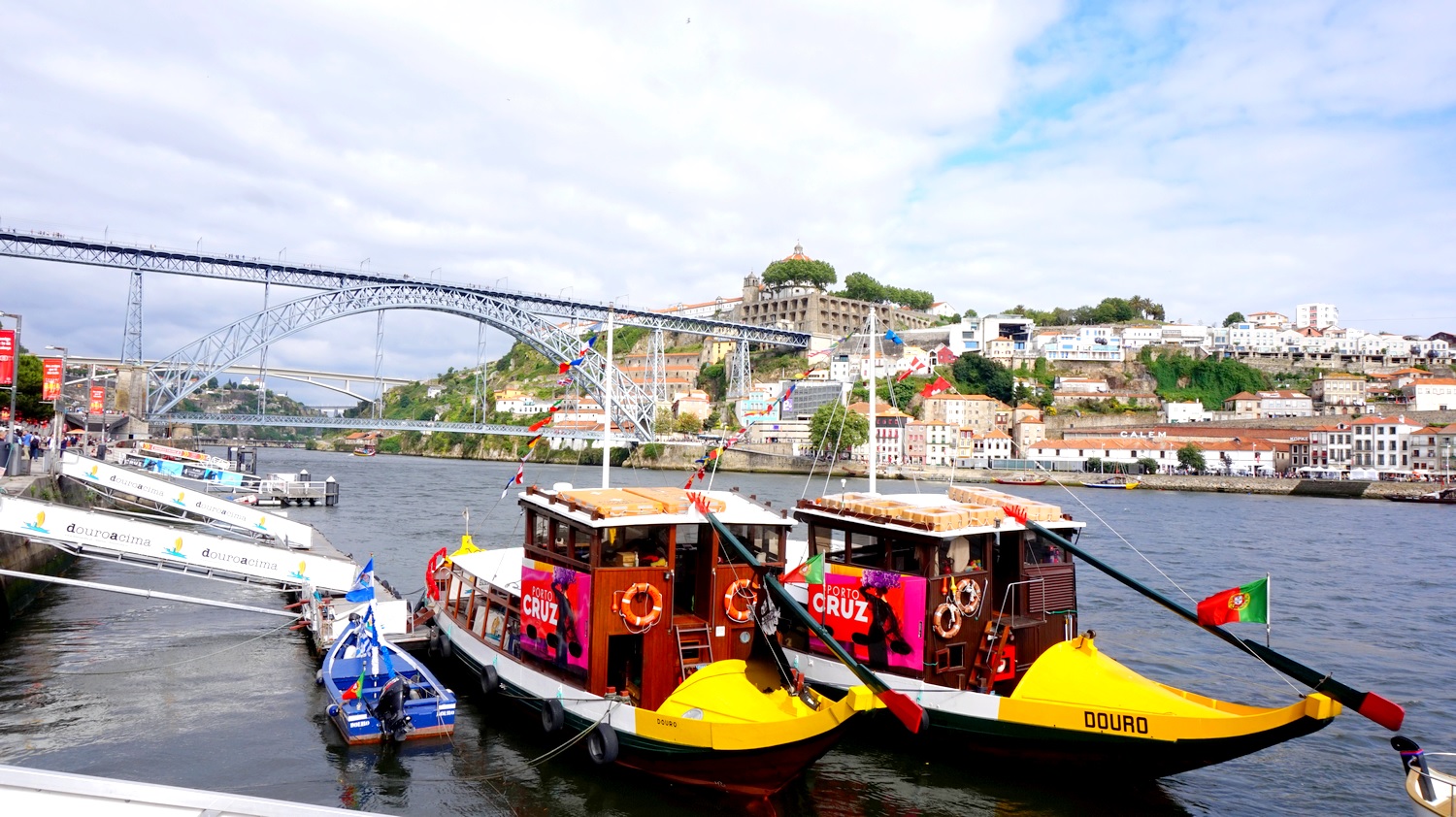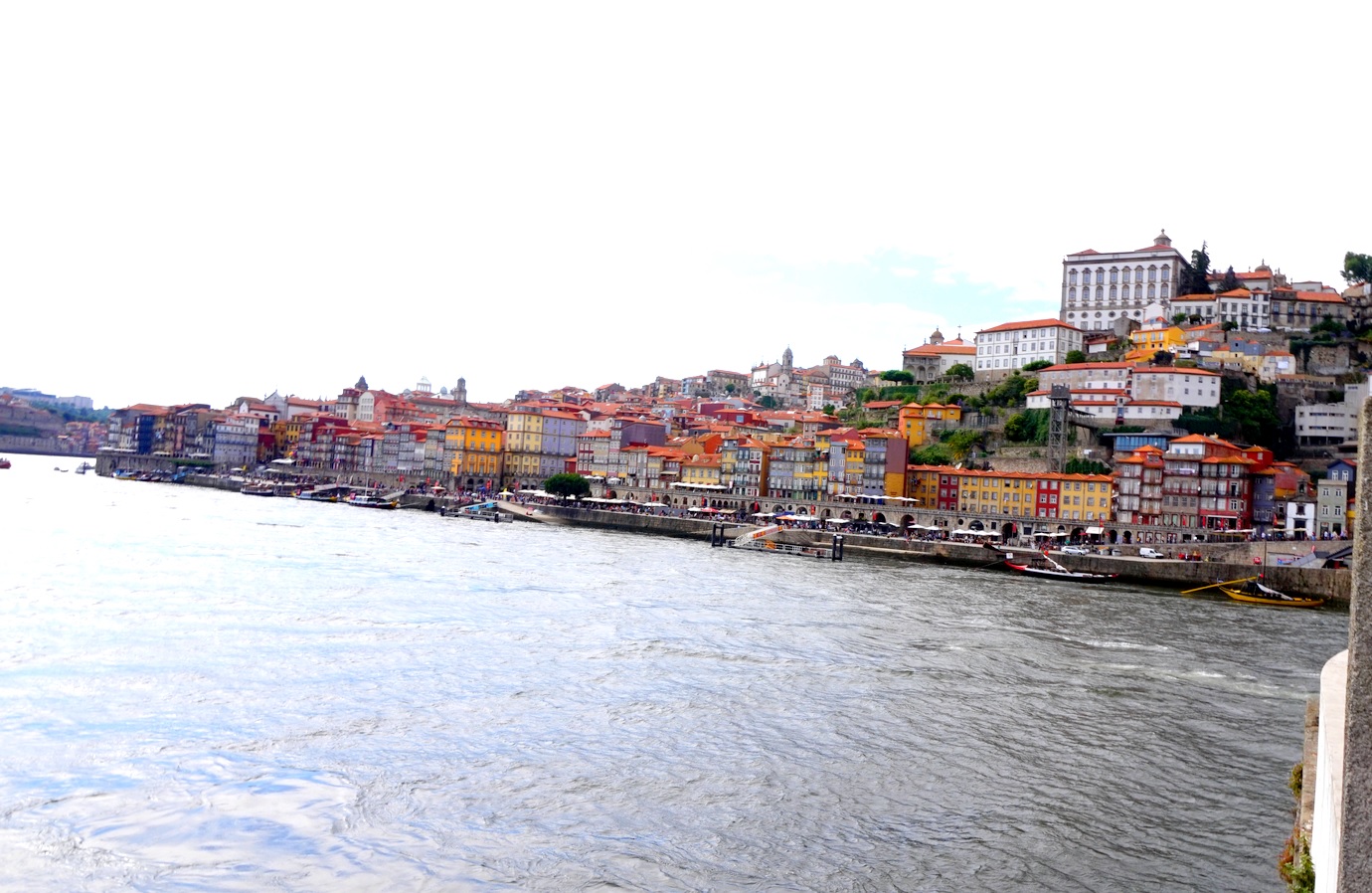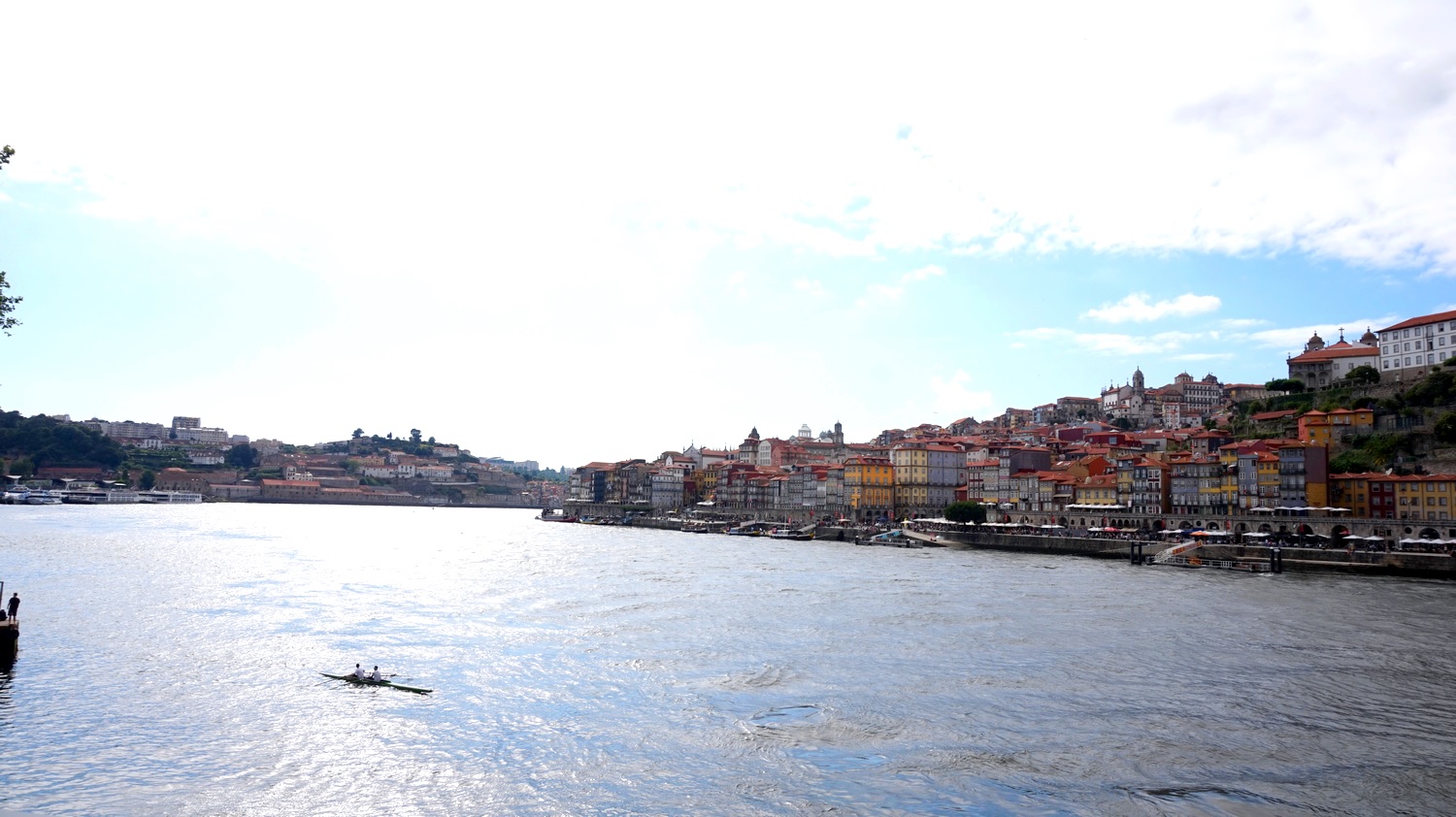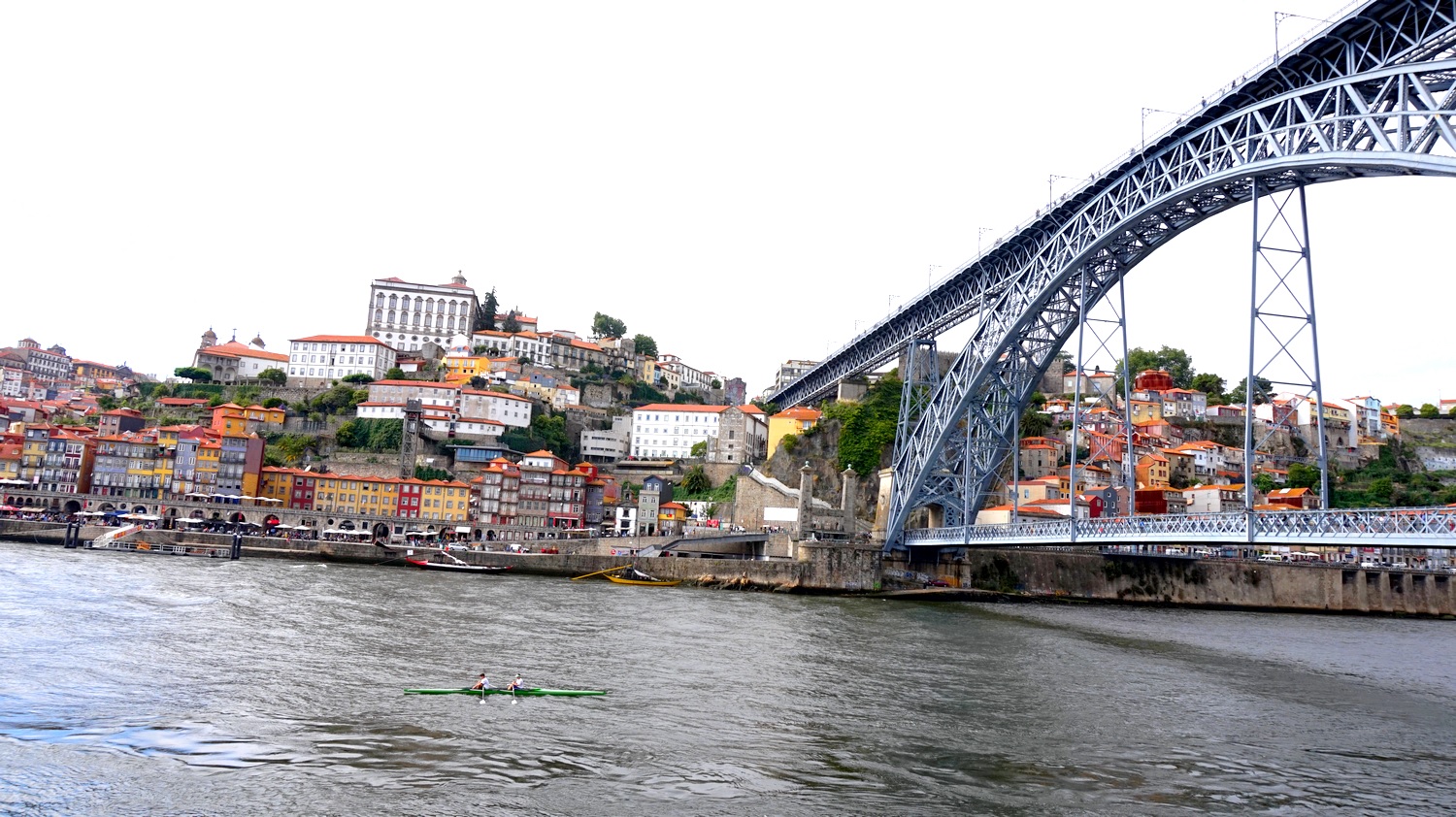 On the roof terrace we enjoyed the beautiful view, the lovely sun, nice music, a cappuccino, sweet port rosé and conversations with a group of Canadian travelers who were about the same age as us. Nice to know; this place and all the delicious drinks were not at all pricey! The rosé port was btw really delicious! Later that evening we went for a walk around Gaia and we went looking for a place to eat. My new travel friends started with a Port tasting and a cheese plate. Later that evening I went for a chicken salad at a restaurant and my new travel friends got some small snacks there. We had plans to go out but in the end I changed my plan and wanted to get some rest.
Op het dakterras hebben we lang genoten van het mooie uitzicht, de heerlijke zon, leuke muziek, een cappuccino, zoete port rosé en gesprekken met een groep Canadese reizigers die ongeveer even oud waren als wij. Overigens was deze plek en waren alle heerlijke drankjes dus helemaal niet prijzig! De port rosé was echt heerlijk! Later die avond zijn we wat rond gaan lopen in Gaia en zijn we opzoek gegaan naar een plek om te eten. Mijn nieuwe reisvrienden begonnen aan een Port tasting en een kaasplankje, ik nam later die avond bij een restaurant waar we gezamenlijk heen gingen een kip salade. We hadden plannen om op stap te gaan maar die zaten er uiteindelijk niet meer in voor mij, omdat ik rond de nacht uiteindelijk toch van plan veranderde en wilde gaan slapen.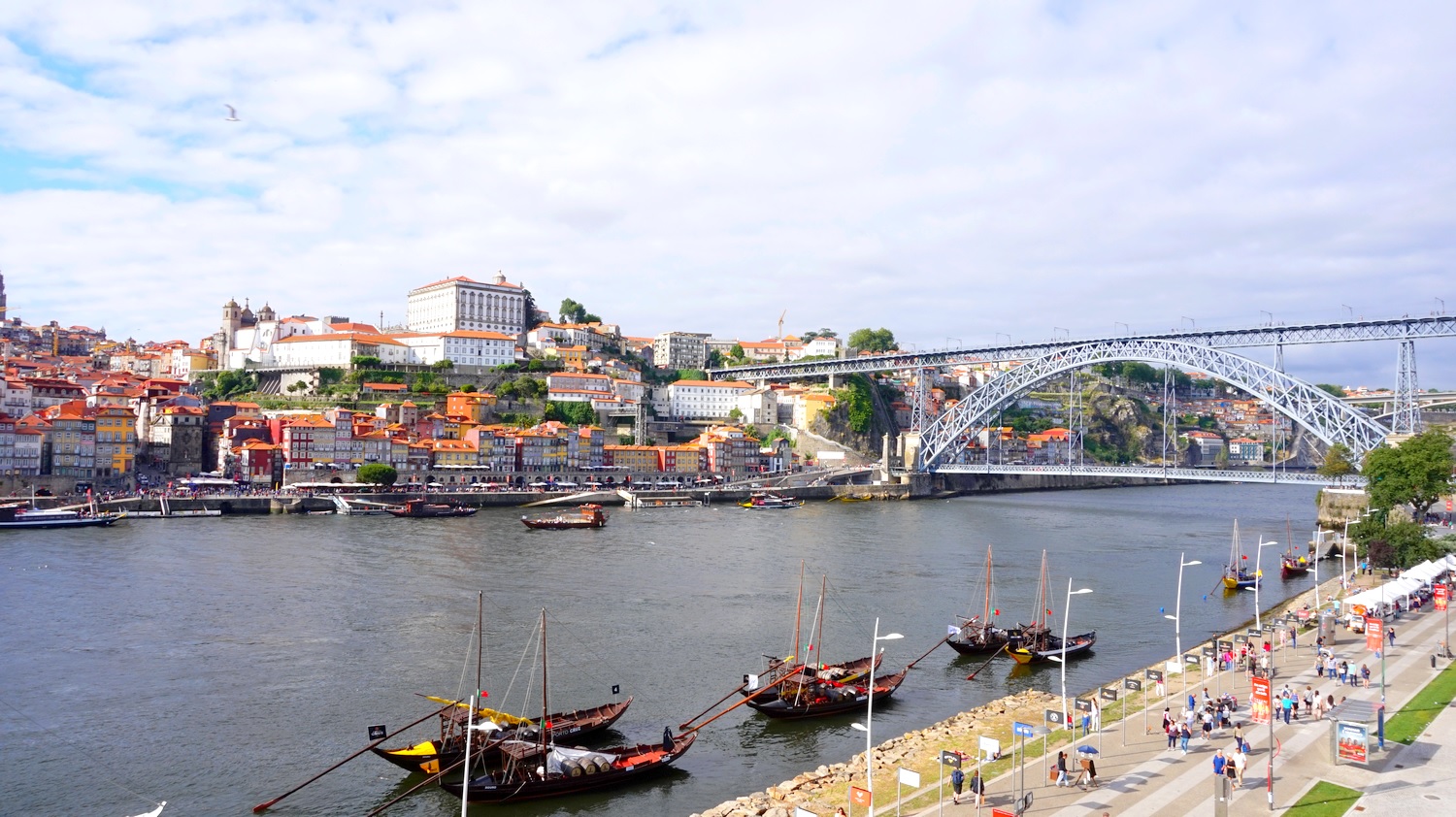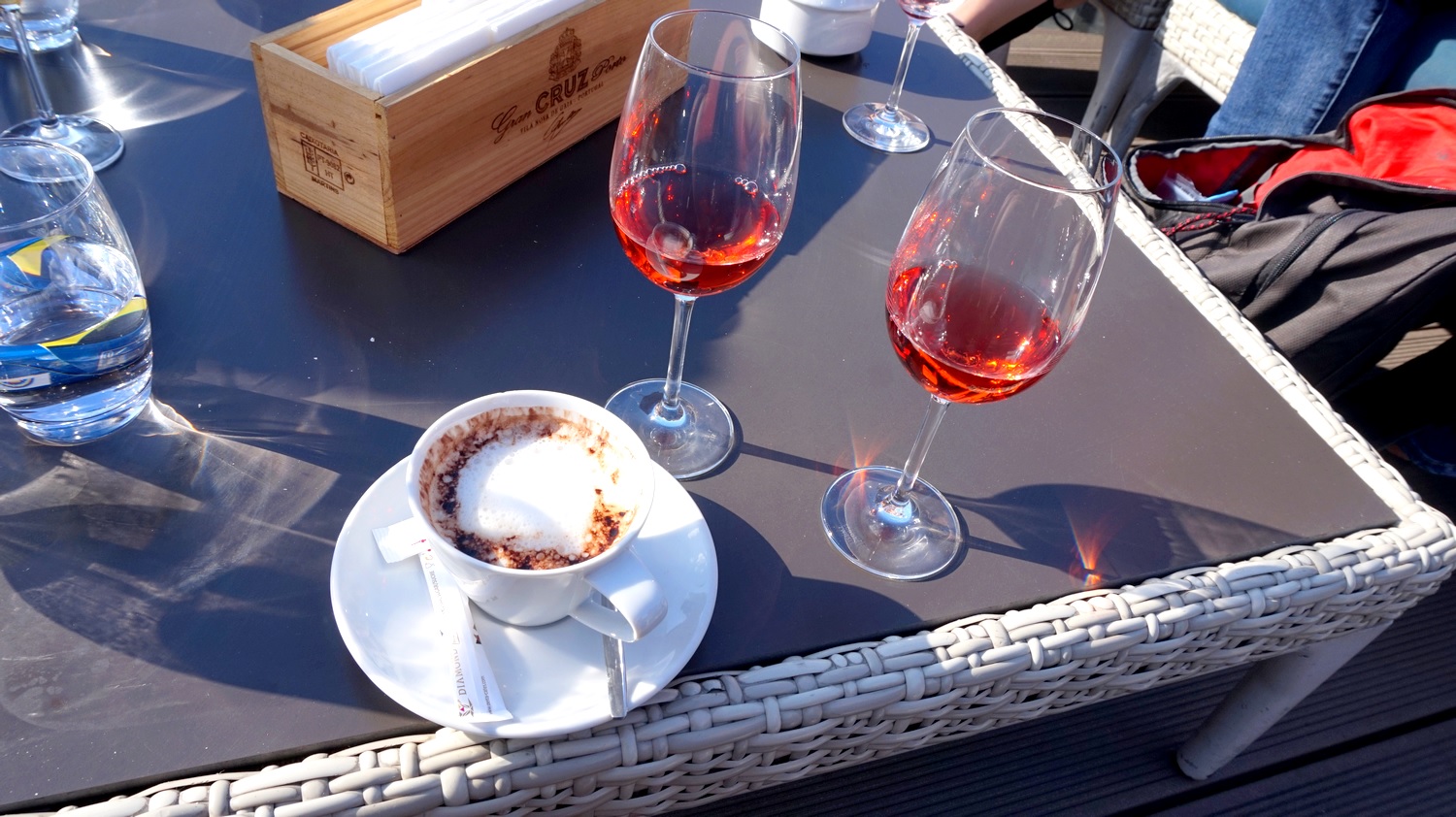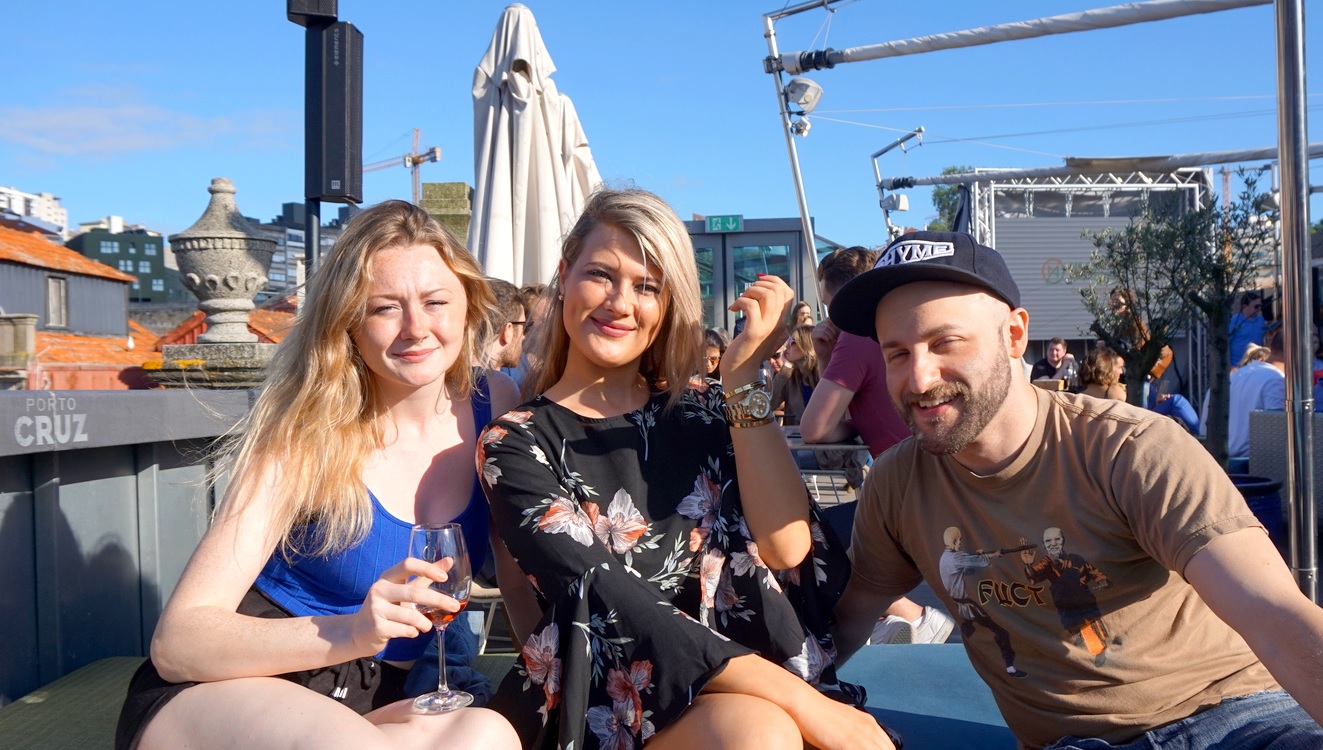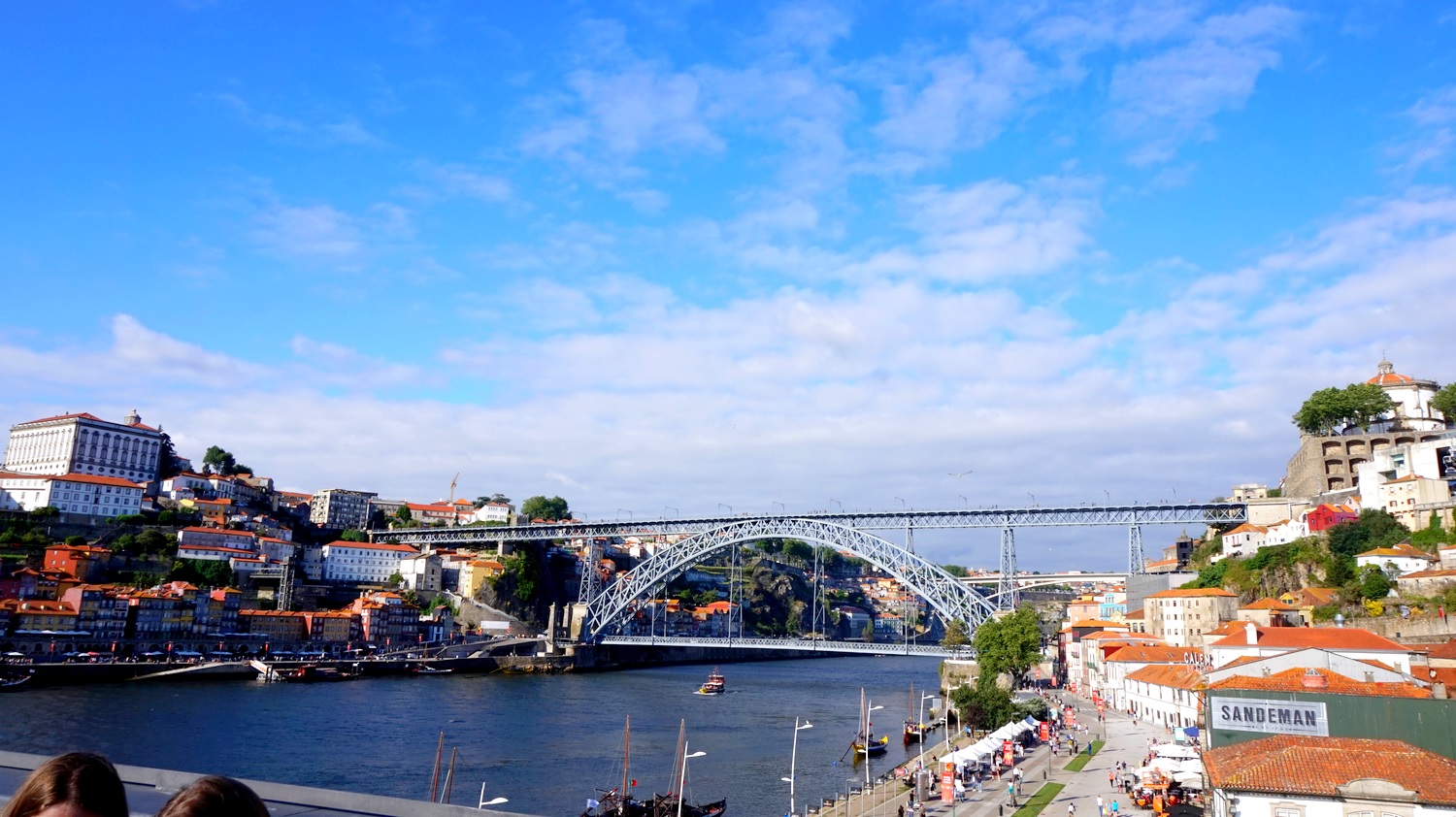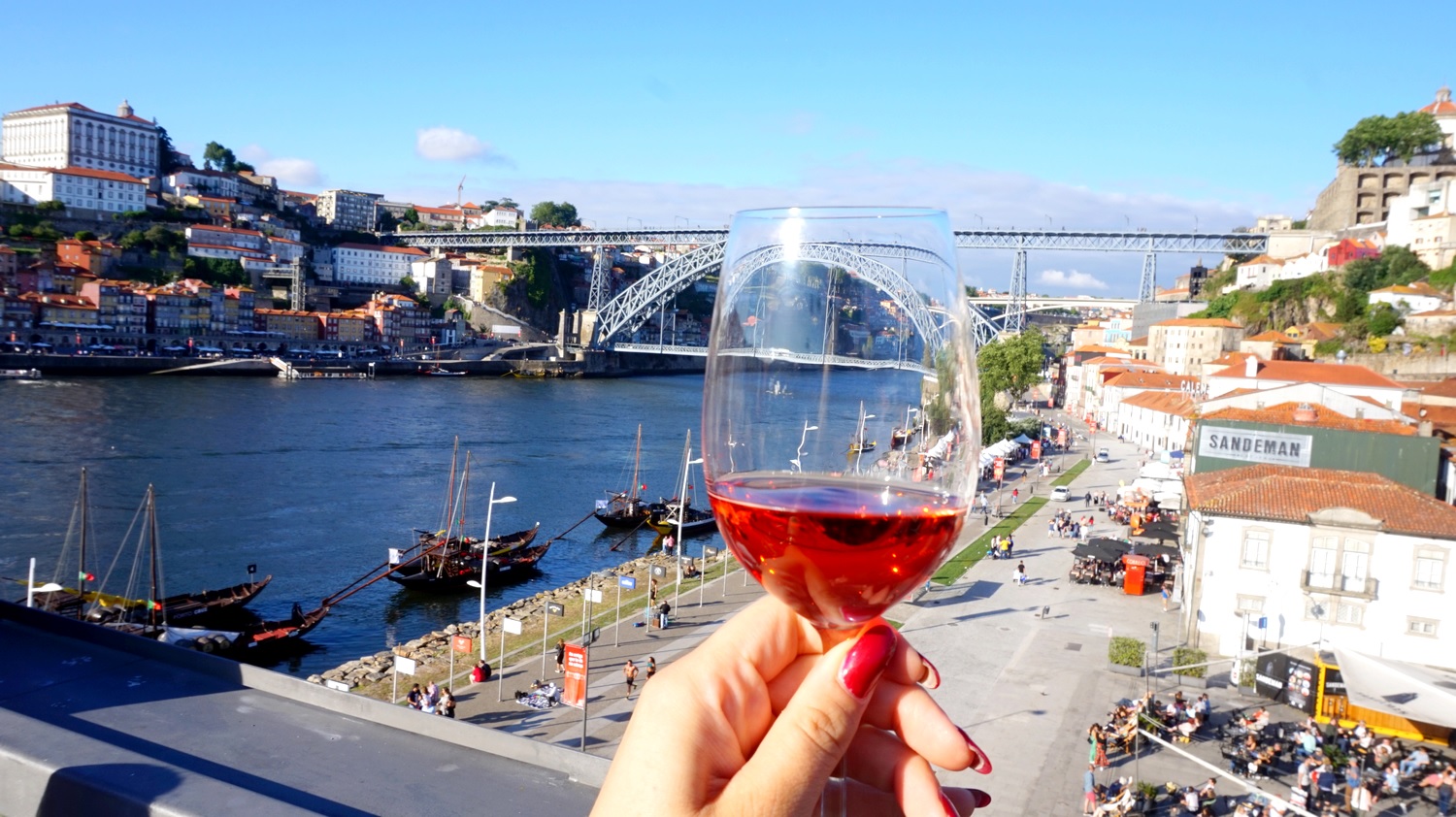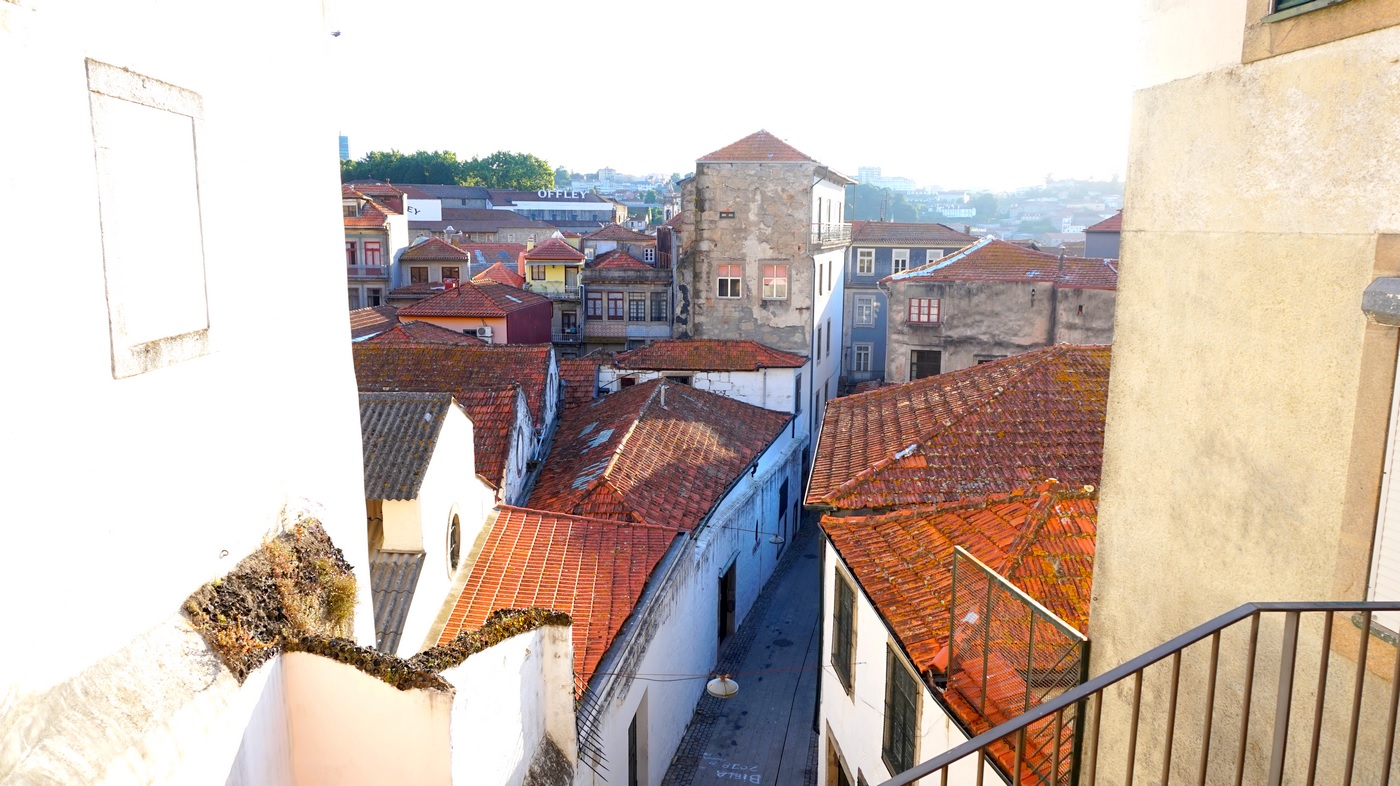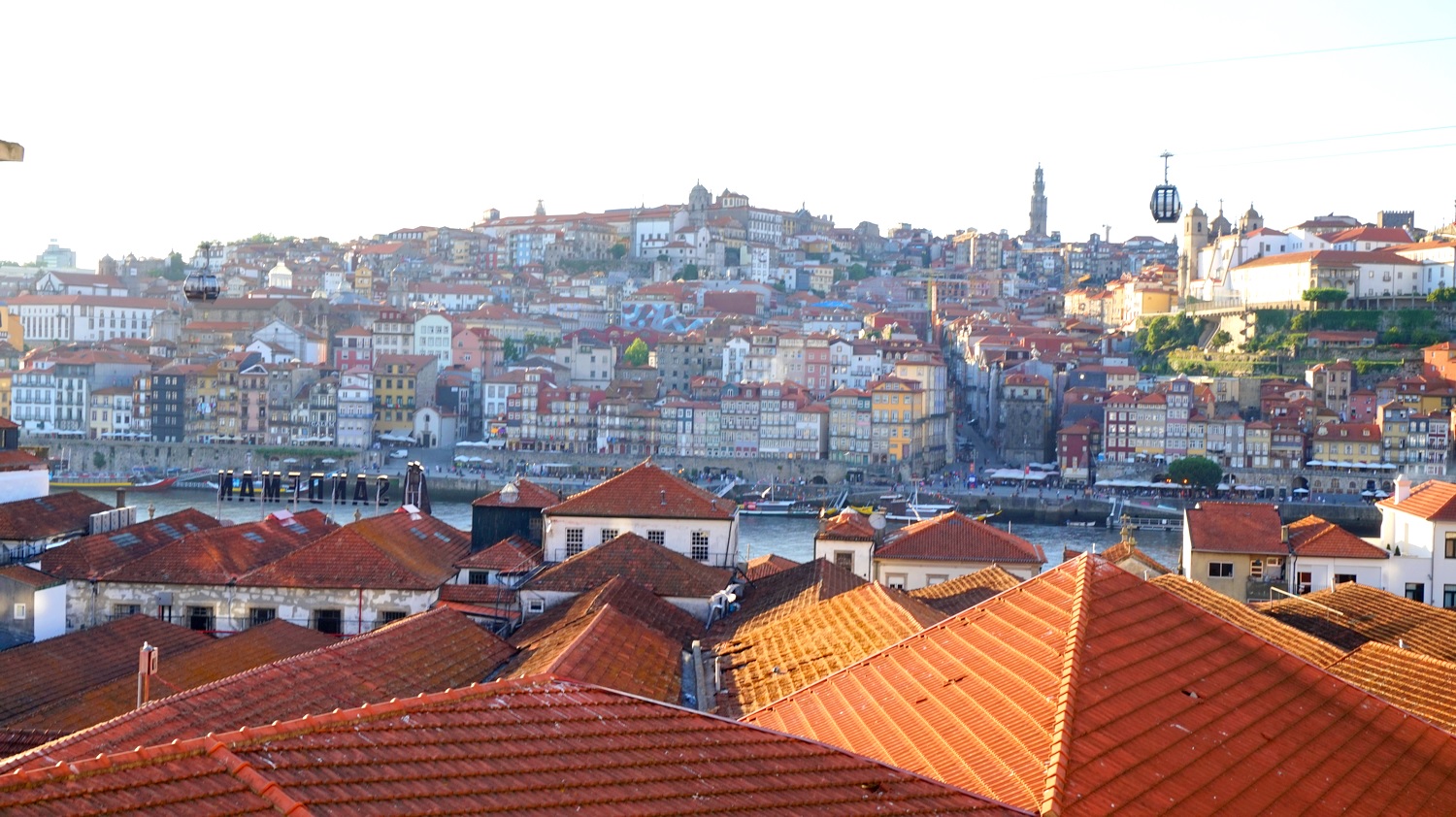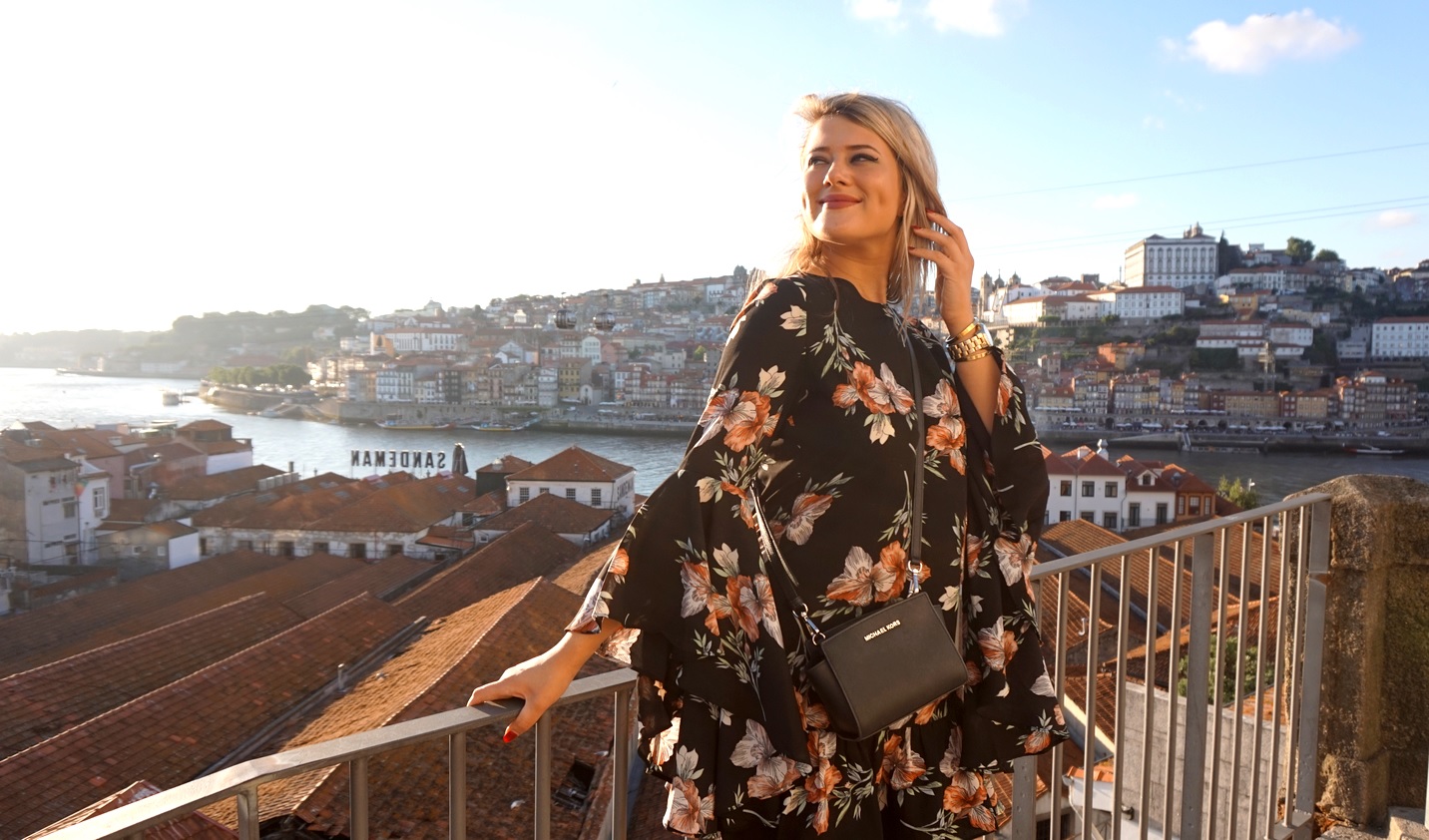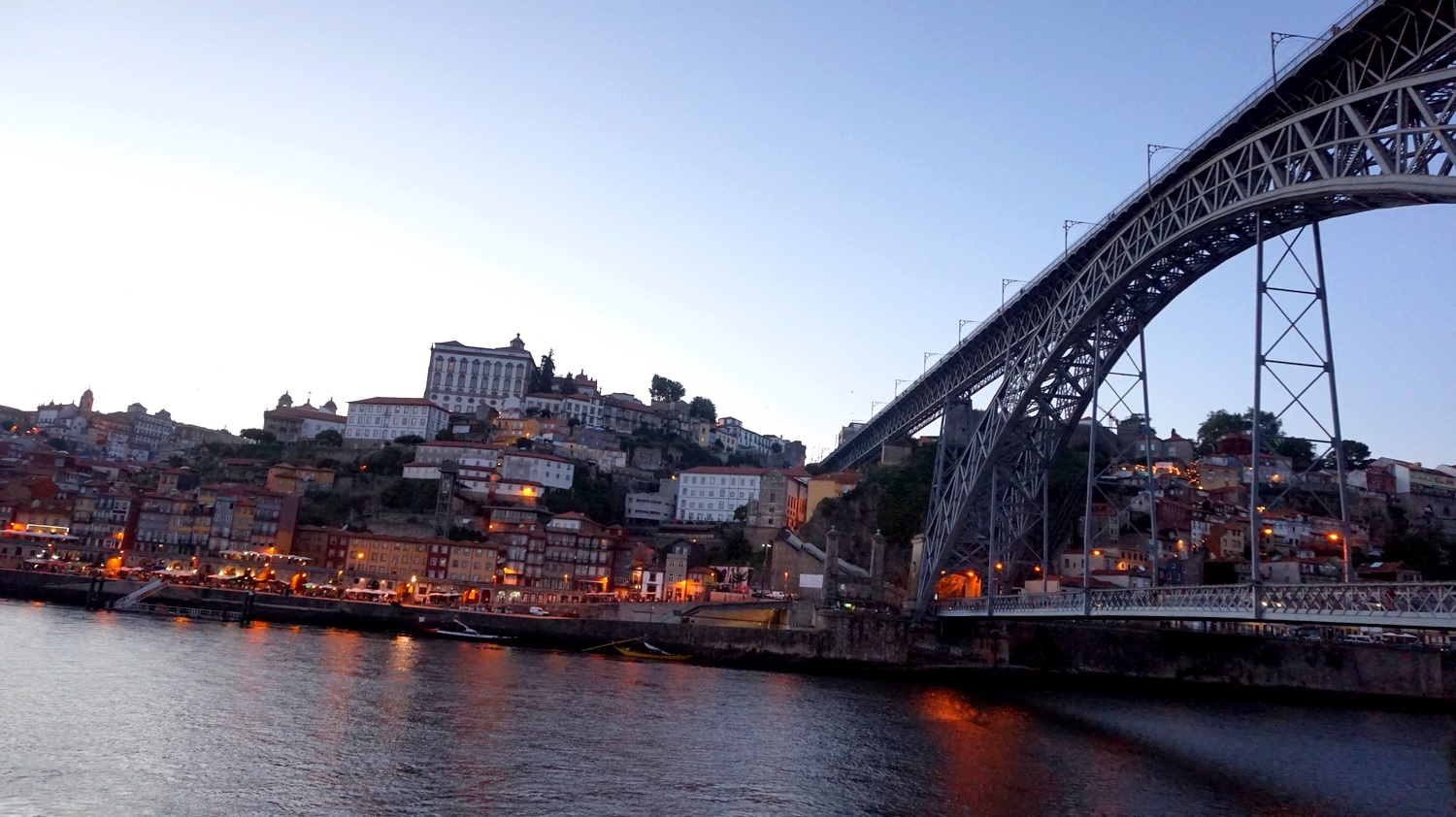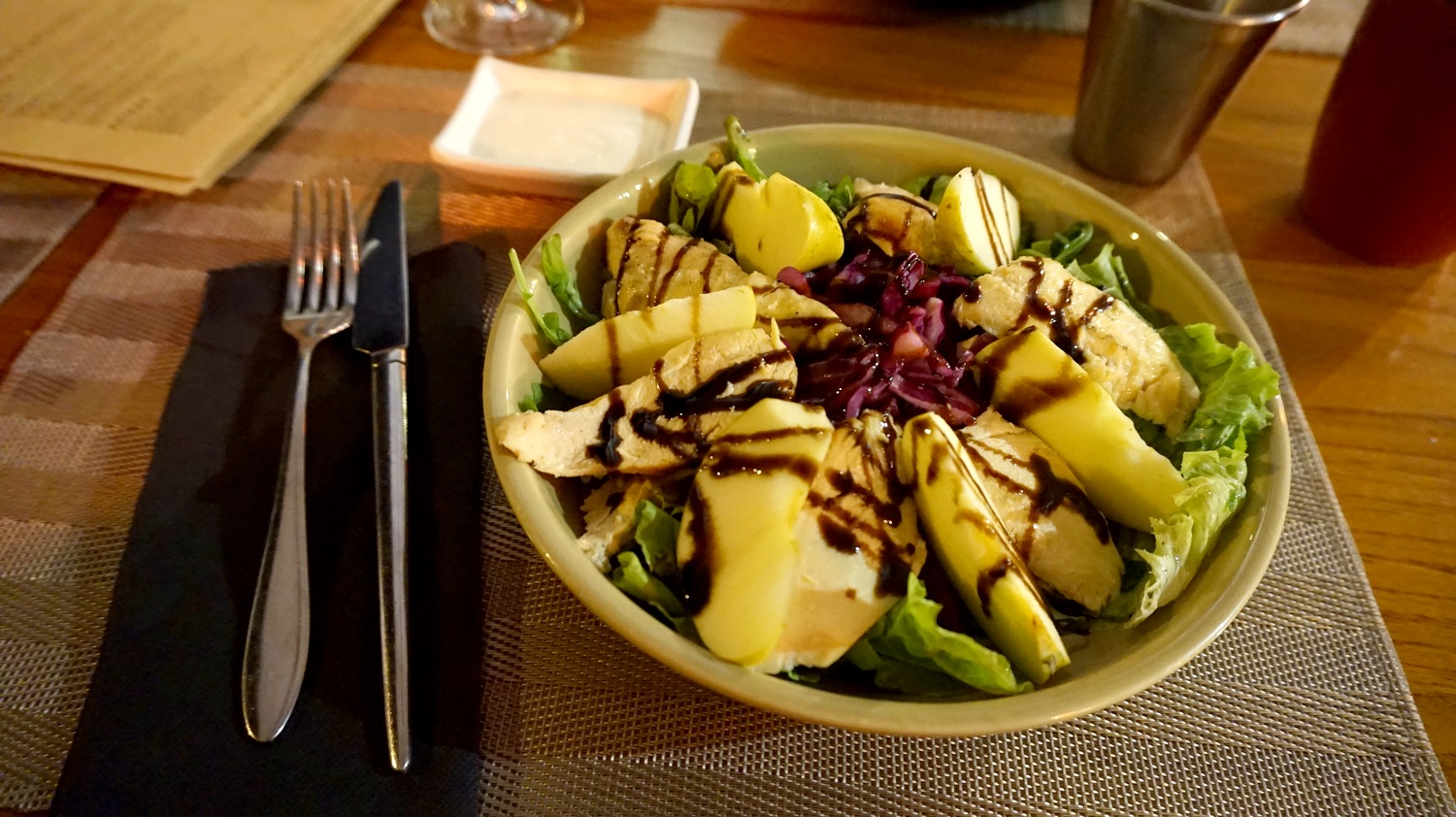 The plans for my 3th day there together were canceled the next morning. During my breakfast I had a chat with nice girls from my hostel and I went to a shopping street in Porto to visit some shops. In that street I also went to the famous 'Majestic cafe'  I was curious how the café looked inside!
Around 5 o'clock I would meet again in my hostel with my new friends of the last few days. The three of eventually watched the first half of the football match of Brazil on a big screen close to the hostel. After the first half we started walking around the streets of Porto, taking pictures and on our way to a nice place to eat. The evening was incredibly fun and filled with lots of laughter. I had delicious Lasagna and Port rosé with a view of the big bridge. I felt so happy! During the night we walked back together to our hostel and saw the street near our hostel filled with people, music and fun. Together with some people we met during this trip, we stayed at the street party until late.
De volgende ochtend gingen de plannen gezamenlijk niet door en zijn we ieder voor zich gegaan. Tijdens mijn ontbijt heb ik nog met aardige
meisjes van mijn hostel gekletst en ben ik opweg gegaan naar een winkelstraat in Porto om wat winkels te bezoeken. In die straat heb ik ook het bekende Majestic café bezocht. Ik was toch benieuwd hoe het er van binnen uitzag!
Rond een uur of 5 zou ik weer afspreken in mijn hostel met mijn nieuwe reis vriend en vriendin van de afgelopen dagen. Met zijn 3en zijn we op een groot scherm een deel van de wedstrijd van Brazilië gaan kijken vlakbij. Na de eerste helft zijn we weer gaan rondwandelen in de straten van Porto, foto's gaan maken en op weg gegaan naar een leuke plek om te eten. De avond werd ontzettend gezellig vol met veel gelach. Ik had heerlijke Lasagna en Port rosé met uitzicht op de grote brug. Ik voelde me zo gelukkig! In de nacht liepen we gezamenlijk terug naar ons hostel en zagen daar de straten vol mensen, muziek en gezelligheid. Samen met een aantal mensen die we tijdens deze reis hebben leren kennen zijn we tot laat op het feest geweest.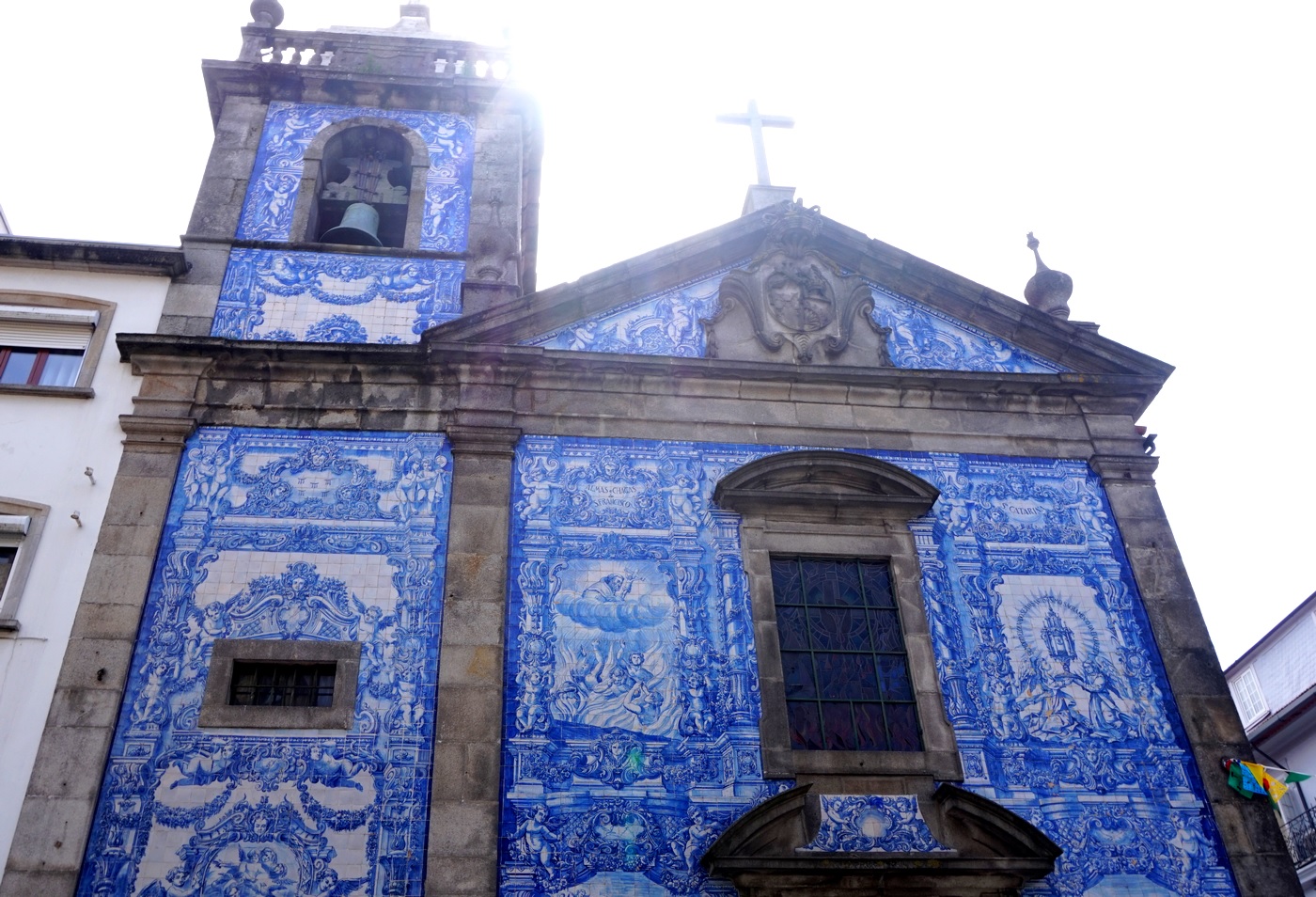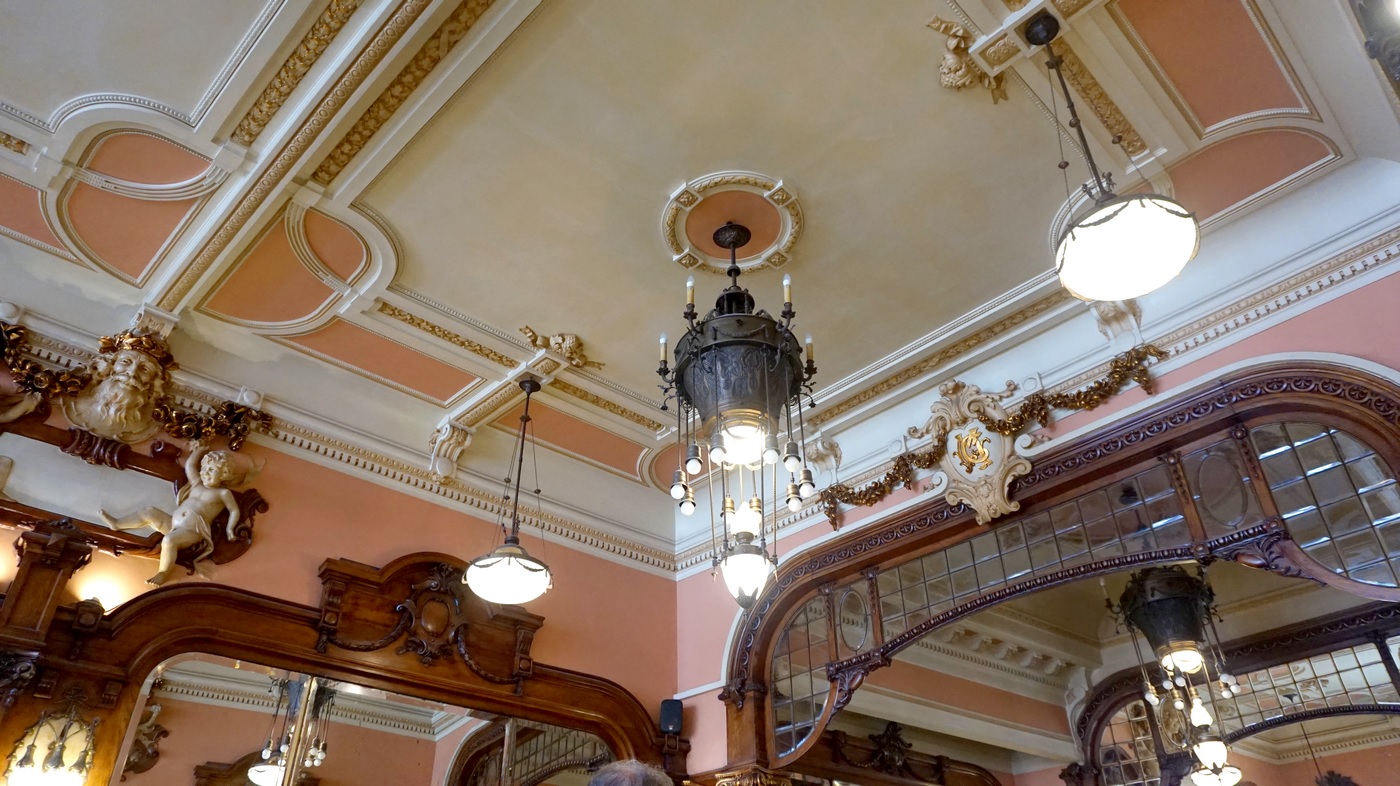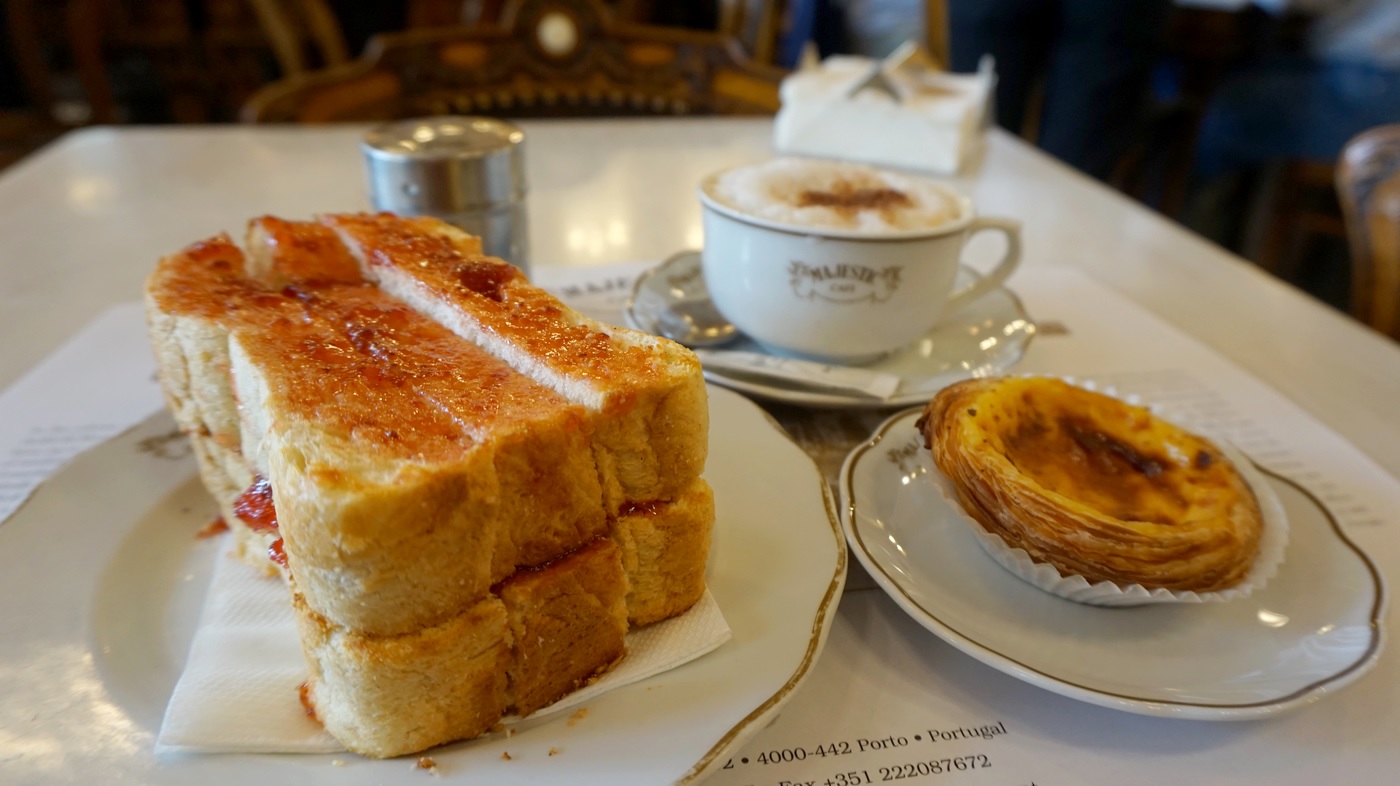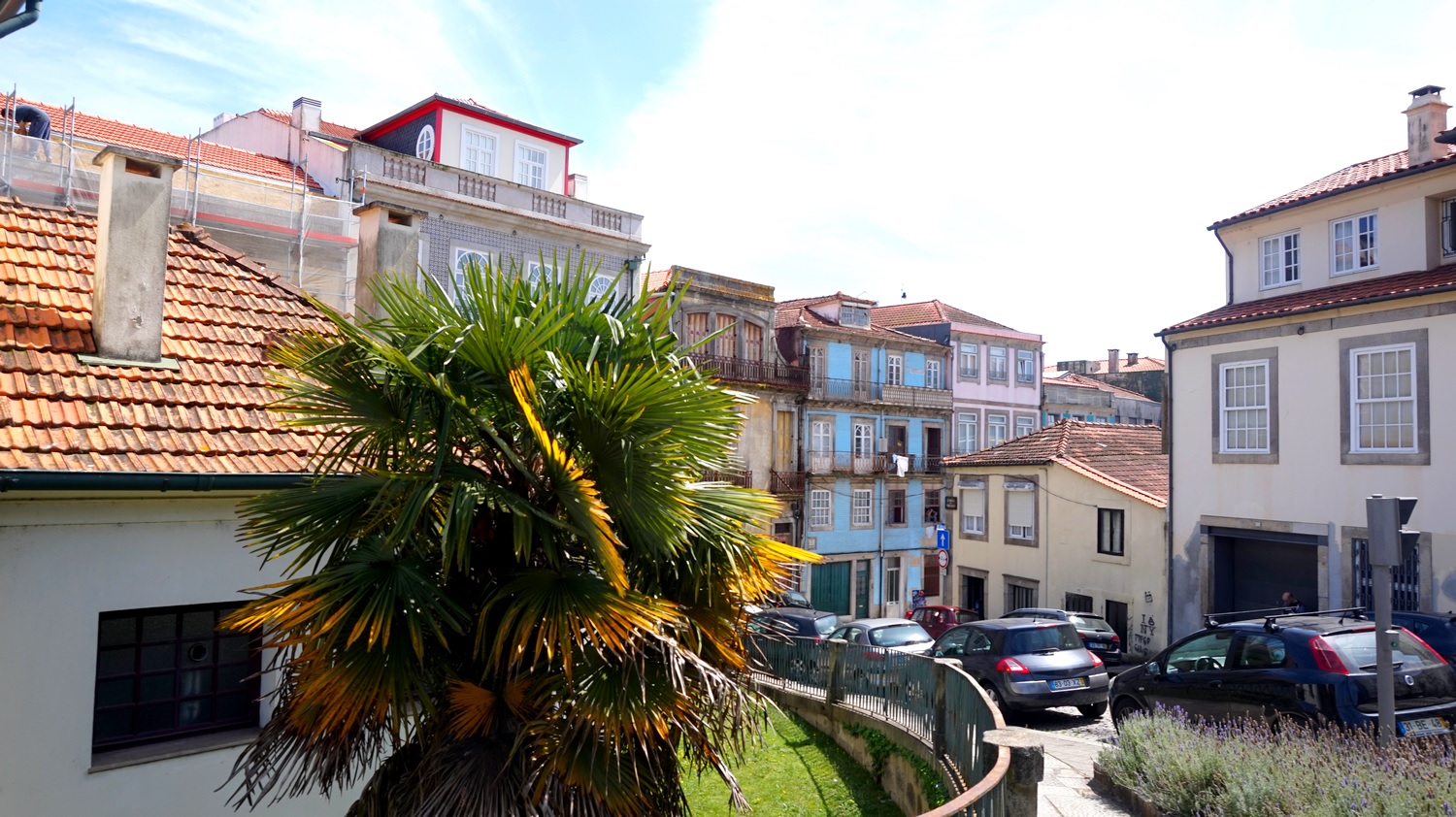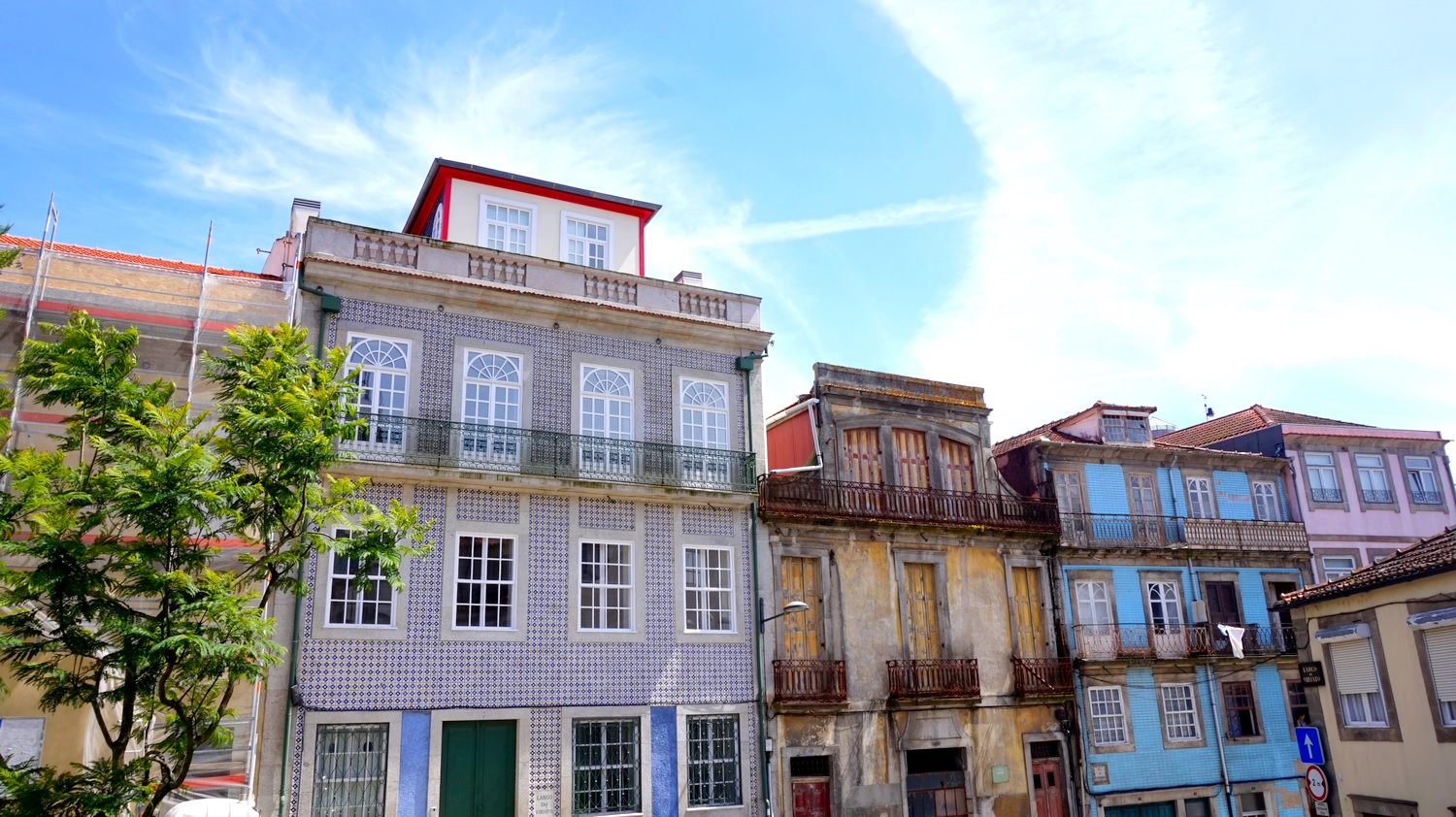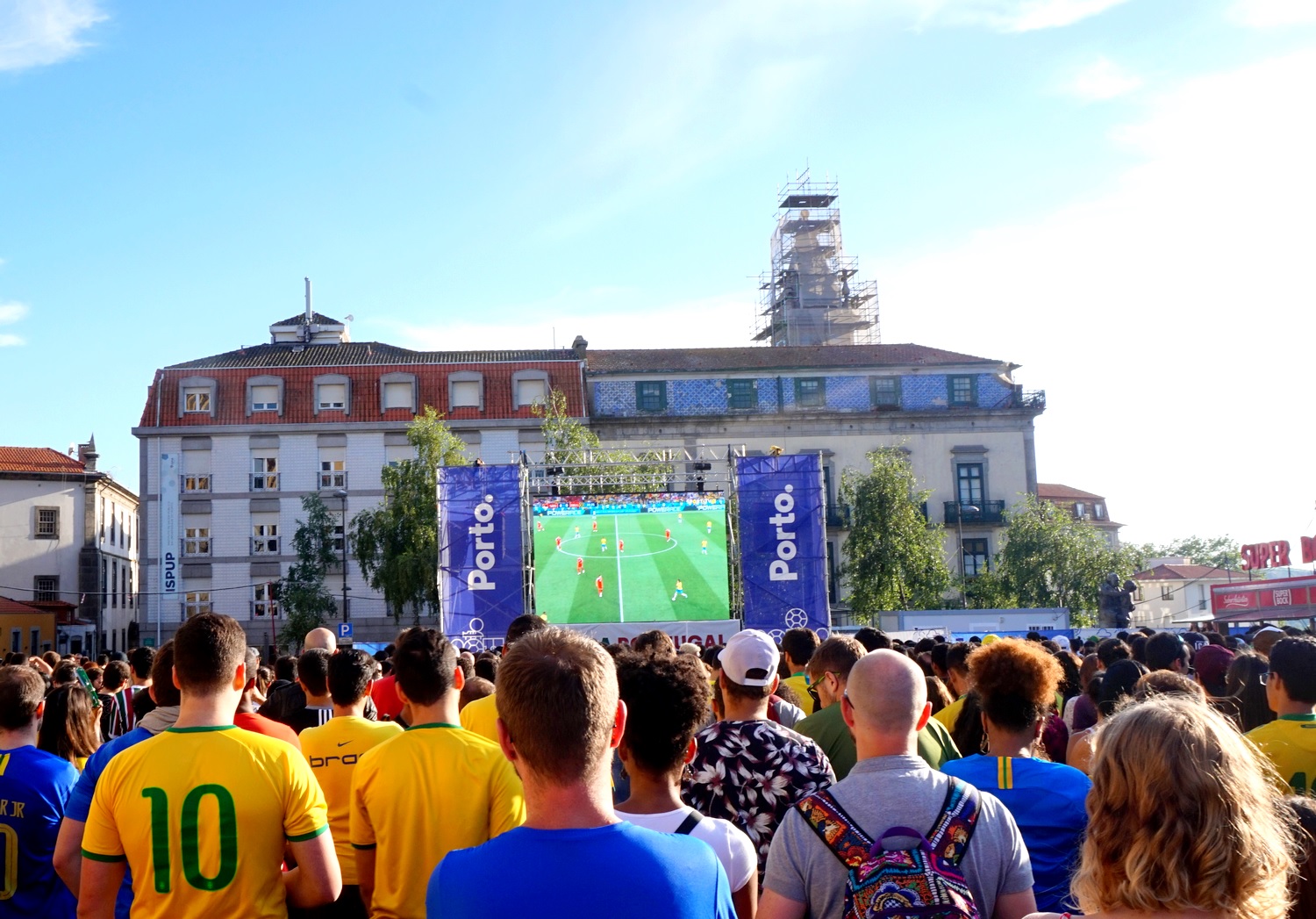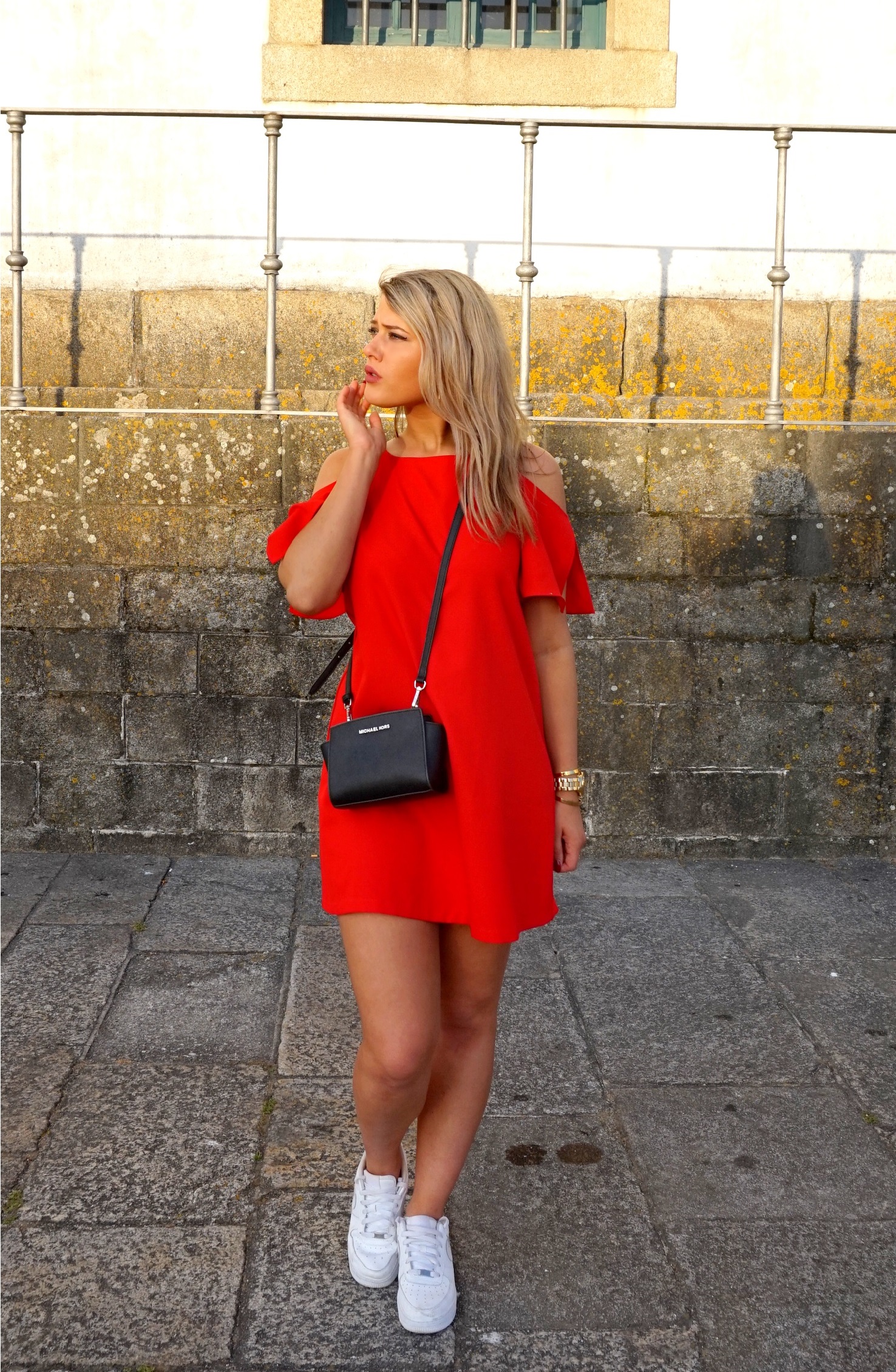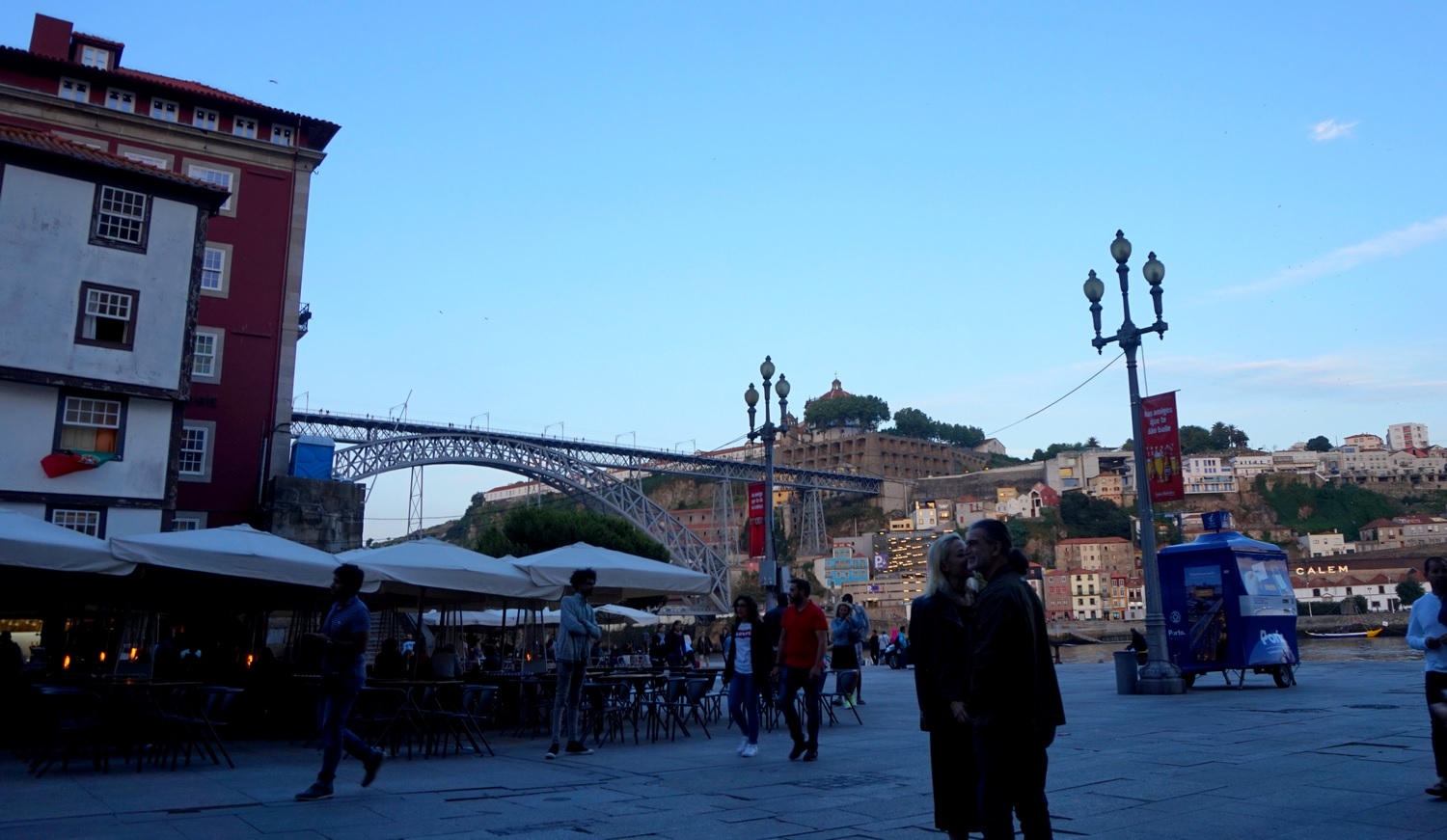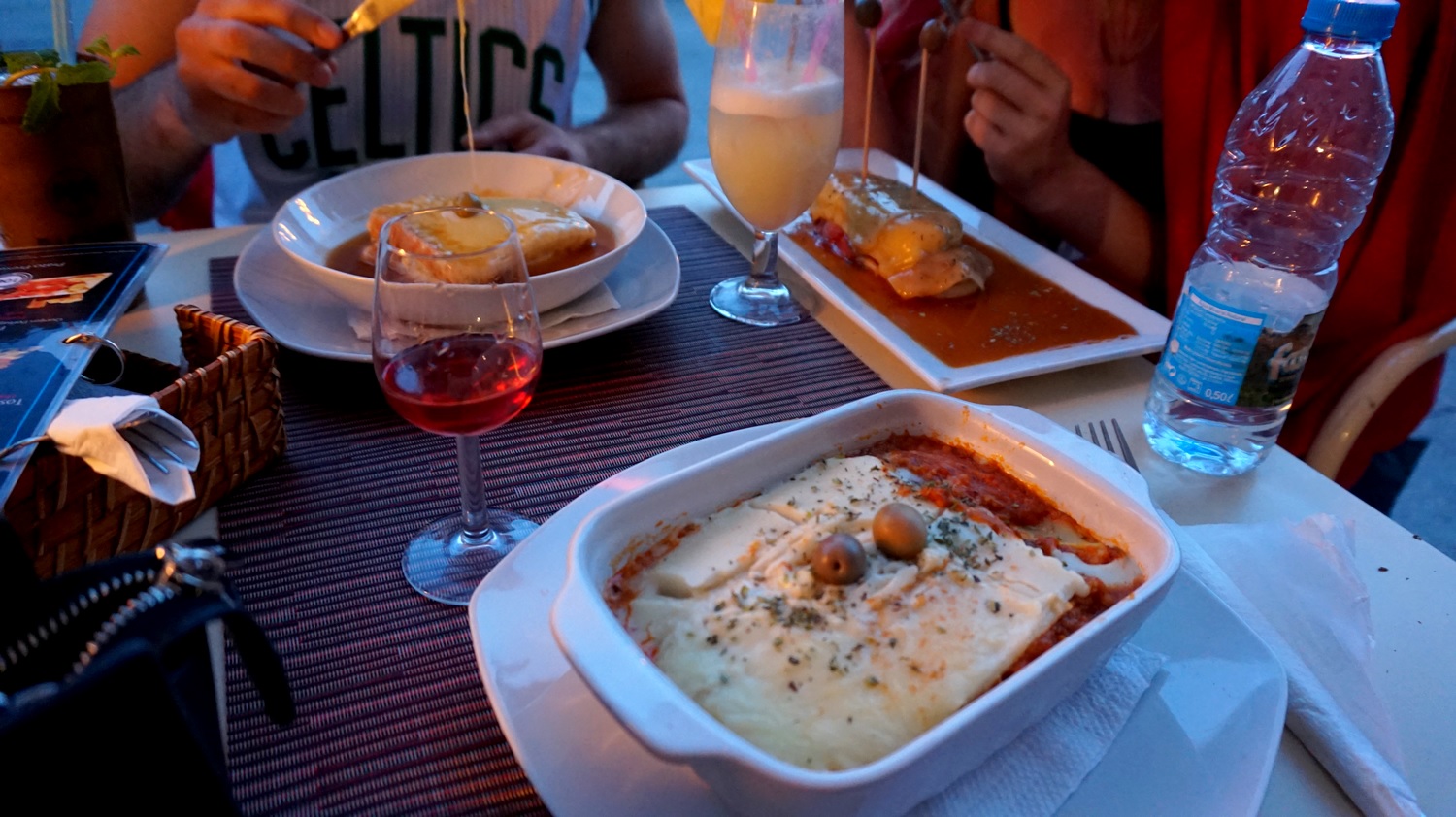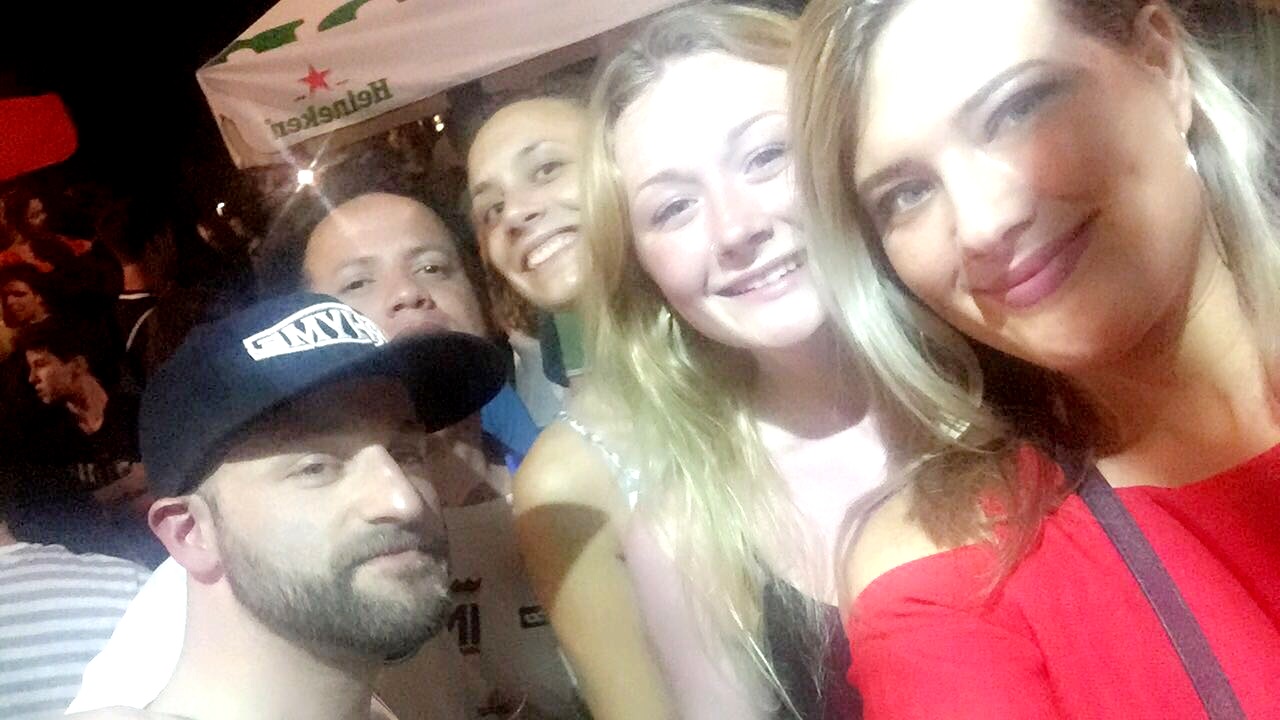 My alarm went off at 6 o'clock. After dressing up, putting make-up on and checking out, I left by bus to the airport of Porto for my morning flight back. The bus took about 40-45 minutes and I got on the bus at a stop near my hostel. At the airport, I had spoiled myself with a Victoria's Secret perfume.
Final – What a wonderful trip alone! It was short, but I enjoyed it very much. This trip is certainly in my top 3 best of the past years! I personally think Porto is a beautiful, clean, hospitable, festive and cozy city with lots to do. I would definitely want to return to Porto in the future! I had a nice meals, drinks, have seen a lot and had a good stay in my hostel. Everything is easily accessible by foot in my opinion and I also have not used any public transport or taxis during my stay besides to and from the airport. Personally, I experienced Porto as a nice destination when traveling alone.
Thanks for reading and on to the next destination on my wish list! The hostel I stayed at is called Wine hostel Porto.
Om 6 uur ging mijn wekker. Opgemaakt en wel vertrok ik met de bus naar de luchthaven van Porto voor mijn ochtendvlucht terug. De bus deed er ongeveer 40-45 minuten over en ik ben vlak bij mijn hostel bij een halte opgestapt. Op de luchthaven heb ik me nog verwend met een Victoria's Secret Parfum.
Slot – Wat een heerlijke reis alleen! Het was kort, maar ik heb er volop van genoten. Deze reis staat zeker in mijn top 3 leukste van de afgelopen jaren! Ik vind Porto persoonlijk een mooie, schone, gastvrije, feestelijke en gezellige stad waar veel te doen is. Ik zou zeker een keer naar Porto terug willen in de toekomst! Ik heb lekker gegeten, gedronken, van alles gezien en een goed verblijf in mijn hostel gehad. Alles ligt goed te voet bereikbaar in mijn mening en ik heb ook totaal geen gebruik van ov of taxi's gemaakt tijdens mijn verblijf naast van en naar het vliegveld. Persoonlijk heb ik Porto ervaren als een leuke bestemming als je alleen reist. Het hostel waar ik verbleef is genaamd Wine Hostel Porto.
Bedankt voor het lezen en op naar de volgende bestemming van mijn wenslijst!
Red dress: Outfit | Oporto
Porto travel diary: Part 1