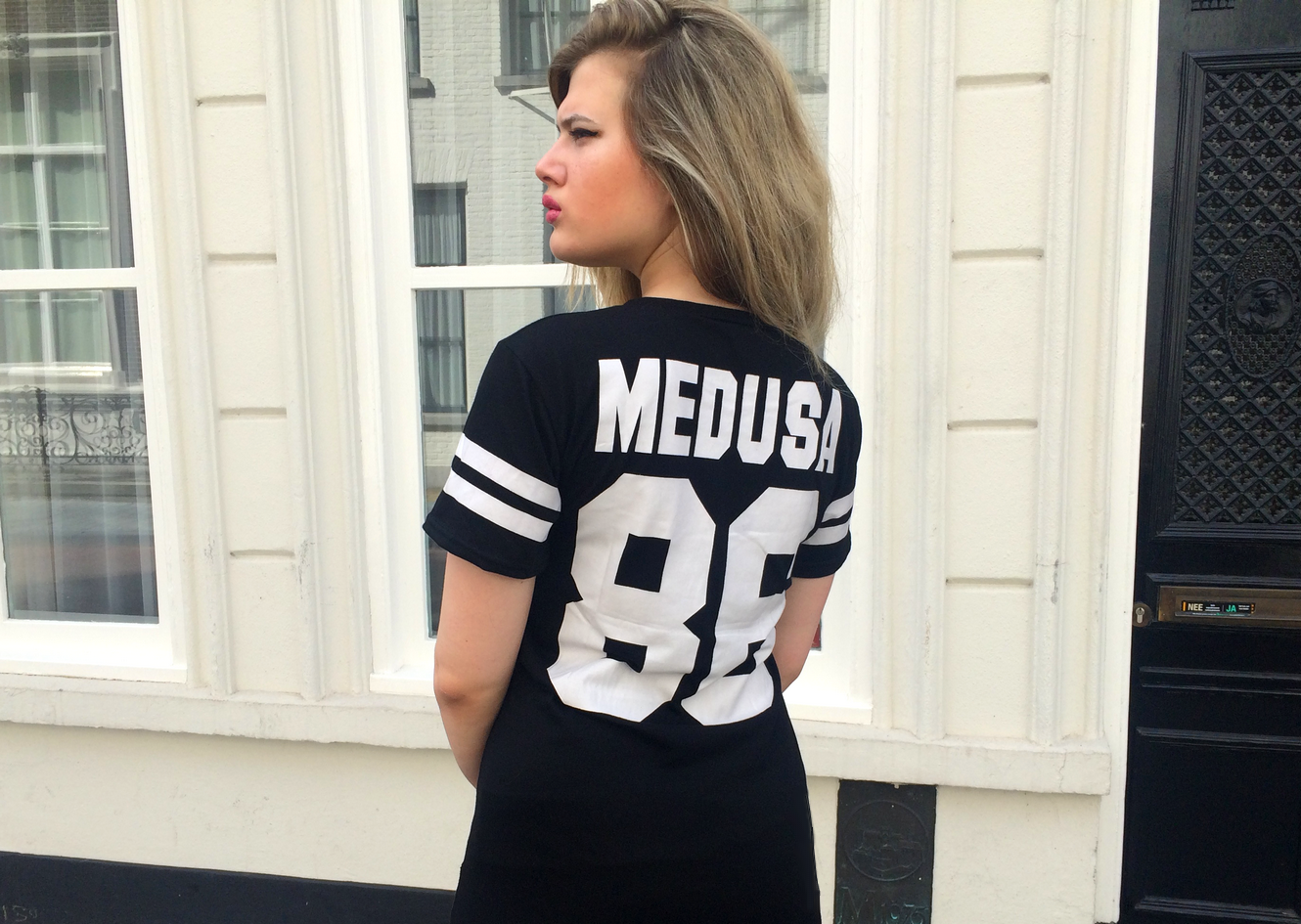 At first, I added a black waterfall trench coat to my outfit, which makes the outfit very business like
even with silver heels and a leather look legging.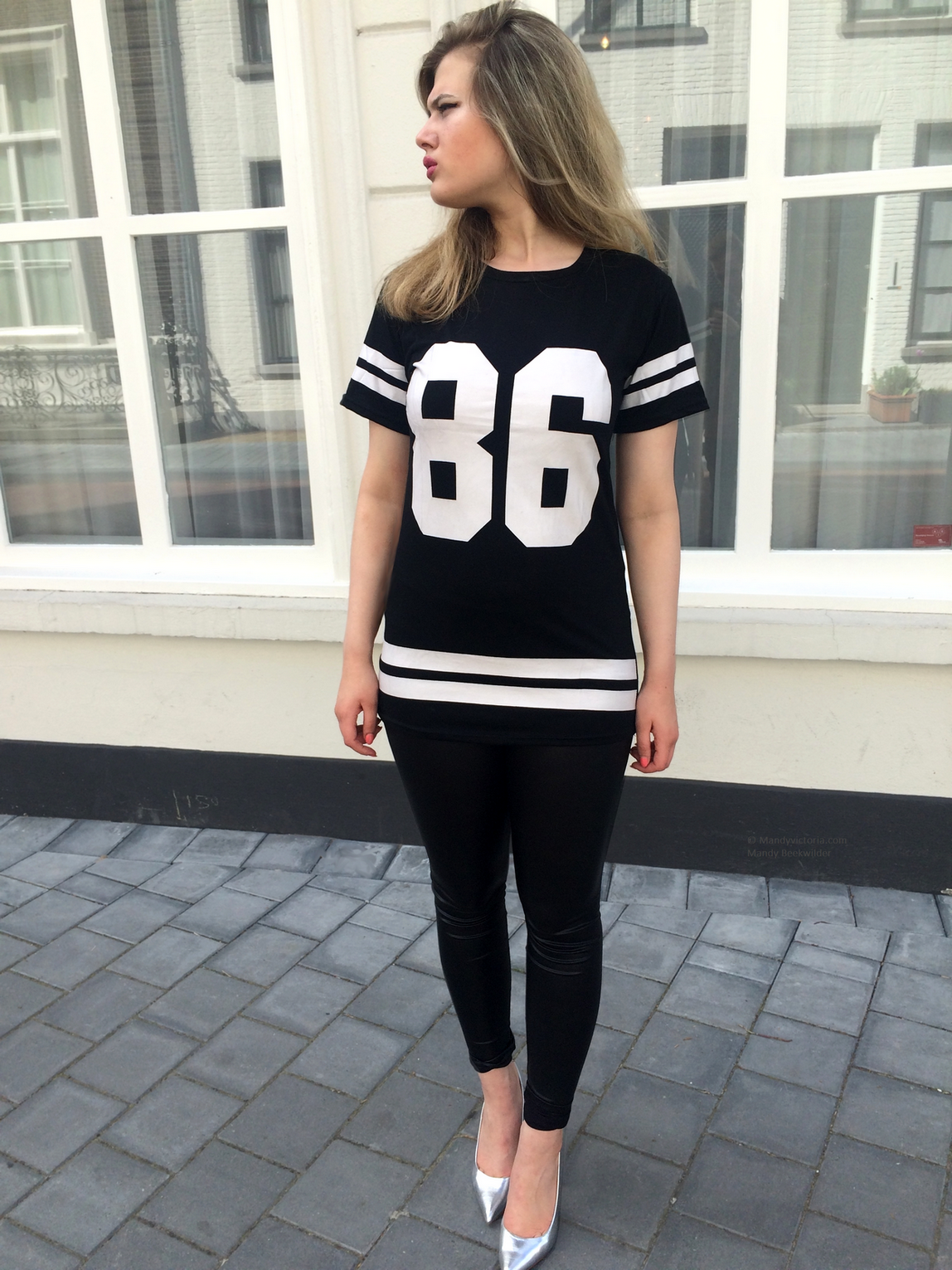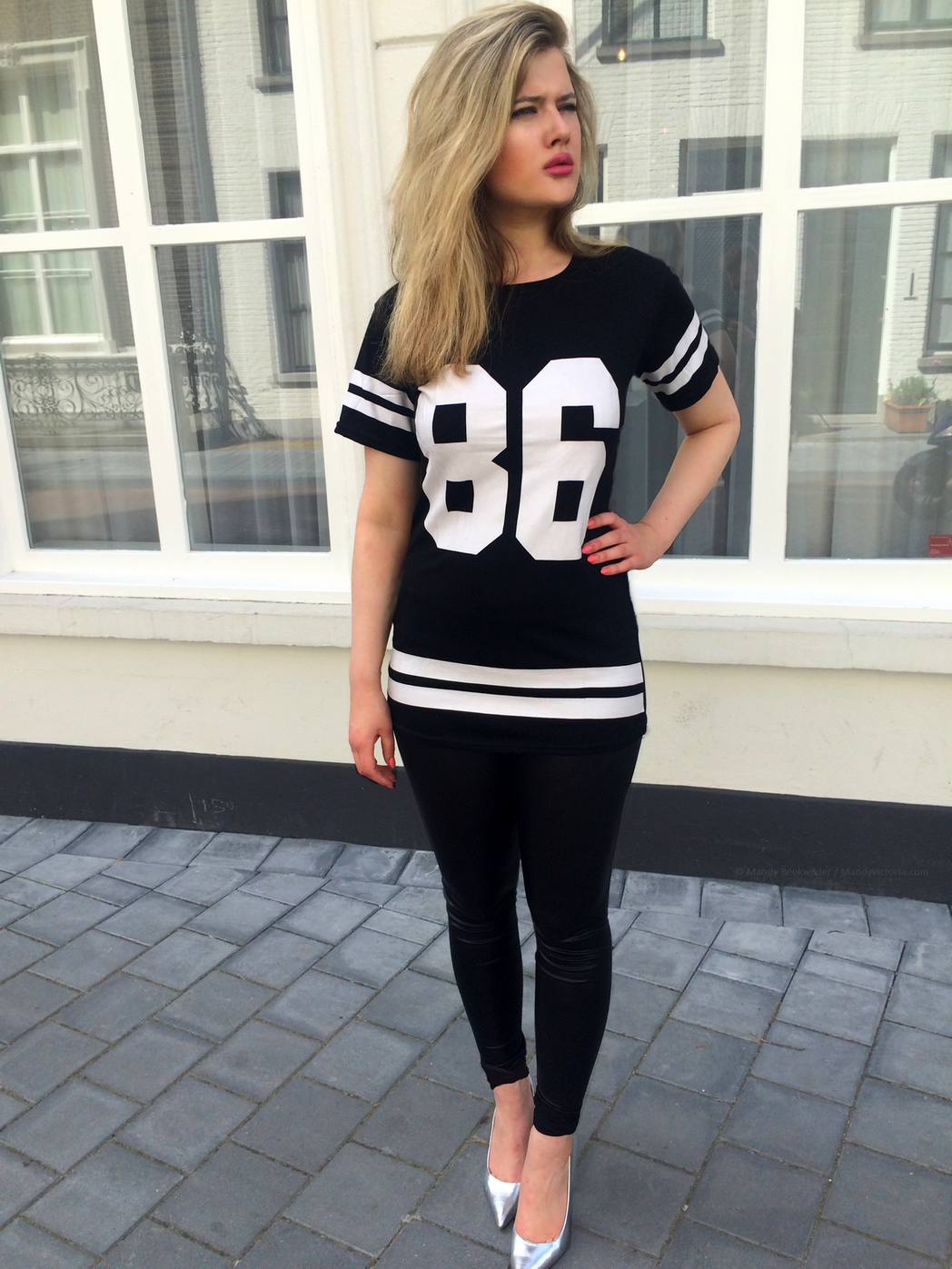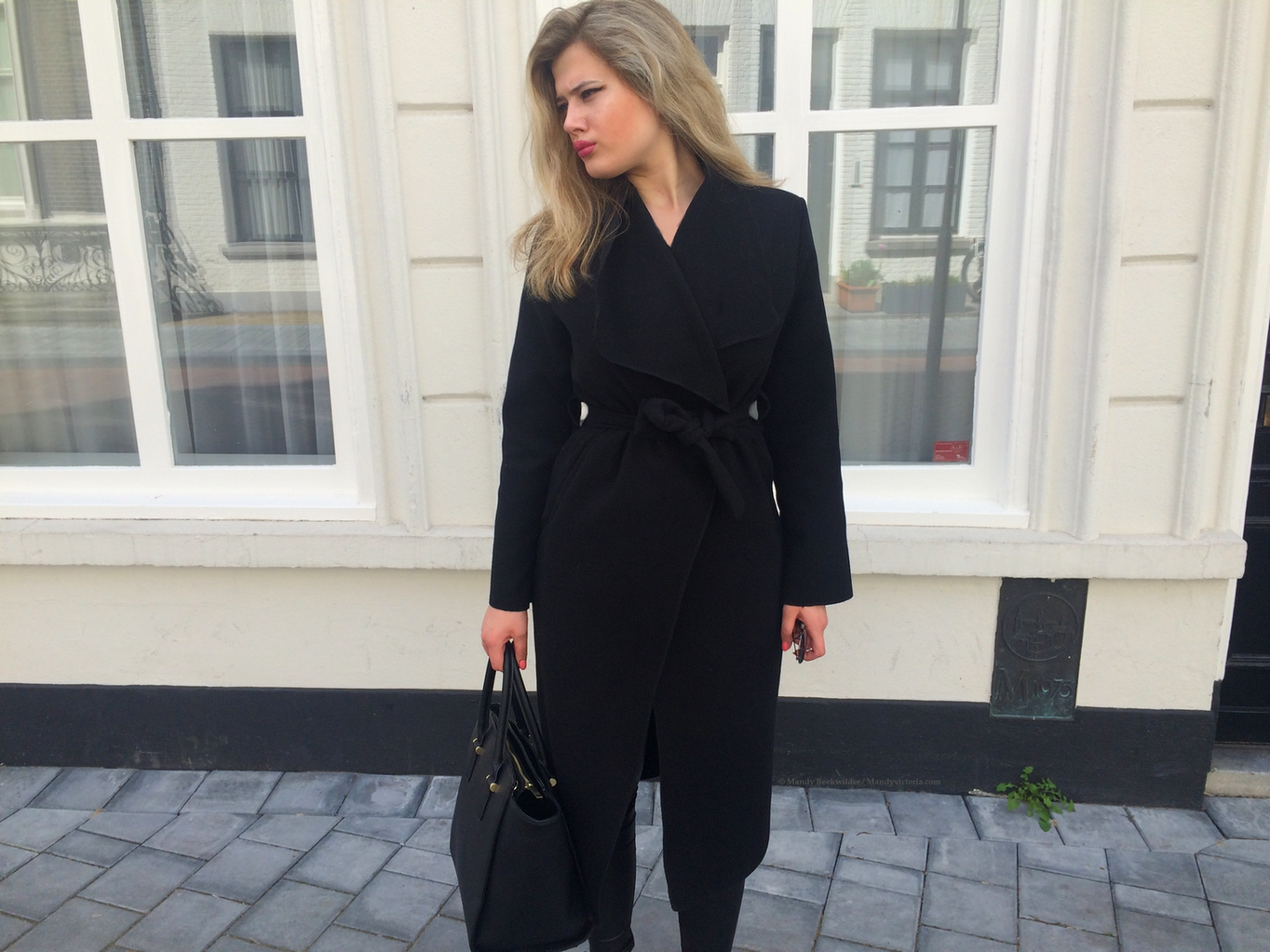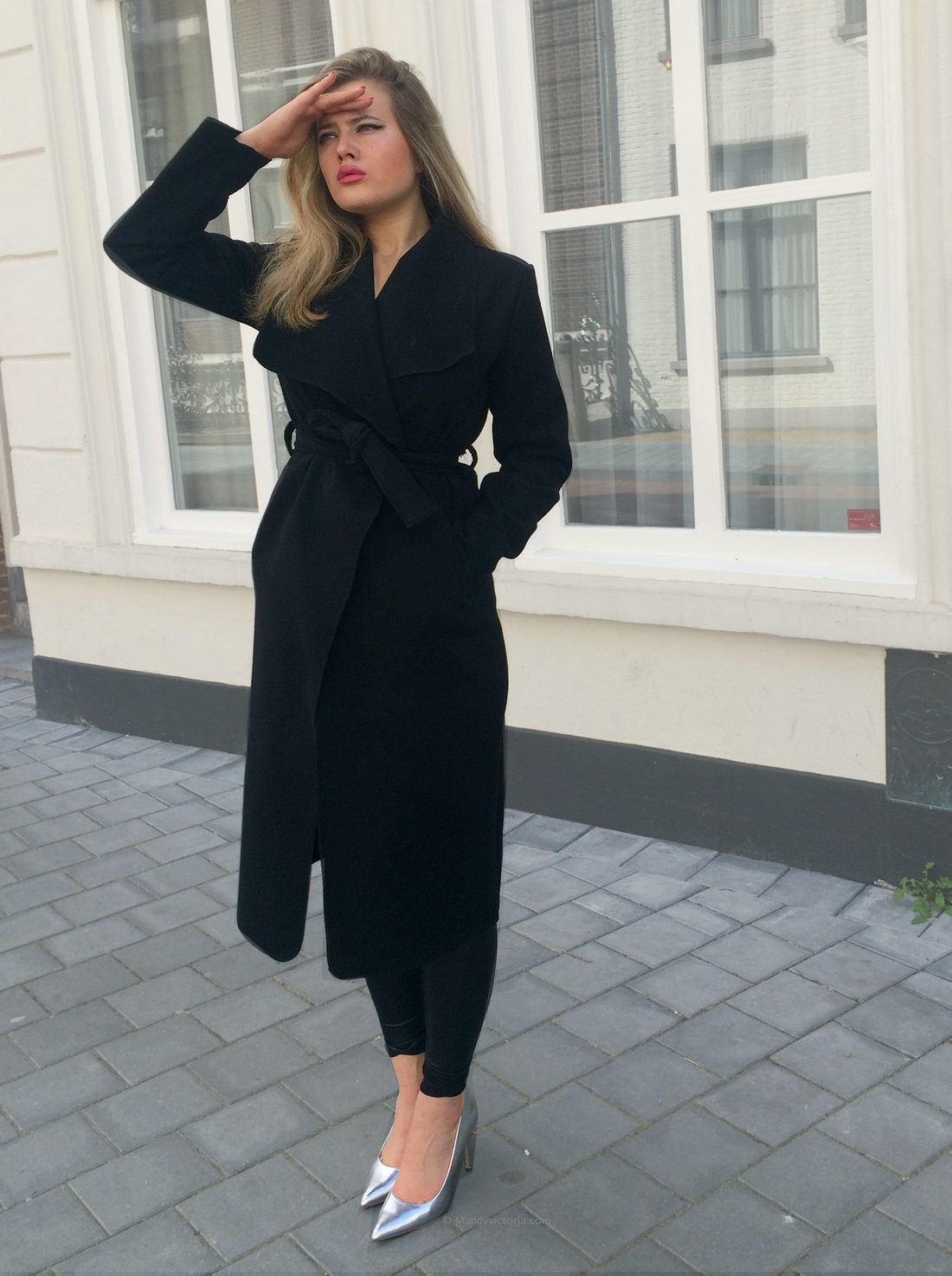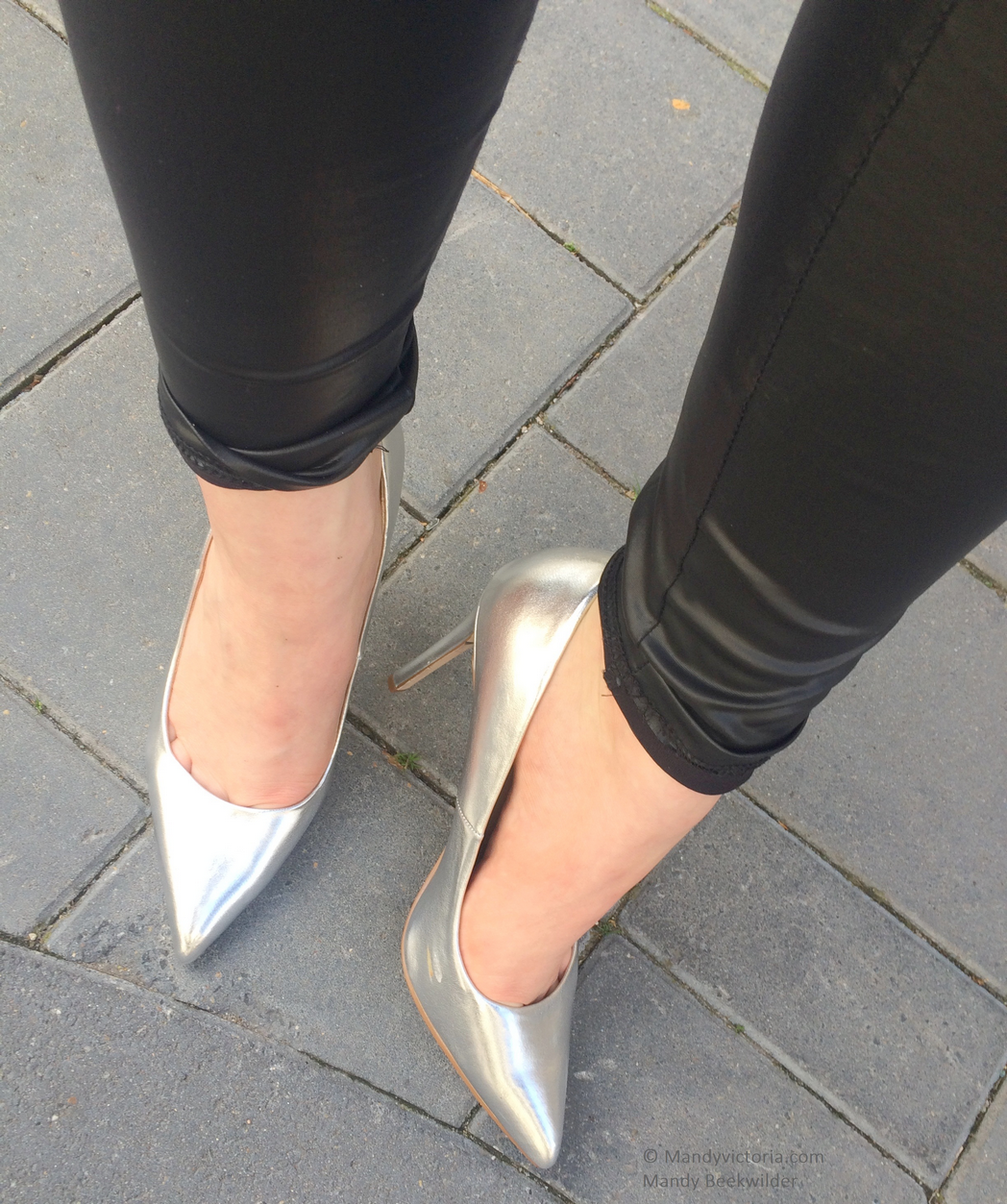 Without this coat, the look gets a different, more sporty look.
However, it becomes a risky combi because of the heels with the sports shirt, it is very hard to combine these items, because usually, sports shirts get combined with sneakers.
I chose this combination because i love silver/metallic pointy heels and try to combine them with black or white items, i always choose pointy shaped heels because in my oppinion they make my outfit more mature and i prefer them over 'round' shaped heels. As well as big sports shirts with a word on the back,  and faux leather leggings are something which i wear alot.
Product information:
Metallic Silver Heels: Asos
Leather look legging: Coolcat
Black waterfall coat: Xtrastar
Sunglasses: Ebay
Medusa shirt: /